May 31, 2018 Hotels And Resorts
Waking Up in Fiji - Sun, Sea, and Spas At the Shangri-La Fijian Resort
The South Pacific has been at the top of both of our Dream Travel Lists for as long as I can remember. Fiji, Tahiti, Cook Islands, Samoa - they have all seemed so distant, so exotic, so wild and untouchable. And even though we are definitely no strangers to tropical dream destinations, landing in Fiji still felt like such a dream come true. After taking a couple months off of traveling to (finally!) move into in an apartment and get settled into a life in LA, I was dying to get on a plane to anywhere - after a couple of years of the full time travel life, I'm starting to find it really difficult to sit still, even when I love where I am. We have a busy year of campaigns coming up, and wanted to take the little bit of free time that we did have to go somewhere we had been dreaming of. We decided on Fiji due to it being a direct flight from LA, and because there were so many different islands and areas to explore.
Our flight landed into Nadi Airport at 6 AM, and we watched the sun rise as we descended with so much excitement - and our first stop was The Shangri-La Fijian Resort on the Coral Coast of Viti Levu, Fiji's main island. Brandon and I love Shangri-La Hotels, and they are personally one of our favorite places to stay - we've seen the ones in London, Paris, and India, and every time we have such an incredible, unique experience - but this was out first time being outside of a major city. The Fijian Resort was expansive and lush - so much so we needed a golf cart to see the entire thing. From secret beach coves tucked under the main restaurant to an entire ocean-lined golf course, trees the size of small buildings to shallow, crystal seas - The Shangri-La showed us that Fiji was the tropical playground we had been dreaming of.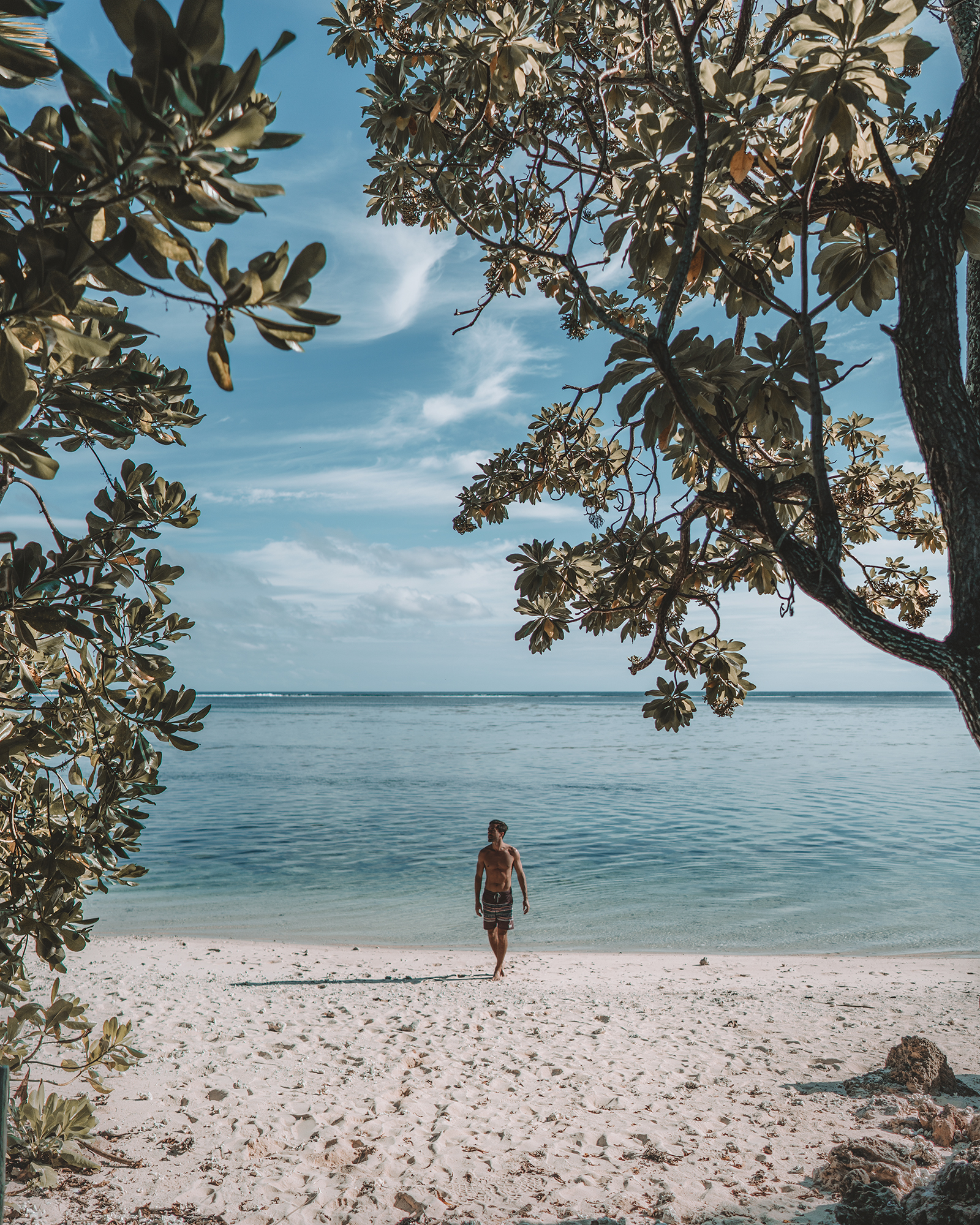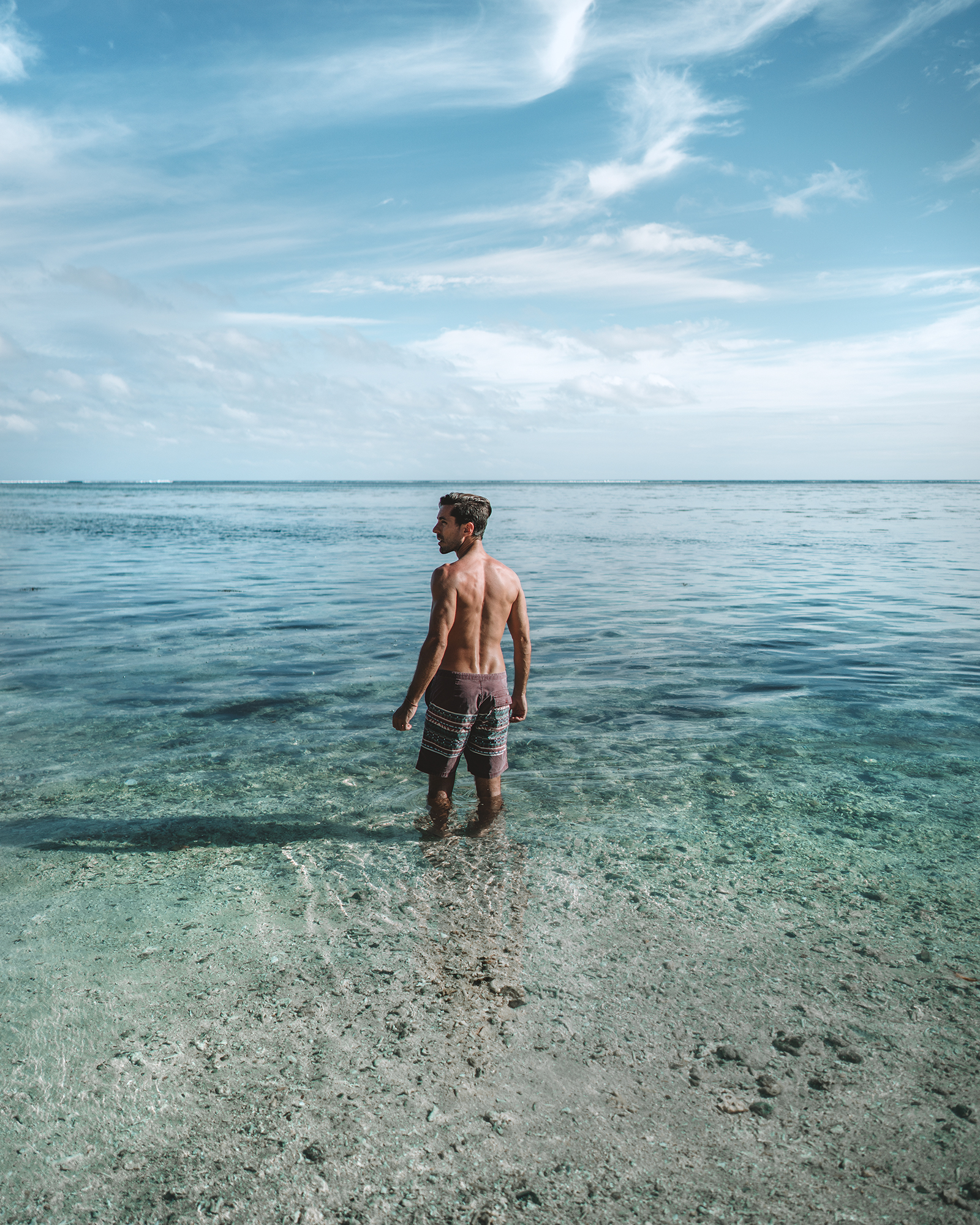 a perfect beach all to ourselves.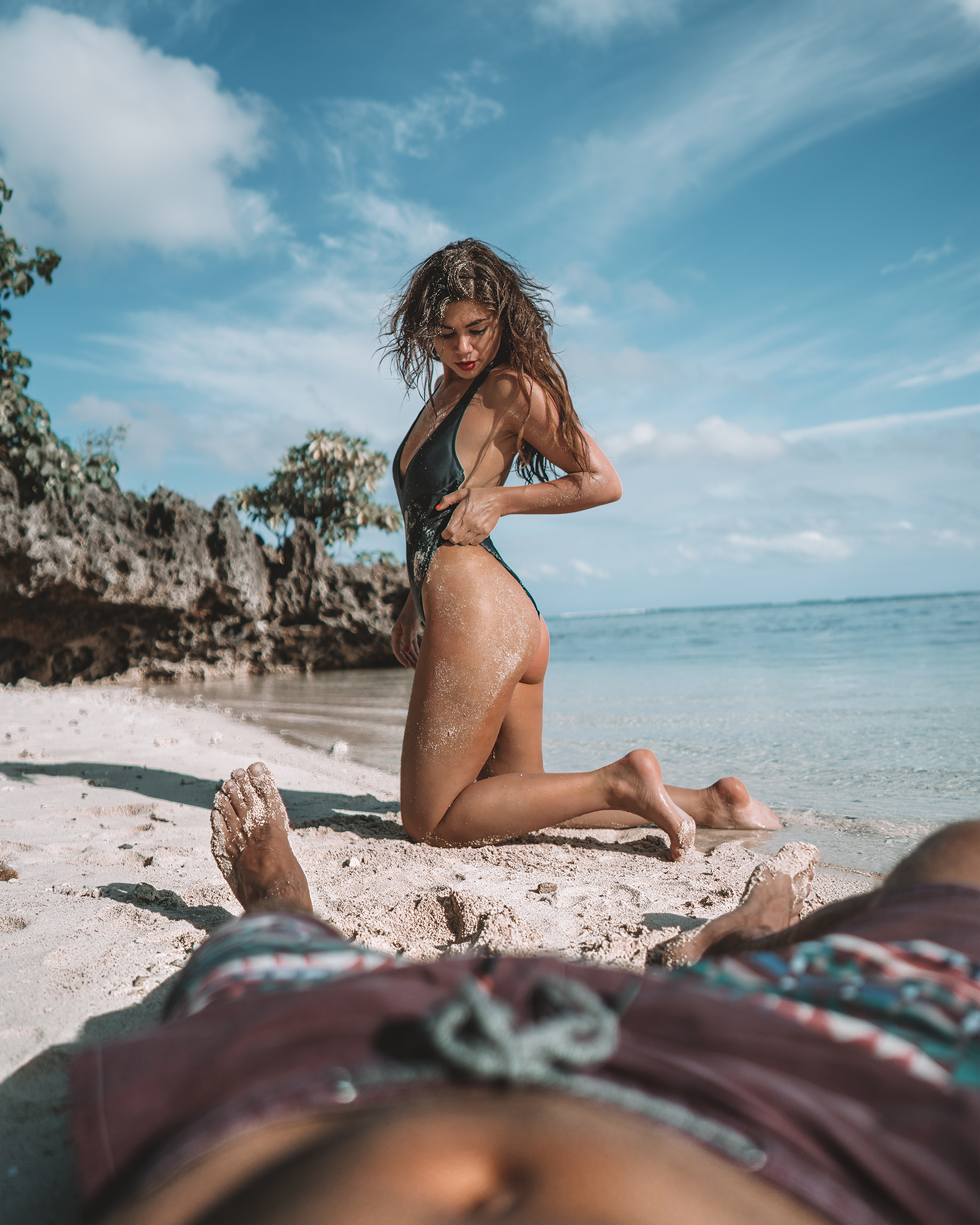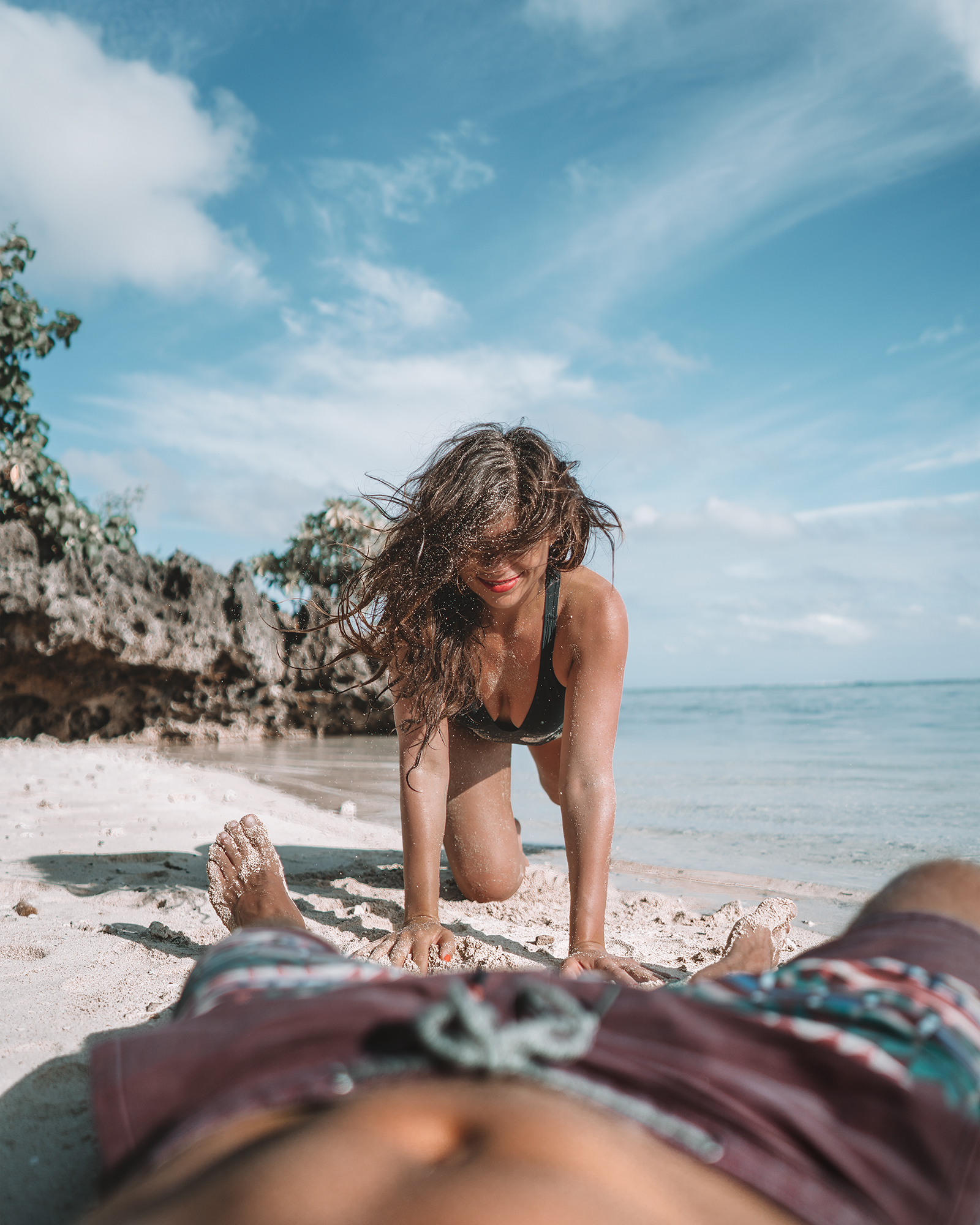 When you haven't been anywhere tropical in a couple of months and immediately need to just roll around and cover yourself in sand. No? Just me then?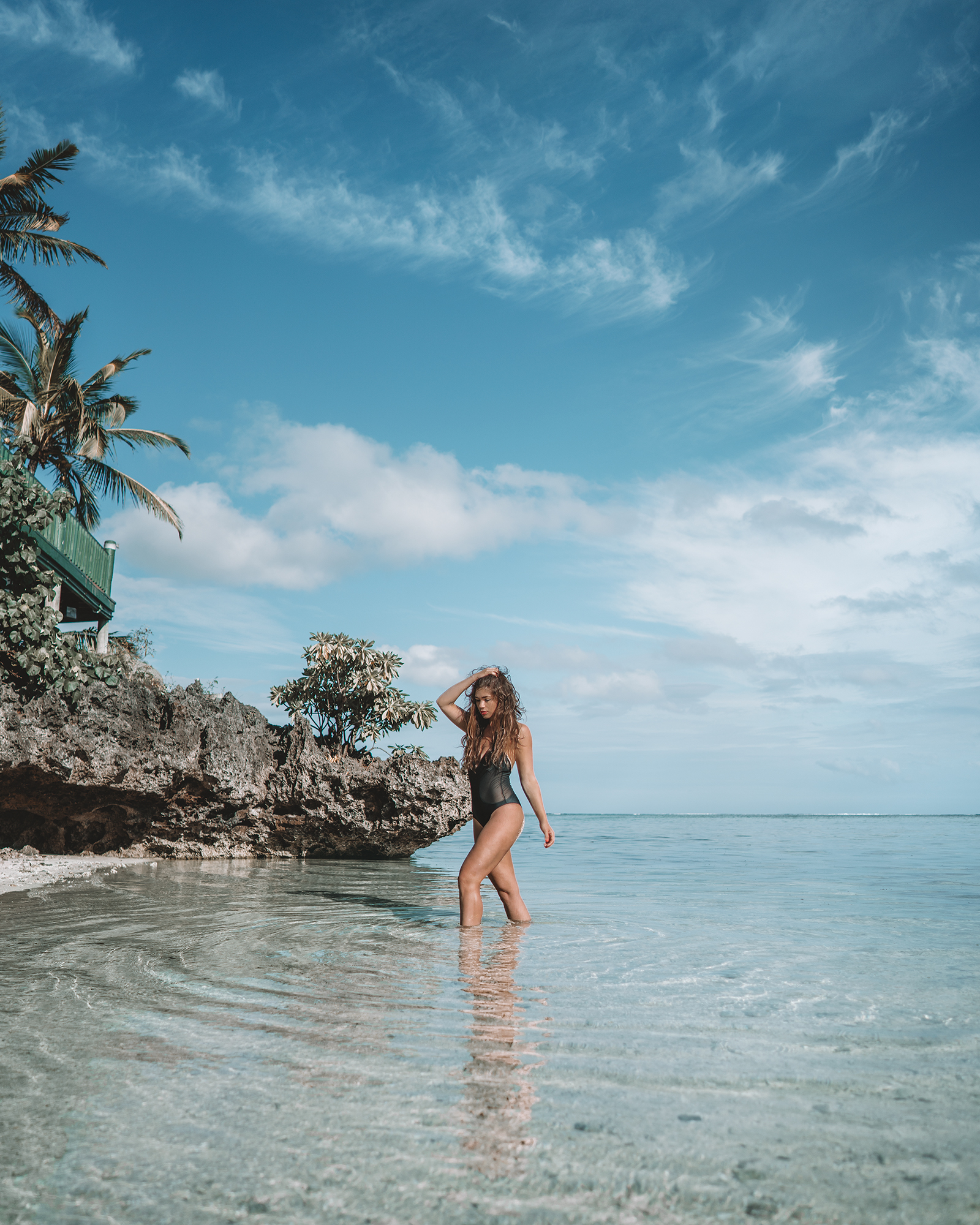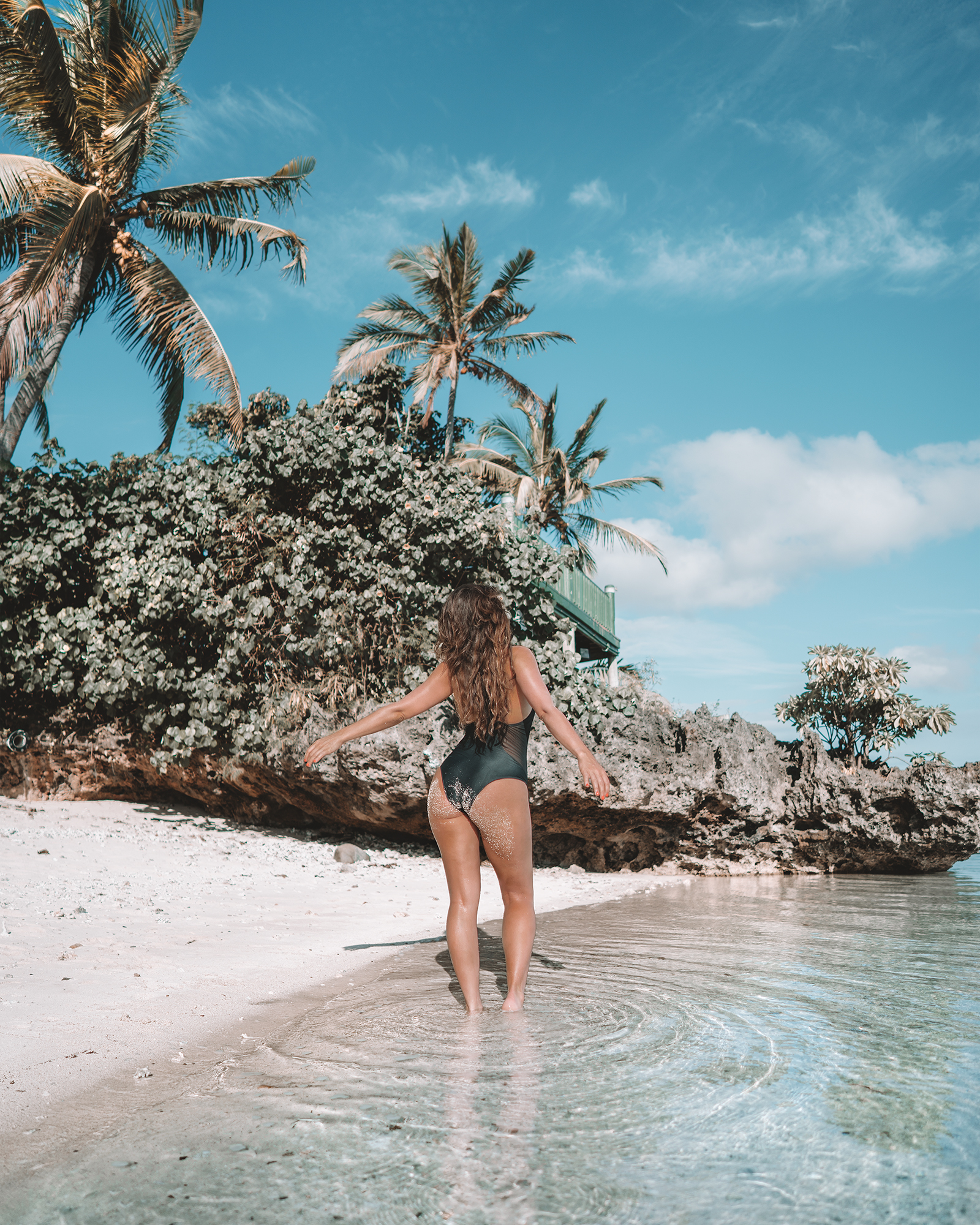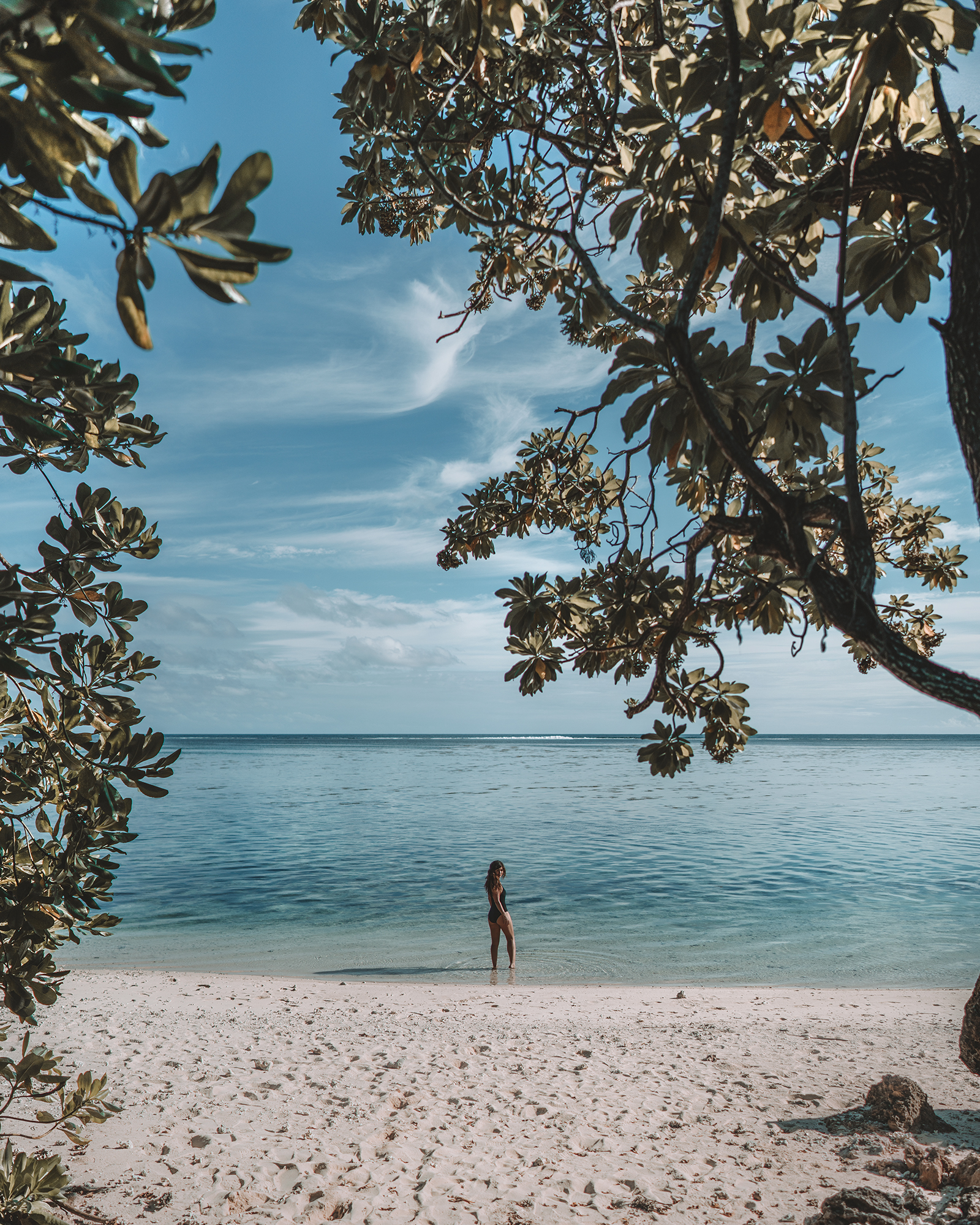 This cove was our favorite spot in the hotel - tucked under a secluded staircase, it felt like a private island just for us.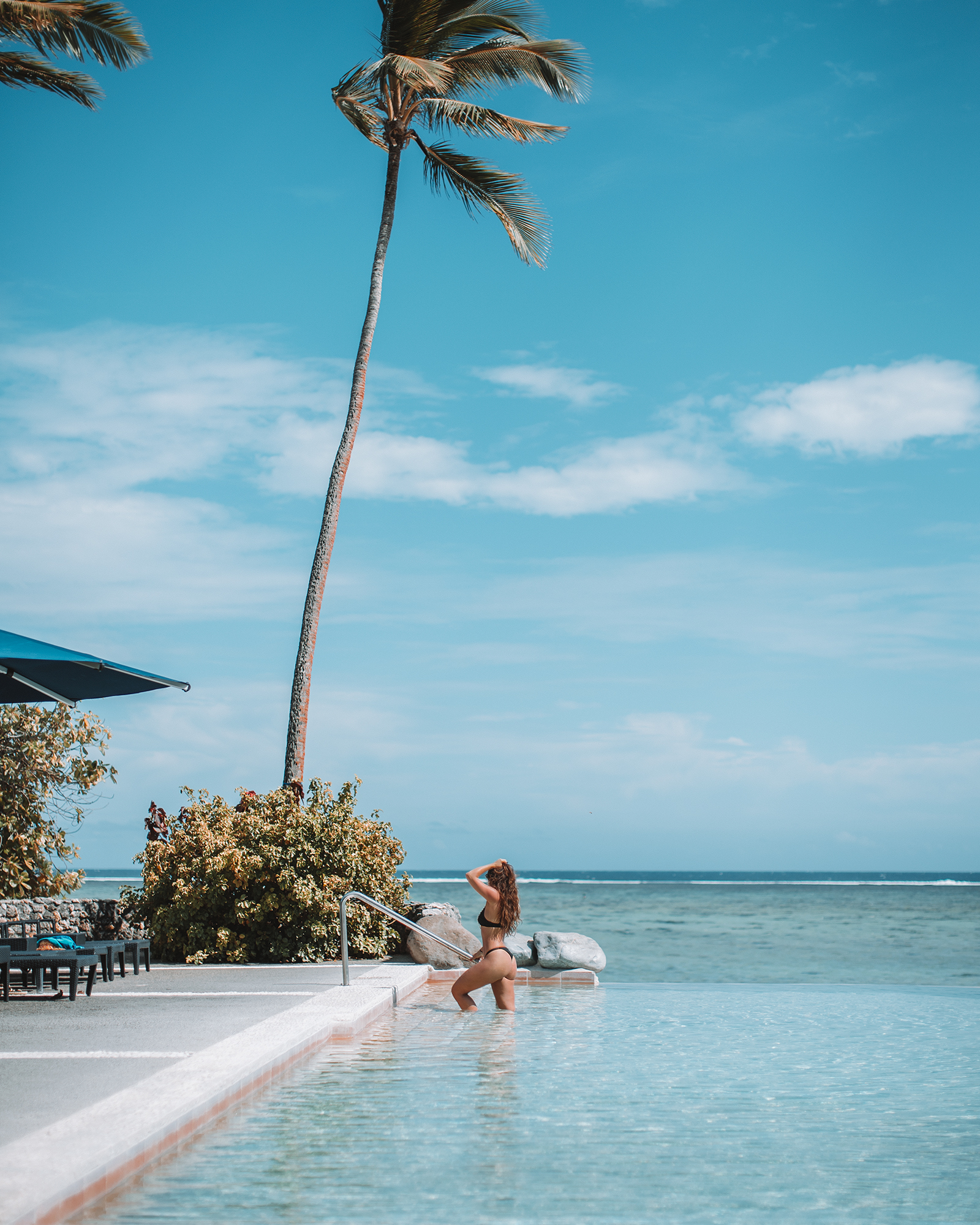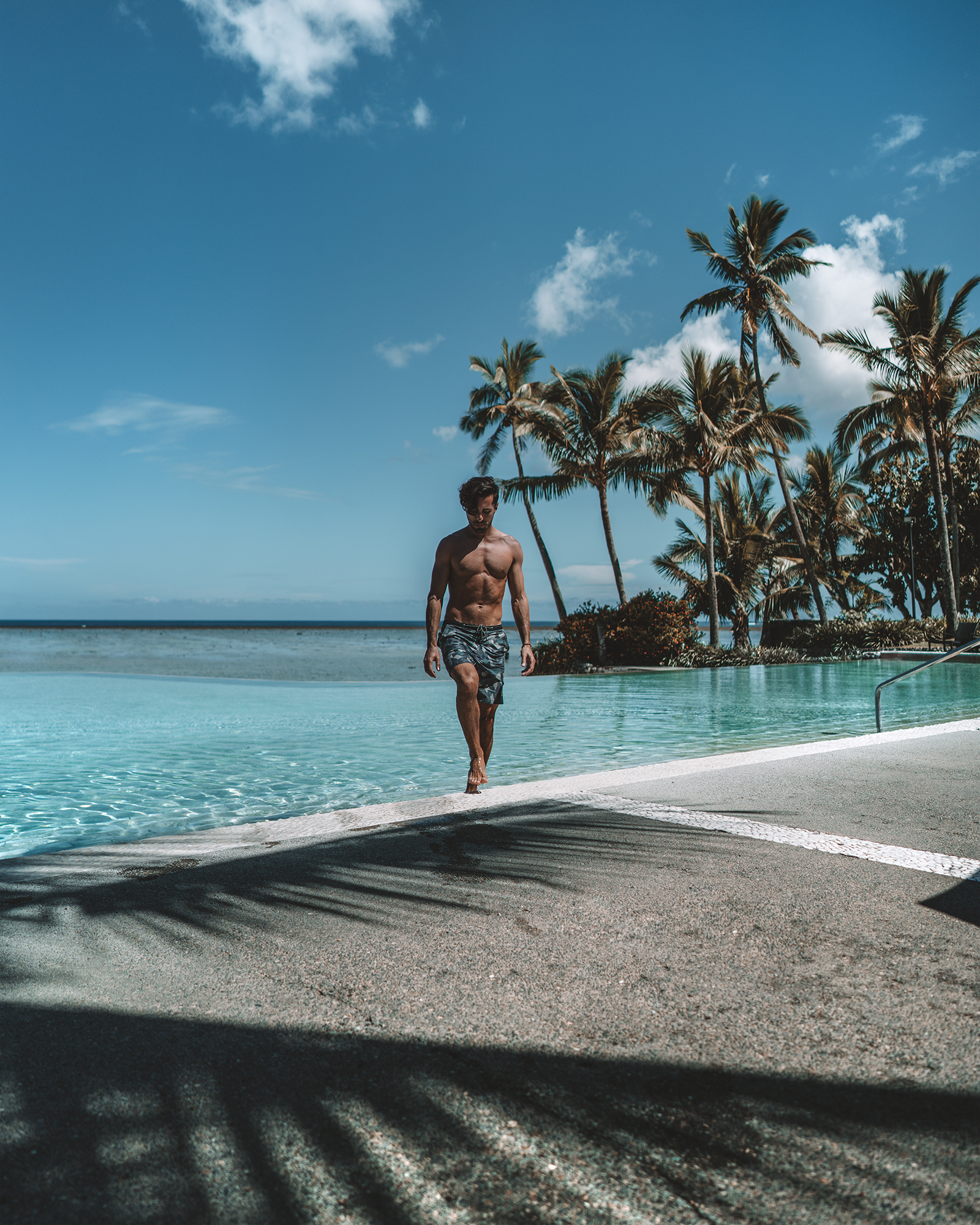 We were decently jet-lagged when we landed, and instead of making the dreaded mistake of laying down in bed (just for 20 minutes I swear....) we found a shady corner of this pool and napped in the warm and salty air.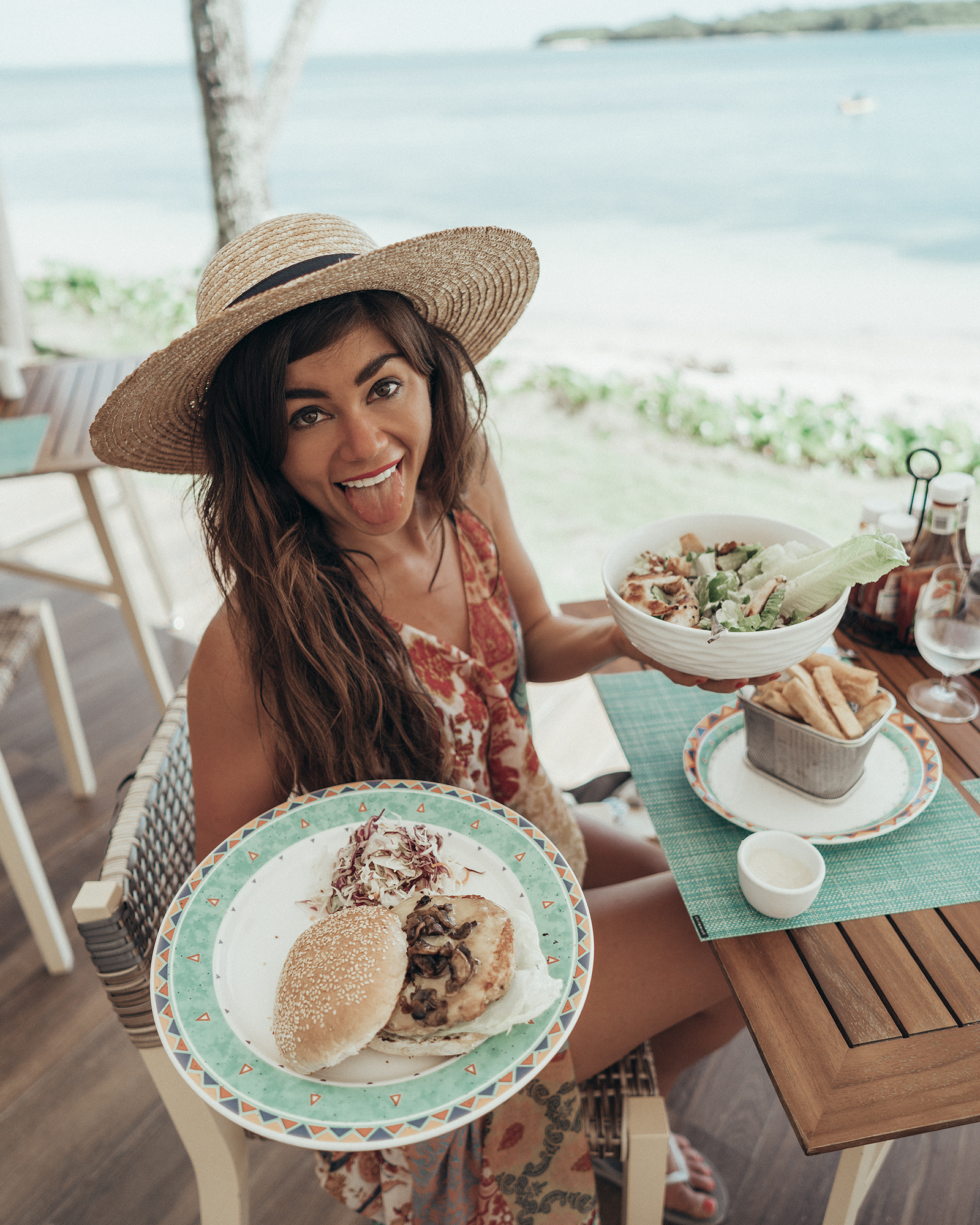 A stop for lunch at the beach cafe, where we discovered the new love of my life: Cassava Fries. If you're not familiar, cassava is similar to a potato and one of the staples in Fiji - the fries were a bit denser and more flavorful than regular fries, and Brandon and I could not get enough!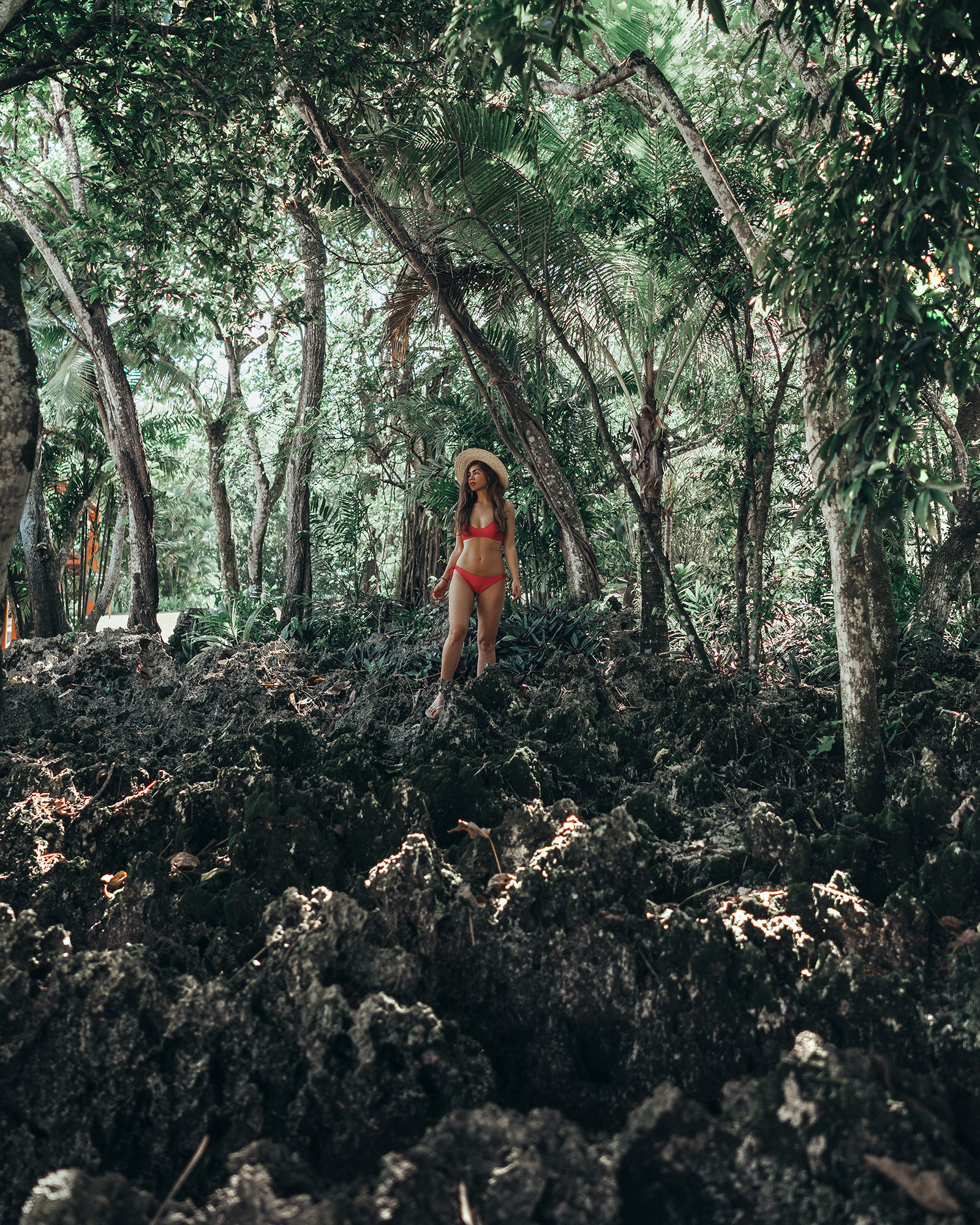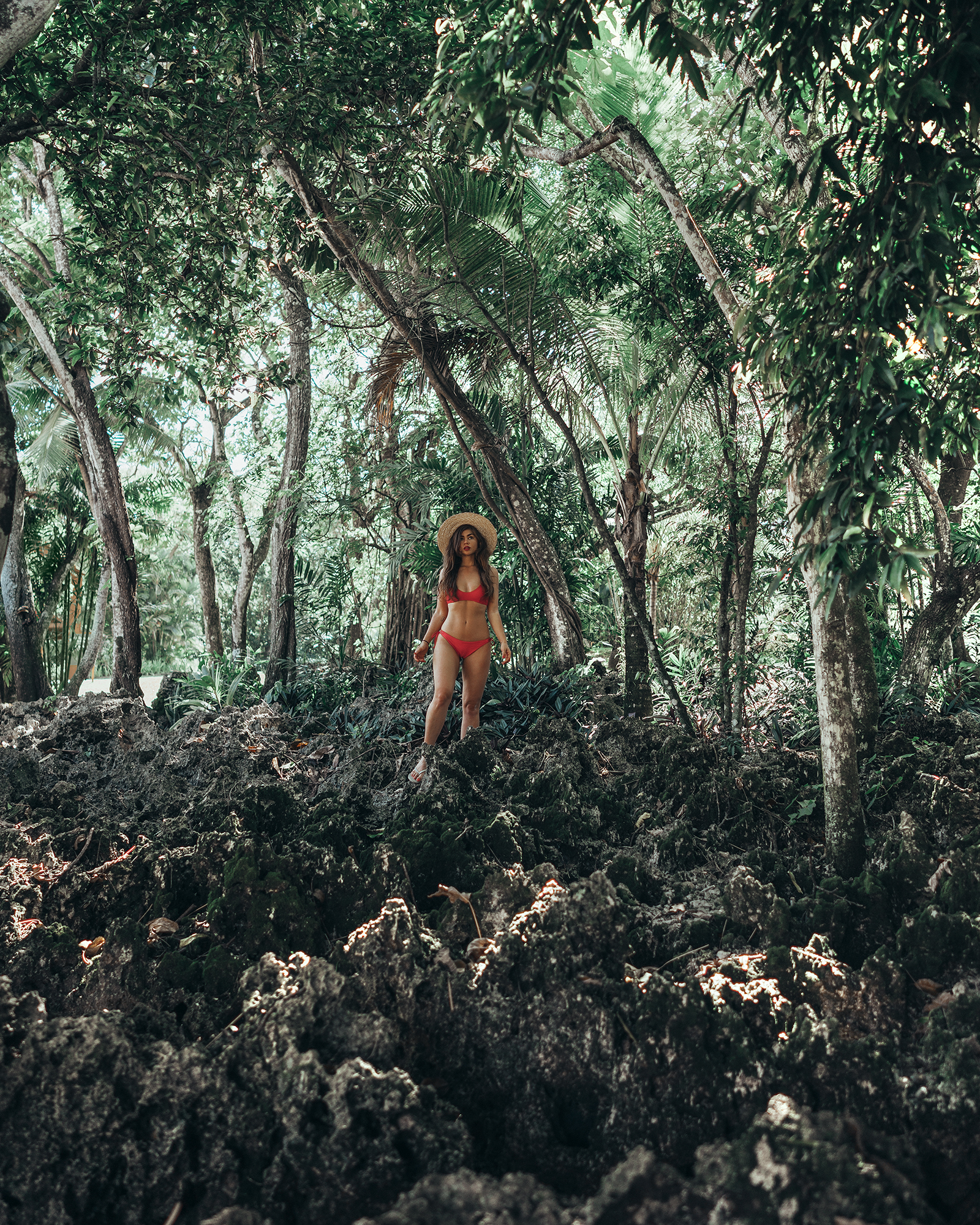 Like walking on another planet.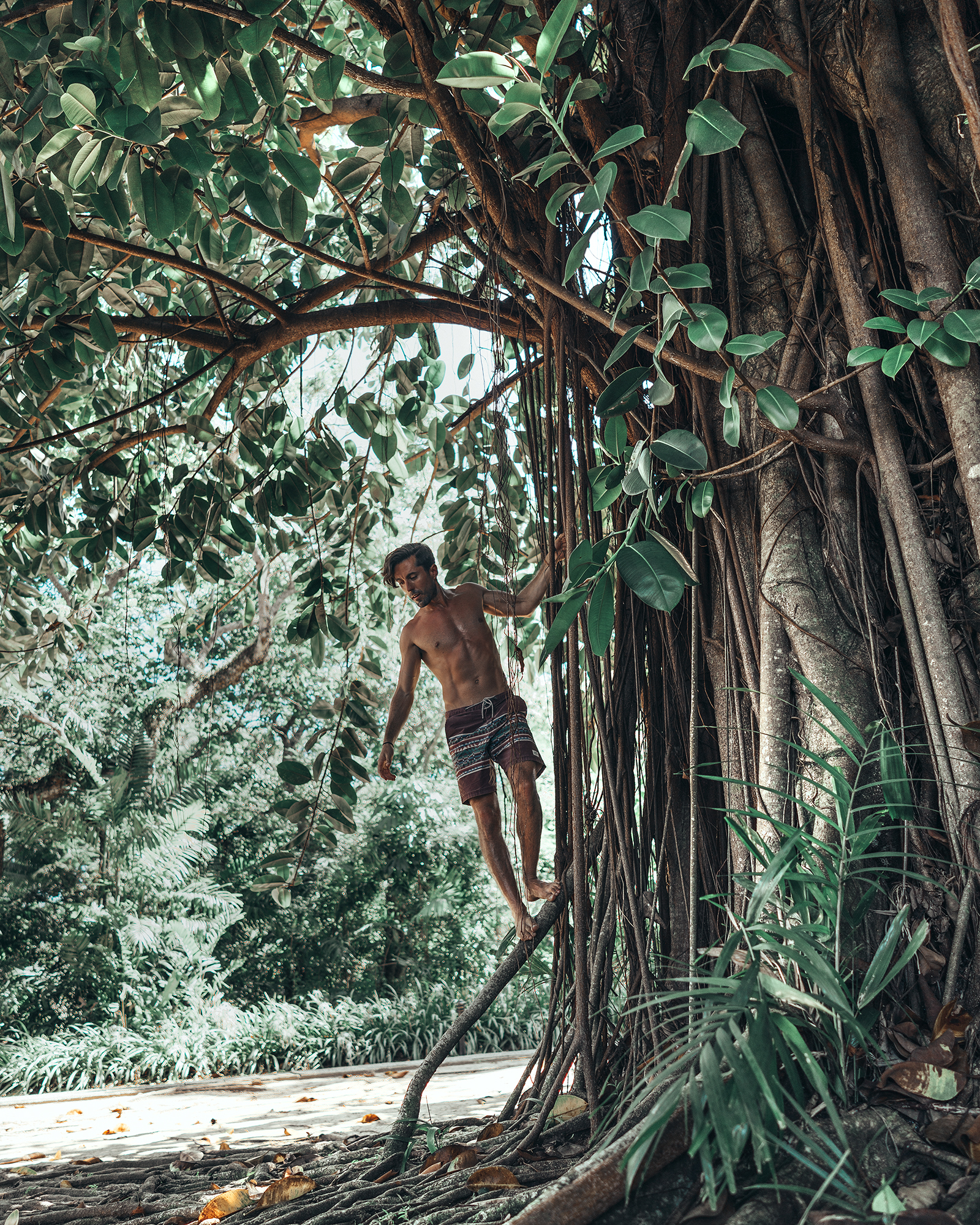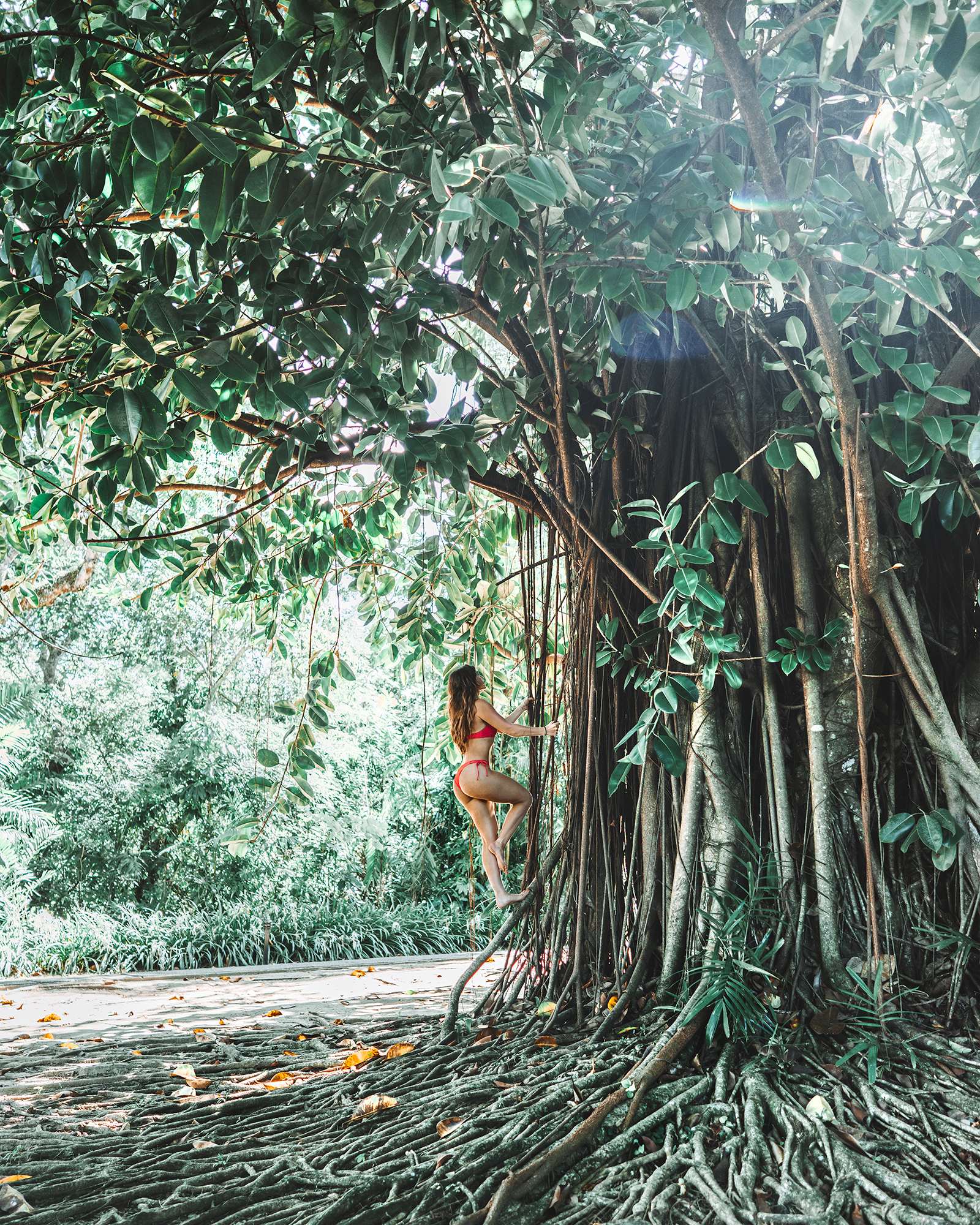 The perfect tree for a climb. I remember seeing a Banyon tree for the first time in Hawaii when I was 5 years old, and found the idea of a tree that grew from the top down so fascinating, they have been one of my favorites ever since.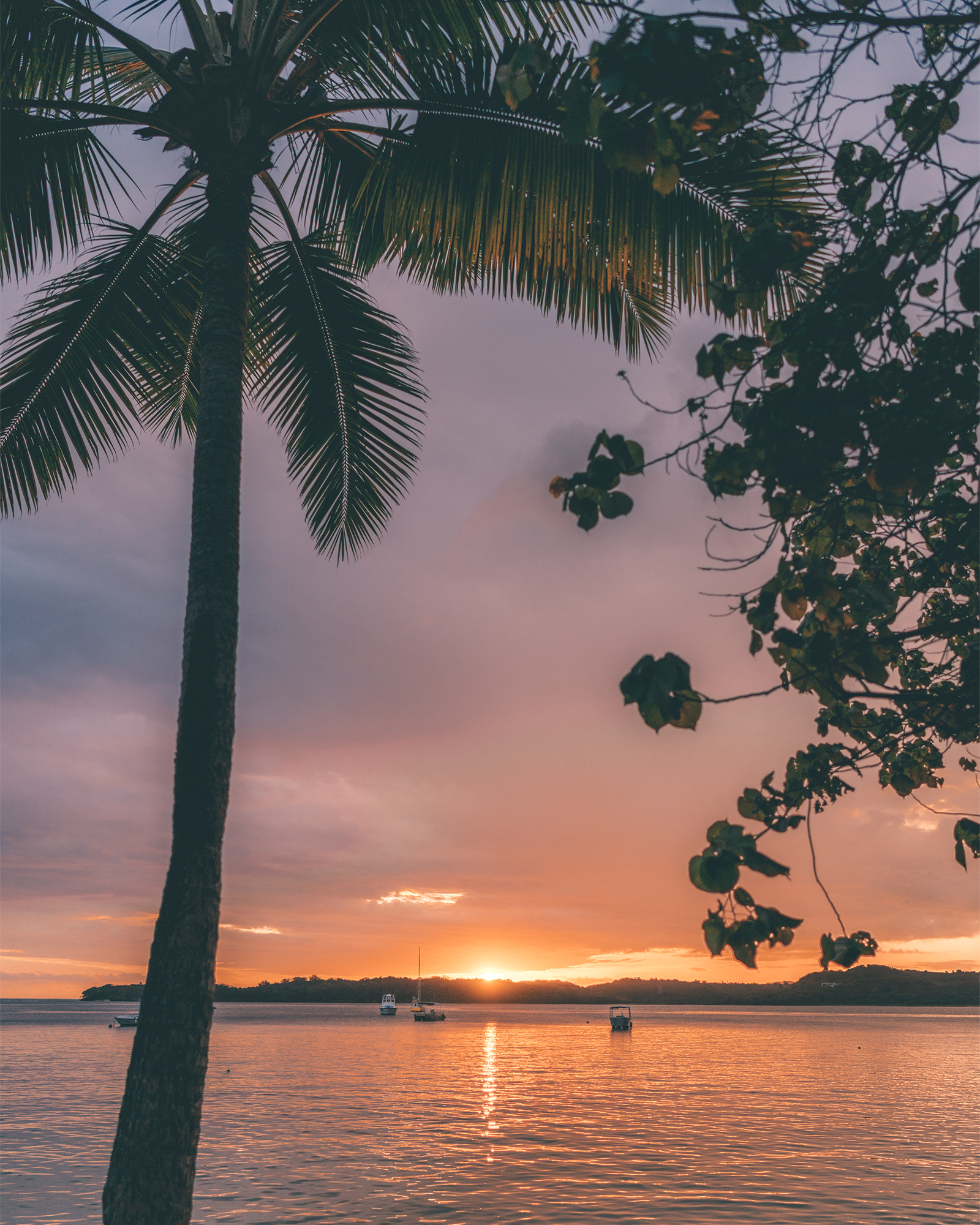 Our first sunset in the South Pacific.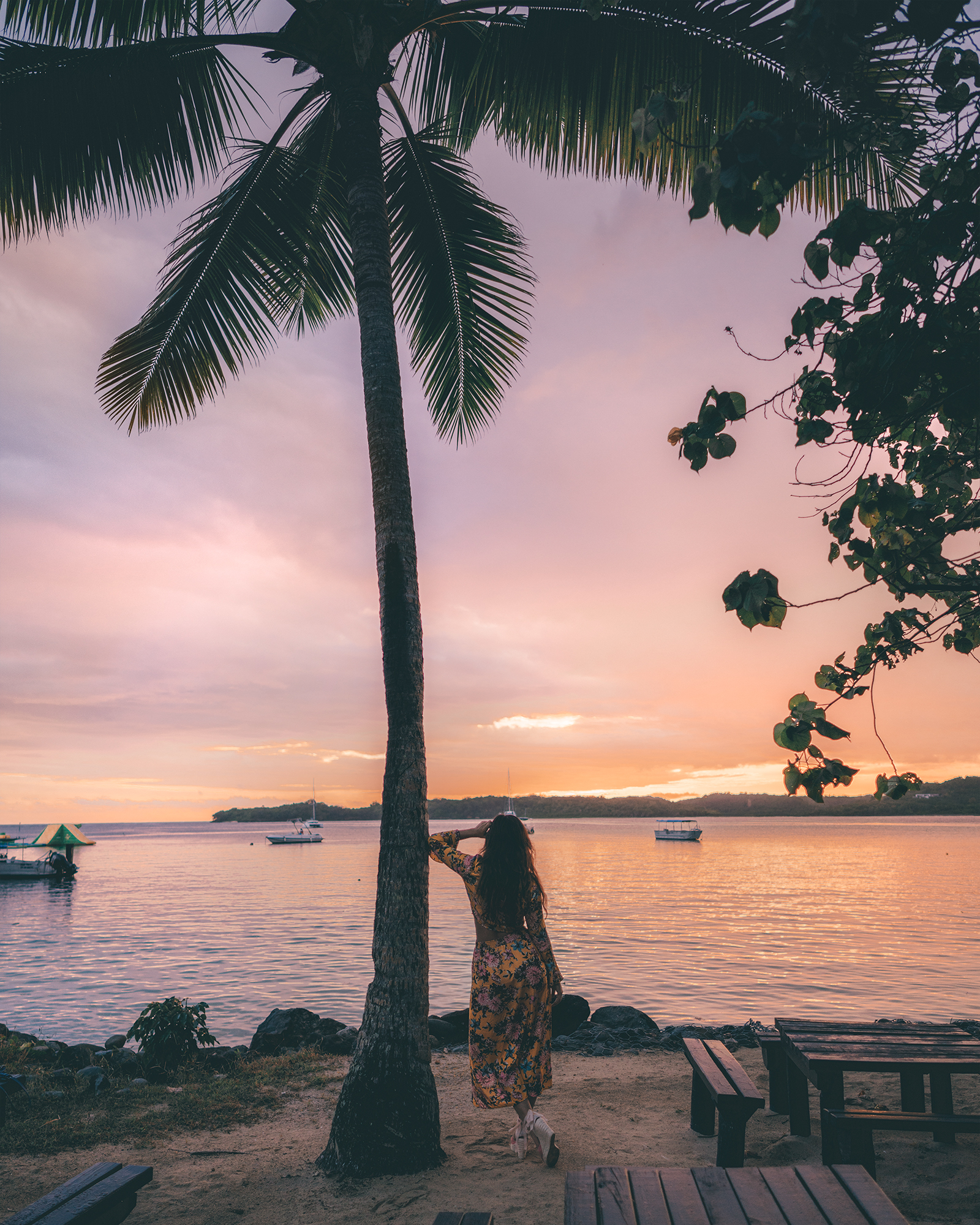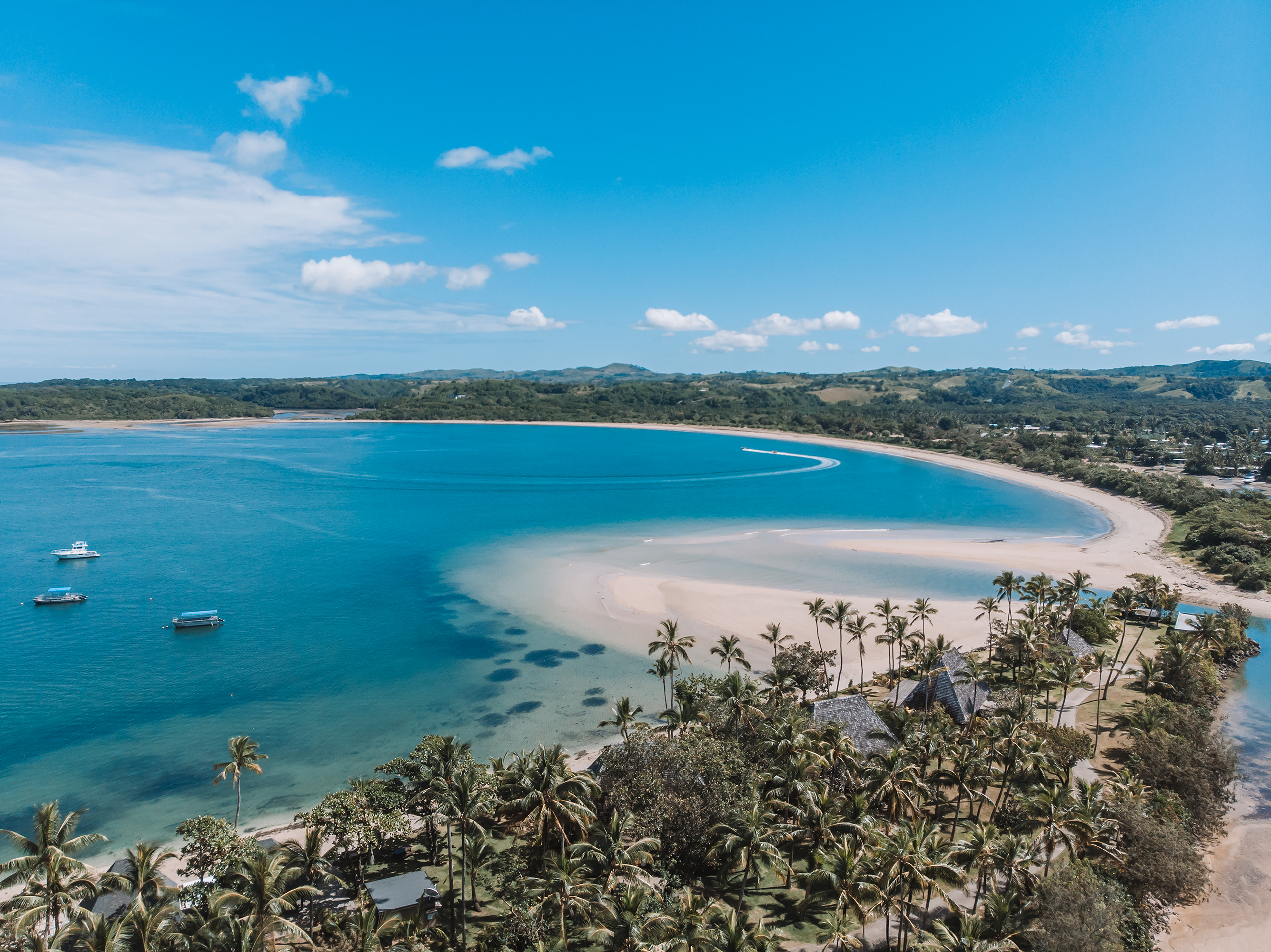 The next morning we set off to explore the rest of the property, and found this swirling sand bar.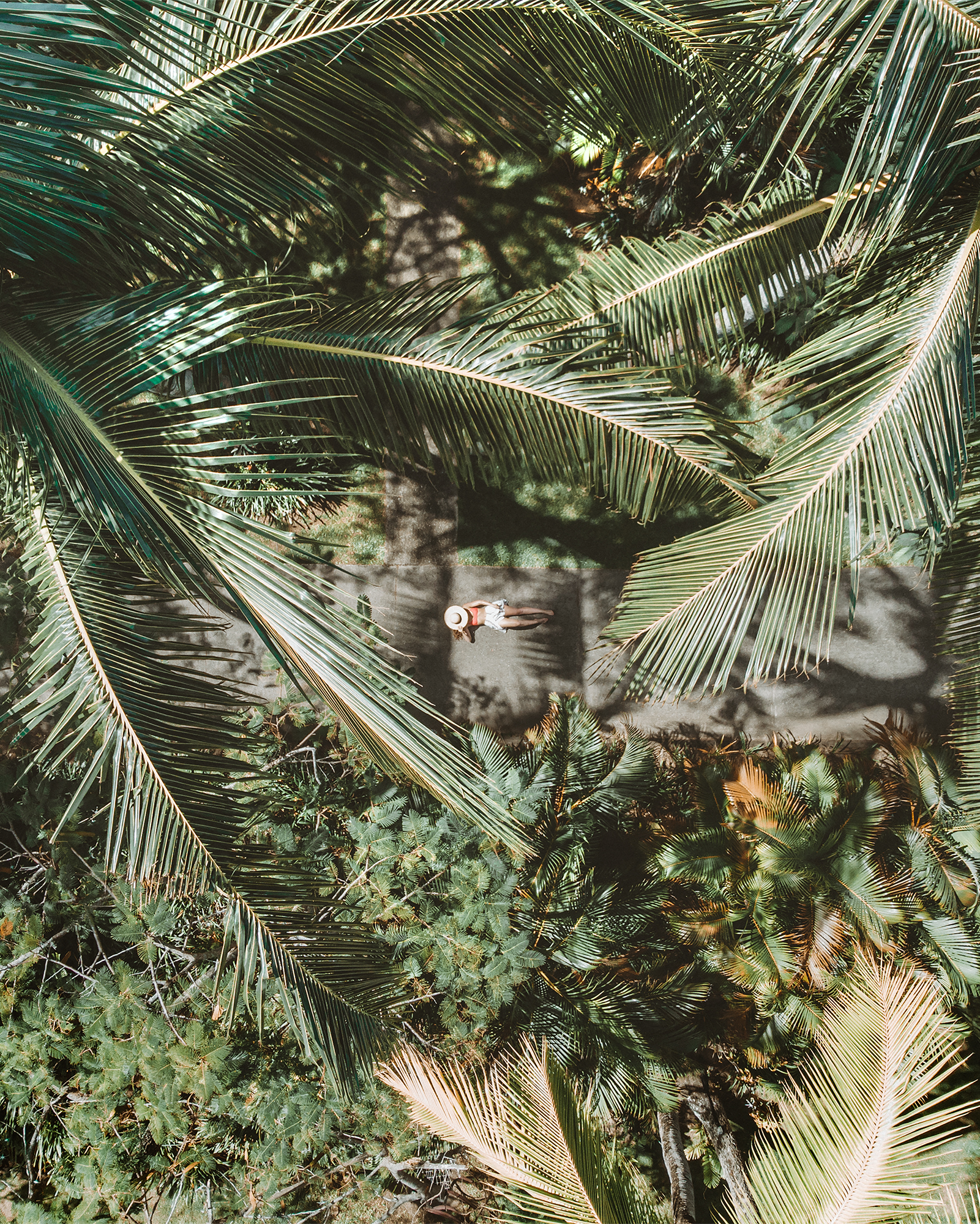 And an entire palm grove!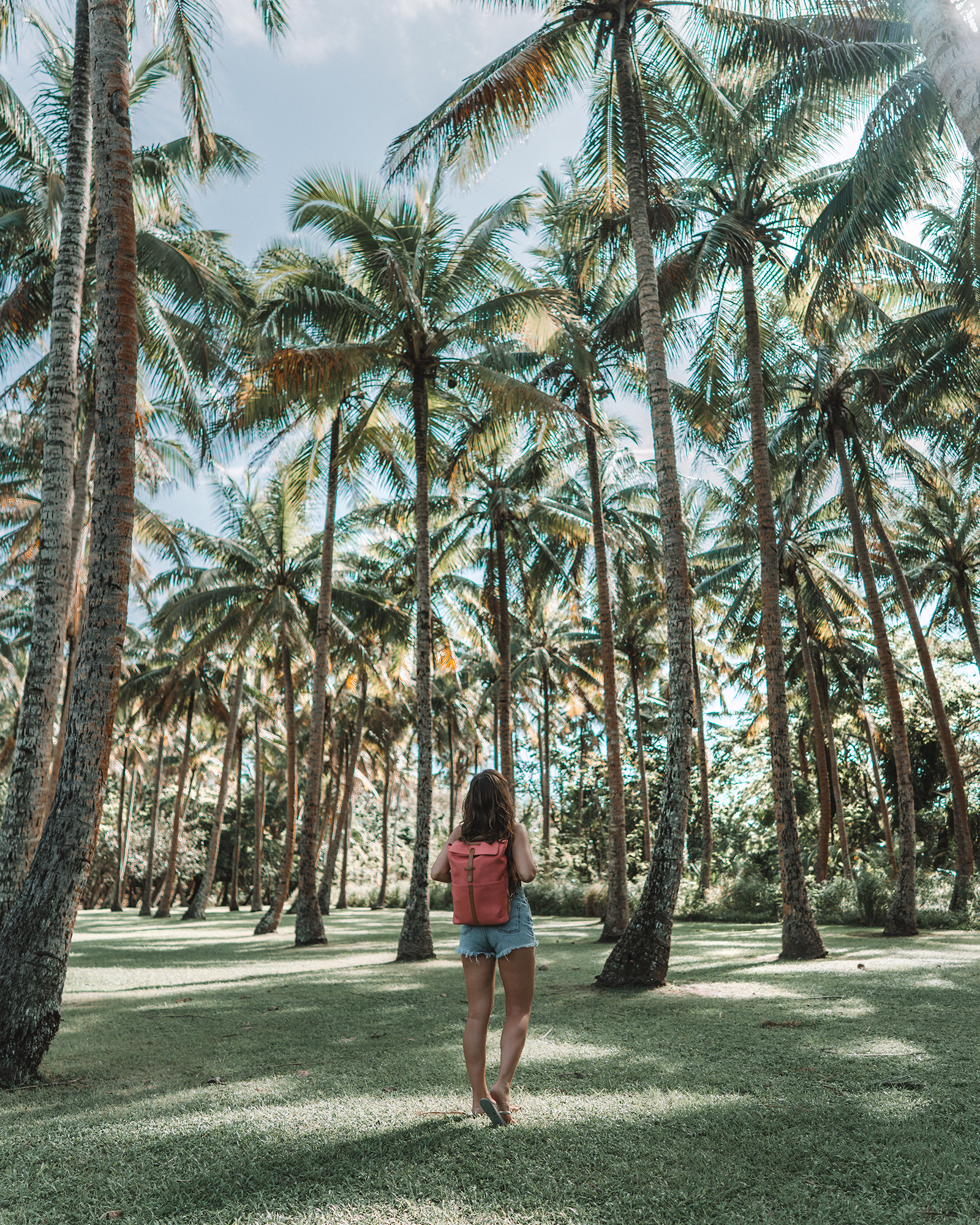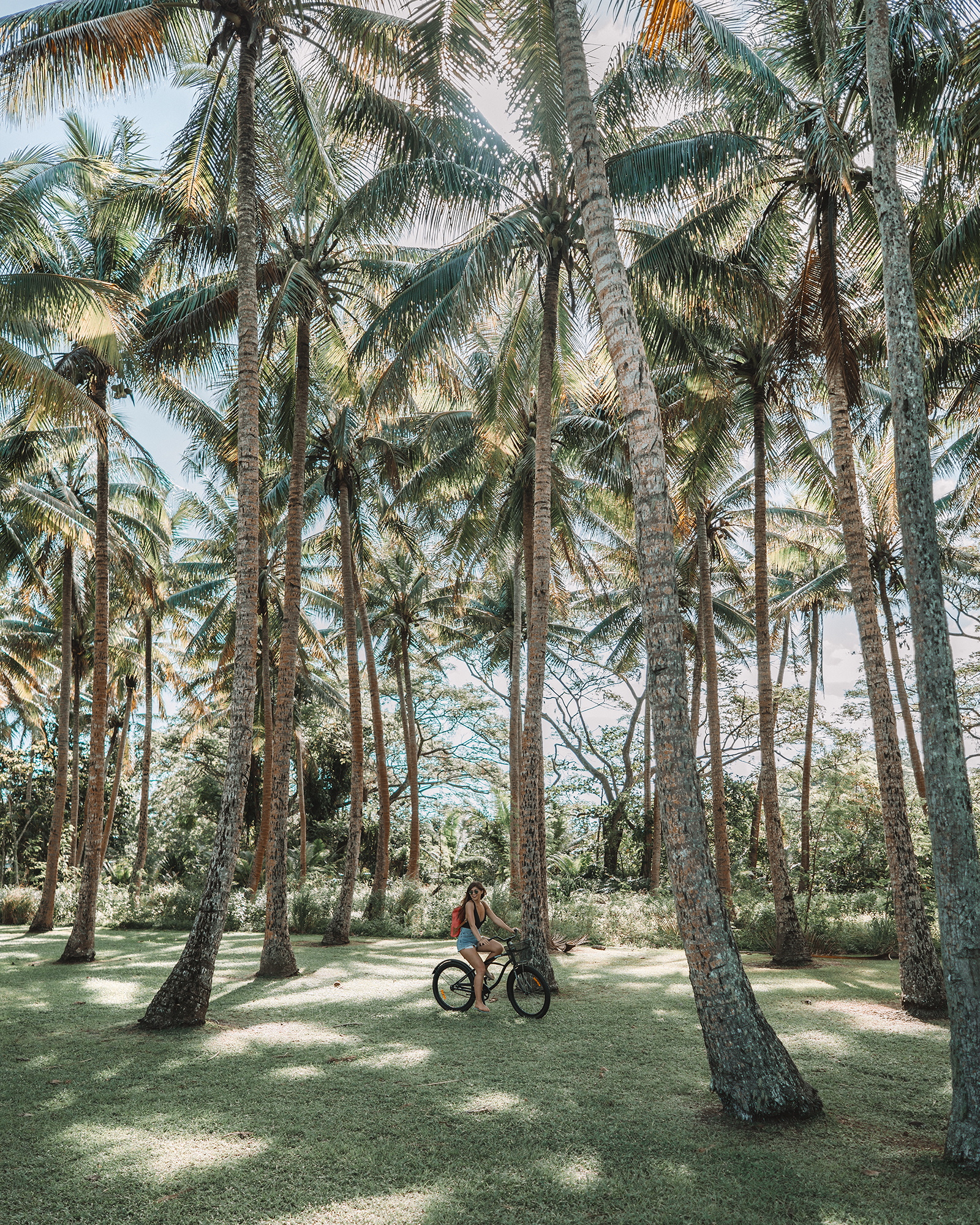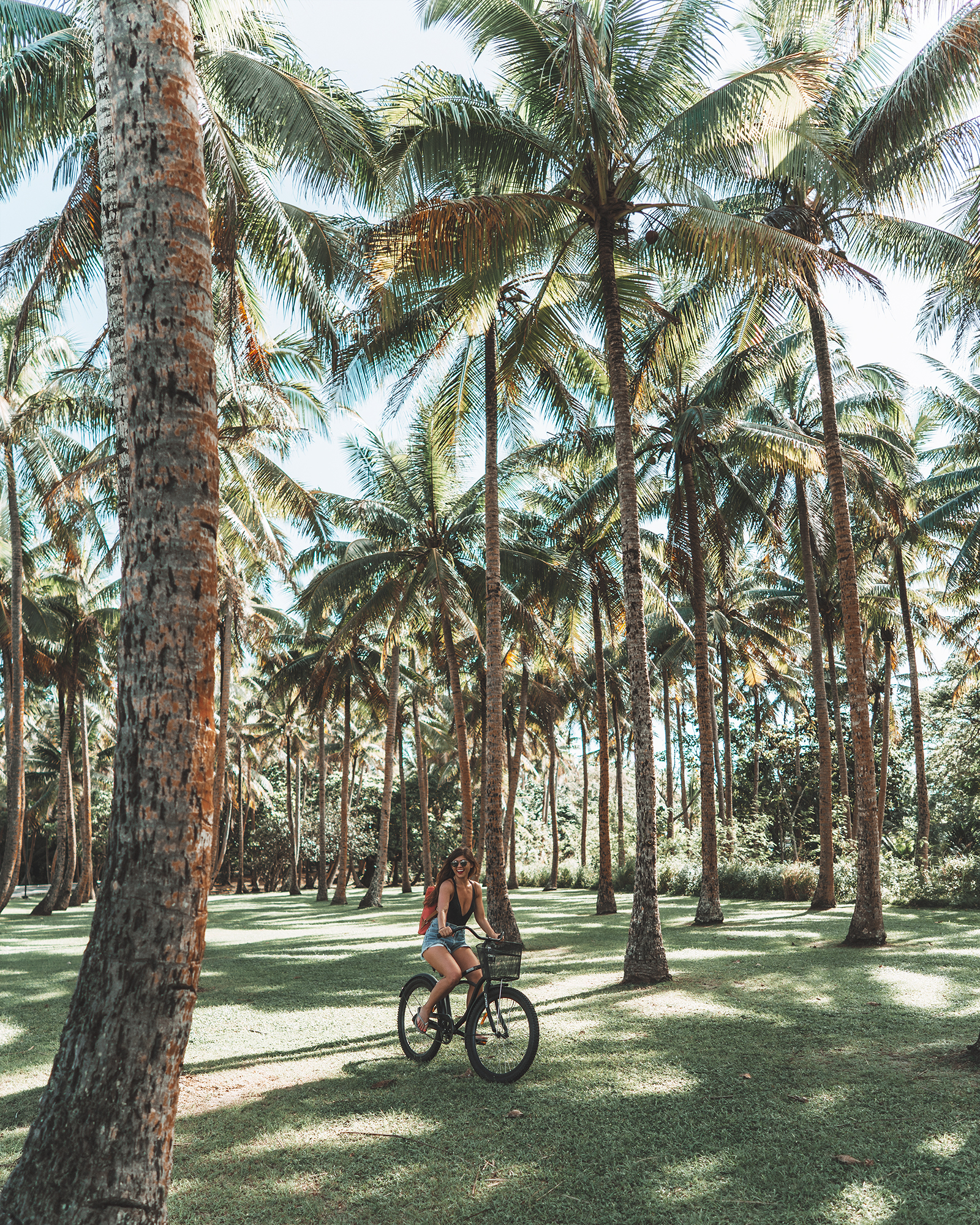 We grabbed a couple of bikes and went for a cruise around the entire island.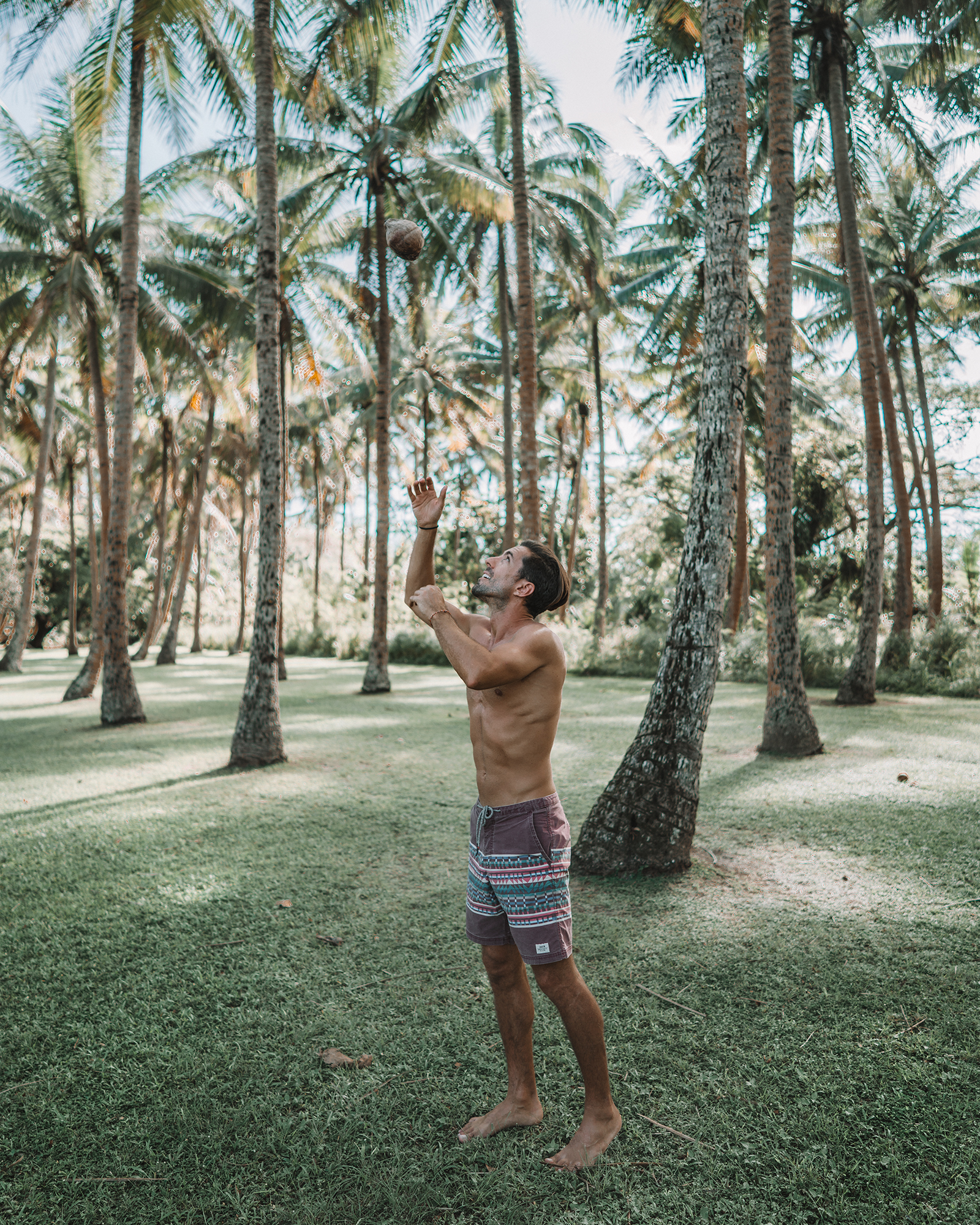 But we will always stop for palms and coconuts!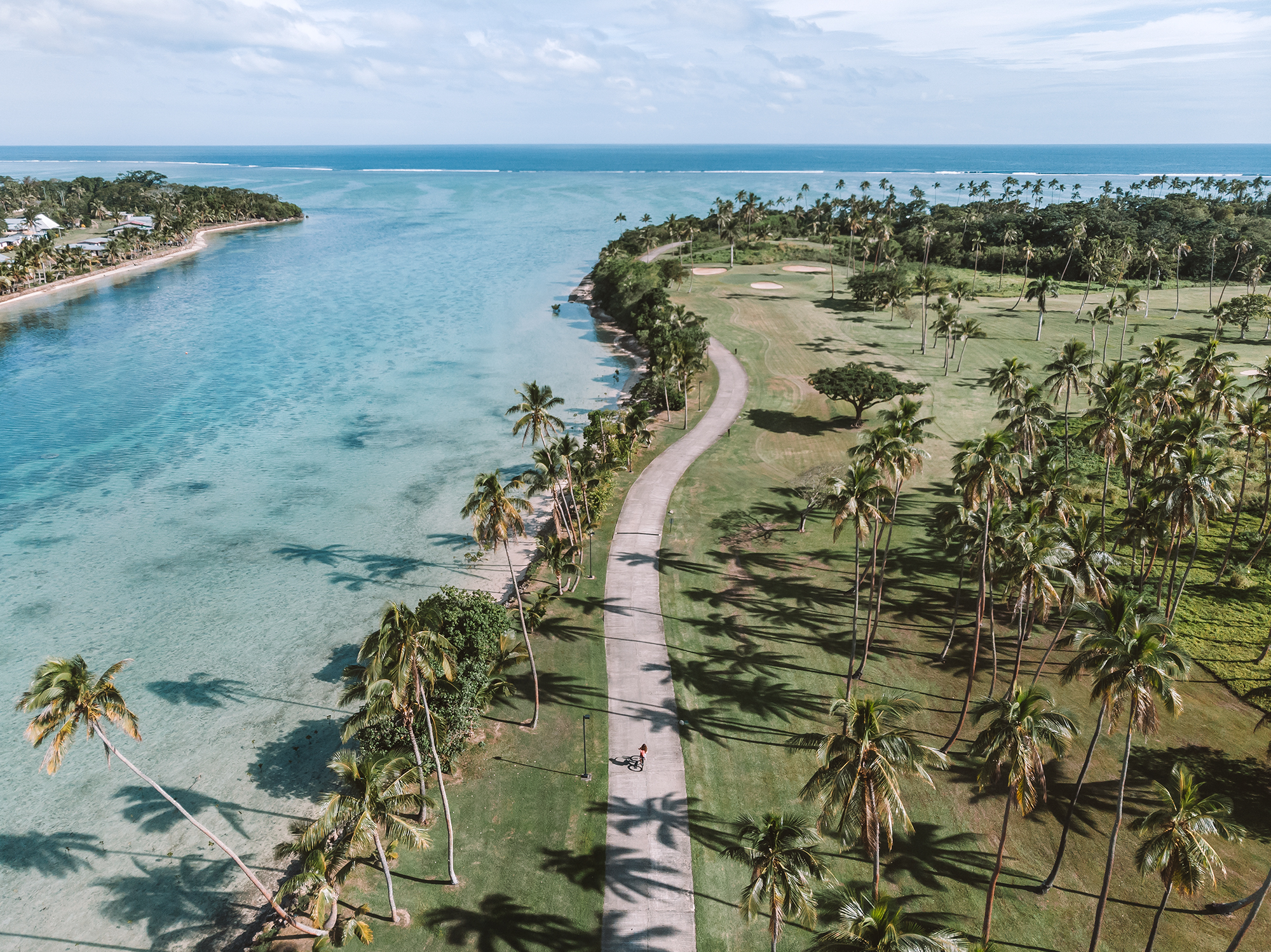 I'm not the biggest fan of golf, but this is a course I could get used to. I love, love, loved our morning bike ride through the property - the ocean breeze and the views were just unparalleled. I fell in love with bike riding in New York City, and it's definitely a bit easier around my neighborhood in LA, but this one - it's just unfair to compare it to anything else.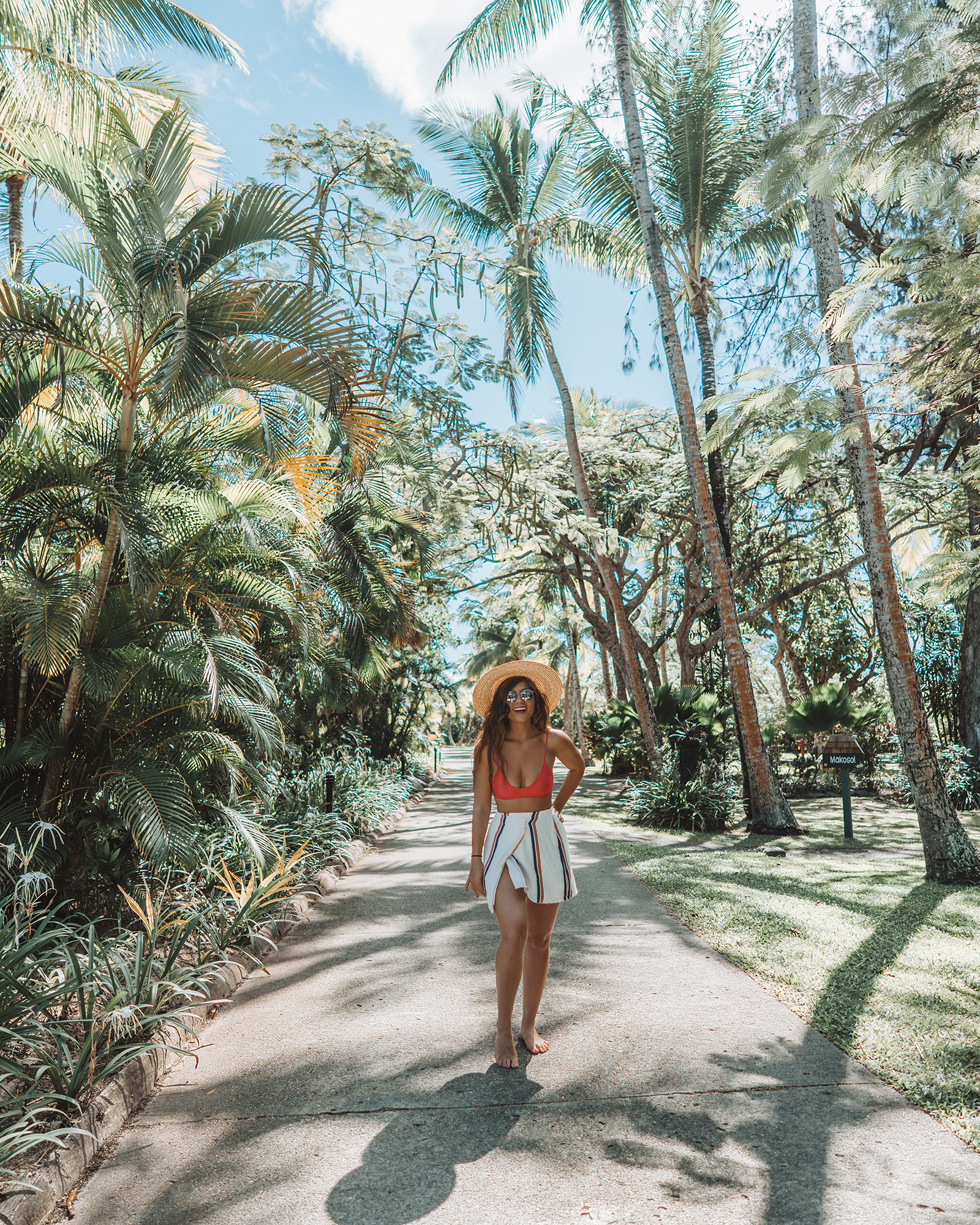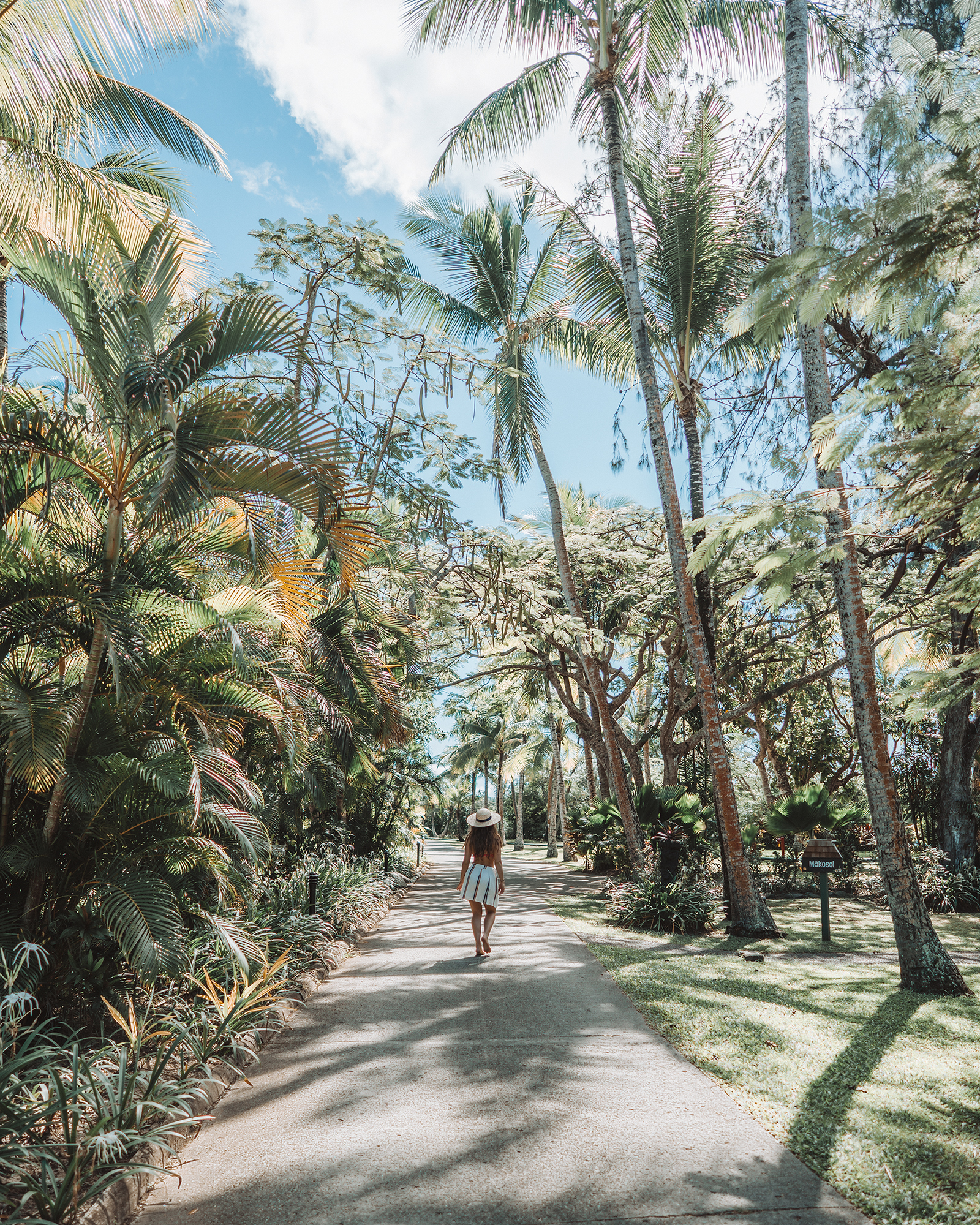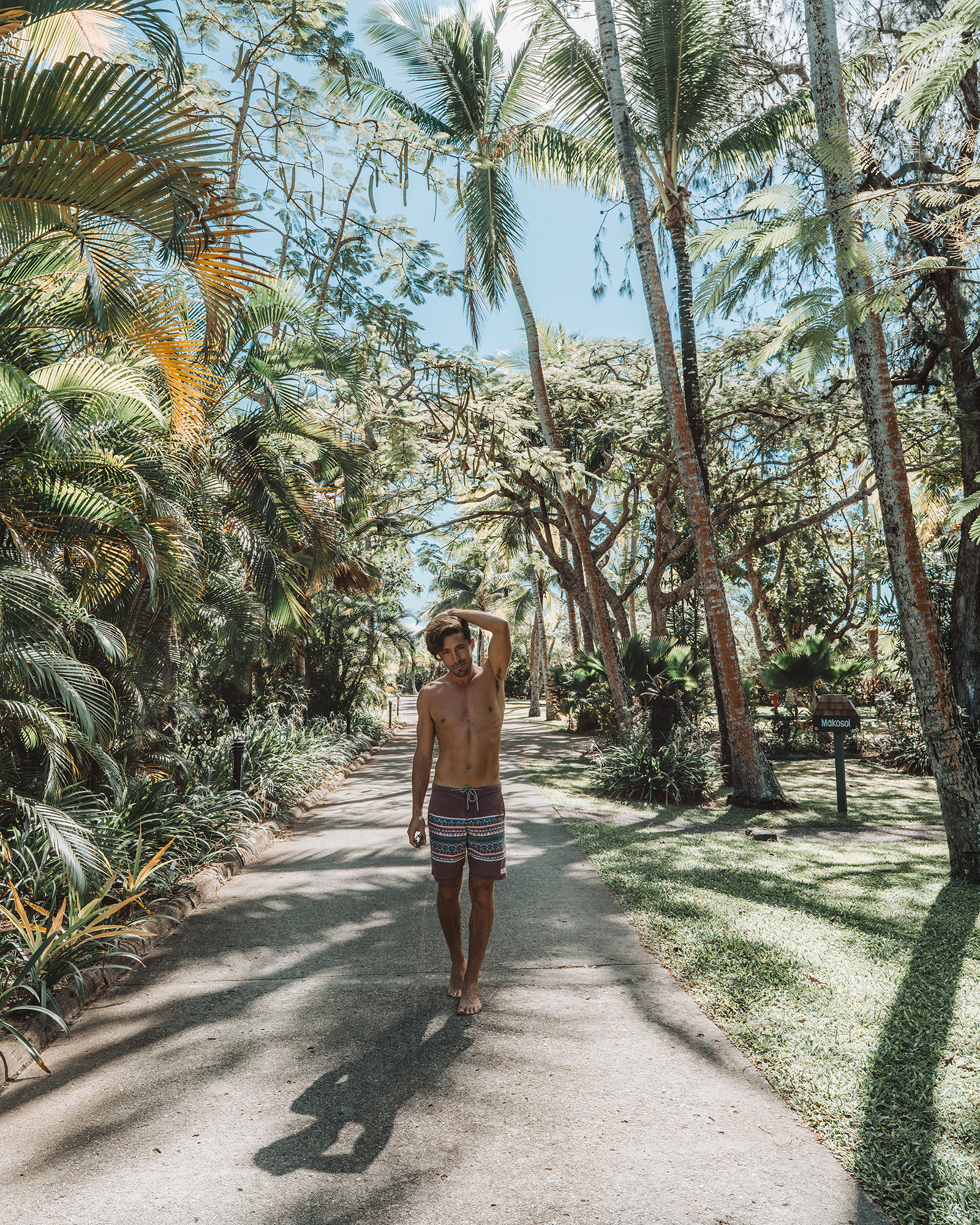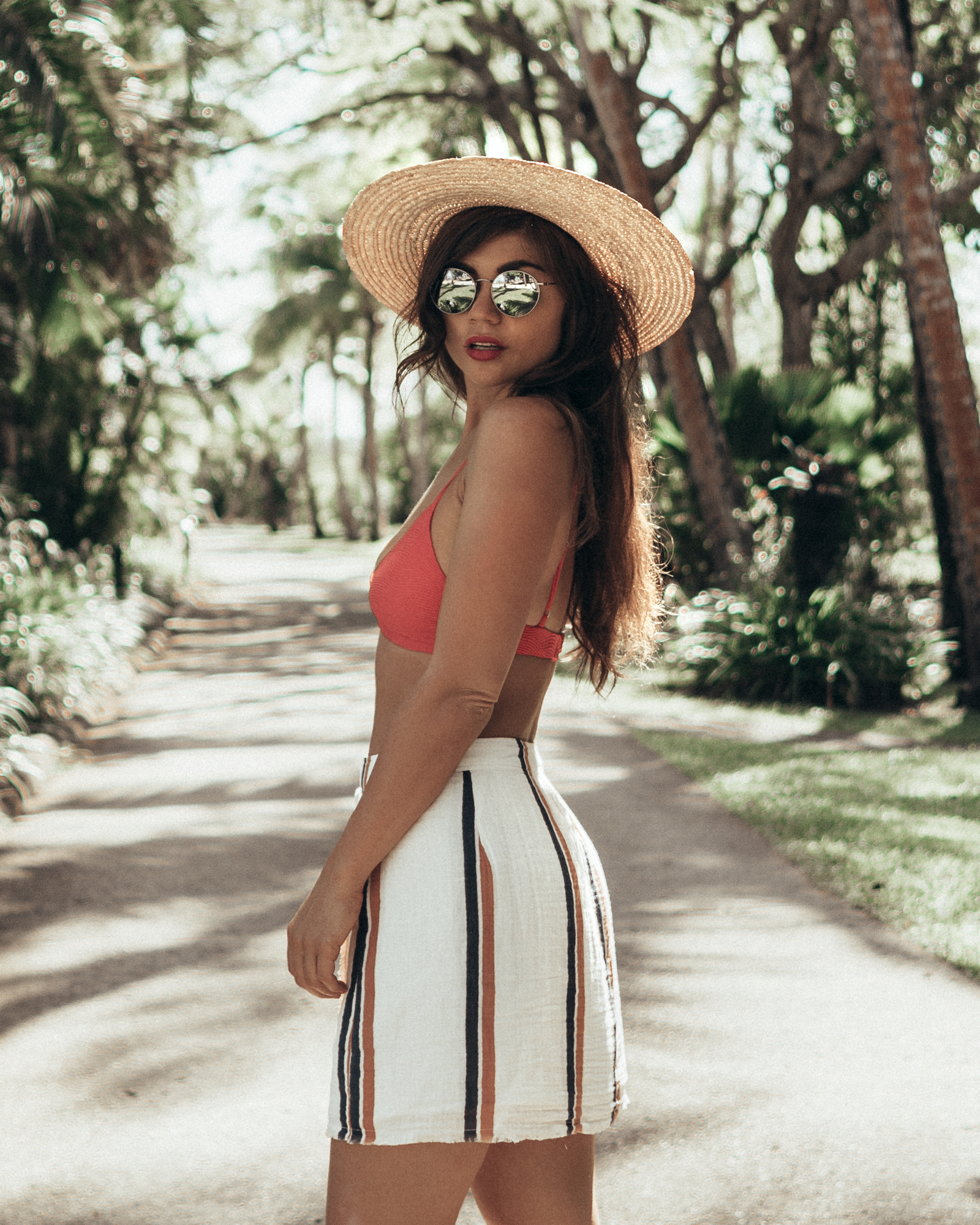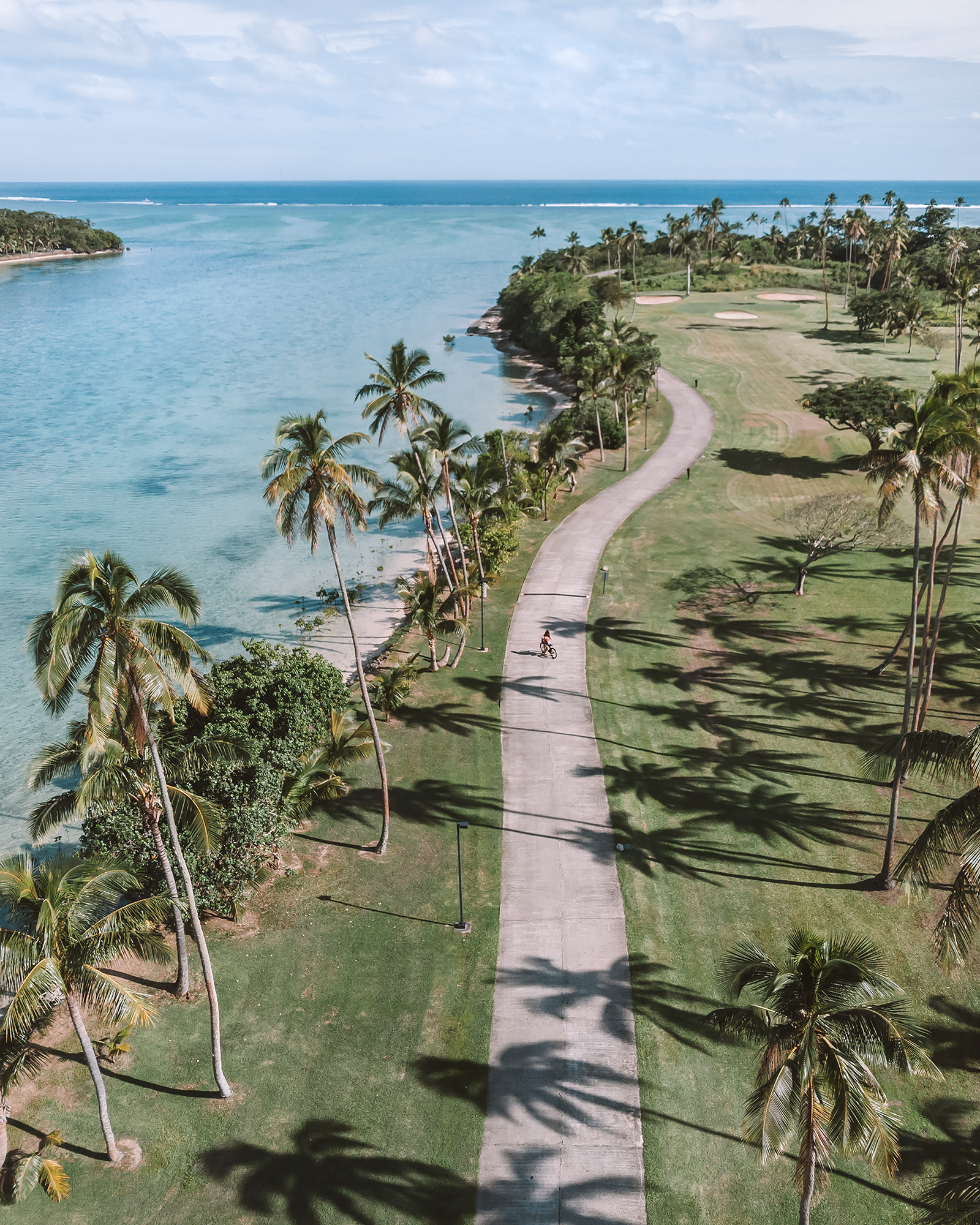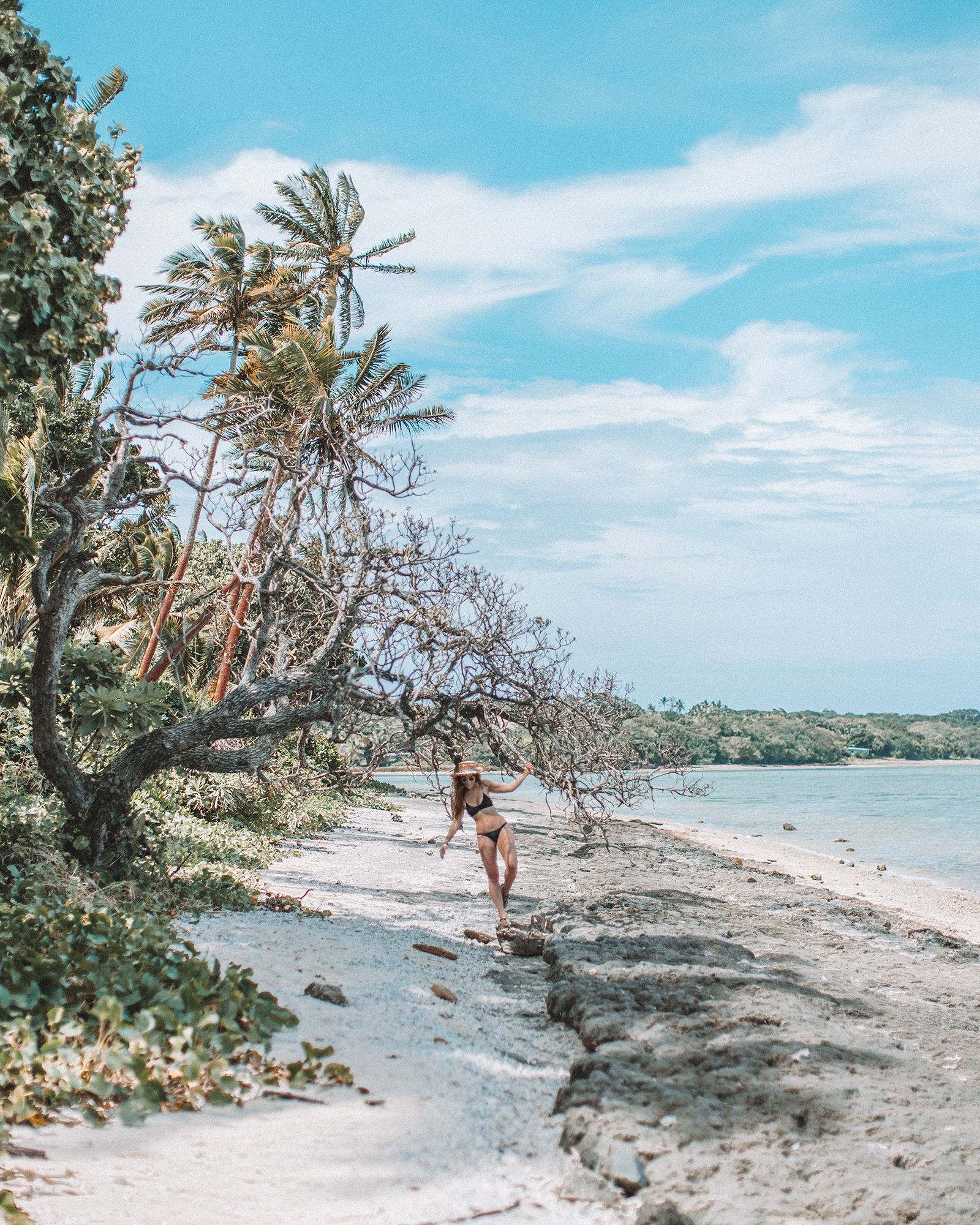 And of course after a bit of a work out - we needed to jump in the ocean again, and found another new beach.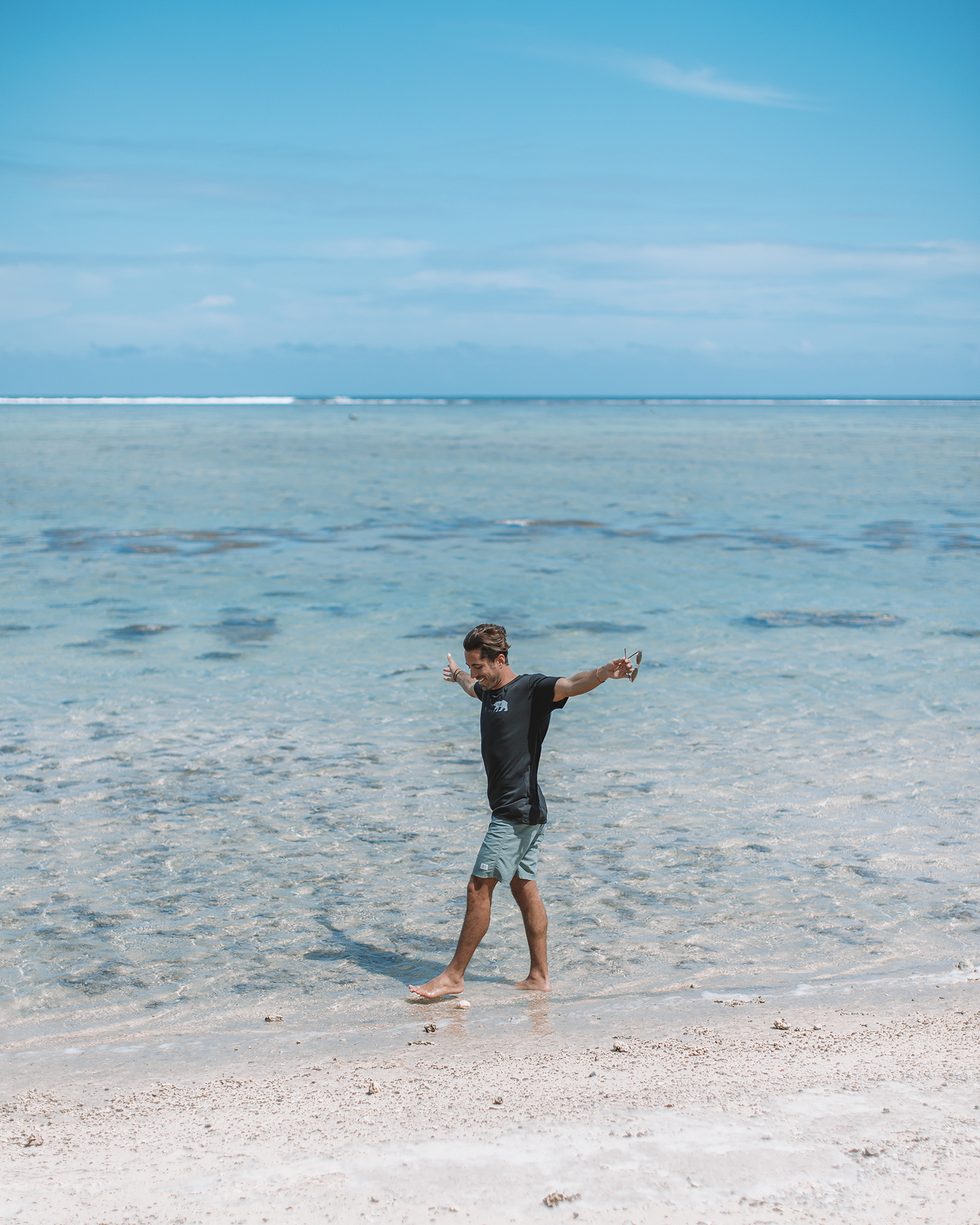 That freedom feeling.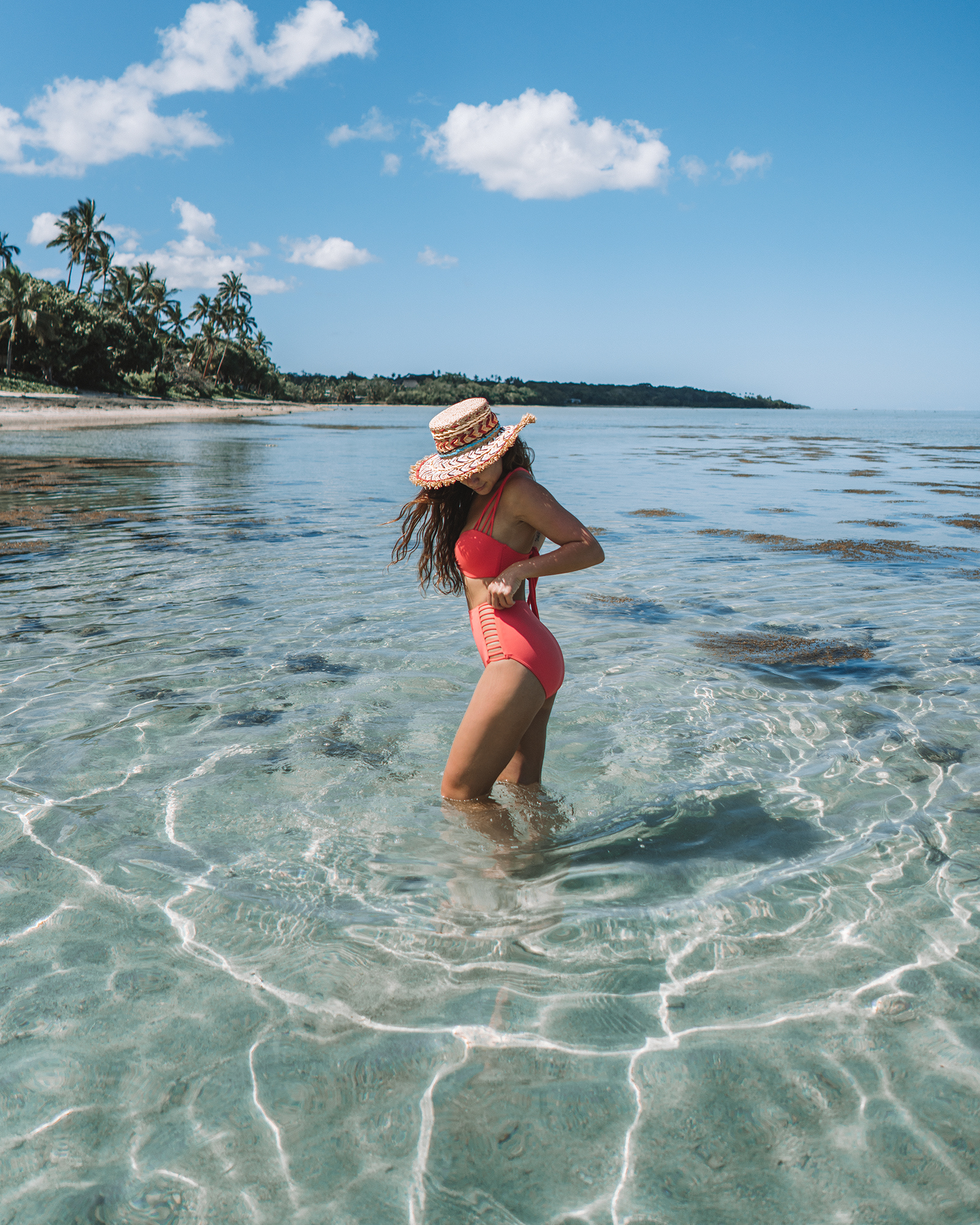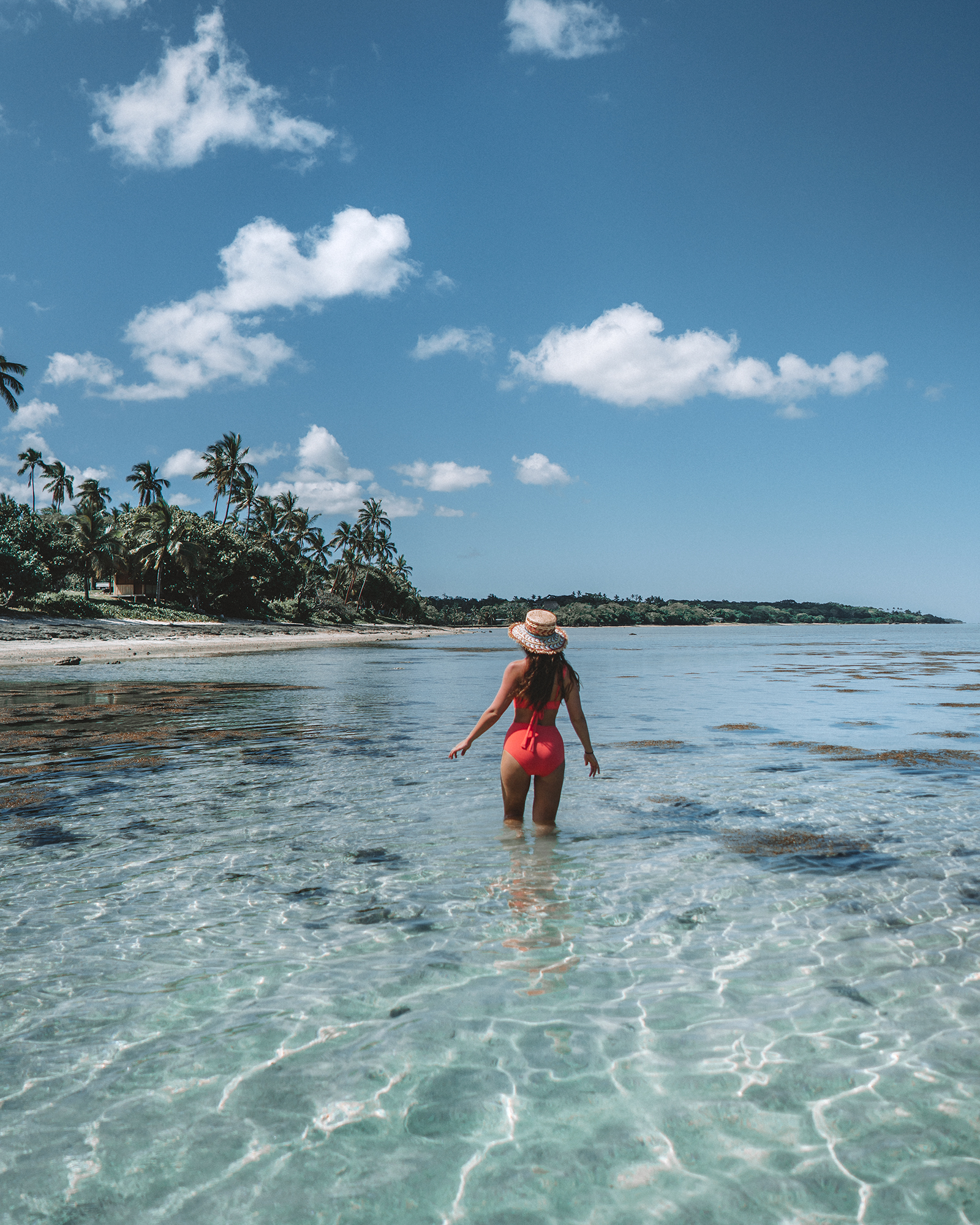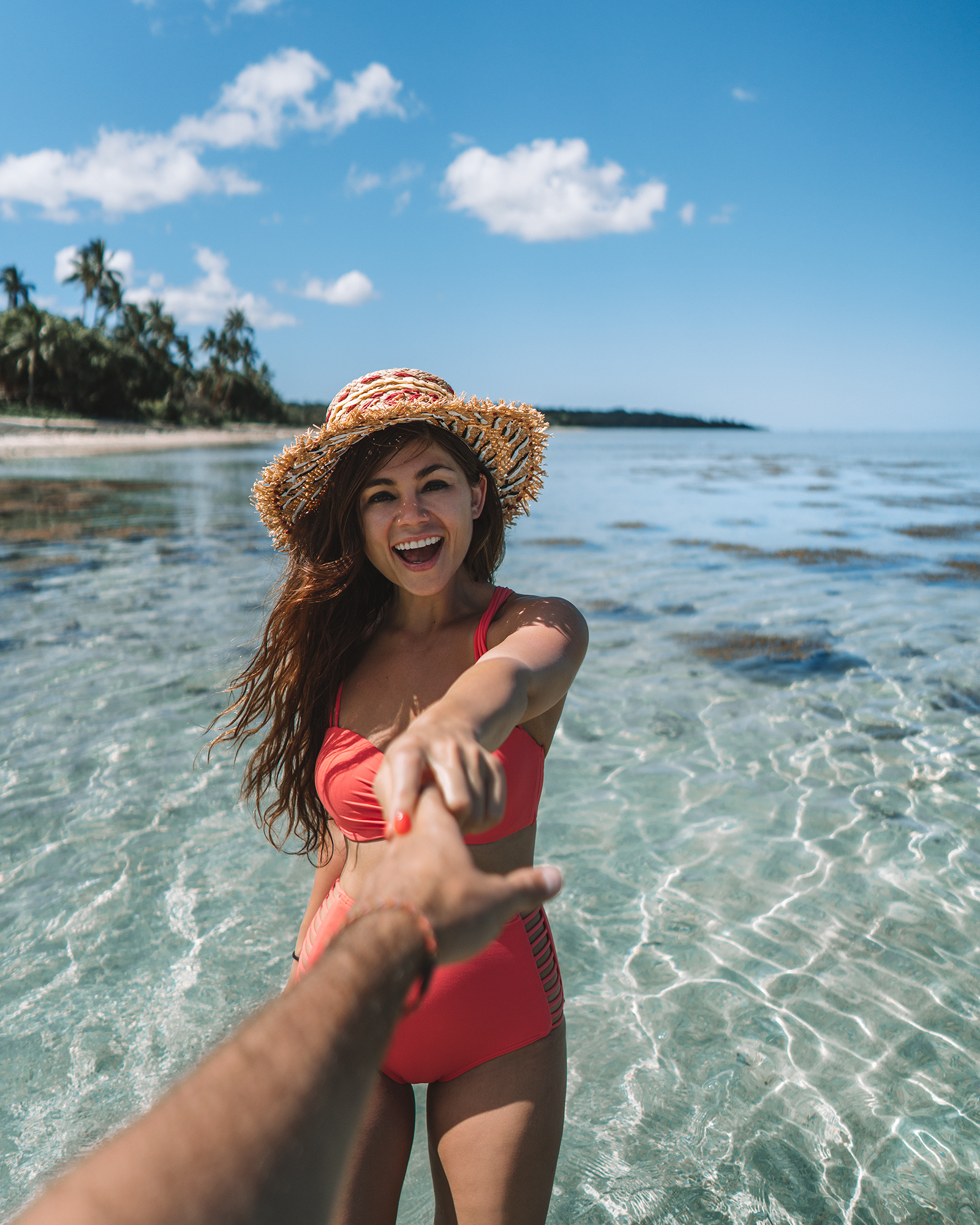 One of my favorite things on Earth is crystal, aqua water, and so much of my traveling has been centered around finding it, being in it, and figuring out how to get back to it as soon as I possibly can. I was born on a beach, but California has nothing on this.
As the sun was starting to go down for the evening, we had no idea what we were in for - as we headed over to the Chi Spa for their Dusk to Dawn treatment - an overnight stay inside the spa. I had never in my life done a proper 'spa day' - but this was something so much better - a full evening spa experience with baths, scrubs, massages, and a private dinner in an ocean front Bure - followed by sunrise tea, breakfast, and even more spa treatments. I imagine this is what royals just do every day - it's what I would be doing!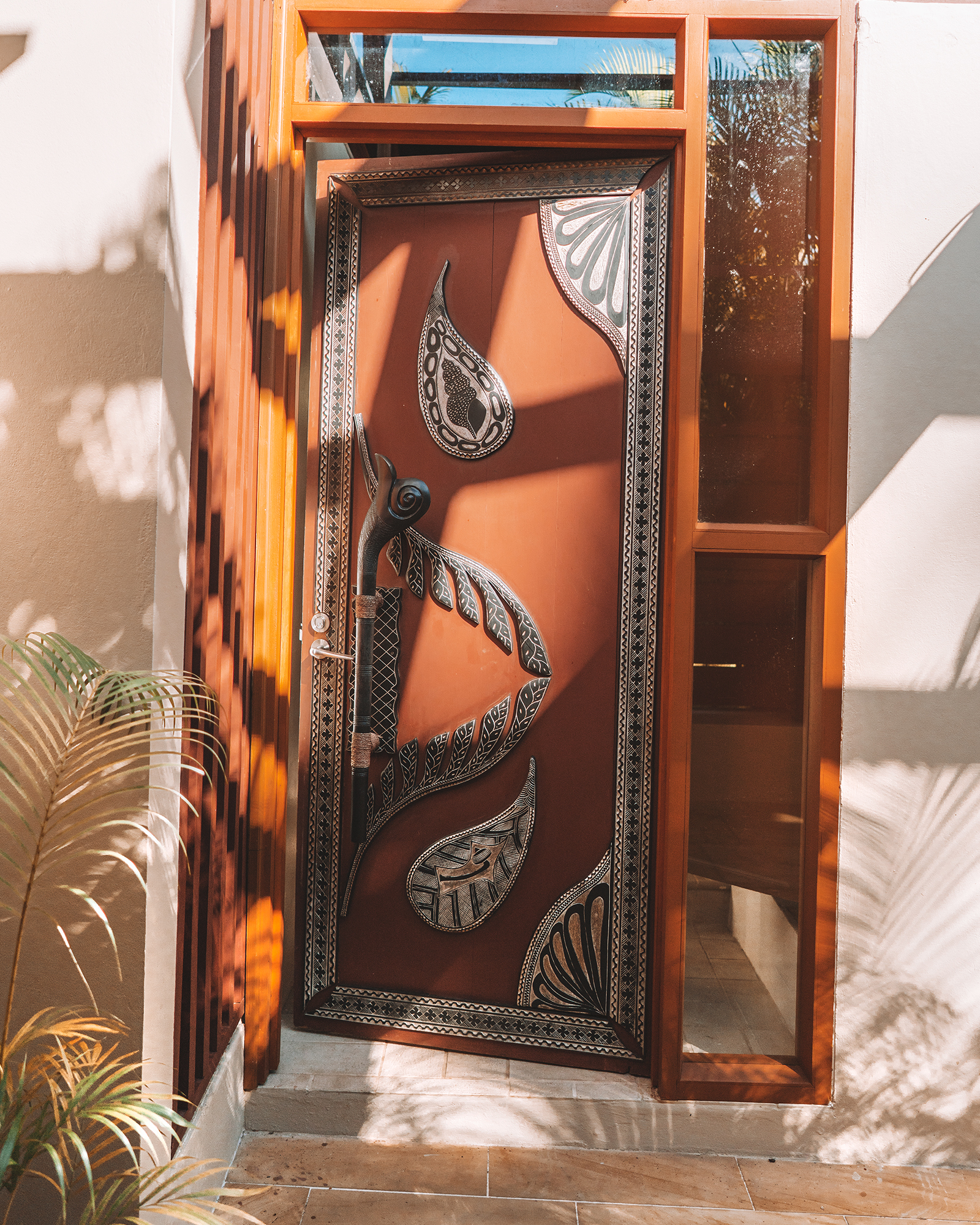 The entrance to our Spa Villa aka the gates of paradise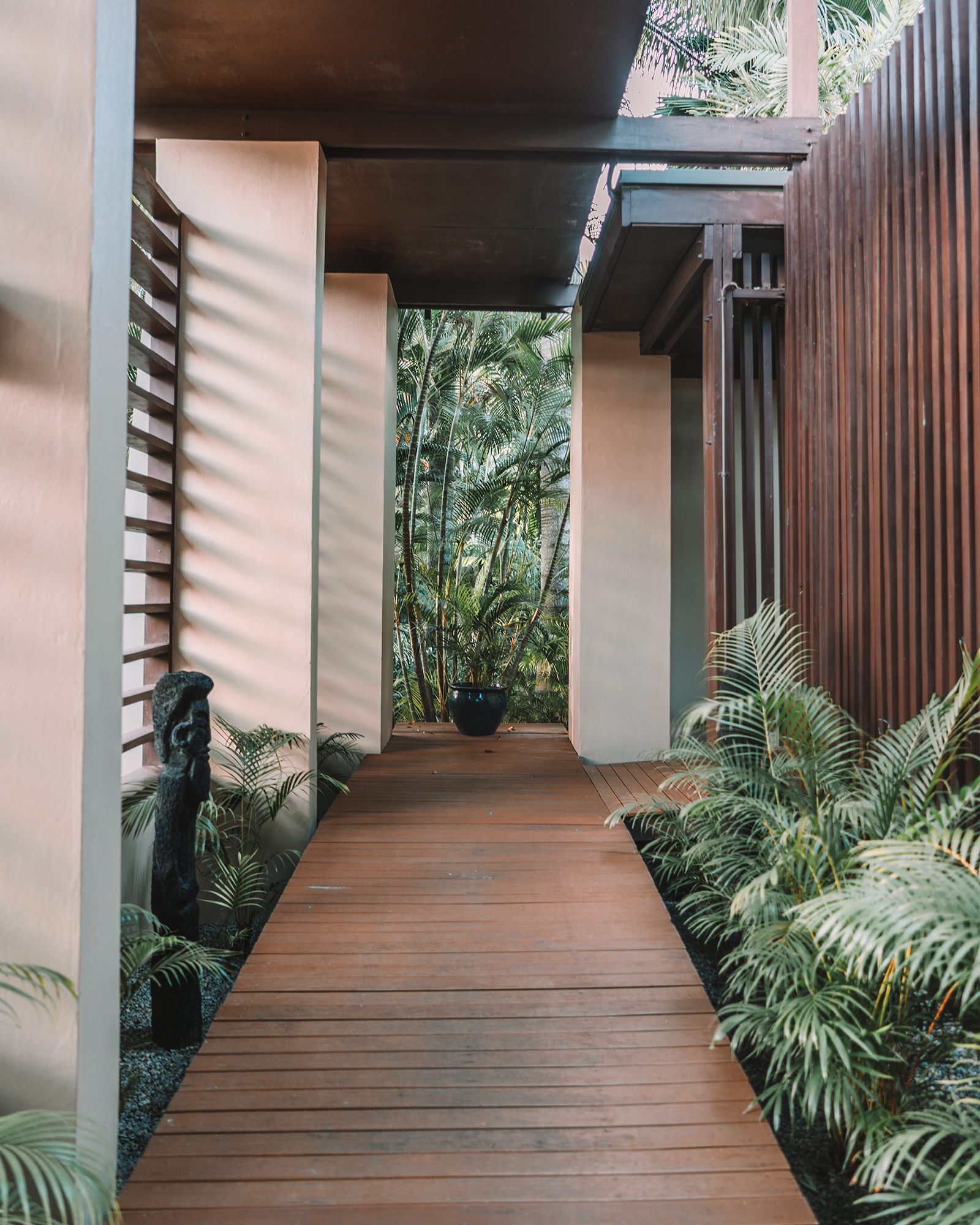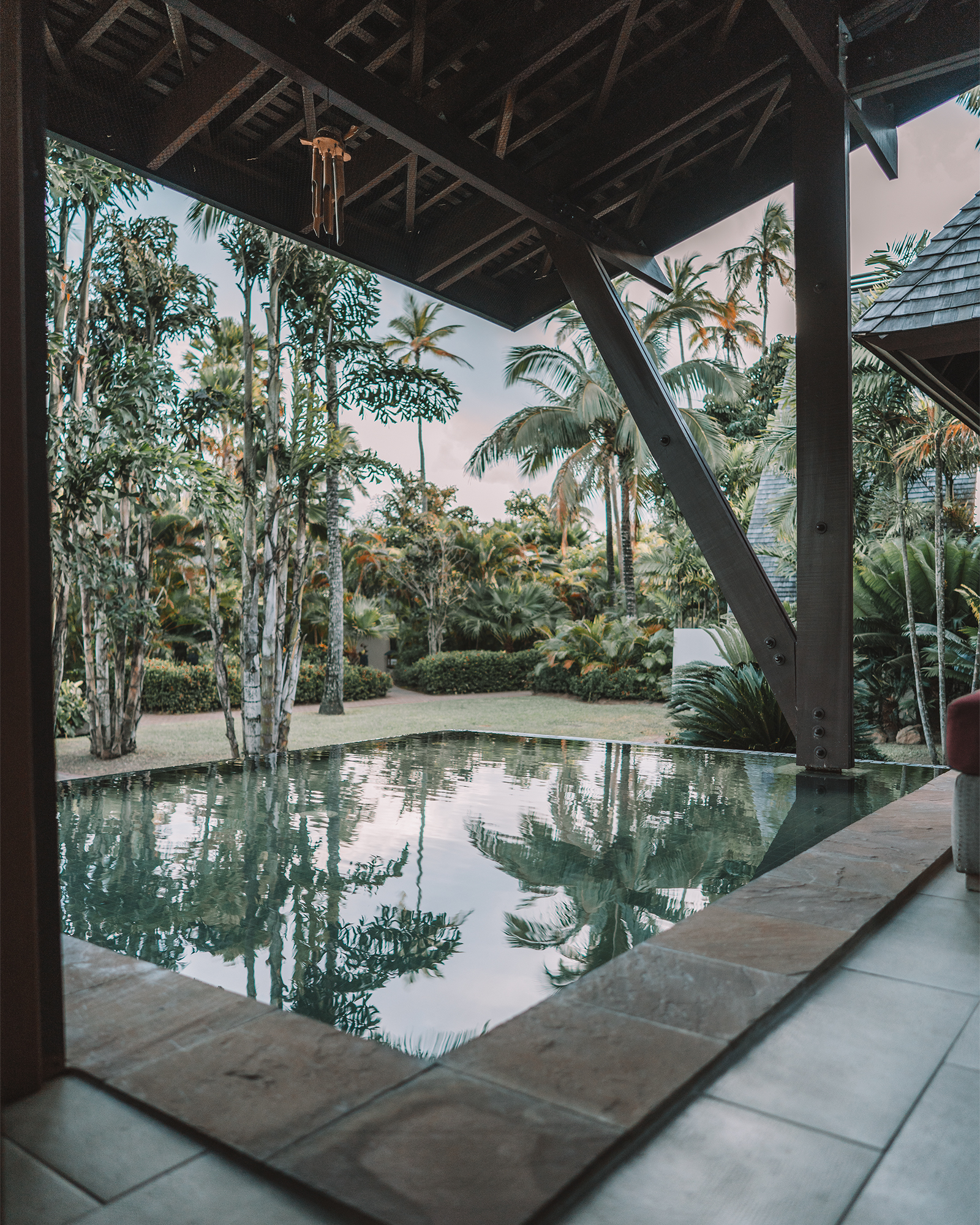 The Chi Spa walkways and dipping pool.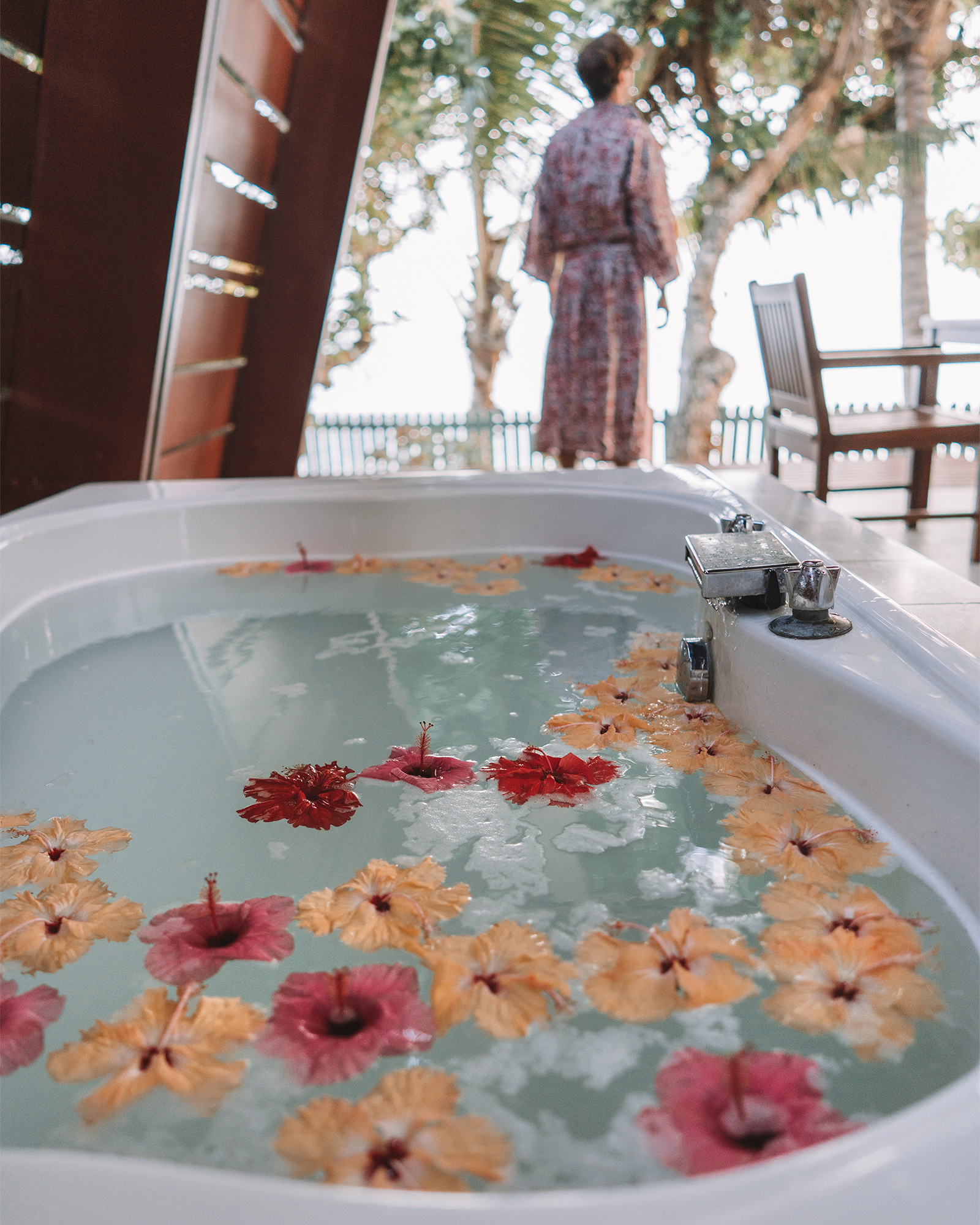 To start - our flower bath.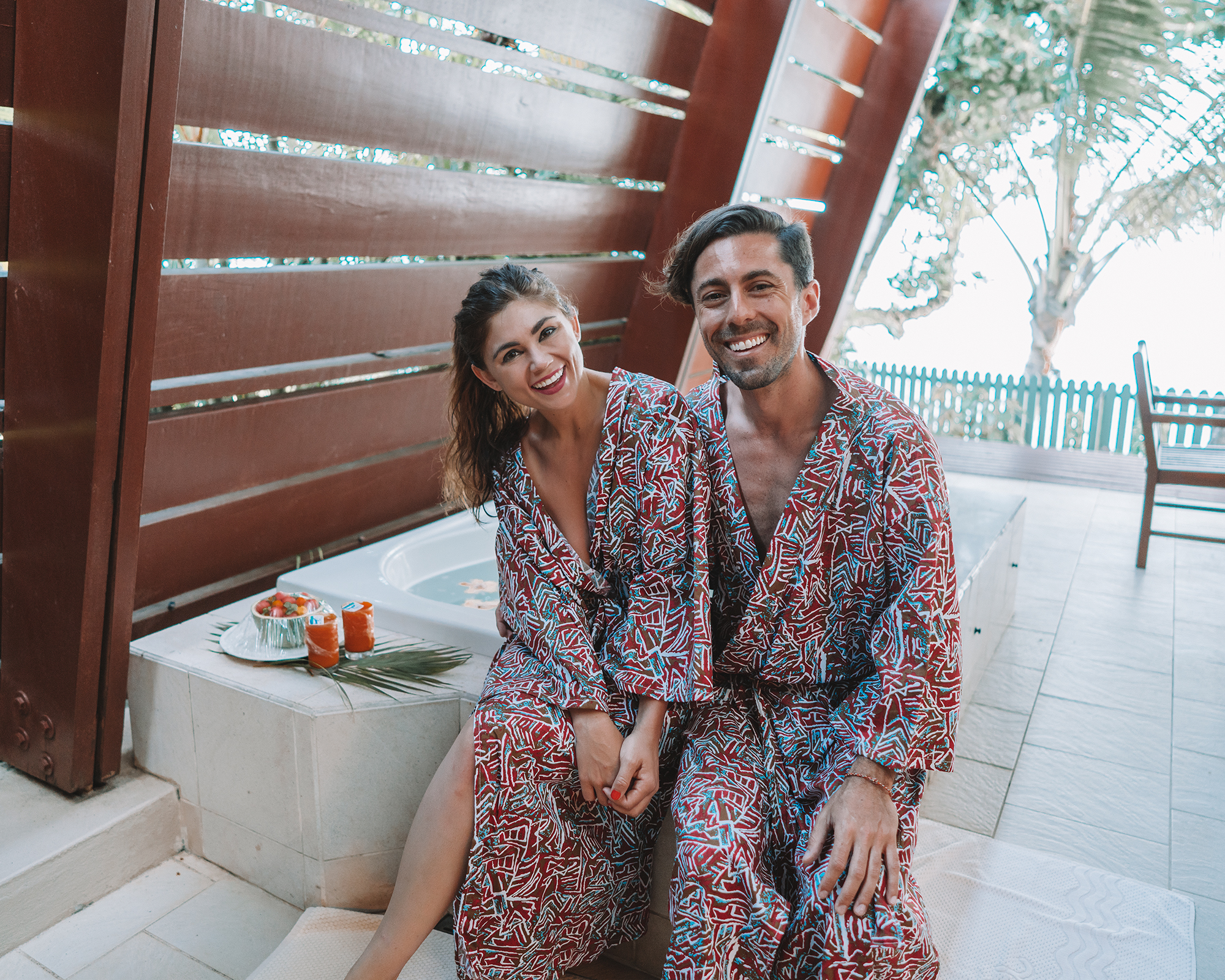 Right before we entered a few hours of bliss.
..... many hours later ......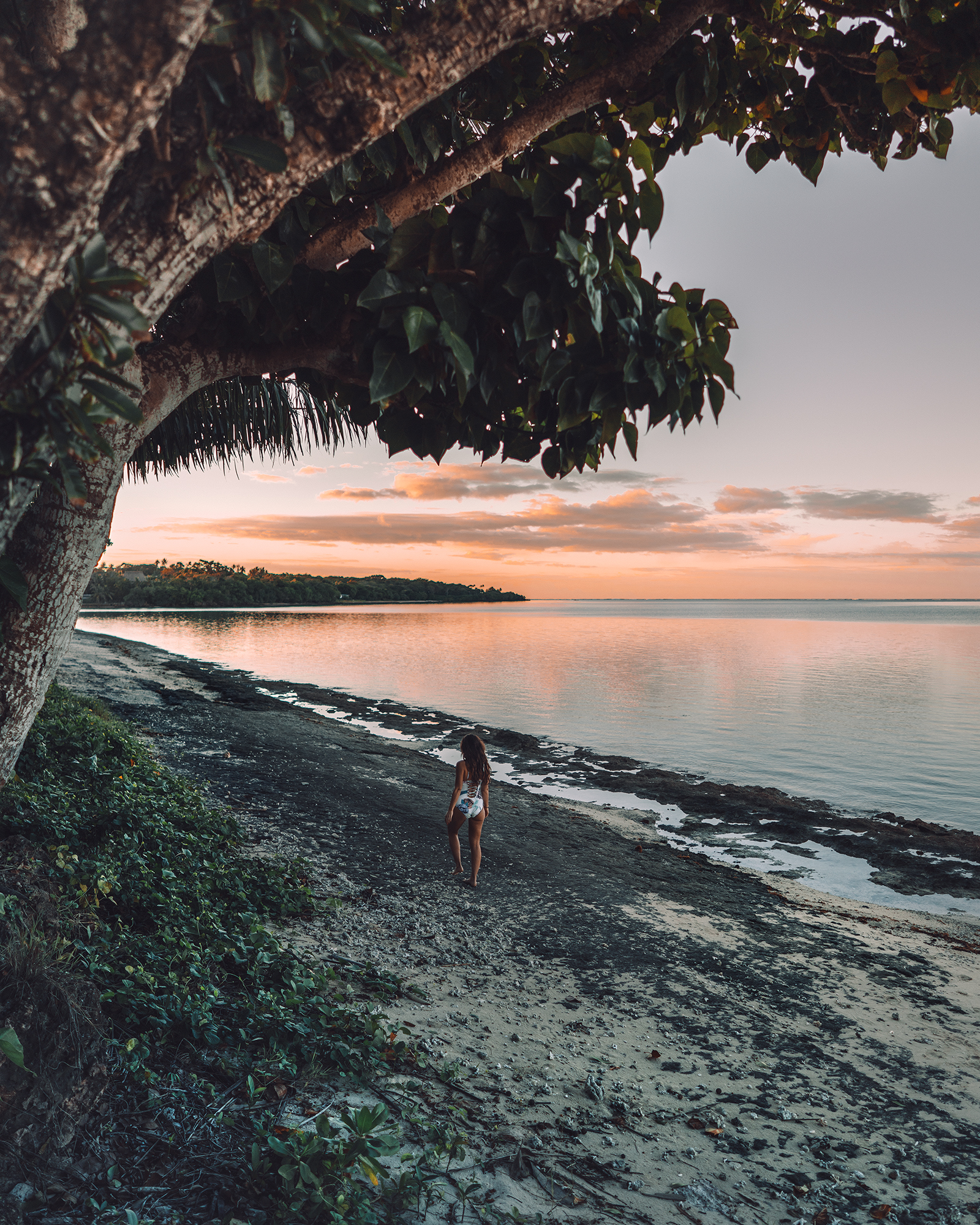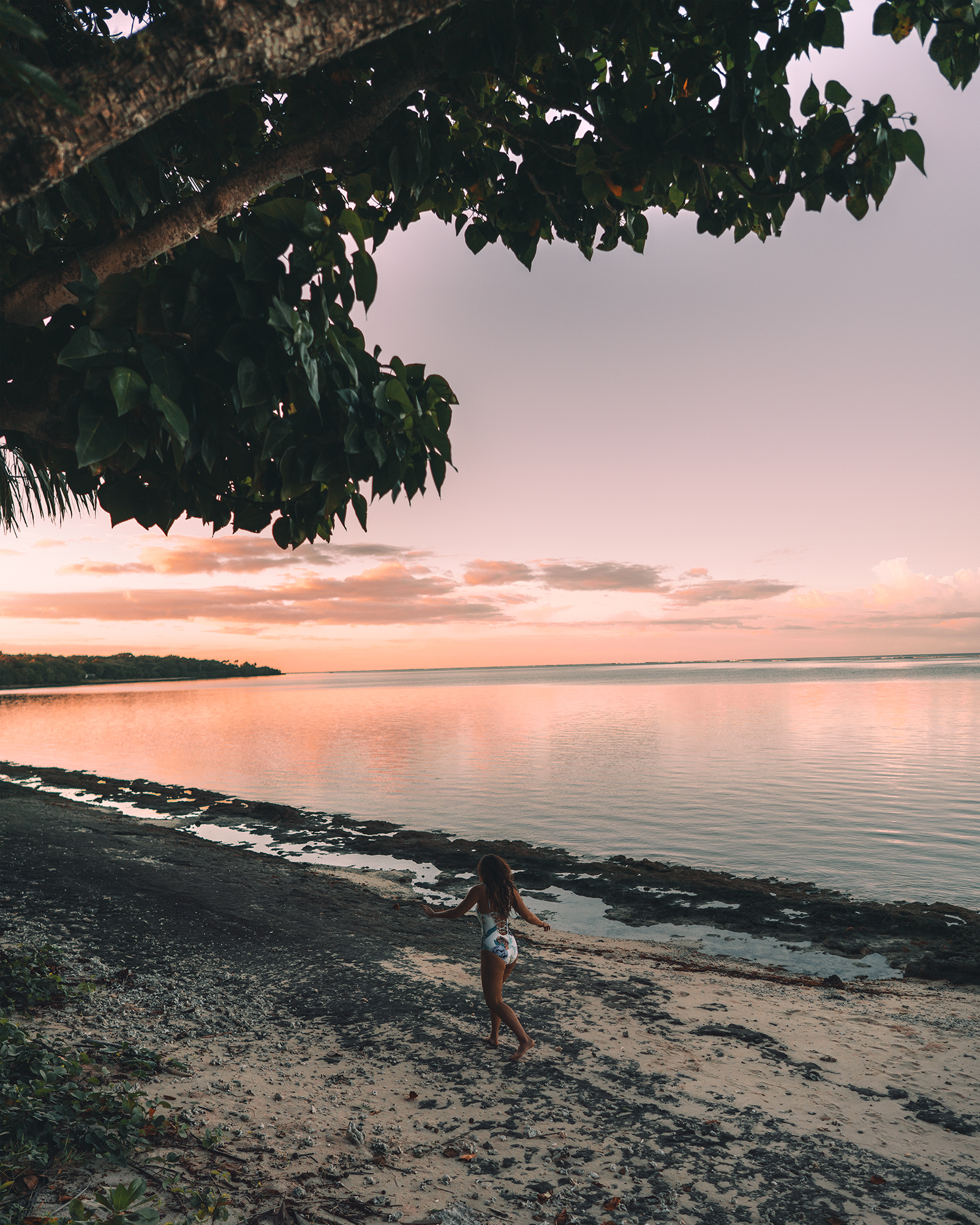 After our evening spa treatment, we woke up to the sun rising over the ocean, and ran out to see it for ourselves.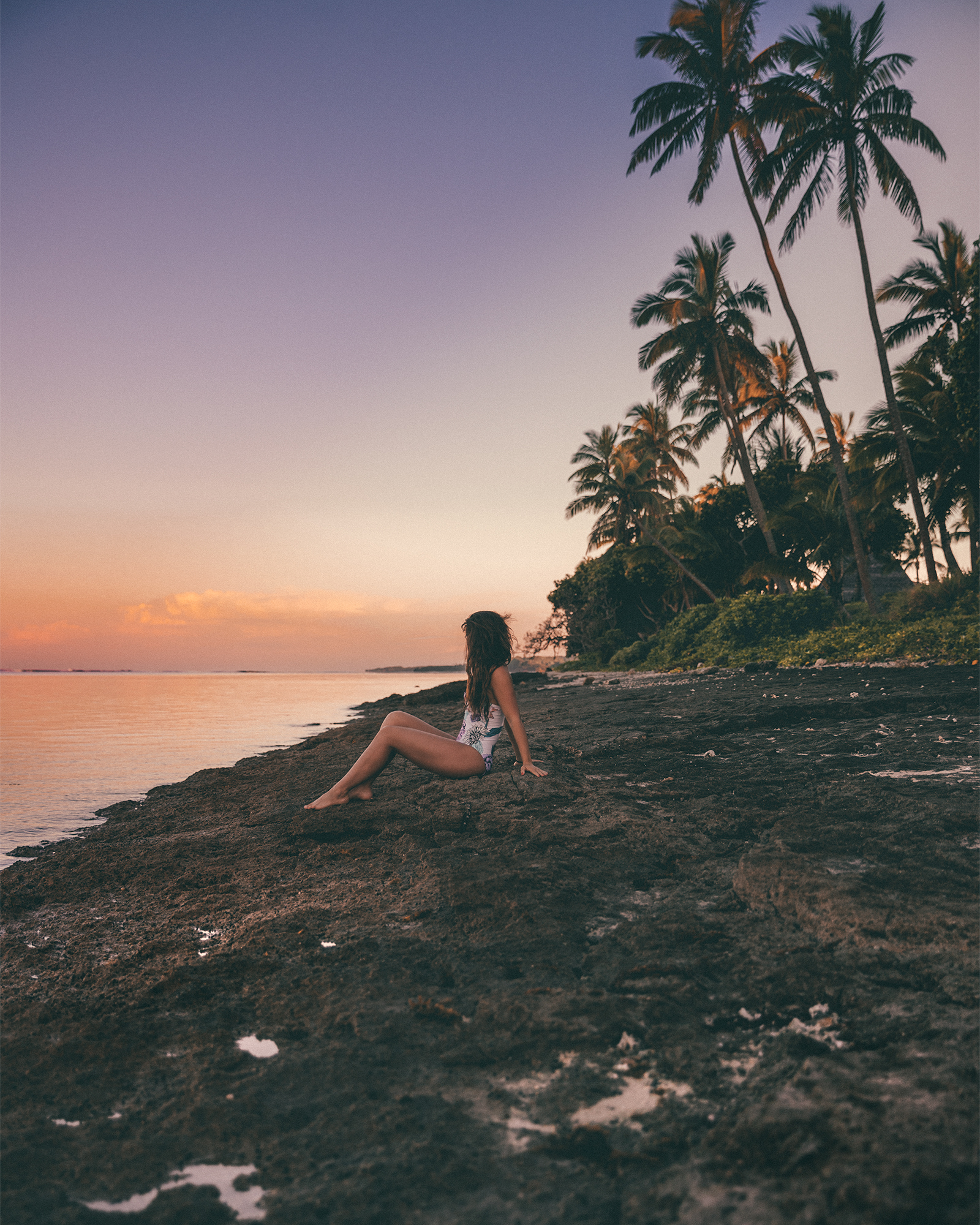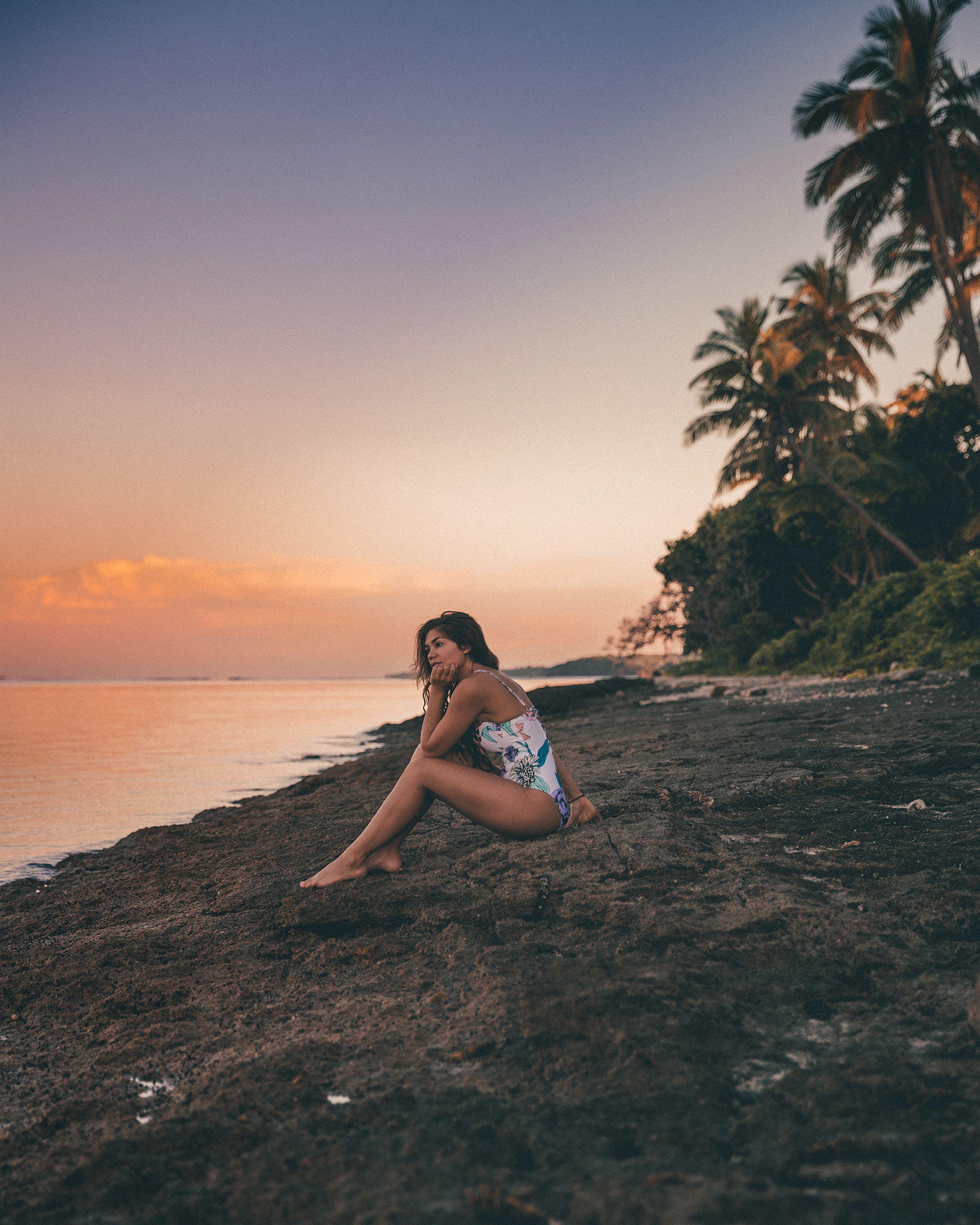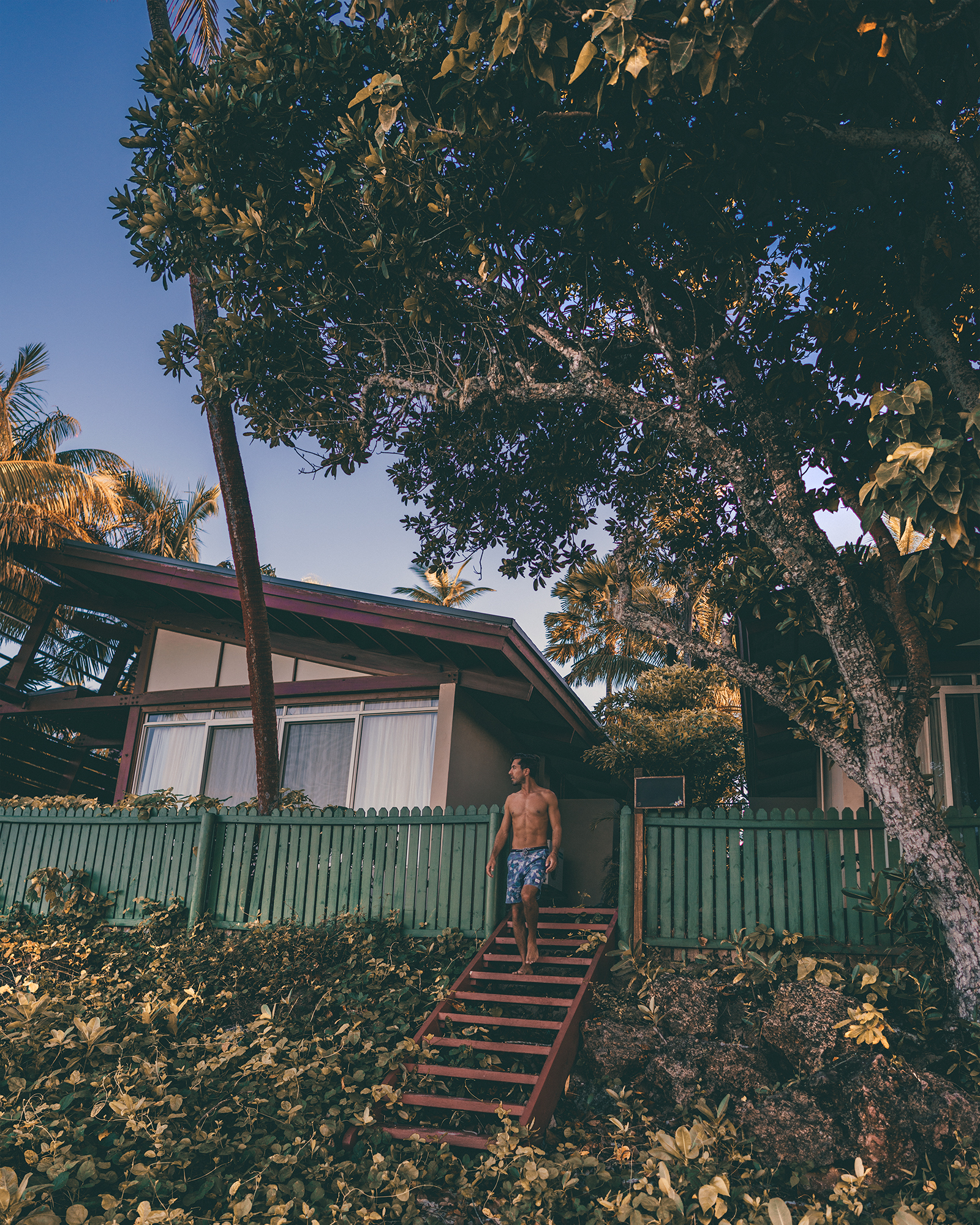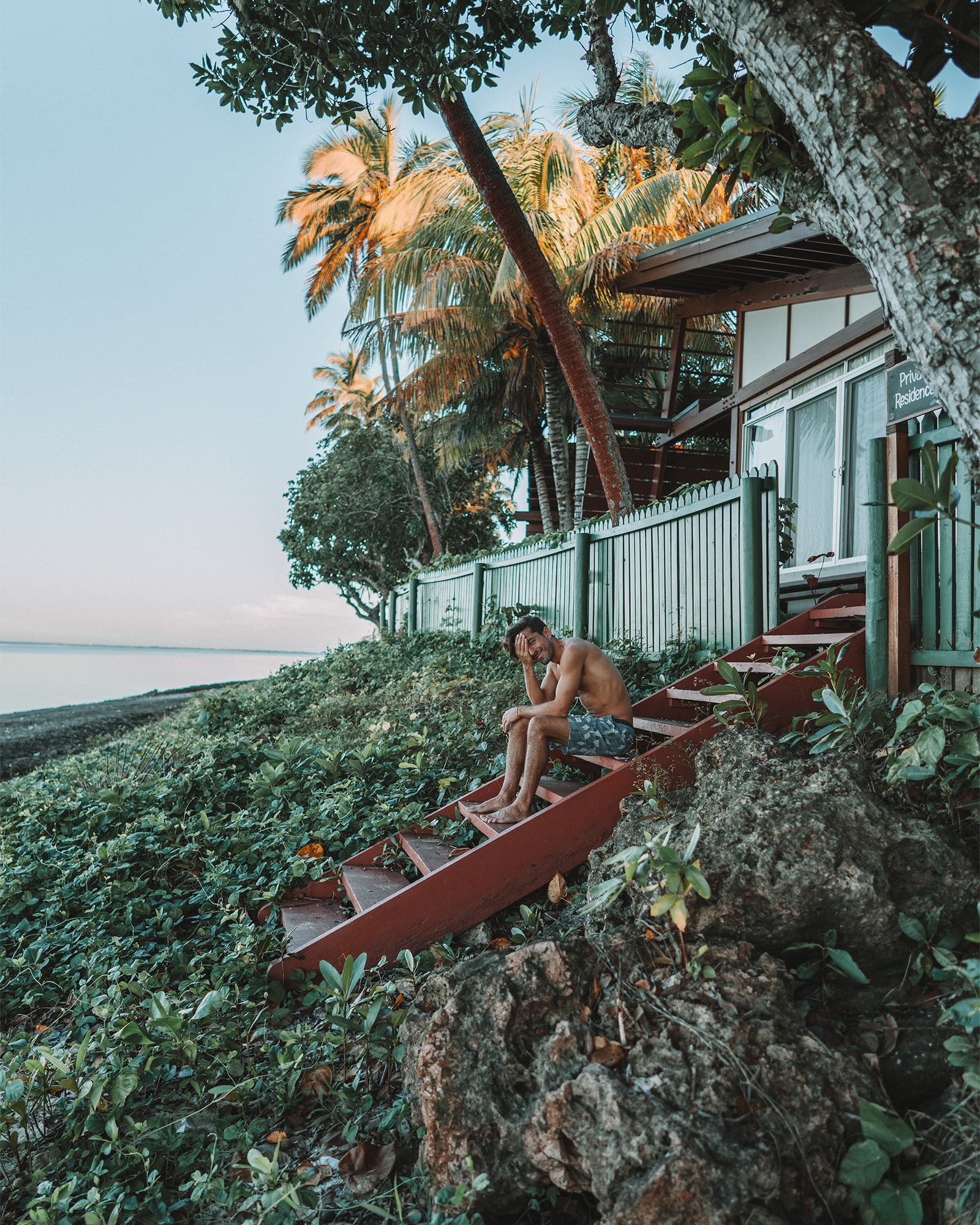 Our home for the night.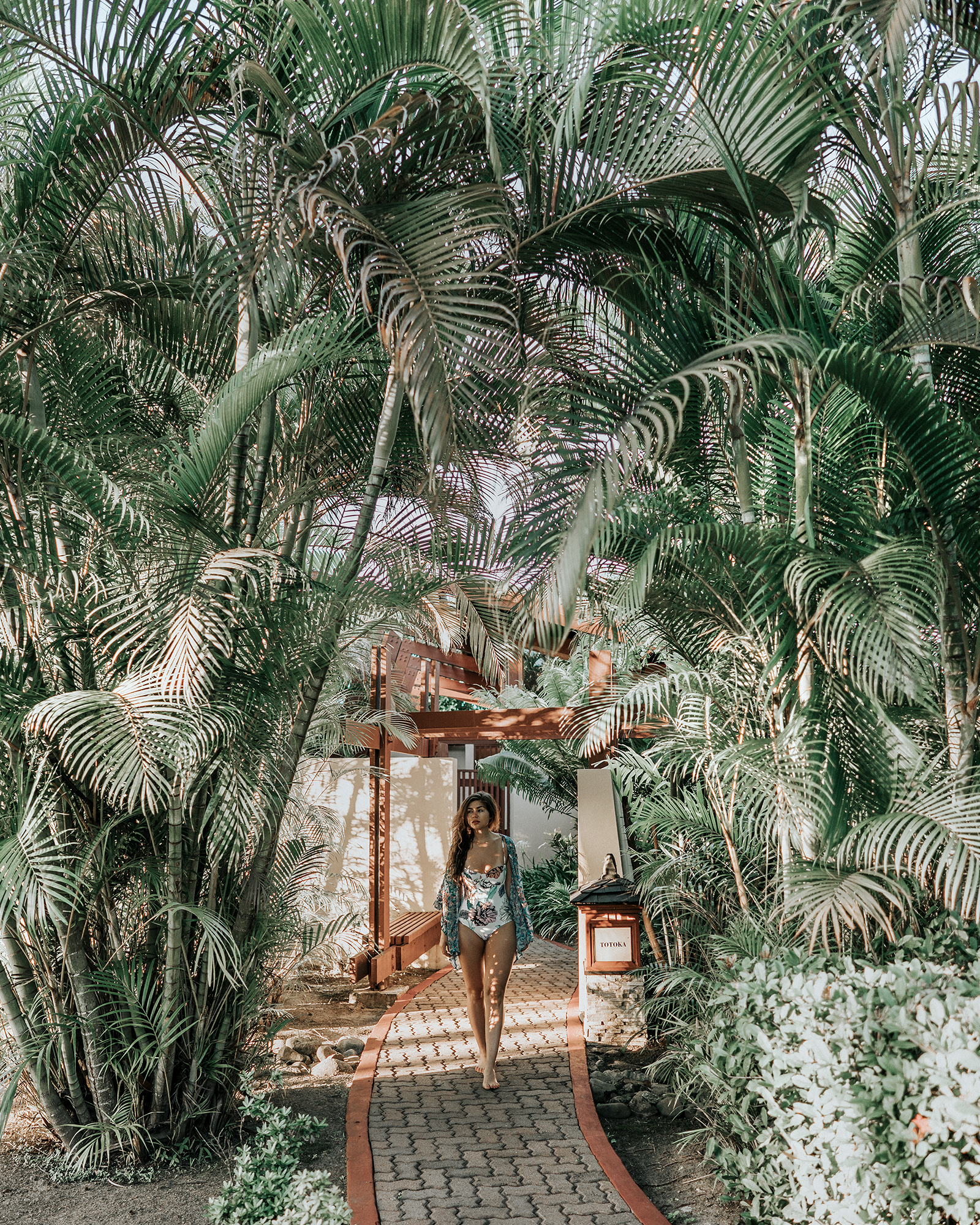 And the view from the front - this walkway led out to a wide grass field and palm grove.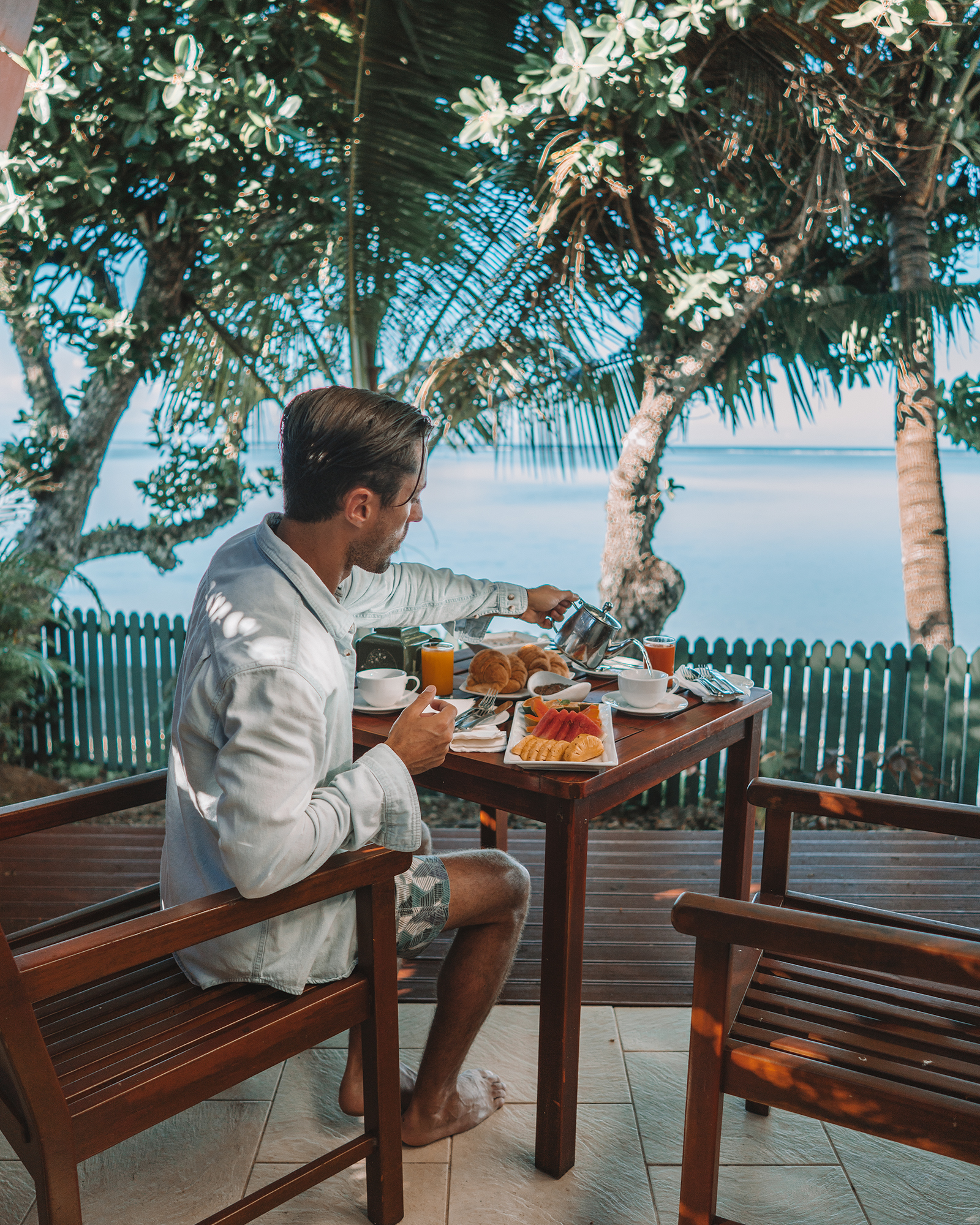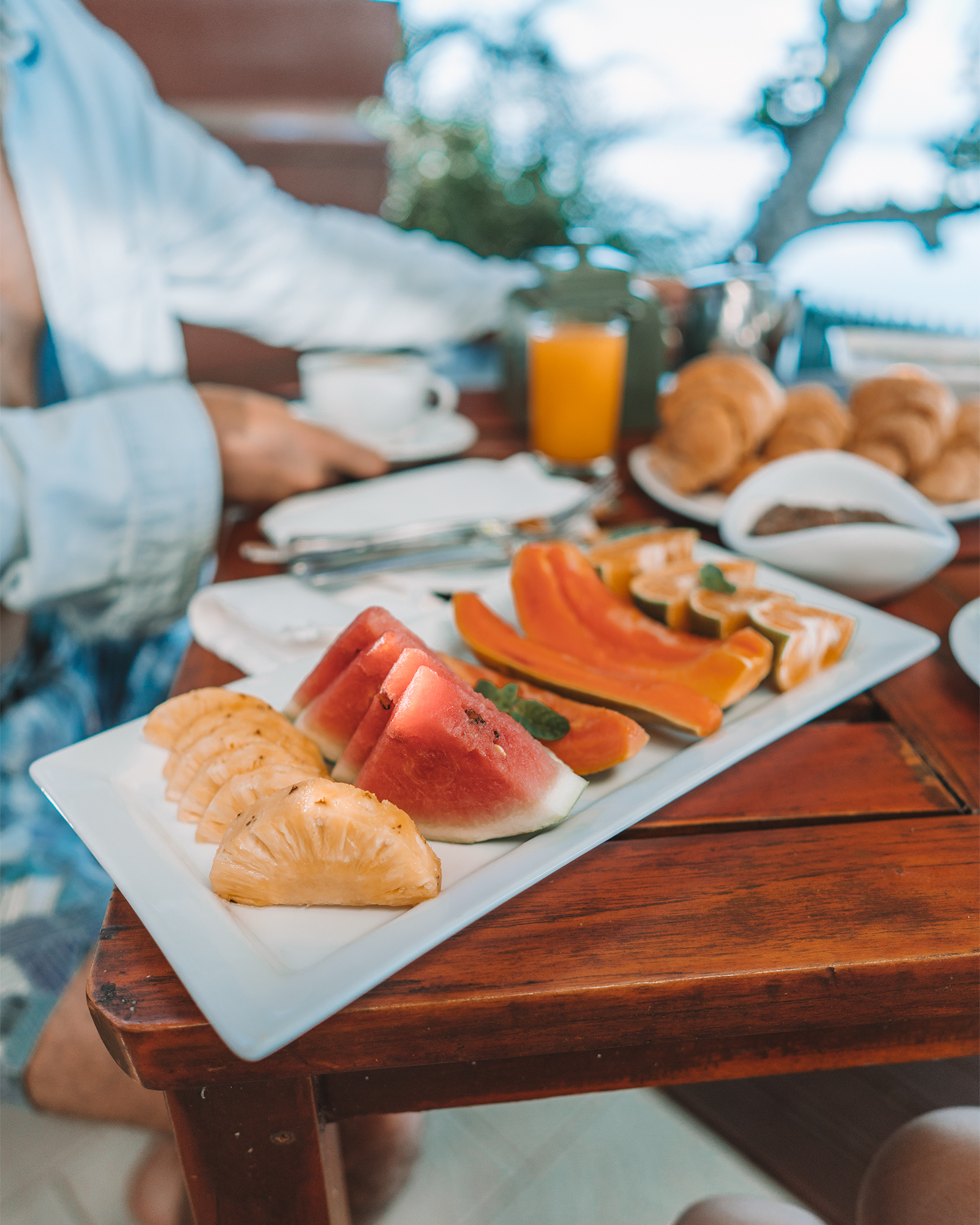 And a little breakfast to start our day - are you seeing this view?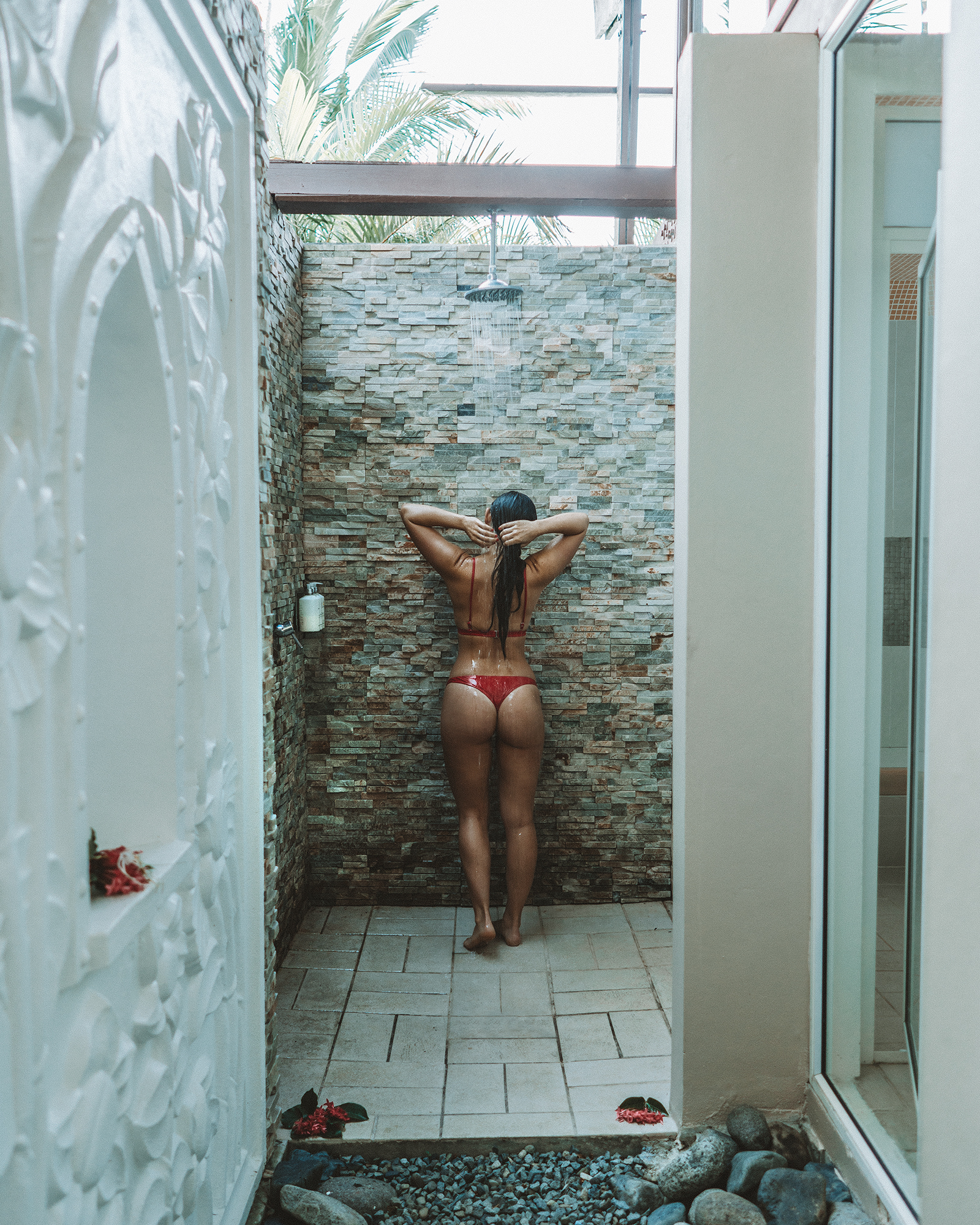 Ending our spa evening in the morning - I've never met an outdoor shower that I didn't love. We left the Shangri-La later this day to explore the rest of Fiji - come back to see the rest of the adventure!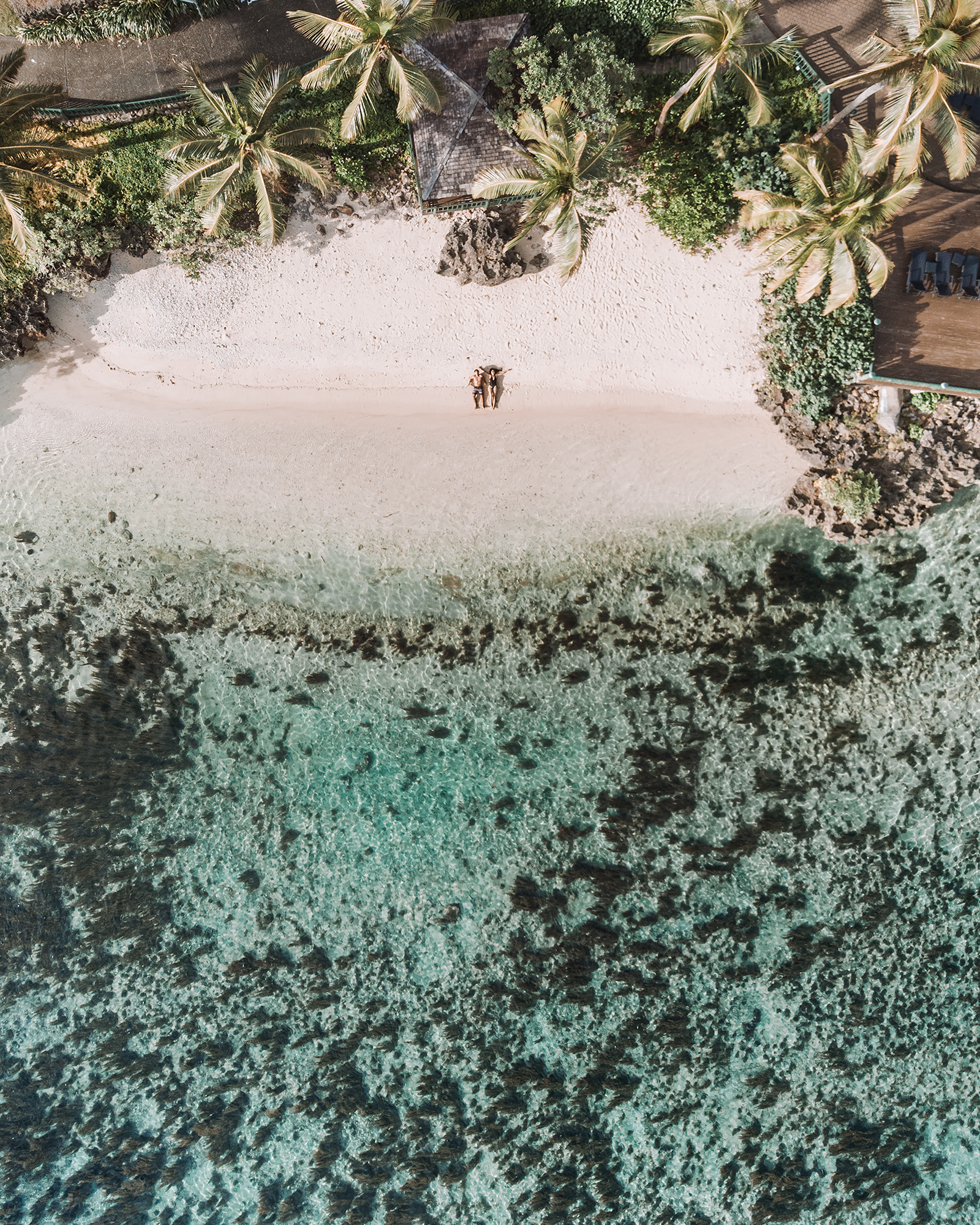 This is our postcard.