November 22, 2018 Travel Adventures
Photo Diary - Friends Trip to Turks and Caicos, The Perfect Caribbean Paradise
Some times travel is so easy, especially when we are working on projects with great producers where everything runs so smoothly that you think, why do I ever get stressed about this? And then sometimes, we wake up bleary-eyed at 4AM to head to LAX and receive an email that our flight has been cancelled. Cancelled?? Cancelled! And it will take almost a full 24 hours before we can get on a new one. This was how our trip to Turks and Caicos started - we were scheduled to arrive in that evening, but the universe was not on our side, and we didn't arrive until the following afternoon - a full day behind schedule. Such is the travel life.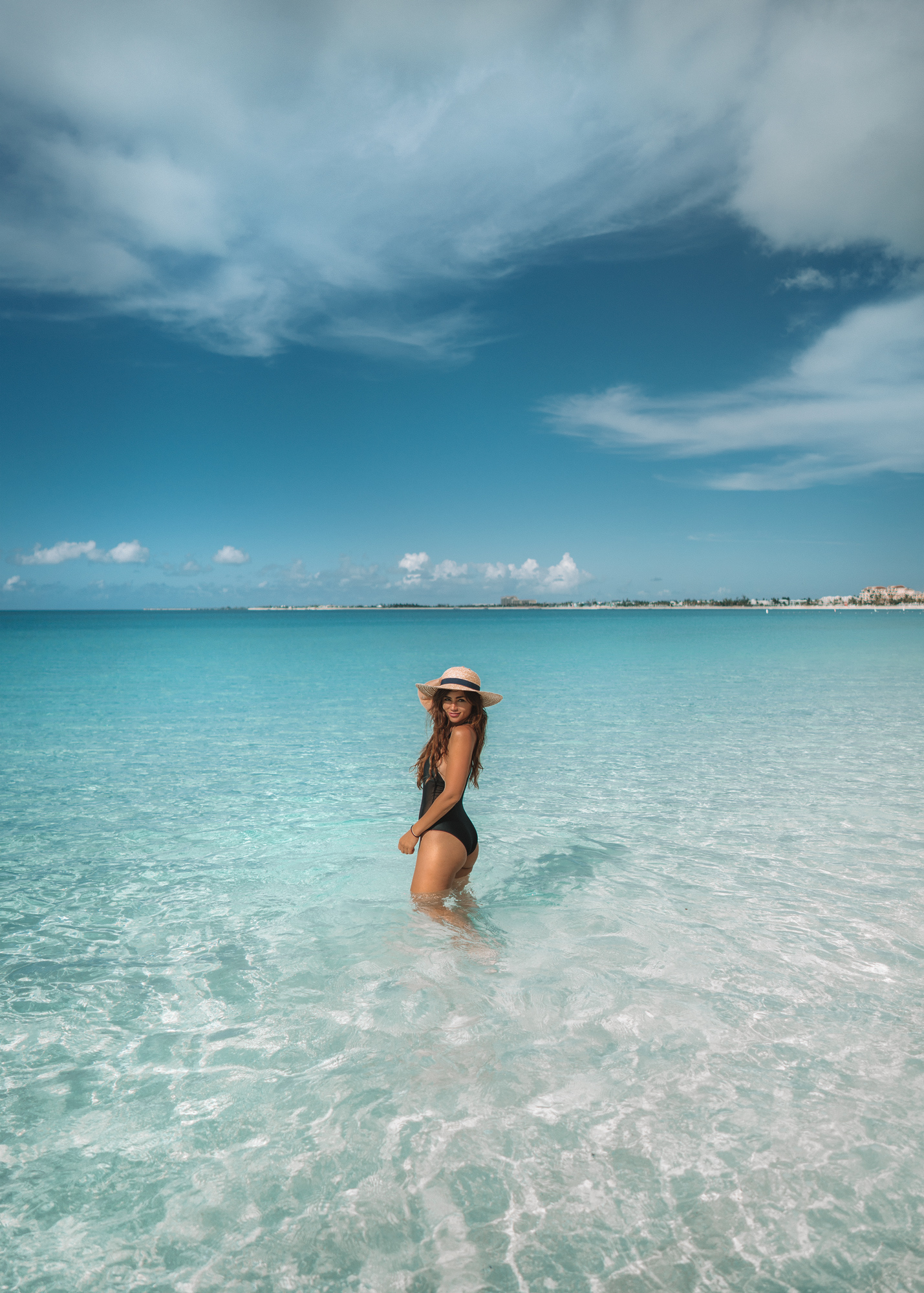 Slowly, we have been working our way through the Caribbean islands, one by one - from our first big group trip to the Dominican Republic, to a dream few days in Jamaica, and my girls trip to the Bahamas. And even after all of these experiences, Turks and Caicos really feels like some place special. The first thing you notice when arriving is that the coastline is absolutely amazing - and may be the nicest beach I have ever seen. We stayed on at Bianca Sands Resort on Grace Bay - which is continually ranked as one of the best beaches in the world. And it is obvious why - the pure aqua water, white sand, and lack of trash, seaweed, rocks, and murkiness that you see in so many other places leaves a pristine postcard of a destination. It didn't just look like this in photos - it really IS this nice, this blue, and this pristine. The Turks and Caicos islands are located at the very end of the Bahamas Archipelago, and the water is the same Bahama Blue - and possibly even better!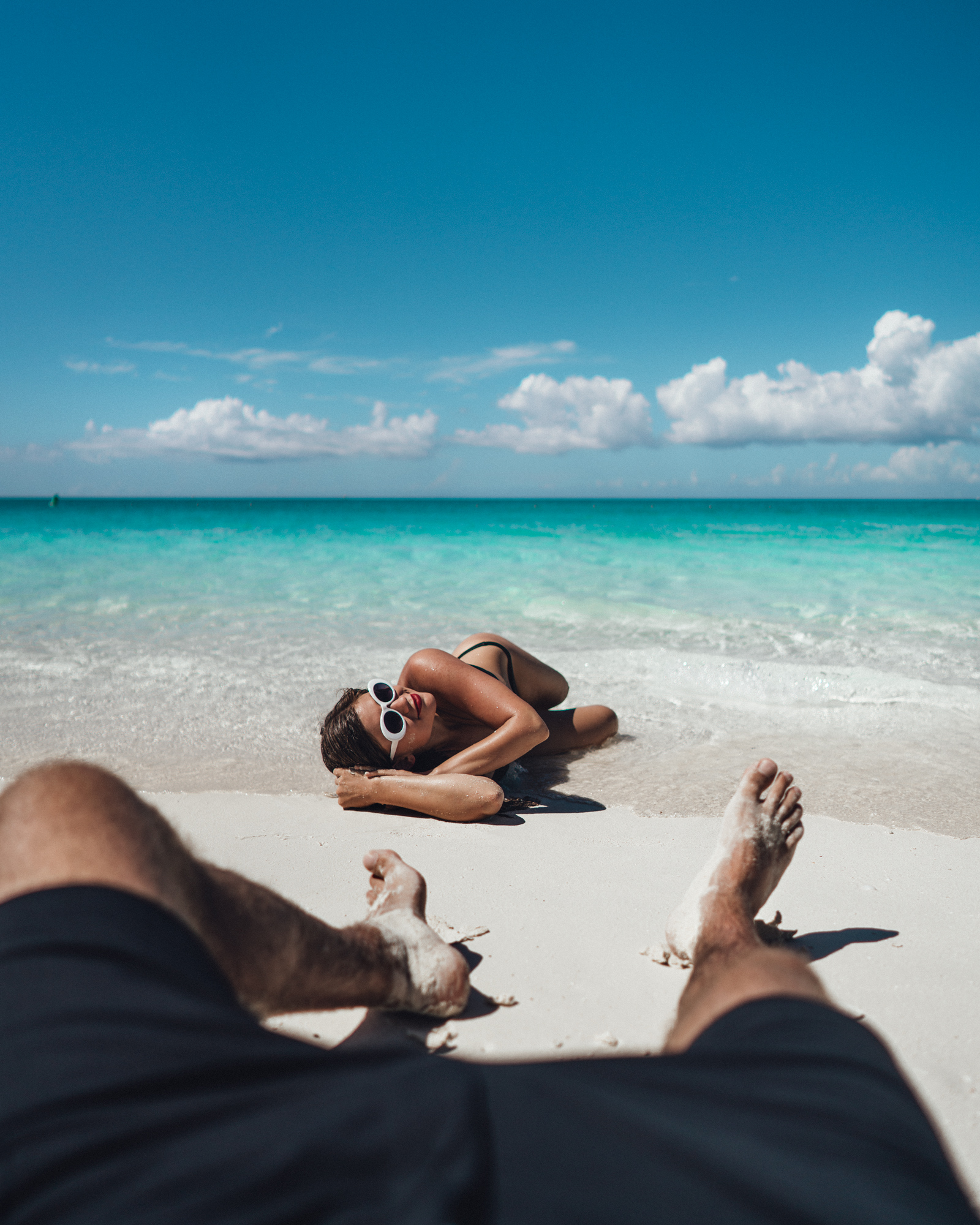 First things first in Paradise.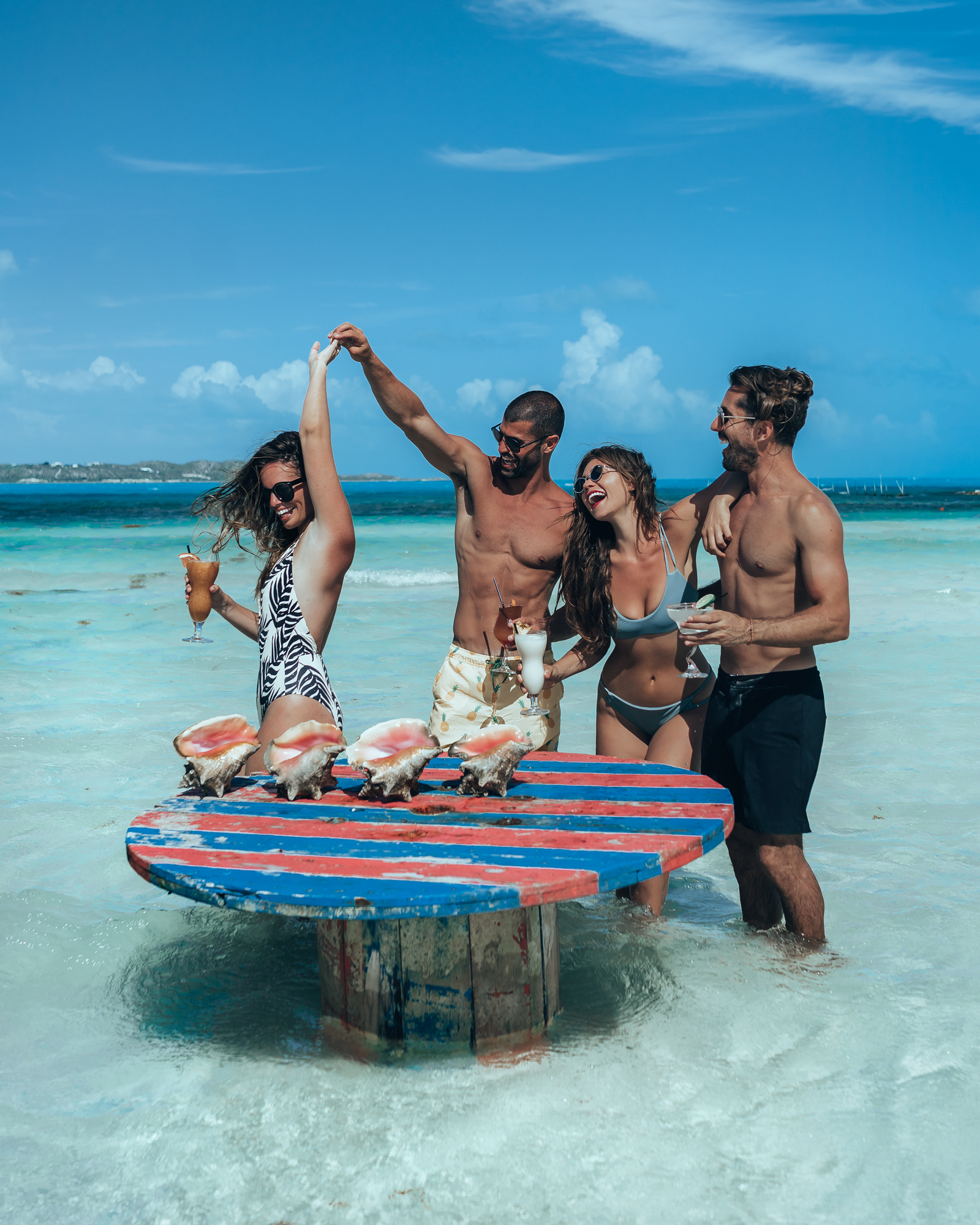 And something special was waiting for us on the Island - our friends Mel Vandersluis and Mike Homsy!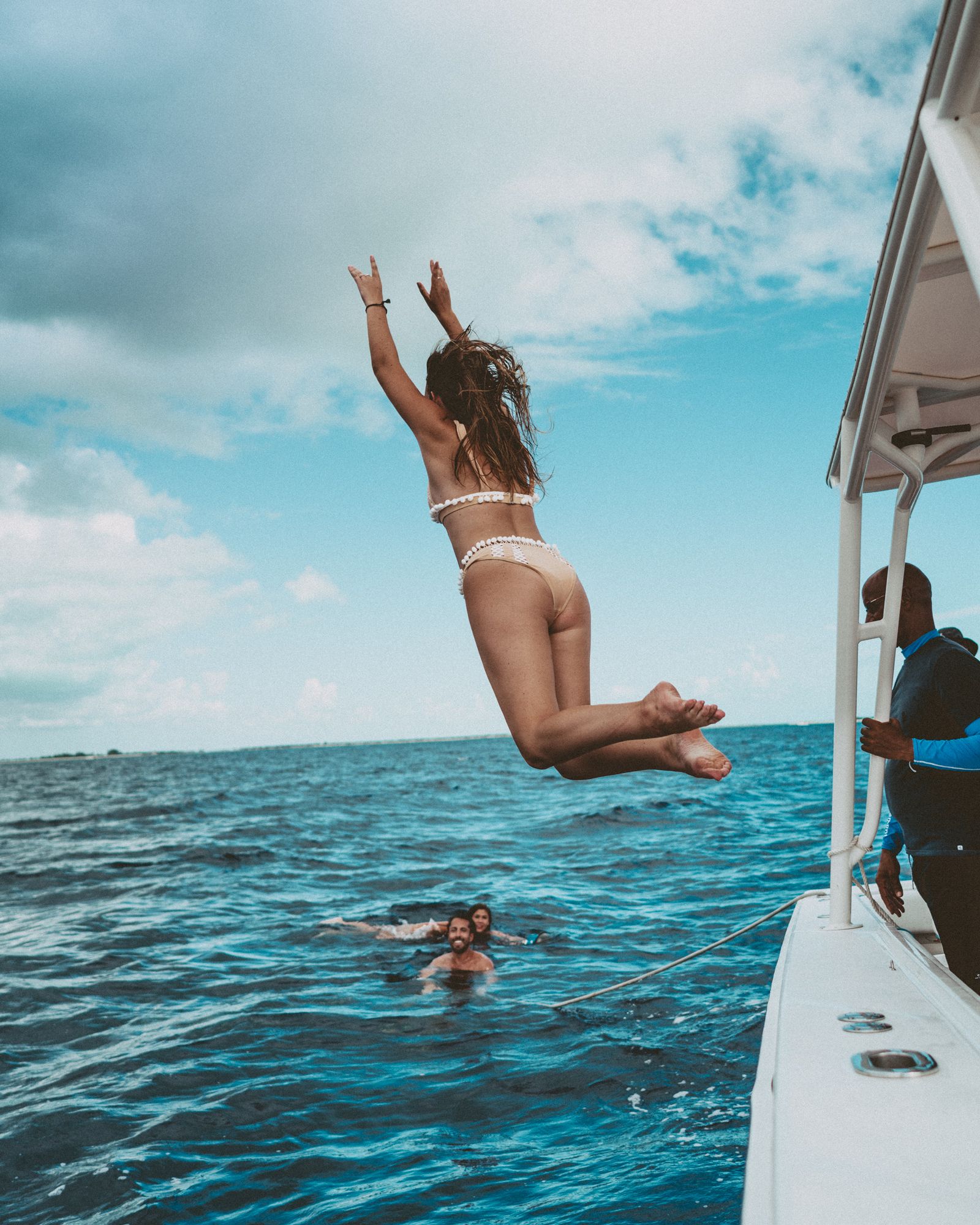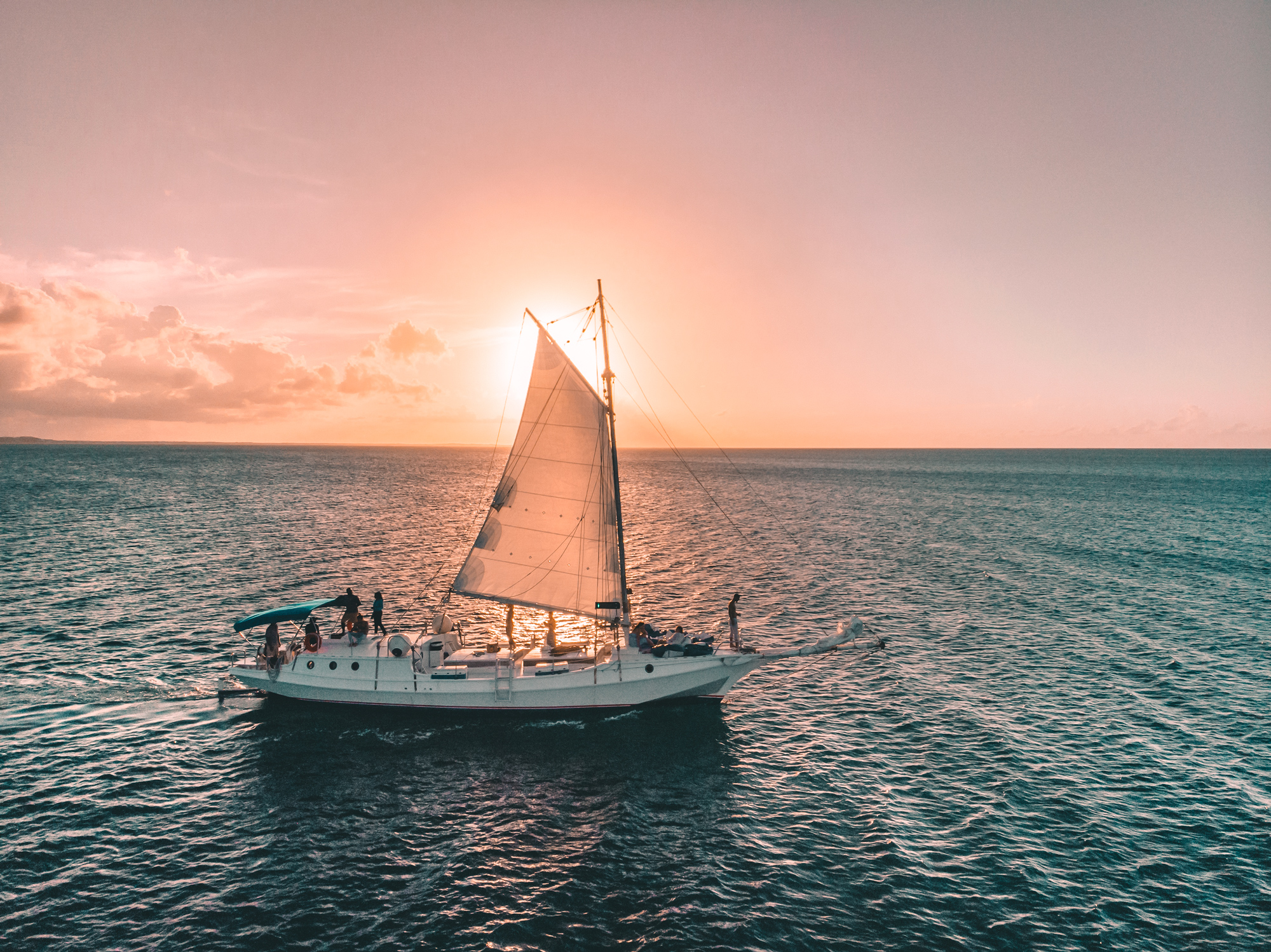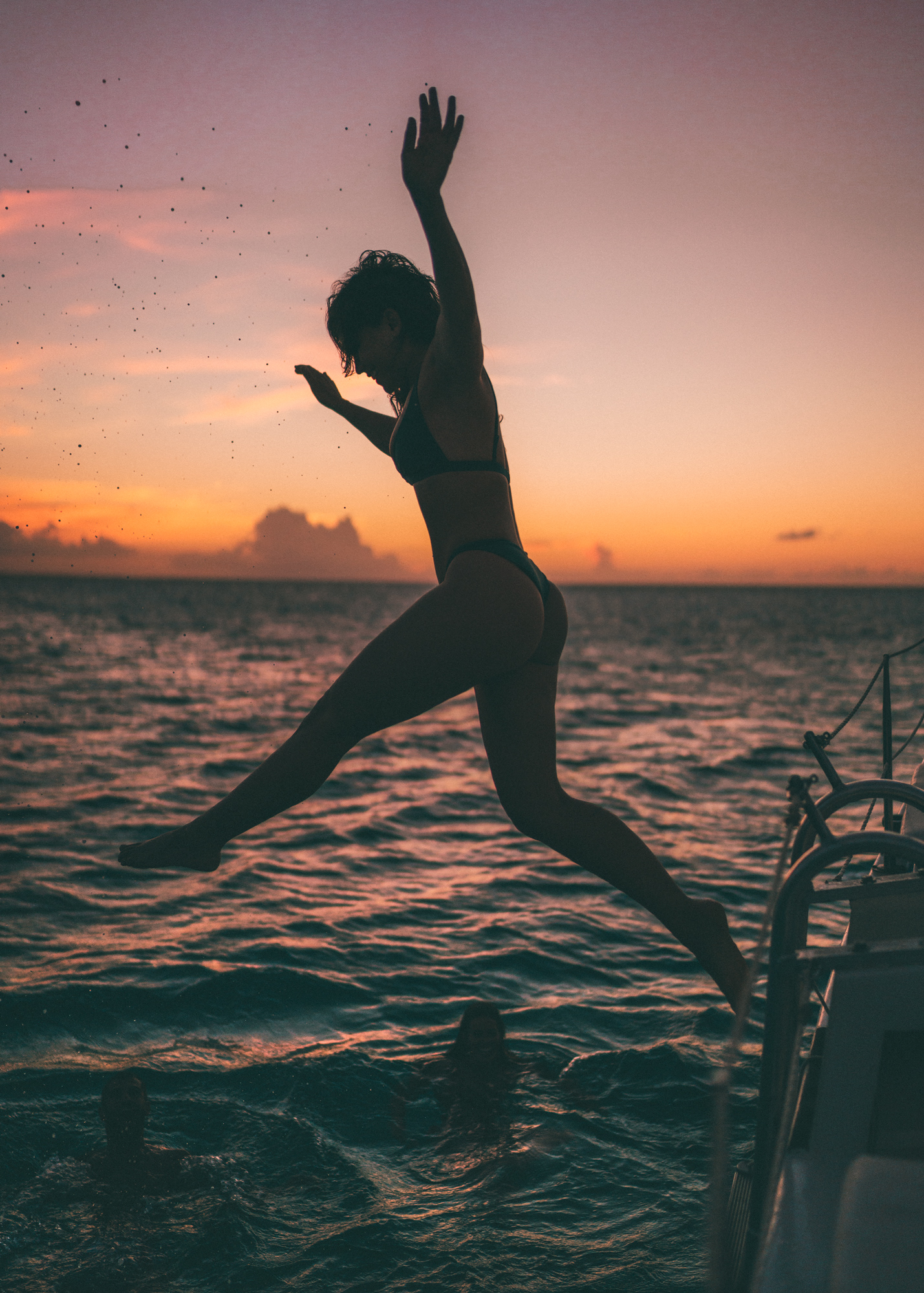 And to start off our few days here, a Sunset Sail & Swim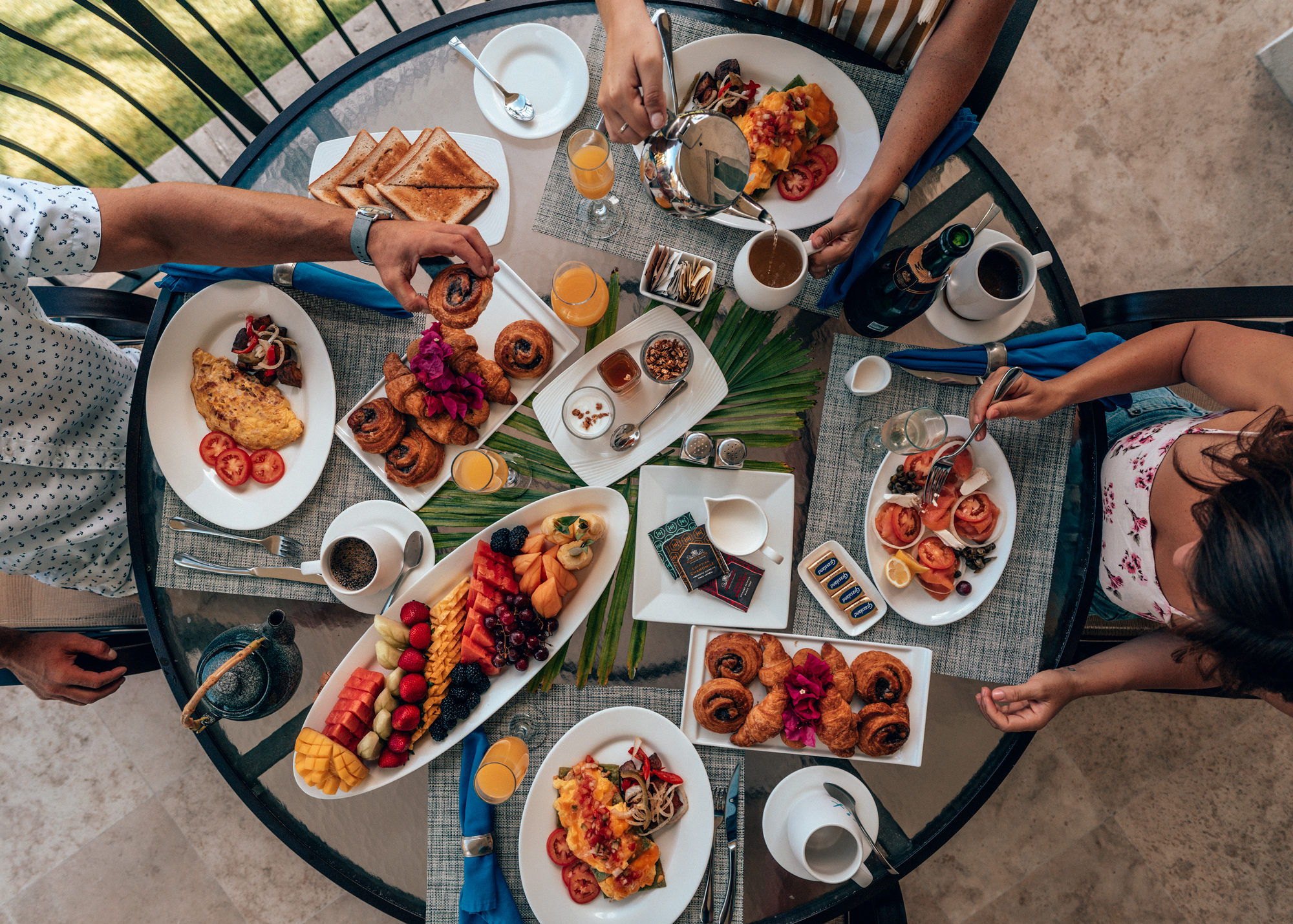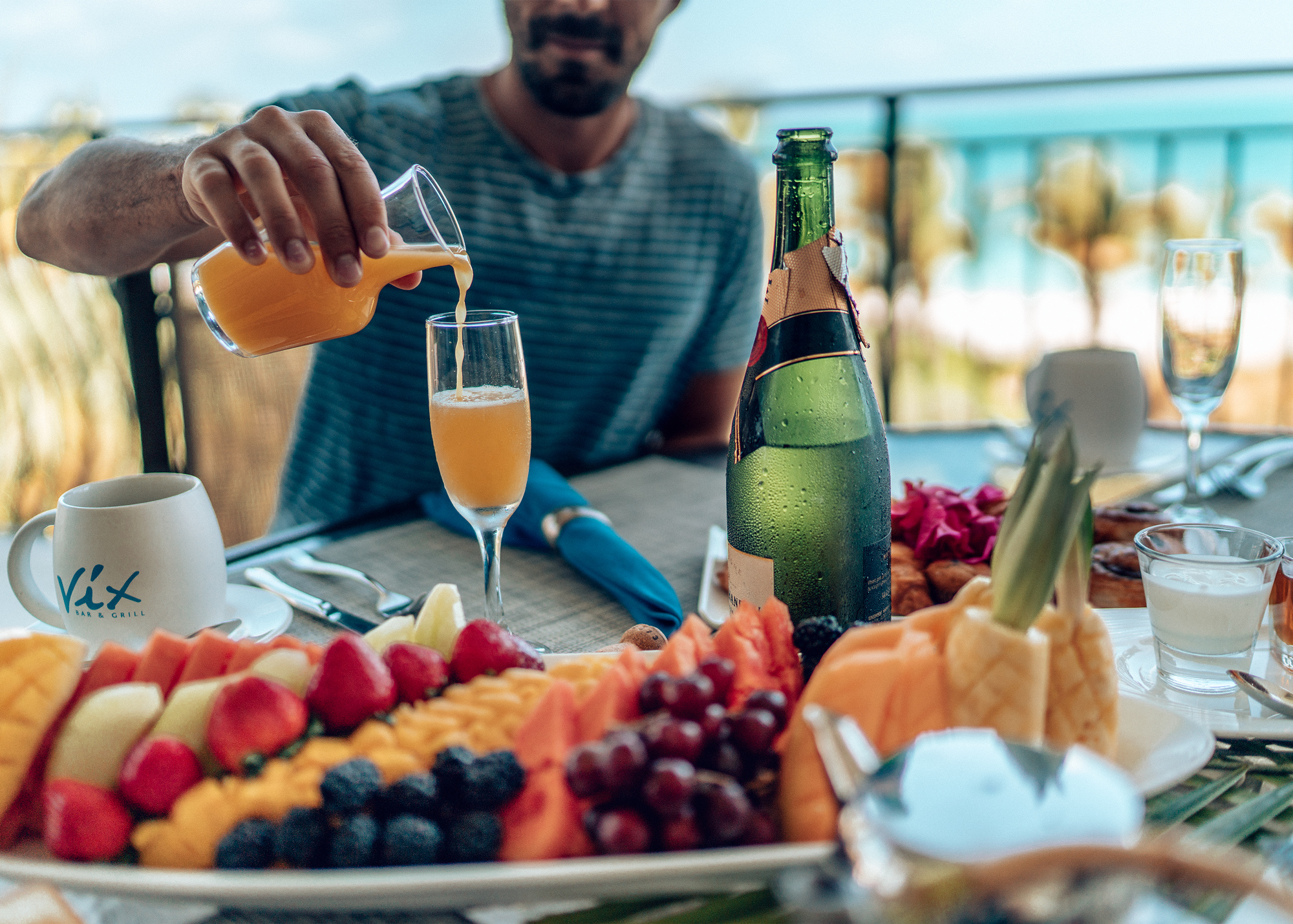 And a big balcony breakfast to start off our day exploring the islands.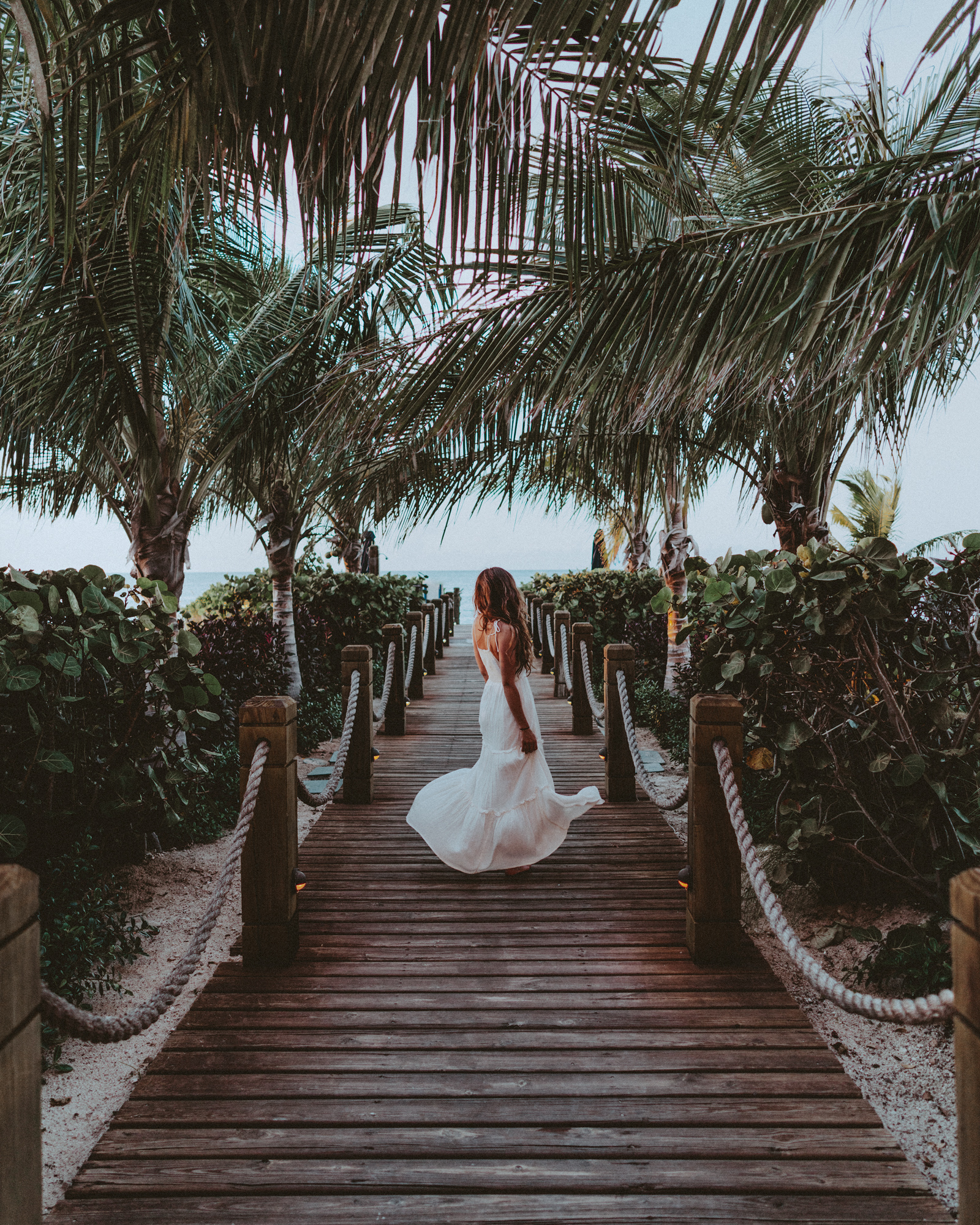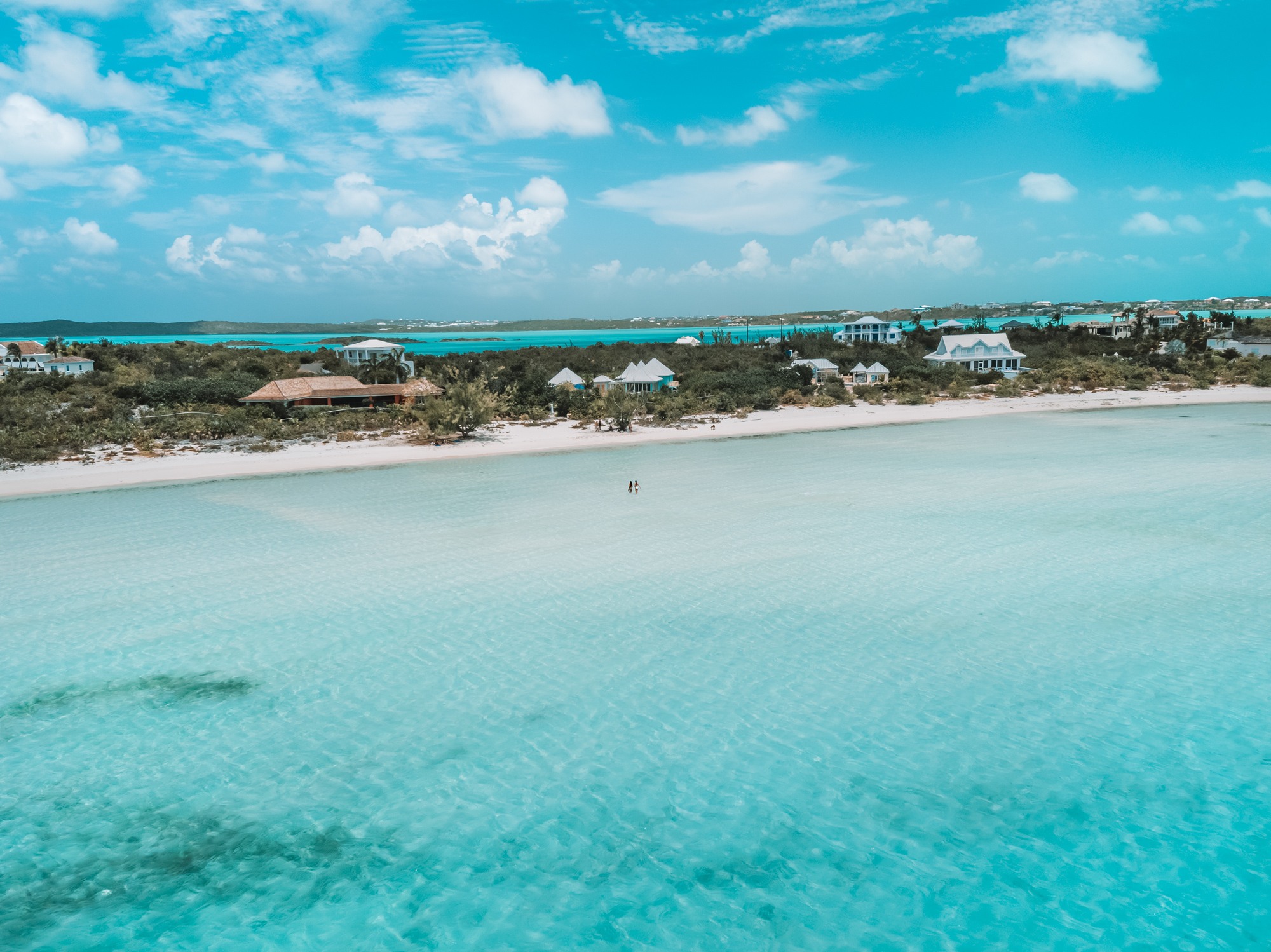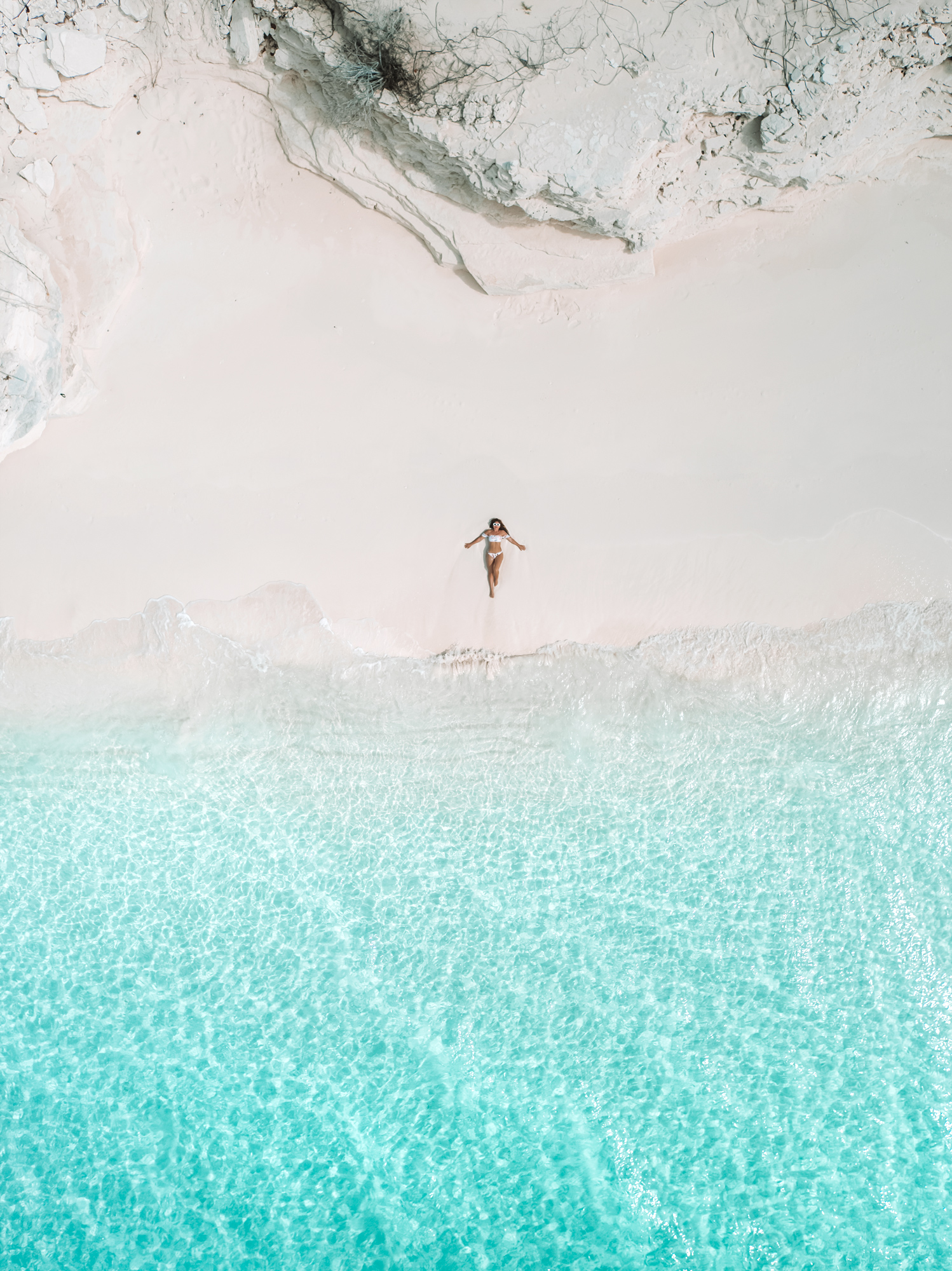 We passed this untouched beach with these sun-bleached white rocks from our boat and asked if it was possible to stop here. It was - but the water was too shallow to dock so we had to swim to shore. Luckily Mel used to be a swimmer, so she could hold the camera over her head, and out of the water until we got to shore.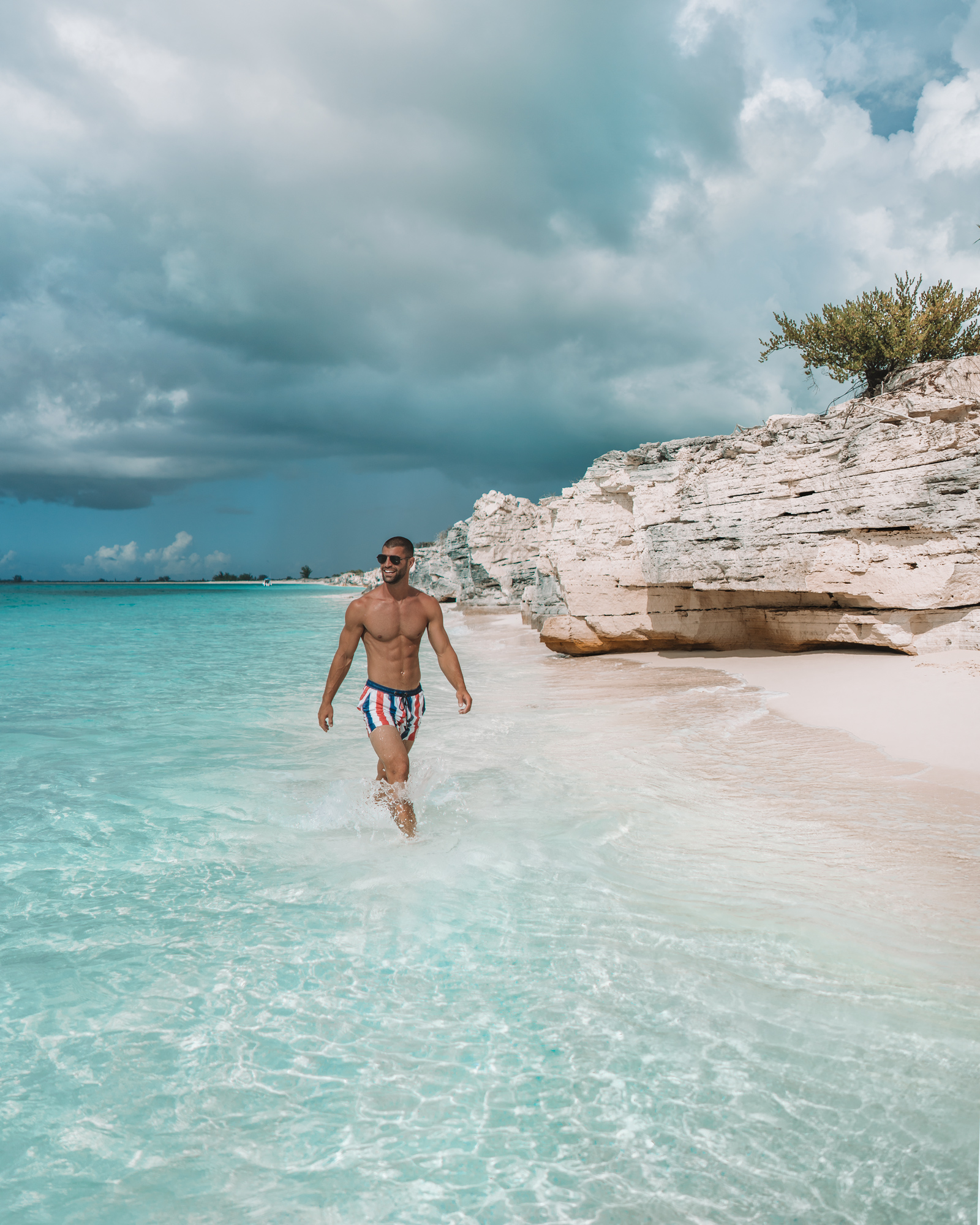 Ladies... let me introduce you to Mike Homsy.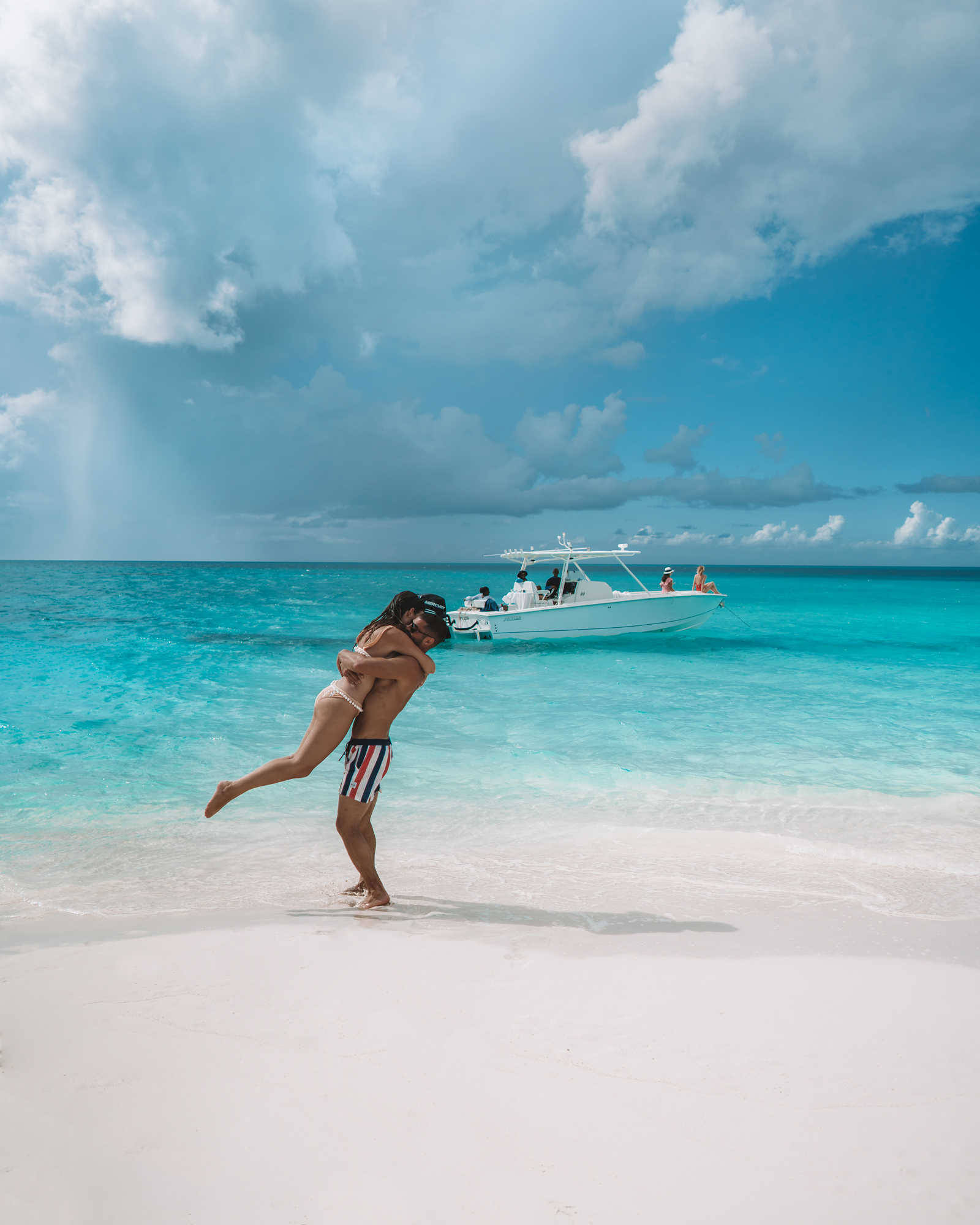 But don't get any ideas!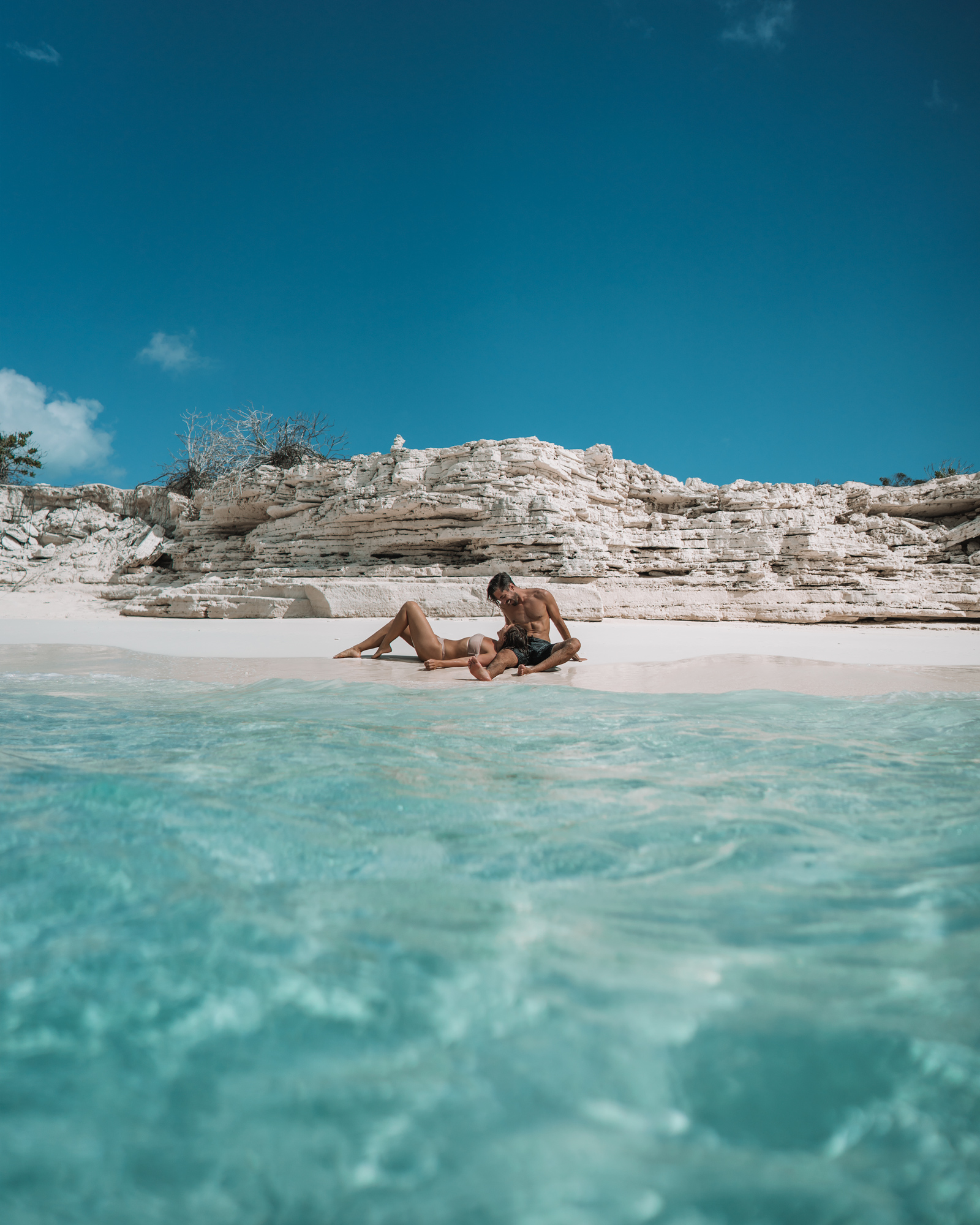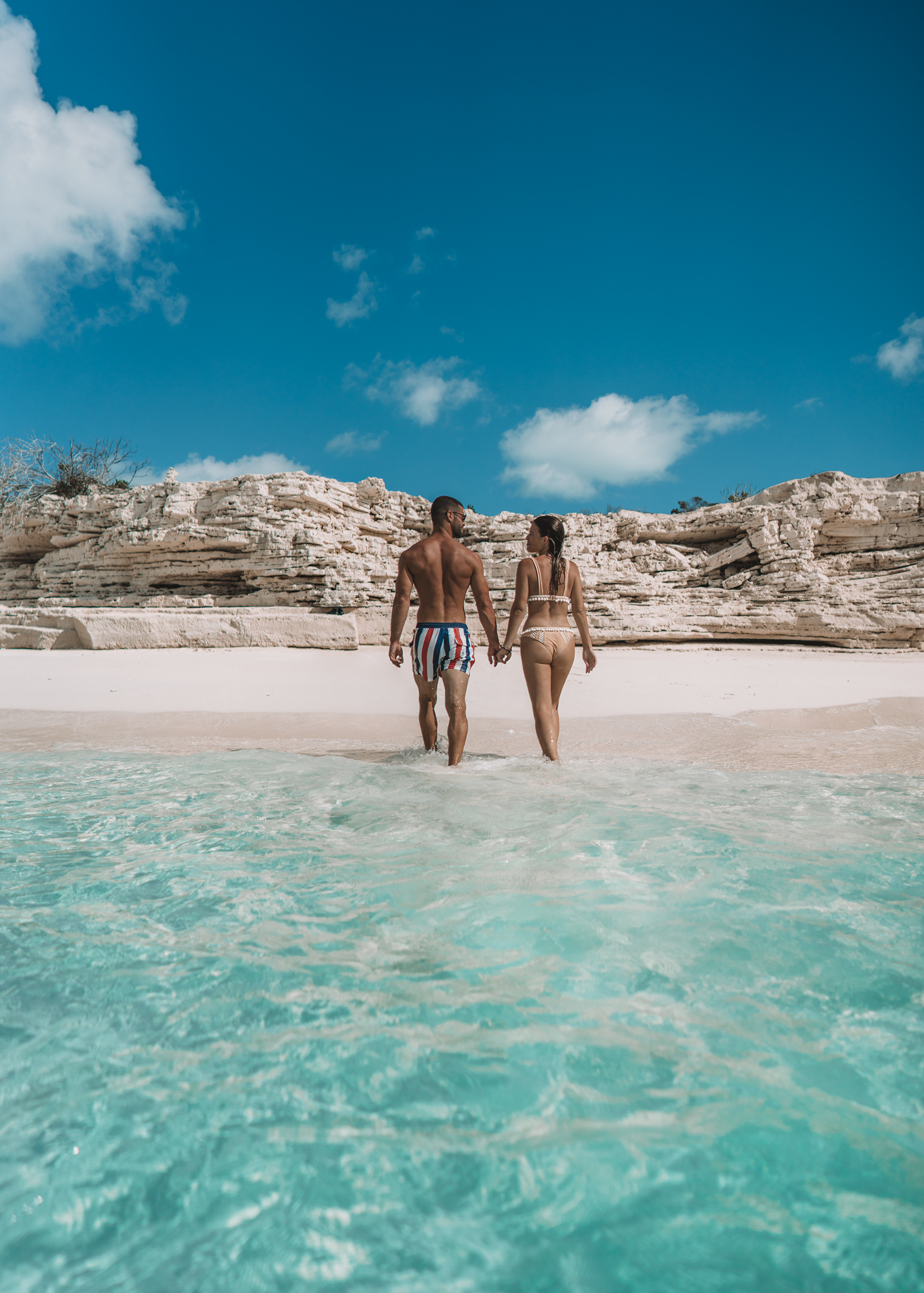 And it could not have been more worth it. This little spot was one of the purest beaches I have ever seen in my life! I would have stayed here in the sun and pure sand all day.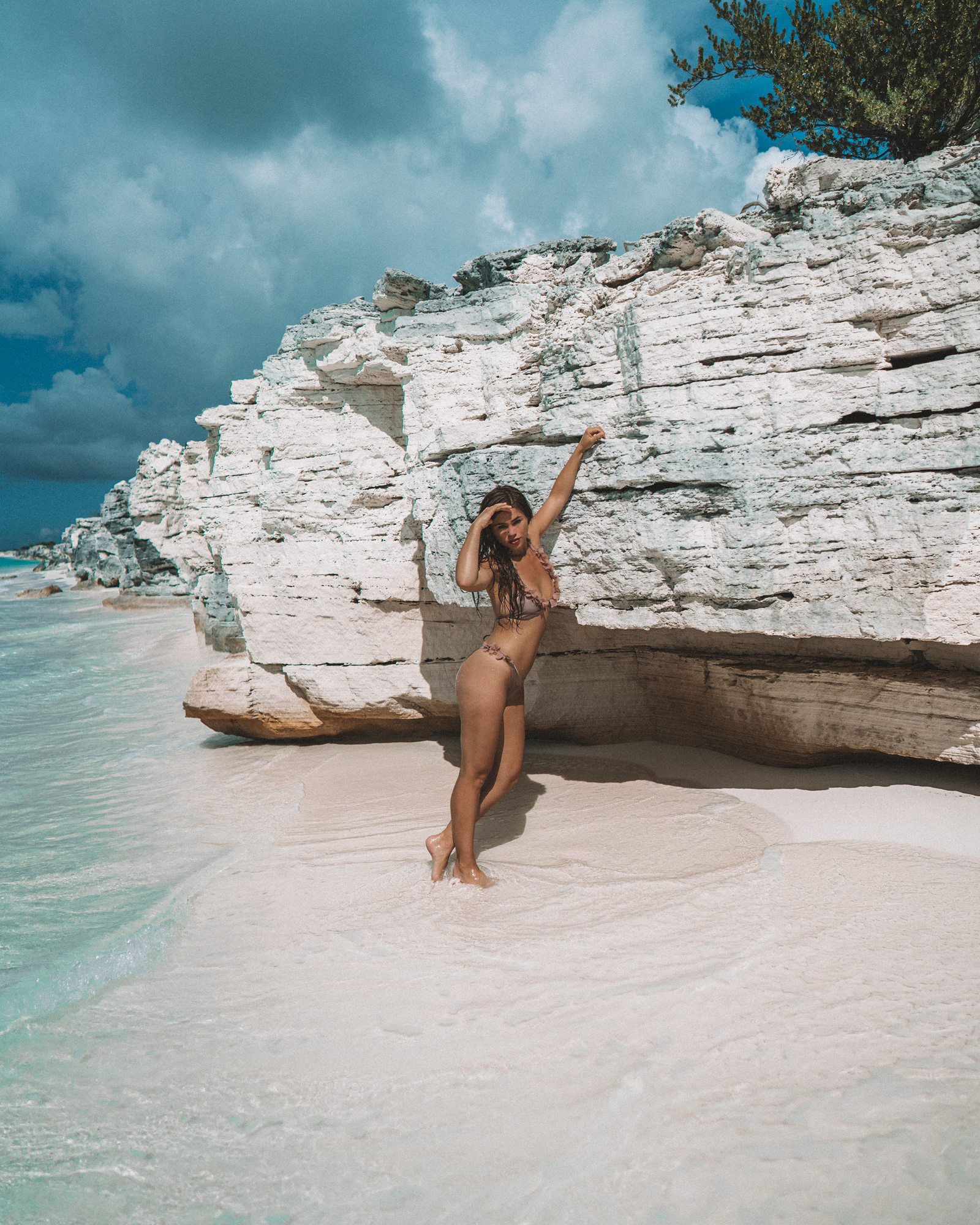 But see those clouds behind us? That storm came in hard and fast and even though our caption tried to avoid it, our boat was caught right in the middle of the downpour. The rain was so hard against the wind and the speeding boat that every drop felt like a tiny punch, we tried to hide under towels but all ended up soaked. But we saved the cameras which is always way more important!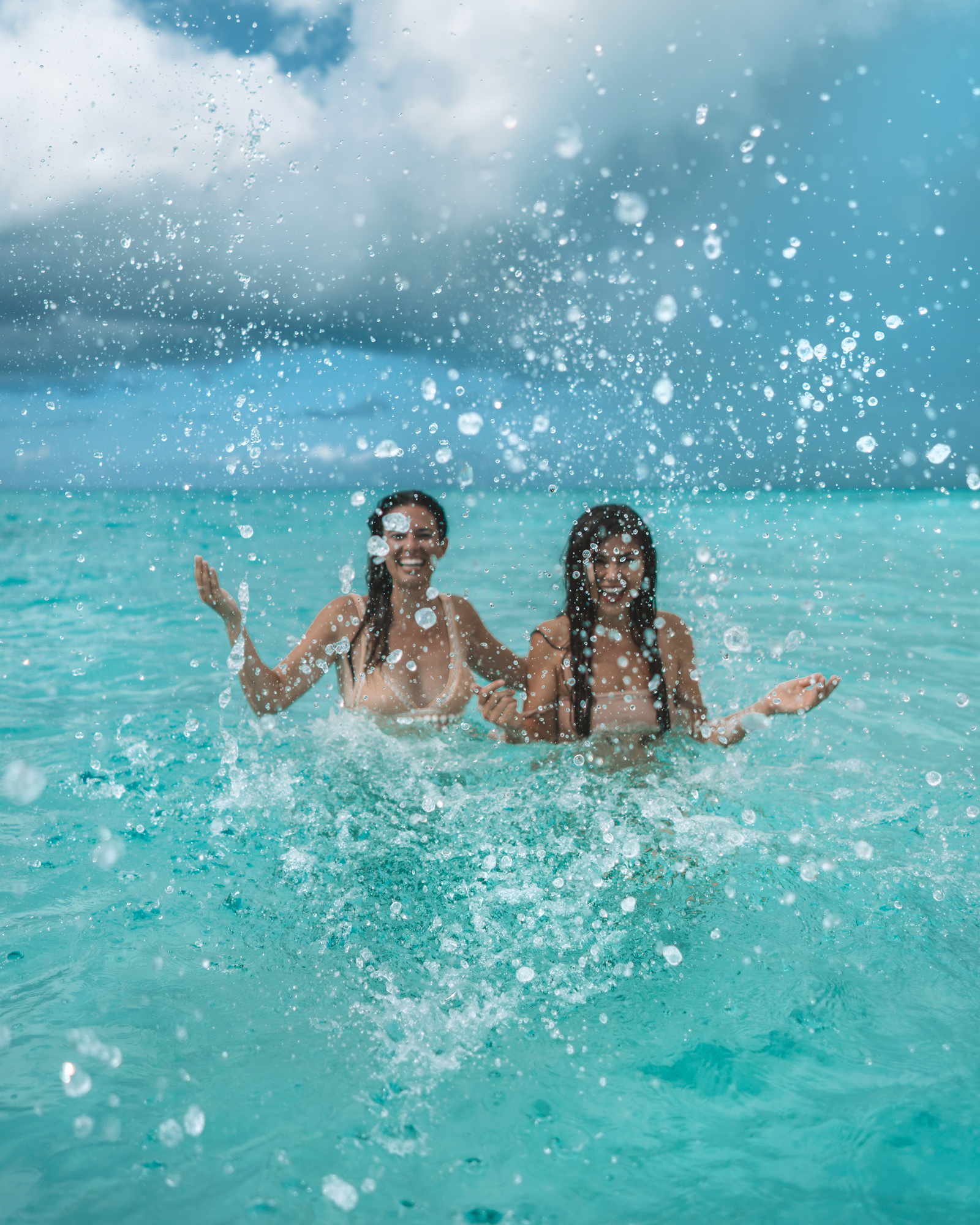 We didn't know that yet though. :)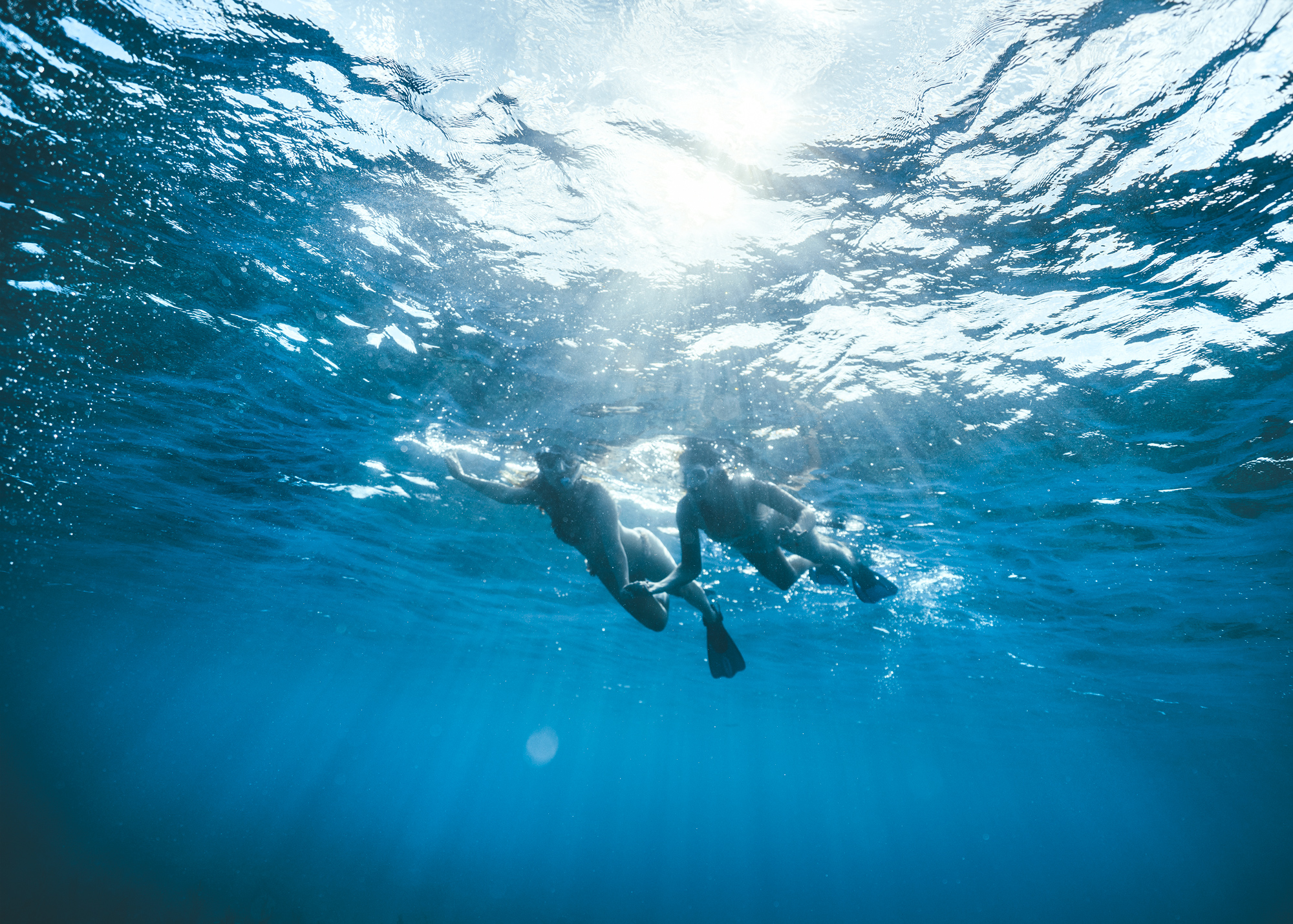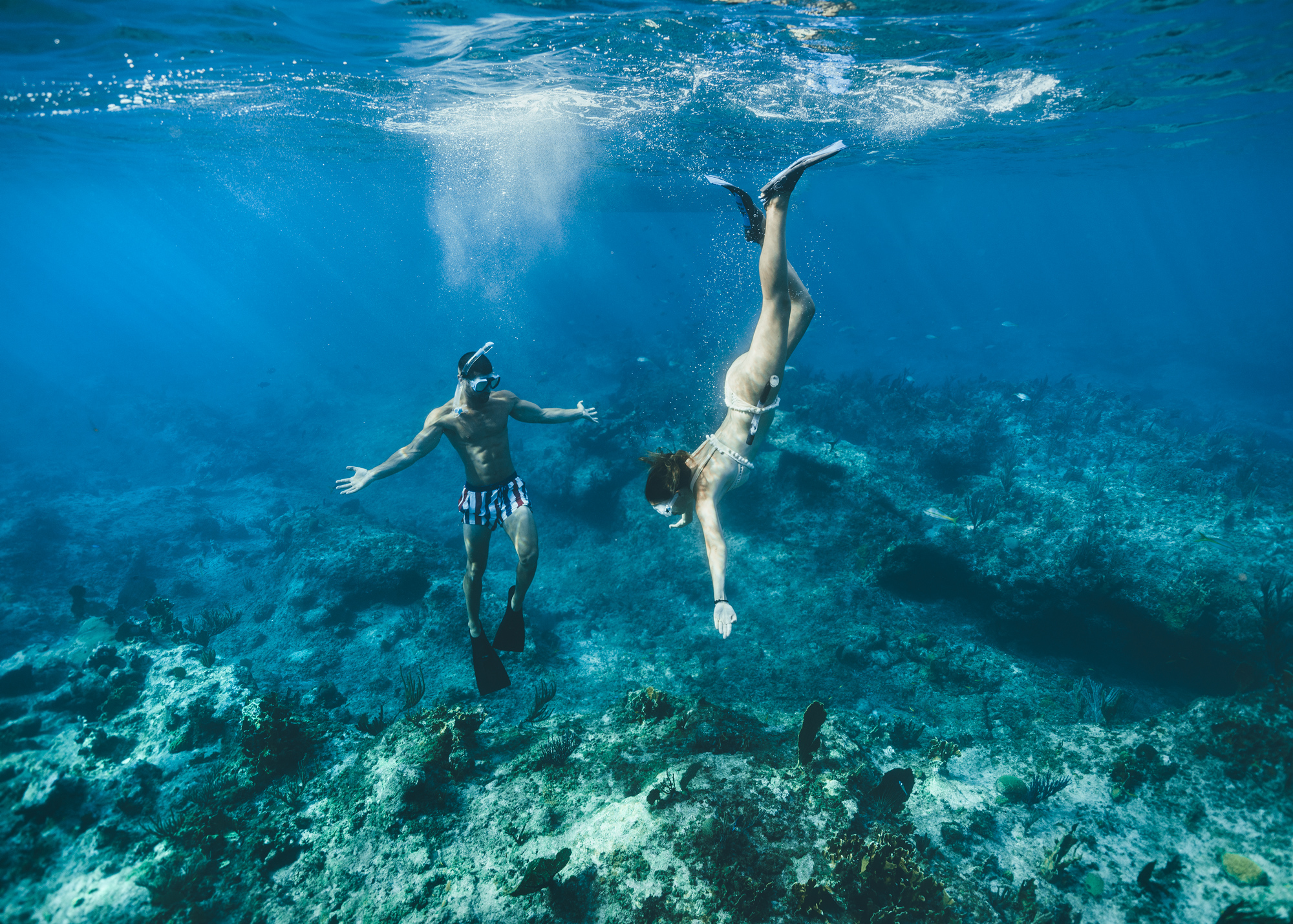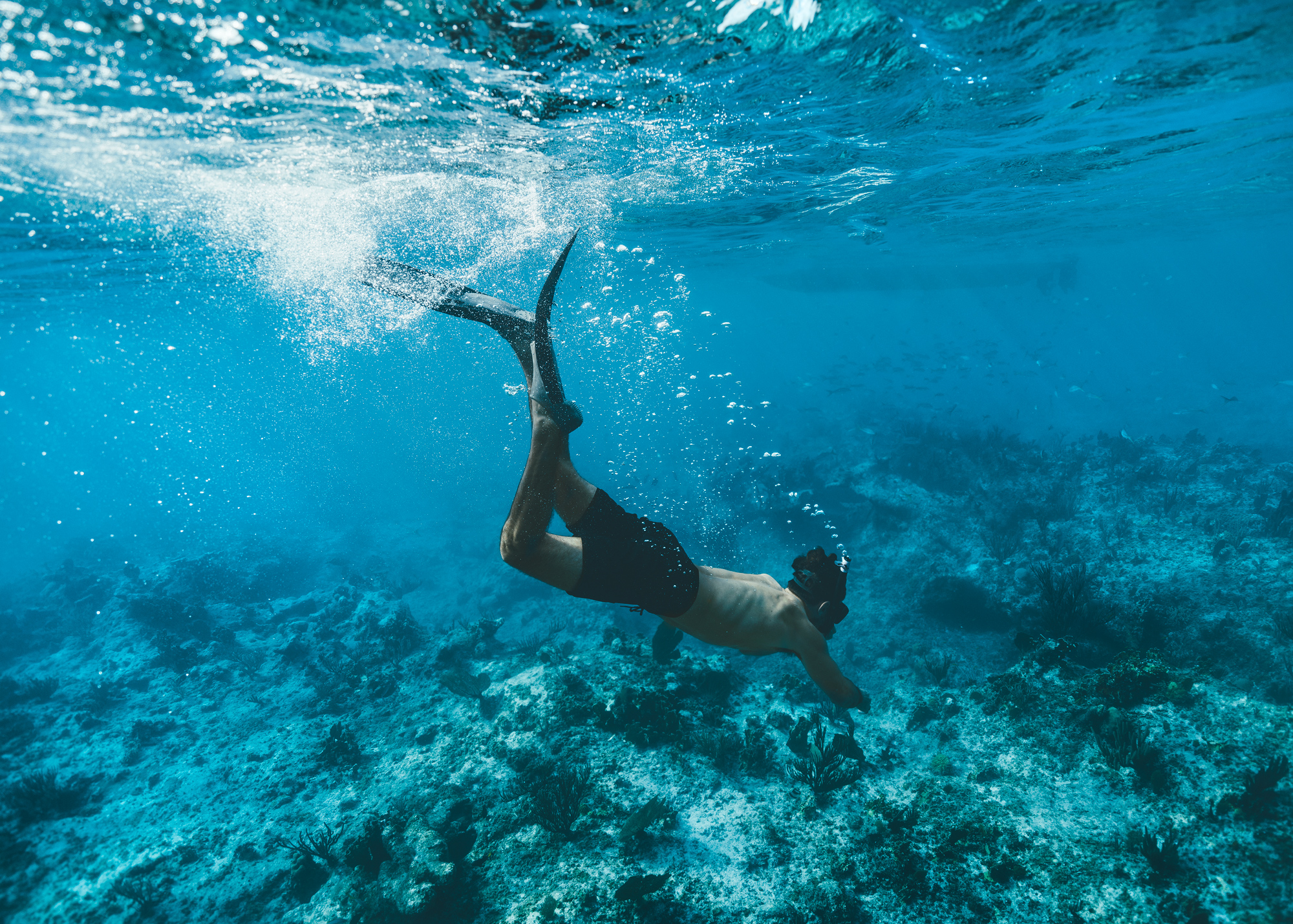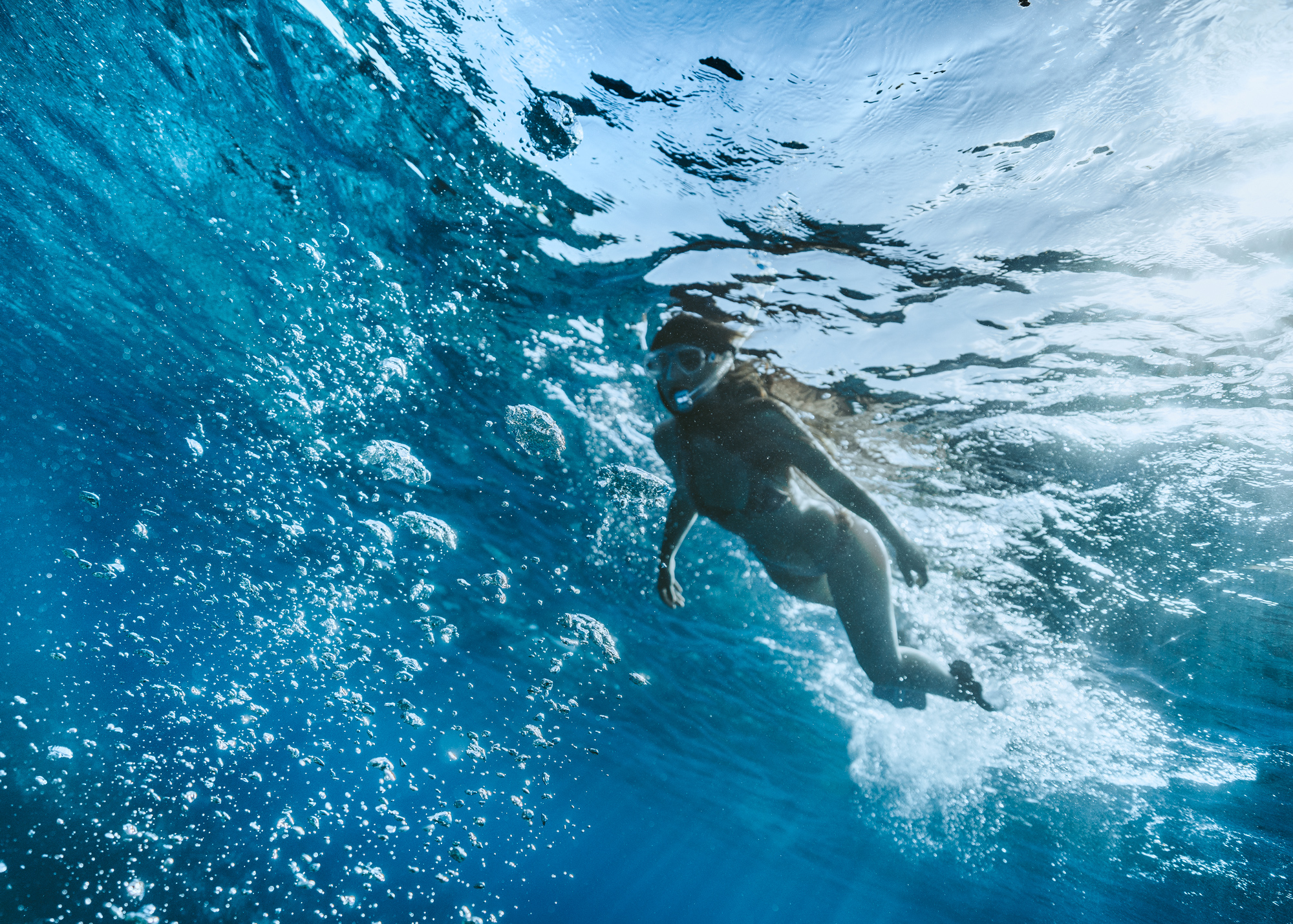 Luckily, in the Caribbean it never takes too long for the storm to pass.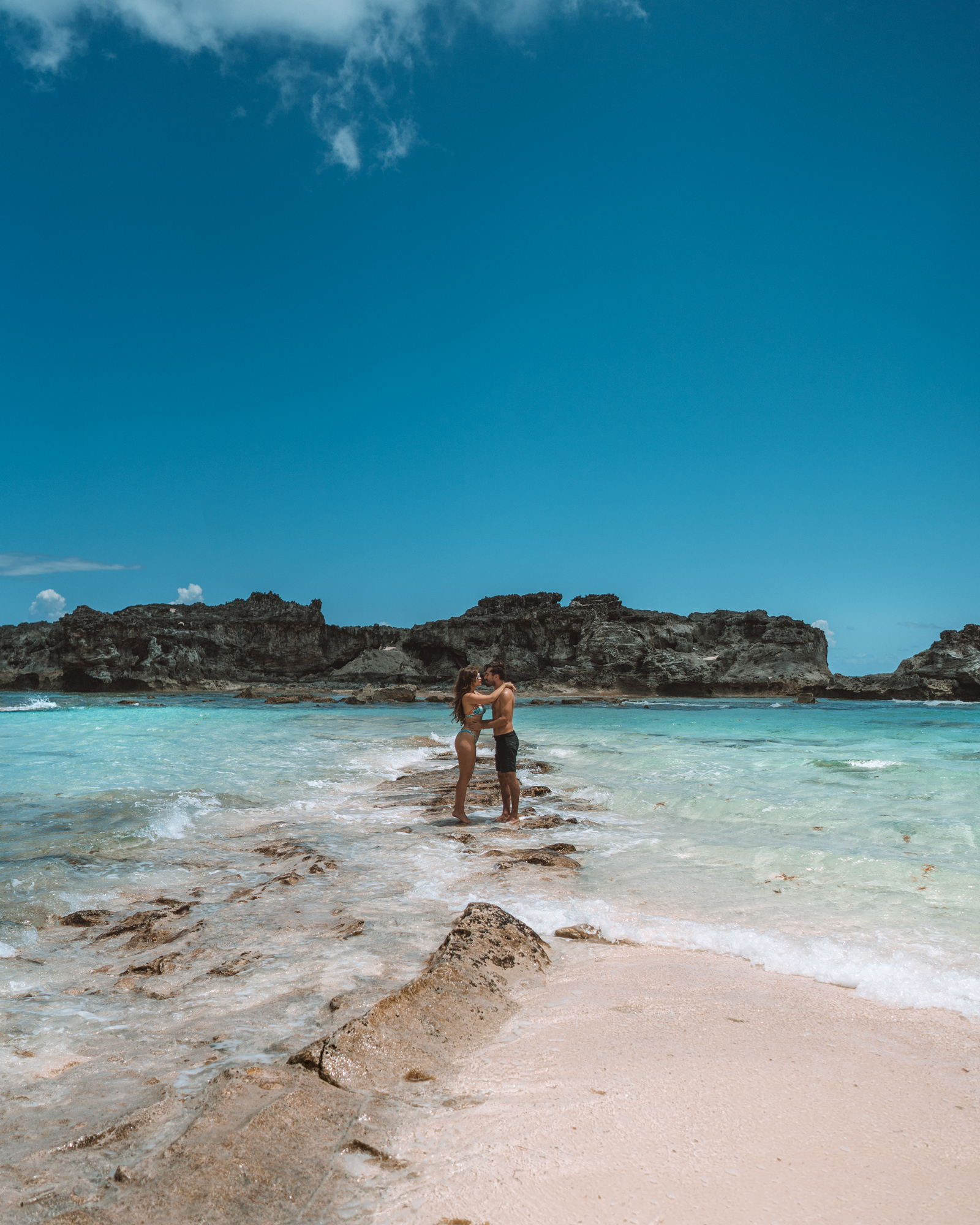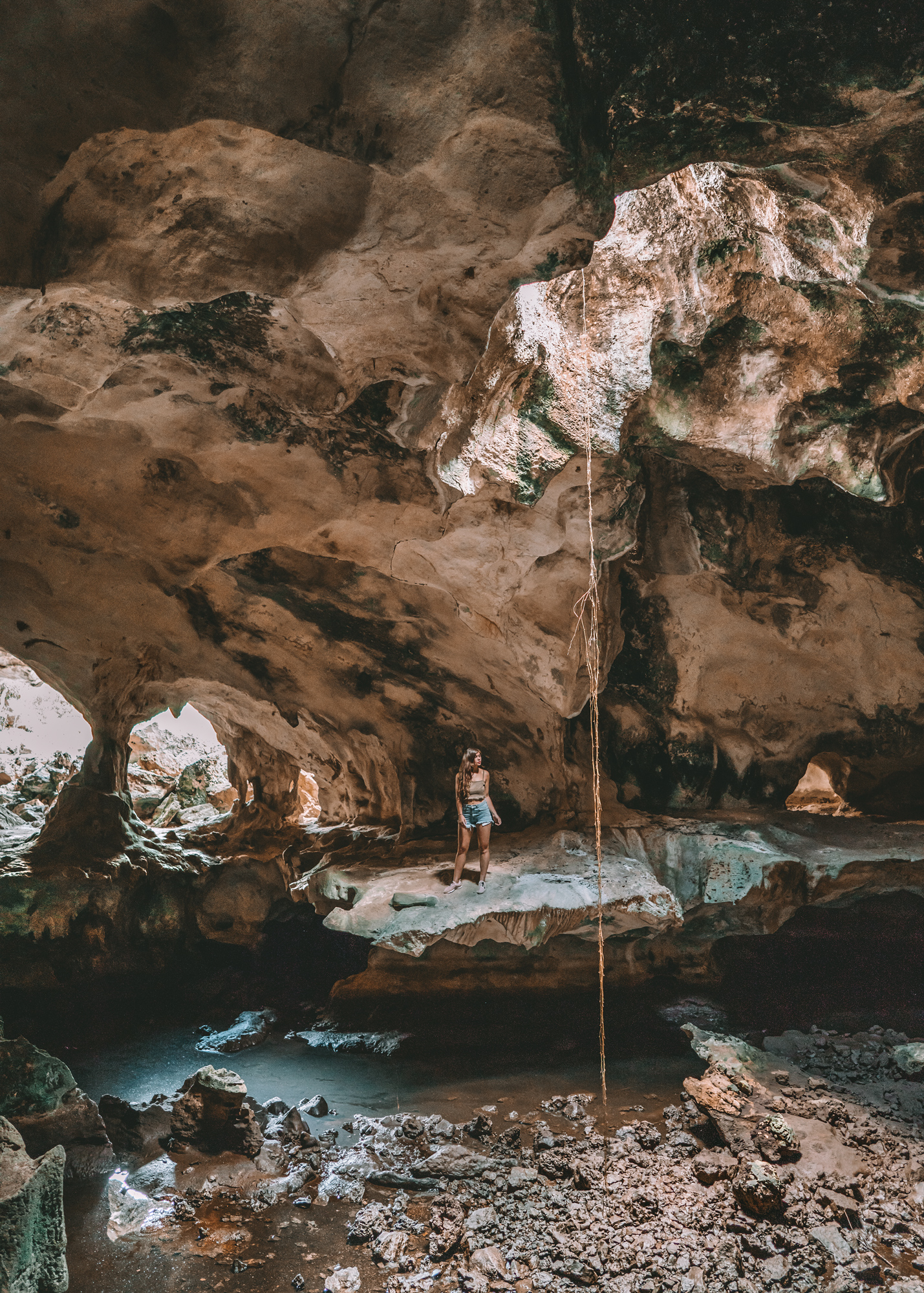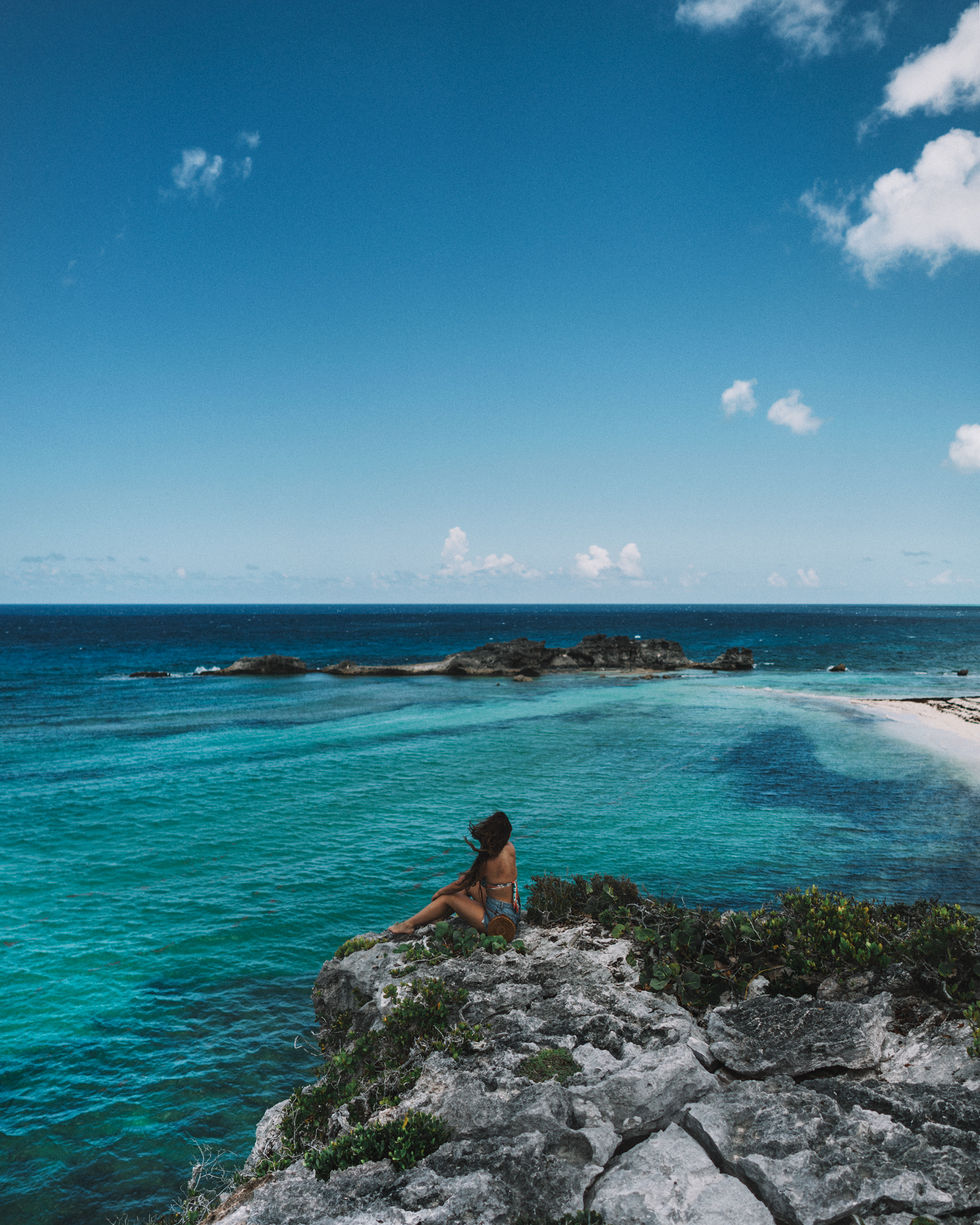 Exploring mountain tops and underground caves - there is so much more than just beaches here!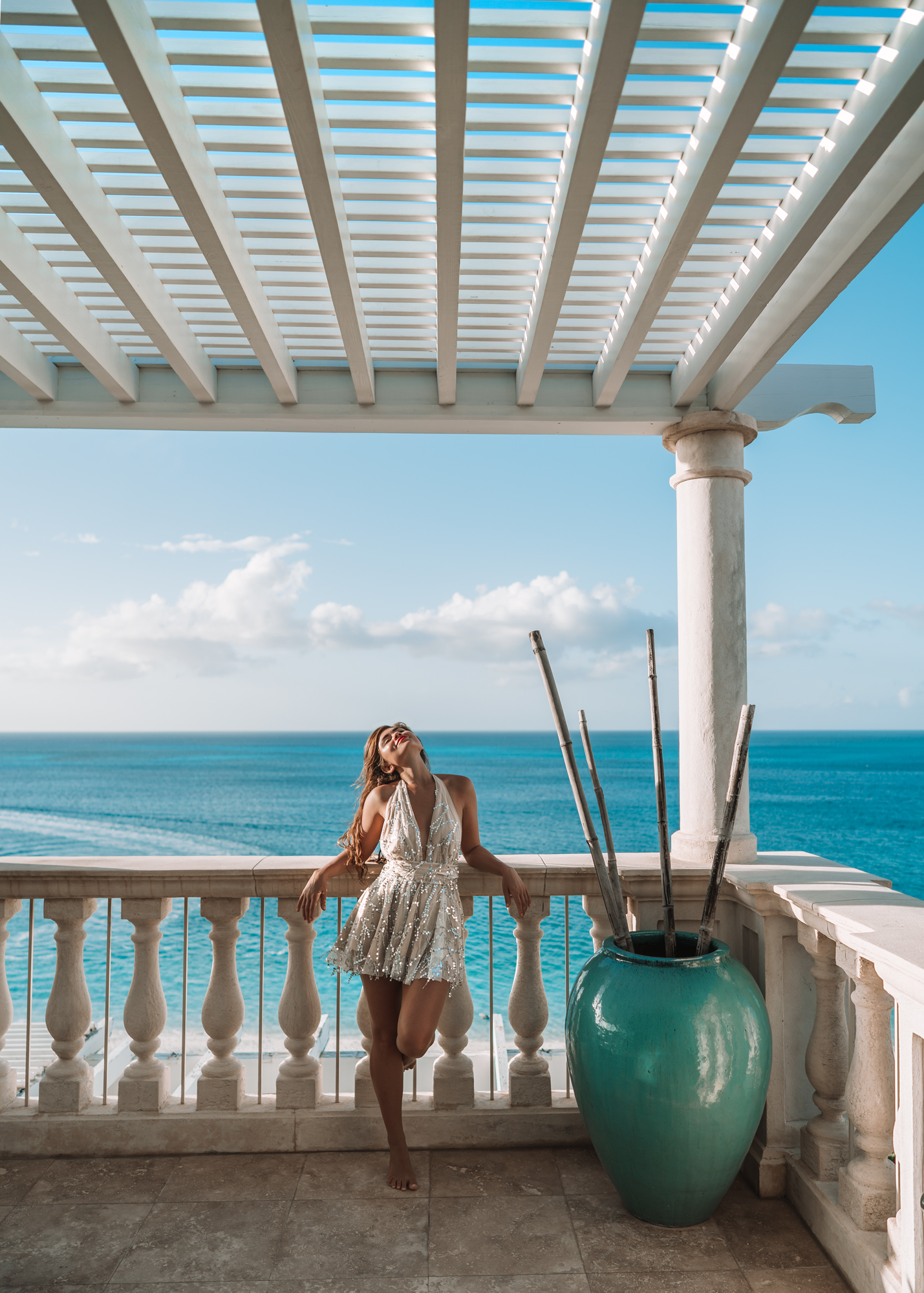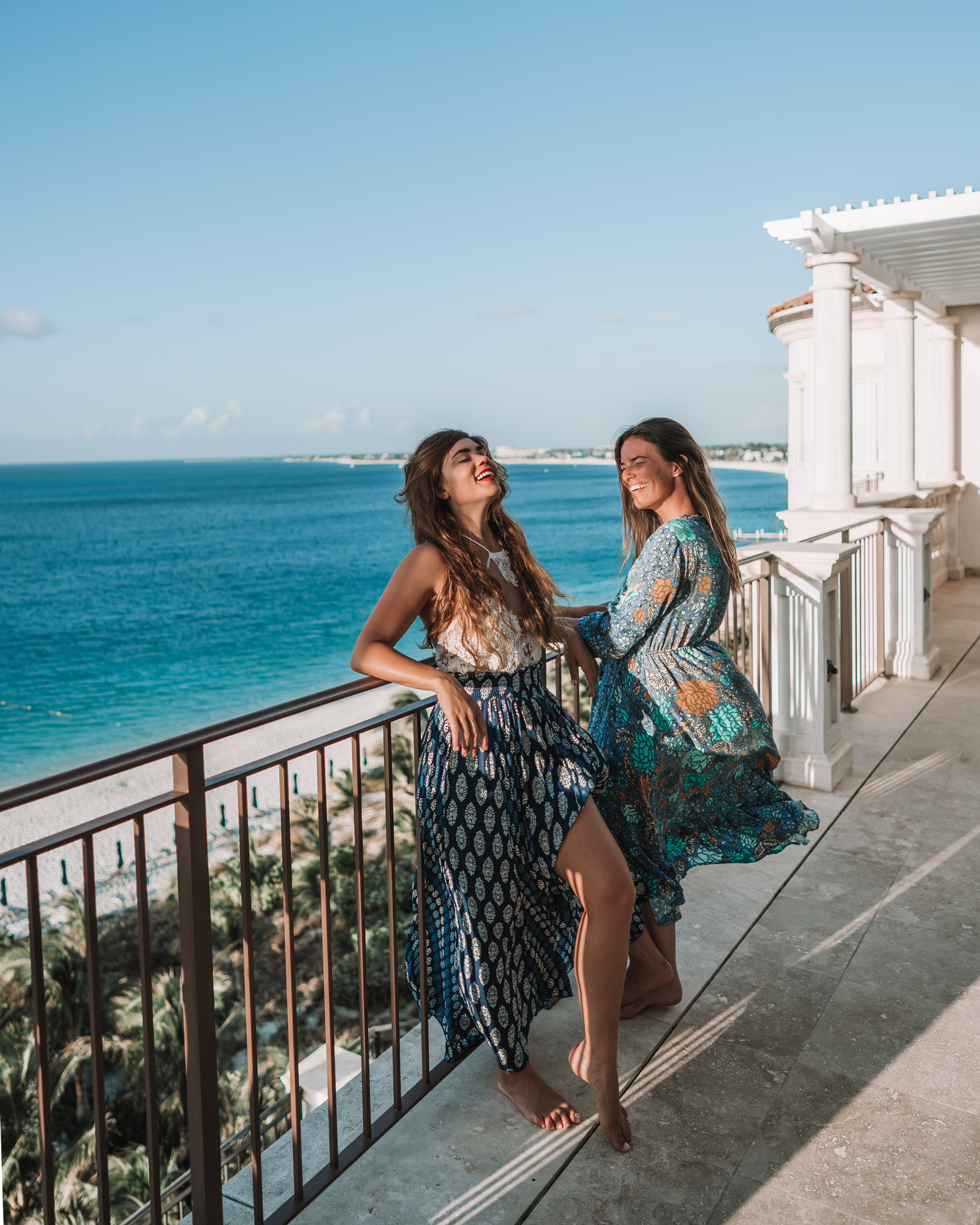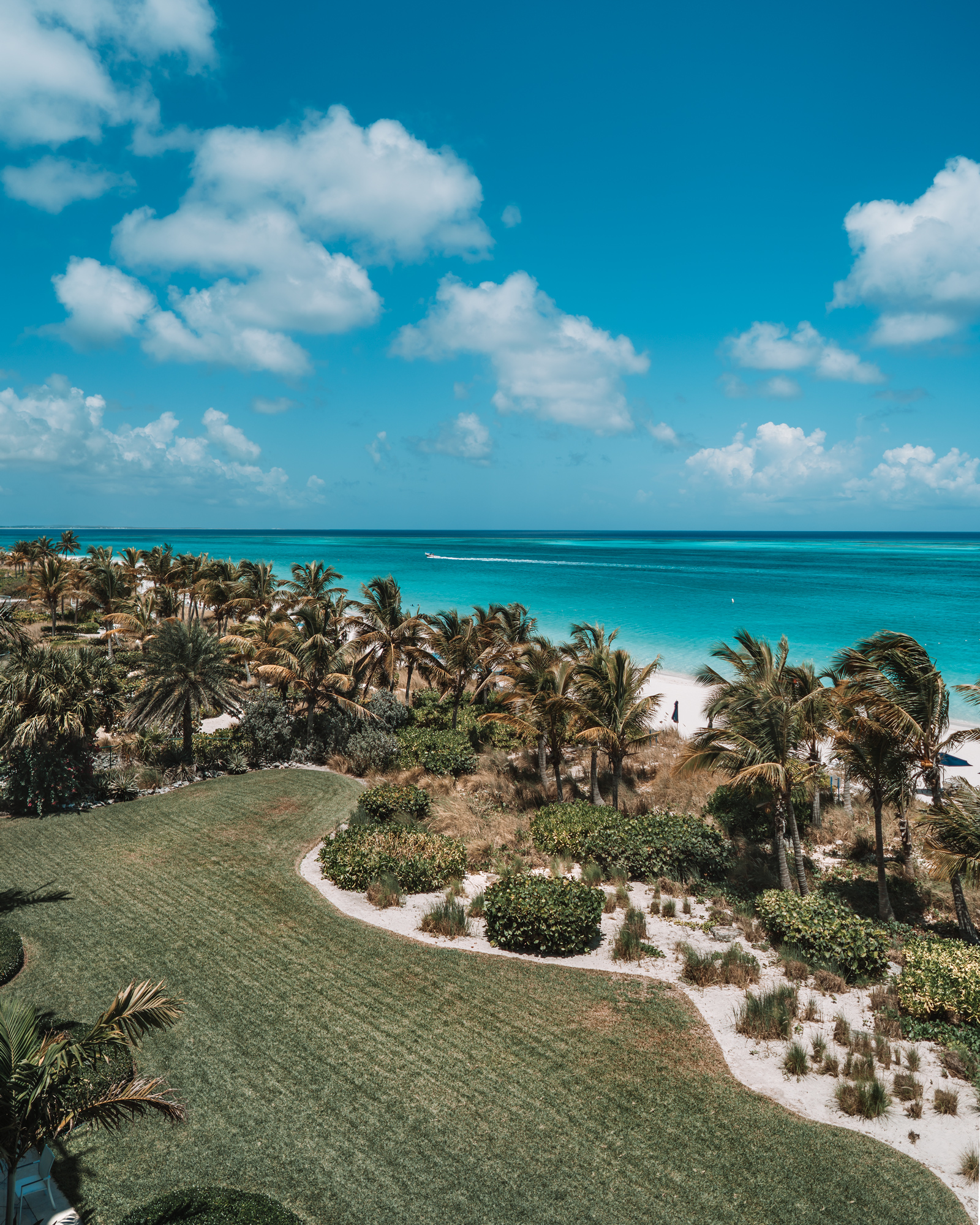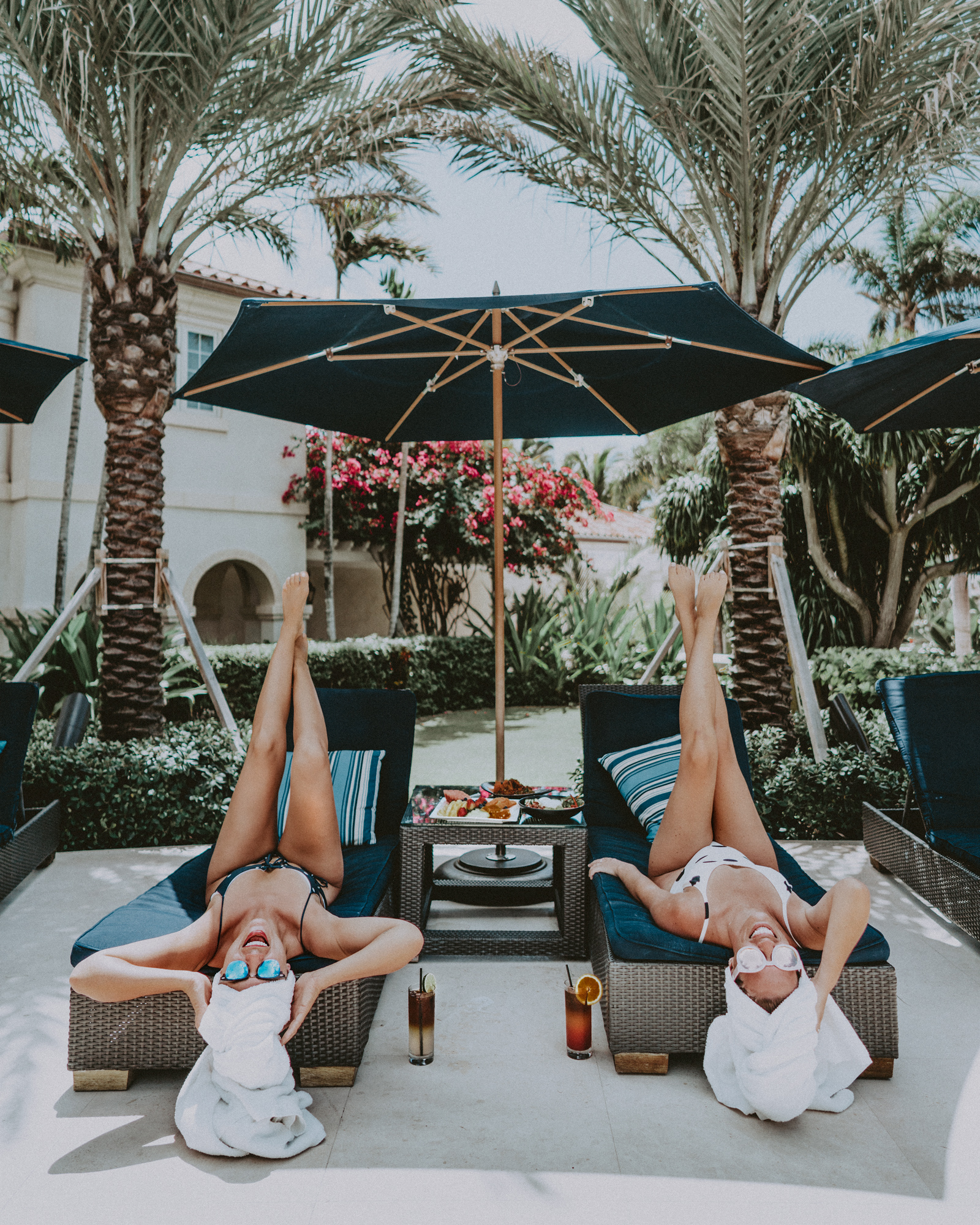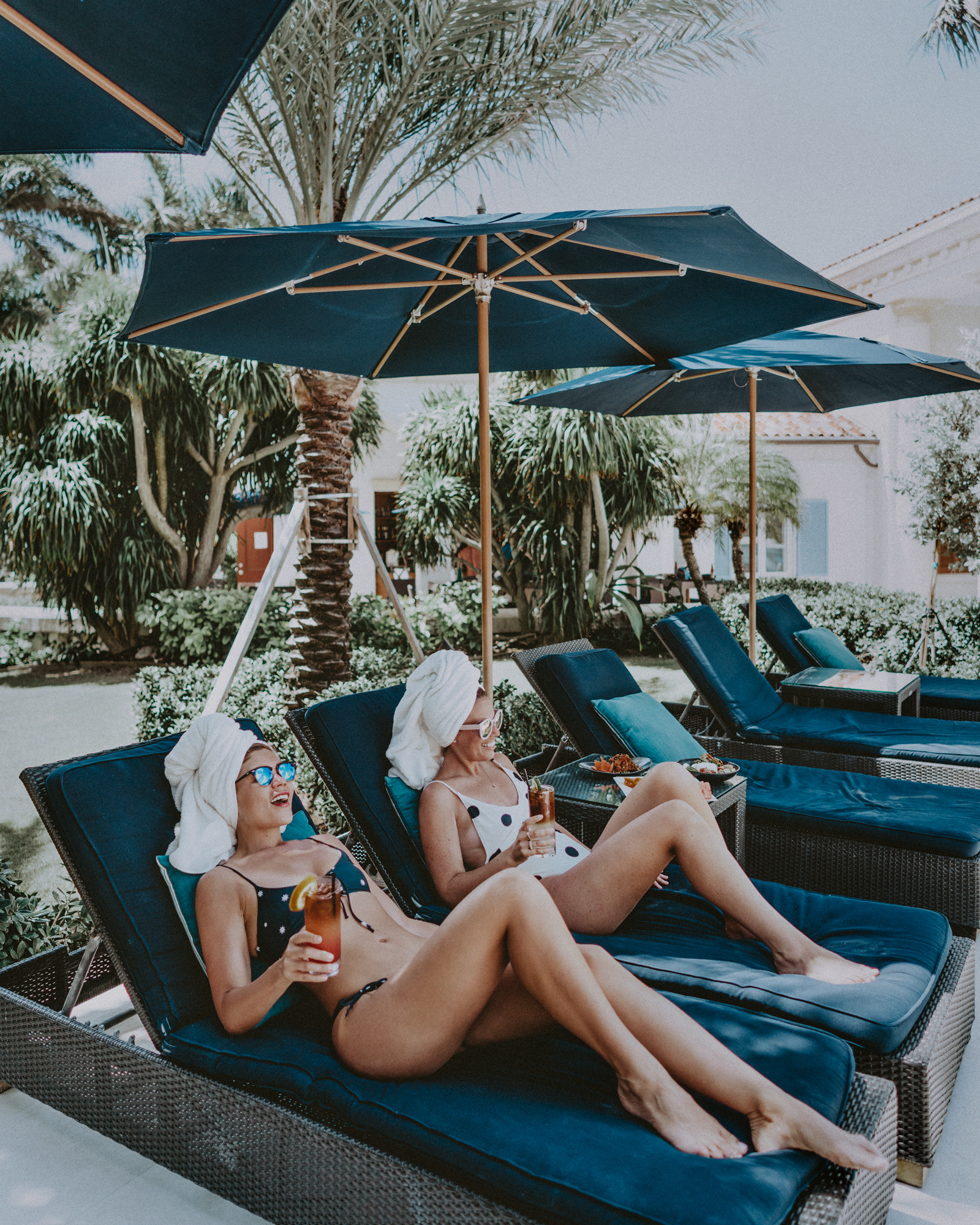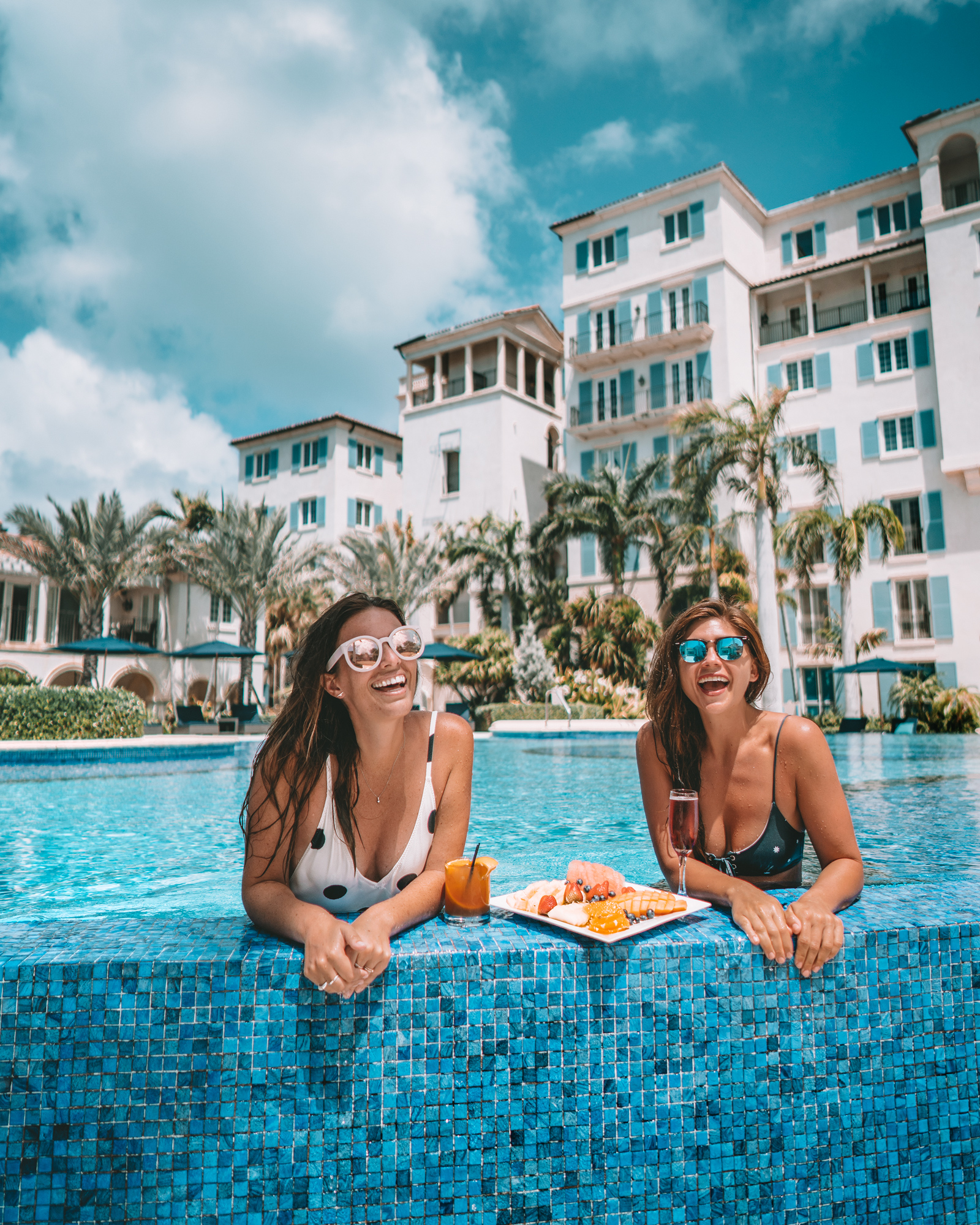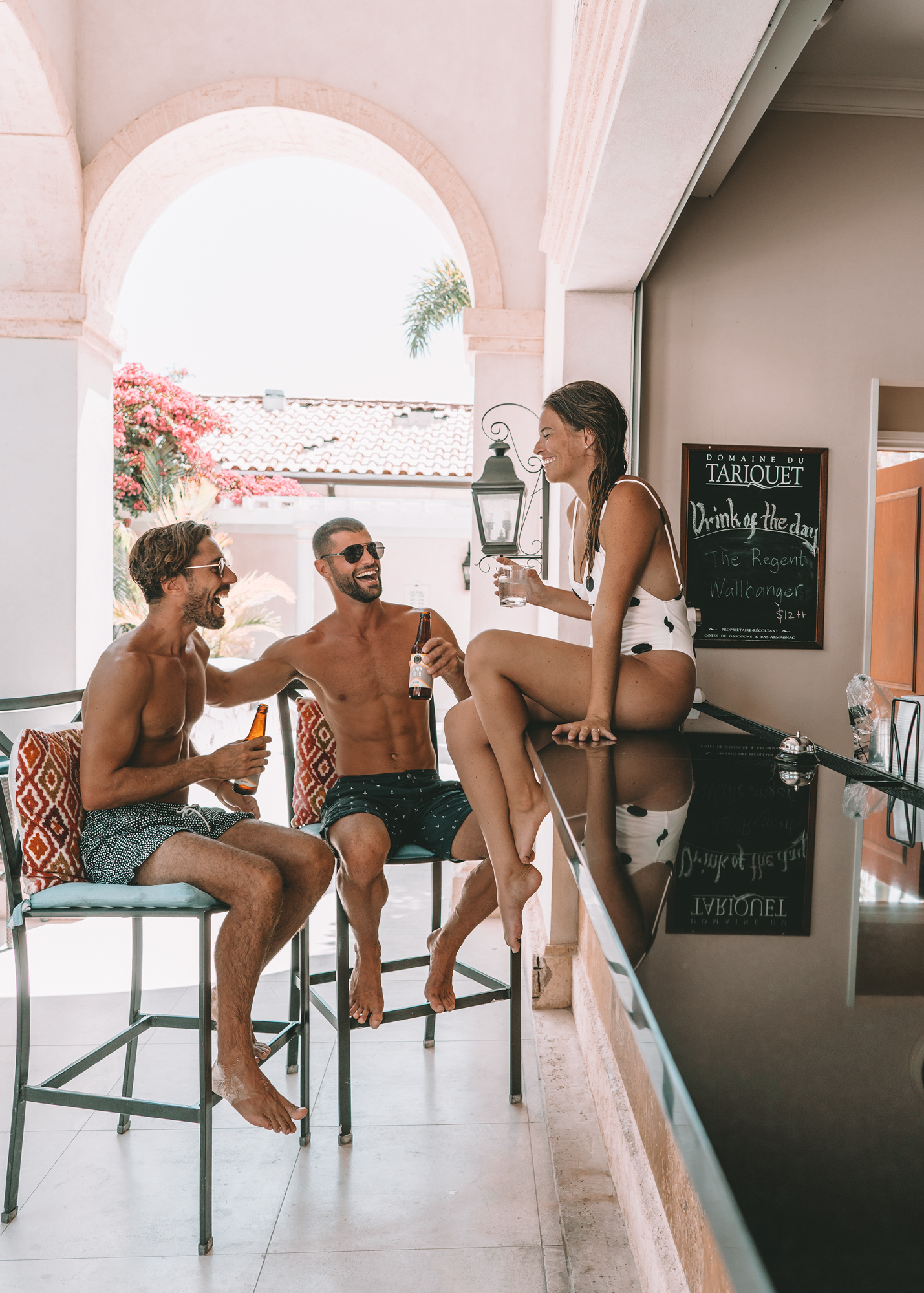 Hotel chills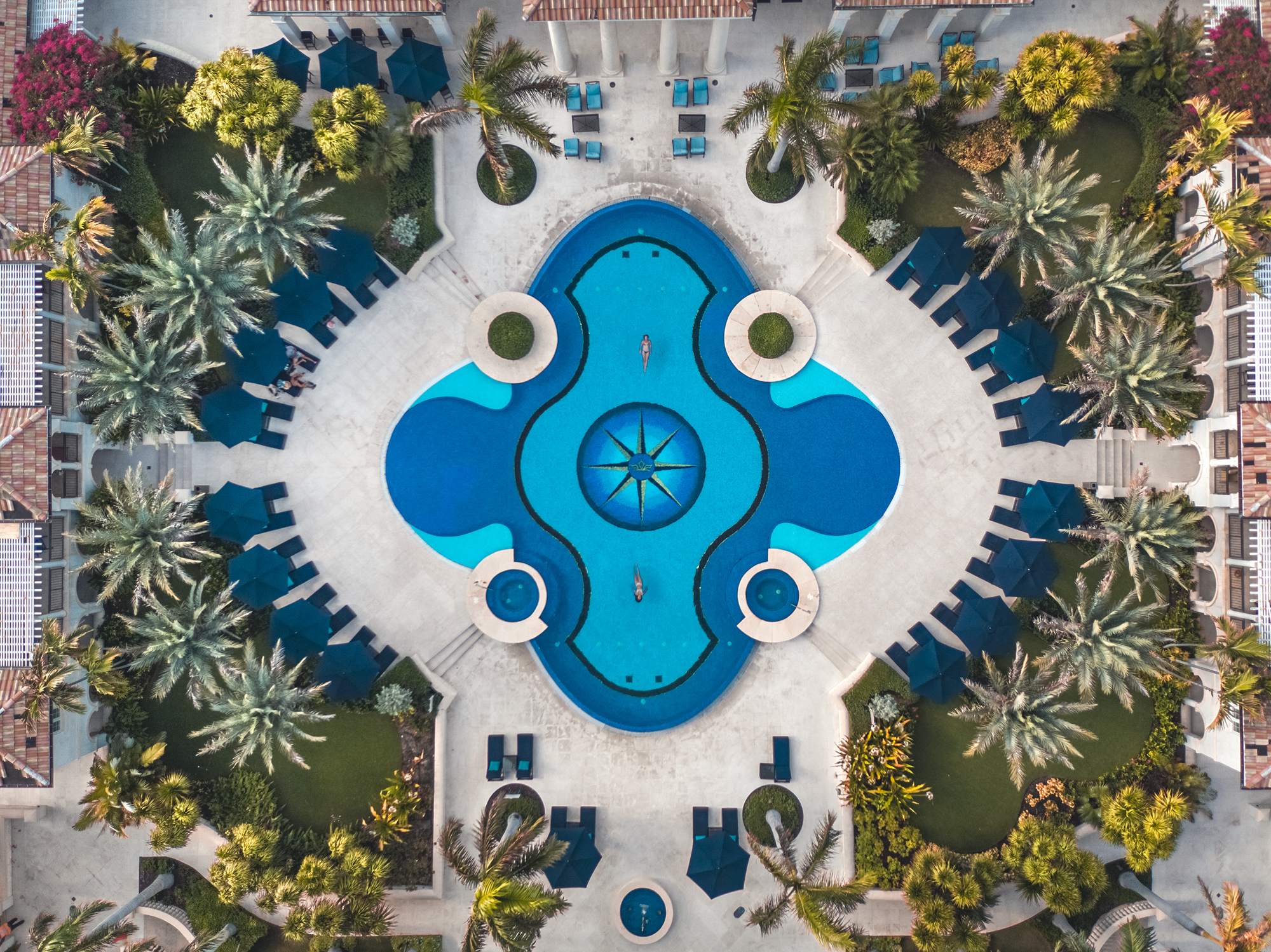 And how cool is this pool?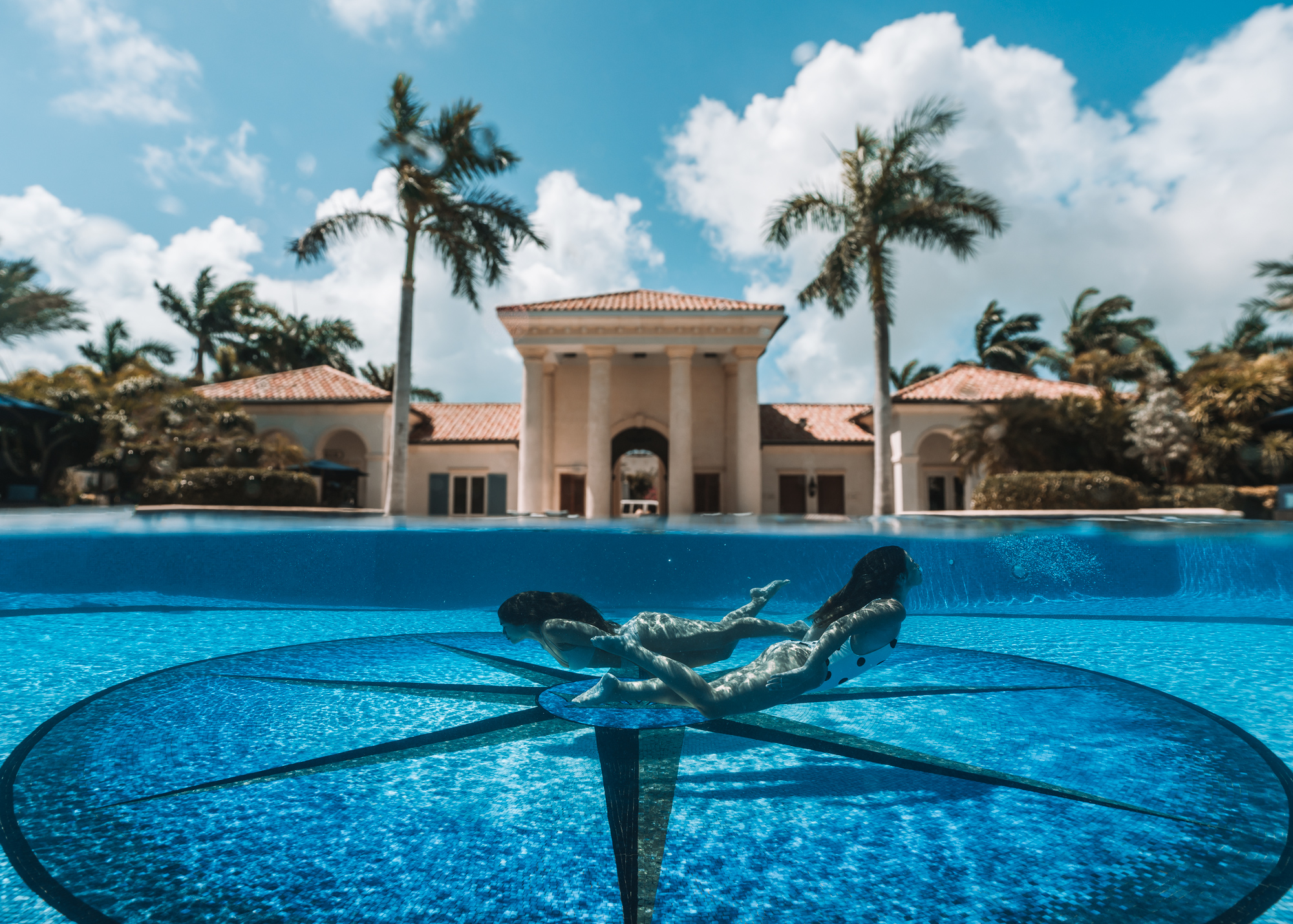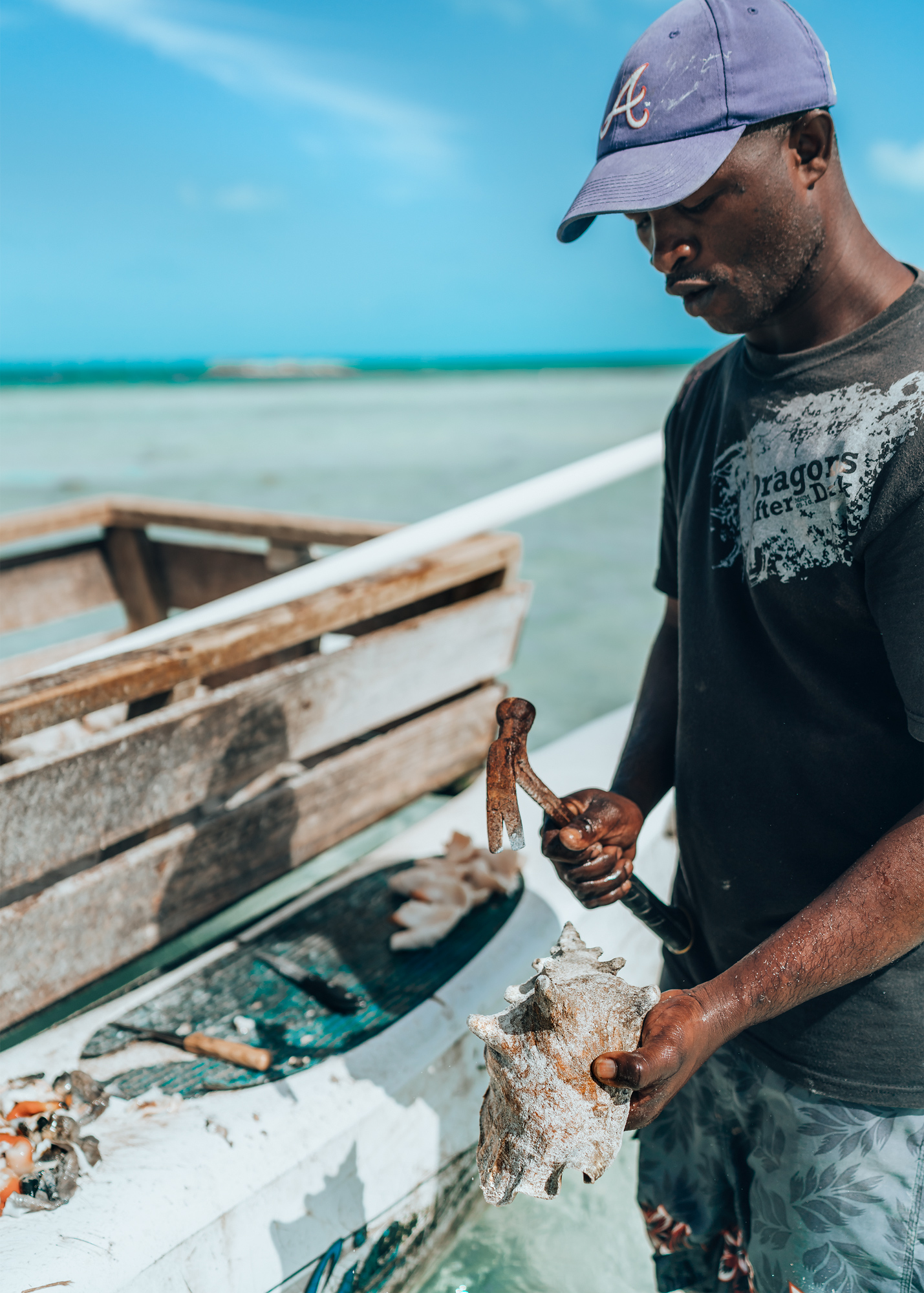 A local at the beach restaurant preparing fresh conch for us - I've become a huge fan of conch ceviche, especially when they are pulled straight from the ocean.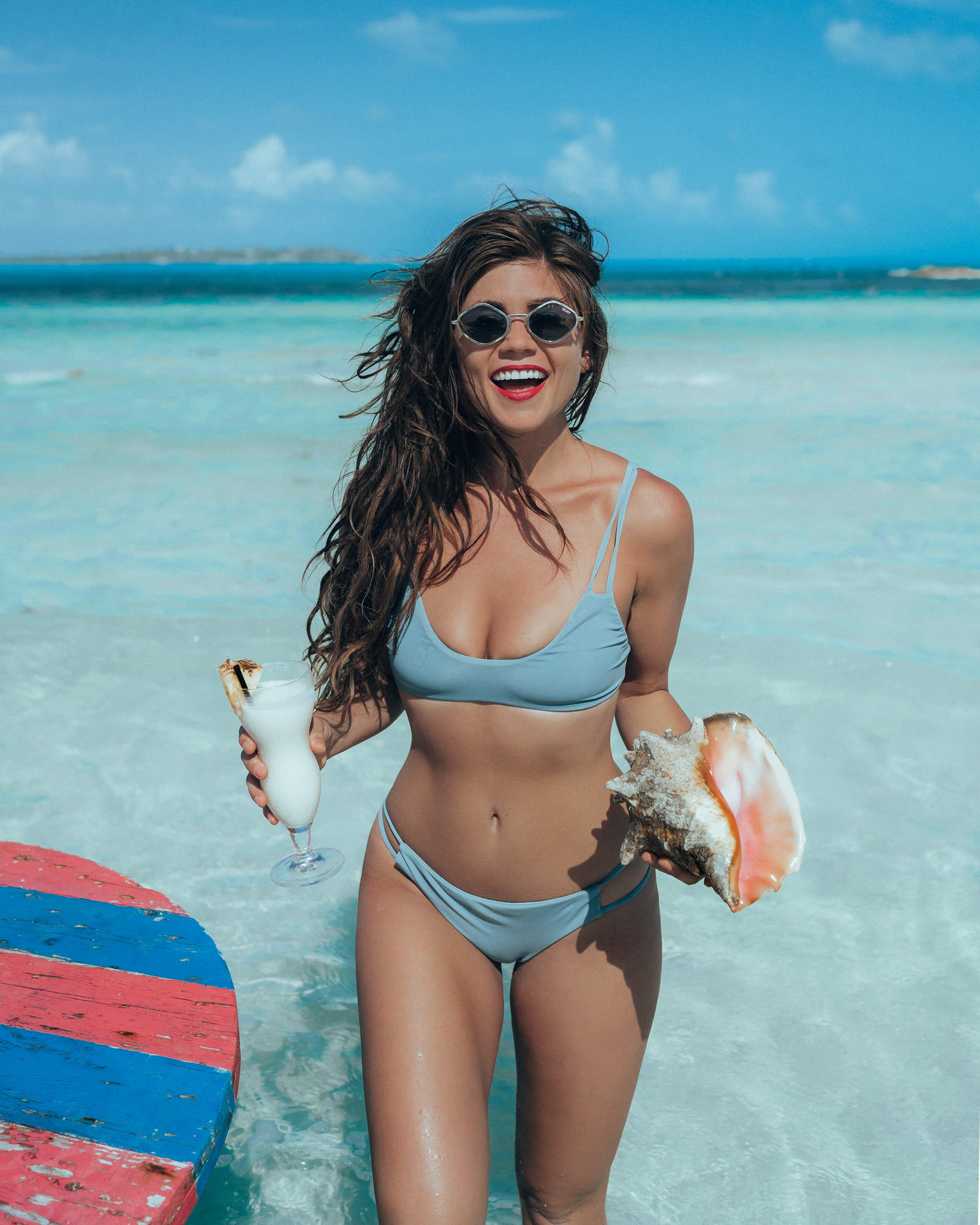 And of course, a piña colada.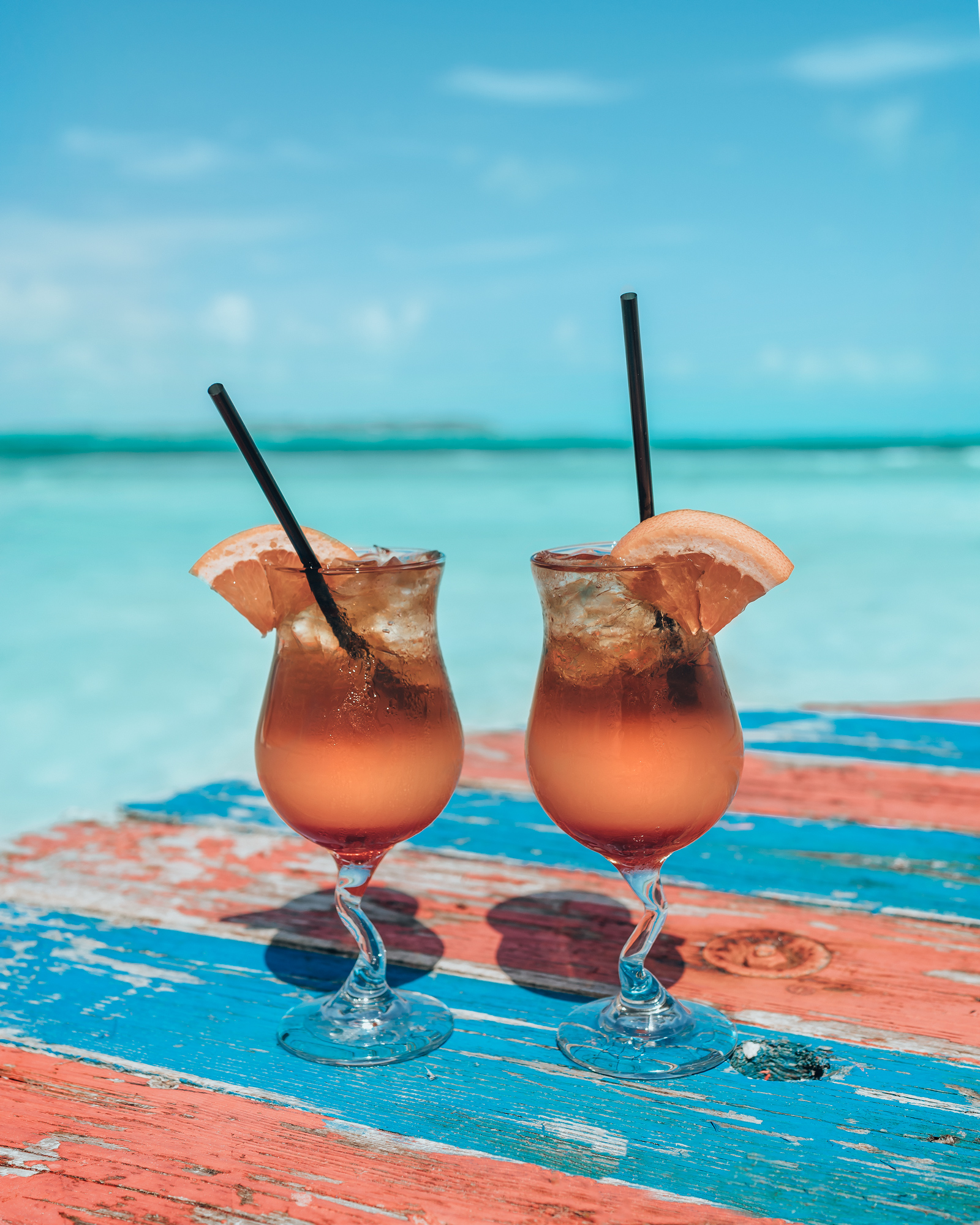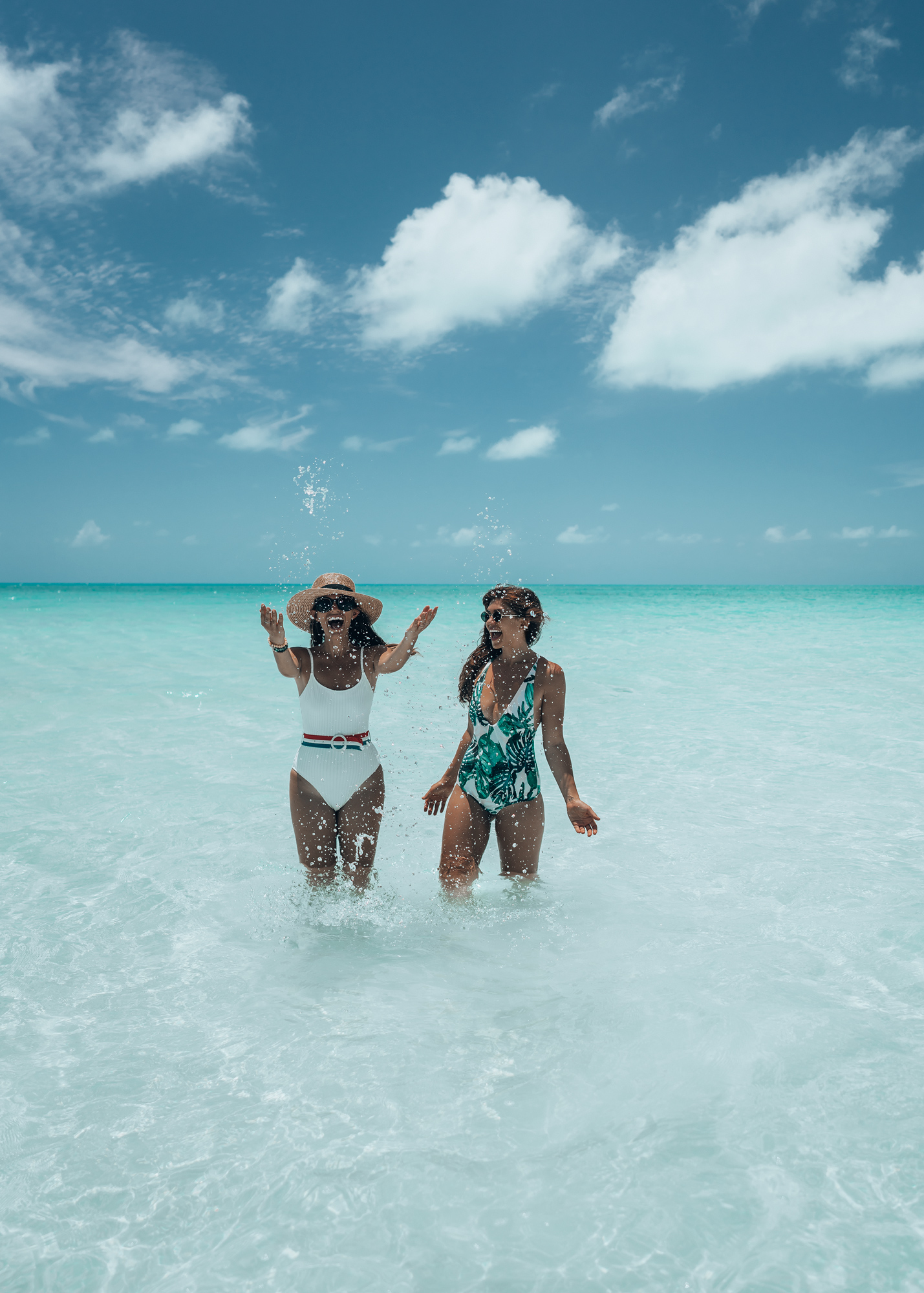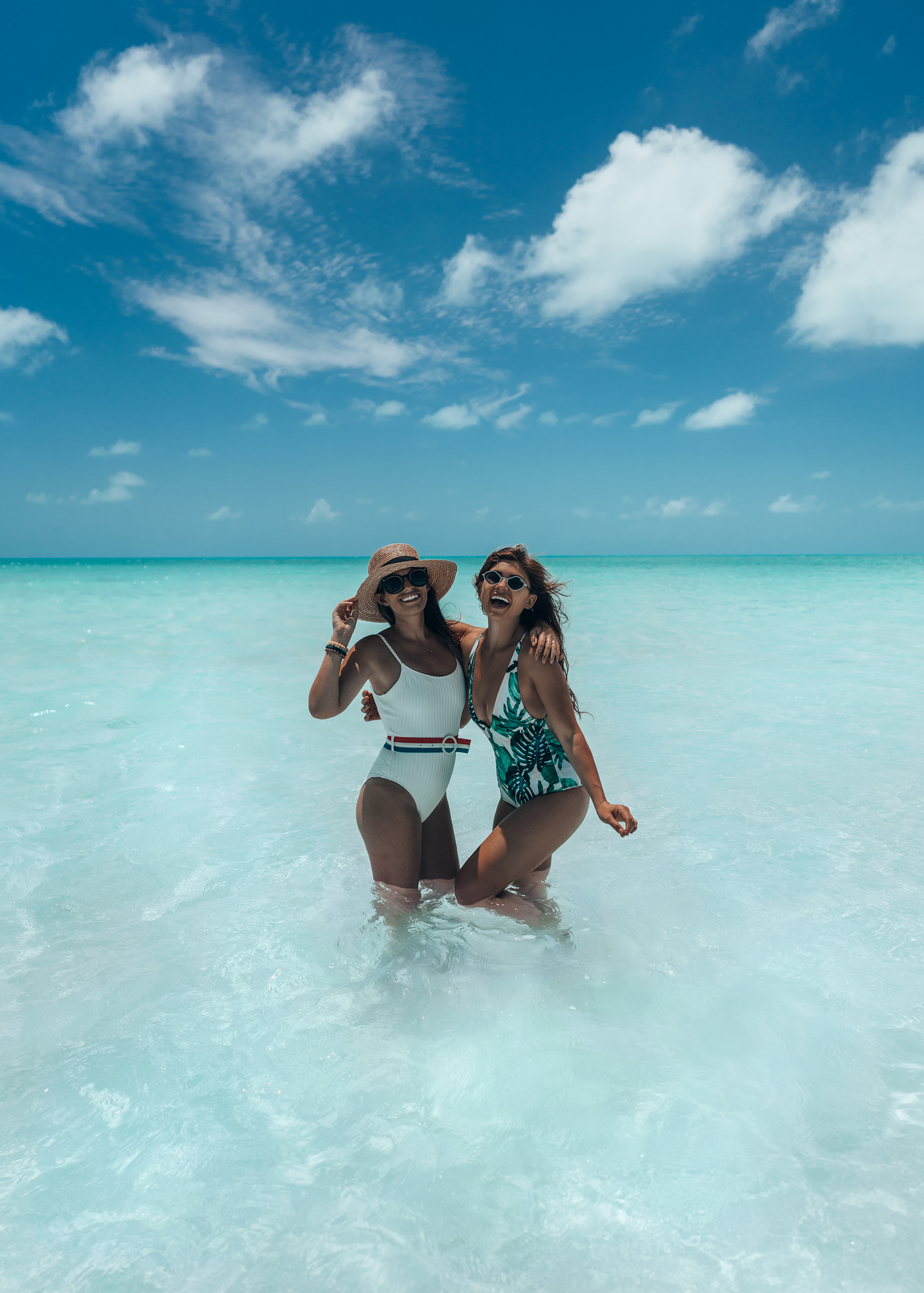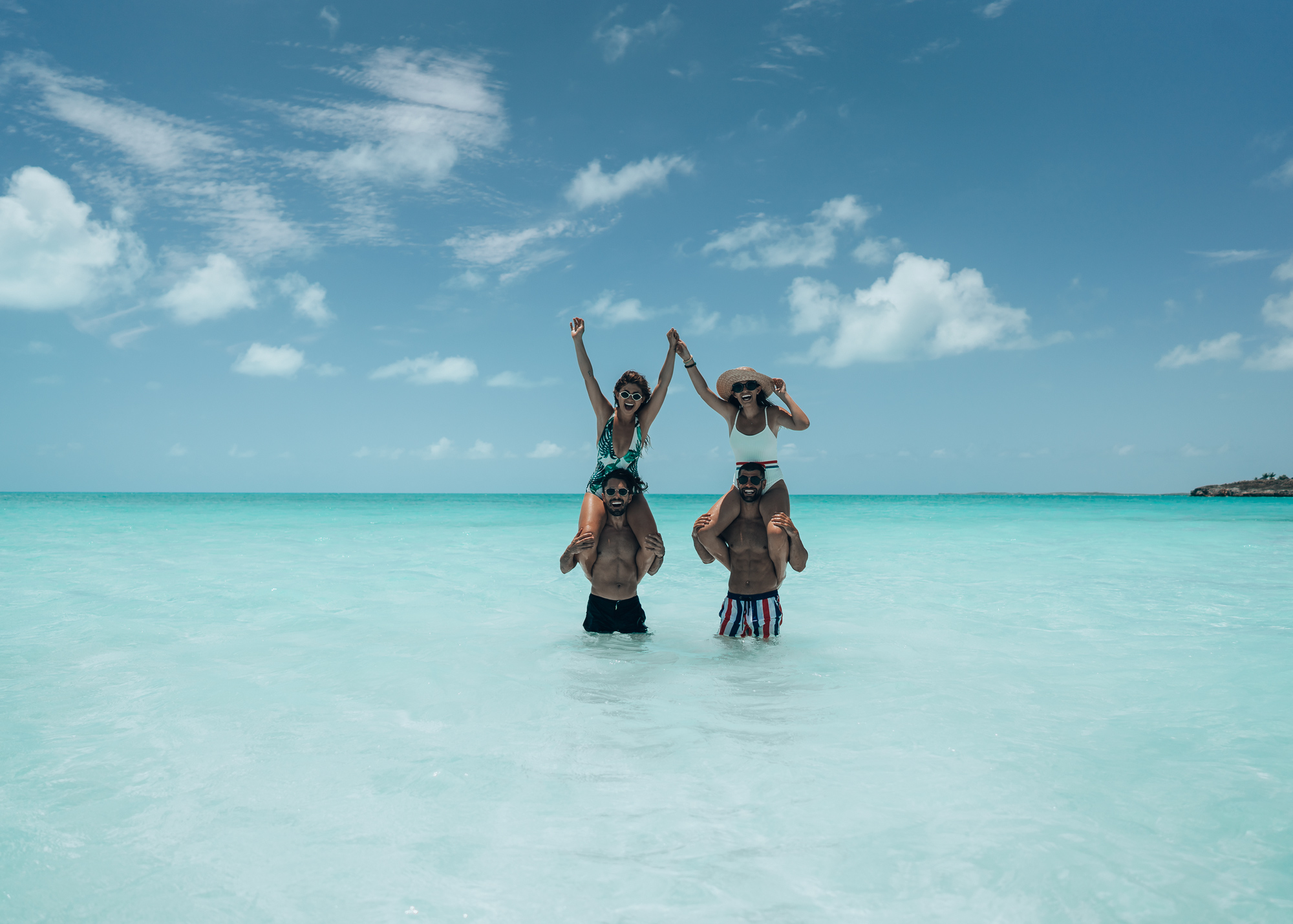 Having way too much fun with this team. If you don't know Mel and Mike, make sure to check them out! I met Mel for the first time in the Bahamas this year, but its felt like we've known each other for years.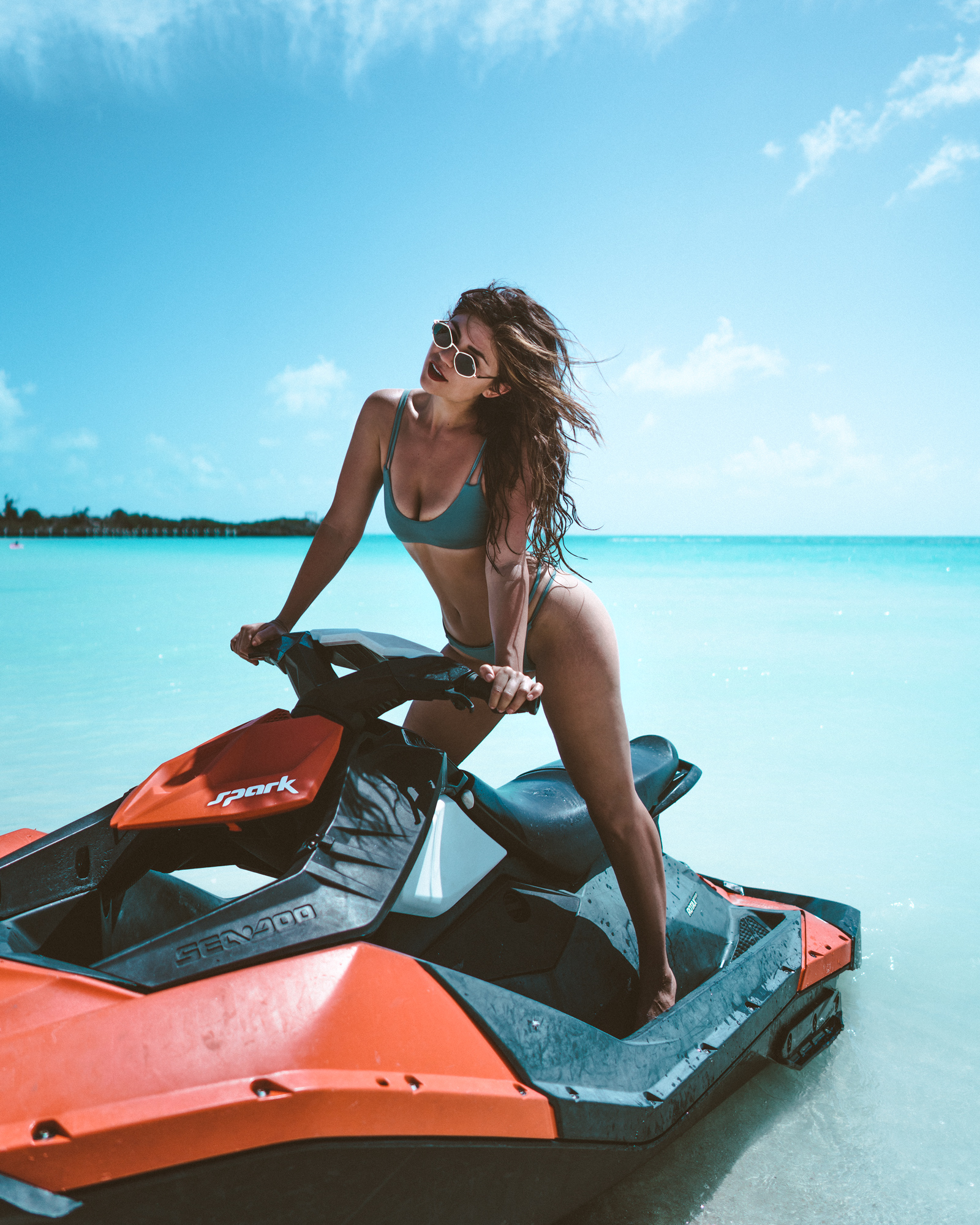 There were also Jet Skis. Brandon and I constantly trying to get Jet skis on every project, and finally we got to ride them for a little bit!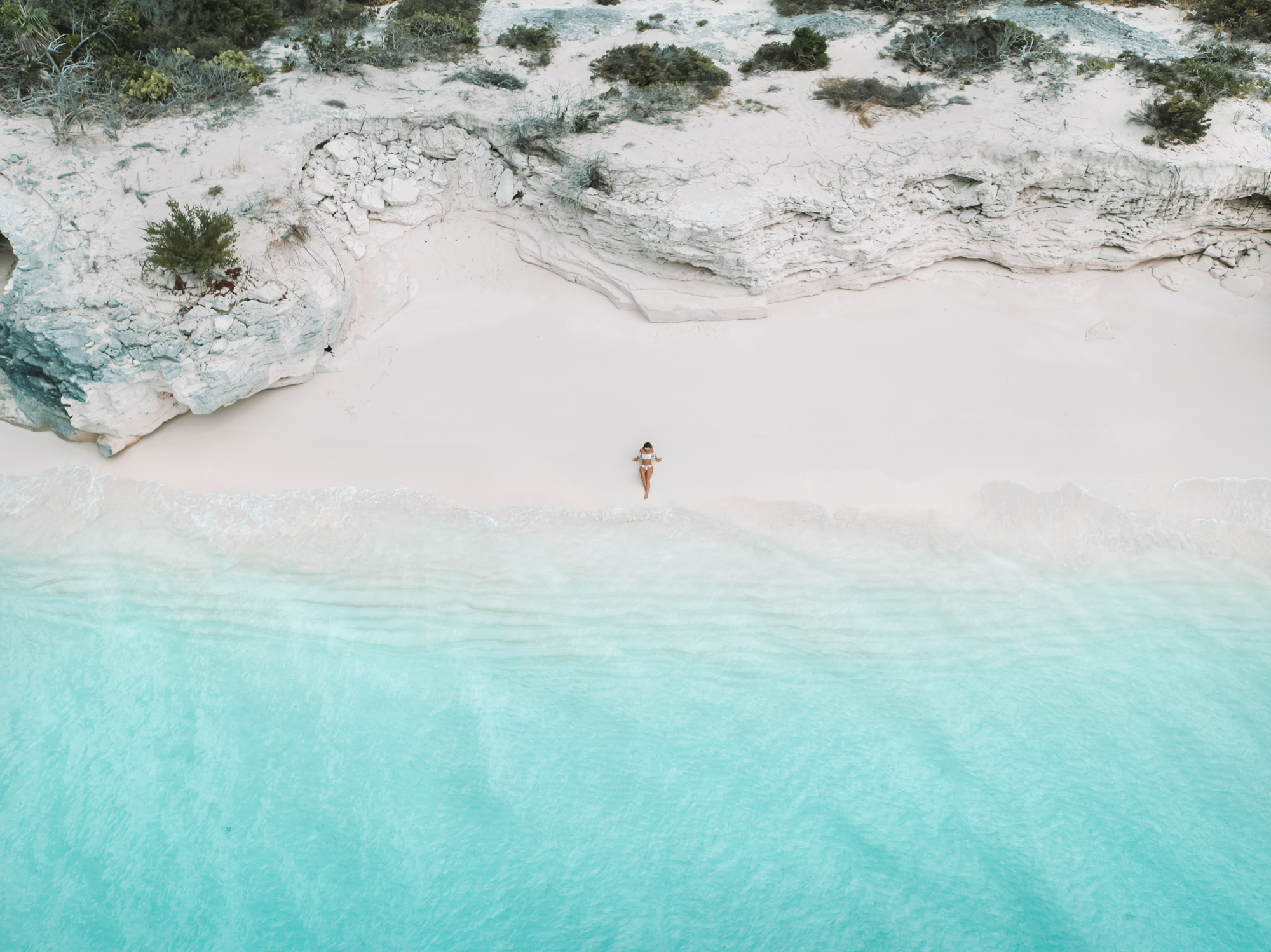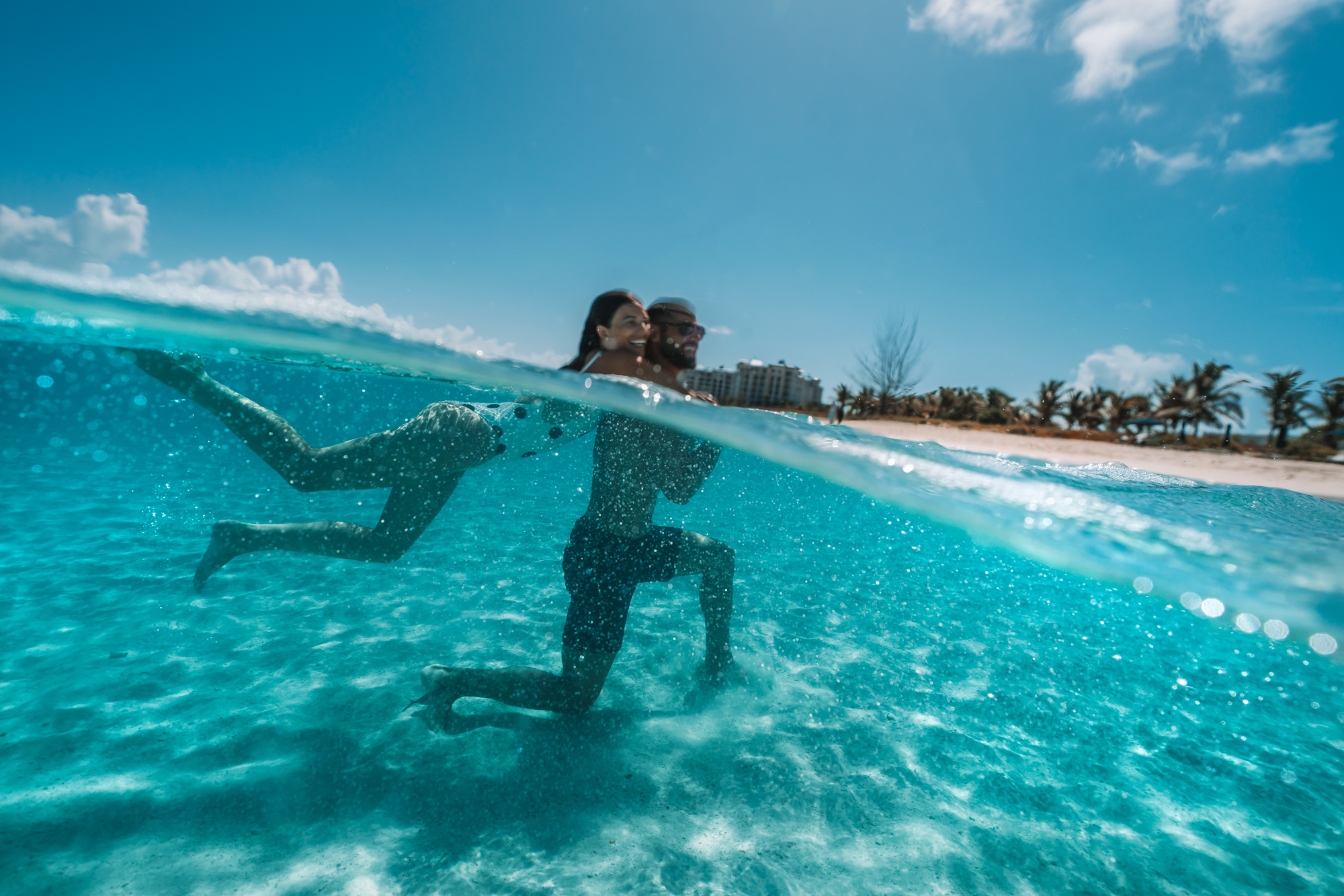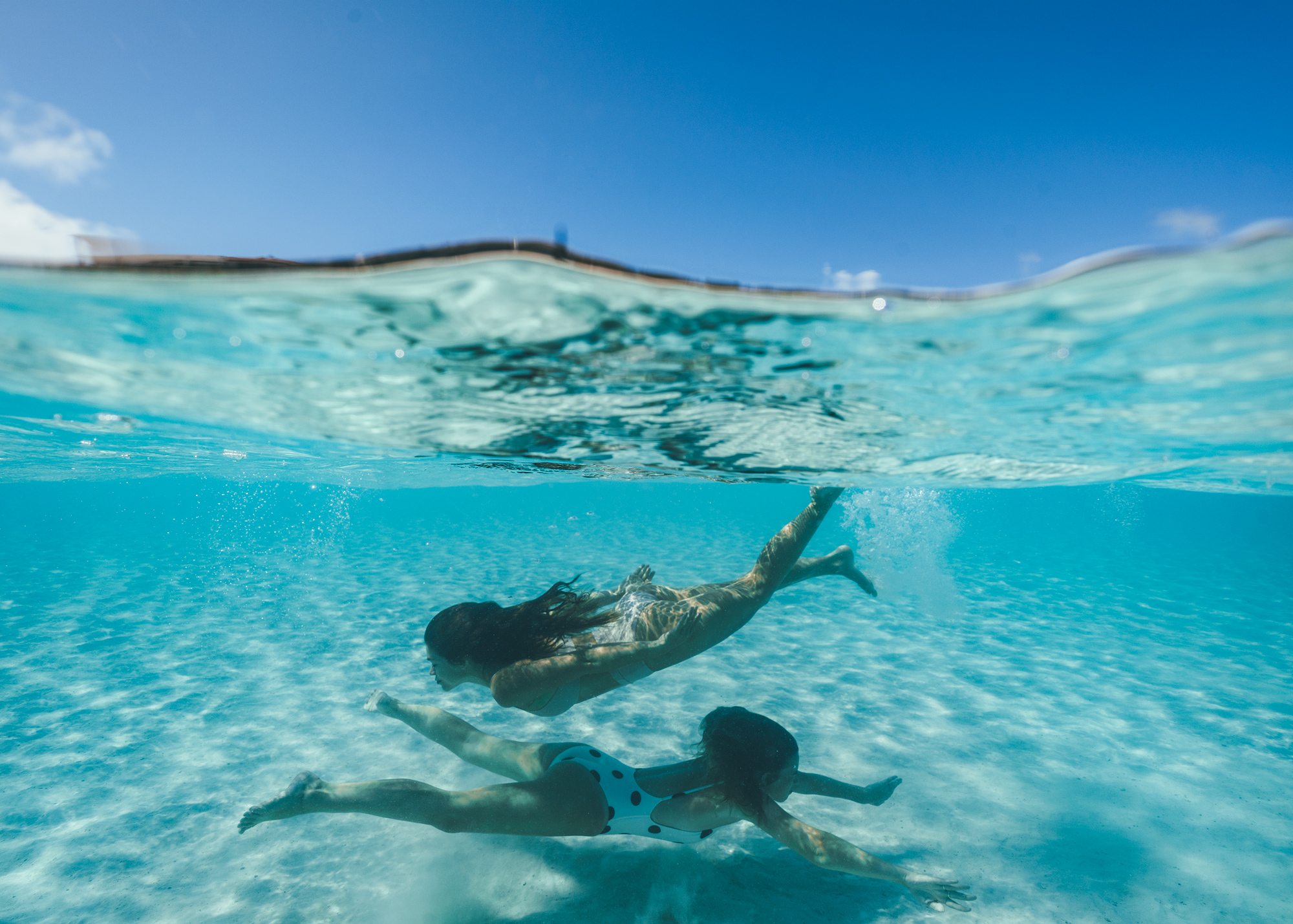 Mermaid practice.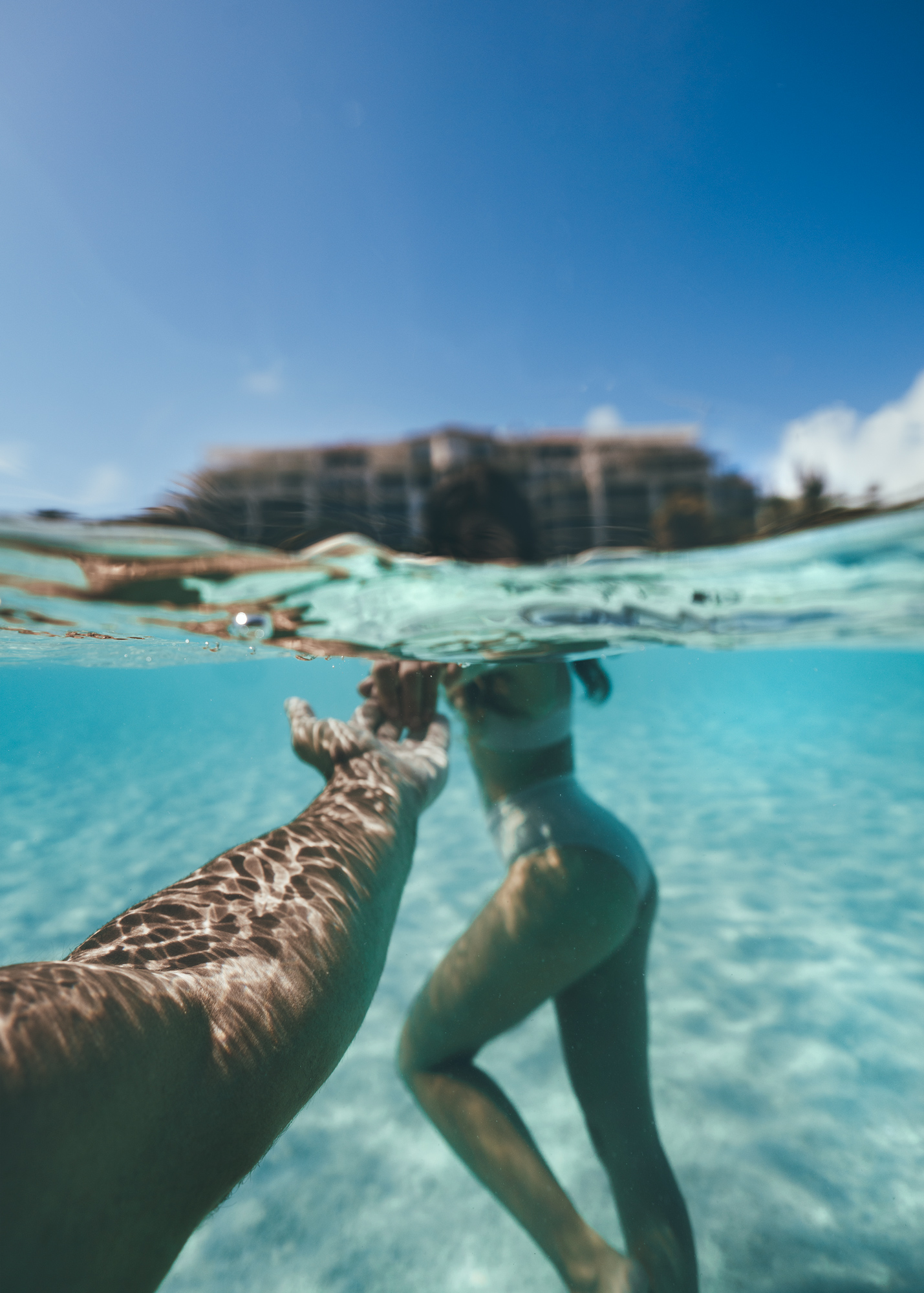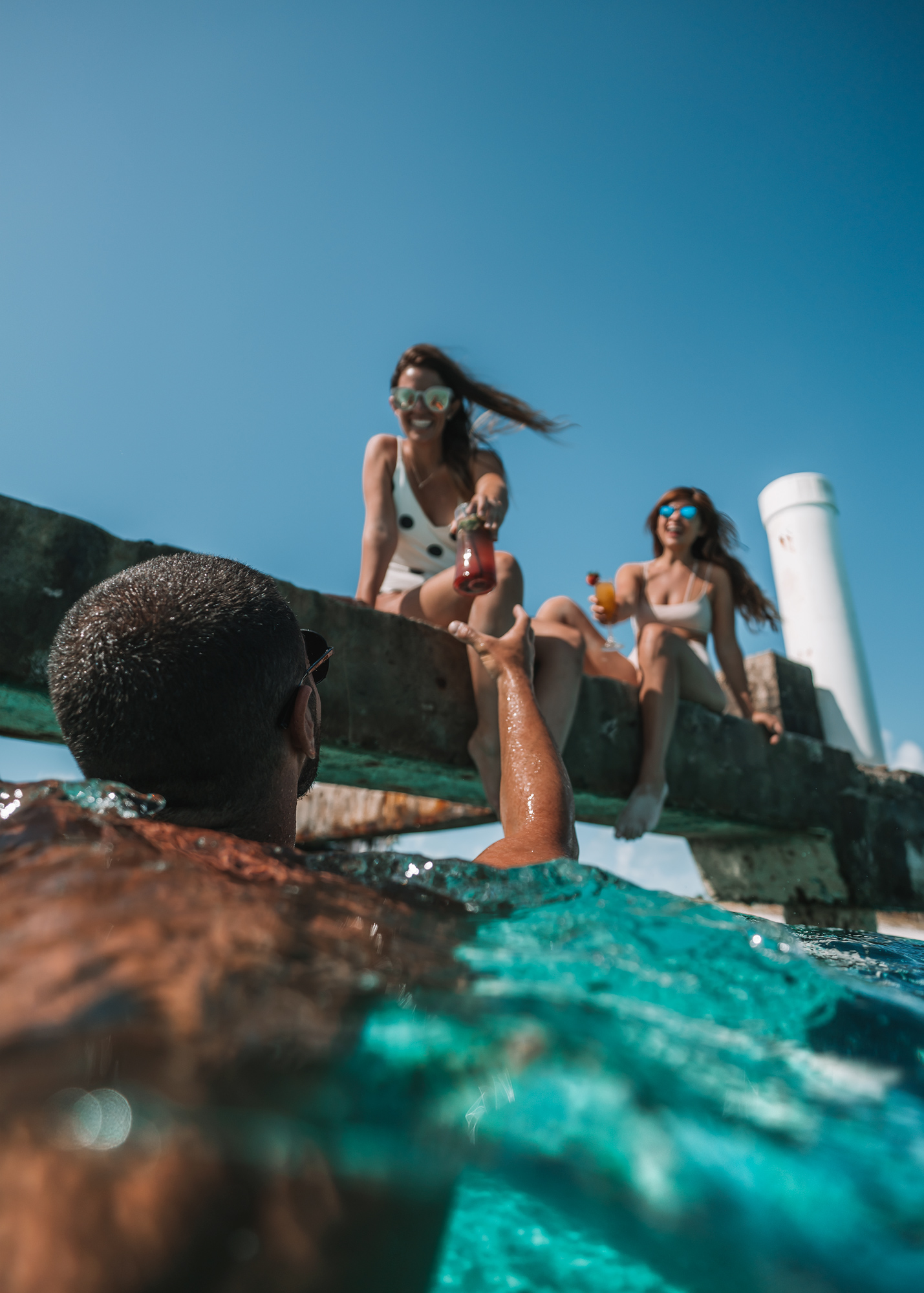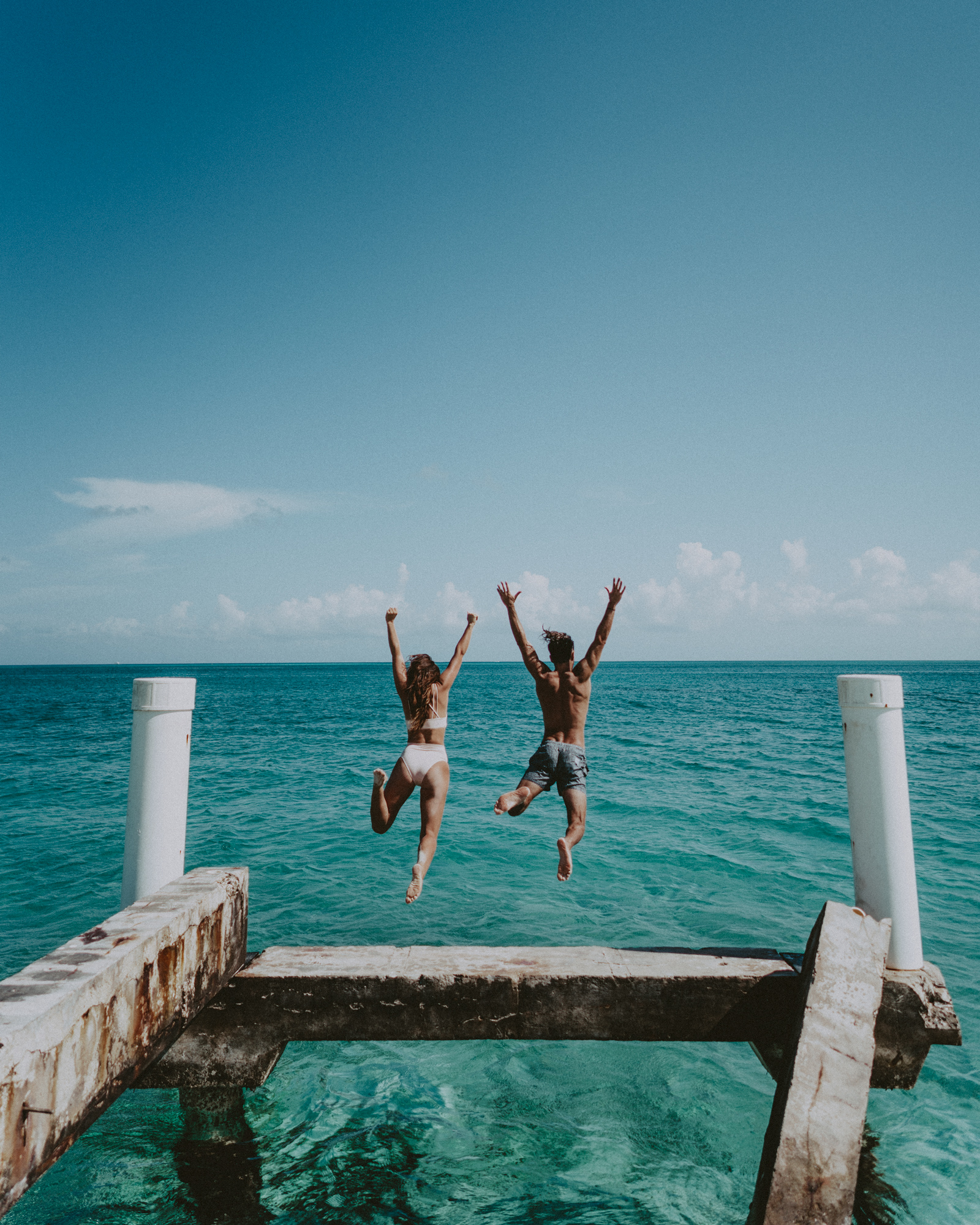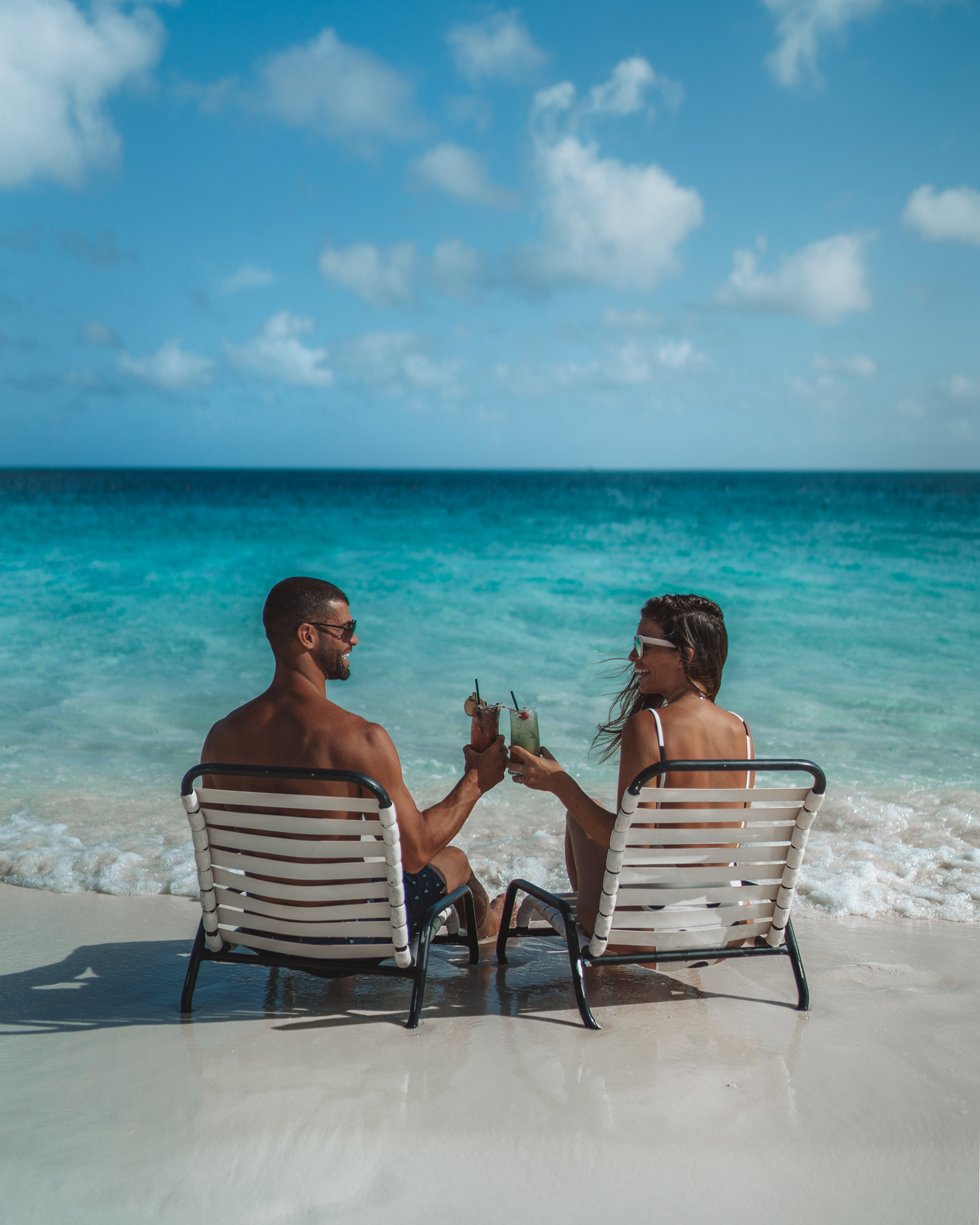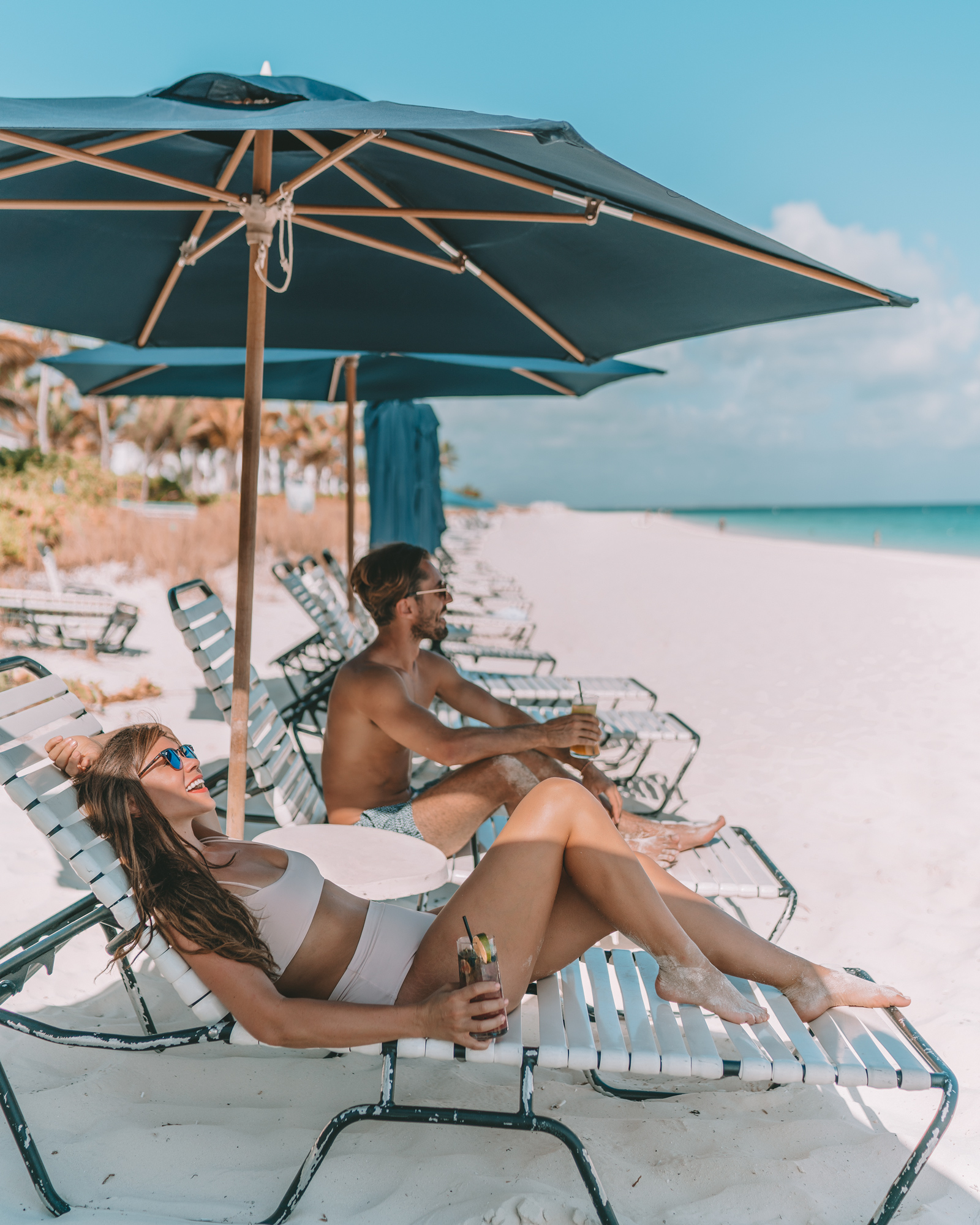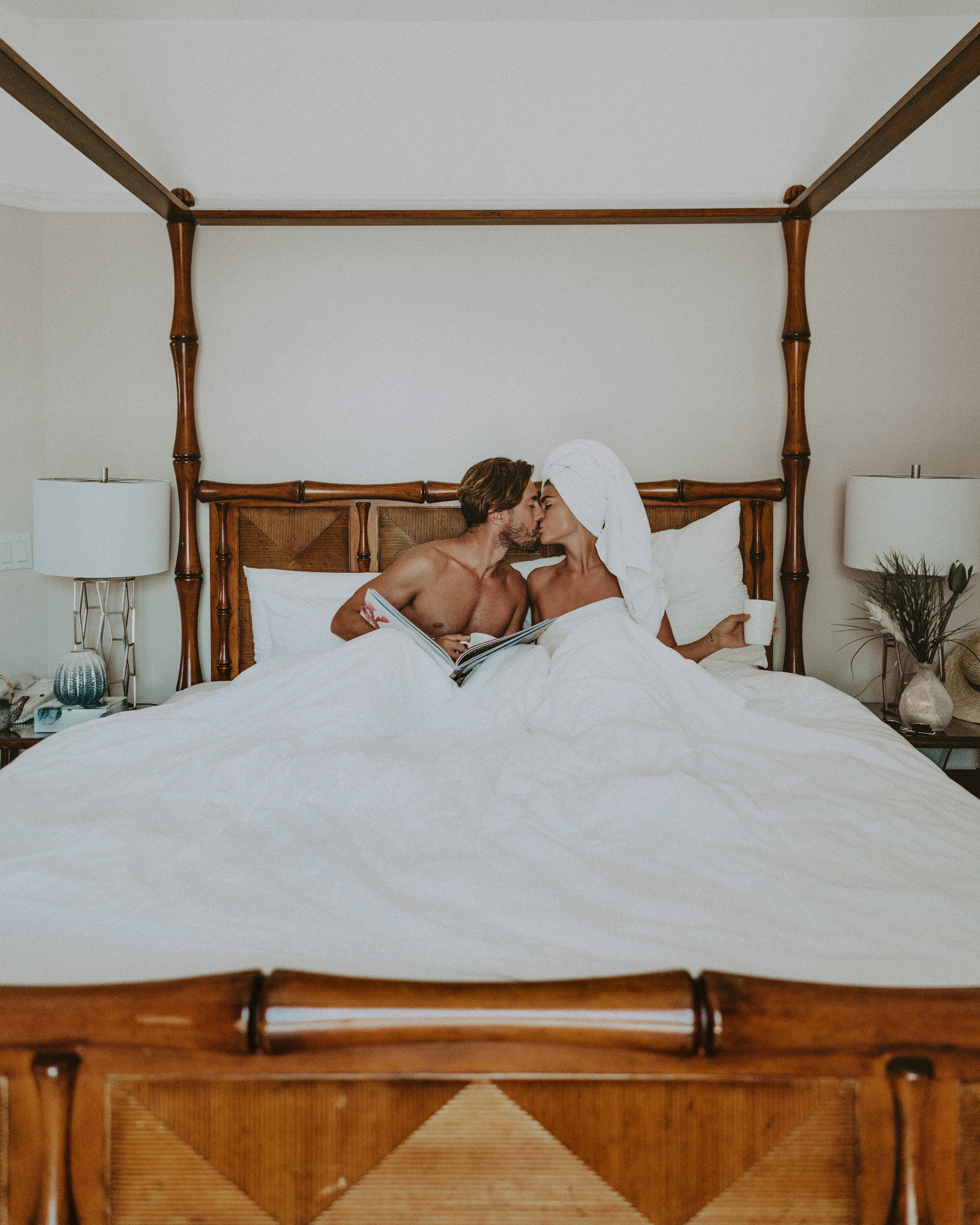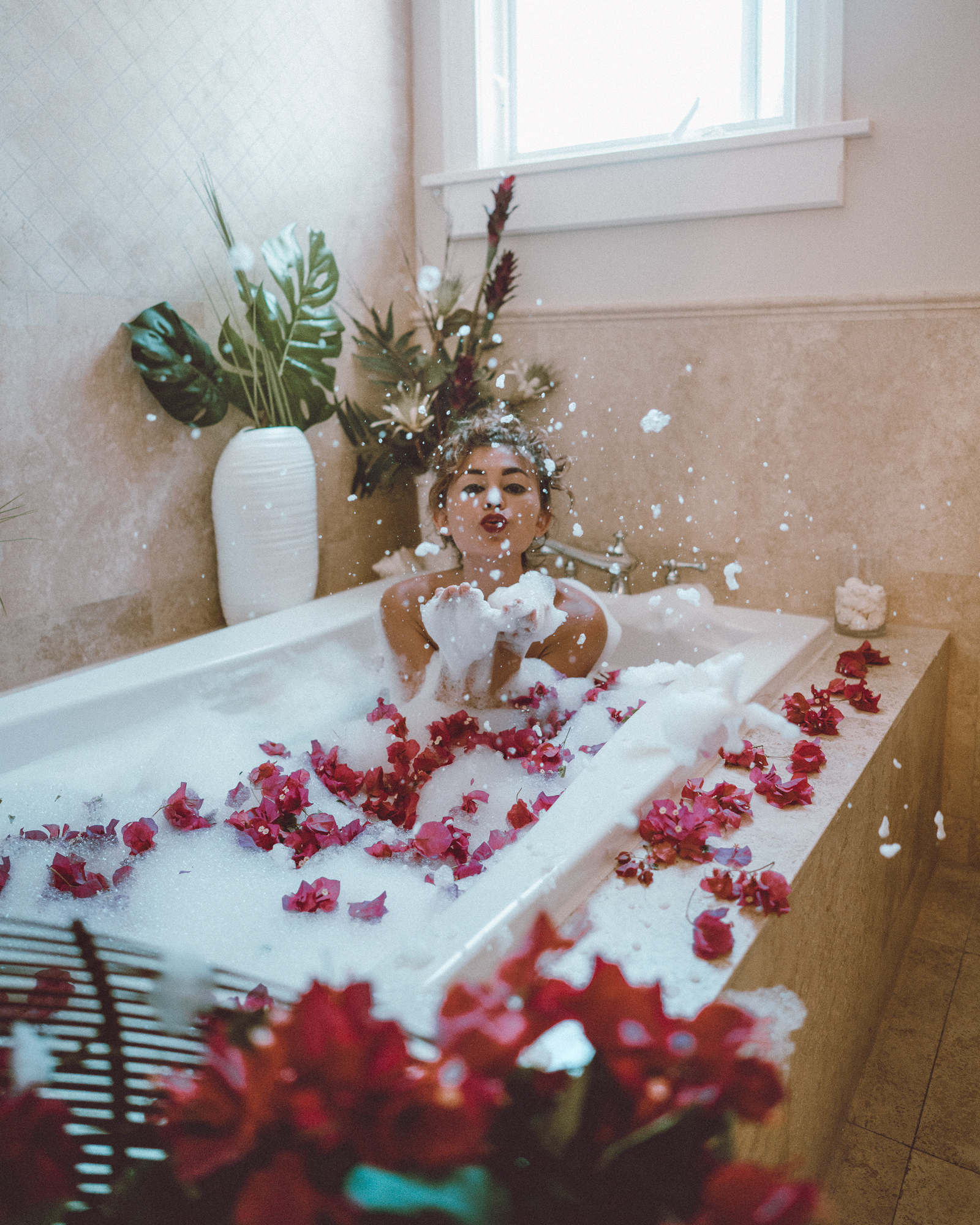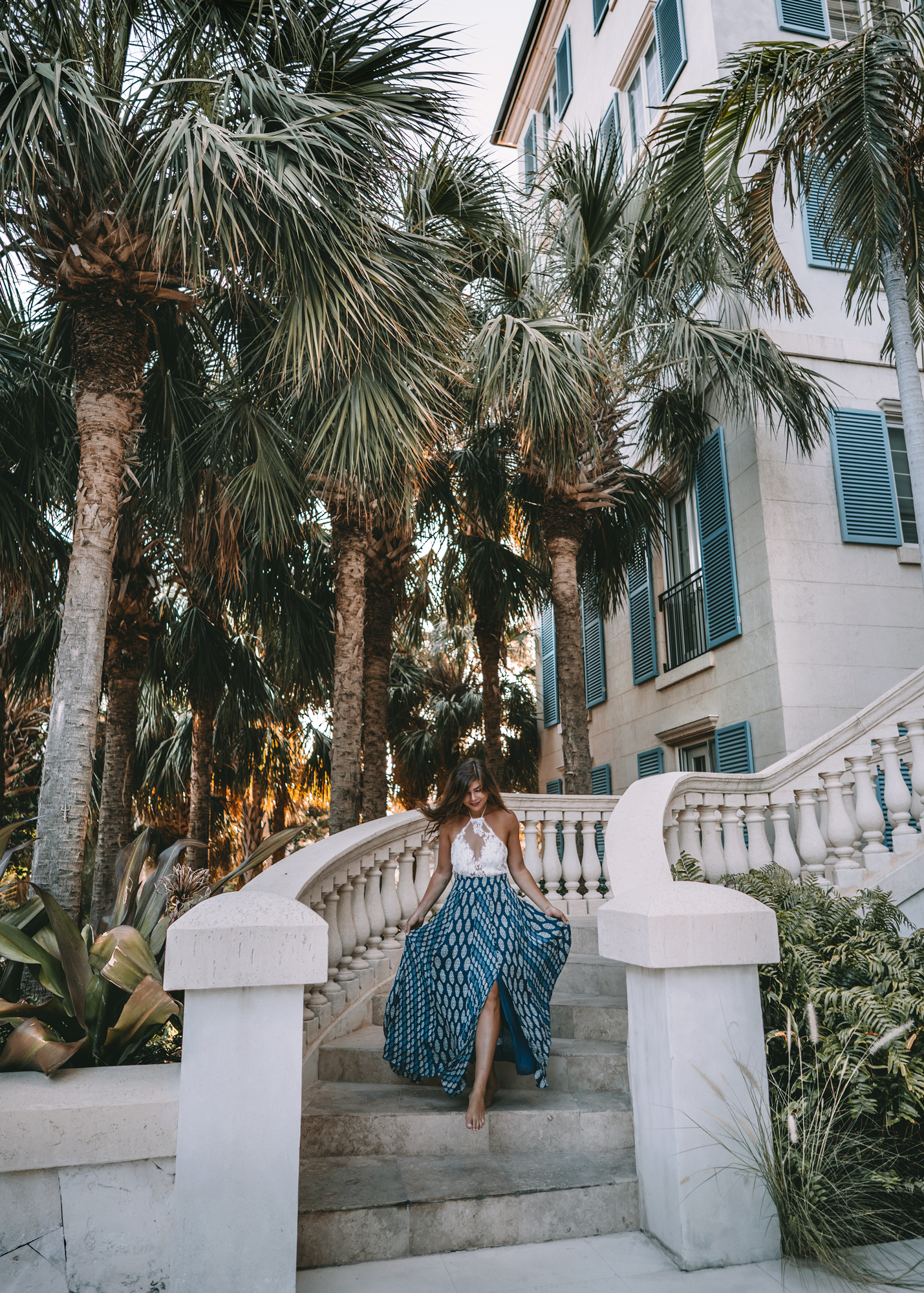 And hotel living.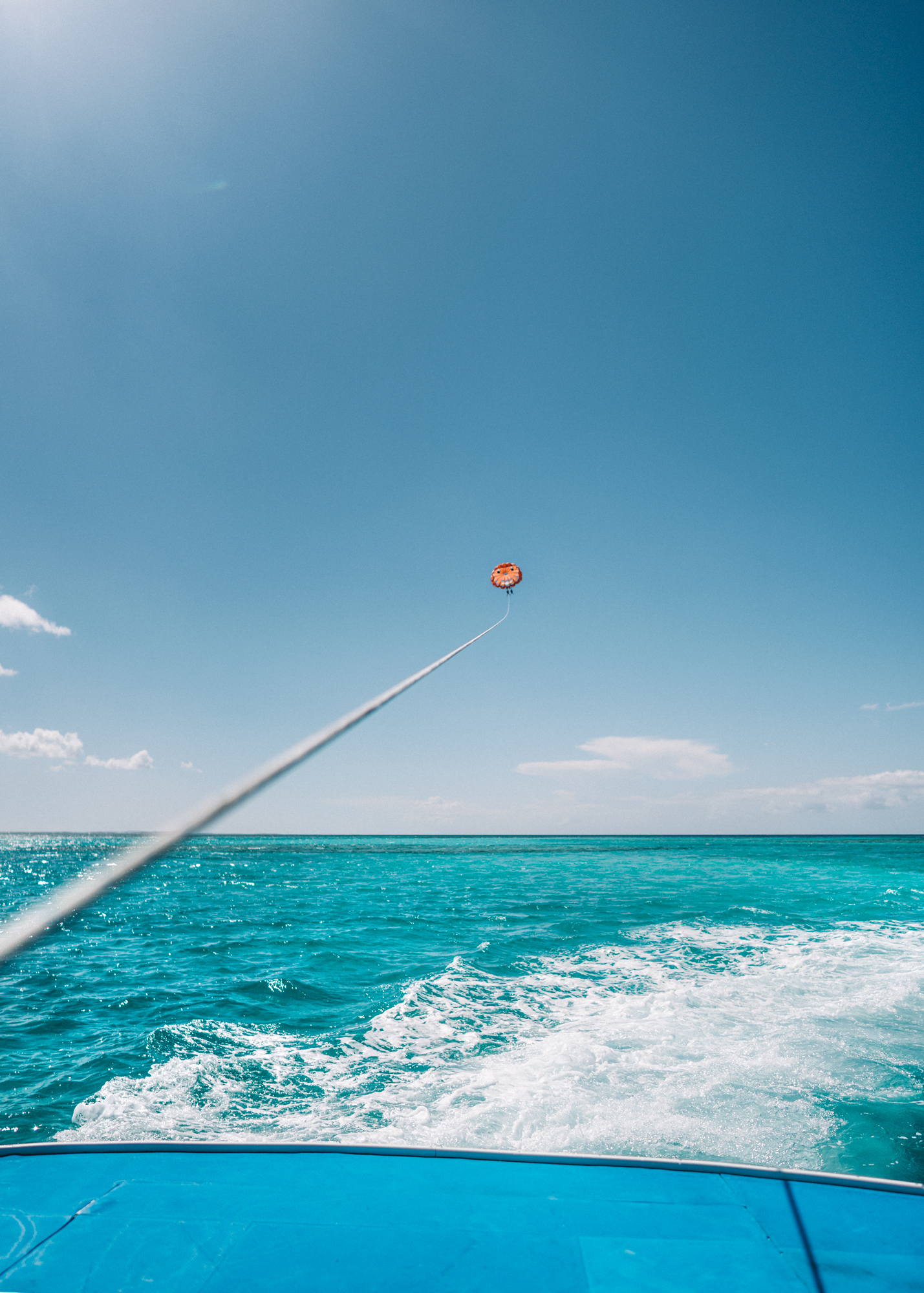 Brandon and I tried Parasailing for the first time. It was a little scarier than I thought it would be, but I was really glad we finally got the chance to try it - it felt a bit like being a human drone.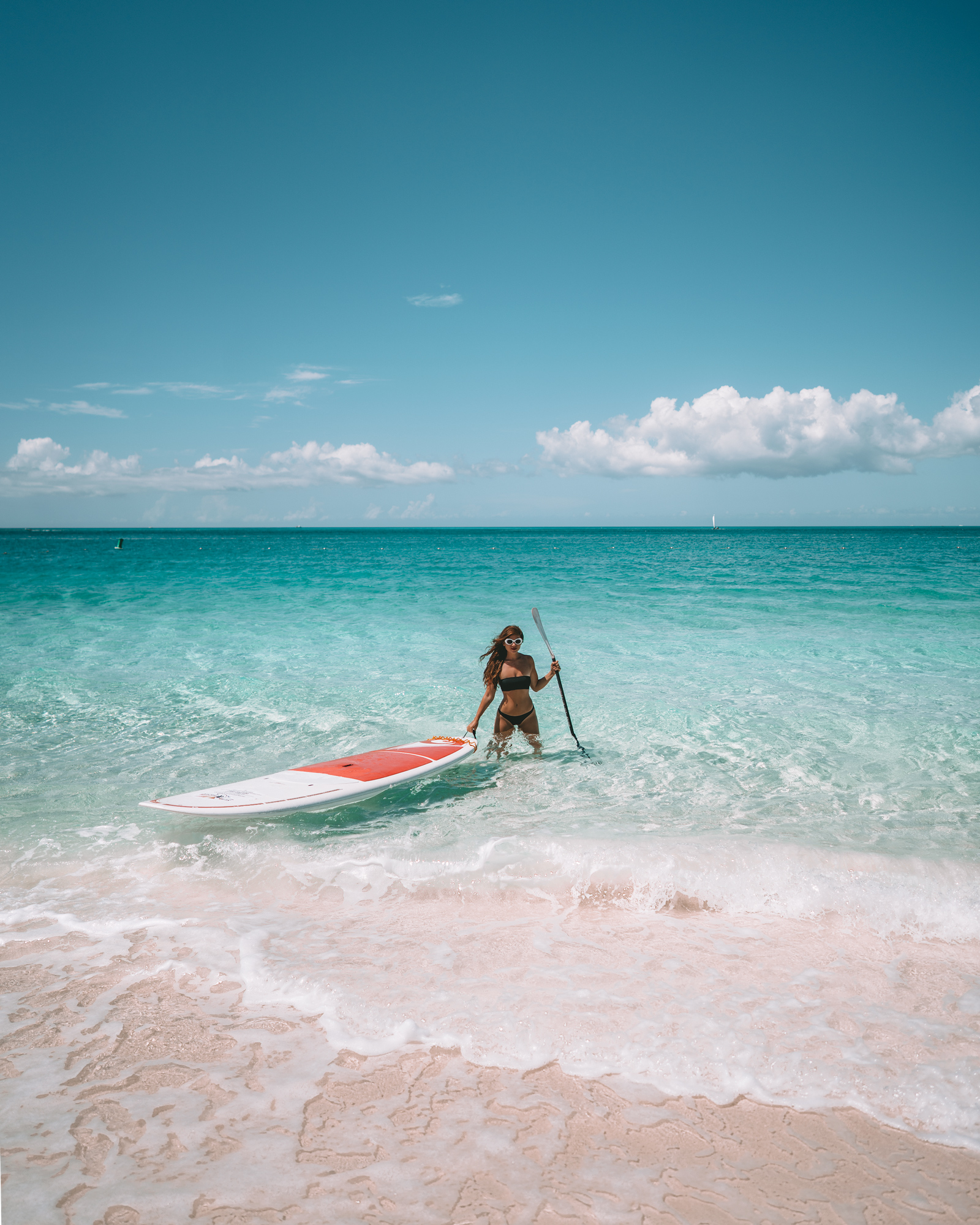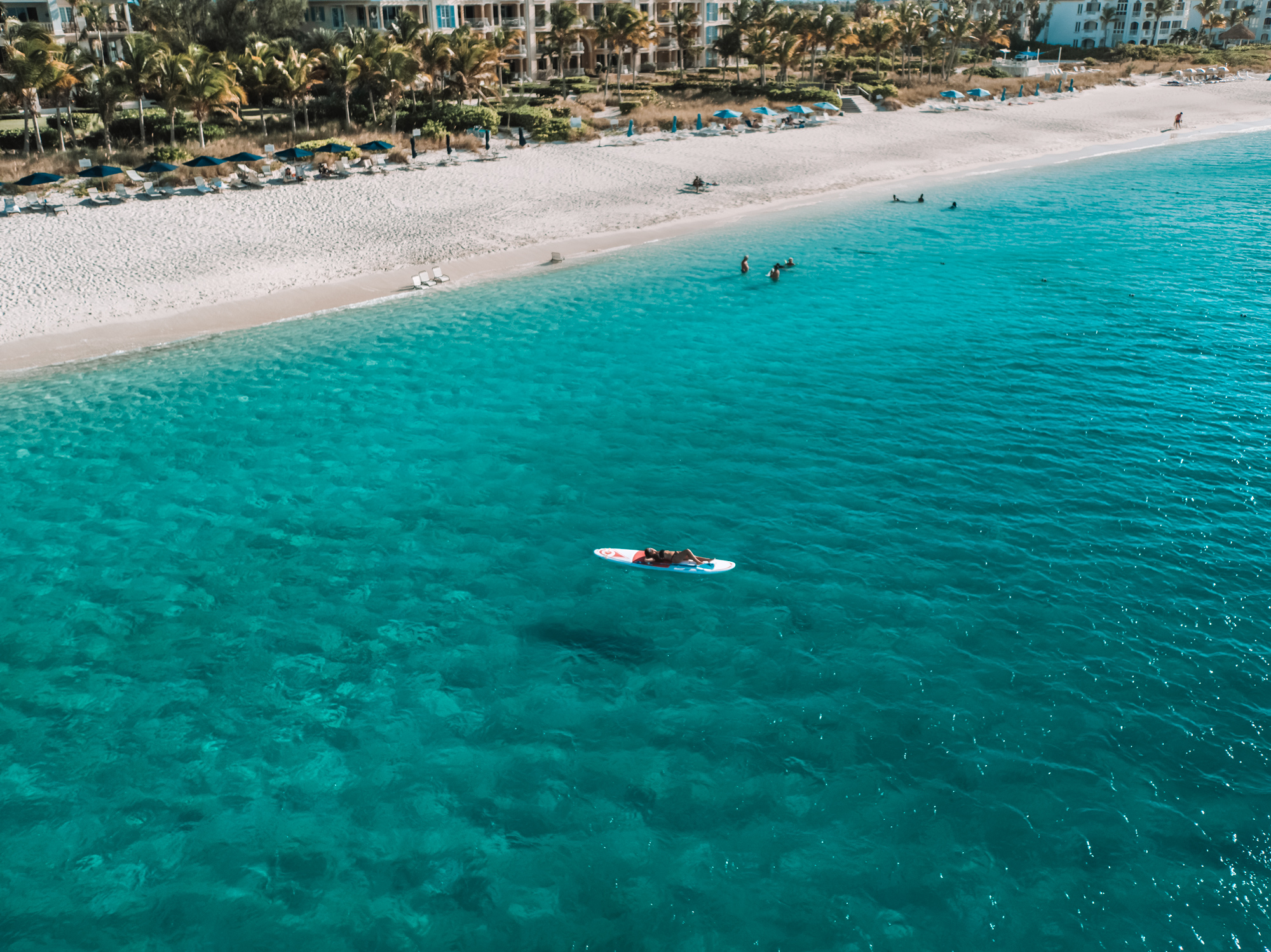 I mean... I can't get over this water, it is some of the most beautiful water I have ever seen anywhere. In person, it looks just as blue, clear, and saturated as it does here.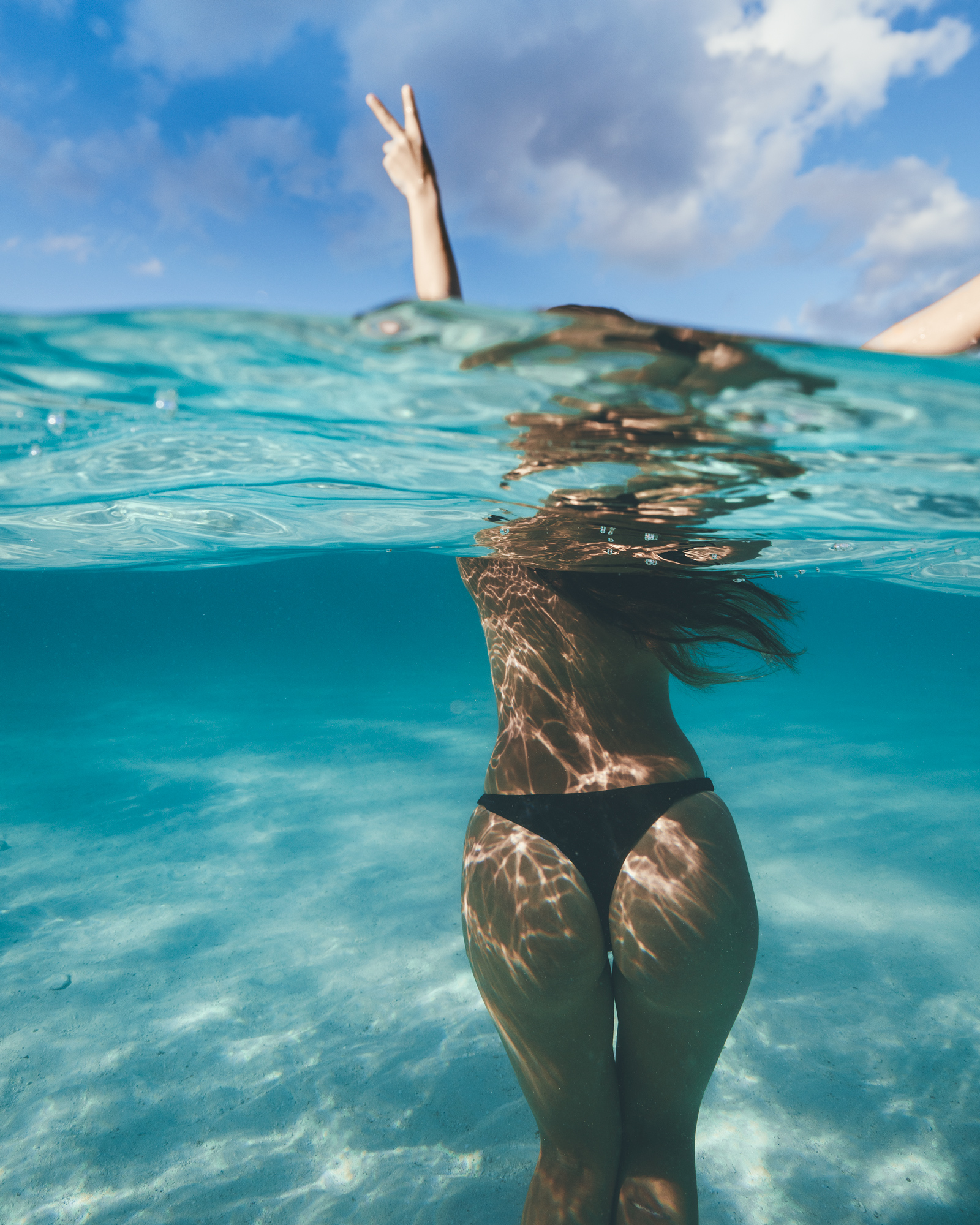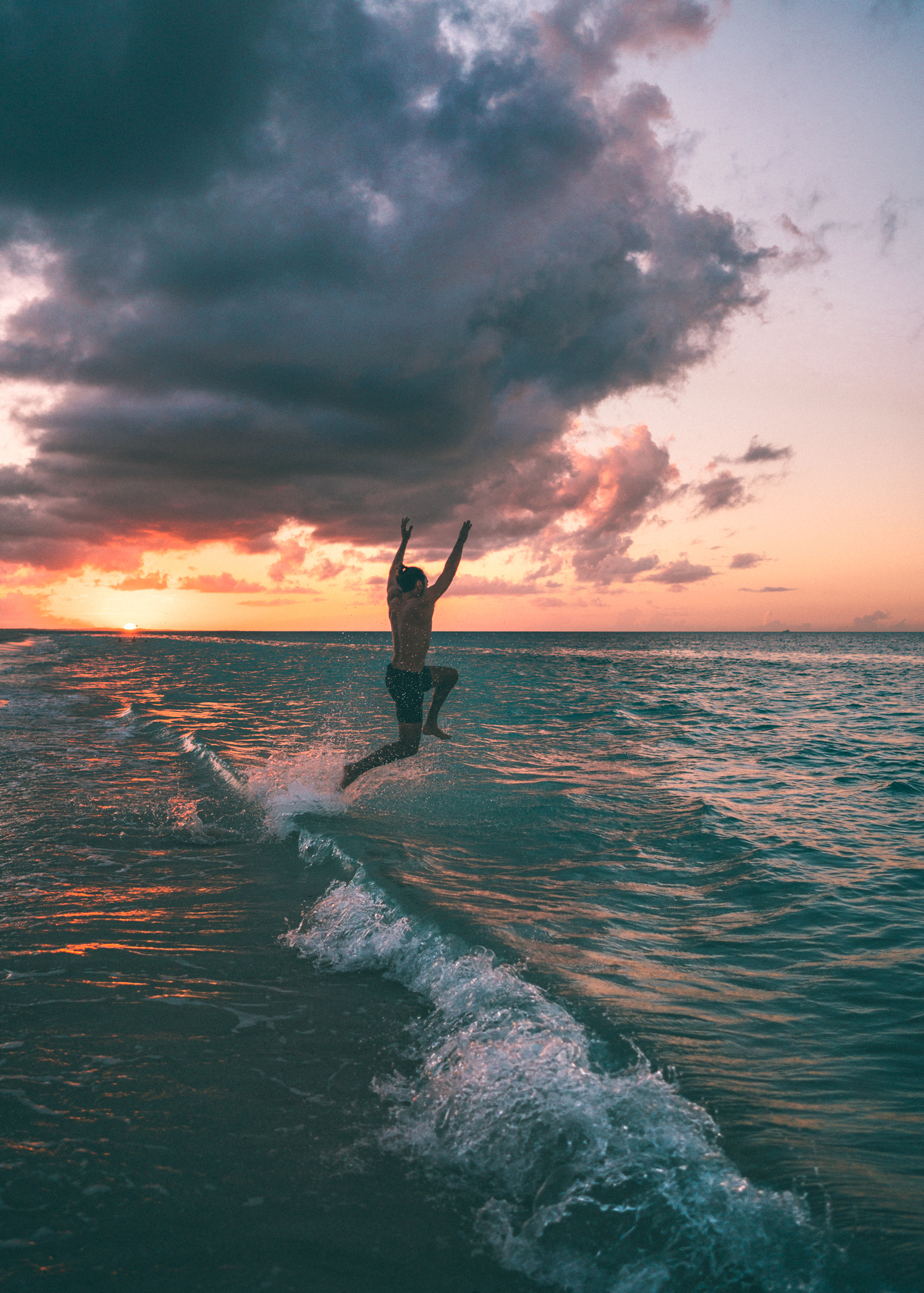 Onto the next one!
Watch the Film:
Search Hotels: