January 25, 2018 Travel Adventures
Paradise Found at Couples Resorts, Negril, Jamaica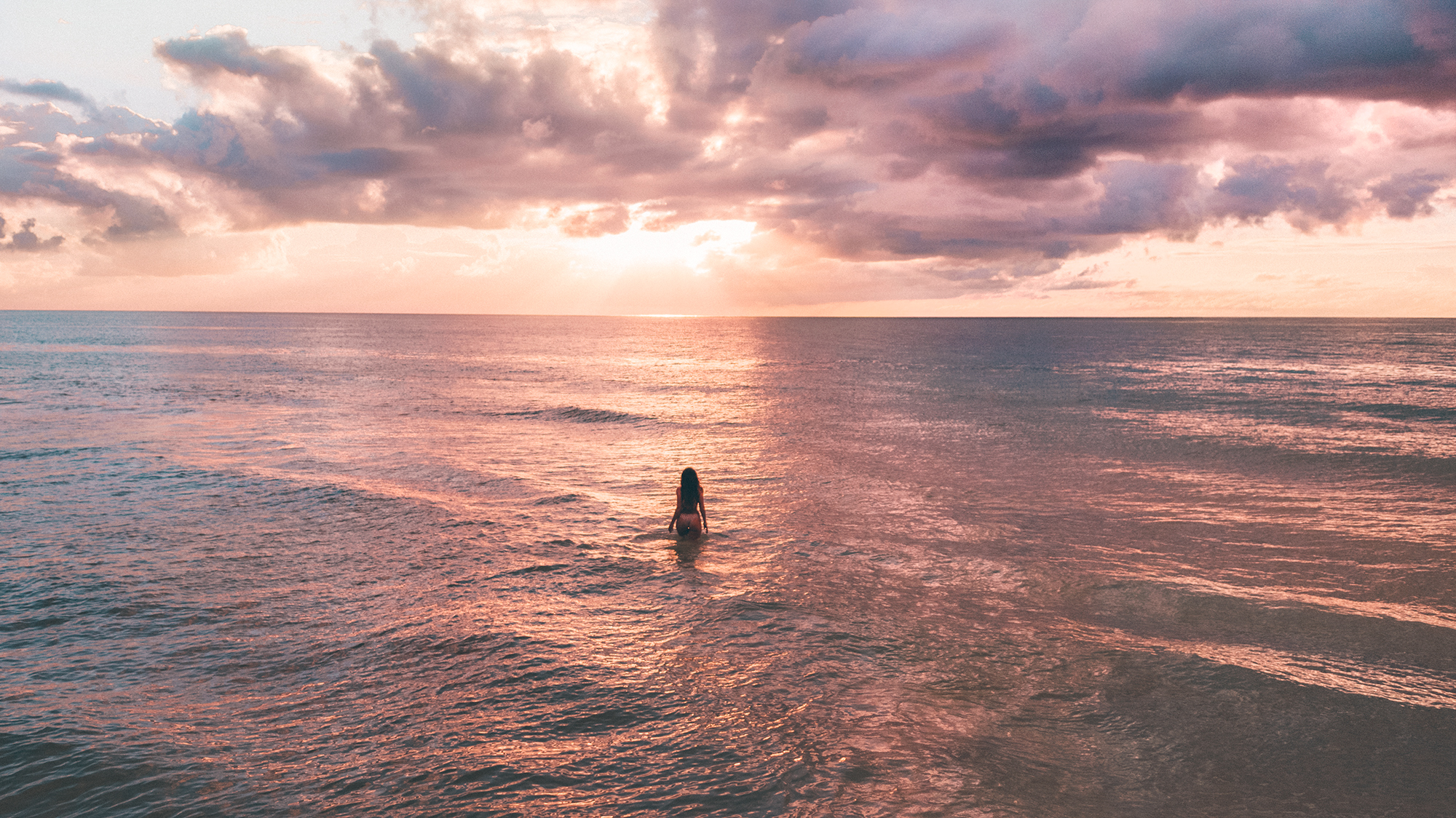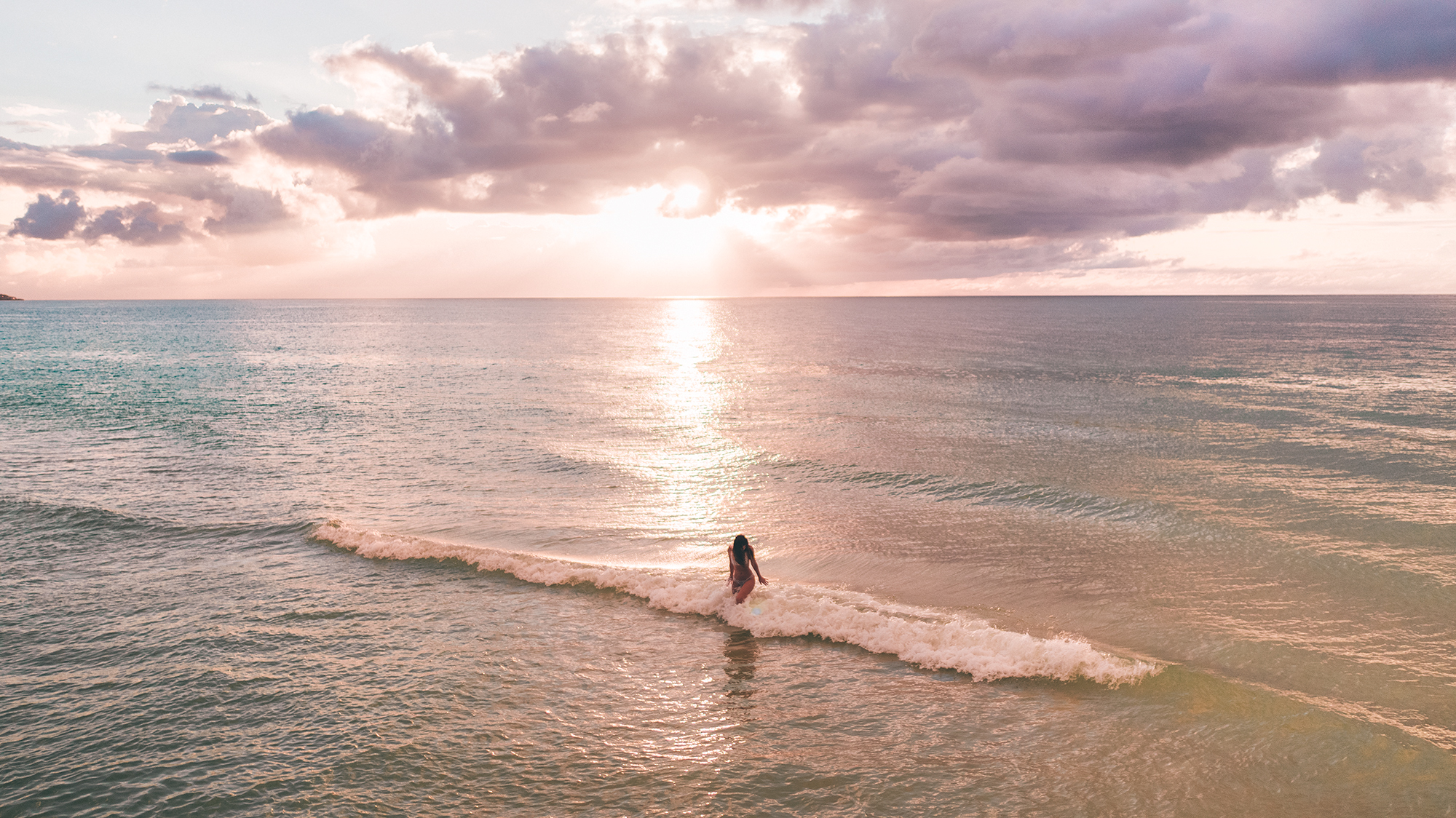 Just before Christmas, we took a quick hop over to the Caribbean for a few days of bliss at Couples Resorts Swept Away with Sidewalker Daily. We flew into Montego Bay, and drove the windy coastal road over to the Eastern tip of Jamaica, to Negril. I had previously been to Jamaica for just a few hours on a cruise stop, and we were so excited to get a break from Christmas and California and see more of this island.
I love, love, love group trips and would do them back to back if we could - I know if you have been following Away Lands for a while (and if you have, thank you!) you have already heard about my deep love of summer camp. I grew up spending a month of every summer on an island off of Los Angeles with my 150 best friends, and that is still some of the happiest moment of my life - and group trips feel like summer camp for adults. We're isolated and get to know each other really quickly, and make great friends. Here, we met three other couples for a few days of running around the beach, cliff jumping, catamarans, fish tacos, and a little Caribbean paradise.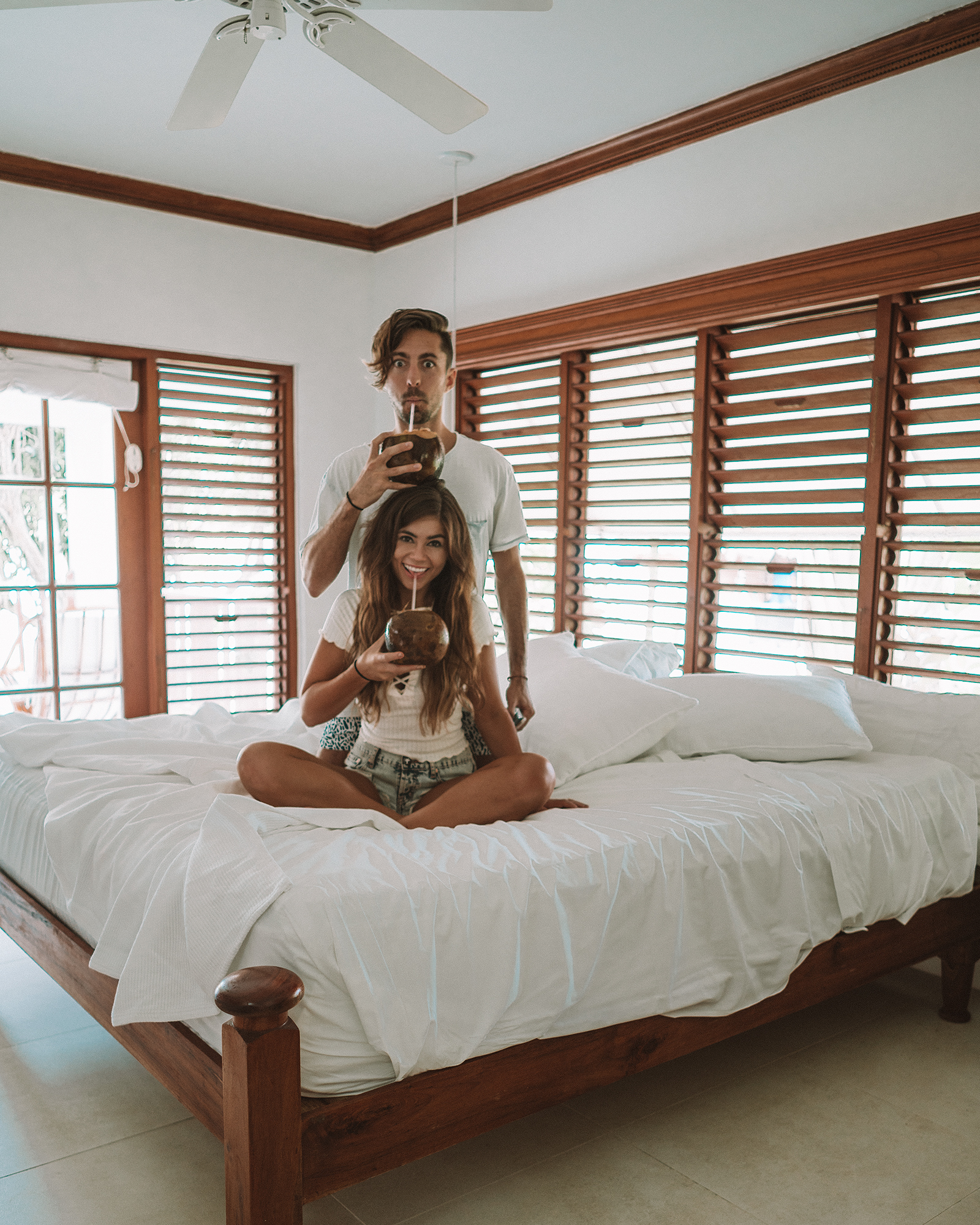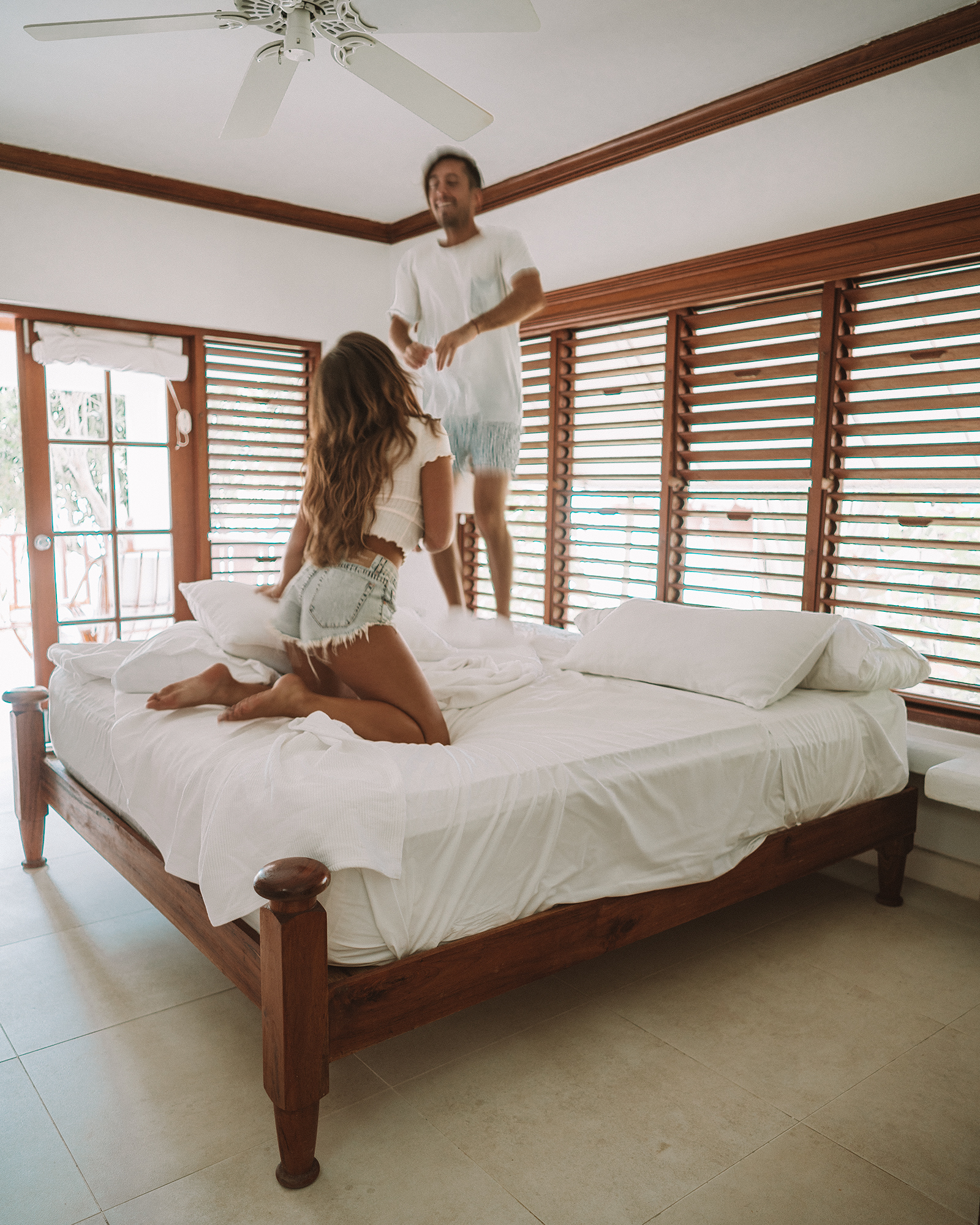 The Day we arrived, the rains had come in and it was cloudy and stormy - luckily after spending so much time in the tropics, we have figured out the best way to work around the weather, and explored the rooms, the spa, and the jungle gardens.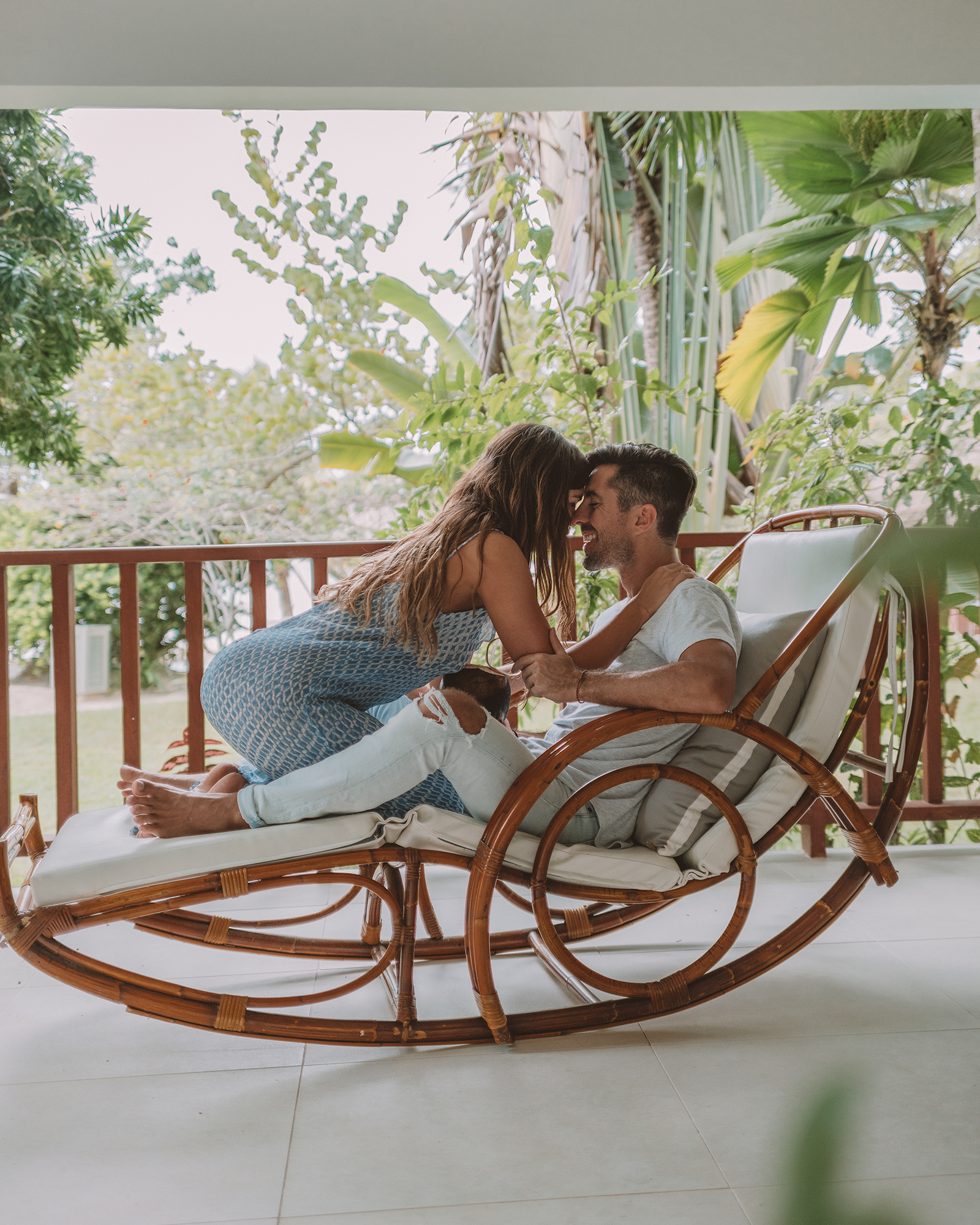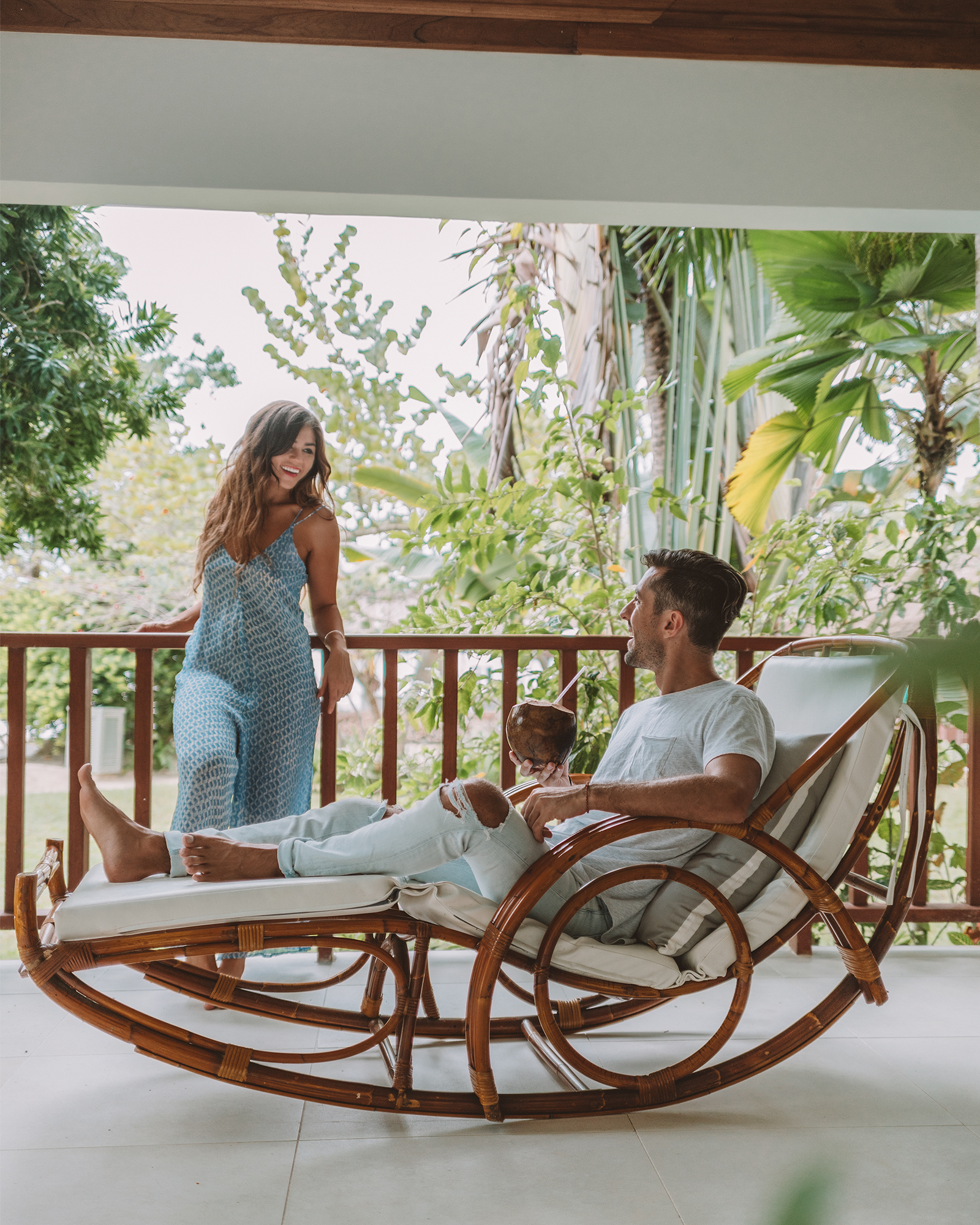 And of course drink a dozen coconuts a day.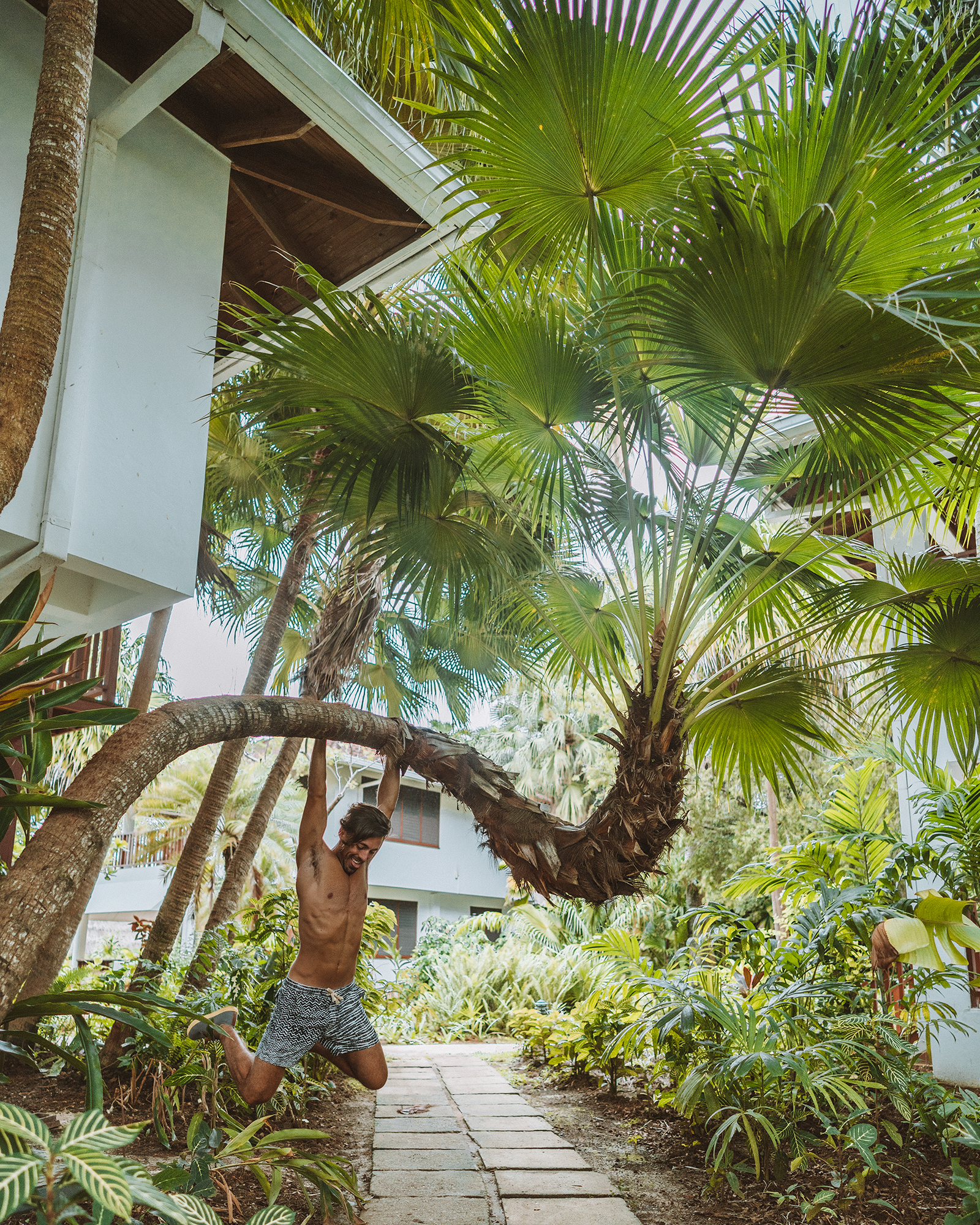 (This is my favorite photo of Brandon from the whole trip!)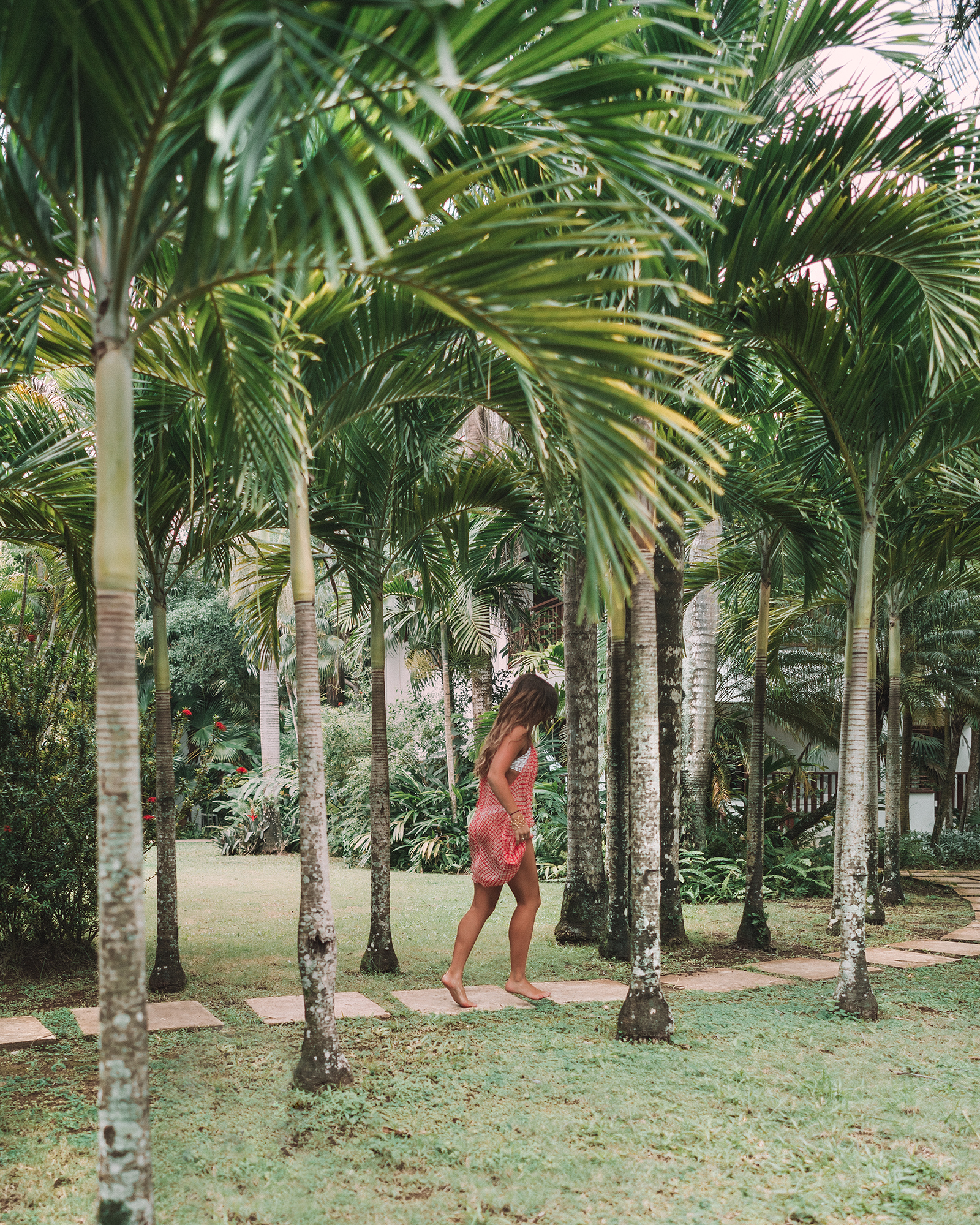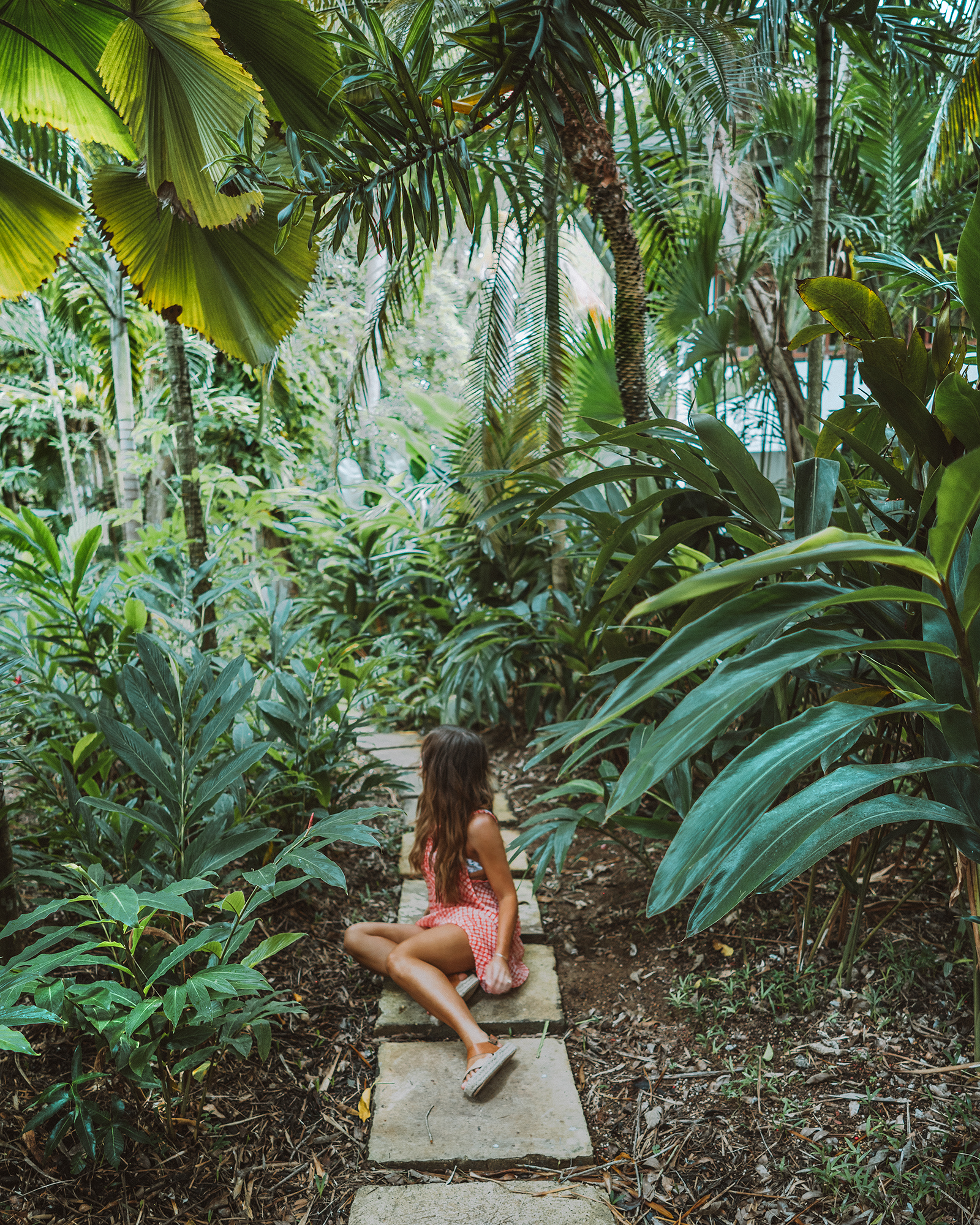 The property seemed to stretch on and on and there was so much to explore down these windy paths and palm trees.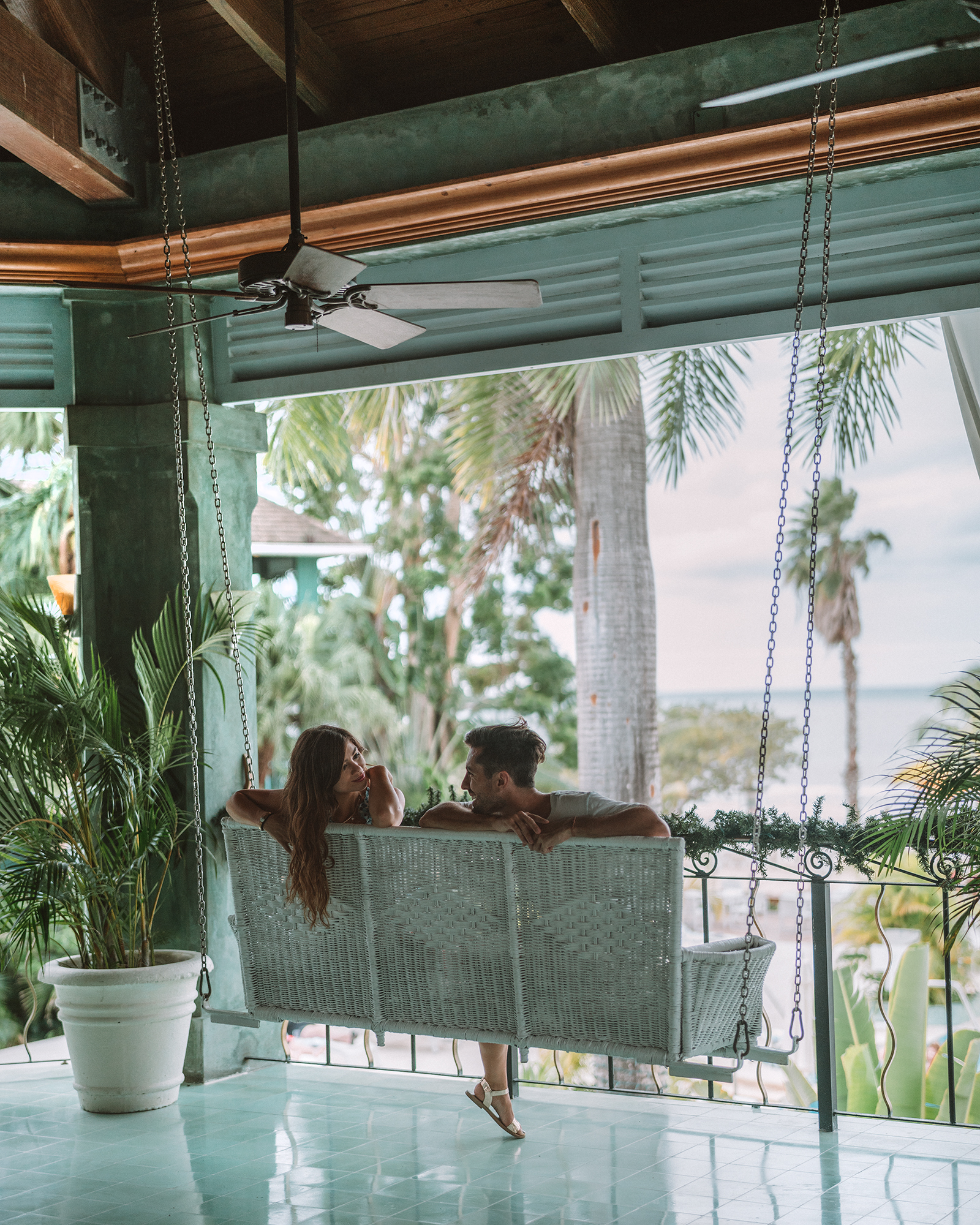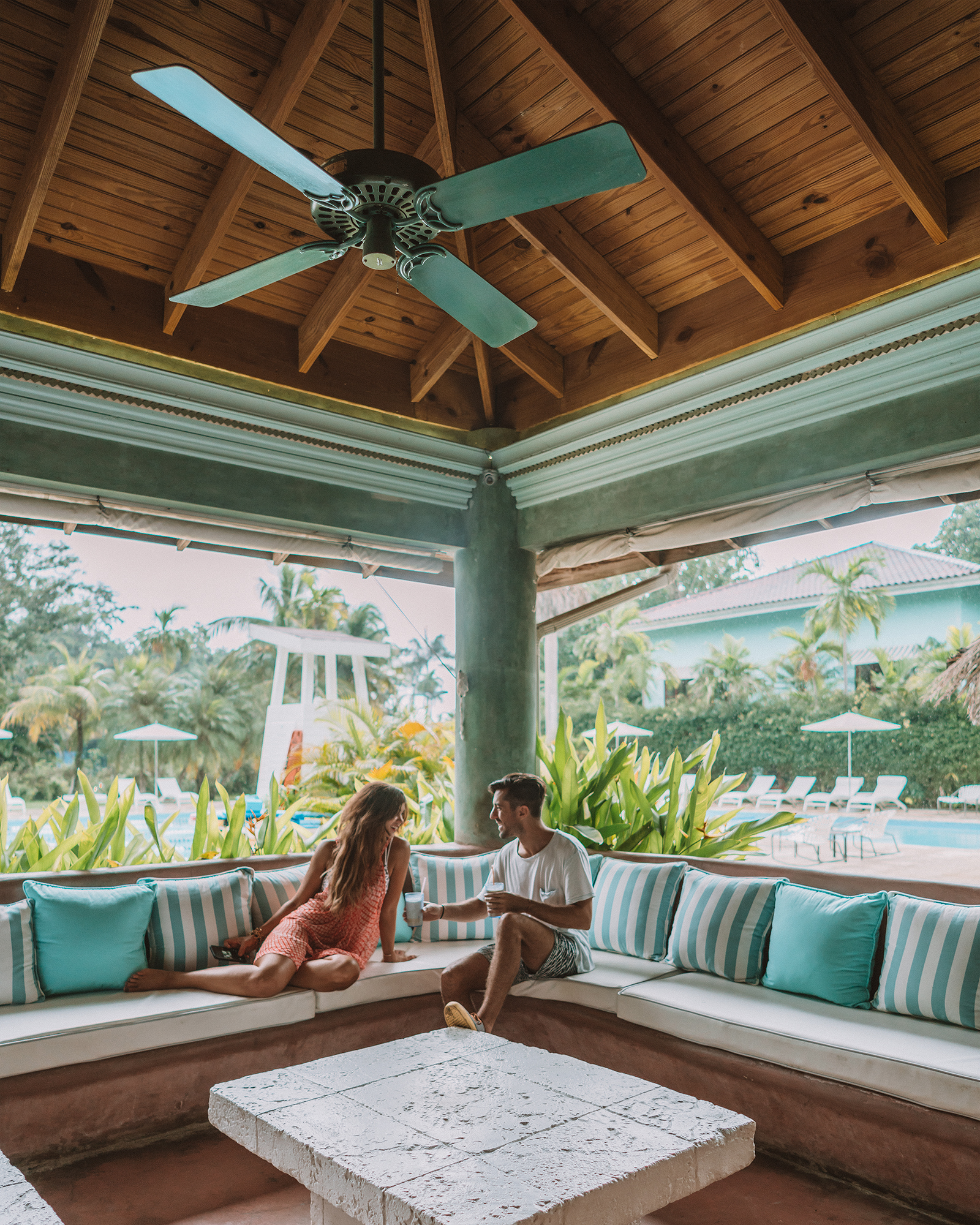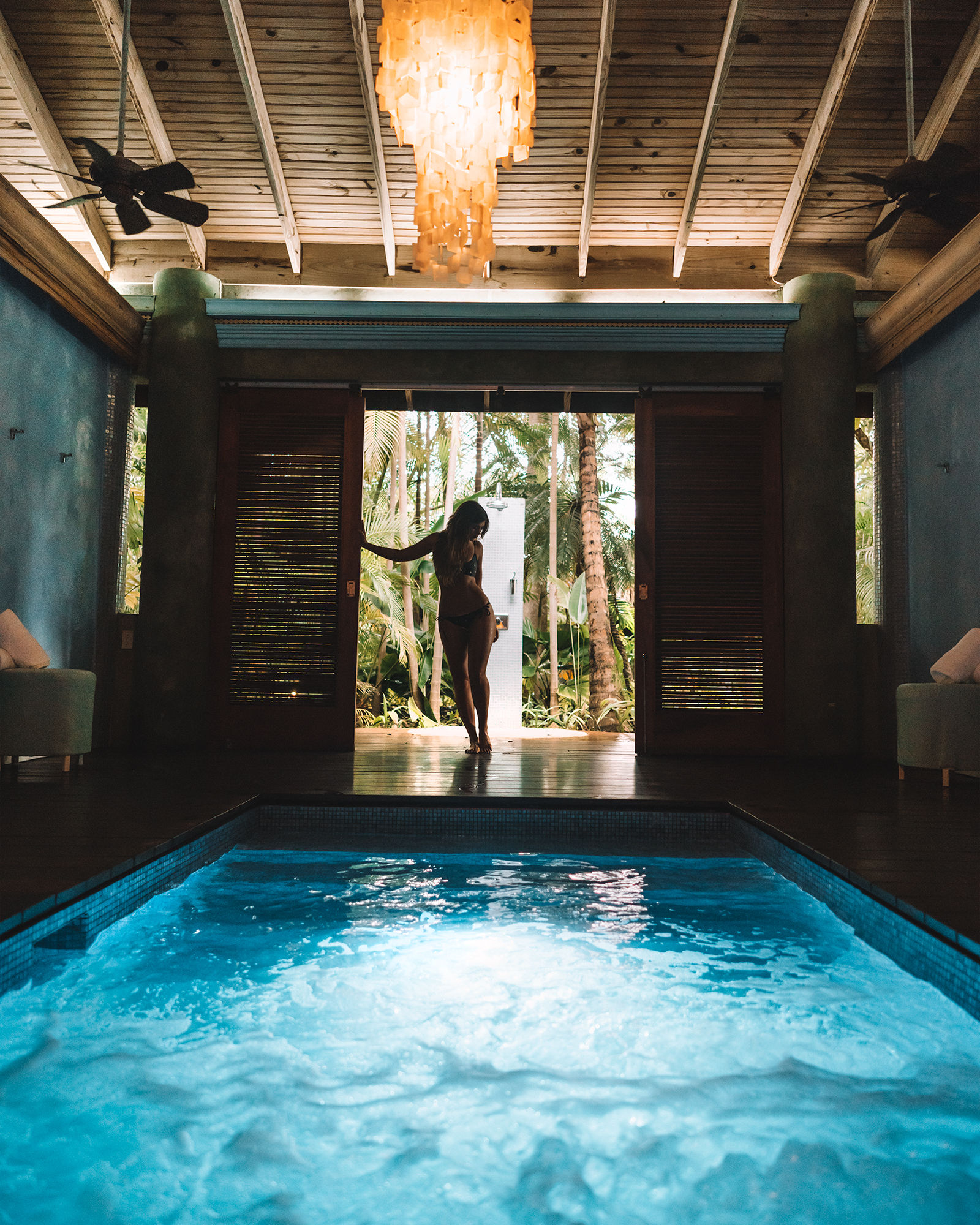 Inside the spa, we found this incredible jacuzzi pool, the best place possible to wait out the rain.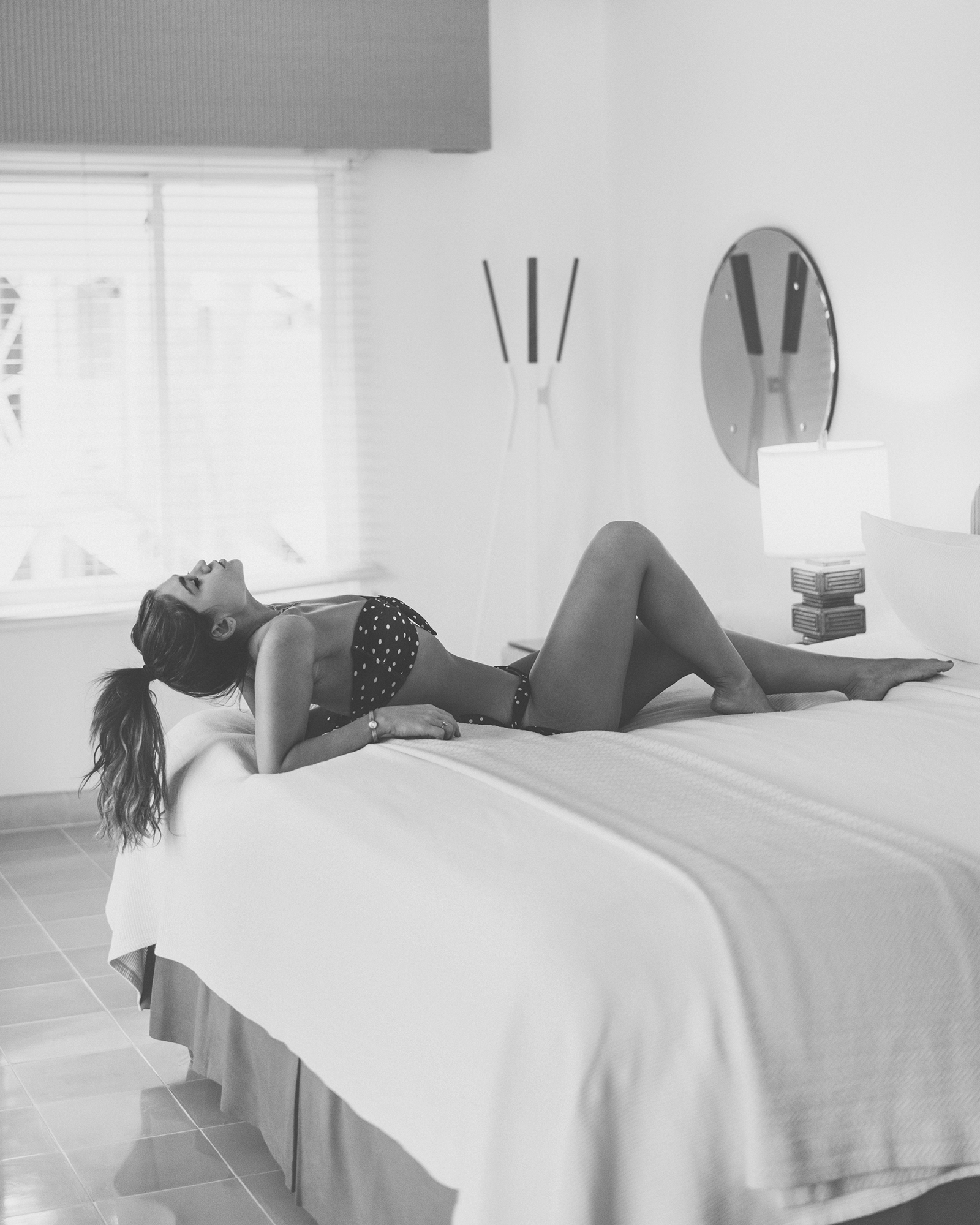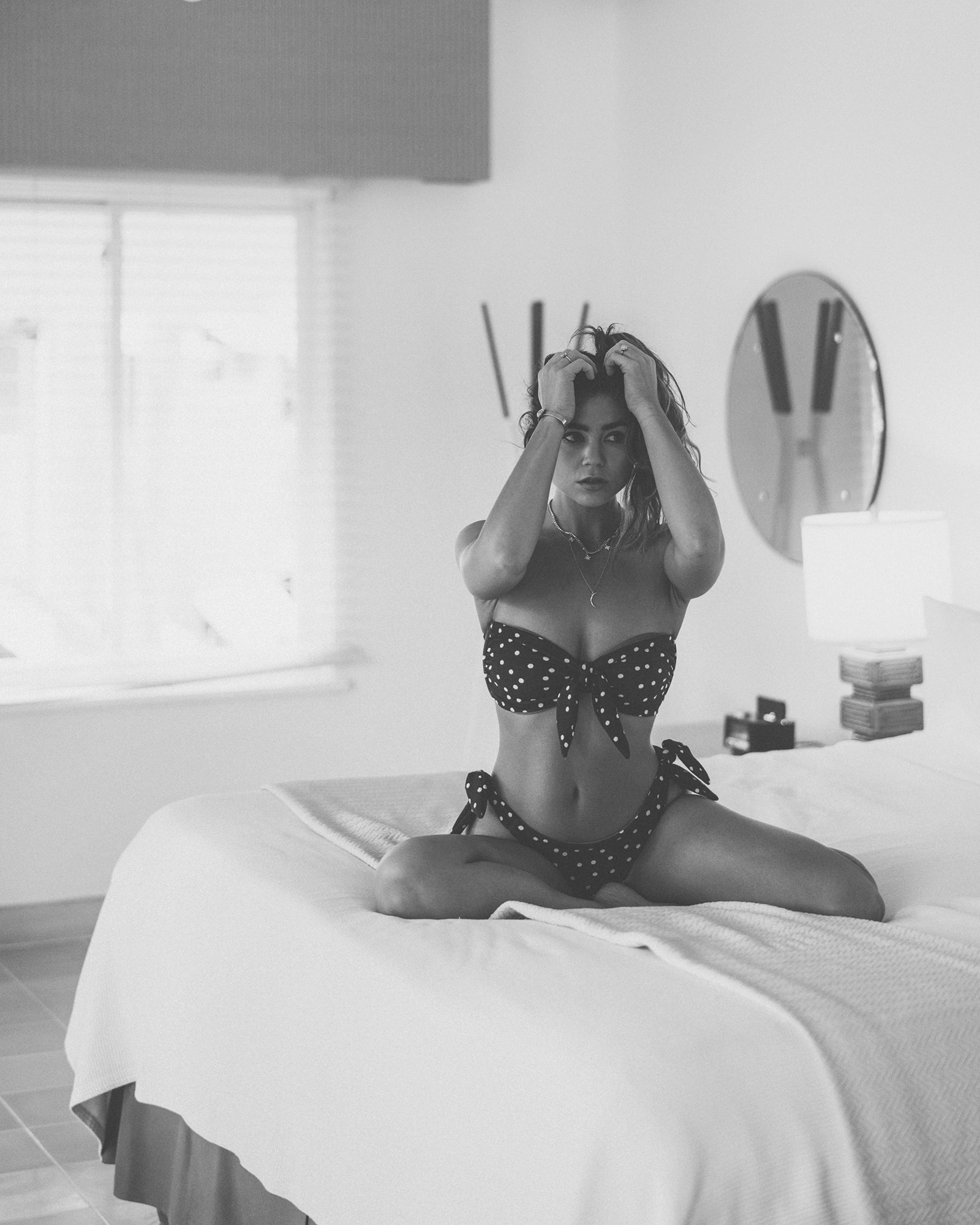 Learning to chill.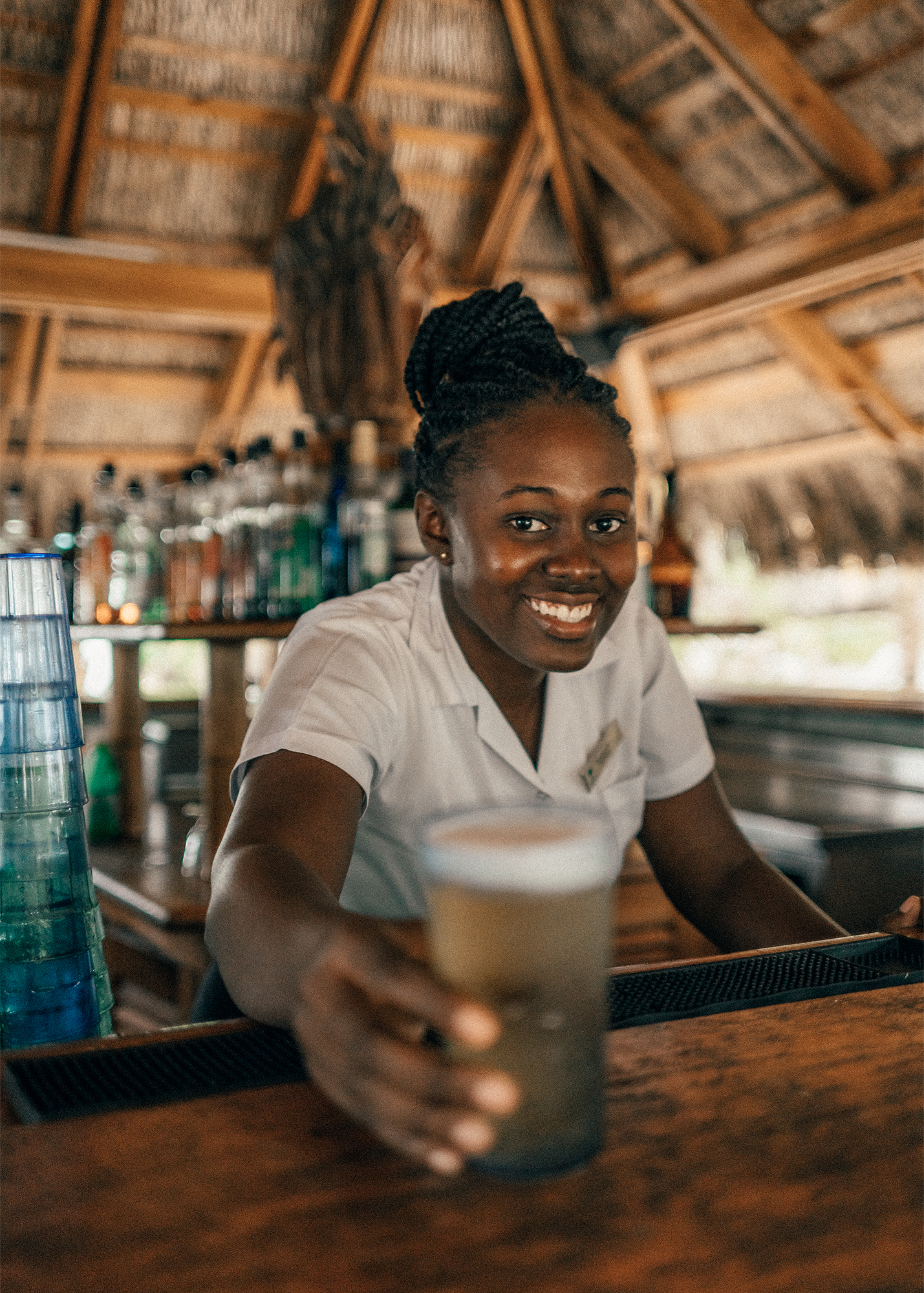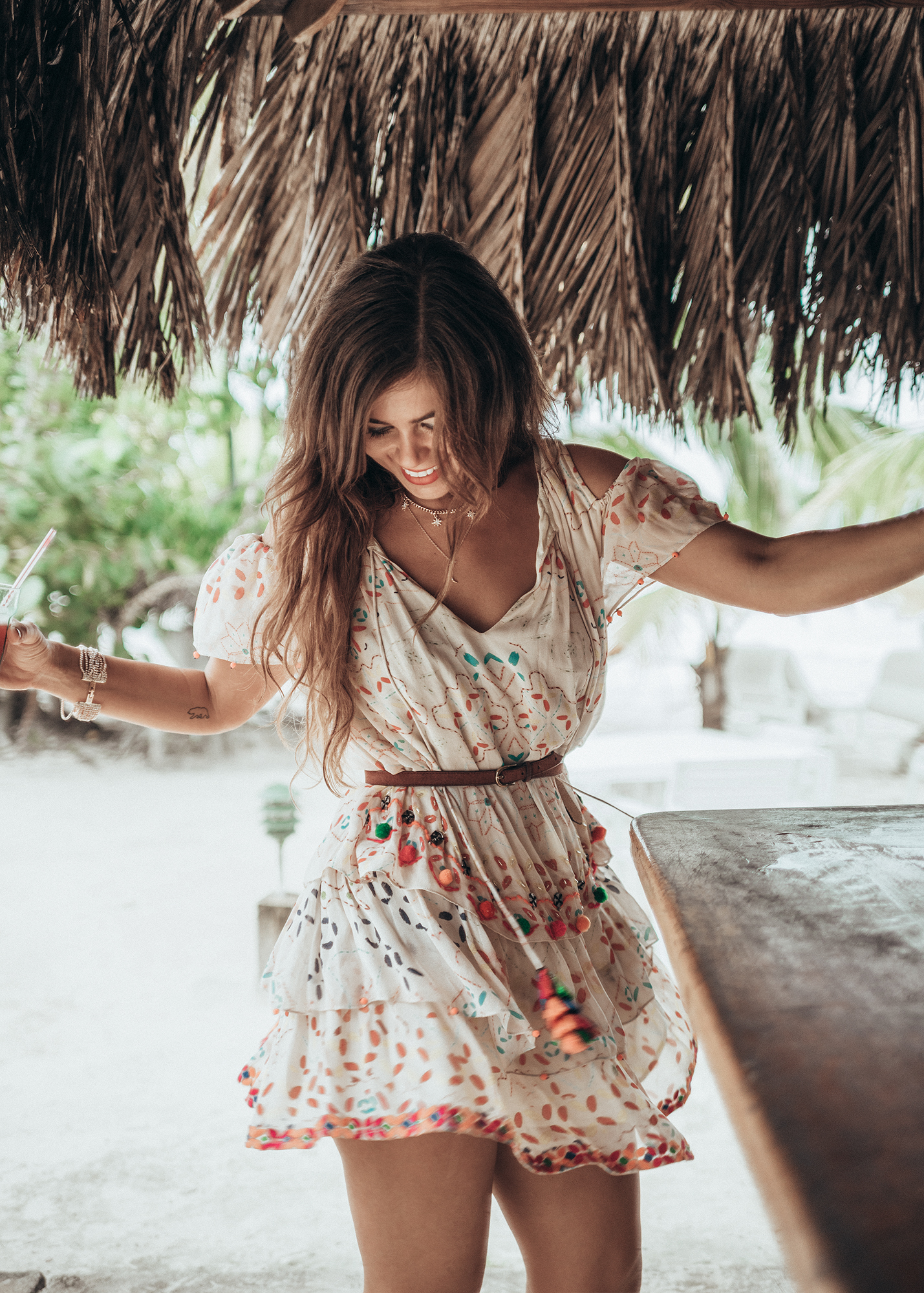 And when the rains came in around sunset, it was time to just stop at the tiki bar for some tropical drinks and dancing. Because that's what life is all about.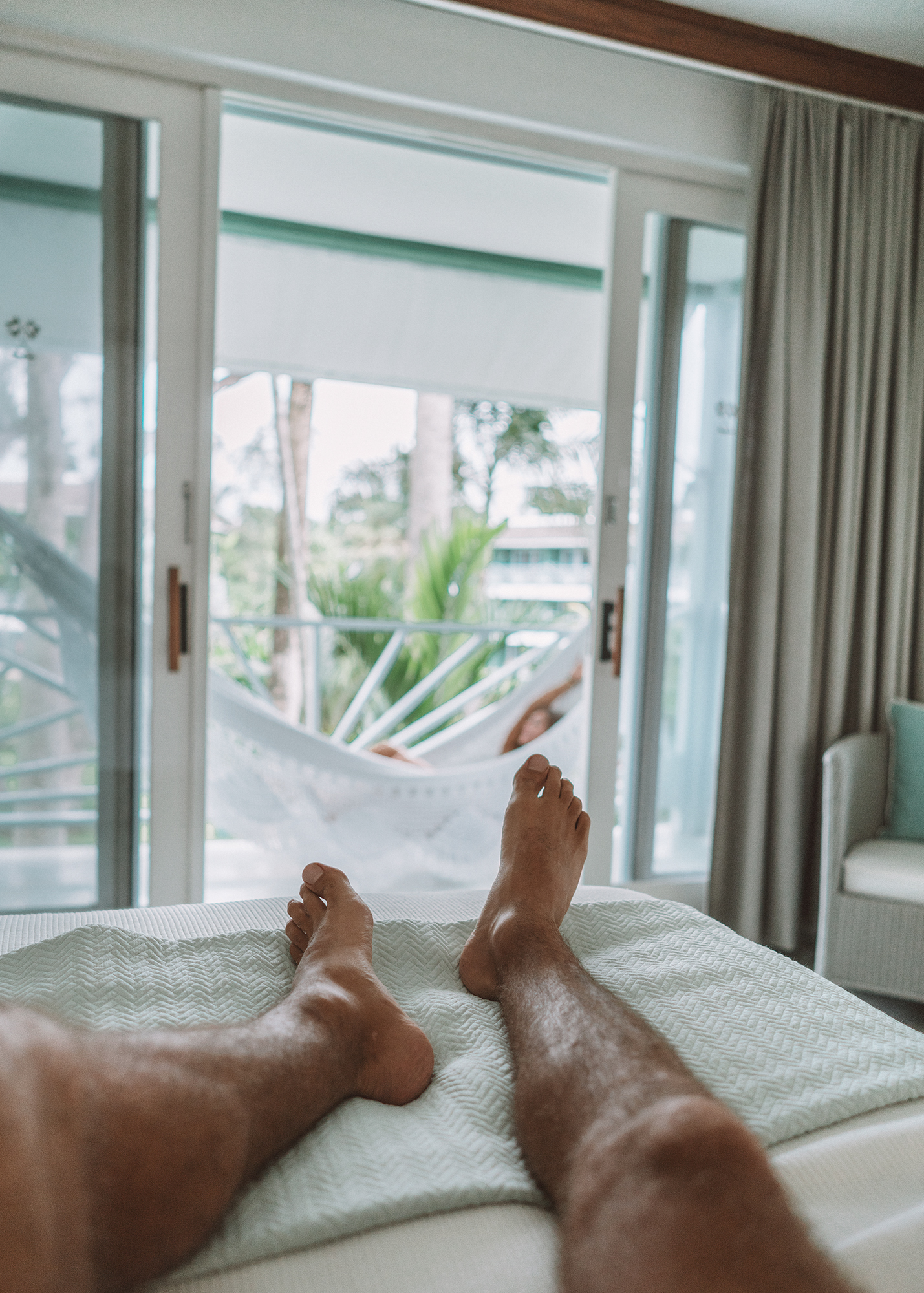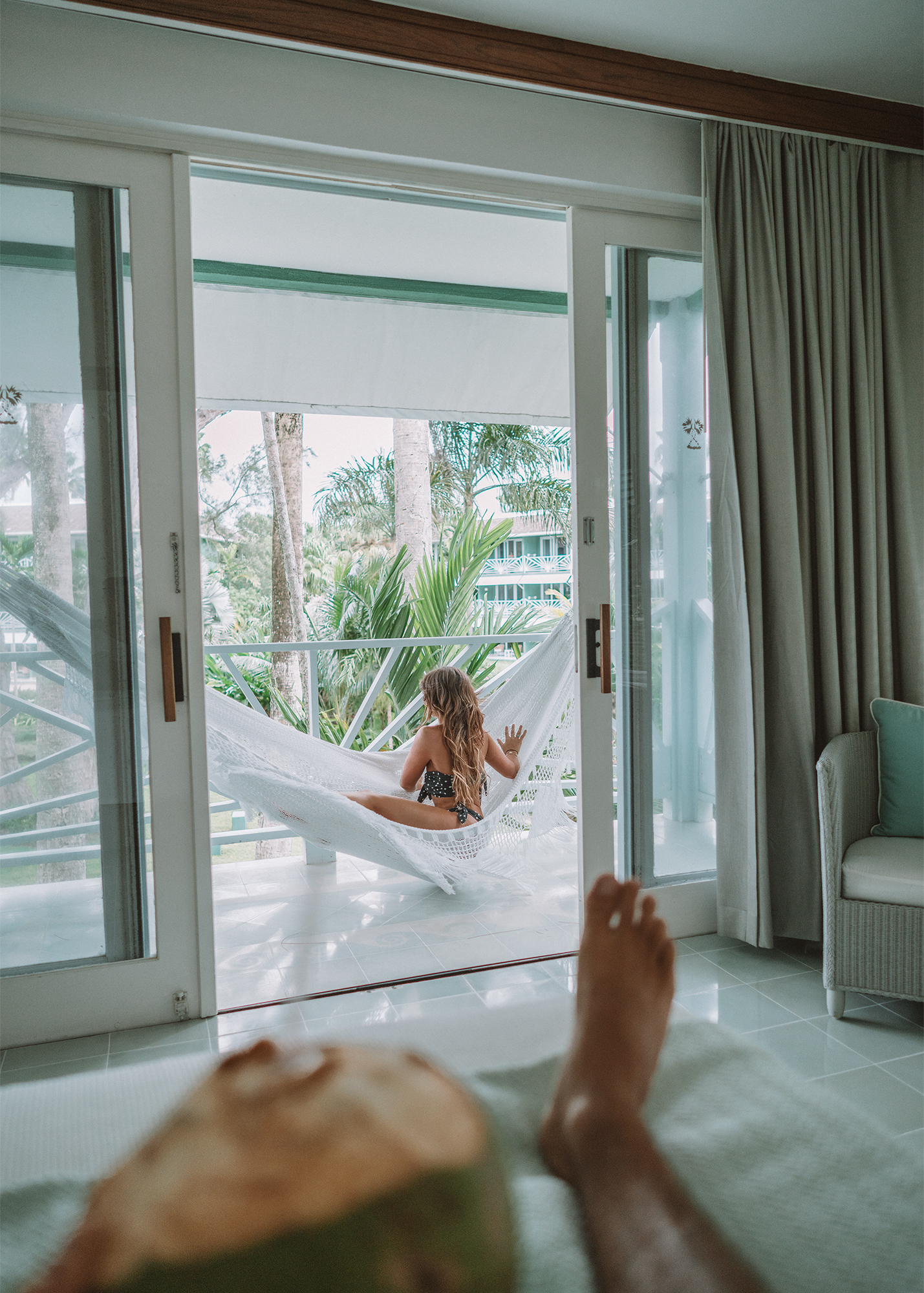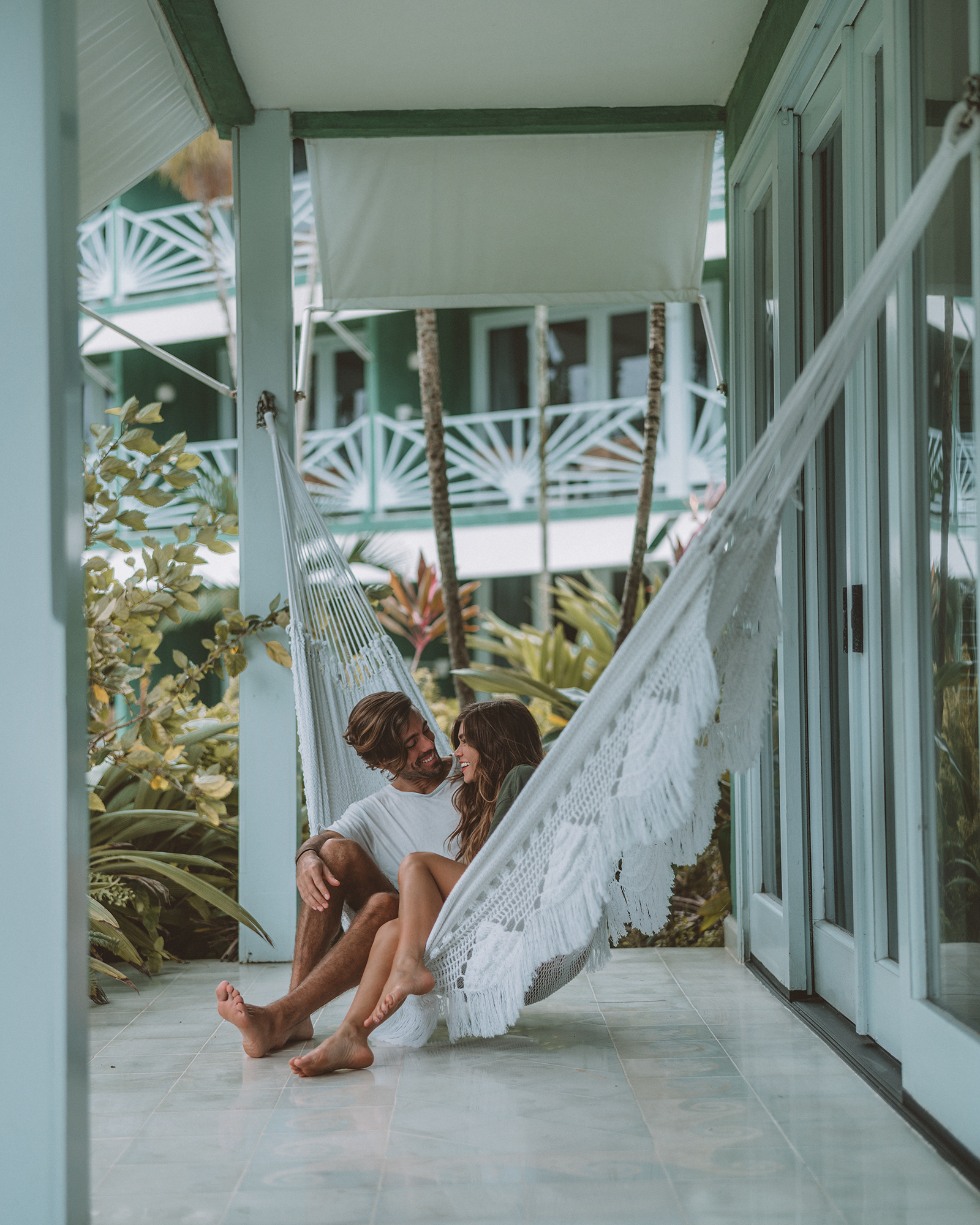 Some mornings, I wake up and I really feel like I am living in a dream.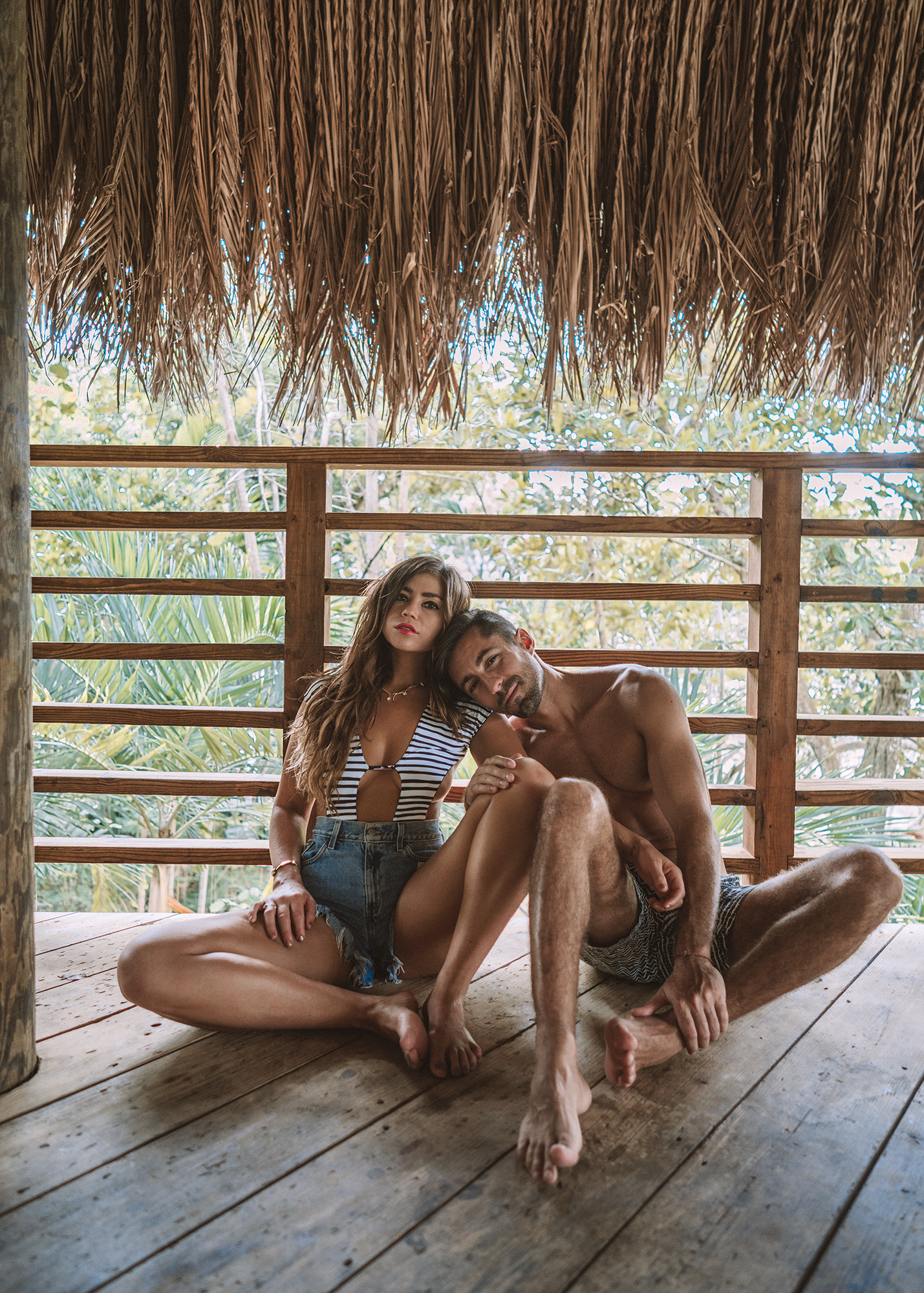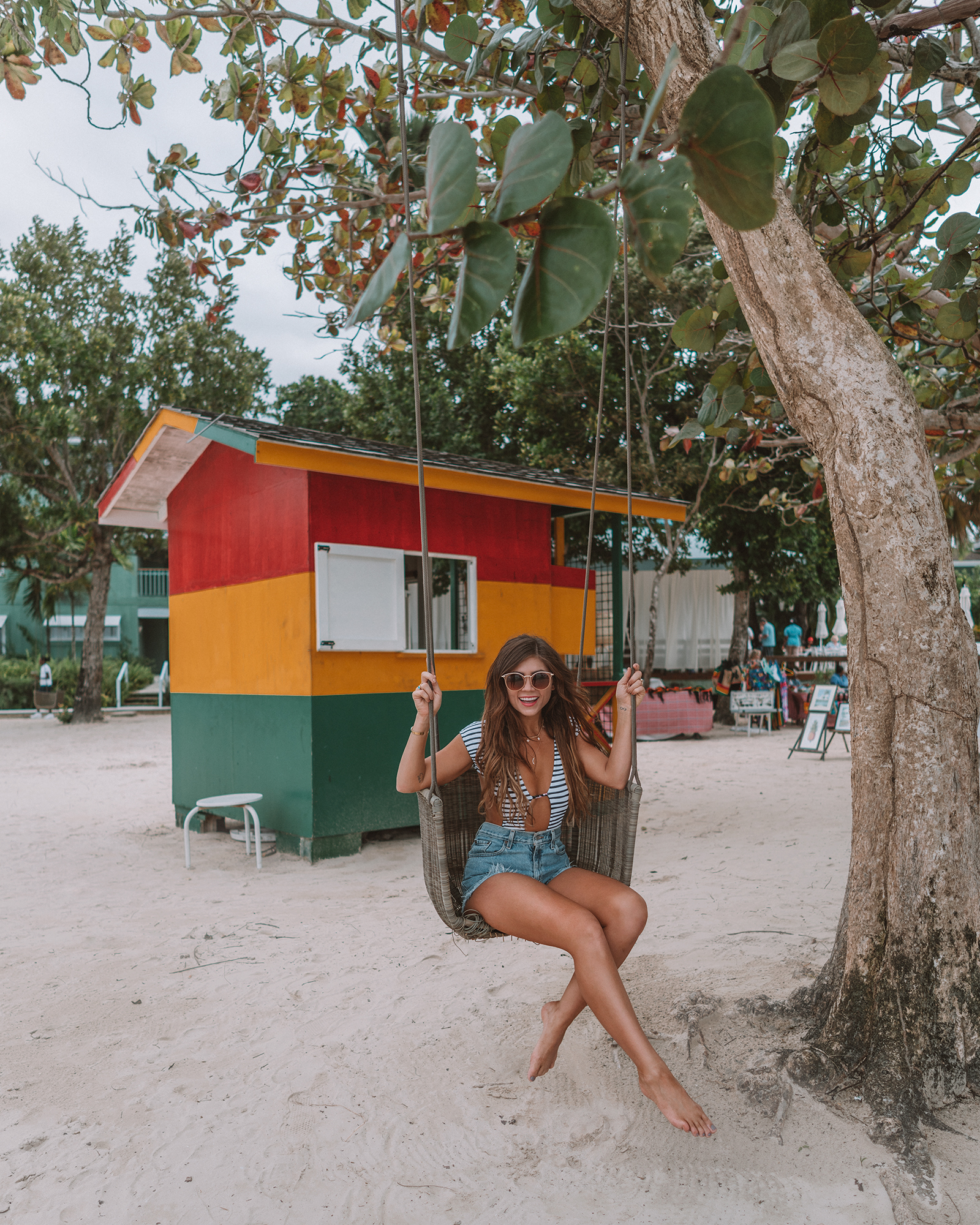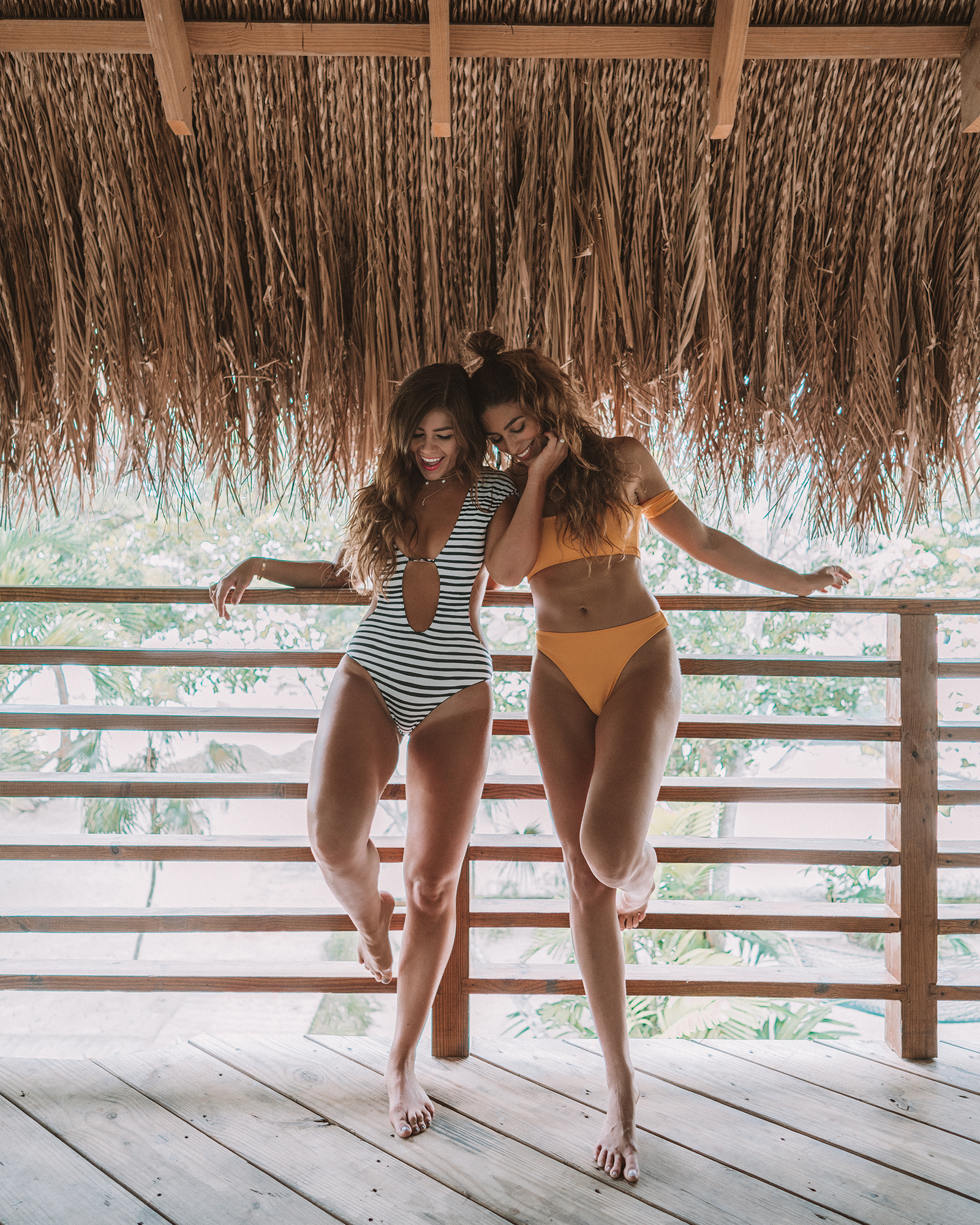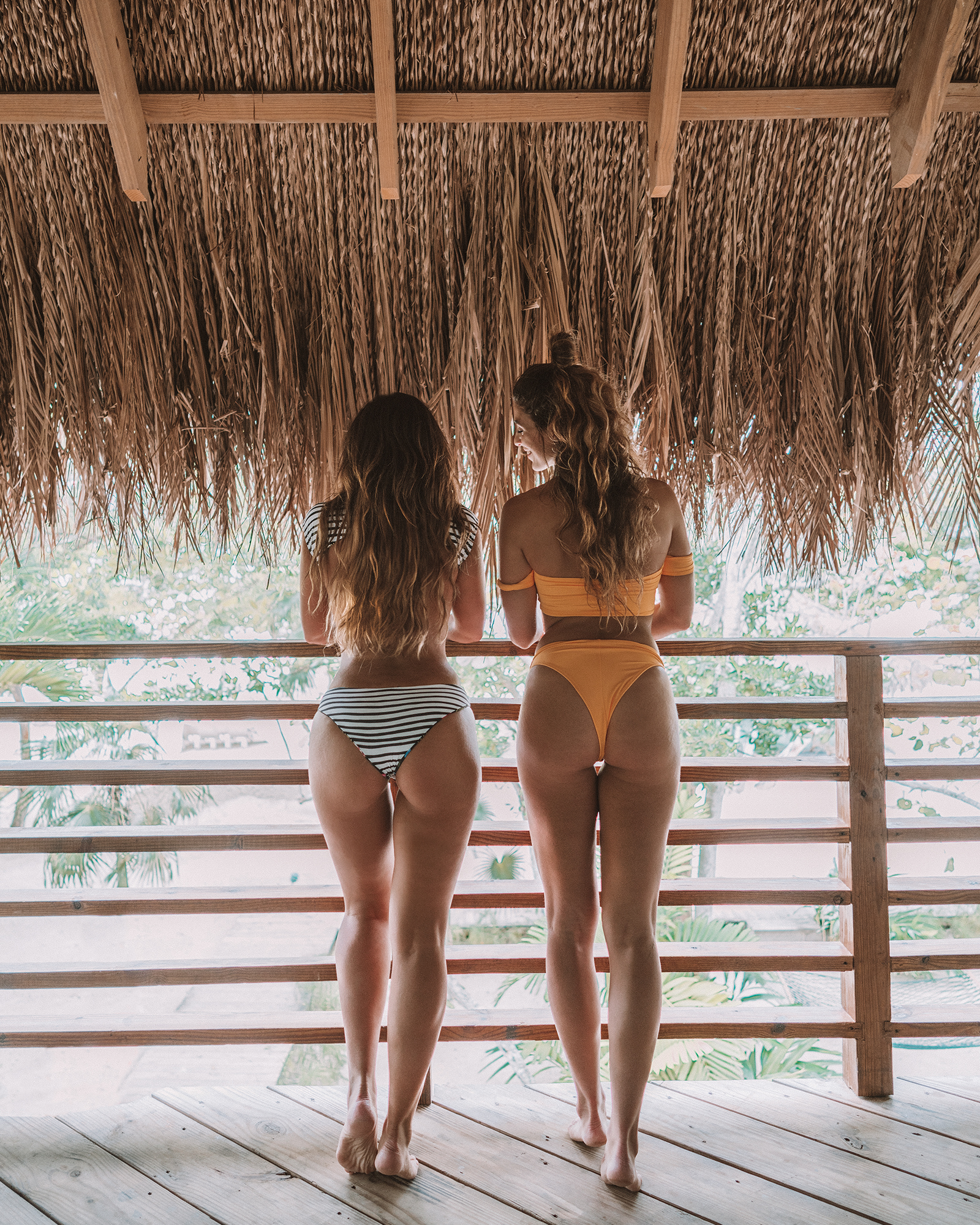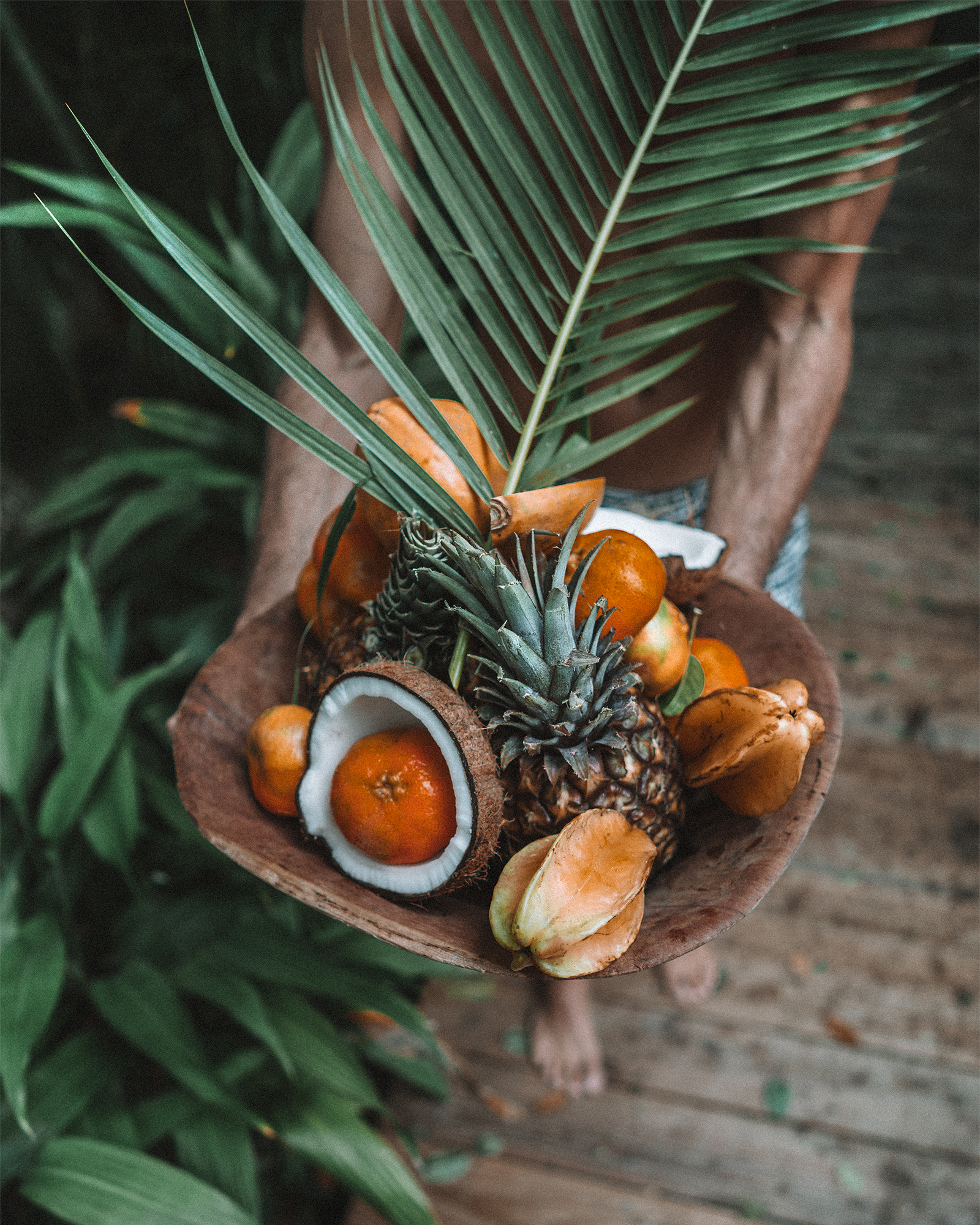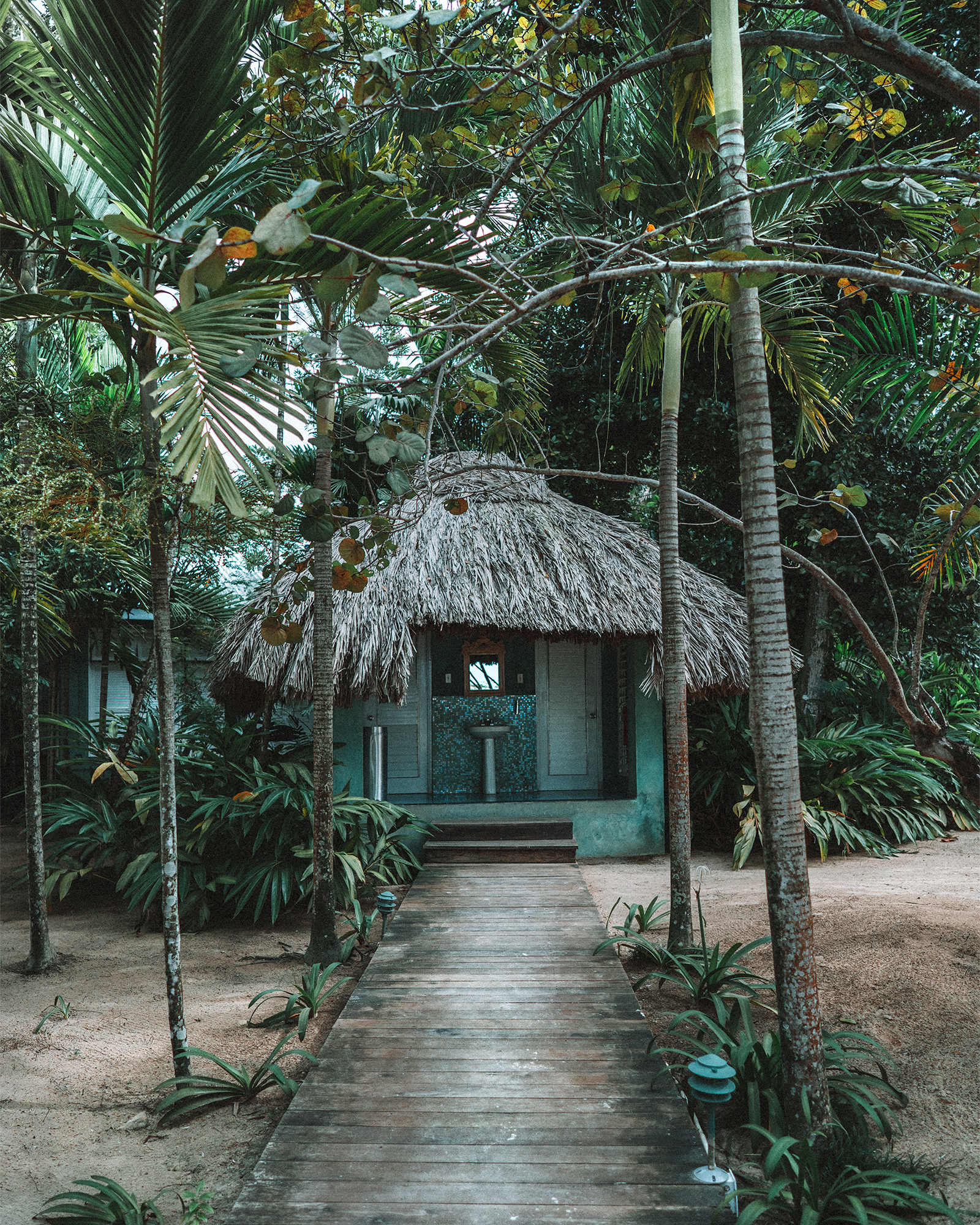 Really feeling the island spirit with Tiki Shacks, Swings, and endless tropical fruit bowls. Not pictuted - the thousands of Fish Tacos the boys ate.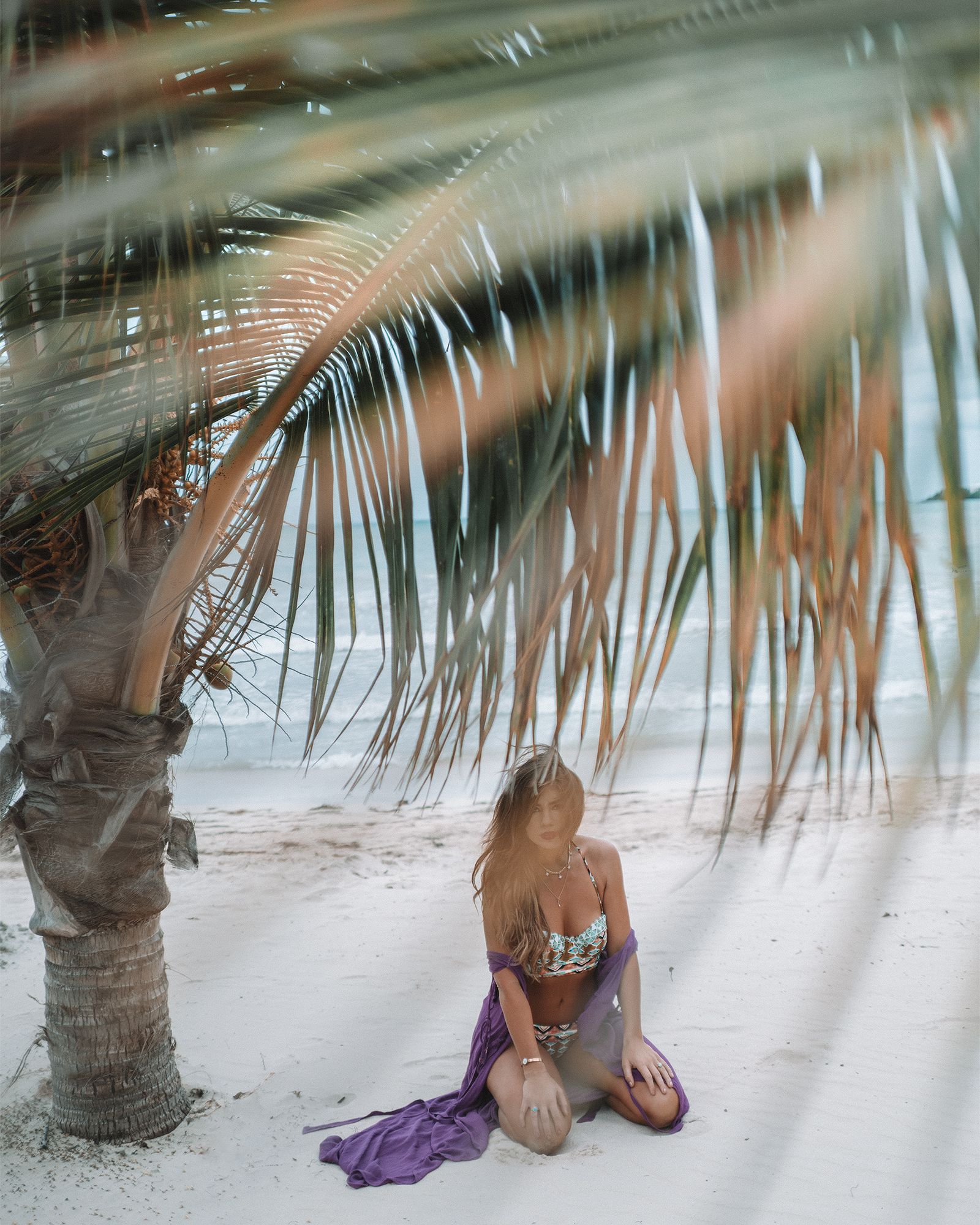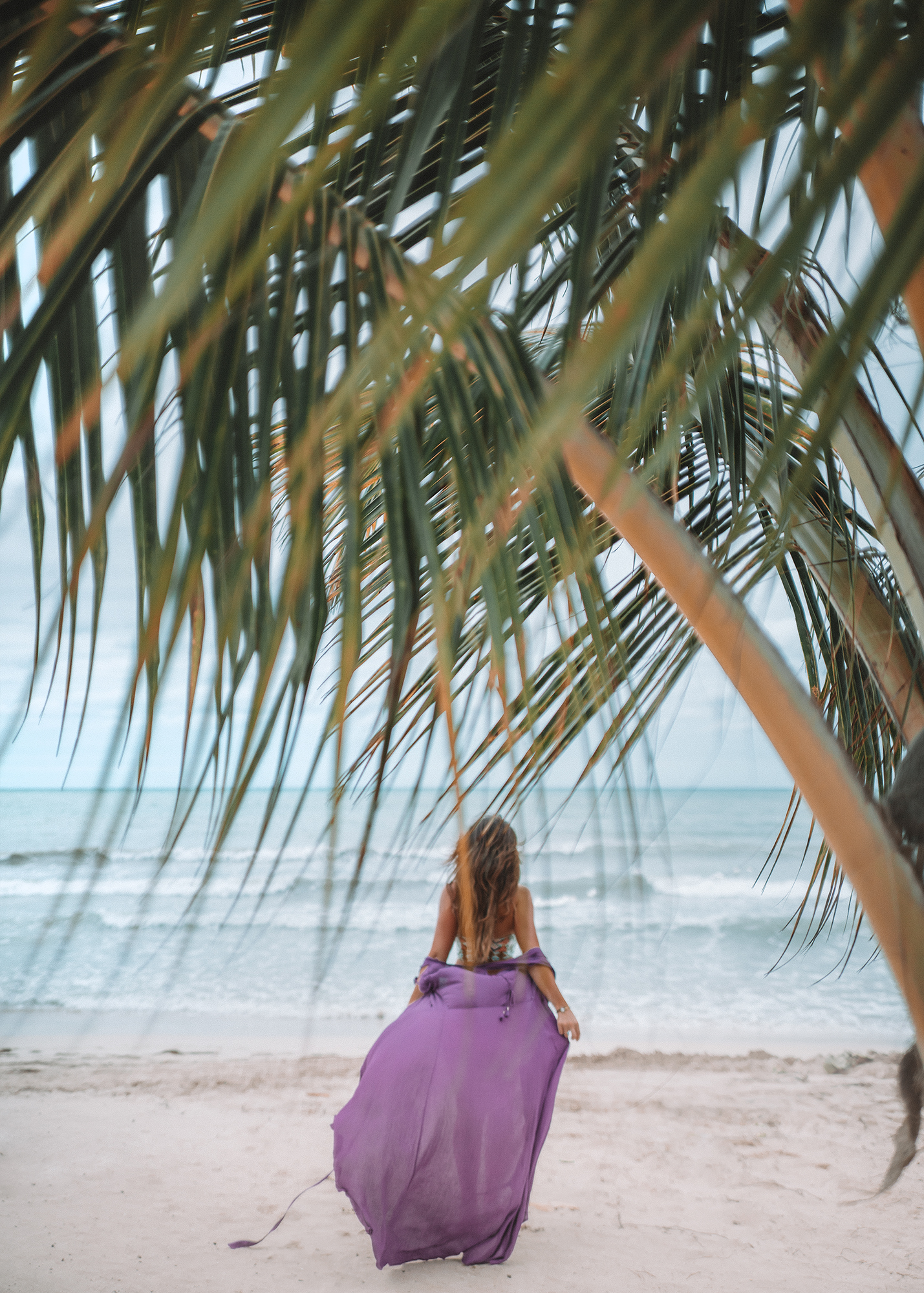 Even cloudy beaches can be beautiful if you want them to be.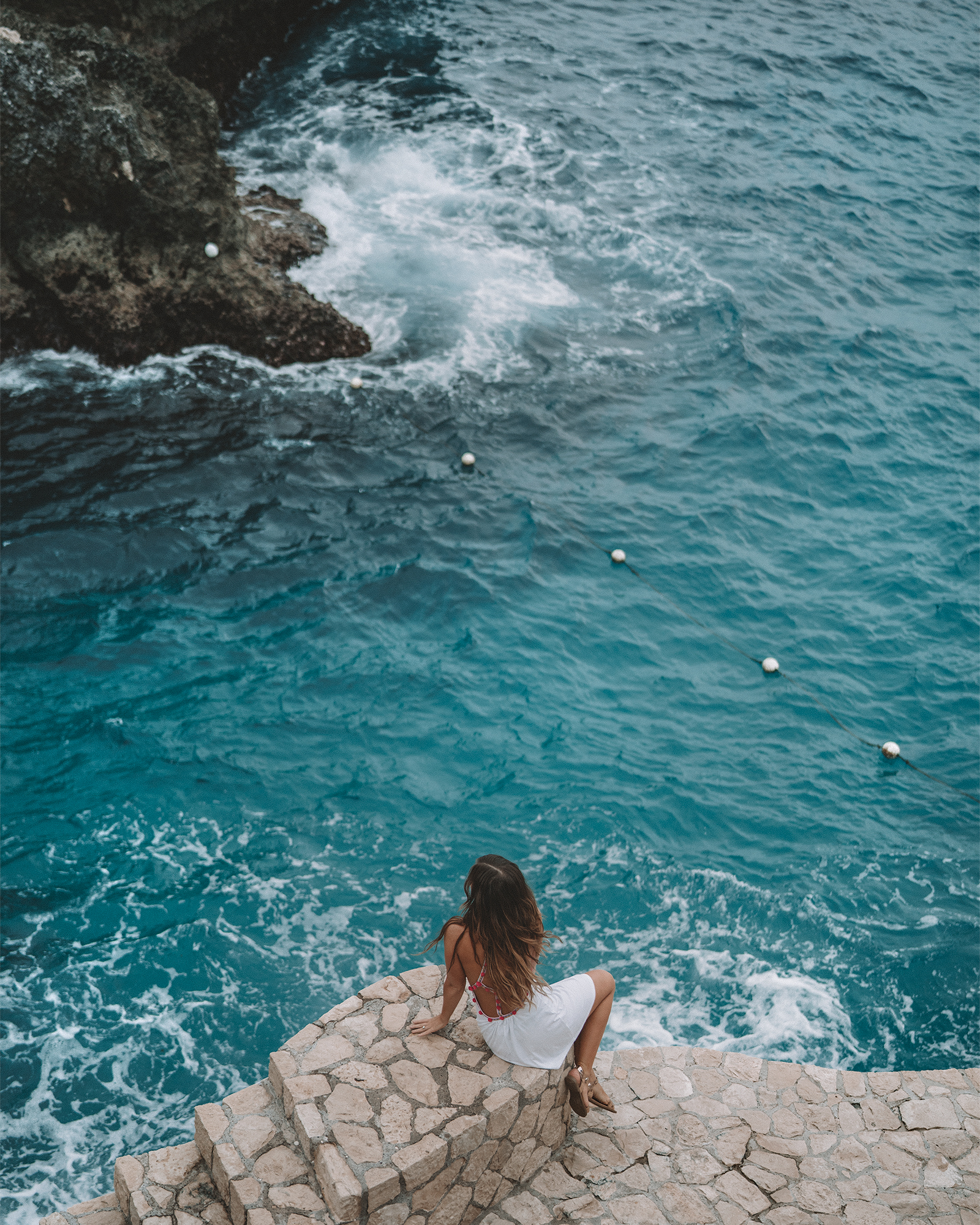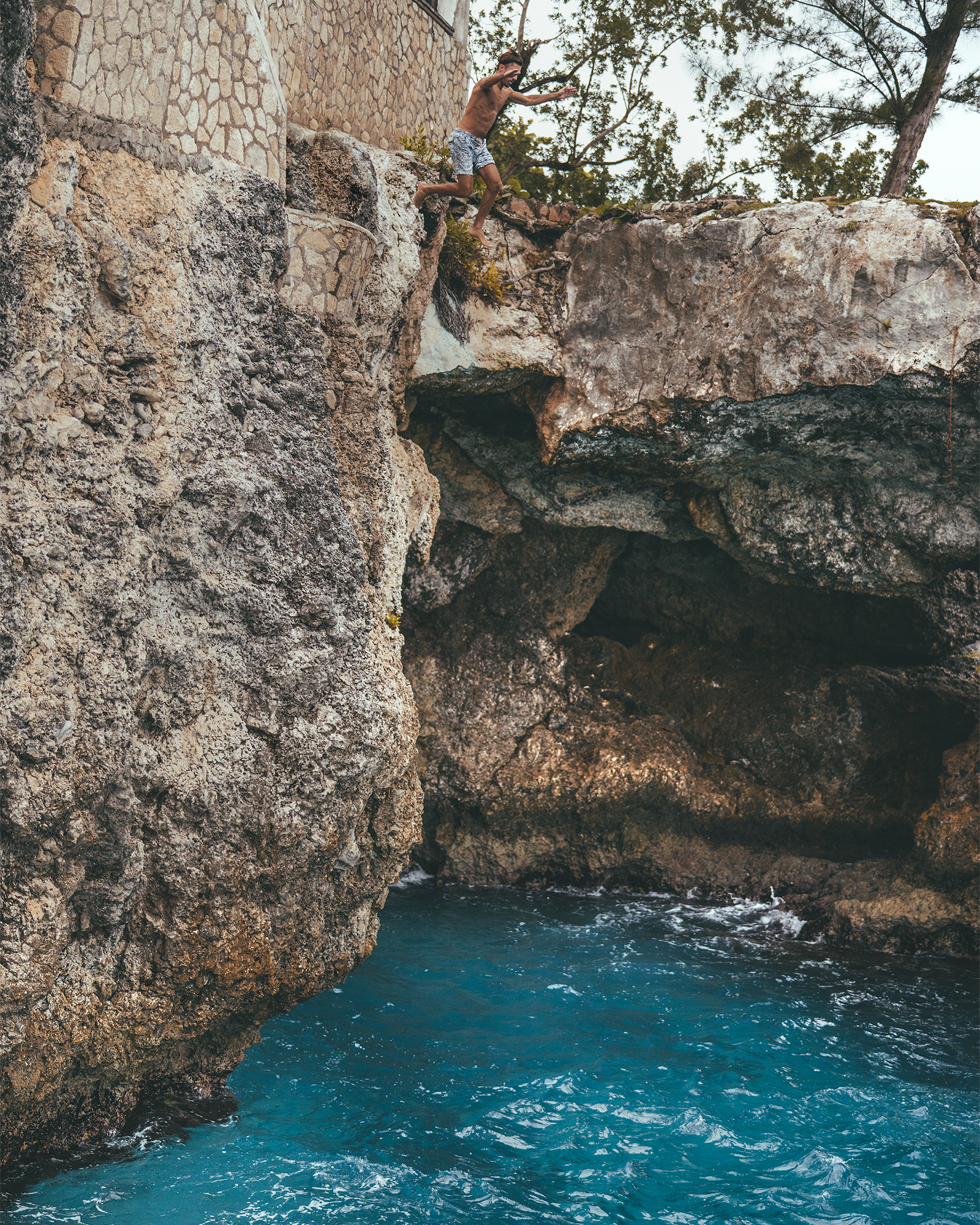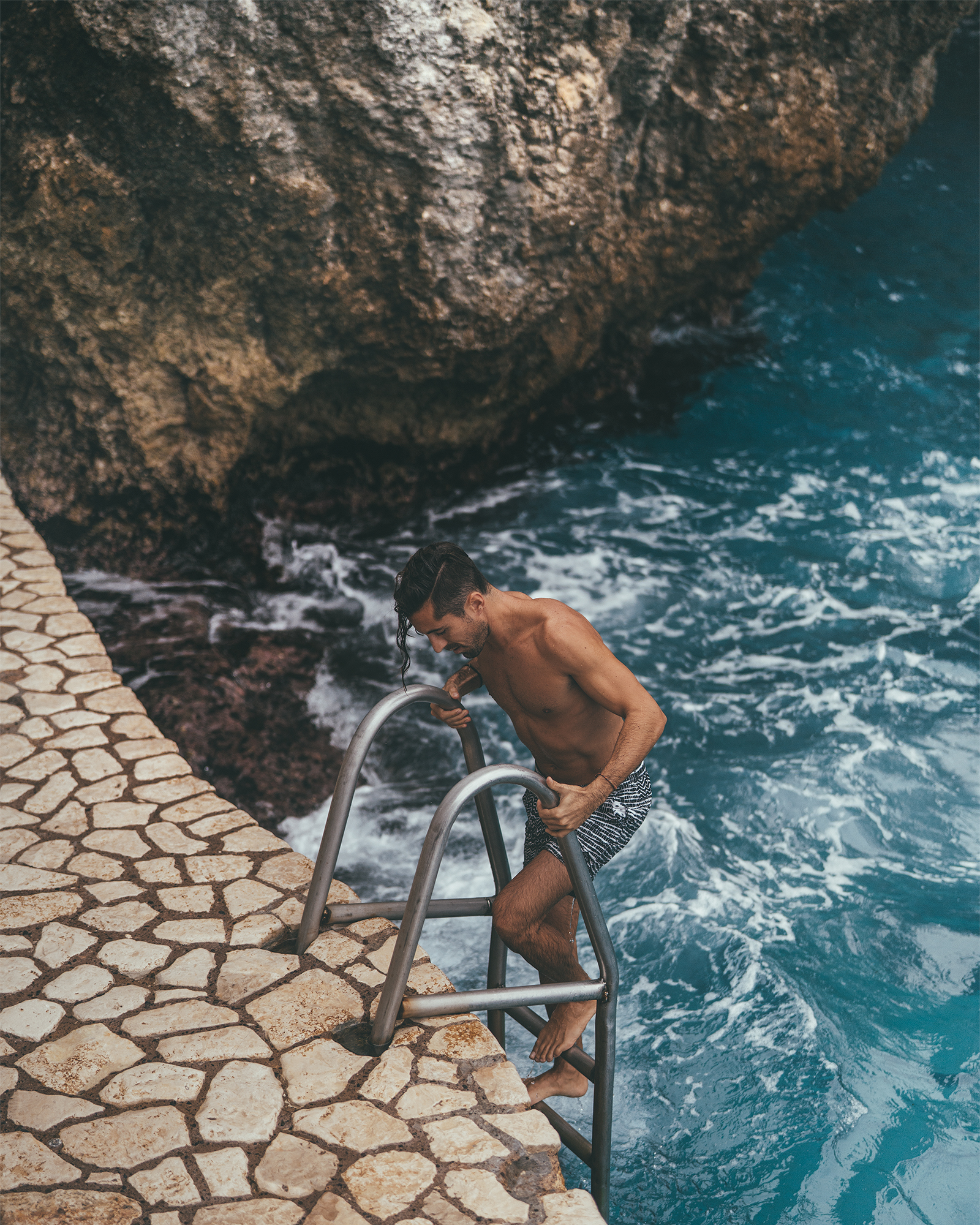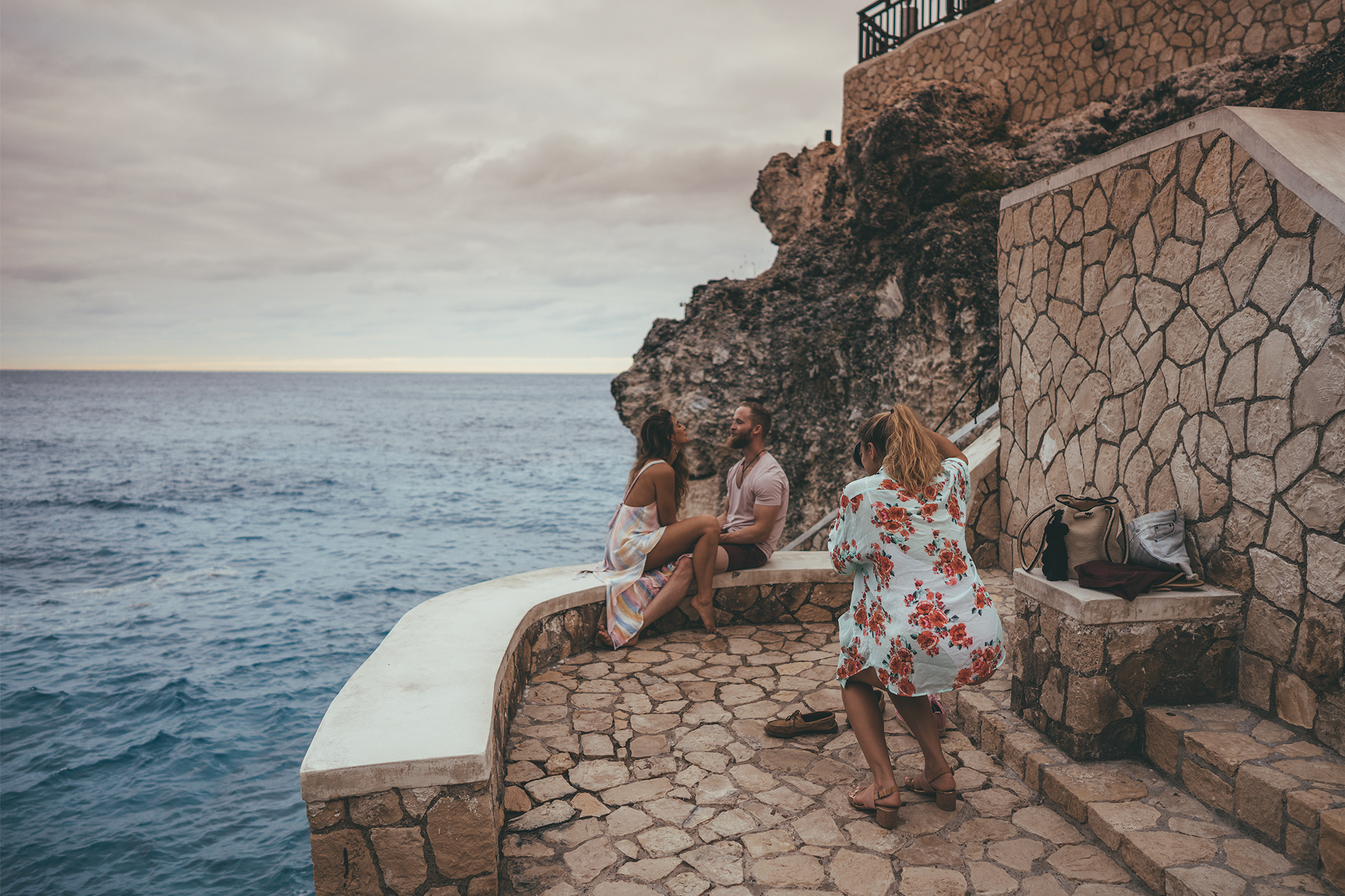 A quick stop at the iconic Eastern Jamaica hang out, Rick's Cafe. A bar, restaurant, pool club, and cliff diving spot. In between shooting, only a couple of the team got the chance to dive in before we left.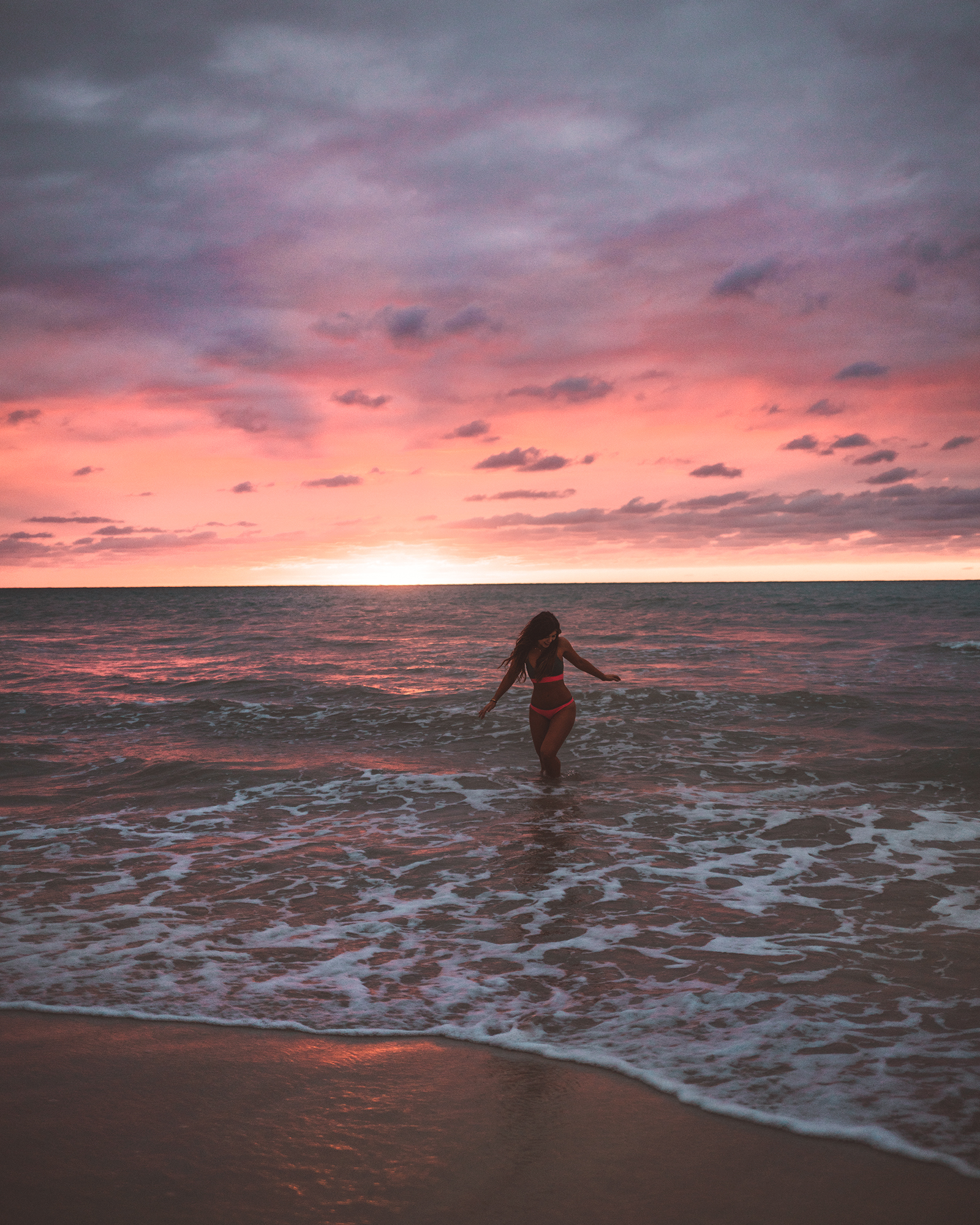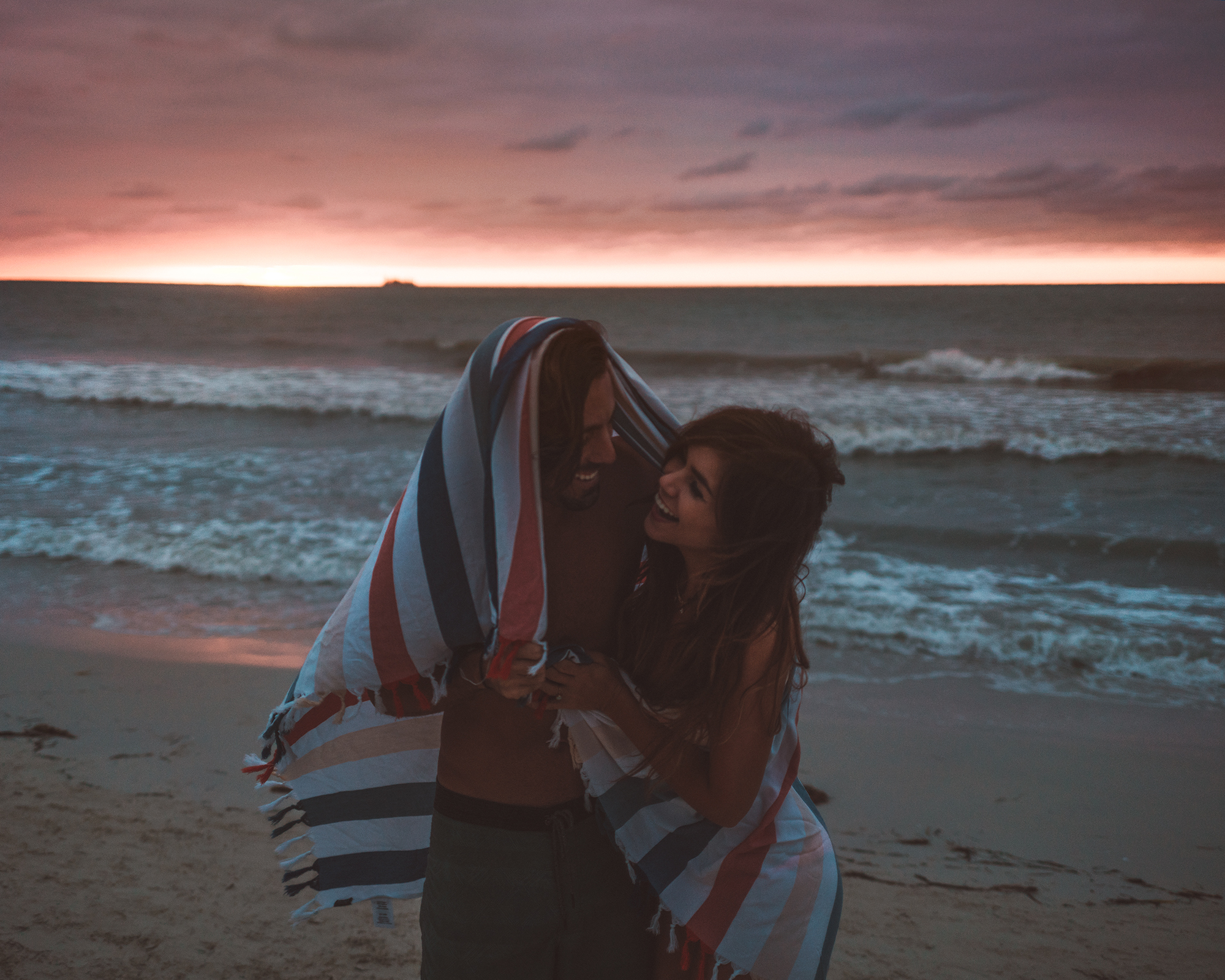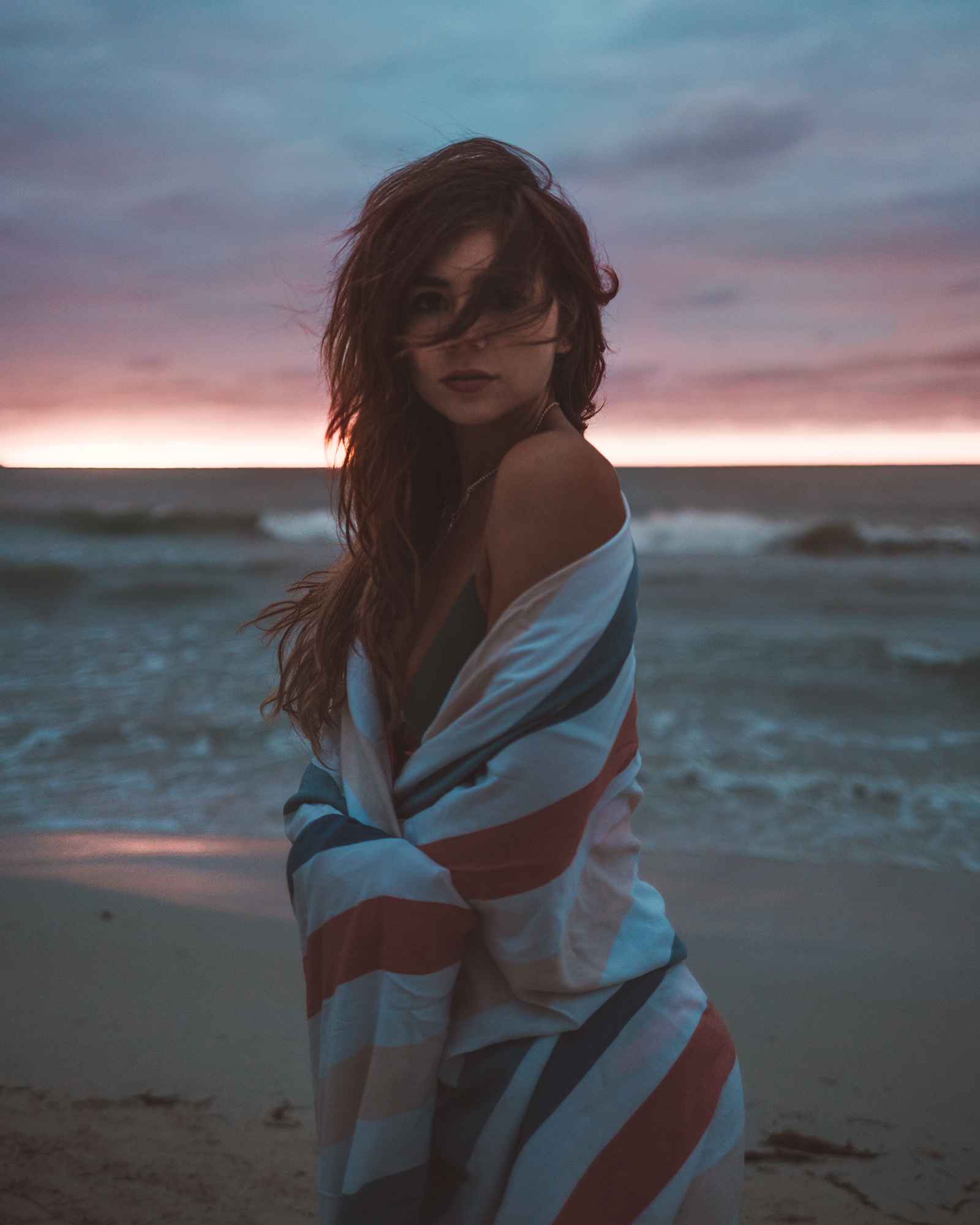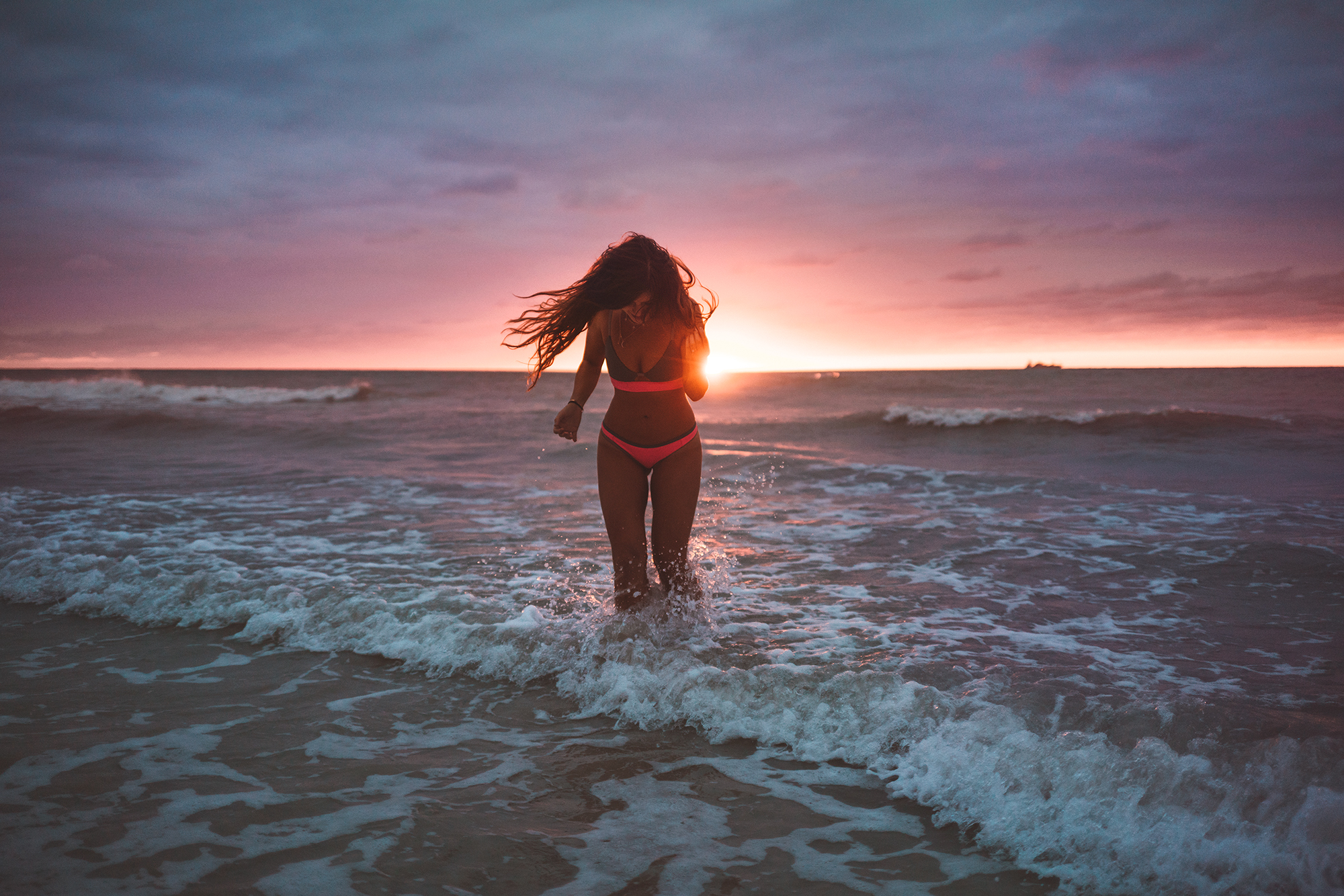 Just a we were walking back to our rooms, we saw this glowing sliver of golden light under the clouds on the horizon, and found the sun peeking through just in time for a quick flash of a sunset - and the first real sun we got to see in Jamaica!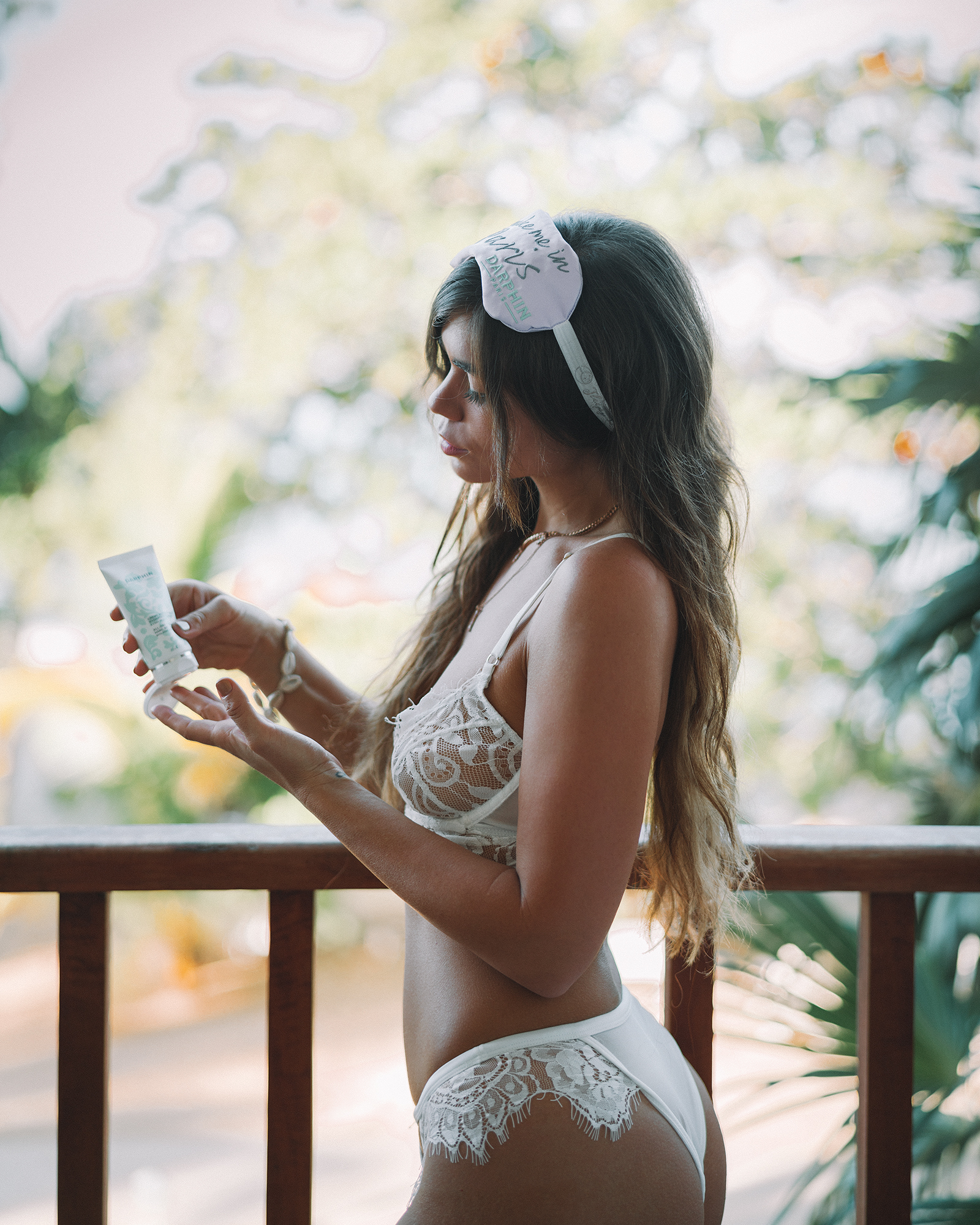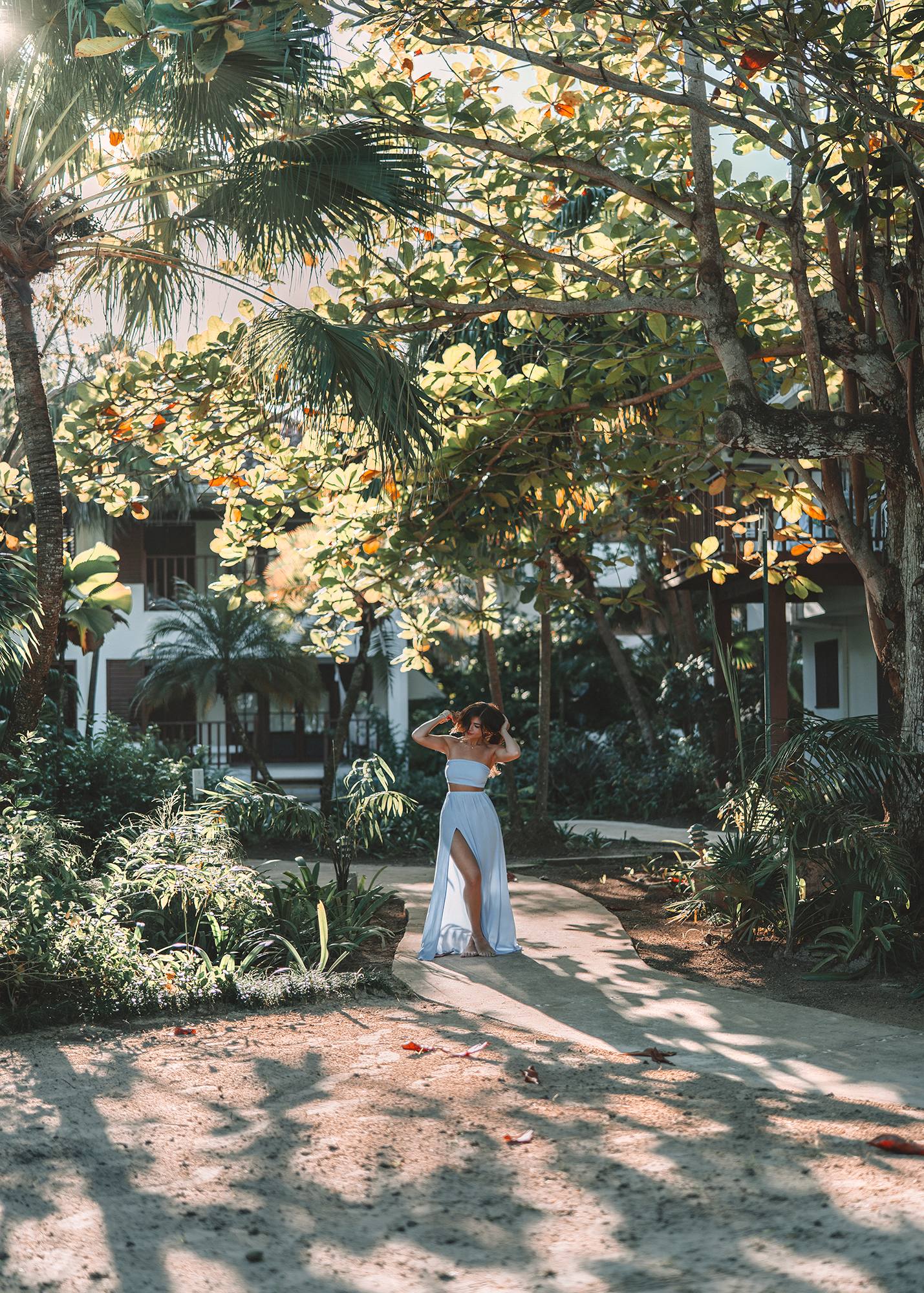 The next morning we were met with magic - sunshine!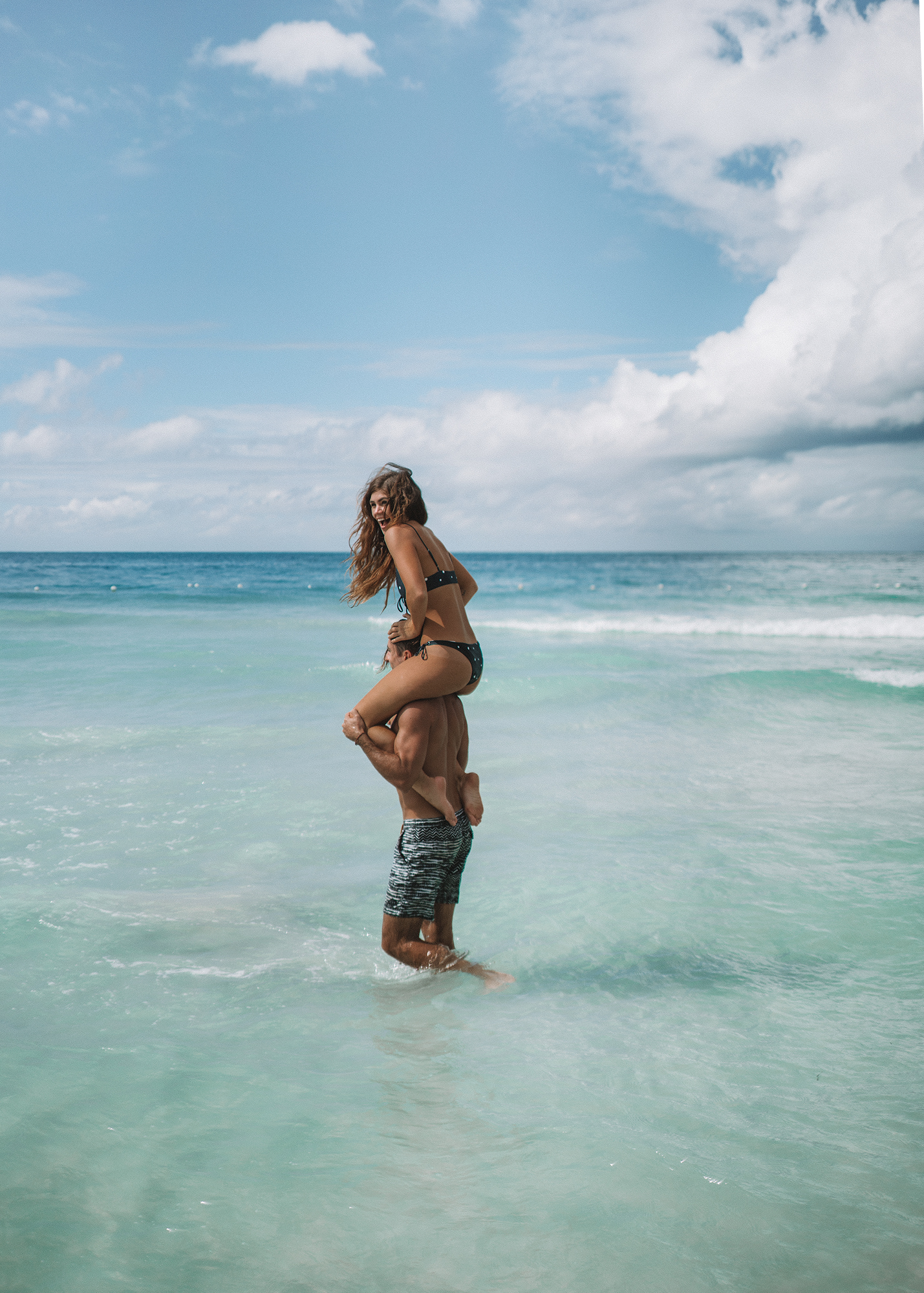 And of course had to run outside through every moment of it.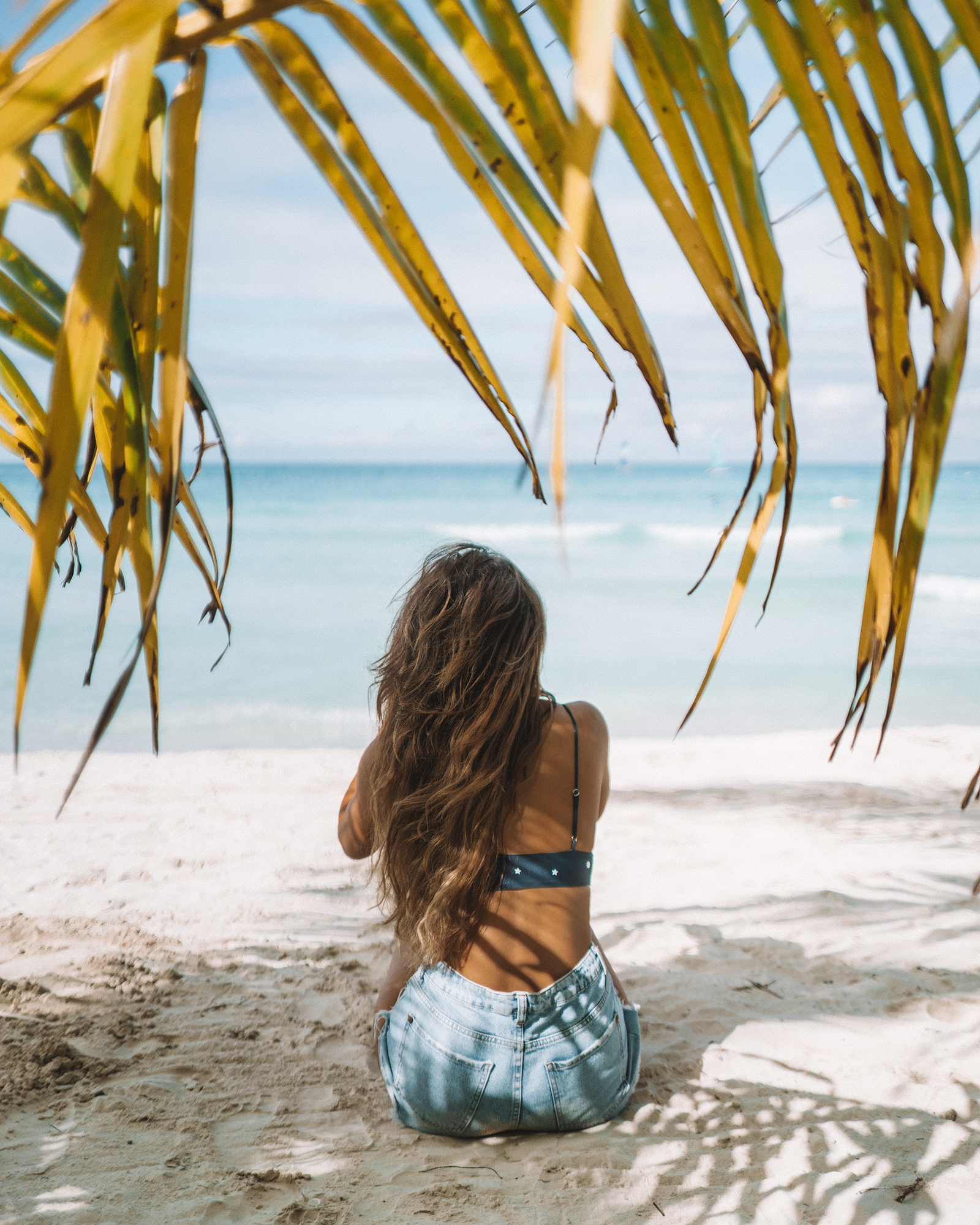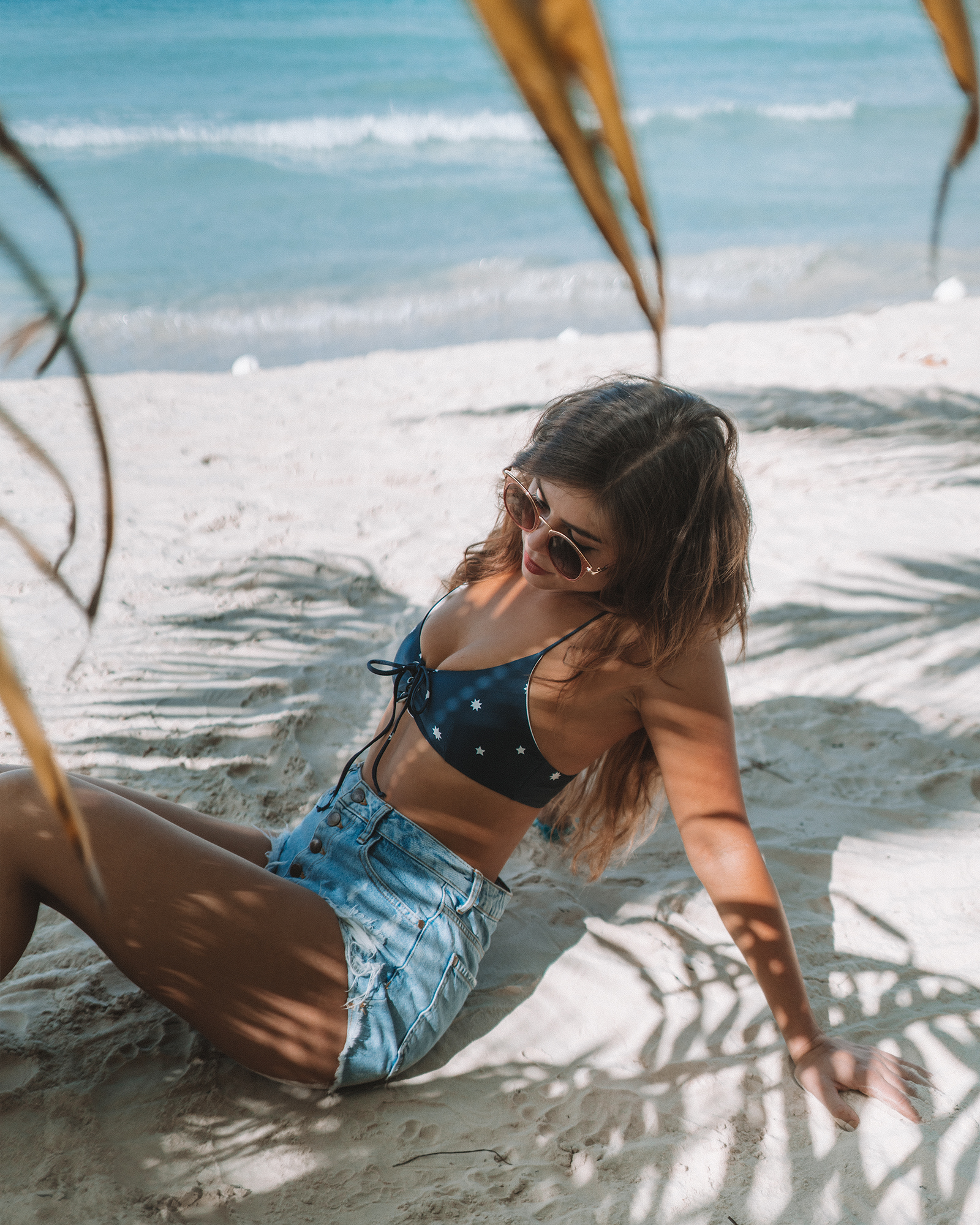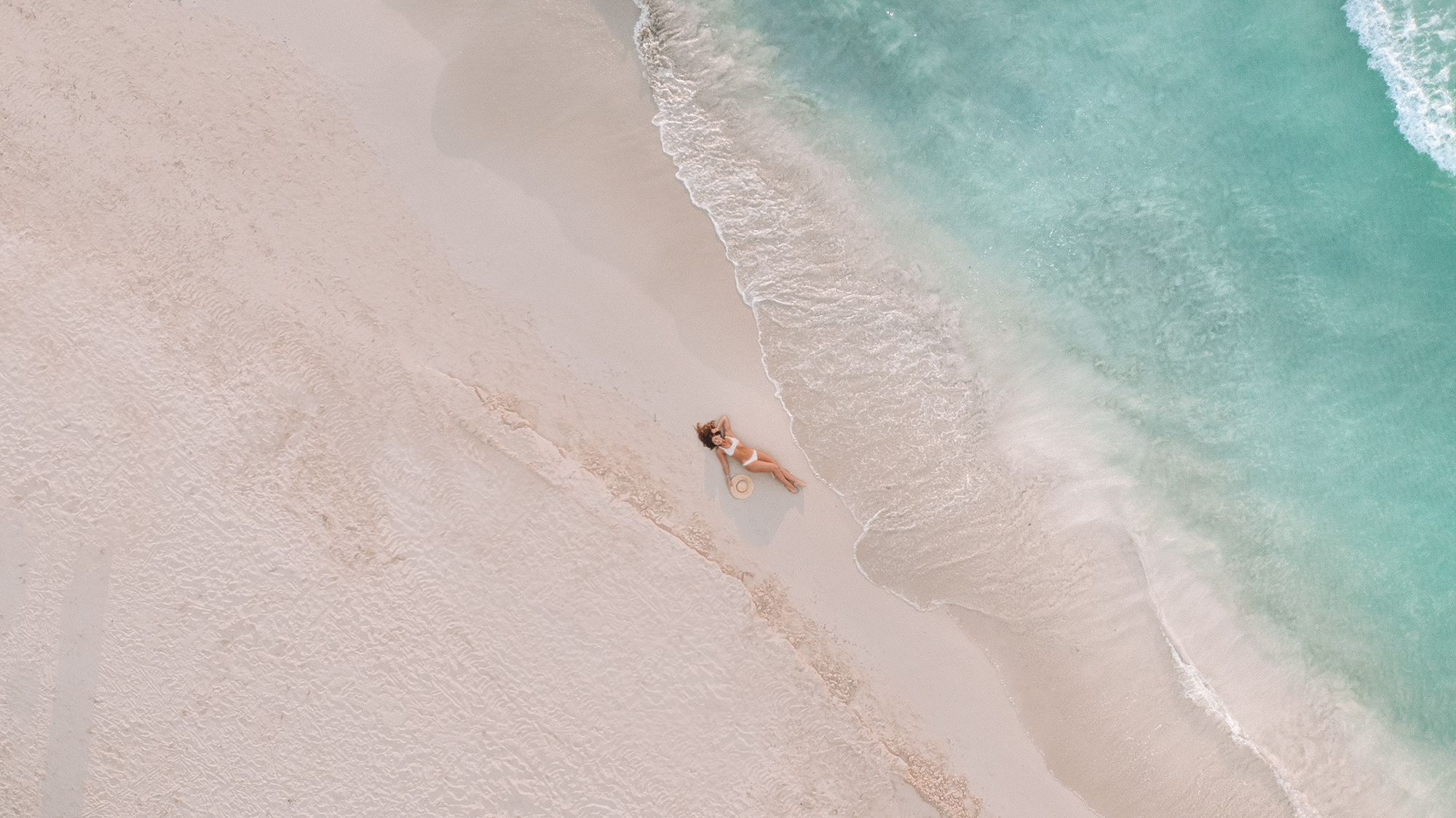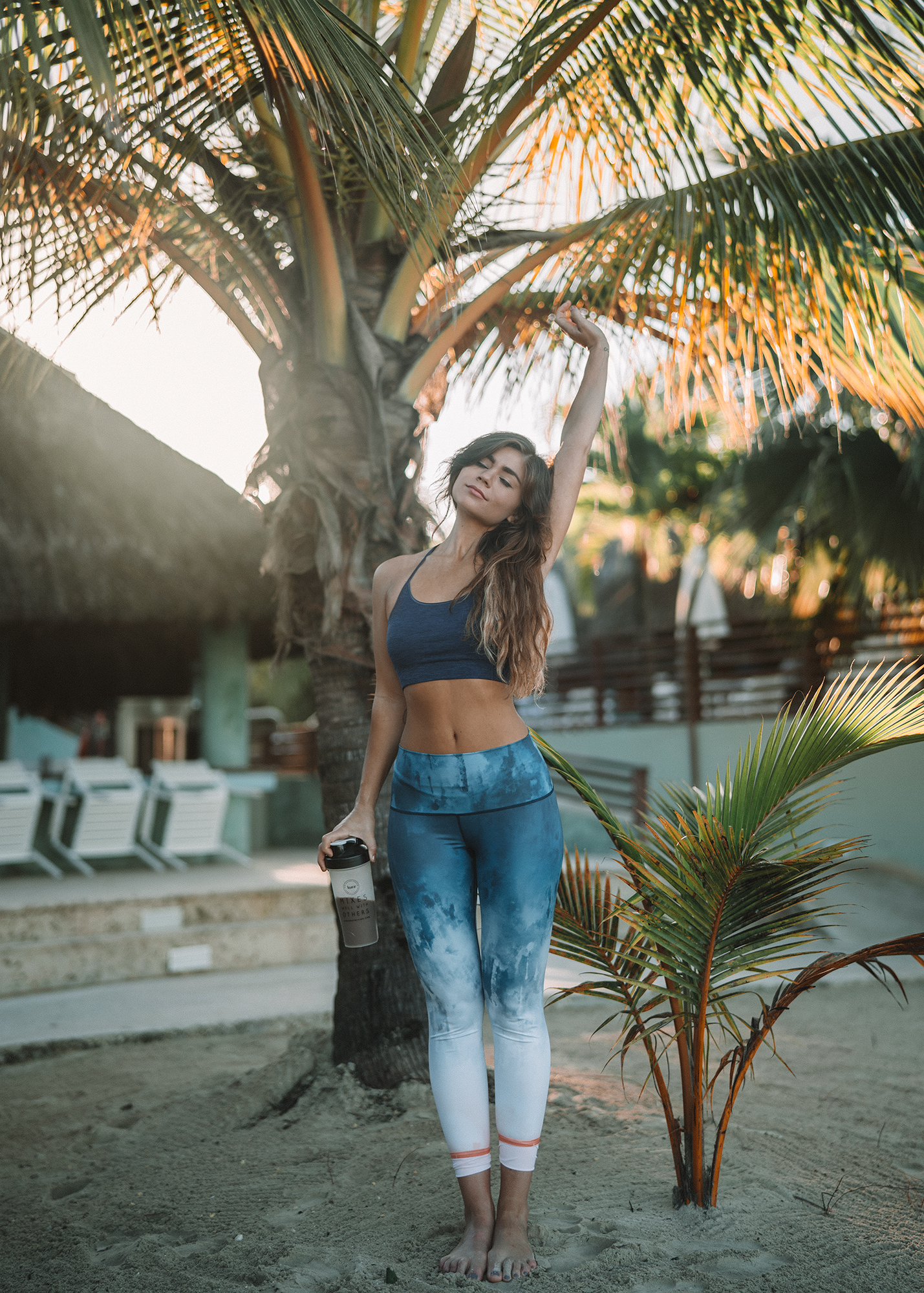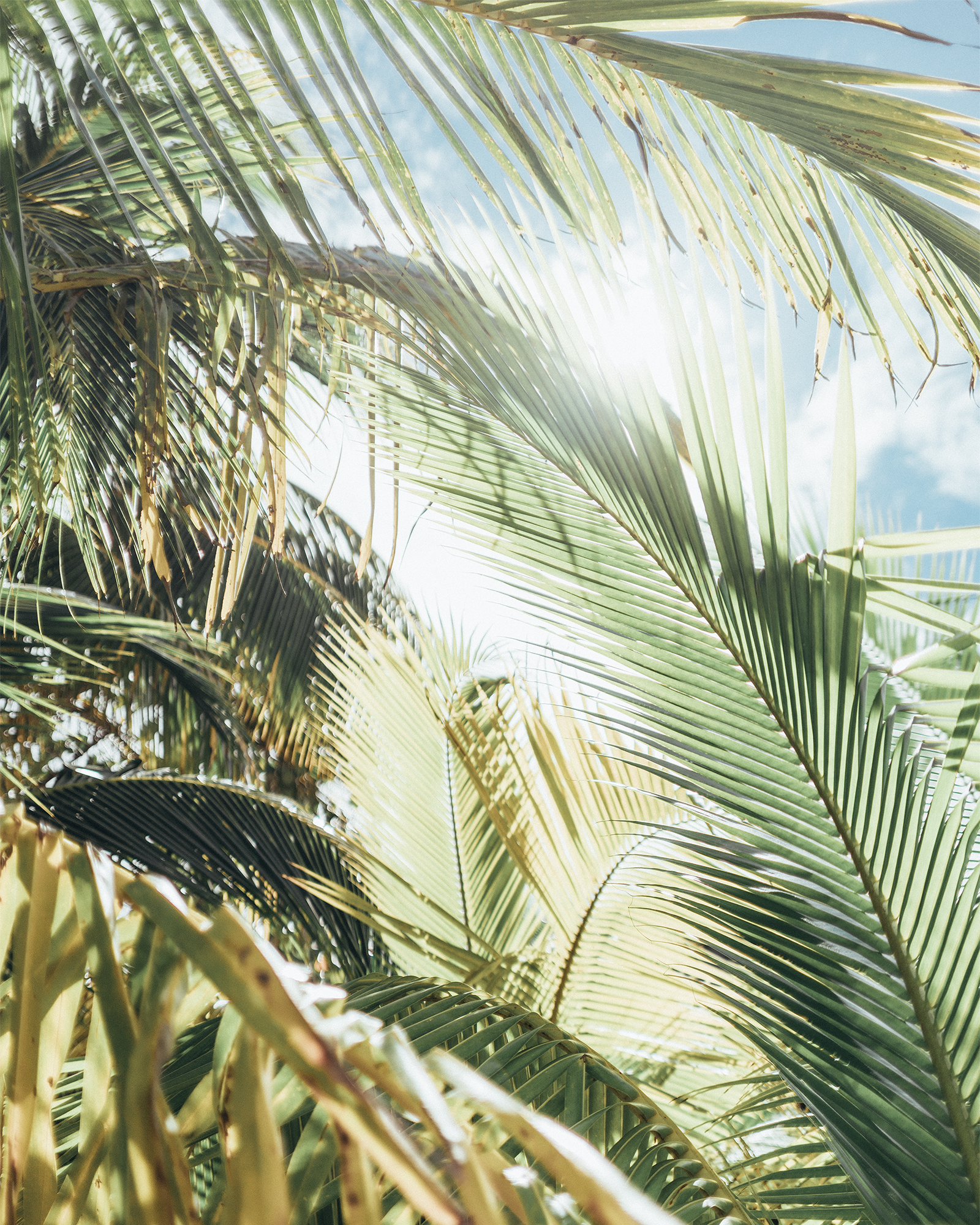 Every.
Moment.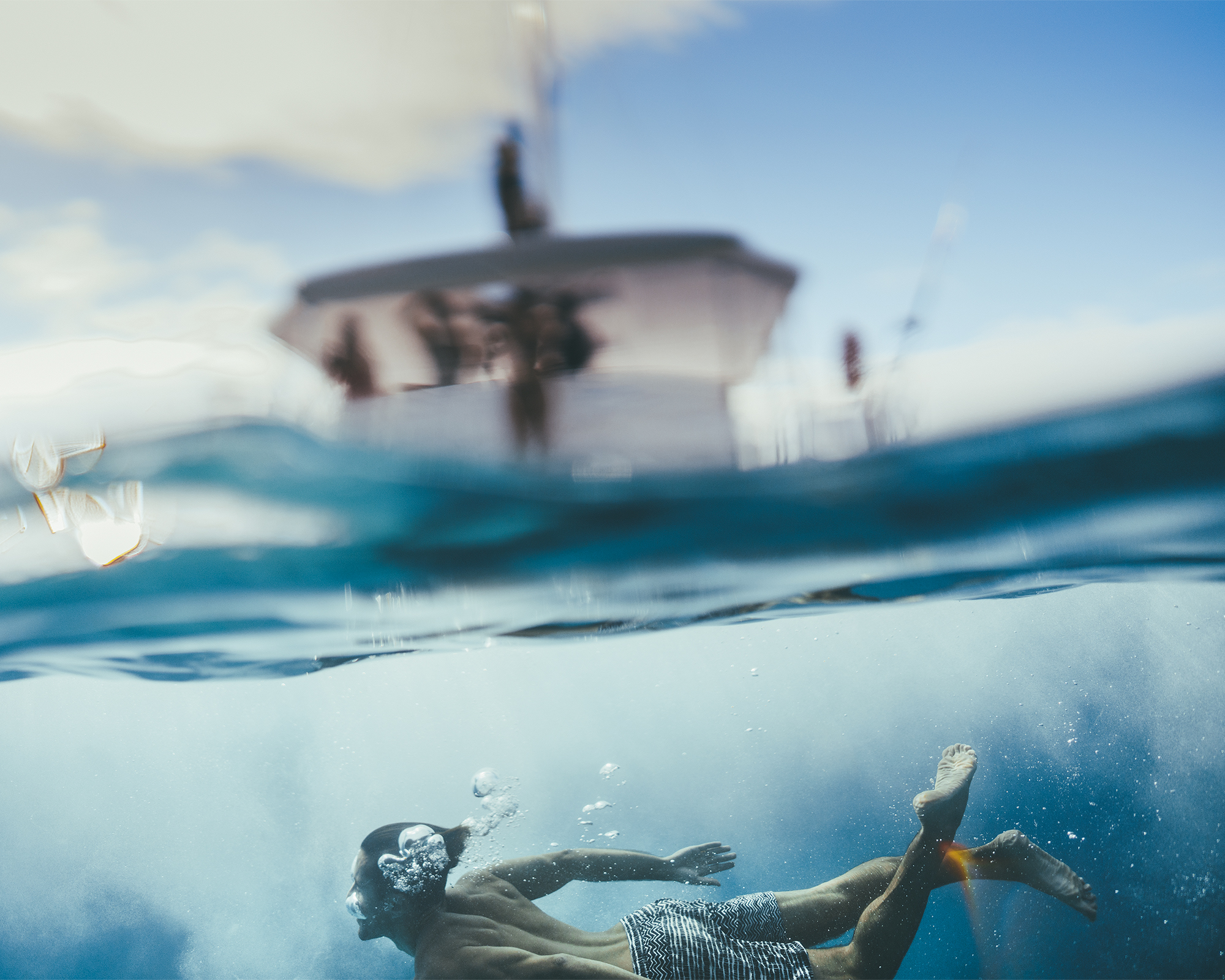 Finally, on our last afternoon, the waters were calm enough to jump on to a Catamaran and head out to sea for an afternoon sail.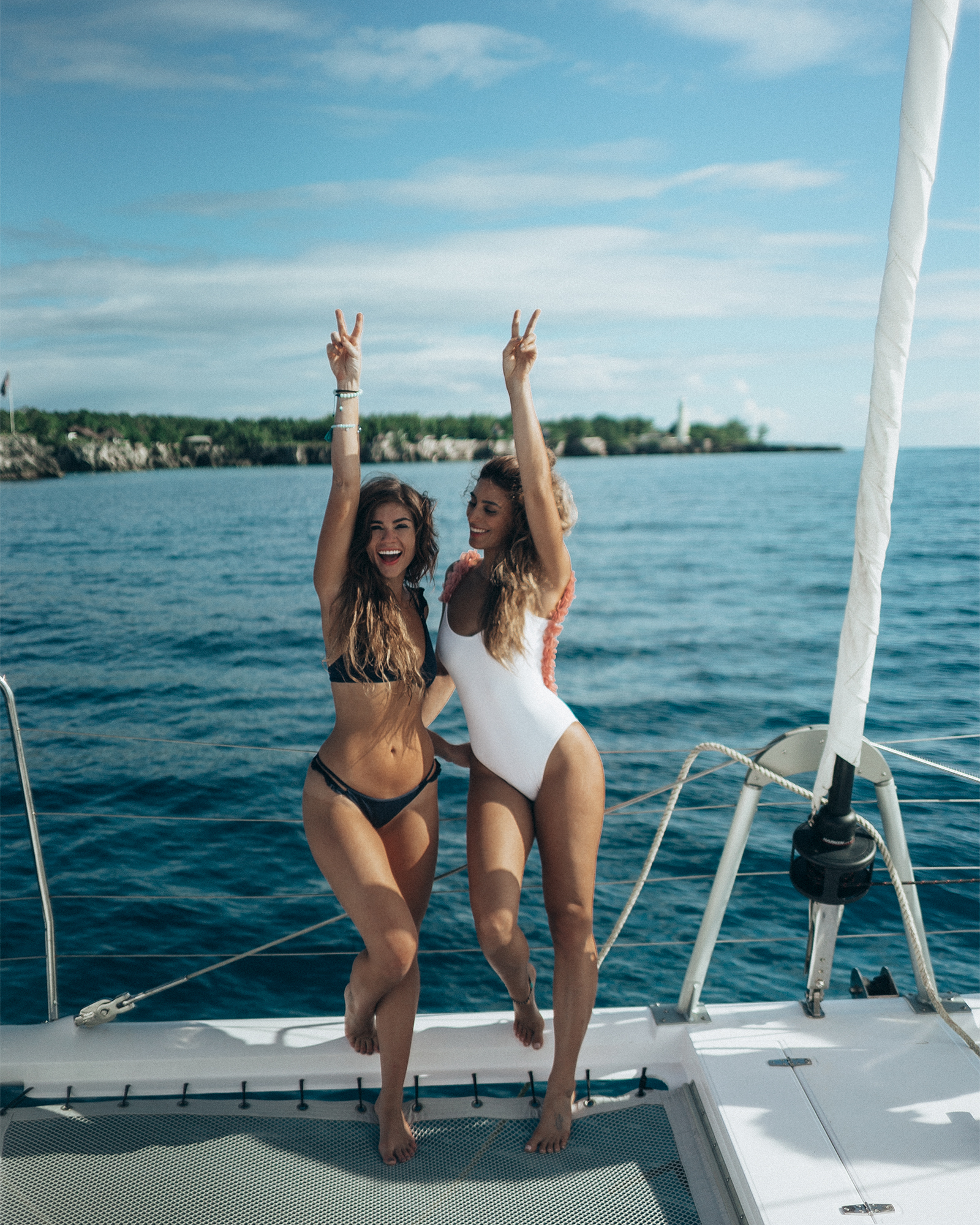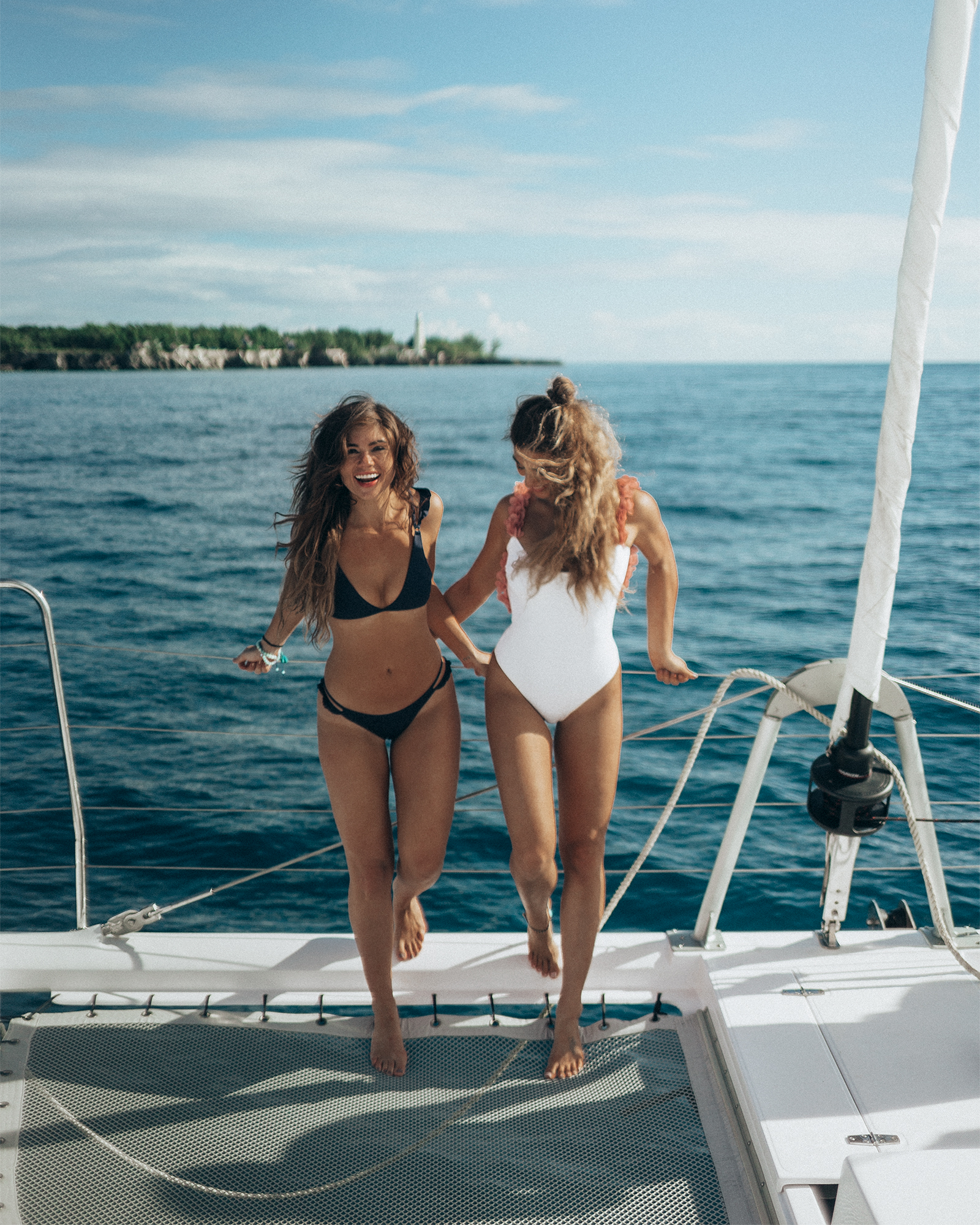 We were a little excited about it. Everyone loves a Catamaran!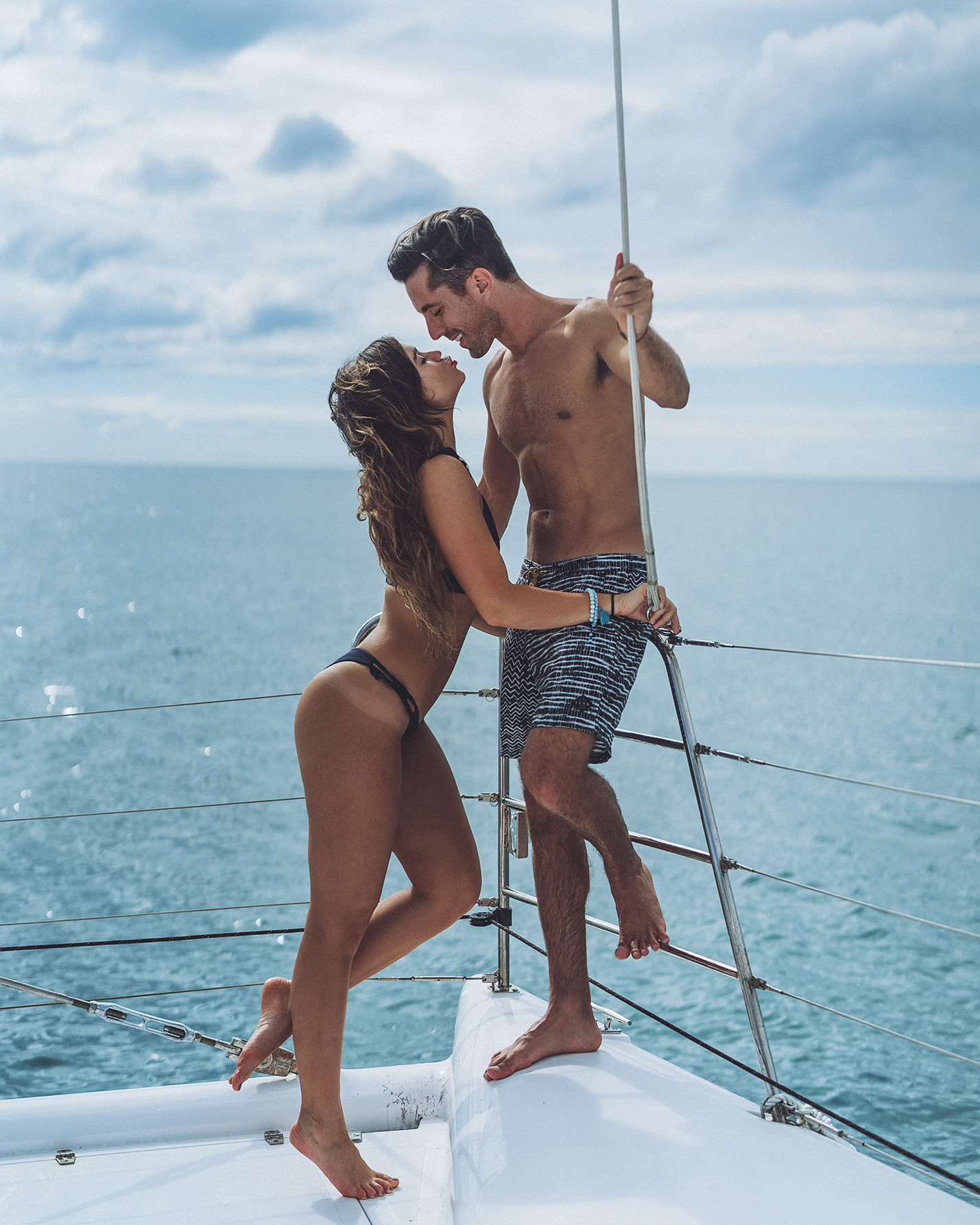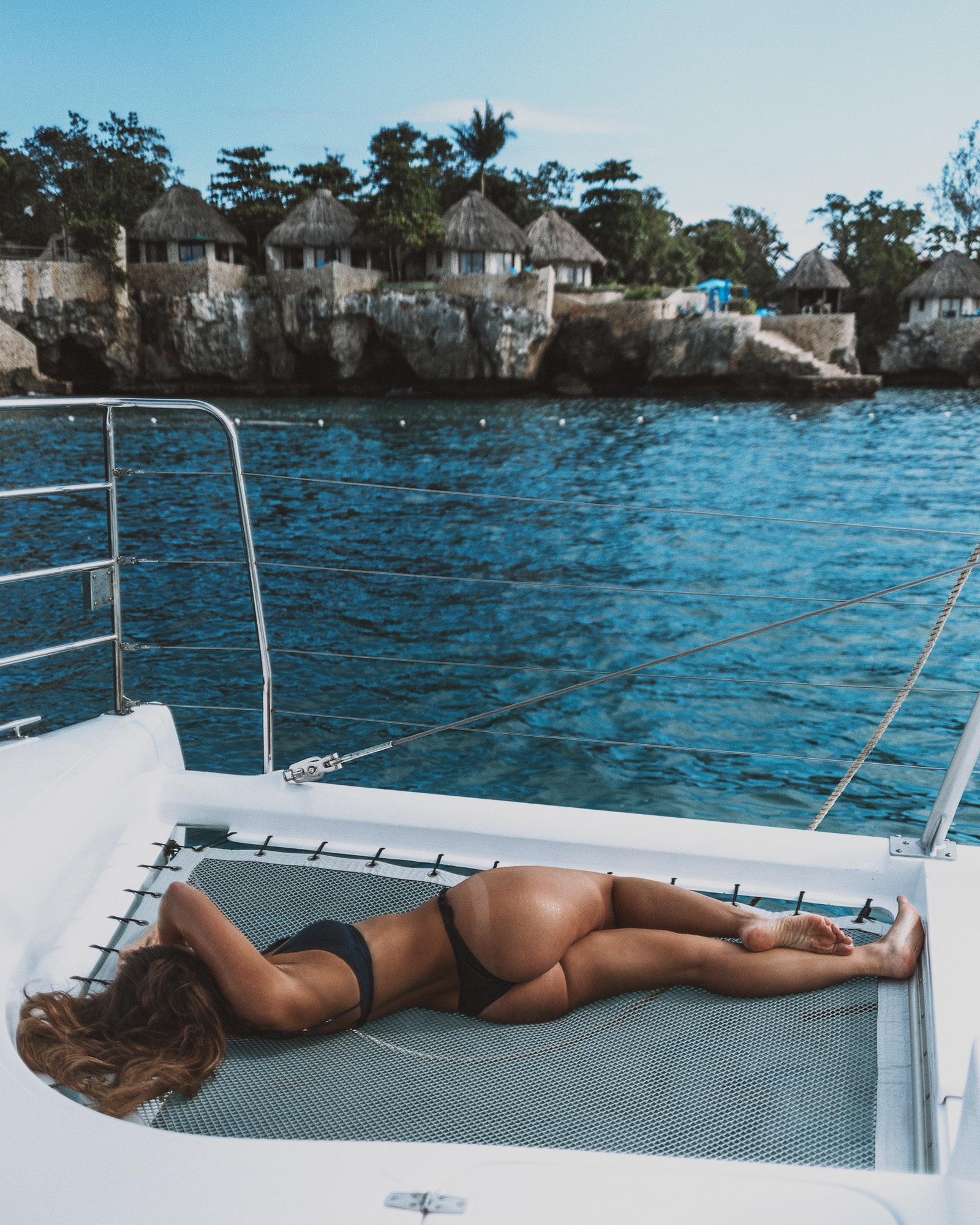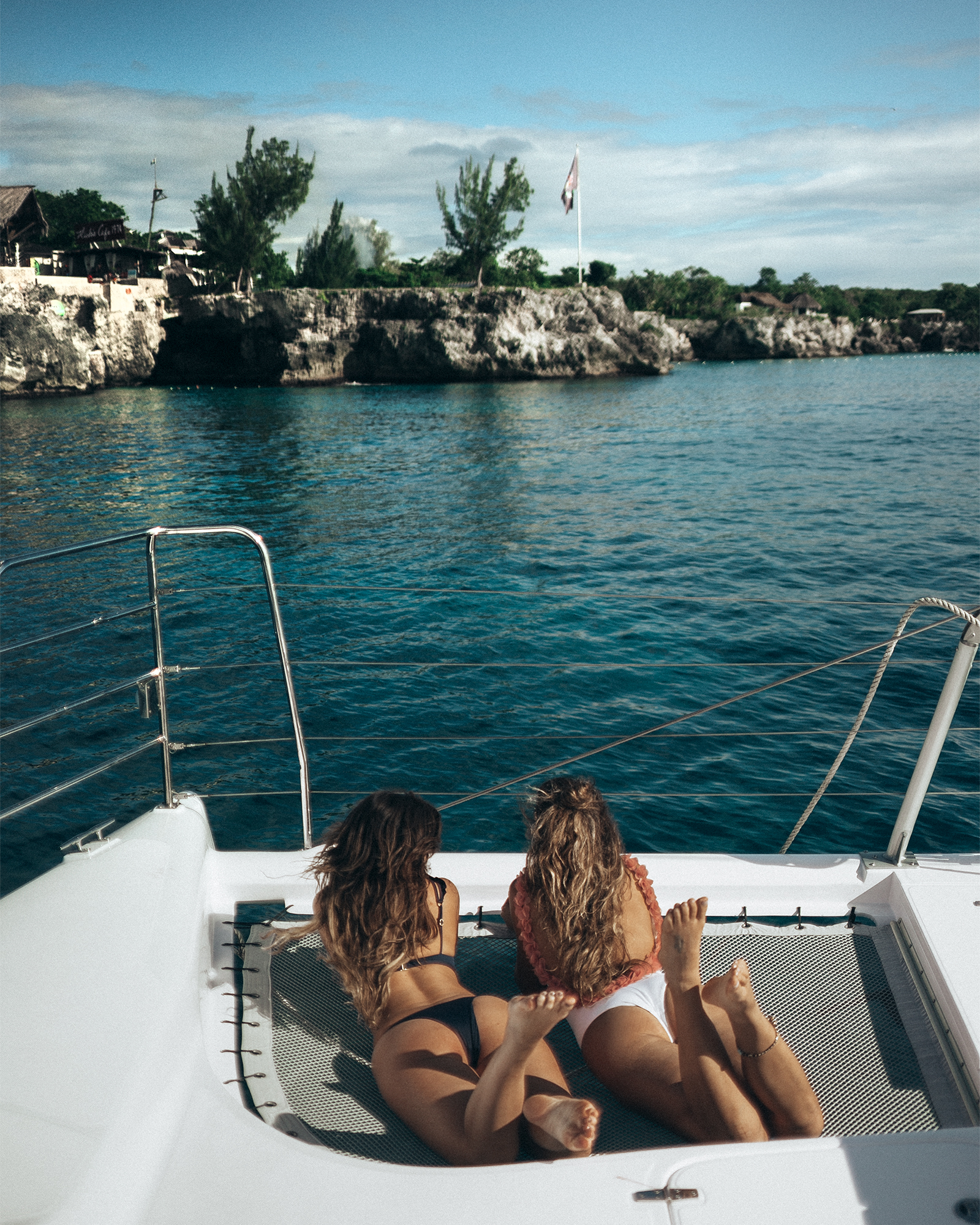 Everyone REALLY loved Catamarans. There is no way not to feel like you're living your best life on a Catamaran.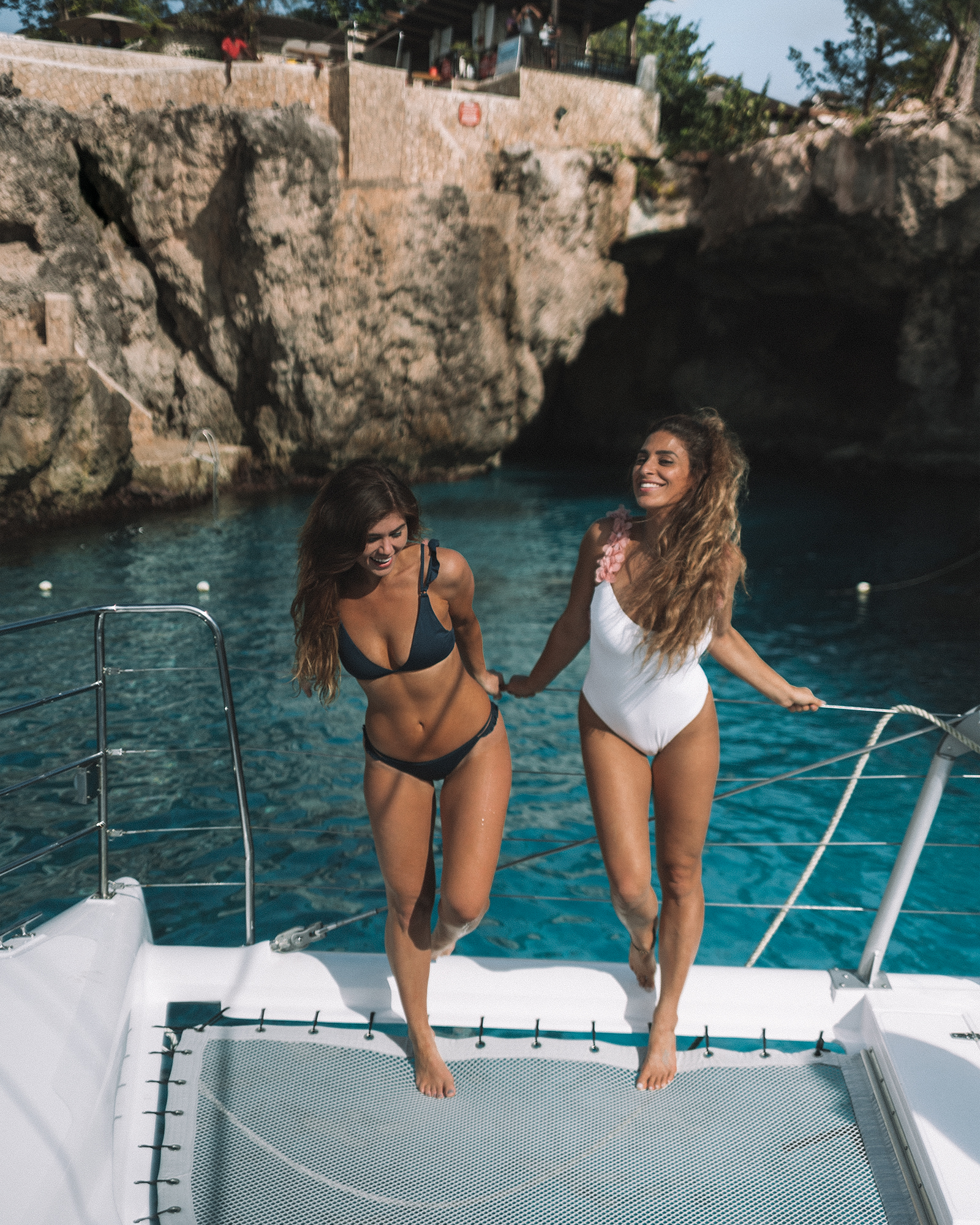 We made it back to Rick's Cafe - arriving by boat was definitely the more fun and glamorous choice!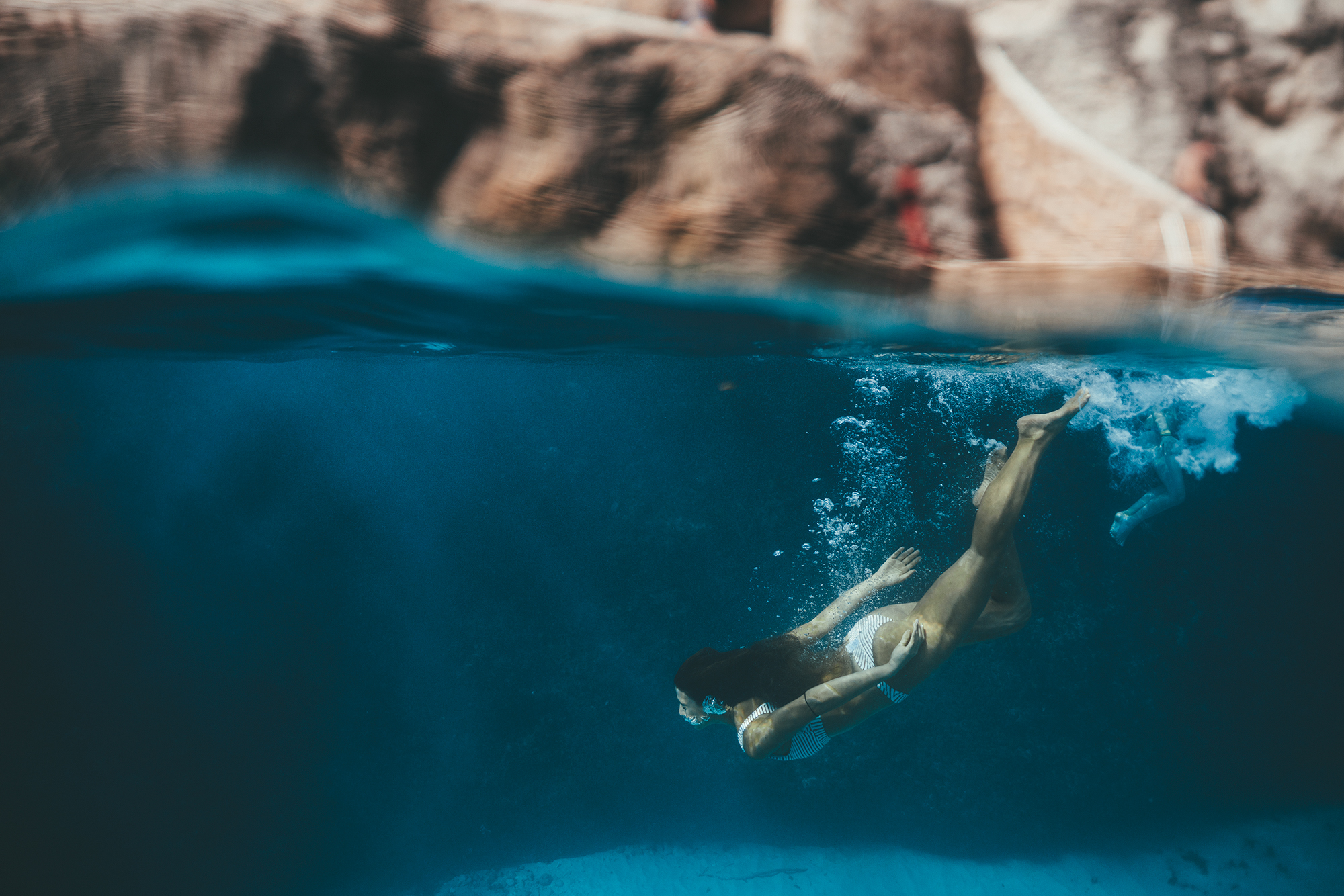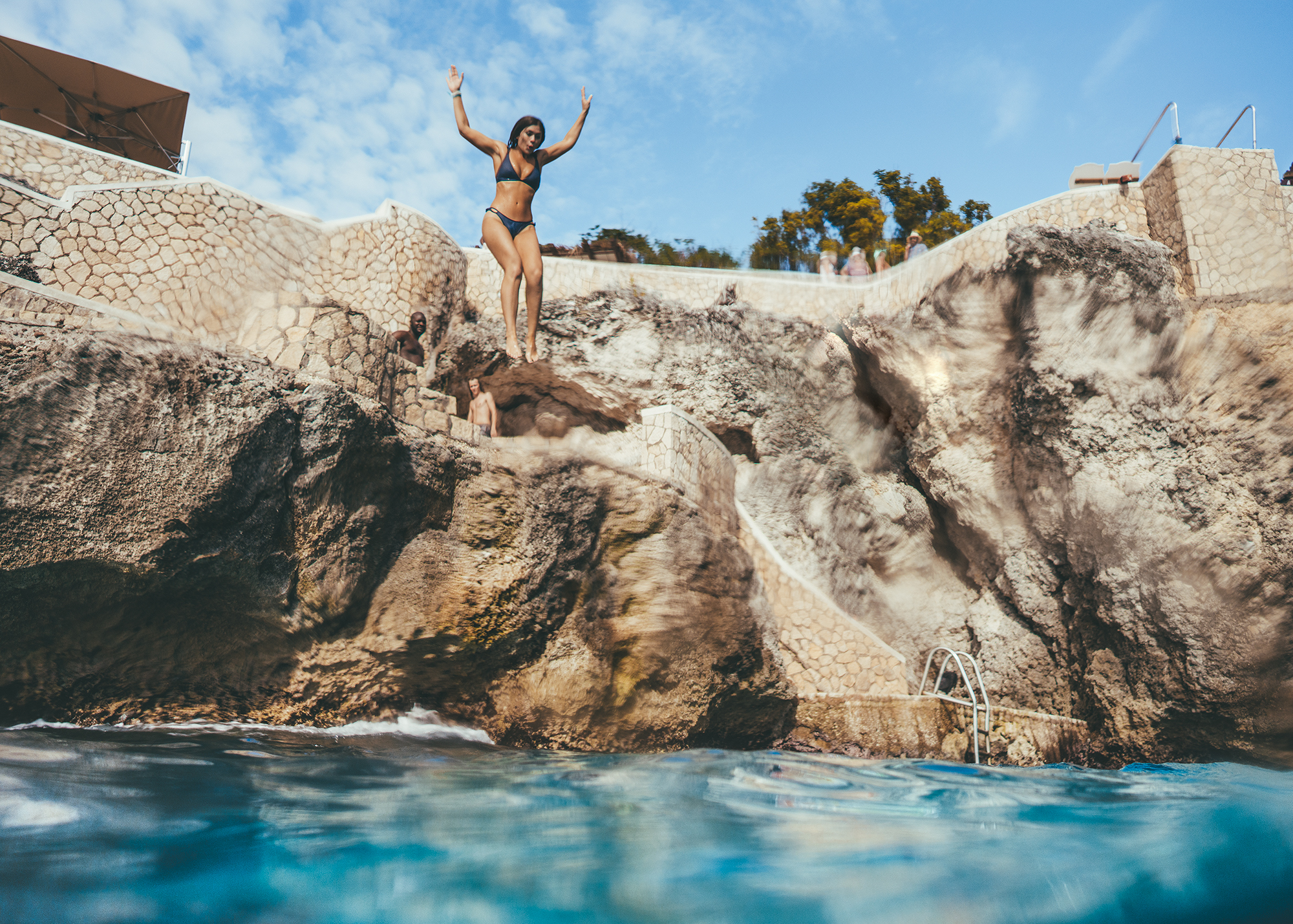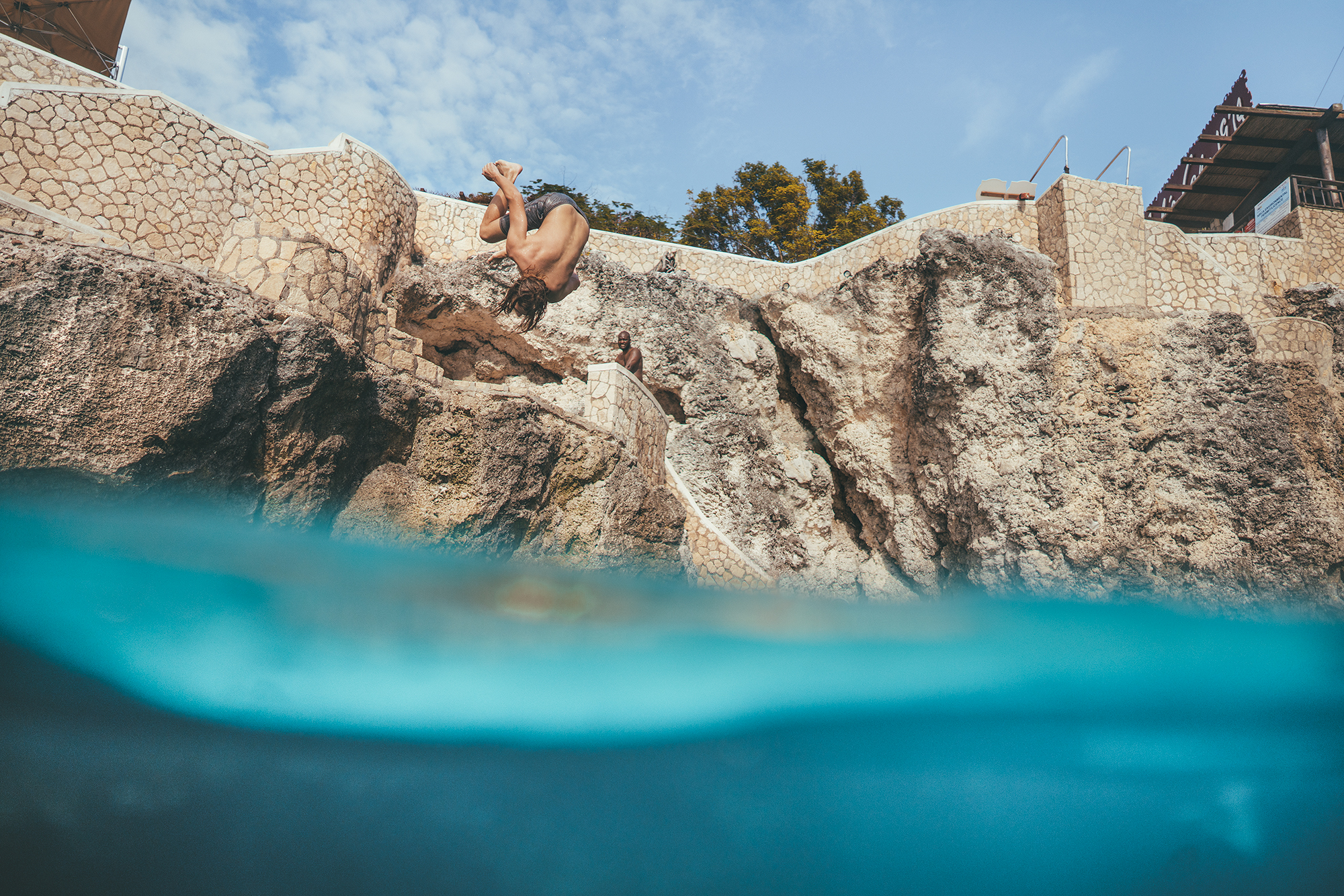 This time everyone had the chance to jump in.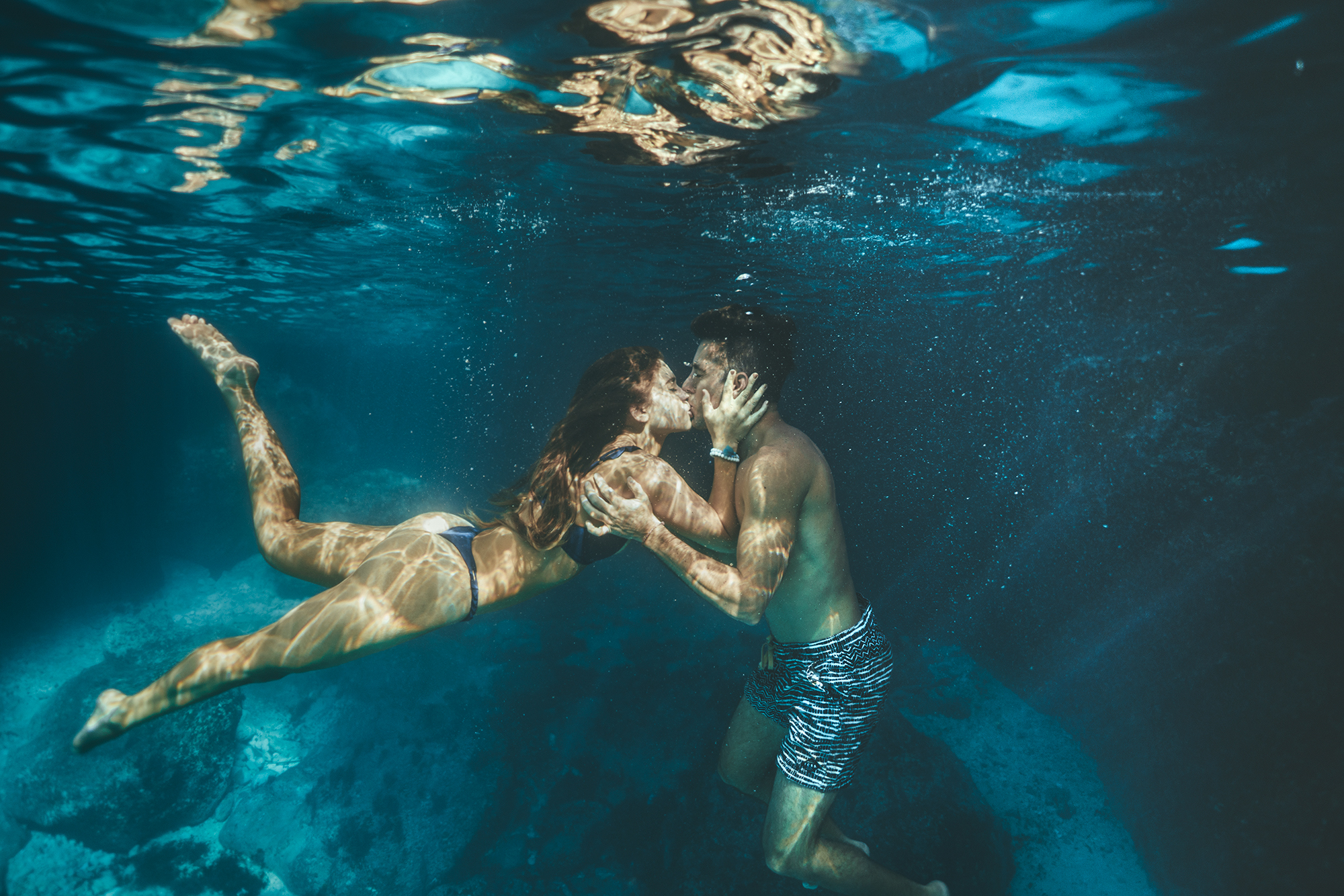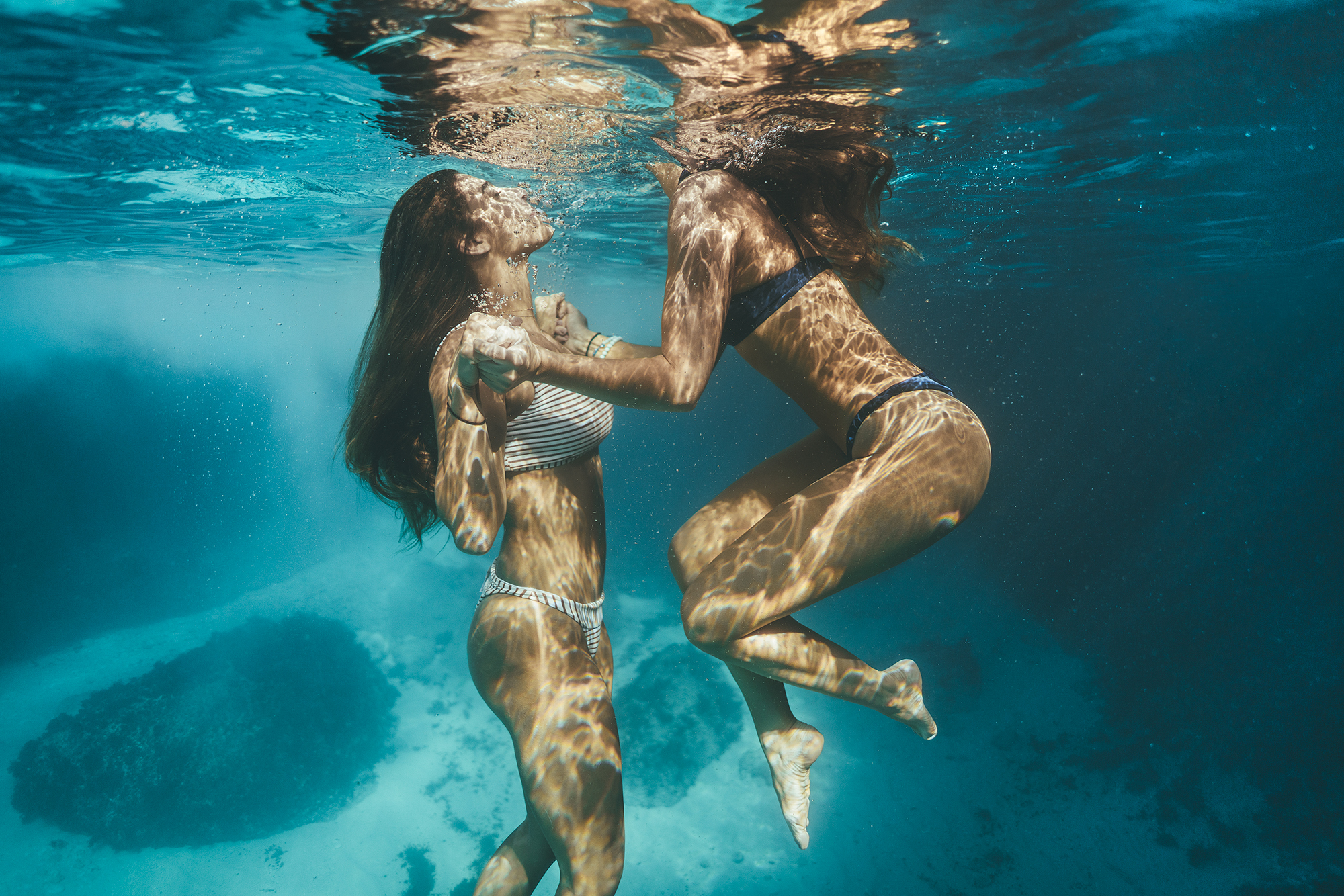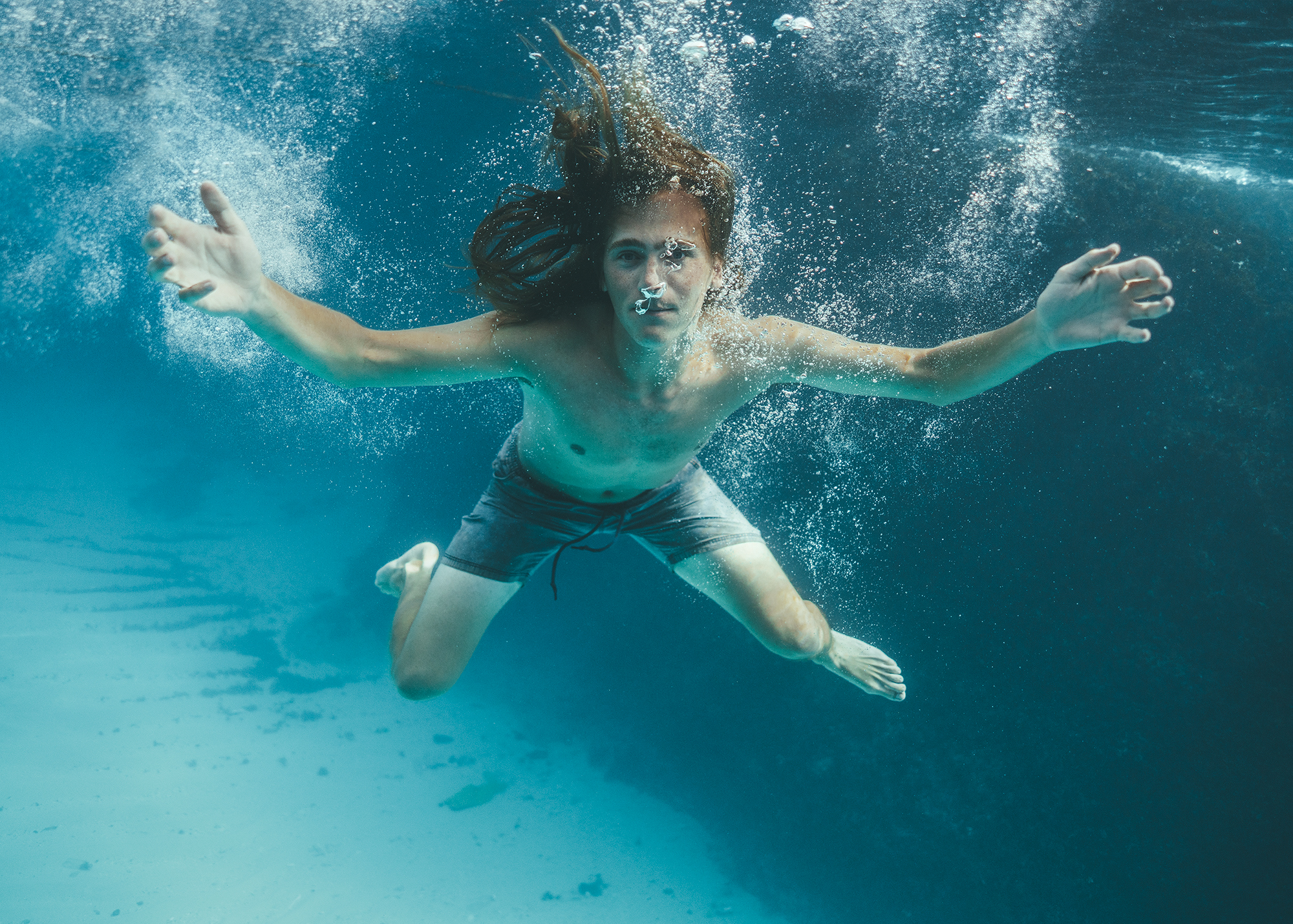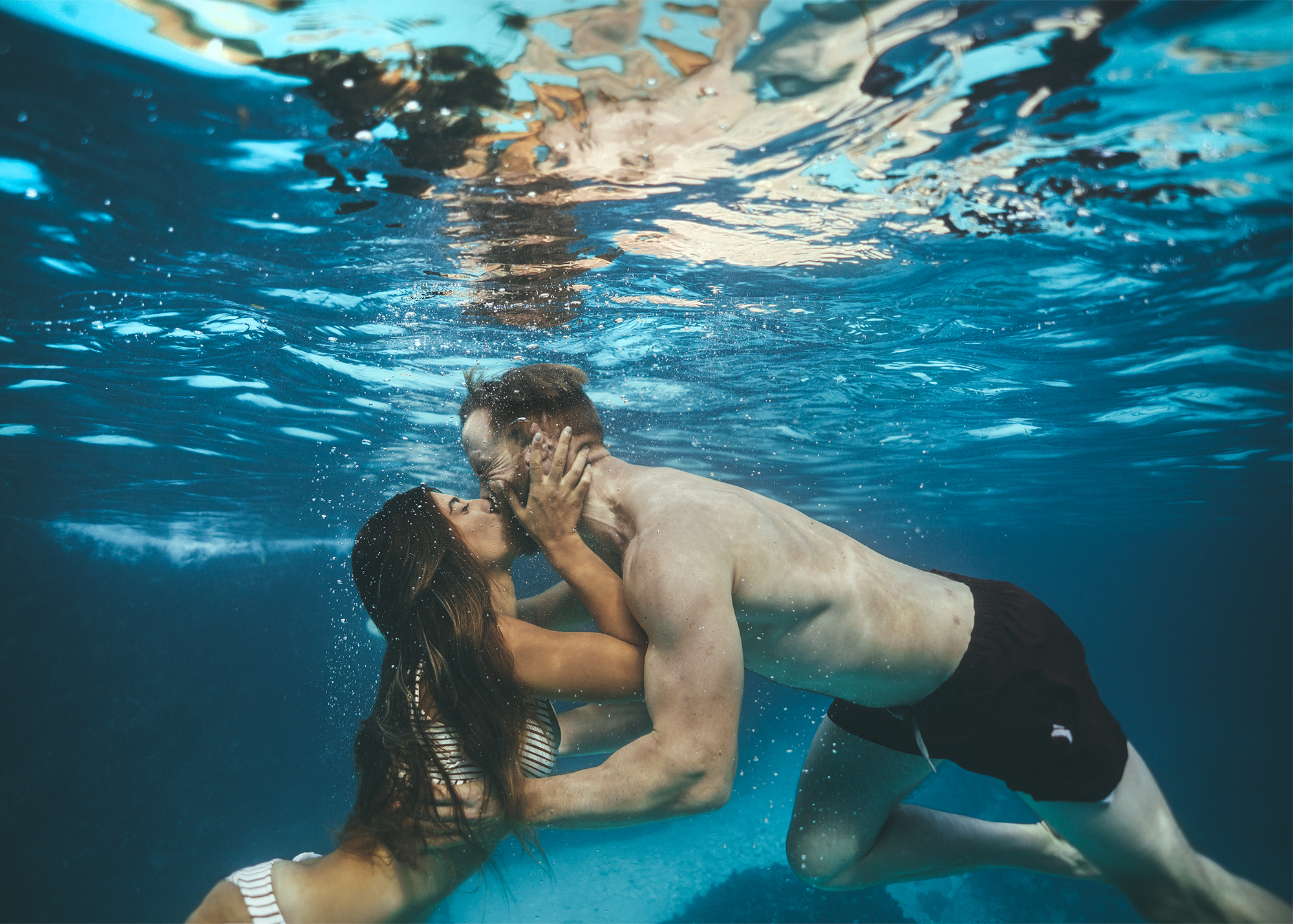 Underwater photography has always been such a great challenge over the years. I initially learned to shoot underwater with giant Nikonos 35mm cameras while scuba diving, and have spent a lot of our travels the last 2 years trying to find the perfect conditions for amazing shots - and learning how to be on camera without looking like I'm drowning, which was a LOT harder than I expected. Finding this rock cove with this clear was such a dream for shooting.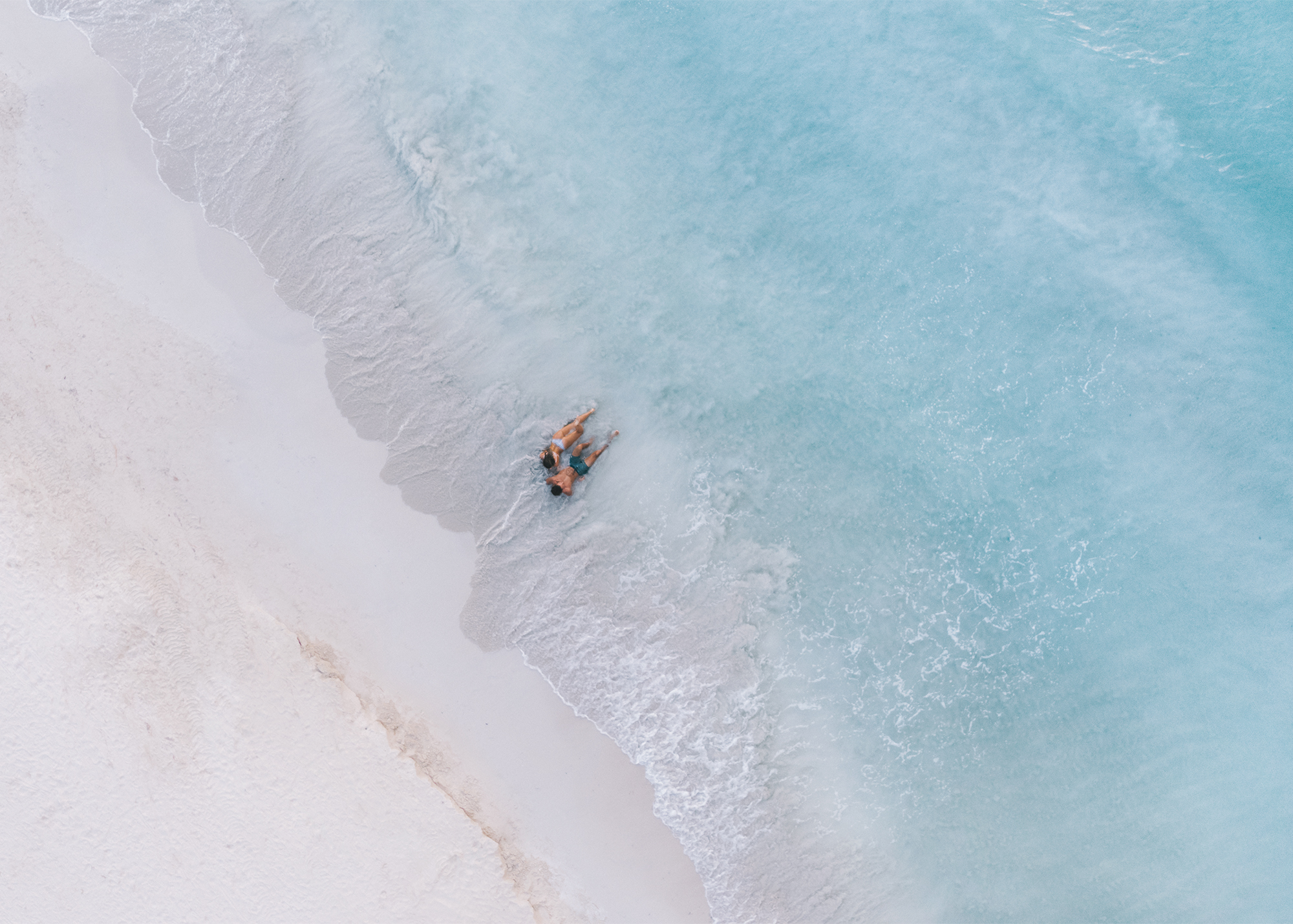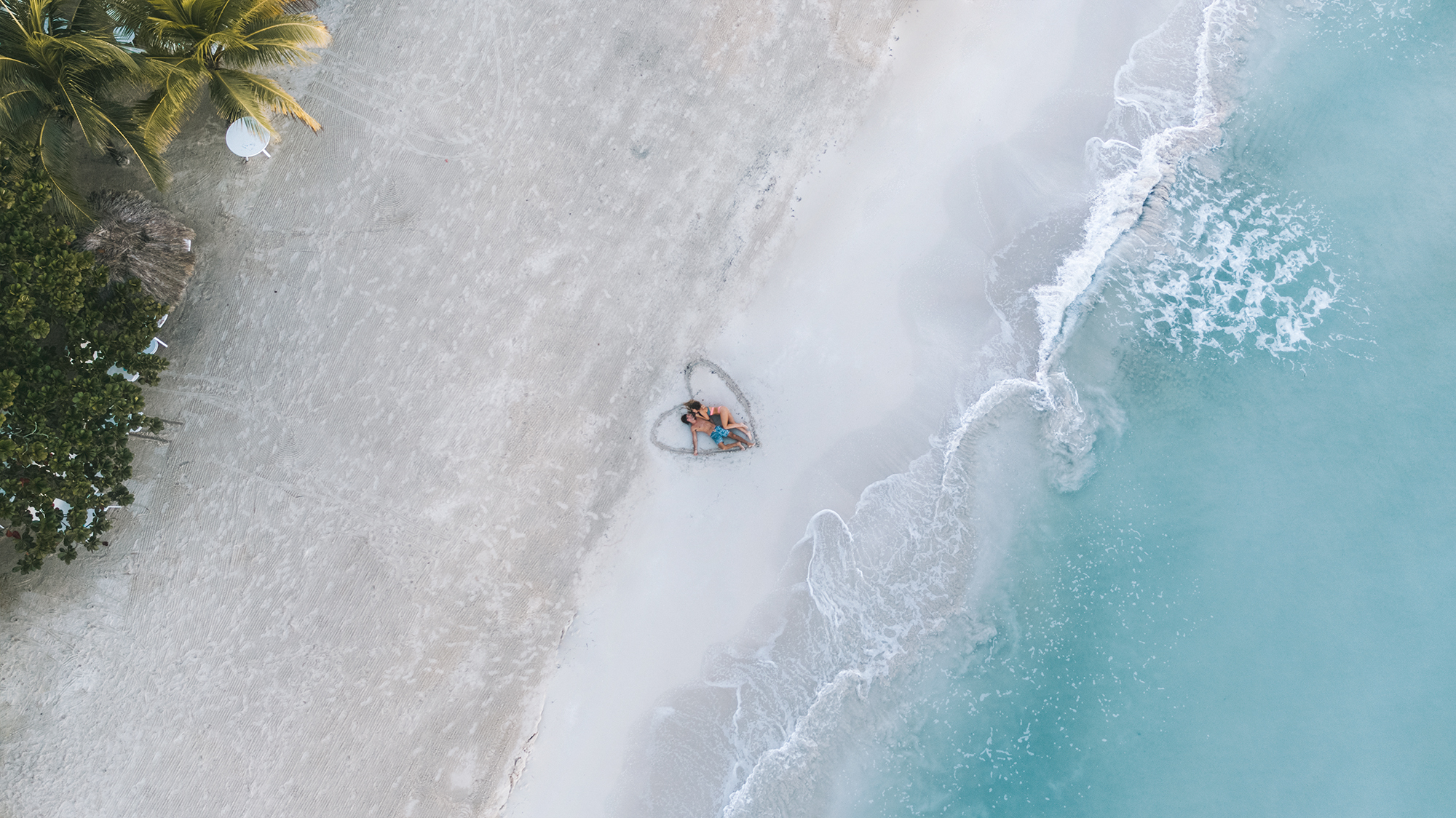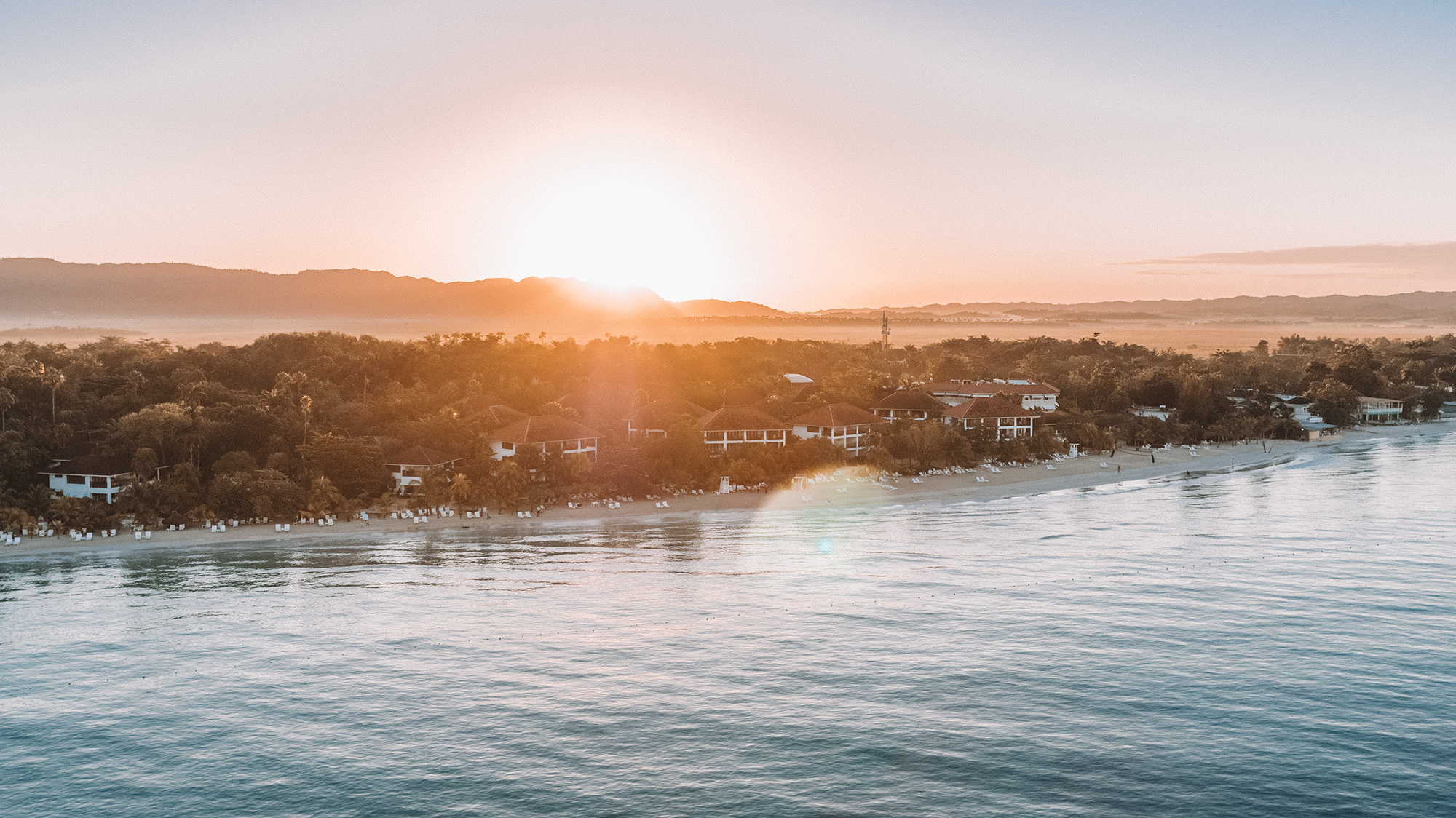 We made it back to Couples just in time for one incredible sunset.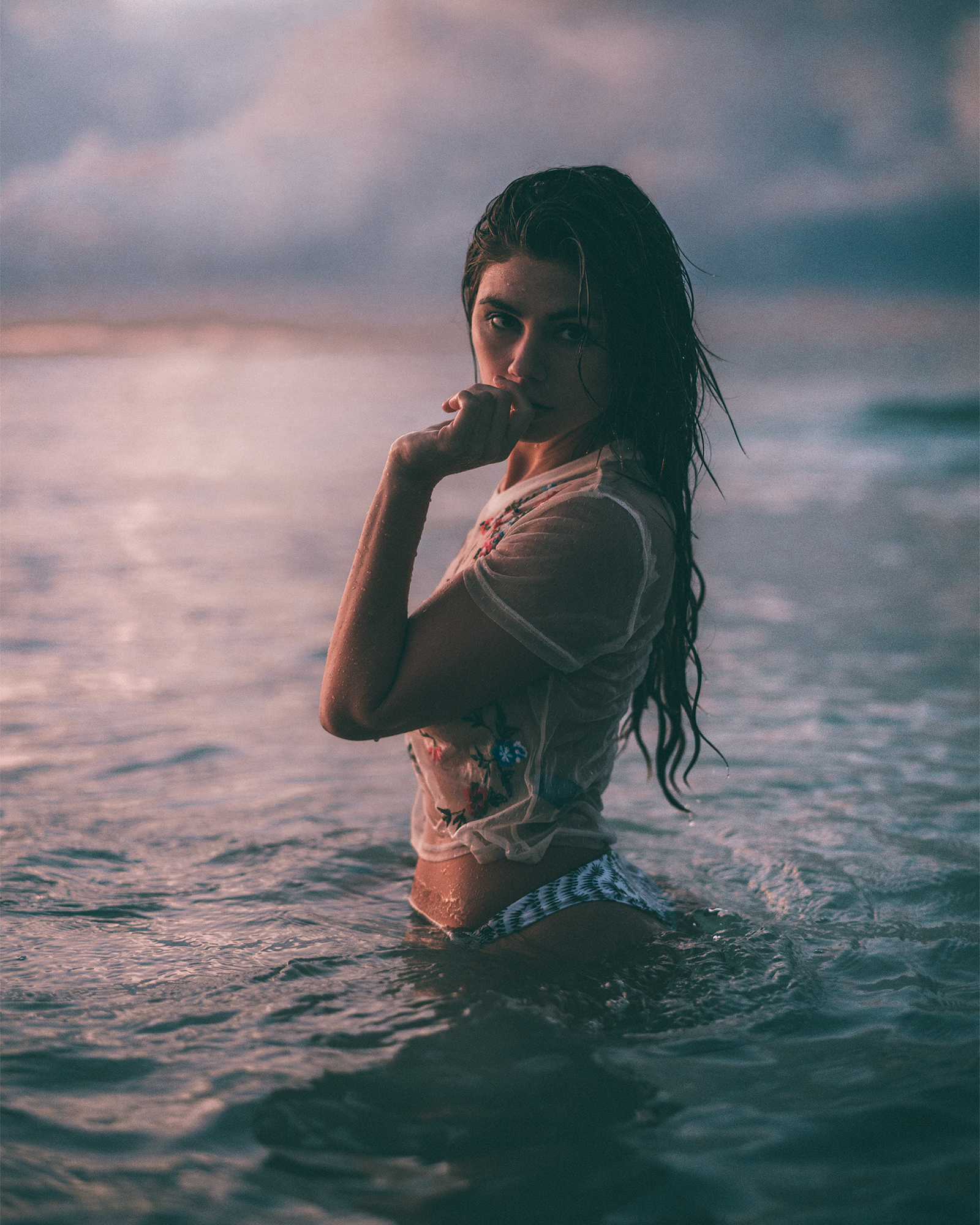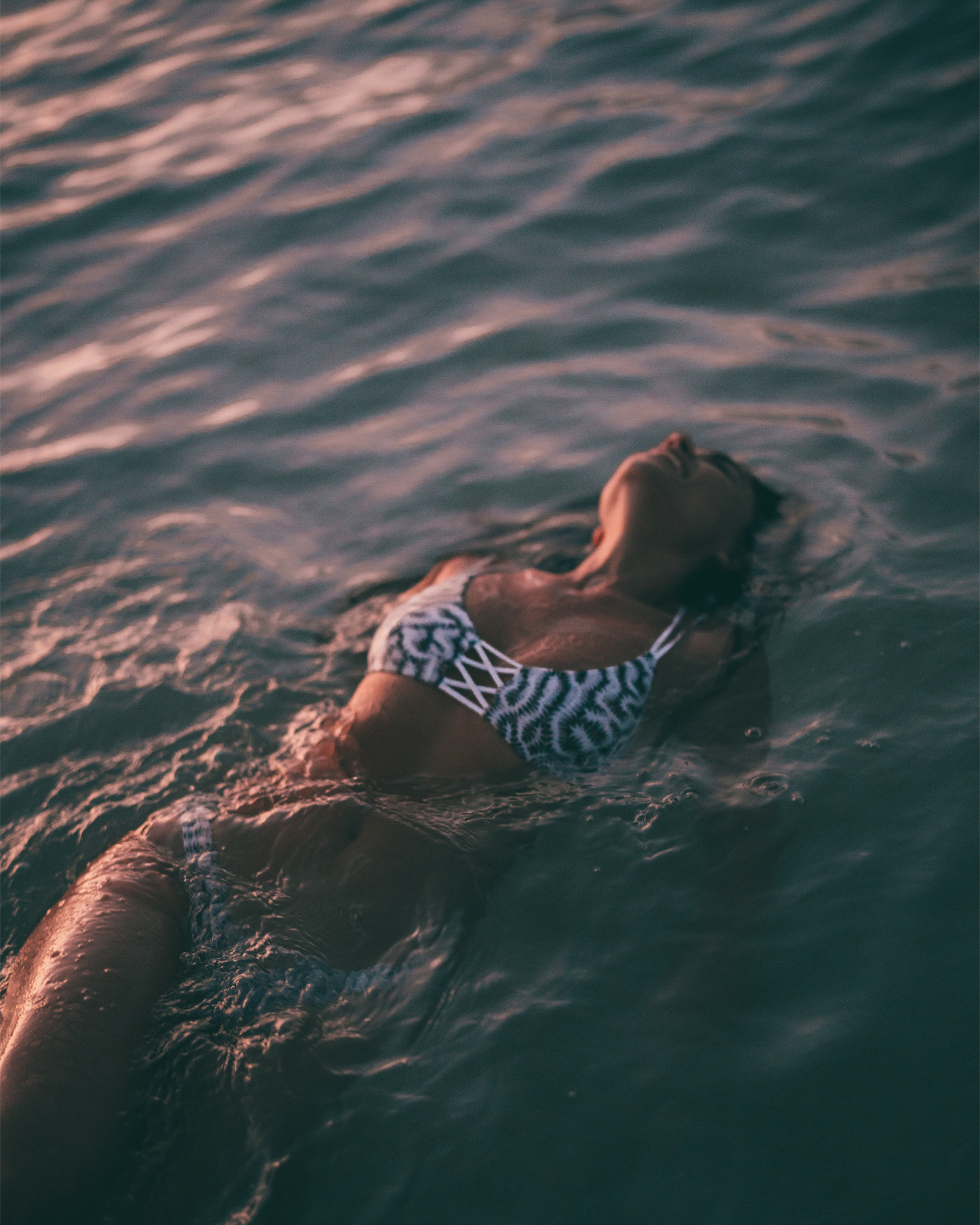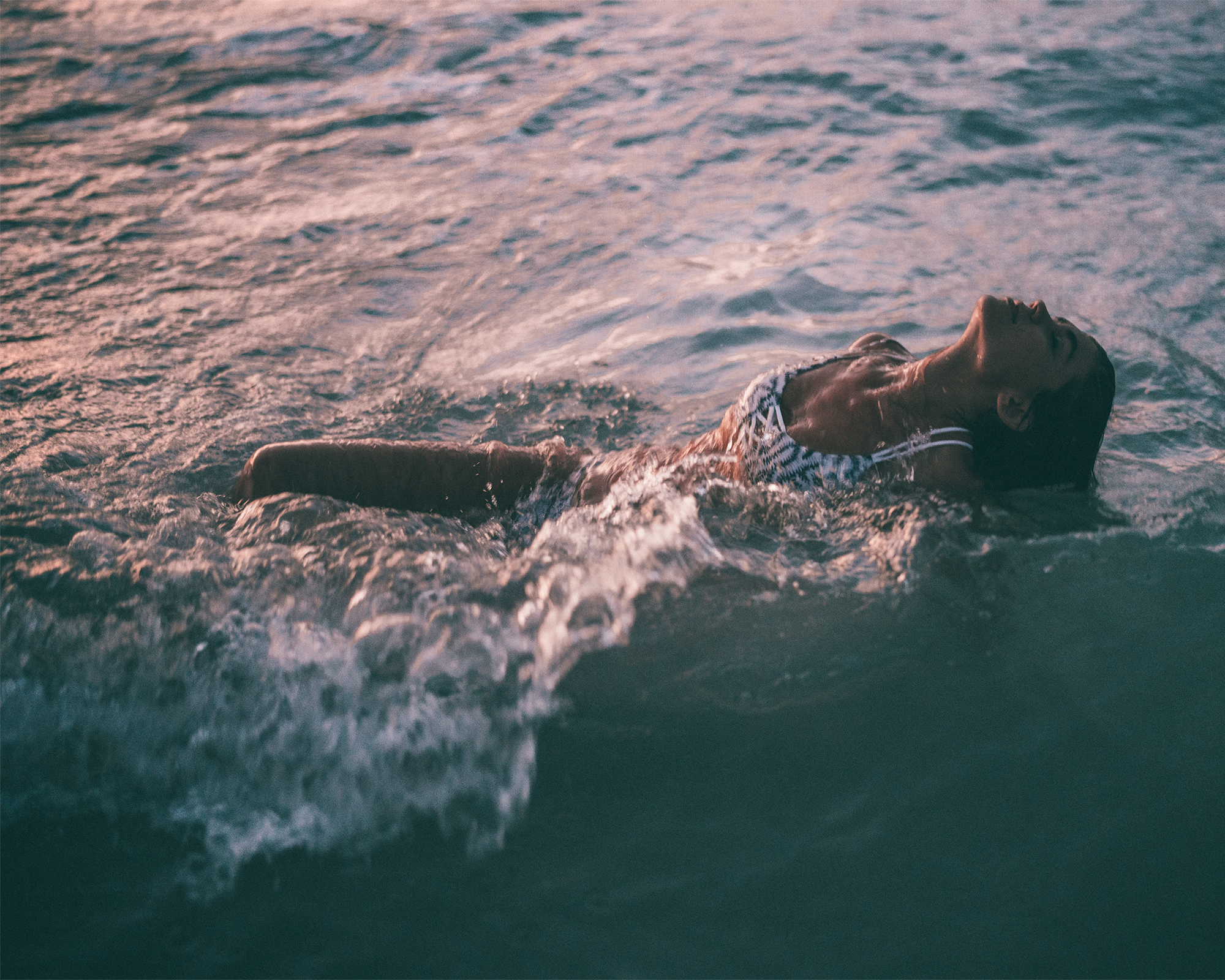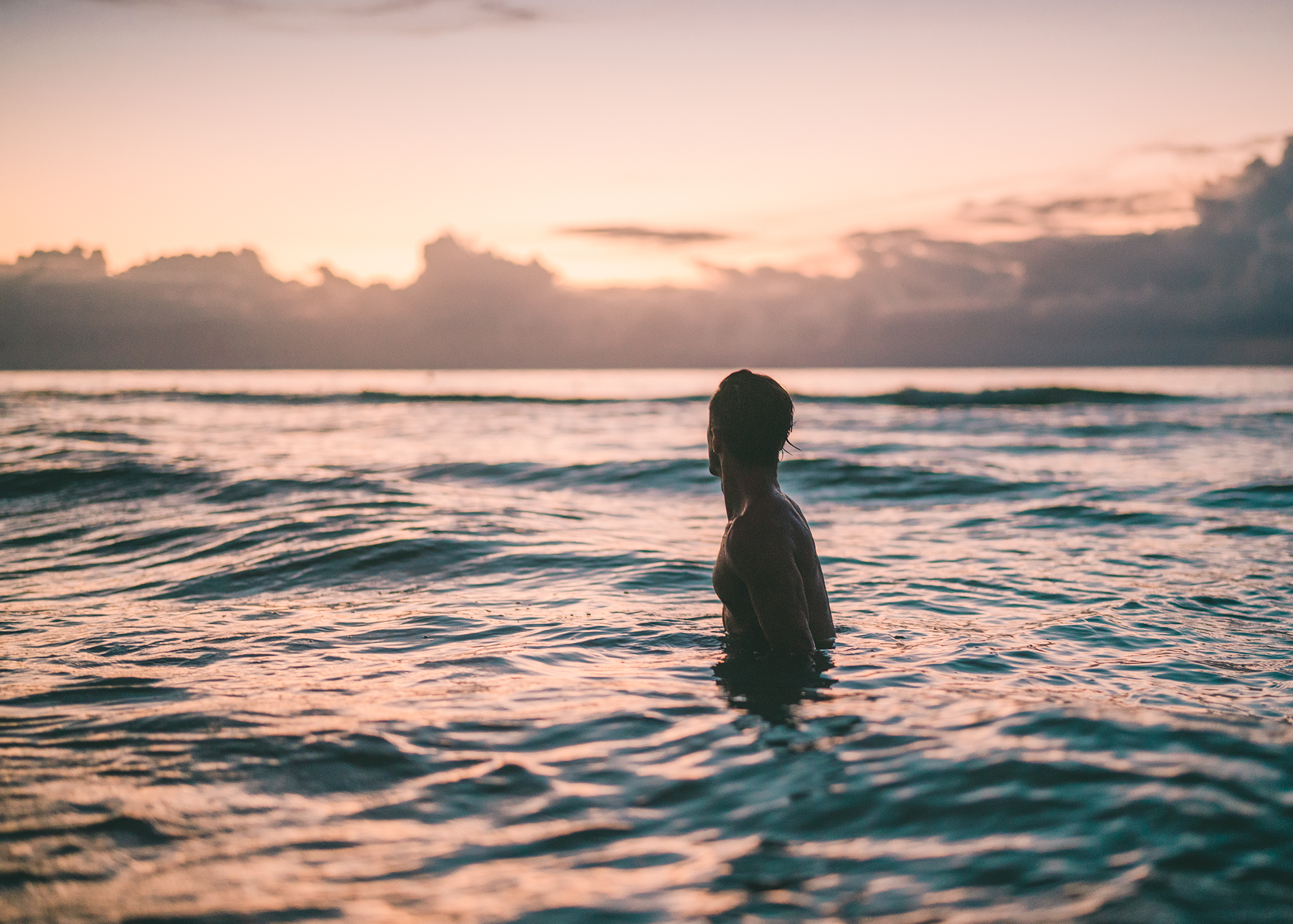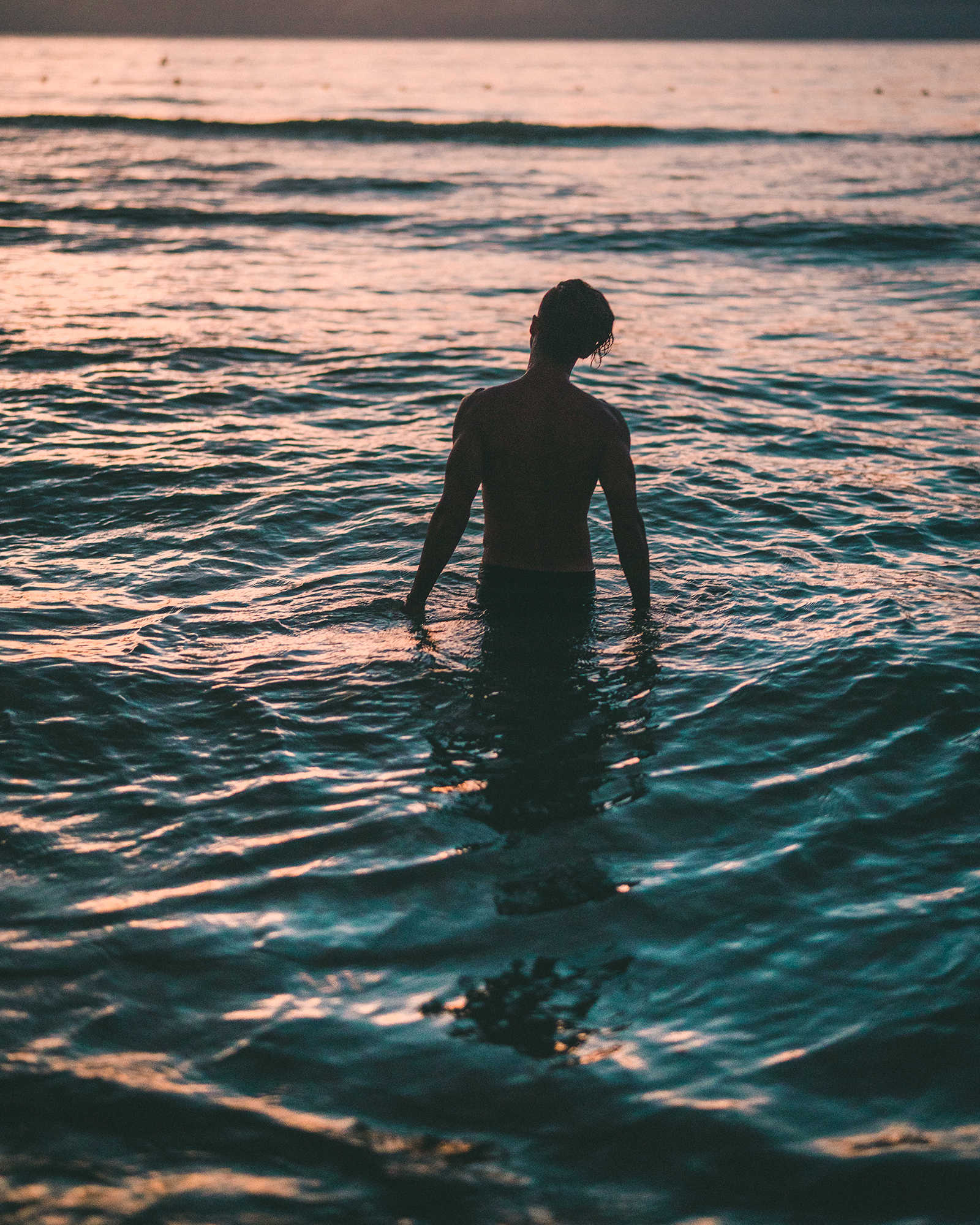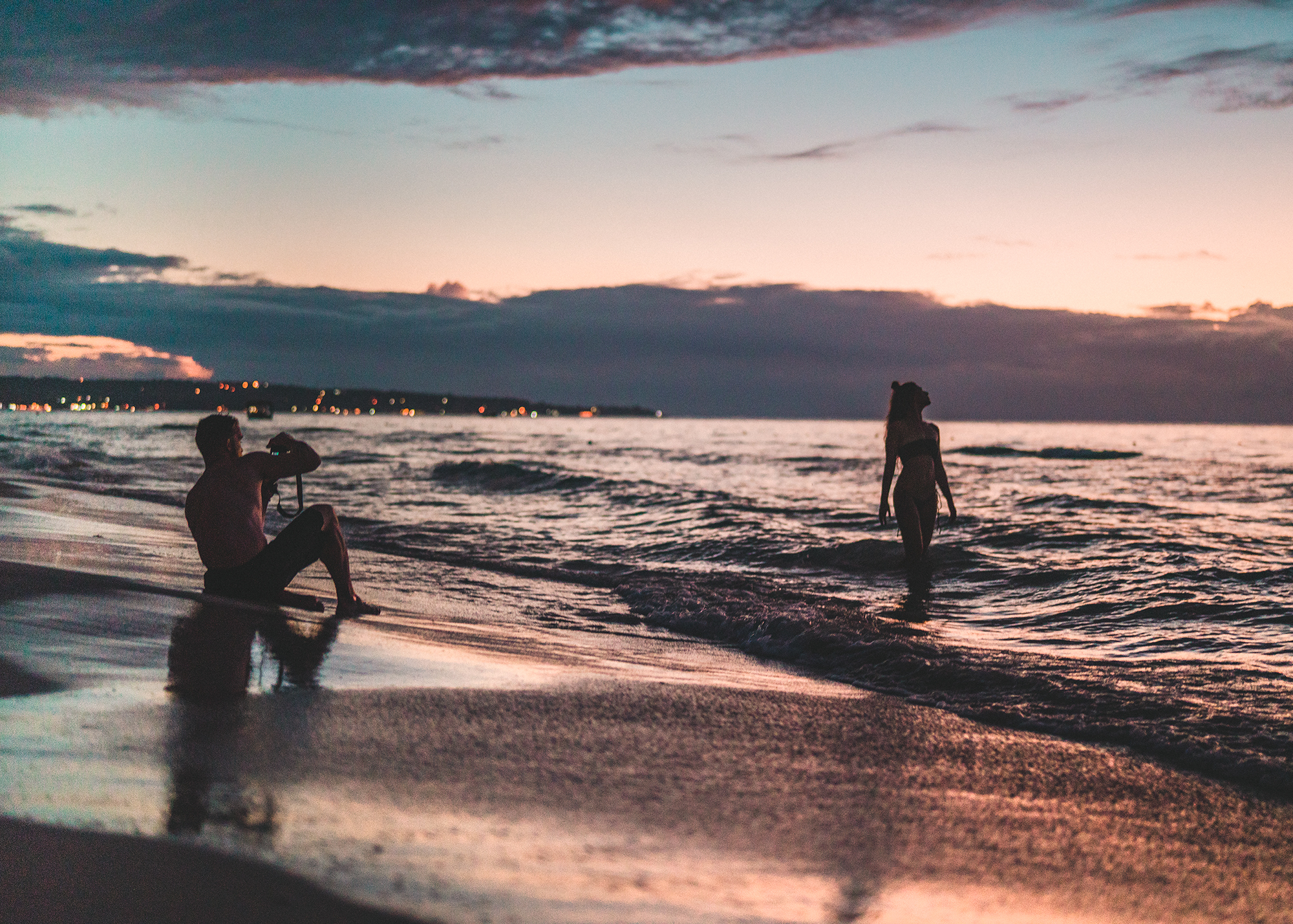 Catching Lisa Homsy and James in the act! - Paradise, found.