February 8, 2022 Travel Guides
The Loreto, Mexico Travel Guide - The Best Kept Secret in Baja California Sur
Looking to take a Cabo-style vacation for one third of the price? Instead check out Loreto - the affordable, historic Pueblo Magico with crystal clear beaches, beautiful hotels and resorts, gorgeous and very safe streets, great restaurants, and so many adventures to be had.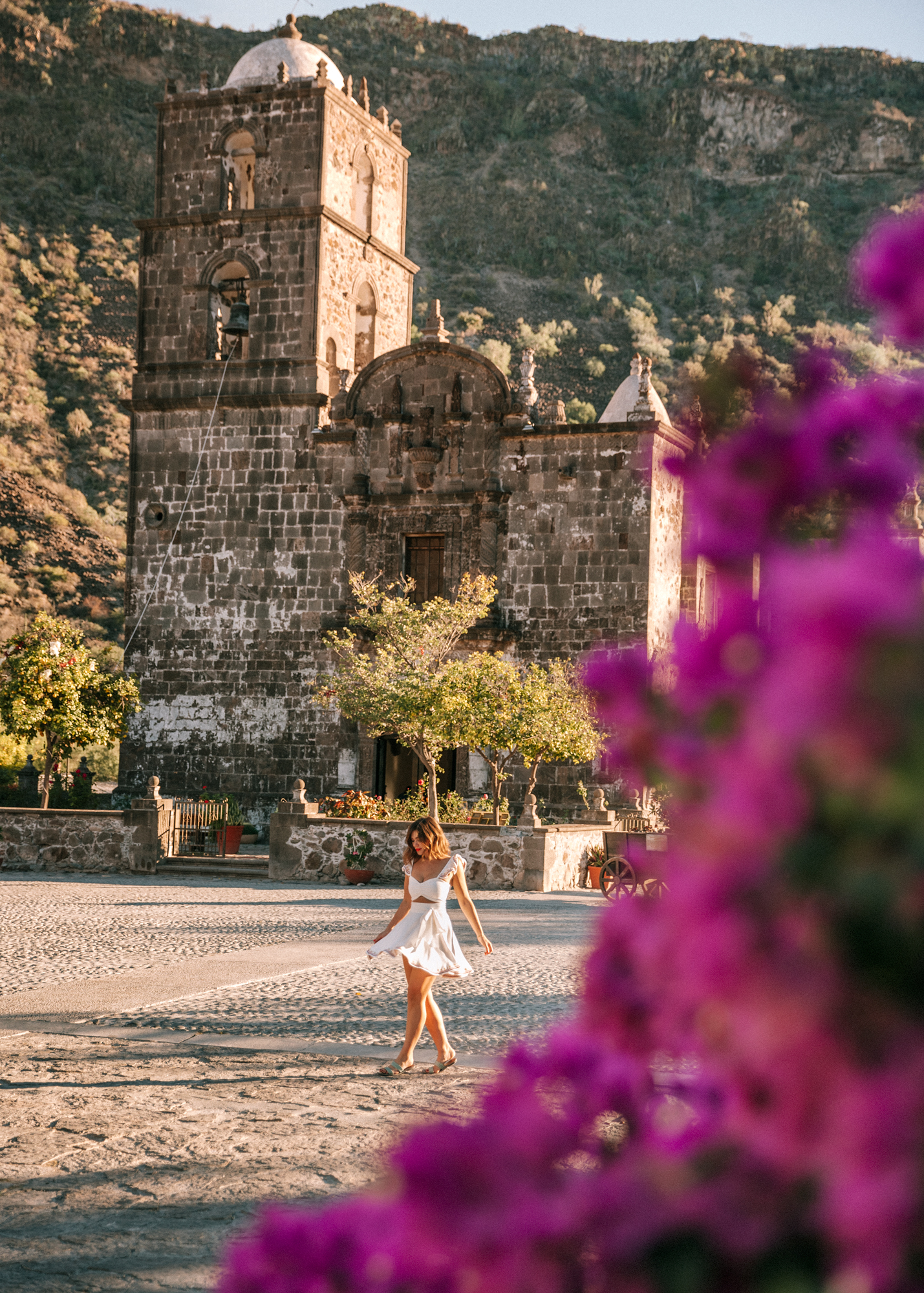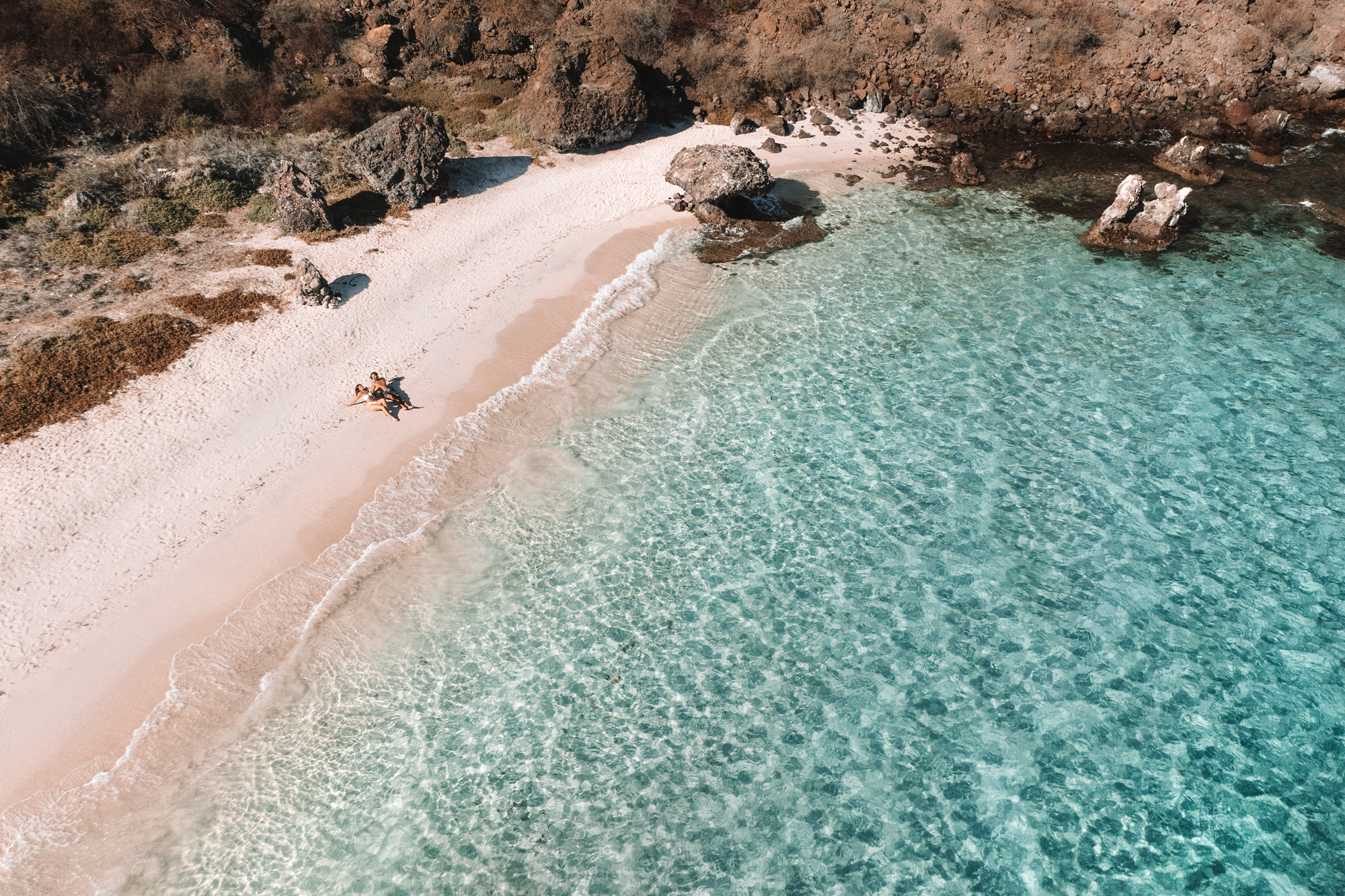 The city of Loreto was established all the way back in 1697, with the building of the very first of the famous California Missions. (If you grew up in California like I did, you learned about the missions, but probably didn't know this - Also a fun fact: my hometown of Ventura, California is an official sister city of Loreto.) With the beautifully restored mission, colorful cobblestone streets, a population of around 20,000 people, and only one street light, Loreto is the such a charming, photogenic, and laid-back vacation destination - a truly underrated gem. With a great international airport and these beautiful nearby island beaches, I am so confident that Loreto will become the next hot spot for west coast travelers (especially as Cabo has become so much more expensive in recent years.) This is the closest place to Los Angeles that Brandon and I have the crystal clear turquoise water that we love so much - and we will definitely be back.
Read on for everything you need to know to plan your trip to this hidden jewel in the Gulf of California.
Getting to Loreto: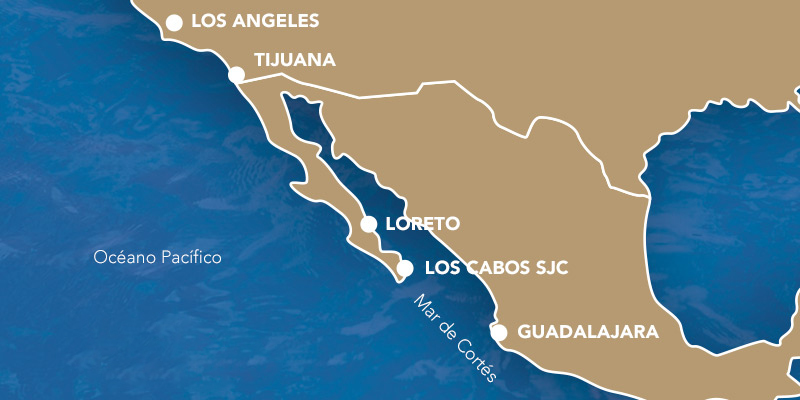 The town is located on the Gulf of California within Baja California Sur, around 200 miles north of Cabo. Being on the gulf means that most of the year the waters here are incredibly calm and inviting - and the Gulf of California is full of some of the most incredible sea-life anywhere in the world.
There are direct flights to Loreto International Airport (LTO) from Los Angeles, San Francisco, Phoenix, and Dallas on either American or Alaska Airlines, as well as some flights from Canada and other cities within Mexico. The flight from LAX is a breeze at under 2 hours! Check for the best flight prices here.
You can also drive to Loreto from Cabo or other areas of Baja - the drive from Cabo is about 6 hours and is very safe to do on your own. A full Baja road trip is very high on our travel to-do list. Look into rental cars here.
What's the Best Time to Visit?
Loreto is warm year round - Average highs are 76-96 degrees year round - and rarely ever rains (the minimal 'rainy season' is in August and September), but has different ideal seasons depending on what your main focus is.
Best time for water activities and swimming: Summer Season, June-November. We visited in late December and while the temperatures were usually very pleasant, the water is a little cold for casual swimming.
Best time for hiking & land activities: Winter Season, December-March. Highs are usually in the 70's with lows in the 50's during the winter, making for great weather for hiking, enjoying the town, and land excursions.
Best time for to see whales: January-March. Loreto is known for being a favorite migration spot for humpback, orca, grey, and blue whales - they migrate down from Alaska every winter and birth calfs in the gulf. This is one of the best places in the world for whale watching!
Best Overall: May and October. Almost every local we talked to said that those are the absolute best months to visit for warm (but not super hot) weather, blue skies, warm water, low wind and glassy seas.
Is Loreto Safe?
Yes! Loreto as safe as any place in the United States. Baja is isolated from mainland Mexico and largely free of the drug war violence and cartels. The local people are incredibly friendly, and we felt very safe everywhere we went.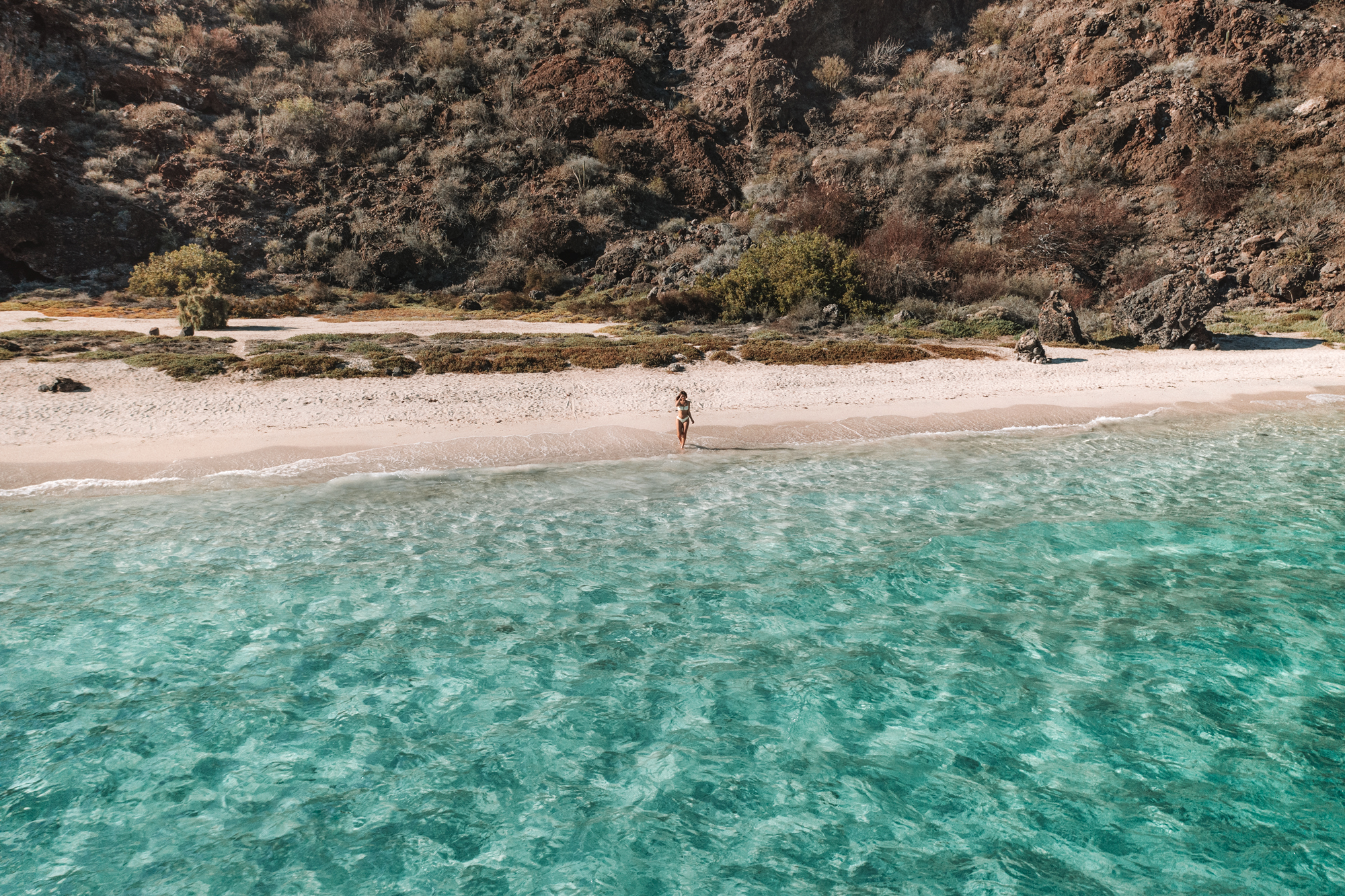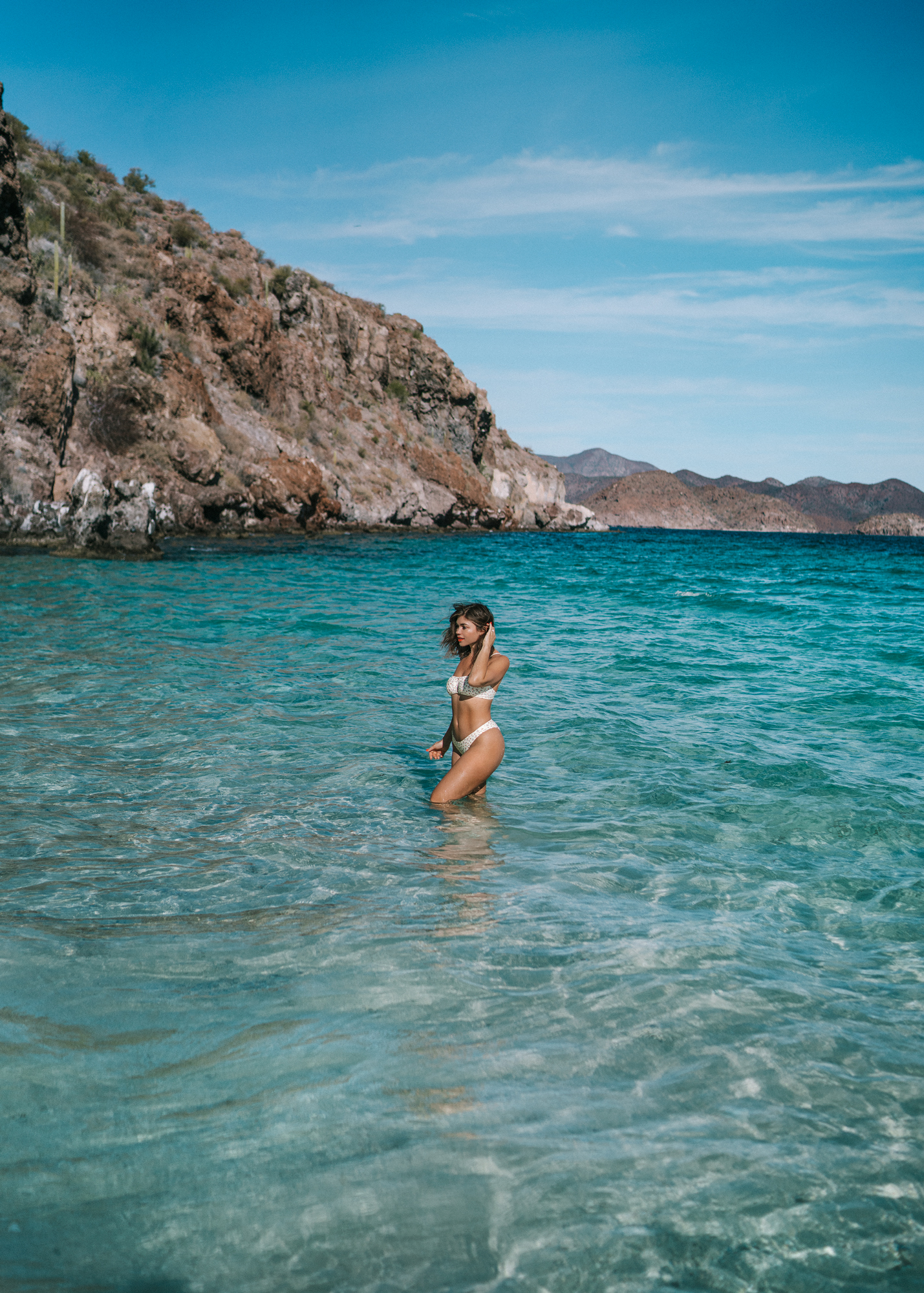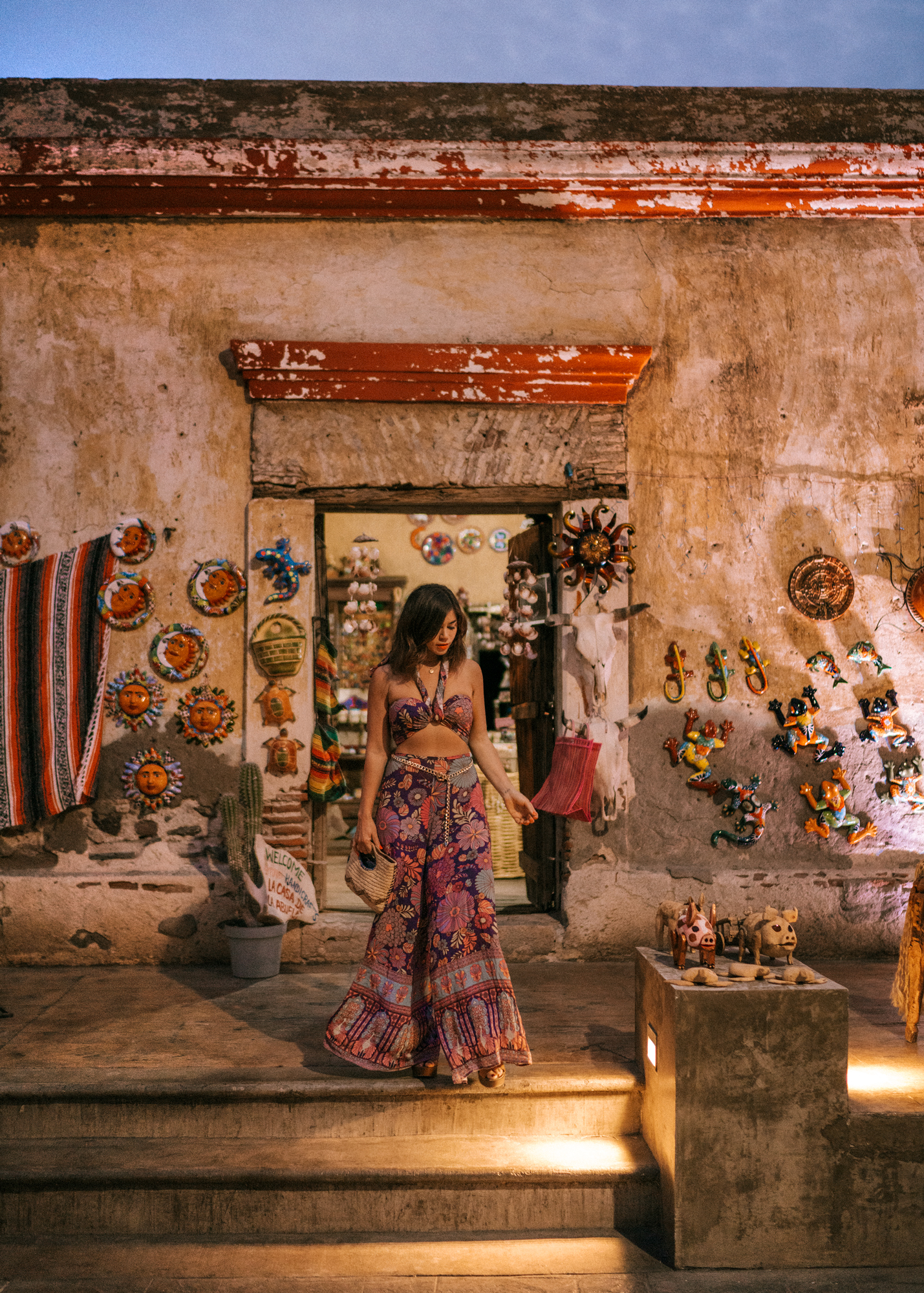 How Long Should I stay?
There is a large community of Americans and Canadians here that come down and stay for the entire winter! But for a vacation, 5 - 8 days is about perfect to have enough time to see a wide variety of sites, explore both the town and the natural beauty, have a few adventures, and have plenty of time to relax.
How Do I Get Around?
By far the best and easiest way to get around would be to rent a car and drive yourself - the roads are easy and incredibly beautiful. Rental cars here can also be extremely affordable - check the best prices here.
Where to Stay in Loreto - The Best Hotels and Resorts:
Traveling on a budget? There are a number of simple motels and inns here starting at as little as $20 a night! Check out what's available here.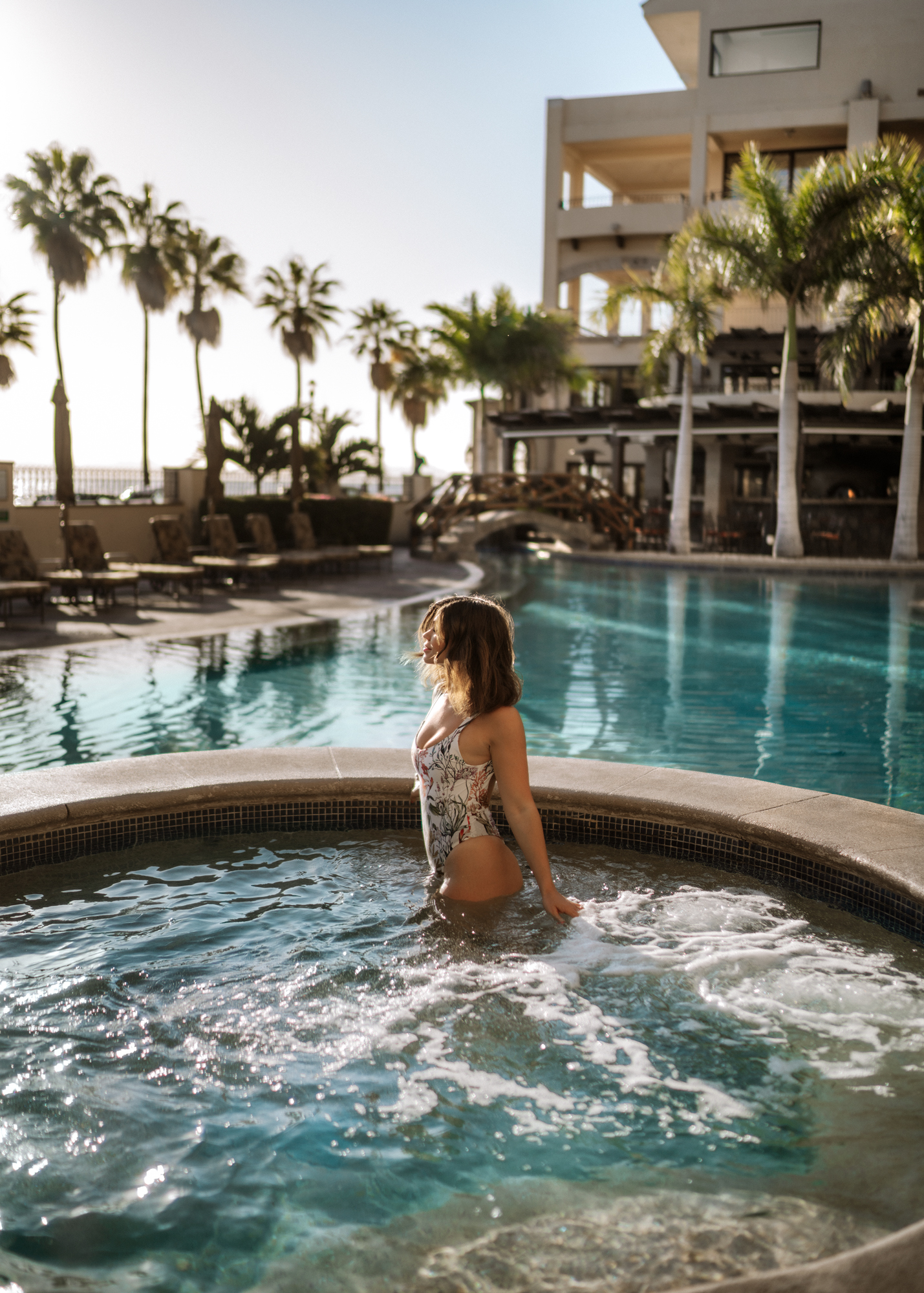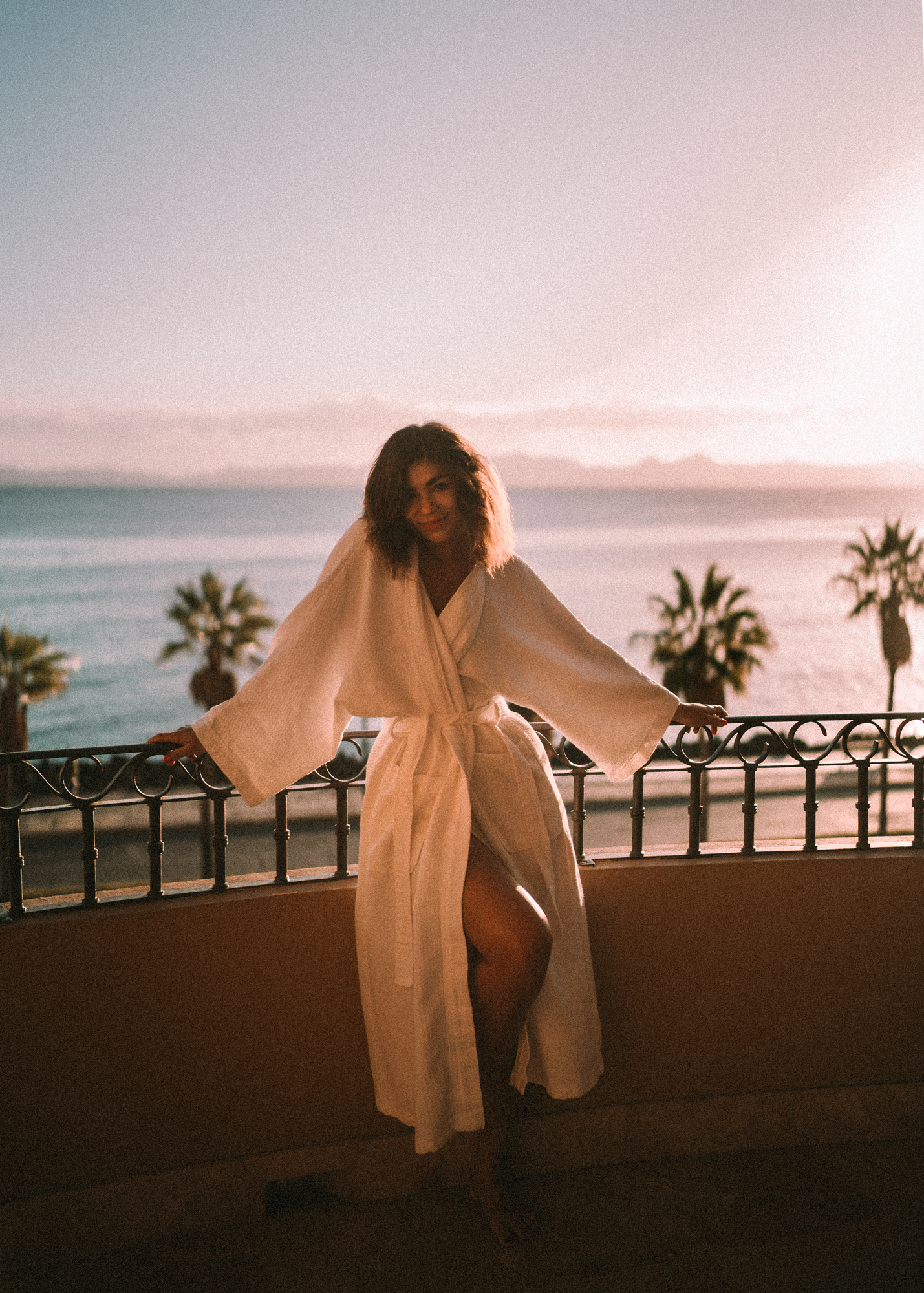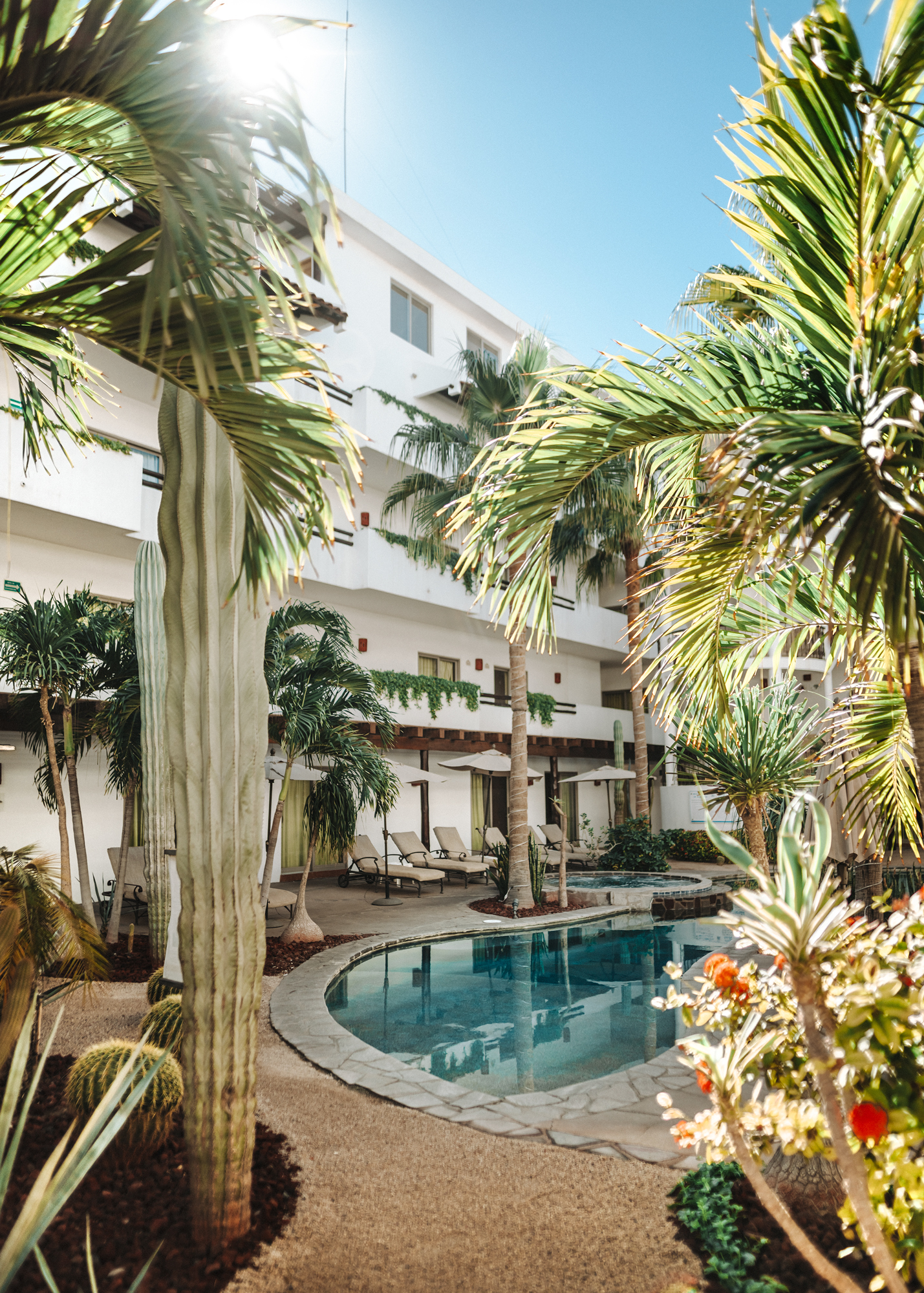 Where to Eat in Loreto - The Best Restaurants:
The food here is GOOD - especially if you love seafood, flour tortillas (our local guide told us that flour tortillas are generally preferred here, while corn are more preferred in Northern Baja), and spicy salsas!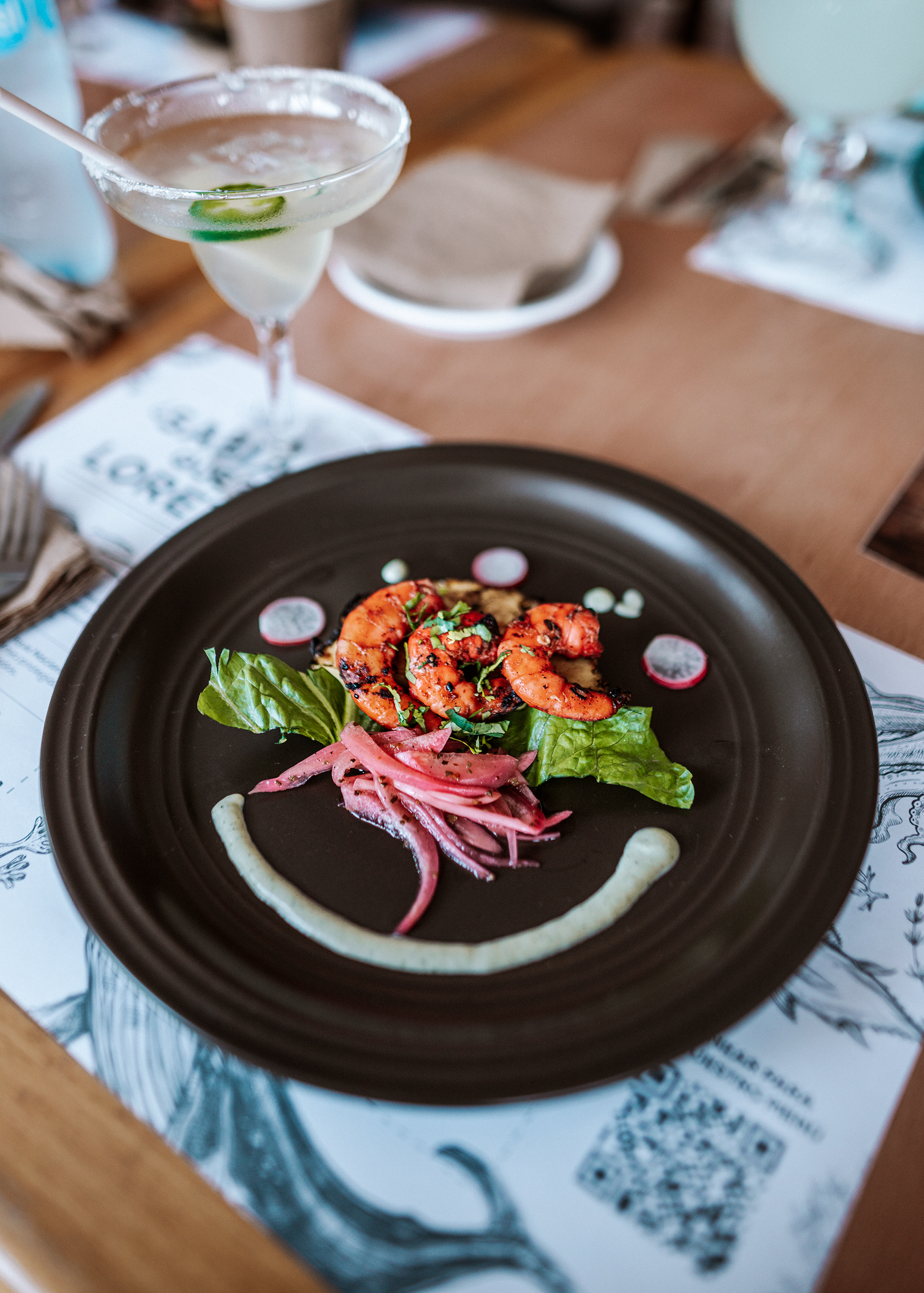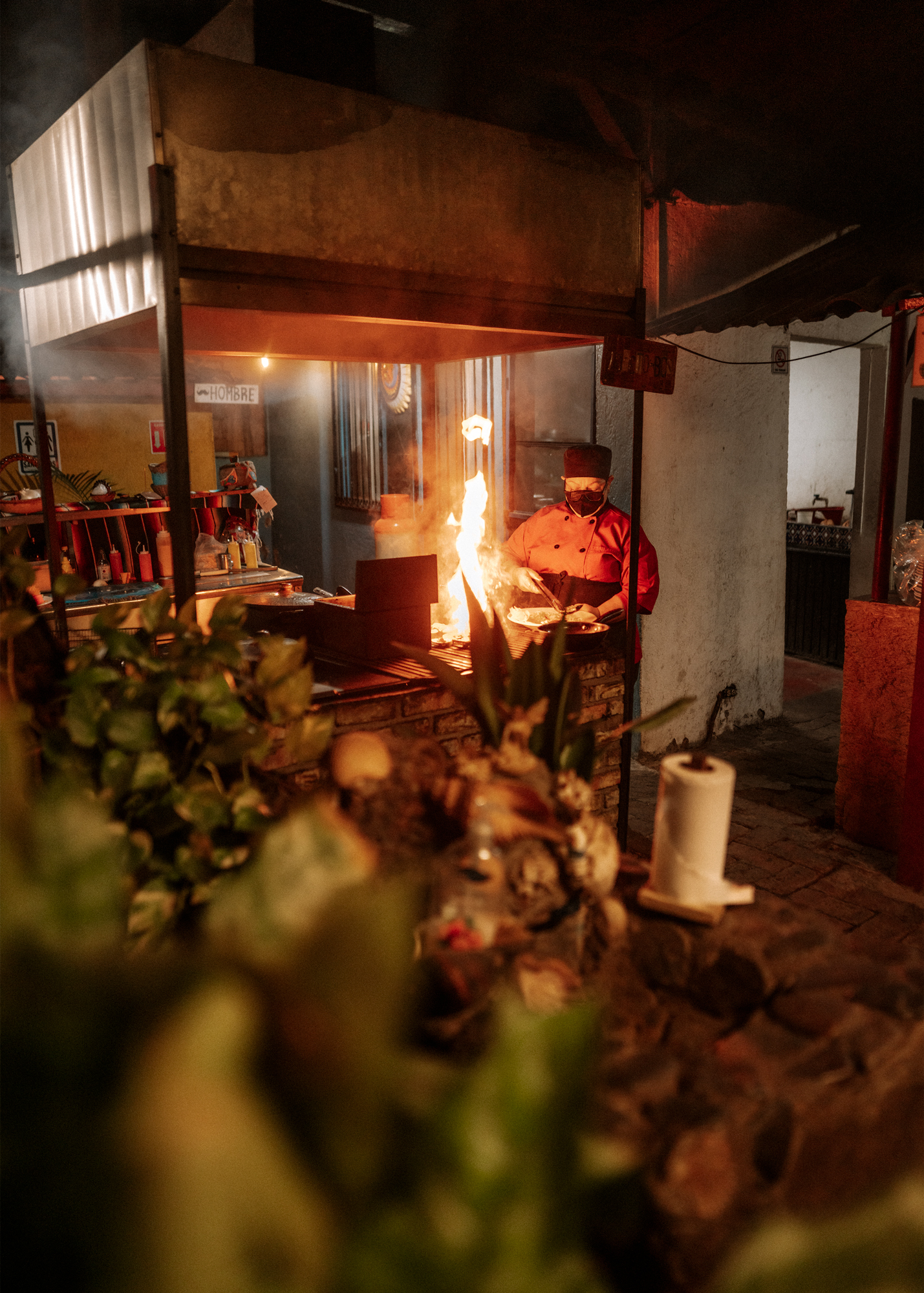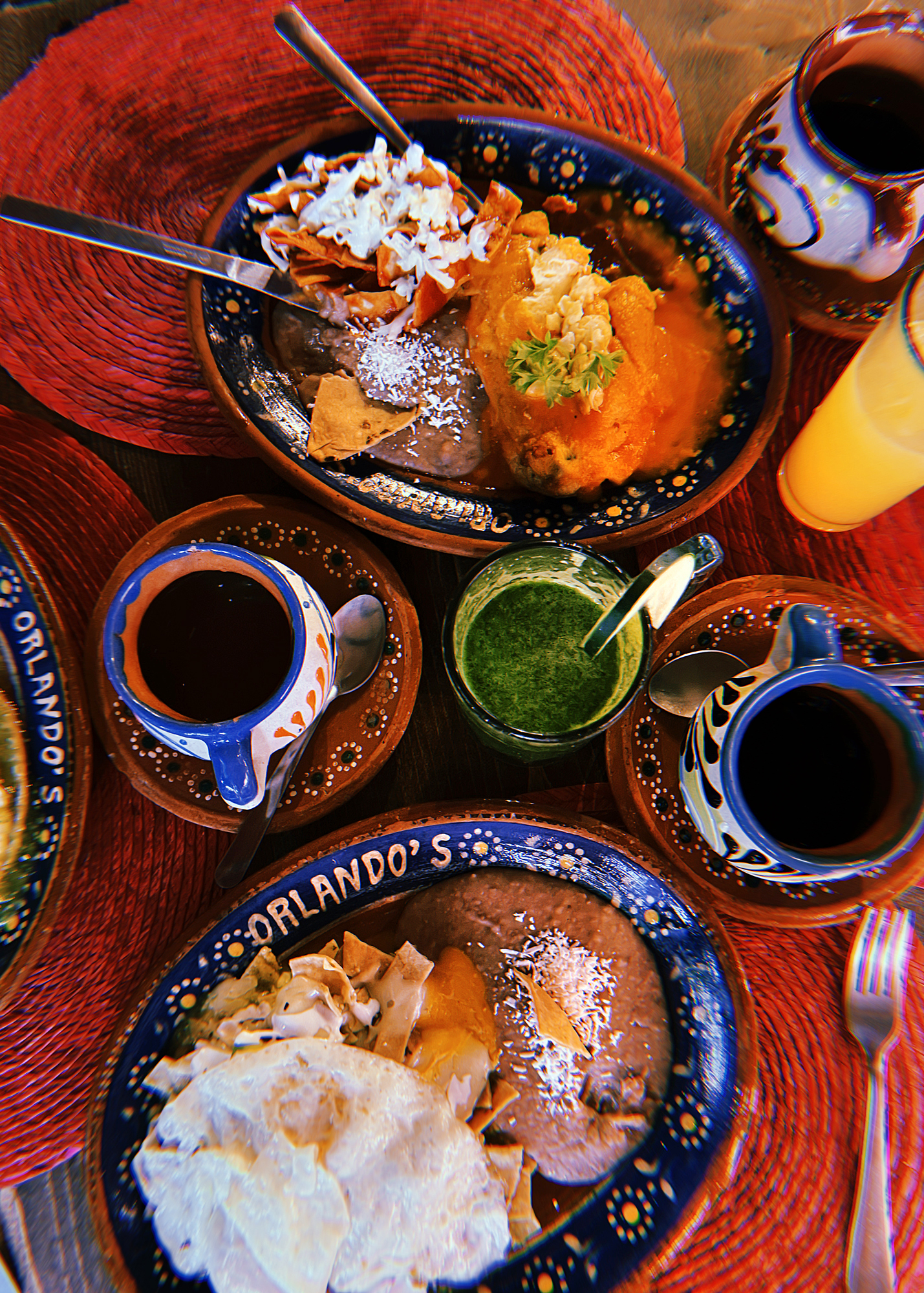 What to Pack: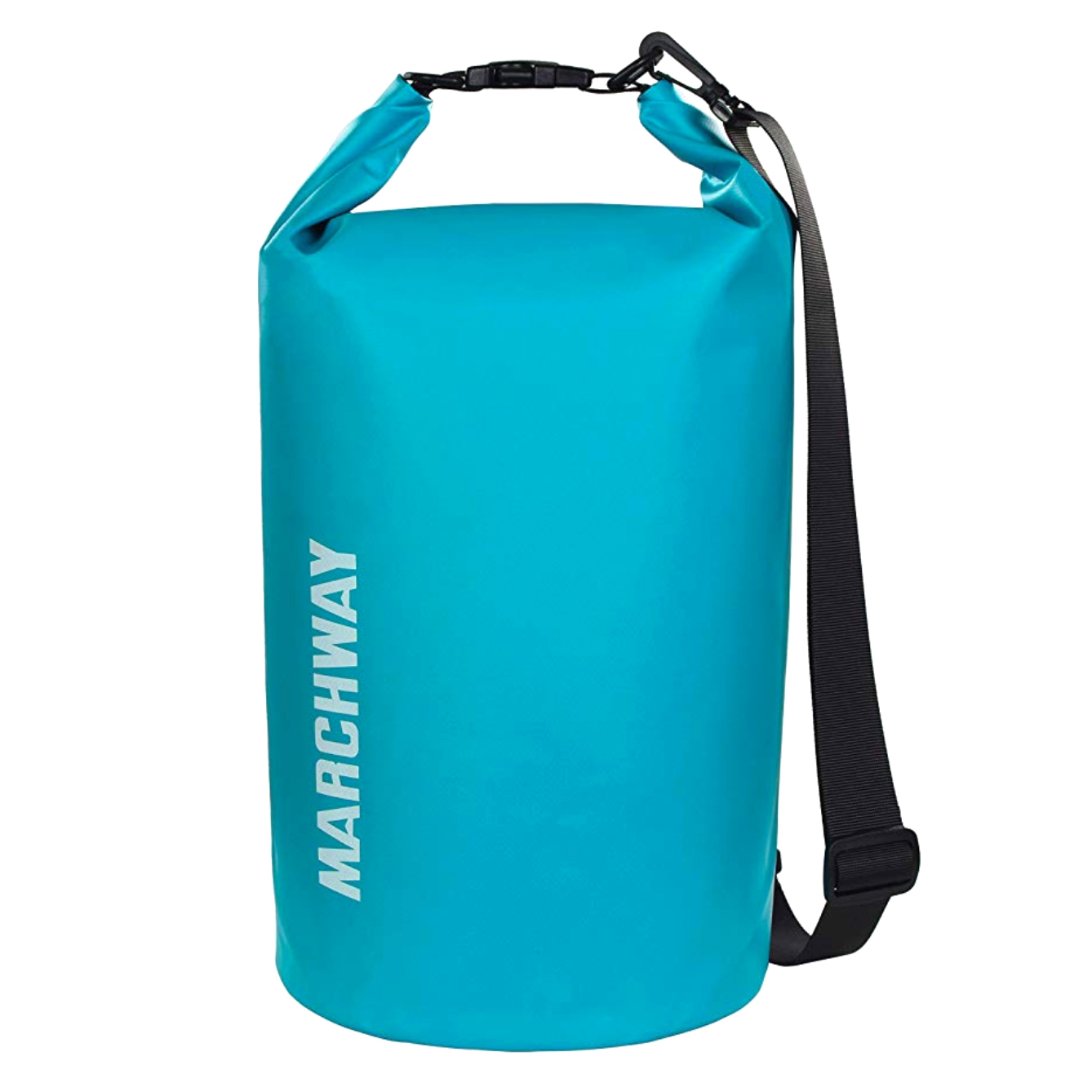 For such a water and beach focused place, I make sure to always bring a dry bag with me. In case you want to take out a kayak, need to swim to a beach, or just want to protect your valuables on a boat, these bags work great as a hiking or day backpack, and are designed to be 100% waterproof. I cannot emphasize how much this bag has saved us over the years. This orange, 40L model is the exact bag that we have and have taken with us on dozens of trips - and have often taking all of our camera gear swimming in.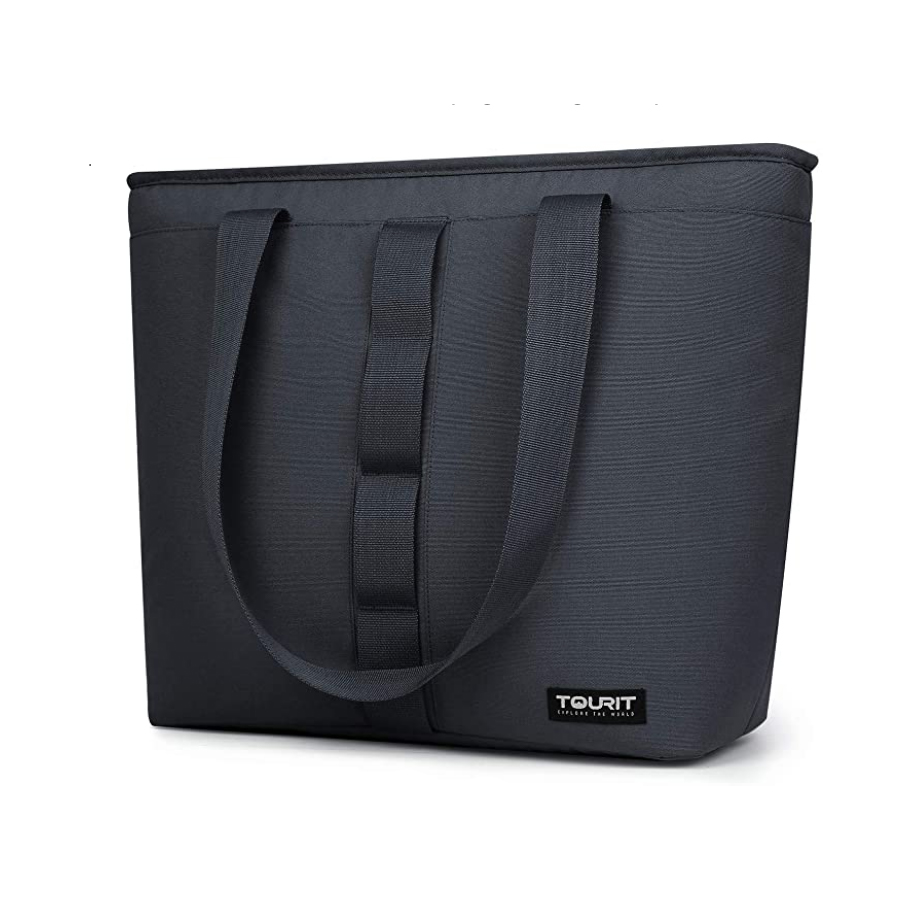 If you're going to be renting a car and driving around, having a cooler is key - for both cold drinks and to take your snacks and salsa to go. A big, foldable tote is great to buy ahead and bring with you - they're easy to shove into a suitcase or even a carry-on, can fit TONS, and can easily be used over and over again. I love this understated black tote bag you can use anywhere, and this extra-insulated model that will keep ice for 30 hours - at a fraction of the price of a Yeti.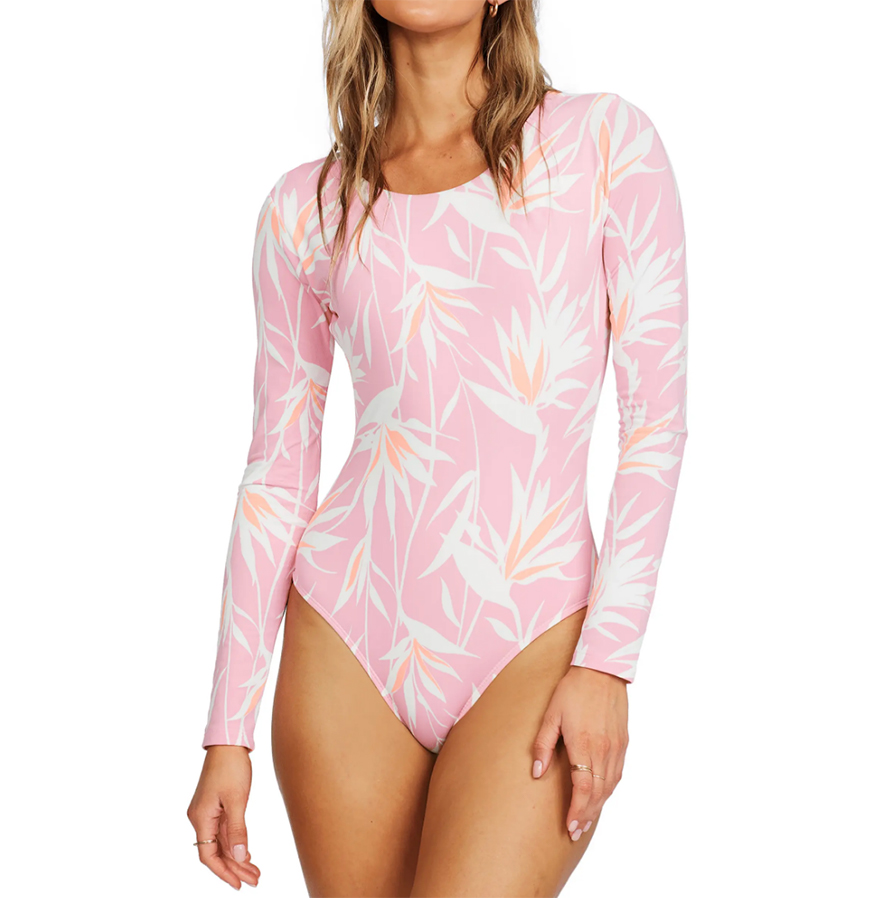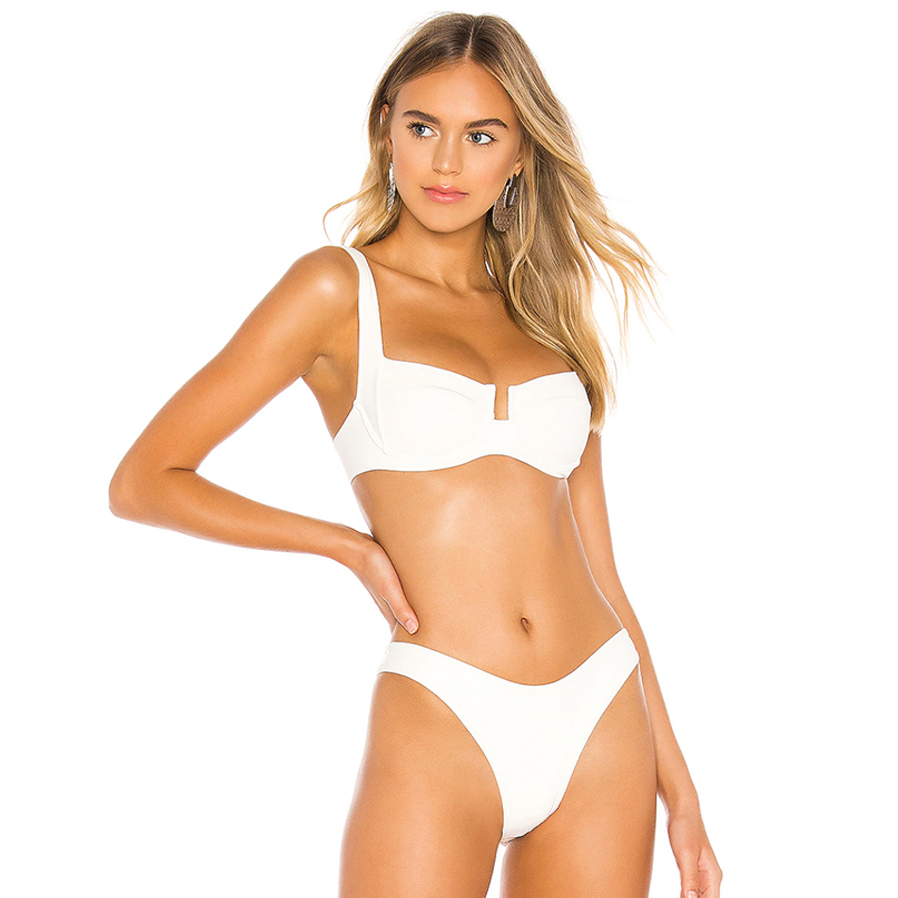 We so many amazing beaches and islands to explore, there's always an occasion to wear a bathing suit almost everywhere - with denim shorts for hiking, under a wrap top for going out to eat or exploring, and always at the hotel pool or beach. You want to make sure you never have to put on a wet one, and have enough to always be able to mix up your looks! I love dressing up a cute one piece in place of a shirt to save on packing. Not sure where to start looking? My favorite places to shop for unique and high quality swimwear are: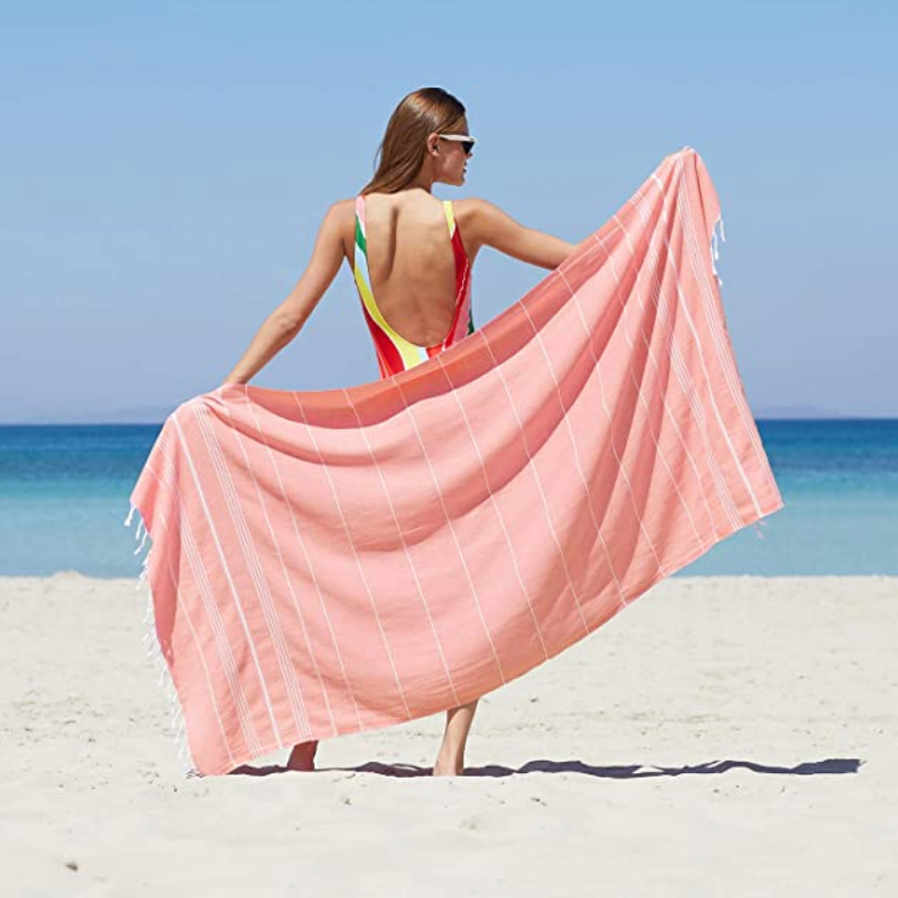 This is one that I STILL forget sometimes regrettably. While hotels or airbnbs will often have towels, if you're going to be moving around a lot or want to spend your days out exploring beaches, bringing a lightweight towel that can be used as a picnic blanket, mobile changing room, towel, or blanket for a cold breeze after sunset always comes in handy.
I love a Turkish towel for a lightweight, easily packable, and forever stylish option - this set of 2 for $26 on amazon is a steal - and is already in my shopping cart.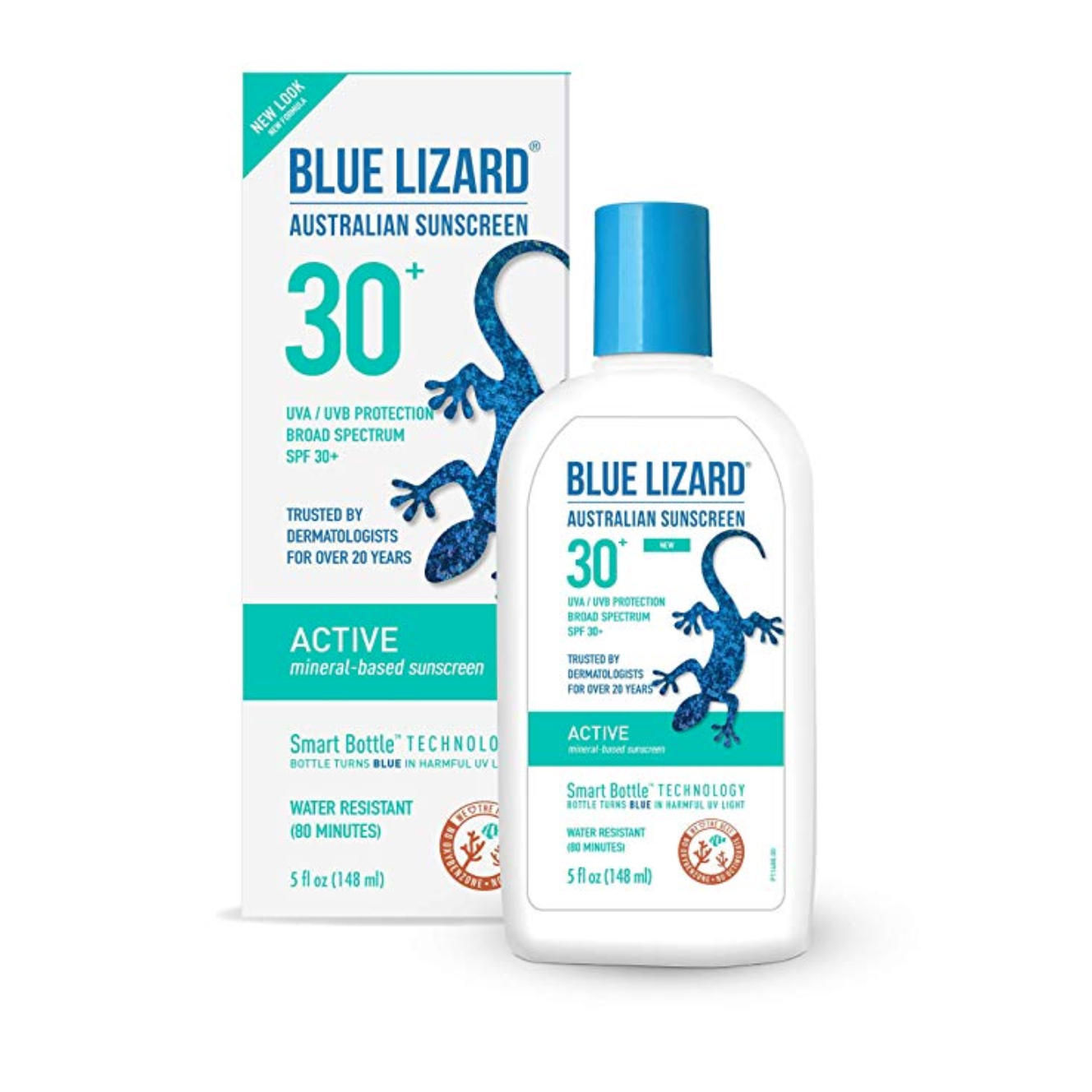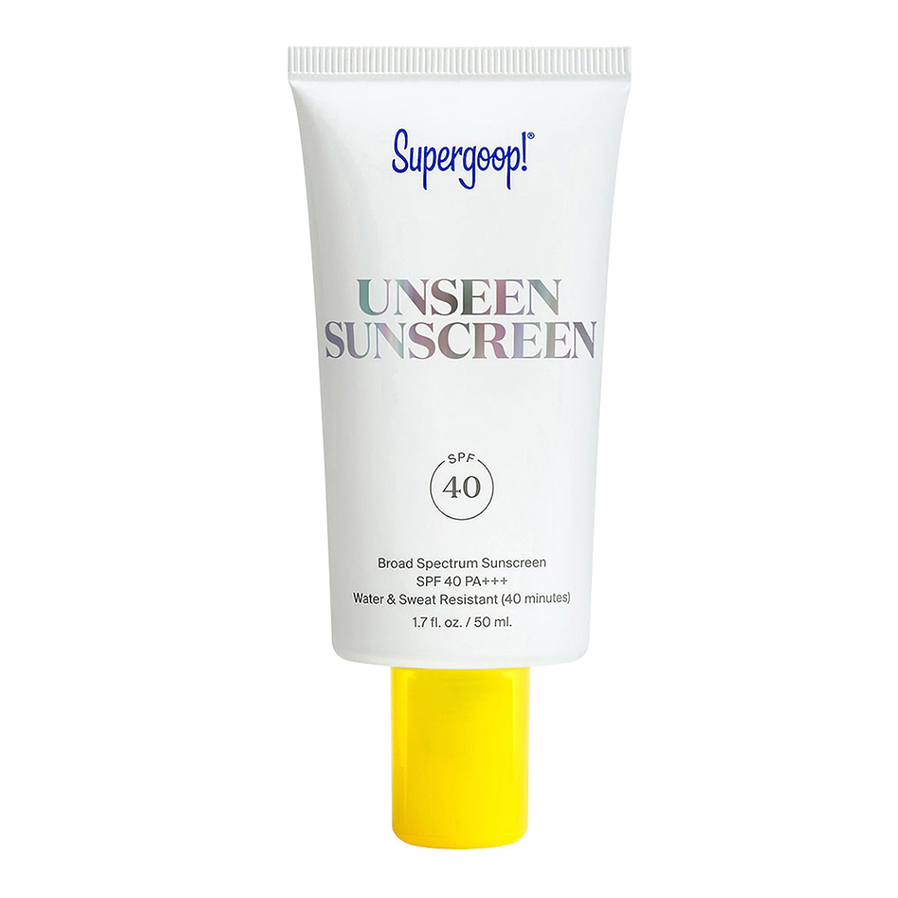 We all know that sunscreen is #1 - especially if you're going on a winter or spring escape and haven't seen the sun in a while. However, the ingredients in many traditional sunscreens can damage the delicate tropical reefs, and its important to only bring reef-safe brands. Buying ahead of time and bringing this with you will often save quite a bit compared to buying them on the islands.
Banana Boat has a great value family-sized bottle for under $10, and I love this Hurley waterproof spray-on 50 SPF for active days.
For face sunscreen under make up, I swear by Supergoop Unseen Sunscreen. Hands down, Supergoop is the best face sunscreen of all time. The clear formula doesn't discolor even the darkest of skin tones, and feels like a high-end make up primer - there is nothing better for wearing under make-up. I wear this under my make-up every single day, and especially when I'm out in the sun. Check it out on Sephora here or on Amazon here (where it has a perfect 5-star rating).


What To Do in Loreto:
Loreto's Biggest sites are its historic missions, stunningly clear watered islands, beautiful mountains, unique animal life, and lively city center.
1. Take a Boat Tour through The Bay of Conception / Bahia Concepcion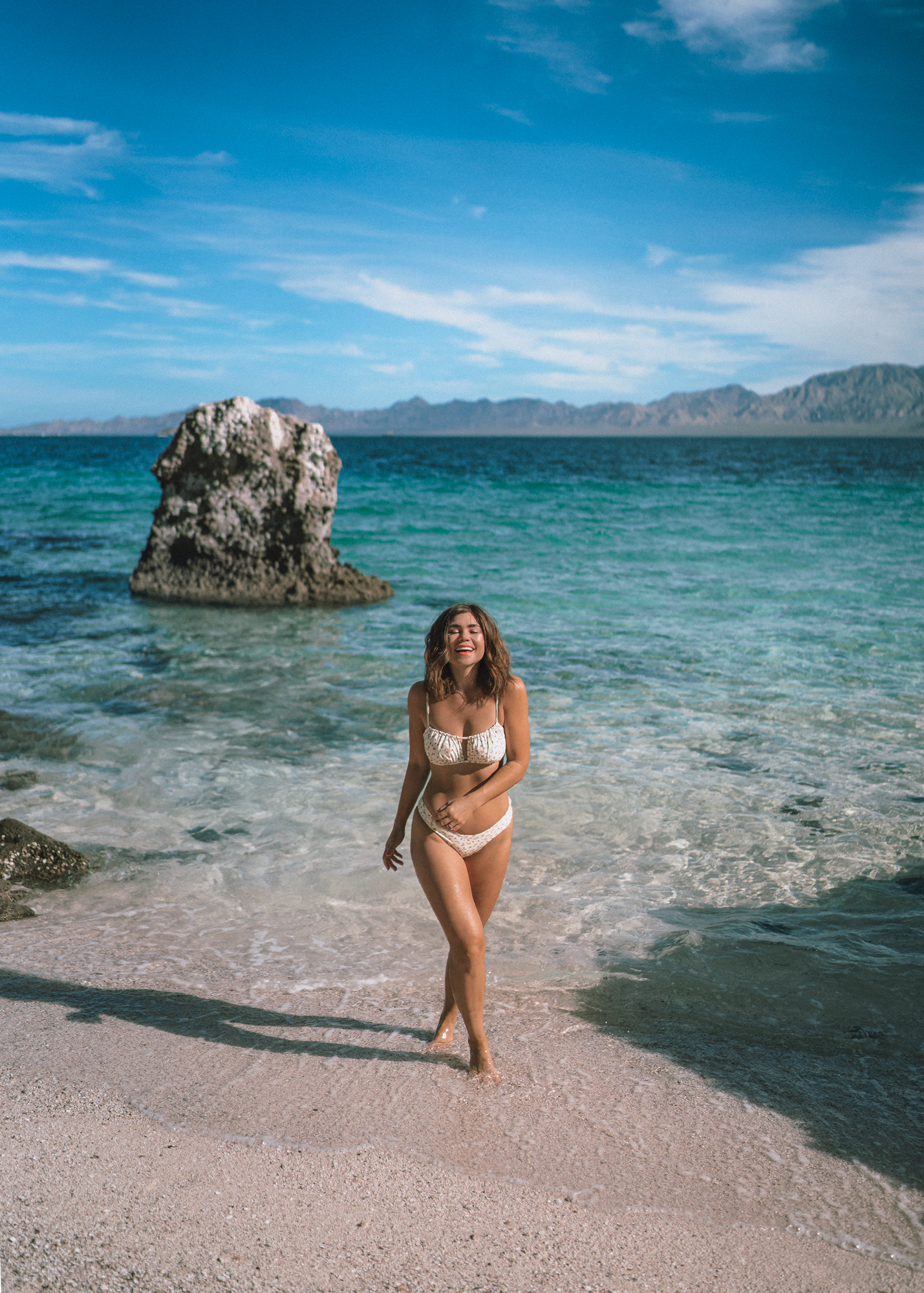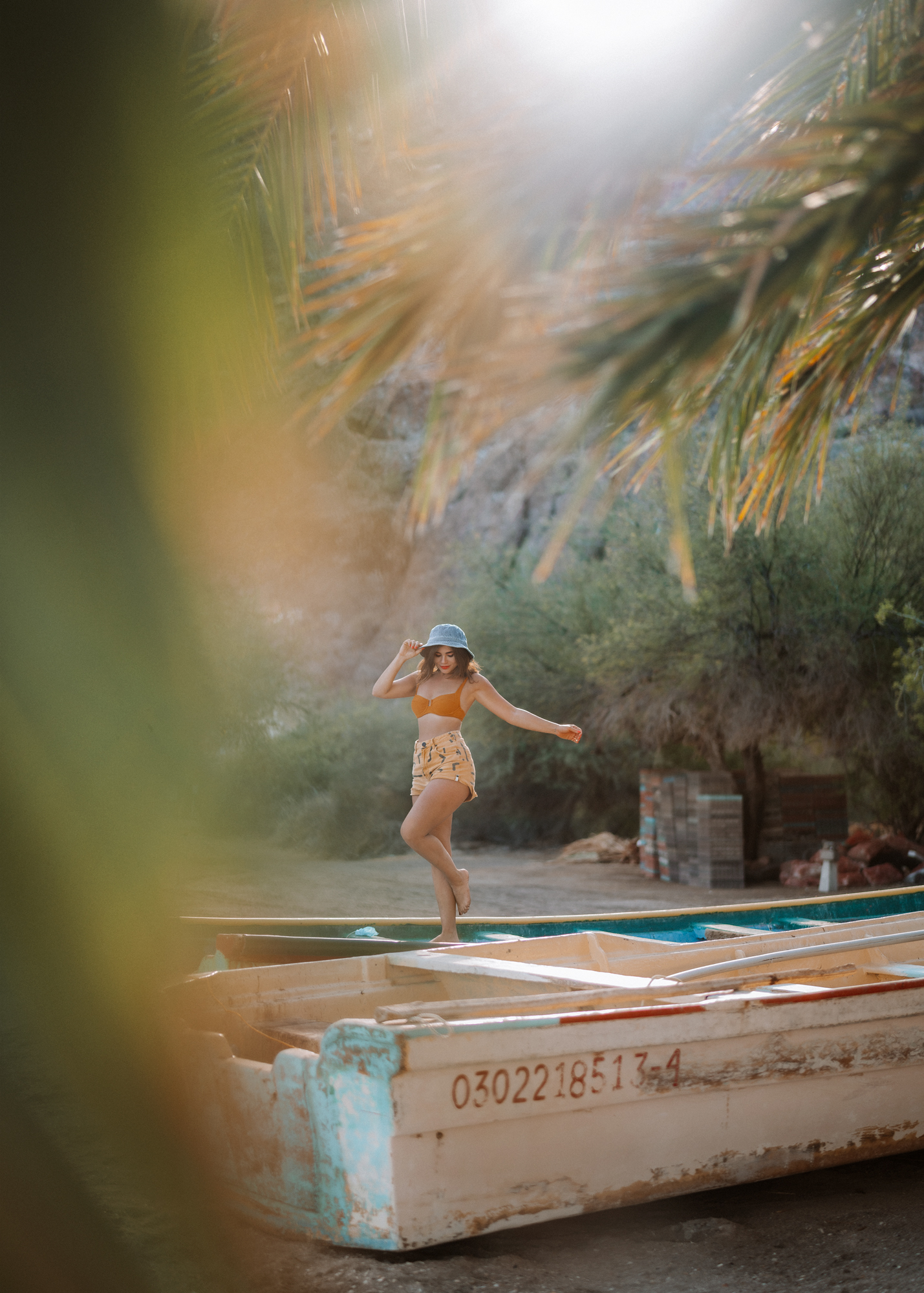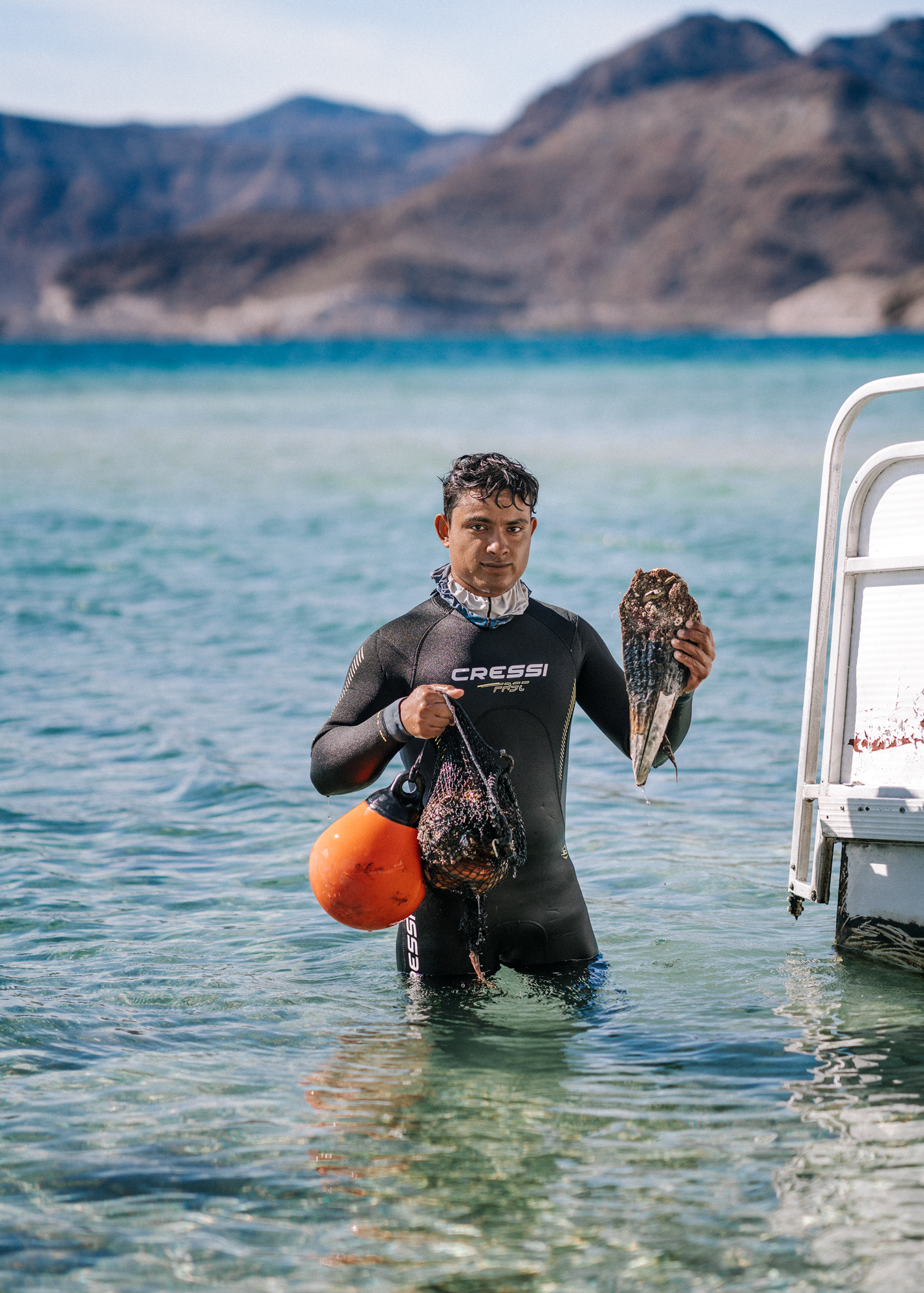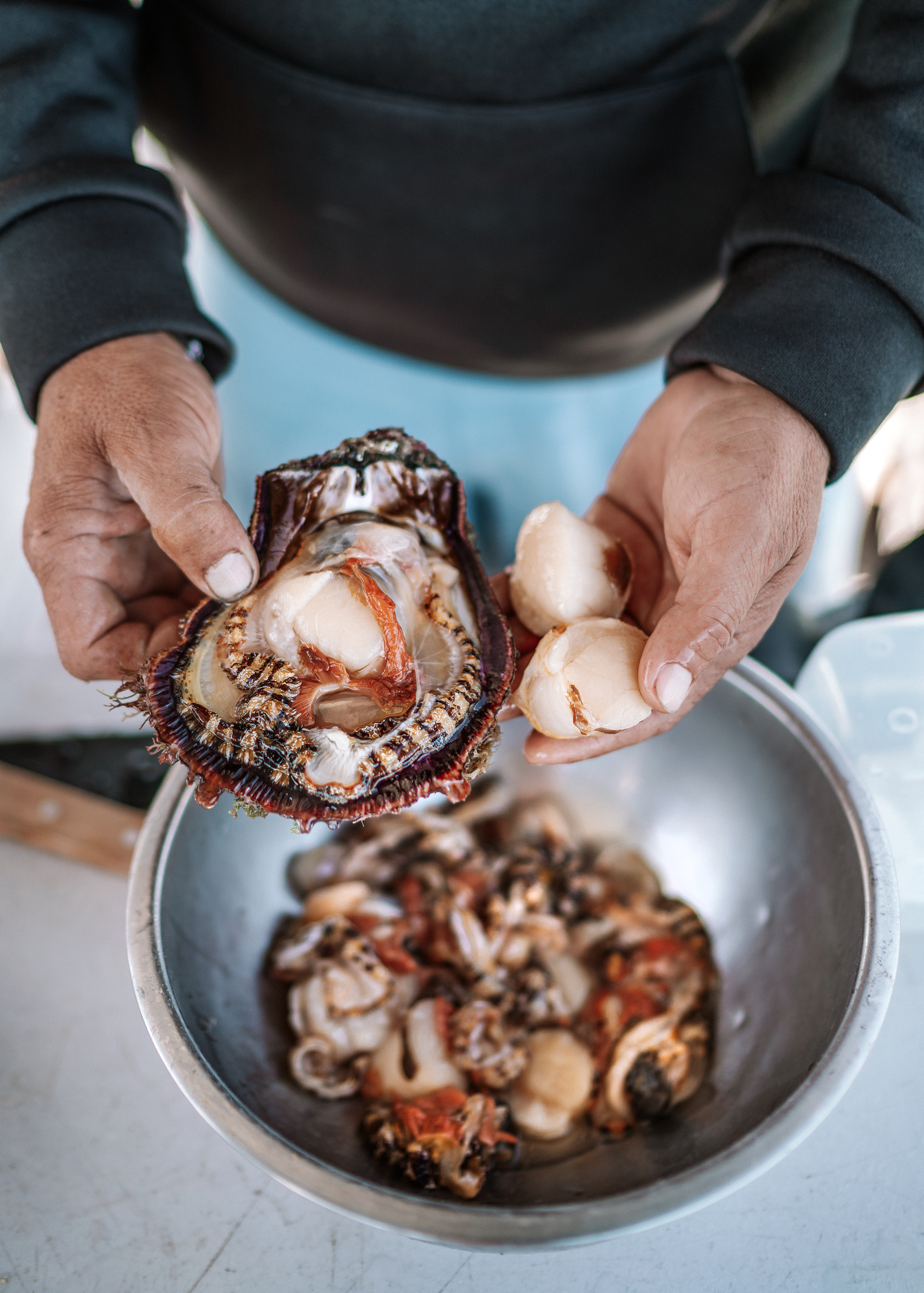 About an hour and a half drive North of Loreto, Bahia Concepcion is a STUNNING area full of usually glassy smooth waters, crystal clear beaches and amazing local seafood. Starting from Coyote Beach, We took a day-long boat tour that took us exploring on different islands, snorkeling the reef, diving for clams and scallops - and then having our fresh-caught seafood for lunch on the beach.
During the season - you can also see and swim with whale sharks right here in this bay!
We spent our day with El Burro Baja Tours and I would highly recommend booking a tour with them, we had an amazing time for a super reasonable rate. You can communicate with them directly through Facebook.
2. Explore the historic city center & Loreto Mission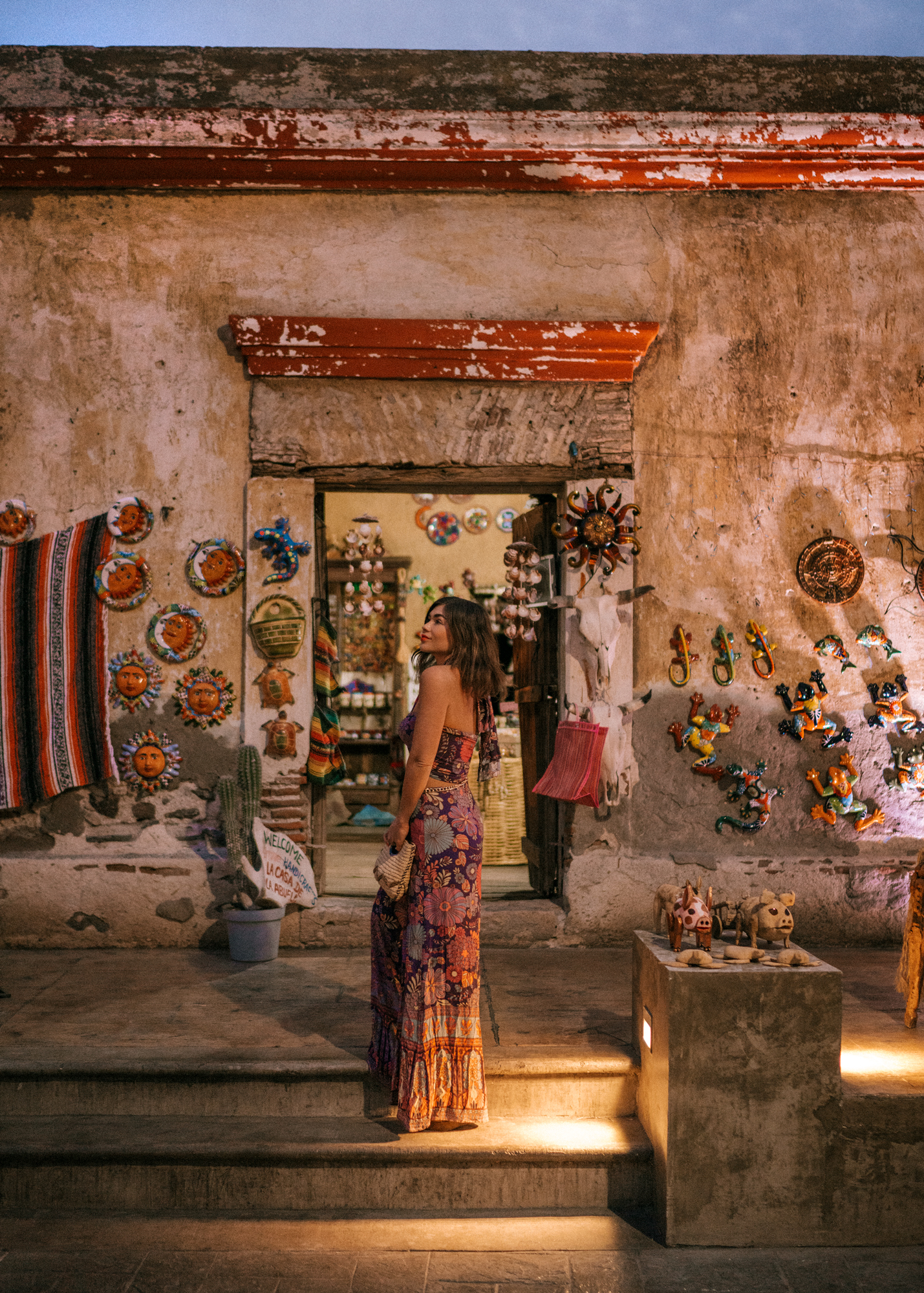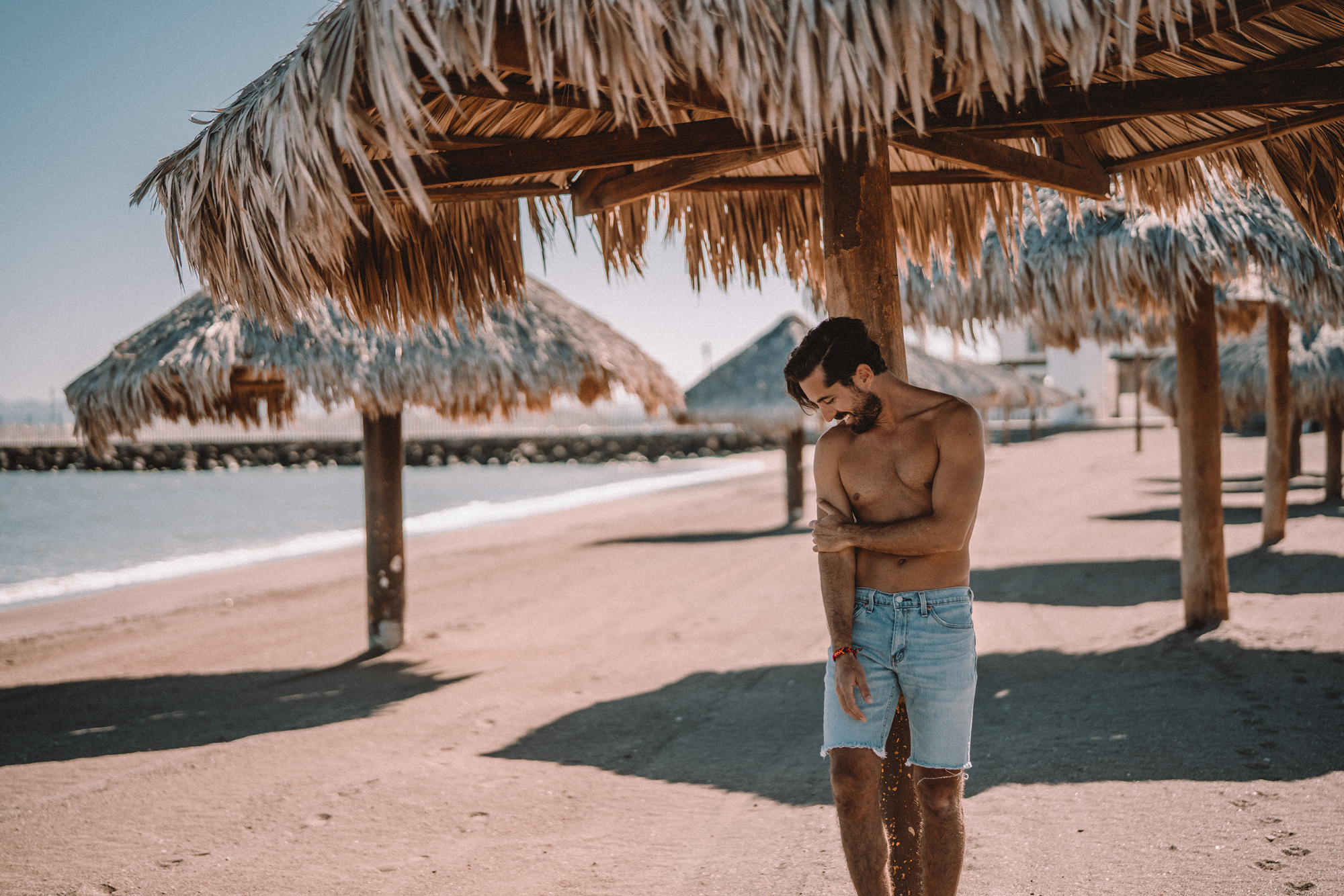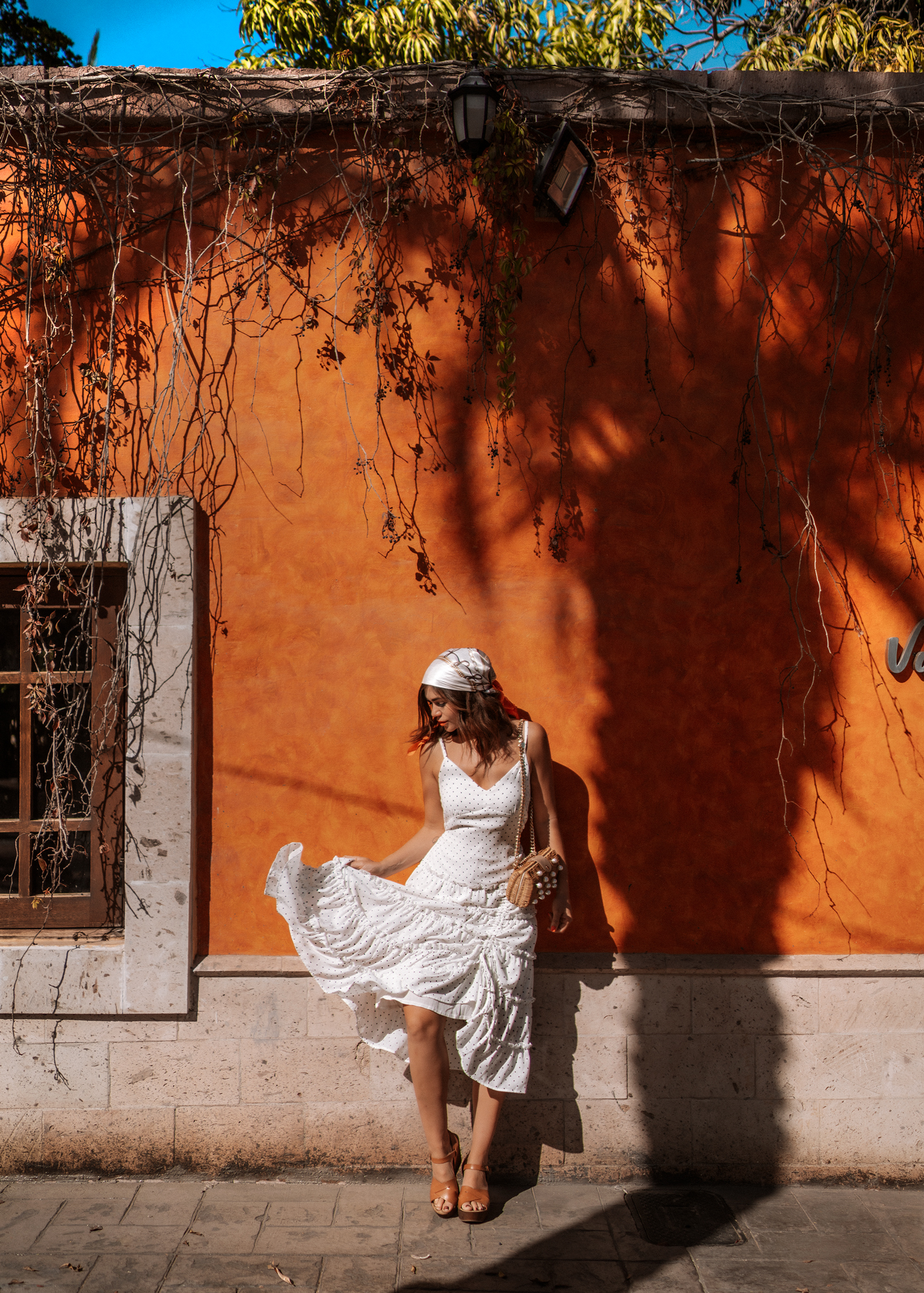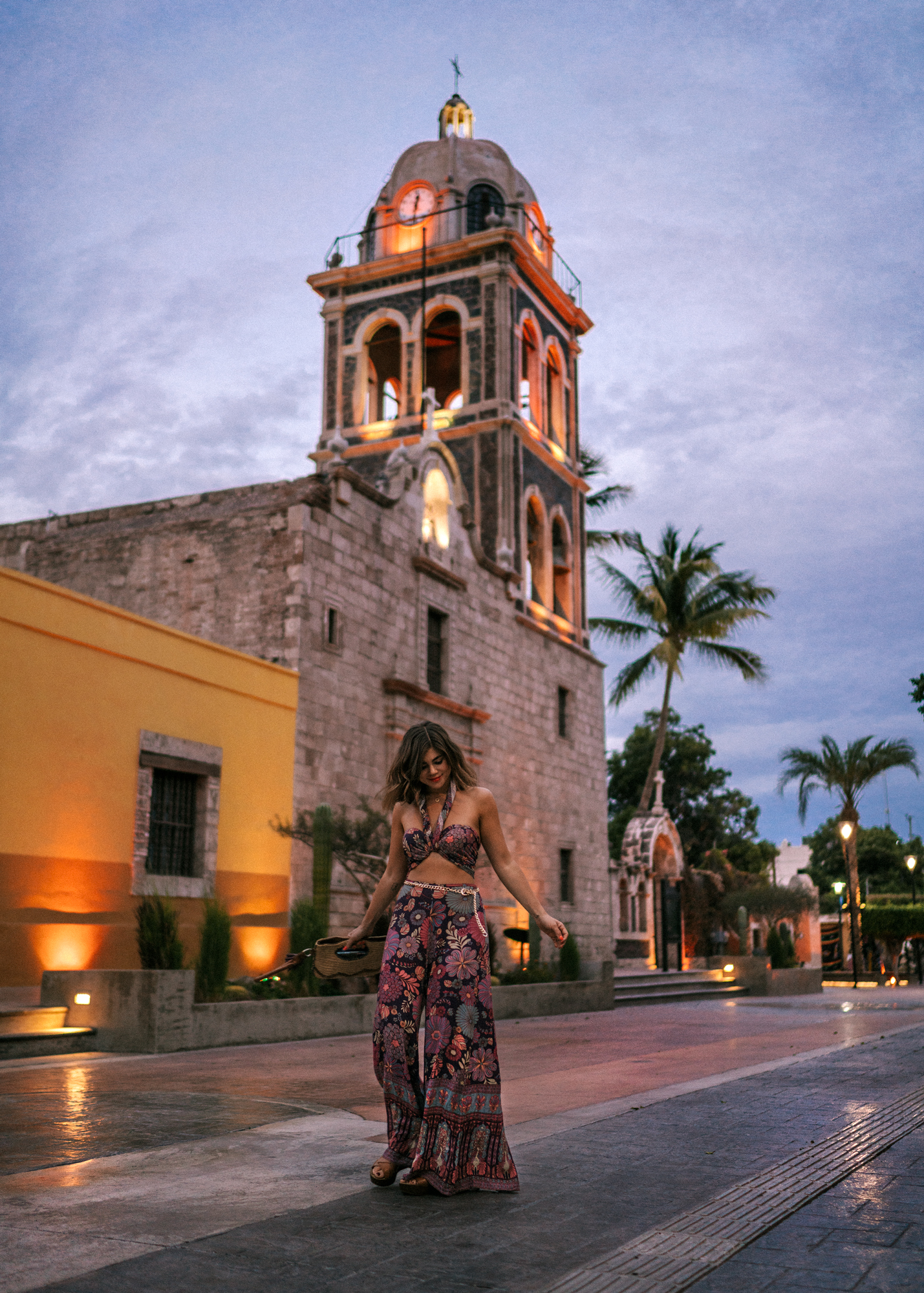 The town of Loreto is small, but has lots to explore! Wander into the historic Loreto Mission and then learn more about it and the area and check out the collection of artifacts at the Loreto Mission Museum. Take a morning walk down the oceanside Malecon, enjoy tacos and margaritas at the restaurants around the plaza, sit under a palapa at the public beach, at night find live music all over the city, and at the right time of year, watch whales right from the shore here! The town is very safe and friendly.
3. Take a Boat Tour to Isla Danzante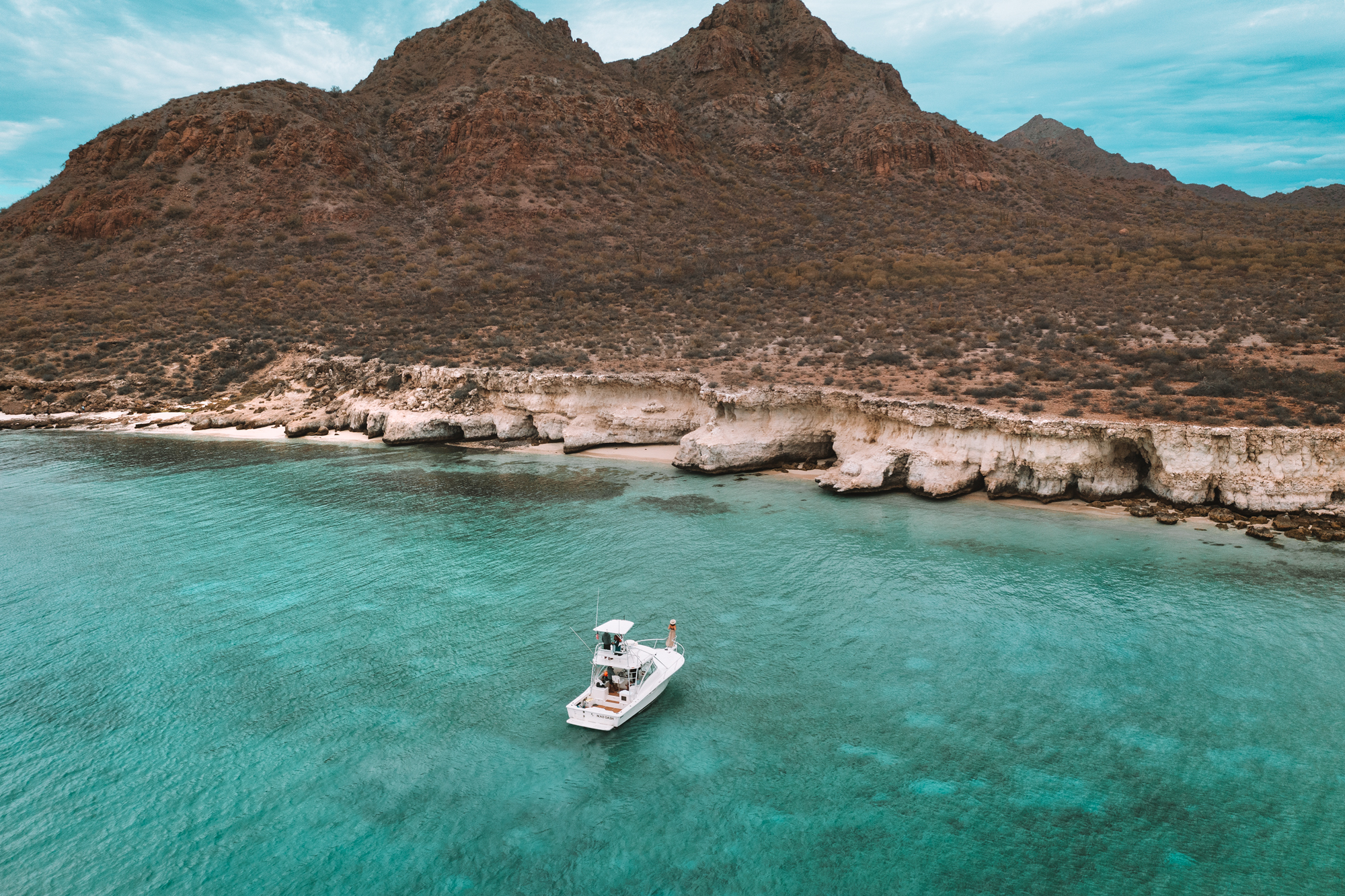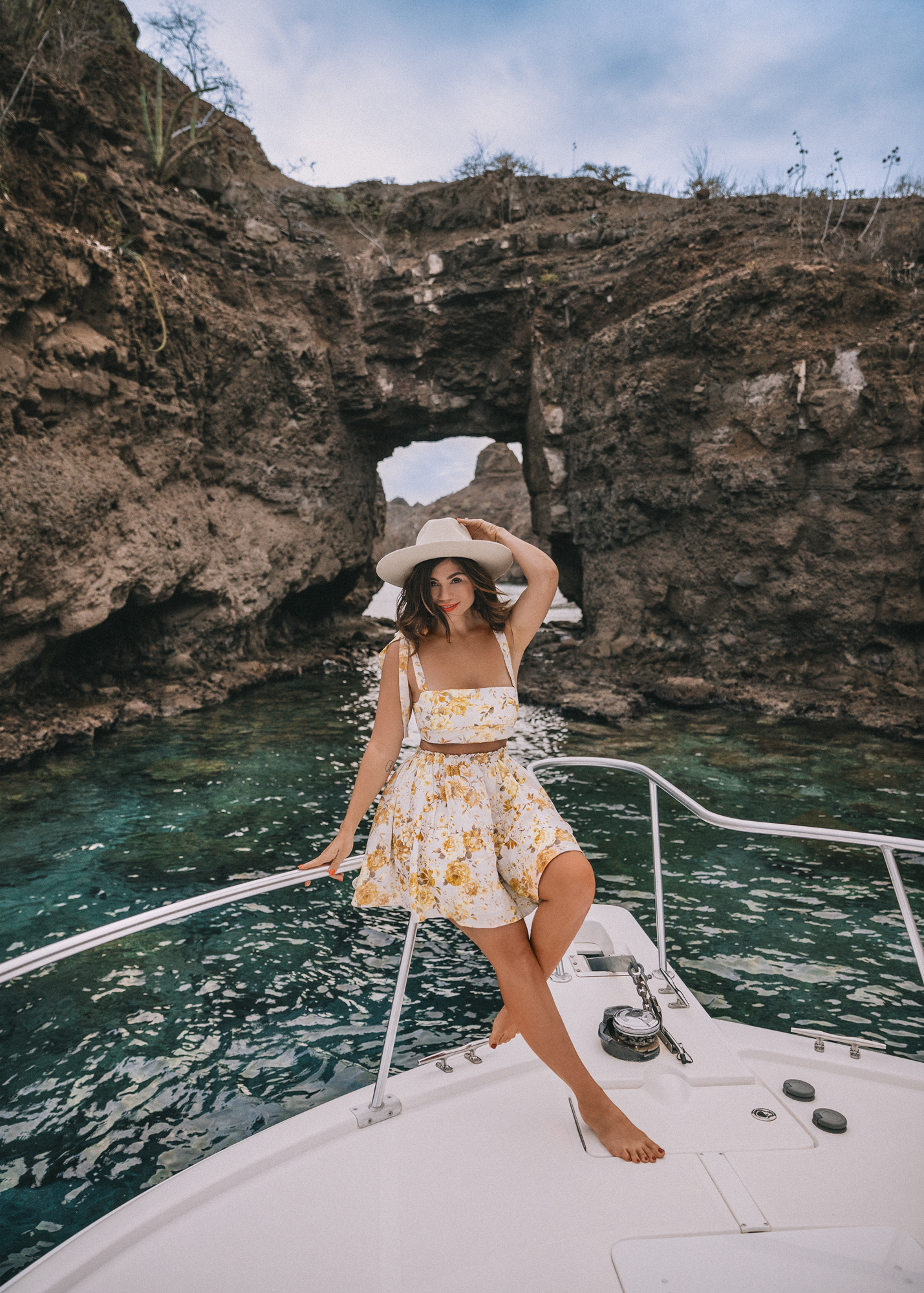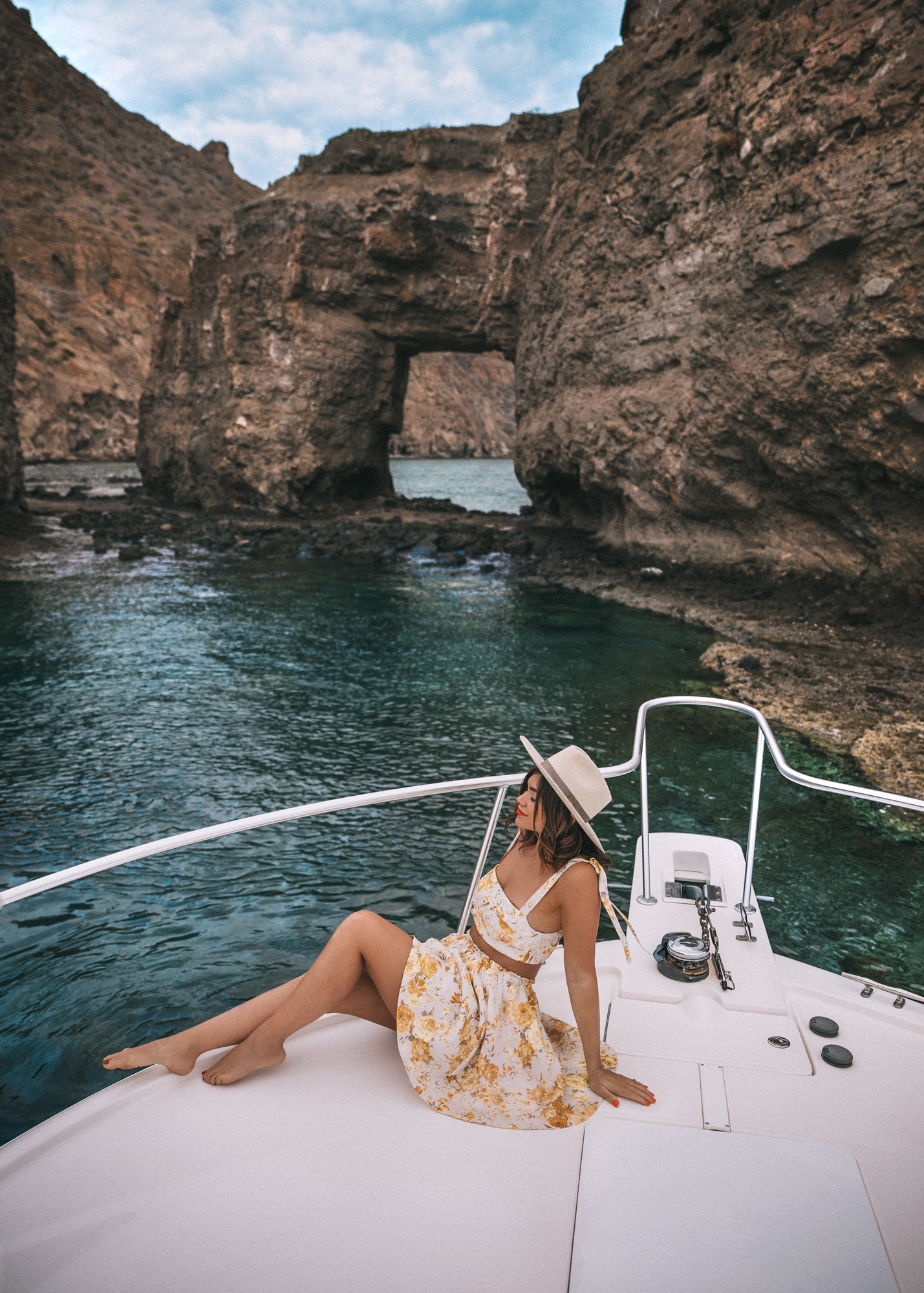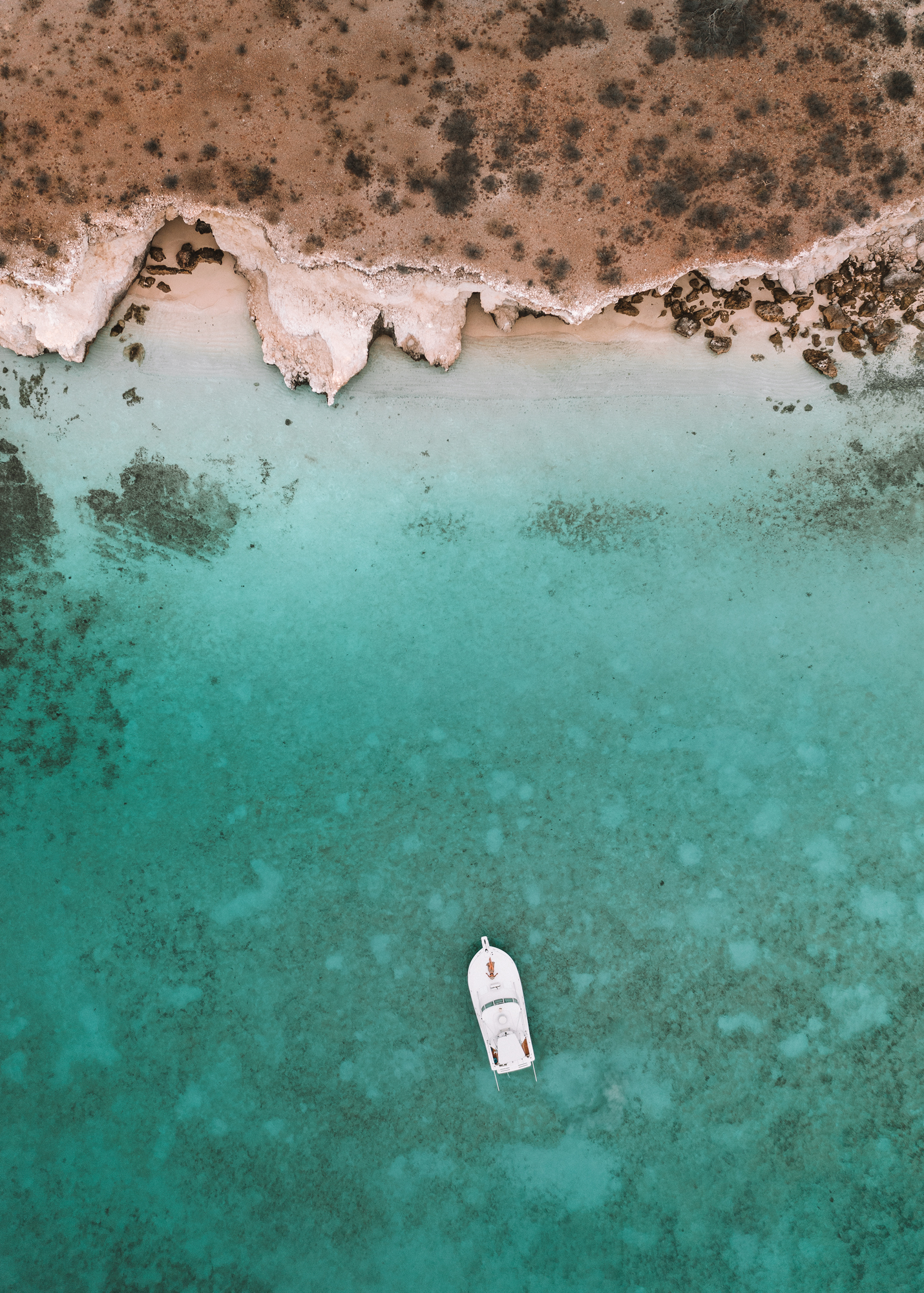 Unfortunately, the day we went to Danzante Bay was usually cloudy, so you can't see in these photos how insanely neon blue and crystal clear this water is in the sun - but even on a cloudy day this place is so incredibly beautiful! A boat tour to Danzante is a must on a trip to Loreto.
Check out Loreto Guide with Said Orozco and Sea and Land Tours and Baja Peninsula Adventure for local group and private tours that travelers love.
4. Take a Drive Through the Mountains to Mission Javier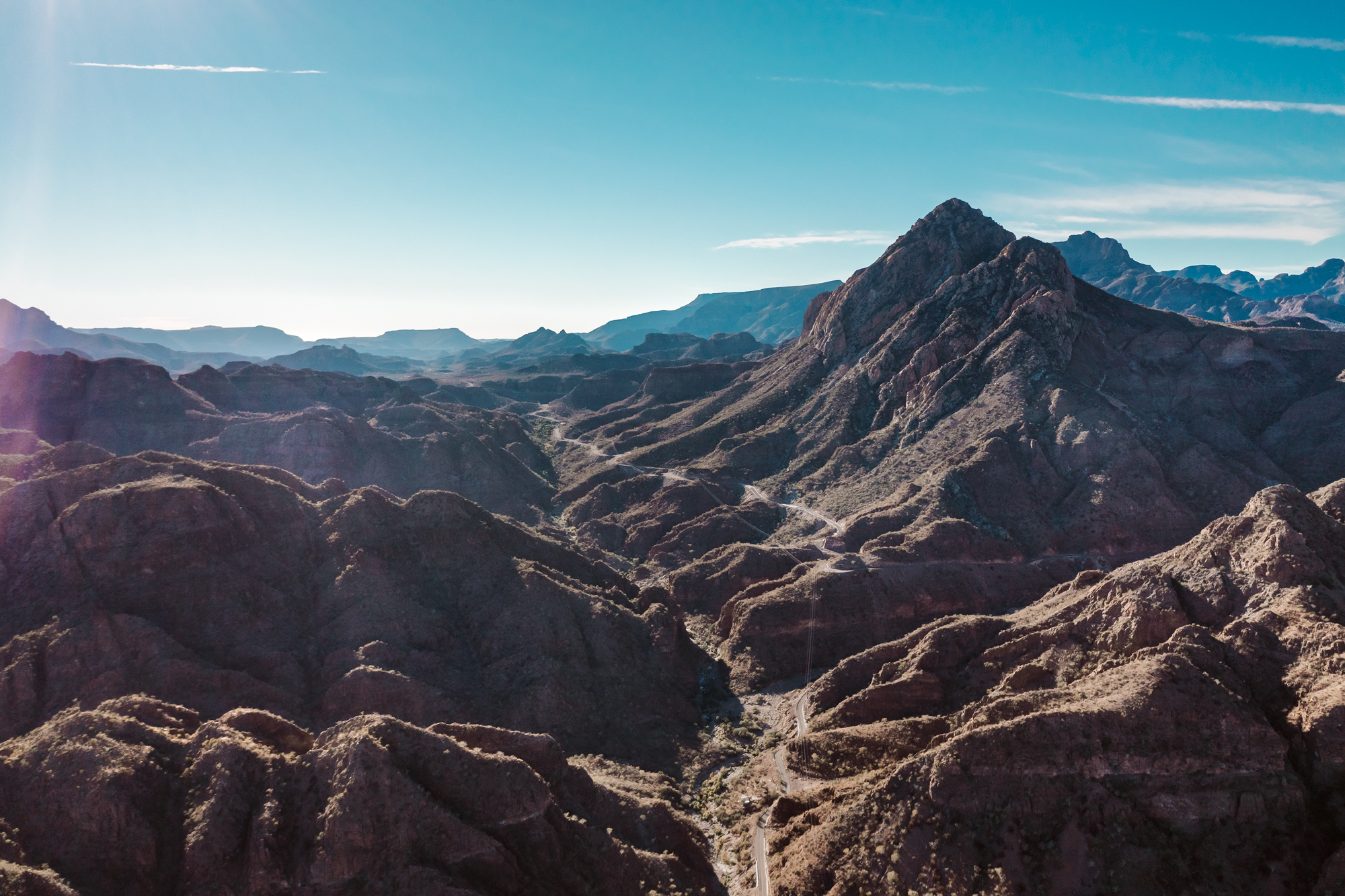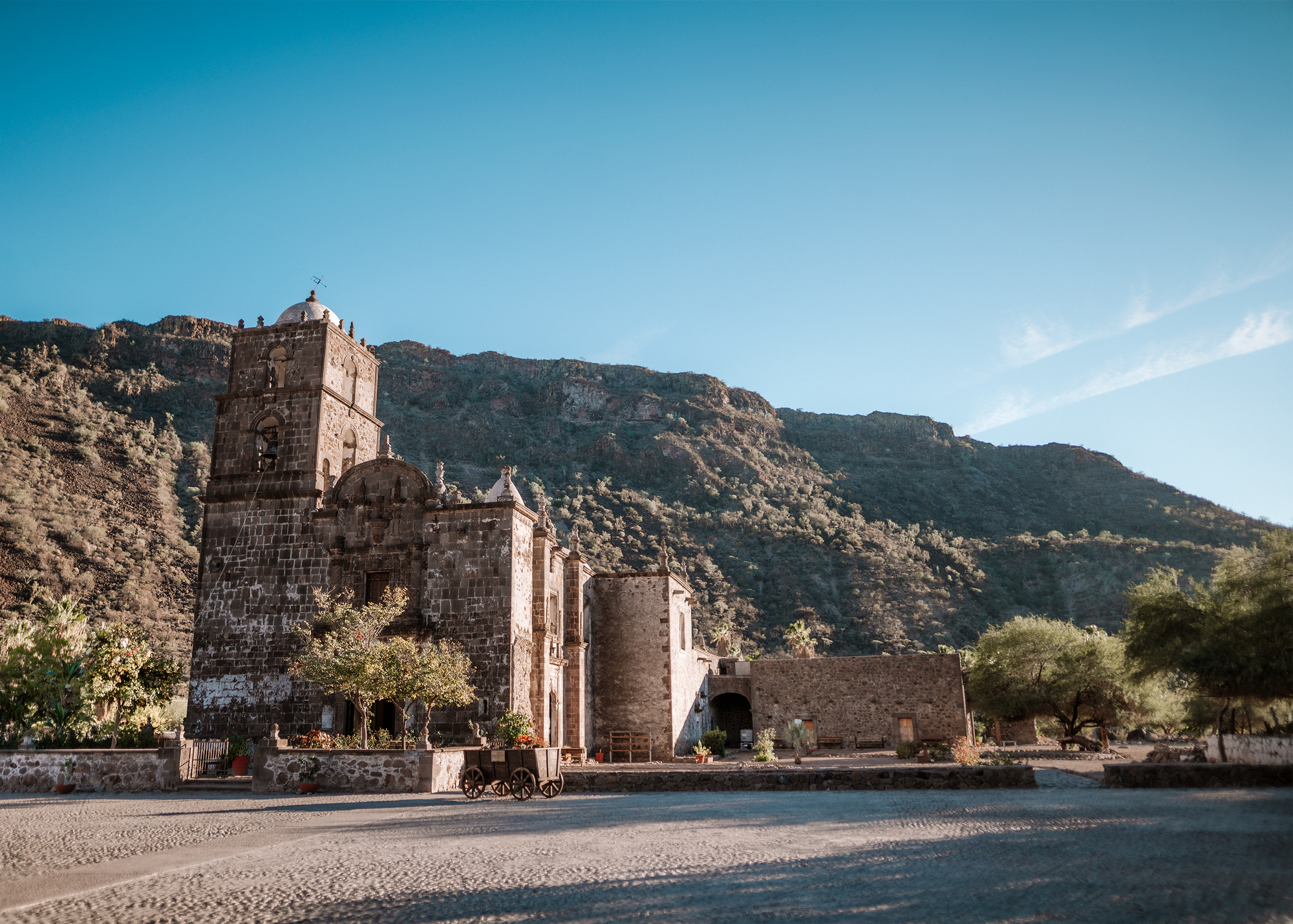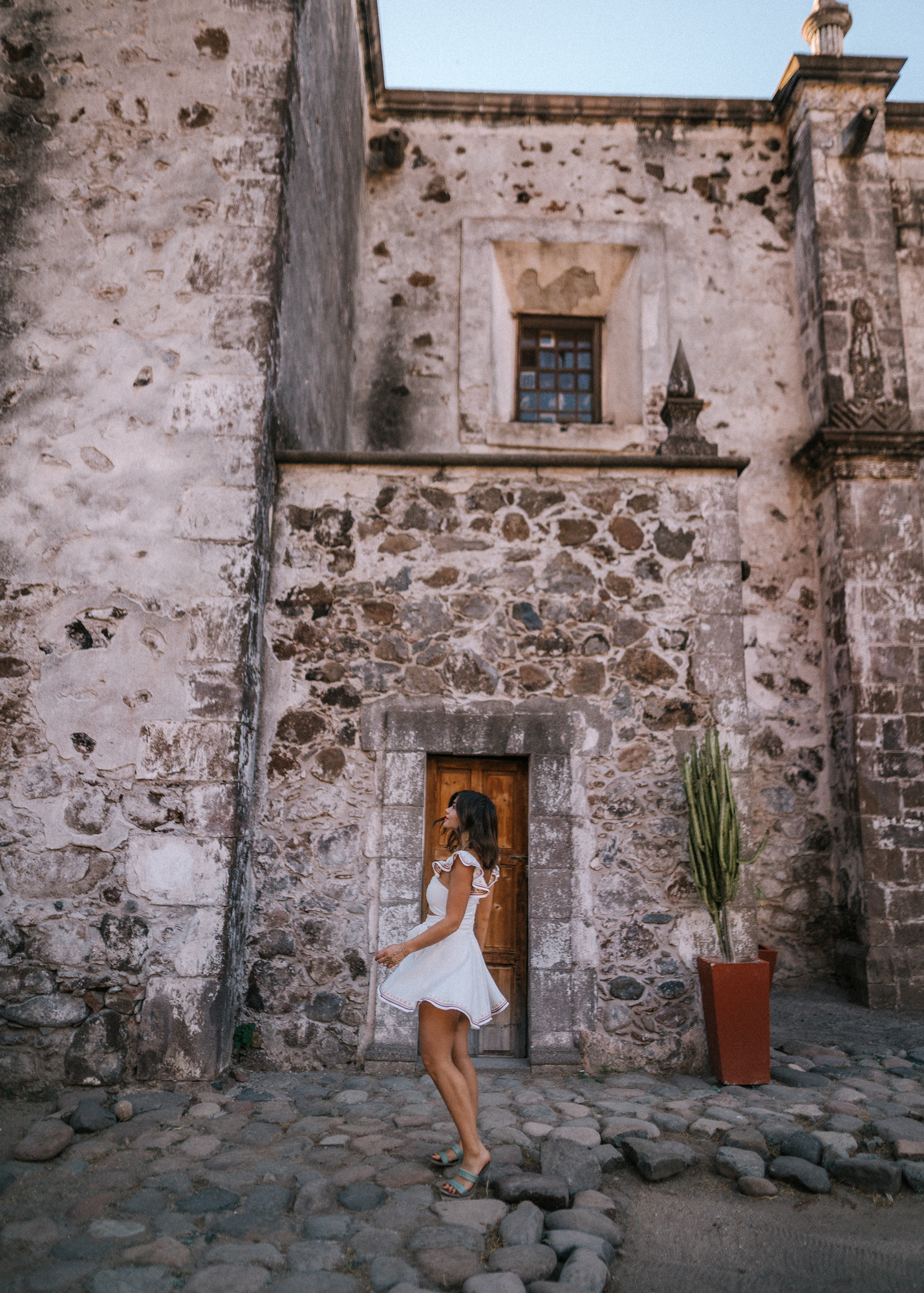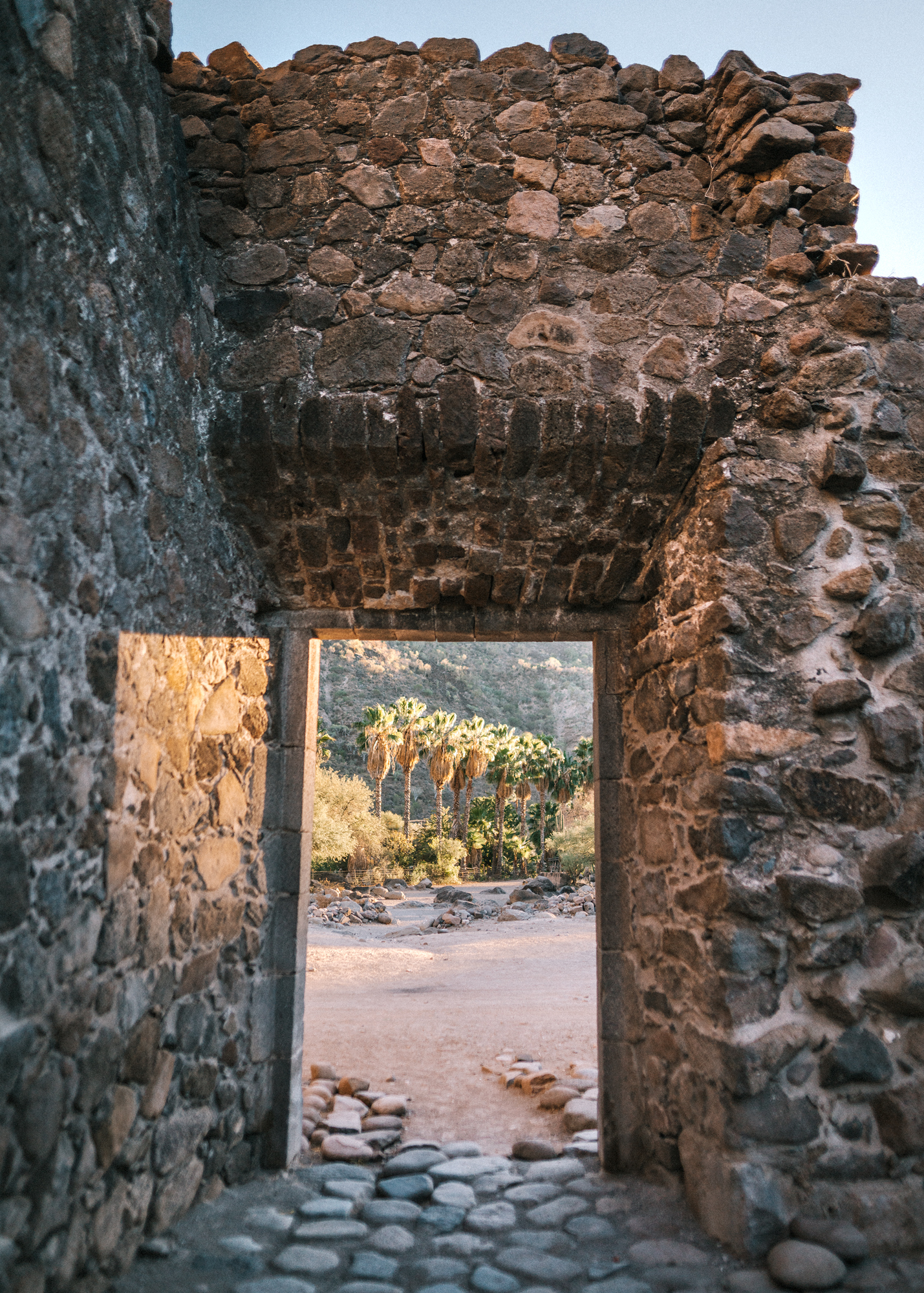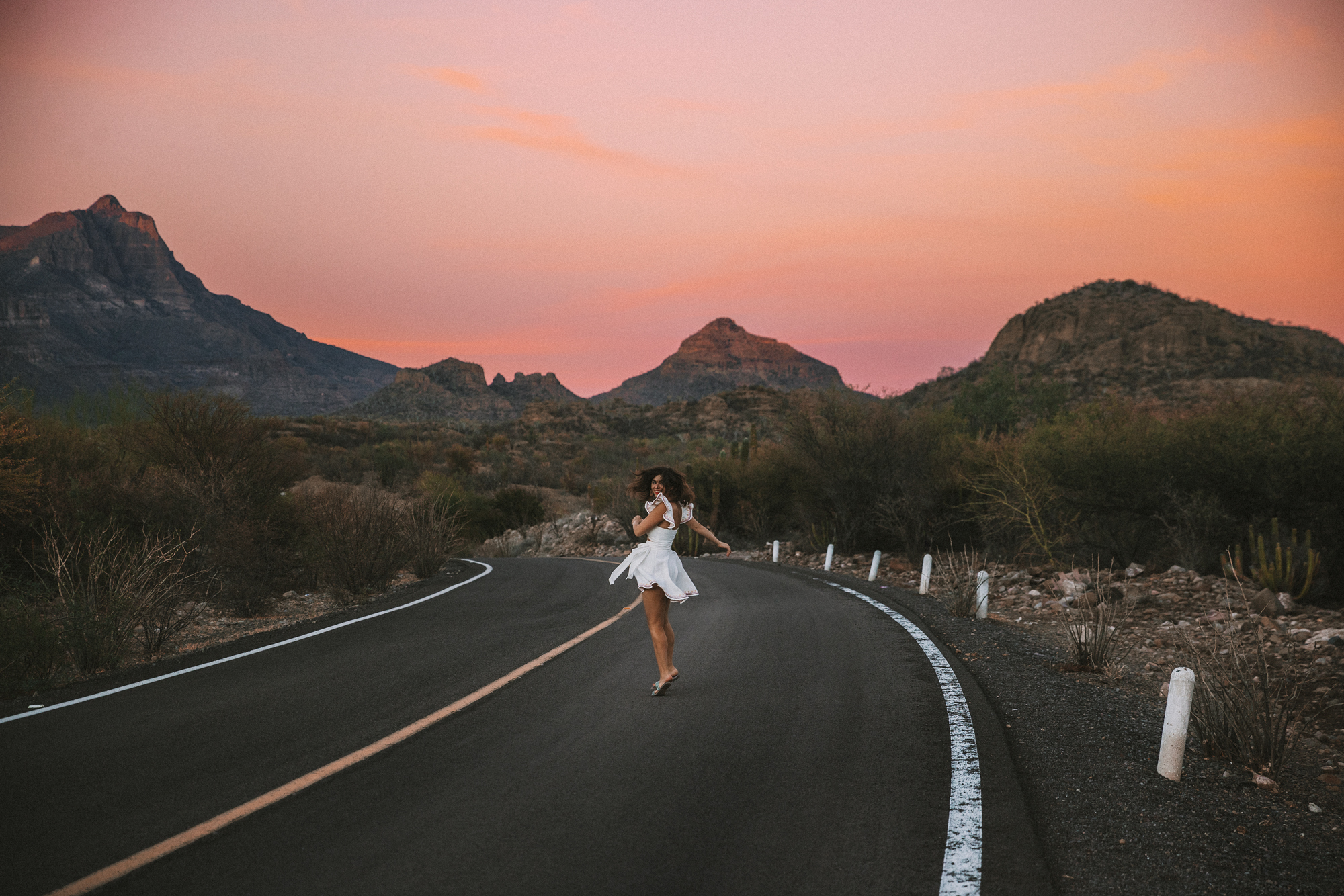 Fully named Misión San Francisco Javier de Viggé-Biaundó, this Mission was founded shortly after the Loreto mission in 1699 and is equally as full of history. About an hour's drive from the city, through these stunningly beautiful mountains, a visit here is a great half-day trip, especially for a history lover.
In the winter months, there are great hiking trails up through the mountains in this area as well! One aspect of Loreto we did not get to explore is the hiking - I would love to see more of the area and climb some of these mountains!
5. Visit the Famous Isla Coronado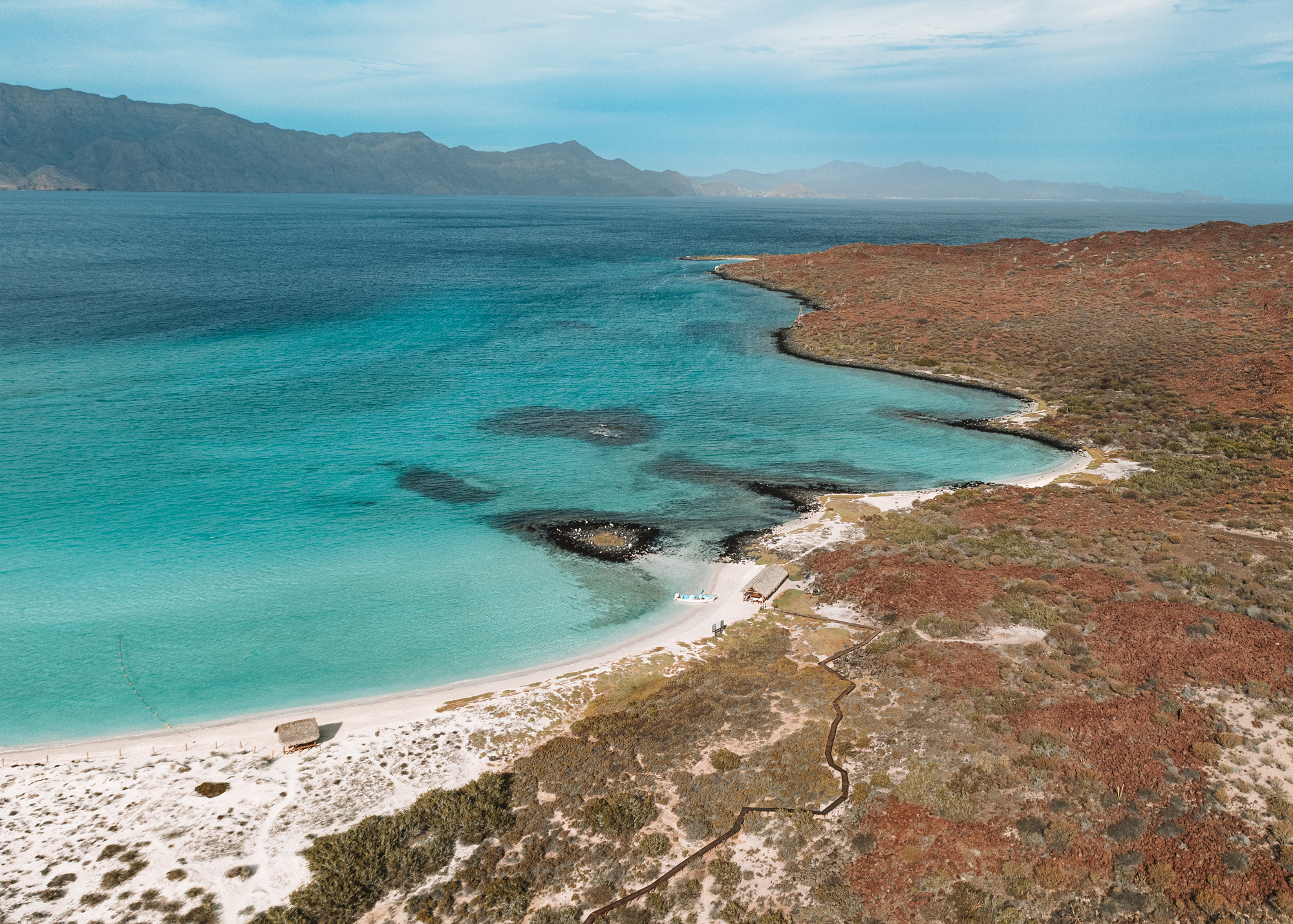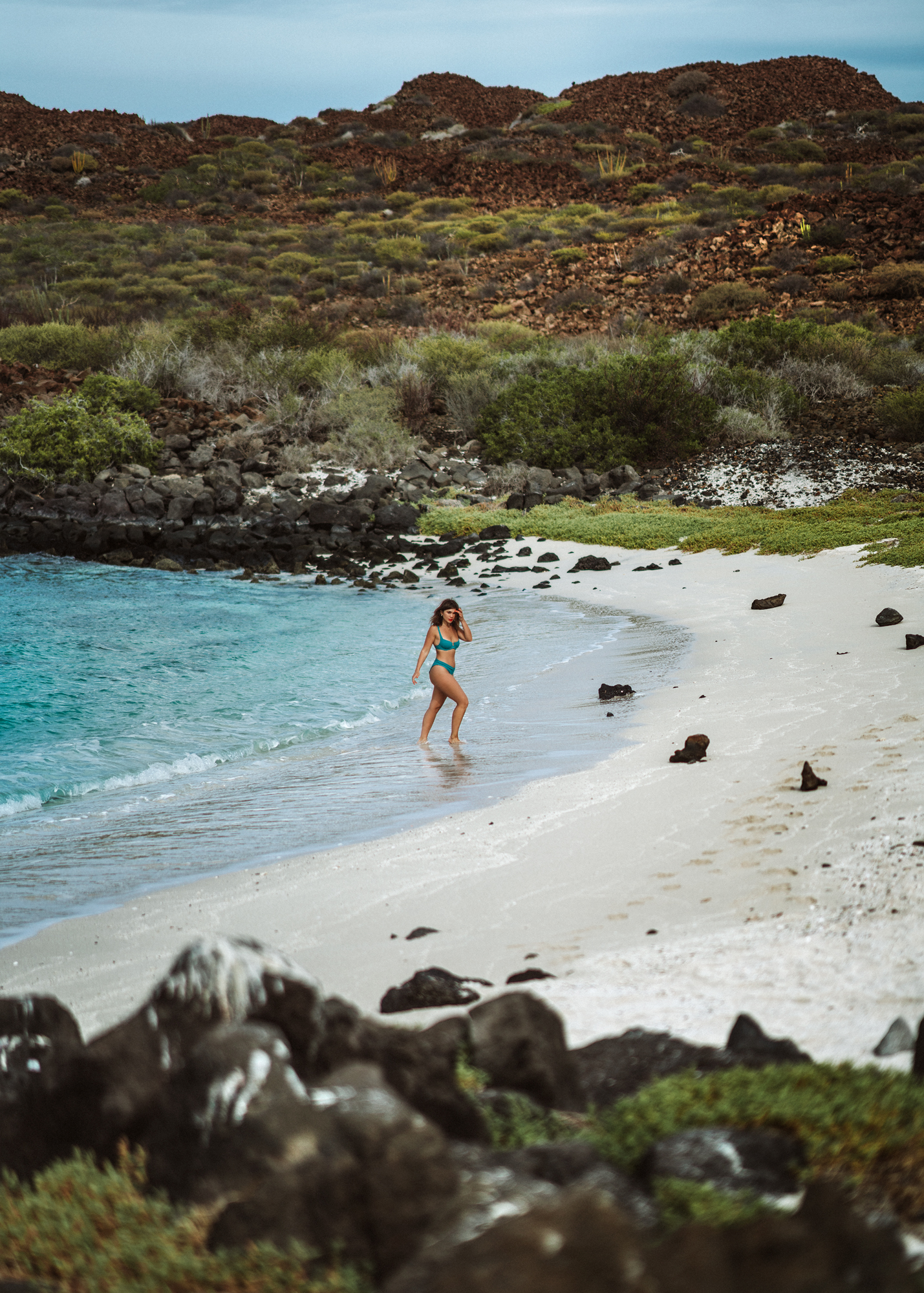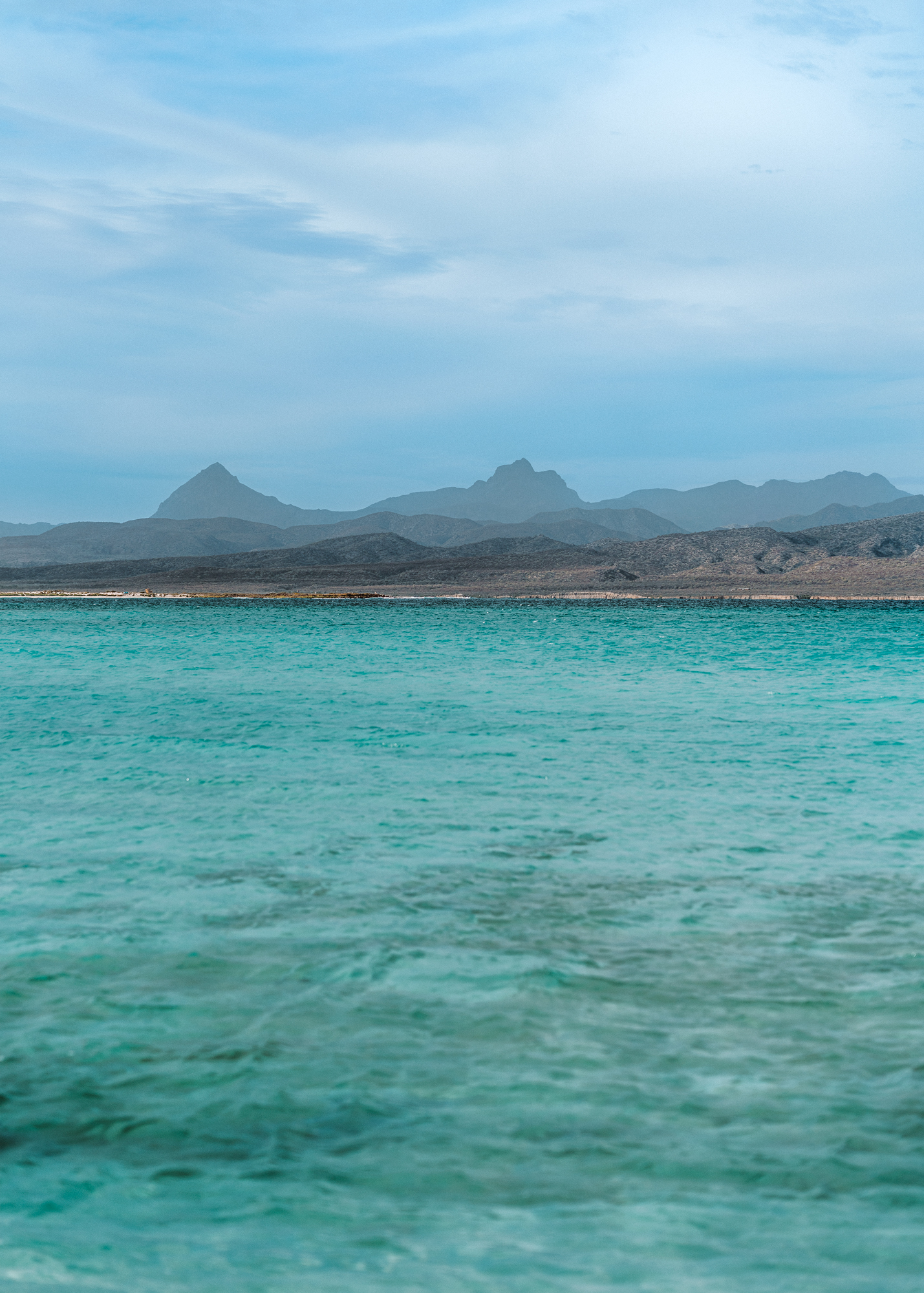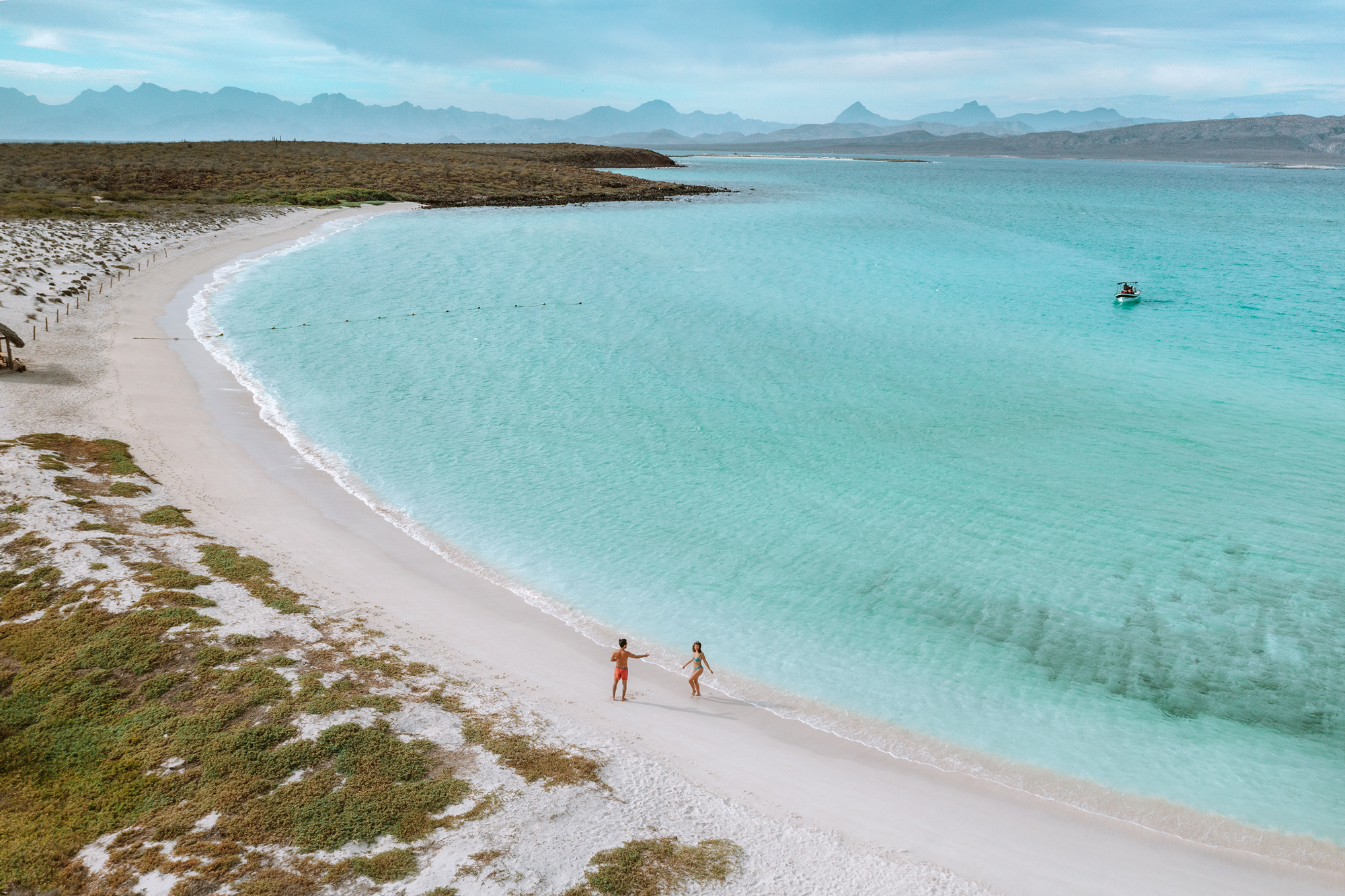 The bay at Isla Coronado is one of the most famous beaches in Loreto - with pure white sand and pale aqua water, even on a cloudy day it was incredibly clear why. (We visited in December and had a little bad luck with clouds for a couple of days - but even in unideal weather, this place was so beautiful). There is also a 3-mile hiking trail up to the top of this island with incredible views!
On the farther side of the island, there is a sea lion colony that you can book a tour to swim with! Swimming with sea lions is one of the coolest things I have done in Baja, and I would love to do so again.
Book a full-day tour for $120 here.
6. Take a Fishing Trip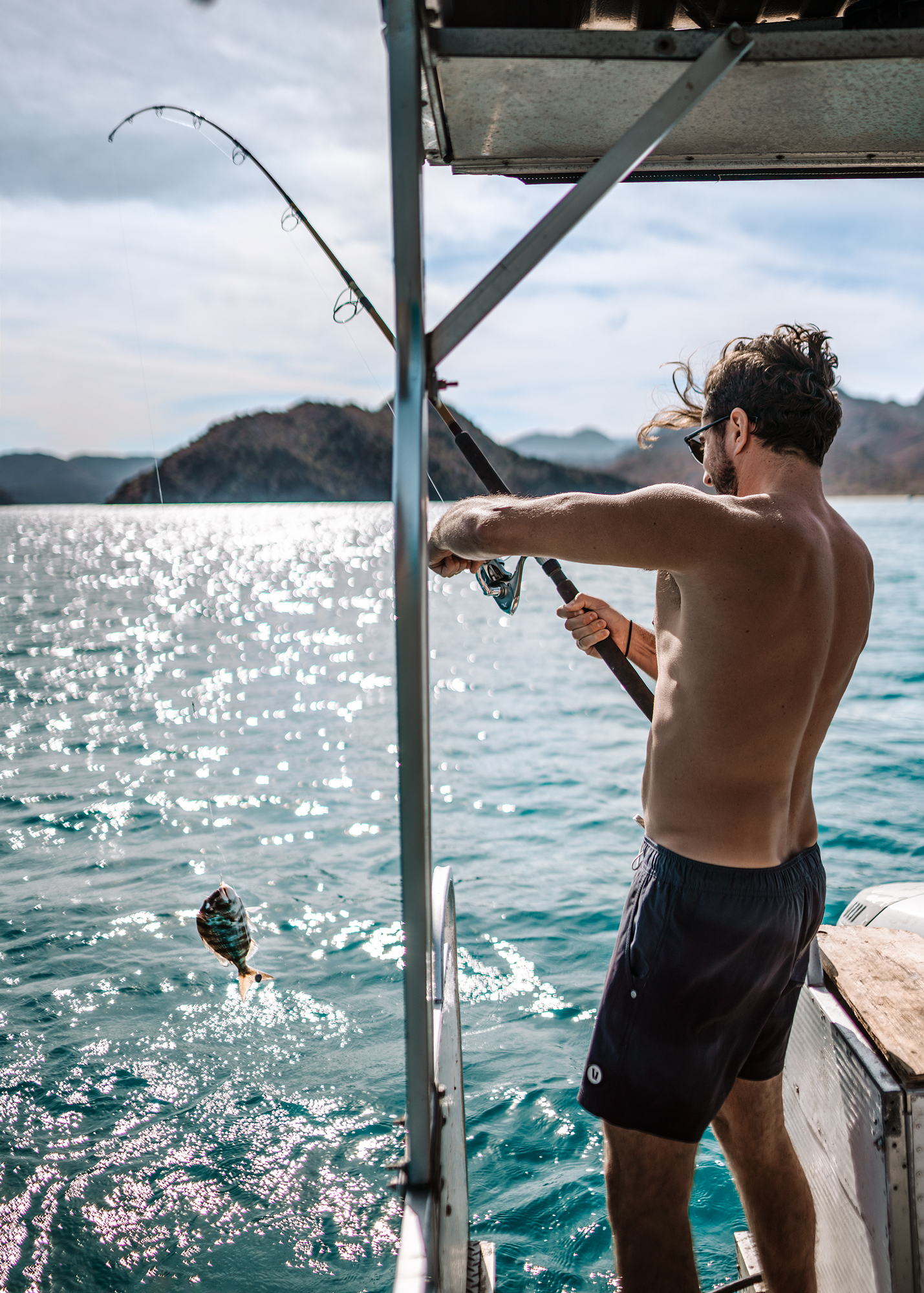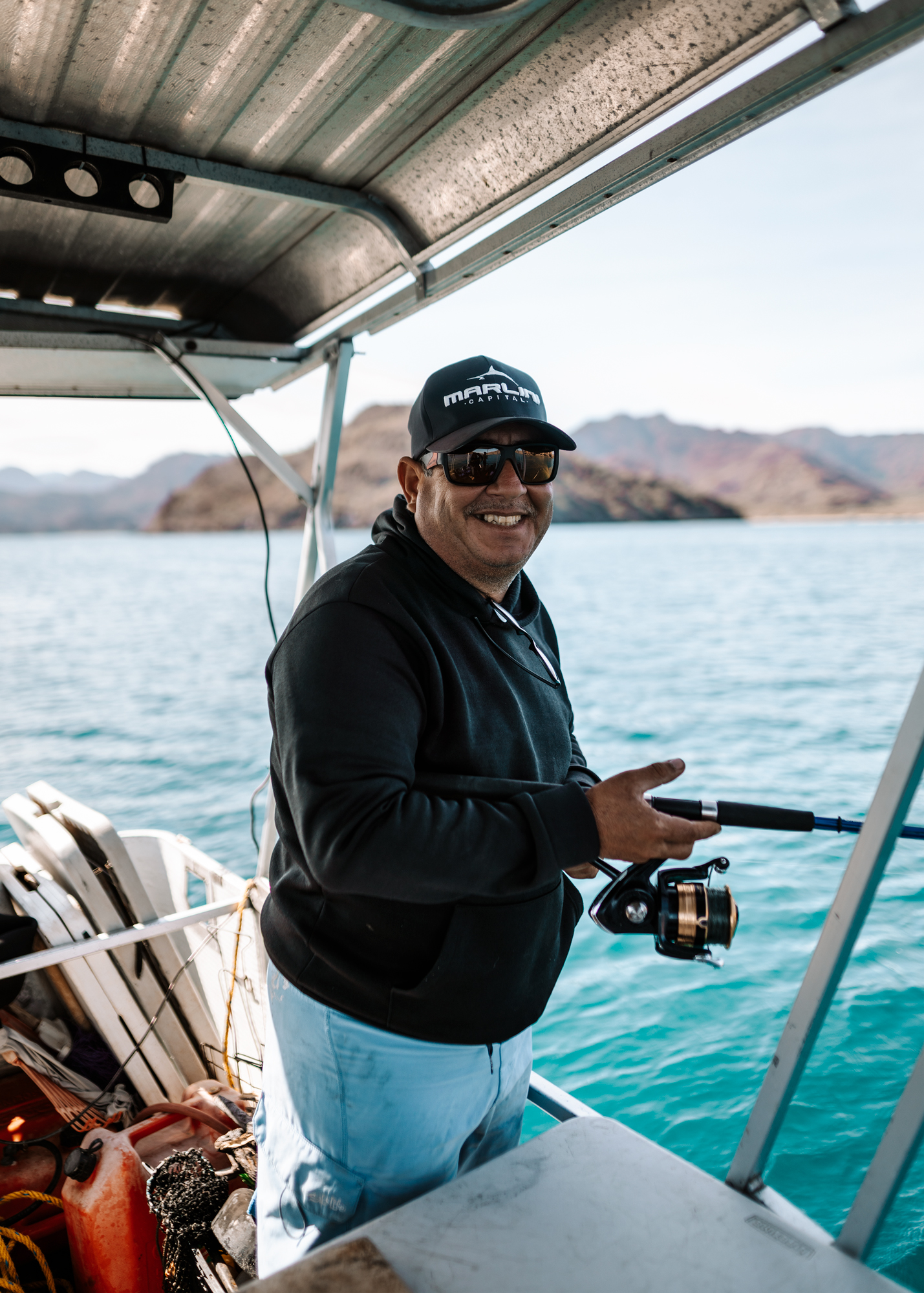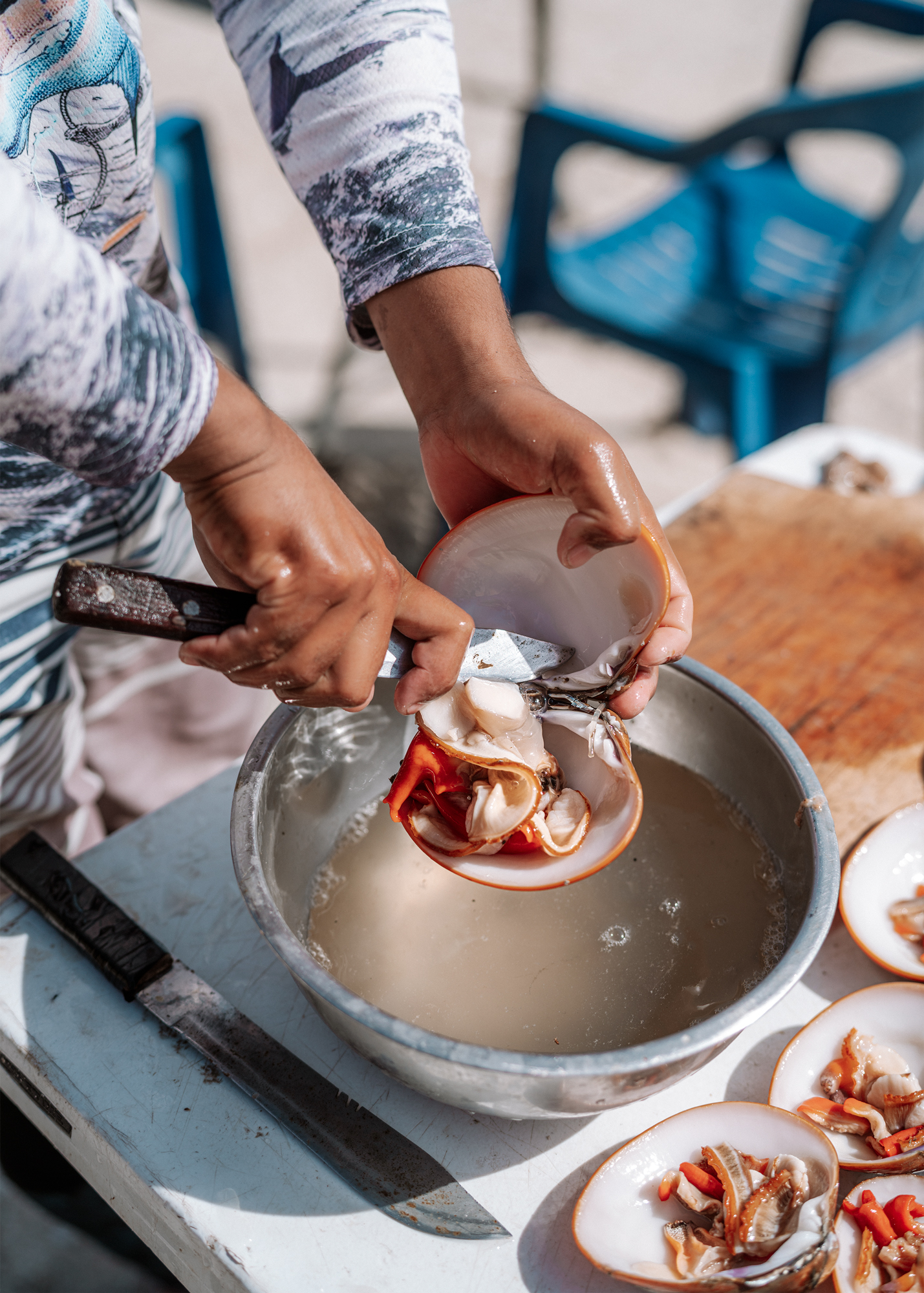 Fishing is one of Loreto's biggest tourism draws and is the one thing the area has really been known for. We only participated in a little light fishing within Bahia Concepcion, the area is know for sport fishing and our guide showed us photos of 100 pound Marlins he had caught! There are two fishing seasons, summer which is known for marlin and sailfish, and winter has yellowtail and other species that usually are deep in the sea rocks, as well as snapper and seabass, which are found all year long.
7. Bird Watch and Enjoy the Varied Animal Life: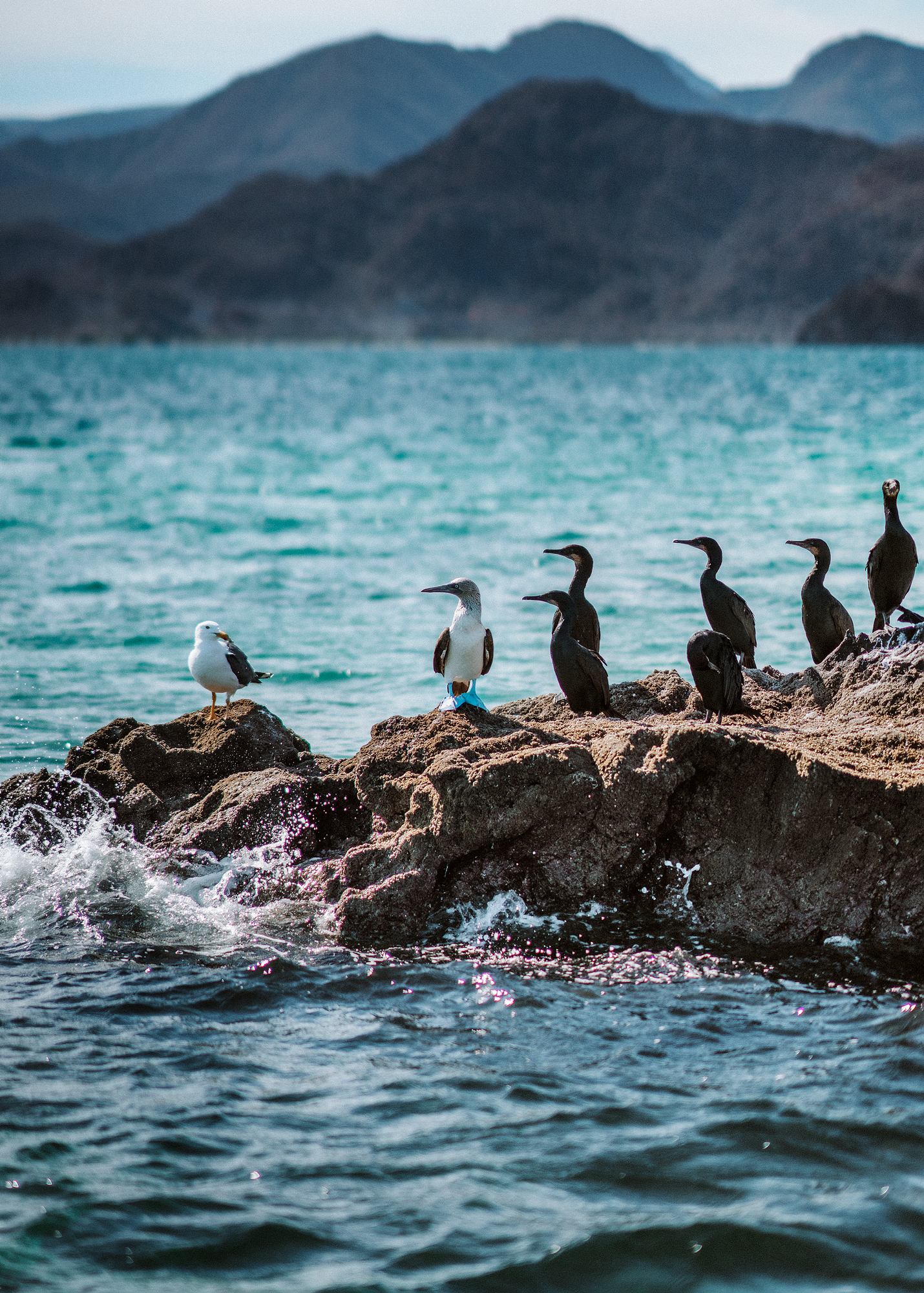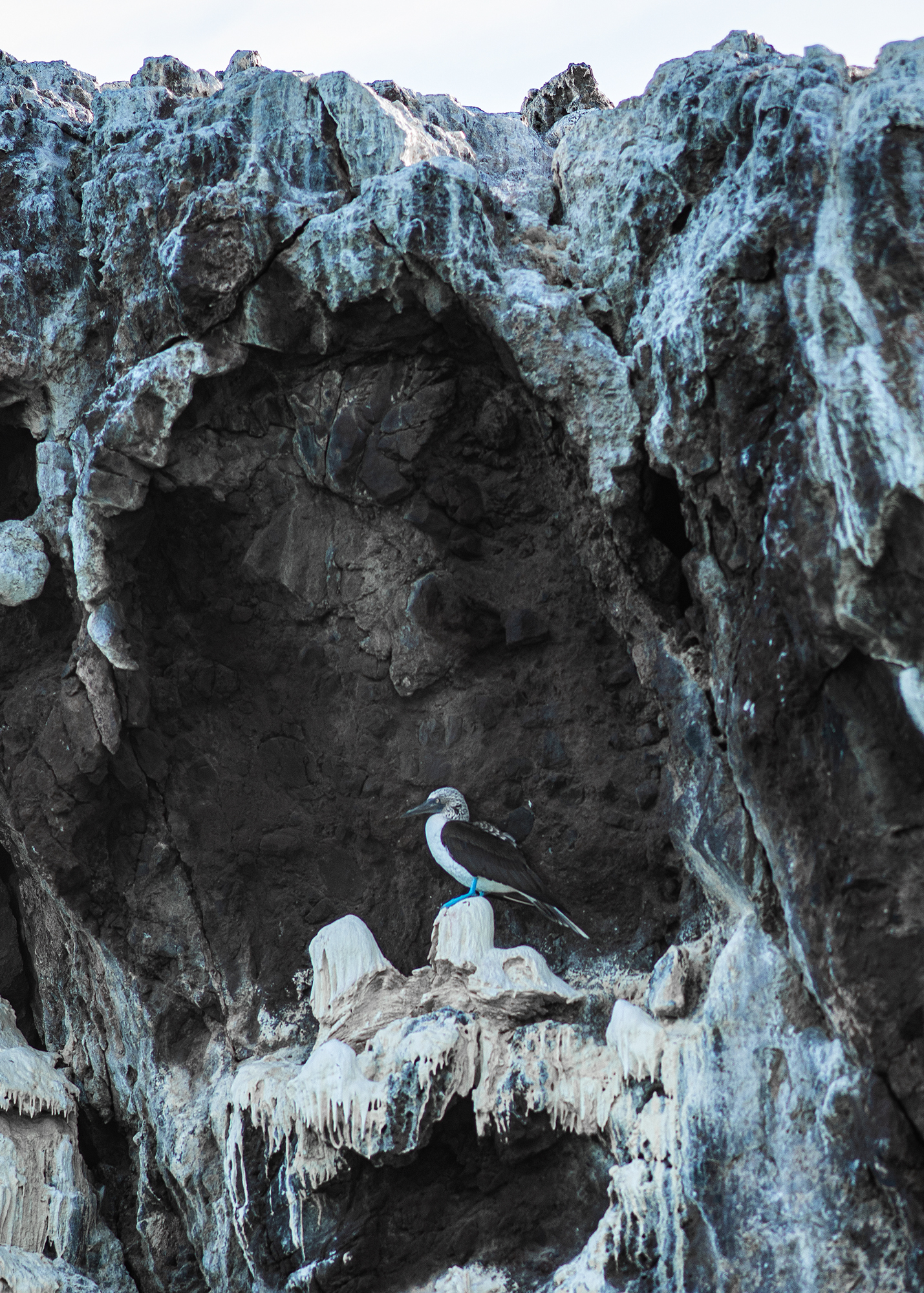 Besides the famous whales and whale sharks, bird watching is big here! I honestly don't know too much about birds, but I WAS very excited about seeing the blue-footed boobies! This is one of the best places in the world to see them outside of the Galapagos Islands
You can read more about the wildlife of Loreto here.
Looking for More Adventures?
You can book a private ATV tour through the rugged terrain or
horseback riding tours both through the mountains and on the sea.
And check out the best hiking trails here!
Get Inspired: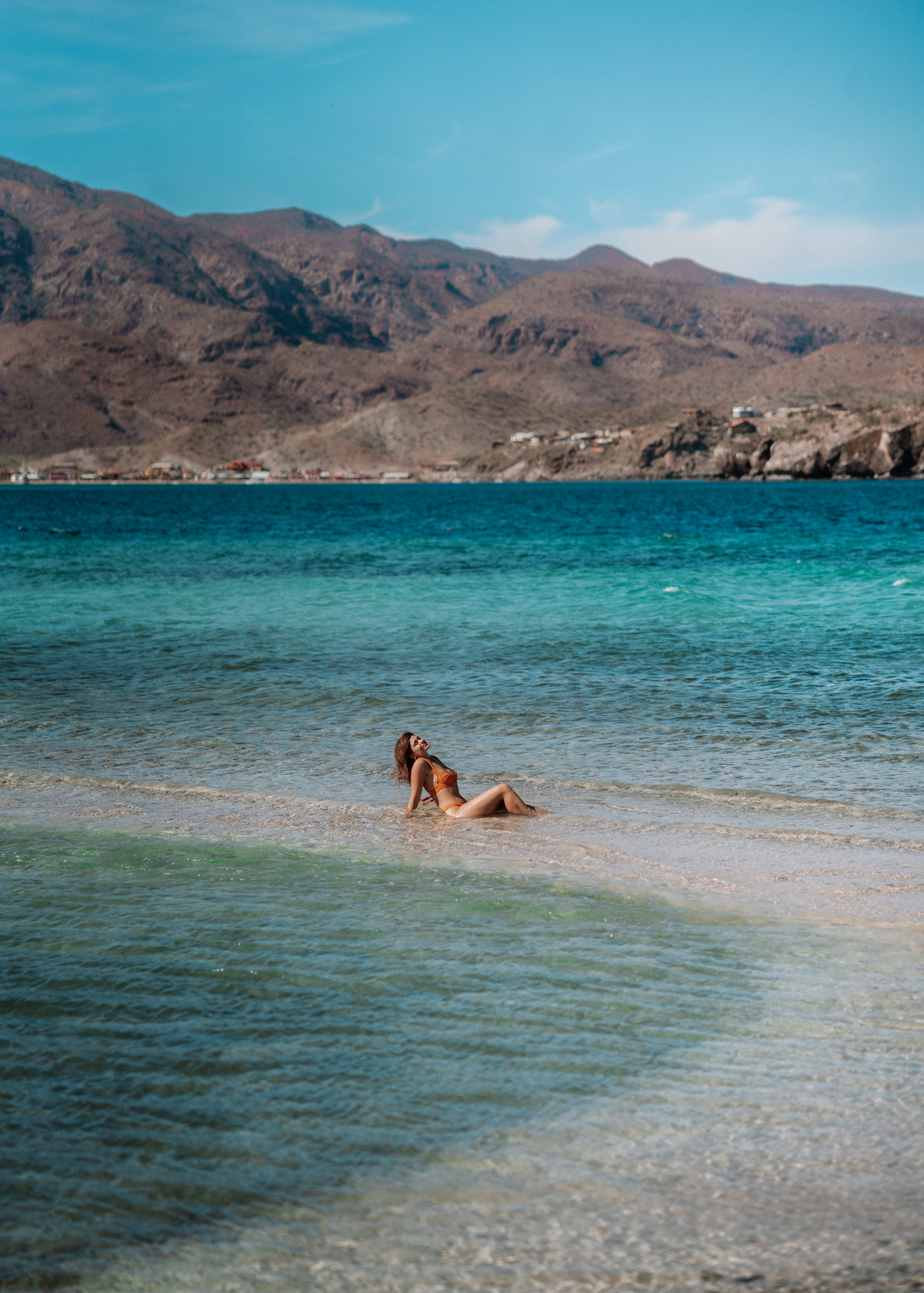 Sandbars at Bahia Conception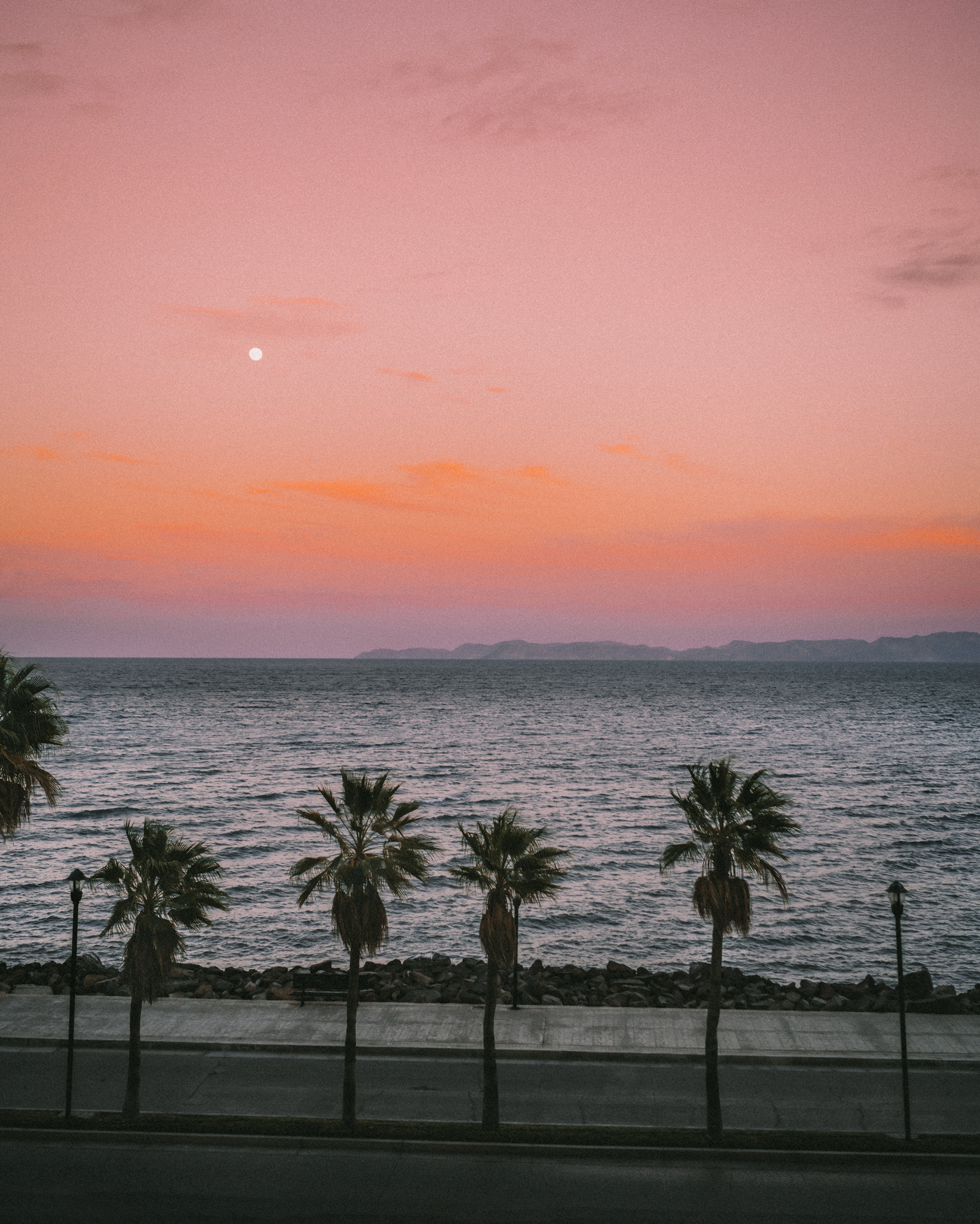 Sunrise View from our Balcony at La Mision Loreto Hotel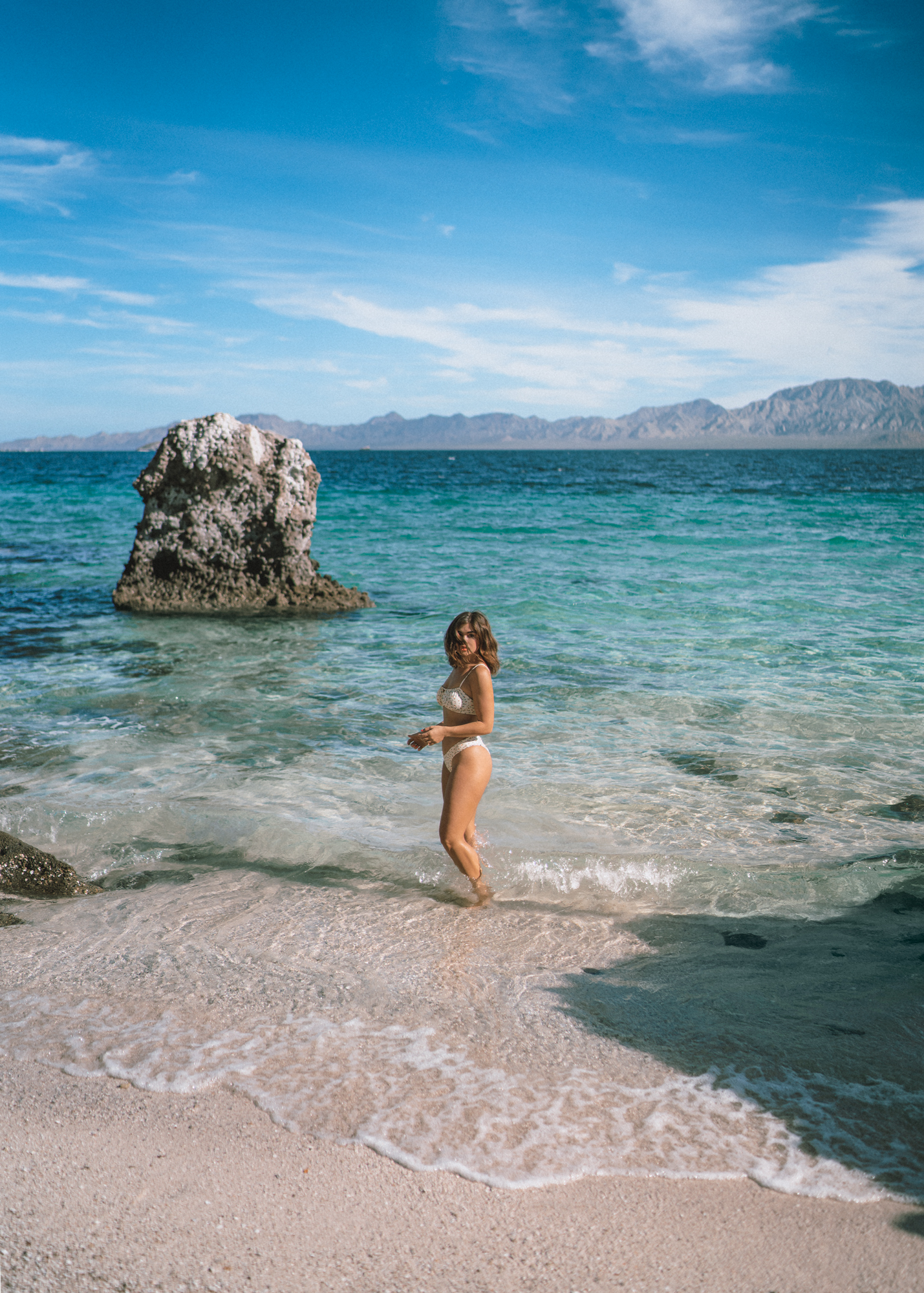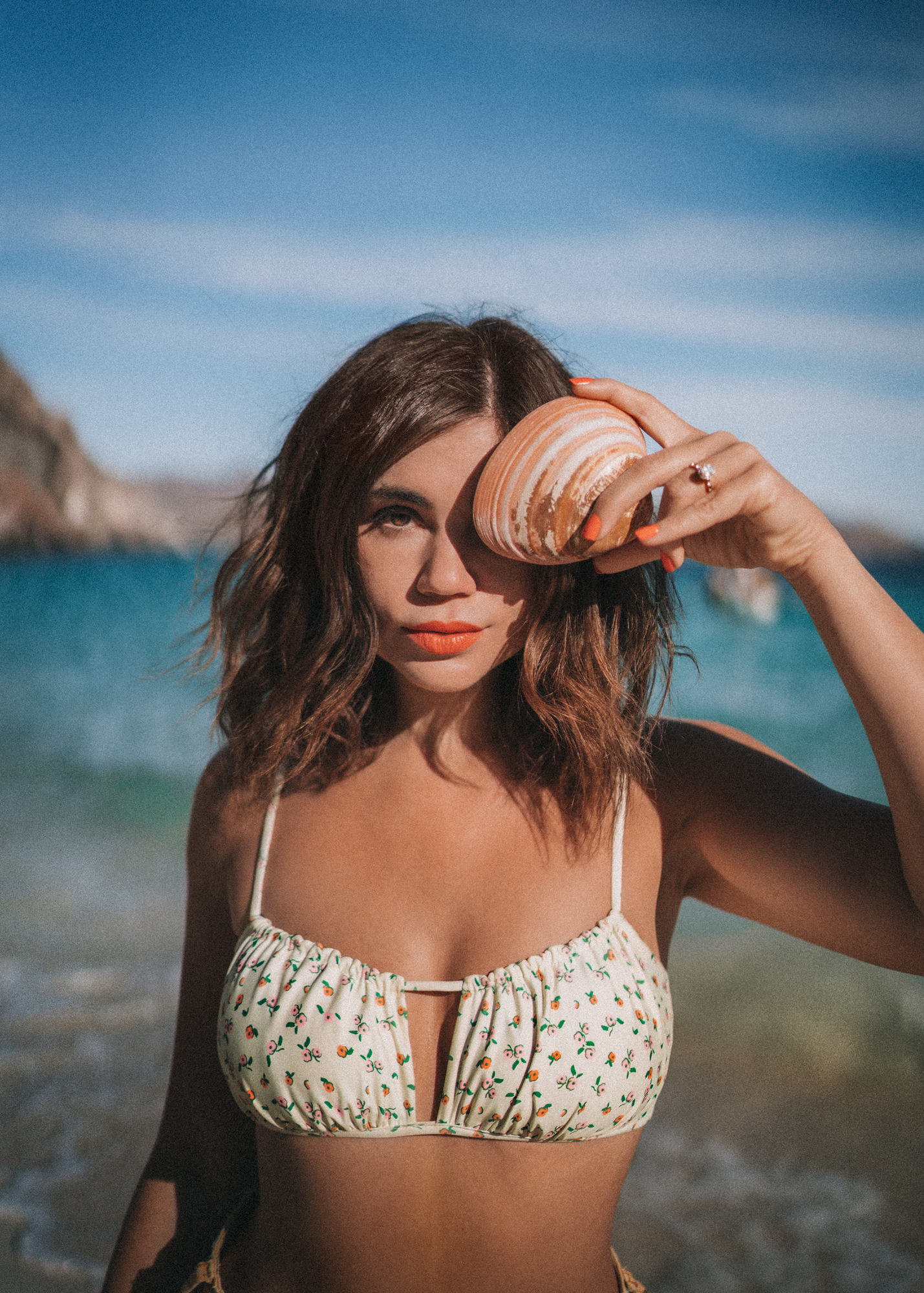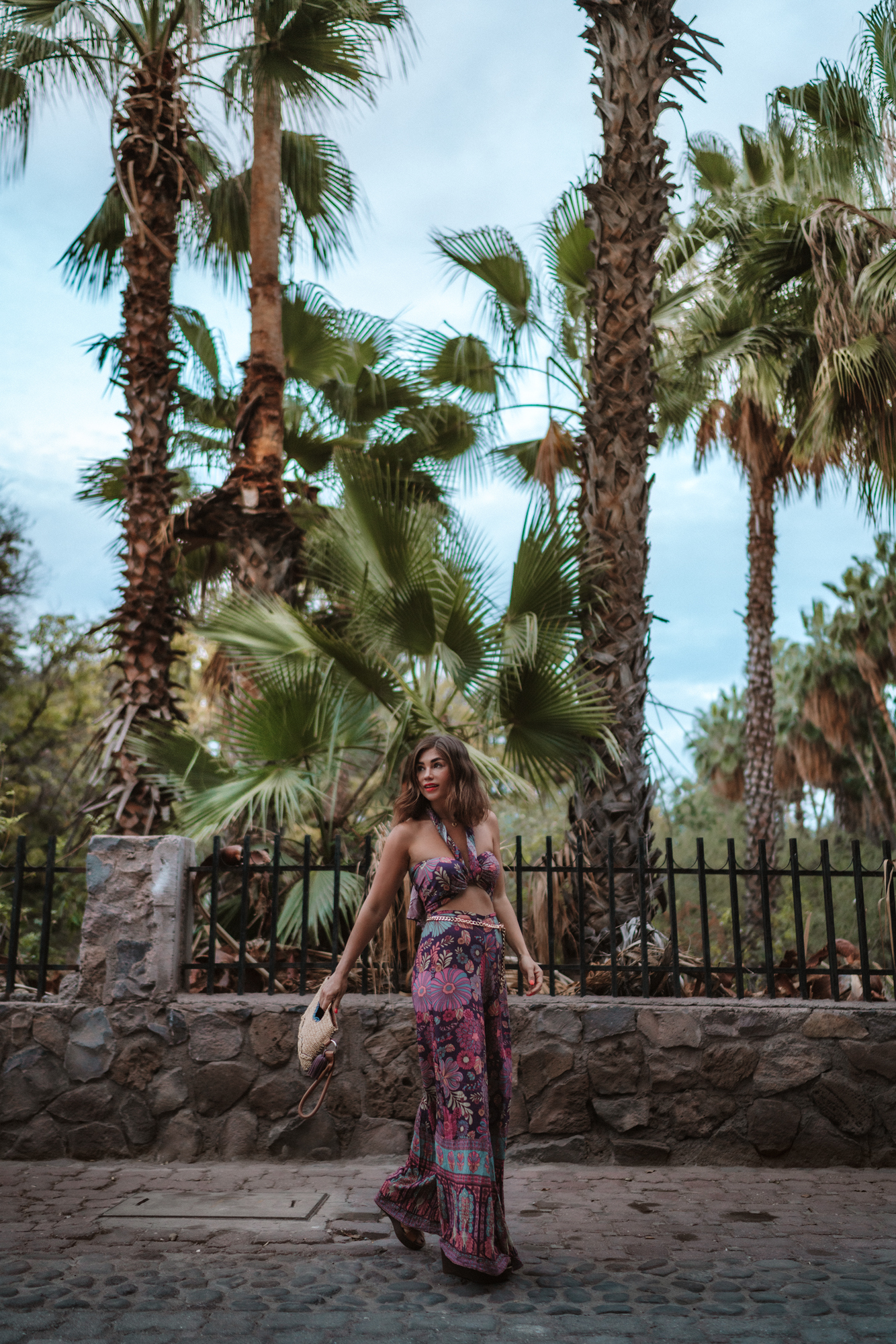 Walking through the streets of historic Loreto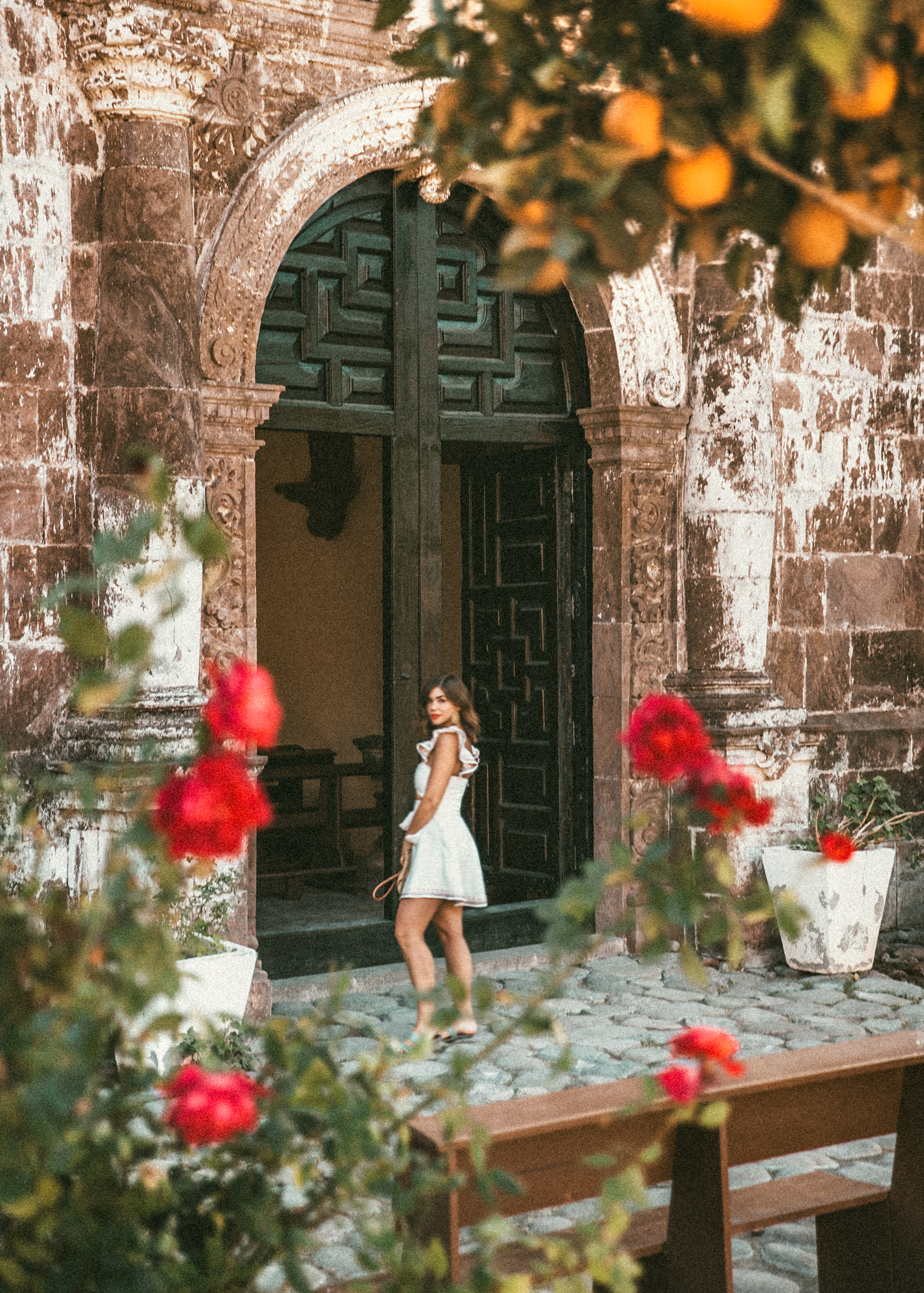 Exploring Mision Javier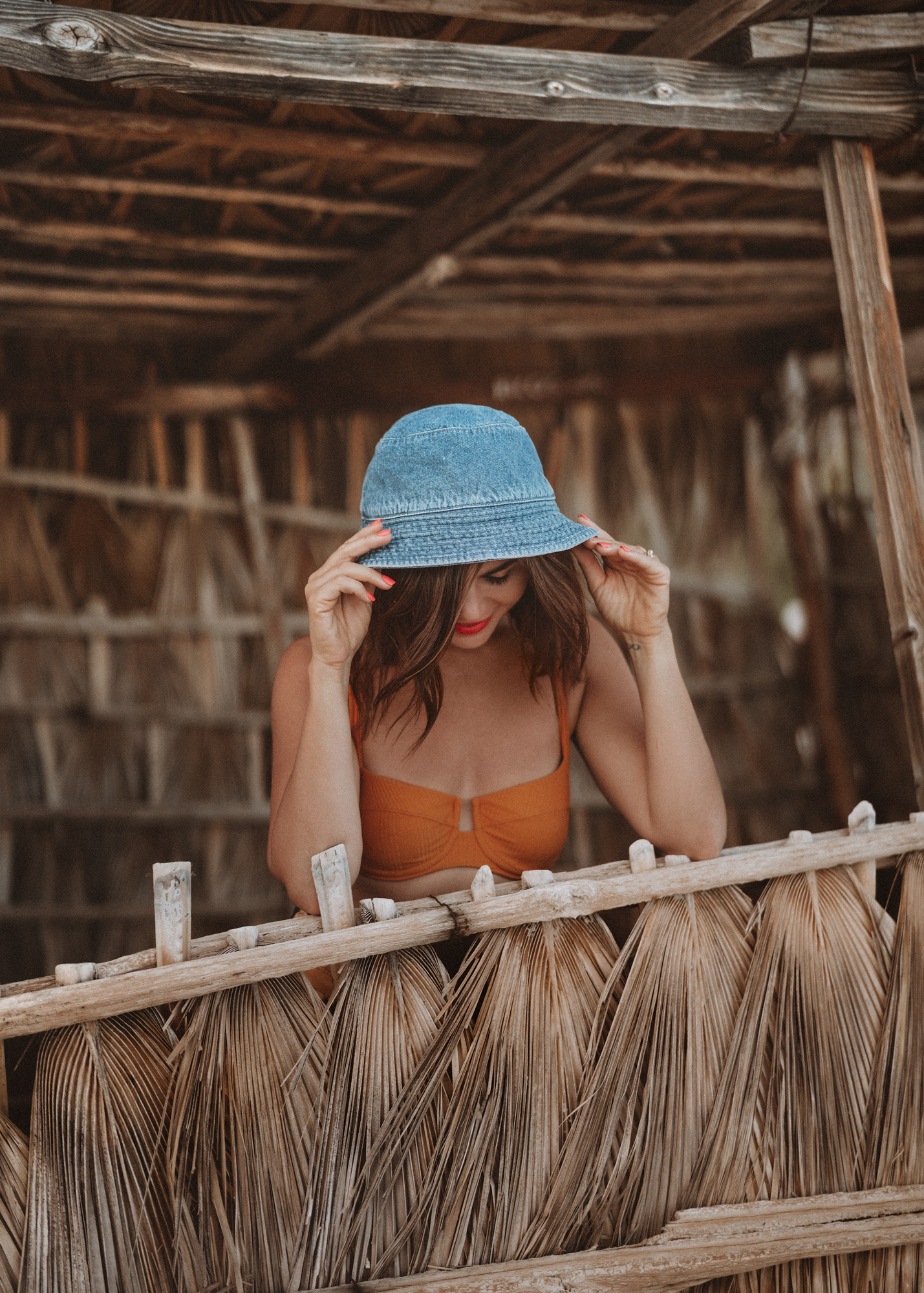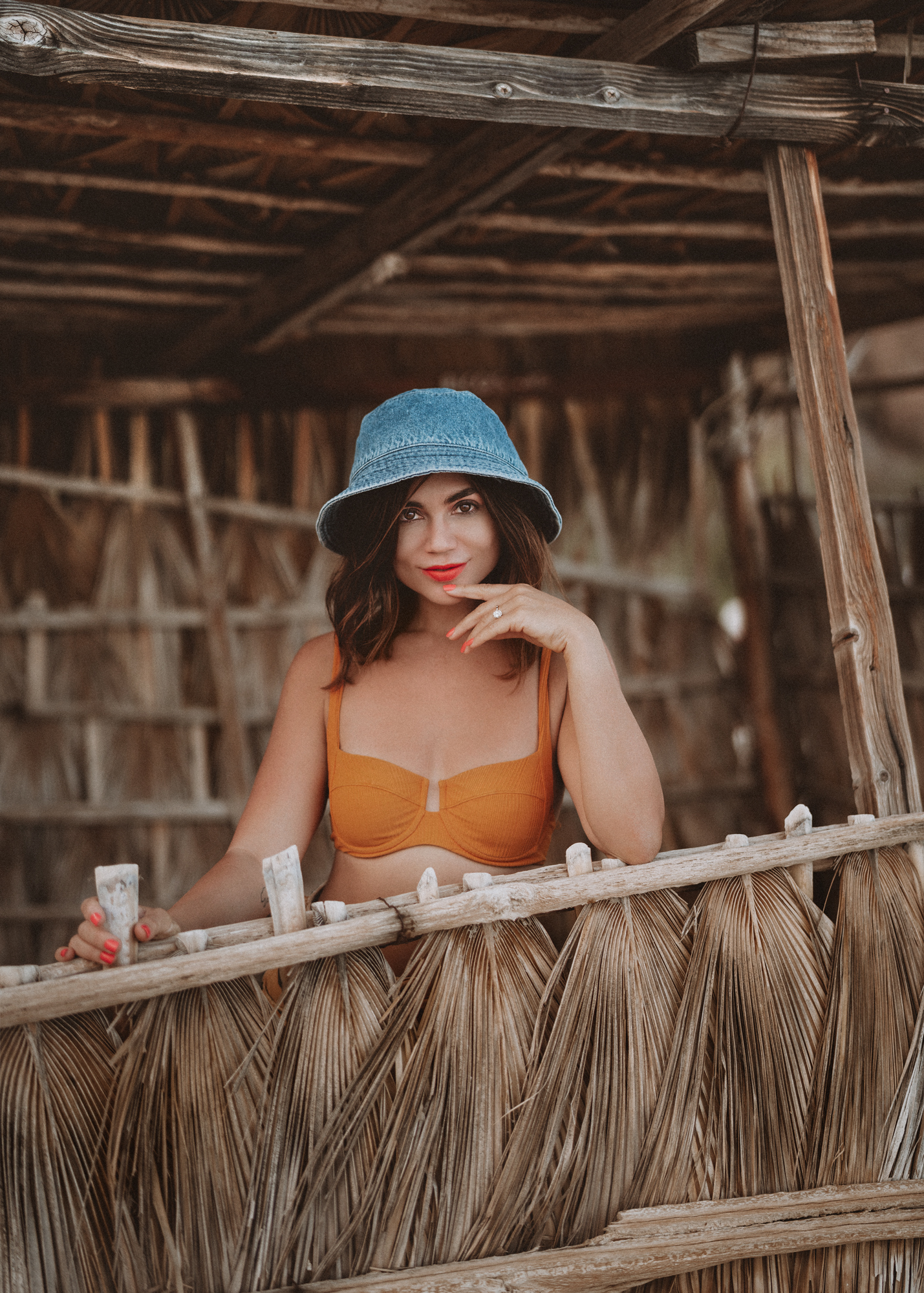 The Beach at Bahia Conception - Shop This Bikini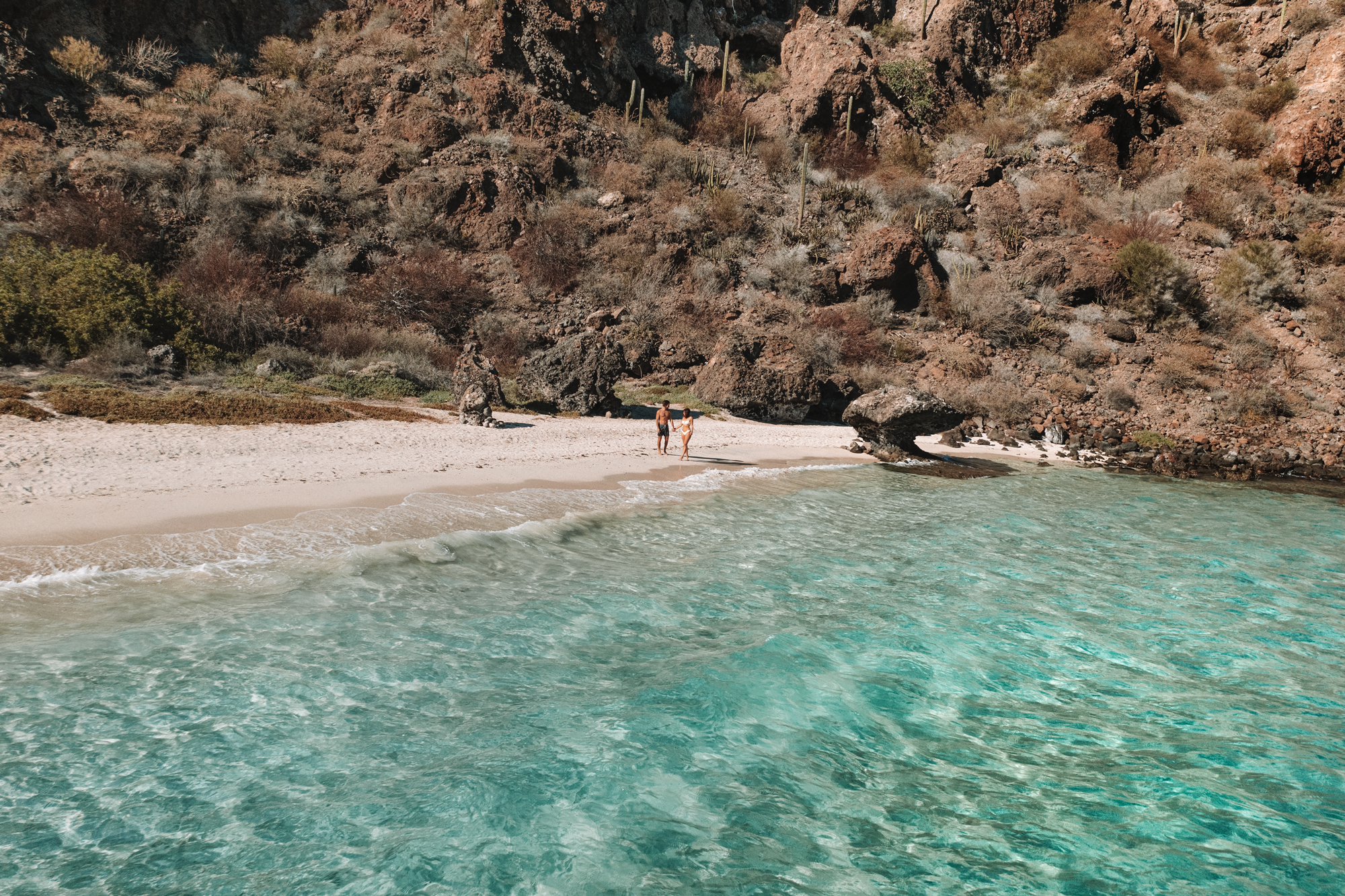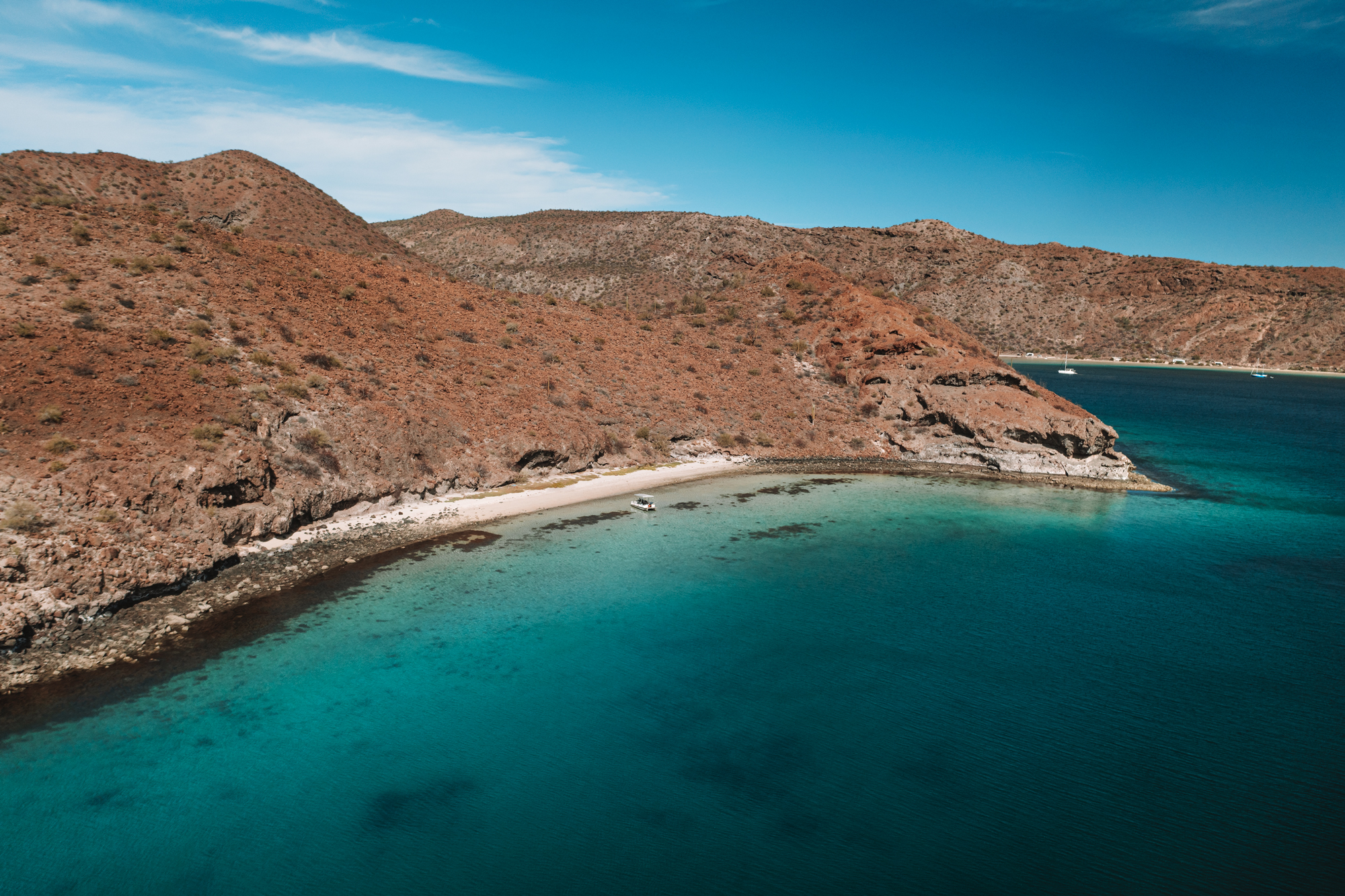 Empty Beaches at Bahia Conception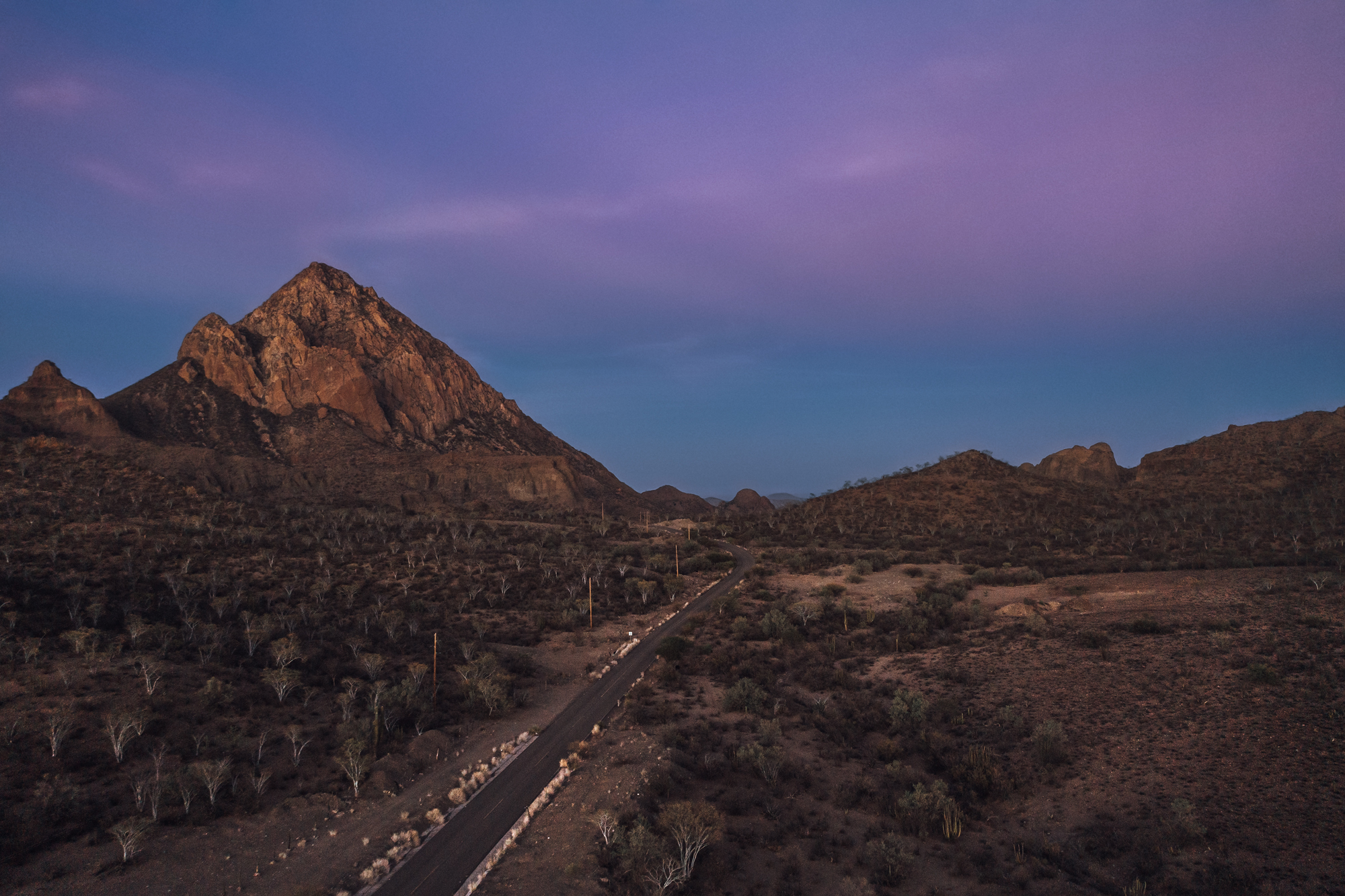 Dusk in the mountains between Mision Javier and Loreto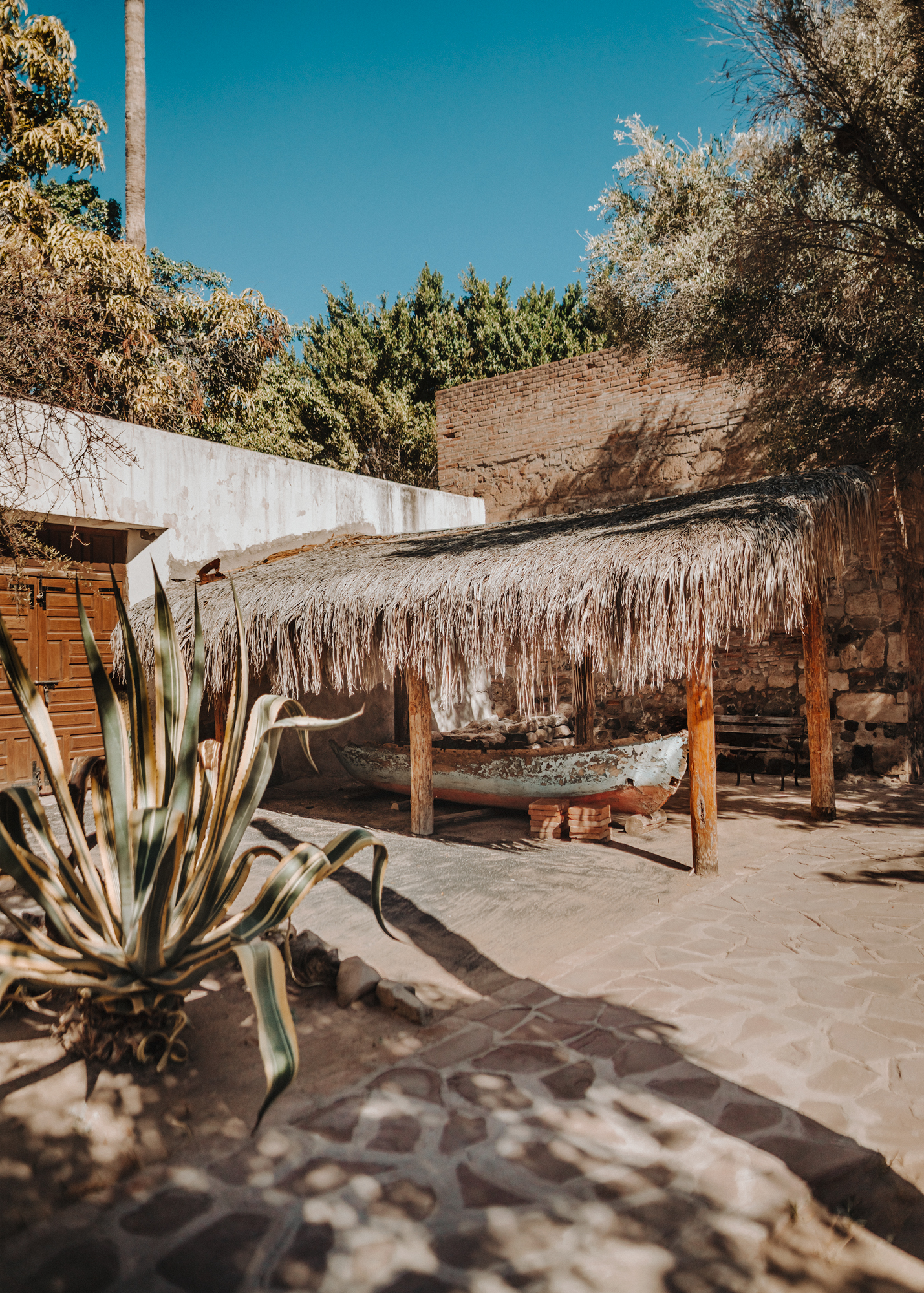 Inside the Loreto Mission Museum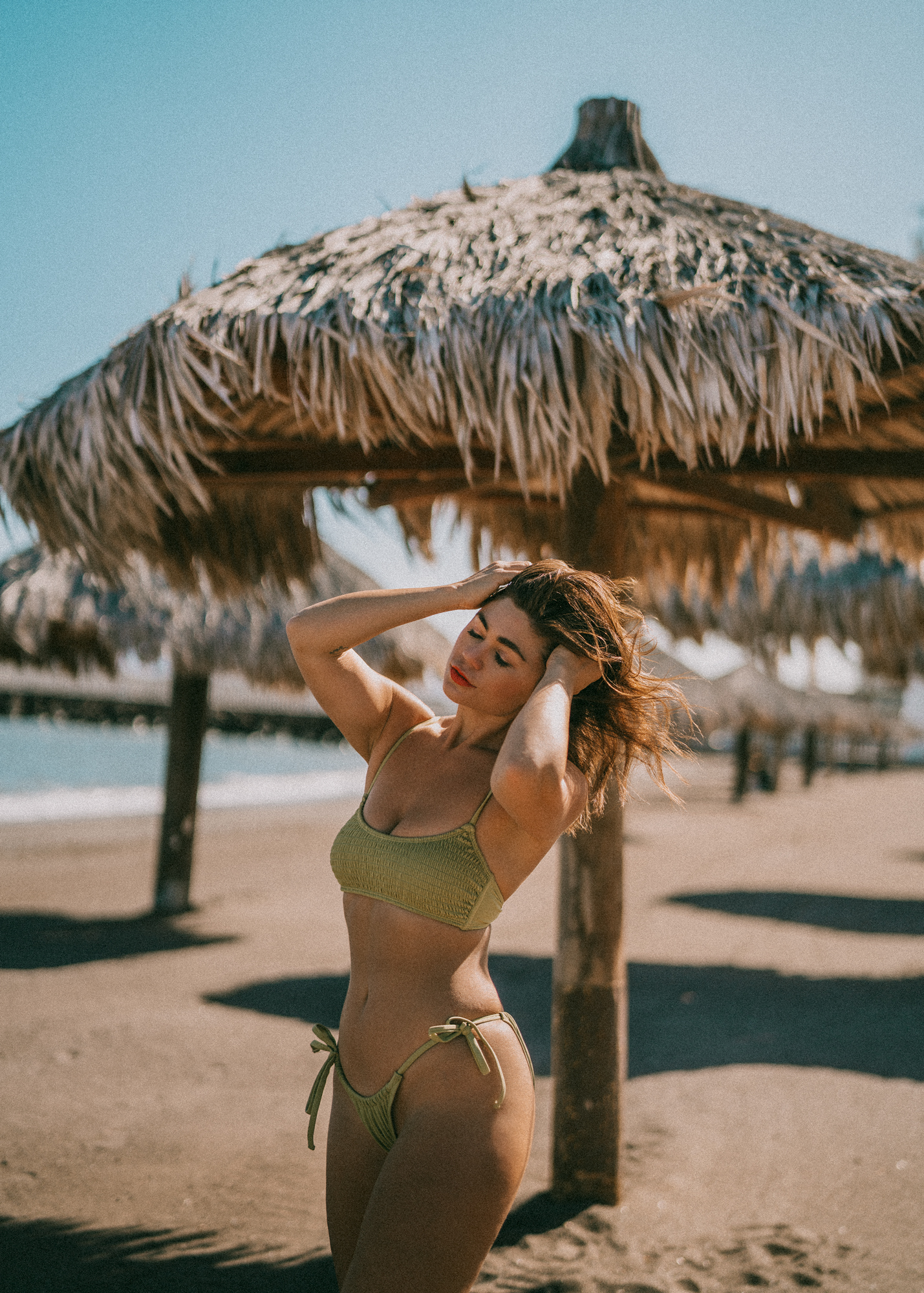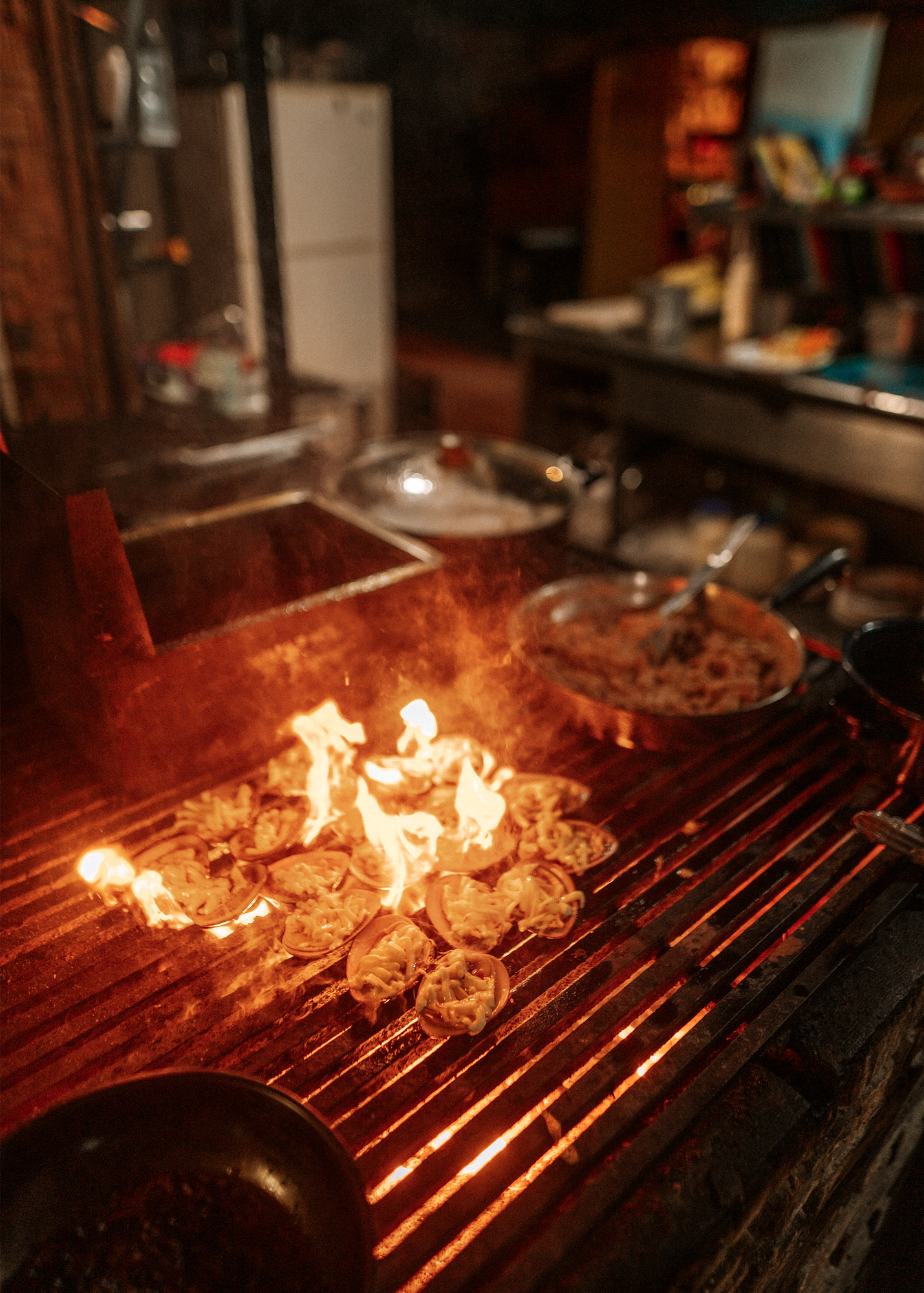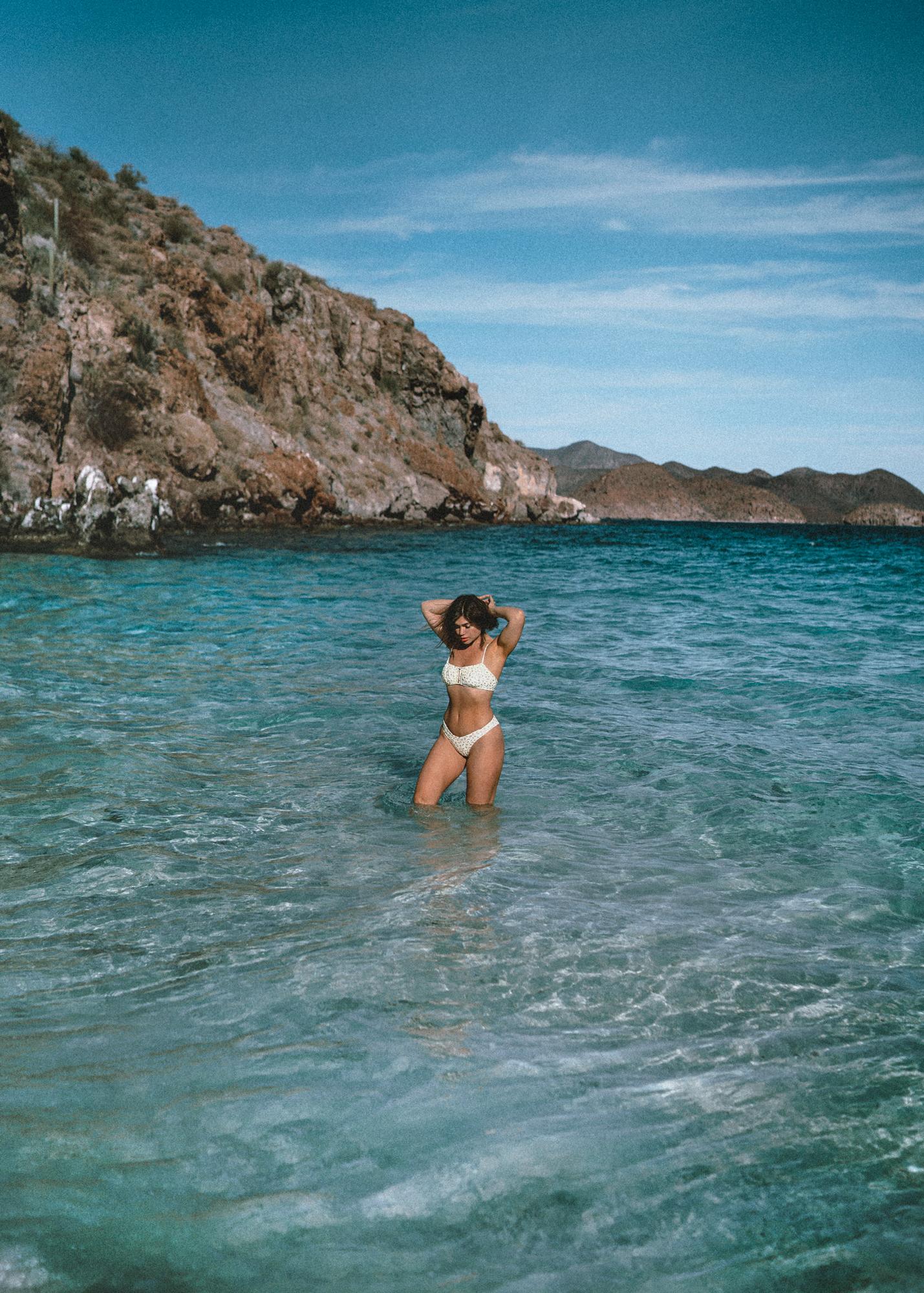 We will be back Loreto!
LIKE THIS POST? PIN IT FOR LATER AND SHARE IT WITH OTHERS!
XX