March 17, 2023 Travel Guides
The Ultimate Canada Rocky Mountains Road Trip Itinerary - A Fall Leaves Travel Guide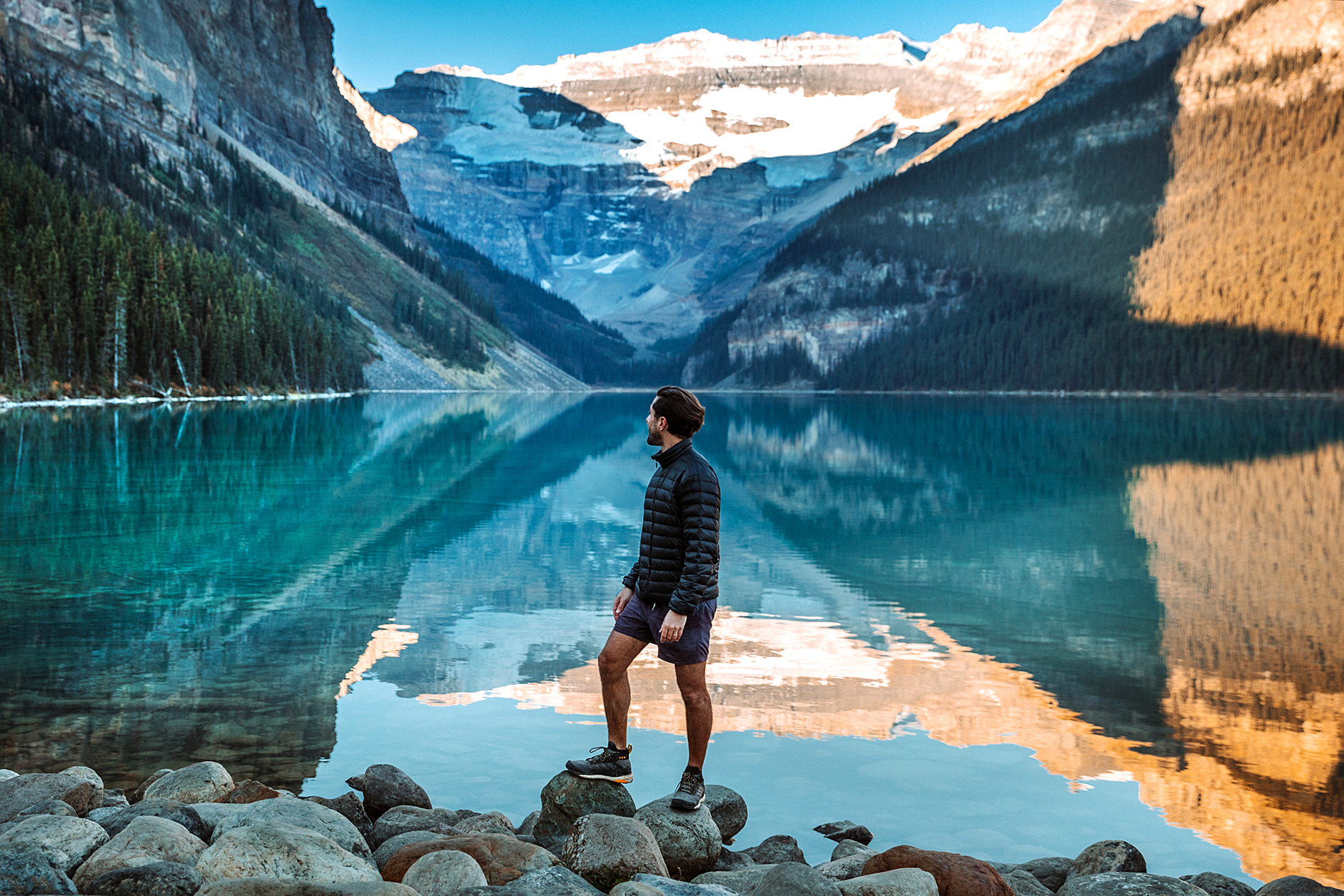 The Canadian Rockies may be most best known for Banff National Park and Lake Louise, but the entire area from Alberta to British Columbia is full of incredible mountain views, epic hikes, alpine blue lakes, fantastic cities, and adventures of a lifetime - with fall being the absolute perfect time to go t see the best in changing leaves. From Calgary to Kelowna, here is a full itinerary with the best places to stay, where to eat, and all the tips you need to plan a mountain exploring trip to remember.
We used Marriott Bonvoy's Road Trip Planner to plan the absolute best itinerary, with the most convenient and comfortable hotel stops and experiences along the way!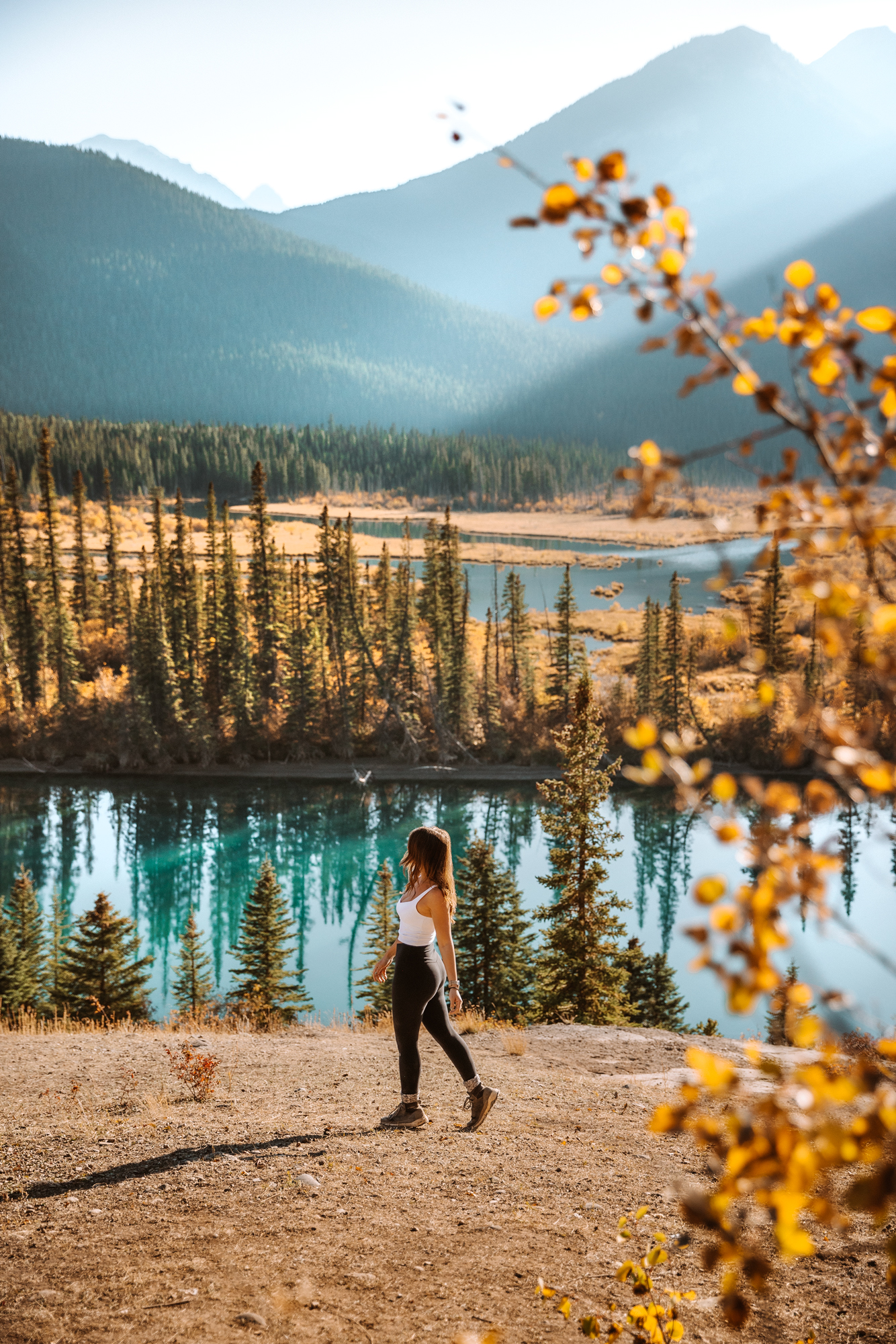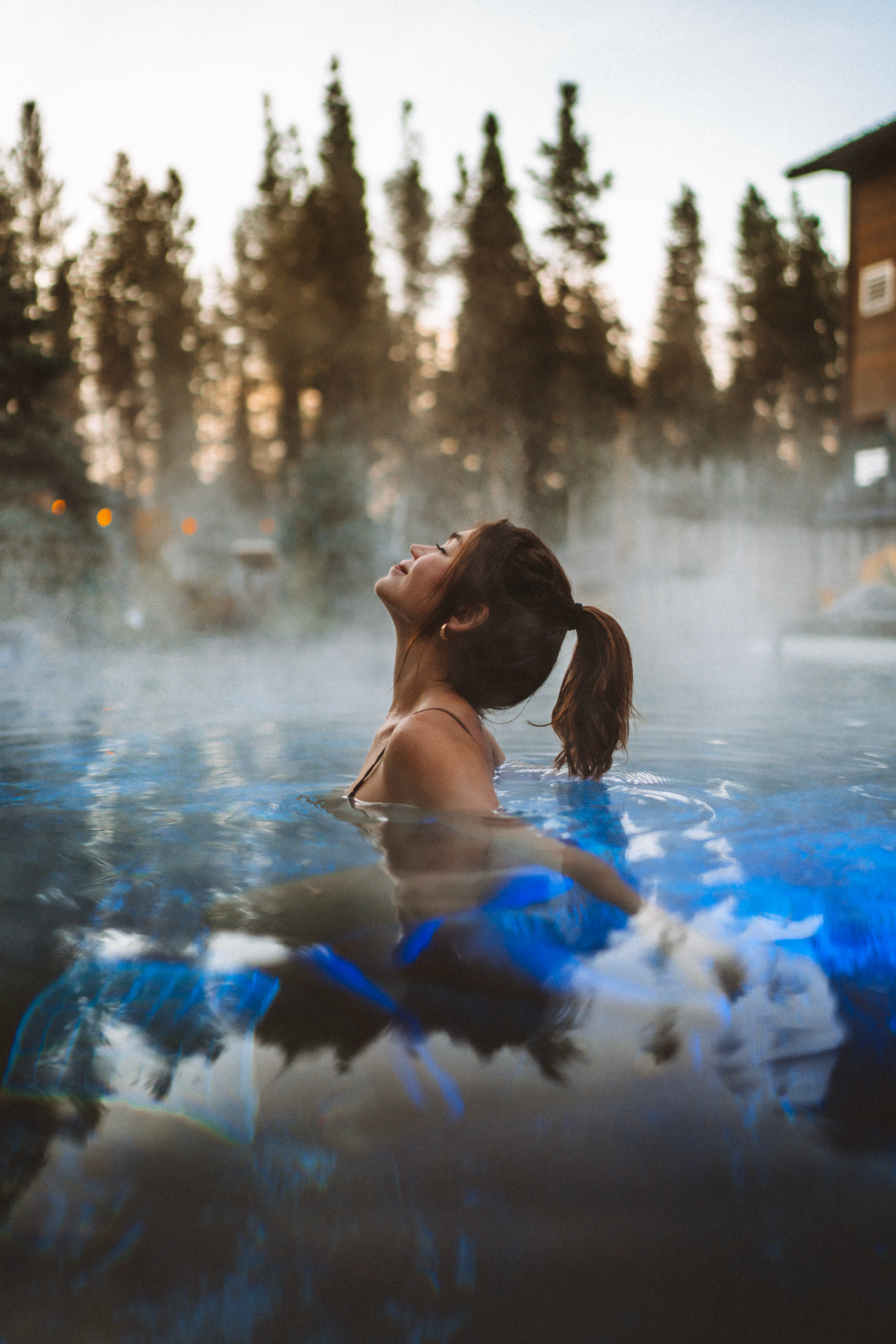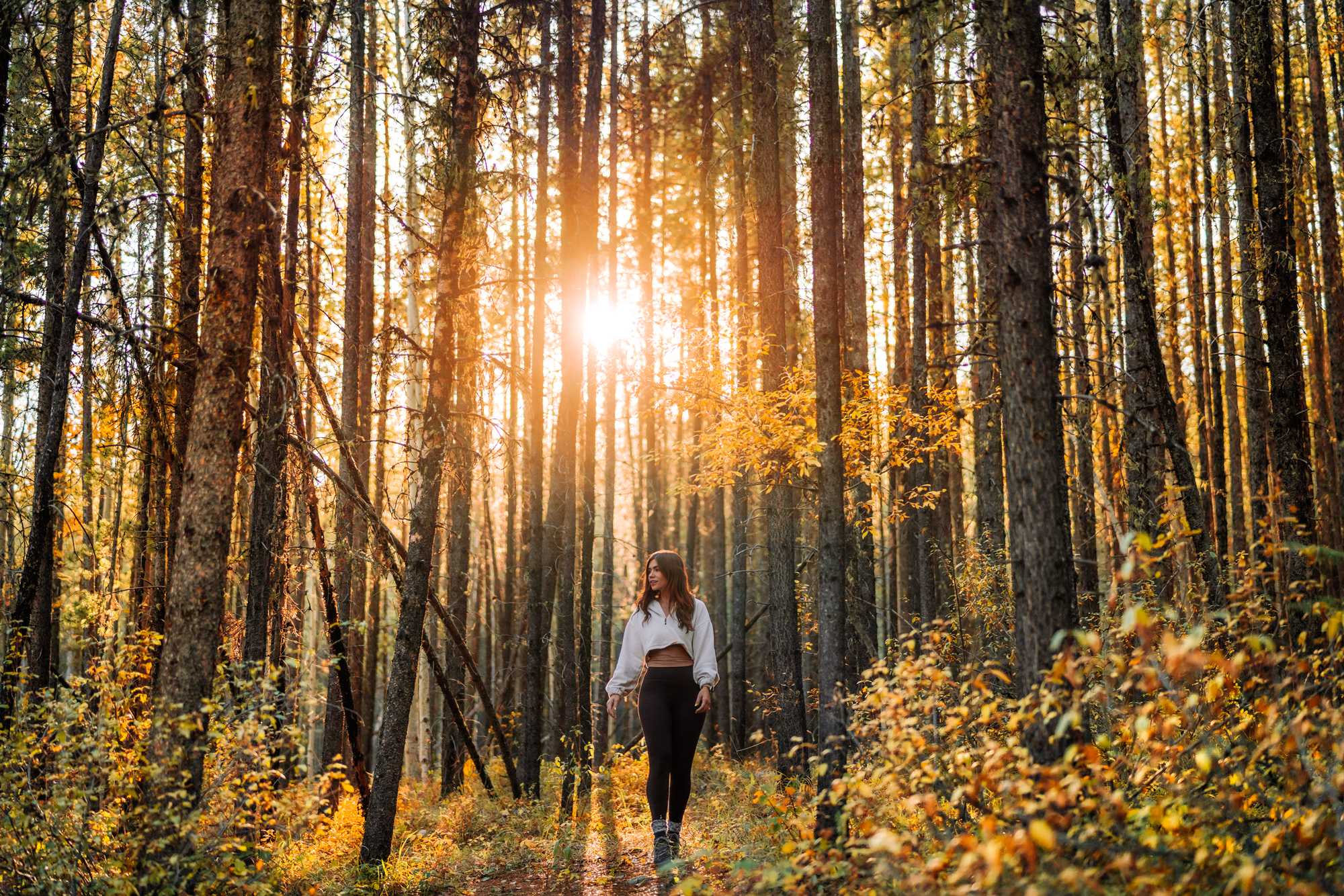 The Basics:
Getting There: We planned a one-way route and chose a one-way car rental with Hertz. I would highly recommend flying into Calgary to start your journey, and then flying out of Kelowna - this gives you the best of everything, and not doubling back with a loop route saves you so much time and money, even if your rental does have a surcharge.
When to Go: For Fall leaves, the exact peak changes every year, but the safest bet is the last week of September through the first two weeks of October. Our trip took place over the first half of October and the leaves were absolutely perfect! We had unseasonably warm weather, so be prepared that there may be some snow already during this time if storms come through early.
Total Time Needed: 2 Weeks
Calgary: 2 Days
Calgary to Kananaskis: Distance: 88 km / 55 miles Approximate driving time: 1 hour
Kananaskis: 2 - 3 Days
Kananaskis to Banff: Distance: 93 km / 58 miles Approximate driving time: 1 hour 15 minutes
Banff: 2 Days
Banff to Revelstoke: Distance: 286 km / 178 miles Approximate driving time: 3 hours 30 minutes
Revelstoke: 2 Days
Revelstoke to Rossland: Distance: 238 km / 148 miles Approximate driving time: 3 hours
Rossland: 2 Days
Rossland to Kelowna: Distance: 290 km / 180 miles Approximate driving time: 4 hours
Kelowna: 2 -3 Days
Total distance from Calgary to Kelowna with stops: 995 km / 618 miles Approximate driving time: 13 hours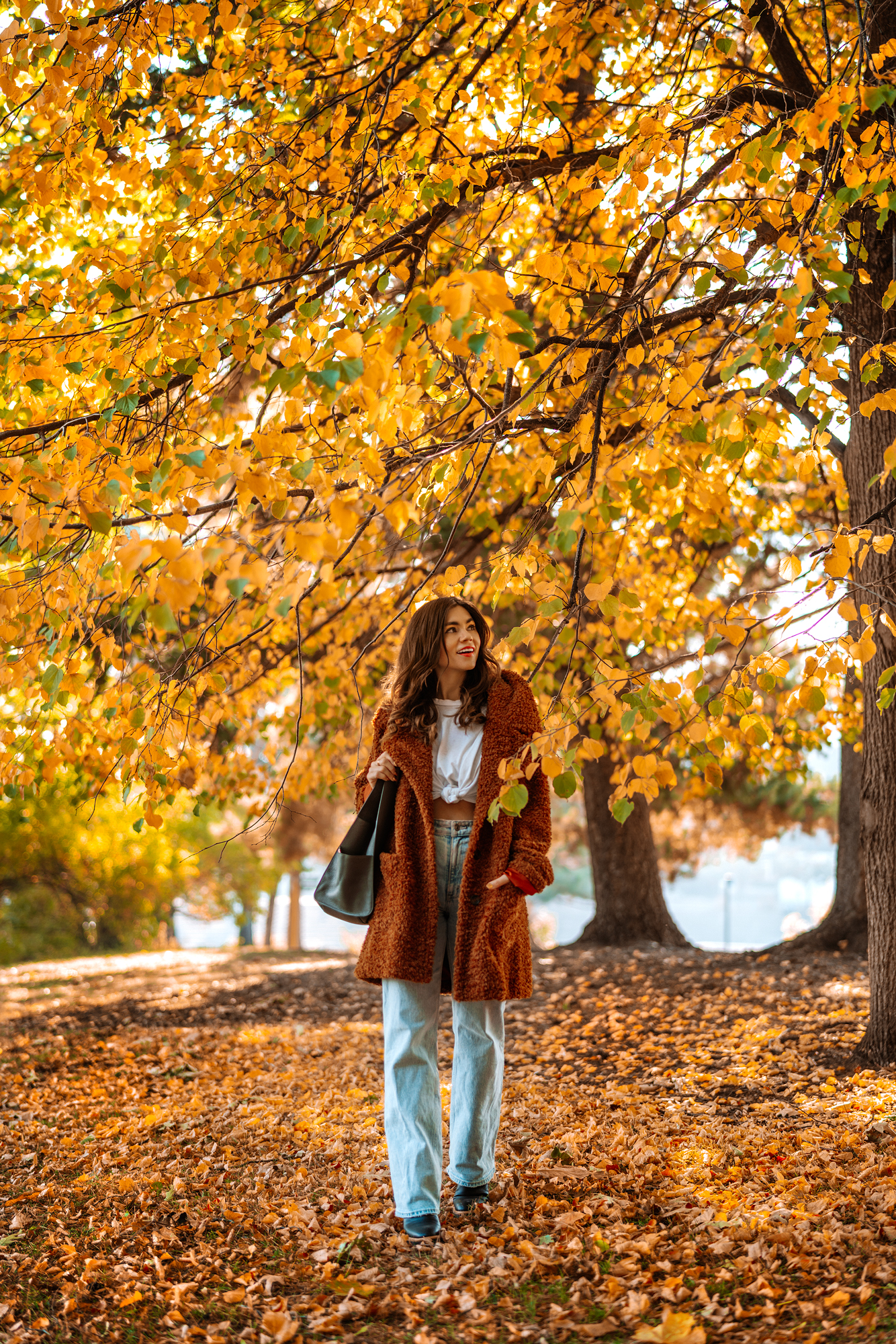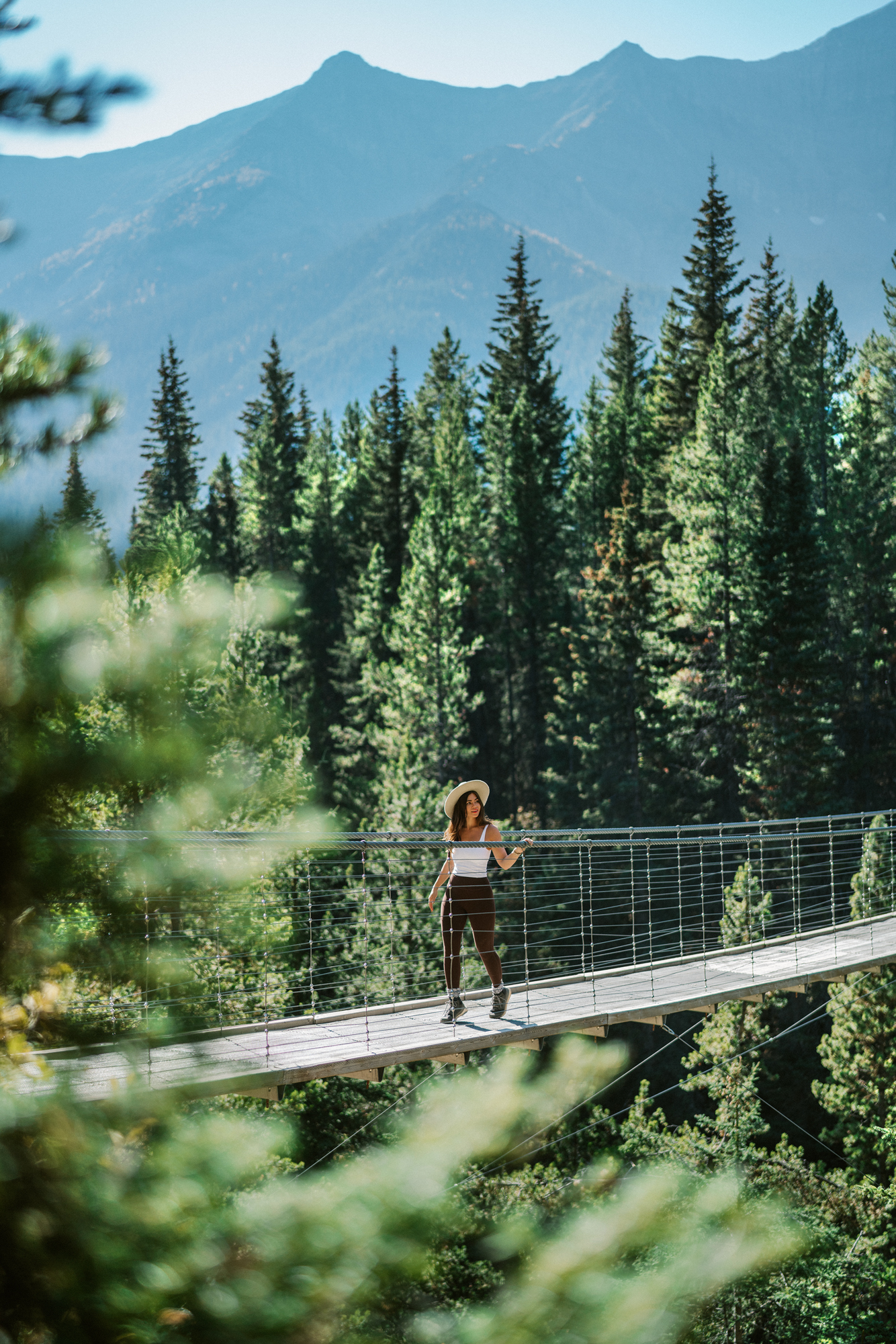 Leaves in every color!
What to Pack:
Foldable Cooler Bag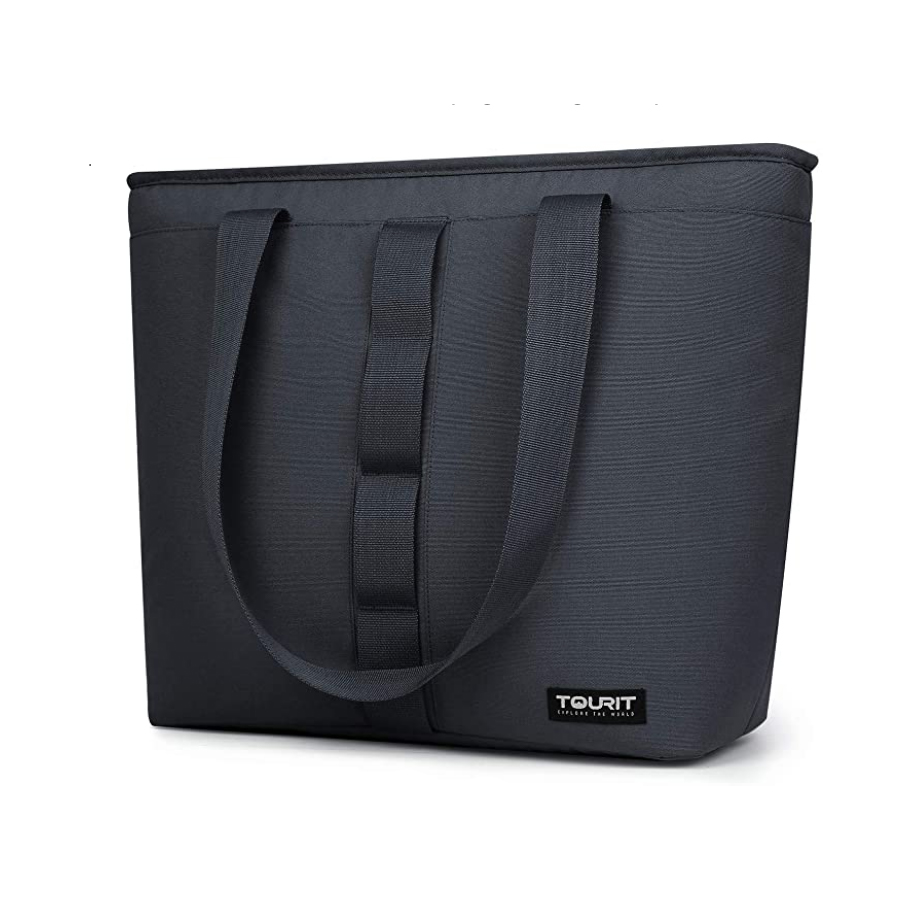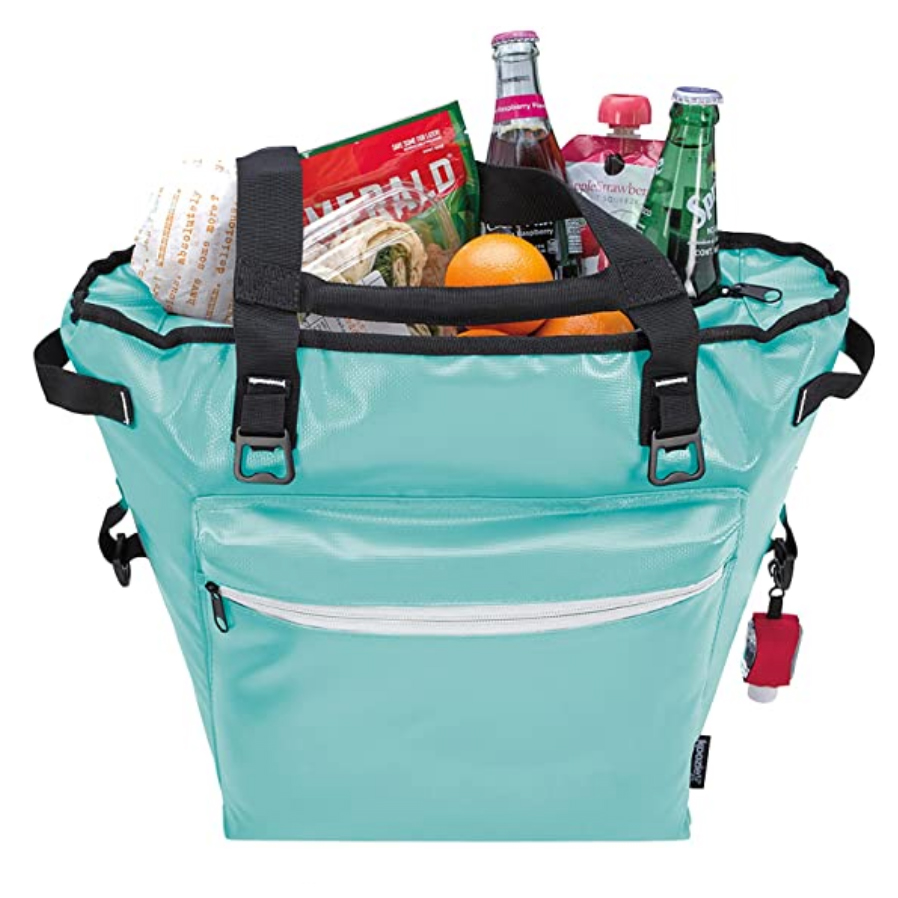 Even in colder weather, Having a cooler is key for every road trip, for cold drinks, and any snacks or leftovers you want to take with you. A big, foldable tote is great to buy ahead and bring with you - they're easy to shove into a suitcase or even a carry-on, can fit TONS, and can easily be used over and over again. We packed our trusty cooler in our luggage and were so grateful we had it!
Hiking Boots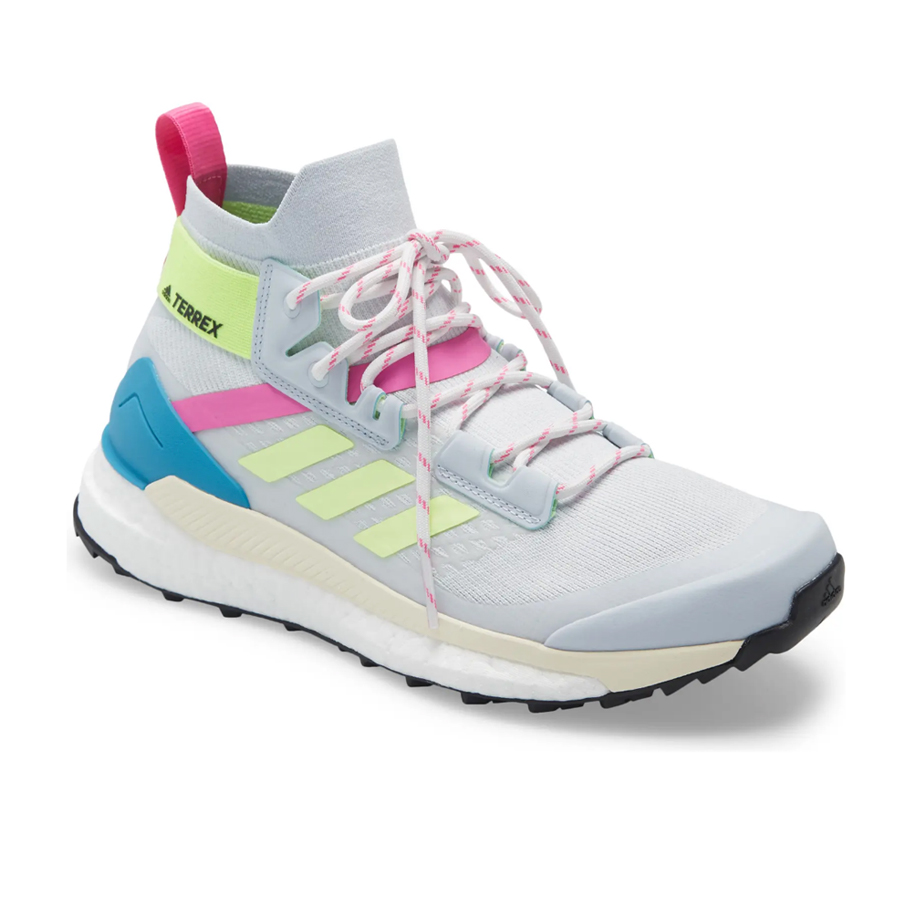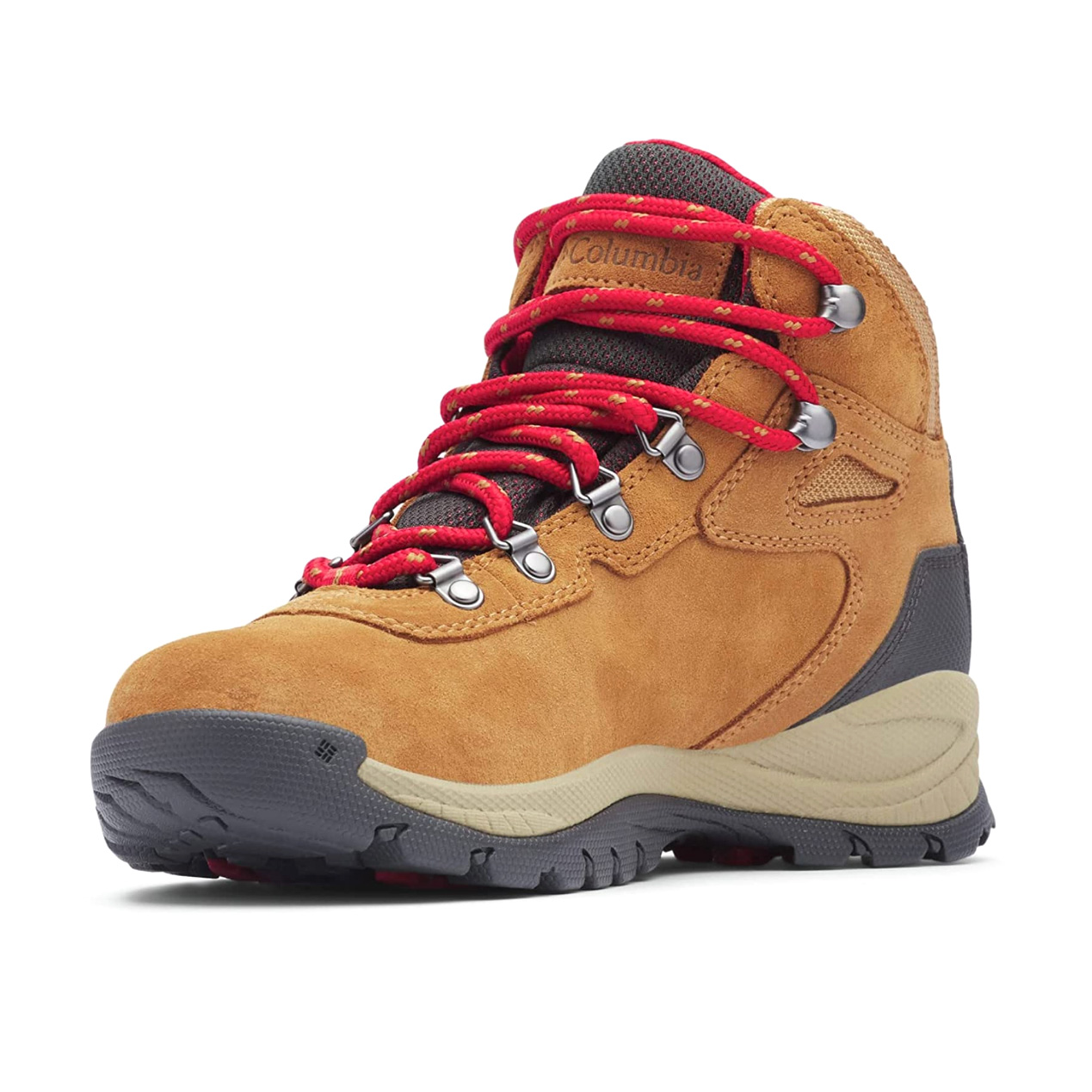 I have been on countless hikes all over the world with just my regular running shoes, but I finally bought a pair of proper Adidas hiking shoes a couple of years ago - and the added grip was LIFE CHANGING. Especially for colder ground and muddy trails. Definitely opt for proper hiking shoes over your standard running or training shoes - the difference is really worth it.
I personally love the Adidas Terrex Free Boots, there's also the waterproof Merrell boots that even the most serious backpackers love, and these Columbia boots are waterproof and a great value under $100.
A Patagonia Puffer Jacket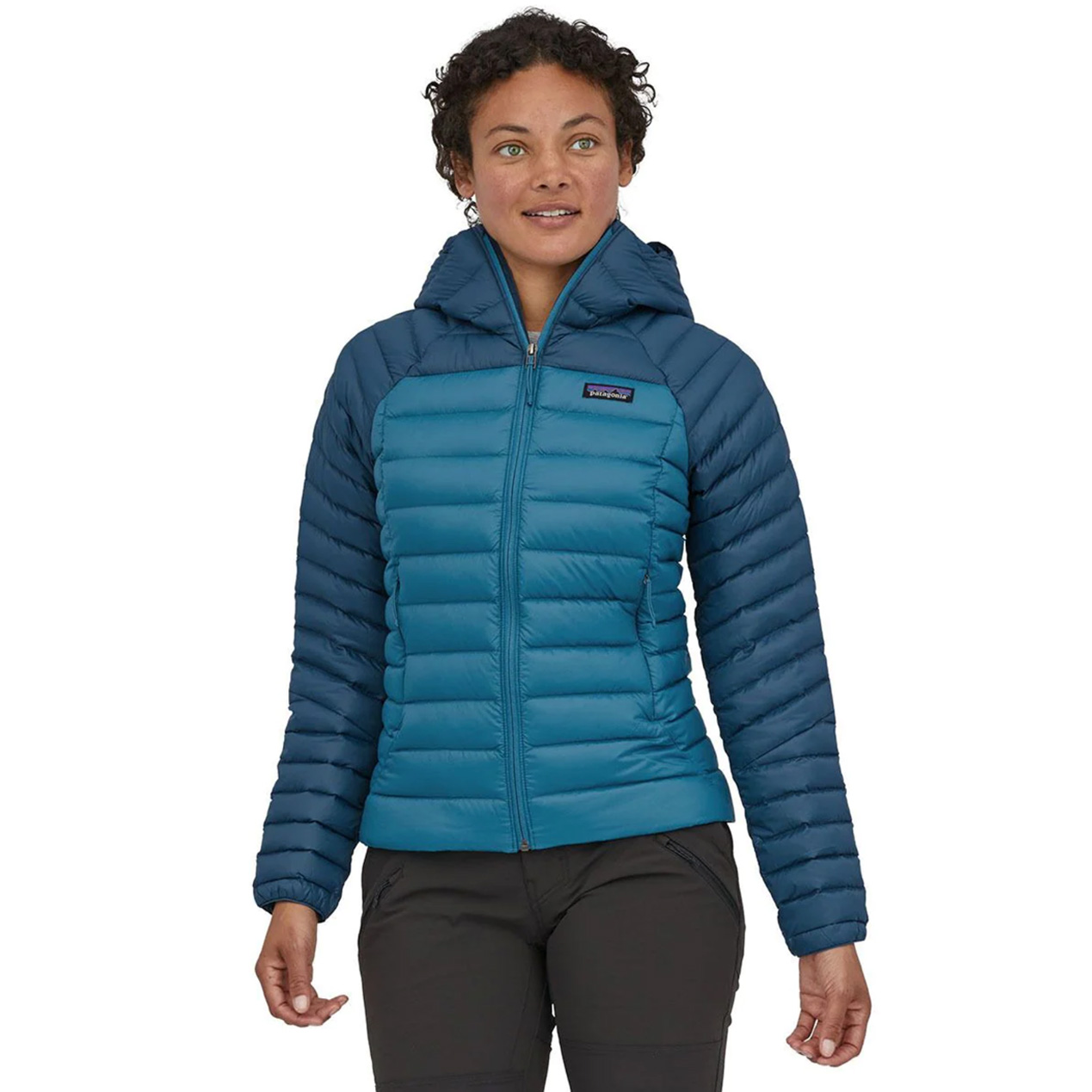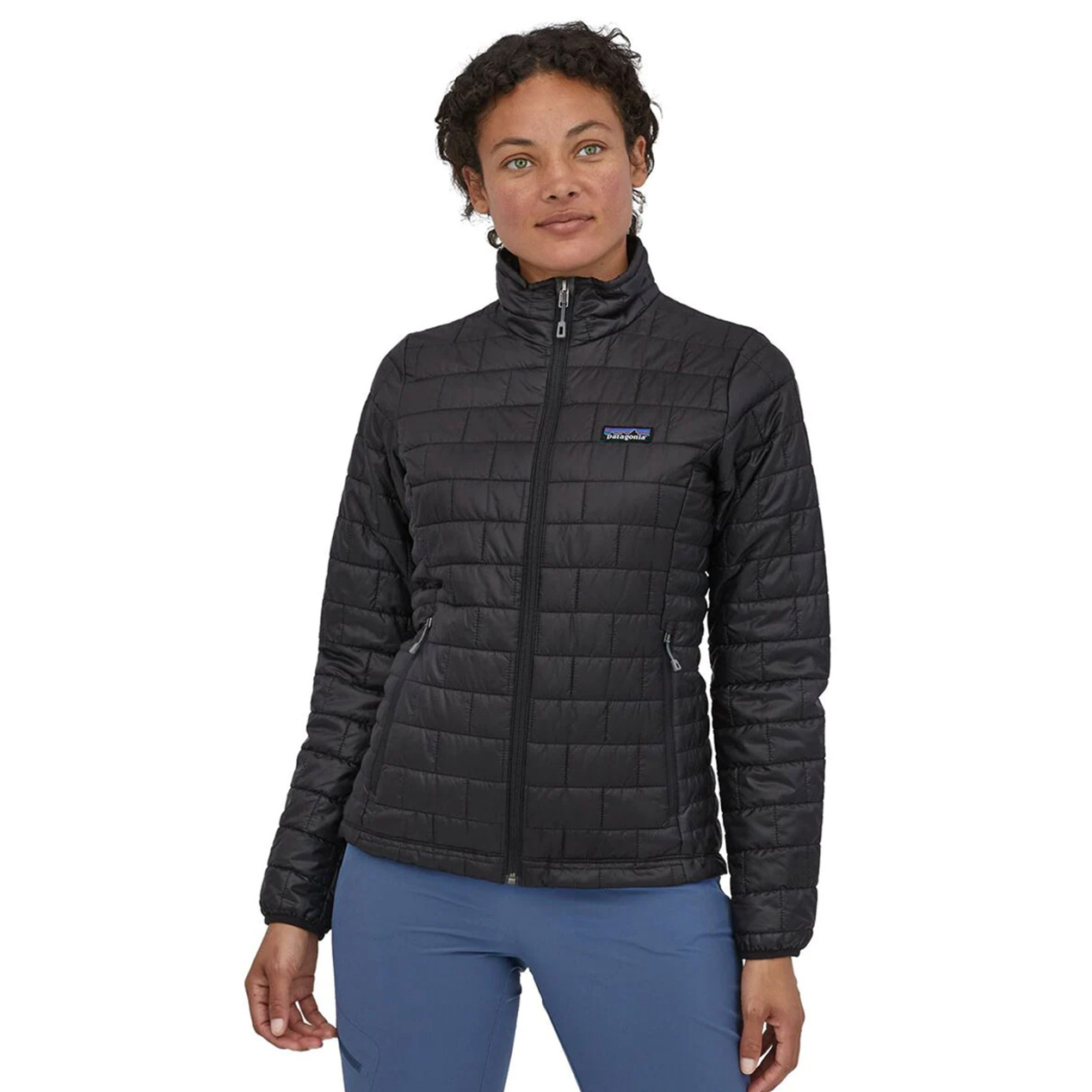 I avoided buying a Patagonia for so many years - and I am officially a convert. Patagonia is based in my California hometown, and I pushed back against it because everyone wears Patagonias in Ventura at pretty much all times. I finally took the plunge for this trip in particular - and they truly are ubiquitous for a reason. There is simply nothing that is as lightweight, low-profile, breathable, easy to shove in a backpack but warm enough to protect from even really cold nights. Patagonia is simply the gold standard of outdoor jackets for a reason - if you don't have one, take the plunge and you 100% will not regret it. The company also has lifelong support for their products, and supports endless conversation efforts.
If you scroll through the photos in this post, Brandon and I are wearing our Patagonias in many of them!
Start your journey by flying into Calgary and renting a car at the international airport. When in Canada, we always rent cars directly from Hertz, as we find they have the best selection and nicest people! Calgary is a small city by some standards, but is vibrant and has a lot of unique places to explore - stay a couple of days here before heading into the mountains!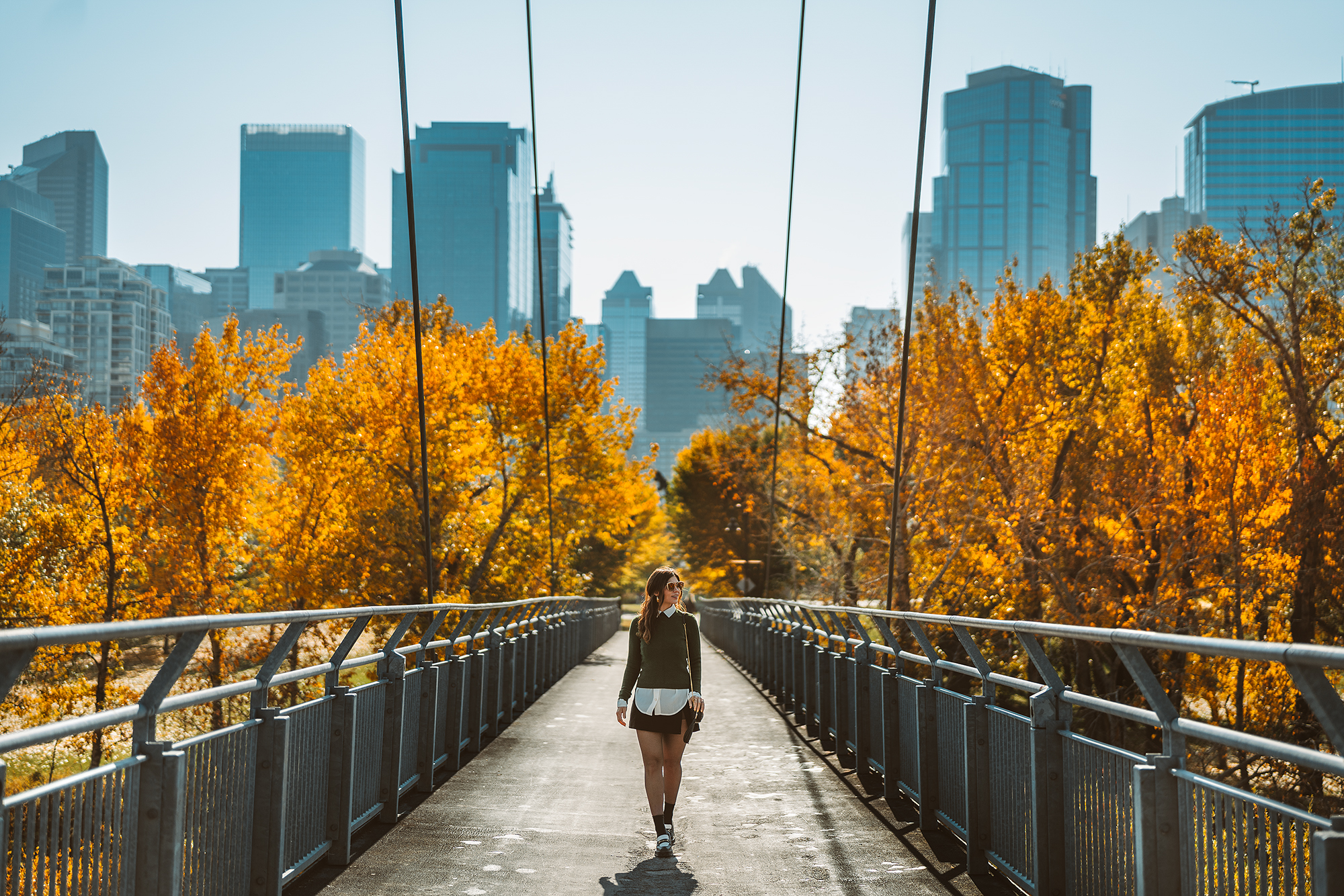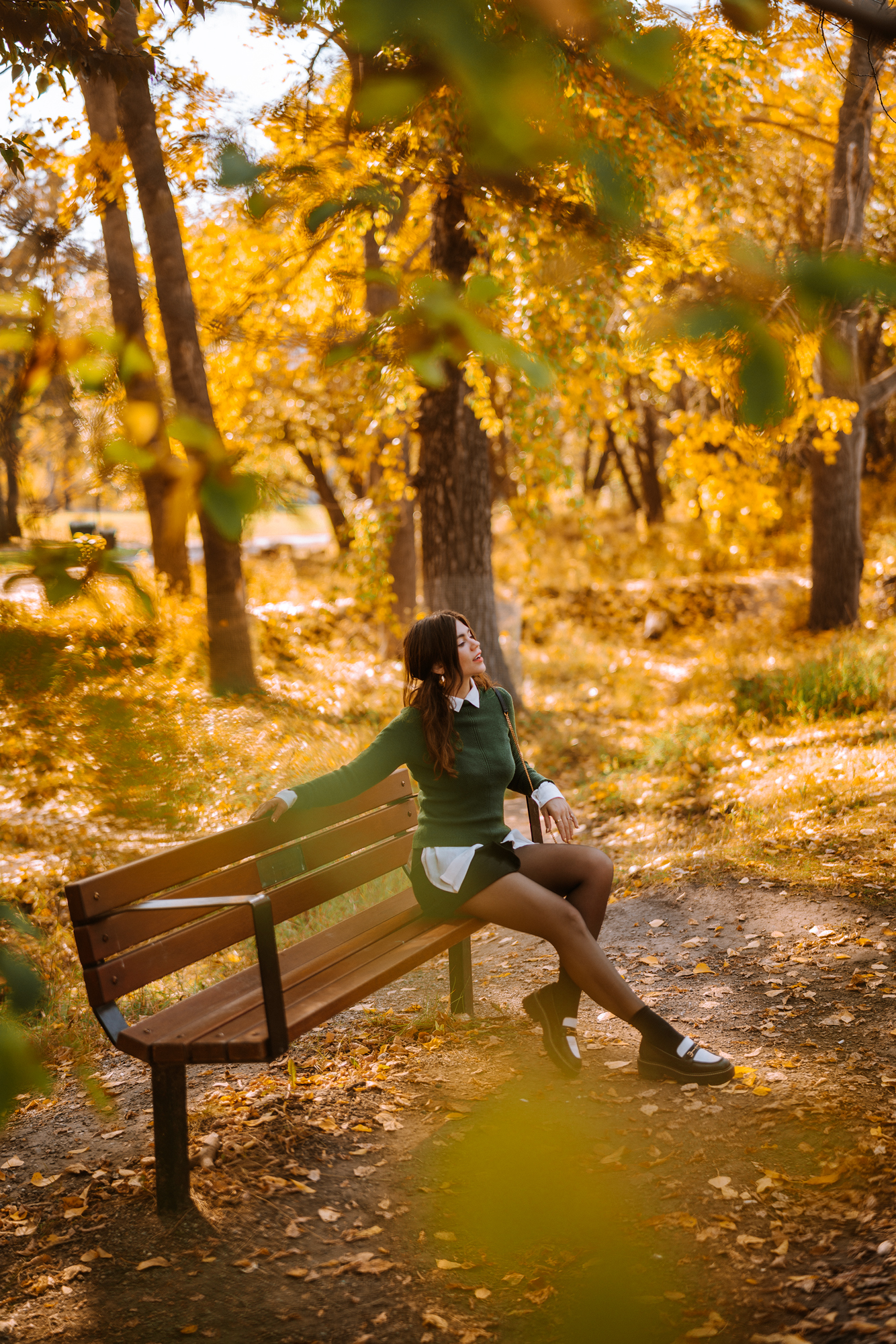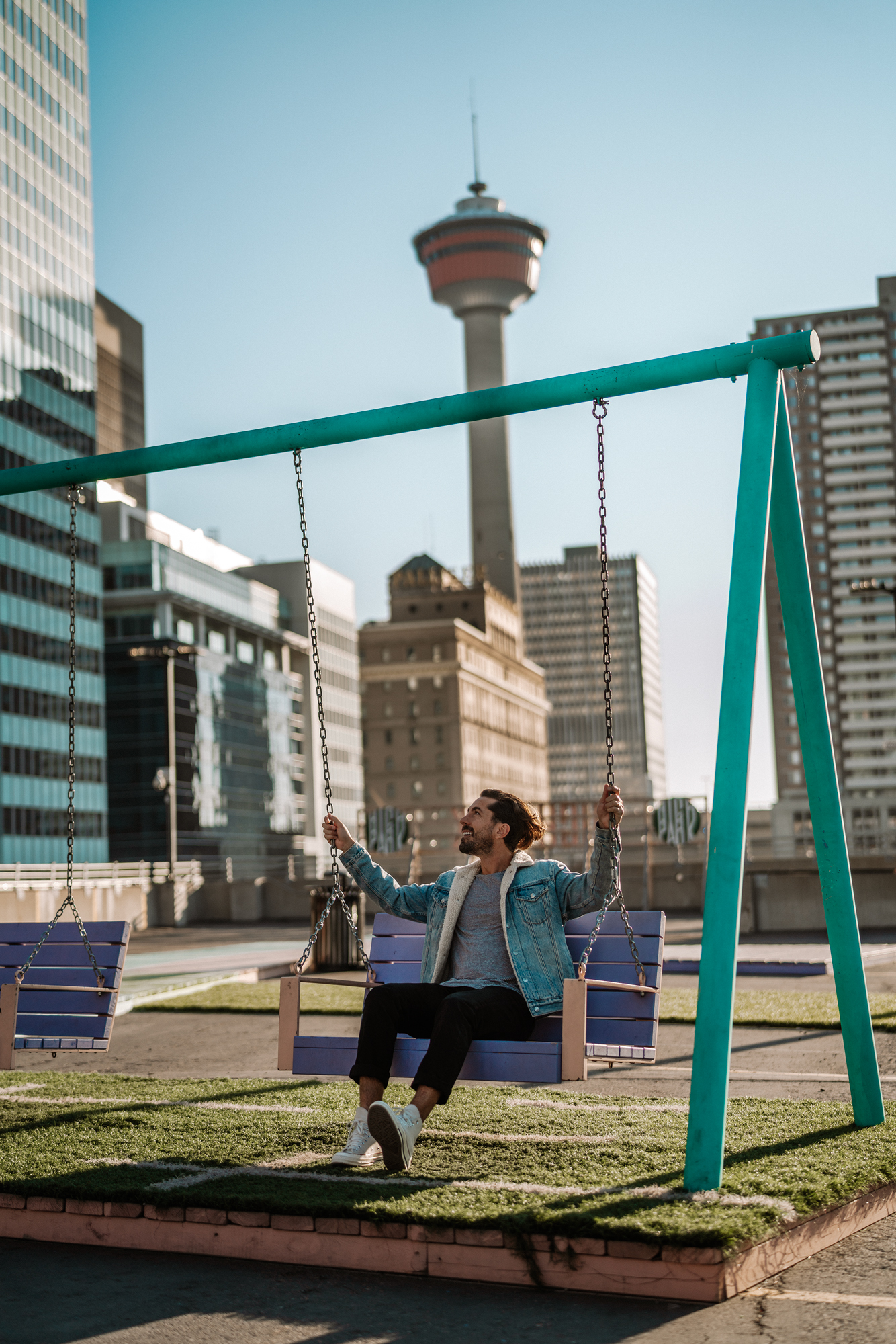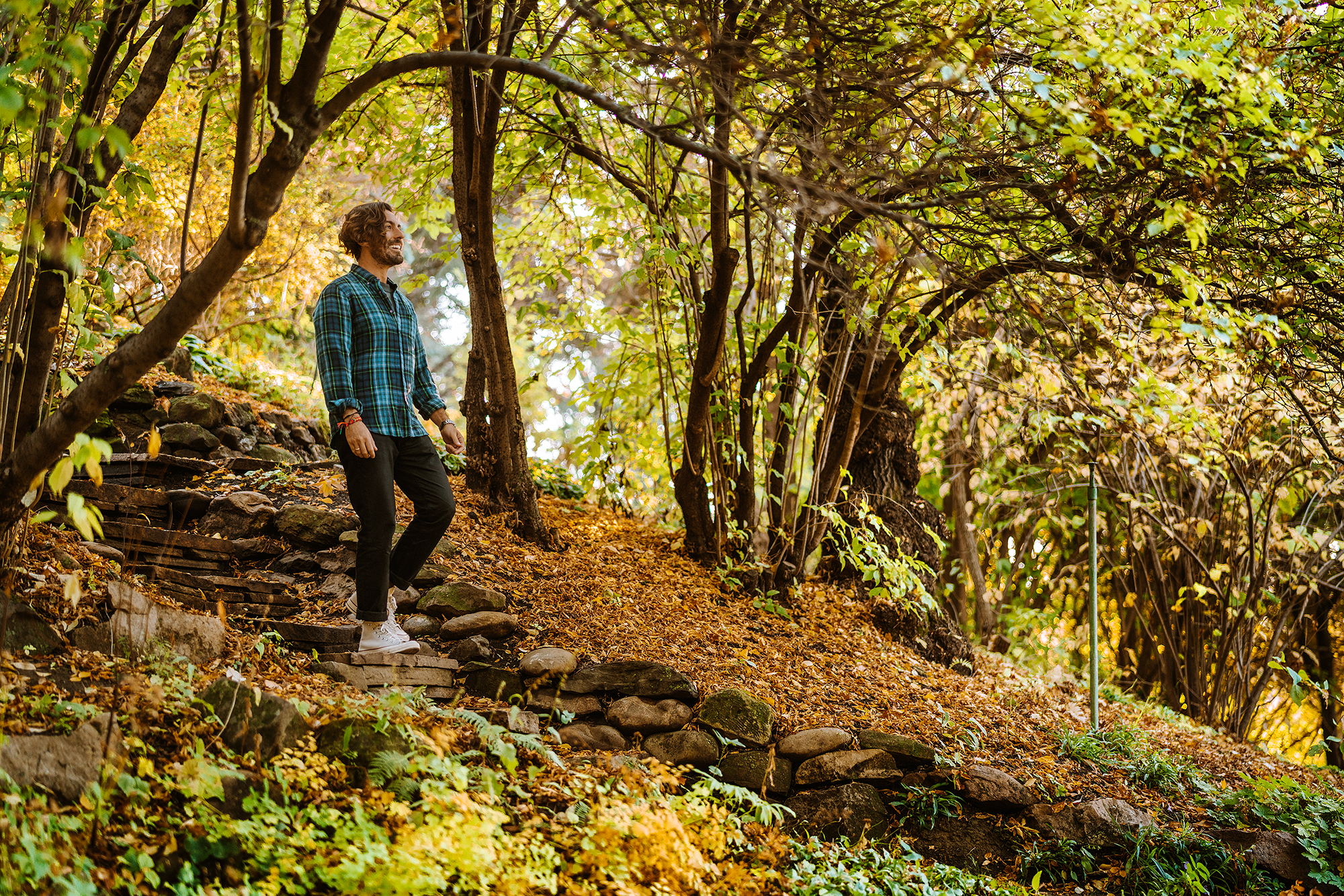 The Dorian Hotel, by Marriott's Autograph Collection: a unique and stylish hotel inspired by Oscar Wilde's famous novel, "The Picture of Dorian Gray" located conveniently in downtown Calgary. We found this hotel was really well decorated, and easy to both walk around Calgary and drive to the places we wanted to see. The hotel's in-house restaurant has an amazing breakfast - order the Mountain Wrap!
Eat & Drink:
What To See: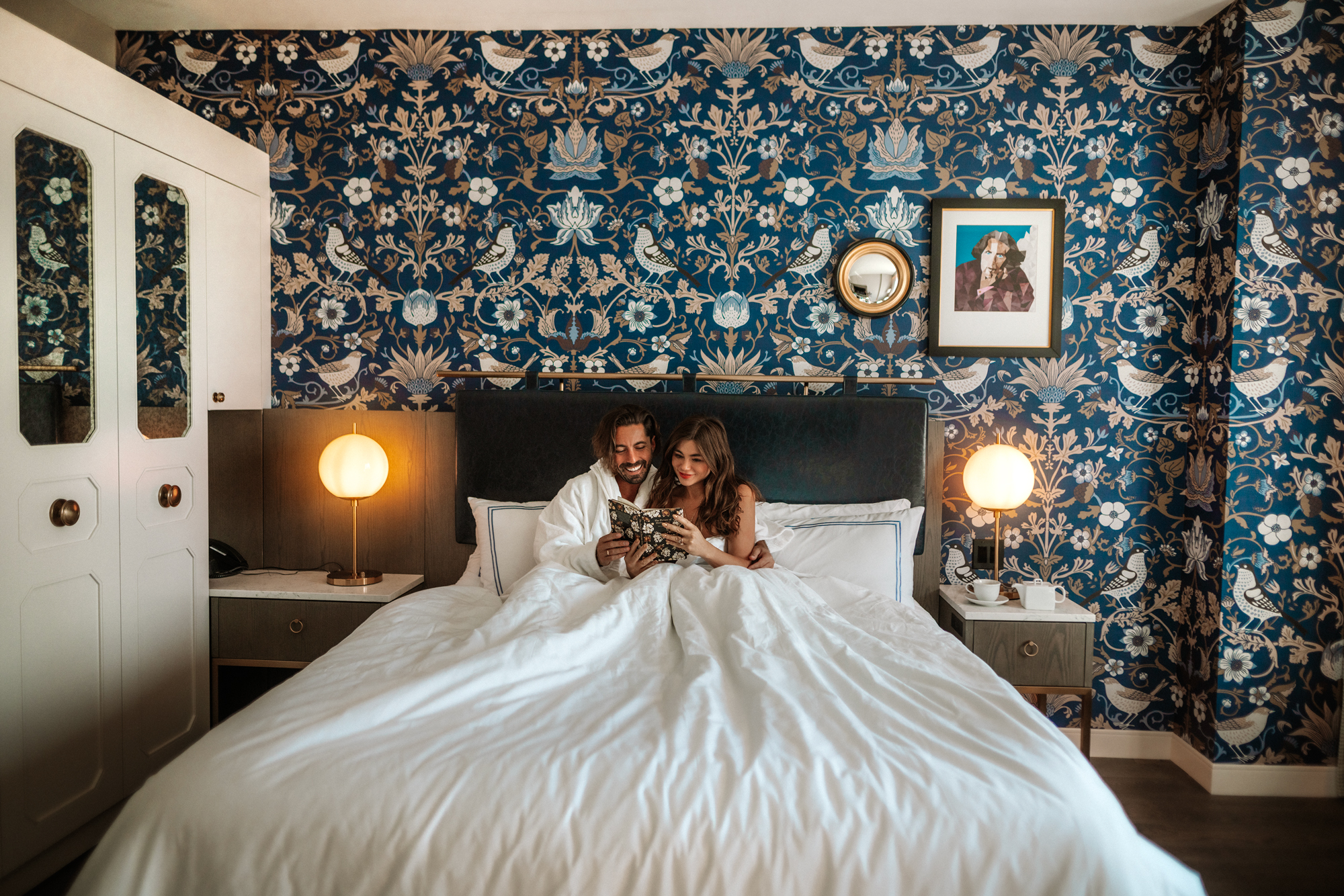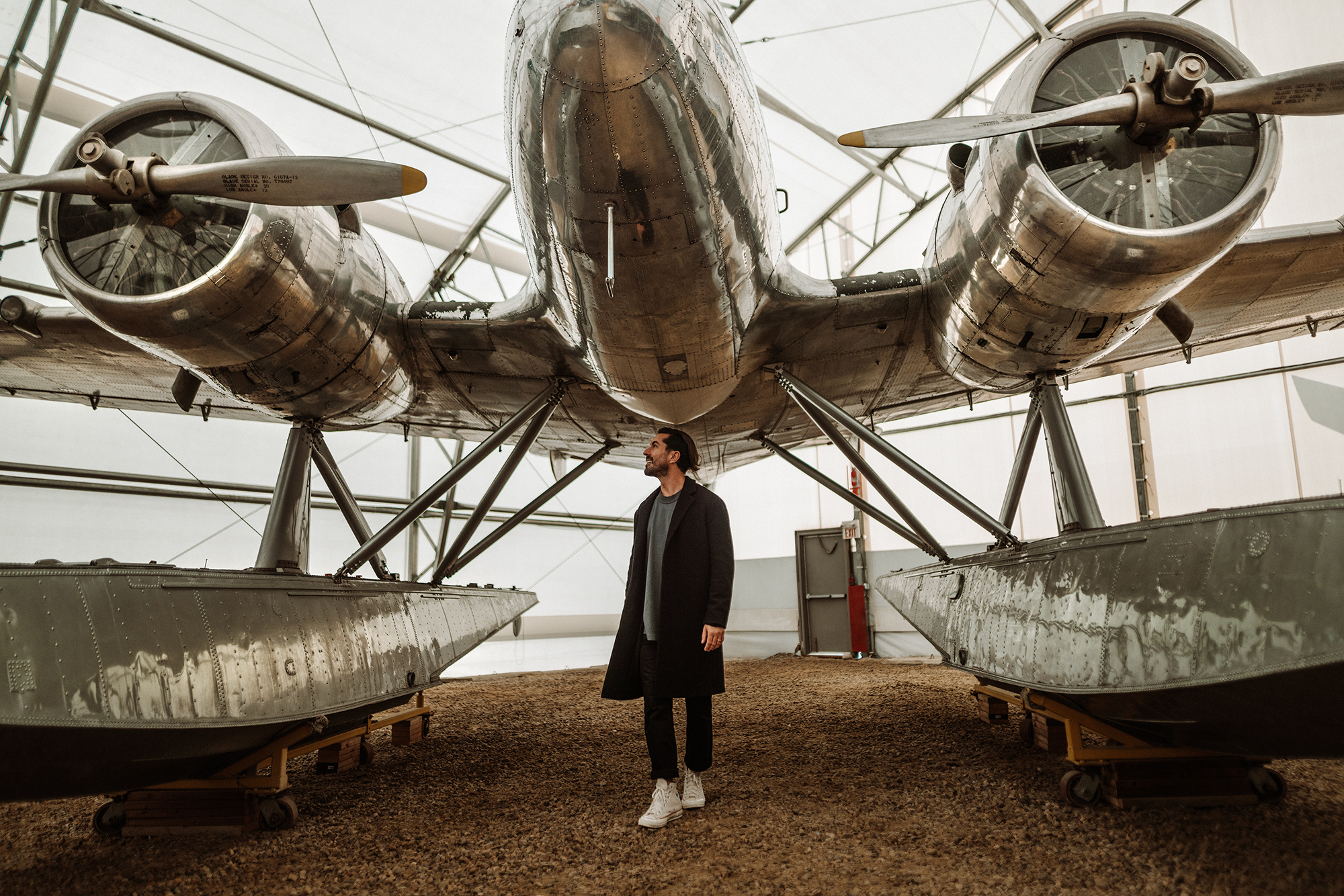 Road Trip Stop: Yamnuska Wolfdog Sanctuary
On the way to Kananaskis, stop at The Yamnuska Wolfdog Sanctuary, located just outside of Calgary, right on the way. This was one of the coolest experiences of our trip!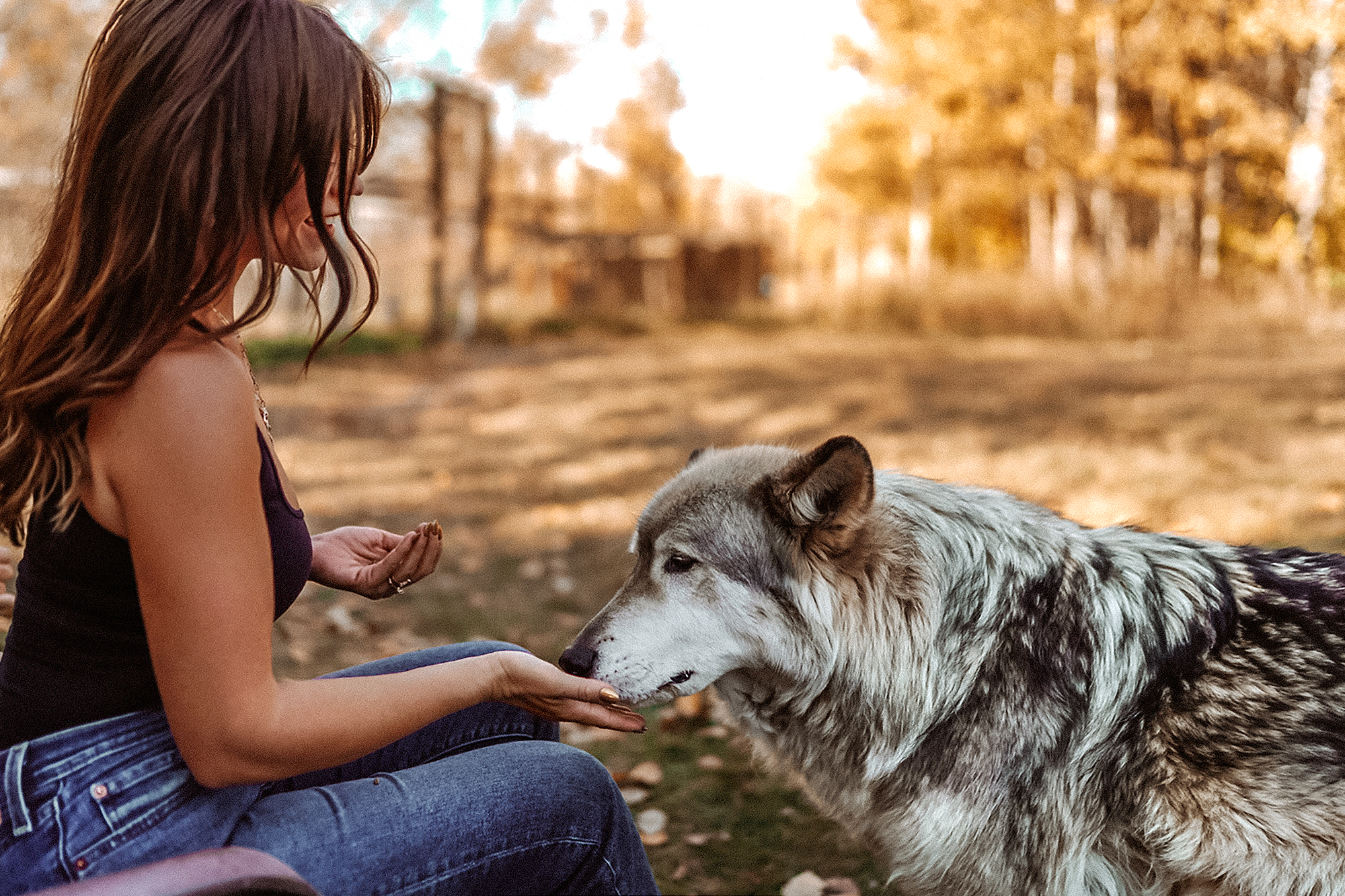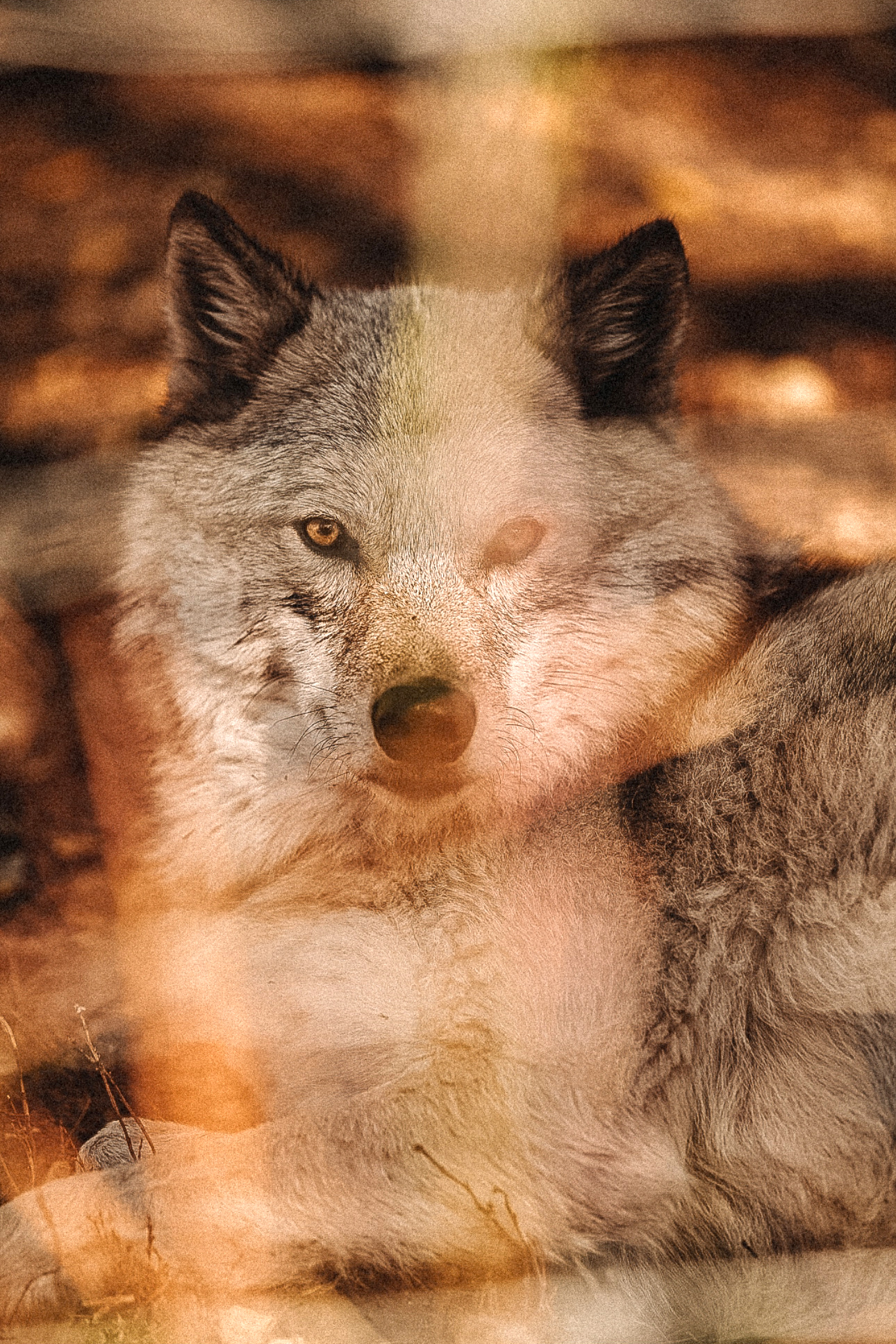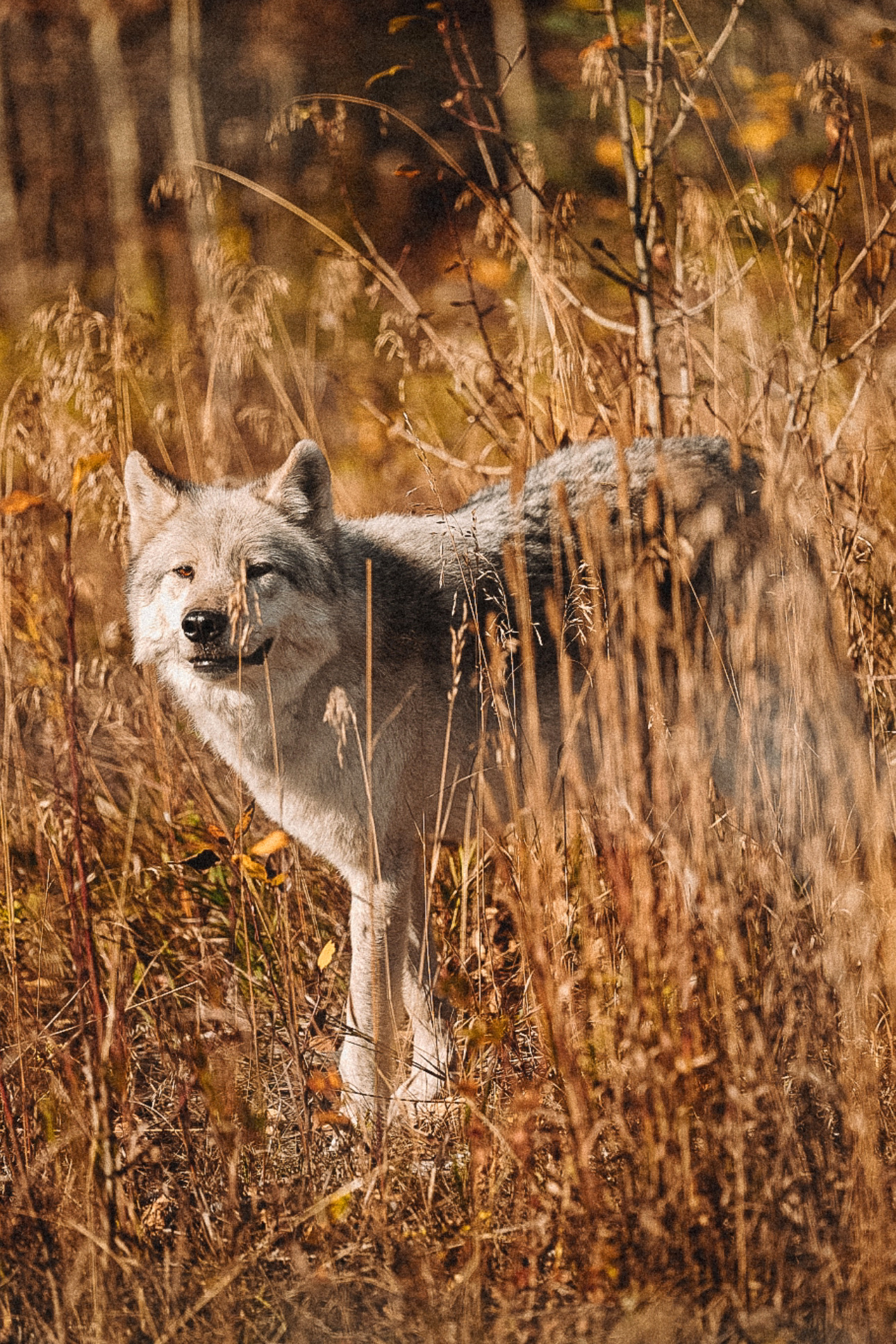 Yamnuska is a non-profit organization dedicated to providing a safe environment for wolfdogs - a hybrid of wolves and domestic dogs. The sanctuary is home to over 30 wolfdogs who have been rescued from neglect, abuse or abandonment. You can either pay a small donation to walk the ground and see the wolfdogs in their habitats, or book a guided tour to learn about the wolfdogs and sanctuary, and get up close to them as they take treats out of your hand!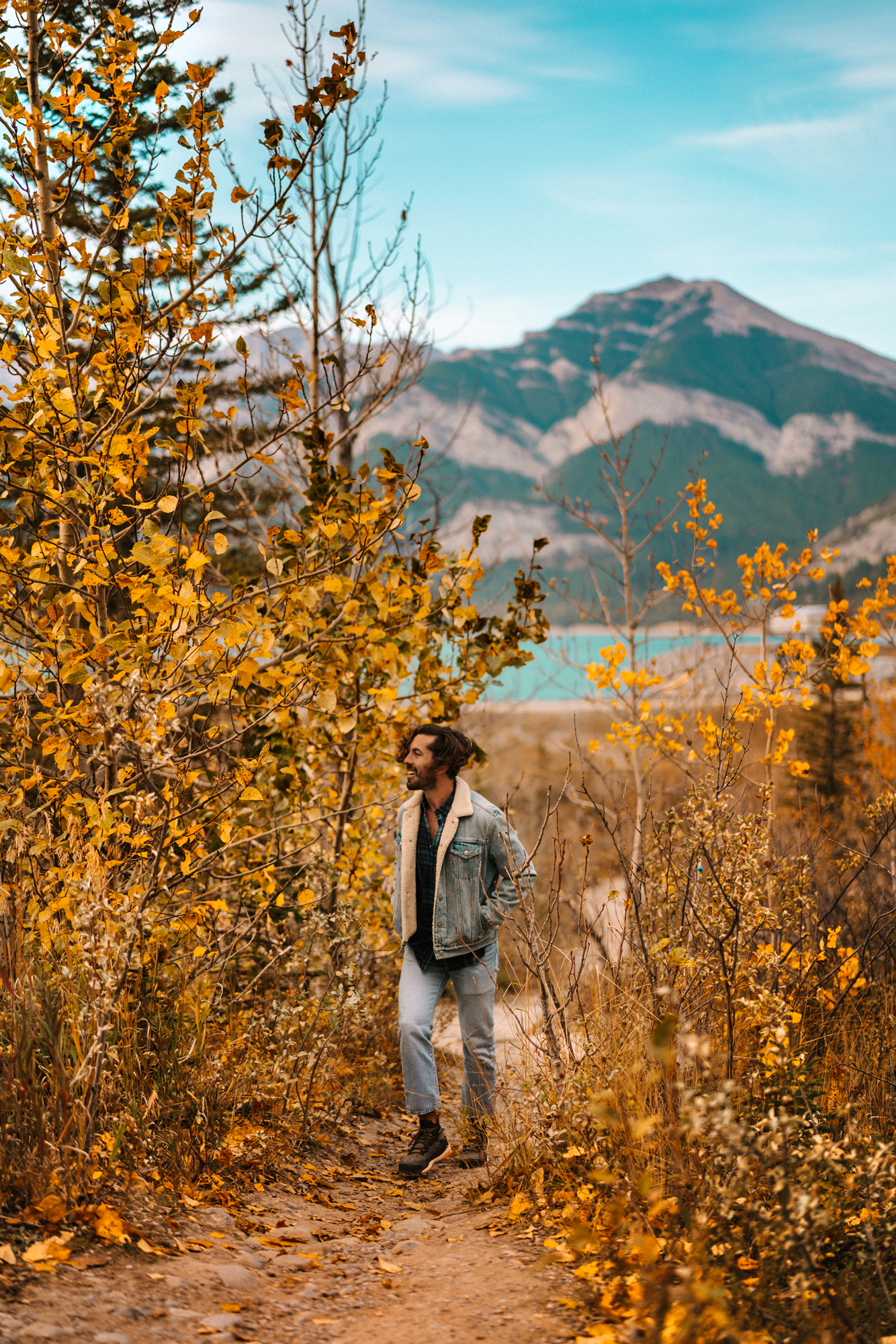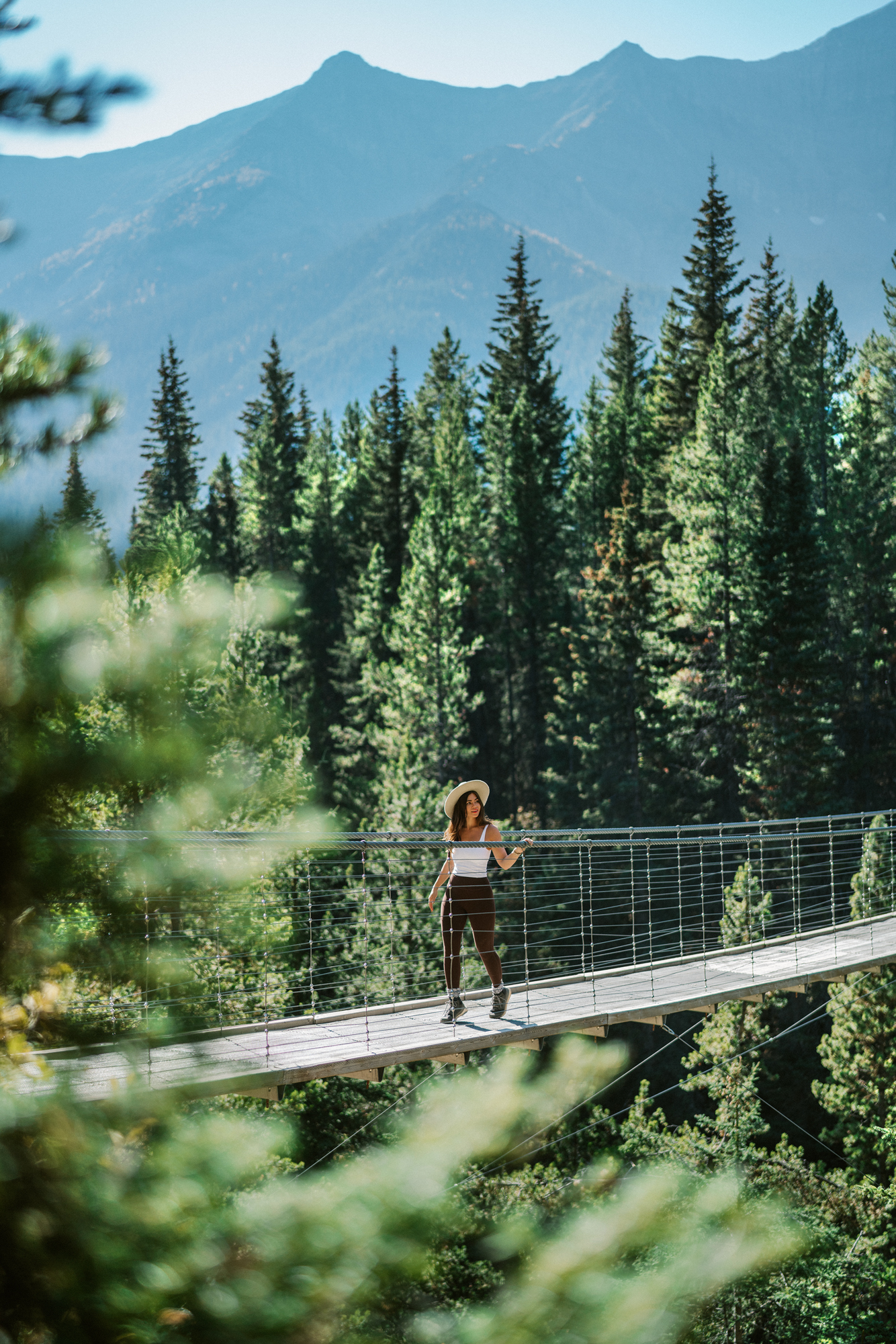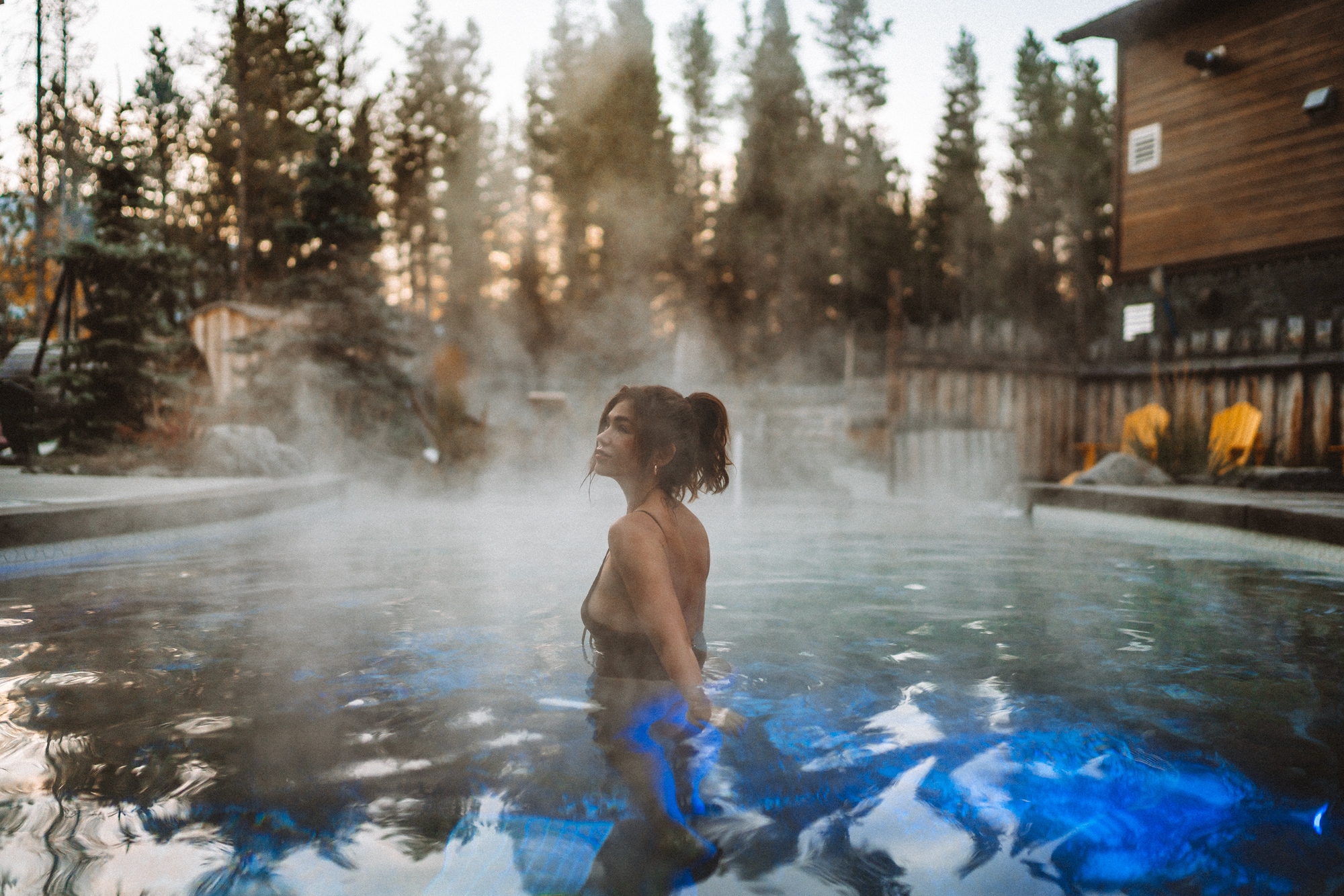 Just one hour outside of Calgary, Kananaskis Country is a vast and beautiful region located just west of Calgary. With its stunning mountain vistas, pristine lakes, and incredible hiking trails. This area often gets skipped as many visitors head straight to the famous lakes in Banff and Lake Louise National Park, Kananaskis is well worth a couple of days to explore. The Kananaskis village was originally built as the athlete's village for the 1988 Winter Olympics!
What You Need to Know:
You need to buy a Conservation Pass: make sure to purchase a conservation pass for your car. You'll need one for each day you're in the area, and they expire at midnight, so if you're staying for three nights, you need a four day pass. An annual pass costs the same as five day passes. You can buy them at the visitors center on your way into town, right along the main road.
Pack Bear Spray: Kananaskis Country is home to bears and other wildlife, so it's essential to carry bear spray with you when you're hiking - the bears in the area are usually very active during the fall as they prepare for their winter hibernation. You can rent or buy it from outdoor gear shops in Calgary or at the visitors center in Kananaskis.
Kananaskis Mountain Lodge by Autograph Collection mountain resort is perfectly located in the heart of the Canadian Rockies in the Kananaskis Valley, and is a popular all-season getaway for families and nature enthusiasts, with great access to hikes in the warmer months and skiing in the winter.
It is a classic, rustic Mountain lodge, but provides the luxury that Autograph Collection Hotels are known for. The lodge offers access to a wide variety of recreational activities, including hiking, mountain biking, fly fishing, skiing, and snowshoeing in the different seasons, and easy access to local Kananaskis mountains, trails, and waterfalls, as well as the famous trails in Banff and Lake Louise. We stayed here for a few days and simply drove into Banff to explore the park, and having one easy location was perfect for us.
One amenity not to miss is the Kananaskis Nordic Spa! Even if you don't splurge on a spa treatment, the outdoor spa features a variety of hot and cold pools, steam rooms, saunas, and relaxation areas, with a perfect mountain backdrop.
Where to Eat:
The Cedar Room: For a fine-dining experience, The Cedar Room located within the Kananaskis Mountain Lodge is excellent. The restaurant is known for its fine steaks, and offers plenty of other great options as well - we could not get enough of the bone marrow mashed potatoes side, which is probably the best mashed potatoes we have ever had anywhere.
Kananaskis Lodge Market: If you're looking for a quick and easy meal, the market inside of the Kananaskis Lodge is a great for a quick bite, or to stock on on hearty sandwhiches, wraps and salads to put into your cooler before heading out for a day of adventuring. They offer a variety of freshly made sandwiches, as well as bottled drinks, soups, salads, and snacks.
Early Morning Sandwiches, Fruit, and Coffee to Go: If you're planning an early morning hike or adventure, you can request a to-go breakfast from room service the night before. This includes sandwiches, fruit, and coffee, which you can take with you on your early morning excursion - we left before 5am to catch sunrise at Lake Louise, and the concierge had ours all ready to go, which made a crack-of-dawn start to our day so much better.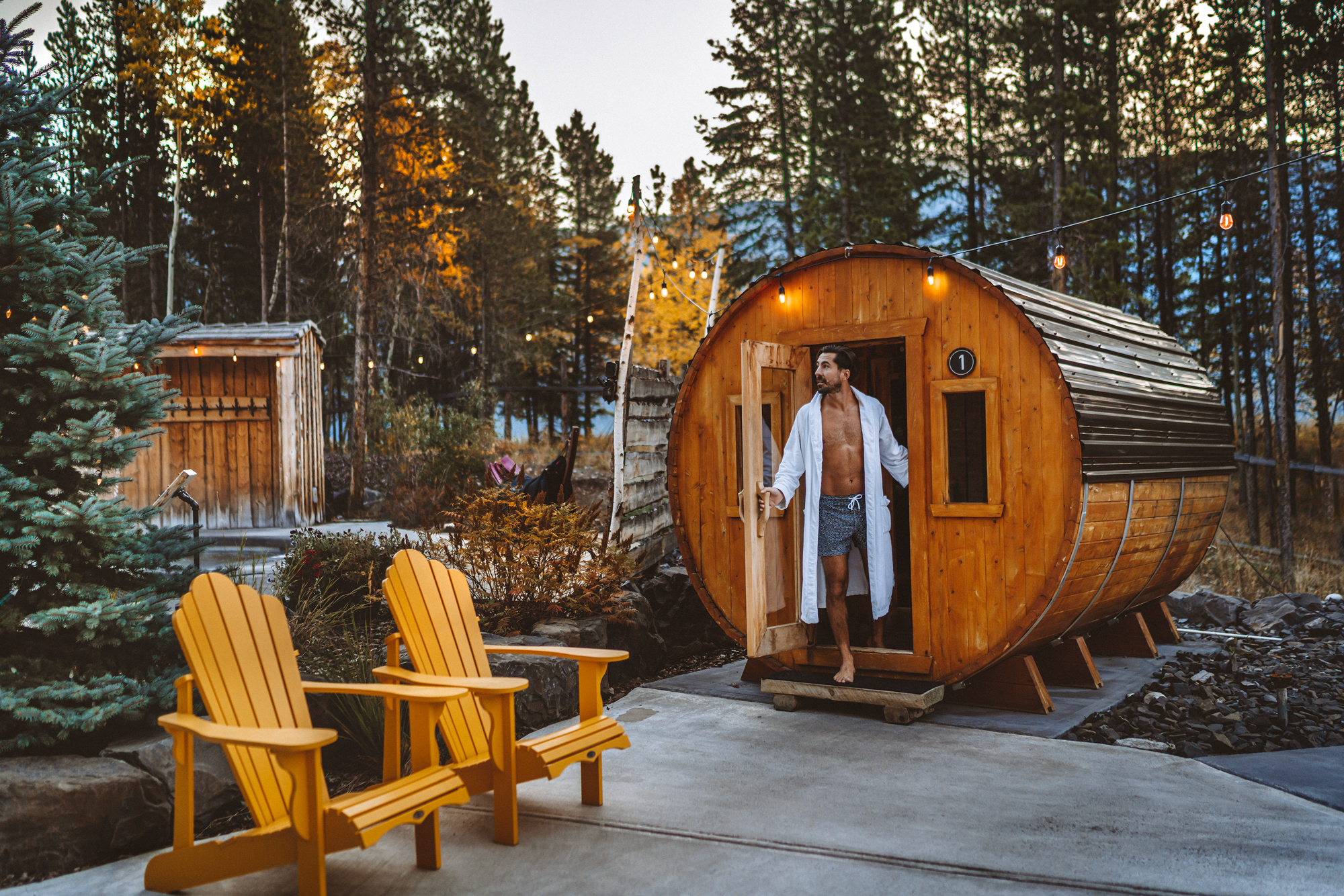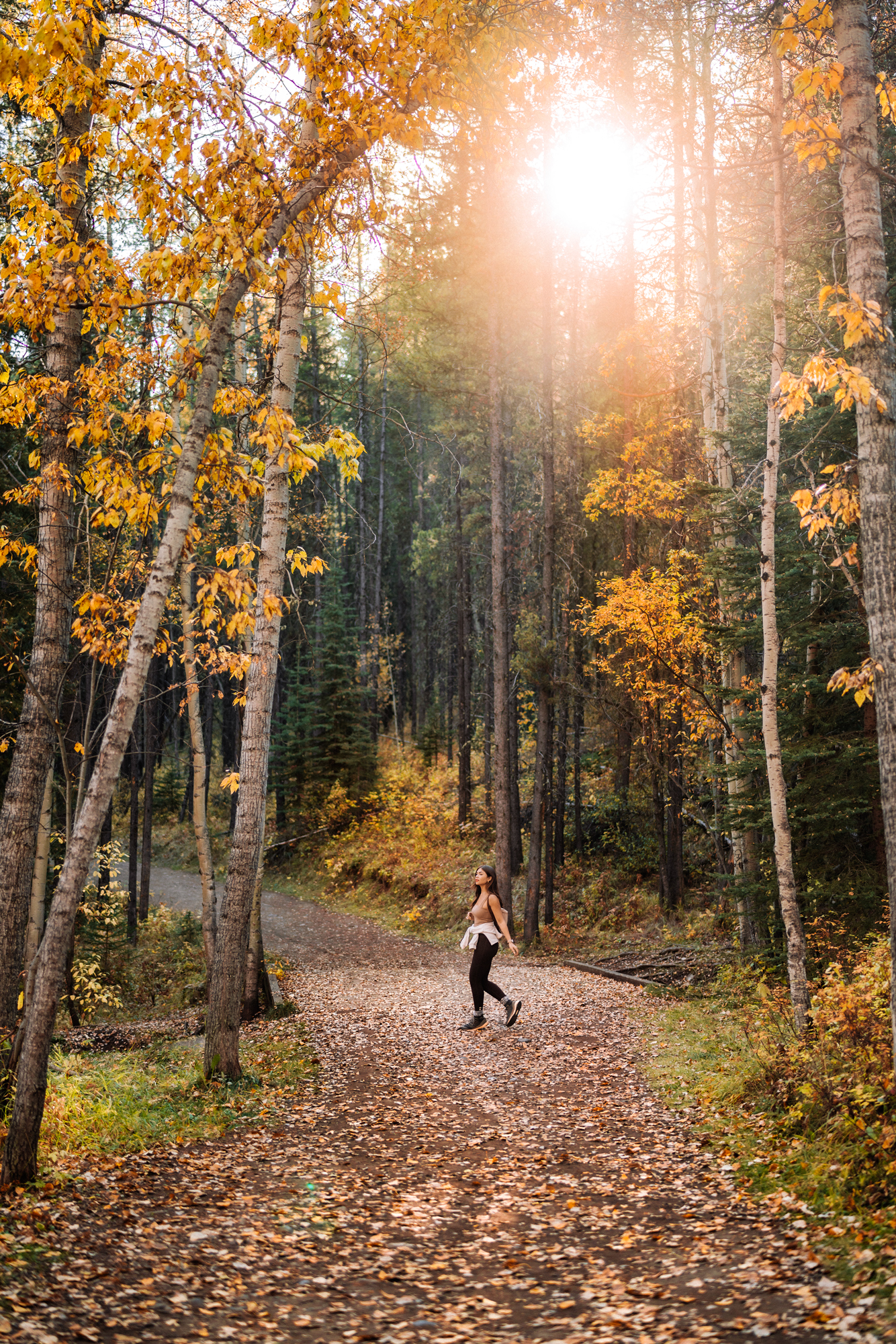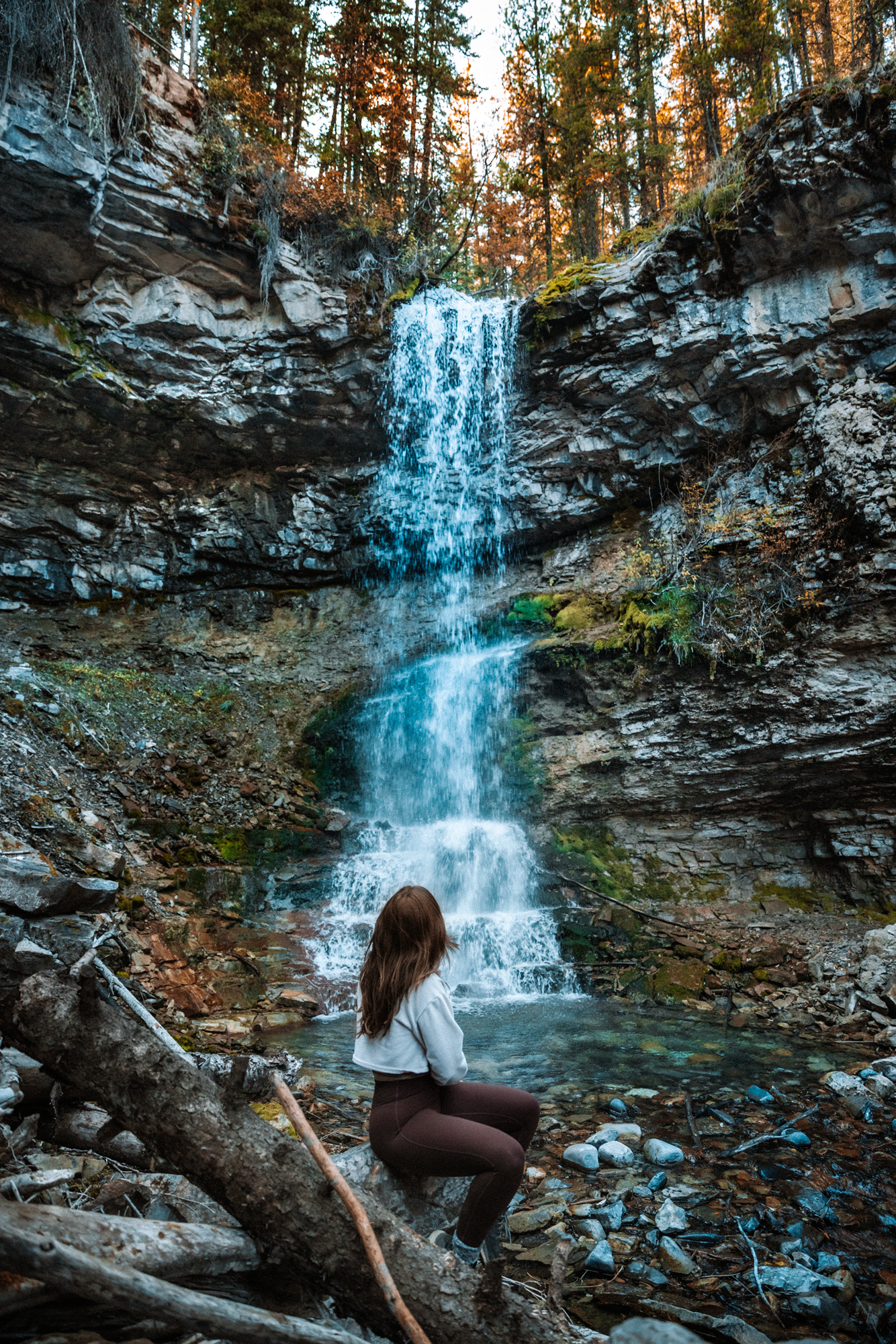 The Best Hikes:
Kananaskis Village Hiking Trails: These trails are great for beginners or those who want a quick stroll through the beautiful scenery - and are walkable directly from the Lodge. The trails are well-maintained and offer stunning views of the surrounding mountains.
Troll Falls Easy Hike: This is a short and easy hike that is perfect for families with children. The trail takes you through a beautiful forest and ends at Troll Falls, which is a small but impressive waterfall.
Blackshale Suspension Bridge: This hike offers stunning views of the Kananaskis River and the surrounding mountains. The highlight of the hike is the Blackshale Suspension Bridge, which spans the river and offers breathtaking views of the valley below.
Upper and Lower Kananaskis Lakes: This is a moderate hike that takes you to two beautiful mountain lakes. The lakes offer stunning views of the surrounding mountains and are a popular spot for swimming and picnicking.
Barrier Lake: This hike takes you through a beautiful forest and ends at Barrier Lake, which is a stunning turquoise lake surrounded by mountains. The hike is moderate and offers plenty of opportunities for photos and wildlife sightings.
Shop Outdoor Essentials: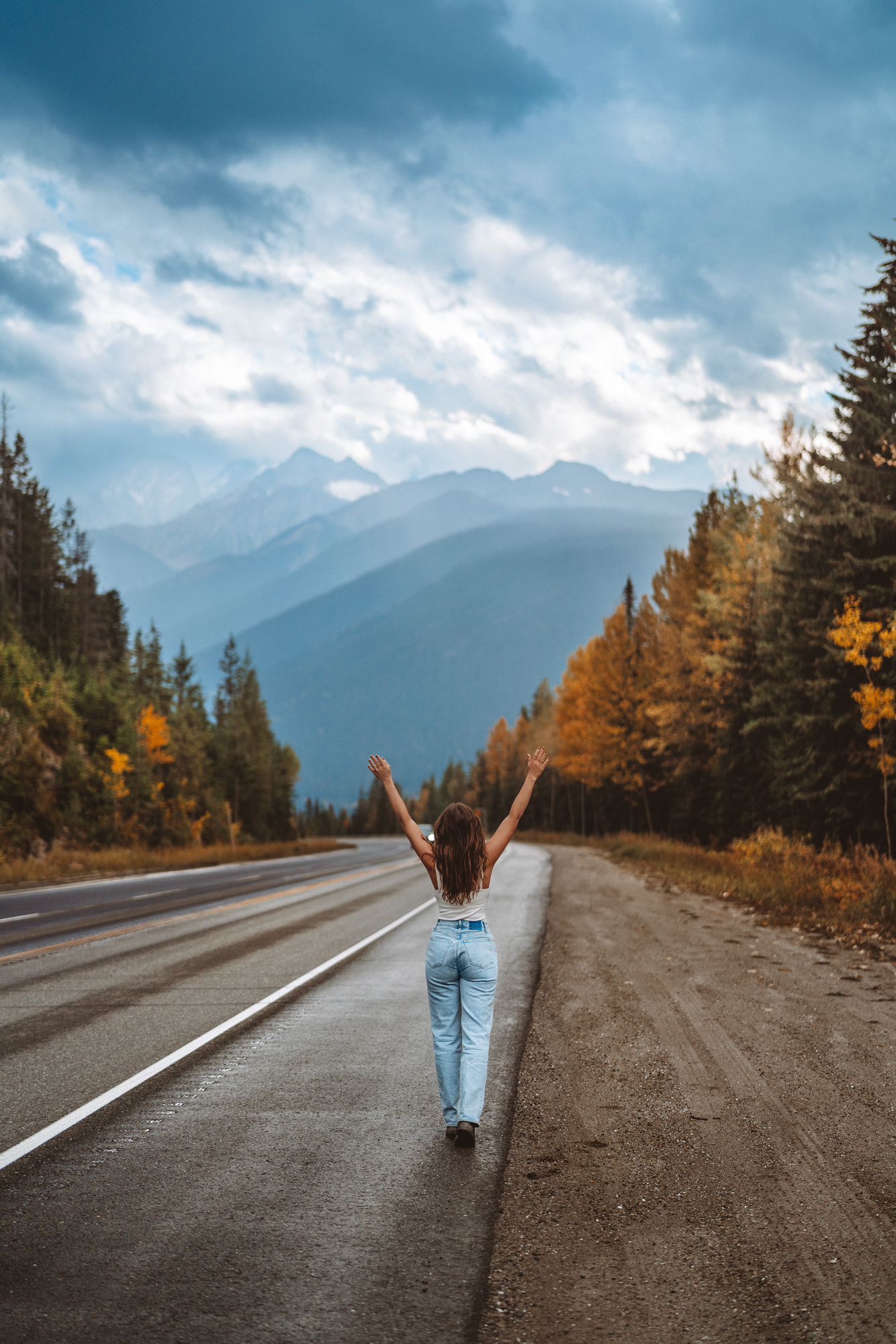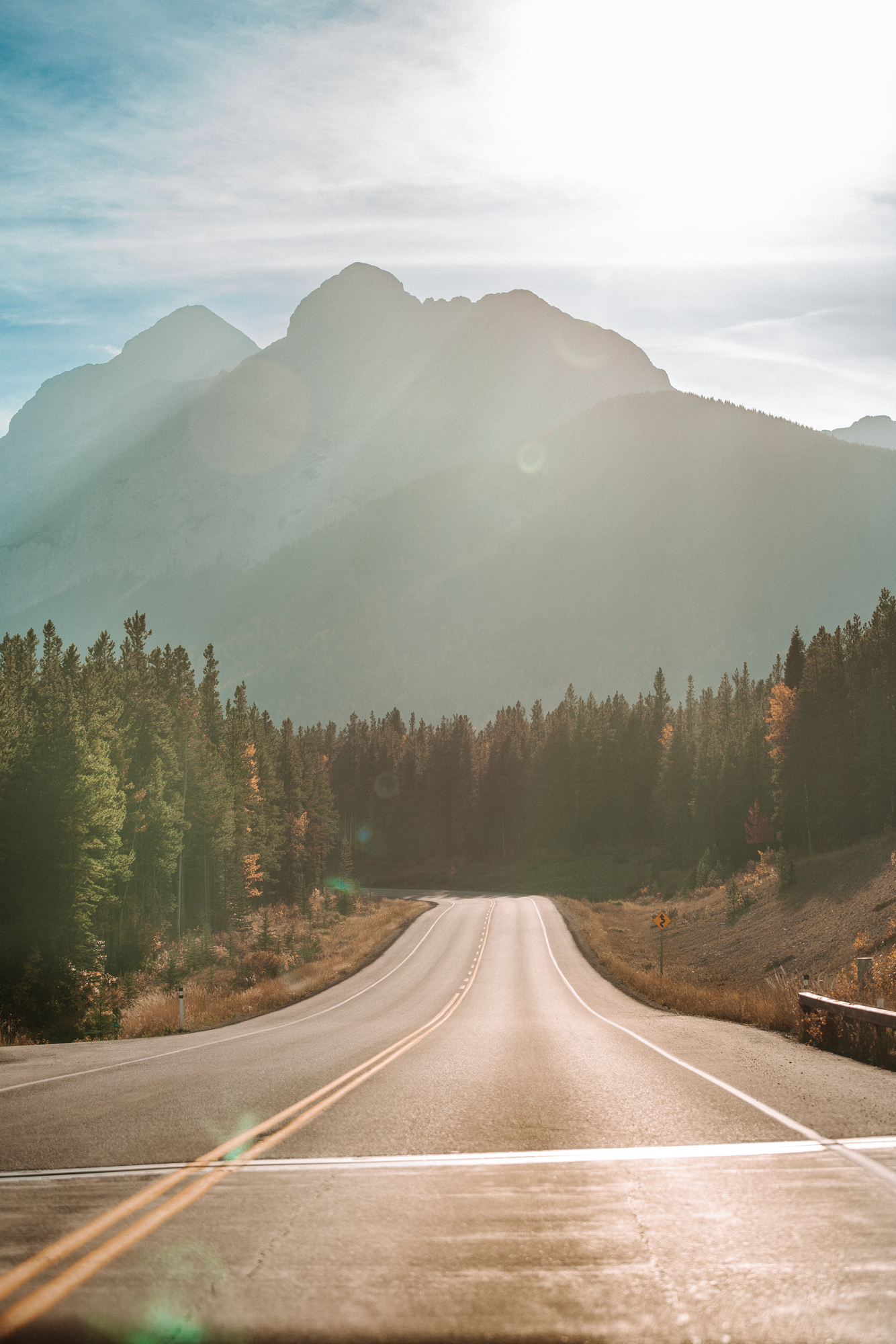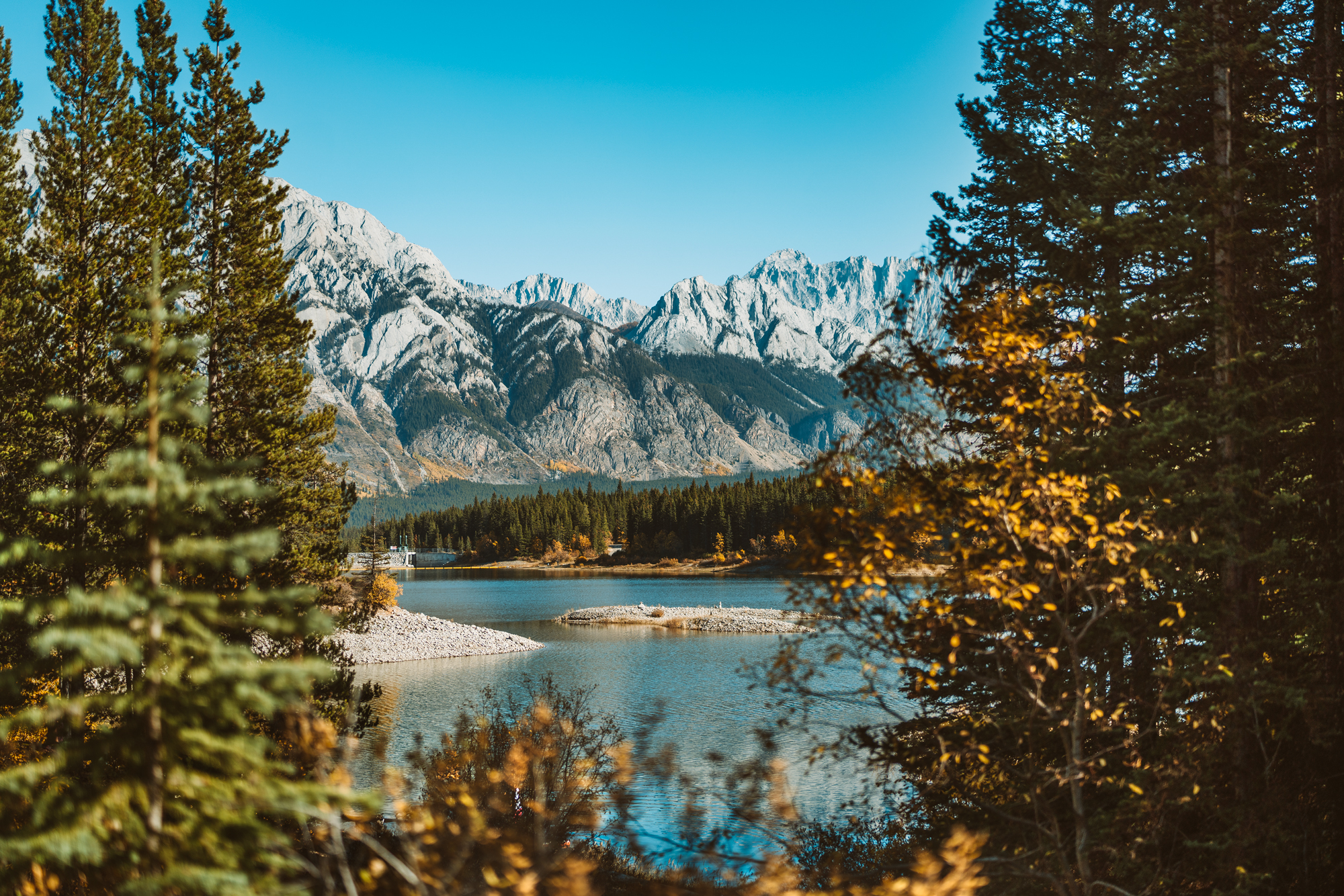 Roadtrip Scenes from the along the Trans-Canada Highway.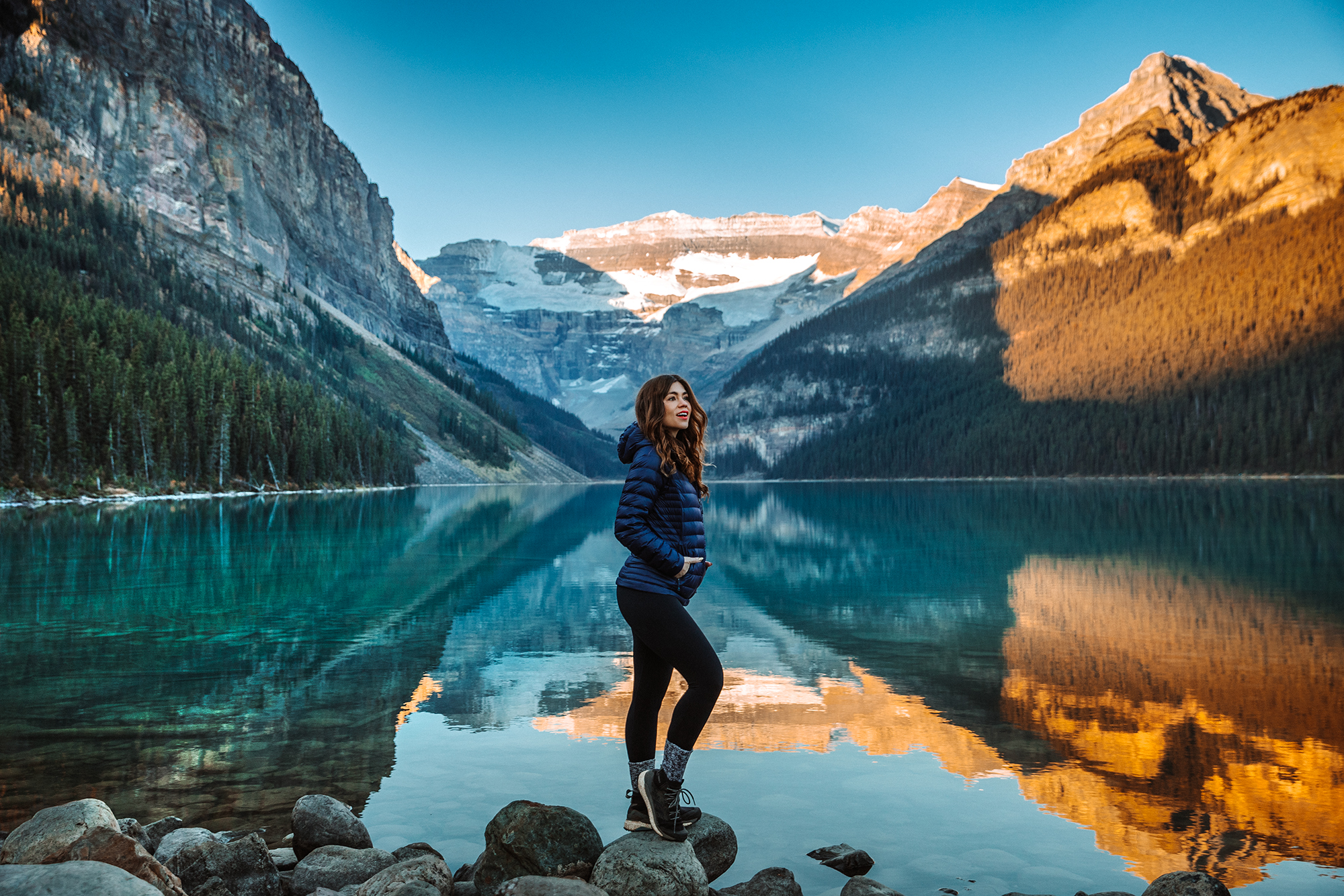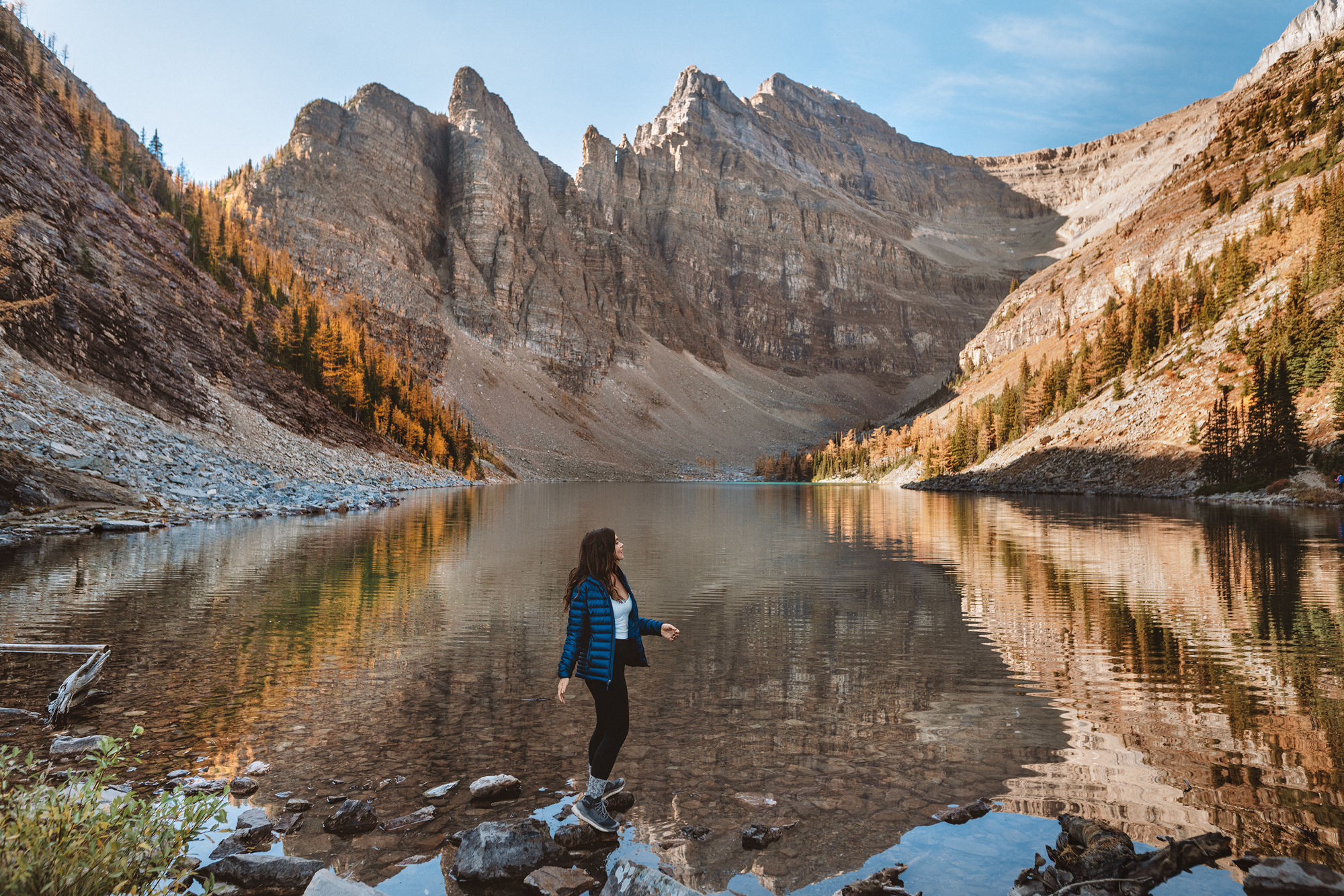 Banff and Lake Louise are two of the most iconic destinations in the Canadian Rockies - if you have heard of one place in this area, Banff is the one. The town of Banff is actually situated inside Banff National Park, and has stunning natural beauty, world-class outdoor recreation, and a storied history.
Banff the town is an incredibly charming mountain town and has grocery stores, restaurants, gear shops, and boutiques that all cater to the outdoorsy crowd that comes through the area.
Lake Louise, located just a short drive from Banff, is known for its stunning turquoise waters and breathtaking mountain views. Visitors can hike along the shore of the lake, take a canoe or kayak out on the water, or simply enjoy the view from one of the many scenic overlooks - the Canoe rentals here are quite expensive, but could be worth it for the perfect photos. The lake is surrounded by a network of hiking trails, which offer a variety of options for hikers of all skill levels.
How to See The Best of Banff National Park in One or Two Days:
Start your day early by catching the sunrise at Lake Louise. Book tickets for the earliest shuttle to Lake Louise that you can handle - the shuttle is 100% the way to go here, as parking is a nightmare. We were told that the shuttle tickets sold out weeks or months ahead of time, but we found that to be completely untrue - we were able to book ours the day before, but options were somewhat limited. Book your shuttle tickets in your planning phase, a week or more out would be ideal, so you can make sure to get the time and destination you want. The Canada Parks page has all of the detailed information you need here! Watching the sunrise over the calm waters of the lake is a magical experience looking forward, but be aware that there will be a crowd behind you. People are generally very pleasant about leaving you enough room to take as many photos as you need and taking turns.
Next, take the Fairview Overlook Loop hike to really see the beauty of Lake Louise. This hike offers stunning views of the valley and the mountains beyond. The first part of the trail to the look-out point is well-marked and quite easy. Beyond the viewpoint, the trail continues with a sign that says "hiking not recommended." However, we found this trail to be very doable and not at all above a moderate skill level. If you are an experienced hiker, continuing along this trail is an uncrowded and gorgeous way to see the lake.
Circle around to the other side of the lake for the Lake Agnes Trail to jump straight into another beautiful hike. The hike is relatively easy and takes you through a forest before opening up to the stunning views of the lake and the surrounding mountains. At the lake, stop by the Lake Agnes Tea House for a delicious bite to eat and a warm cup of tea.
This is the one step that we messed up - At Lake Louise there is a shuttle connector bus that goes straight to Moraine Lake - we did not know that you could go easily between the two lake! Take the Moraine Lake shuttle bus to end up at one of the most picturesque spots in Banff and the Canadian Rockies as a whole. The turquoise blue waters of the lake, surrounded by soaring peaks, will take your breath away - my biggest regret on this trip was that we didn't have the chance to see it ourselves!
Finish off your day by driving to Vermillion Lakes for sunset. The reflections of the mountains on the calm waters of the lake create a stunning backdrop for a peaceful end to your day.
At the end of the day, stop in the town of Canmore for dinner or a grocery store to stock up on snacks for the rest of your trip.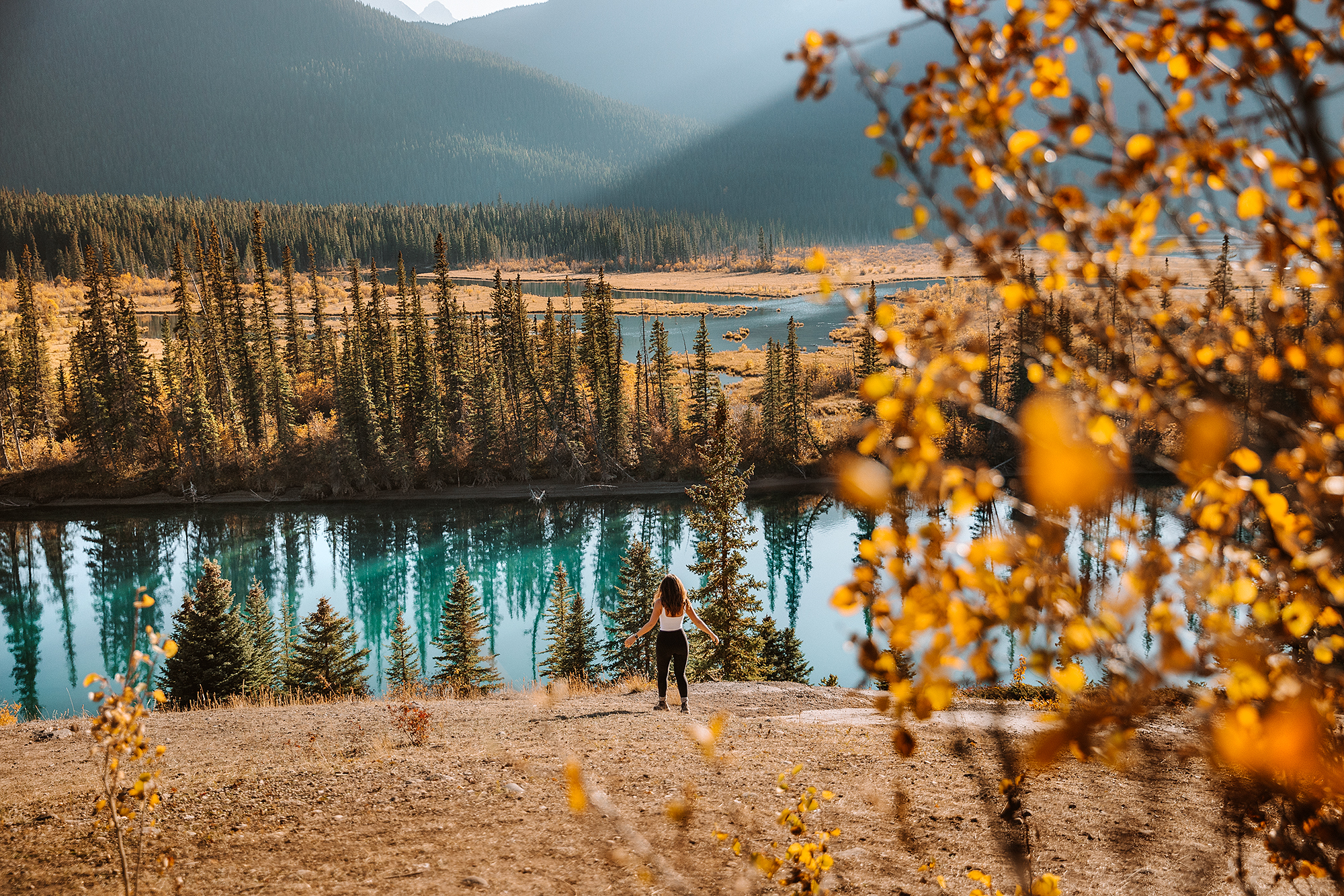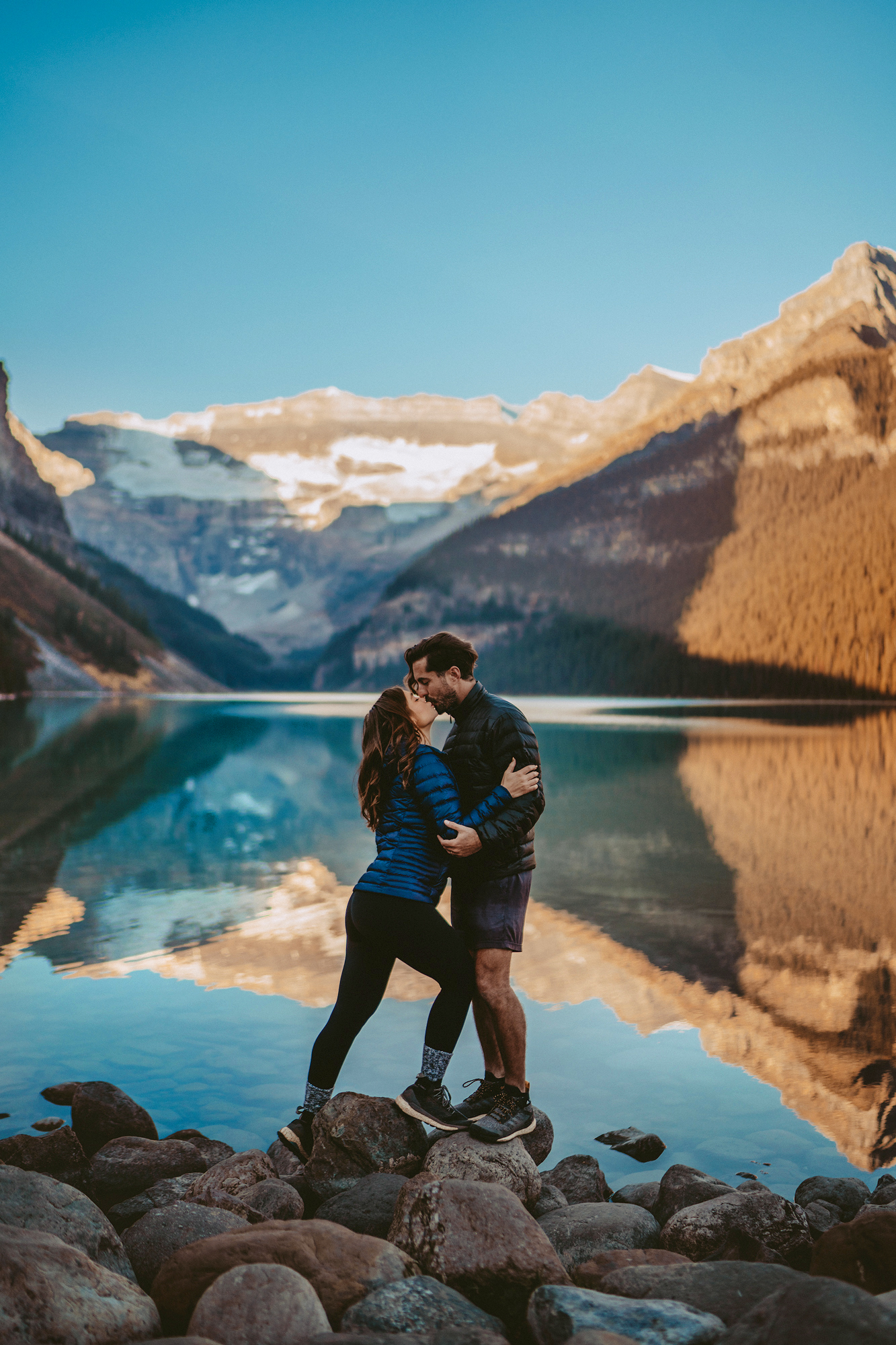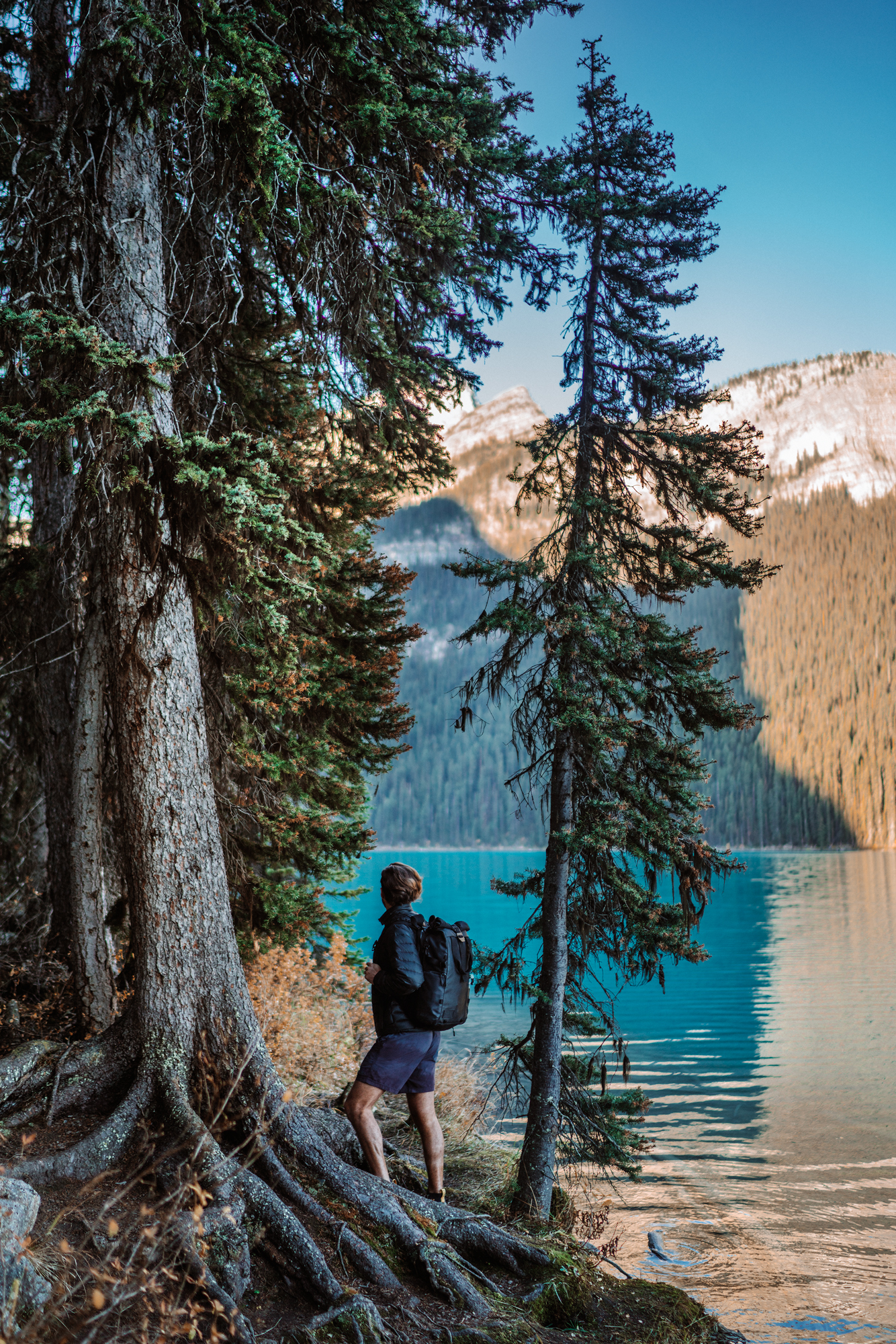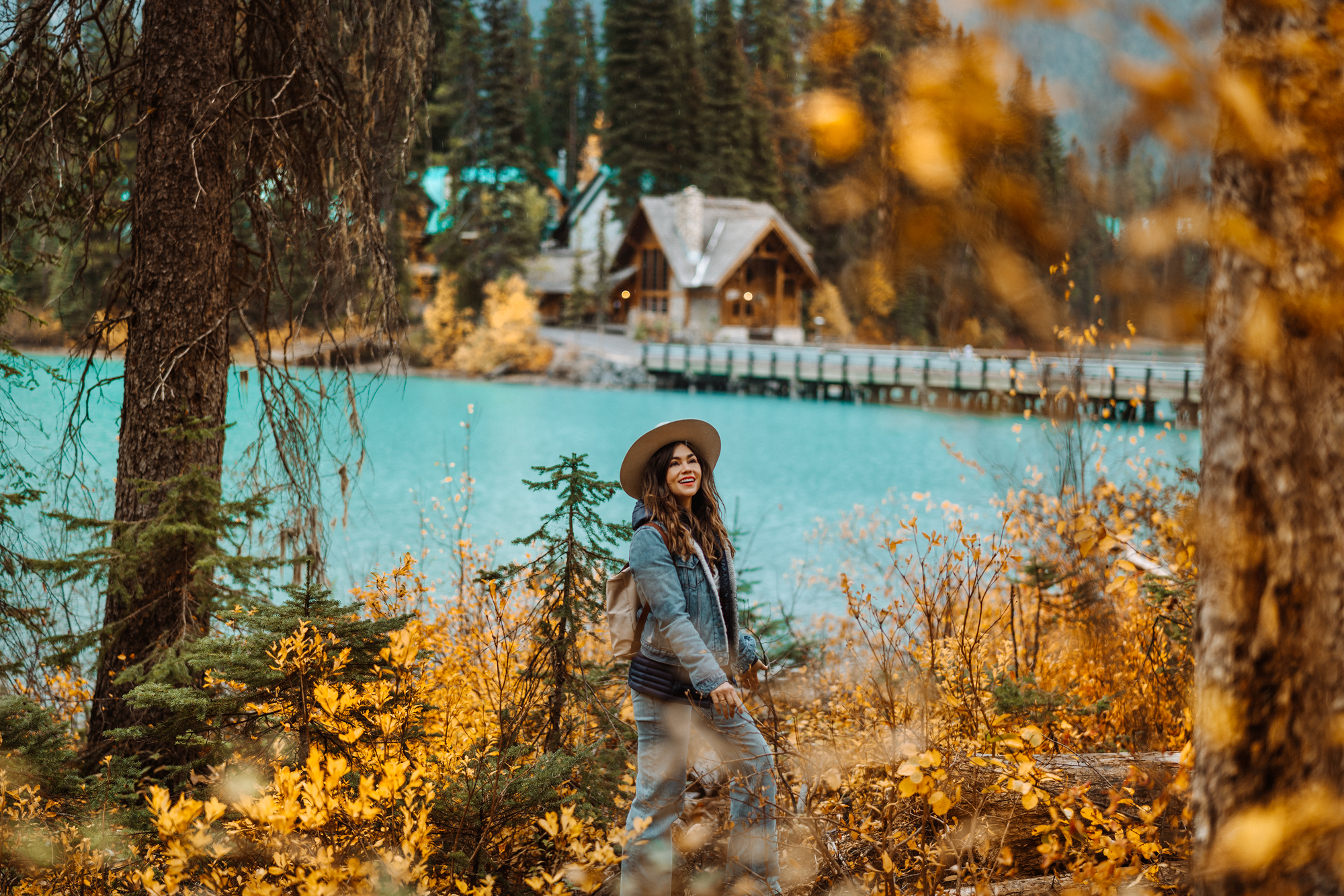 Emerald Lake at Yoho National Park is a definite must-see destination, AND is situated perfect along the route to Revelstoke from Banff: 130 kilometers (80 miles) west of Banff and 70 kilometers (43 miles) east of Revelstoke, making it a great somewhat halfway point. The most famous area of this park is the incredible Emerald Lake. The lake is named after its vivid green color, which is due to the glacial sediment that is suspended in the water. We ended up having a very cloudy and rainy day when we stopped by here, and the lake was STILL this aqua blue.
The lake is located just off the Trans-Canada Highway and is very easily accessible, with a large parking lot right next to the Lake, making a quick stop (if you're not up for a long hike or walking the loop around the lake) While at at the lake, stop by Emerald Lake Lodge for lunch or a drink on the lodge's outdoor terrace, which overlooks the lake. This historic lodge (behind me in the photo above) is picturesquely located on the shores of Lake and offers stunning views of the surrounding mountains. The lodge was originally built in 1902, and has been restored to its original splendor.
Emerald Lake is also the ideal place to rent a canoe for the perfect Canadian Lake photo! The price is about half of what it is at Lake Louise, and the backdrop is even better. We had every intention of doing this, but unfortunately the rental shop was closed for the day when we arrived. In addition to the lake, check out The Natural Bridge: This natural rock formation is located on the Kicking Horse River and is a popular spot - the river has carved a hole through the rock, creating a unique and beautiful natural bridge, which you can walk across and take in the stunning views of the surrounding mountains.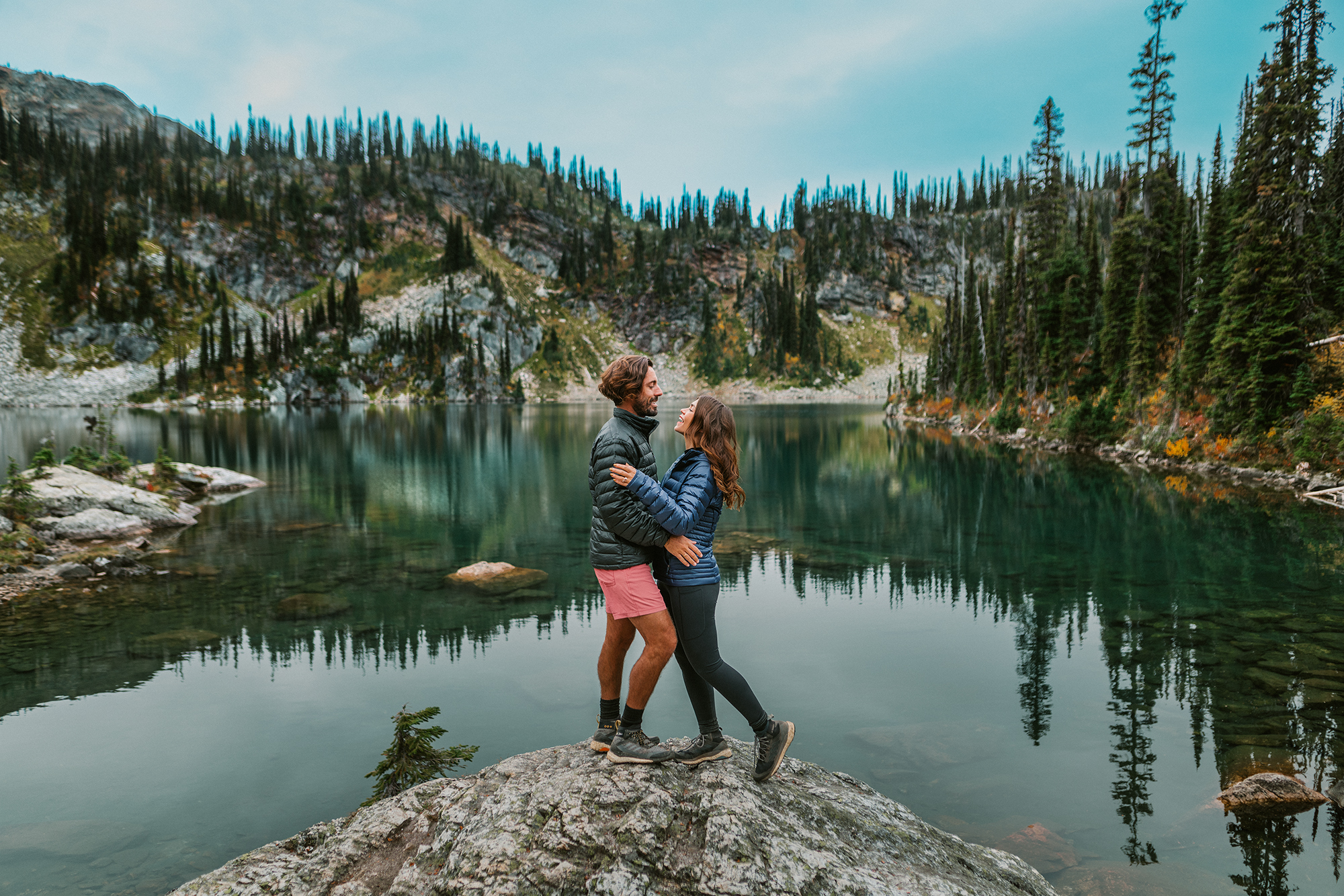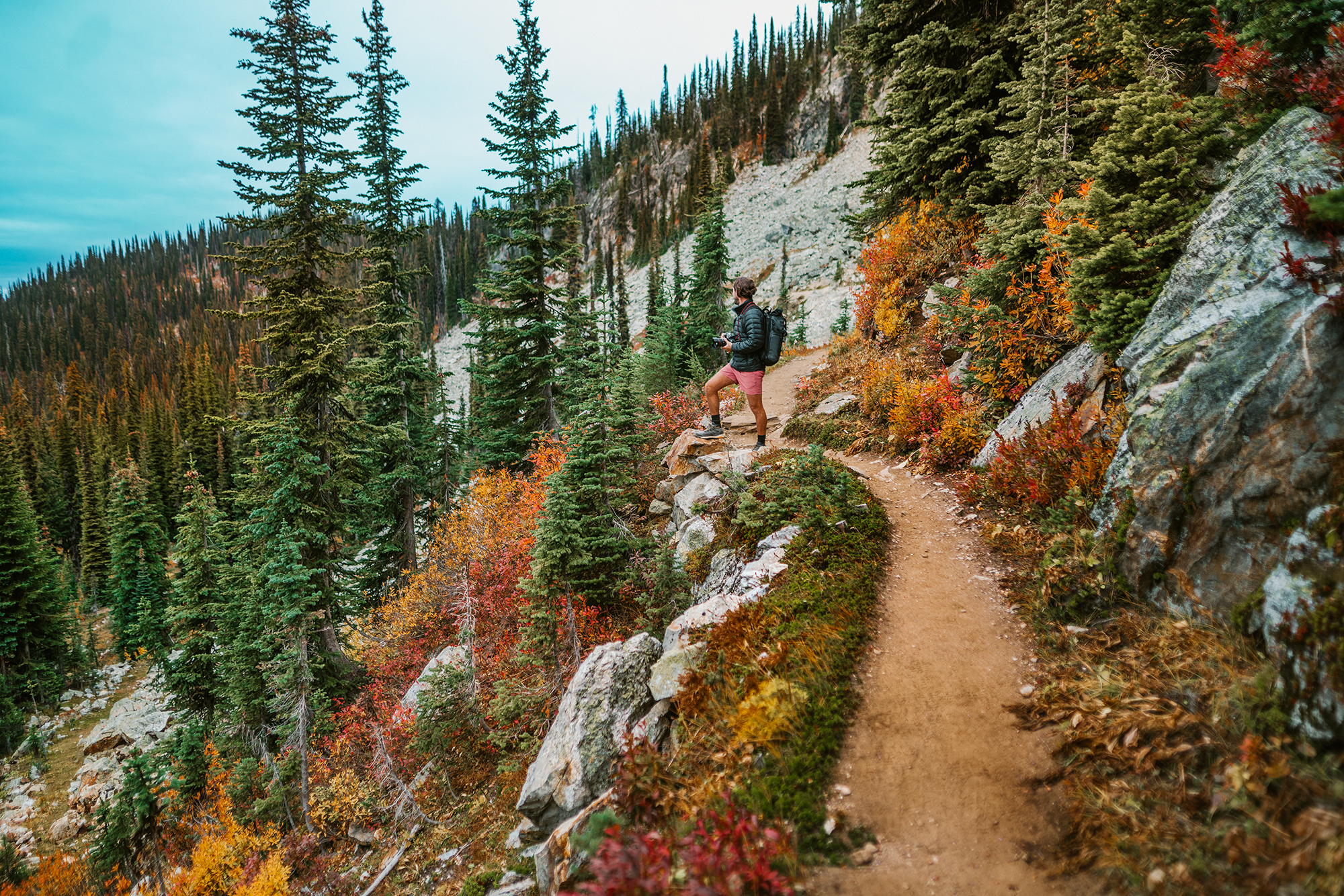 Of the Canadian National Parks in the area, Revelstoke is by far the most underrated. Nestled in the heart of the Selkirk and Monashee mountain ranges, Revelstoke is a charming little town that offers skiing in the winter and amazing hiking for the rest of the year. The bushes all along the mountain trails explode in a cornacopia of fall colors in October, unlike any place I had ever seen.
While simple, Fairfield Inn and Suites Revelstoke is one of the best and most convenient places to stay in Revelstoke, which is located right next to the entrance of Mount Revelstoke National Park. I am generally a big of Fairfield Inns, as even though they are not fancy and select service hotels, they are consistently reliable with comfortable beds, good locations, and every amenity you need - like fitness centers and laundry. This hotel in particular features complementary breakfasts, very big and spacious rooms with views of the moutnains and an outdoor hot tub, perfect for unwinding after a day of adventure.
Where to Eat:
One thing to make note of, many of the restaurants in Revelstoke are closed on Mondays, so if you are coming through on a Monday, make sure to double check that where you want to eat is open for service!
Nicos Pizza: A local favorite, Nicos Pizza is known for their delicious pizzas and casual atmosphere. Their extensive menu offers a variety of toppings and styles, including gluten-free options. When nothing else in town was open because we happened to be traveling over Canadian Thanksgiving (oops), Nicos came through with a fantastic dinner!
Paramjit's Indian German Kitchen: This unique restaurant offers a blend of Indian and German cuisine, with flavorful curries and hearty schnitzels. And curries on top of schnitzel - which we had to order! This restaurant is not fancy, but very cozy and friendly, with a super unique and memorable menu!
What to See:
Eva Lake and Miller Lake Hiking Trail - This is the hike you want to do! The trail is around 10 miles total, but it isn't particularly steep or challenging. This hike is STUNNING, and even on a cloudy day the views were 100% worth the journey. This hike is uncrowded, and takes you through lush forests and to the crystal-clear lakes at the very top of the mountain, with nonstop stunning views of the surrounding mountains along the way. Be sure to bring bear spray, as bears are common in the area. This was actually the only place we saw a bear up close! One ran right past up, but was uninterested in us and was just looking for more berries to eat. It is recommended to play music and talk loudly along this trail, to make sure you don't accidentally sneak up on a bear as you come around a corner. Alltrails has all the trail details here!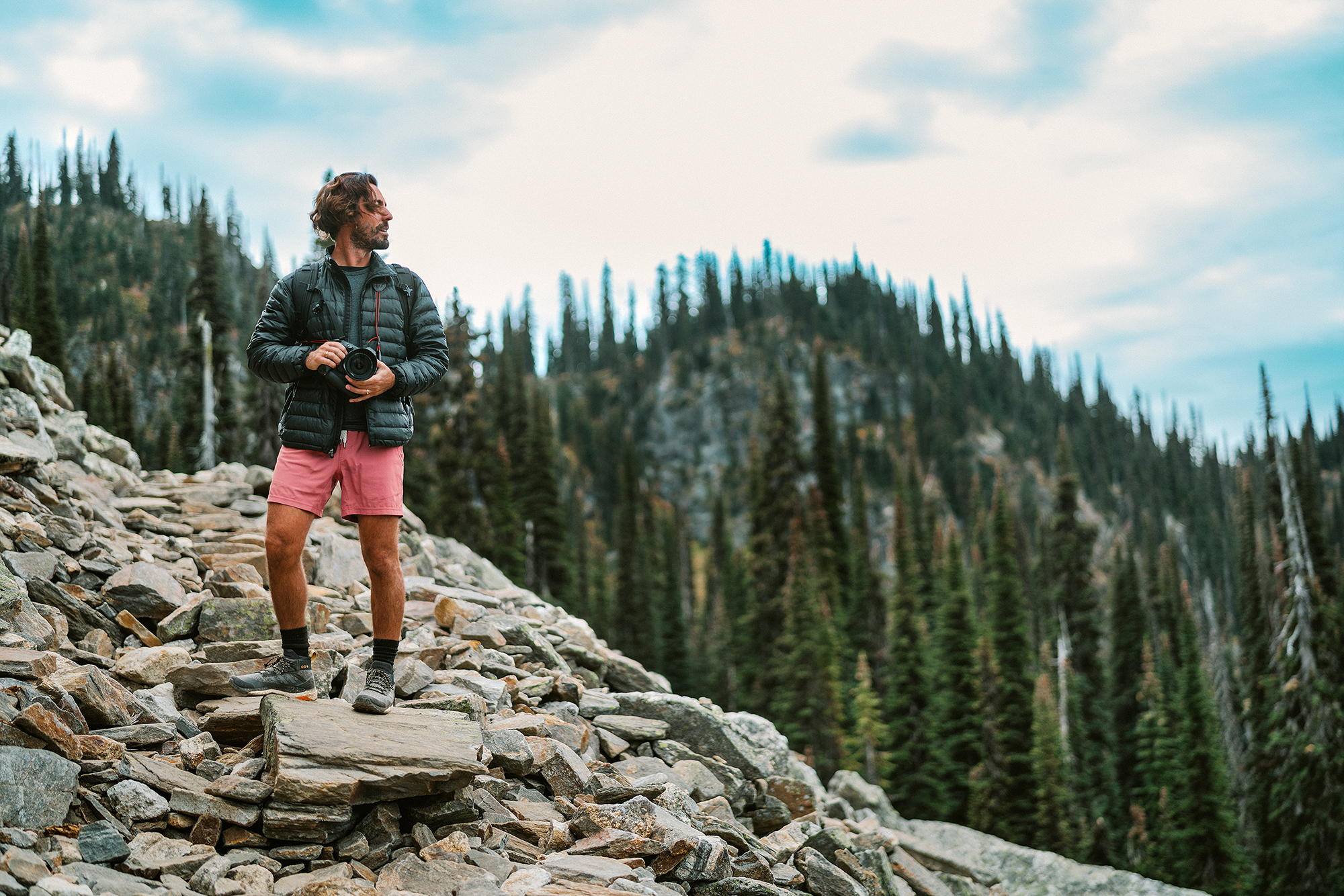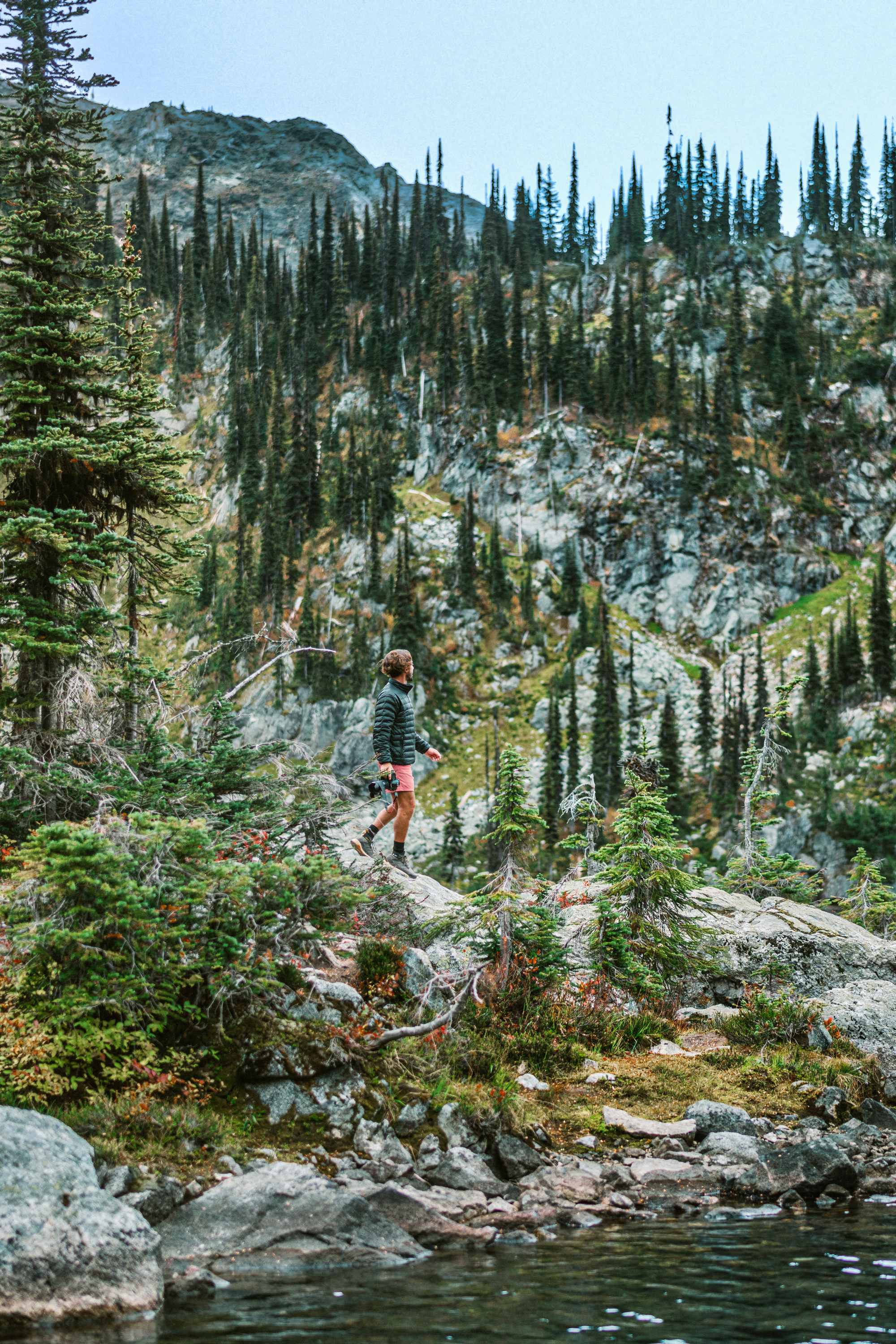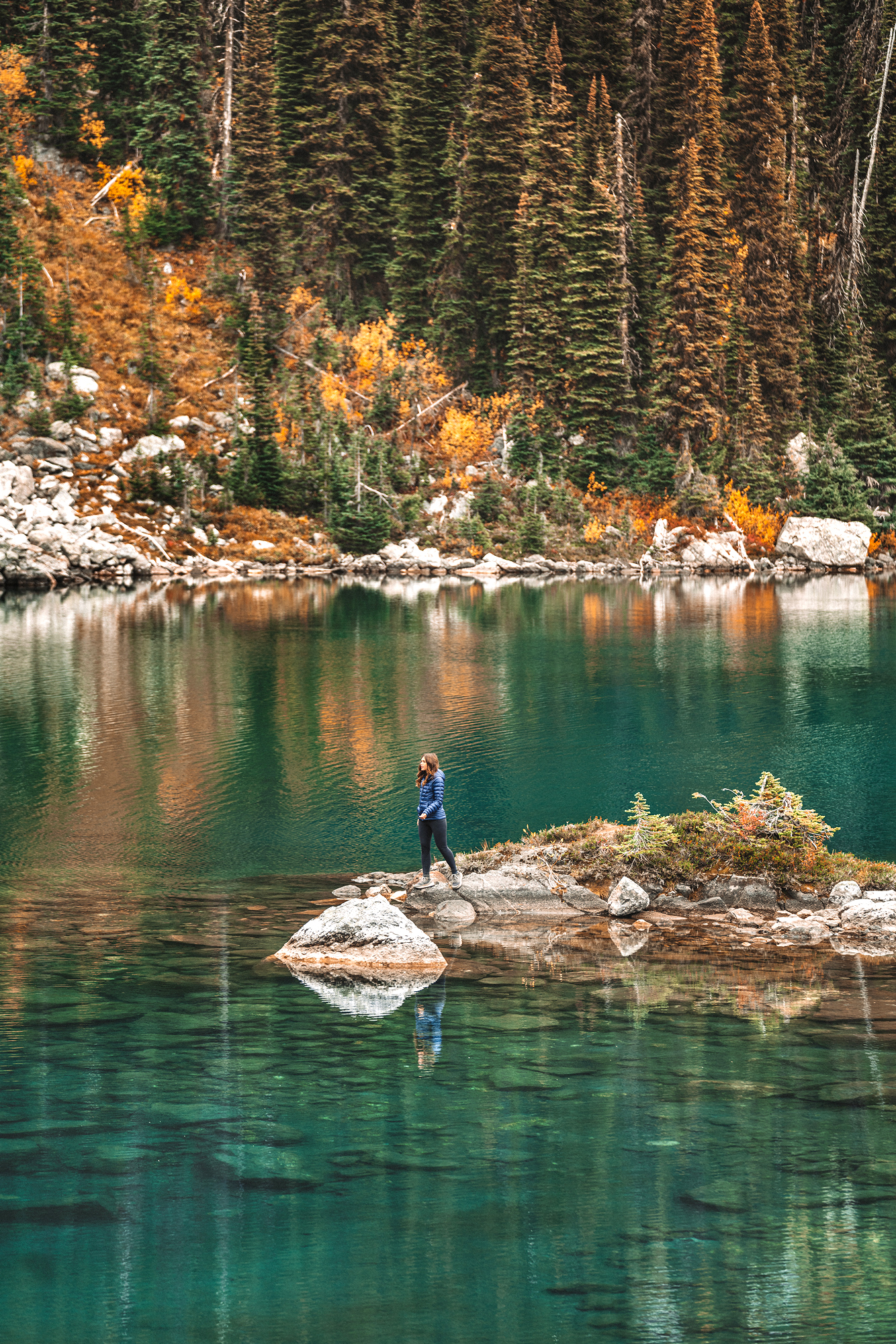 Views from the Eva and Miller Lake Hike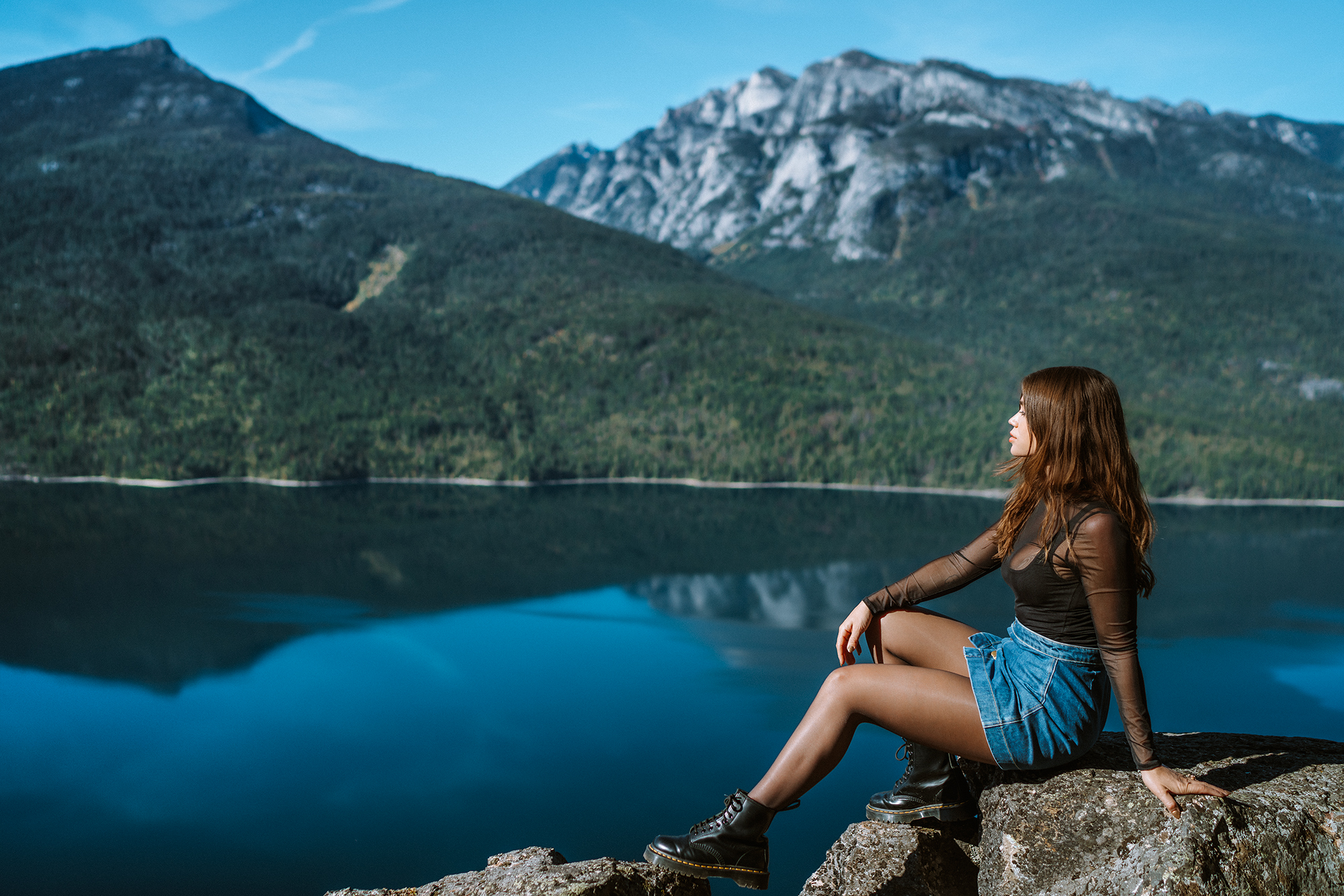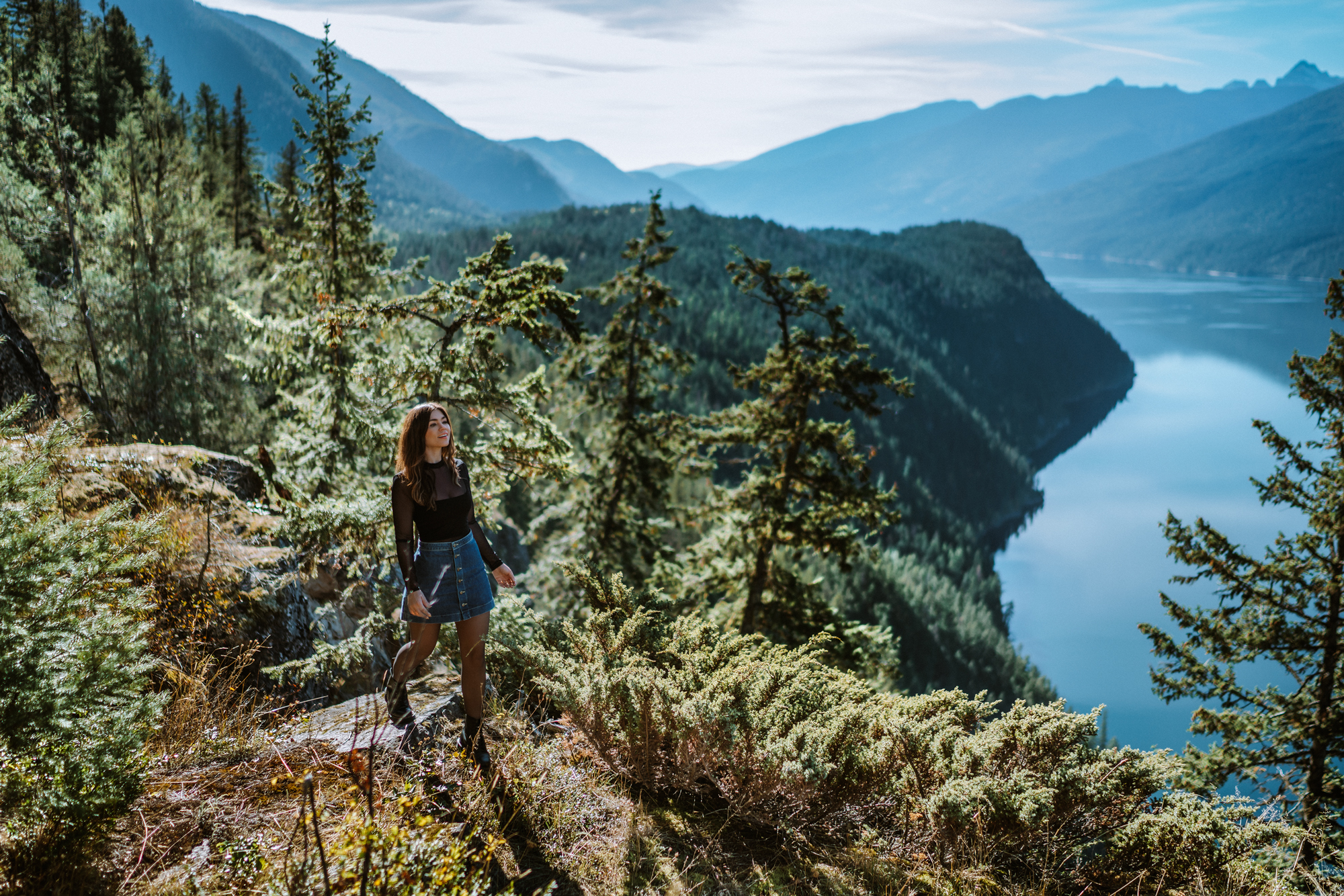 The 4-hour drive between Revelstoke and Rossland is one of the most beautiful drives I've seen anywhere in the world. The highways take you through scenic mountain passes and lush forests, with views of crystal clear mountain lakes as you make your way to Rossland. Make sure to pull over a few times (these photos are at a tiny rest stop we just pulled over quickly to see!) for some of the best views in the area.
It is not recommended to take this road when there is snow in the winter, as the windy passes can be slippery and treacherous if you are not prepared. There are some live view cameras you can view online in the winter to check for snow conditions.
Shortly after leaving Revelstoke, you need to take the Shelter Bay ferry to cross to the other side - this was a novel experience for me, as I had never driven on to a ferry before! The Shelter Bay ferry is an essential part of Highway 23, connecting the Upper Arrow Lakes region to the rest of the province. The ferry runs across Upper Arrow Lake, connecting Shelter Bay on the eastern shore to Galena Bay on the western shore and operates year-round. The 20 minute ride is enjoyable, calm, and very scenic (hey, free boat ride!) You can sit inside the heated cabin, or stay in your car, but we walked around outside on the deck to take in the views of the mountains and the lake.
The ferry runs every hour during peak times, and less frequently during off-peak times and arrives promptly when scheduled - we made it with less than a minute to spare!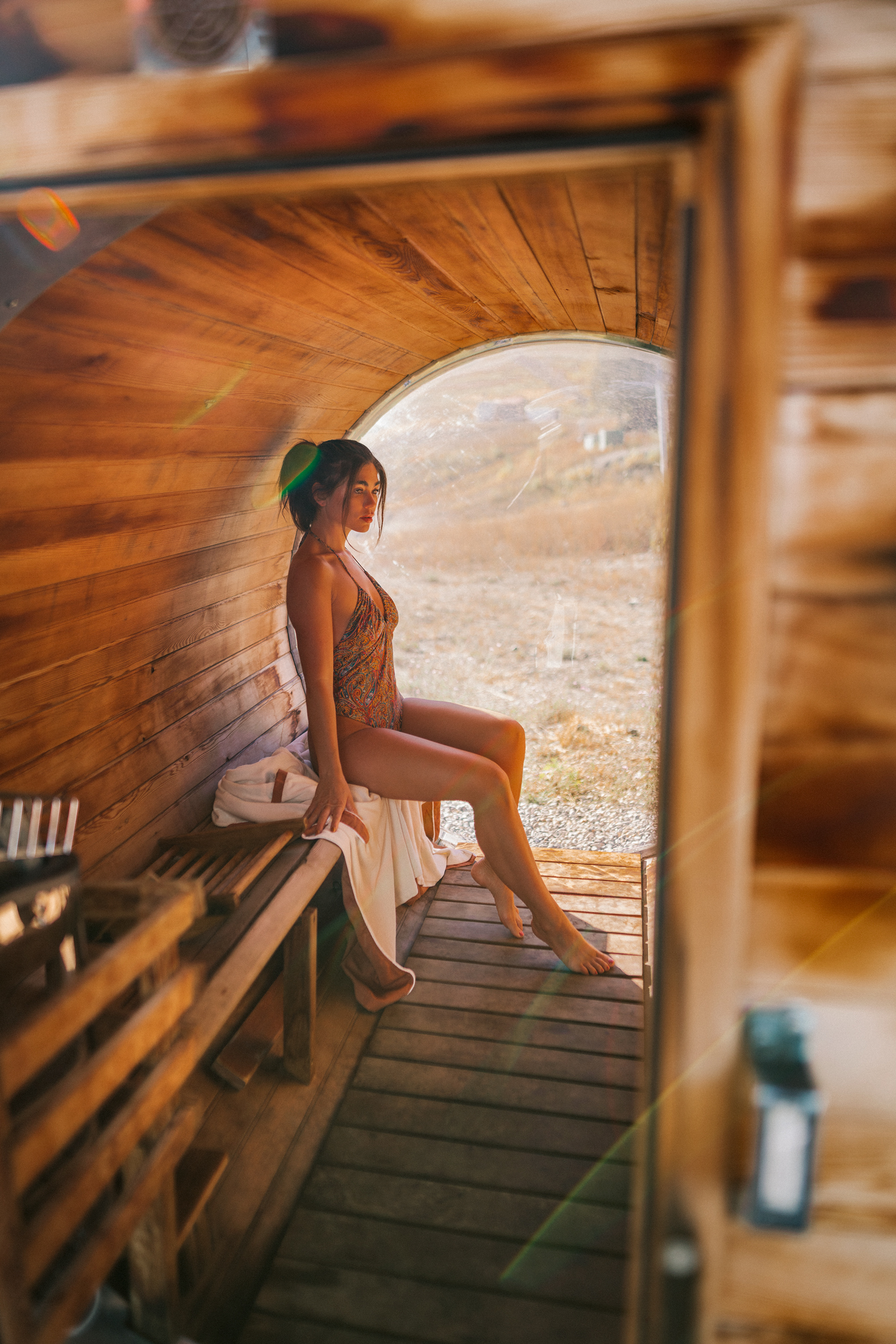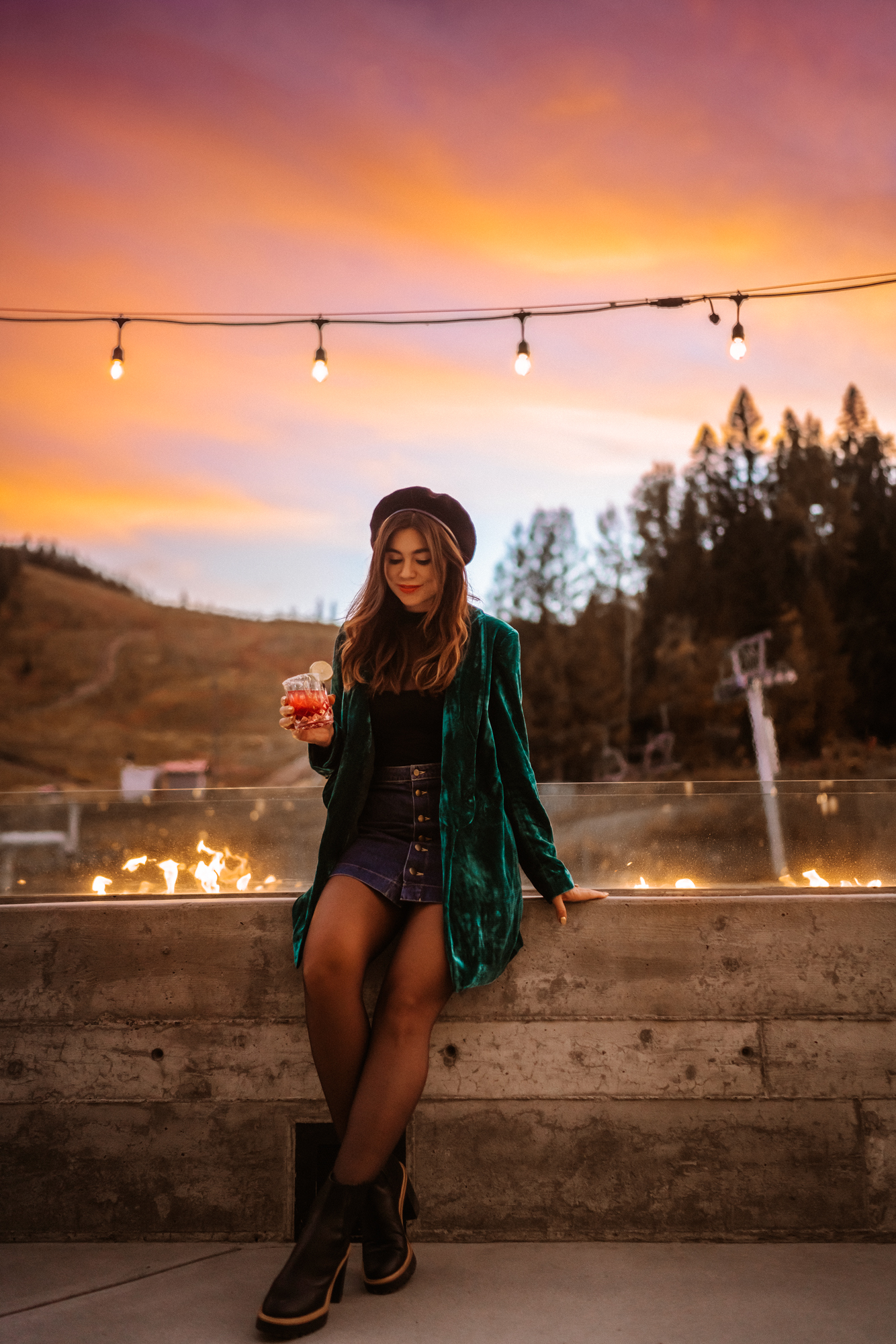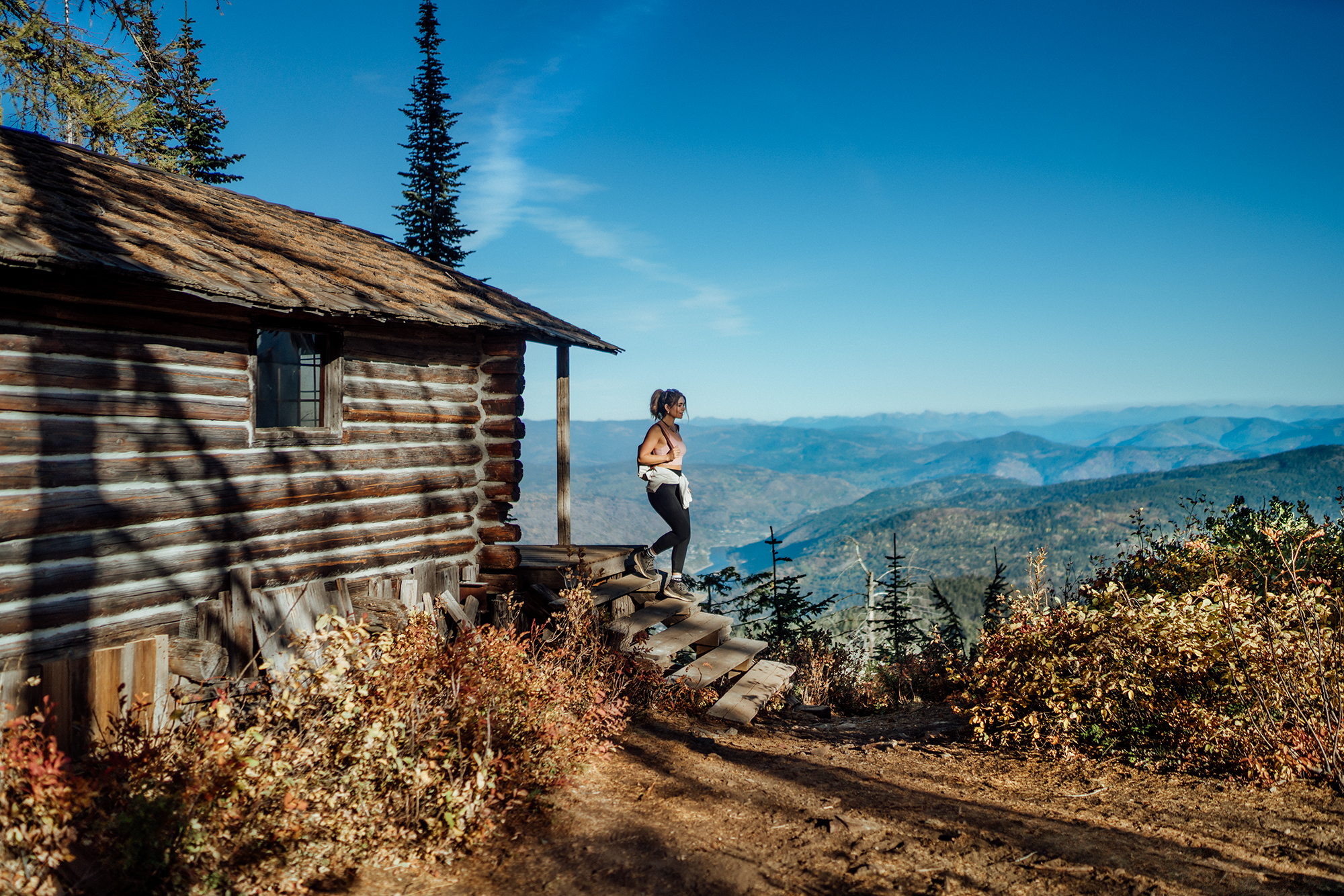 The Josie Hotel is a luxury boutique hotel located right at the base of Red Mountain Ski Resort in Rossland. We loved this hotel! There are stunning mountain views, modern and stylish rooms, and a range of amenities, including the super cool outdoor glass walled saunas as the spa. The hotel's location right at the mountain makes it a perfect ski in/ski out destination for the winter, and with immediate access to all the hiking and mountain biking trails in the summer.
Where to Eat:
The Velvet Restaurant and Lounge - The Josie Hotel's In-house restaurant is absolutely worth spending a night in at. With a 360-degree bar in the lounge, cozy booths in the dining room, and direct views into the glass-walled kitchen. The Velvet features a seasonal farm-to-table menu and locally-inspired craft cocktails.
Underbelly Bistro - In the town of Rossland, Underbelly Bistro looks like a hole-in-the-wall spot, but the food here is beyond. We had the salmon salad and brisket sandwich for lunch and were BLOWN away at how good this place was. The chef told us that their most popular dish is the bao bowl, and I wish we had had room to add it on. To add to the experience, Underbelly Bistro also offers delivers to the Rossland Beer Company Brewery located just across the street, for a great spot to enjoy a tasty meal and local brew all in one spot.
What to Do:
Hike the trail to Poochie's Cabin: The hike begins right outside The Josie Hotel and is a (4.3 miles) round-trip hike, with a well-marked and well-maintained trail. Pass through beautiful forests and open meadows, and as you climb the mountain, you can see more and more of the sweeping landscape behind you. At the end of the trail, you will reach Poochie's Cabin, a historic cabin built in the early 1900s by a miner named Giuseppe "Poochie" Benedetti. The cabin was used as a shelter for miners during the harsh winters and is now a popular spot to mark the end of the trail and take in the views.
Mountain Biking: In the snow-free months, Mountain biking is HUGE in Rossland. If you're looking for an adventure, rent a bike and go up and down the trails - there are some easier roads for beginners, and advanced trails for those with more trust in a downhill bicycle than I have.
Stay Cozy at the Josie: The Josie hotel offers a spa, the Velvet Lounge with live music and fantastic cocktails, a beautiful lobby full of games, and an indoor/outdoor restaurant. Take a rest from all of the hiking and mountain climbing, and stay warm and fuzzy with a day here!
Shop and Explore downtown Rossland: Rossland is not a big town, but it is incredibly charming. Walk downtown and pop into the shops, cafes, brewery, and restaurant.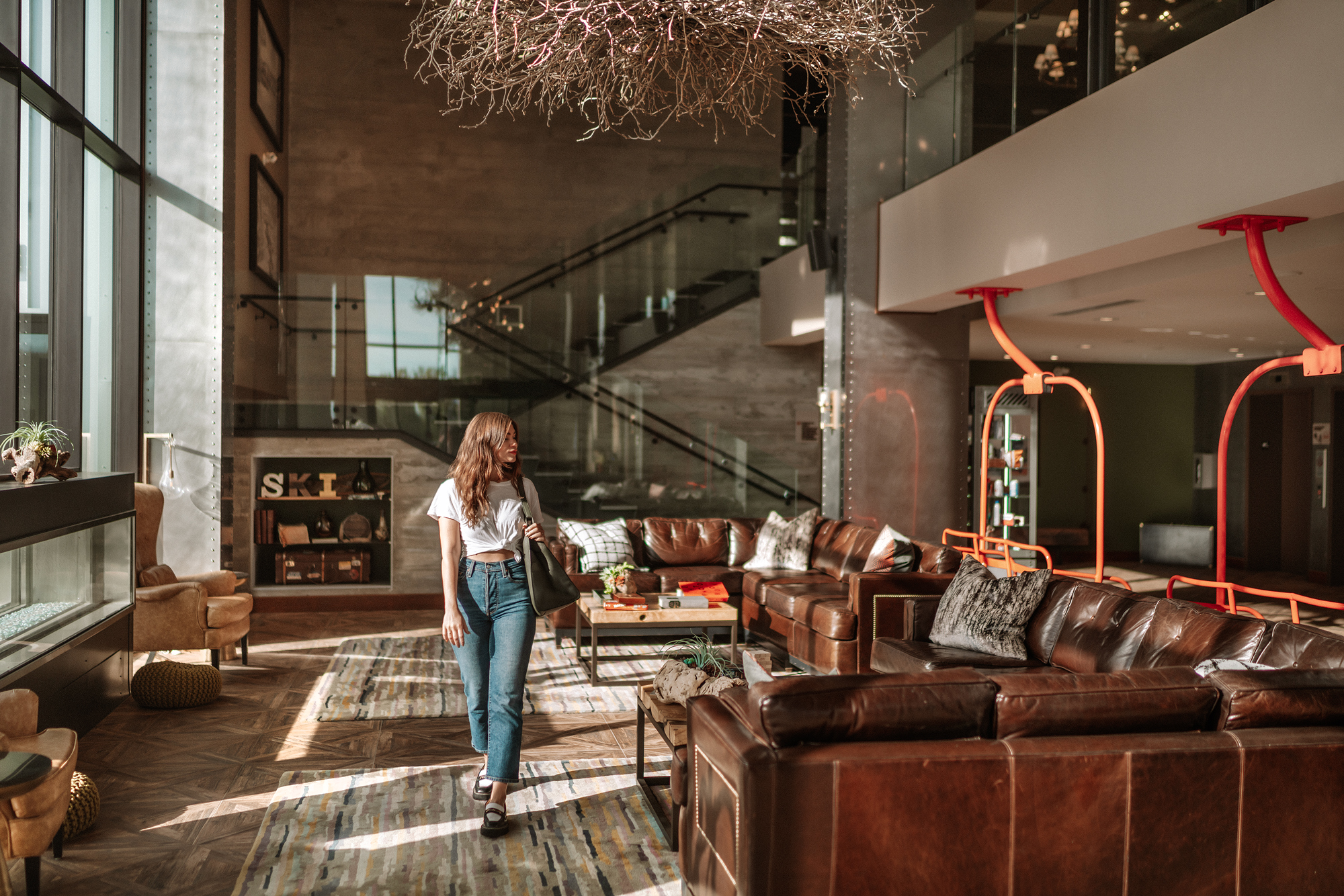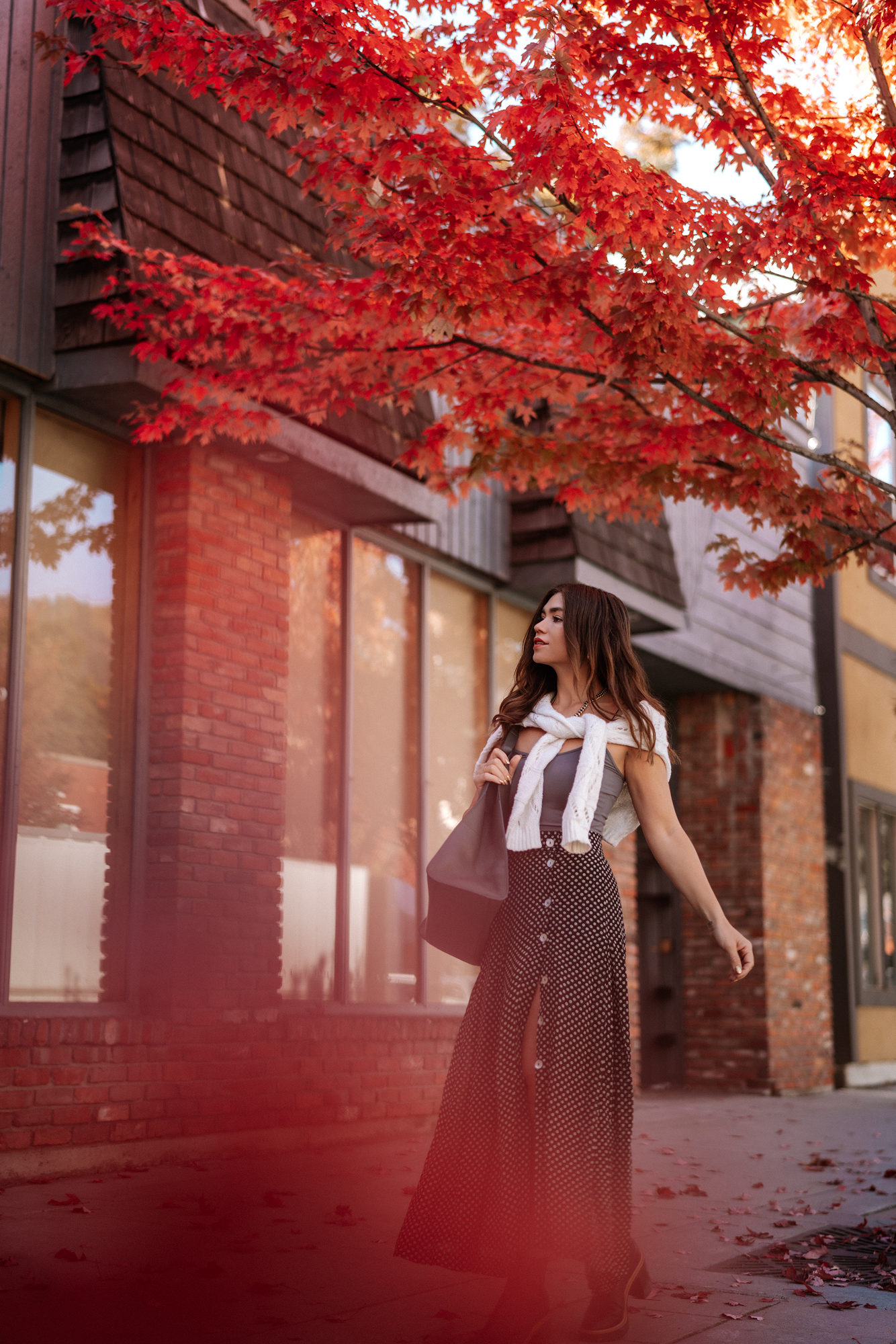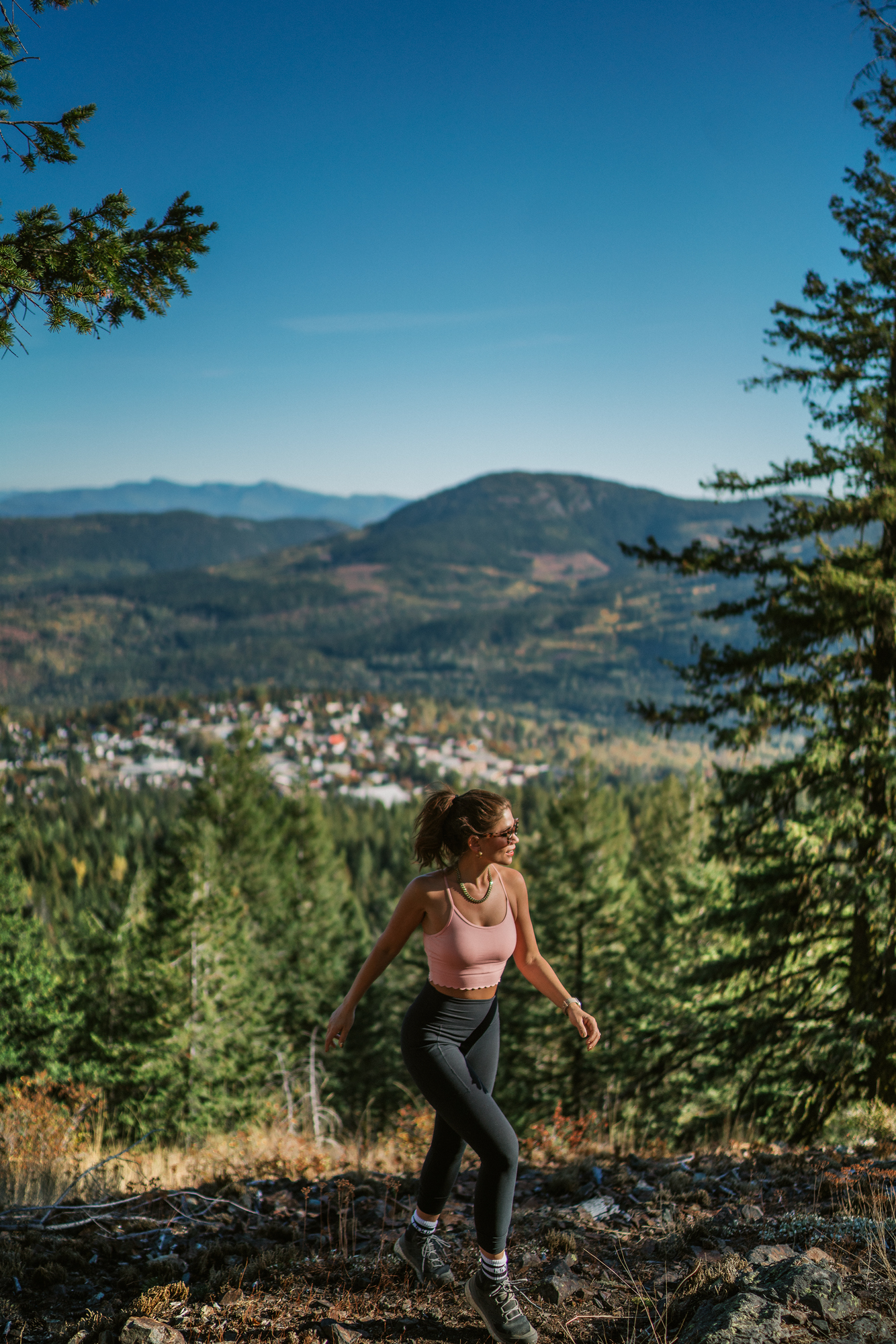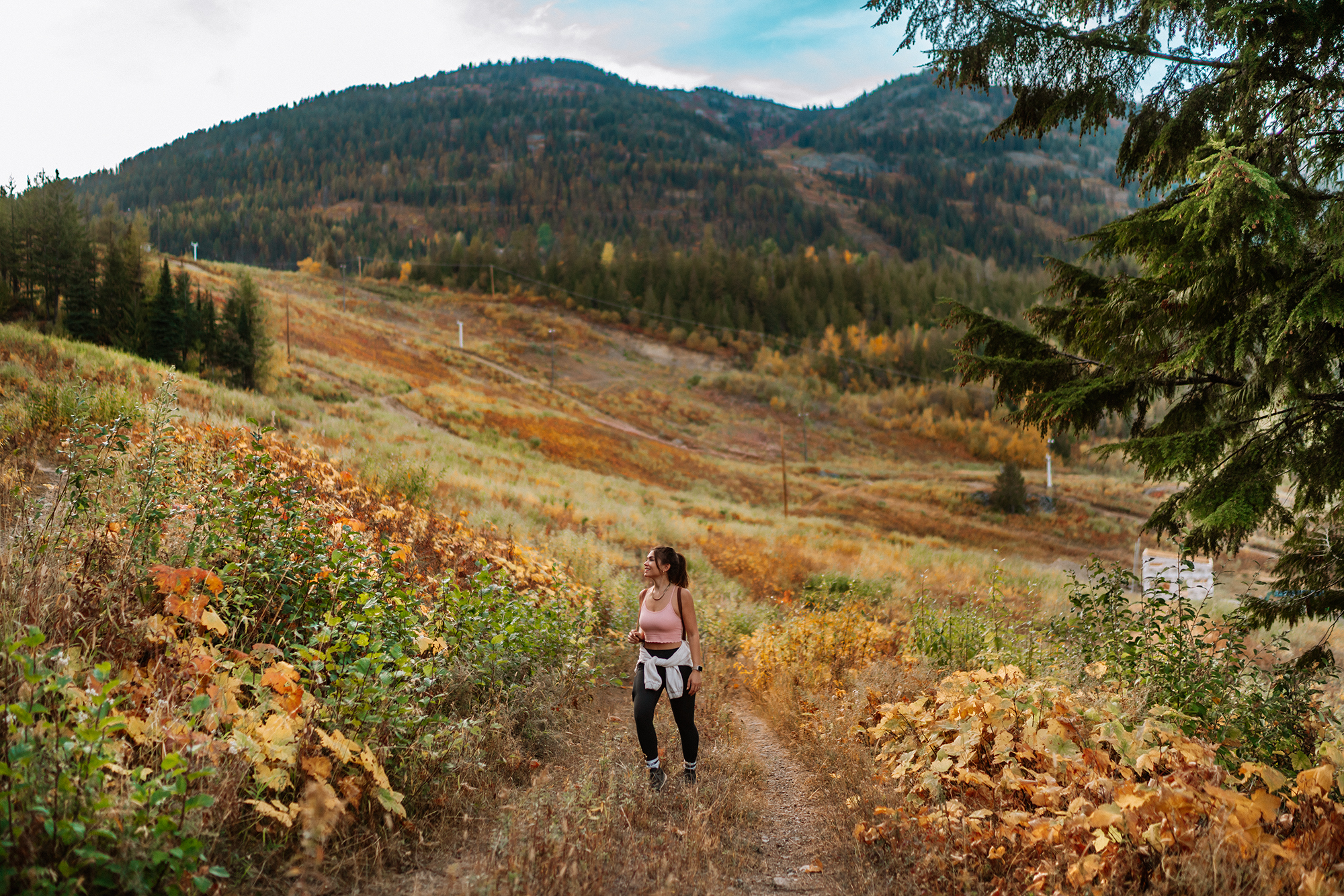 End your road trip in the wine region of Kelowna, a beautiful city in the center of the Okanagan Valley, which is British Columbia's wine country. Surrounded by picturesque vineyards and stunning landscapes, the area is known prominently for its booming winemaking scene. The modern history of Kelowna's wine industry dates back to the 1980s when several wineries were established in the region, which helped put Kelowna on the map as a premium wine-producing region. However, the roots of winemaking in the area go back to the early 20th century when Italian and German immigrants started planting vineyards in the Okanagan Valley.
In recent years, Kelowna's wine industry has experienced significant growth, with many new wineries and vineyards opening up in the region - there are currently over 40 wineries with tasting rooms in the area! We find the wines of this region to be quite good, and dryer than most. While you're here make sure to taste one of the area's specialties: Ice Wine - a type of dessert wine made from grapes that have been frozen while still on the vine, resulting in a concentrated and intense flavor. We aren't usually fans of dessert wine, but the couple we tried here were very good!
Kelowna is the perfect place to end the road trip, as there is a convenient airport located right in town, with flights connecting to most of the US via Seattle on Alaska Airlines, or direct to a variety of cities within Canada. I love ending a trip on a relaxing note, and this was the perfect end to this epic road trip!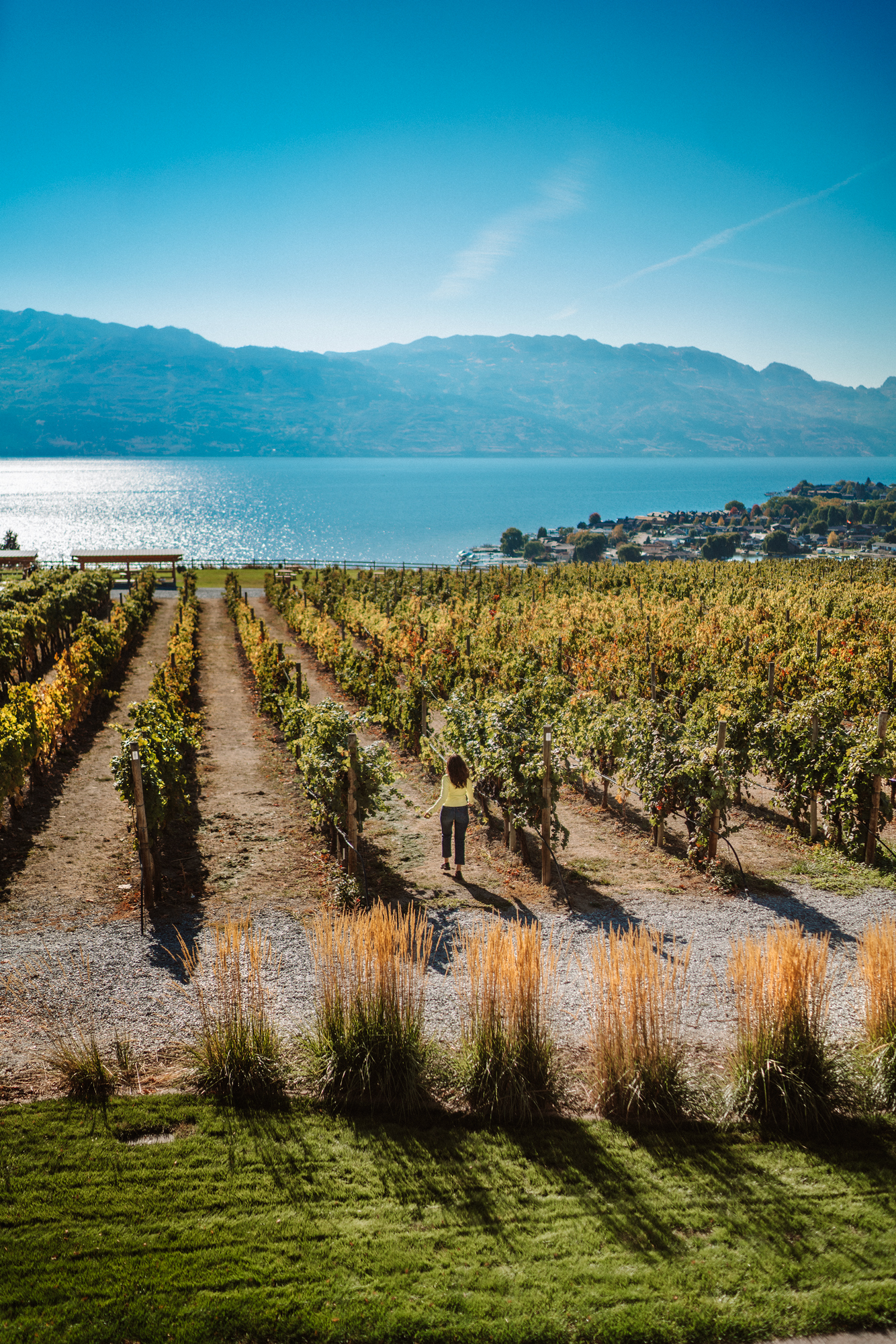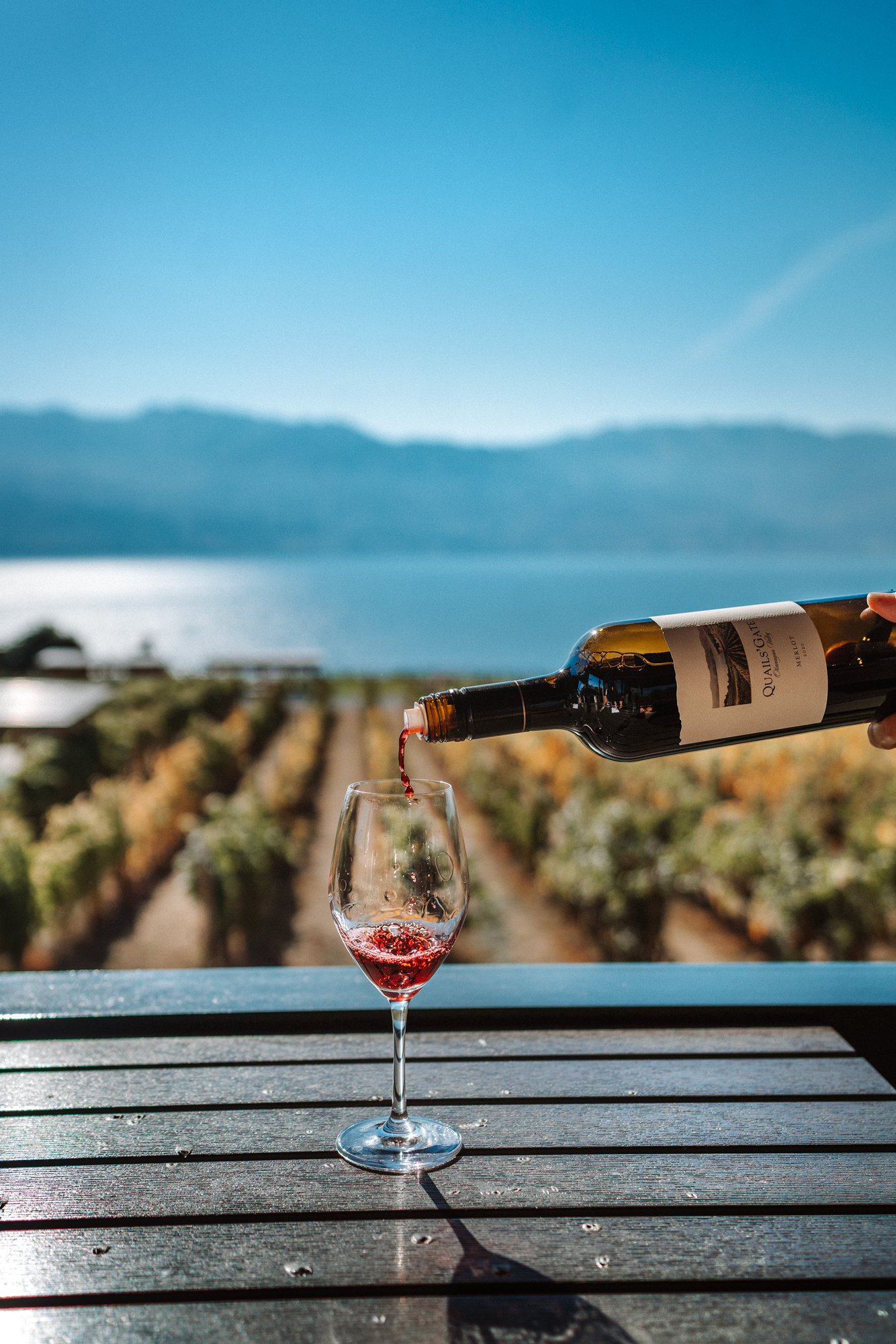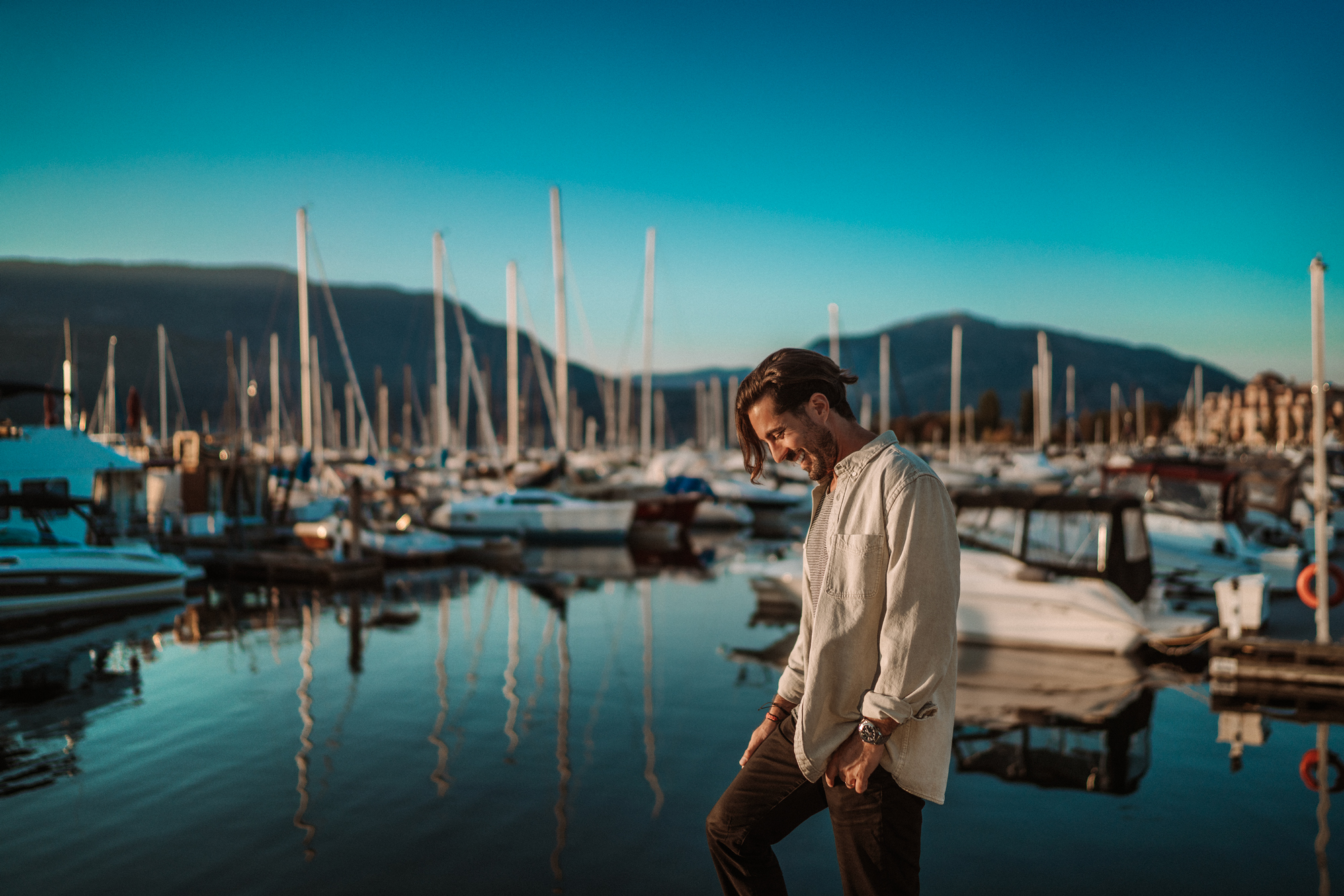 Right in the heart of downtown Kelowna, Delta Hotels by Marriott Grand Okanagan Resort is convenient, super walkable, and the perfect place to end the trip and relax after a couple of weeks full of long mountain hikes and adventures.
Book a luxurious spa treatment on-site at the Damara Day Spa, enjoy the famous brunch or a nice dinner at the in-house restaurant, Oak + Cru, swim in both the indoor and outdoor pools, and take a walk around the boats in the harbor.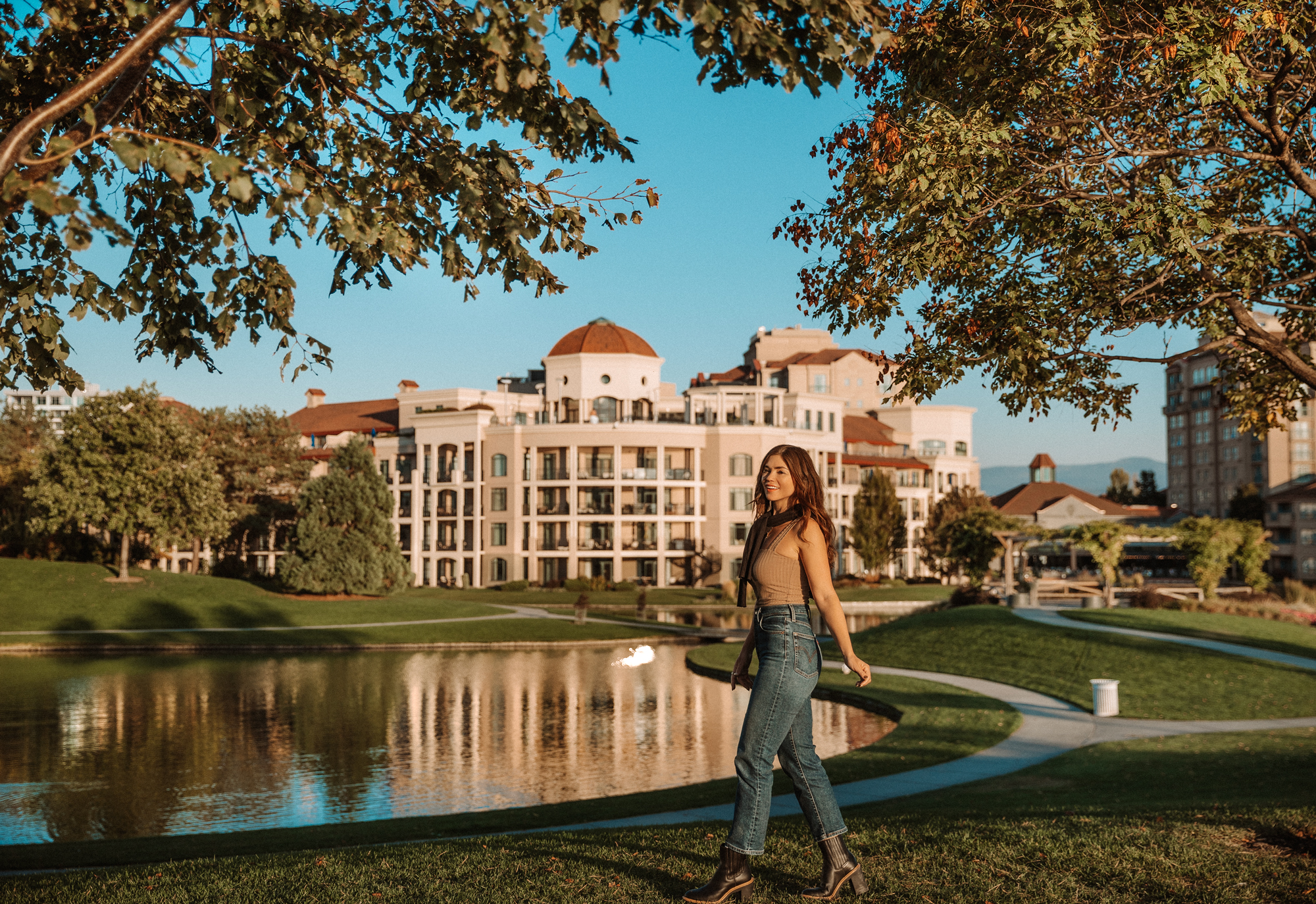 Where to Eat:
OAK + CRU Social Kitchen & Wine Bar - Located in the lobby of the Grand Okanagan, Oak + Cru is a modern upscale restaurant that offers farm-to-table dining from breakfast through dinner, with a focus on fresh and locally-sourced ingredients, complemented by an extensive wine list featuring a wide variety of local wines. In warm weather, they have a large outdoor patio that is perched on the water over the marina and offers a stunning view of Okanagan Lake. Oak + Cru is also very well known for their famous brunch!
The Okanawan Valley Wineries - So many of the wineries in the area have incredible on-site restaurants, make sure to make lunch and dinner reservations for your wine tastings - the food here isn't to be missed. We particularly loved the pizza at Frind Estate!
The Best Wineries:
For the best time, book a wine tour with a driver, so you can relax and not worry about driving after tasting! We took our wine tasting day with Kelowna Concierge, and our guide Steve was excellent. We toured 3 different wineries on a half-day tour, learned a lot about the wines of the region and specialities like ice wine, and and had an amazing lunch. I would highly recommend!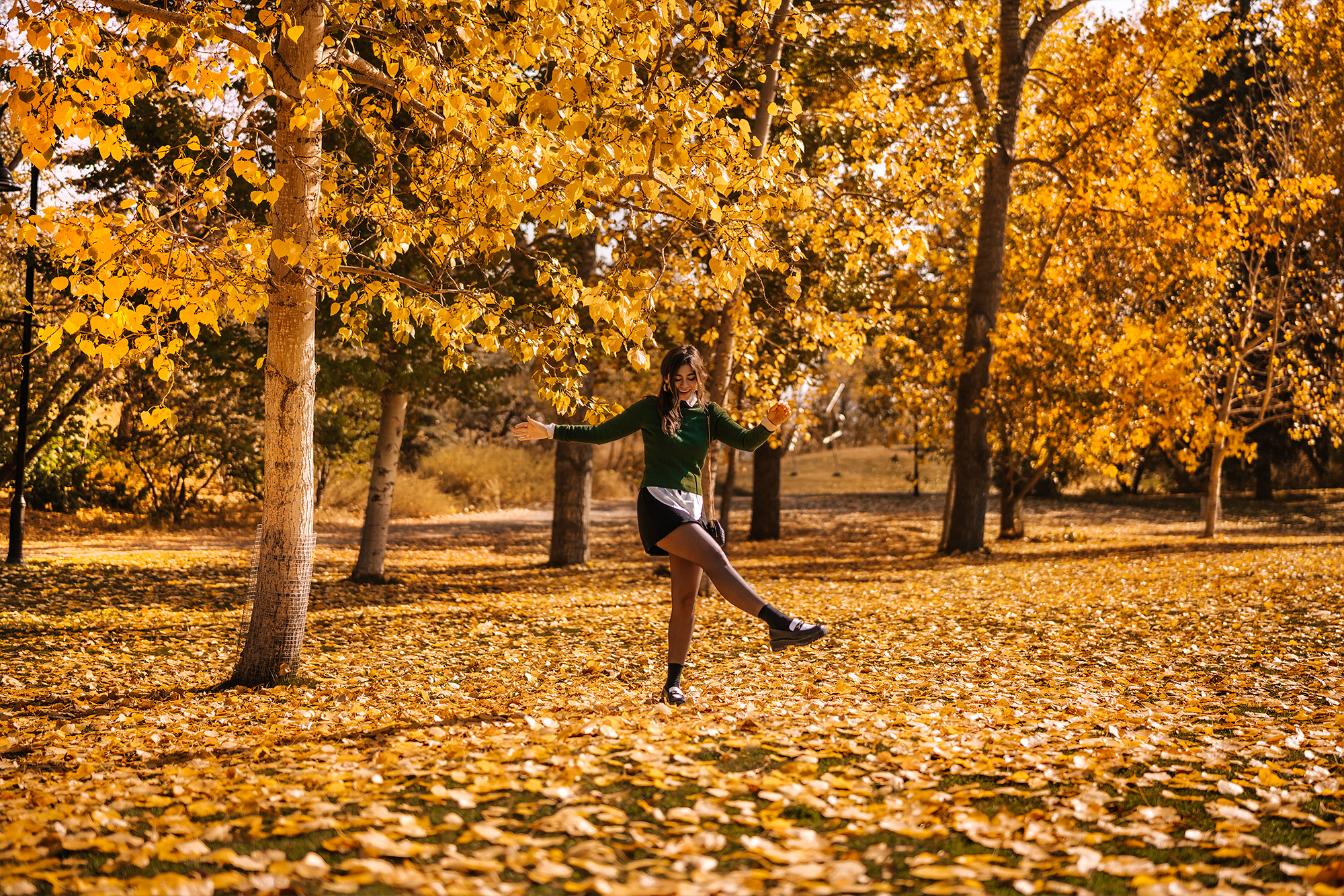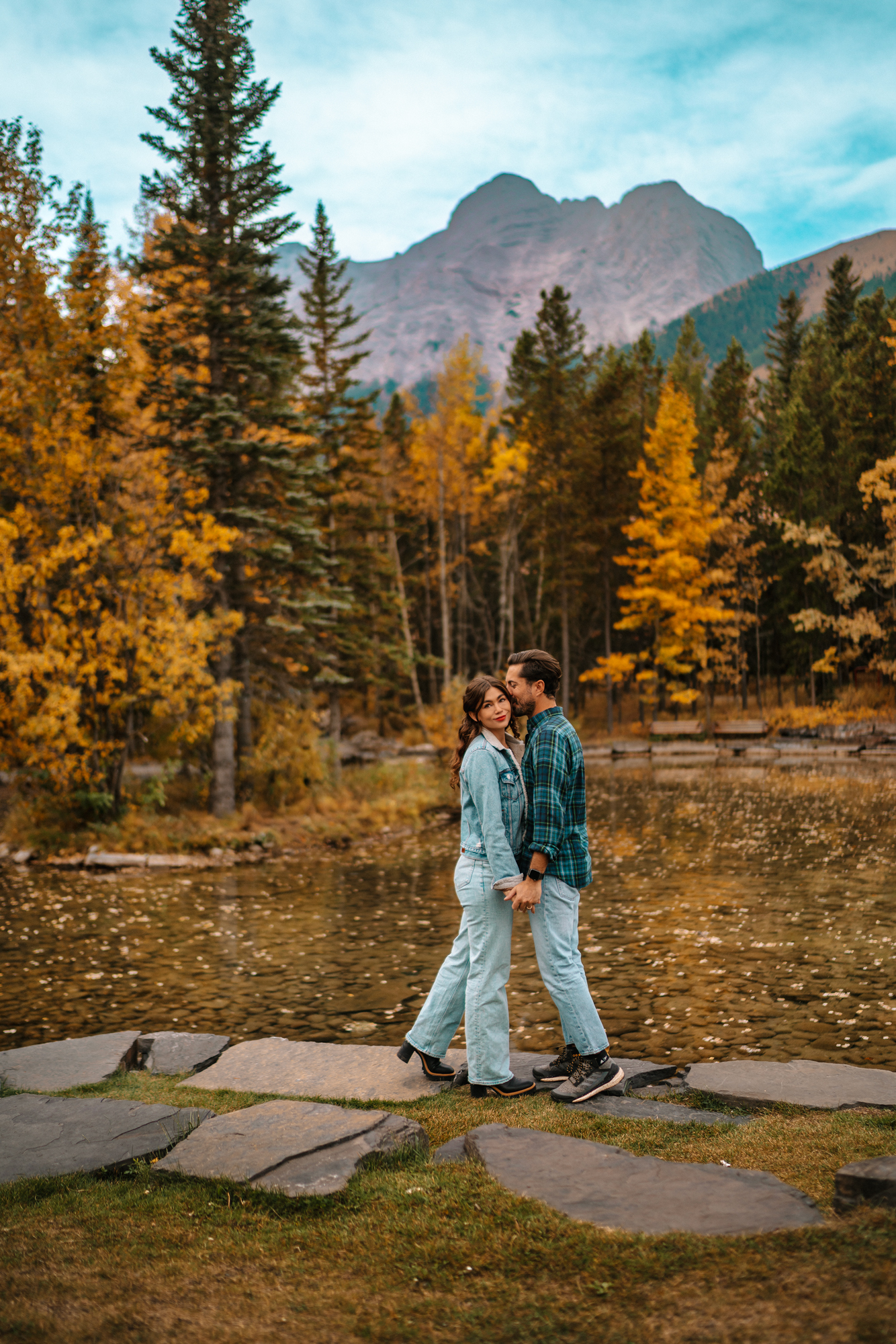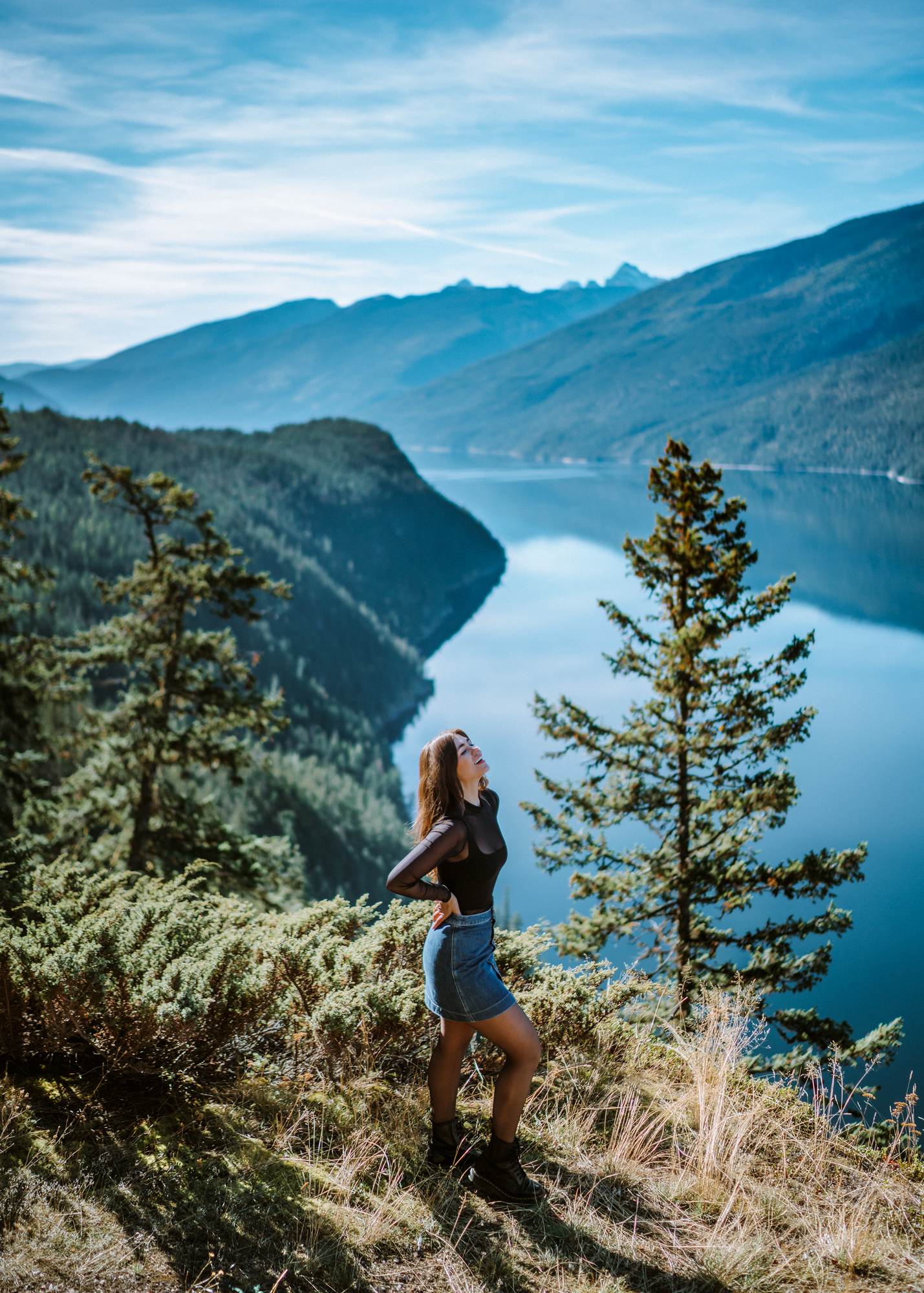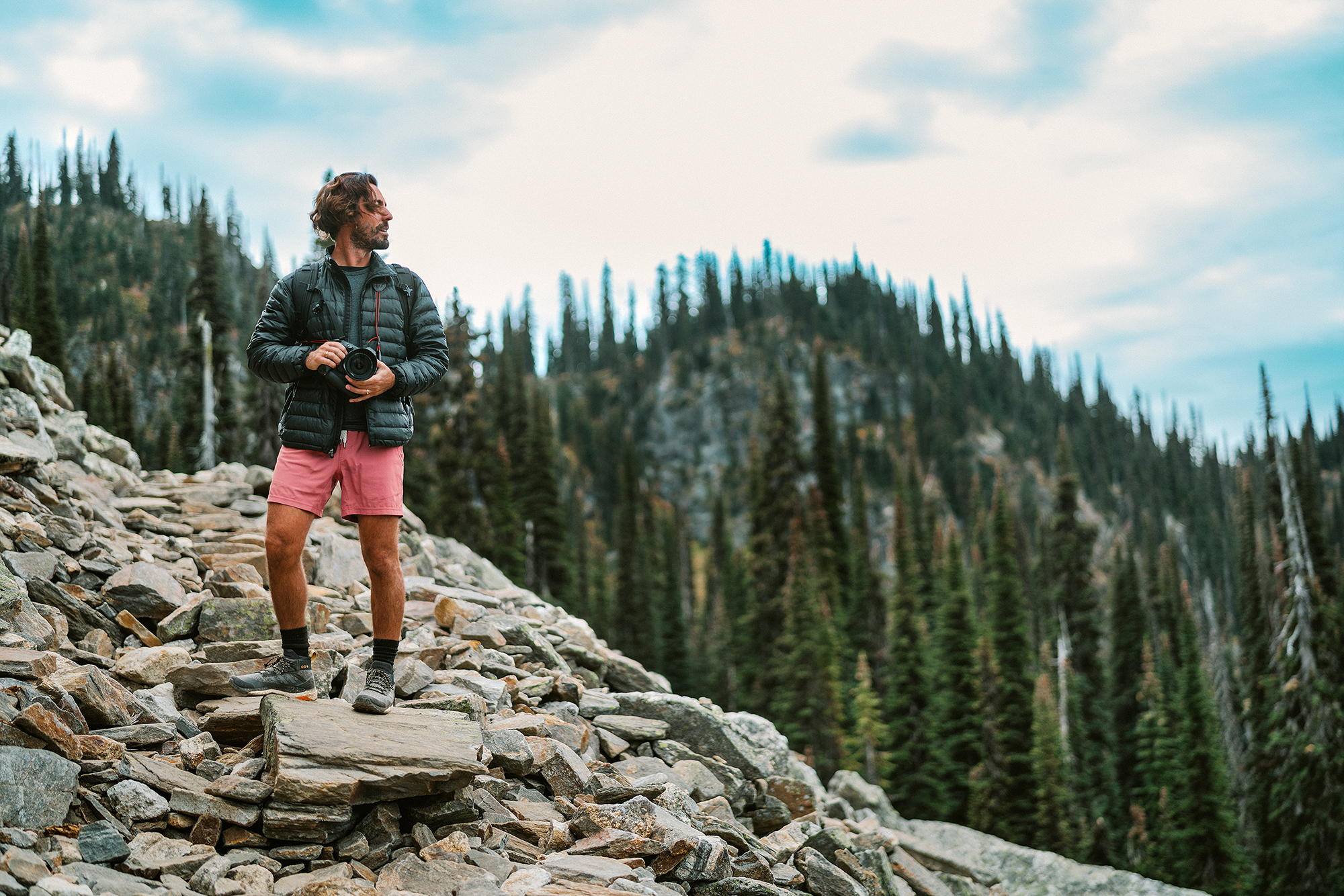 Happy exploring!
This blog post was made possible in partnership with Marriott Bonvoy, but as always, all opinions are my own.
LIKE THIS POST? PIN IT FOR LATER AND SHARE IT WITH OTHERS!