July 20, 2021 Shopping Travel Guides Style
What to Pack For a Week In Hawaii: A Complete Female Packing List
A full Hawaii packing guide. Vacationing in the Hawaiian Islands is always a good idea - but there are some random, unexpected items that will make your trip so much better. It doesn't matter which island or islands you're going to, this is everything you need (and what you don't) for the Hawaii trip of a lifetime.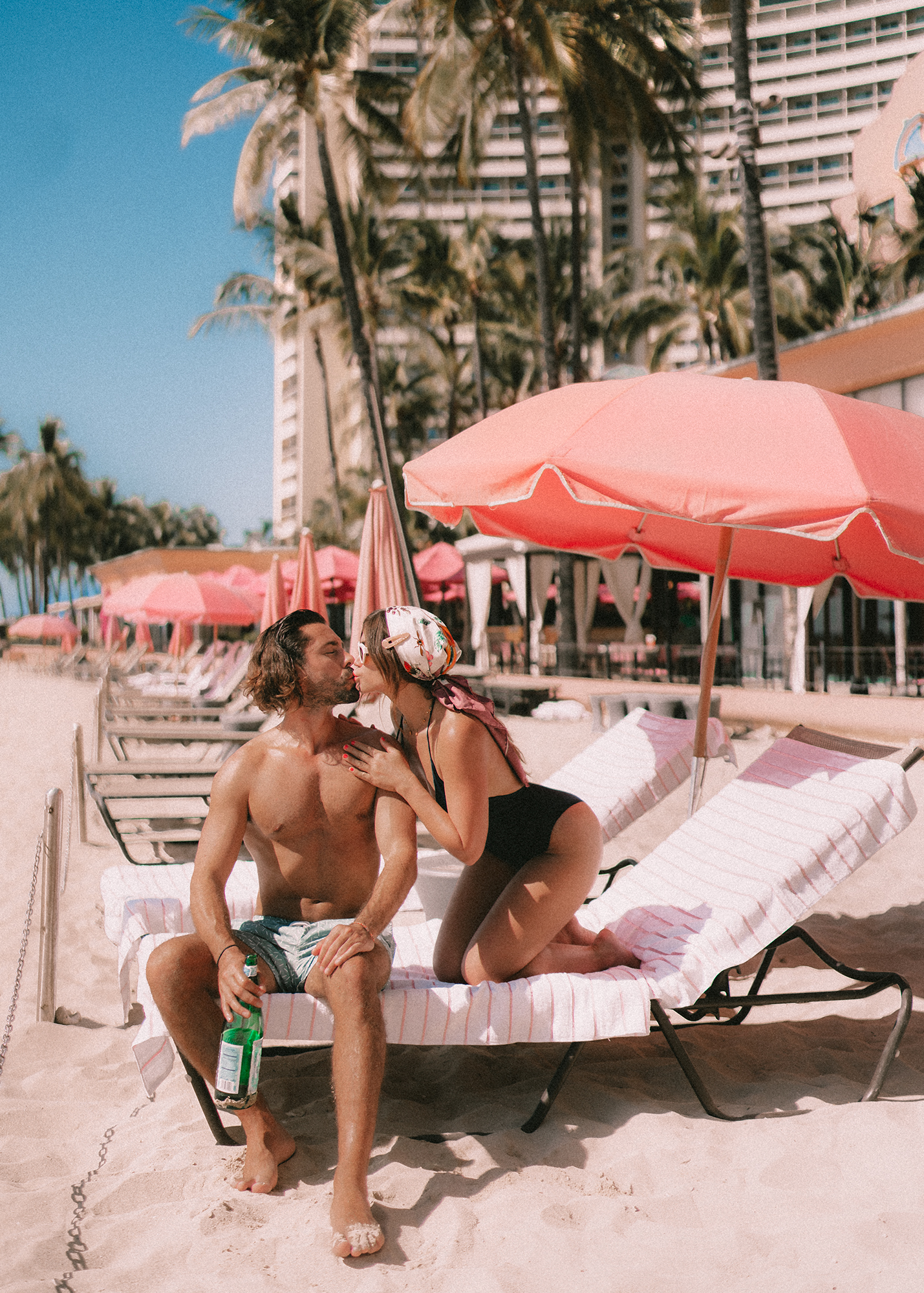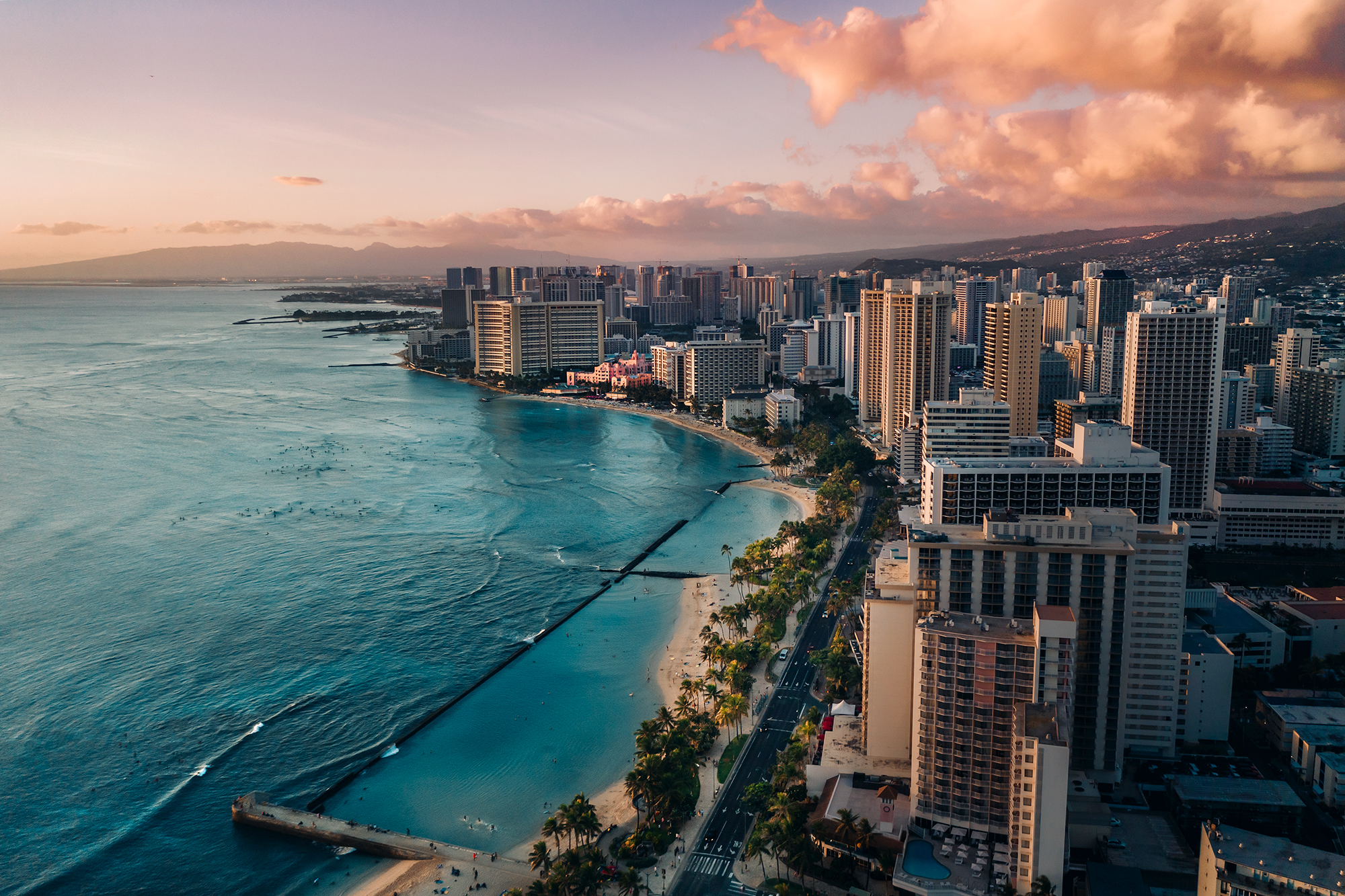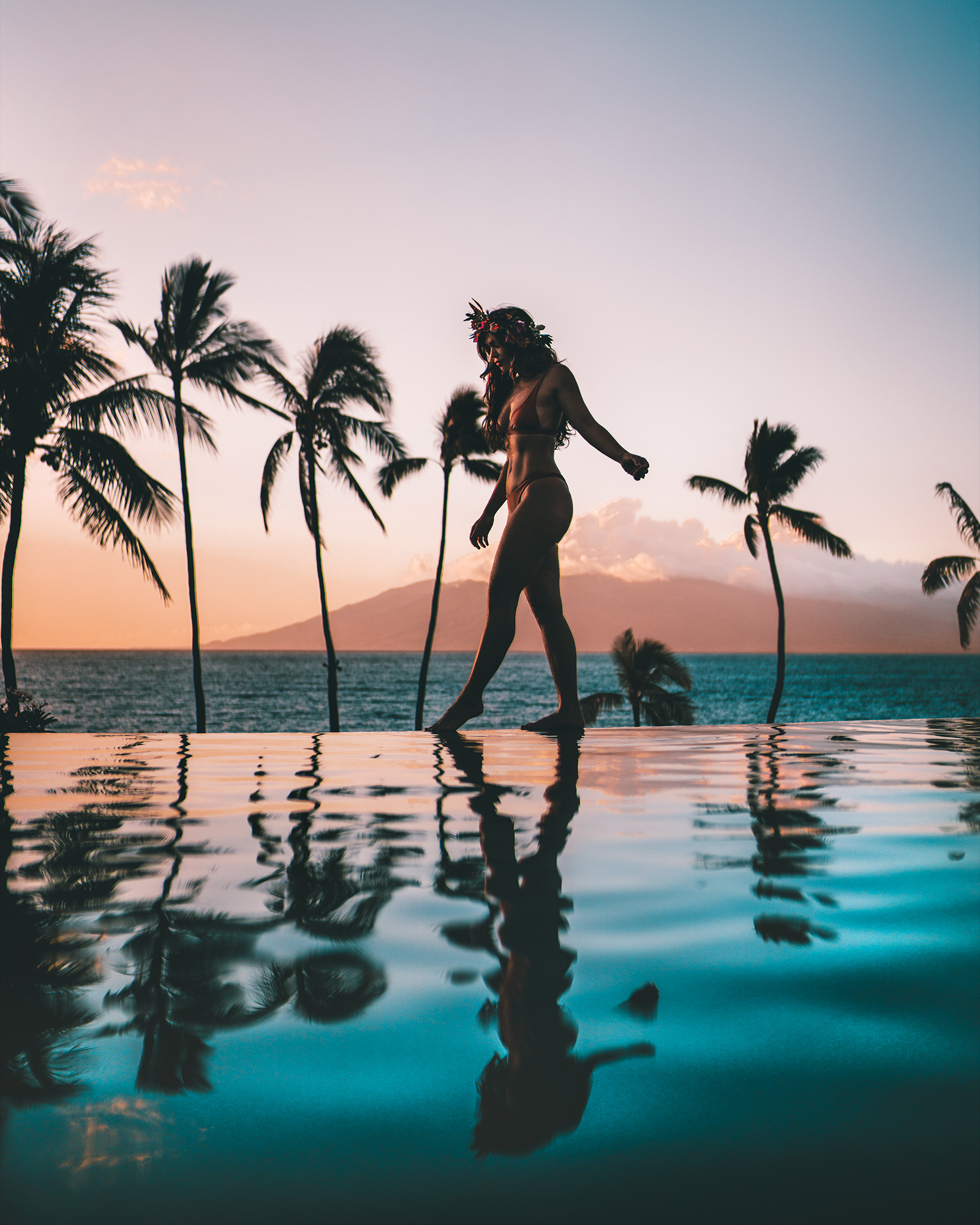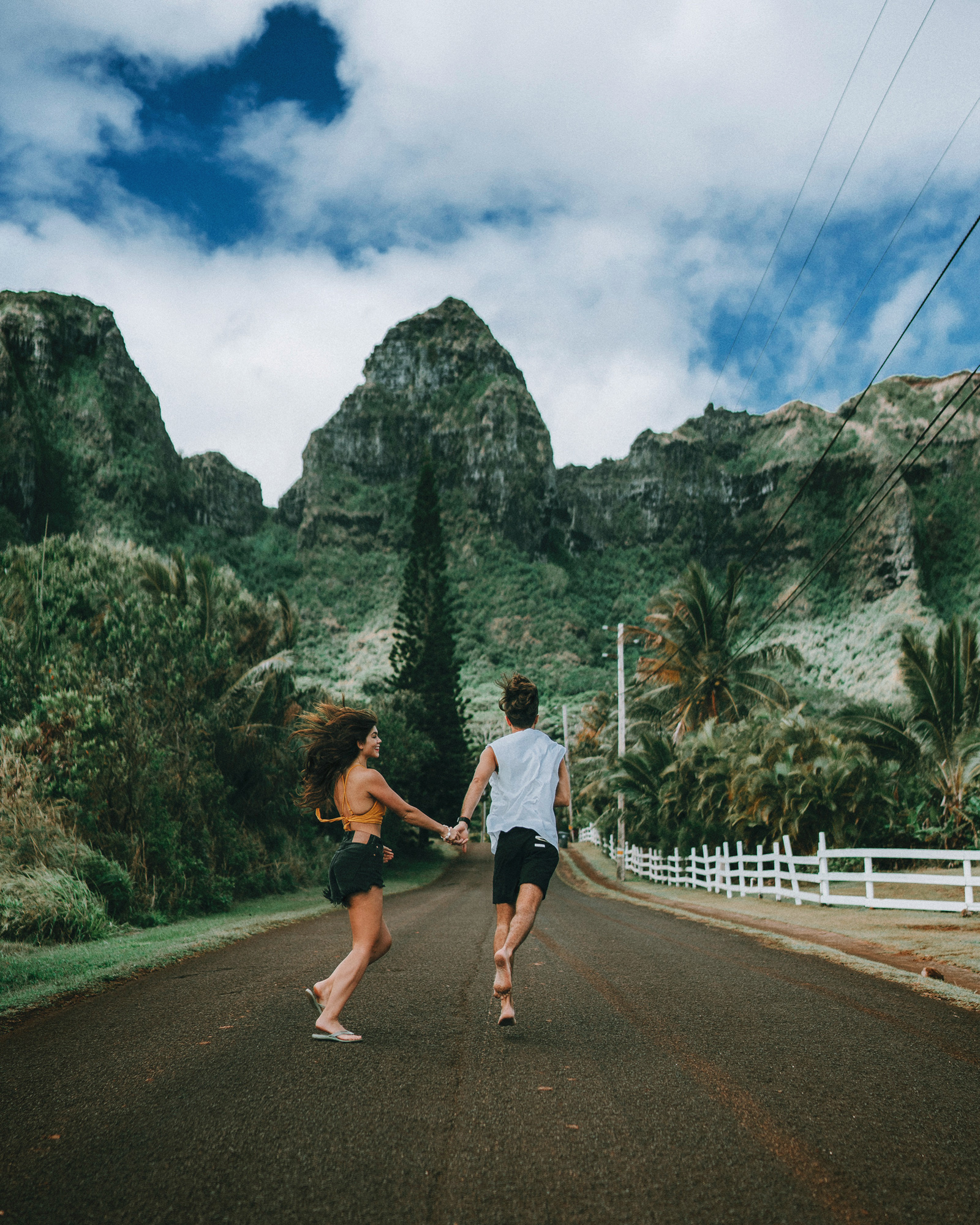 From the unexpected (did you know that a certain body oil is the best mosquito repellant?), to the often overlooked, to the clothes you'll wear more and less than of than you think you will, everything you possibly need for a stylish and adventurous week or two in Hawaii is listed here. OR cut straight to my Amazon Shopping List here.
Through 10+ trips to Hawaii, these are the items that we have most often been so grateful that we have brought with us, regretted not having, and have found to be so incredibly useful for every kind of Hawaiian vacation - from the relaxing to the adventurous. Make sure not to include these ones in your suitcase above all else!
1. Water Shoes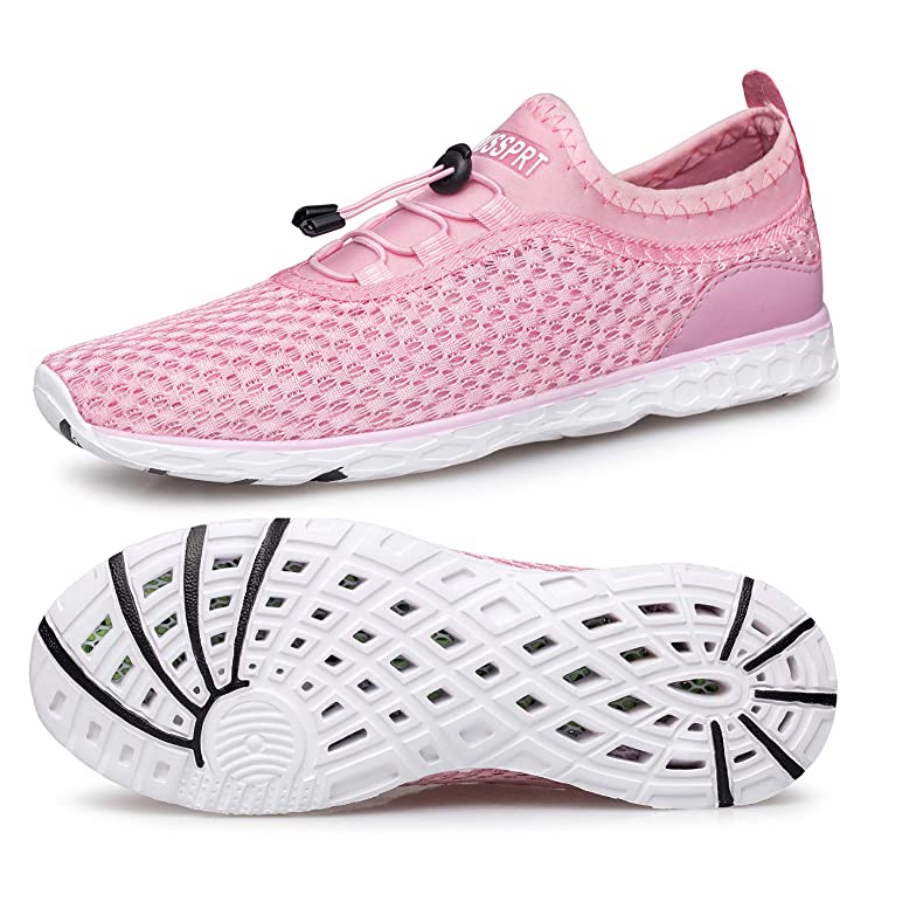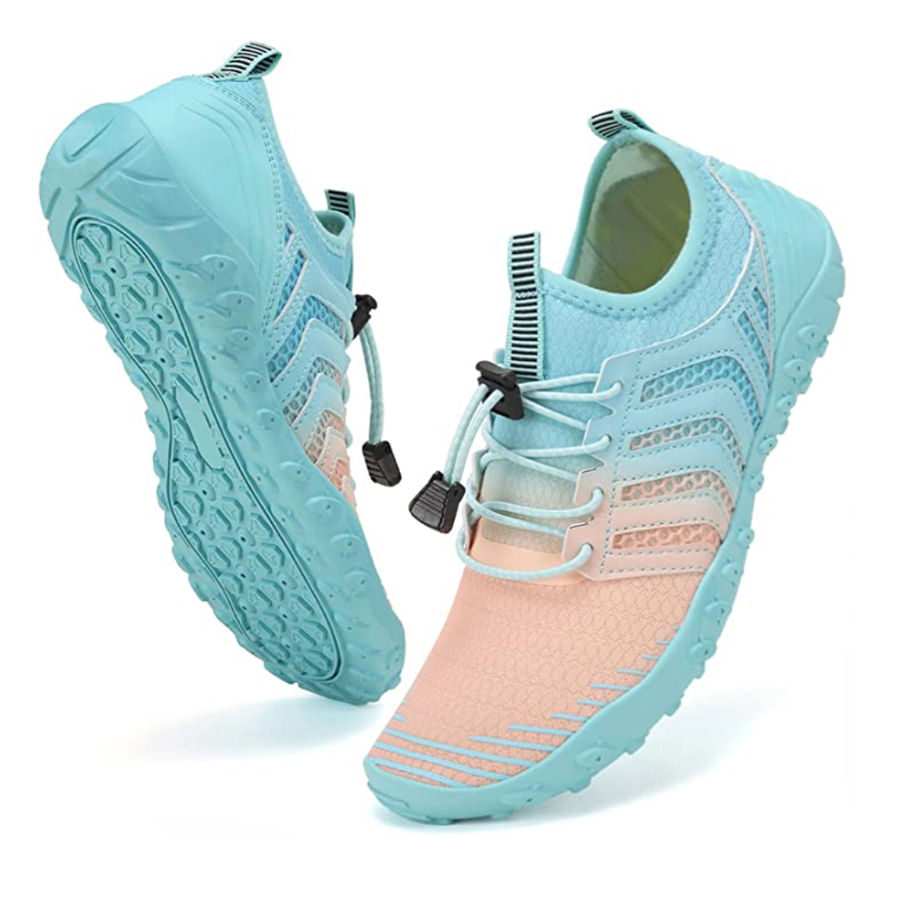 Water Shoes are one of the items that I often forget to bring and always regret not having with me. Hawaii has so much course and sharp lava rock everywhere, that shoes you can wear into the water can be essential for some activities - like cliff jumping and kayaking to other islands (our last time, I lost one of my flipflops when our kayak got splashed over by a wave and had to hobble around the mokes with only one shoe). I always remember water shoes / water socks from my childhood as super dorky, but the new styles available now look much more like cute sneakers! This $30 pair from amazon are definitely the coolest looking ones I've seen yet.
Classic Teva sandals can also work great as an option here!
2. Foldable Cooler Bag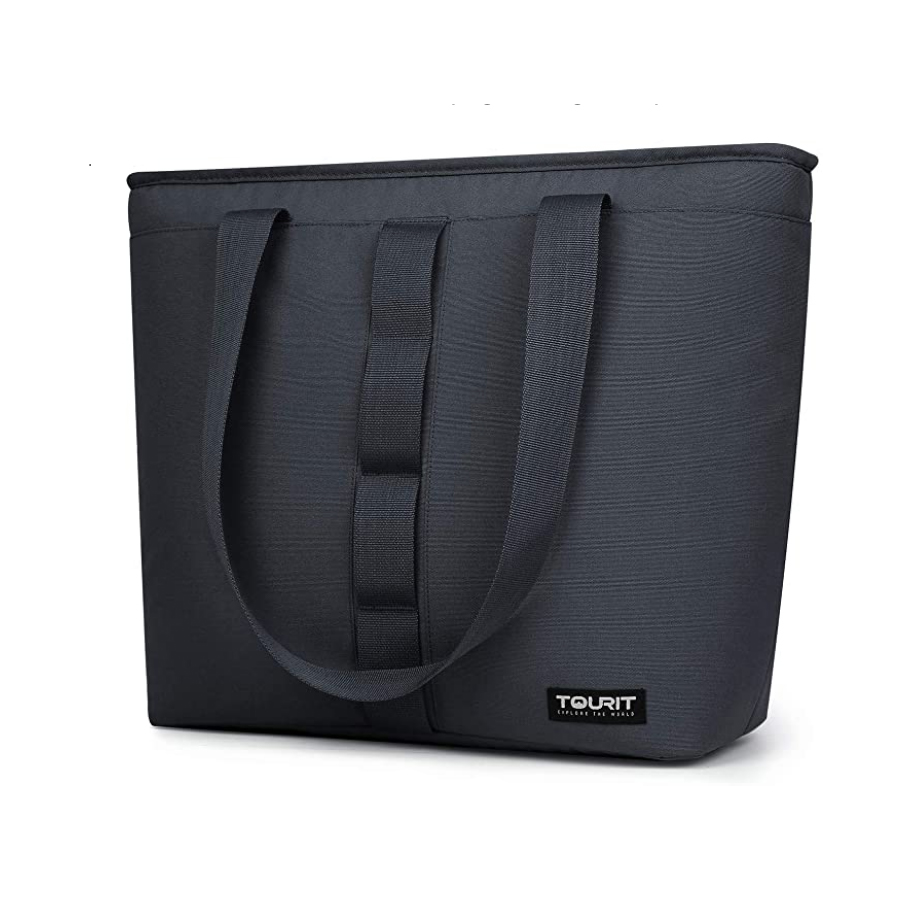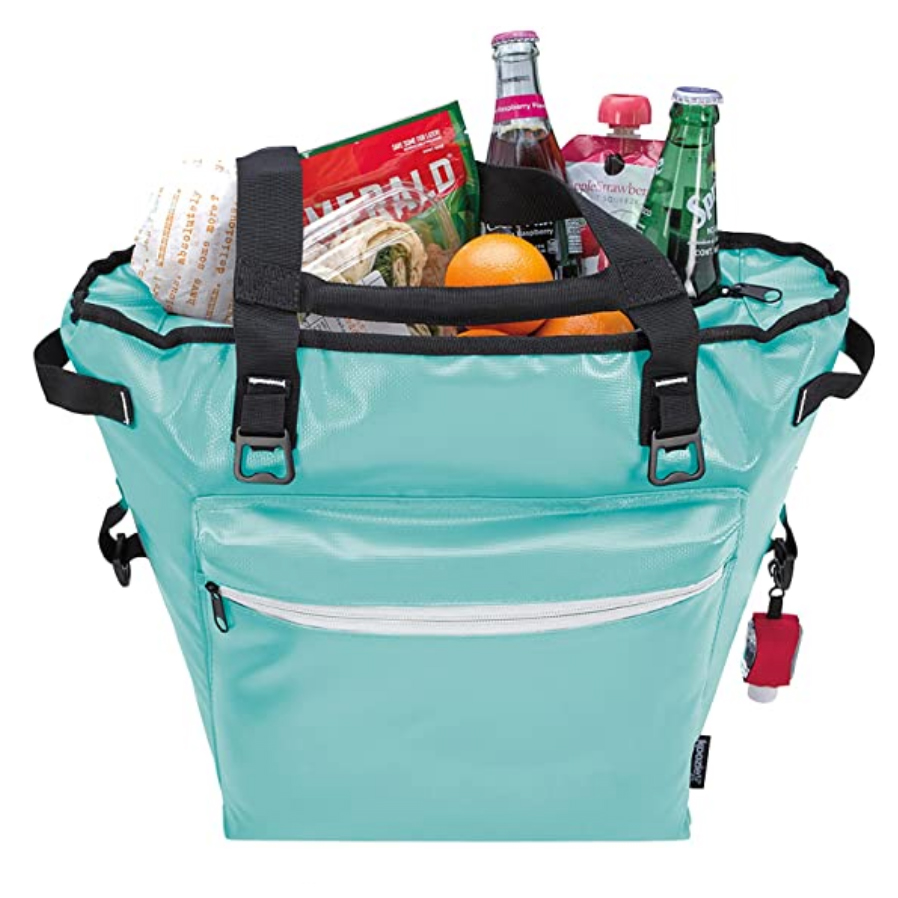 Having a cooler is key - for both cold drinks and to take your poké to go - and I have purchased and left so many coolers in Hawaii after not bringing one over the years. A big, foldable tote is great to buy ahead and bring with you - they're easy to shove into a suitcase or even a carry-on, can fit TONS, and can easily be used over and over again. We started packing one of these with us not just for Hawaii but on any trip where we will be on the road or in a car often.
I love this understated black tote bag you can use anywhere, and this extra-insulated model that will keep ice for 30 hours - at a fraction of the price of a Yeti.
3. Dry Bag Backpack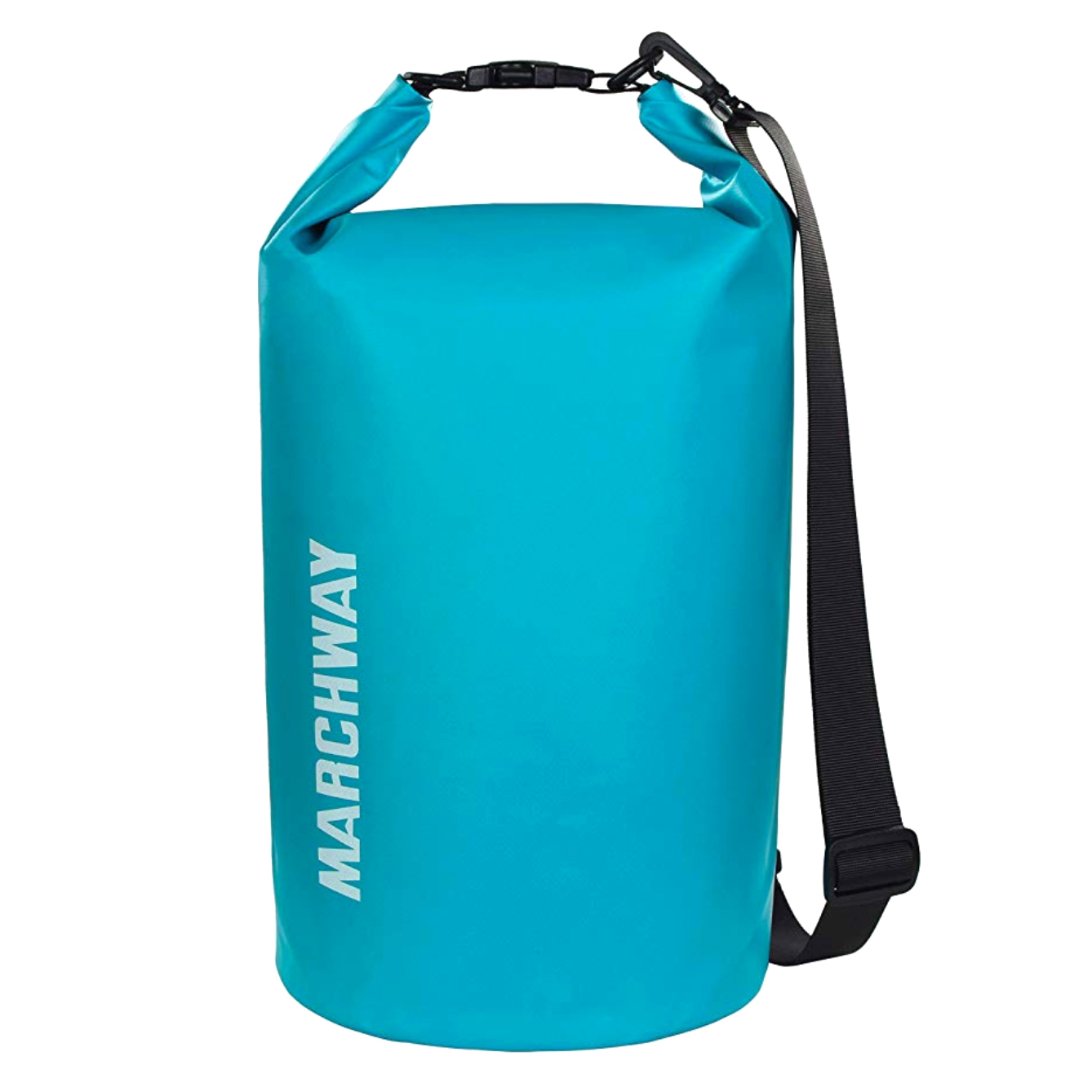 Our dry bag is another item that I always regret not bringing with us on every trip. These bags work great as a hiking or day backpack, and are designed to be 100% waterproof - something that is essential for Hawaii even if you are planning on not going in the water - as rain storms come on unexpectedly almost daily. I cannot emphasize how much these $20 bags have saved us and kept all of our camera gear from getting soaked. A dry bag is also great for taking on a kayak, or any hike around water. If you don't have one, you need one - it's really that simple.
This orange, 40L model is the exact bag that we have and have taken with us on dozens of trips - and have often taking all of our camera gear swimming in.
4. Proper Hiking Boots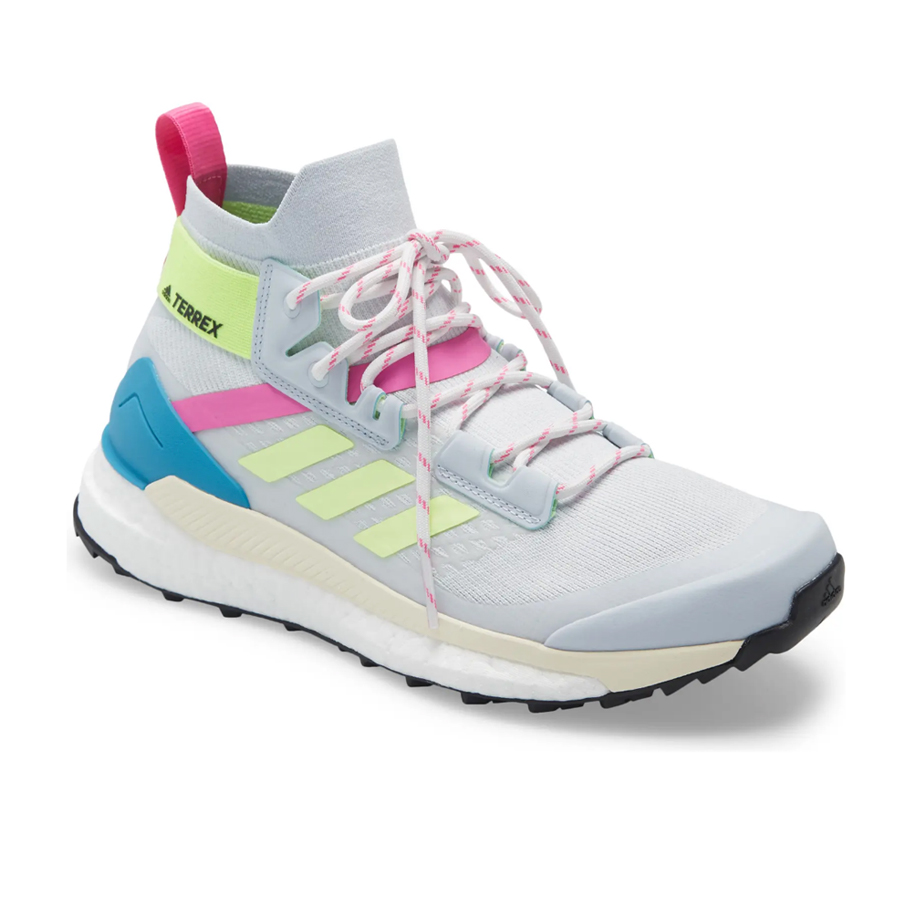 I went on countless hikes all over Hawaii with just my regular running shoes, but I finally bought a pair of proper Adidas hiking shoes before our most recent trip - and the added grip was LIFE CHANGING. Especially for precipitous ridgelines and muddy trails. If you're planning on doing a lot of hiking or like more adventurous hikes, definitely opt for proper hiking shoes over your standard running or training shoes - the difference is really worth it.
I personally love the Adidas Terrex Free Boots, there's also the waterproof Merrell boots that even the most serious backpackers love, and these Columbia boots are waterproof and a great value under $100.
5. A Beach Blanket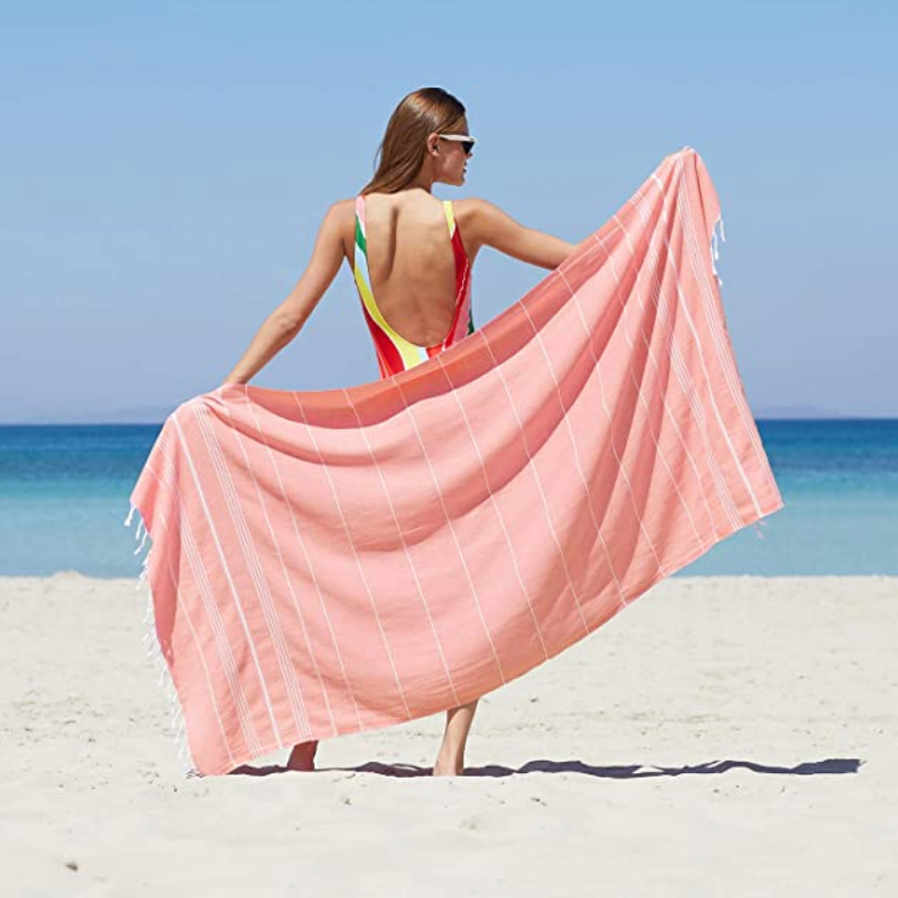 This is one that I STILL forget sometimes regrettably. While hotels or airbnbs will often have towels, if you're going to be moving around a lot or want to spend your days out exploring beaches, bringing a lightweight towel that can be used as a picnic blanket, mobile changing room, towel, or blanket for a cold breeze after sunset always comes in handy.
I love a Turkish towel for a lightweight, easily packable, and forever stylish option - this set of 2 for $26 on amazon is a steal - and is already in my shopping cart.
6. Reef Safe Sunscreen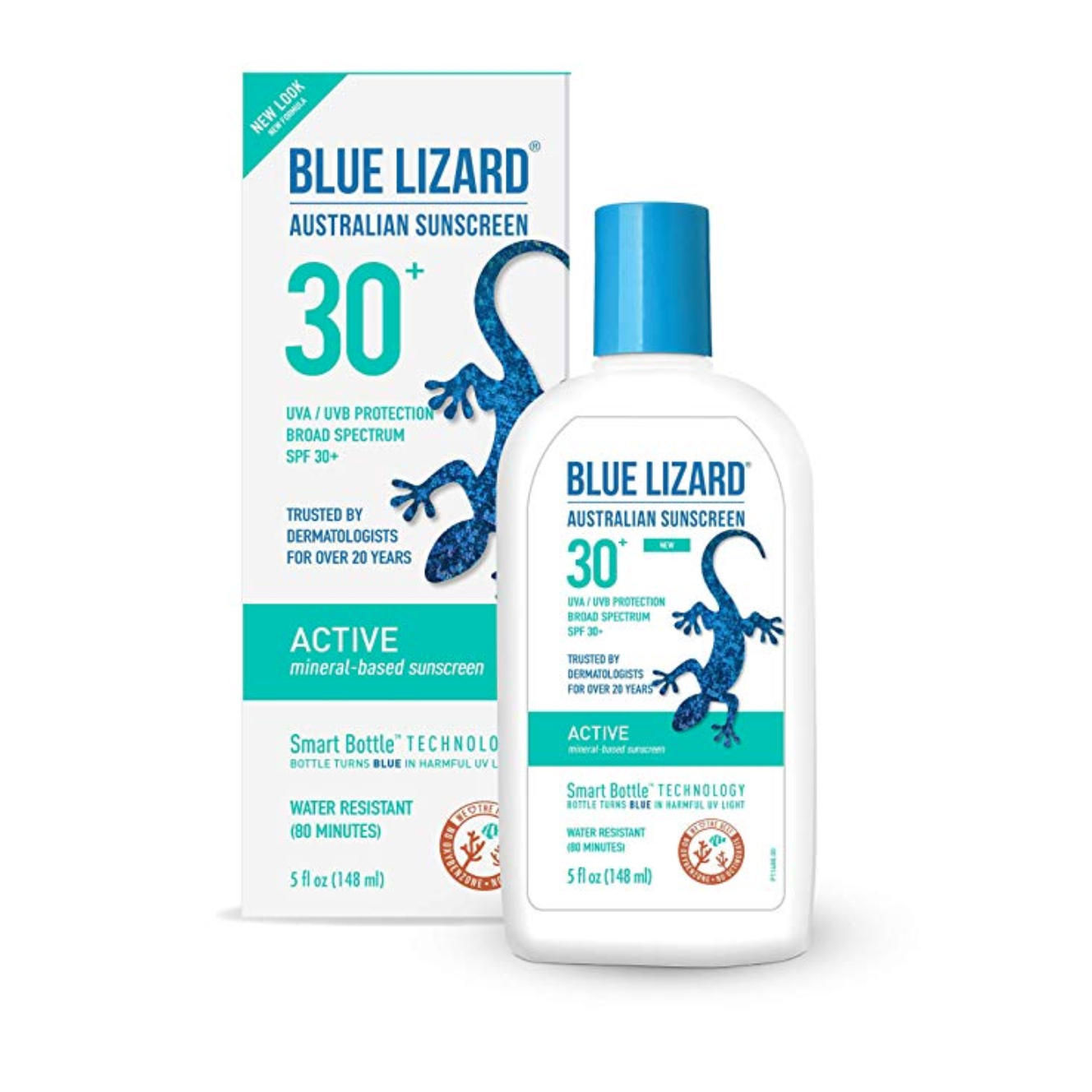 We all know that sunscreen is #1 - especially if you're going on a winter or spring escape and haven't seen the sun in a while. However, the ingredients in many traditional sunscreens can damage the delicate tropical reefs, and its important to only bring reef-safe brands. Buying ahead of time and bringing this with you will often save quite a bit compared to buying them on the islands.
Banana Boat has a great value family-sized bottle for under $10, and I love this Hurley waterproof spray-on 50 SPF for active days. For face sunscreen under make up, I swear by Supergoop Unseen Sunscreen.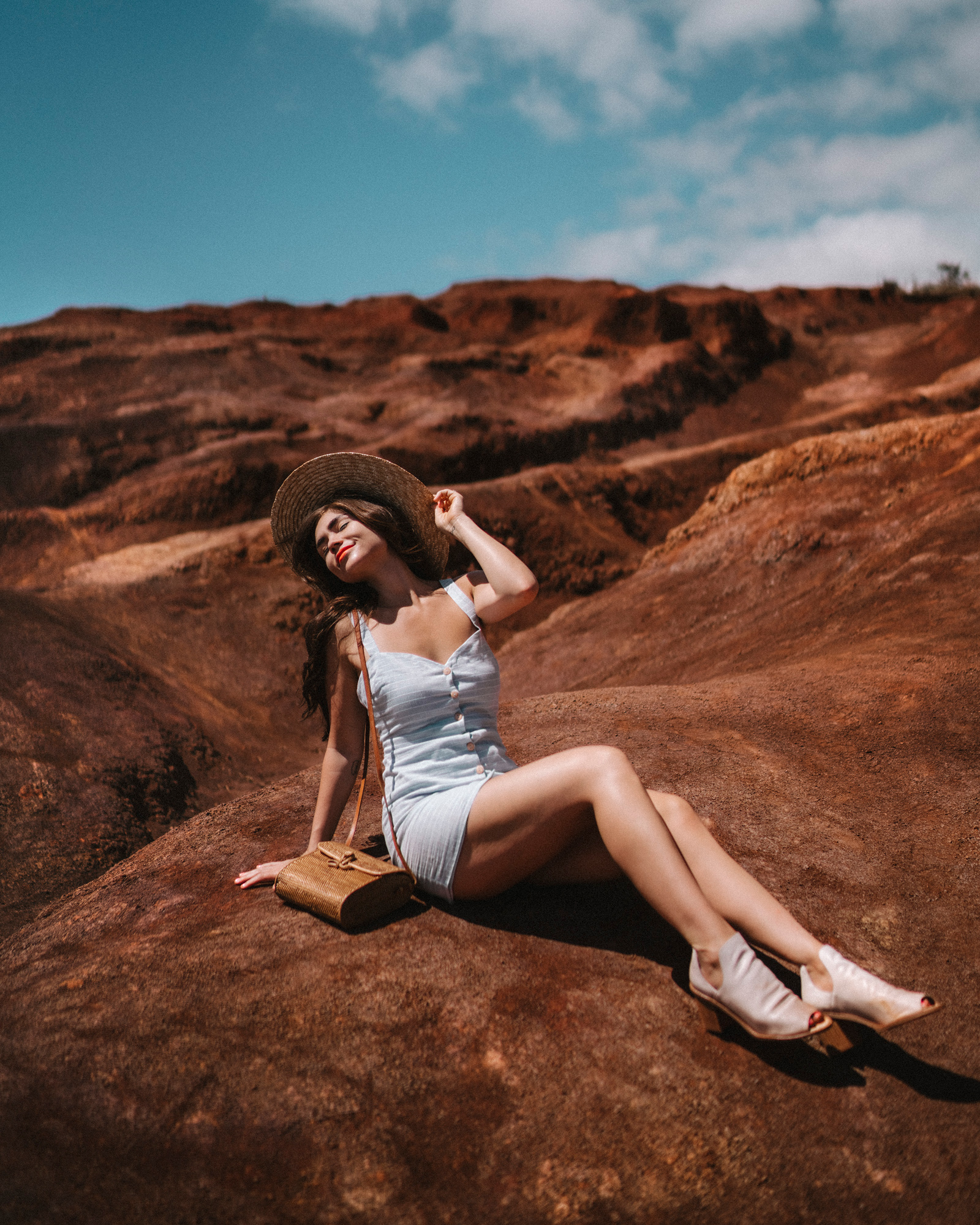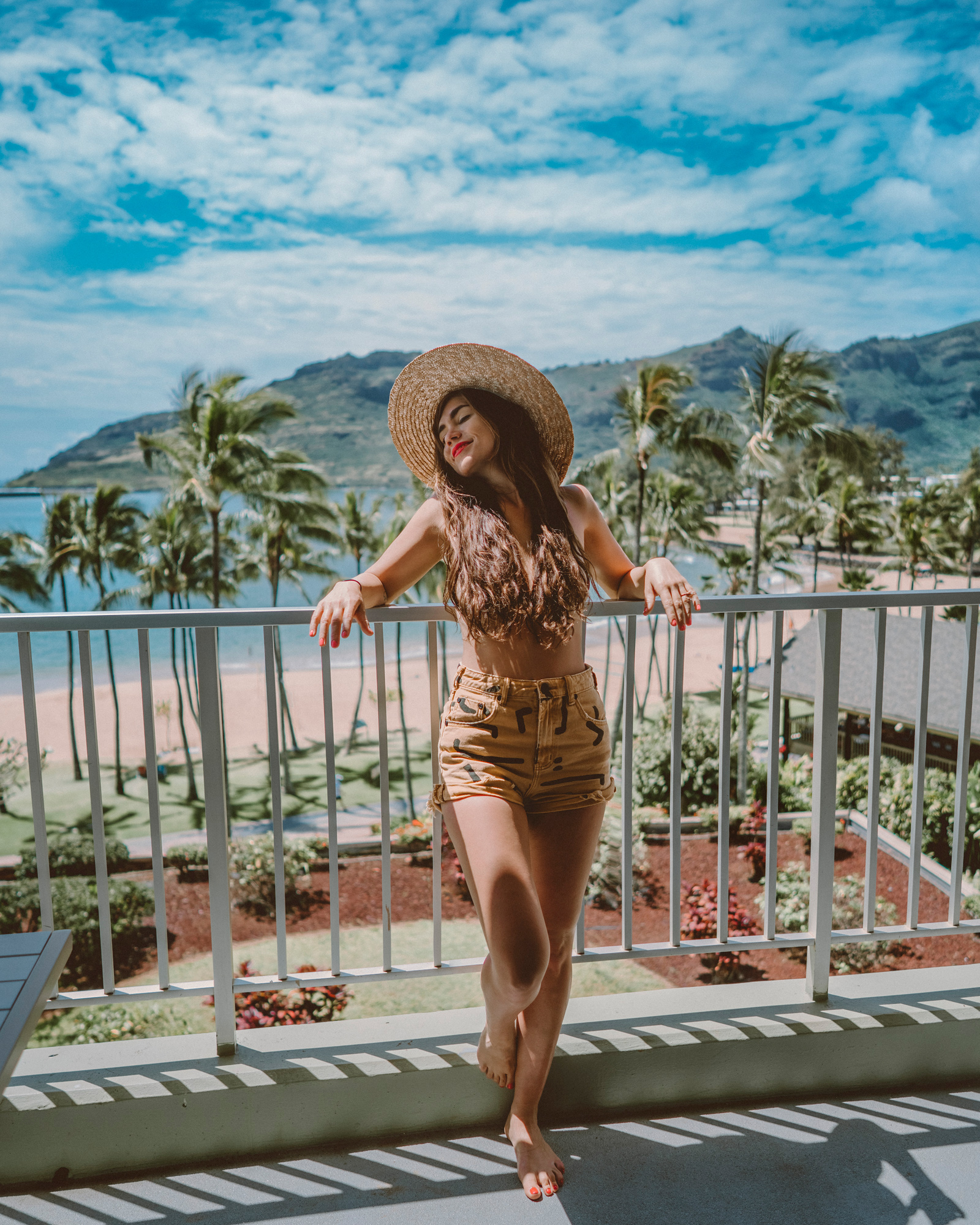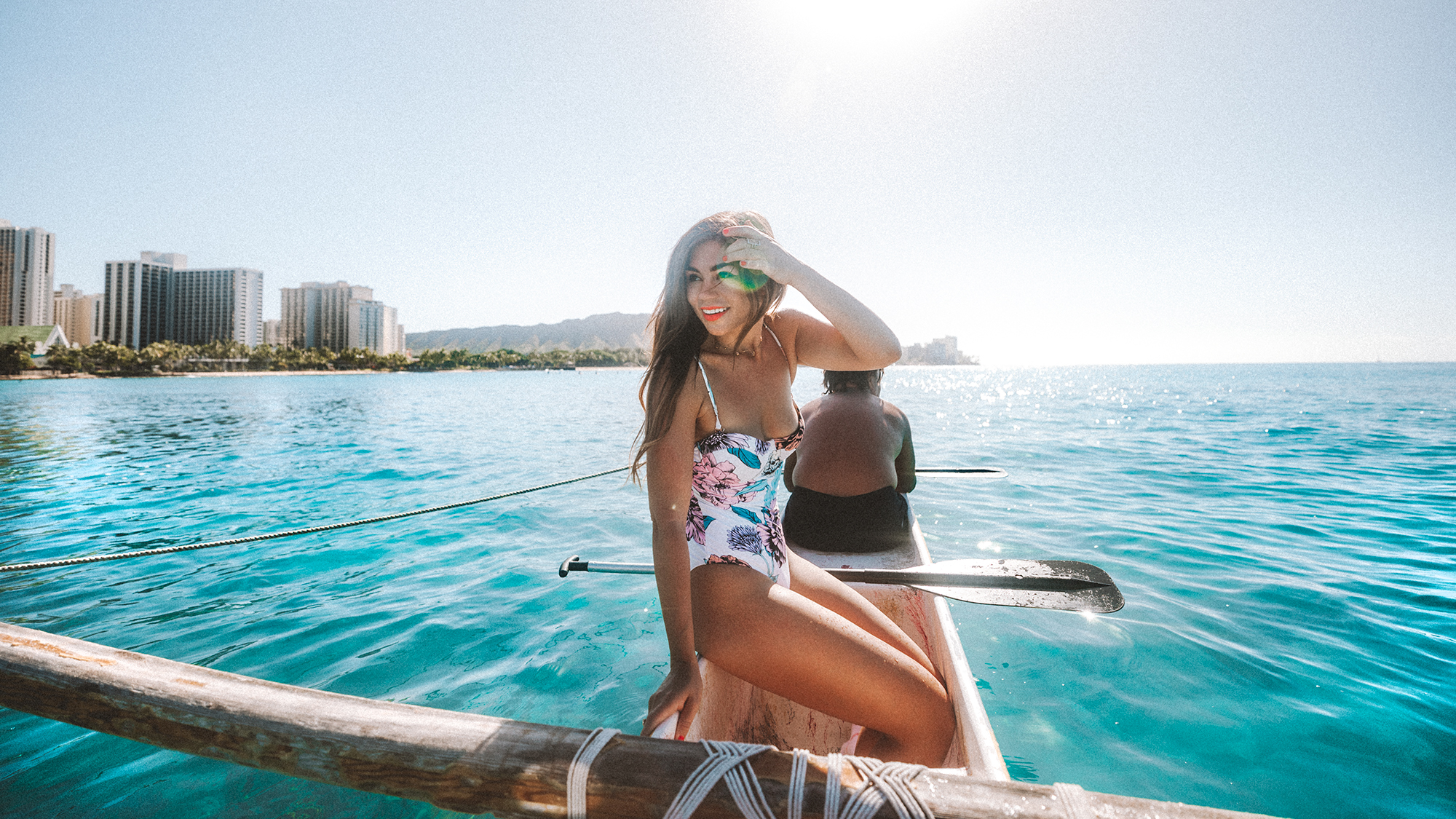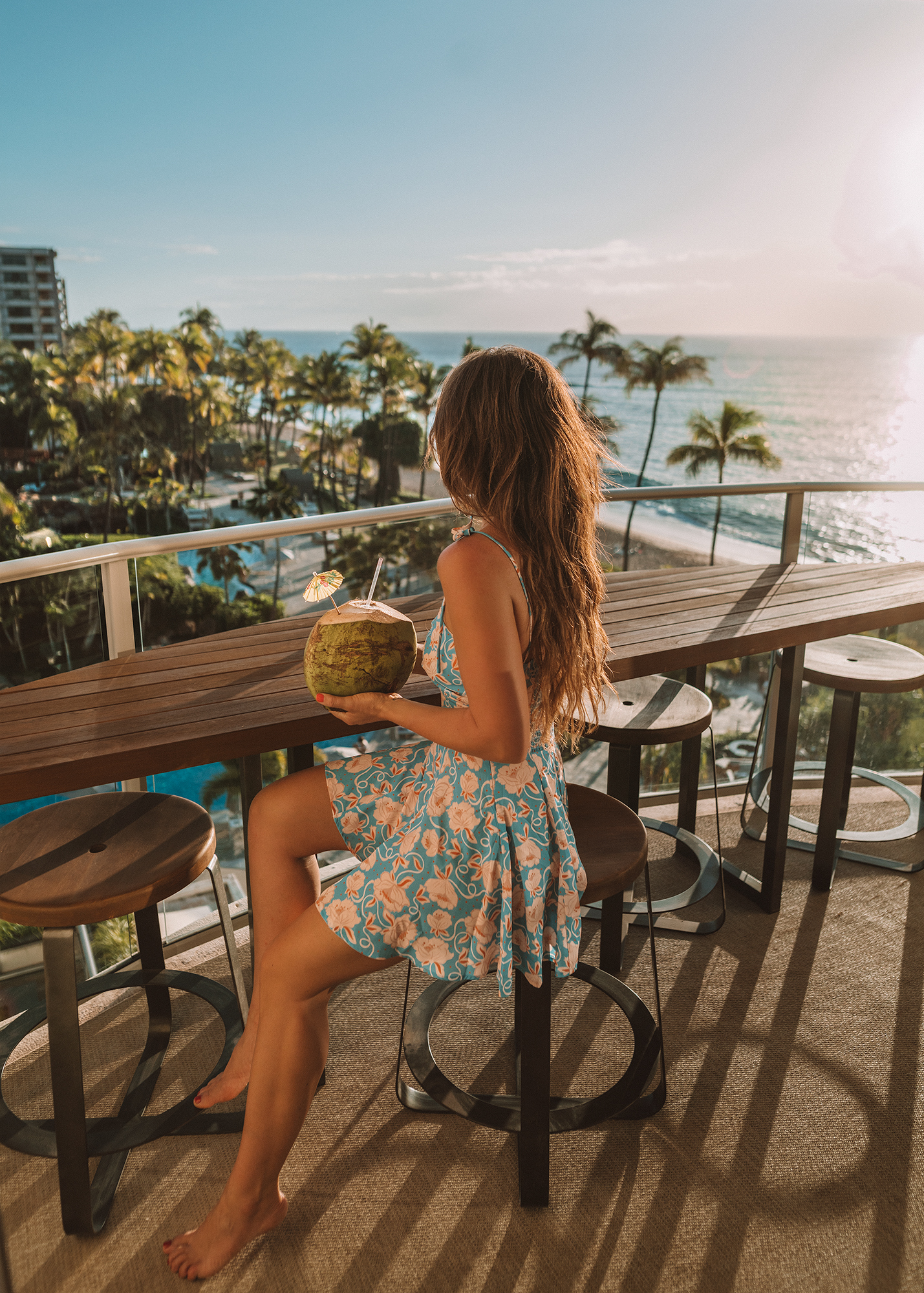 1. Bikinis and One-Piece Swimsuits
Bring more swimsuits than you think you'll need! The most important styles you need are: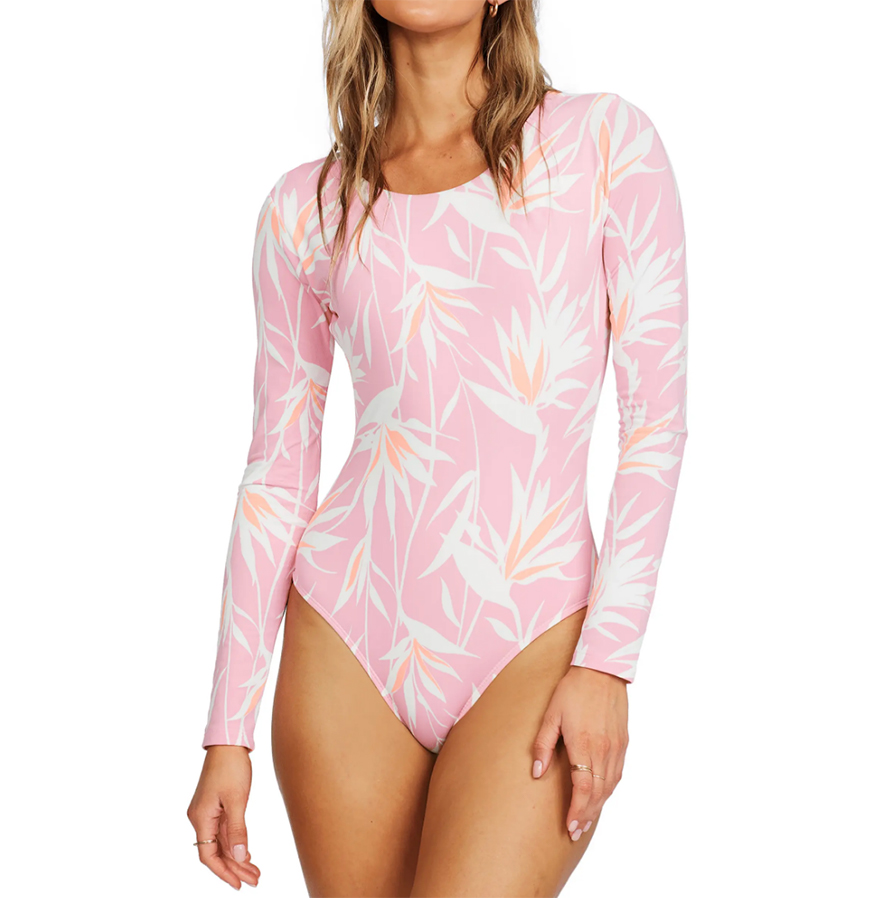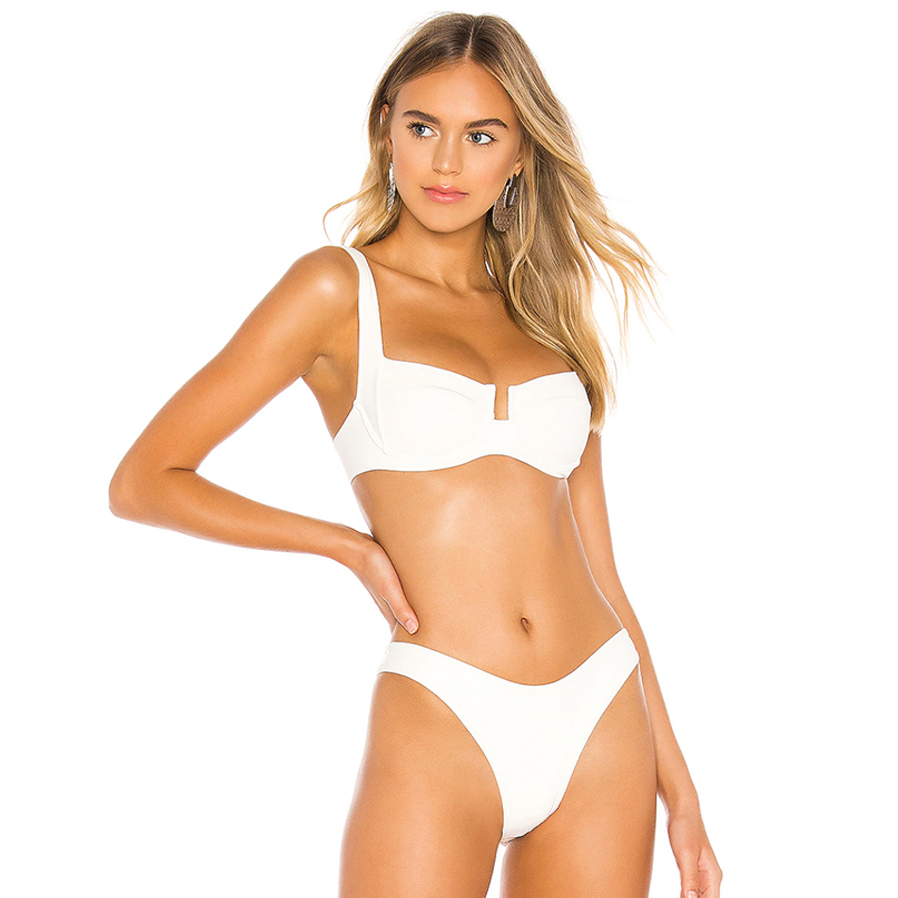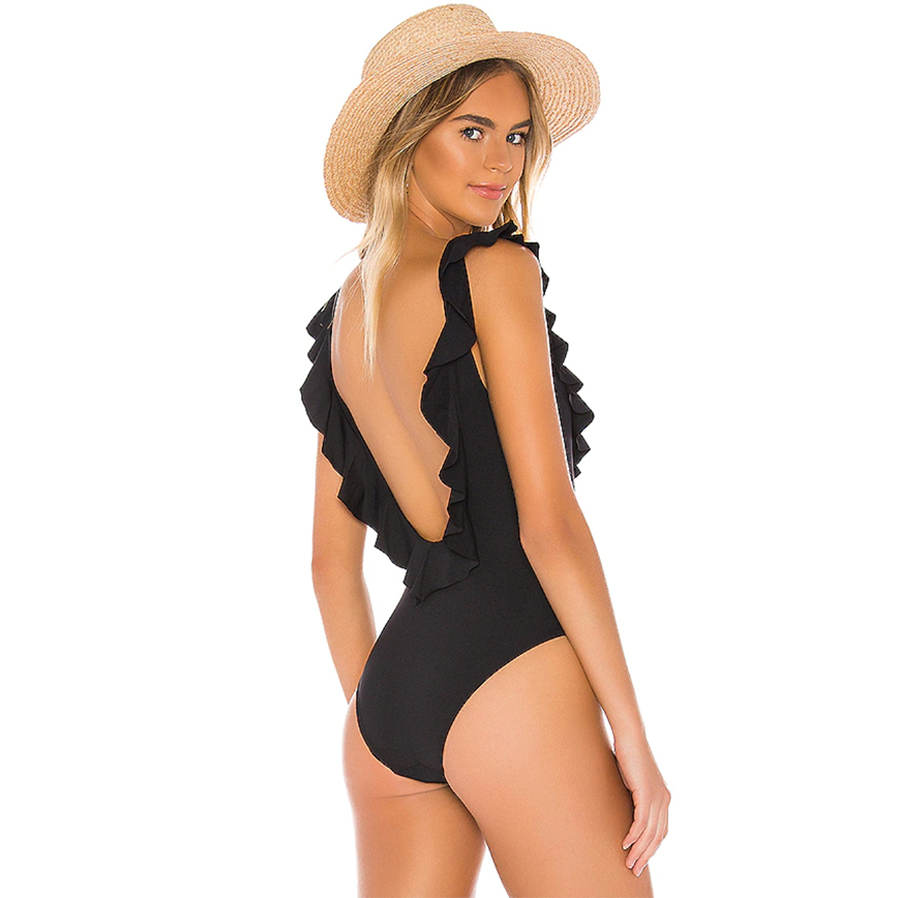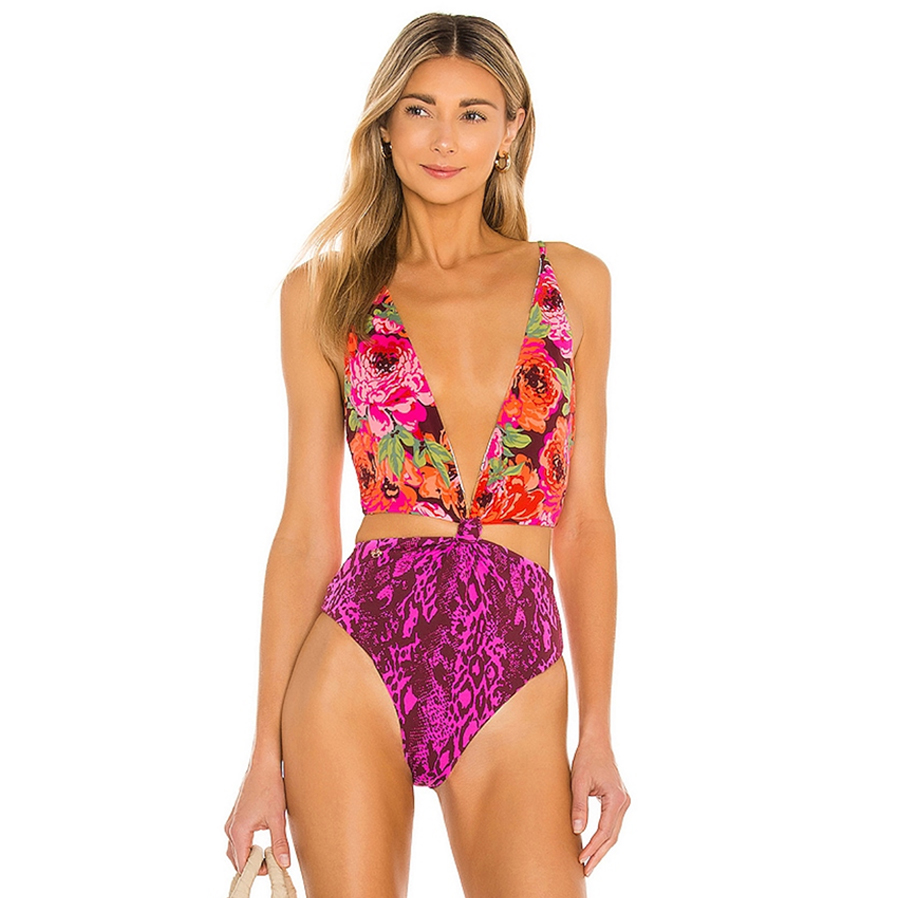 I end up wearing my bathing suits almost everywhere - with denim shorts for hiking, under a wrap top for going out to eat or exploring, and always at the hotel pool or beach. You want to make sure you never have to put on a wet one, and have enough to always be able to mix up your looks! I love dressing up a cute one piece in place of a shirt and will just wear a sportier style instead of a sports bra for getting active. Not sure where to start looking? My favorite places to shop for unique and high quality swimwear are:
Looking for even more unique swimwear Designers?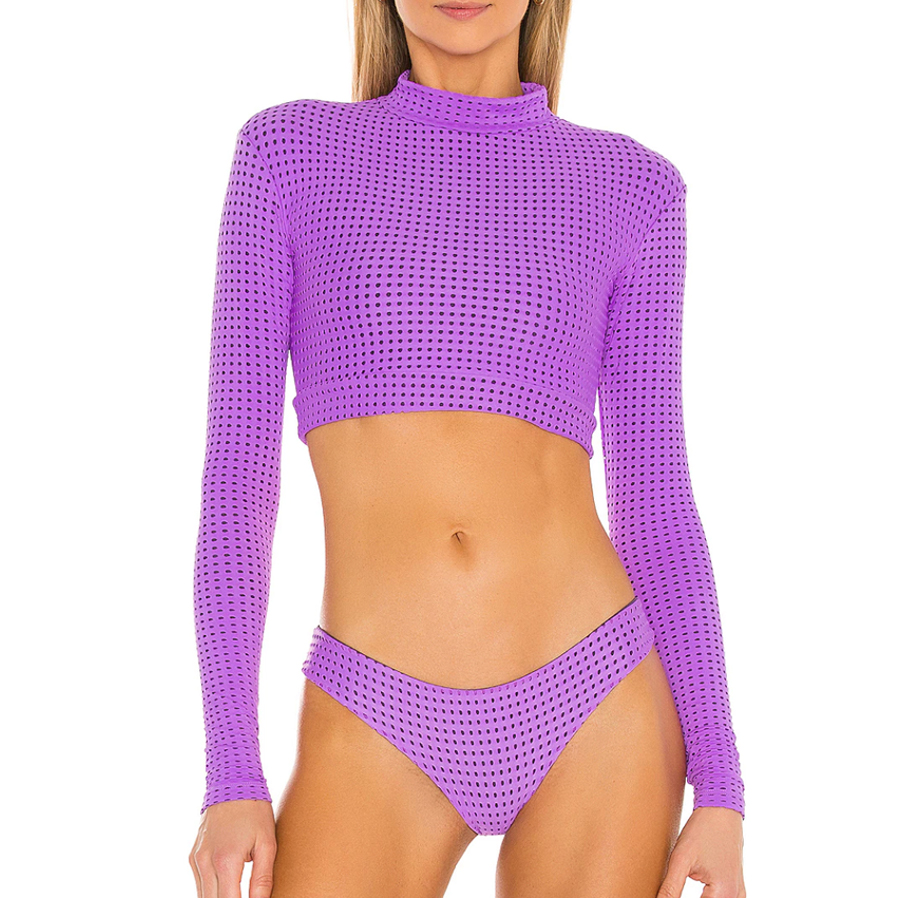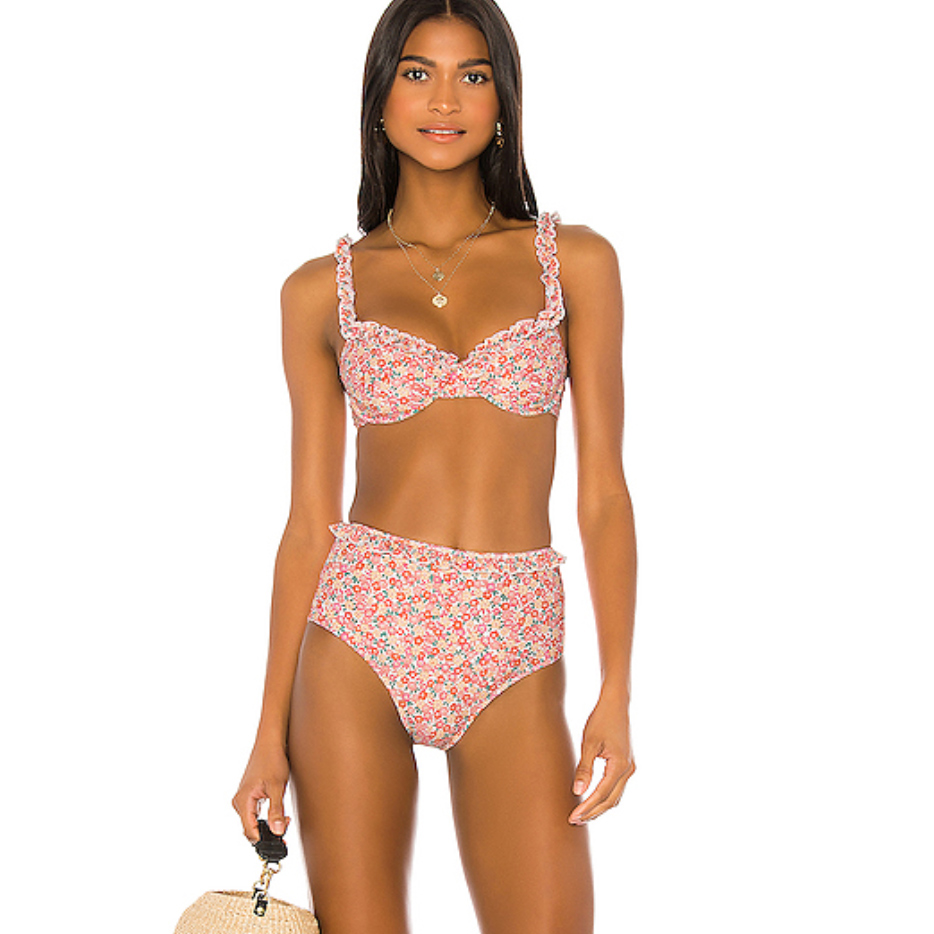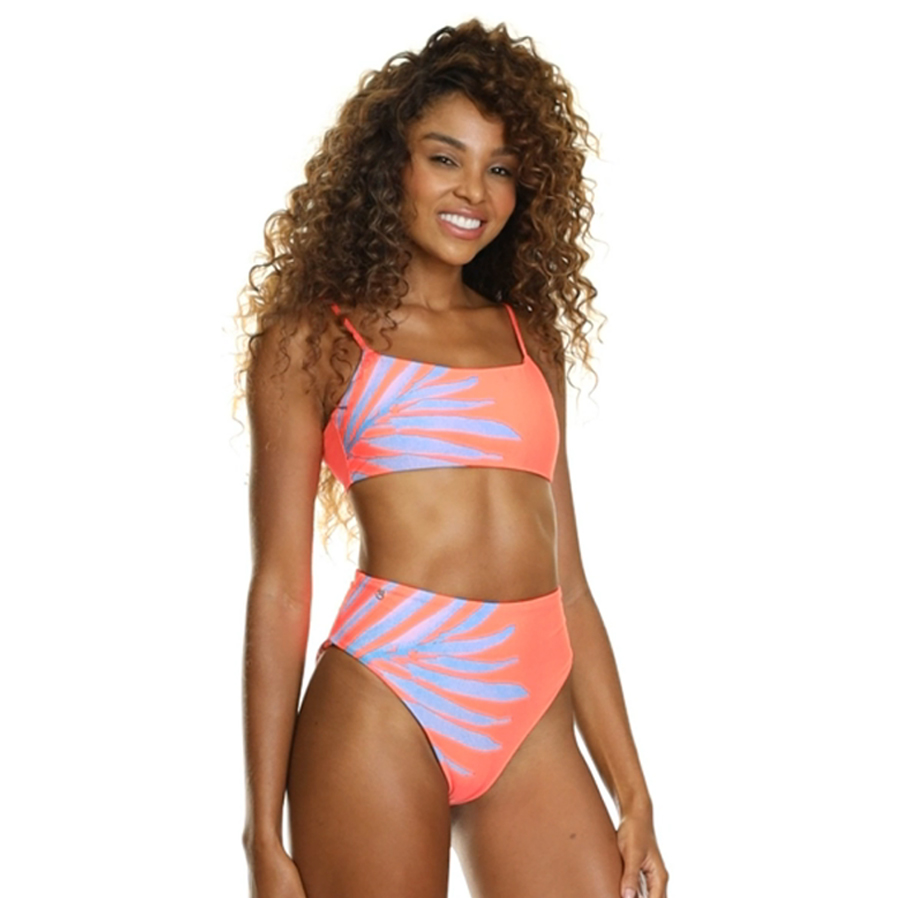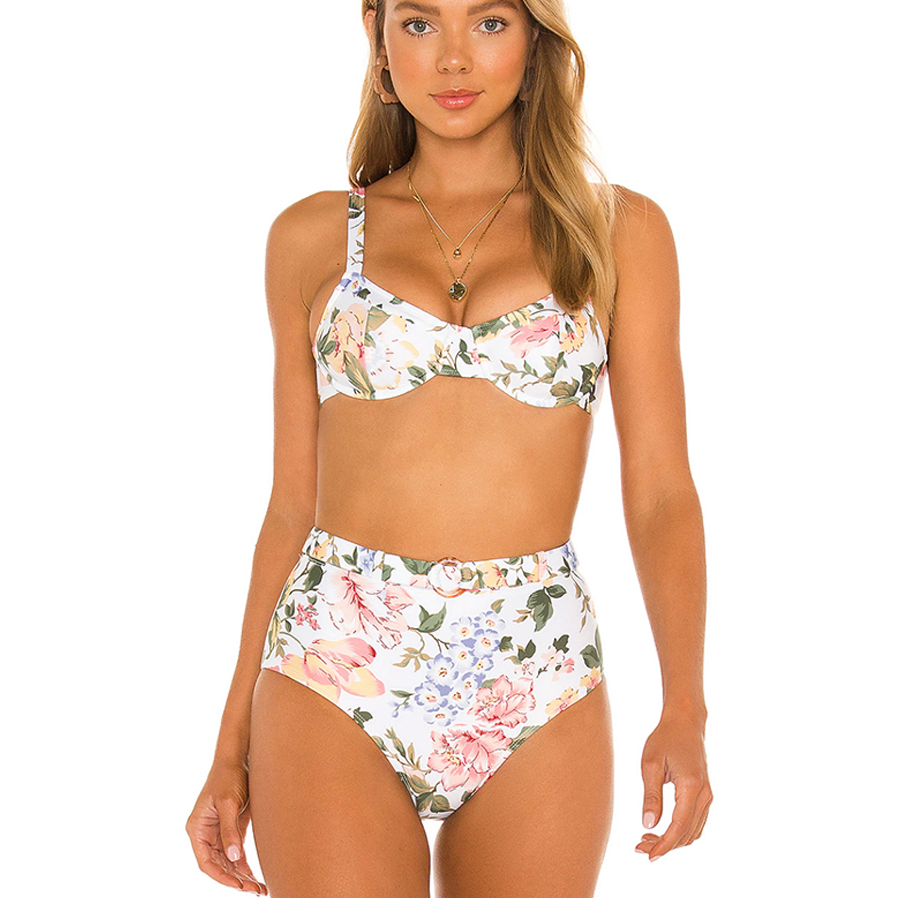 2. Denim Shorts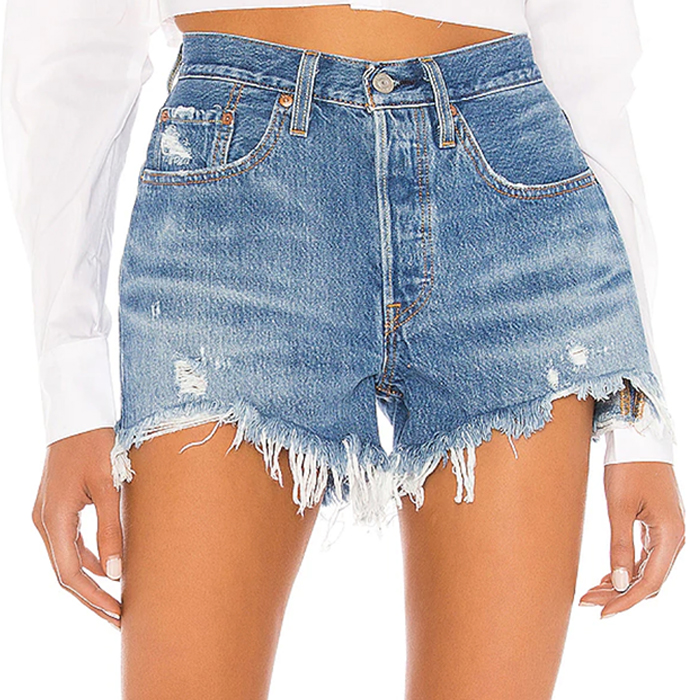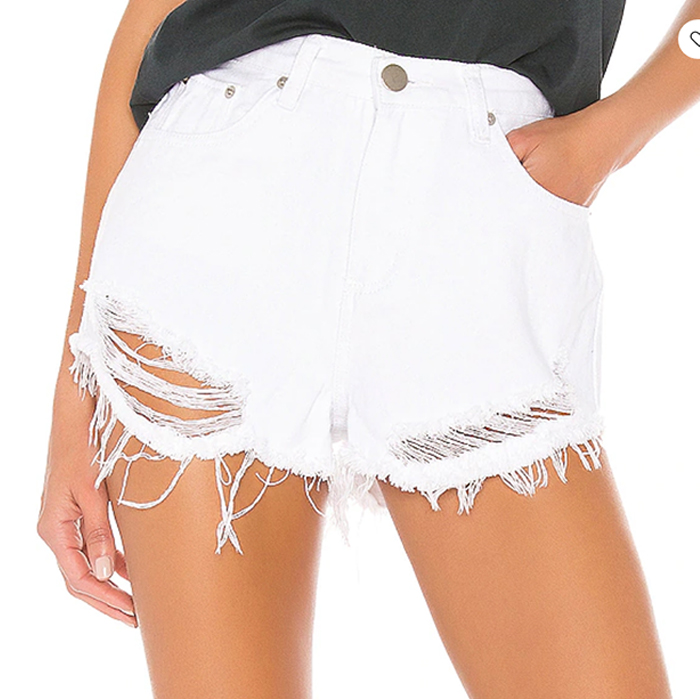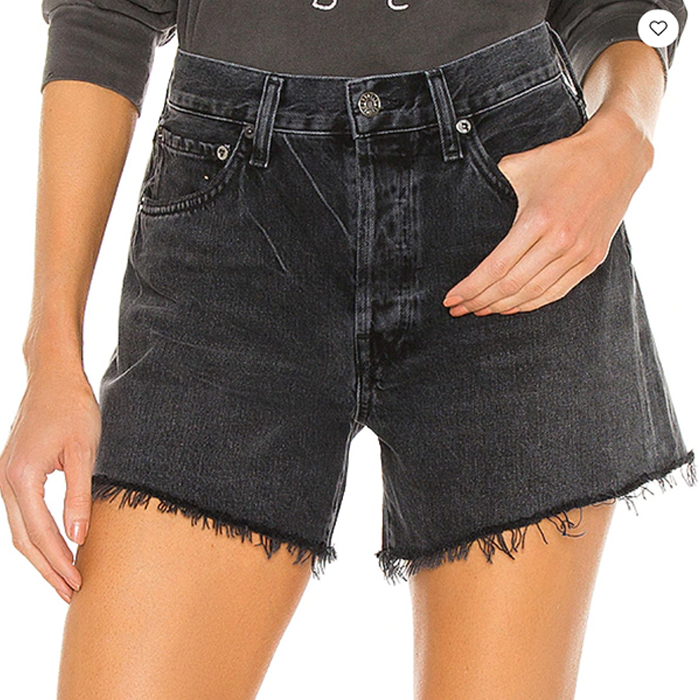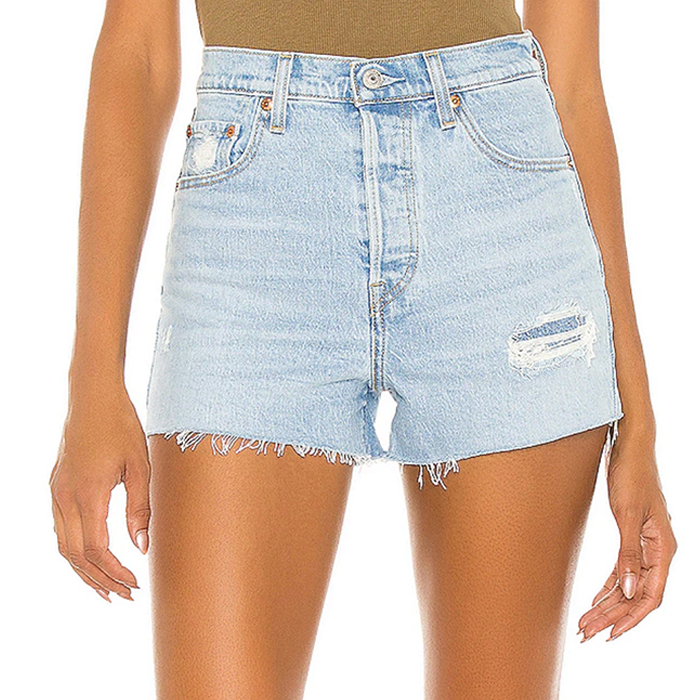 I didn't realize just how much I wear shorts in Hawaii until I was trying to find photos from our many trips where I was wearing anything else. Denim cut offs are the uniform here - bring more pairs than you think you need, I would recommend at least 3 pairs, as they can tend to get muddy on hikes and other adventures.
The shorts brands that I find that fit my curvier body best and last forever are by far One Teaspoon and Levi's brands - the Levi's Ribcage cut are some of the best high-waisted shorts I've ever had, and pair amazing with a bikini.
3. Easy, Breezy Maxi Dresses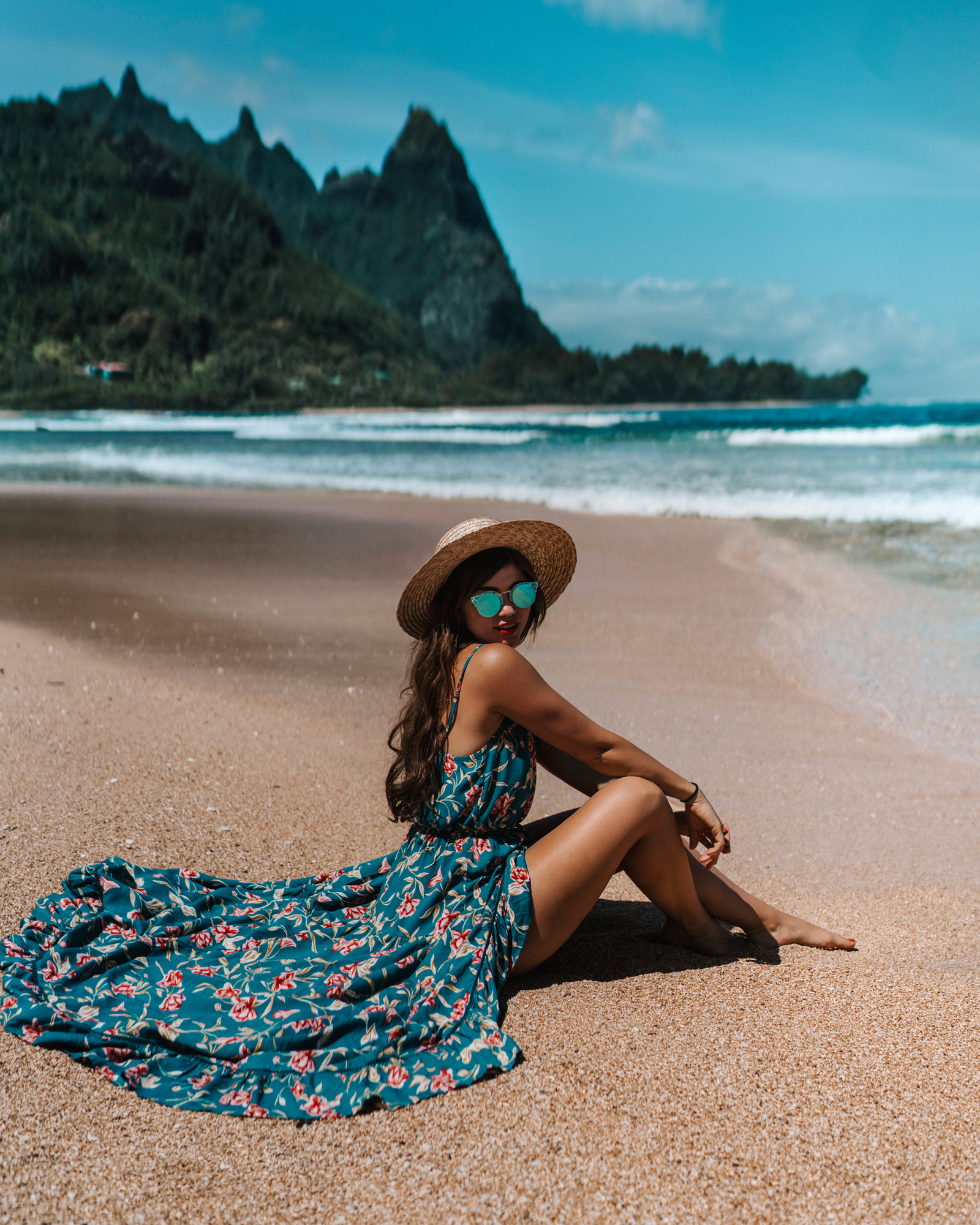 Sleeveless maxi dresses are one of my go-tos for vacation and tropical places - I tend to wear one every night for sunset and dinner. They're just so breezy and easy and still feel chic in simple flat sandals. This is one thing I always say to pack more of than you think you'll need if you're heading to a tropical resort - there's nothing quite like a flowy skirt against your legs after a shower after a long day in the sea and the sun.
Revolve has an unbeatable selection of mid-range and designer dresses and Amazon has some highly rated options under $30.
4. Shorts instead of leggings for hikes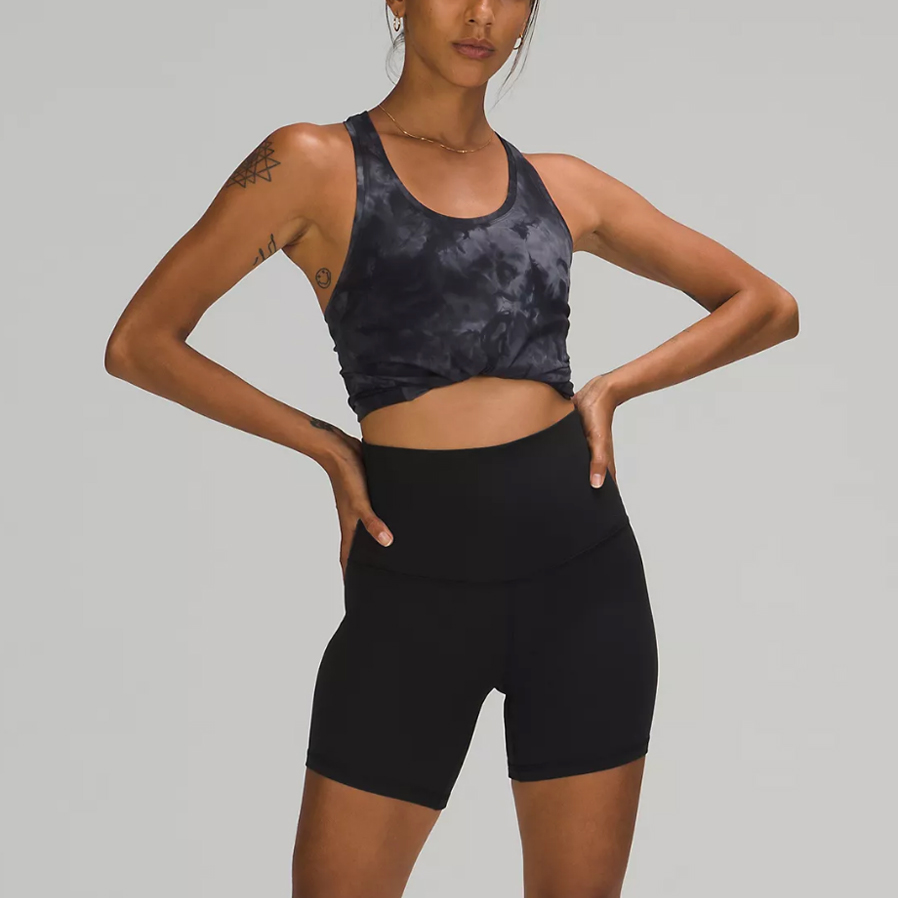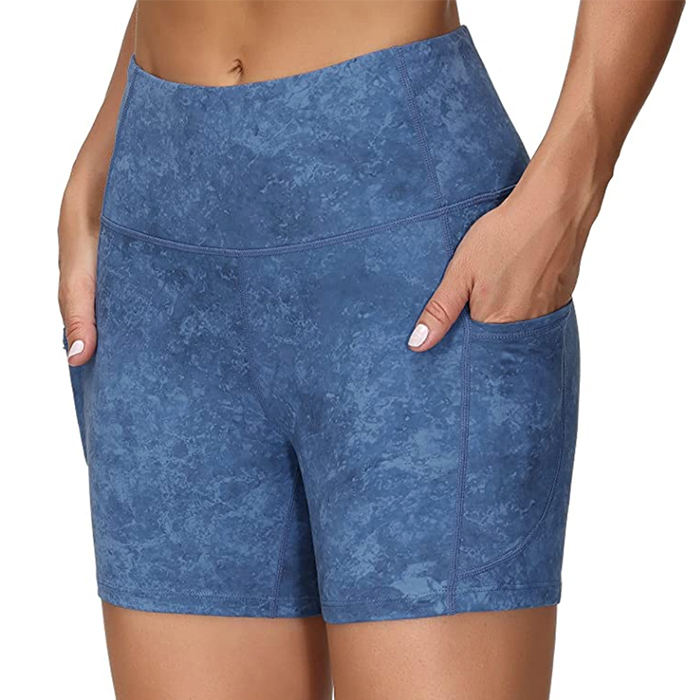 I personally like to hike most often in denim shorts (something I found out recently isn't that common?) - but if you're more comfortable in athleisure - definitely opt for bike shorts over leggings. The hikes here can get really hot and sweaty - and often muddy and full of water, and you won't want to be confined to full-length leggings.
I'm not huge on bike shorts - but the most flattering and comfortable pair I've ever had are definitely the Lululemon Align Shorts in 6" (there's also an 8" and 10" inseam version if that length makes you more comfortable)
5. Kimonos and Over Shirts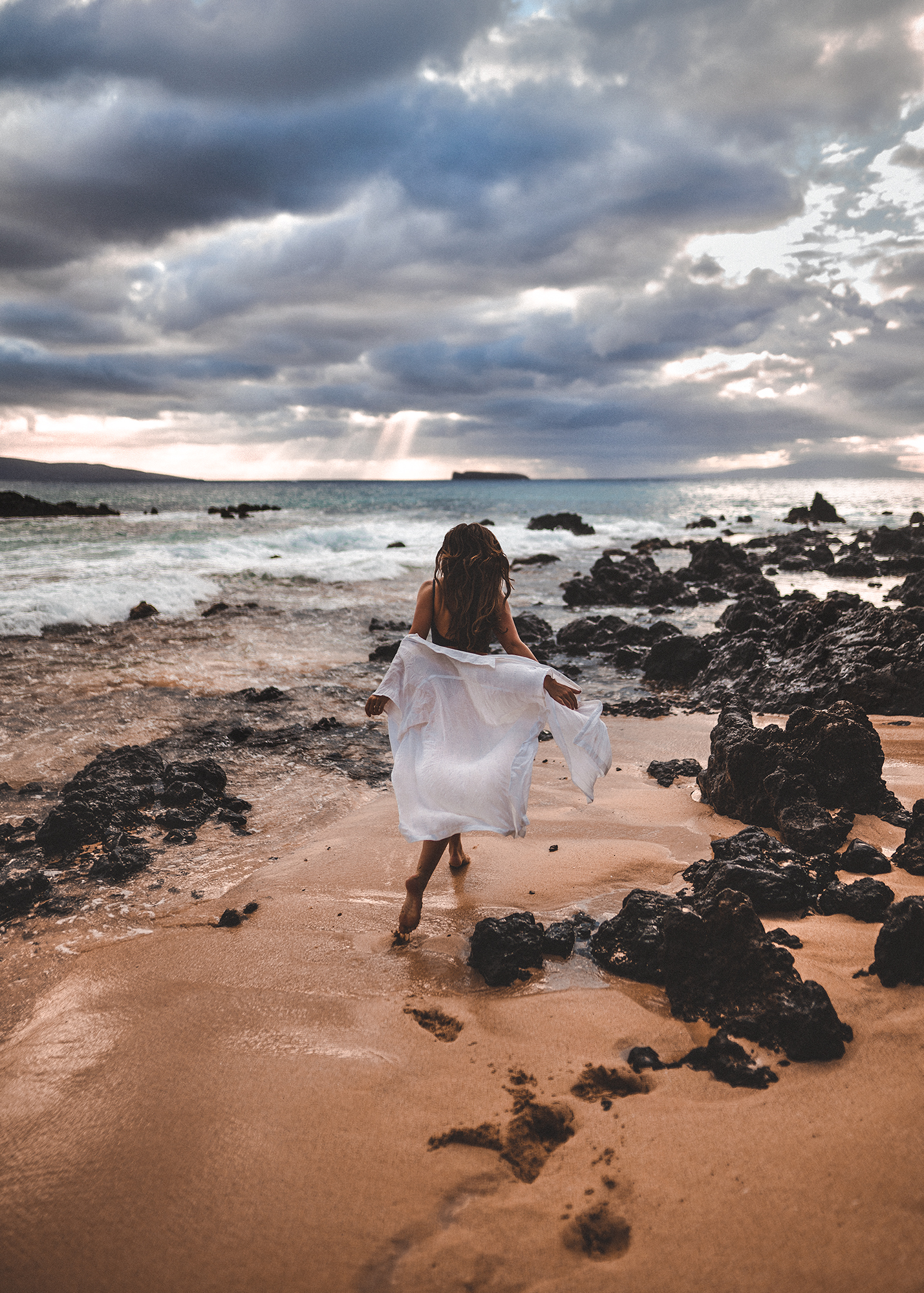 What do hot and humid places all have in common? Aggressive Air Conditioning. Don't forget to bring a sweater and cute kimono cover ups for times when you'll be inside for a while - like meals. I love this $24 one on Amazon! I never leave without a few of these because I always get freezing when I sit still for a while. Here's a round up of stunning options.
6. Mini Dresses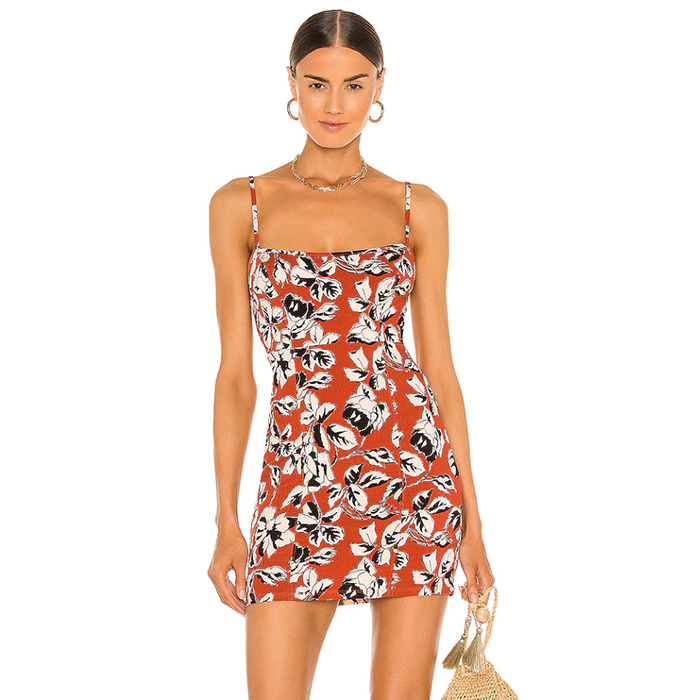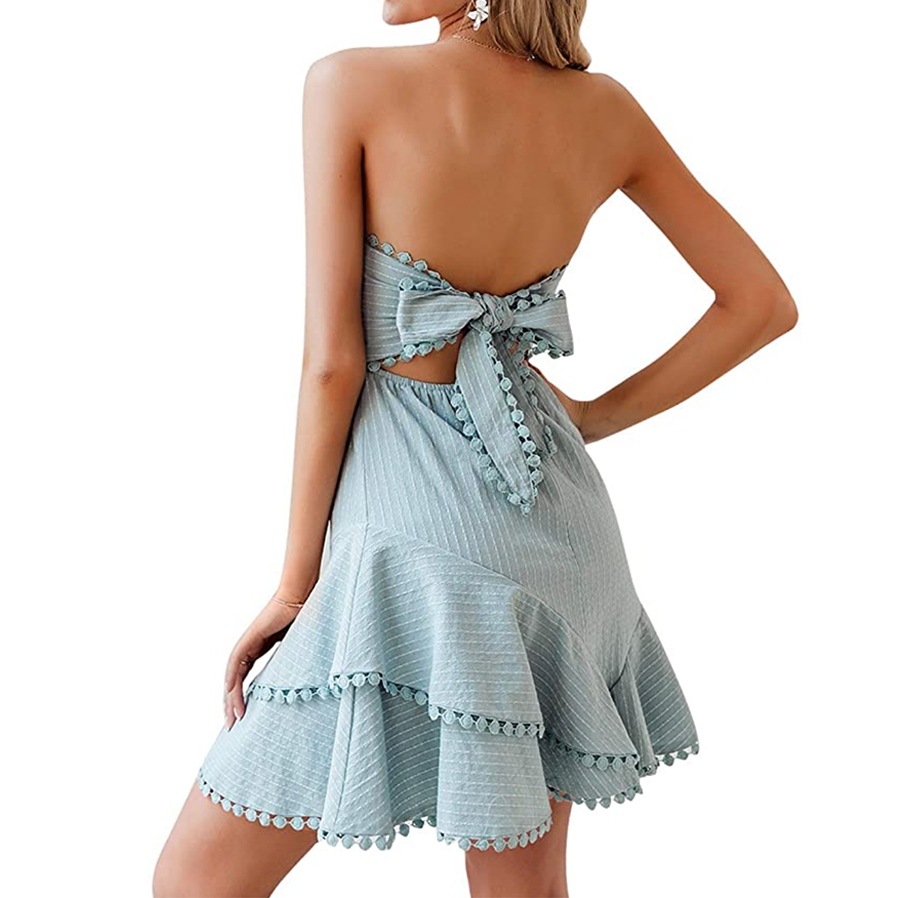 For everything else... mini dresses have you covered! Pack styles that don't wrinkle easily and you can throw on effortlessly - sleeveless tends to be best for the hot days here. Make it extra fun with a tropical print.
7. Sun Accessories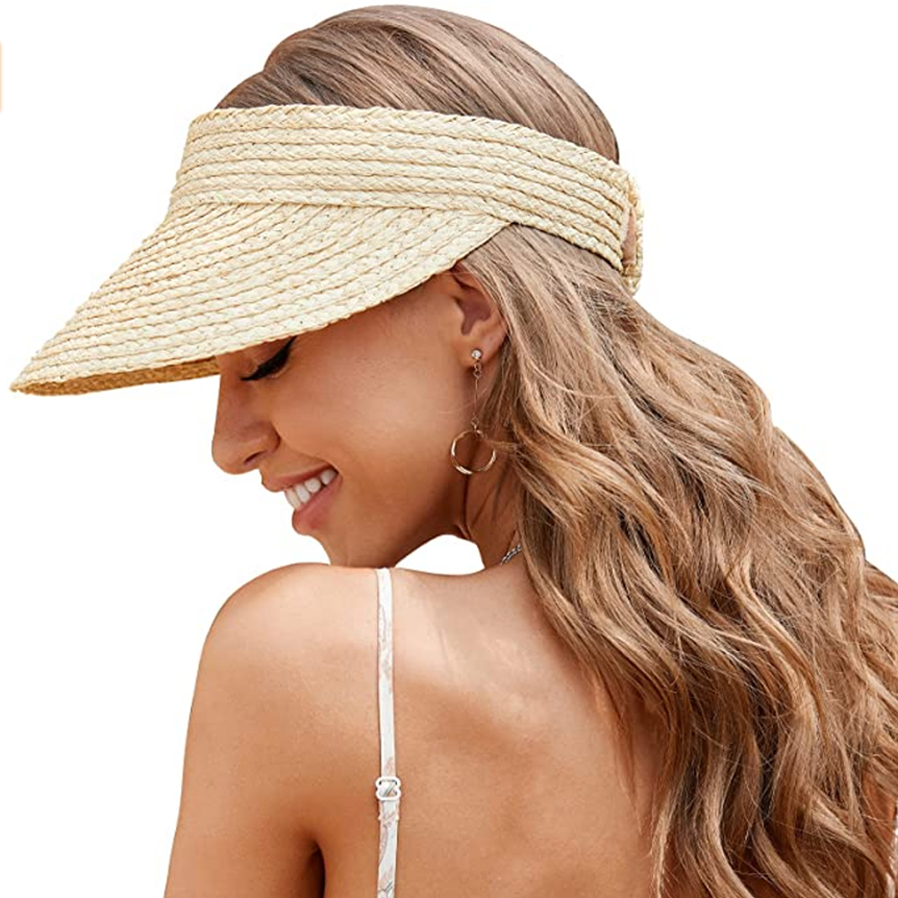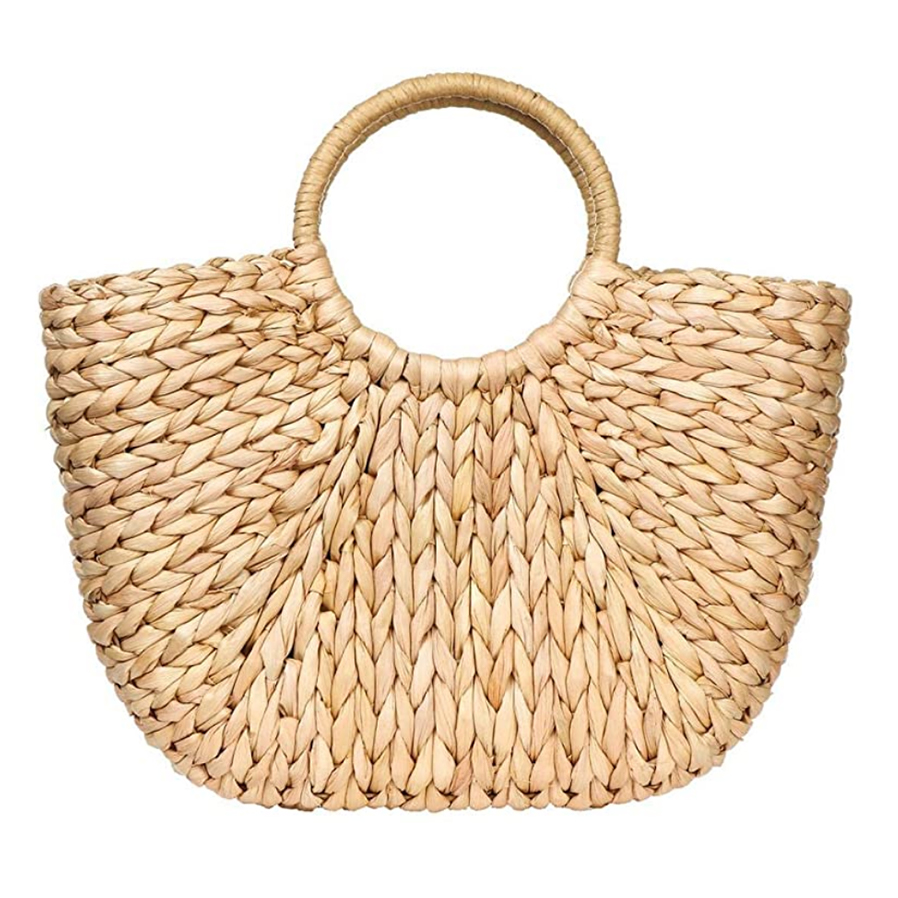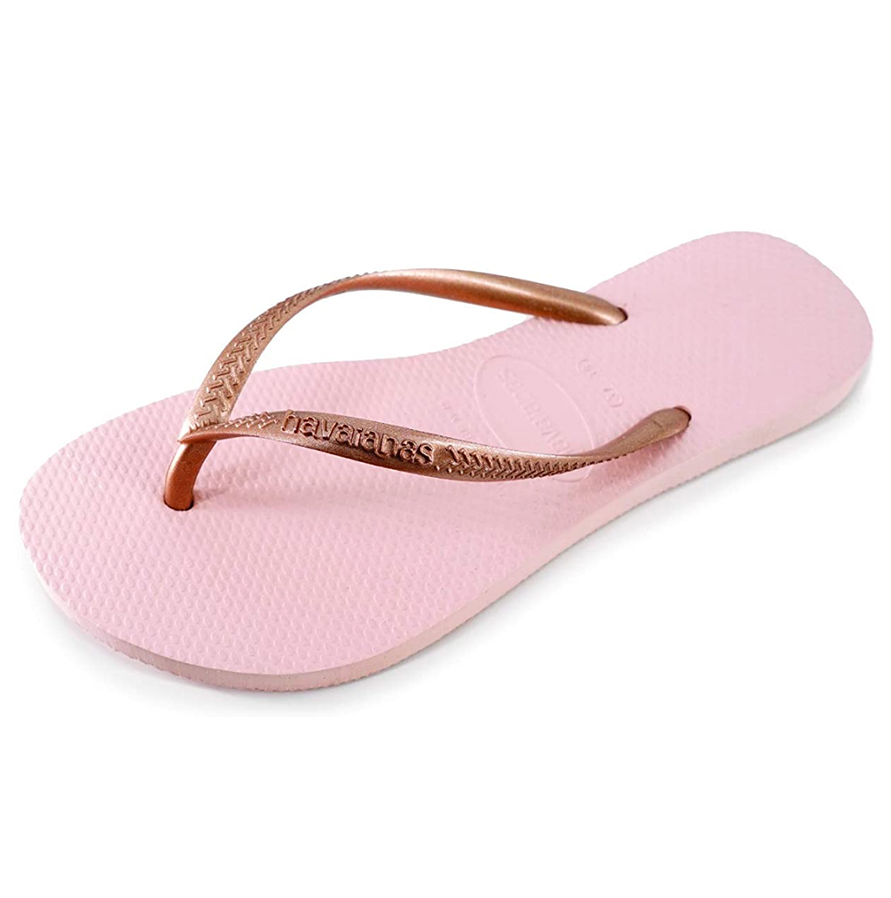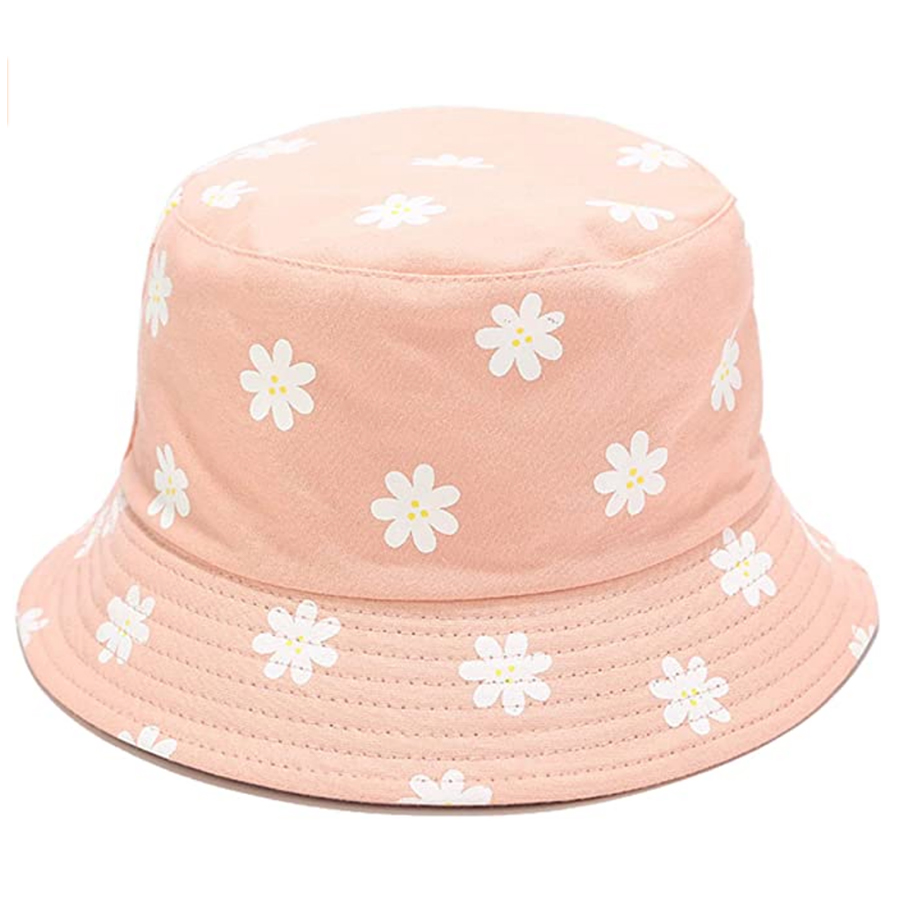 Round out your suitcase with fun but practical accessories - hats and a visor to keep the sun off your face and because everything looks better with a hat, some classic flip flops to wear on the sand, and a beachy tote bag big enough to fit your blanket, water bottle, and everything you need for the day. For Jewelry, click on the link below for my exhaustive round up of the best accessories (and real gold jewelry) under $20 on Amazon.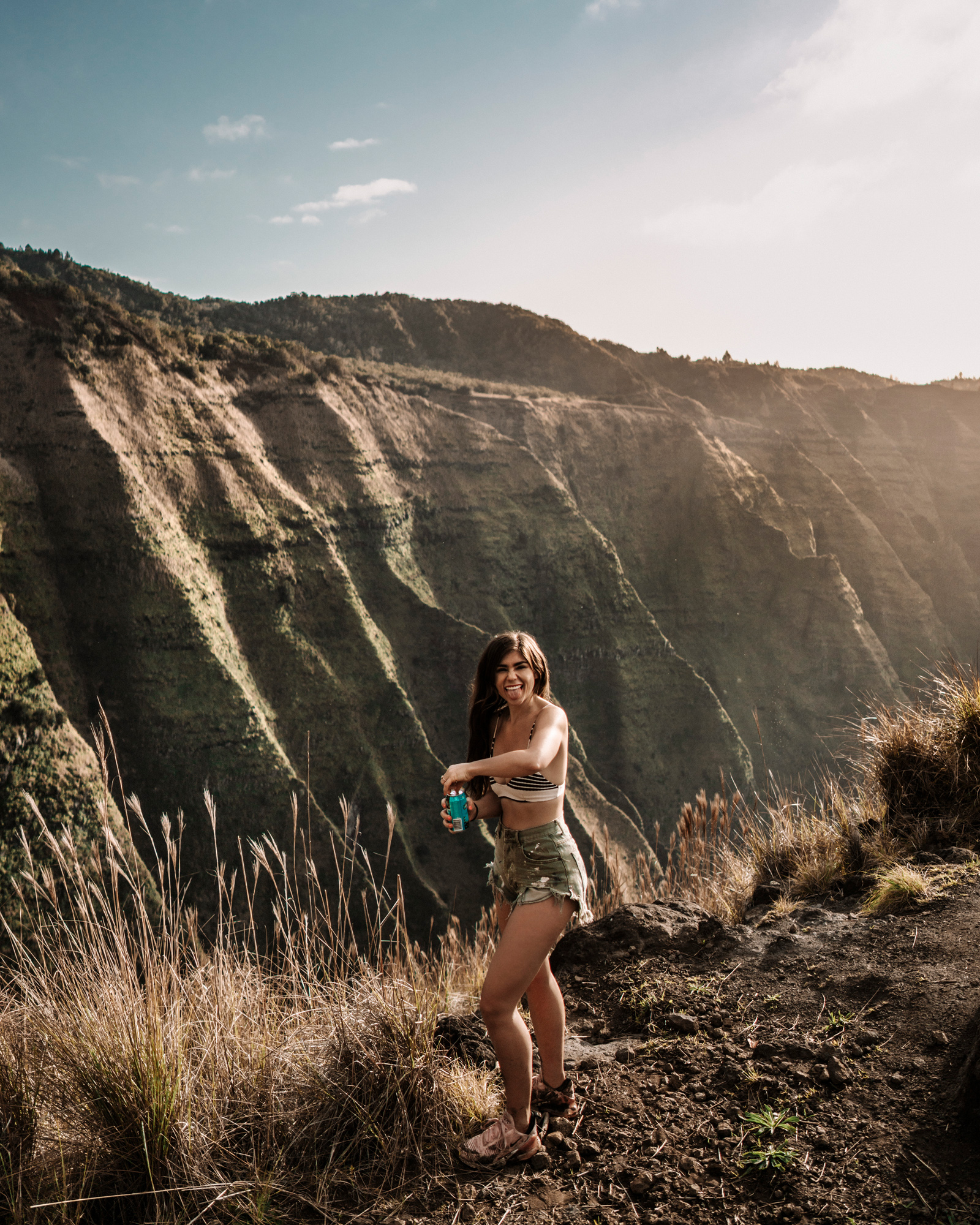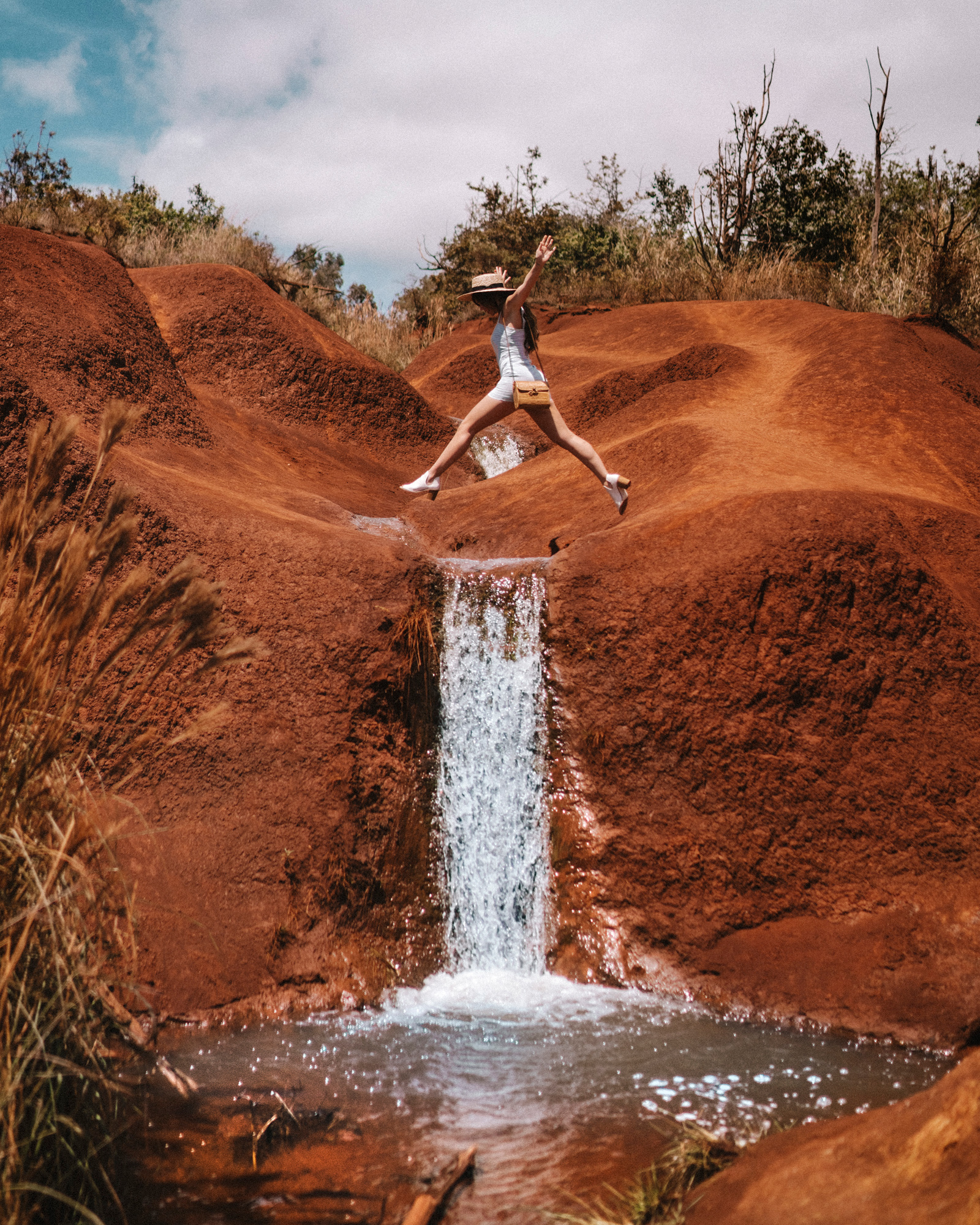 1. Day Pack Backpack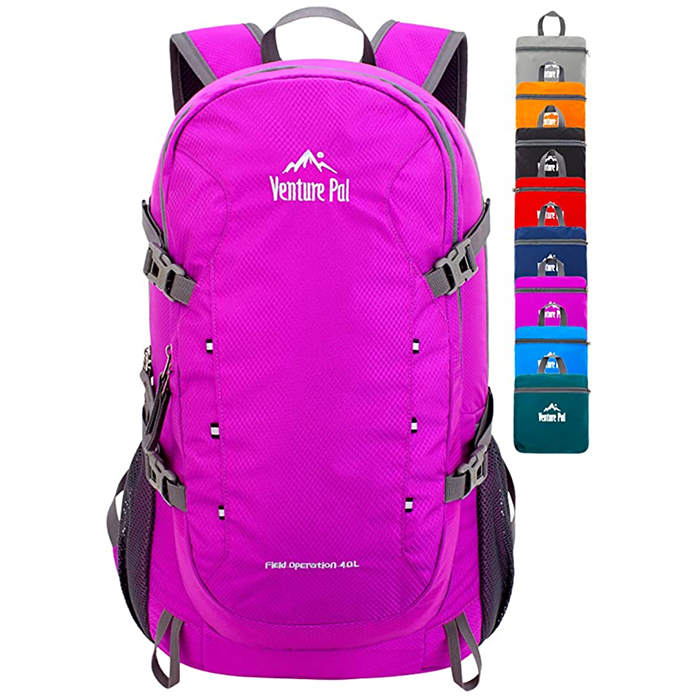 Planning on doing a lot of hiking? Don't forget a daypack backpack, since you most likely don't want to take your laptop or flight backpack out and get it dirty. I always pack an easy, foldable, lightweight backpack to pull out for hikes or a day excursion.
2. If you're going to Haleakala, WARM Clothes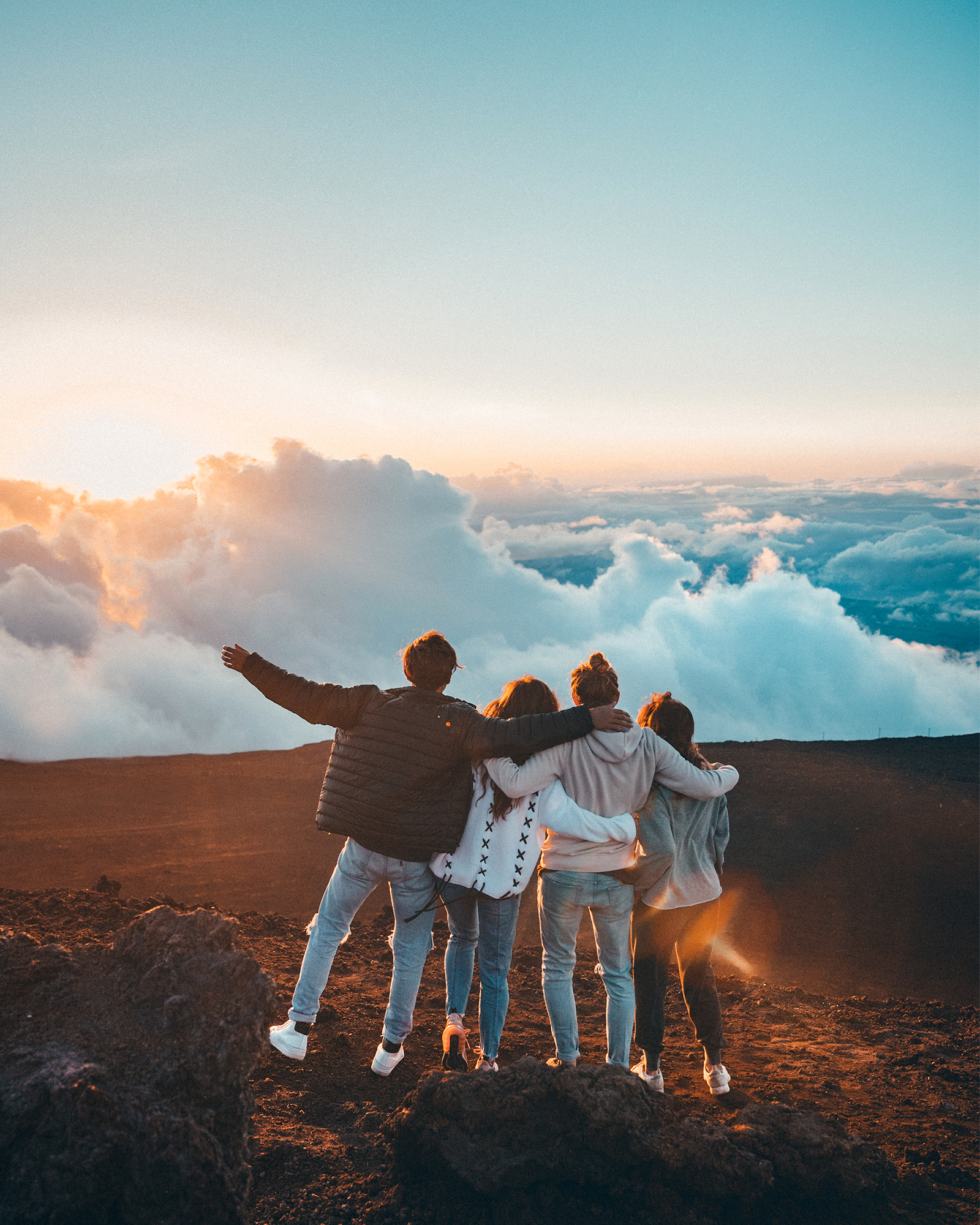 Maui's Haleakala National Park is stunning, and watching the sun rise or set above the clouds is definitely an experience worth having, but if you want to see it, make sure to bring warmer clothes than you think you will need - it can be up to 50 degrees cooler than the temperatures down on the beach. Even in the above photo we were all freezing. Make sure to pack a warm sweatshirt and probably a lightweight Patagonia puffer jacket to fully enjoy the experience.
3. Snorkel and Mask Set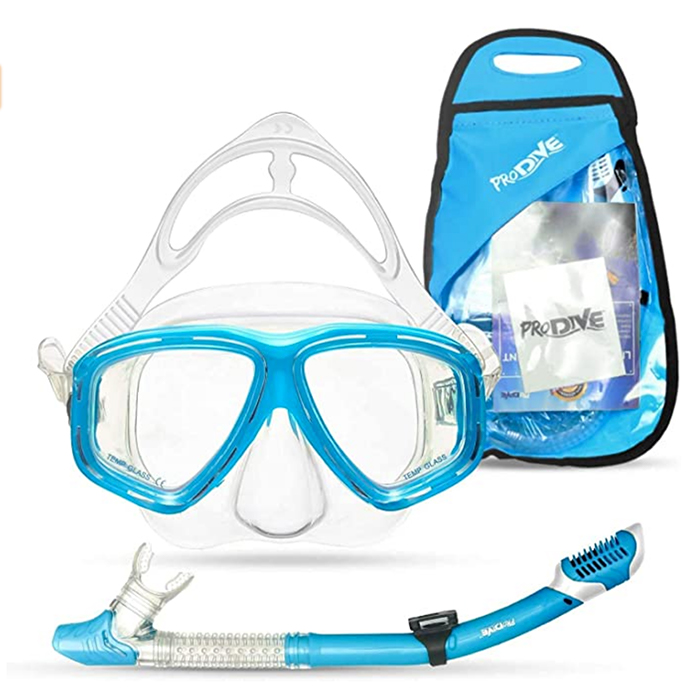 If you're planning on snorkeling, buying your own snorkel and mask before you go will save you time, hassle, and money on rentals, especially if you want to go more than once. Having one with you will make it easy to just pop in anytime you're at a cove and give you freedom - plus for the price of renting a snorkel kit once, you can have one to use for years to come.
4. Travel Tripod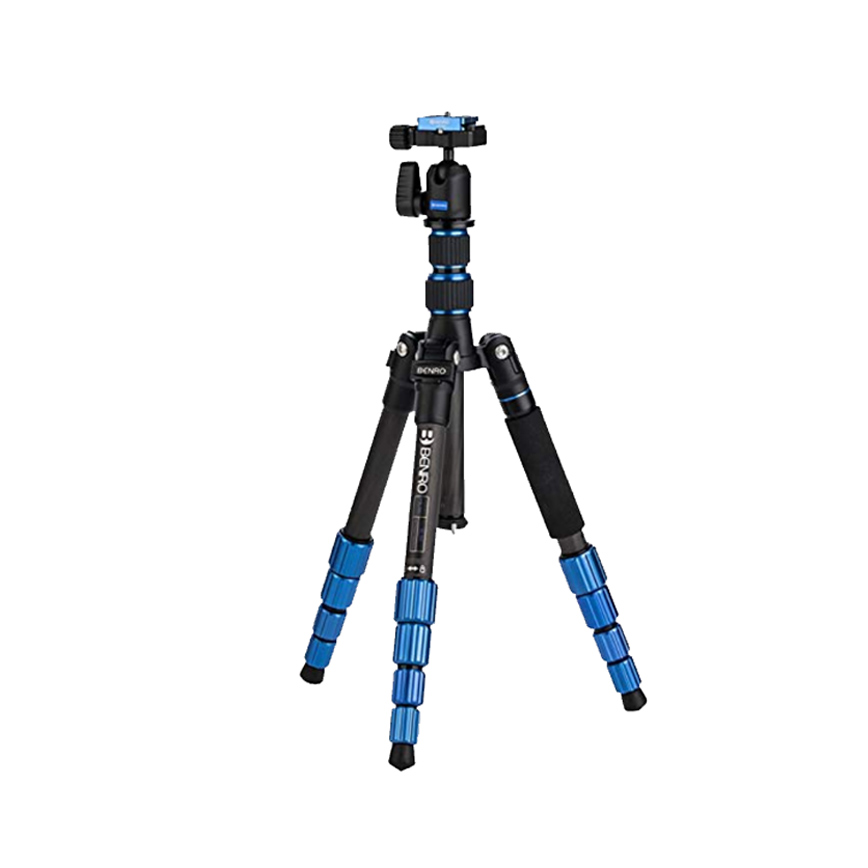 If you want to get photos of your entire party together, or play around with a variety of photography techniques, a lightweight tripod is always a great addition. There are flimsy, $20 tripods of course, but I don't recommend them - you want to make sure to protect your camera. This is the exact one that I use and have packed with me on every trip for the last few years, and it has never failed me!
Not sure what camera gear to take for your trip? Read my Photography Gear Guide here.
5. More Underwear than you think you need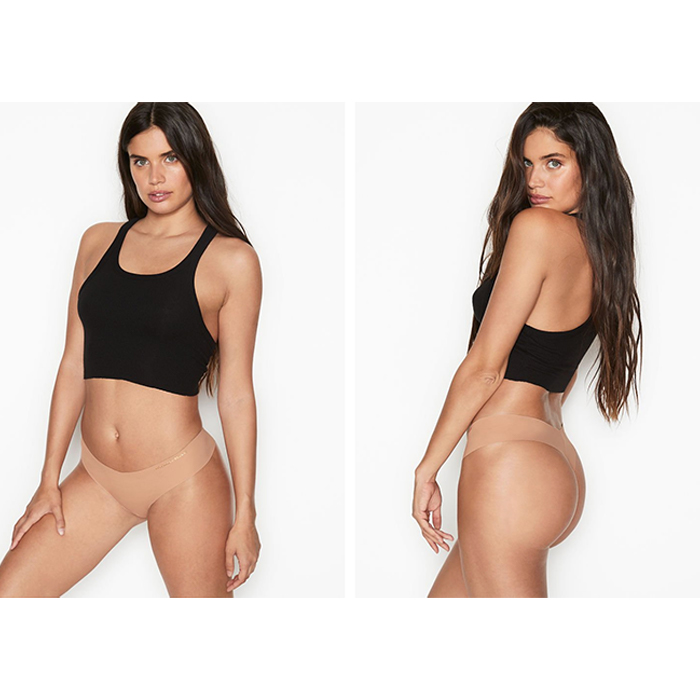 This one took me a while to learn - you need to pack more pairs of underwear than days of your trip. Why? Because changing in and out of bathing suits and clothes back and forth means to you go through them much faster than 1 pair per day - and since theyr'e so light and easy to pack, I always bring about 2 pairs per day of my trip, just in case! I go with the Victoria Secret No Show Thong because they are seamless, comfortable, and don't show no matter how sheer my dresses are - plus they are 5 pairs for $30 (honestly I have 50 or so pairs of these in my drawer, I wear them every single day so I never have to worry about my panties showing.)
The Sweet Praline color is perfect for light to medium skin tones, unfortunately they do not carry a darker shade that would be nude for darker skin tones.
6. Skin So Soft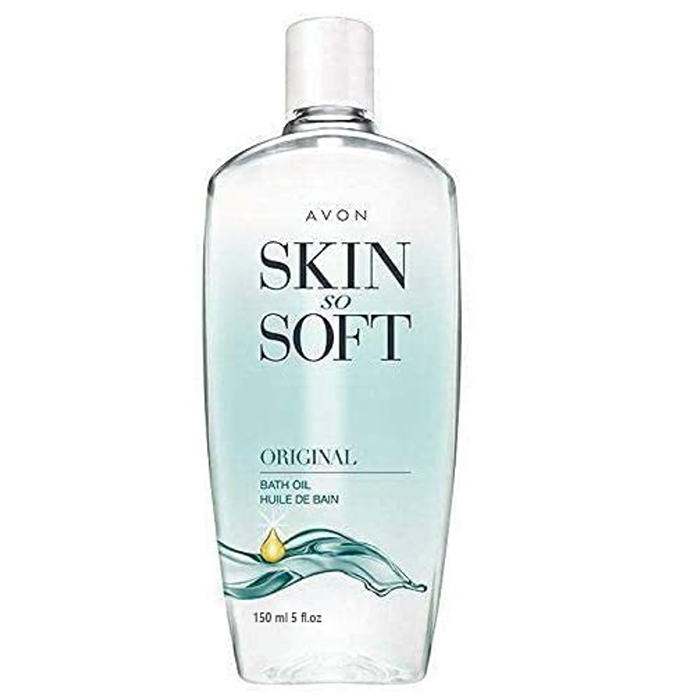 Ok, I know this one seems random but let me tell you why - Skin So Soft is THE BEST mosquito repellent I have ever used. A friend turned us on to this and we were astounded at how well it works. Brandon especially usually gets eaten alive by mosquitos, and when we were using this Skin So Soft, we came out without barely a bite. An $18 bottle will last you multiple trips!
7. Bluetooth Waterproof Speaker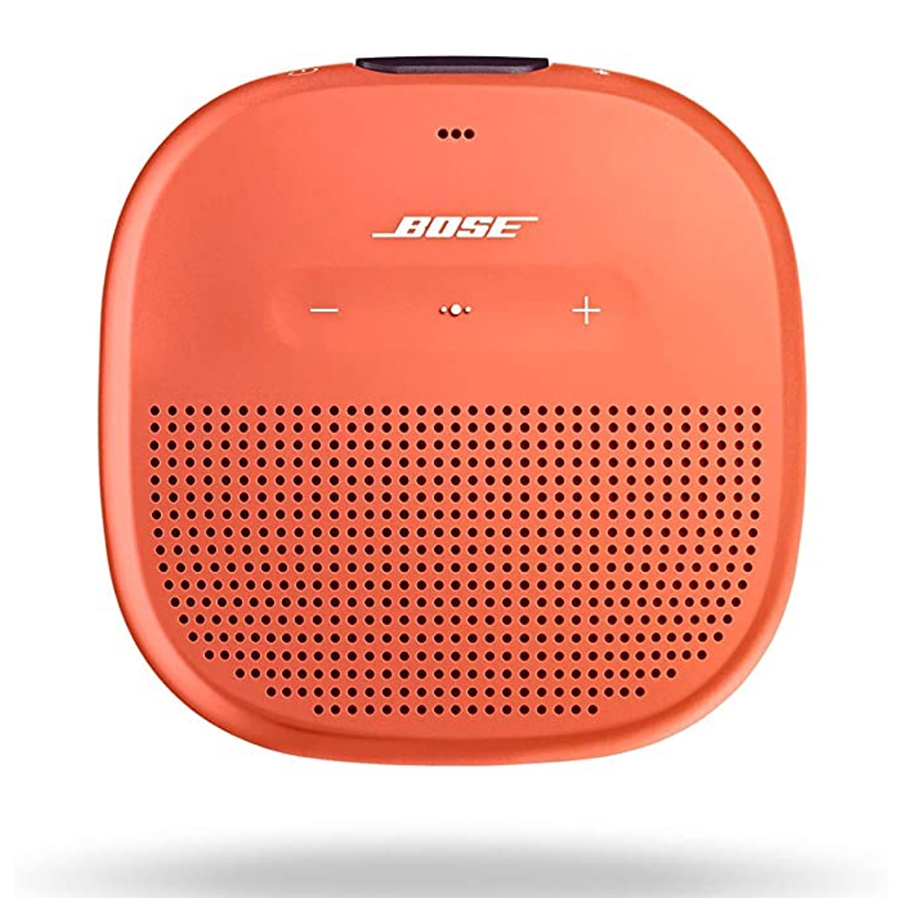 I have been talking about how much I love this speaker for years now - and I am still using the same one I bought way back in 2017. This speaker is only 4" wide, packs a powerful sound, is waterproof and shockproof, has a strap on the back to attach to a bike handle, backpack, or kayak, and the battery lasts for hours and hours. I've shared this on almost every travel product round-up I've posted because I honestly take it with me on every single trip I go on. If you need a portable speaker for home, activities and travel, this is the one!
These 5 beauty products I take with me EVERYWHERE. I've gone through thousands of dollars in skincare, haircare, and make up to find which items last the longest, and just work the best, and these 5 are by far the winners - especially for long adventures, sweaty days, and tropical travel.
1. Supergoop Unseen Sunscreen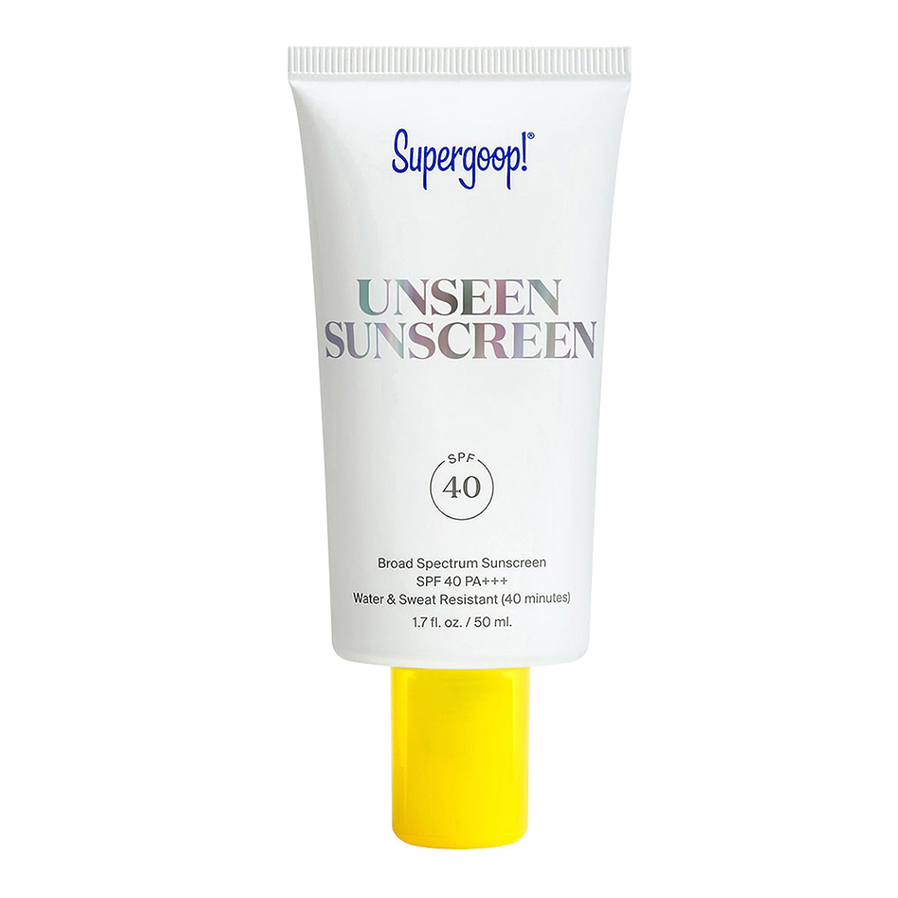 Hands down, Supergoop is the best face sunscreen of all time. The clear formula doesn't discolor even the darkest of skin tones, and feels like a high-end make up primer - there is nothing better for wearing under make-up. I wear this under my make-up every single day, and especially when I'm out in the sun. Check it out on Sephora here or on Amazon here (where it has a perfect 5-star rating).
2. Urban Decay All Nighter Setting Spray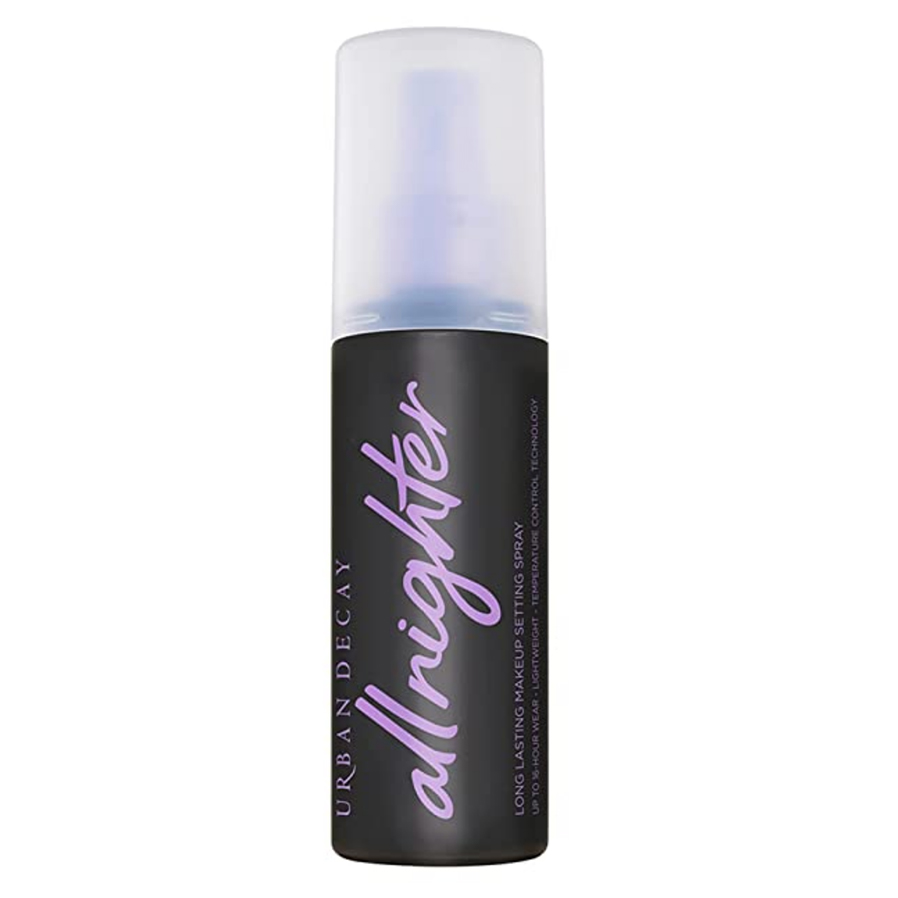 Urban Decay is by far the best setting spray on the market! When I'm doing my make-up, I spray this directly over my foundation, let it dry for a minute, then spray it again after I have added the rest of my make-up as a final touch. It will stay all day, even in the heat and humidity. Get it on Amazon here and on Sephora here (but Amazon has a much better price FYI!)
3. Olaplex No 3 Hair Mask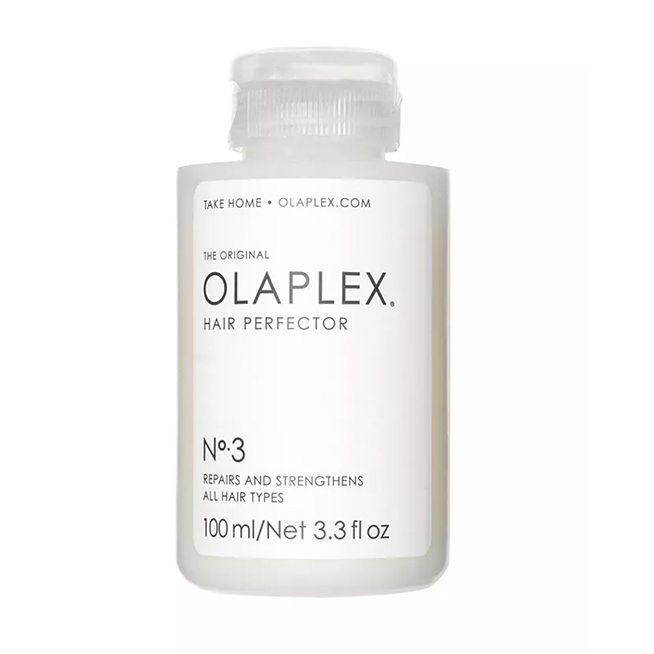 Protect your hair with the famous Olaplex No 3 - the leave in / hair mask that everyone swears by. I like to put a light coat of this in my hair before going out for the day or swimming, to keep it moisturized and protected. Also available on Amazon here! This literally has 85,000 amazon reviews and 5 stars - I've never seen so many for a single product.
4. Maybelline Super Stay Matte Ink Lipstick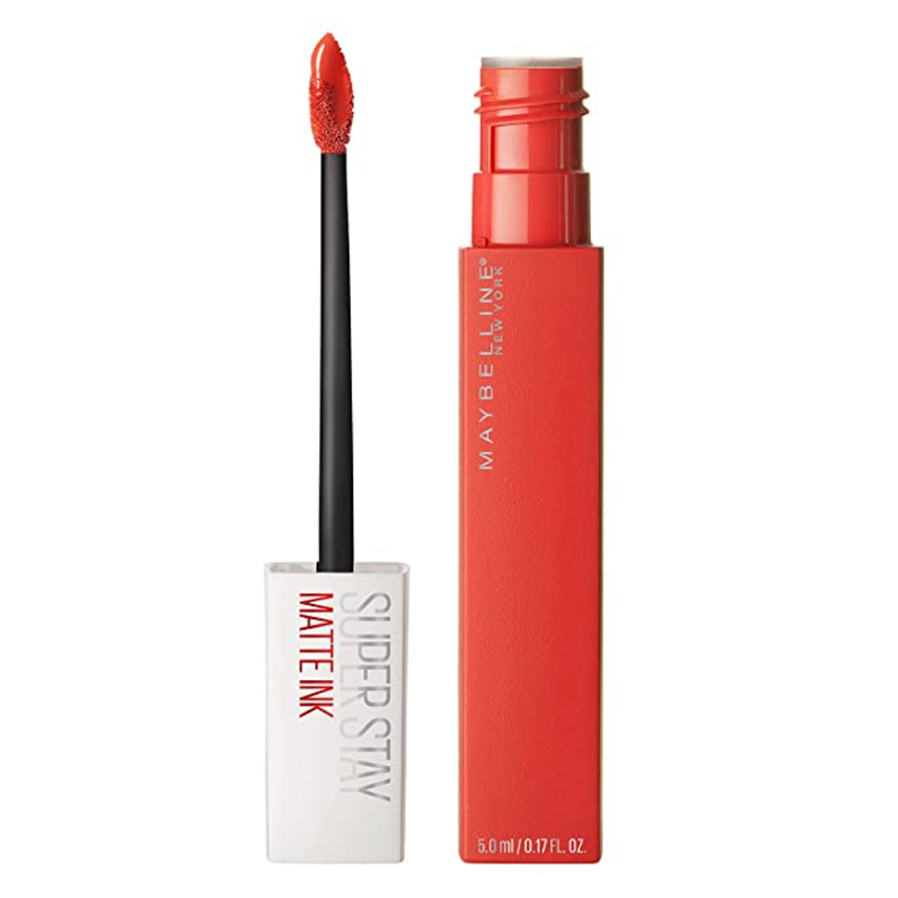 I have been wearing this exact lipstick every day for the past 4 years - it is fully waterproof, doesn't rub off of anything, and lasts all day. I have posted about this damn lipstick over and over and over again because I'm so obsessed - DailyMail even wrote an article about my love for Maybelline. My The color I always wear is Heroine.
Oh and did I mention - IT'S ONLY 8 DOLLARS
5. KVD Vegan Beauty Tattoo Liner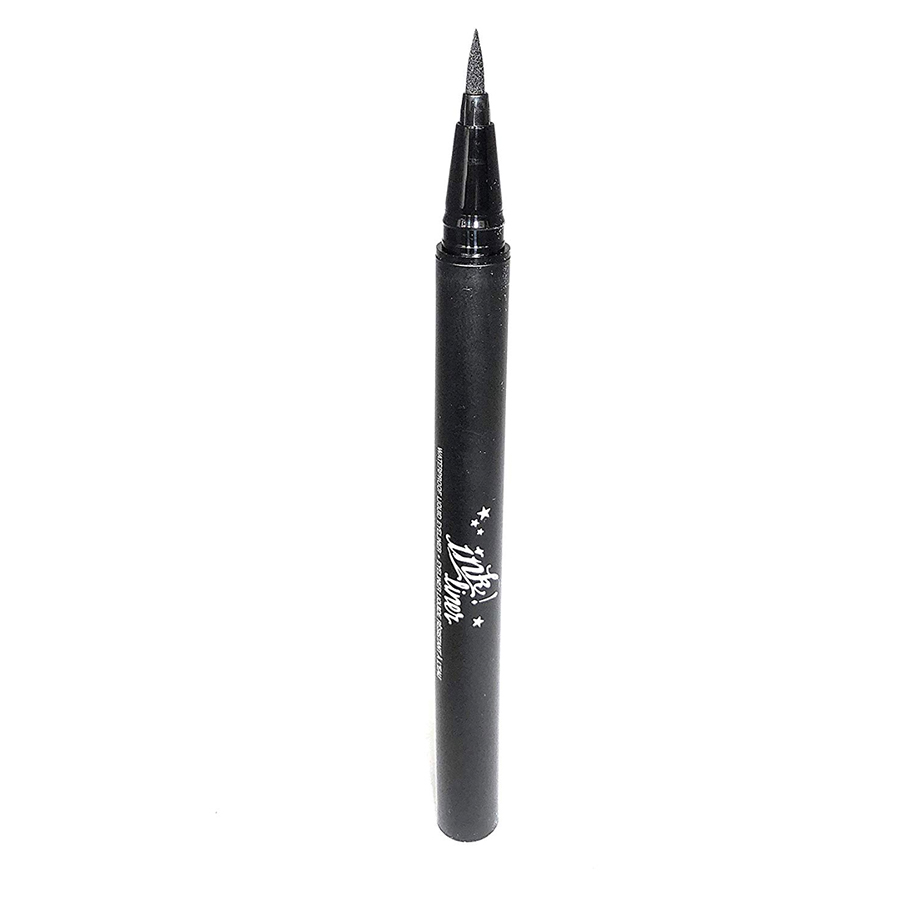 The best waterproof eyeliner of all time. If you want to wear make up in the water - this is the one you need.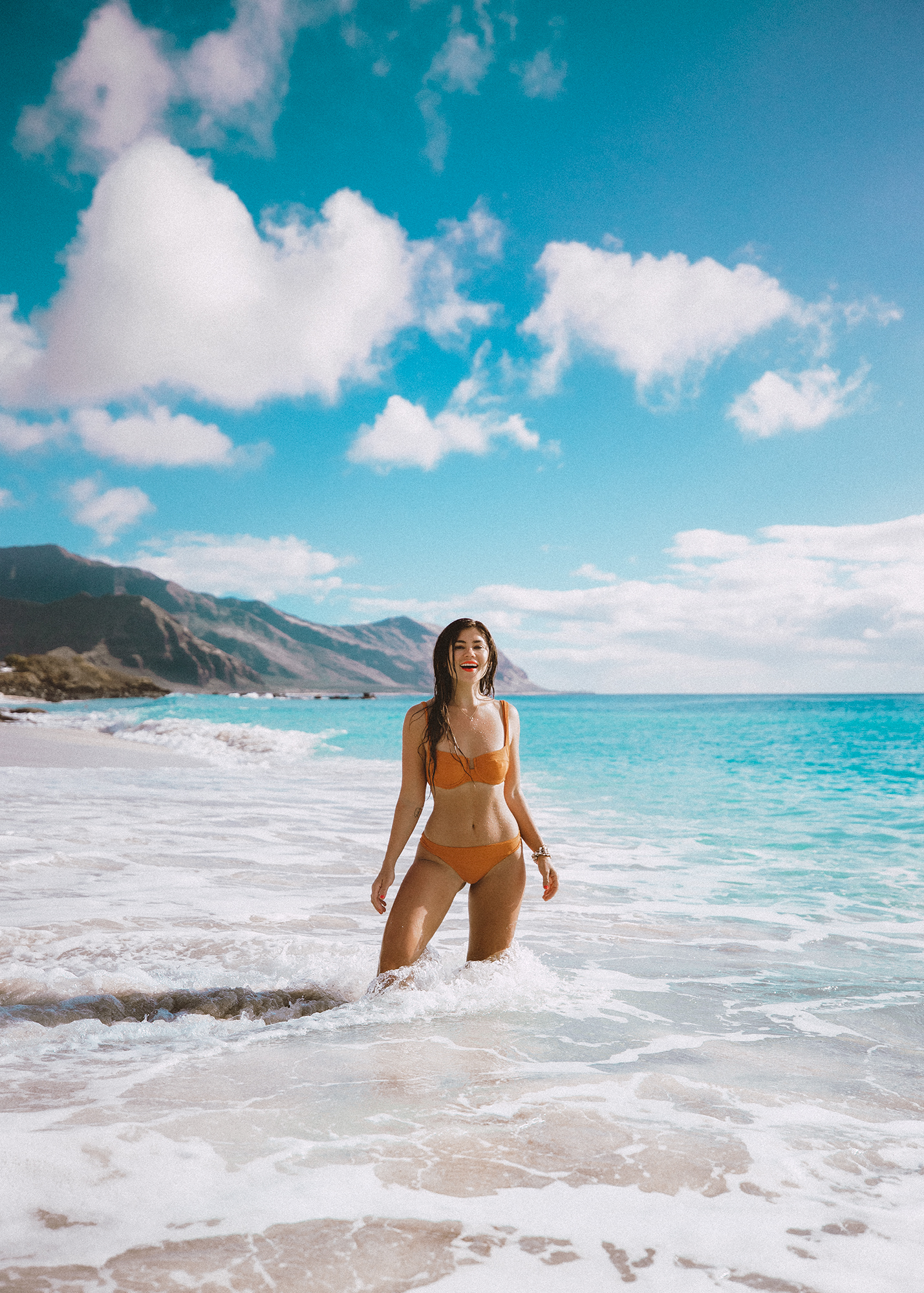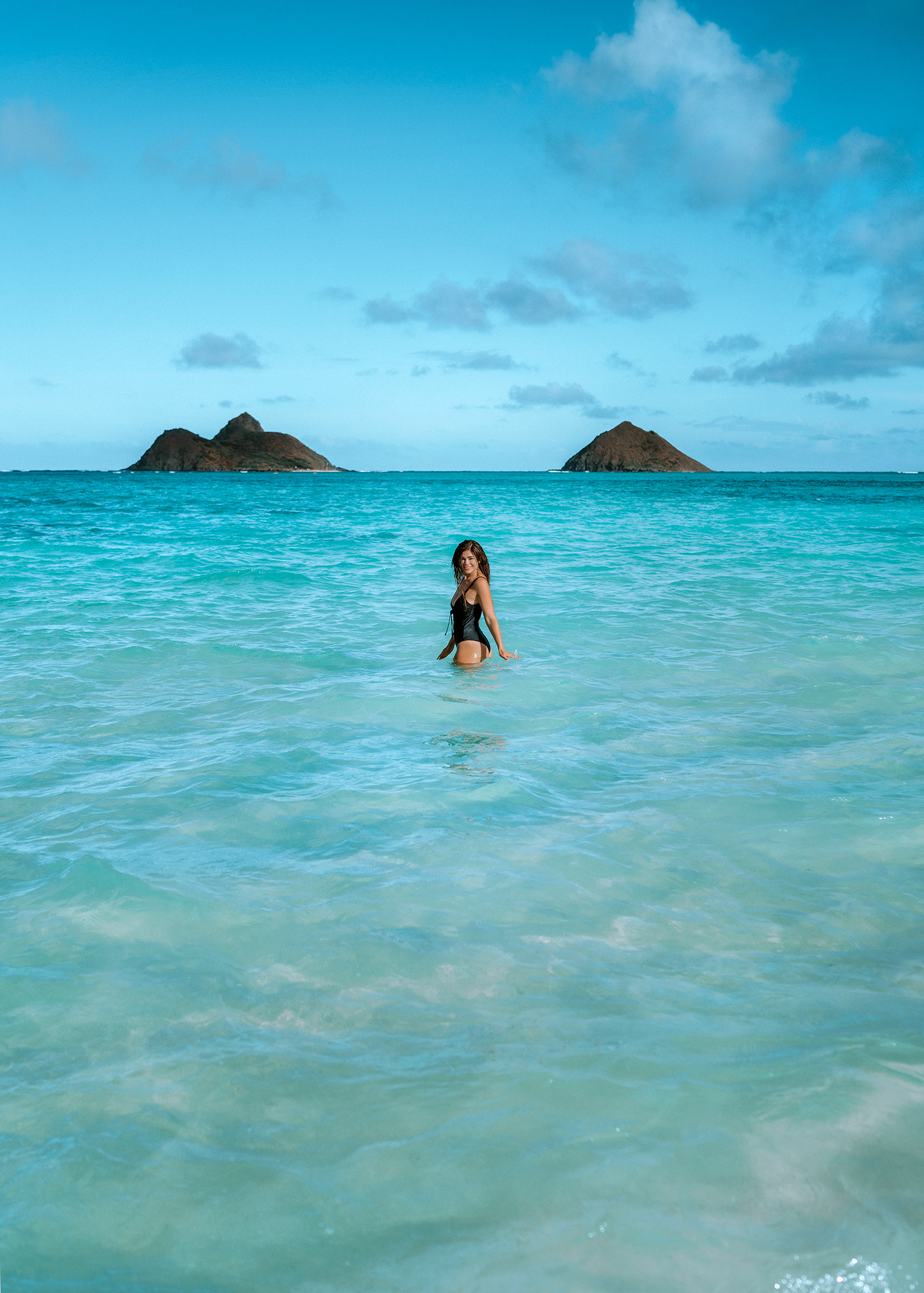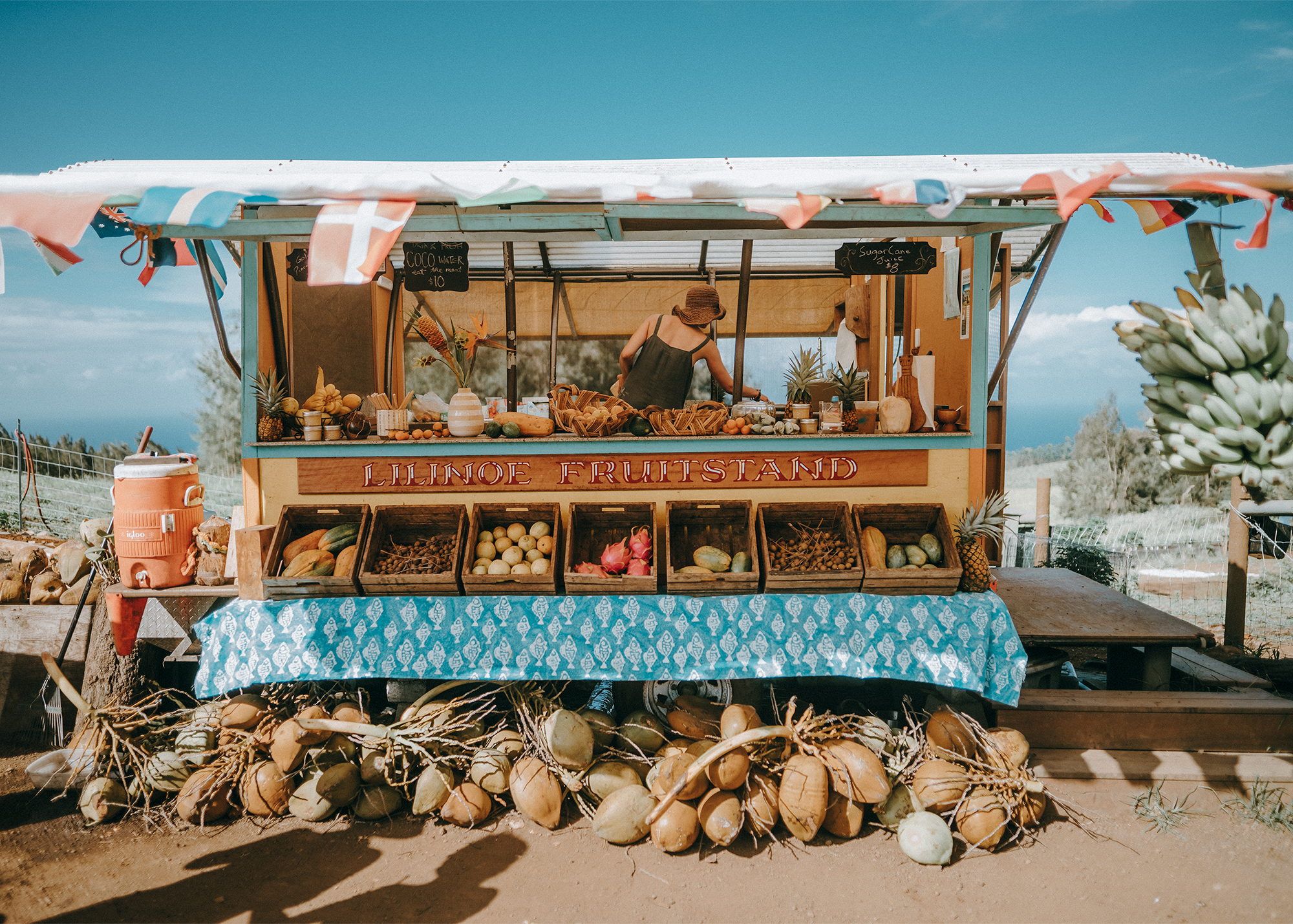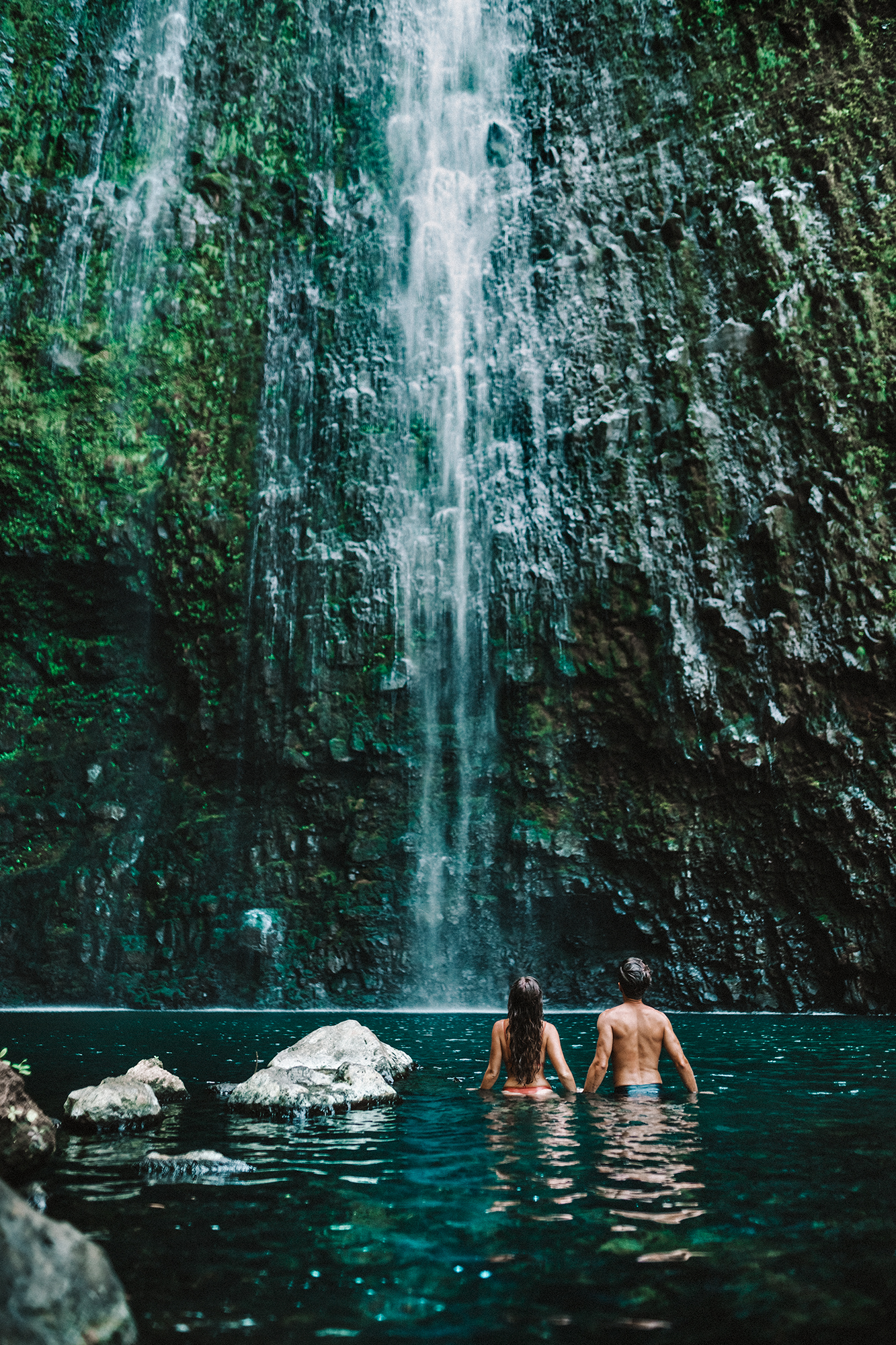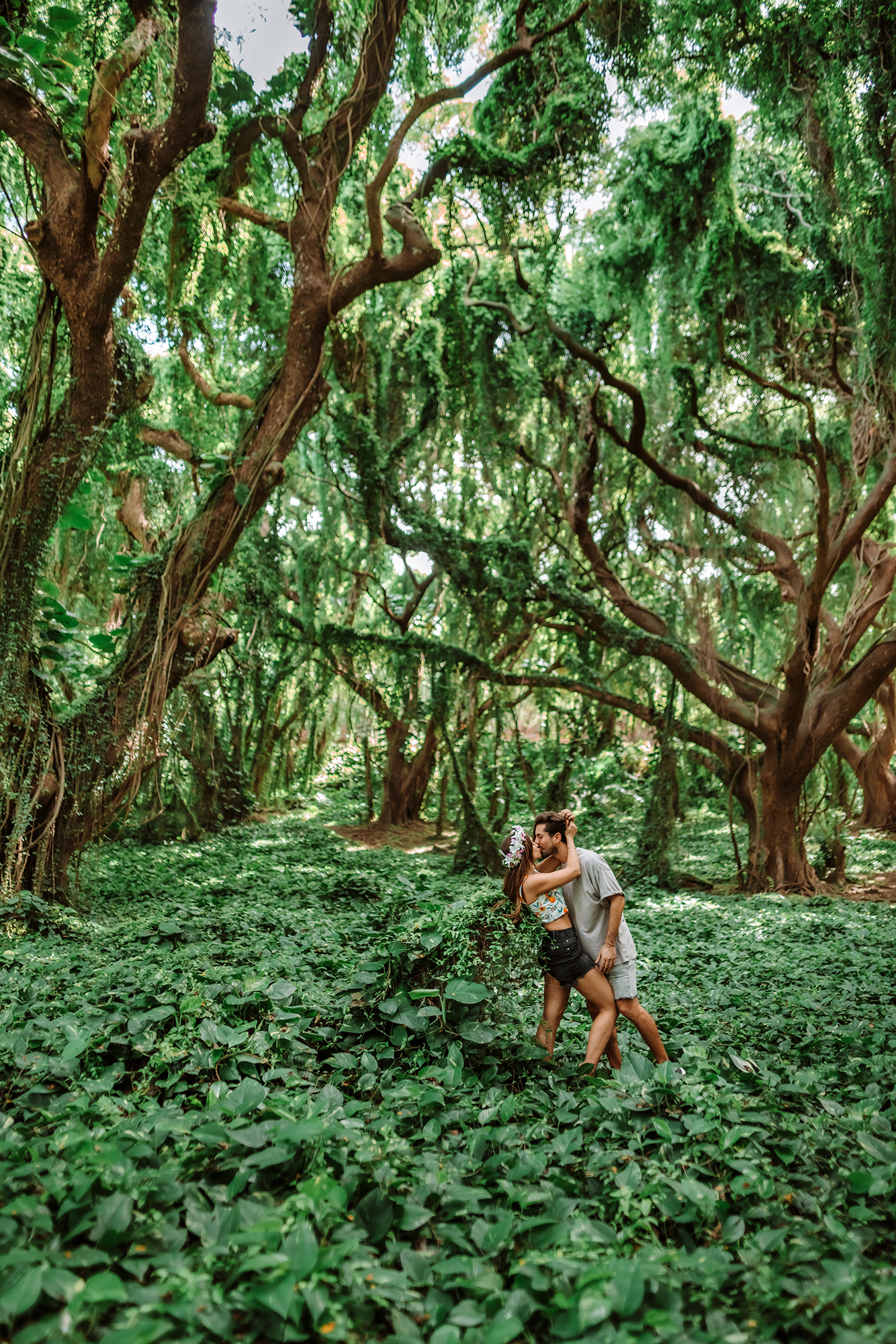 1. More than 1 pair of heels
I would say don't pack any at all, but I do love to dress up - but you will likely dress up for less than you think you will on island time. For nice dinners, I tend to wear a low cut maxi dress and just pair it with a pair of delicate leather sandals. Unless you are attending a wedding or other specific event where you know you need to be dressing up, or you are someone that wears heels no mater what, I would highly suggest taking all but one pair of heels out of your luggage - the chances of wearing them are very slim.
2. Tons of clothes in general
I love clothes, and I love dressing up when I travel but the reality in tropical places that even someone as extra as me tends to dress up a lot less than I think I will. One of the items that gets the least amount of wear tends to be tank tops and simple tops - since I typically just wear a bathing suit or bikini top with an over shirt instead at least half the time. If you need to pair down your clothes to fit into a carry on or your luggage is just too heavy, cut out tops first.
Pin It For Later: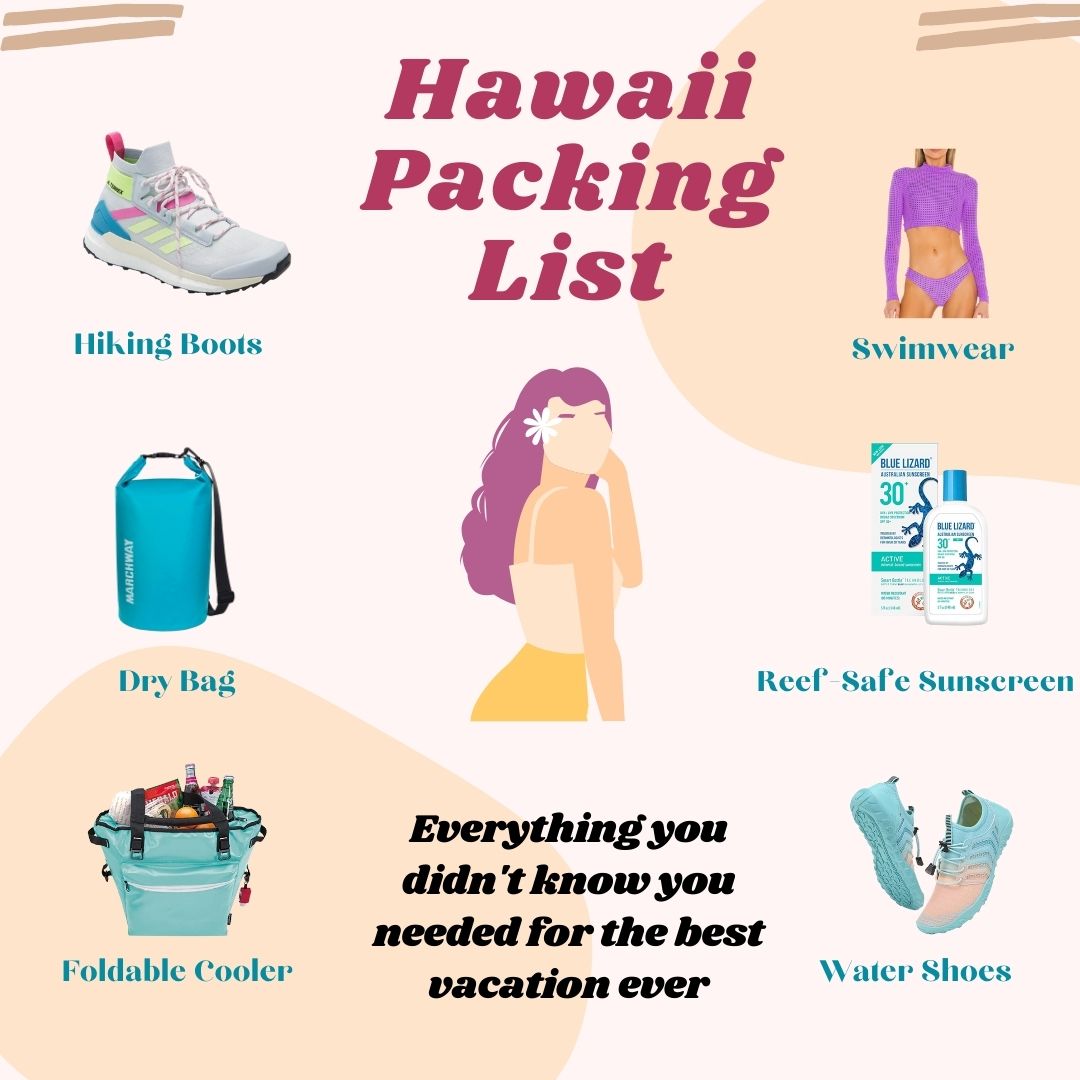 xx