April 27, 2022 Shopping Travel Guides Style
What to Pack For Summer In Italy: A Complete Female Packing List for an Italian Vacation
A full European Summer Packing Guide and what to wear! Traveling in Italy From June to September is every form of Magical - from Cinque Terre to Rome and down to the Amalfi Coast. Whether you're carry-on only, or planning chic vacation outfits, this list covers all your must haves, everything you need to bring, and what not to wear.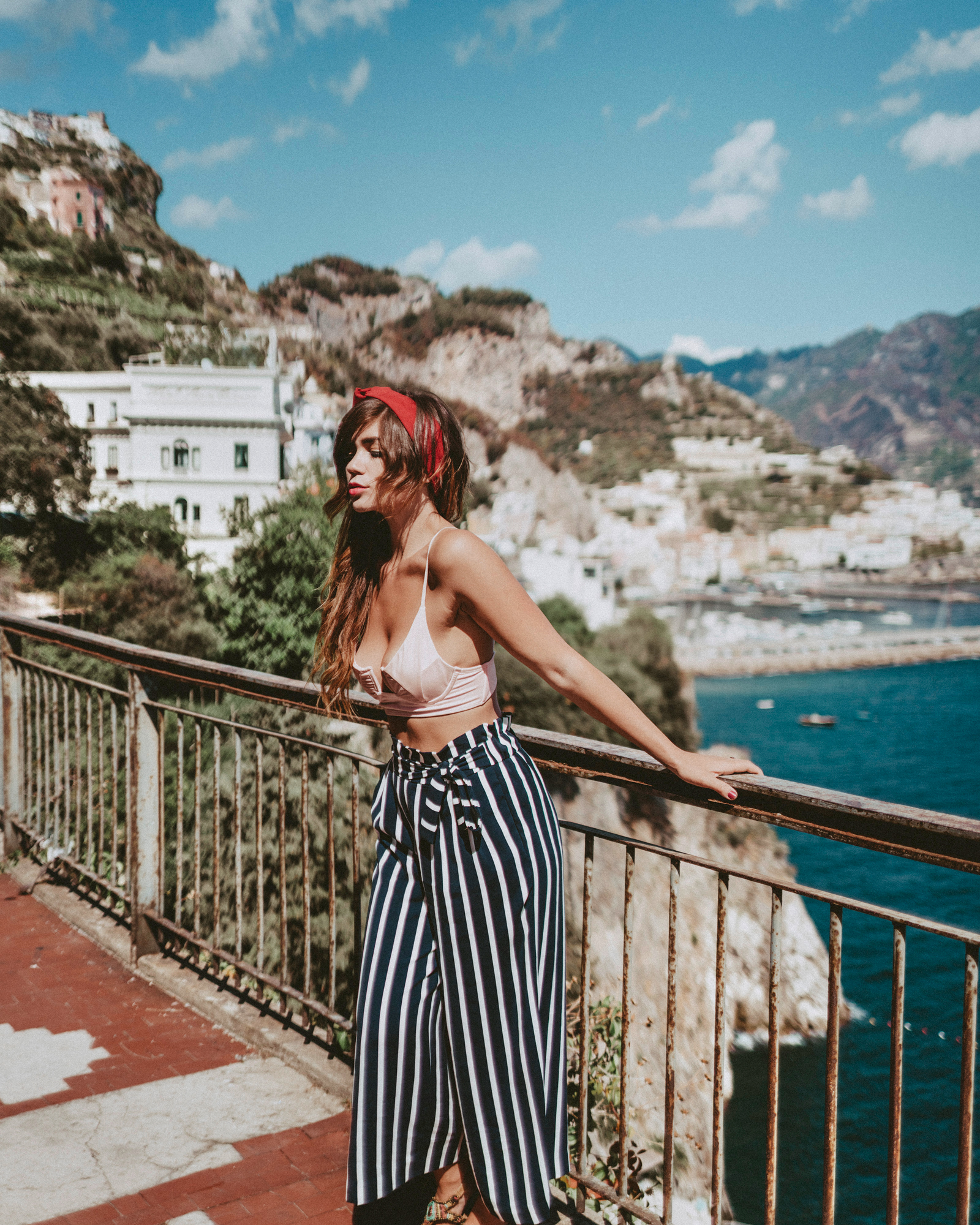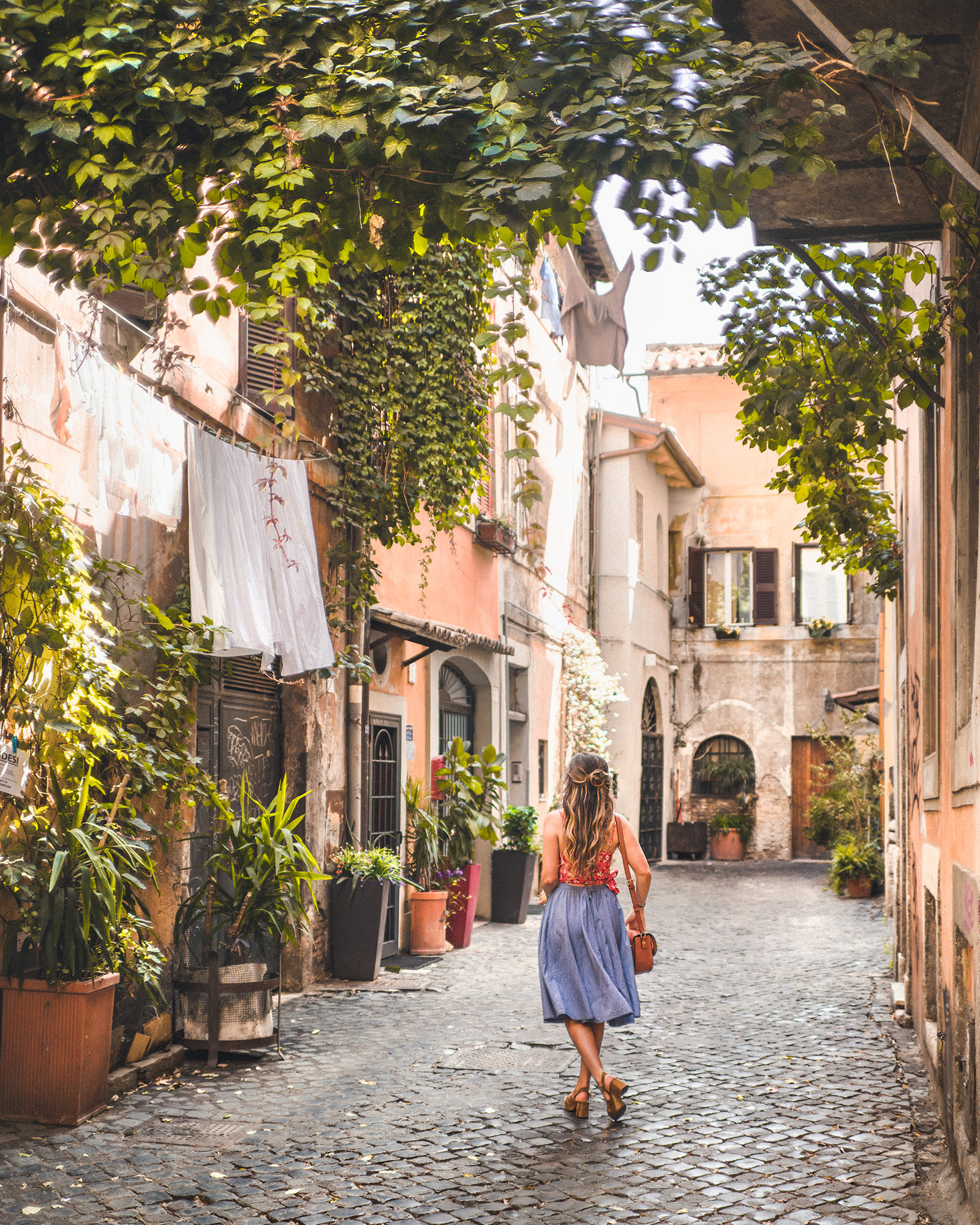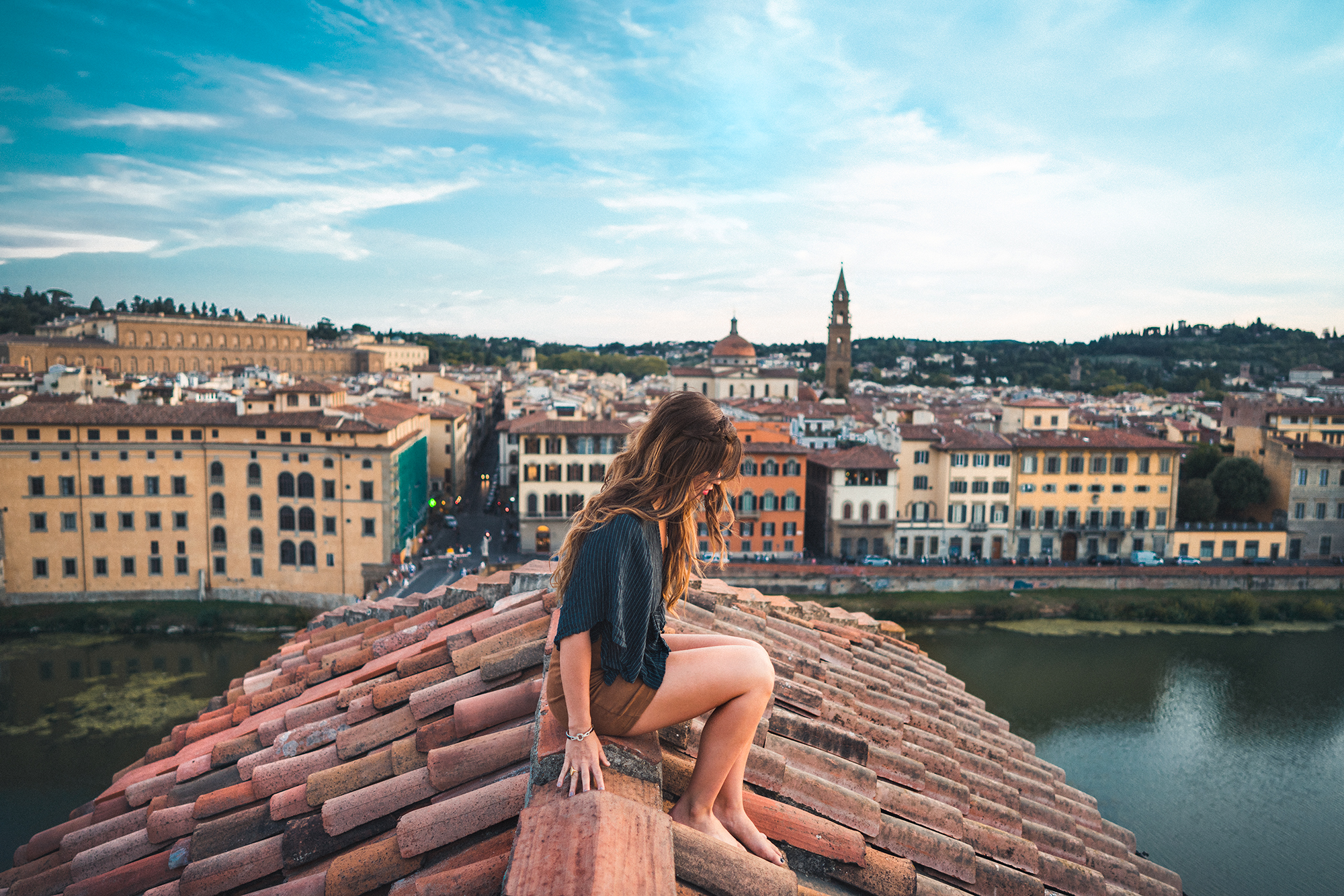 From the unexpected (did you know that a certain body oil is the best mosquito repellant?), to the often overlooked, to the clothes you'll wear more and less than of than you think you will, everything you possibly need for a stylish and adventurous week or two in Hawaii is listed here. OR cut straight to my Amazon Shopping List here.
Through 10+ trips to Hawaii, these are the items that we have most often been so grateful that we have brought with us, regretted not having, and have found to be so incredibly useful for every kind of Hawaiian vacation - from the relaxing to the adventurous. Make sure not to include these ones in your suitcase above all else!
1. International Plug Adapter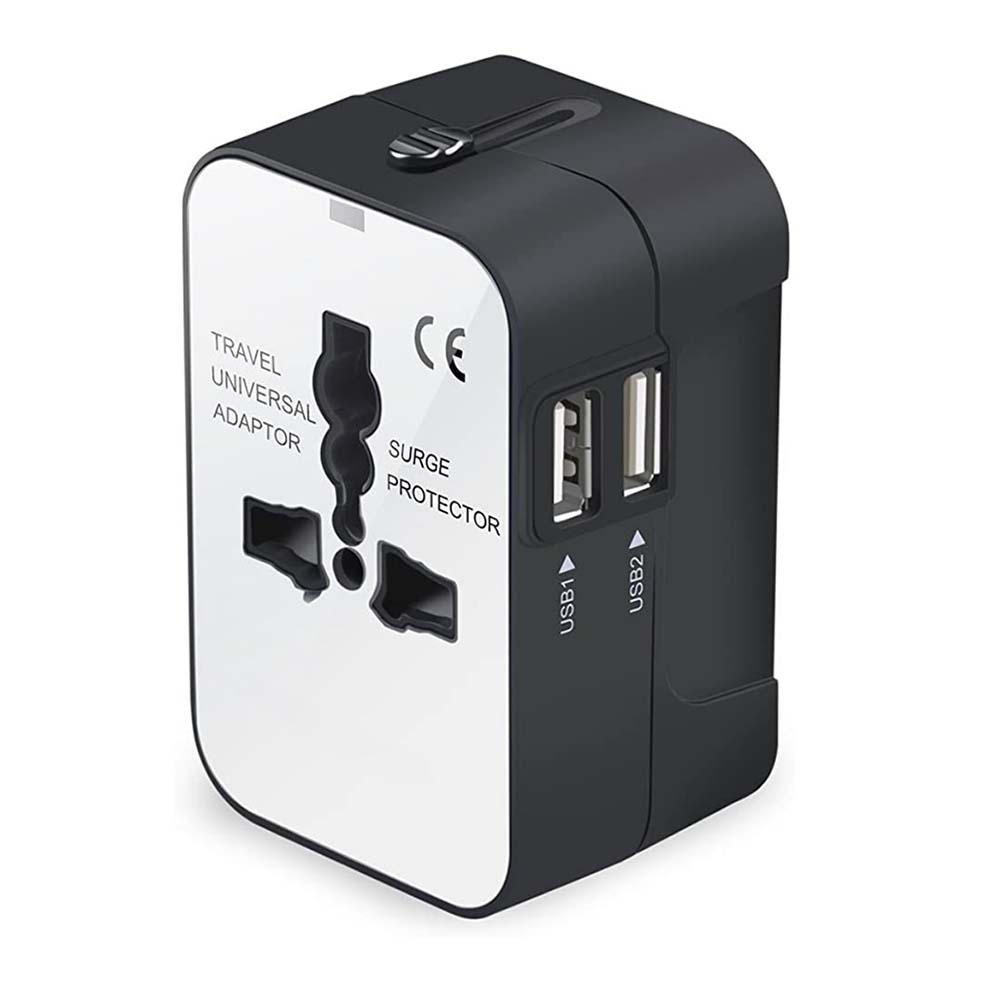 You want to make sure to have at least one international plug adapter in your travel bag whenever you leave your home country. While many remodeled and new hotels have universal outlets, they aren't guaranteed and sometimes there can only be one universal per room or none at all - Especially if you're staying mostly at boutique hotels and in older European cities. I always keep a converter to be safe, and love this style as you can charge 3 items with only one outlet, using the included USB ports. A plug adapter will also protect your devices from different voltages in different countries.
If you have a lot of electronics you need to keep charged (cameras, watches, phones, laptops, headphones, gopros... they all add up quick!), OR if you always use hot tools on your hair that need additional plugs, buy two. What's great about an international converter is that you can use the same one for all the different plug styles around the world.
2. Lots of Sunscreen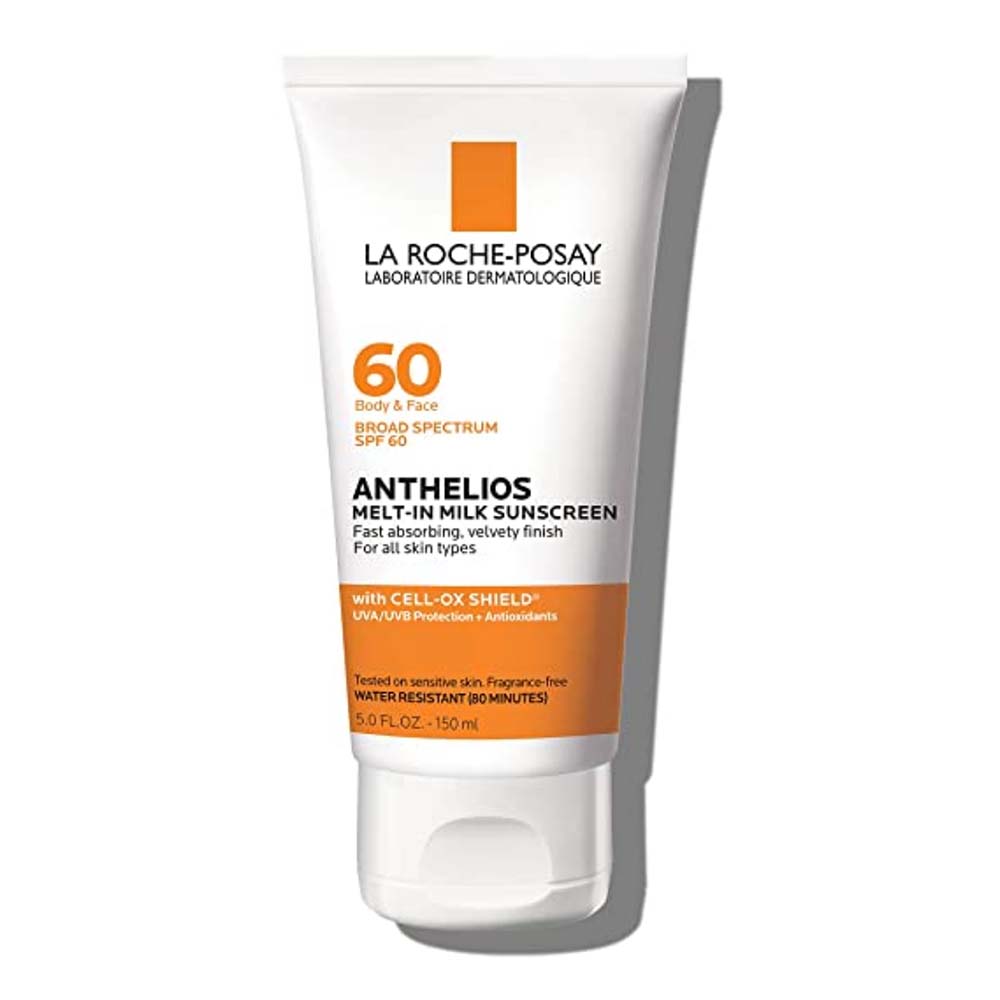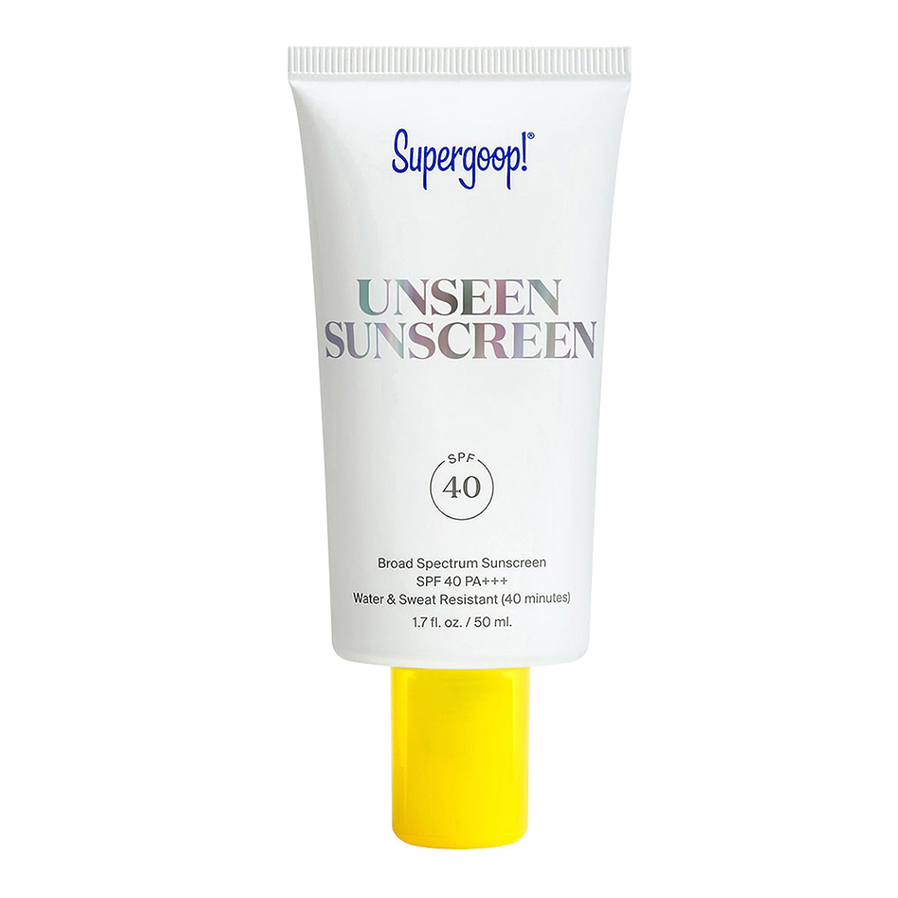 The Italian summer sun is HOT! When we did our road trip through Italy in August, we were surprised at how the cities were even hotter than we imagined - and if I'm not specifically going to the beach, I'll often forget about sunglasses (besides by face SPF of course.) Be prepared with more than you think! For body sunscreen, La Roche-Posay is the chicest, European option, and Elta MD is universally loved by dermatologists.
Hands down, Supergoop is the best face sunscreen of all time. The clear formula doesn't discolor even the darkest of skin tones, and feels like a high-end make up primer - there is nothing better for wearing under make-up. I wear this under my make-up every single day, and especially when I'm out in the sun. Check it out on Sephora here or on Amazon here (where it has a perfect 5-star rating).
3. Mini Bluetooth Speaker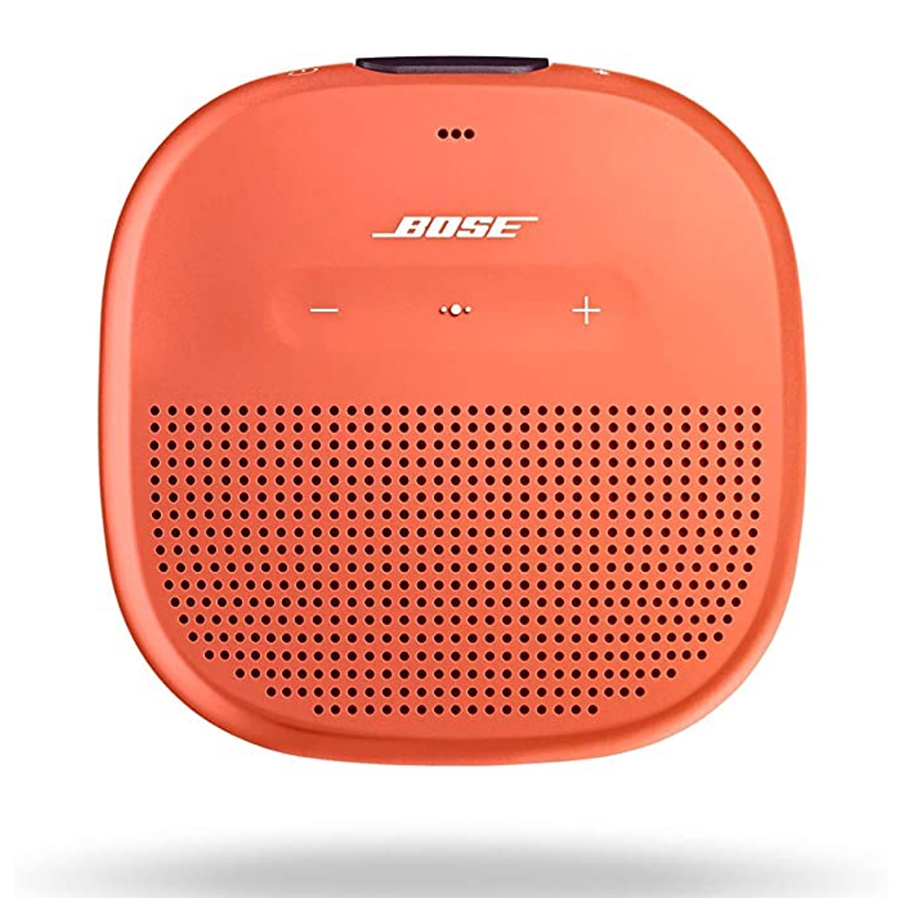 Whether you need a soundtrack for your hotel room, your rental car doesn't have an AUX cord, or you want to listen to music anywhere and everything, this Bose speaker is one of my favorite products of all time.
I have been talking about how much I love this speaker for years now - and I am still using the same one I bought way back in 2017. This speaker is only 4" wide, packs a powerful sound, is waterproof and shockproof, has a strap on the back to attach to a bike handle, backpack, or kayak, and the battery lasts for hours and hours. I've shared this on almost every travel product round-up I've posted because I honestly take it with me on every single trip I go on. If you need a portable speaker for home, activities and travel, this is the one!
4. Packing Cubes and Garment Bag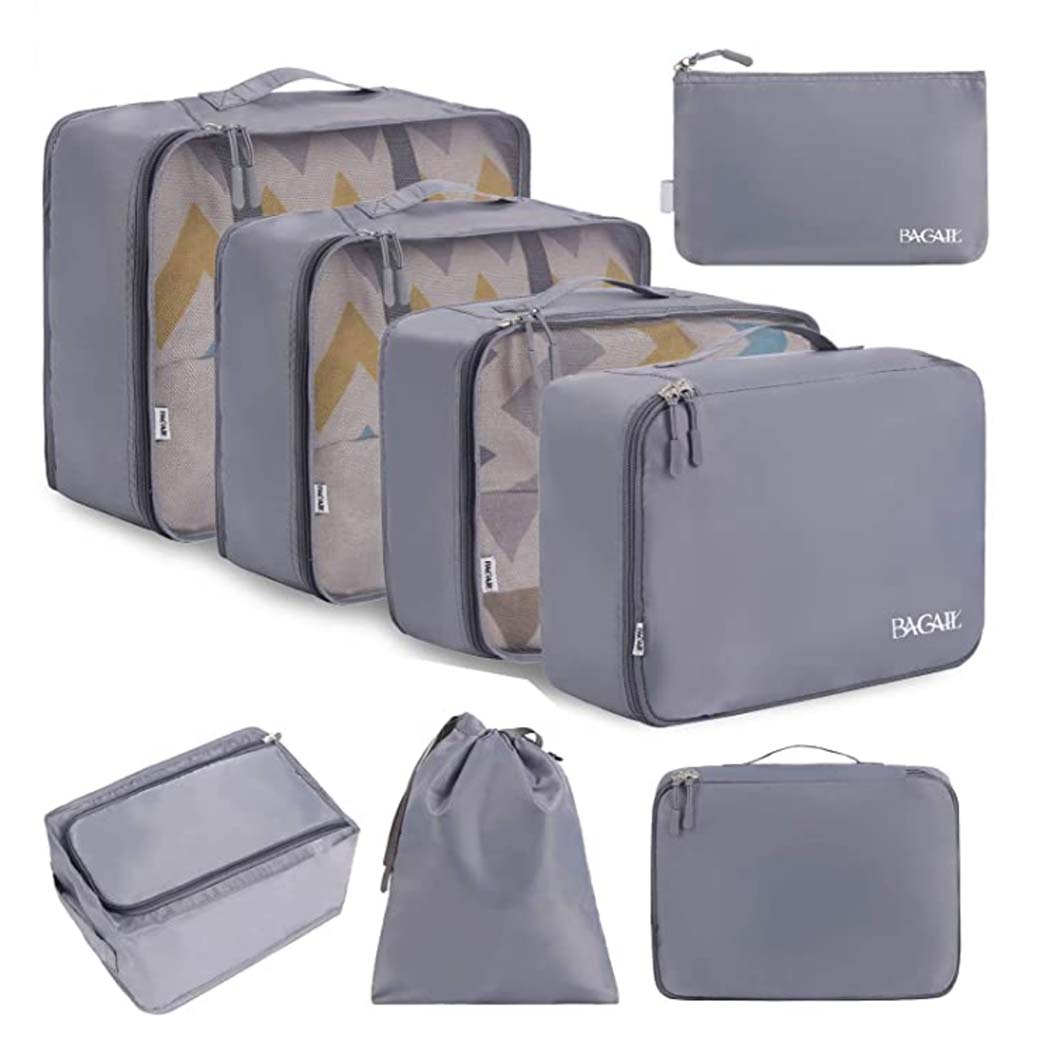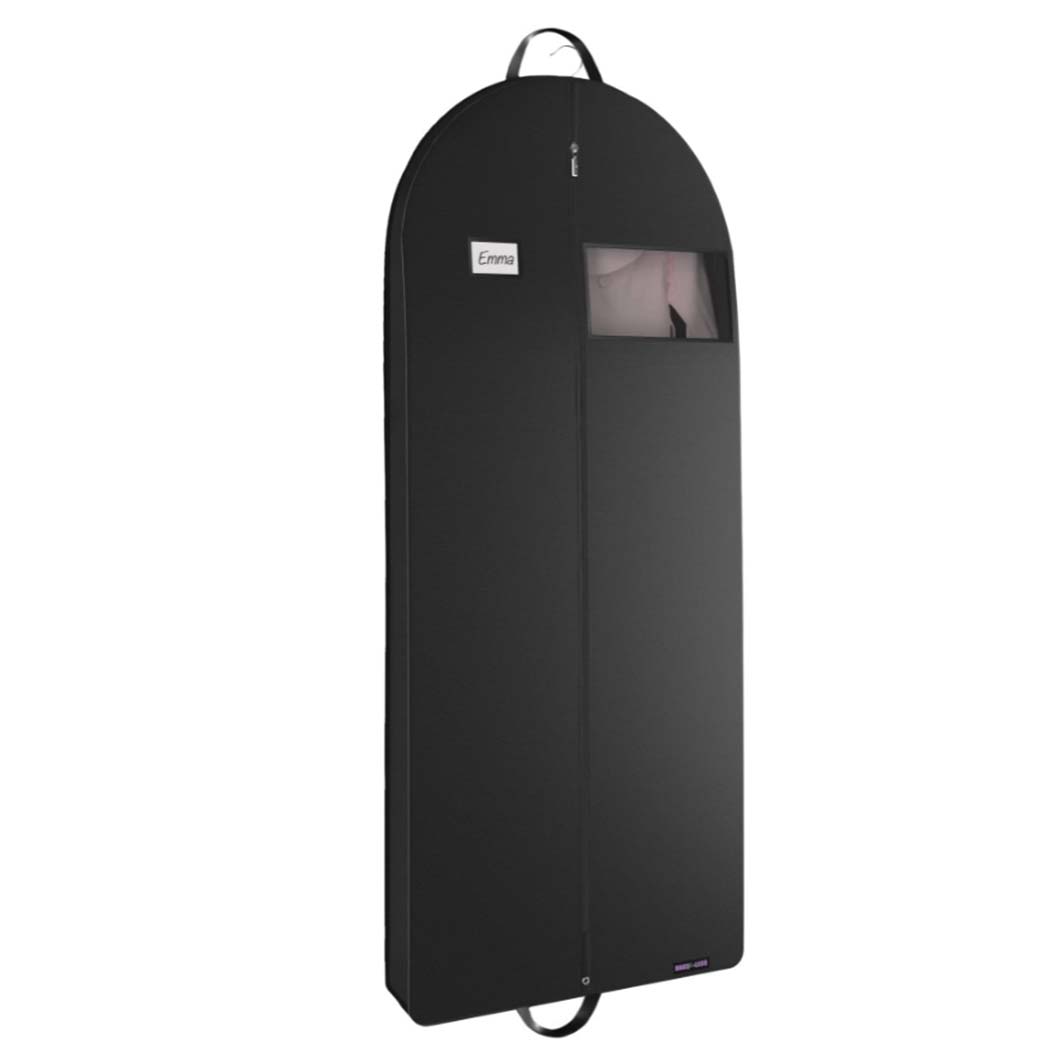 Pack like a professional! This is the exact packing method I use to travel the world and it is by more the best and most efficient - I have tried everything over hundreds of trips, and THIS IS IT.
Layer your nice clothes and items that will wrinkle (dresses, dress shirts, flowing skirts and pants) on a couple of slim velvet hangers, and hang them all in a garment bag. Then fold the garment bag across the bottom of your suitcase. I usually layer my shoes on top of the garment bag, knowing that my clothes are safely protected inside. Then when you arrive at your hotel, you simply pull the garment bag out of the suitcase, and hang directly in the closet.
For the rest of your clothes and accessories, you cannot live without packing cubes. Packing cubes are so incredibly essential to keeping your items organized - and once you buy them once they will last for years and years, I'm still using these exact ones that I bought back in 2015! I usually will separate my suitcase by item type, but you can also use cubes to separate clean and dirty clothes, or what you will need by destination. Once you pack a suitcase with packing cubes, you'll never be able to go without again.
5. An Extra-Long Iphone Charging Cable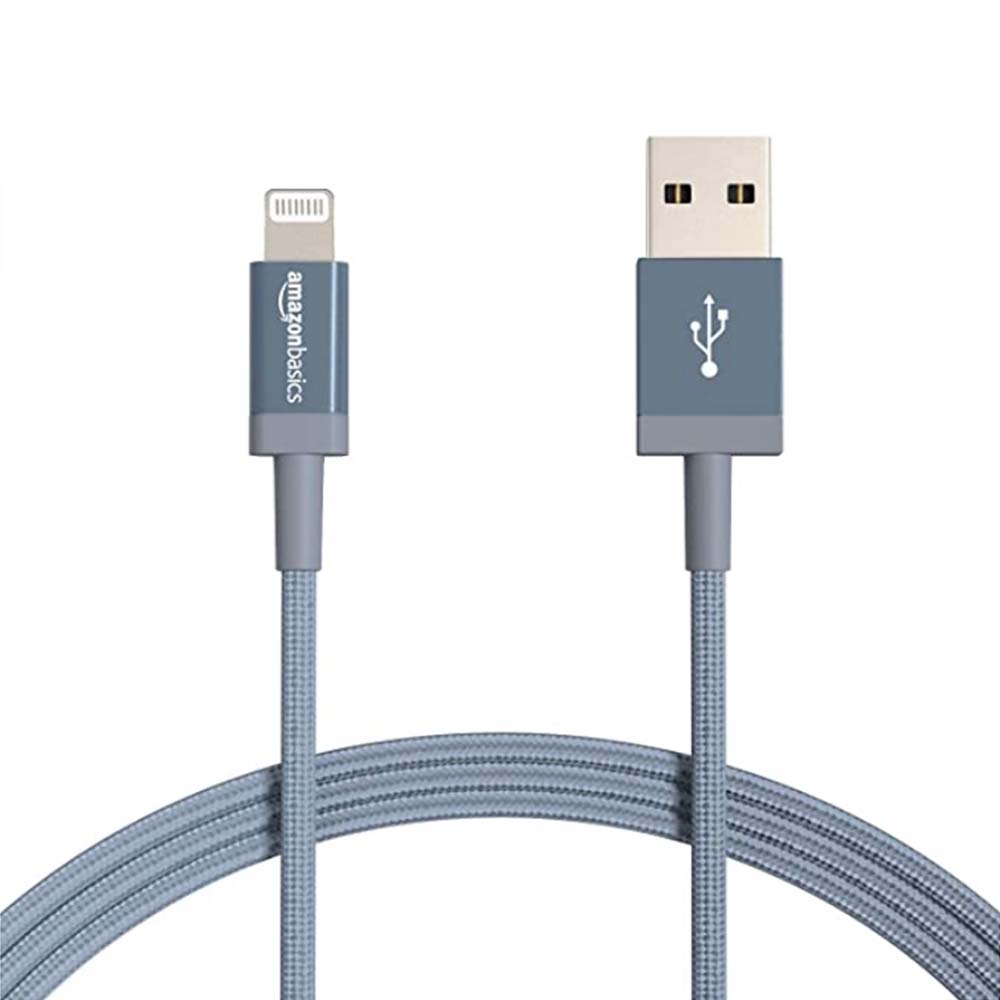 I know it's not just me that finds nothing more frustrating than a hotel that doesn't have plugs right next to the bed and not being able to charge my phone at night. A couple years ago, we bought a couple of these exact 6' cables and leave them permanently in our travel backpacks so we always have them with us - I usually only go with native Apple products, as cheaper alternatives tend to break easily, but these Amazon Basics cables have held up amazing over multiple years. These also work great for charging in airports and anywhere where plugs can be in short supply. For even more flexibility, you can also opt for a 10 Foot version.
This also comes in so handy in airports, cars, and planes!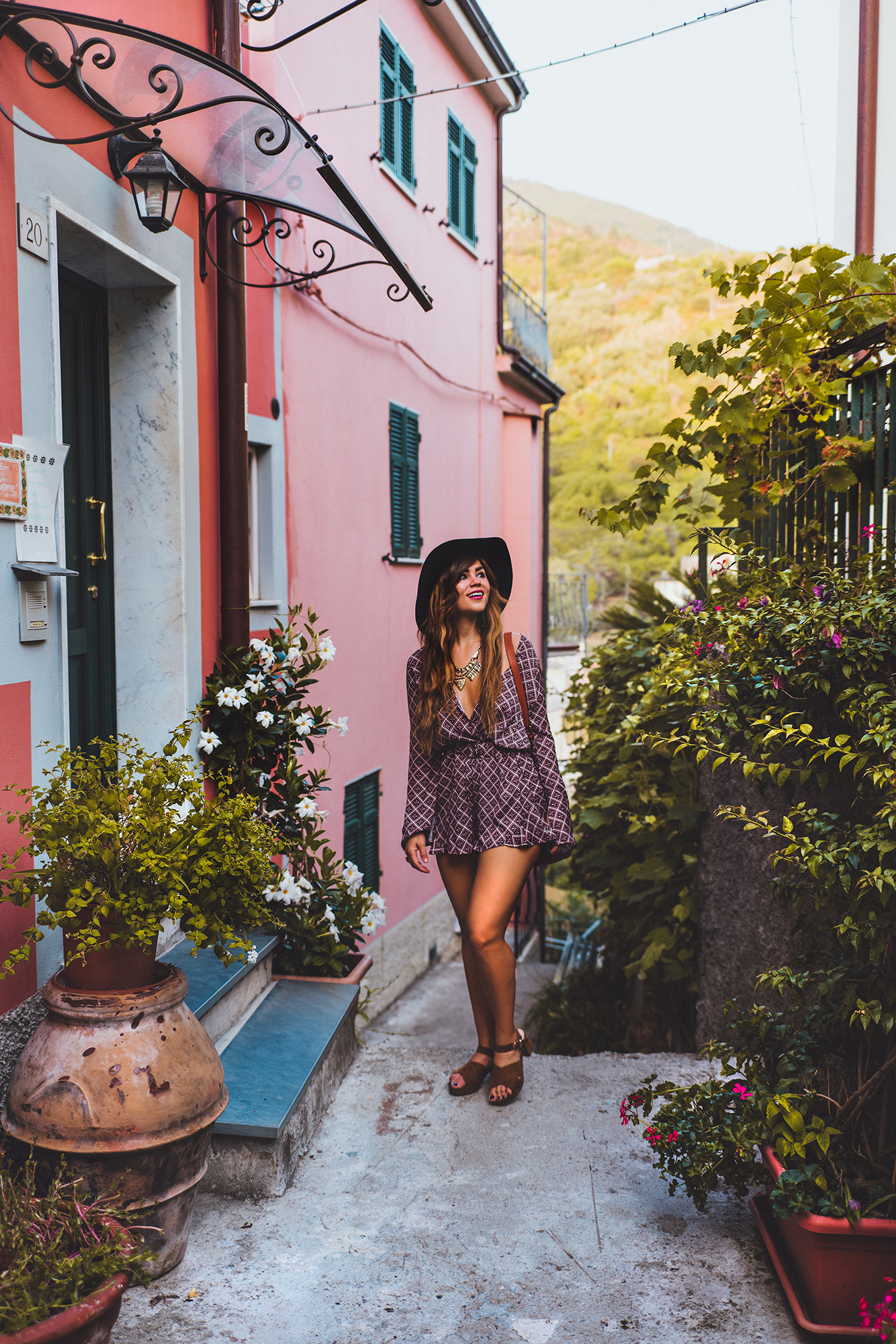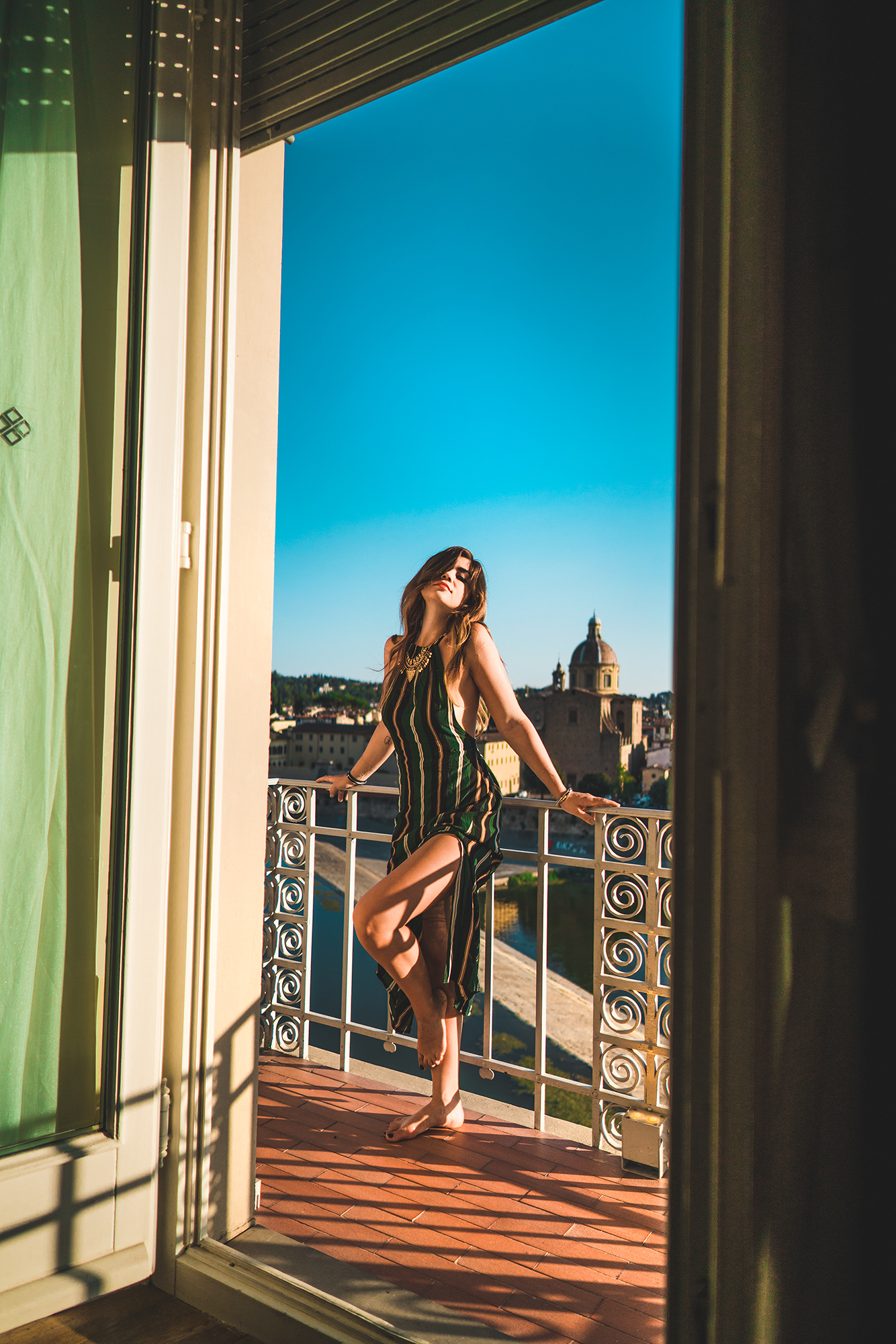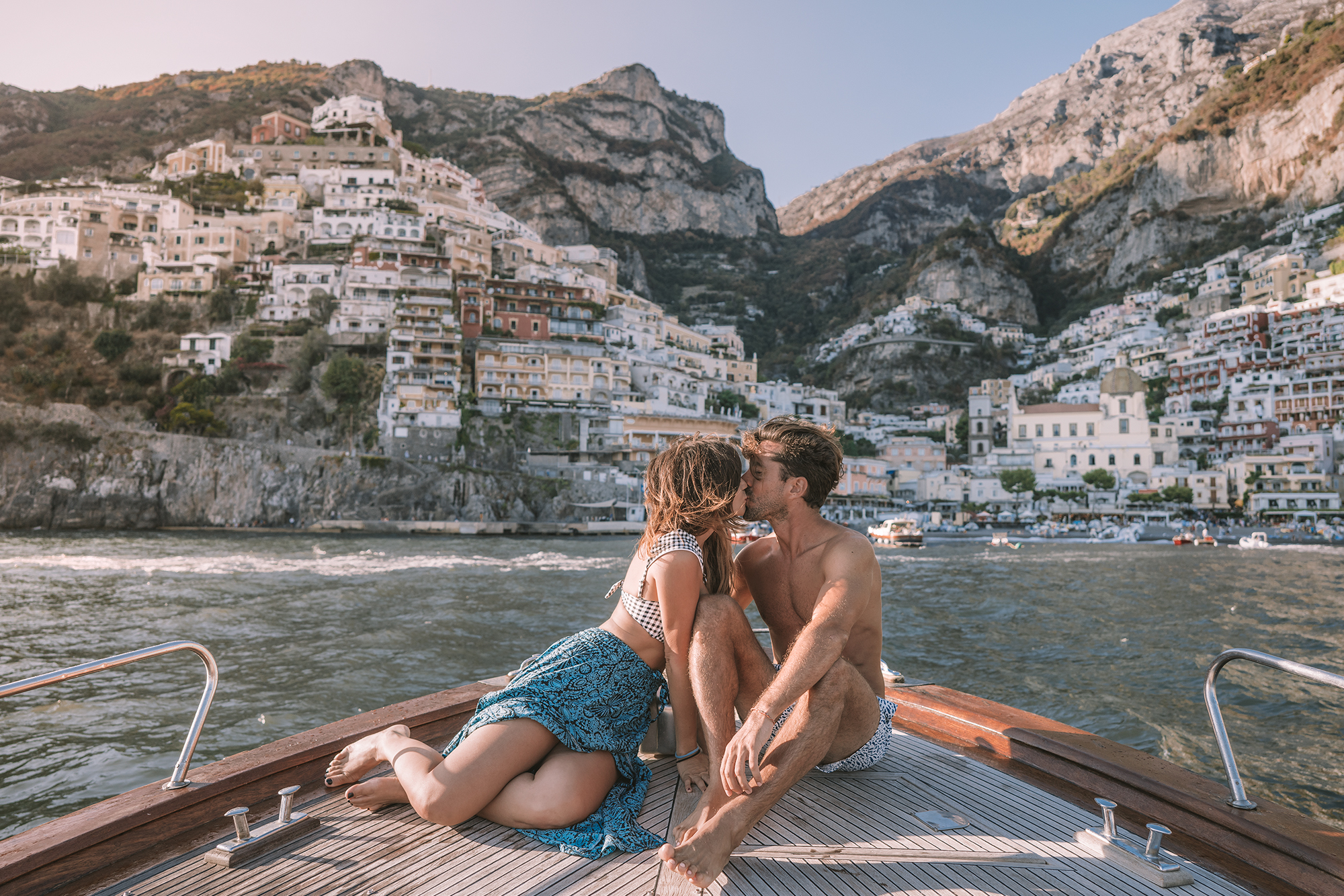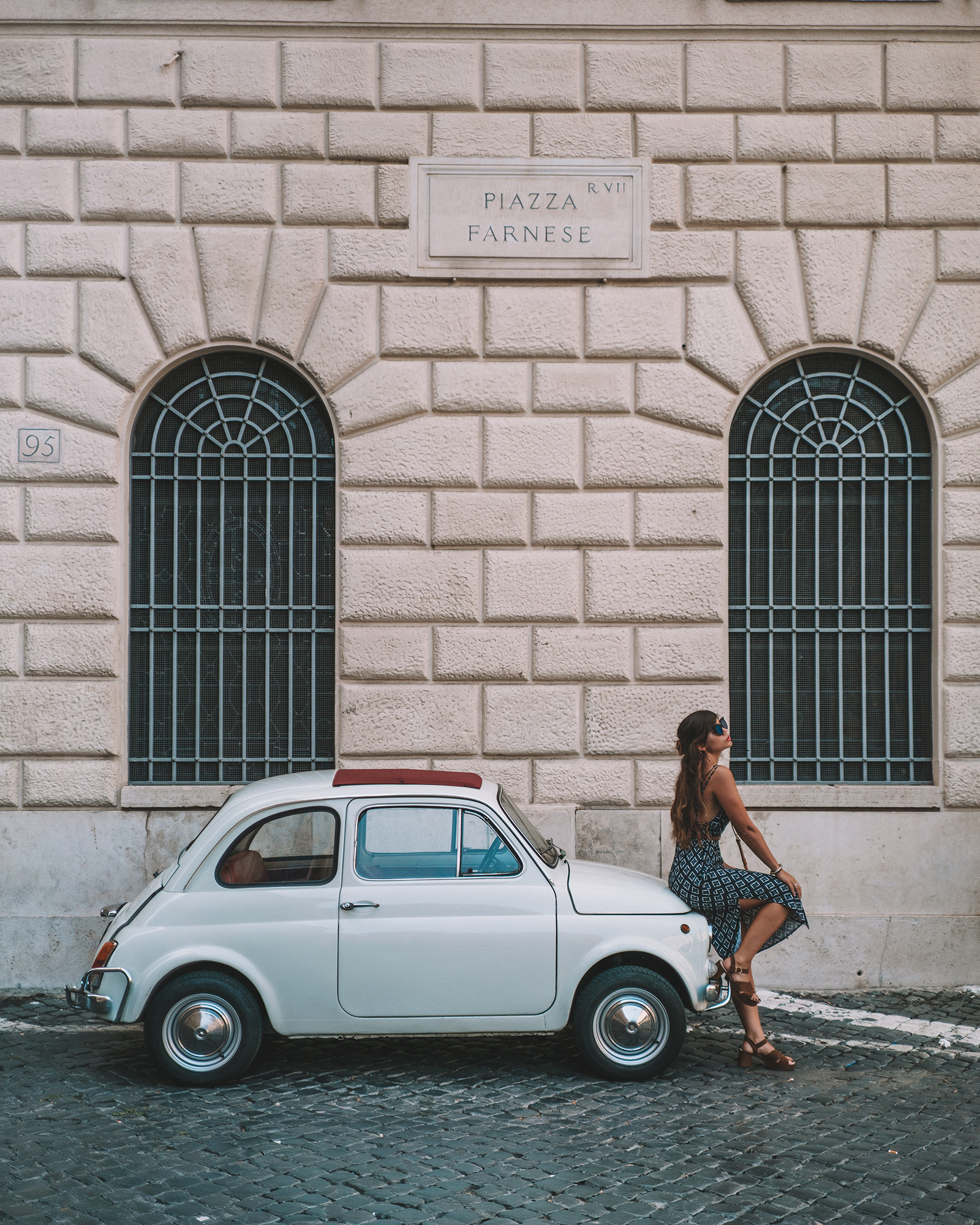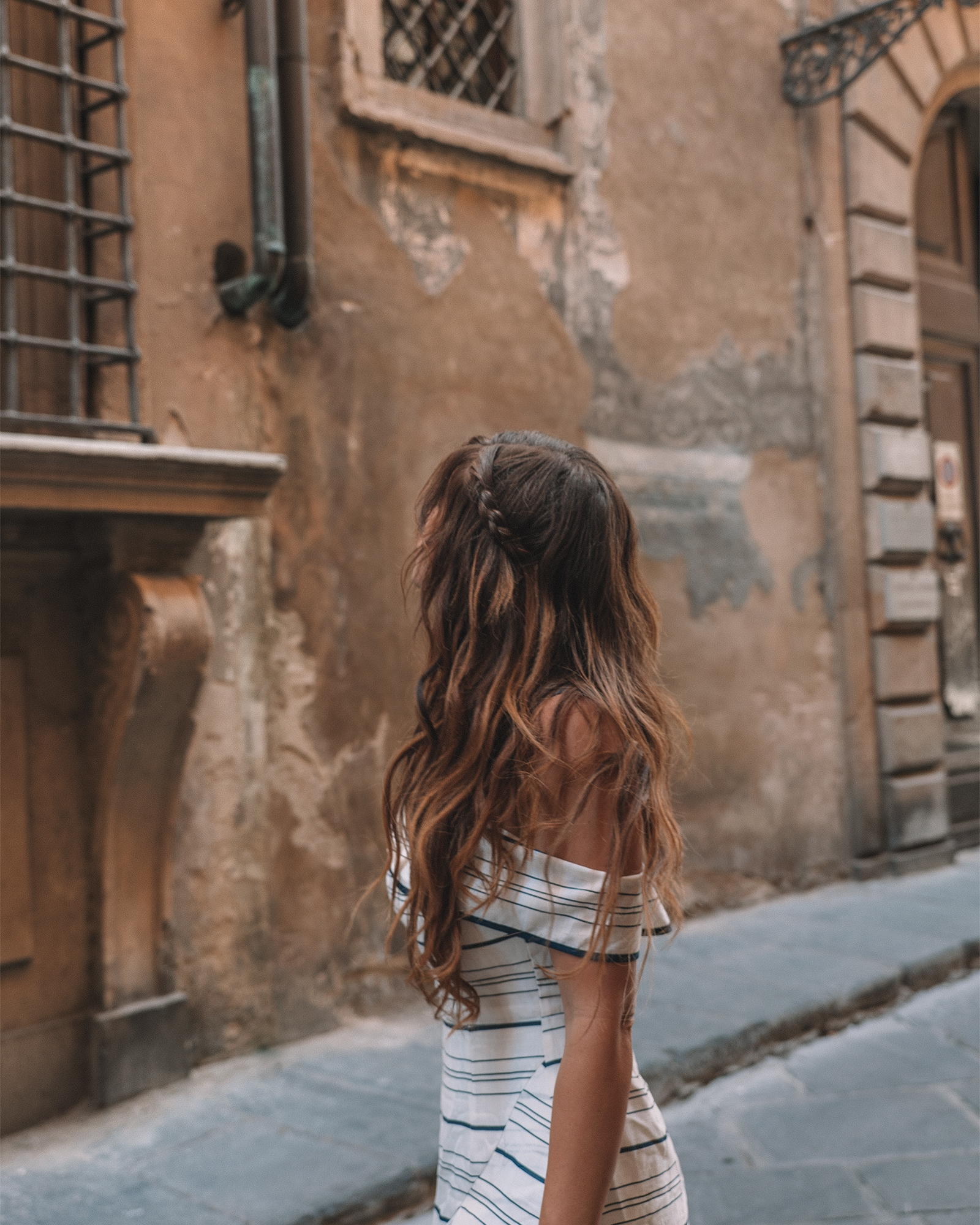 1. Low Block Heel Sandals
My favorite kind of shoes for traveling to European cities! Low block heels are comfortable, chic, and usually easy to walk in for miles and miles.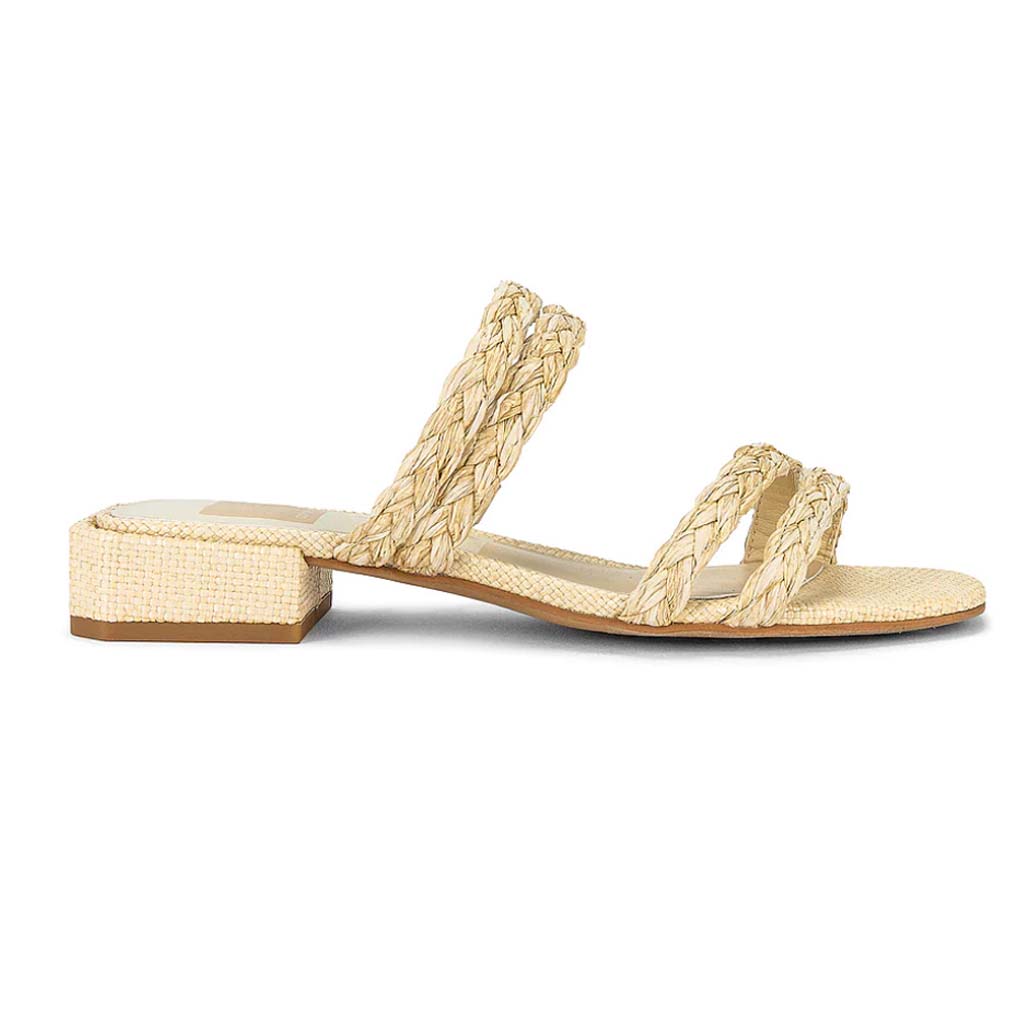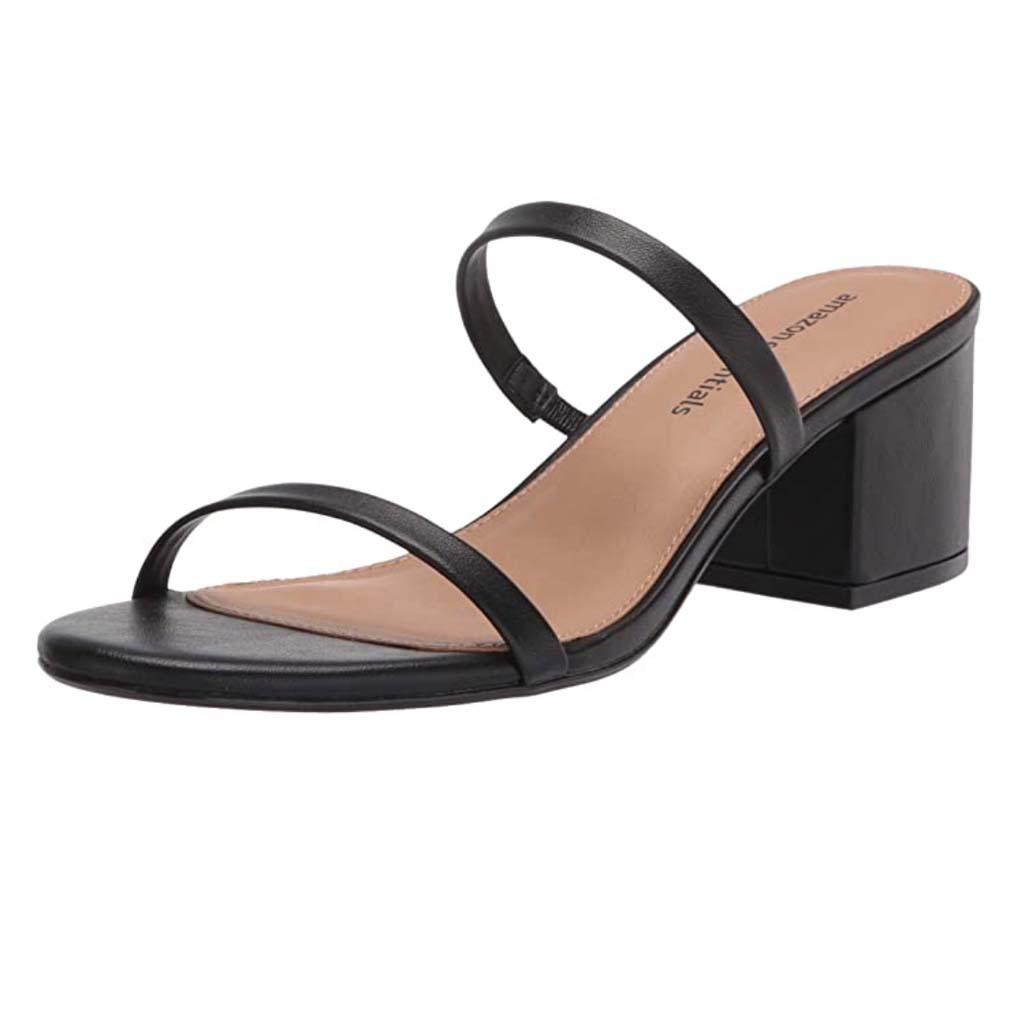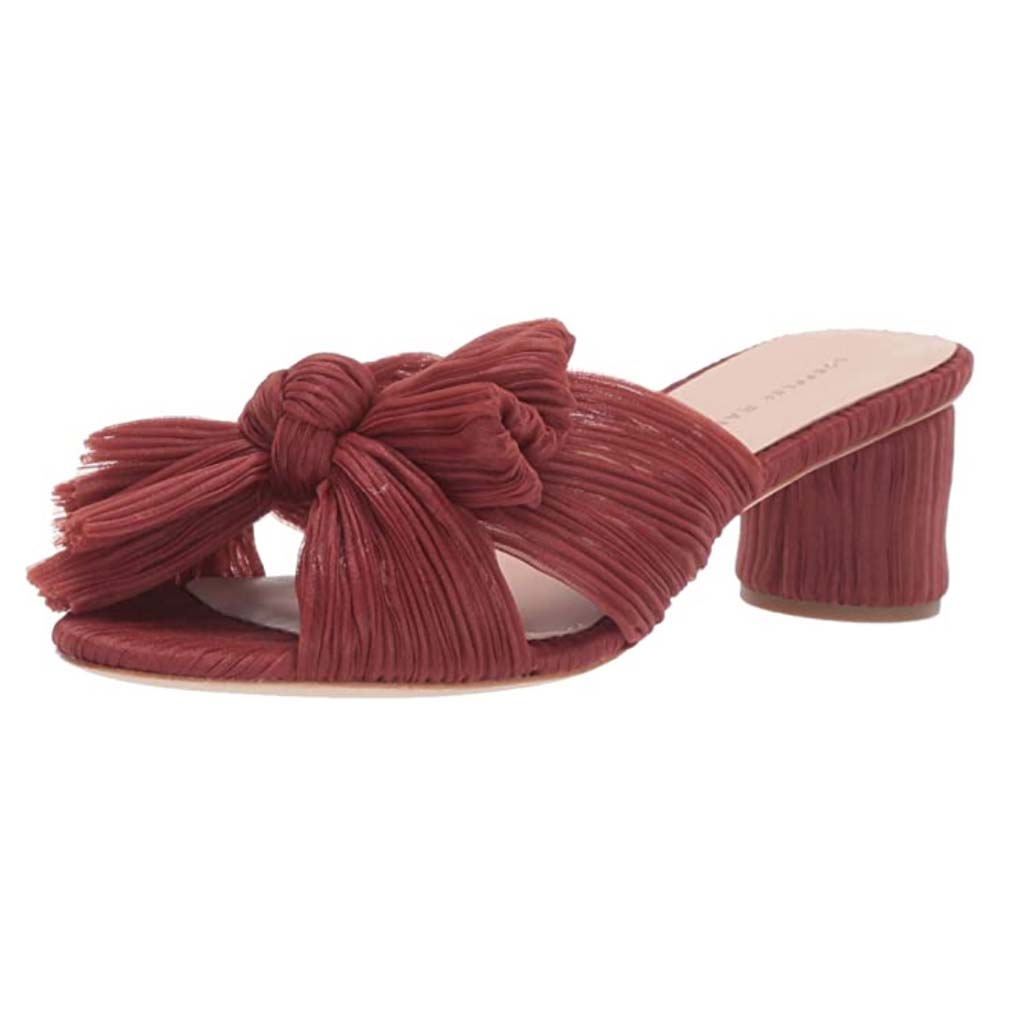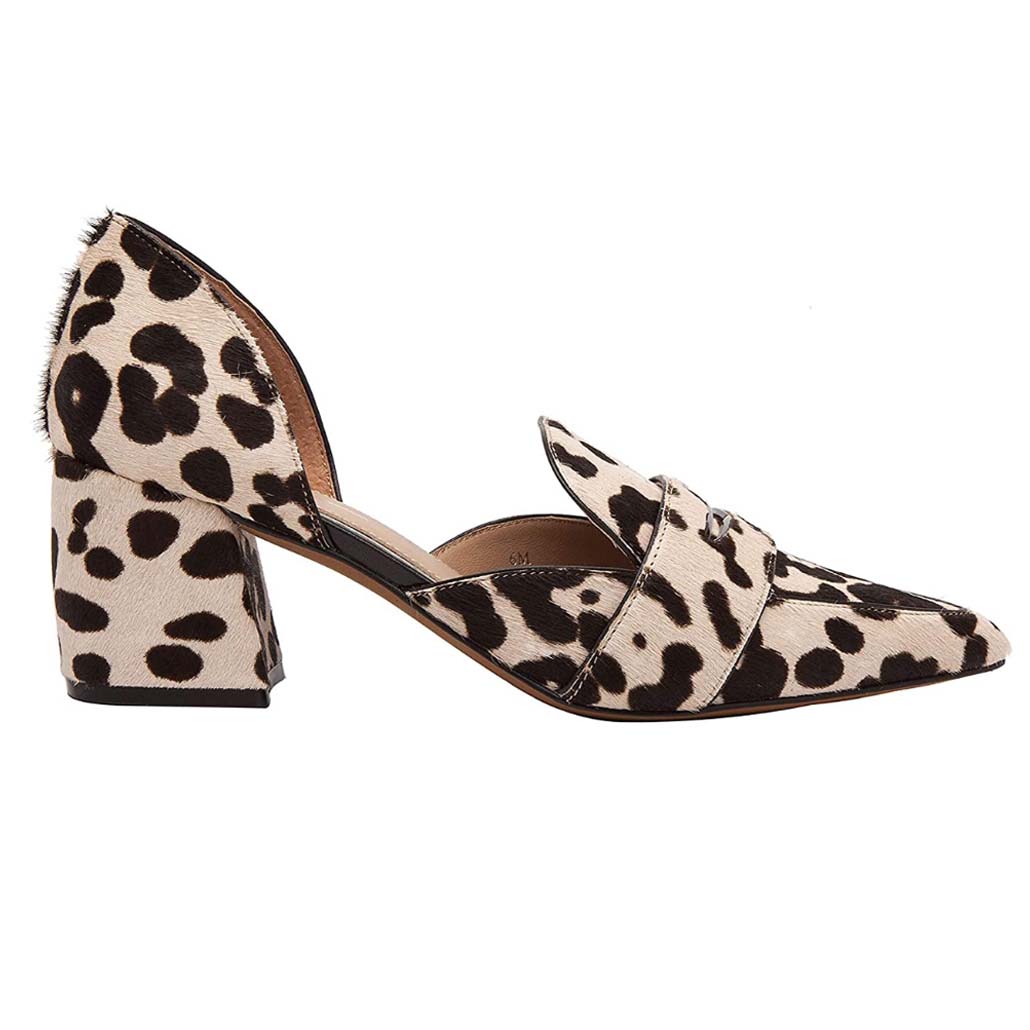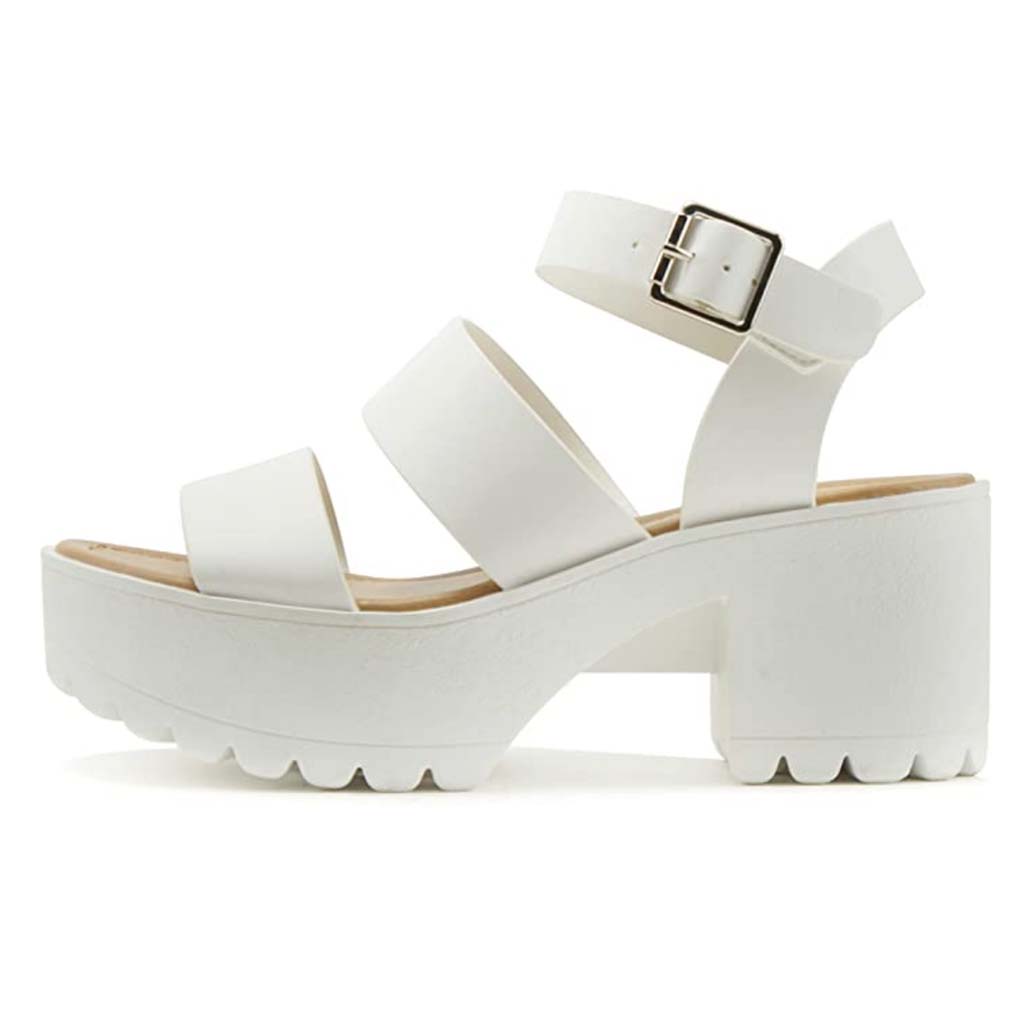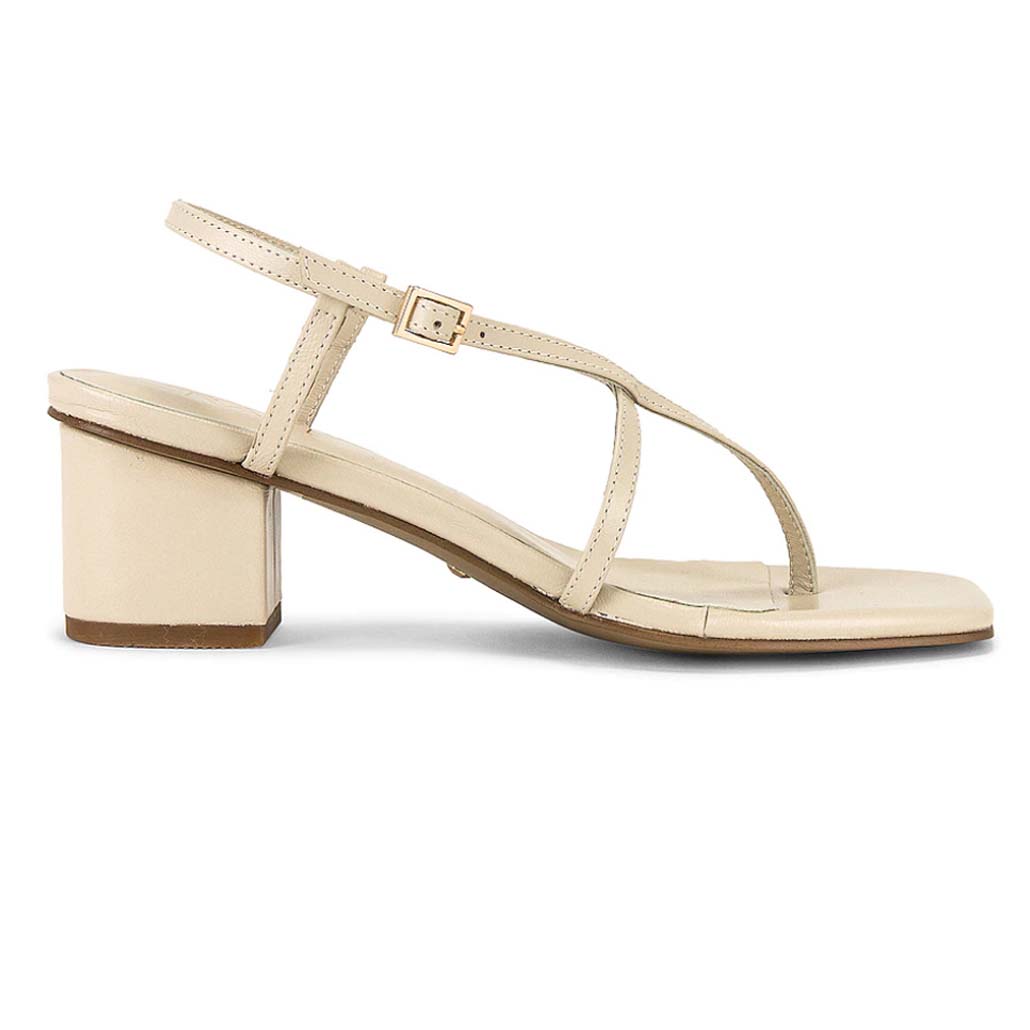 2. Flowing Fabrics
Stay cool in the summer heat and well-dressed in flowing dresses, jumpsuits, and palazzo pants.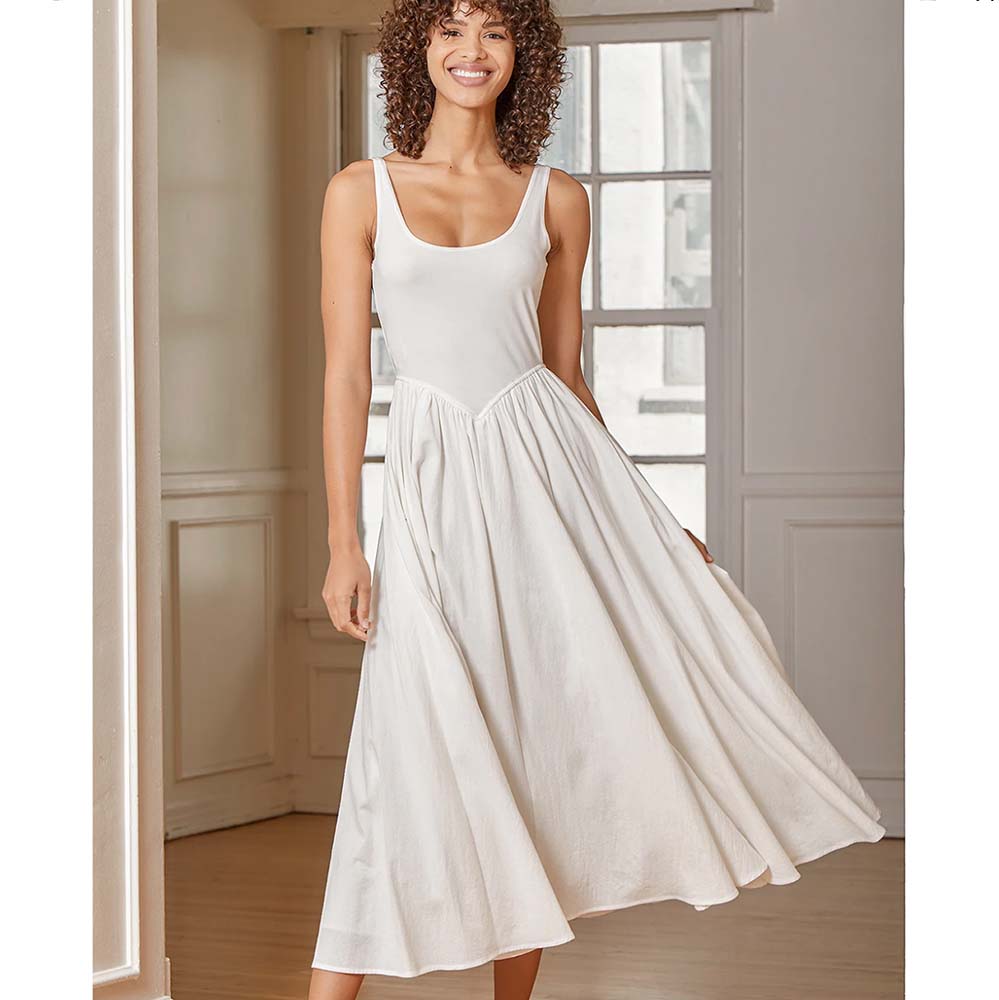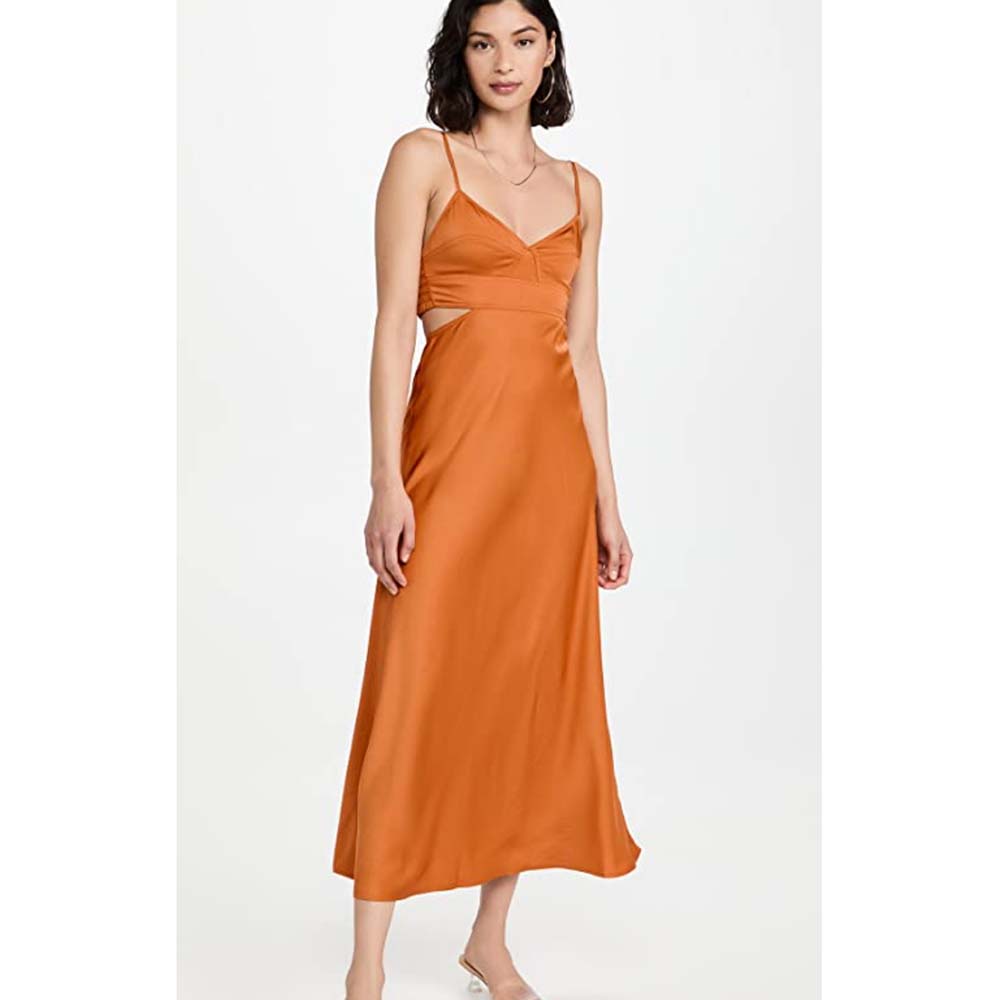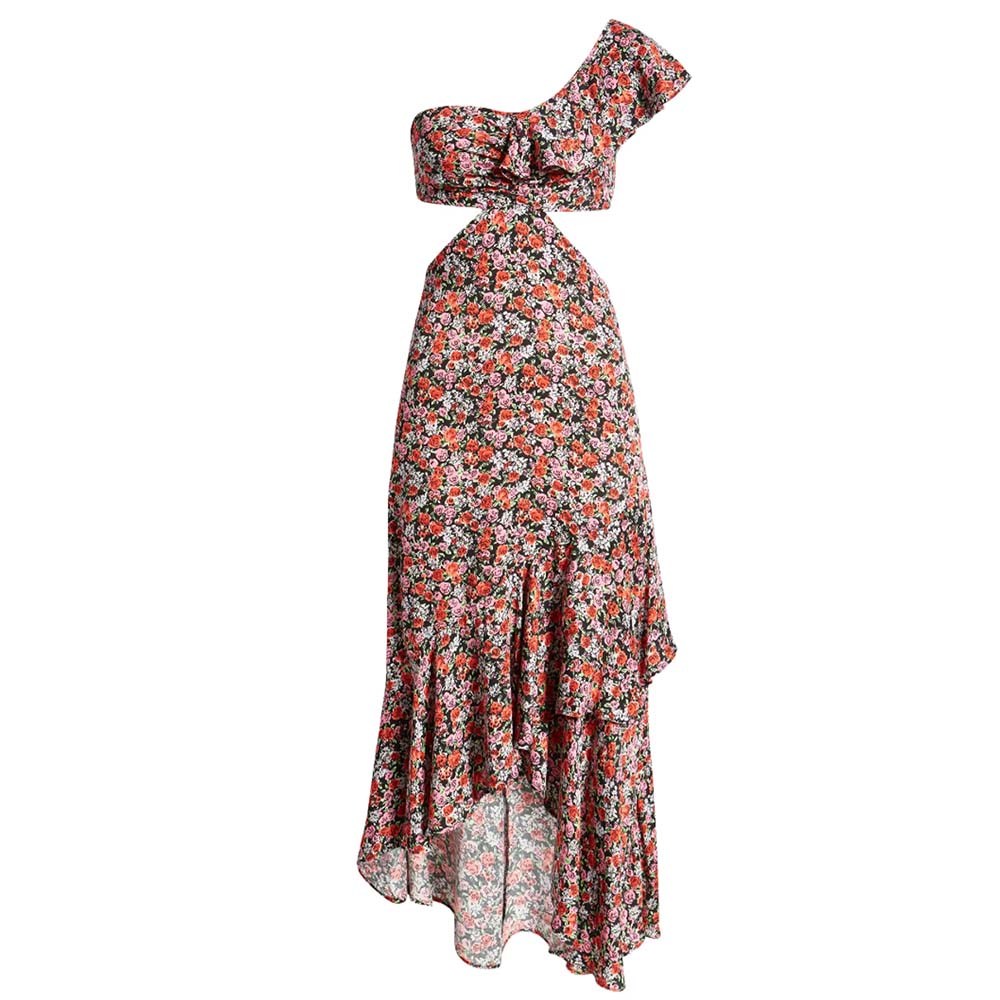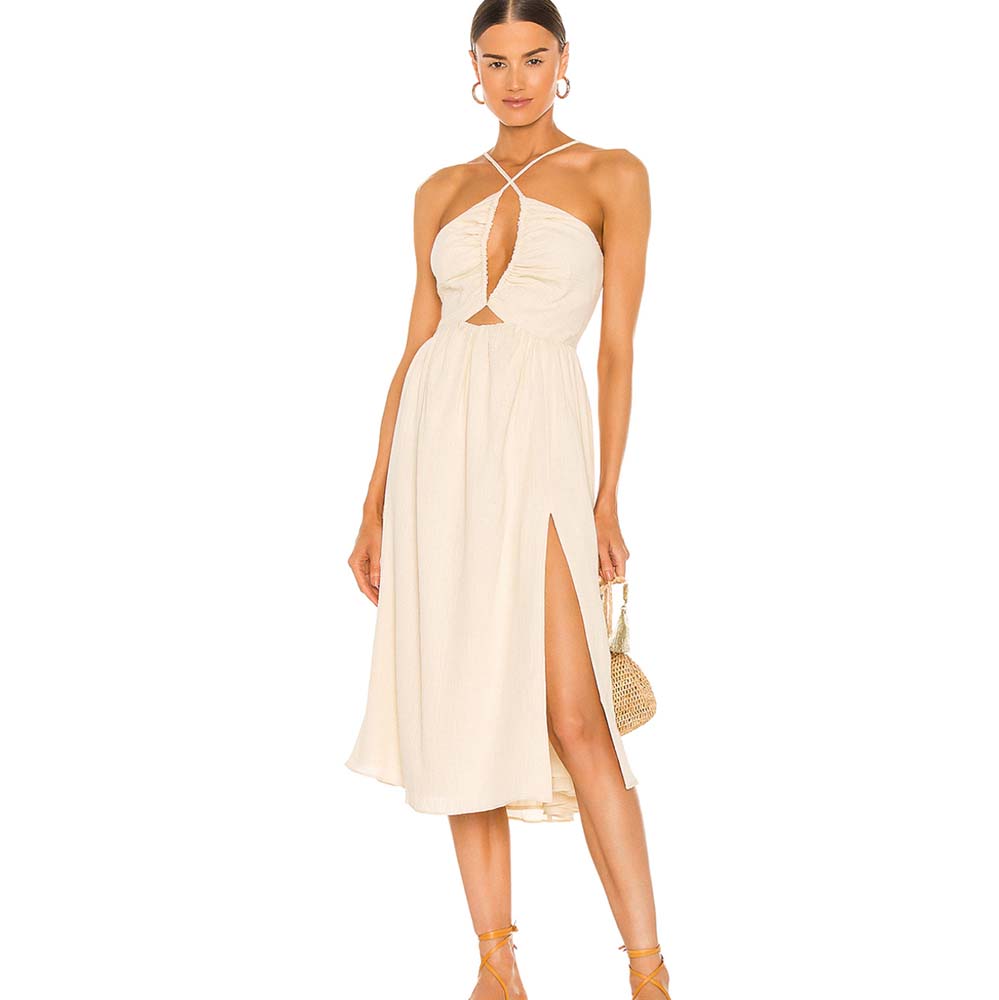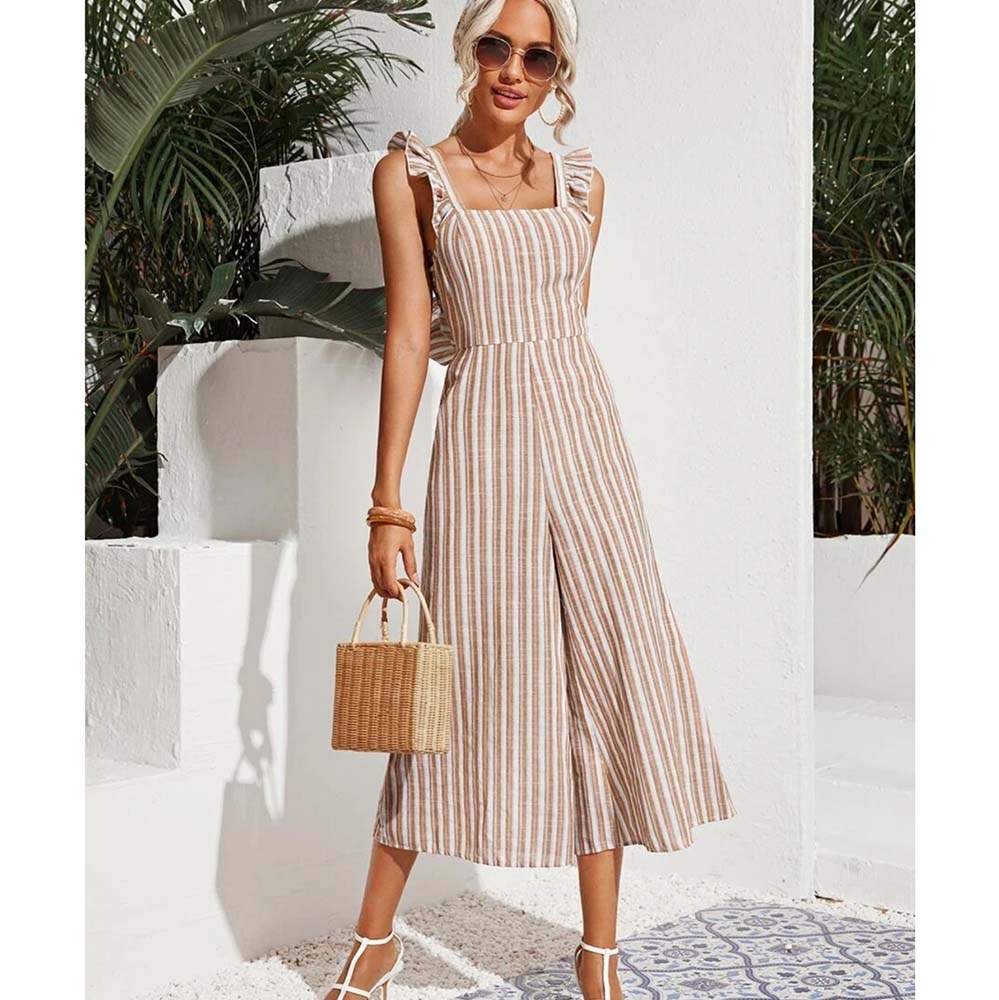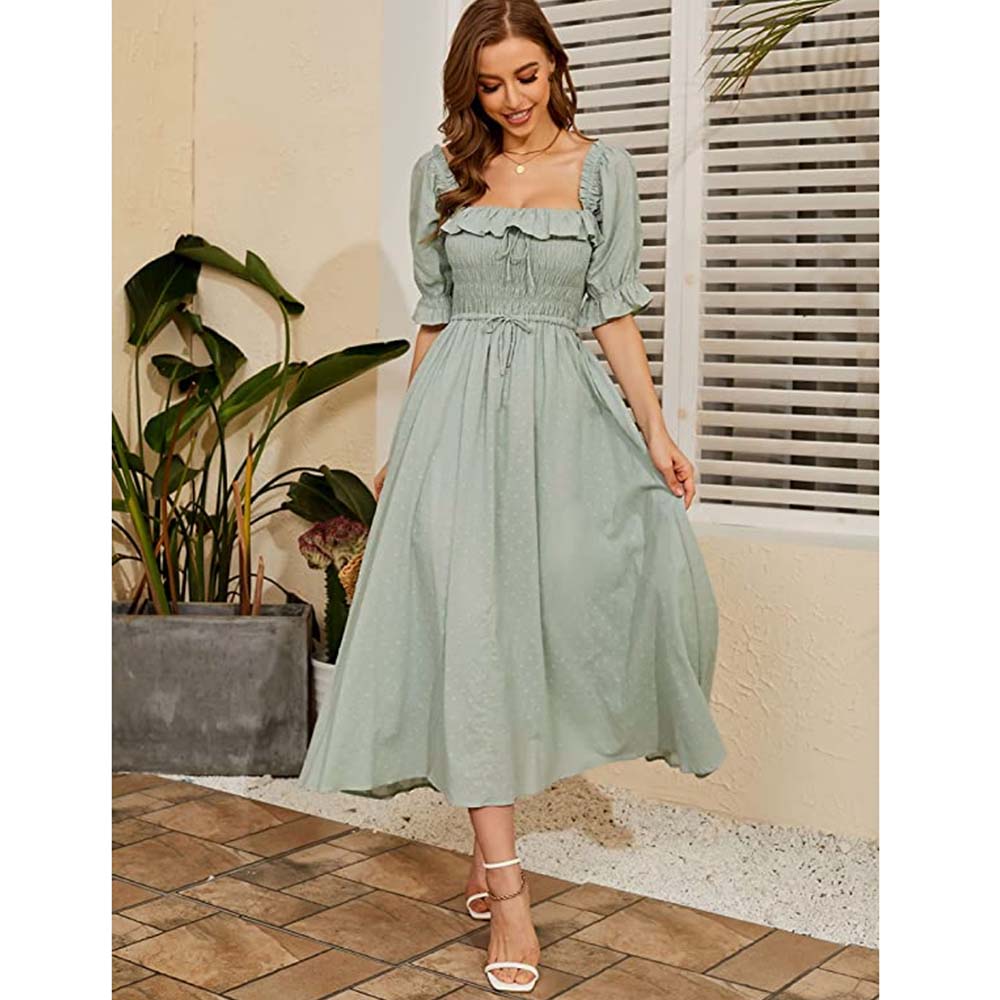 3. Lightweight Pants and Trousers
Both very on-trend and super practical, linen pants, flowing wide-legs and lightweight trousers are perfect for European summers - easy, breezy and statement-making. I love pairing these with crop top tanks for both day and night. Plus - High-waisted pants with a fitted cropped top is so flattering on almost everyone!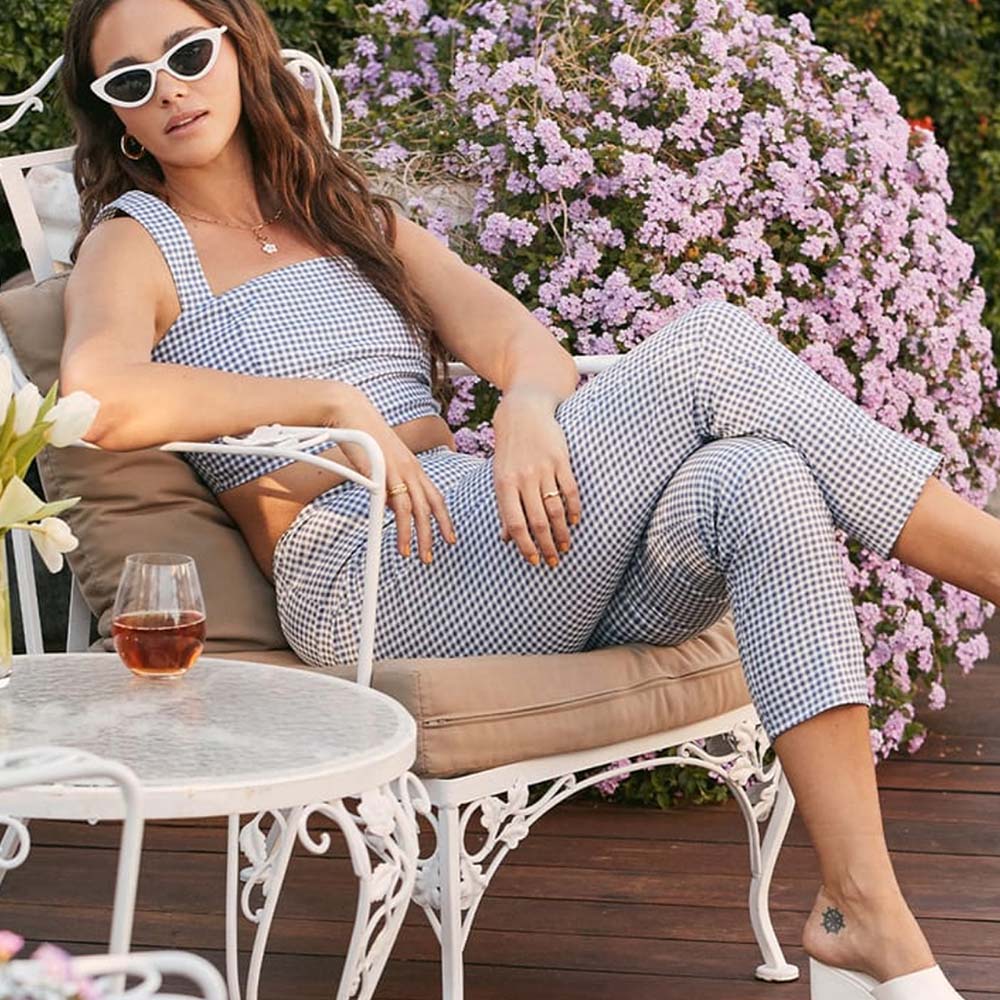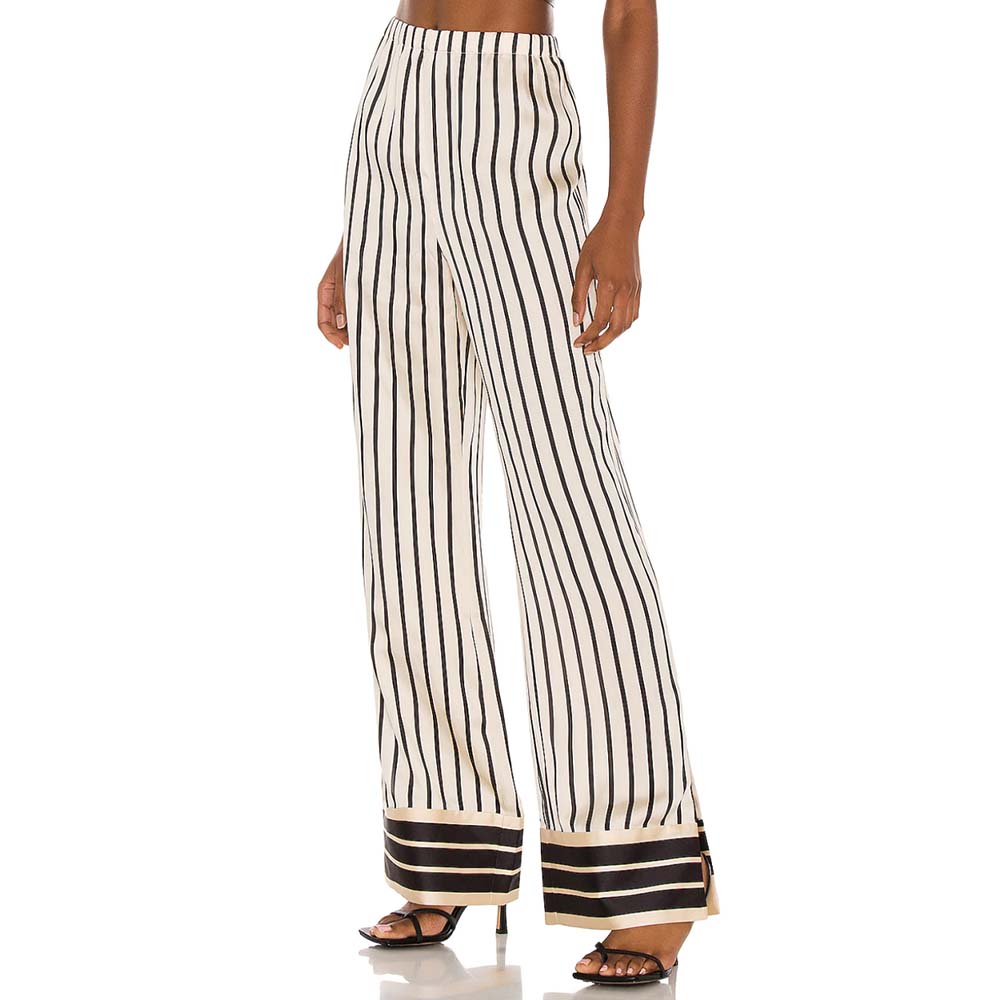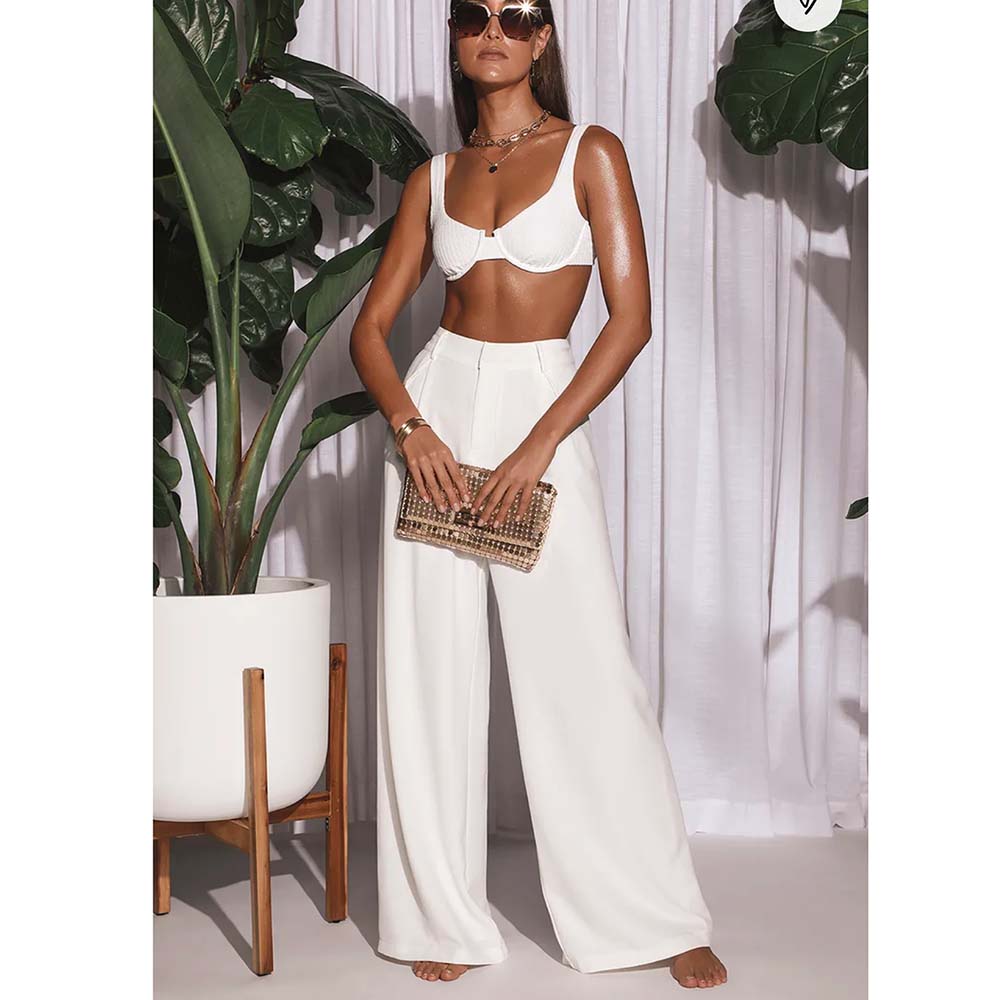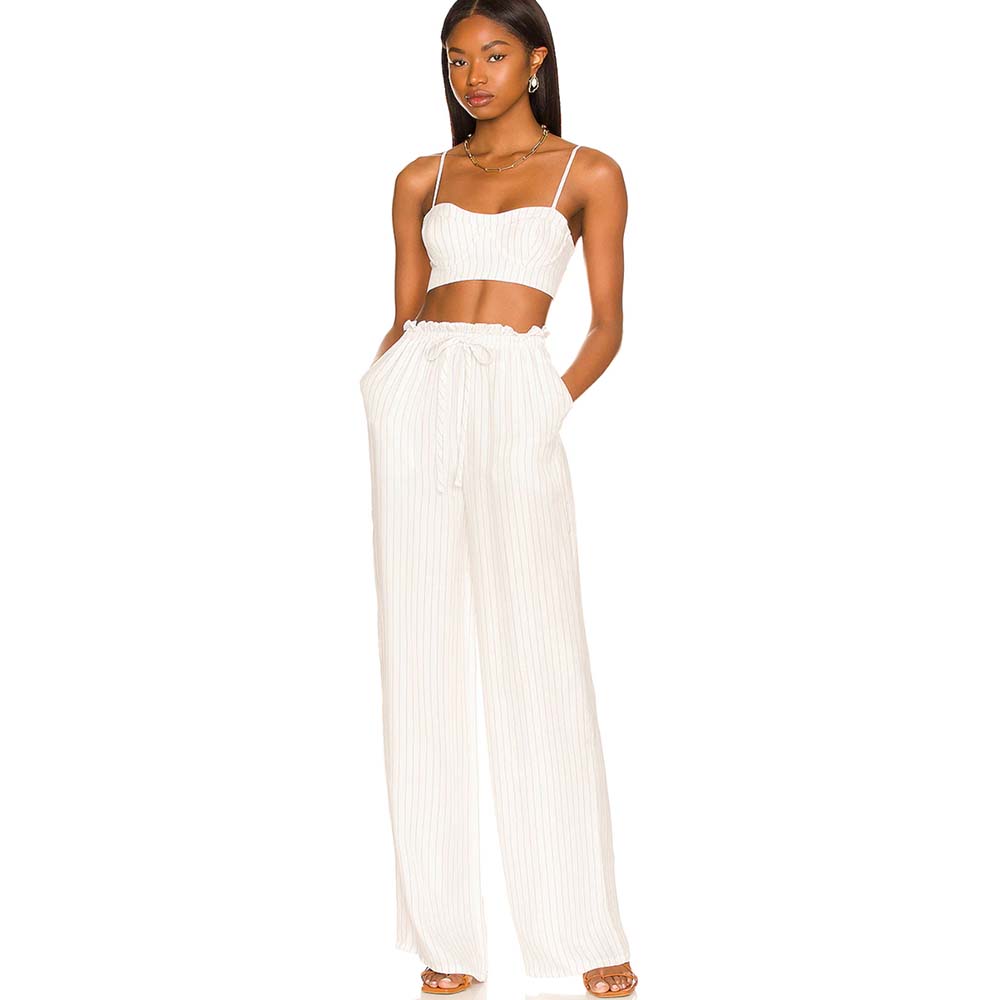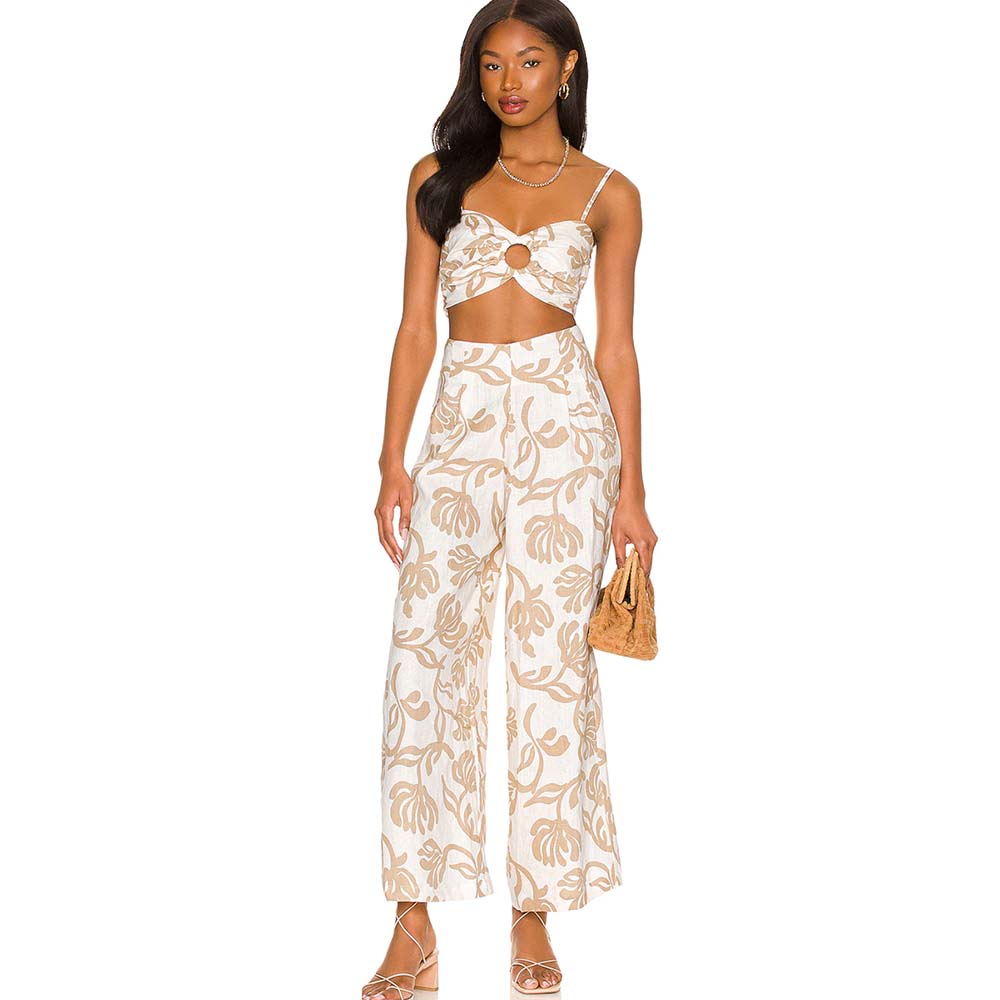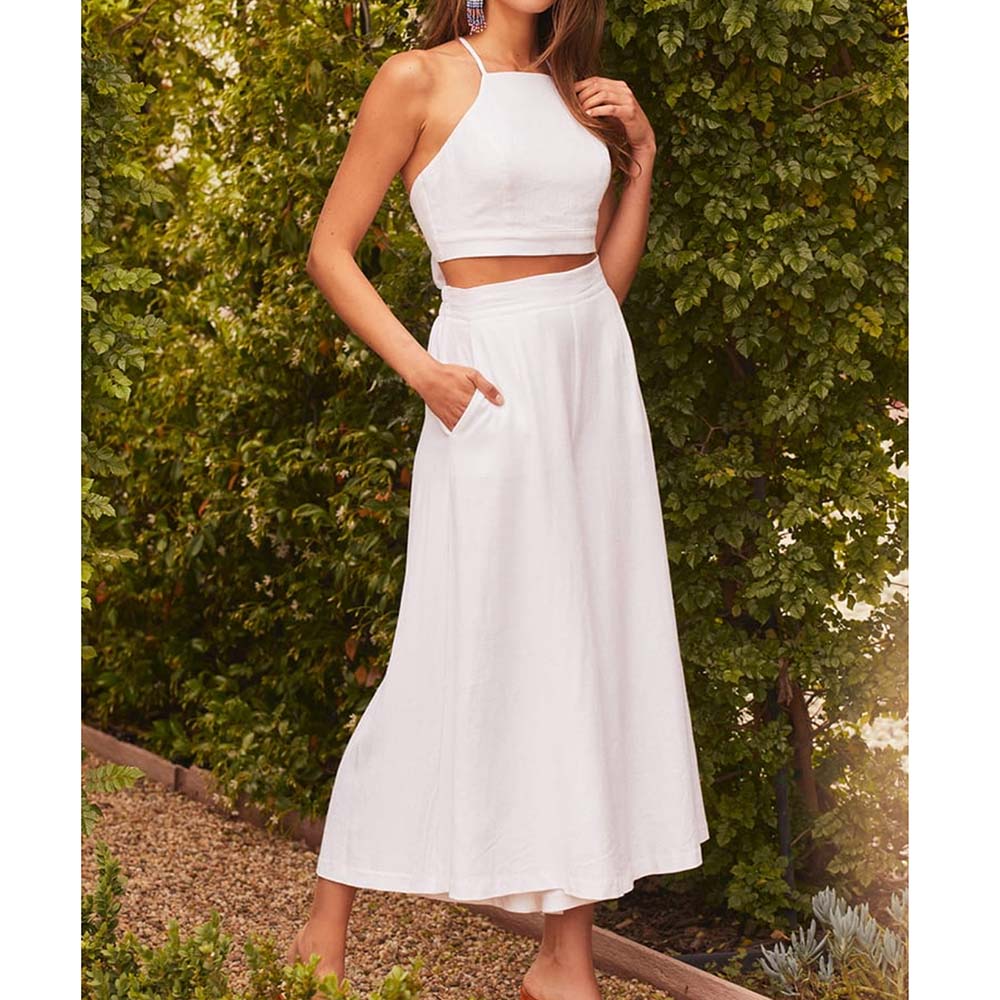 Looking for more styles? Check out Lulu's selection of affordable, fashion-forward pants here - and trousers and pants from Revolve here.
4. Effortless Over Shirts
Throw on a button-up shirt over a bathing suit or a mini sundress, or tie one up and pair with shorts or pants, over shirts always look chic and effortless - it doesn't matter if they are menswear-style crisp white shirts, sheer and gauzy, or silky, patterned or solid. There are endless uses for a button up, and they always look good!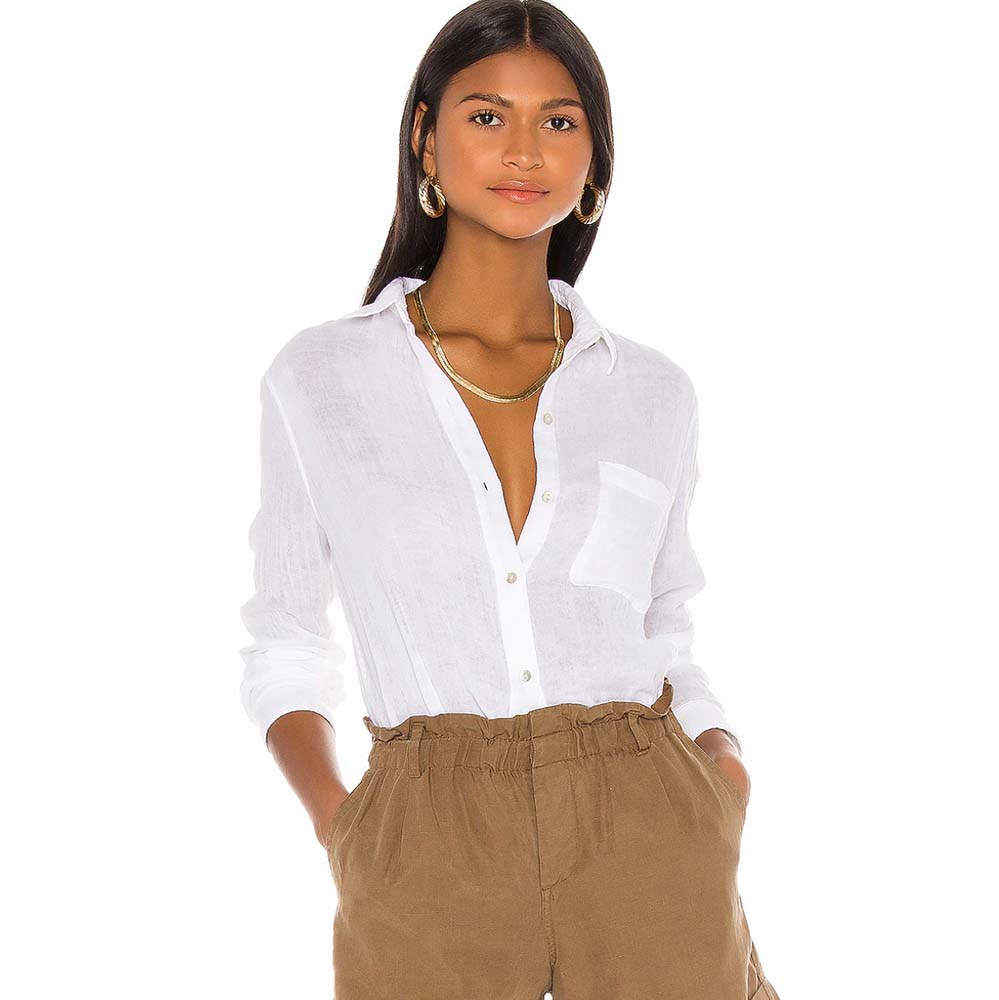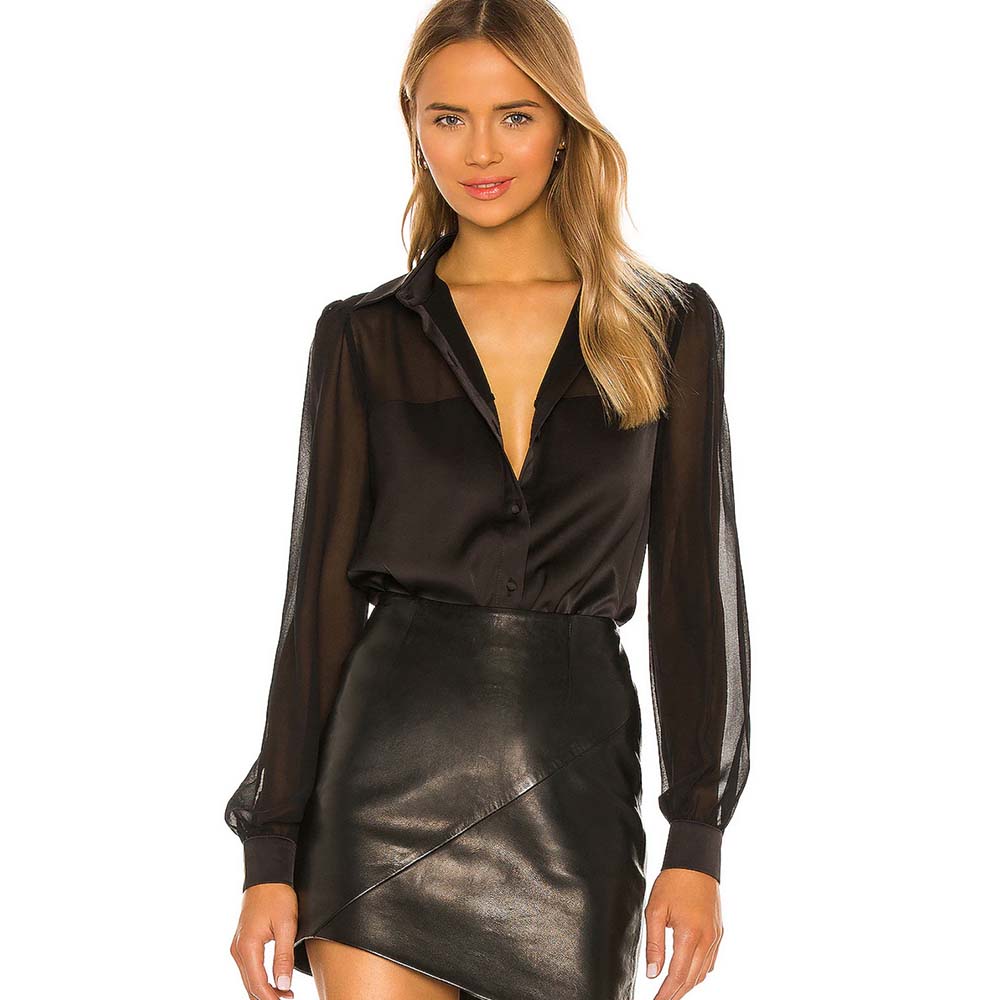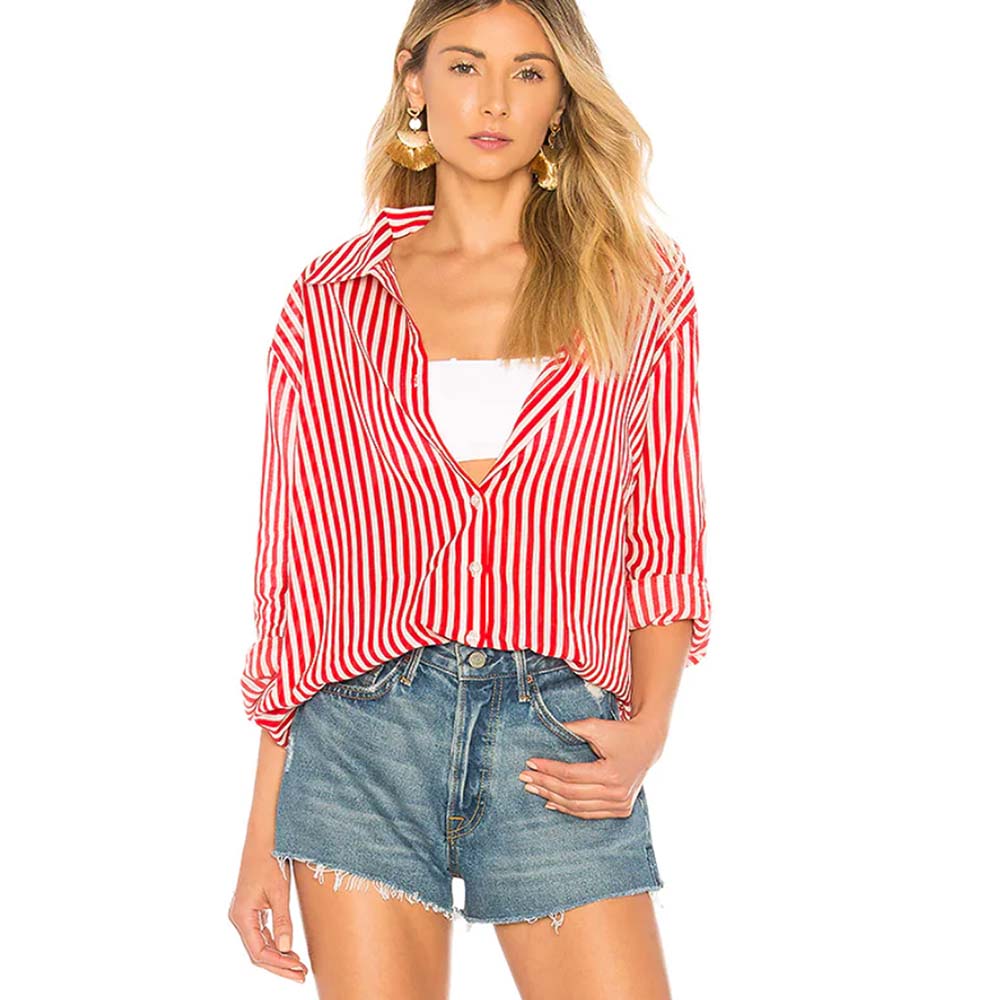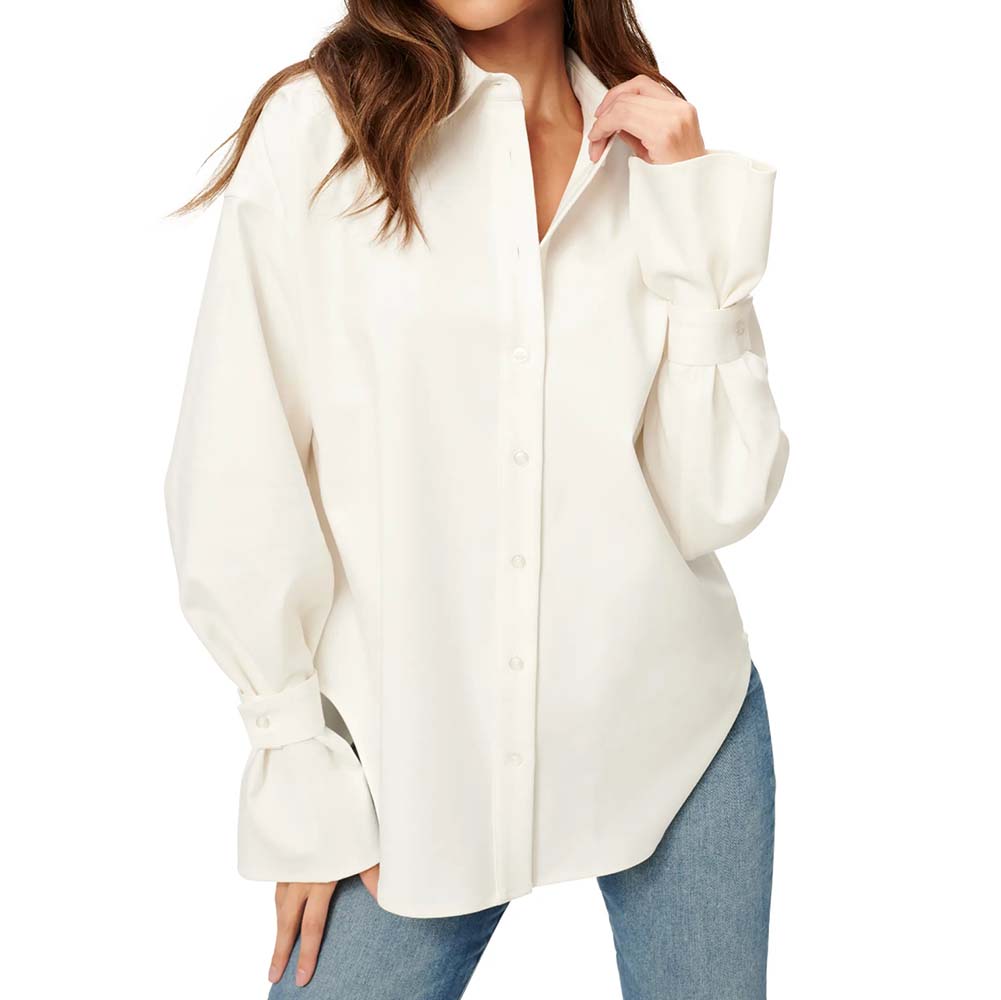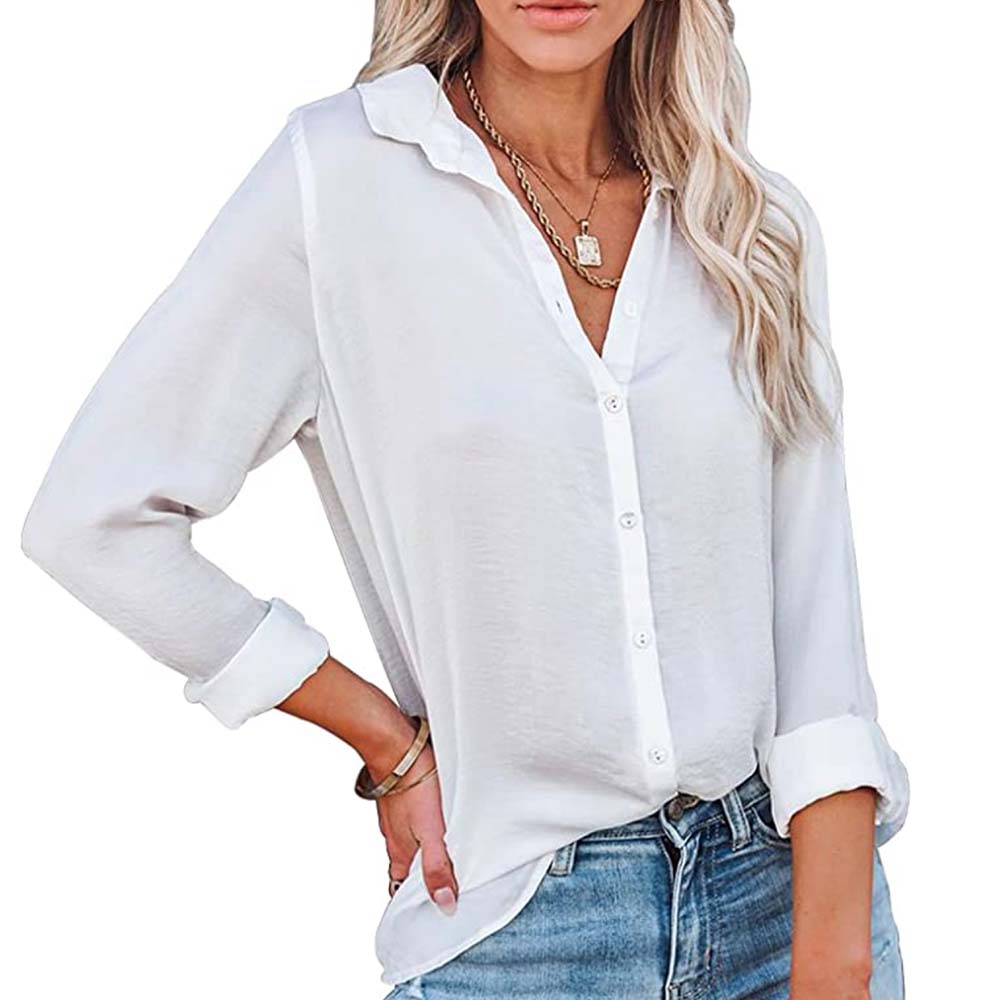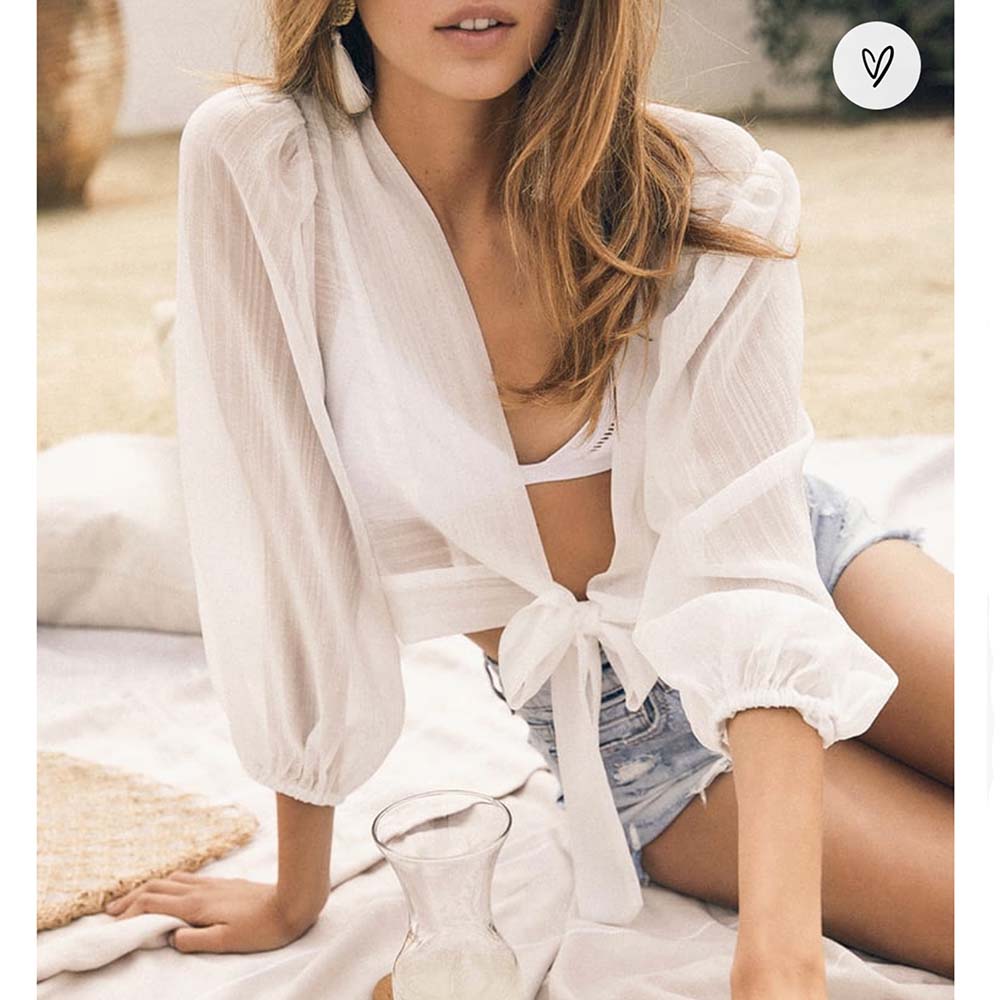 5. Completely Closable Bags and Purses
Unfortunately, theft and pick-pockets are still a regular occurrence across Europe, especially in major cities - a couple of years ago I had my wallet and passport stolen right out of my bag while walking through a busy port in Croatia. Protect yourself and make sure your purses and backpacks zip and close completely - and make sure to avoid putting anything valuable in open or tote styles in busy places.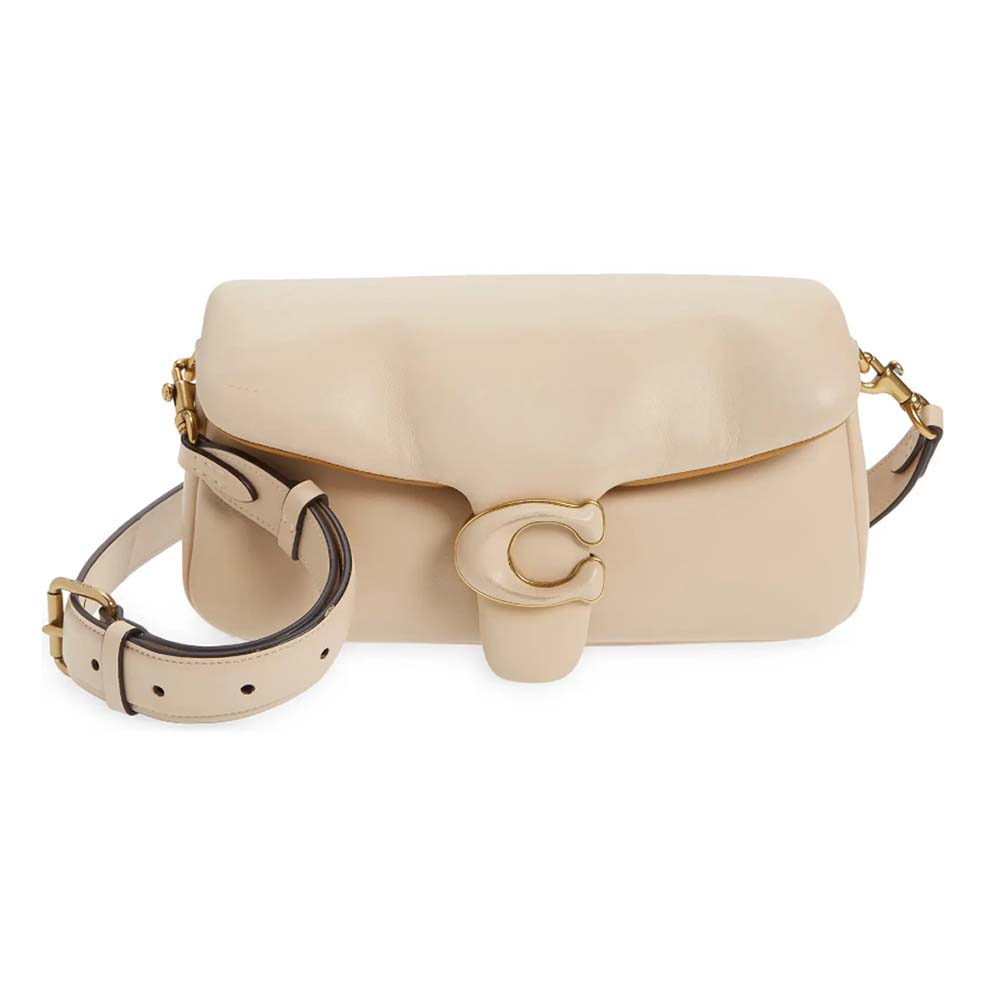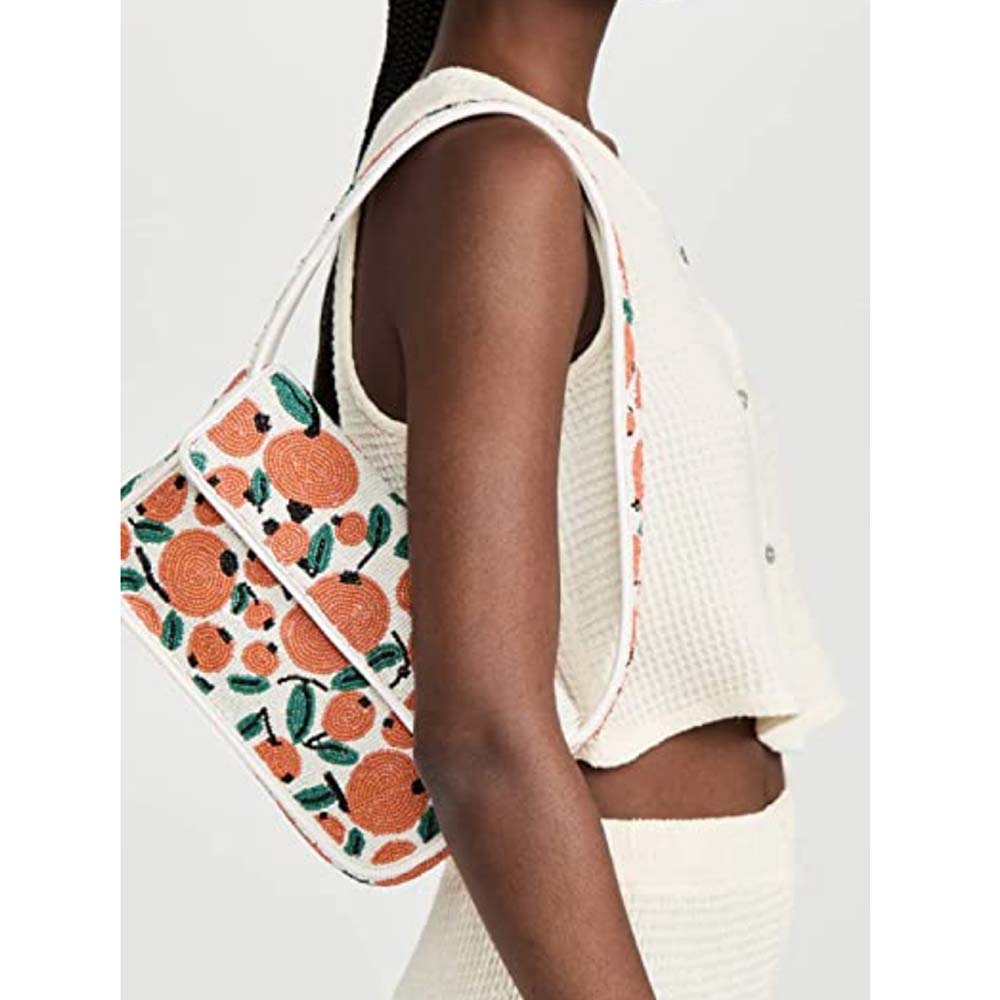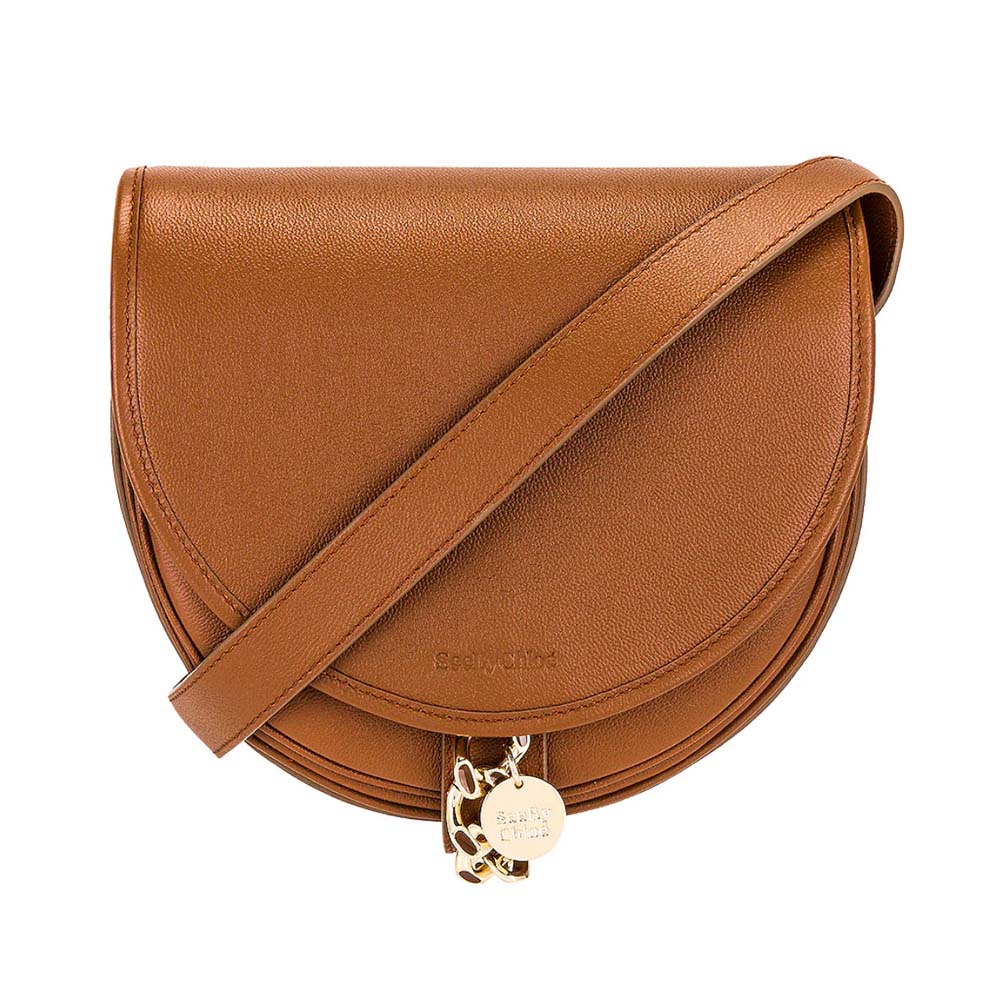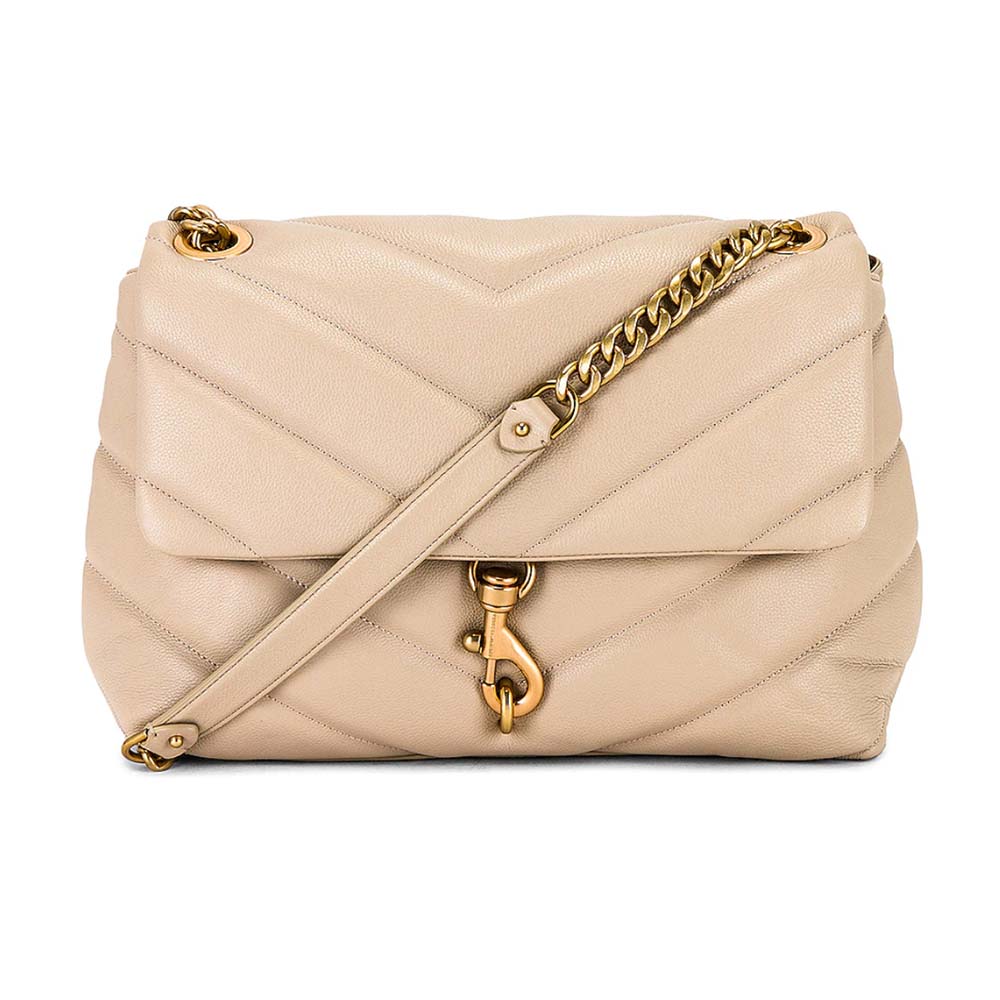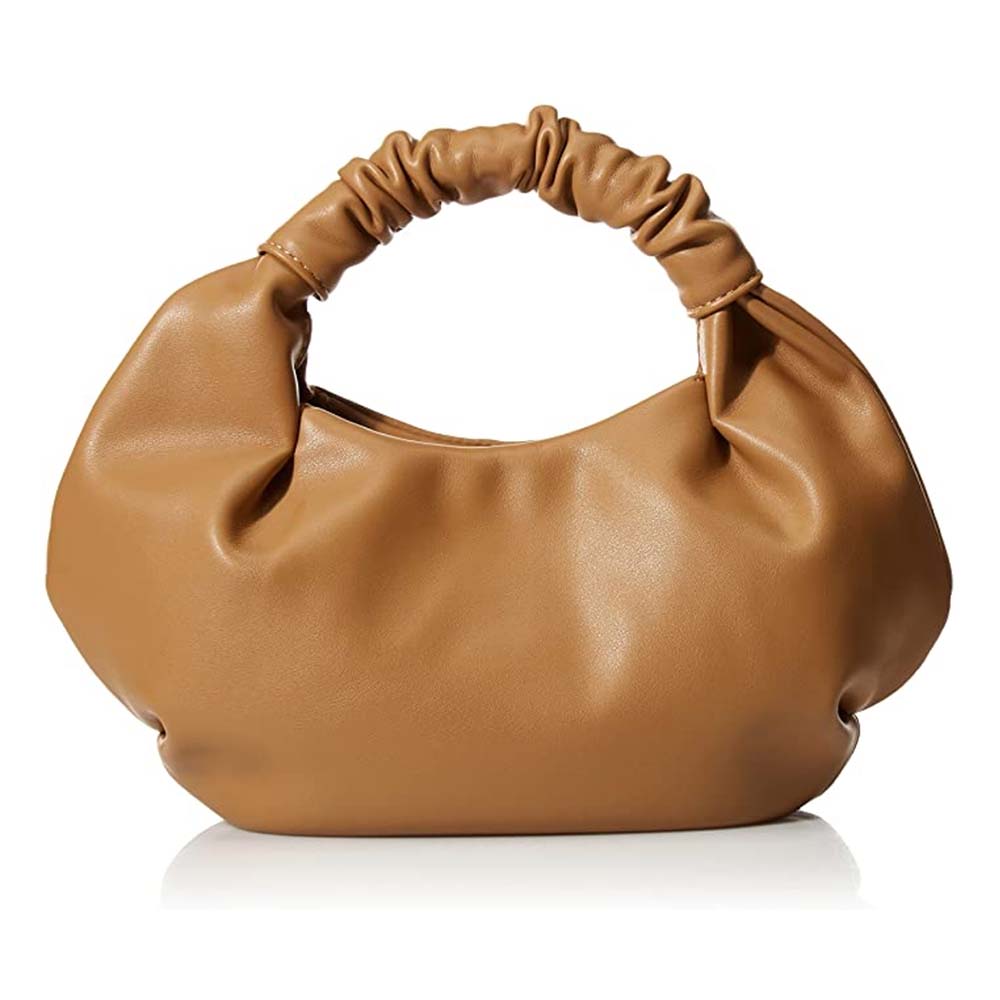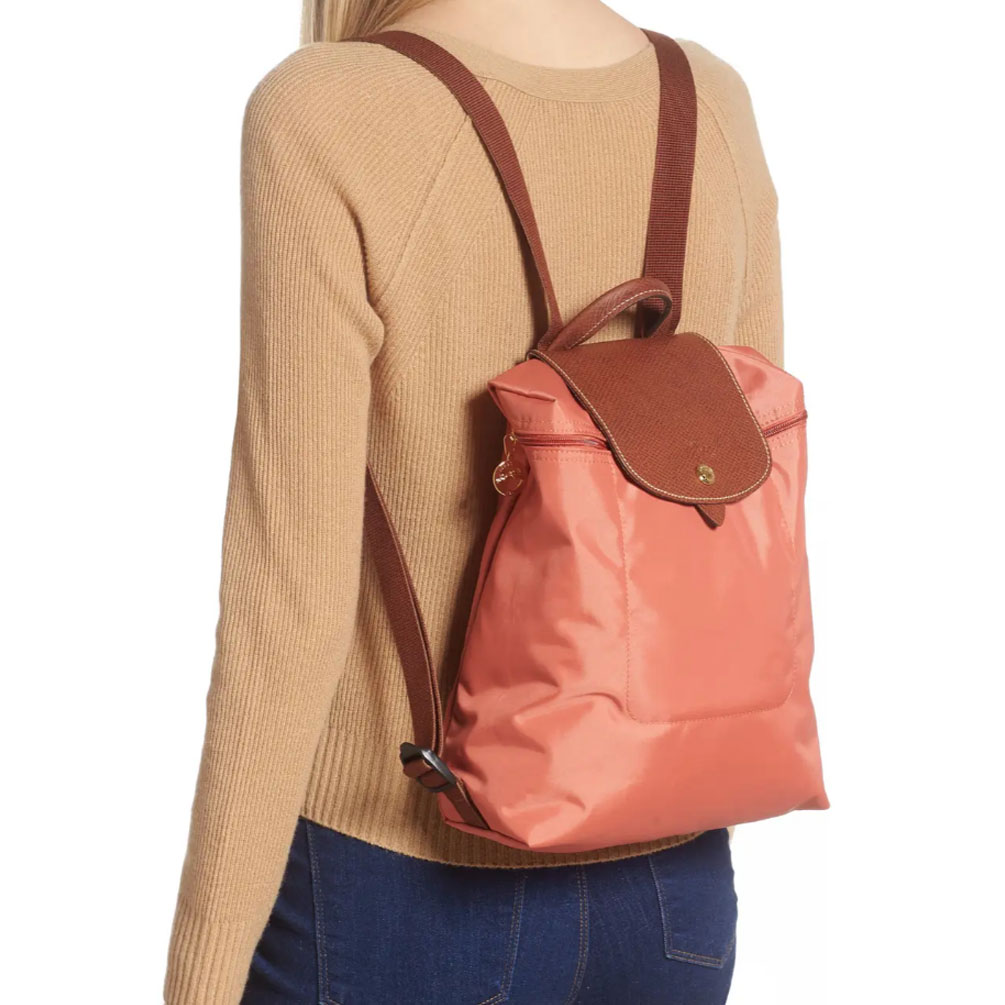 6. Elevated Swimwear
Stay away from tropical prints and kiddie styles in Italy, and fit the European Riviera vibe with chic solids, classic one-pieces, belted high waisted styles and lux fabrics. As a bonus, many of your swim tops can double as crop tops with the right skirt or pair of trousers!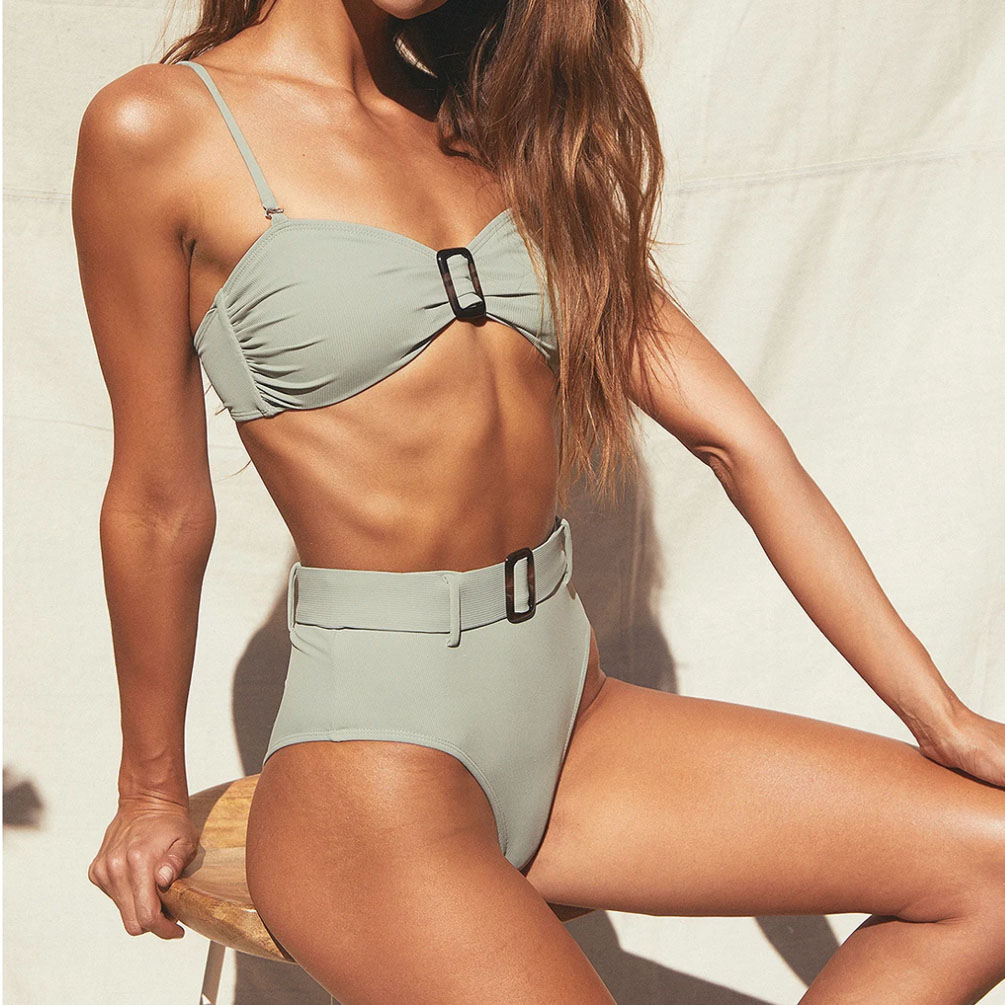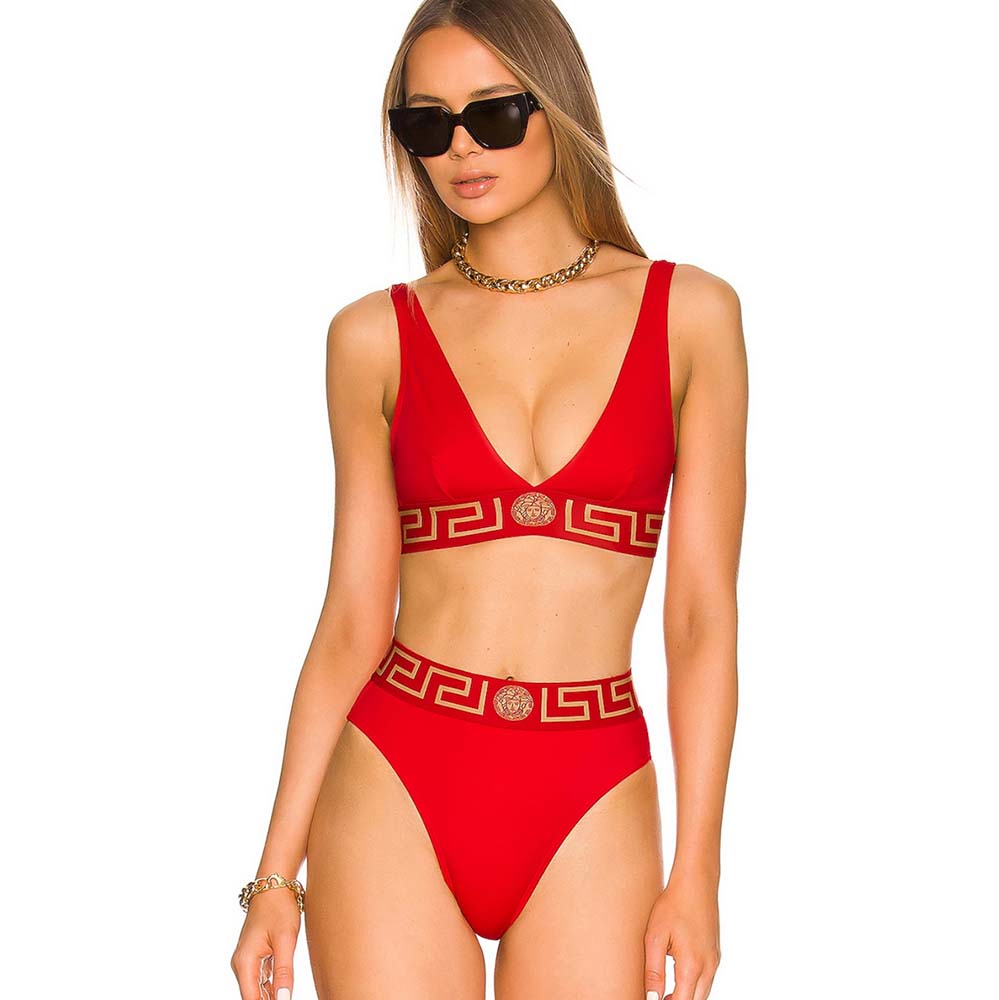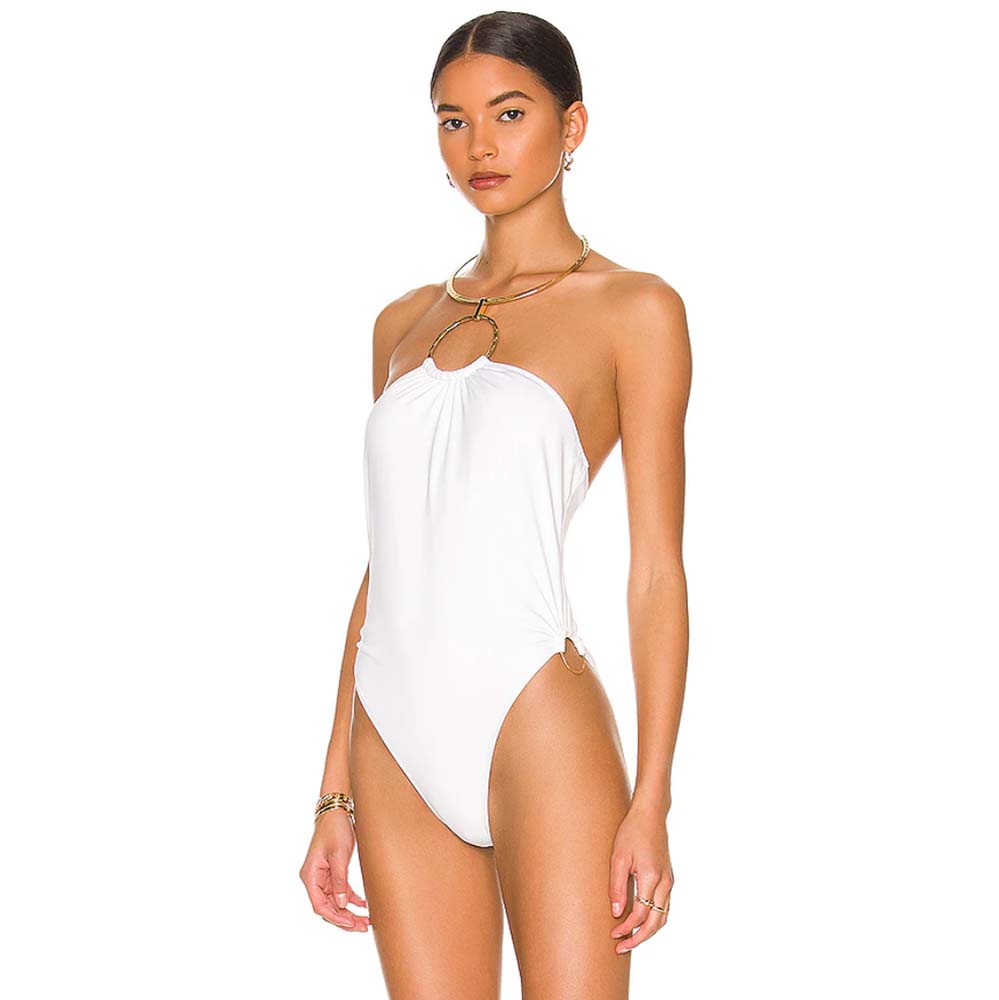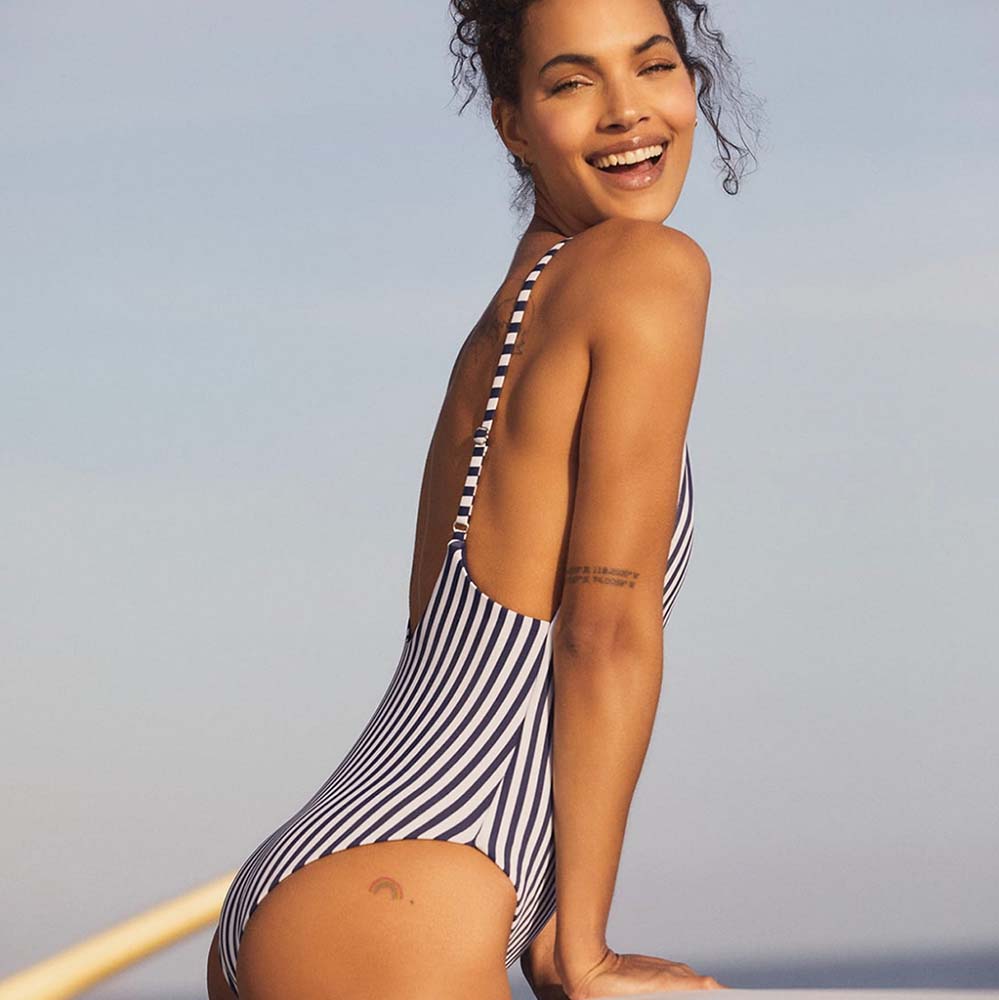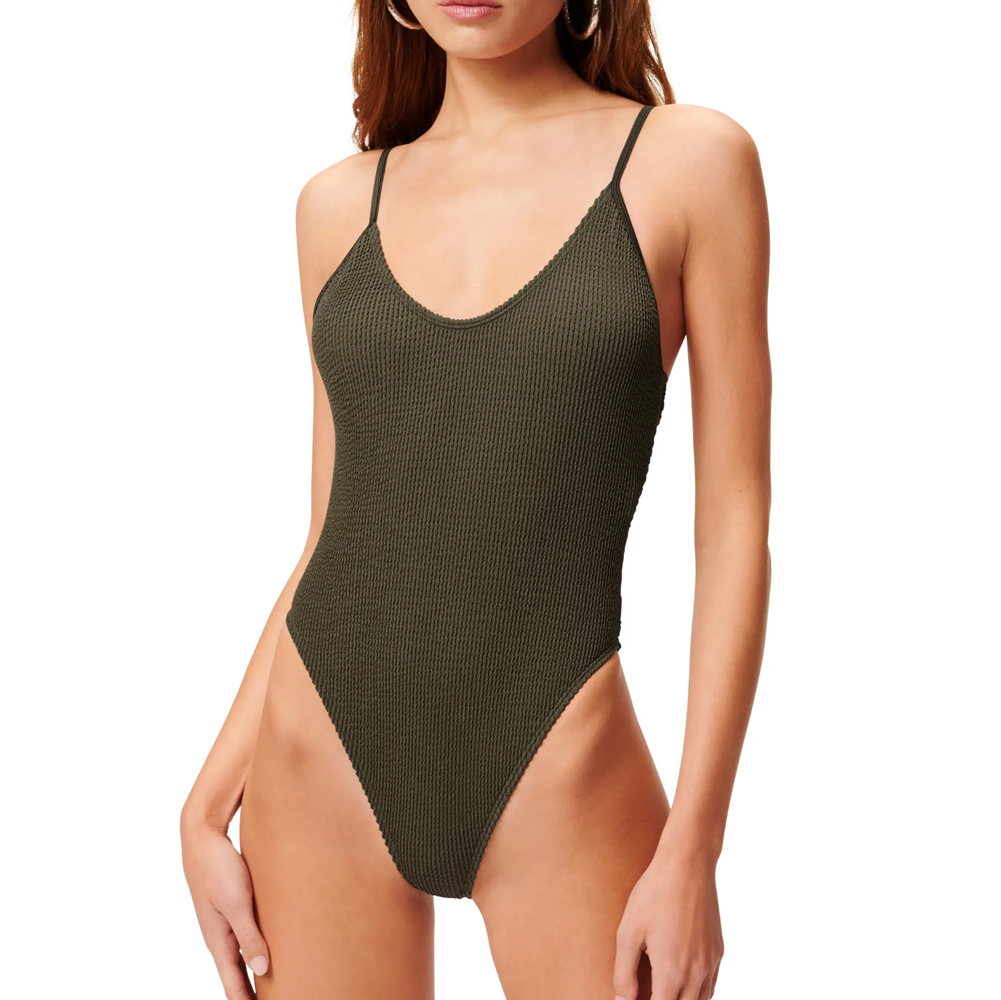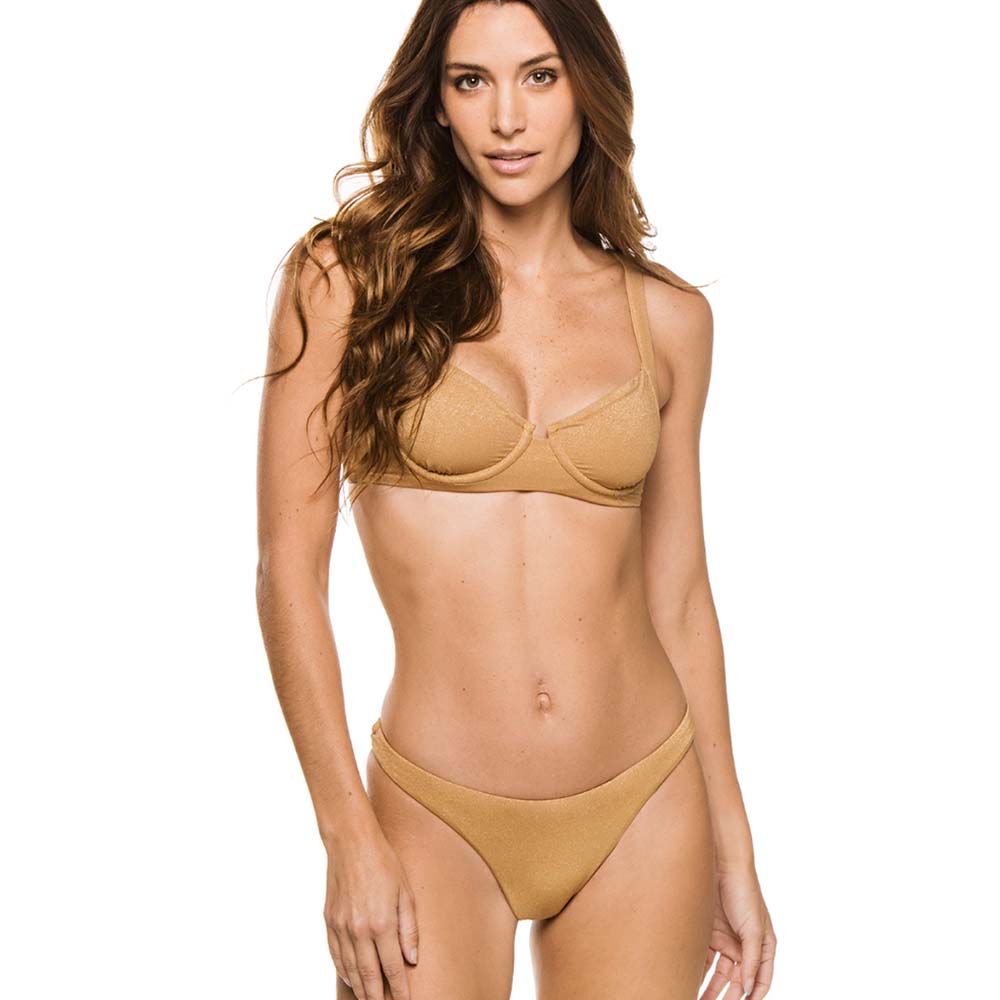 Everything But Water - My go-to site for bikini and vacation shopping, Everything but Water stocks a curated selection of the best swim and resortwear clothing brands - some of my favorites are WeWoreWhat and Hunza G, as well as their house line, Summerful.
Revolve - Their house brands design some of the most Instagrammable and unique swimwear around, and they also stock tons and tons of designer pieces - everything from the wildest, boldest designs to the classy and understated.
Free People - Not just their own brand, The Free People site stocks tons of the coolest, beachiest, boho-est, and vintage-inspired swimsuits anywhere. I need this one in my life ASAP.
Amazon - Shopping on a budget? Amazon has some great suits with thousands of 5 star reviews at an under-$30 price point. Check out more on my Hawaii Amazon Shopping List Here!
Nordstrom - A longtime staple for a reason. Nordstrom has Classic swim brands like Billabong, as well as more modern and sexy brands like Frankie's Bikinis.
7. Sun Accessories
Put the final touches on your outfits with practical accessories like sunglasses, beach totes, and sun hats and pair with bold colors and gold jewelry for an Italian flair.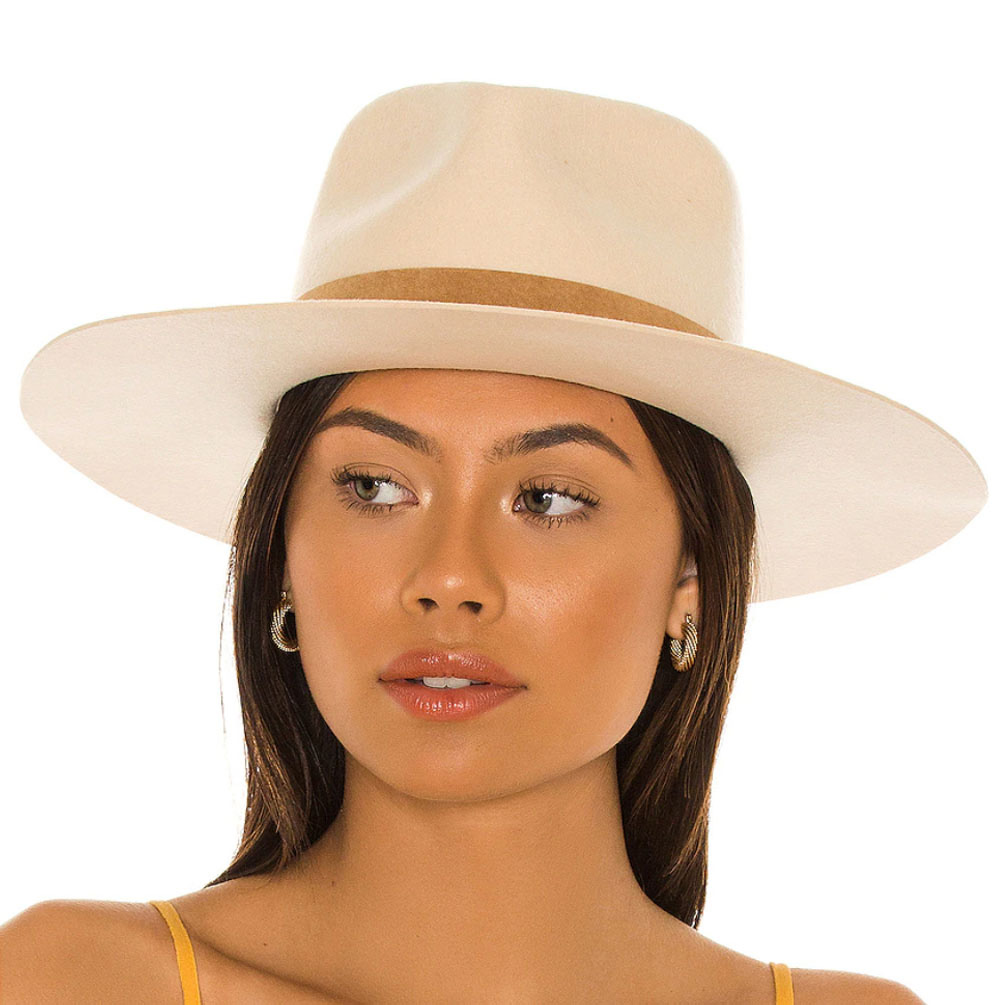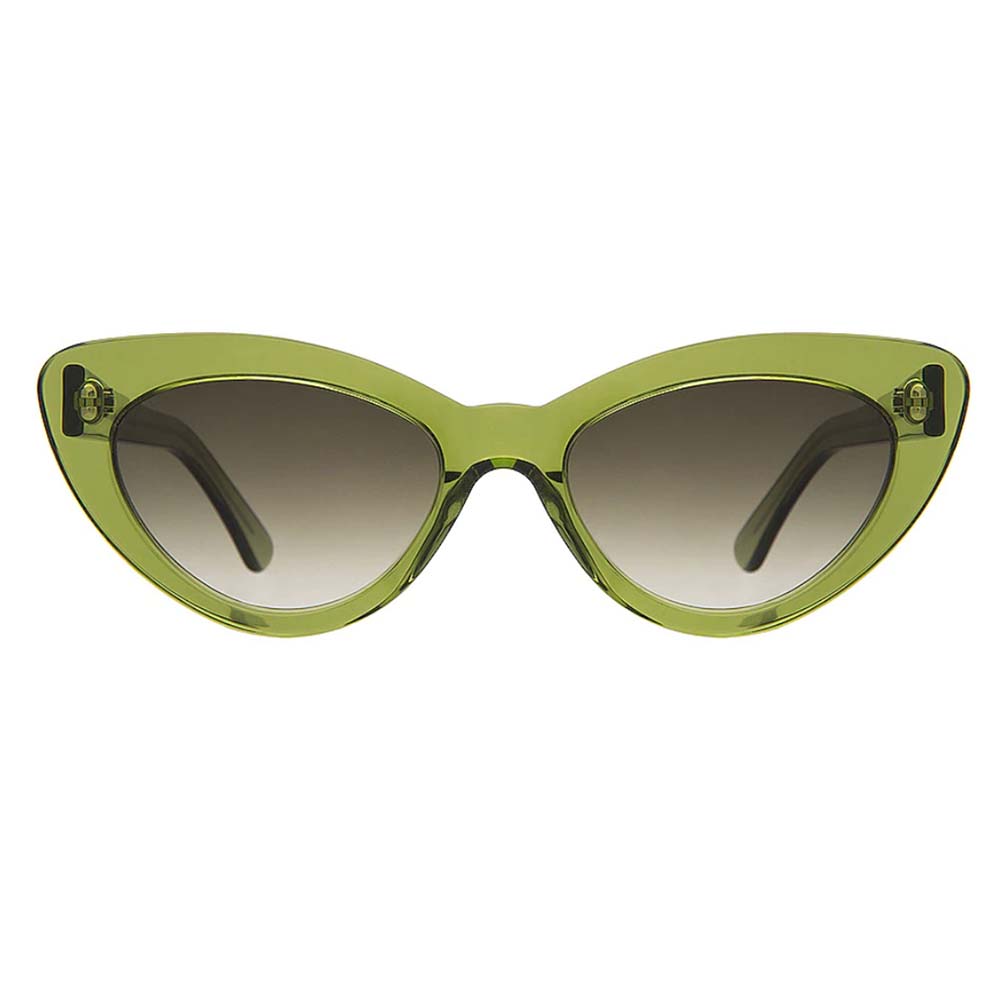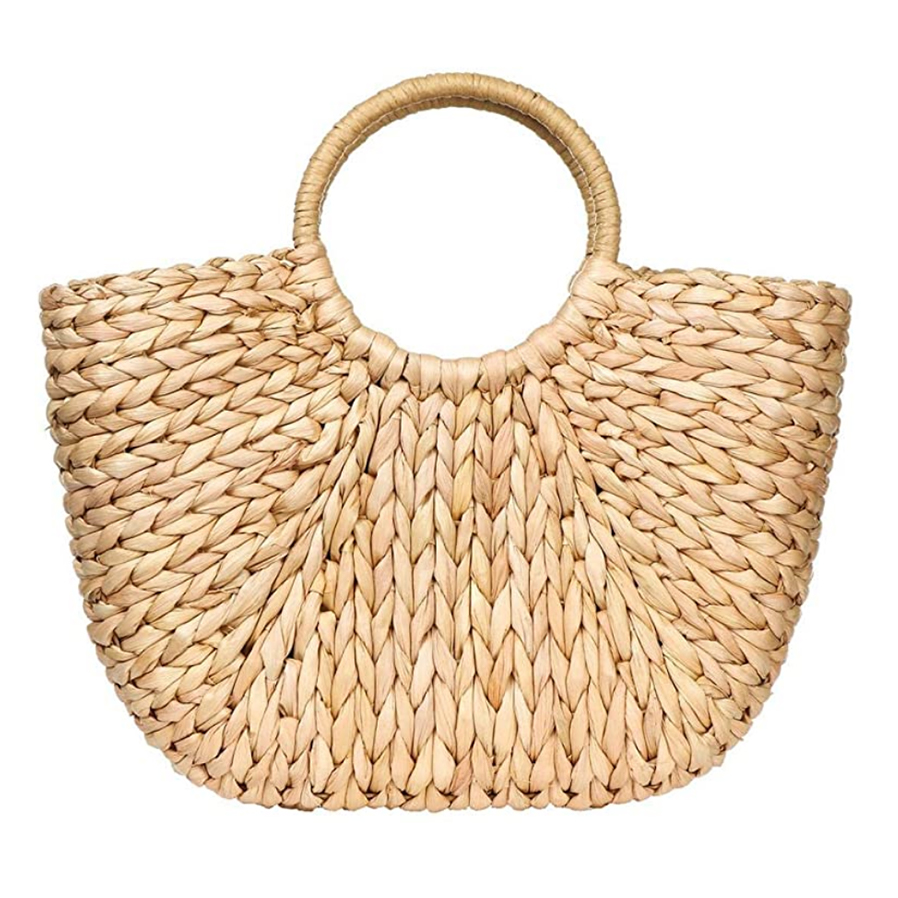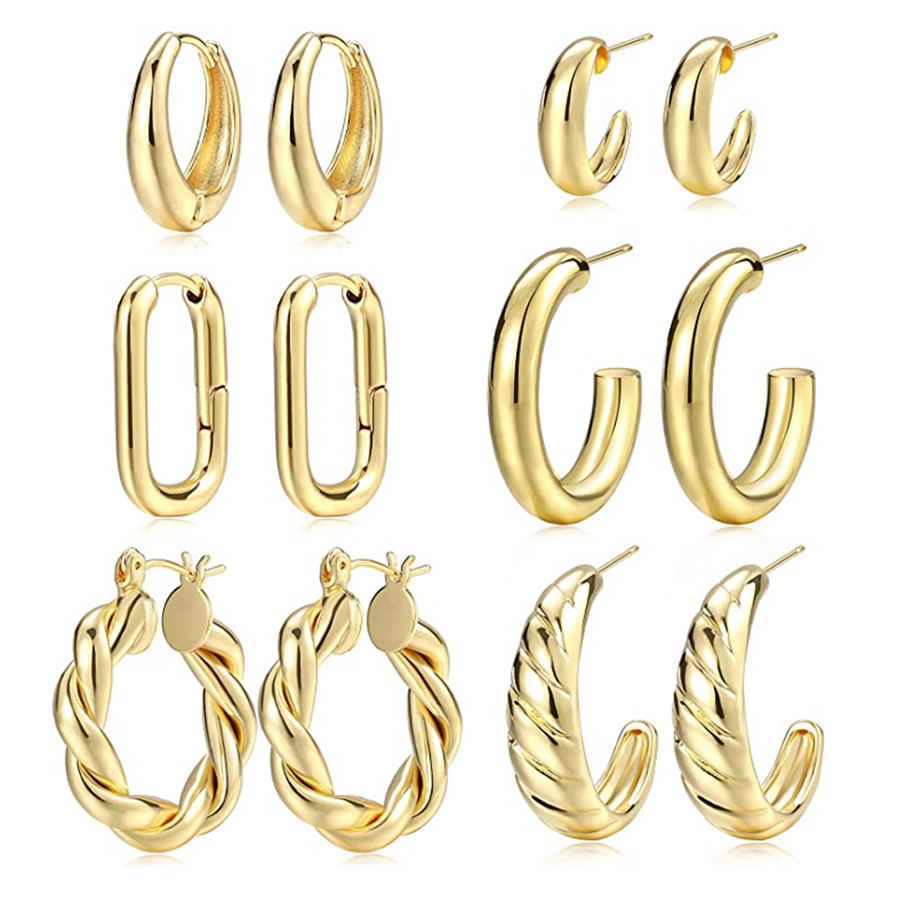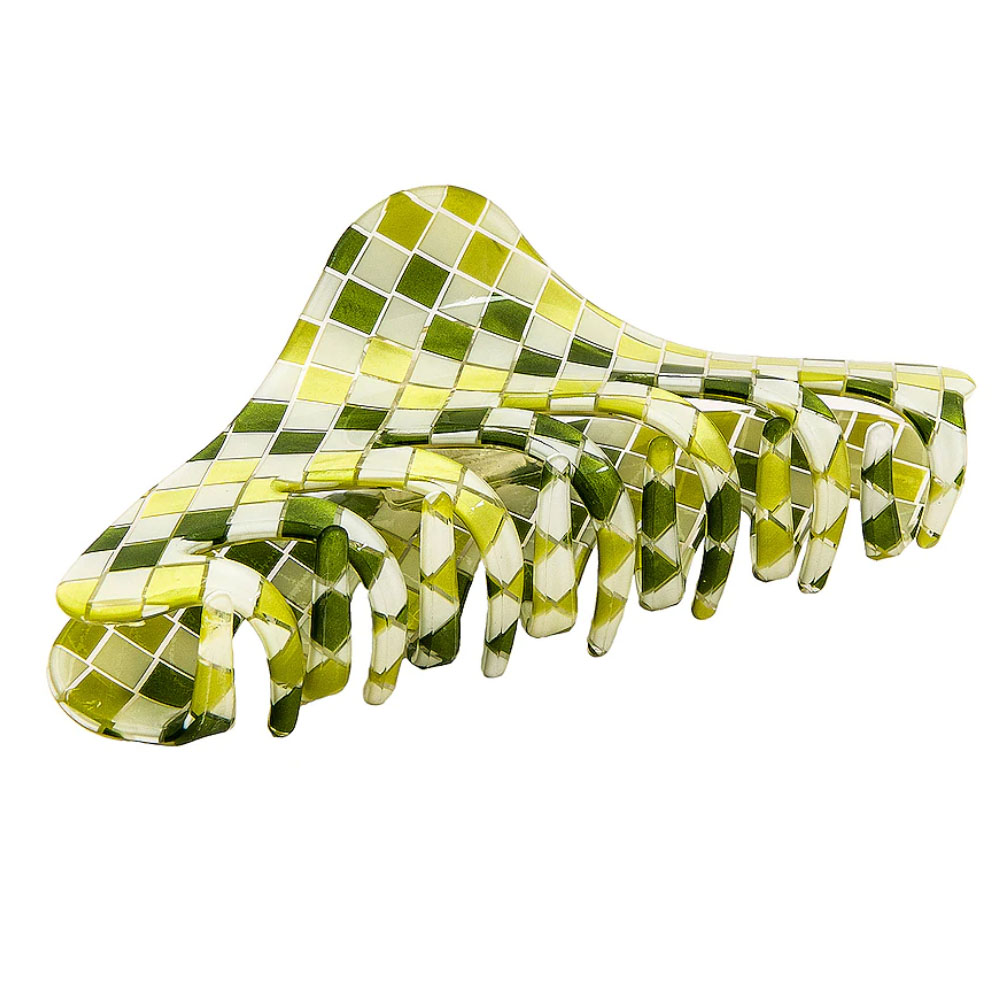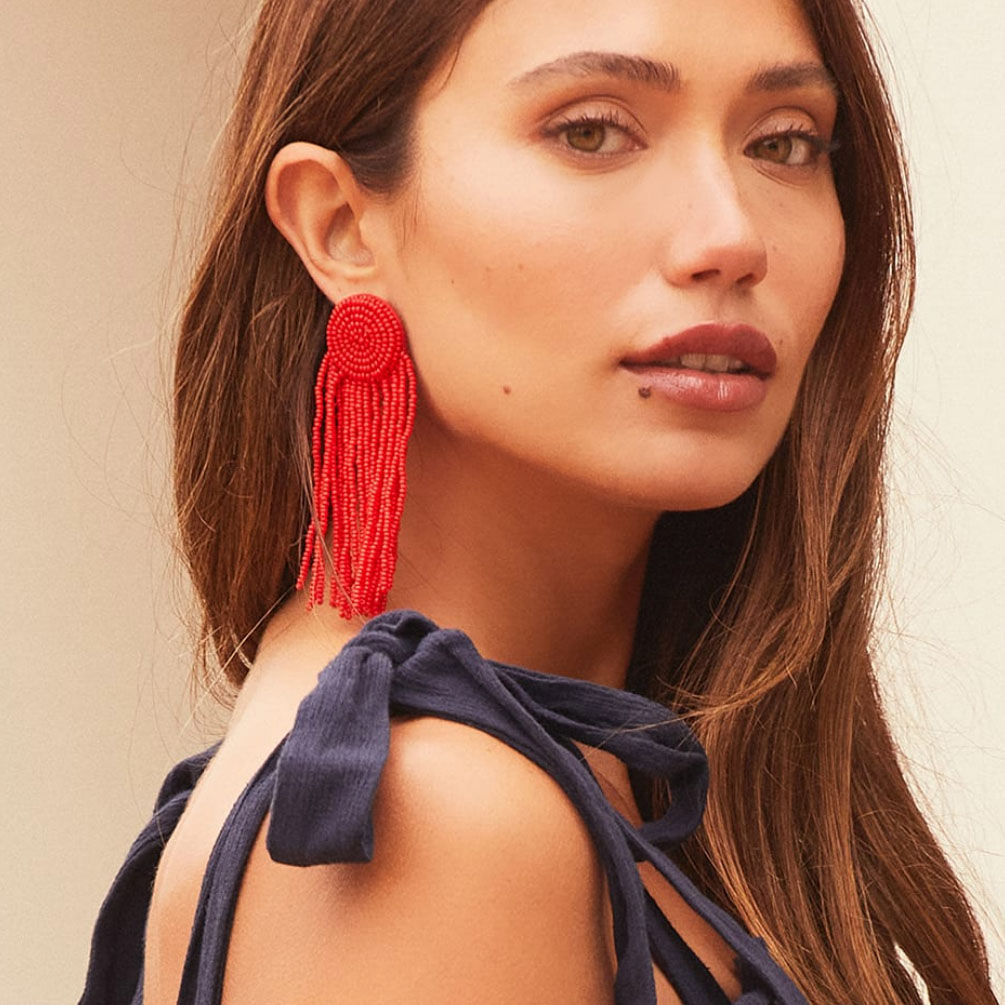 Round out your suitcase with fun but practical accessories - hats and a visor to keep the sun off your face and because everything looks better with a hat, chic claw clips to hold back your hair, and a beachy tote bag big enough to fit your blanket, water bottle, and everything you need for the day. For Jewelry, opt for bold colors and real gold plated styles - I've founded up some of my favorites under $25 here.
8. Classic White Sneakers
If you prefer to walk in shoes with more structure, opt for classic white sneakers instead of your running shoes. But make sure to spray them down with Scotchgard first so they stay clean and bright!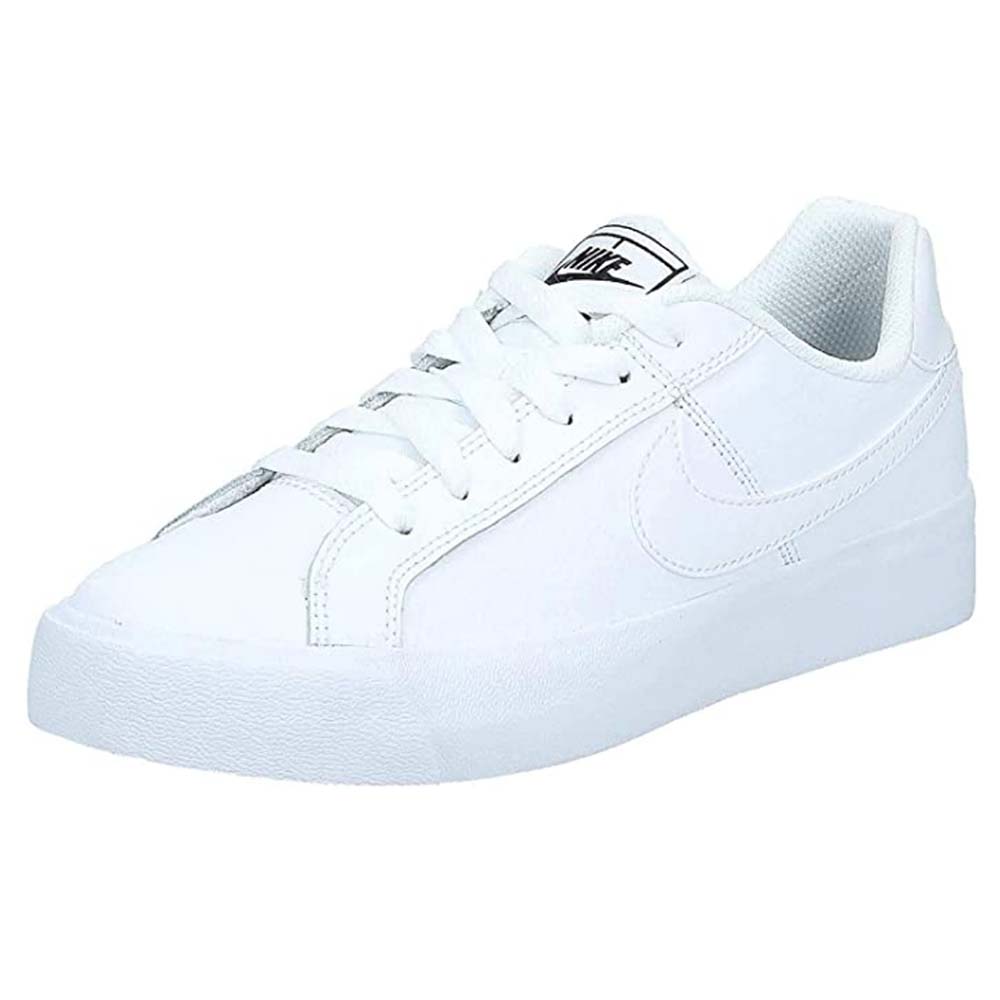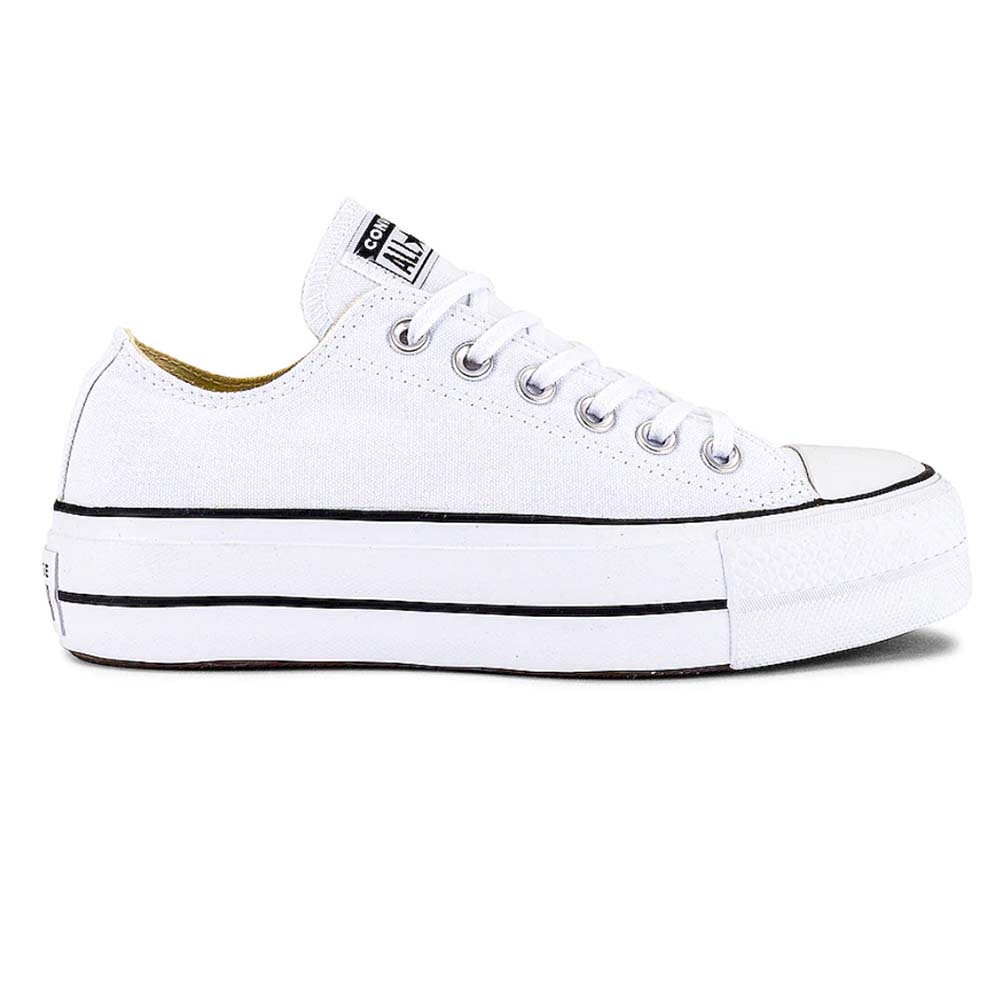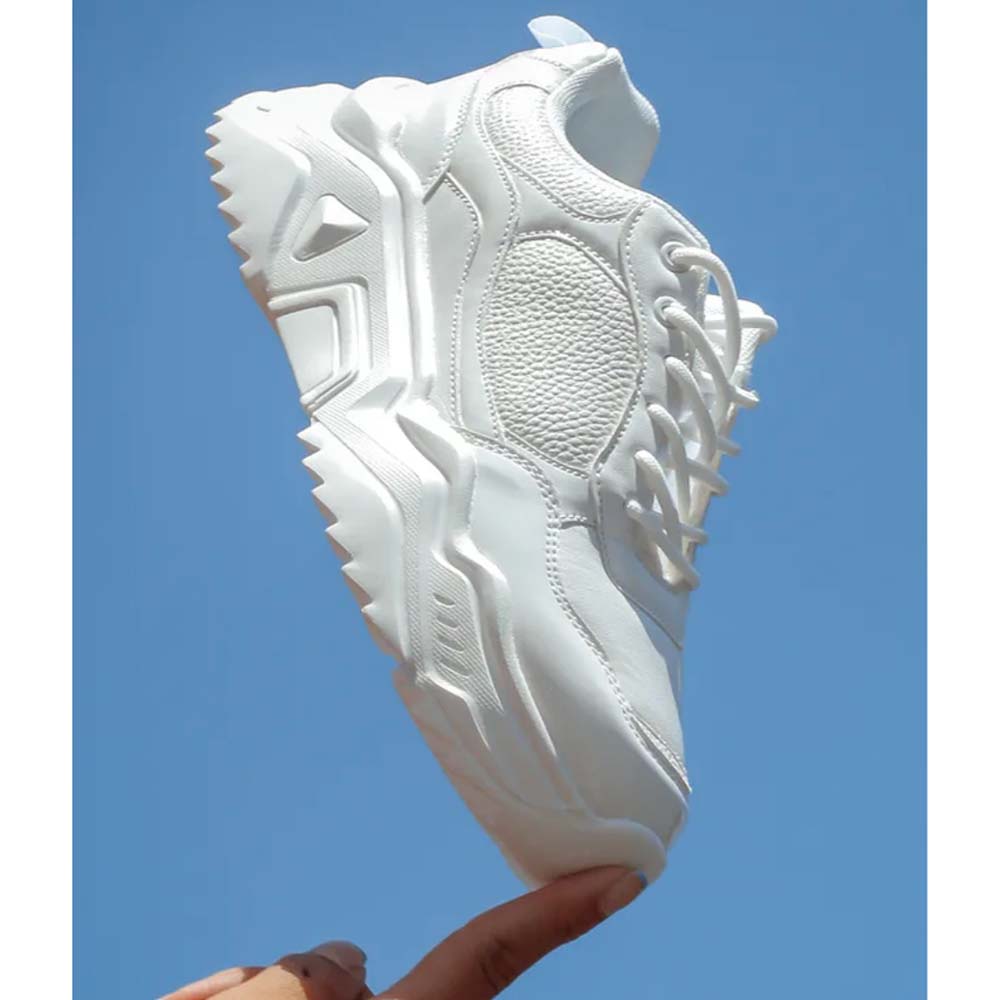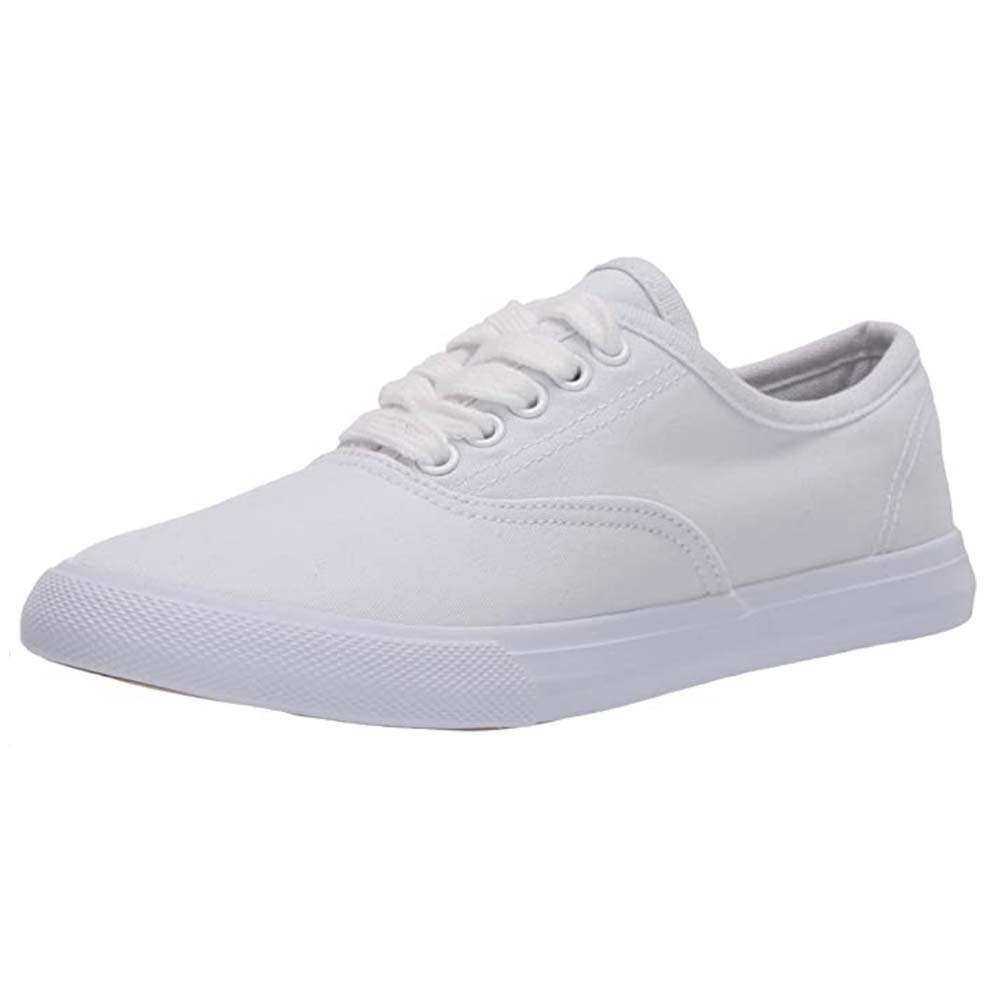 9. Slides and Strappy Sandals
For casual daily wear from cities to beaches, leather slides and strapped sandals are functional as well as fashionable.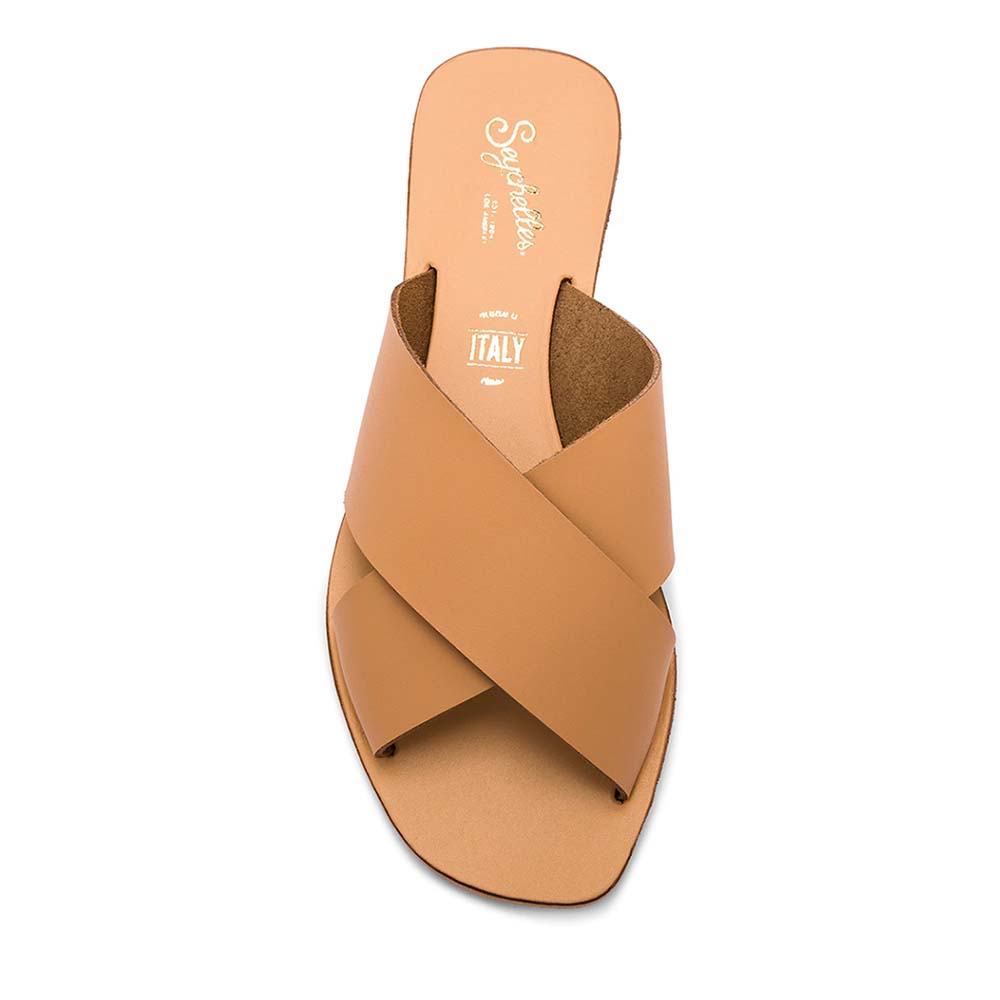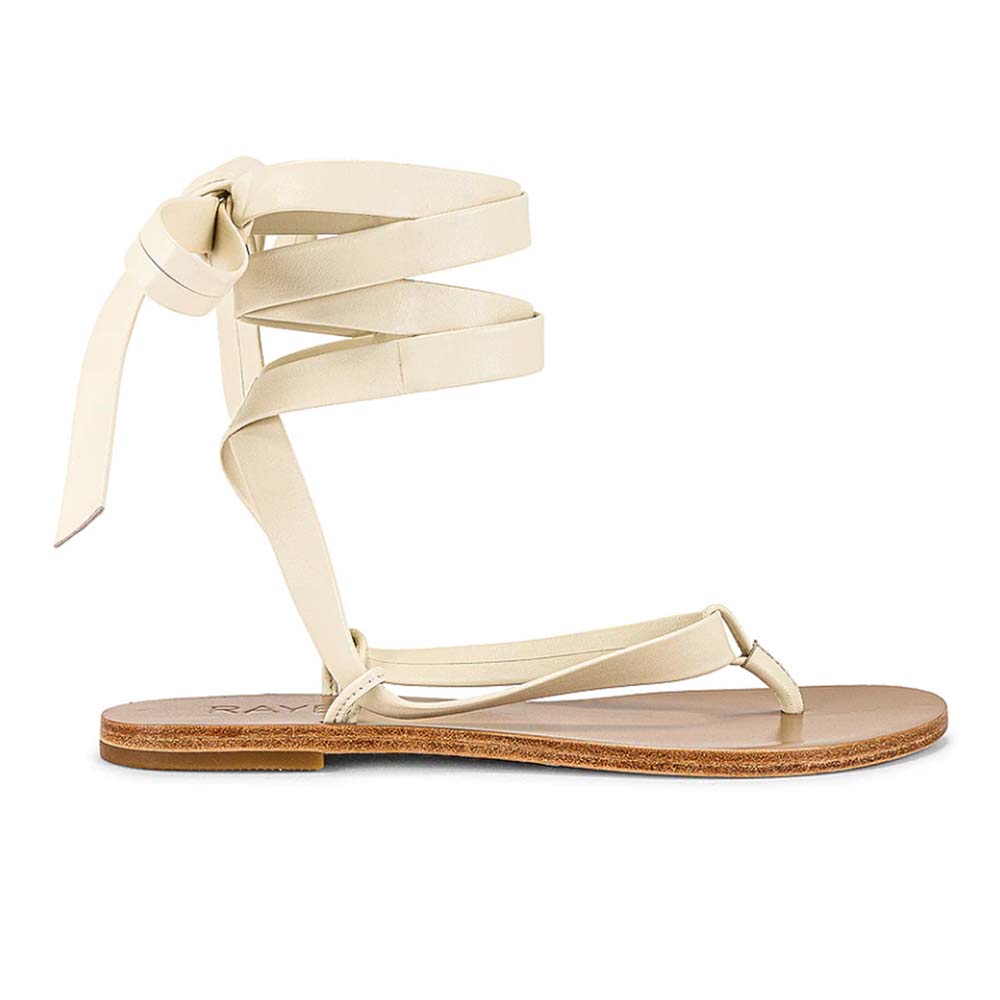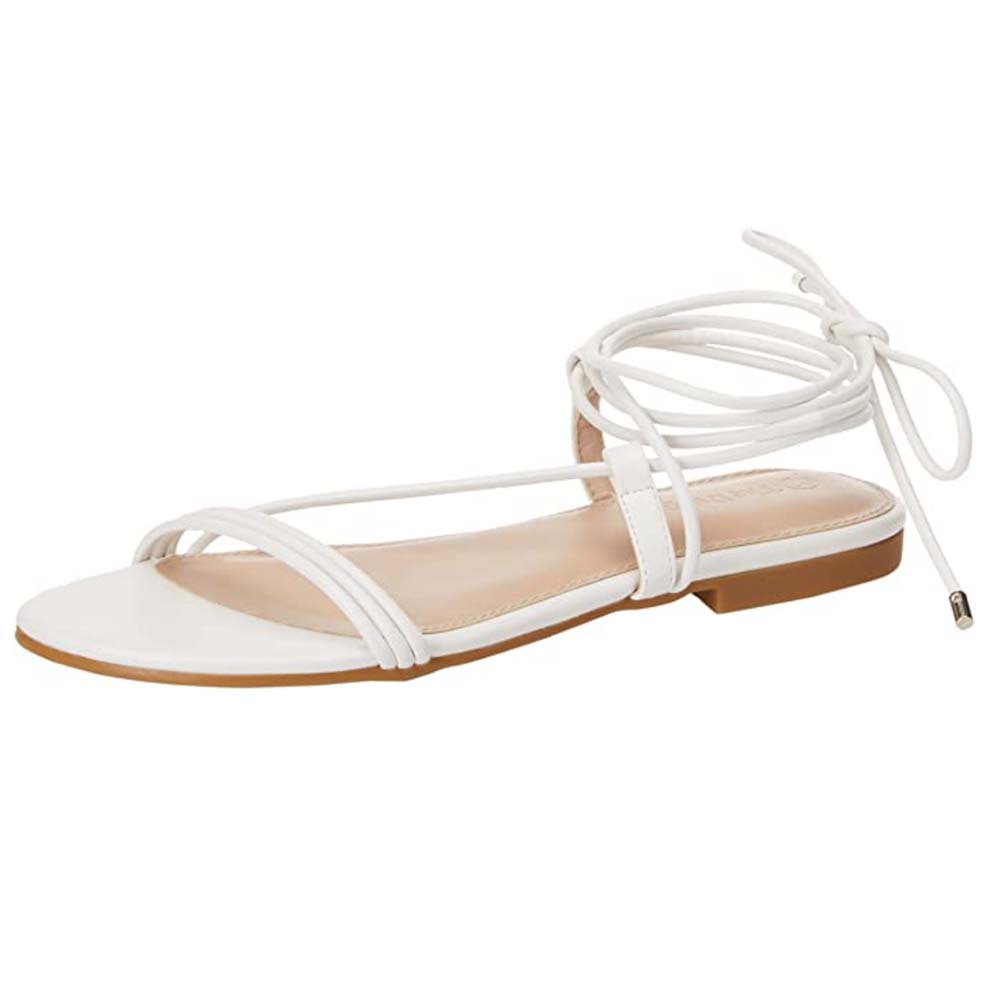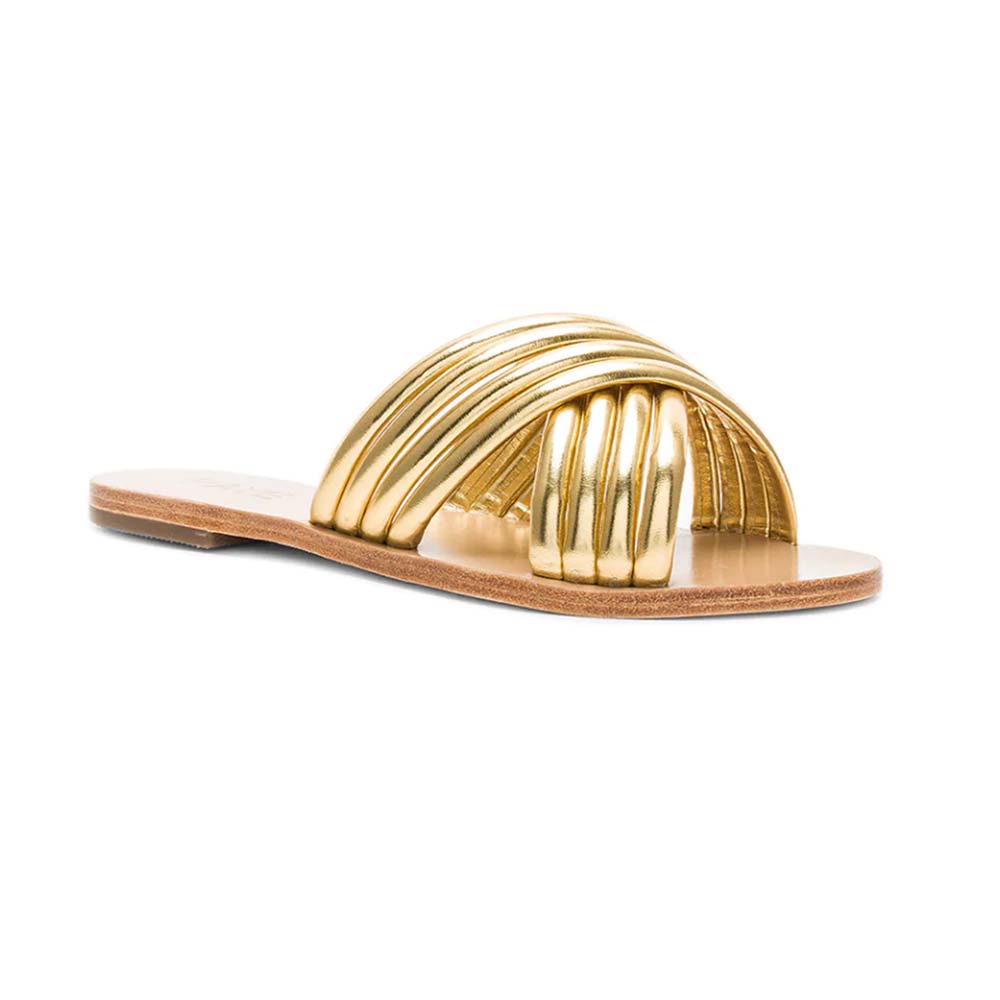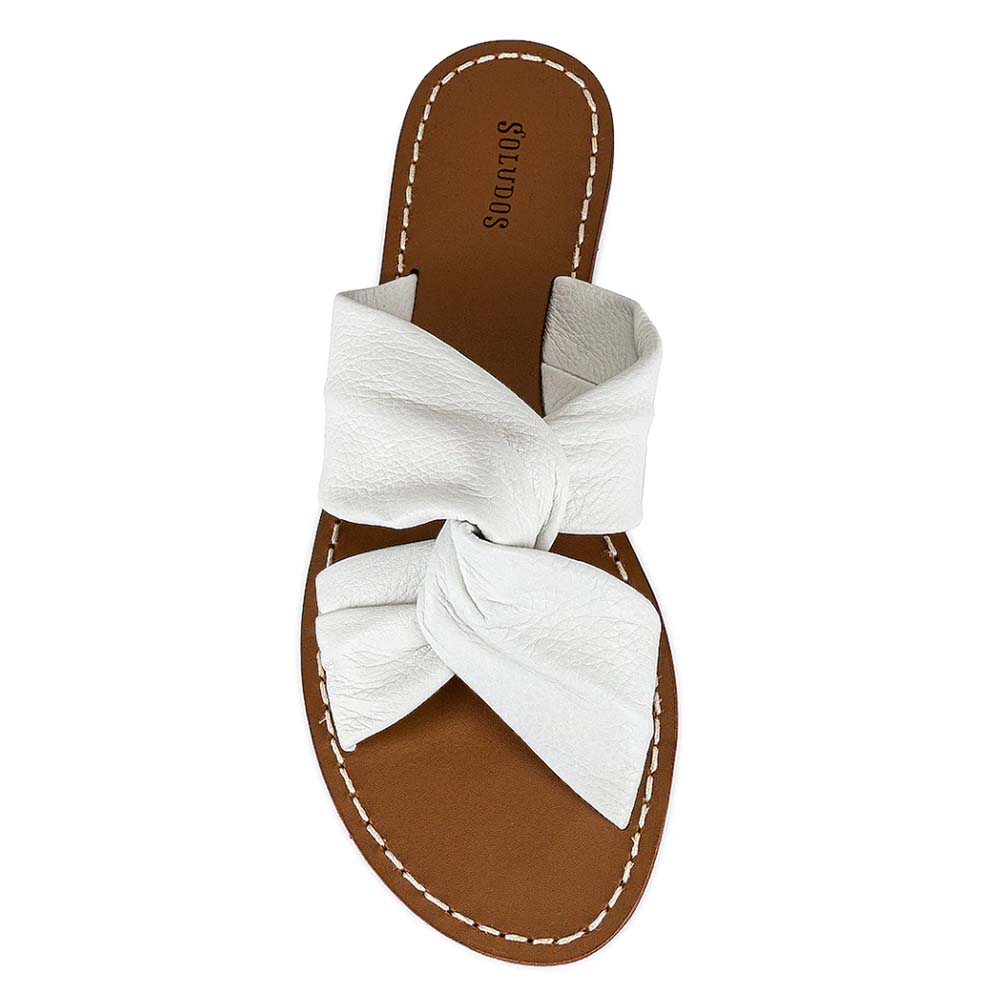 10. Fairytale Prints
Italy is full of so many storybook settings - Disney movie ancient stone villages, historic cities, stunning coastlines, Mideval castles... I could go on and on. Evoke the history and the fairytale setting with beautiful tile prints, lemon motifs, and florals fit for a princess.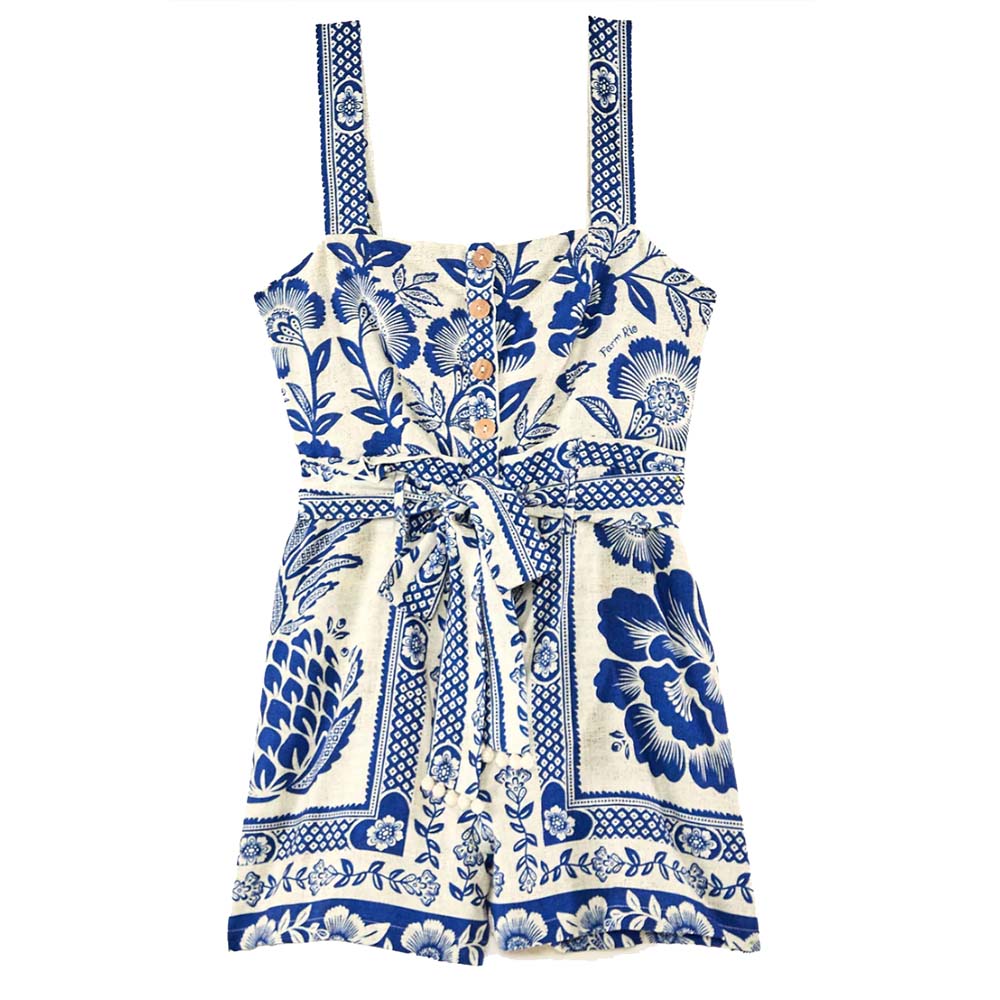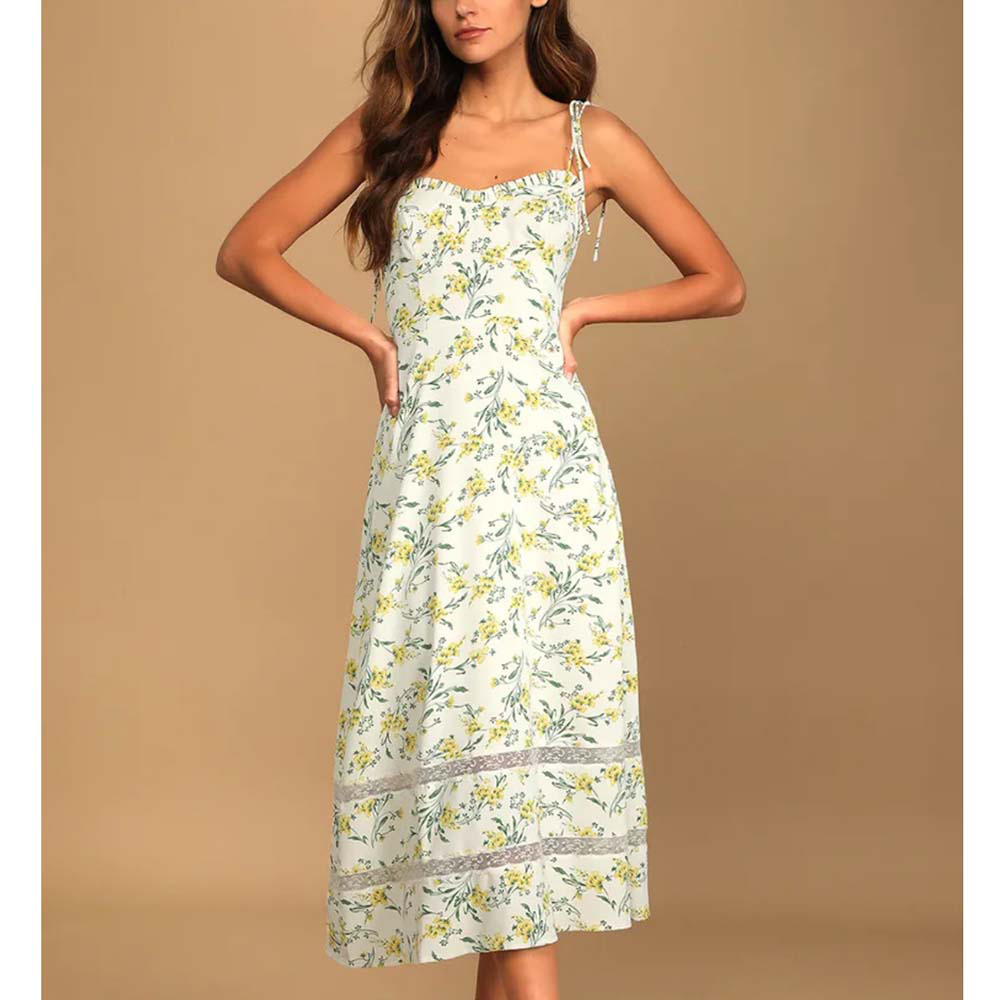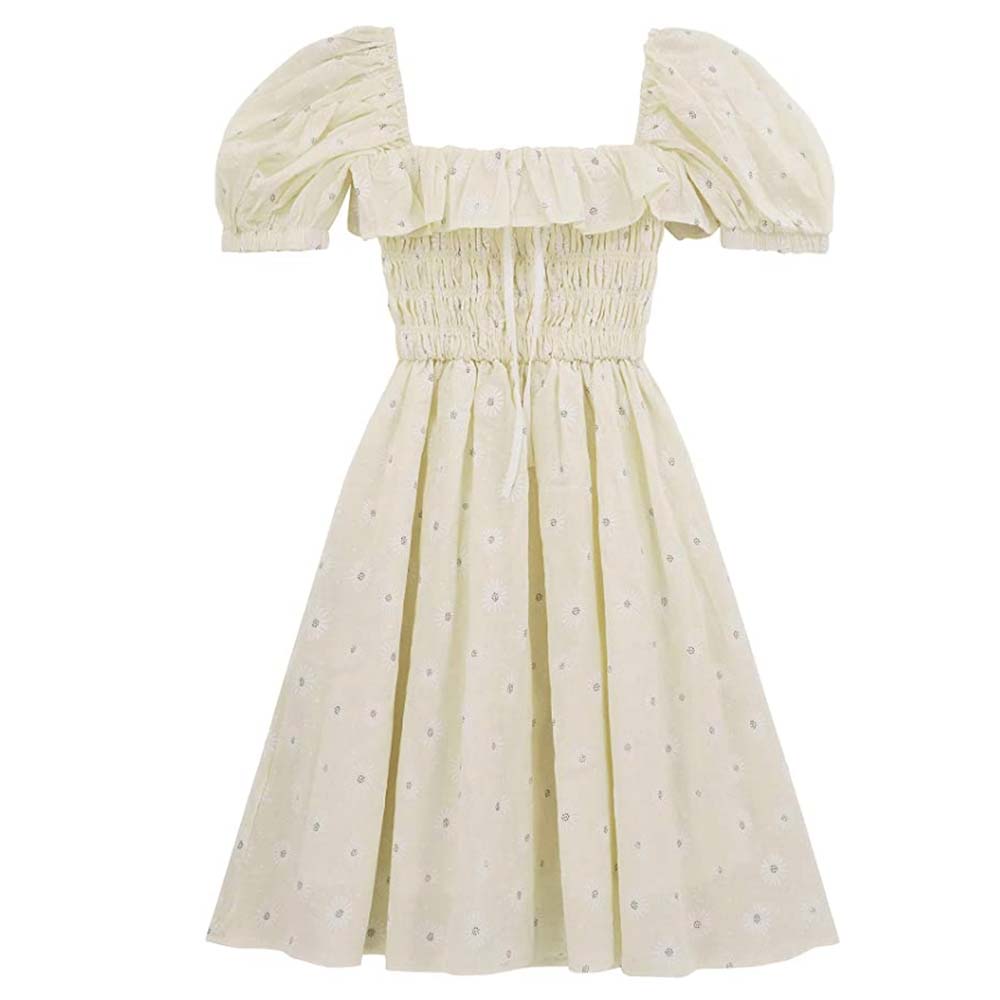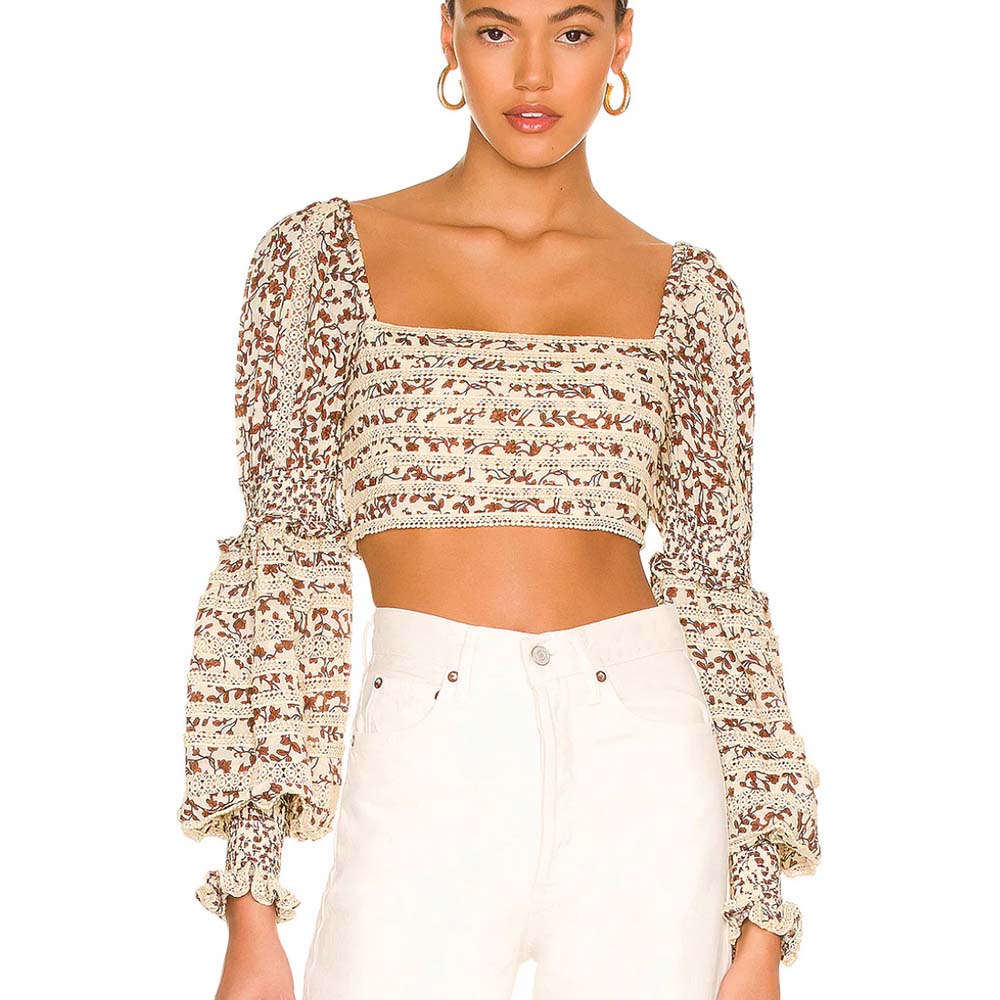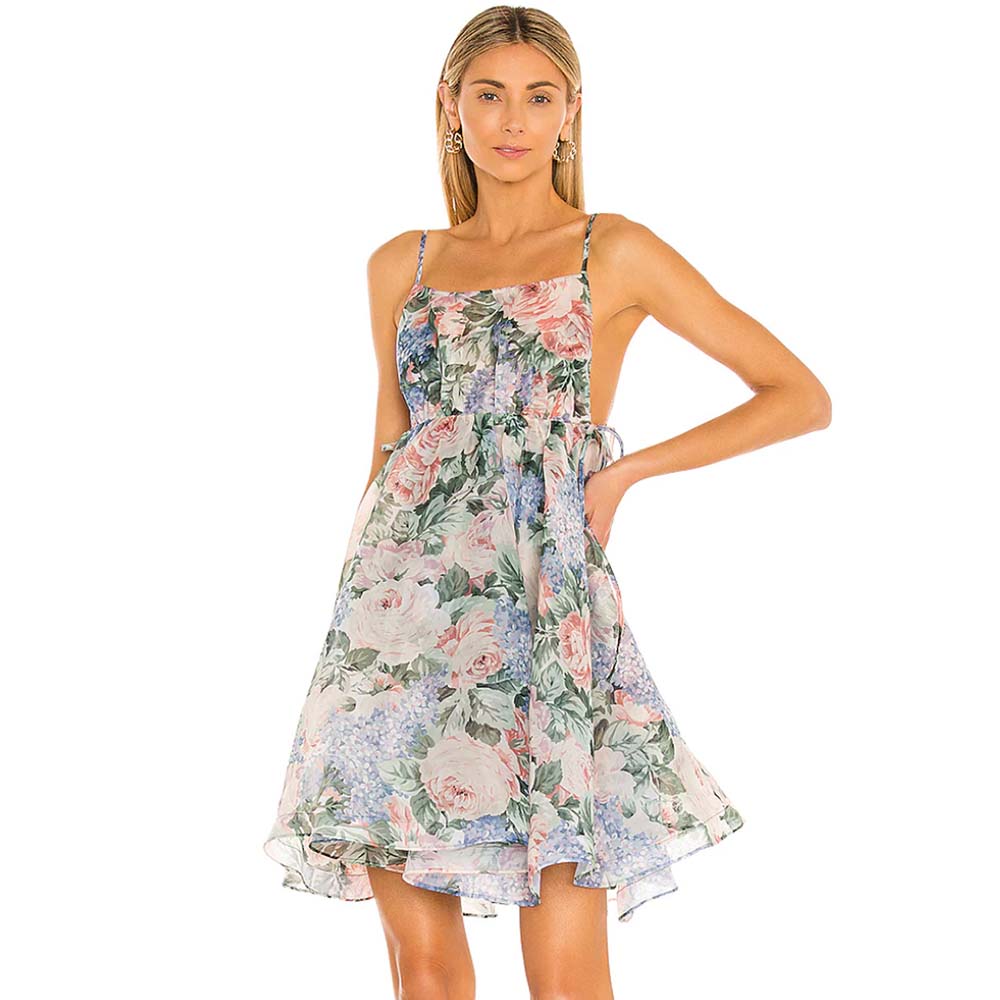 11. Bold, Fashion-Forward Looks
In terms of the major fashion cities, Milan, Italy is known for being the boldest, loudest, and most daring. Italian fashion can be wild, gilded, and as full of life and show-stopping details as the beautiful italian people and cities themselves. You would not be out of place in Rome or Milan, or even the Amalfi Coast in an outfit that would fit in at the Met Gala. If you are someone that loves to dress up, this is one place to truly embrace it!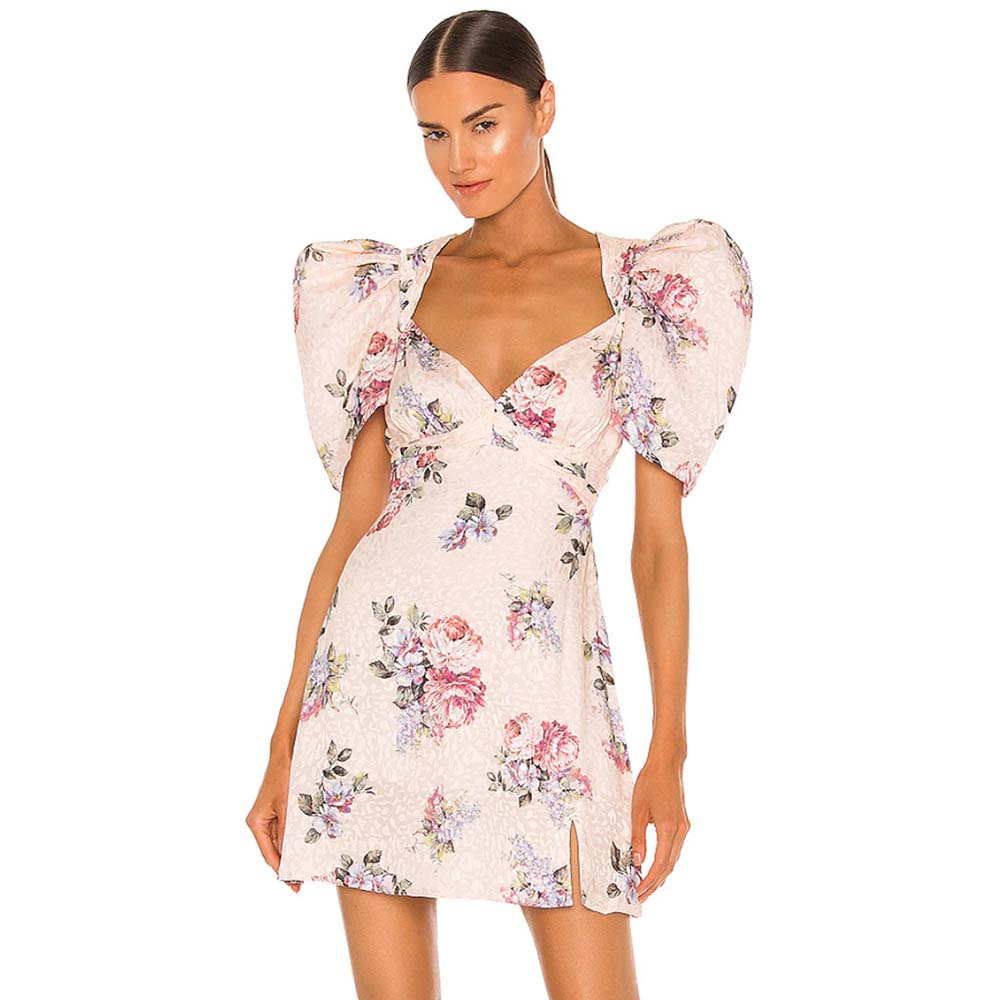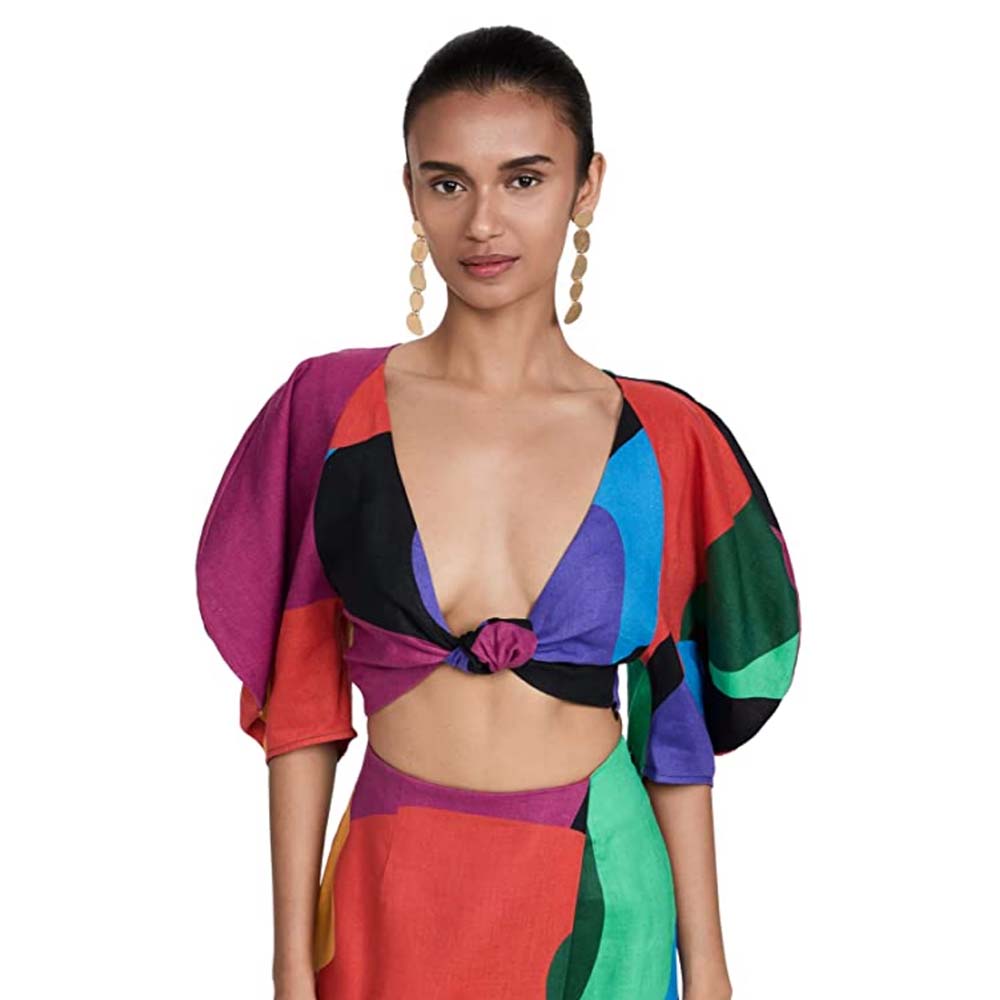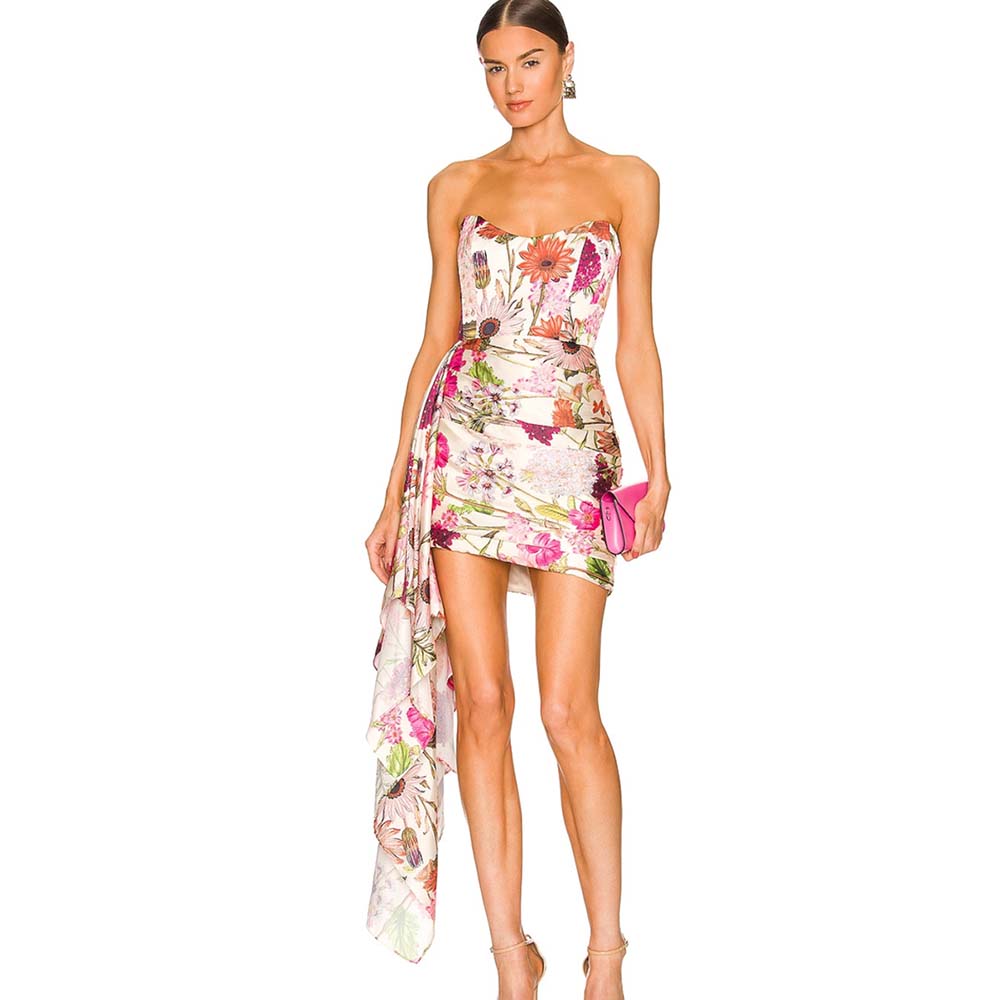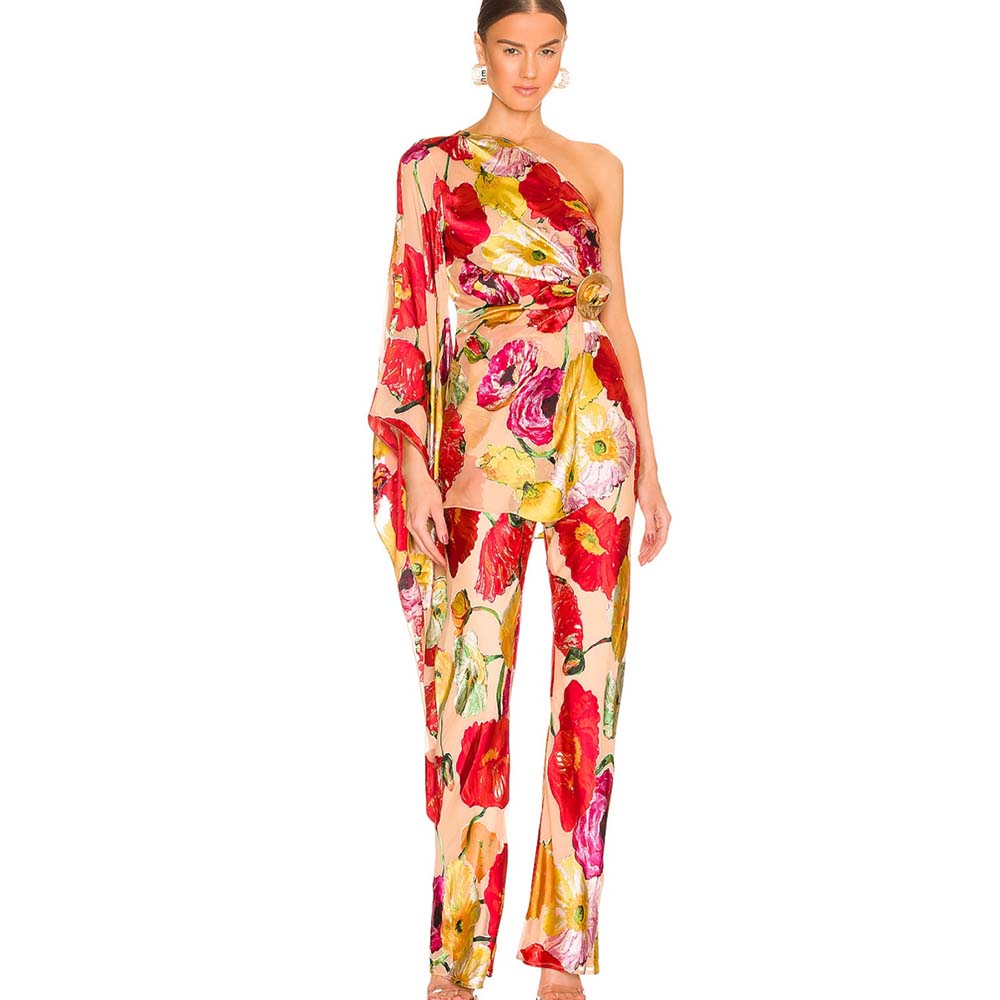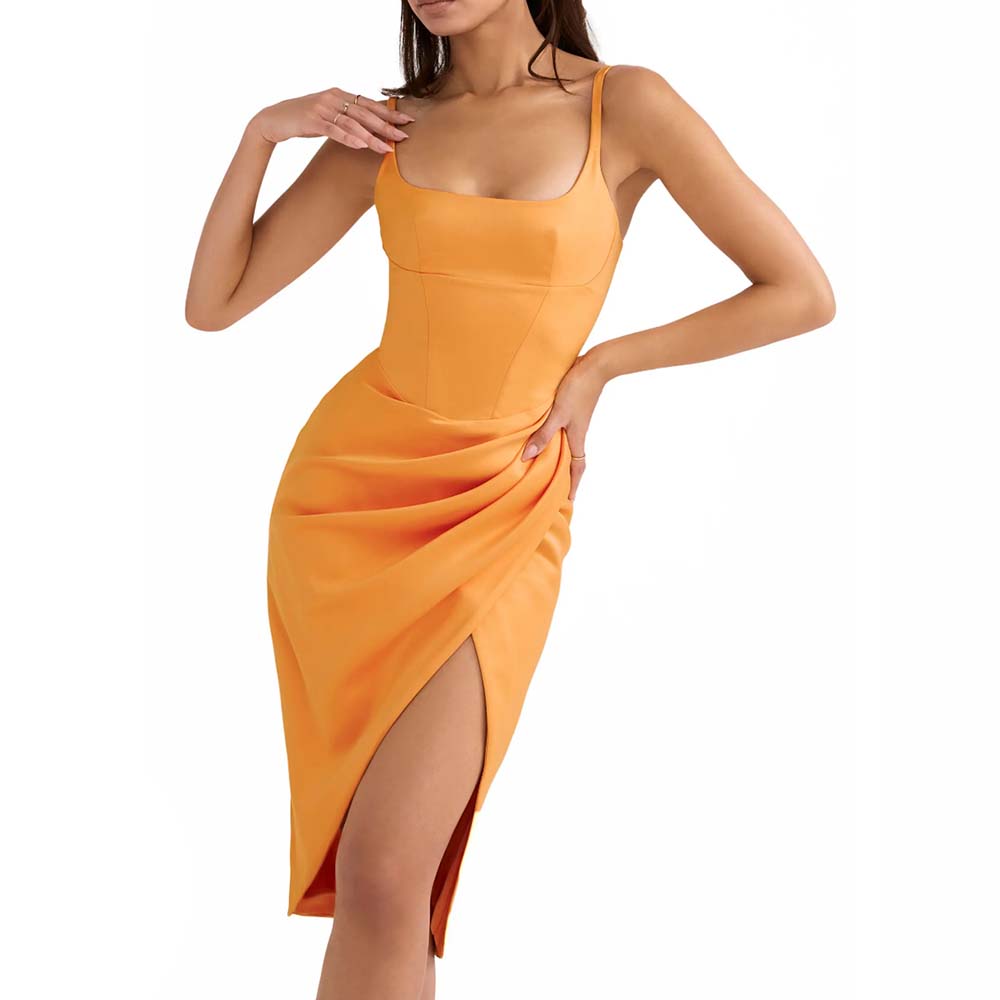 Bronx and Banco - If I could afford it, I would wear nothing but these pieces. The brand is beautifully cut and adorned, and so original!
Topshop - On-trend pieces at a great price-point
House of CB - One of my favorite lines! Especially for curvy girls like me with bigger hips than waists, these dresses fit like a dream - and they're now available at Nordstrom.
Camila Coelho - Consistantly one of my favorite brands from Revolve, I have so many Camila Coelho pieces that I love and have been wearing for years!
Cult Gaia - The original designers behind some of the most viral looks of the past couple years. So much to love!
Zimmermann - I love Zimmermann's dreamy Australian-designed pieces, and am always on the hunt for more.
12. Swim Cover Ups worthy of Italian Coastlines
From Cinque Terre to Amalfi to Bari, Italian Coastlines are some of the most stunning in the world. Swap a standard sarong for shimmering sheer gold, classically chic over shirts, and flowing fabrics.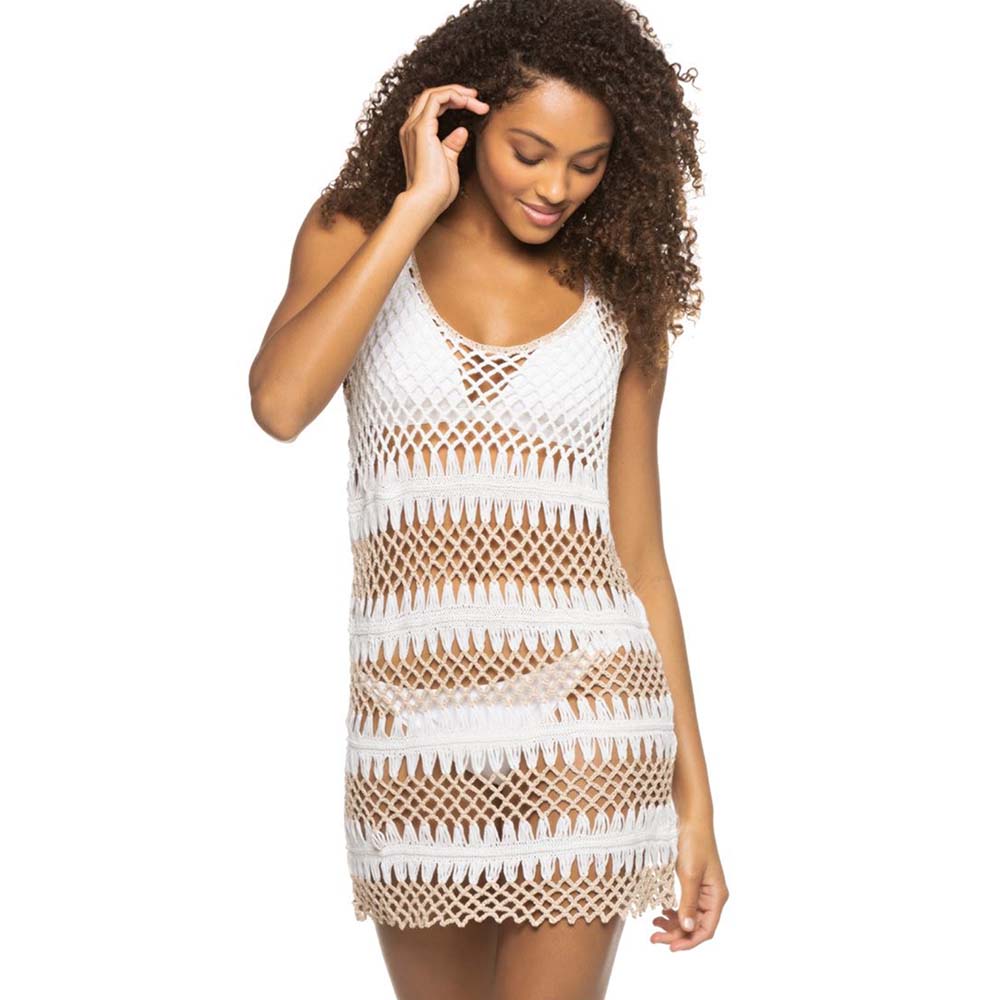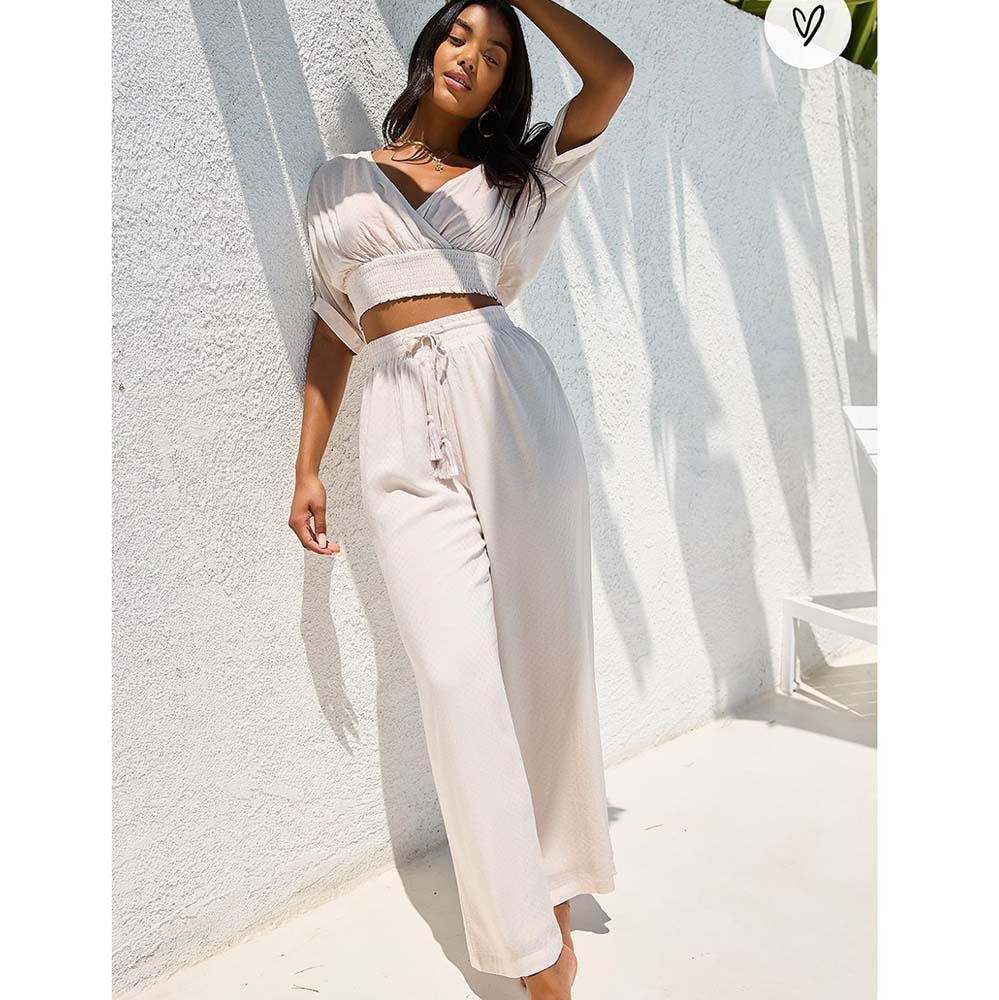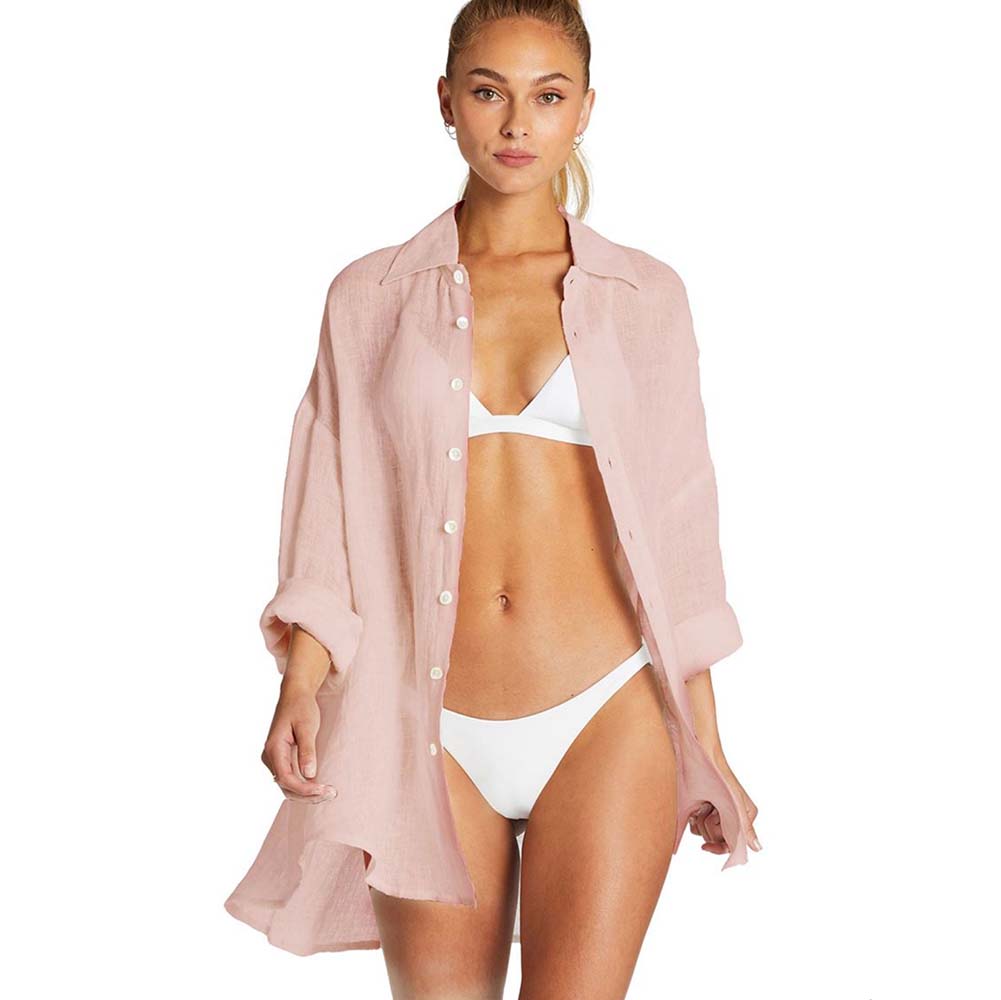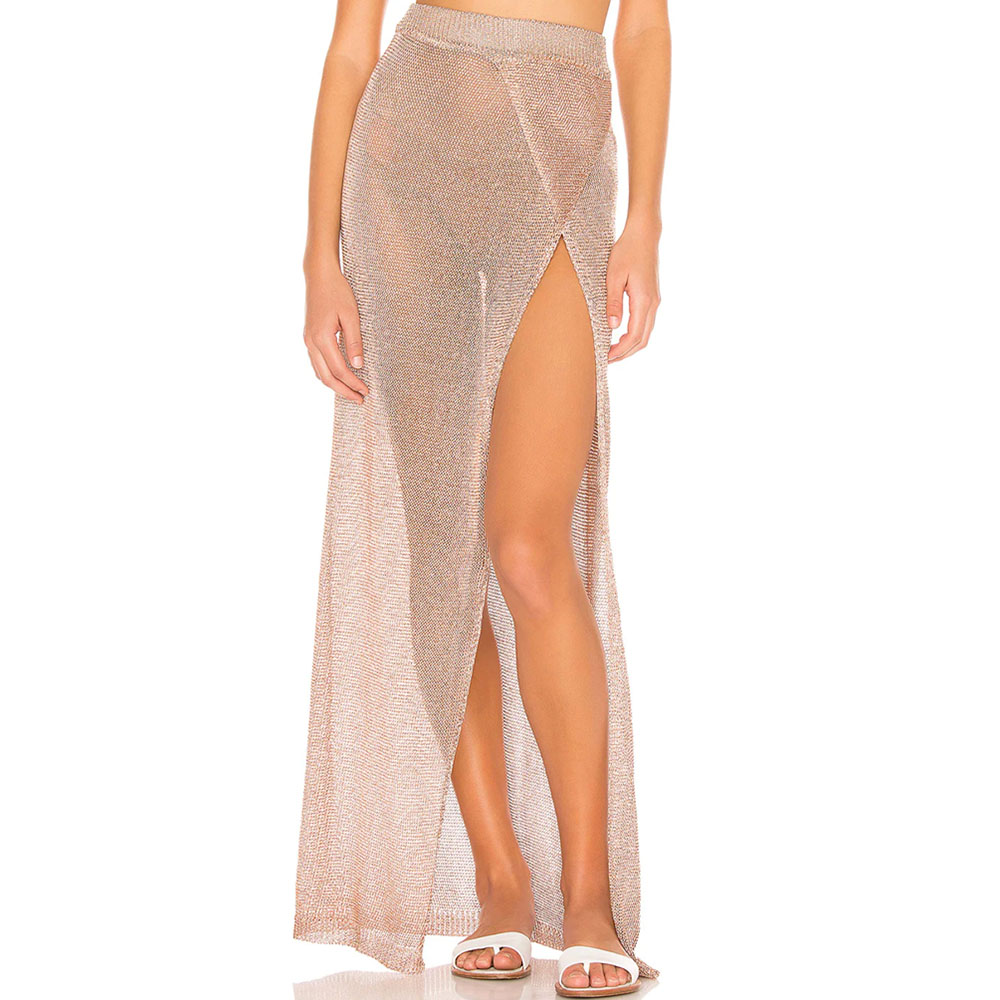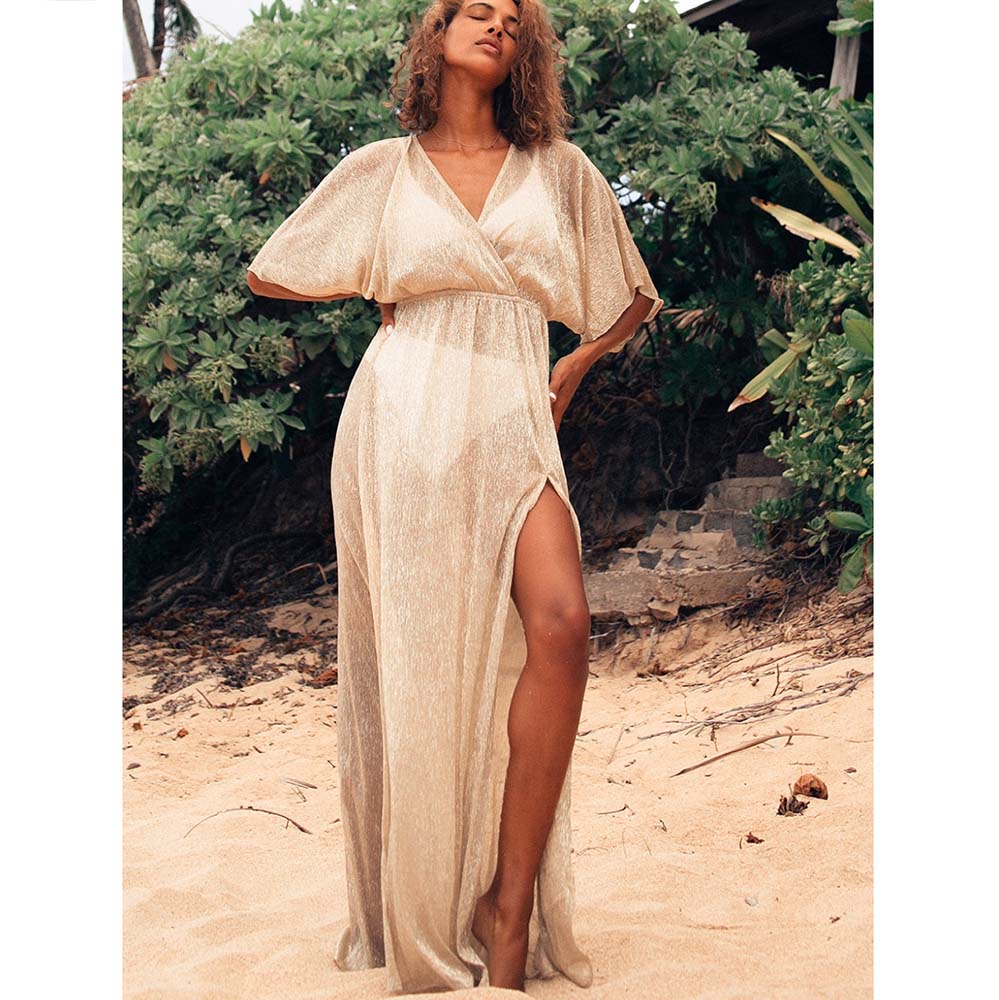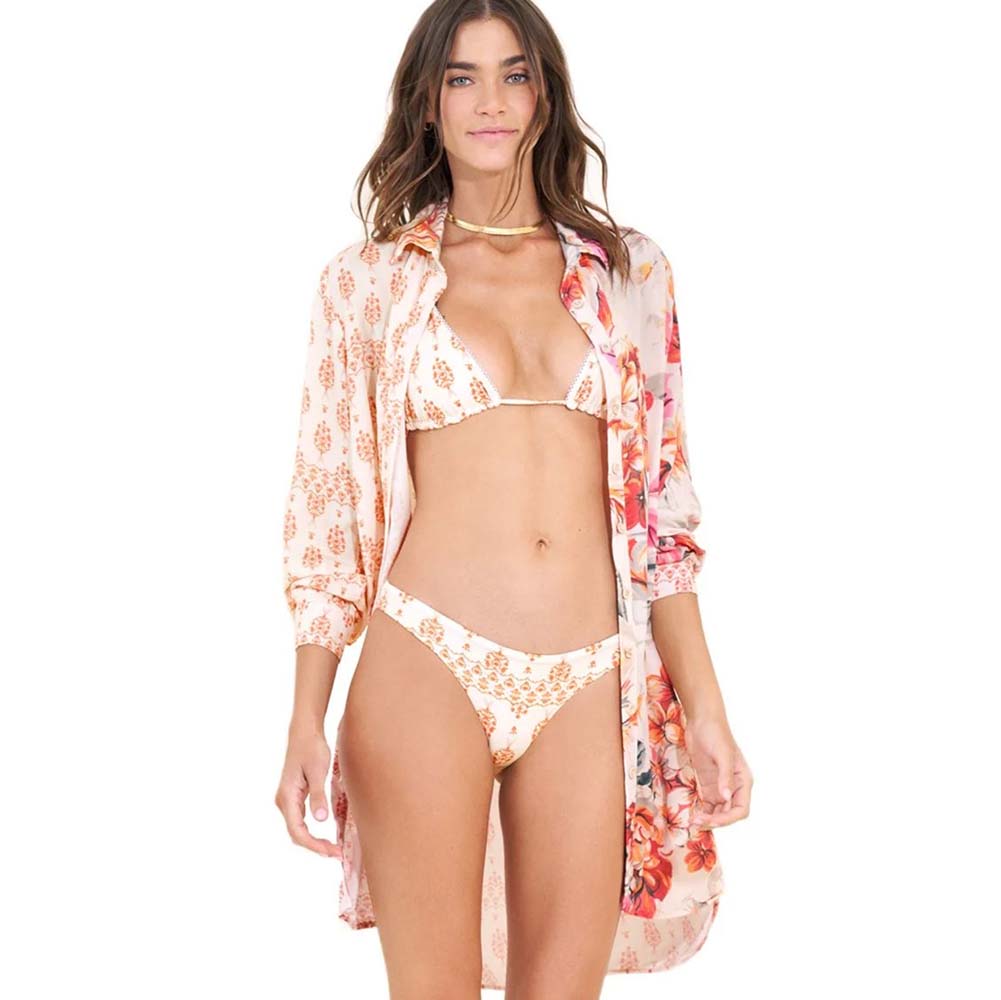 Athletic wear and gym shoes
When I was living in New York, the easiest way to spot an out of town tourist was that they were often wearing gym shoes, leggings, and (in the winter) ski coats. If you are not interested in fashion or dressing the part, by all means wear whatever you're comfortable in! But if you want to elevate your vacation style, choose options that are both comfortable and chic.
Tropical print swimwear
This one is mostly personal preference, but I wouldn't wear the same swimwear in Italy that I would in Tahiti or the Caribbean. Swap flowers and neons for classic solids, art prints, nautical stripes, and metallic fabrics to fit the destination. Shop one of my all-time favorite swimwear brands here.
Flip-flops
Unless you are on the beach or at the pool, flip-flops will instantly tag you as a tourist. Instead, go for leather sandals and chic slides. Shop the collective of fashionable flat sandals here!
Distressed or Ultra Cut-Off Denim Shorts
I grew up on the beaches of Southern California, cut offs are a way of life. But they don't feel appropriate in Italy to me, and definitely don't feel European. Instead, opt for a slightly longer pair like an updated classic from Abercrombie or a more vintage style like these Madewell's.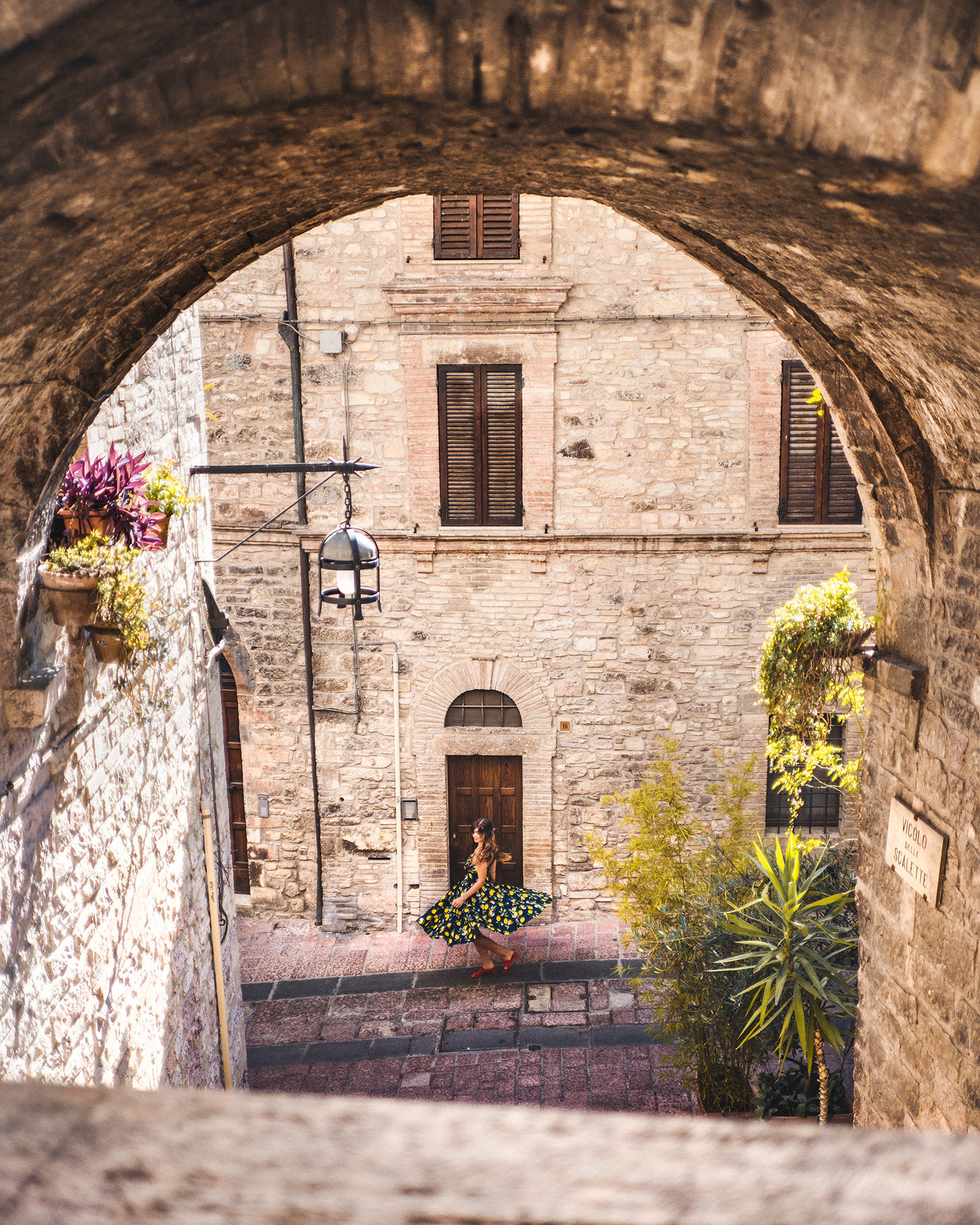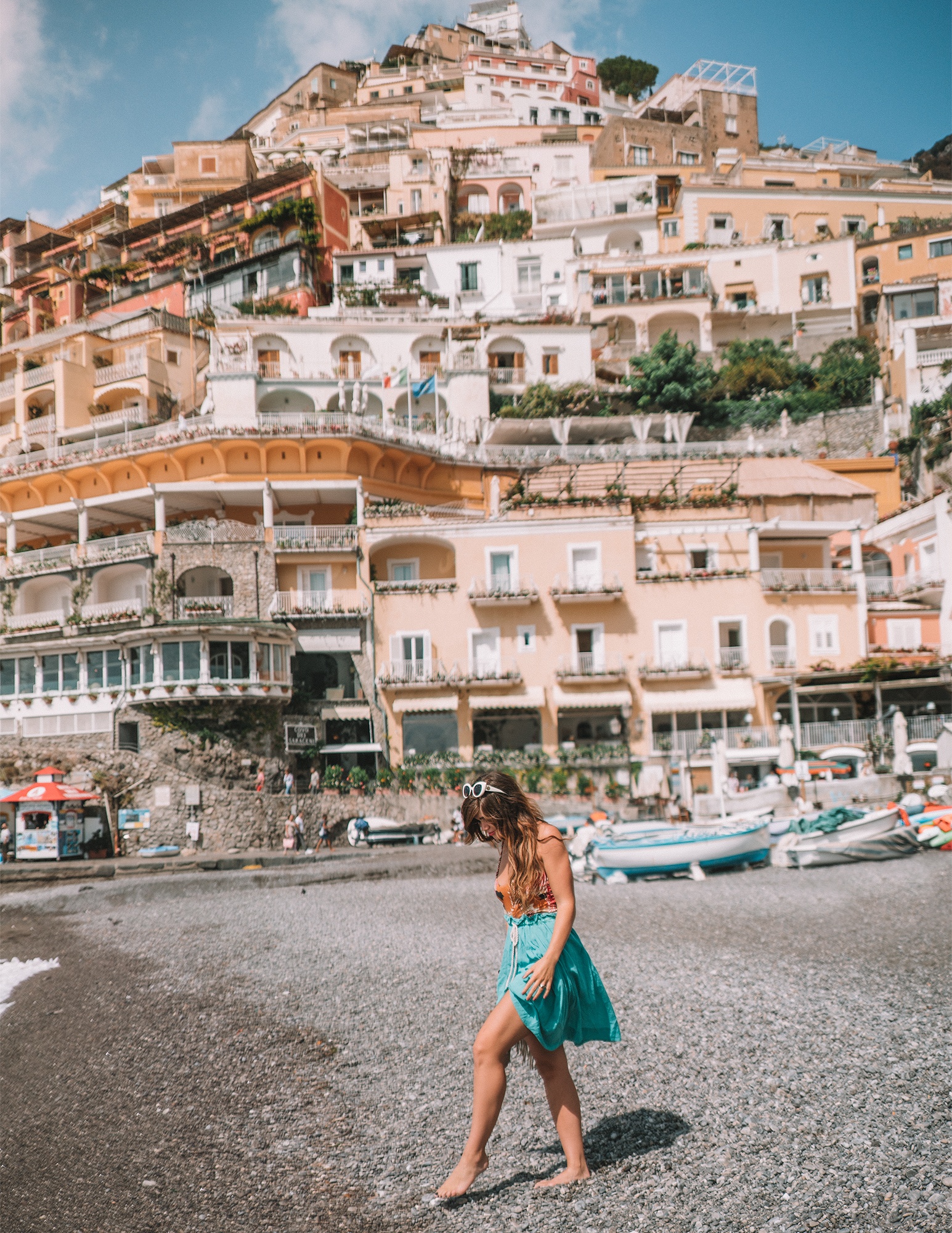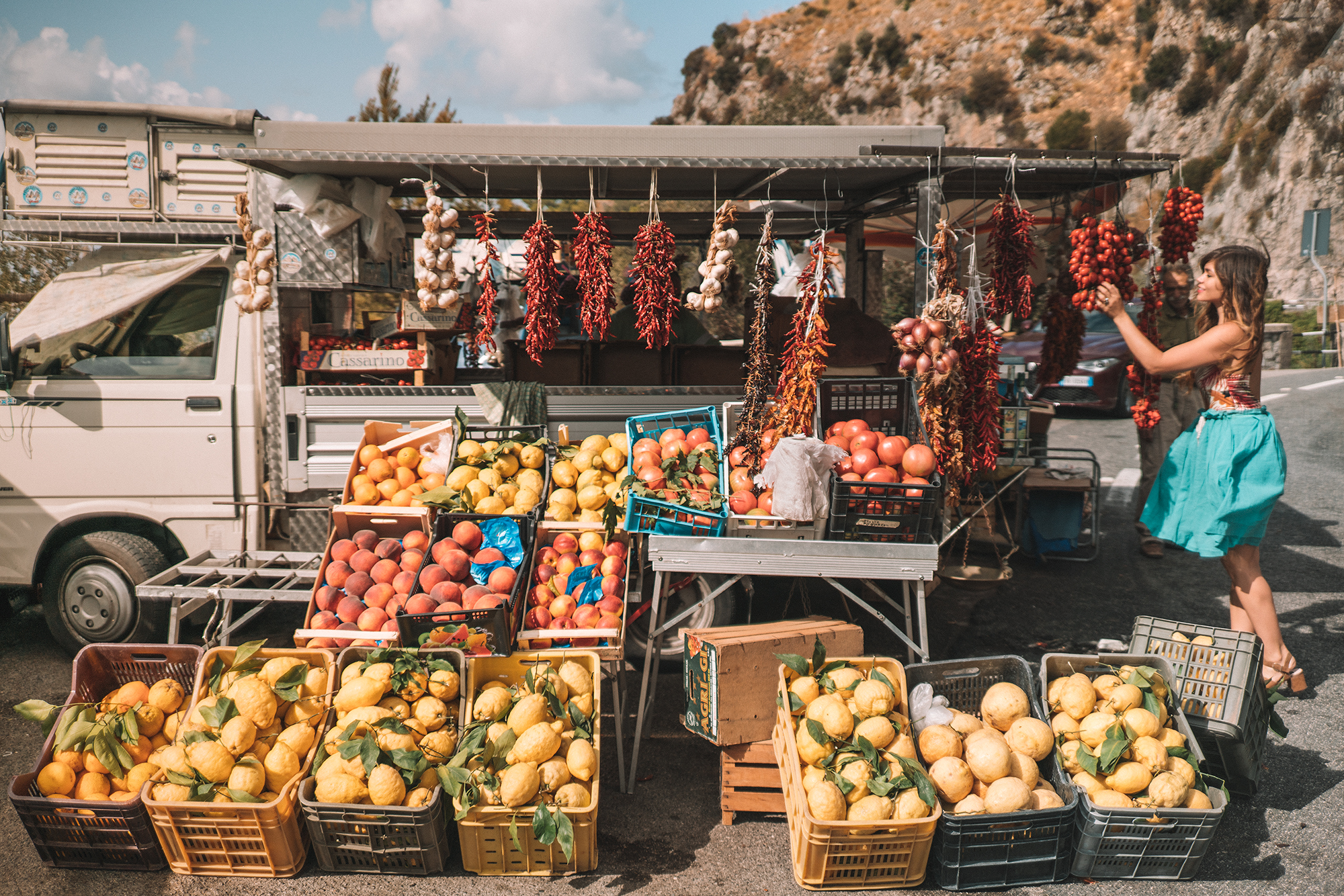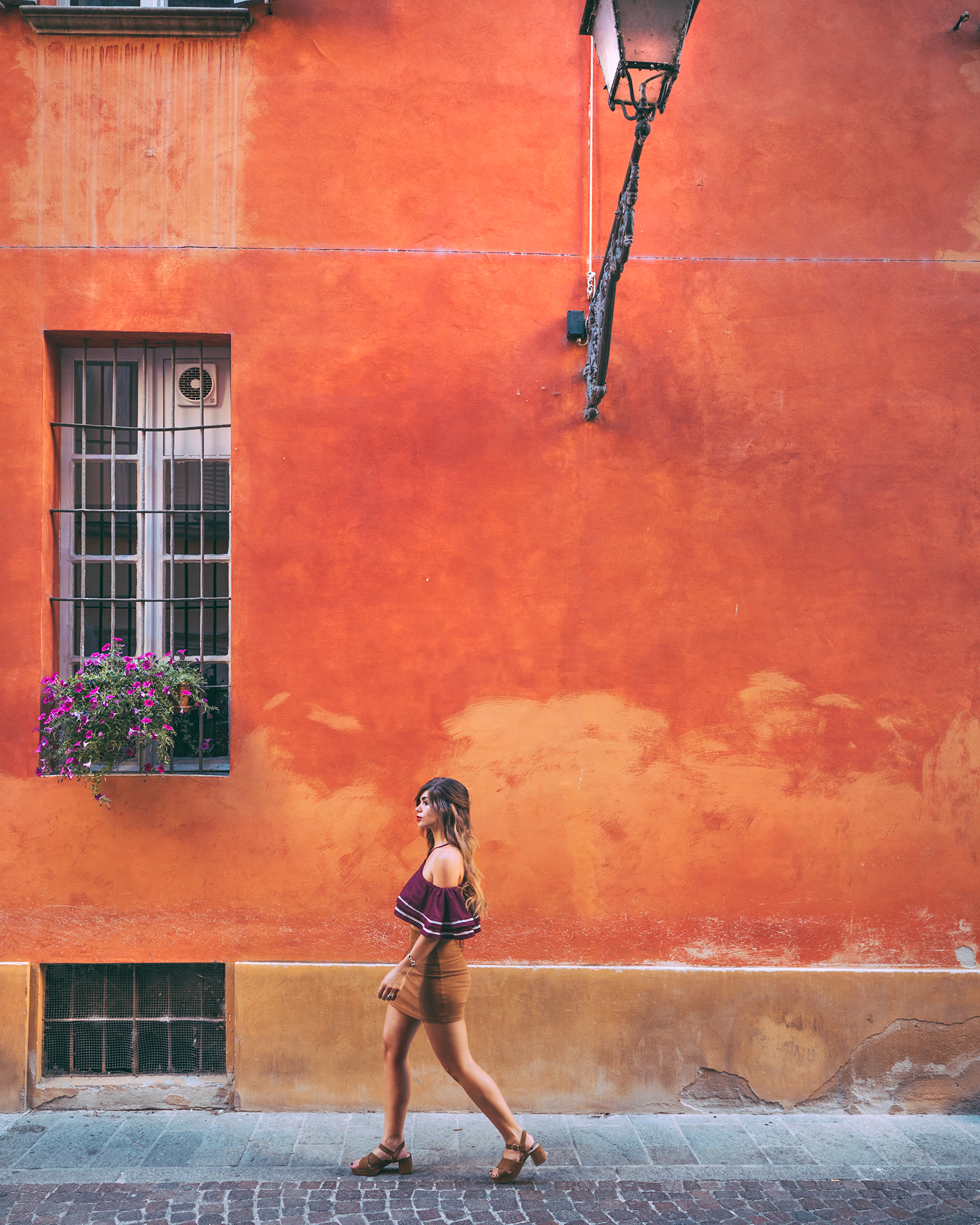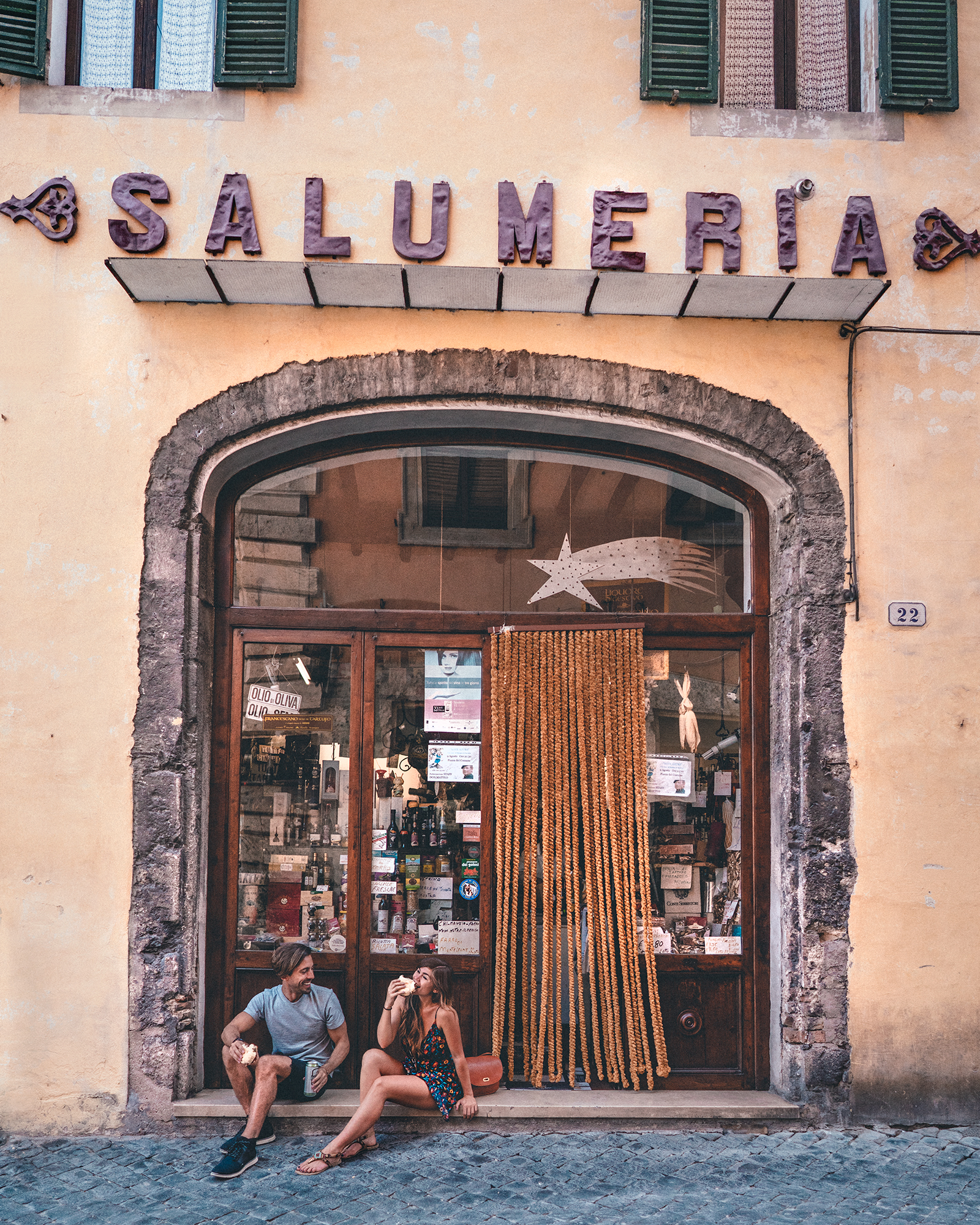 These 5 beauty products I take with me EVERYWHERE. I've gone through thousands of dollars in skincare, haircare, and make up to find which items last the longest, and just work the best, and these 5 are by far the winners - especially for long adventures, sweaty days, and tropical travel.
1. Tarte Amazonian Clay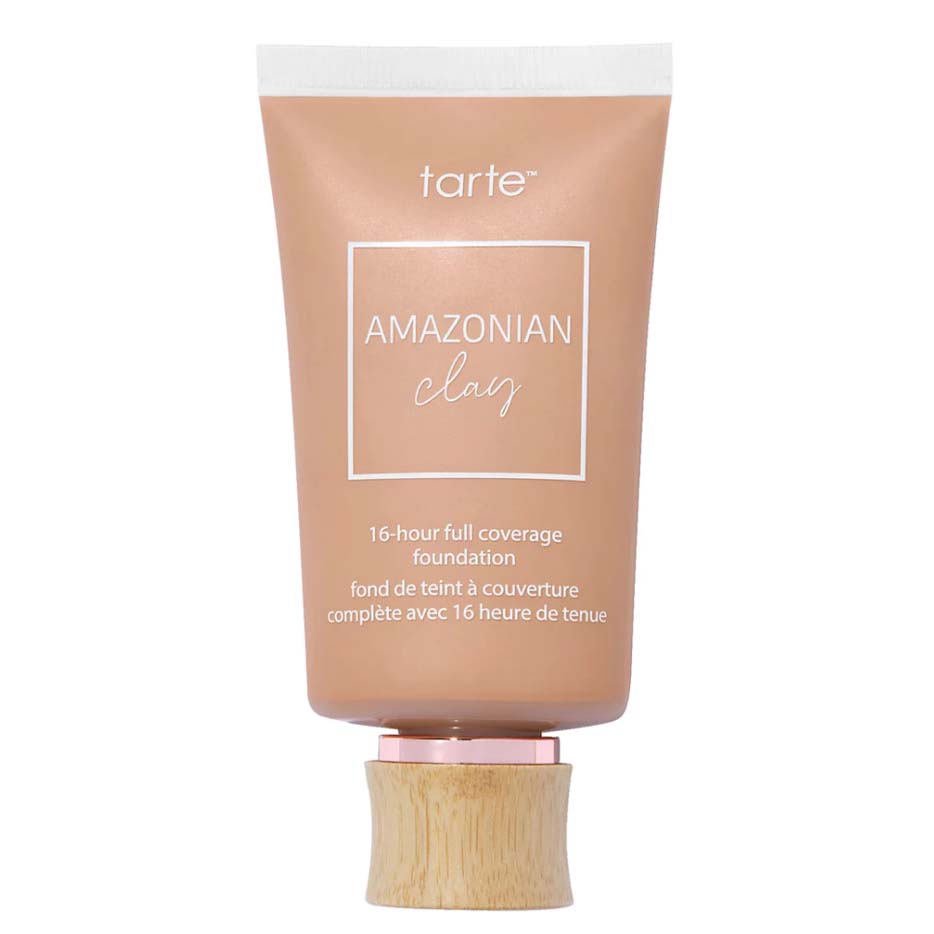 This foundation has been my GOAT for years now - however Tarte just reformulated and renamed all of the shades, and because it had such a rabid following, people are all but rioting about it. I've found the new formula to be just as good as the one I've been using all these years, however my perfect shade match was discontinued so I'm still trying to find my new ideal shade, so I understand the hate a bit. You can still find some shades of the original formula on Tarte's website here.
I apply this with a beauty blender and have found that even when my breakouts are at their absolute worst, this foundation does an amazing job of covering EVERYTHING. (My favorite tip is to spray my foundation layer with setting spray, let that dry for a couple of minutes, and then spray more setting spray when I have all of my make-up on.) I swear this makes this foundation unstoppable, even when swimming.
One other note on this foundation - these bottles are 1.7 ounces, when most foundations only come in 1 ounce bottles, meaning that for the price you get almost double a standard foundation bottle! Plus, I love the plastic bottle - I recently finally splurged on the famous Armani Beauty Luminous Silk Foundation and promptly shattered the bottle on a hotel bathroom floor. My beloved Tarte foundation would never.
Shop on Sephora here / Shop on Ulta here / Shop on Amazon here
2. Urban Decay All Nighter Setting Spray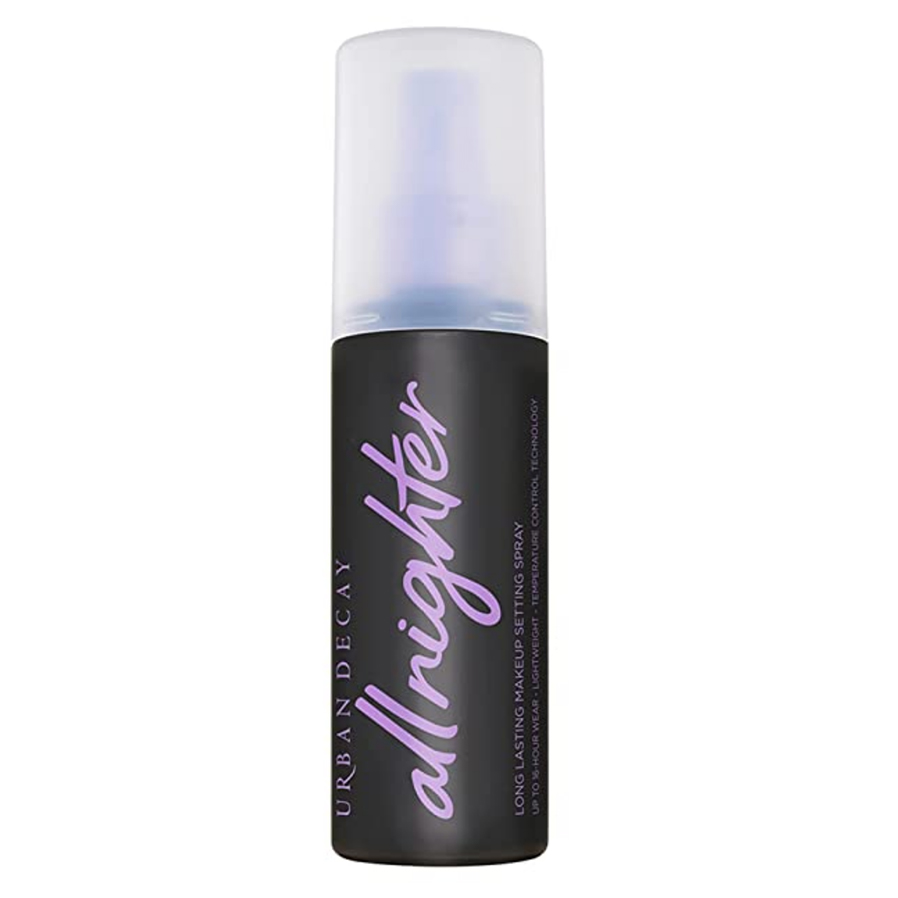 Urban Decay is by far the best setting spray on the market! When I'm doing my make-up, I spray this directly over my foundation, let it dry for a minute, then spray it again after I have added the rest of my make-up as a final touch. It will stay all day, even in the heat and humidity. Get it on Amazon here and on Sephora here (but Amazon has a much better price FYI!)
3. Olaplex No 3 Hair Mask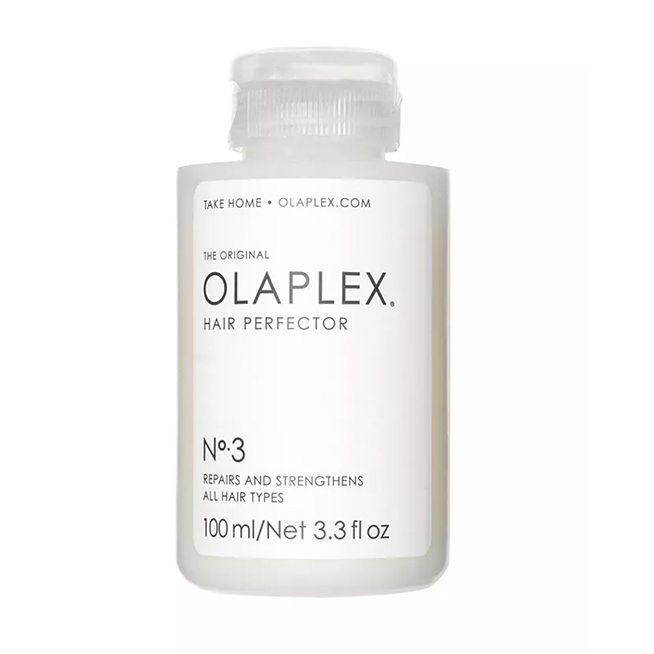 Protect your hair with the famous Olaplex No 3 - the leave in / hair mask that everyone swears by. I like to put a light coat of this in my hair before going out for the day or swimming, to keep it moisturized and protected. Also available on Amazon here! This literally has 85,000 amazon reviews and 5 stars - I've never seen so many for a single product.
4. Maybelline Super Stay Matte Ink Lipstick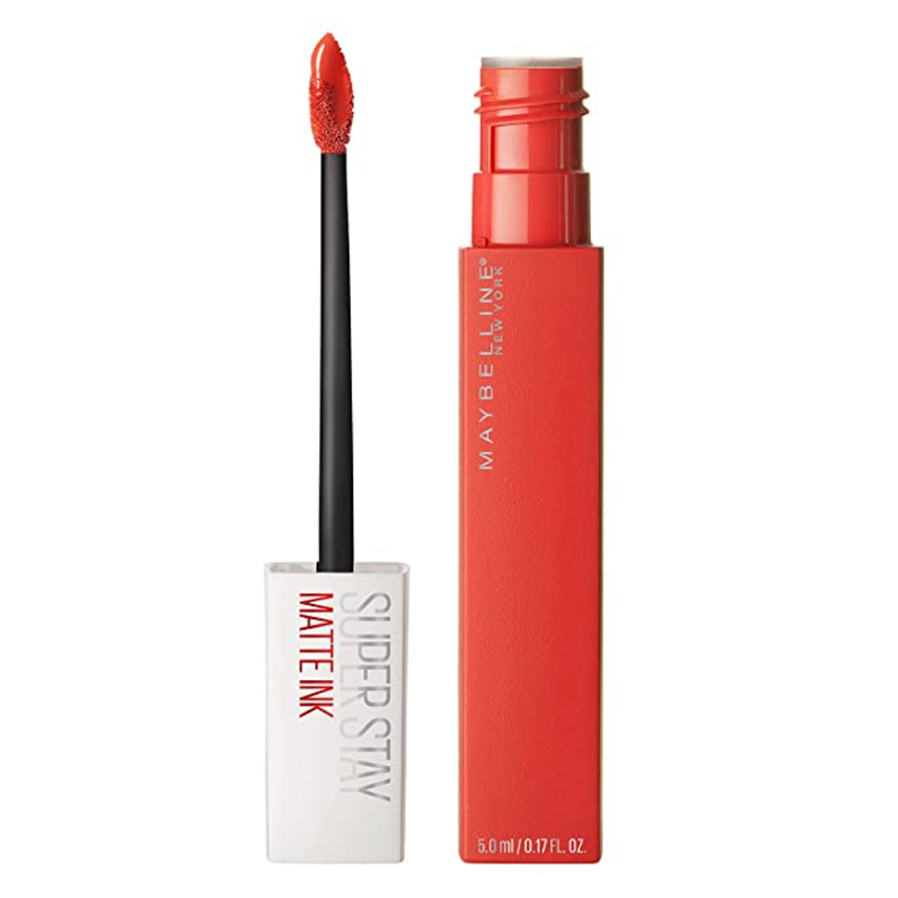 I have been wearing this exact lipstick every day for the past 4 years - it is fully waterproof, doesn't rub off of anything, and lasts all day. I have posted about this damn lipstick over and over and over again because I'm so obsessed - DailyMail even wrote an article about my love for Maybelline. My The color I always wear is Heroine.
Oh and did I mention - IT'S ONLY 8 DOLLARS
5. KVD Vegan Beauty Tattoo Liner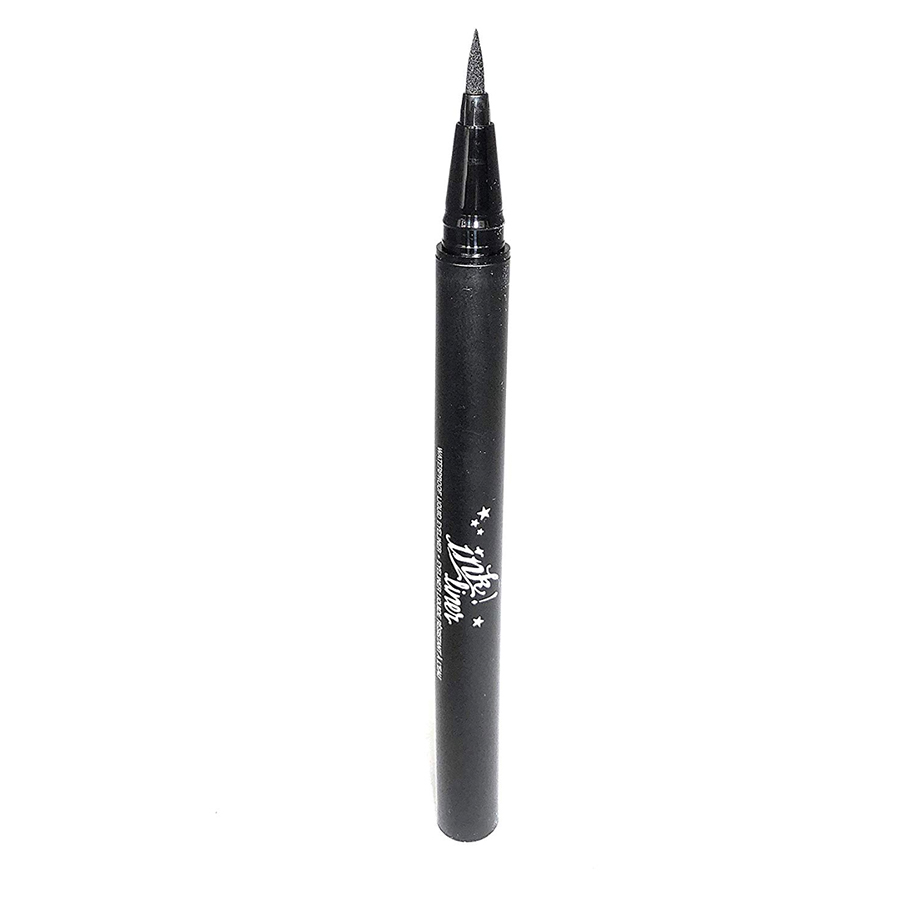 The best waterproof eyeliner of all time. If you want to wear make up in the water - this is the one you need.
6. Milk Make Up Hydro Primer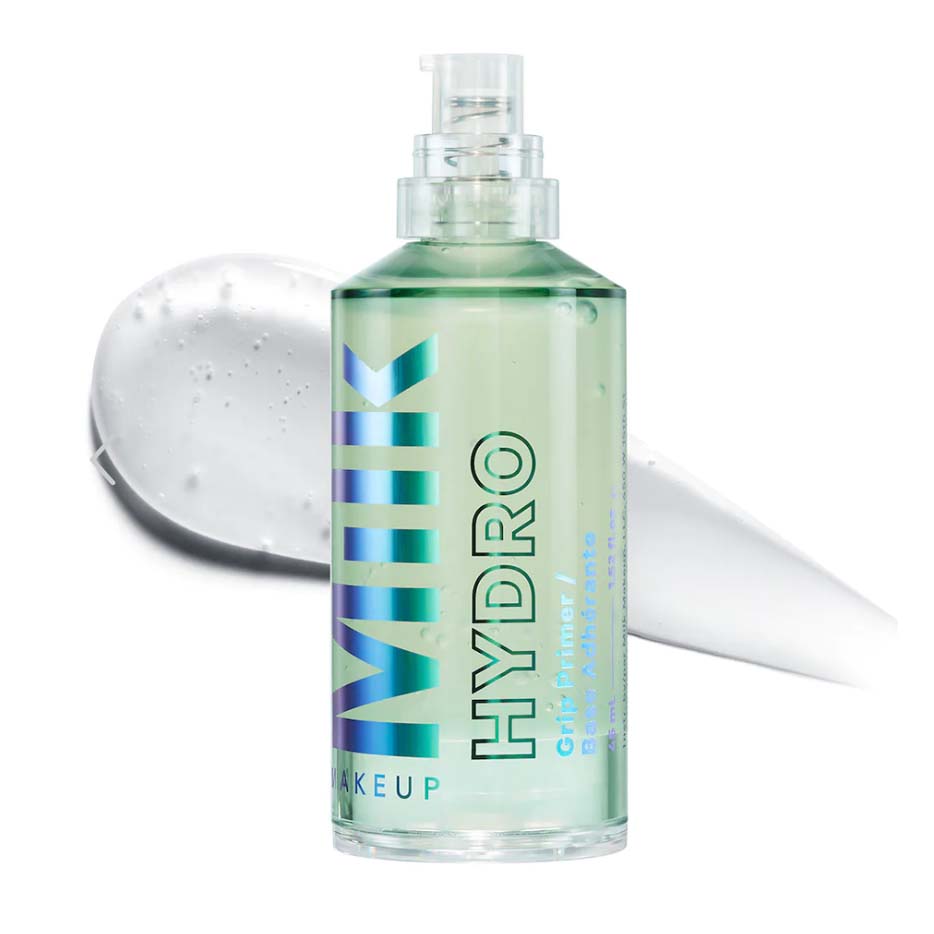 Milk Makeup was born out of Milk PhotoStudios in New York, so the brand is developed to look great on camera and last, as well as being known for being a clean beauty brand. This one is a Sephora-exclusive, but consistently comes up as one of the best long-last primers on the market.
If you're looking for a more budget-friendly primer, the e.l.f Poreless Putty Primer is AMAZING, and under $10.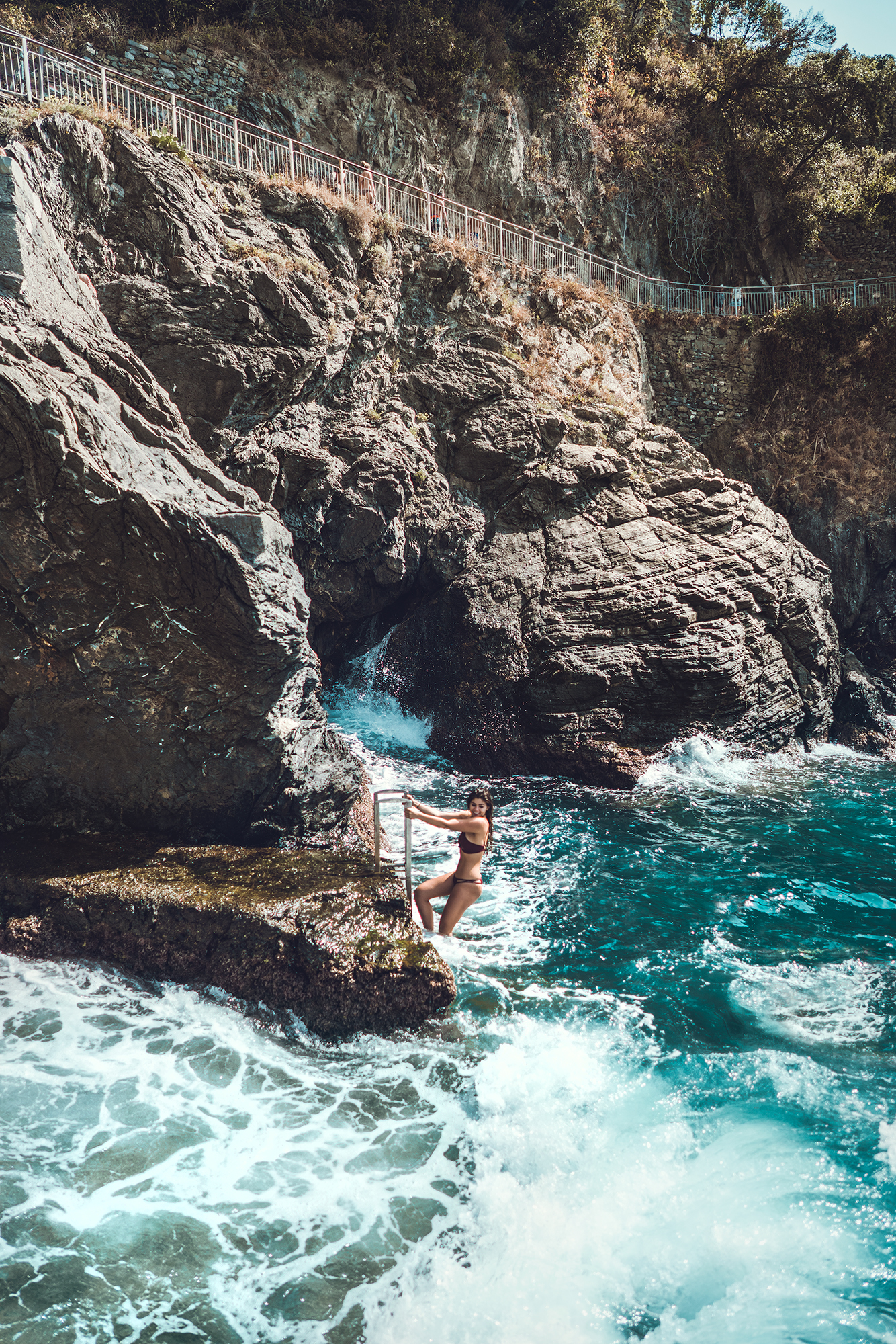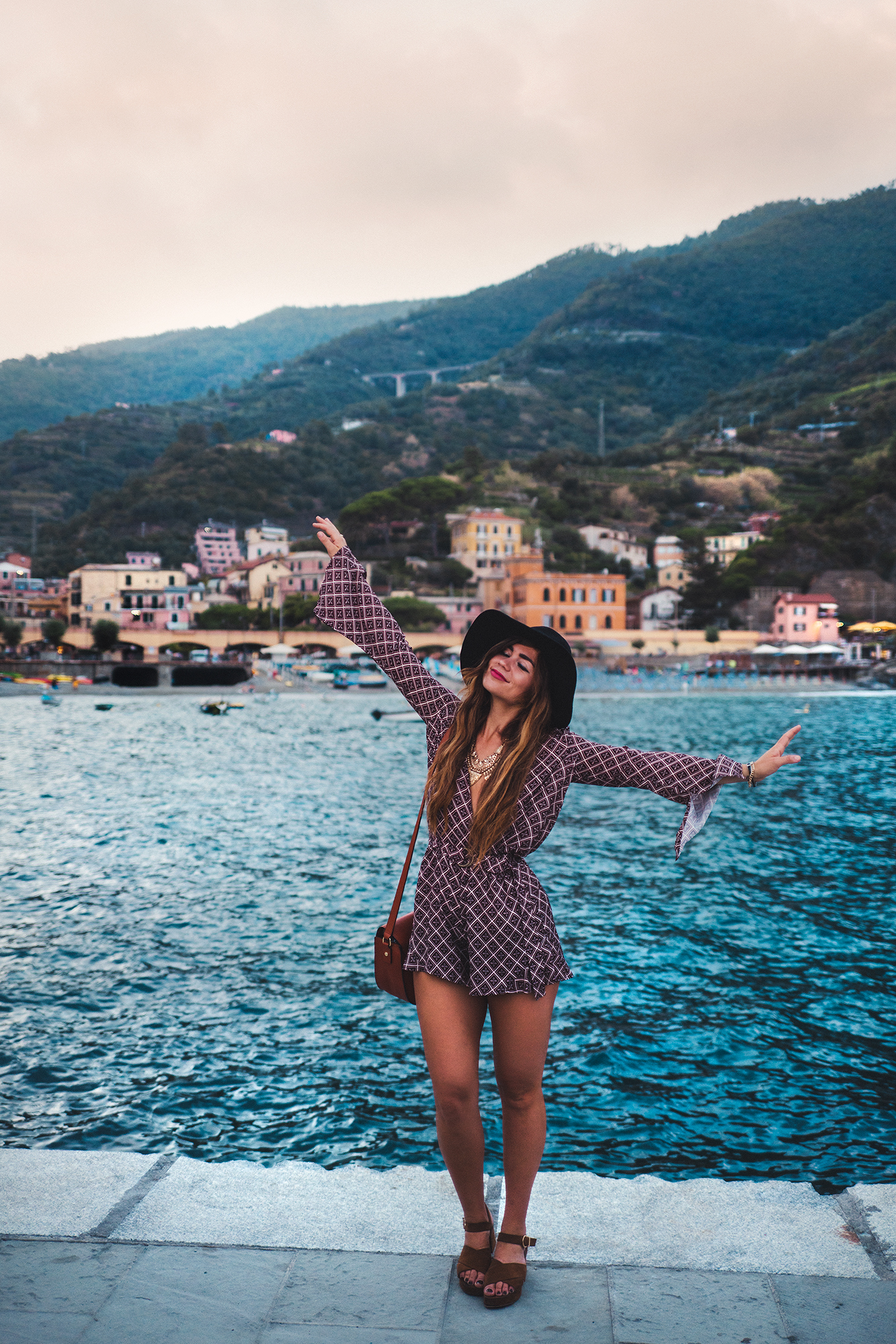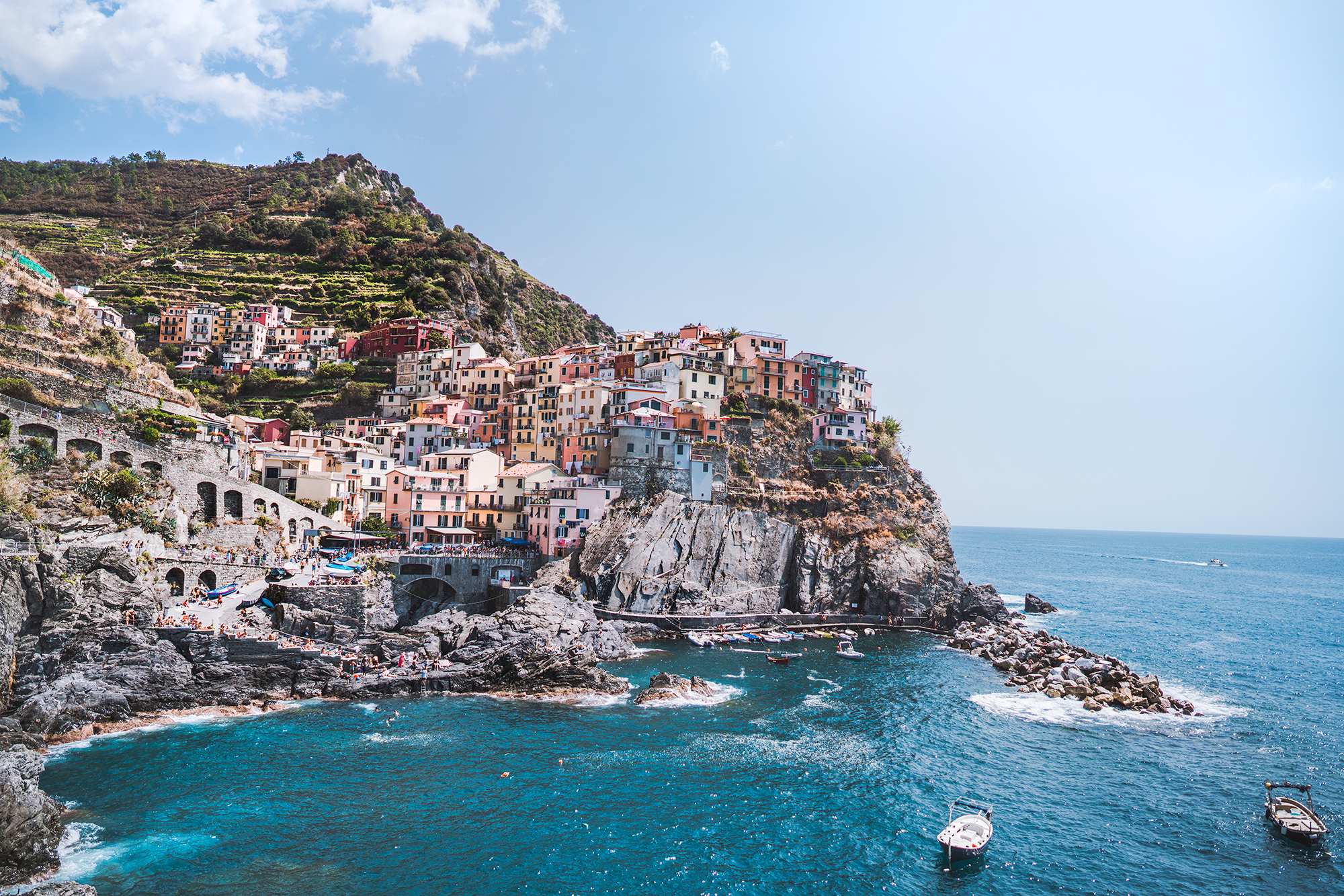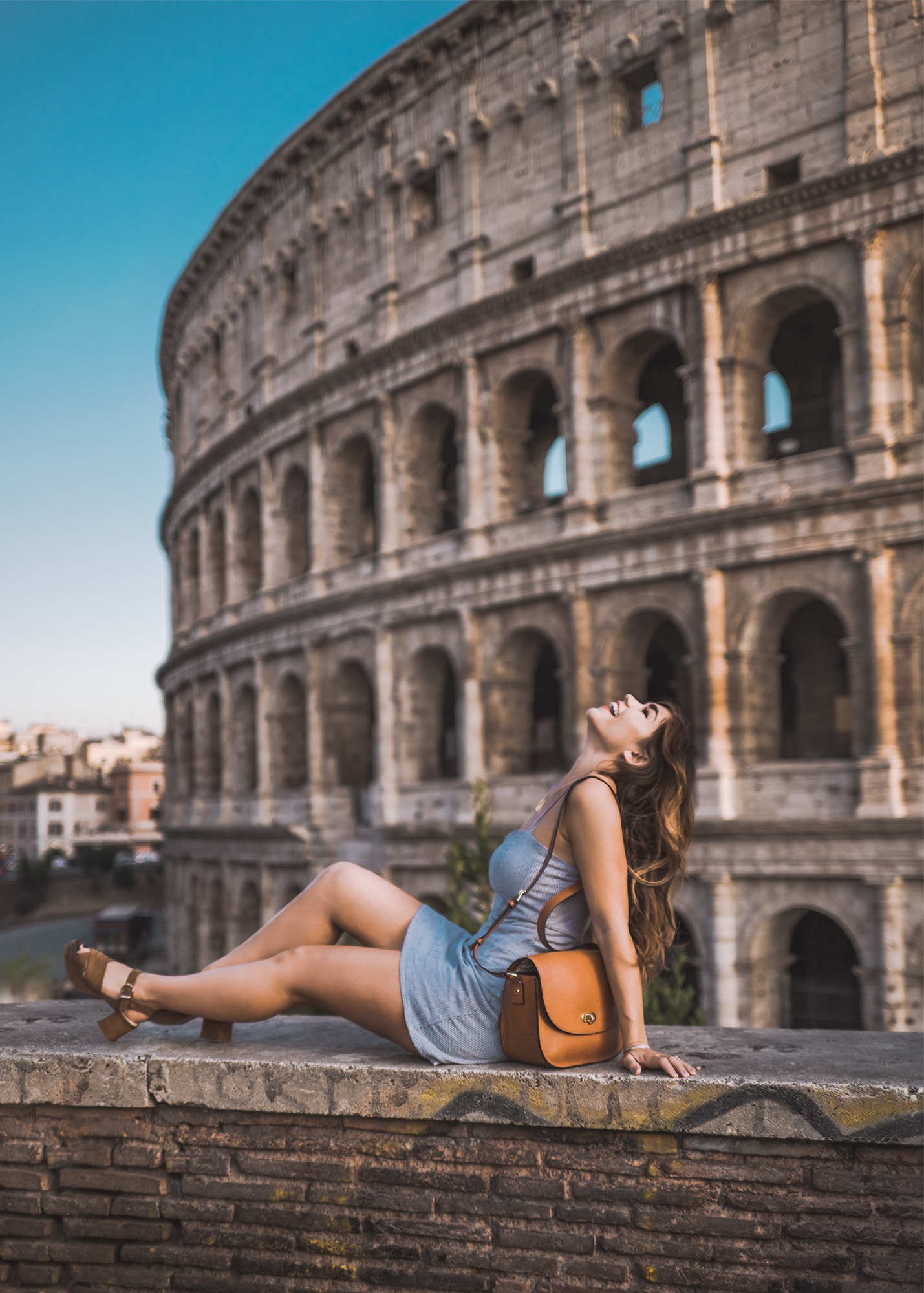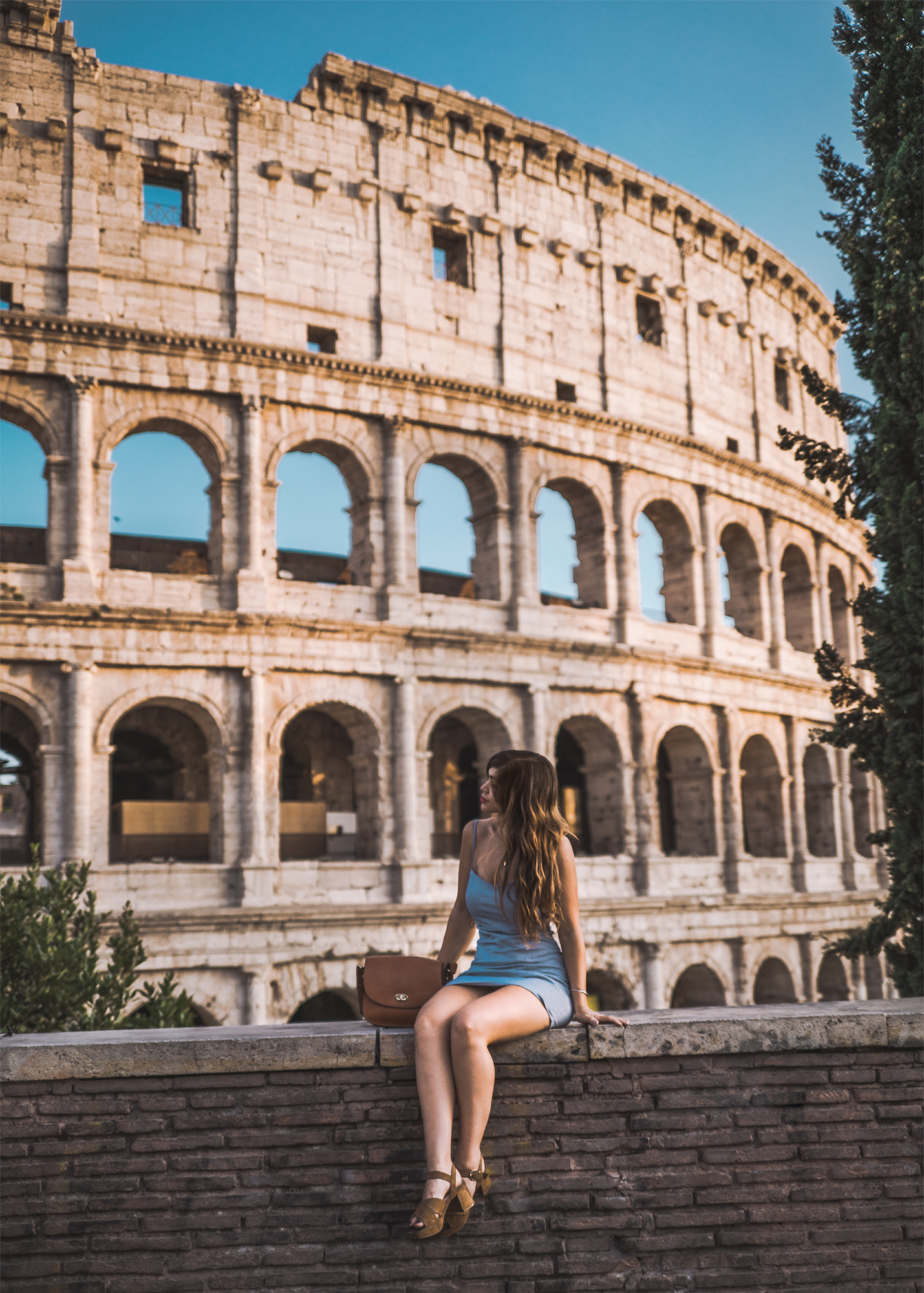 xx