May 24, 2022 Travel Guides
Fiji Travel Guide: 12 Amazing Things to Do in Fiji
What To Do in Fiji for a week? Whether you're planning an adventurous vacation or a romantic honeymoon, these are all of the best activities and things to do on holiday in these beautiful islands - from Nadi to Savusavu to the Mamanuca islands!
1. Spend A day at Malamala Beach Club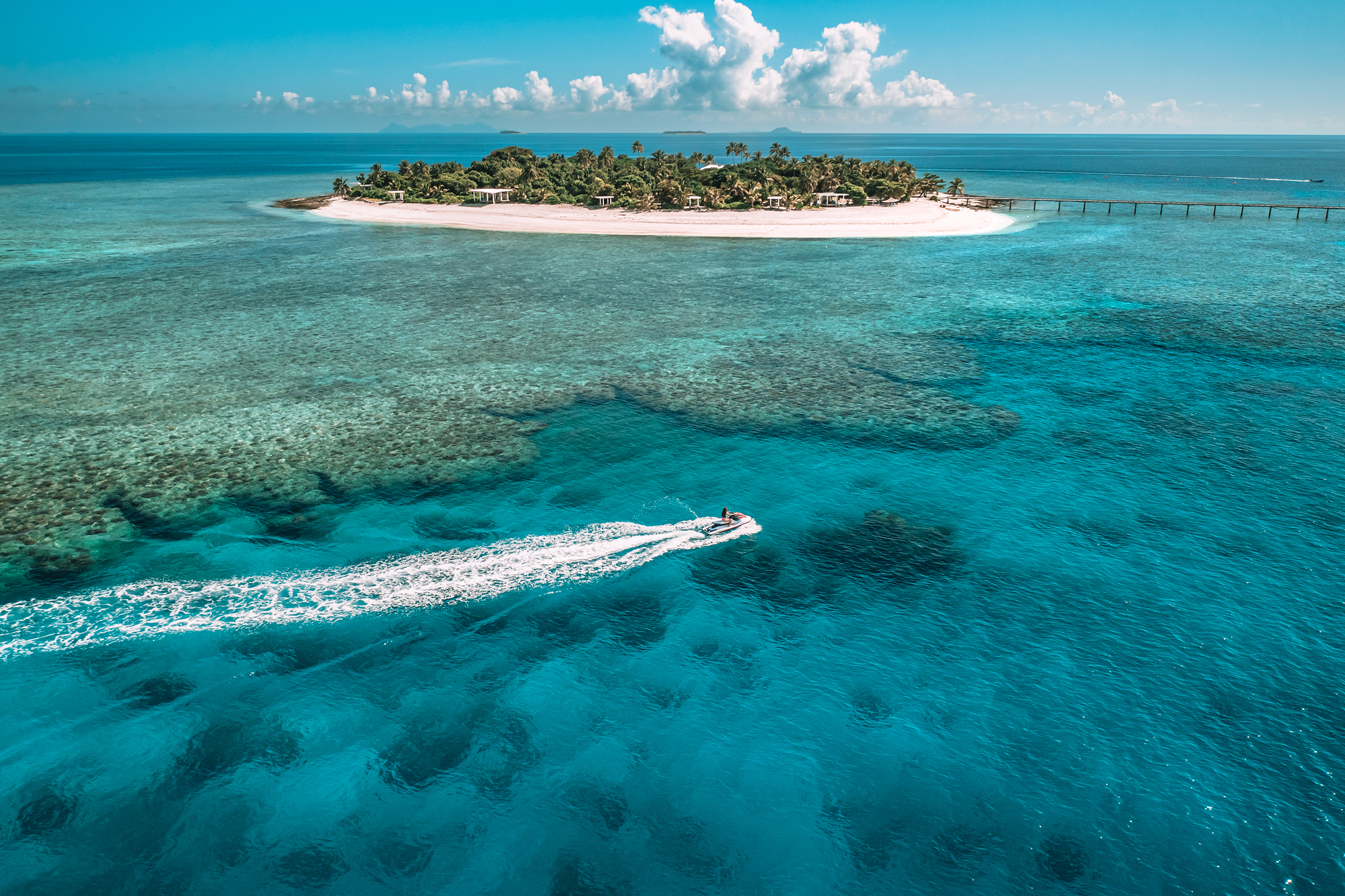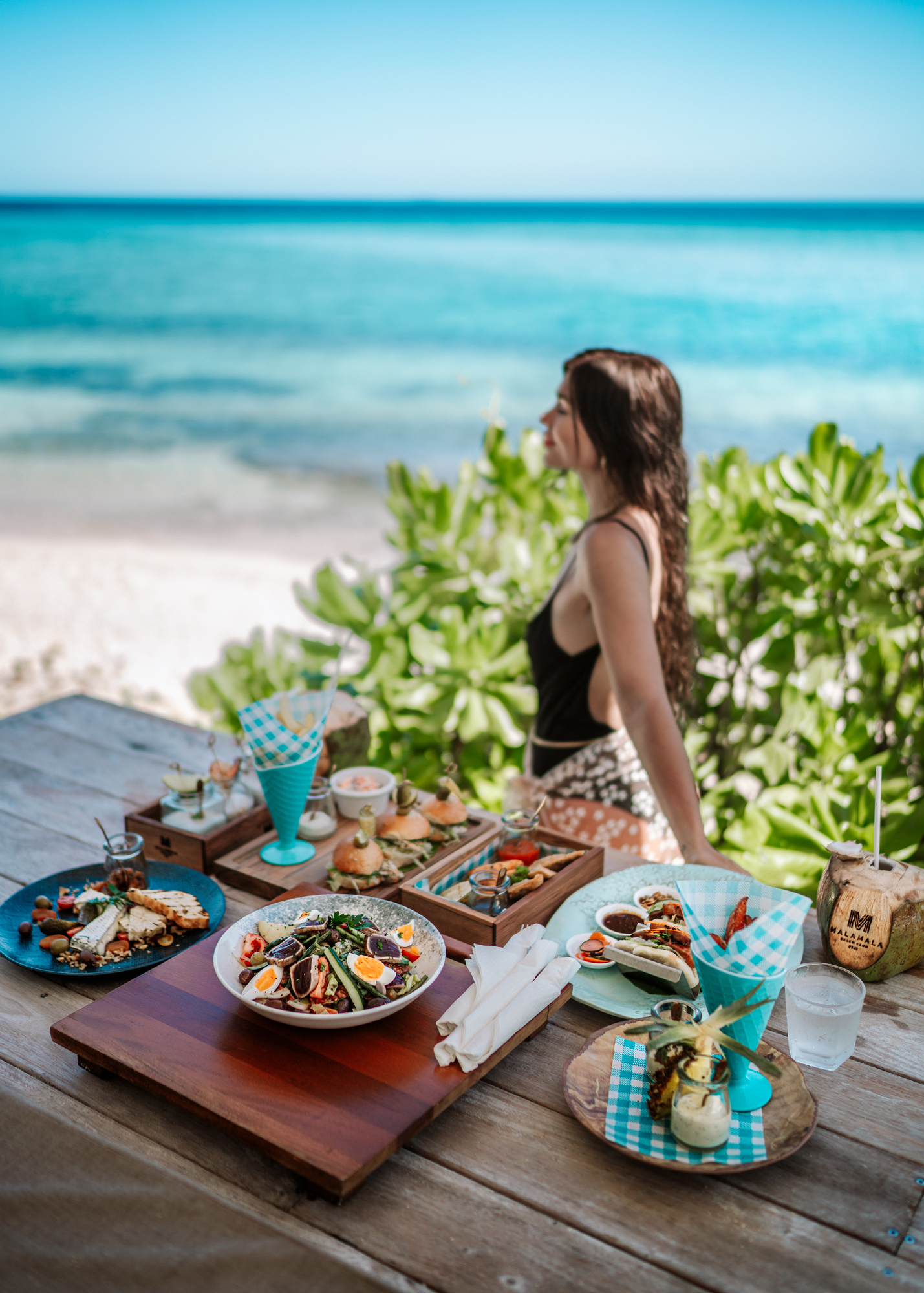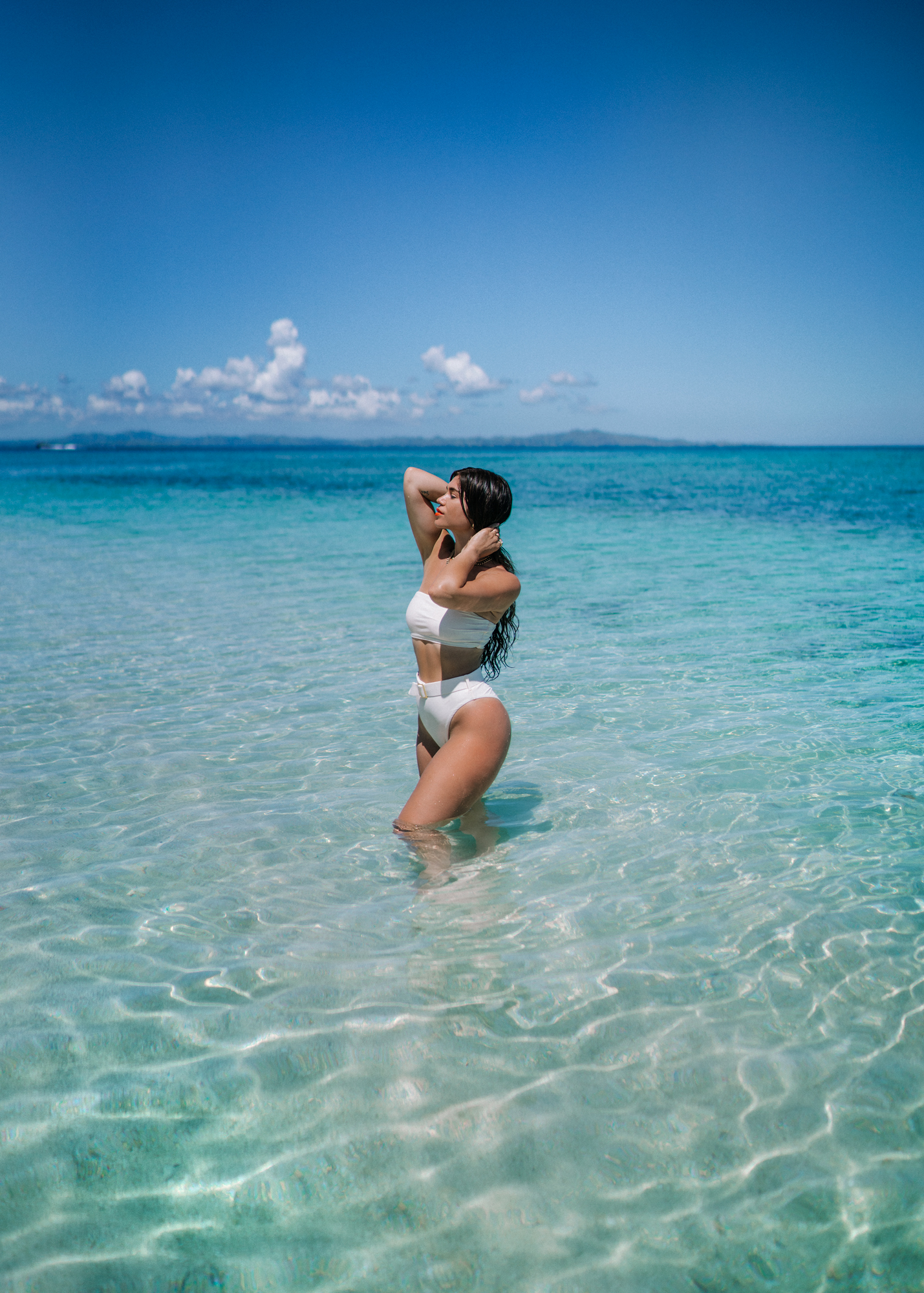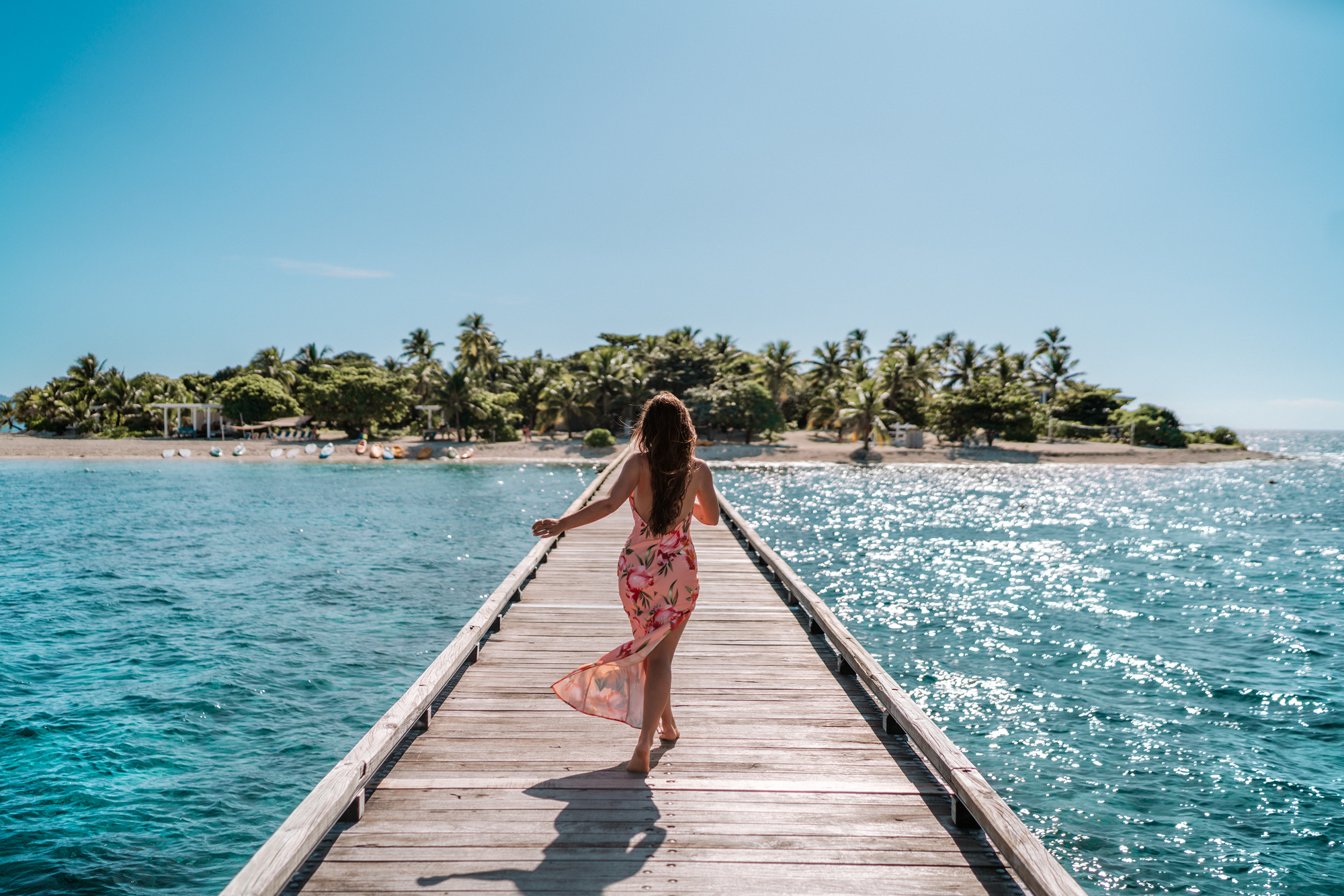 Malamala Beach Club was a true highlight of our Fiji Trip, and may be one of the coolest beach clubs in the world. Just a short, smooth ferry from Nadi, Malamala is a stunningly beautiful private island with crystal clear water, a stunning coral reef, pure white sand beaches, and an infinity pool. Not to mention, fantastic cocktails, great food, and a friendly staff. You can arrive either on the ferry, or if you want to make an extra-special entrance, by Jetski!
2. See the Nousori Highlands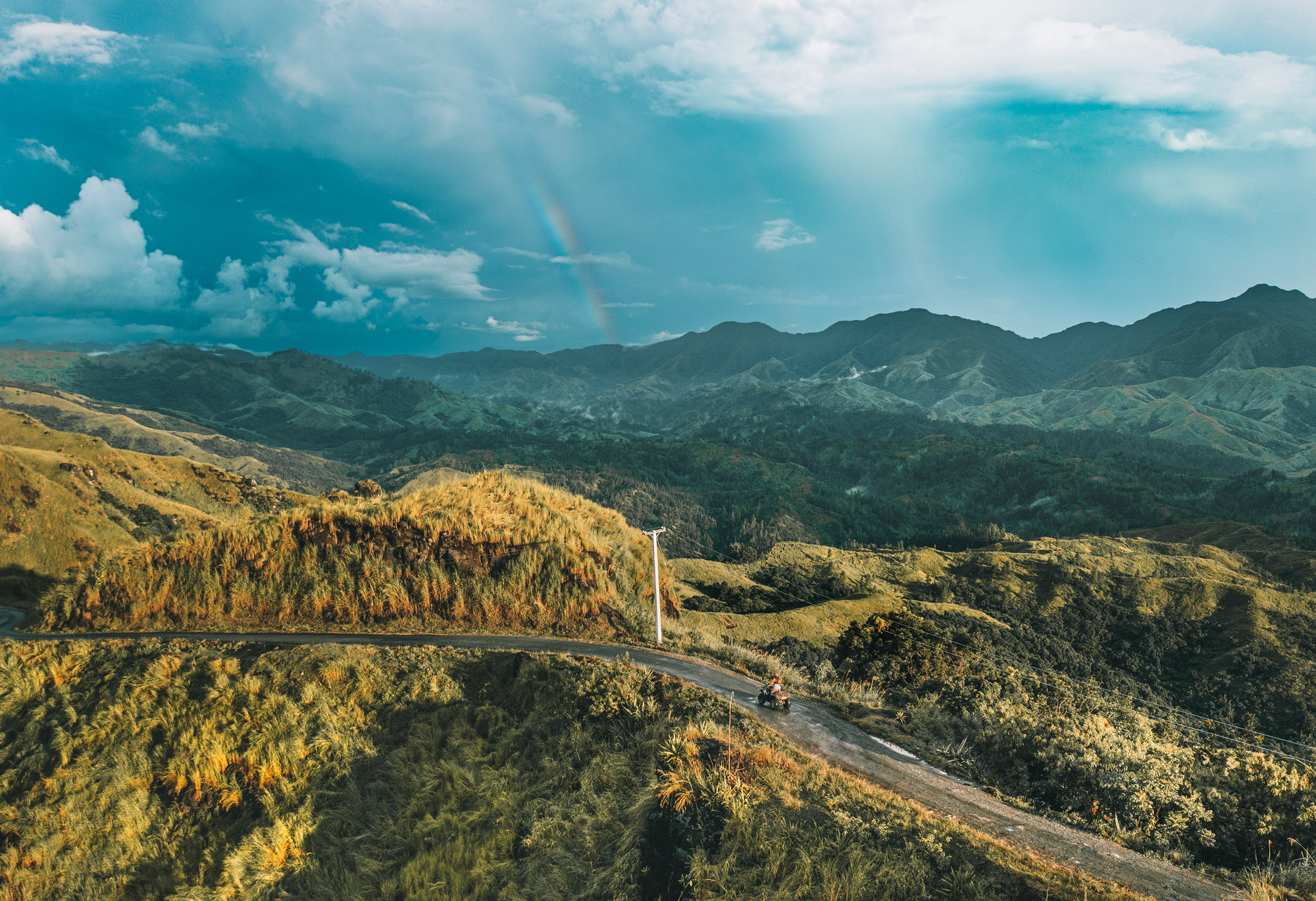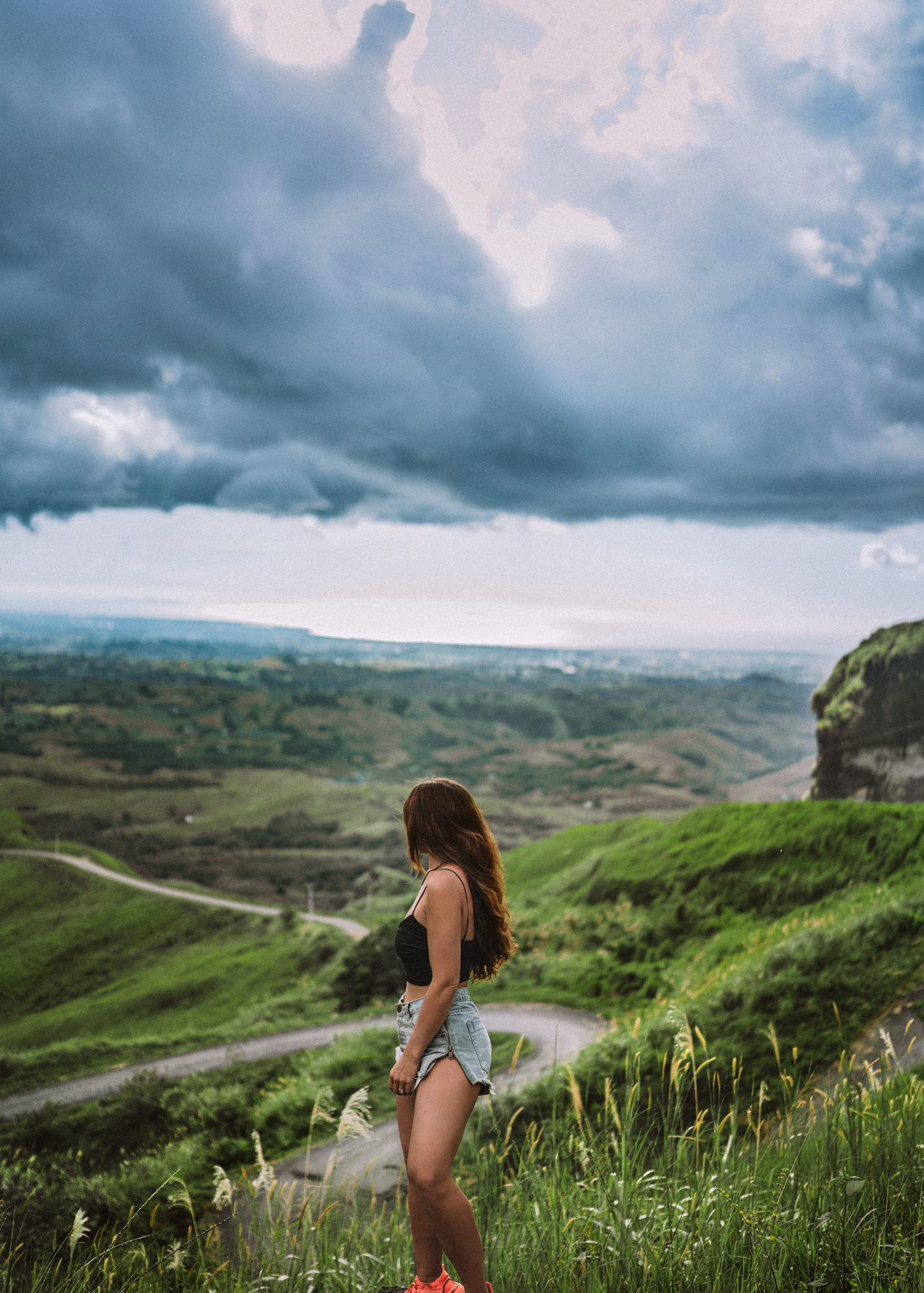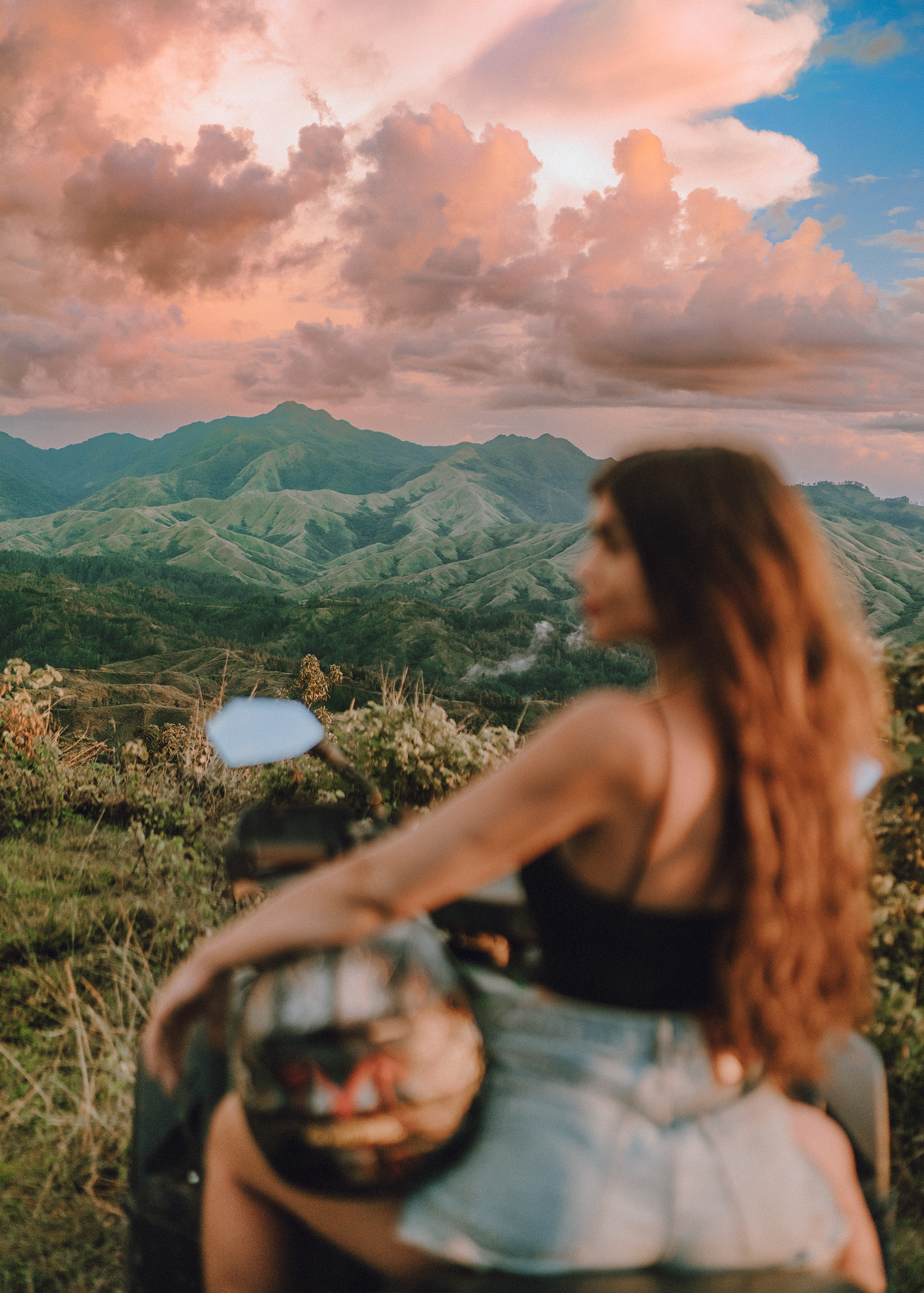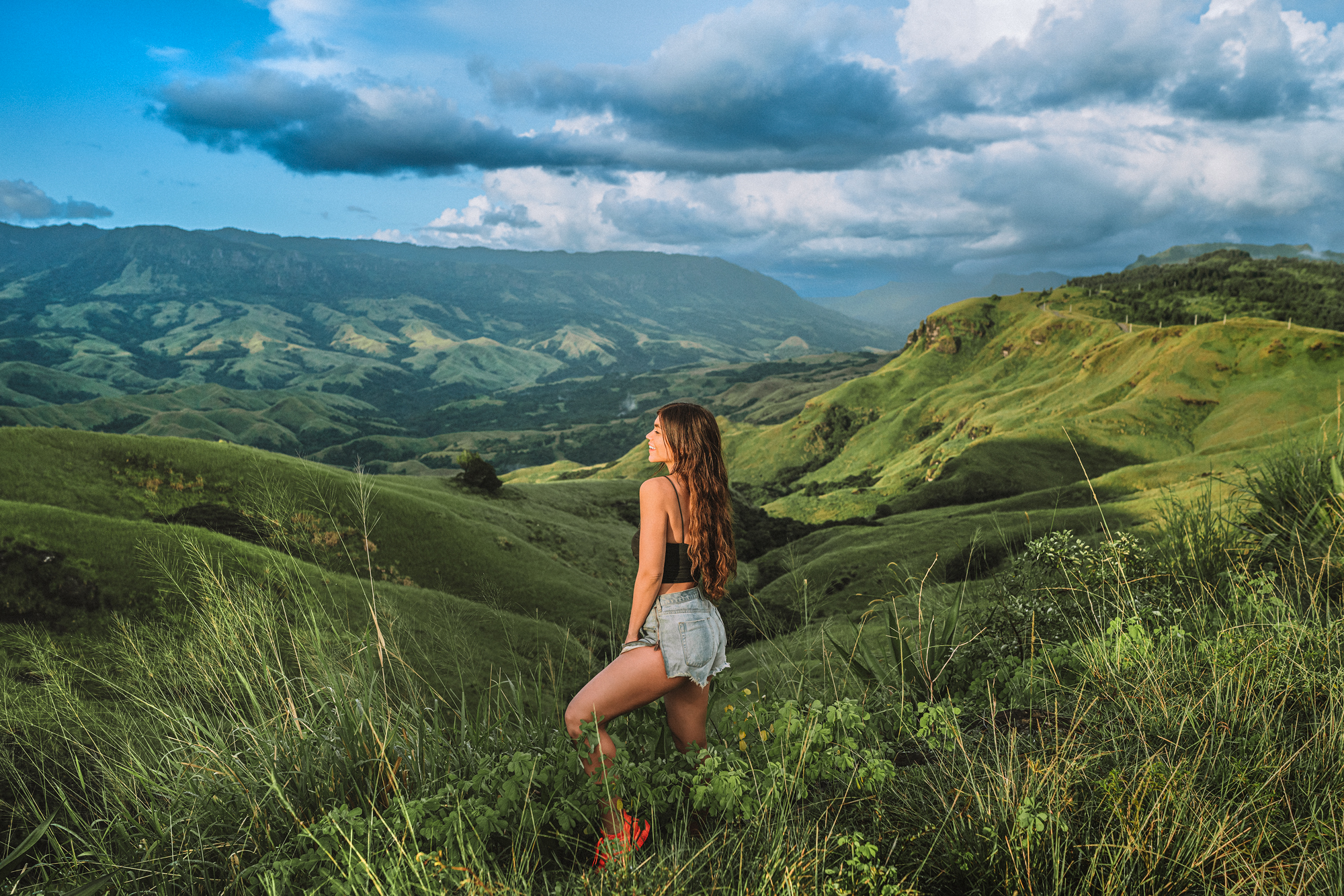 The views here speak for themselves! We were blown away with the stunning, lush beauty of the Nousori Highlands. Take a break from the beach to check out these jaw-dropping mountain roads - either by hiking, by car, or by ATV.
3. Hire a private guide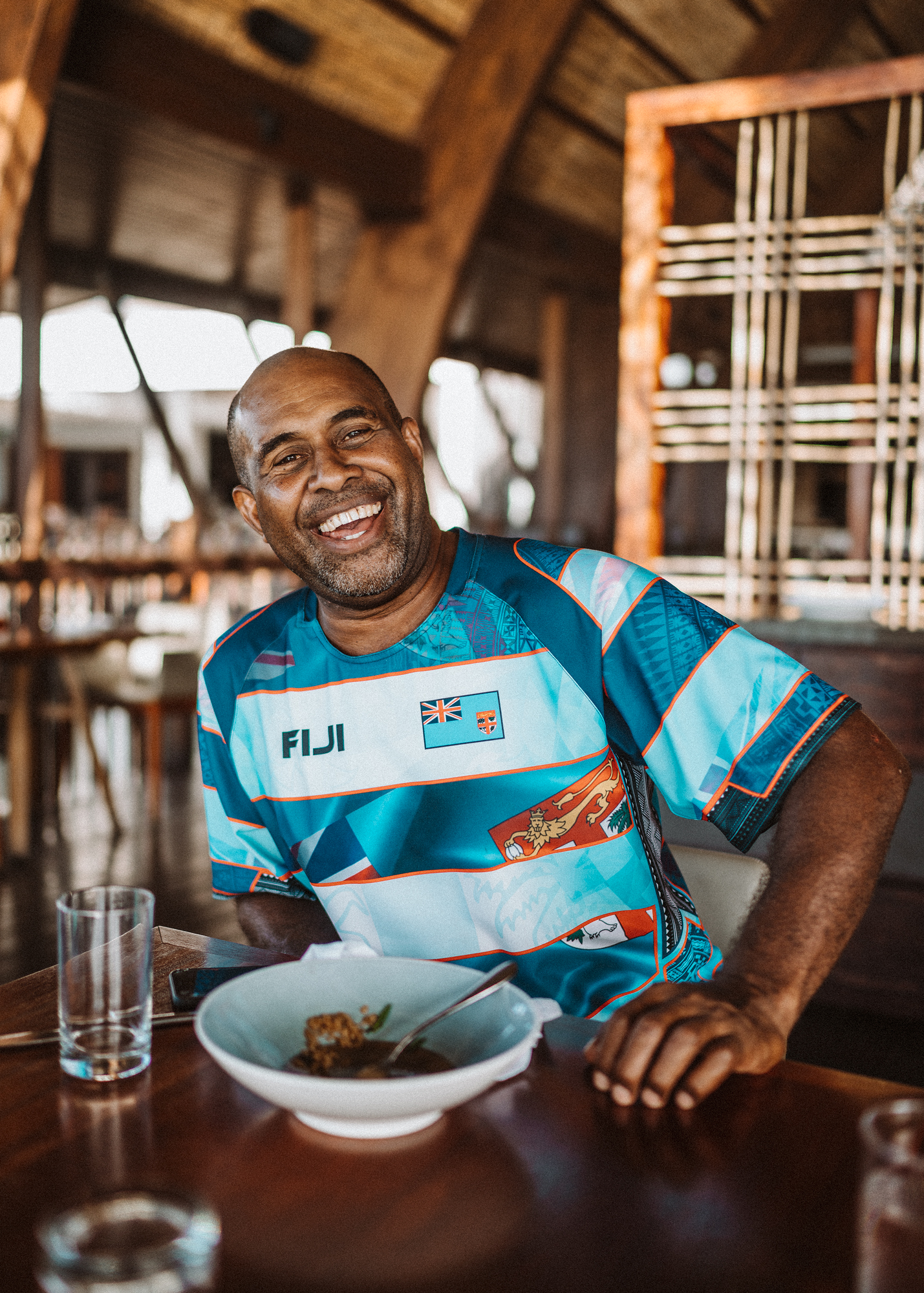 We spent our week in Fiji with our wonderful guide Atu, recommended to us by the tourism board. Atu was a wealth of knowledge and help - not only did he drive, he shared so much history of the islands, local customs, and information with us, in addition to helping with carrying bags, taking photos, and coordinating all of our activities. His fee and expenses were extremely reasonable at under $100 a day, and our trip wouldn't have been the same without him!
Reach out to Atu to hire him directly! Atu Vuniyayawa - [email protected]
4. Visit Castaway Movie Island - Monuriki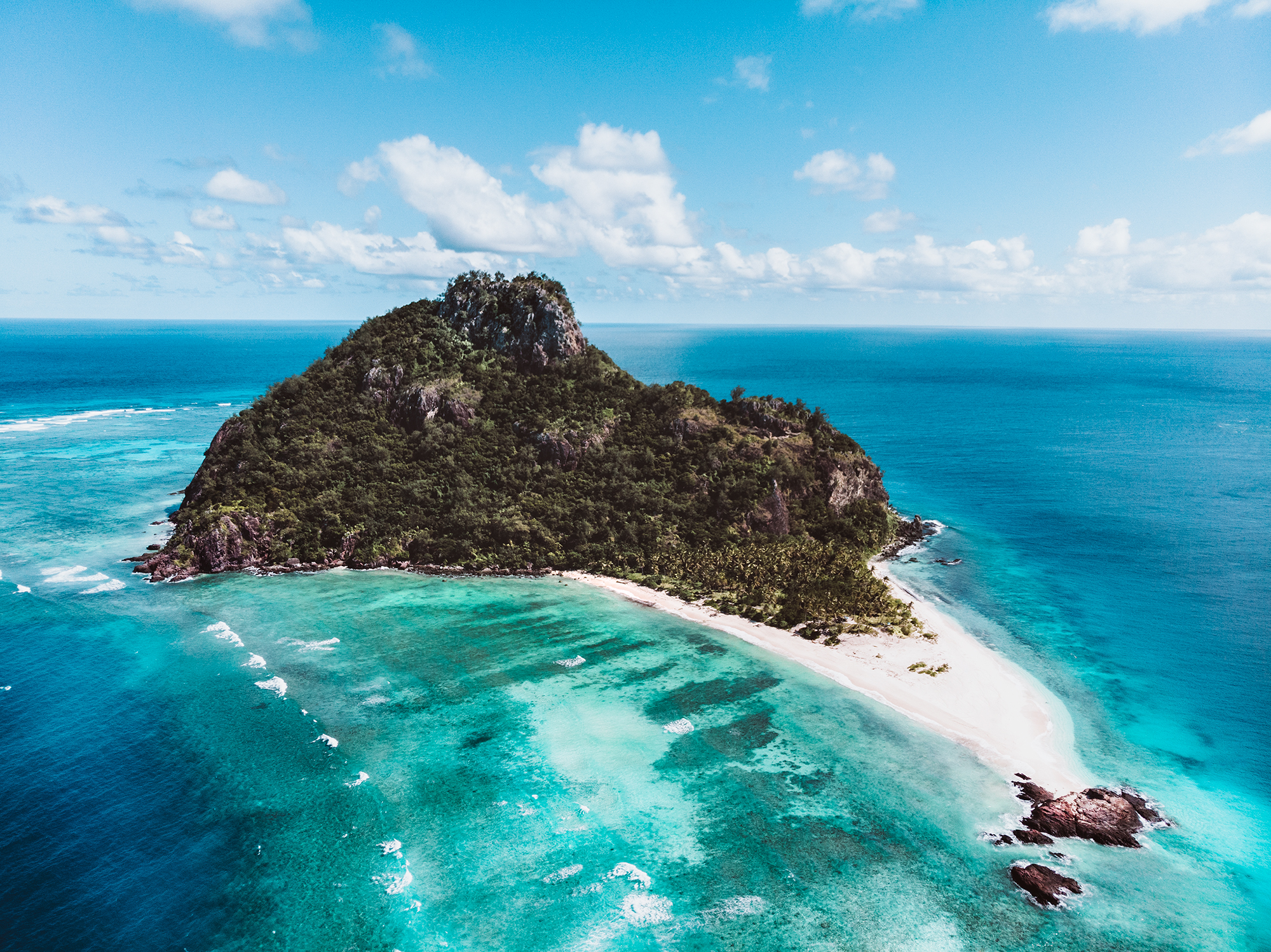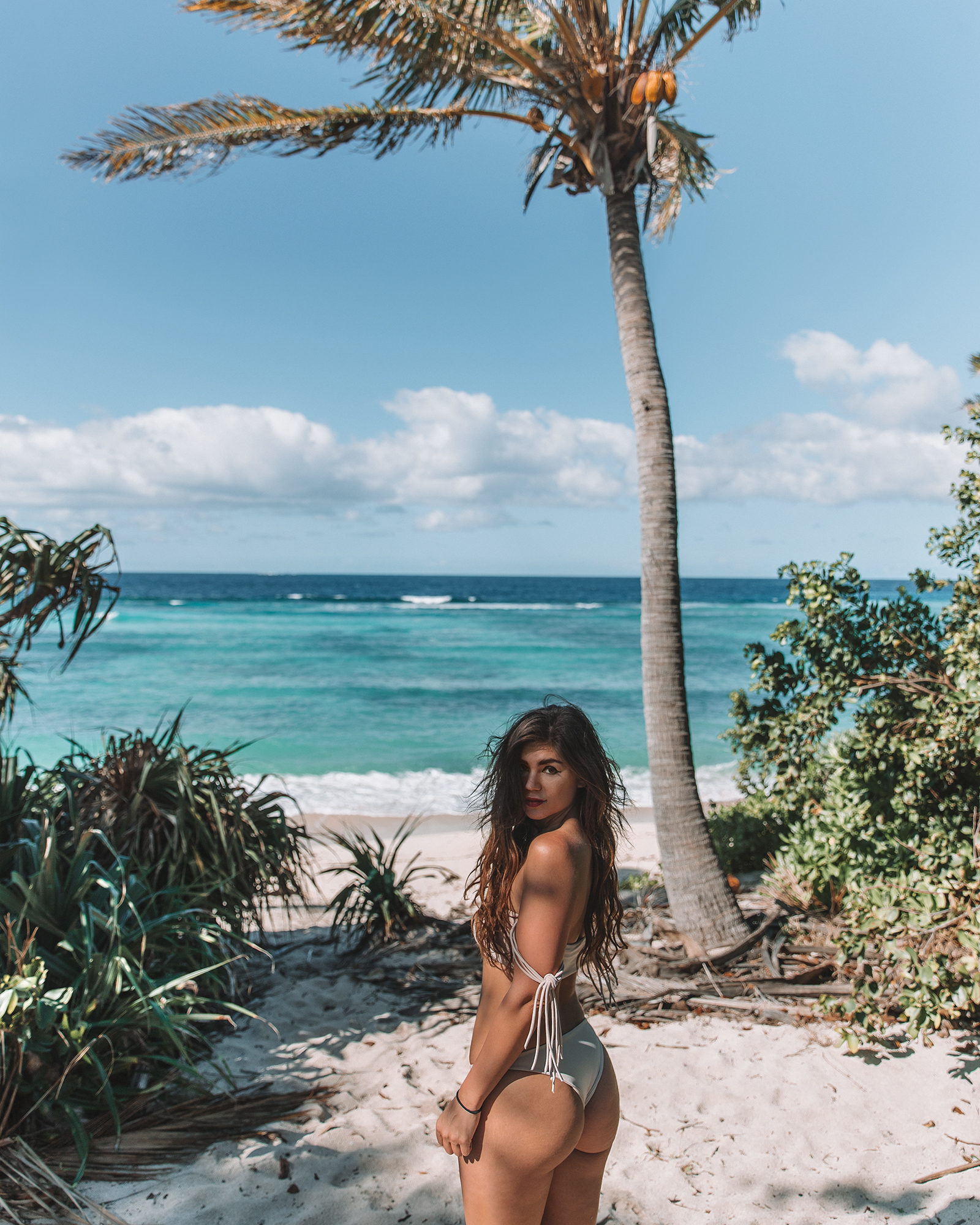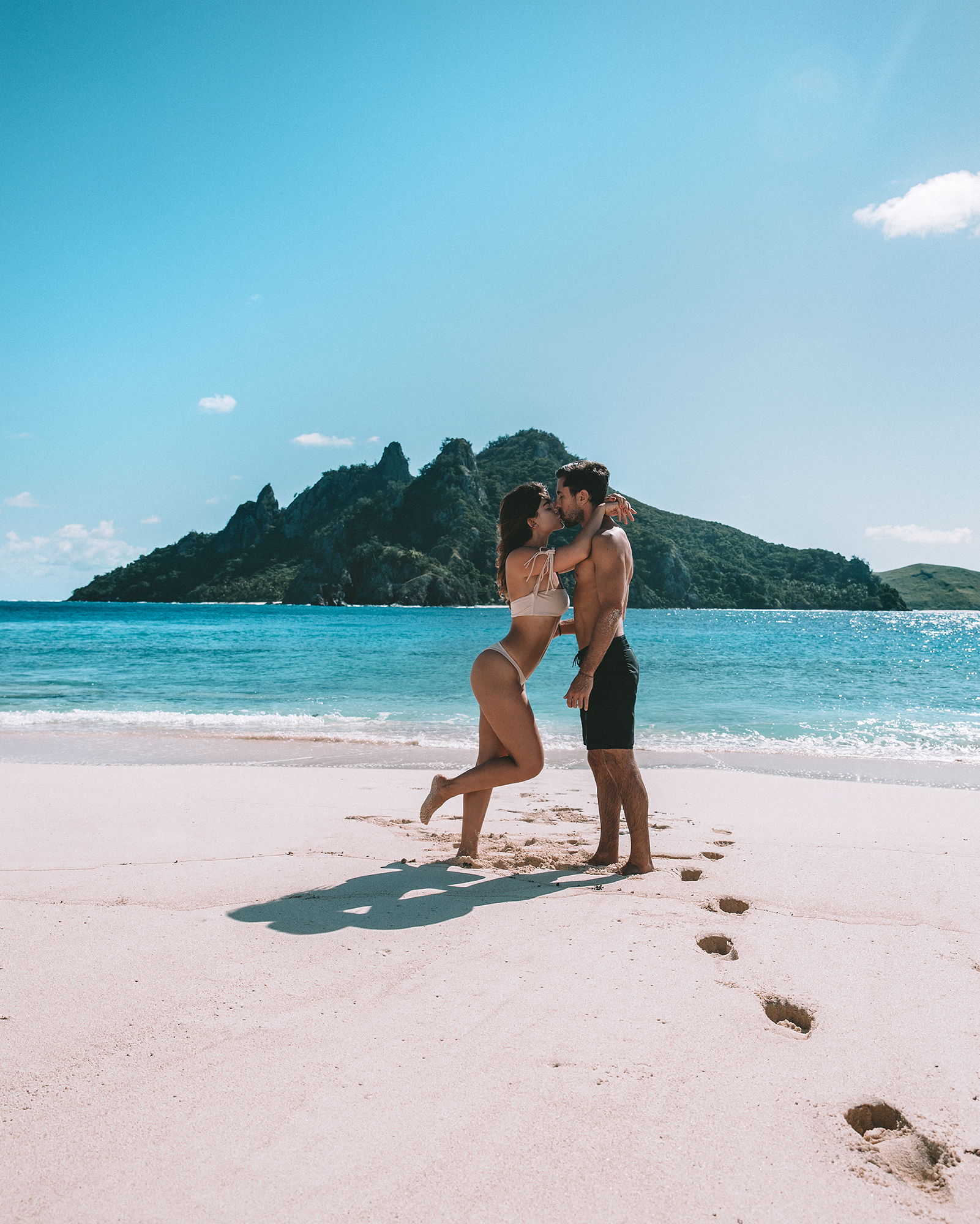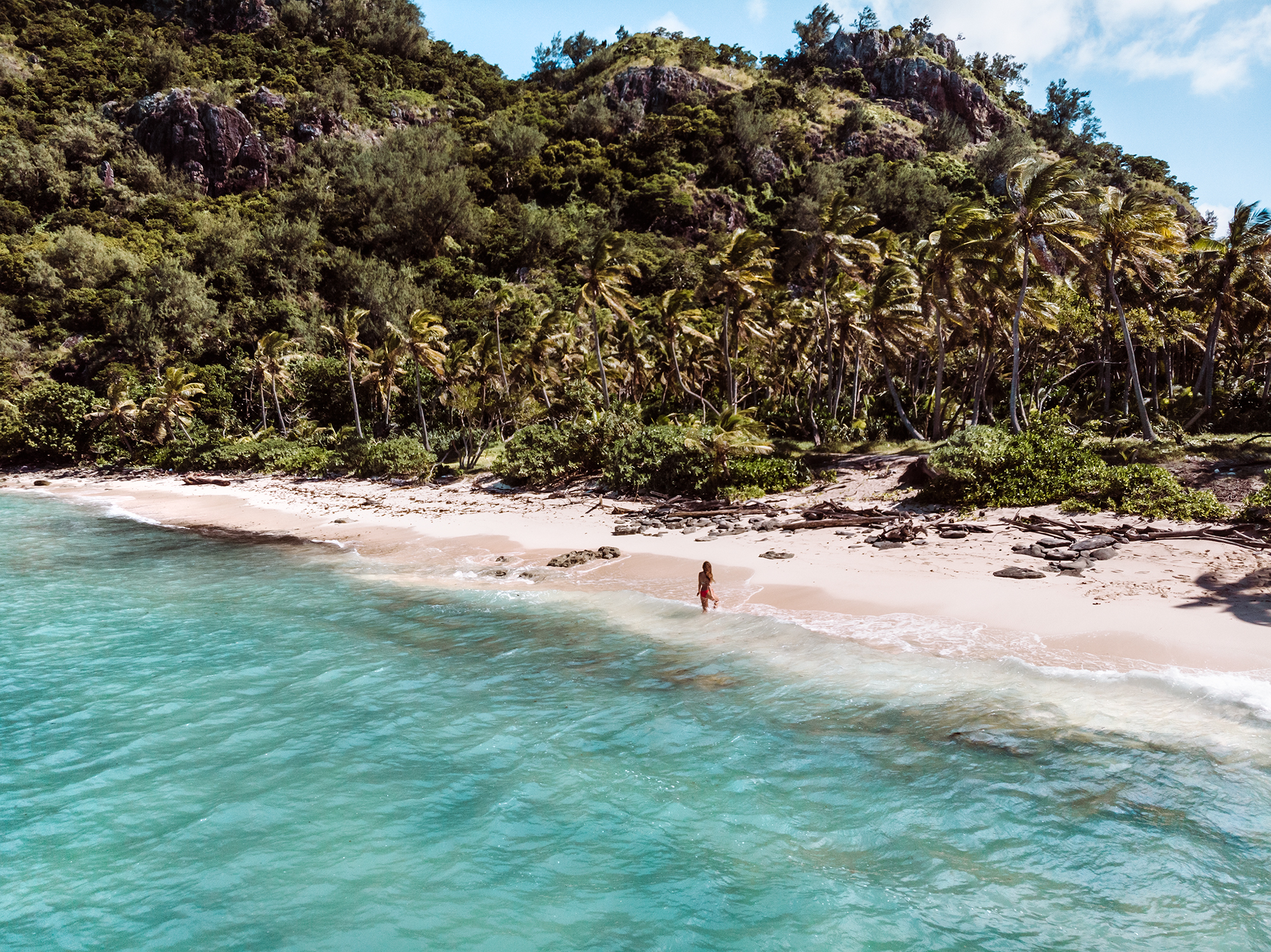 Did you know that Castaway was filmed in Fiji? The famous island is named Monuriki and located within the chain of Mamanuca Islands, and is uninhabited, but open to day trips and tours. If you're a fan of the movie or not (but honestly, who isn't?), a visit to this beautiful island is well worth a day trip.
5 Eat lunch at Vasaqa Productions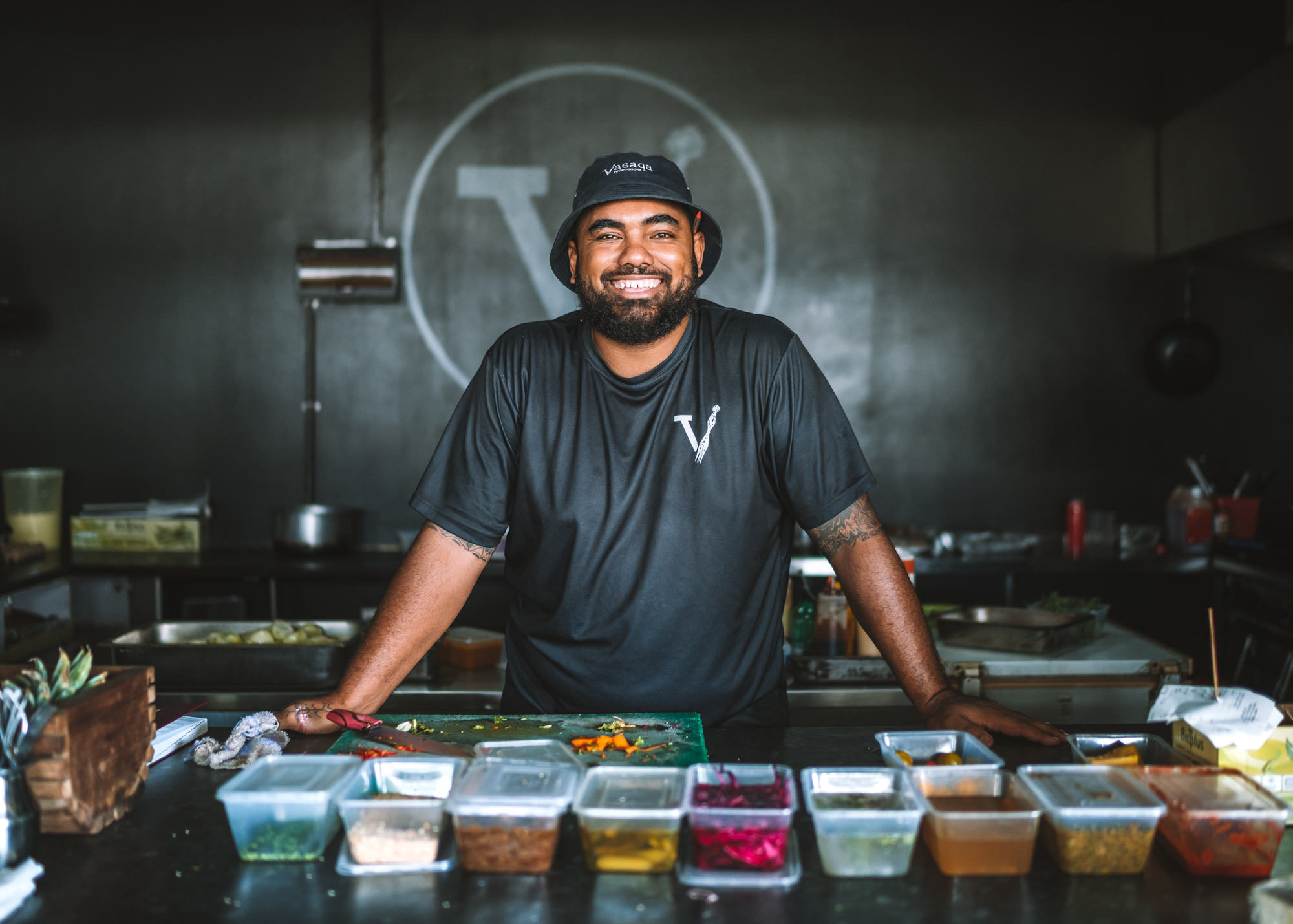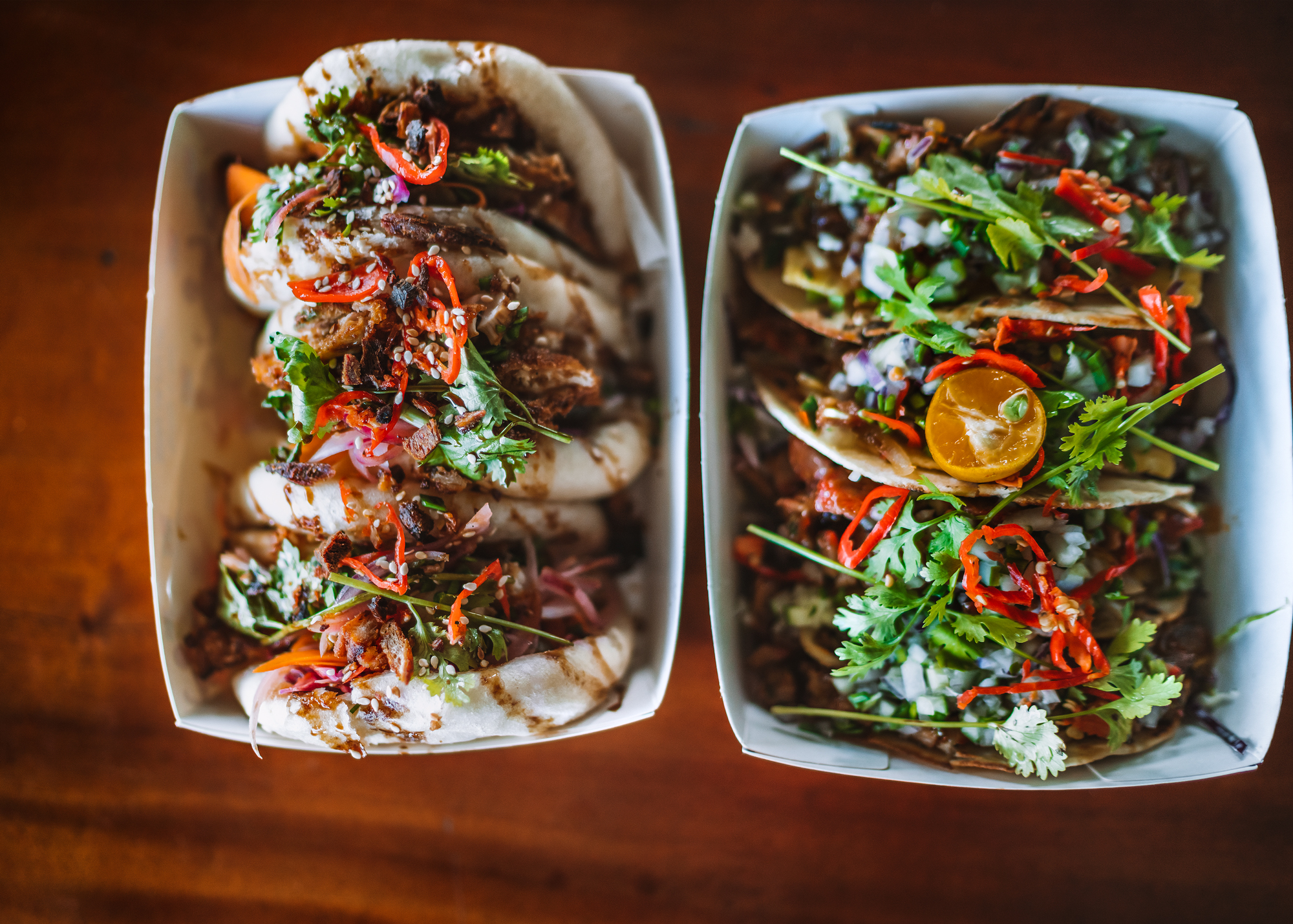 Vasaqa Productions, located in Nadi, started as a deluxe catering company for the film and television industry that often shoots on Fiji's islands, but when covid shut down destination productions, the husband and wife team opened up a lunch spot at the town's market - and it was one of the best meals we ate in Fiji. Vasaqa combines local flavors and fresh produce with dishes like carnitas pork tacos and bao buns. Definitely add this spot to your must-stop list, you will not be disappointed.
6. Spend a day at Cloud 9 Floating Club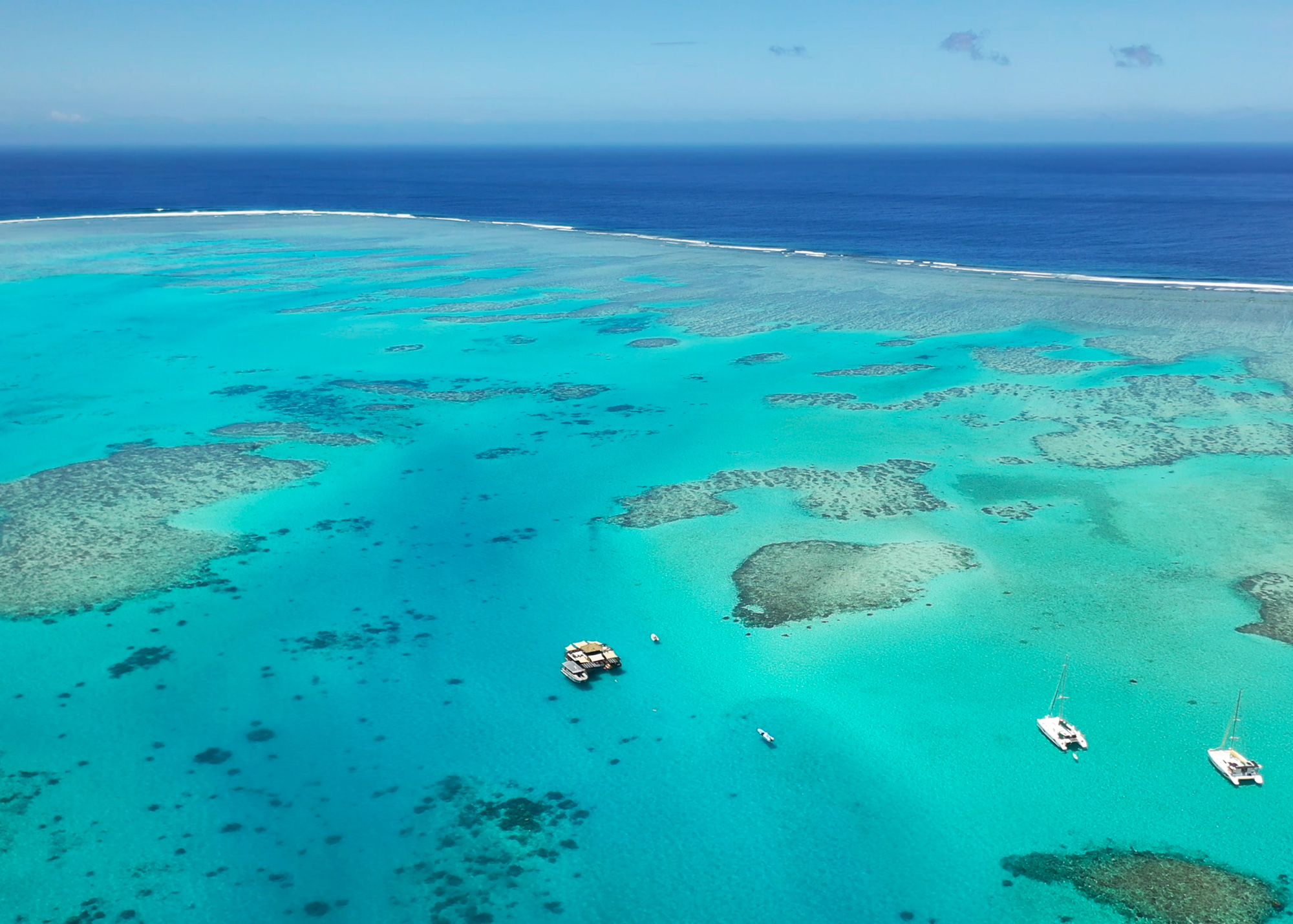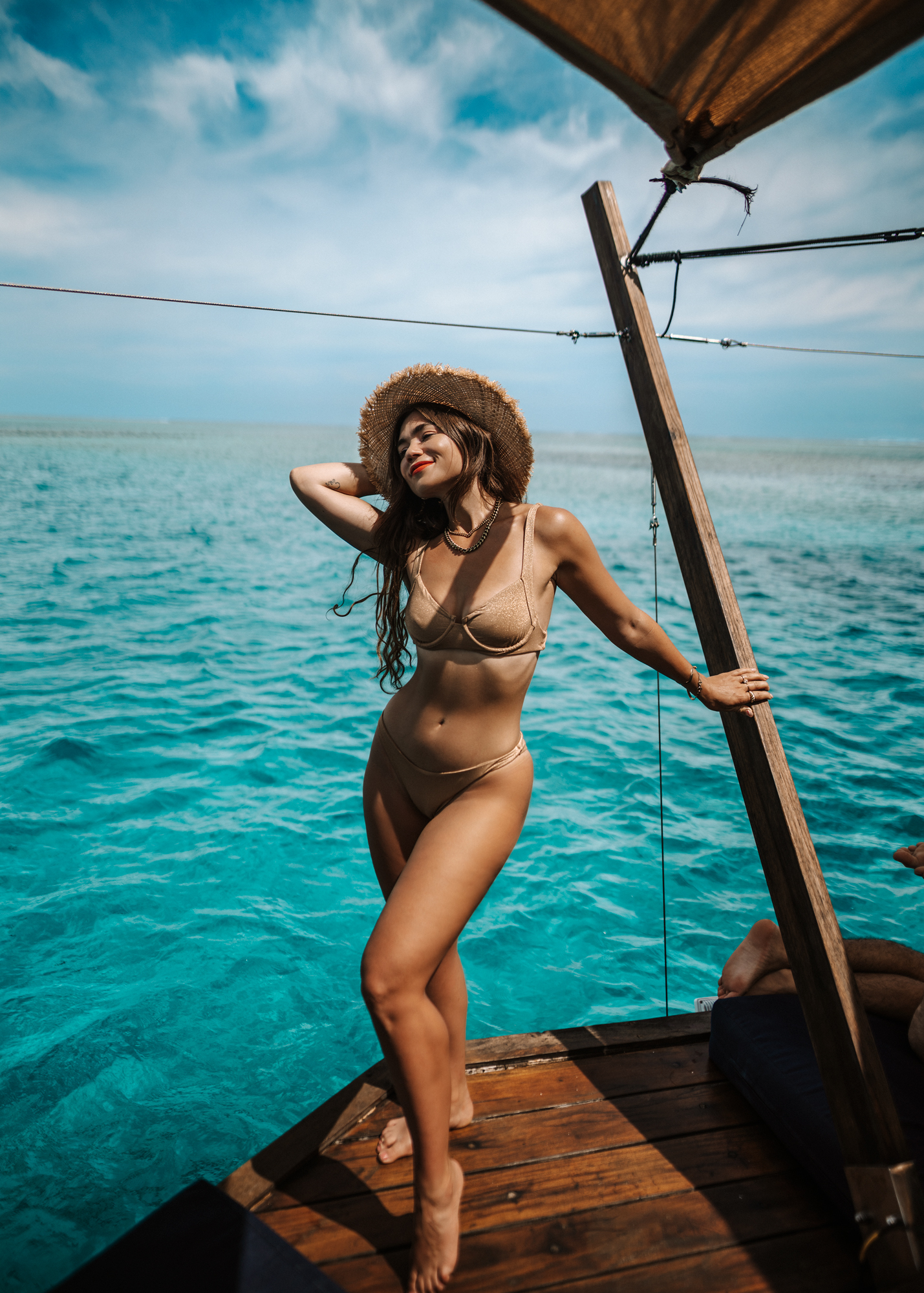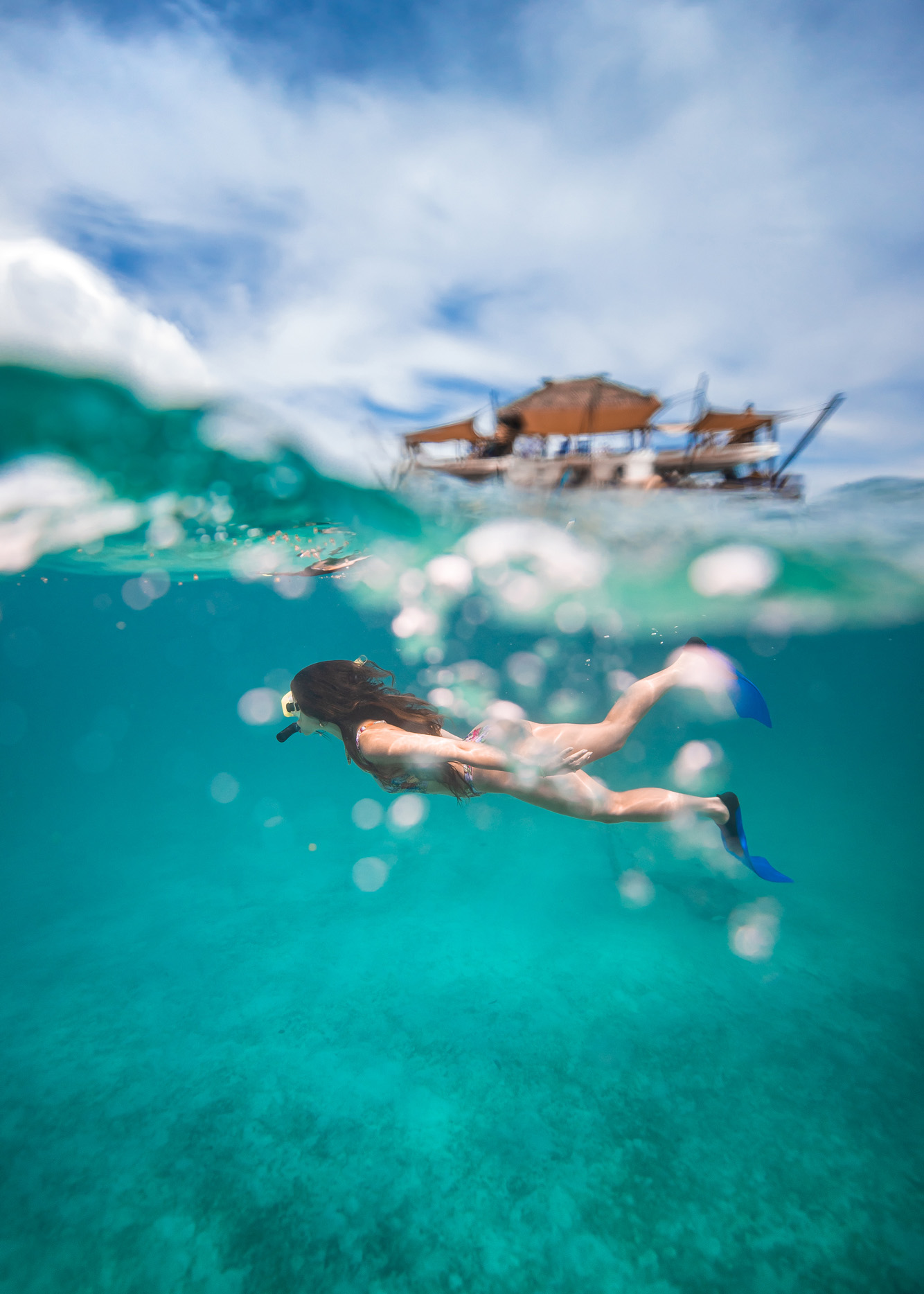 Cloud 9 is one of the coolest bars you can go to pretty much anywhere in the world. The two-story floating platform in the middle of the crystal blue ocean has a full bar with craft cocktails, wood-fired pizzas, and a rotating line-up of international DJs.The bar is about a 45 minute ferry ride from Denaru port, or around a 20 minute ride from the Mamanuca islands.
Save by booking a package including transit, your day at the bar, and food and beverage credits. We booked a full day here, and weren't sure if it would be too much time, but by the end of the afternoon, we still didn't want to leave! Between the drinks, the food, jumping off the top of the platform, snorkeling, and dancing, Cloud 9 is really the perfect day-club party.
7 See a Cultural Show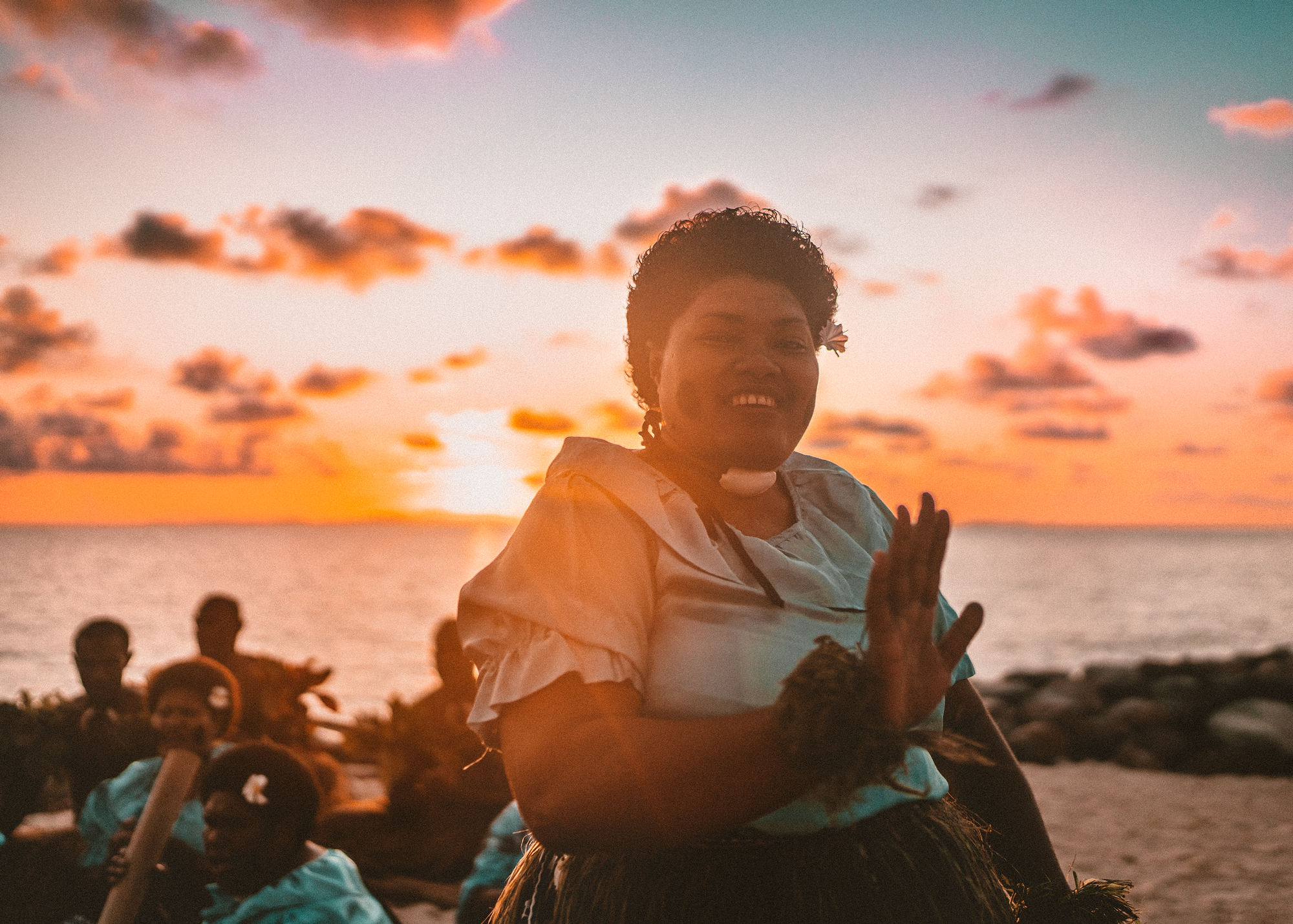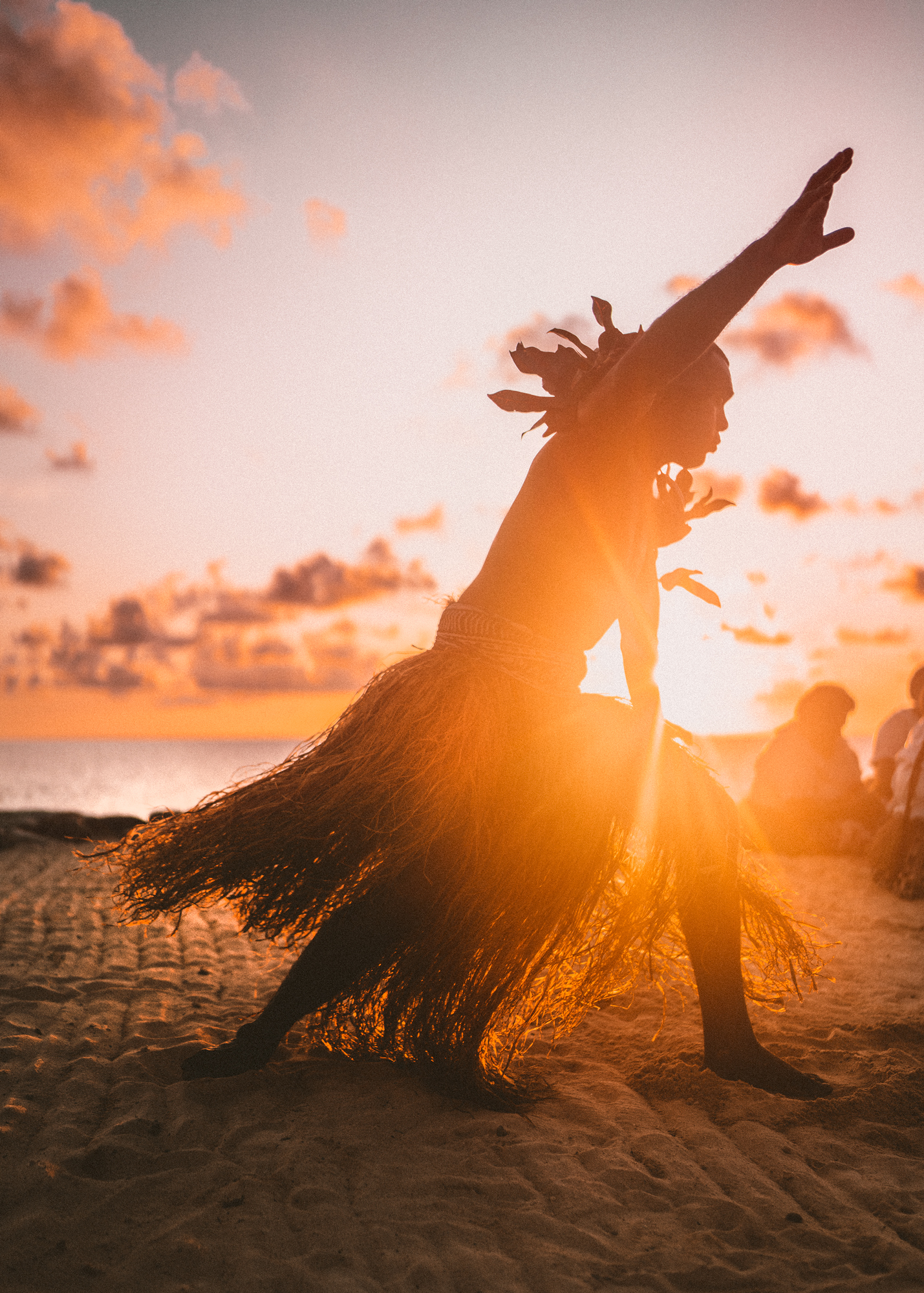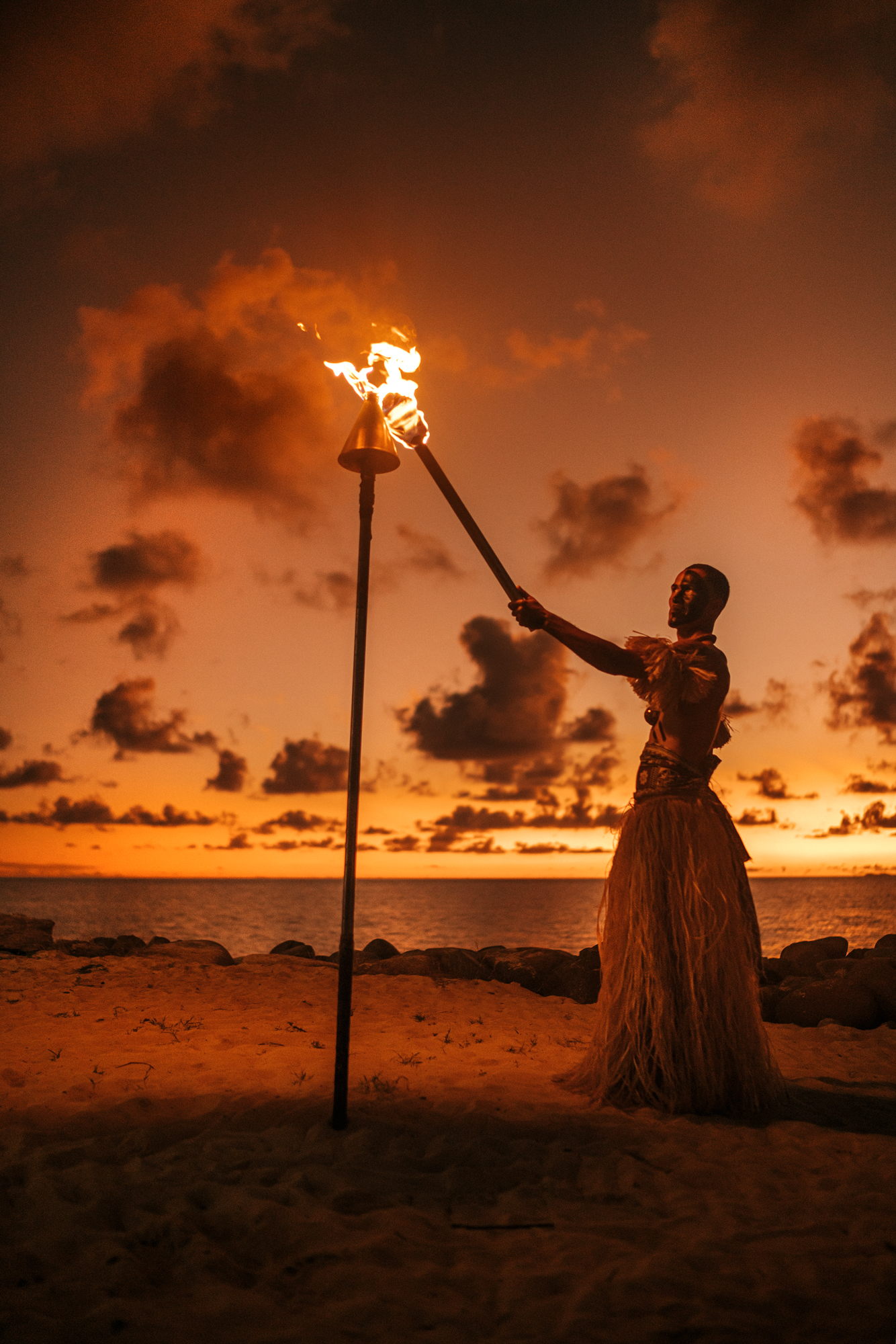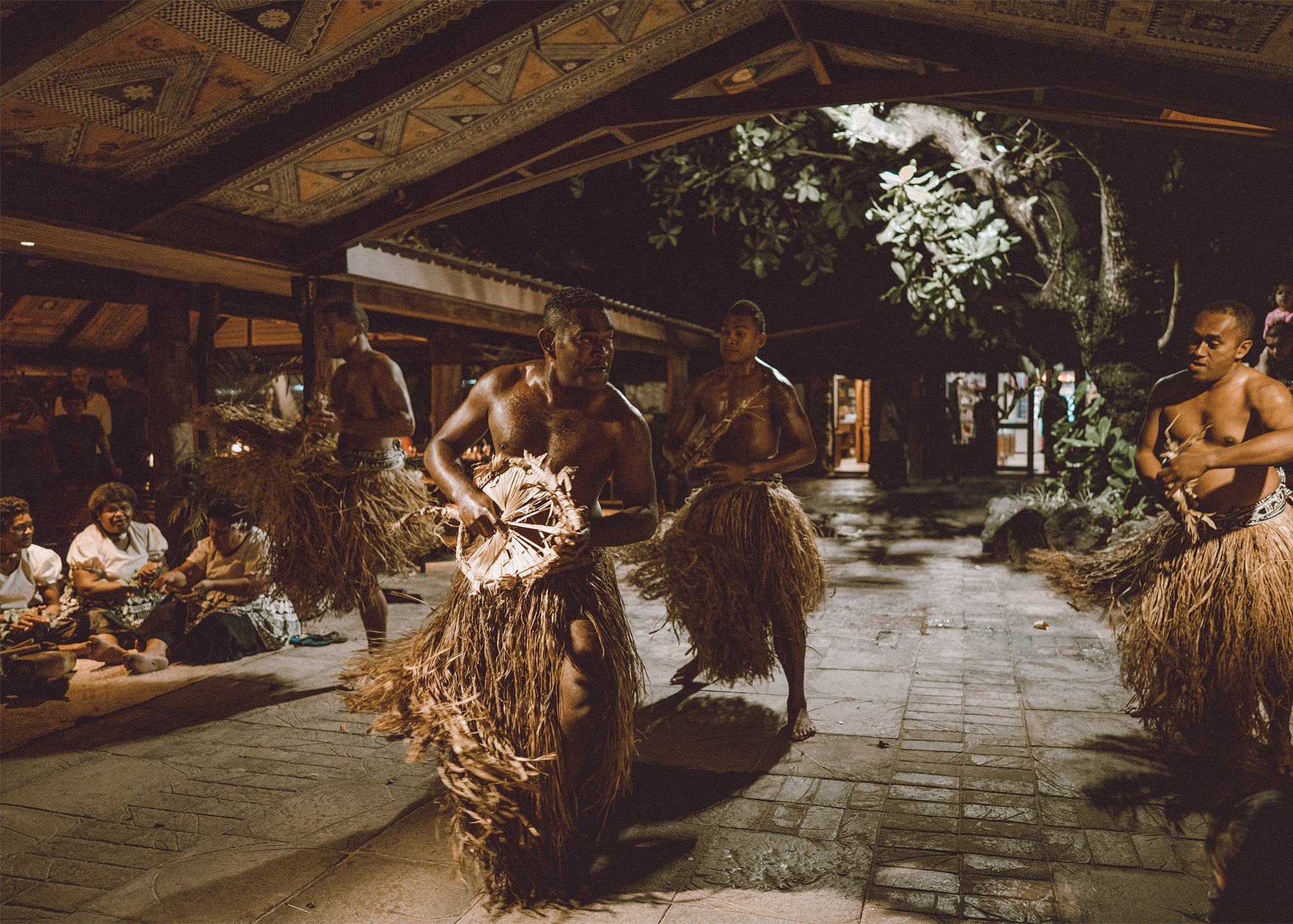 Much of the night entertainment in Fiji is cultural, from dances to fire-walking to kava ceremonies. The singing, drumming, and dancing groups put on beautiful shows that are well worth the experience! Get tickets for a full day experience
here.
You should also check with your resort, as many host shows and torch-lightings around sunset.
8. Take an ATV Tour with Go Dirty Fiji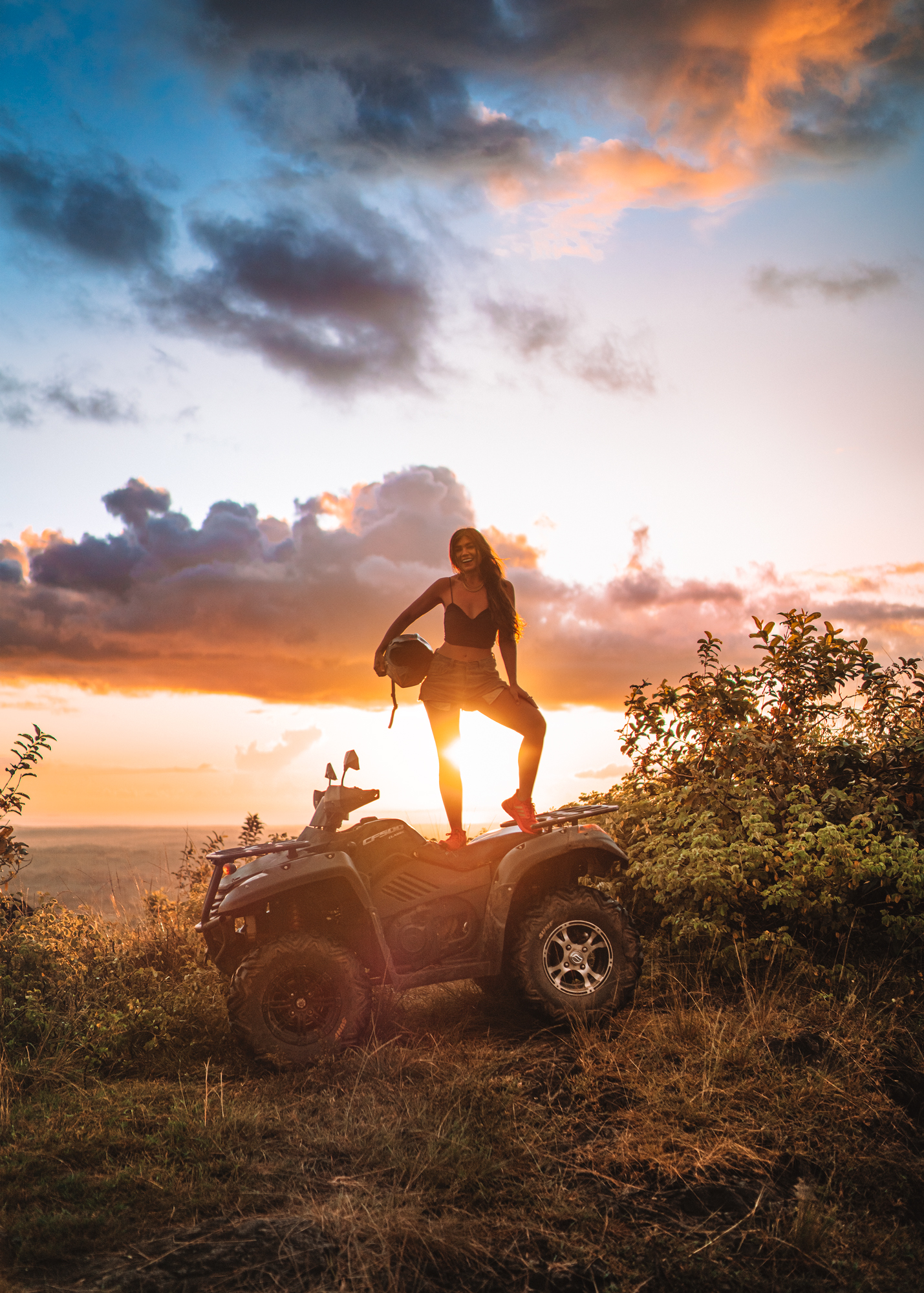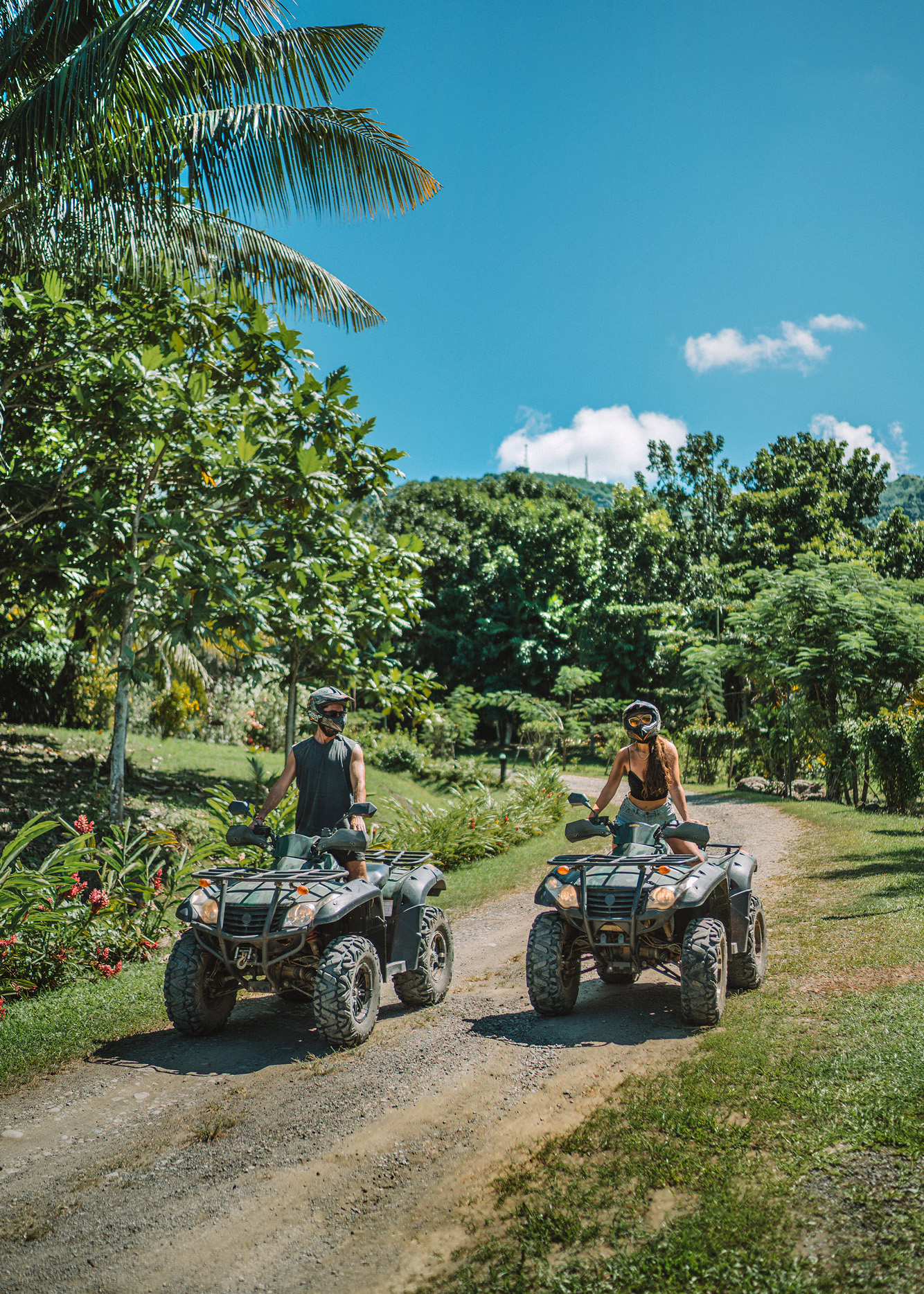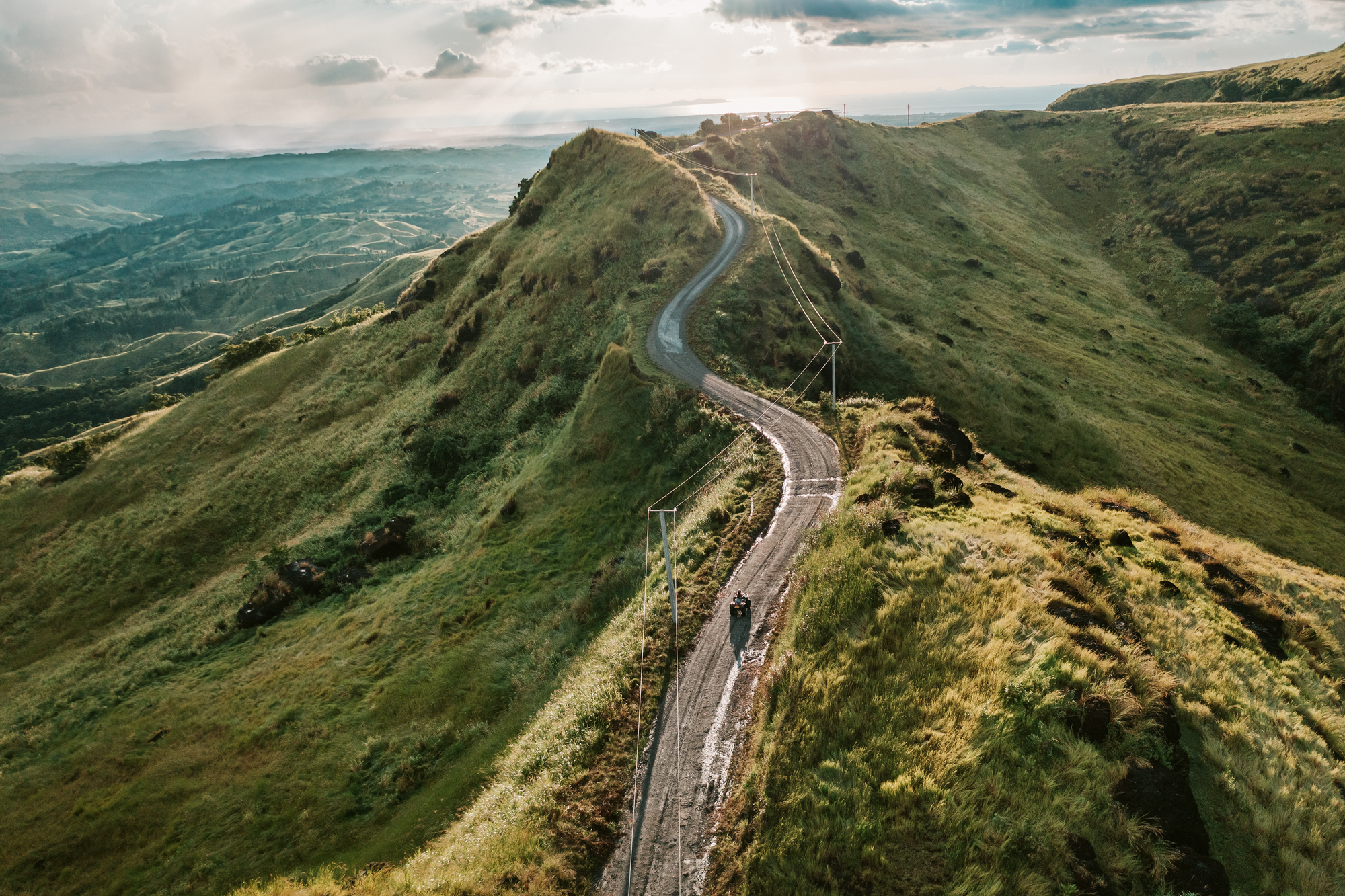 Want to see the island in a more adventurous way? Go Dirty Fiji offers a variety of ATV tours - from shorter rides, to full day excursions. There is even a tour where you ride your ATV to a local village and then end with a helicopter tour!
We spent a full day with Go Dirty and had the MOST fun. The scenery, the adventures, and the guides are all amazing!
9. Soak in the Tifajek Mud Pools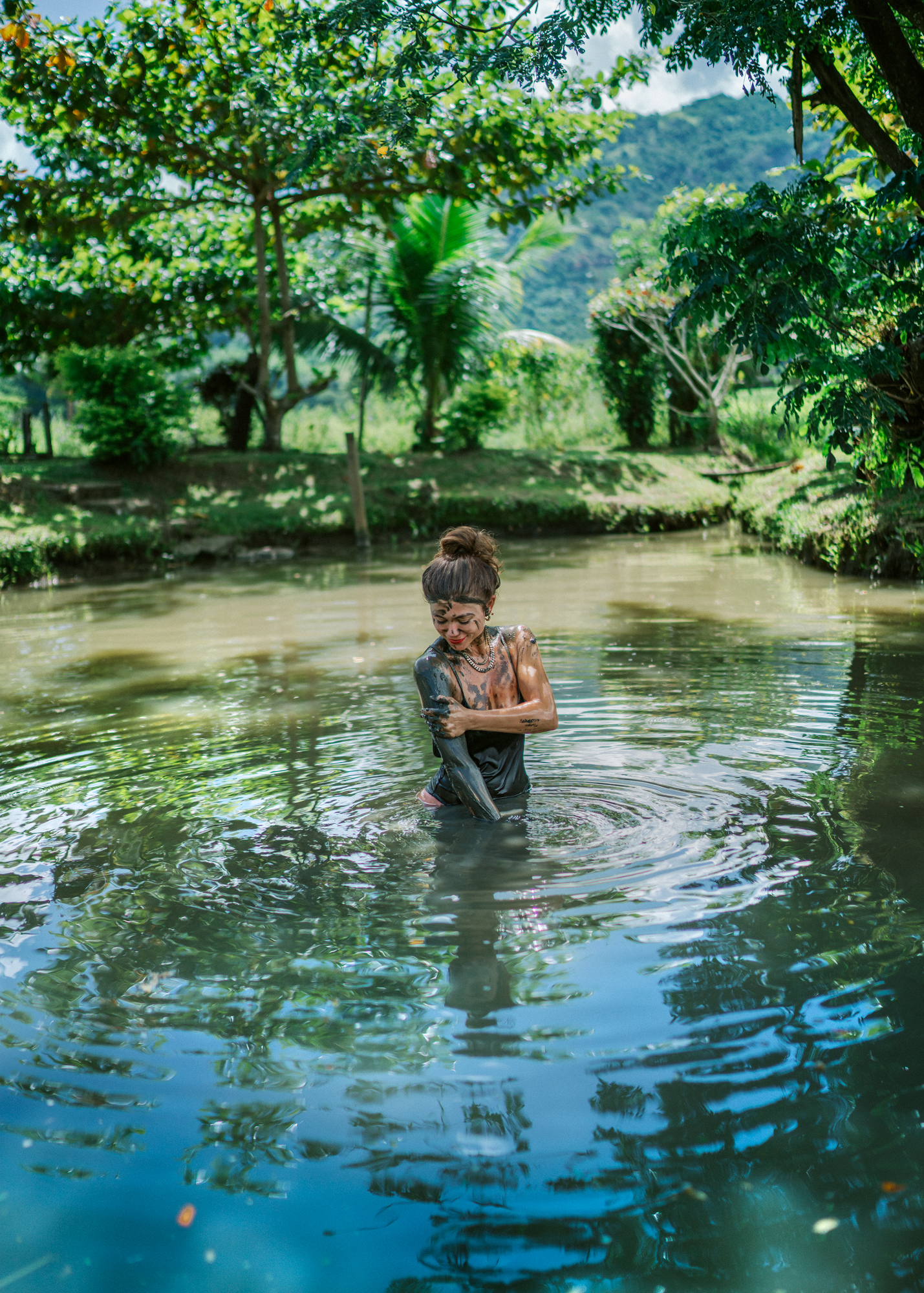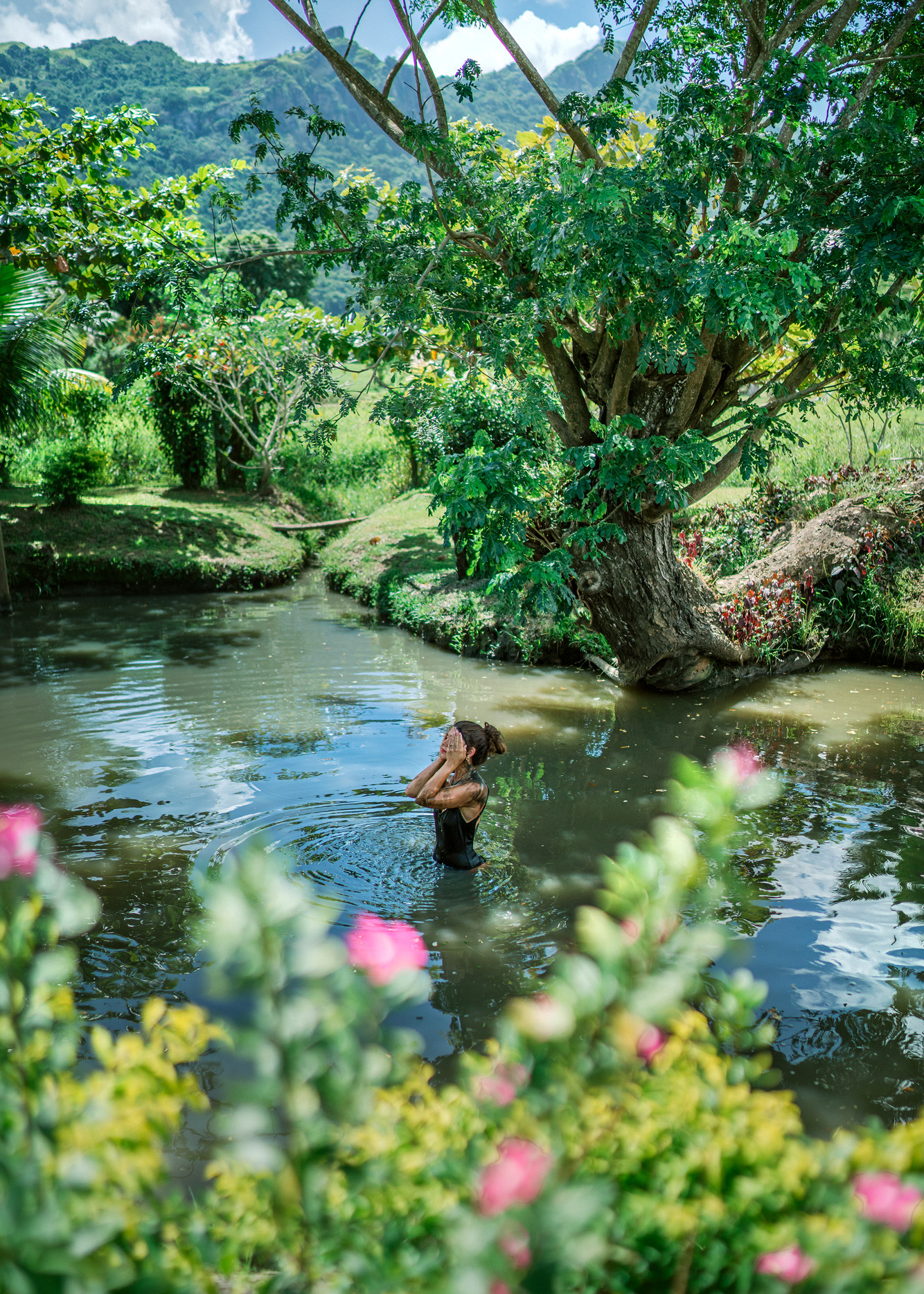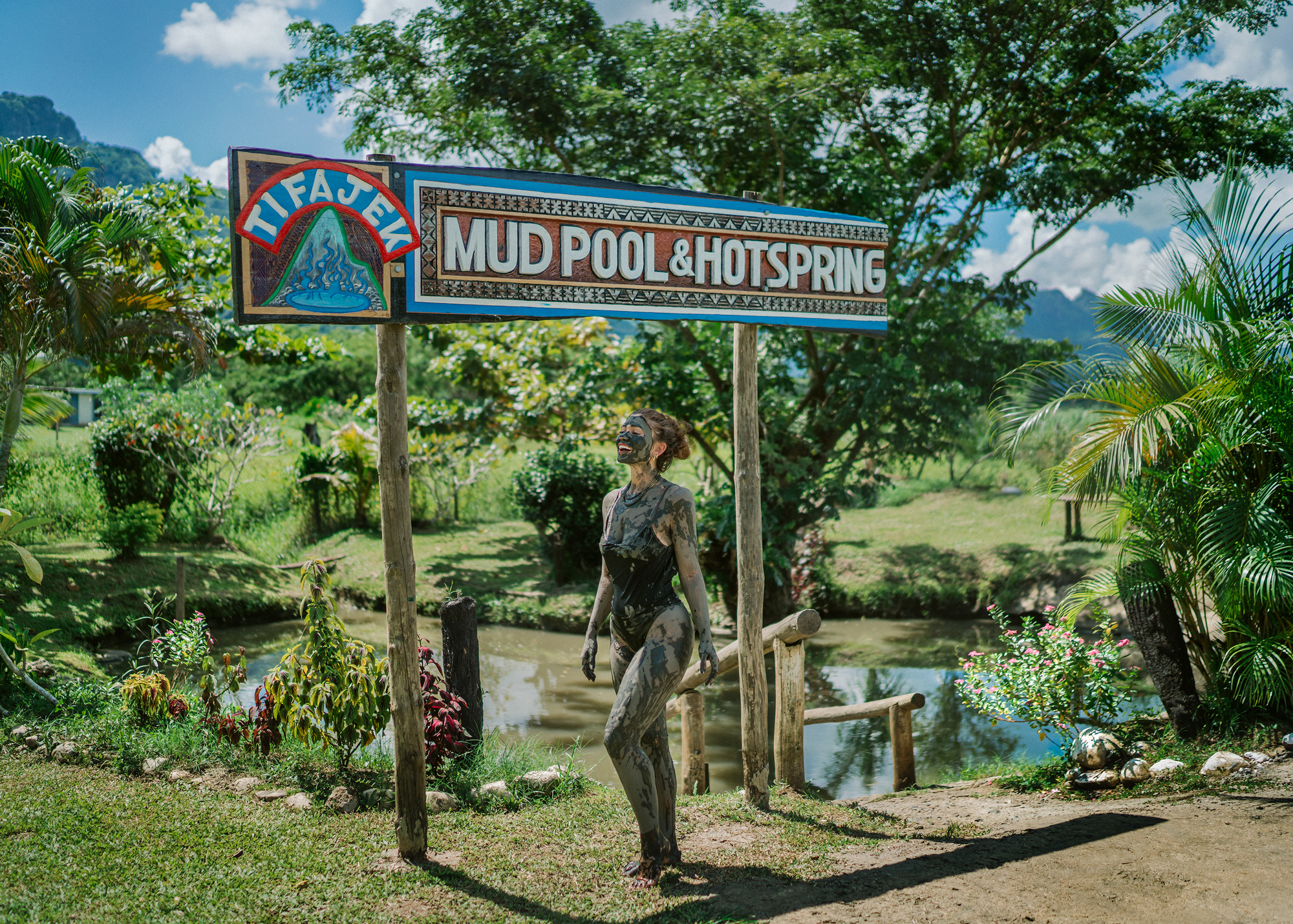 The Tifajek Mud Pools and natural hot springs experience is incredibly unique - first you cover your body in the thick clay-like mud, then you let it dry and harden over your entire body, in the sun and after it is dry you fist rinse the mud off in a natural mud-bottom pool, then soak in the crystal-clear hot spring. Our skin felt so incredibly soft and soothed after, truly like we had just soaked in a full spa experience.
The site here also offers open-air massages that come highly recommended! There is also a shower and changing facility for after your soak.
10. Stop by the local fruit stands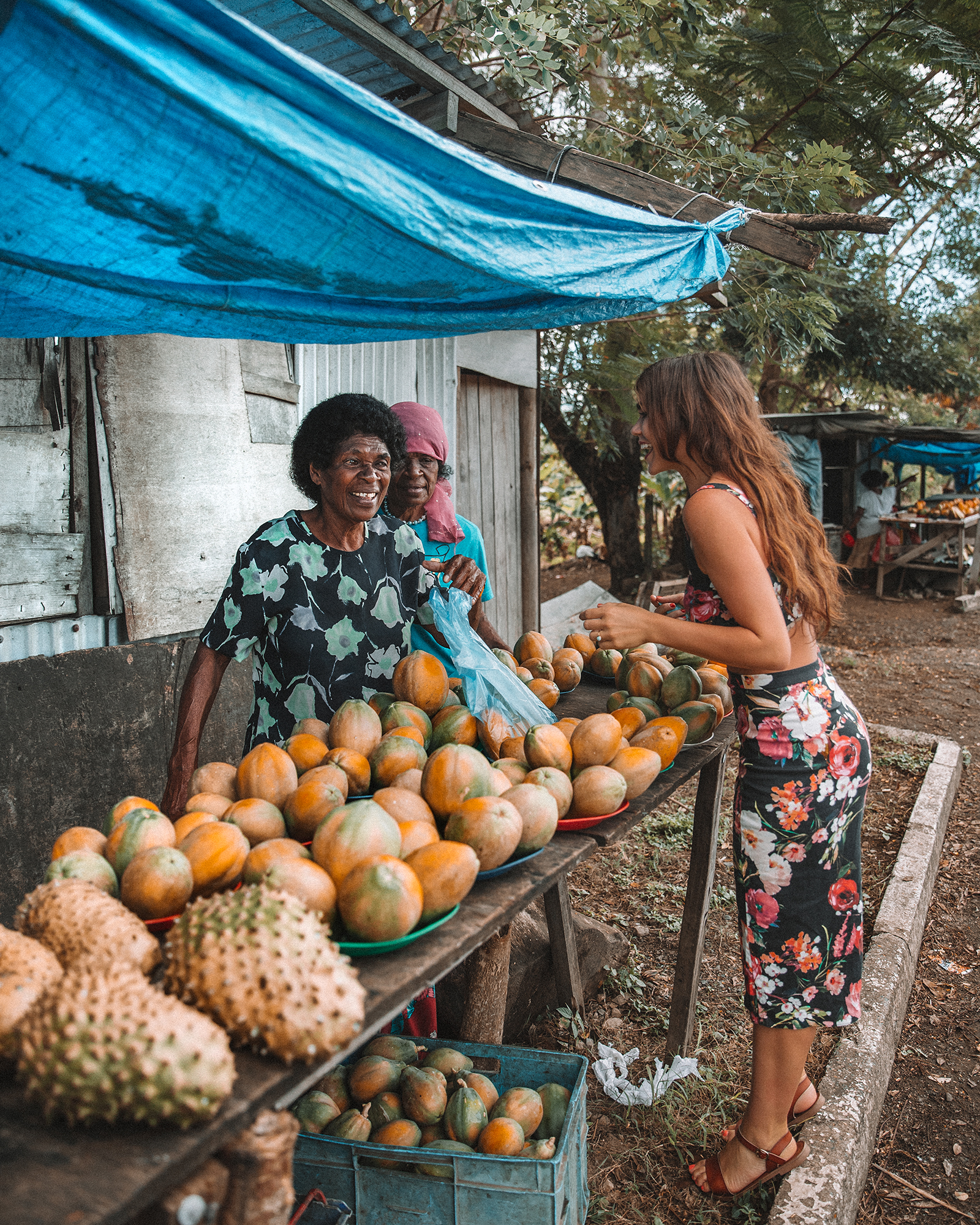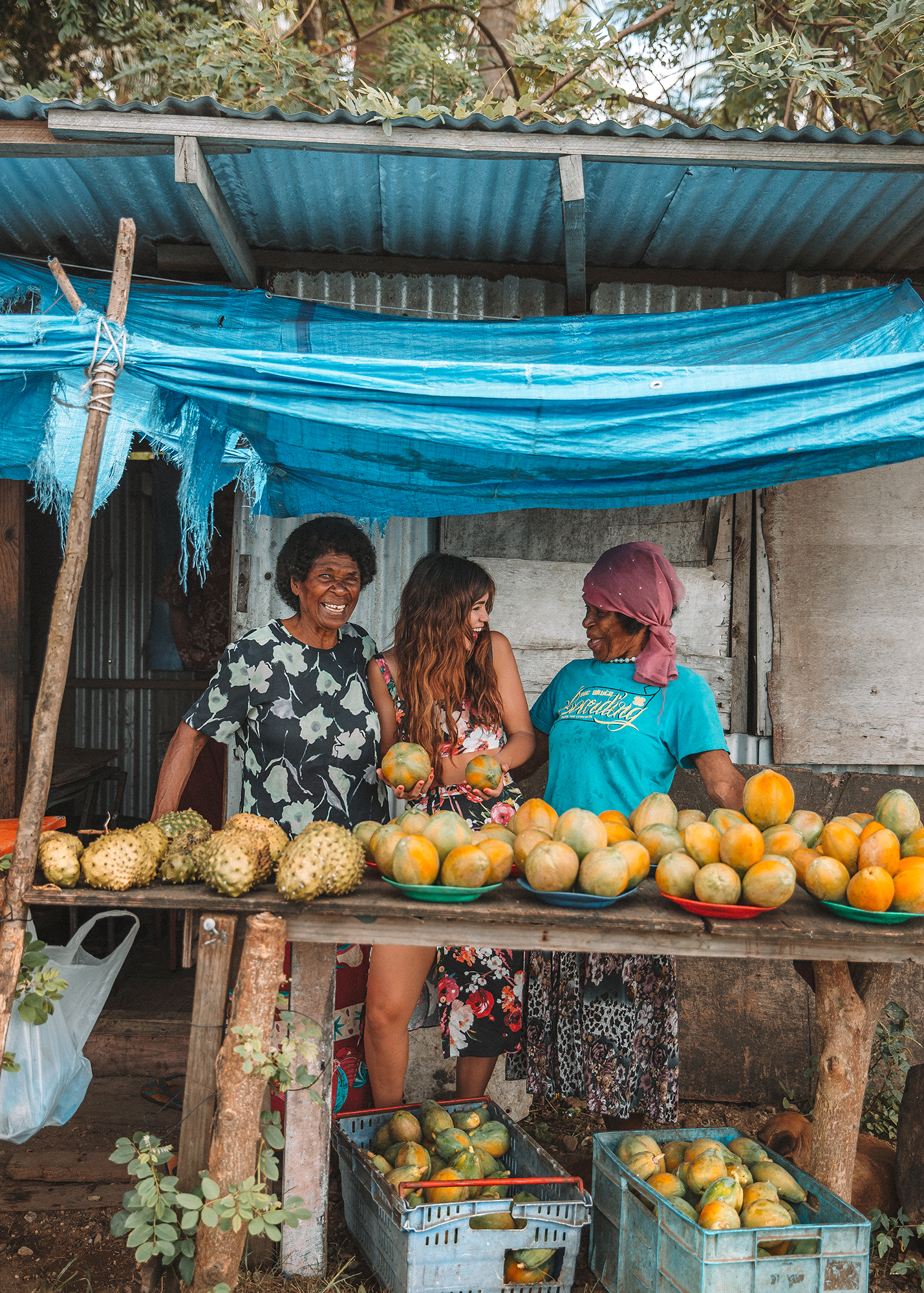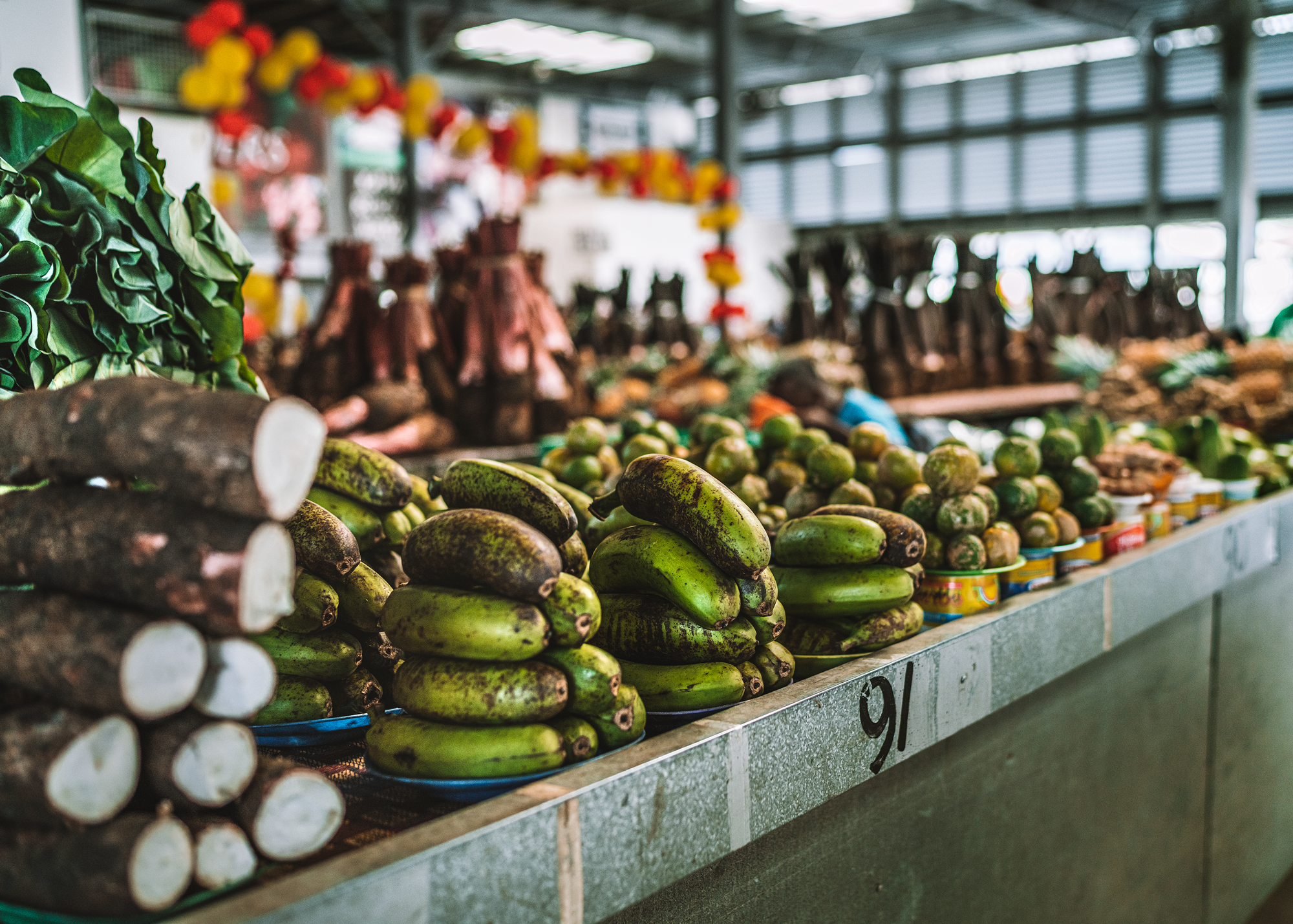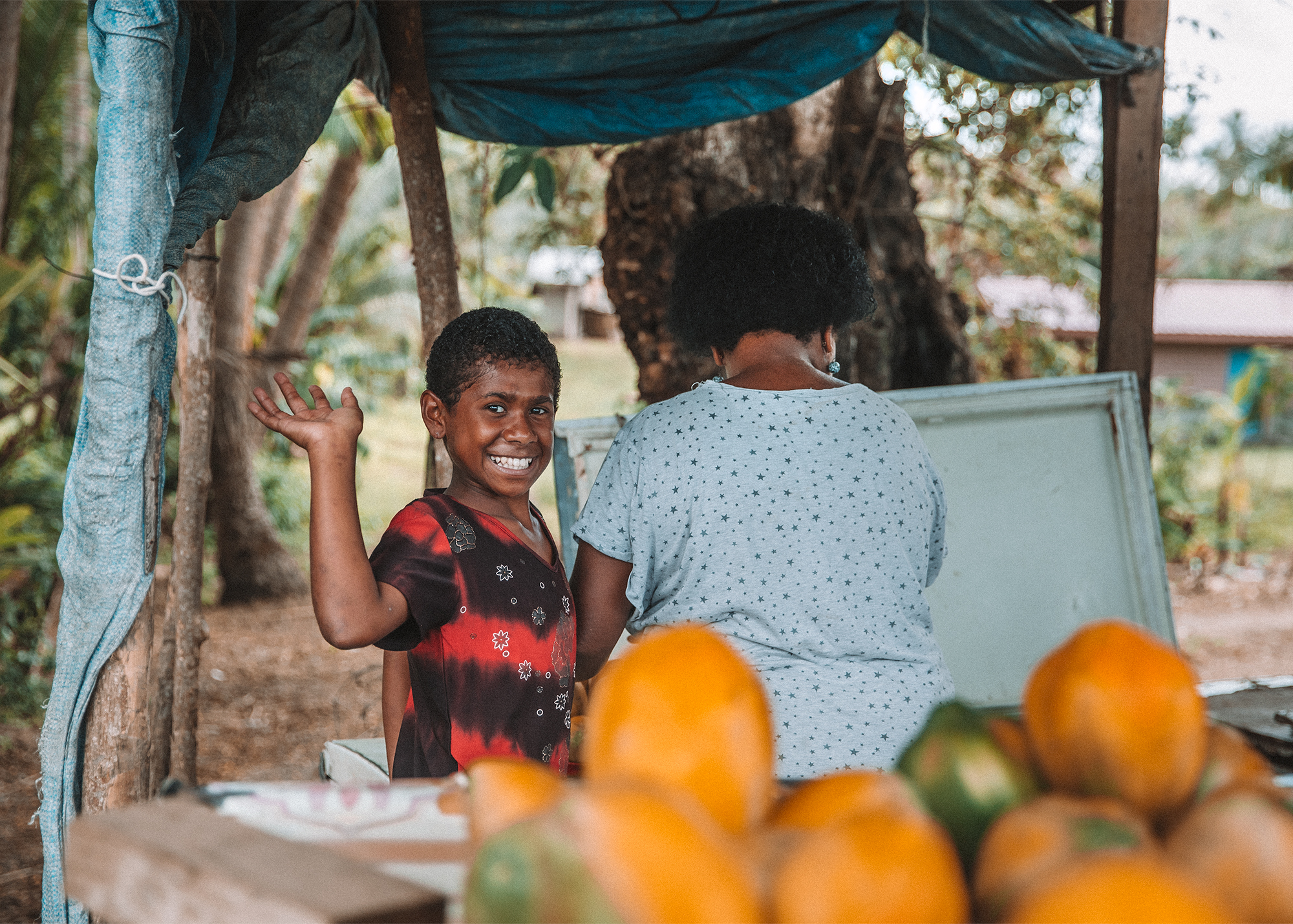 Some of the best fruit we have had is from local stands. Don't miss them!
11. Take a Jetski Tour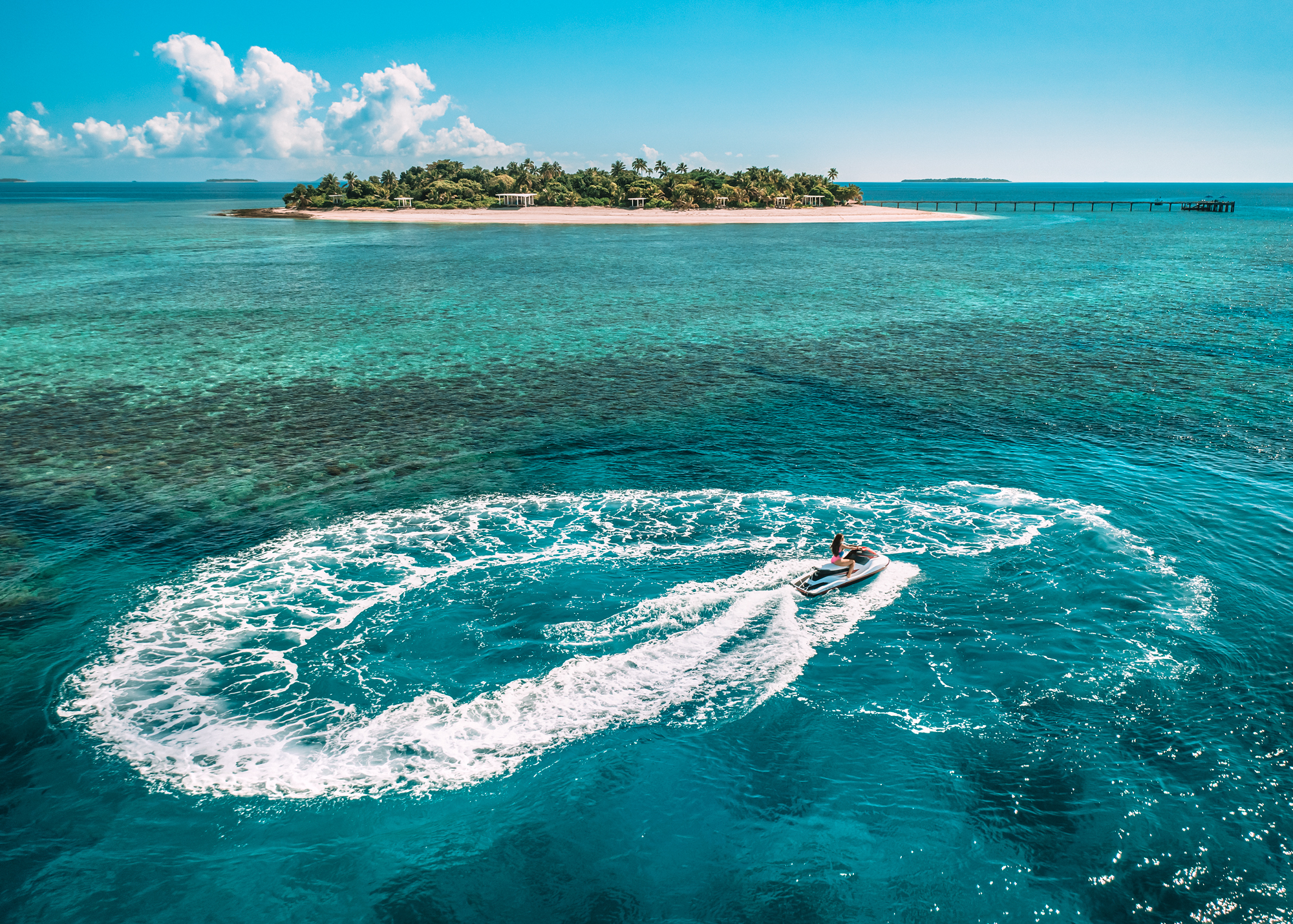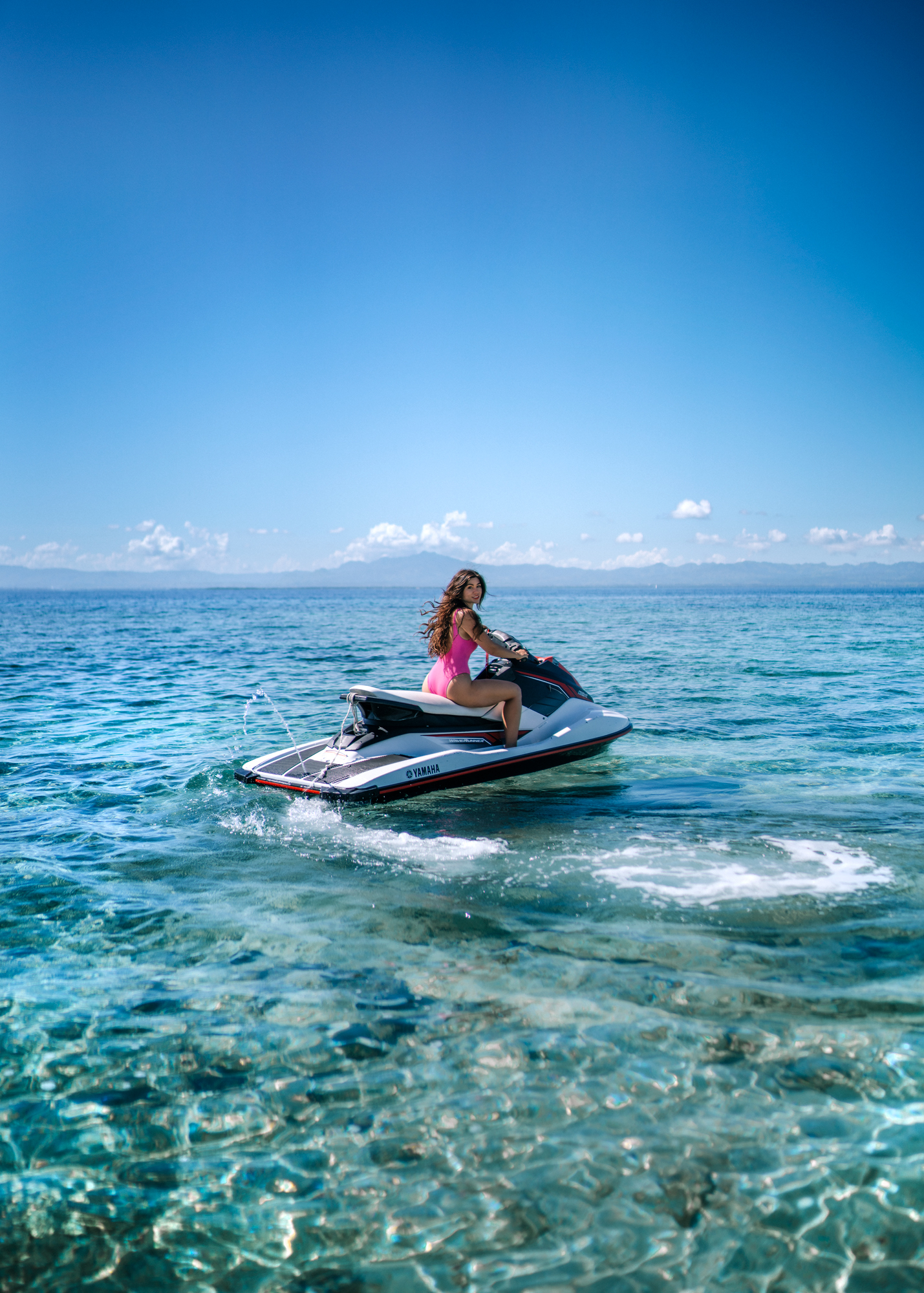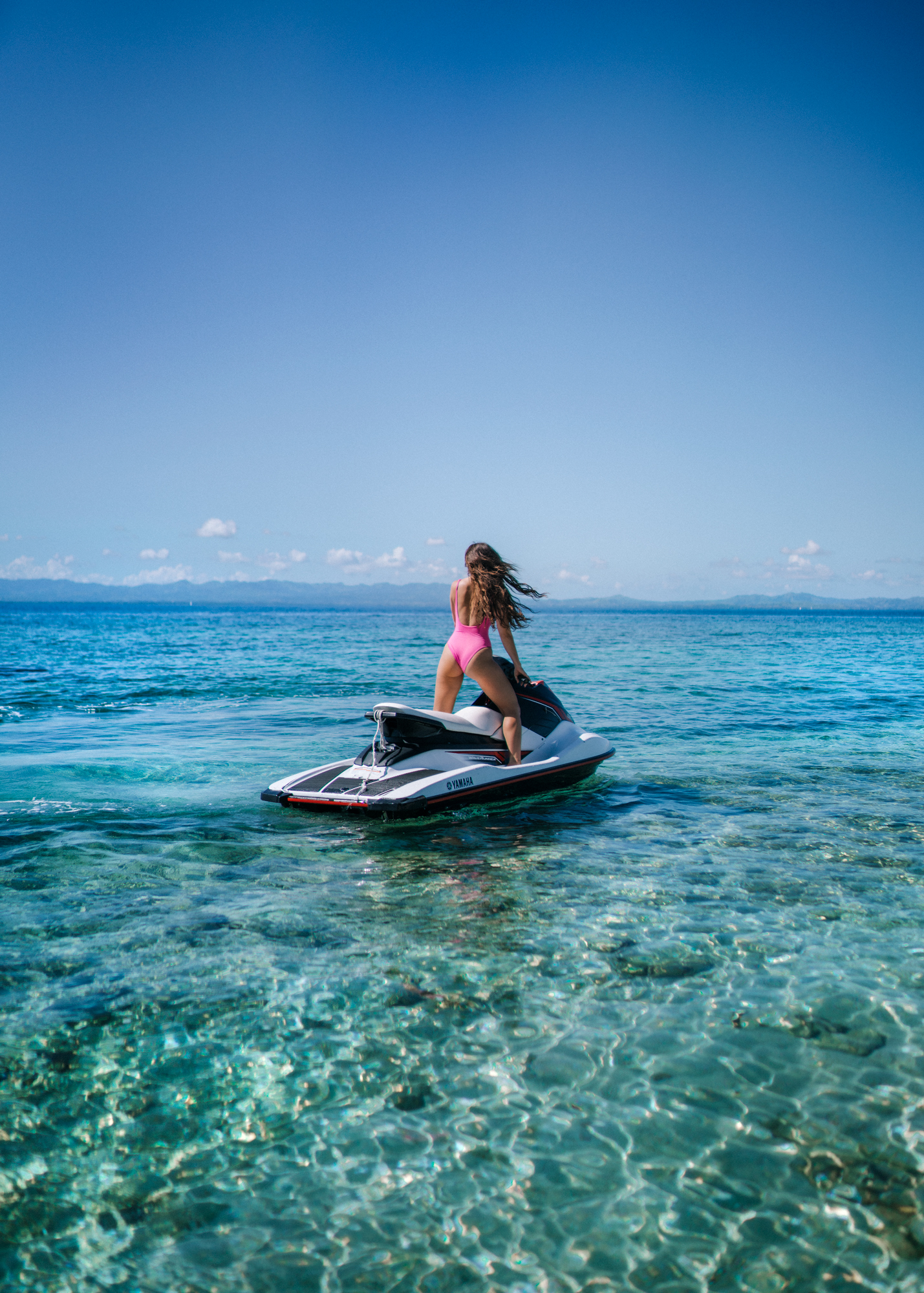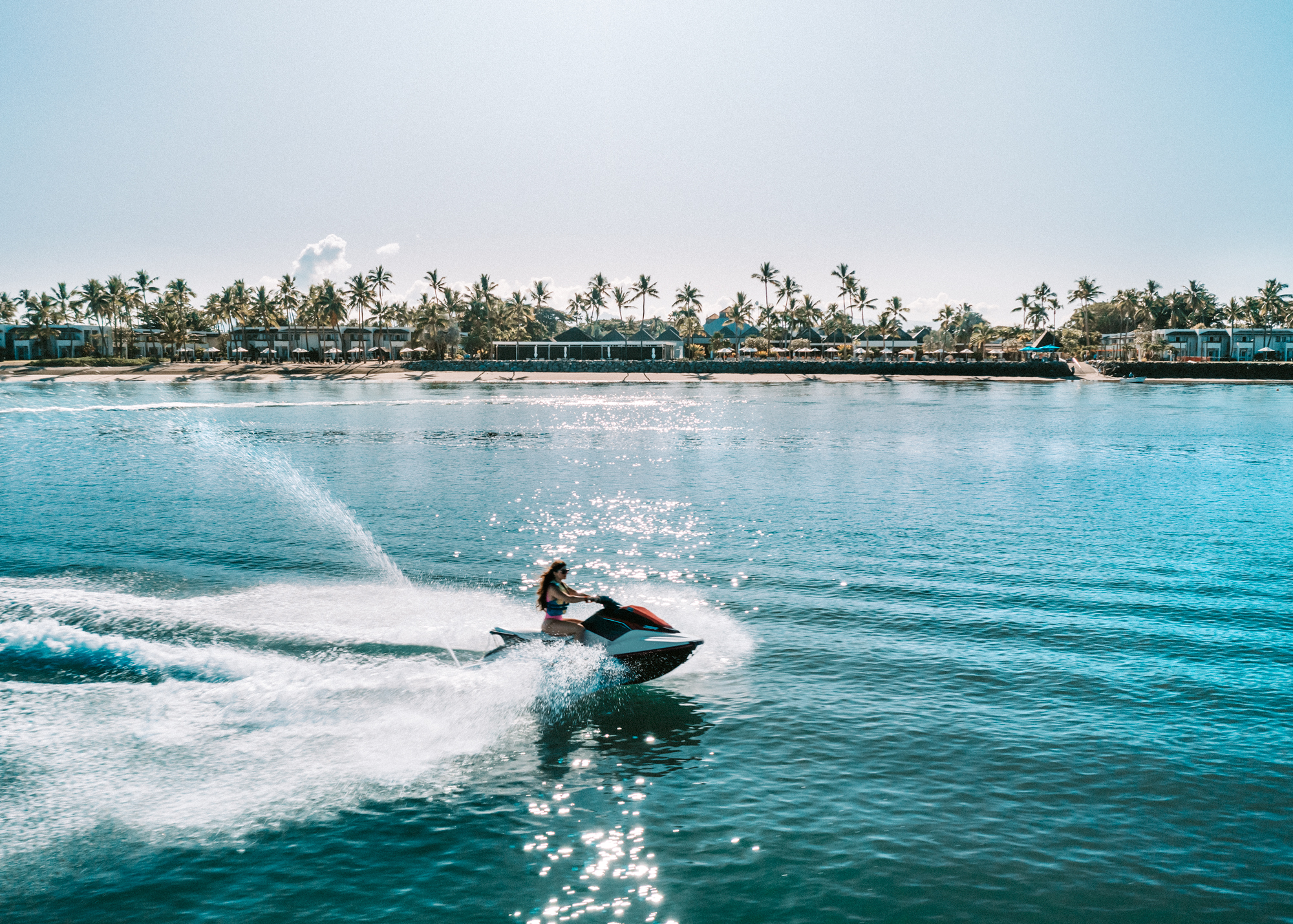 Of almost anywhere we have been, Fiji seems to be the most into Jetskis, and they are available all over. There are endless jet-ski tours, and they are also offered as a mode of transportation between islands.

12. Enjoy the clear Waters and white-sand beaches of the Islands.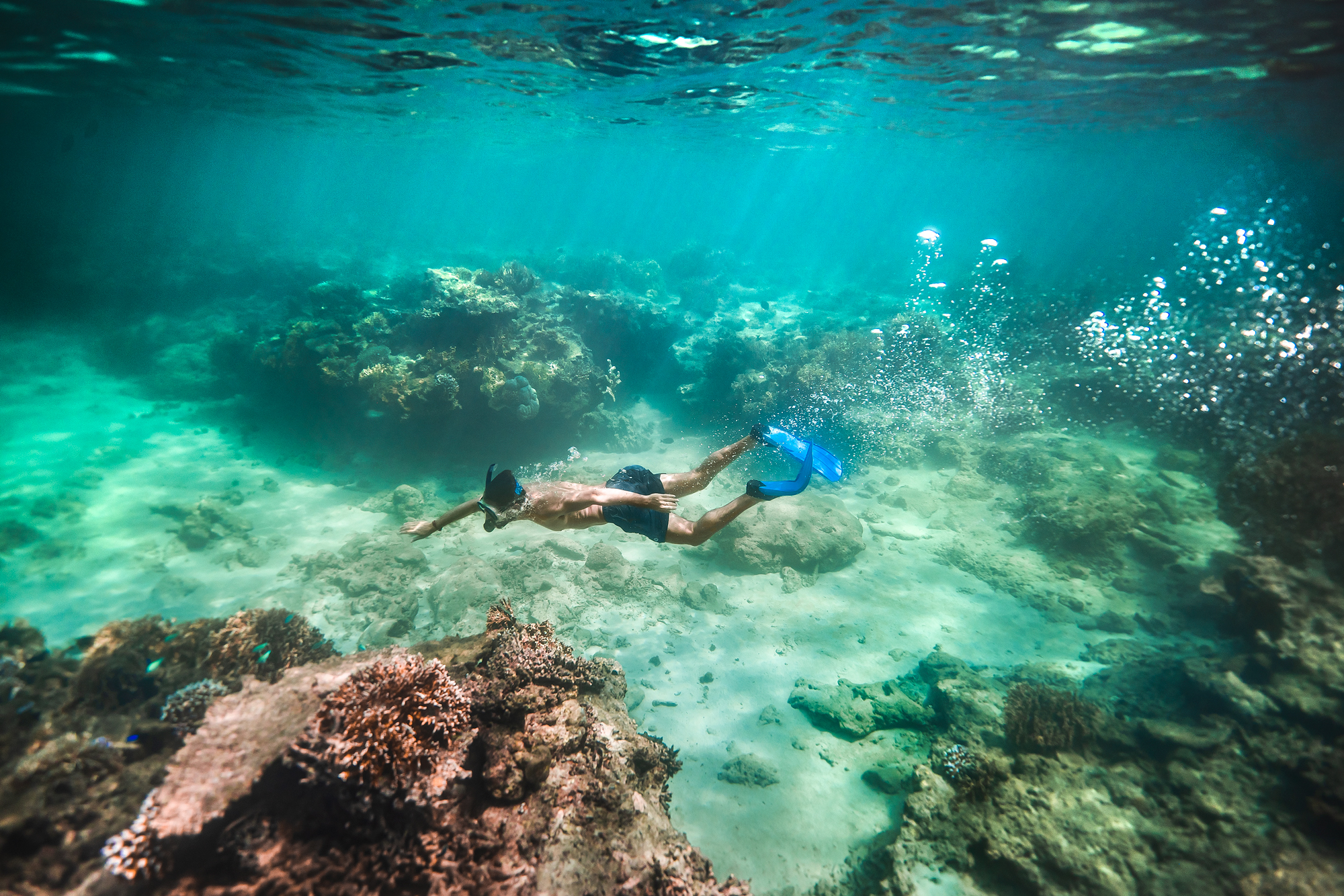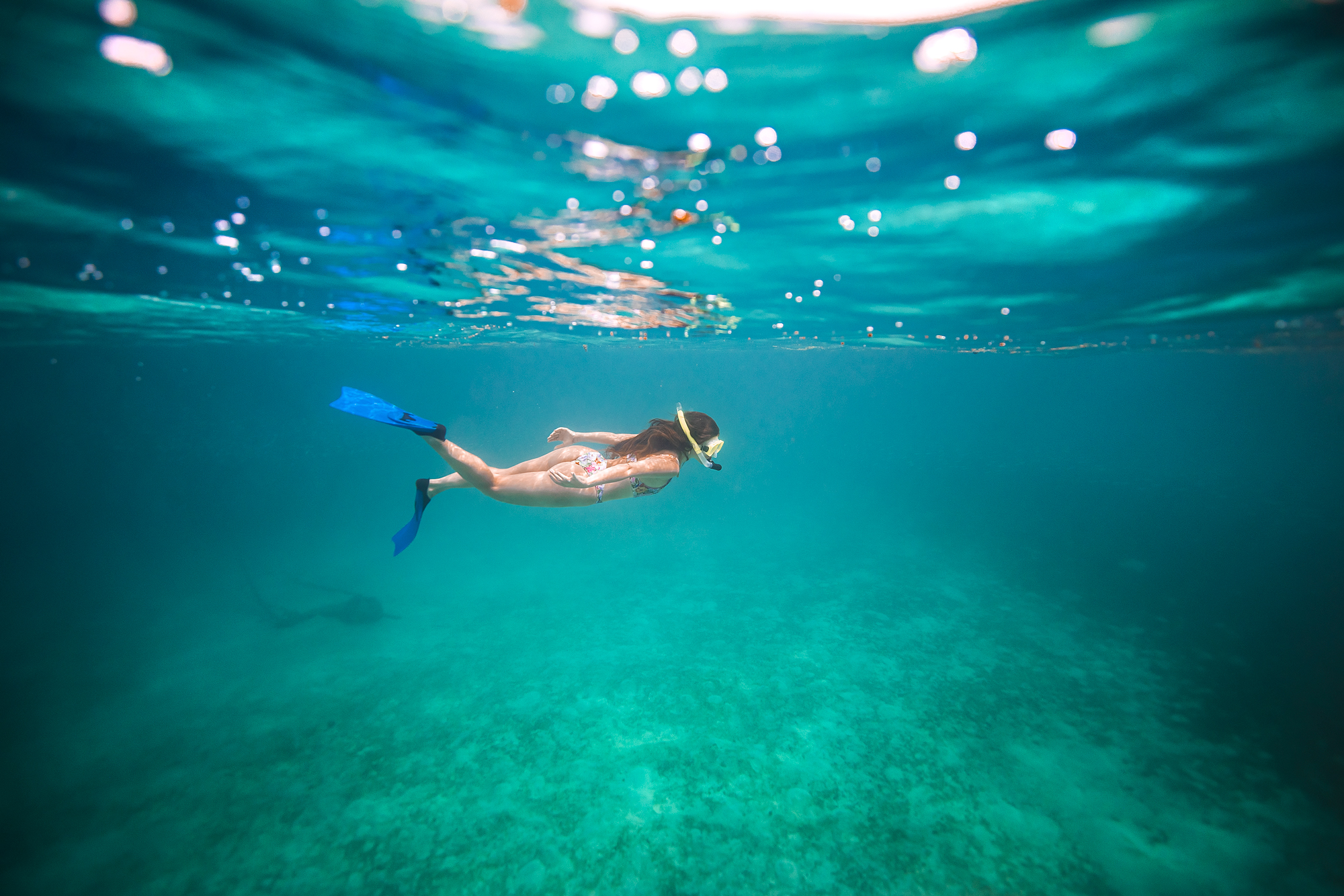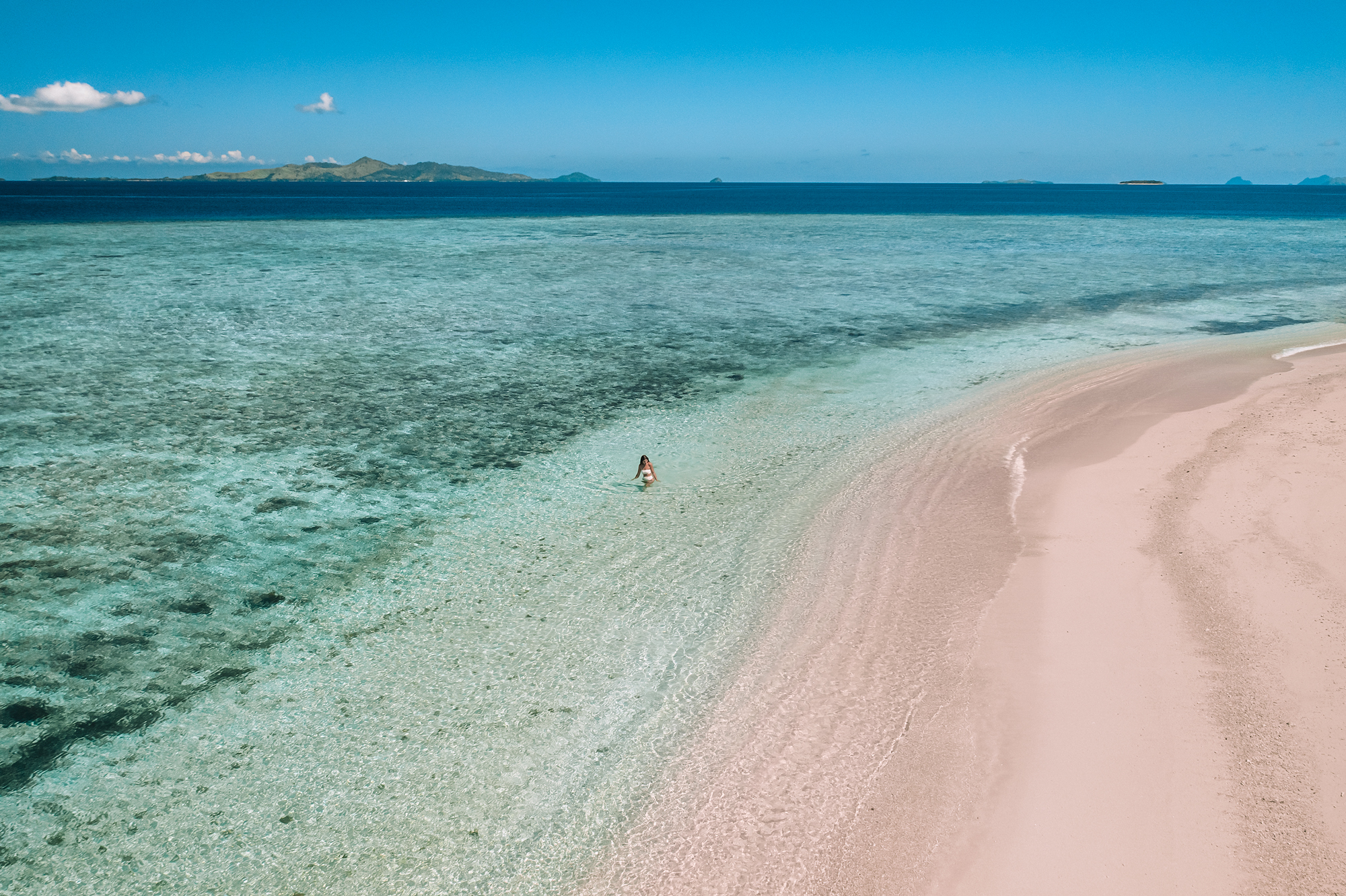 This one is an obvious, but I would be remiss not to mention! The water in Fiji is so clear and just the right amount of warm, don't skip taking a snorkel and some ocean swims!
Where to Stay: The Best Hotels in Fiji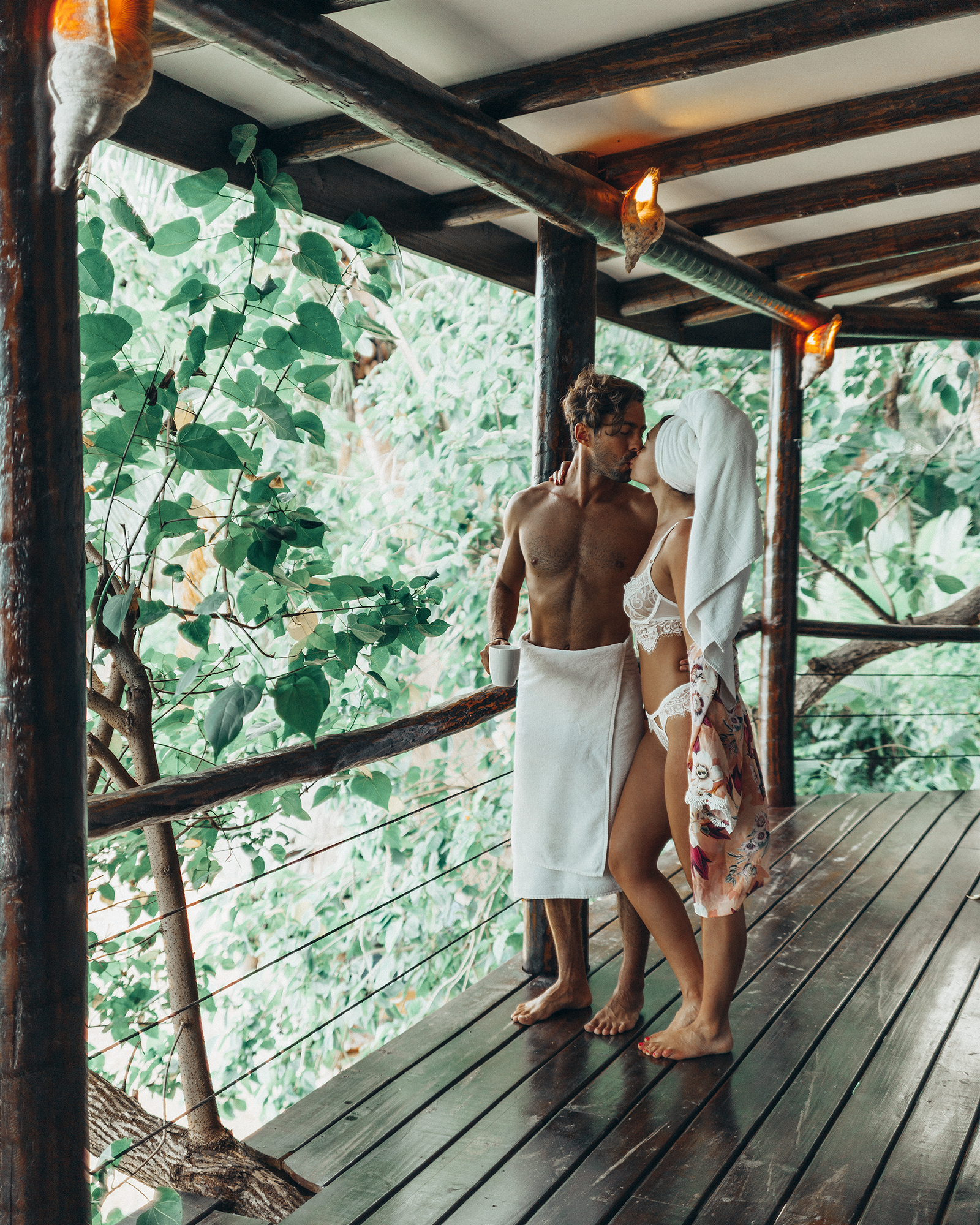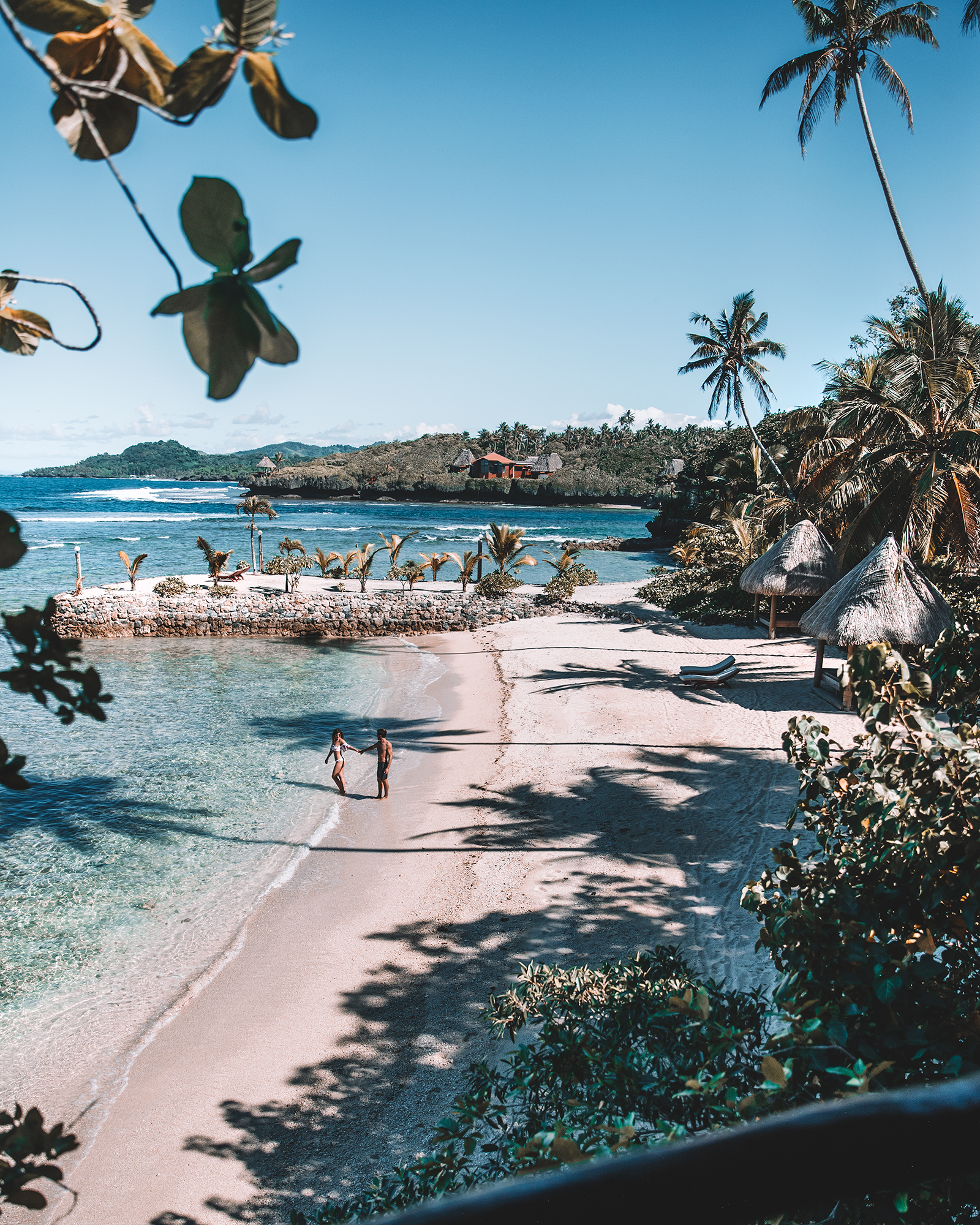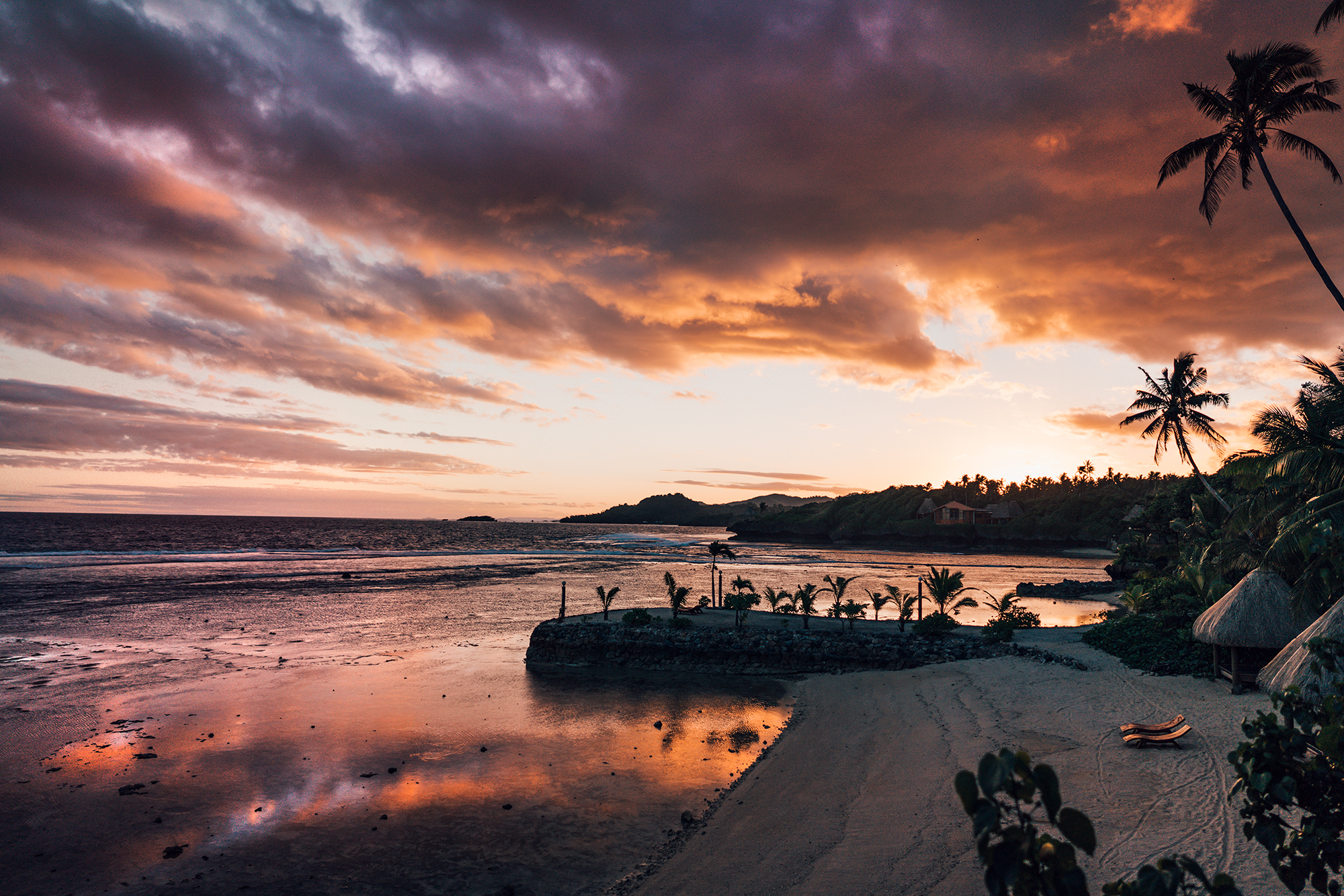 One of the most memorable hotels we've stayed in, Savasi Island is a luxurious private island with a handful of beautiful villas. All meals are customized and made specifically to your tastes The key word here is private, this resort is designed for privacy, romantic seclusion, and a dreamy peaceful paradise.
Check the best prices on Savasi Island Here!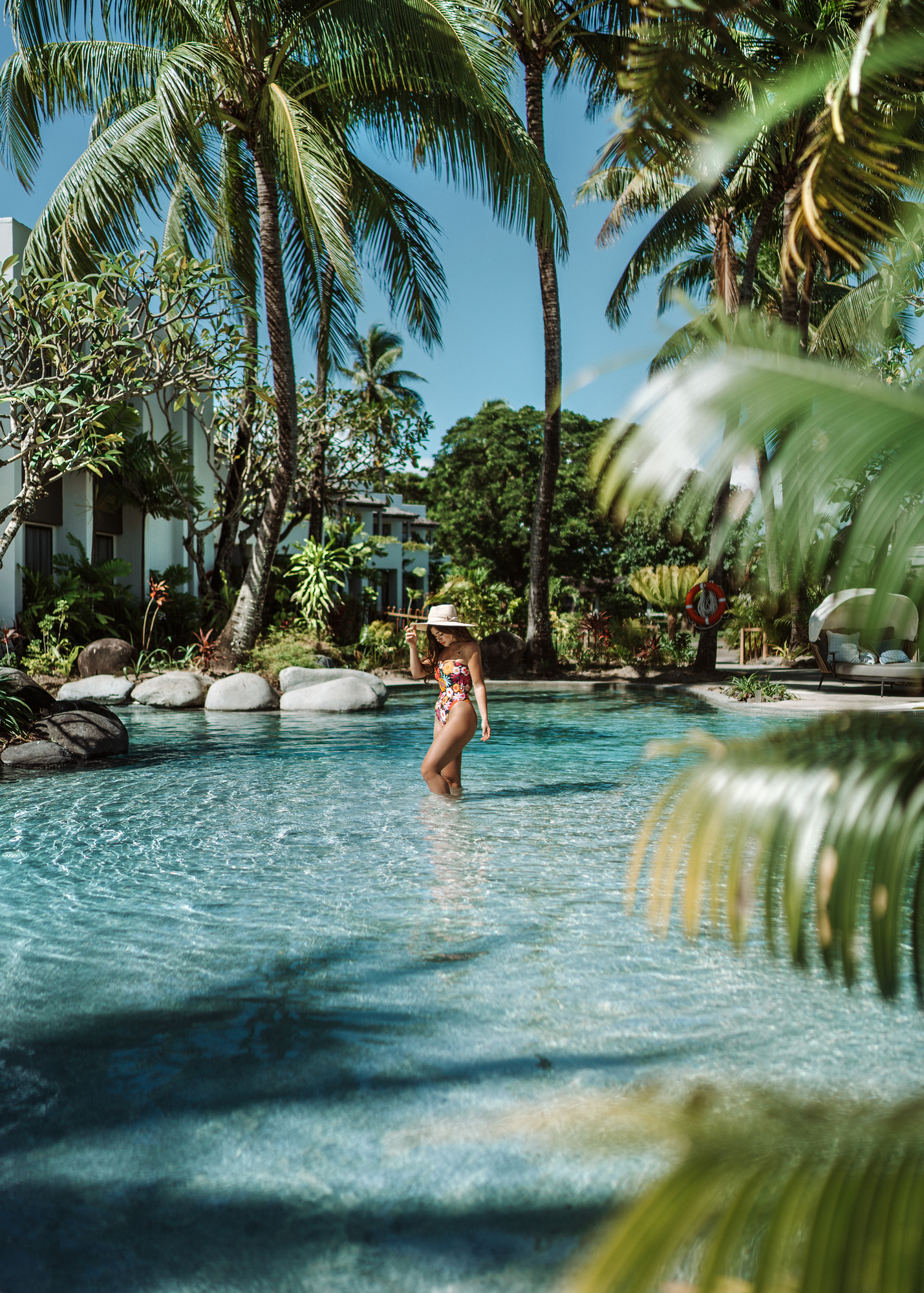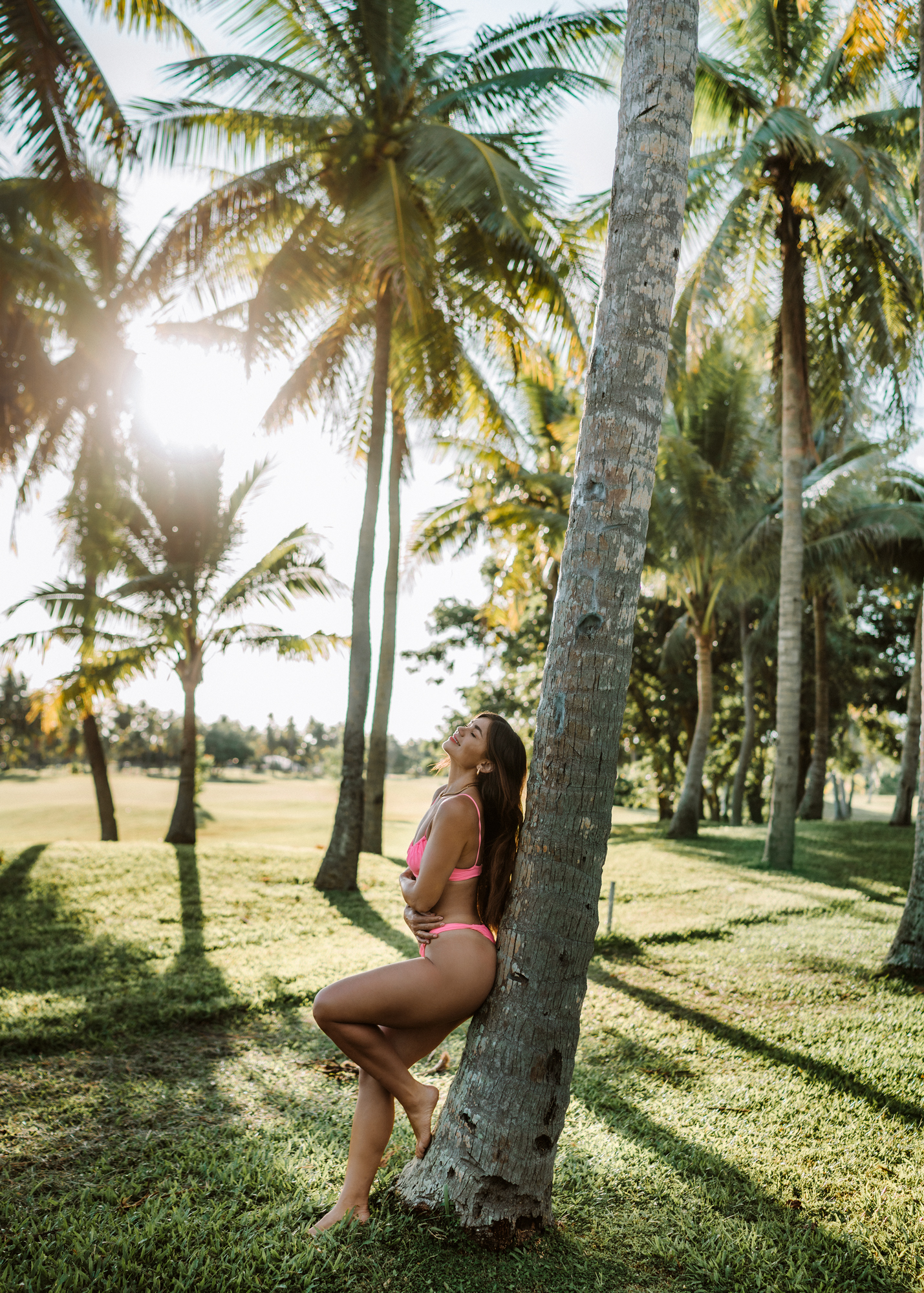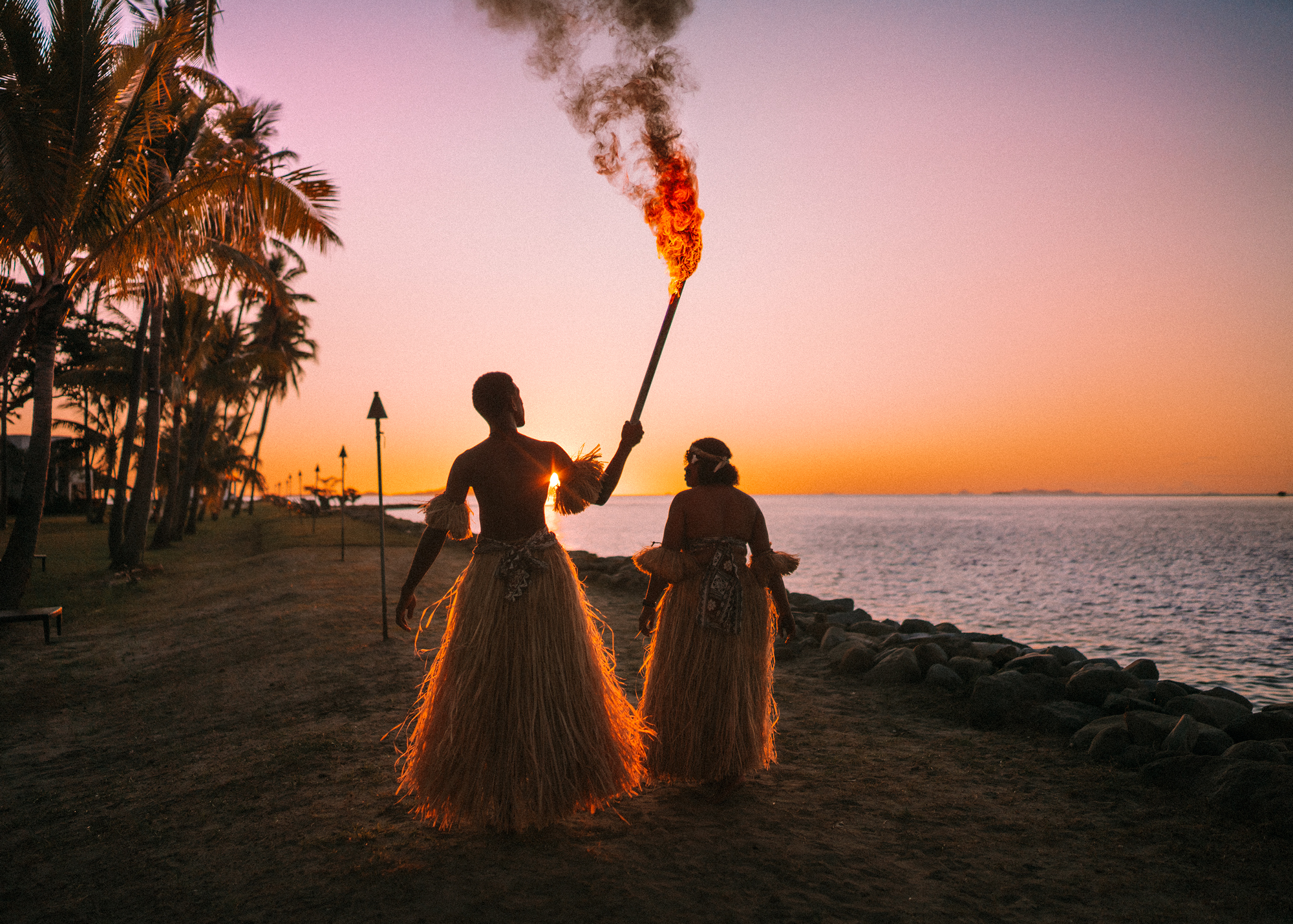 During 2020-2021, the Sheraton in Denaru underwent a total renovation and the final result is wonderful. We stayed here recently, and while I don't typically think of Sheratons as a sexy hotel brand, we were incredibly impressed with the food, and design, and the property as a whole.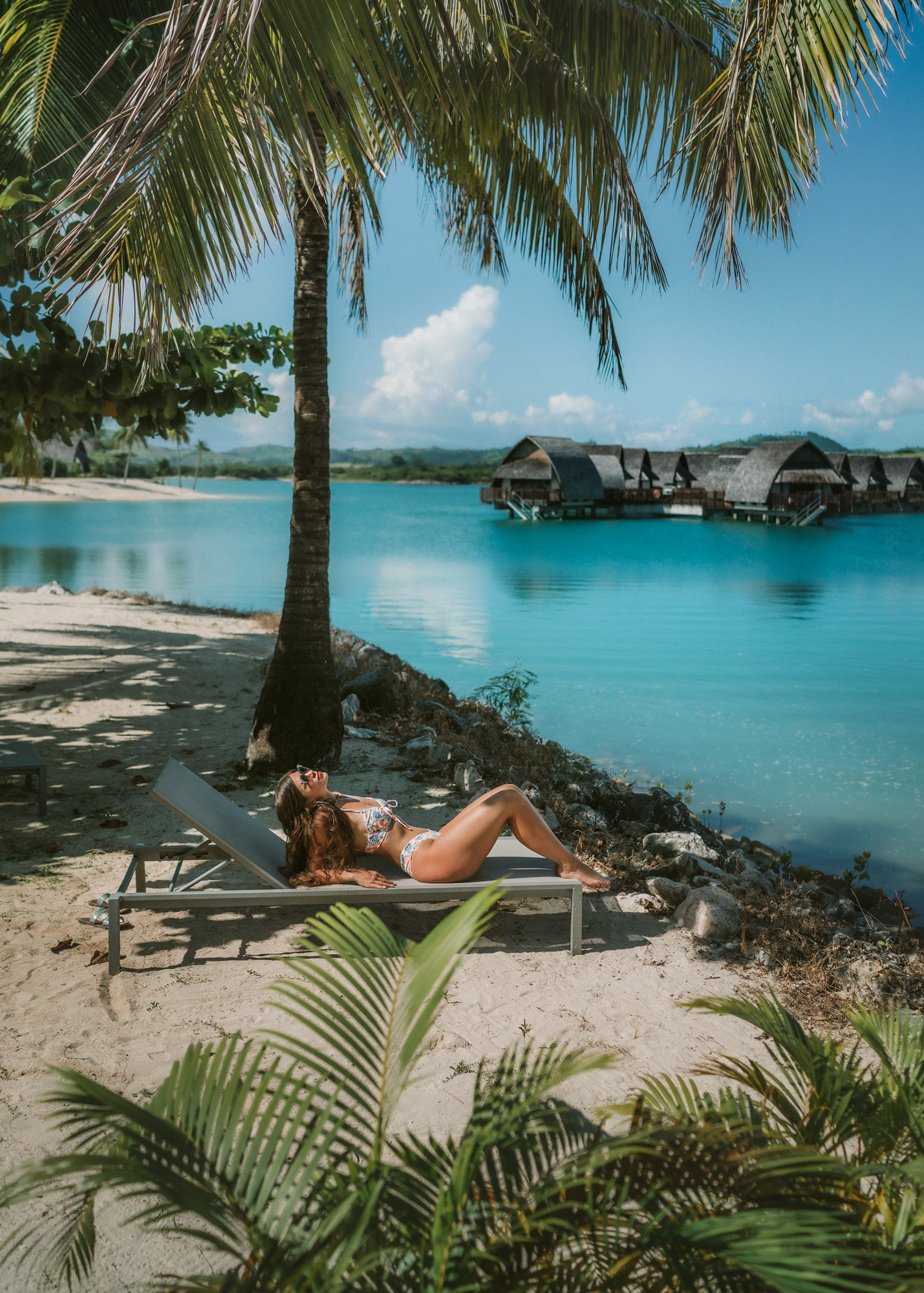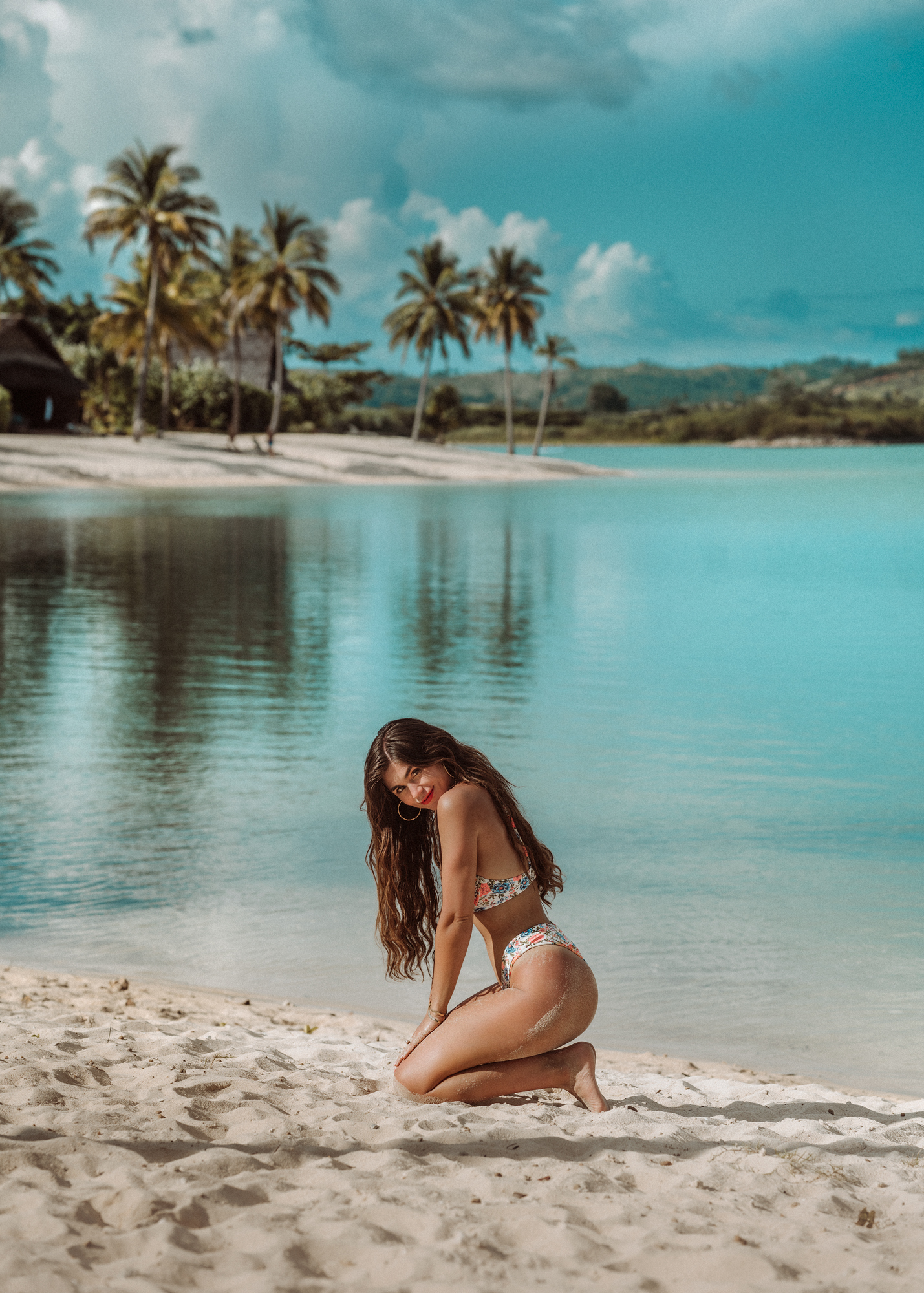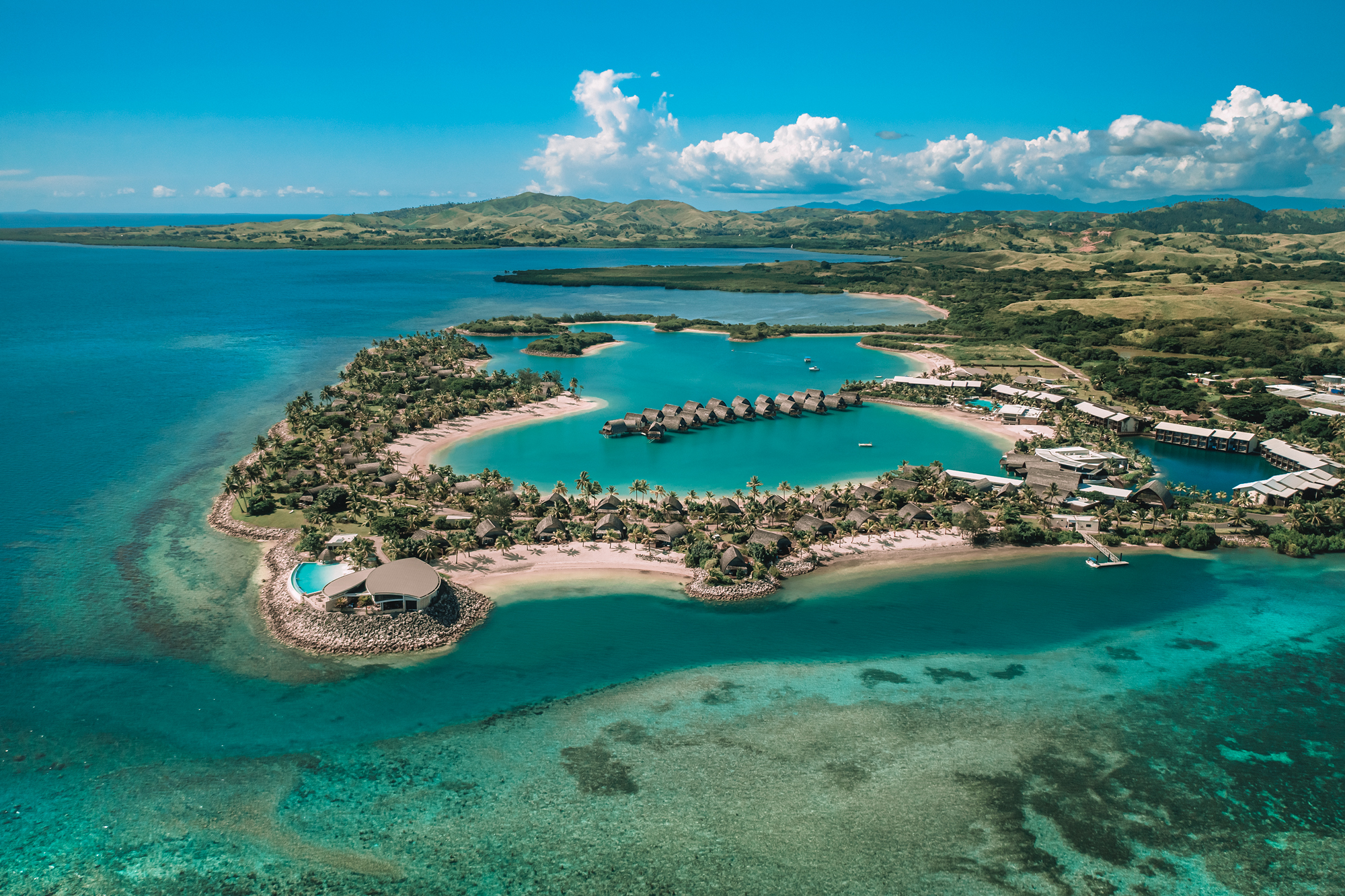 Famous for its overwater villas and aqua-blue lagoon, the Marriott Momi Bay is one of the more recognizable hotels in Fiji. The expansive grounds, infinity pool, and a sunset dinner at the hotel's Fish Bar all make for an excellent resort.
Check for the best prices here!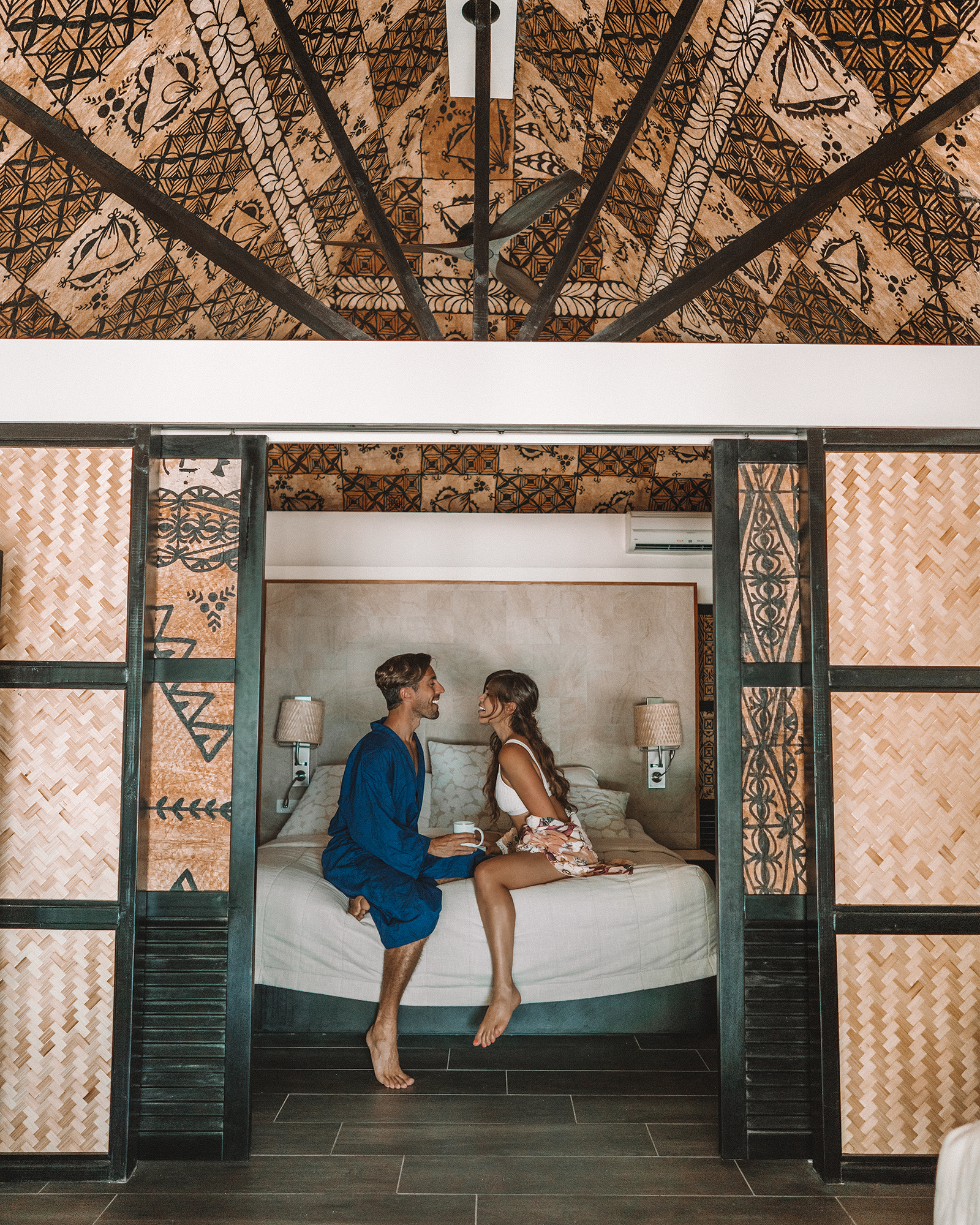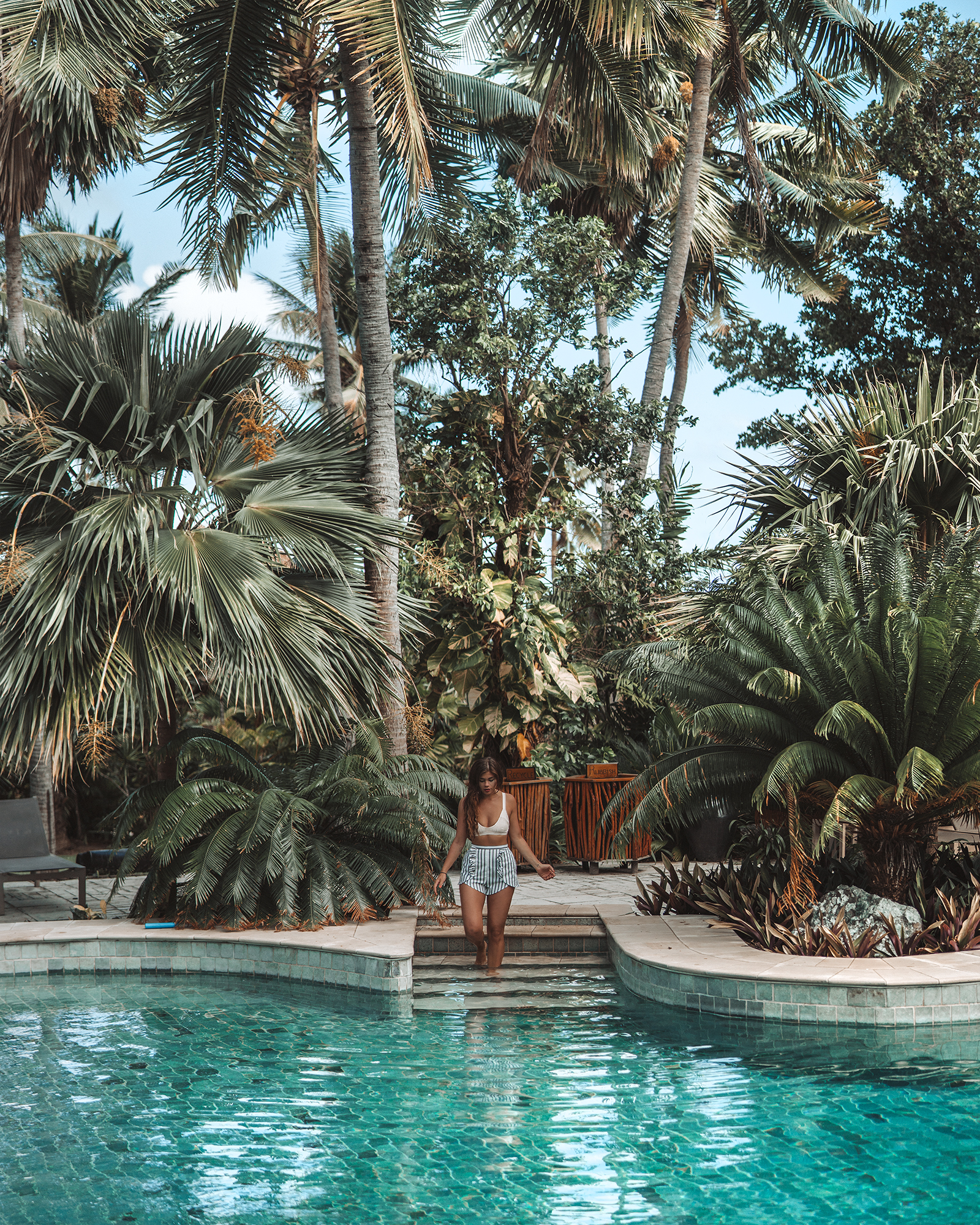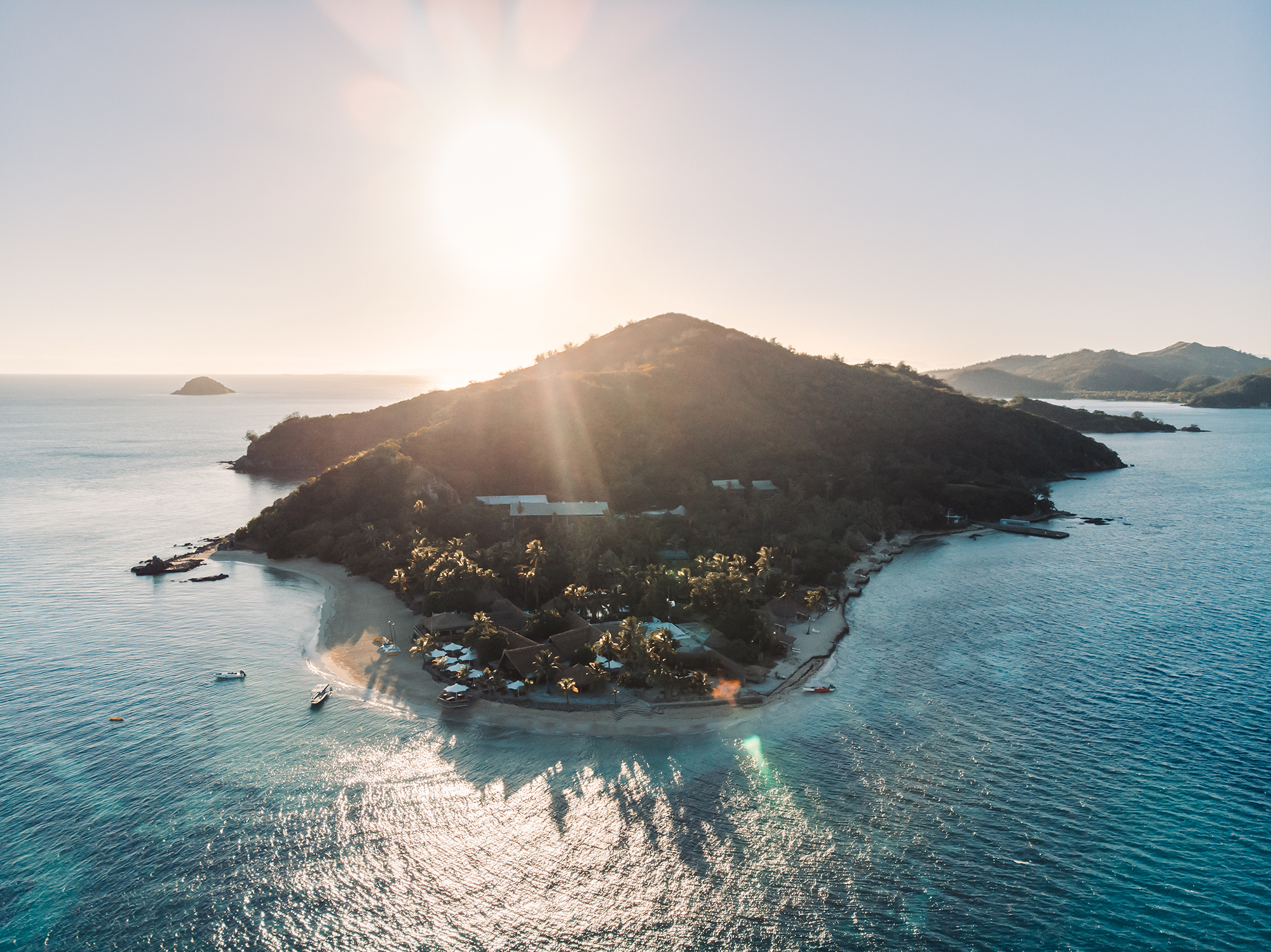 Castaway Island Fiji is a private island in the Mamanucas, not far fro the famous island from Castaway the Movie. The hotel has a private beach, watersports, pools, and beautifully designed Bures. You can also take a morning or sunset hike up to the top of the island for good workout and even better views.
Check out. the best prices here!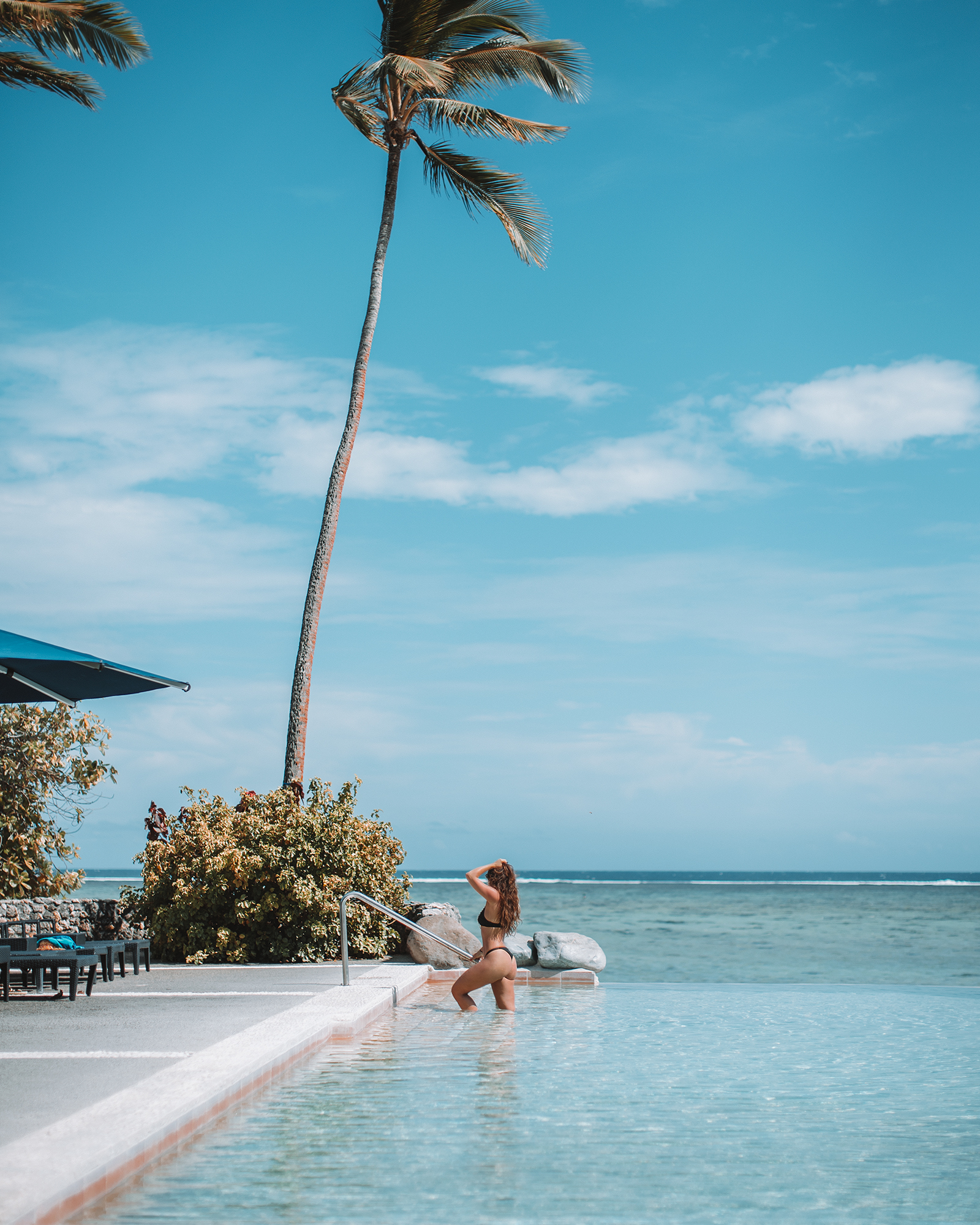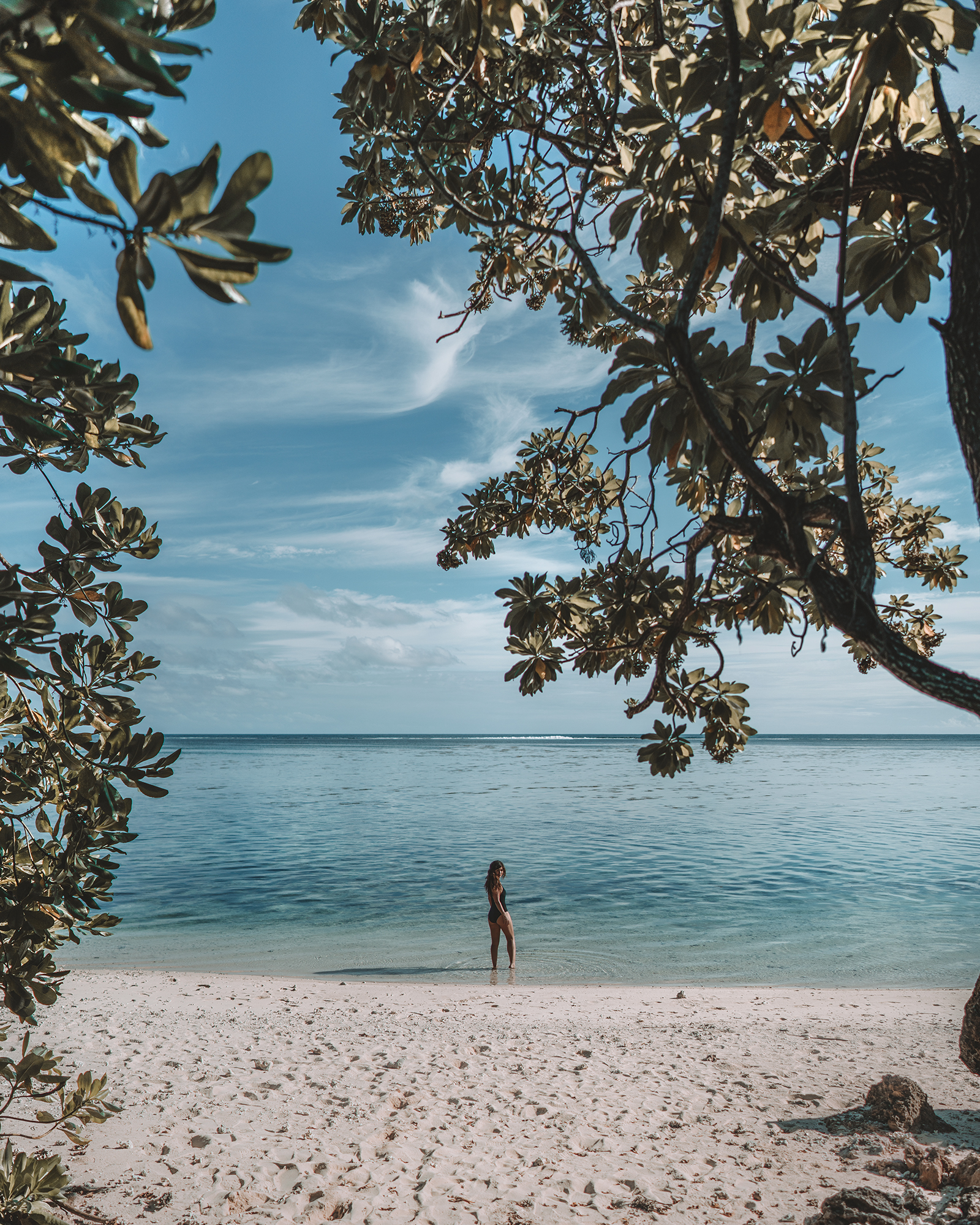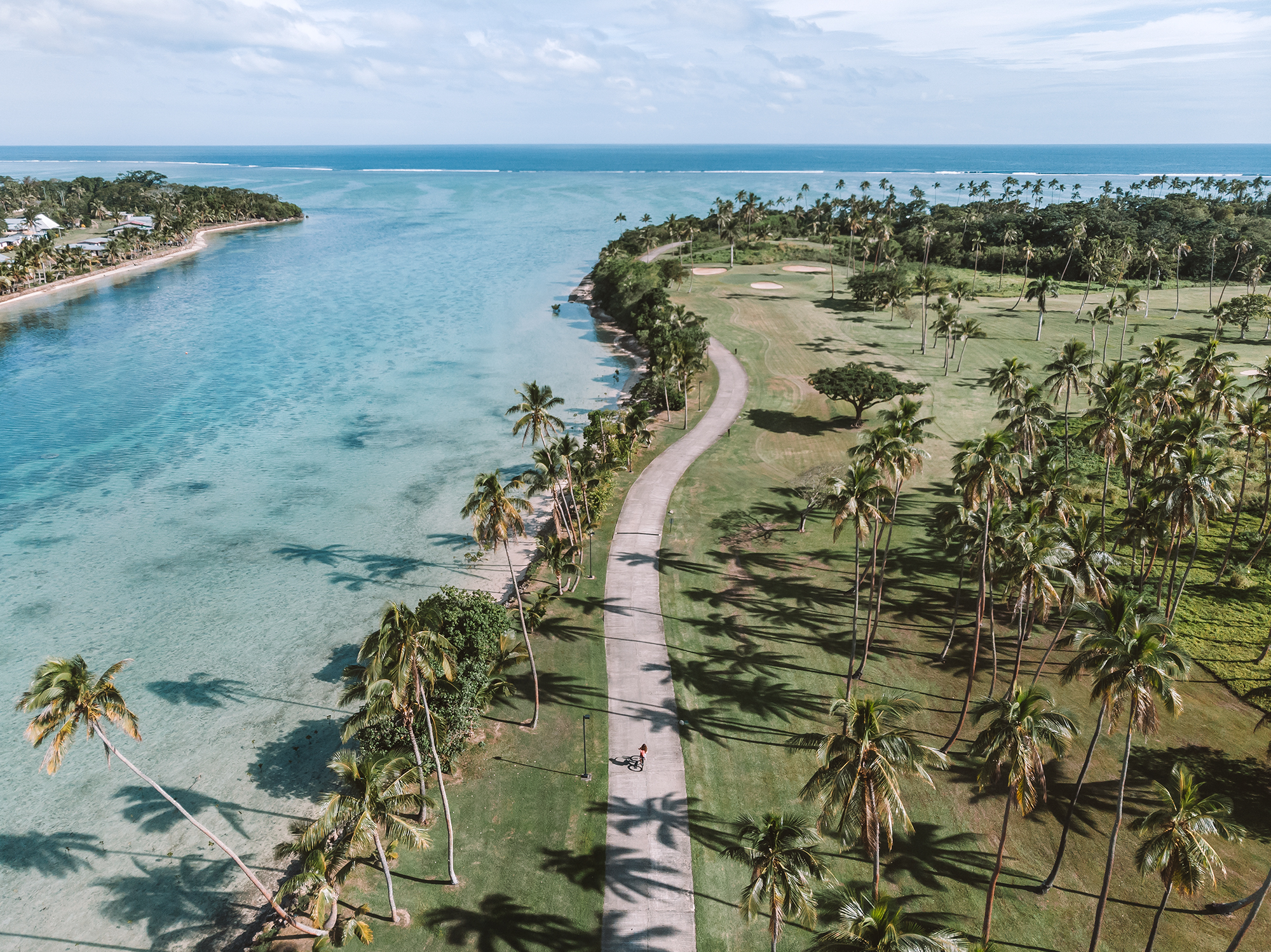 I am a huge fan of the Ahangri-La brand and we have stayed at a number of their properties all over the world - and Fji is no exception. We had an amazing stay in their spa villas a couple of years back, see all the details on my blog below!