January 6, 2019 Travel Adventures
Food, Culture, and Beaches in the Dominican Republic with GoDomRep
On our first trip to Dominican Republic, Brandon and I only saw Punta Cana with Barcelo Stories - which was our first ever group trip! The beaches were gorgeous, but we mostly stayed inside the massive resort compound. When Go Dominican Republic invited us to return and explore more of the food and culture, I was excited to see a different side of the country. This trip ended up being a very different one for me, as it was the first project I went on solo. For the past few years, Brandon and I have always travelled together, shot together, and have become so used to being together every second of the day, that going off on my own was a much-needed reminder that we can exist without each other (for a few days at least.) I was really nervous going into this trip, thinking to myself what if I can't get the shots I want? What if no one likes me or I feel really awkward? What if something goes wrong and I'm all by myself? Despite being on a plane nearly every week, I was so nervous to board this one - but (spoilers) there was no need at all to worry, I had an incredible time! And no matter how many times I tell myself and other people, it is always humbling to be reminded: the best things happen when you push yourself out of your comfort zone and try something that scares you!
I flew overnight from LA to Puerto Plata, and started our trip just before sunset at the beach-side Casa Colonial Hotel - a small property that I immediately fall in love with. The main building looks like a Colonial mansion house, surrounded by lush forest, a lake, and then opening up out onto the beach that you can walk down for miles.
Puerto Plata: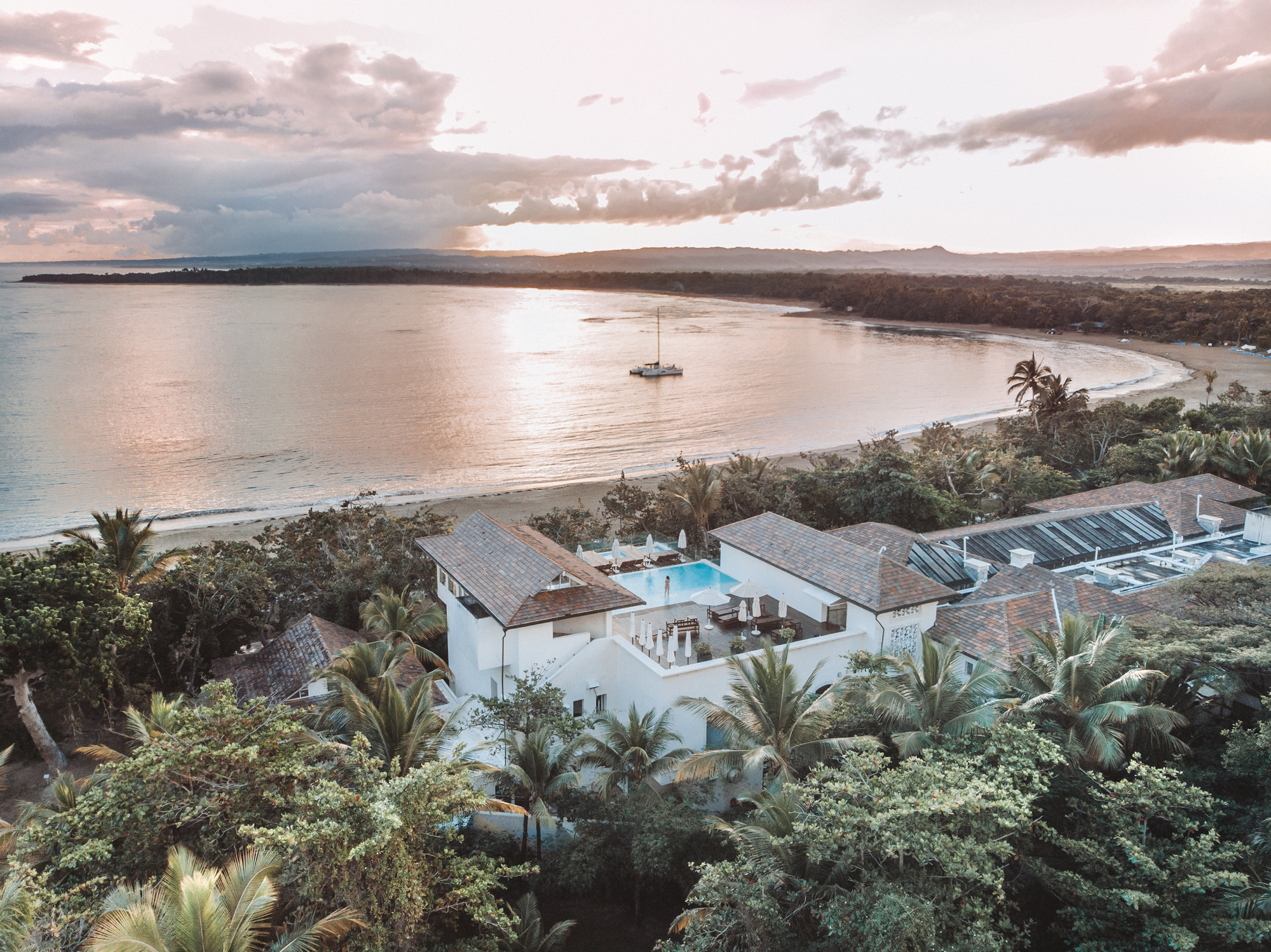 This was actually my first ever solo drone flight! For all these years, Brandon has been flying our drones (he is the FAA drone pilot and now actual real-life private pilot after all) and I had only ever taken the controls here and there. I had been trying to learn more over the past few months, and finally, out here solo, I took the chance to fly. I woke up at sunrise to come up here and shoot, with our smallest drone and my tripod in hand - like I said, I was so nervous about not being able to get all of my shots I wanted to start the second I could!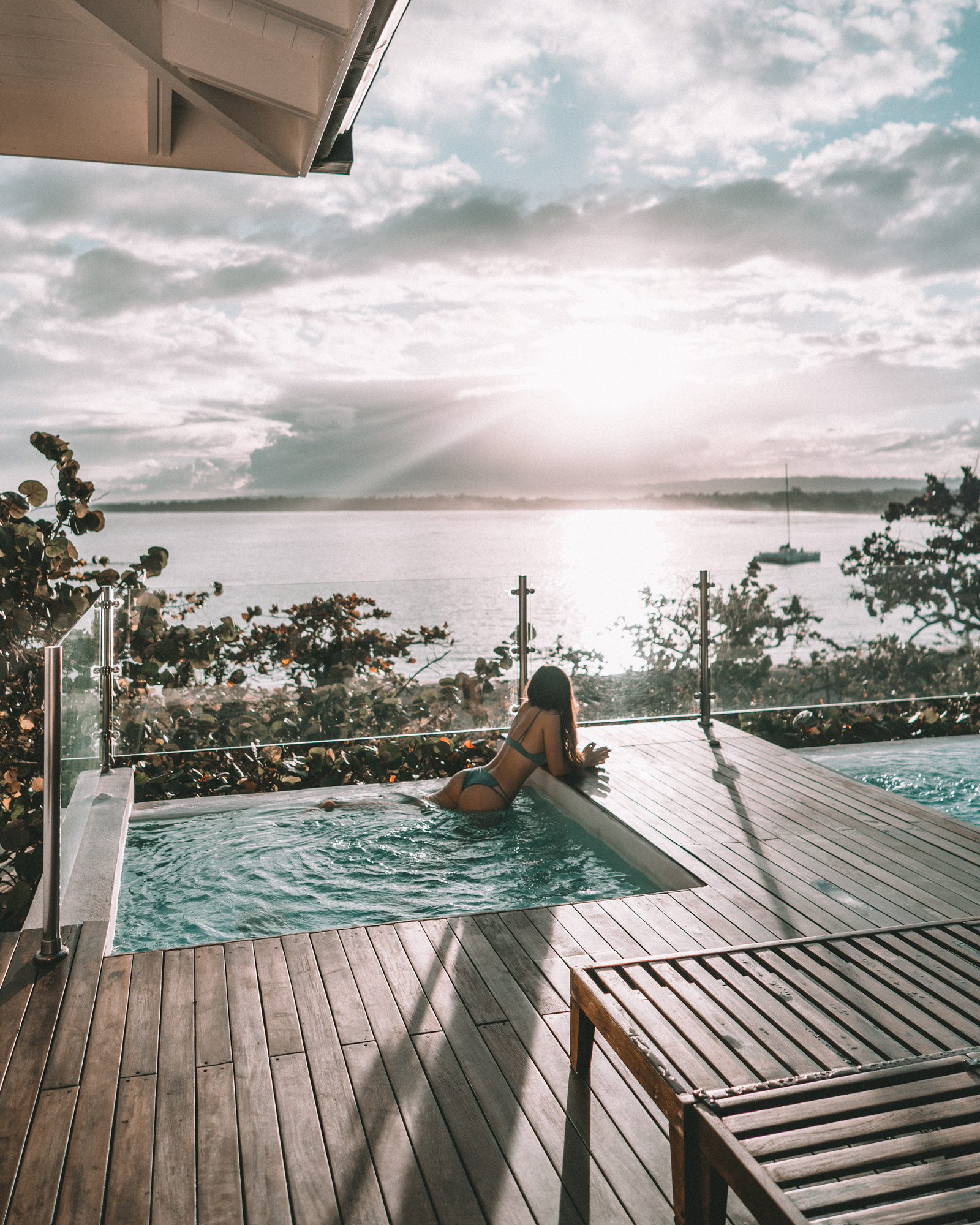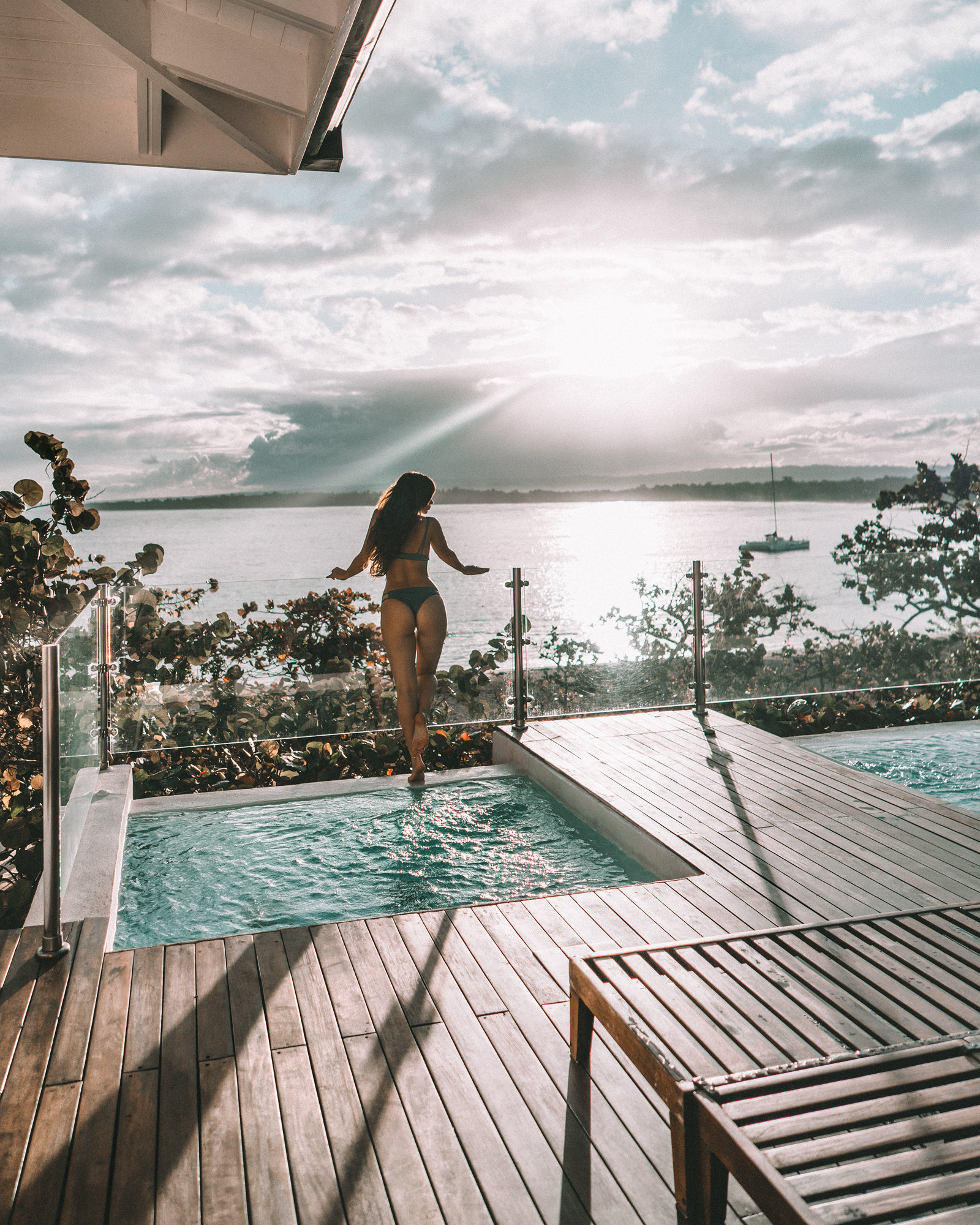 Sunrise at Casa Colonial Beach & Spa. This rooftop pool and hot tubs were a total surprise - the stairway up was tucked away a bit and I was shocked to see it open to this amazing rooftop.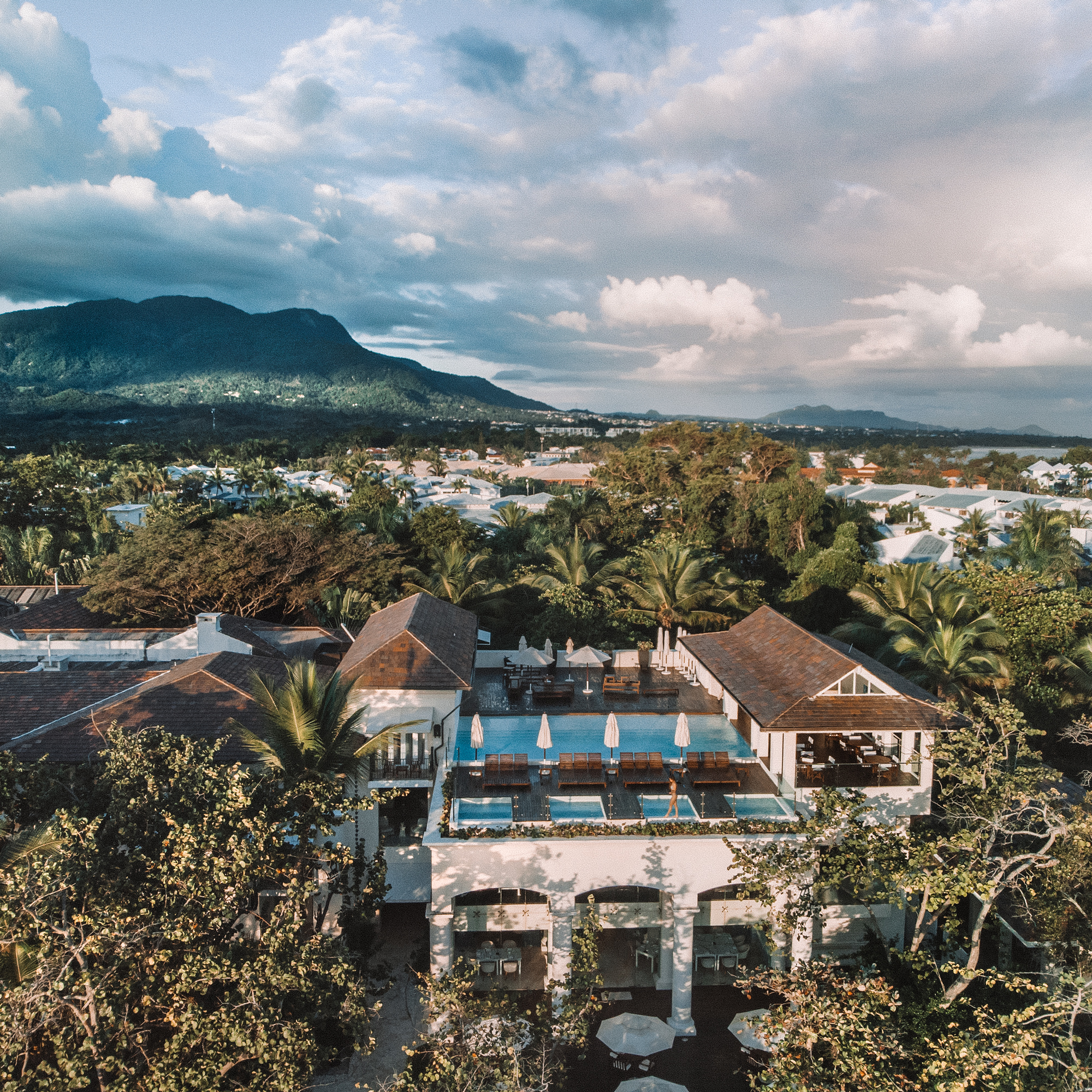 One thing I love about Dominican Republic is how green and lush and mountainous most of the country is. You can see the mountains arising immediately behind Puerto Plata, that lead all the way down to the South coast of the Island.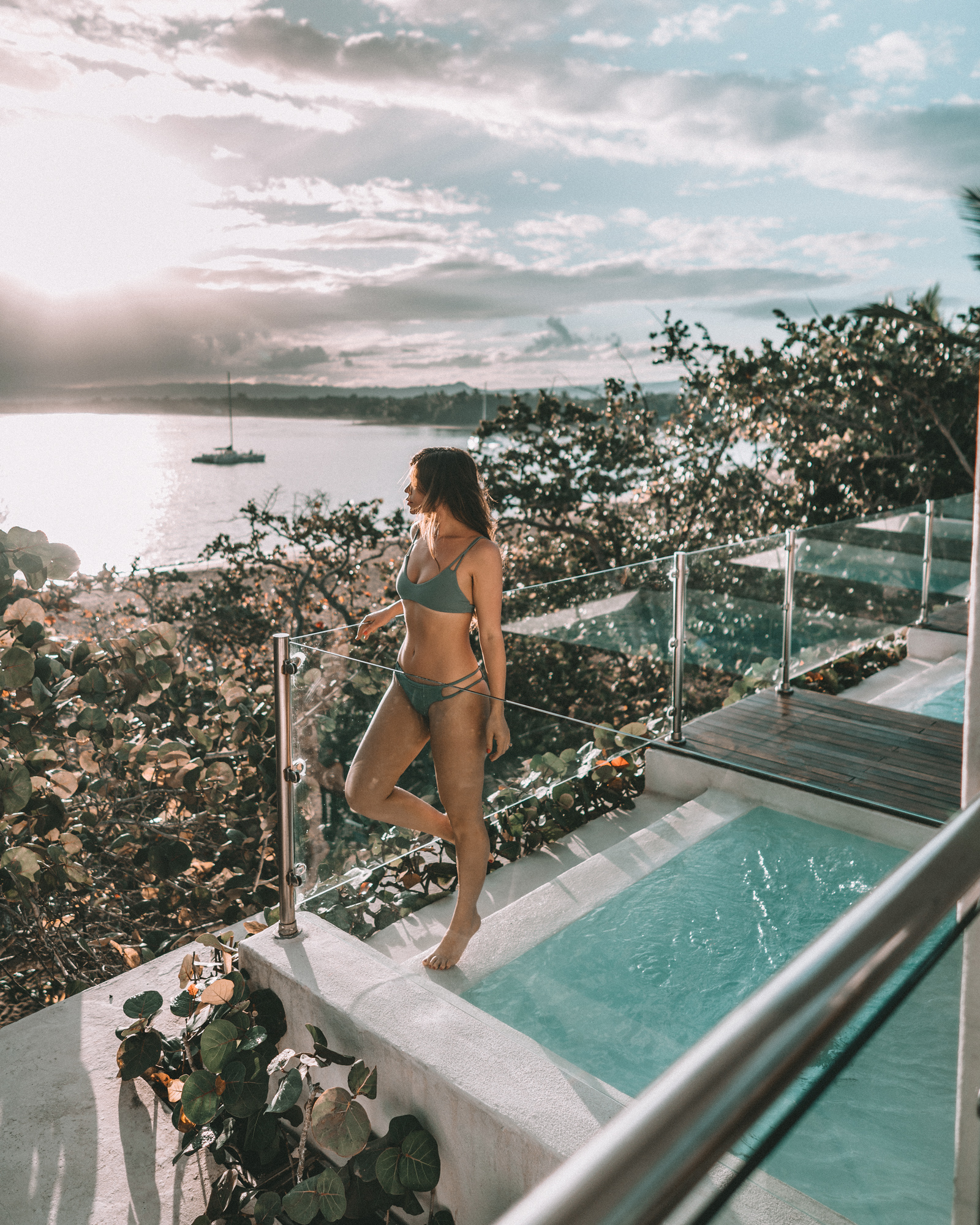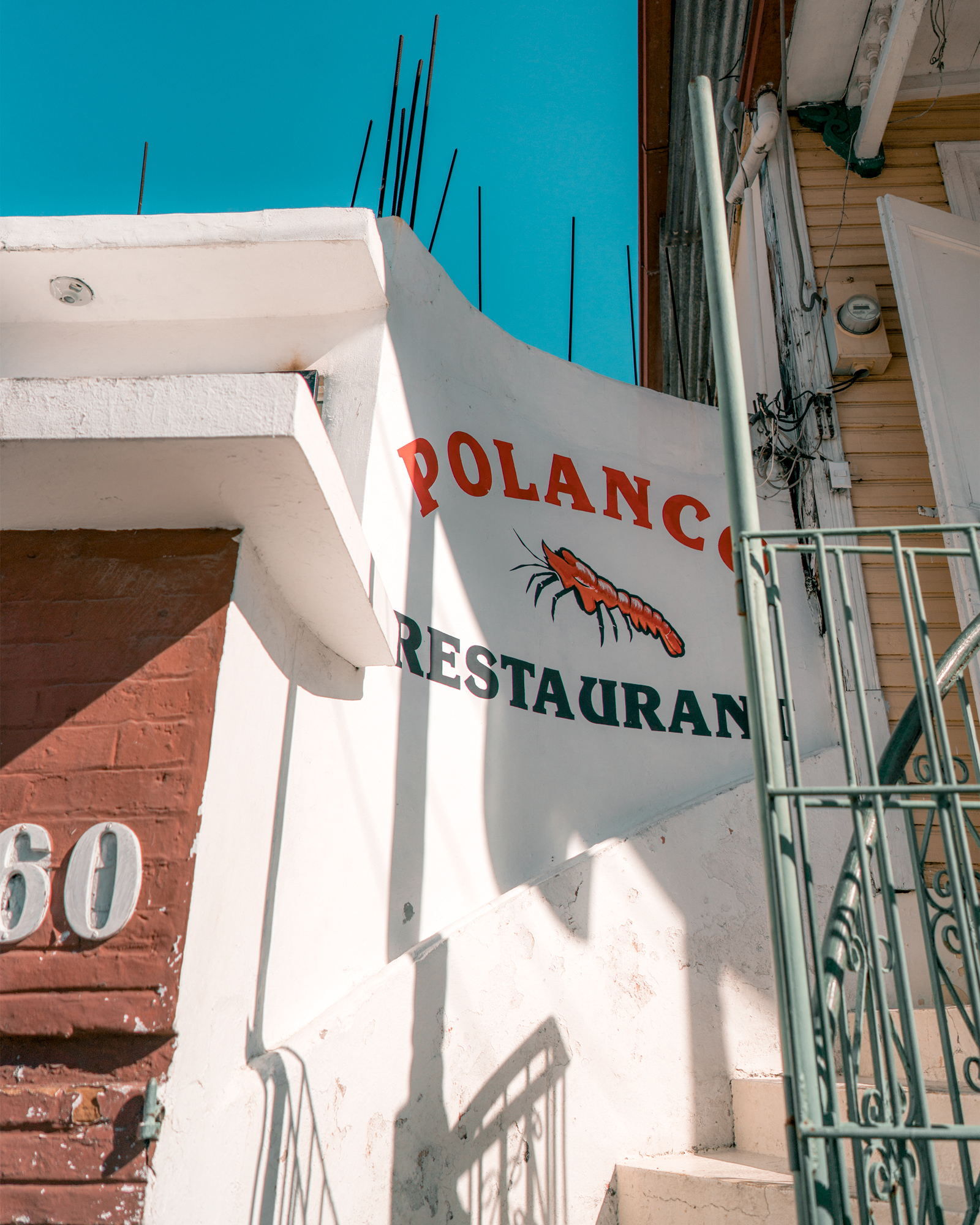 For Day One, we headed to the main town square of Puerto Plata, a city founded in the very early 1500's. One thing that I loved and was surprised by about Dominican Republic, is how old so much of it is - I had no idea that so many forts and cities were established here over 500 years ago.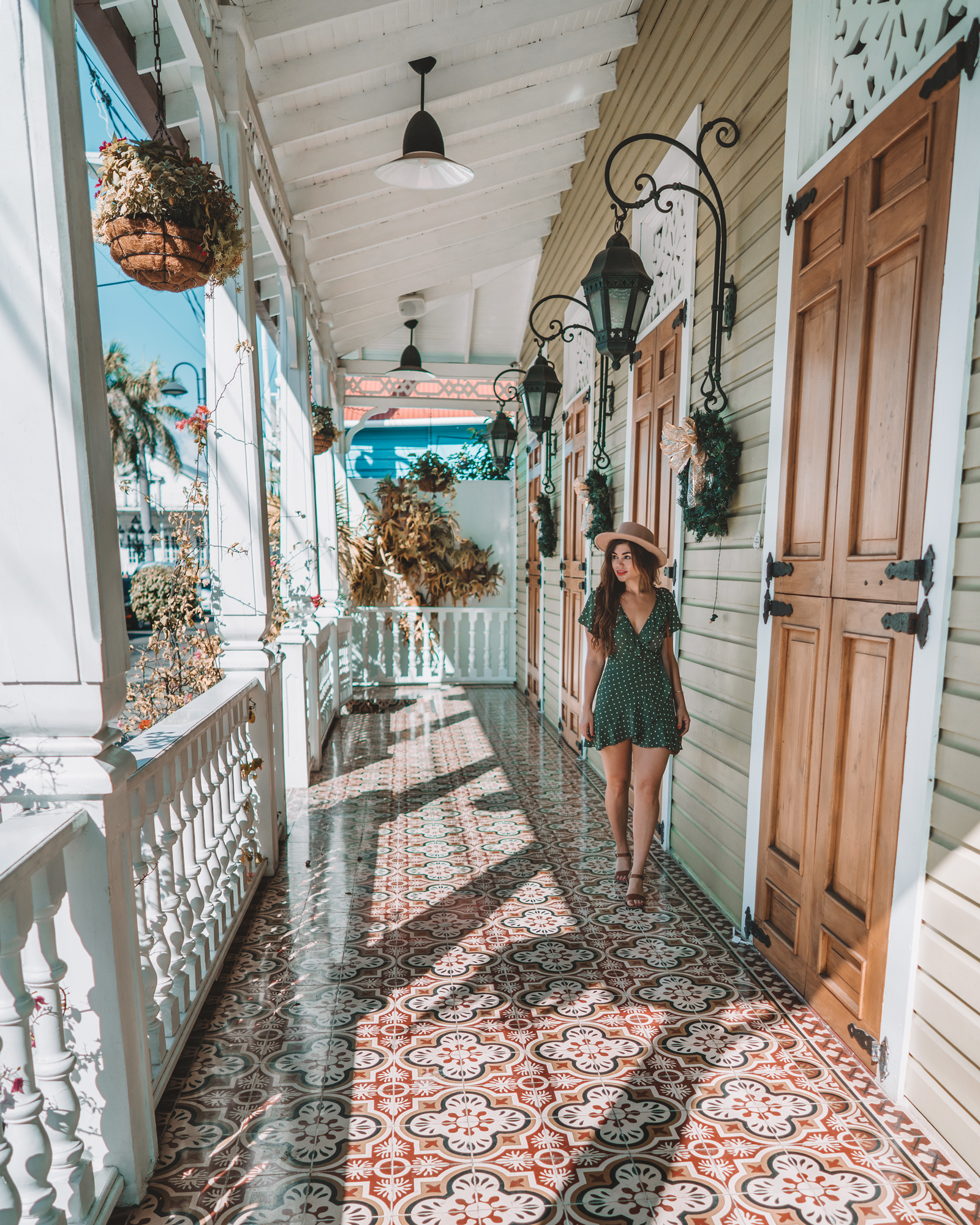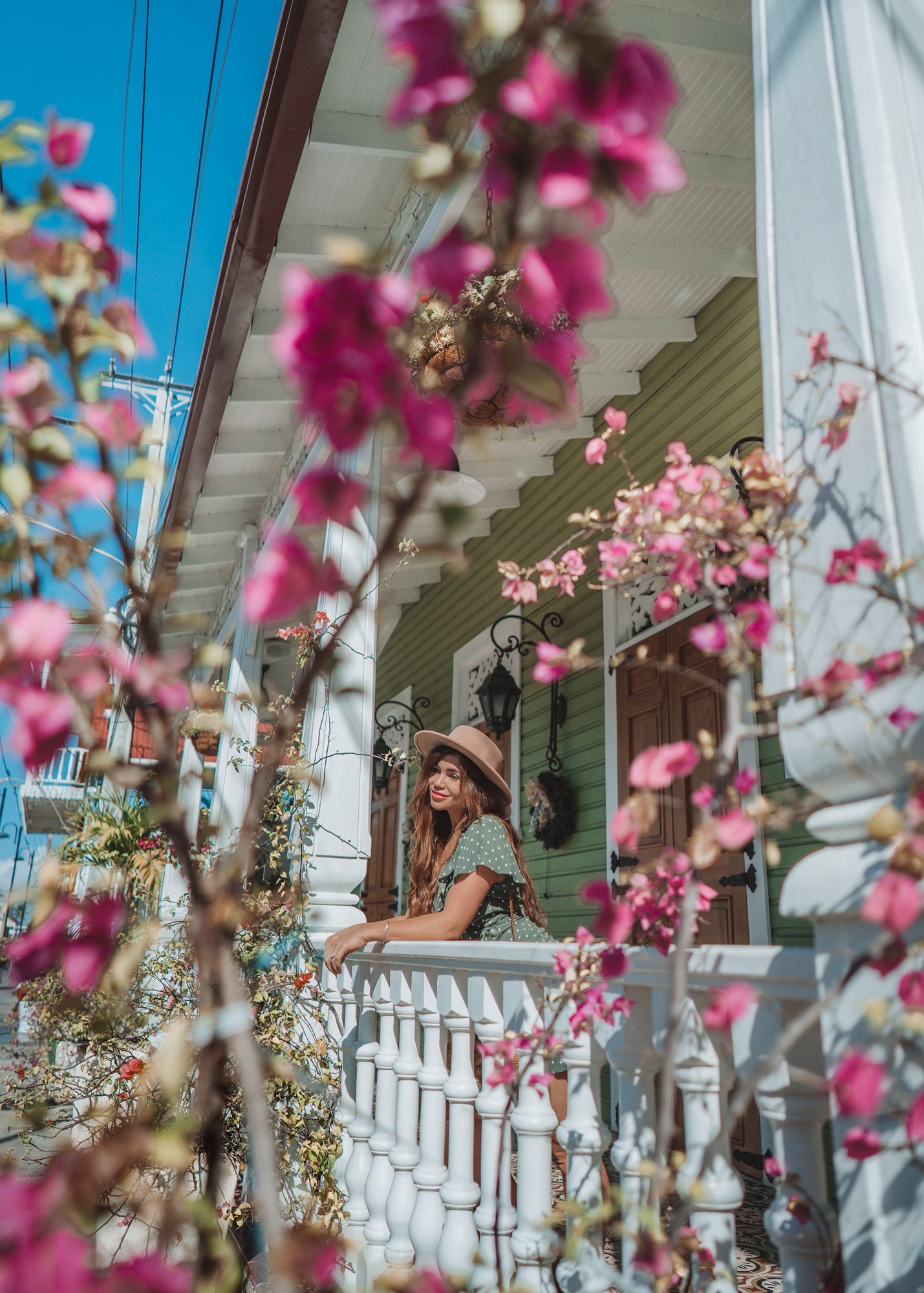 The city itself is an interesting mix - some buildings reminded me of New Orleans, and other looked just like Havana.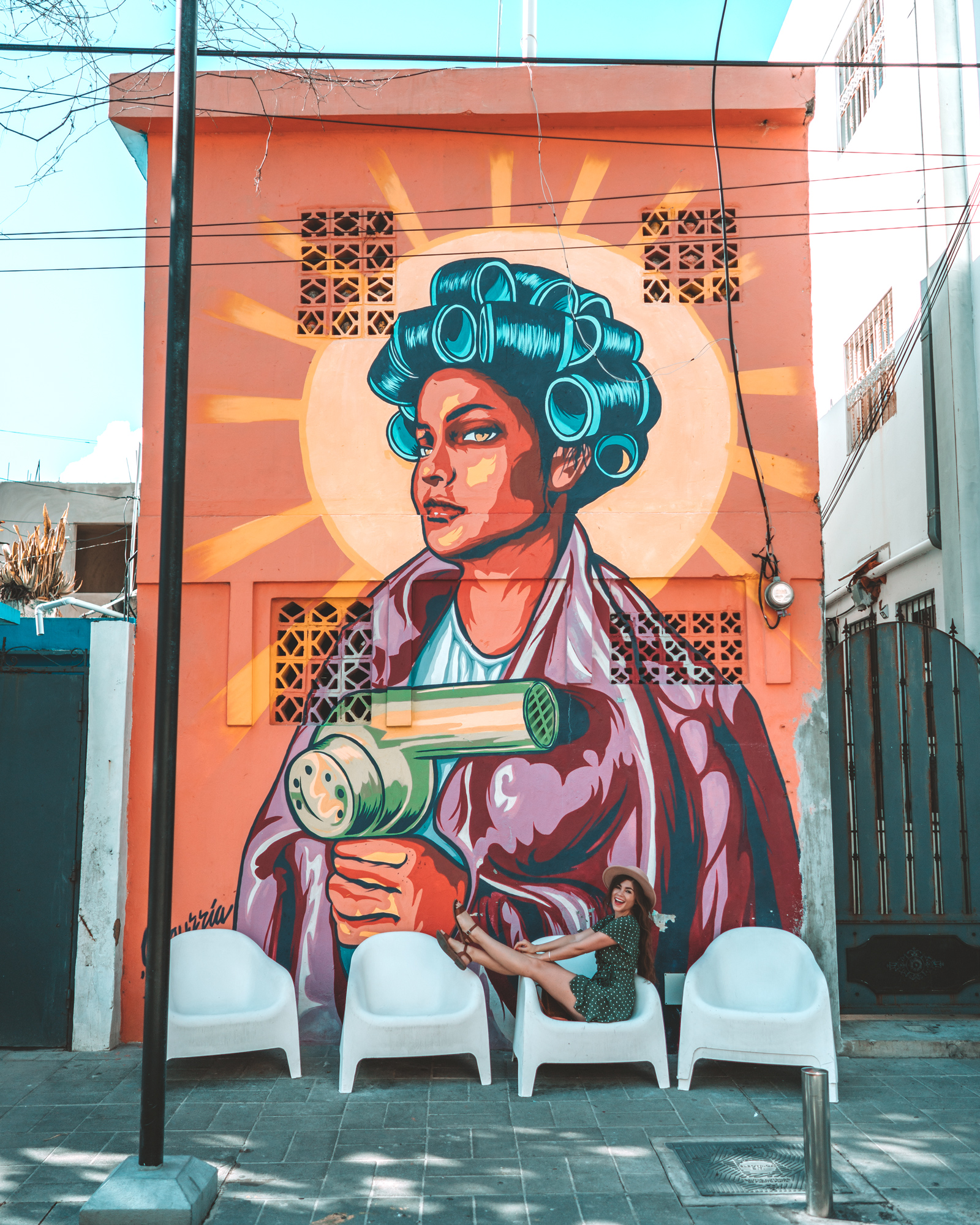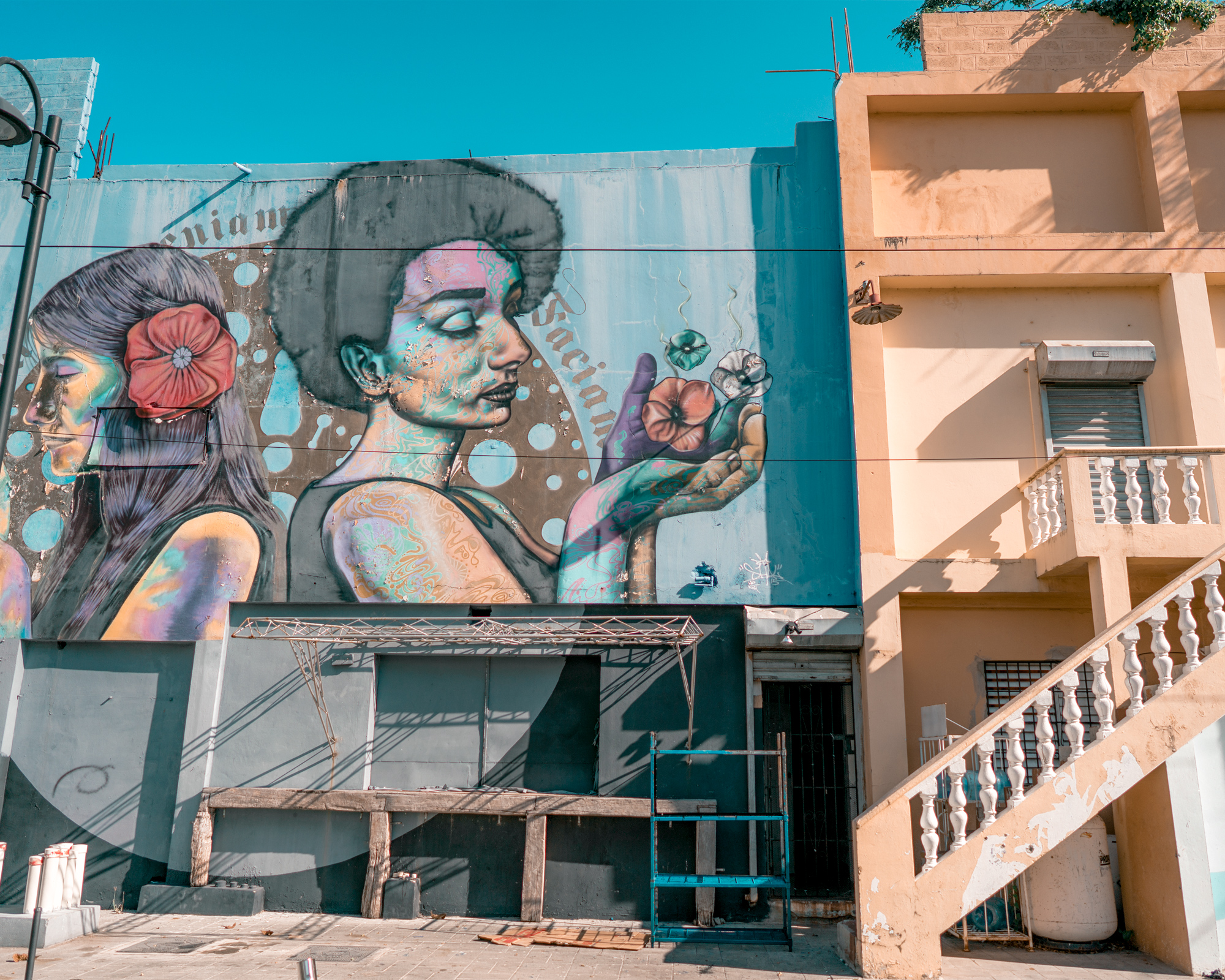 And with lots of interesting murals and street art throughout the city.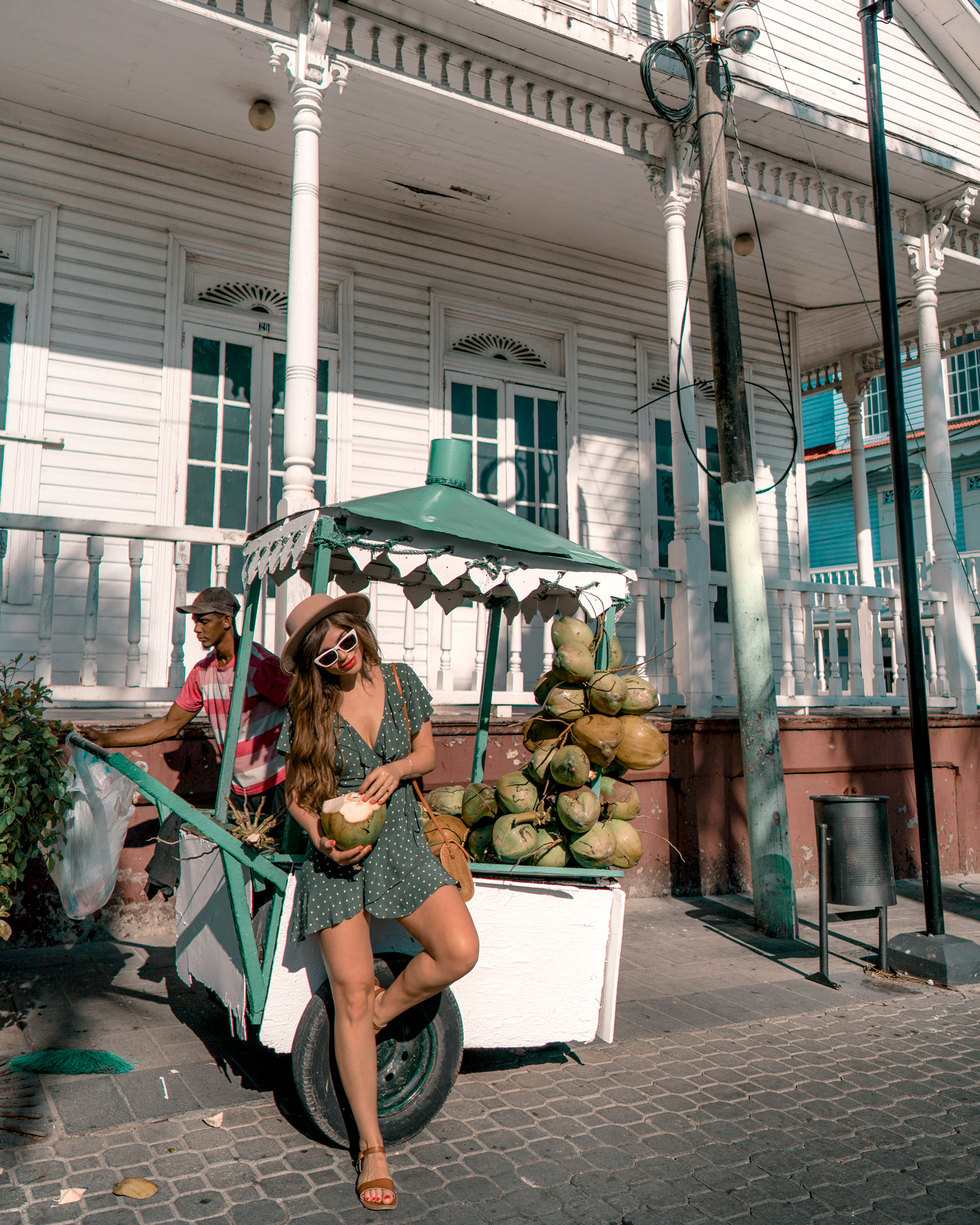 And coconuts! One of the first things we discovered is that you can get a fresh coconut everywhere. I drank at least one coconut per day during our trip - an essential for all tropical destinations.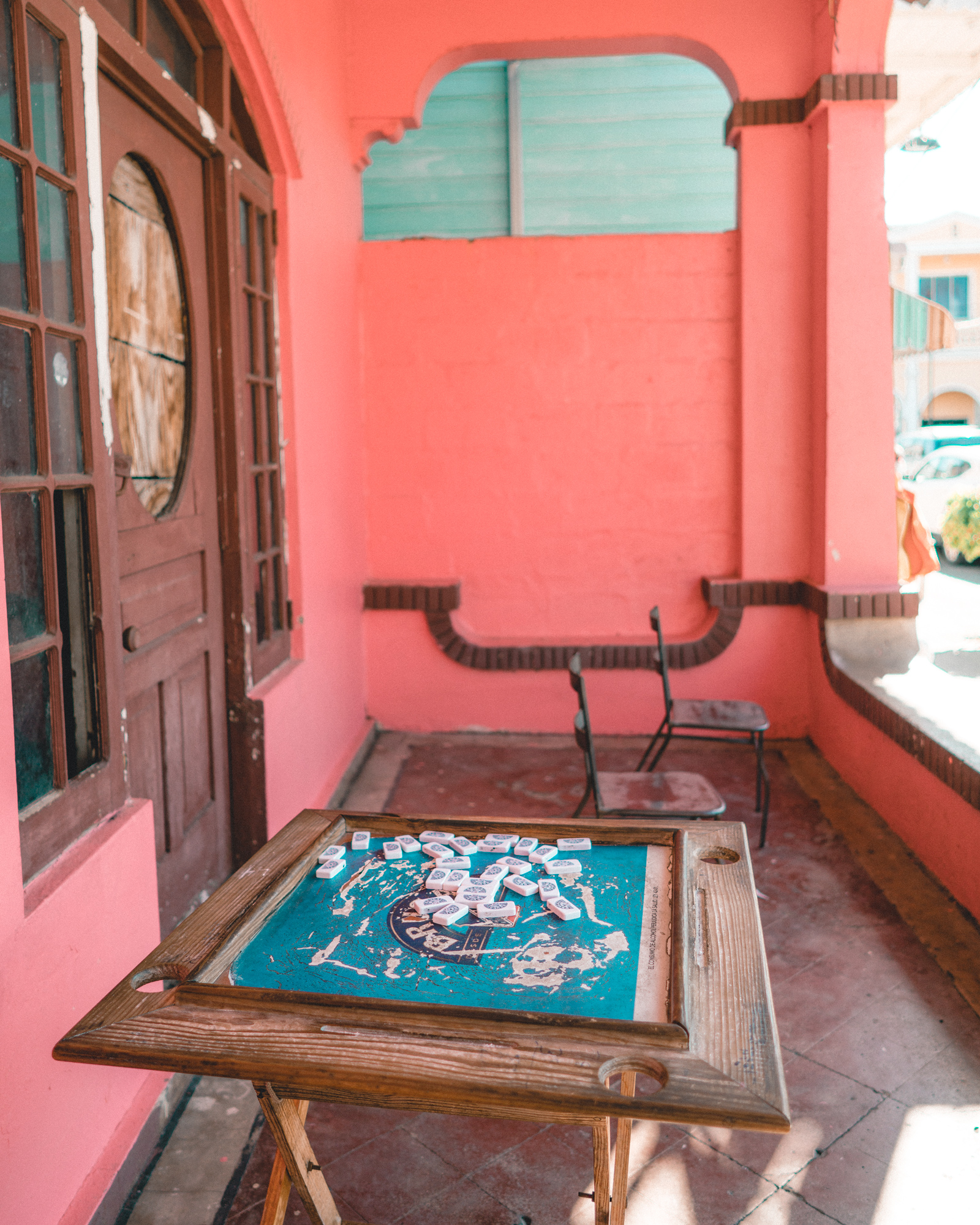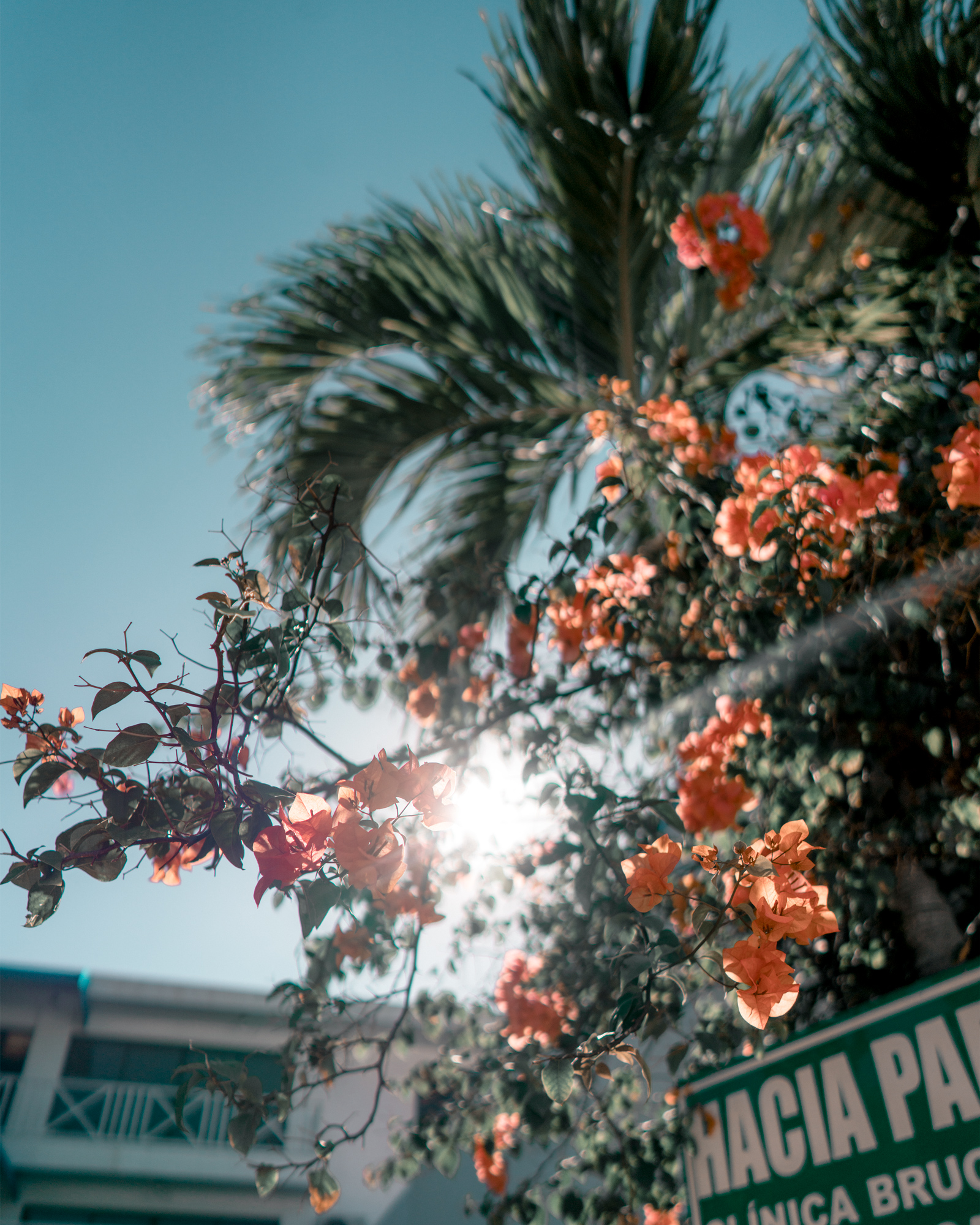 Local details.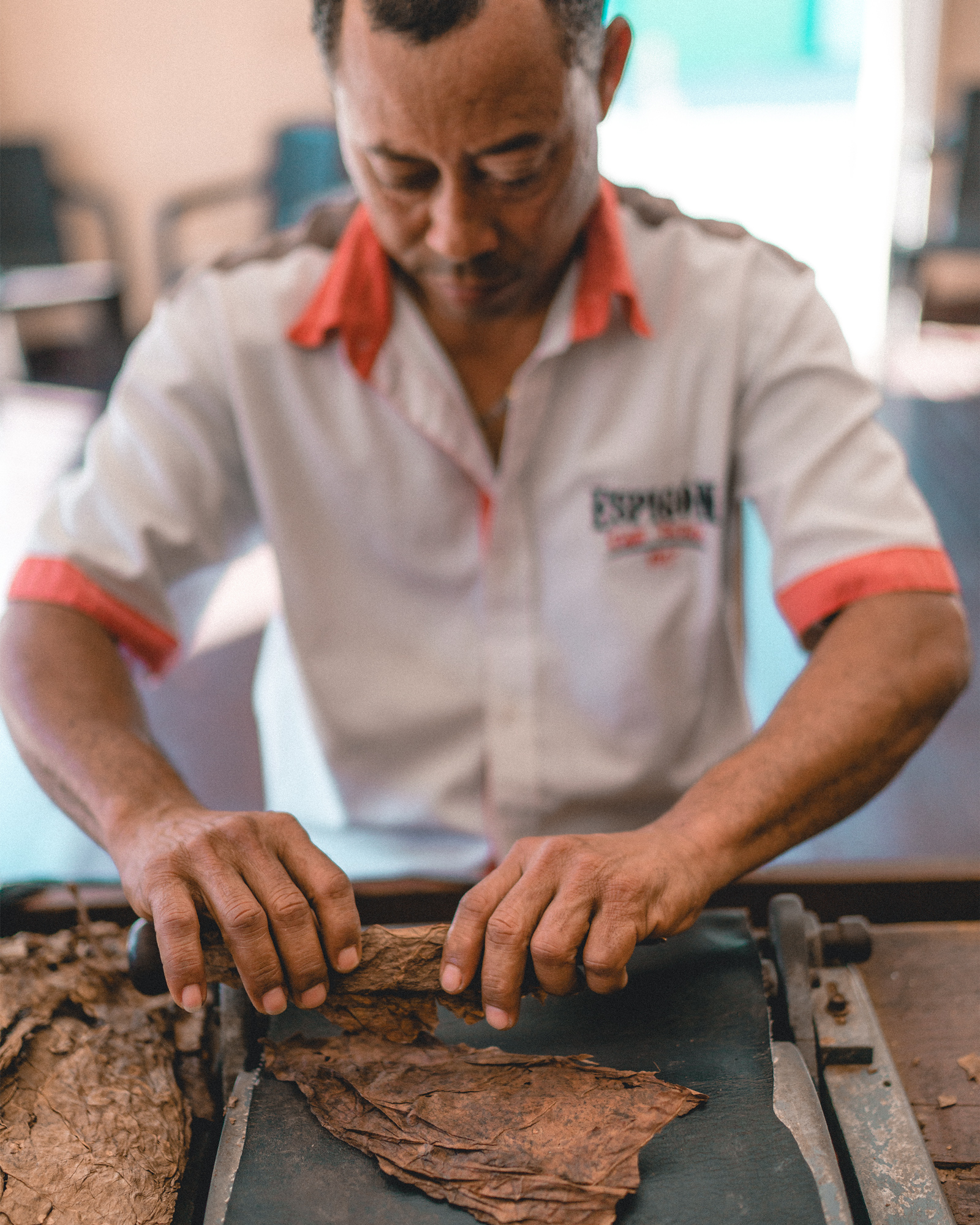 In the city, we visited a small cigar factory, one of the largest exports of the country.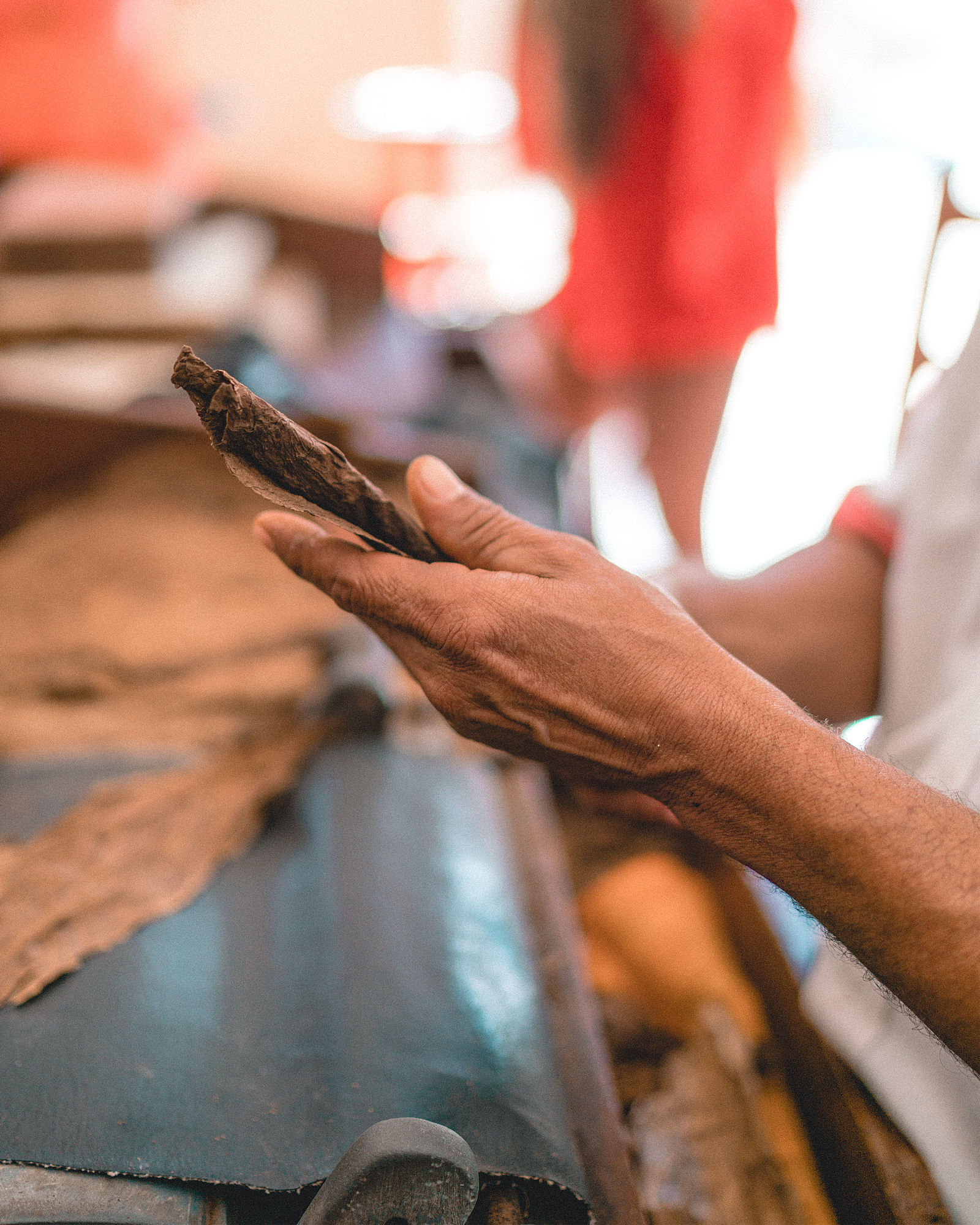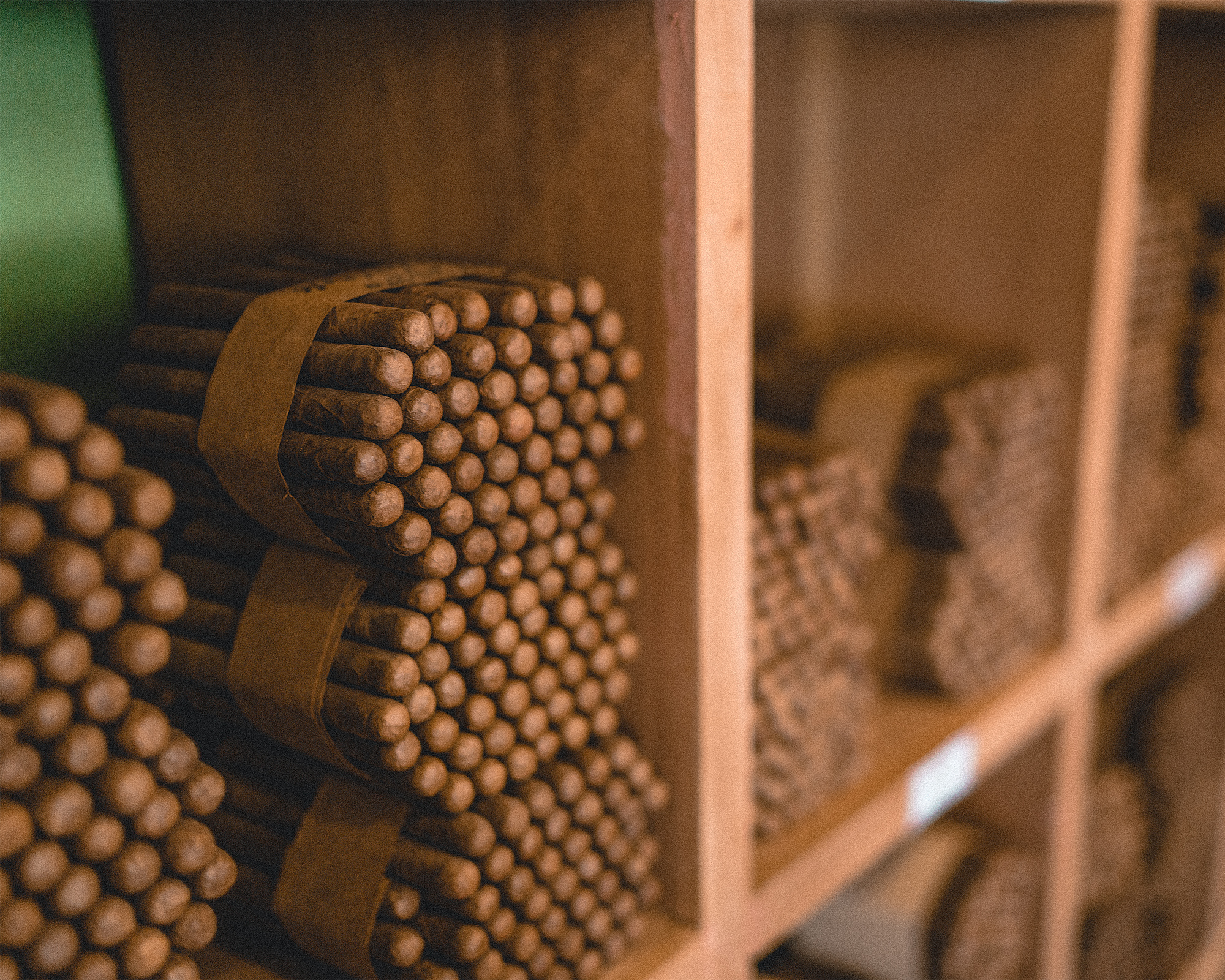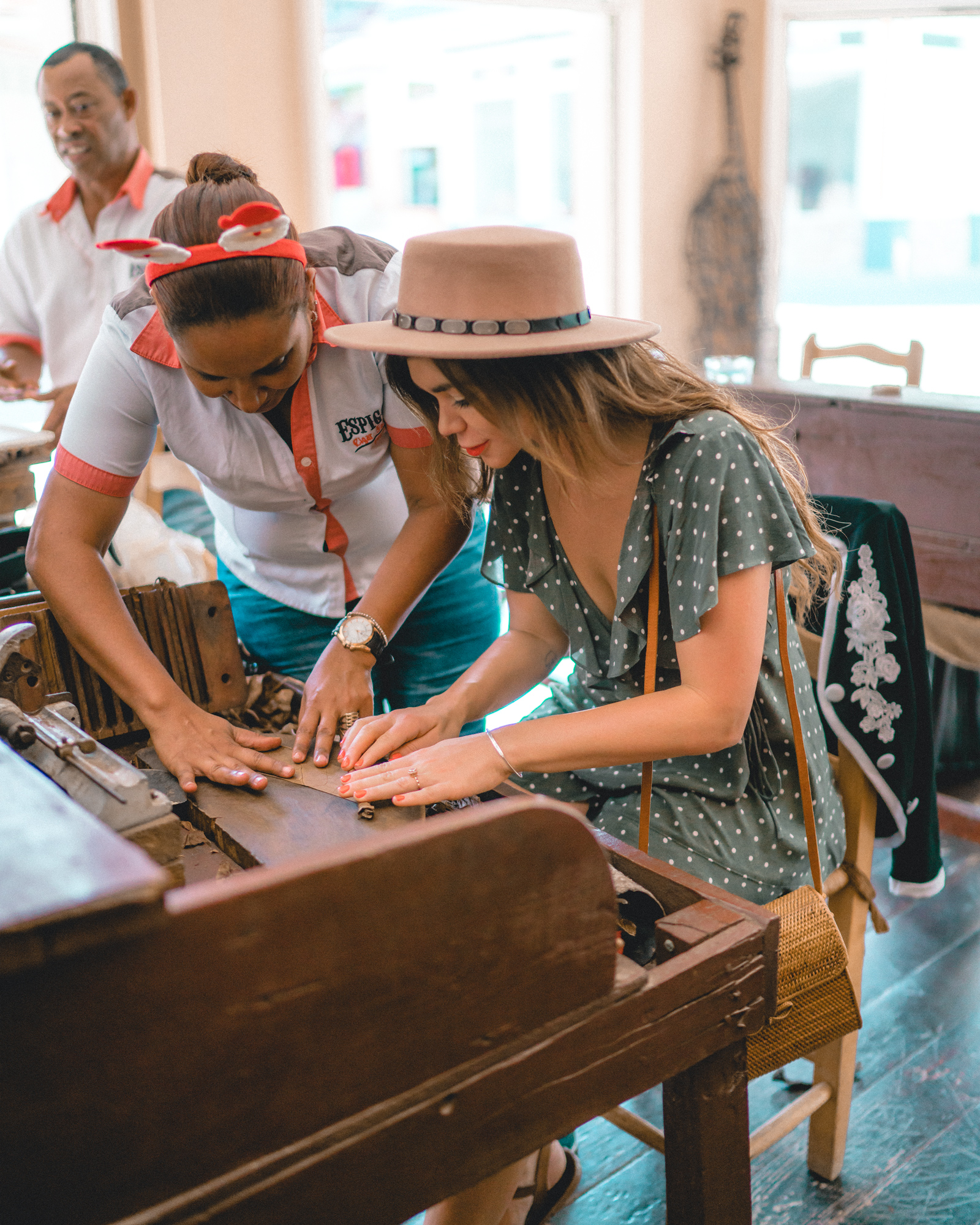 I learned how to roll one myself - and I brought it home for Brandon.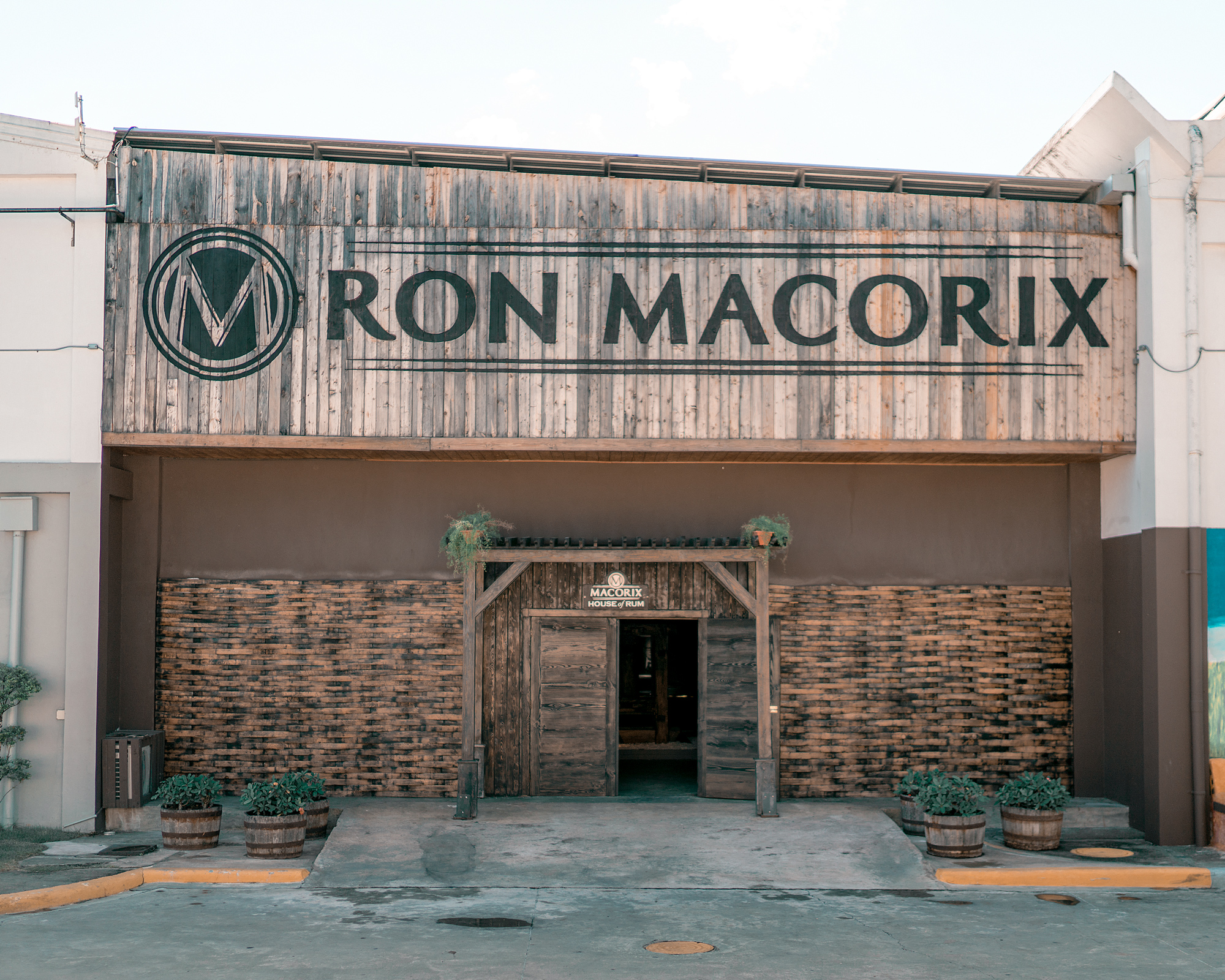 And of course - we had to taste some local Rum as well!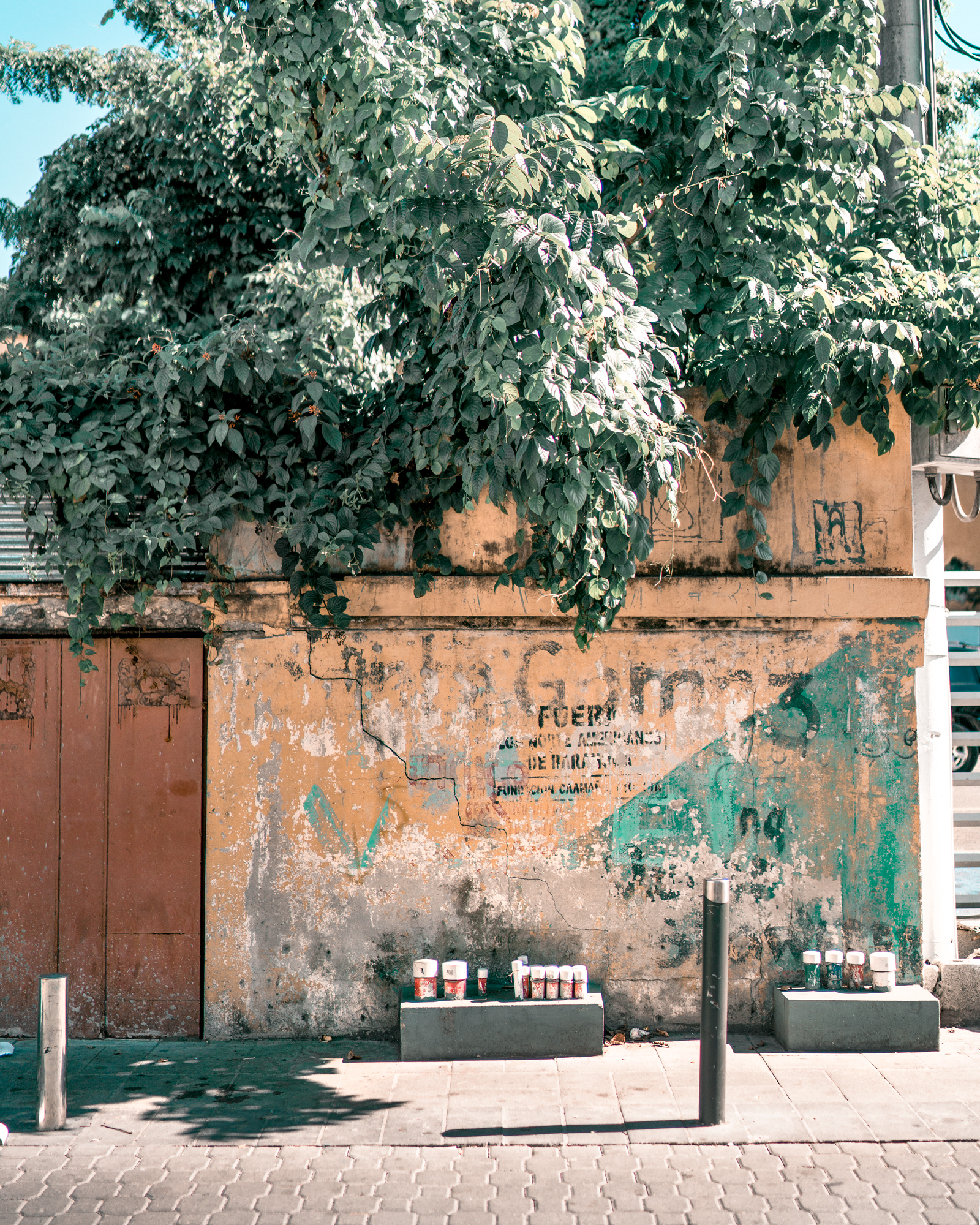 Street scene reminiscent of Havana.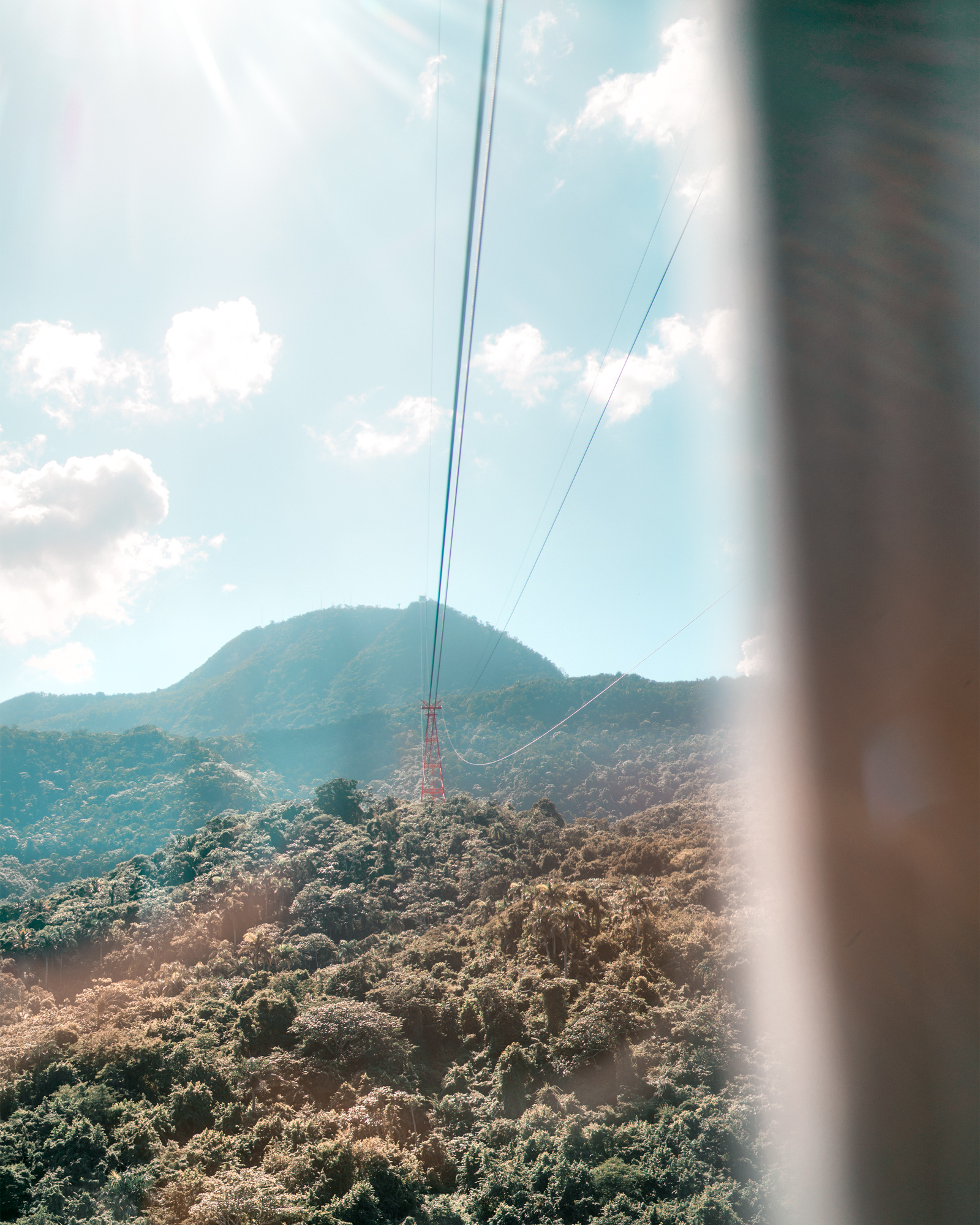 Up the mountains! We rode The Teleferico up to the top of the mountain here, which is the only Cable Car in the Caribbean. Up top is a a statue replicating Christ the Redeemer in Rio - and views for days.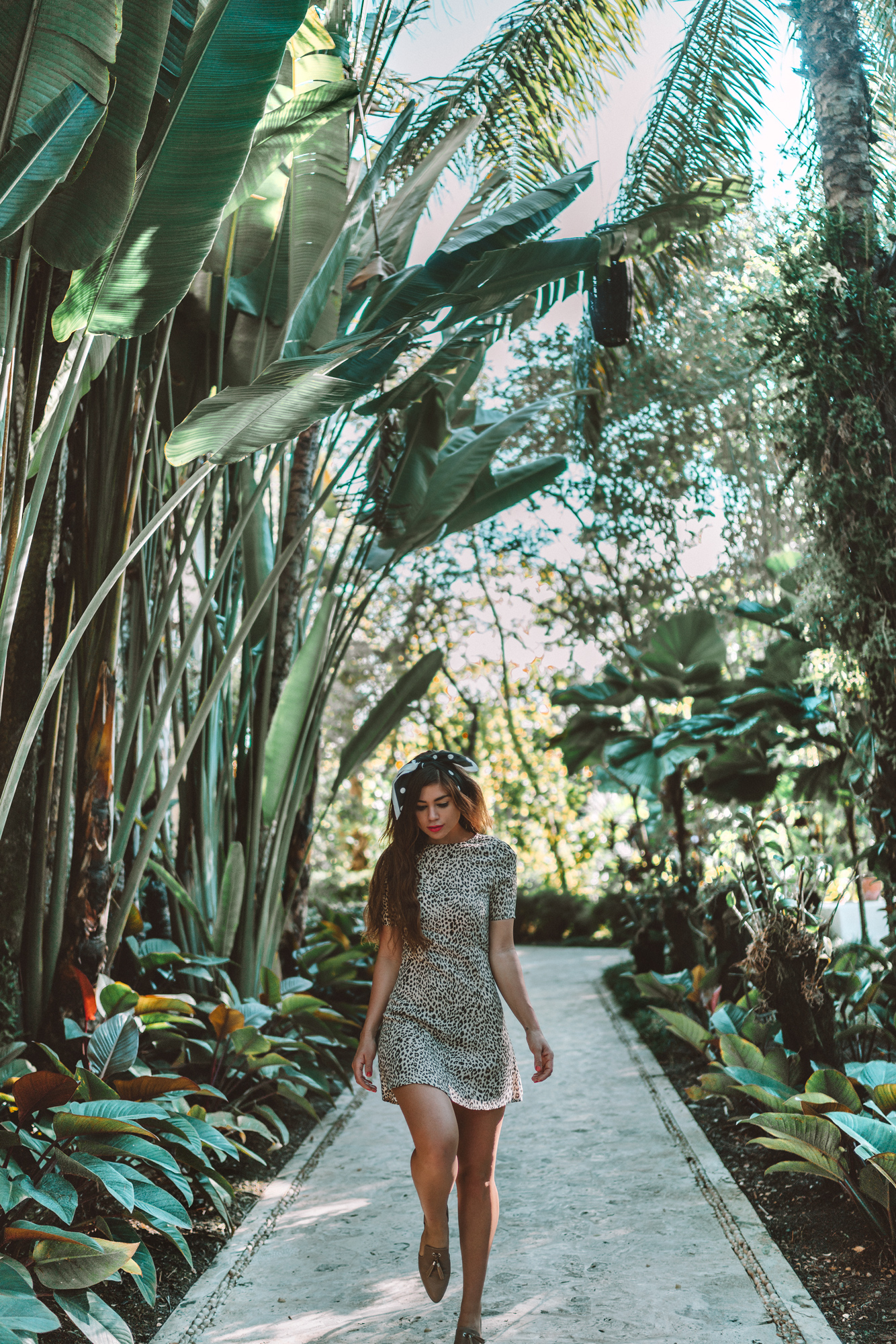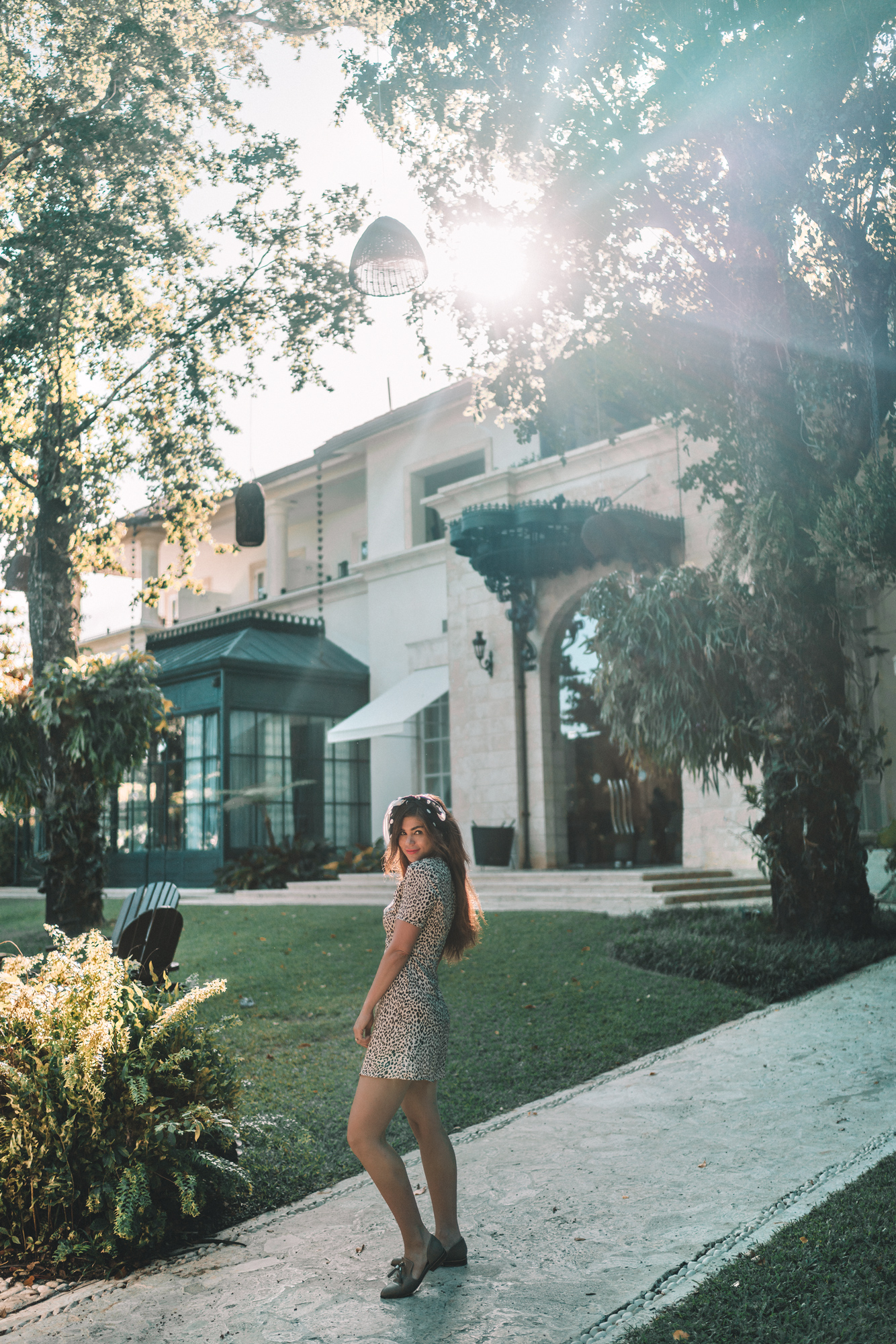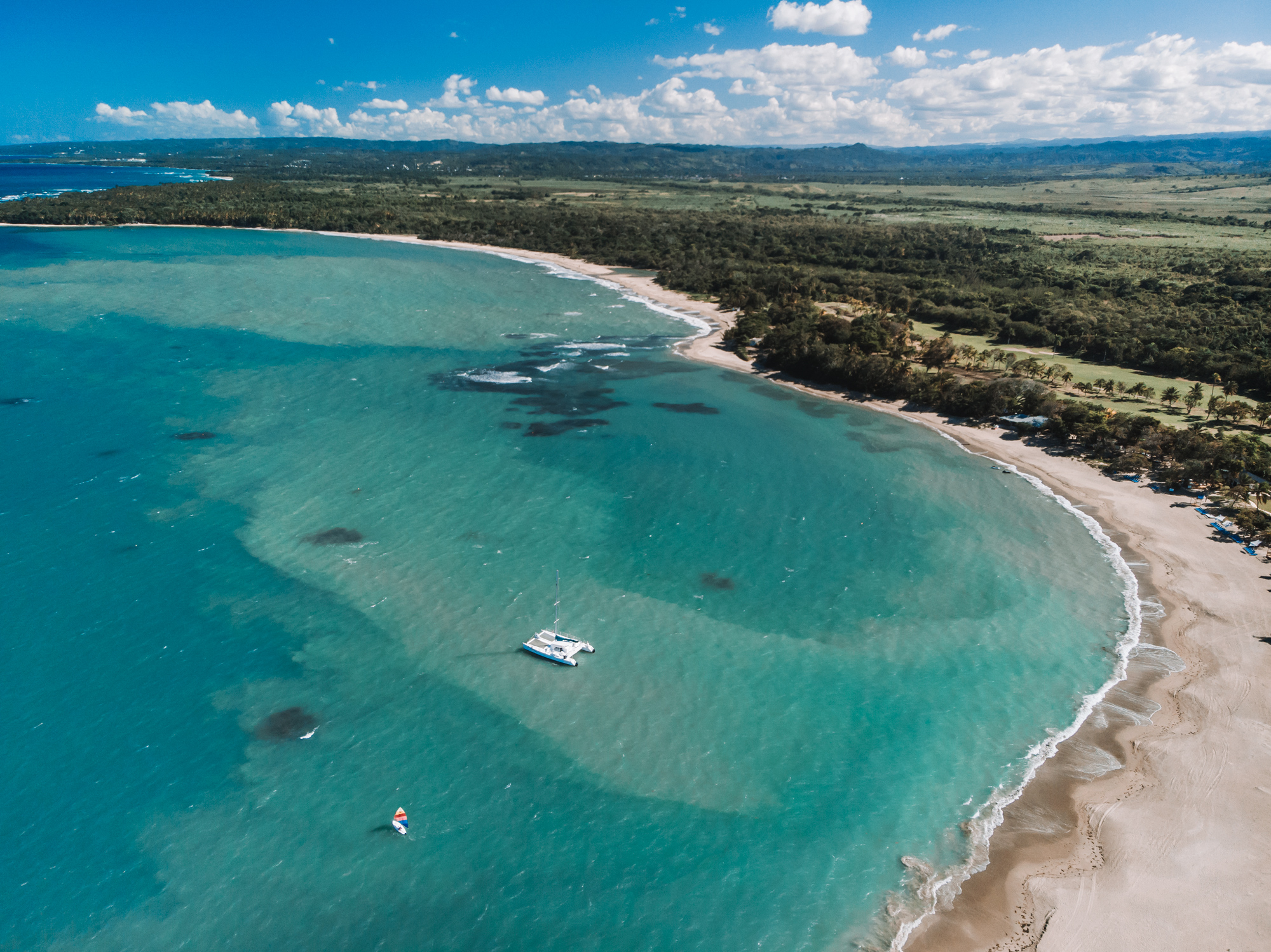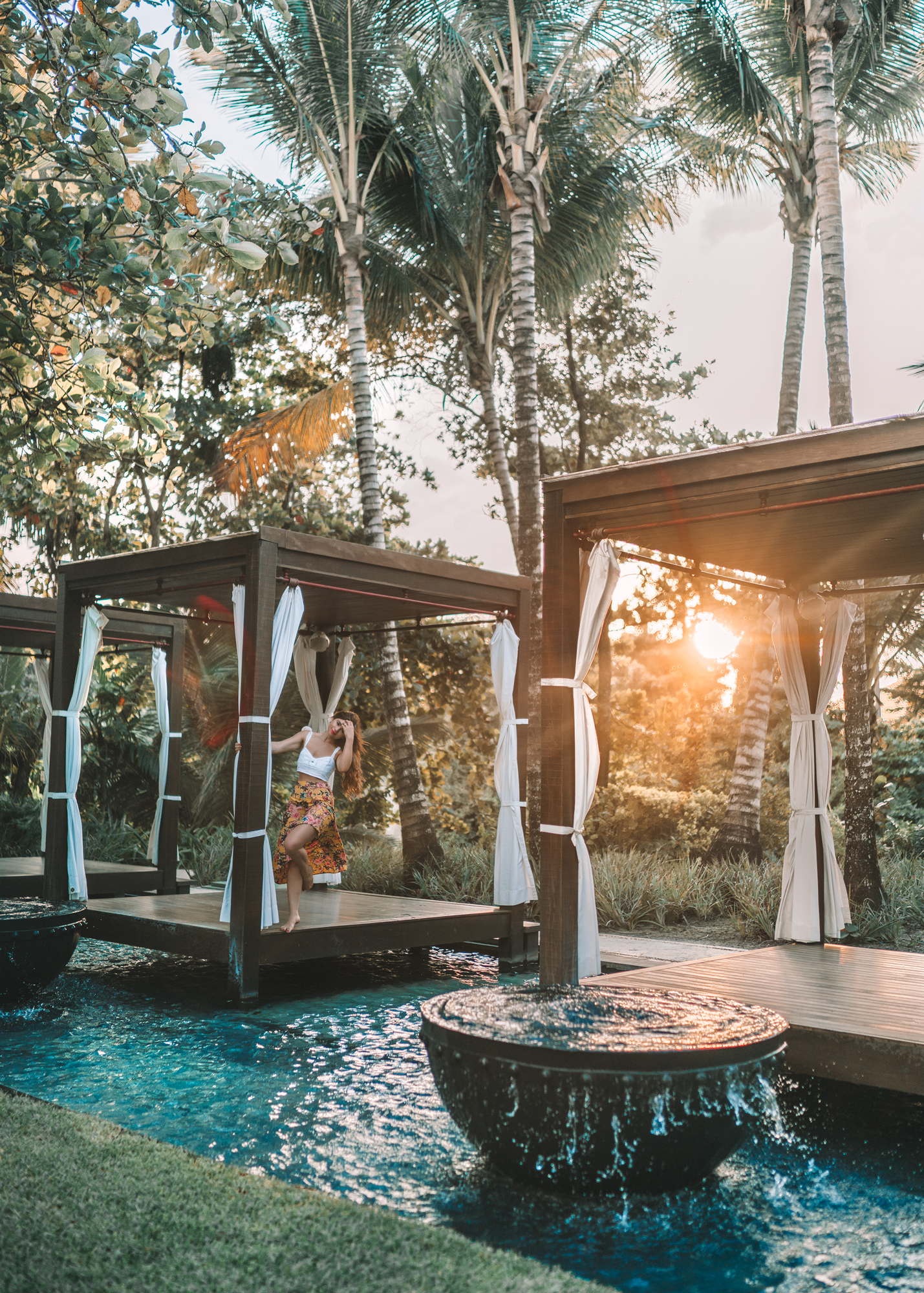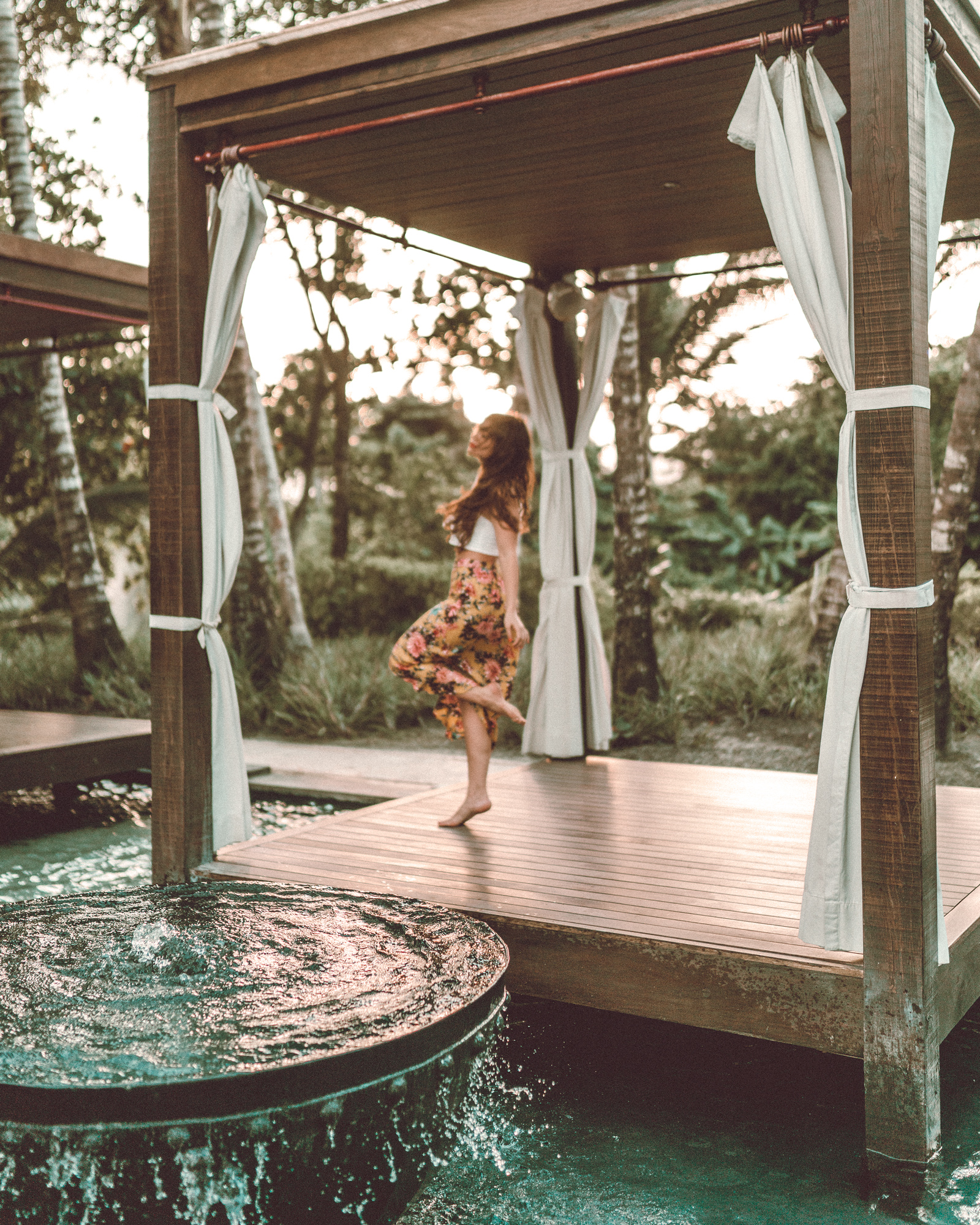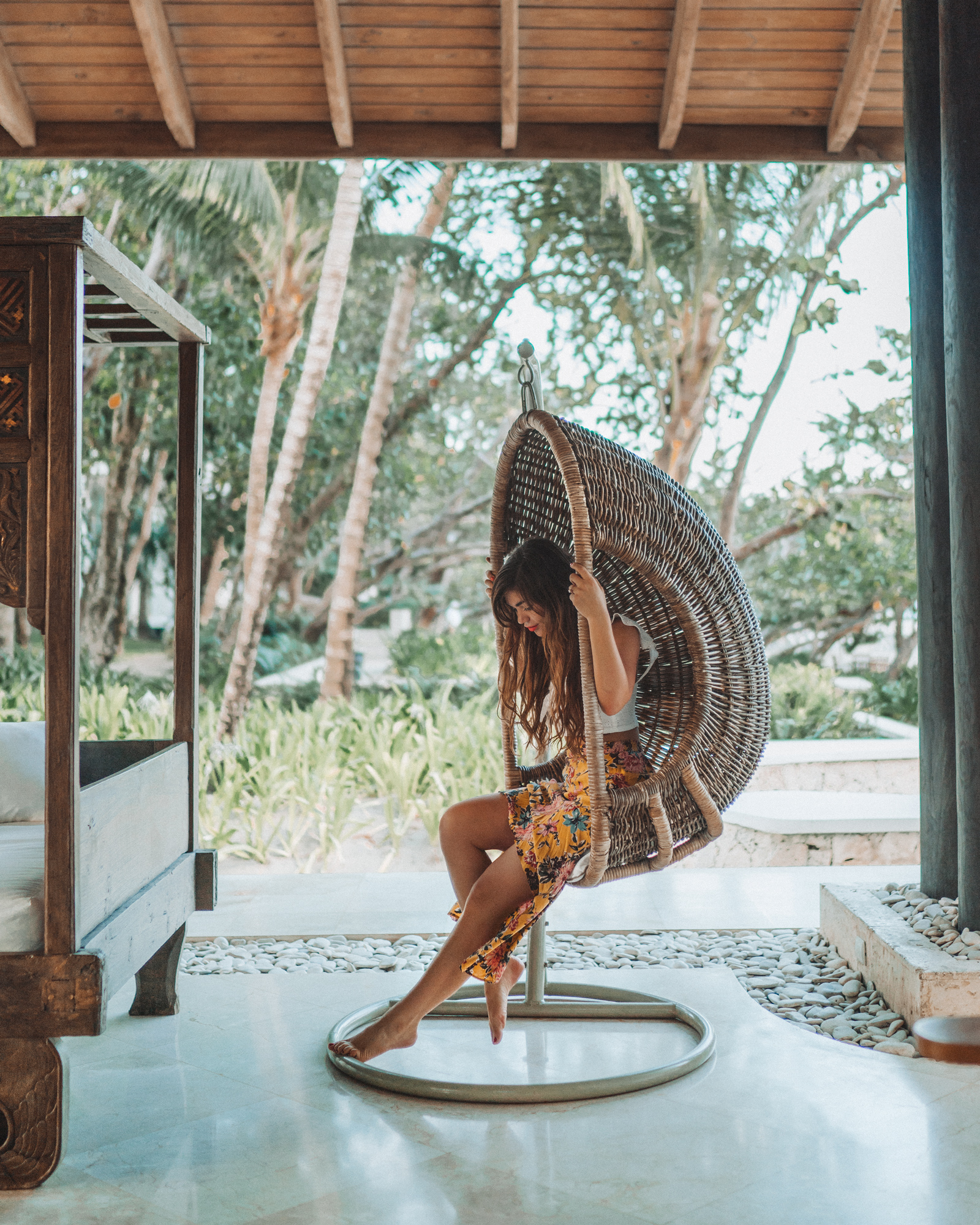 I loved all the little details at our hotel - I definitely could have stayed here a few more days.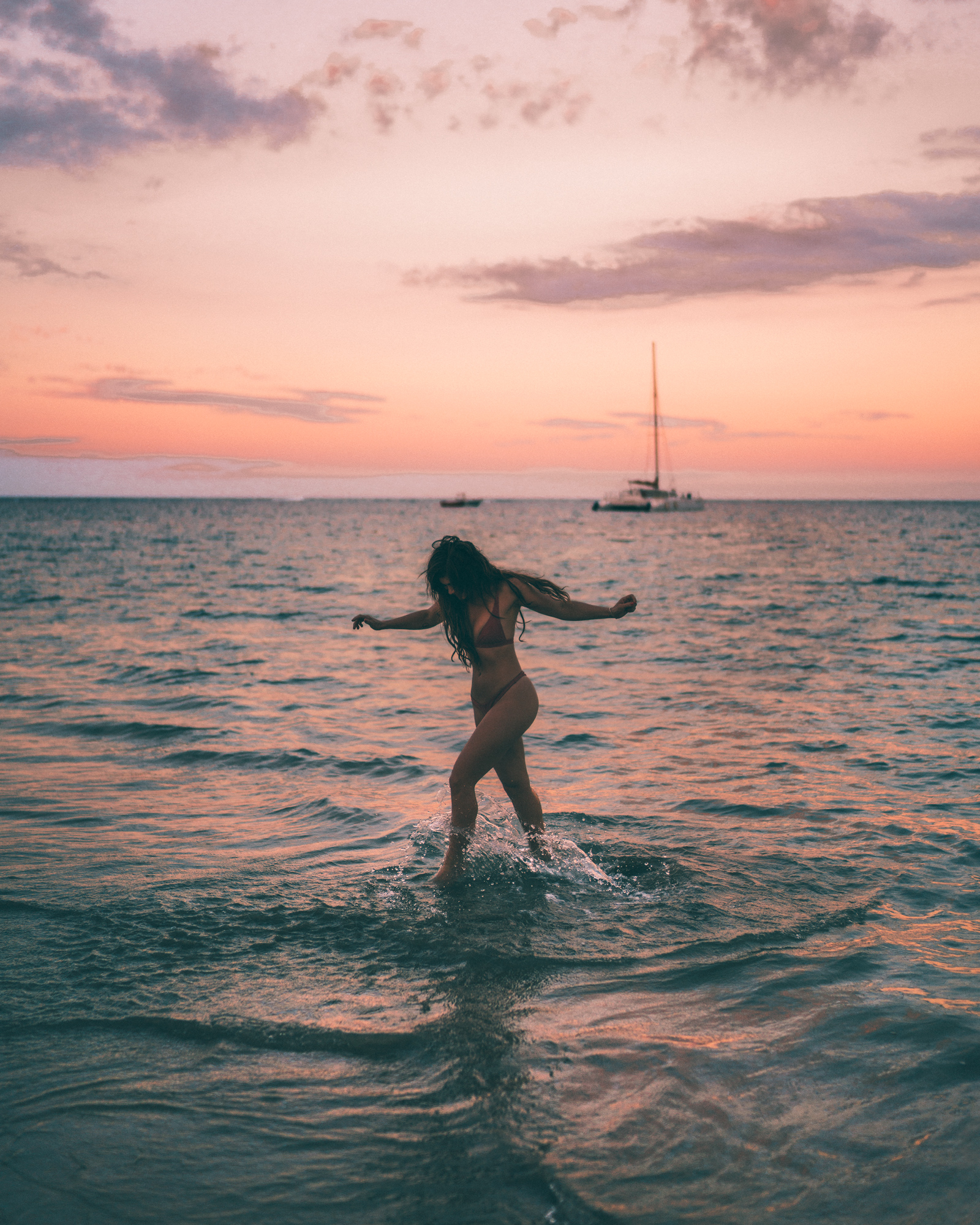 And all the best tropical days end with sunset swims.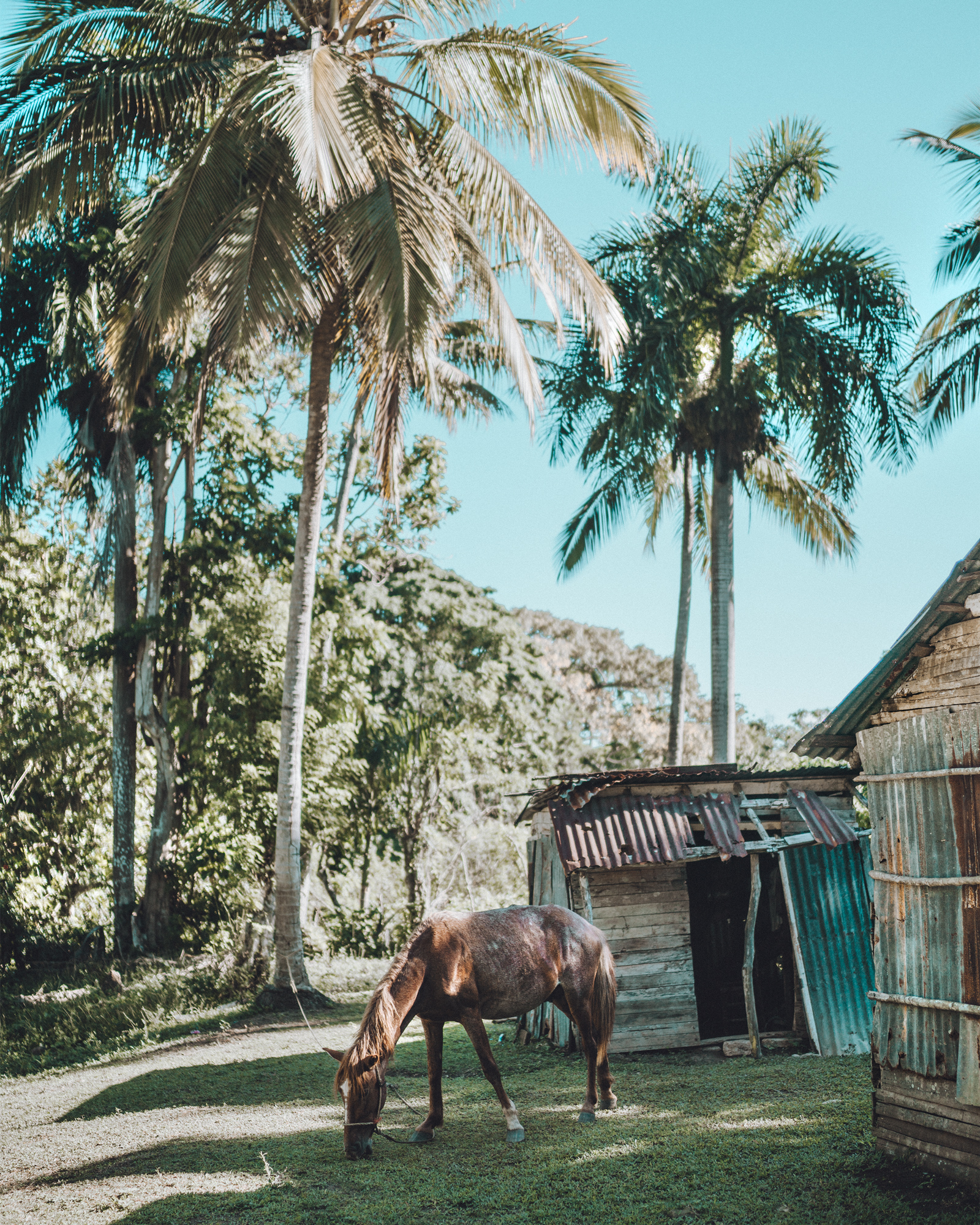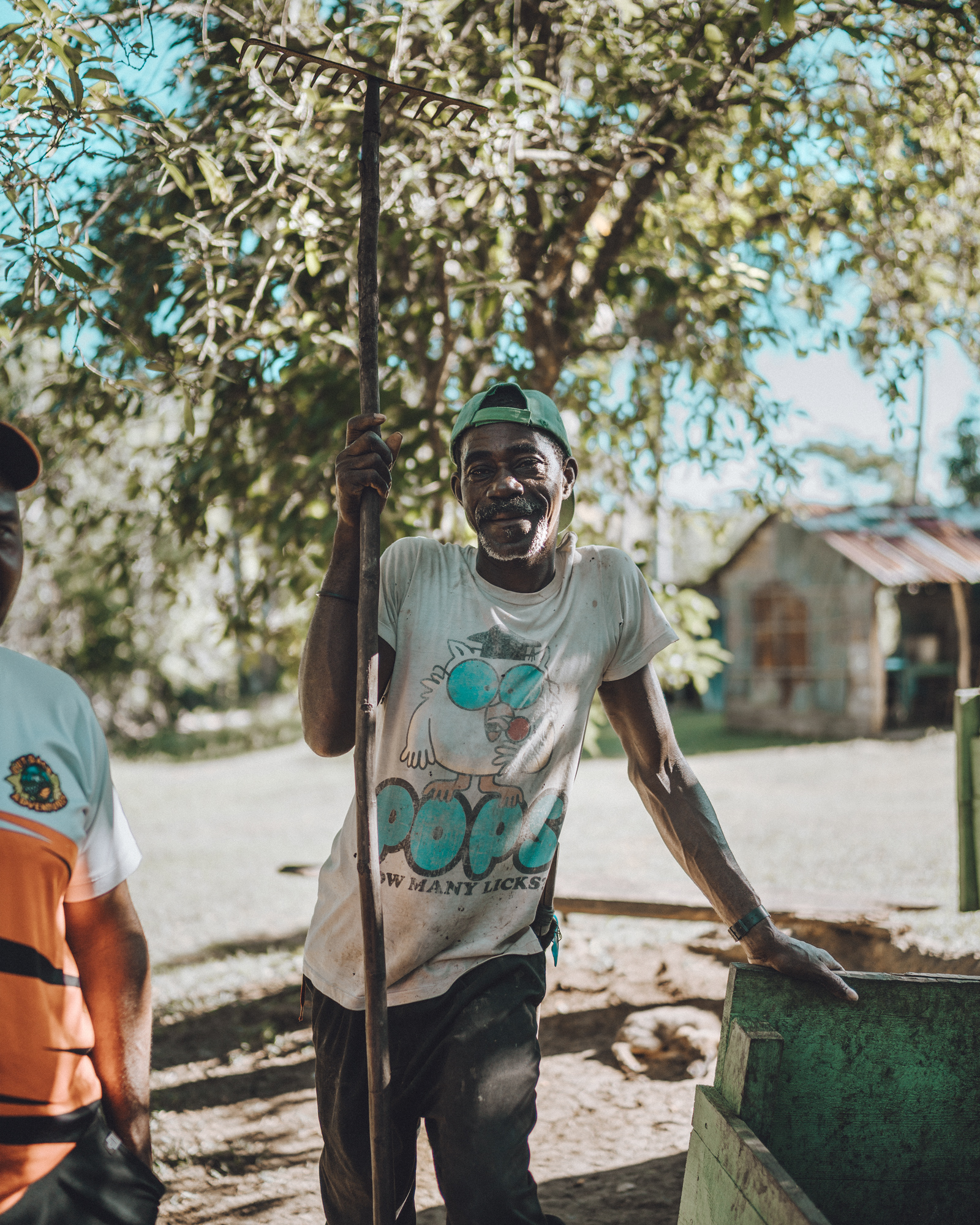 The next day, we rode electric bikes through the countryside with Outback Adventures - one of my favorite things we did on this trip. But somehow, I didn't end up with any photos of us on the bikes! So you will just have to take me at my word that the trek was long, bumpy, and intense - and with packs of cows blocking the path a few times, but so fun to see the nature and the tiny villages back in the countryside here. Miraculously, only one of us ended up bleeding, which I would consider a raging success for a pack of six city girls. Also, the Outback Adventure restaurant where we stopped after the ride makes (what I was told) the best fried chicken in the country - and I definitely believe it.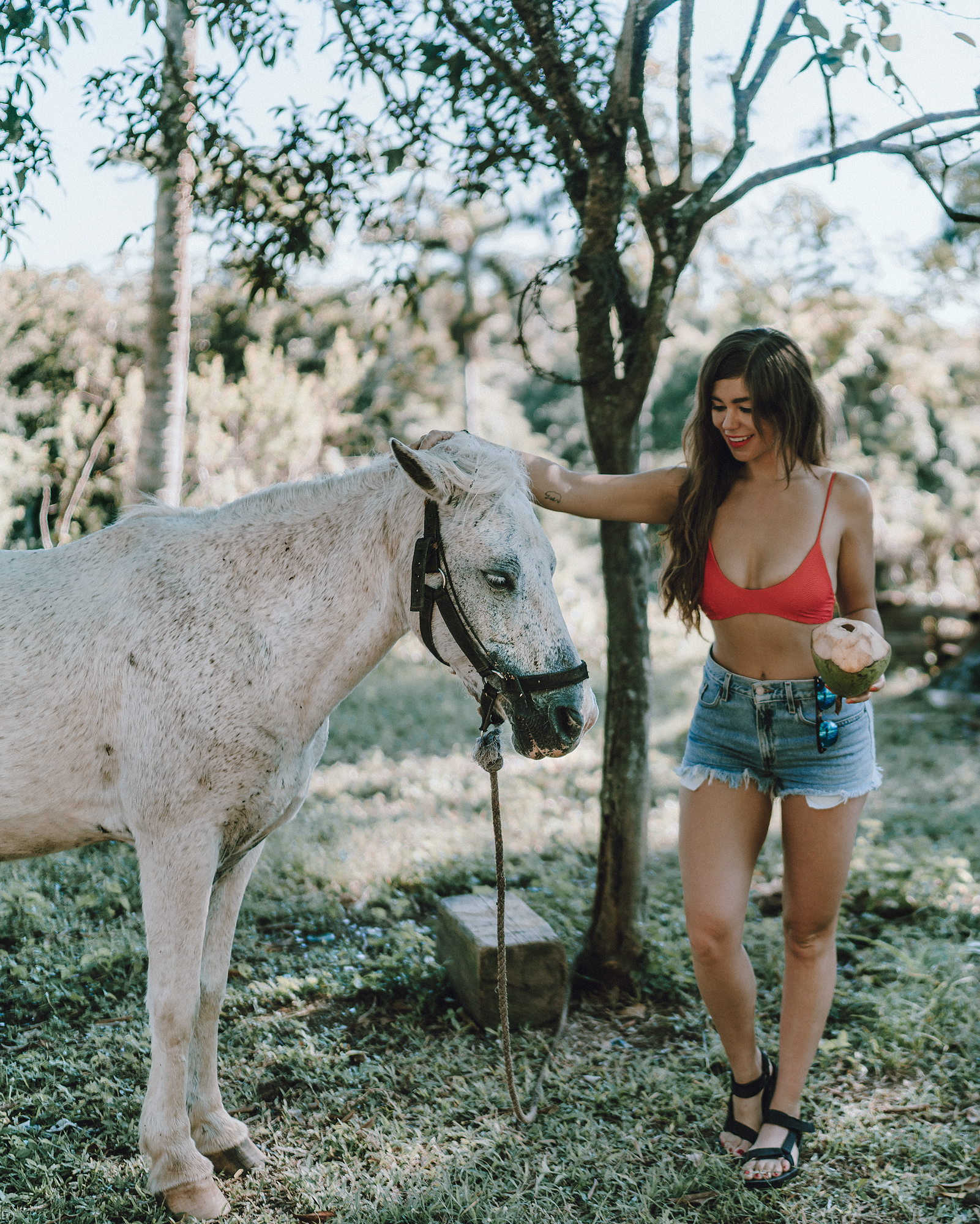 We found some sweet horses.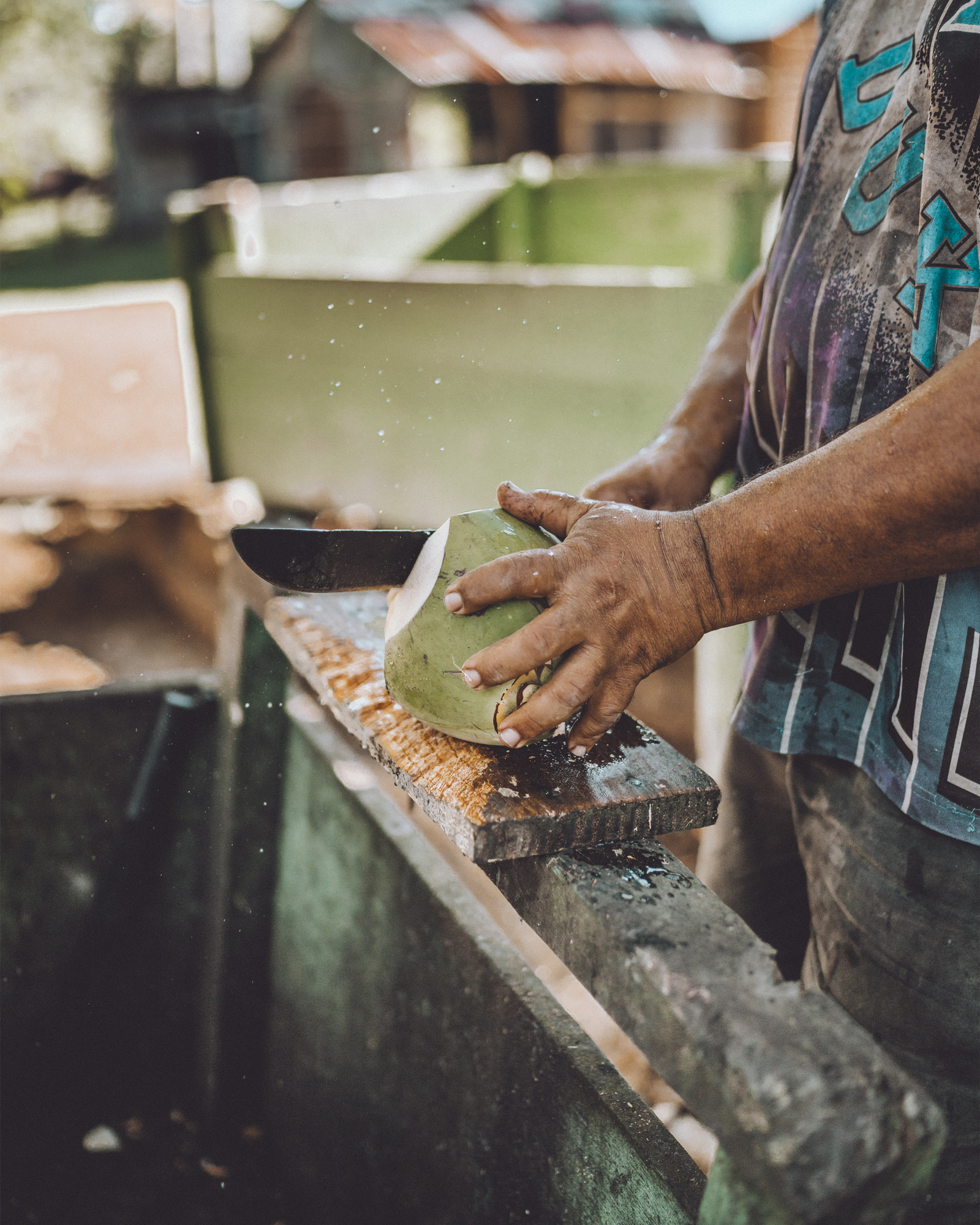 And more coconuts! The most amazing refresher after a hot bike ride.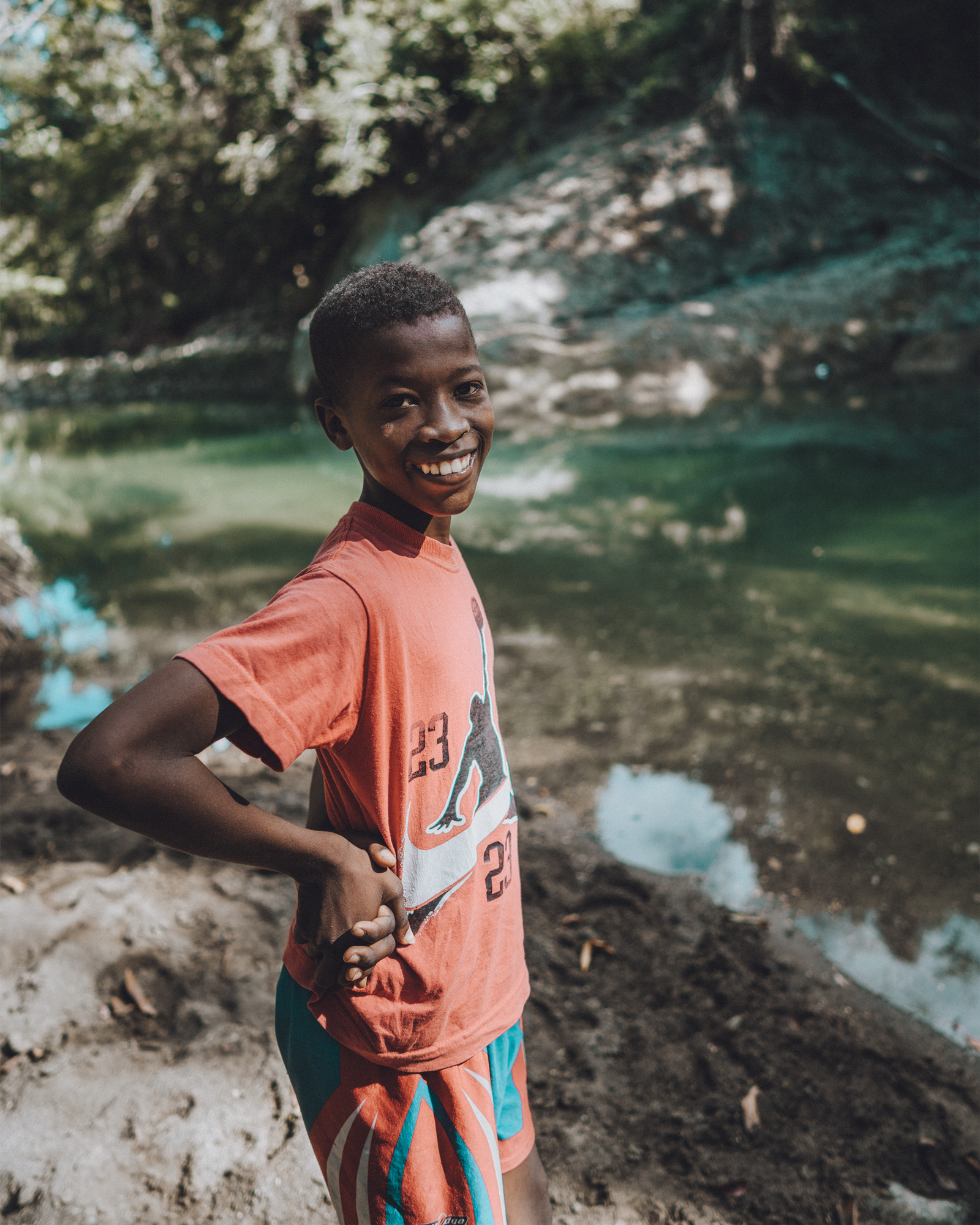 The local kids led us down to these fairy pools in the jungle.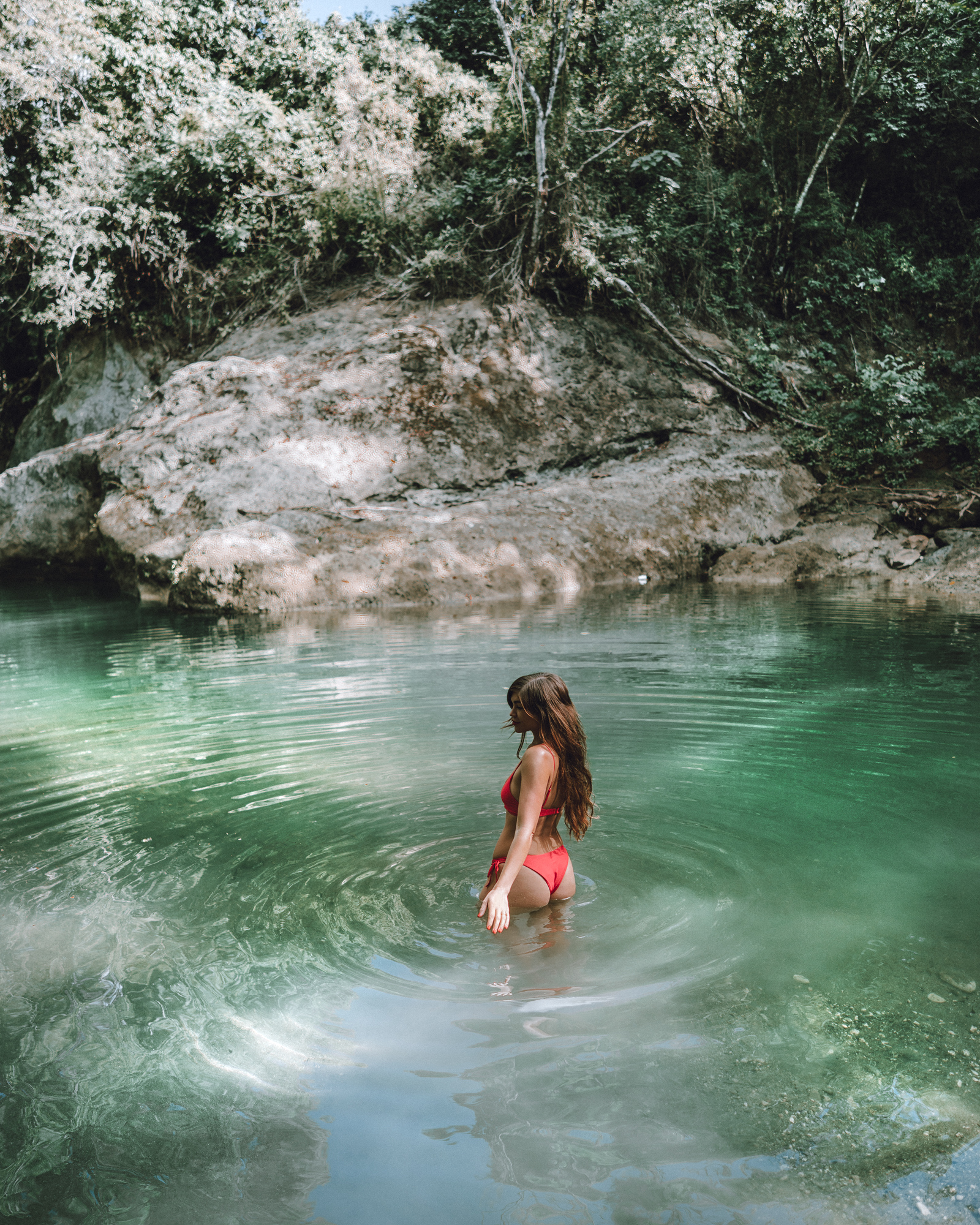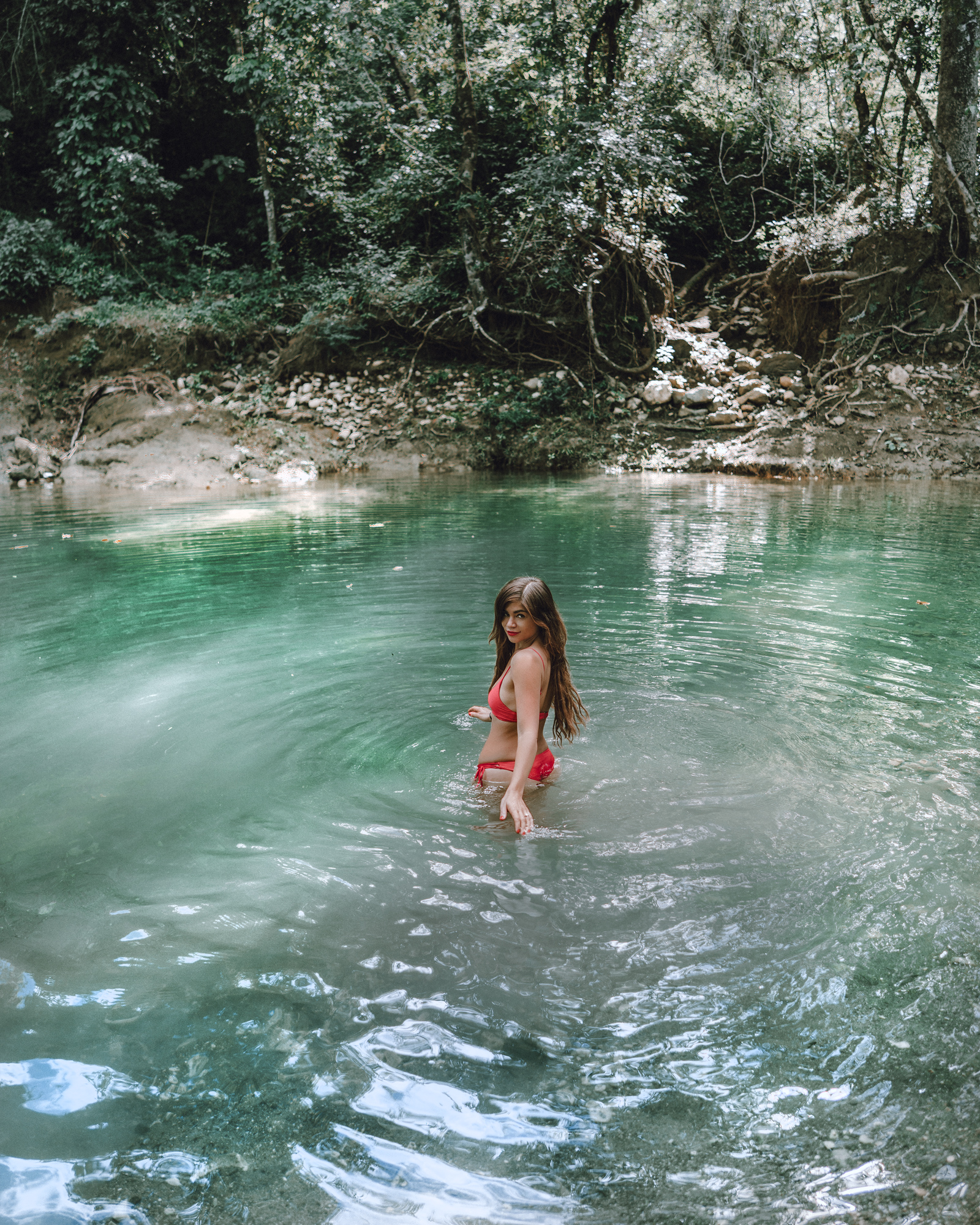 which were absolutely incredible! My favorite hikes are always ones with swimming at this end, and these pools were clear, cool, and perfect.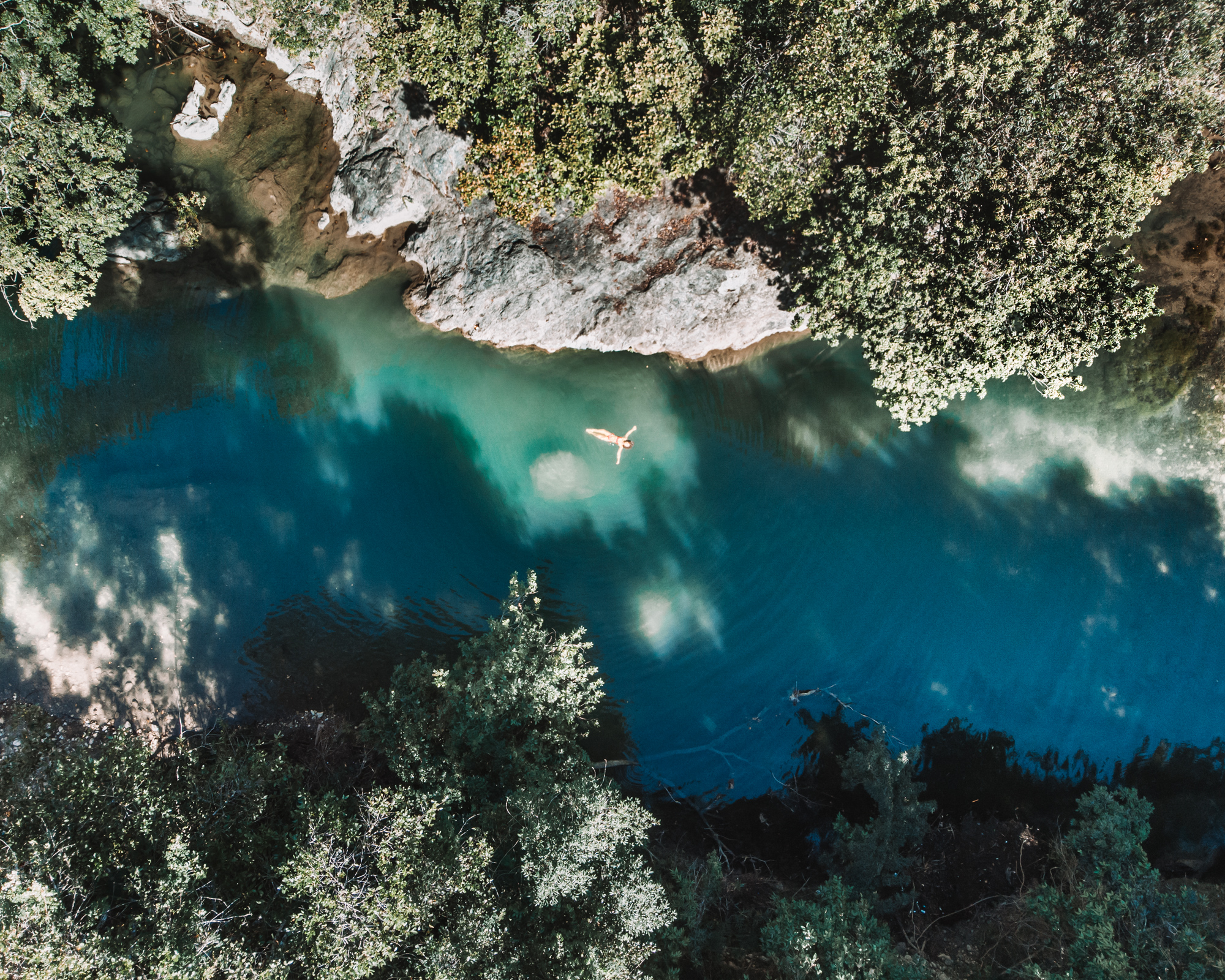 More drone practice - who needs a man to fly anyway? :-D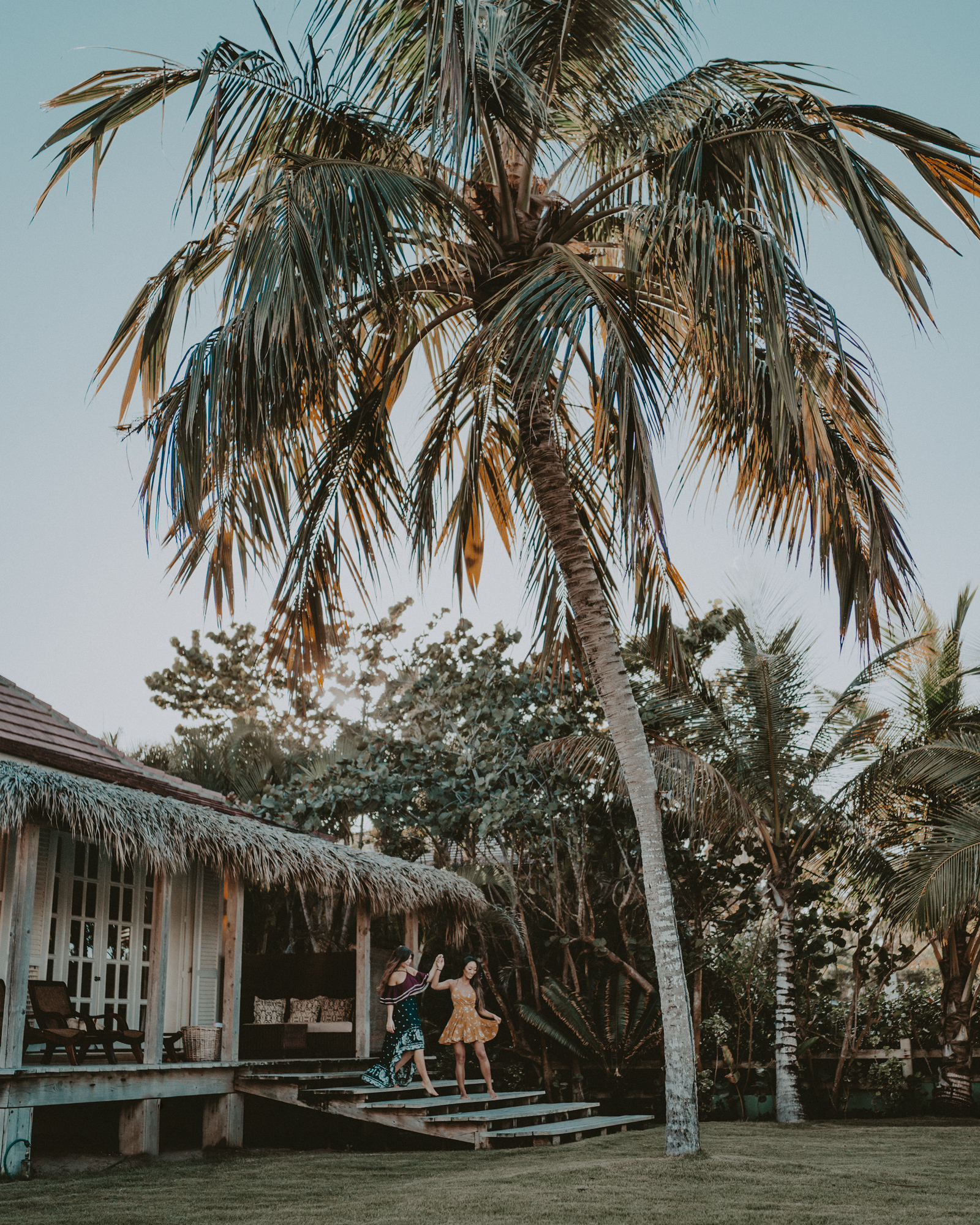 In the evening, we went to the incredible seaside villa property, Seahose Ranch.
With Danielle of The Wanderlover.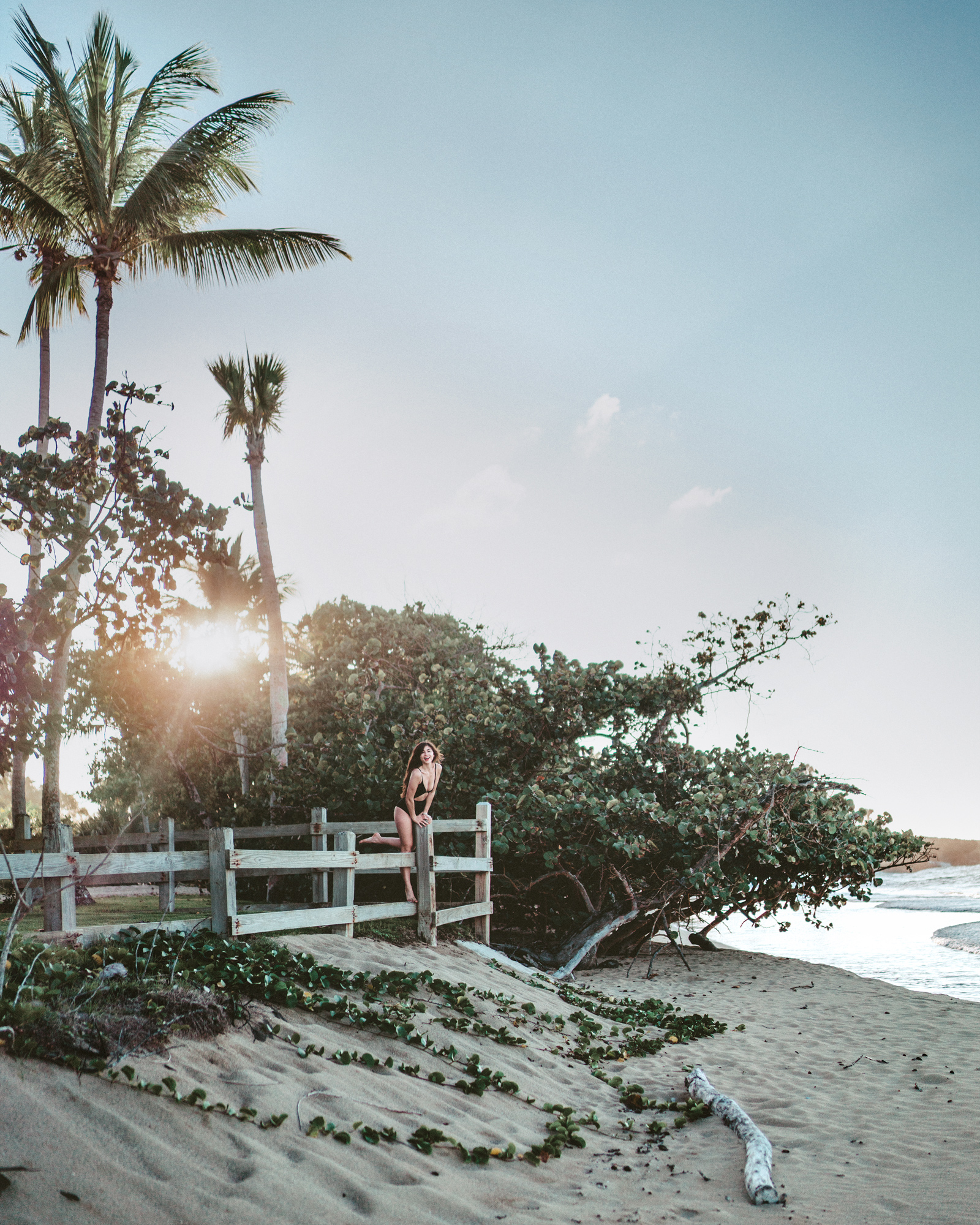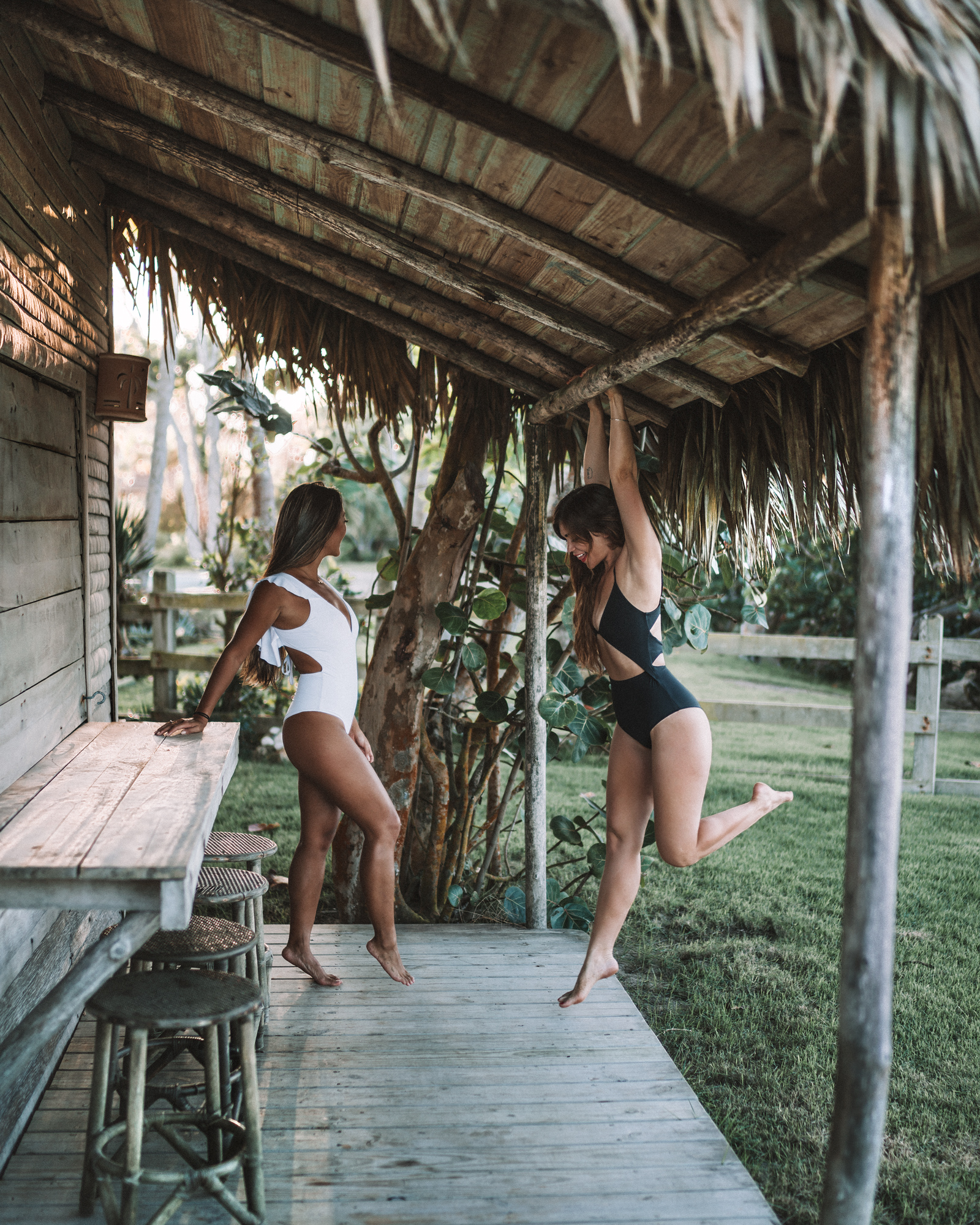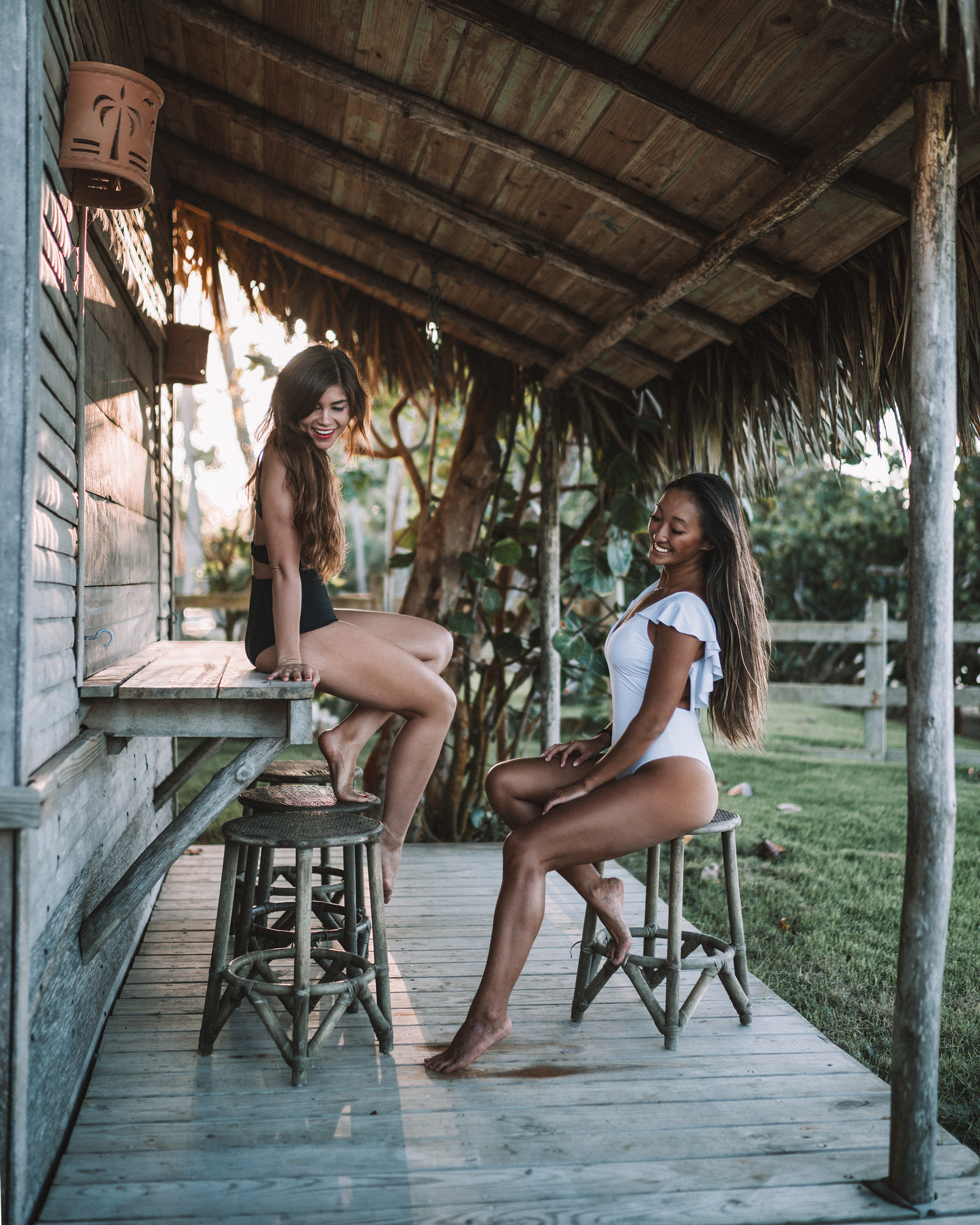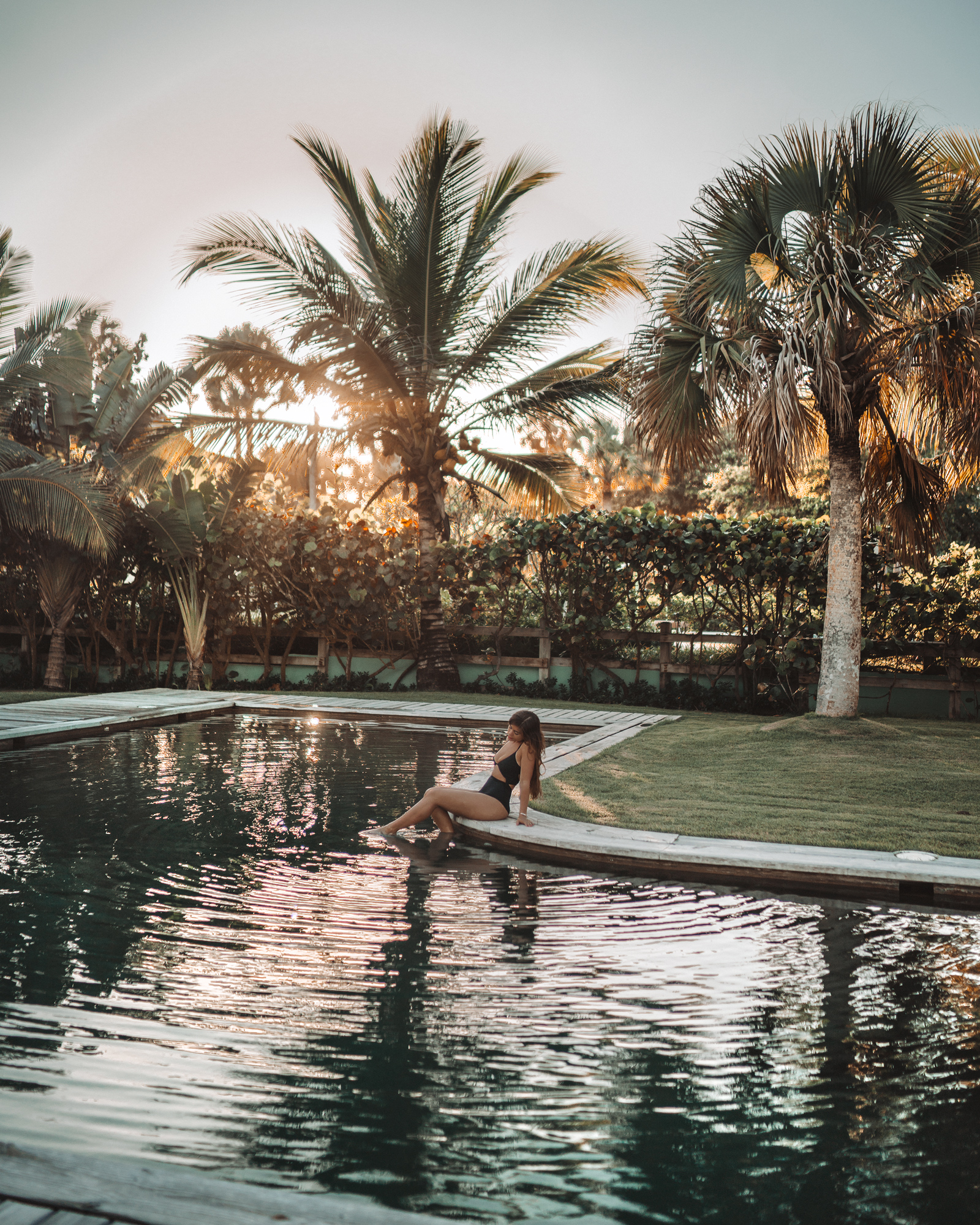 Just monkeying around and running through these giant houses and yards. Even after practically living in hotels for the past couple of years, I still love seeing new ones and finding the best little spots - I don't think that wonder will ever really wear off completely.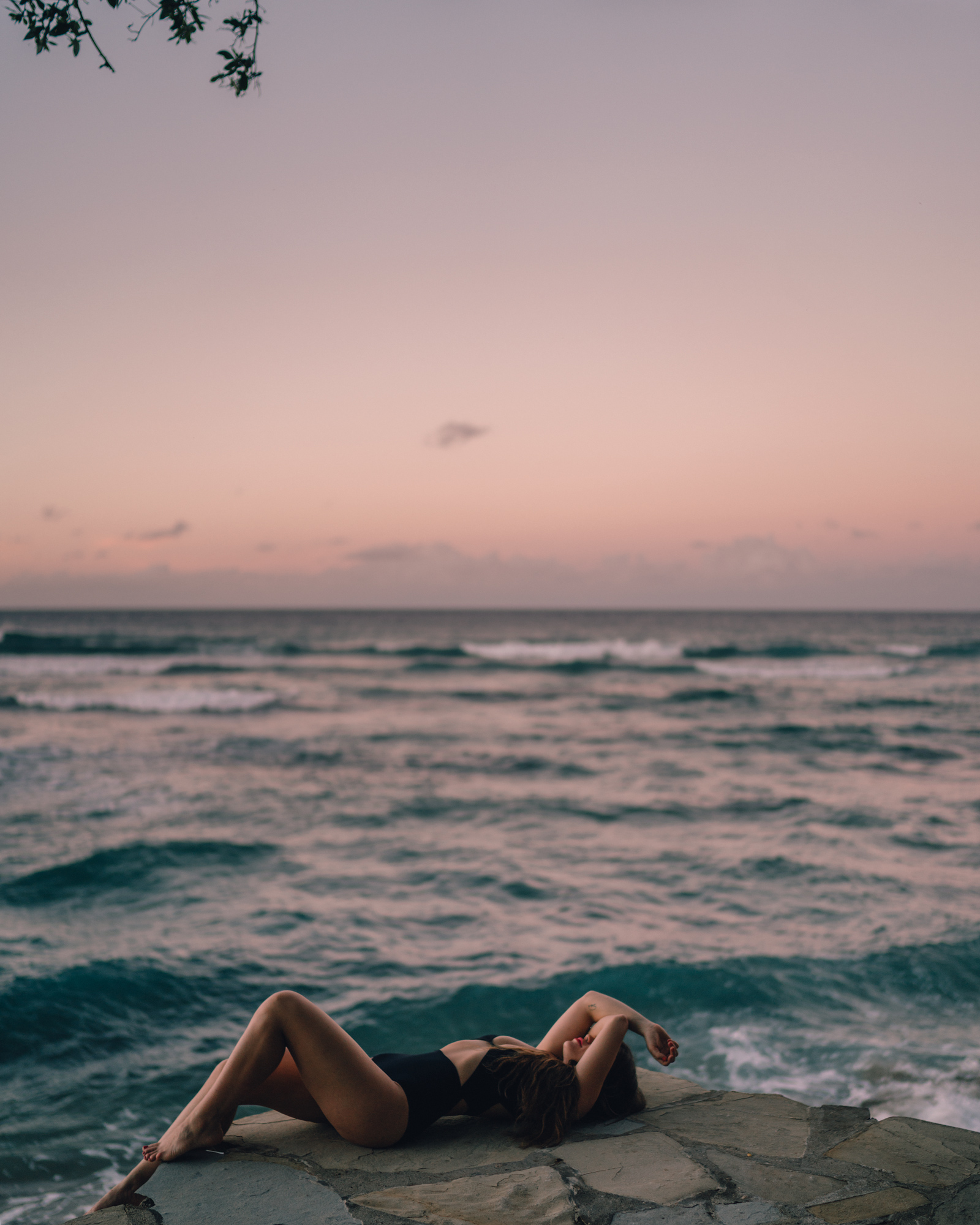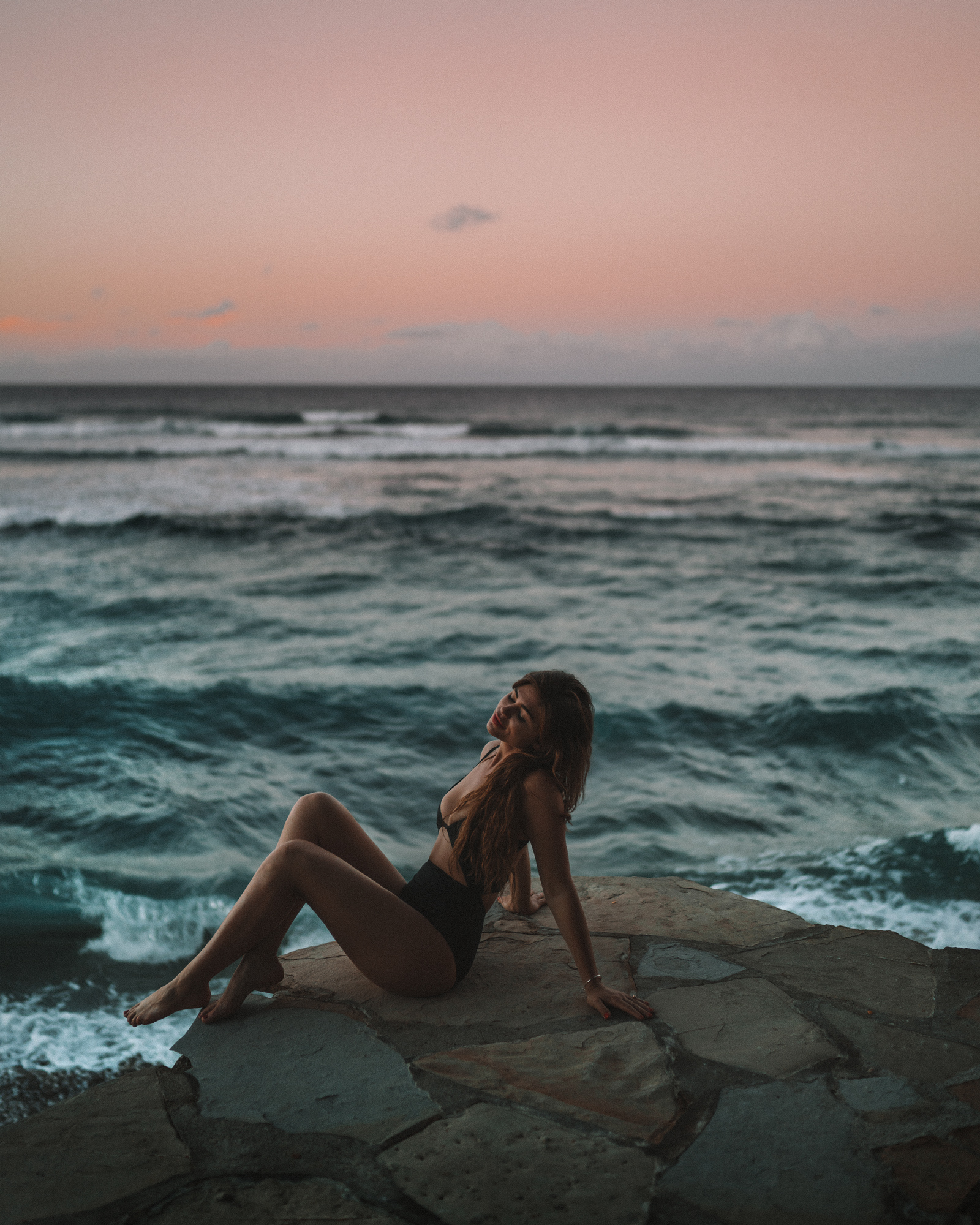 And we ended the night with a truly magical sunset.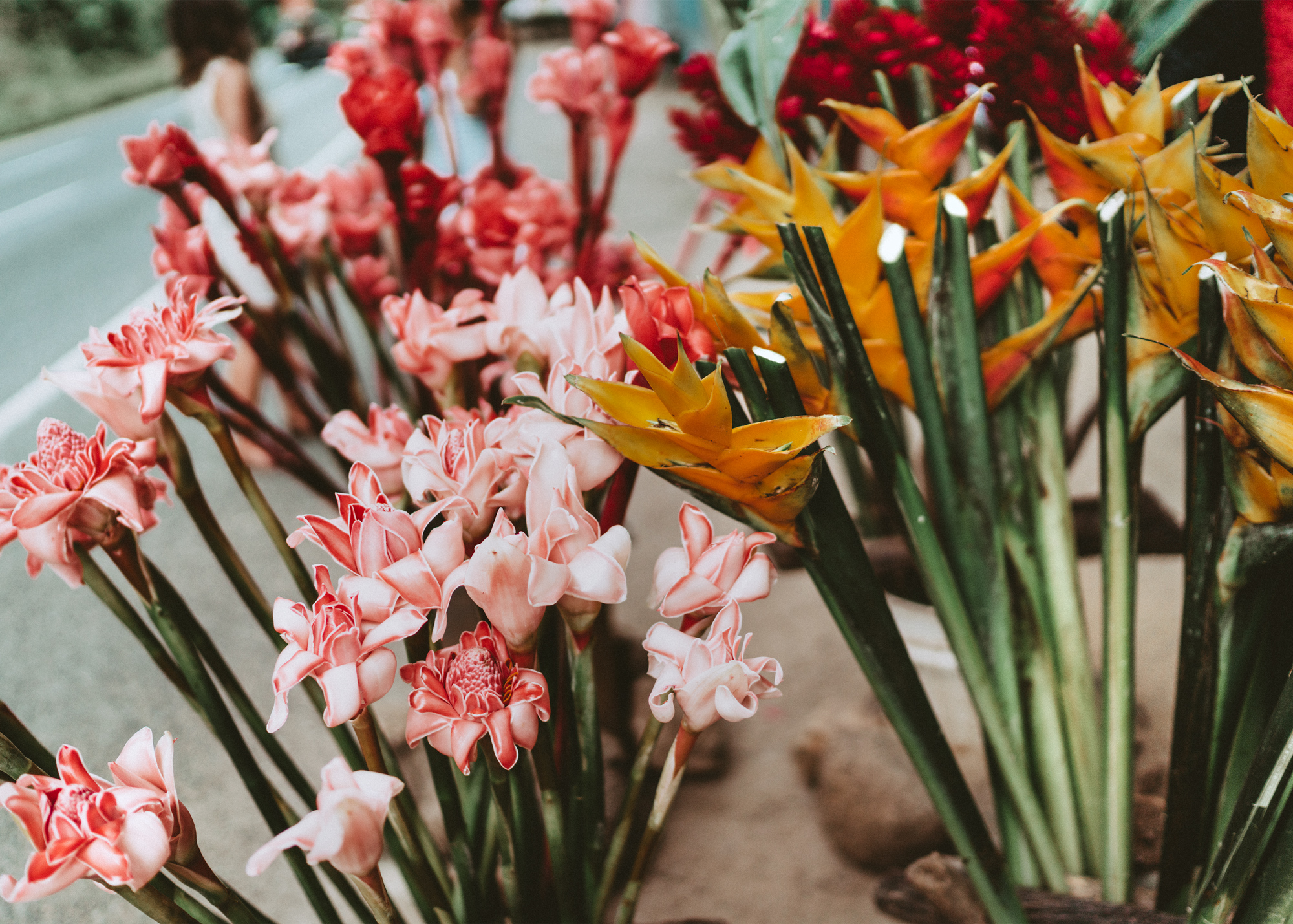 Roadtripping from the North coast of Puerto Plata down to the South coast of Santo Domingo, roadside flower and fruit stops are always essential.
La Vega: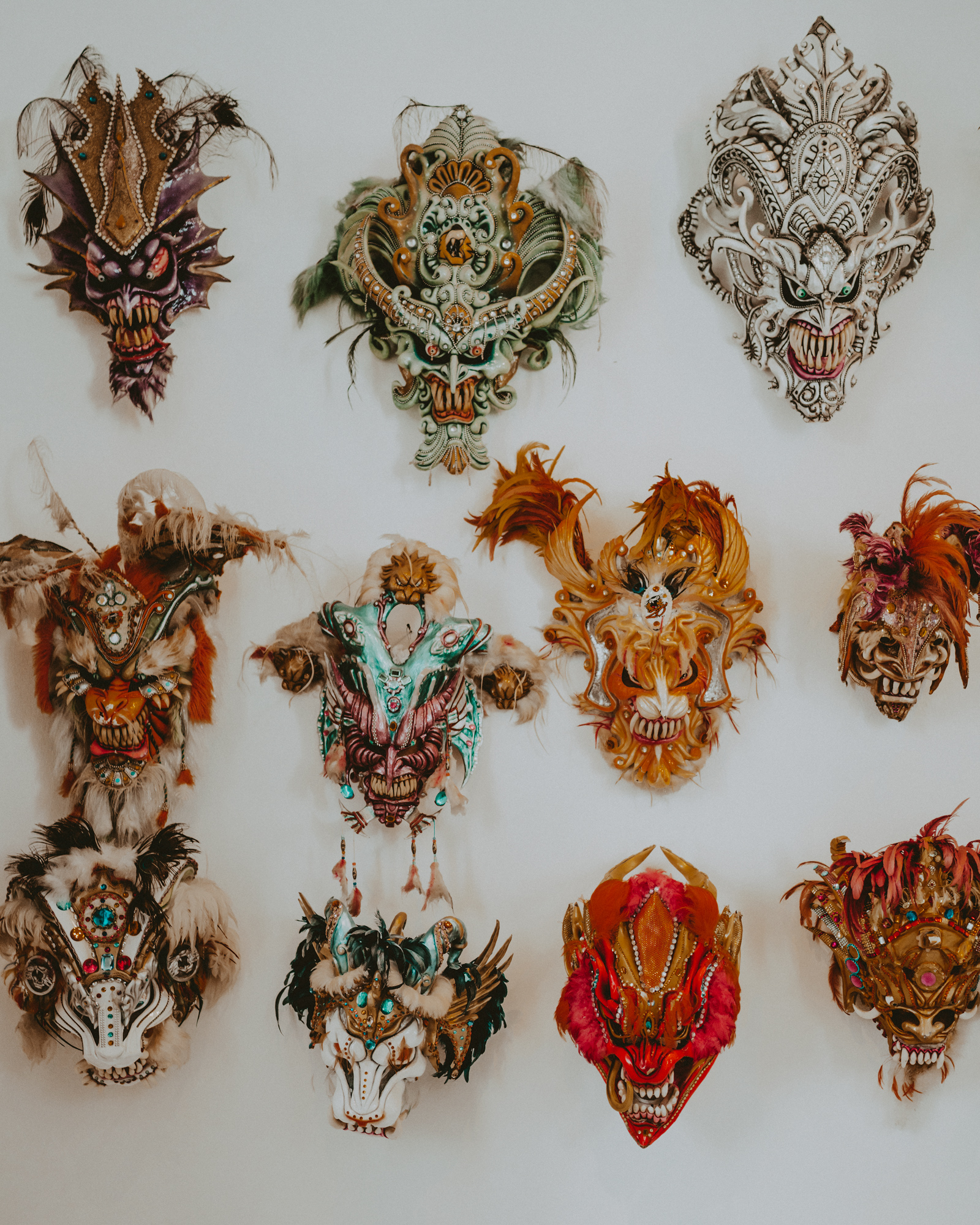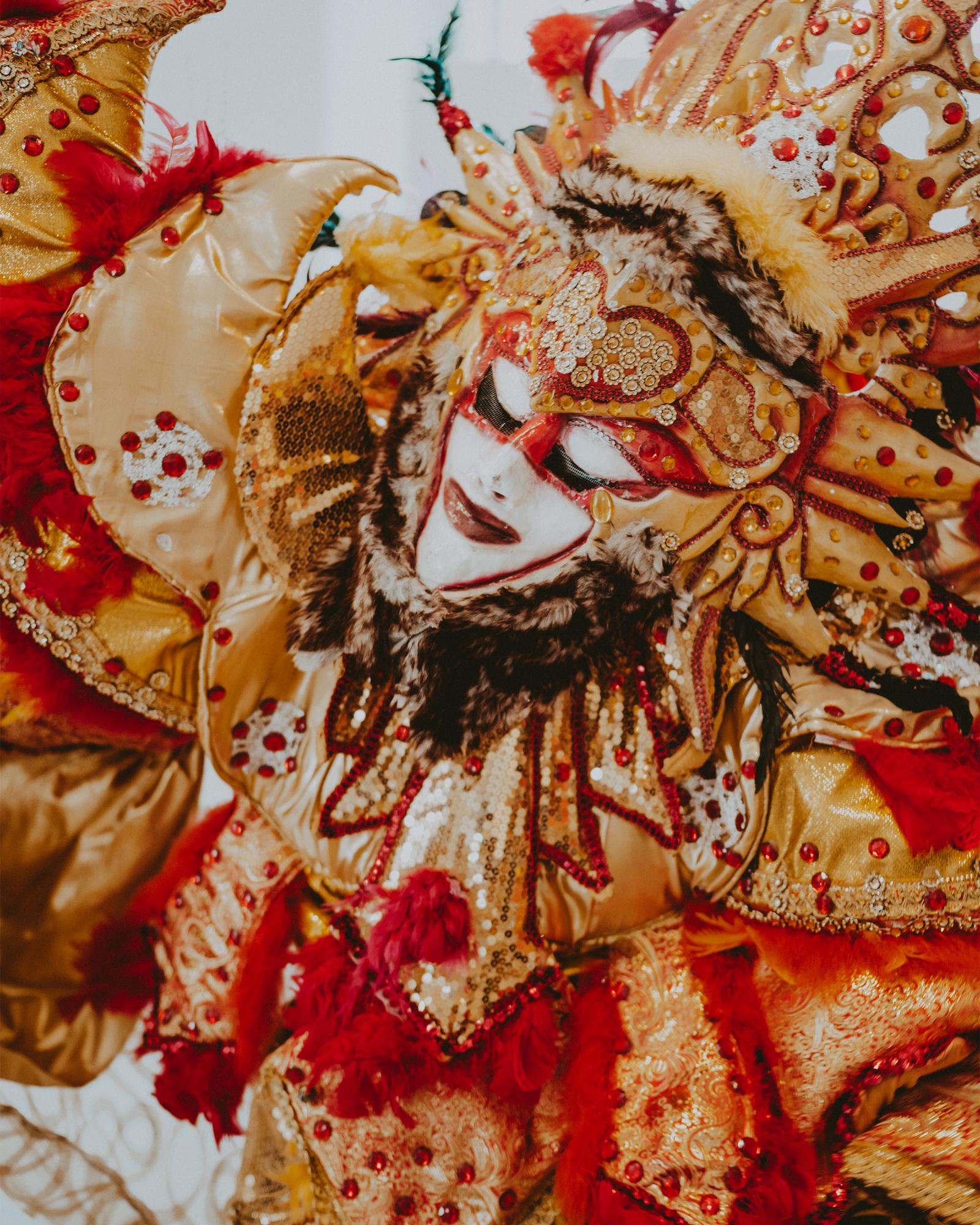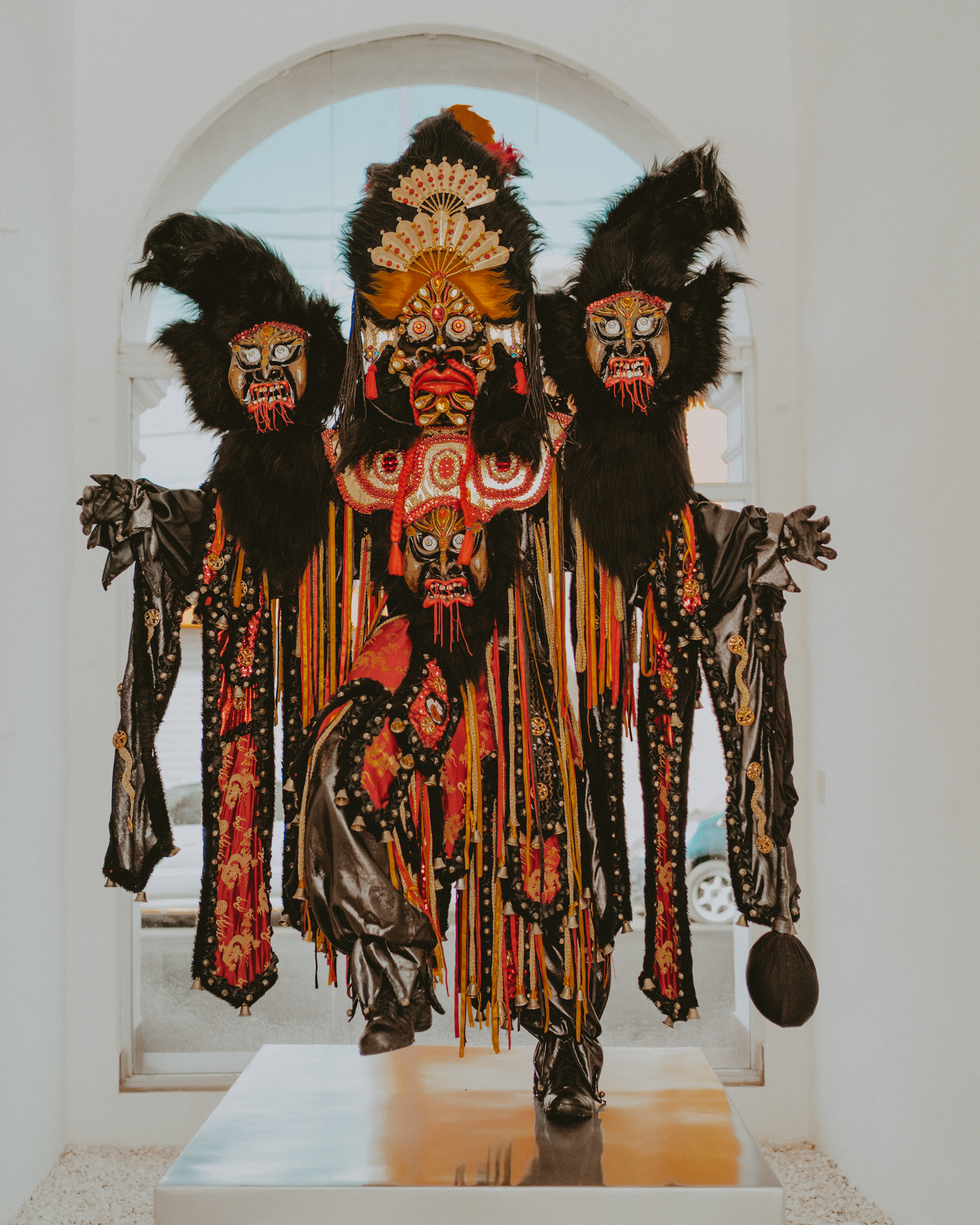 Halfway between the two cities, we stopped at the town of La Vega, and went into the Carnival Museum here - which tells the history of Carnival on the island and has masks, photographs, and full costumes on display.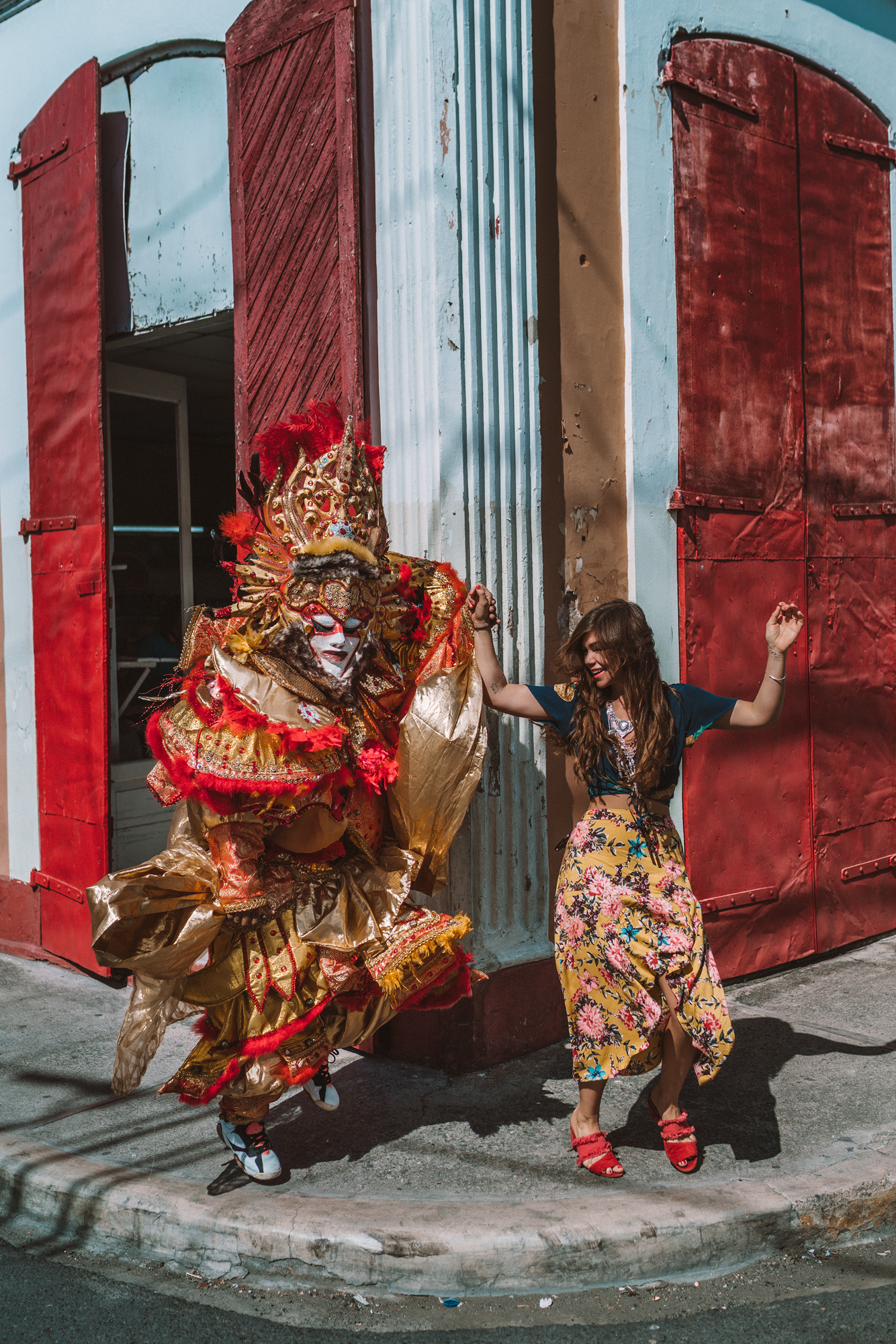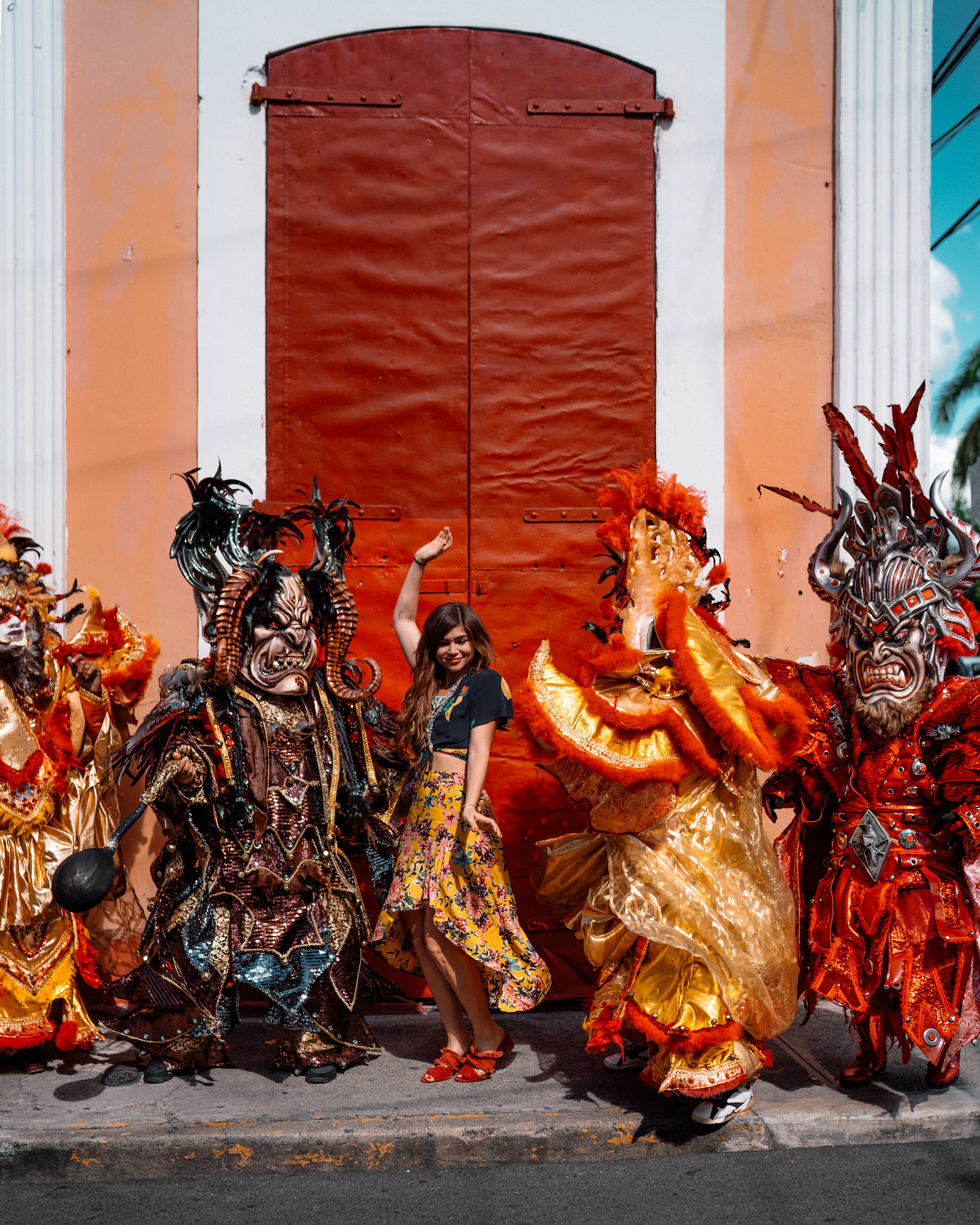 And the best part - we danced in the street with the carnival dancers!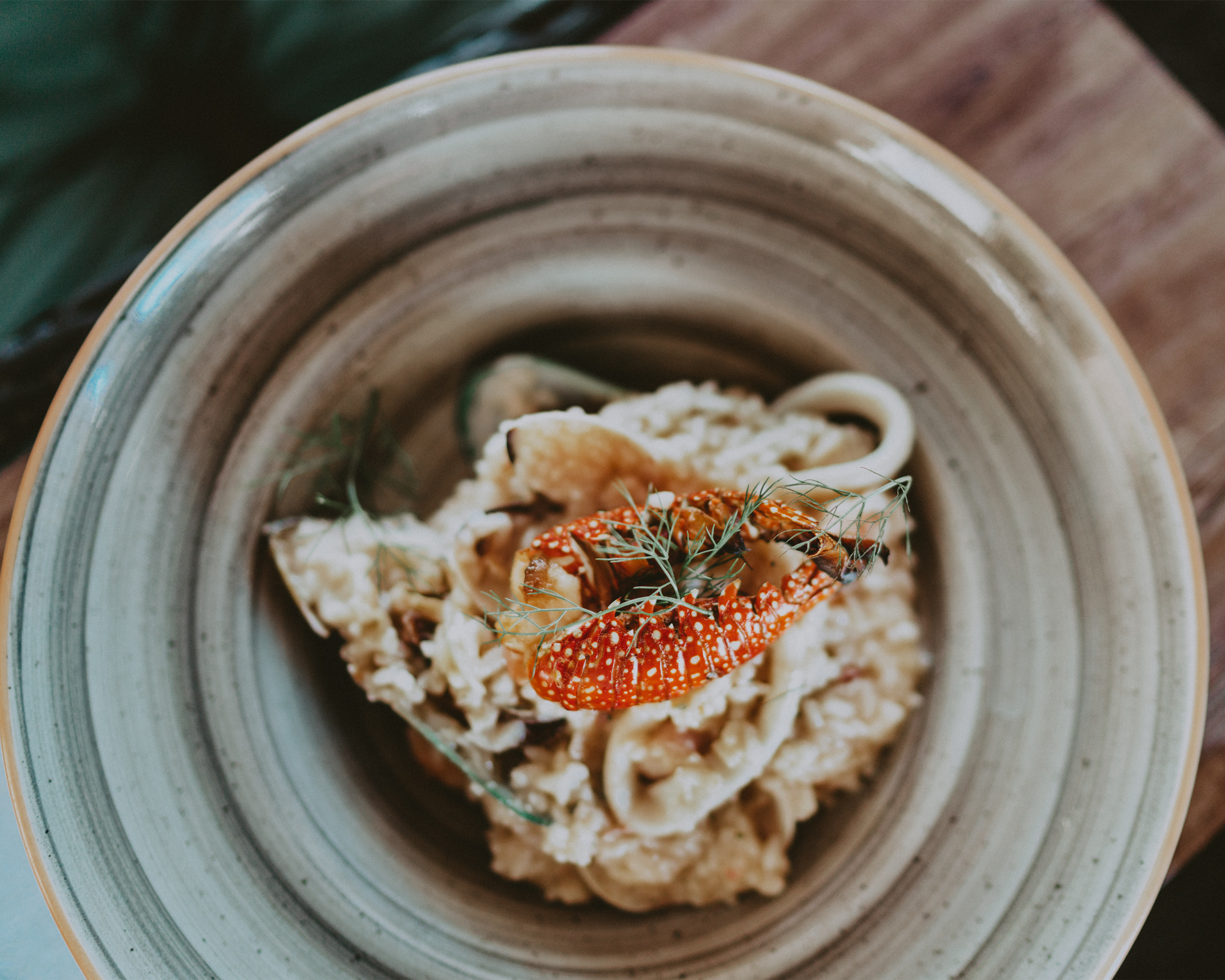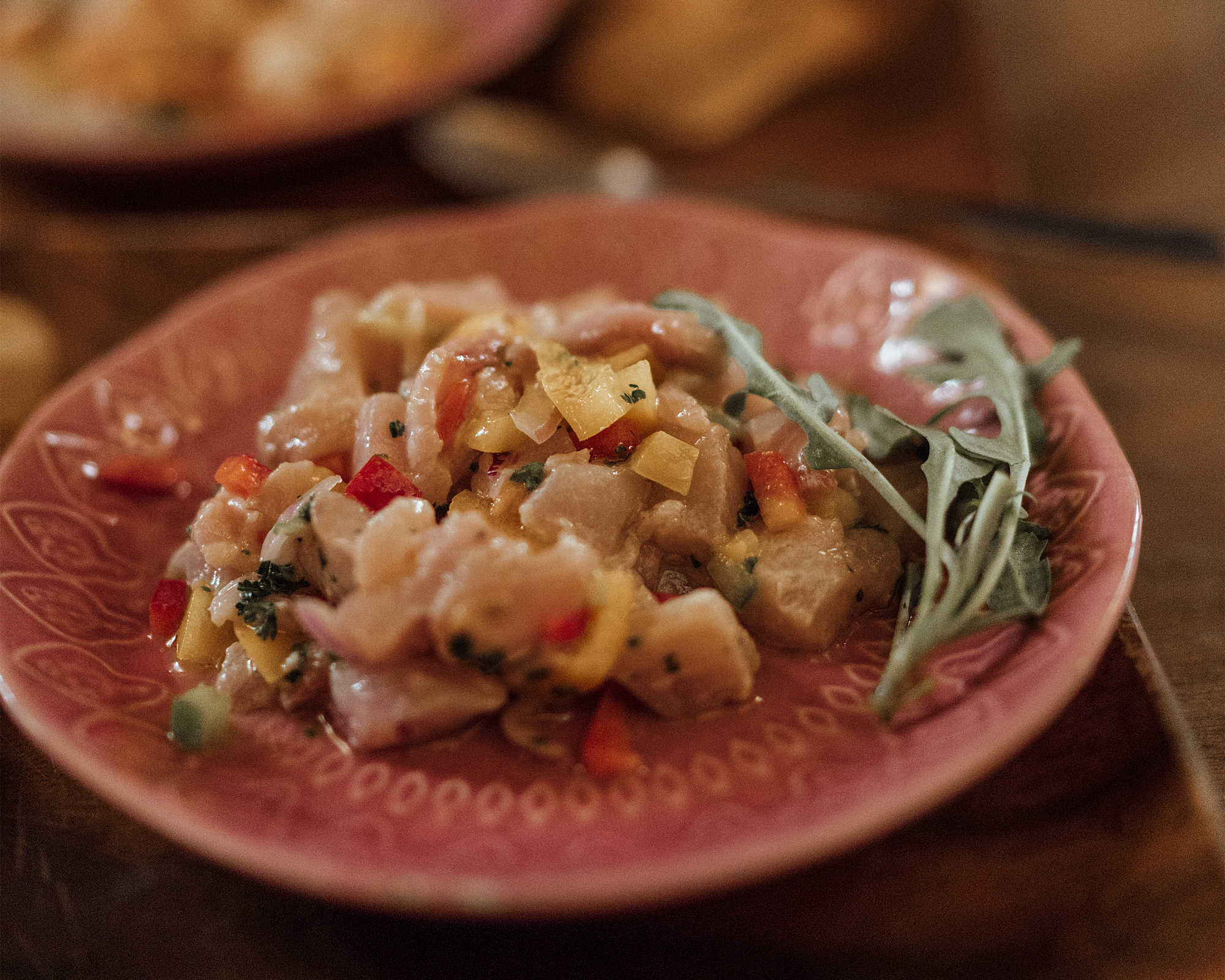 I want to stop and take a minute to talk about the food here, I loved the food we ate of this trip! Pictured here is a lobster and seafood risotto, and fresh ceviche - which I ate at almost every meal. On the menus here I saw a lot of plantains, stewed goat, fried chicken, fresh seafood, rice and beans, and guacamole!
Top 10 Dominican Foods you Should Try: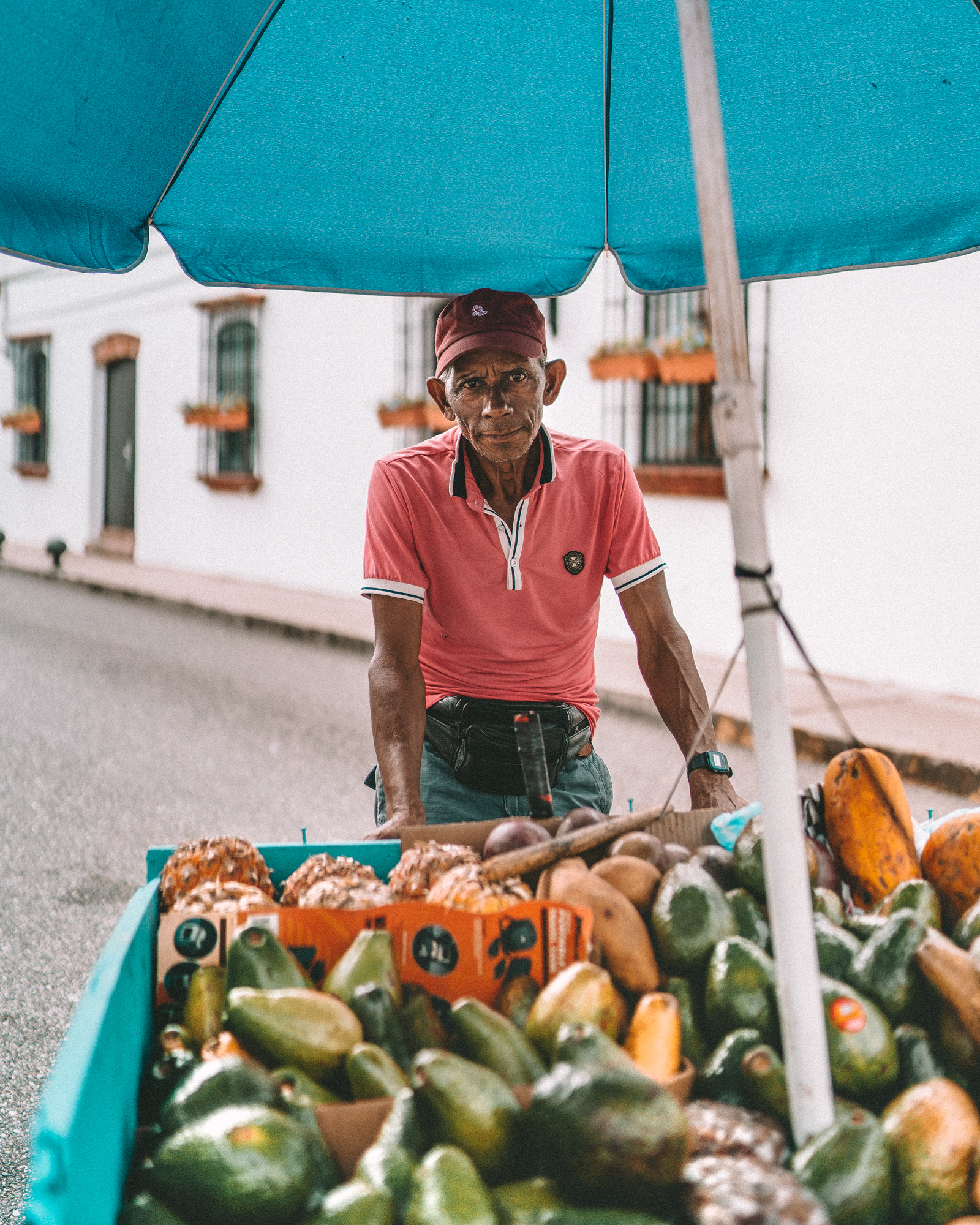 Is there anything better than local fruits and vegetables straight from the island?
Santo Domingo: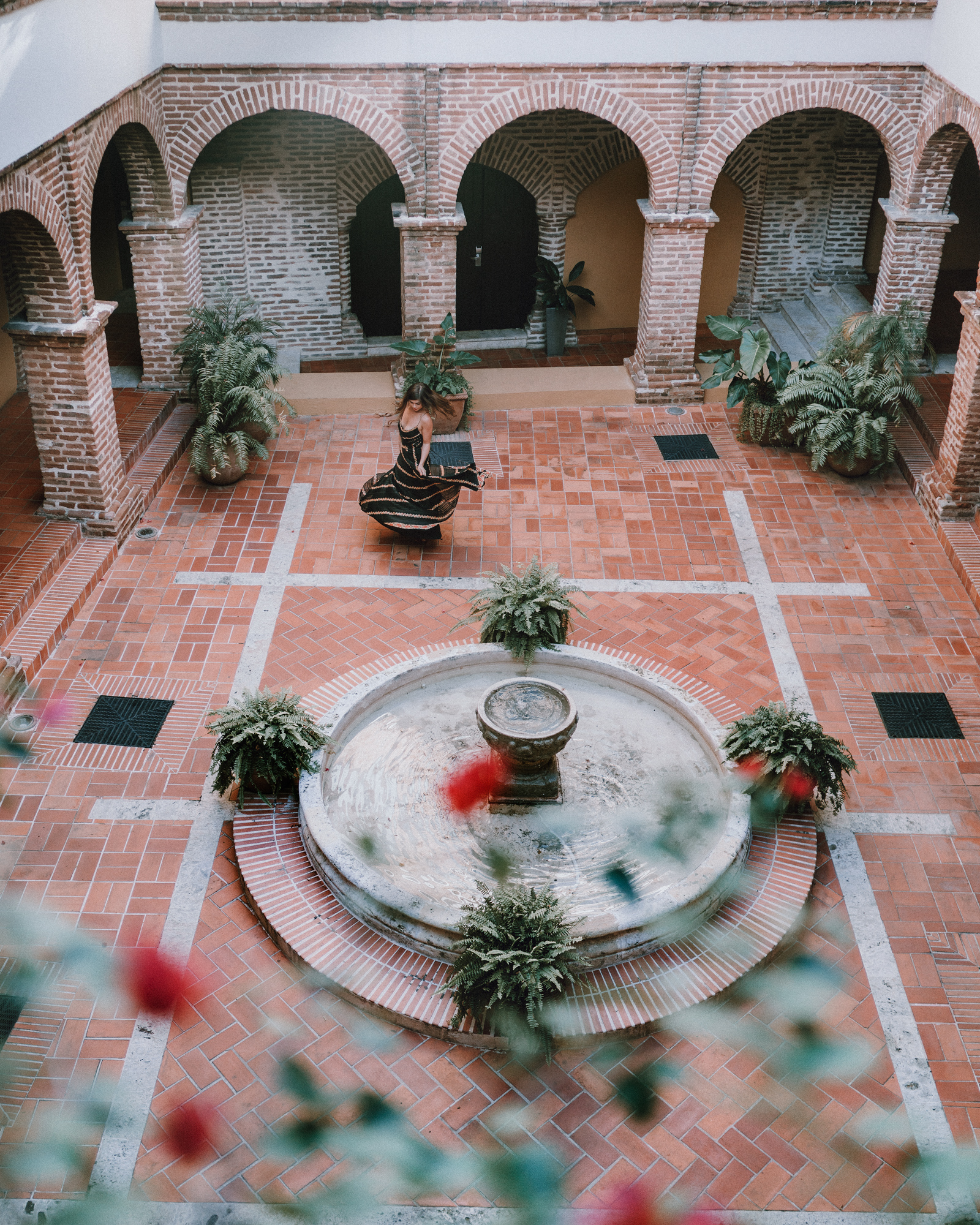 We ended out the week in Santo Domingo, the capital and largest city in Dominican Republic - and the first European city in The New World. When Christopher Colombus sailed (the ocean blue) in 1492, the colony that he set up was in Dominican Republic, and Santo Domingo was established by his brother, Bartholomew Columbus, as the capital of the New World. I didn't know any of this until my trip here, and the history of the city made me love it even more. I have always loved history, and honestly did not expect this city to be so rich in it. Santo Domingo is known as the city of firsts - the first city in the New World, which included the first cathedral, castle, hospital university and monastery in the New World.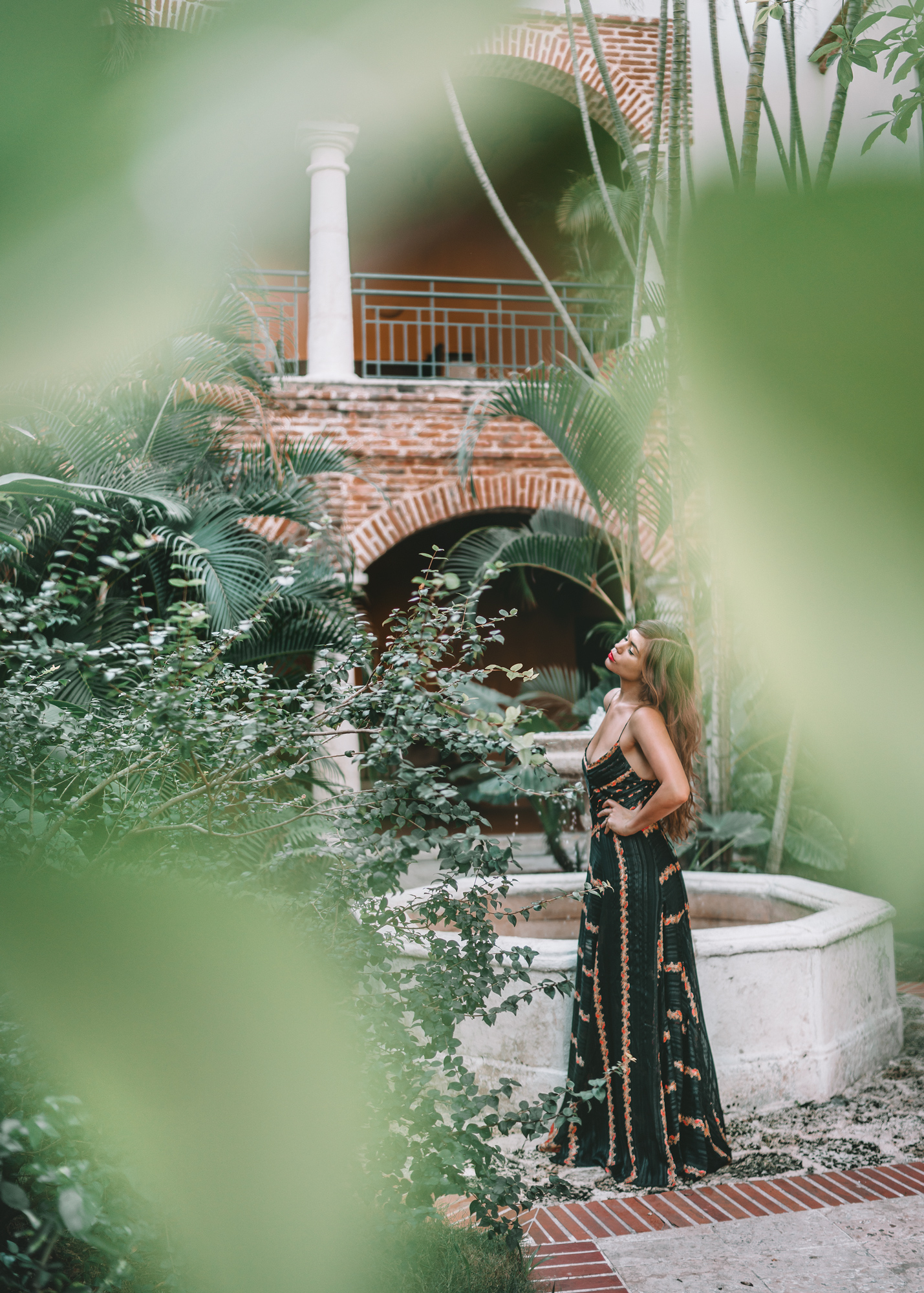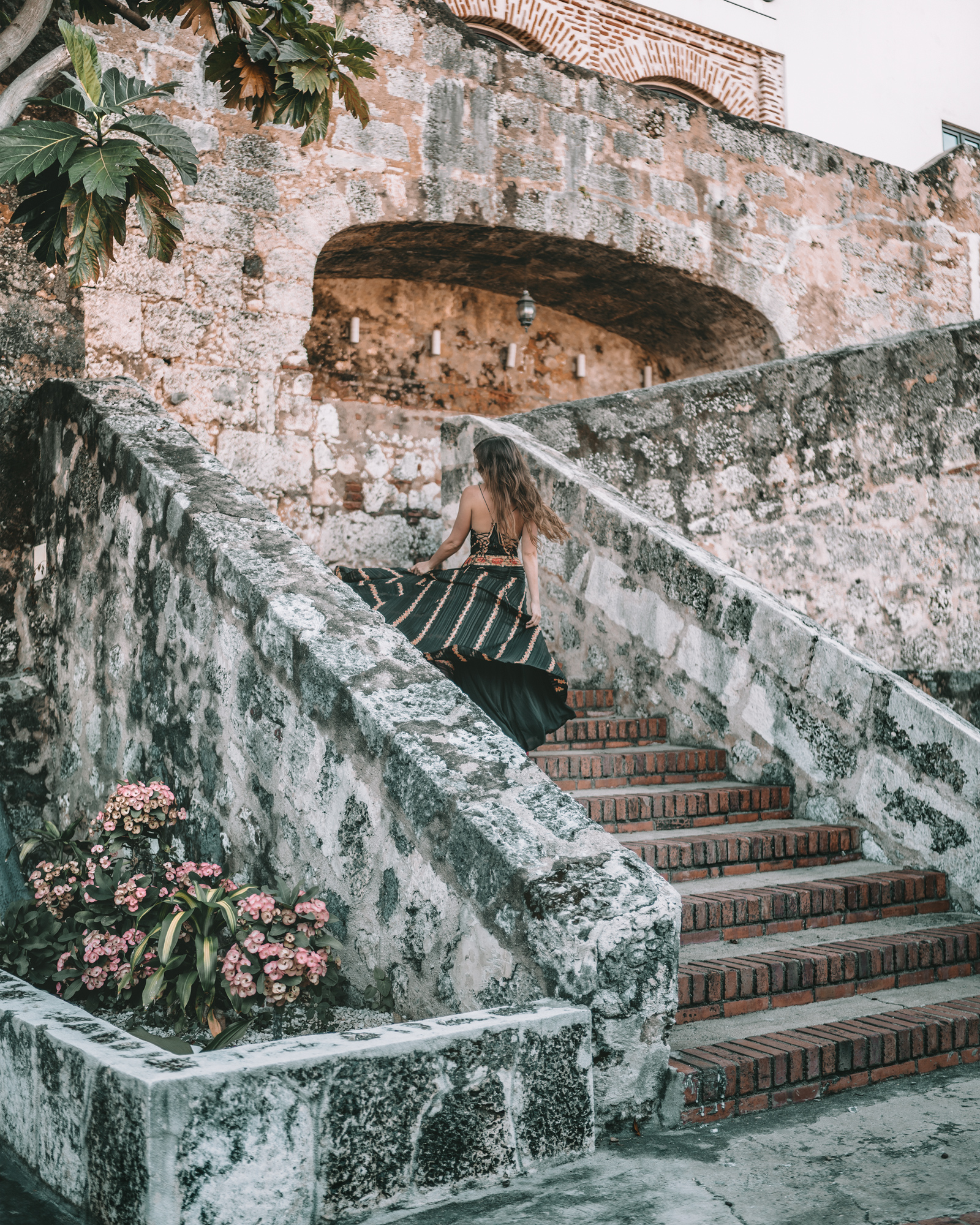 Our incredible hotel in the city, Hodelpa Nicolas de Ovando, was originally built in 1502 and was the home of the first Governor of Santo Domingo - and is a UNESCO heritage site. The original details were all around.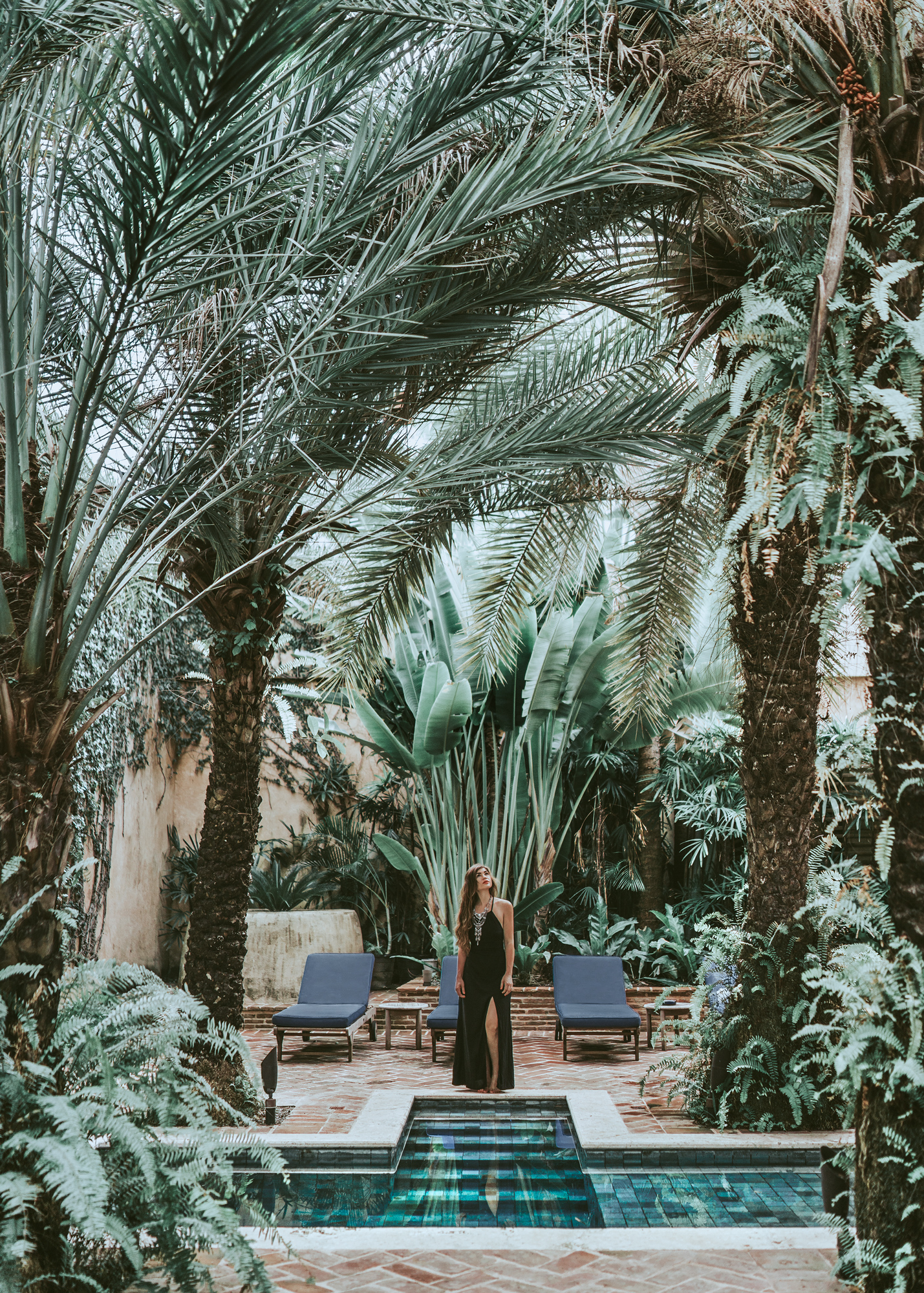 The most beautiful hidden spot - the walled in pools at Casas Del XVI.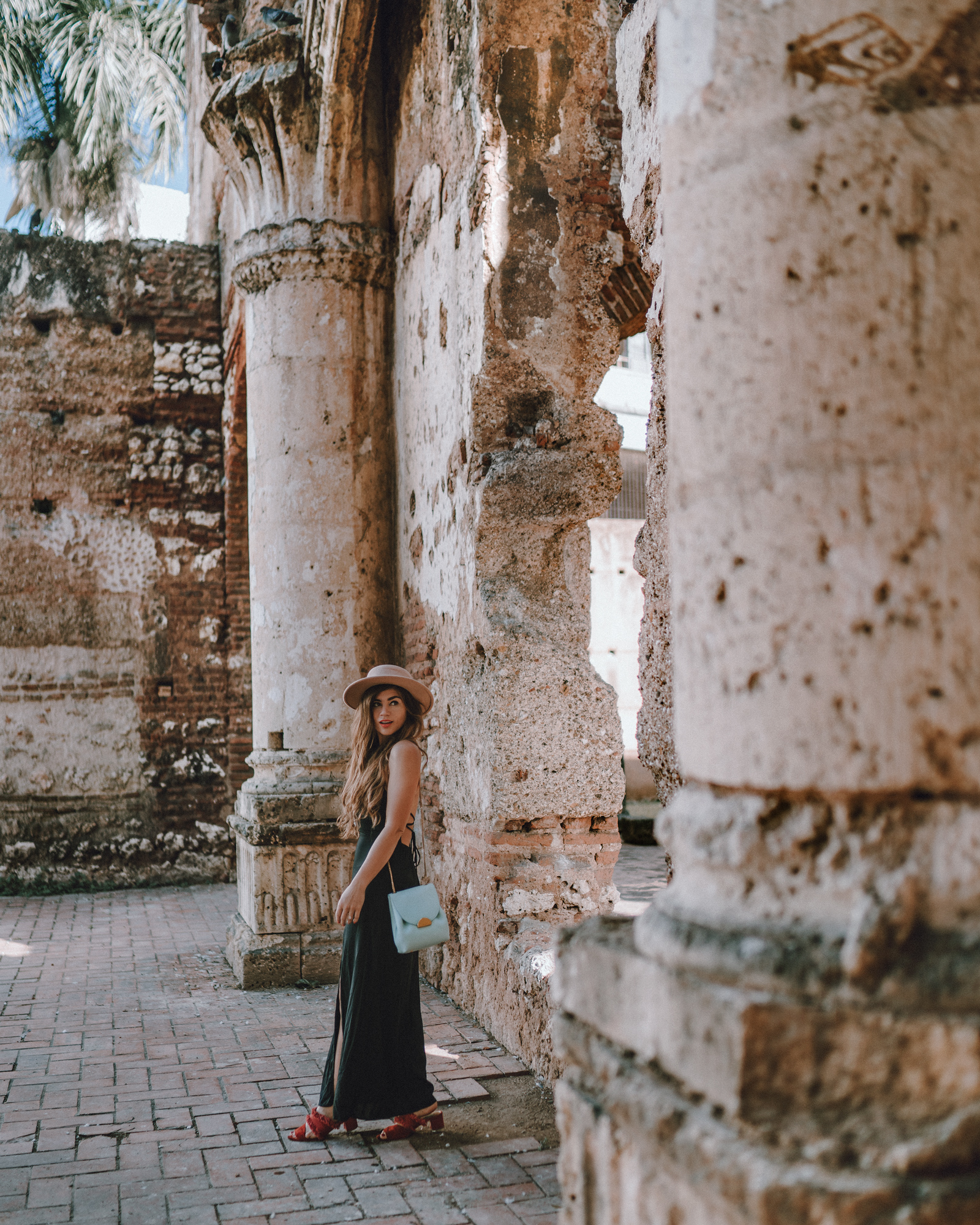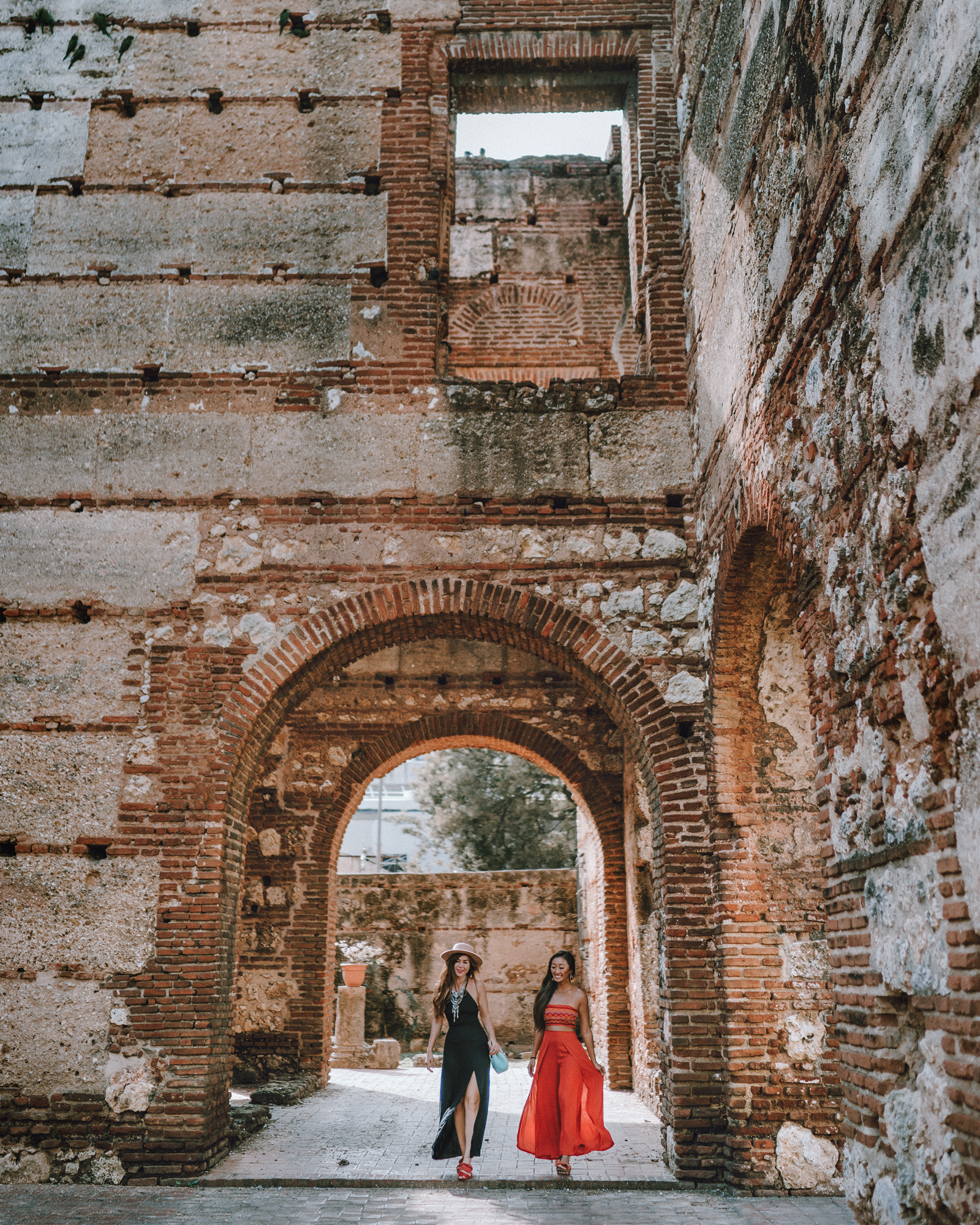 Rome or the Caribbean? The ruins of the first church here reminded me of so much of Italy.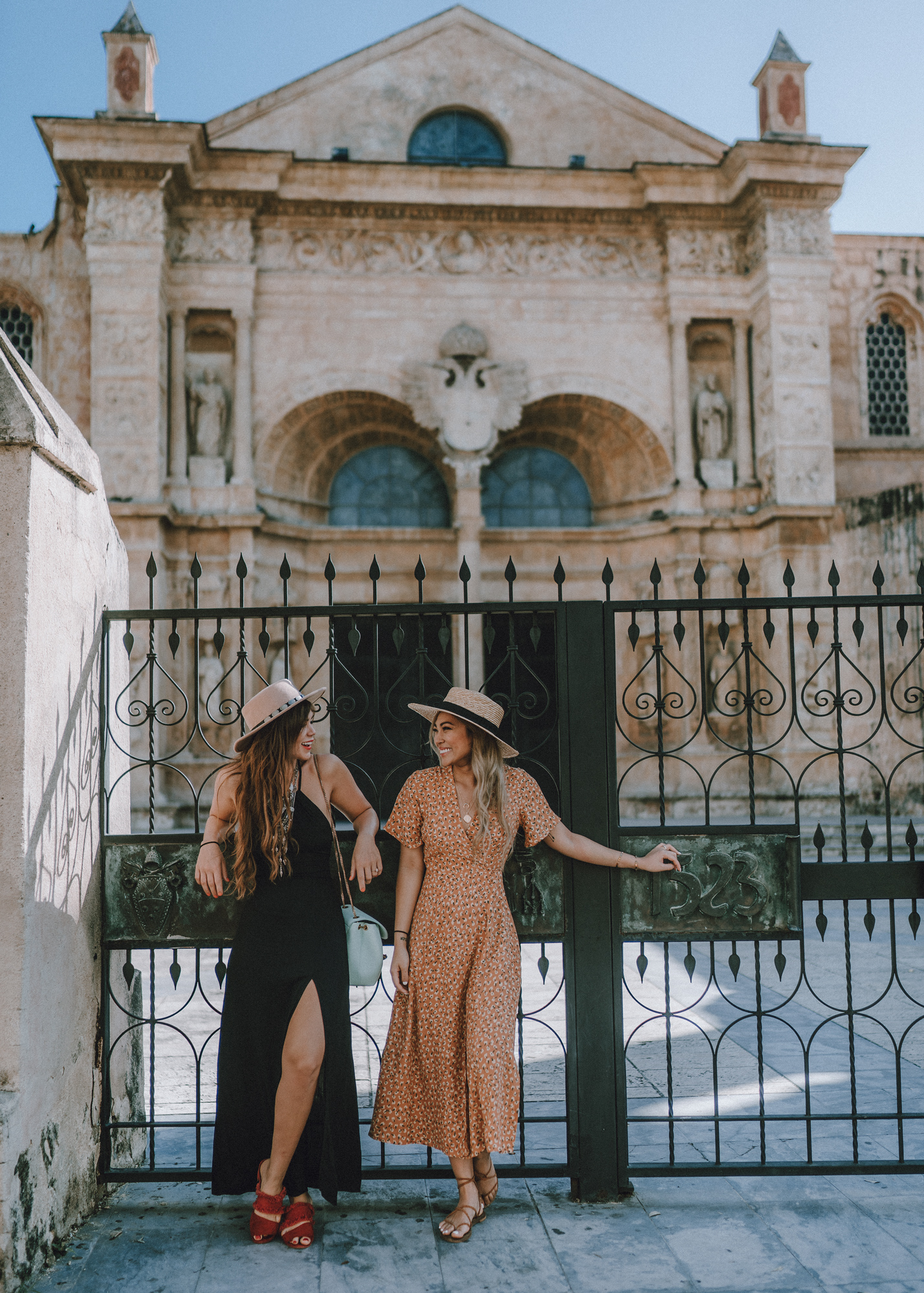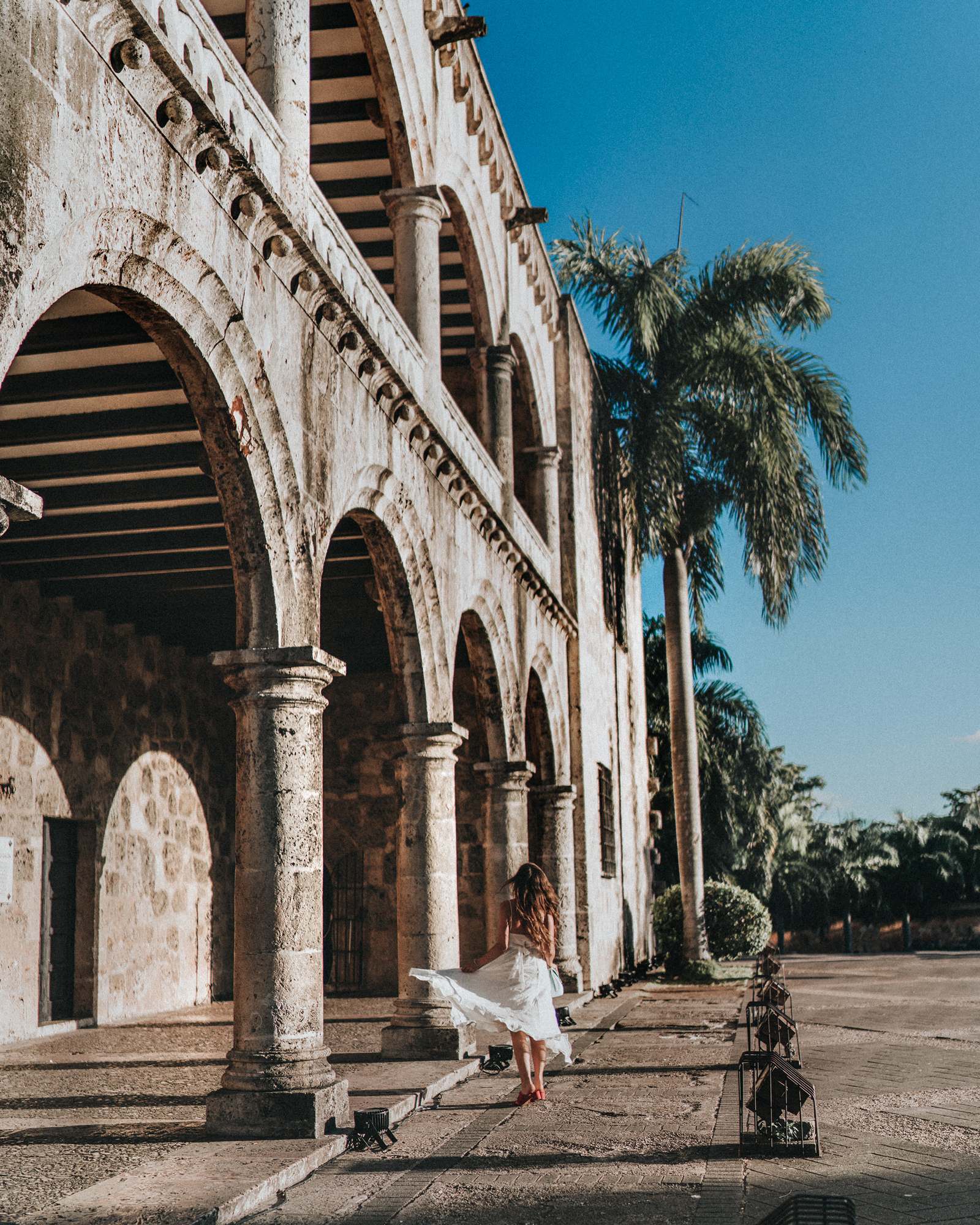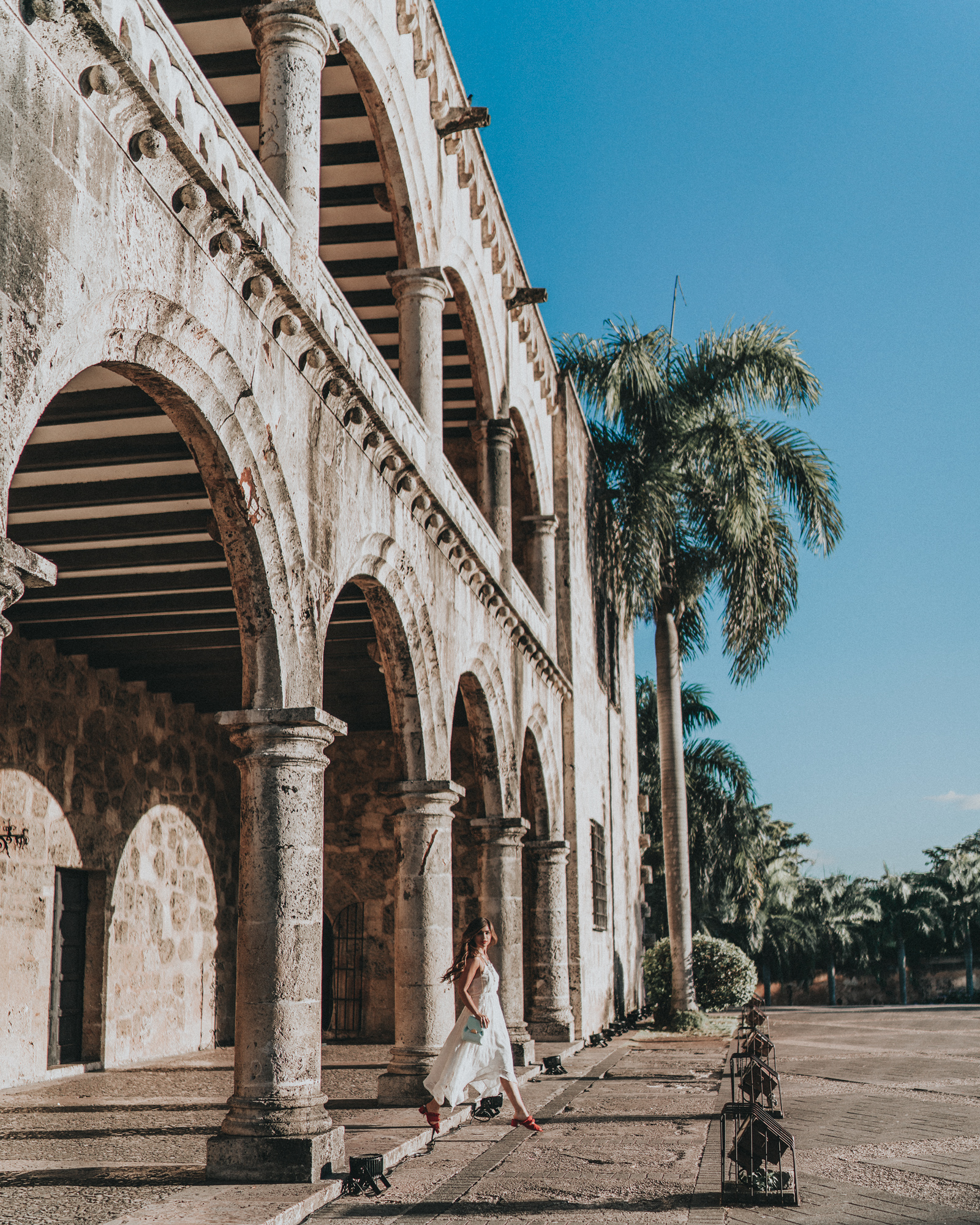 Santa Domingo almost immediately became my favorite city in the country - the architecture, history, and gorgeous ancient details are just unbeatable.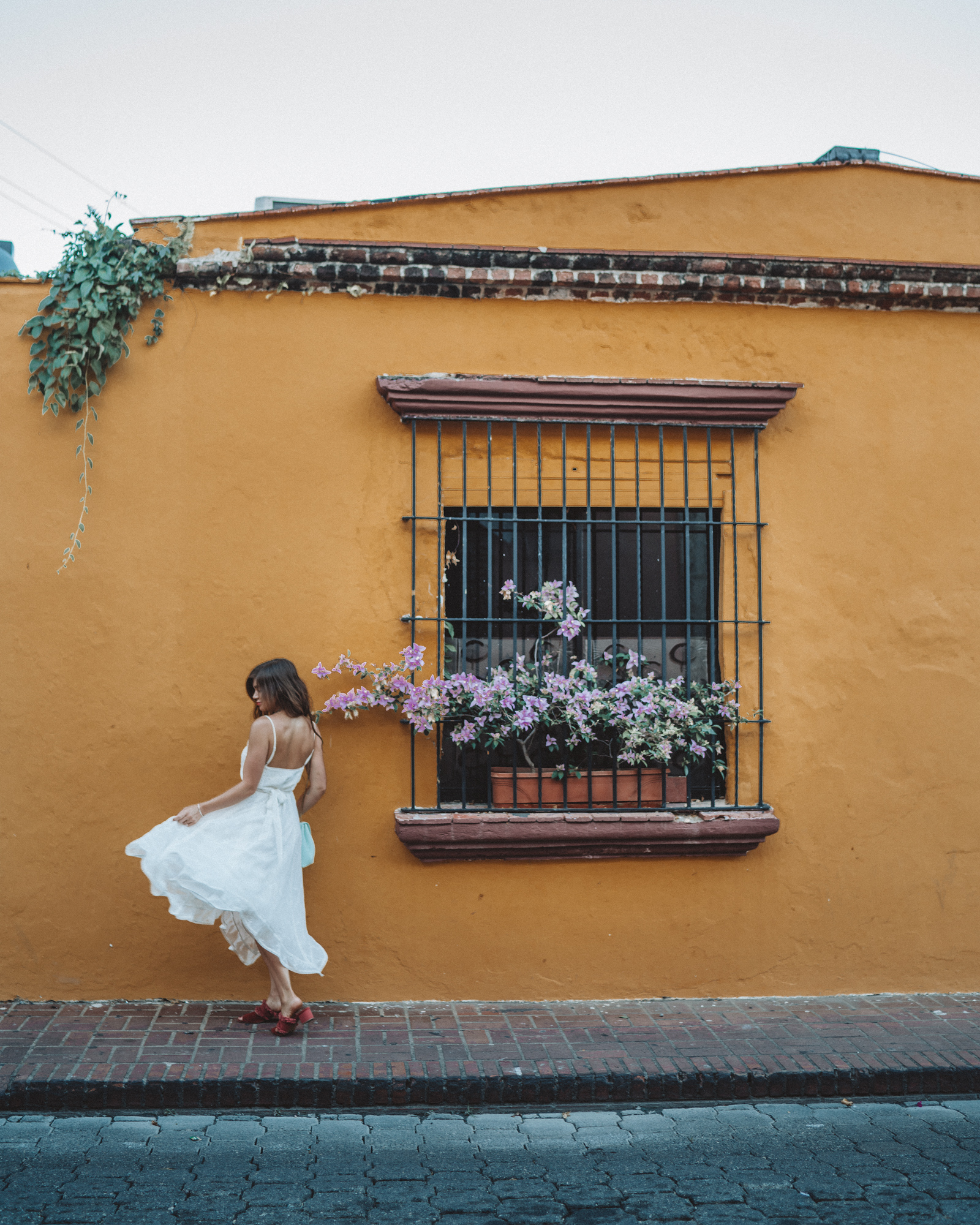 And the people here are all so incredibly friendly that even the military guards let me take their photo!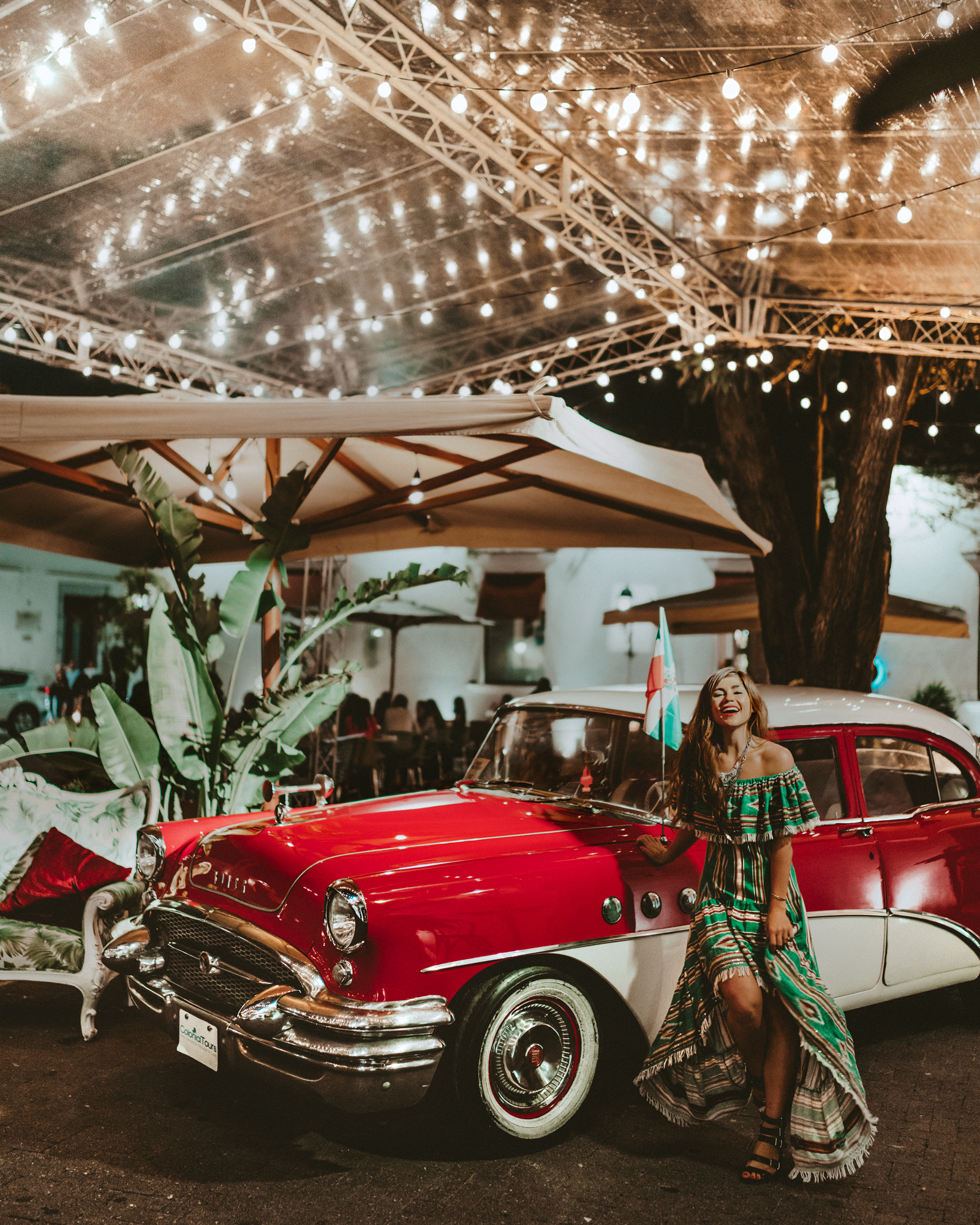 Also just let me mention - this city at night is a PARTY! The bars stay open late, and on the weekends everyone is drinking and dancing in the streets.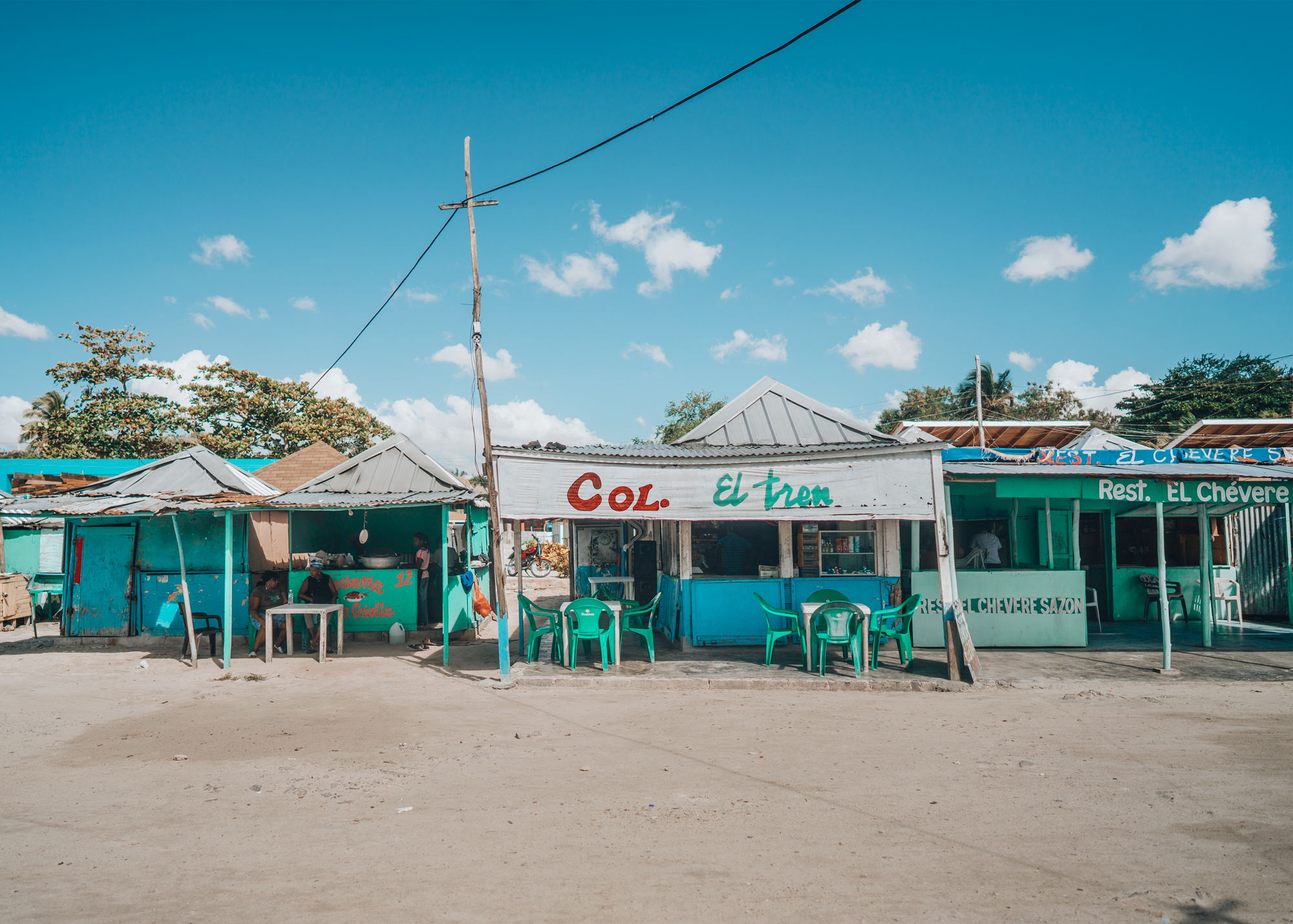 And it wouldn't be the Caribbean without a good quality beach day! We drove 30 minutes out of the city to Boca Chica, a popular locals spot full of food stands, boats for hire, and pristinely aqua waters.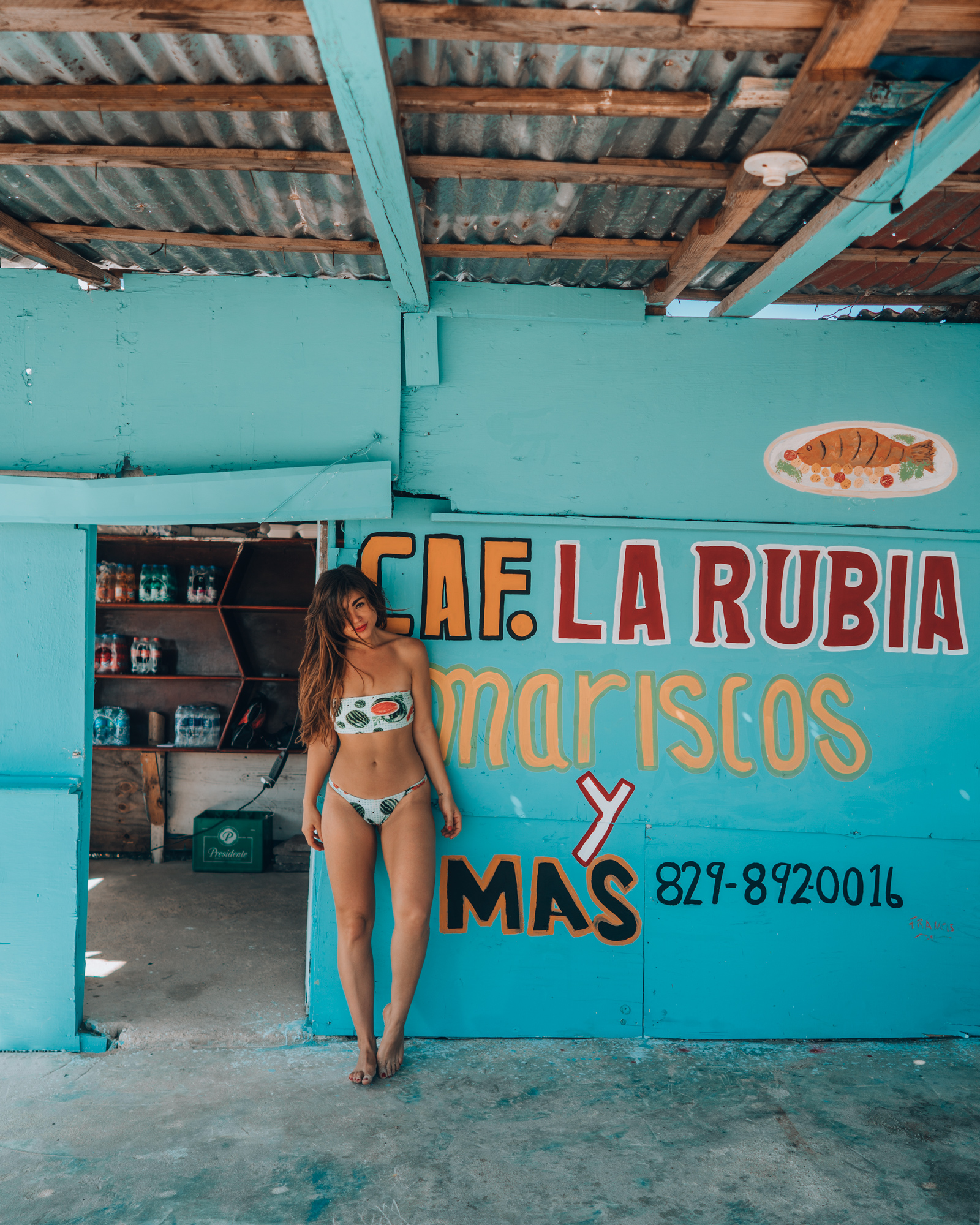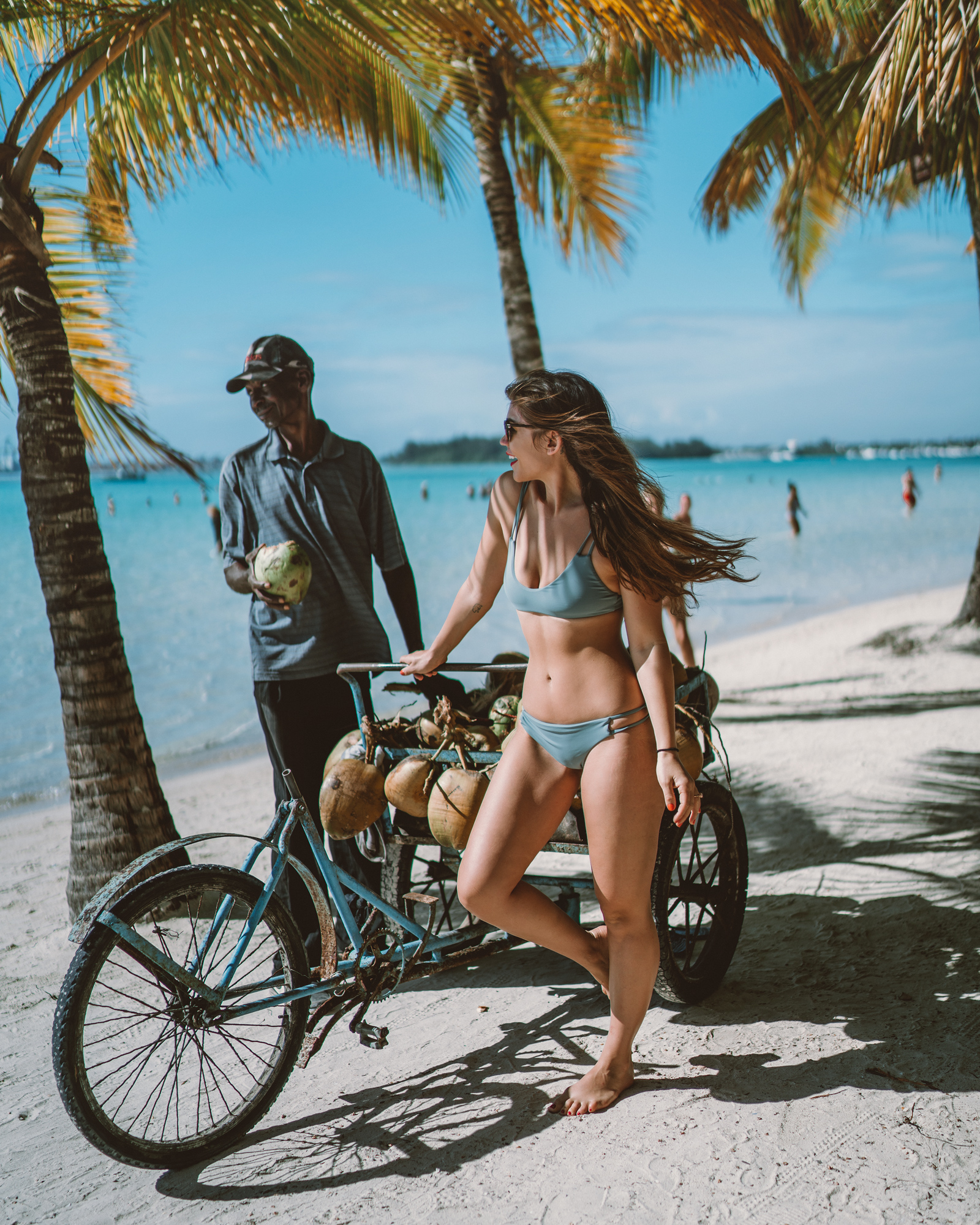 And more coconuts - of course!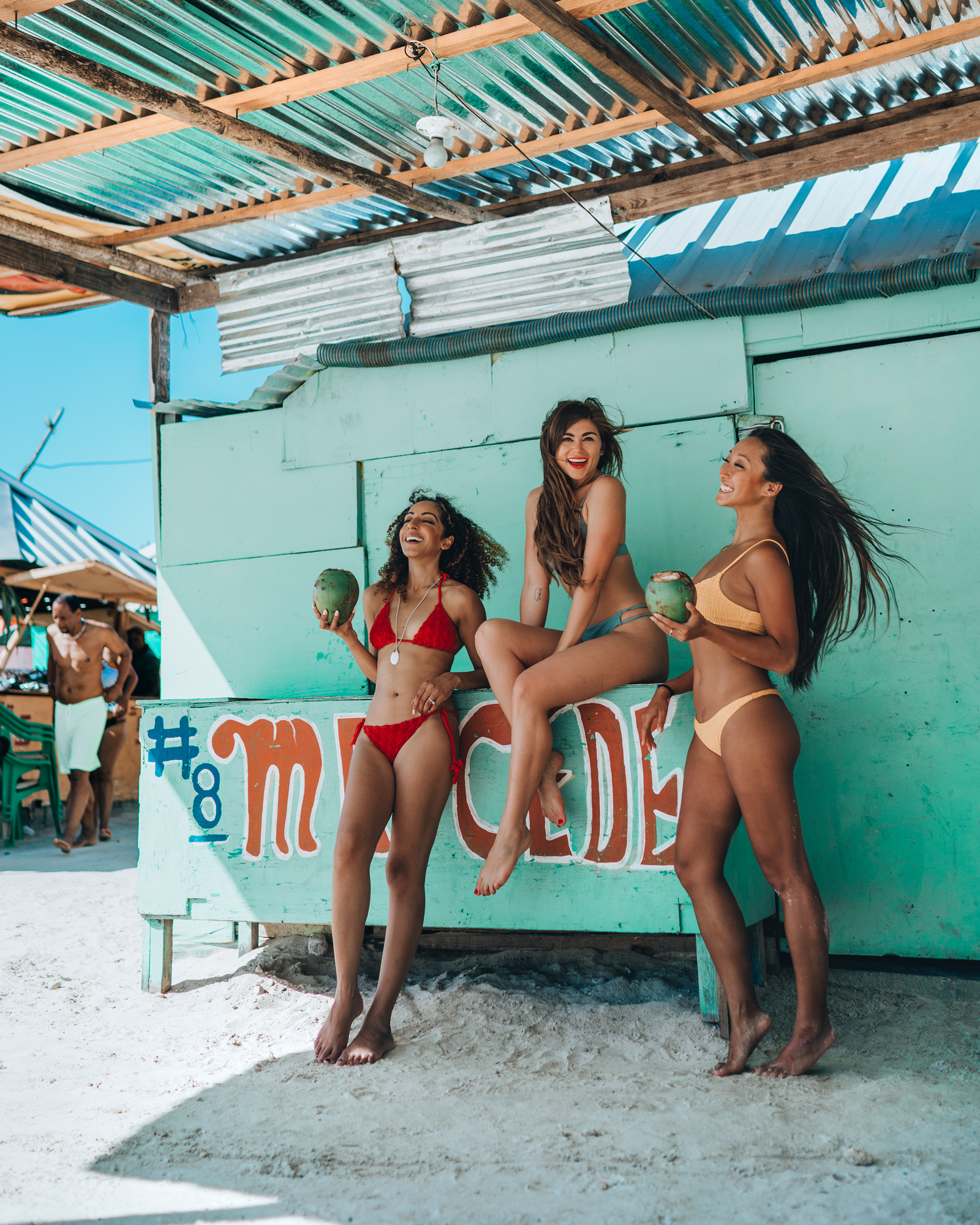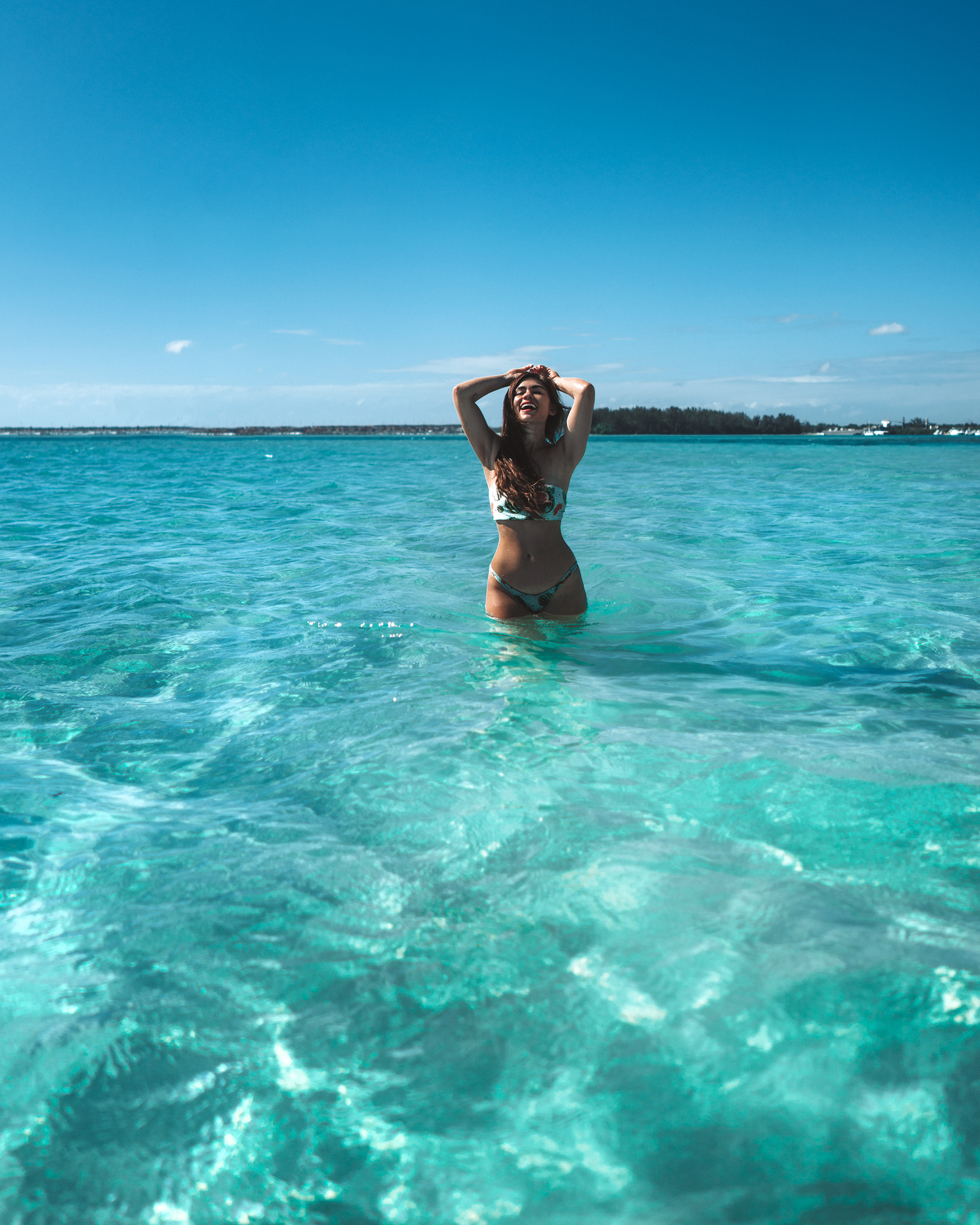 From the Maldives to the South Pacific to the Caribbean - I feel like half of our desire to travel is the quest for the clearest, bluest waters.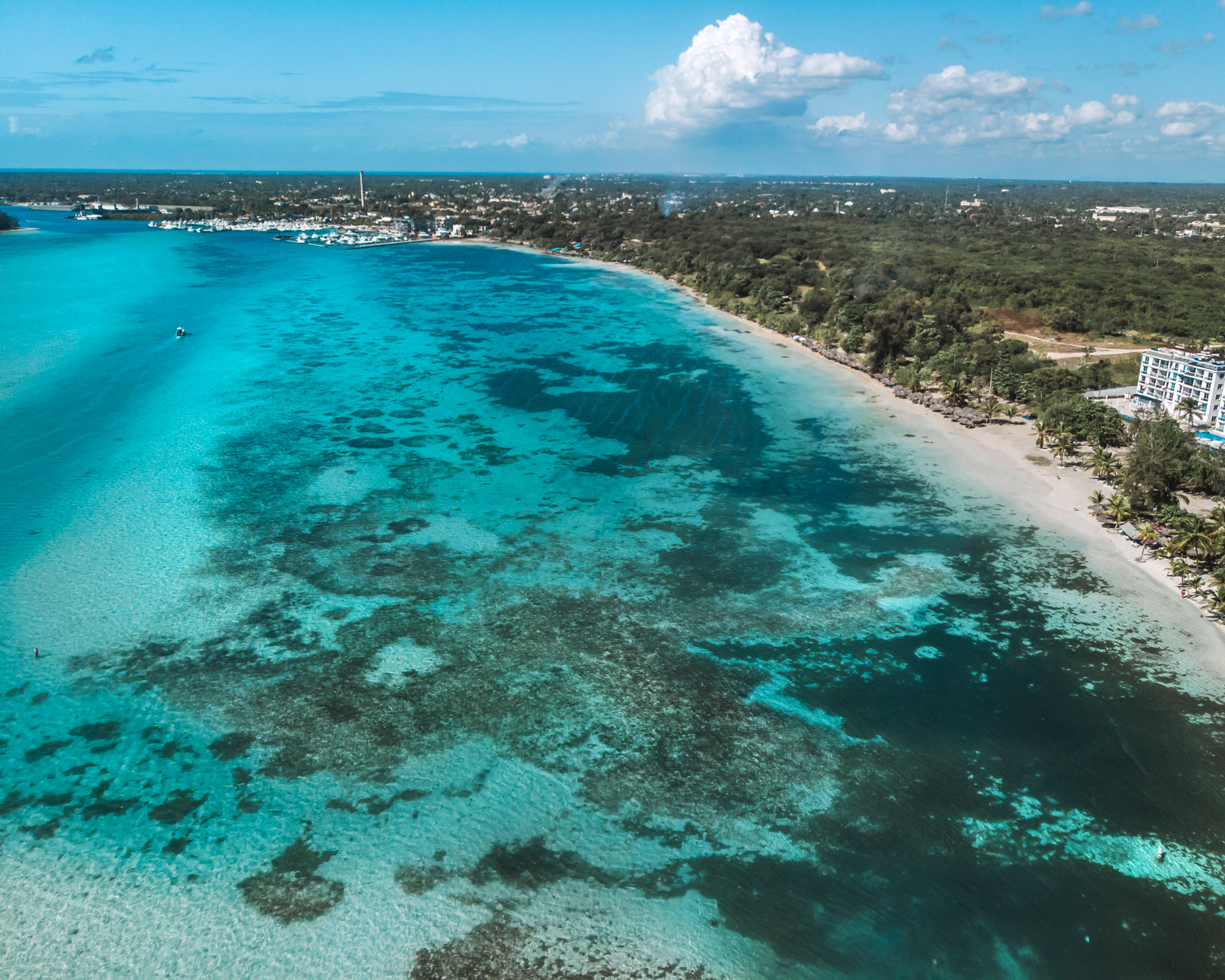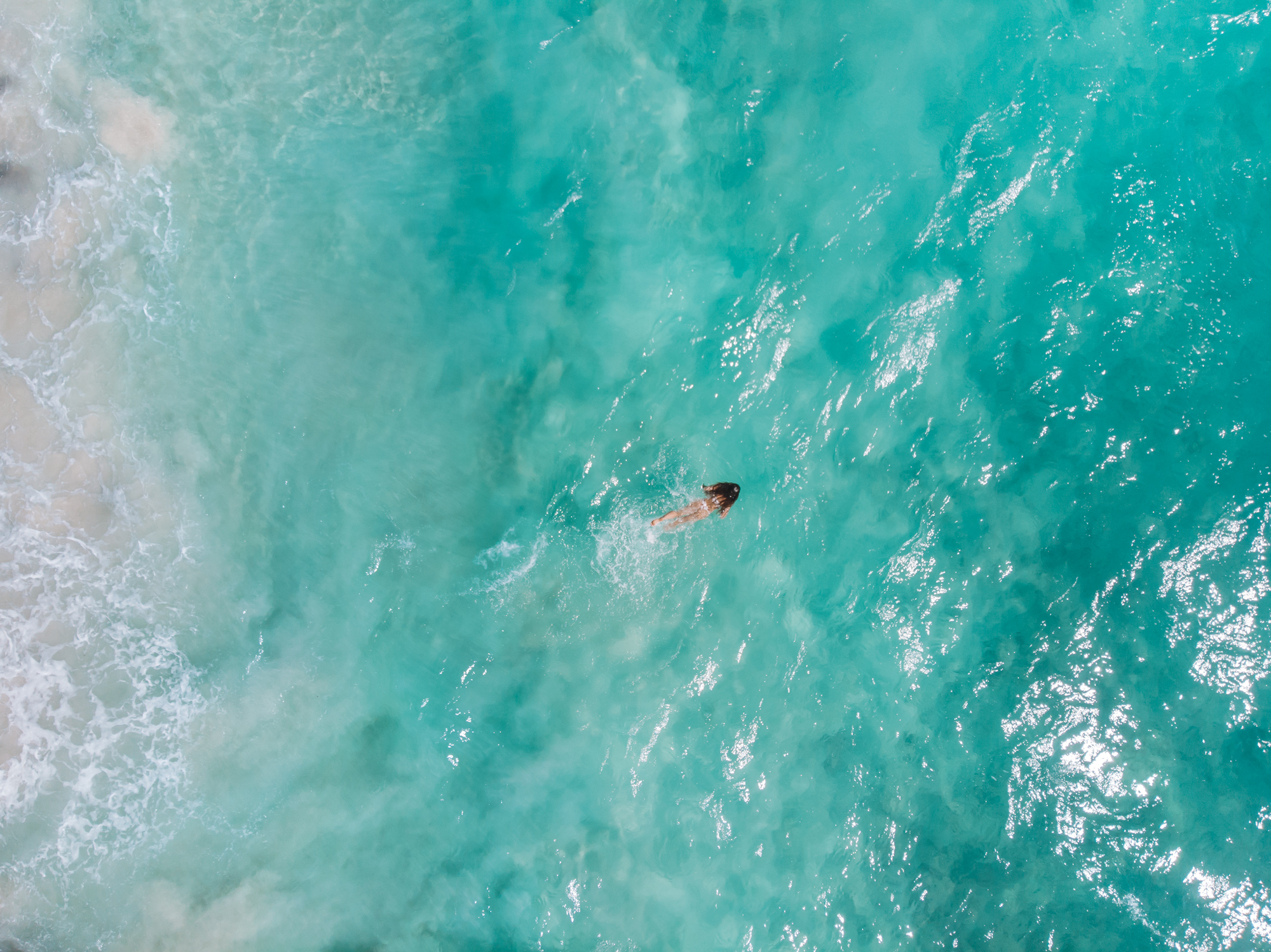 And Boca Chica was pretty incredible.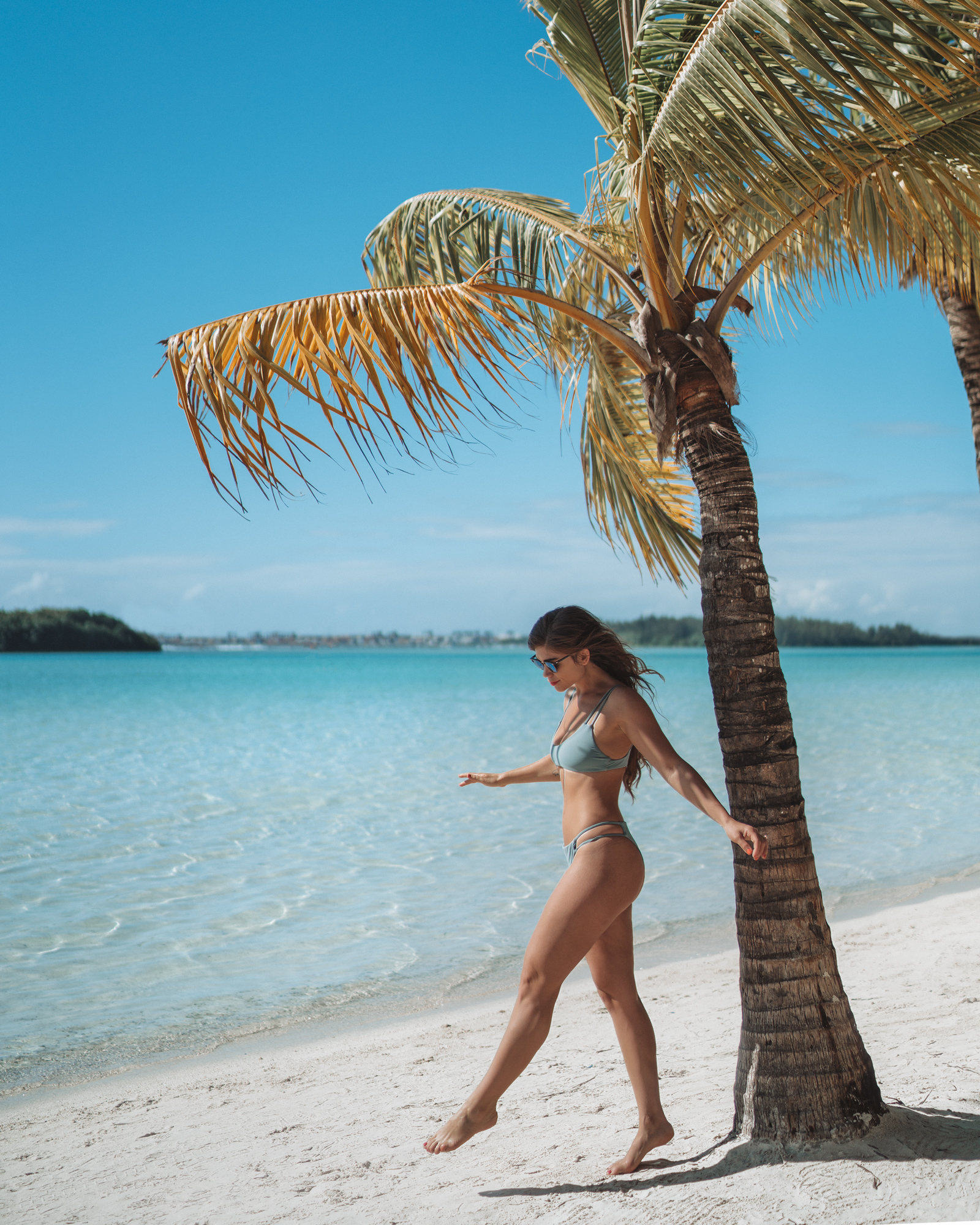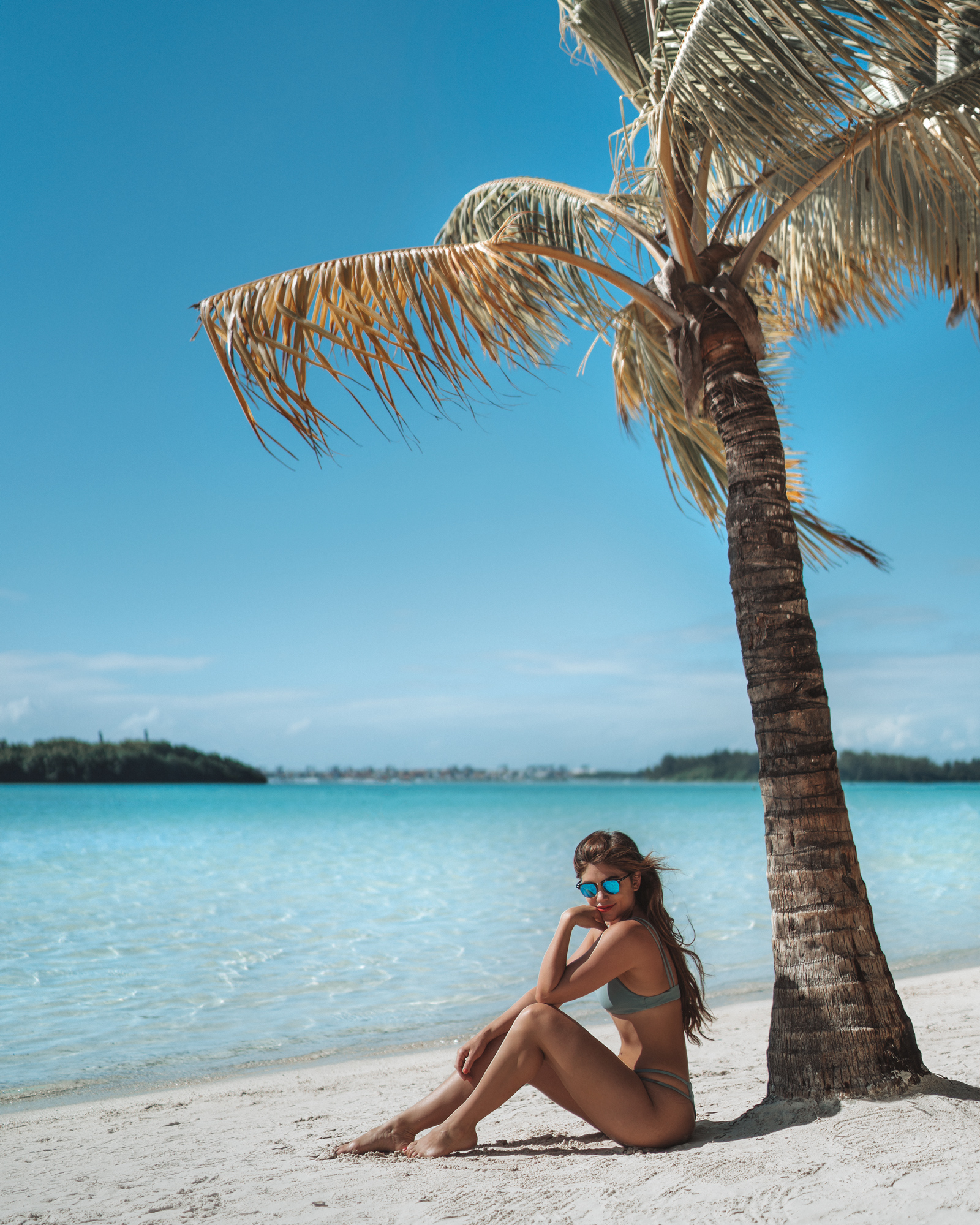 Brandon and I were both born and raised in a beach town - and I have always felt like the ocean is just in my blood because of that. I am always happiest in the sun and the sand, salty and sticky. But even I will admit - California has nothing on beaches like this.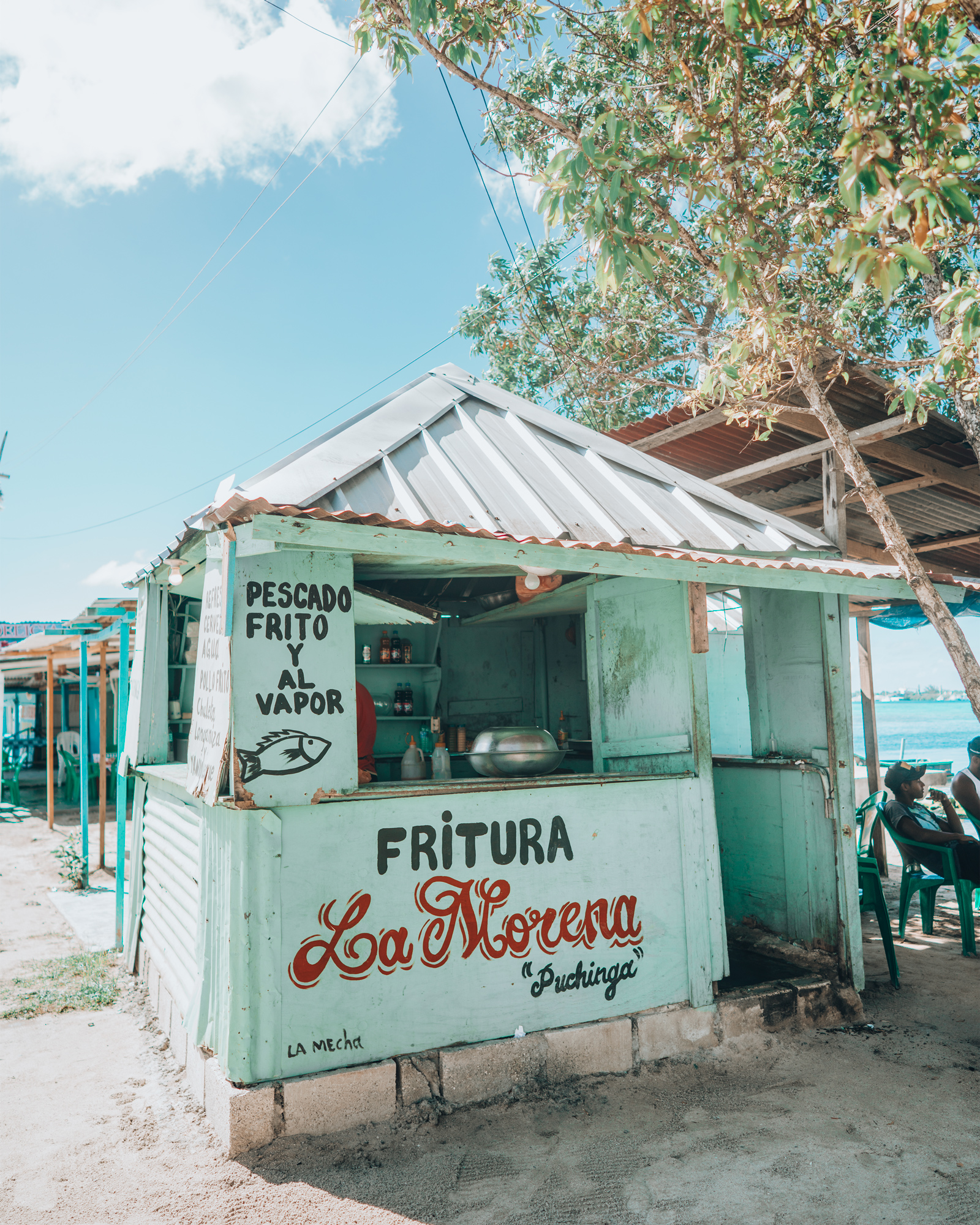 Especially with these cute pastel beach shacks frying up goodies!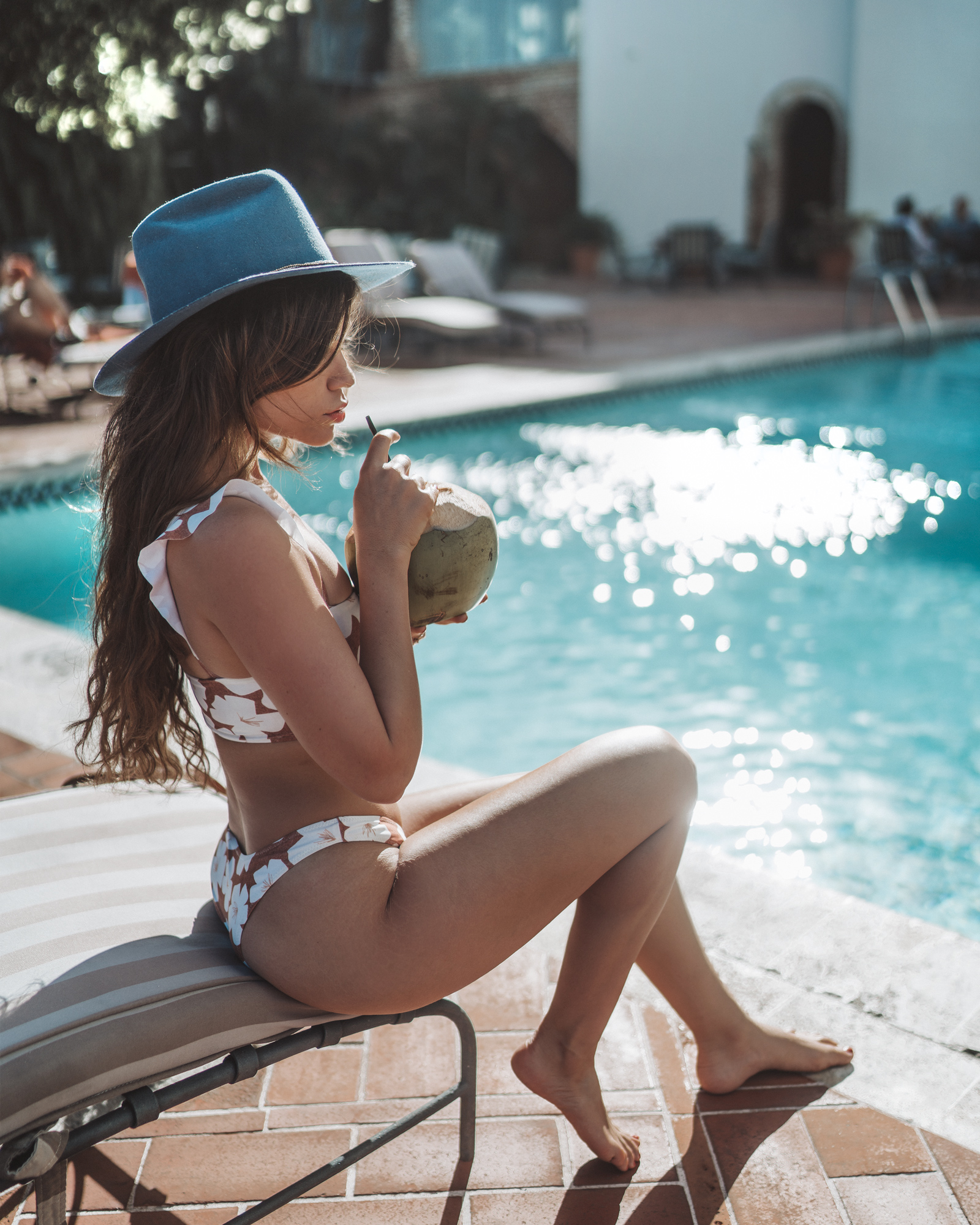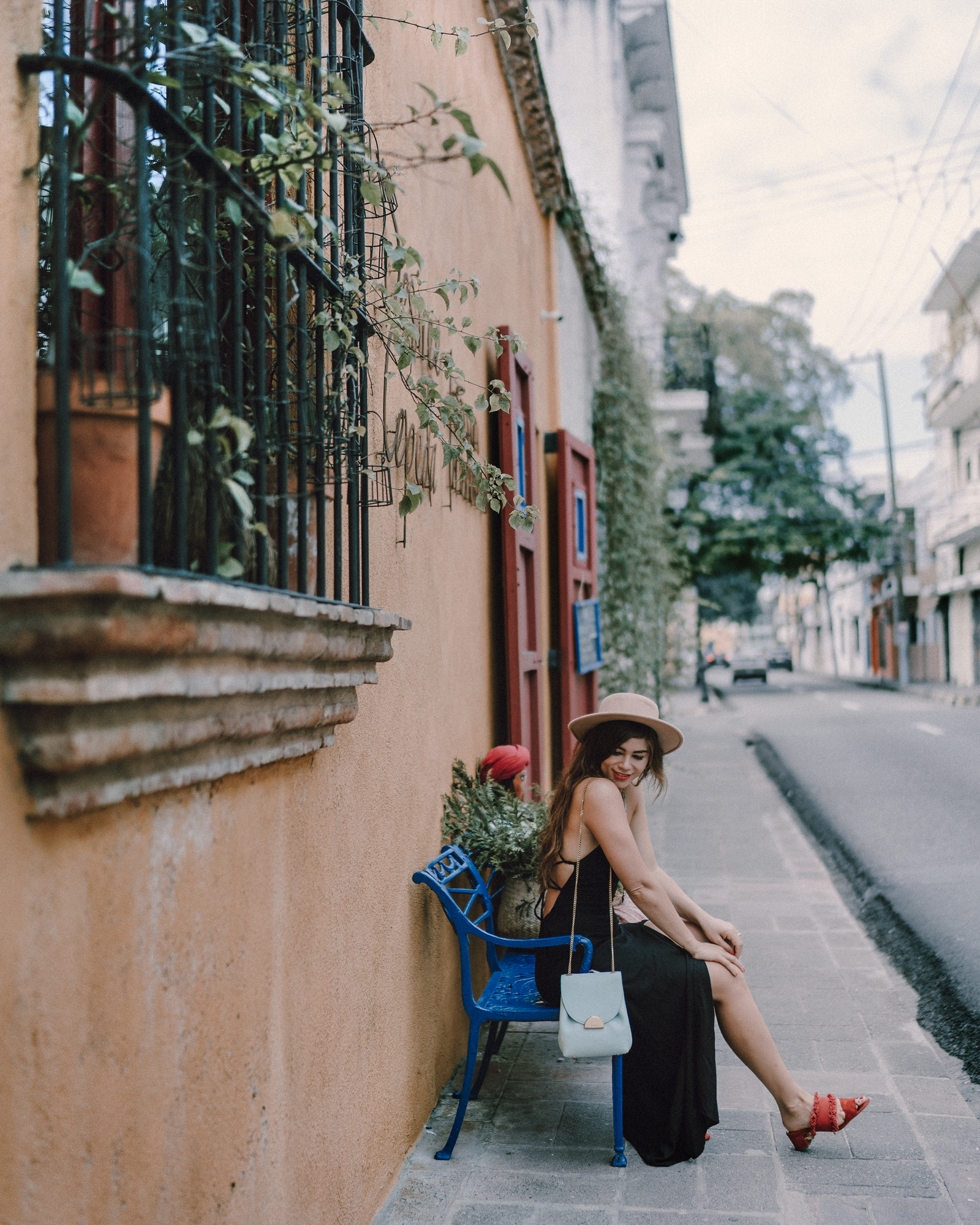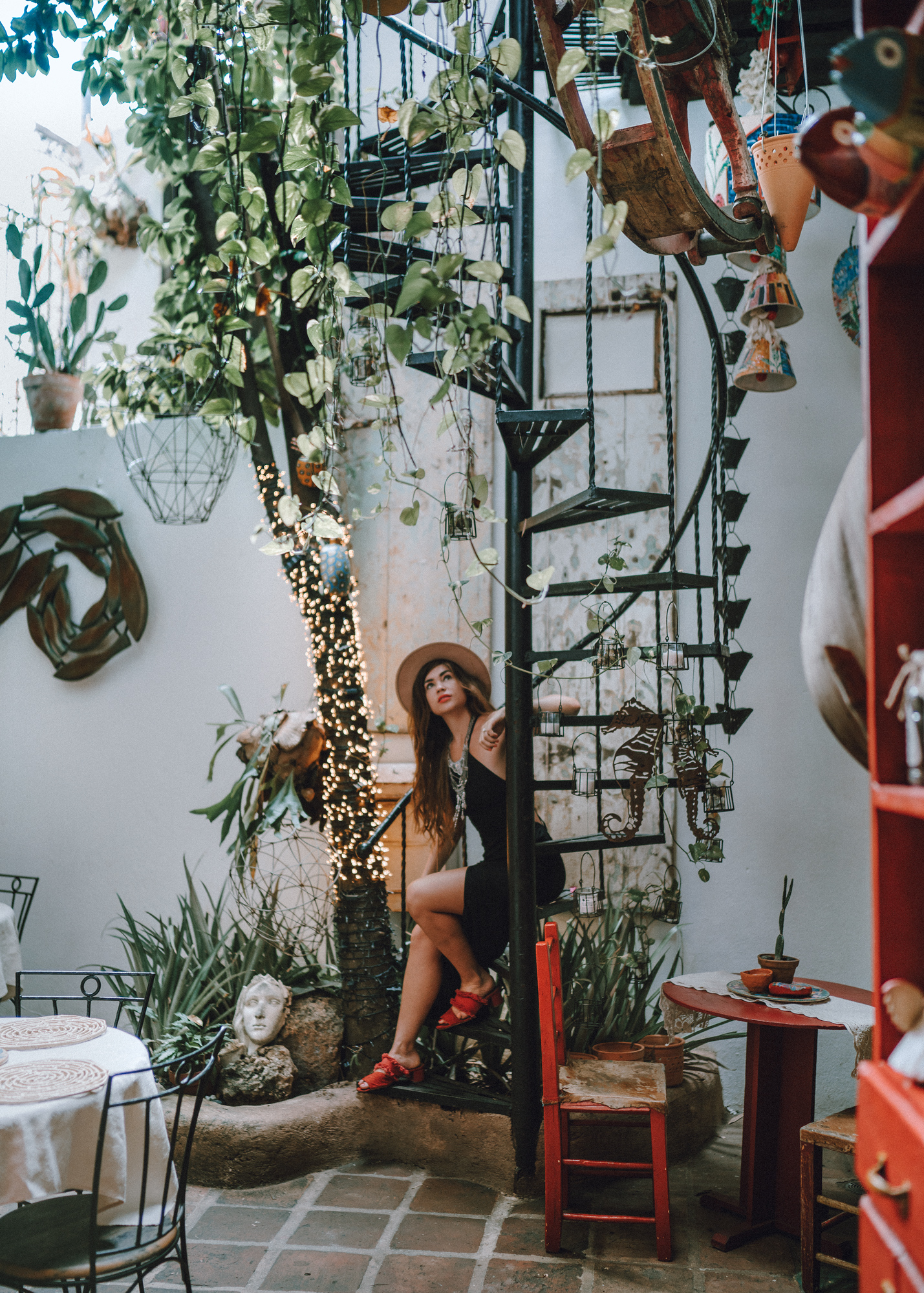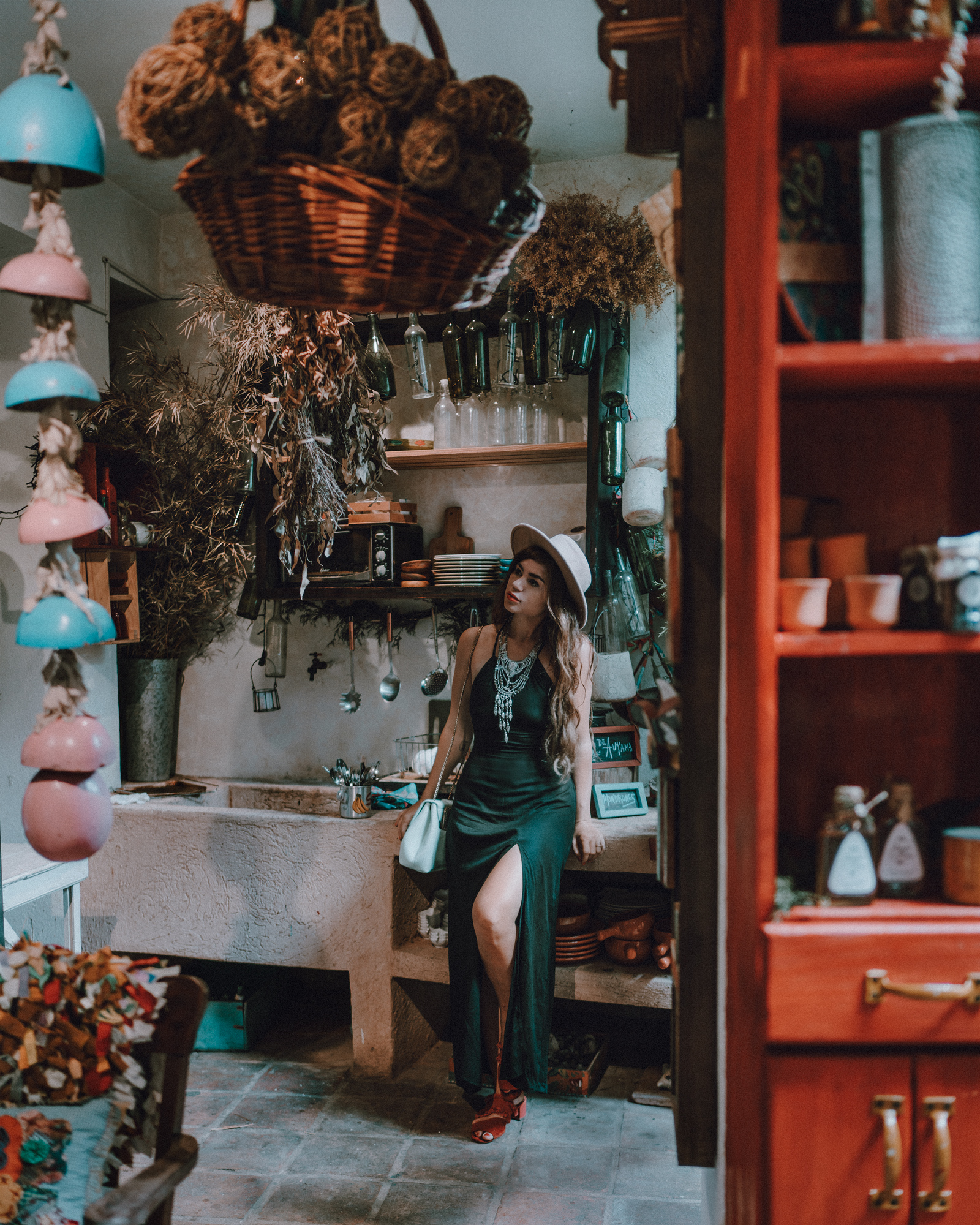 The streets and shops of Santo Domingo were all so scenic and photogenic, we couldn't stop taking photos! I was in love with this little cafe we wandered in to.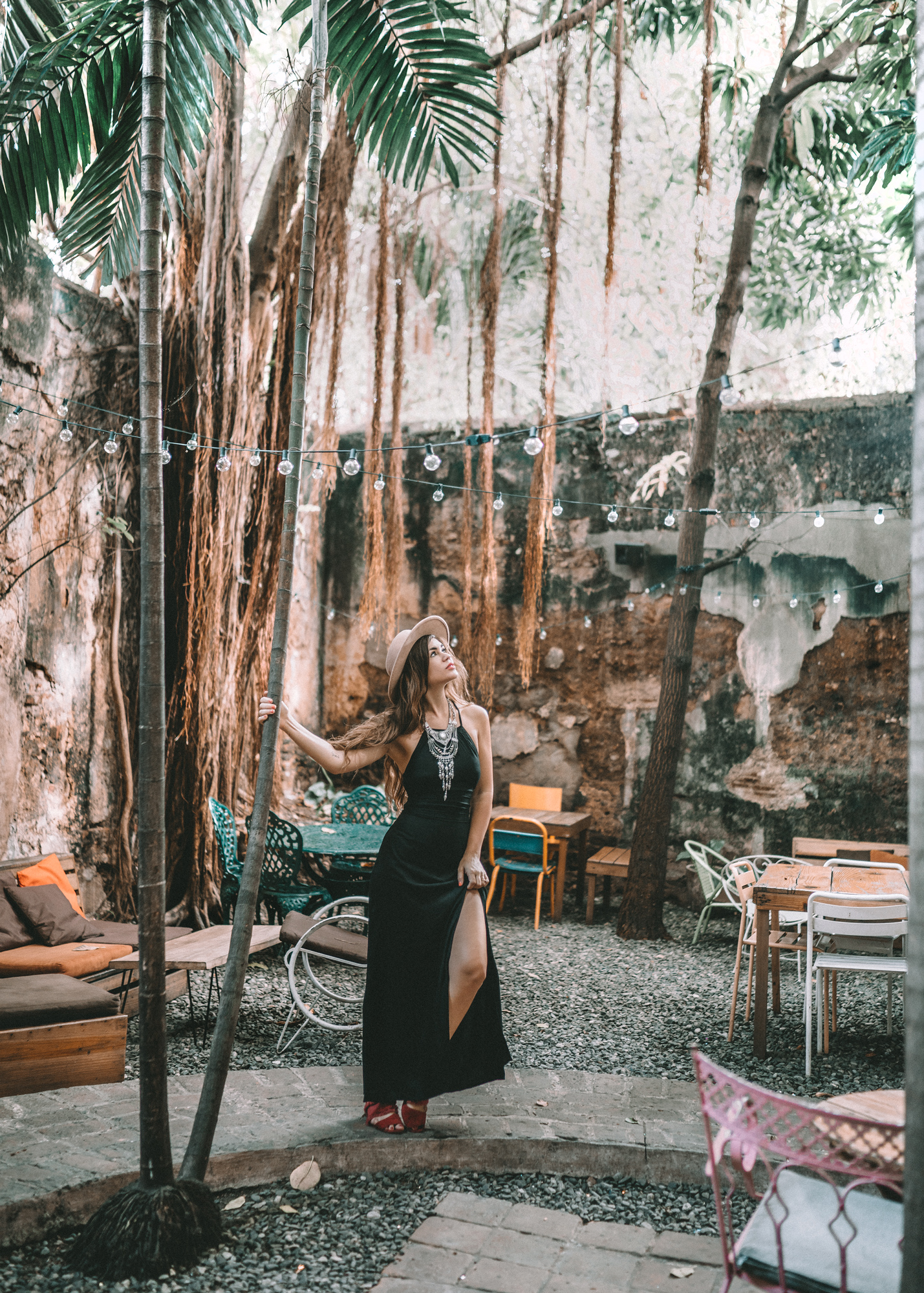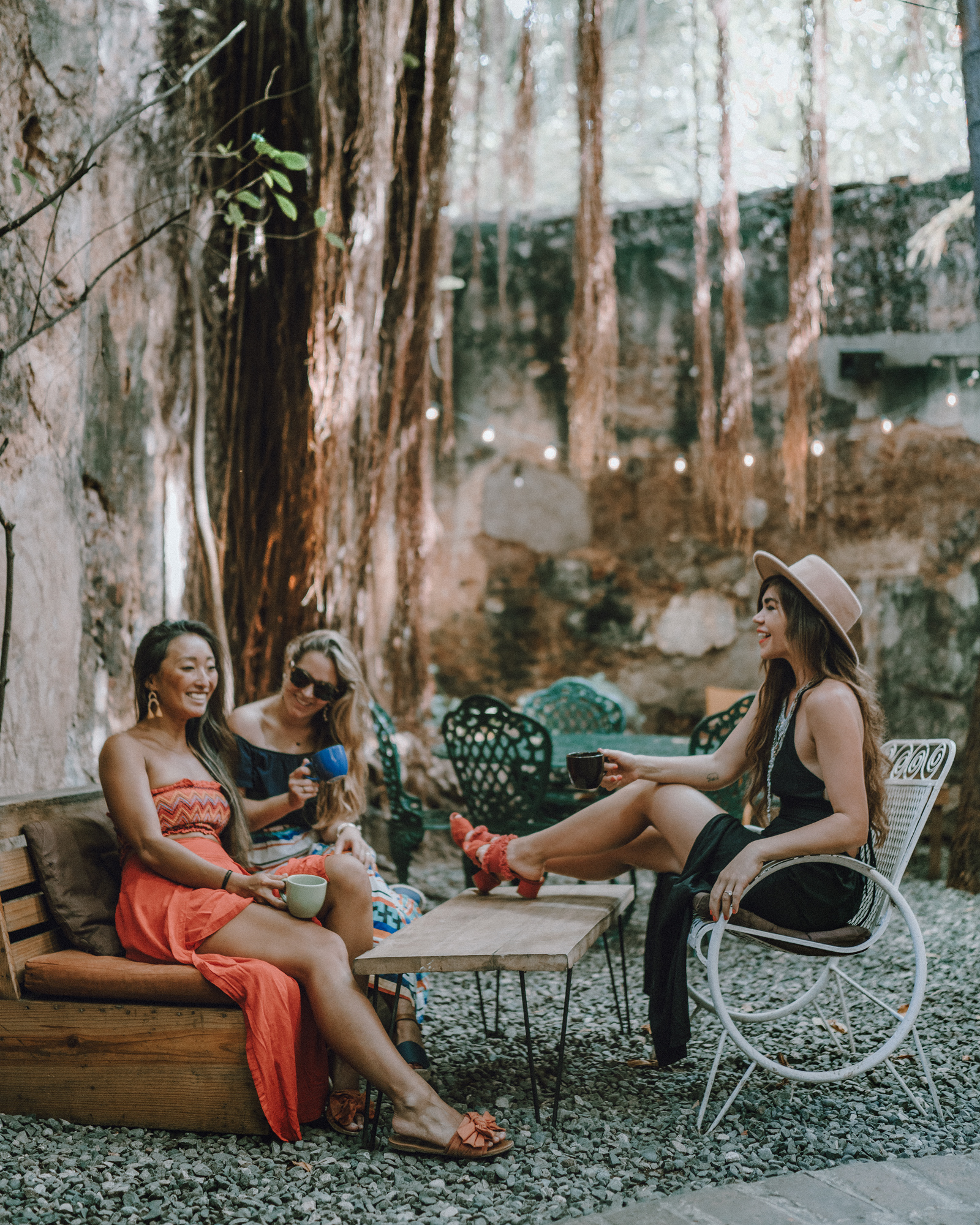 I mean... look at this other cafe, is it not the most beautiful backyard you've ever seen?
To end, I can't thank the Go Dominican Republic team and the fellow ladies with me enough for an incredible week of food, culture, and beaches - and lots of positive female energy.
Check out each of the wonderful women I was with:
The Wanderlover
Ana New York
Travel Lushes
Cherrie Almonte
Adventures of Lil Nicki

This trip was sponsored by Go Dominican Republic, all thoughts are my own.
Shop This Post: