May 10, 2018 Style Los Angeles Life
Style Diaries - West Side Living - Santa Monica, Venice and Malibu
Growing up, LA was The City, but it was never my dream - I had set my sights much farther east, on New York. I decided at 15 that I was going to move to NYC - for no particular reason except that I felt it calling me, it just felt like I knew that it was where I needed to be, like it was my destiny. I almost went to NYU for college, to major in photography, but ultimately decided on a much more technical program, which happened to be much closer to home. I flew through college as quick as I could, and finally moved to NYC when I was 20.
I could write forever on my time in New York and how the city made me, but I'll save that for later. I always felt like I wouldn't stay in New York forever, most people don't. It's one of the hardest parts of living there - you move in your early twenties and meet the most incredible people, but as everyone starts growing up, getting married, having babies, and turning 30, your friends start leaving for easier pastures. LA was always the place in the back of my mind, the only other American city I ever considered living in, and the only other place I could see myself.
We left New York almost 2 years ago - came back home, and floated around Ventura for longer than expected without a real home base. And finally last month, we moved down to LA - for my first time ever. To a bright little apartment on the West Side, surrounded by palm trees, ocean views, sunshine - and amazing, iconic places to play around in.
My style is different than it was in New York - more beachy, laid-back, brighter, and a little simpler. I've always loved dressing up and standing out, but this LA version of me wears a lot less platform heels. No coats, no black tights, no big tall boots. The Santa Monica Amy likes easy dresses and sandals, ankle boots with short skirts, high-wasted jeans, and wearing my work out leggings way more than I ever would have in New York.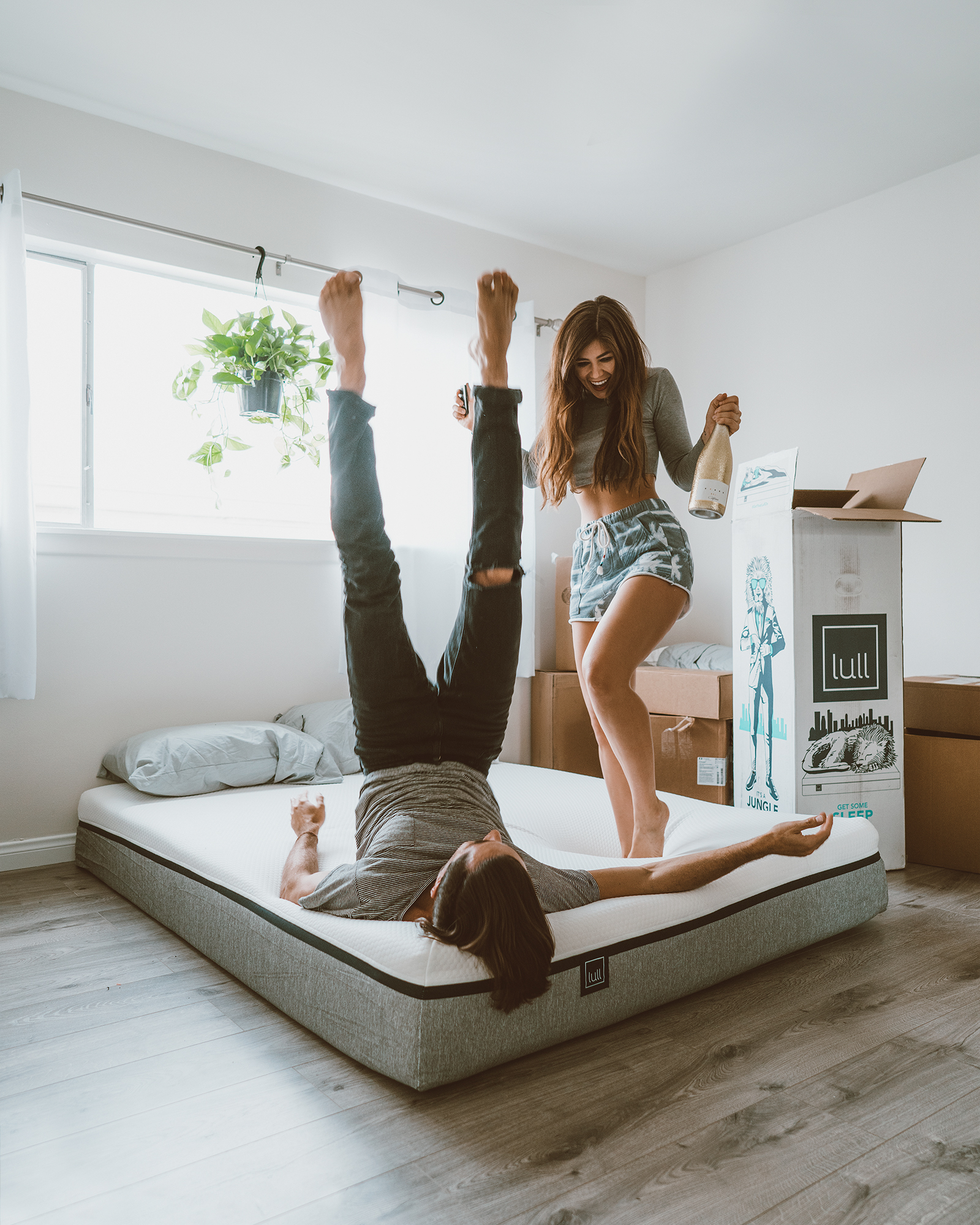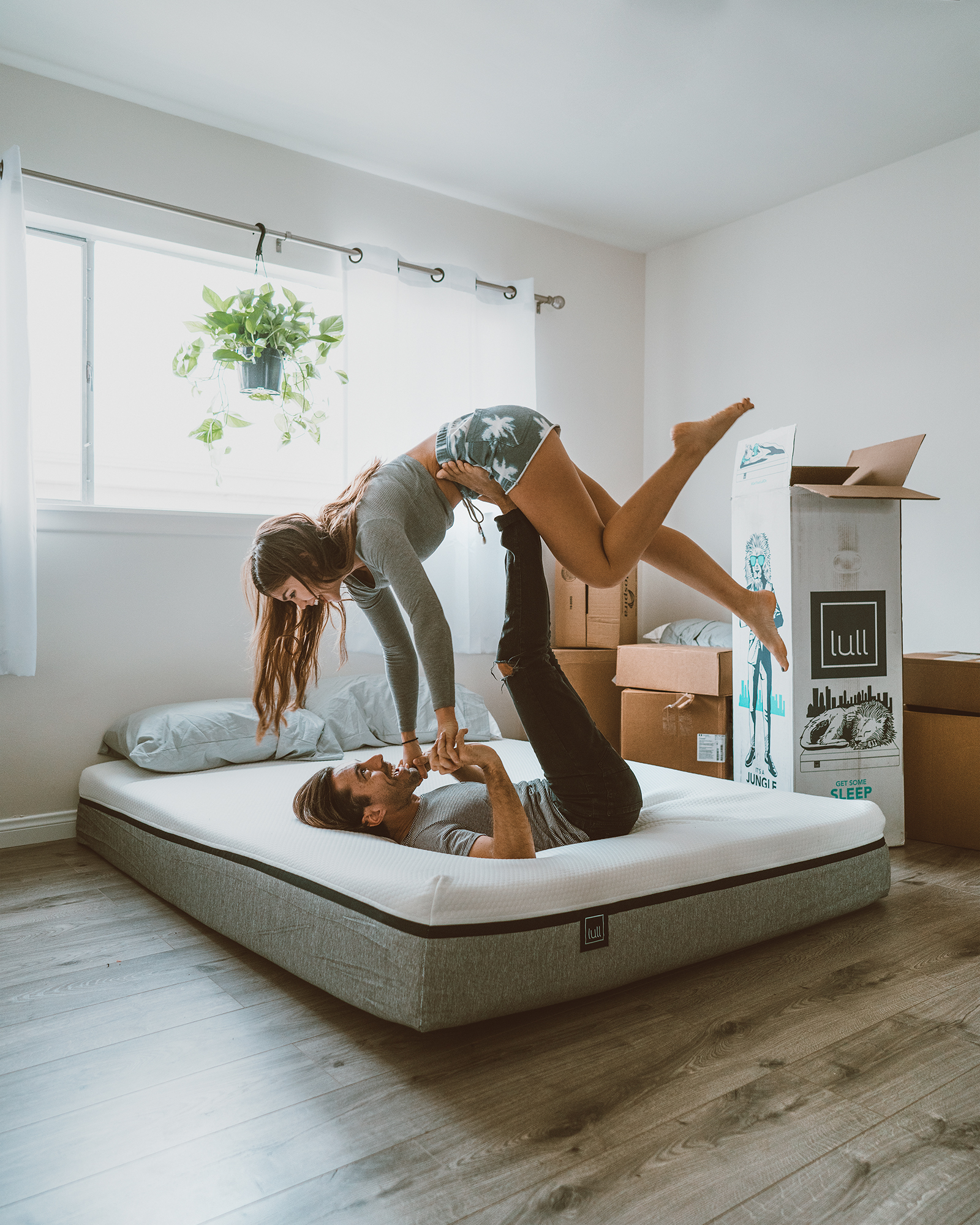 The first day in our new apartment! A little home for you and me.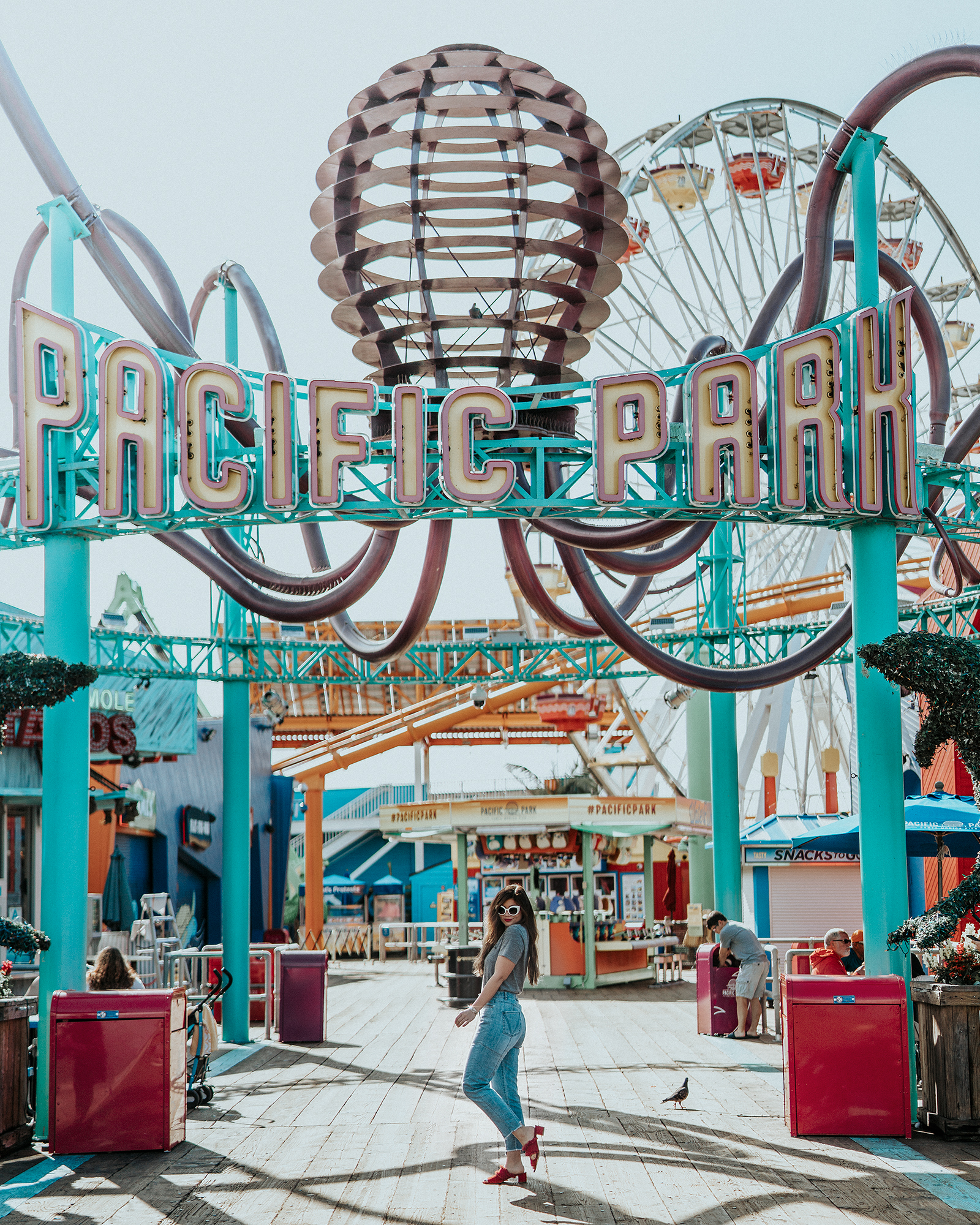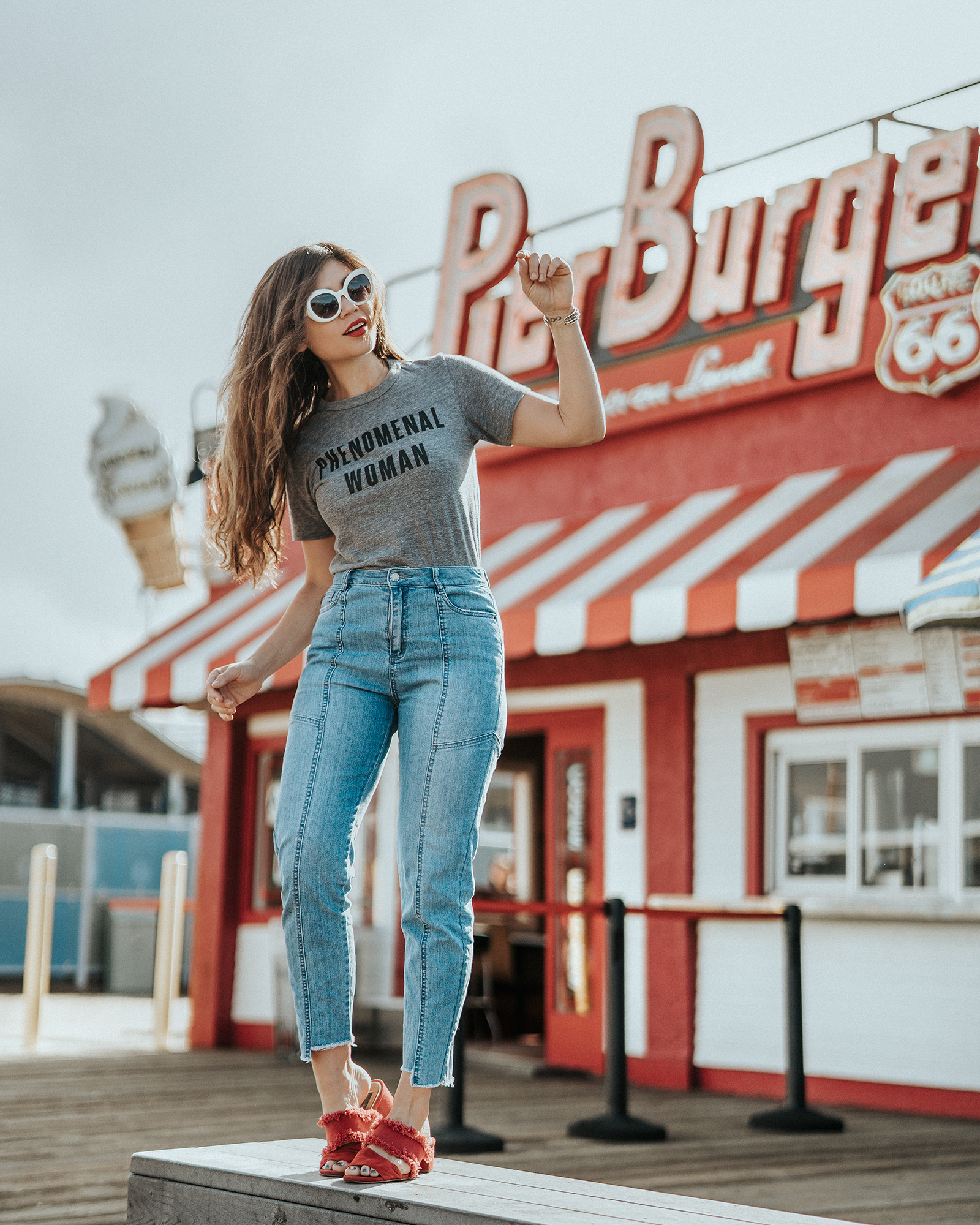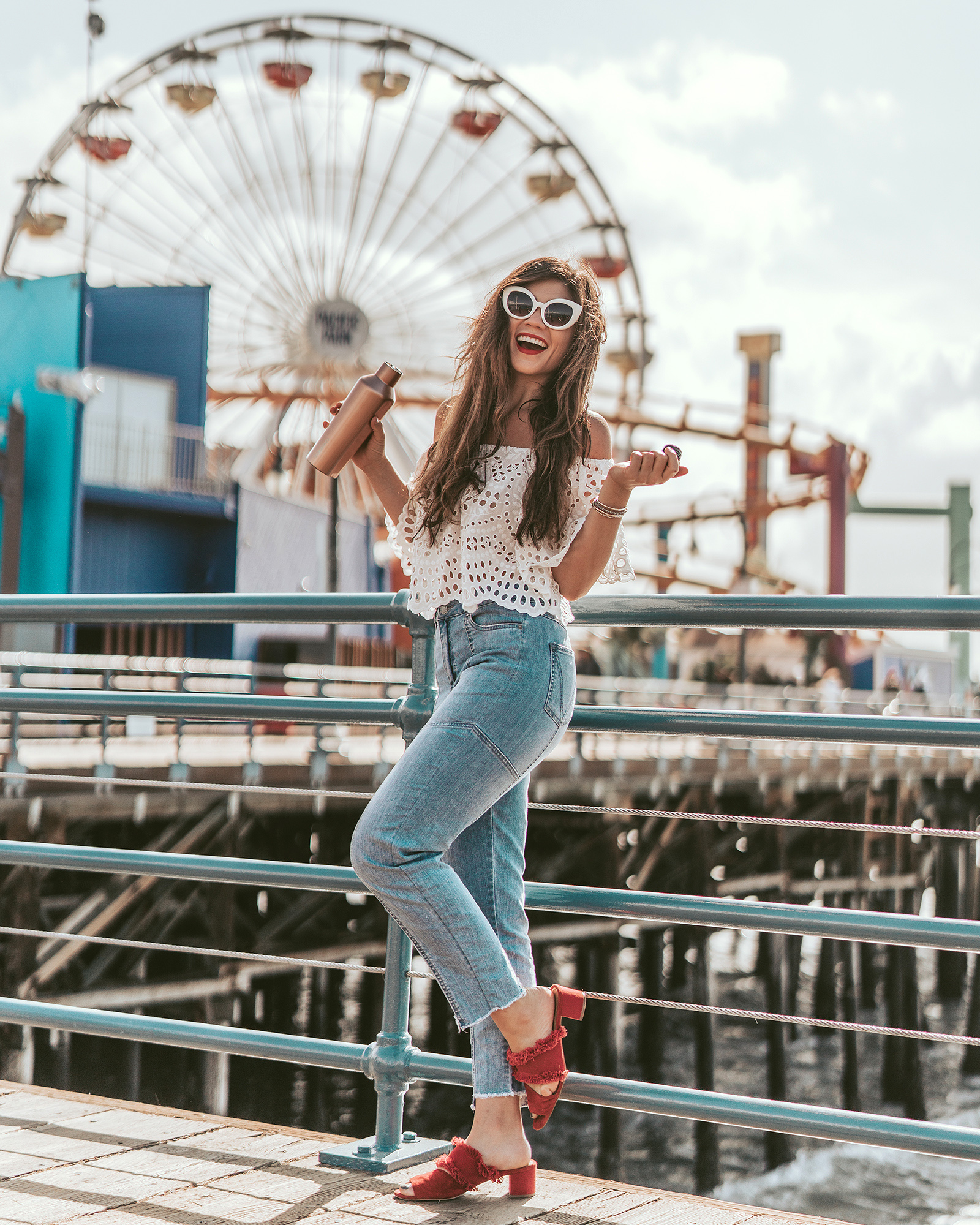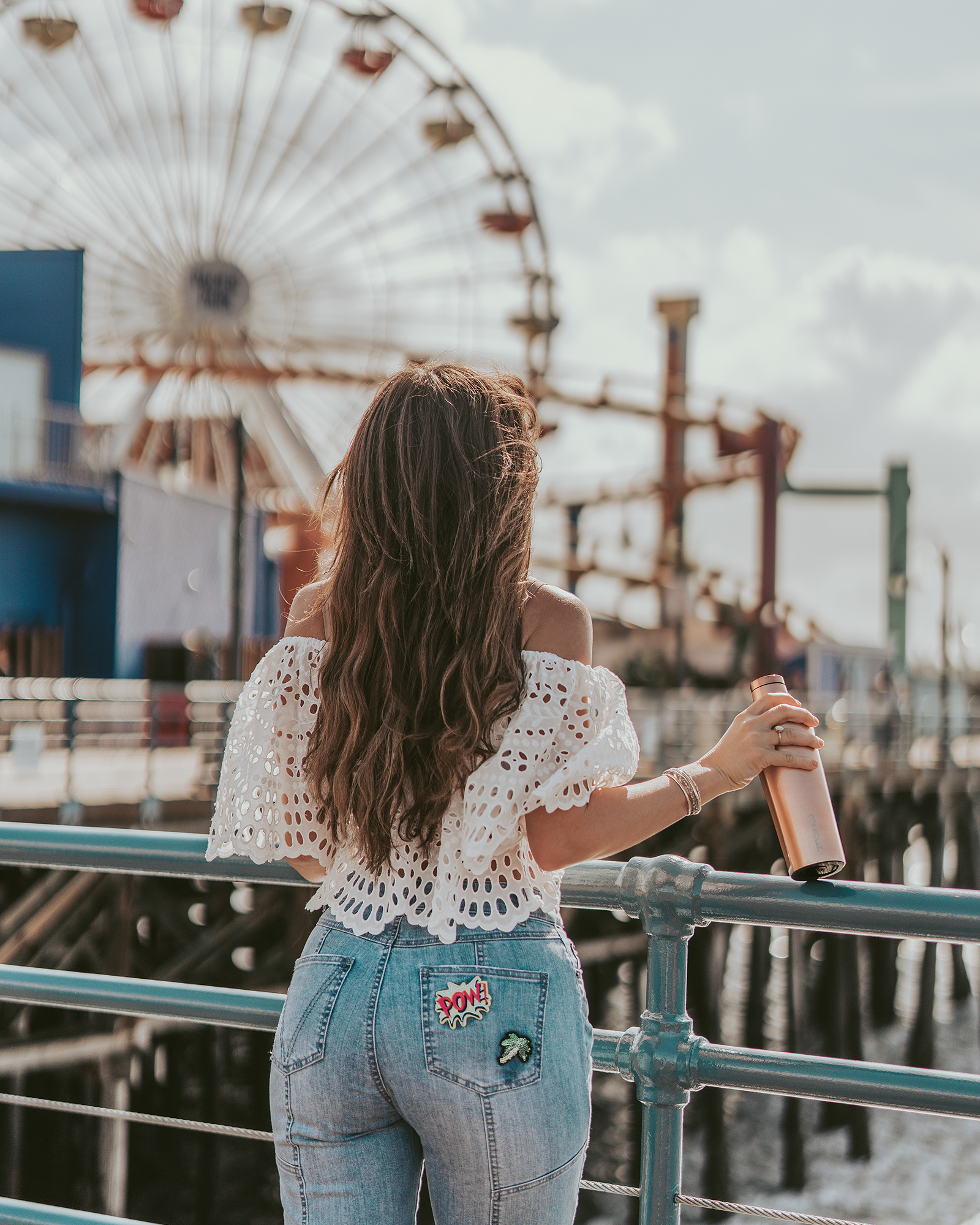 The Santa Monica pier never gets old - especially early in the morning before the crowds. If I go running early enough - I can run down the middle, with no one around except the fisherman.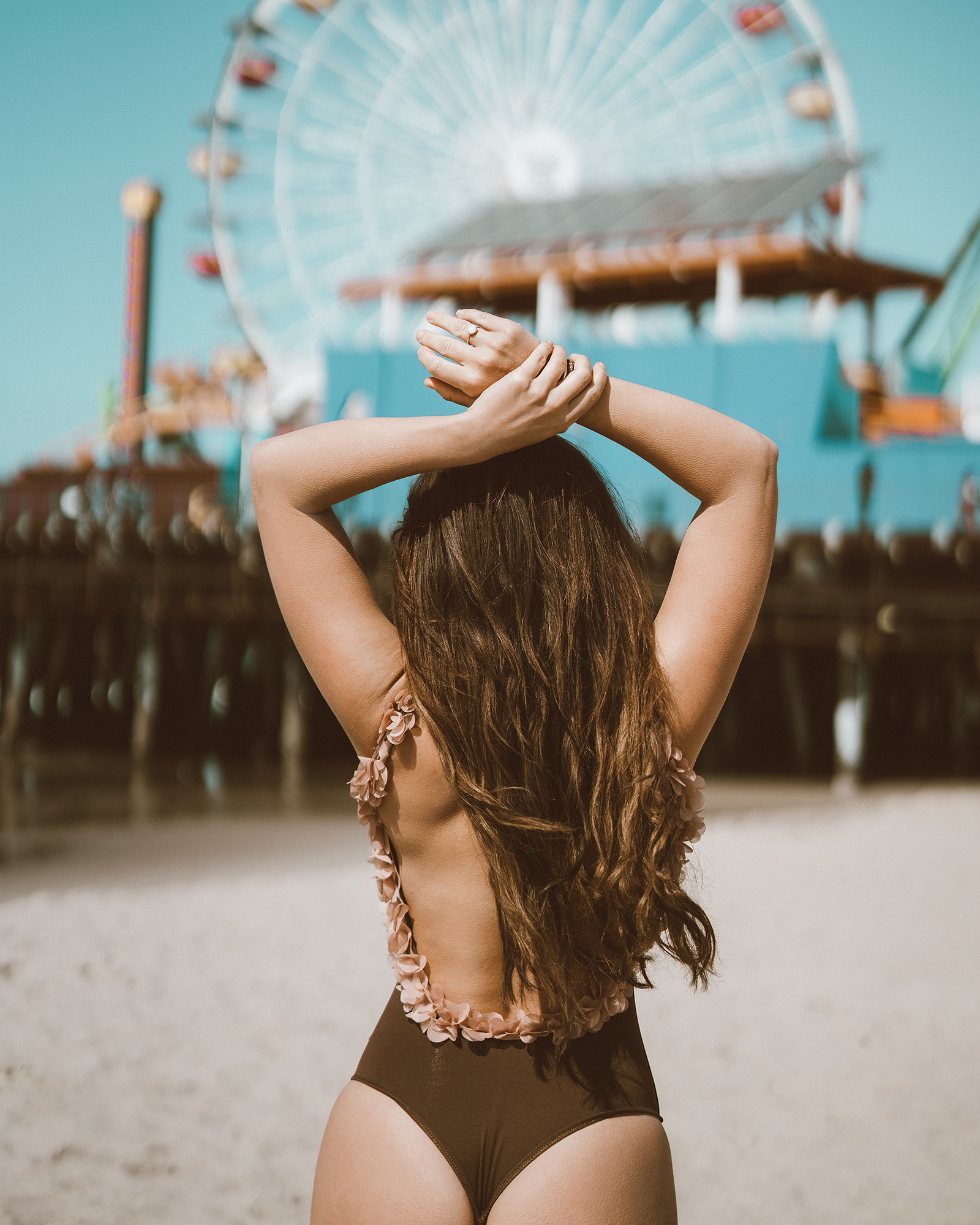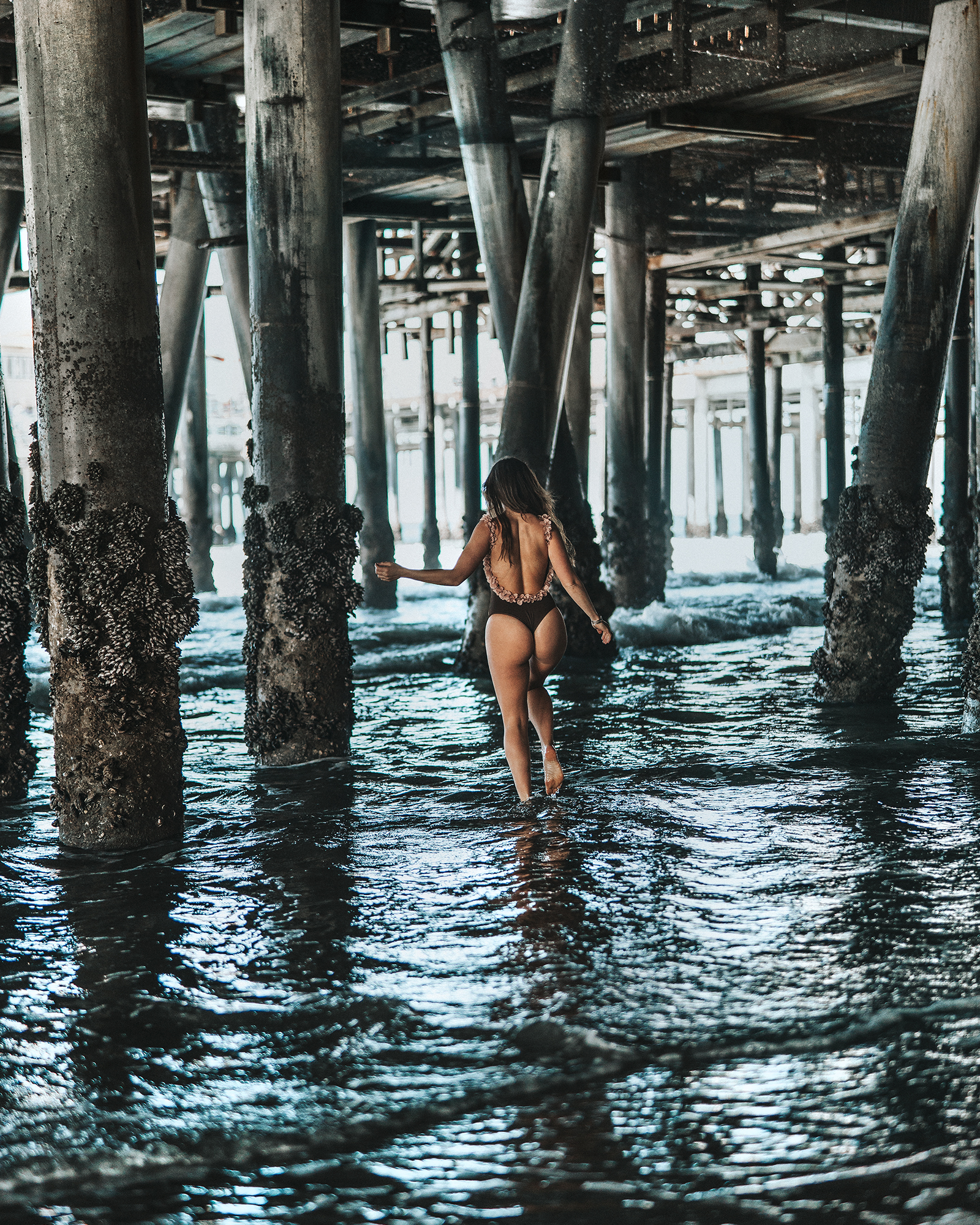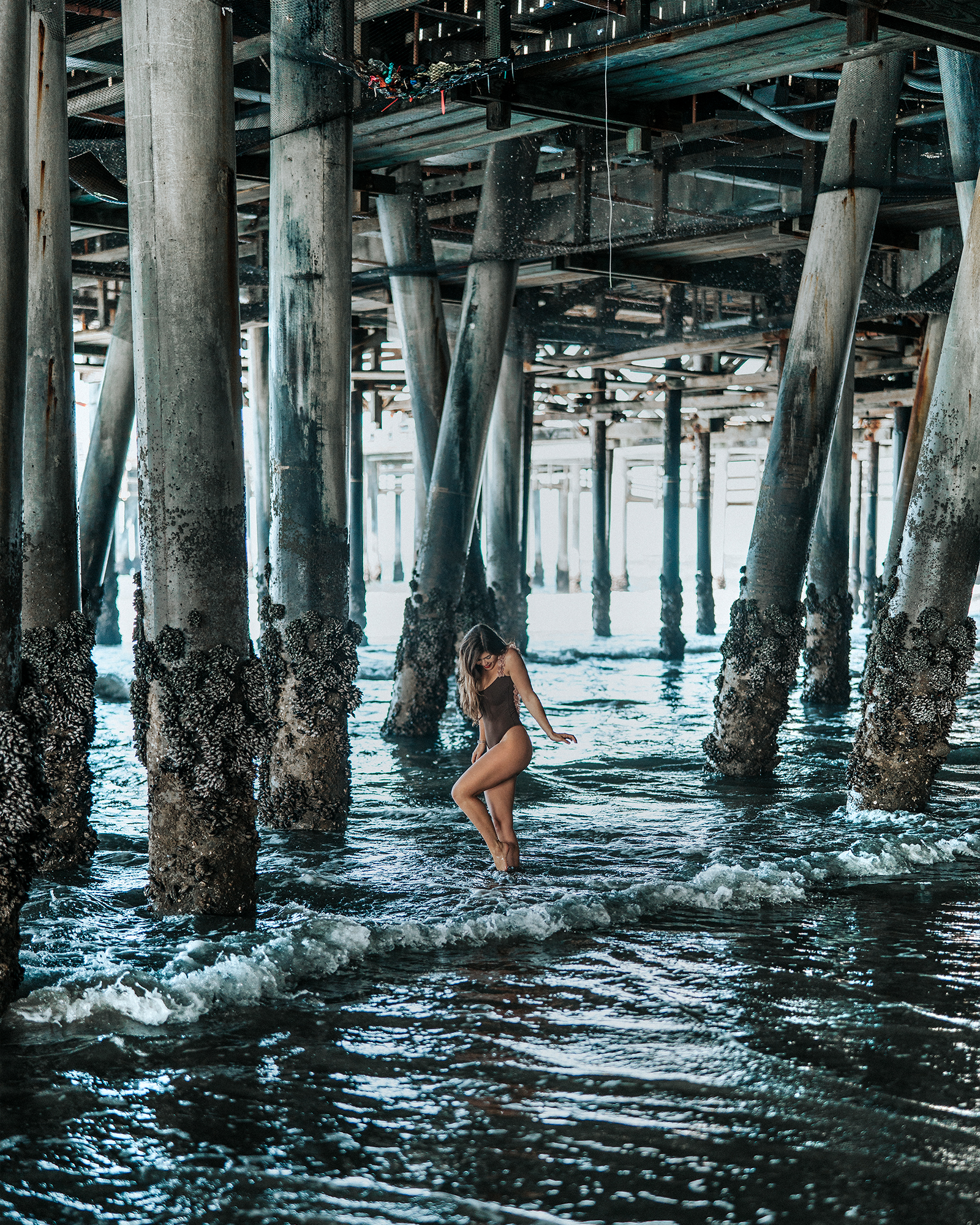 Magic under the boardwalk, in La Reveche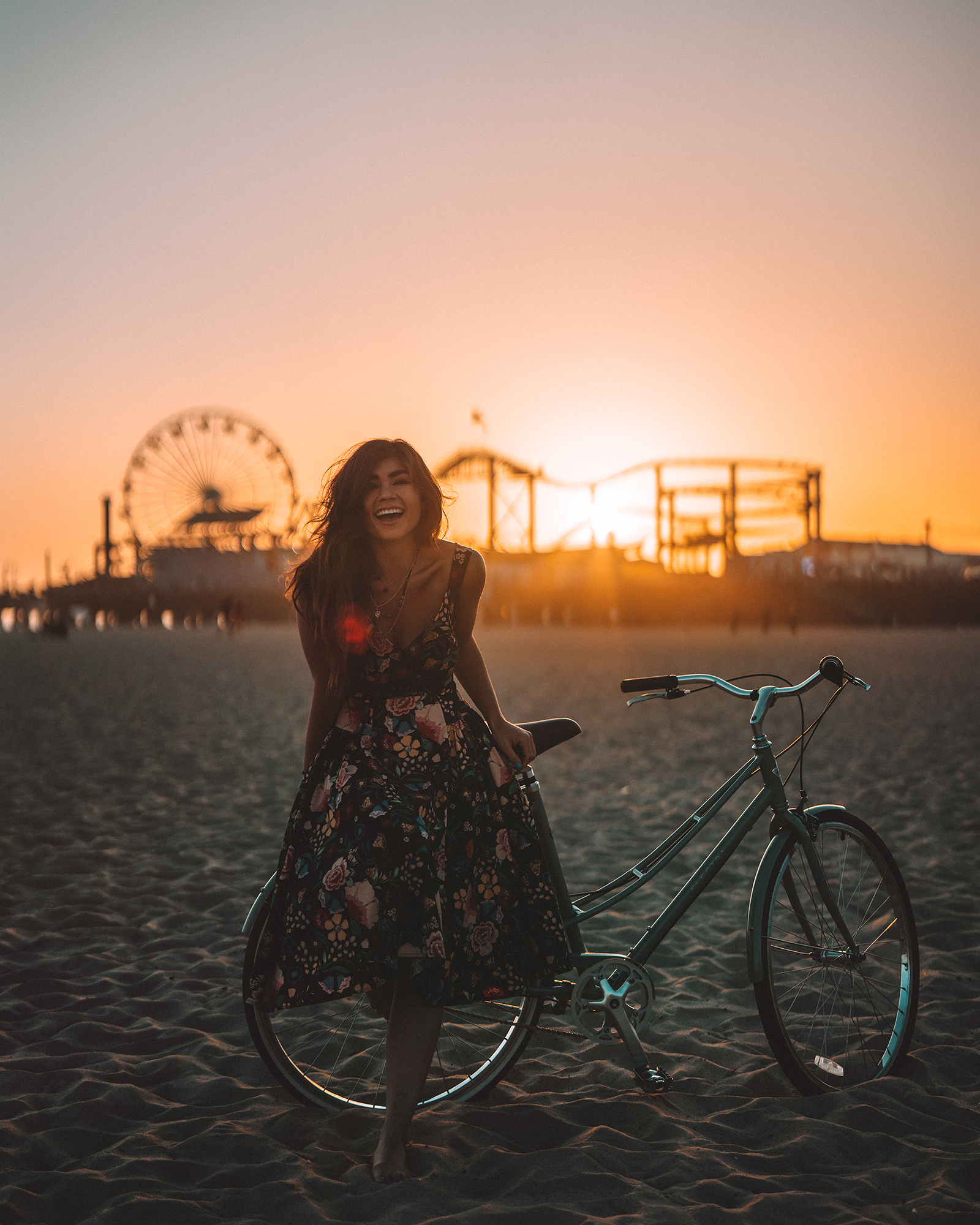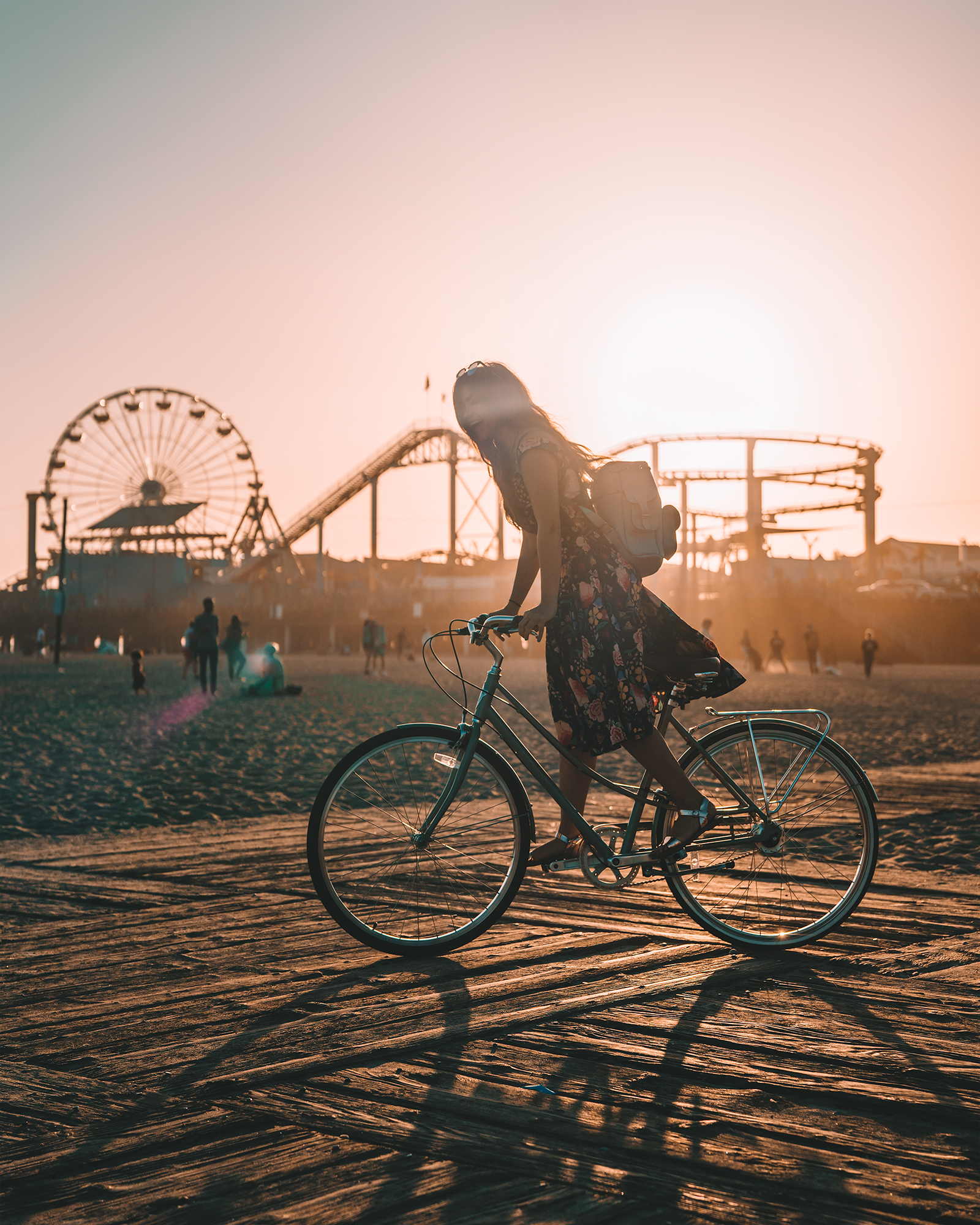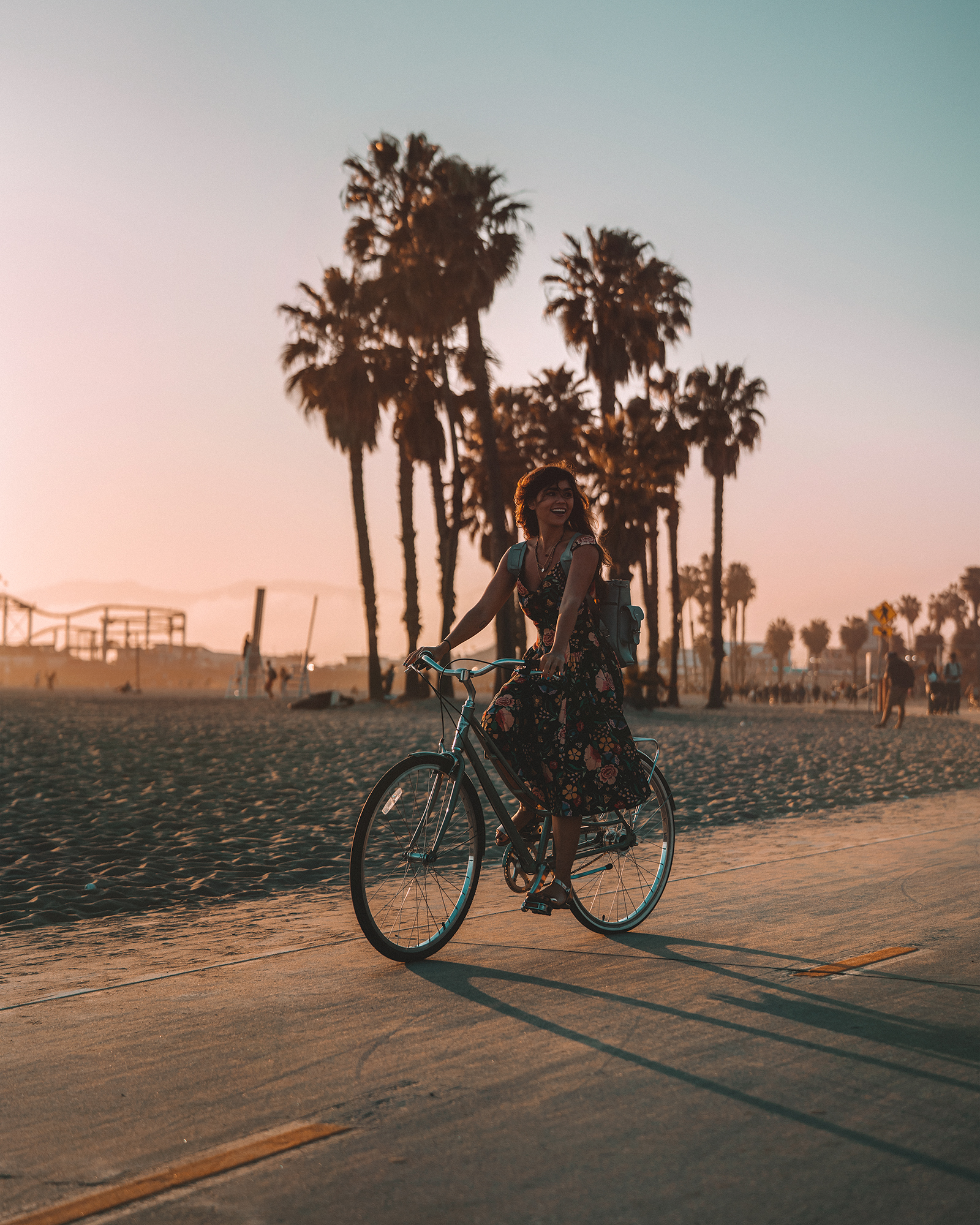 And it's even better at sunset! One of the first things we did after moving was get bikes for each of us - a huge part of what I liked this neighborhood was because of how walkable and bikable it is. I'm still a New Yorker - and I don't want to be a slave to driving and parking. Ours are from Electra Bike.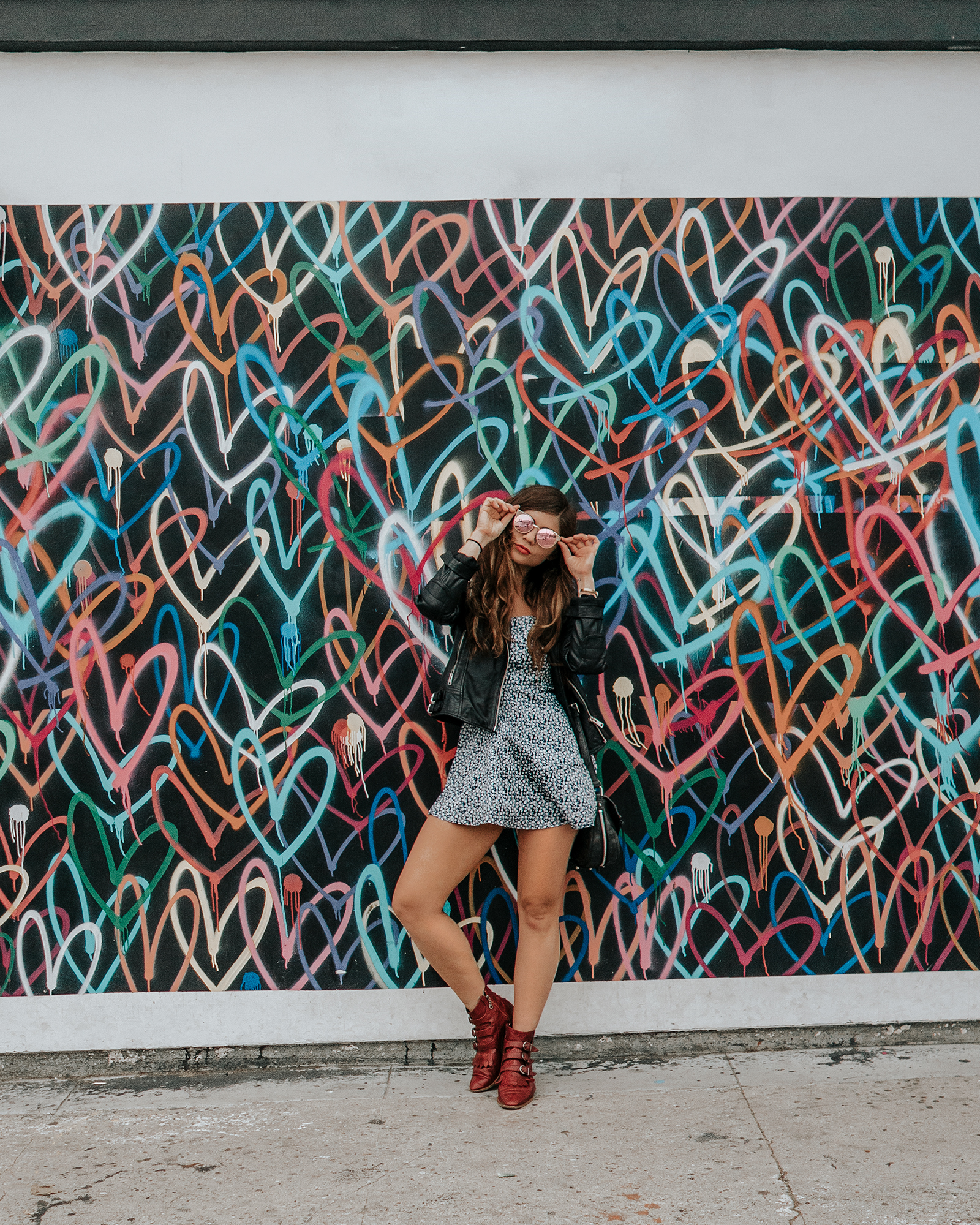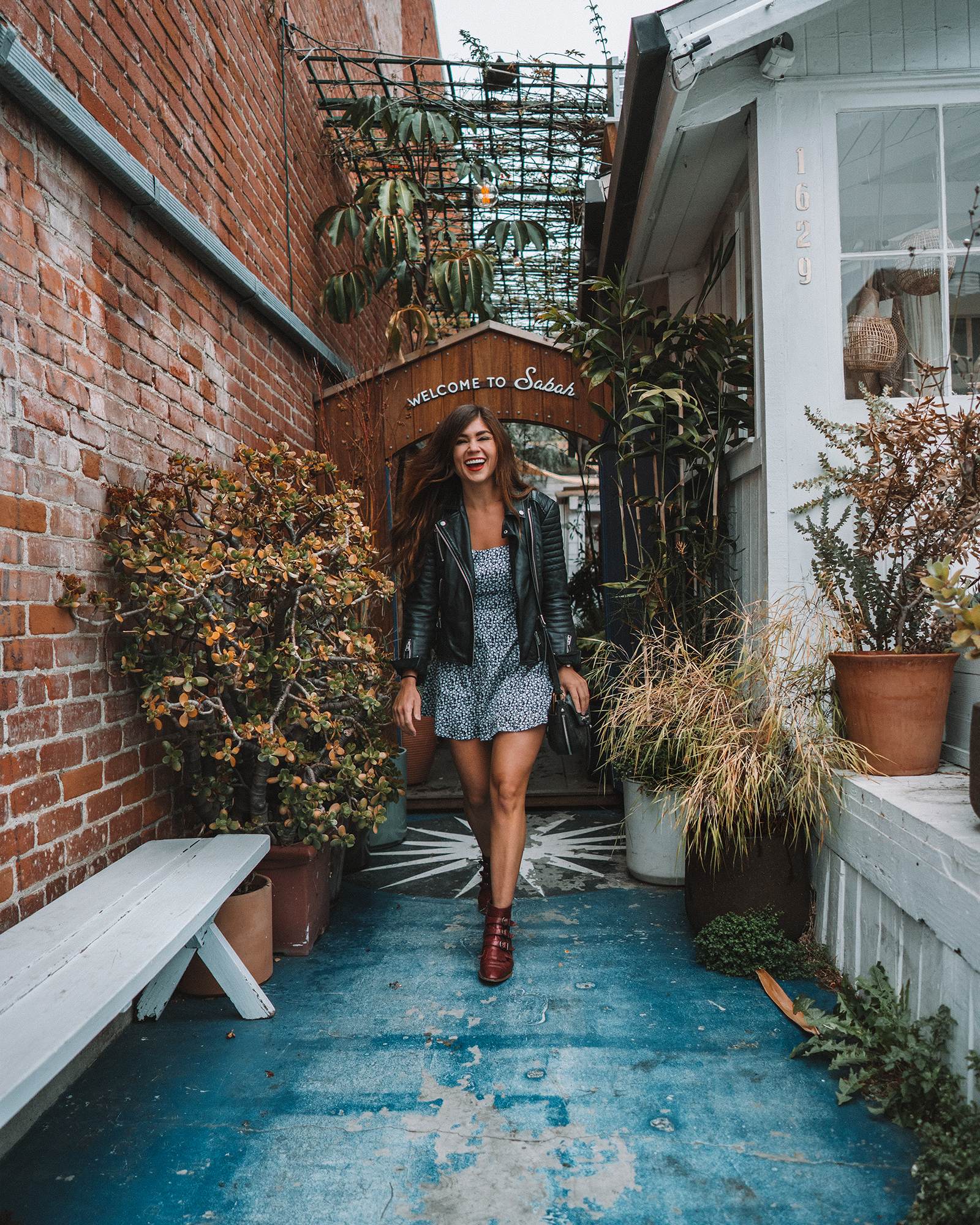 Shopping and Playing out on Abbot Kinney in Venice Beach.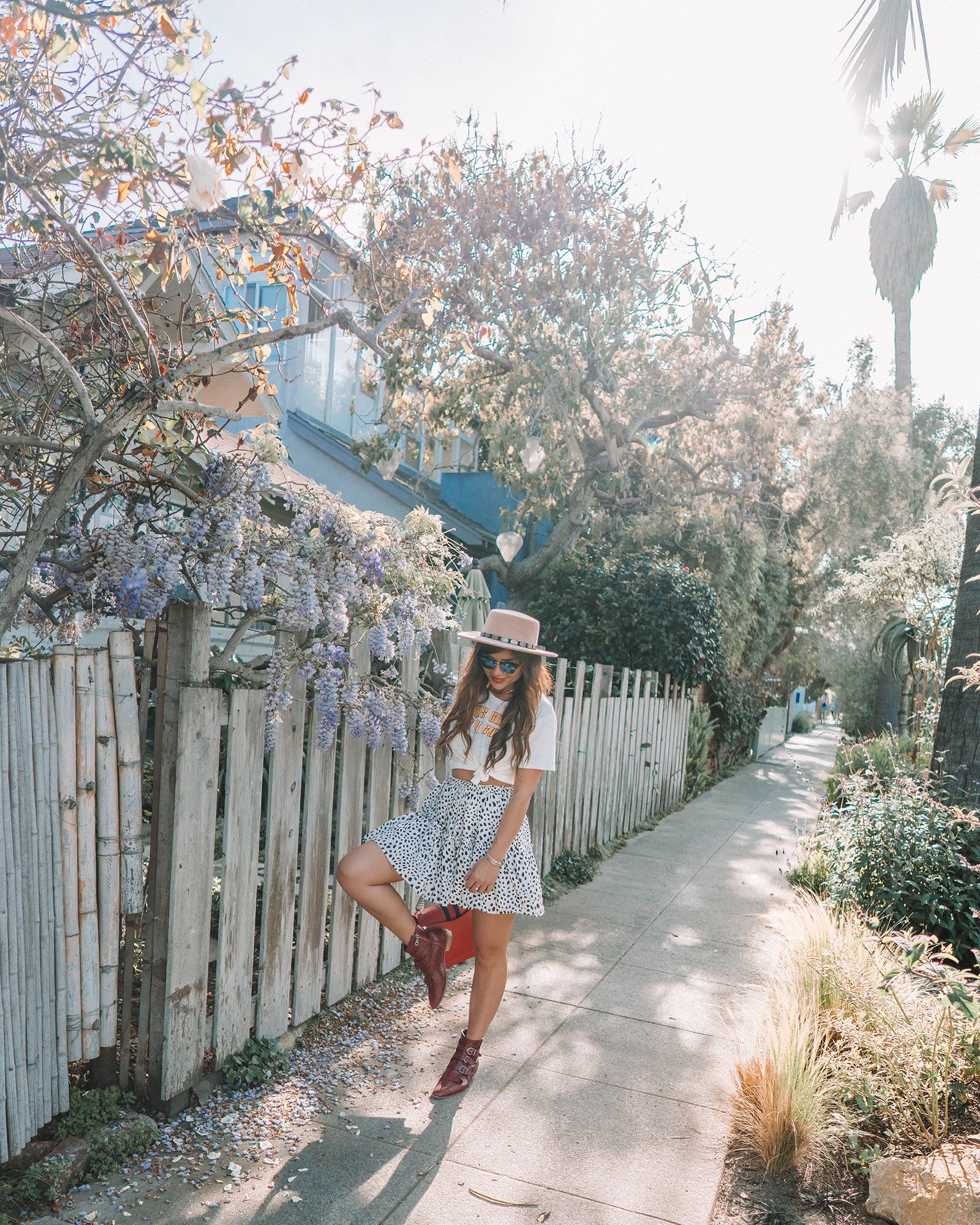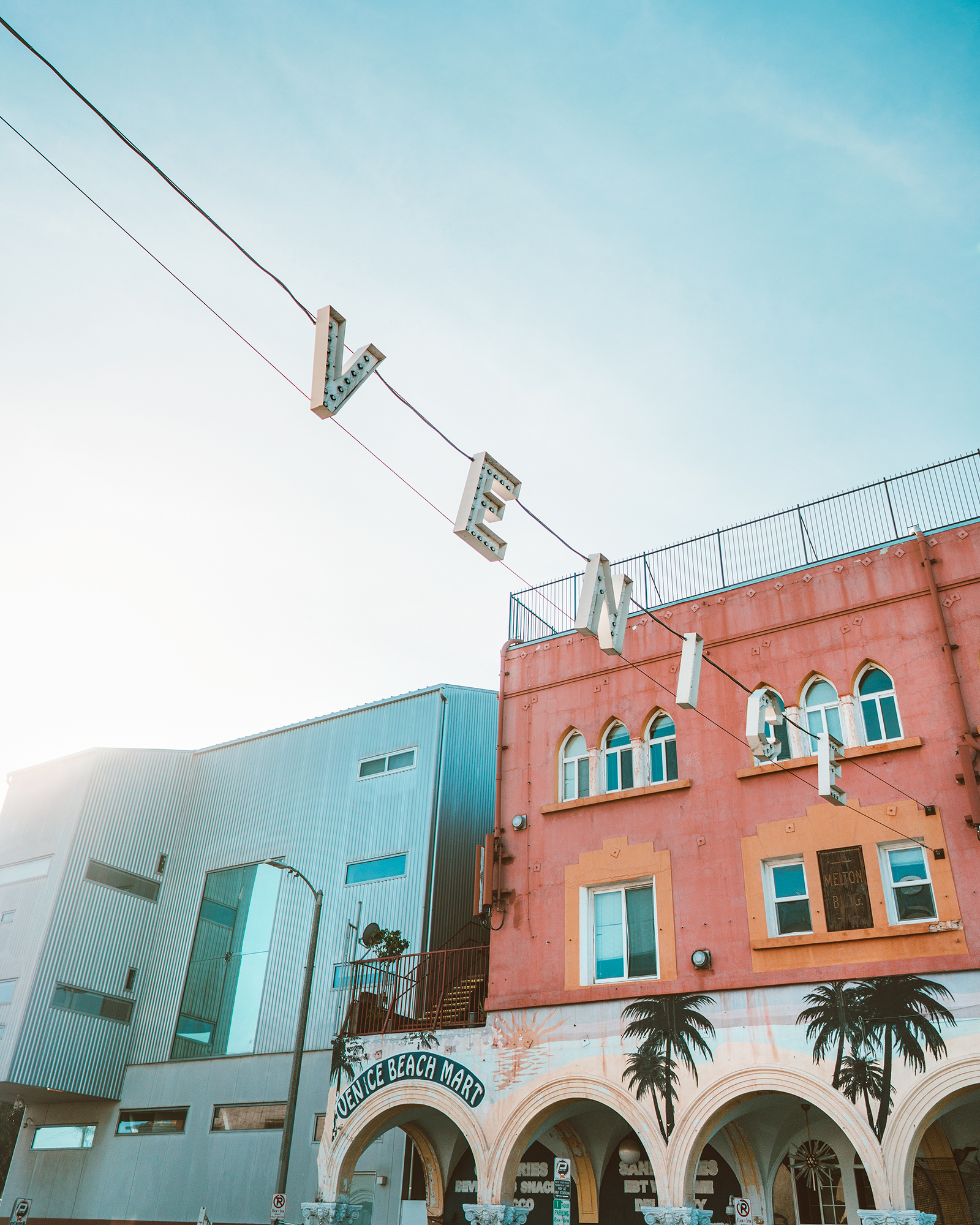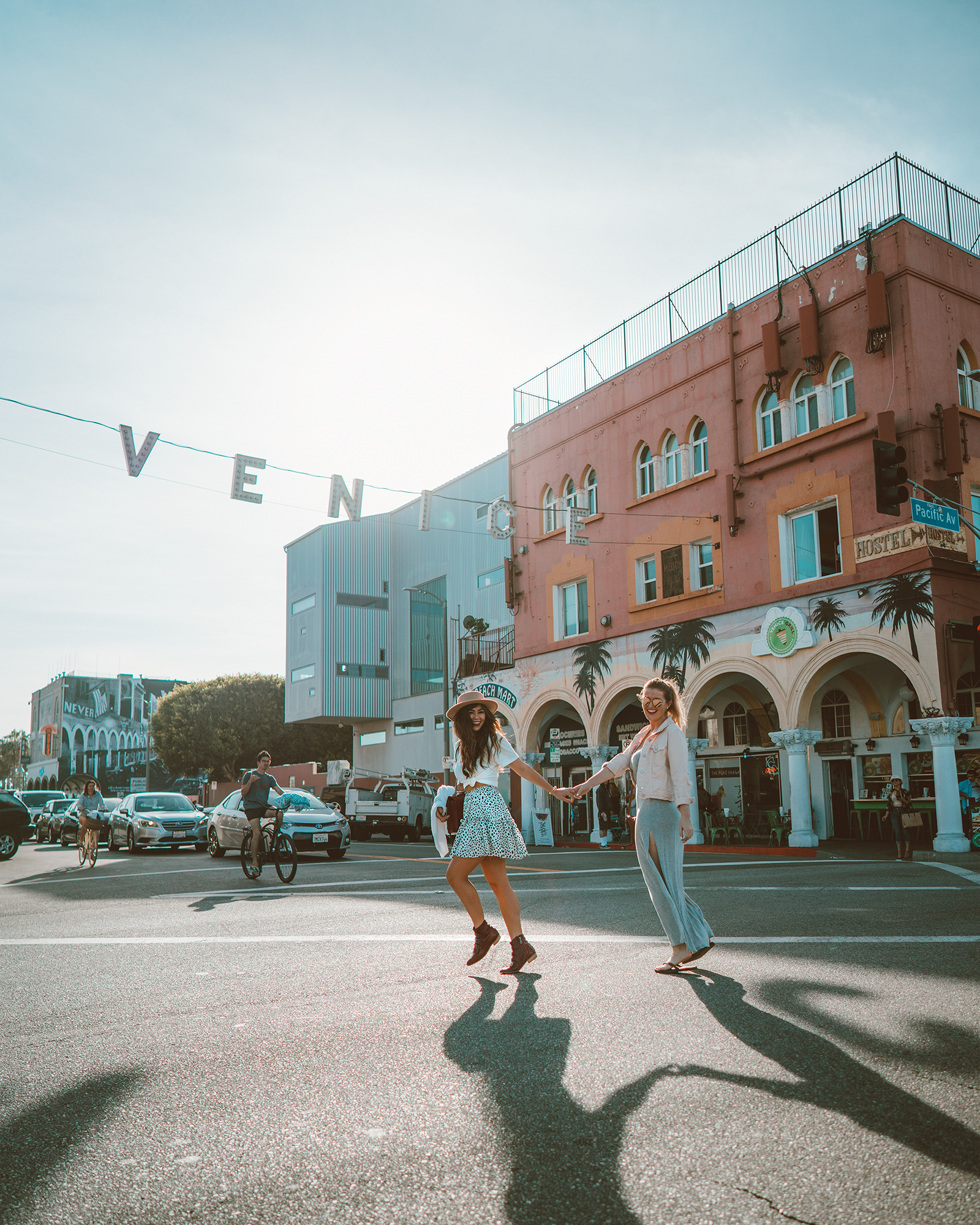 And it took years, but I finally took a photo under the iconic Venice Beach sign!
Wearing Seven Wonders and my favorite Modern Vice boots.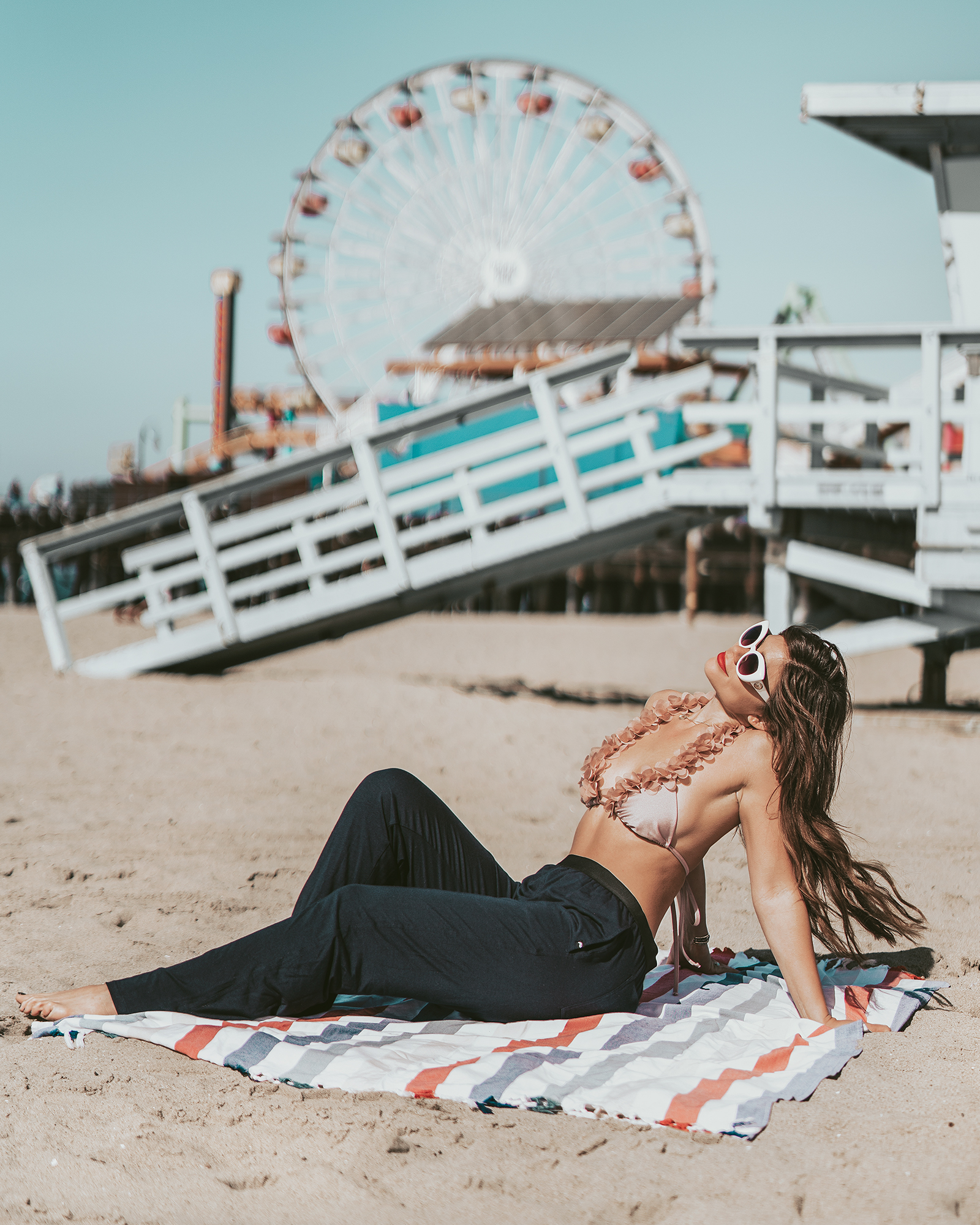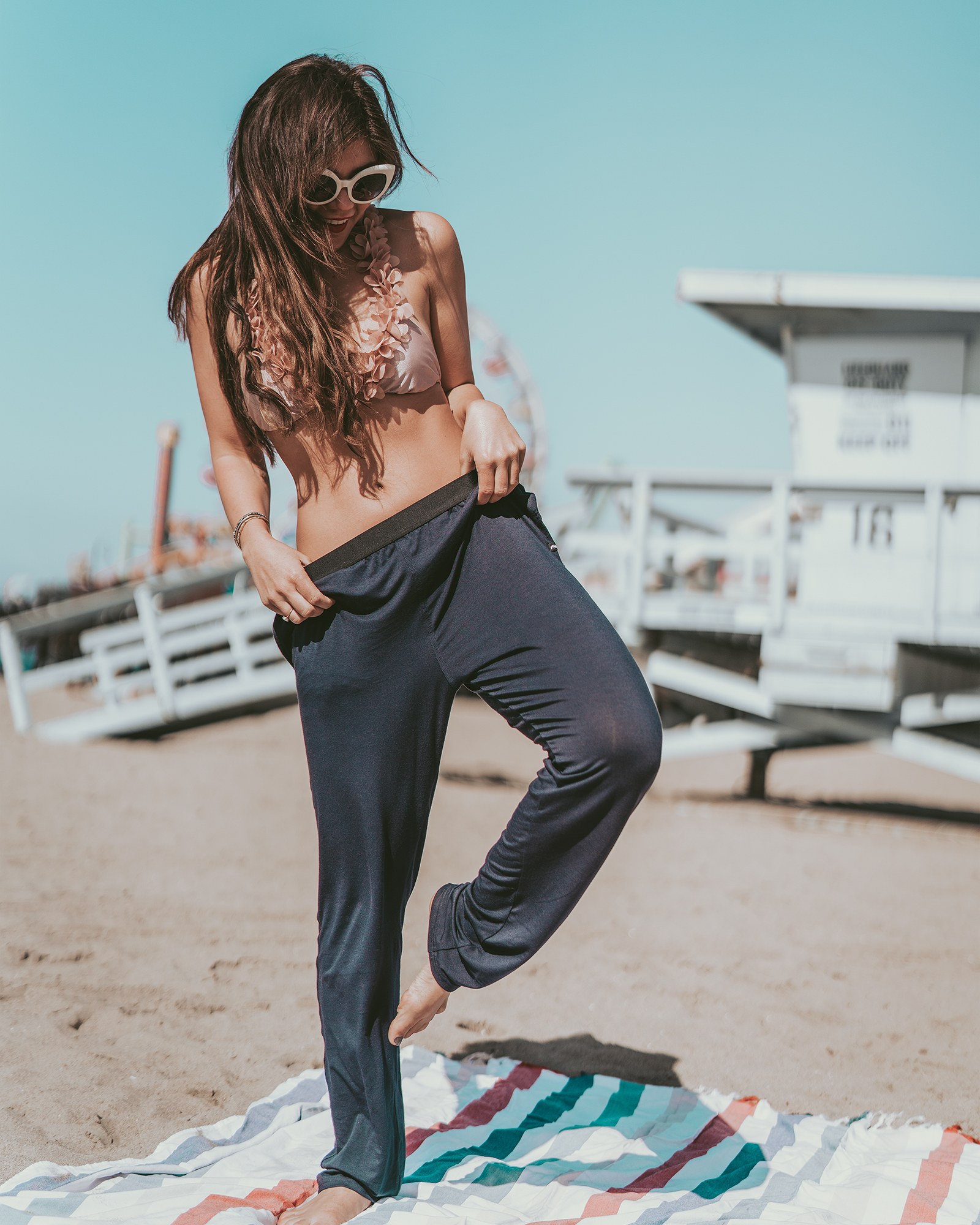 When its not quite bikini weather, but you still just need that beach sun - add a blanket and lounge pants.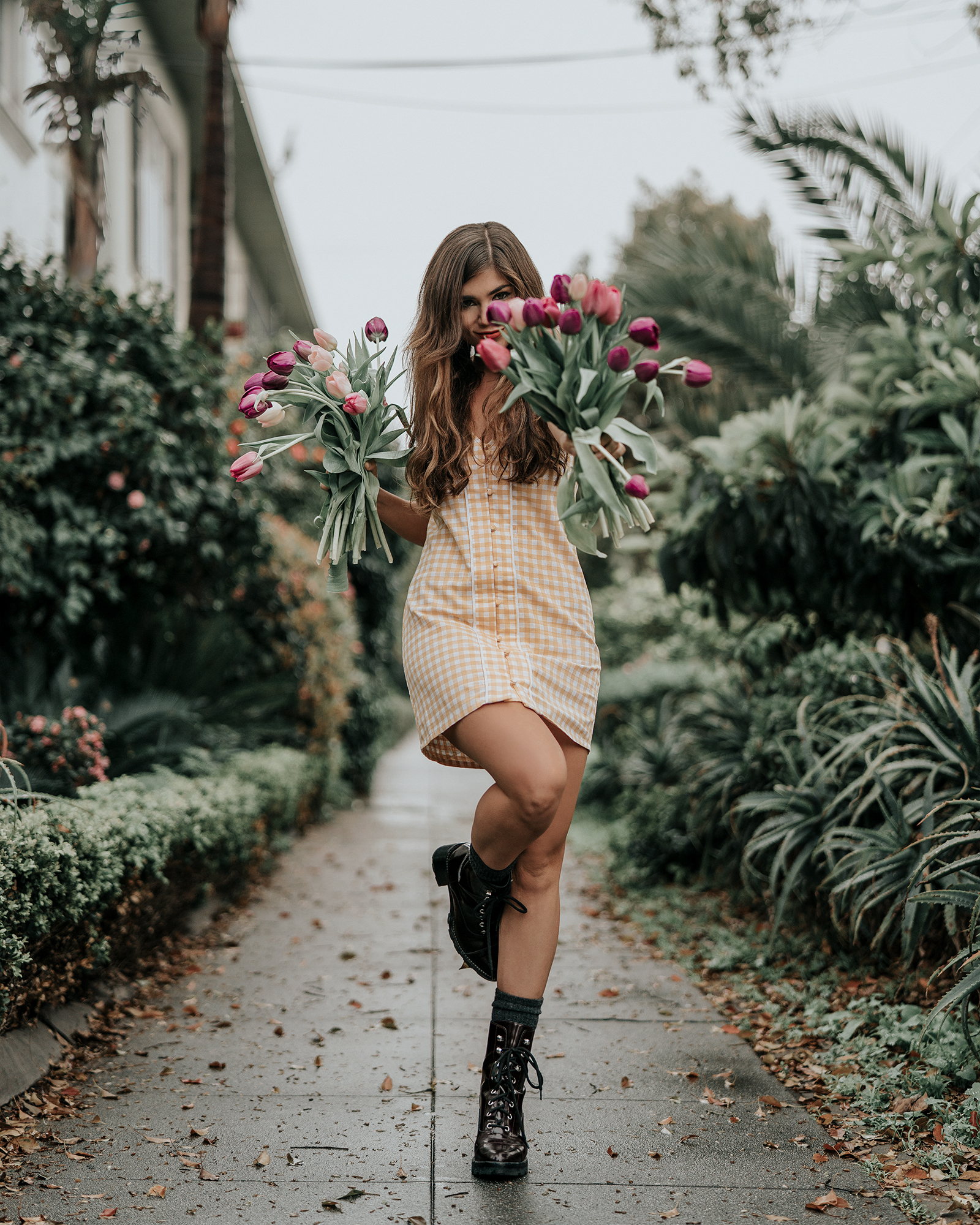 April showers and May flowers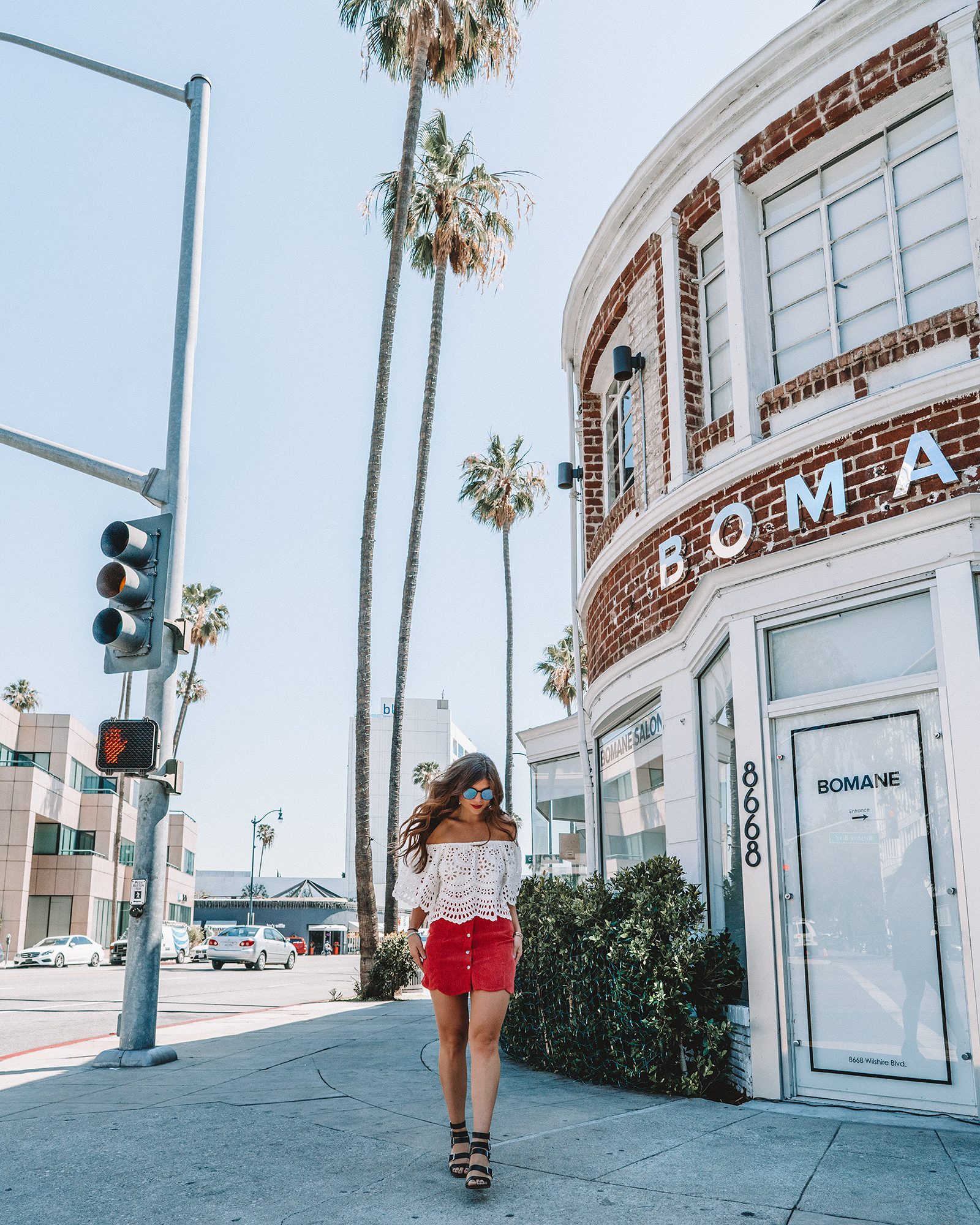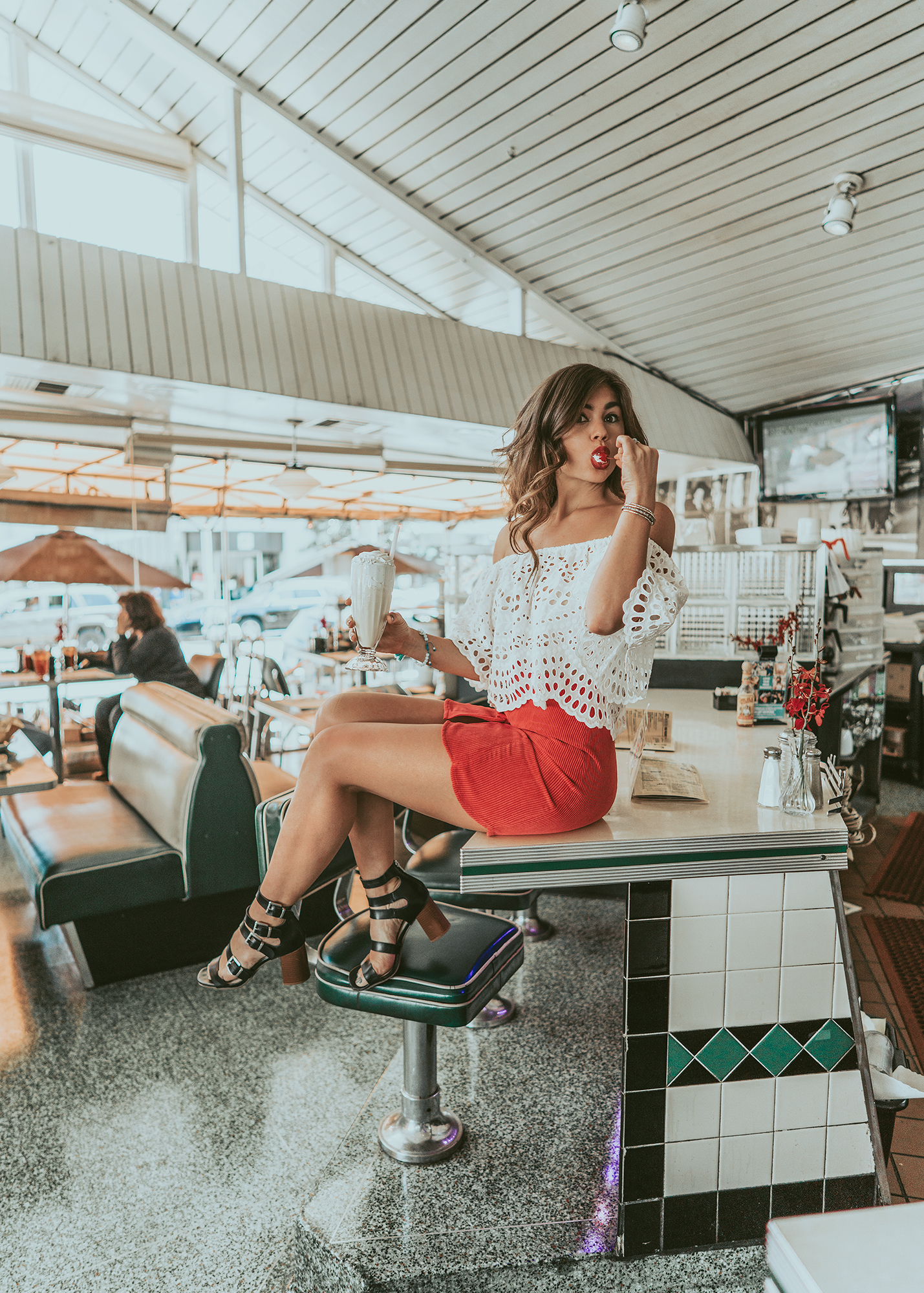 Diners and Palm Trees, in The Fifth Label. For the first time, I feel like I'm really starting to explore LA and I love finding all of these new places - and new styles to wear in them.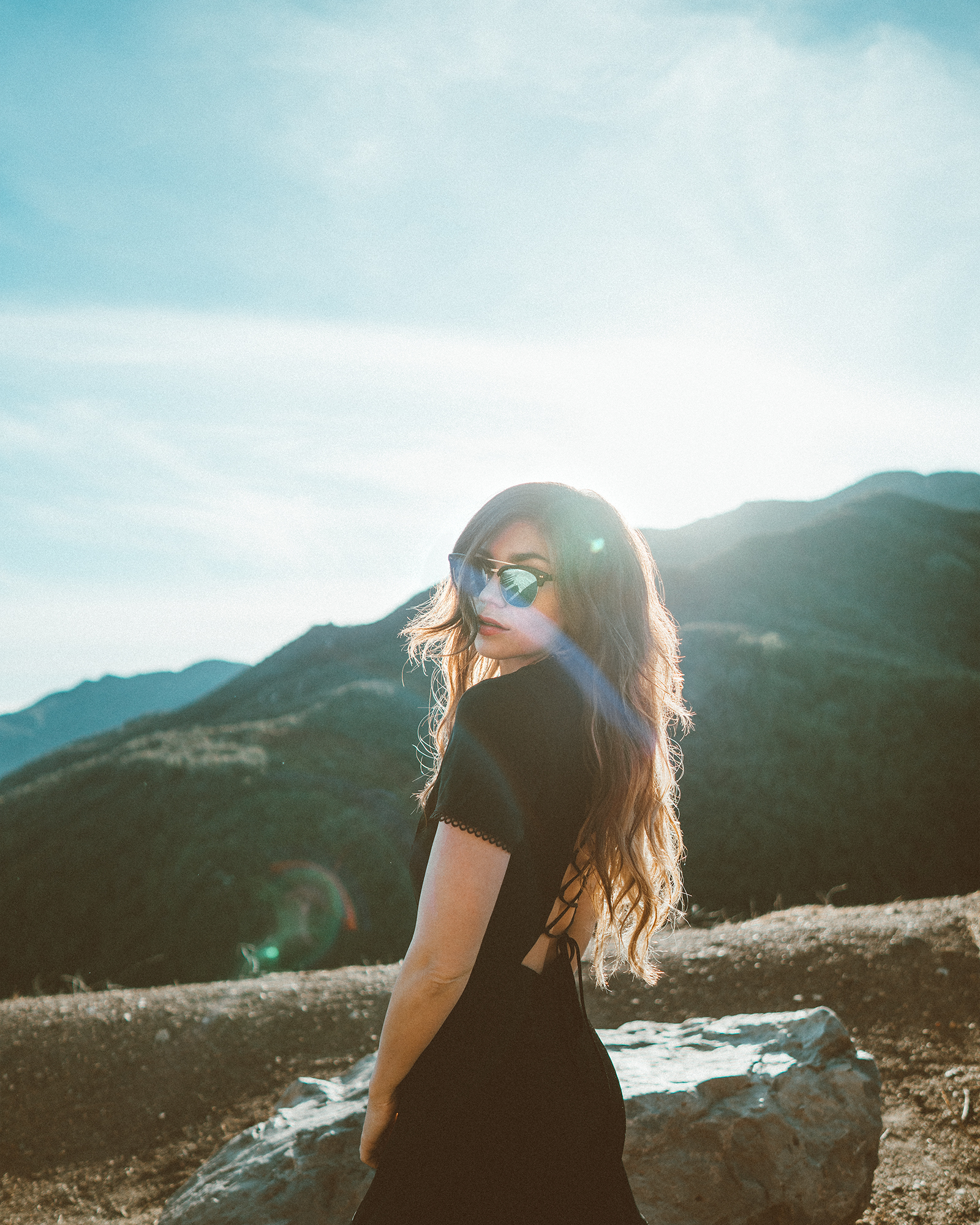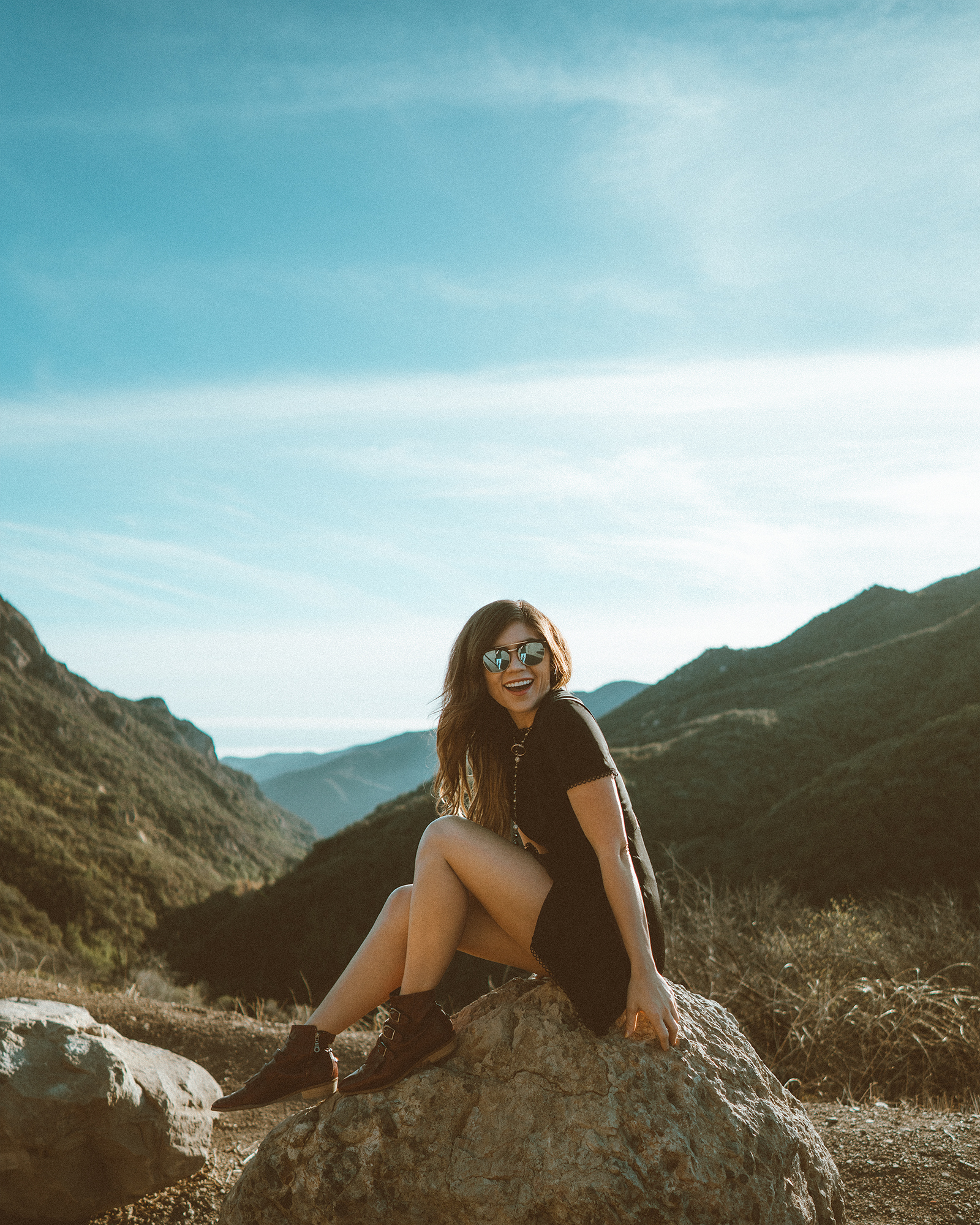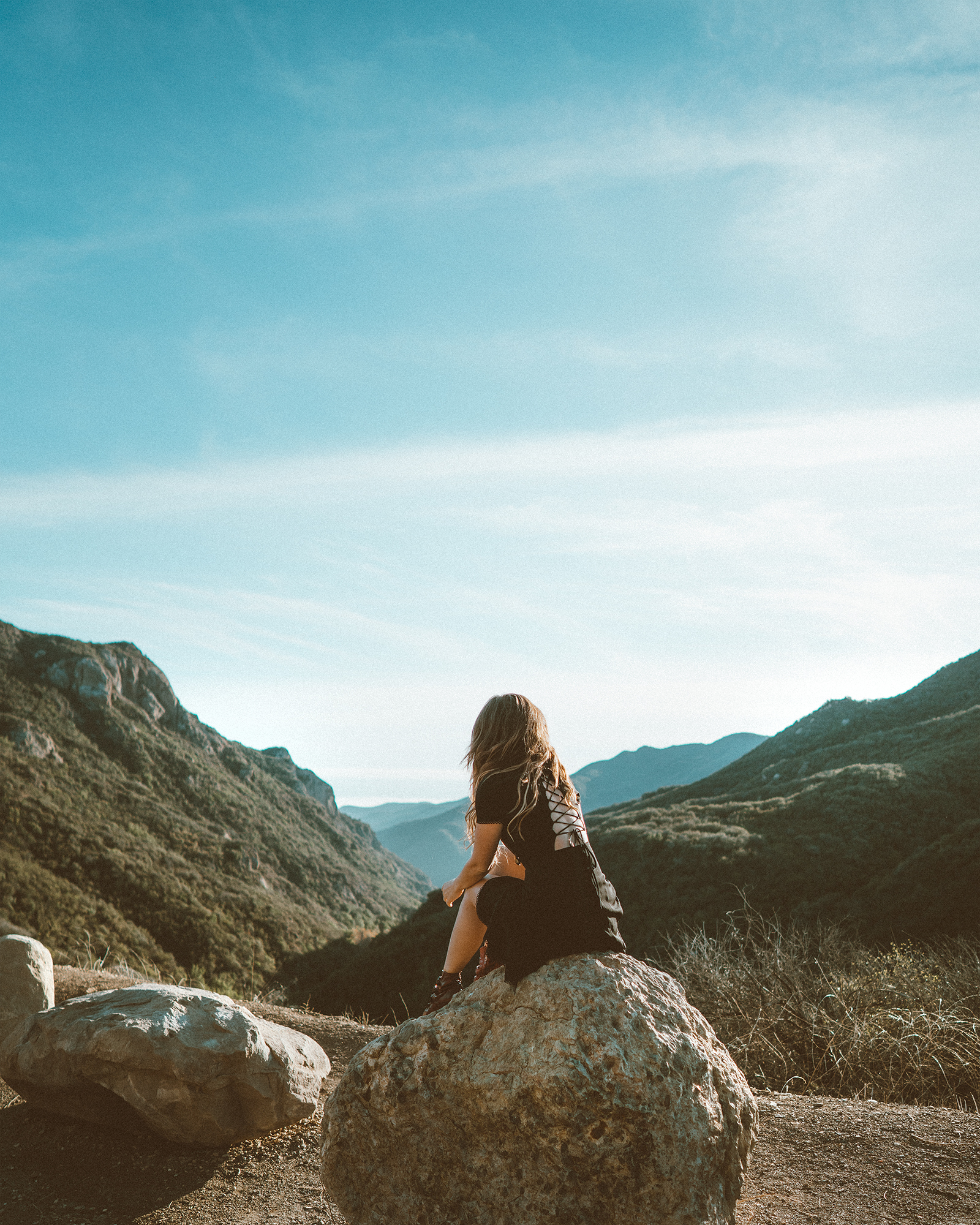 Taking in the views in Malibu Canyon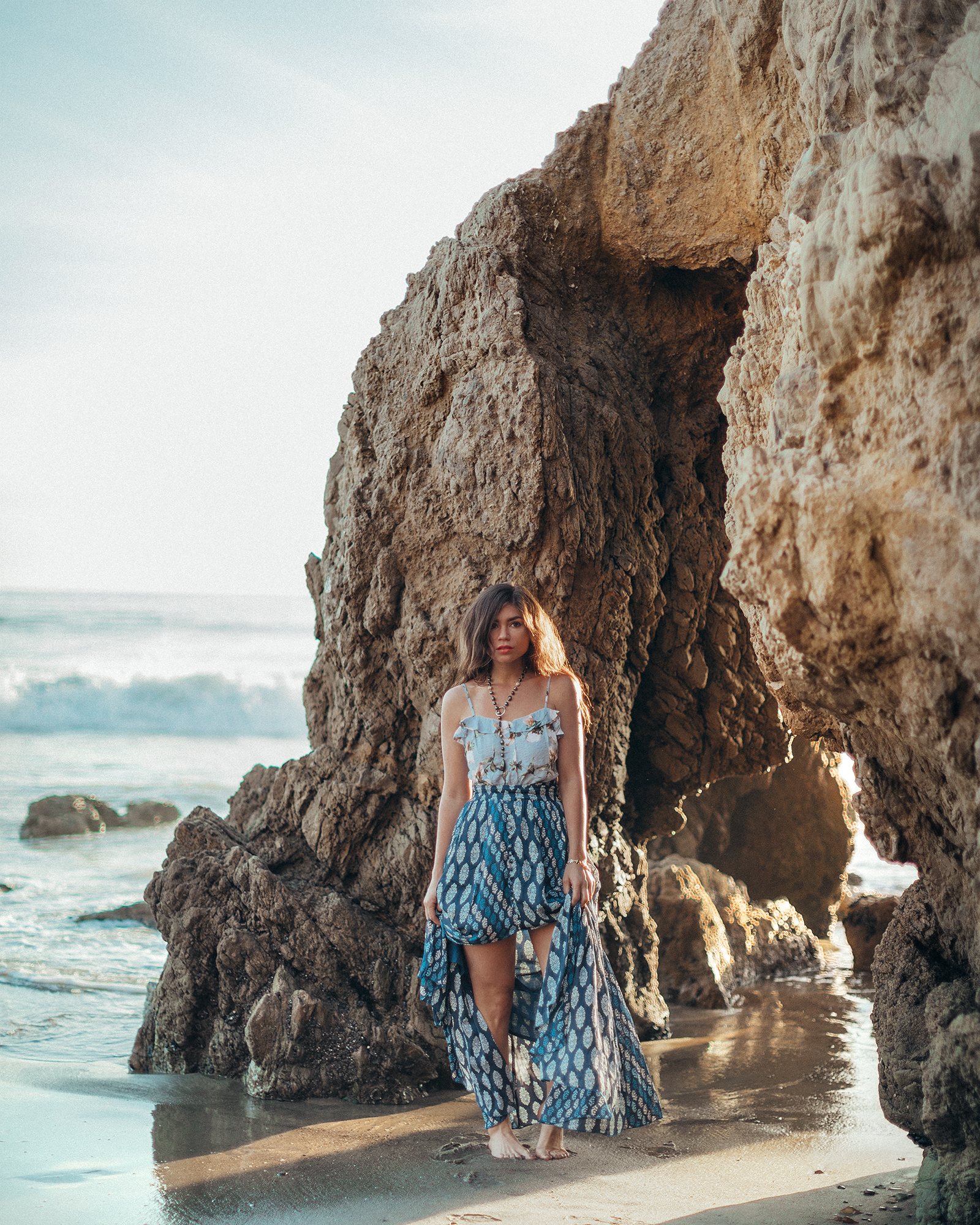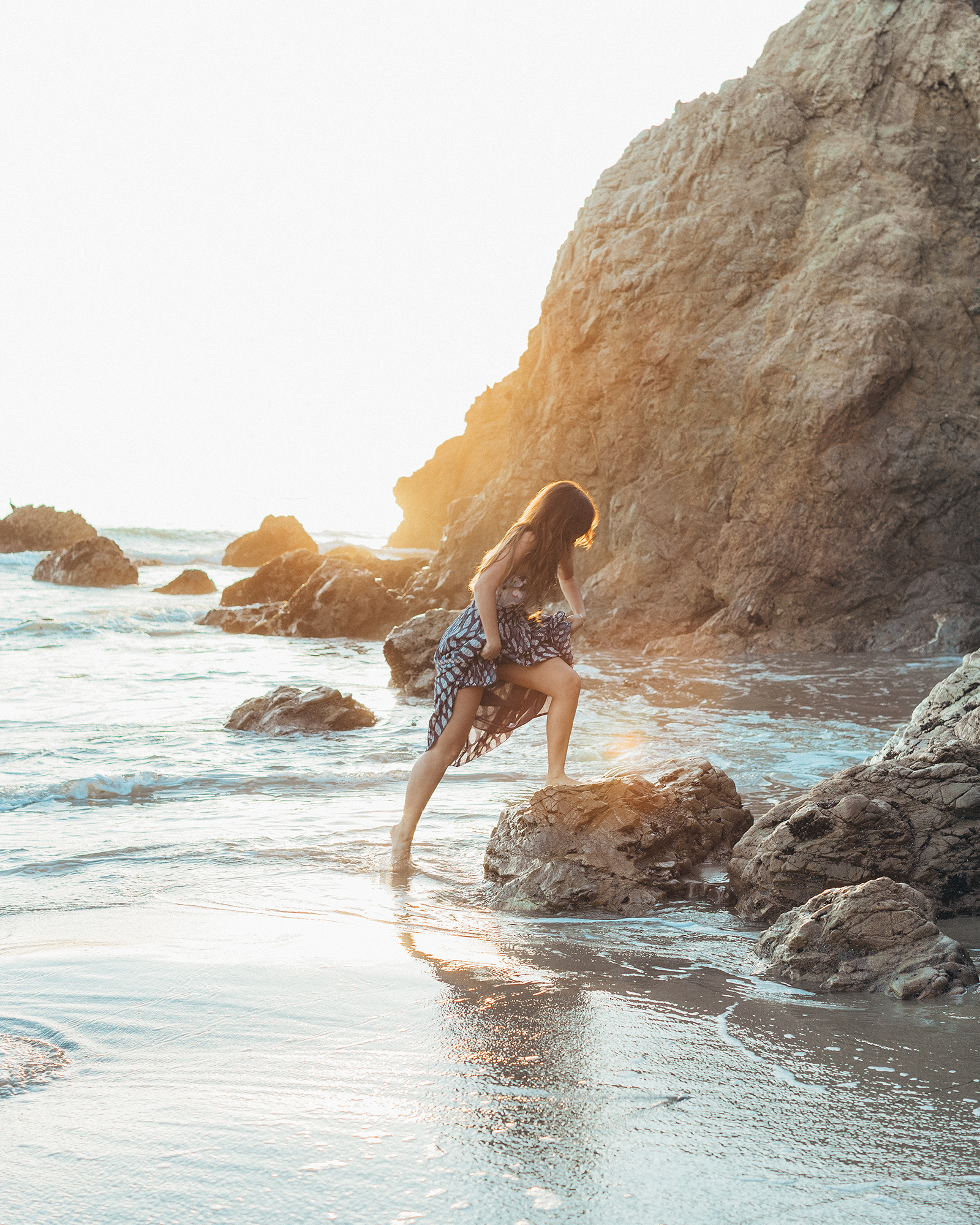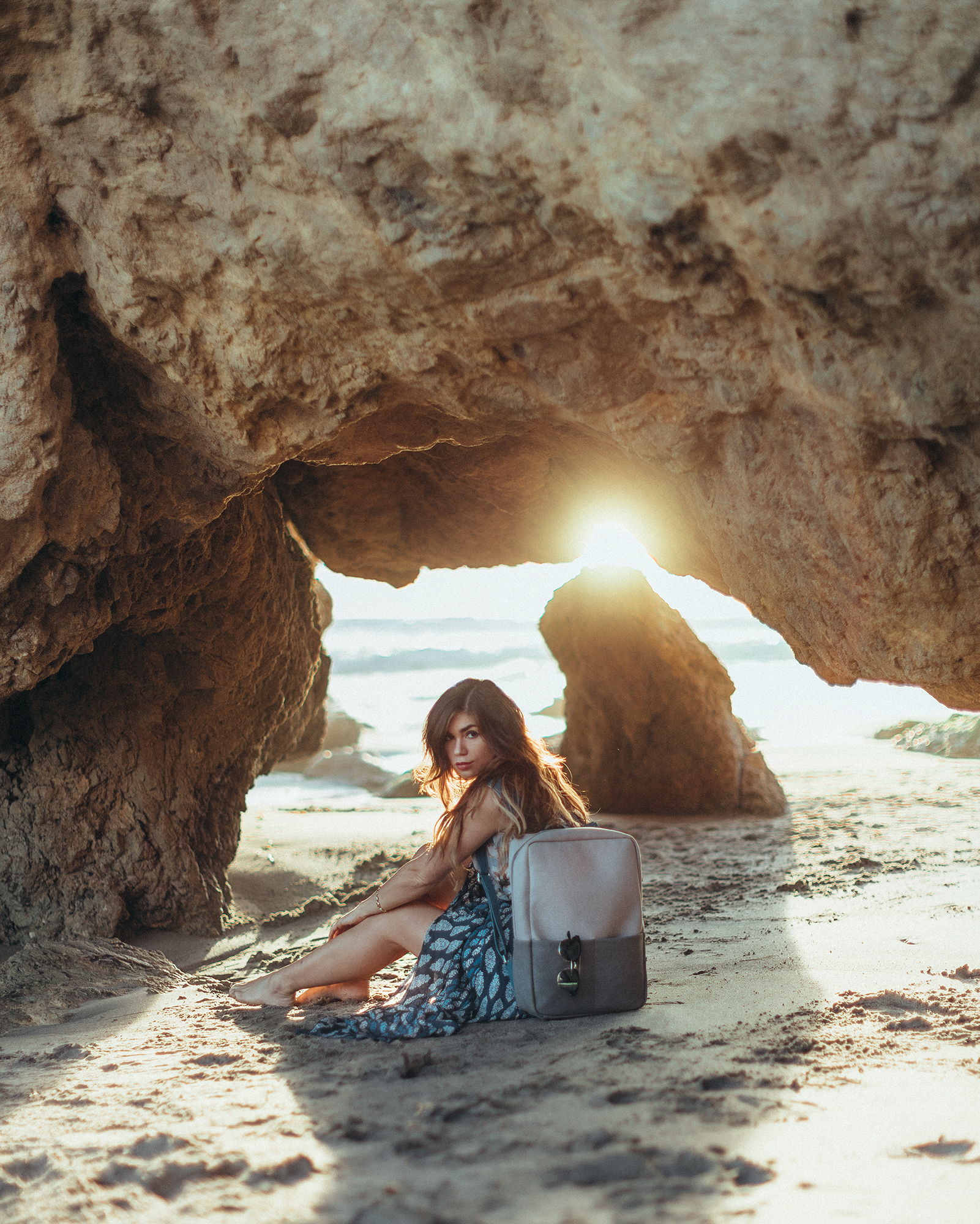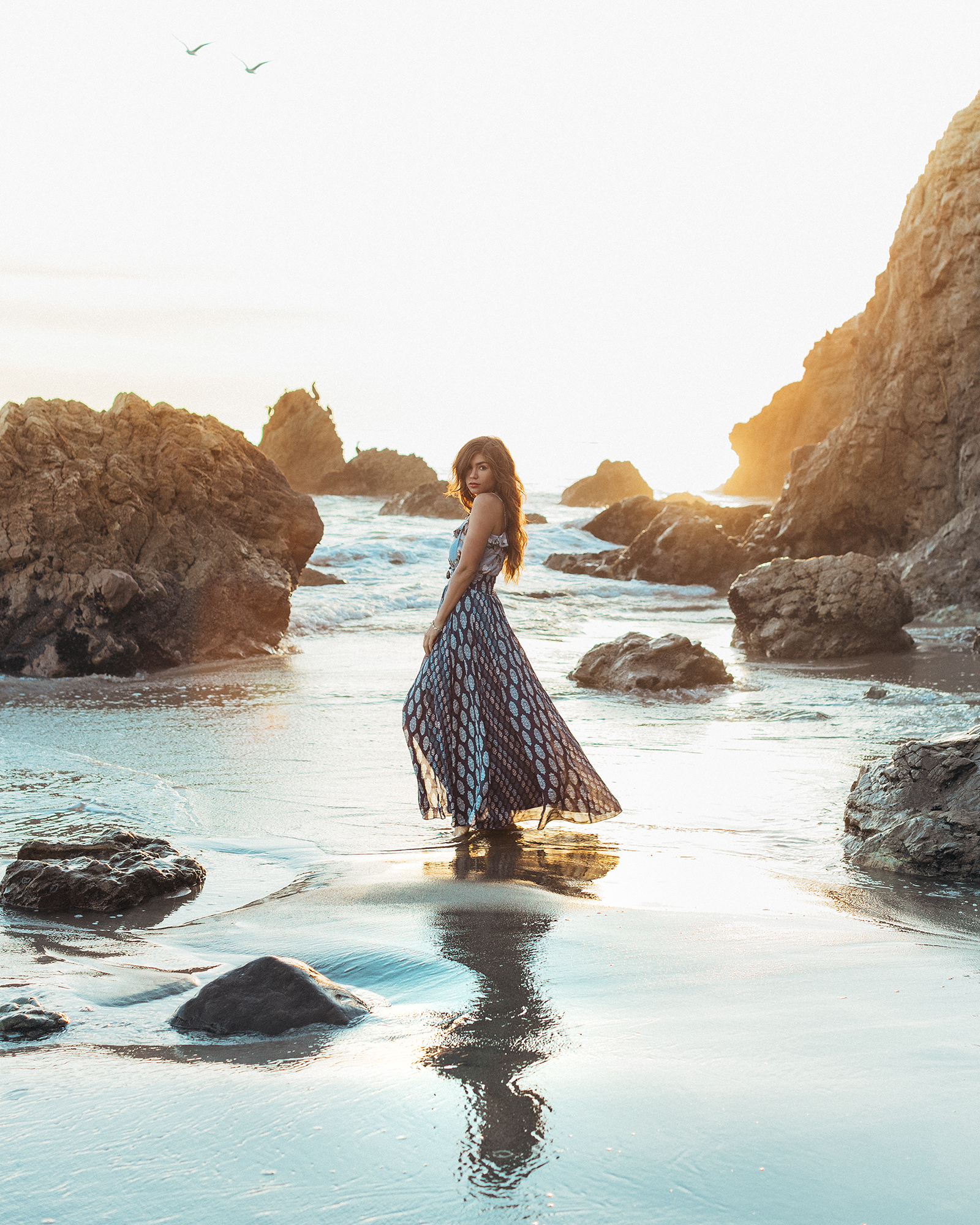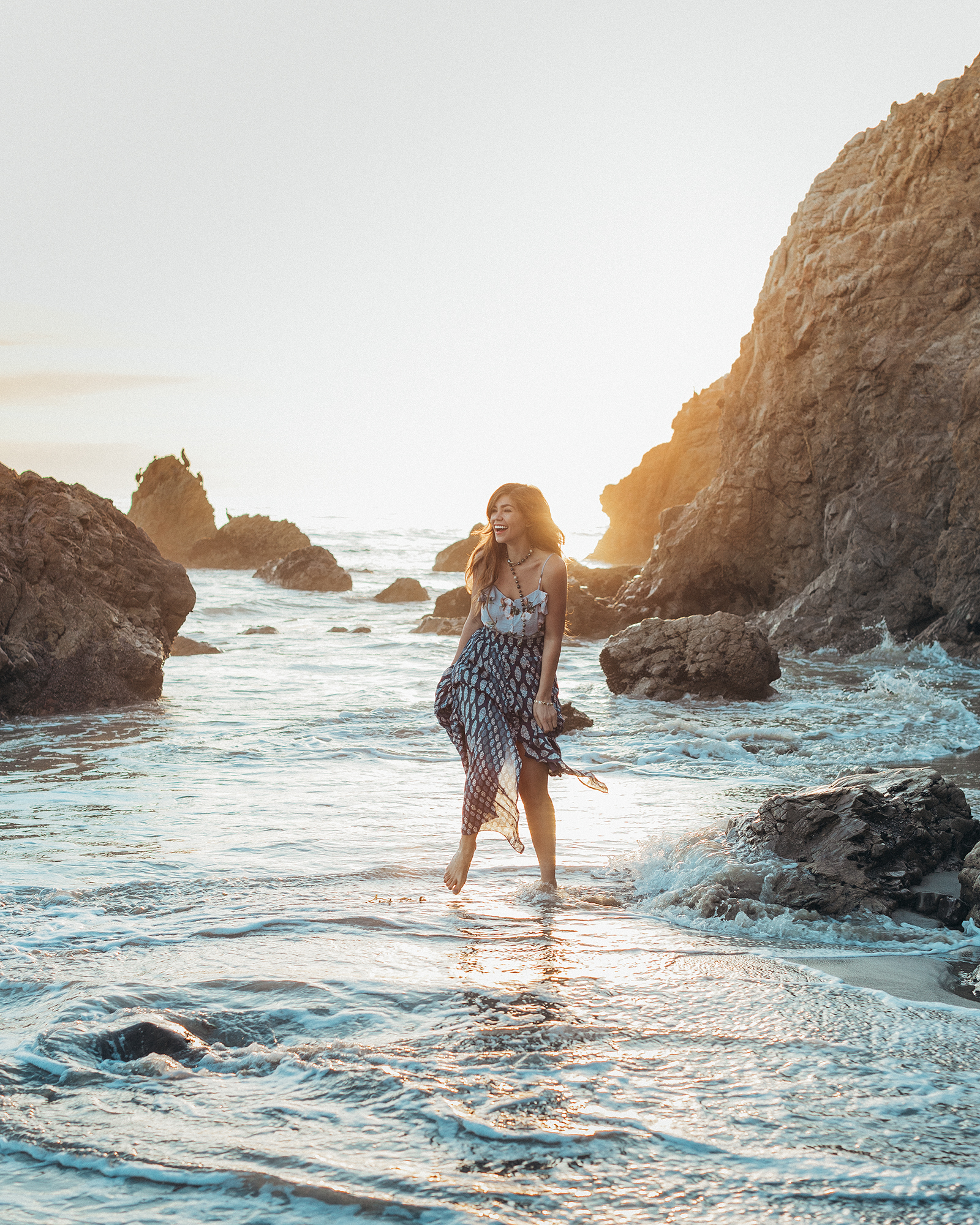 Watching Sunsets on El Matador Beach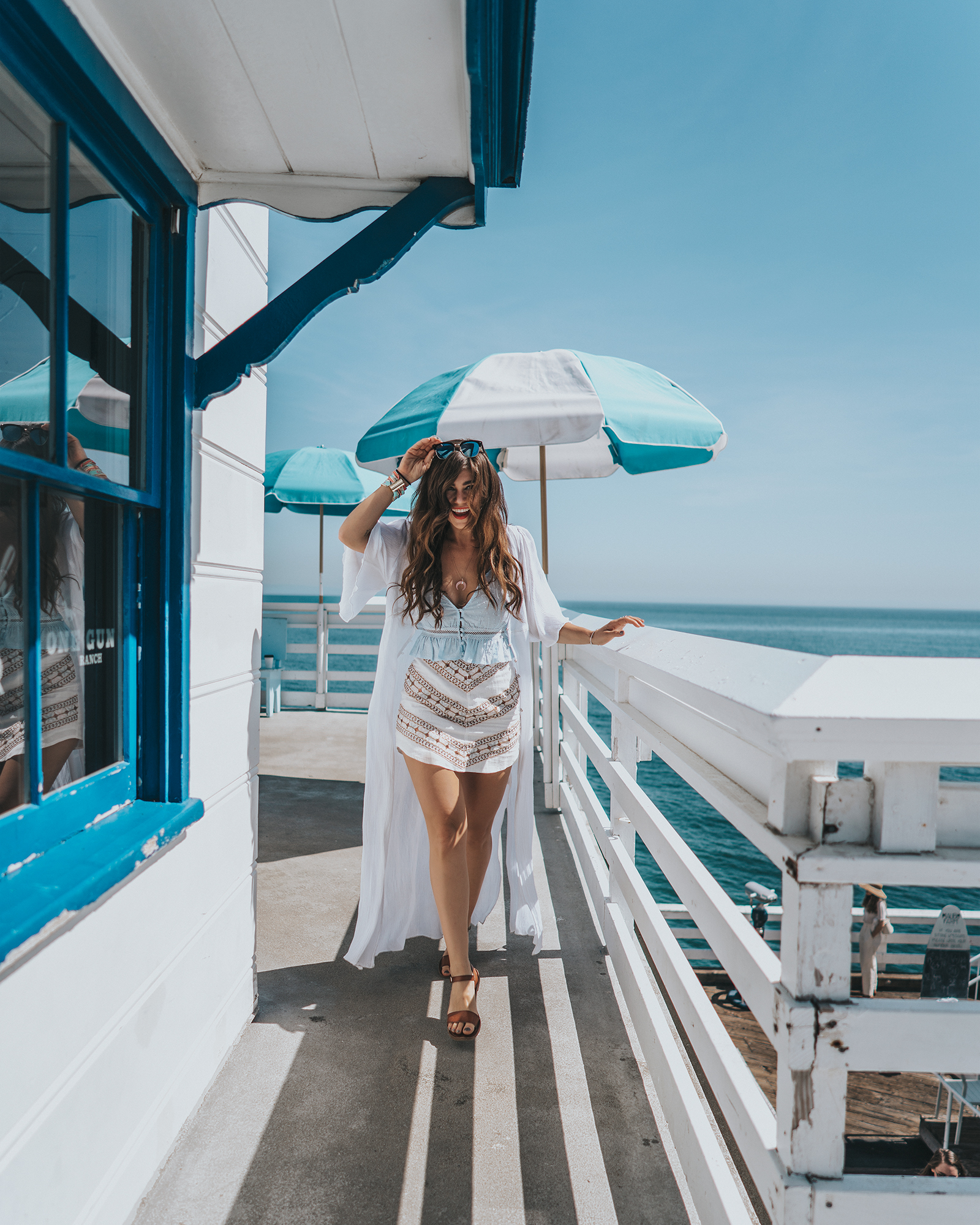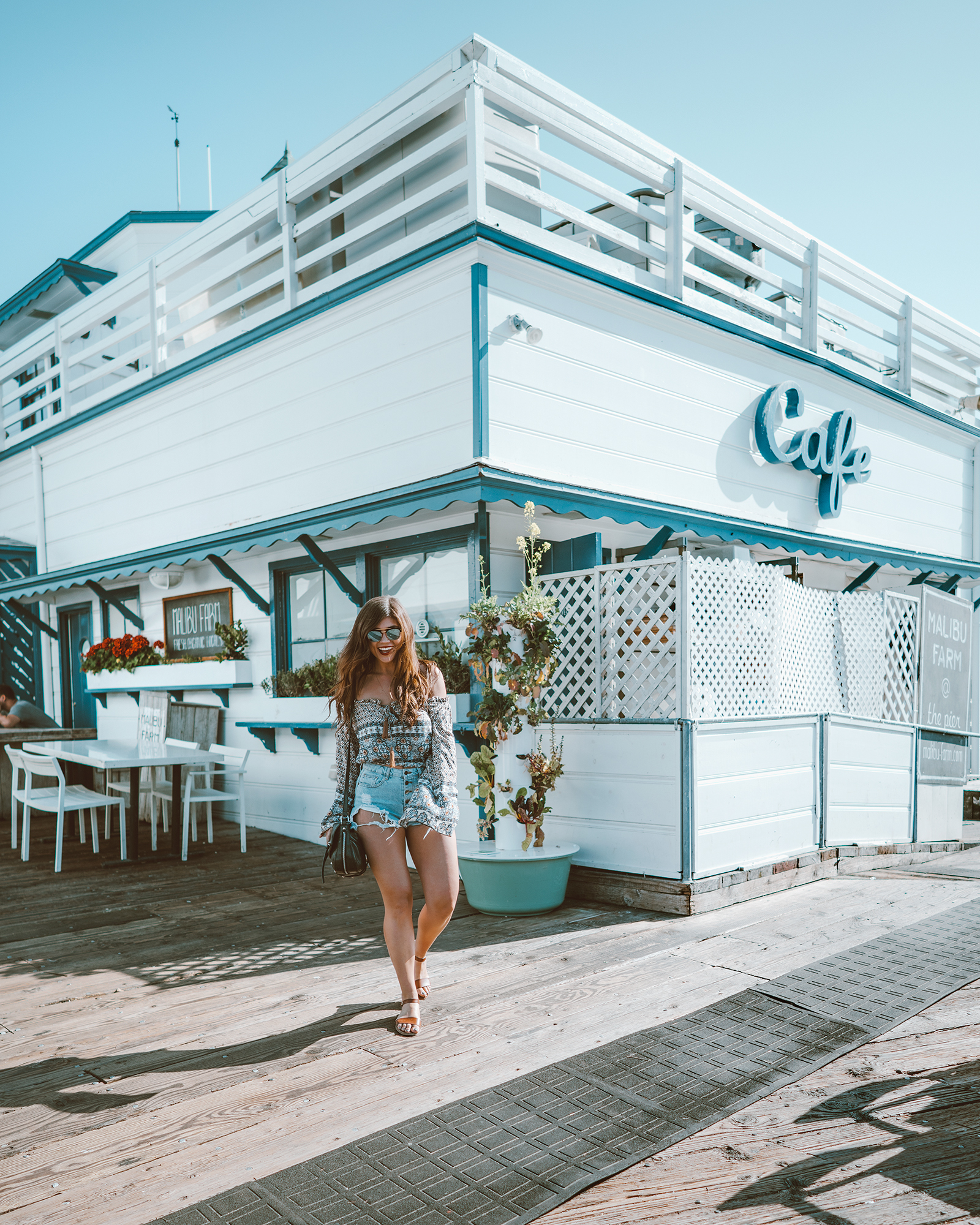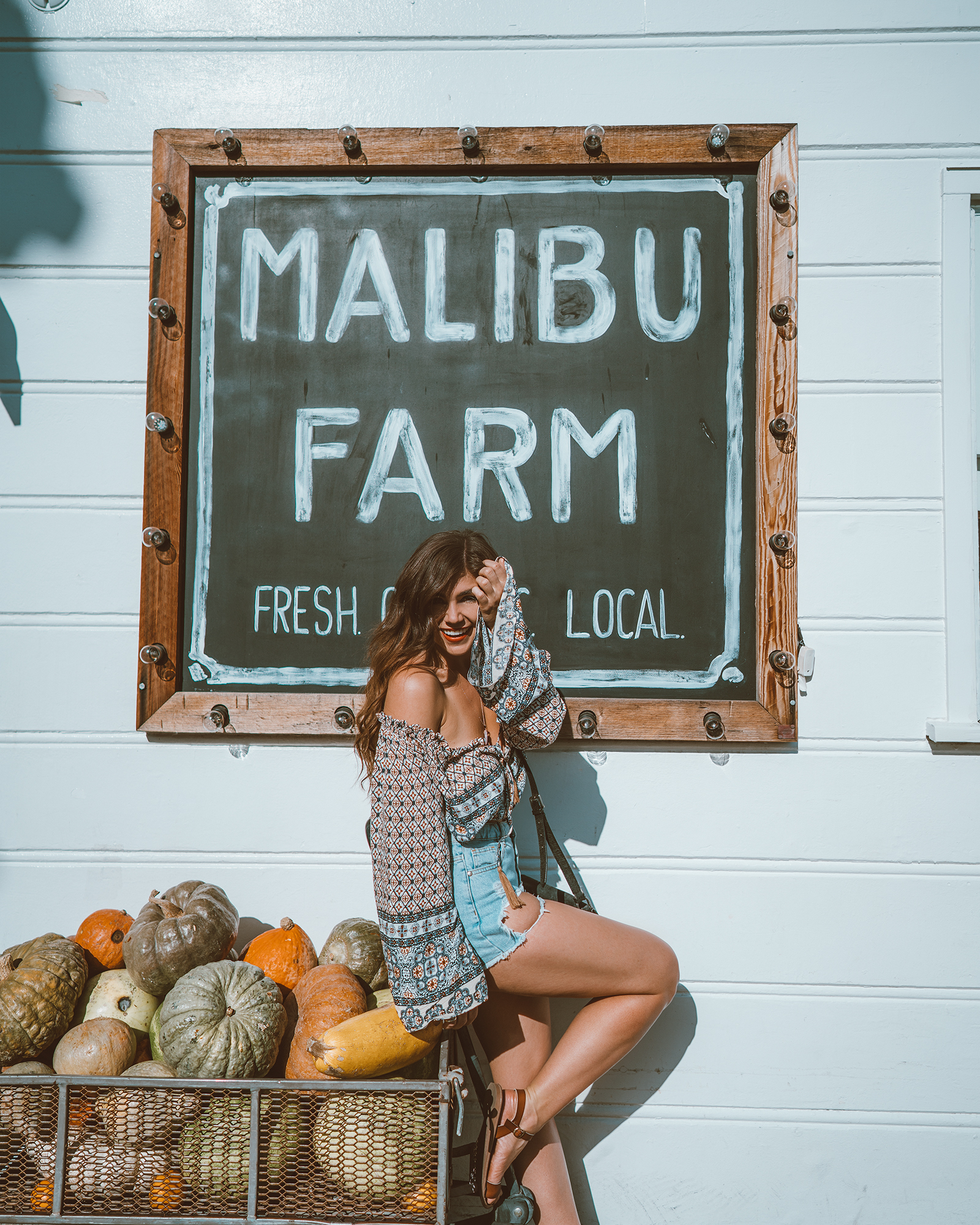 Beachy Casual for Malibu Pier and lunch at Malibu Farm - such a sunny, pretty spot!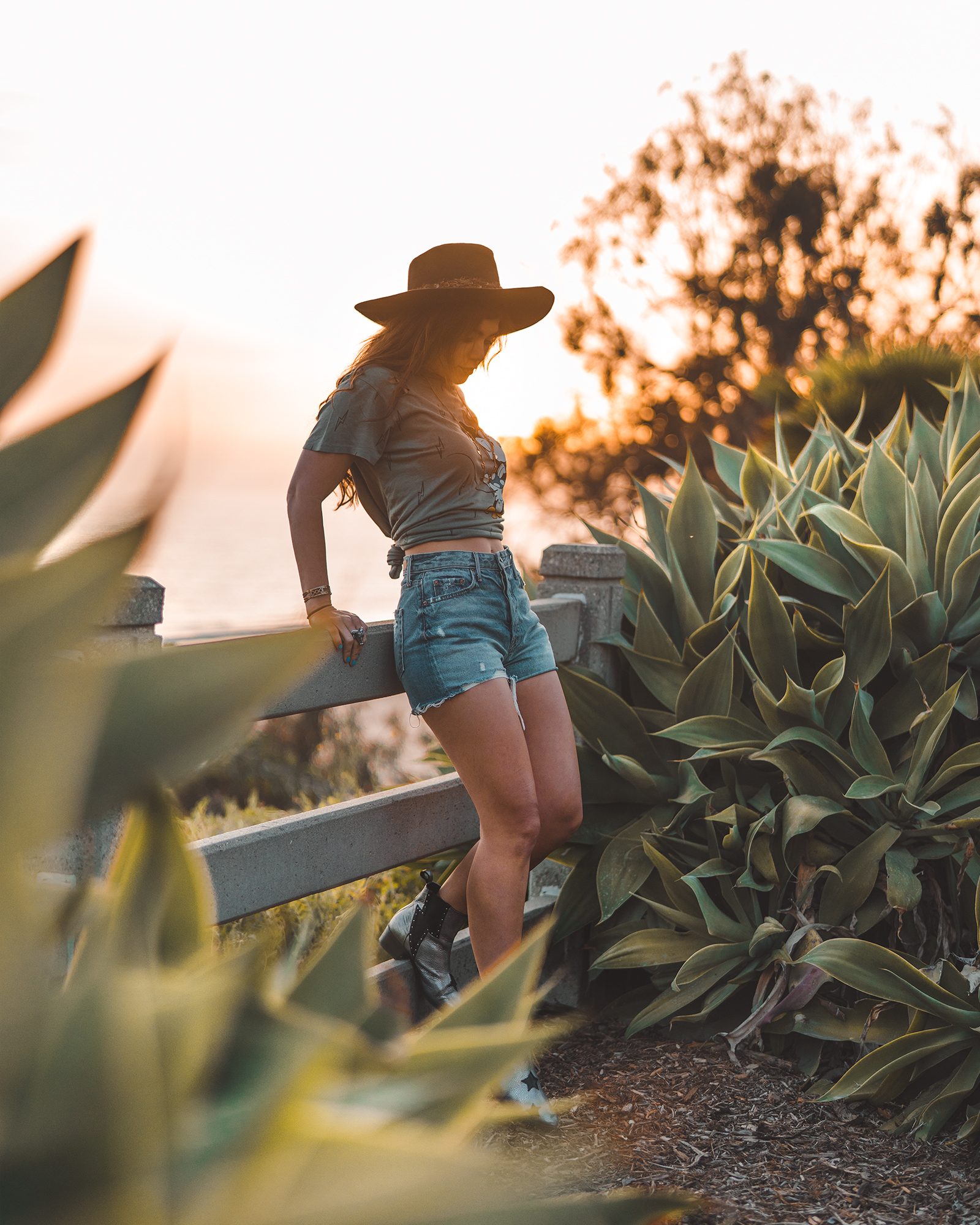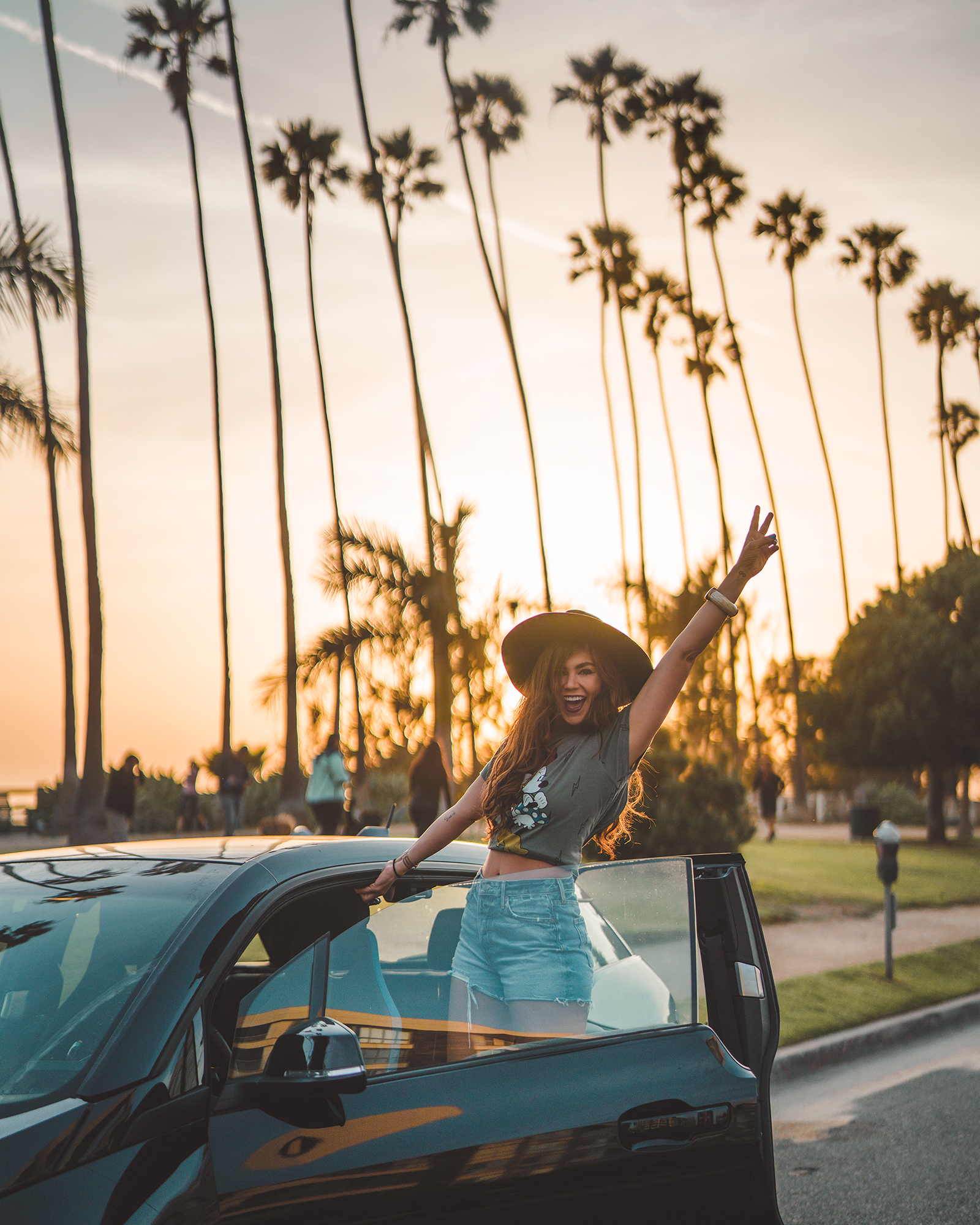 And taking the road out of town for the next adventure!