November 4, 2019 Hotels And Resorts
Why The Four Seasons Hualalai is our Favorite Resort on Hawaii
Hawaii is Magic. I have said this over and over, but it never ceases to be the truth. Hawaii is where Brandon and I shot our first ever film, the simple little mess of a movie that is way too long and sparked us to turn our lives upside down. When we did, Hawaii was the first place we went to when we moved out of New York. And then earlier this year, Kauai was the first place we brought our RED camera to shoot. We've been with family, with friends, and all of our own. We've been back here over and over instead of checking new countries off our lists. Hawaii is something special.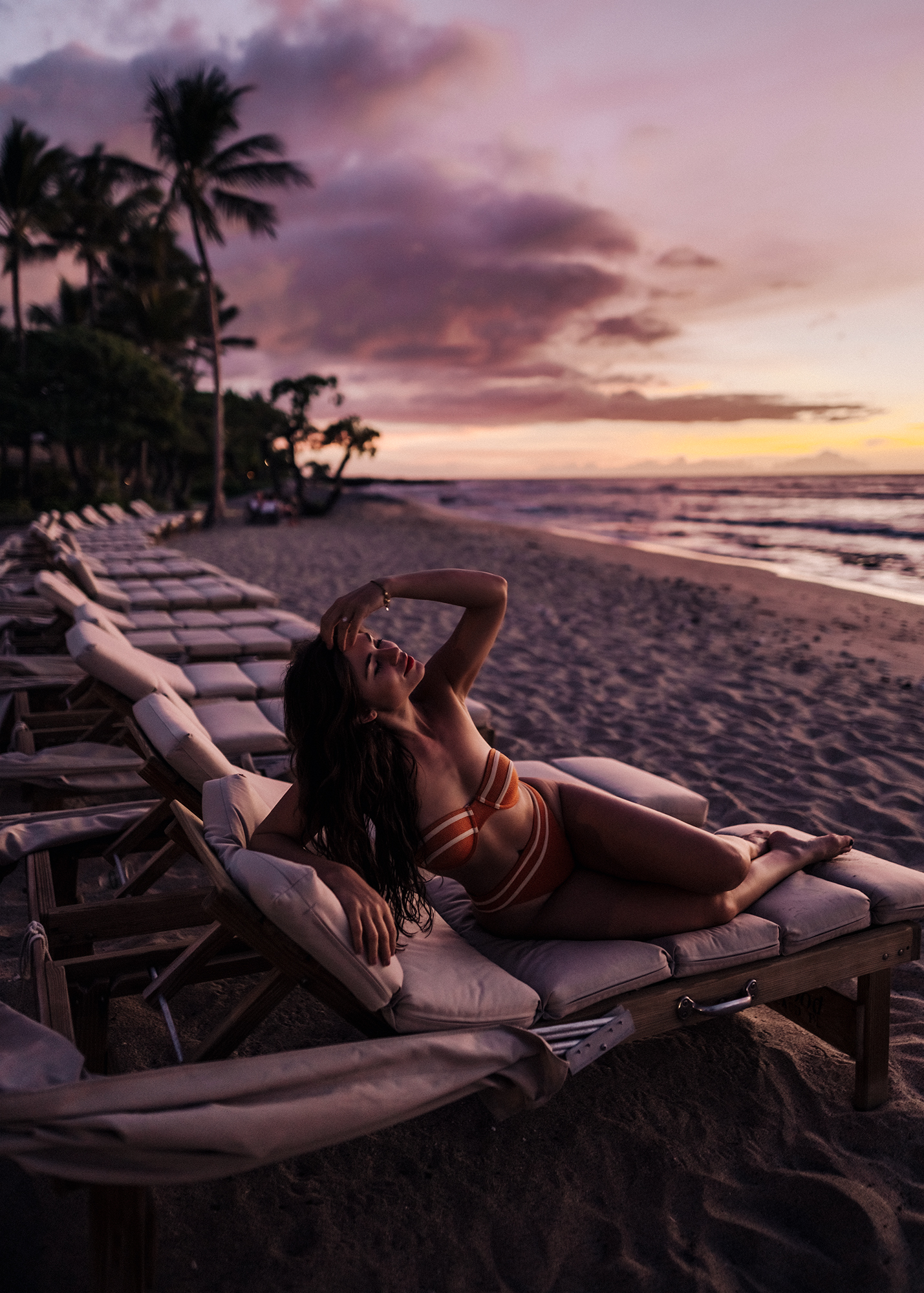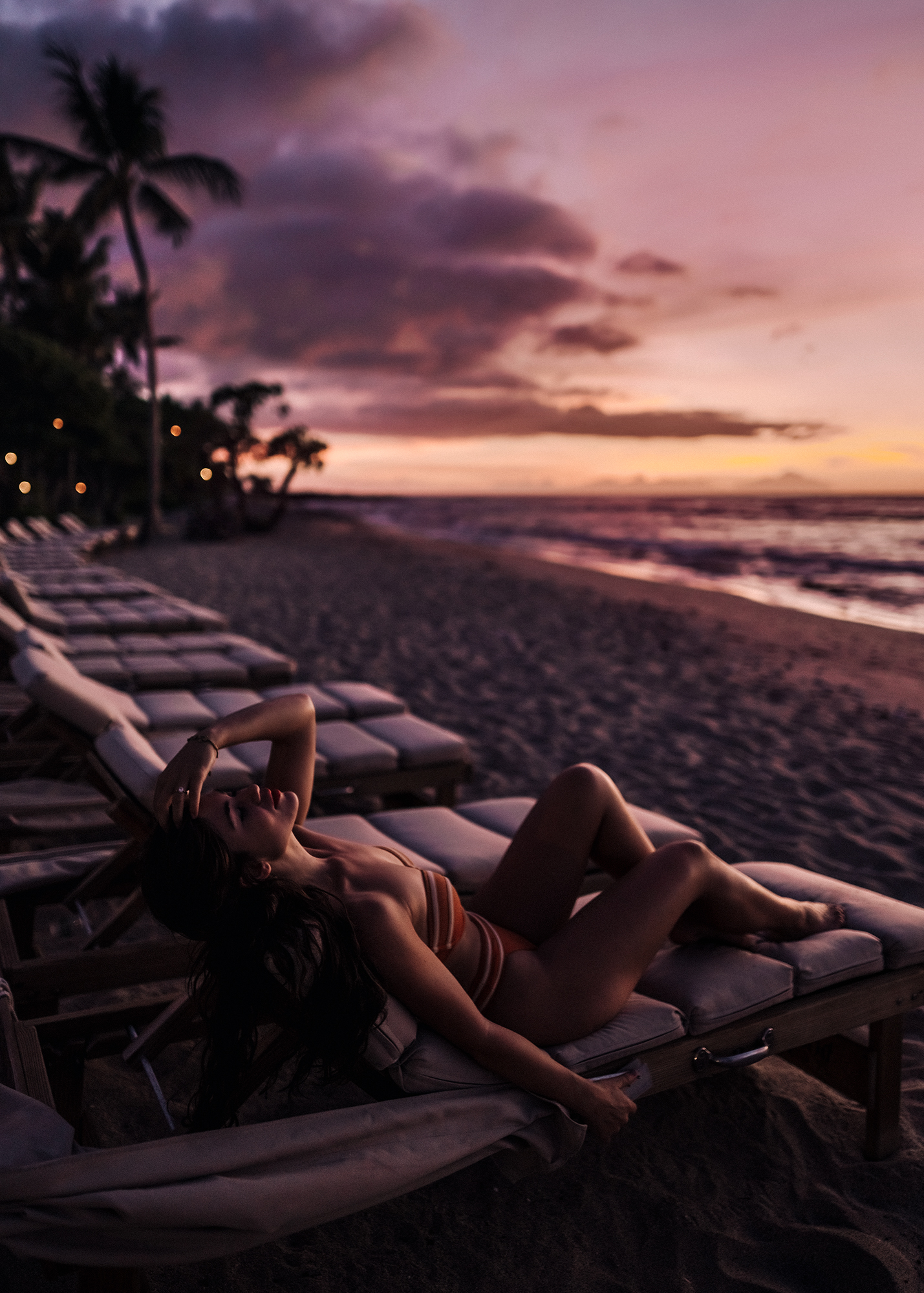 Brandon in particular has always been drawn to the Big Island - the ruggedness and expansiveness of the island, filled with volcanos and lava fields. We came in 2018 and happened to be on the island when the volcano was especially active and lava was bursting out of the ground and filling neighborhoods. It felt like you could physically watch the earth grow and change. The rest of the island had emptied out as people cancelled their travels, and most everywhere we went was empty. It was just for us. We knew that our few days here were not enough and that we were going to need to return as soon as we possibly could.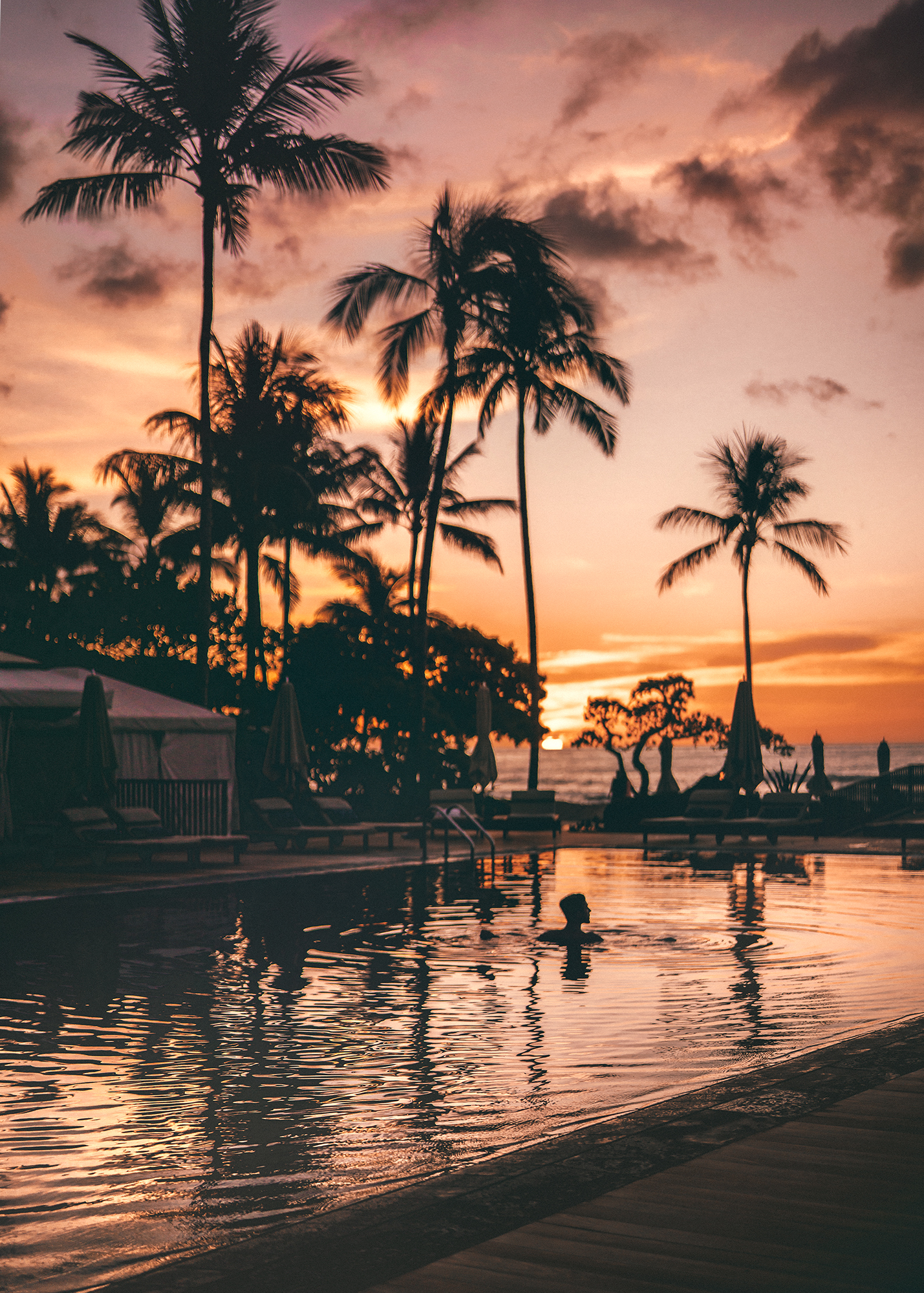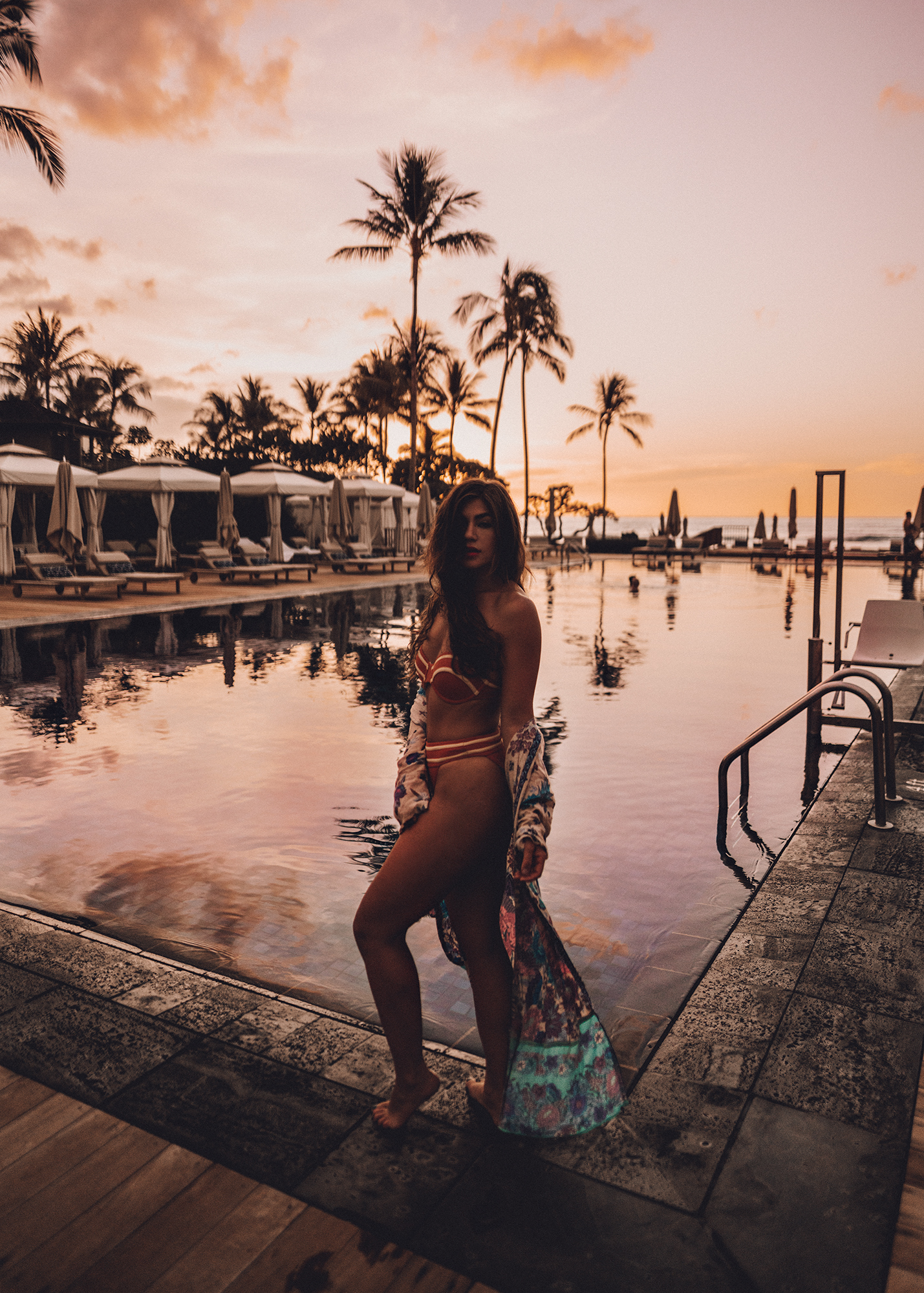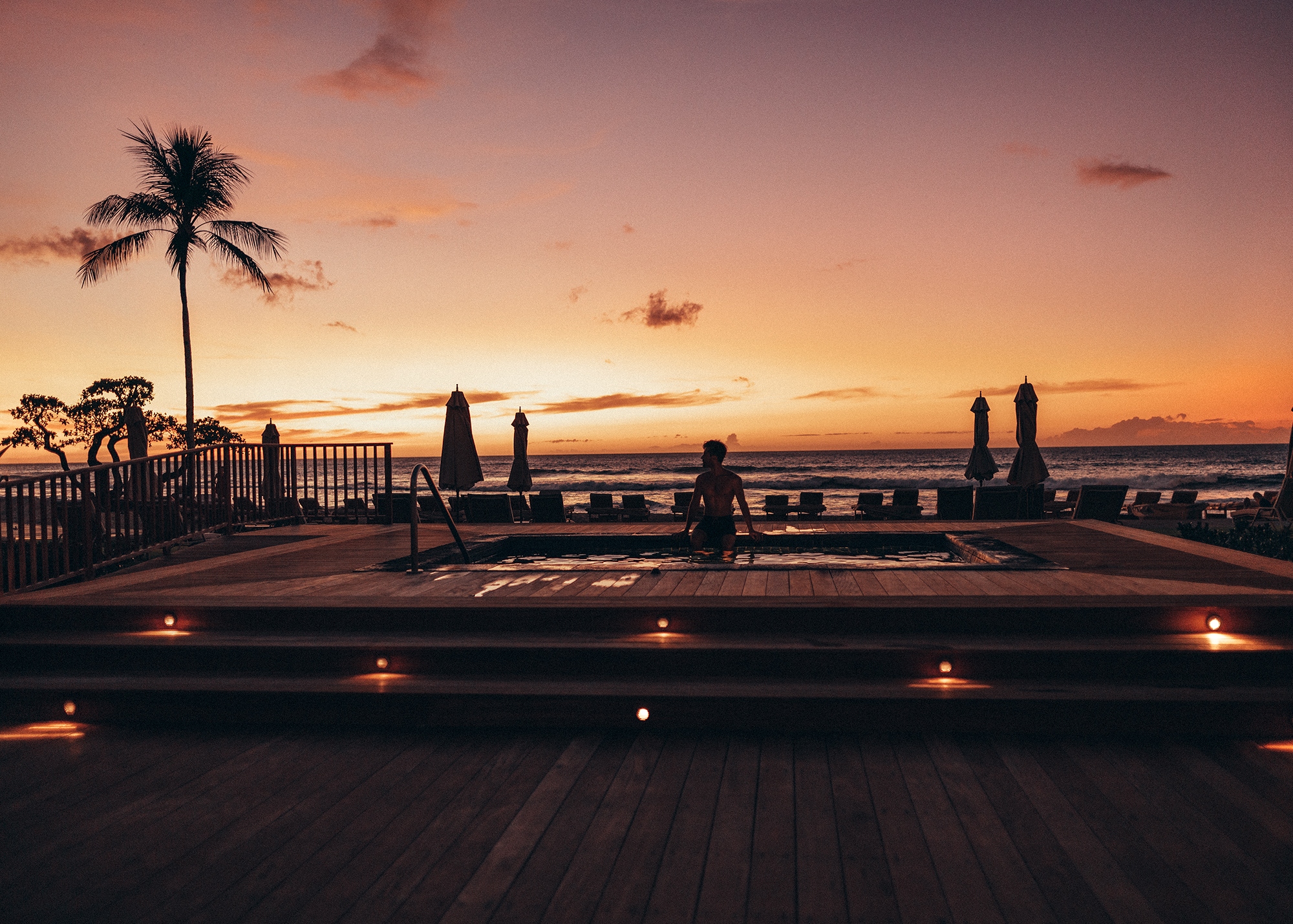 Hualalai was our second stop on our Four Seasons South Pacific Mini Tour, first we flew into Maui and spent a few days before hopping over to The Big Island, followed by the Four Seasons Bora Bora in October. And we were blown away by Hualalai in particular. The grounds themselves are lush, stunning and expansive, but more importantly - every detail here felt so thoughtful and deliberate.
The Vibe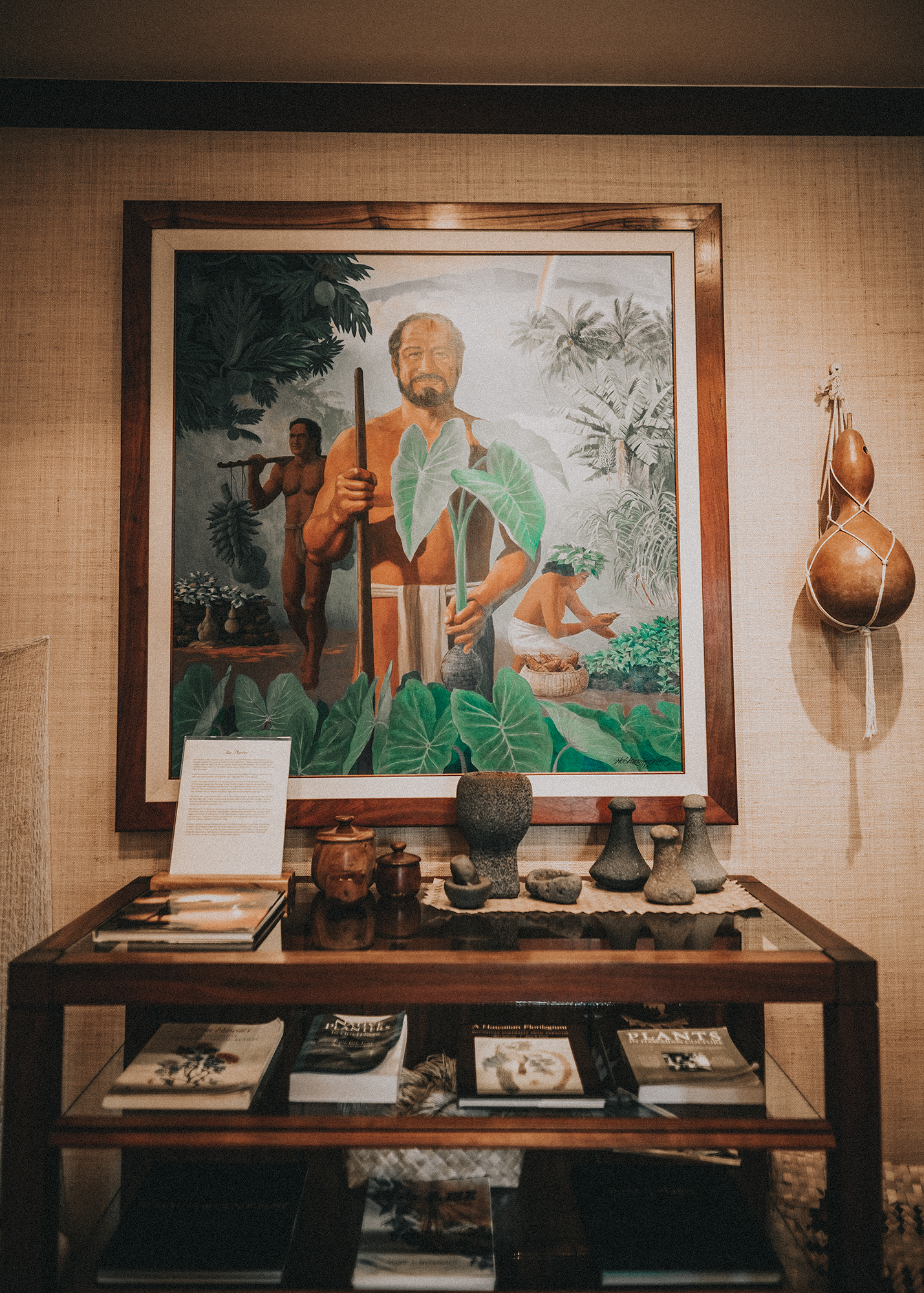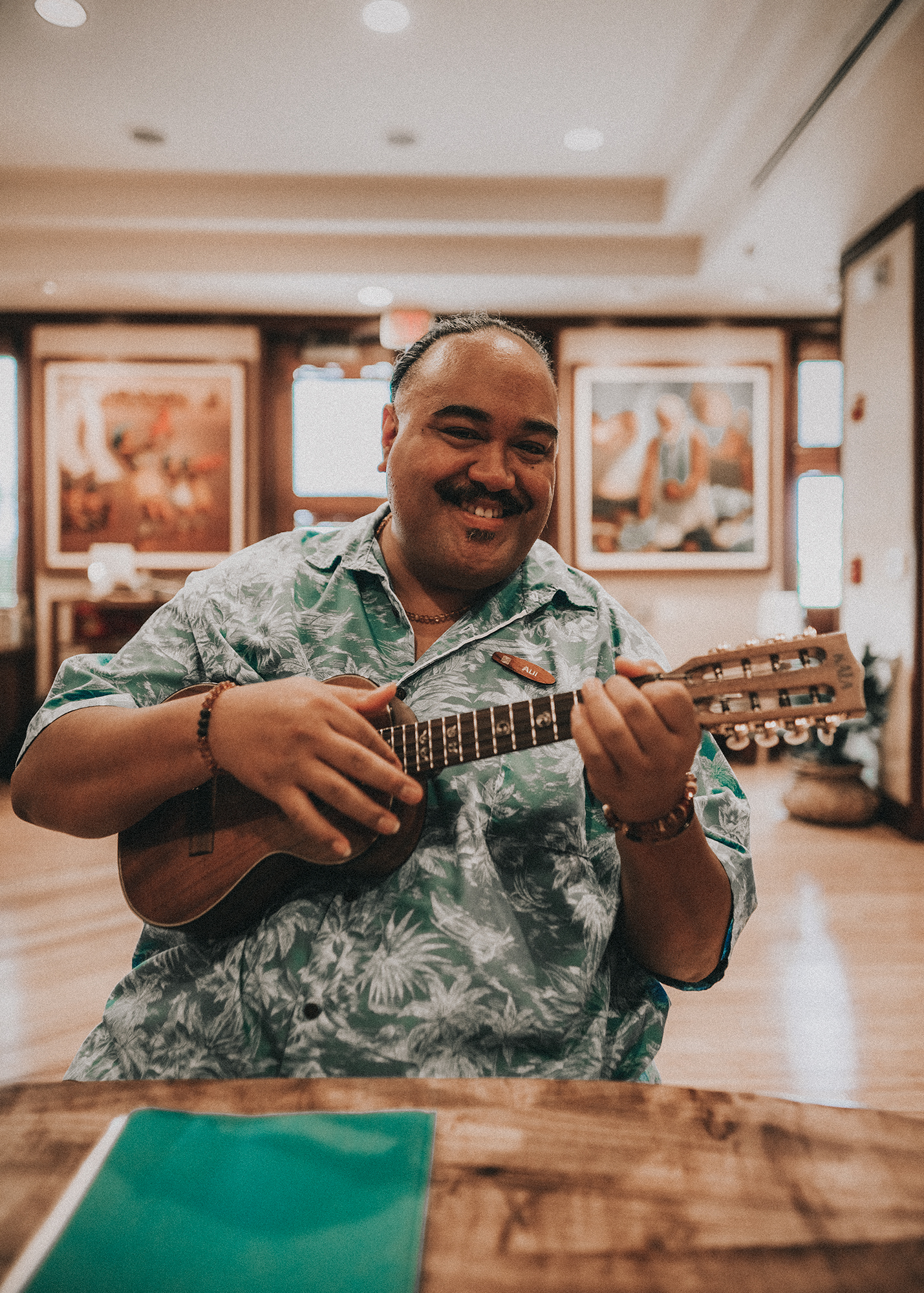 While we have spent a lot of time the past few years in some truly incredible hotels, Brandon and I still aren't your typical luxury hotel guests. We don't particularly look for the kind of service that more guests at 5 star hotels expect, and are used to lugging our own bags and doing things for ourselves. A lot of ultra-lux properties can feel sugar-coated and inauthentic - like the staff all want to treat you a little too delicately and a little too saccharine. While I have come to appreciate great service, more than that what I really love is authenticity and genuine human interactions. From the moment we arrived at Hualalai, we immediately felt at home. From the first local kid that told us about all of his favorite surf spots on the island as he showed us around in a golf cart, we didn't feel pandered to or like we were getting spoken to in that artificial waiter voice, but genuinely welcome - something I can't honestly say about many places of this caliber.
The Dining
The resort has five on-site restaurants, and we worked our way through all of them. The breakfast was always fantastic, and features 100% Kona coffee (my favorite coffee in the world - and one of my favorite treats on Hawaii.) Four Seasons Hualalai works with local farms on the island and 75% of the ingredients in all of their restaurants are locally sourced.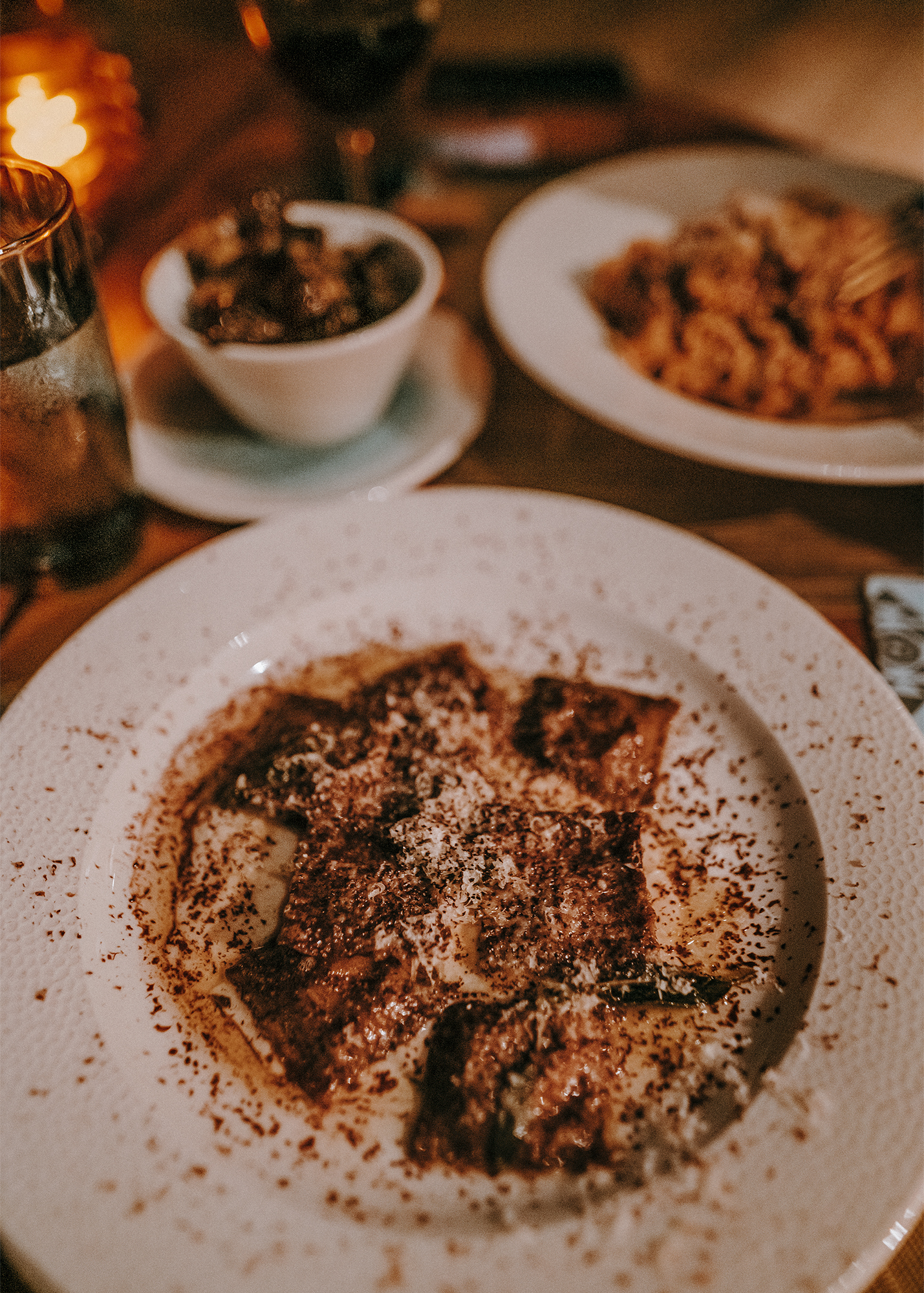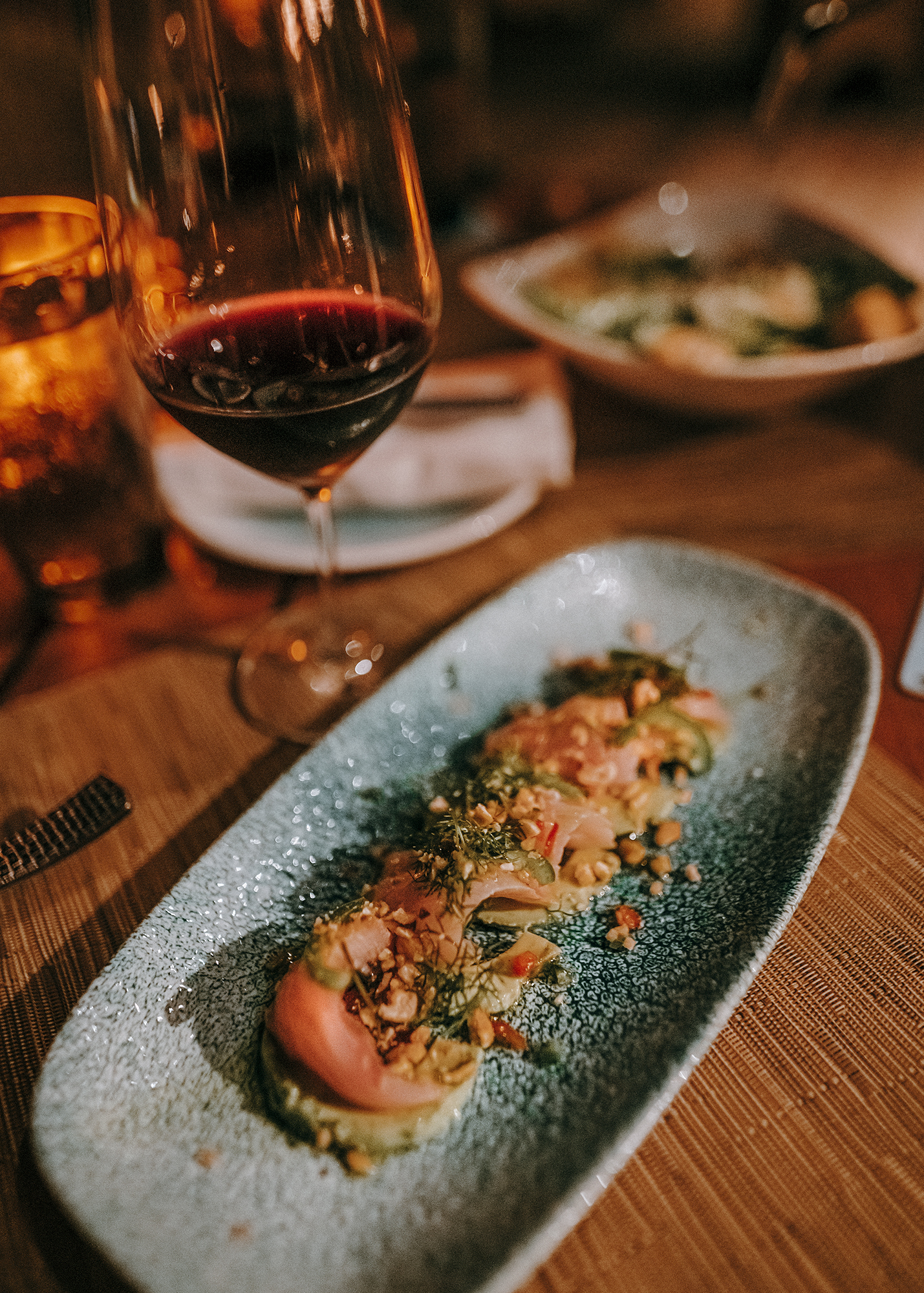 Dinner at Beach Tree Restaurant - where you can have authentic Italian specialties with your toes in the sand. While I don't often eat much pasta, when I saw the chocolate and boar ravioli on the menu, I had to try it - and the dish was decadent, and unlike anything I had ever eaten before - I loved it and ate every bite.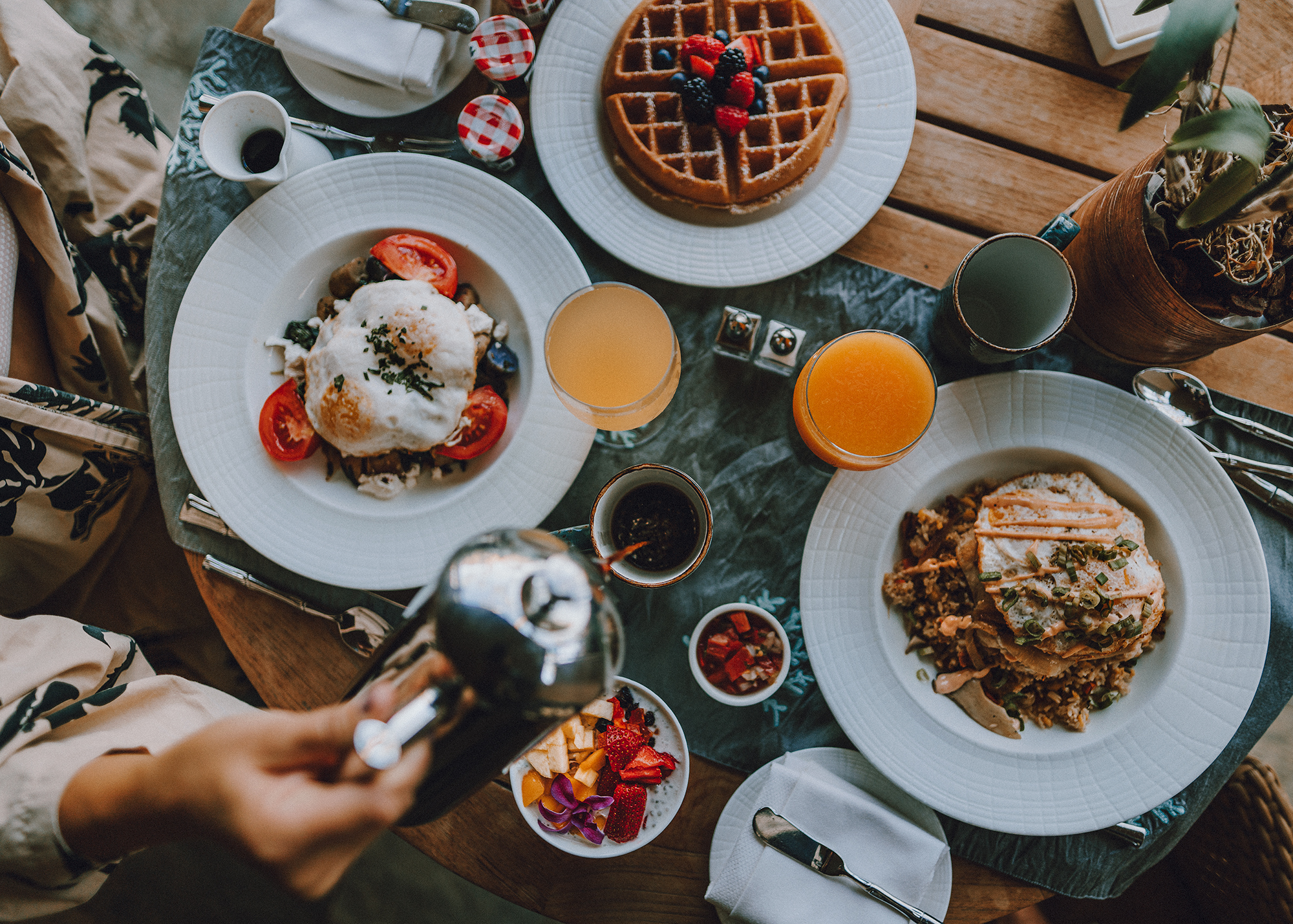 On one of our days on the Big Island, we set out at sunrise to drive across the island in search of some epic hikes and waterfalls - without having time to stop for breakfast. We called the night ahead to order a couple of dishes to go and the hotel had our order boxed and a cooler ready for us when we got our car at 6:30 AM, a little feature that I loved. We even got a full carafe of coffee to take with us on the road!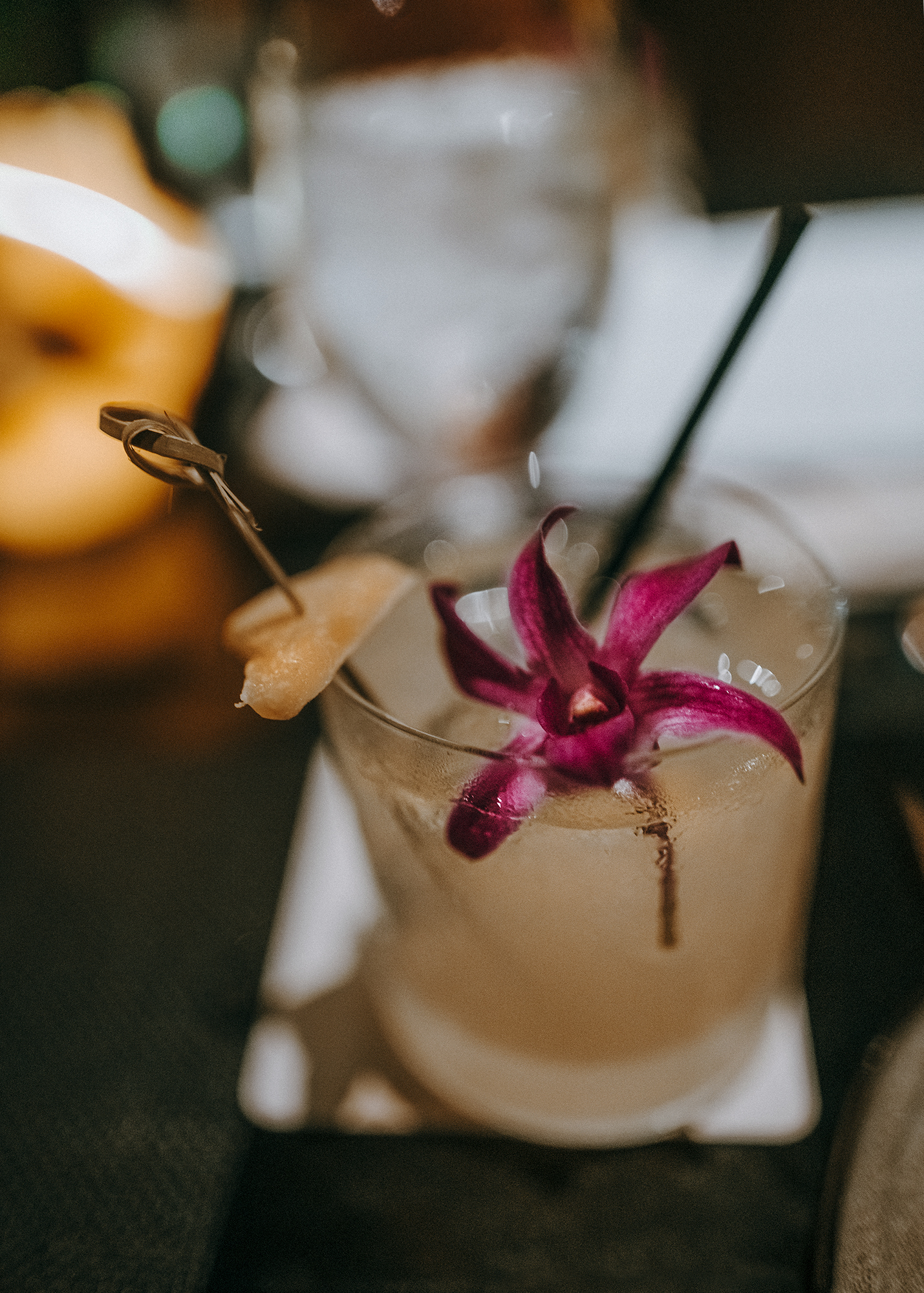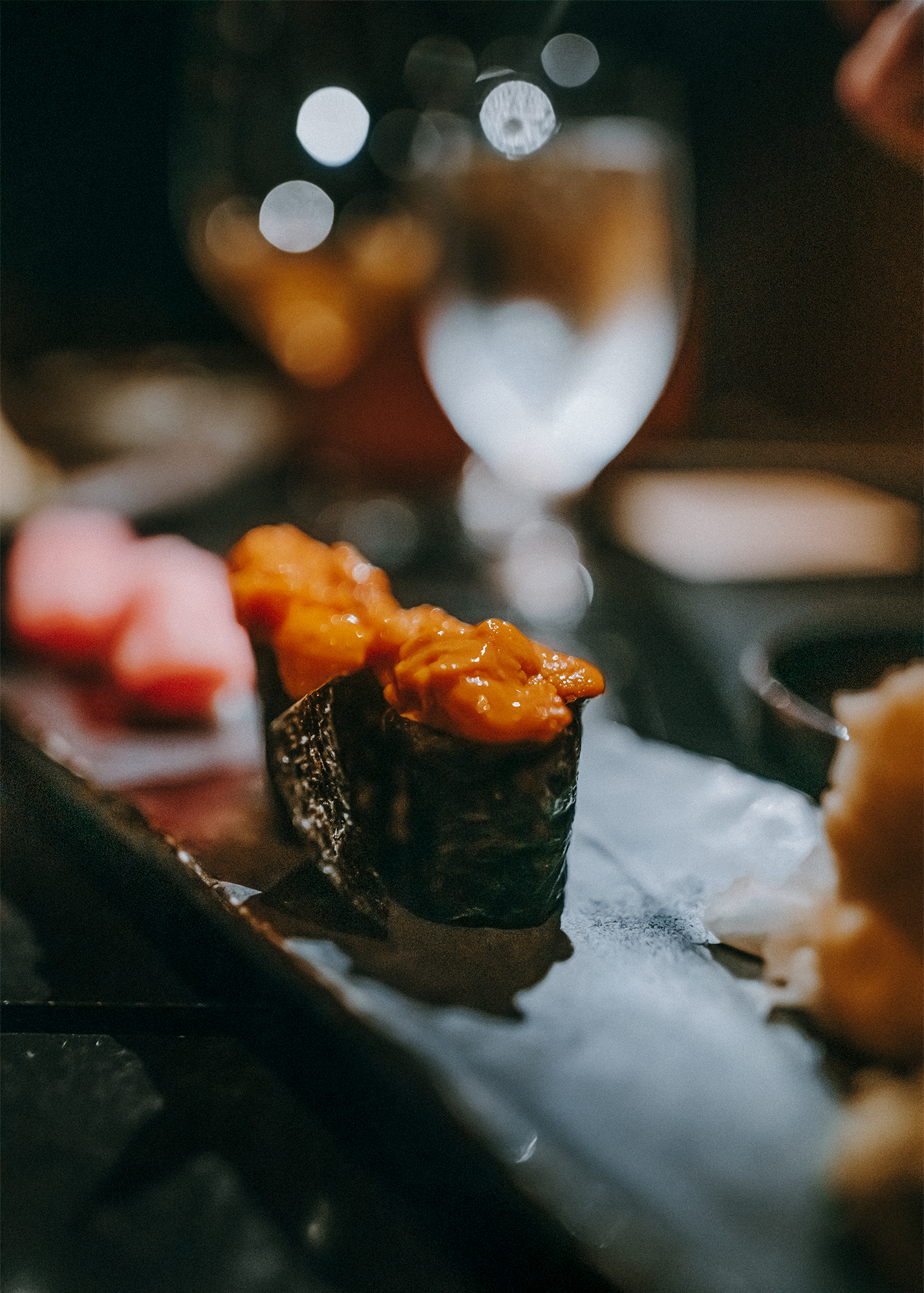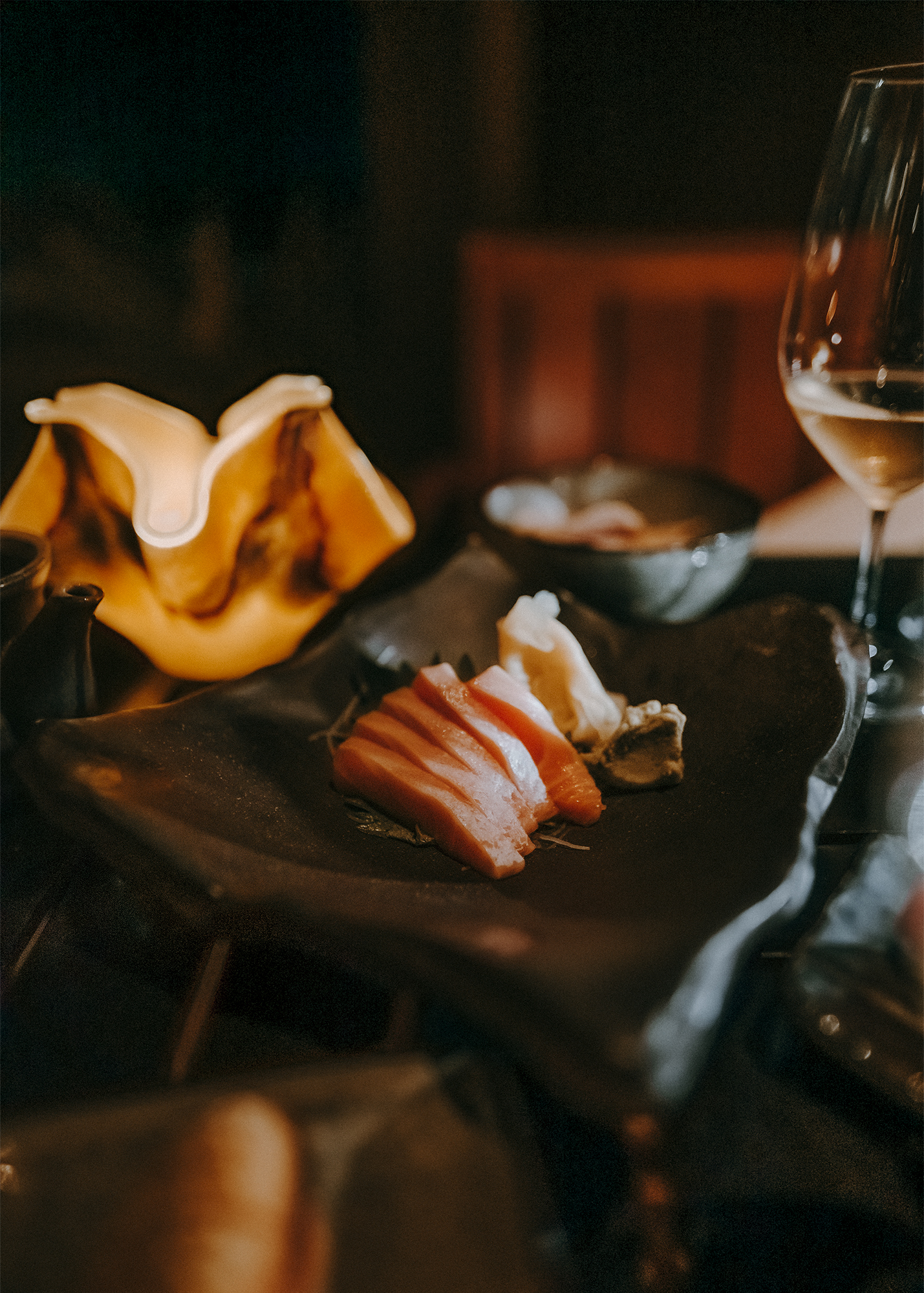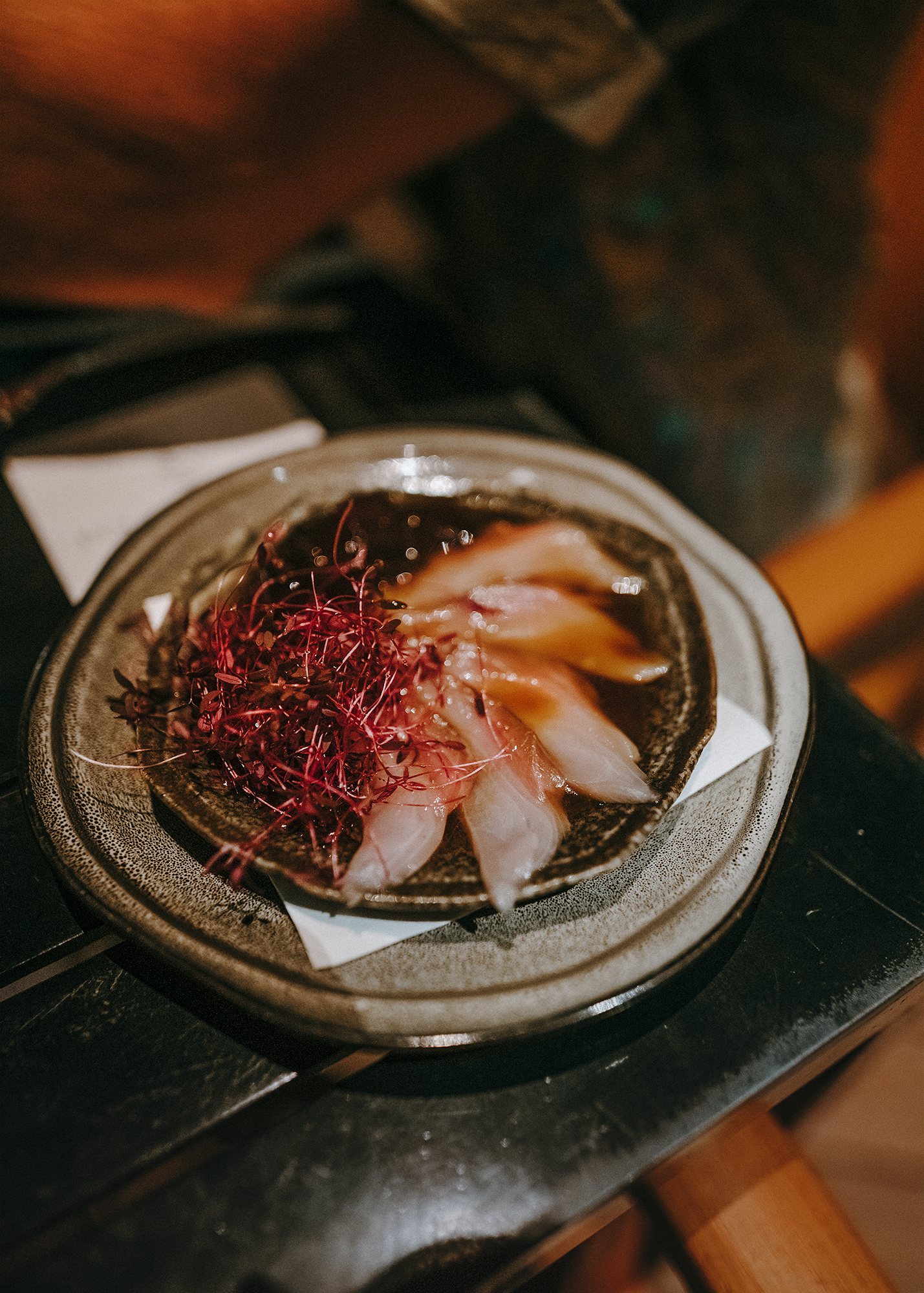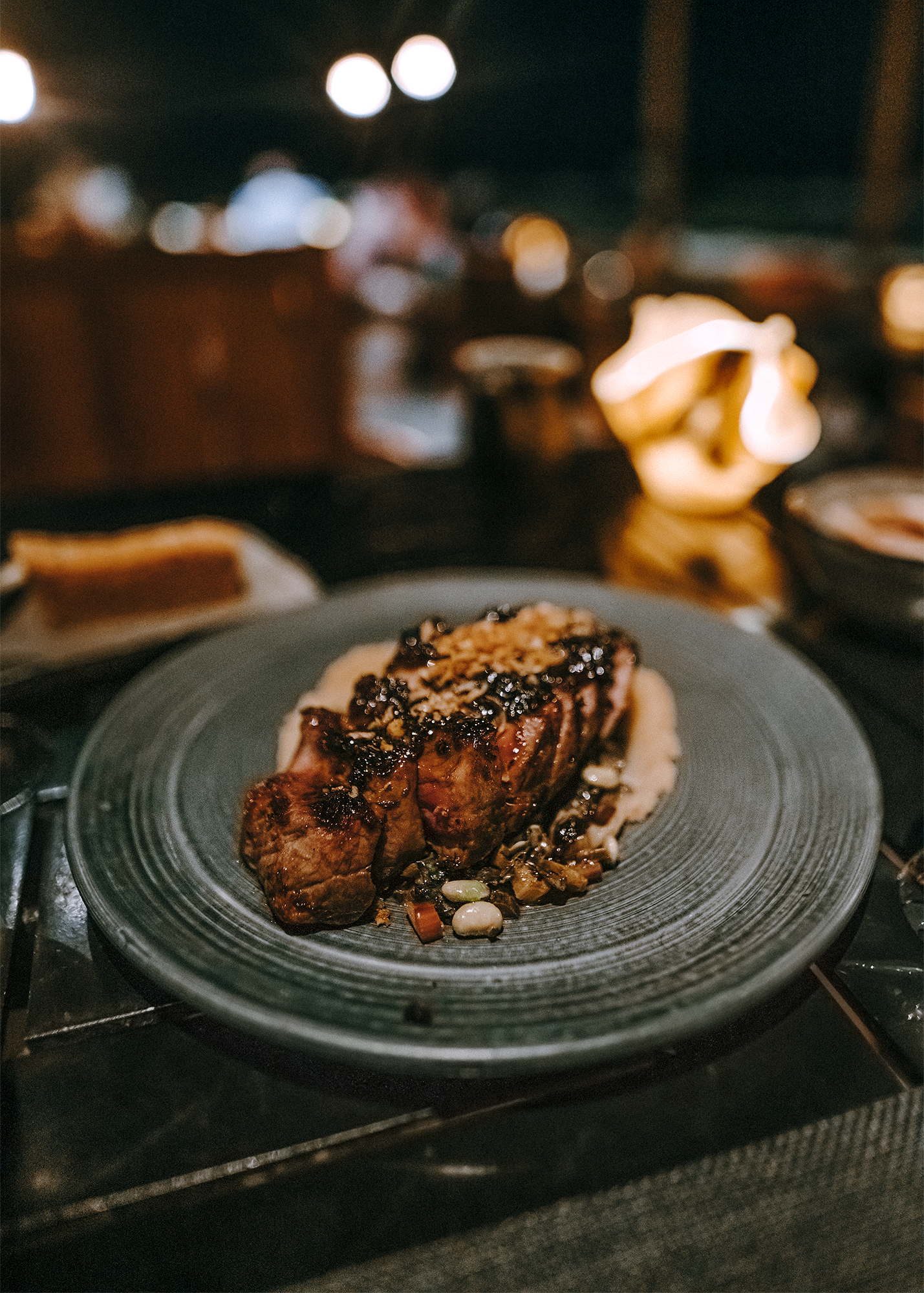 Our real dining highlight here was our final dinner at Ulu Sushi Lounge, the property's incredible fish-focused restaurant. Instead of a standard dinner here, we had an extremely knowledgable and eccentric waiter that convinced us to have a progressive dinner - where we ordered dish by dish and had specific wine pairings with each. It made for such a fun experience where instead of just eating great food, we really paid attention to each dish, tried things we typically wouldn't have, and learned quite a bit along the way.
Located near the front entrance of the hotel is the Hualalai Trading Company, a combination coffee shop, casual cafe, and gift shop. We stopped in here for quick lunch salads and coffees to eat on the beach - such a great addition to the resort to grab a quick bite!
The Beach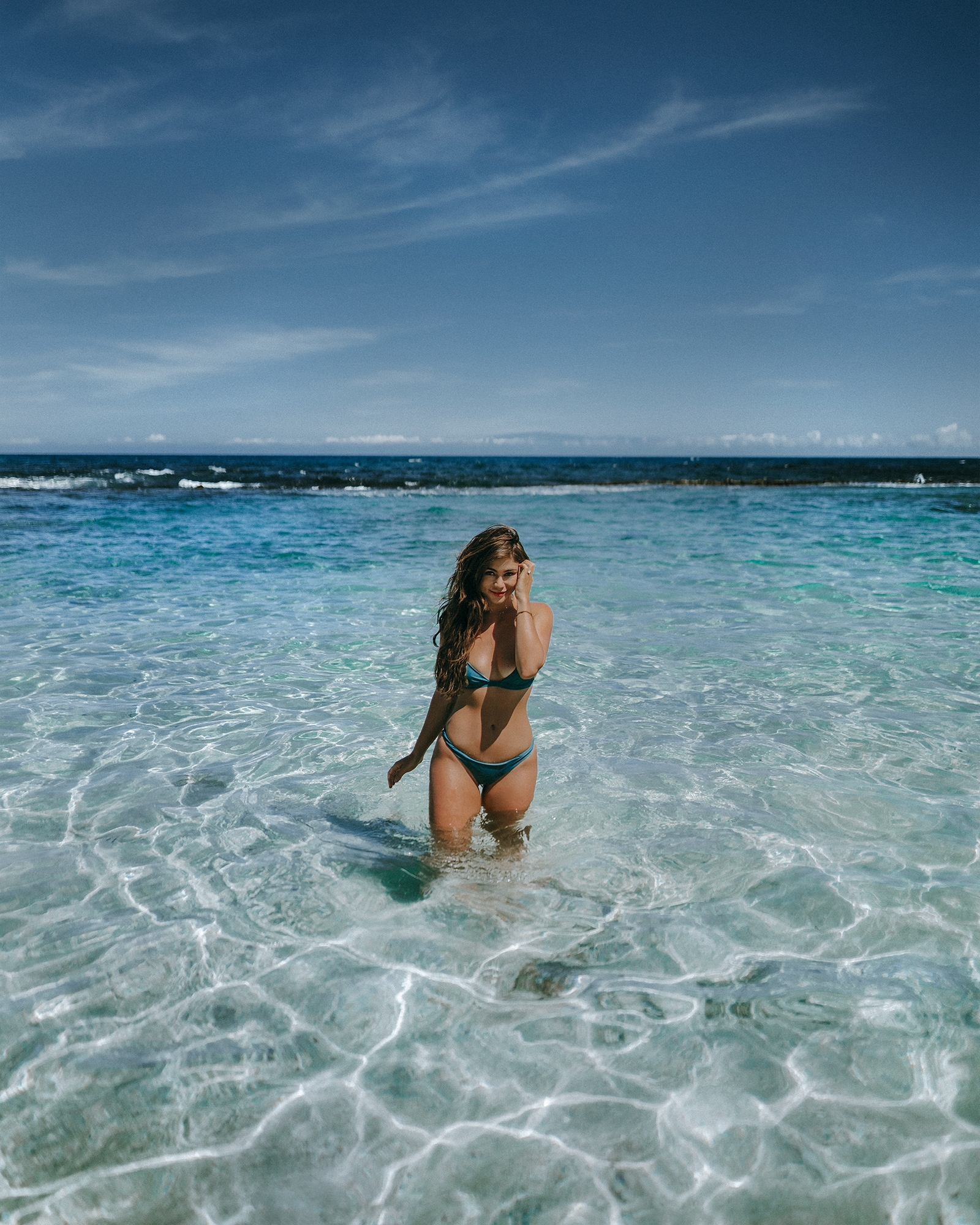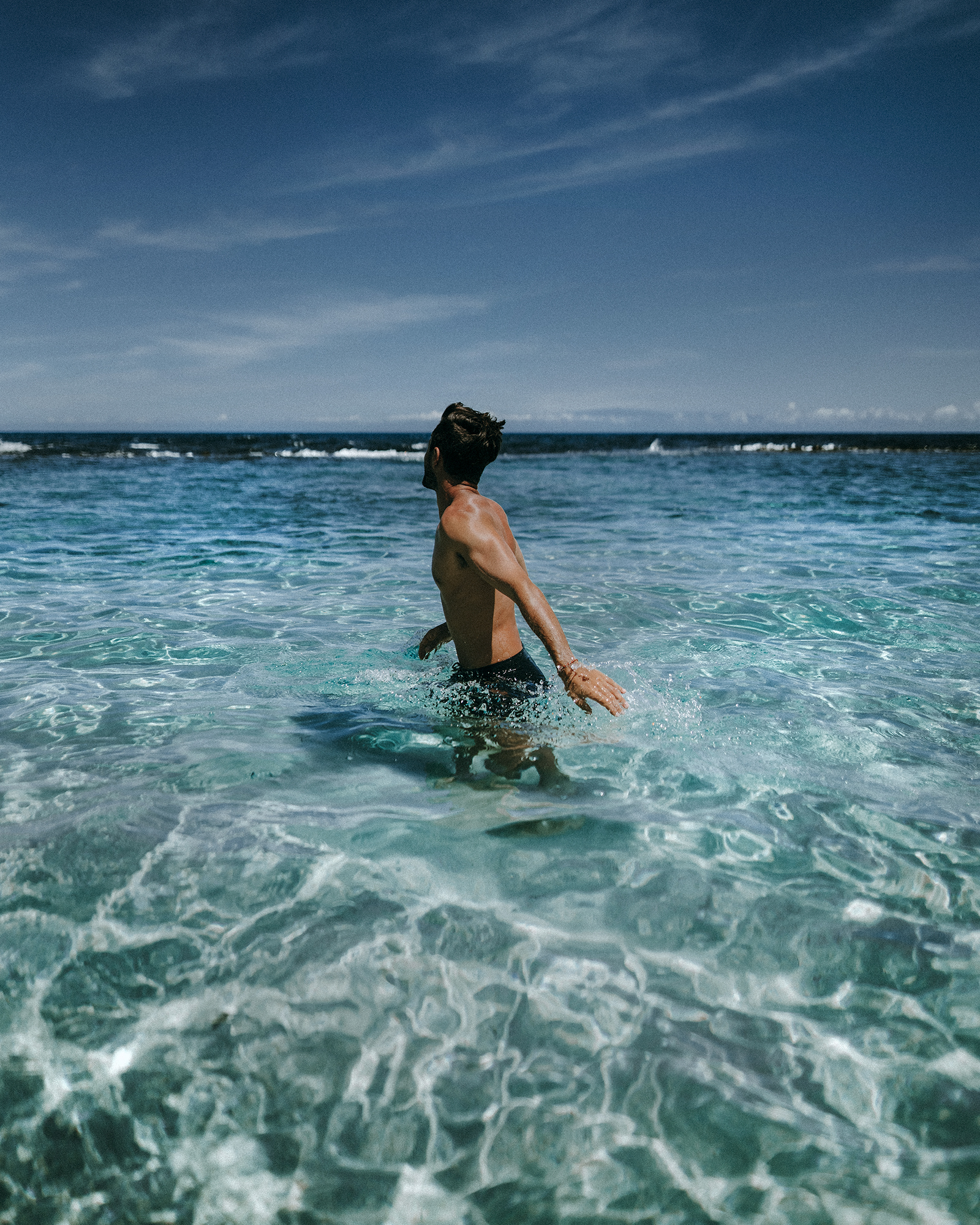 One surprising thing about the Hawaiian Islands is that while there are great beaches all over, there aren't a lot of beaches with the shallow sandbars needed for to create the expansive super clear, light aqua water you might expect from such a magical place. However, Hualalai is located directly adjacent to our favorite public beach on the island, affectionately known as "Airport Beach" and officially named Makalawena Beach, this beach has some of the bluest water I have seen anywhere in the Hawaiian Islands - and the bay at the Four Seasons is the same - a true rarity for Hawaii!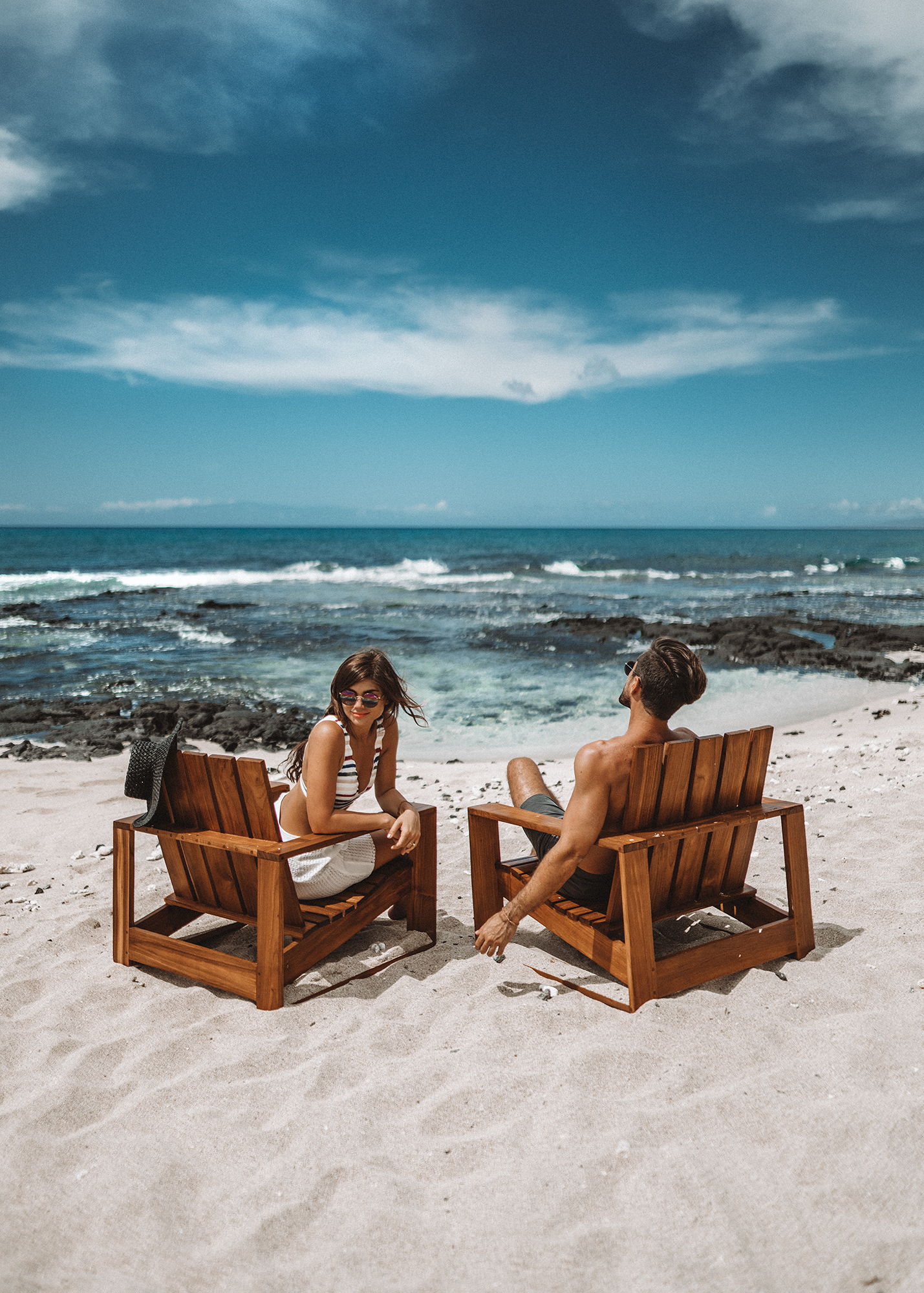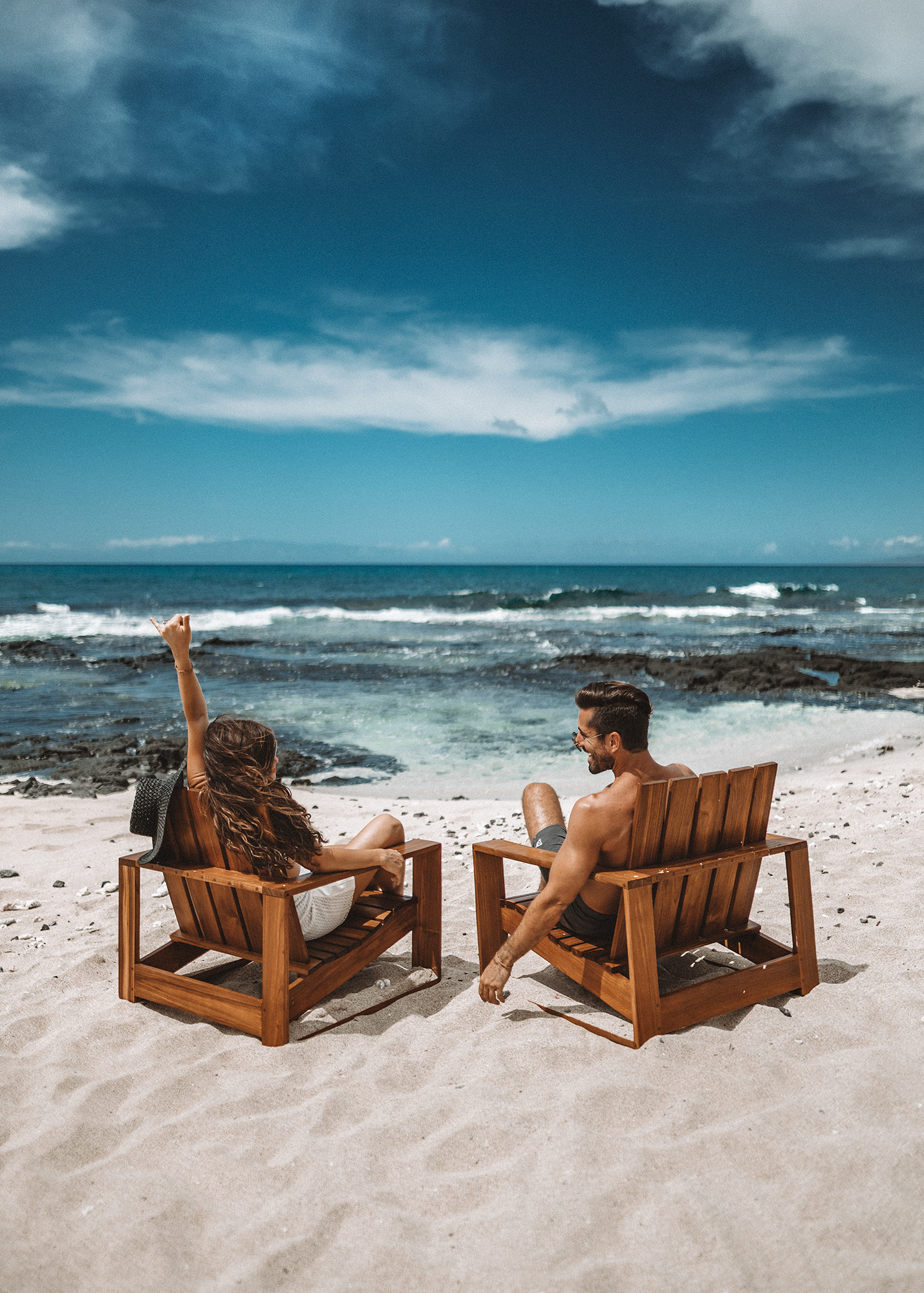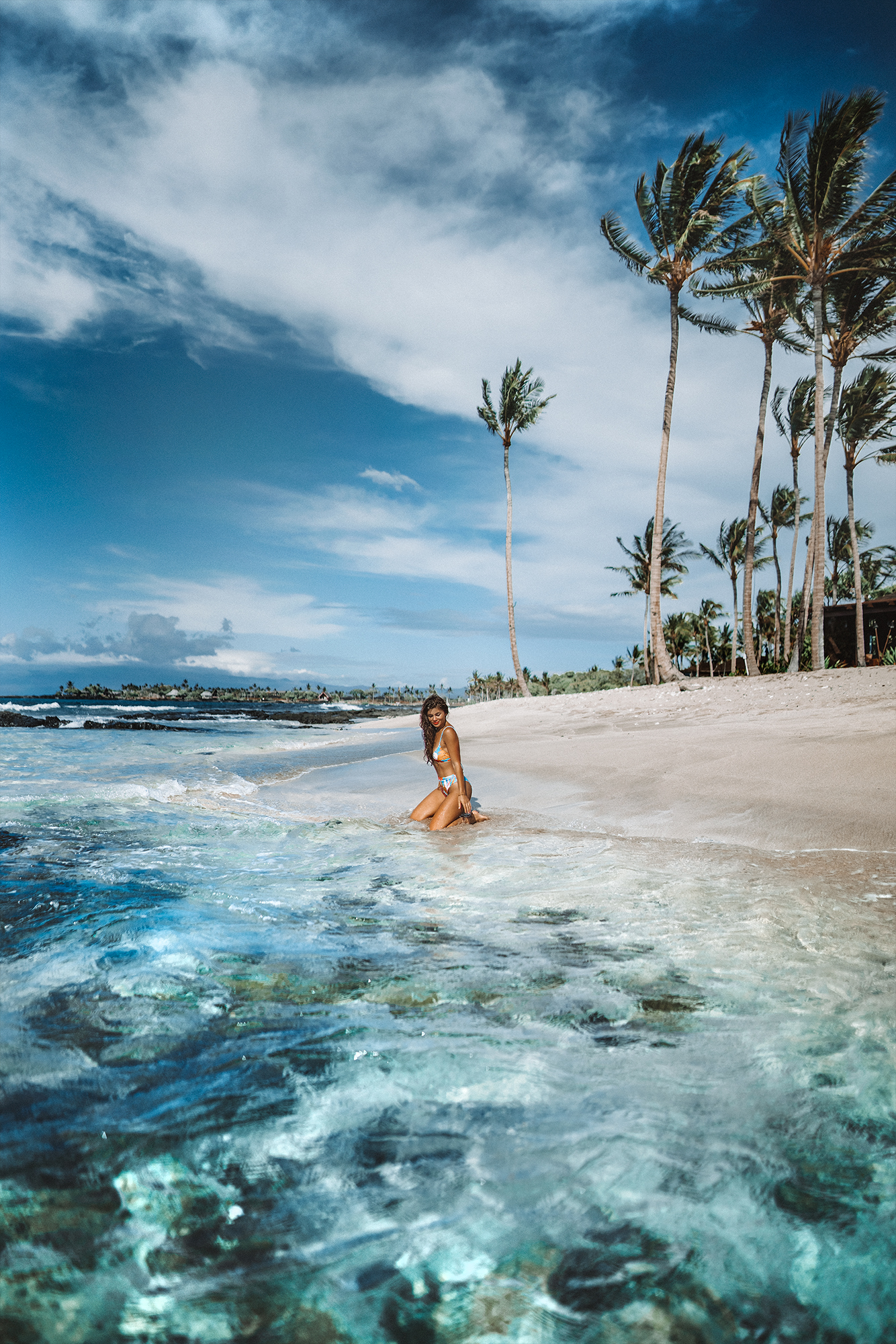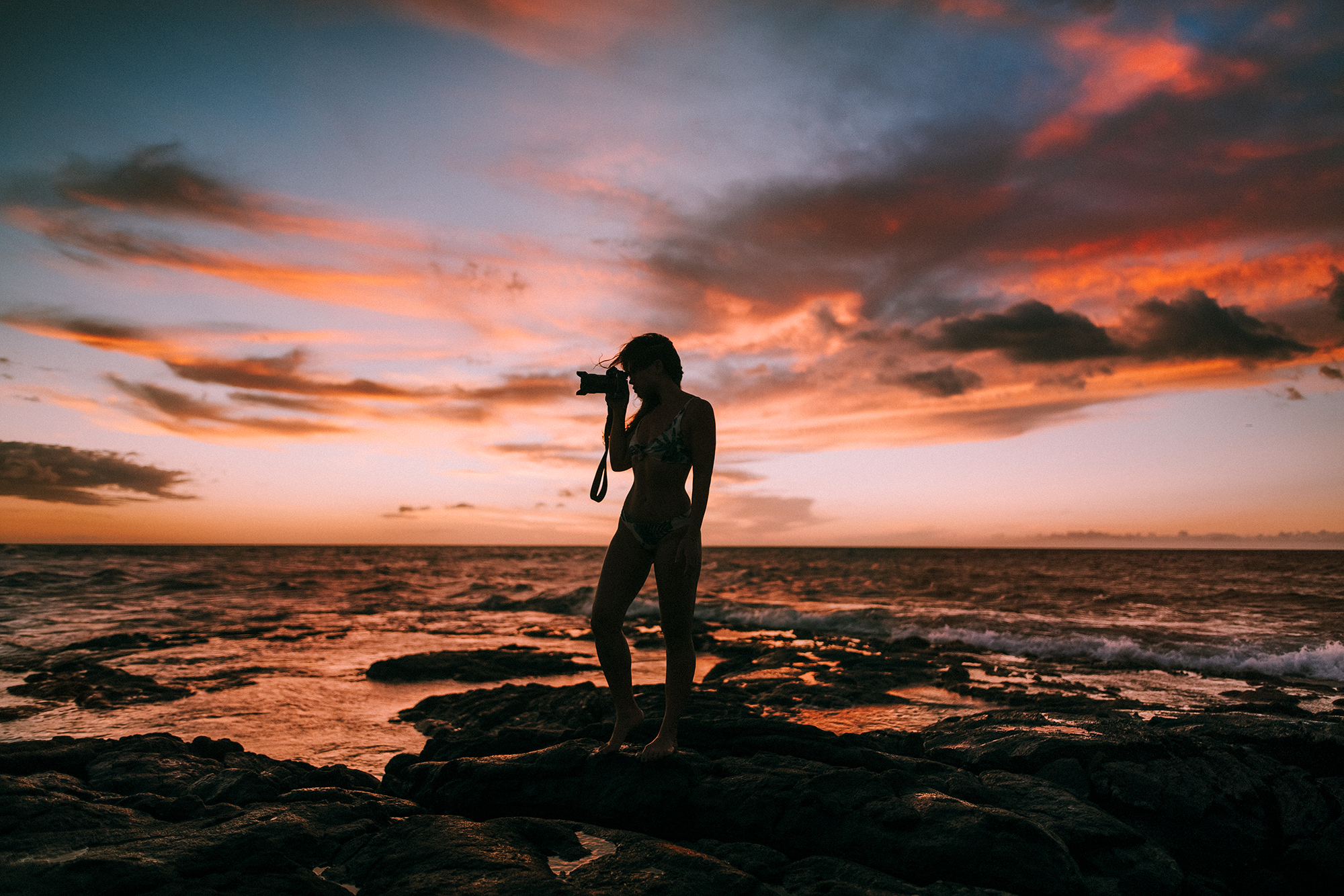 The rest of the beach front is lined with raw, untouched lava rocks, which fill to create tide pools.
The Rooms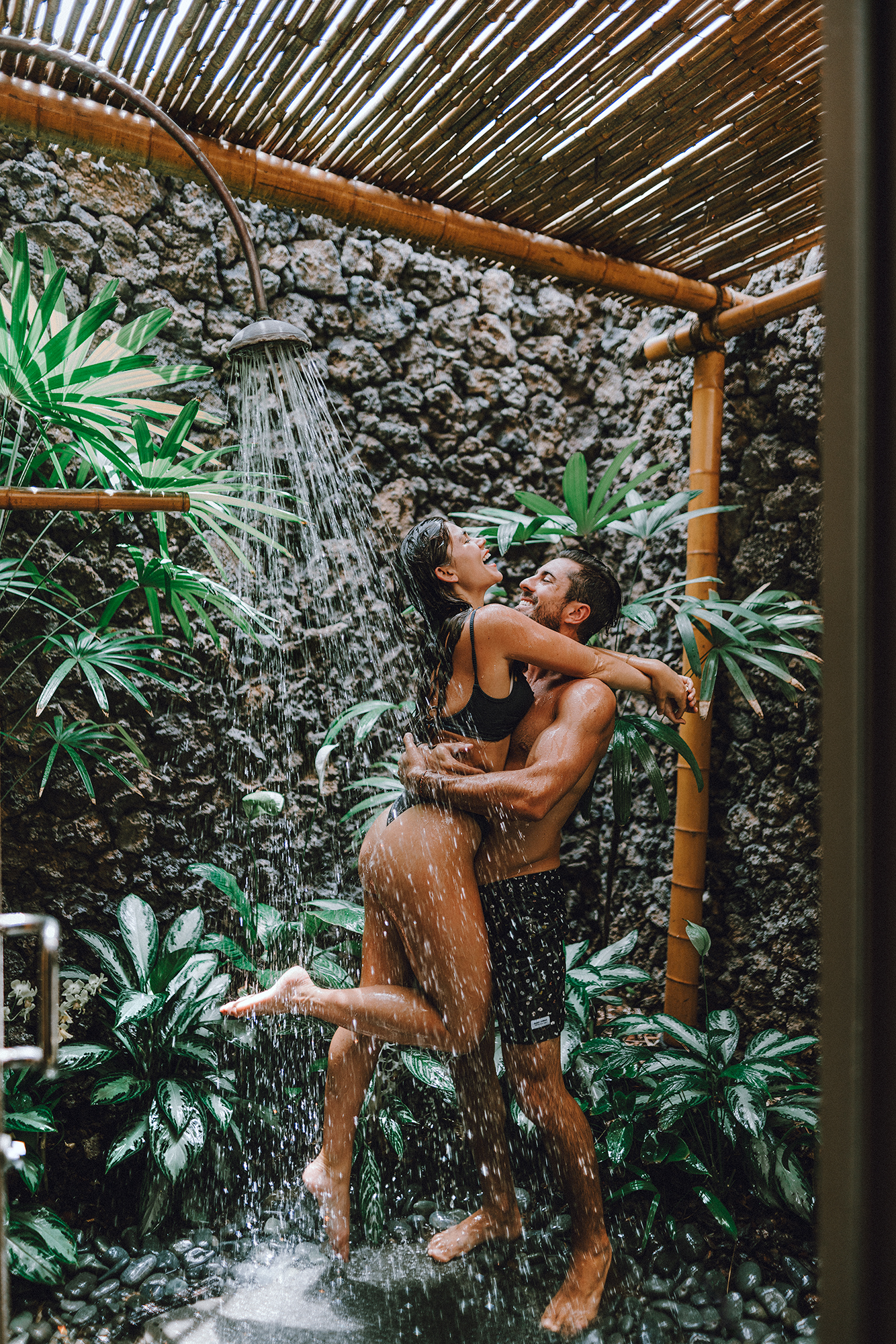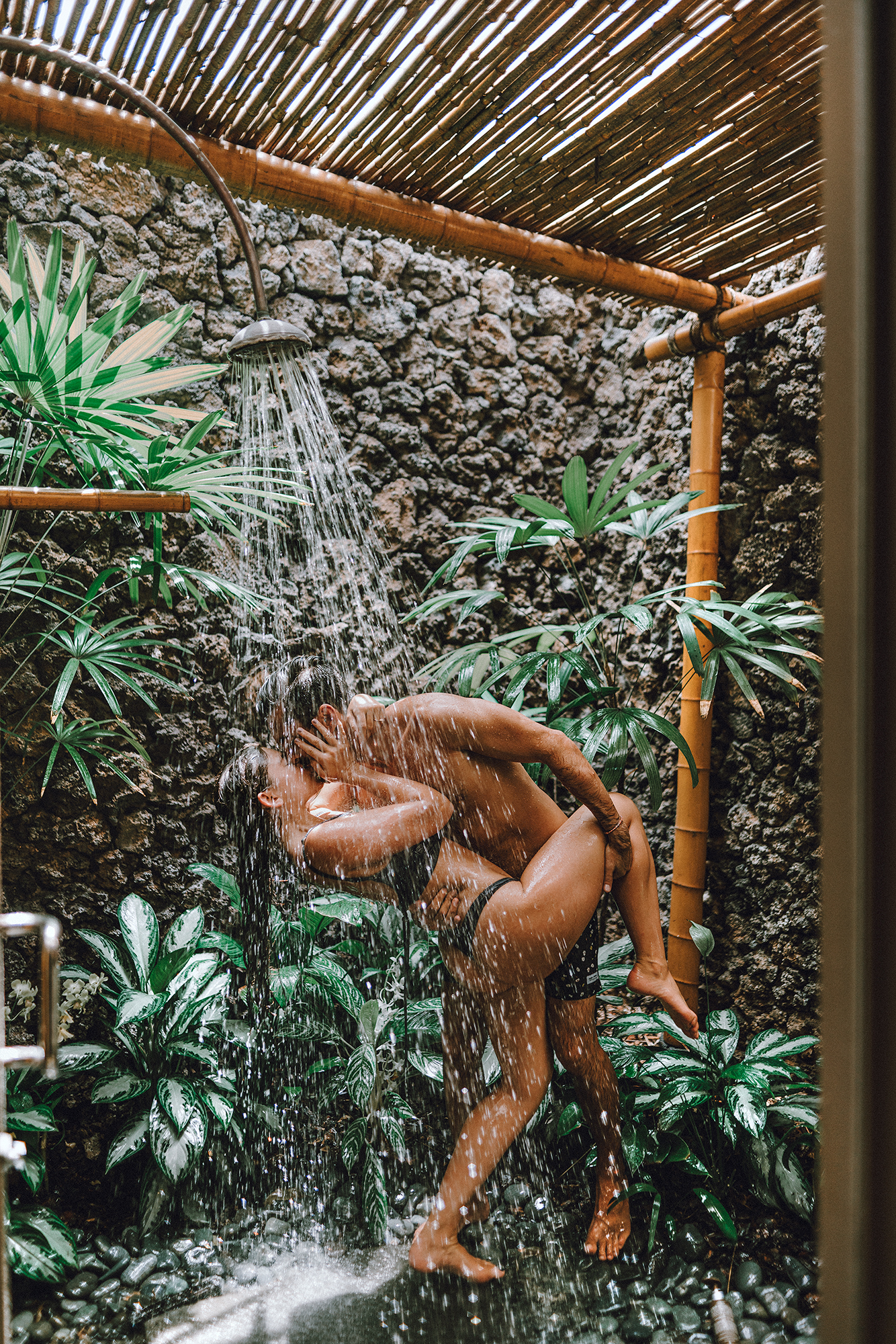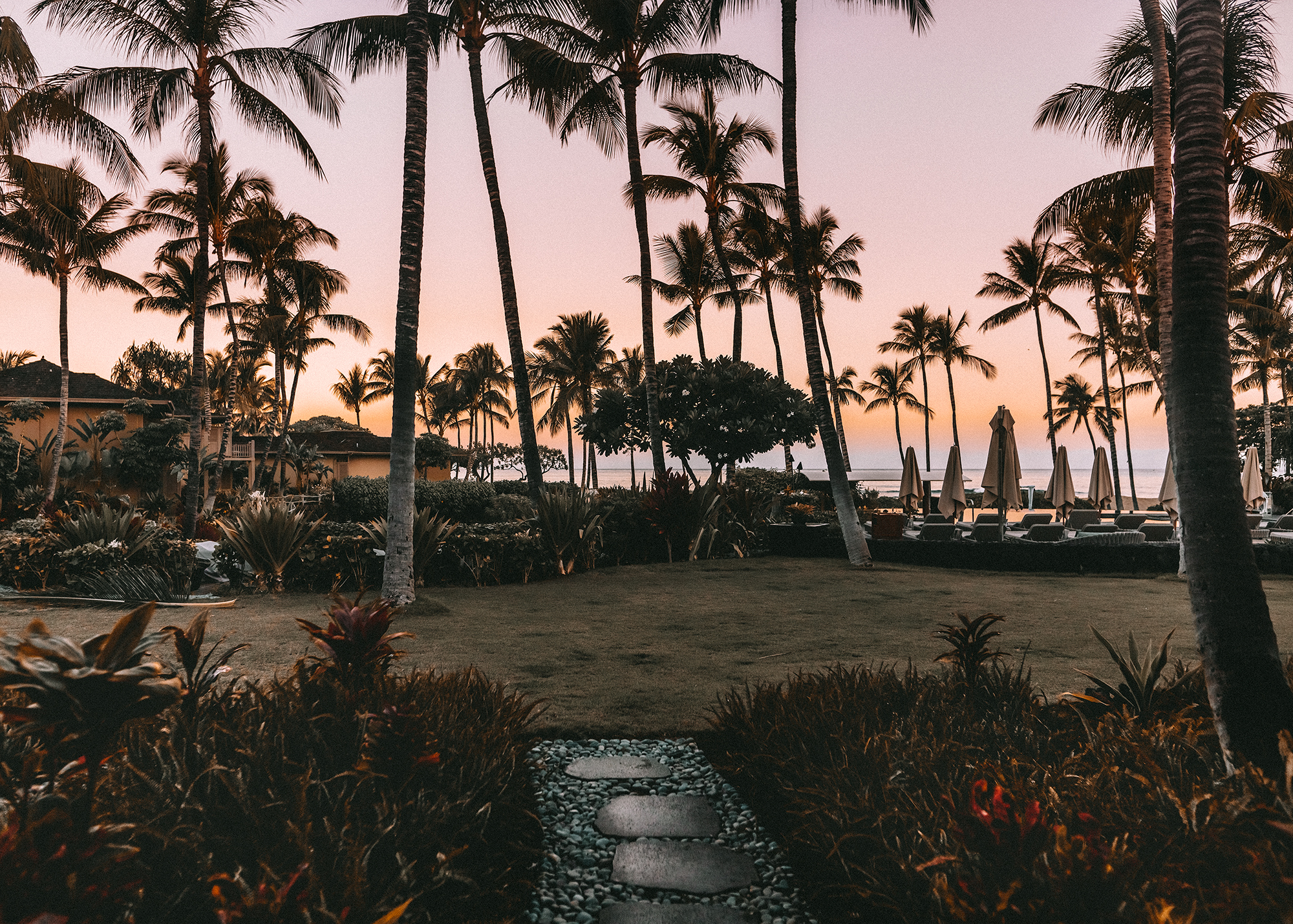 Instead of a standard hotel tower, the rooms here are all spread out across the grounds in a more cabana style - with private patios and these amazing outdoor showers! Is this not the most gorgeous shower you have ever seen? As soon as we checked in here, I knew the shower in our room would make for one of my favorite photos from our stay.
The King's Pond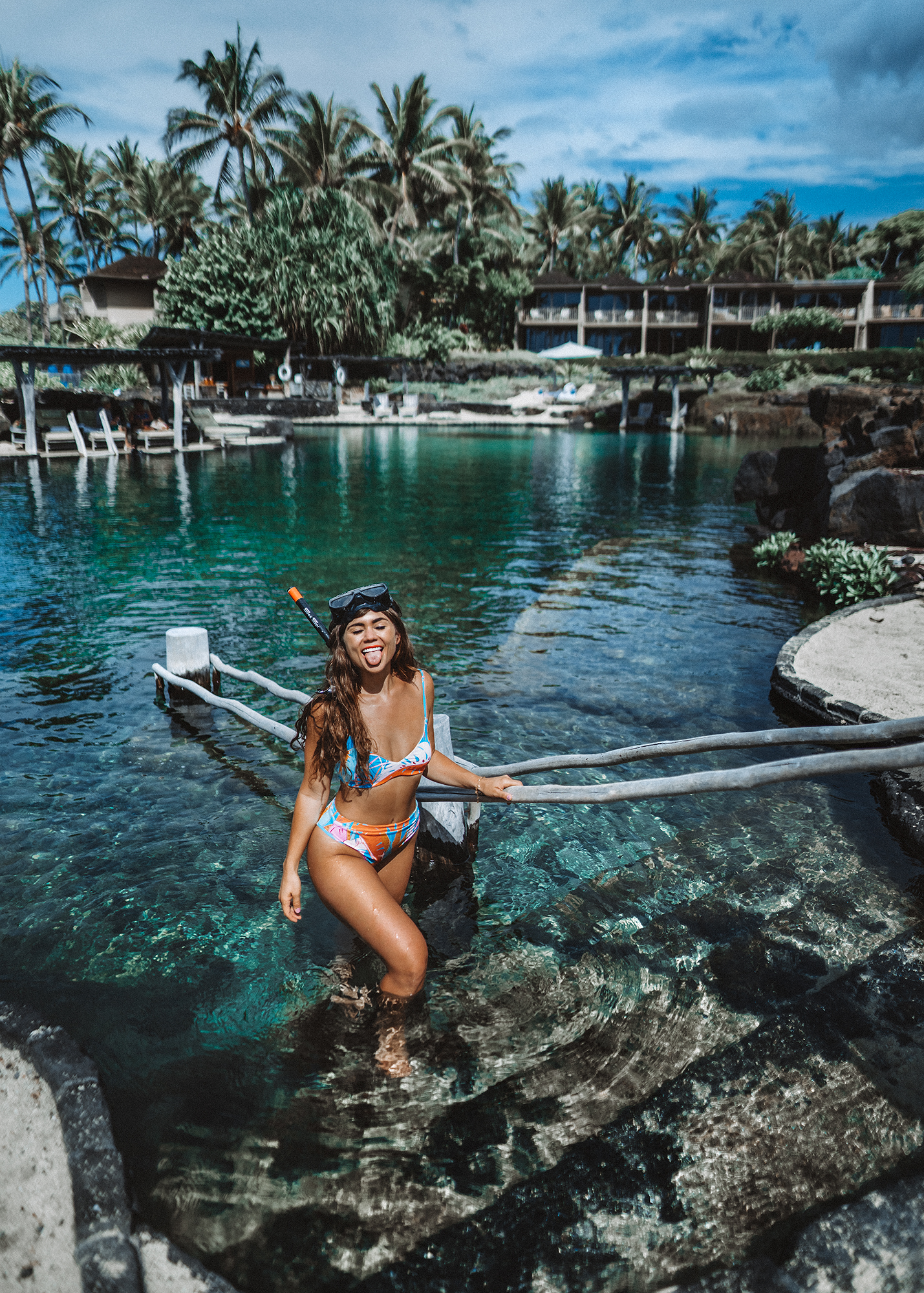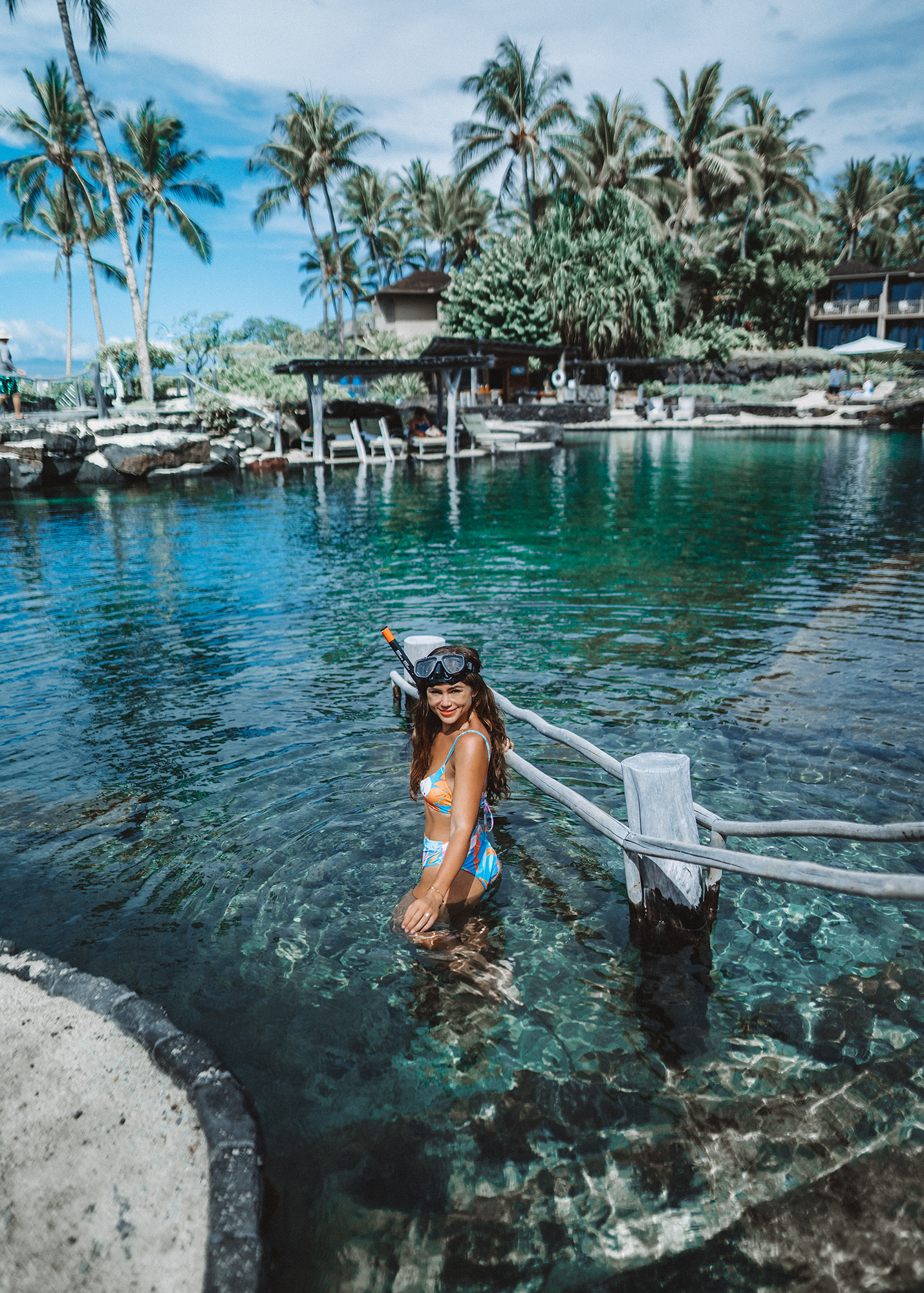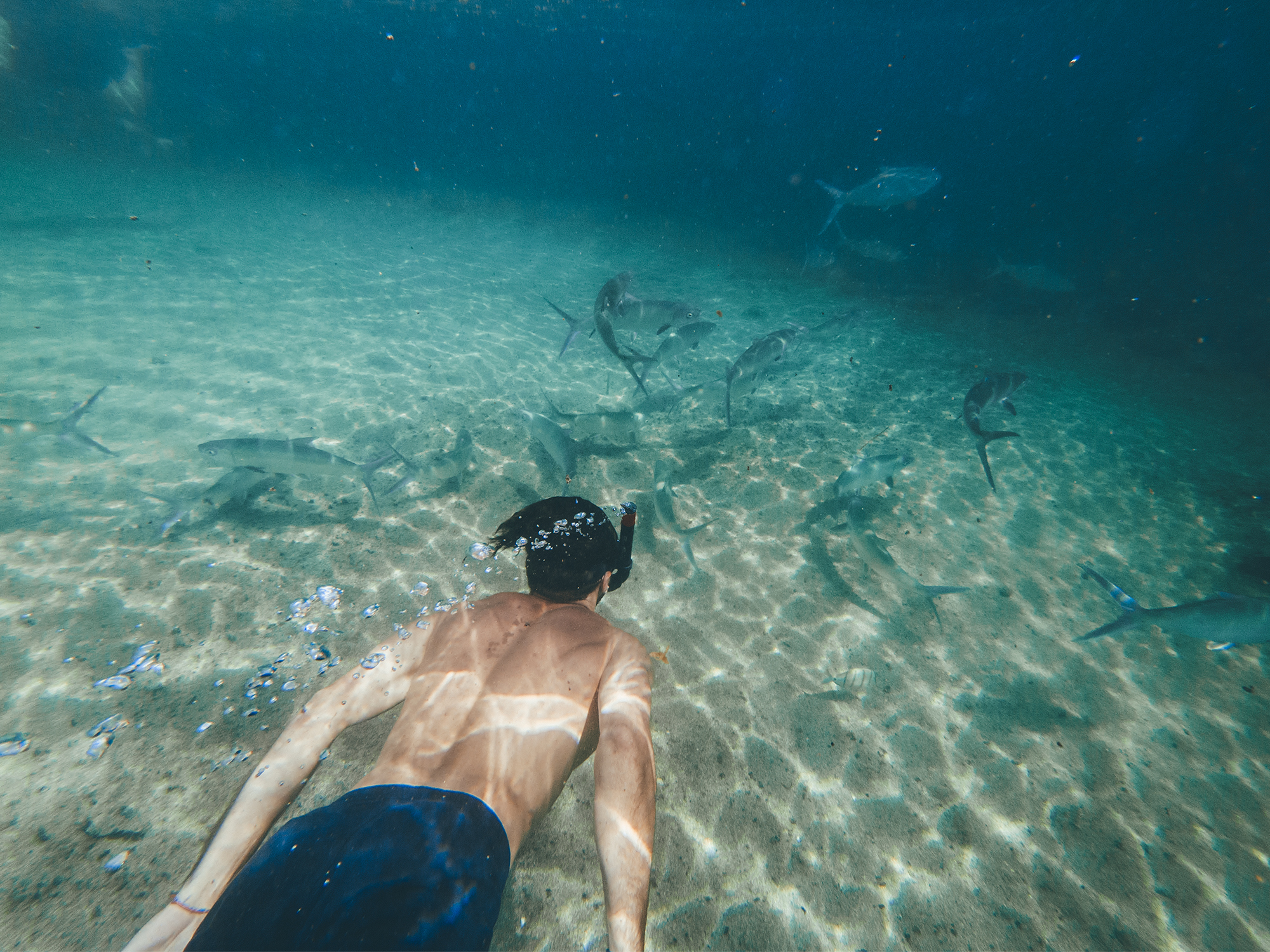 One of the most unique features of Hualalai is the King's Pond - a saltwater lagoon filled with tropical fish and a resident eagle ray that you can snorkel in. I had never been in anything quite like it! There are daily feedings here where you can get up close and personal with the wildlife.
The Spa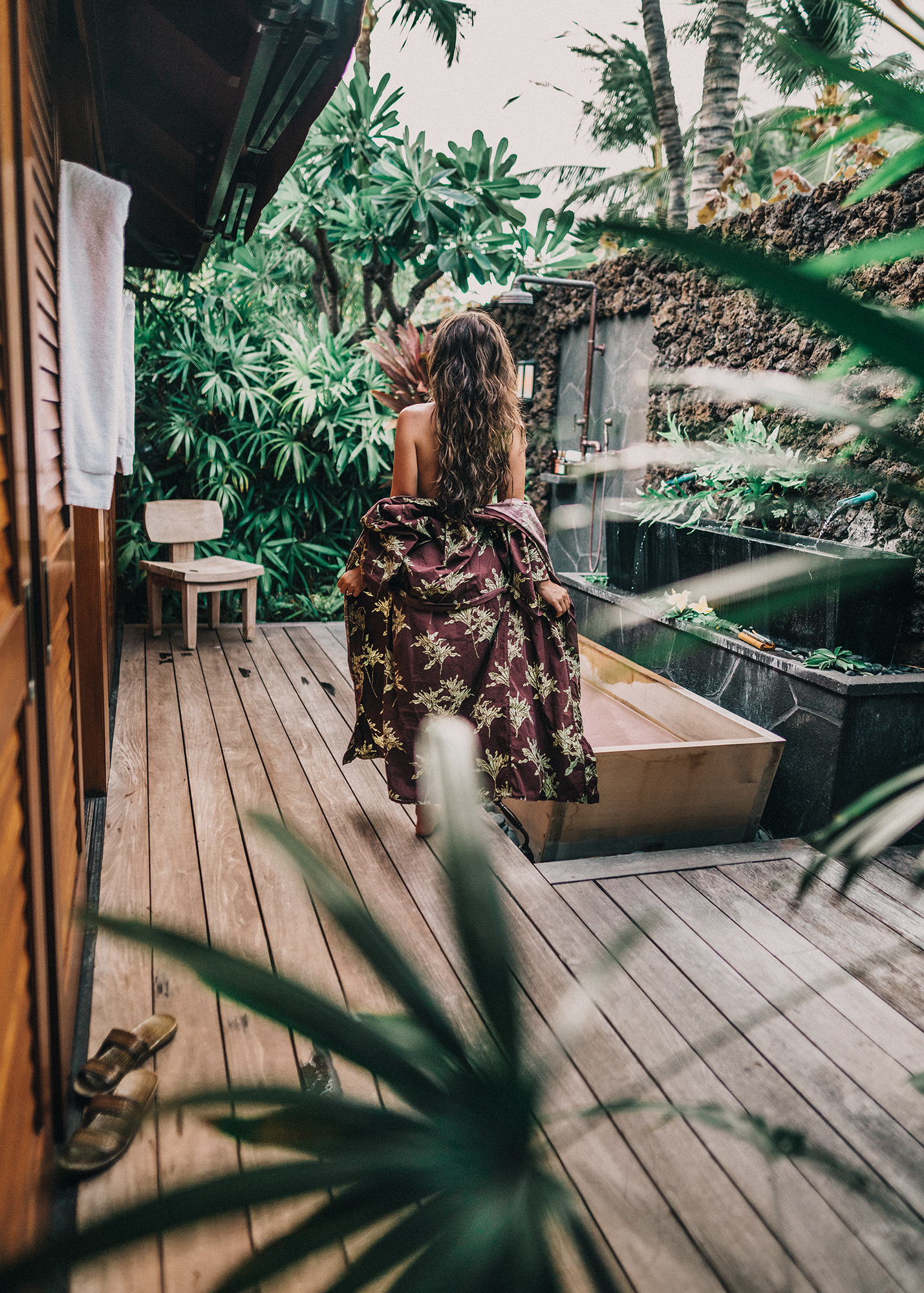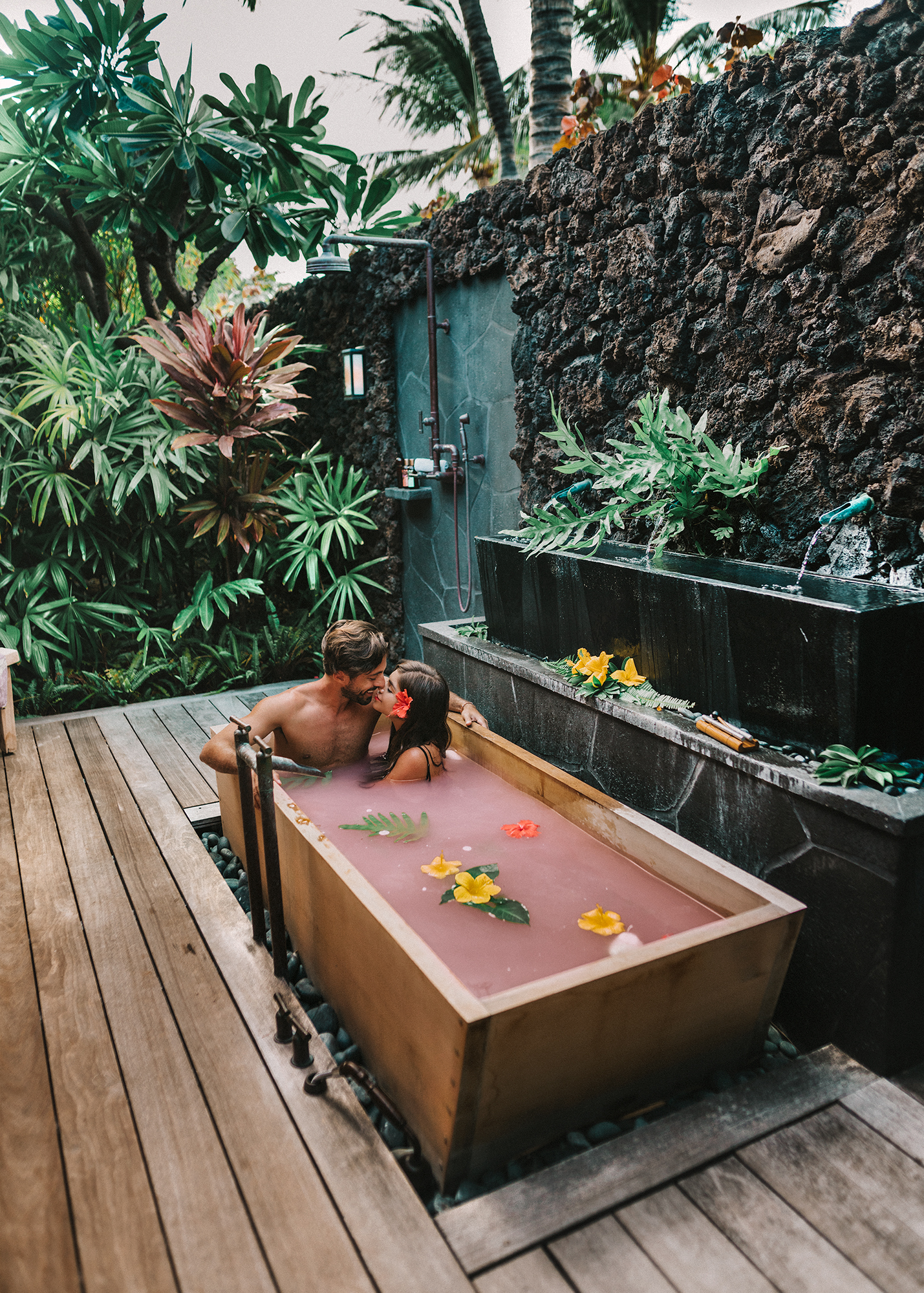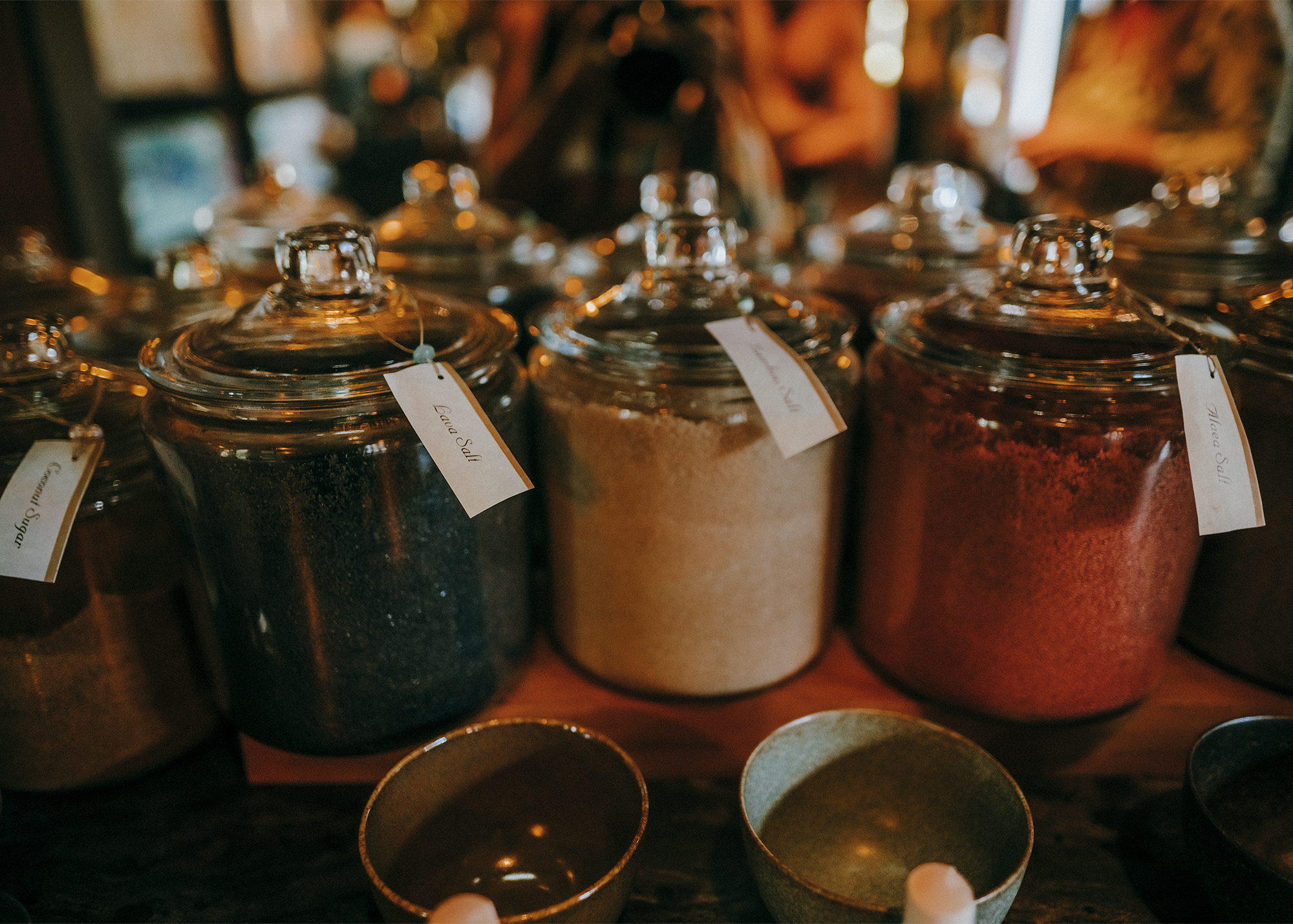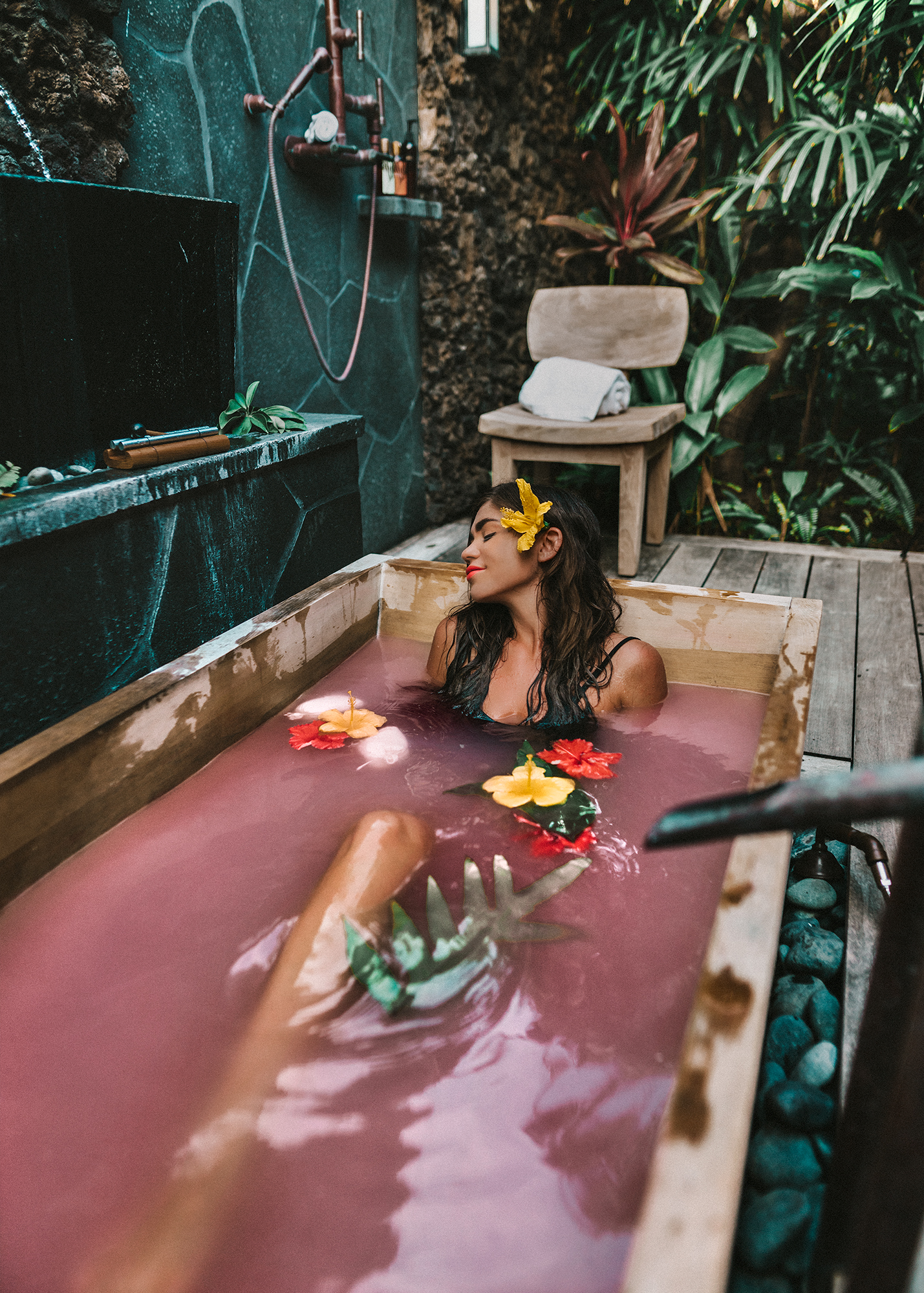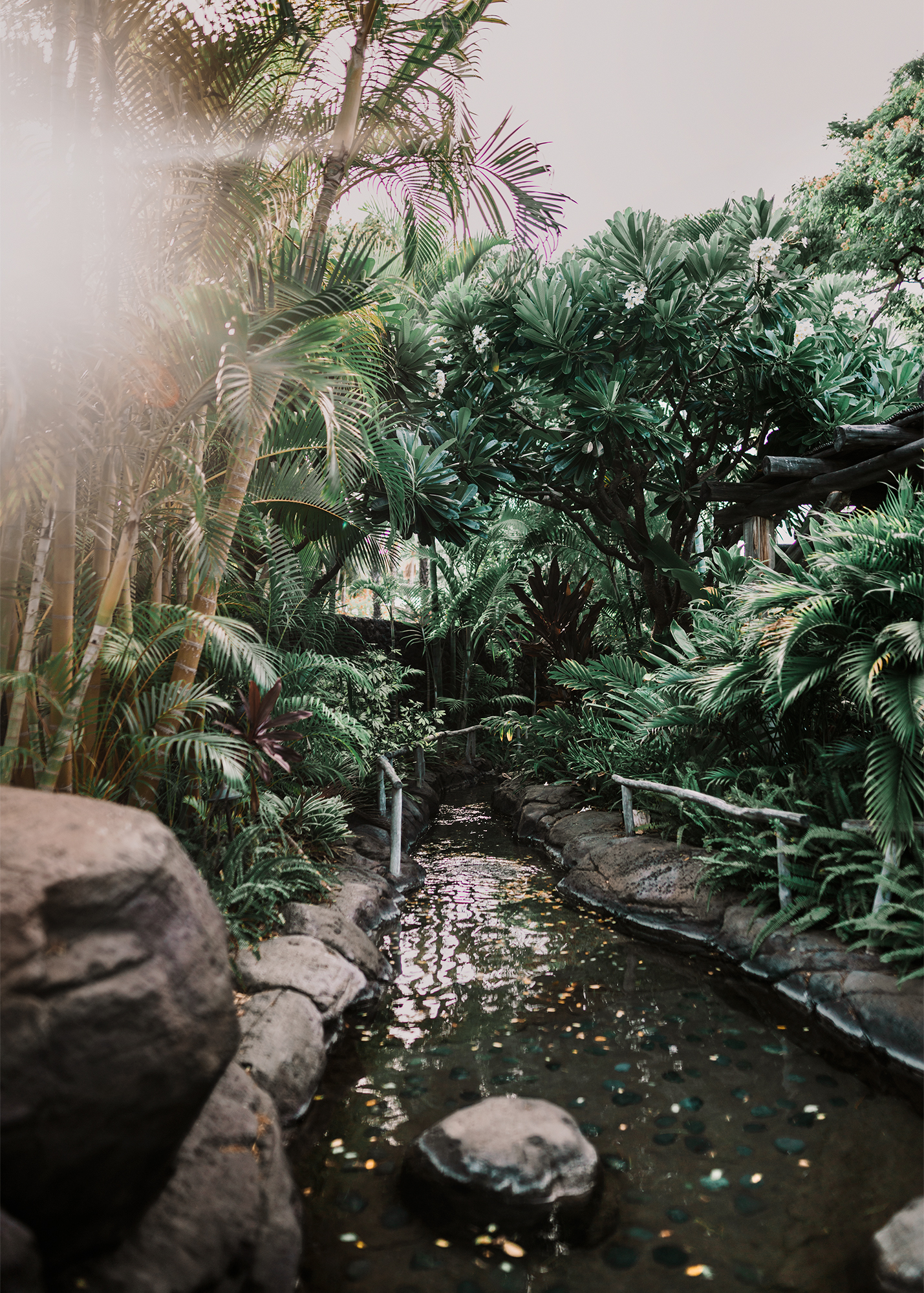 Your girl loves a good spa... and this is the KING of spas. The spa area is massive, an is entirely a lush jungle with outdoor loungers and a foot reflexology walk. The treatment rooms aren't rooms as much as individual bungalows with private outdoor areas. We went for a coconut milk detox bath and would have stayed and wandered the spa grounds for hours if we had the time!
The Pools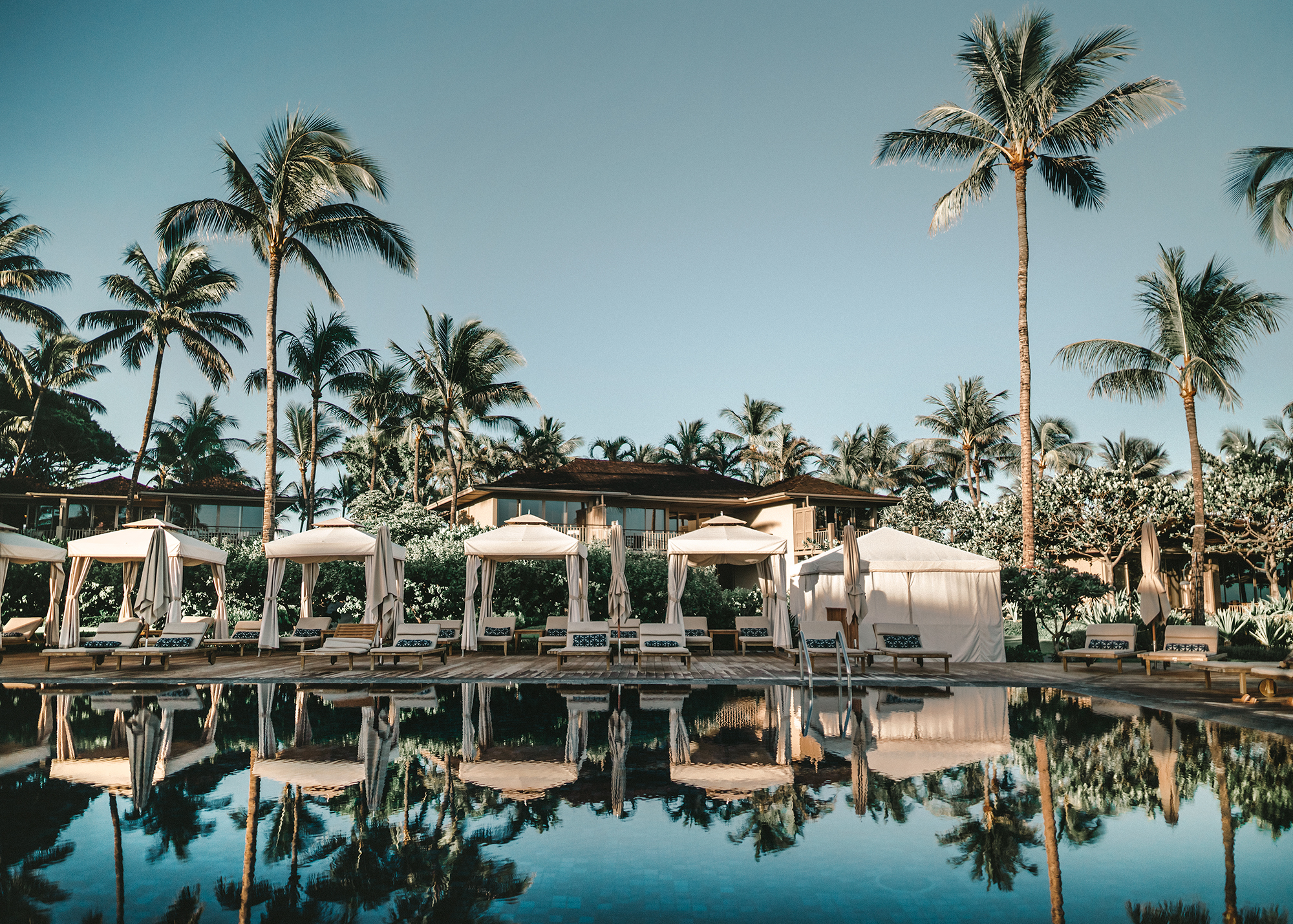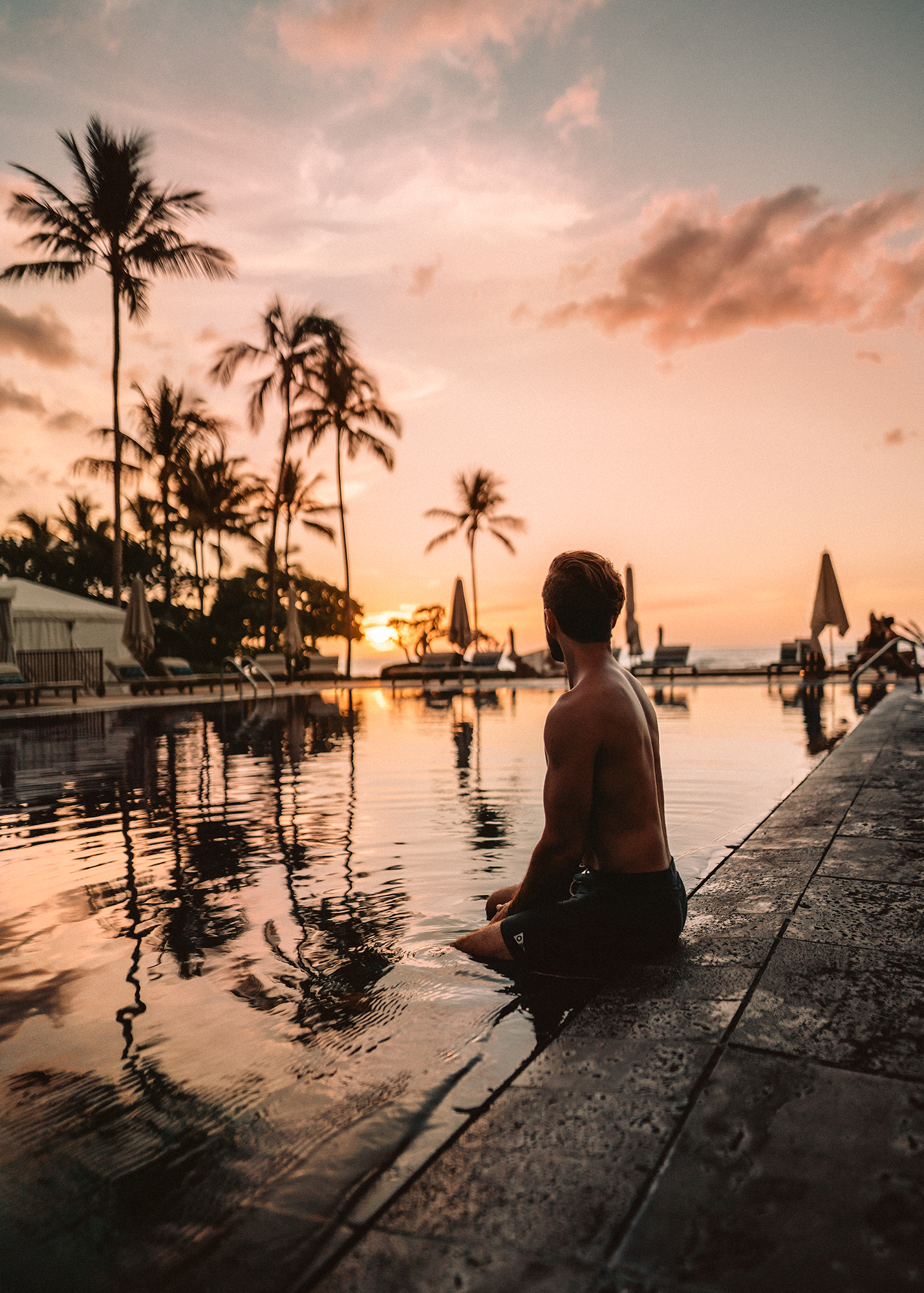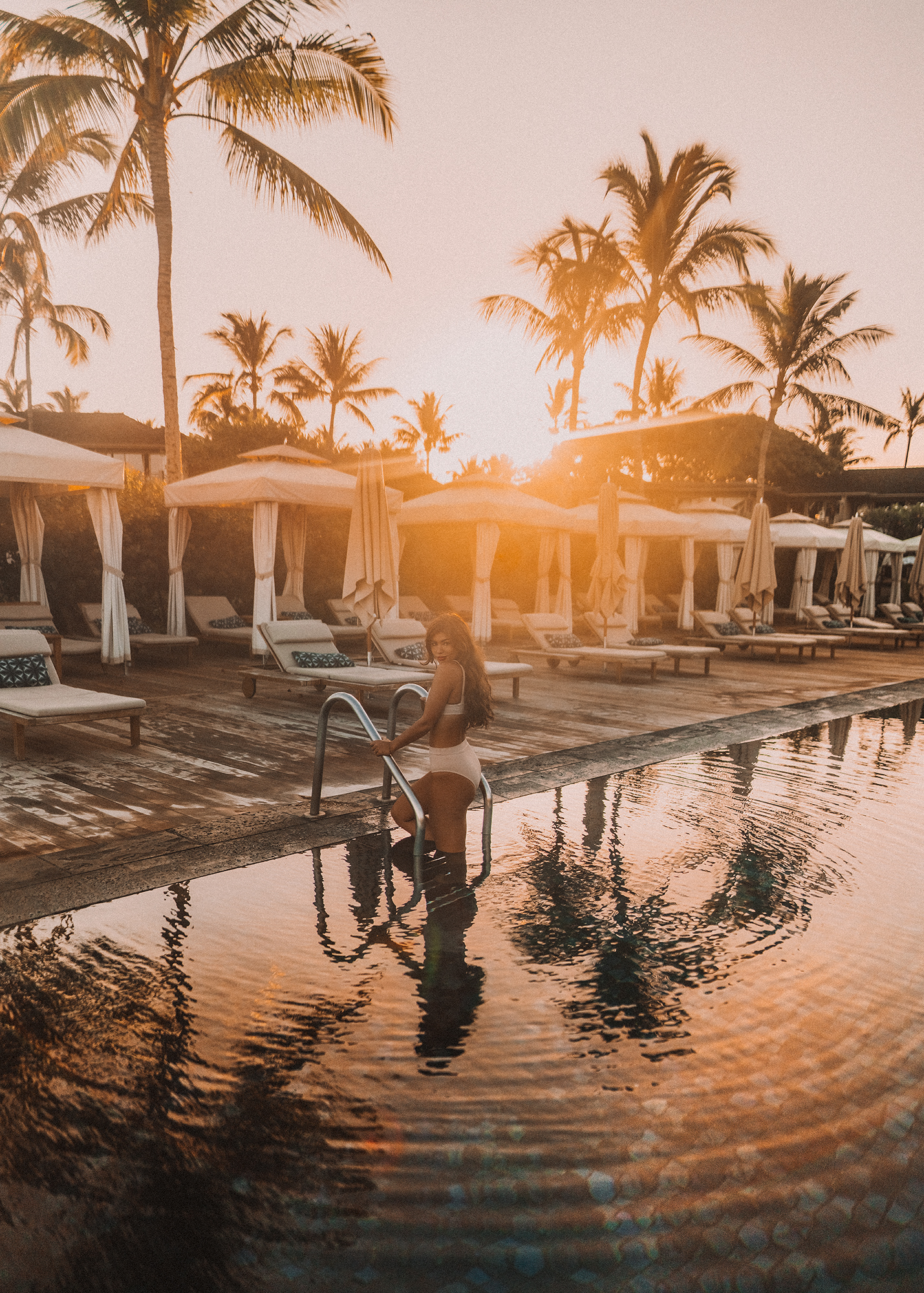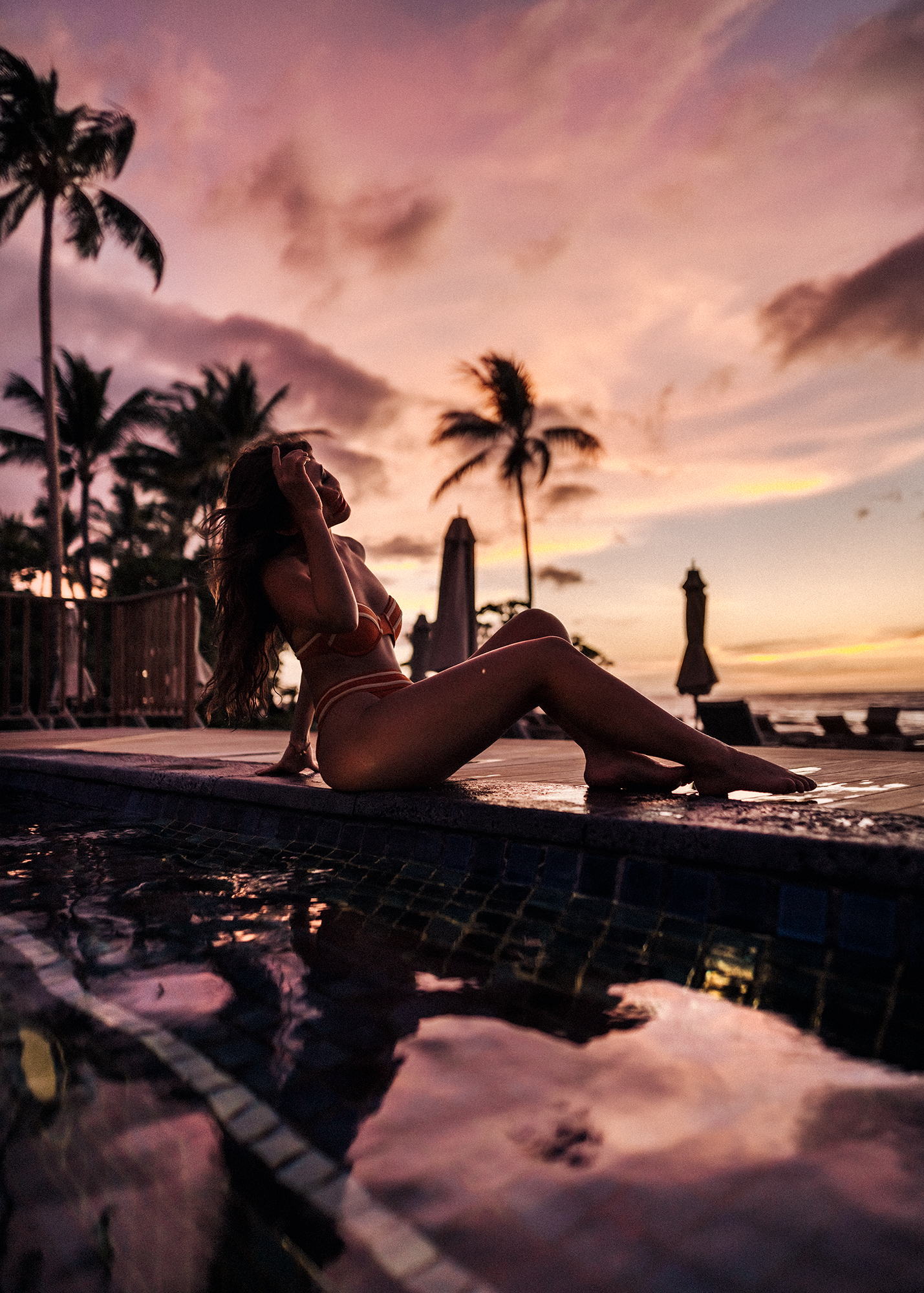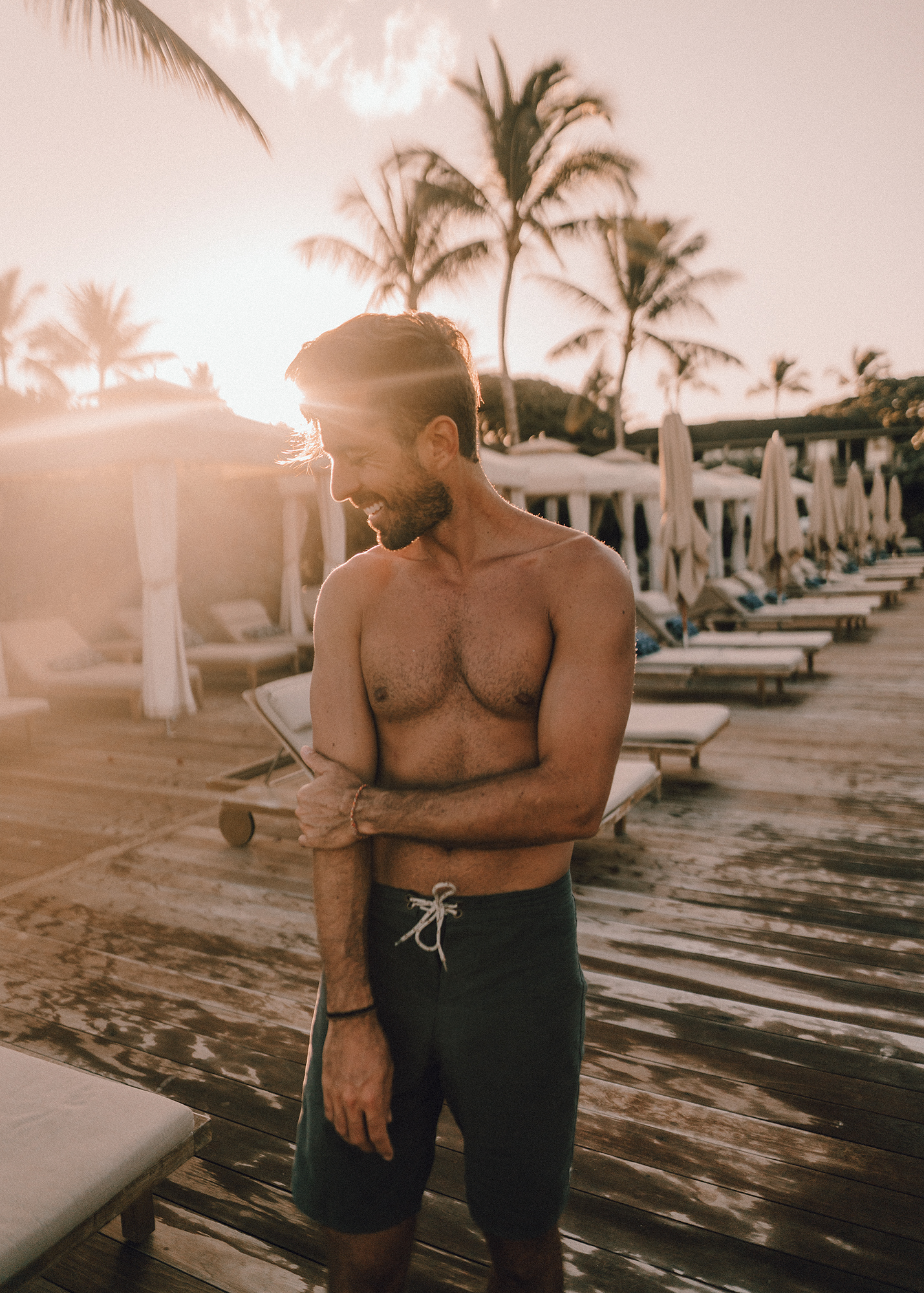 The best for last! Hualalai has multiple pools around the property, all just steps from the beach and lined with local lava stone and some of the chicest cabanas I've seen. We spent every sunset watching the sky reflect in the infinity pools and soaking in the adjacent hot tub.
See More: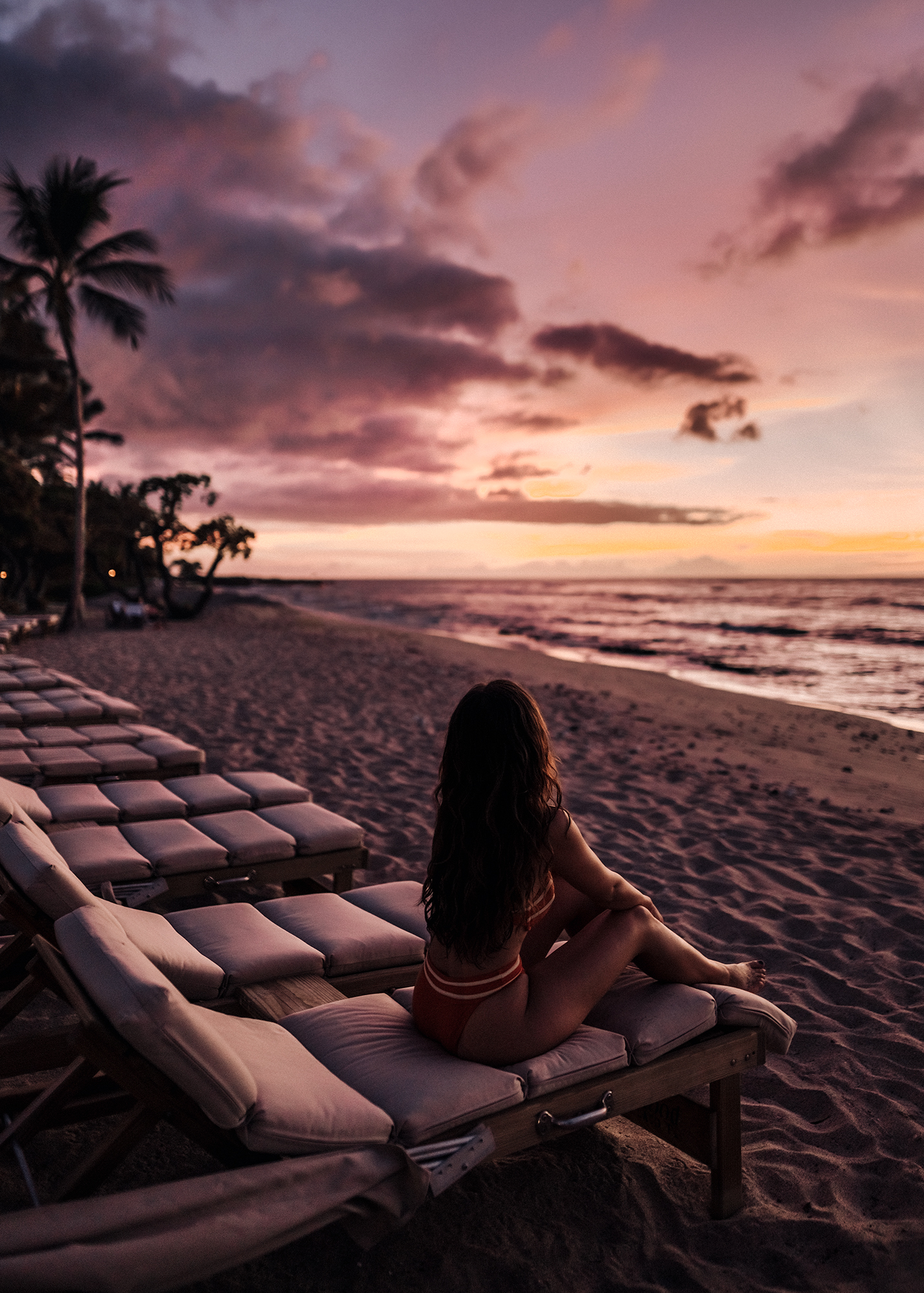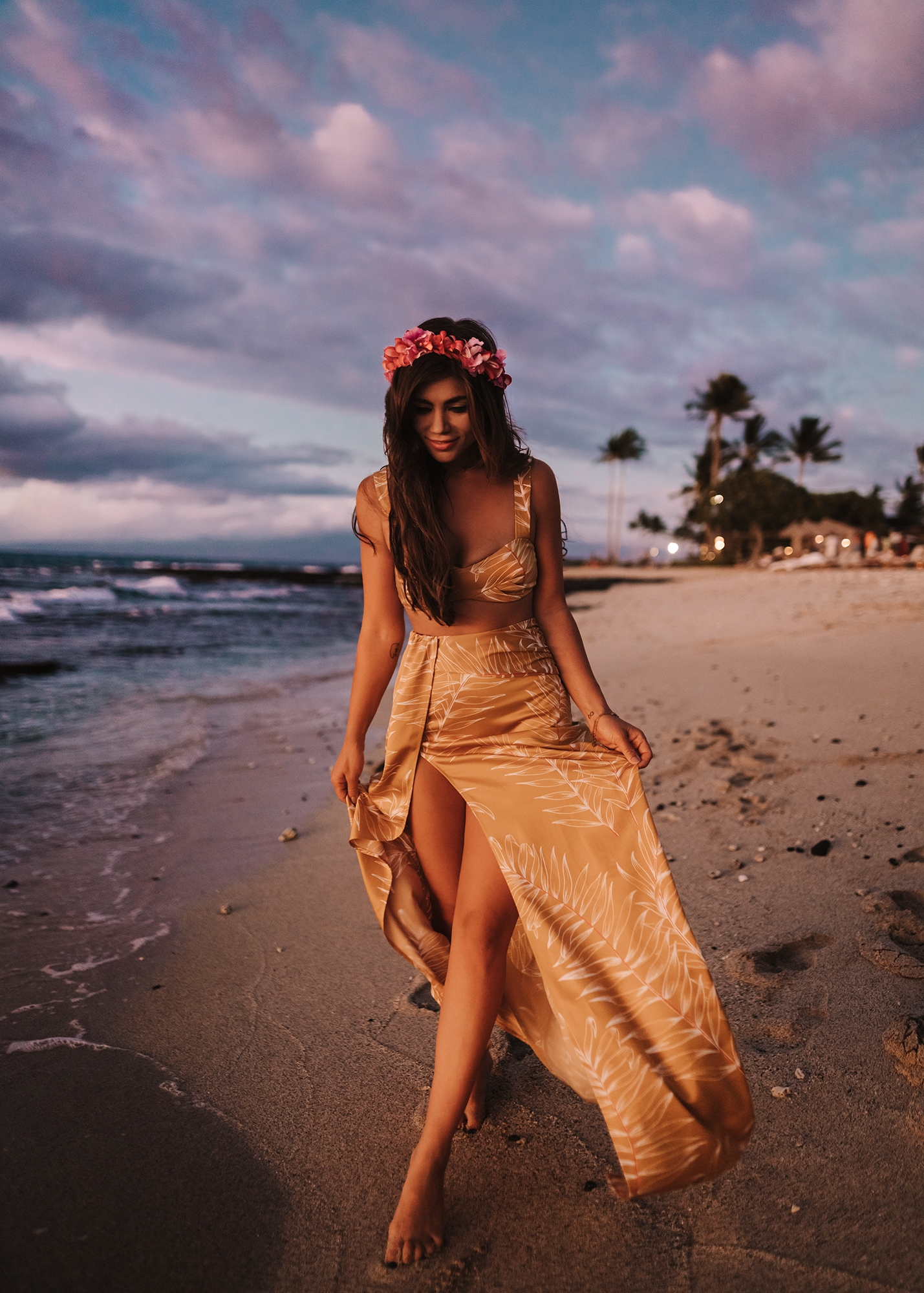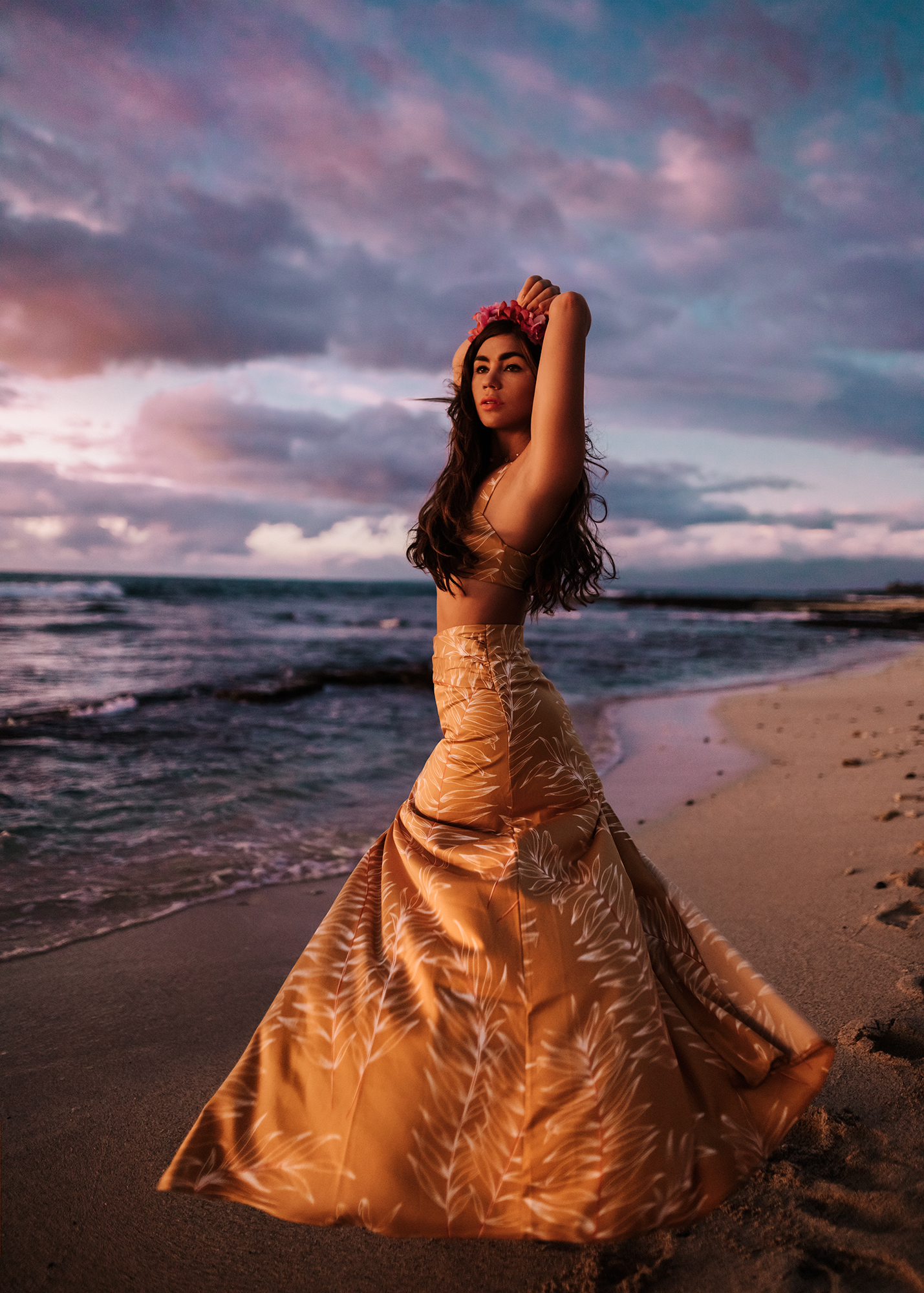 Incredible sunsets from the Hualalai Beach.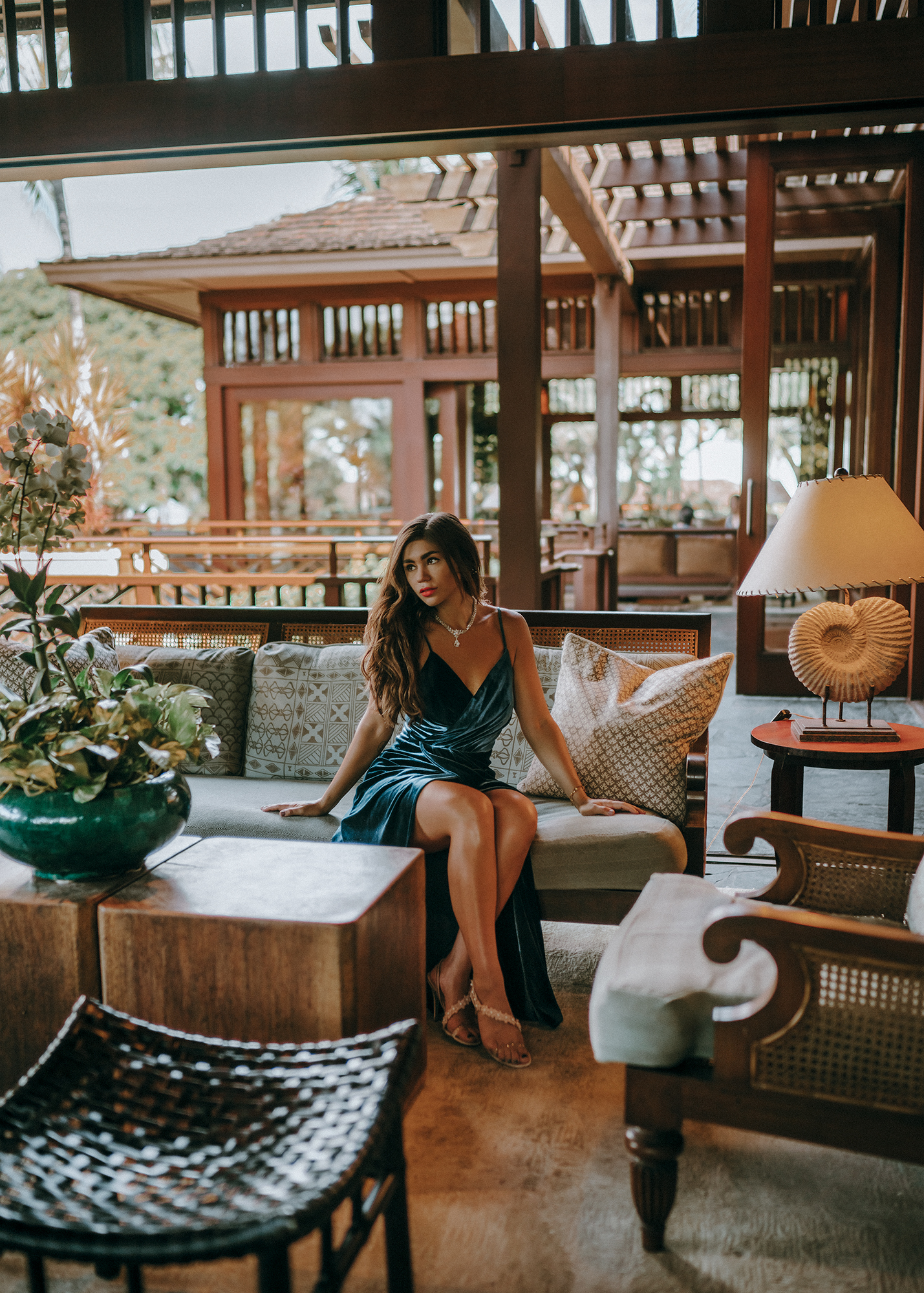 The plantation-house style lobby is also a stunner!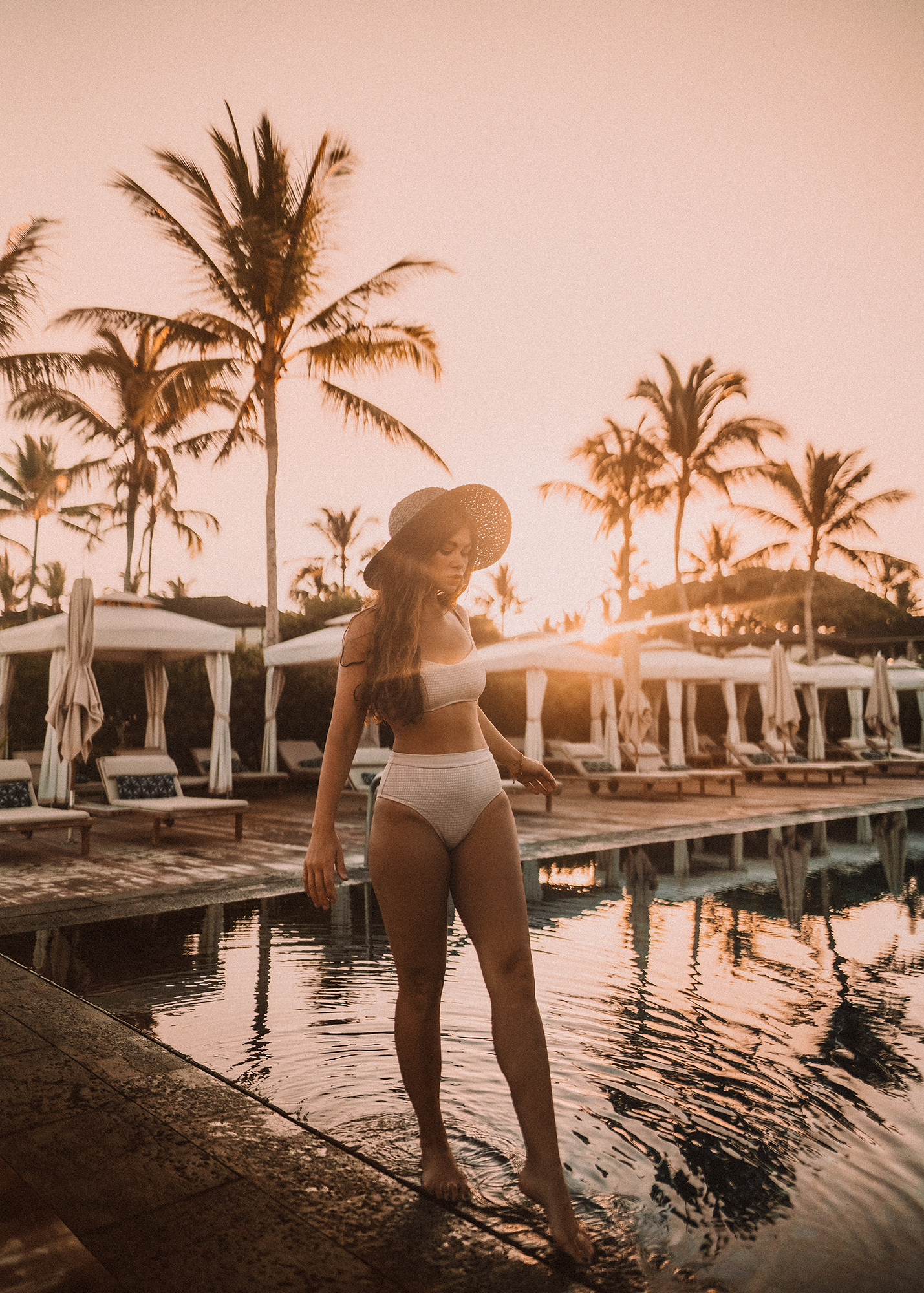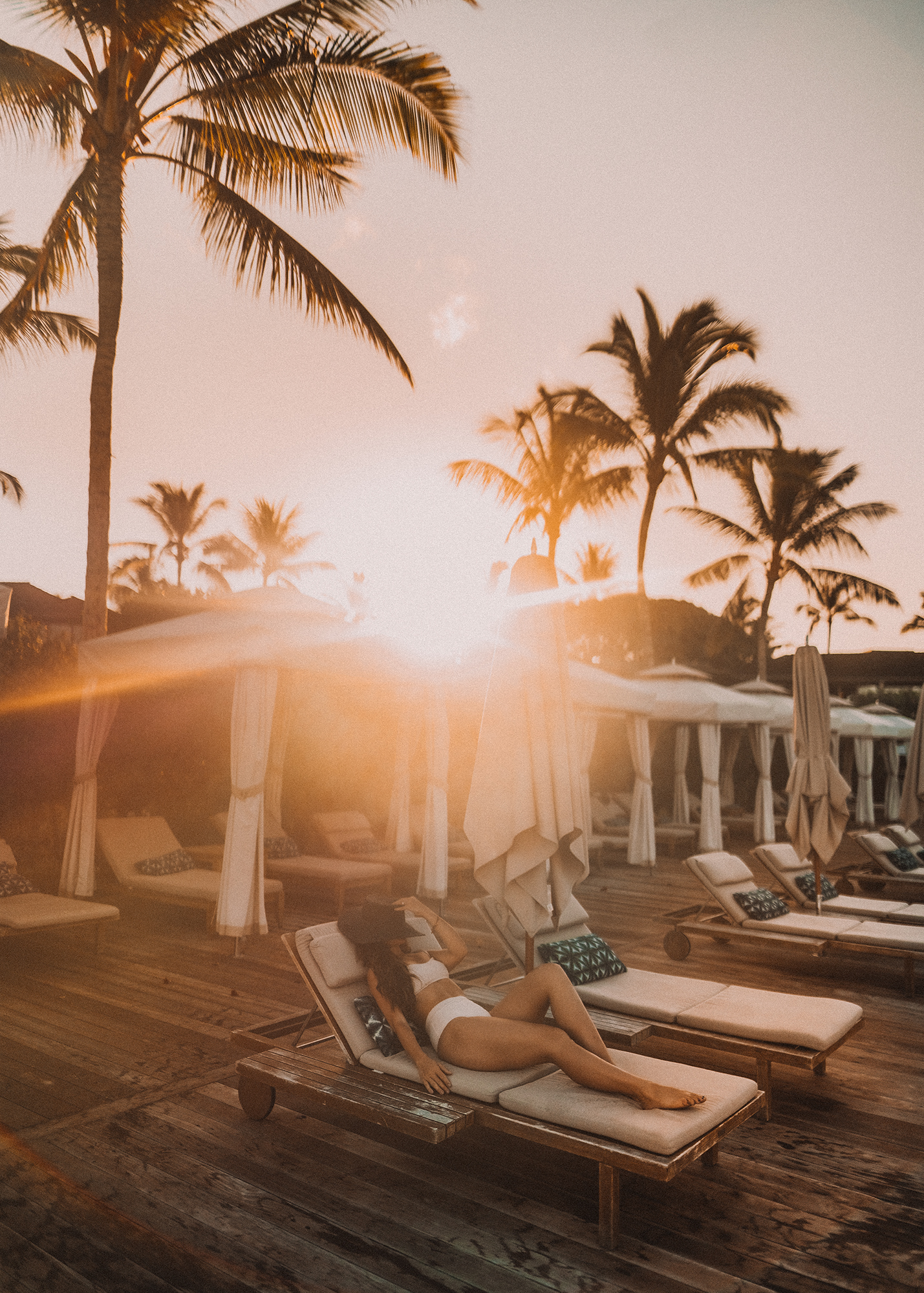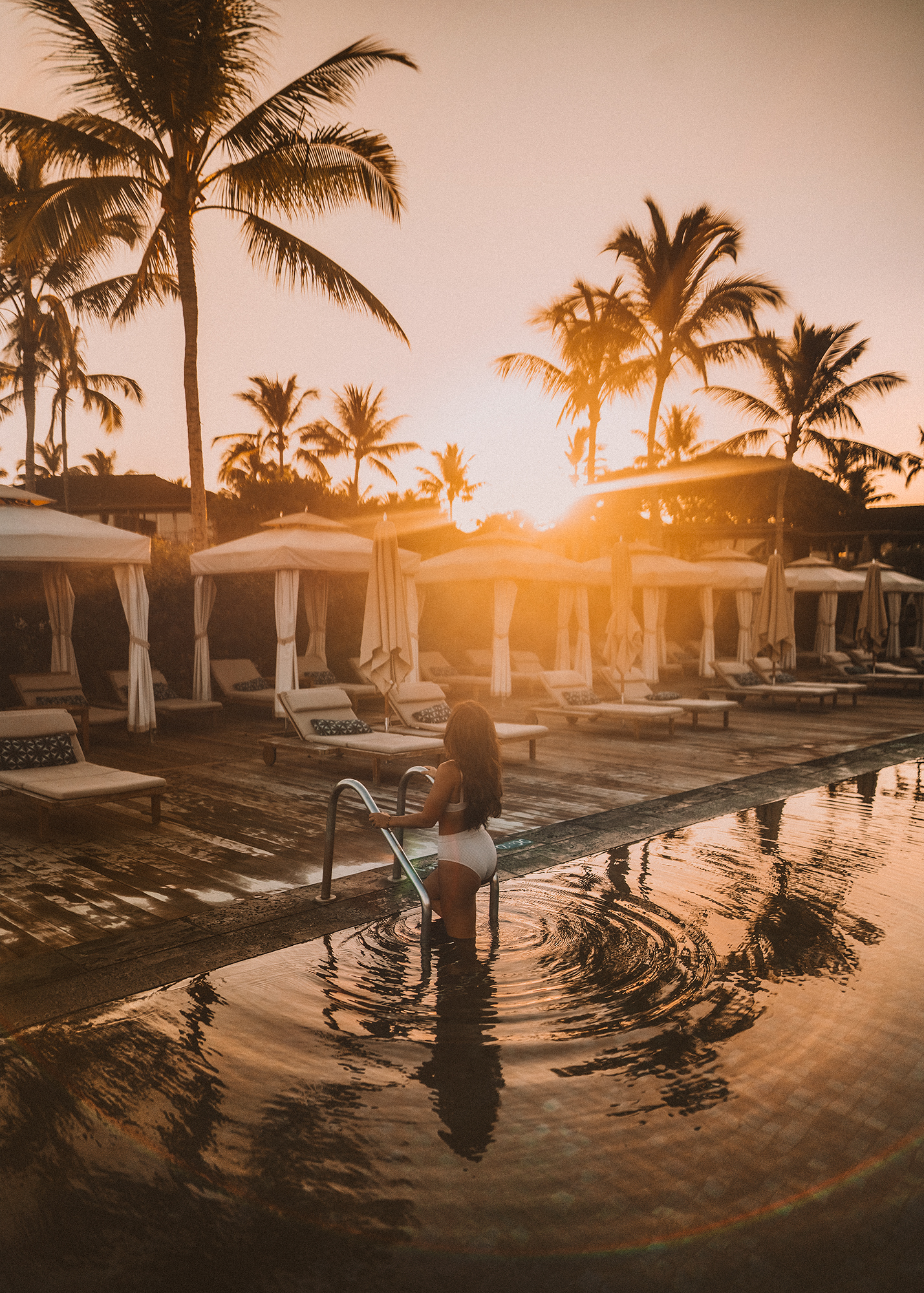 Cathing the last of the evening's sun rays at the main pool.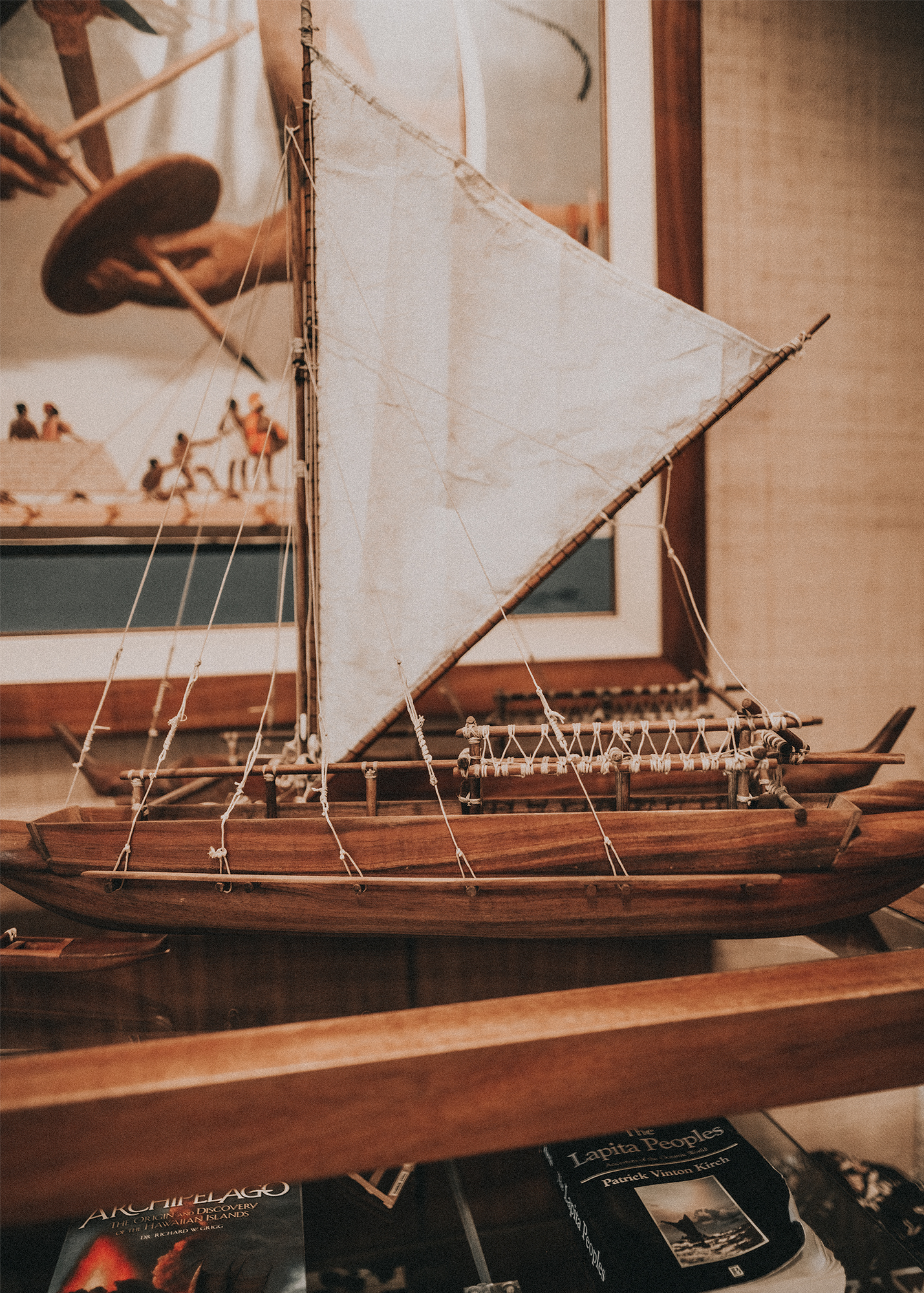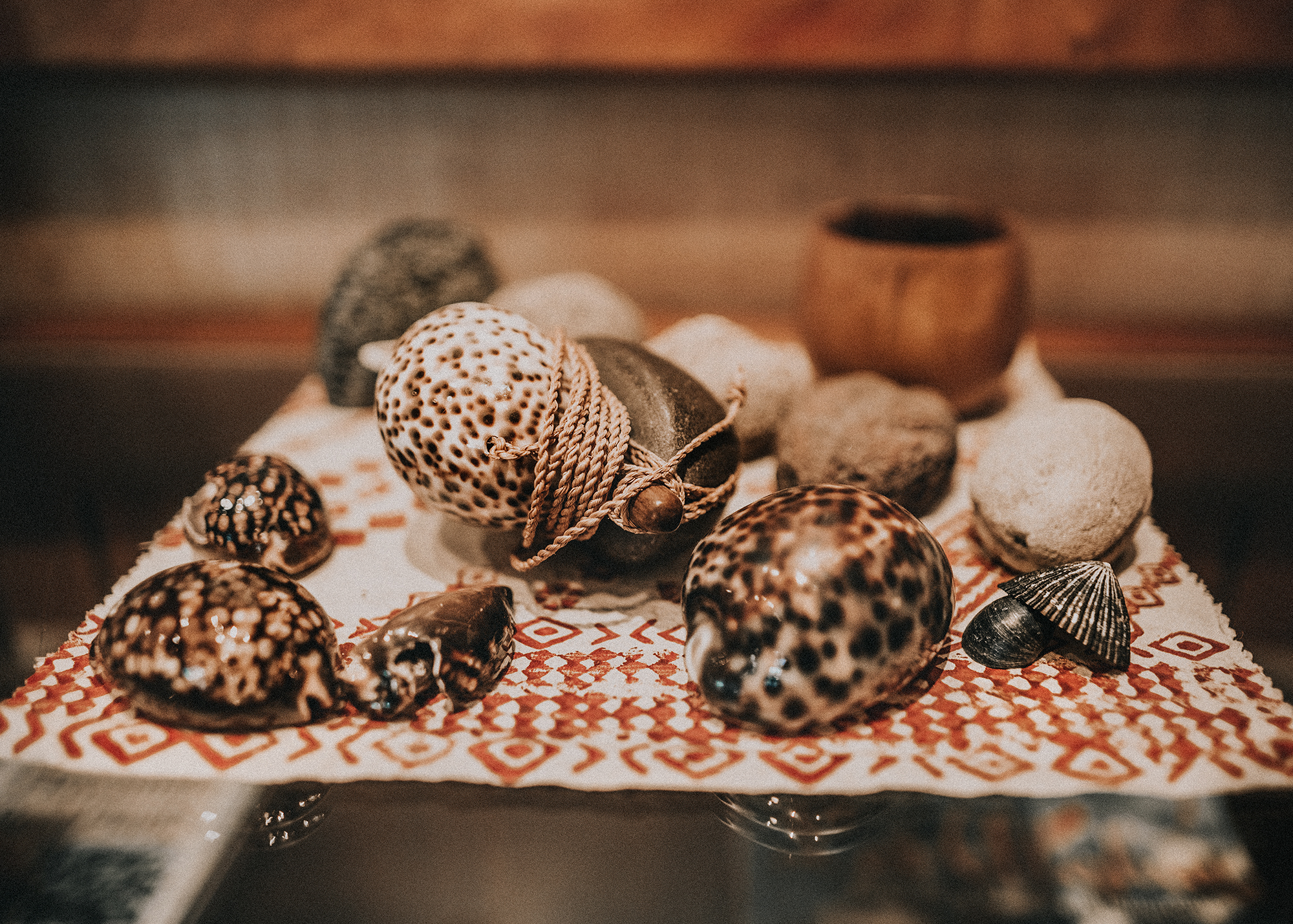 Displays inside the on-site Cultural Center.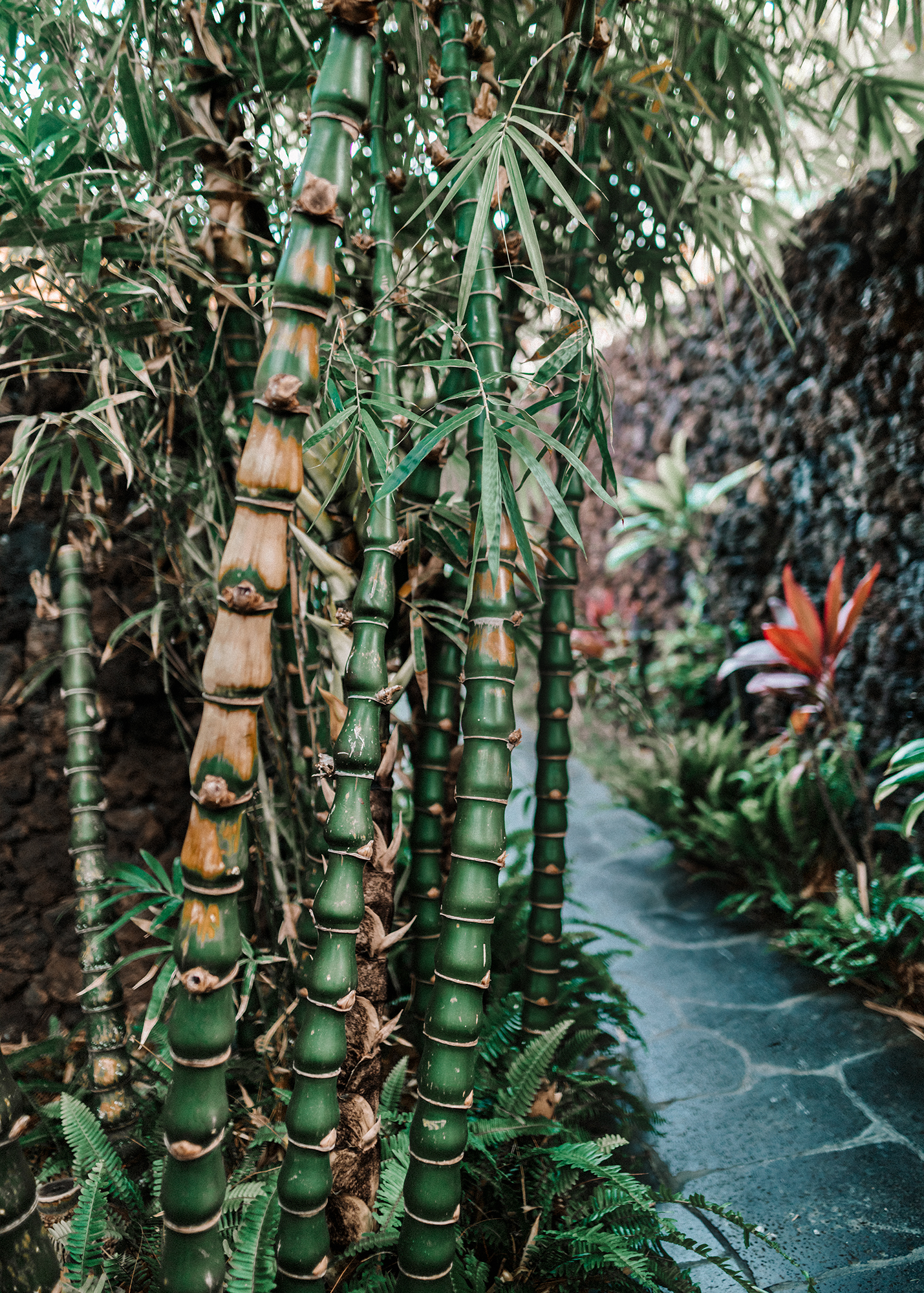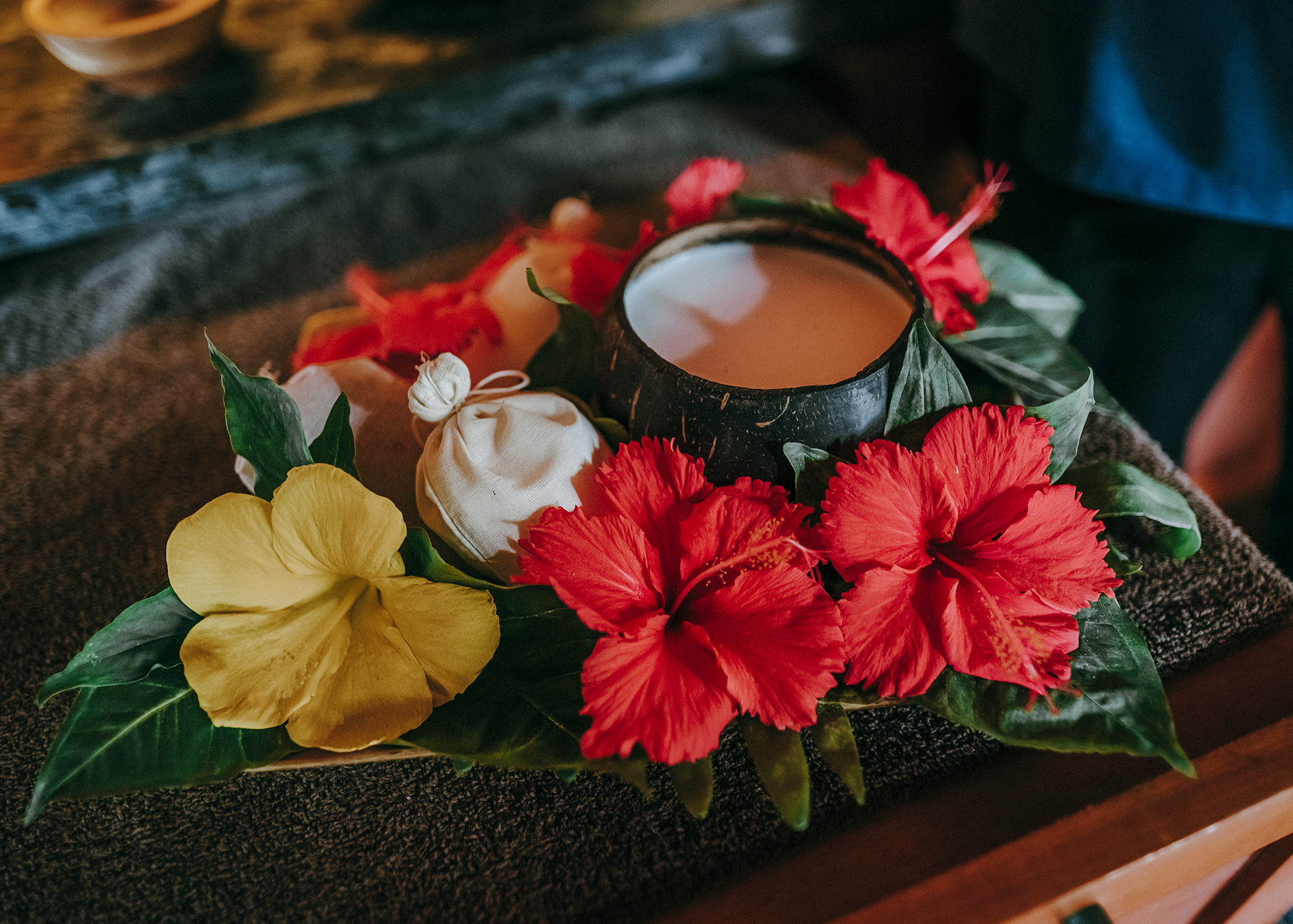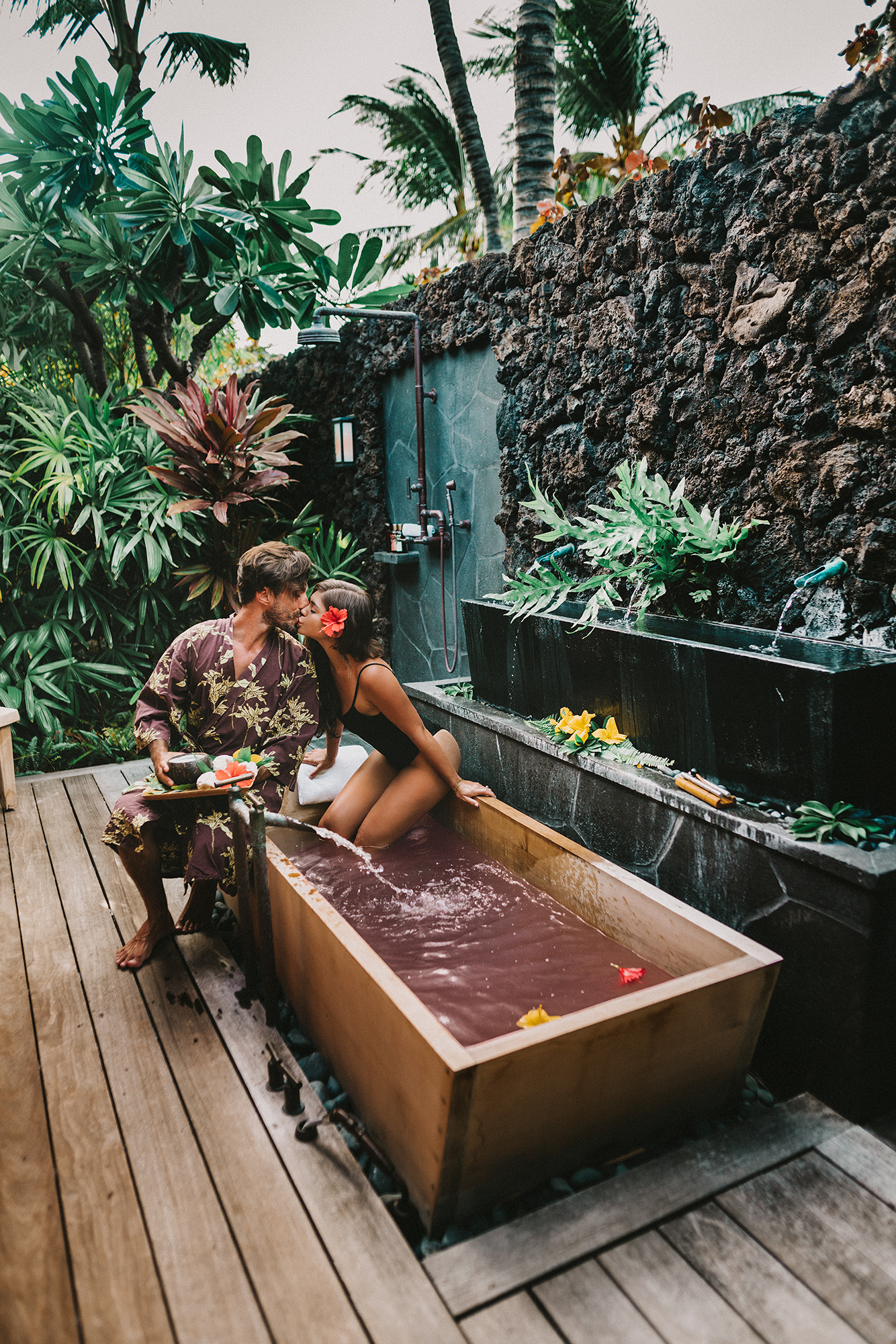 Is this not one of the most amazing spas you have ever seen?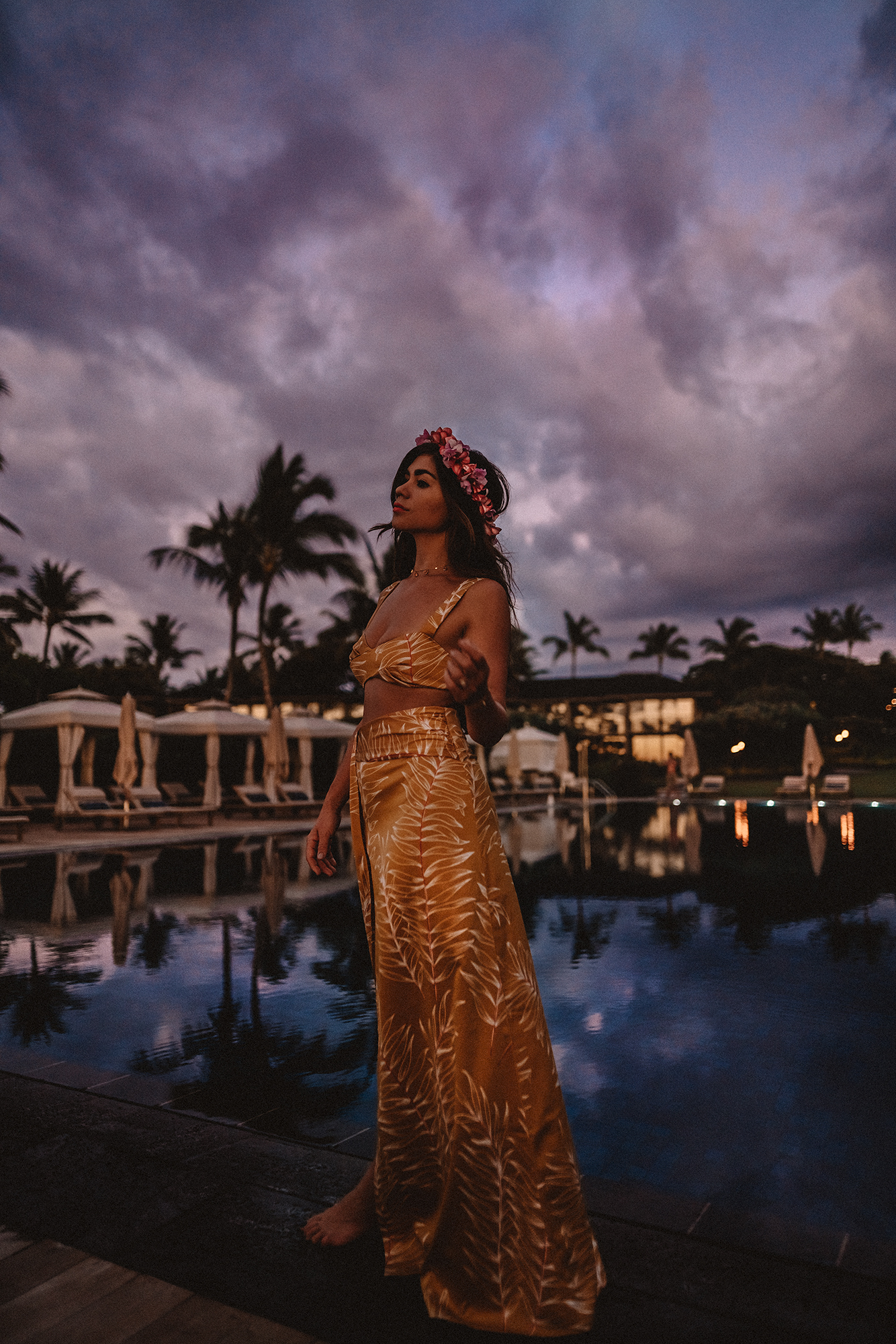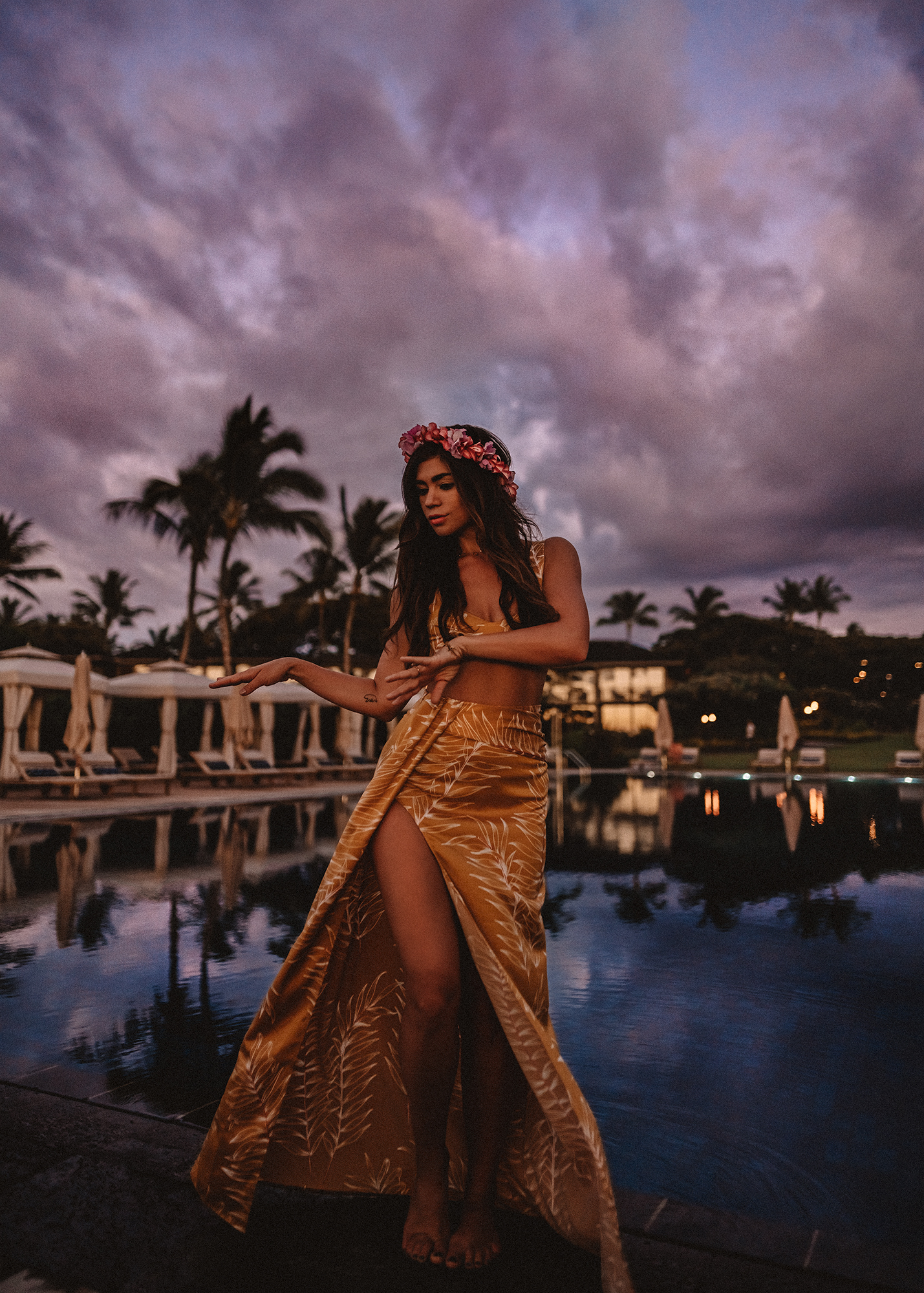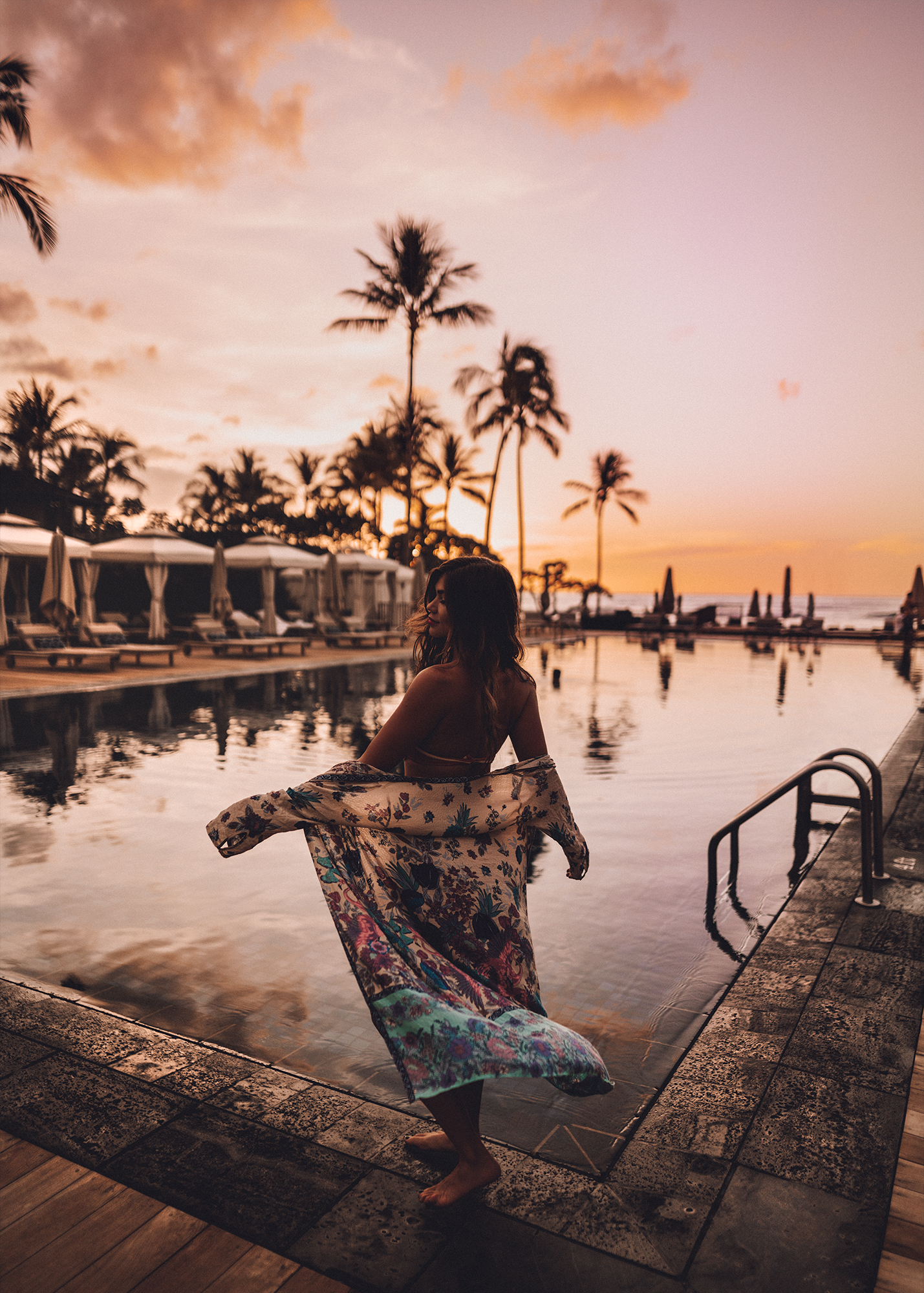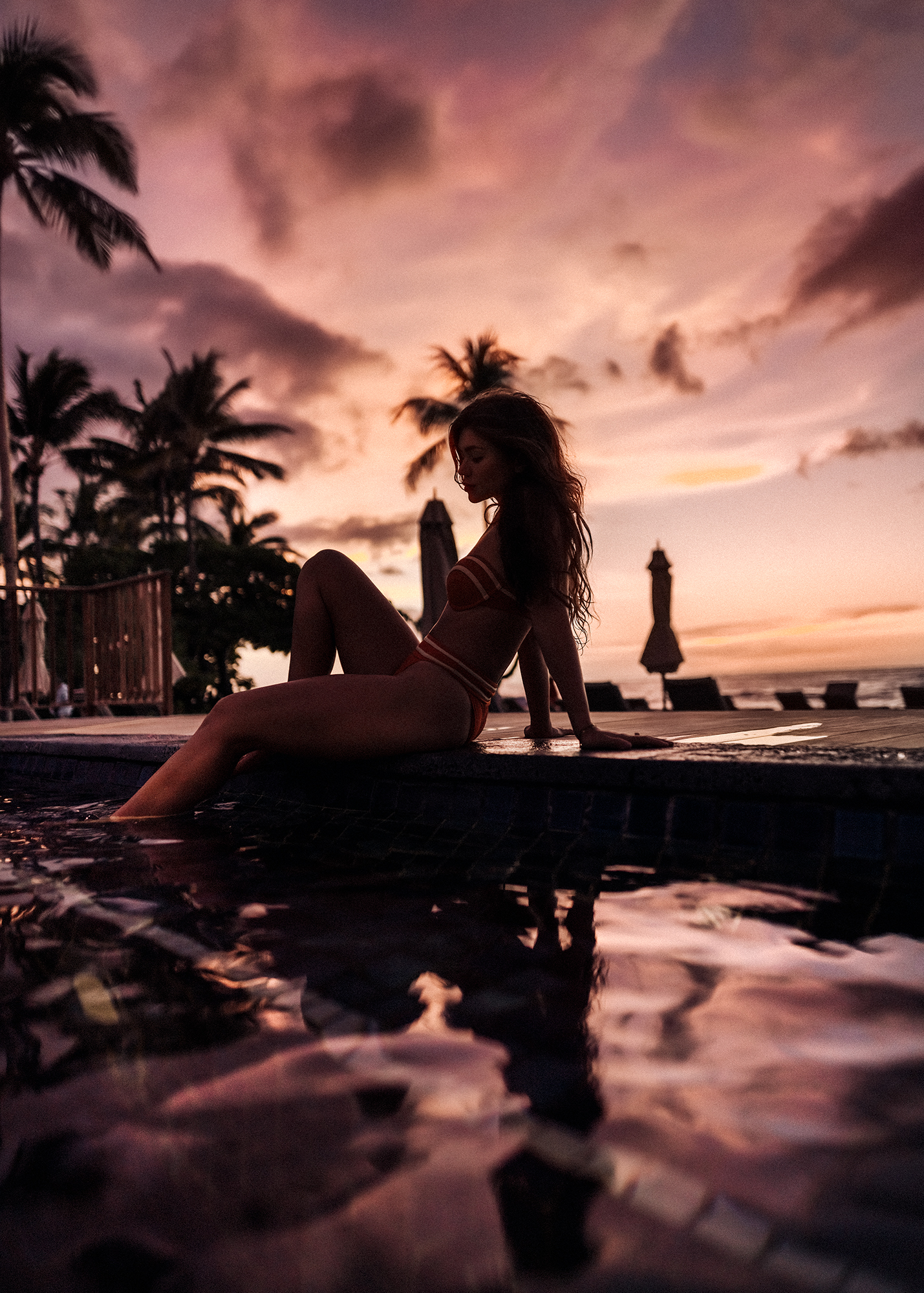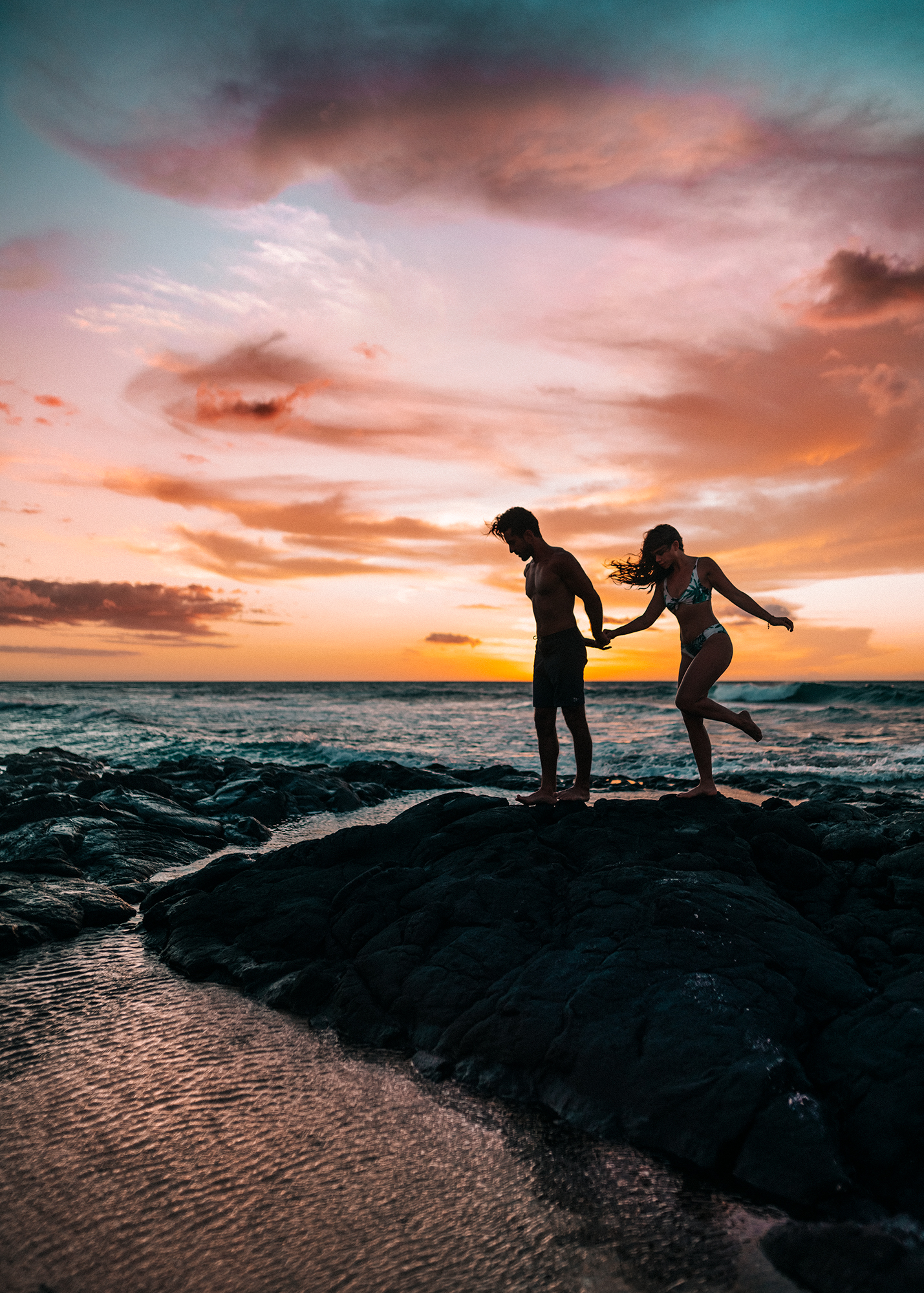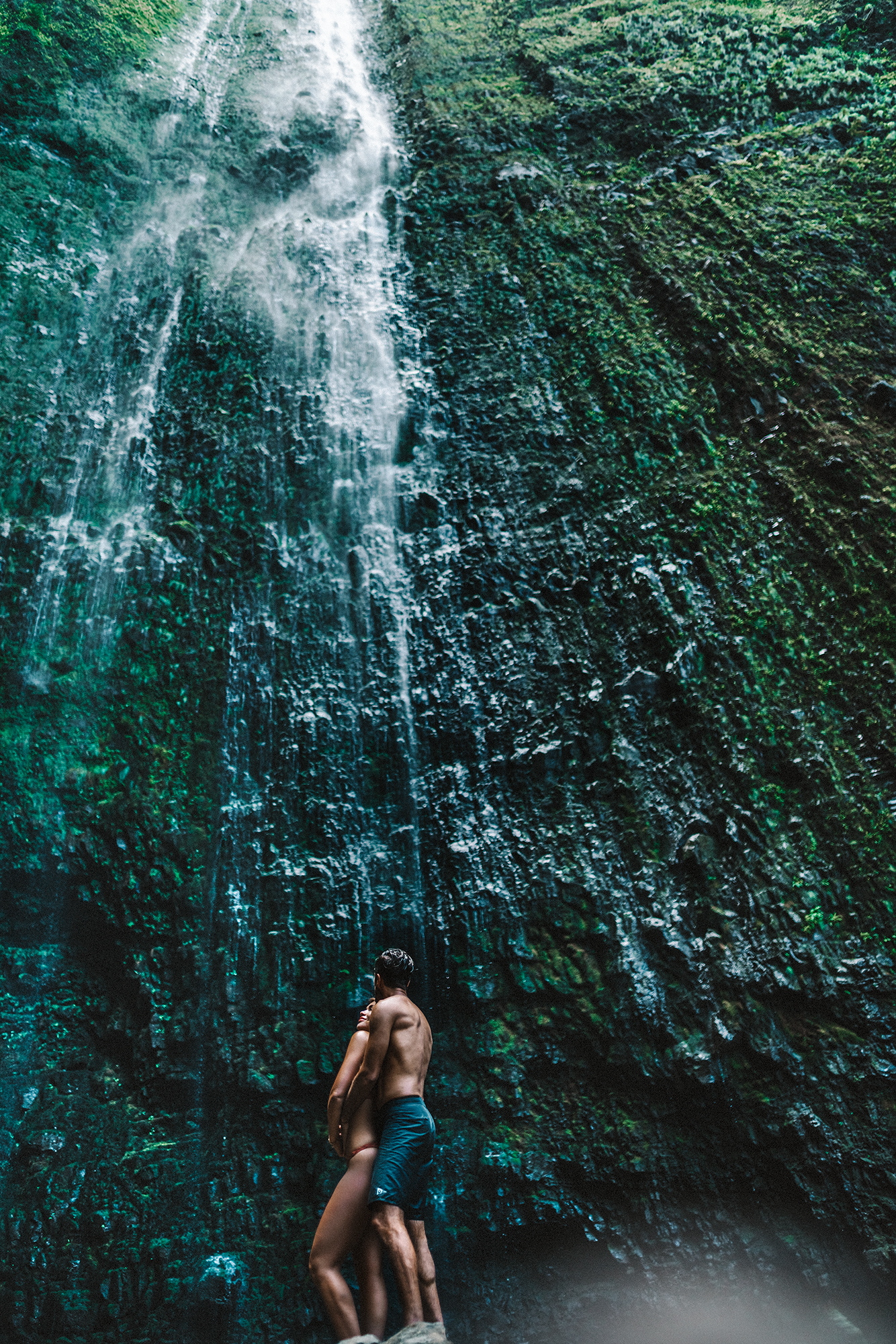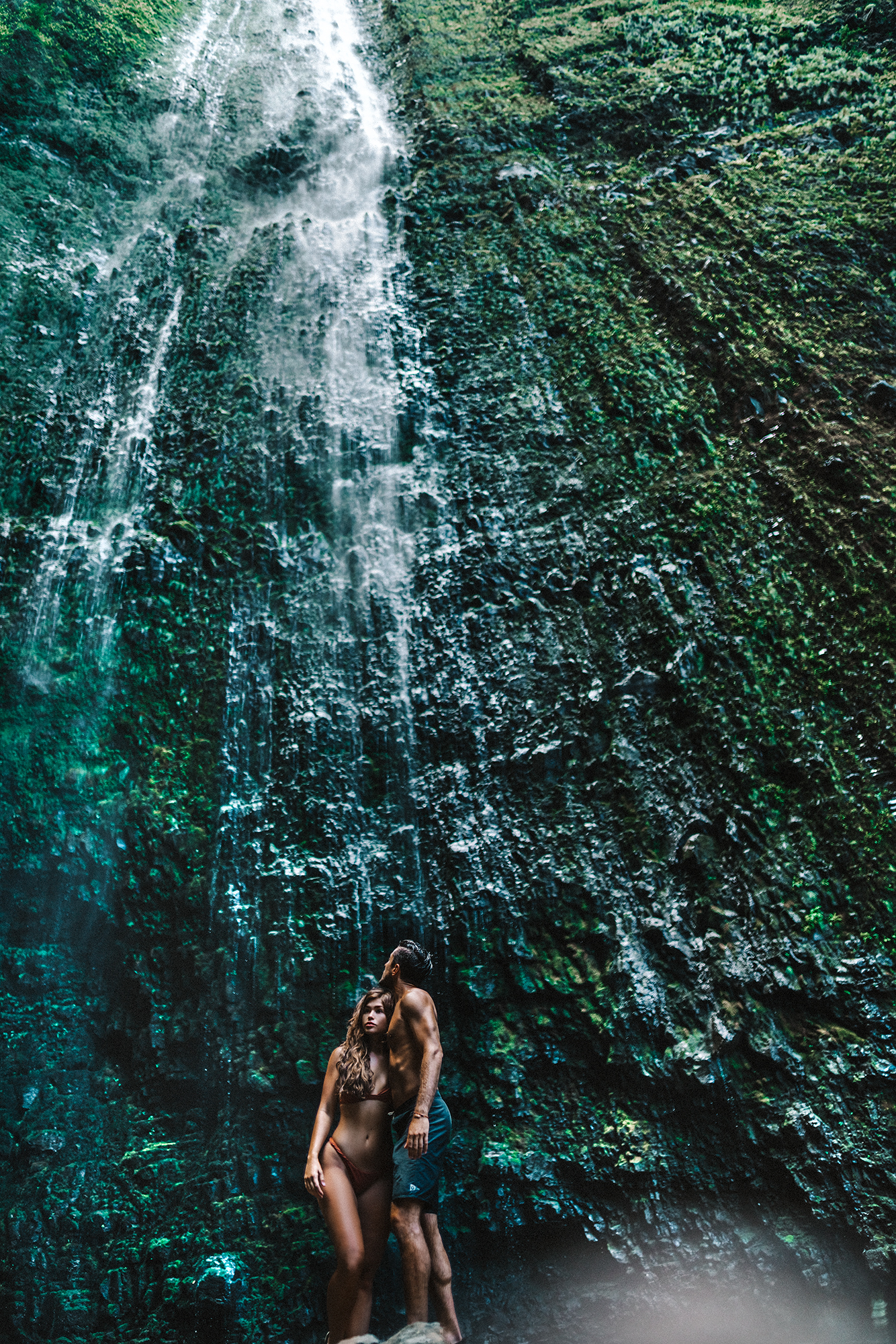 Waterfall views from our favorite Big Island adventure - stay tuned for another blog with all the details on this epic hike.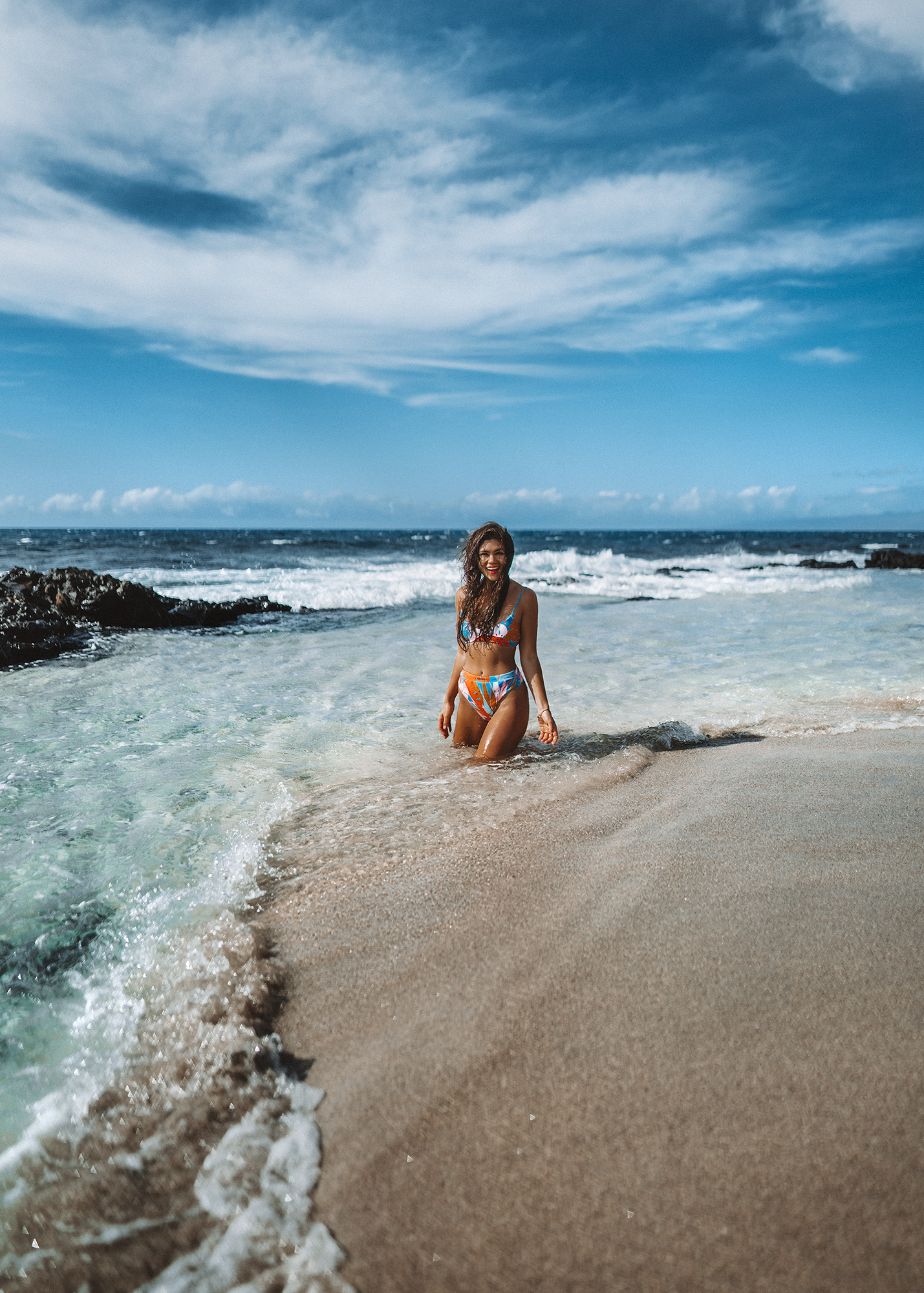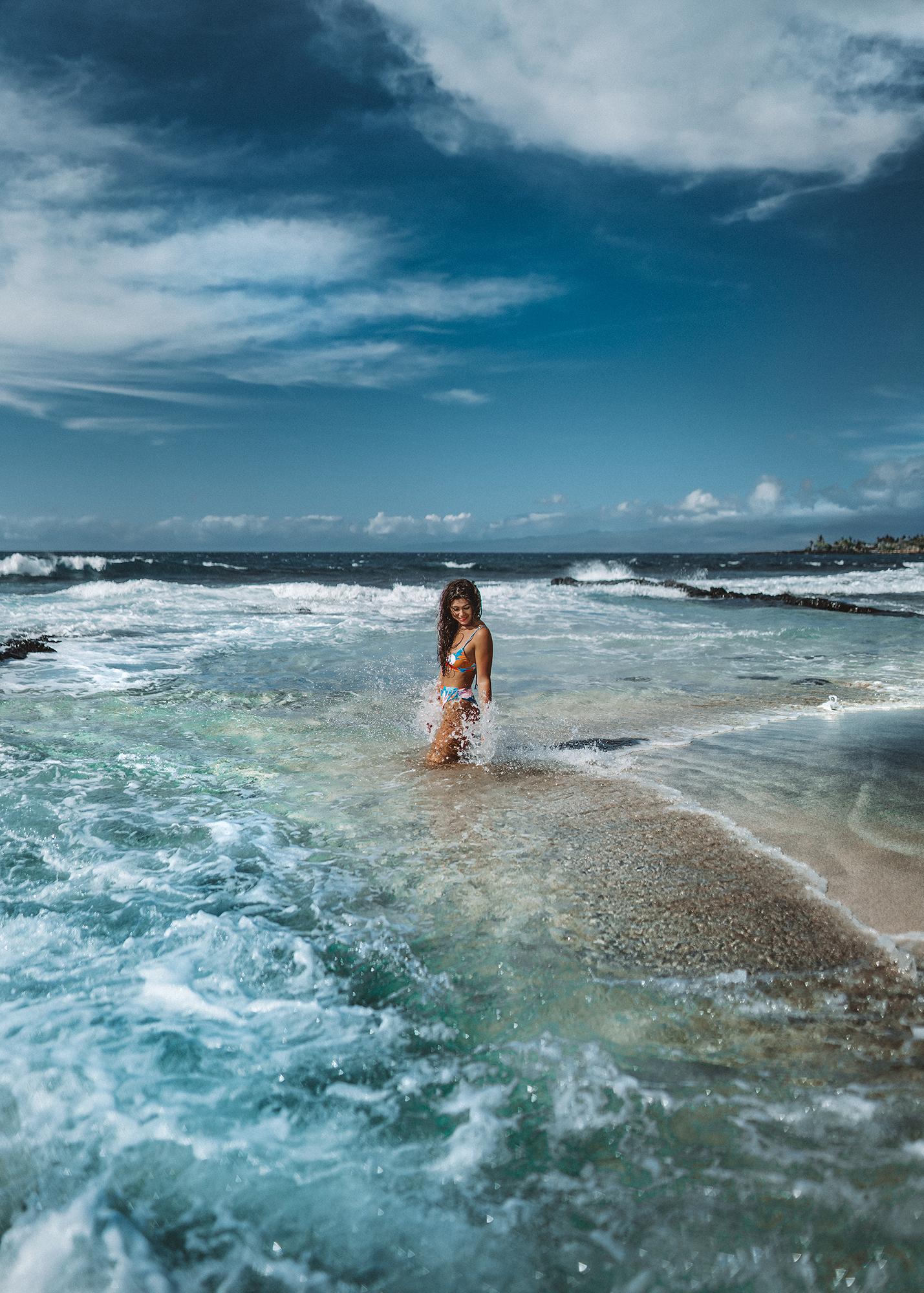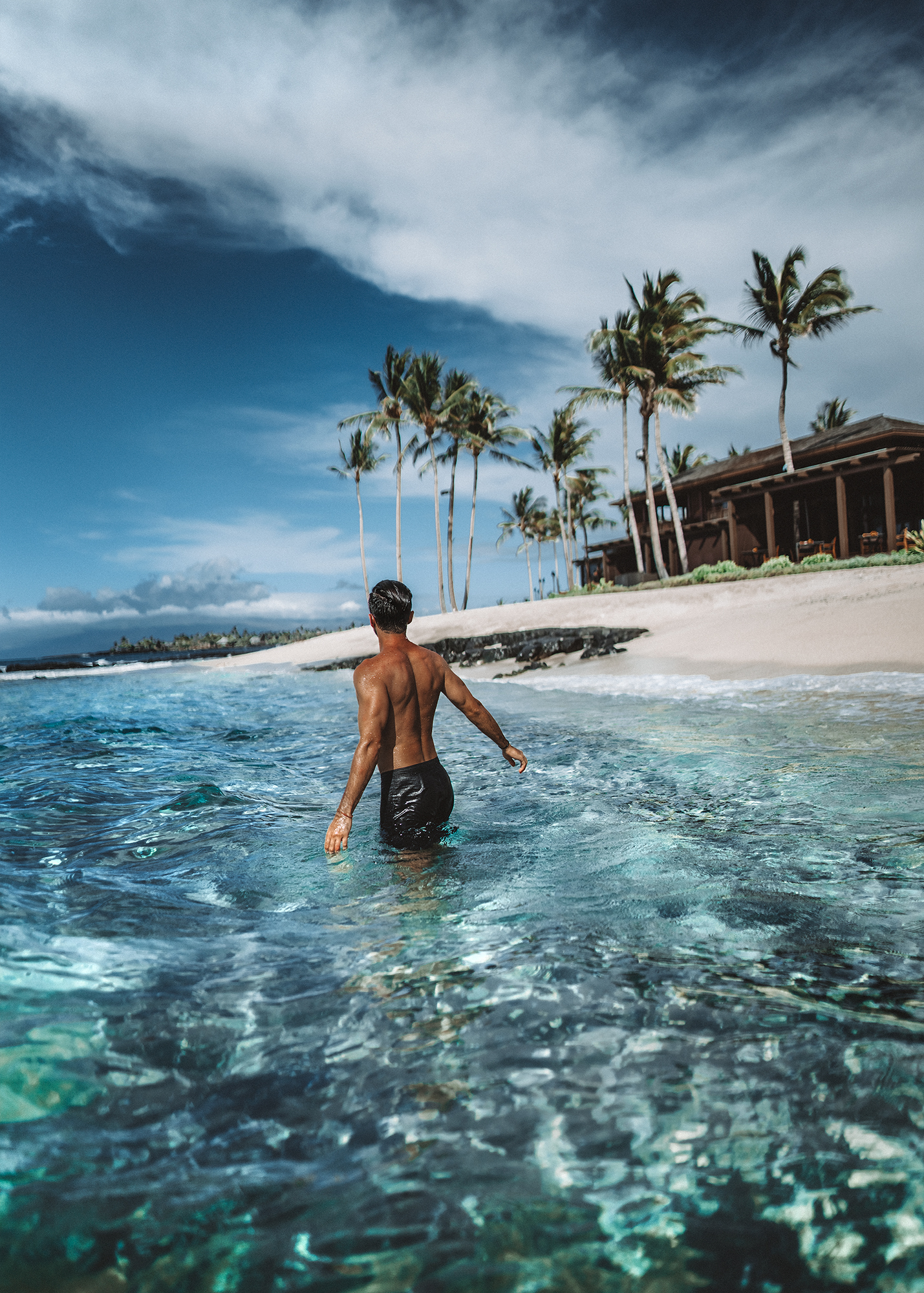 And of course, you have to just take some time to enjoy the pure beachfront!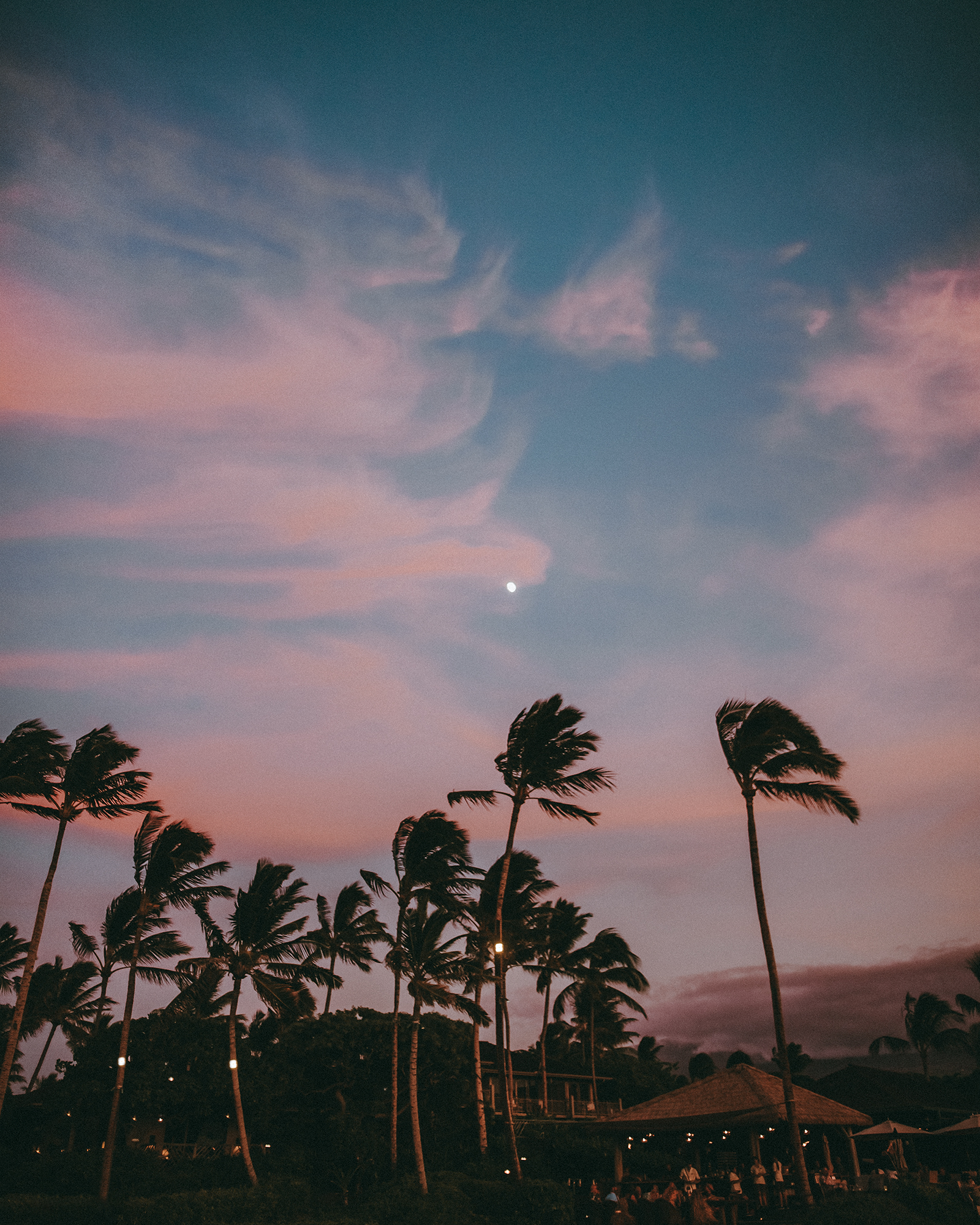 Four Seaons Hualalai - Our favorite hotel in all of Hawaii, and one of the few places we have stayed that immediately felt just like home. Mahalo!
Pin It For Later: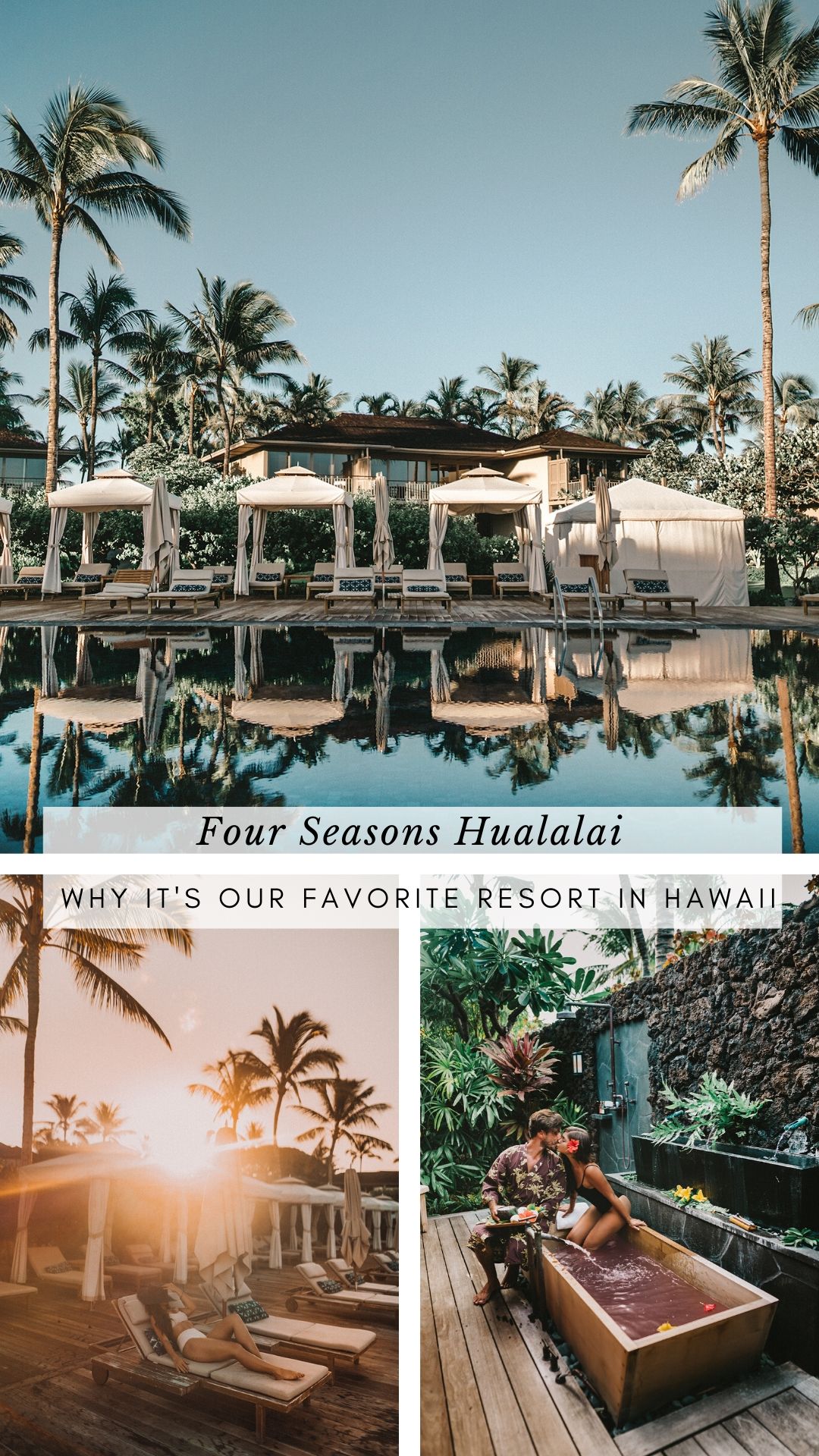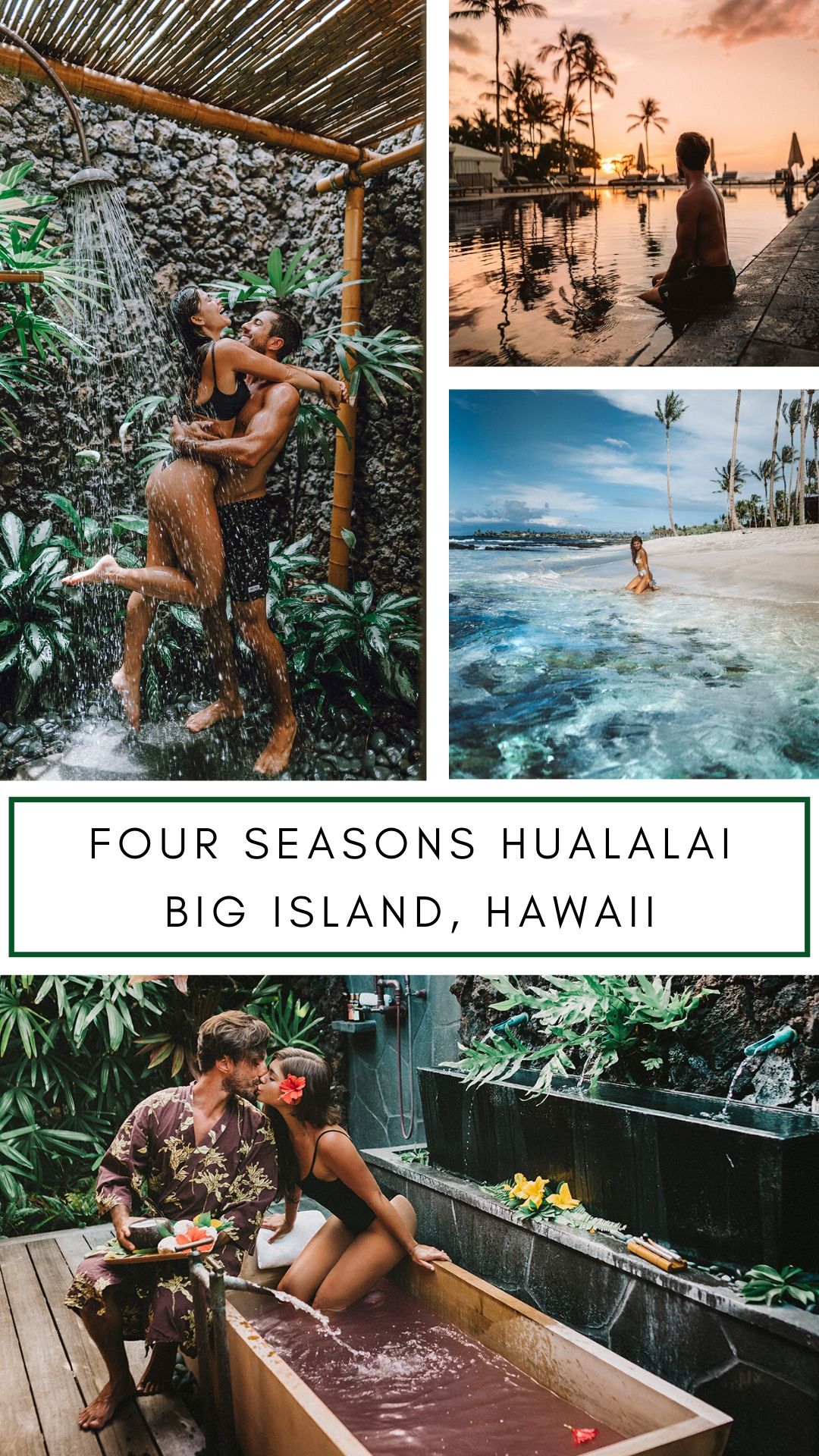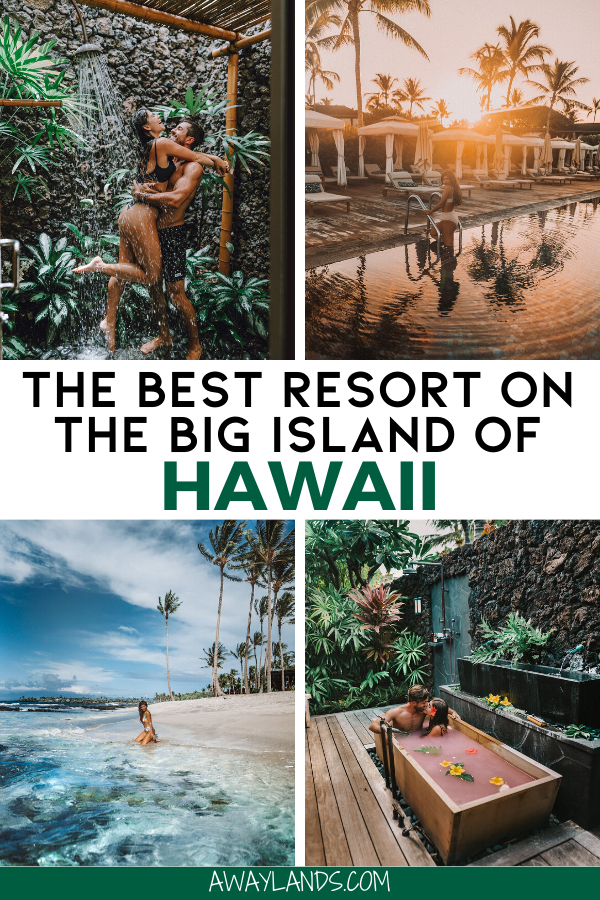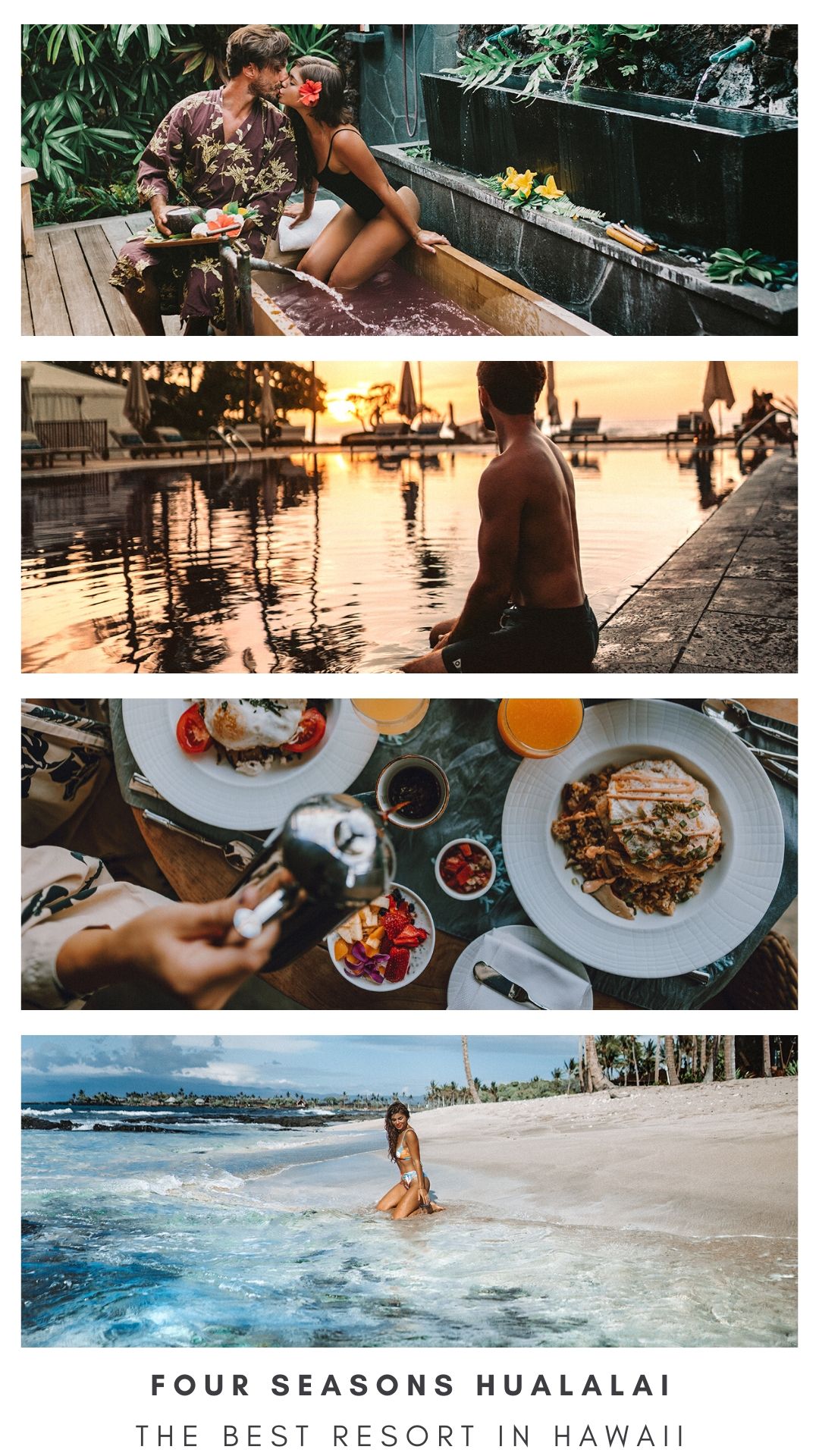 ---