November 14, 2020 Travel Guides Los Angeles Life
The Local's Travel Guide to Santa Monica, California
Our Los Angeles home is an iconic city, from beachfront hotels to the Santa Monica Pier and the official end of Route 66, Santa Monica is always a must-see for any LA traveler. But for us, this beach city paradise is just home, and we've spent the past couple of years finding all of the best local-known tacos, happy hours, and lesser-known sights.
While so much of my heart might still live in New York, the Los Angeles life is pretty good!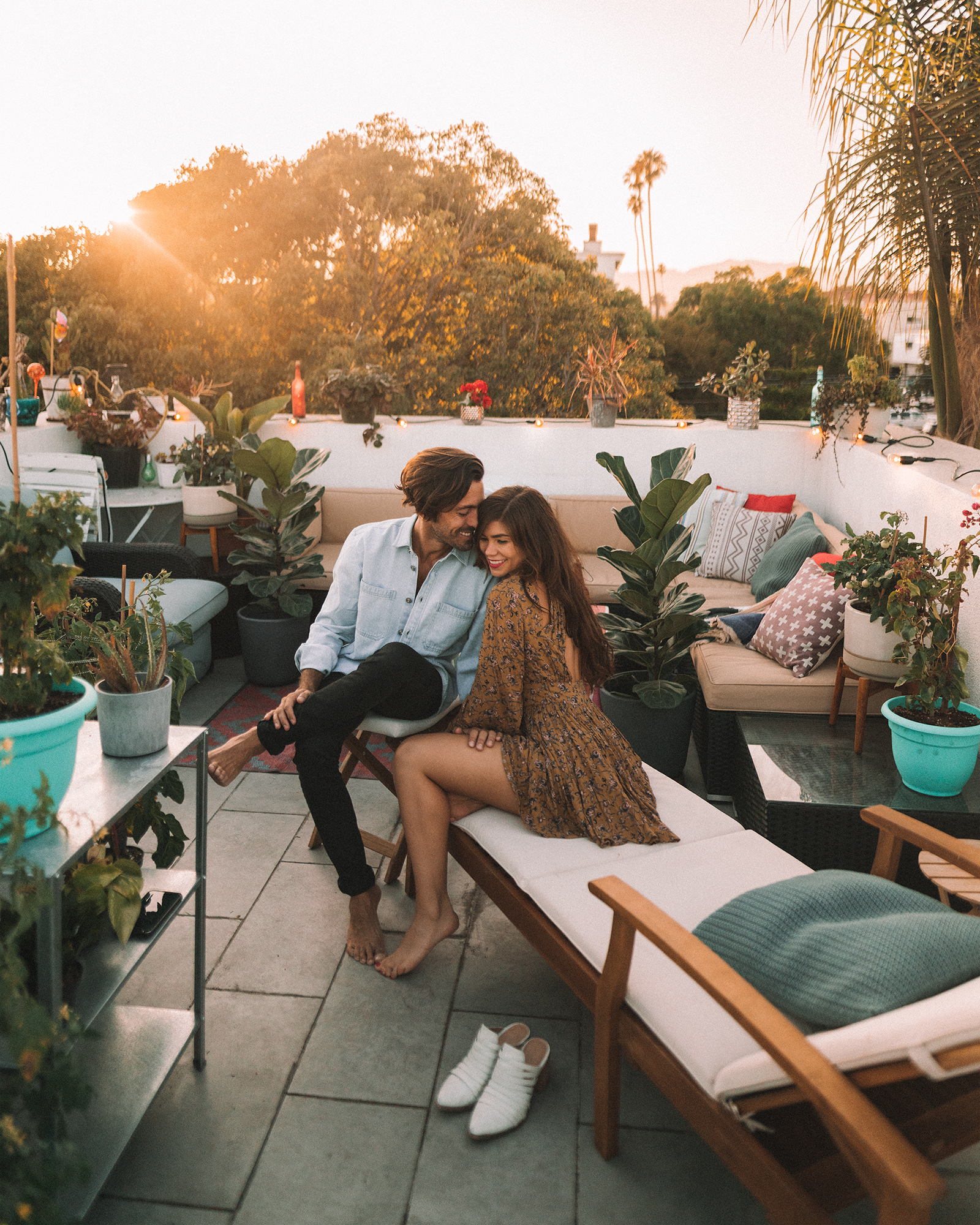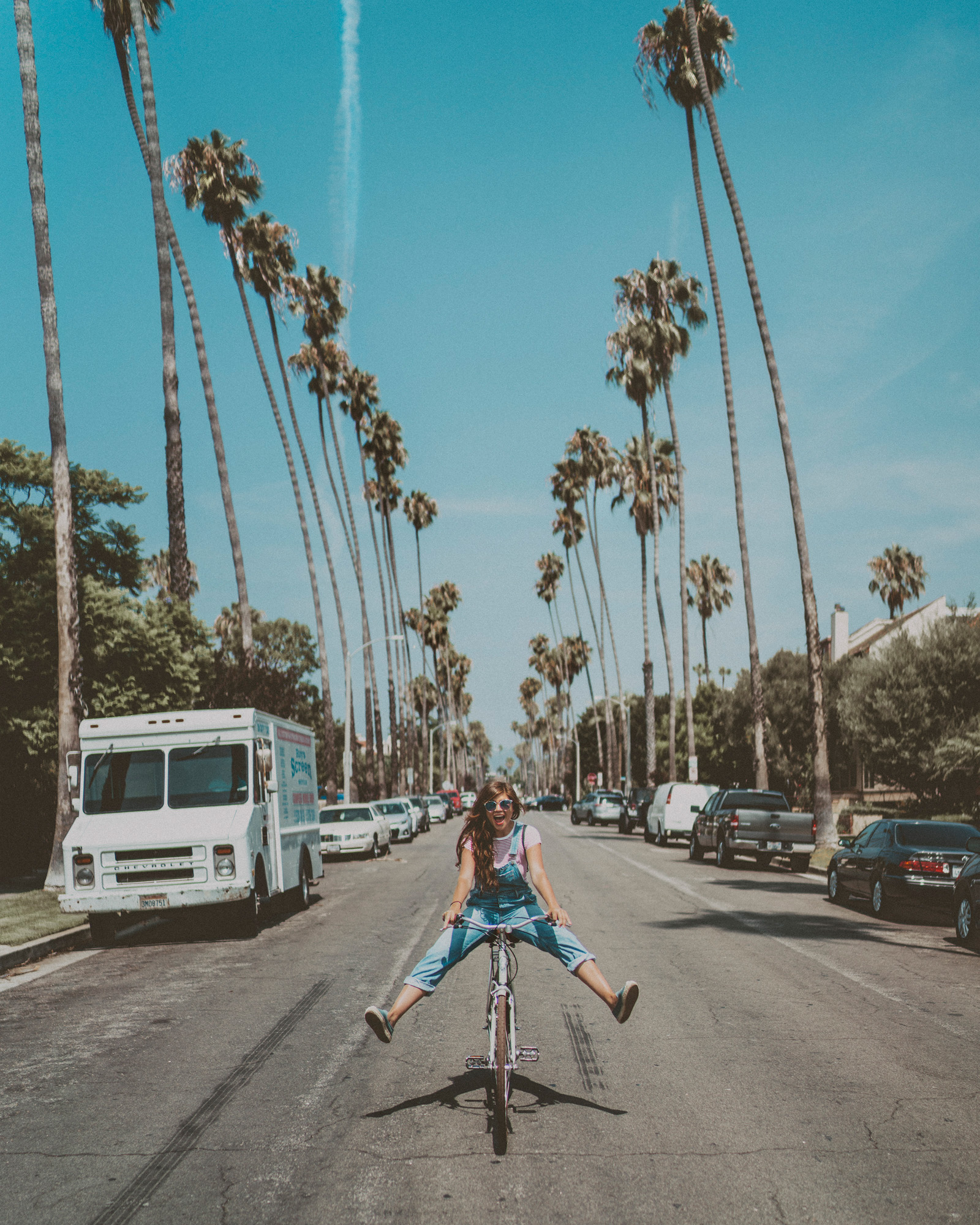 The Best Places to Stay
LUXURY HOTELS:
If you would rather stay with a more luxury option, here a couple of our top pics!
Fairmont Miramar - Probably one of the most popular hotels in the city. The Fairmont is a mix of hotels and bungalows, giving a comfy yet luxurious feel. The Fairmont is also home Fig, their popular restaurant. We took a staycation in the Bungalows here this summer and. loved it! From $356/night
Loews Santa Monica - Located right above the Santa Monica boardwalk, this beachfront property offers some of the best sunset views of the Pacific Ocean. The best part is the outdoor patios with a swimming pool and fireside dining. They're located just blocks away from the Santa Monica Pier and the Third Street Promenade. From $335/night
Shutters on the Beach - Easily one of the swankiest place to stay. Everything about Shutters is upscale Southern California beach vibes. Located directly on the beach, this hotel is a must try if you're looking to splurge. Don't be surprised if you run into a few celebrities during your stay. From $525/night
Viceroy - Another luxury California beachy hotel. It's located in the middle of the city, just a 3-minute walk from Santa Monica State Beach and half a mile from Santa Monica Pier but when you're here you'll feel like you're in an oasis. Rooms can be a little tight so it's recommended for couples rather than families. From $323/night
Shore Hotel - Located on the famous Ocean Avenue, this upscale hotel is one of the newer properties in the city. The lobby and rooms feature a sleek and modern design with giant windows looking out to the ocean. From $269/night
Huntley Hotel - Another gorgeous spot with stunning views - think glamorous California decor with open spaces. The highlight is definitely the rooftop dining at The Penthouse, which is a popular spot for dinner and drinks. From $320/night
Hotel Shangri-La - The Shangri-La recently went through a multi-million dollar renovation. It's known for its outdoor rooftop bar with panoramic views of the ocean. From $280/night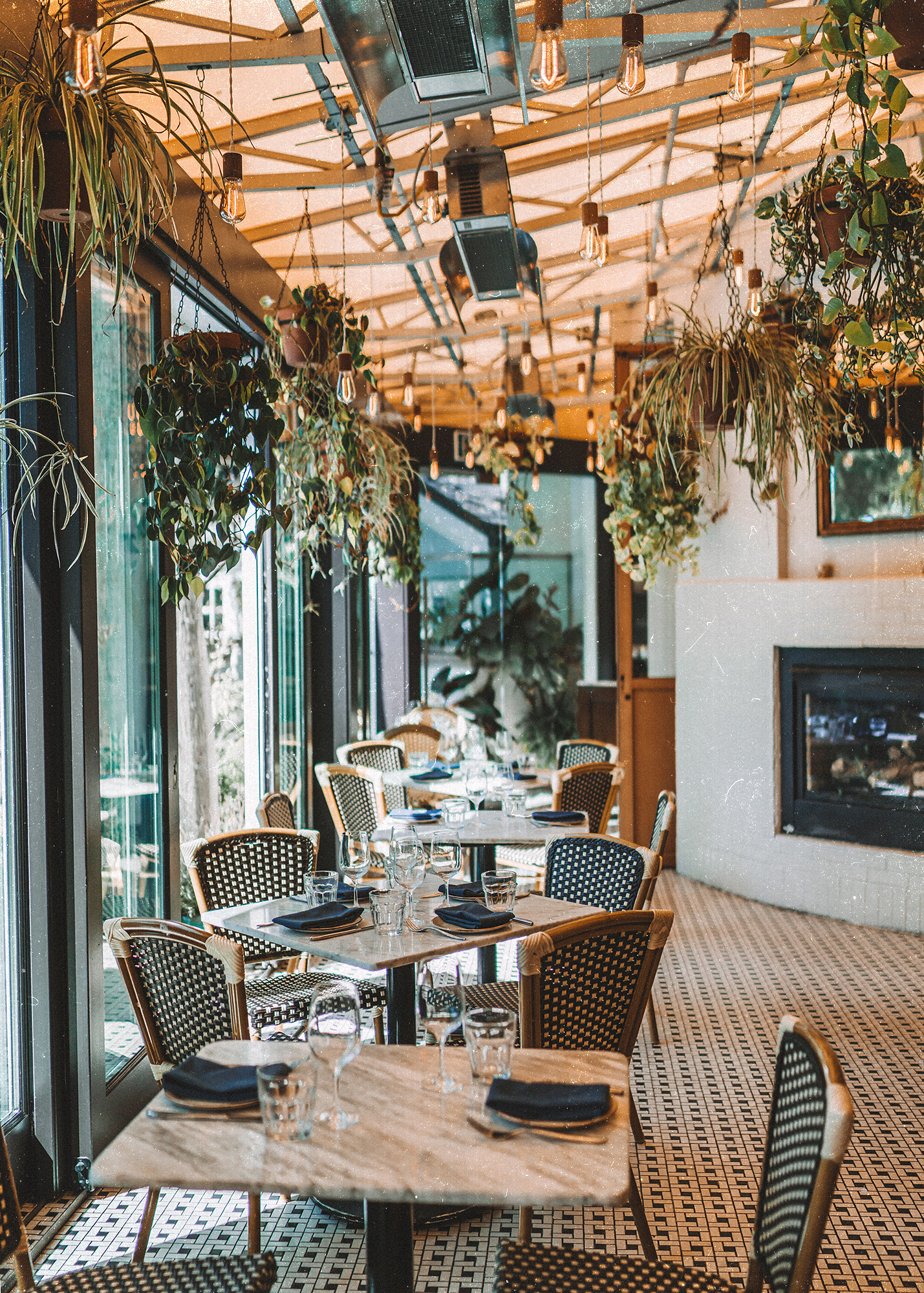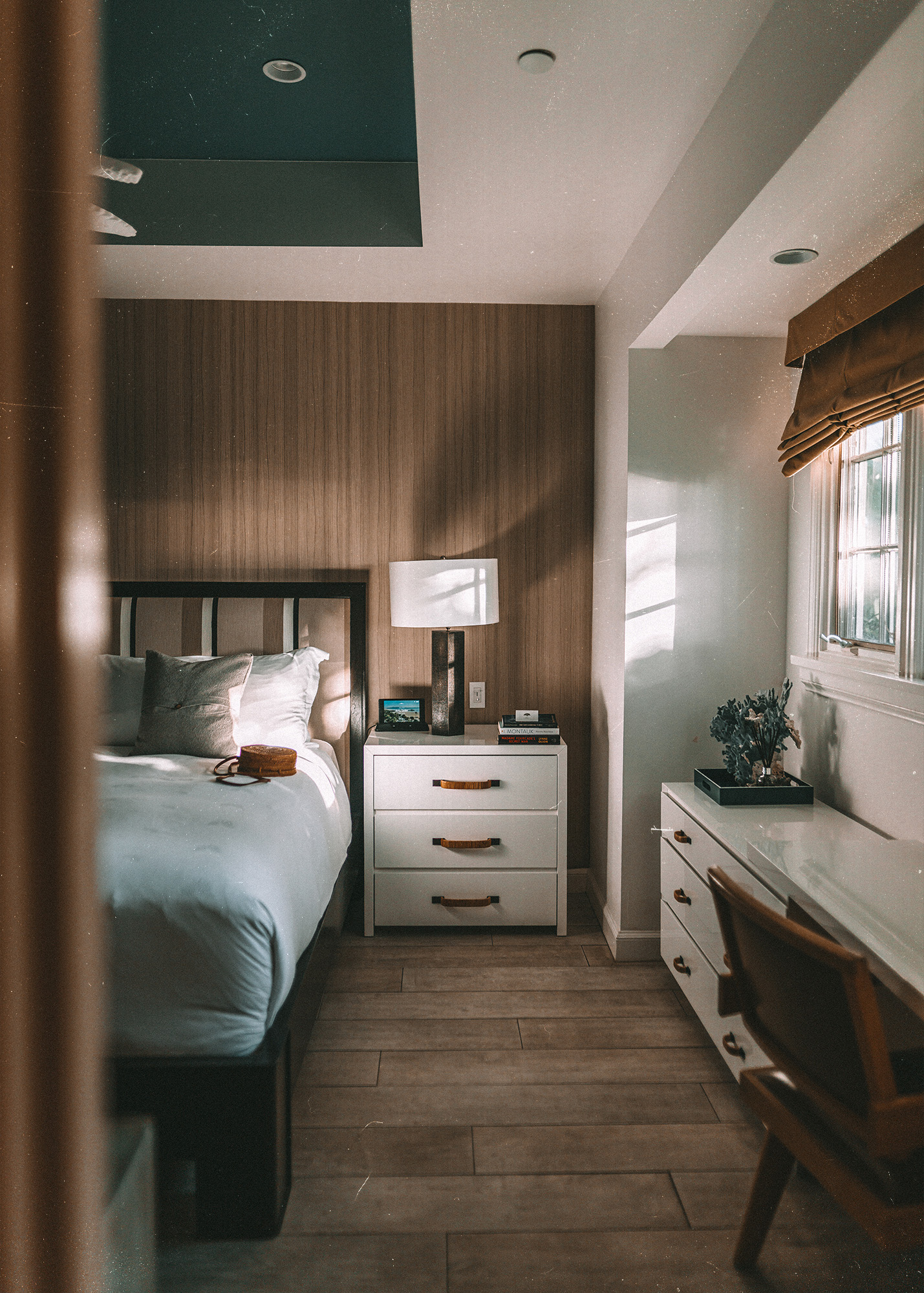 BUDGET ACCOMODATIONS:
While Santa Monica can be pretty expensive overall, here are a few options. It's important to know that AirBnb's are technically illegal within the city of Santa Monica.
Ocean Lodge Motel - A no-frills motel that has all the basics including wifi, and easy access to all the major transportation and entertainment spots. From $165/night
Seaview Hotel - This 1950's art deco inspired hotel includes free wife, flat screen TV's & complimentary maid service. There is also free parking on a first come first serve basis. The location is perfect, just two blocks from the pier. From $150/night
Bayside Hotel - This is a great family-friendly option in Santa Monica. Although it's located a little further away from the pier, the hotel features all the essentials as well as a 24 hour front desk and sun terrace. From $186/night
HI Los Angeles Santa Monica Hostel - This colorful hostel is a great option for those backpacking on a budget. It's the perfect spot to experience the ultimate Santa Monica lifestyle. Spend the afternoon sunbathing and getting a tan in the courtyard or hop over to the beach and bike down to Venice. It's a social, communal atmosphere so you'll probably run into a few other travelers. From $93/night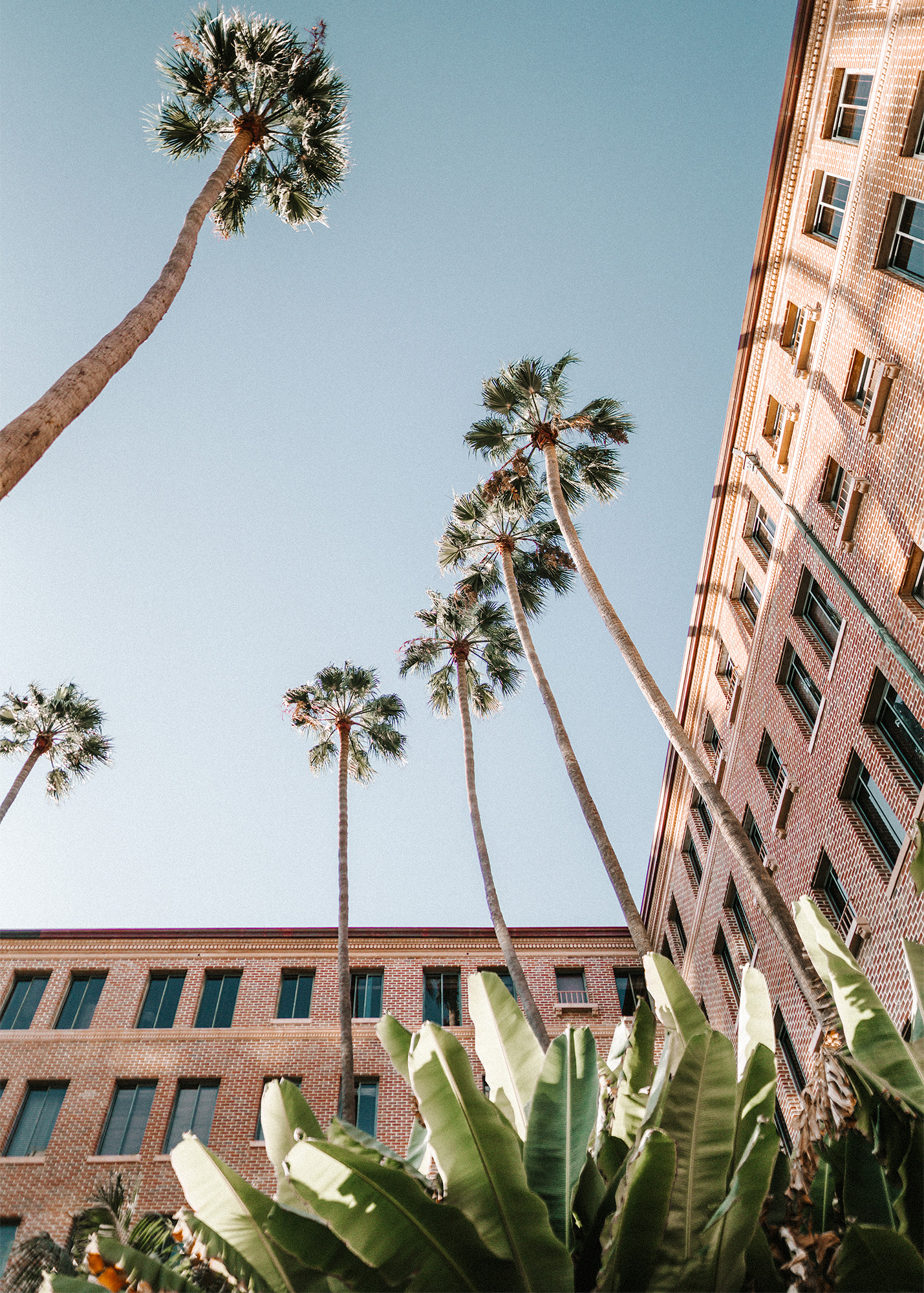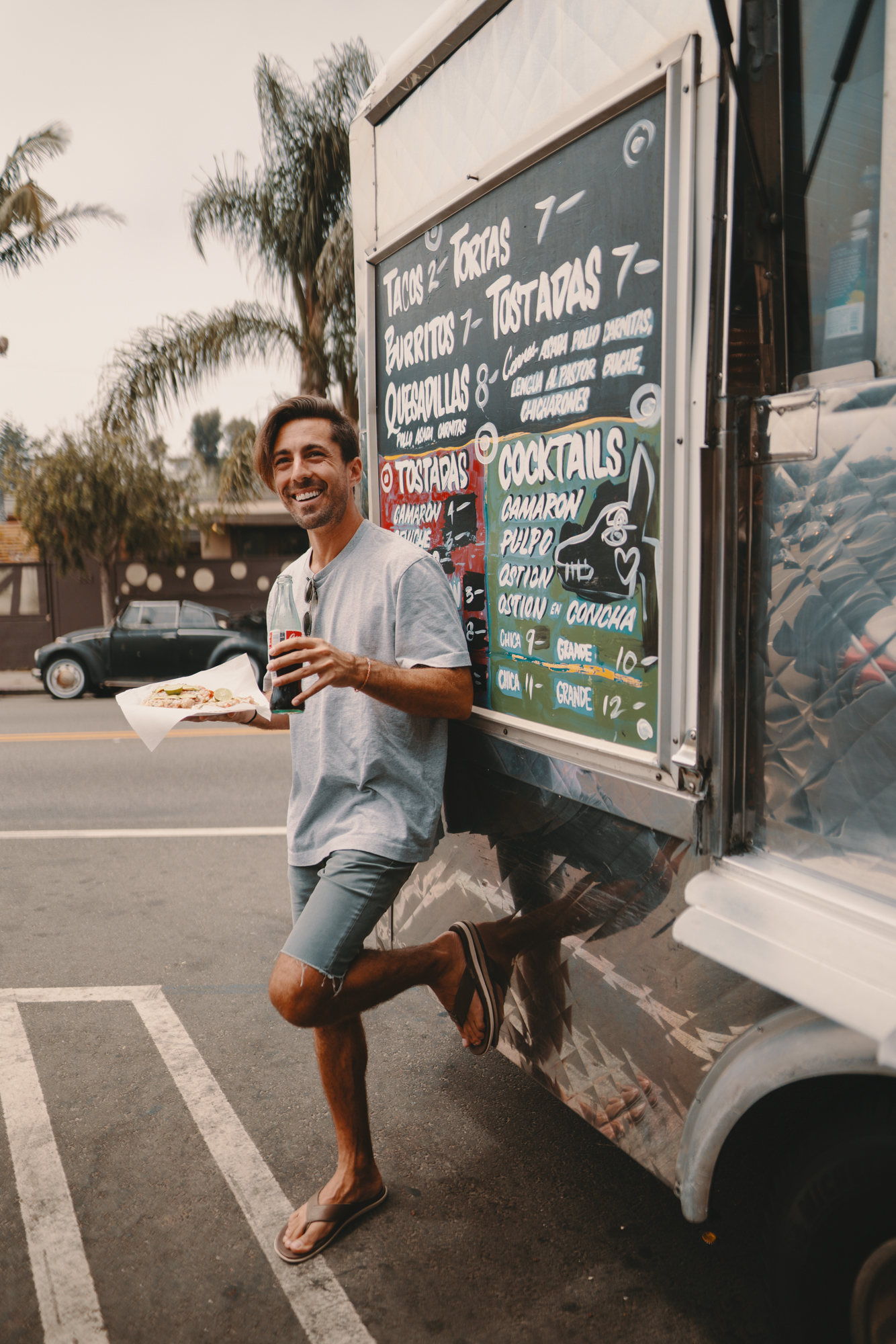 Where to Eat - Fancy:
To experience a finer dining experience in the neighborhood, here are some of our favorite date-night and special occasion spots:
Cassia - This French-Vietnamese restaurant is a breath of fresh air in Santa Monica. While there's no shortage of delicious American and Italian food in the city, really good asian cuisine can be limited. Cassia is the perfect place to go for a date night or in a large group to order family style and taste a little it of everything. Their dishes are all fantastic and varied, ranging from seafood platters to laksa noodles, and Vietnamese charcuterie. Insider Tip: Order the Kaya Toast from the appetizer menu for dessert.
Élephante - With stunning views of the sunset, and outdoor patio with seating, and delicious drinks and eats, it's hard not to keep coming back to this trendy place. The ambiance is cool and trendy, with dim lights and a noisy crowd so this isn't the place to go if you're trying to carry out a business meeting or have deep conversations. To skip the line, try to arrive before 5 PM and head straight to the bar in the middle of the floor. Otherwise, plan on having a reservation. Don't forget to try their whipped eggplant dish, served with a puffy flat bread that is to die for. Their signature cocktail called The Élephante is one of the most popular items on the menu and can be served tequila, vodka, gin or rum so pick your poison.
Rustic Canyon - This farm-to-table style family-owned restaurant has been a staple in Santa Monica since 2006. Their menu changes seasonally, serving fresh farmers' market-inspired dishes with sustainable ingredients from local farmers. Plates run for $20-$30.
Tar & Roses - Dinner at this joint can run you up a bill, but it's worth it! Everything from the oxtail dumplings to the hanger steak is delicious. Don't forget about their extensive wine menu.
The Lobster - A seafood lover's dream. This upscale restaurant is located right on the pier overlooking the water. Perfect for a romantic night out.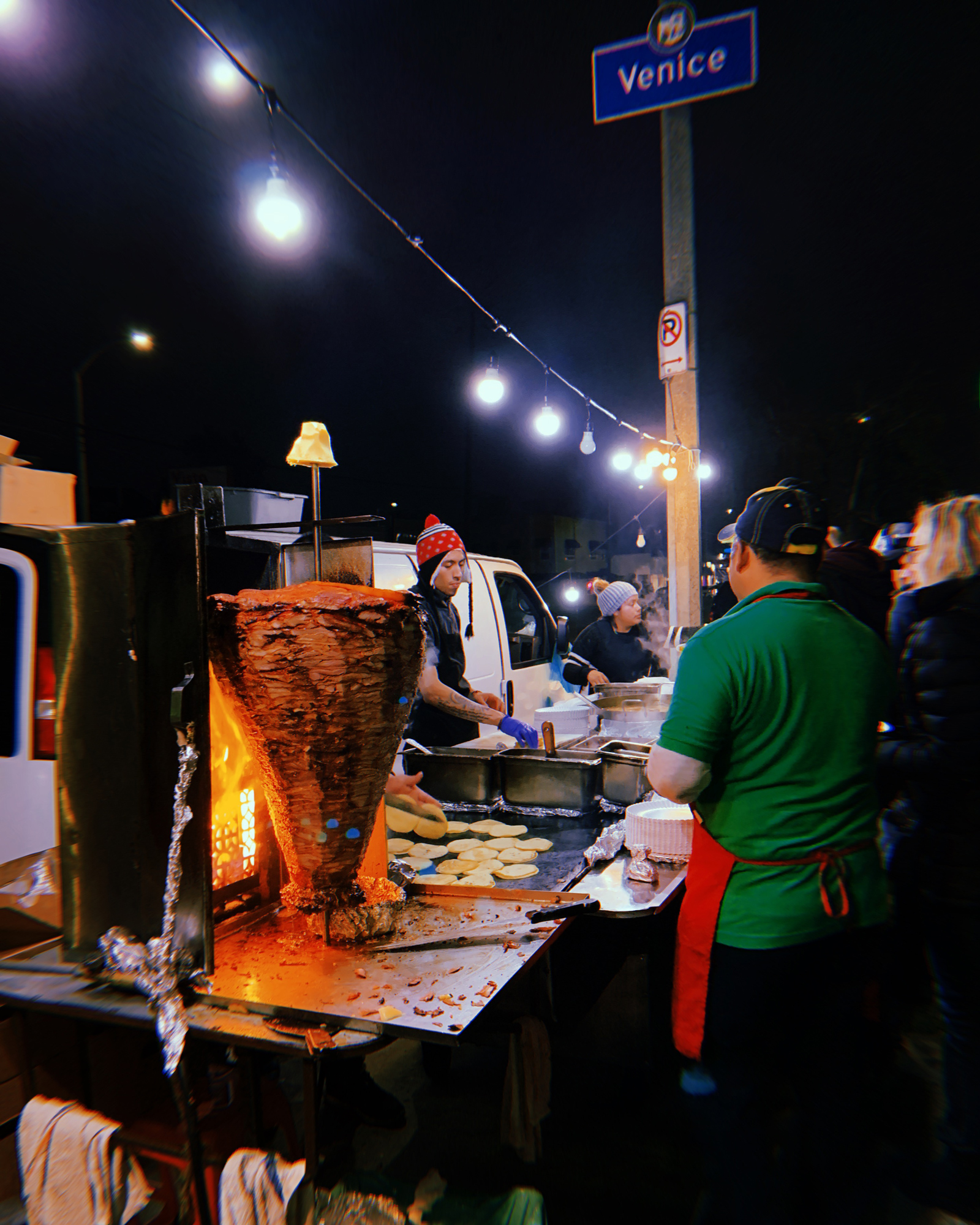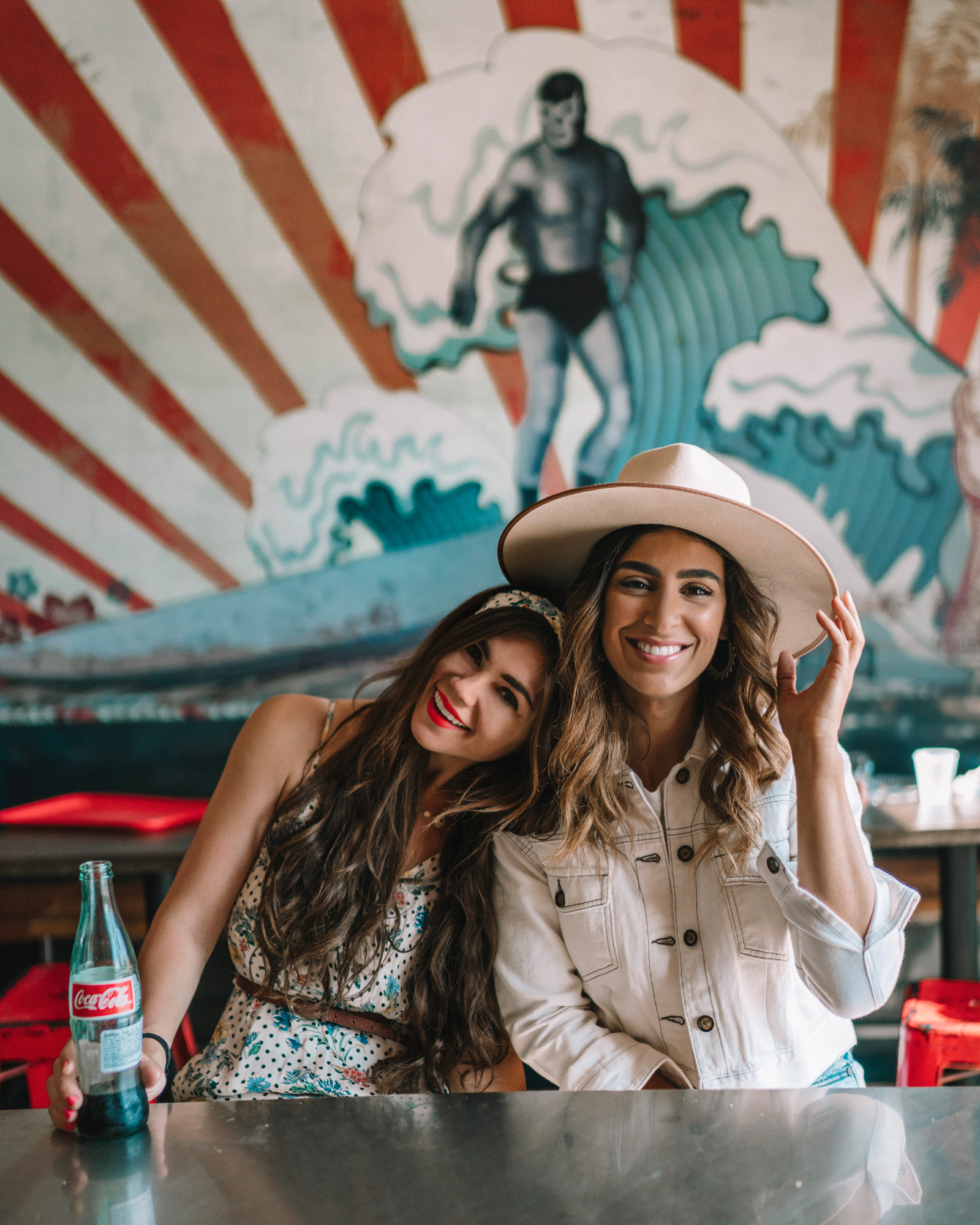 The Best Cheap Eats:
Bay Cities Italian Deli & Bakery - You have to try the Godmother before you can call yourself a local. This is the sandwich of all sandwiches, filled with genoa salami, mortadella coppacola, ham, prosciutto, and provolone. No matter what time of day you come here, there will be a line, but it's worth it. You can put an order in online if you're in a hurry or get the sandwich freshly made at the deli counter. Don't overlook the hot bar serving freshly made lasagna, eggplant marinara, and all the other delicious Italian plates. The market also sells all the Italian specialty foods, like fresh pasta, olive oil and cheeses.
Mel's Diner - Mel's Diner is a California CLASSIC, and this brand new Santa Monica location is every bit as gorgeous and fun as they are known for. Their menu has everything from fried chicken sandwhiches and boozy milkshakes to impossible burgers and kale salads. ALSO look around the restuarant closely - and you'll find a few photos of Brandon and I!
Uovo - Cheap, no-frills Italian food. The small and cozy restaurant with just a couple of tables and a long counter of seating is makes you feel like you've transported back to Italy. Not to mention, they overnight the pasta straight from Bolgna, Italy so you'll be sure to be getting only the freshest ingredients.
HiHo - Located right next door to Uovo this hamburger joint serves basic hamburgers and cheeseburgers.
True Food Kitchen - Looking for gluten-free, vegetarian and vegan options? This is the place. They offer a seasonally rotating menu with items like edamame dumplings and spaghetti squash casserole.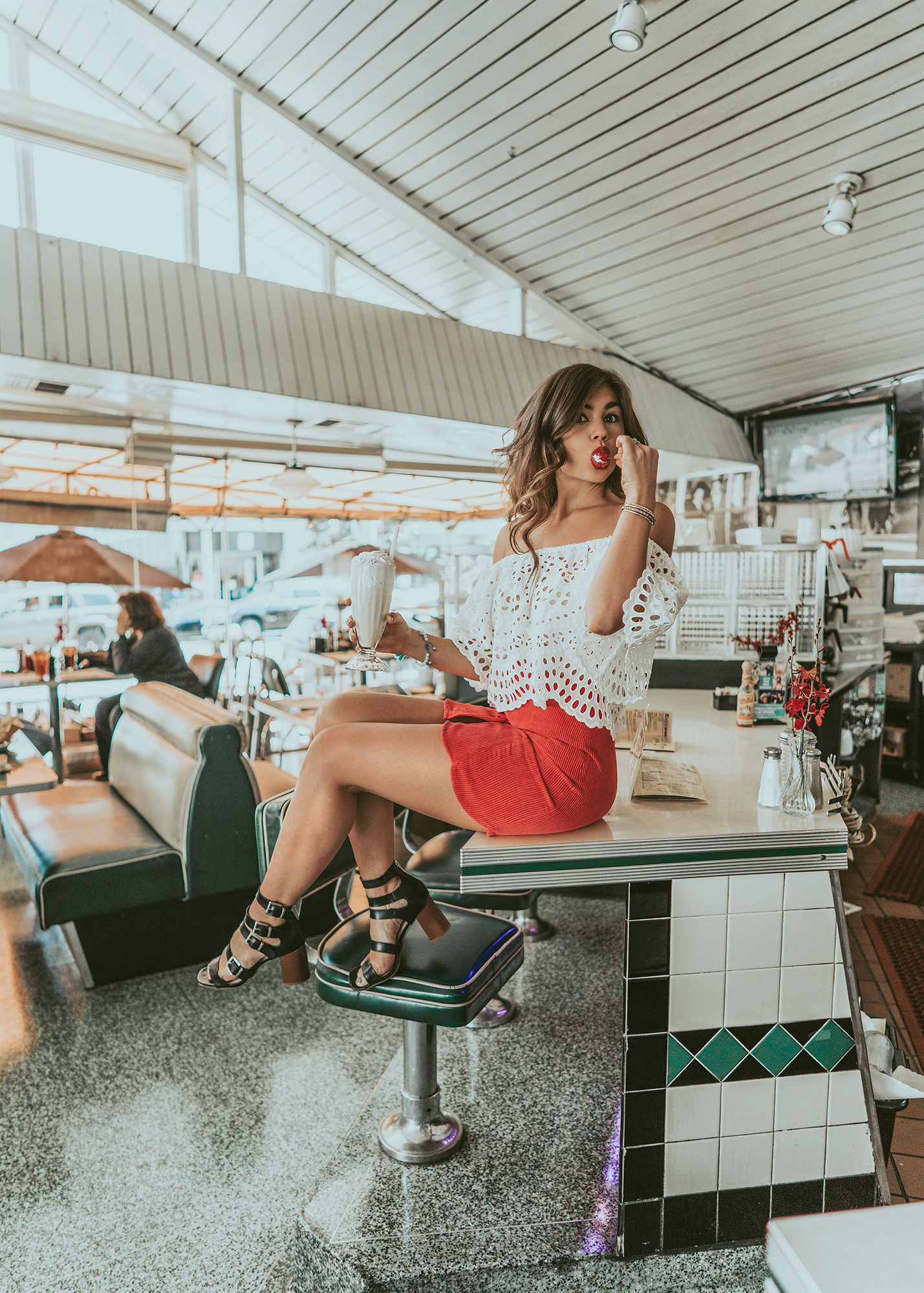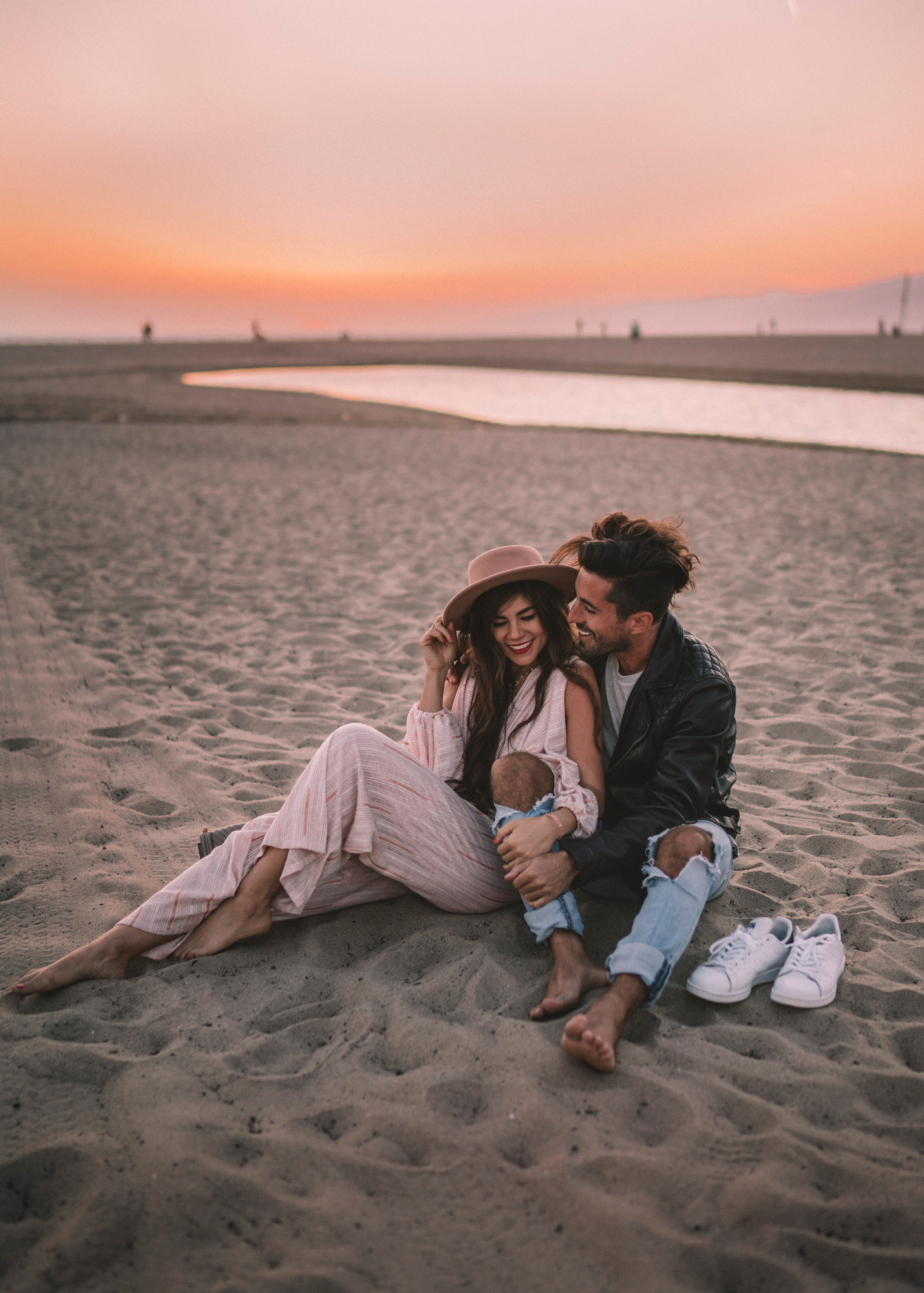 What You Really Want - The Best Tacos:
Let's be real, this is what you came for!
Tacos La Guera - When anyone asked what my favorite restaurant in LA is, THIS IS IT. This taco stand is open every night of the week after 6, and located on Lincoln Blvd in front of the Whole Foods parking lot, exactly here, technically over the boarder in Venice. For $1.25/taco, it is the cheapest and most delicious meal you can get in the city. Unsure? Check their Instagram here for some serious food porn.
La Isla Bonita - Also located on Rose Ave in Venice, La Isla Bonita was actually the first place Brandon and I ever ate together in Los Angeles - way back in 2013. They are famous for their ceviche picadas, which are my favorite. Typically, I would never get ceviche from a truck, but the one they make here is legendary and AMAZING, and served on a hard tortilla shell with avocado. For $3, it is the cheapest fish dish you can get in the city, and always holds up to that very first time.
Benny's Tacos - Our go-to spot for a quick lunch or dinner, Benny's does all of the standard Mexican fare, and does it very well. I'm a big fan of their kale salad with fresh salsa on normal nights, and their big ass burritos when I need a cheat meal.
Ocean Bvld Taco Trucks - Located next to Palisades Park alone Ocean Bvld, there are always a rotating line-up of great taco trucks, just a few blocks from the Santa Monica Pier. Avoid the touristy restaurants and grab a taco in the park instead.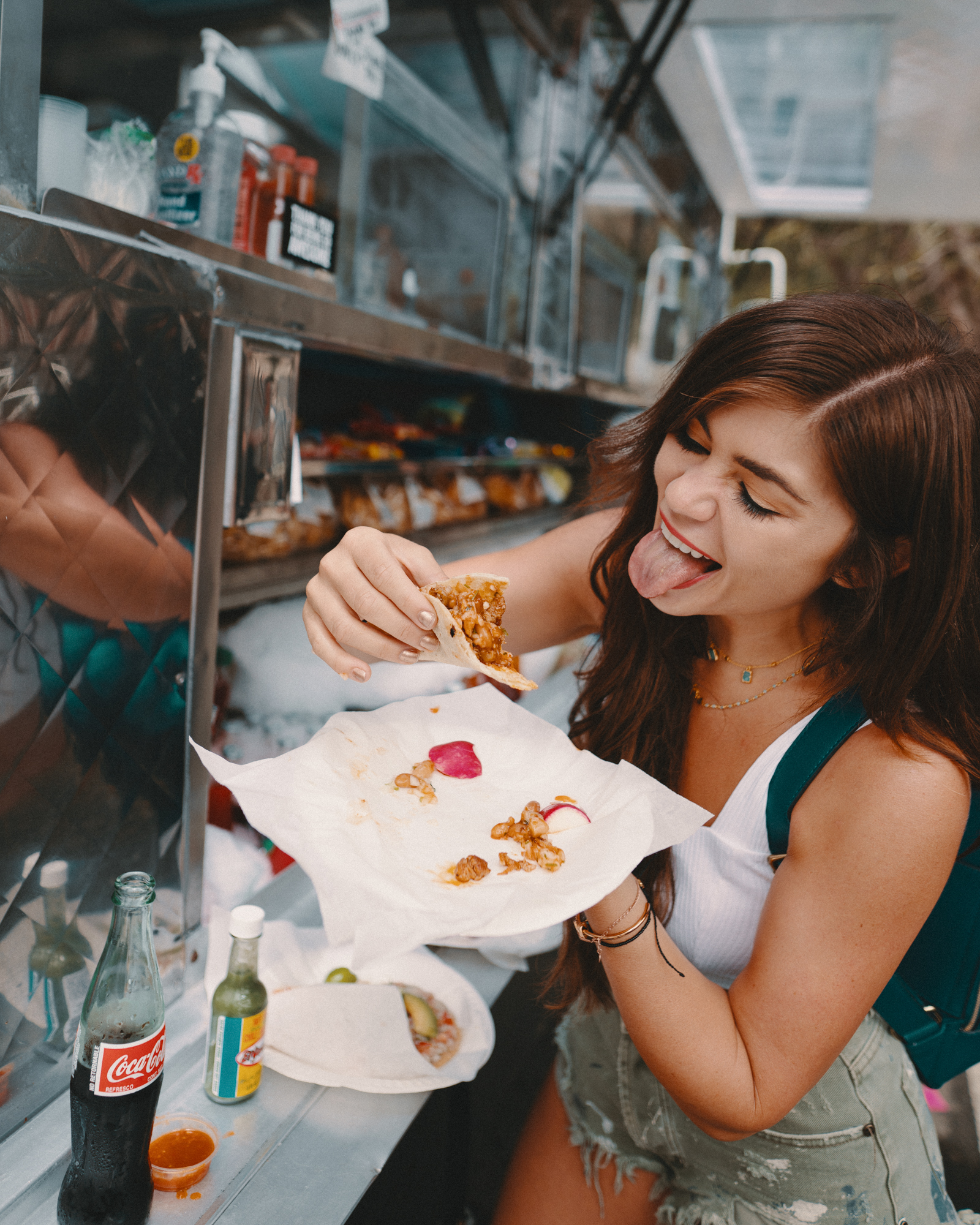 The Best Happy Hours:
Fig at Five - Most locals know about this special happy hour which is one of the best in town. Everyday from 5-6PM, Fig Restaurant at The Fairmont Miramar holds a happy hour with specials on their food and drink. Most items on their menu are 50%, including drinks which is a complete steal!
Talulla's - Monday night at this delicious traditional Mexican restaurant is a must-try. Happy Hour is all-night long on Mondays and from 4-6PM Tuesday-Friday in the bar, lounge and patio only. Tallula's Margarita is $9 and they have various happy hour plates ranging in price from $5 to $12. On Monday's they serve a special cocktail of the day.
Manchego - This Spanish tapas bar is the perfect spot to go for a happy hour with a group of friends. Everyday from 5-6:30 PM, Manchego has a special happy hour menu known for its wine and sangria by the glass or pitcher. They also serve all the traditional Spanish tapas plates like albondigas and a cheese and cured meat charcuterie.
Massilia - The outdoor patio and atmosphere is reminiscent of a lively French eatery. Happy hour is every day here from 3-6:30 PM and after 10 PM. They serve tons of great happy hour plates inspired from the South of France, Italy, Spain, and Morocco as well as an extensive wine and cocktail menu.
The Misfit: This is one of the spots in Santa Monica that is always bustling. If you're just looking for a drinks, head straight to the bar for one of their delicious signature cocktails. Their menu has a combination of staples and seasonally rotating dishes that will keep you coming back for more. But the real star of the show are those chocolate sea-salted cookies they hand out at the end of your meal! Insider Tip: They also have a special $5 lunch menu on weekdays at their bar.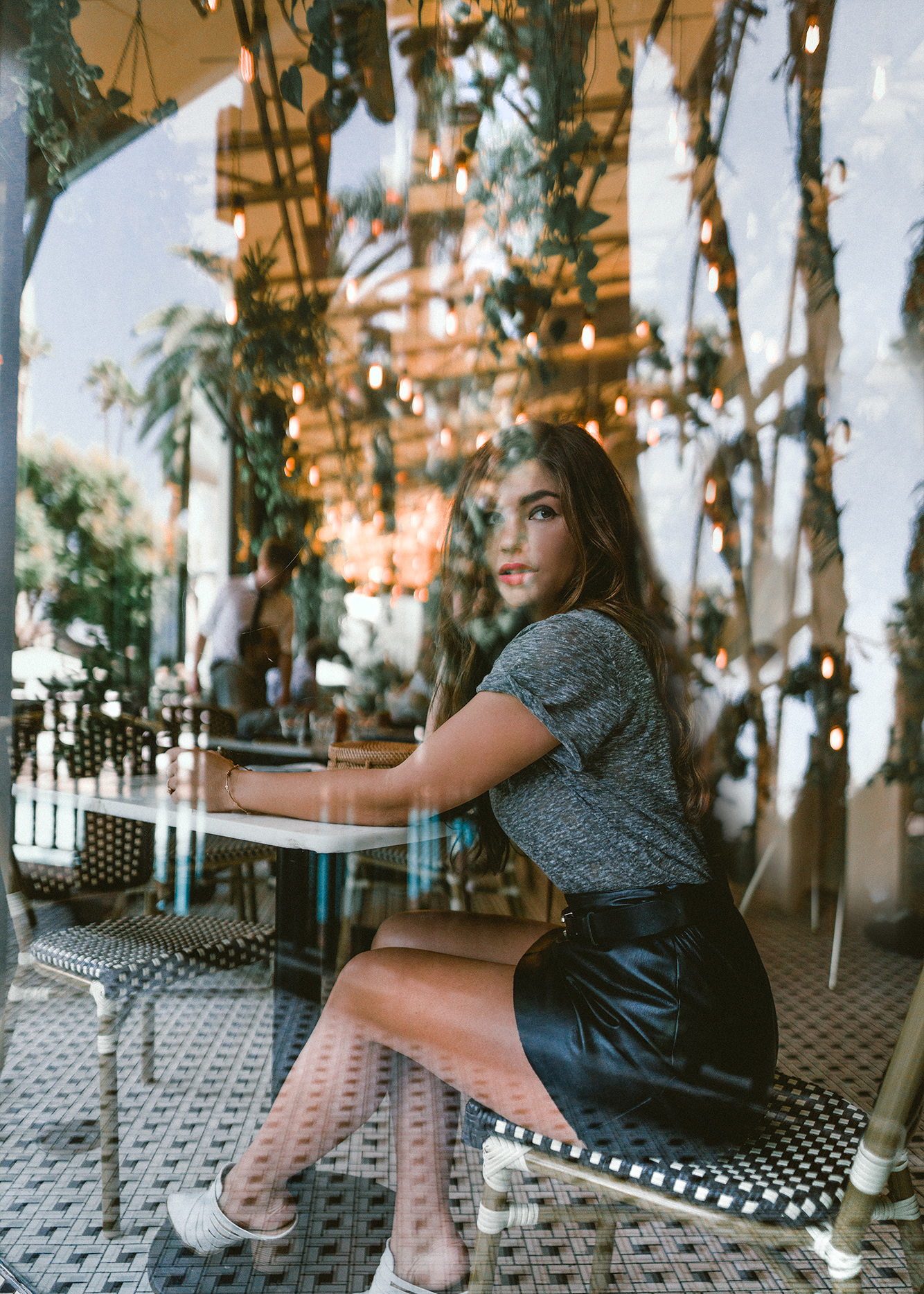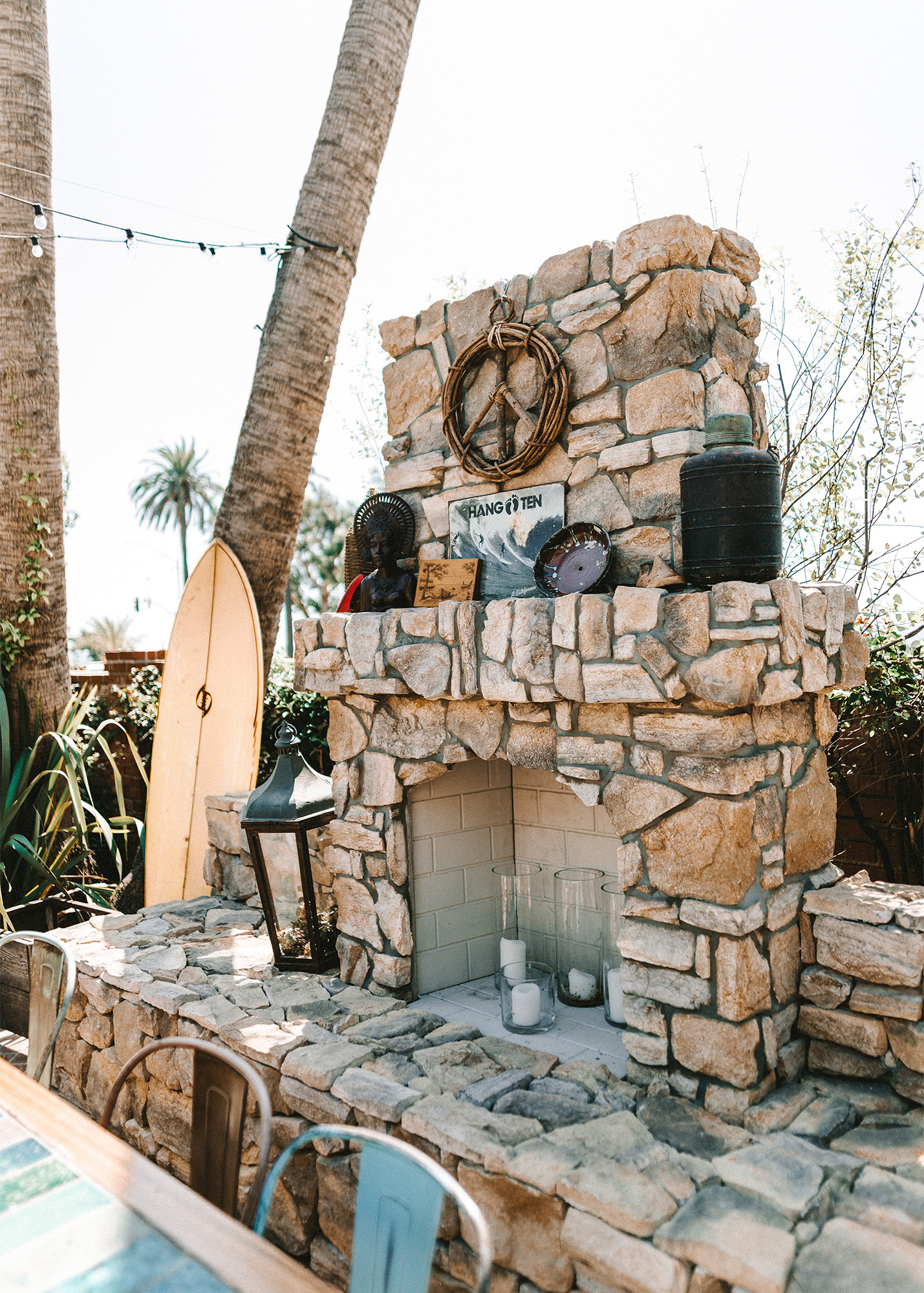 Best Bars:
Bar Chloe - A chic atmosphere with great cocktails. This is the perfect spot to gather your girlfriends and have a girls night out.
Chestnut Club - This low-key bar in Santa Monica is a favorite among locals. They have a great whiskey and craft beer selection.
Bodega Wine Bar - This is a great happy hour spot to come to for a small group of friends to grab a casual bottle of wine. The atmosphere makes you feel like you're in someone's living room with comfy couches and music. On Wednesday's all the wine bottles (minus the reserves) are $25.
Gaslite - If you're looking for a rowdy night out, head over to this local karaoke bar. The dance floor can get pretty wild so come prepared for a good time!
The Victorian - Also known as the Basement Tavern, this hot spot gets pretty packed on weekend nights. The tavern is located in the basement of an old Victorian house. Come a little earlier and enjoy happy hour as well as an occasional live cover band.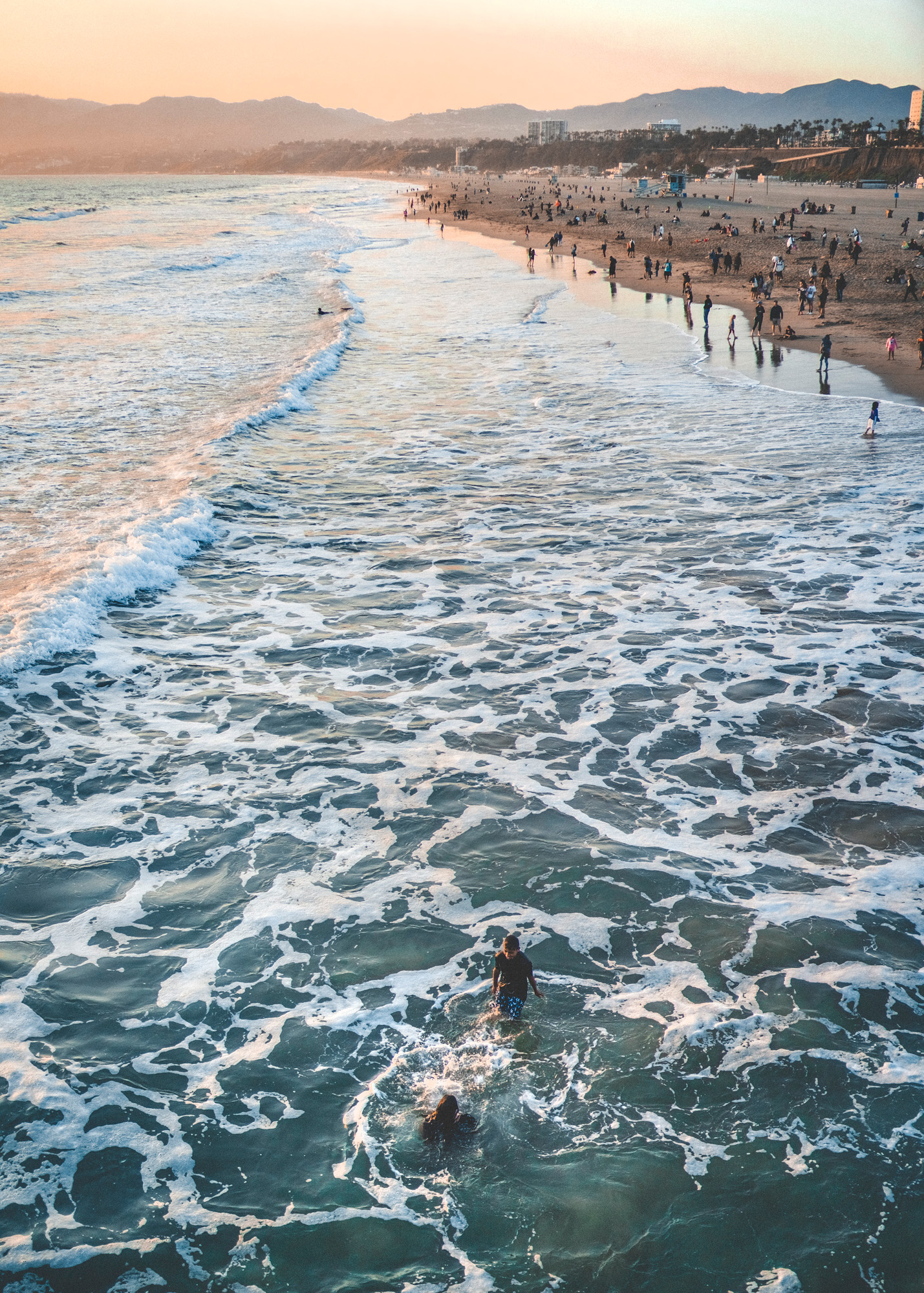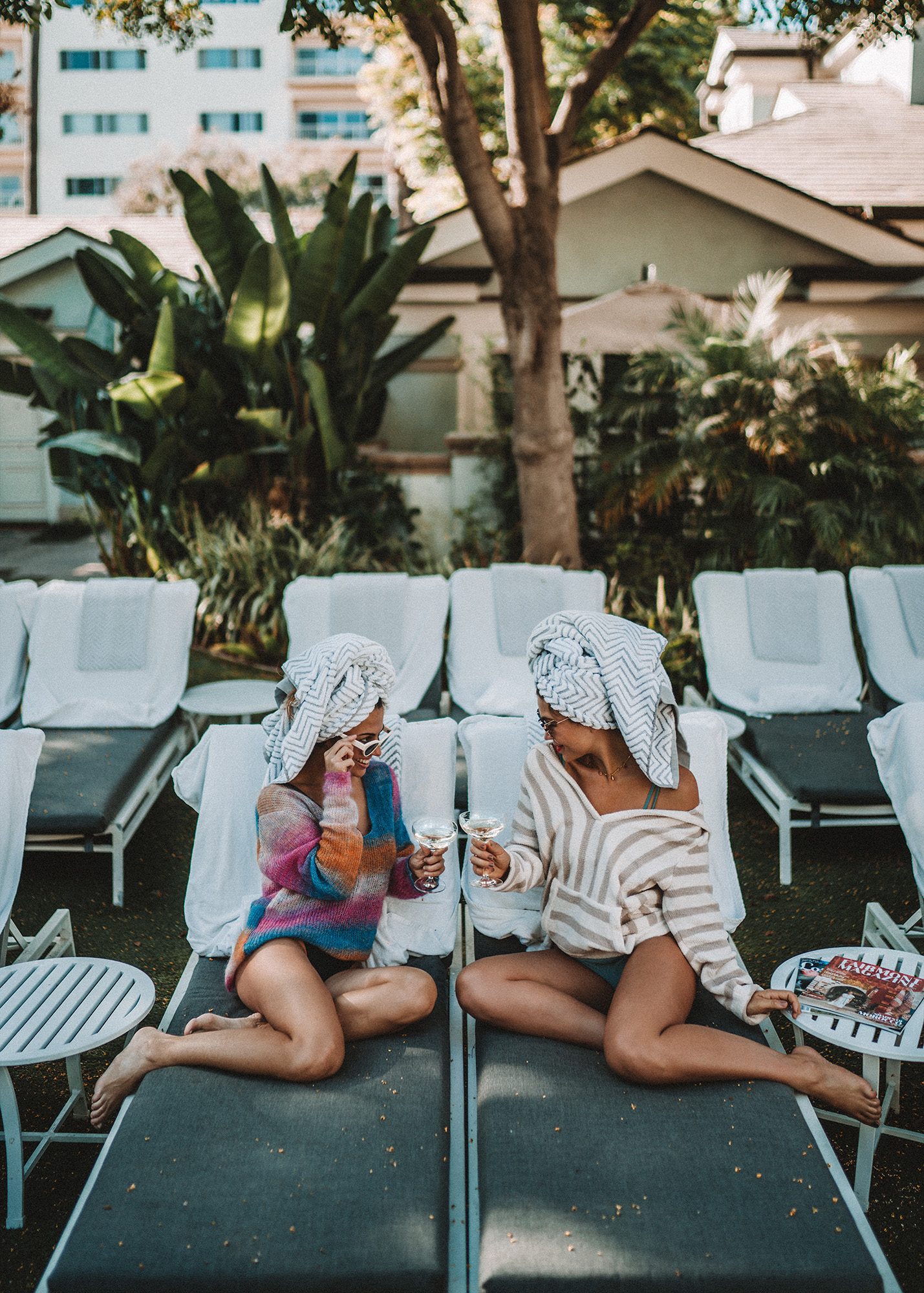 Best Coffee Shops & Treats:
Sidecar Donuts - With donut flavors like bacon-maple glazed and passion fruit pavlova, this donut and coffee chain has quickly become a cult favorite. Their drink selection is equally delicious with drinks like Vietnamese iced coffee and black onyx mocha. These are honestly the best donuts I have ever had in my life, which is something I say every single time we treat ourselves to one.
Philz Coffee - Iced Mint Mojito, say no more. This is their most popular drink but all the coffees here are seriously good. They specialize in custom blends like the Philtered Soul (hazelnut, cocoa, and syrup) and all their drinks are customizable. Let them know just how sweet or strong you want it. Located on 5th and Santa Monica, it's the perfect place to grab a cup before you start your day exploring.
Love Coffee Bar - This new spot in the neighborhood is a great spot to hang out and grab an espresso. The long windows give the place an airy feel with plenty of light. It's also dog-friendly so feel free to bring you pups.
Caffe Luxxe - All the drinks here are made by hand, so you can expect only the highest quality drinks. Their menu is highly artisanal feature a wide variety of teas and coffees.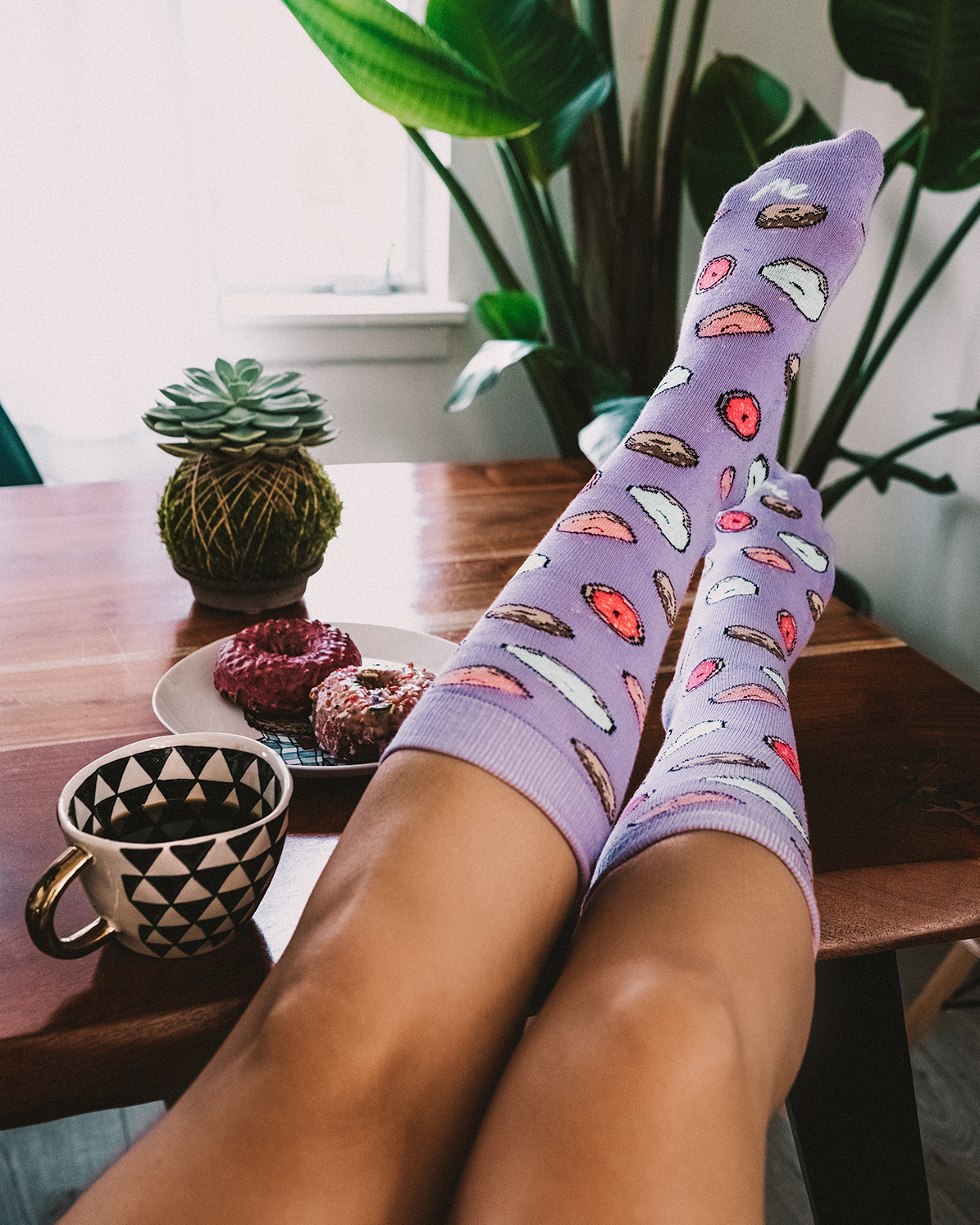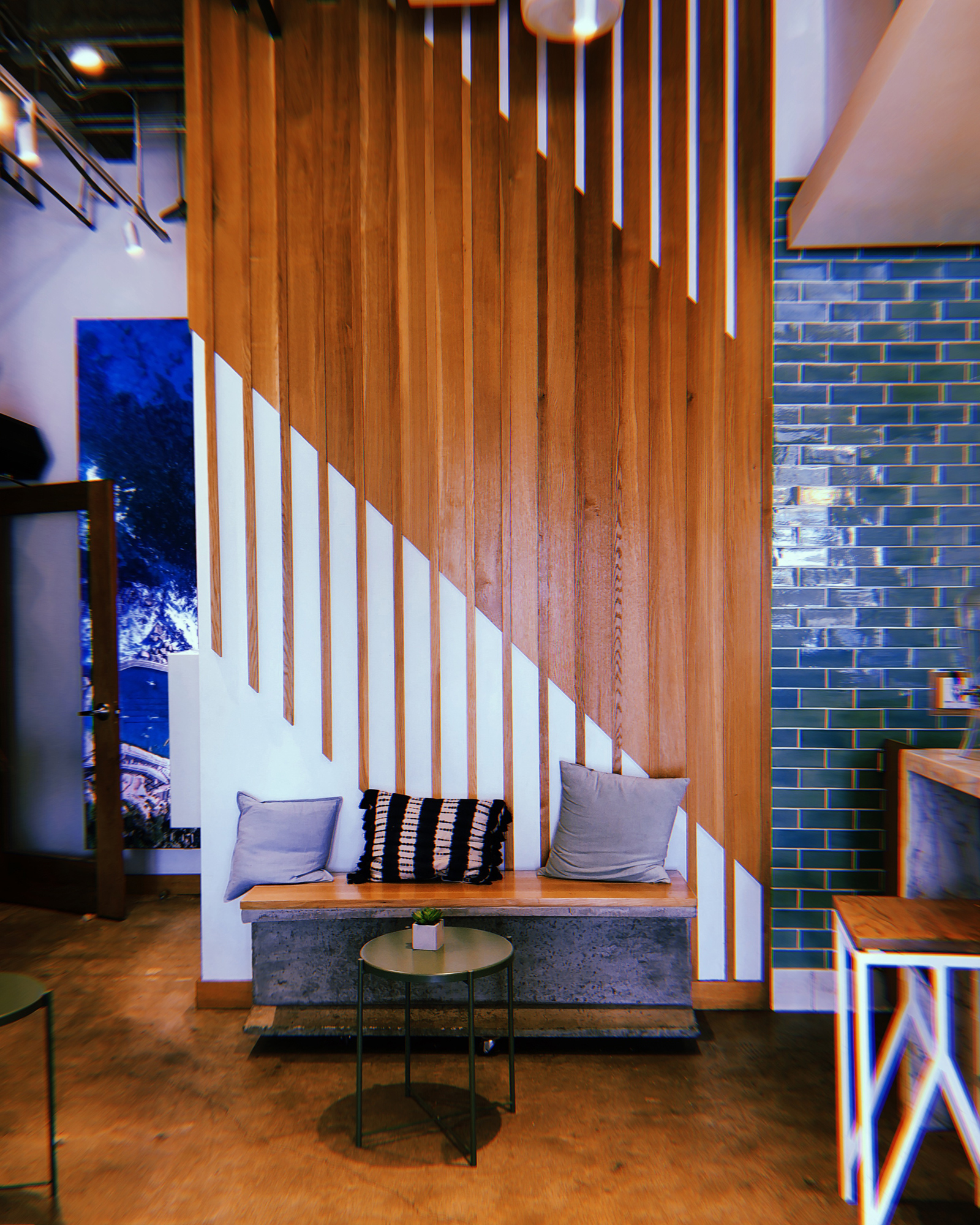 Where to Shop:
Aside from the usual Third Street Promenade, hop over to the shops on Montana Avenue for a line filled with local boutiques.
Shopaholic Samples Sale - This store is a gem for anyone who loves fashion at a discounted price. The company is a boutique that sells clothing from sample sales and other places at an extremely discounted price. Their items are constantly restocked and changing.
Crossroads Trading Co - One of my favorite places to shop in the neighborhood, Crossroads is a clothing reseller that I always seem to find amazing finds and my favorite brands at.
Abbot Kenney - Head over to Venice for Abbot Kenney street, the best few blocks to shop on the Westside.
Bellacures - A local favorite for a mani/pedi. They have every Essie shade you can dream of!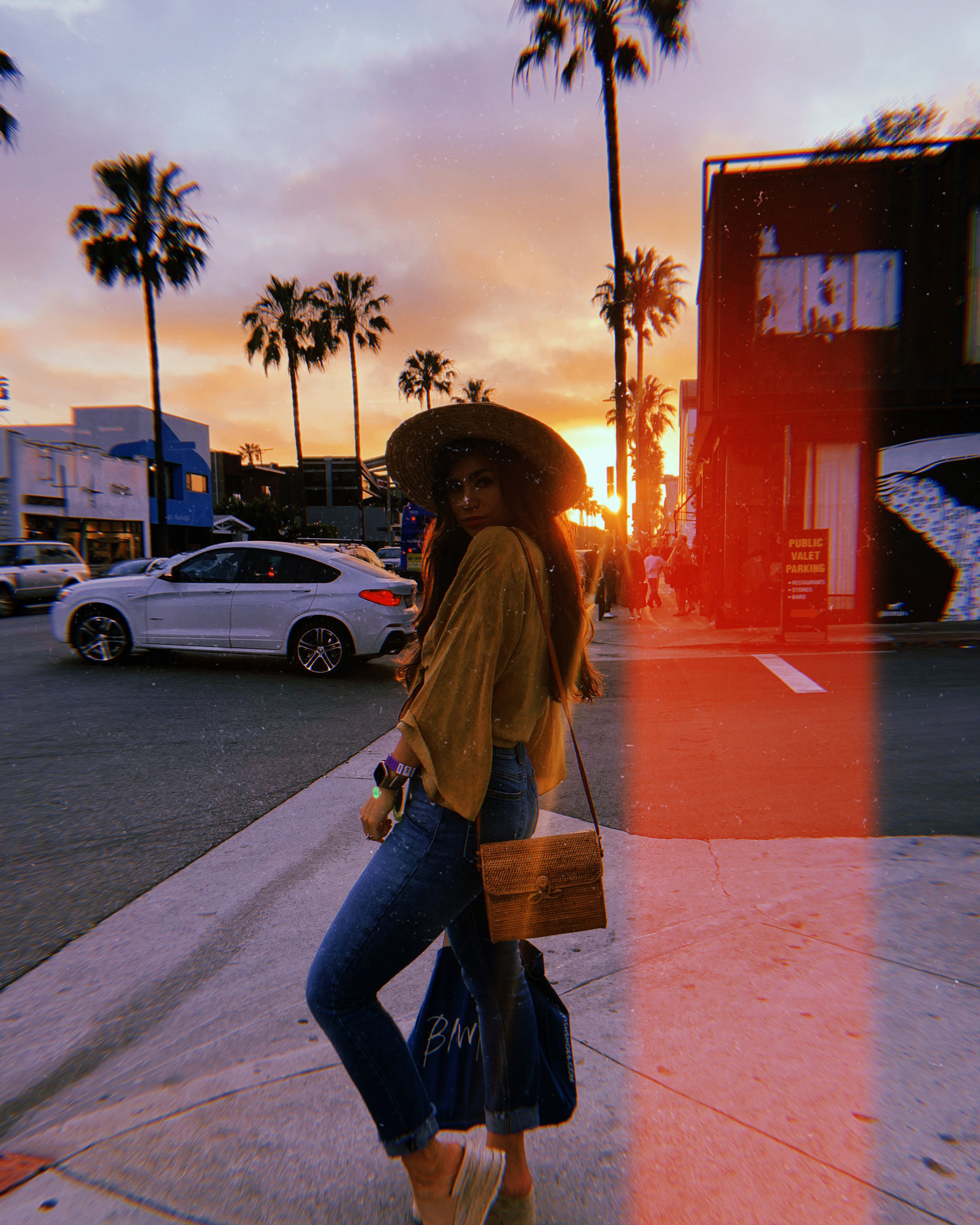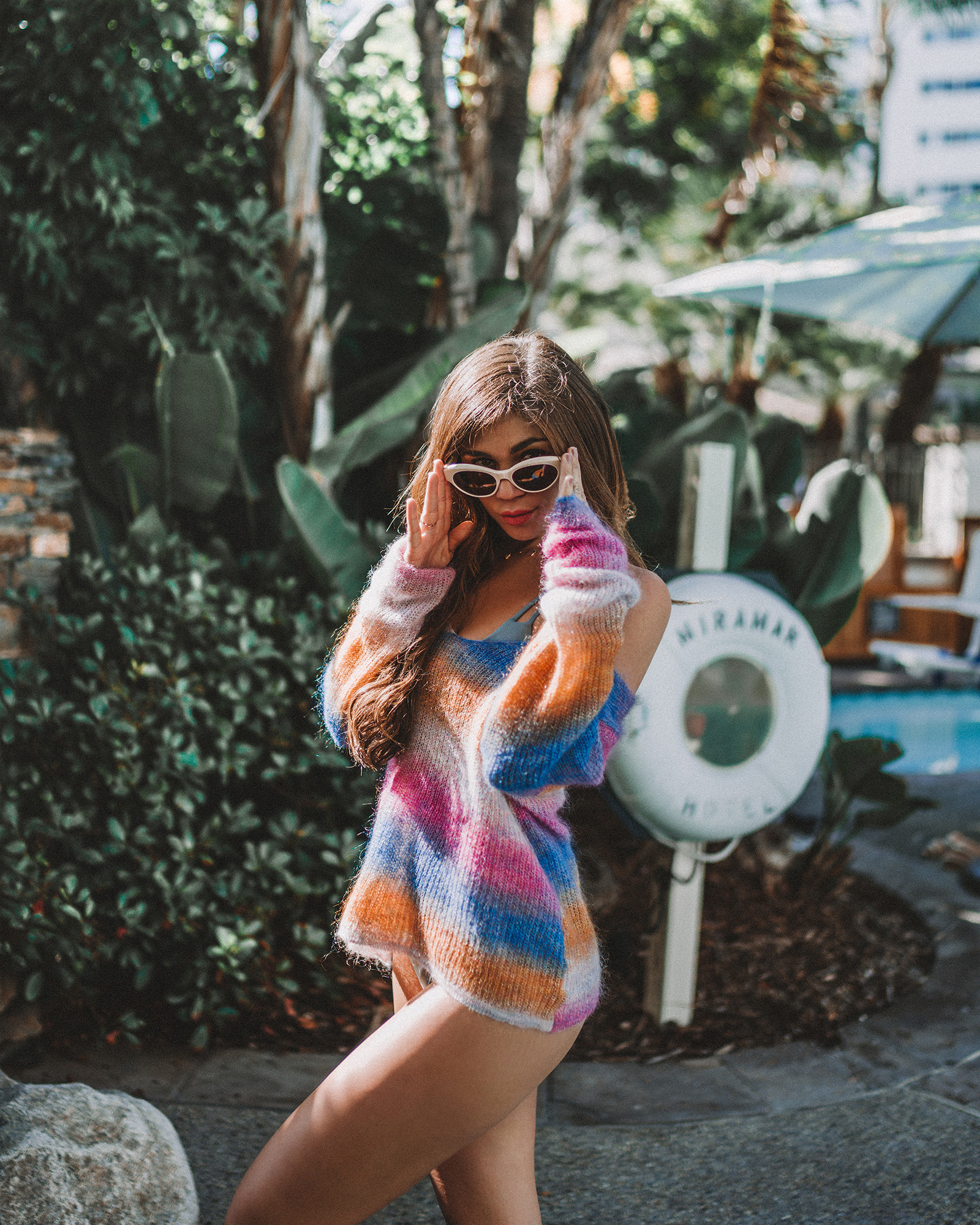 What To Pack: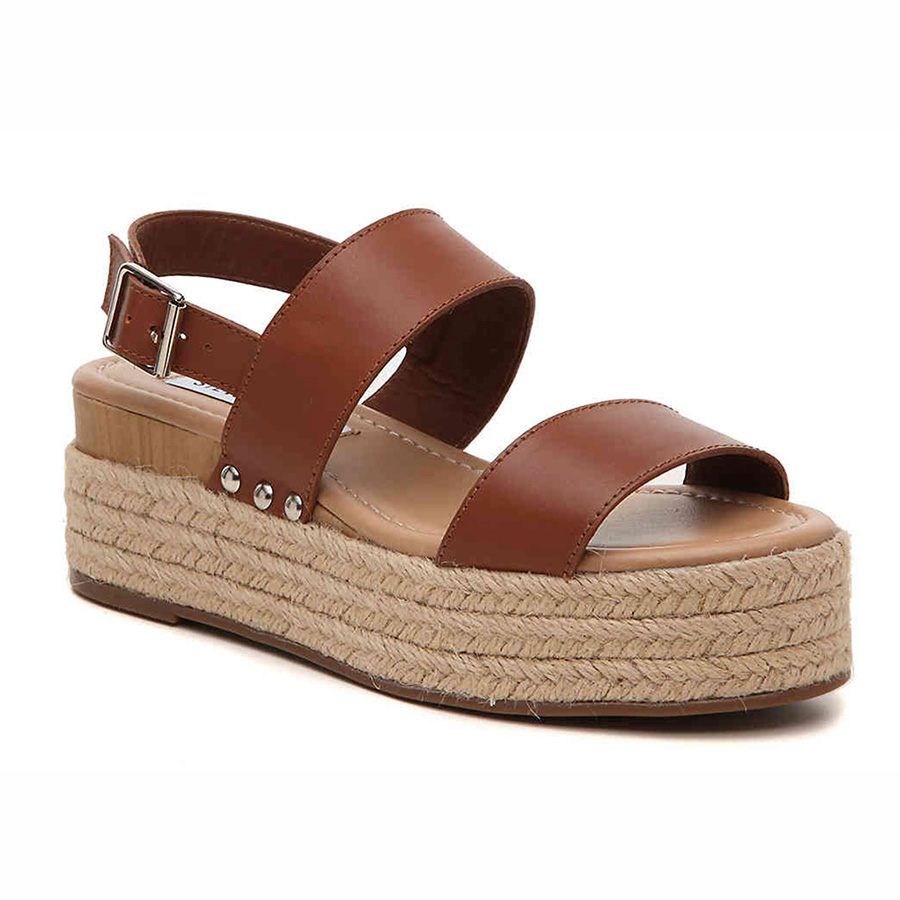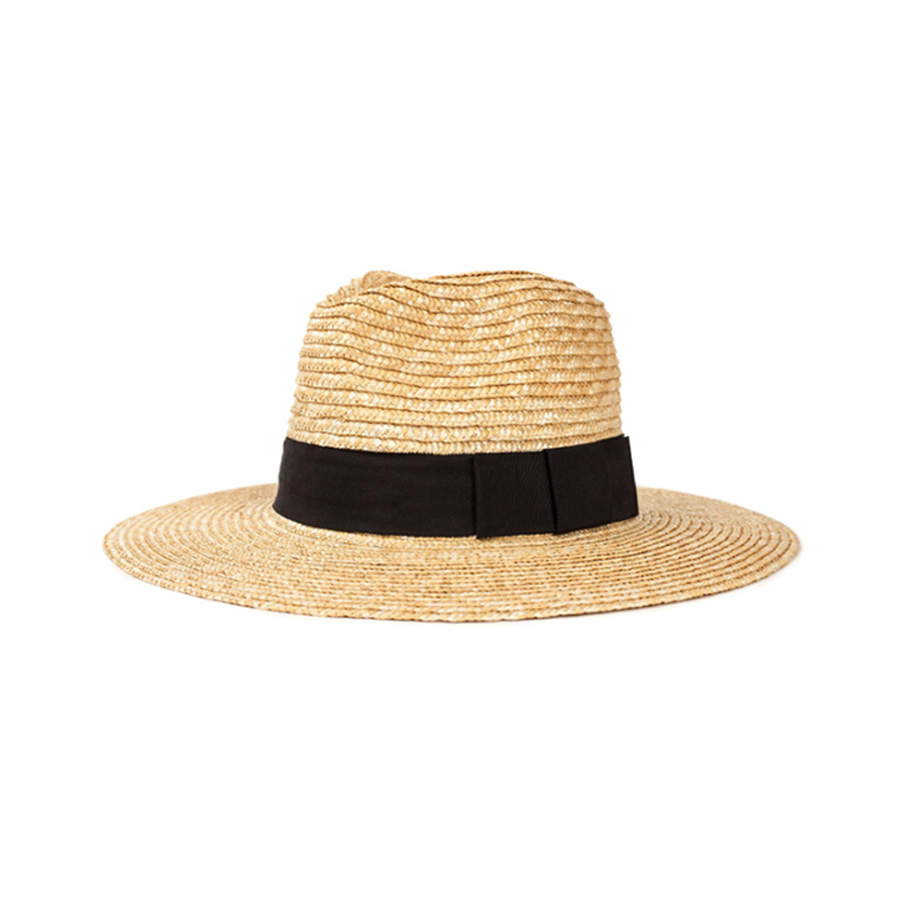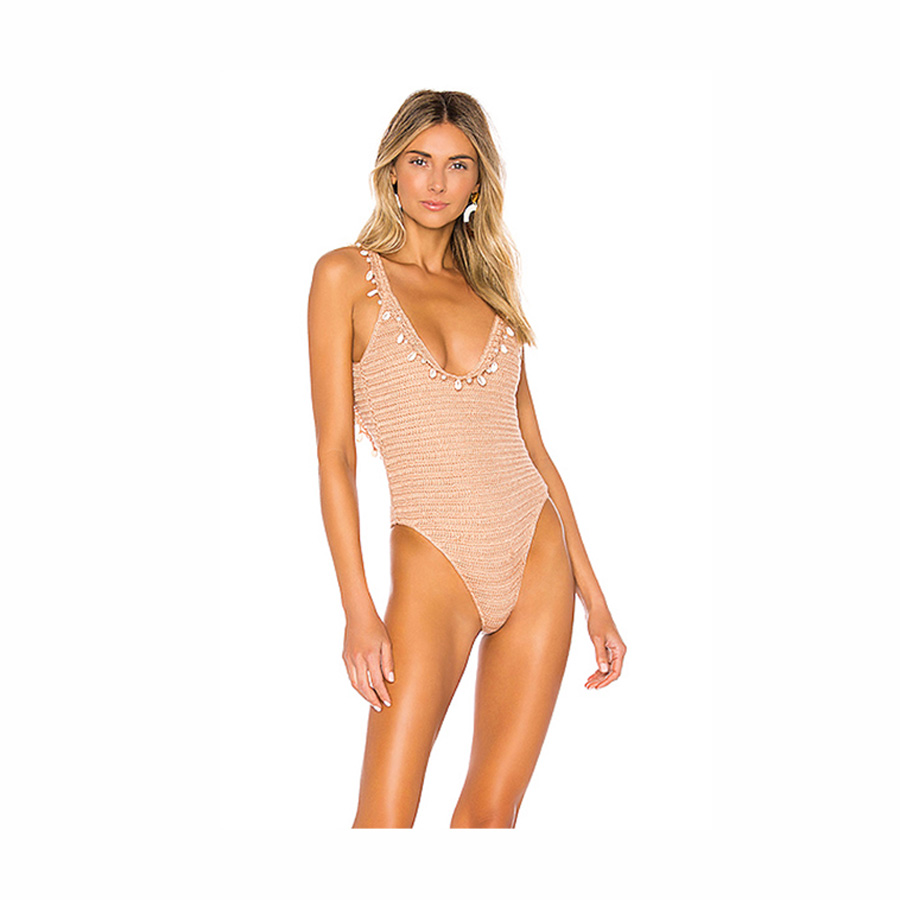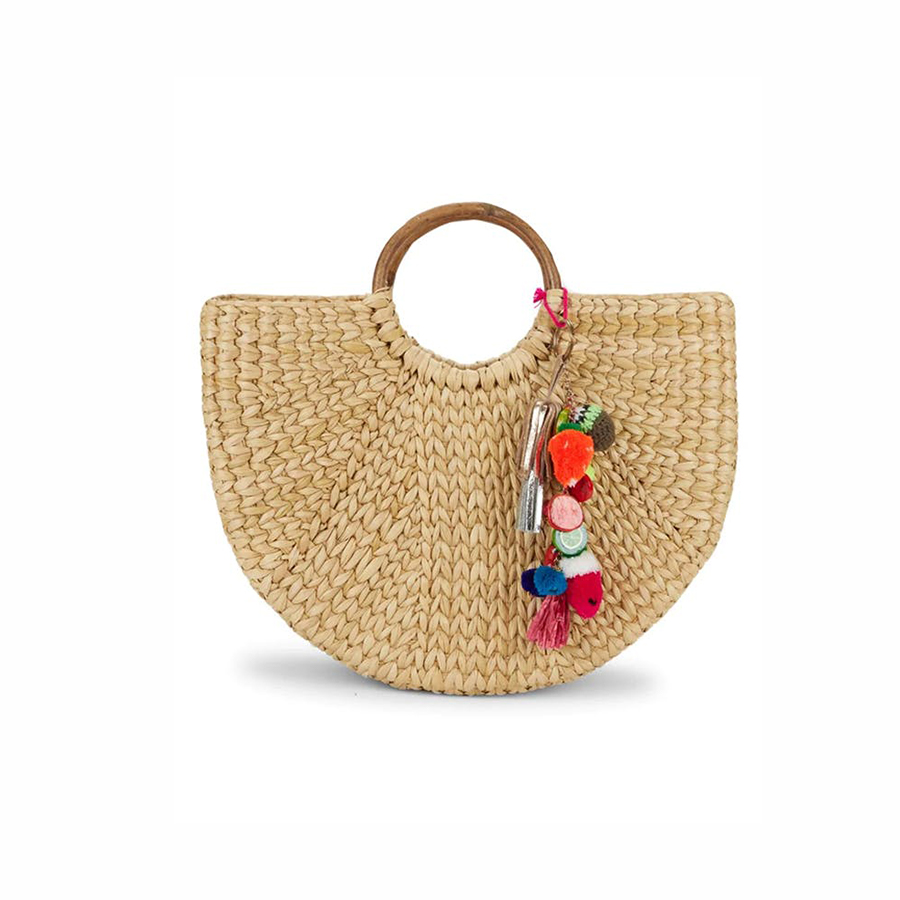 ---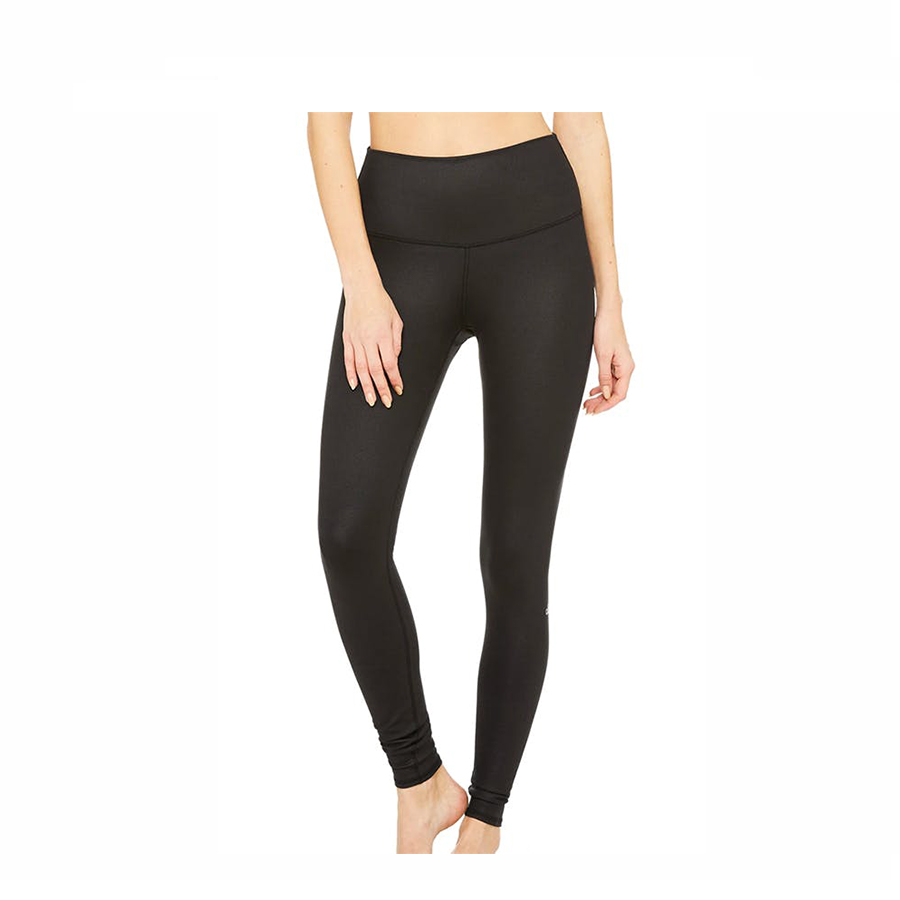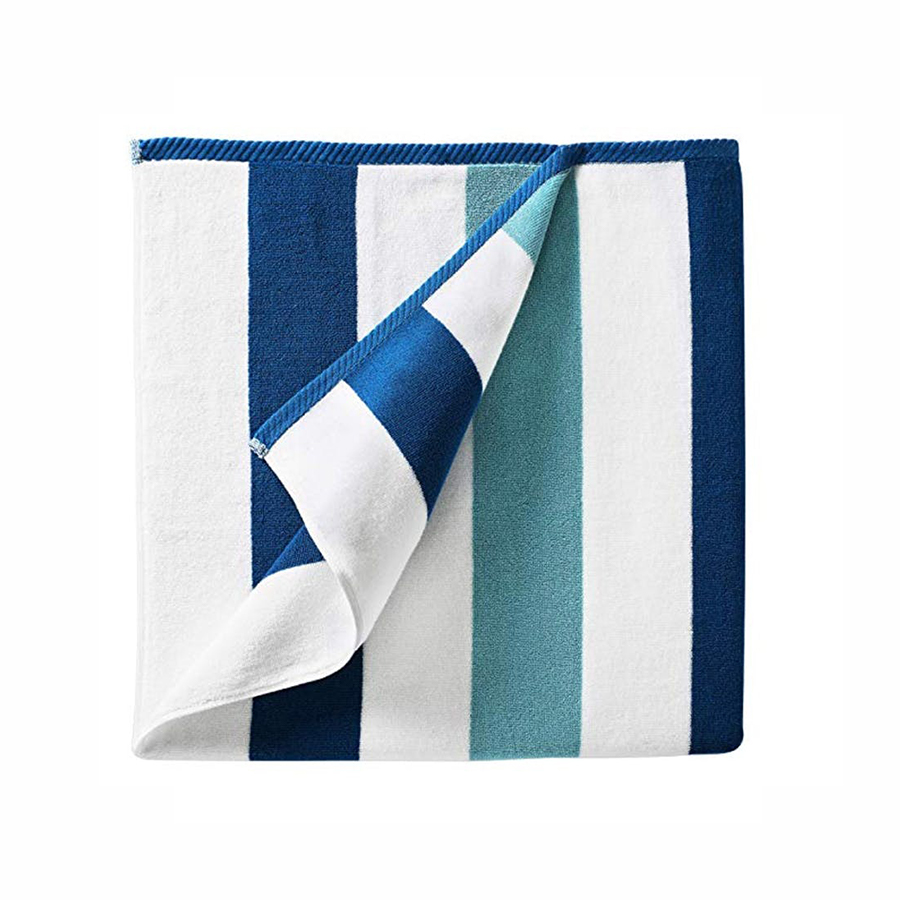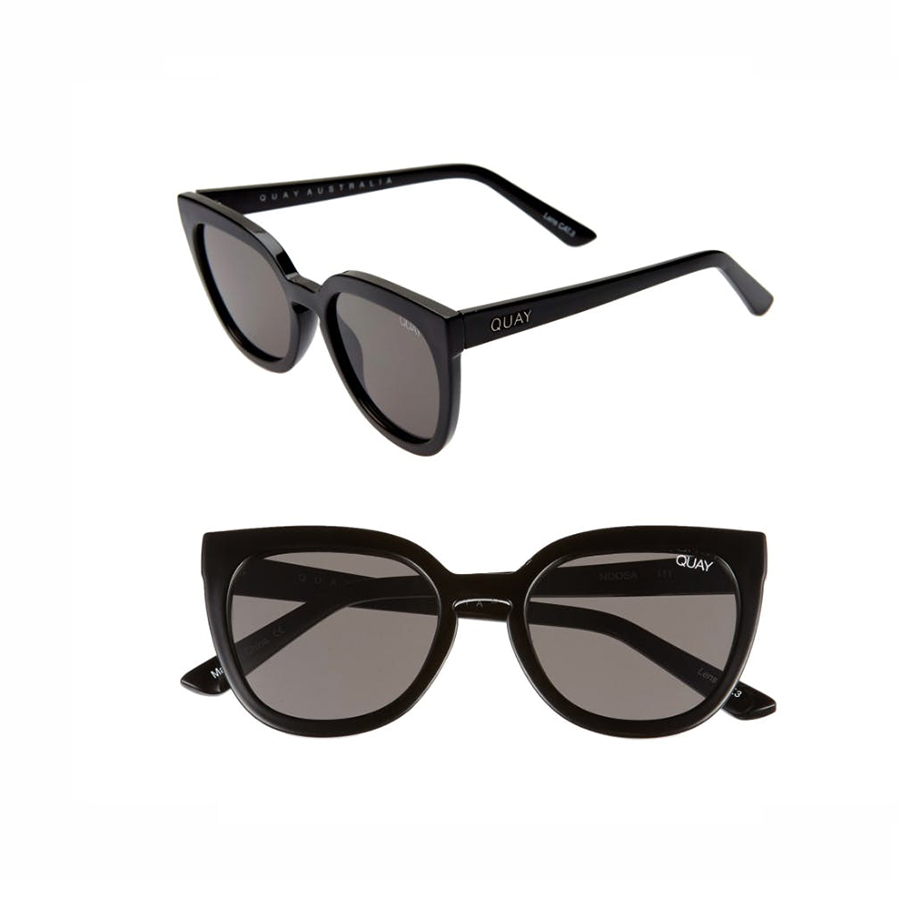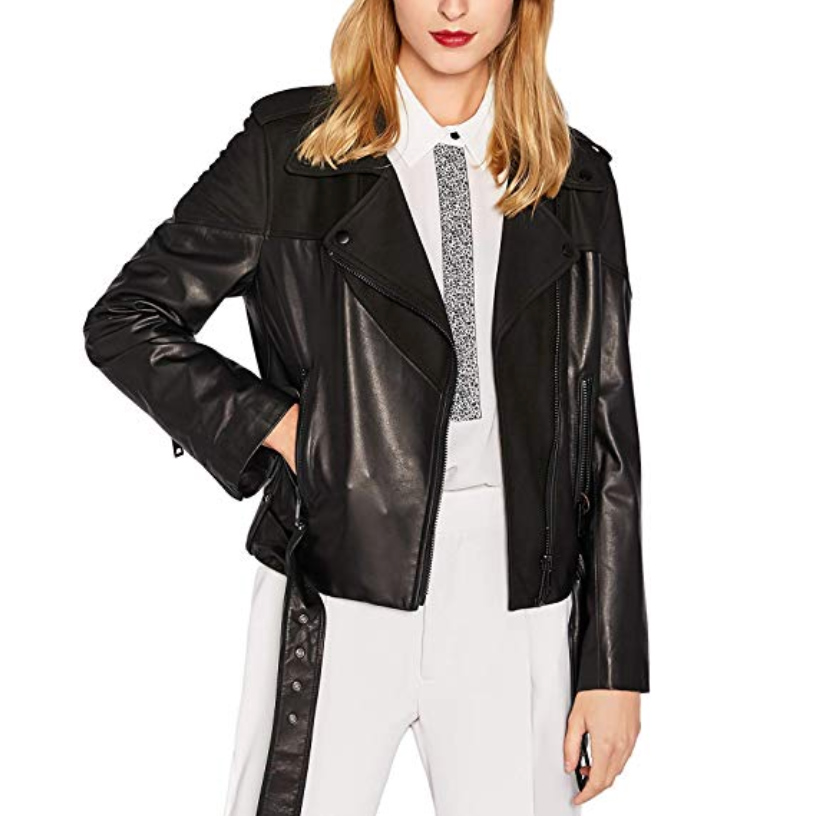 Beach Tips:
People travel from all over the world to see the famous Santa Monica Pier and getting to the beach can be a hassle with all the traffic so here are some tips. The closer to the pier, the busier the crowds as everyone congregates around the area. It's a great spot to be if you're looking to people watch and hit up the pier or restaurants after. If you're looking for a more secluded and quiet beach trip, head farther up north past the Jonathan Club. The beach doesn't start getting packed until noon so the earlier the better.
Parking: There are paid parking lots at the beach, but there are also city parking structures located throughout the city that are free for the first 90 minutes. There's also metered parking along Palisades Park with a quick access down to the beach.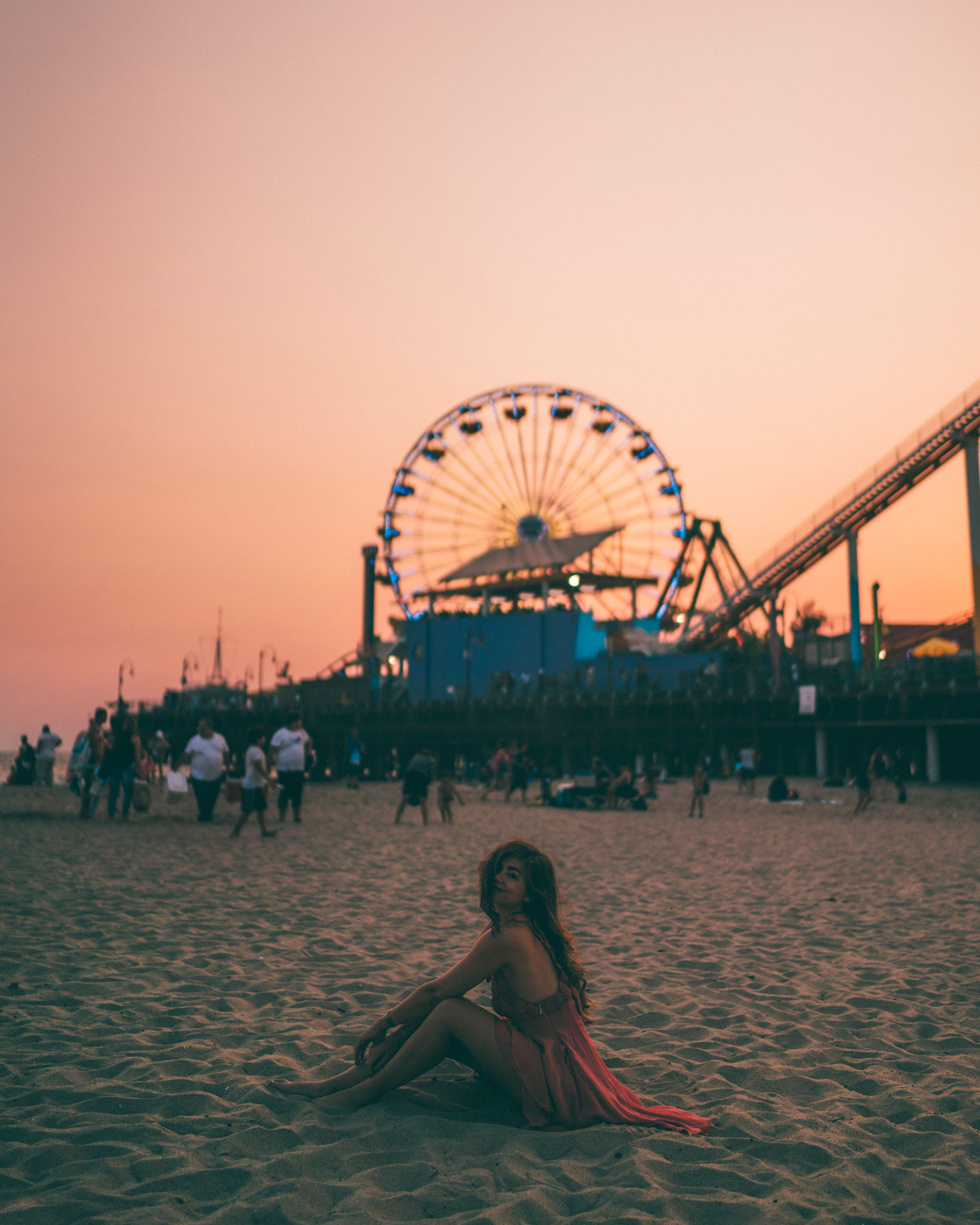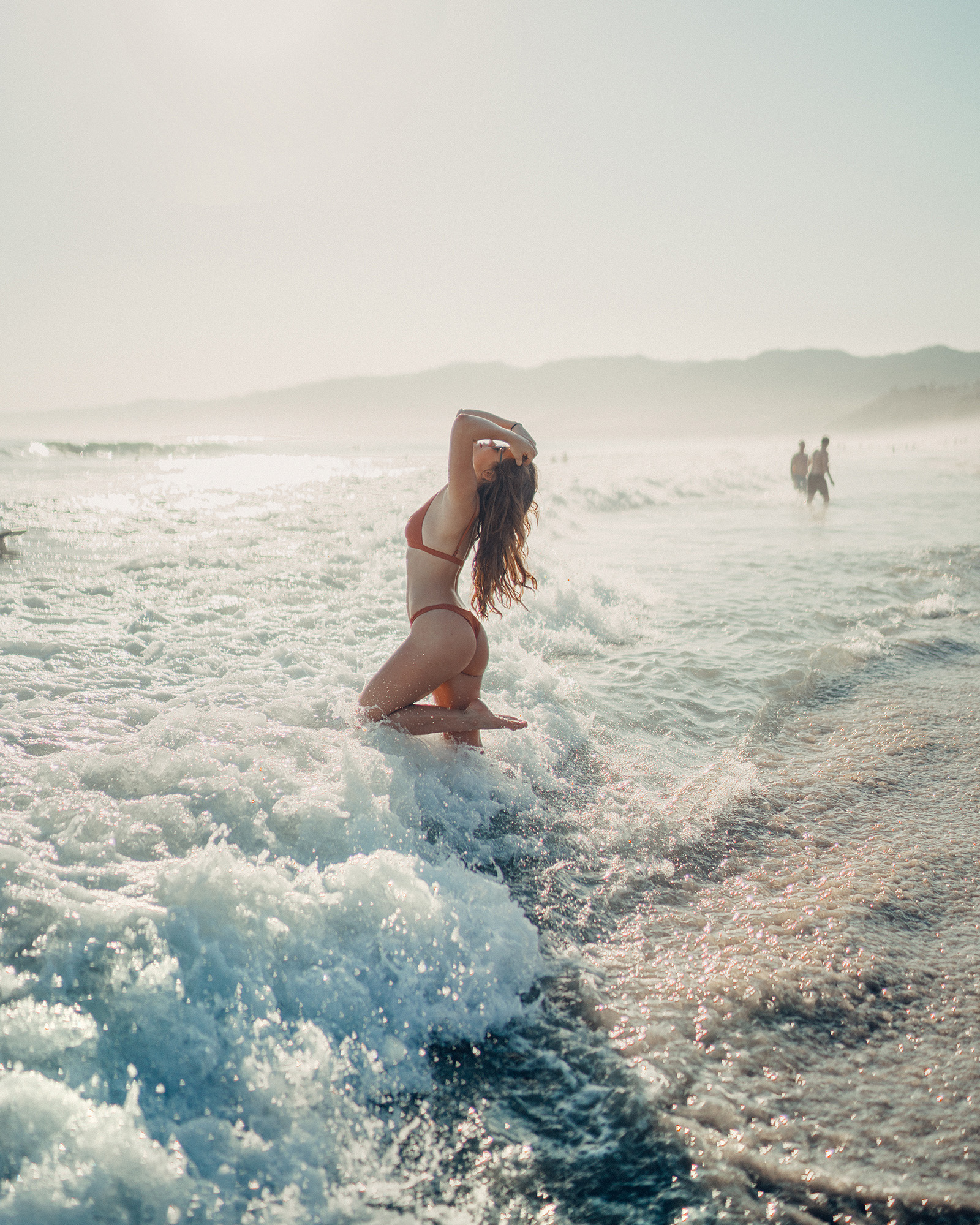 Things to Do:
Santa Monica Pier - This is the main attraction in the city and a must-visit for locals and tourists alike. The pier is home to Pacific Park, a mini amusement park with roller coaster and a ferris wheel overlooking the ocean. During the summer, there are also regular outdoor events hosted here.
The Original Muscle Beach - Not to be confused with Muscle Beach in Venice. Located just south of the Santa Monica Pier, this is a popular place to people watch acrobats and workout junkies who perform on the rings.
Santa Monica Farmers Market - This farmers market on Arizona Avenue is worth checking out if you're ever in town on a Wednesday or Saturday morning. They have a good selection of fresh fruits, veggies, bread, nuts etc. Park at one of the free 90 minute parking structures located nearby.
Santa Monica Stairs - Get your workout on at these famous steps. There are two steps of stairs to run up and down f romAdelaide Drive at the top to Entrada Drive at the bottom. The 199 narrower steps are made of concrete while the wider steps are made of concrete. You'll see a small crowd of fitness enthusiasts here on the weekends. Search for the Santa Monica Stairs on Google Maps and it will take you to 699 Adelaide Street. There is free residential parking around.
Road Trip to Malibu - Take the PCH and travel north, making leisurely stops along the way. There's the Getty Villa Museum as well as the Malibu Pier. The beaches in Malibu get less crowded if you're looking for a more secluded beach experience.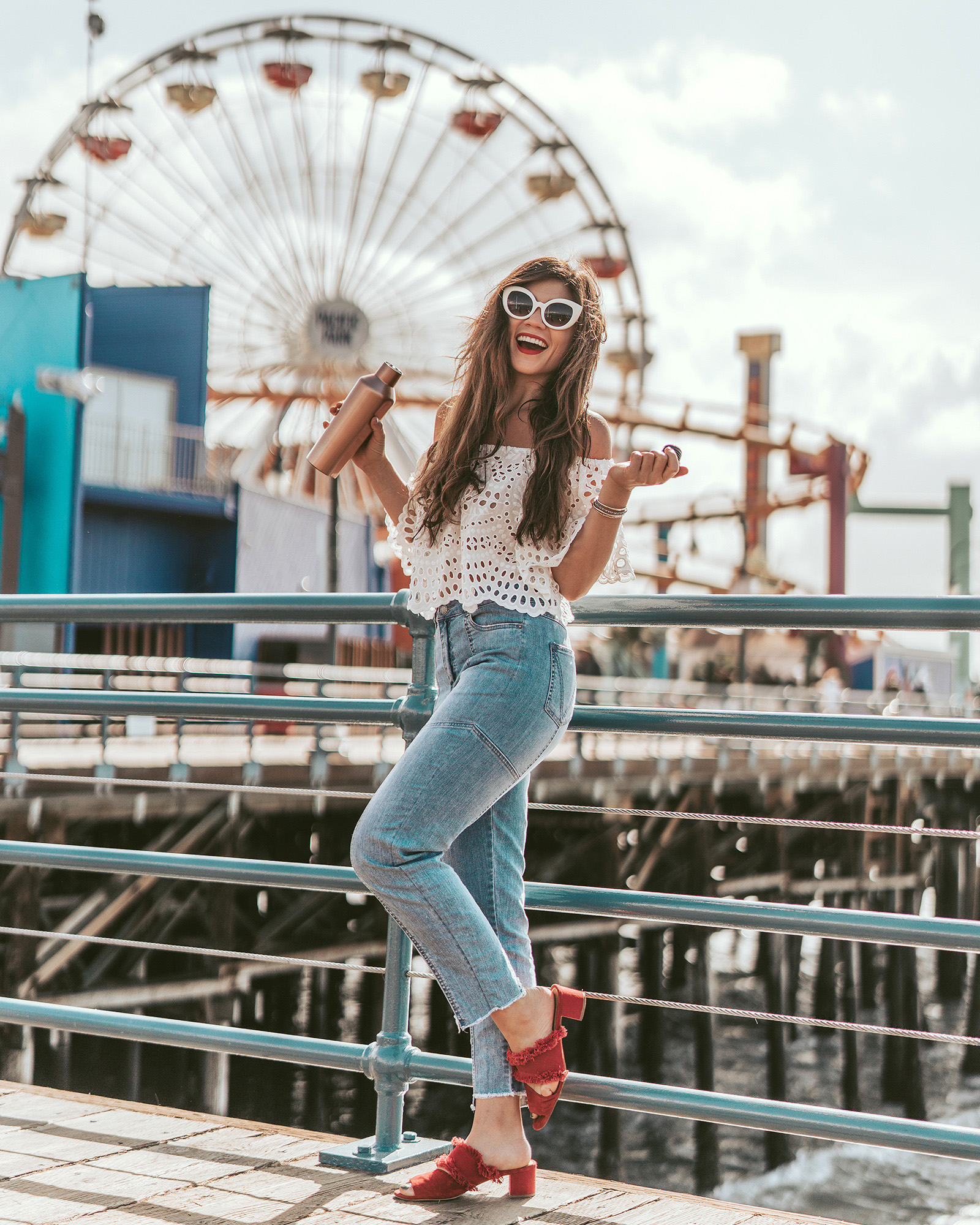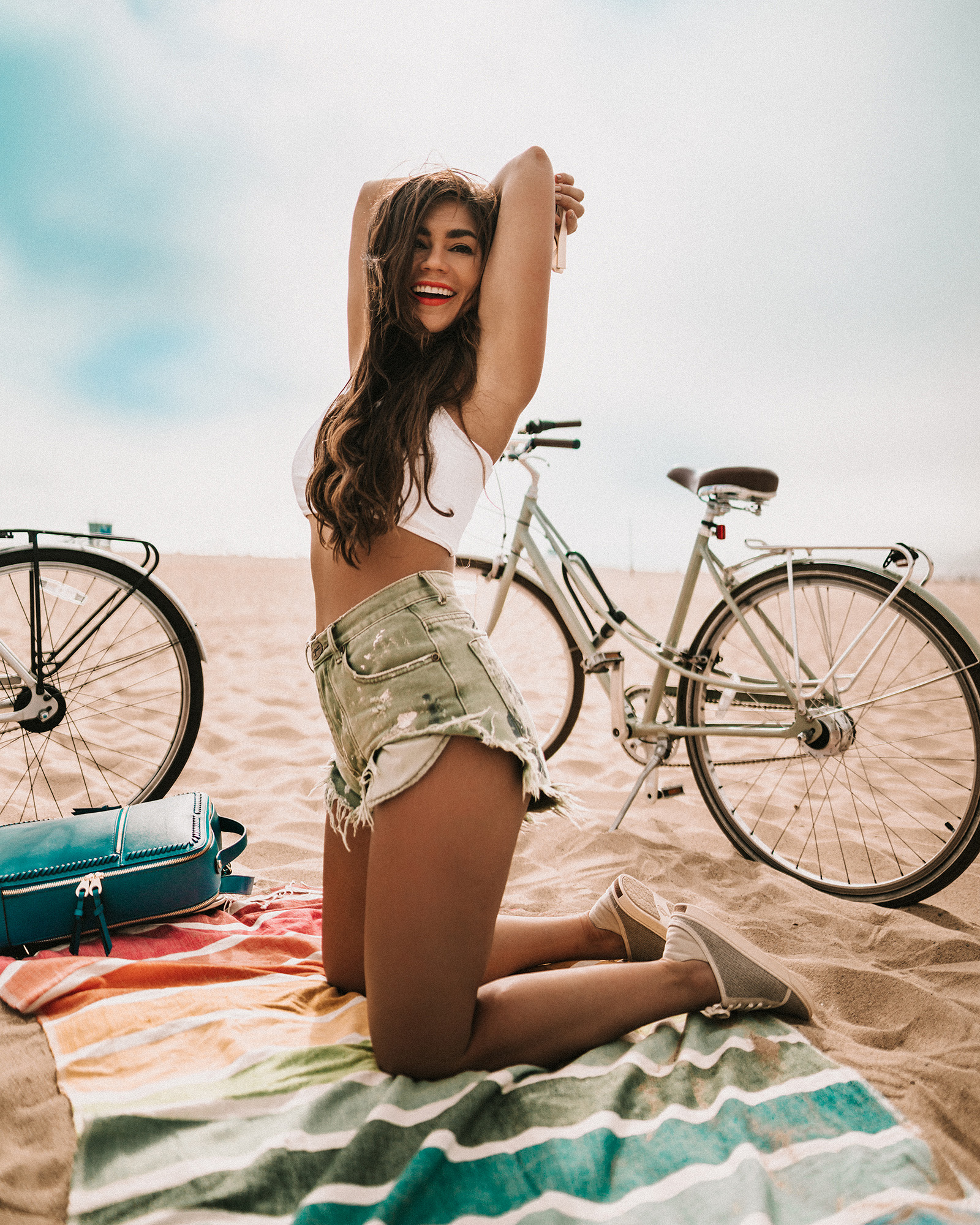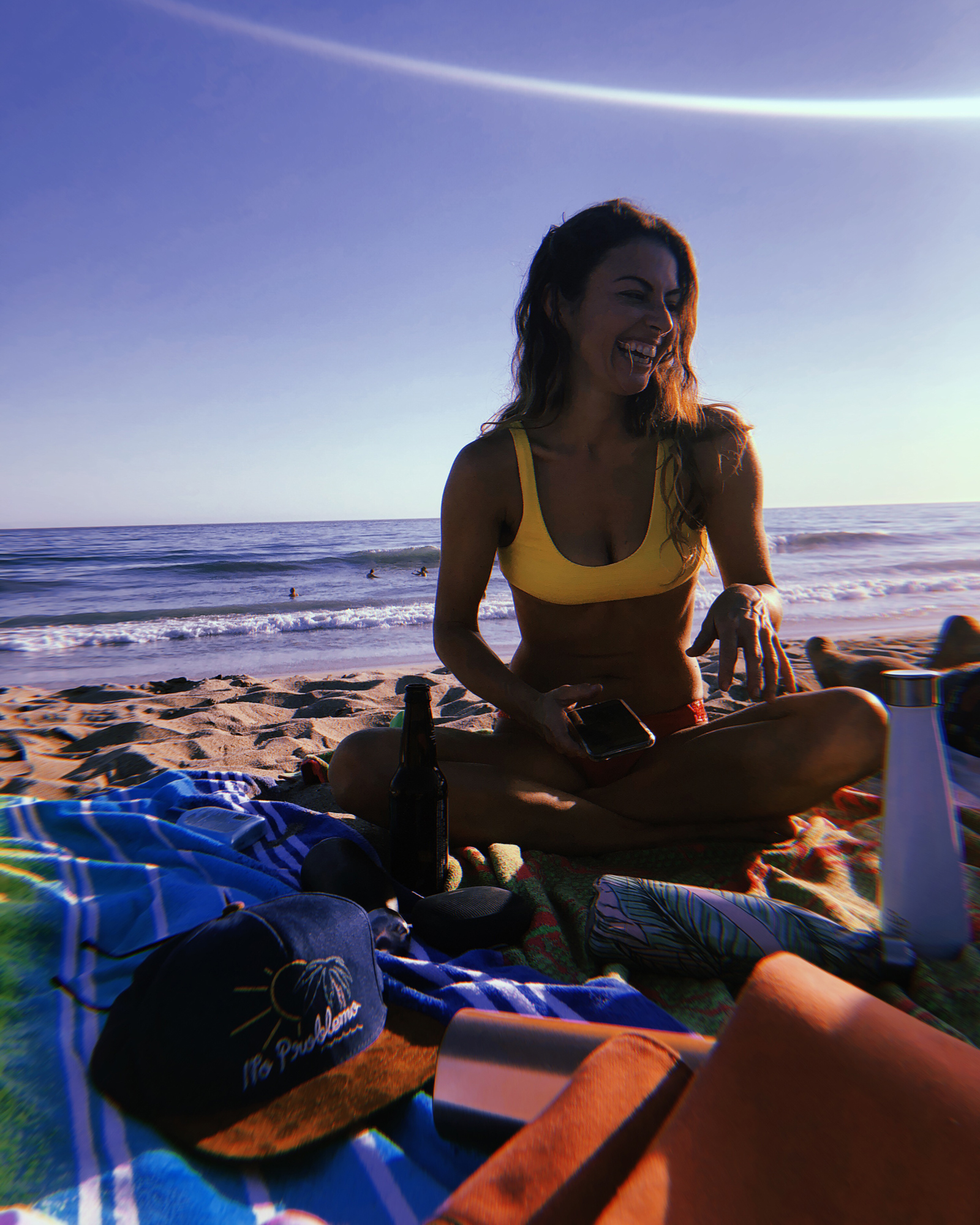 Getting Around:
Rent a Car: By for, the best way to get around LA in general is to rent a car and drive yourself - we always use RentalCars.com to find the best deals (but read on for the real deal on traffic.) However, if you're taking trips within Santa Monica, it is often way better and more fun to try something a little different:
Citishare Bike: Whether you're looking to cruise down the beach path or use it for transportation, these bikes are a great option for getting around. With designated park spots around the city, you download the app, unlock the bike, then just return it back to any designated spot in the city.
Bird: You'll see these rideshare scooters littered all around the streets. The best part of these is that you don't need to return it to any specific location. You simply use the app to find the closes available Bird and when you're finished end your ride and the scooter will lock for the next user to use.
If you're heading into Santa Monica from Downtown, try hopping on the newly renovated Metro Line that drops you off right in the heart of Santa Monica.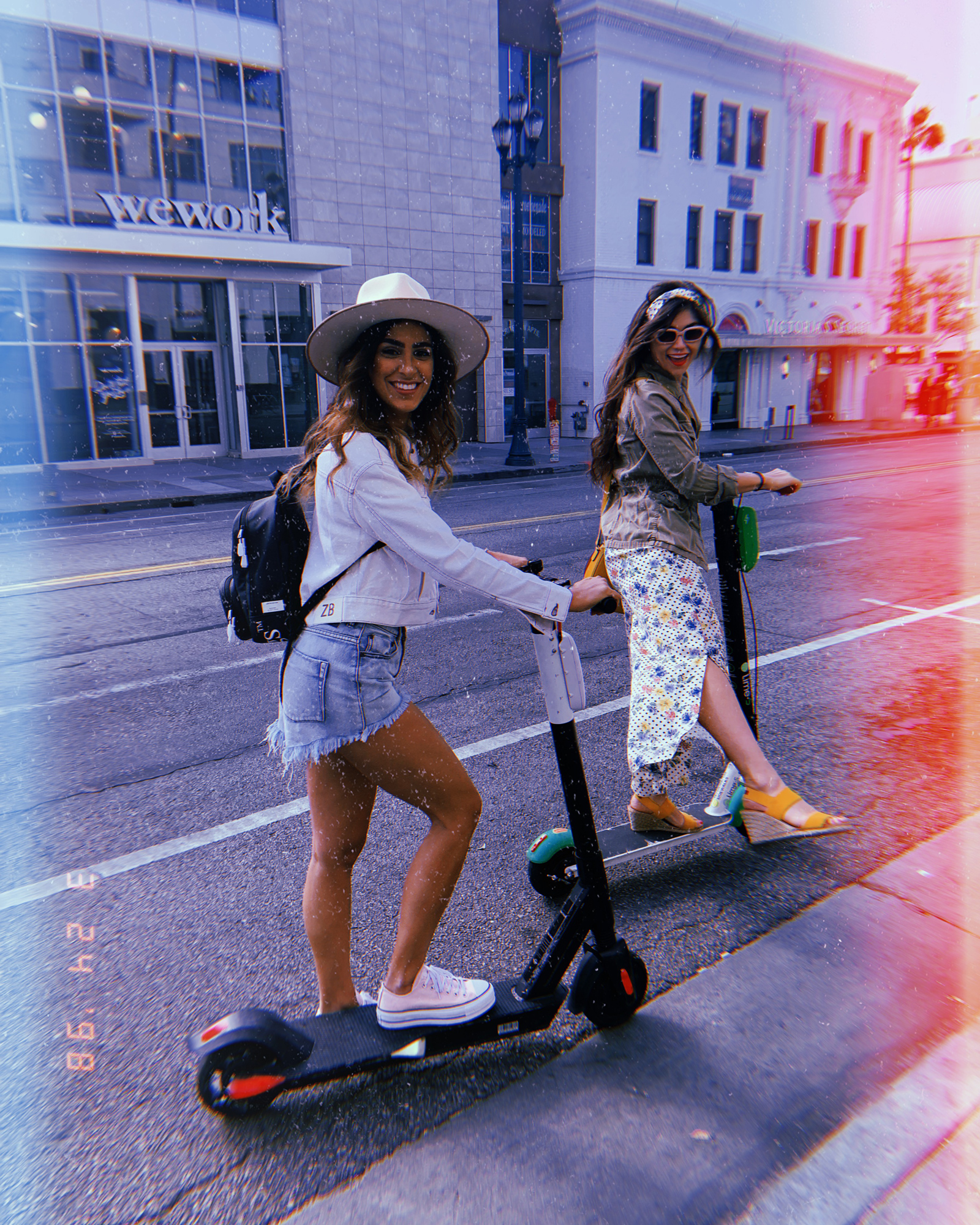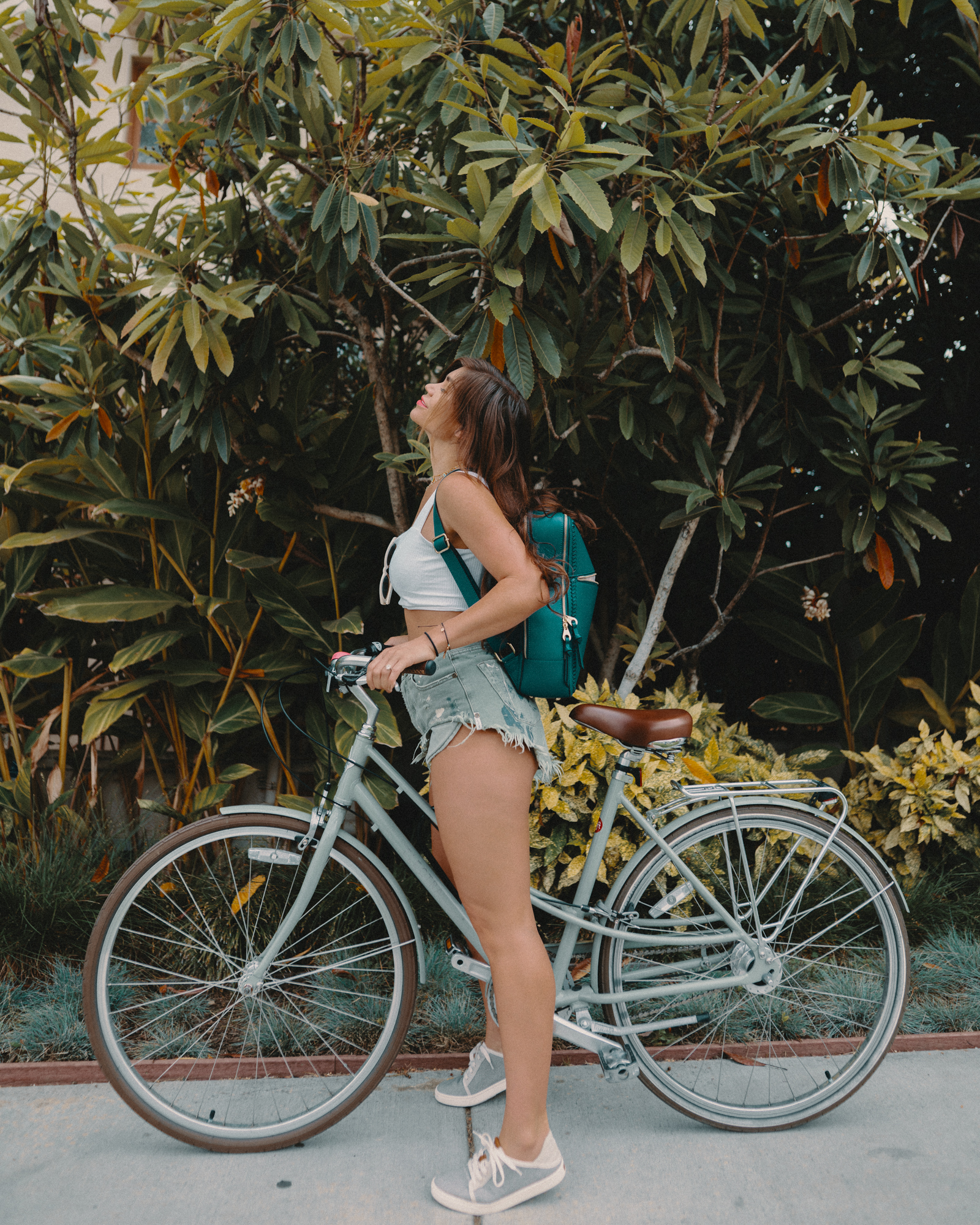 Travel Times:
The traffic is REAL in LA and travel times to and from Santa Monica can be highly unpredictable depending on the time of day you are traveling. Here's a general guide of how long it takes to nearby neighborhoods and what to avoid. As a general rule of thumb, try to avoid traveling east on the 10 freeway from 3-7 PM if you can help it. The best times to leave Santa Monica are between 10am and 2PM - if I'm heading across LA for meetings or appointments, I always try to make them around this time.
Downtown: Getting to DTLA can be a hassle during peak traffic hours. Once the morning traffic clears up, you should be able to get here within 30 minutes. But make sure to leave before 4PM, or the drive can take 2 hours.
Malibu: There's nothing like driving up the coast on the PCH with the rooftop down. This is the best way to get to Malibu. Without traffic, this should take you around 20 minutes but plan to make a road trip of it and make stops along the way. Some popular stops are The Getty Villa, or Gladstones for a drink.
Brentwood: This neighboring area has tons of cute shops and restaurants, not to mention beautiful homes to sightsee. It's a quick 10 minute drive over.
Palisades: You don't need to travel all the way to the Grove to get your shopping in. The Palisades features the newly opened Palisades Village, an upscale shopping experience. It's the next neighborhood over so you should be here within 15 minutes.
West Hollywood: Plan to spend a day exploring this trendy neighborhood. Getting here can be tricky without a car. Plan for this commute to take anywhere from 30 minutes without any traffic to over an hour during prime traffic time. There's no public transportation that gets you here conveniently so plan on having a car or using a Uber/Lyft.
Los Feliz: This is another hip neighborhood to explore but can be difficult to get to from Santa Monica. It will most likely take you close to an hour. We typically consider the East Side a "Day Trip" - leaving around 10am and returning back after 9pm.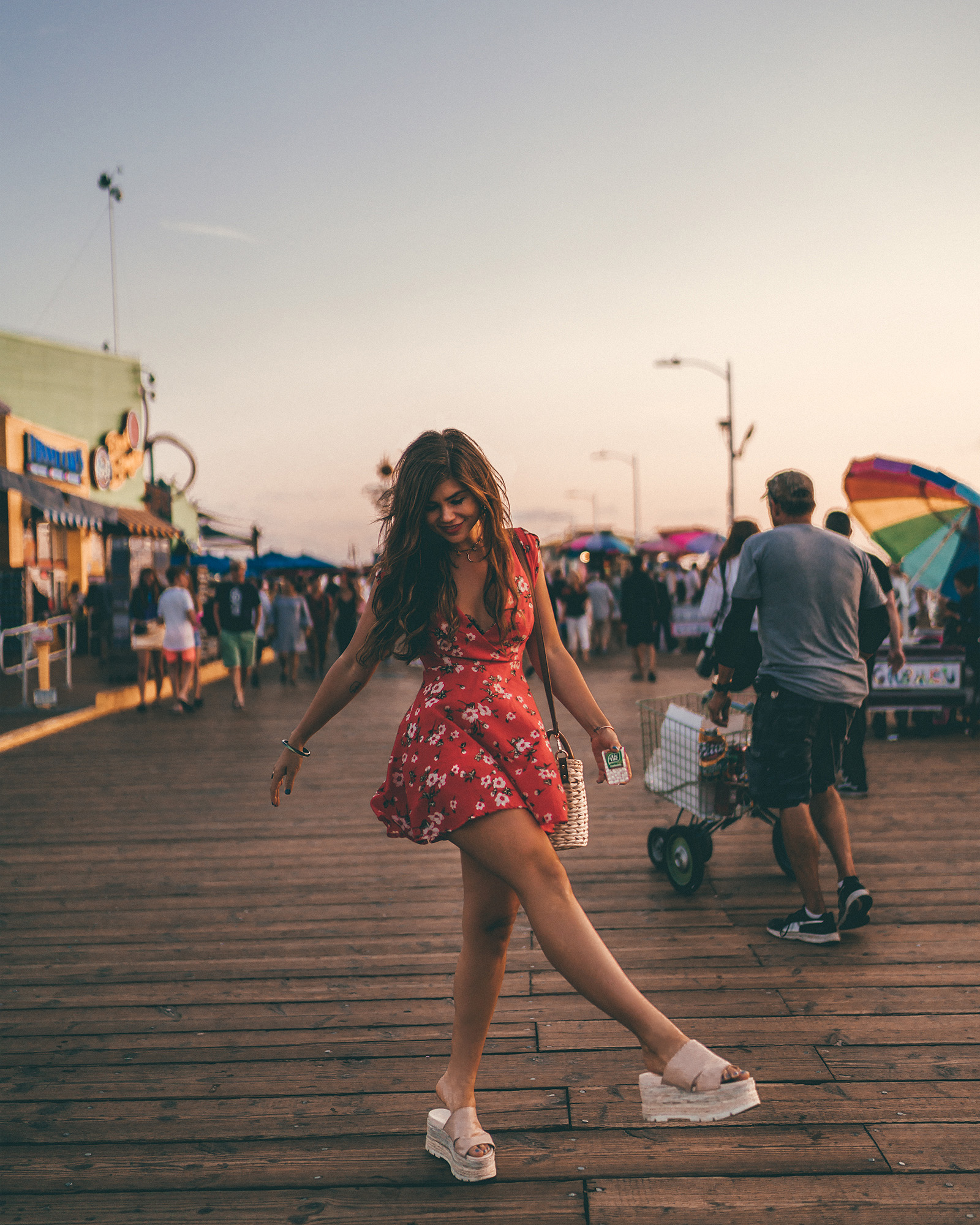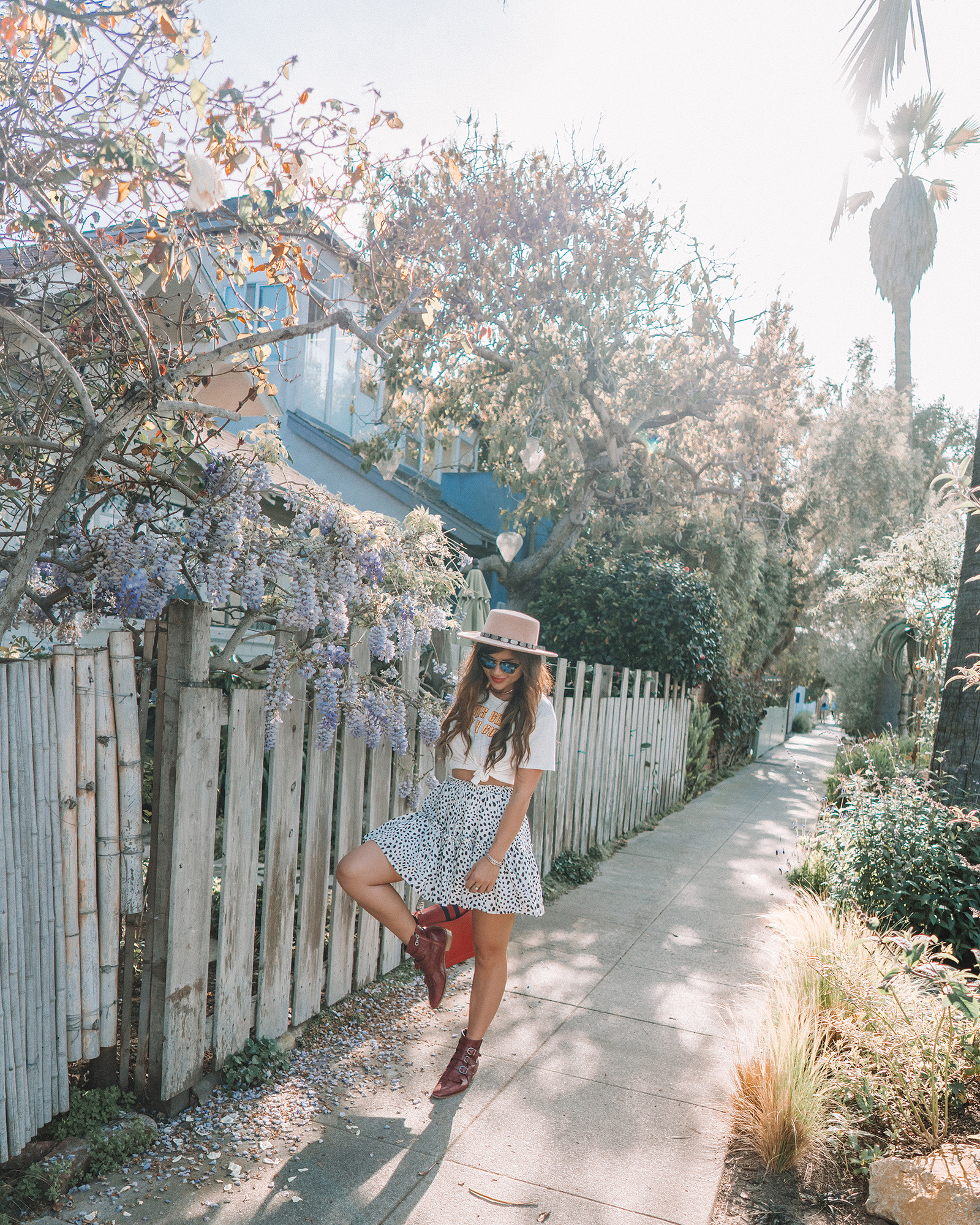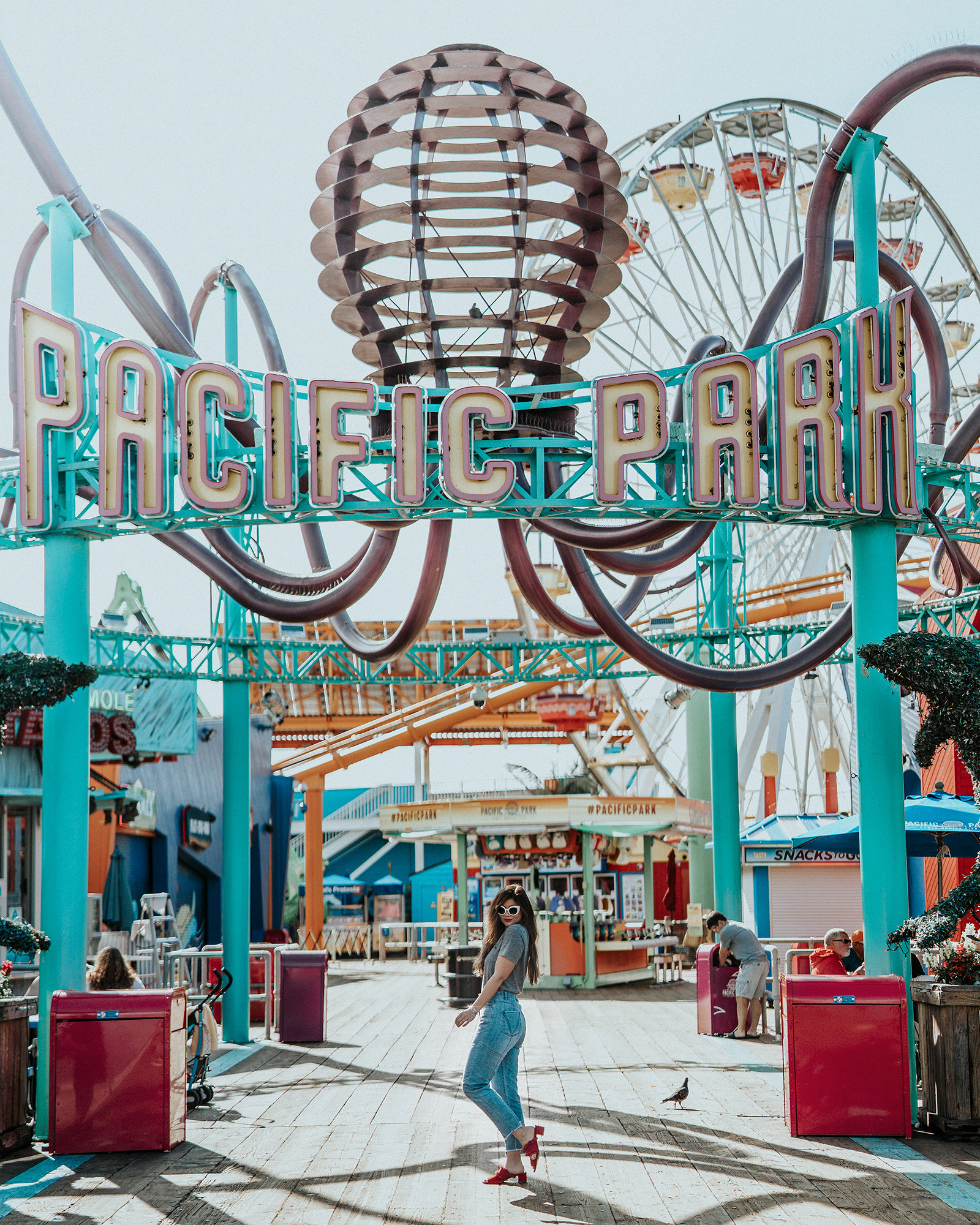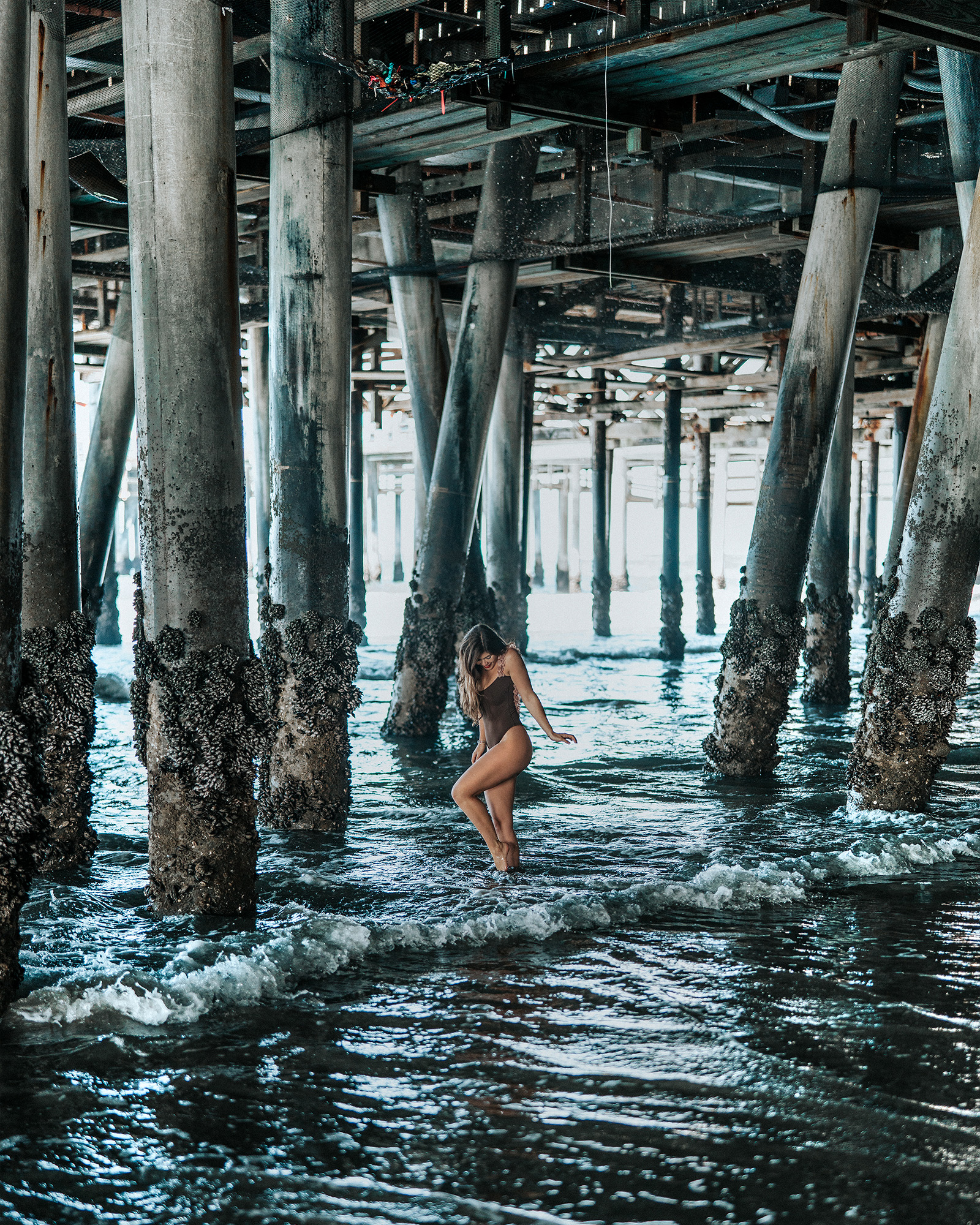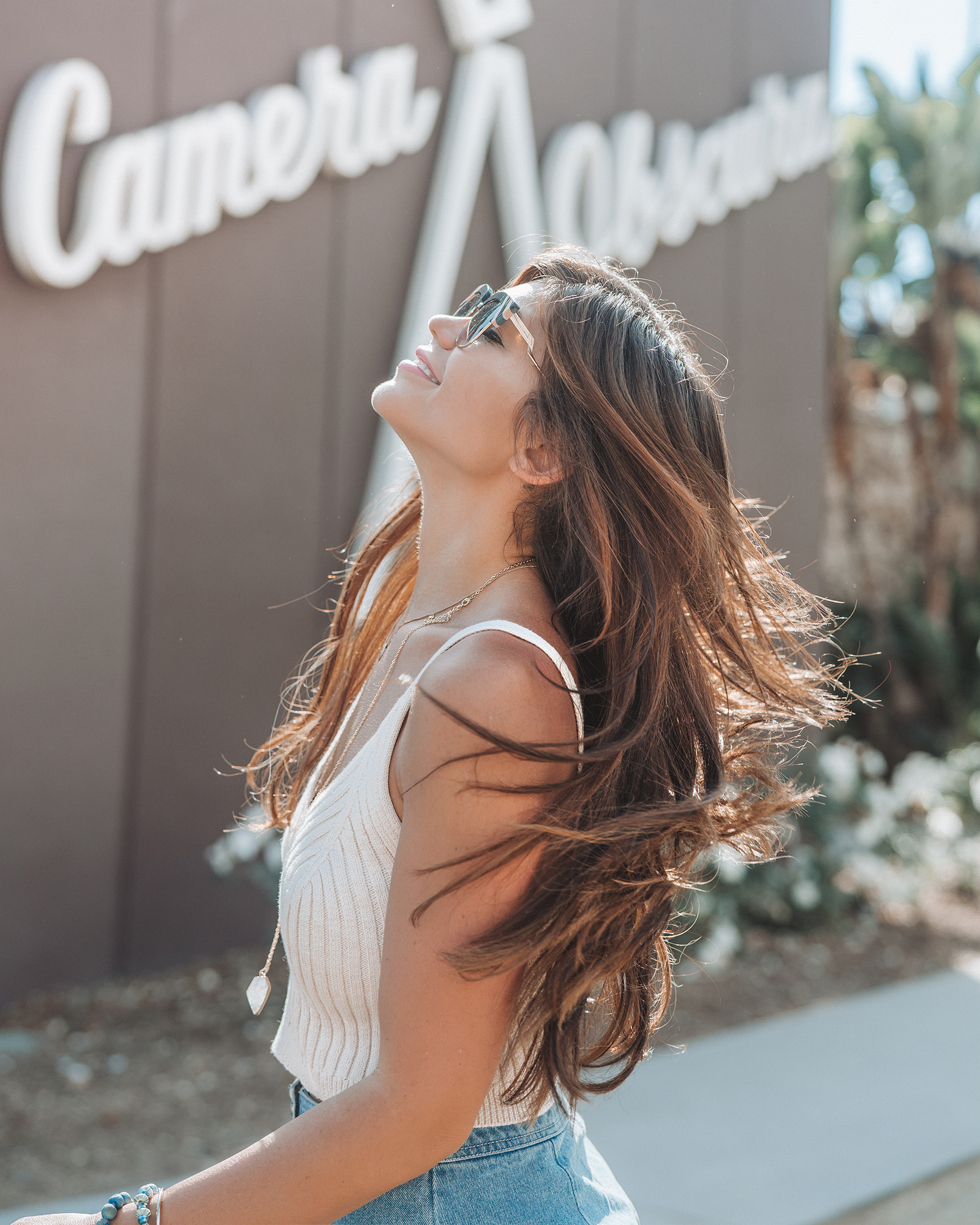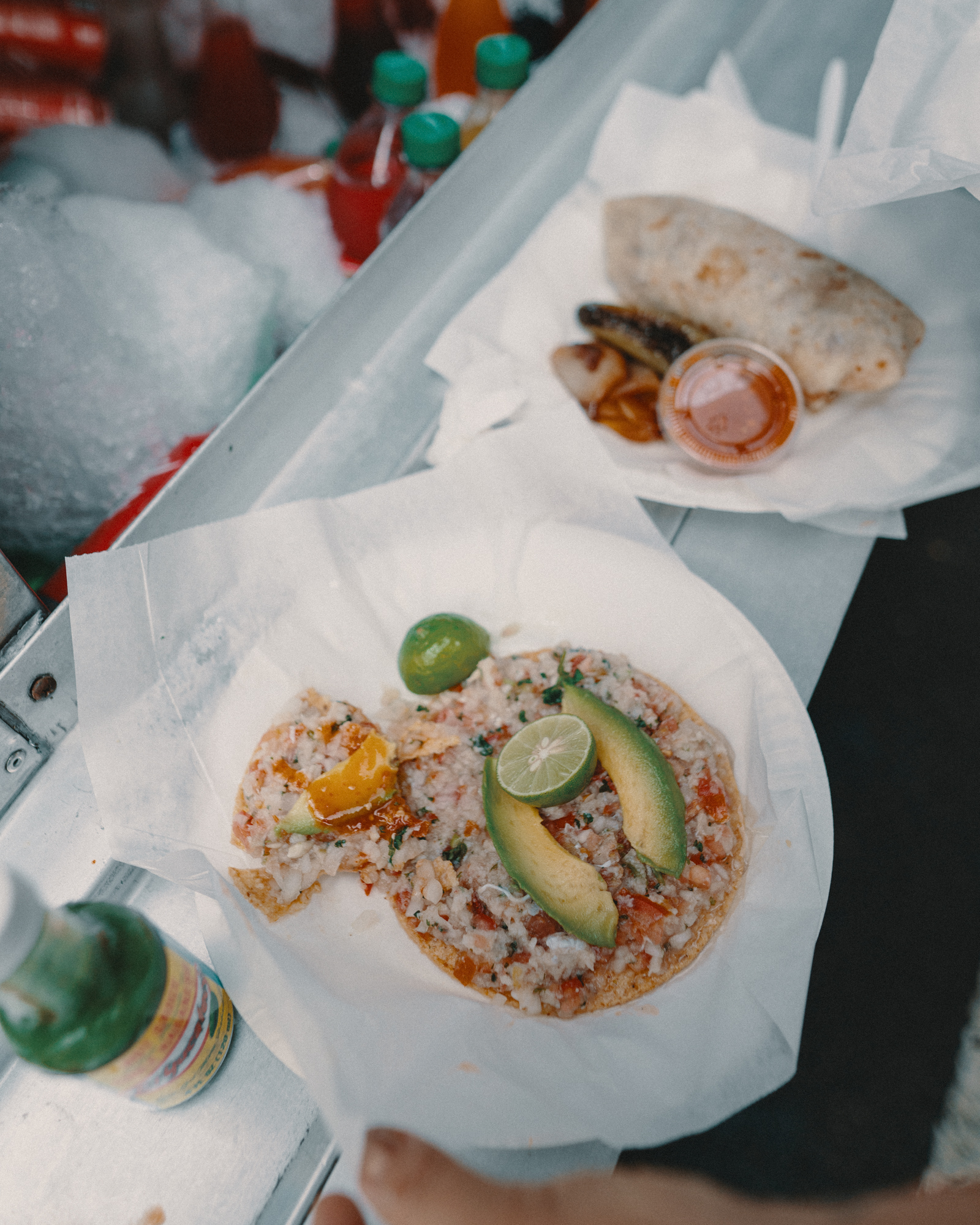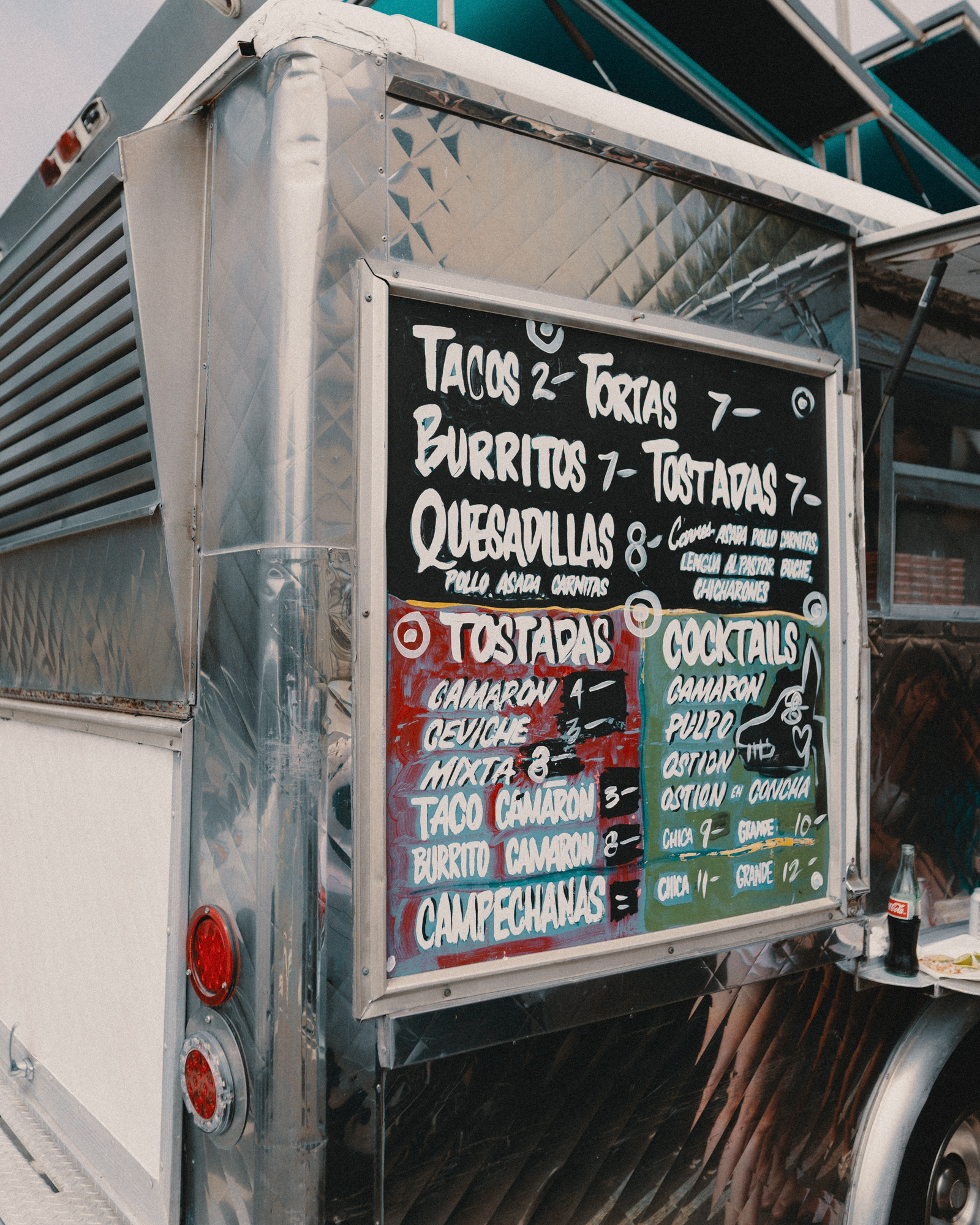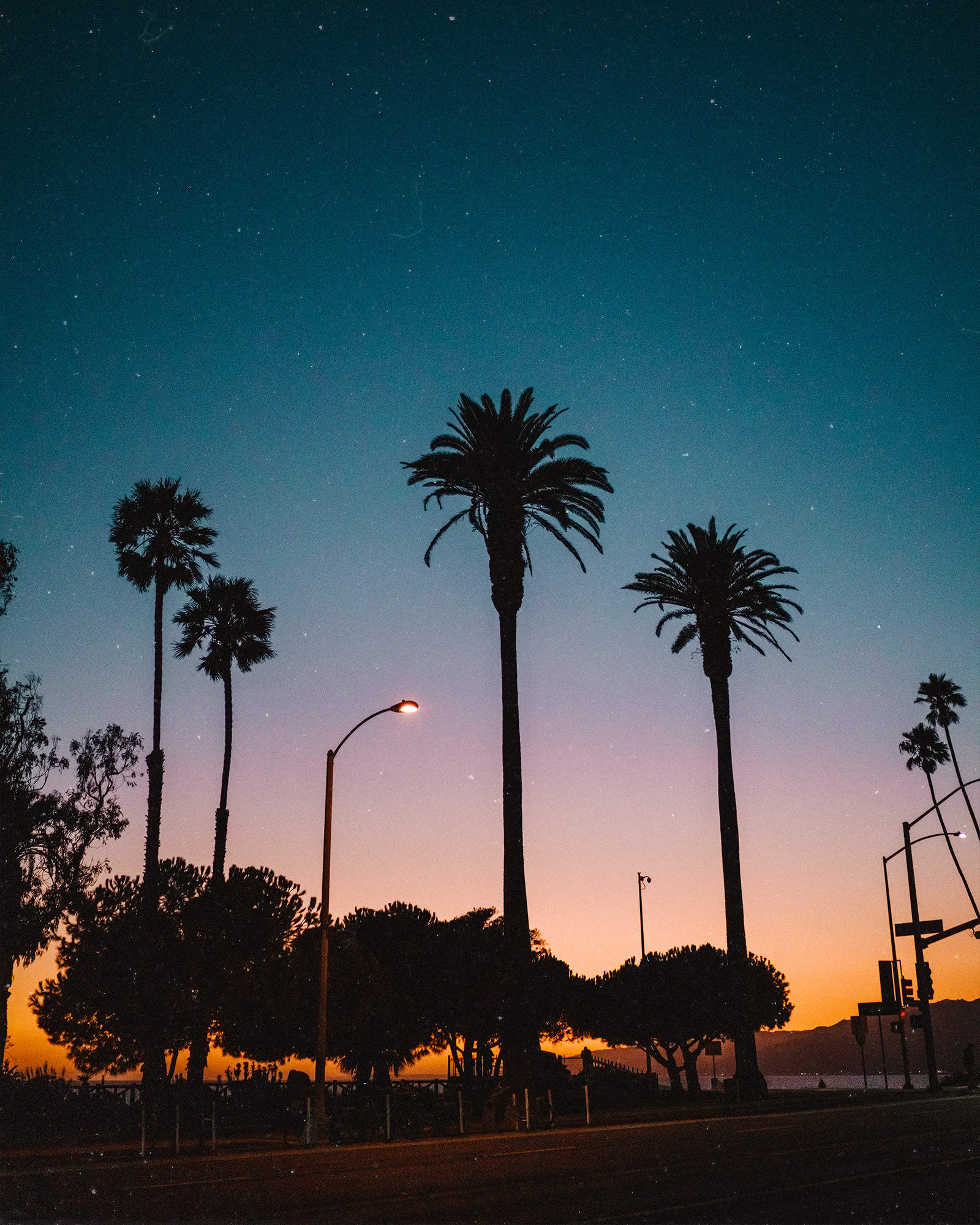 Like it? Save it for later!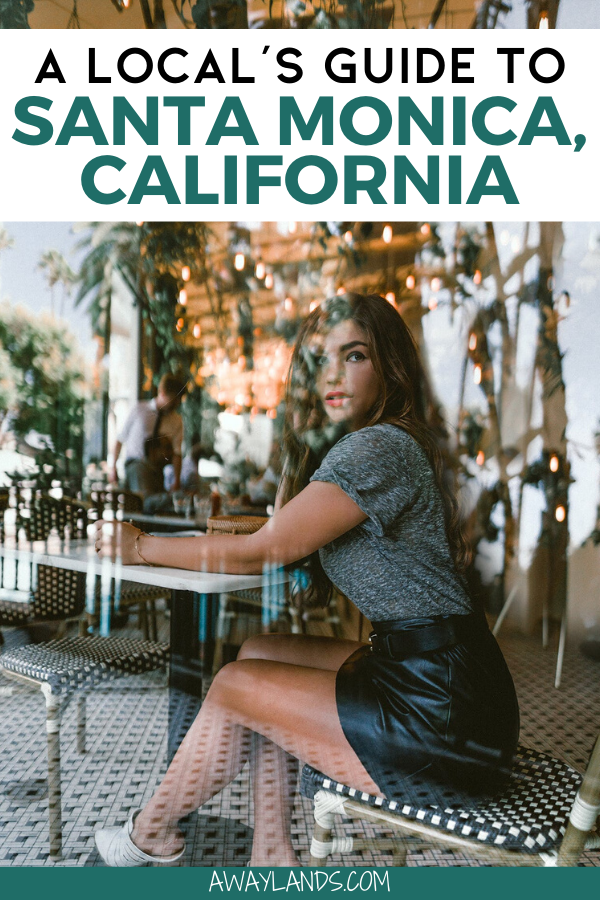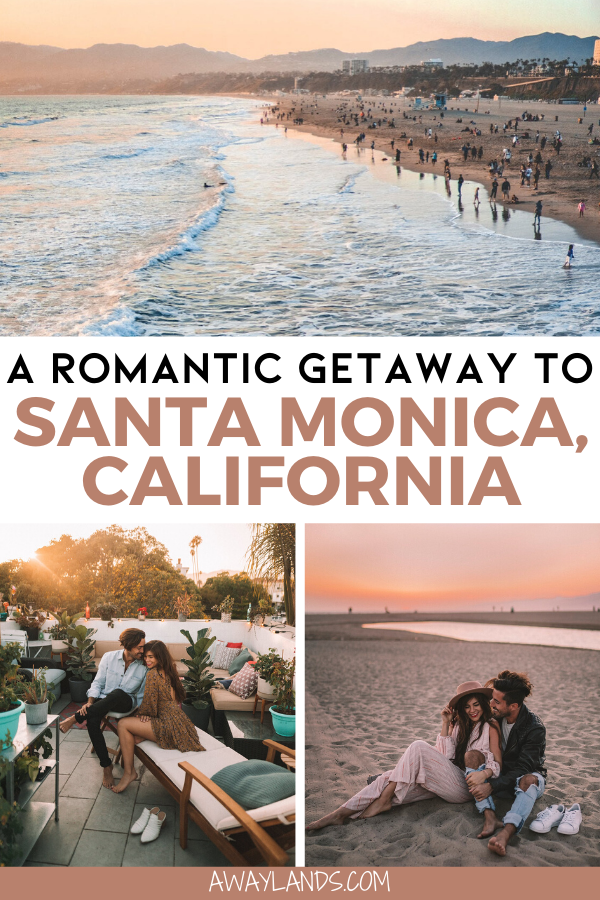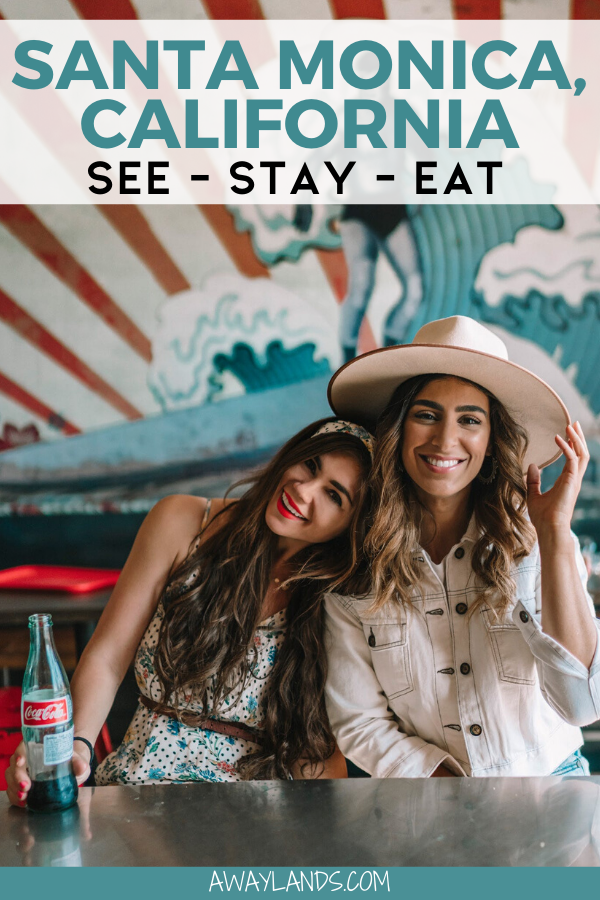 xx