November 17, 2020 Hotels And Resorts
Sandals South Coast Resort - Overwater Bungalows & Honeymoon Dreams in Jamaica
The Sandals South Coast Resort in Whitehouse, Jamaica is all-inclusive, Maldives-style, tropical beach bliss. We might not have gotten married this year, but we still had to take a little honeymoon, including a private Butler and overwater bungalows!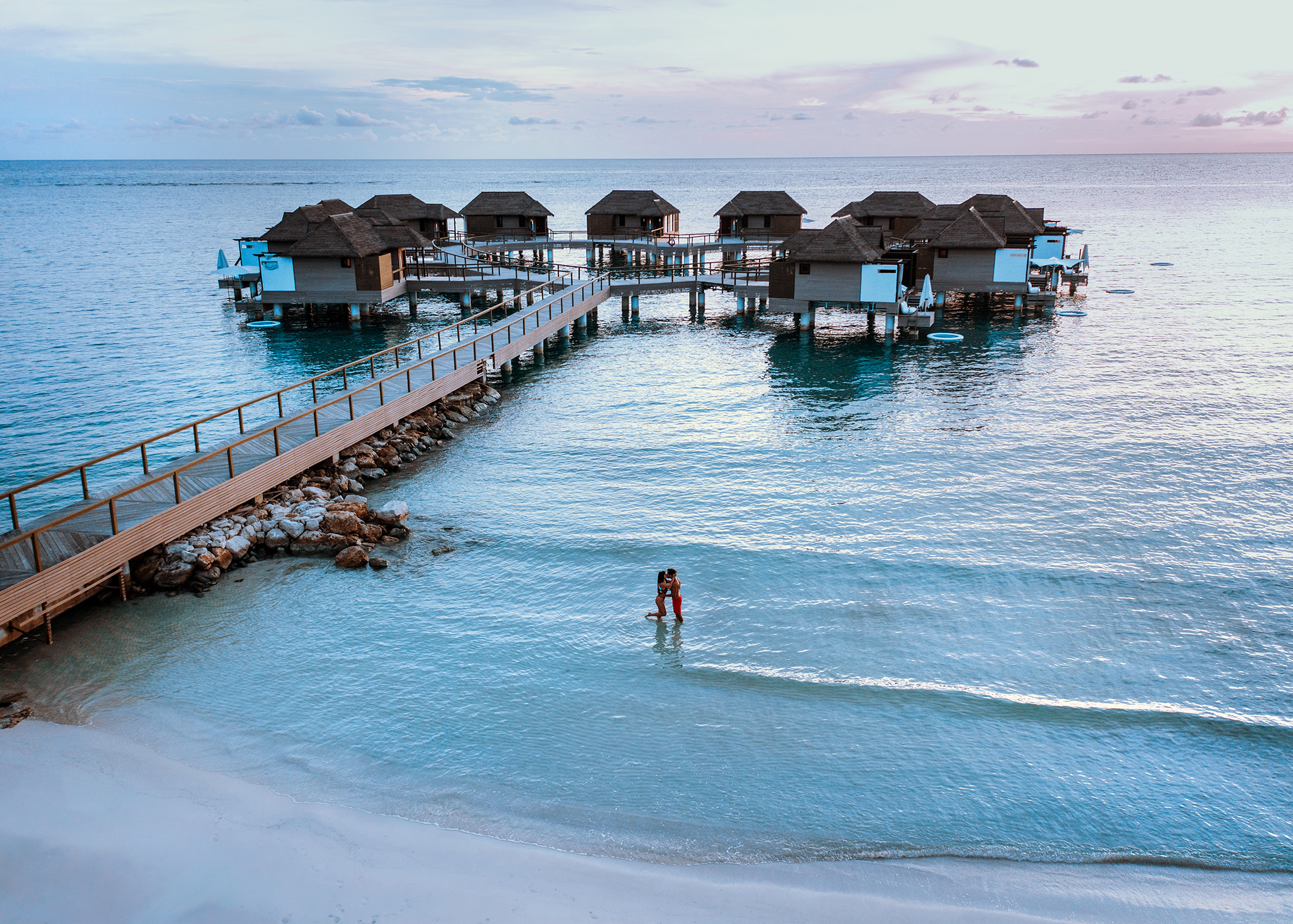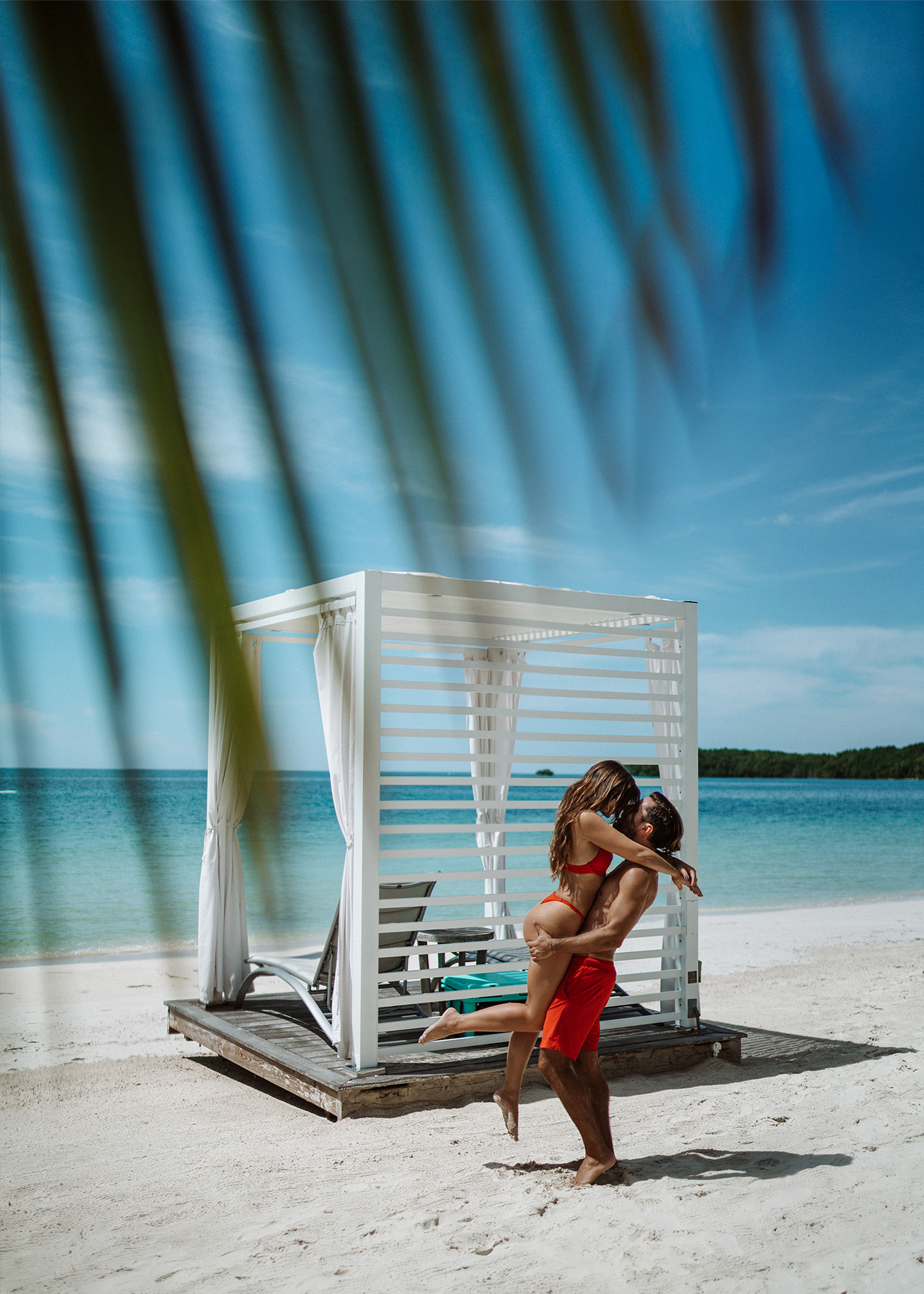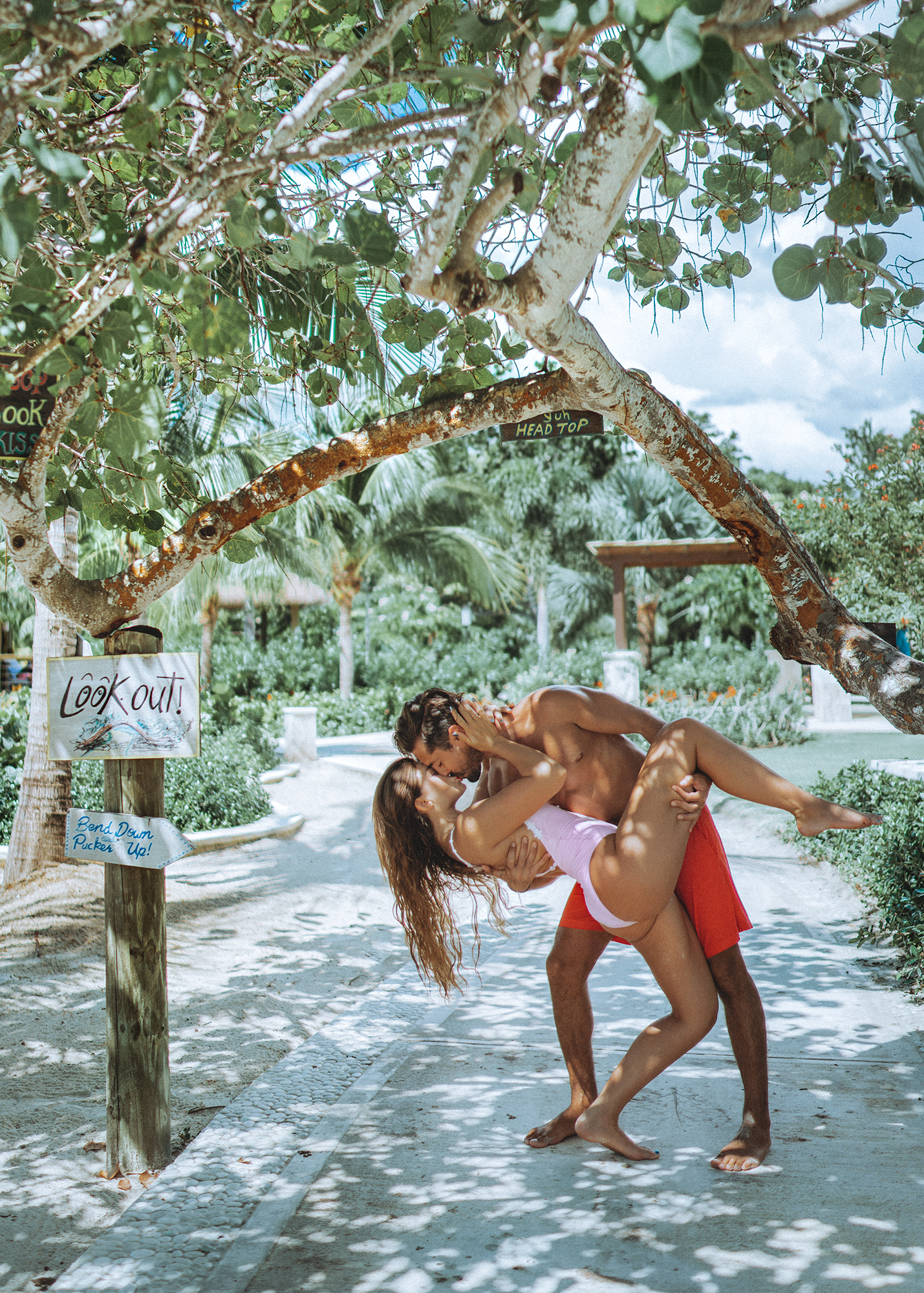 Before coronavirus forced us to change, well, everything about our life and plans, we were going to finally get married this year. After 7 years of travel adventures and love and plenty of disasters to overcome and work through, our dream wedding was scheduled for September 12th, 2020. Unfortunately, that day came and went without a wedding, and so did our grandiose plans of a 2-month honeymoon around the world. While we wait to figure out what comes next and when and where we can finally get married, we couldn't let the month go by without taking ourselves on a little sorry-we-didnt-get-married honeymoon. And I am so happy we did!
This was only our second post-Covid flight, after our short hop to Cabo last month. Jamaica re-opened for tourism this summer, requiring a mandatory negative Covid test and travel authorization before arriving - both documents were checked multiple times both before we left LAX and upon landing in Montego Bay. The travel process was very smooth and felt very safe!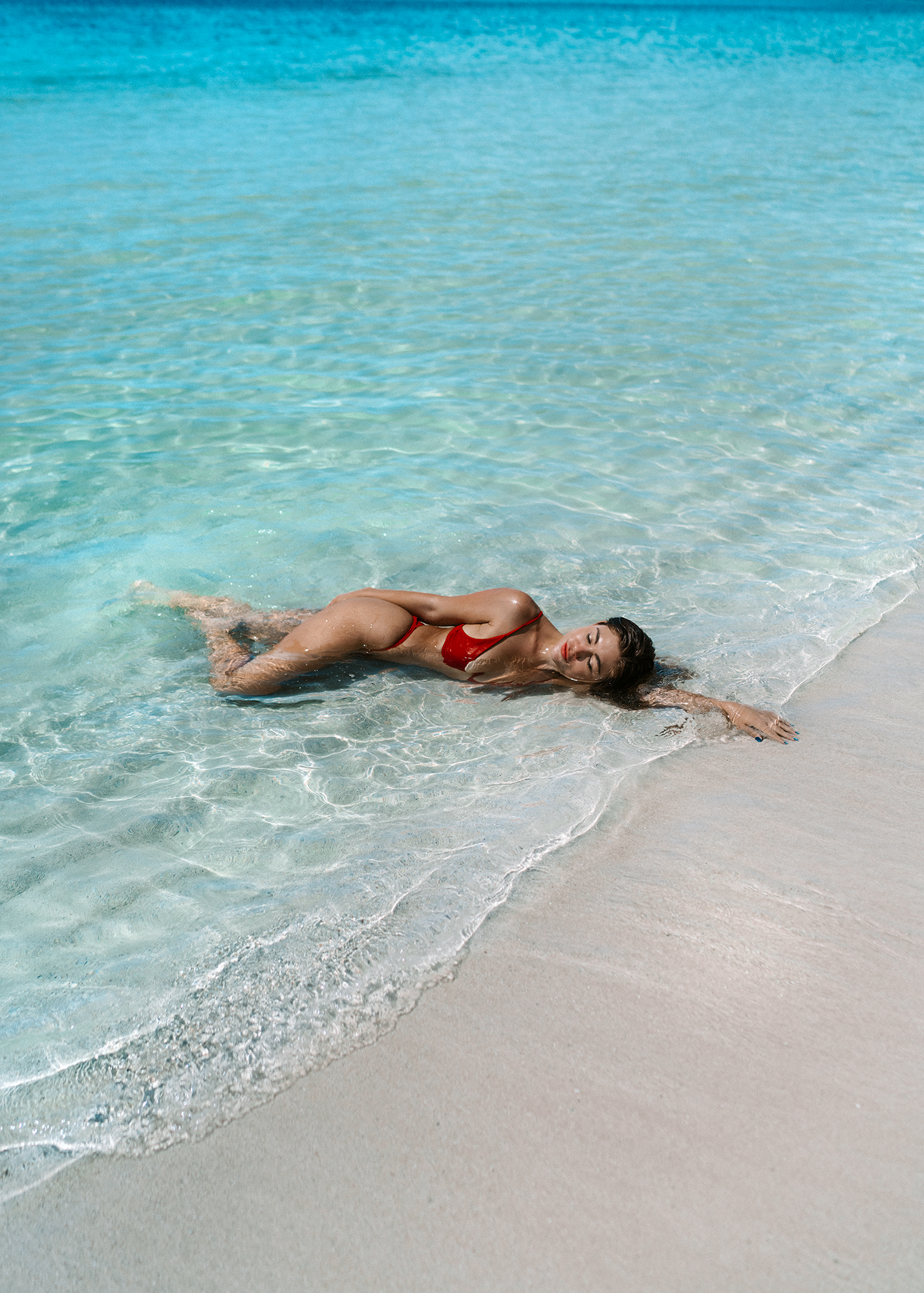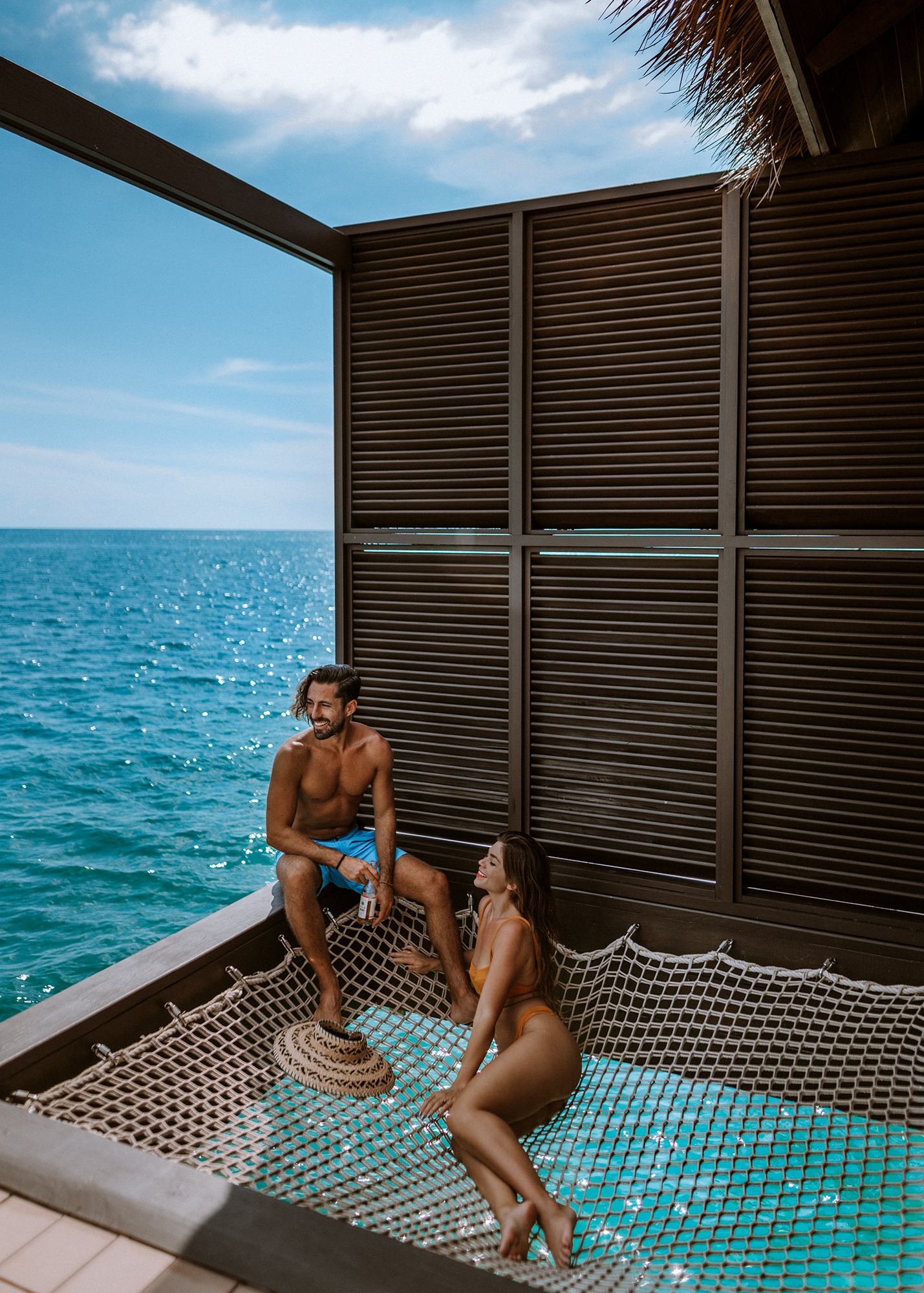 Anddddd Hello, paradise!
The second I knew we are going to Sandals in Jamaica I thought of Michael and Jan in the office, one of the best running jokes in the entire series! Are you a fan? Scroll all the way down for a new version of a certain famous photo...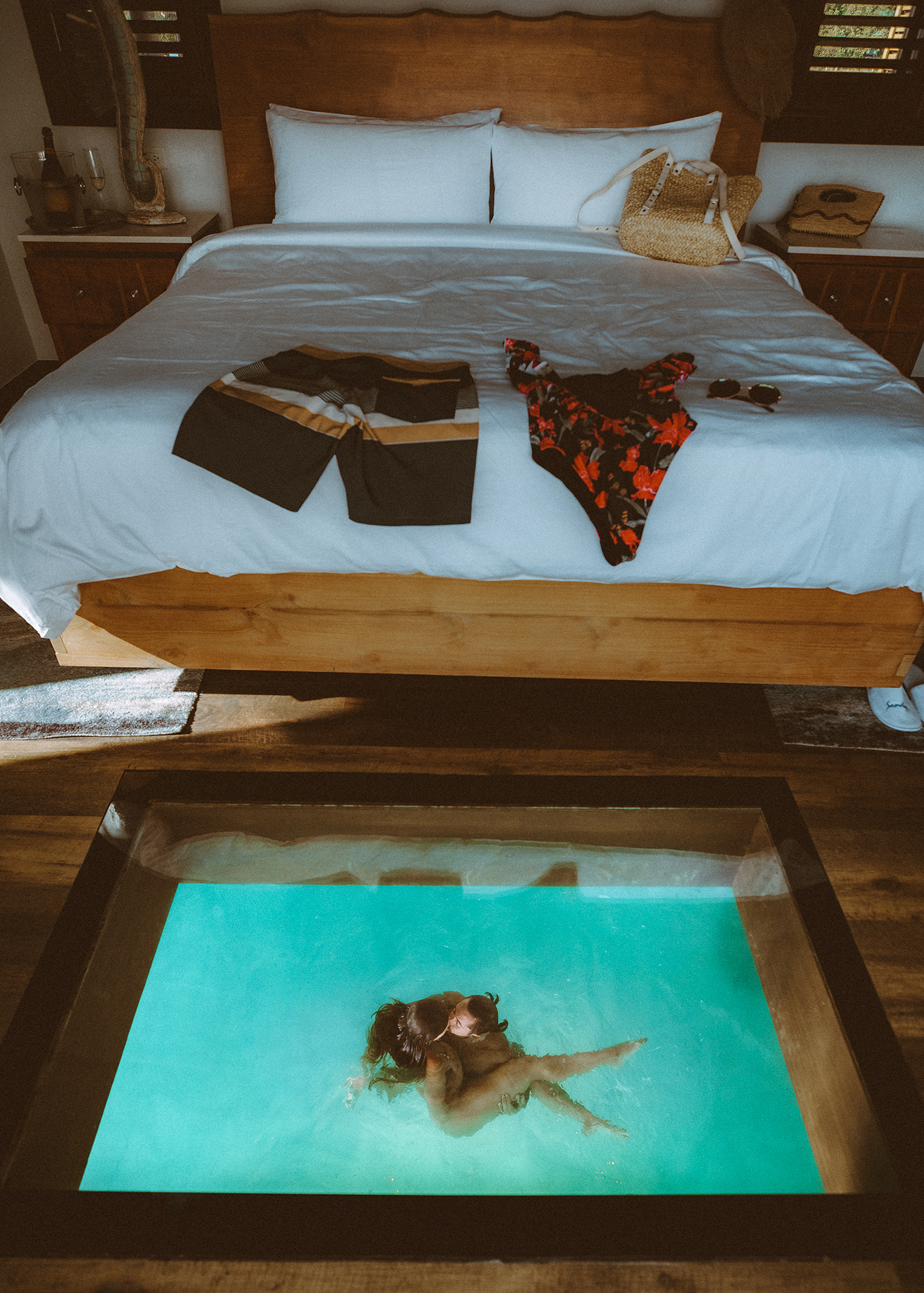 We have been very lucky to stay in a number of Overwater Bungalow hotels around the world over the past few years, and the bungalows here at Sandals are just as amazing as they are in The Maldives or Bora Bora. Not only are the rooms massive, but all have an overwater hammock, outdoor shower, bathtub big enough for two, a jump-into-the-ocean sun deck, glass-bottom floor, and private butler service. And when you're in a private bungalow, it is required that you skinny dip together at least once. I don't make the rules!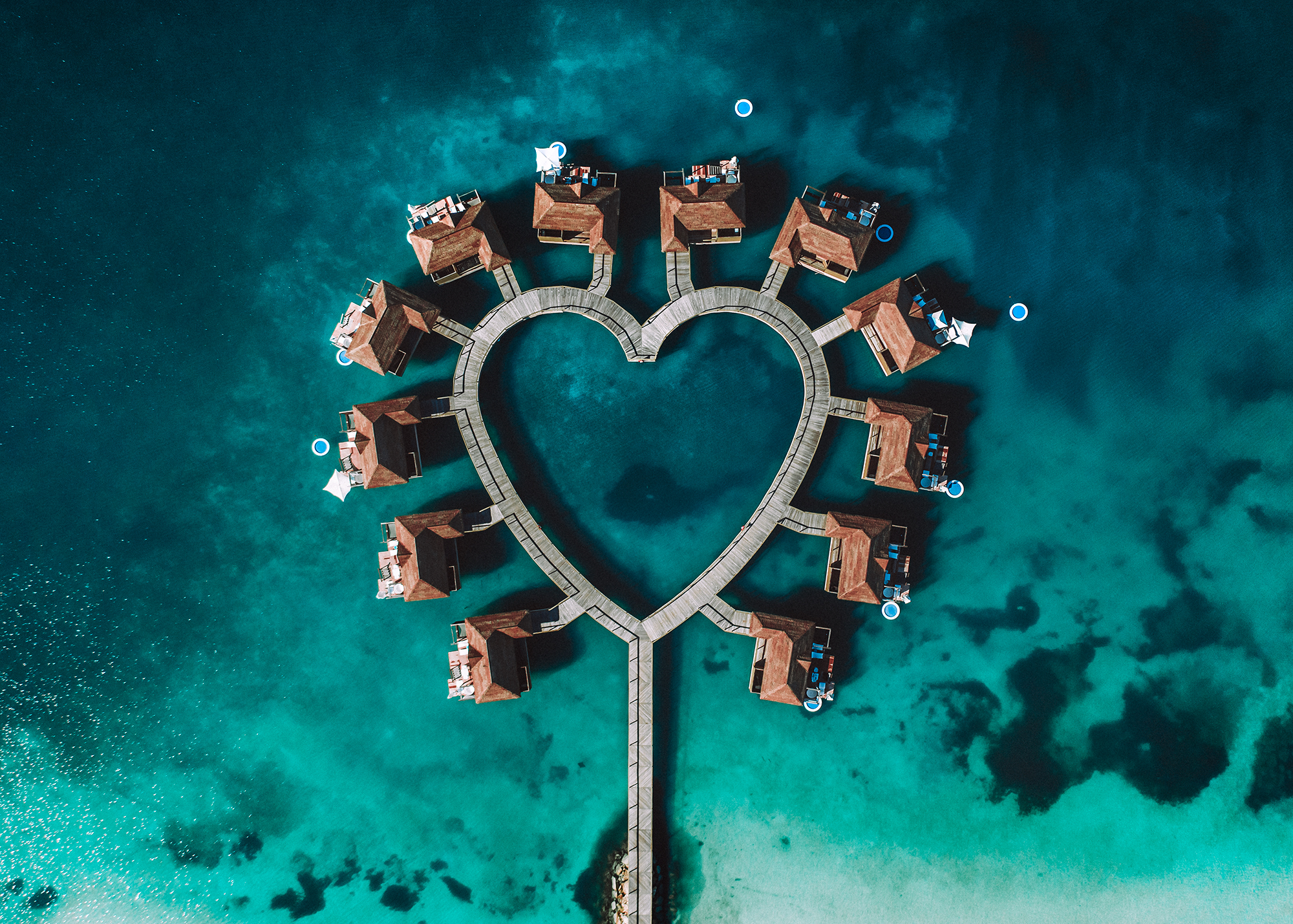 Not to mention that the bungalows are arranged in the shape of a heart! How perfect for a honeymoon is this?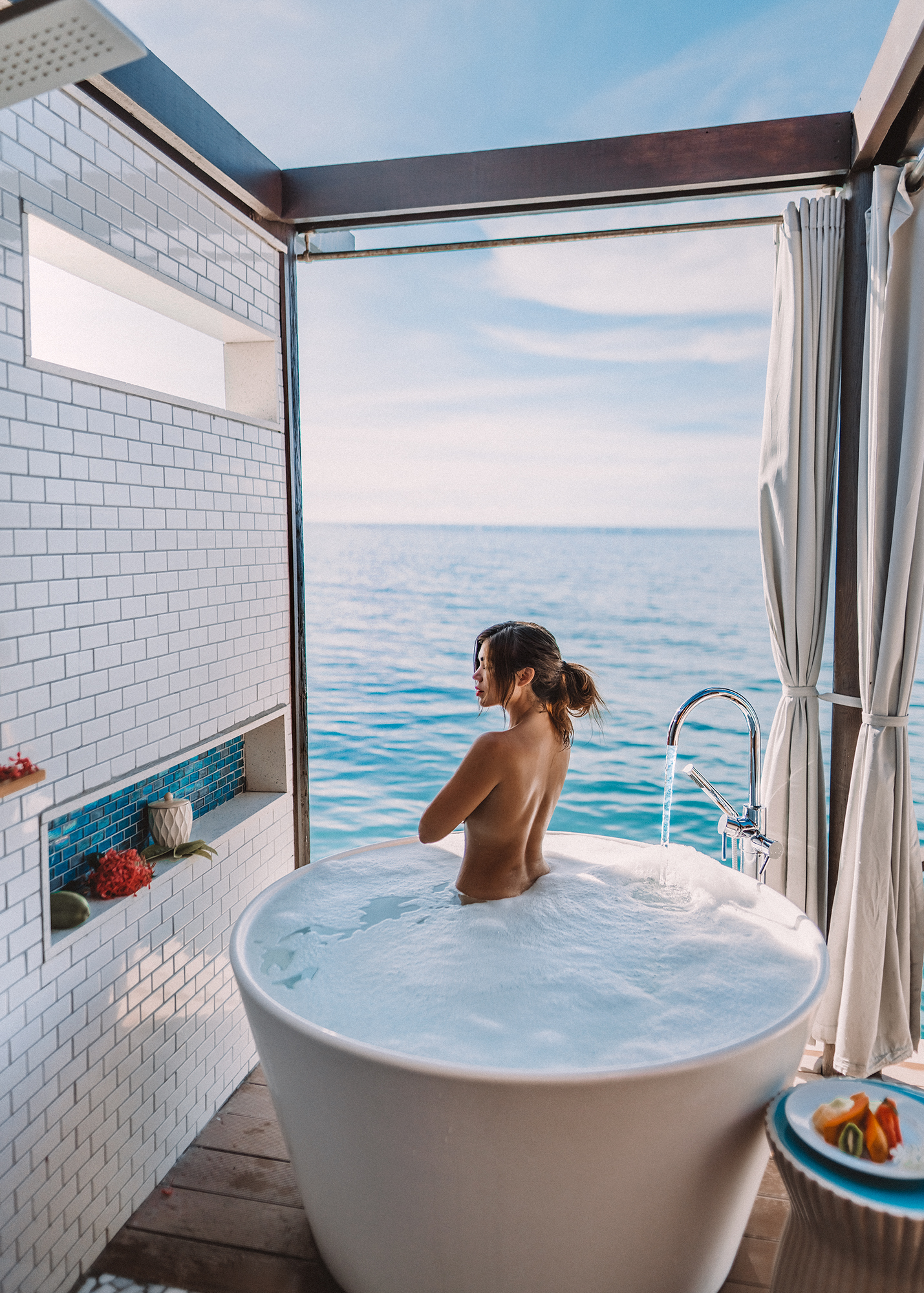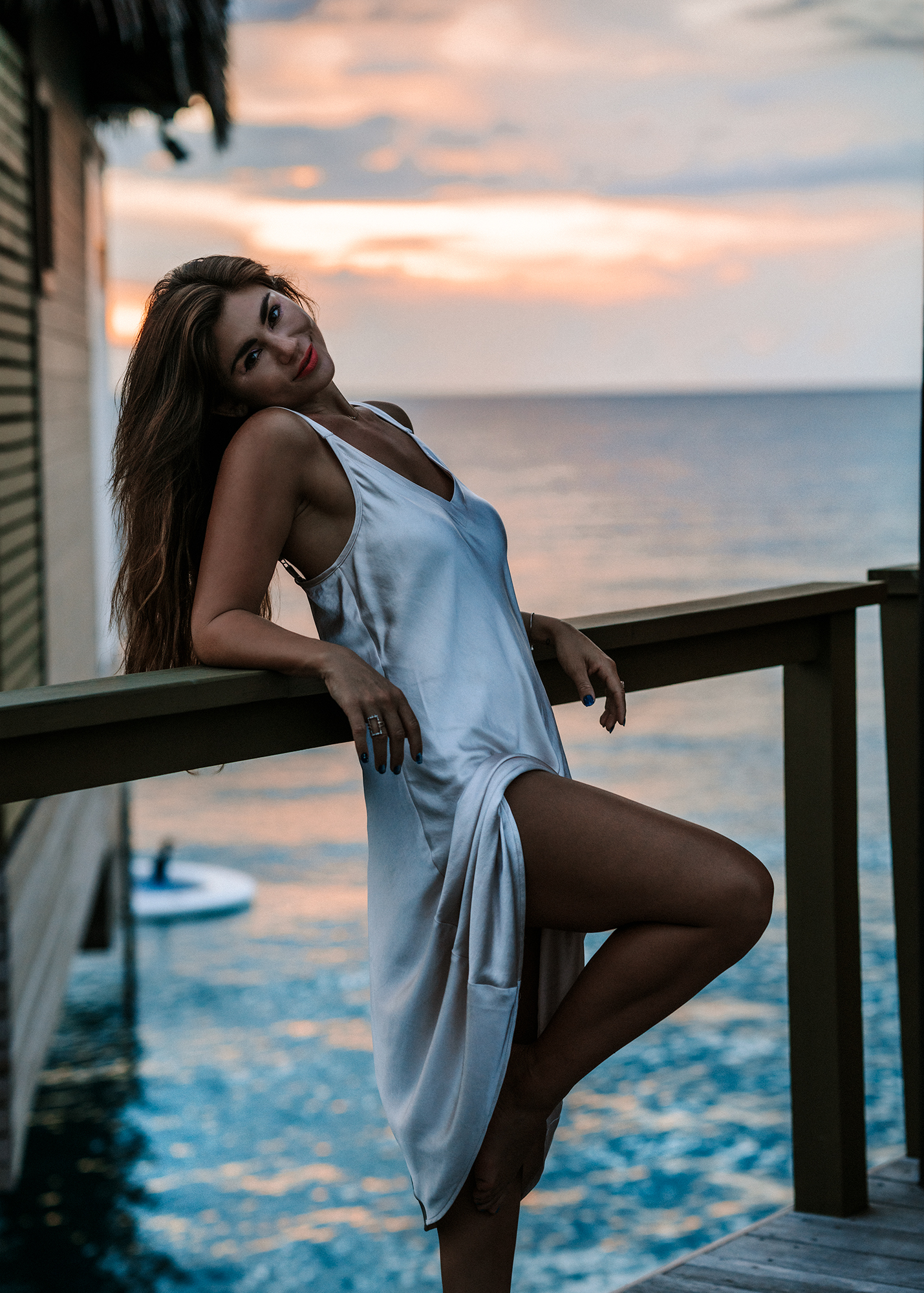 No matter how many times we've had the chance to stay at an amazing hotel, I'm still always so excited and so in awe at checking in and exploring somewhere new - and especially a place like this. This is the 6th country we've slept in overwater rooms in, and they are still some of my favorite hotels of all time. I still have the same excitement and giddiness as I did on our very first trip to the Maldives 4 years ago. I still can't ever feel like I've taken enough photos on our stay - even if we take thousands. I'm always worried that we could have shot more, done more, created more. But we truly felt at peace here in Jamaica. After this wild, awful year of heartbreak and disappointments and life-shattering setbacks, being in the humid Caribbean air, jumping into the warm ocean at dusk, walking up in a giant, cloud-like hotel bed was everything we needed to feel like we could... just breathe again. Here's hoping that 2021 has much more breathing.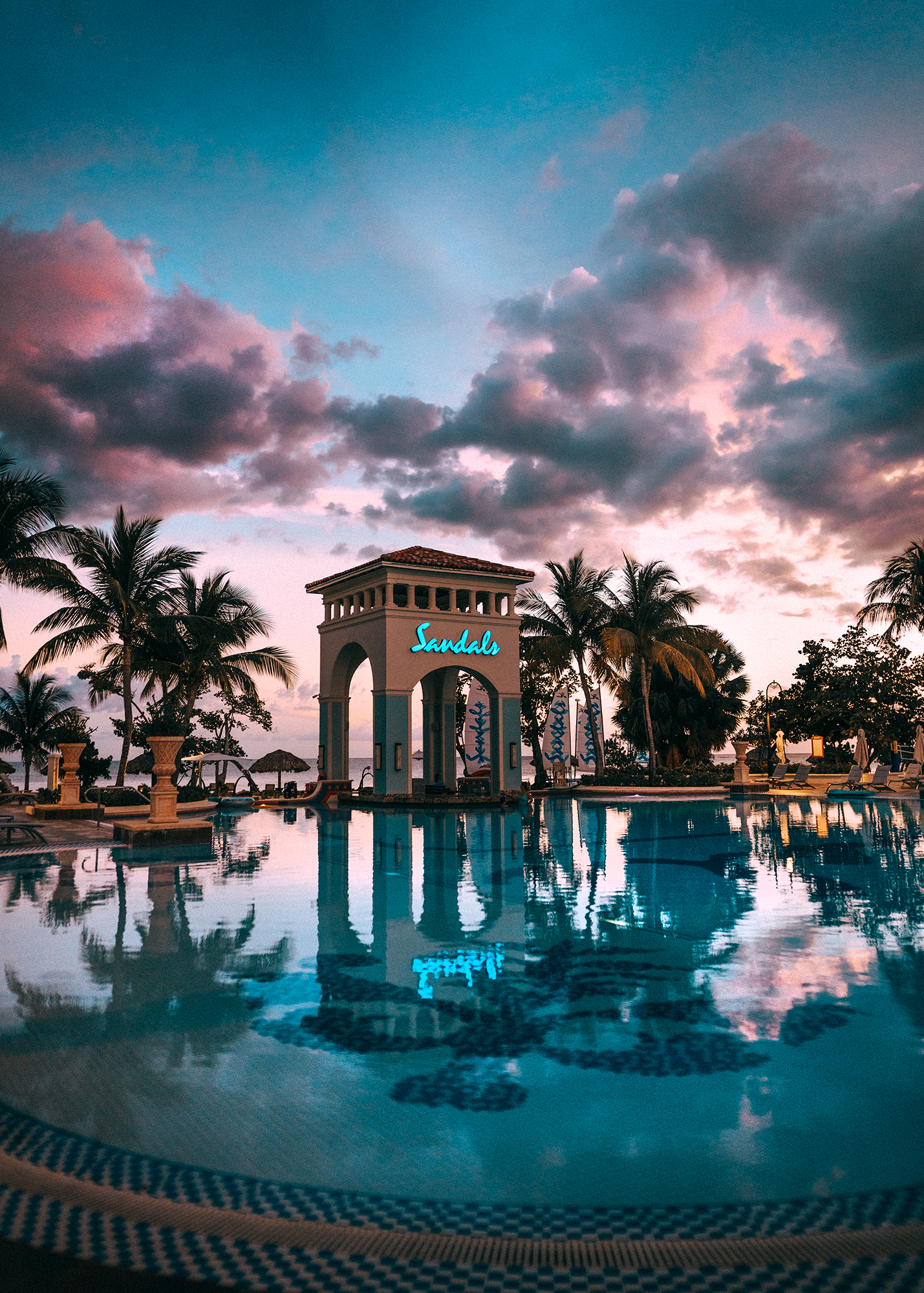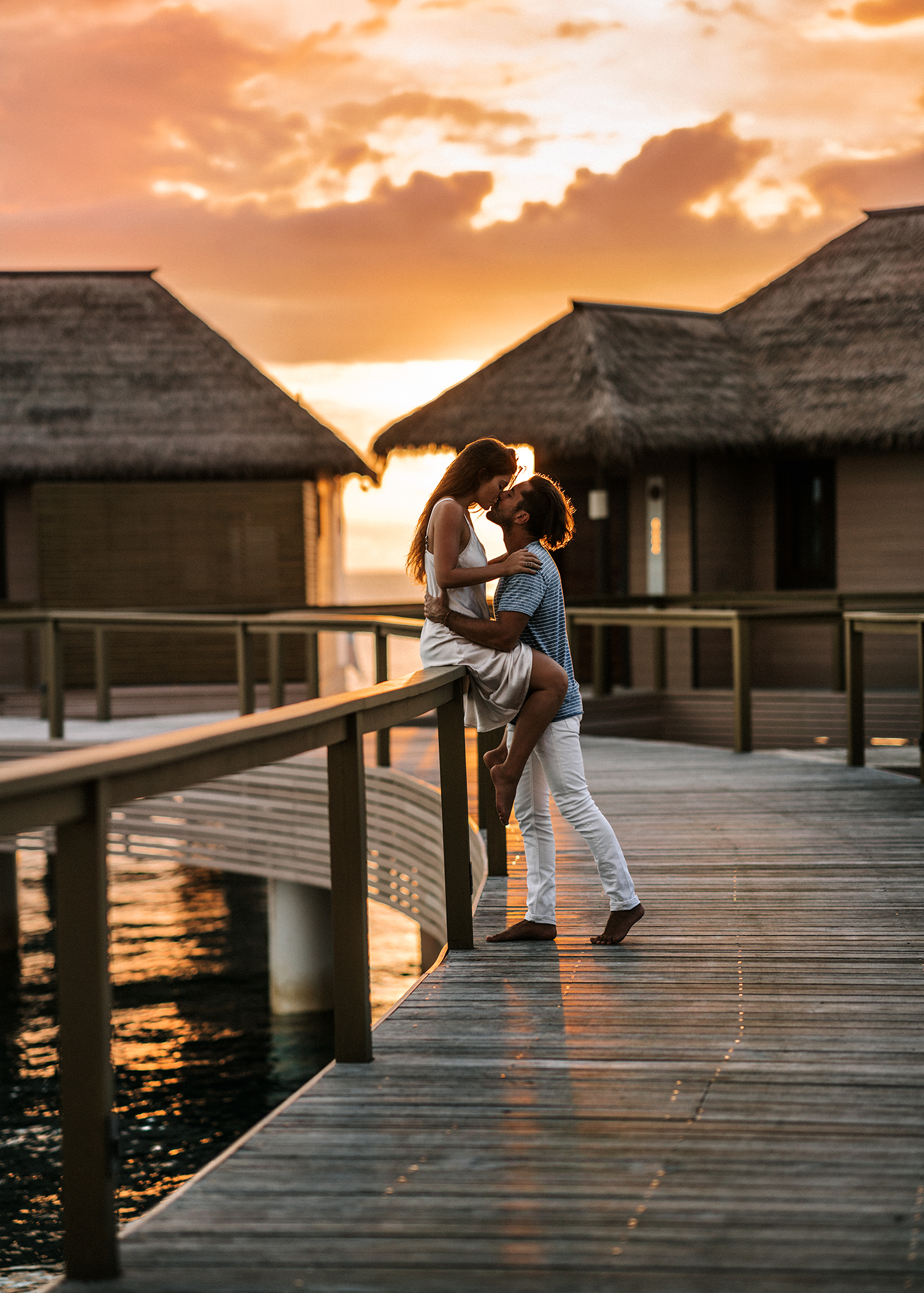 We have stayed at a Sandals once before - almost two years ago at Sandals Royal Barbados and I have become a big fan of the brand for this kind of trip! While we love to do exotic, difficult, adventurous travel and spend time in places that are difficult to get in and out of, I also really love a great resort. An all-inclusive just makes a vacation so much easier and simpler and FUN. Trying all of the restaurants, playing in the ocean, drinking piña coladas at 10am and champagne with breakfast, and never having to worry about prices means that we can just relax and enjoy - something that isn't always easy for us since we're always working when we travel. Some of our most fun vacations have been at all-inclusives, and as we continue on, I hope we will always keep coming back to them and enjoy the party and the ease and the fun, in addition to trekking mountains and navigating foreign cities and taking wild road trips across the world.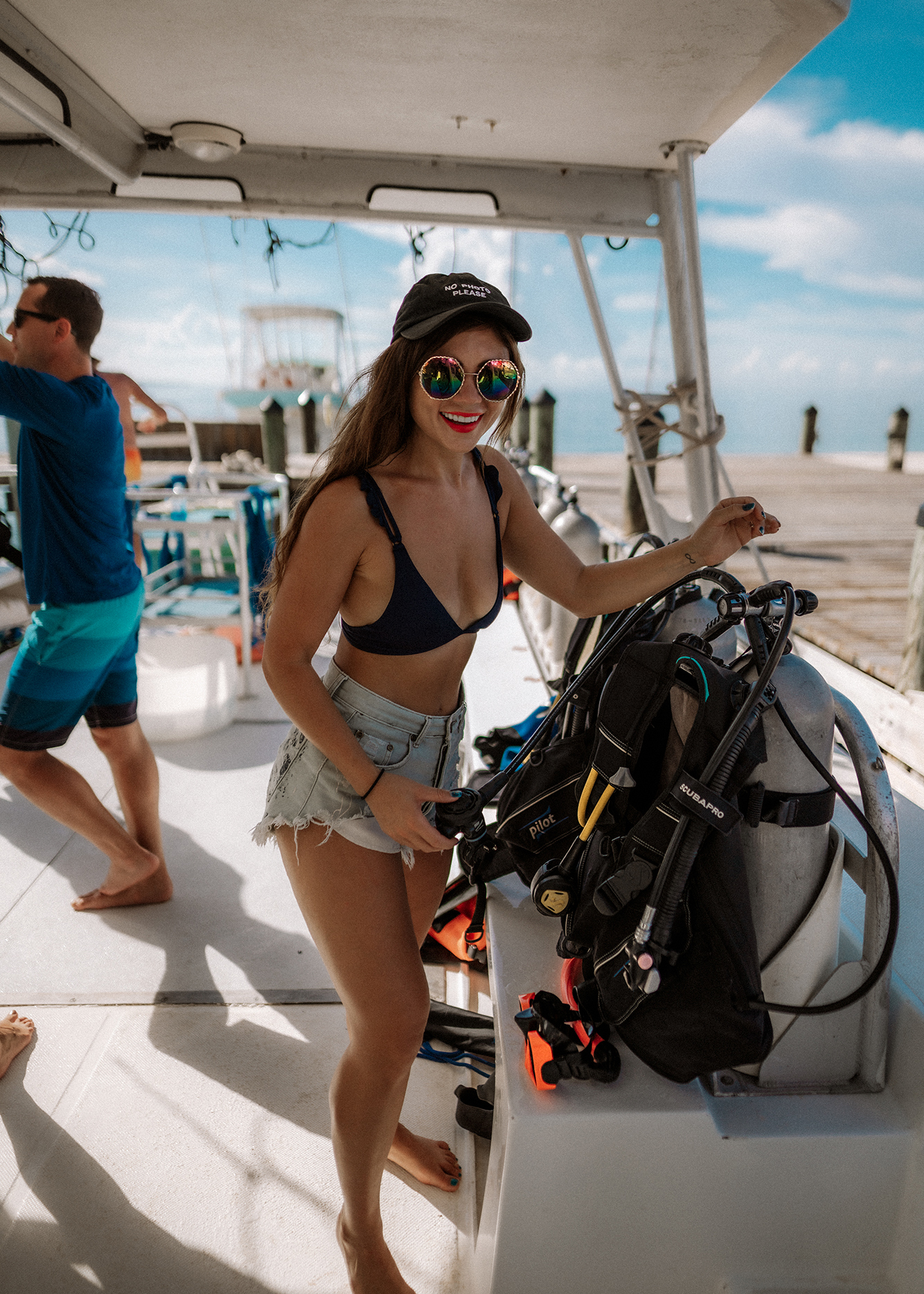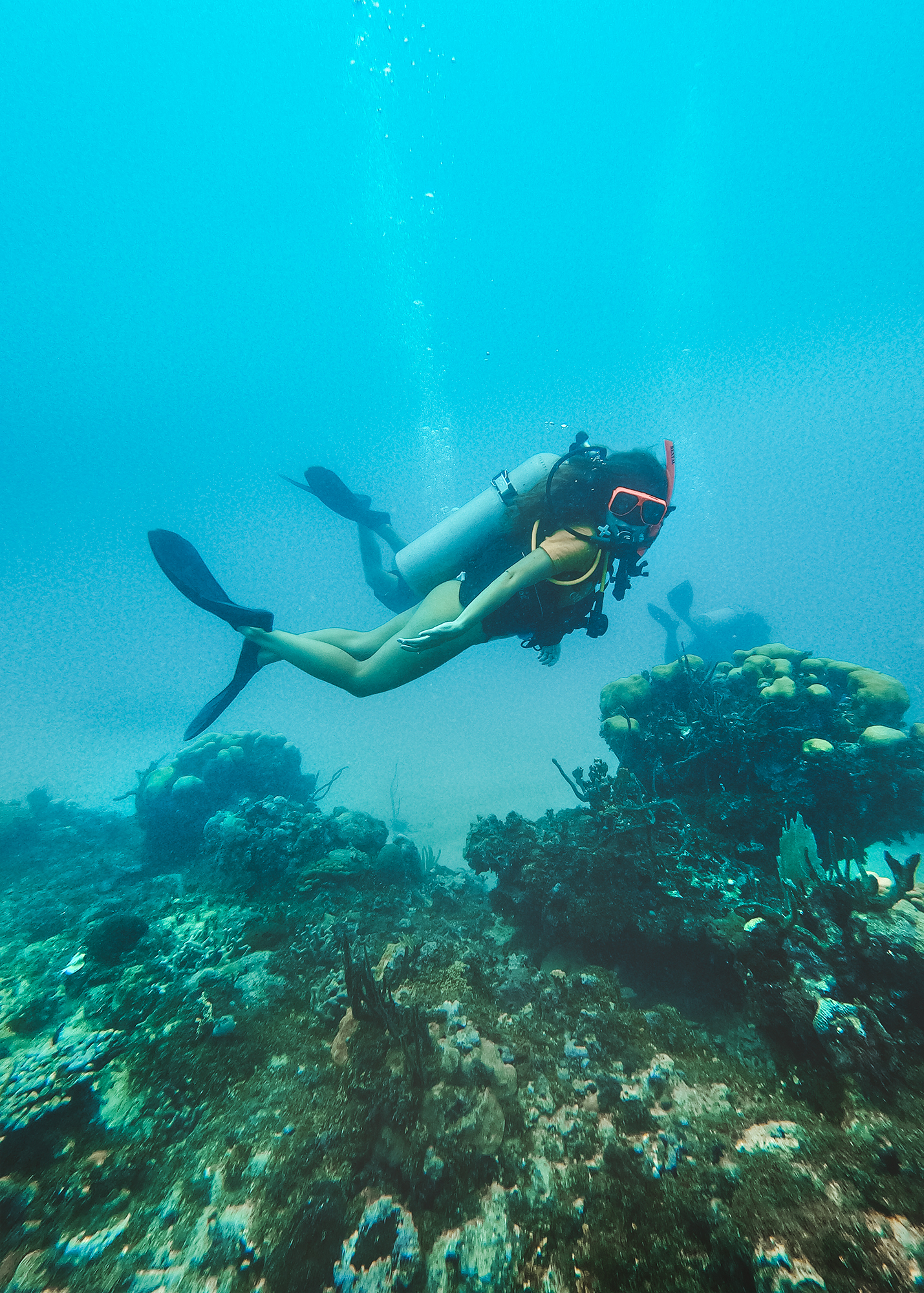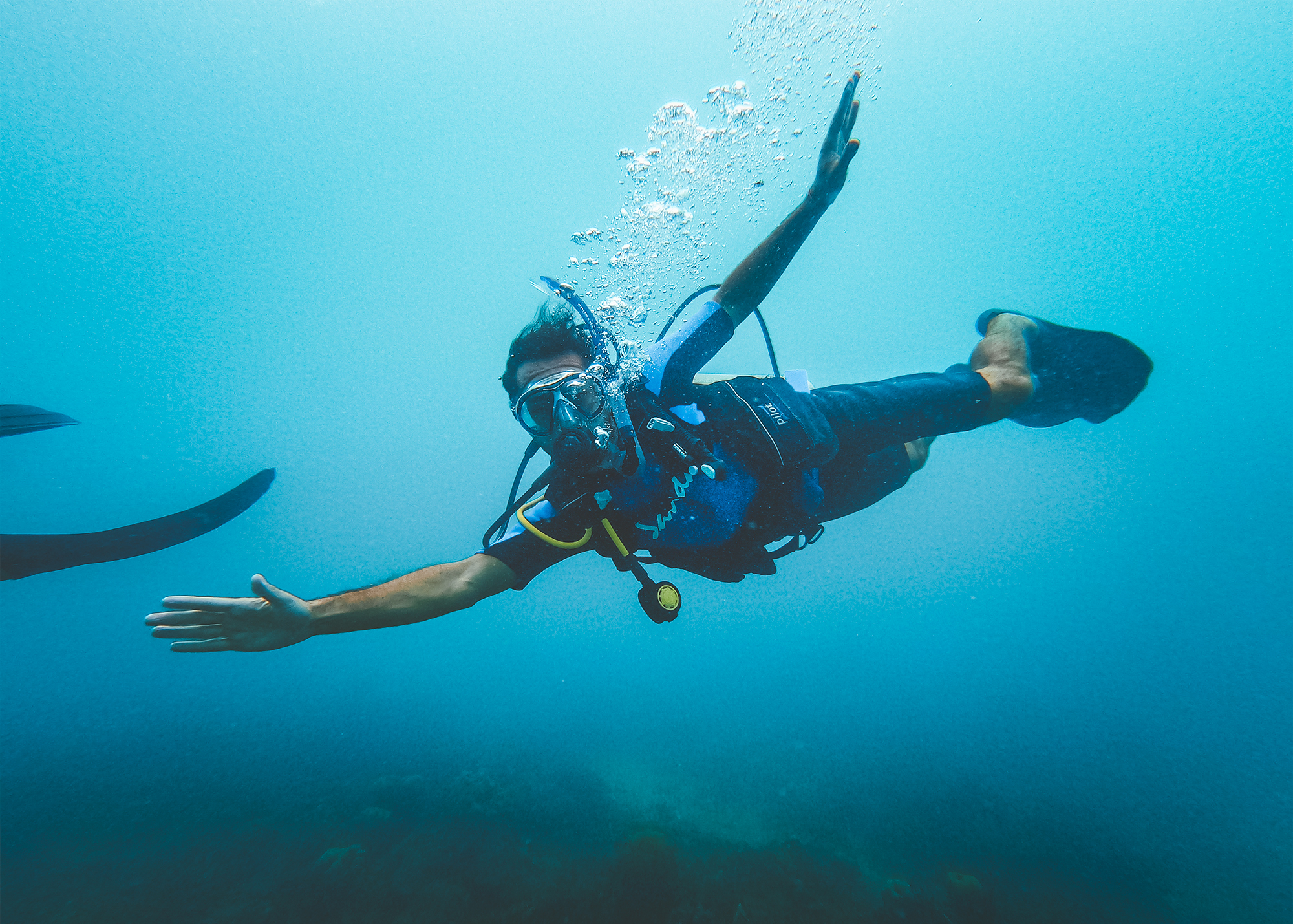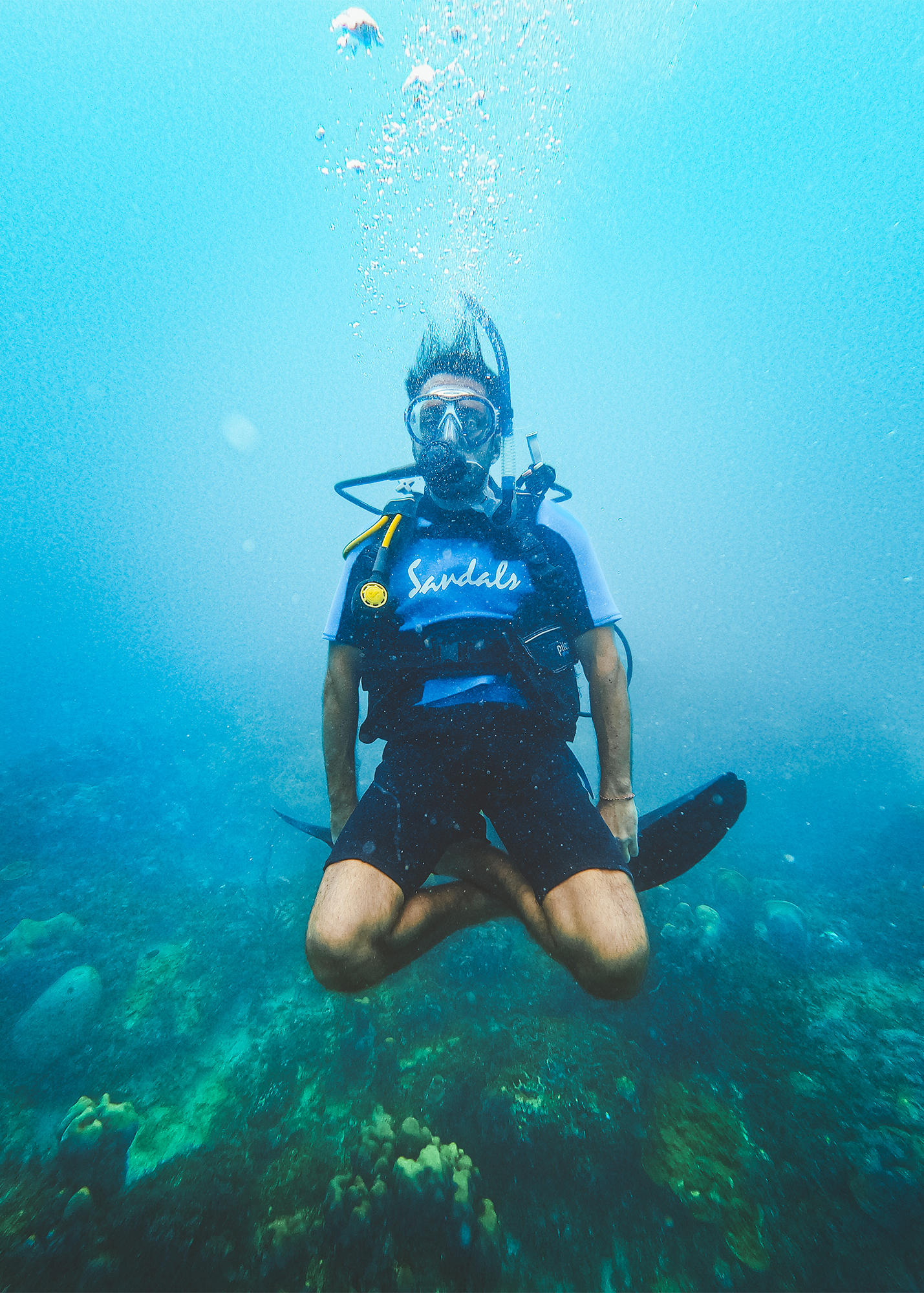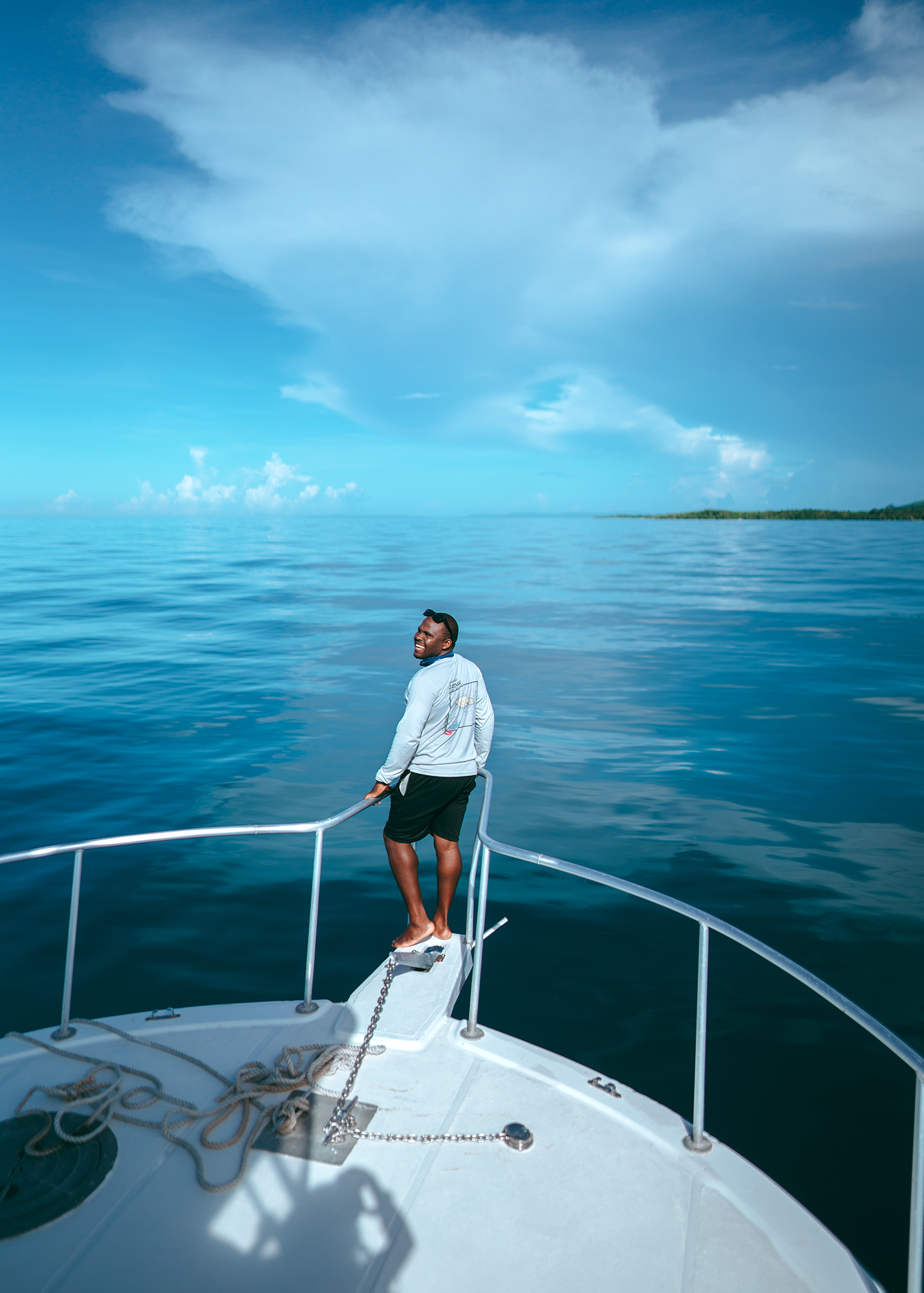 One of the coolest experiences that Sandals offers - not just here at South Coast but at a number of their properties all over the Caribbean - is unlimited SCUBA diving! If you have a SCUBA certification, daily dives are included in your stay, a huge perk if you're a diver, as diving tends to be quite expensive. You can also get your PADI certification here at the resort, which we did!
I actually got my SCUBA underwater certification long ago when I was just 14 - but since it had been about 15 years since I dove, I wanted to start over from scratch to make sure that I would be safe and comfortable underwater. Brandon took a dive class while we were still living in New York, but never completed his open water dives, so this was a totally new travel experience for us and one of the highlights of our stay in Jamaica. We have wanted to start diving together for years and years, and I'm so excited that we finally can now!
The textbook portion of the certification you can do via the PADI website and app (you can download the lessons and complete them offline aka while on your flights, which was a huge plus for us) and then complete all of your practical skills and dives with a dive master at the resort. We both felt like the instruction was wonderful, and you can complete your entire certification at the resort within 48 hours - and then jump straight into going on fun dives (always with a dive master for direction and safety) for the rest of your stay. We are definitely going to be coming back to Sandals in the future to dive more! Read more about the entire certification process here!
Dining Highlights: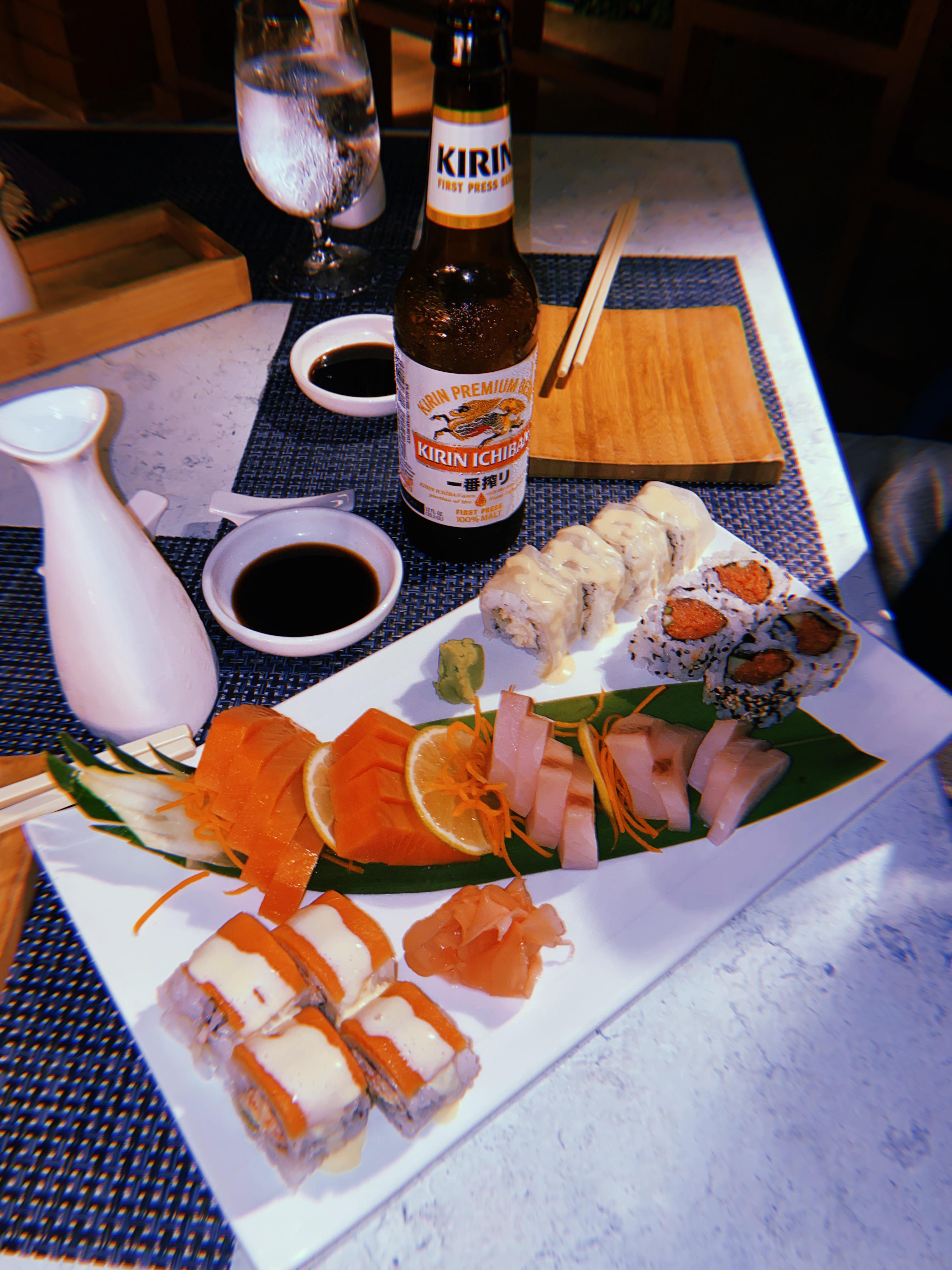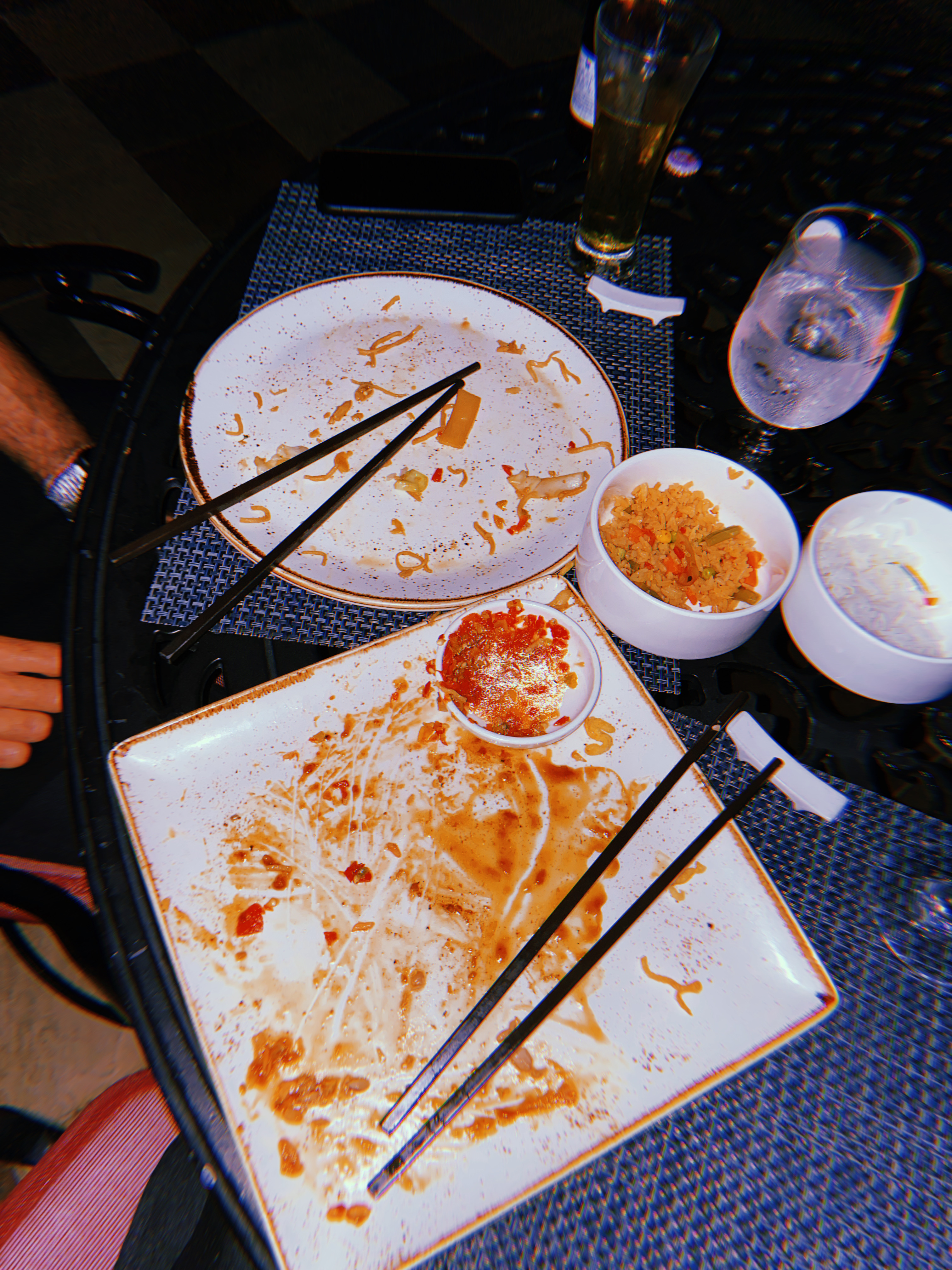 All-inclusive resorts don't always have the best reputation for dining options, but we were very happy with the food we had here! We had the chance to try almost every restaurant during our stay, and found ourselves going back to Sushi on the Sand and Jasmine's Asian for dinner multiple nights. Don't miss ordering our favorite dishes!
Jasmine's - Salmon Habachi. This might have been our favorite dish at the entire hotel! I never order cooked salmon because Brandon makes such a great one at home that I always tend to find them disappointing. But this one was AMAZING. Don't come here without trying it! We also loved the Thai beef salad and noodle dishes here. You can also order a Thai Singha beer here to go with your meal.
Neptune's - Fried Shrimp sandwich and greek salad, the sandwich is essentially a very tasty shrimp po boy, paired with a solid salad. We stopped here for lunch more than once.
Sushi on the Sand - Sashimi, gyoza, and yellowtail carpaccio. We love sushi and would eat it pretty much every day if we could. The sashimi and rolls here were beautifully plated and did not skimp on the fish!
Schooner's - Lobster Tail and Caribbean Snapper & Clams. The Lobster tail was large and excellent, and the signature Caribbean dish has an incredibly tasty scotch bonnet broth that we just dipped every single thing in.
The Jerk Shack - Hellfire chicken. We both love jerk chicken, and the extra spicy option here with sweet potatos and Jamaican bread on the side was the best quick lunch in between activities.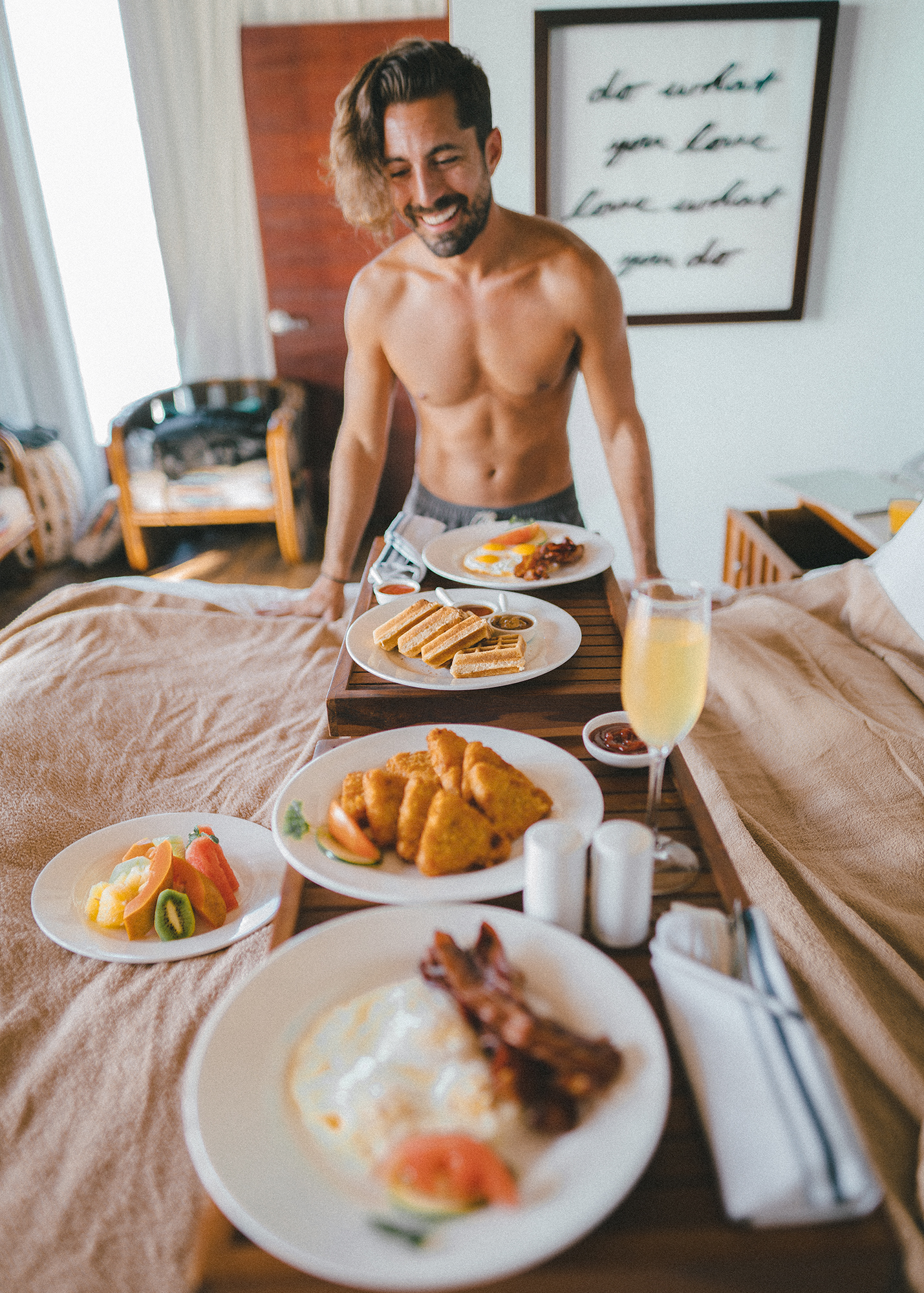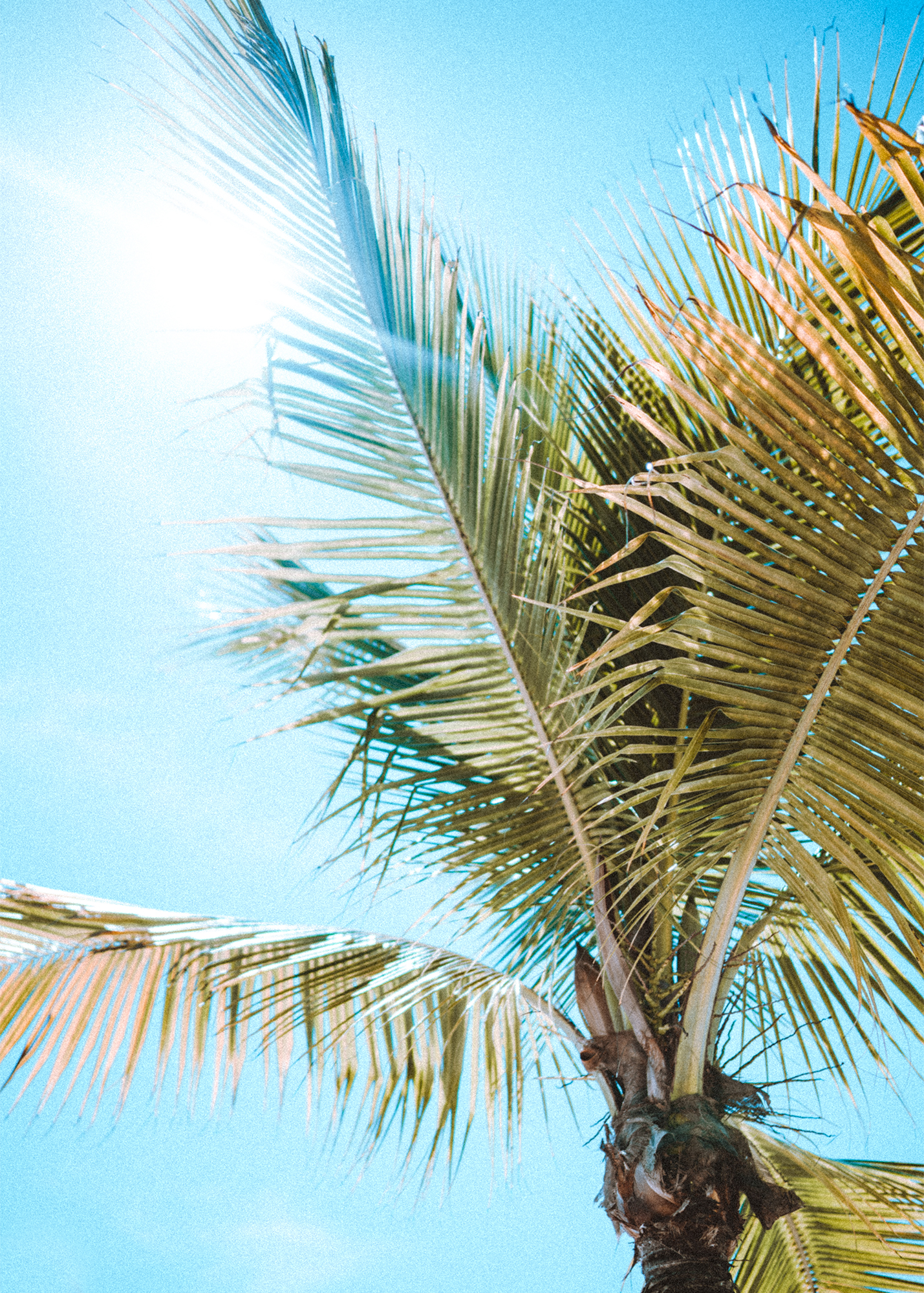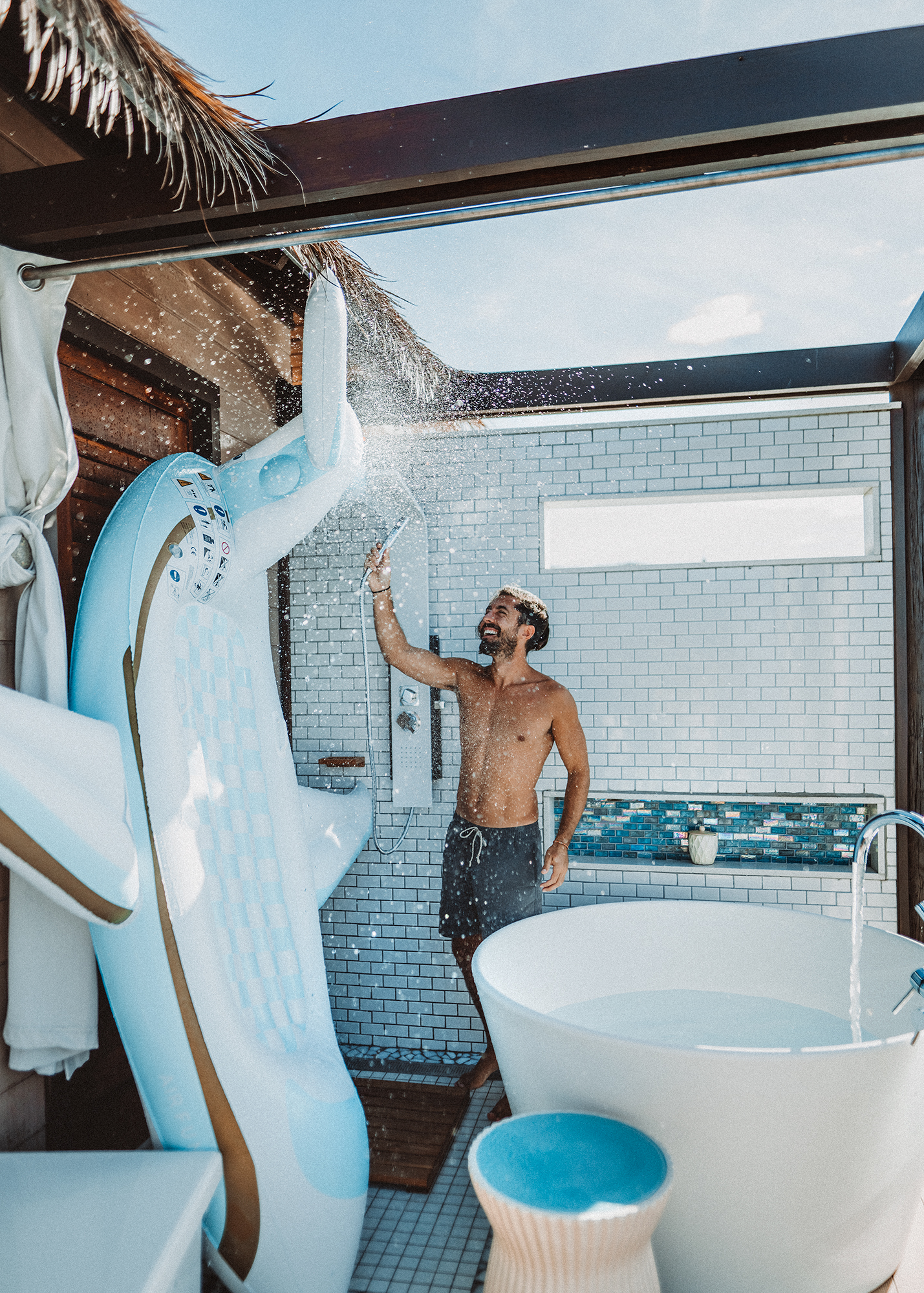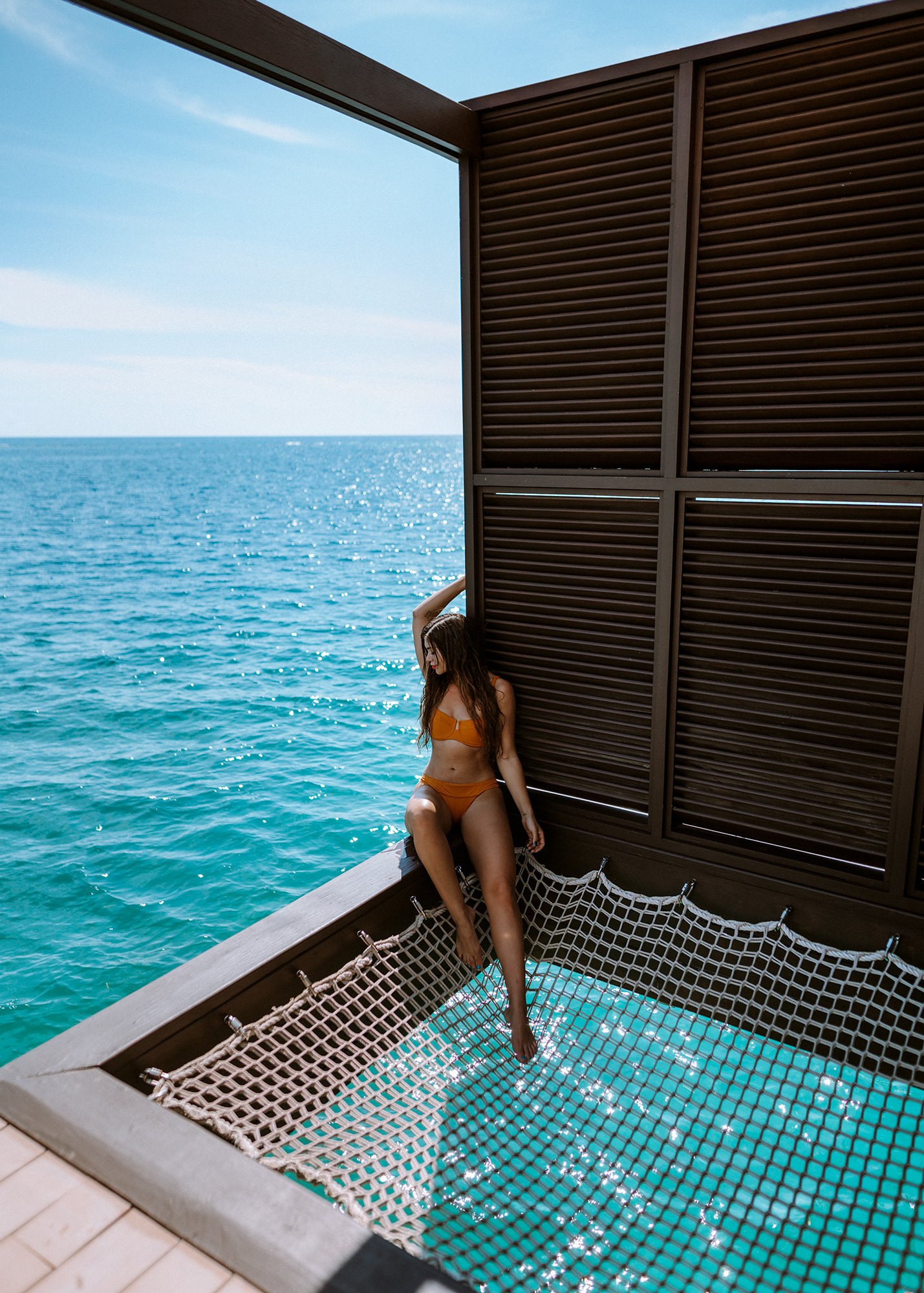 Happy little moments in the sun! I bought Brandon his Private Jet Funboy Floatie for his birthday last year (right after he passed his Private Pilot exam) and I was so excited to finally bring it out to play! Our amazing Butler Leon even filled it up and got it all ready for us.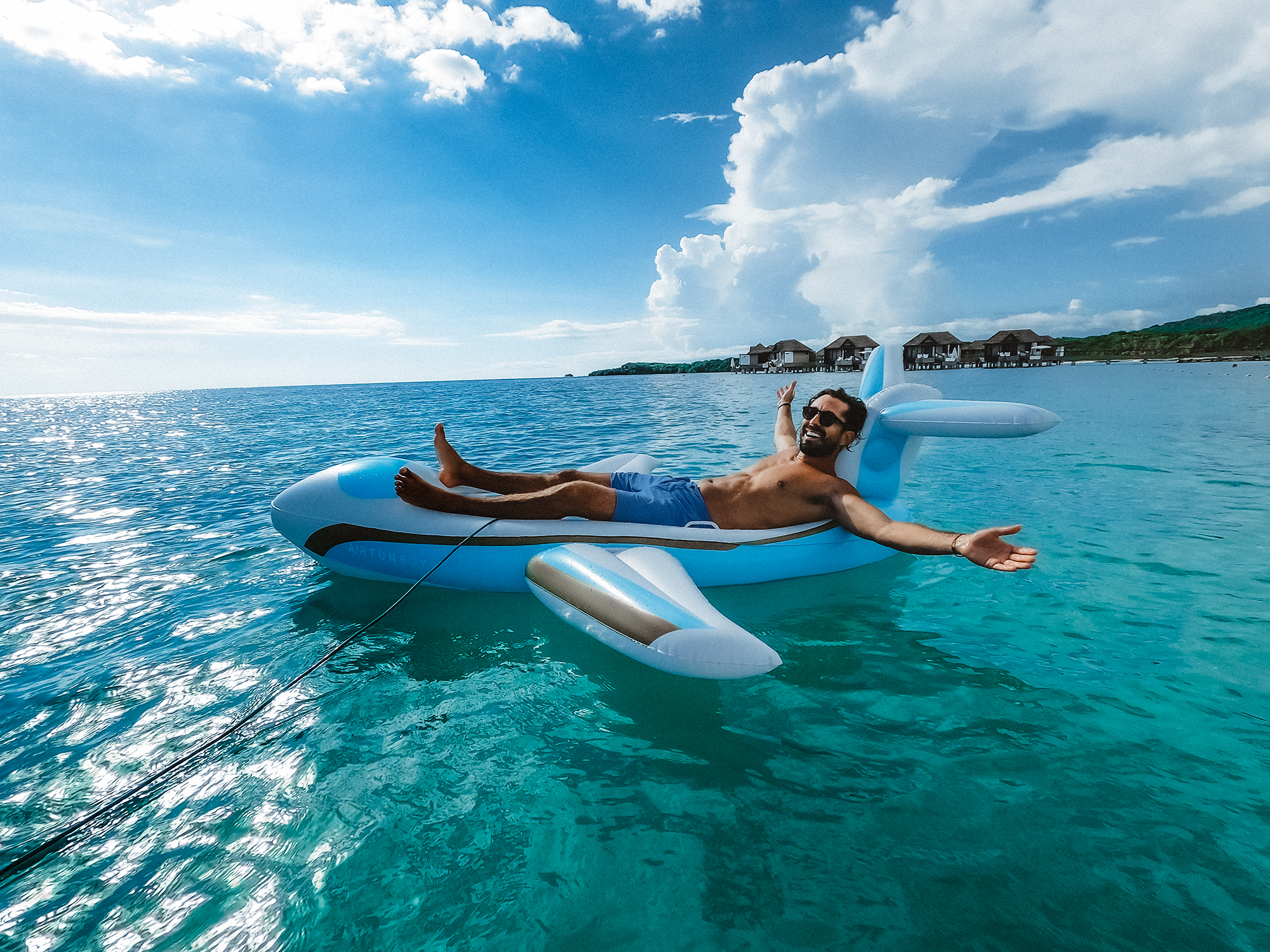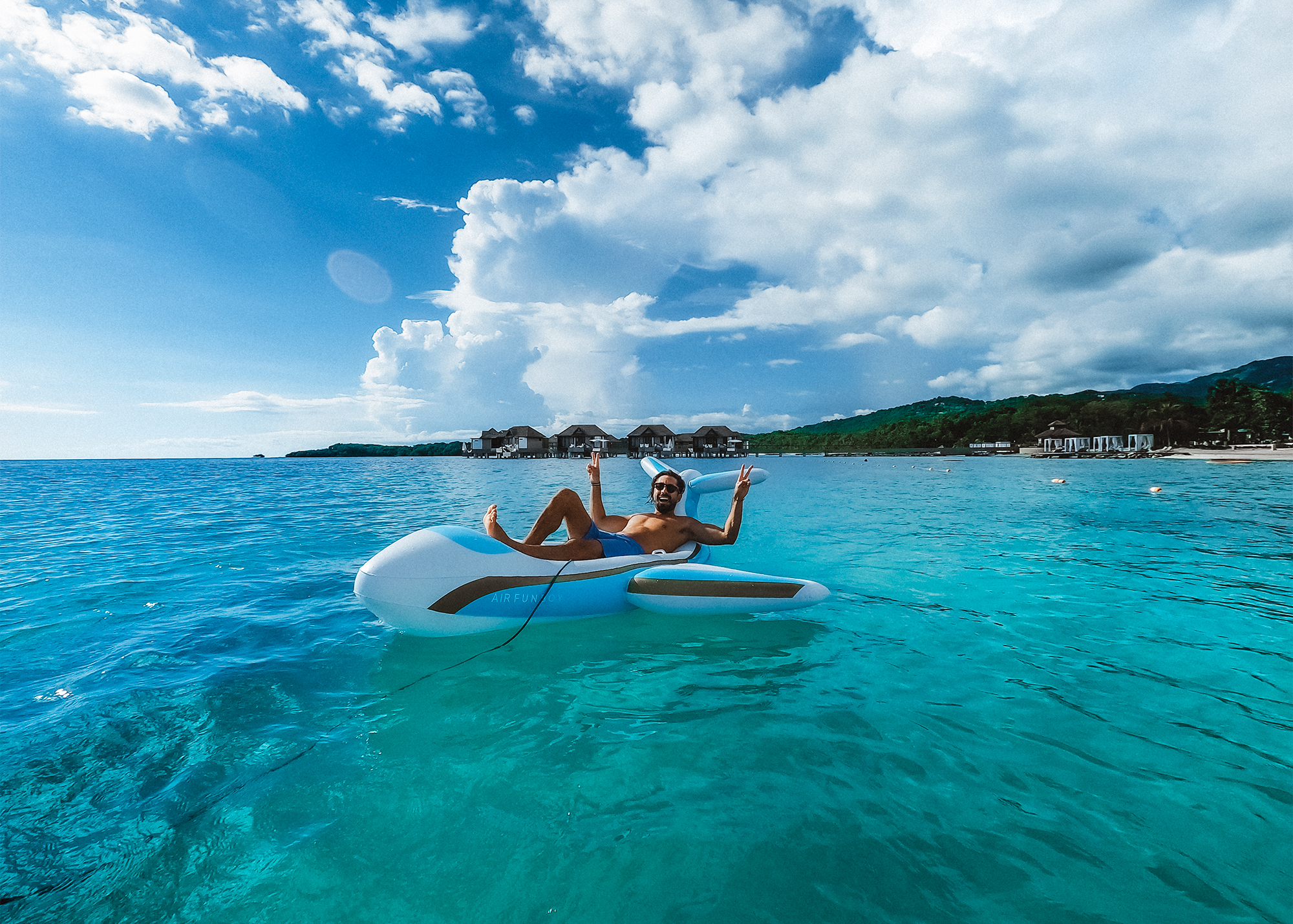 Instead of hitting the hotel gym, I grabbed a stand up paddle board from the beach and towed Brandon across the bay on the floatie. If one of you wants to work out and the other wants to relax, I highly recommend! And everyone we passed yelled out how Brandon had it made.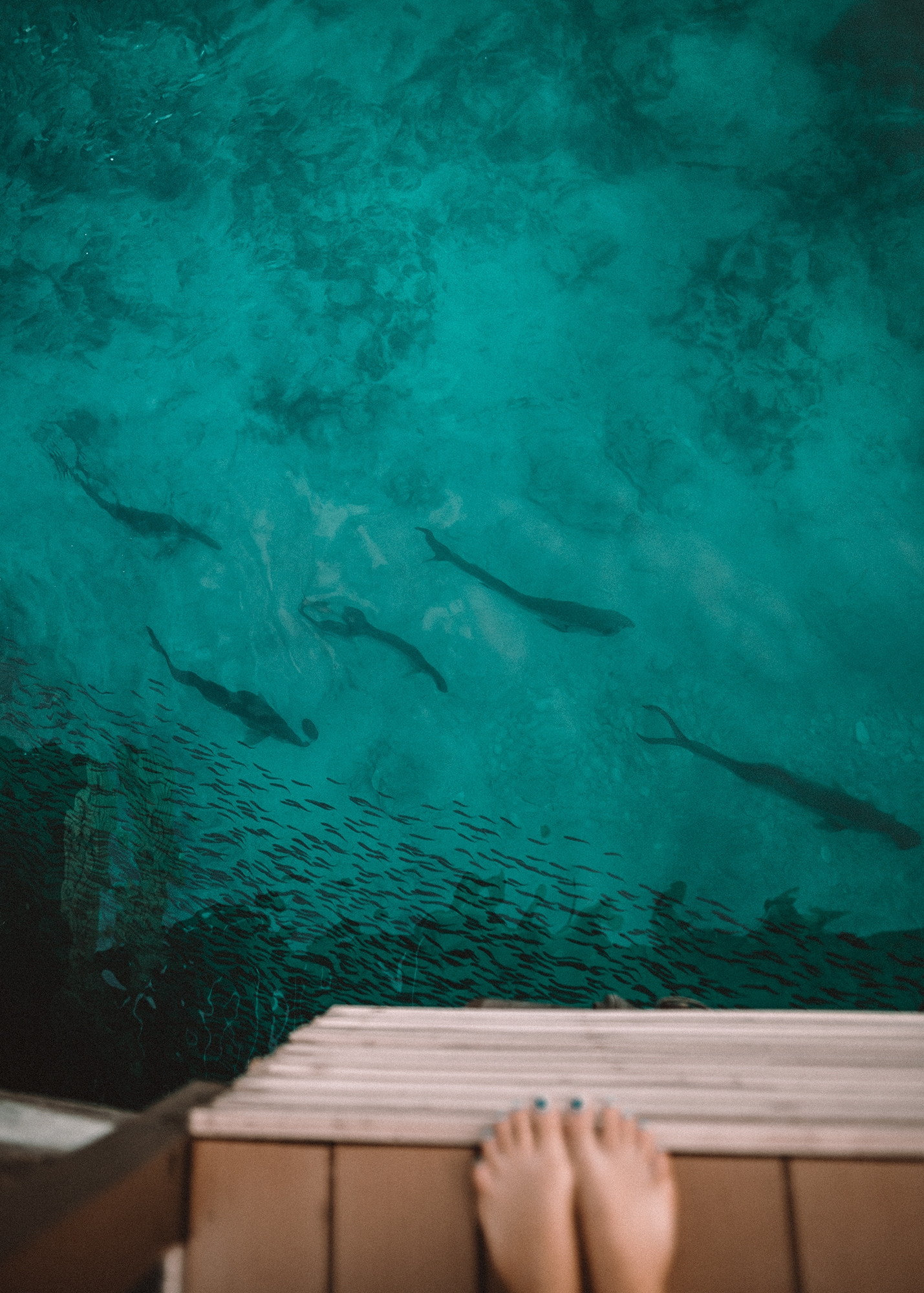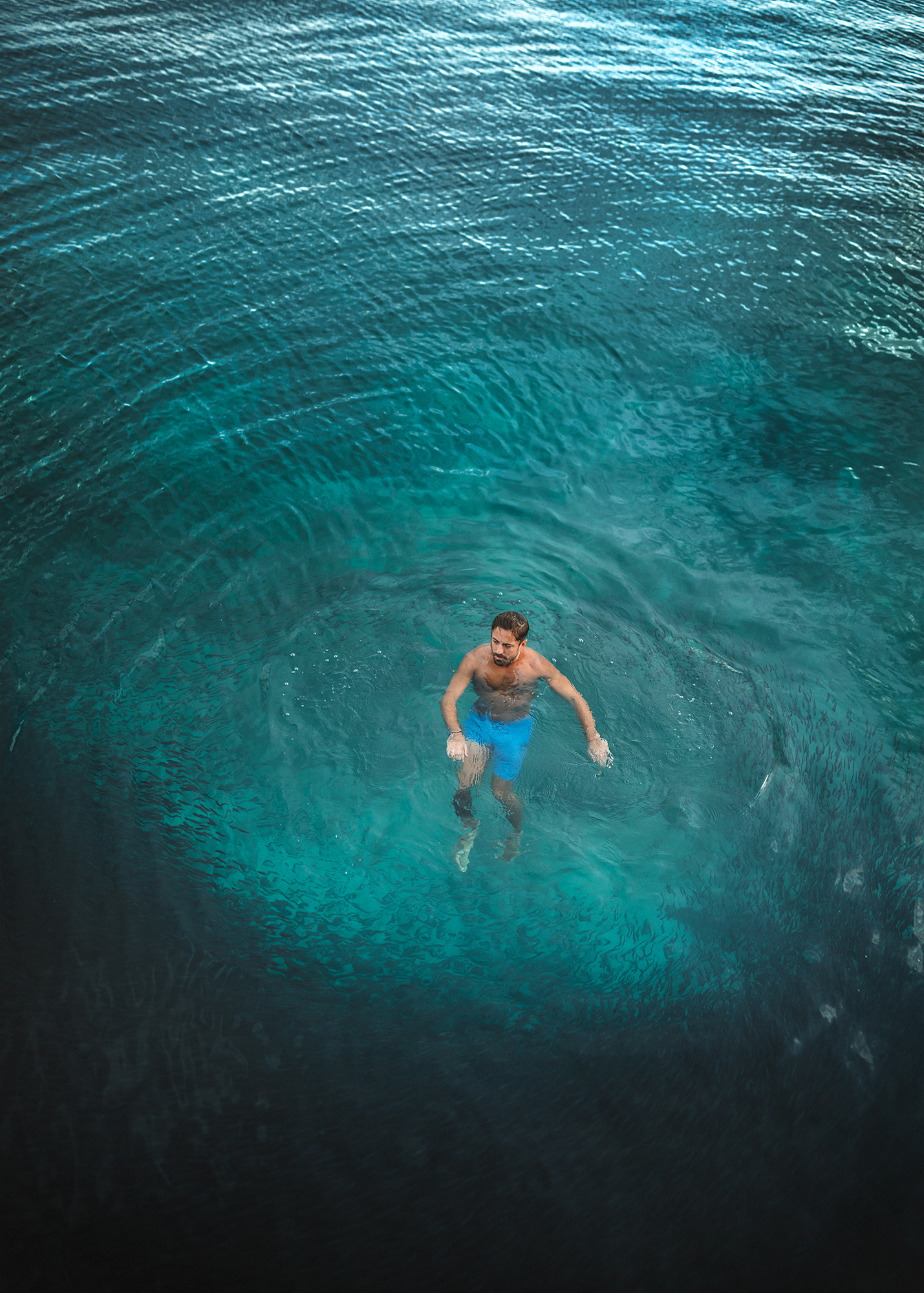 One unique thing that I really loved here was the amount of sea-life in the bay! I have never seen such massive schools of fish at any hotel we have ever been to. These massive schools of thousands of fish would swim in and around the bungalows - chased by some truly massive silver fish every dawn and dusk. The water is so clear that we could watch without even getting in the water - but jumping into the middle of a school of fish is also such a cool feeling, you can see them surrounding Brandon in the photo above.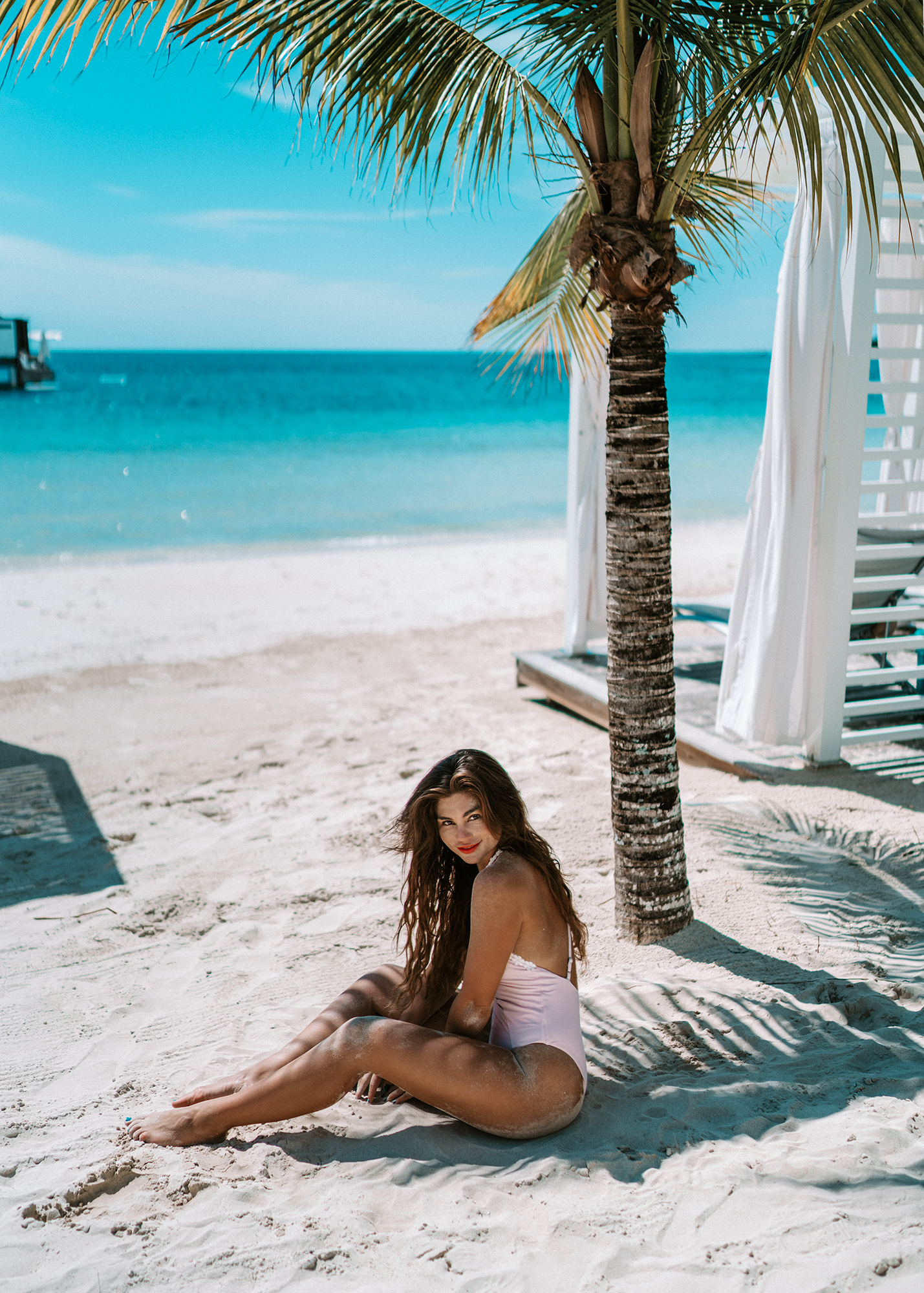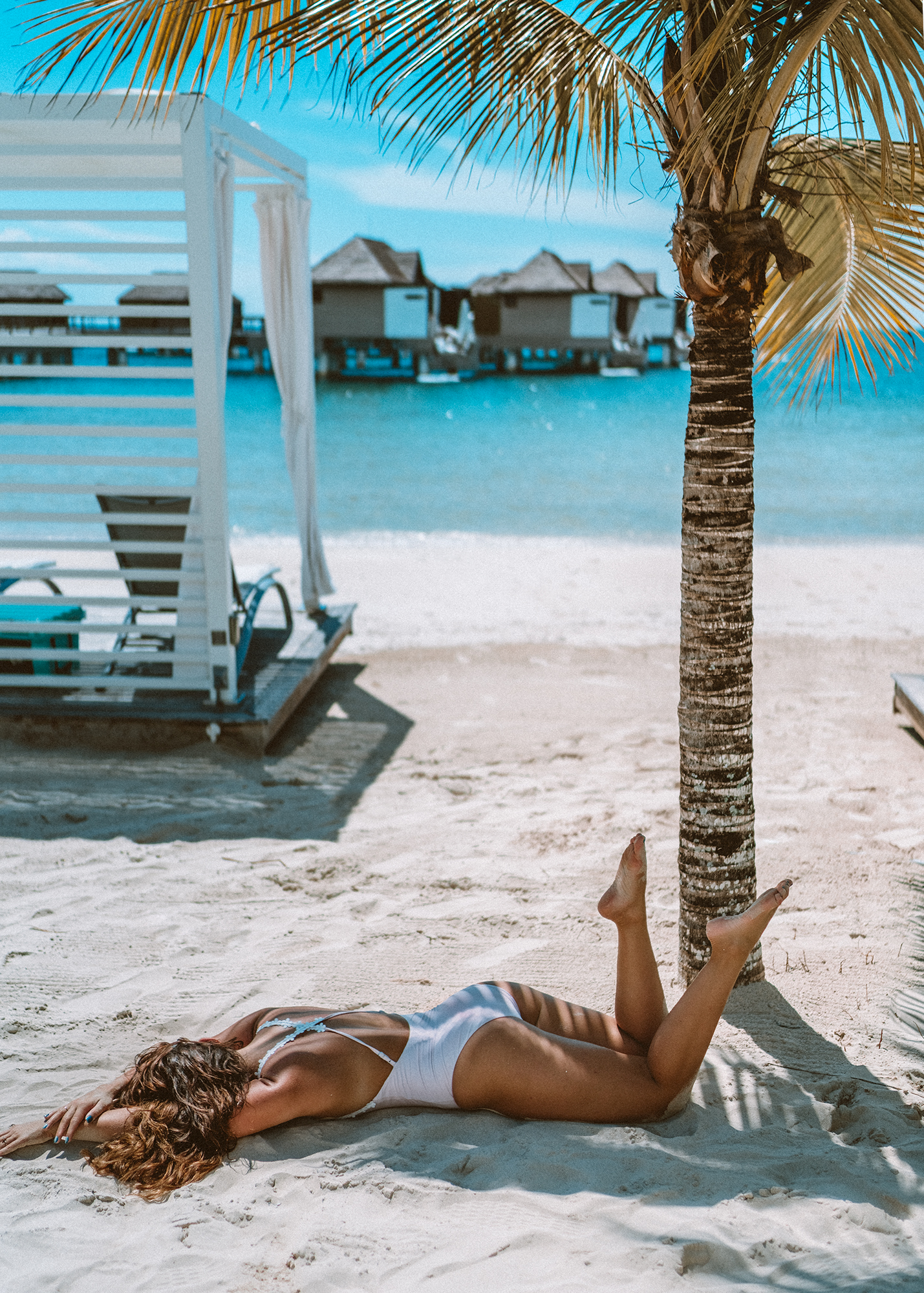 The bungalows are on the far side of the property, as is the whitest, sandiest, most perfect beach in the entire bay. Whenever Brandon forced me to actually sit down and relax, this was our favorite spot on the property to just lay and enjoy. The butlers will even bring you drinks, room service, or special requests from the restaurants right to your cabana here.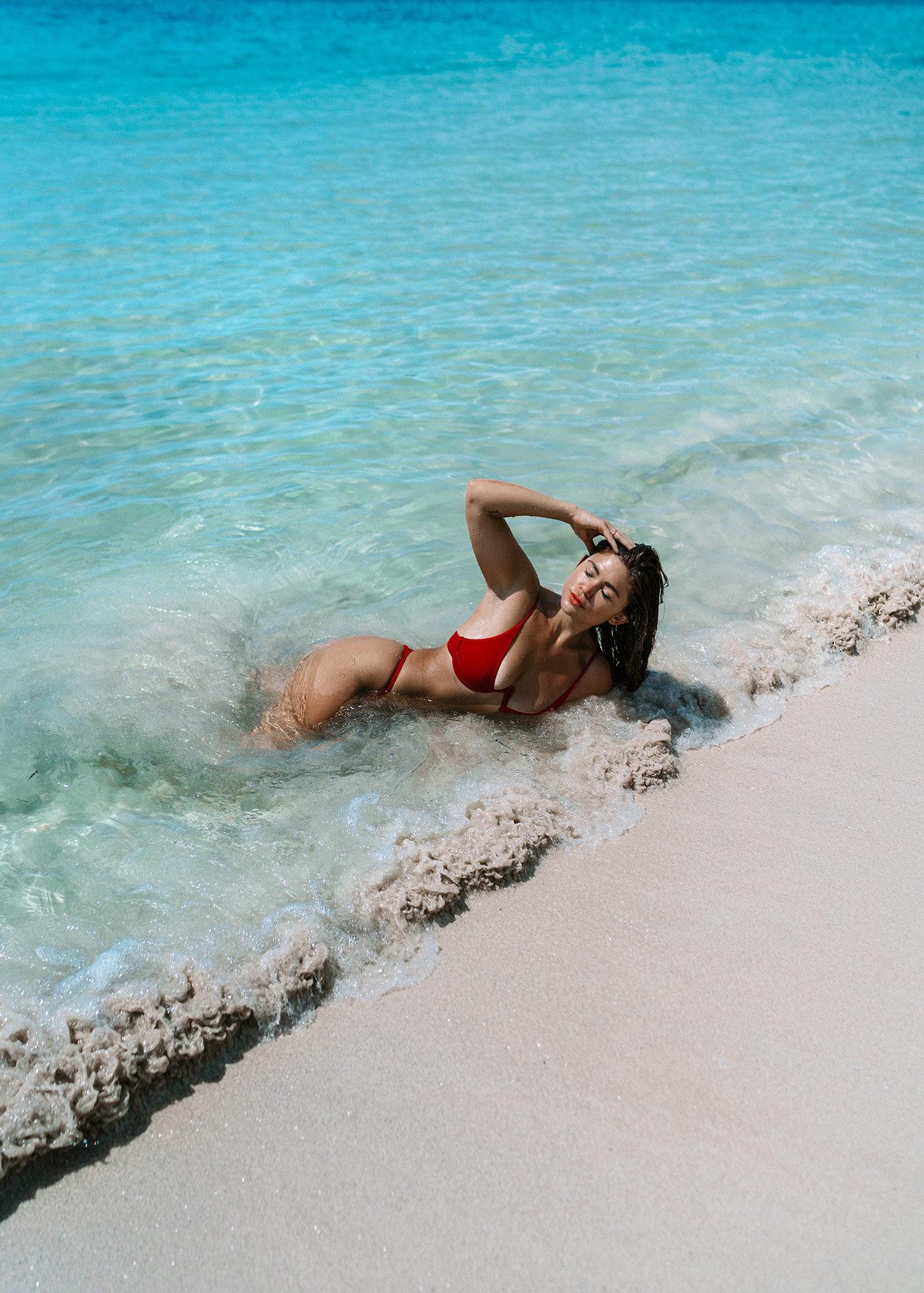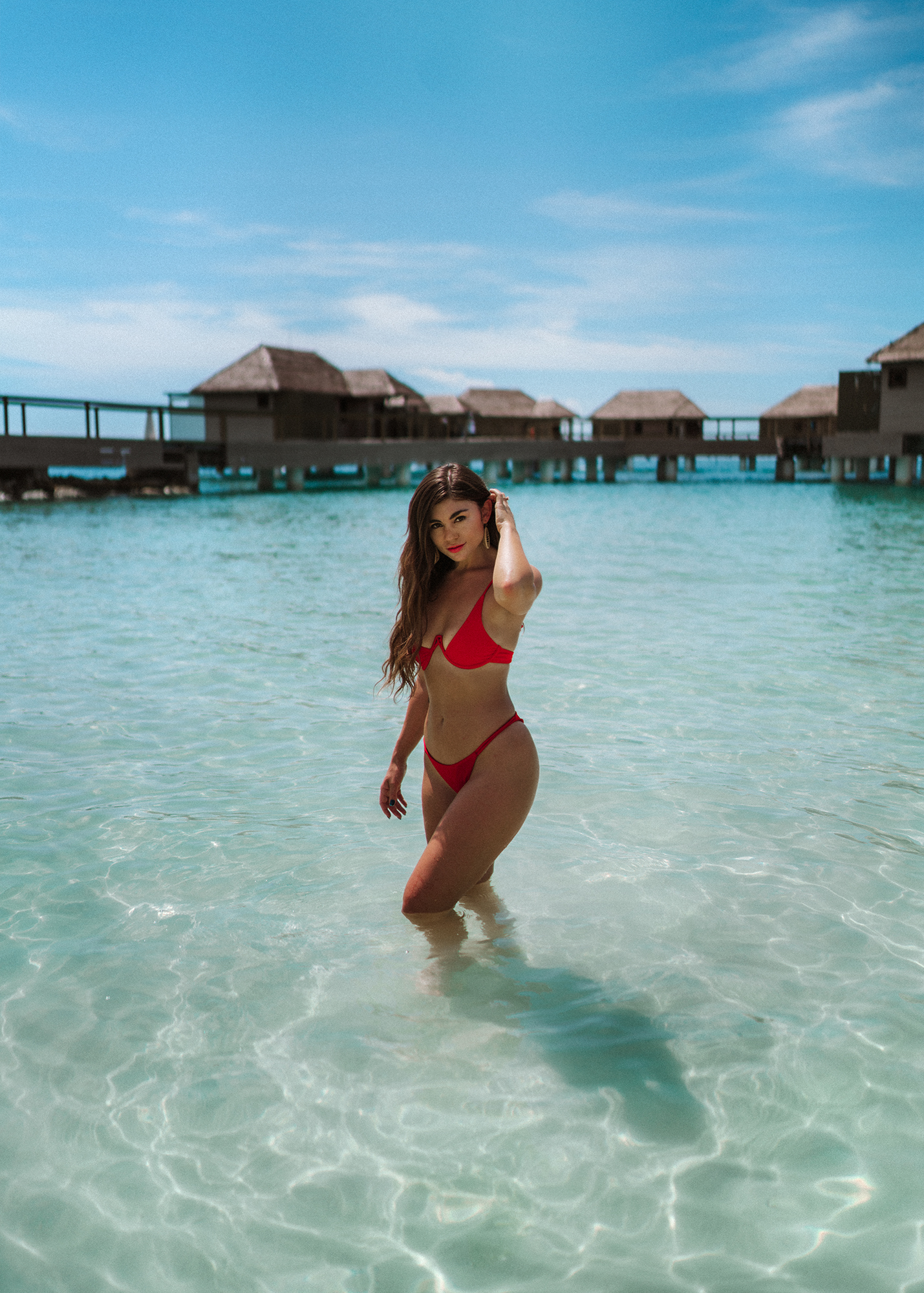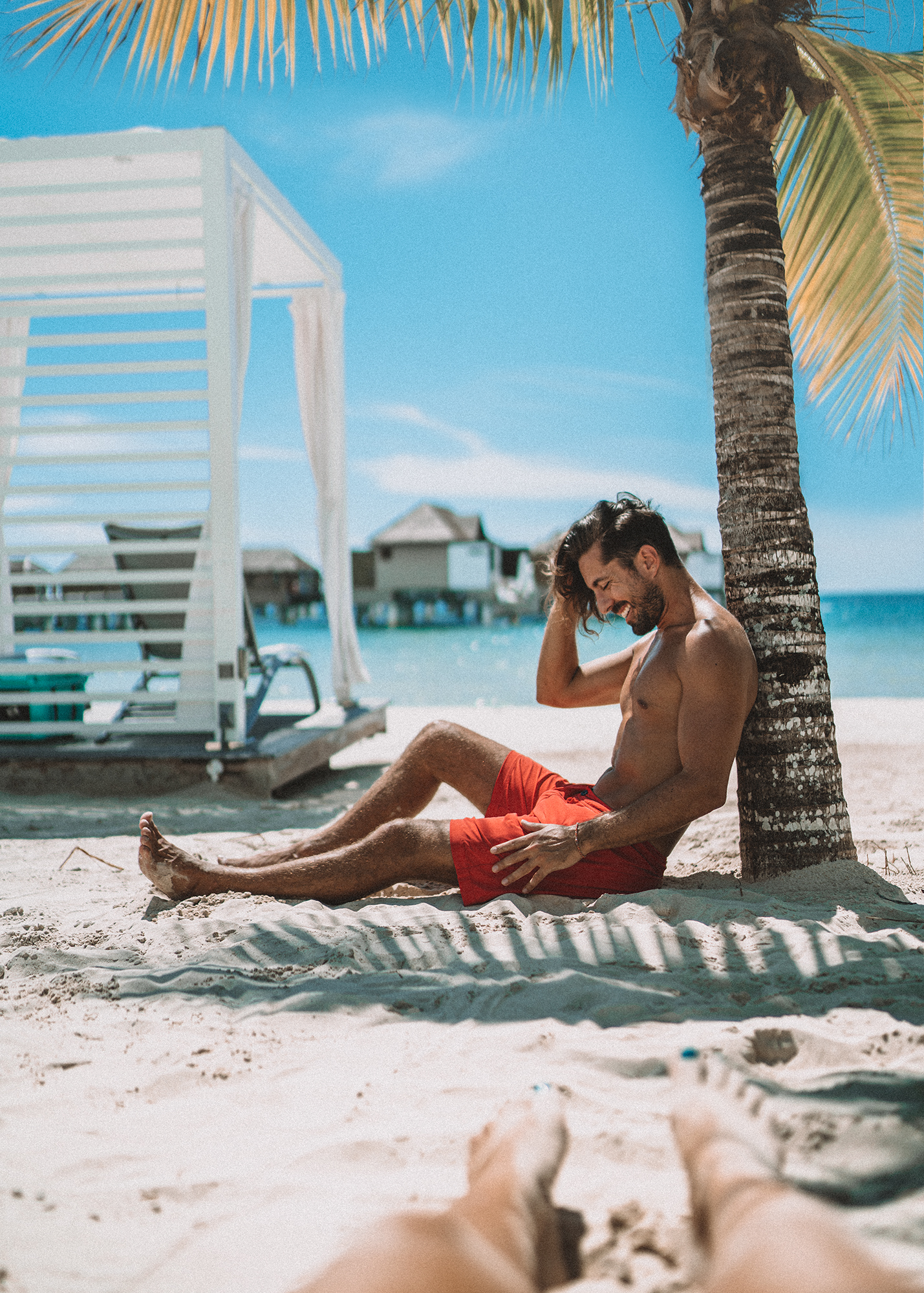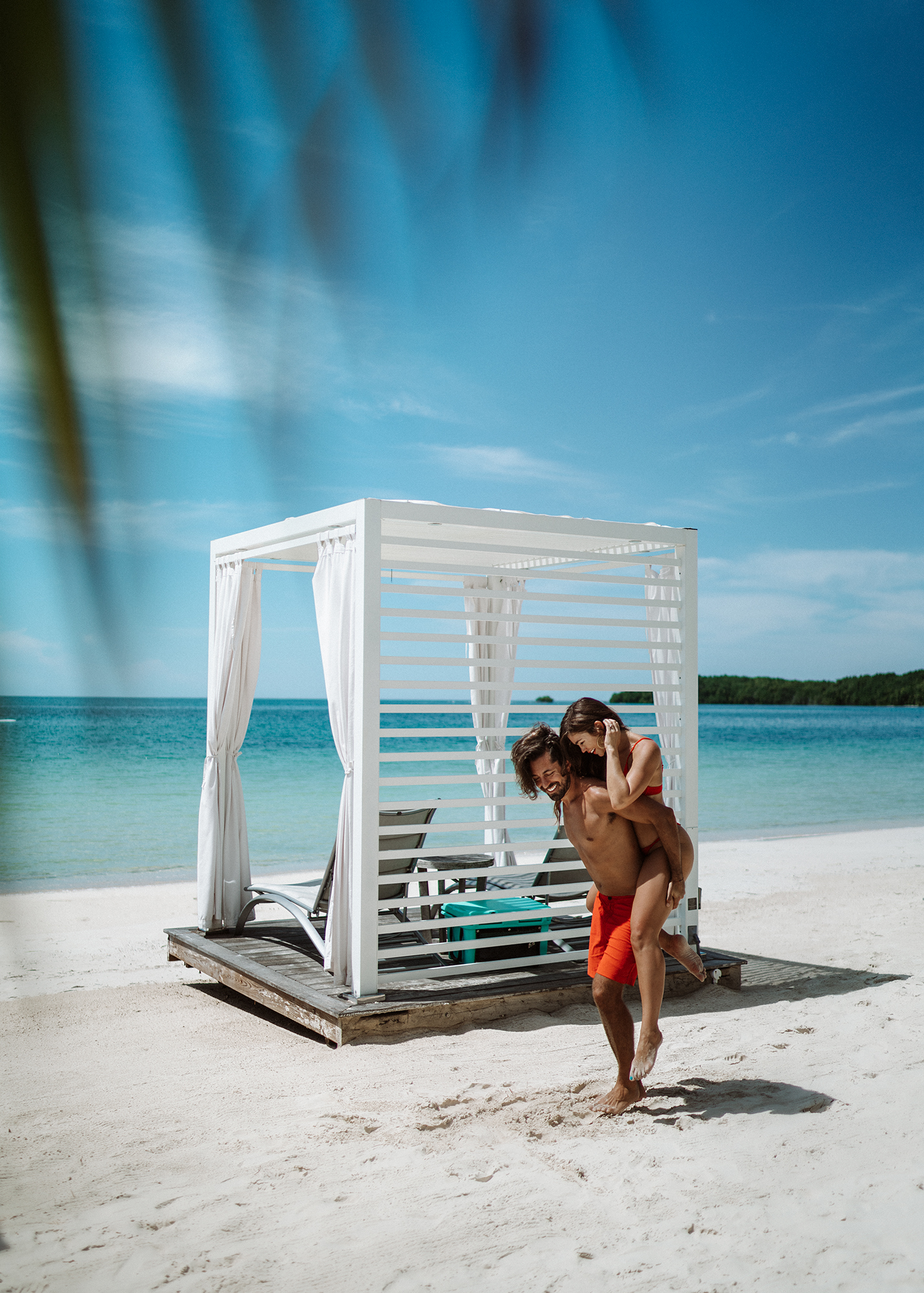 I MEAN... how perfect is this beach and this water and this pure white sand?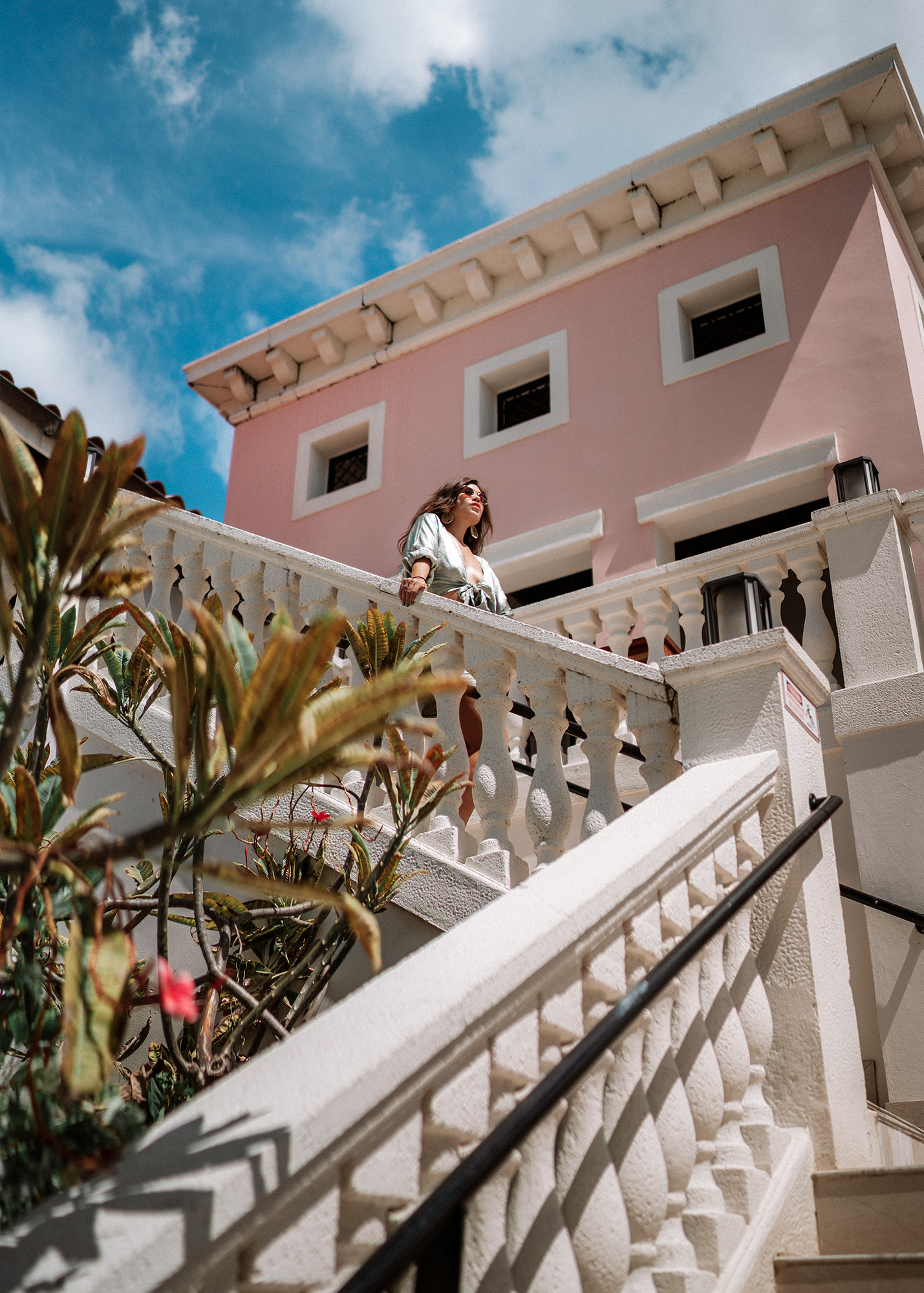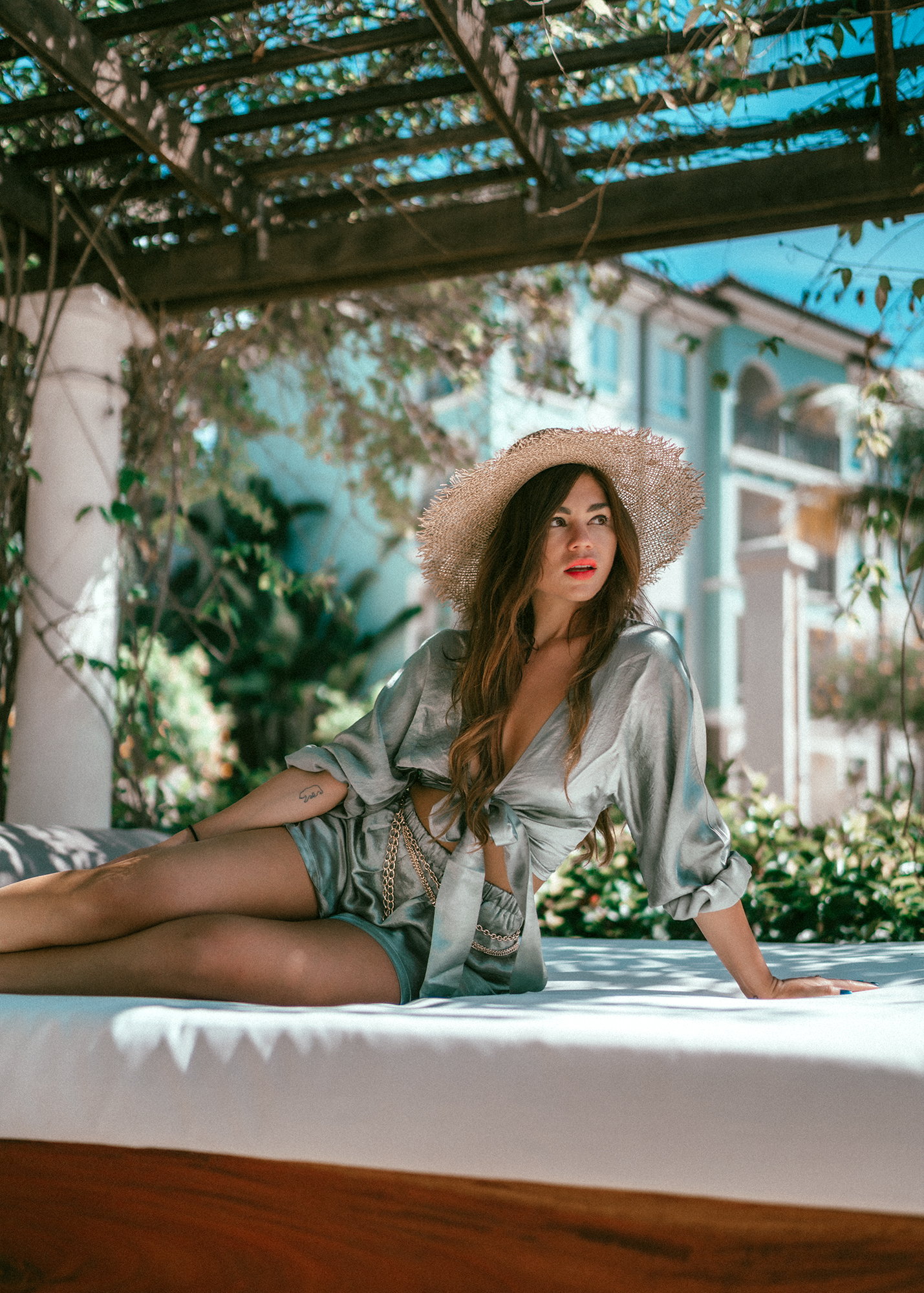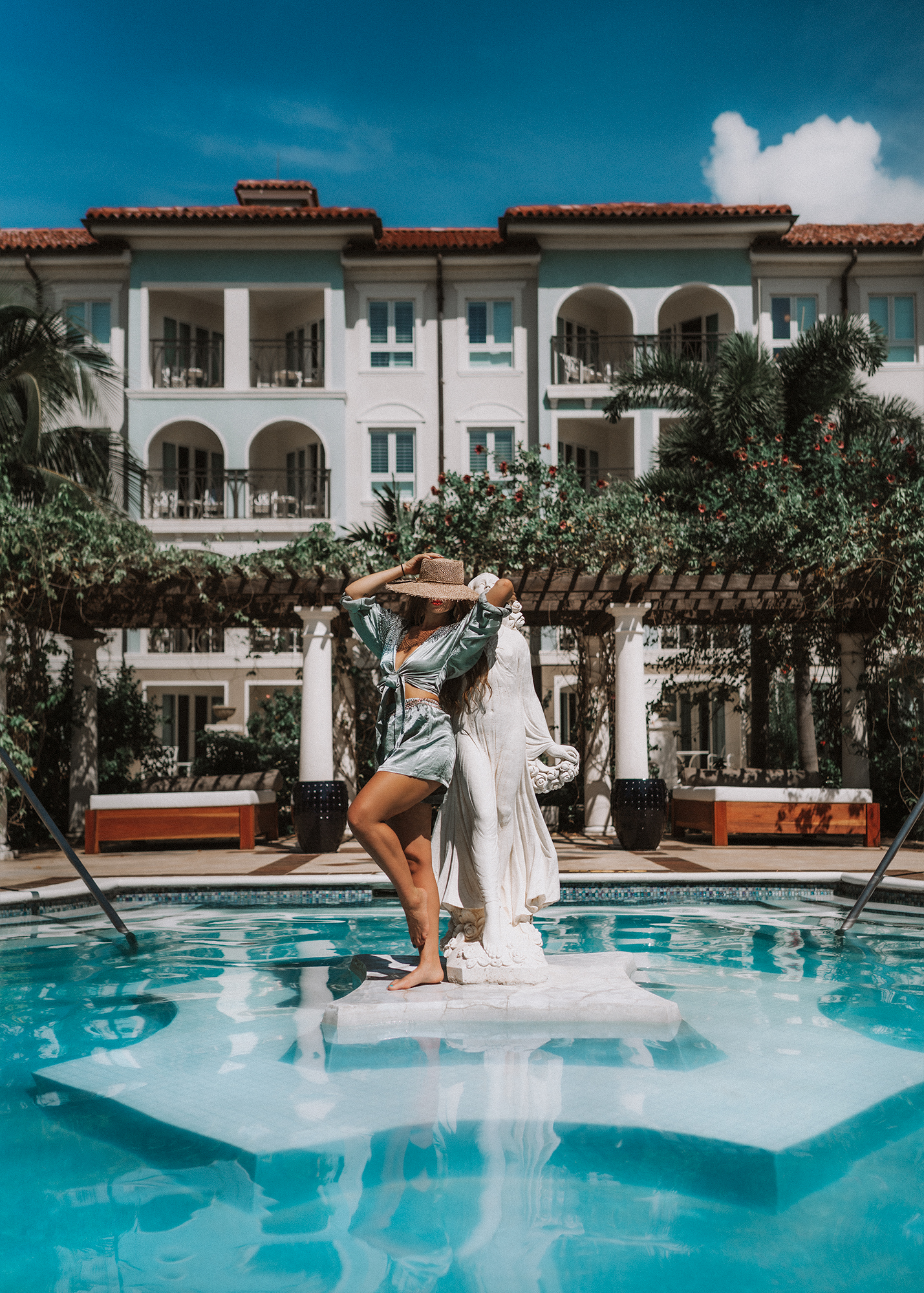 The different areas of the hotel are clustered into themed villages - each featuring pools, hot tubs, swim-up bars, and blocks of rooms. I loved the dramatic statues and vined trellises of the Italian village.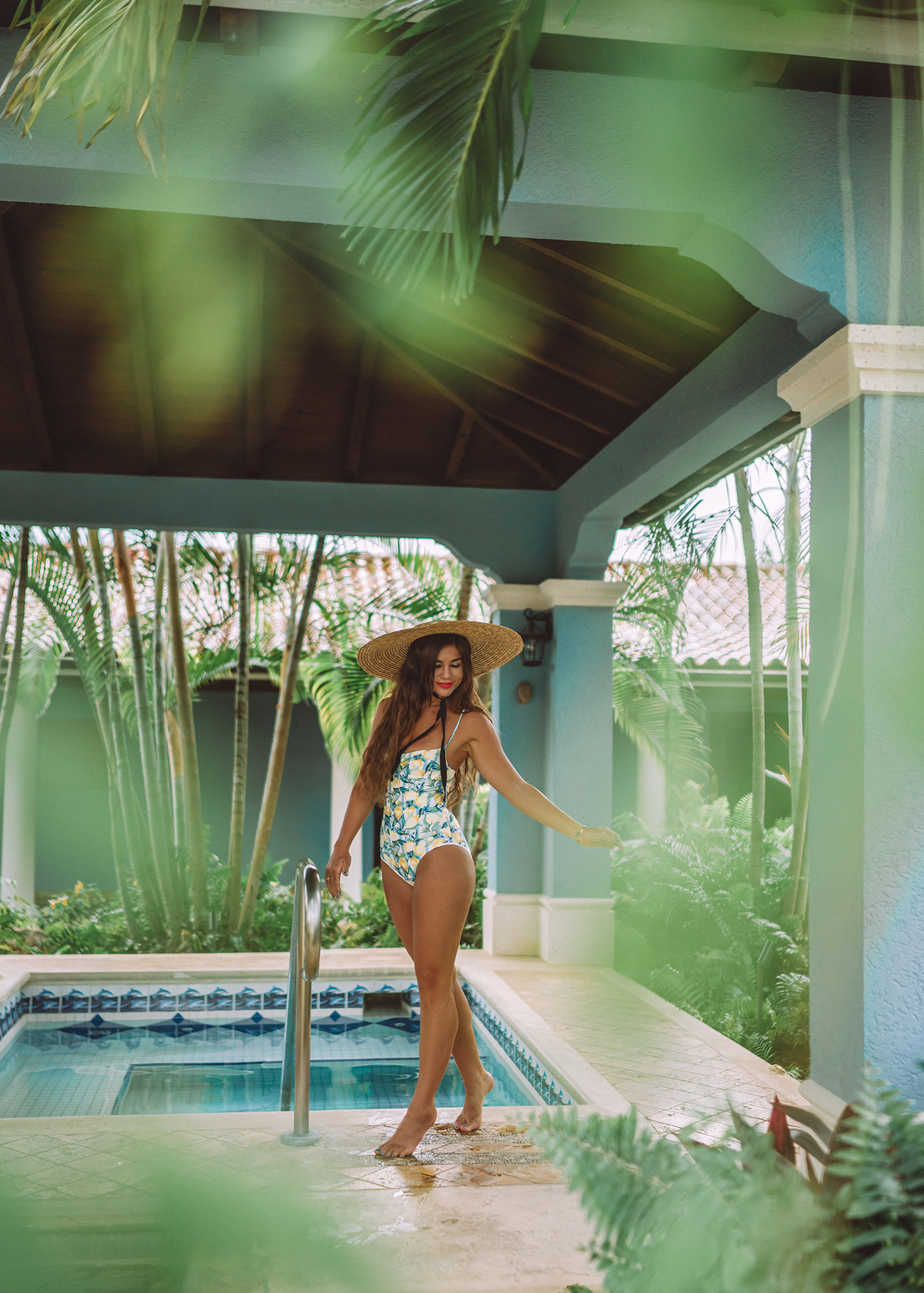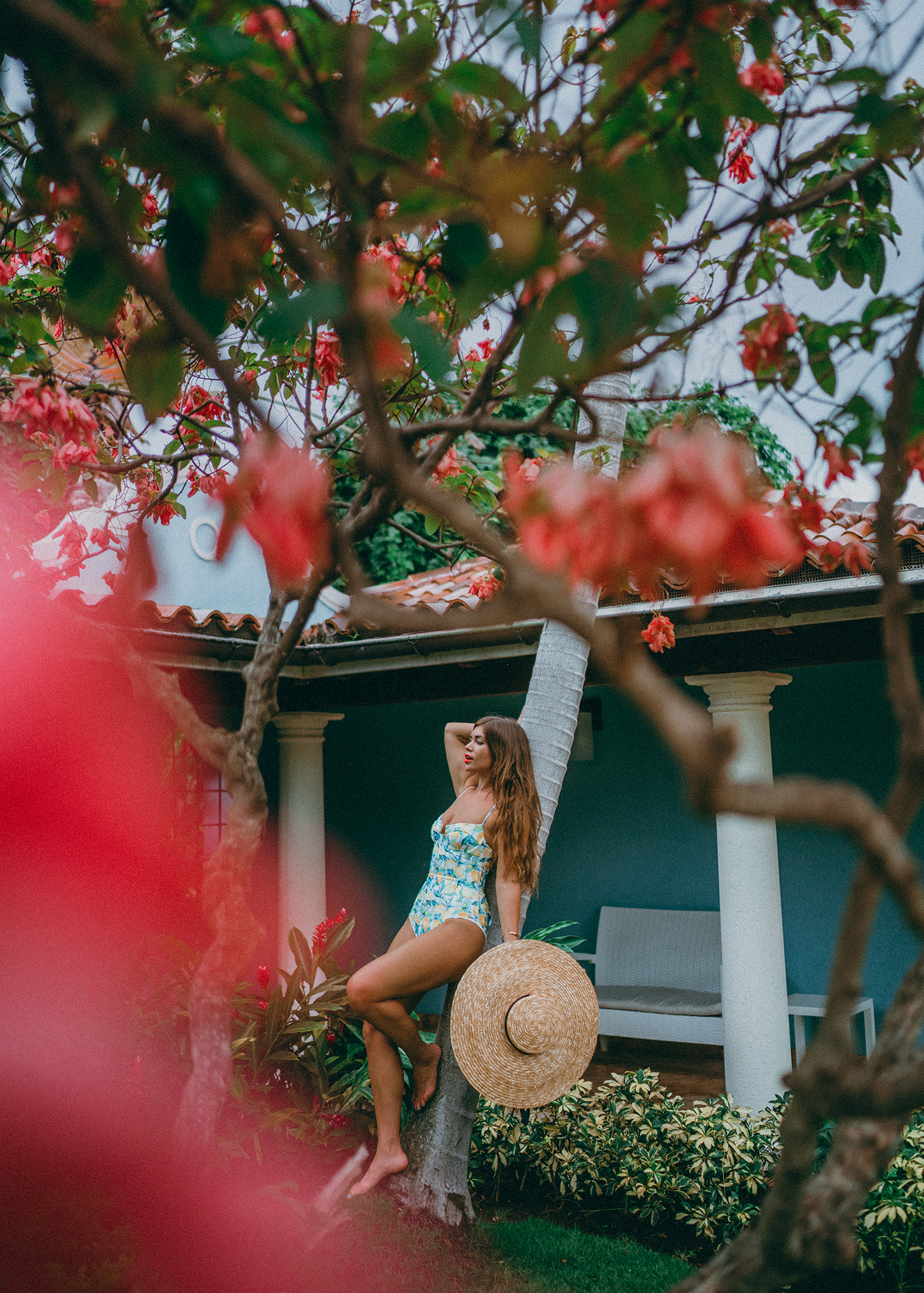 After two flights, we arrived in Jamaica around noon, and at the hotel at about 2pm. The very first stop we made after checking out our room was to the Red Lane Spa for a couples massage! Is there anything better after hustling through airports and sleeping on a plane? Both of us tried a signature Himalayan salt massage, using heated rocks of pink salt that both were both calming and exfoliating. It was incredible and I cannot recommend this selection enough! We had to come back to the spa area for some photos, it was just so pretty.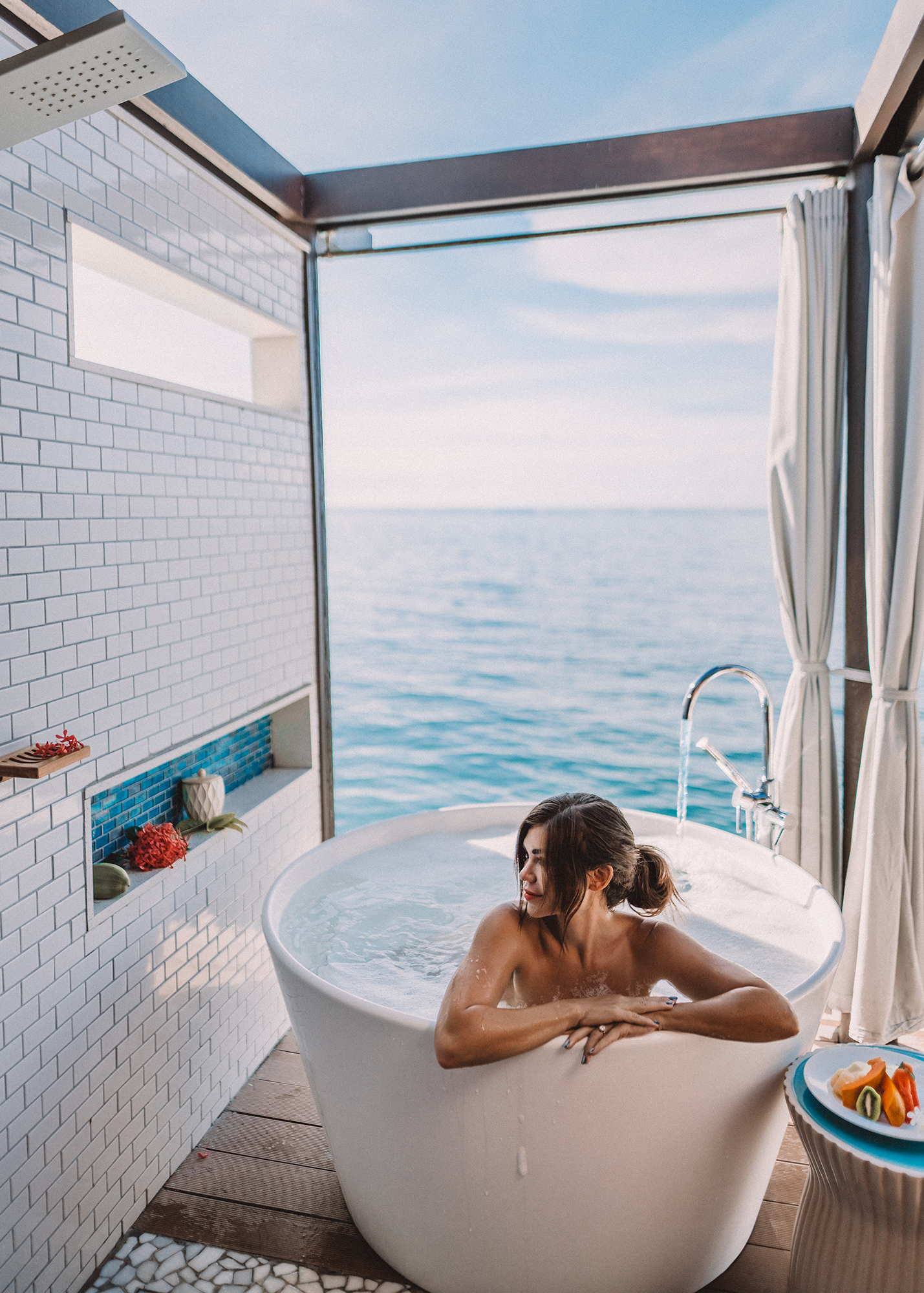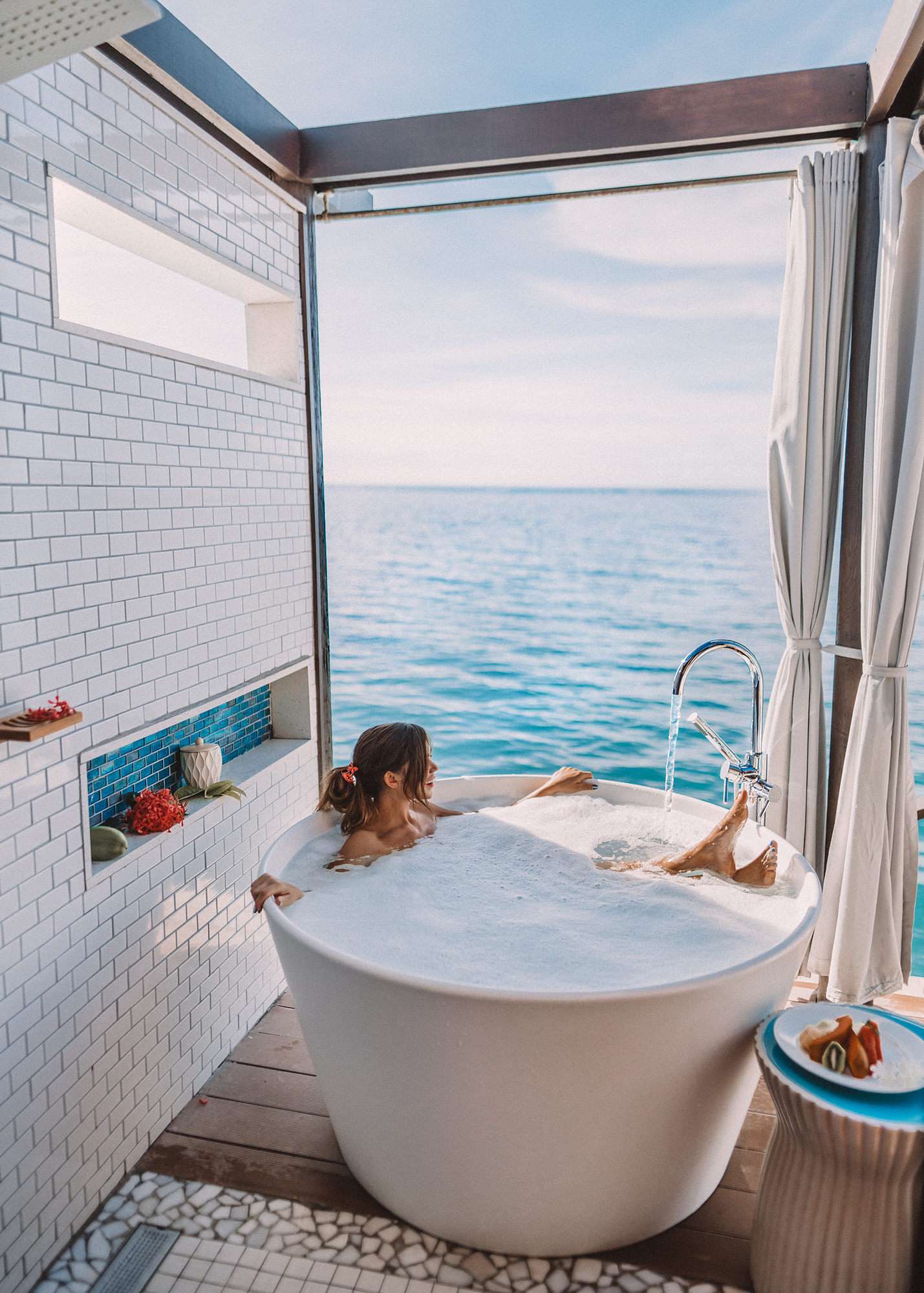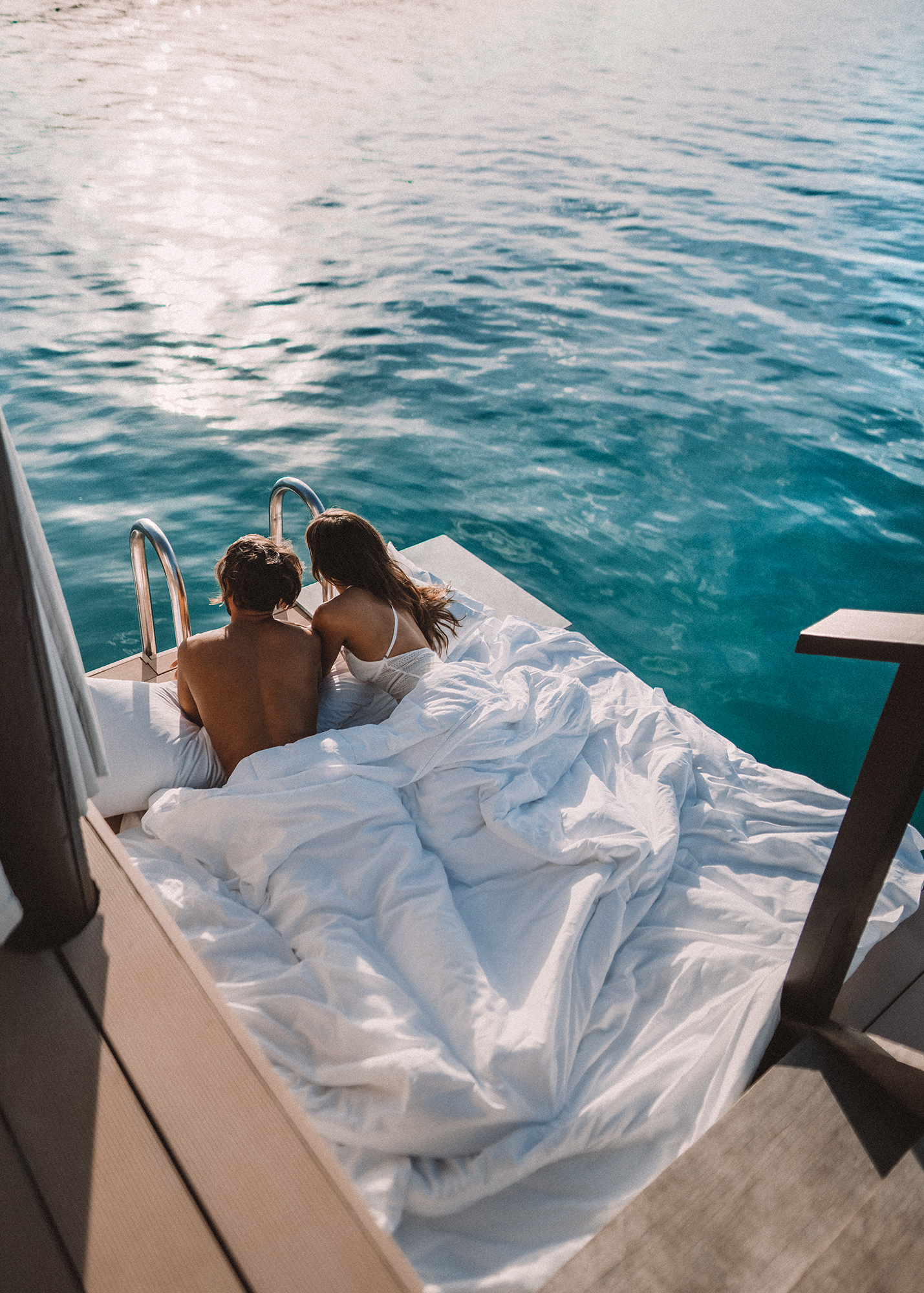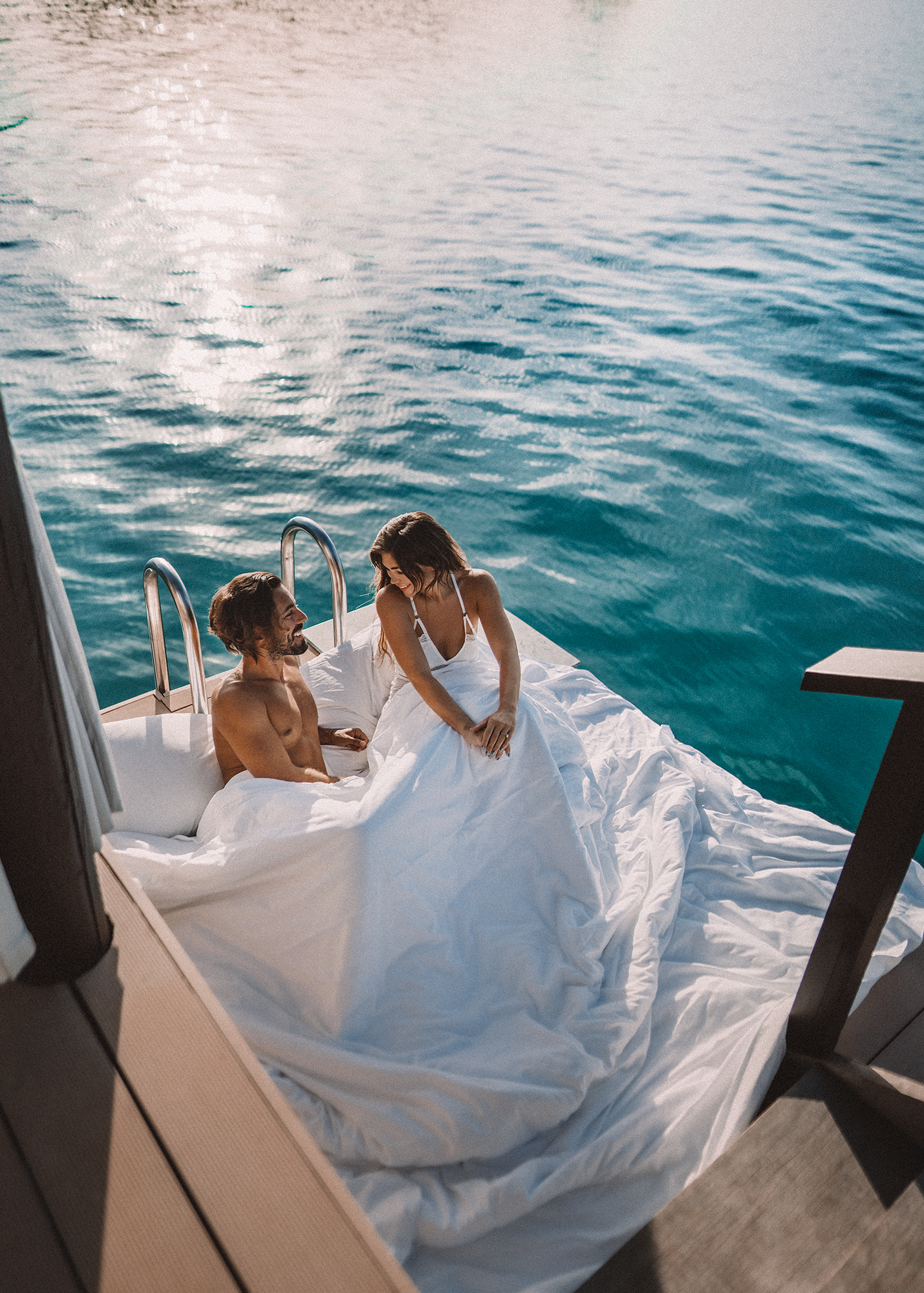 Giving a new meaning to waking up in paradise.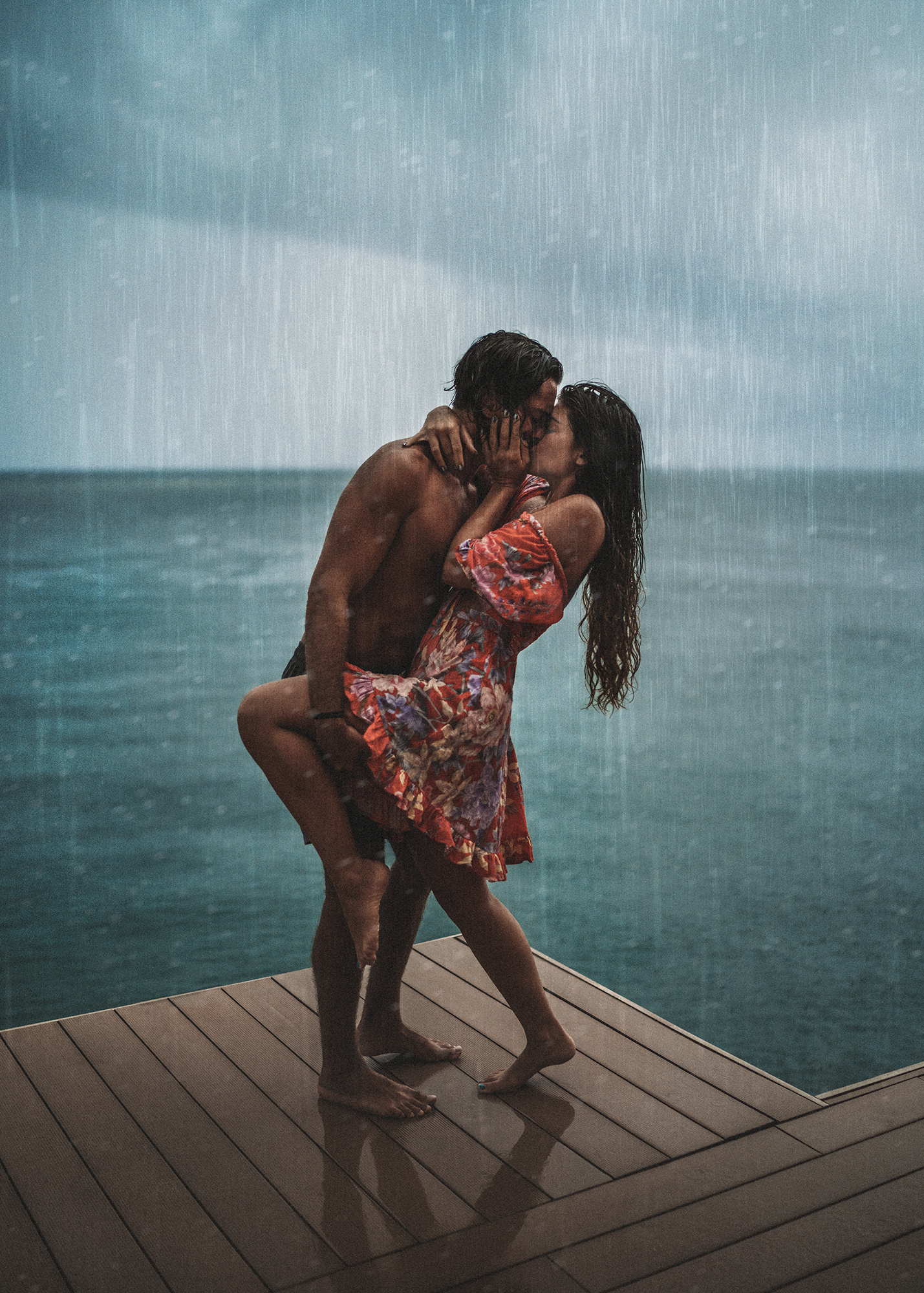 Always making the most of a tropical rain storm.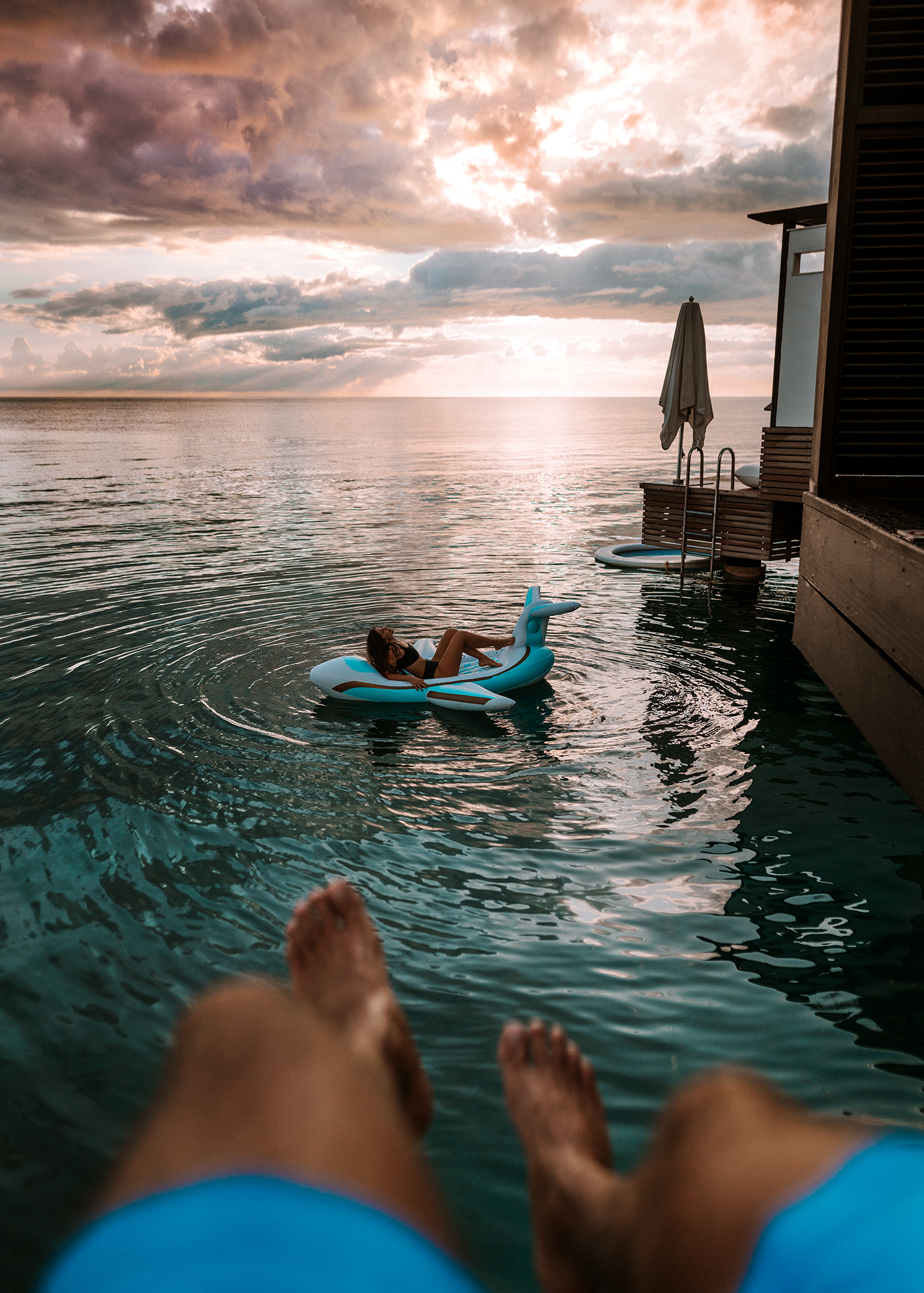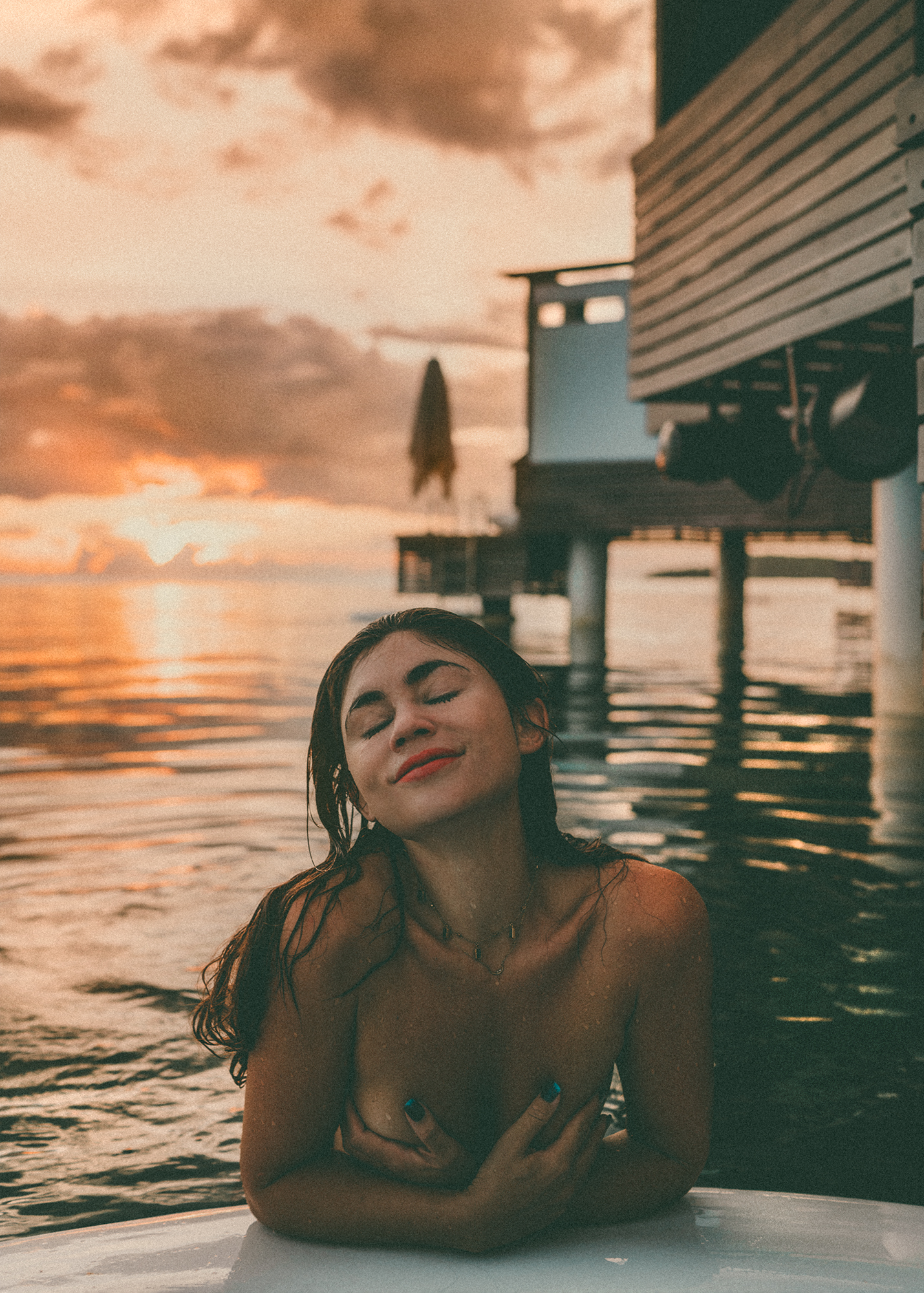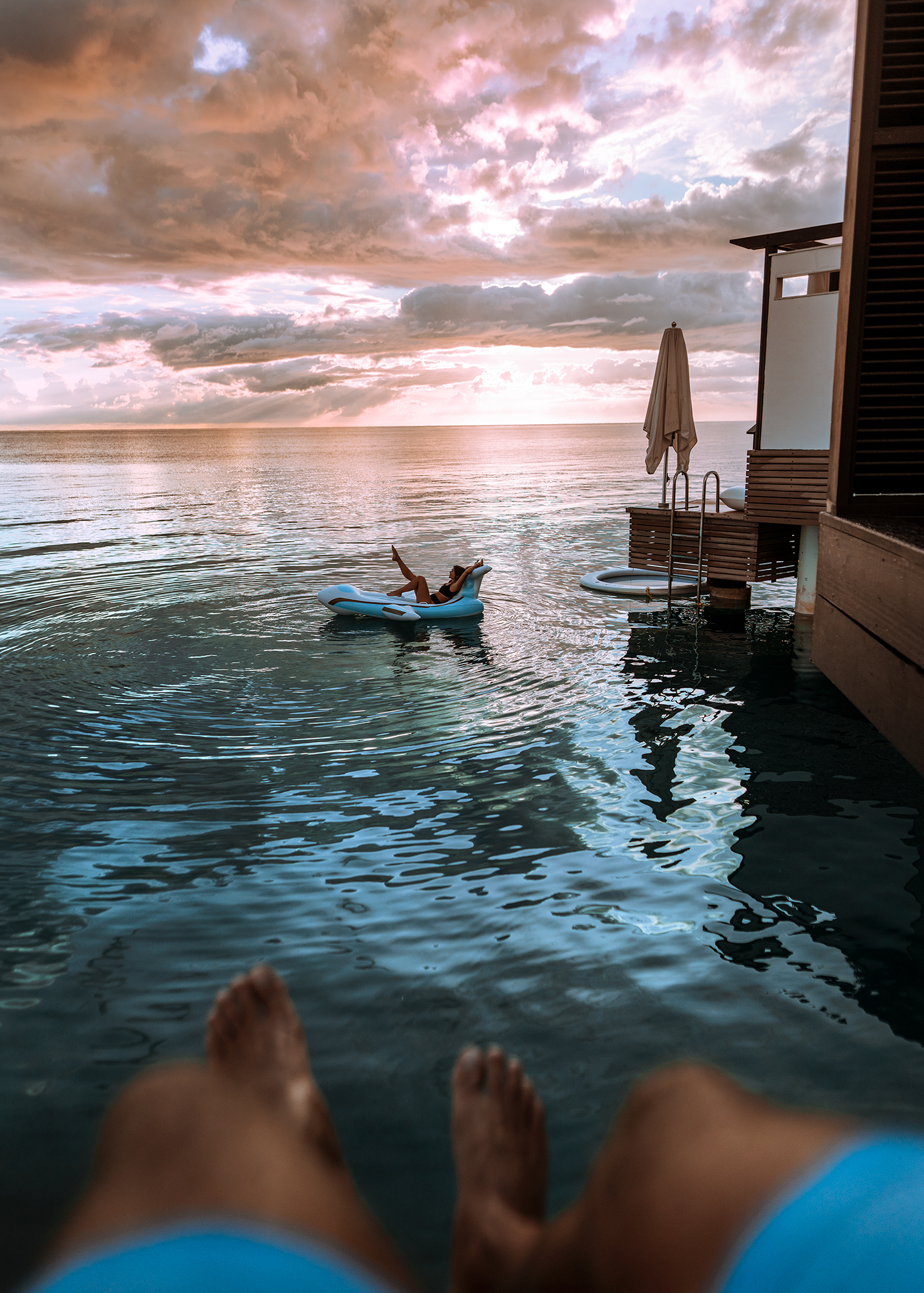 And, of course, sunset swims.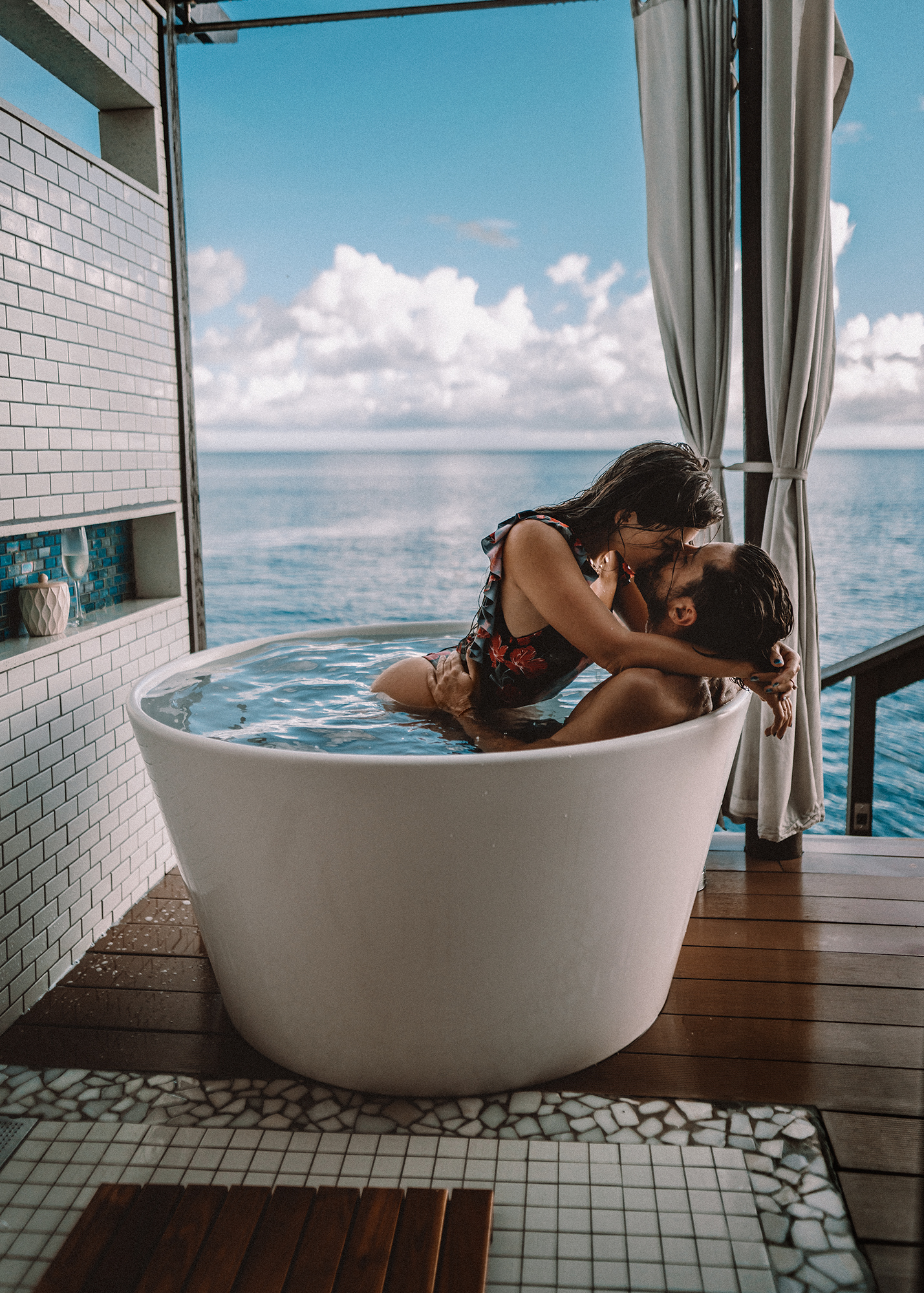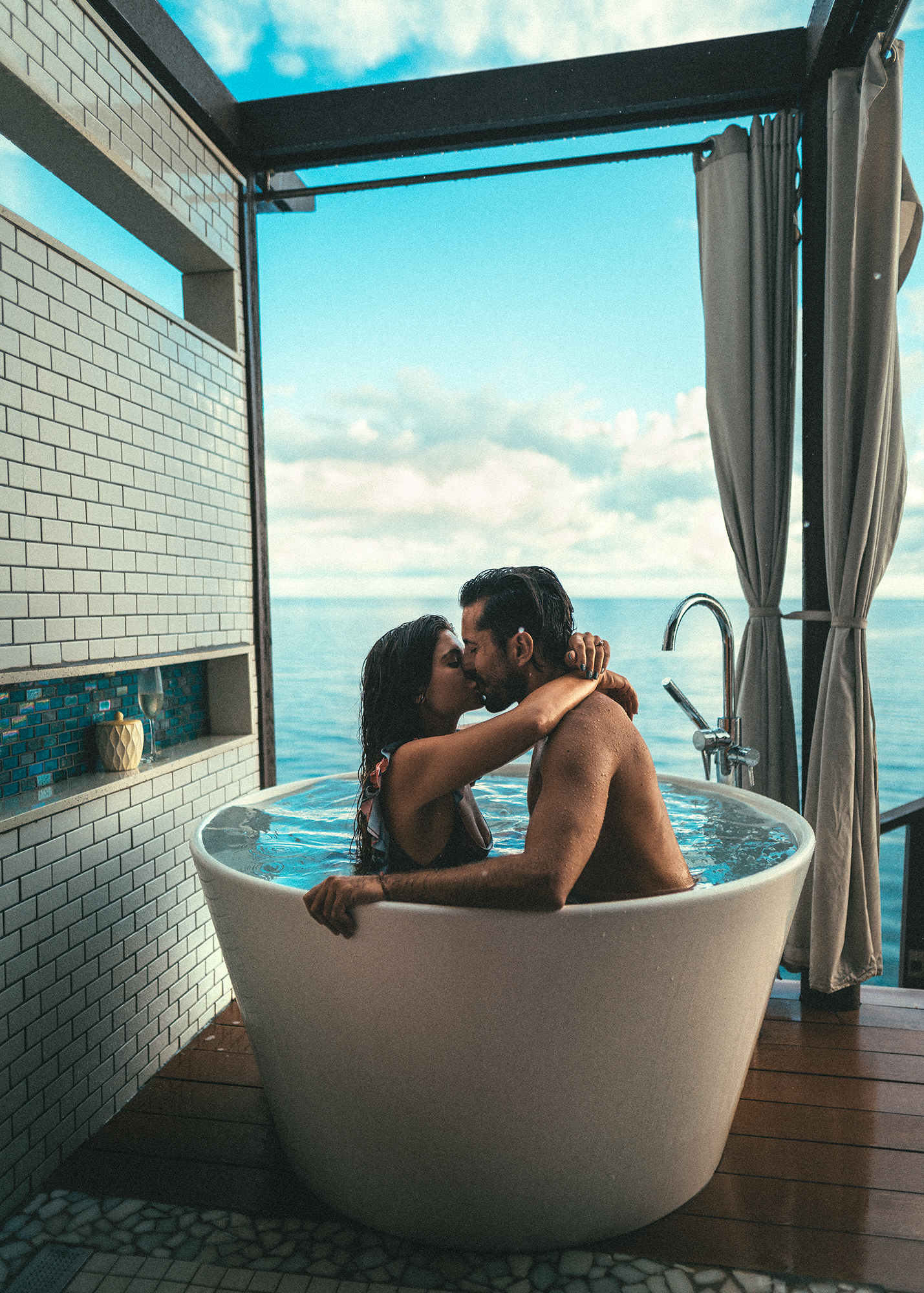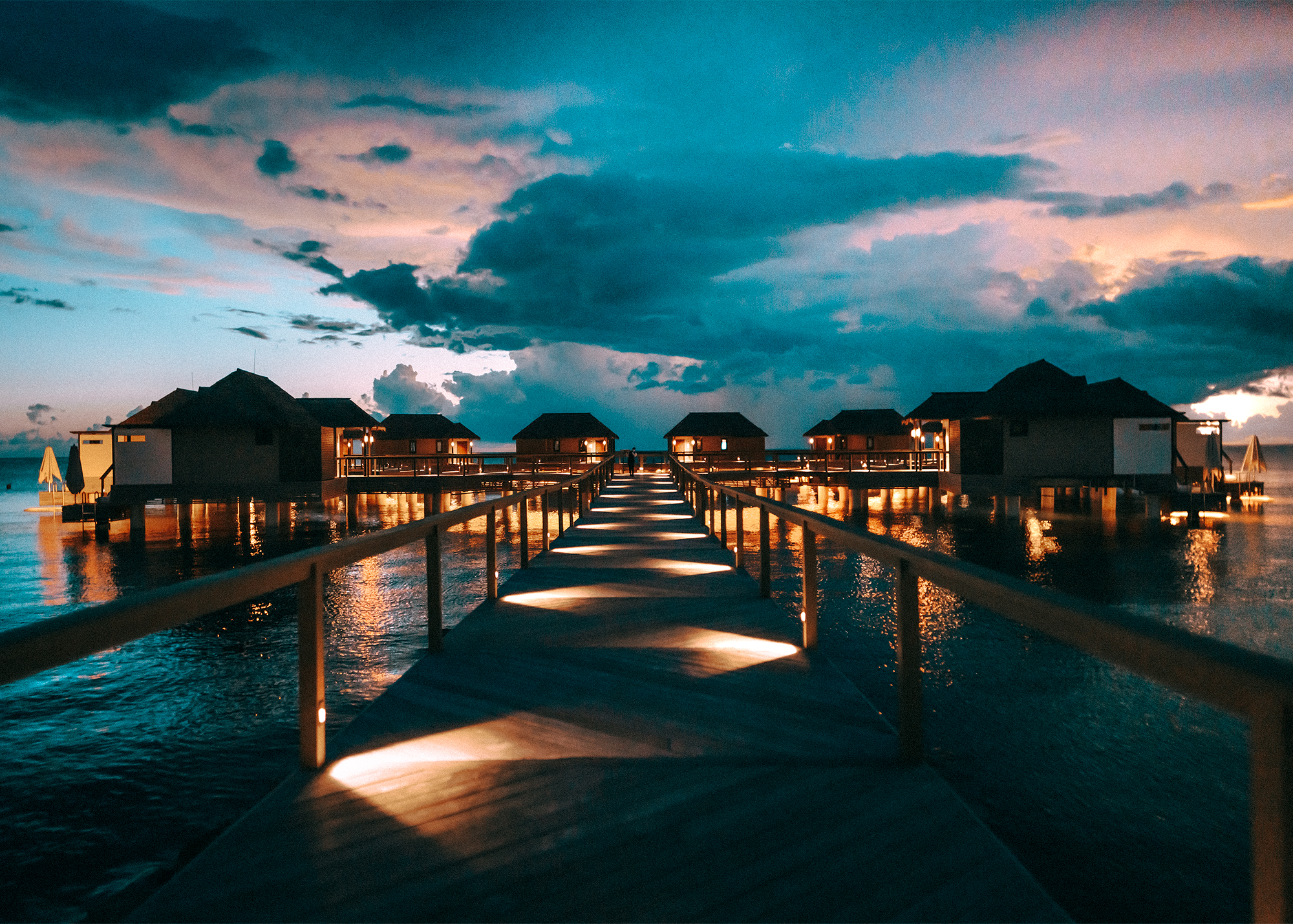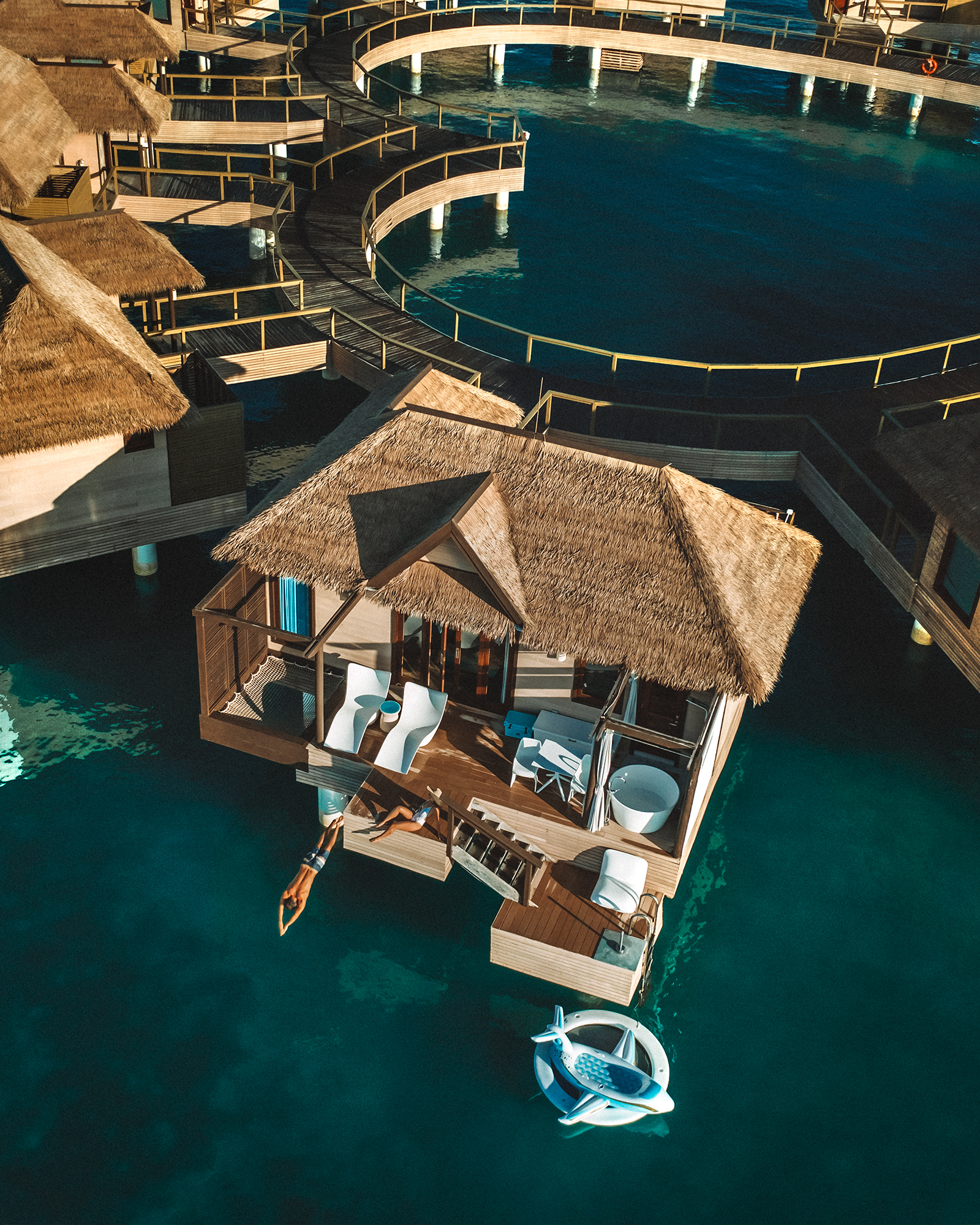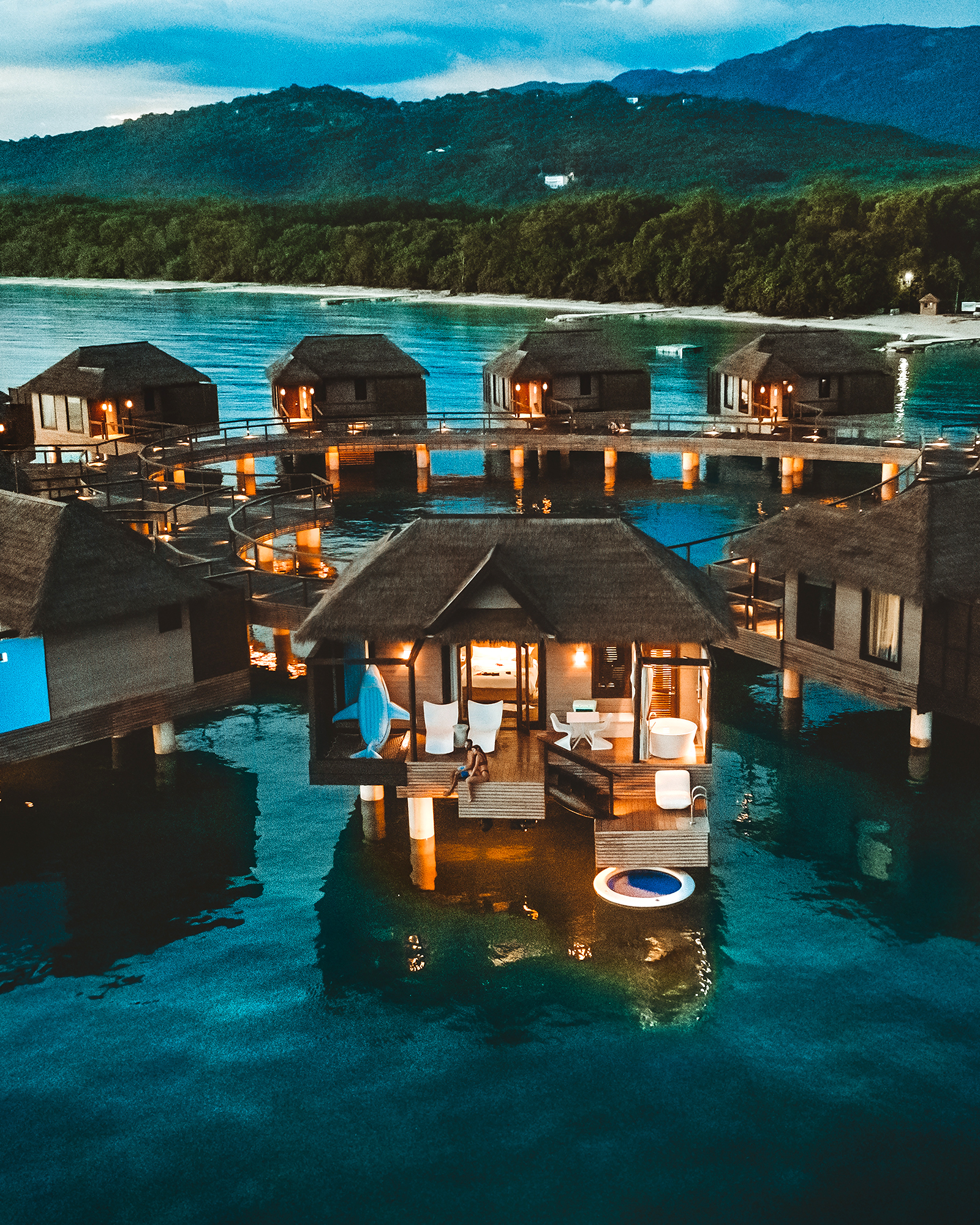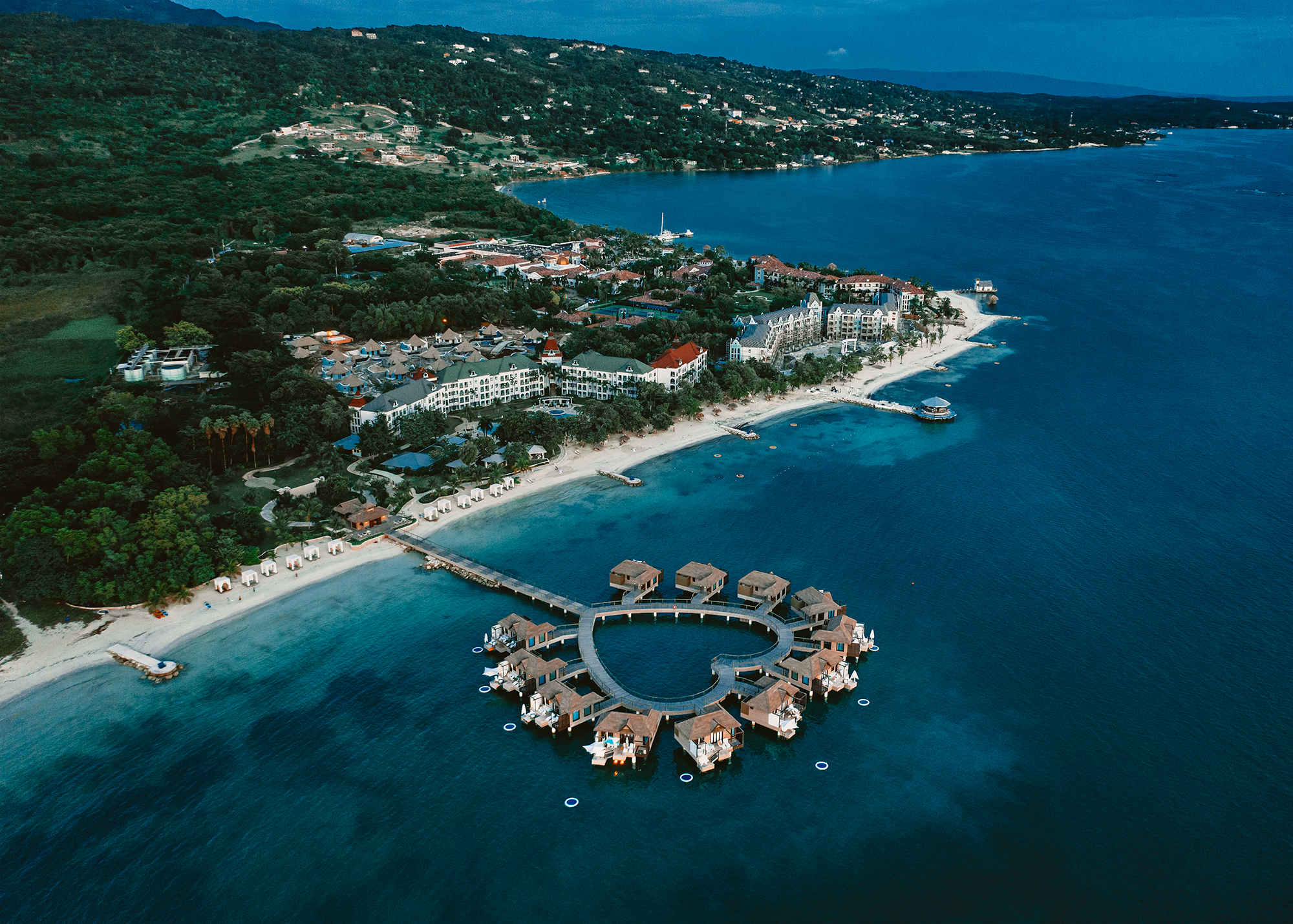 I loved the way the lights in the bungalows glistened on the water just after dusk.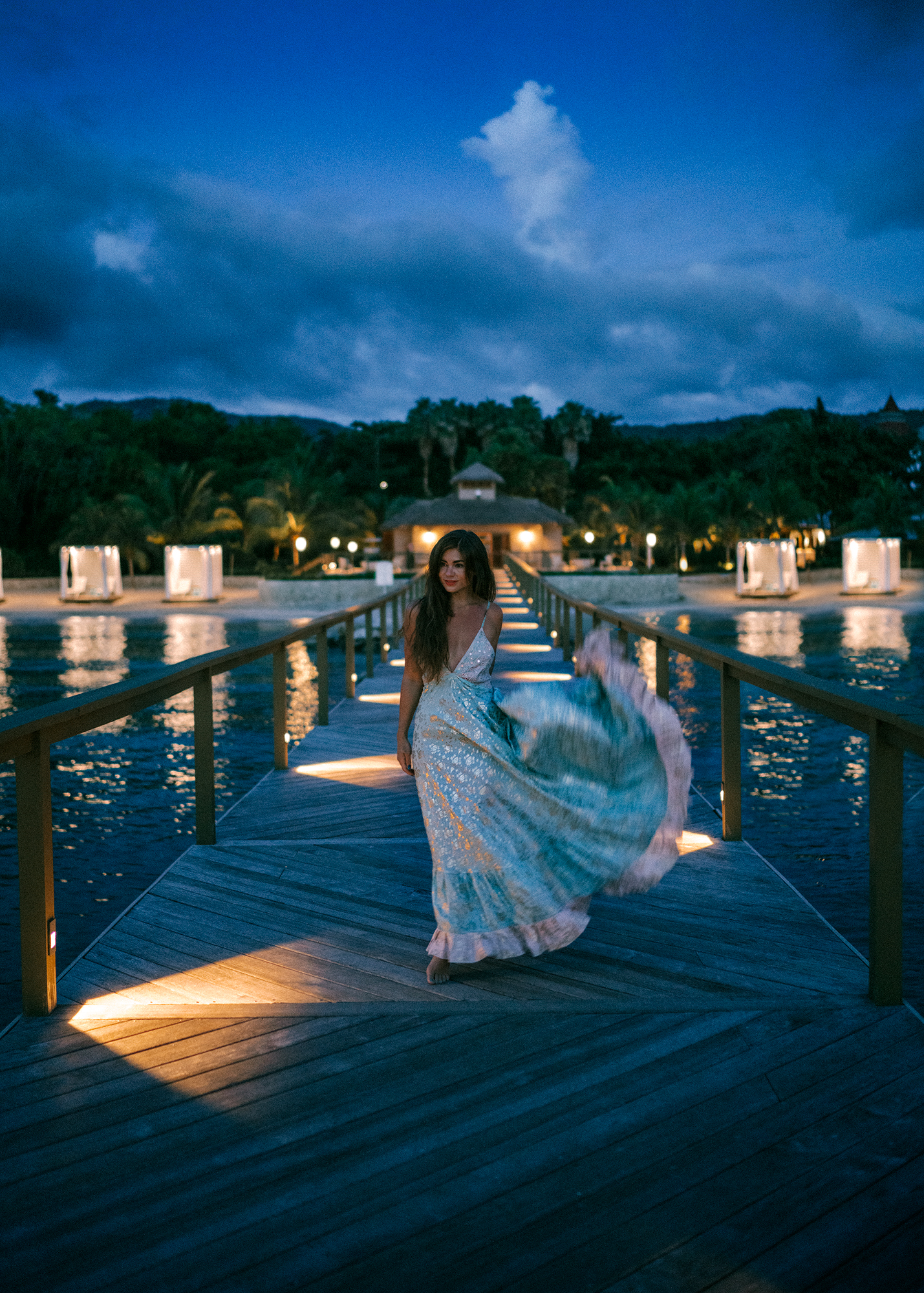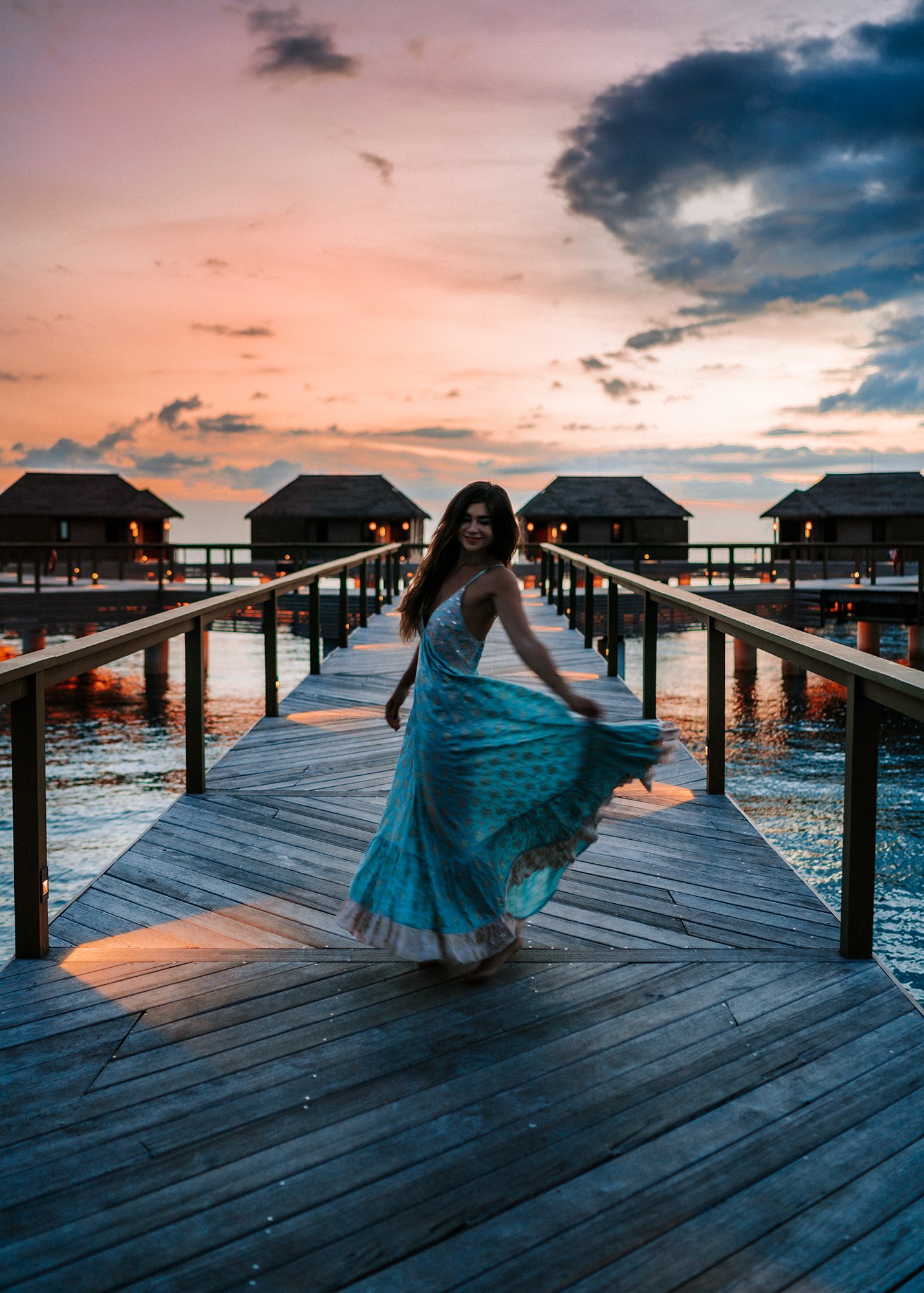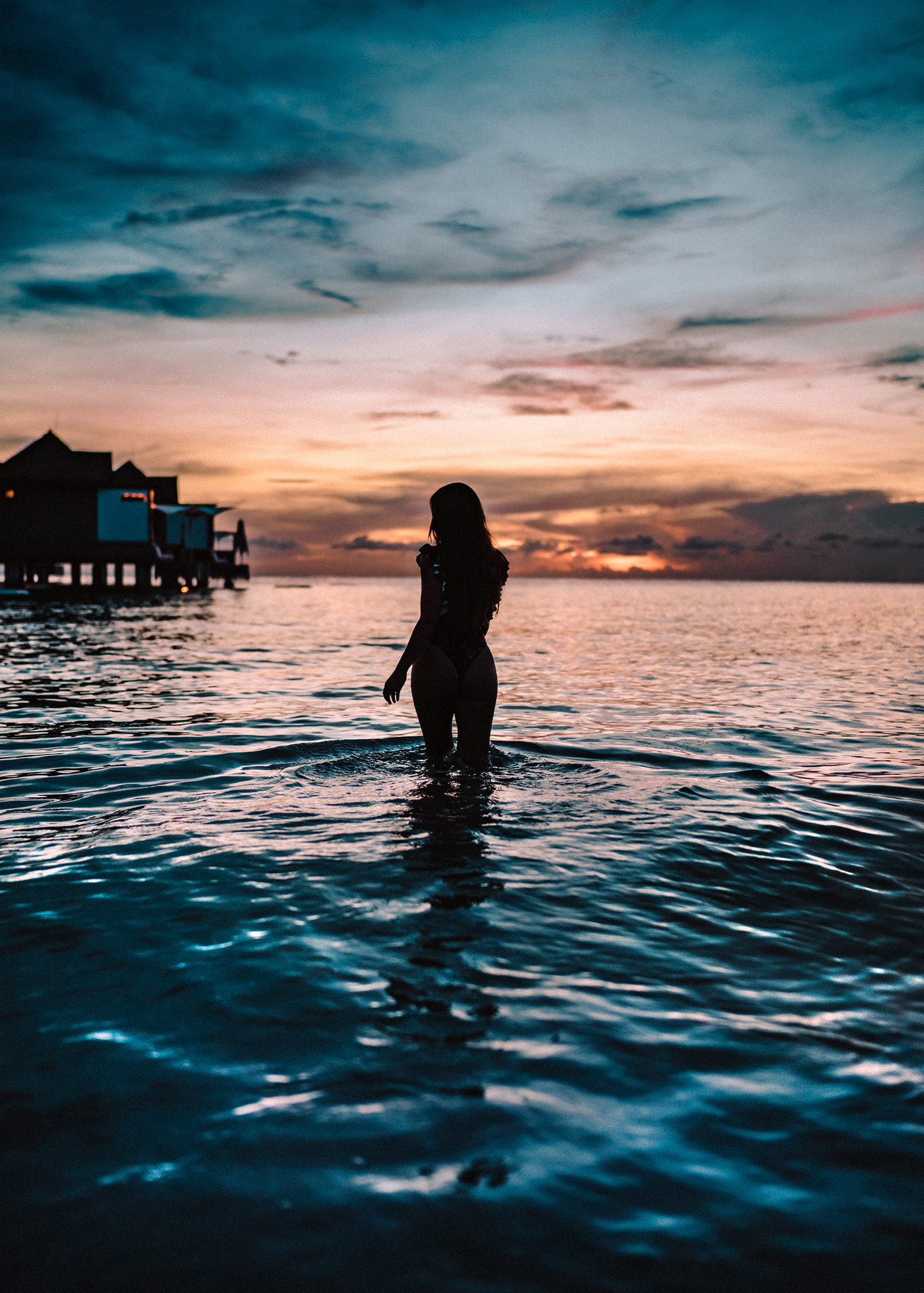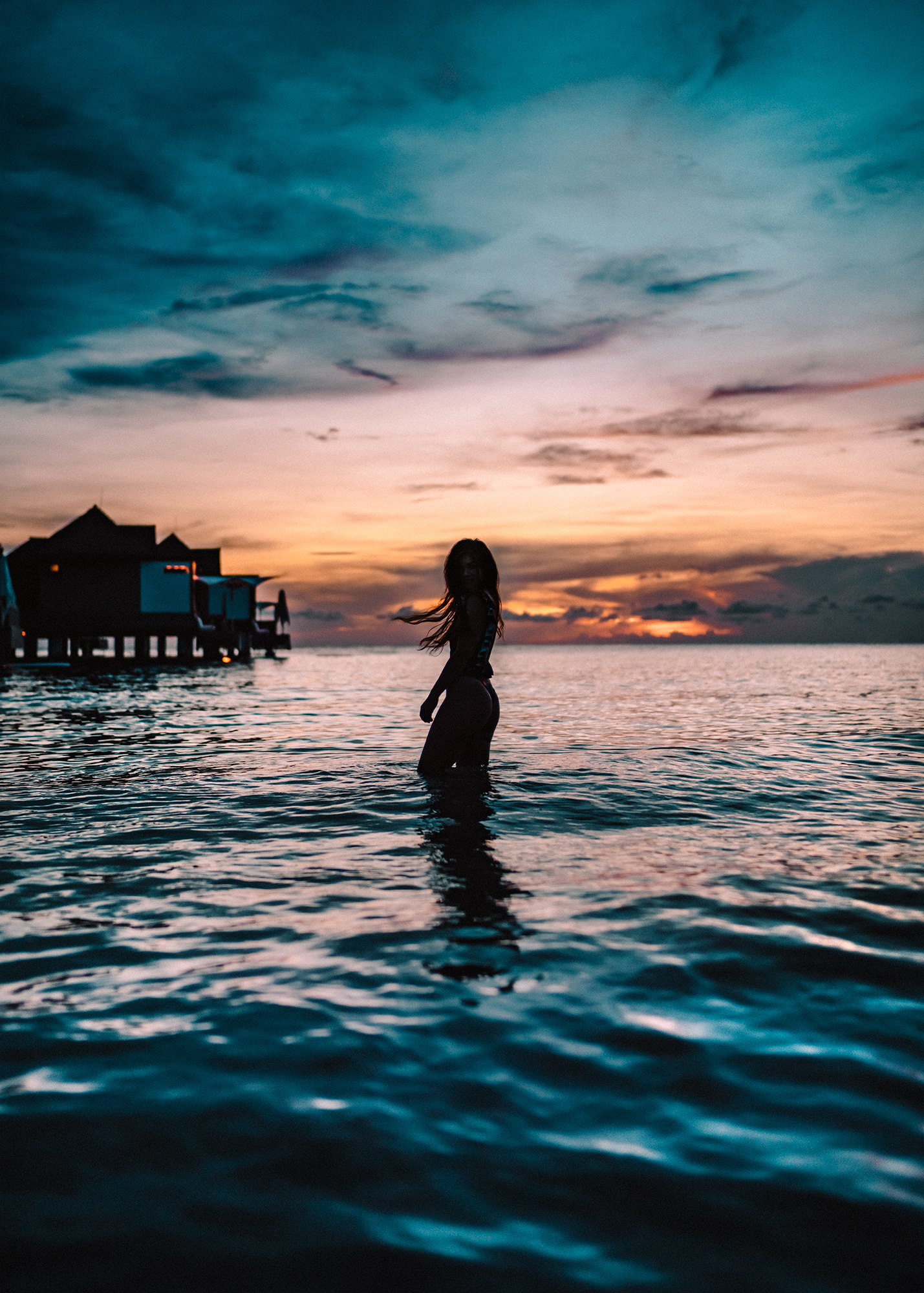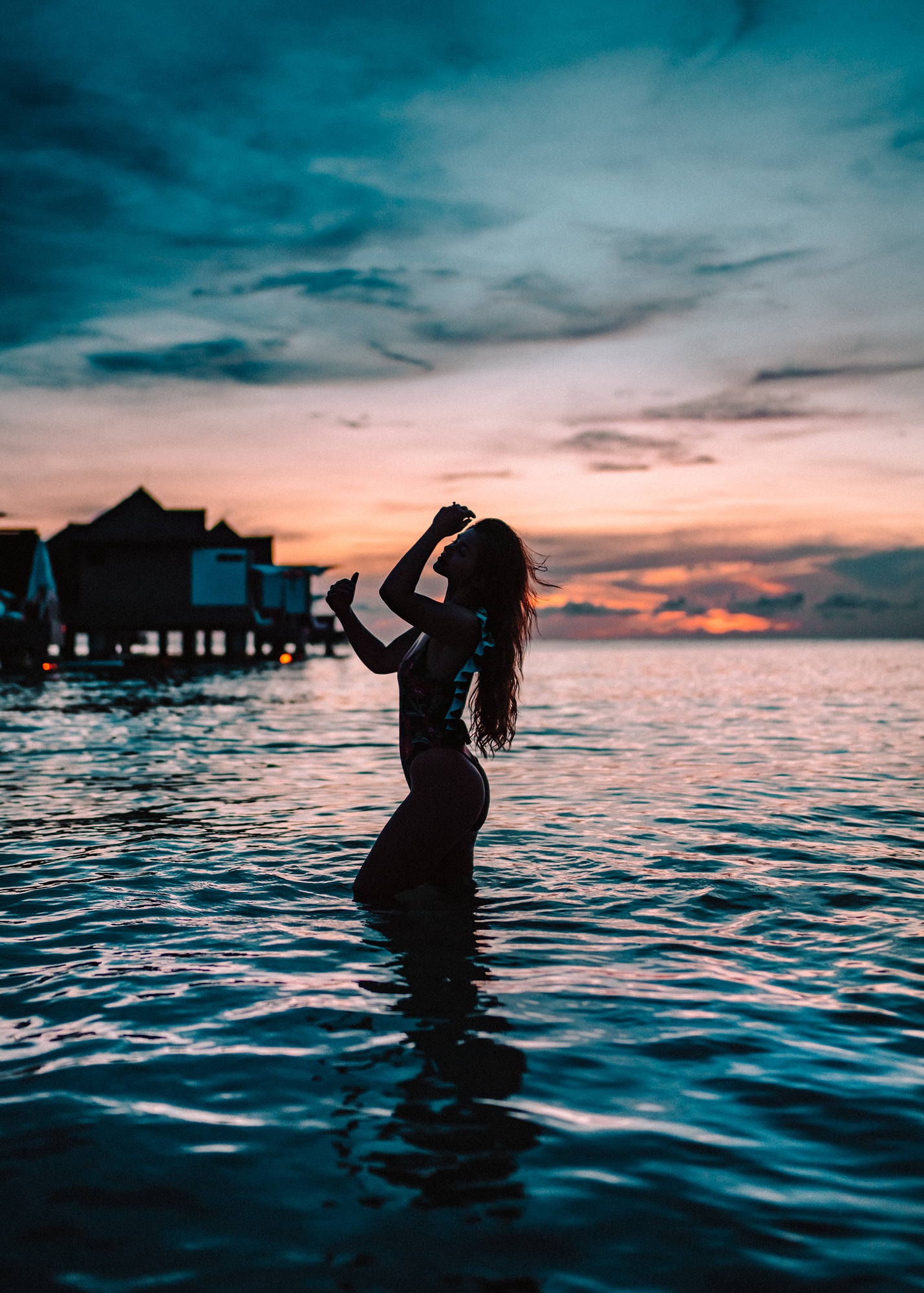 Sunset Magic!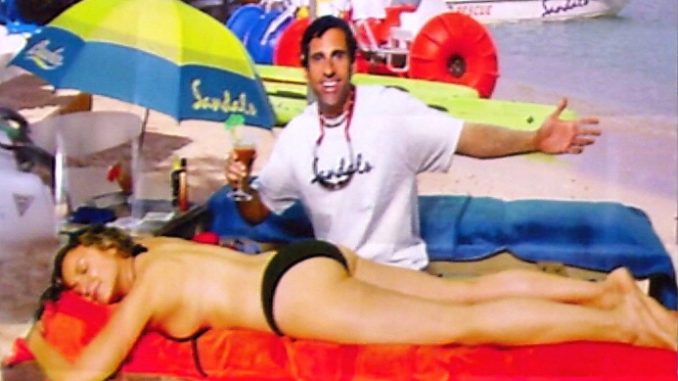 And OF COURSE - we couldn't come to Sandals Jamaica without recreating THIS photo! It was one of my few must-haves for this trip!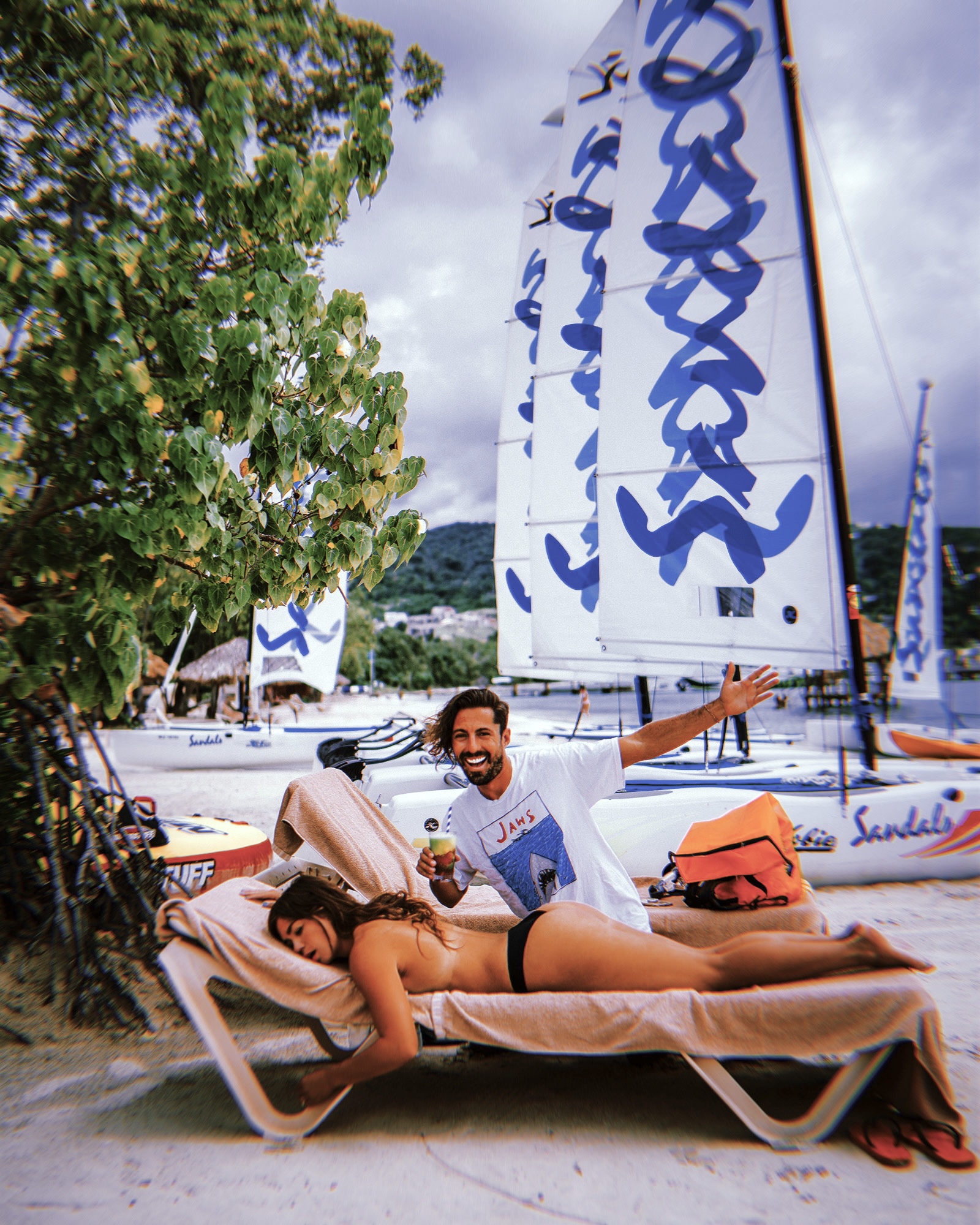 How did we do?
Are you ready for your paradise escape? Book your trip here!
Shop This Post: