September 14, 2017 Hotels And Resorts
Nighttiming at Art'otel Hotel, Amsterdam
While in Amsterdam, we stopped by The Art'Otel for craft cocktails and their famous art installations - and it was unlike any hotel we've been to before. Located right on Dam Square, across from the major train station, we passed by this hotel a number of times before stepping in. I loved how dark, moody, and bold the design was. Much like Amsterdam itself, nothing was toned down or held back.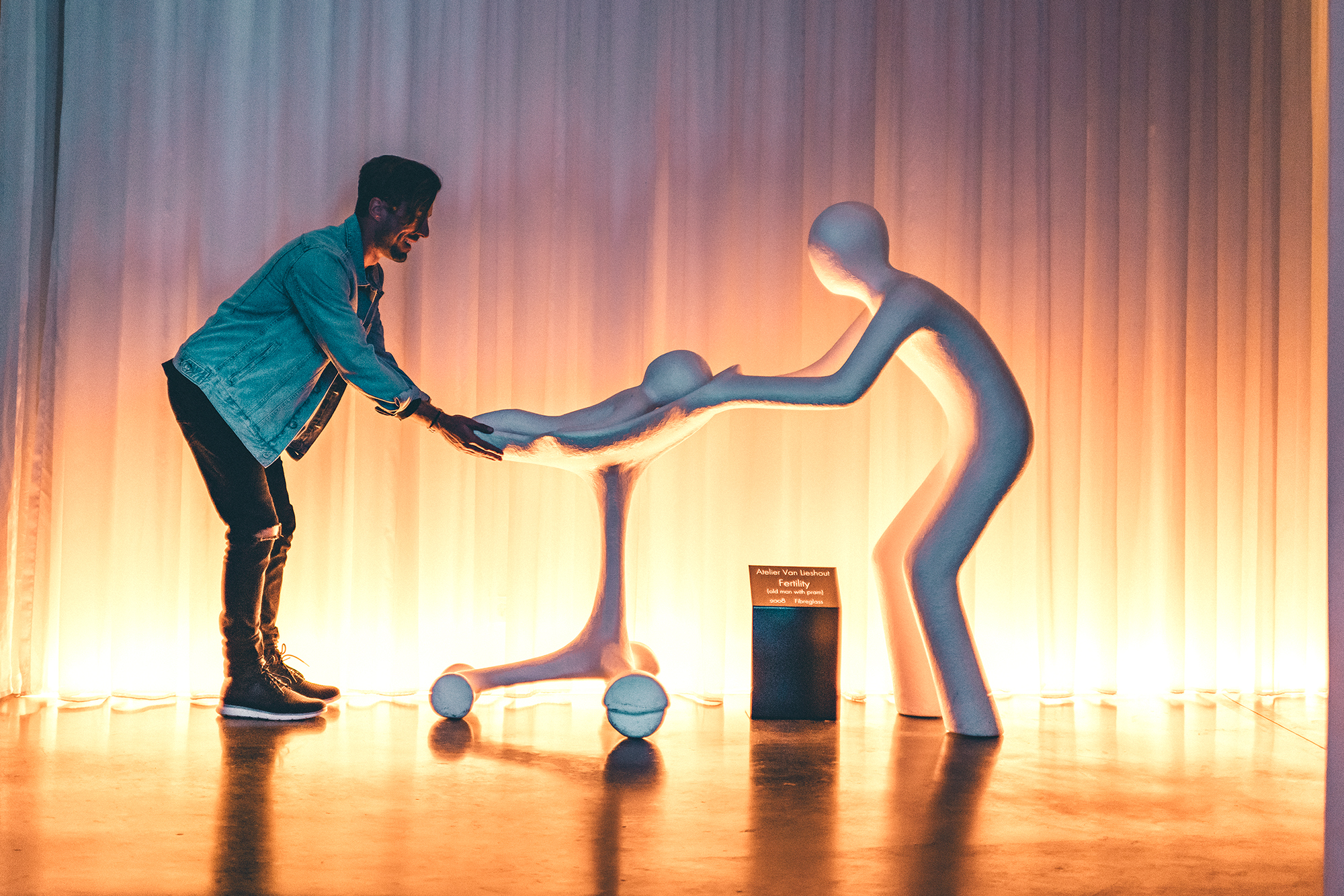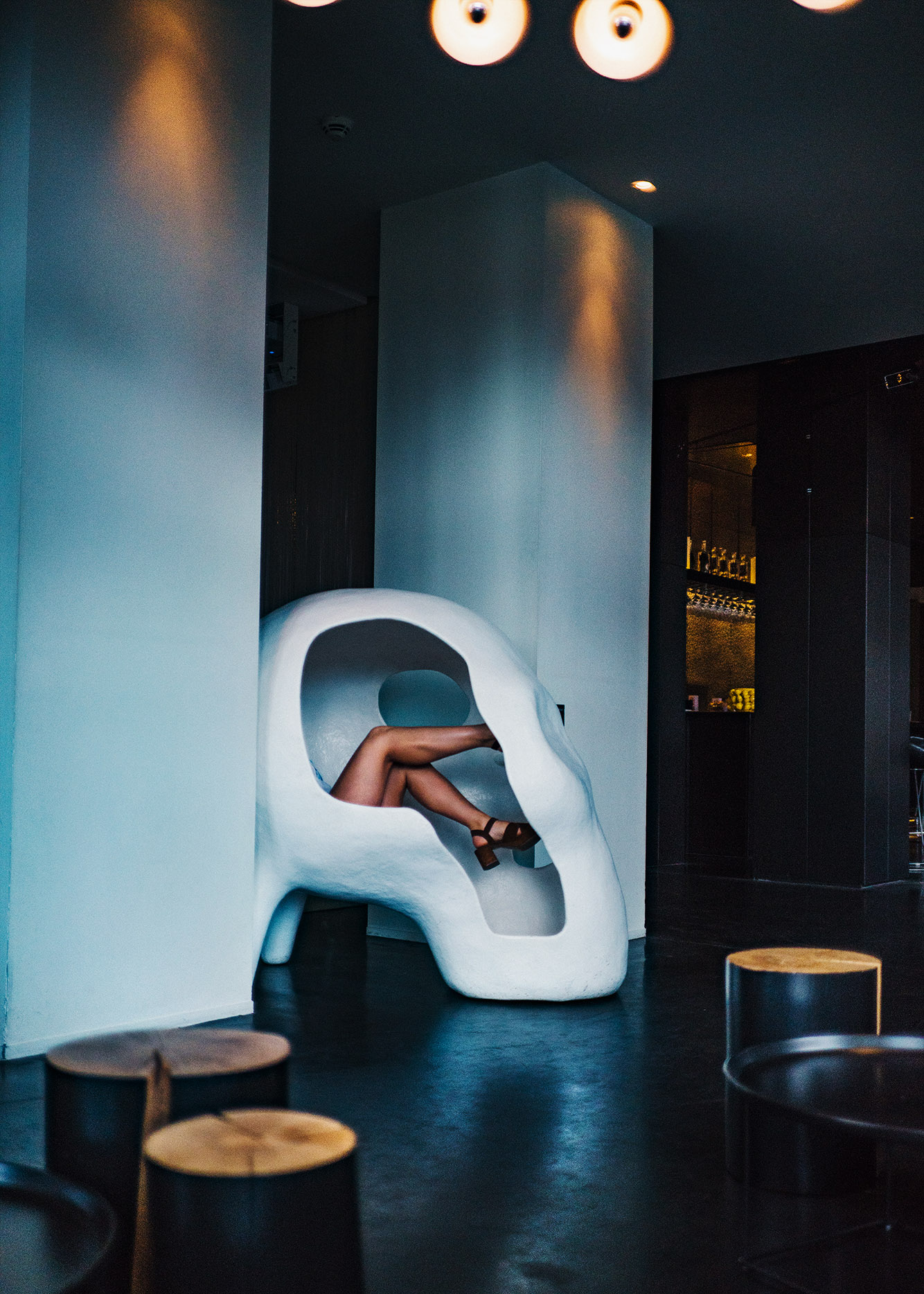 Becoming one with the art.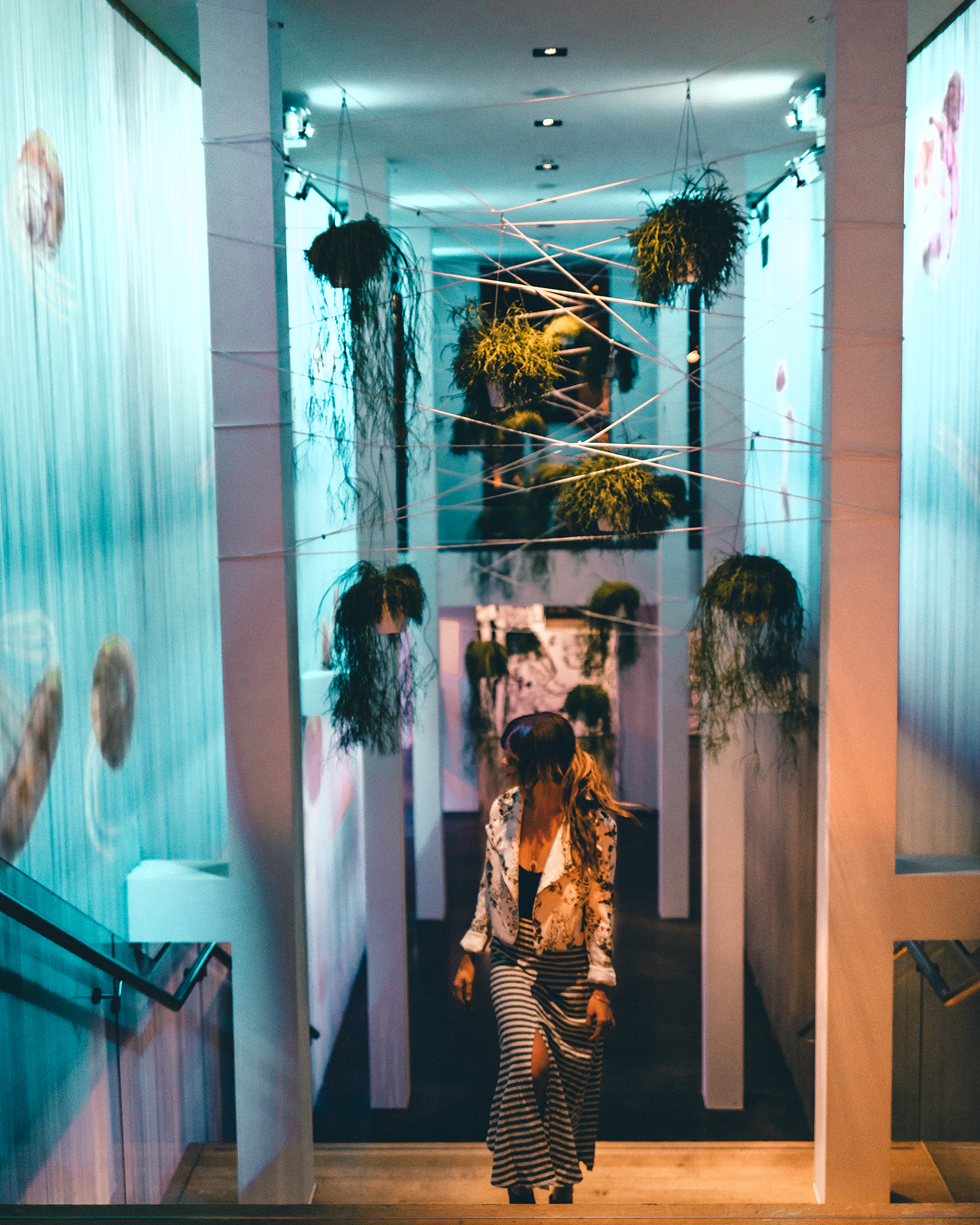 This staircase leads down to a formal gallery space below street level - we saw a gorgeous documentary photography exhibition while we were here.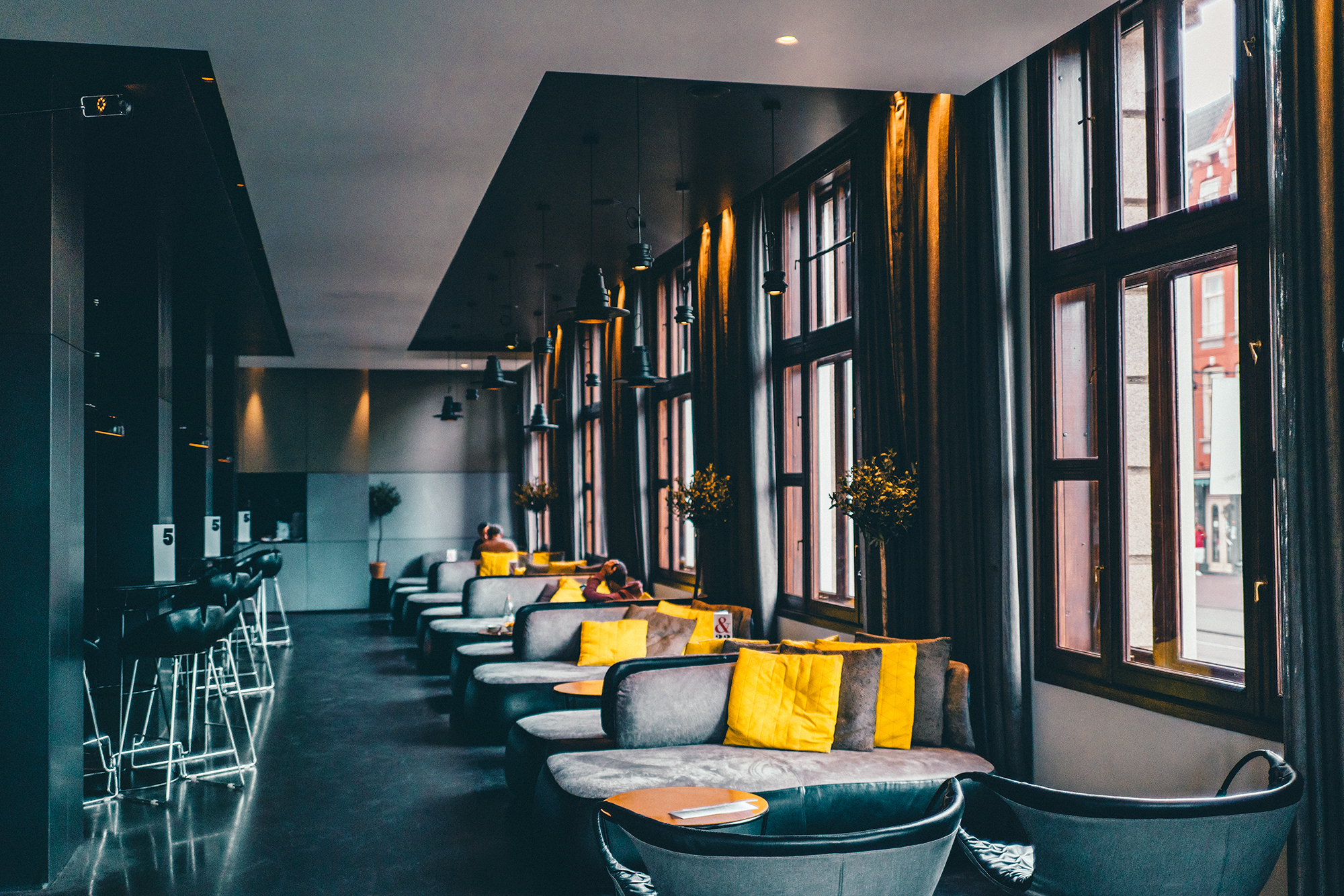 The hotel's signature restaurant, 5 & 33.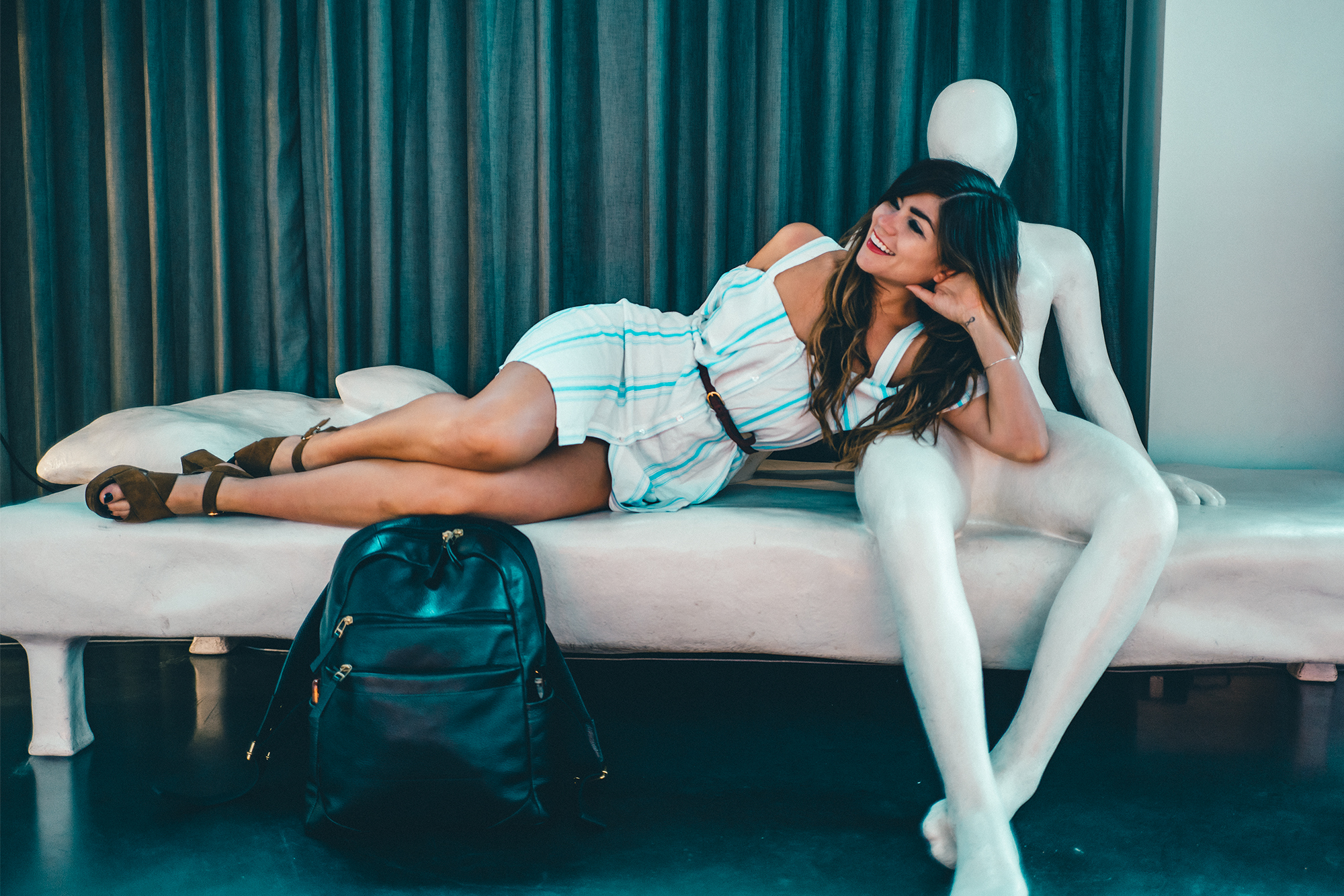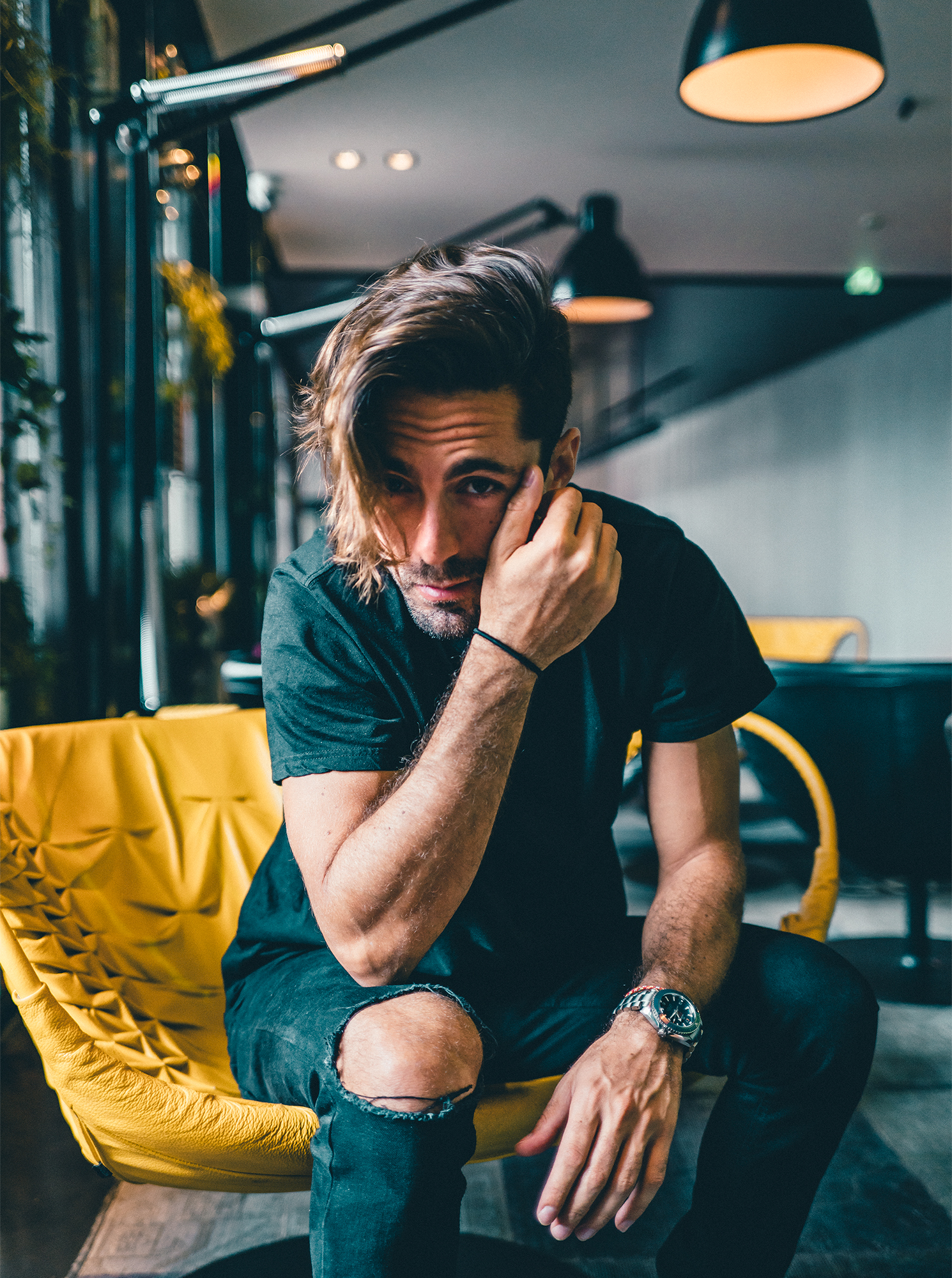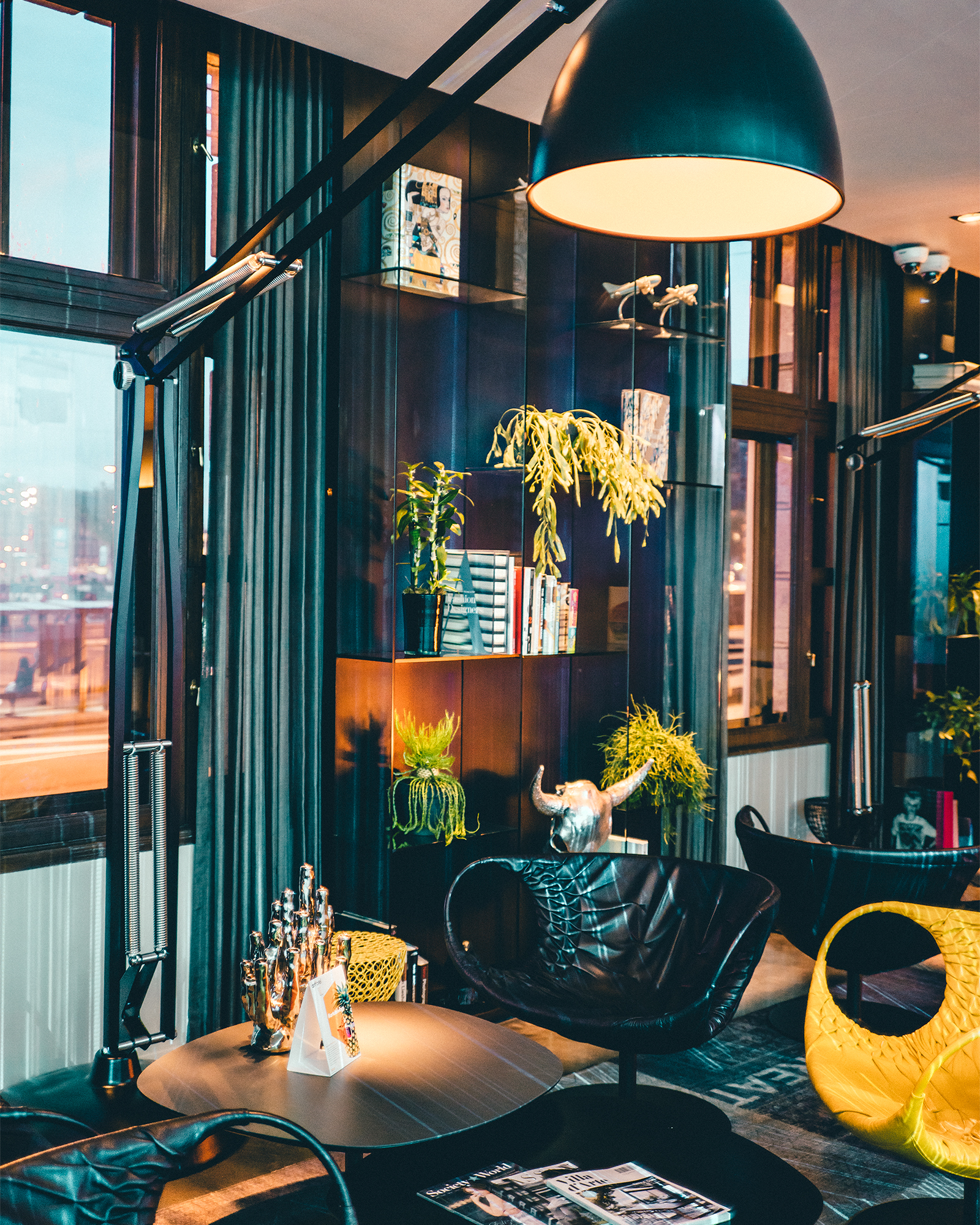 In love with these oversize lamps, and plant-filled displays!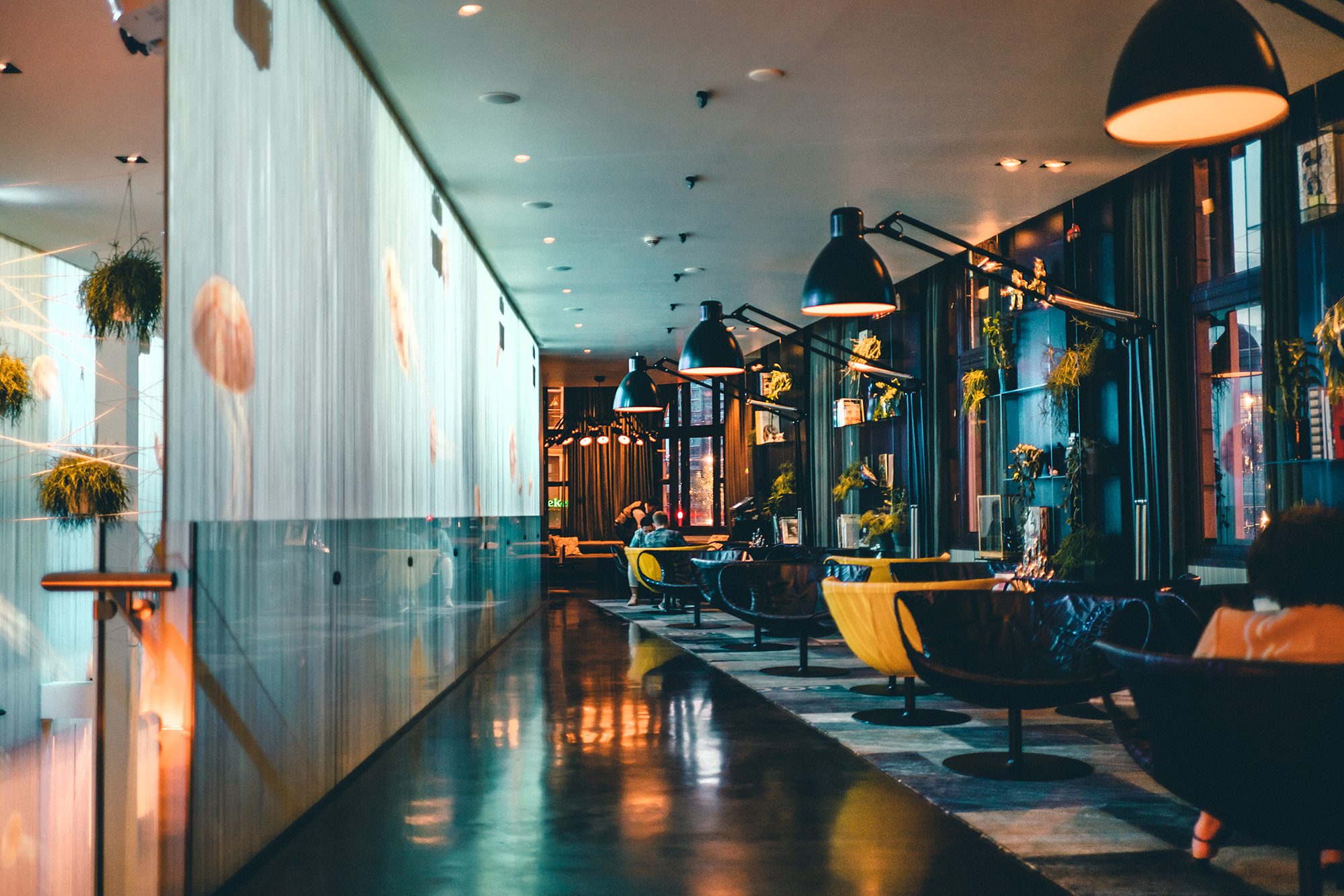 The lobby area of the hotel - with light shows and projected videos all day and night.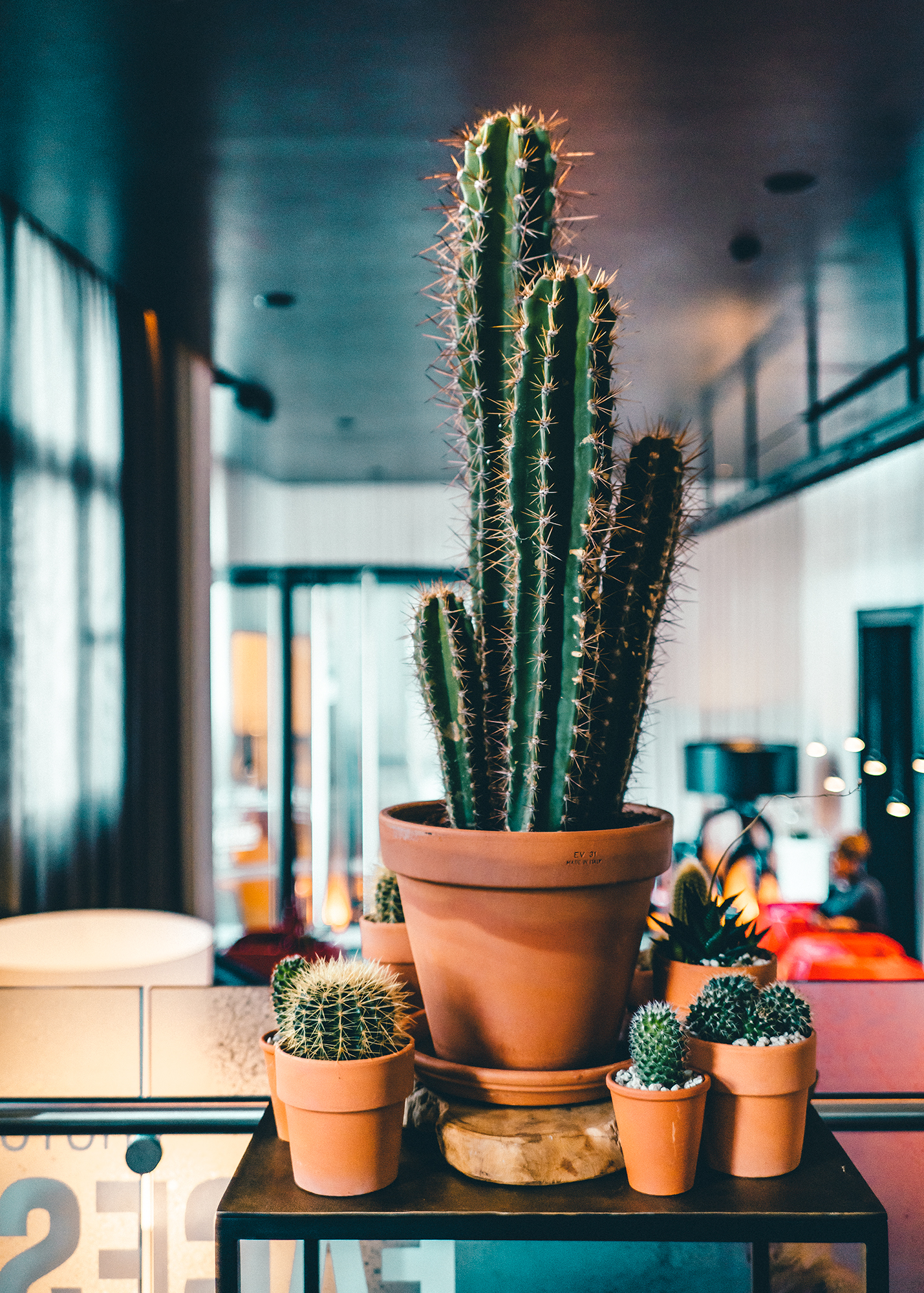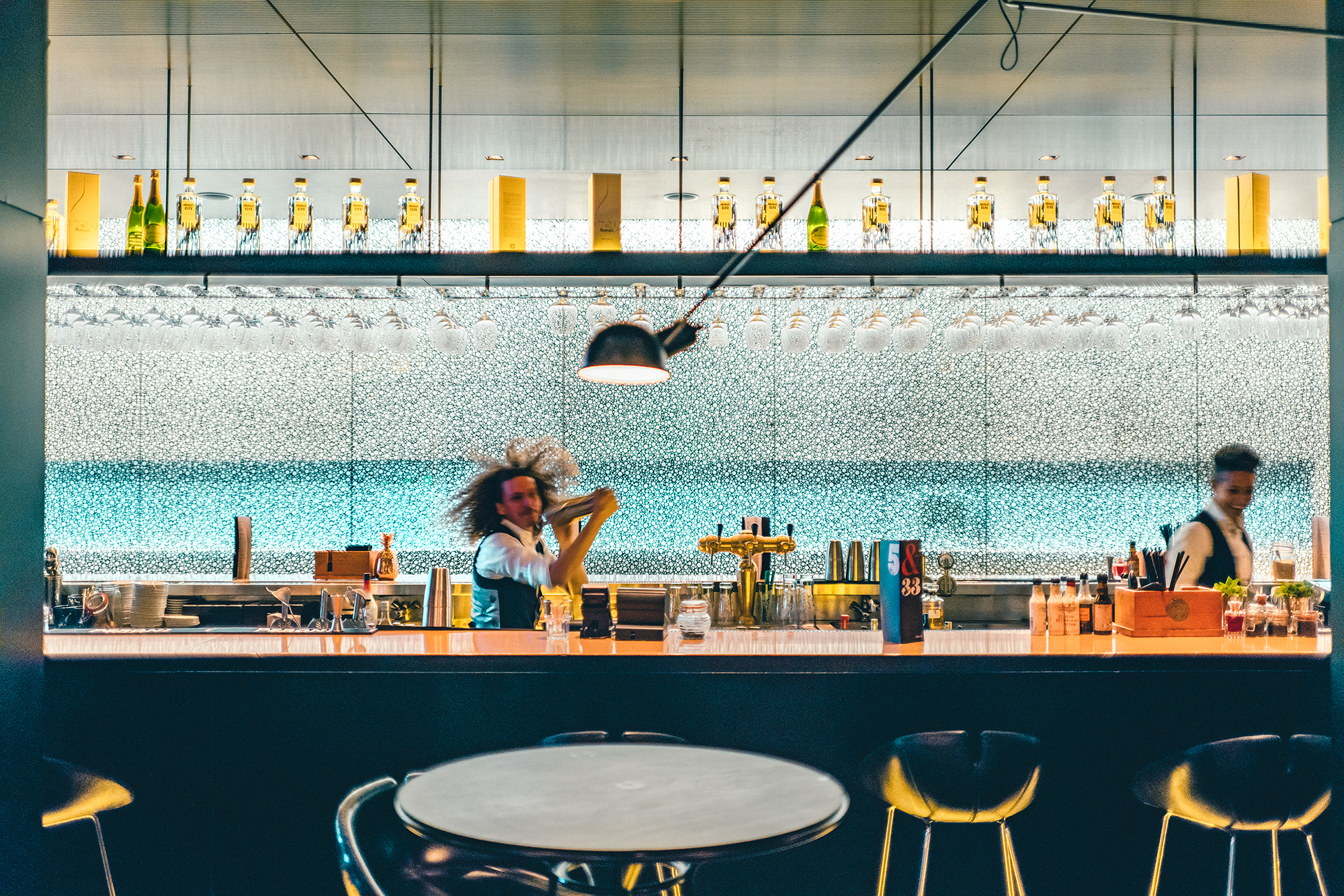 Our bartender shaking up something special for us.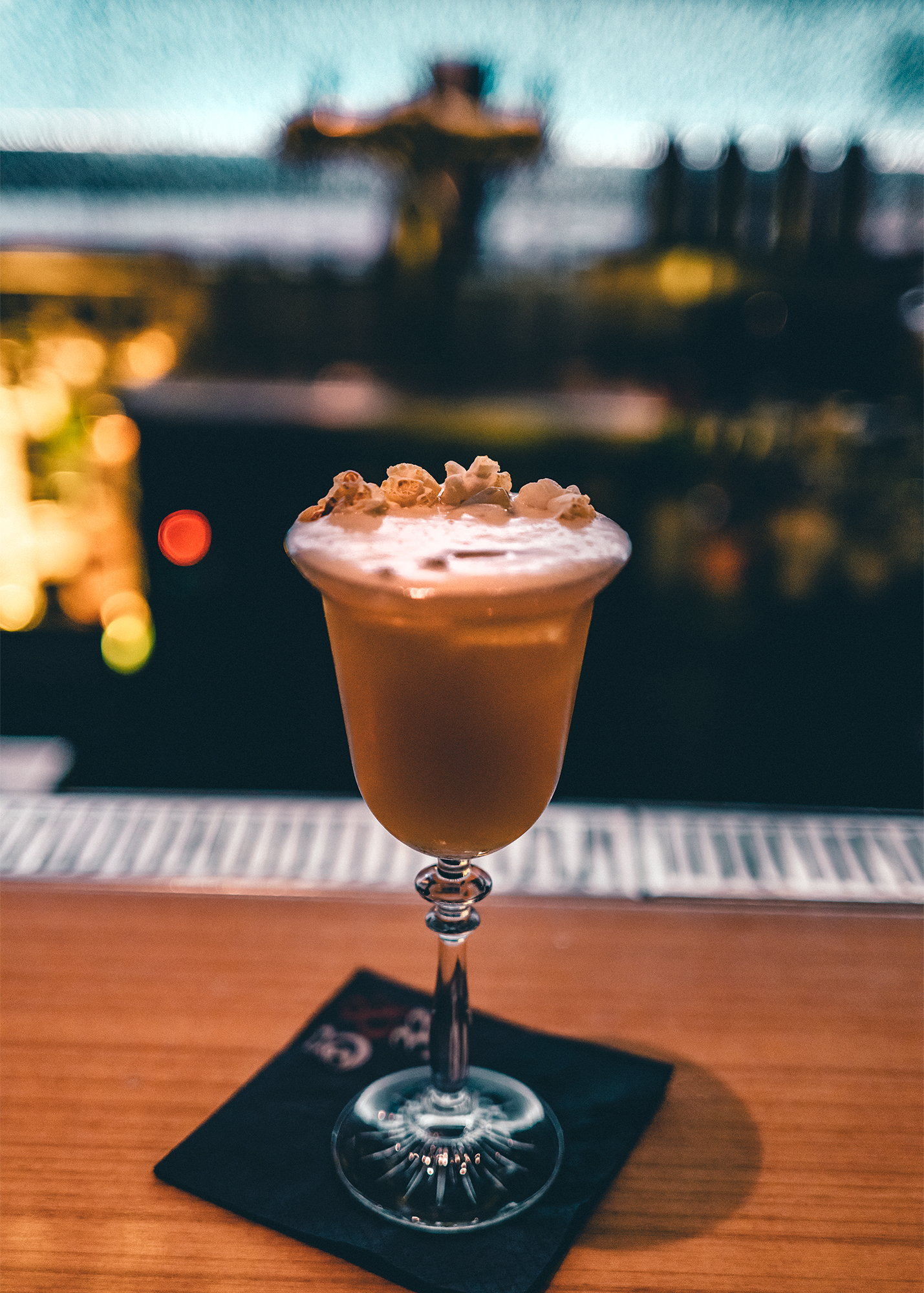 A special whisky and caramel popcorn creation - I loved it!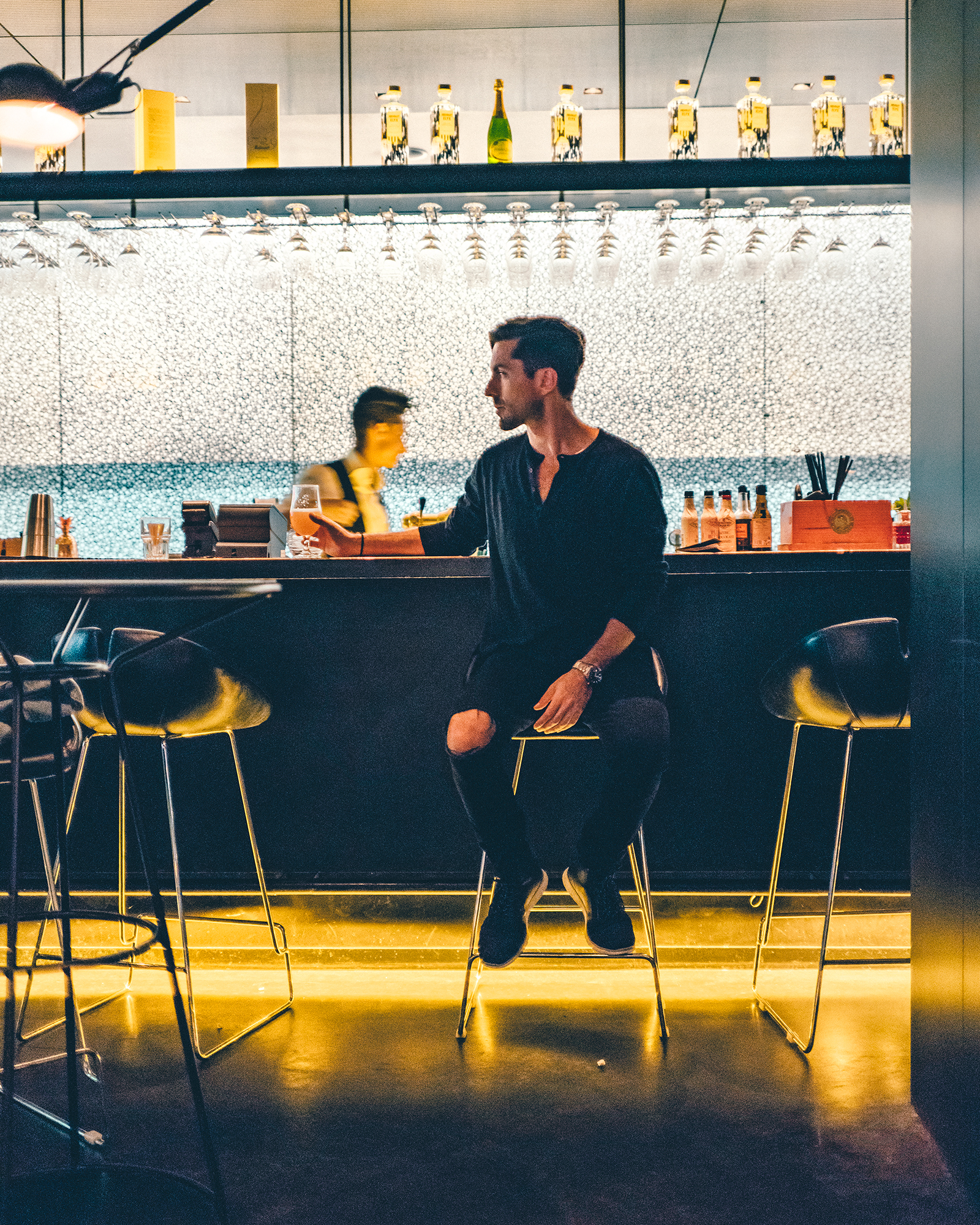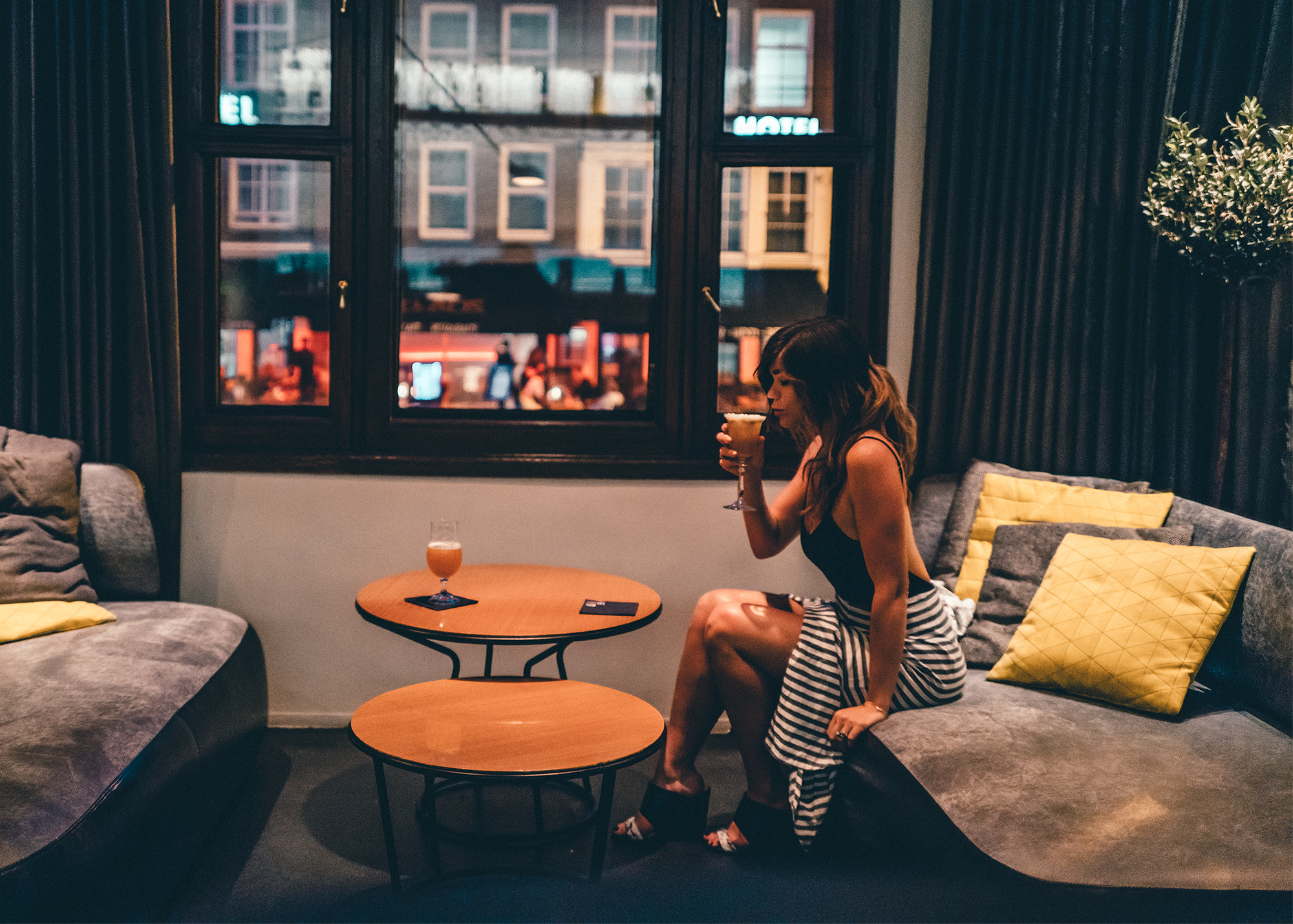 Sipping cocktails in the lounge, with classic Amsterdam views right outside the window.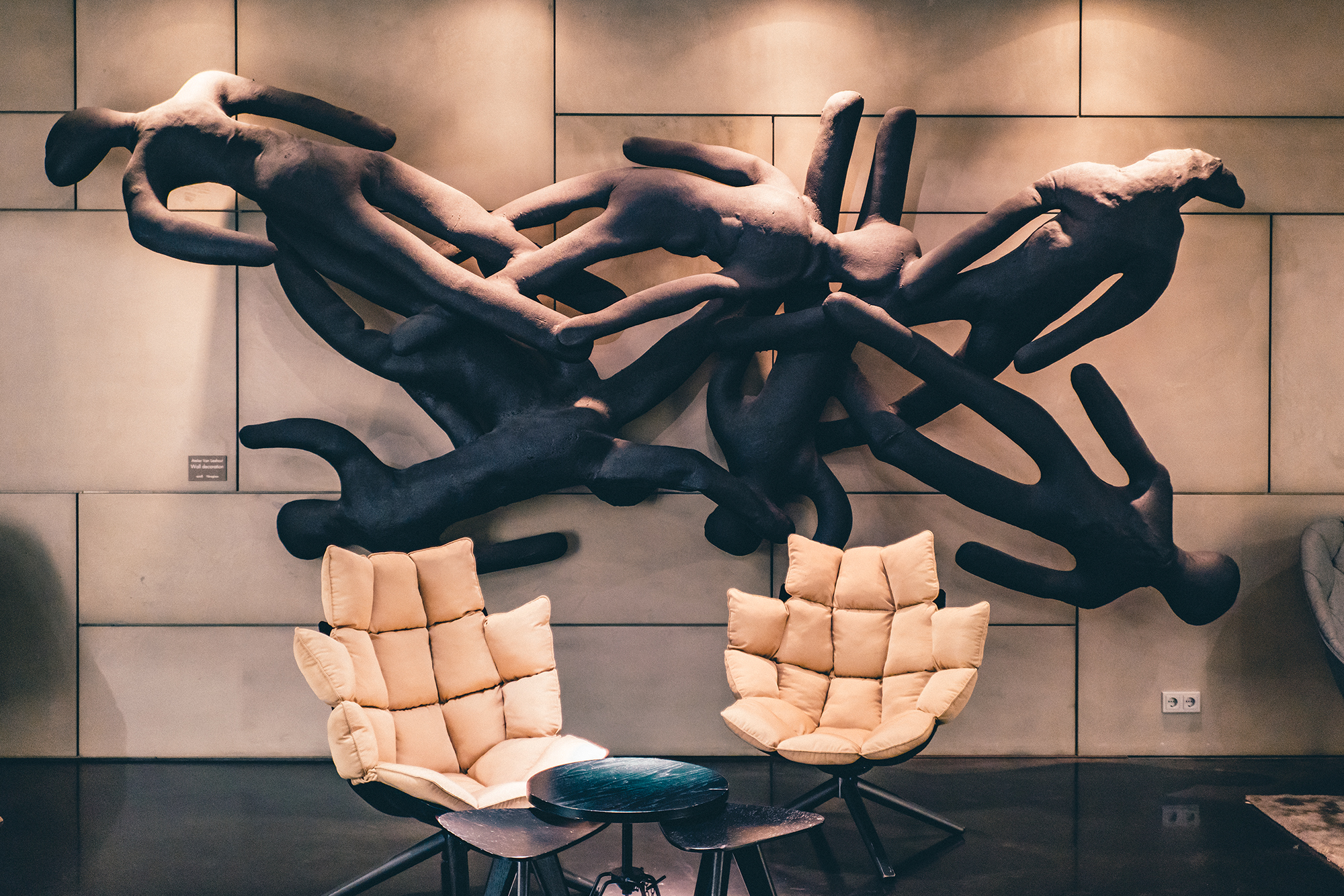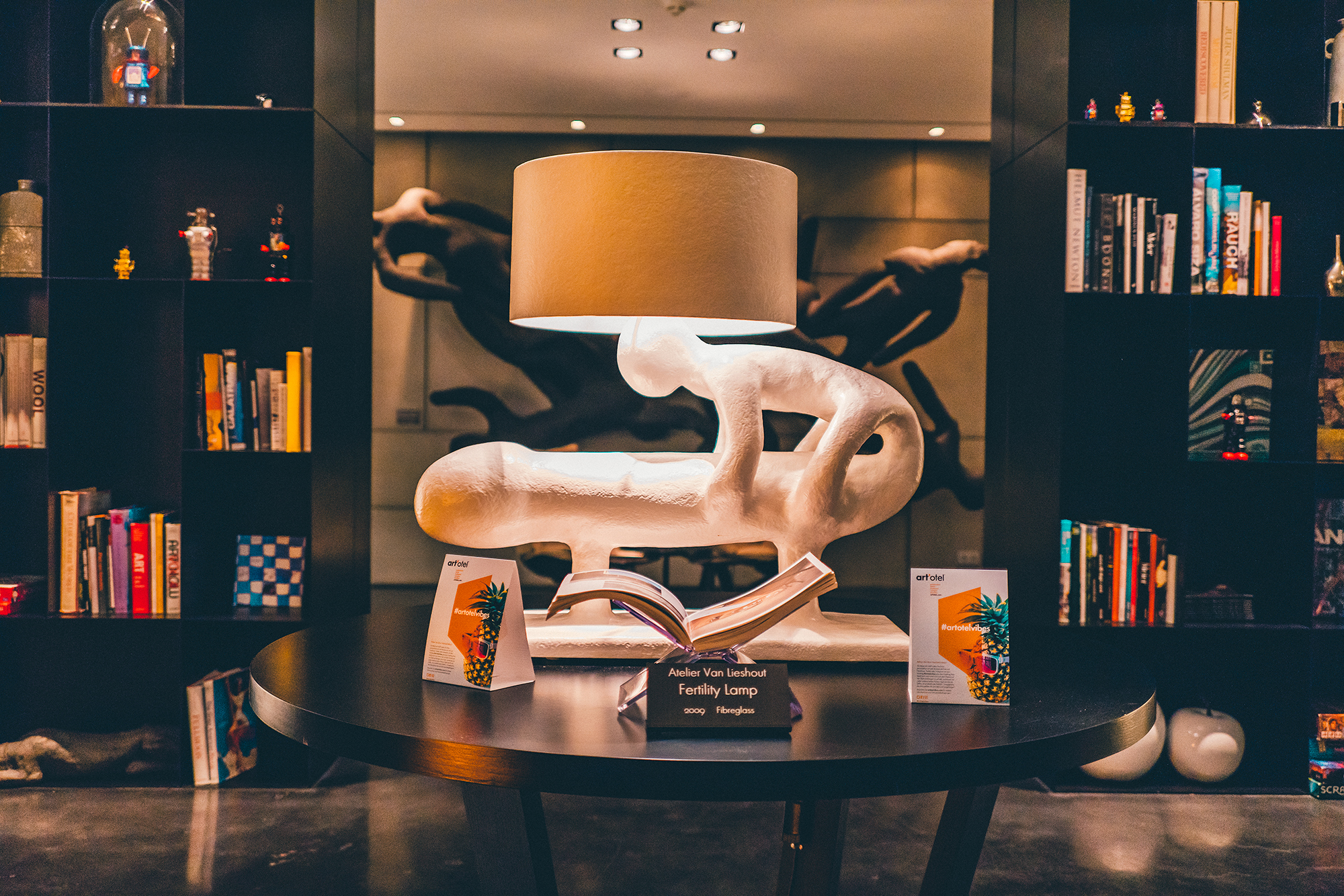 Definitely don't stop by here if you're not a fan of phallic art installations - but we really enjoyed stopping to admire every one.