August 28, 2020 Instagram Guides Los Angeles Life
The 39 Best Instagrammable Places in Los Angeles: An LA Photo Guide
LA is full of perfect Instagram-worthy photo spots. From the beaches to the mountains to city lights, the options here are endless. Beyond the well-known icons, here are all of my local and lesser-known favorite places to shoot and to enjoy.
1. Santa Monica Pier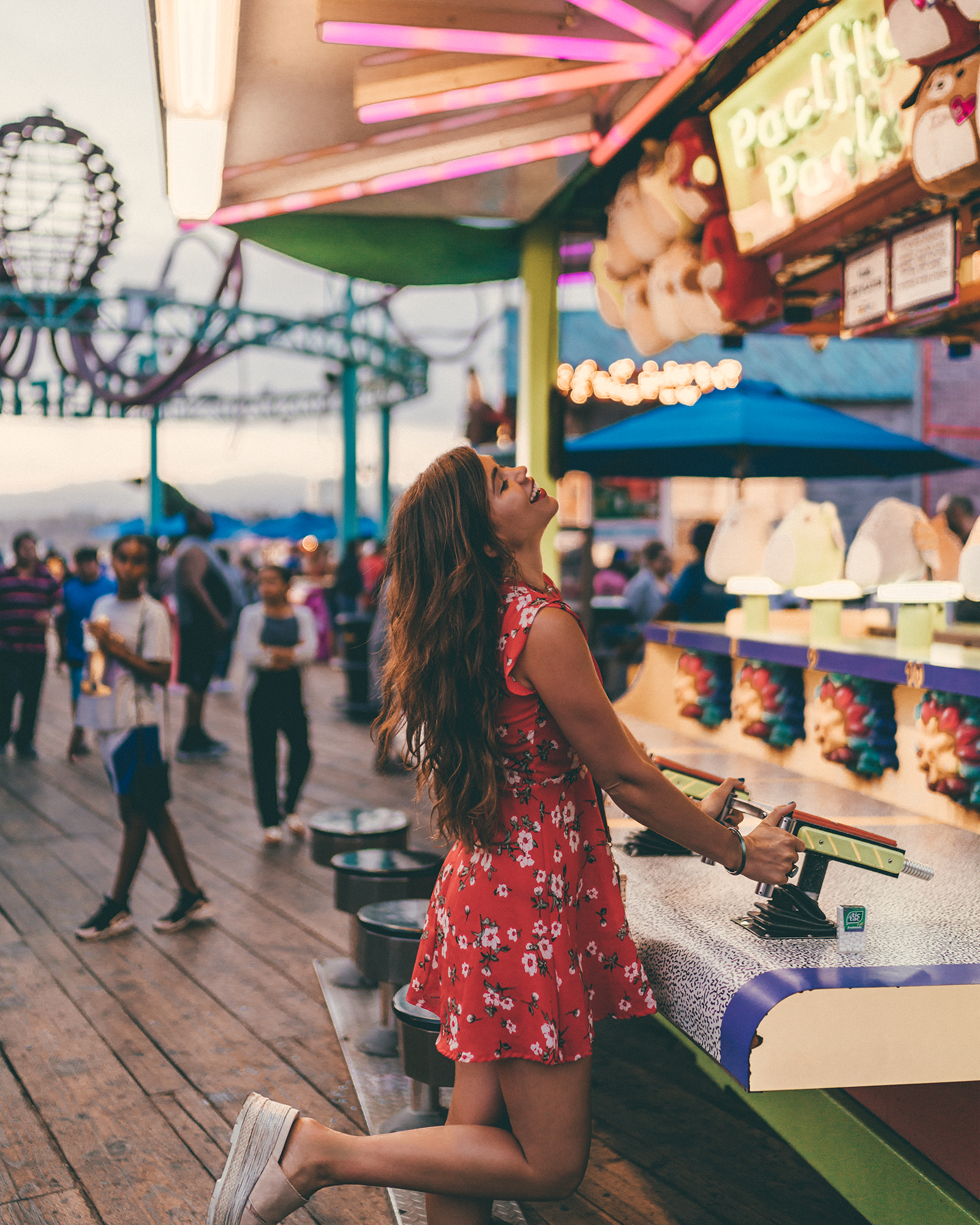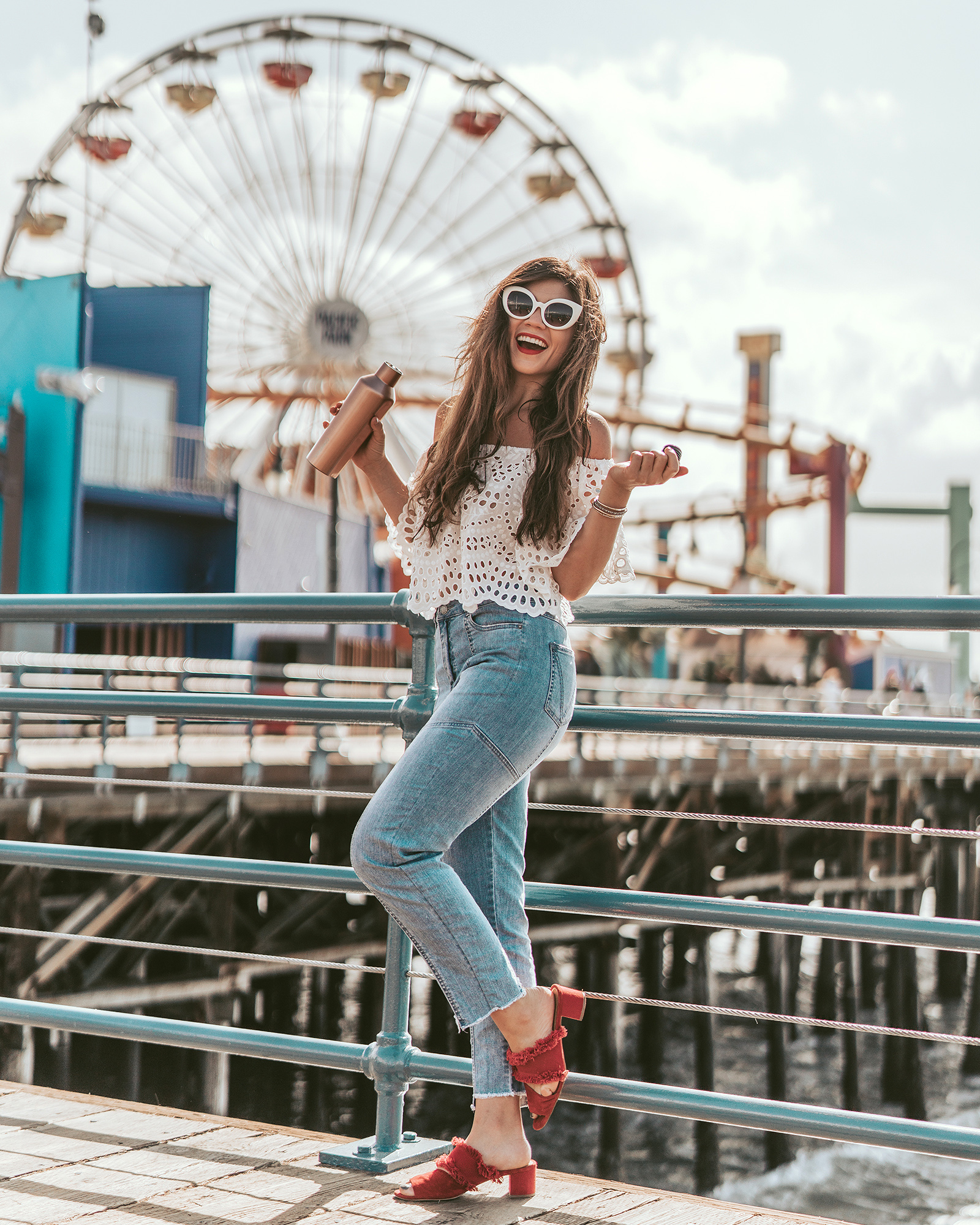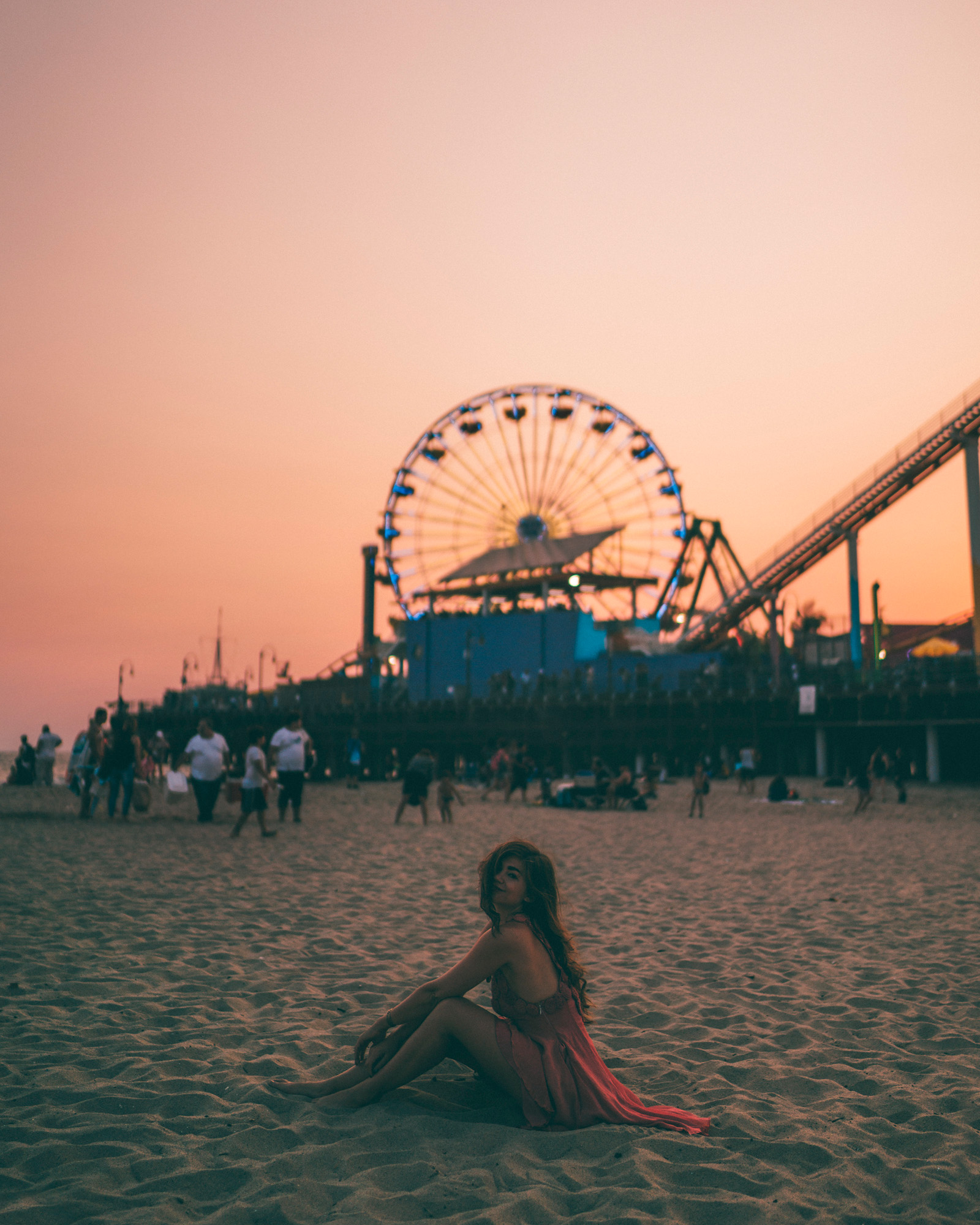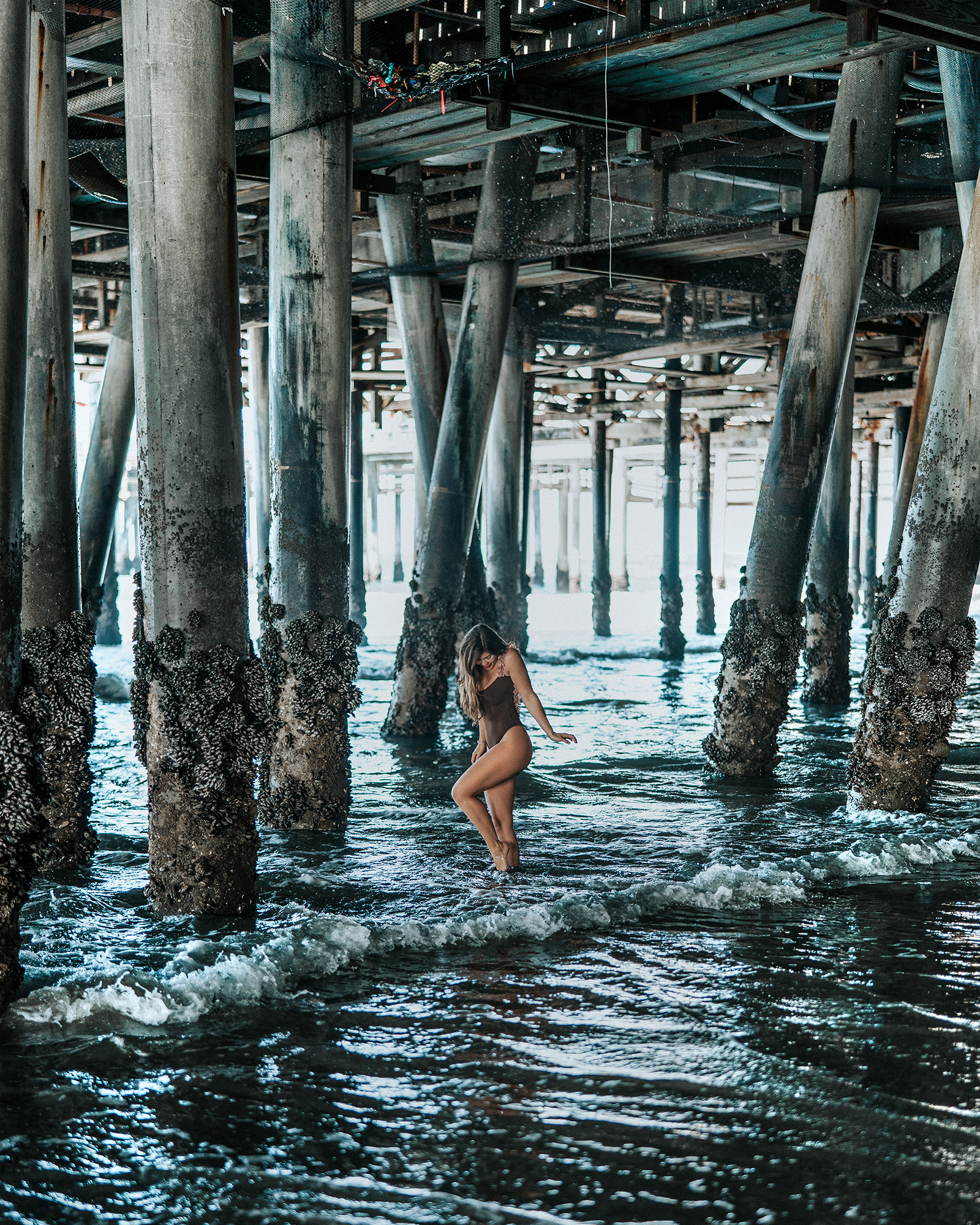 Santa Monica Pier is iconic, but there are SO many different areas and angles here that the opportunities are endless - from the sunset glowing behind the pier, to in the breaking surf underneath the pillars, to the arcade and rides at Pacific Park, to the restaurants and the city lights - this is one place in our neighborhood that we return to over and over again whenever we need a little inspiration. Make sure not to miss my full Santa Monica travel guide!
2. Ocean Avenue, Santa Monica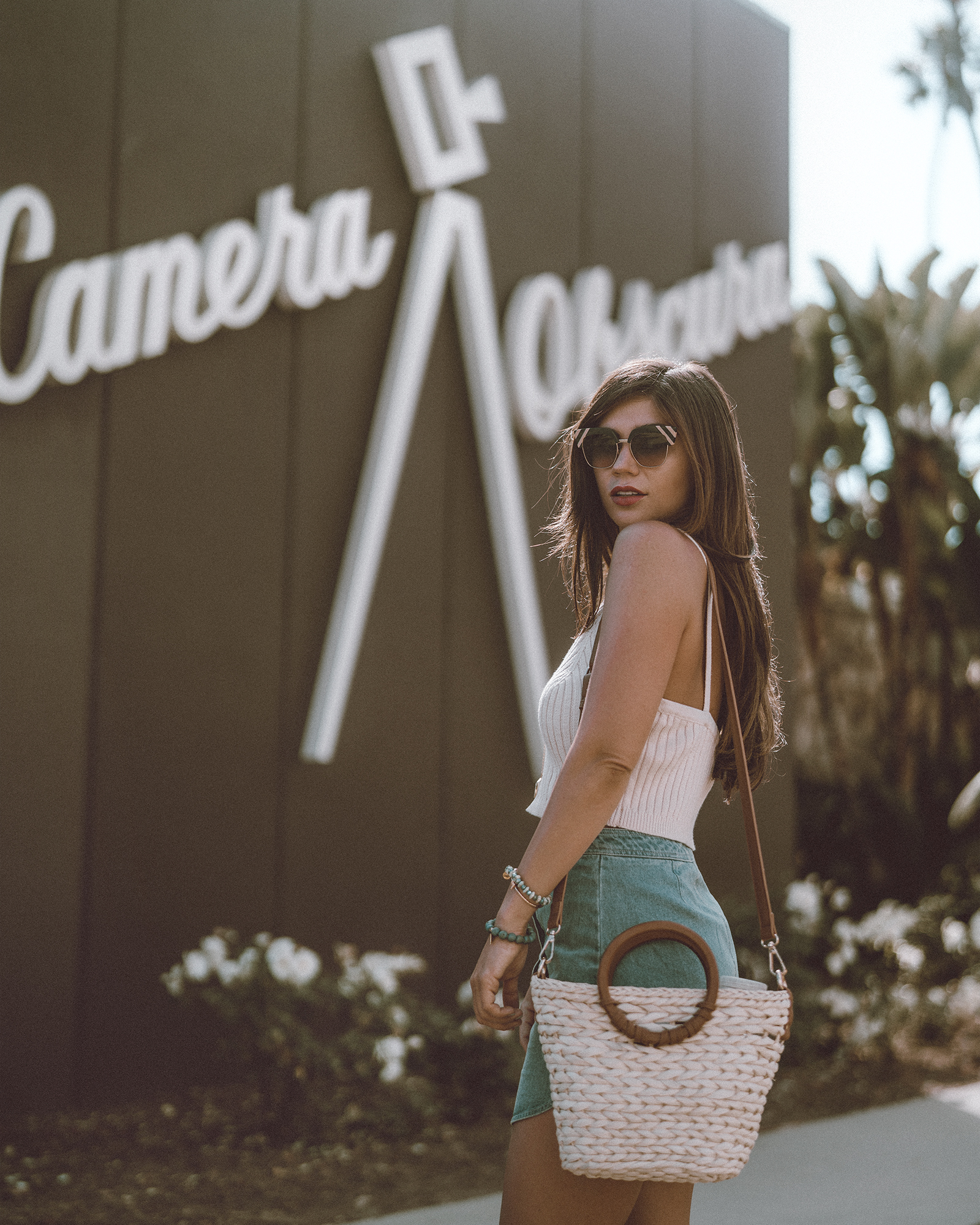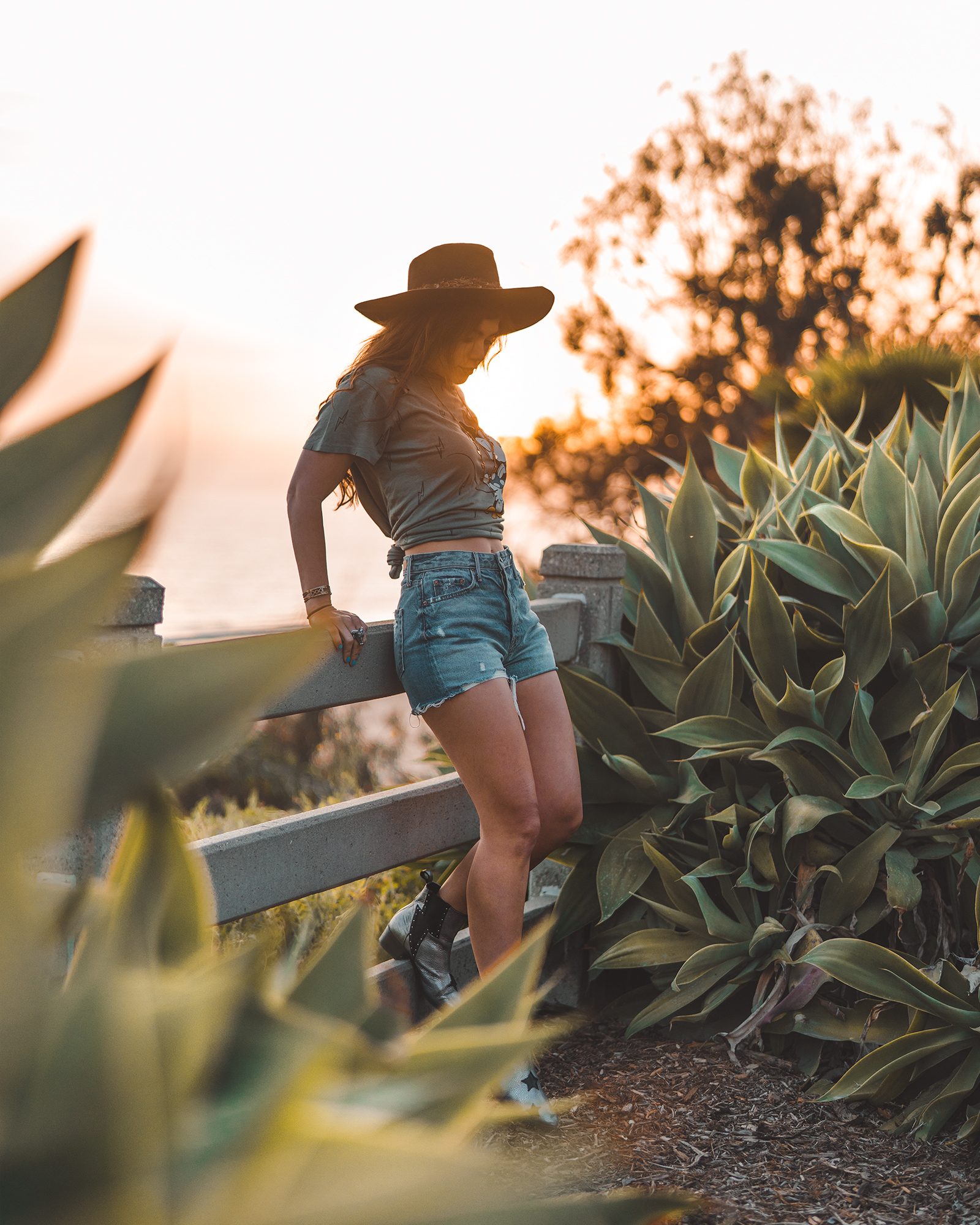 Just North of the Santa Monica Pier is Ocean Avenue and Palisades Park. On the left side of the street is a narrow green park overlooking the beach, the ocean, and is a perfect spot to see the sunset. To the right are a number of beautiful hotels, restaurants and buildings that all make great backdrops (don't miss the bright teal Georgian Hotel!)
3. North of Montana Neighborhood, Santa Monica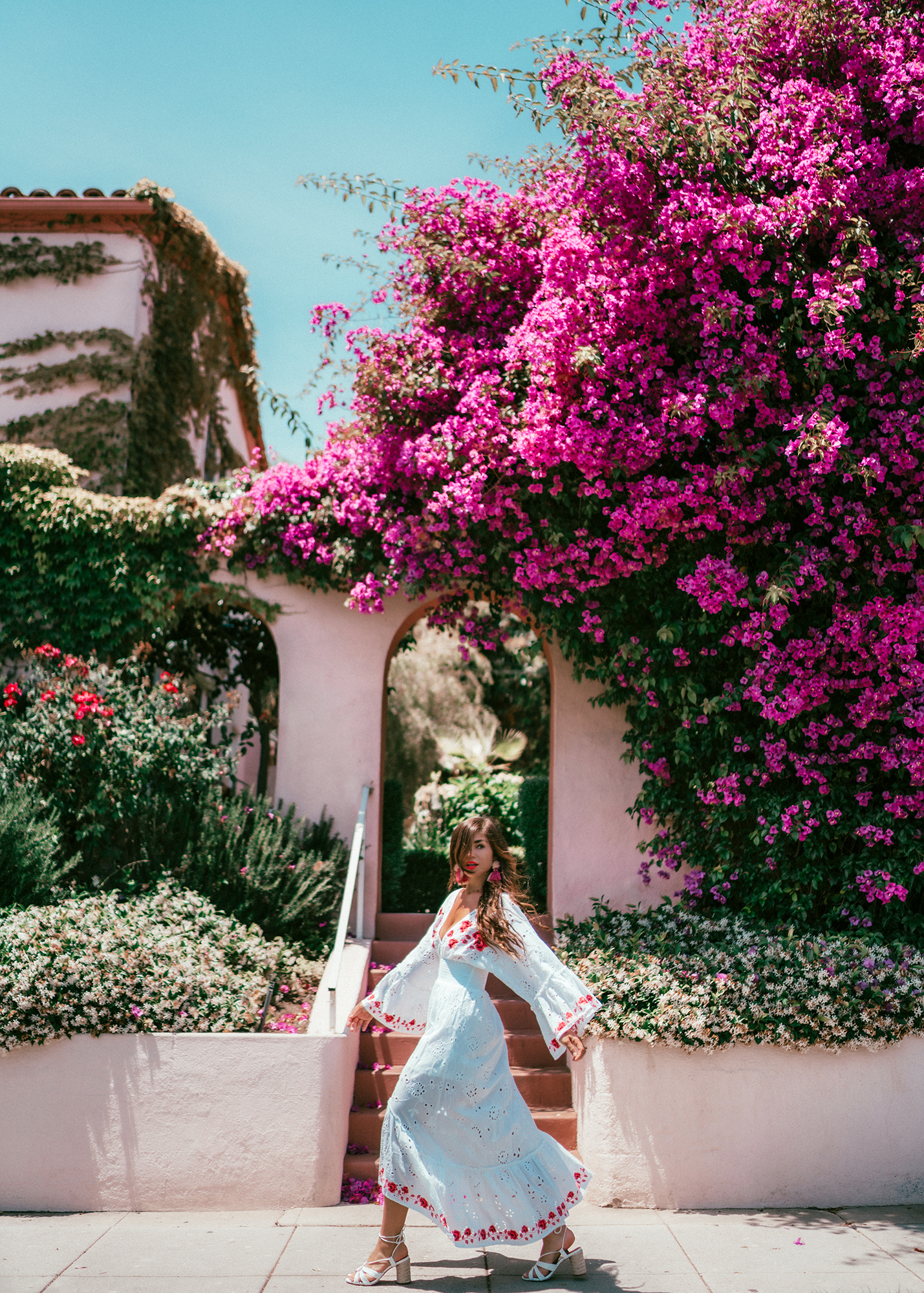 Just North of Montana Avenue in Santa Monica is one of the prettiest and quietest neighborhoods in all of LA - the lots are massive, the homes are a wide variety of everything from Italian Villas to fairytale castles to flower-lined estates. This neighborhood is one of my favorite places to walk or run at home - and since being unable to leave Los Angeles, has become one of my favorite to shoot!
4. Venice Plants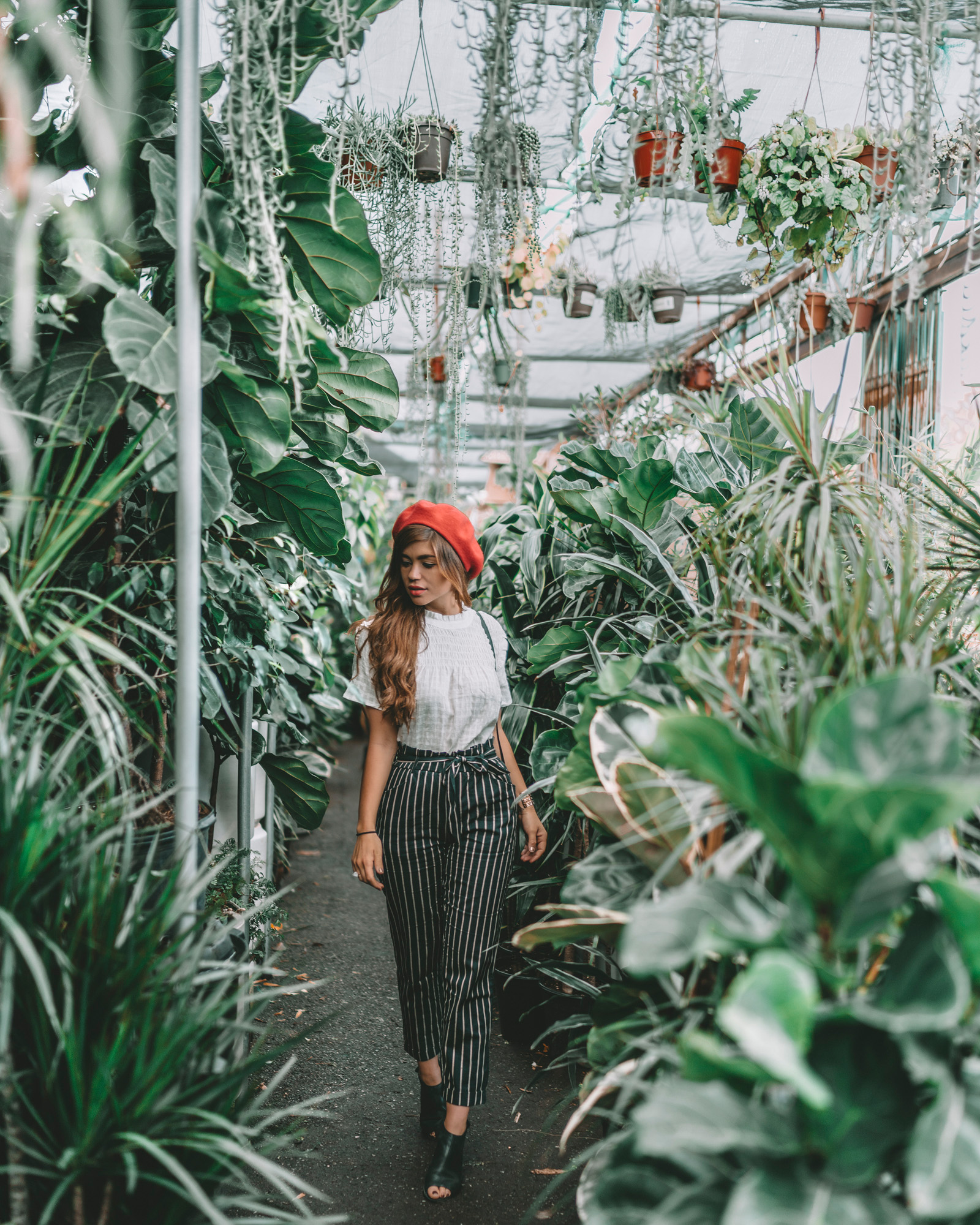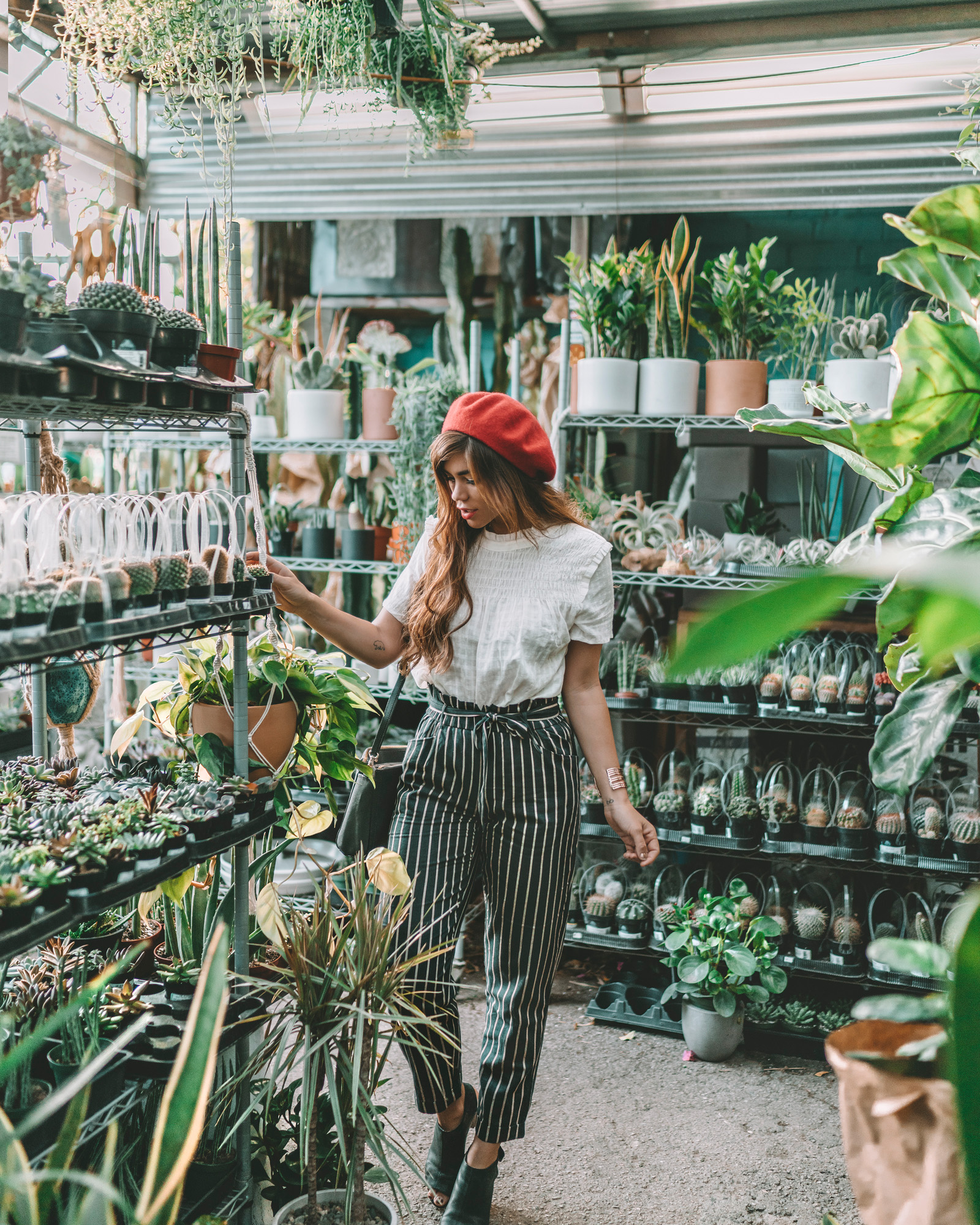 Venice Plants is the local's favorite plant shop on the west side - it's lush and pretty, they don't mind if you take photos, and they have great prices on plants - so stop by for the photos, and leave with a new friend or two.
5. Inspiration Point Hiking Trail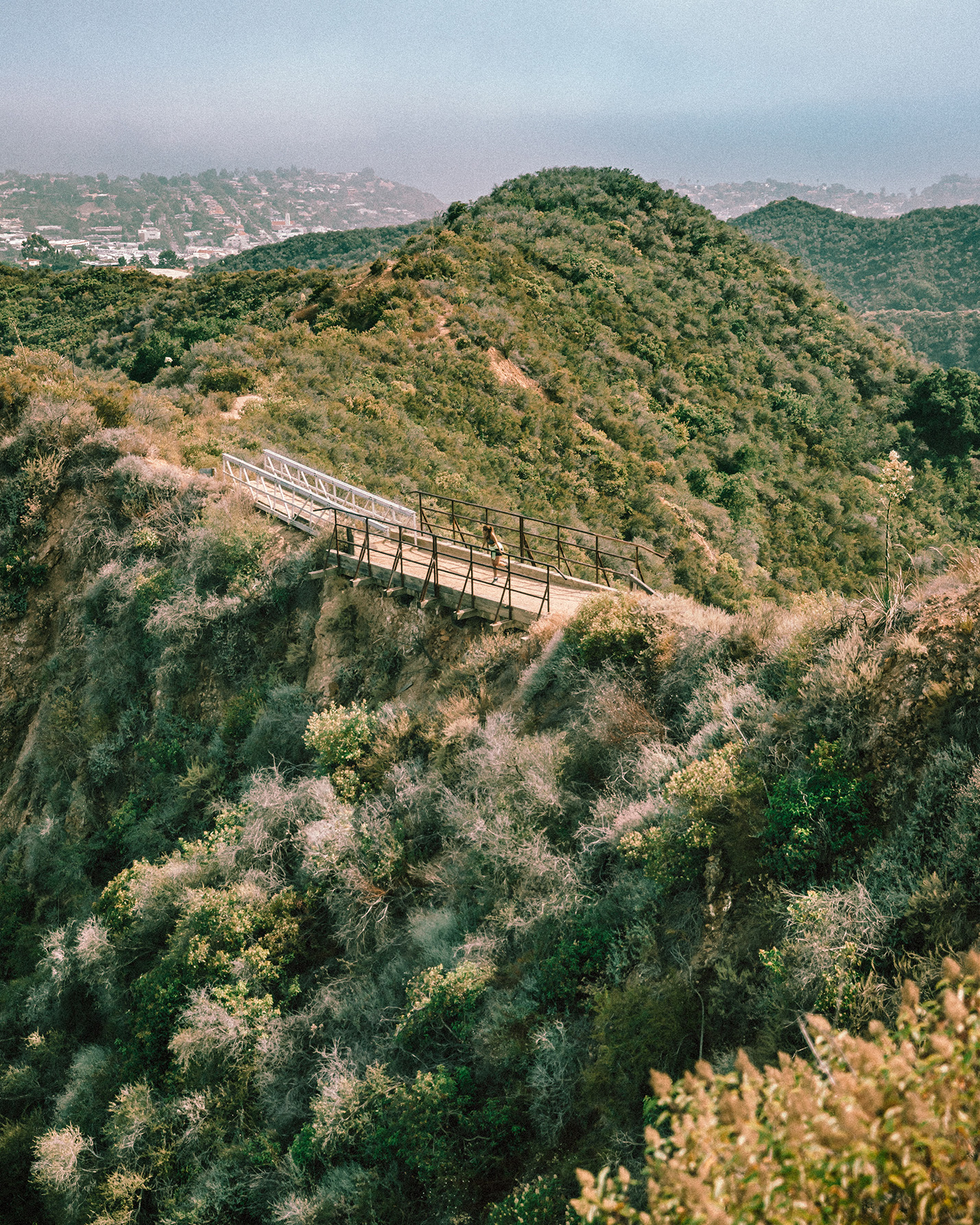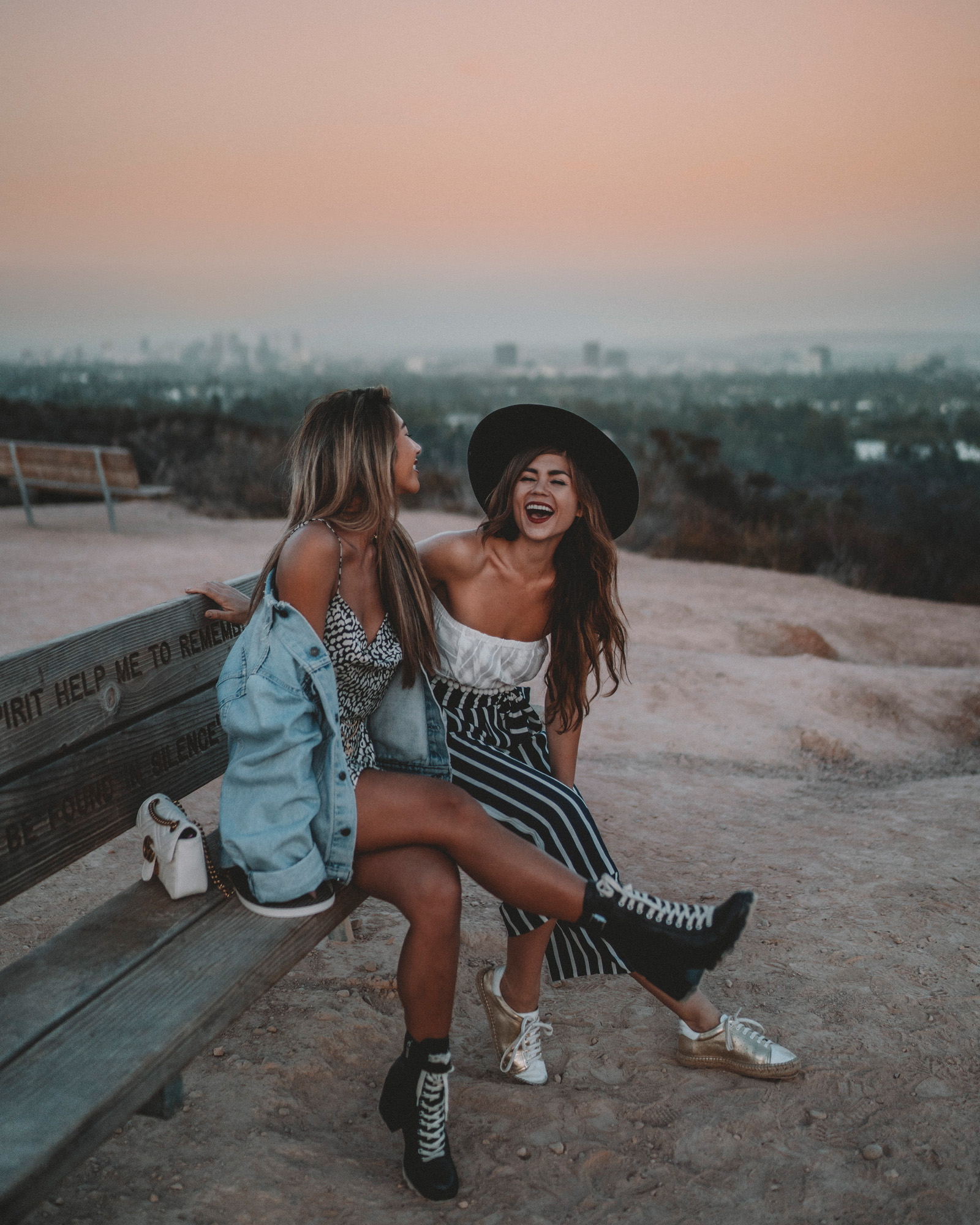 Up above Will Rogers park is Inspiration Point, which has amazing sunset views over the city, and a network of connected hiking trails that go back further into Santa Monica mountains. The Inspiration Point hike is not difficult or too strenuous - and you can get to the top in about 30 minutes. The parking lot at the top here is paid, but we always find free street parking just before the lot.
6. Mel's Diner, Santa Monica and Sunset Boulevard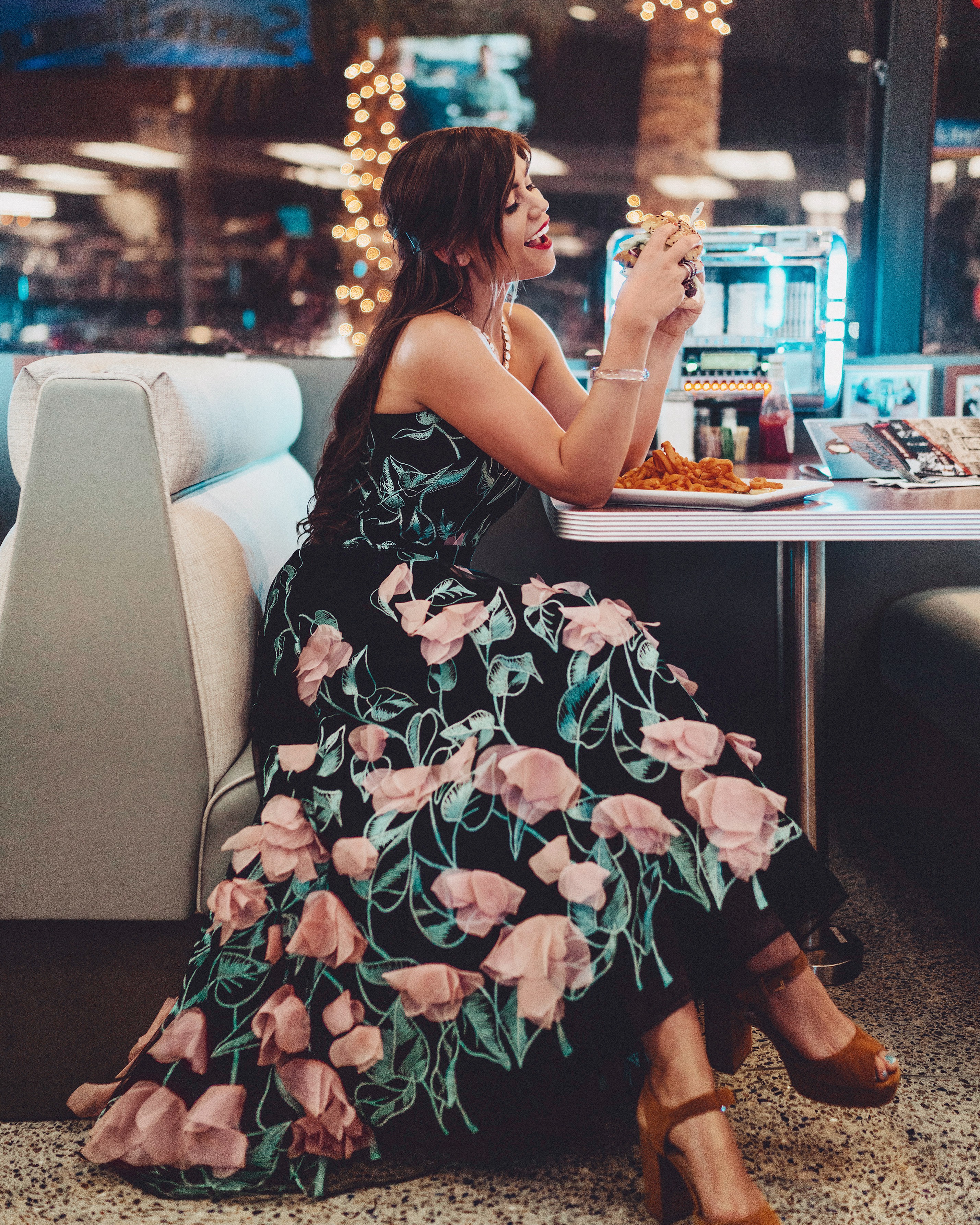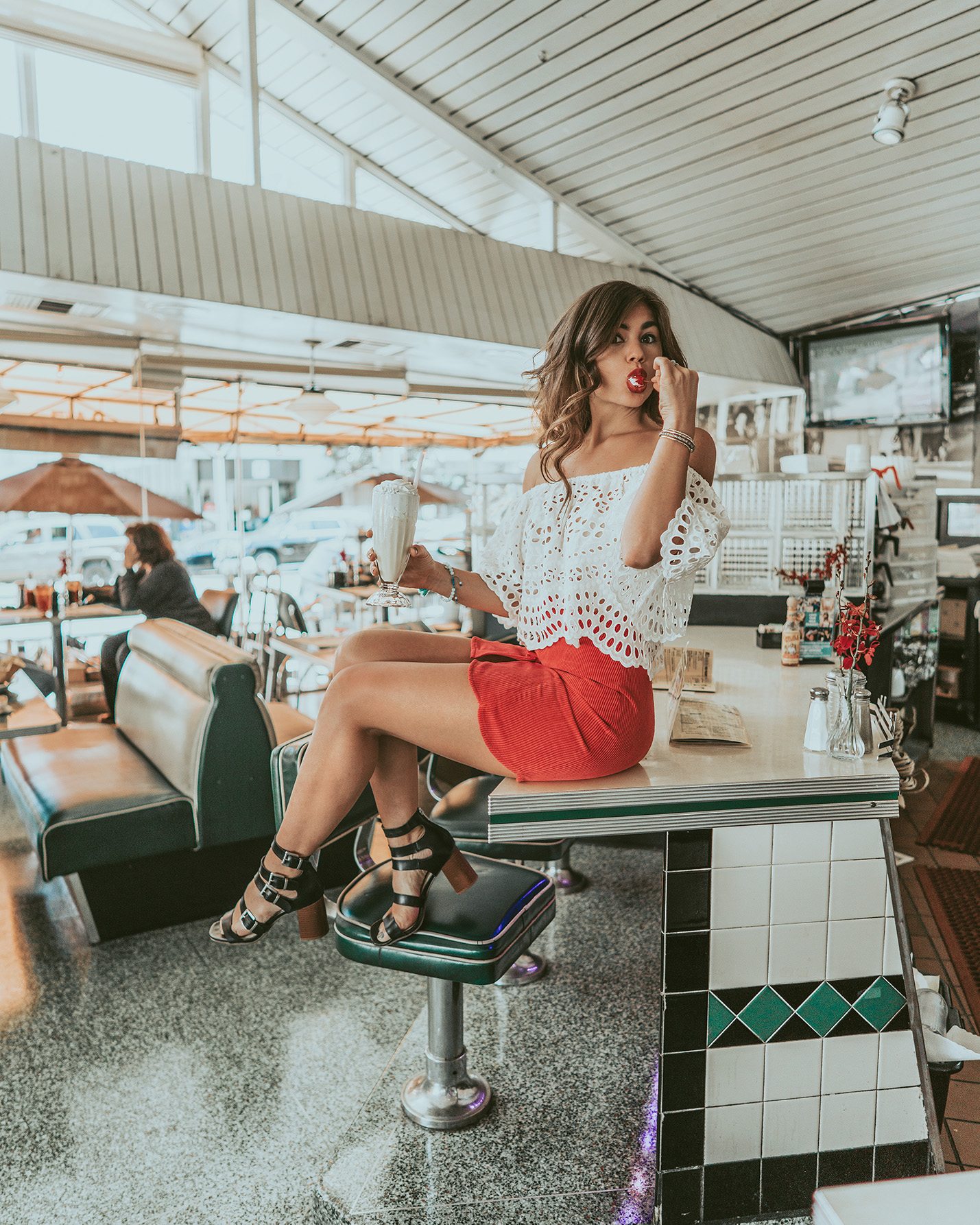 There are a few Mel's Diner locations around LA - all of which are adorably vintage, have great food (both of the cheeseburger and milkshake kind - and the vegan salad and cold press juice variety), and are exceptionally open to photo shoots. Both the iconic Mel's on Sunset Boulevard and their newest outpost in Santa Monica are amazing stops.
7. Malibu Pier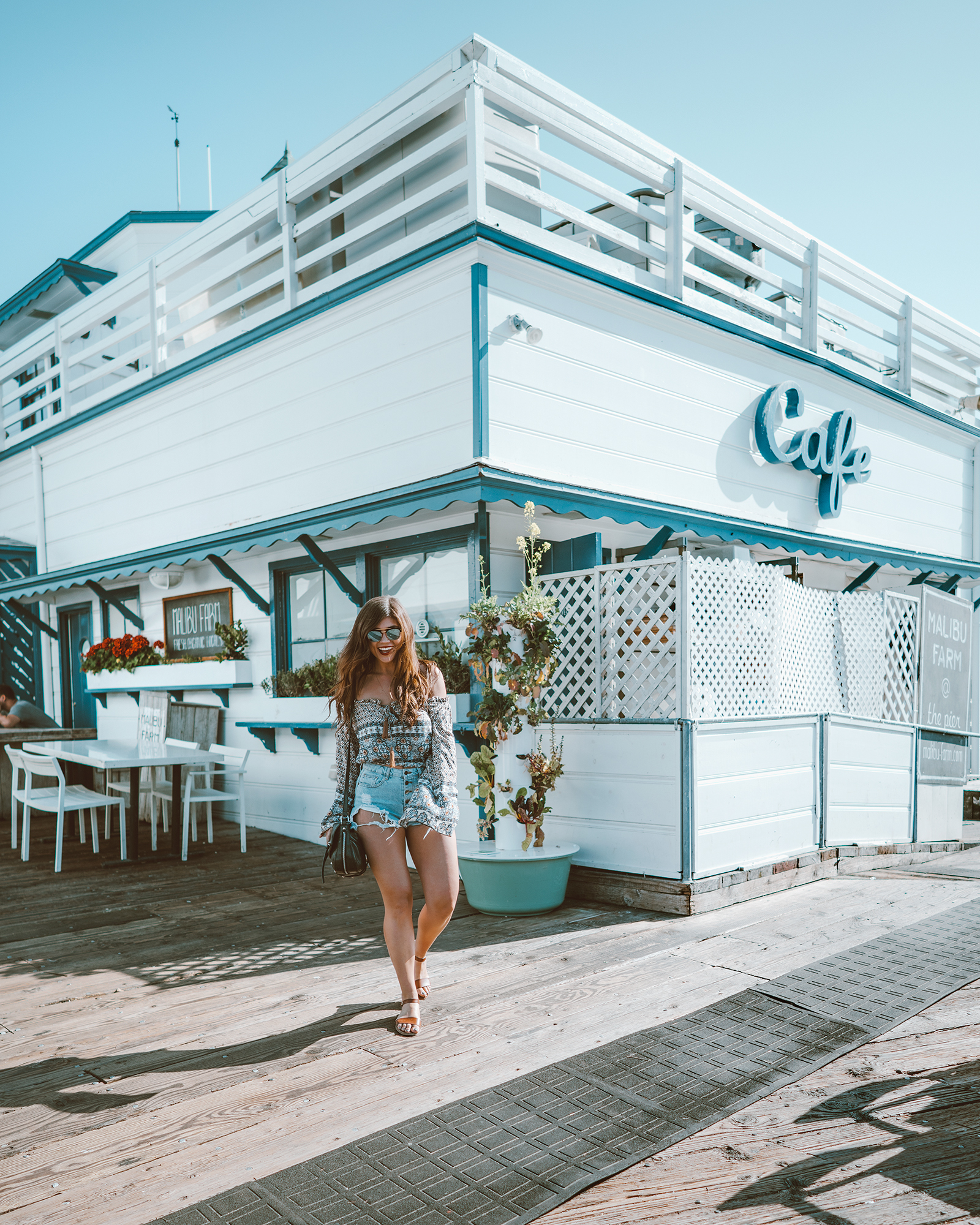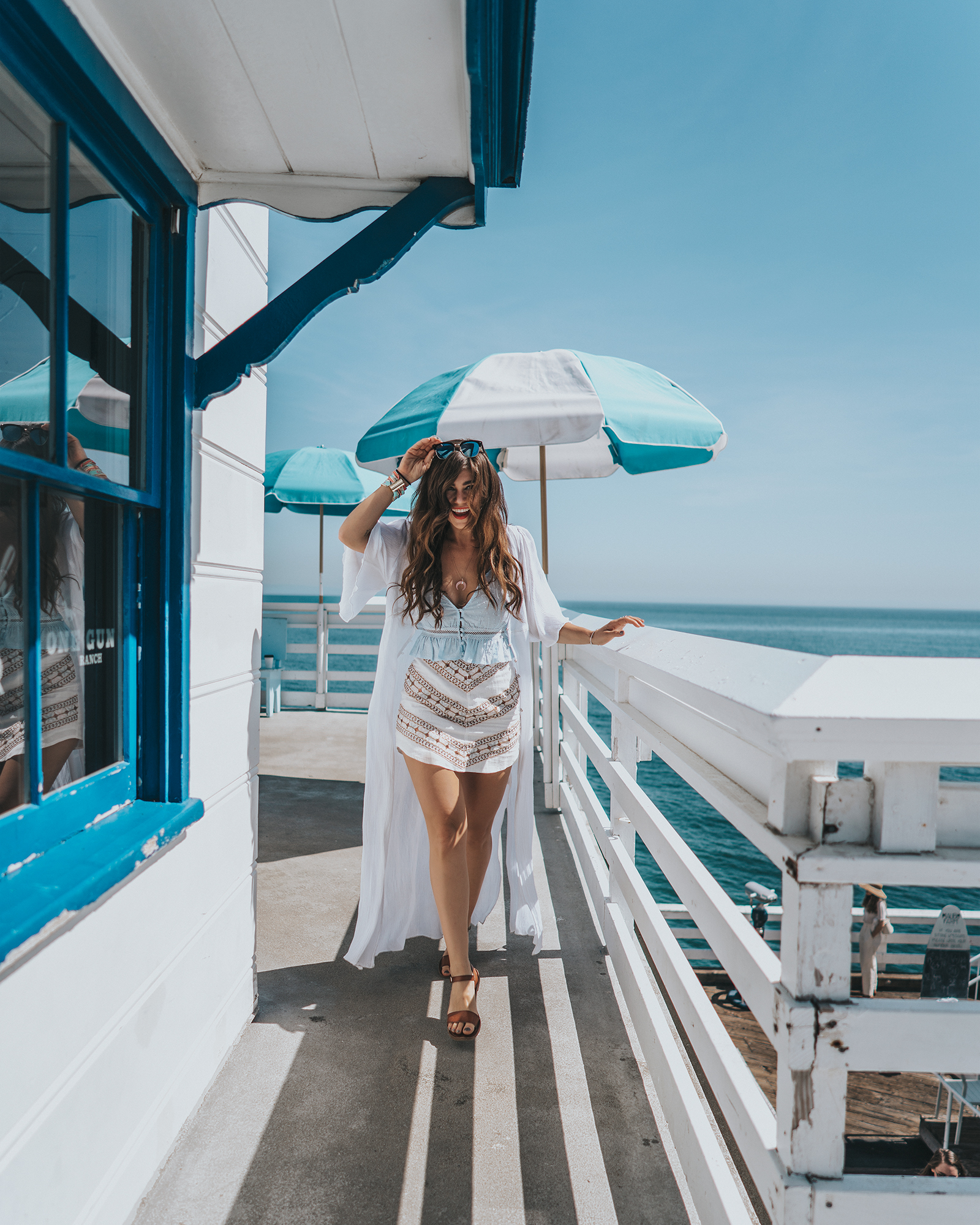 A day at the Malibu Pier is a Los Angeles summer classic. Come on a weekday if you can for lower parking prices and less crowds, and sit on the gorgeous deck for lunch at Malibu Farm. See more photos from the Malibu Pier here!
8. Abbot Kenney, Venice Beach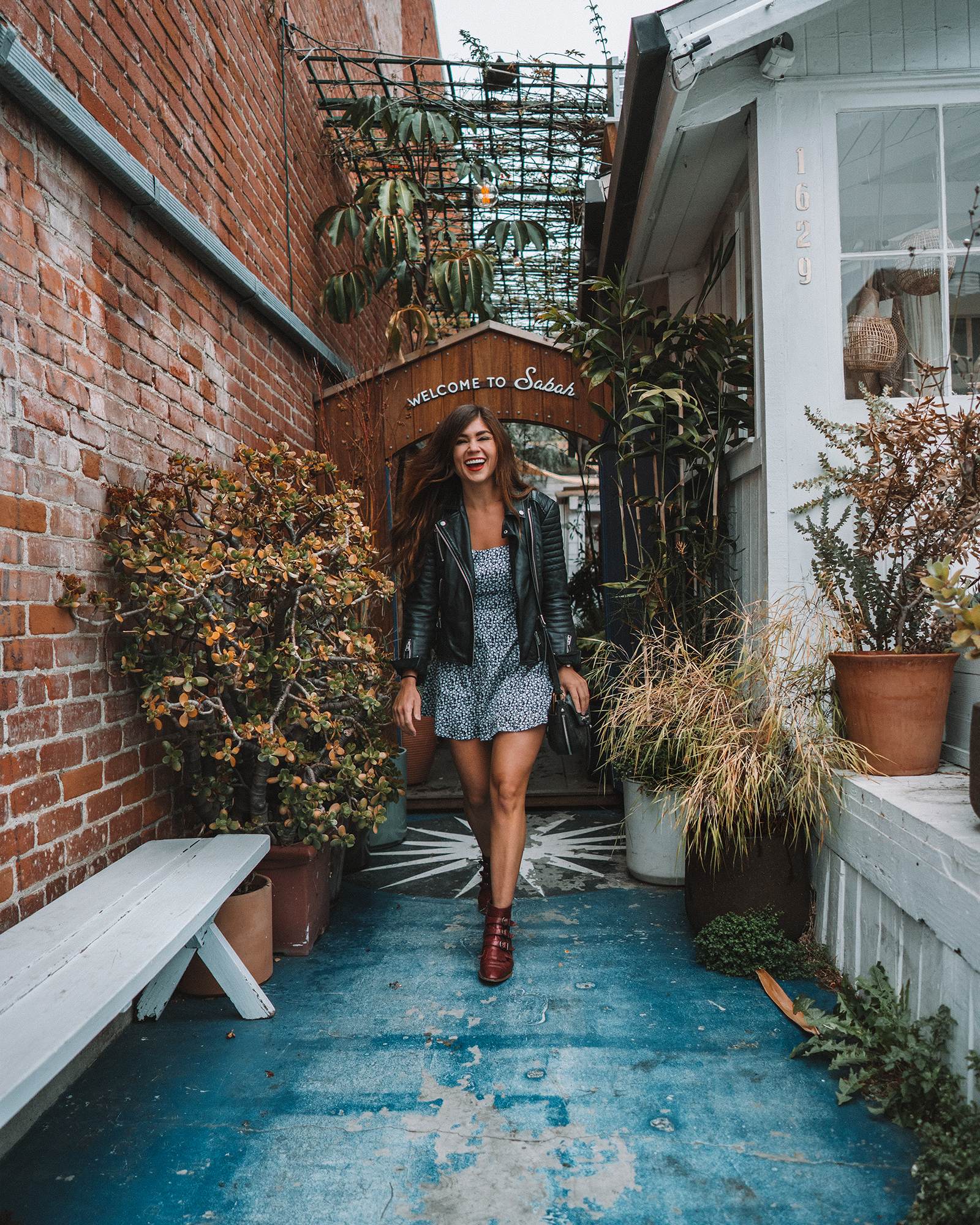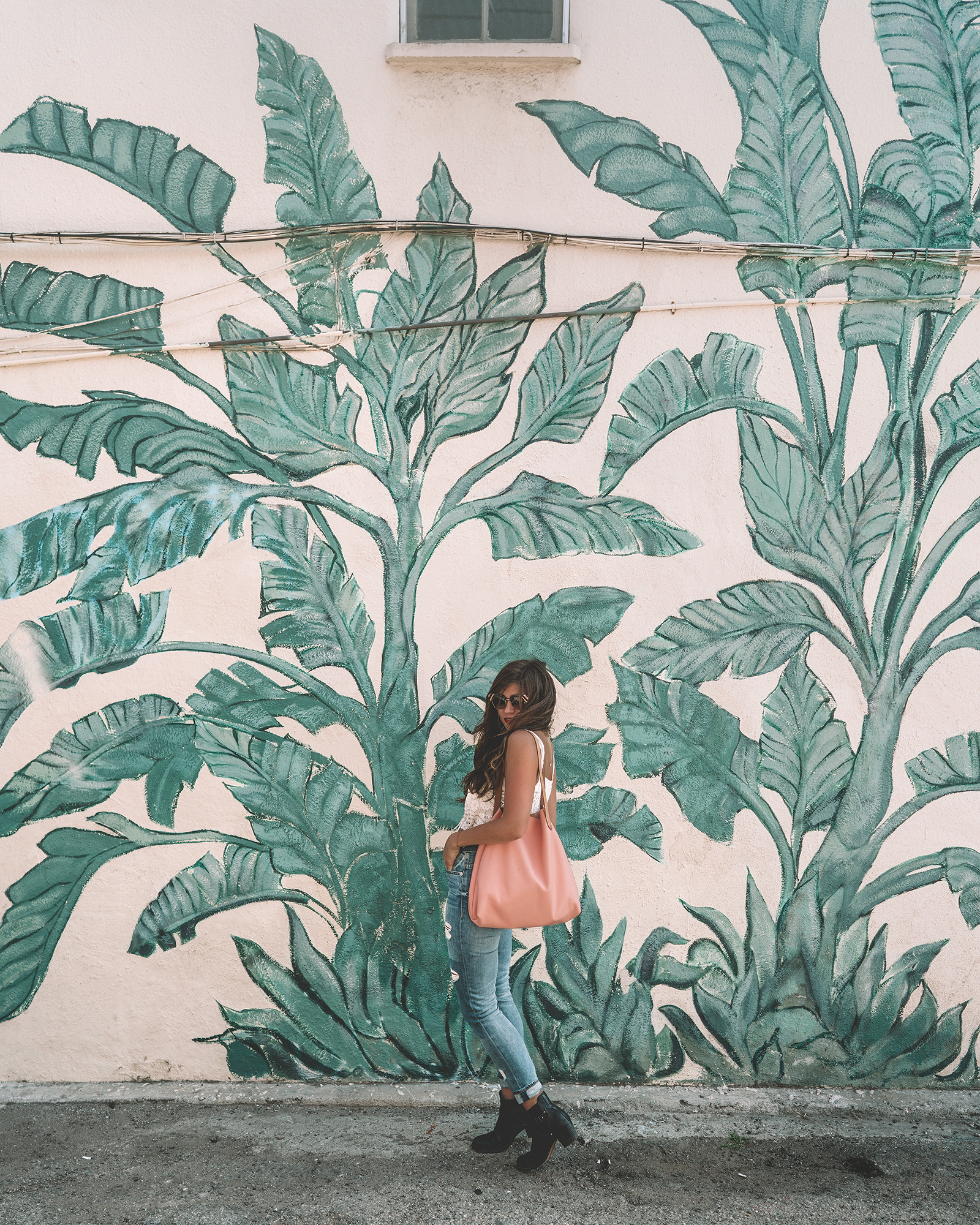 Abbott Kenney Boulevard is one of the cutest, coolest places to eat, drink, and shop by the beach. (As a Westside girl with more of a Silver Lake vibe - this is my favorite place to hang out on this side of town.) There are lots of cute boutiques, restaurants, cafes, and bars along this stretch, along with great street art. Make sure to stop by Great White, Intelligencia, and Butcher's Daughter for gorgeous, photographable interiors.
9. The Venice Beach Sign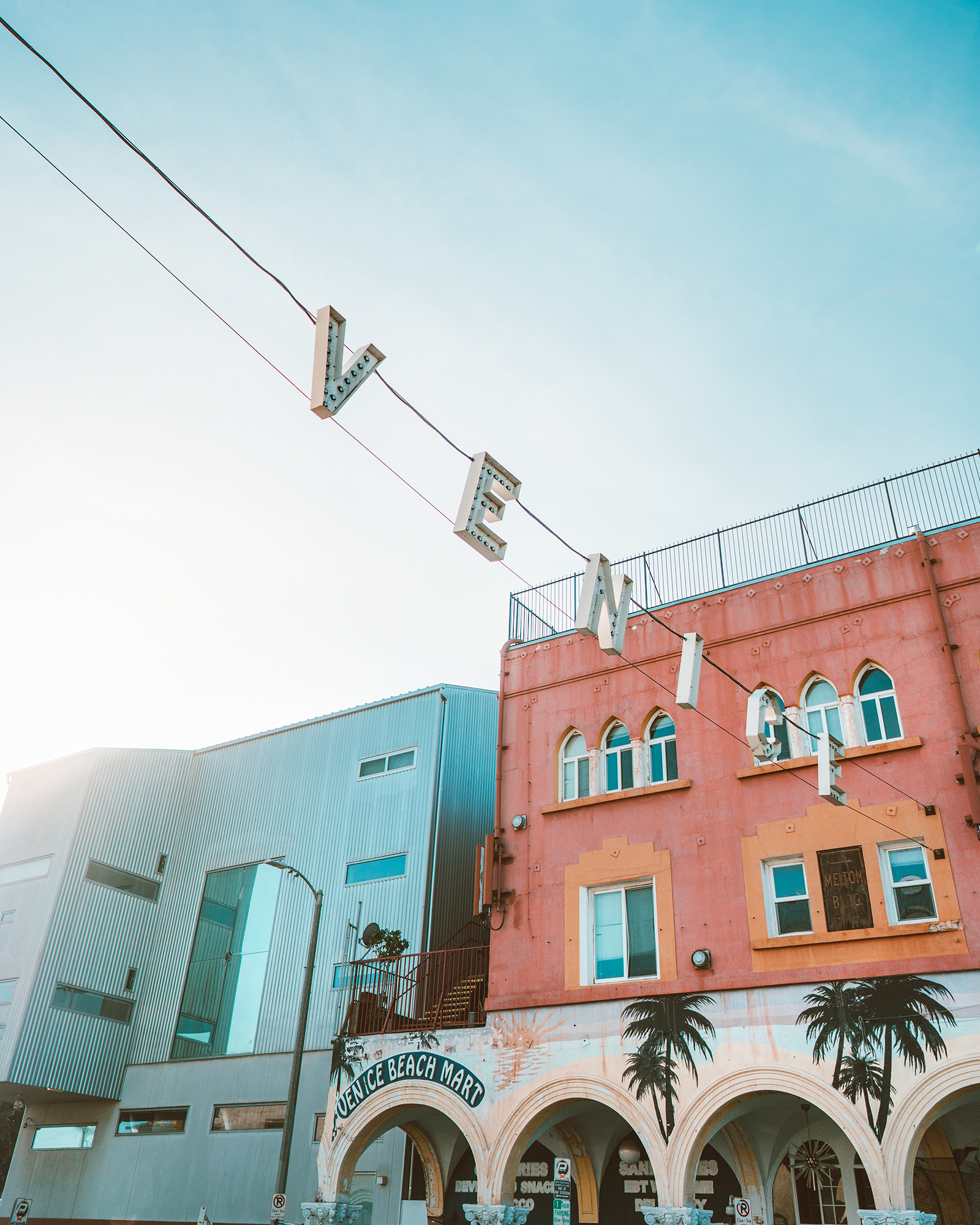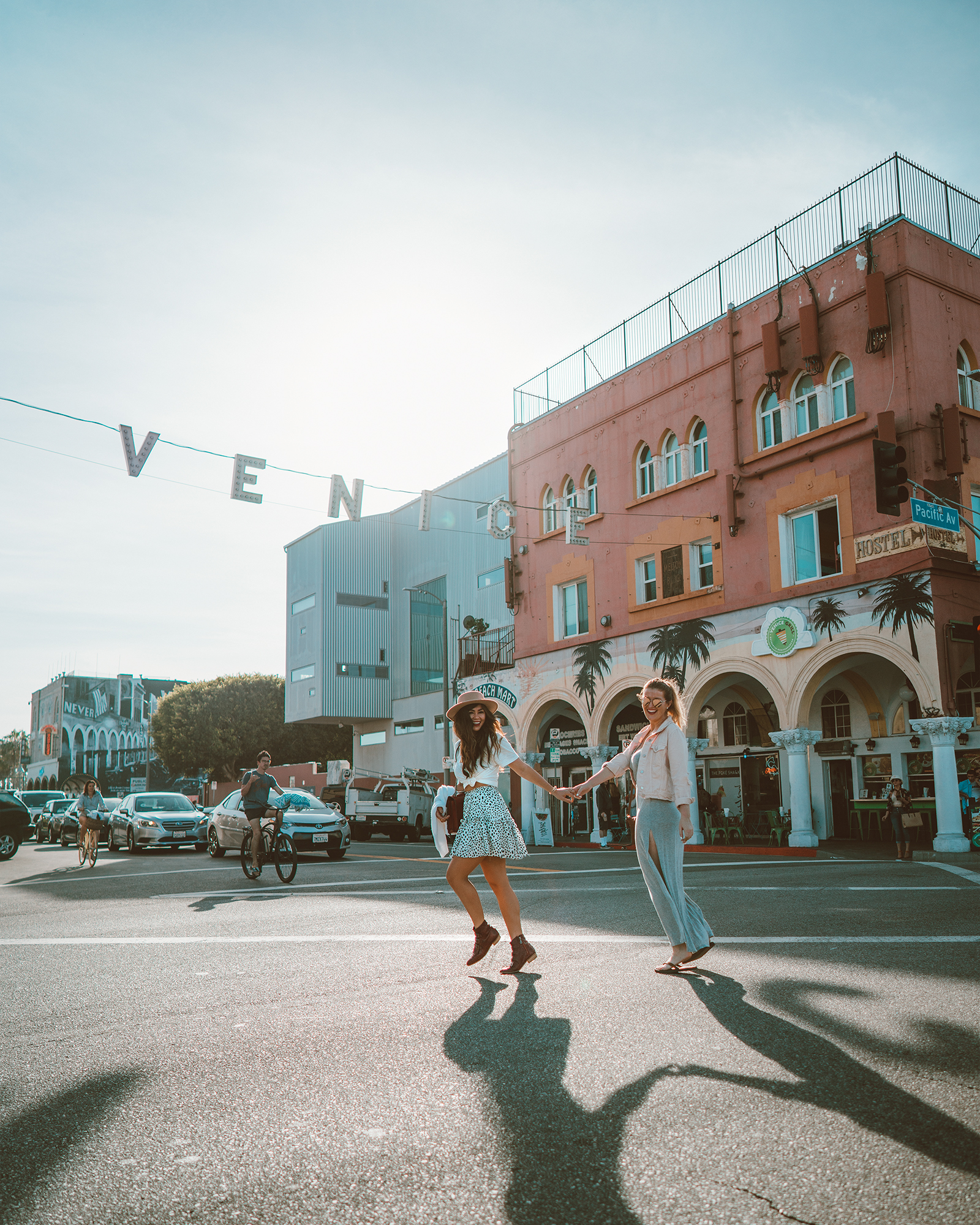 This iconic street crossing is just a couple of blocks from Abbott Kenney and always looks great - day or night. Just watch for cars
10. Santa Monica to Venice Bike Path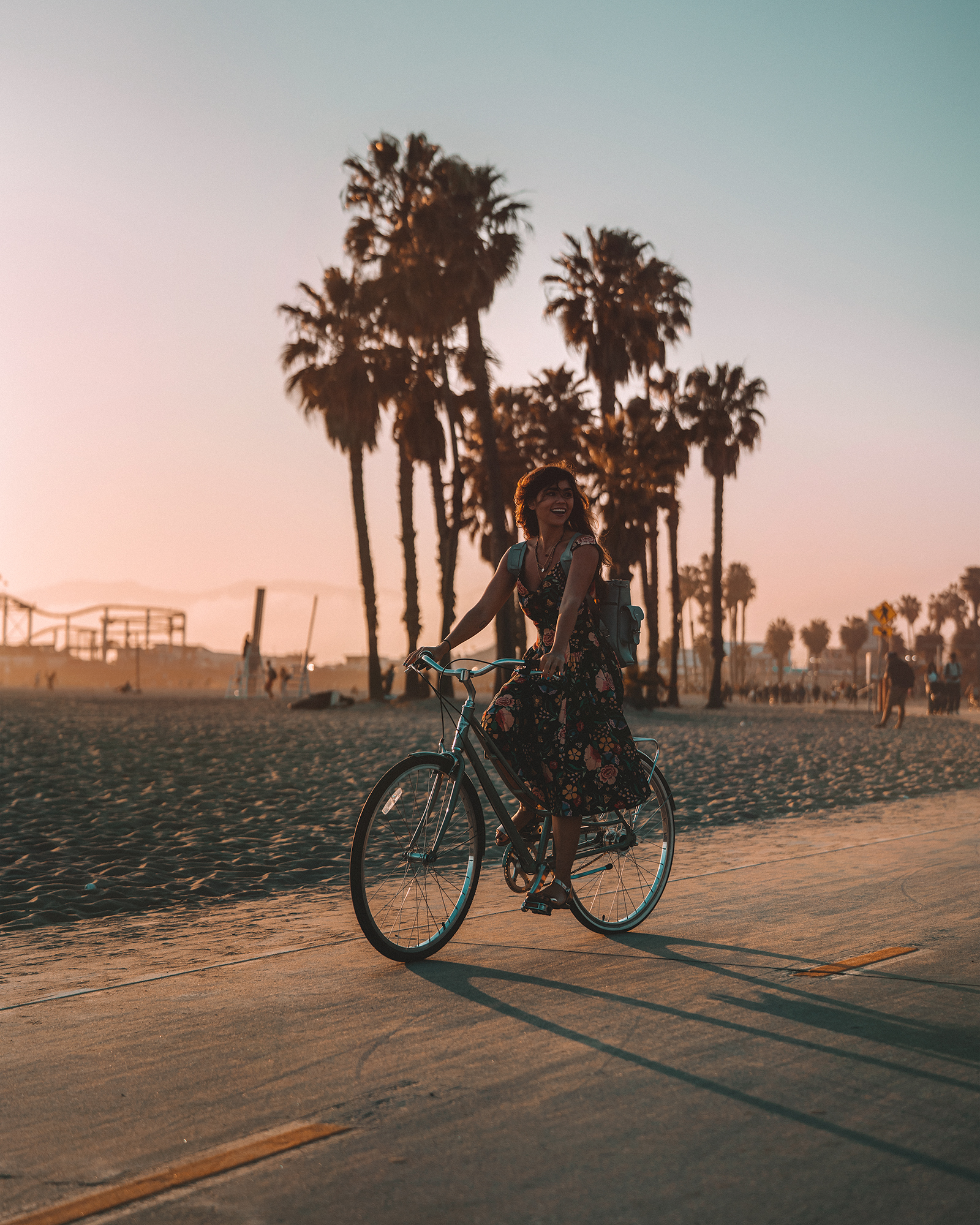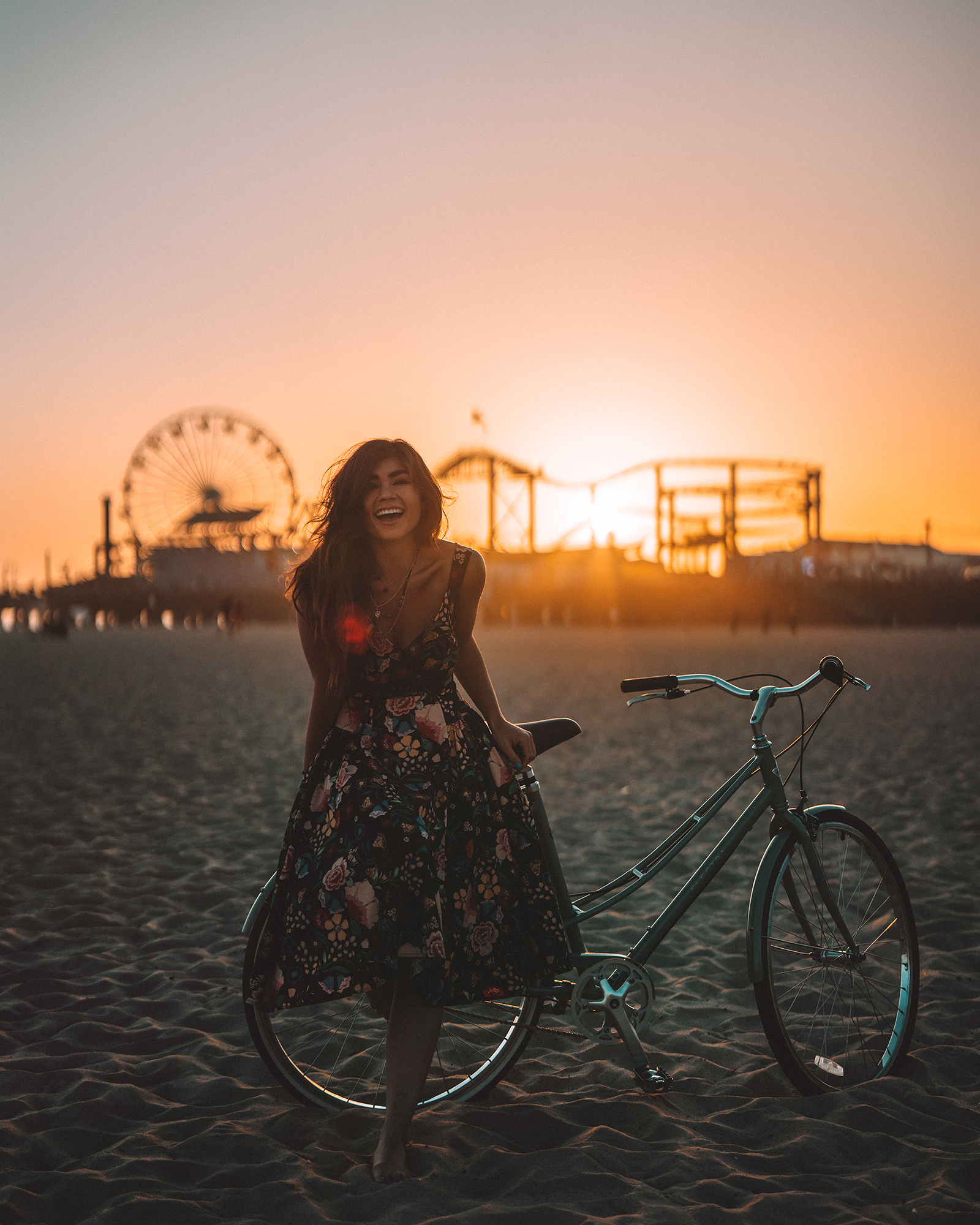 One of our favorite parts about living on the West Side is riding bikes from our apartment down to the beach - and then through the bike path all the way through to Venice Beach and beyond. From the path itself to the skateparks, the pier, and the Venice boardwalk - there are tons of stops along this one. Rent a bike for a day here - you won't regret it.
11. El Matador Beach, Malibu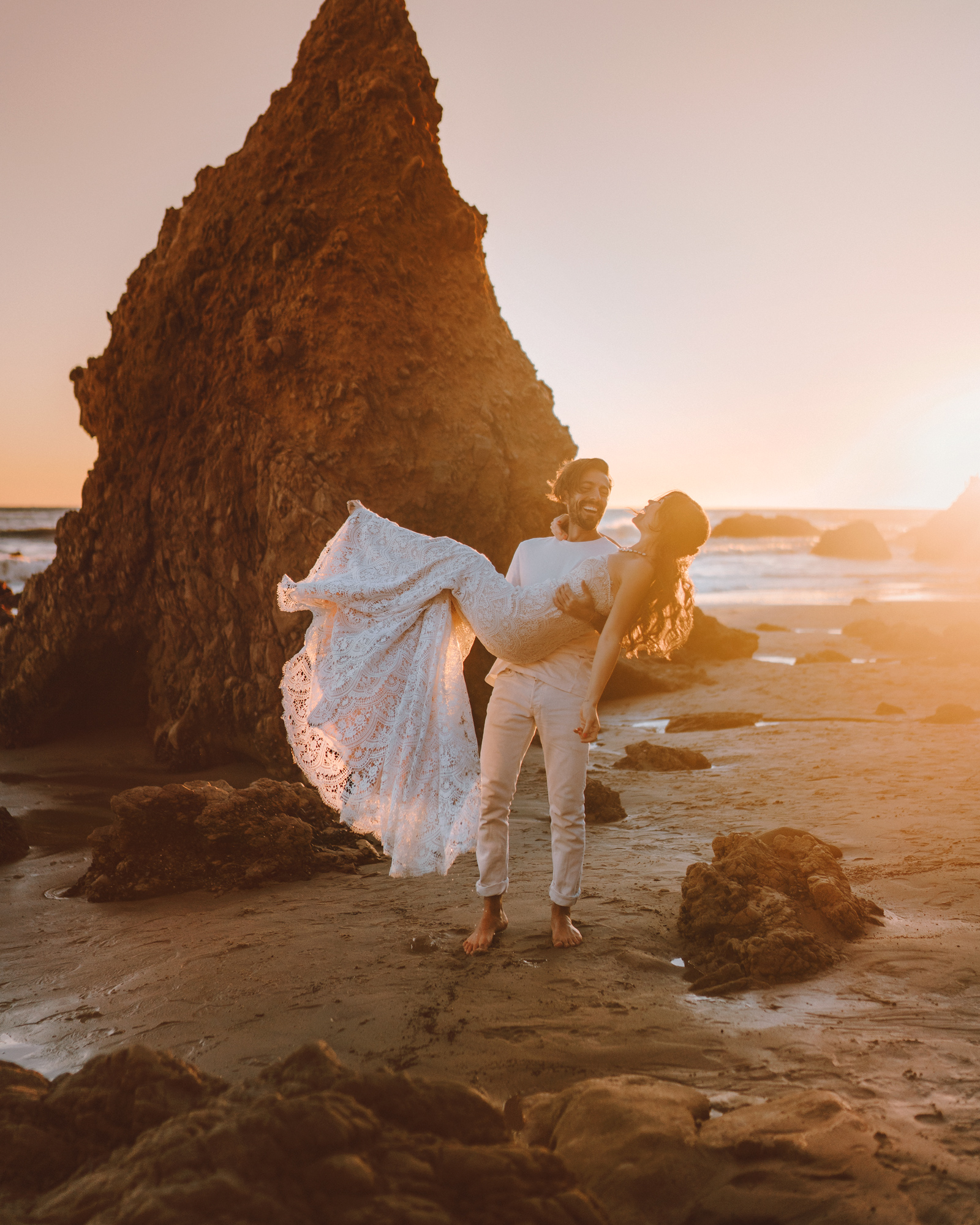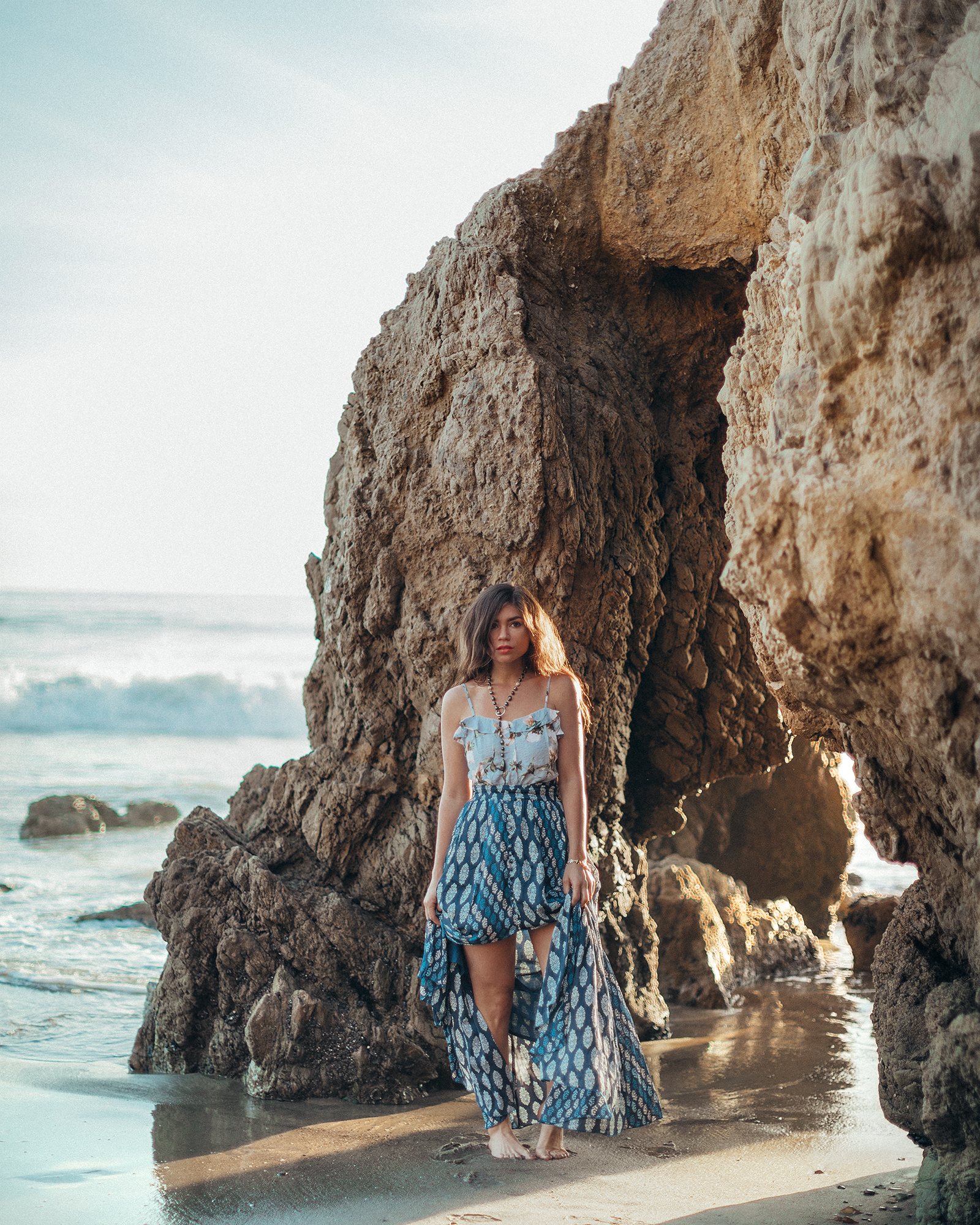 We have jokes that El Matador Beach is really Photoshoot Beach - around sunset pretty much daily the beach fills with engagement, maternity, and fashion photoshoots. Luckily, the beach is wide, and there isn't one specific spot, so you can always find a place of your own. The rock formations and caves are unique, and the sun sets through them and right over the water - it's very apparent why it's such a popular spot. See more photos from this amazing sunset spot here!
12. The Front Yards in Brentwood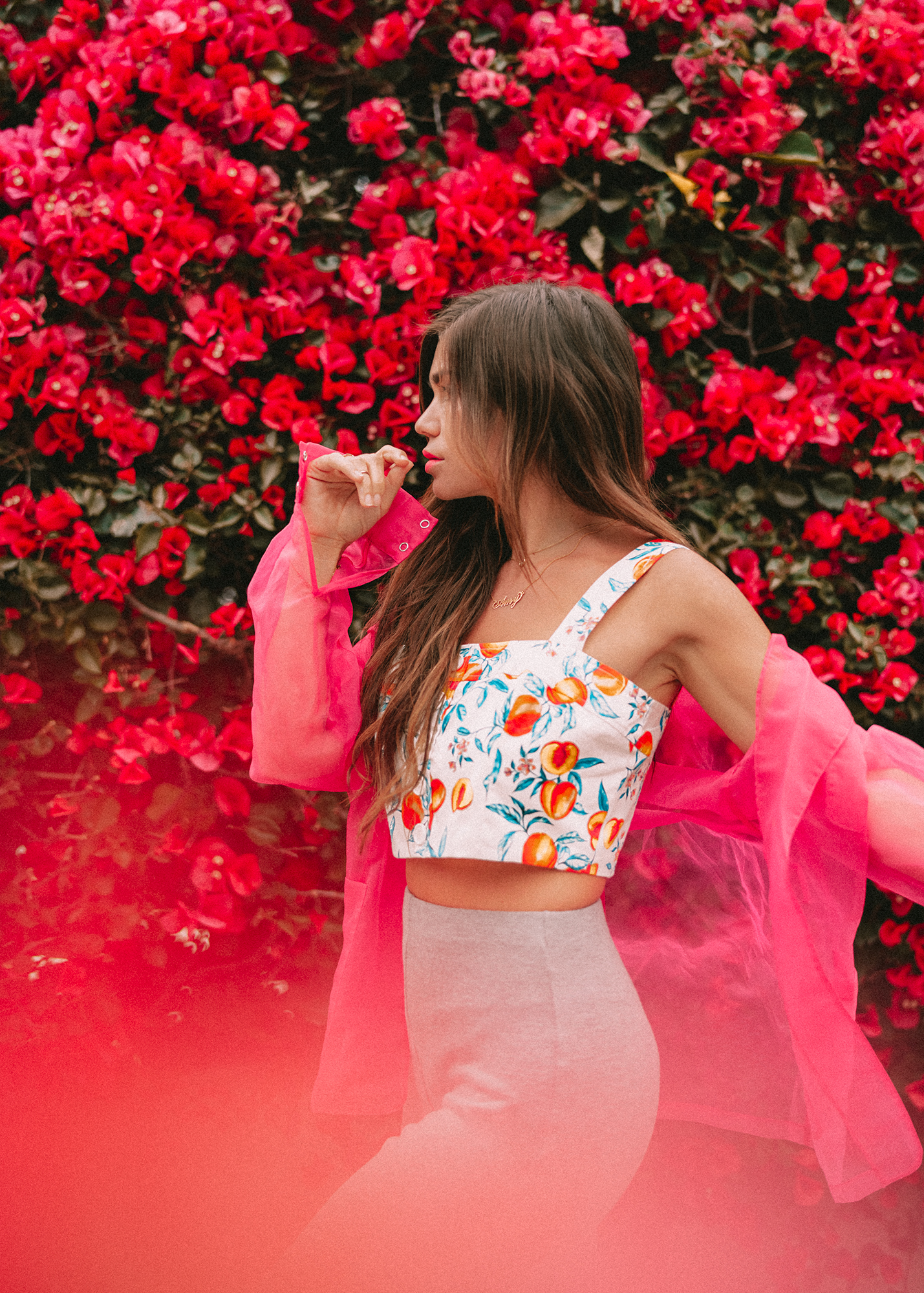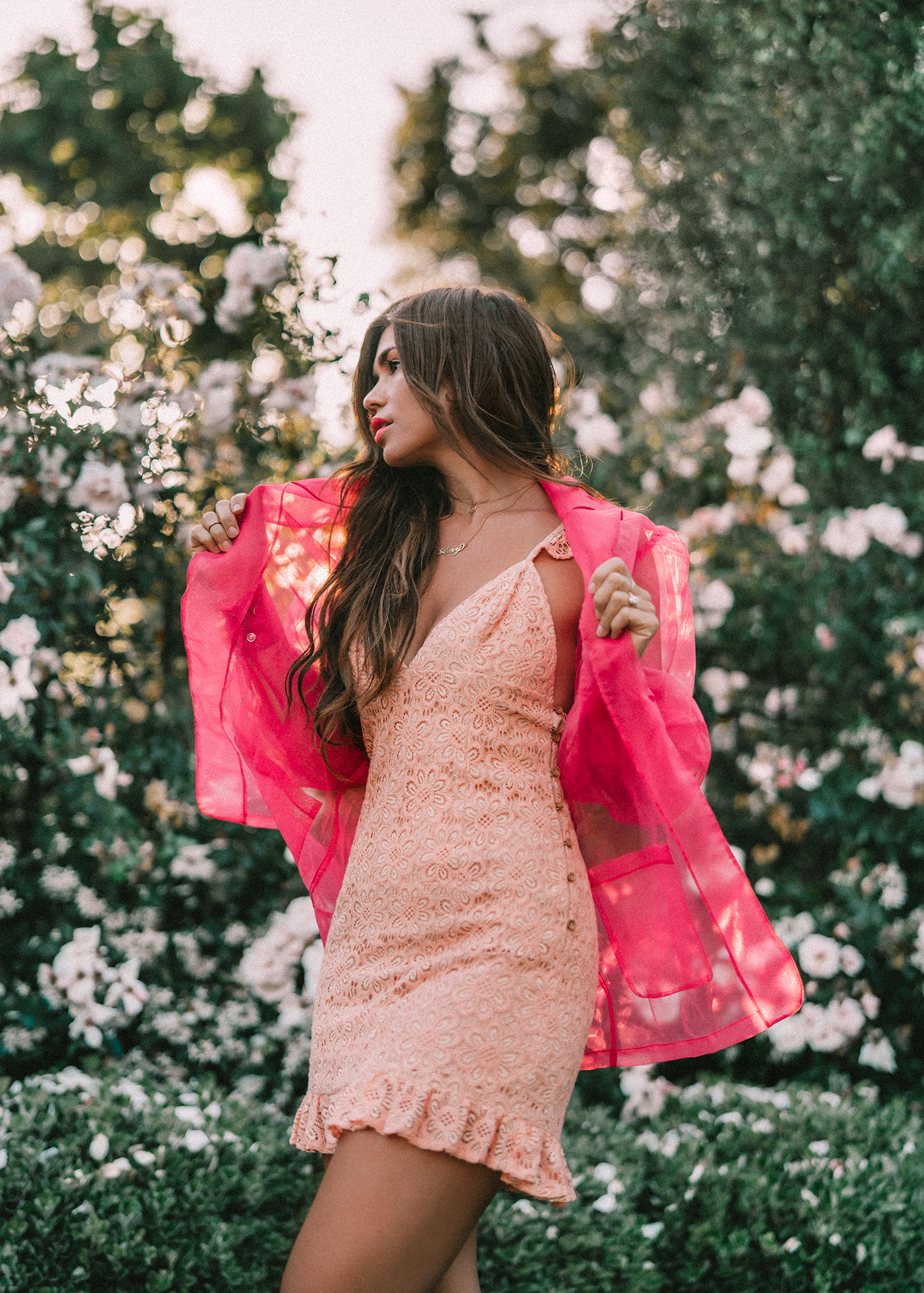 With home prices in the multi-millions, in just walking through the neighborhoods here you are surrounded by so much beauty - the same goes for Beverly Hills and Pacific Palisades.
For shooting private properties, I find the rule of thumb here to be: anything from the sidewalk or up to a front gate is fair game and not questionable. Going into yards, onto porches, or beyond barriers is most likely going to be over the line of decency. Anything visible from public streets is perfectly legal and acceptable to shoot, just be respectful and mindful.
13. Topanga Look-Out Trail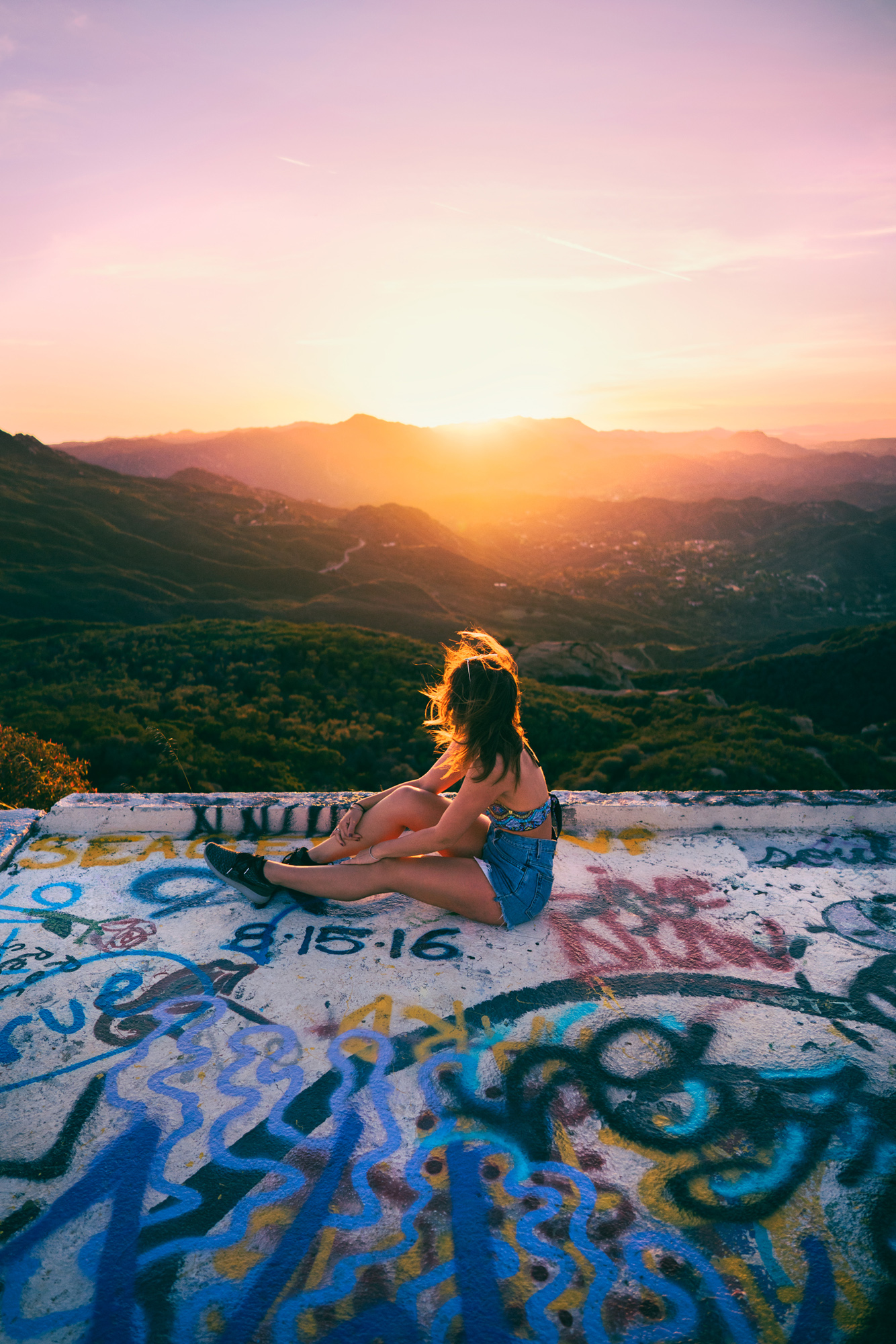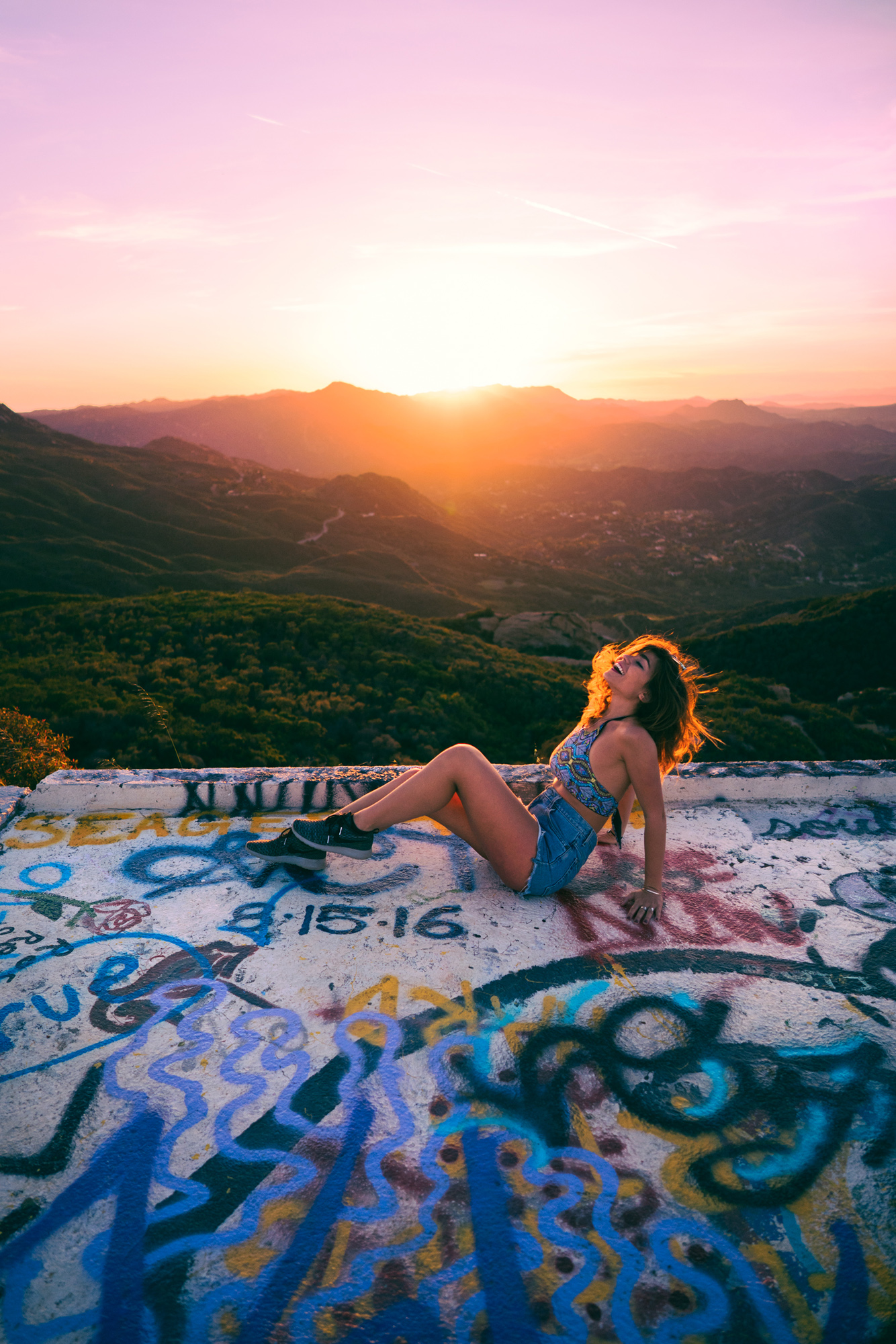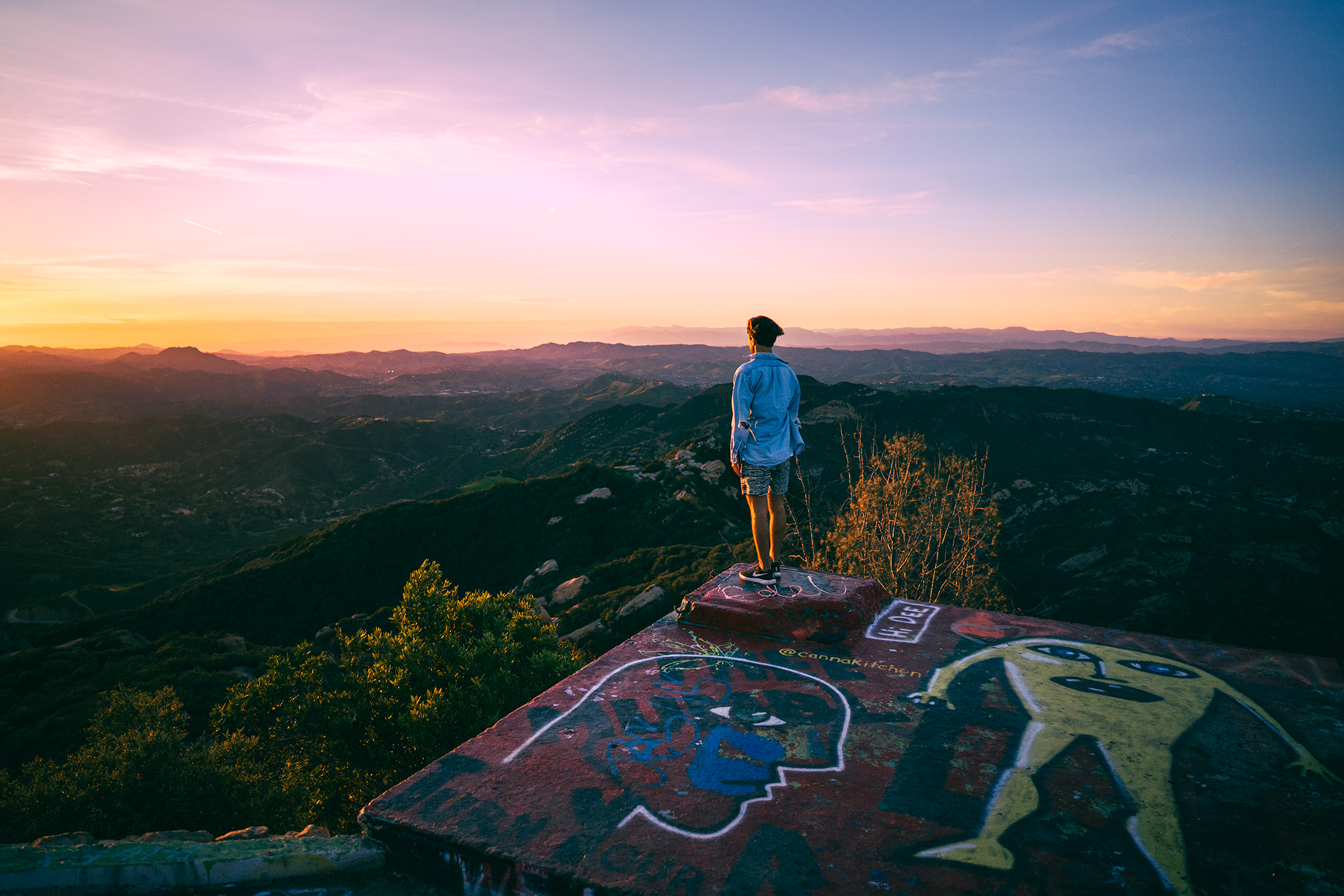 The Topanga Look Out Trail is very short and easy hike, with a well-known graffitied ending point with amazing views. See the exact location on Google here.
14. The Fairmont Miramar, Santa Monica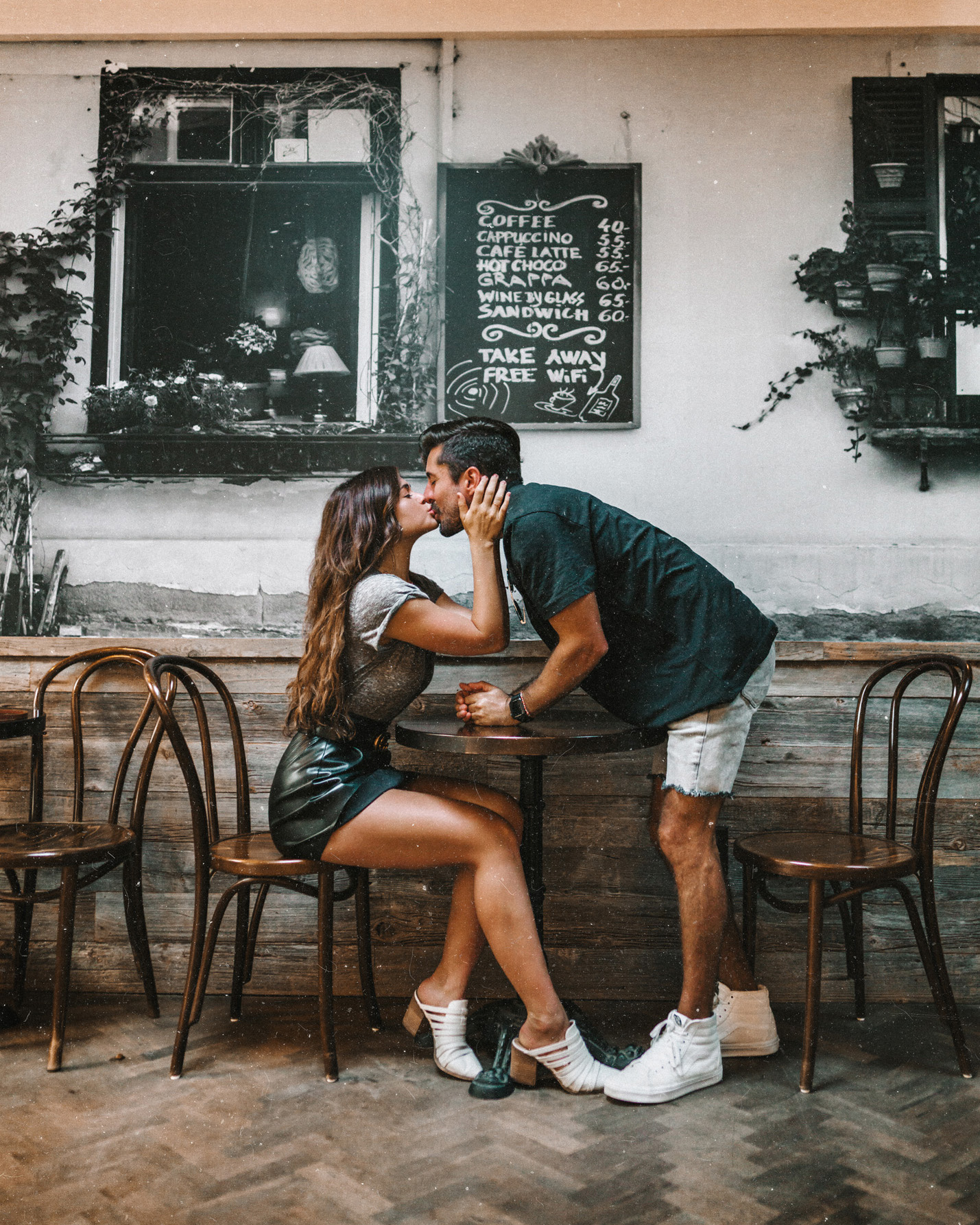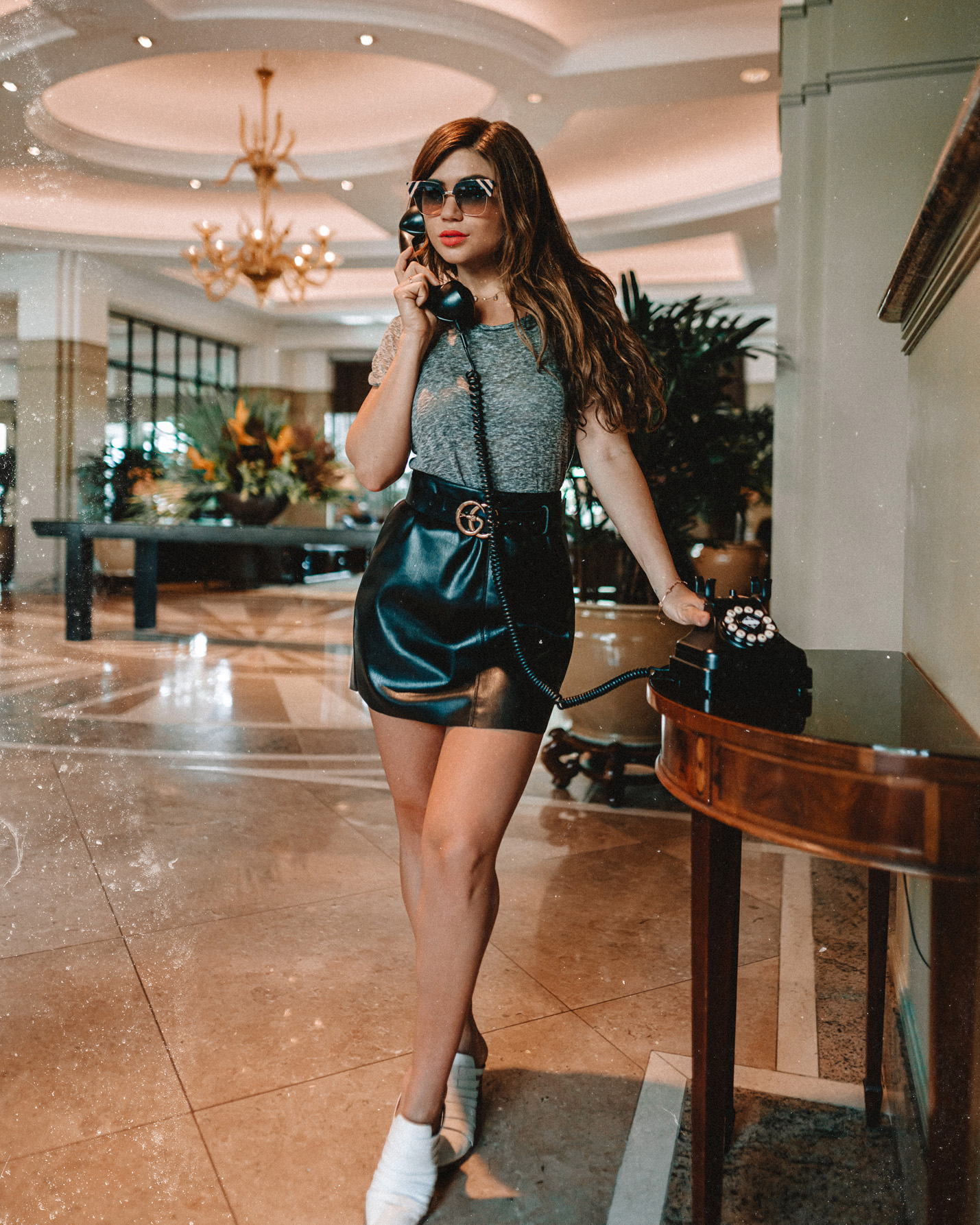 One of the most fun hotels in town, the Fairmont Miramar has so many great spots to shoot - from ocean view rooms, to the 1950's style pool, to The Bungalow. See more of our stay at the Fairmont here!
15. Fig Restaurant, Santa Monica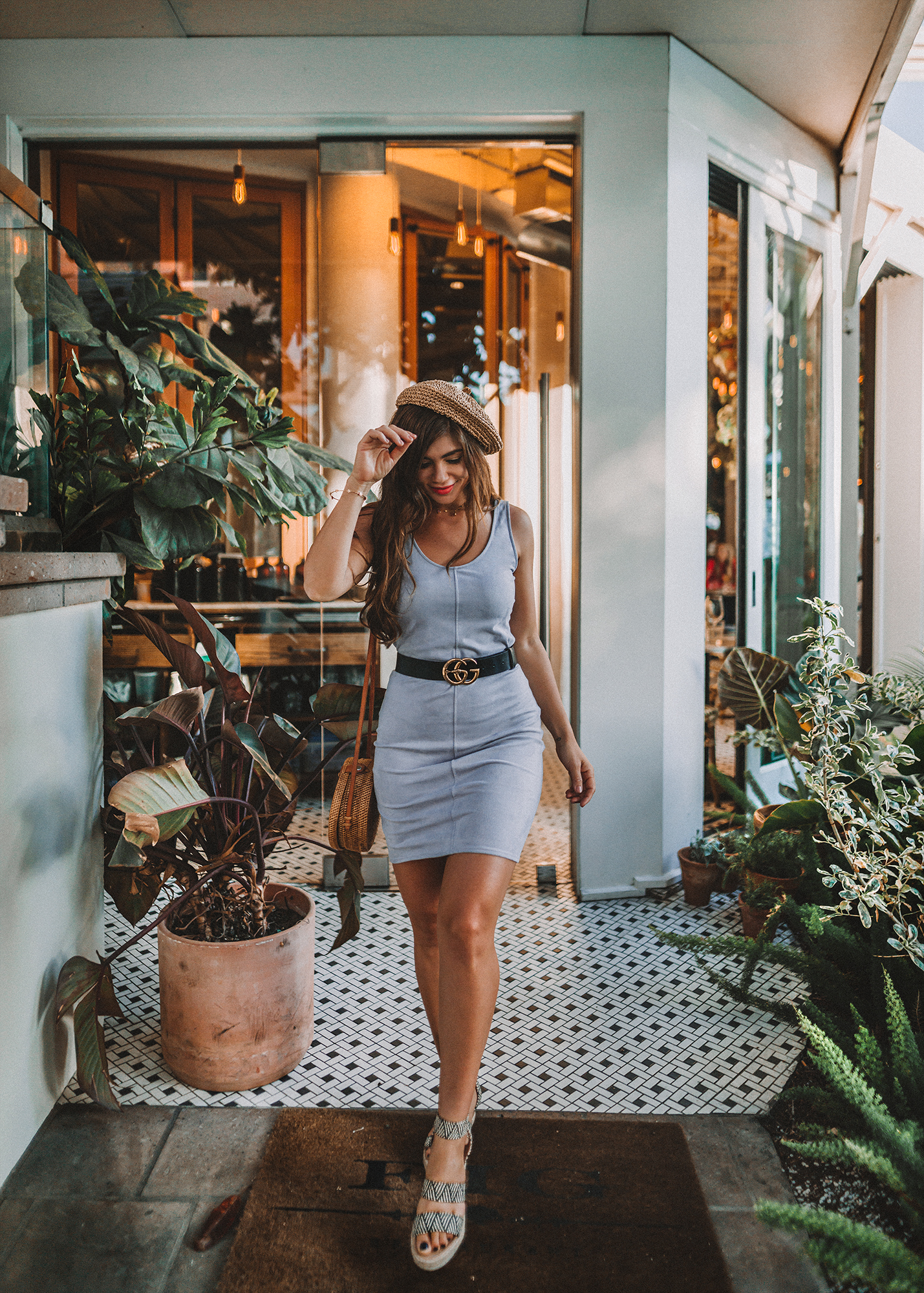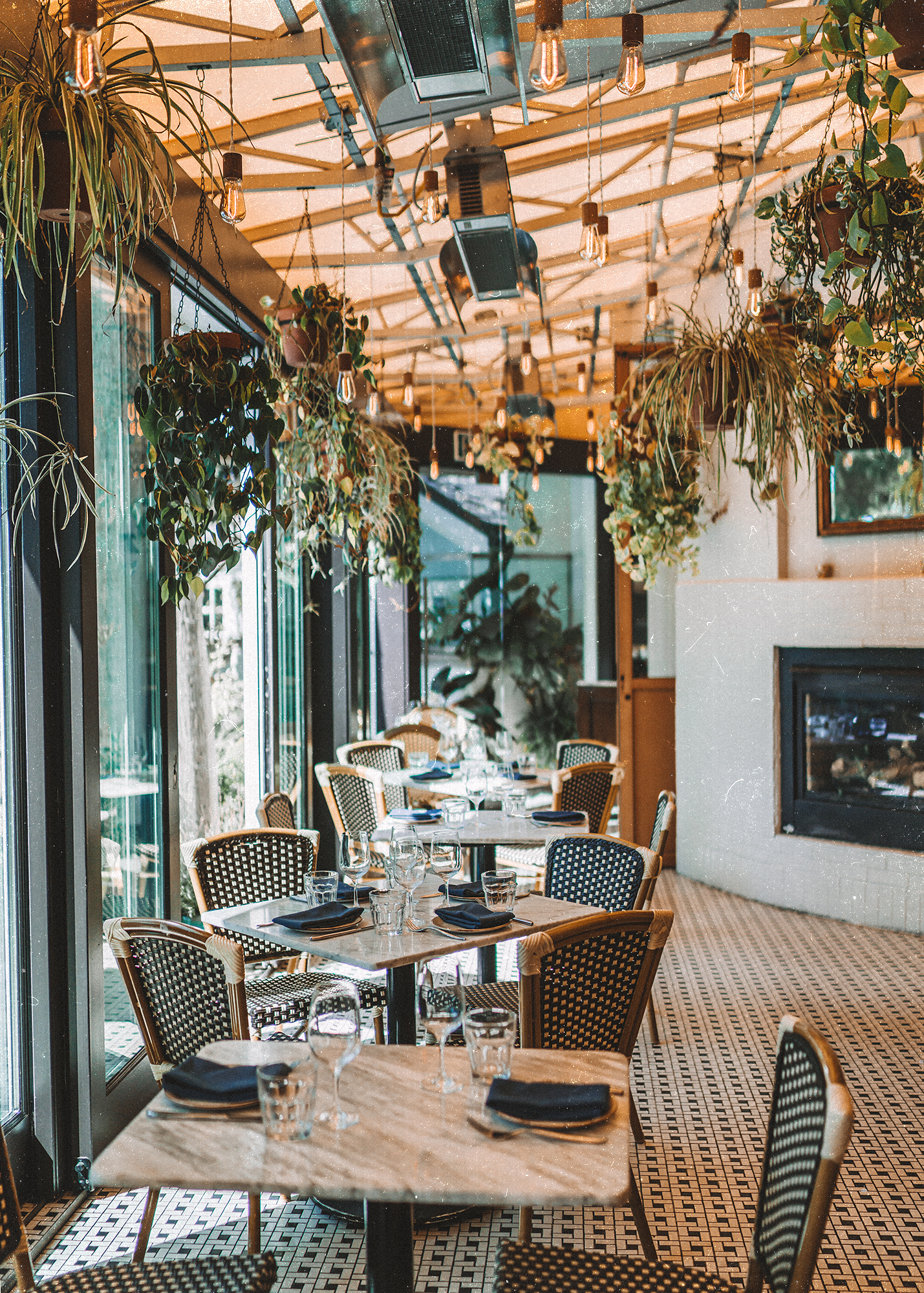 Fig Restaurant is inside the Fairmont Miramar Santa Monica, but is one of the most gorgeous restaurants that I had to include it twice! In the day, light streams in beautifully, and after dark the entire interior twinkles. Come by early for Fig at 5 - from 5-6PM every day of the week almost the entire menu is half price, it's one of our favorite things to do here at home!
16. Santa Monica Airport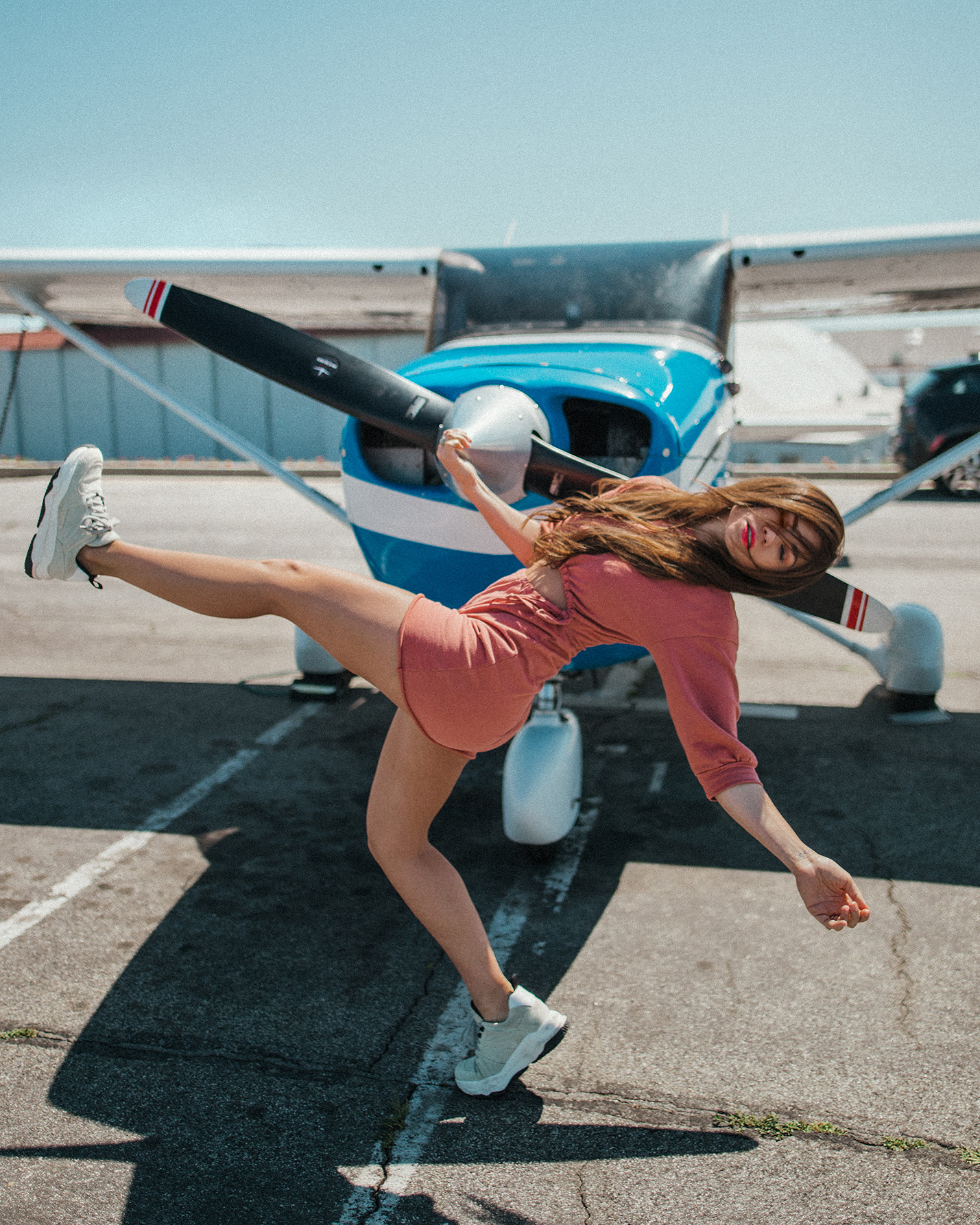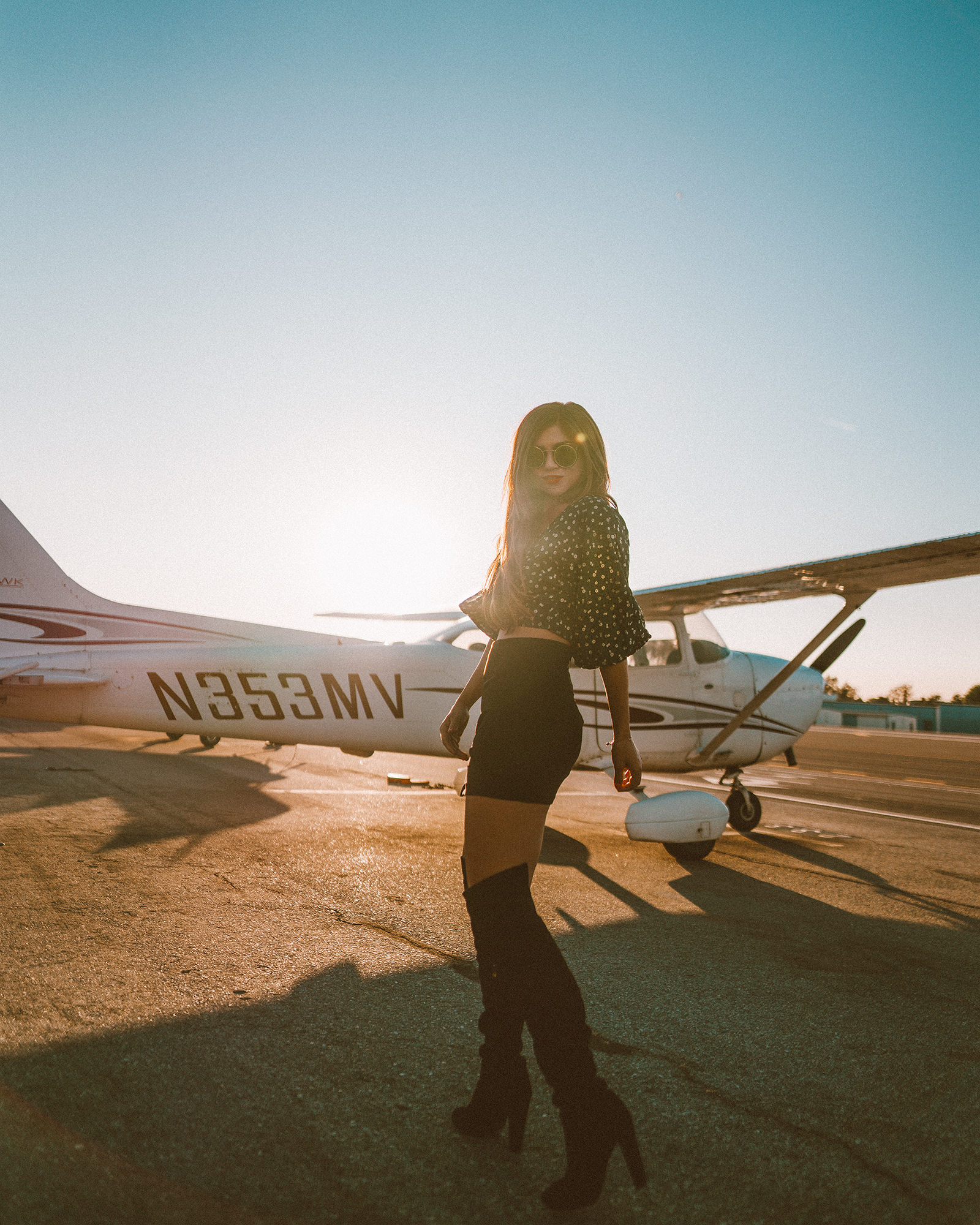 Brandon trained at Santa Monica Airport when he was studying for his pilot's license and we fly out of here - it's a beautiful little airport and is a great place for aviation enthusiasts. There is a public restaurant with a large outdoor deck overlooking the runway where you can sit and catch the Cessnas and celebrity private jets coming and going.
17. Santa Monica Beach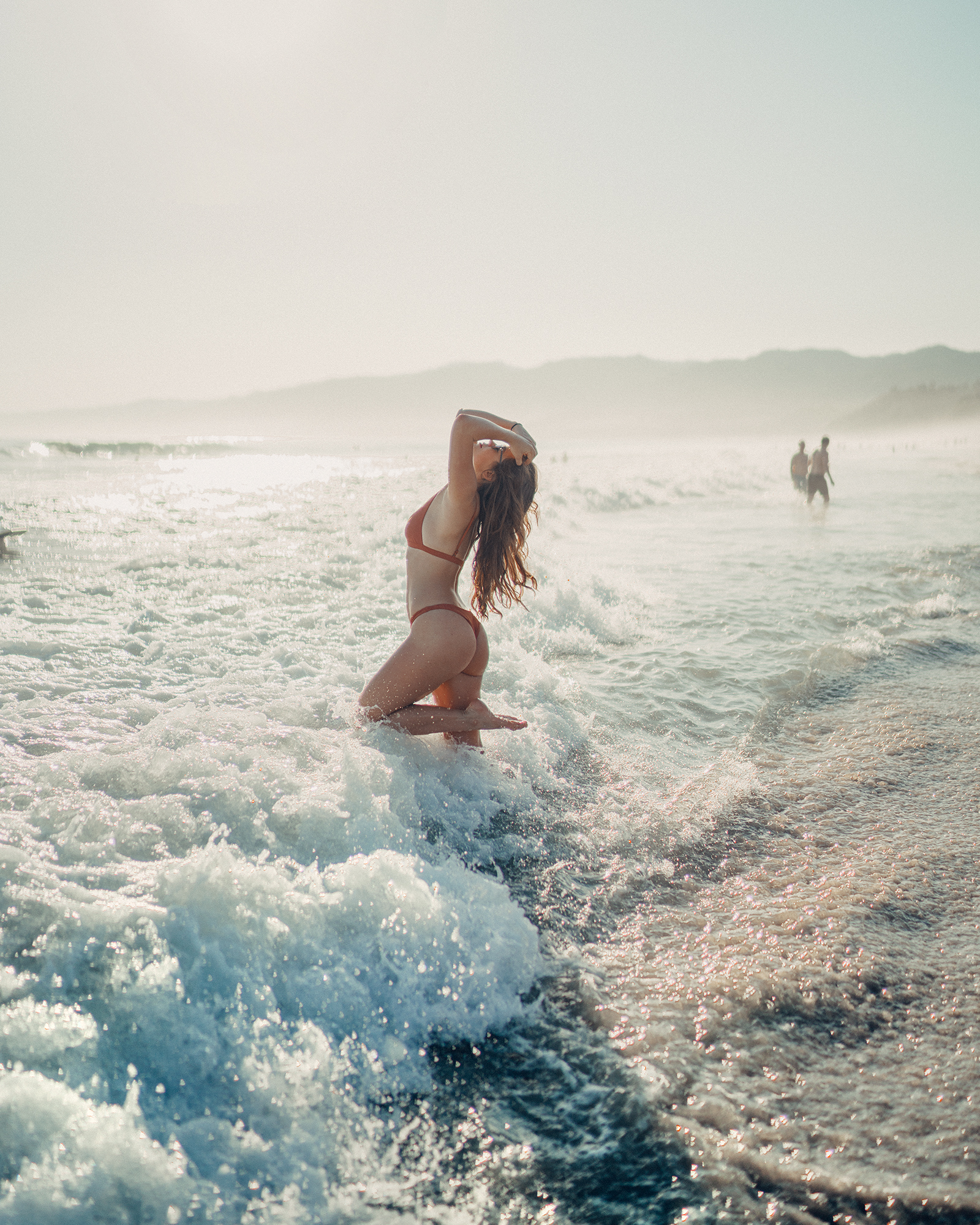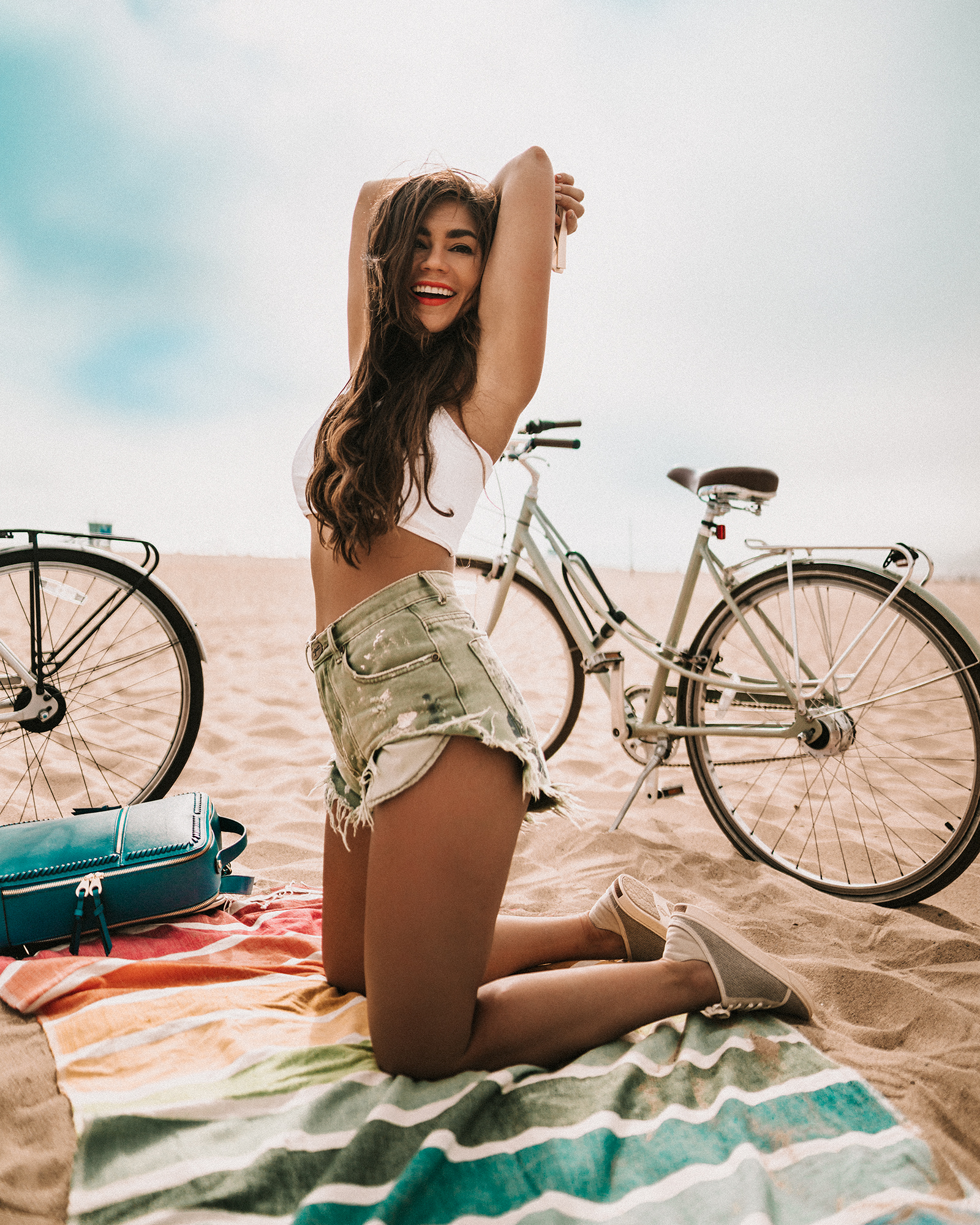 You come to LA for the beach, right? The Santa Monica beach is very wide and sandy, and extends for miles, with tons of options for parking. The sunsets in particular are stunning here - come play in the water on a hot day and stay through to watch the sunset. We usually head a bit North from the Santa Monica Pier to Will Rodgers State Beach for our beach days
18. The Getty Villa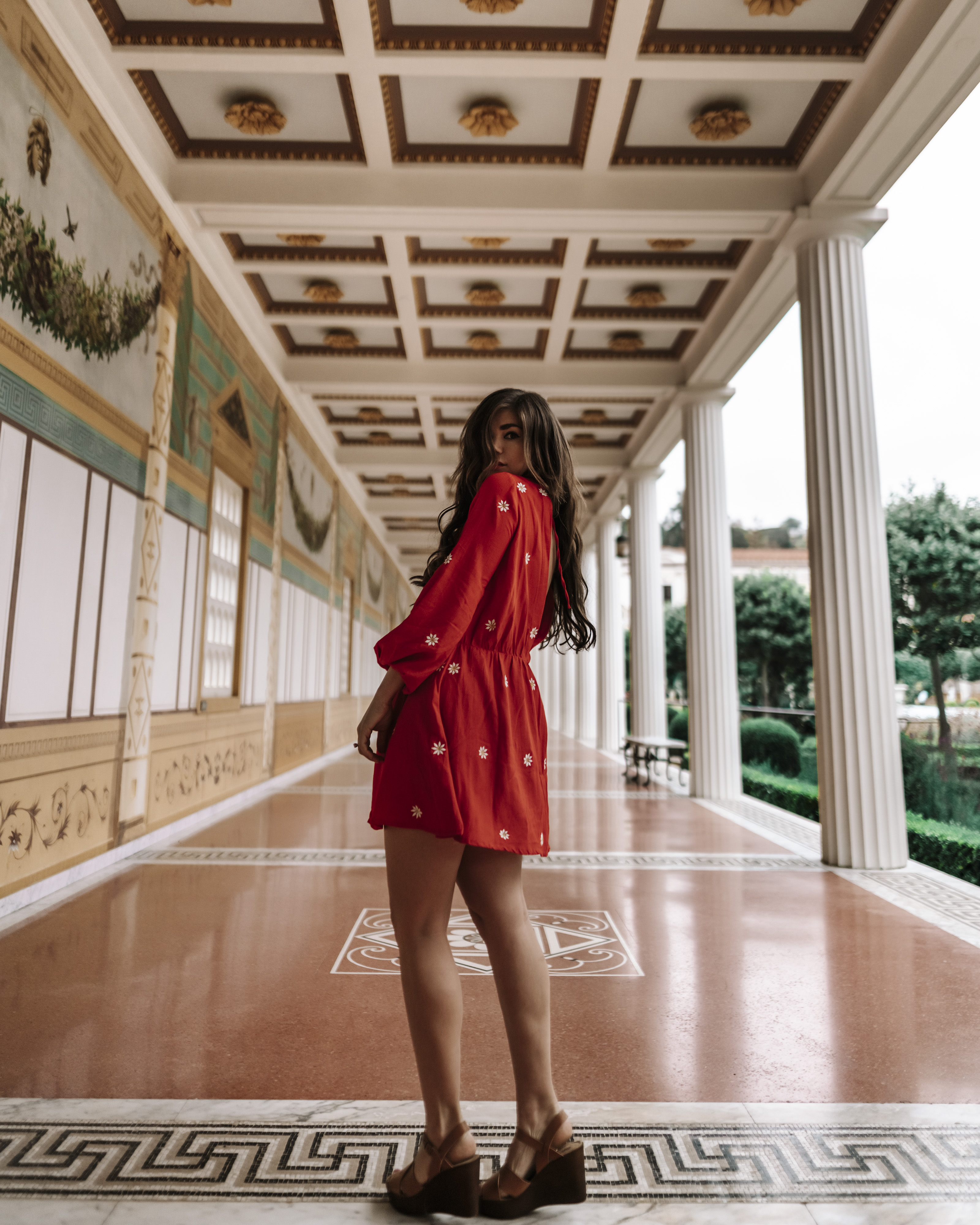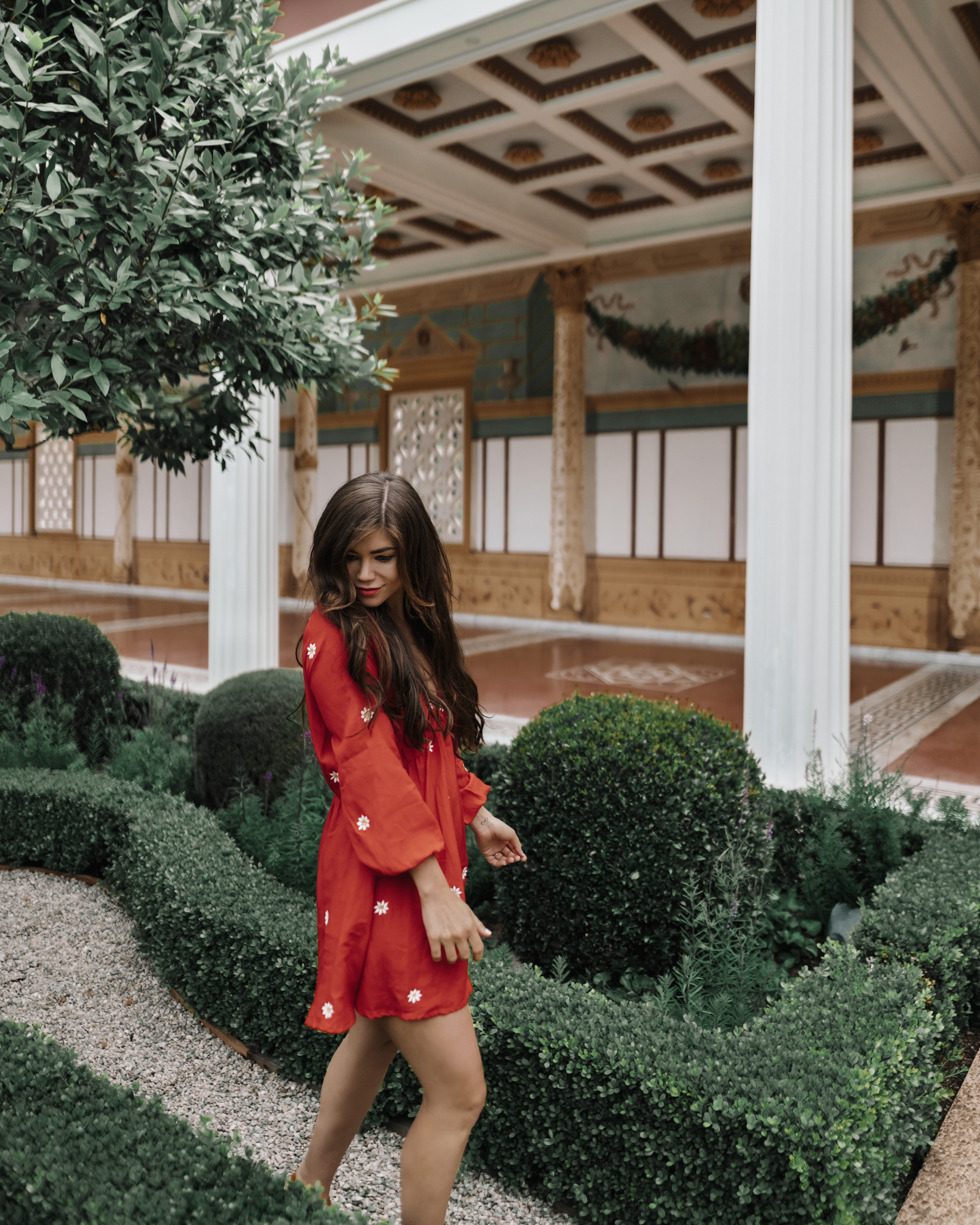 The Getty Villa is at the top of my shoot list still! We stopped by here briefly with a couple of friends on a very cold and cloudy day (not pictured: my big coat), and I have been meaning to return here ever since. The Villa is free to enter, but with a $20 charge to park, regardless of how many people you have with you. The grounds are very European, with fountains, pools and manicured gardens, as well as museum exhibits! It's a great way to spend half a day in LA - and I very much need to return and get some more dramatic photos!
19. OUE SkySpace LA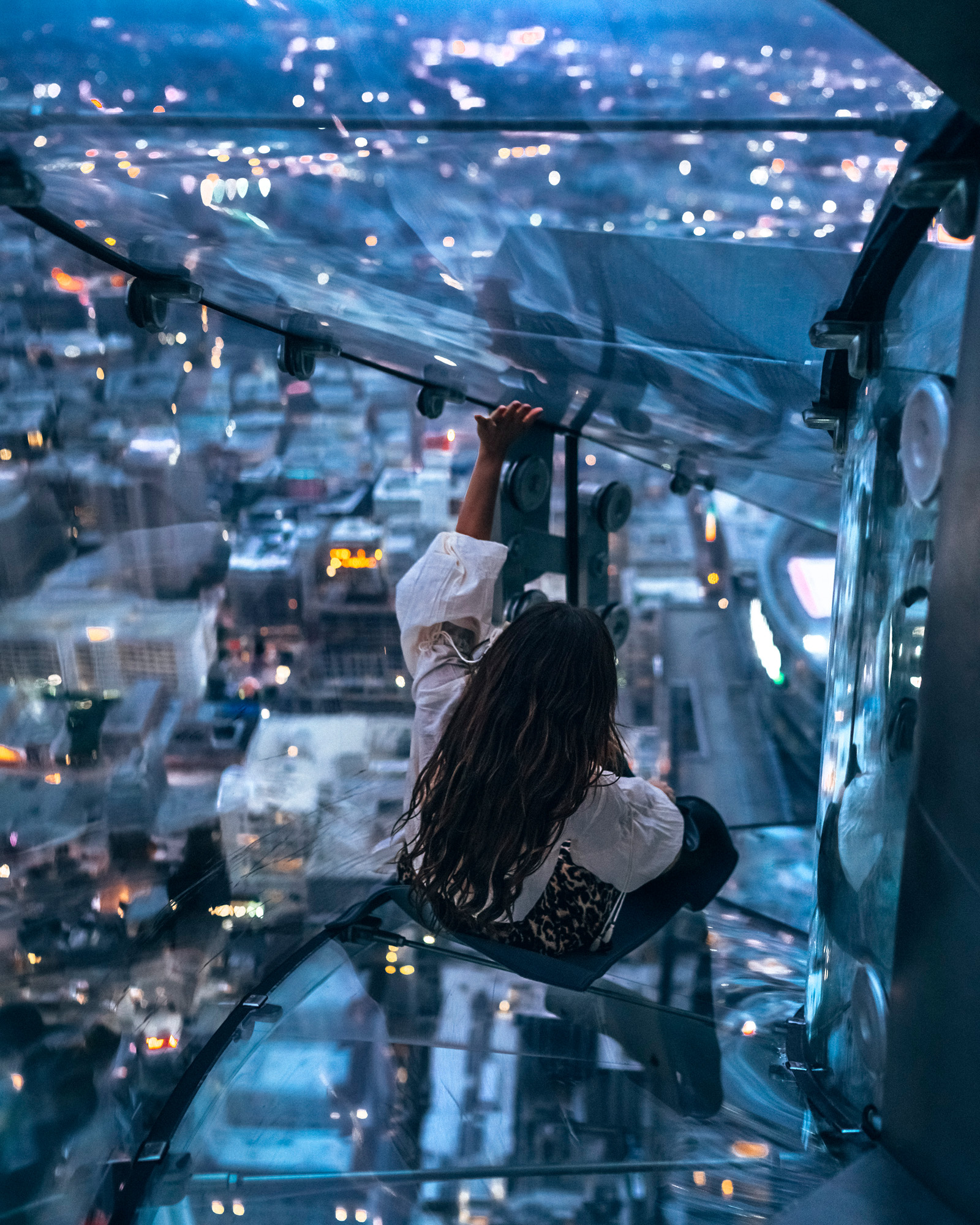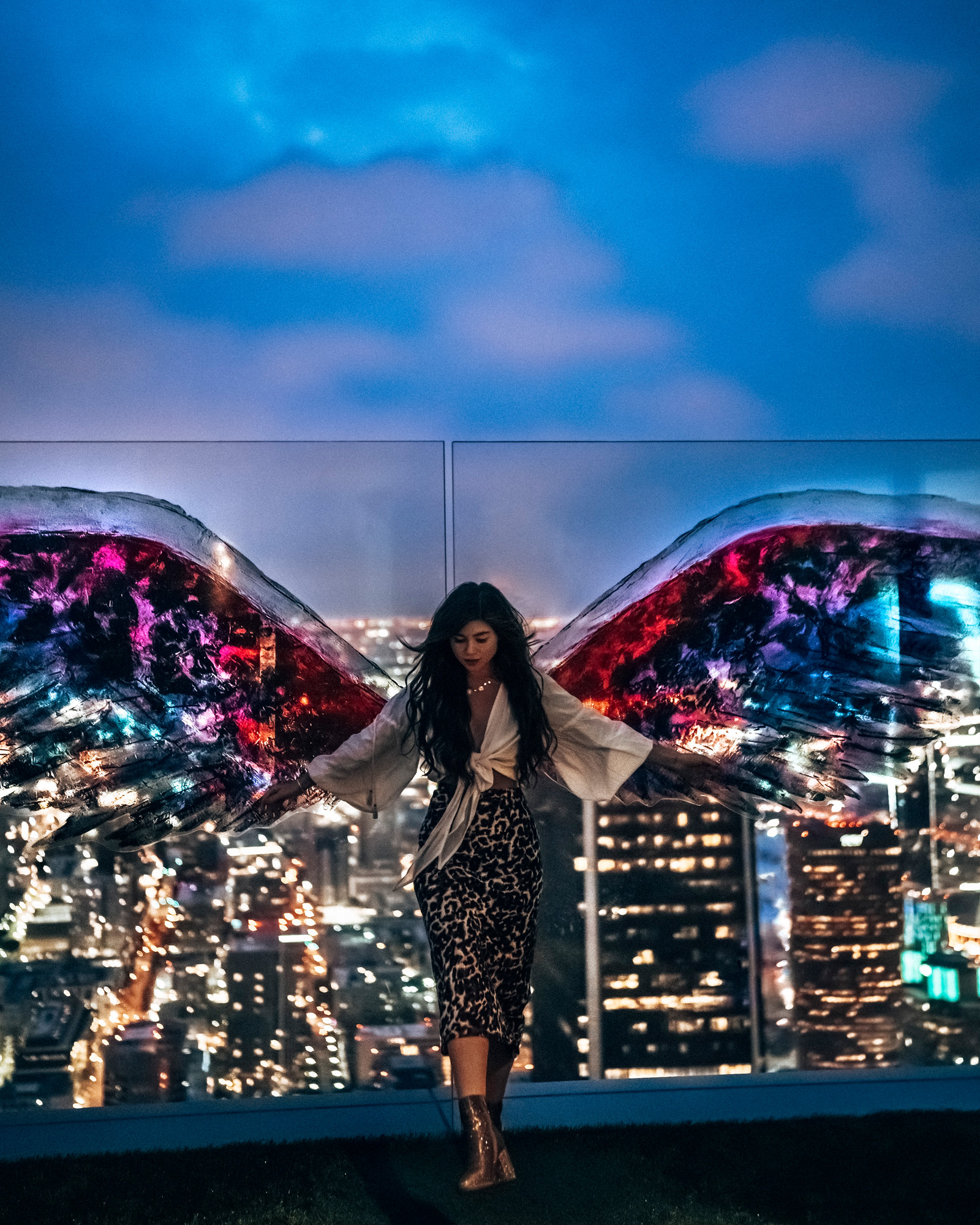 On a skyscraper rooftop in Downtown LA, this glass slide is such a cool sight - even if the experience is only a couple of seconds. My best tip is to pre-purchase a package deal with entrance, ride and drink tickets for the best value. Check out this Groupon Deal that is on now for a serious discount!
20. Sunset Junction, Silver Lake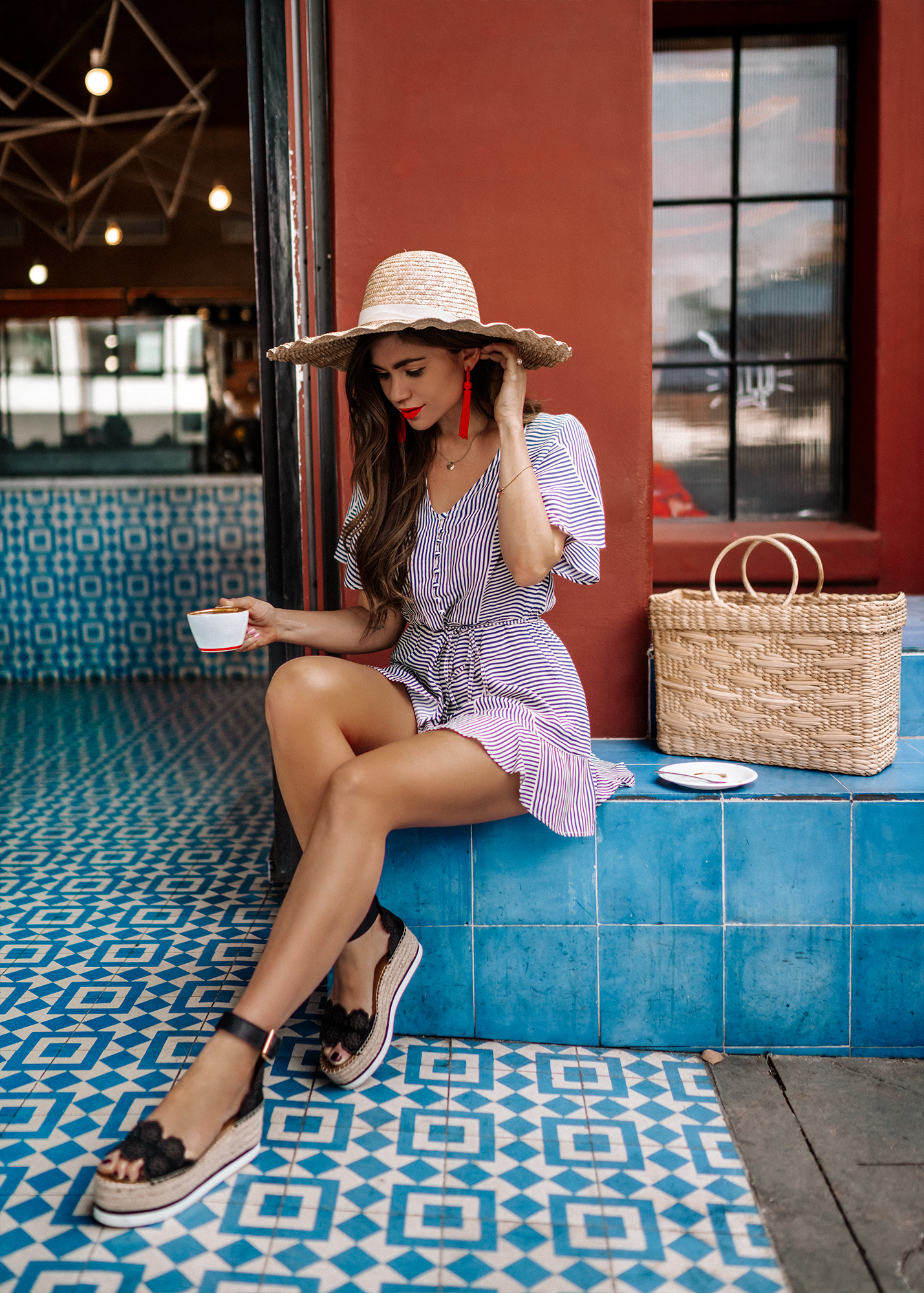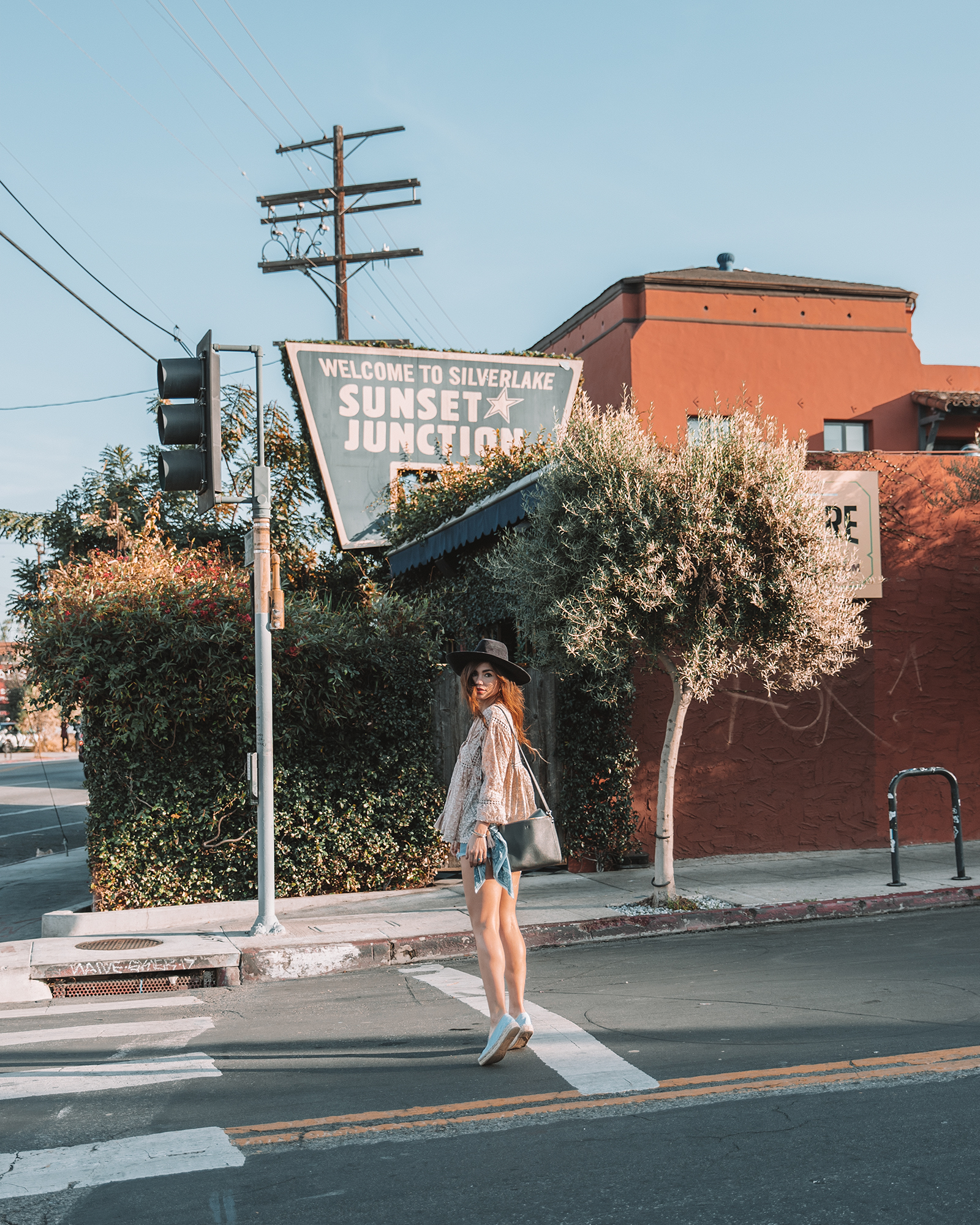 The East Side's version of Abbot Kenney Boulevard, Sunset Junction in SilverLake also has amazing restaurants, boutiques, vintage stores, and a couple of music venues. It's one of my favorite places to spend a day in the neighborhood, and is full of great pockets, art, and interiors to shoot. While you're here, check out the Micheltorena Stairs.
21. The Last Bookstore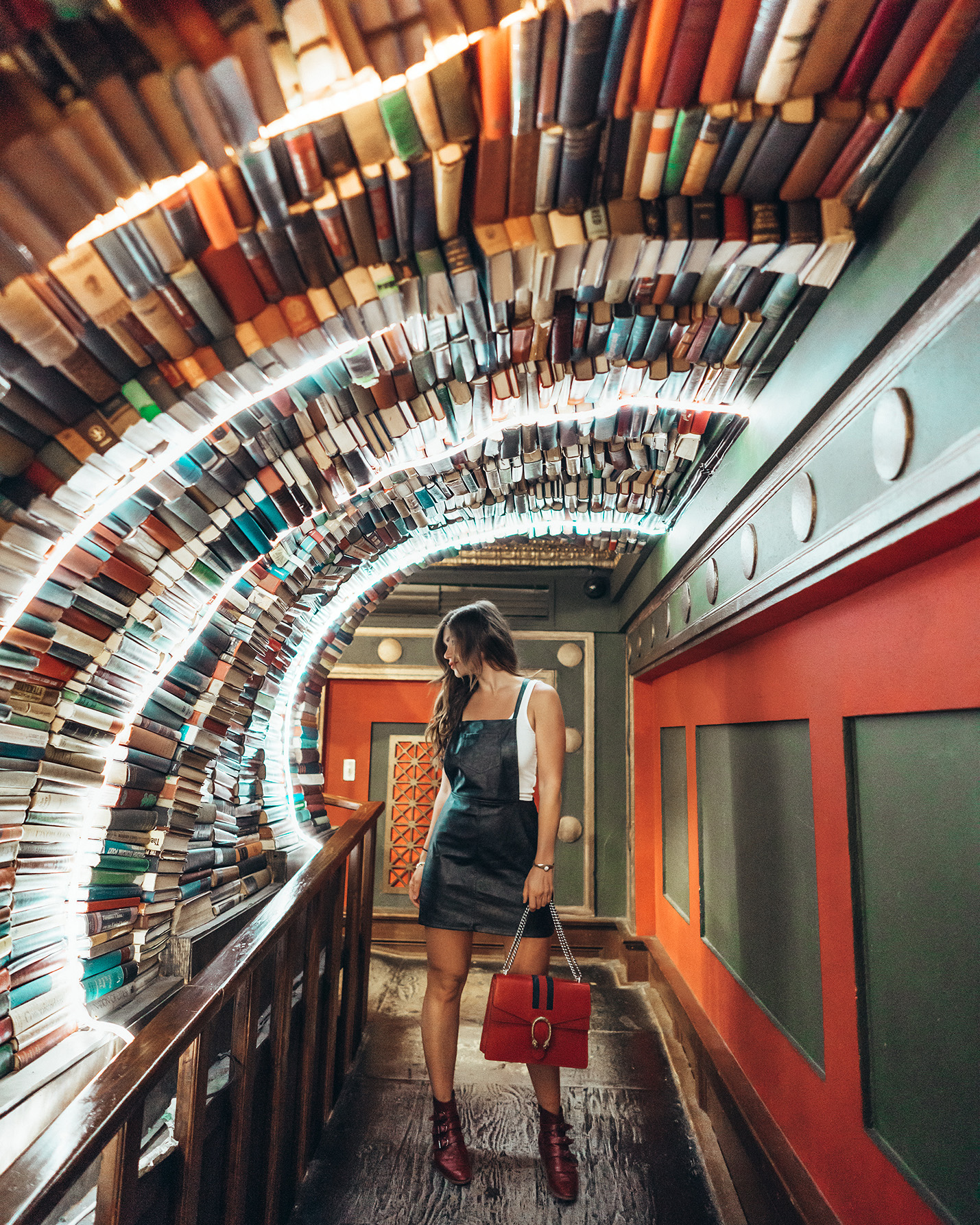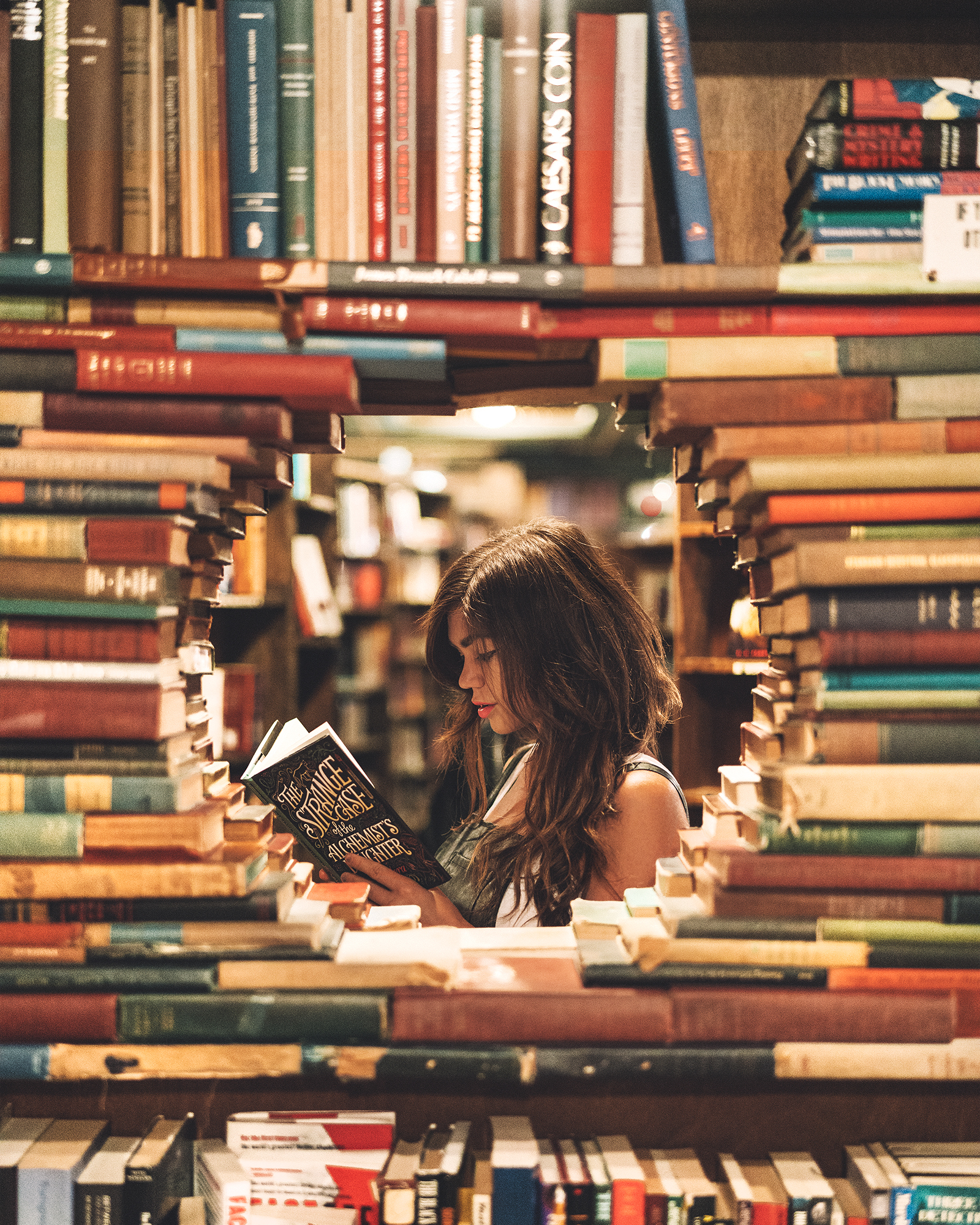 This downtown book shop is one of the best in LA for actually buying books, and is really designed for photos. Check out the iconic frame of books as well as the book tunnel, which are the two most well known spots, but there are a number of other beautiful corners to check out as well. They are very relaxed here about taking photos, which is always a huge plus!
22. The Bradbury Building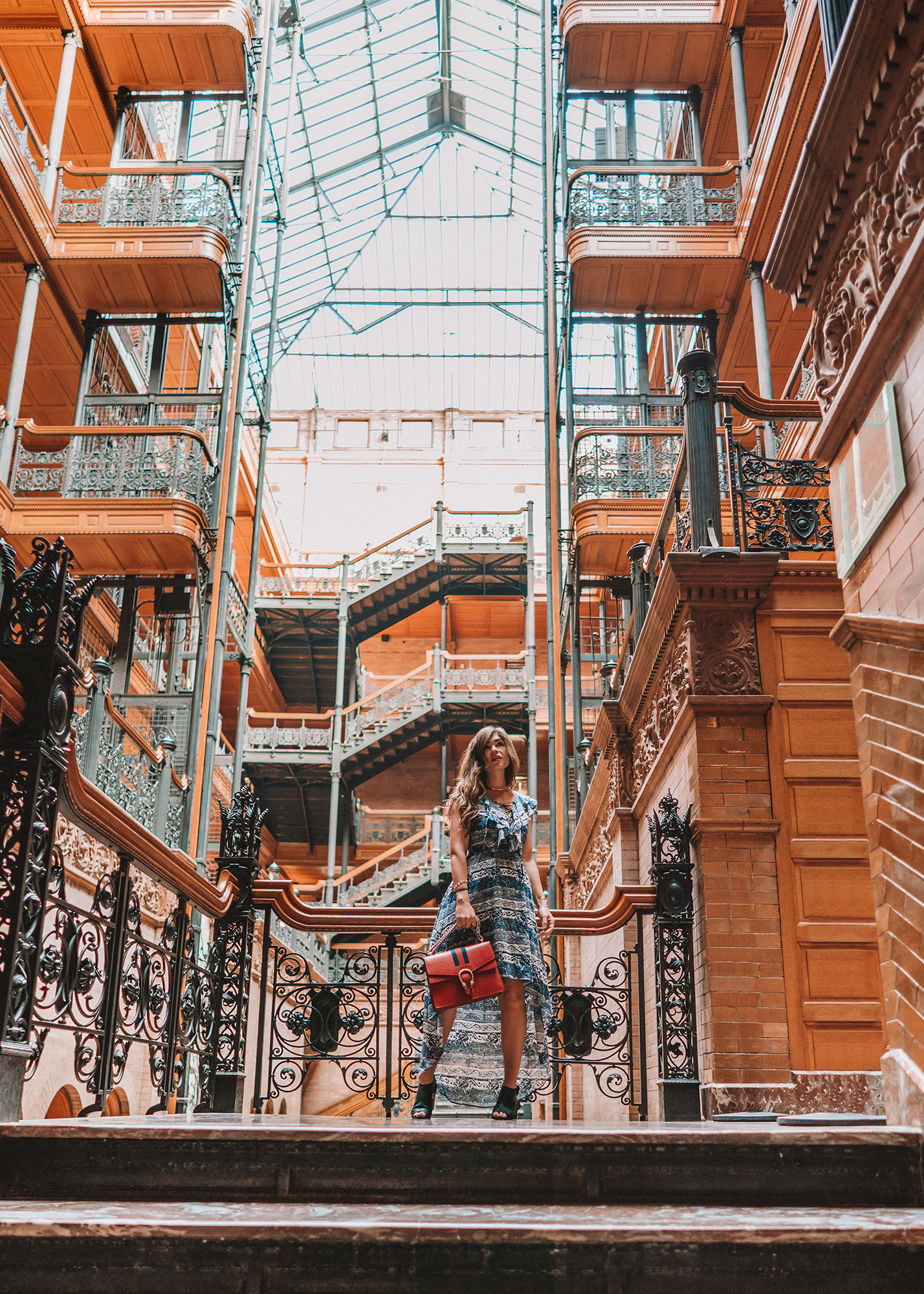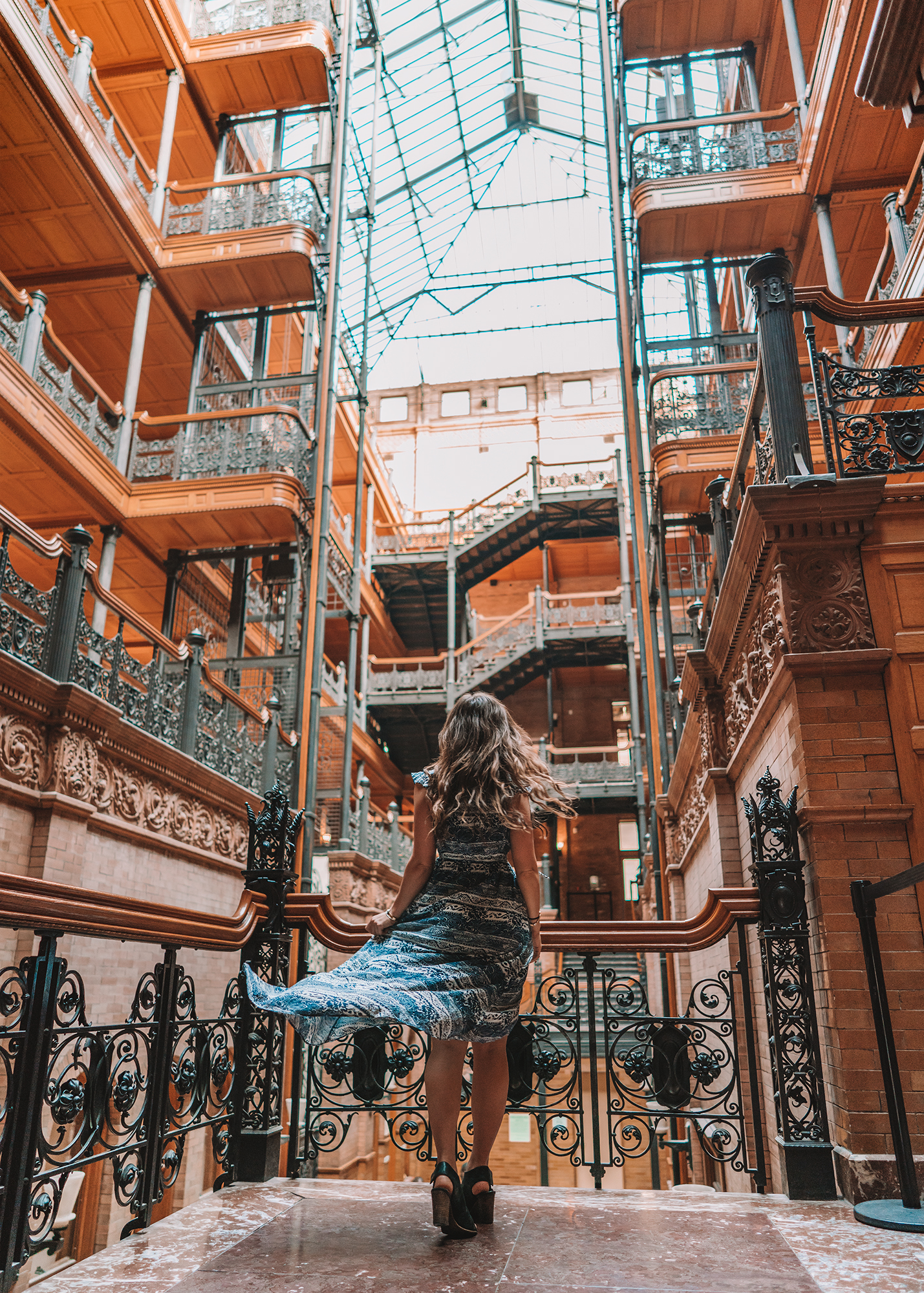 The Bradbury Building is an LA icon - dating back to the 1800's (which for us here in California is old! There is hardly anything here over 100 years old.) With a beautiful, art deco interior and famously featured in a few movies, including Bladerunner. The lobby of the building is open to the public and you can take photos - but you have to be careful or you will get yelled at by the security - we were scolded for "directing" when Brandon was telling me to take a step over. But it's not difficult to make it work and get your shot!
23. Hollywood Boulevard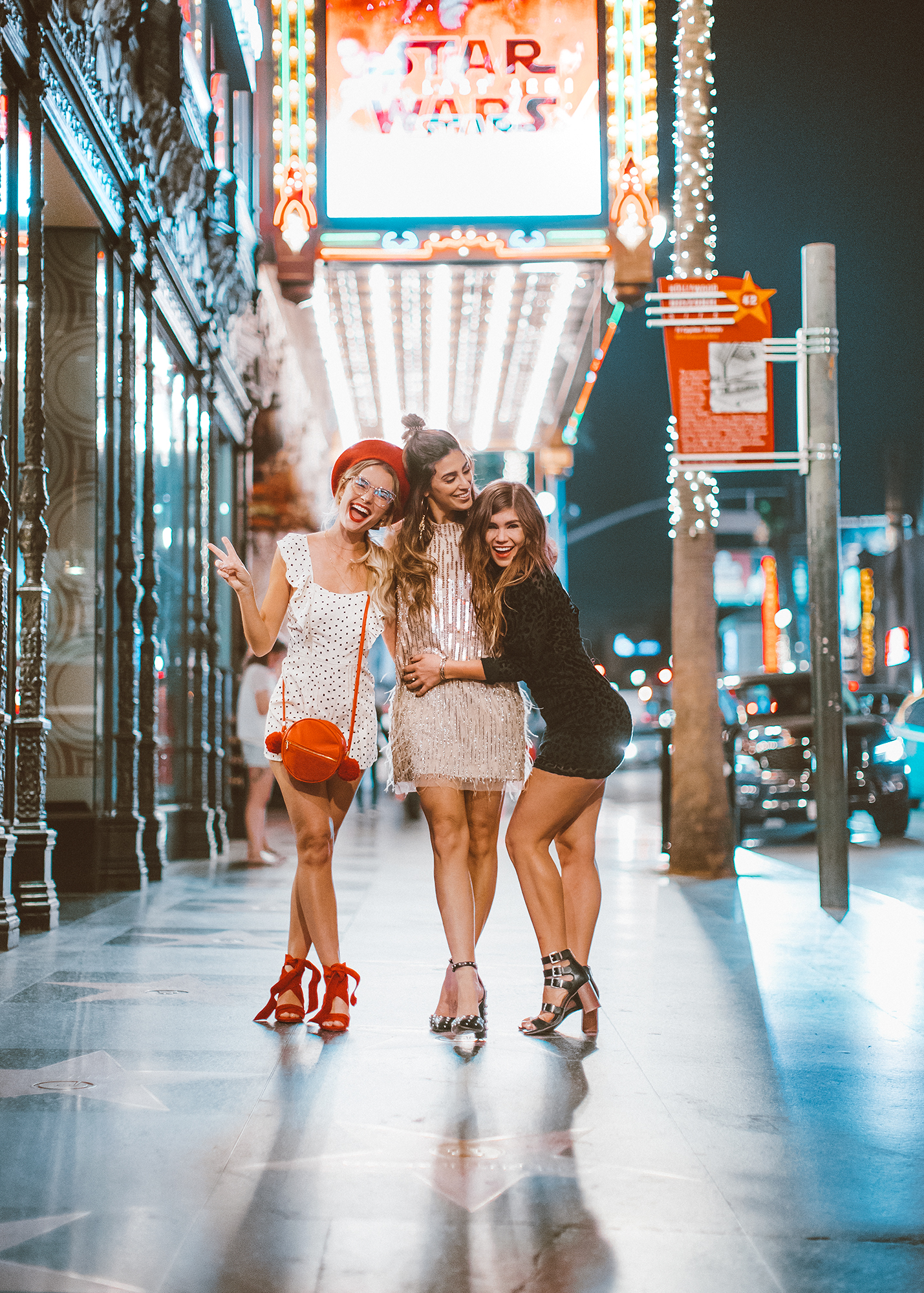 One of the most well-known sights in Los Angeles is Hollywood Boulevard and the Walk of Fame - and is often one of the biggest disappointments to visitors. The area can be a bit seedy and dirty and a bit like Times Square but worse, but! It can still make for some great photos, especially at dusk when the lights come on but the sky still has a midnight blue glow.
24. The Four Seasons Hotel, Beverly Hills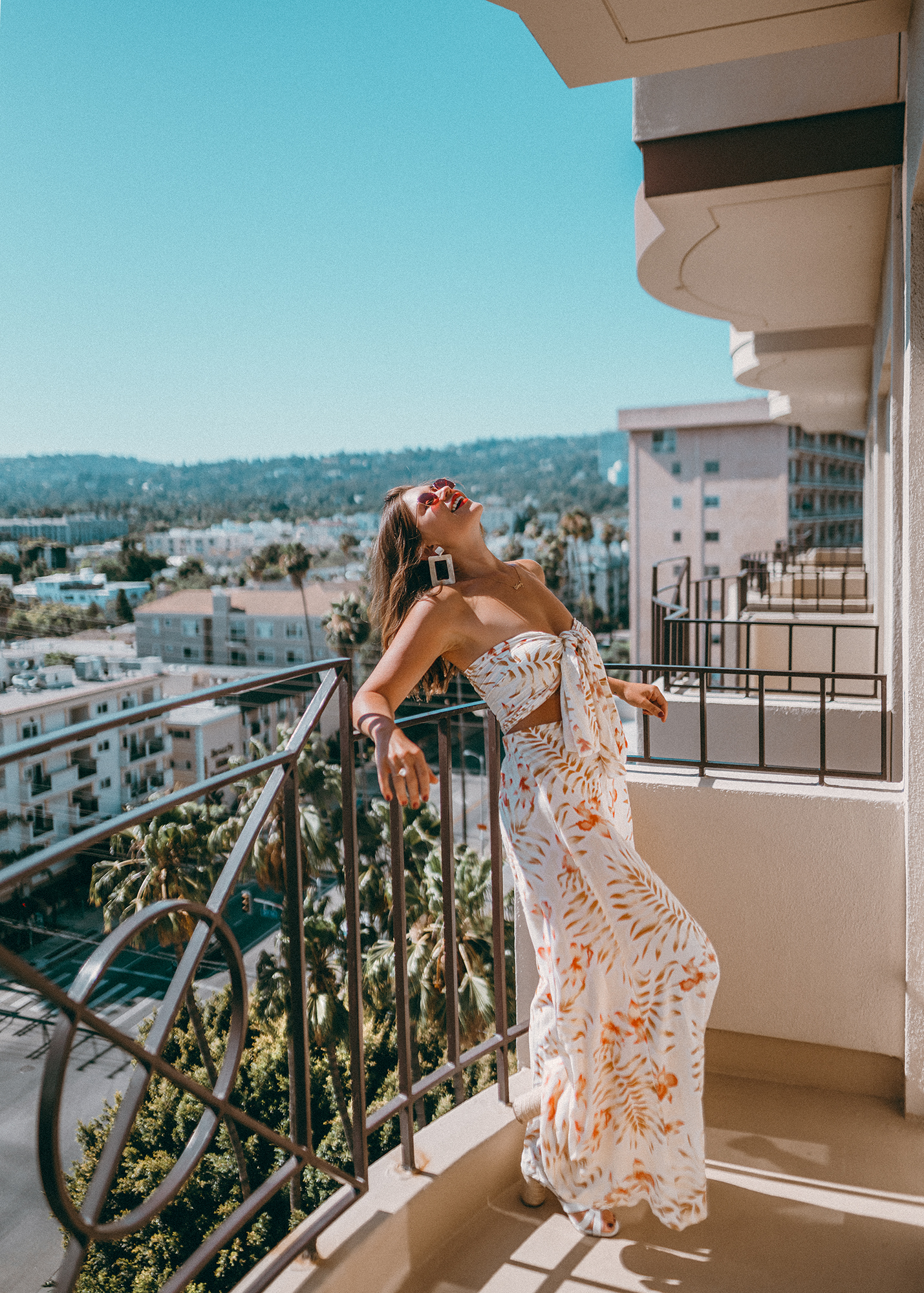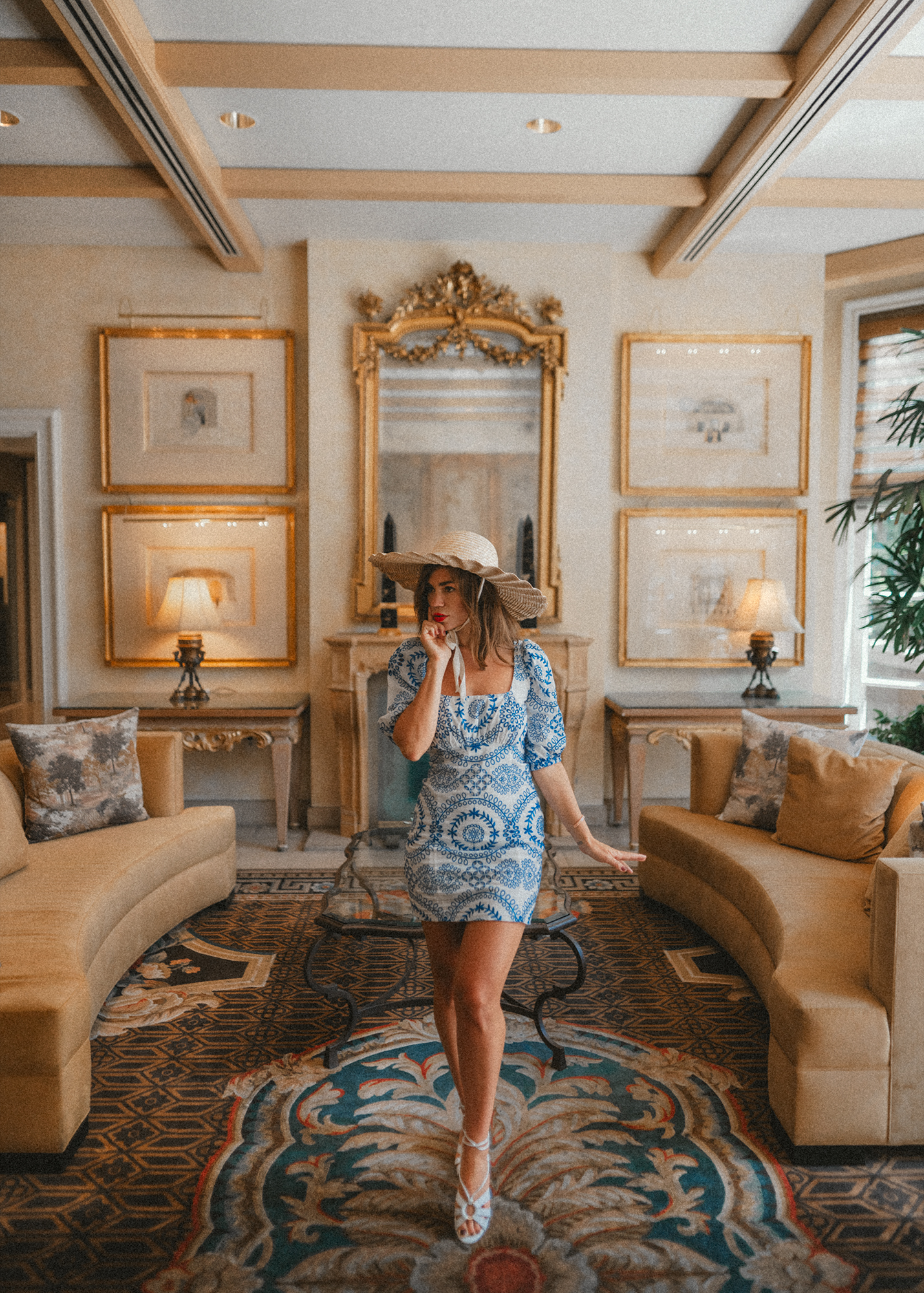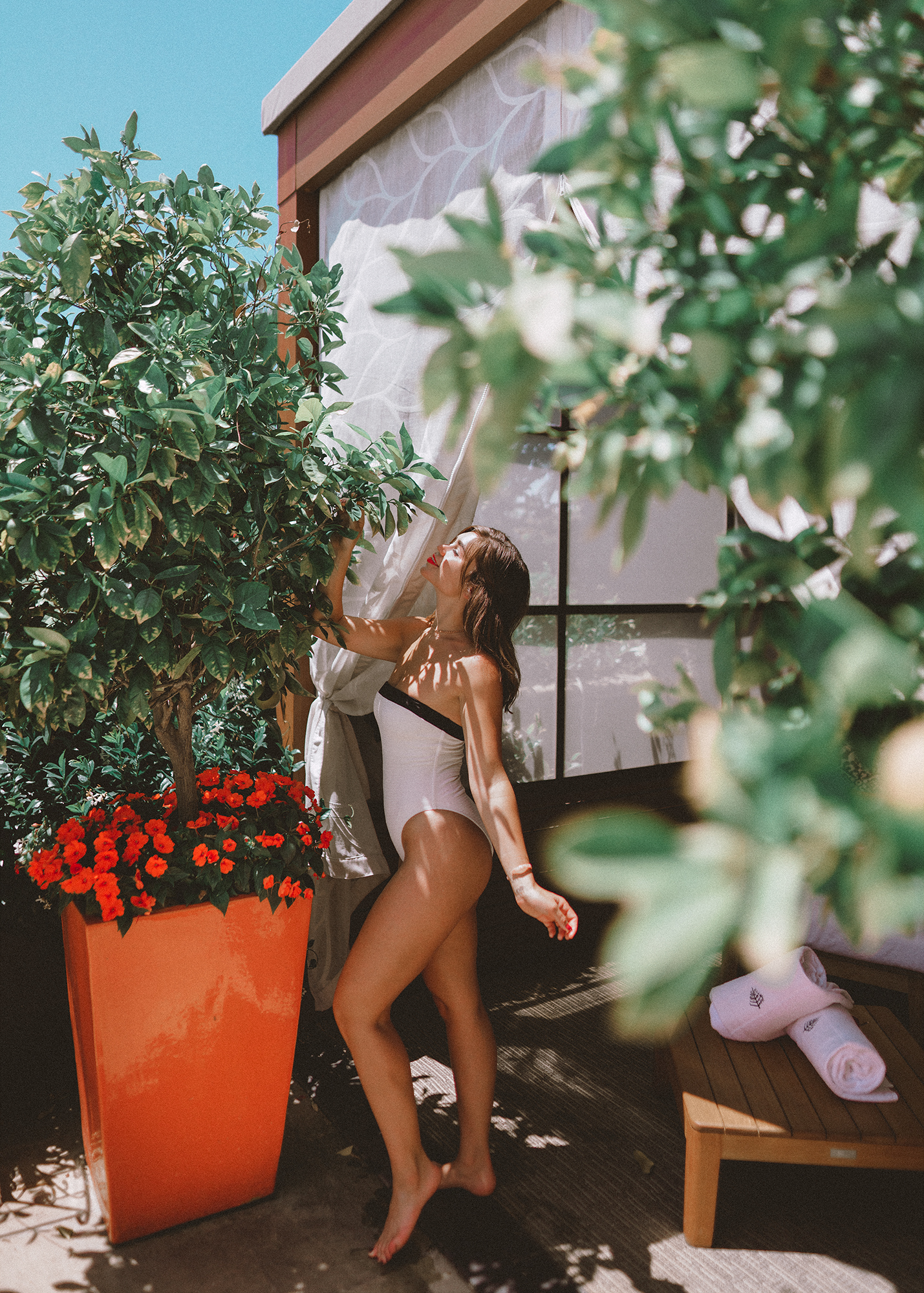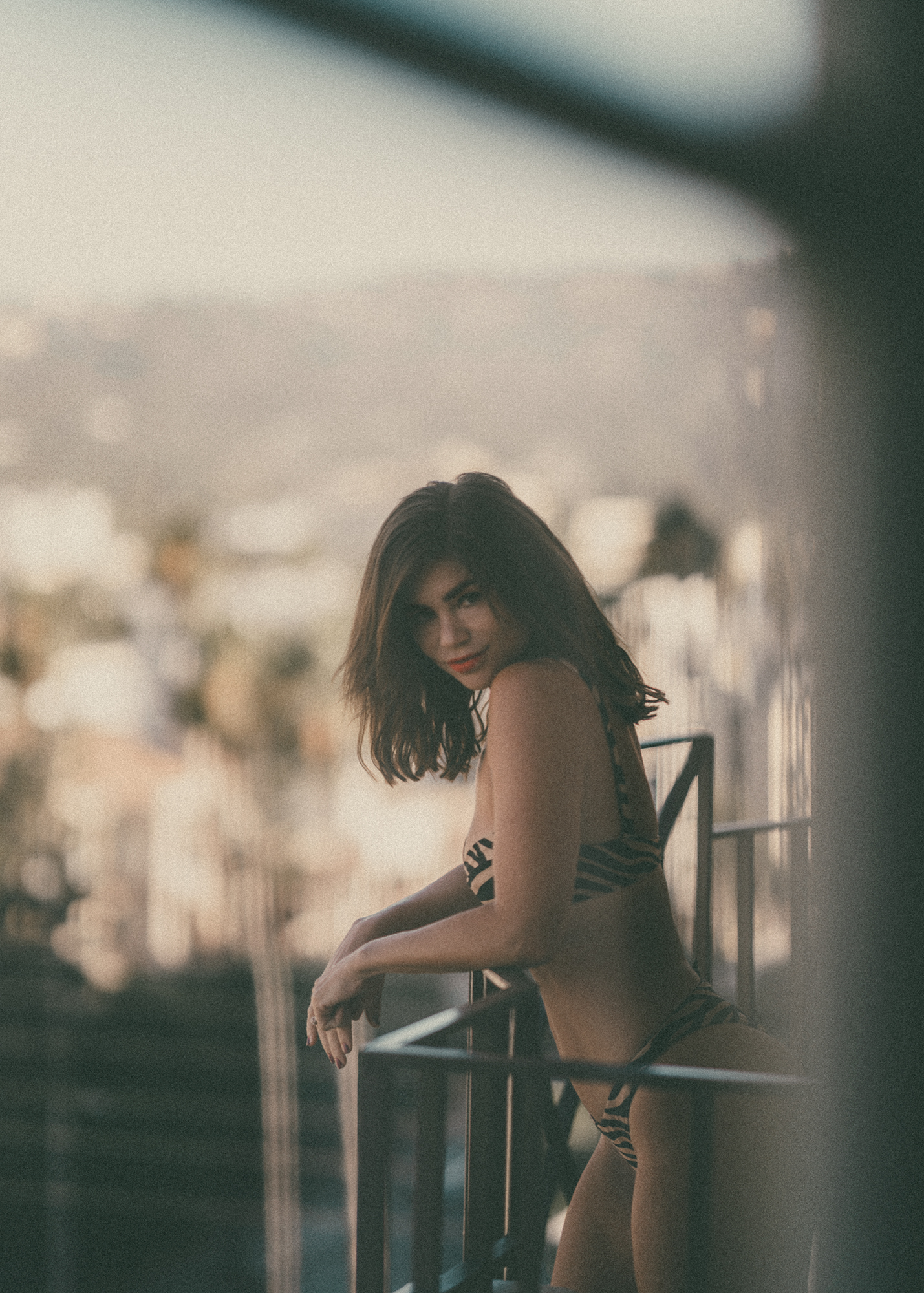 This dreamy Beverly Hills hotel has so many beautiful corners and details - from the sunny citrus-lined pool to the French palace-inspired drawing room, to the beautiful hotel rooms and endless views themselves. The Four Seasons is one of my favorite - and most photogenic - hotels in LA. See my full blog on the Four Seasons here!
25. The Griffith Observatory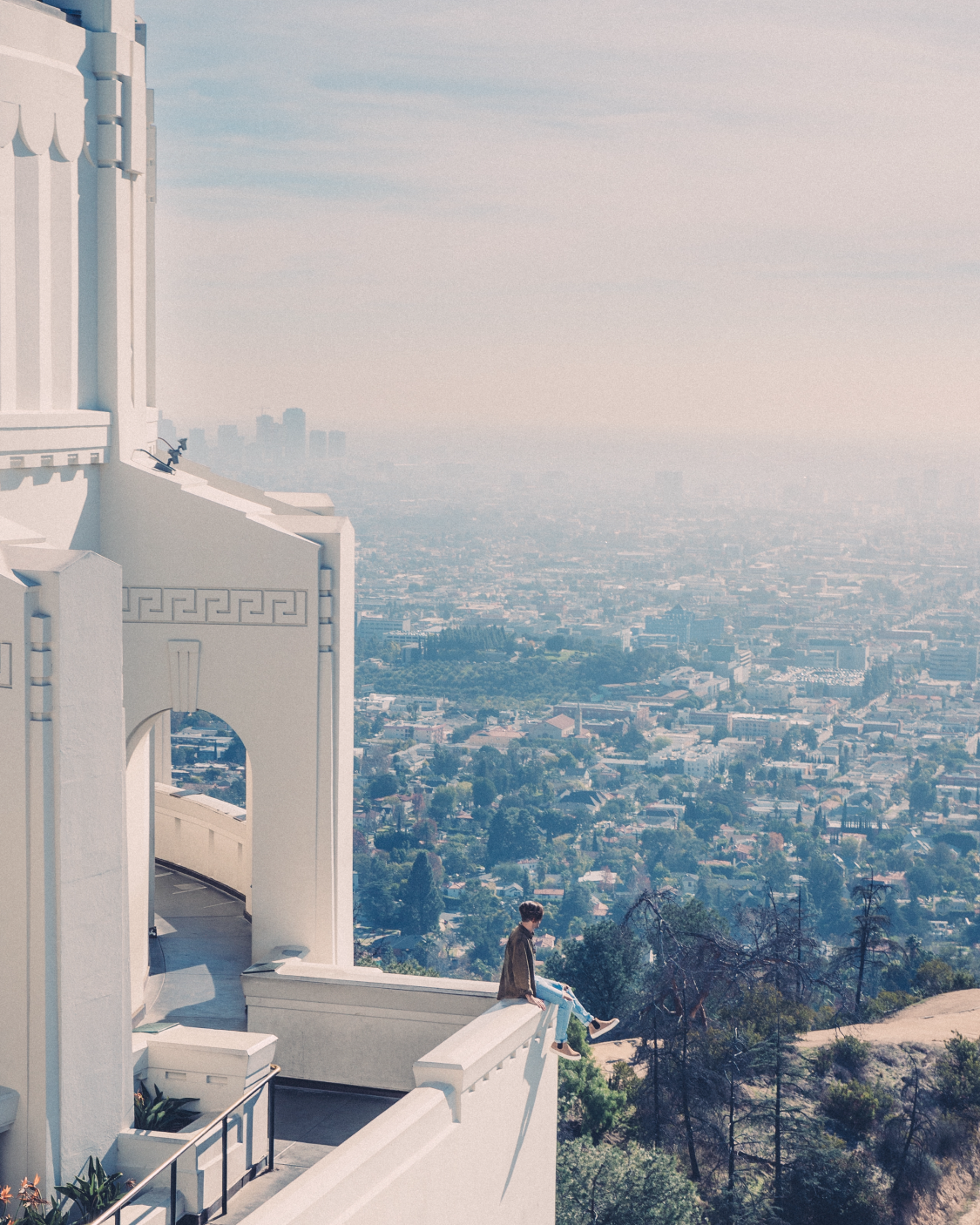 The Griffith Observatory is an LA icon up in the Hollywood Hills, with glistening white art deco architecture overlooking the Hollywood sign. The observatory has a little bit of everything - a planetarium, exhibits, special events, public telescopes, cafe, bookstore, and insane views of downtown LA. Admission is free, and but parking can cost up to $20.
26. The Broad Museum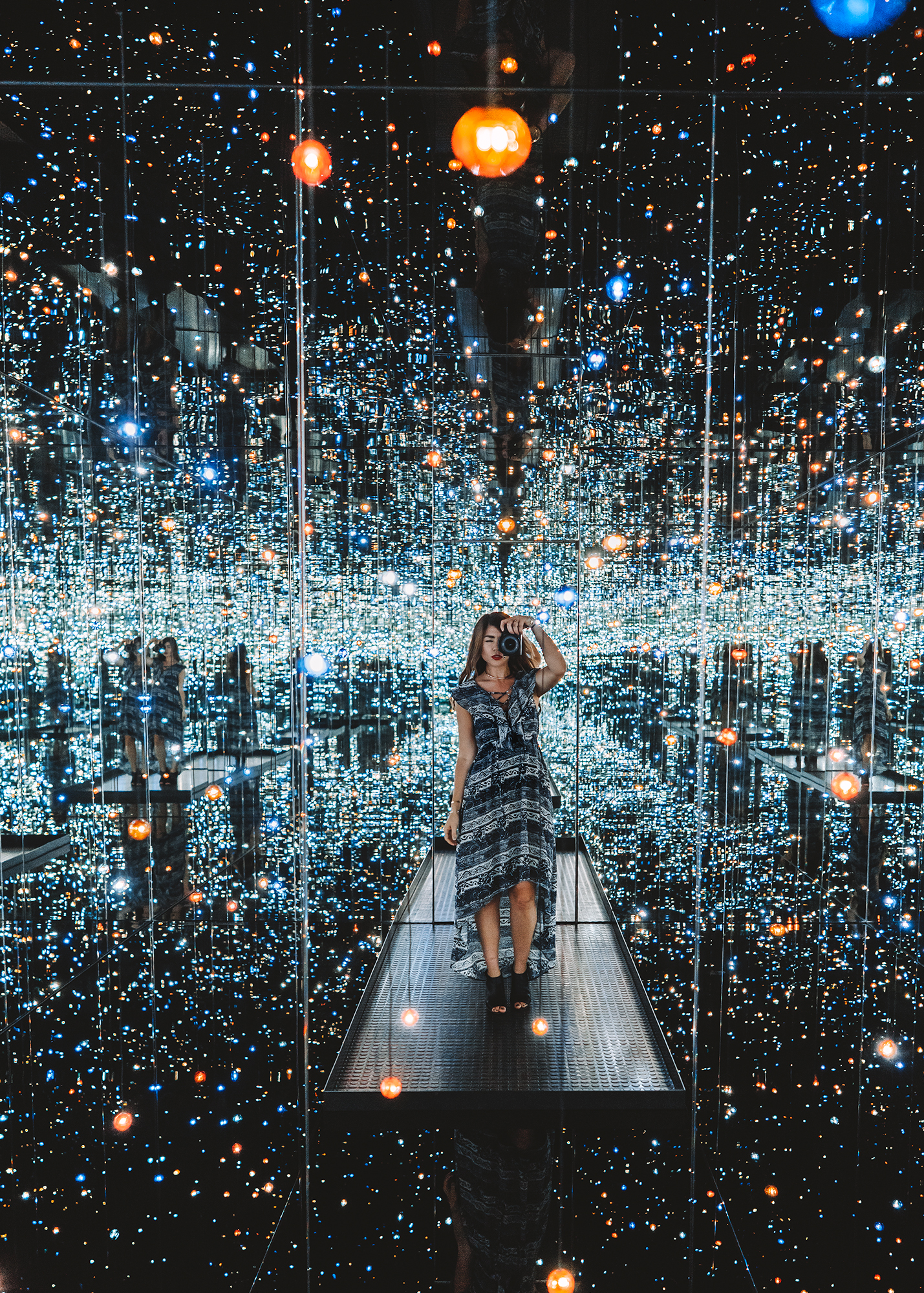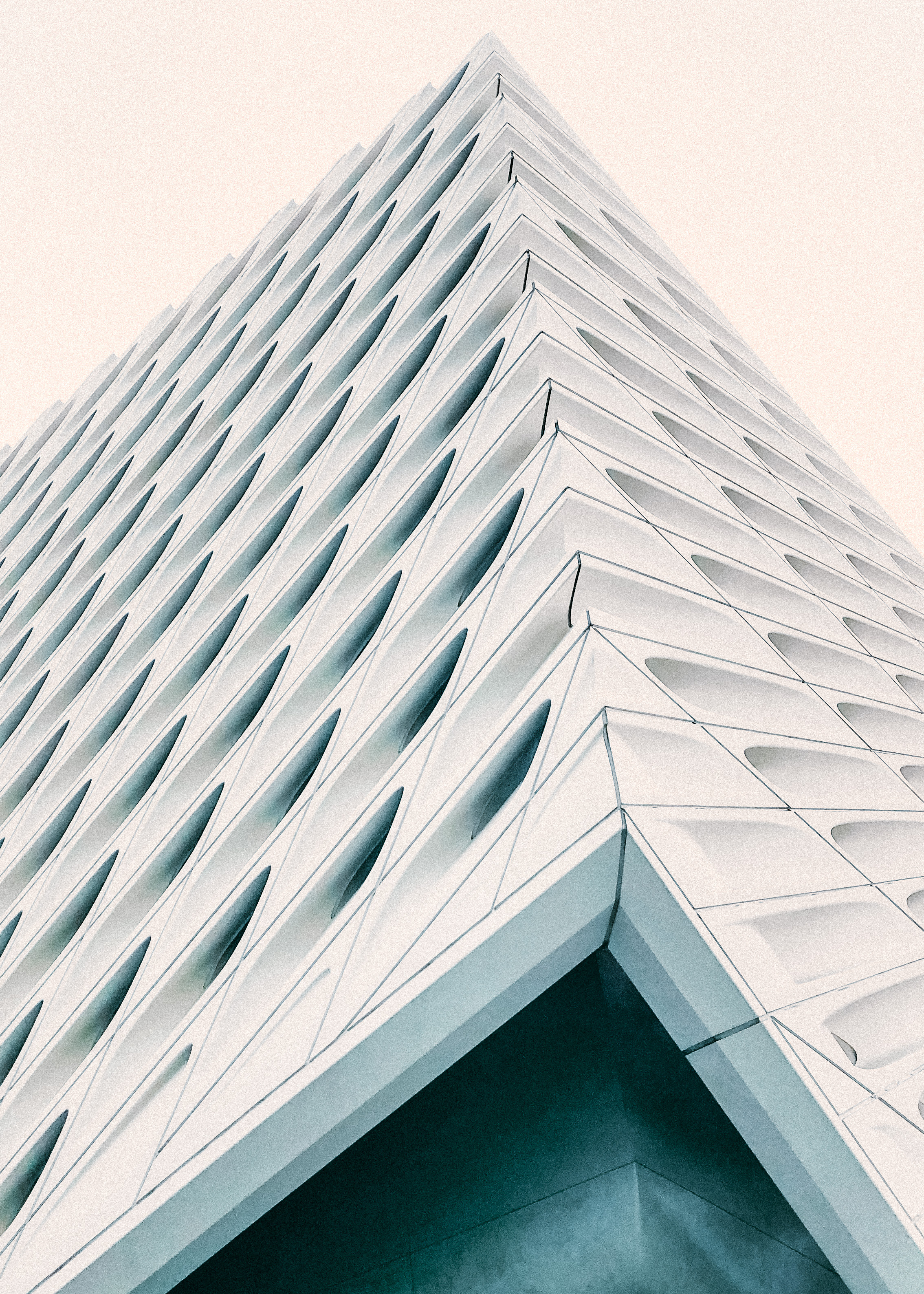 One of Los Angeles's most well-known modern art museums, the Broad is a fun way to spend half a day - admission is free but you have to reserve a ticket in advance. The famous Infinity Room is worth taking the time to check out! When we were here, you sign up for a place in line (do this right when you arrive because it usually takes a while) and then you receive a text message when it's almost your turn. Go first thing in the morning for the fastest turn around time.
27. The Montage Hotel Spa, Beverly Hills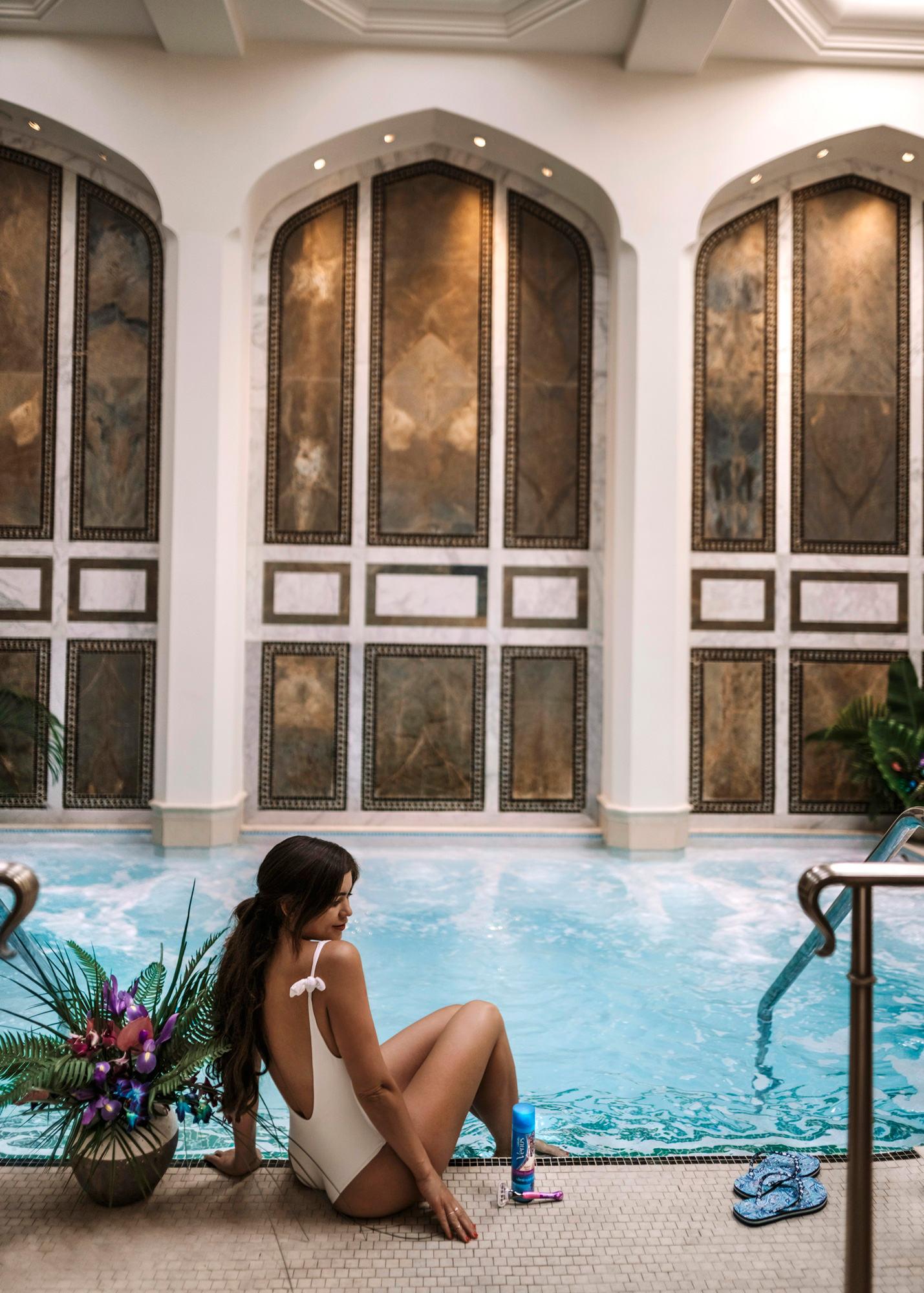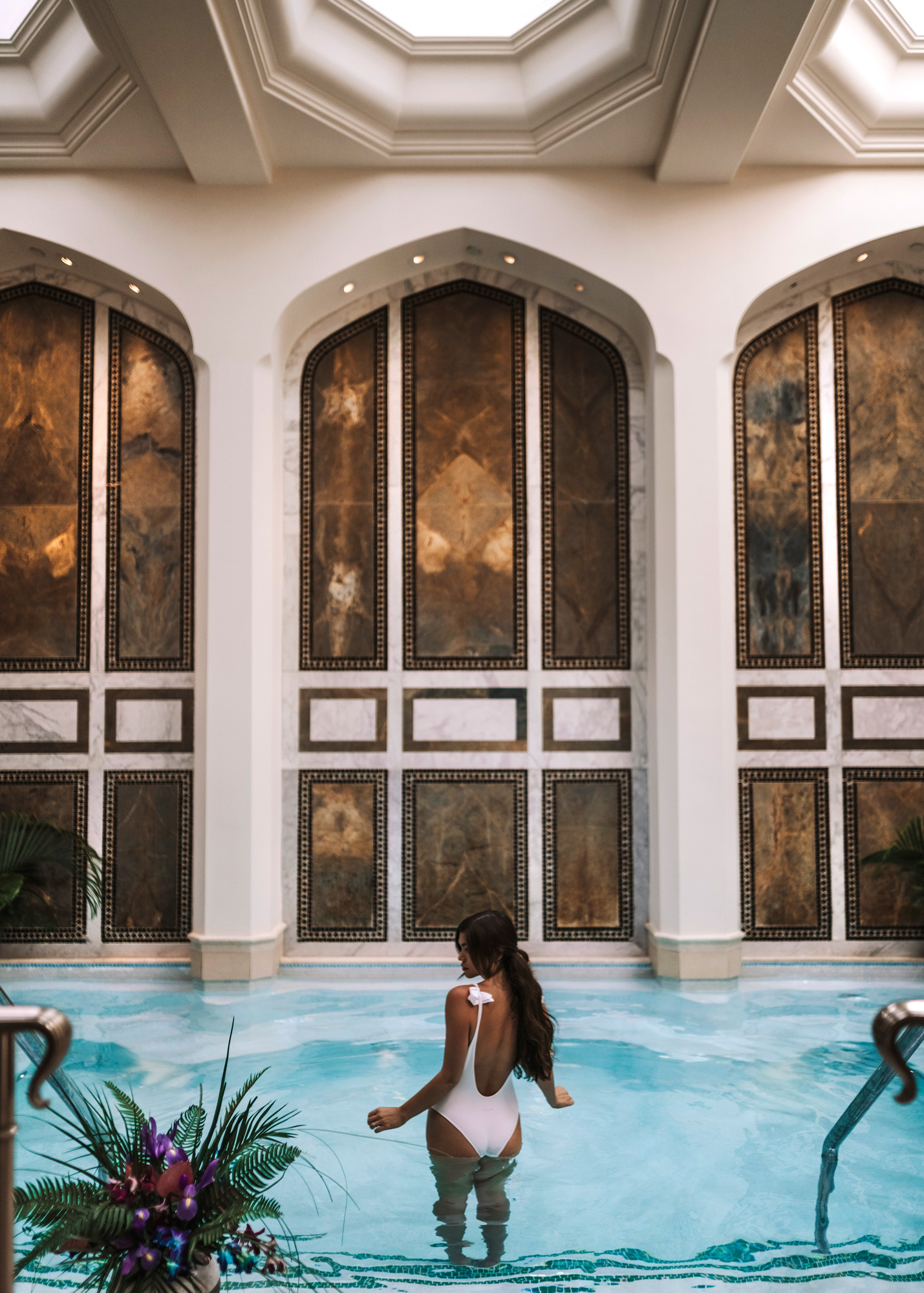 Treat yourself to a facial or a massage - and then stay a while in this beautiful Moroccan-inspired spa in cnetral Beverly Hills at the Montage Hotel. It's even more stunning in person!
28. The Beverly Hills Hotel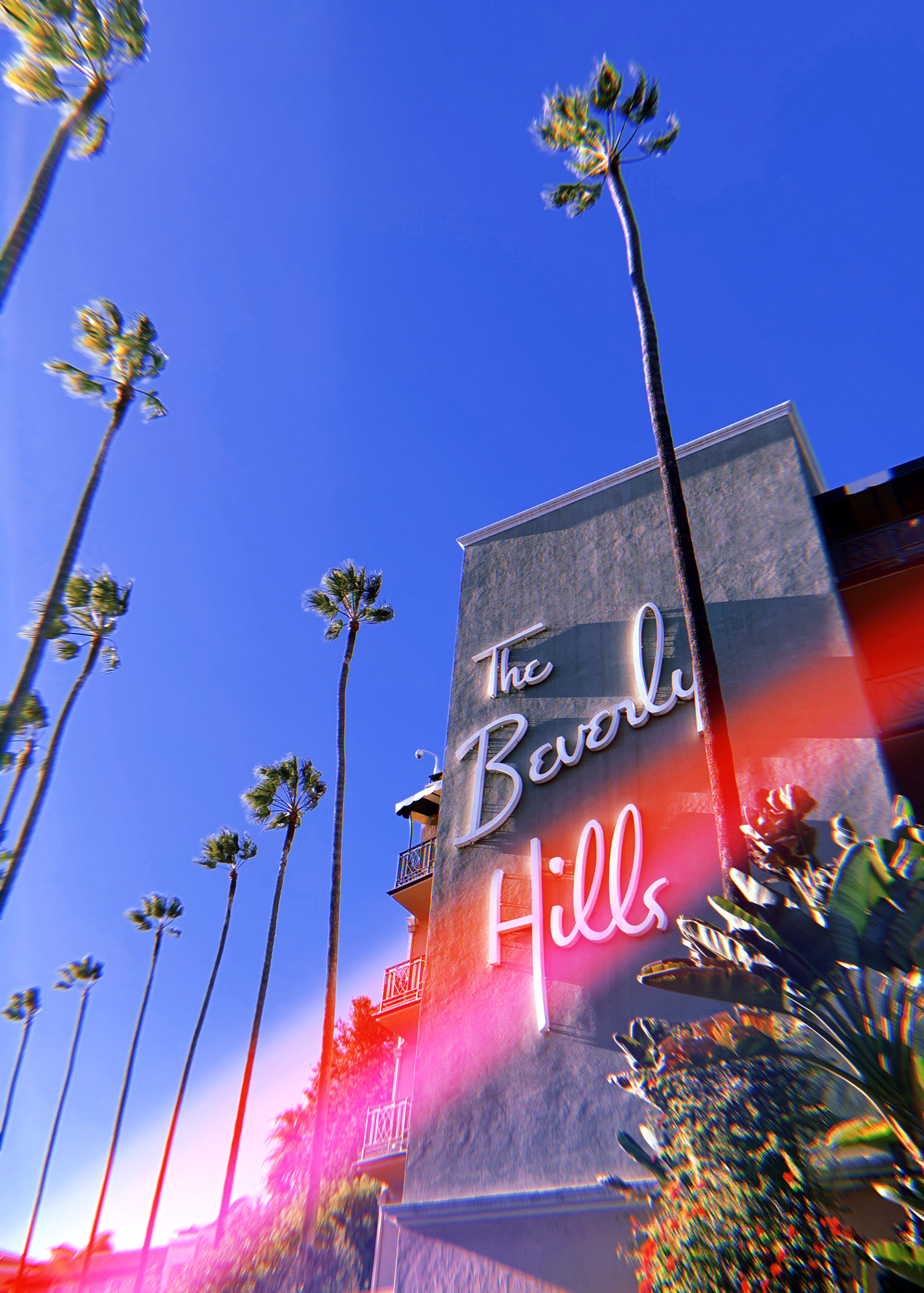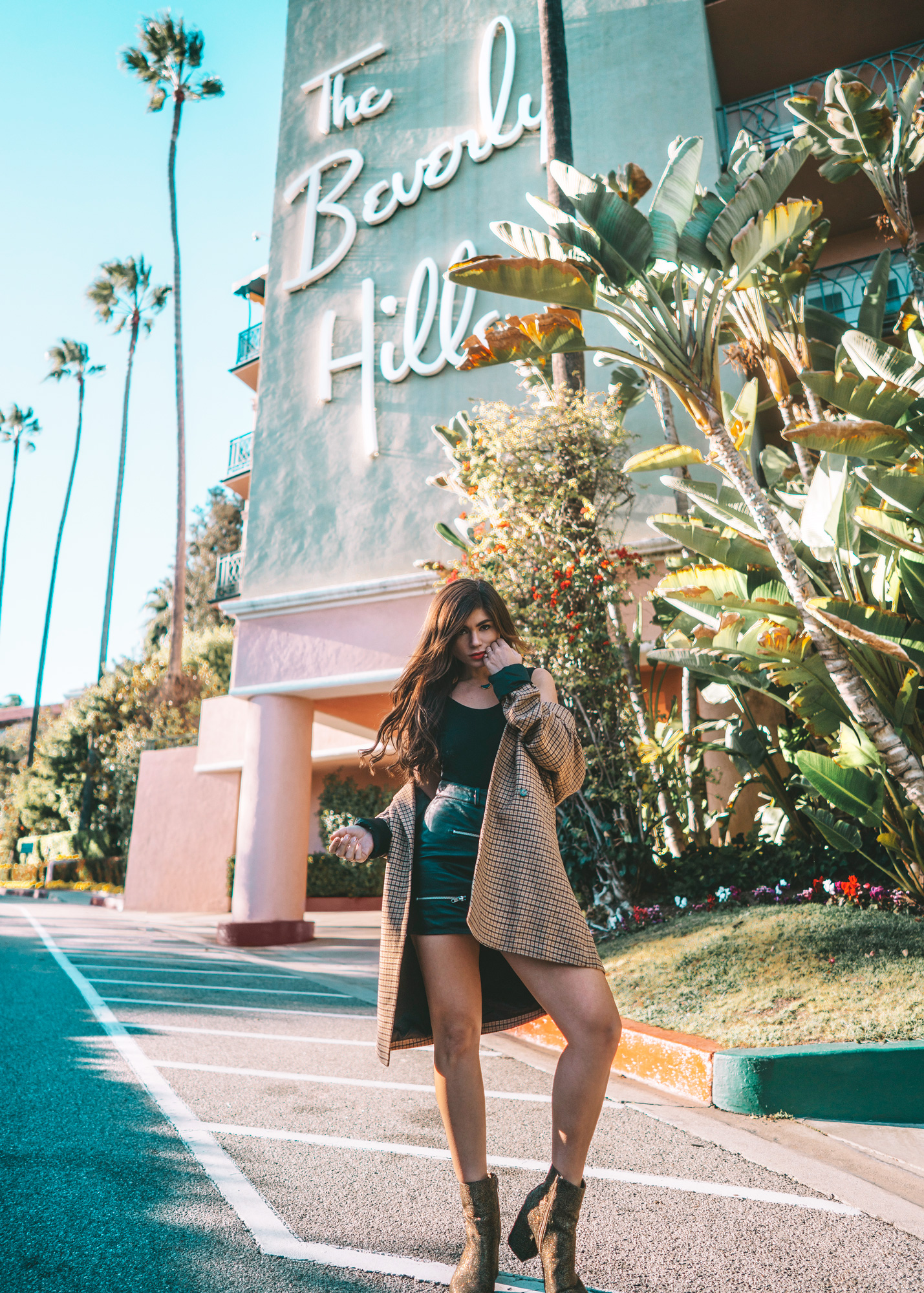 The Beverly Hills Hotel may be Los Angeles's most famous hotel - and even if you don't go inside and have lunch under the baby pink and banana leaf wallpaper, it is worth a stop at the vintage hotel sign.
29. Bluestone Lane Restaurants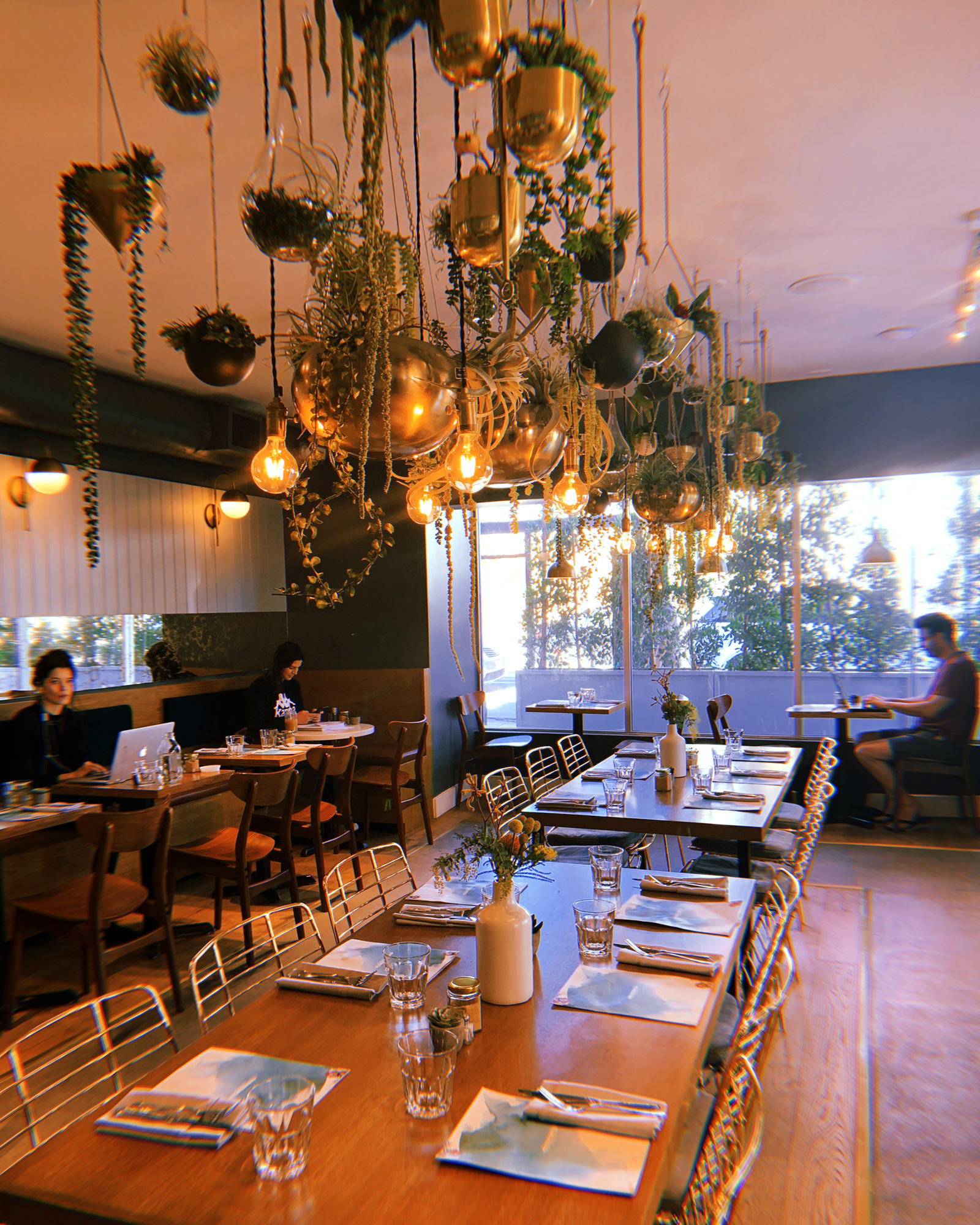 There are a few Bluestone Lane locations around Los Angeles, and every single one of them is beautiful! They are consistently one of my favorite casual restaurants for a healthy meal, a quick coffee, and a photo opp.
30. The Hollywood Sign Hiking Trail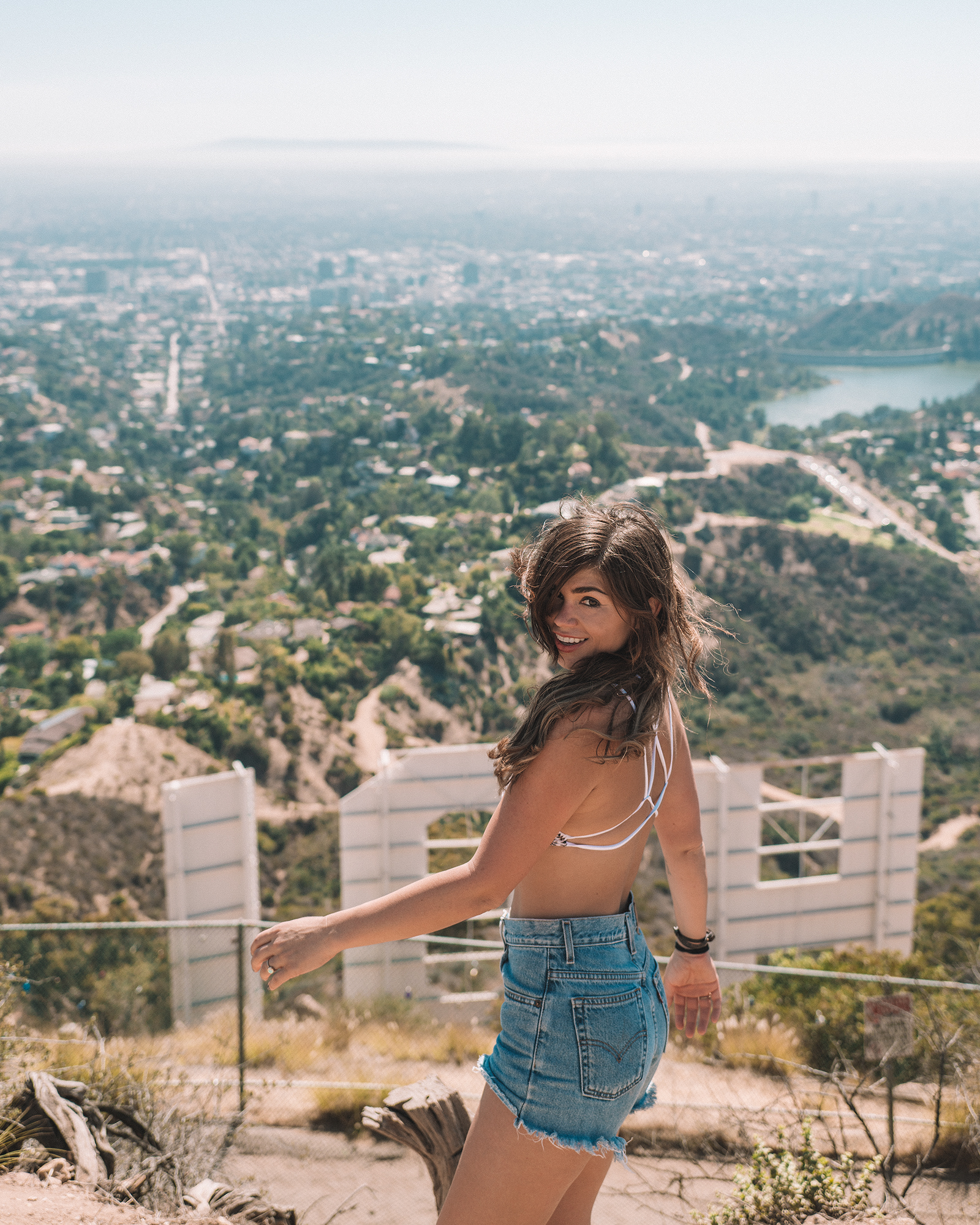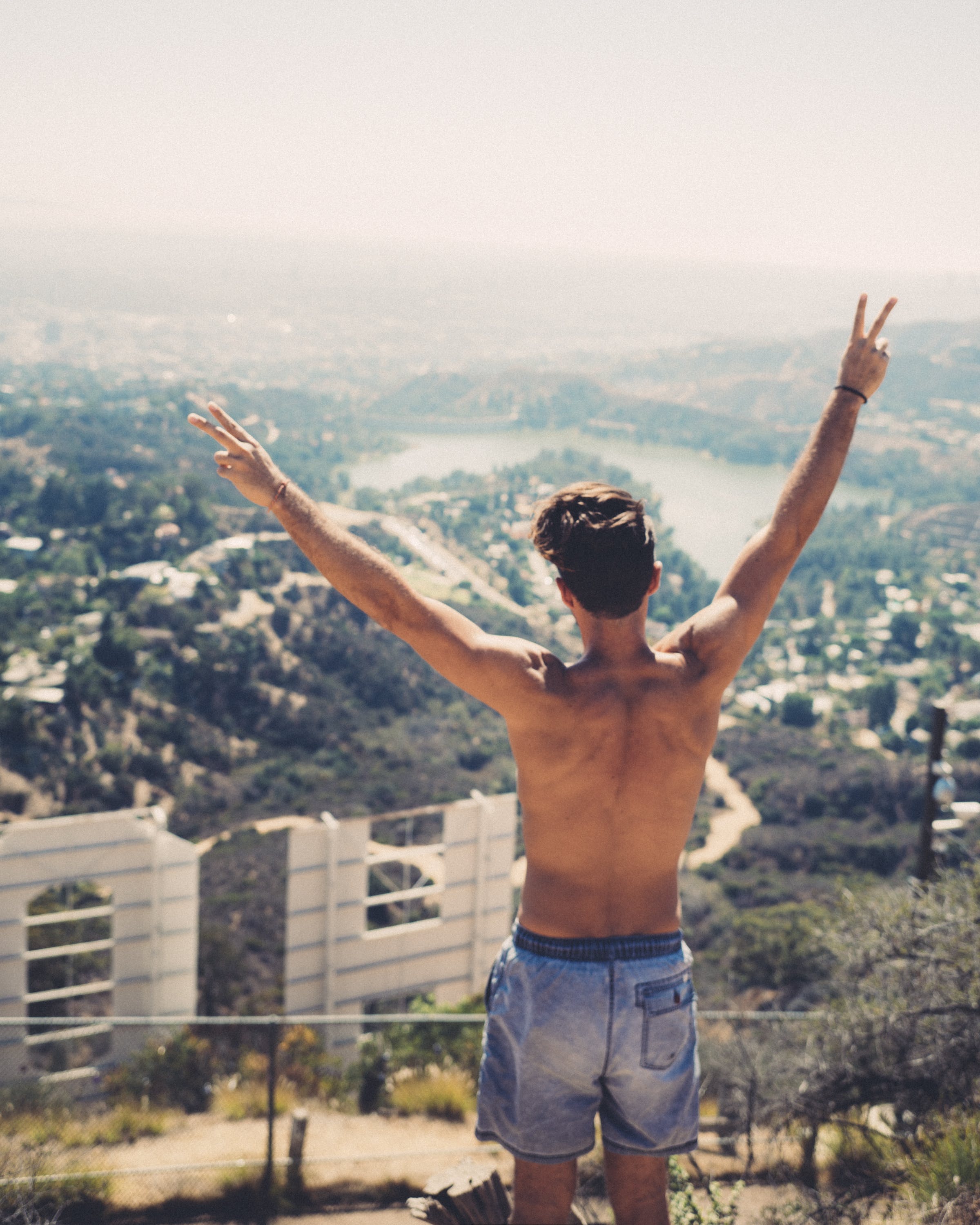 While you can't get to the Hollywood Sign itself, the hiking trail up behind it has amazing views and makes for an incredible photo opportunity - especially at sunset. Just make sure to bring lots of water - it's a little longer than you think and gets very hot in the day time.
31. Palm Tree Lined Streets - Santa Monica and Beverly Hills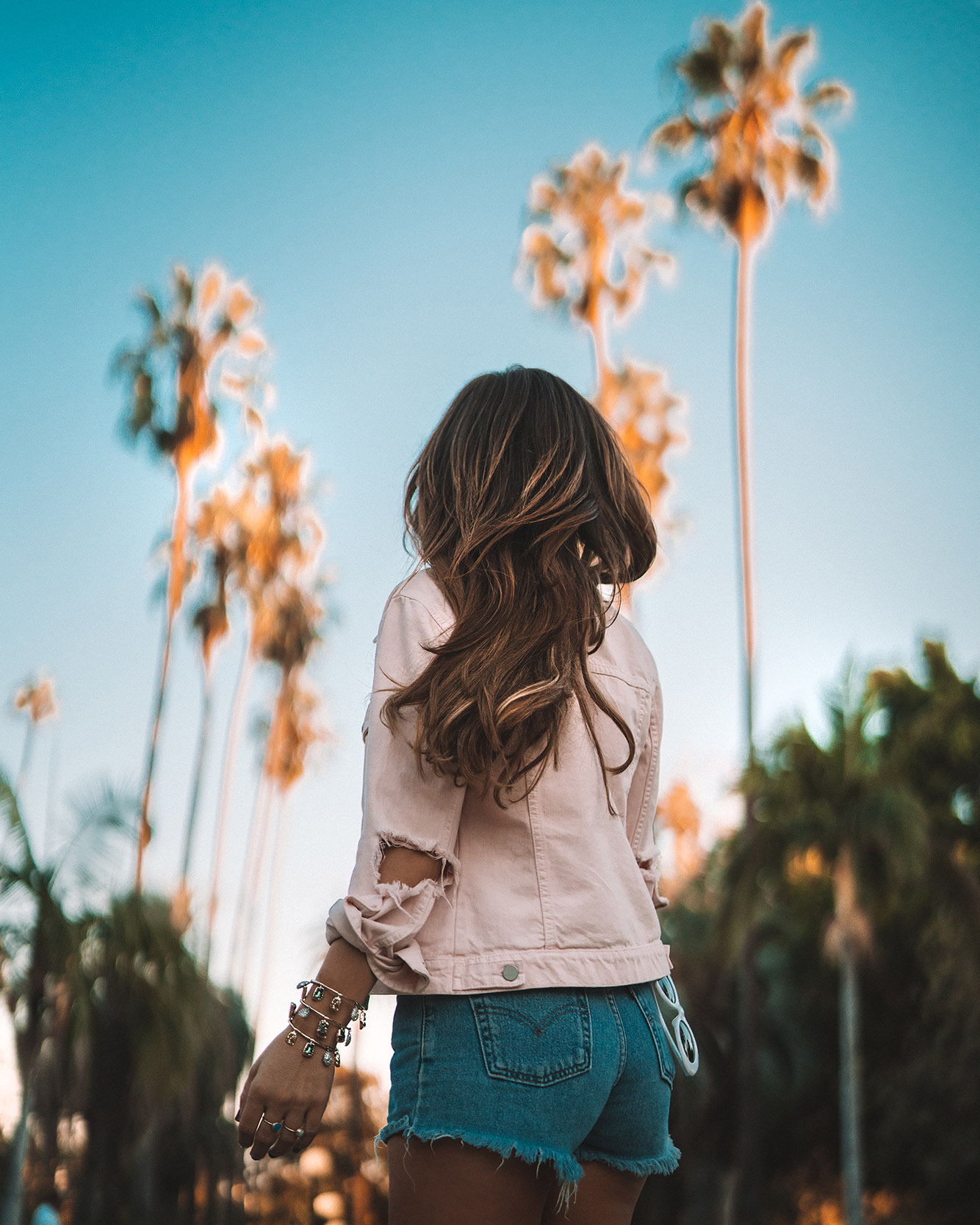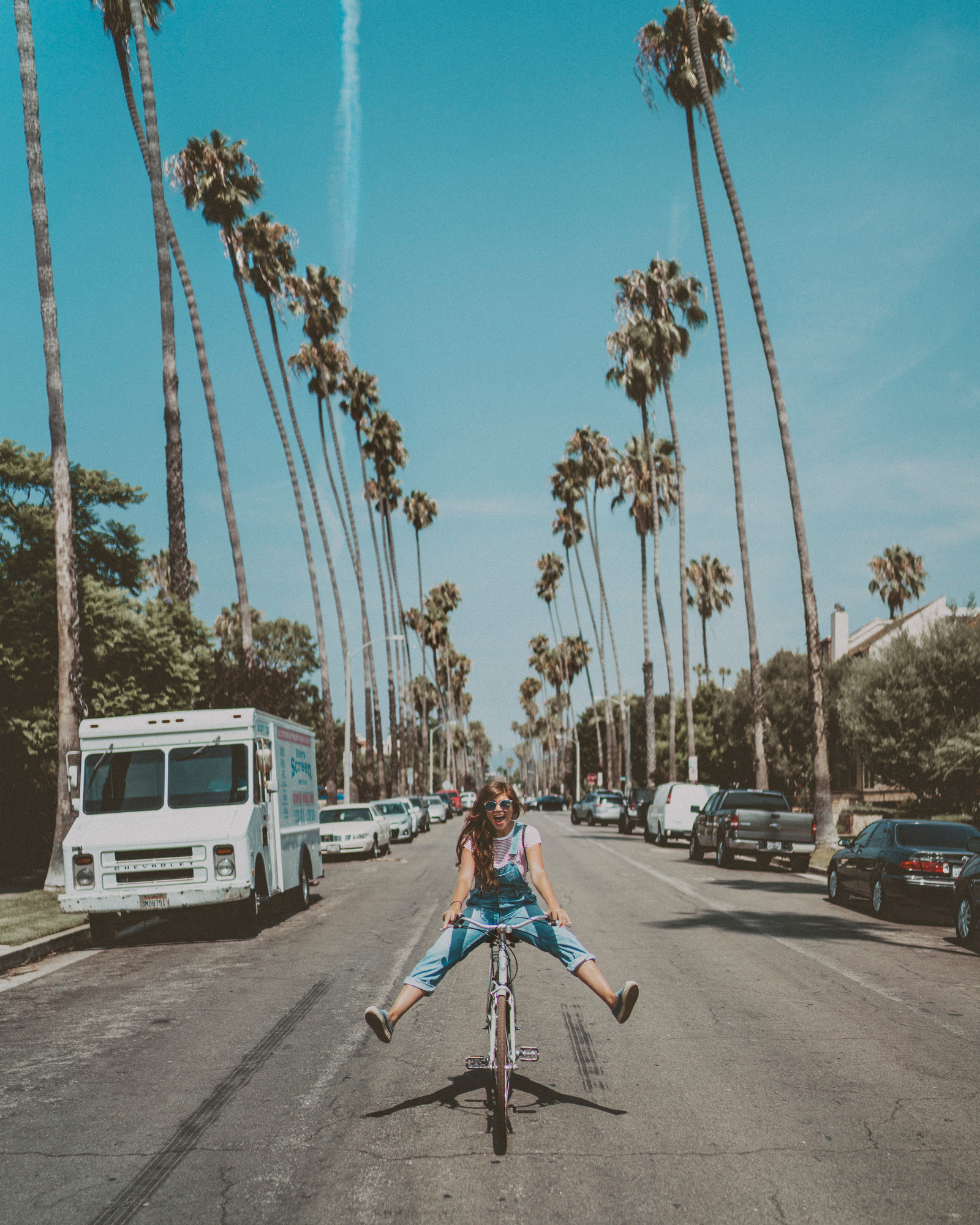 Did you even come to Los Angeles without taking photos of rows of Palm Trees in the streets? Some of the best streets for this are in the Wilshire-Montana Neighborhood of Santa Monica and the mansion-lined streets of Beverly Hills.
32. Beverly Terrace Hotel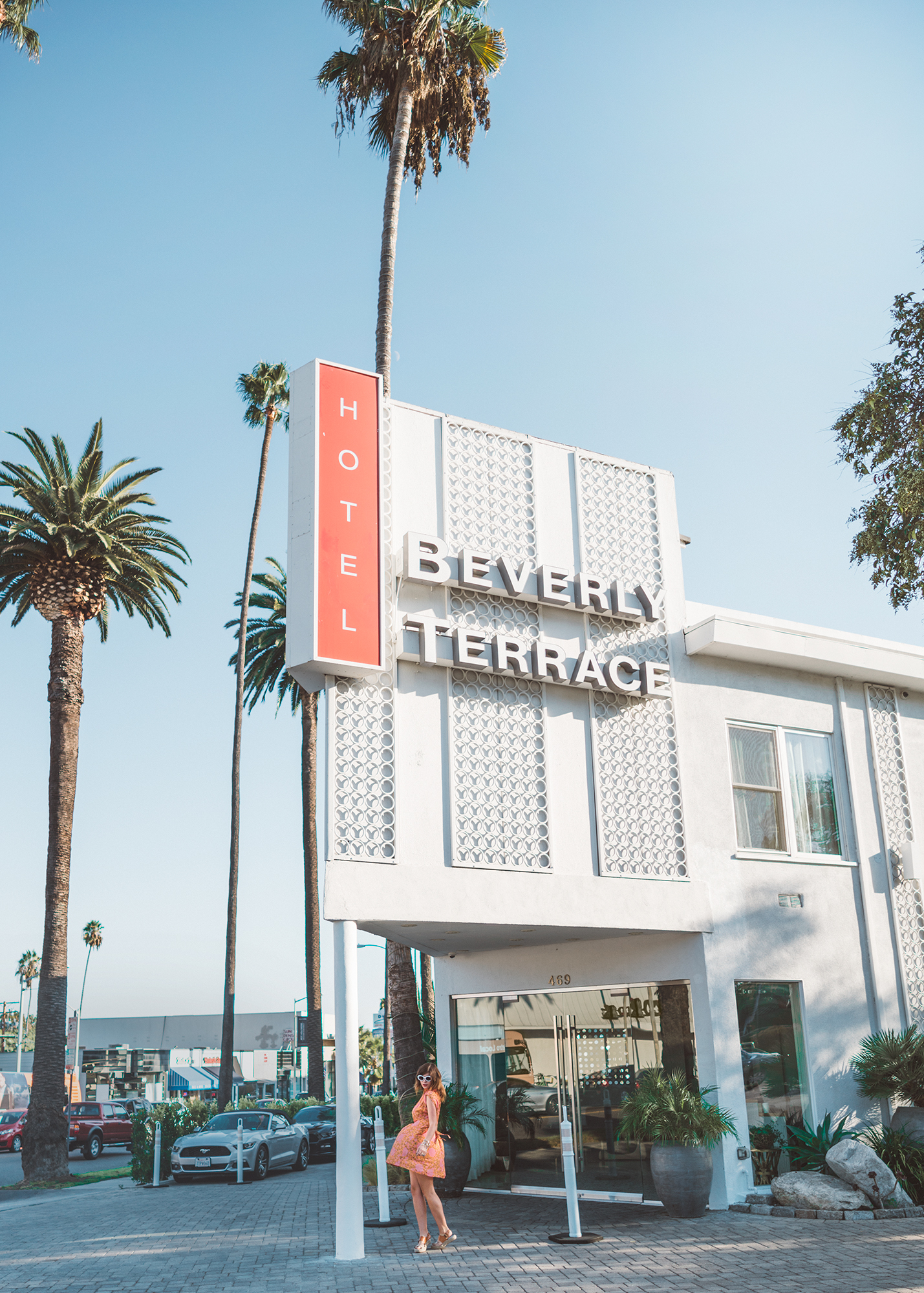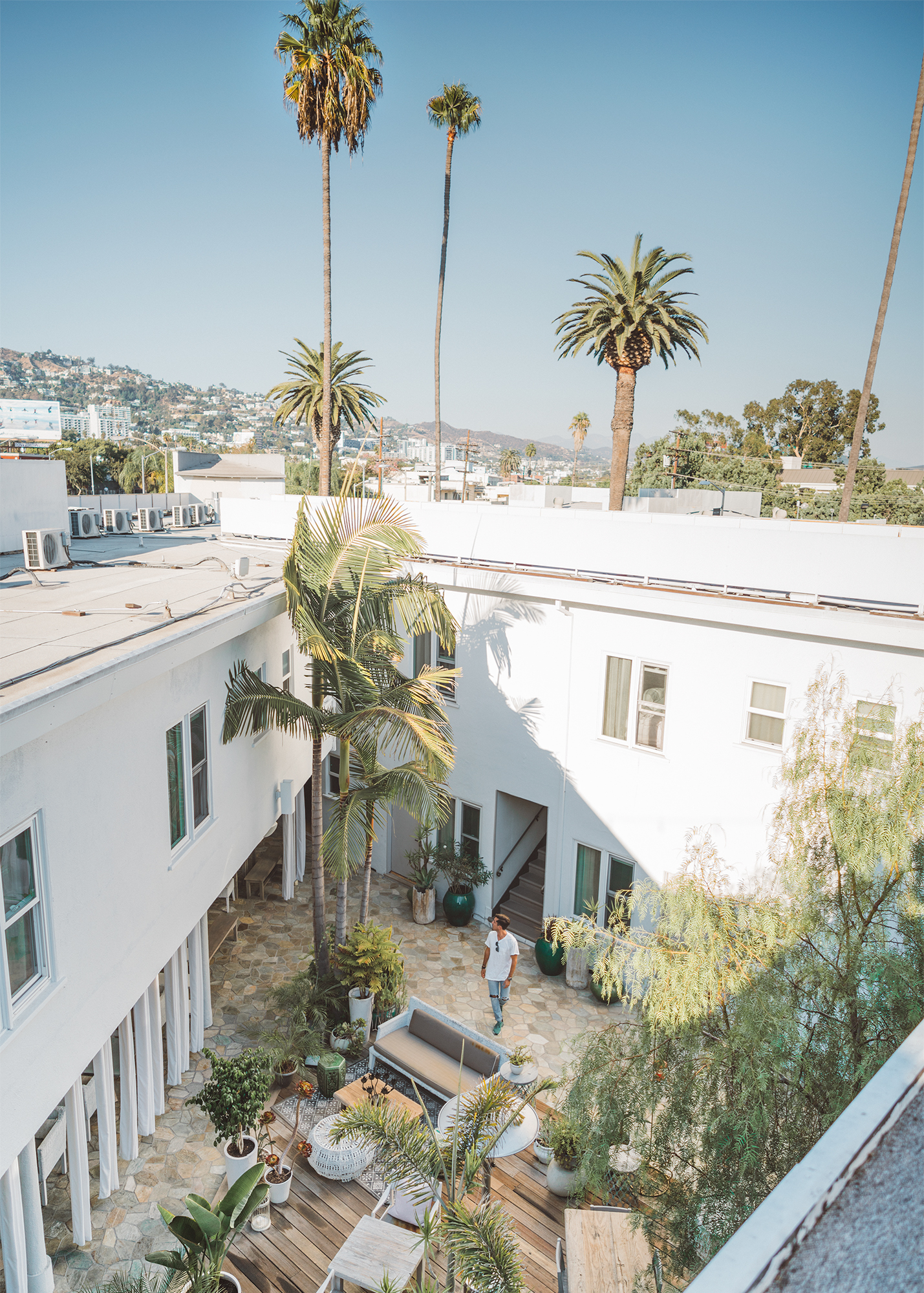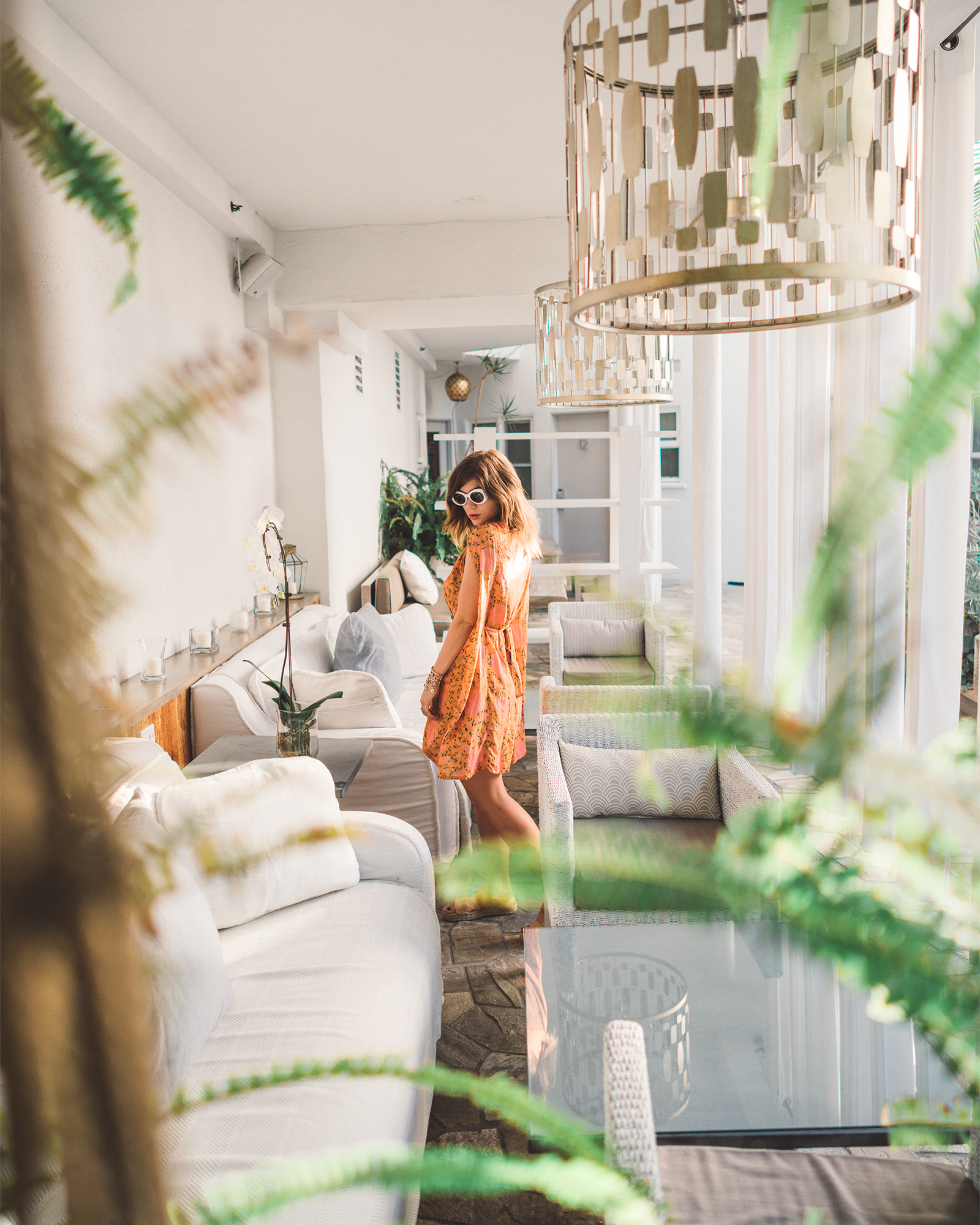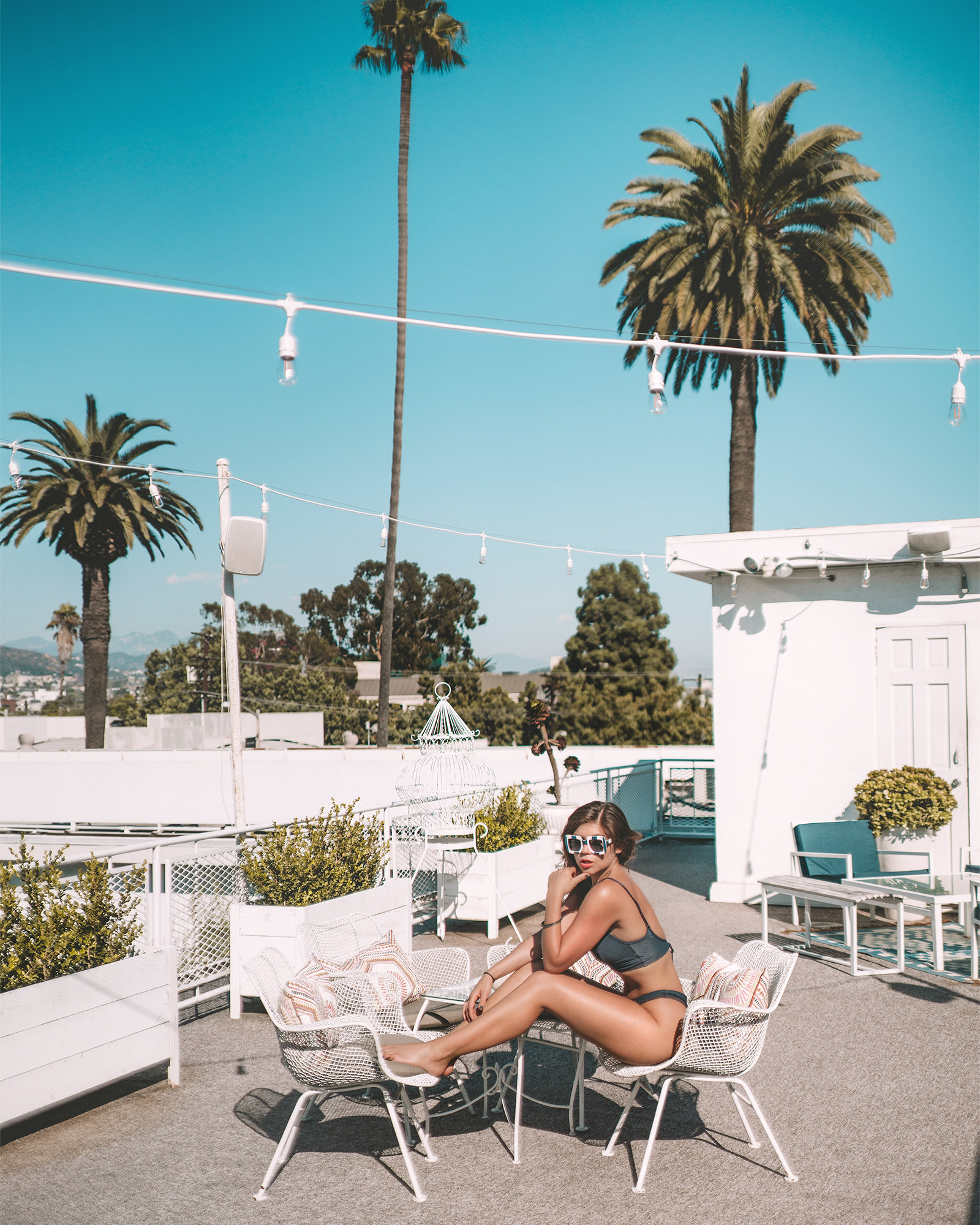 This cute, quirky hotel on the border of Beverly Hills and West Hollywood is one of my favorite little places to stay in LA. There's a huge rooftop sundeck, lush courtyard, super cute rooms, and an amazing on-site Italian restaurant. See more from our stay here!
33. Beverly Gardens Park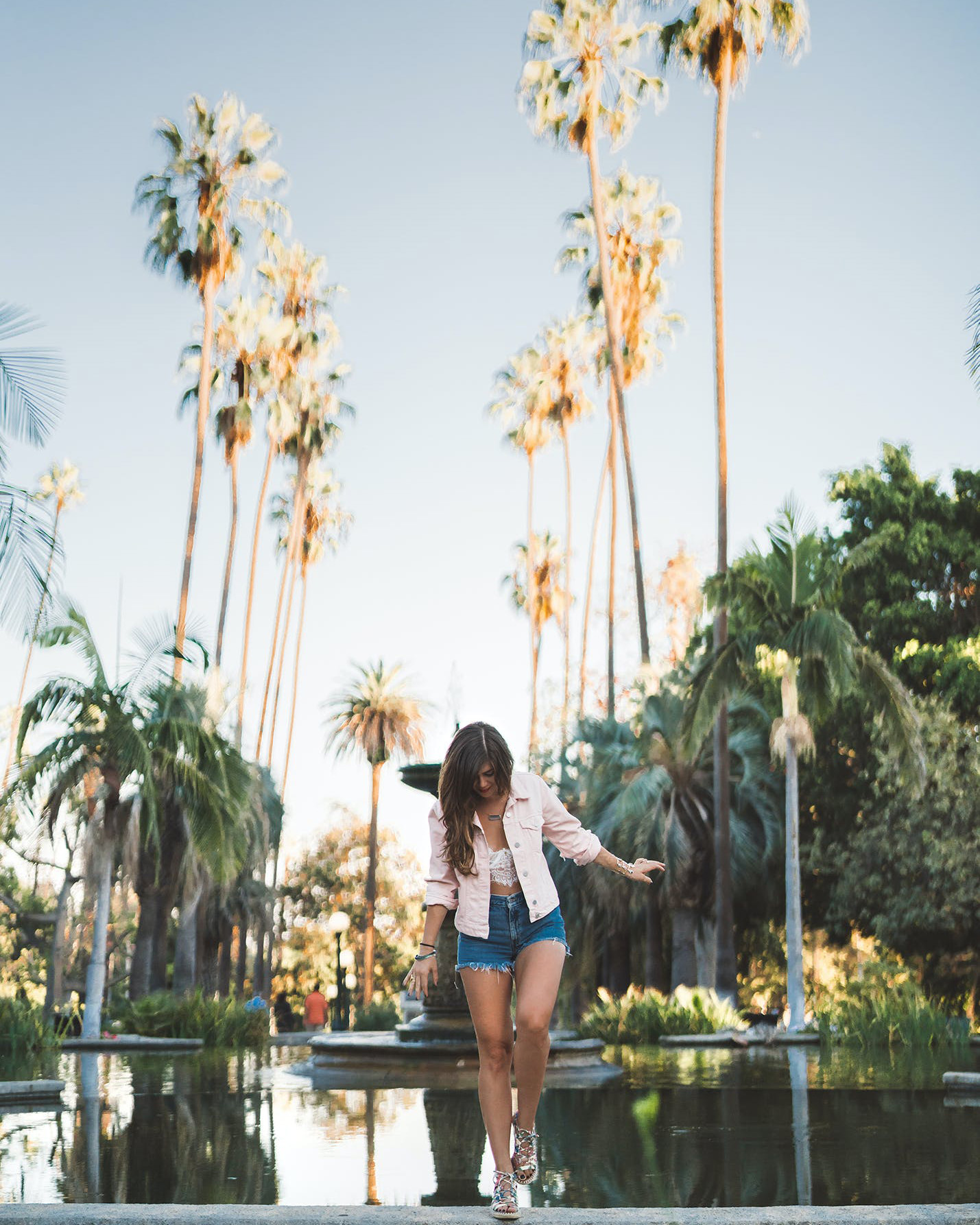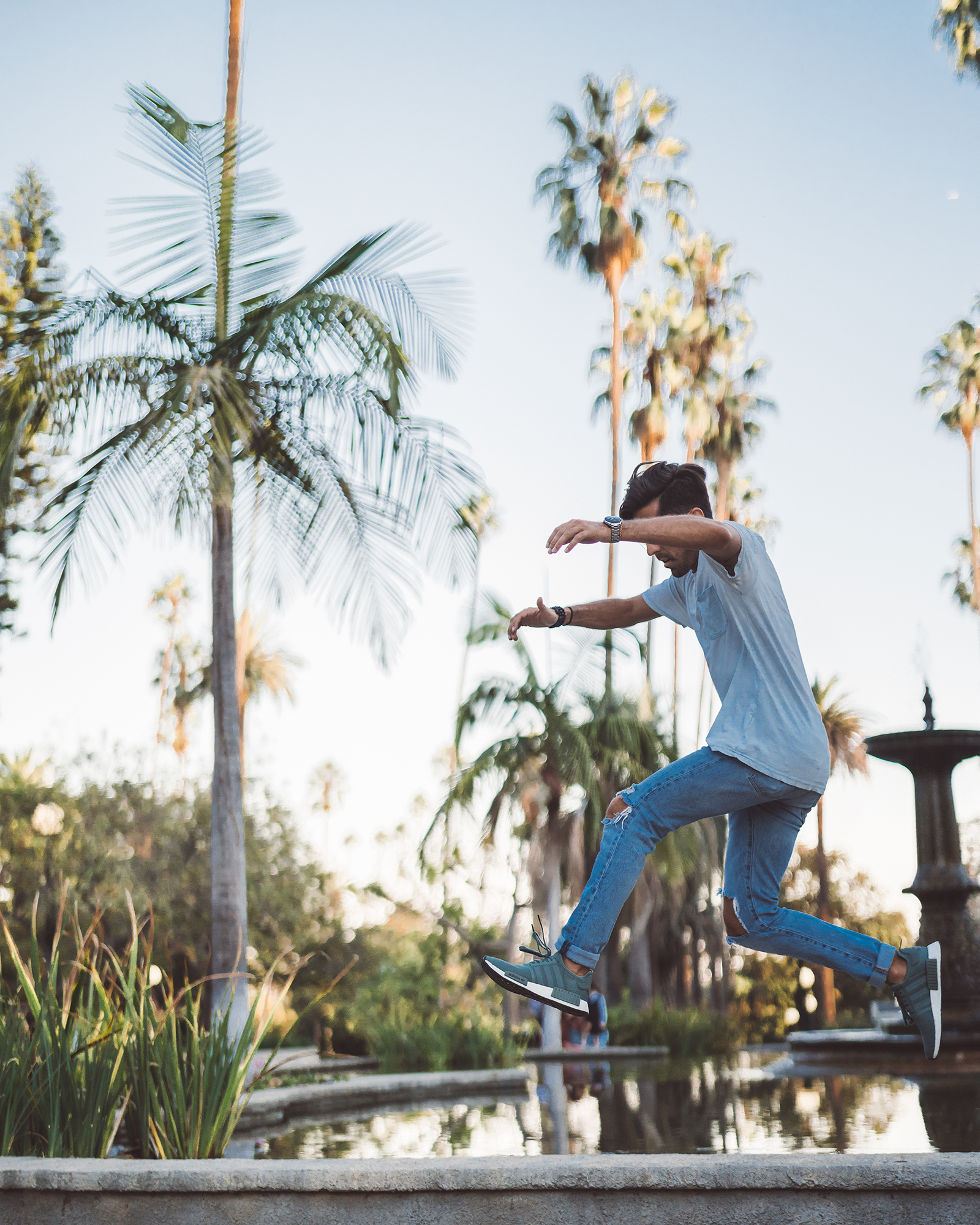 Beverly Gardens Park on Sunset Boulevard is home to the famous Beverly Hills sign, and is one of the lushest, most manicured parks in the city. The perfect place for an adorable picnic lunch!
34. Rodeo Drive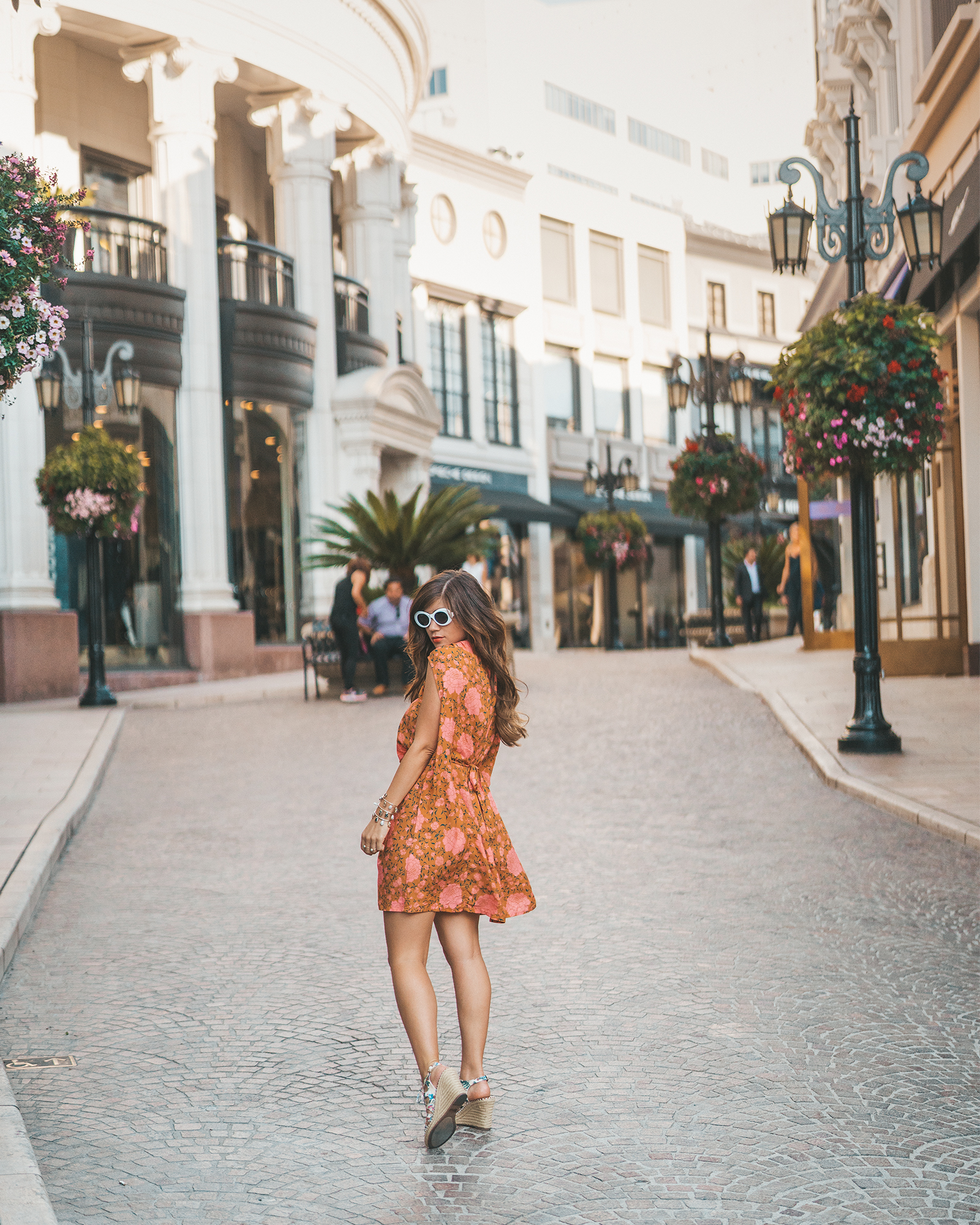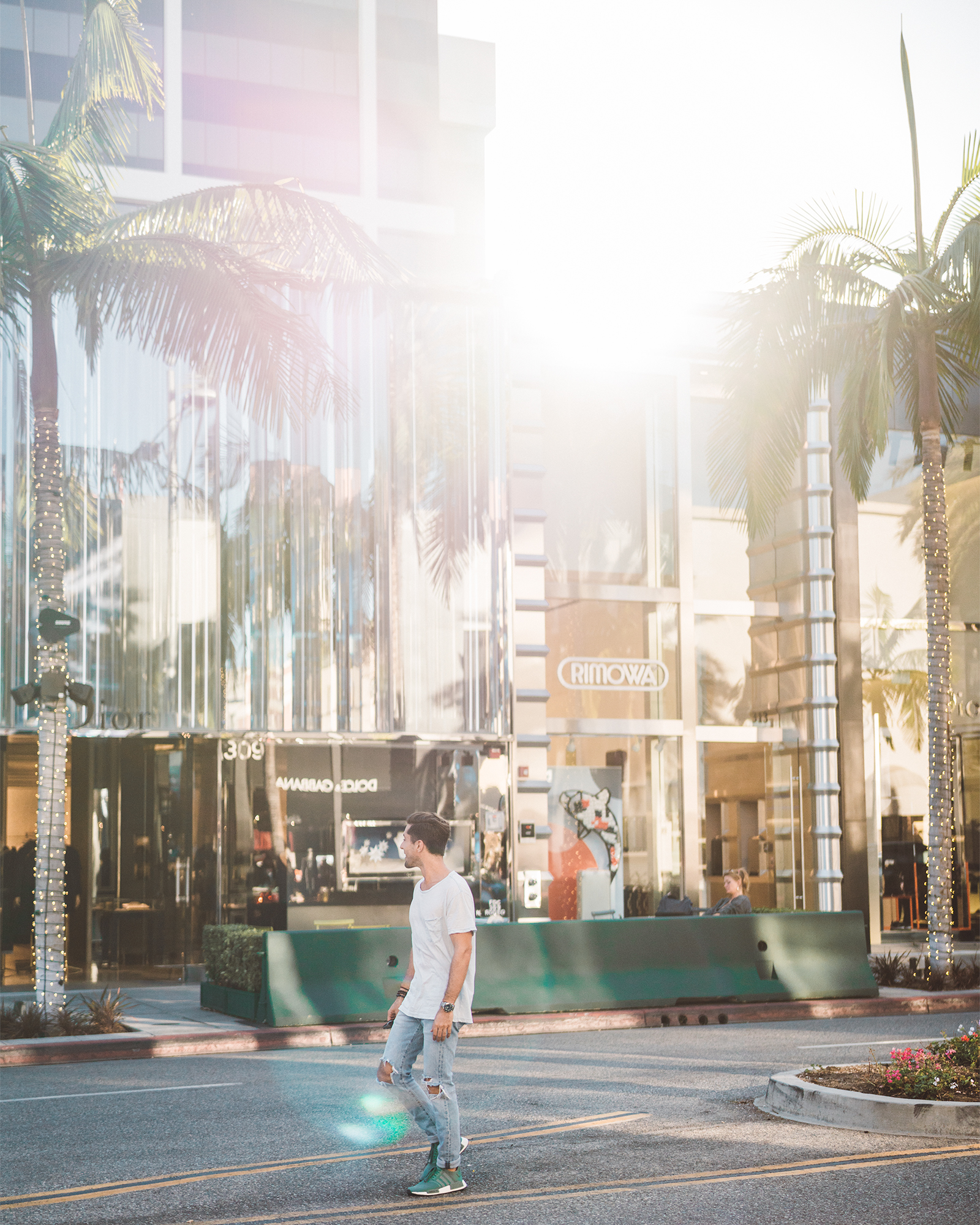 You already know Rodeo Drive. The ultra-lux shopping street is full of cobble stoned pathways, pristinely manicured flower displays, and glittering gold store fronts. If you're visiting Beverly Hills, you have to stop by for some fantasy window shopping, or some actual splurge shopping!
35. Carrera Cafe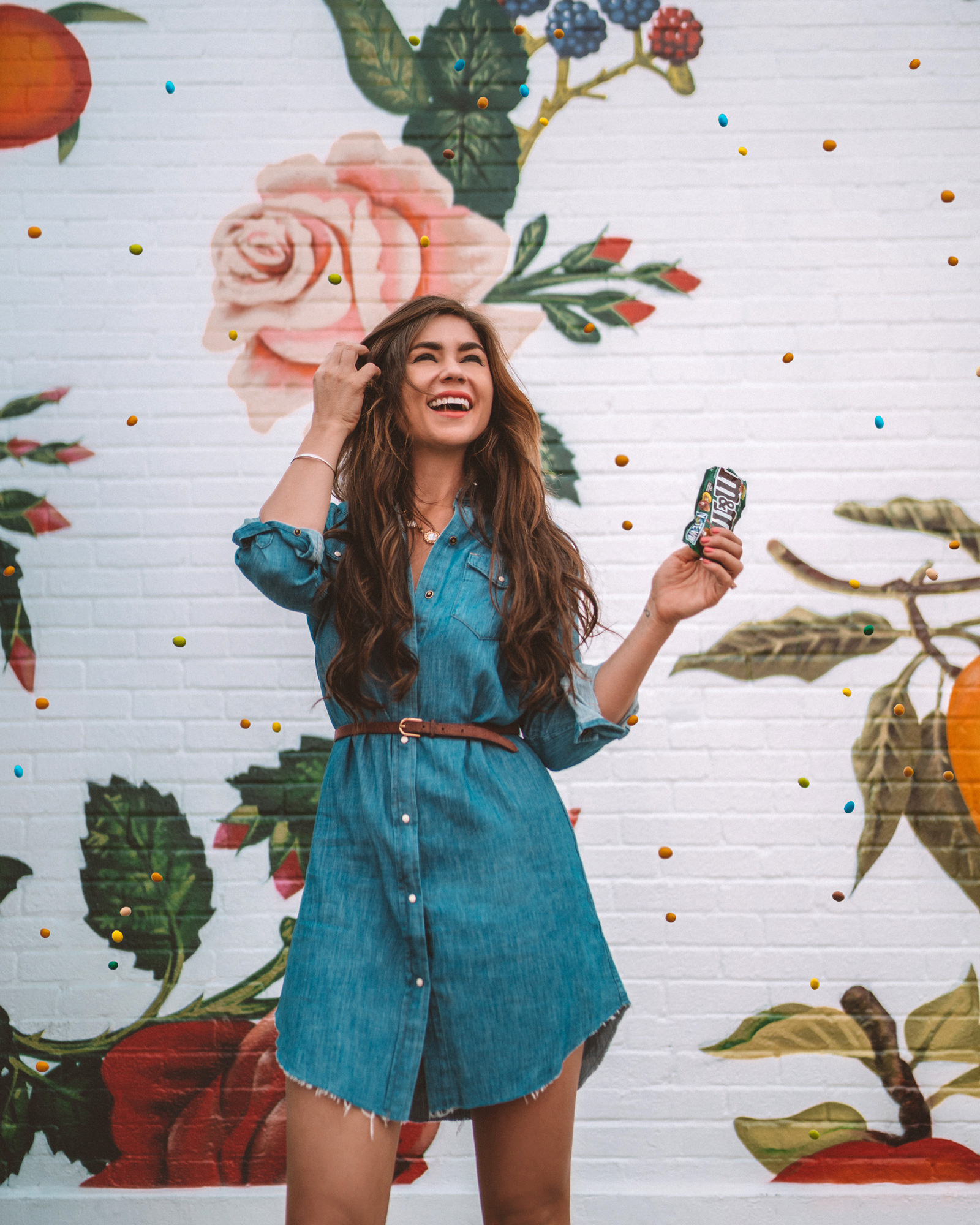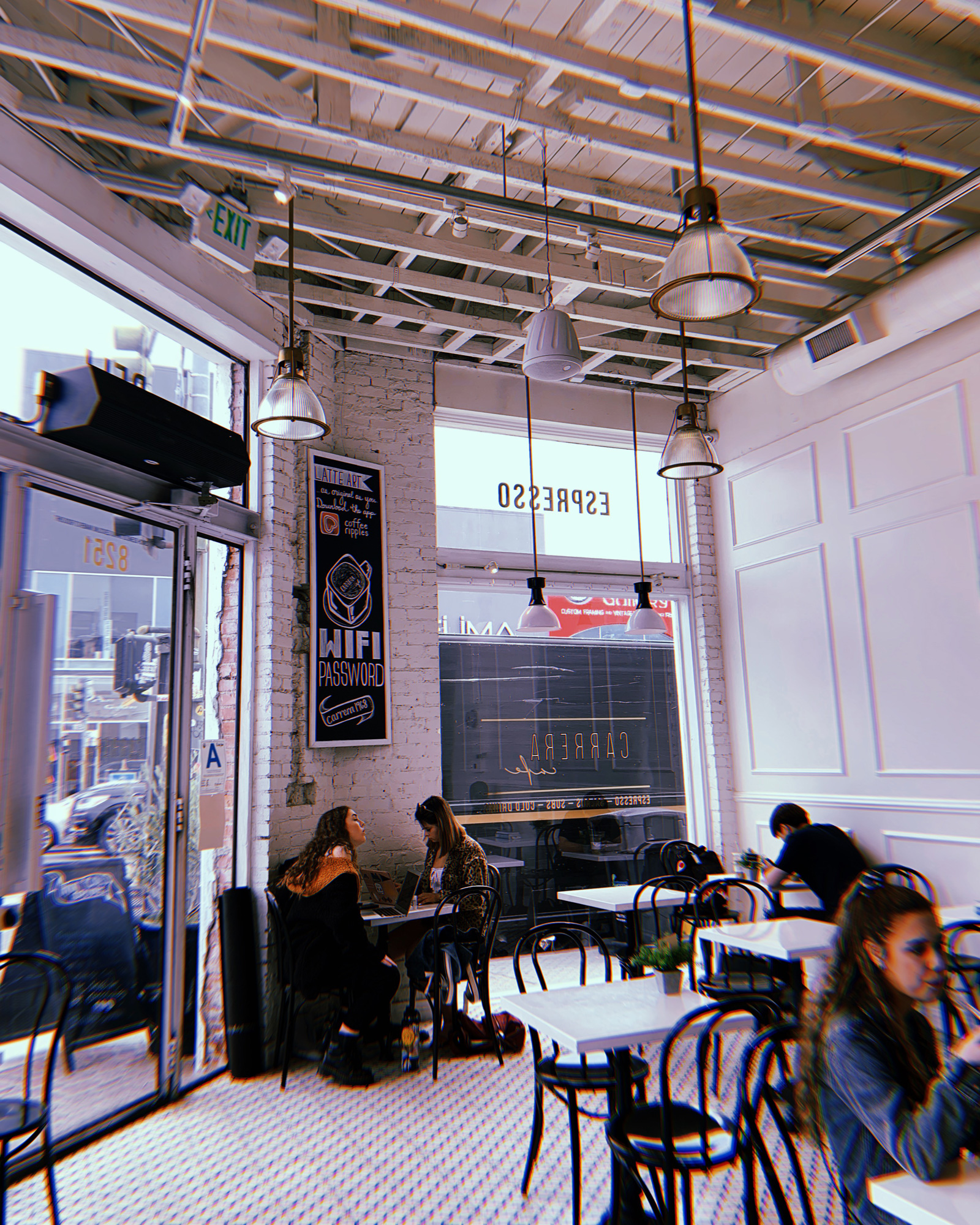 The insta-famous West Hollywood cafe is known for both its famously topped lattes and its constantly changing, beautiful mural wall. It's directly across from the famously pink Paul Smith wall and is always worth a stop.
36. The Grove Mall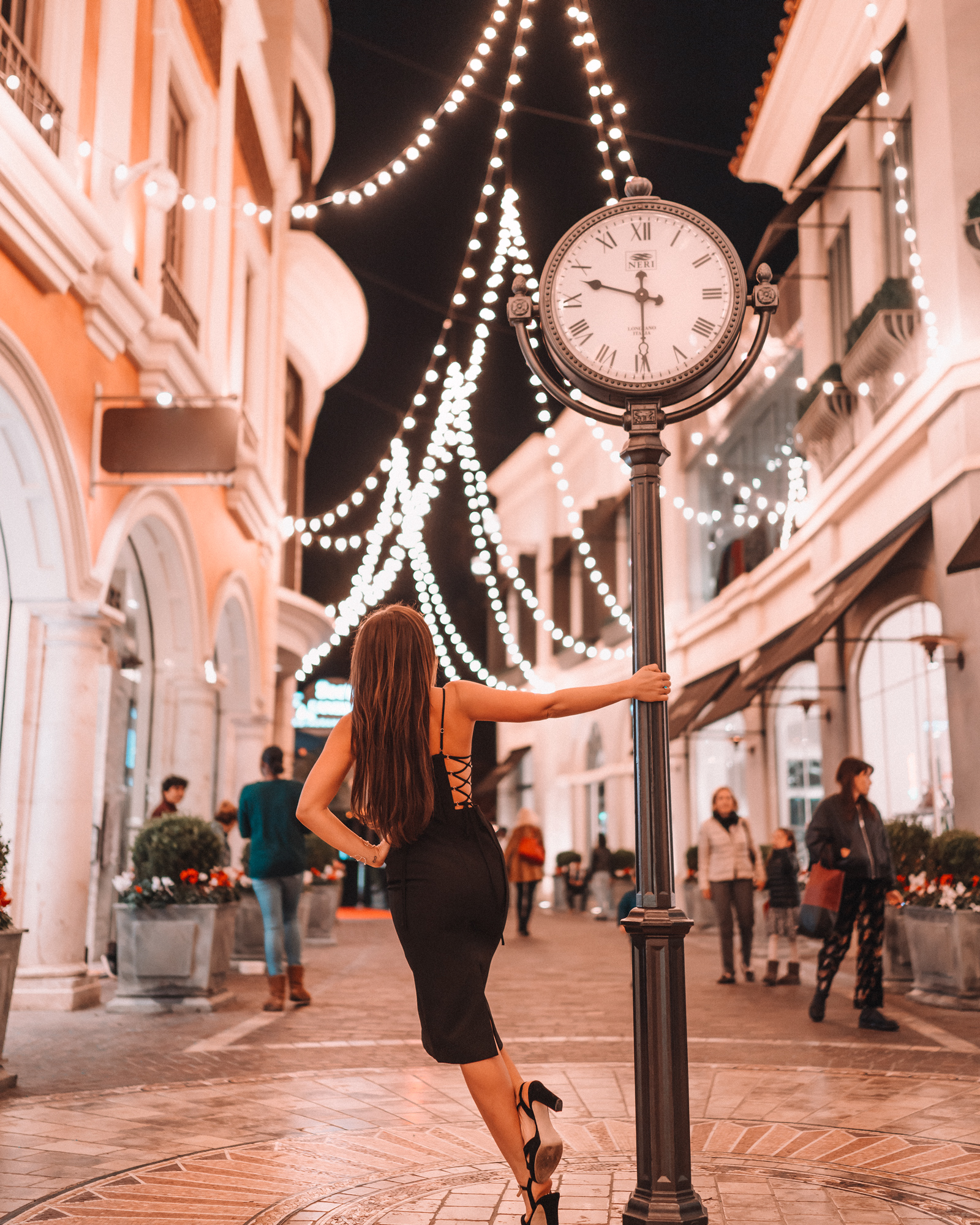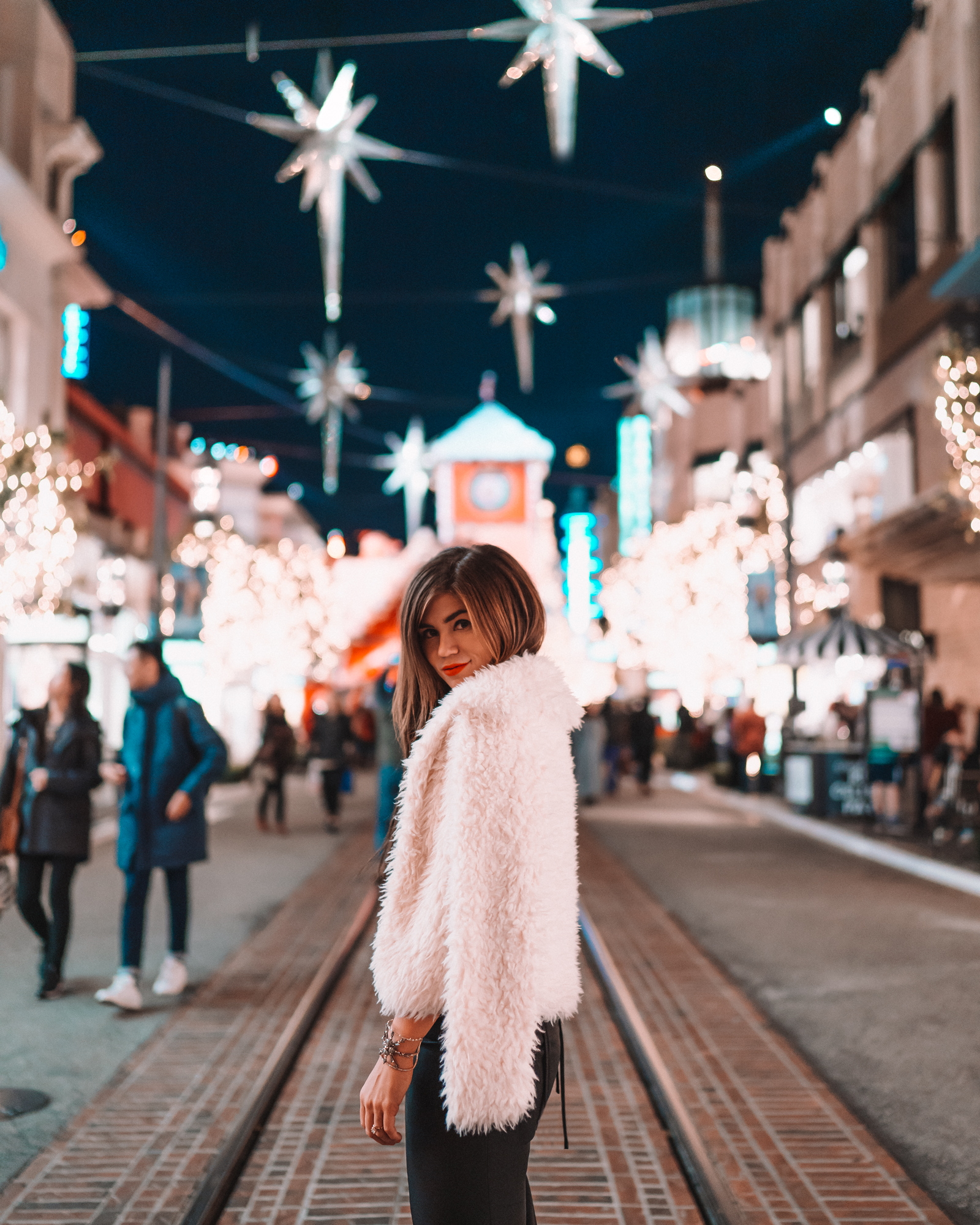 The Grove Mall is particularly incredible at Christmastime - with lights, giant Christmas trees, snowy villages, and giant glass ornaments at every turn - and they even have artificial snow a couple of times a night throughout December! See more photos of Christmas at the Grove here! But in the rest of the year, the Grove is still a stunningly beautiful mall, with rotating seasonal displays, luxe outdoor dining, and endless shopping options.
37. Malibu Wine Safaris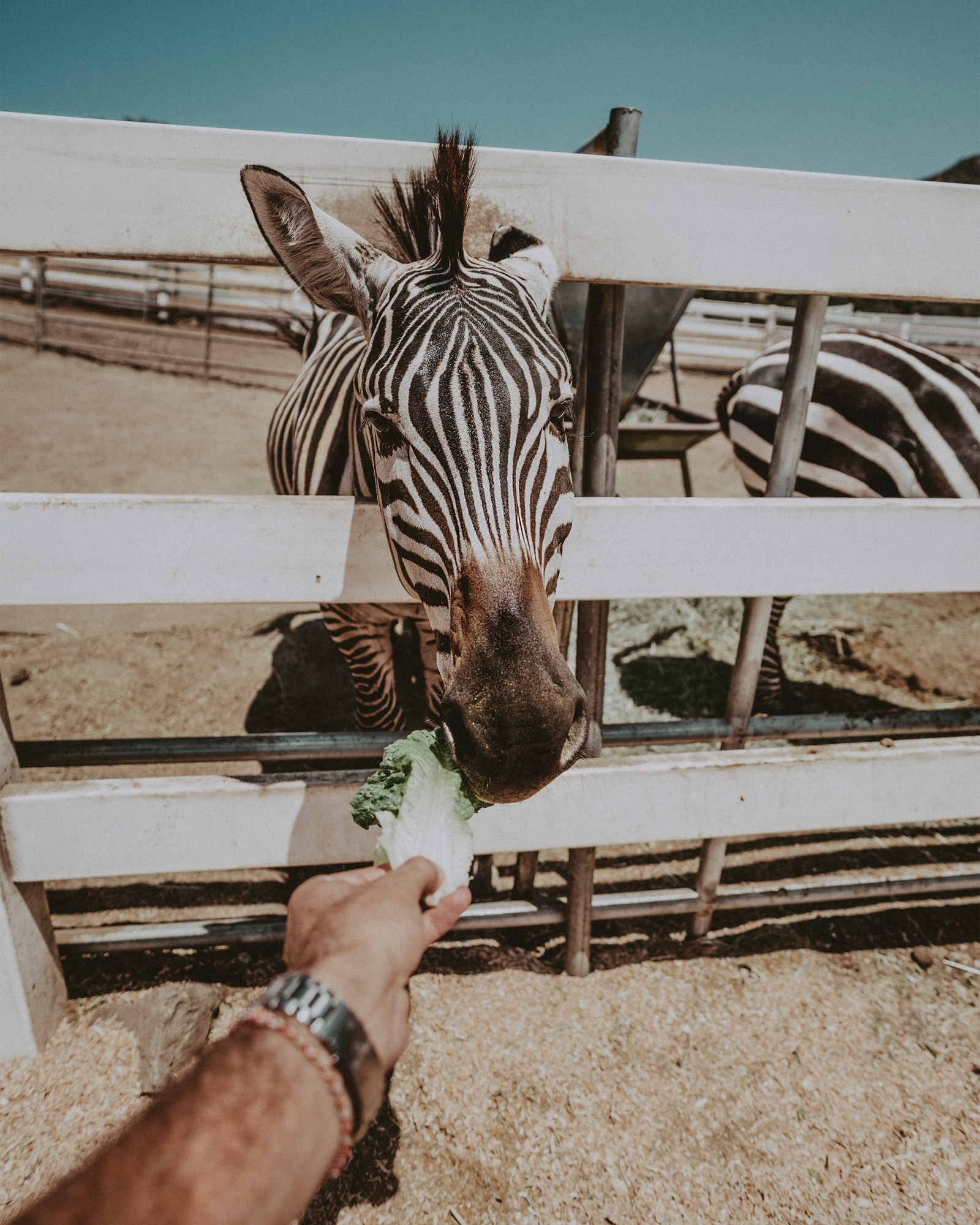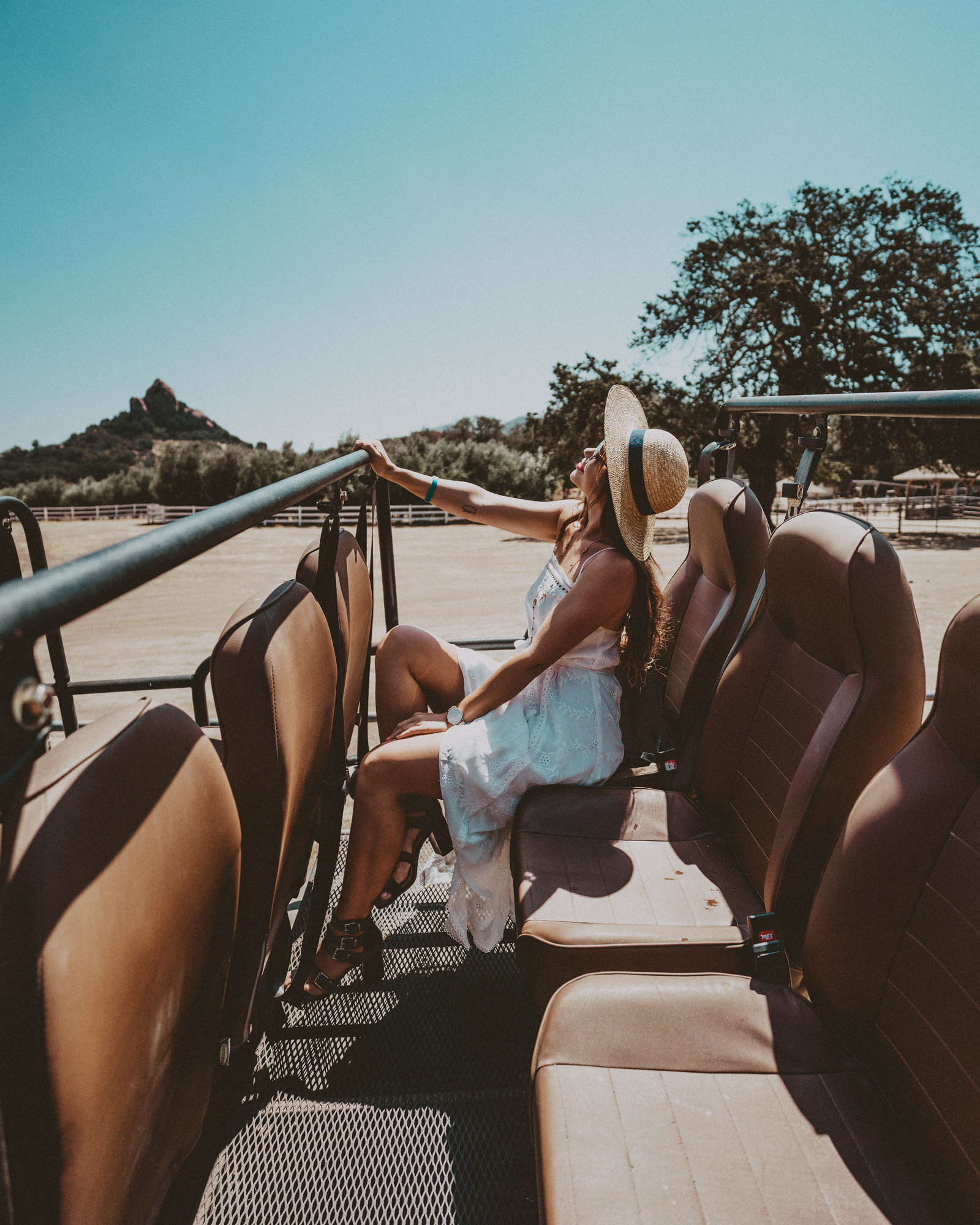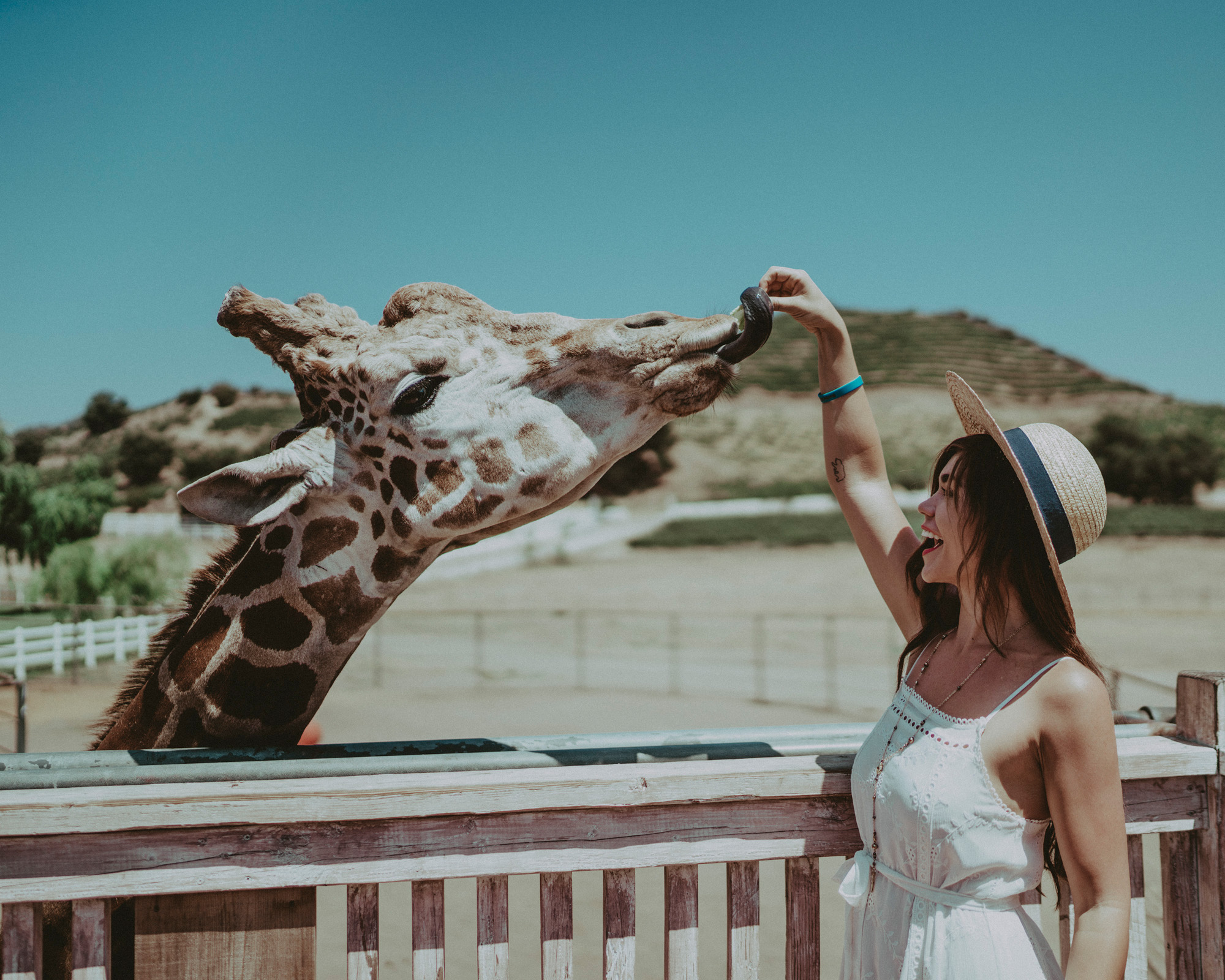 Wine tasting and wild animals! Malibu Wine Safaris is one of the most fun and unique ways to try local wines and spend an afternoon. The tour includes rides around the entire farm on a luxe Safari van, with many wine stops along the way, and the chance to get up close and personal with alpacas, zebra, and their famous giraffe, Stanley. See more photos here!
38. The Oaks Mall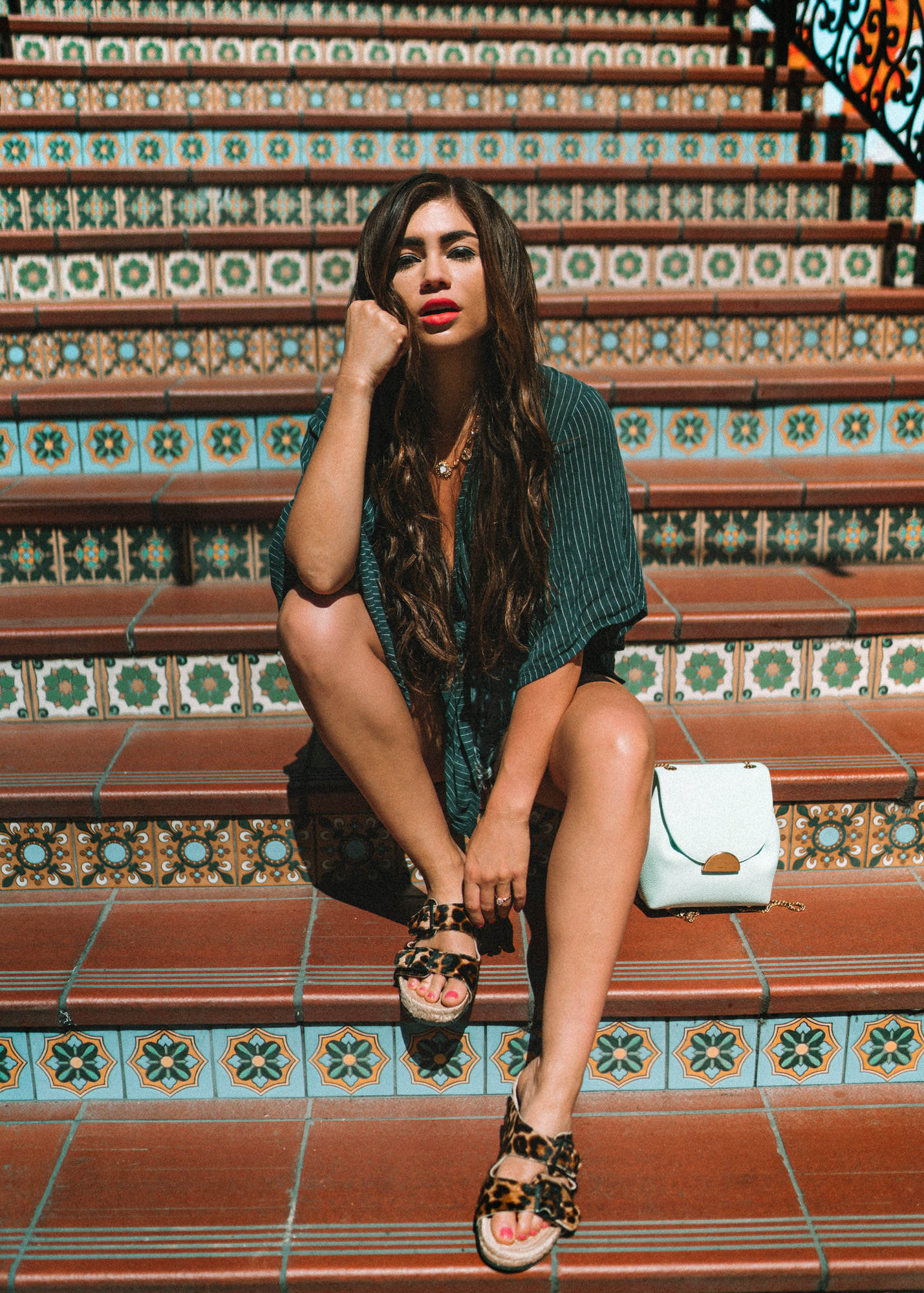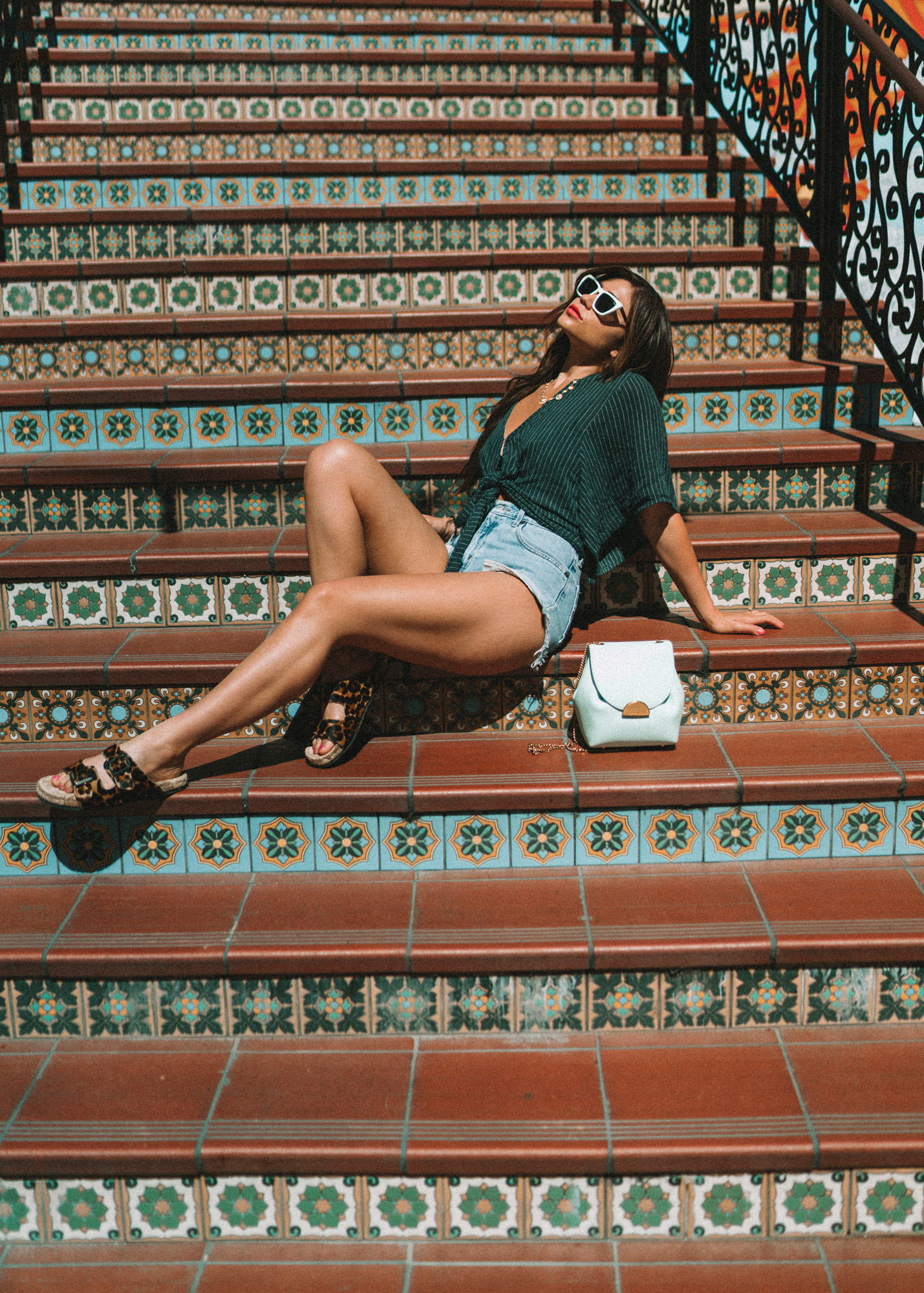 Up in Thousand Oaks, the Oaks Mall is an indoor/outdoor mall that has undergone extensive renovations over the years to be perfectly Californian, high-end and adorable. While you're up here, also check out the European-inspired Westlake Village Plaza.
39. The Santa Monica Mountains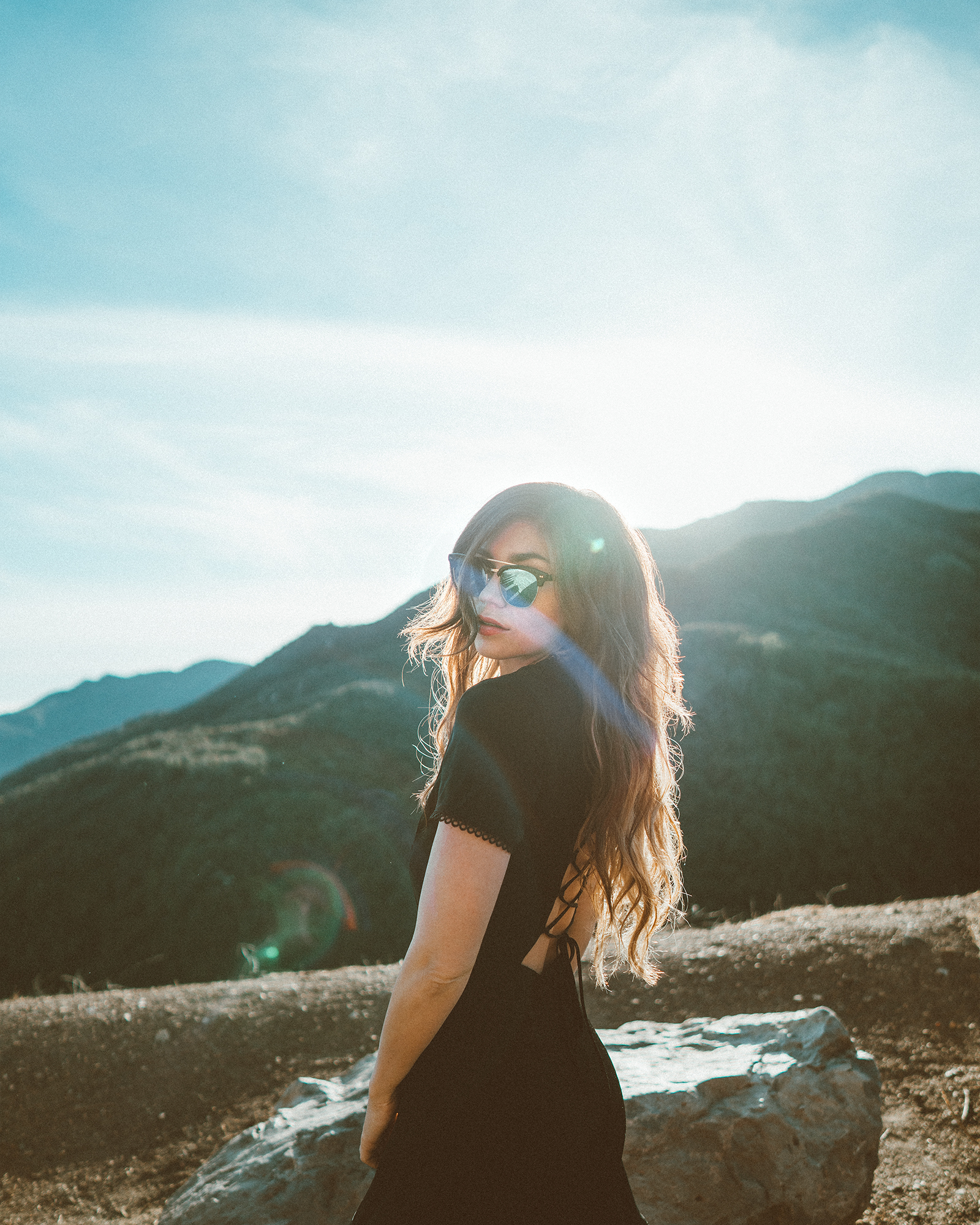 Whether you're driving through the canyons or going on any number of hiking trails, the Santa Monica Mountains are naturally stunning. Come through in March or April after a wet winter to see them glowing green or covered in wild flowers!
Plan Your Stay: