June 27, 2017 Hotels And Resorts
Living Grand in Kuala Lumpur Grand Hyatt Hotel
Kuala Lumpur was initially supposed to be a quick pass-through city for us – we had to book a number of flights through the airport here, and thought we should at least check it out for a few days since we were going to already be here – our first time in Malaysia! Big cities aren't typically our favorite (for every amazing experience in Tokyo, we have a super lost and sweaty couple of days in Bangkok) and I'm never quite sure exactly what to do with my days. Cities seem to be best for fine dining, shopping, and… I'm not sure what else most of the time?) But! I was surprised at how much I loved Kuala Lumpur. I have to admit, a huge part of that was our stay at The Grand Hyatt Kuala Lumpur.
This was the first time I had ever stayed at a hotel like this – I'm so used to being independent and schlepping around New York City, I honestly have no idea what to do with 5 star service. I always want to just grab all of my bags and say "no I got this", and everyone is so shocked by it – I guess they have no idea what to do with me either. This room was incredible, so much so that I hardly wanted to leave the hotel! Which ended up working out great, since we have constantly had so much work to do. It's a little easier to spend most of the day on a laptop, when you can lay across a king bed – and these are the views.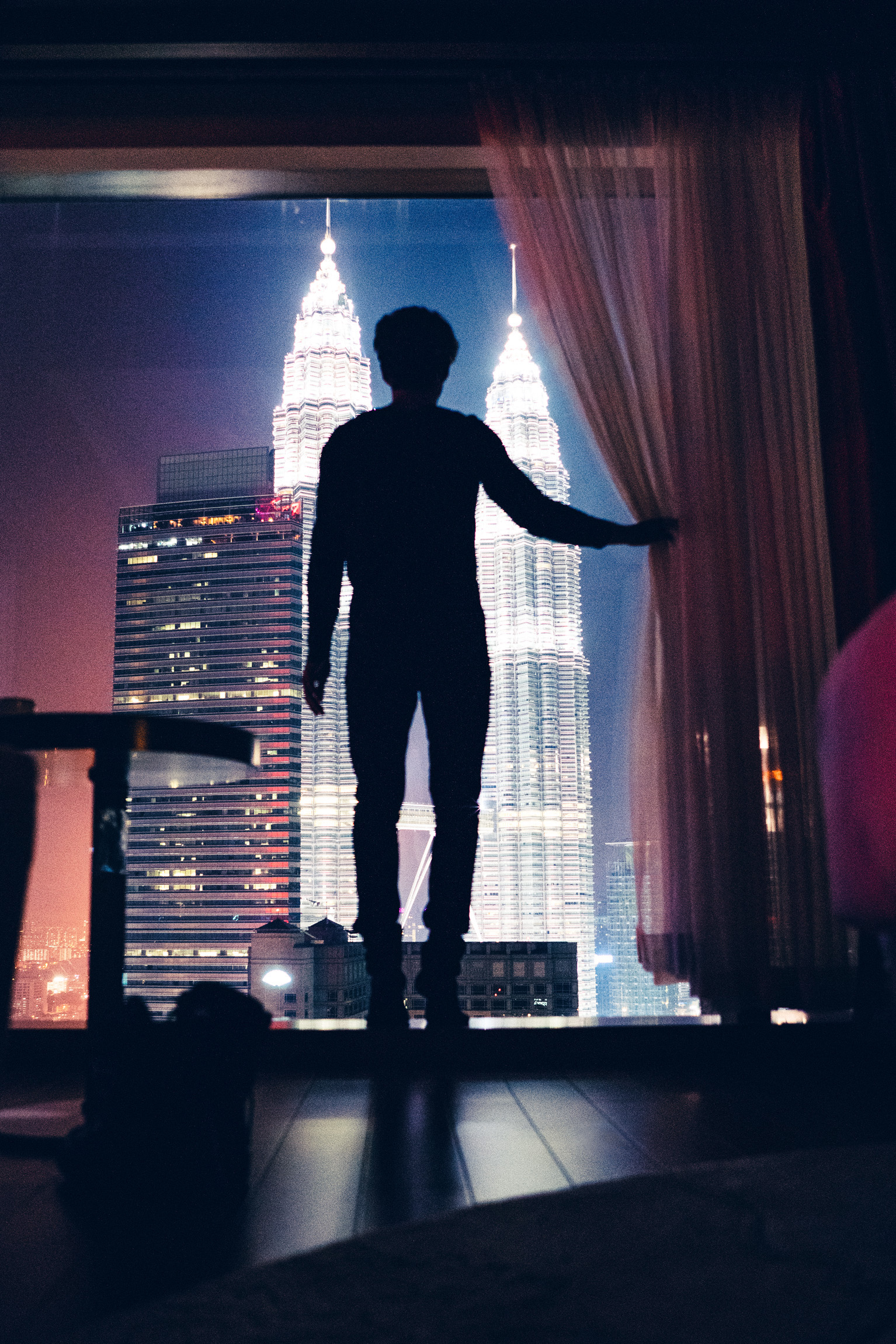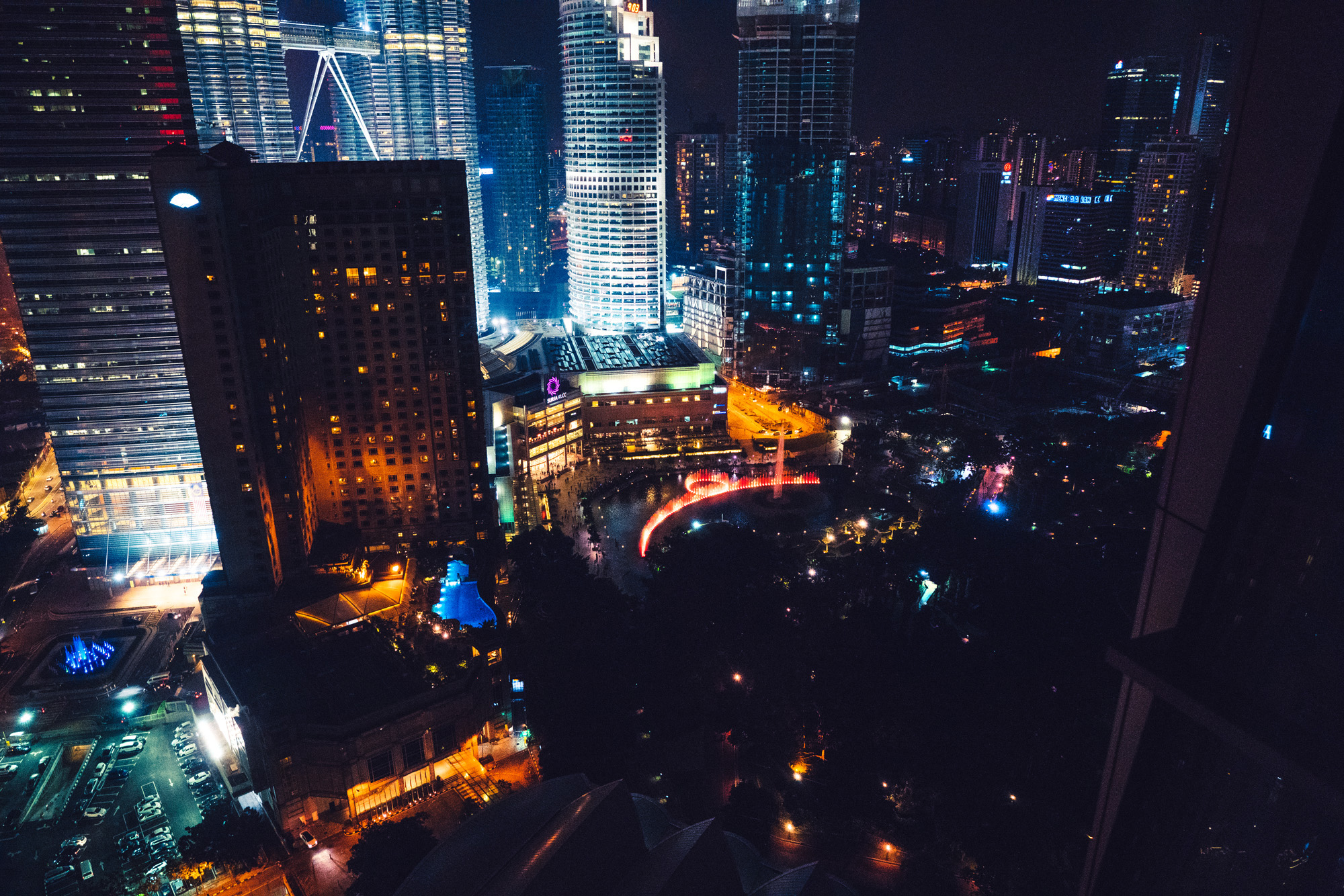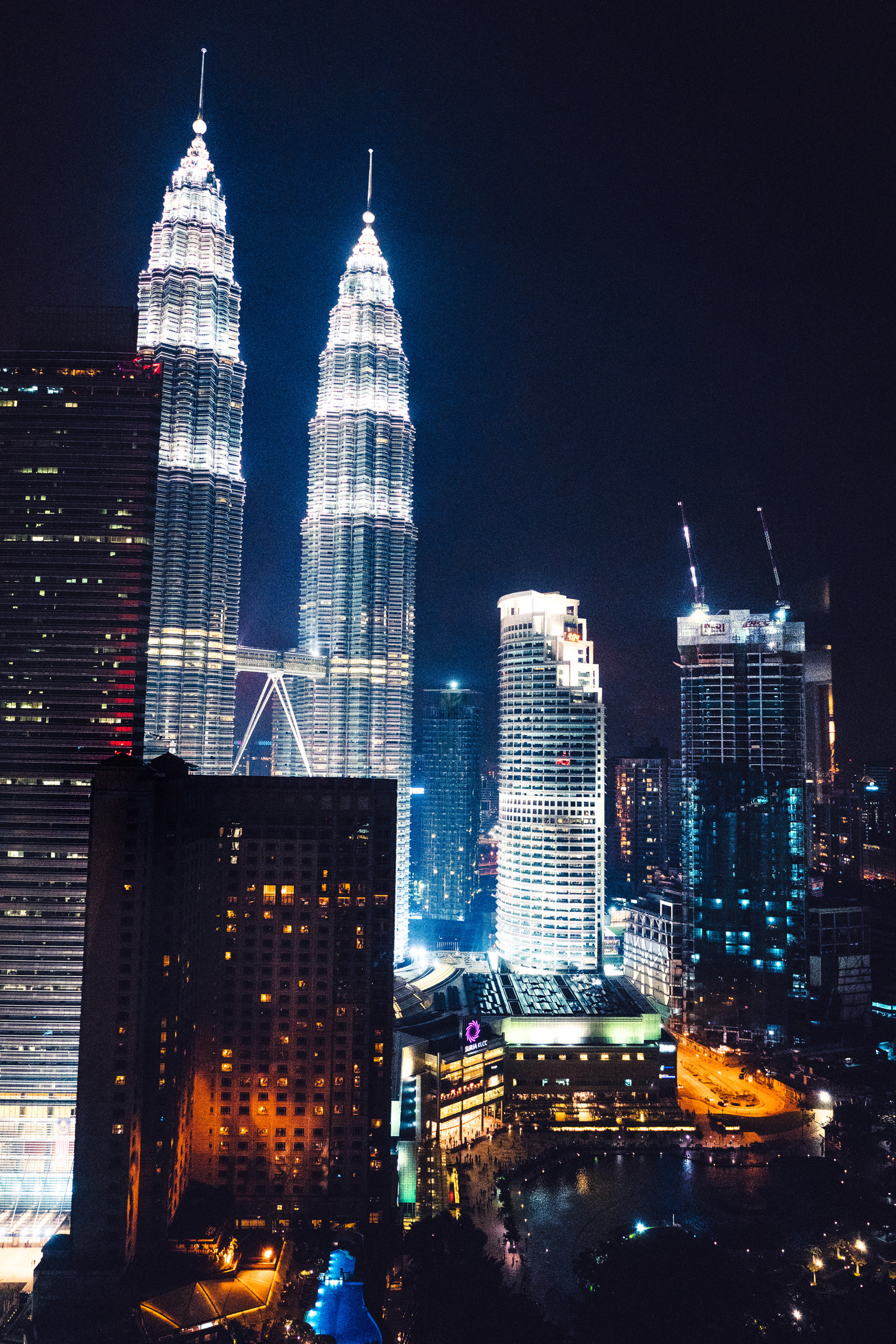 The view from our bed was unbelievable!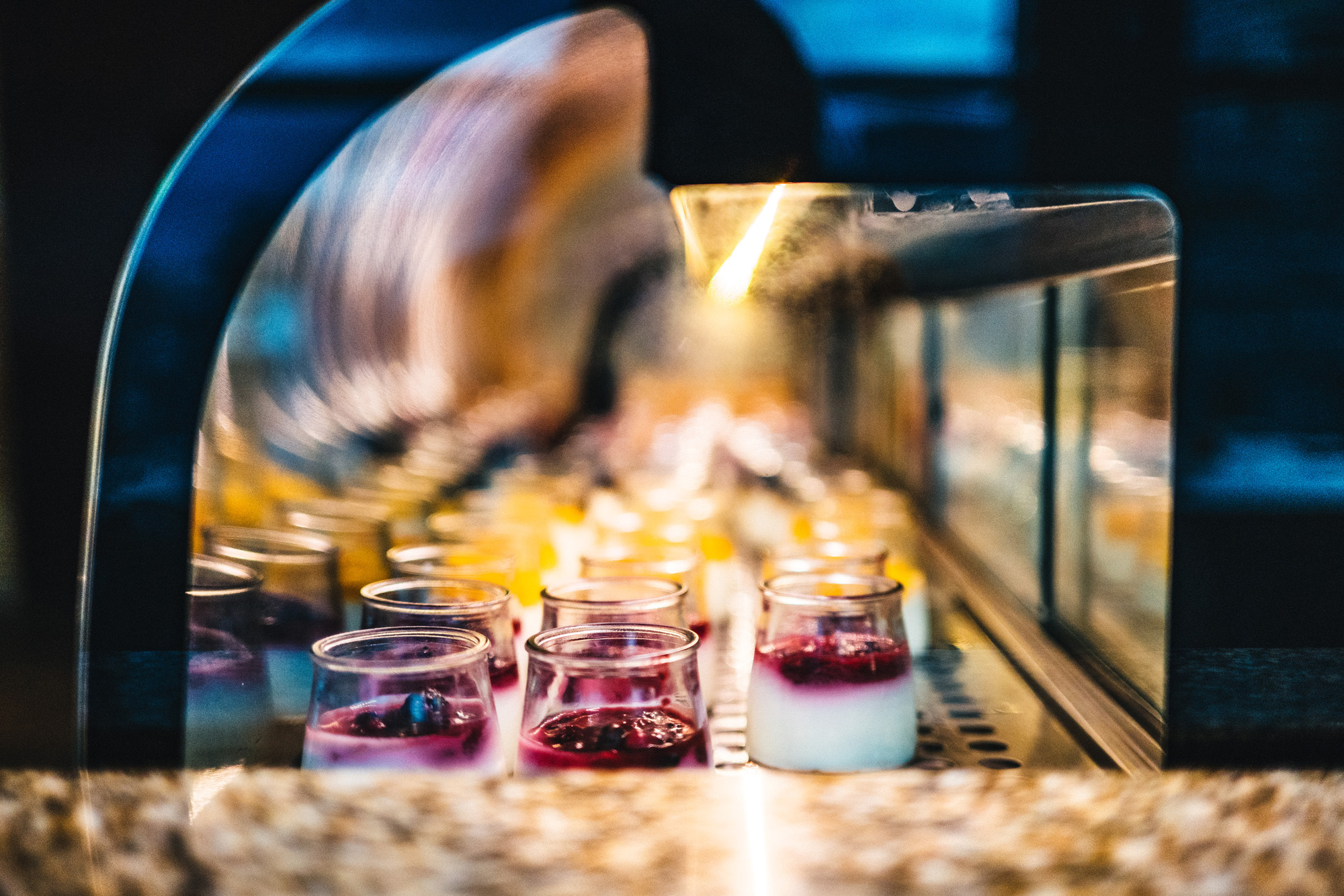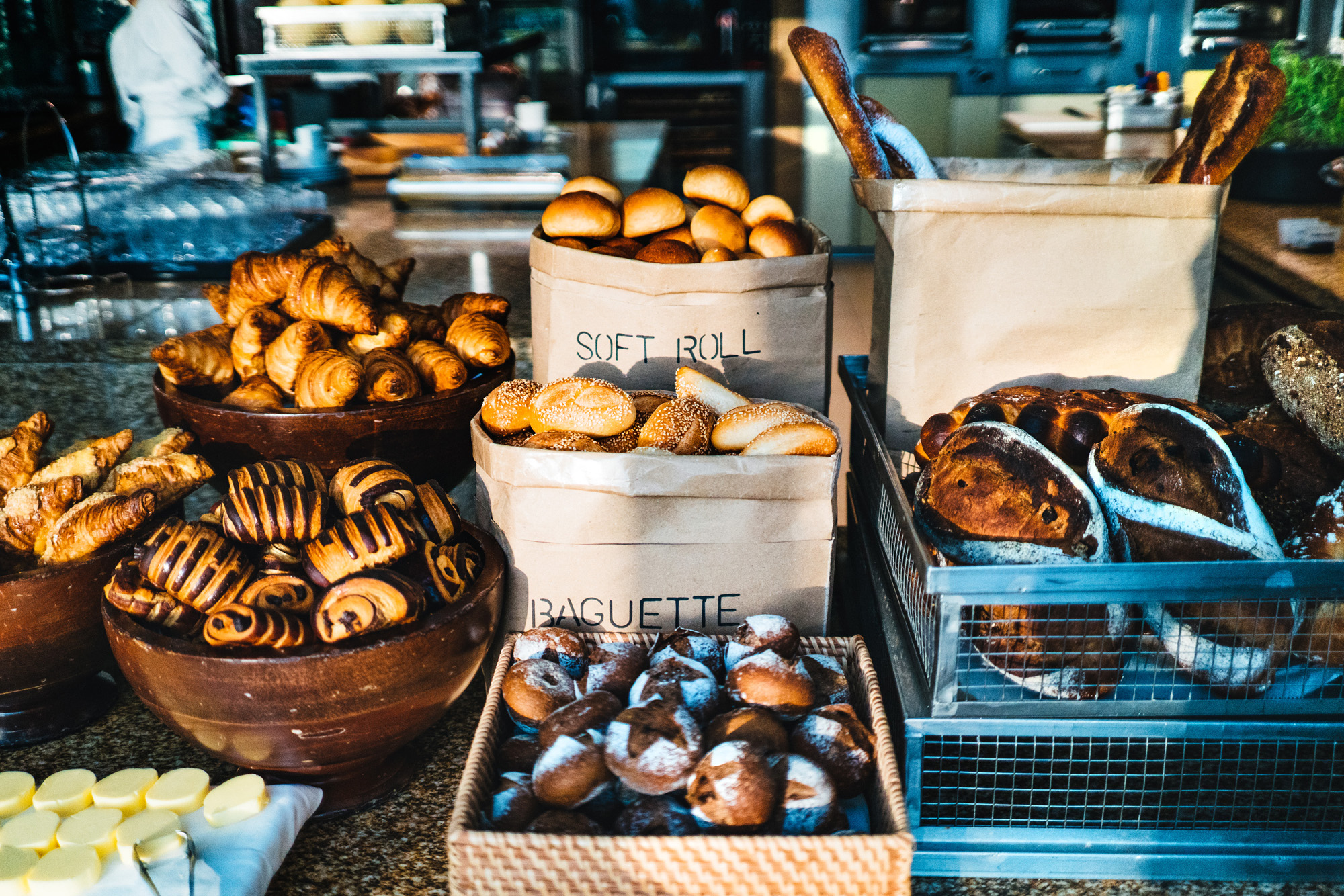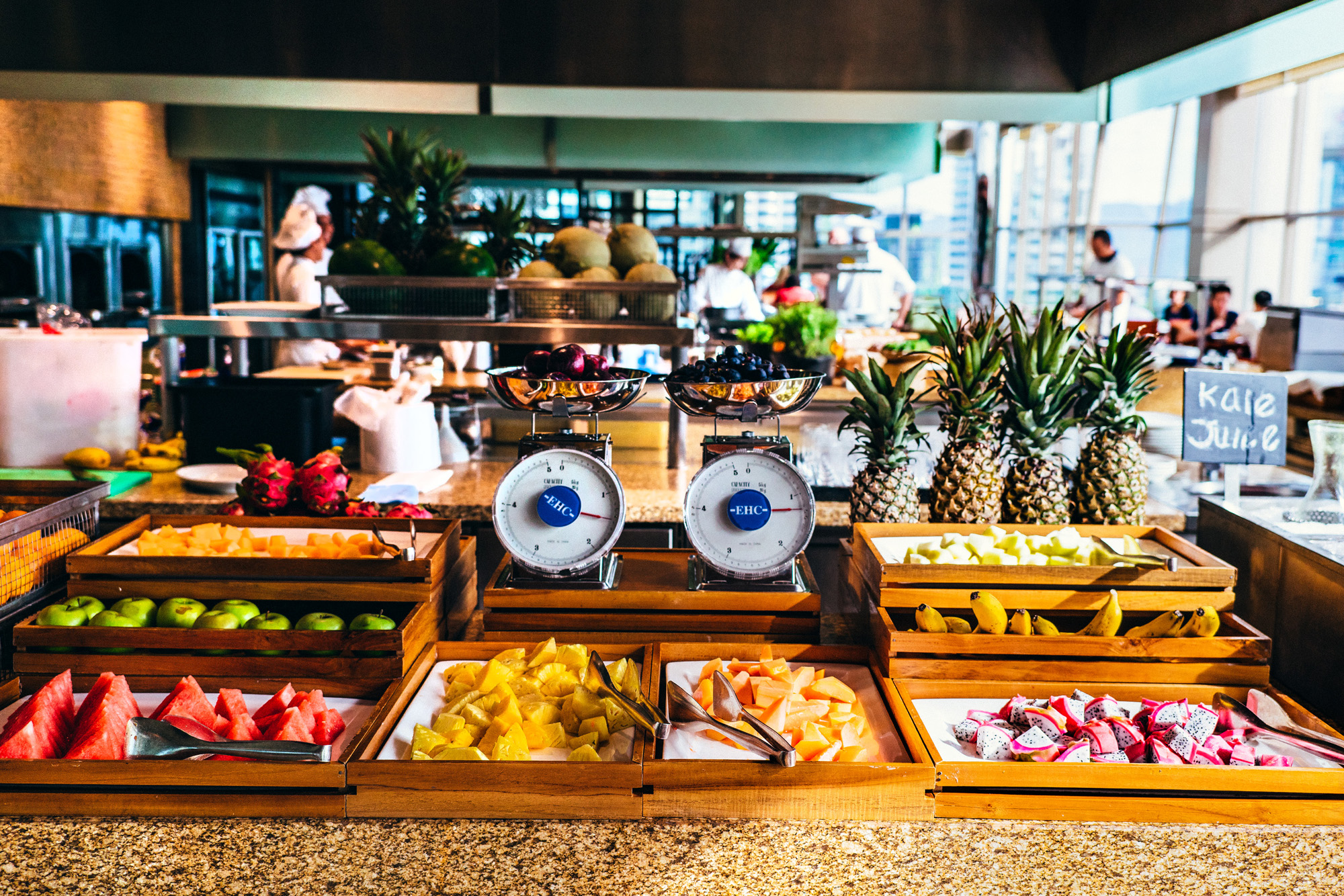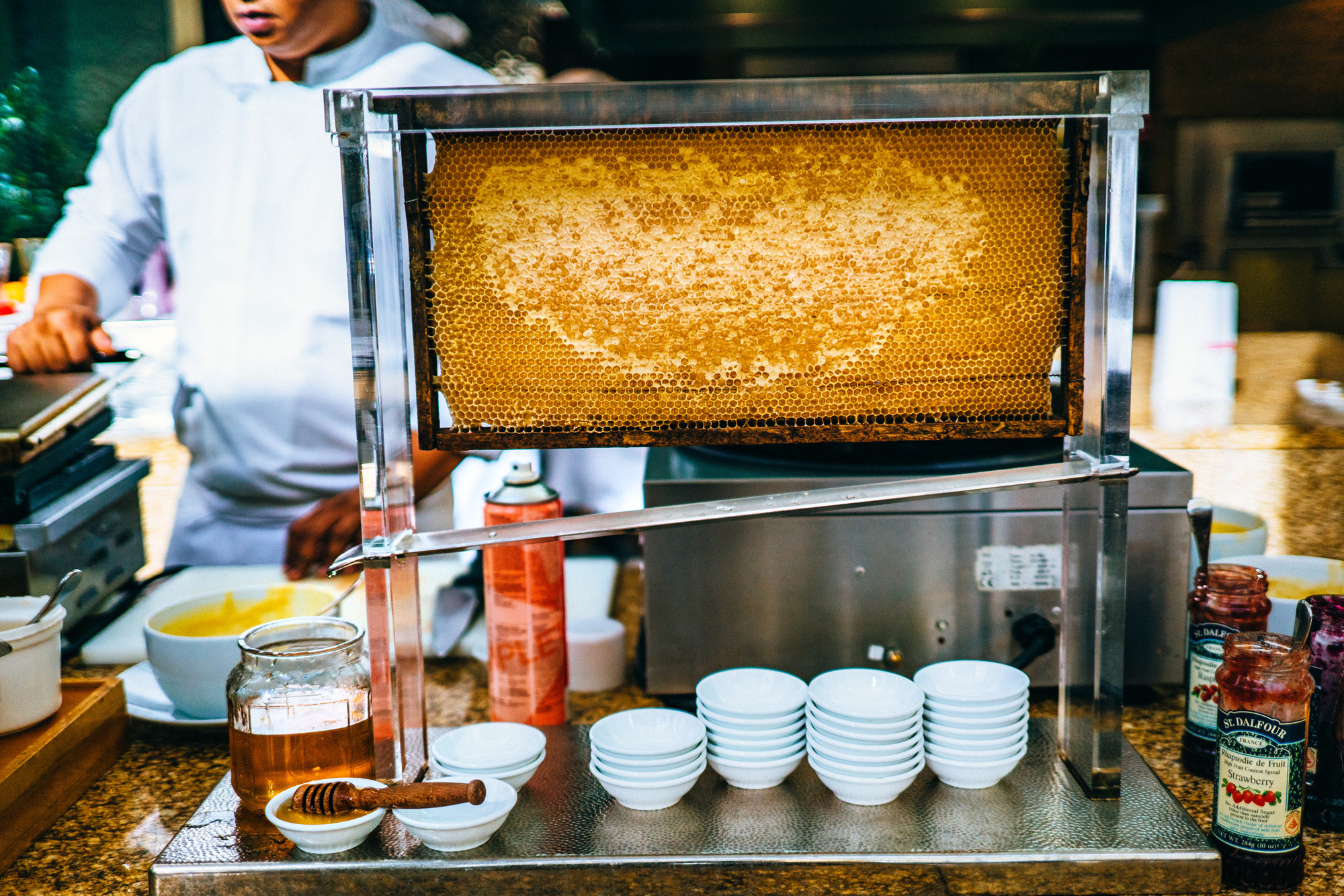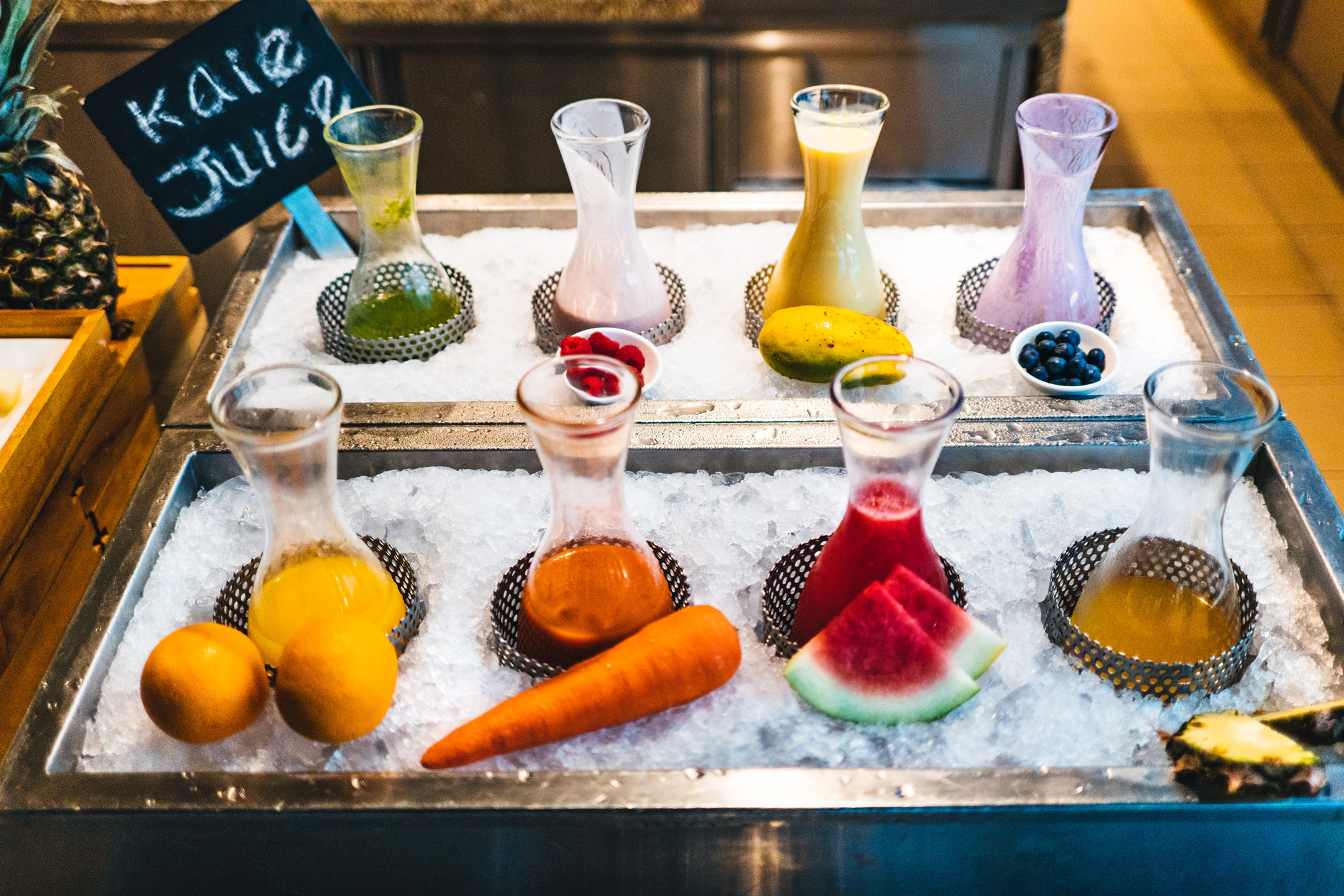 To start – breakfast. This is only one corner of the endless breakfast buffet – an amenity I have gotten used to in traveling through Asia, but this one was just on another level. First of all, it was the first green juice I had seen since leaving the US and it made me SO HAPPY. Something that had been such a staple of my life the last couple of years that I didn't even realized I missed.
But the honey trough – that one was personal. My boss in my previous life, often retold a story of how a hotel he stayed at in Bangkok was the best he ever had, and as an example of the opulence, he always mentioned the honey comb in the middle of the buffet that slowly dripped down a trough into a jar for you to casually spread on your biscuit as if it has always just been in that jar. Seeing the same contraption in real life, in my own hotel buffet, was the tiniest validation of making it in this new life of mine. It's just a fancy honey trough – but seeing it on that buffet just validated my entire existence.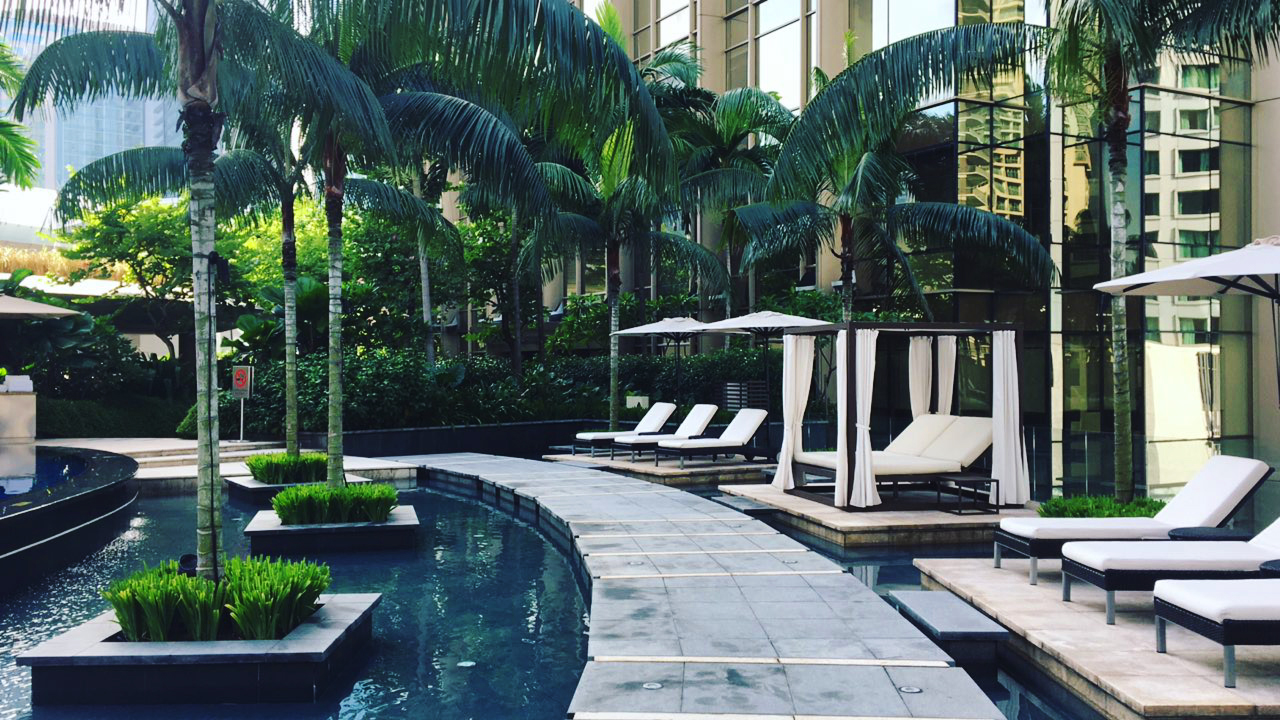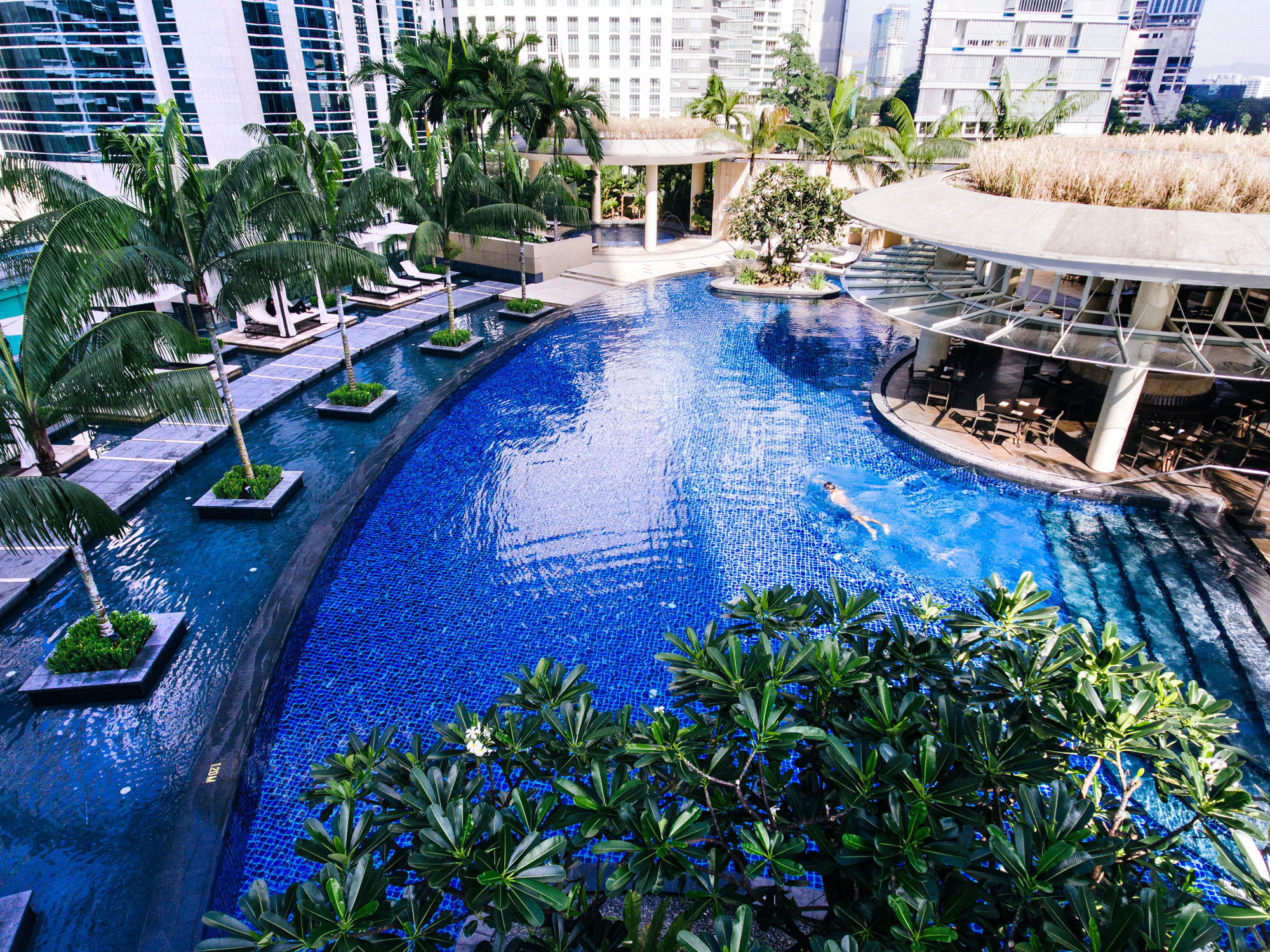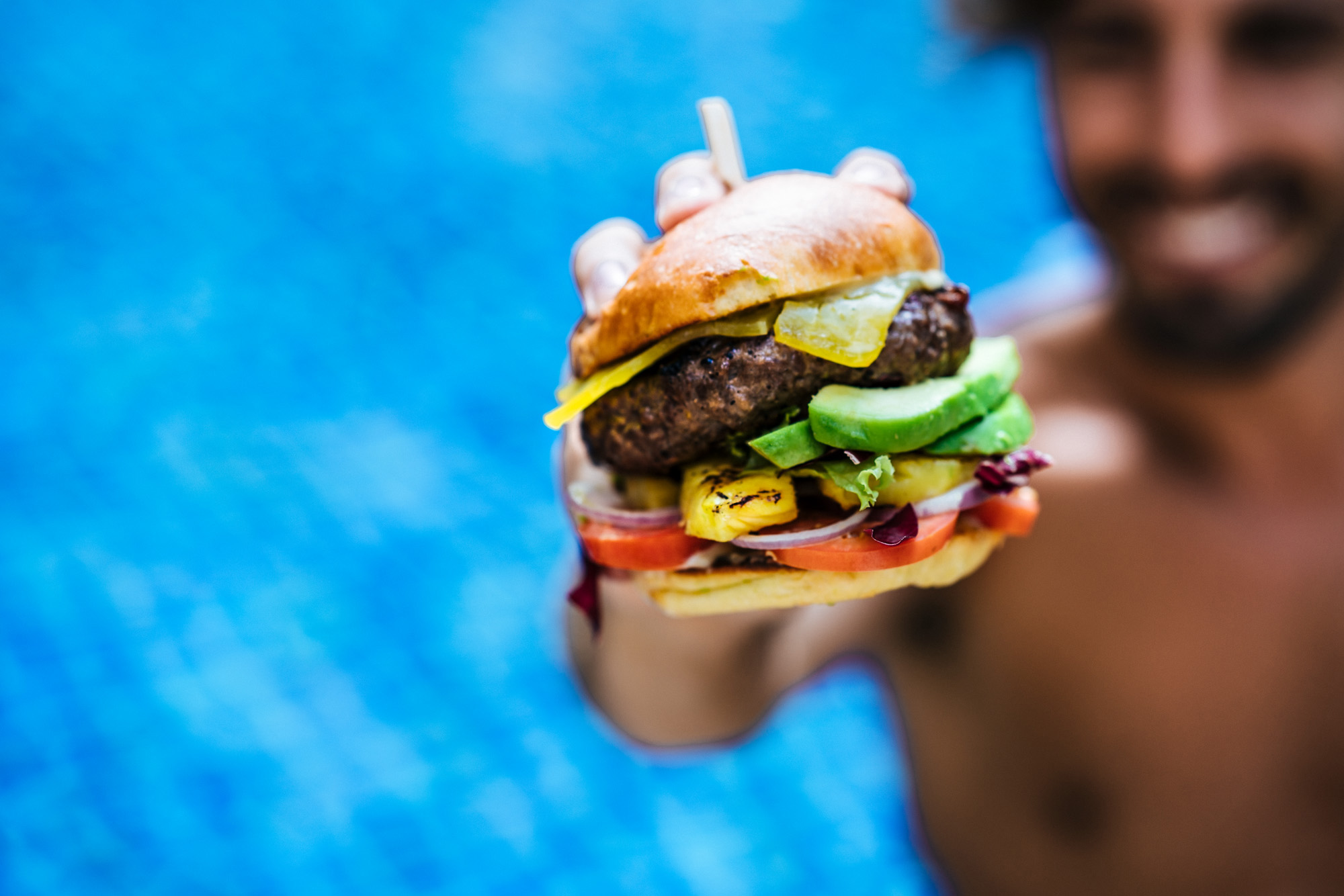 Followed by – the pool! I was obsessed with this pool, Brandon was obsessed with the build-your-own burger bar.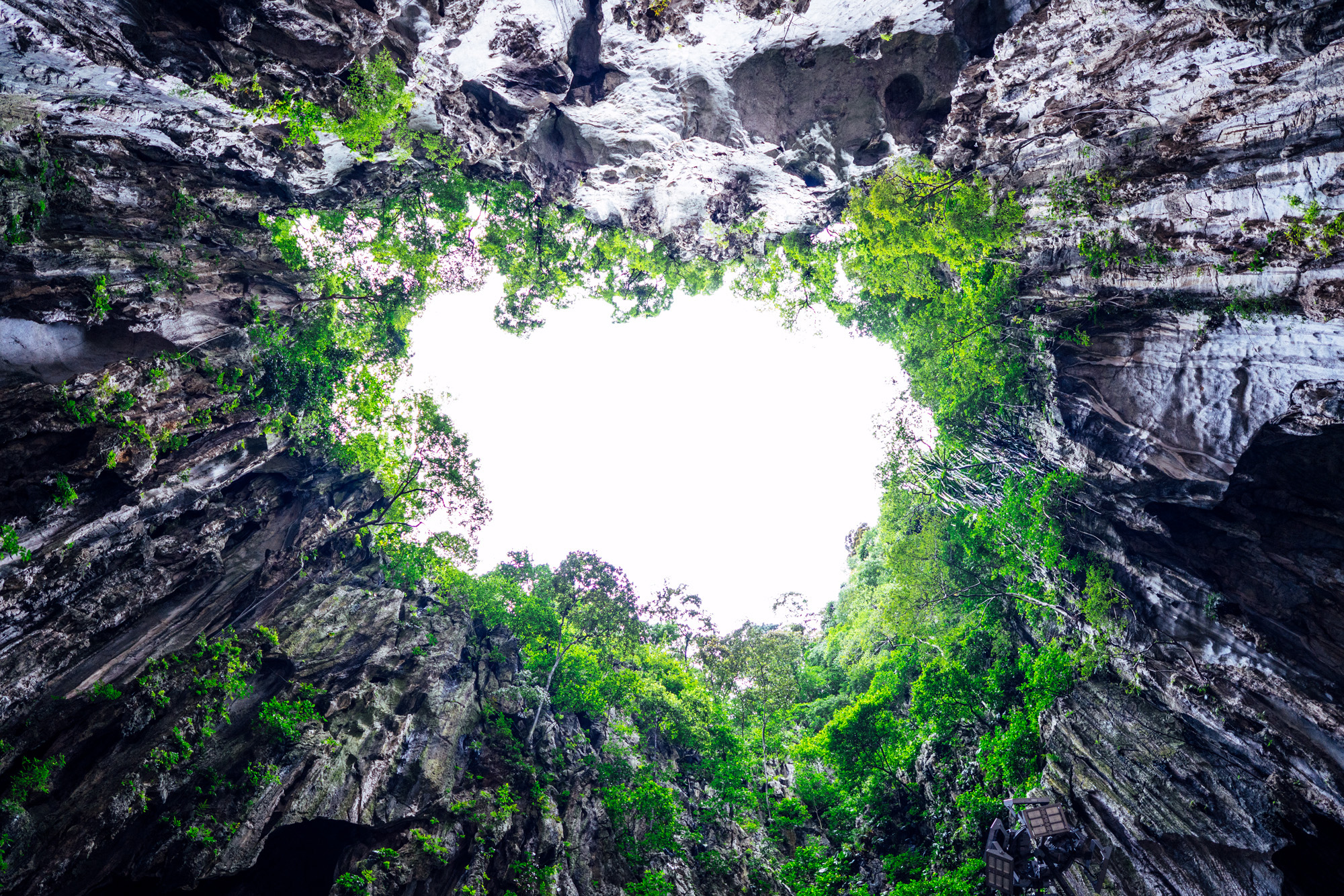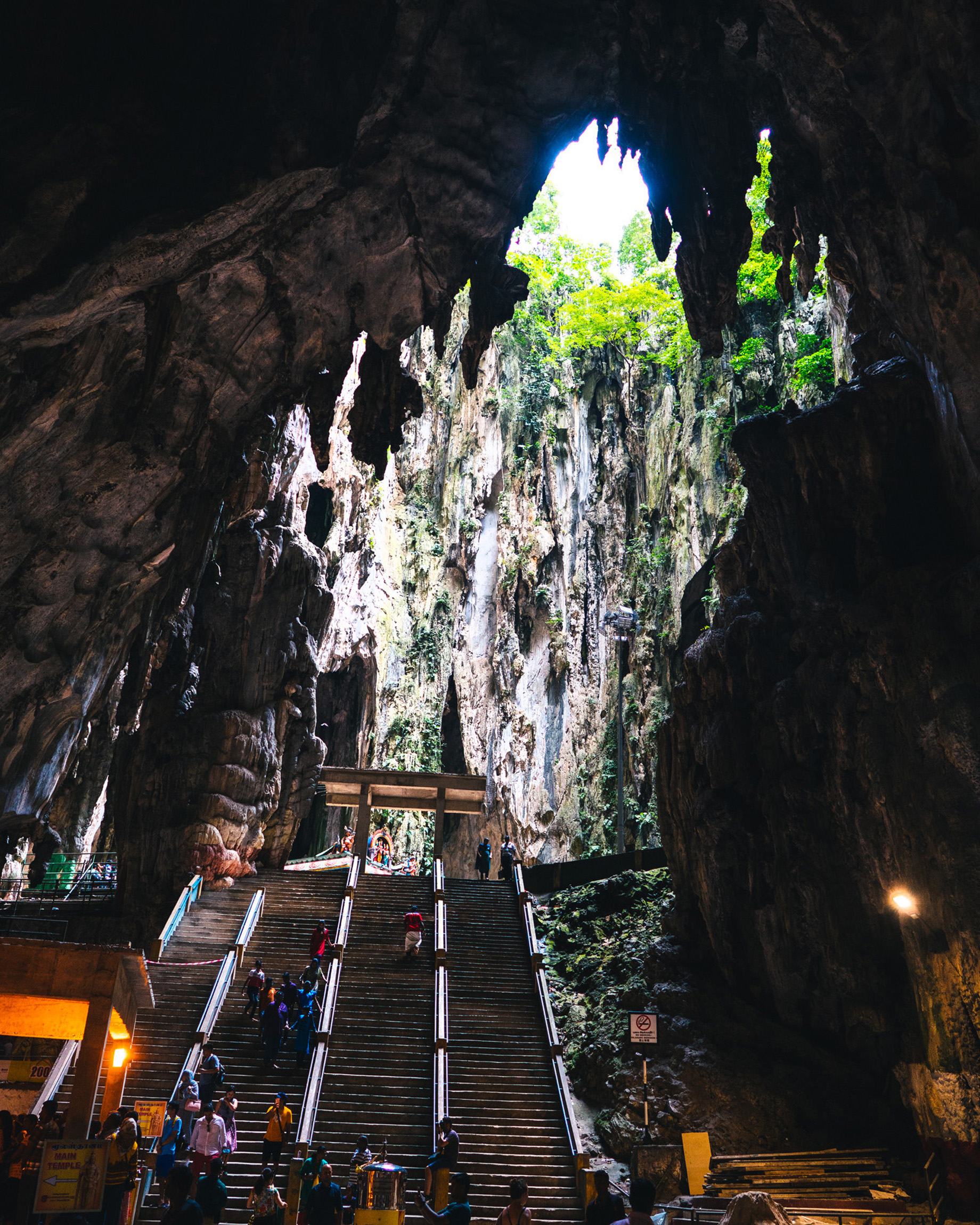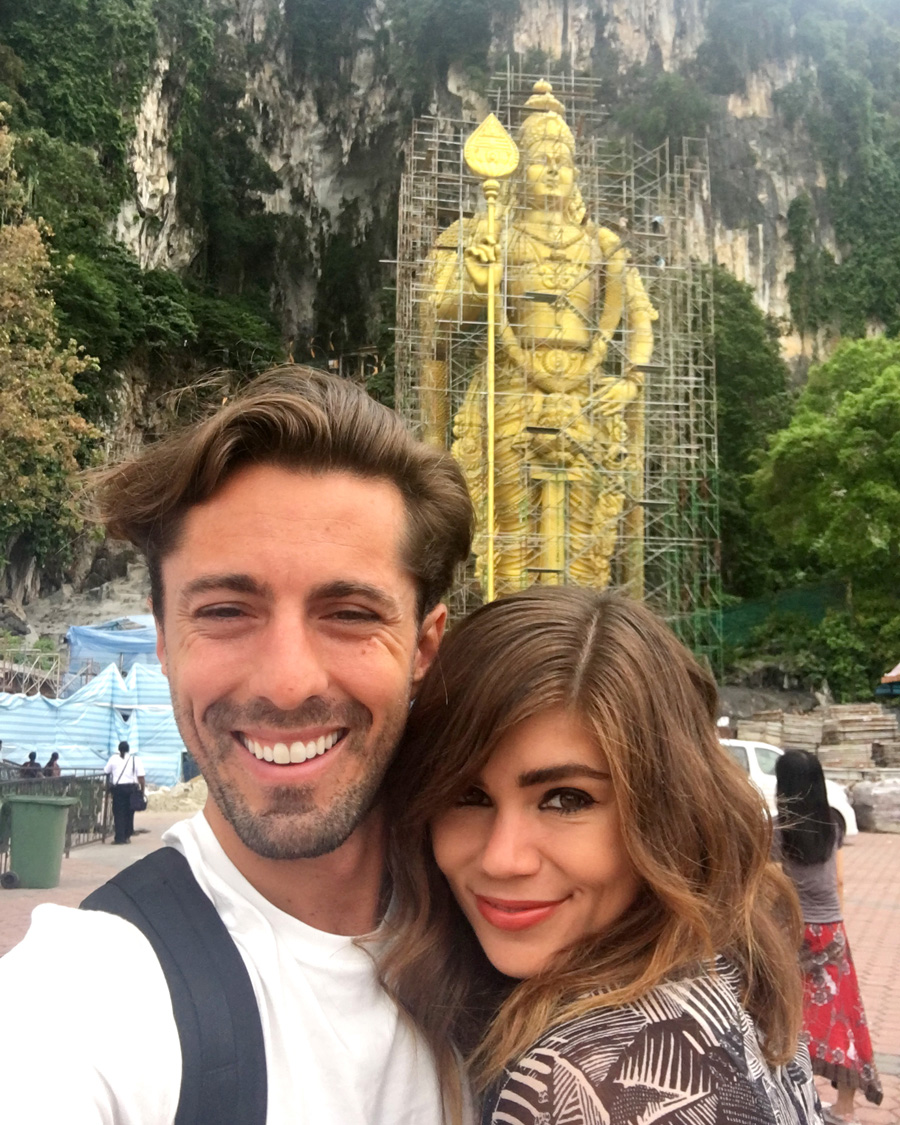 The Batu Caves, just on the edge of the city, are definitely a site worth seeing. We finally had to tear ourselves away from the hotel, and we were unsure at first whether or not they would be worth a trek, but after we read up on how you can take the train out and explore yourself, we decided to add it to the list. The structure is really, really impressive – and crowded, and full of tourists, and the sea of touters at the base of the monument that I've come to expect, but still dislike. Unfortunately for us, the iconic statue and most of the base of the monument was covered in scaffolding for restoration. NOt great for our photo op (see – quick selfies instead of actual photo) but I can't fault the site for upkeep and maintenance. But! I would definitely list this as "worth a visit." The limestone rock forms are so beautiful, and the way everything is built into the mountain is unlike any place I had ever seen before. Full disclosure, our "trek" turned out to be much less adventurous than planned, when we discovered that we could take an Uber all the way here from our hotel for $4. Oops.
But also – worth it!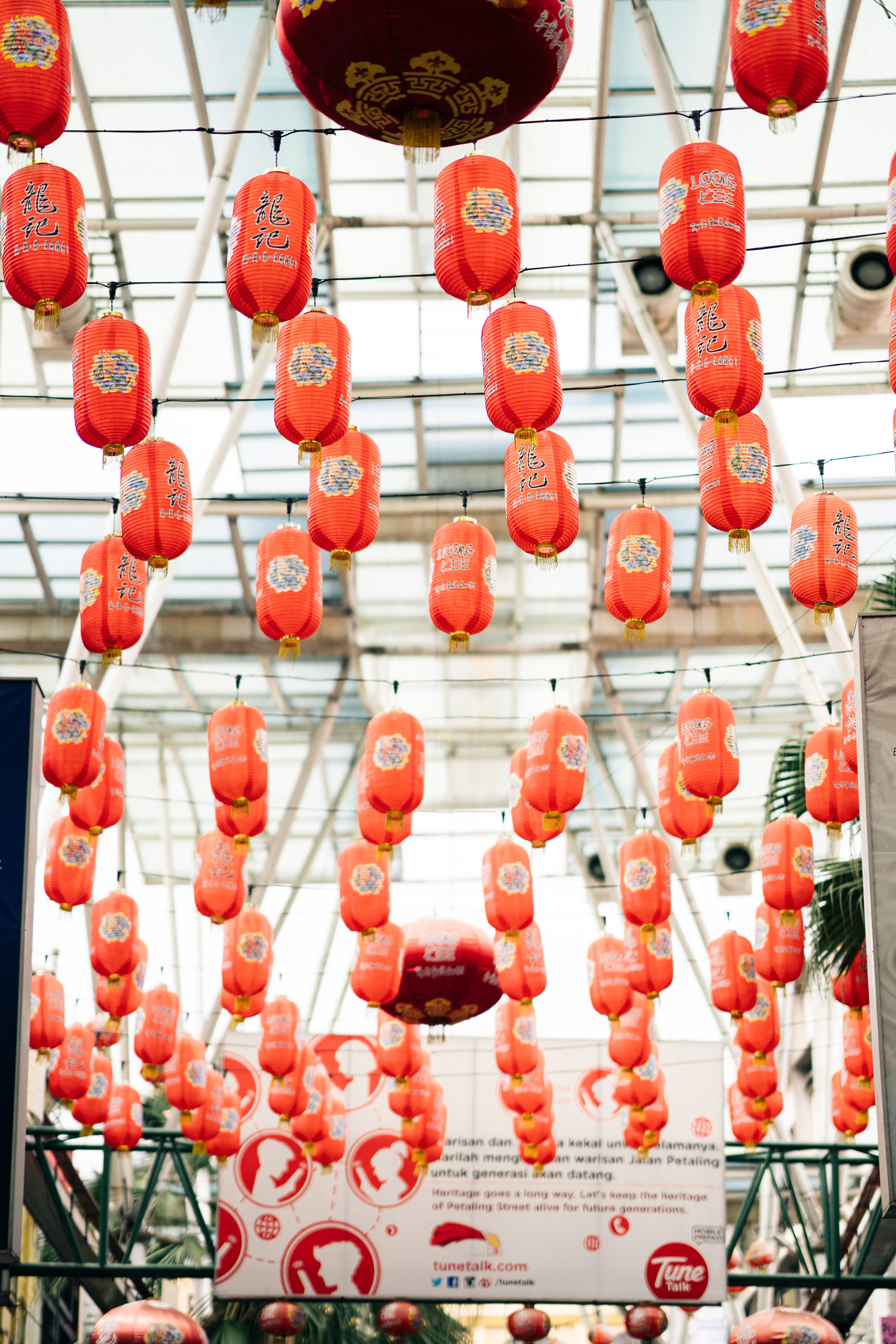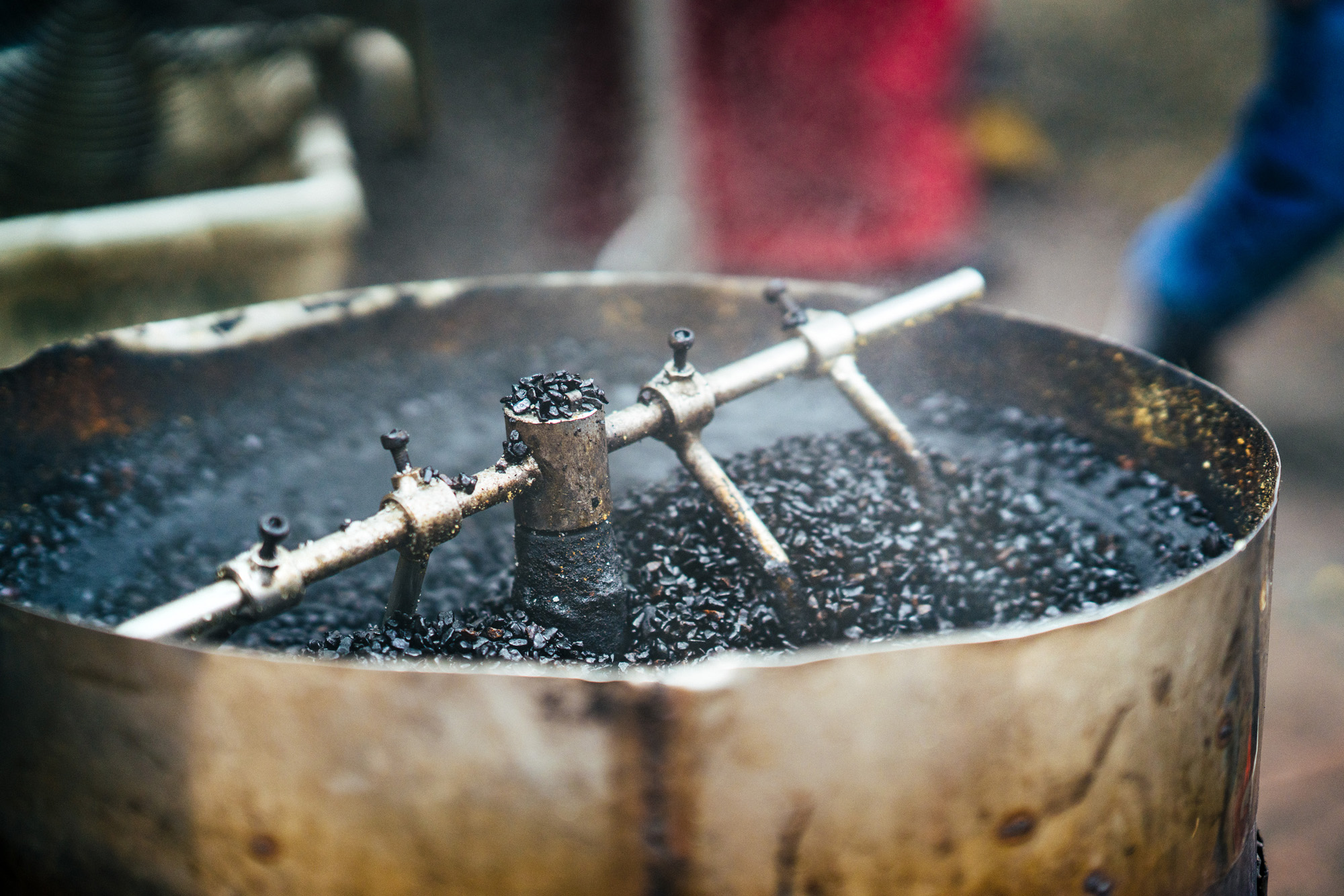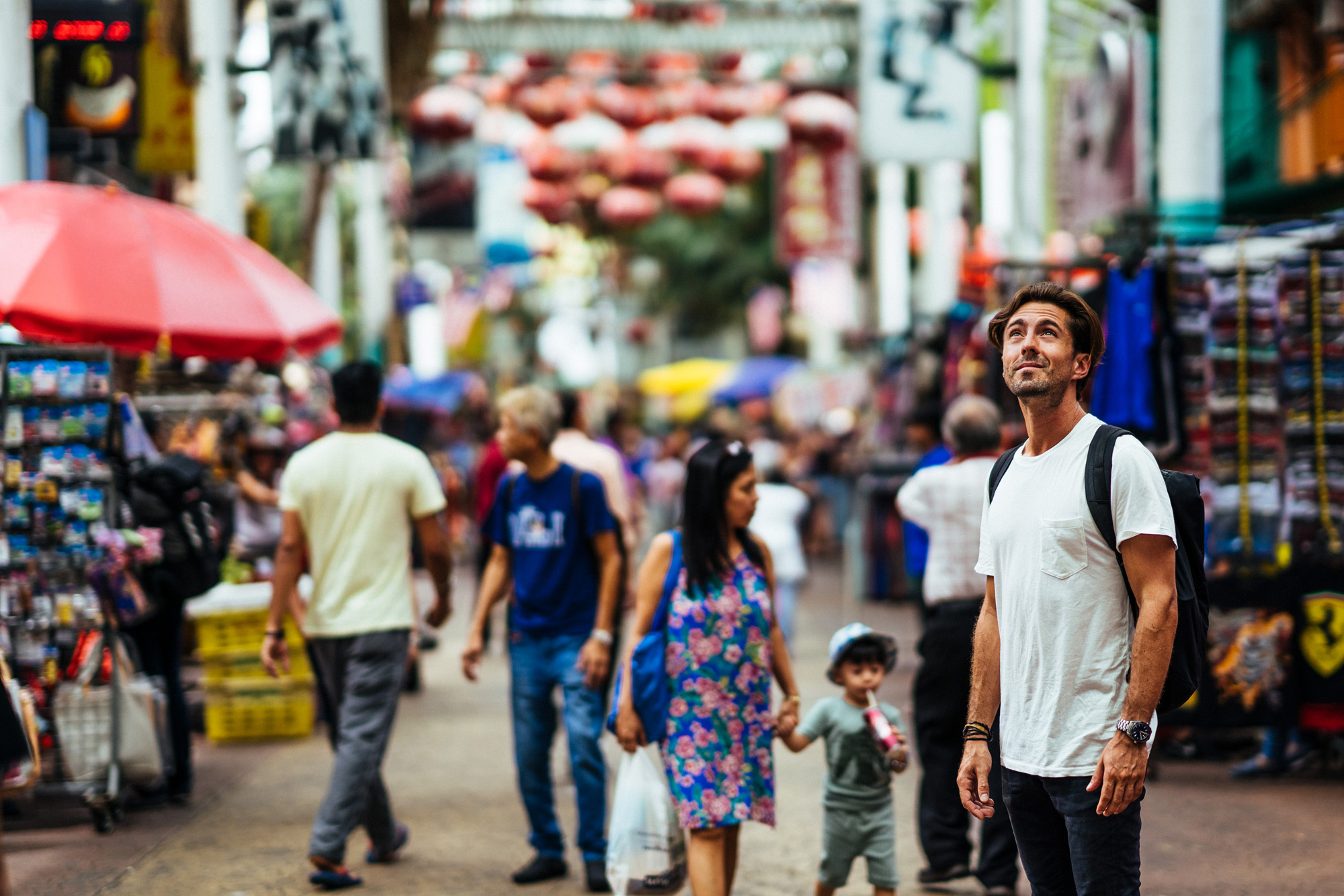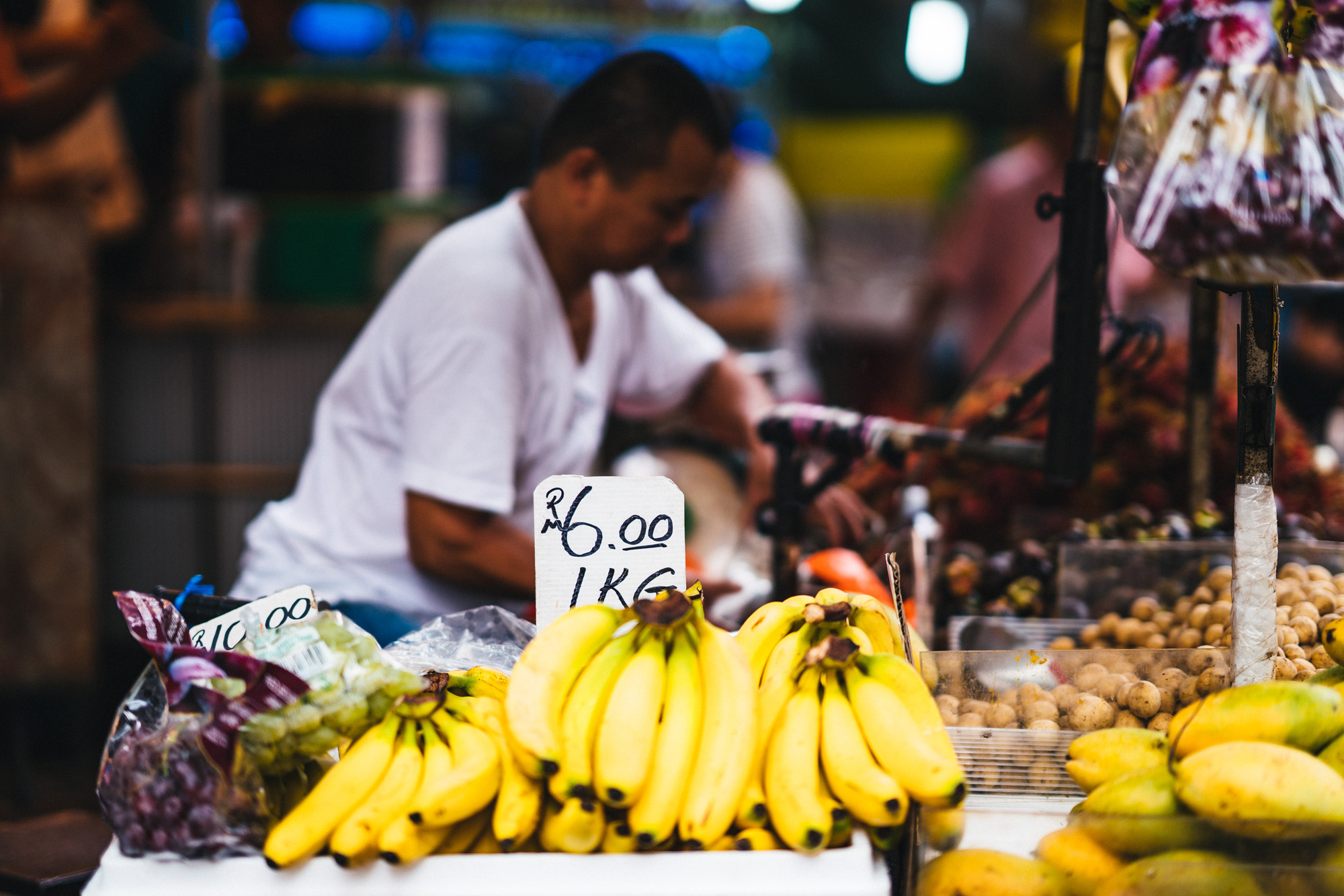 So I have come to the conclusion that I just don't like Chinatowns. I have been to chinatowns all over the world, and they are constantly recommended as a place to stop by and see – but I feel like the majority of the attraction is just selling the same cheap products to tourists. The chinatown in Singapore was situated around a really beautiful temple that I enjoyed, but this one I just wasn't a fun of. After this trip, we made an unofficial rule – "no more Chinatowns – unless there's something specific to see."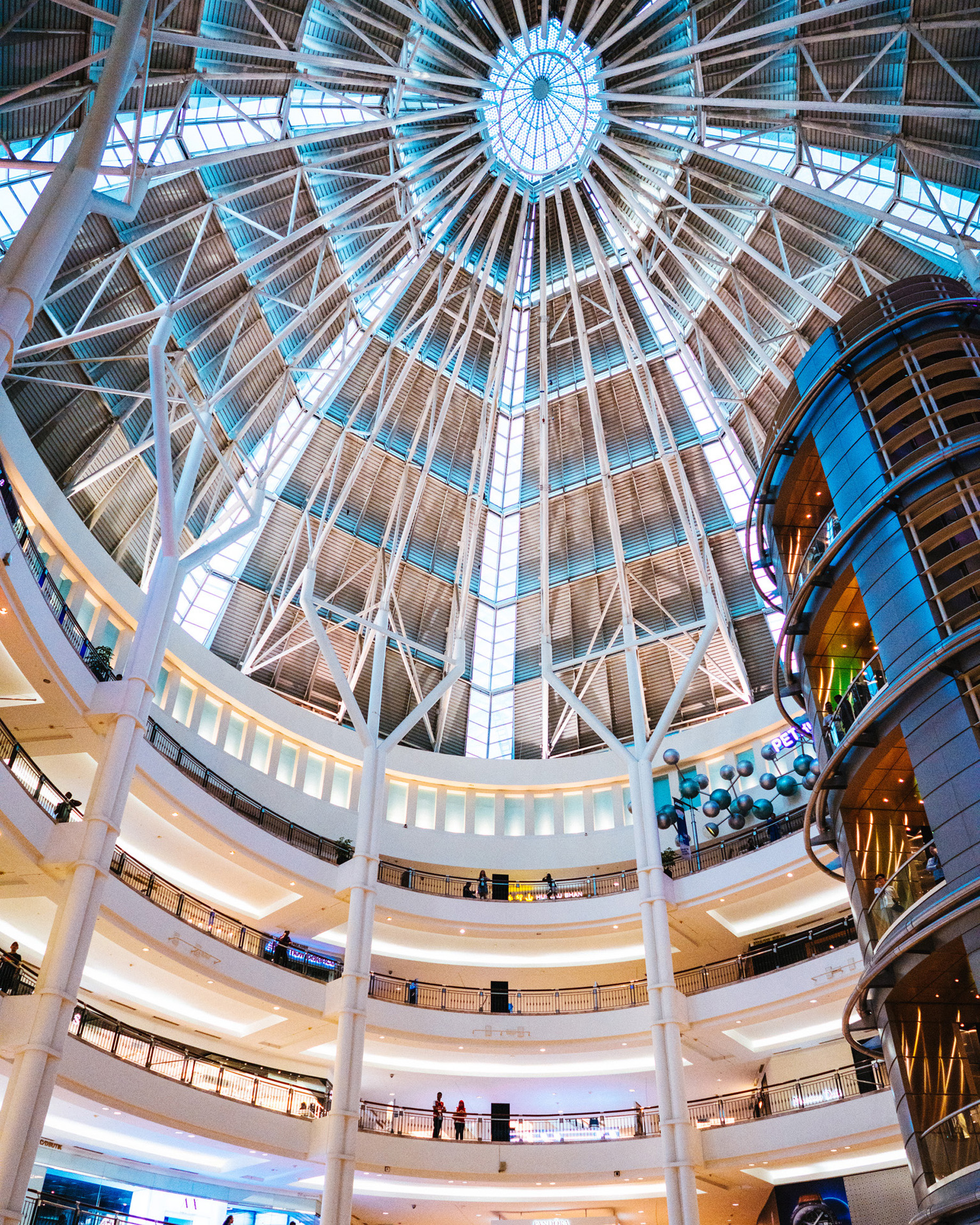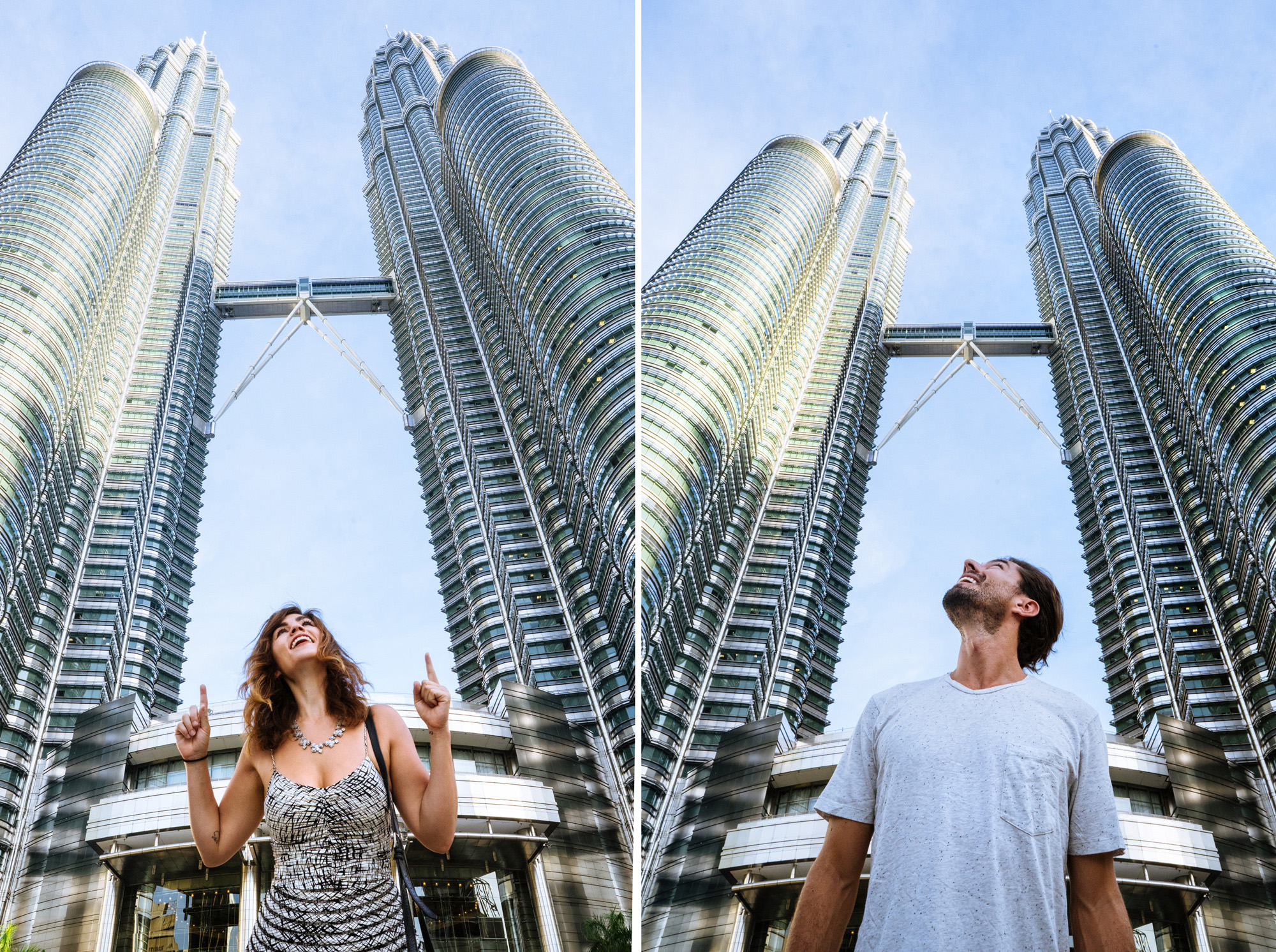 The Petronas Towers, the icon of Kuala Lumpur (and Malaysia as a whole) are so incredibly impressive from the bottom. Brandon and I both had memories of these towers tied strongly to watching Entrapment as kids, but the towers themselves are just beautiful. We didn't end up going up to the observatory – next time!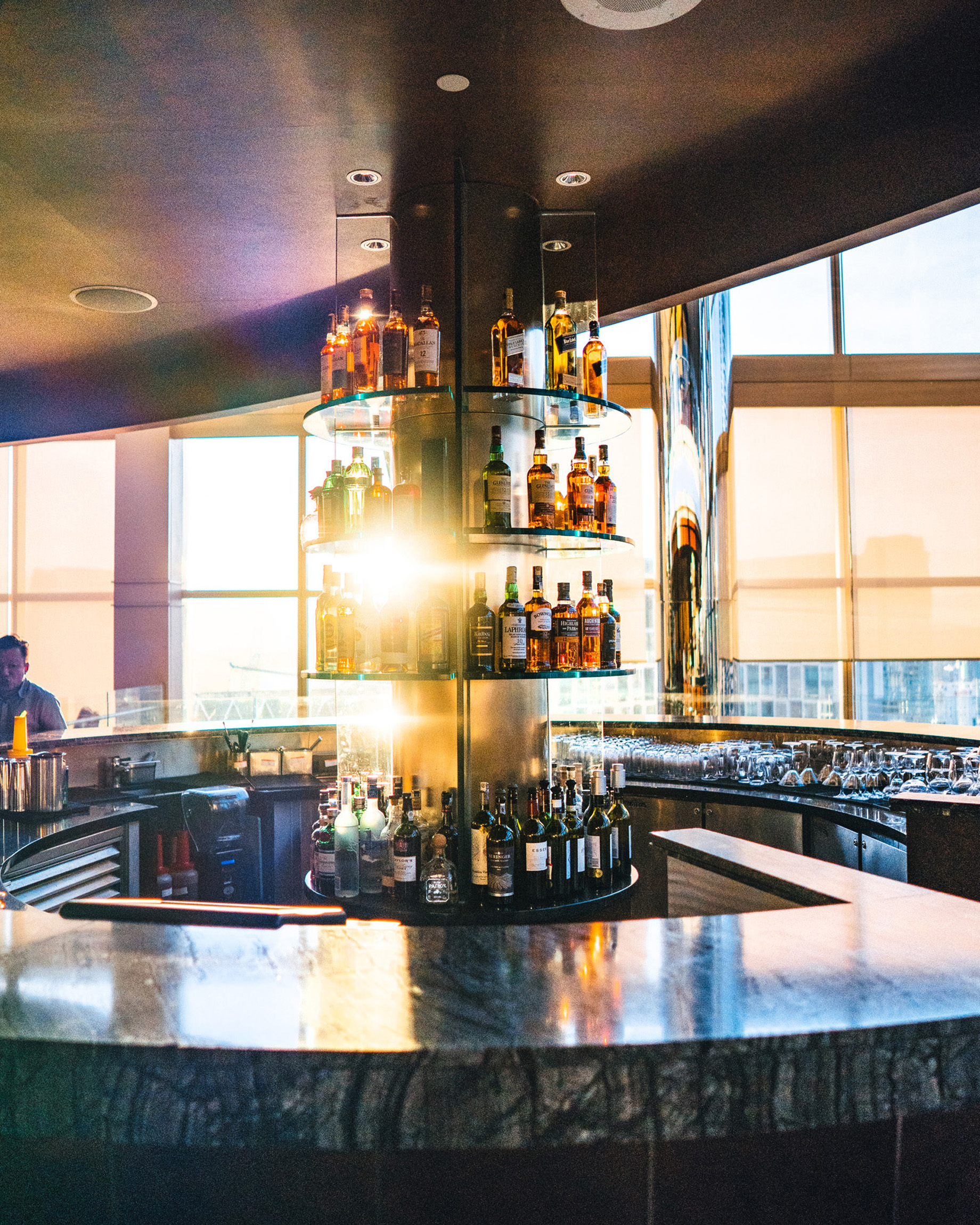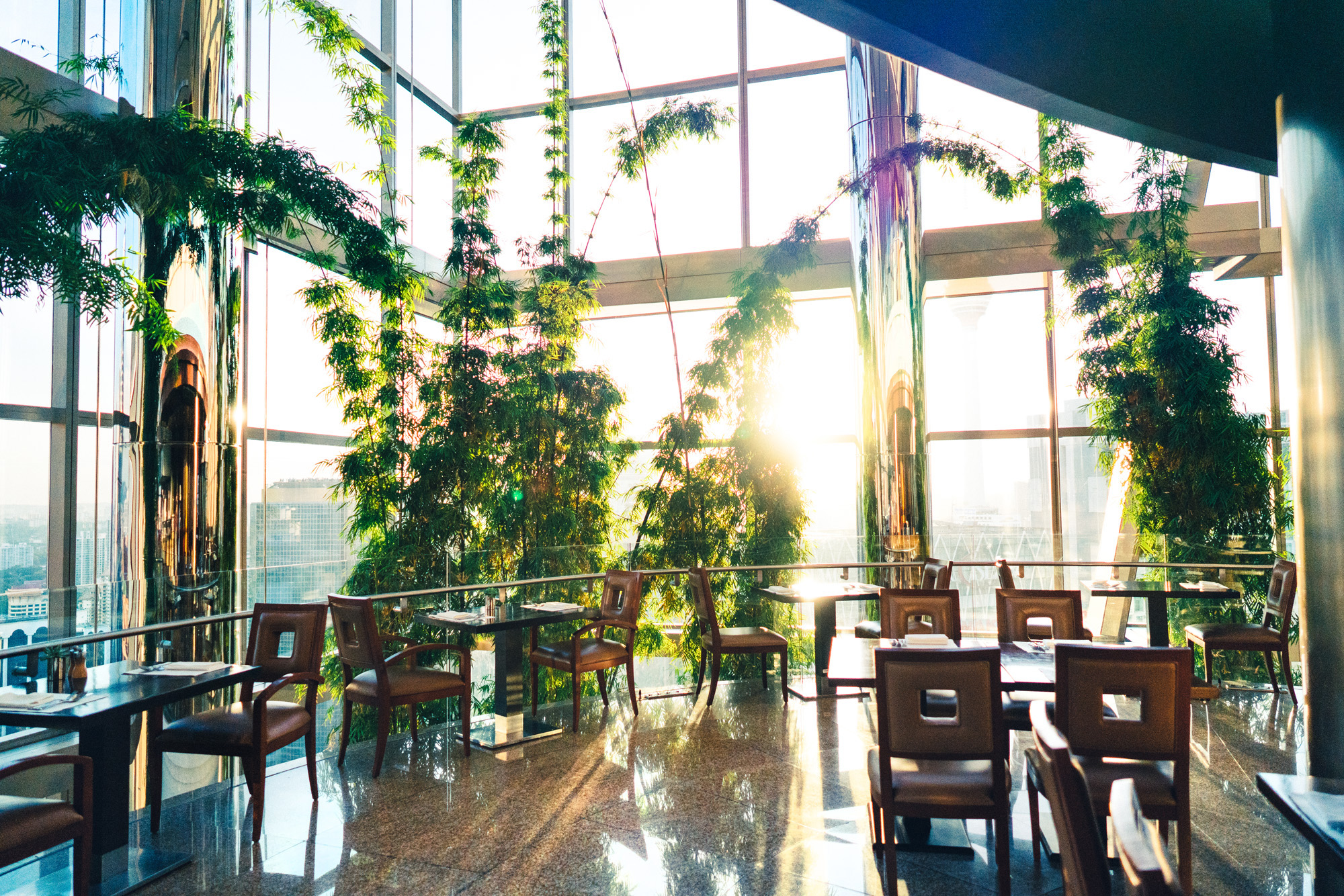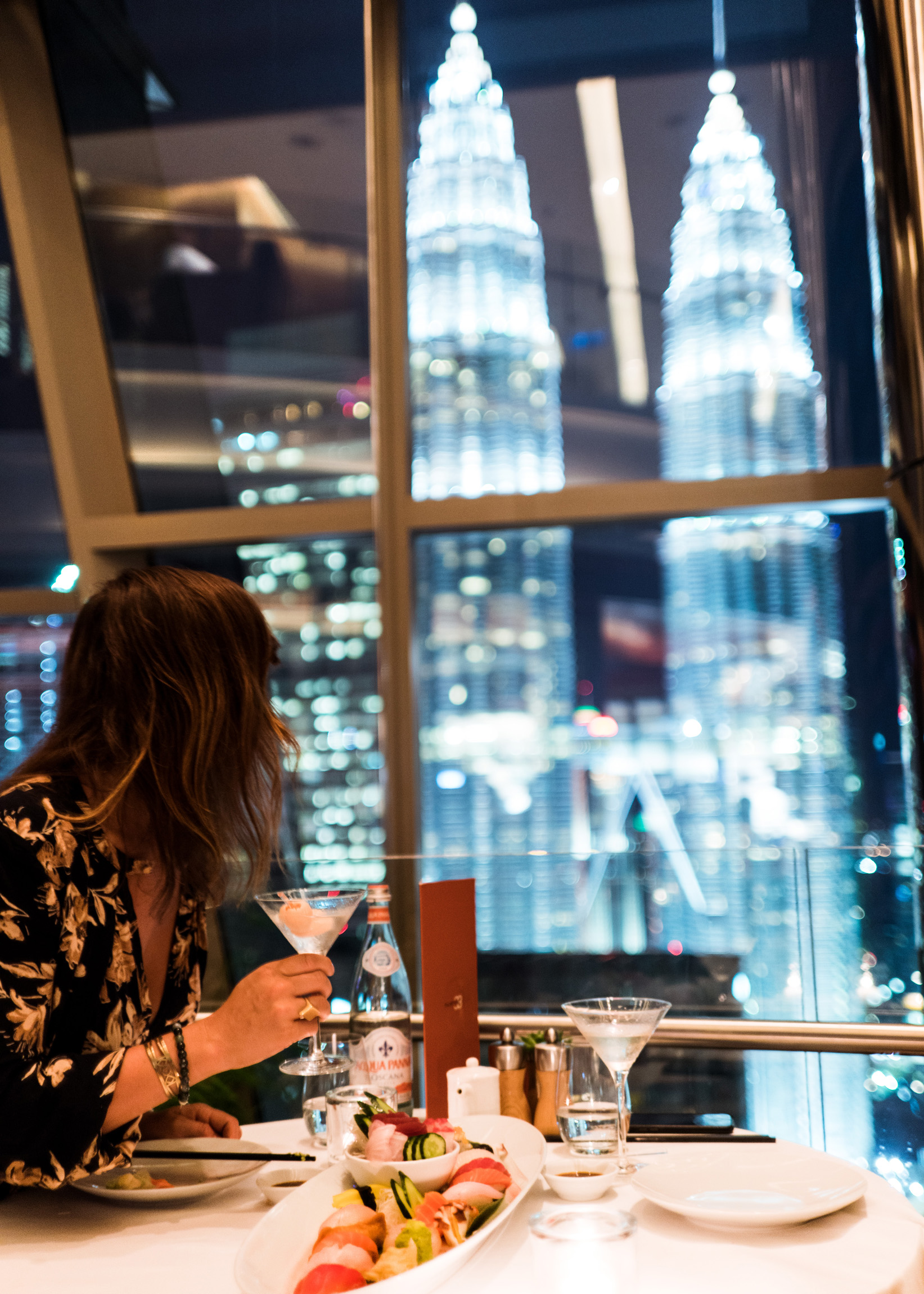 Dining views. One of my favorite things about this hotel was that almost all of the common areas – the check-in desks, bar, and restaurant are located on the highest floors – the views and light are just amazing.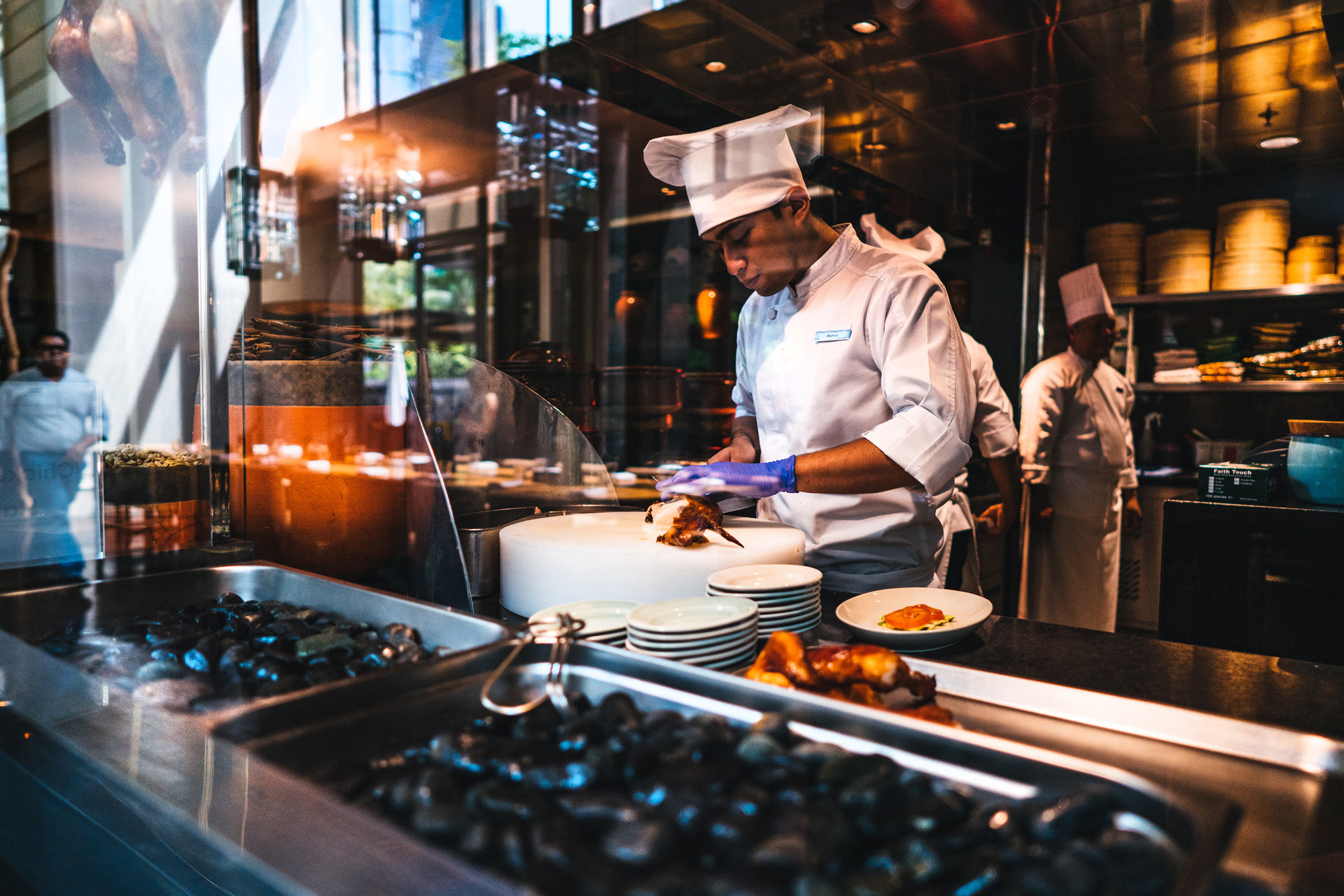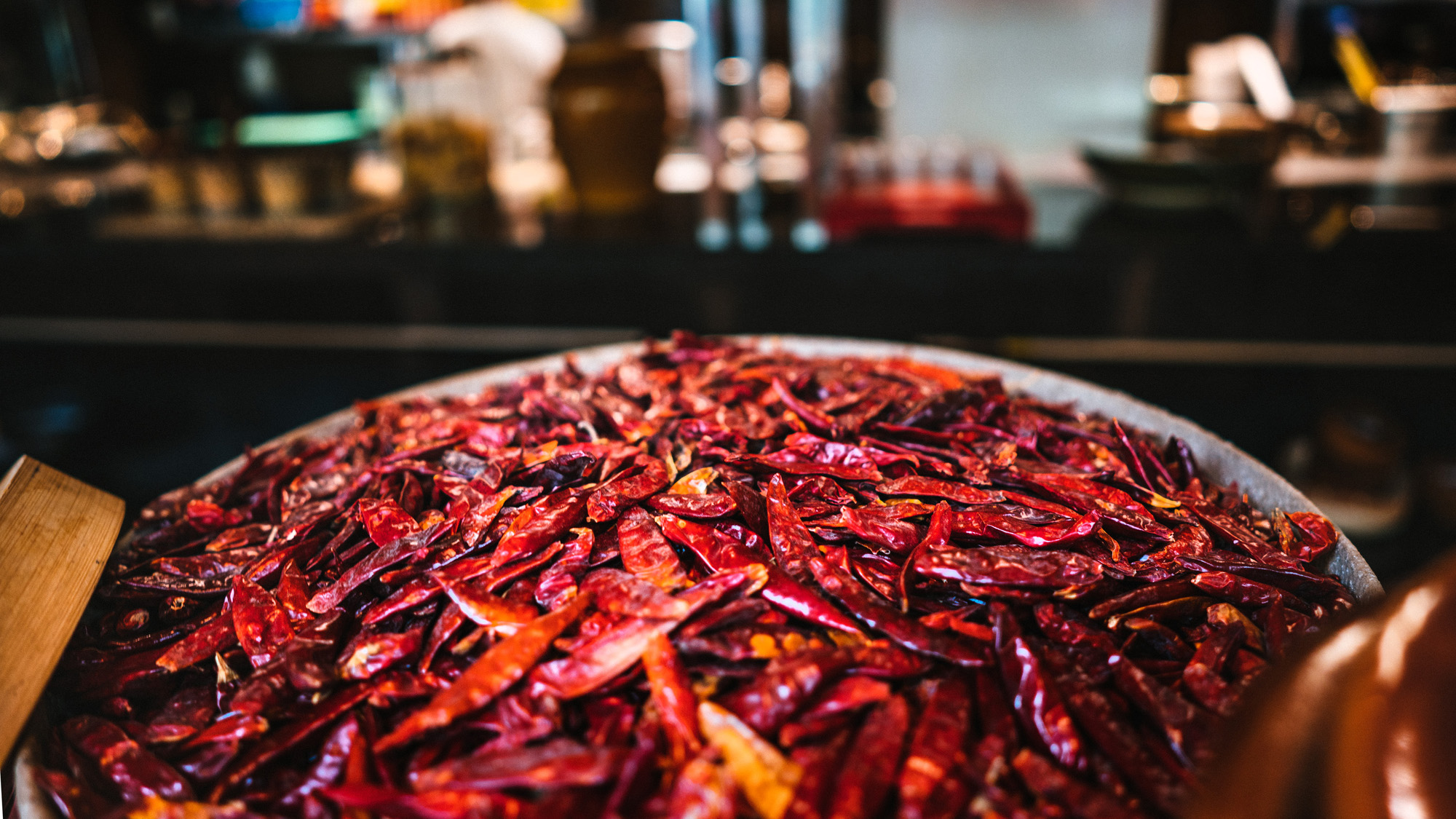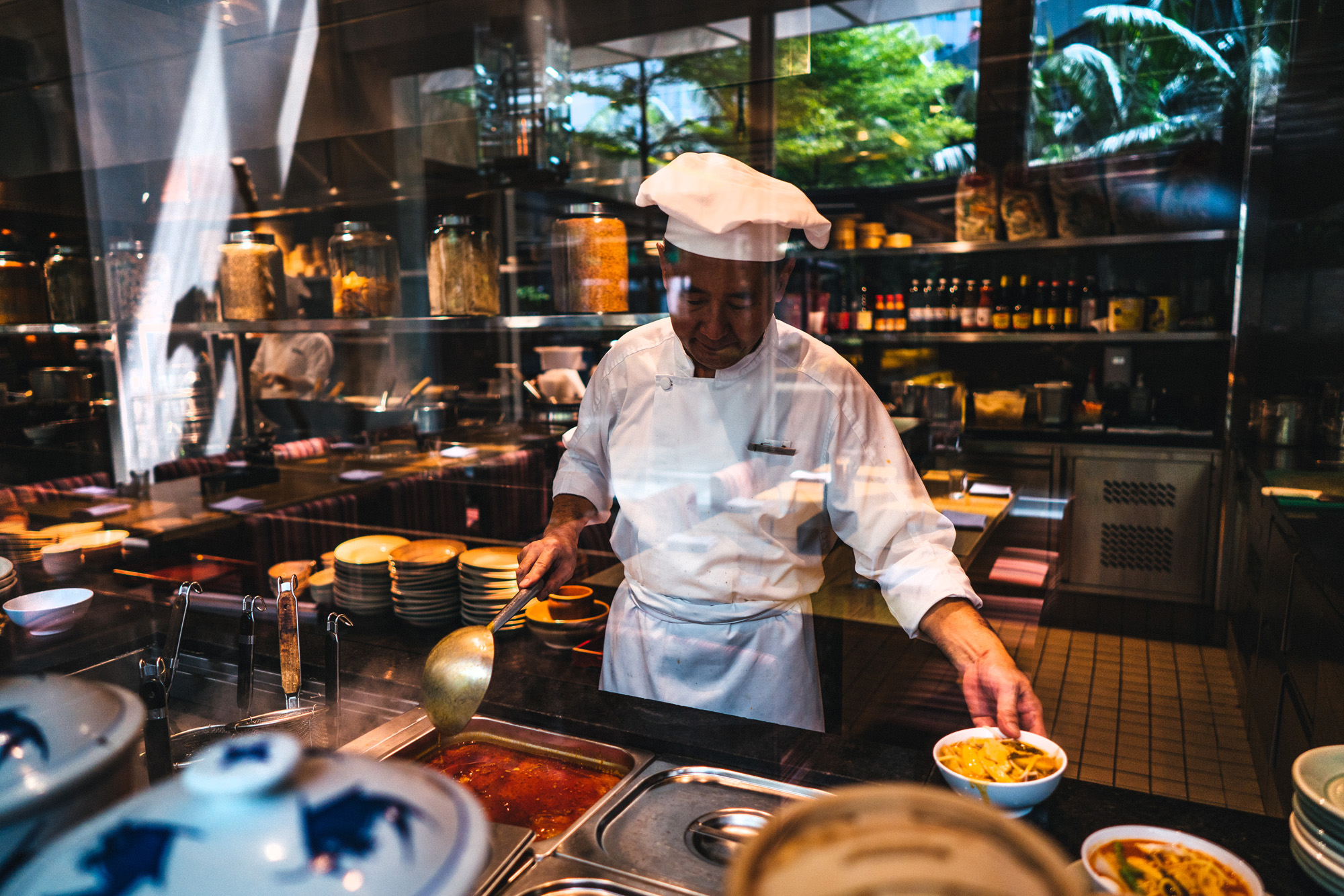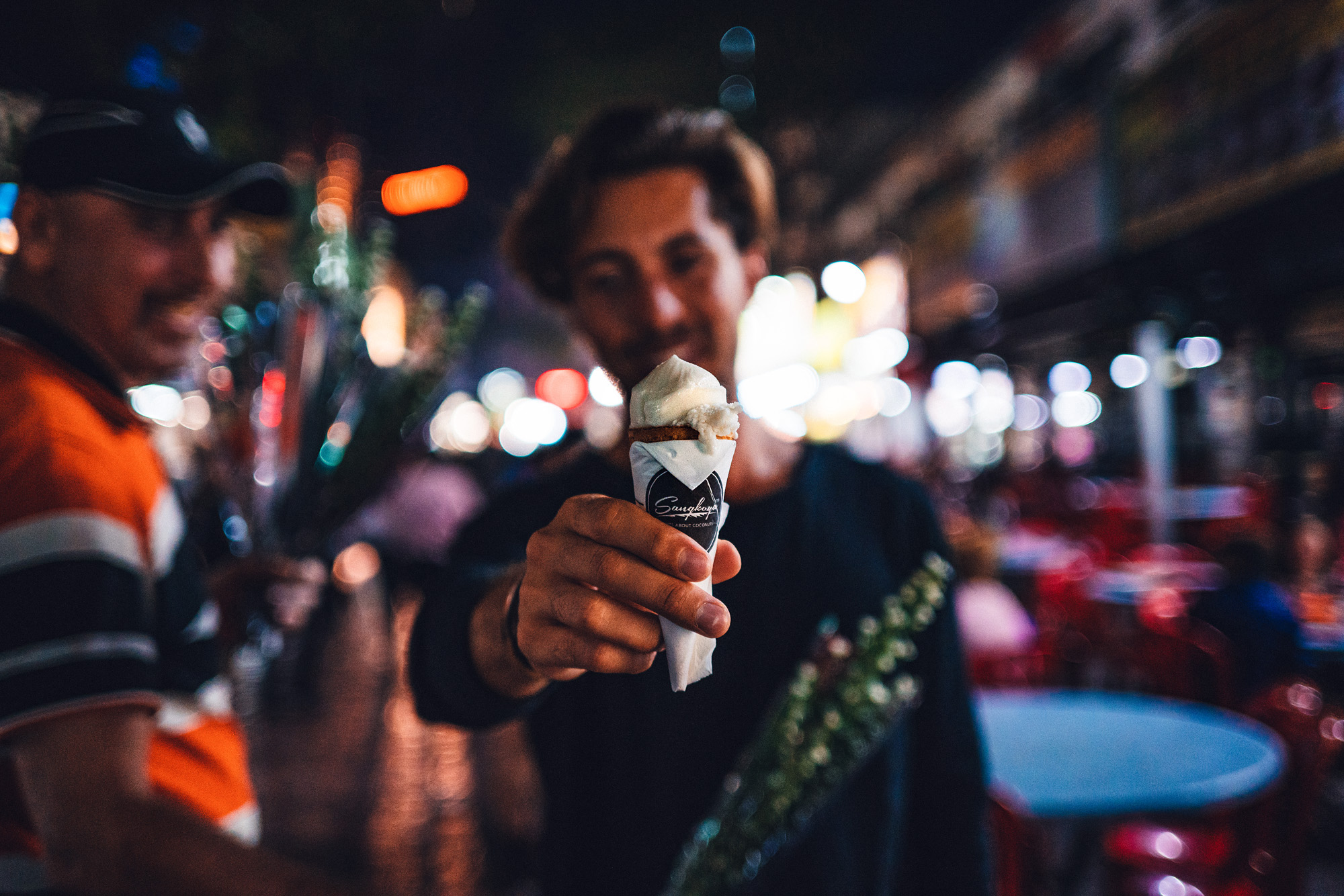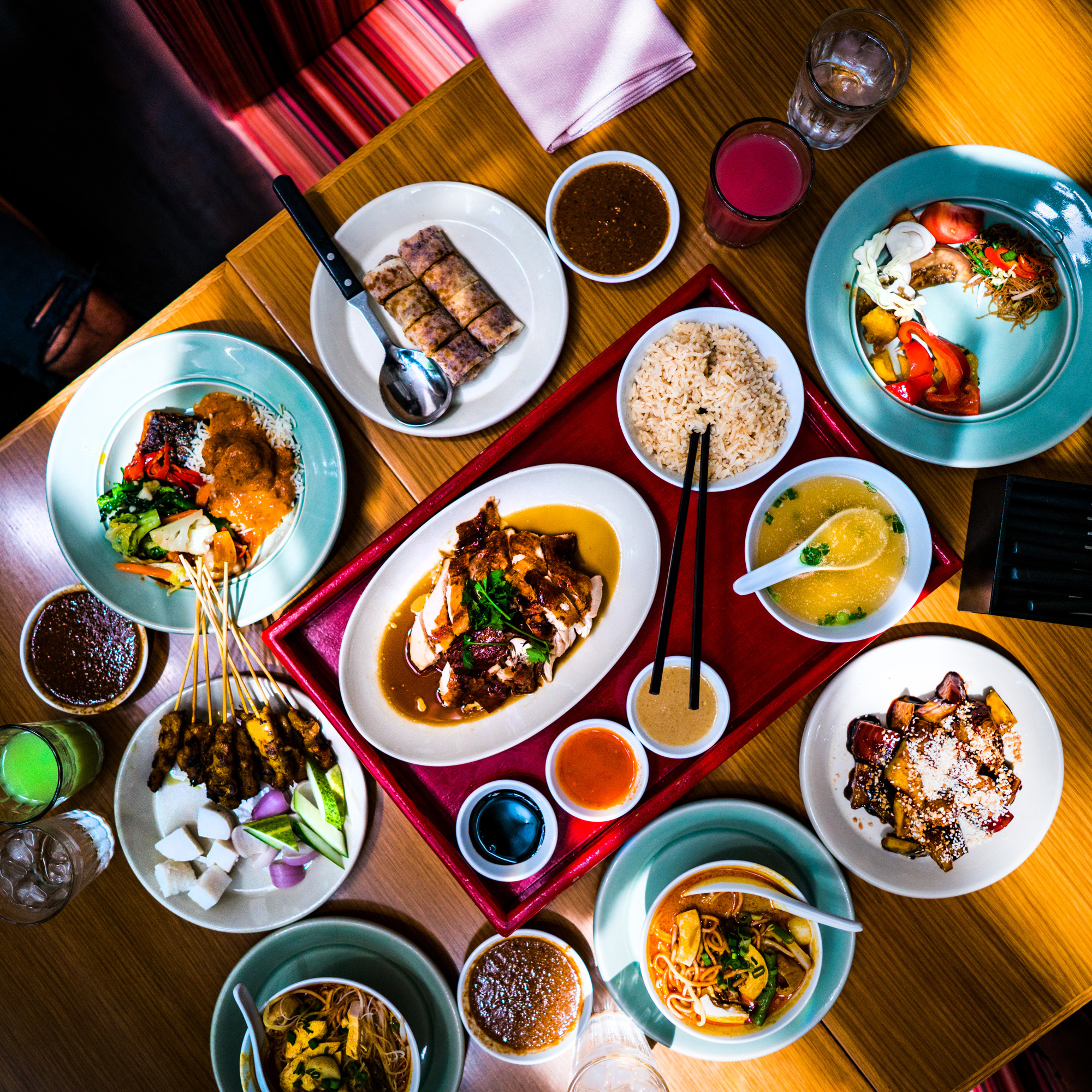 The kitchens here all have an in/our open layout that is really interesting – your food doesn't come to you mysteriousy, you can watch the chefs make everything through the glass. It's almost like dinner theater – the movements of the kitchen are that delicate and impressive. This lunch was one of the best meals of my life – complete with a Kuala Lumpur native to tell us which dished to order, and the best ways to eat and mix each of the items. Malaysian is a really cool mix of a ton of different foods in the nearby regions, and everything was spicy, hot, and full of flavor.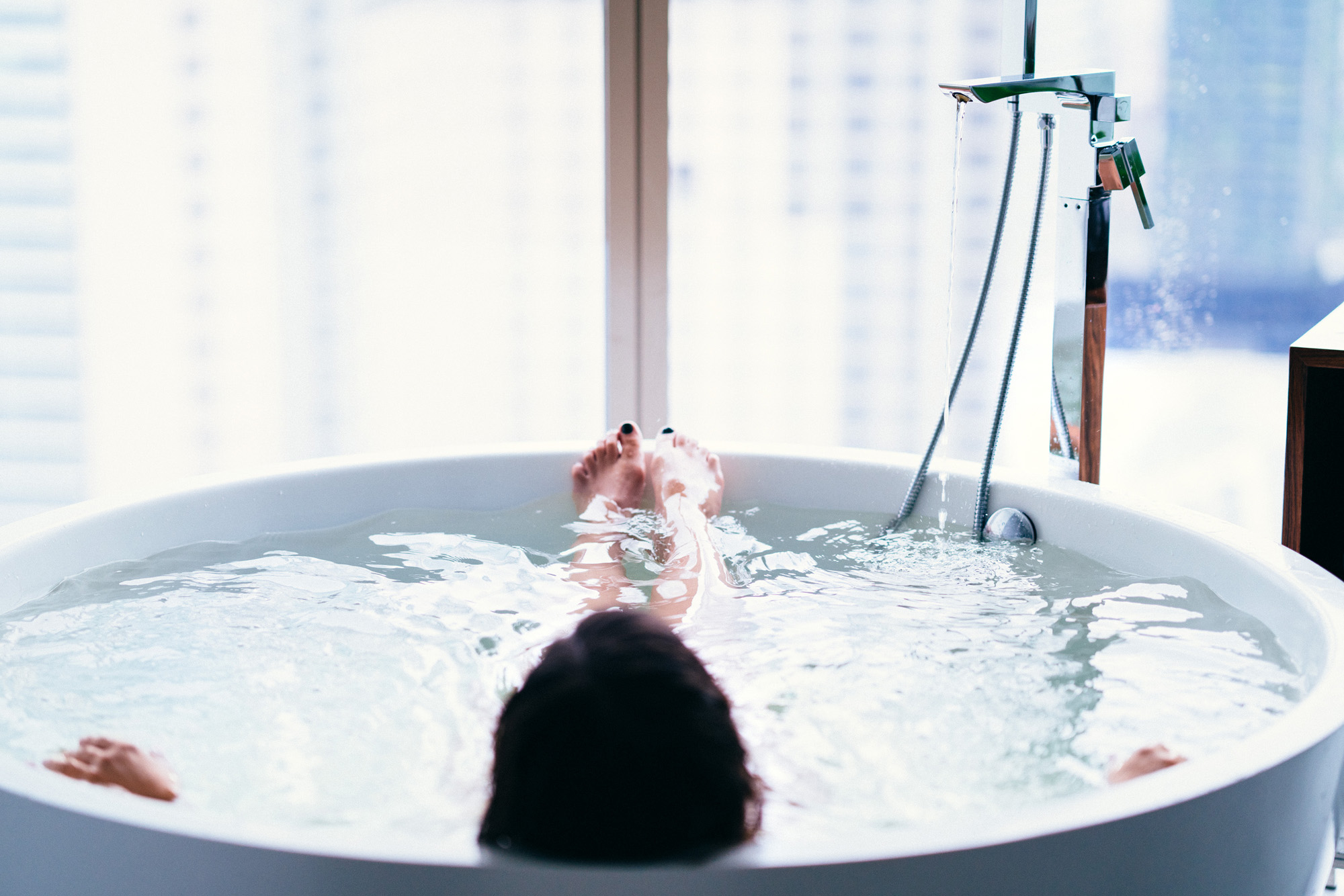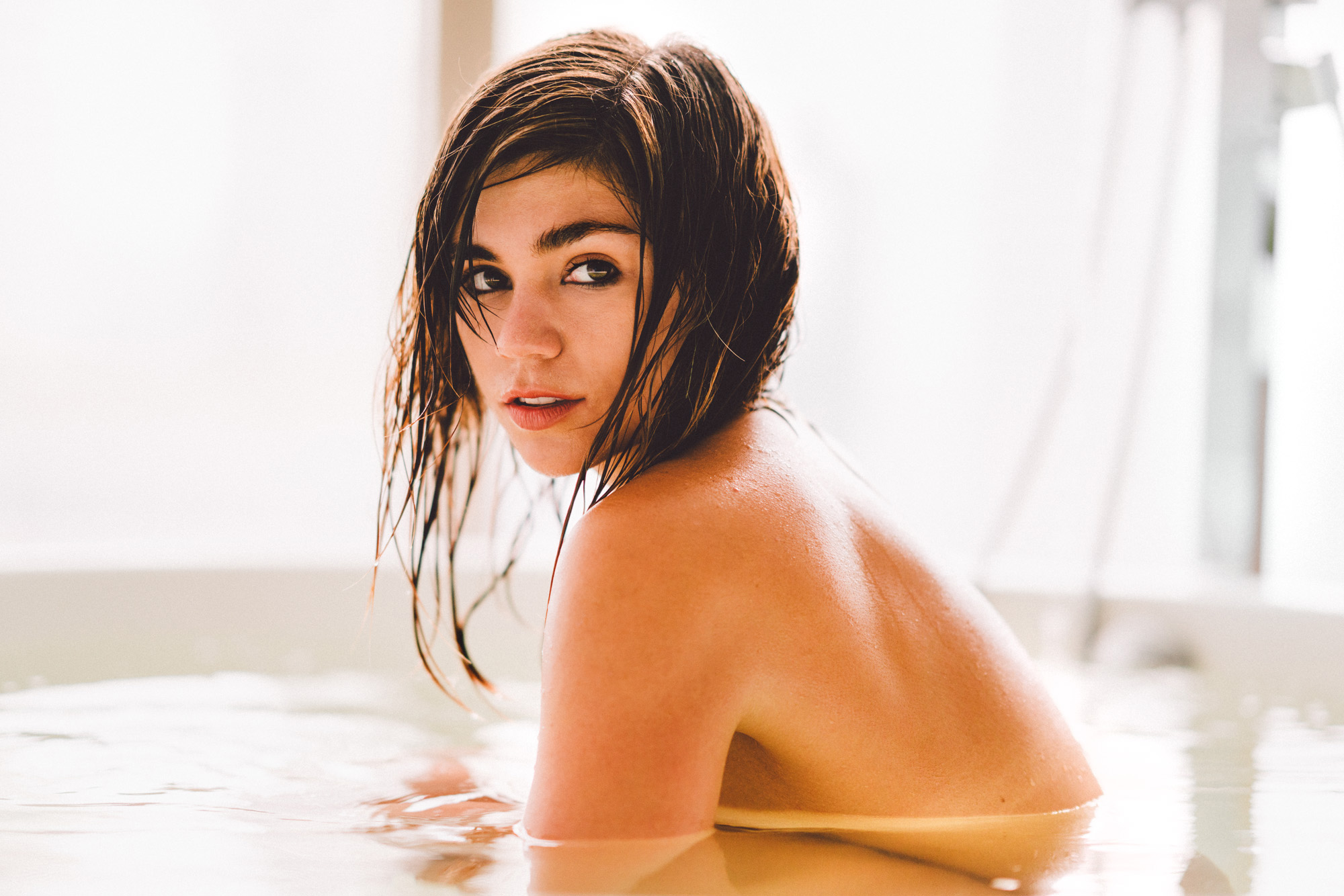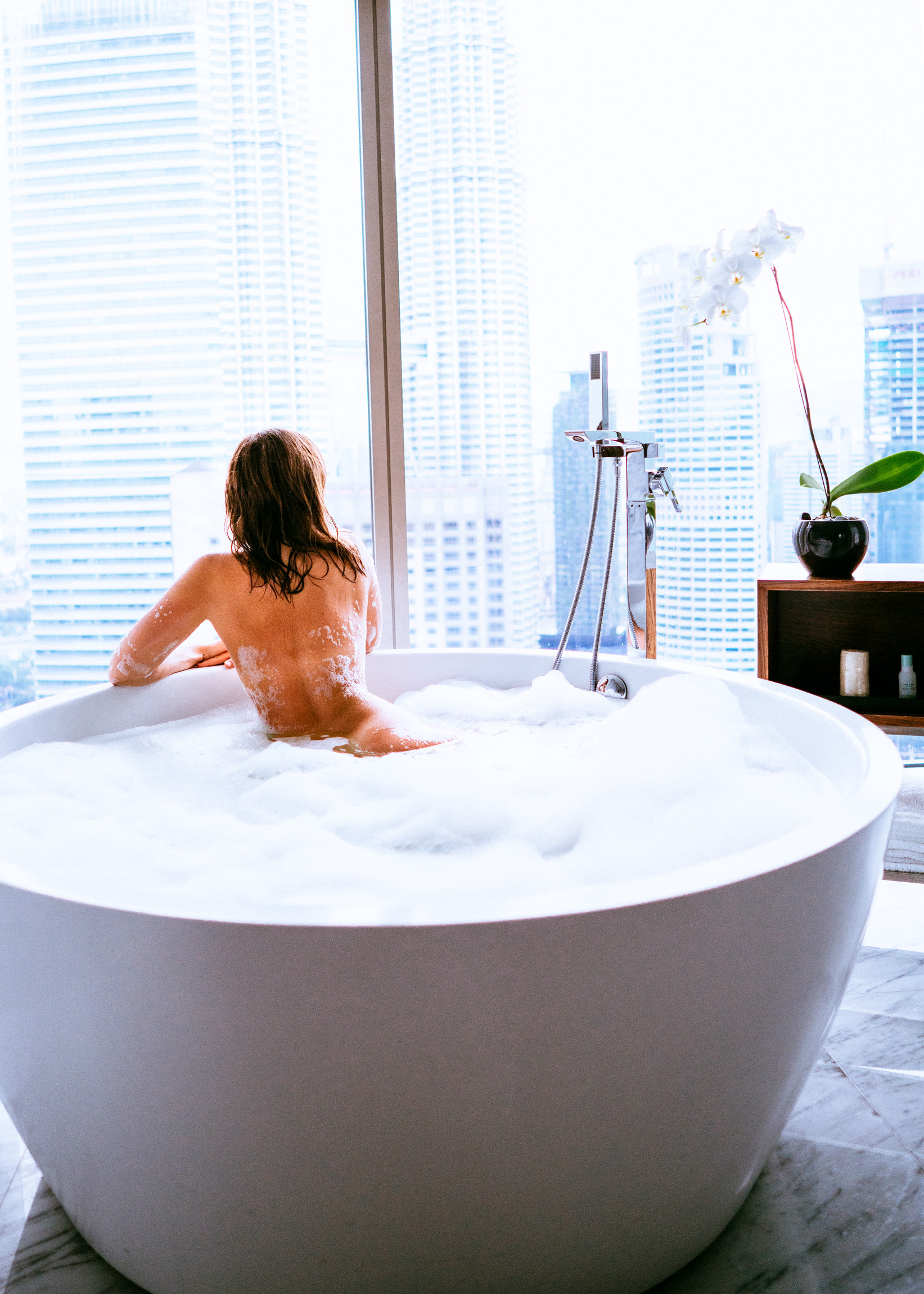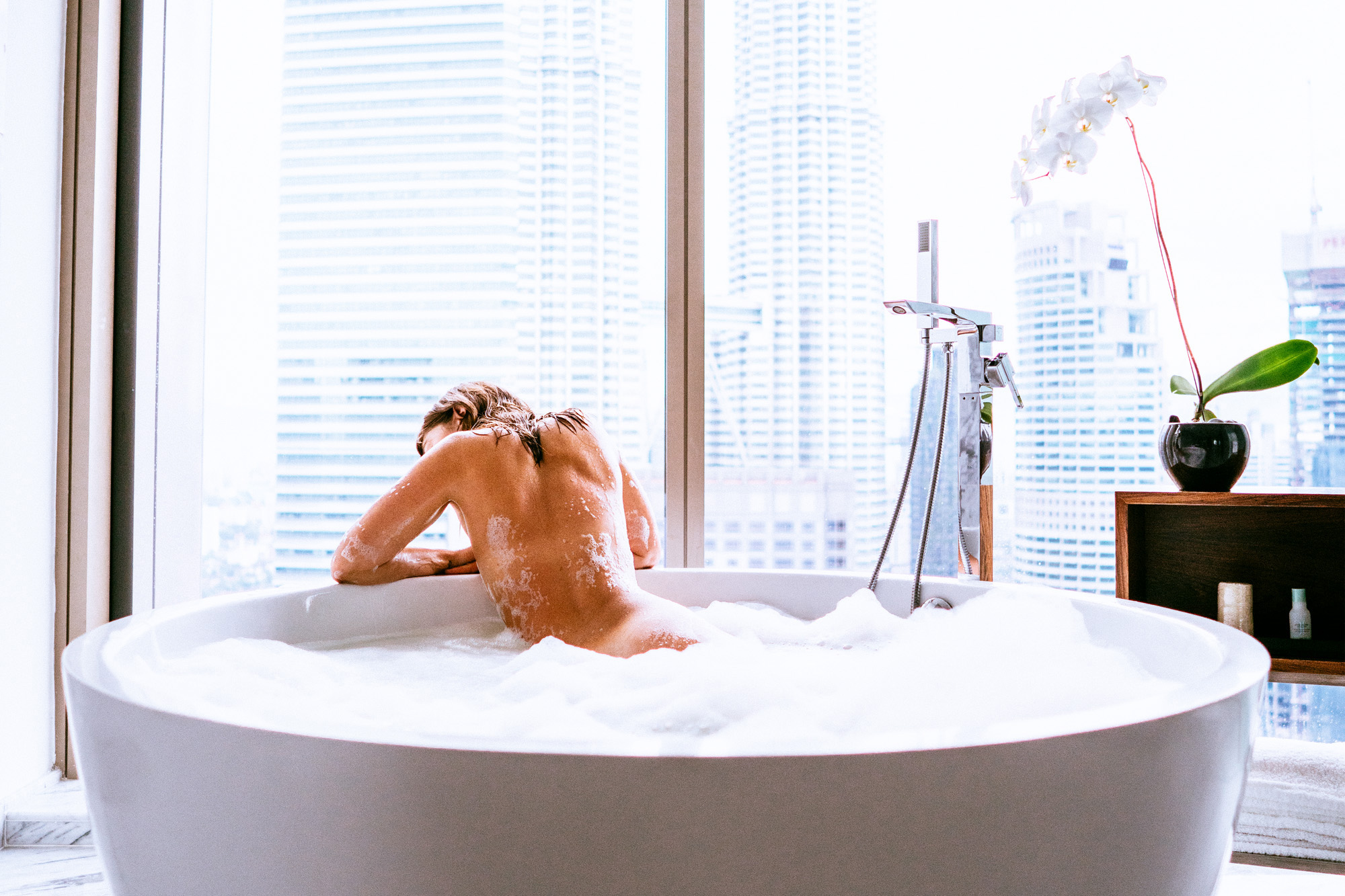 But my absolute favorite – this bathtub. Just purely, made of magic.
And watch the film here: