January 3, 2020 Travel Adventures
Our Third Year of Full-Time Travel - 2019 in Review
And the very end of last year, looking back on 2018 I wrote:

2015 was our year of big ideas - we took our first big trips together, started making films, and brazenly decided we were going to do it full-time.
2016 was our year of big change - we quit our jobs, left our home, got our first film jobs, and spent the last 2 months criss-crossing South East Asia.
2017 was our year of big experiences - our first year of full-time travel took us on our first press trips, first campaigns, and taught us some big lessons. We began the year with barely an idea of where our life and company was going to go, and ended it feeling amazed with our progress.
And now at the end of 2018, I'm seeing that this year was our year of big growth. We've shot hundreds of thousands of photos, Terabytes on top of Terabytes of video footage, and seen our projects grow incredibly over the year. We travelled to 17 countries for Brandon and 19 for Amy, moved to LA, got engaged, and 2 years into this wild life are finally starting to feel like we know what we are doing, and can actually keep doing it!
We've gone from big ideas, to big change, to big experiences, to big growth. So what was 2019 to us? It's been a big harder to define as we have begun to get accustomed to this wild travel life. I am still so grateful, and this life is still thrilling, exciting, exhausting, and with lots of big ups and downs, but it is no longer purely wild and new. I think 2019 is the year of Big Projects - we bought our first cinema camera, shot our first full-production commercial, and kept on creating bigger and better than ever before. This year brought us to some of our biggest dream destinations (French Polynesia, South Africa, Oman) and parts of the world we had never seen: Eastern Europe, Sub-Sahara Africa, and South America. Here's a quick breakdown!
January - San Francisco and Barbados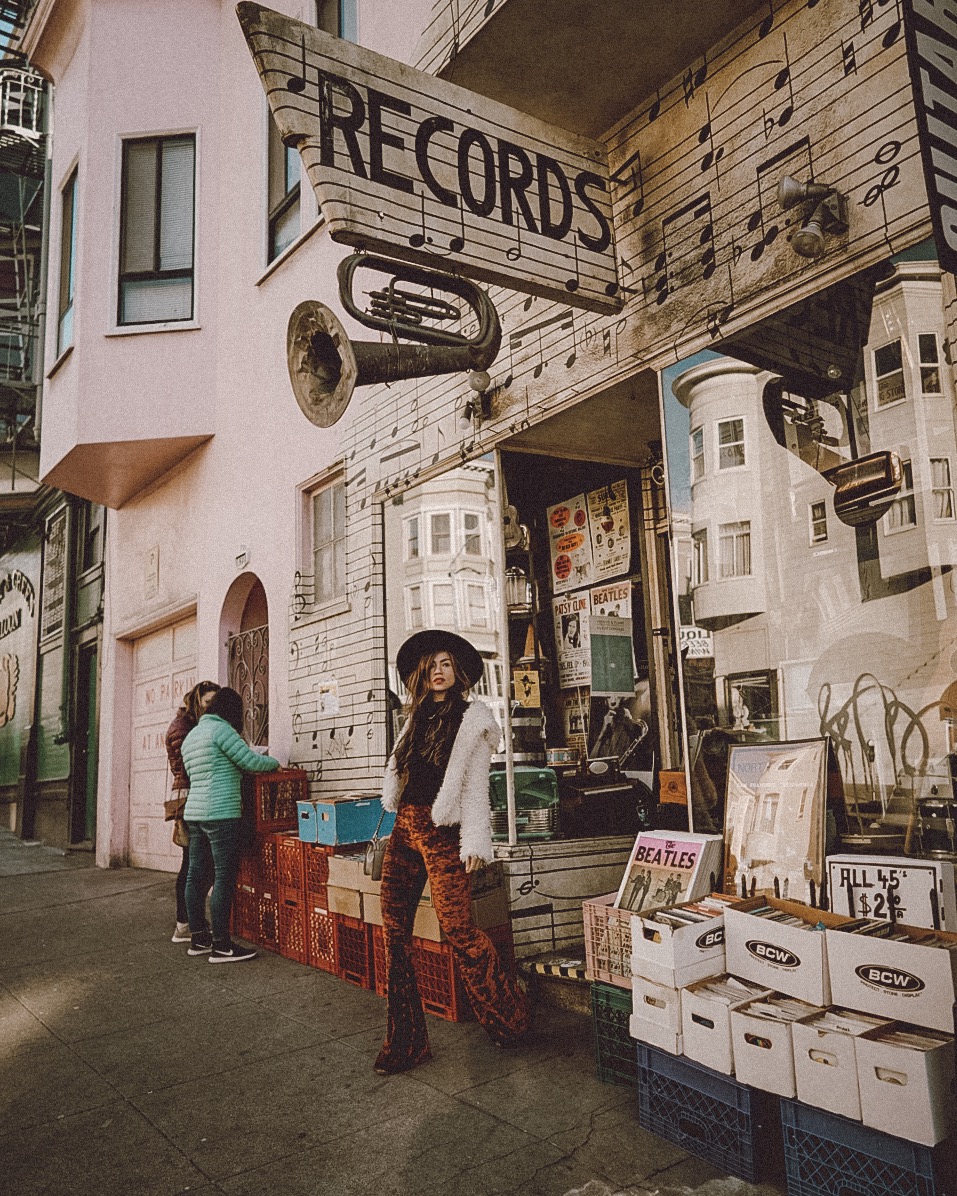 We rang in the new year with our friends in San Francisco at an Odezsa concert - which was an incredible way to start 2019! So many Odezsa songs mean a lot to us personally - and one is the first dance at our upcoming wedding! My father went to Berkeley and live in San Francisco in the late 1960's and 1970's - when it was the ultimate place to be, and I have always felt a special connection to the city even though I've spent so little time there. And, of course, I needed all my best Penny Lane looks.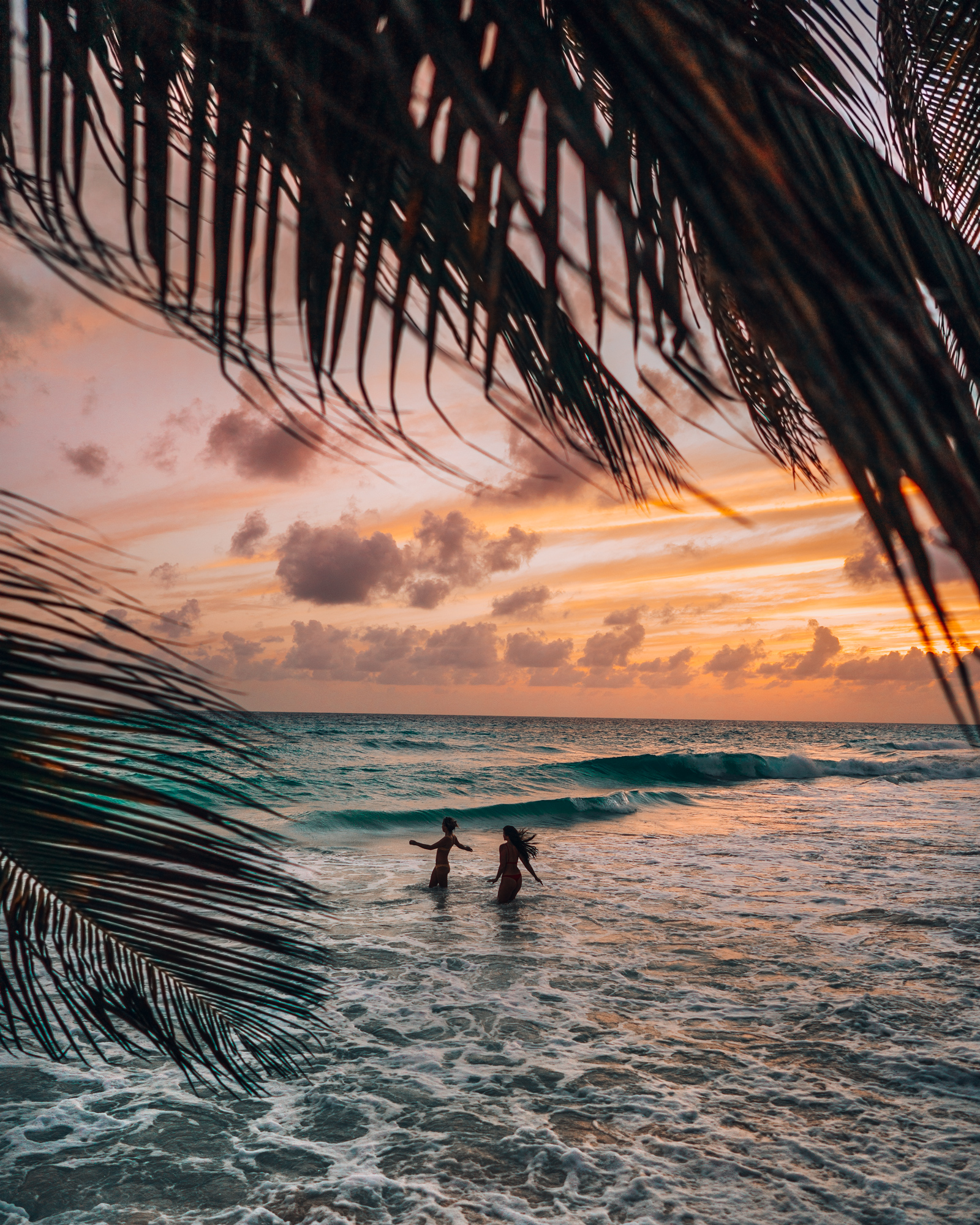 Our first press trip of the year was out to the gorgeous beaches of Sandals Royal Barbados for a quick getaway in an all-inclusive paradise. While I love deeply, adventurously traveling, I love taking a few trips a year to have fun and relax and a tropical resort. We met up with some friends and had the BEST time - see my blog all about it here.
February - South Africa, Ethiopia, and Directing our first Commercial!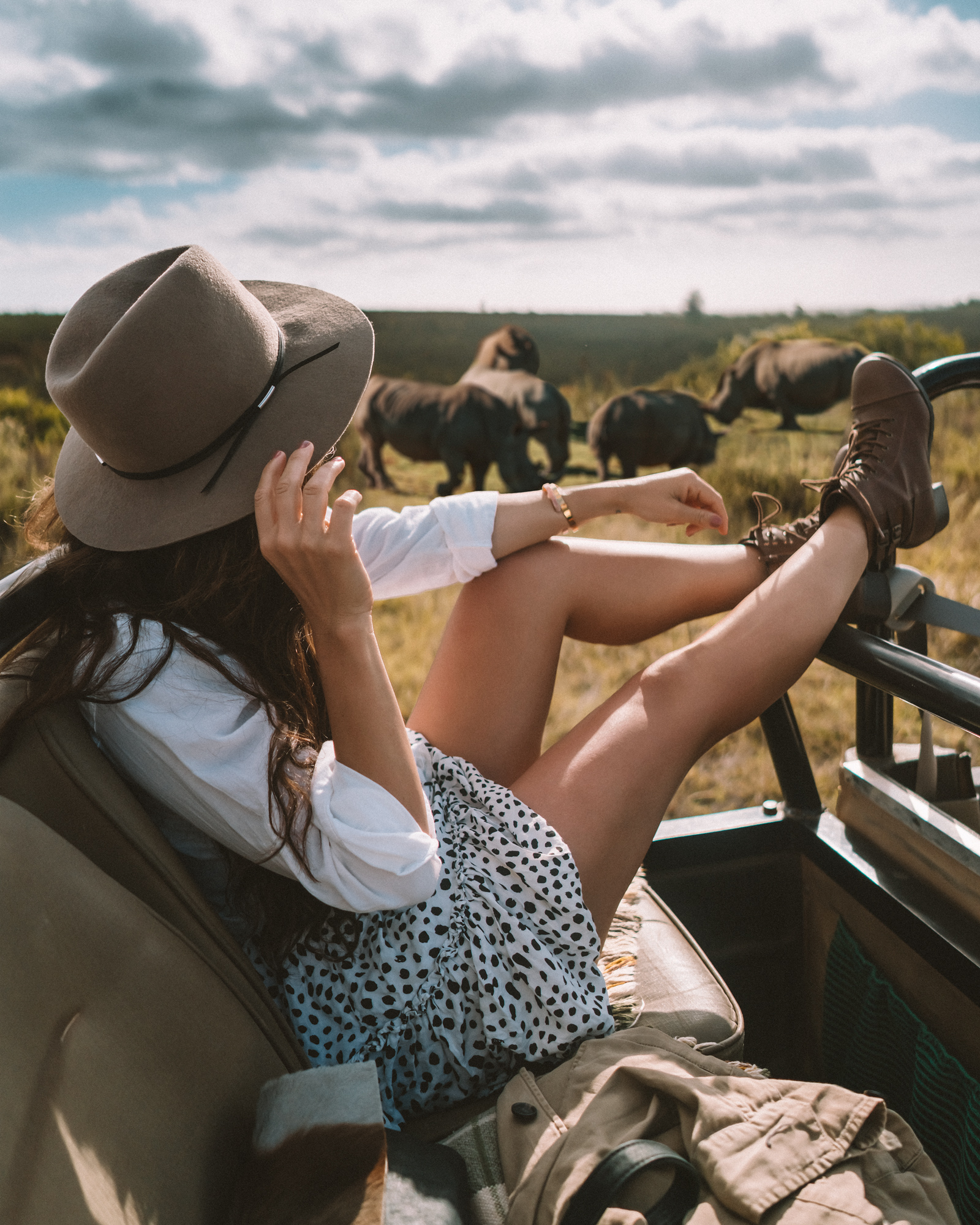 Our first real trip to Africa (we went to Morocco years ago but it just isn't quite the same) was a total DREAM come true. Cape Town had been top of my dream list for years, and when Hyatt reached out to us about coming to Ethiopia to shoot for their new hotel in it's capital, we decided to add on just over a week in South Africa since we would already be traveling such a great distance - and in early February, long days of summer sun sounded really perfect. Cape Town is STUNNING and I cannot wait to return to the area sometime in the future. We spent a few days driving around the beaches and mountains of the city, then headed out across the Garden Route to an incredible Safari Lodge and our first Big 5 Safari, ending in the Winelands in one of the top hotels in the world.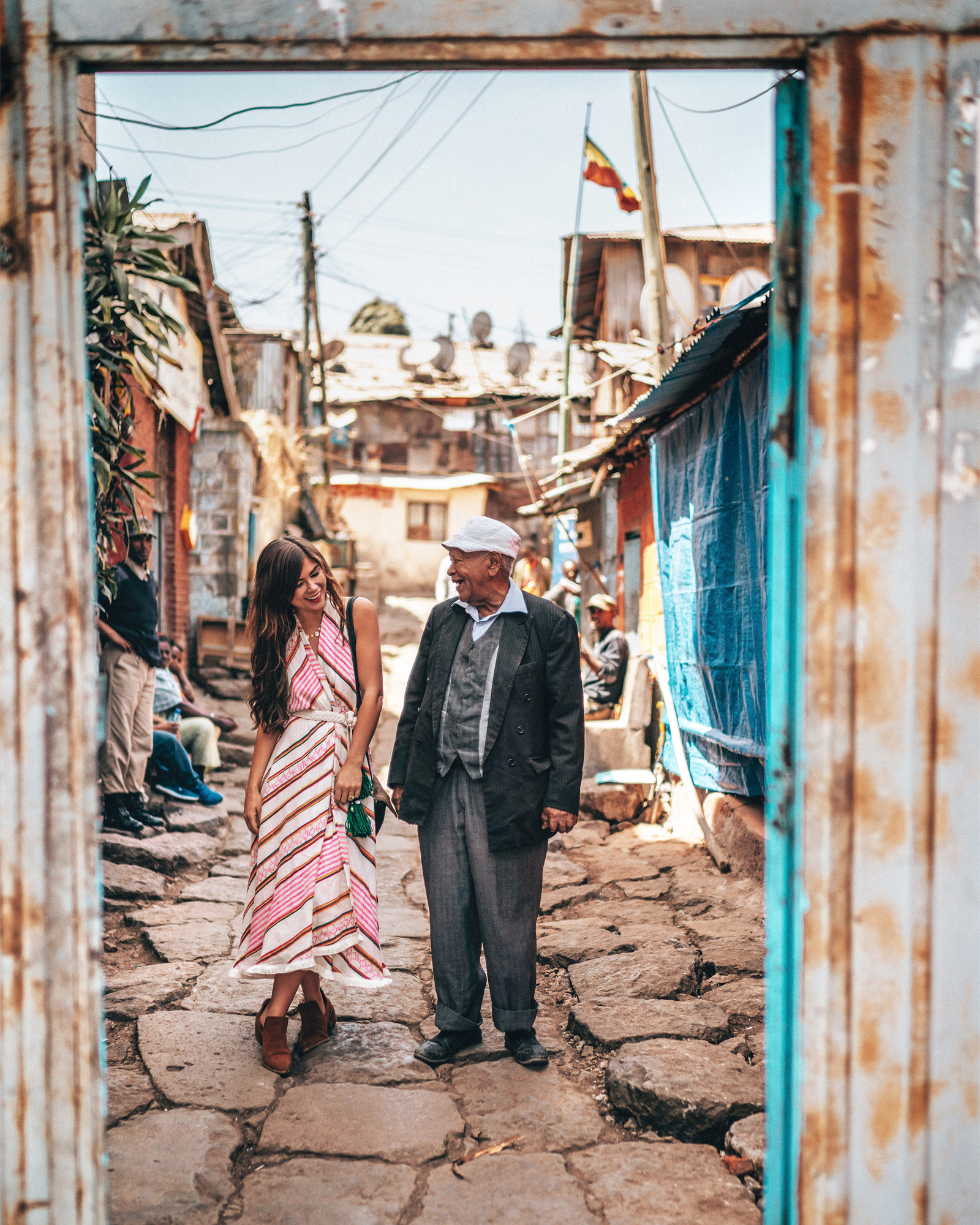 Following our South African road trip, we flew up to Addis Ababa, Ethiopia. This trip was one of the things I was looking forward to most this year, because Ethiopia feels like such an undiscovered place in the travel social media world. While there is a lot of diplomacy and the African Union in Addis Ababa, no one I knew had been there, and I hadn't seen many photos of the place. And it was WILD. The city was so much more than I expected, and such a mix of the impoverished Africa that we saw on our TVs growing up with new development, growing industries, and a large push to build sustainable and fair trade crafts. The Hyatt Regency Addis Ababa is a gorgeous hotel, and we were so happy to get the opportunity to shoot and share this place with a world that isn't fully aware of what is happening in this part of the world. See more of our films from Ethiopia here.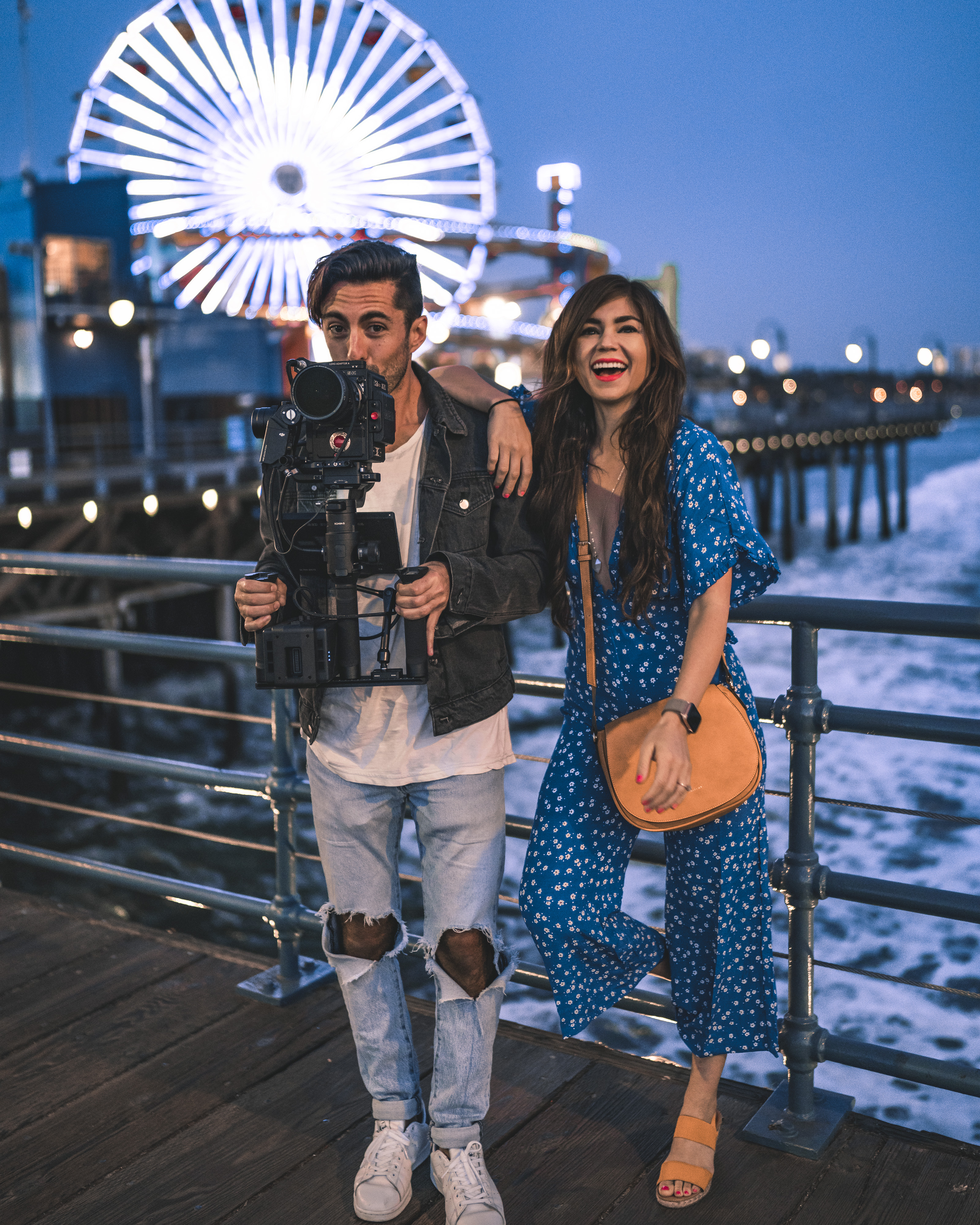 Early in the year we signed with an agency to direct larger commercials, and while we were in Ethiopia, and opportunity came in incredibly quickly. Because of the time difference, we had to take a conference call at 2 or 3 in the morning our time for one of the biggest opportunities of our career this far - and we did it, and we won the project, and just about a week after getting home we were on a flight to Virginia to direct our first major commercial for Hilton! It was a wild, intimidating, and thrilling experience to run a set of 50 people, but we killed it and we loved it! But as life goes, our agency dissolved only a few short months after setting this new career path into motion. To be honest, this was a big disappoint, but not every path grows as quickly or seamlessly as we want, and building a life and a career is HARD! But we keep focusing on creating, learning, and putting in the work to keep moving towards our goals.
March - Palm Springs and Kauai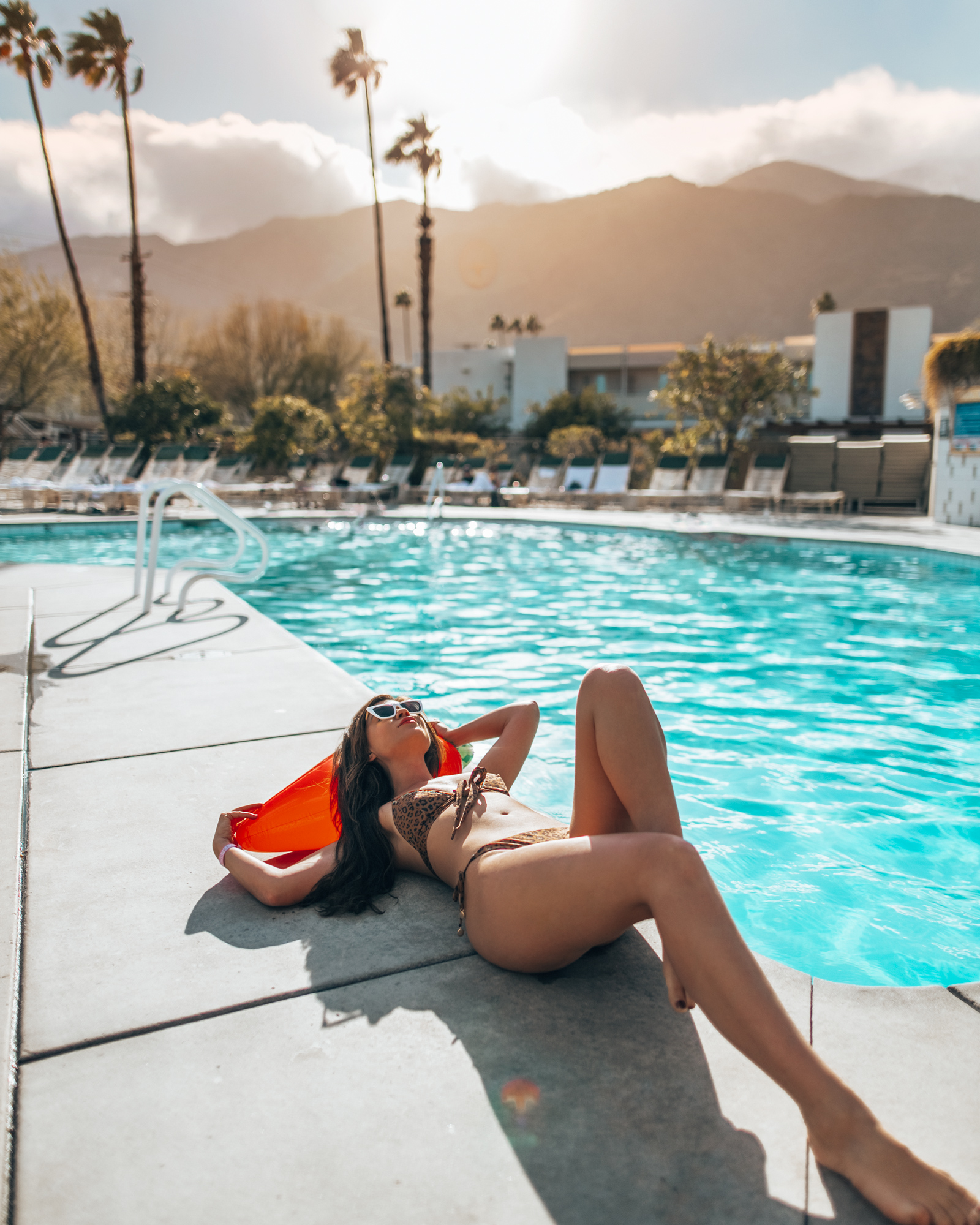 Our first day back from our shoot, we took off on a road trip down to the desert - to hang out with some friends and take in this year's Desert X Art Installations.
After spending a few weeks at home in LA, I I convinced Brandon to book a last minute trip to one of our favorite Hawaiian Islands, and the place where we shot our first ever film, Kauai! For just a quick week we drove around the island, hiked through the canyons, and even got to visit the best beach in Hawaii when it was still closed to the public. Every time we go to Hawaii, it is always a magical experience, and Kauai is still one of my favorite places on earth. Plan a trip with our Complete Travel Guide and plan your photos out with our Instagrammable Guide to Kauai.
April - Miami and Coachella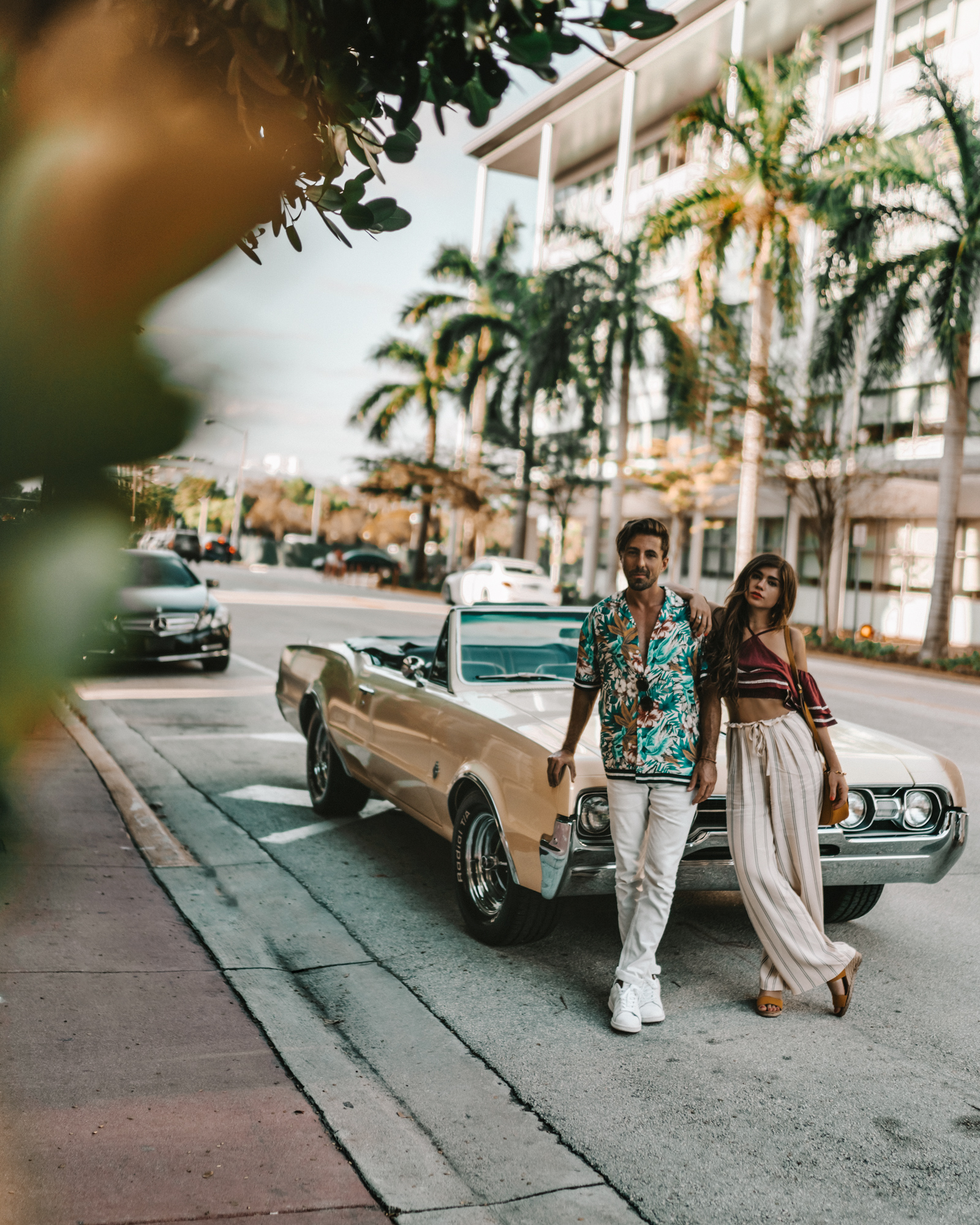 After flying through MIA a couple of dozen times over the last few years, we finally left the airport for my first ever trip to Miami. We spent a few fun days in South Beach shooting with our friends Find Us Lost.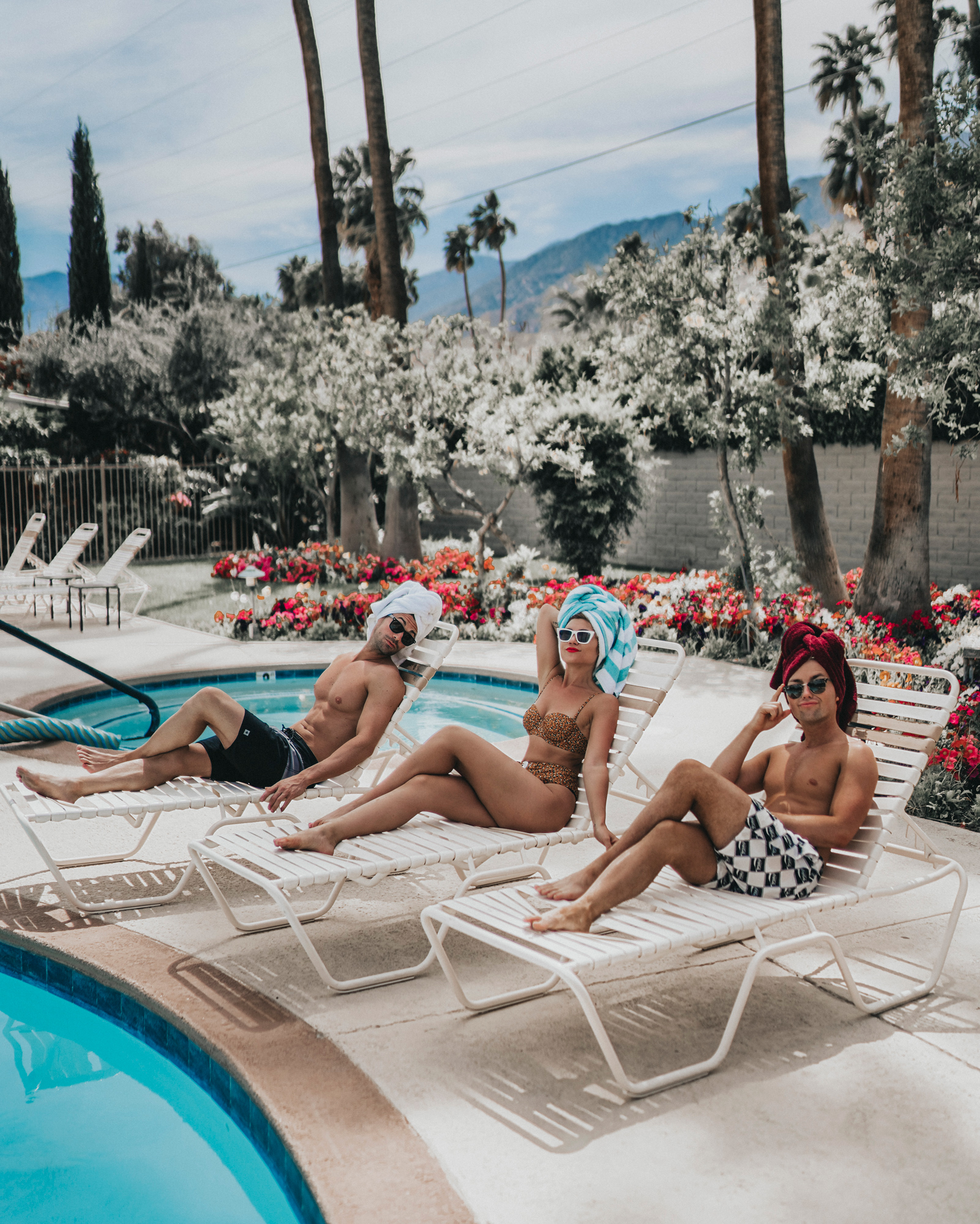 The day after we returned from Miami, we immediately drove back down to the Desert for Coachella Weekend! Our little party house for the weekend was me and 4 of my favorite boys.
May - Vienna, Munich, and Home to NYC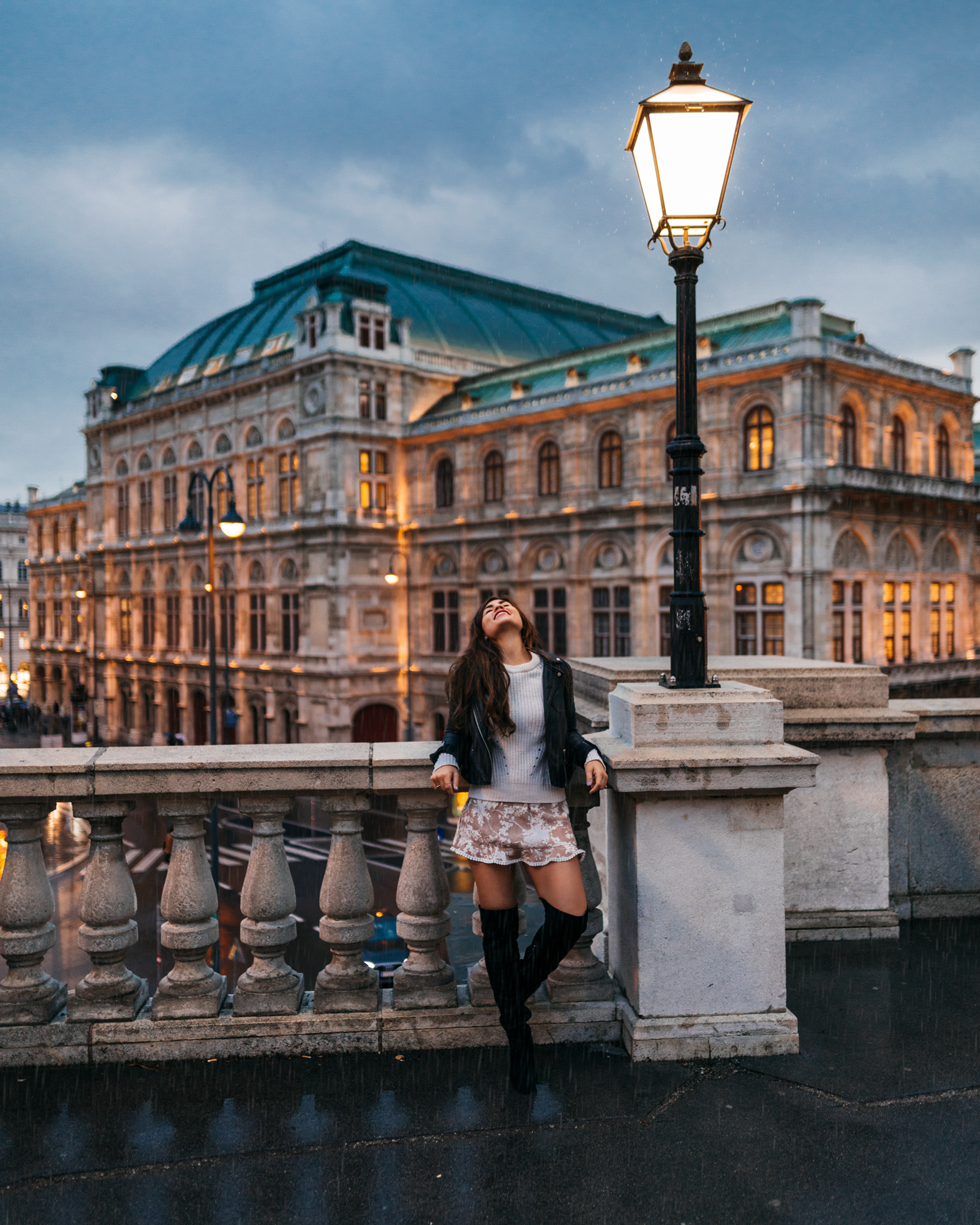 We wrapped up our European Andaz Campaign from Last Fall with two shoots for the newly opened Andaz properties in Vienna and Munich - we were actually in Vienna for the hotel's opening day! Which was a really exciting feeling for a brand that we have such a deep love and attachment to. Vienna was much, much colder than expected for May and we didn't see the sun once on our entire trip - it even snowed one morning! But we fell in the love with city anyway, check out our Instagrammable Vienna Guide here and a visit to my favorite spot in the city - Schonbrunn Palace.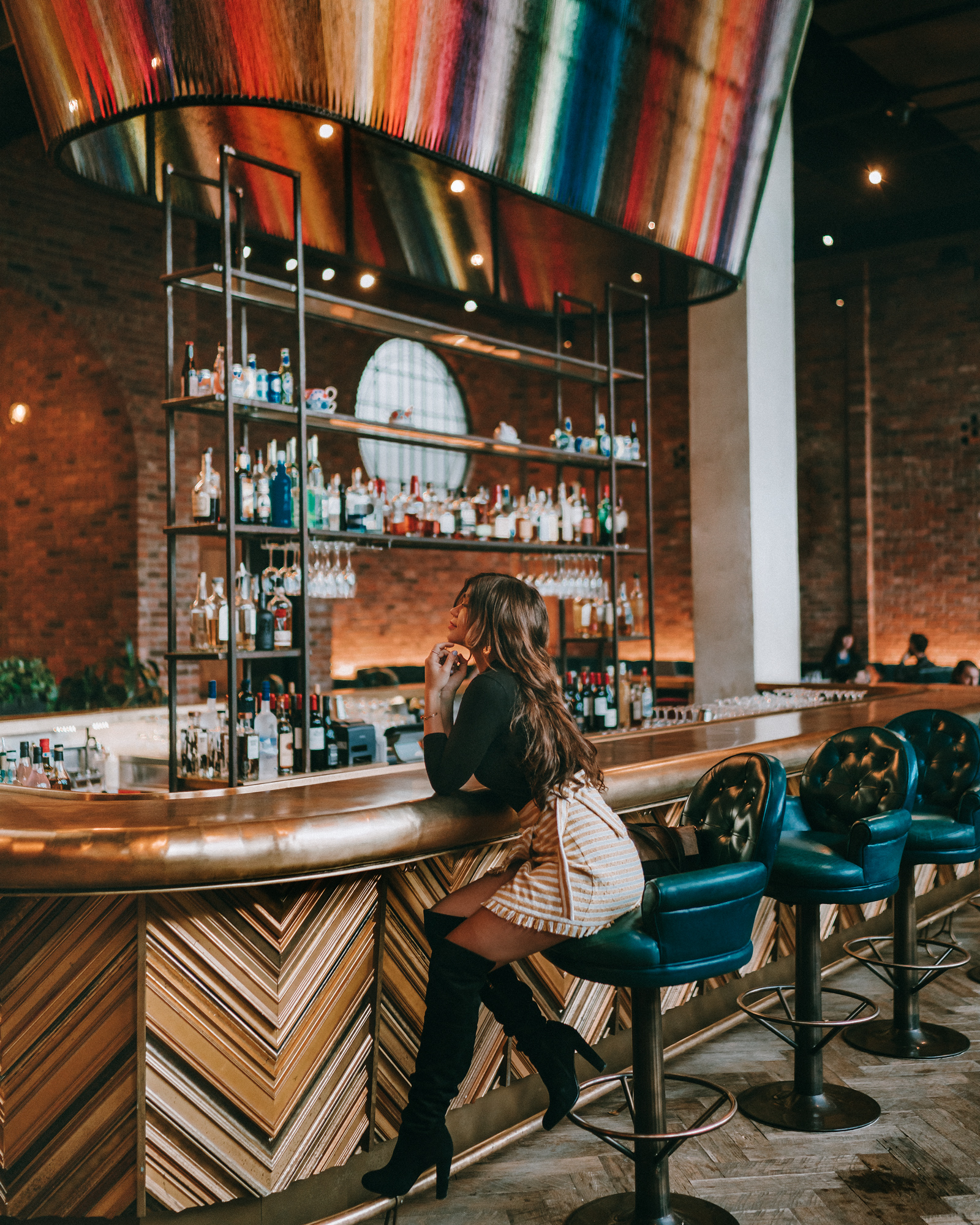 We timed the Andaz shoot to coincide with a friend's wedding just outside of New York City, so we flew back from Europe straight back to our first home of Brooklyn, New York! We spent our first couple of nights in the city just a few blocks from our old apartment at the beautiful Williamsburg Hotel. Even though it was still freezing and raining, being back home felt SO GOOD. One of my biggest regrets of the last 3 years on the road is how little time we've spent back home in New York City - something I am really hoping to change in 2020, if I can somehow find the time!
June - Miami, Poland, Cancun and Jamaica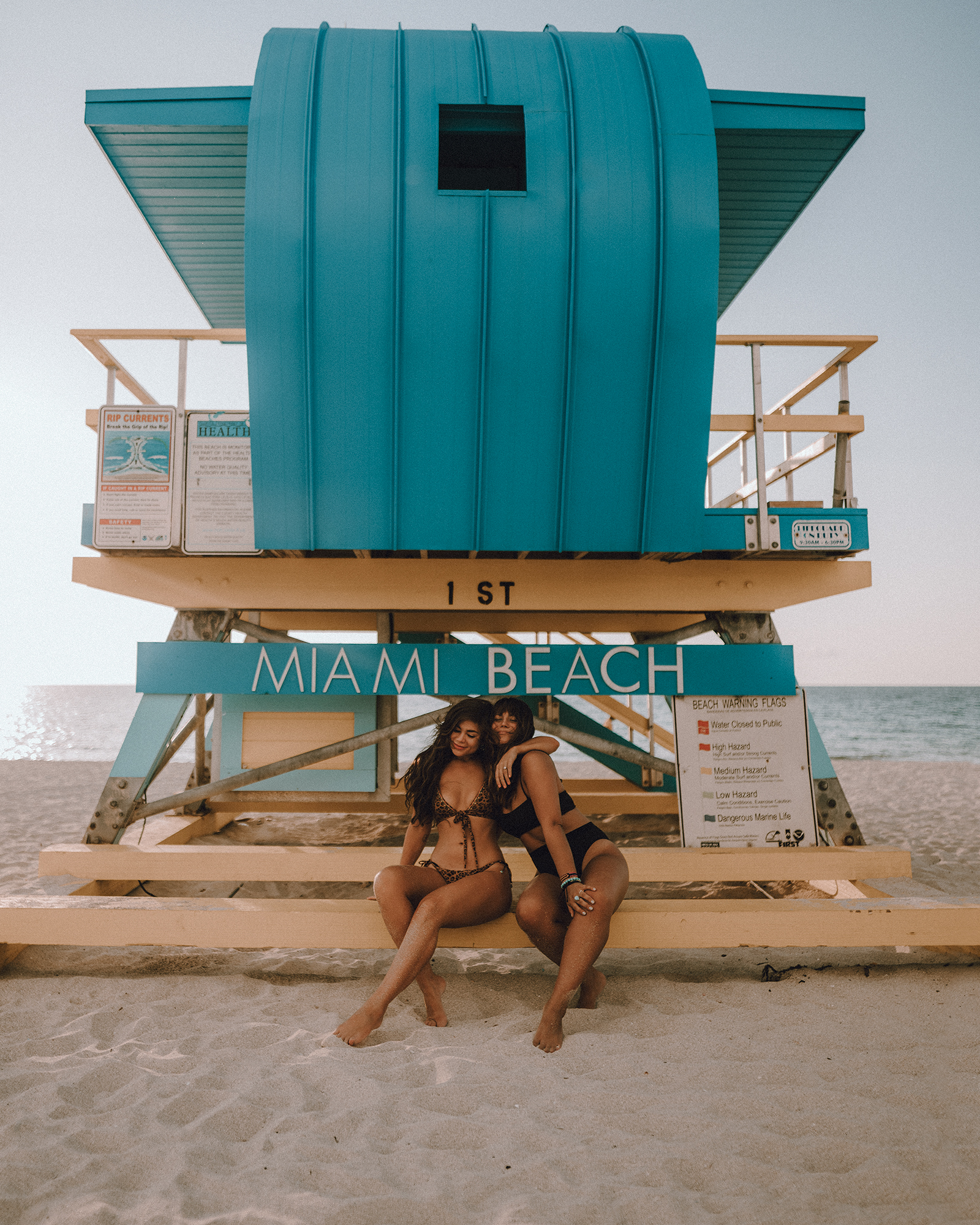 I started the summer with a girls beach trip back to Miami with Marriott Stanton South Beach.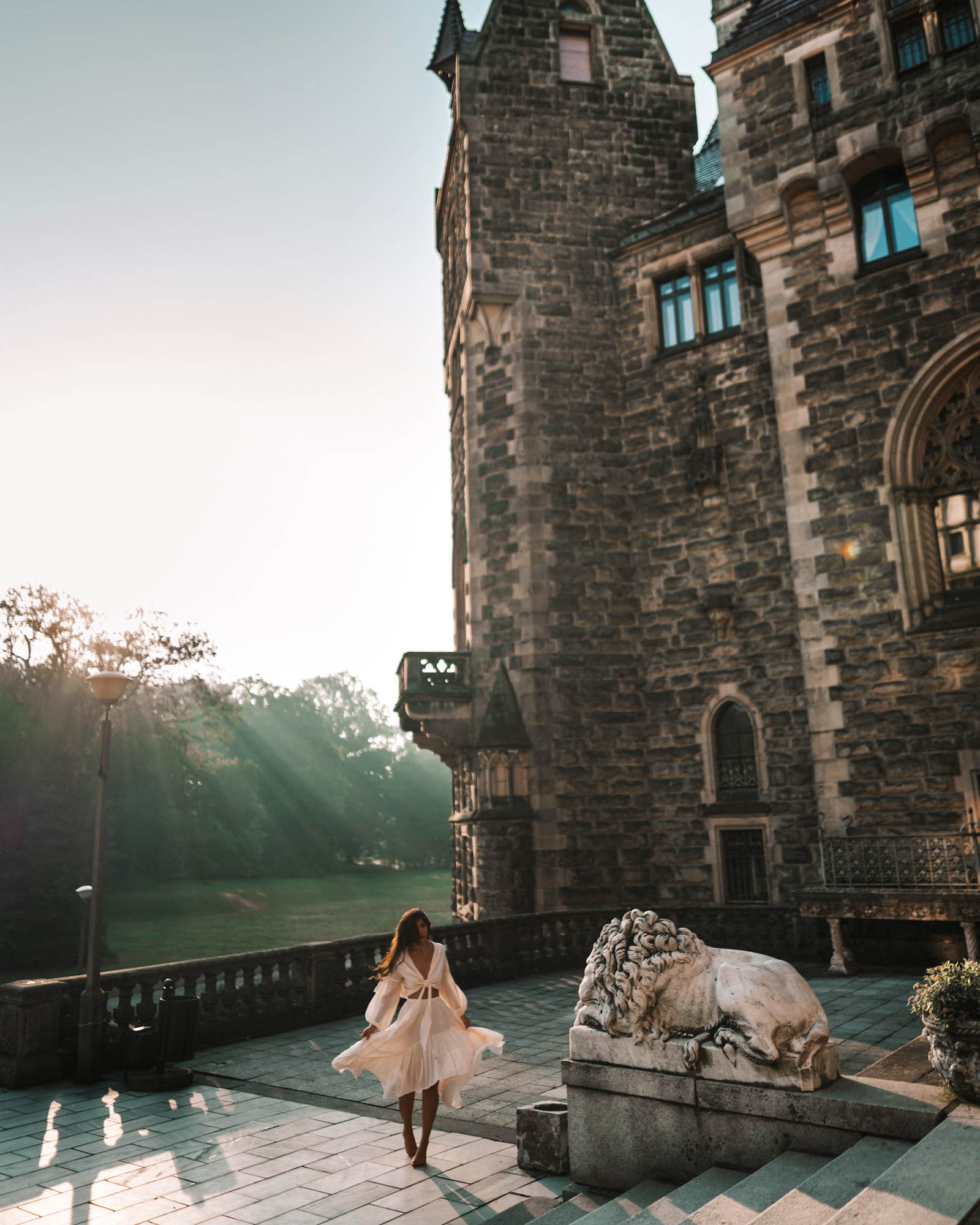 Then Brandon and I took off back to Europe for a group trip to Krakow and Southern Poland. I had absolutely no idea what to expect from Poland, especially that there would be so many incredible castles to visit! The places were beautiful, but this trip was not ideal through a lot of poor planning and miscommunication from the organizers part, but we ended up having a ton of fun running around foreign cities mostly lost and often wine-drunk despite the messiness.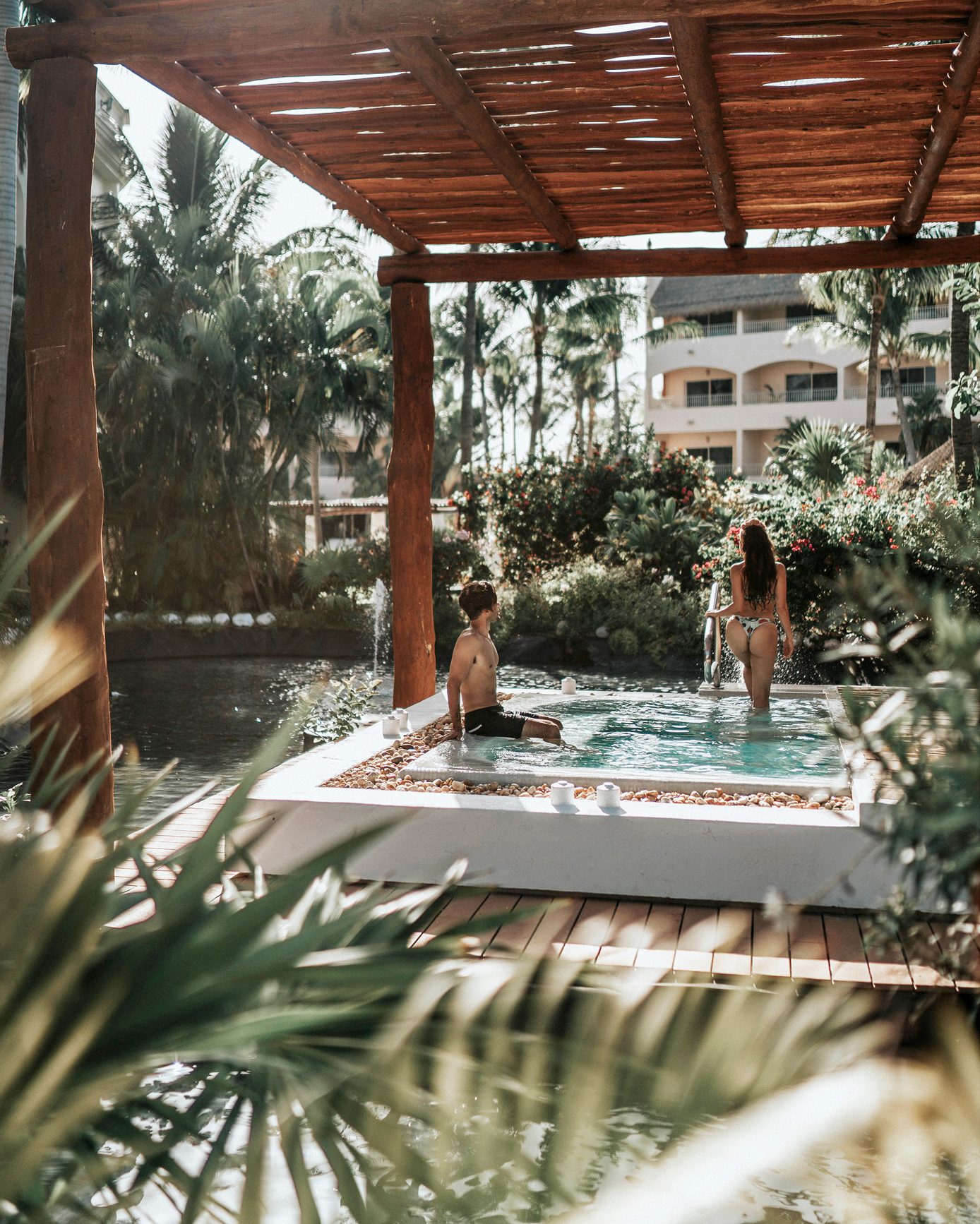 As summer hit, we took our first trip to Mexico of the year with a quick stop at Excellence Cancun Riviera. The weather was hot and steamy, and we soaked it all up! I do love a couple of all-inclusive resort breaks a year.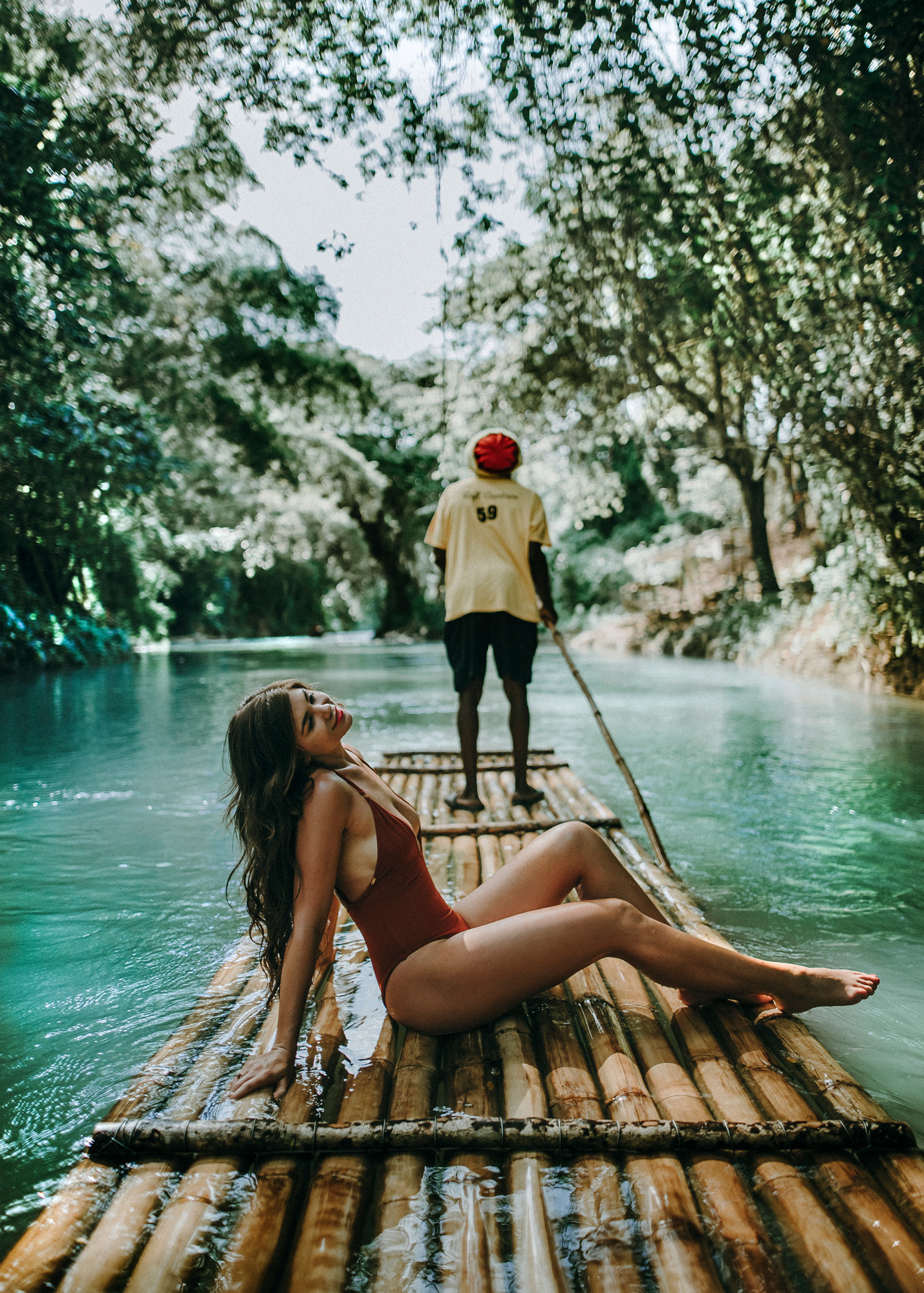 After a quick 3 nights in Cancun, we hopped over the Jamaica to Excellence's sister property at Oyster Bay to keep the vacation going. We took a day trip to Raft down the Martha Brae River. This was our first time back to Jamaica since we went at Christmastime back inn 2017, and it is always one of my favorite Caribbean islands to visit.
July - Joshua Tree, Vancouver, and Whistler
We kicked off the summer with a 4th of July road trip down to Joshua Tree, one place we always return to over and over again.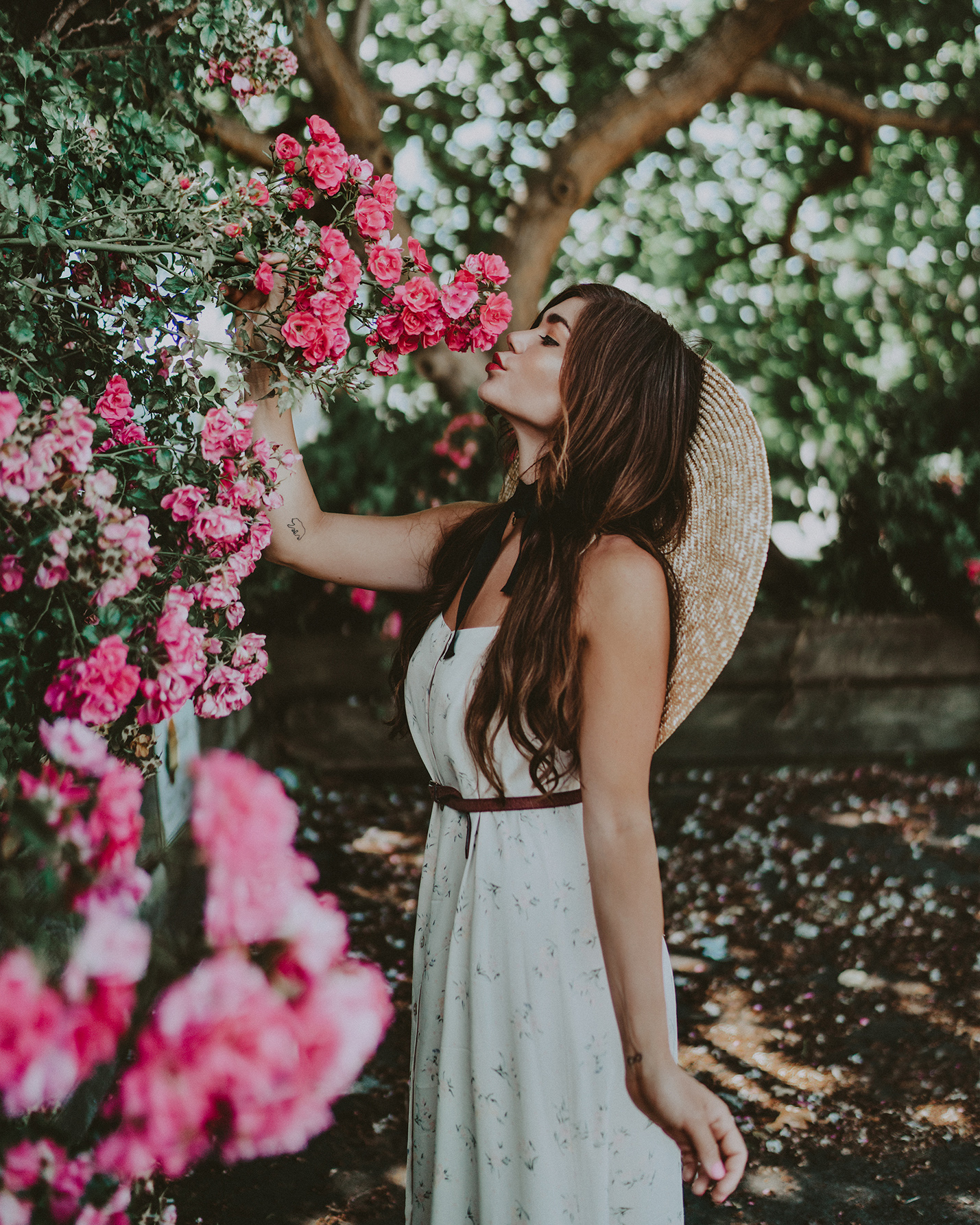 Then after a few weeks at home, ended July with a trip up to Vancouver and Whistler with Fairmont Hotels! We saw the cutest little towns in Vancouver.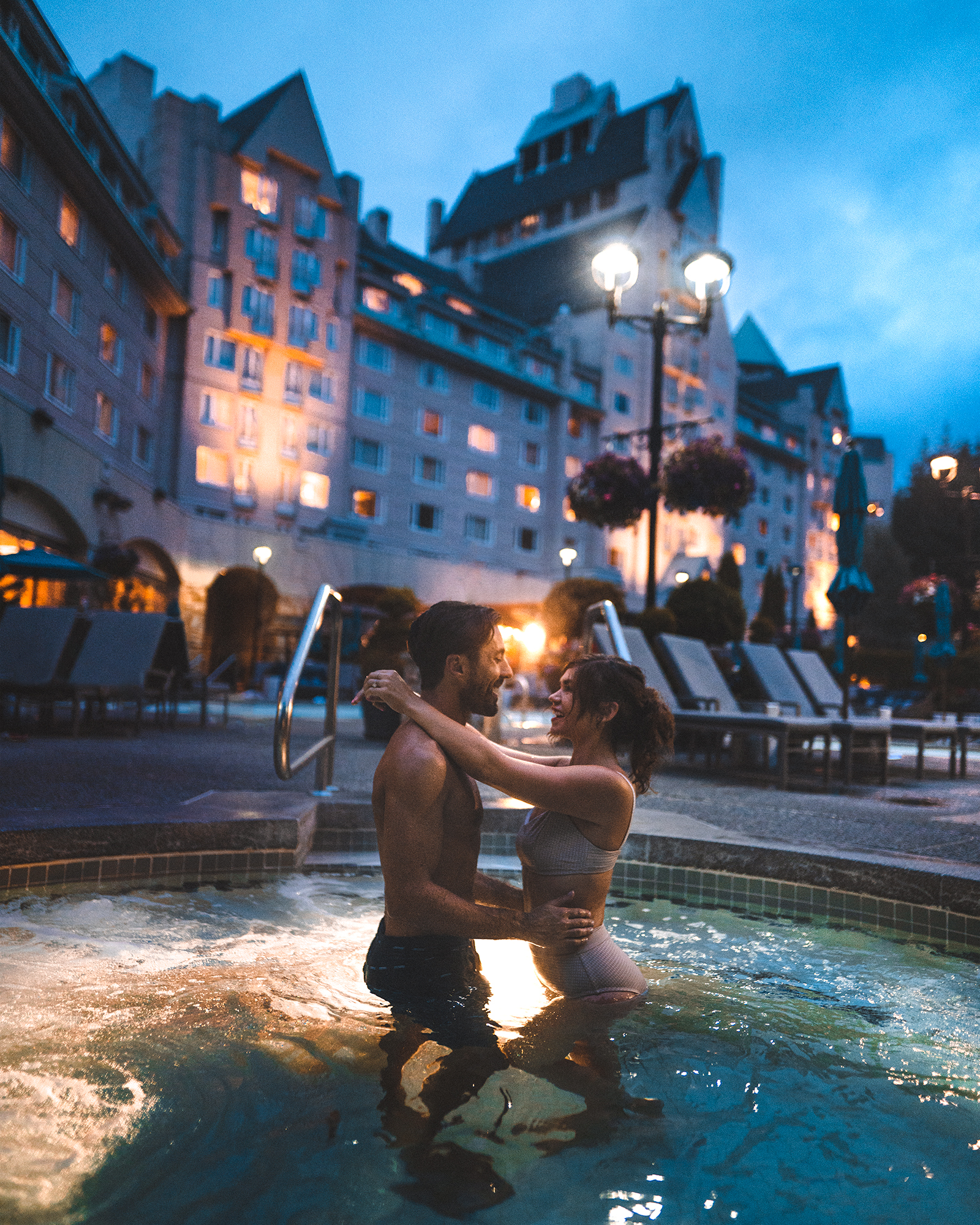 And then drove up to Whistler for an adventure weekend of ATVs, mountain hikes, Gondola rides, and suspension bridges and even a round of golf - we packed a lot in to a couple of days here! Check out all of the fun things to do in Whistler in the summer here.
August - ¡Viva Mexico! Cabo and Punta Mita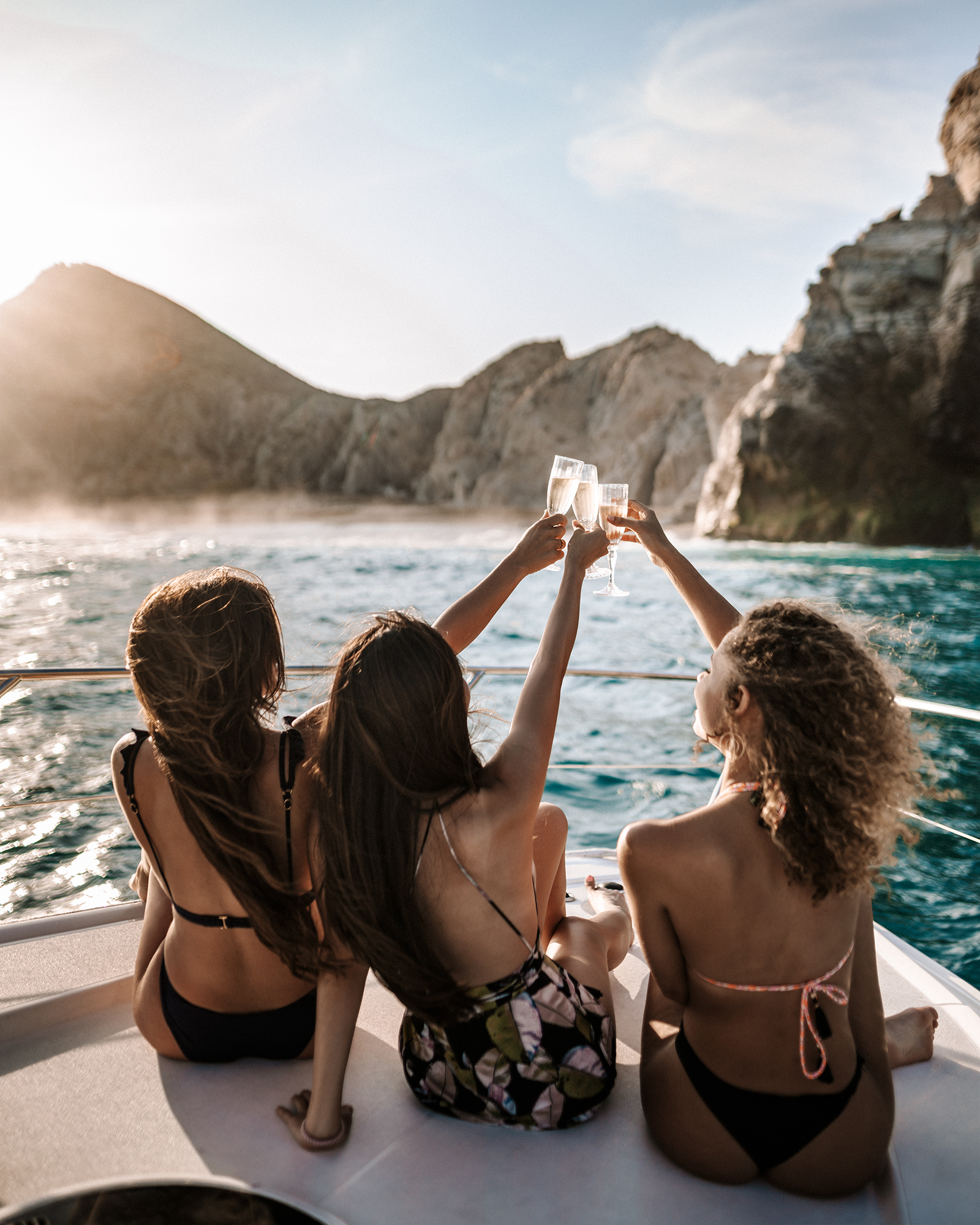 Then we immediately took off back to Mexico for our first film shoot with Hard Rock Hotels, at their brand new Los Cabos property. We were really excited about this shoot as It was a completely new client for us and a larger scale than a lot of our other hotel work - we brought out a few actors from LA and had the best week soaking up the sun, exploring the nearby towns and surfing beaches, drinking all the margaritas and popping so much champagne, and then ended out the shoot out last night on a private sunset yacht - hello bliss! See our film below: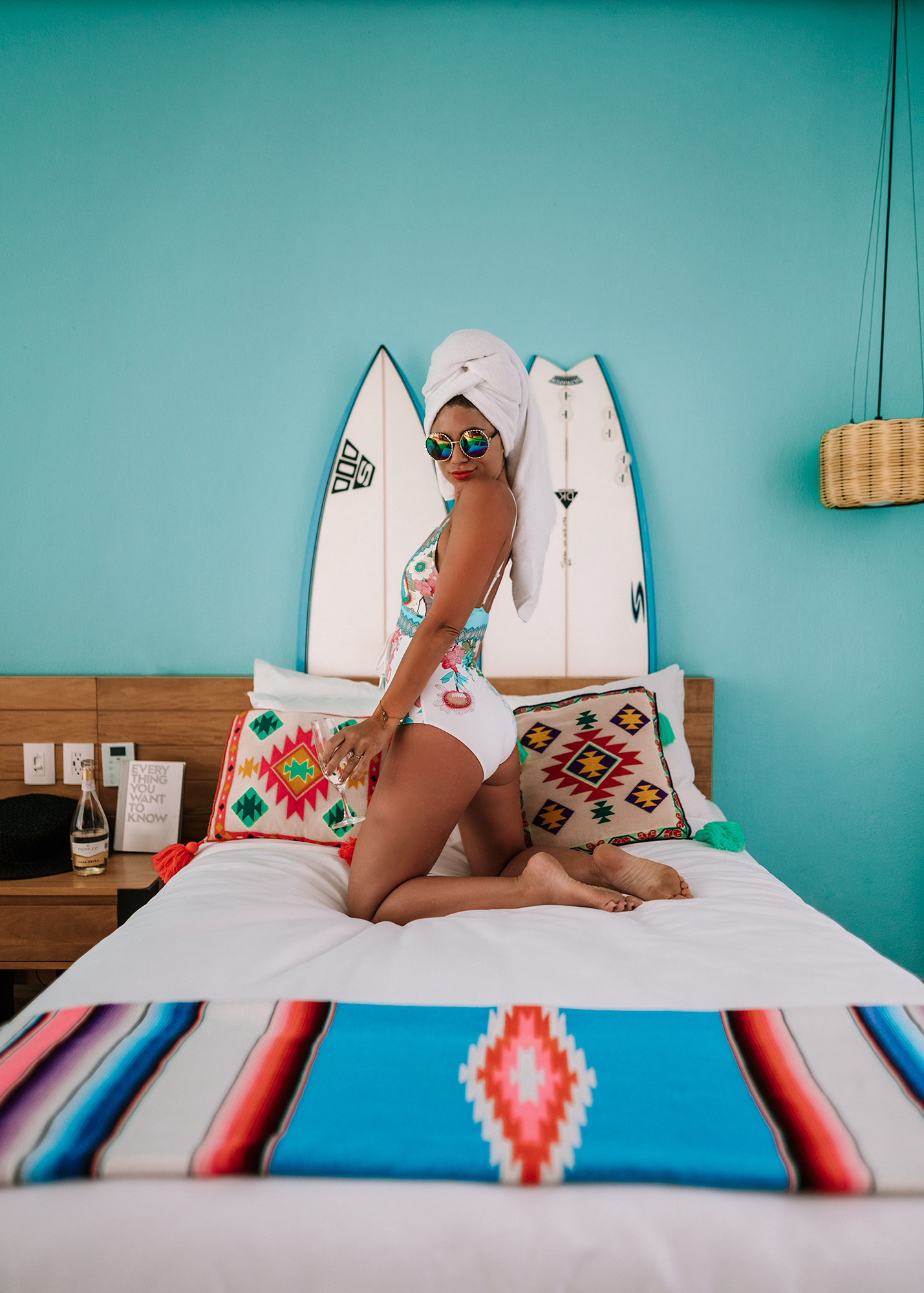 We spent a couple weeks at home enjoying the Santa Monica summer - and then it was right back to Mexico for me! I traveled to W Punta Mita on a girls trip for local fashion shows, day pool parties, and more surfing! Taking a few short girls trips a year without Brandon has become so valuable to me. We have been so completely intertwined the past few years, that it took a while to adjust to being apart for a few days, but it's been so good for us! We've learned a lot about how retaining our own independence is so crucial to our being truly happy together.
September - Maui and Hawaii with Four Seasons, and Brandon gets his private pilot's license!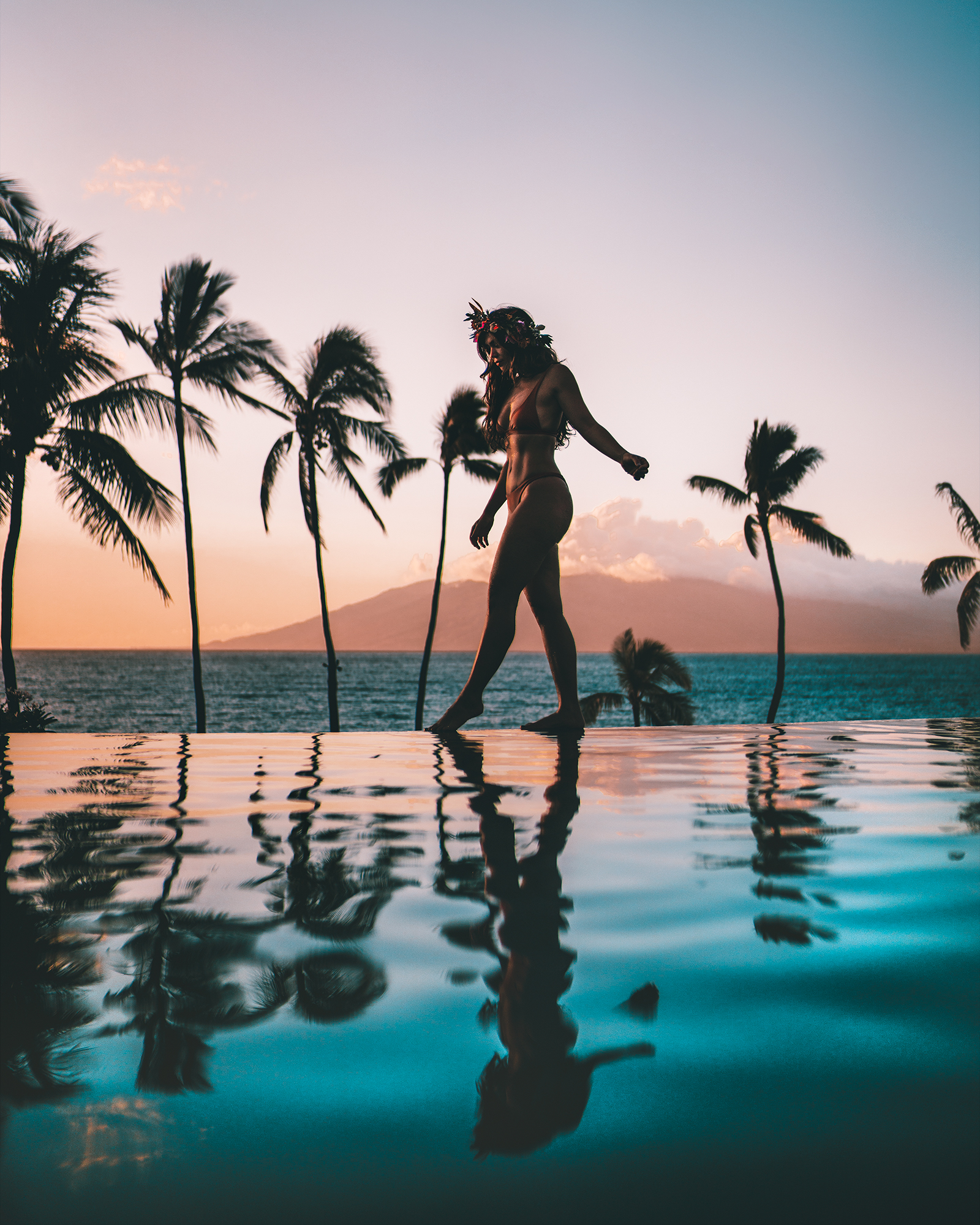 Labor Day brought us back to Hawaii for a mini-tour with Four Seasons. Our trips were super quick - first 3 days in Maui and then 3 days on the Big Island, but we always love Hawaii so much that it was well worth the journey. Read all about Maui here!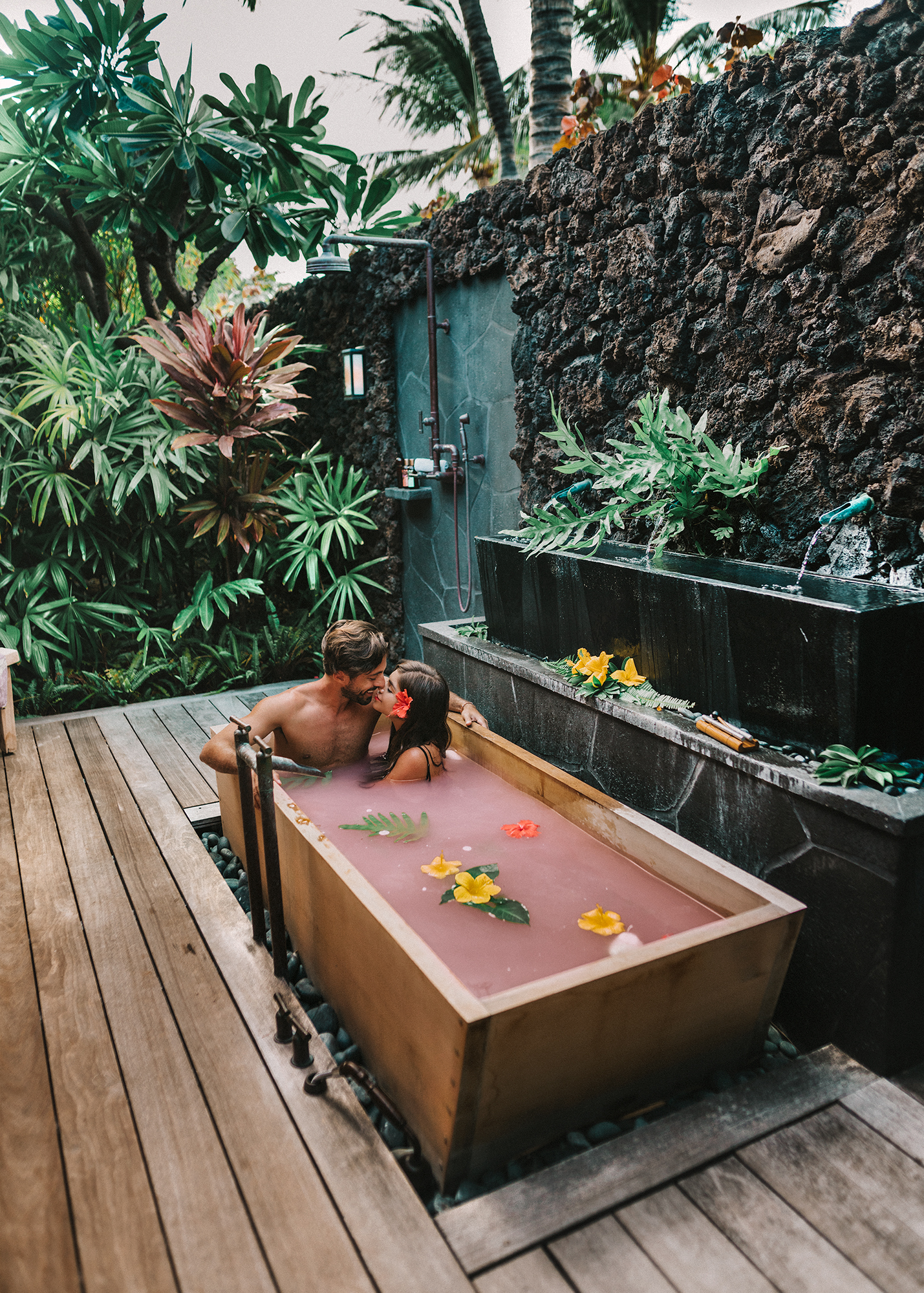 ...And all about Hualalai here. The Four Seasons on the Big Island of Hawaii is one of our favorite resorts that we have ever stayed at. Their Maui property is beautiful and decadent, but Hualalai is expansive and something truly different than other places we have stayed.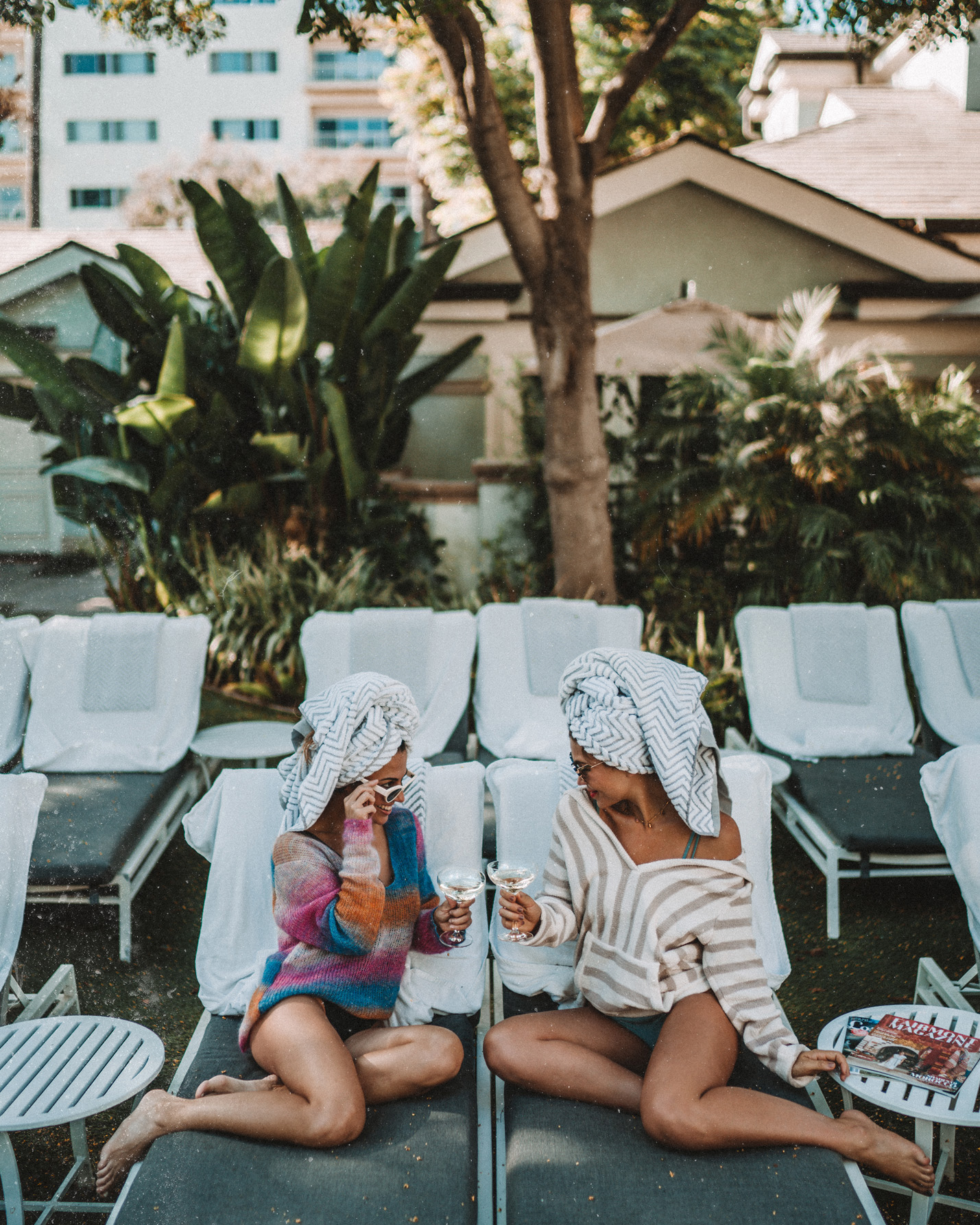 We spent the rest of September home in California - and even fit in a staycation - to catch up on work and as Brandon worked on wrapping up his biggest project of the last couple of years.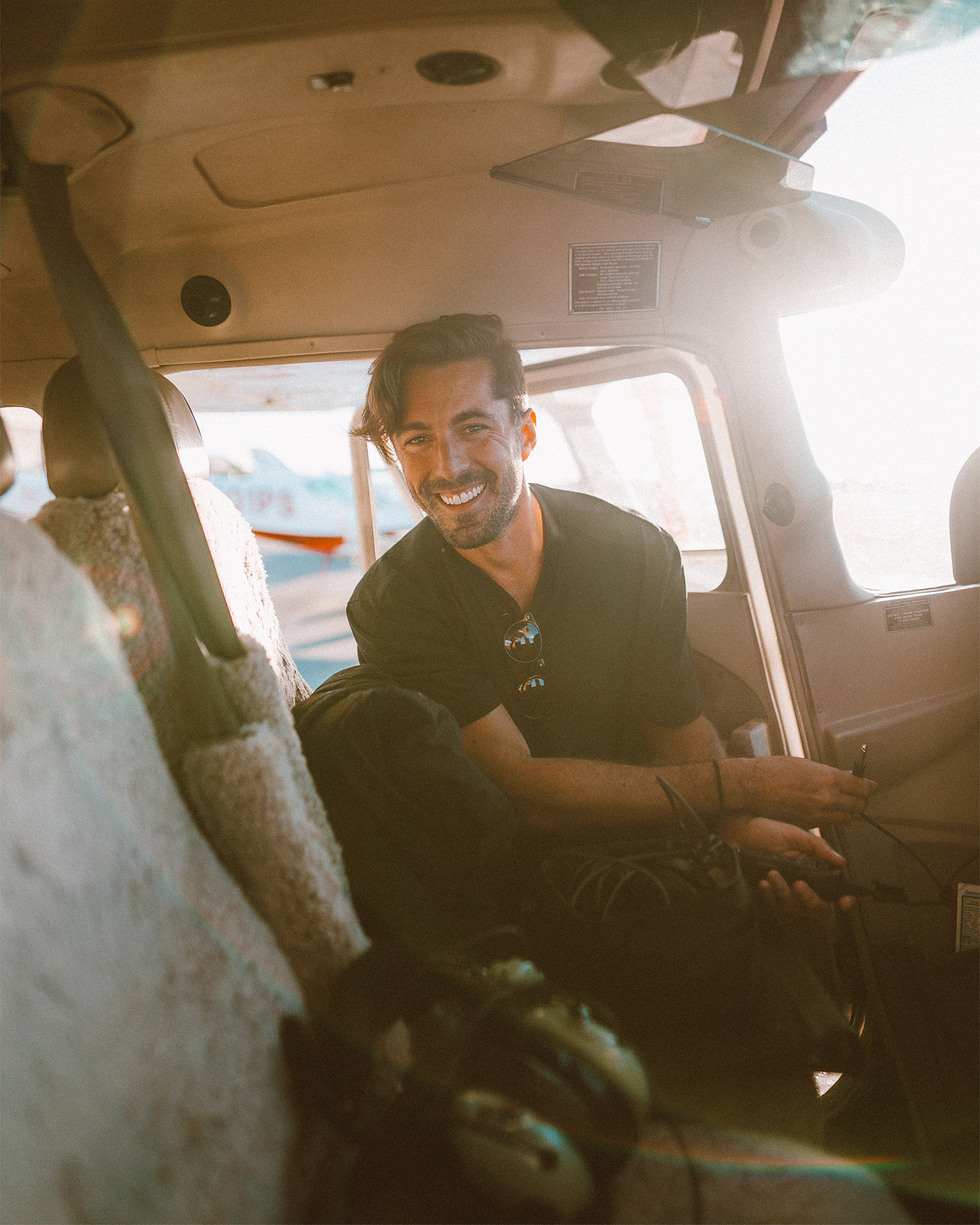 Finally getting his private pilot's license! There will be lots of nearby plane journeys coming soon in 2020!
October - Buenos Aires and French Polynesia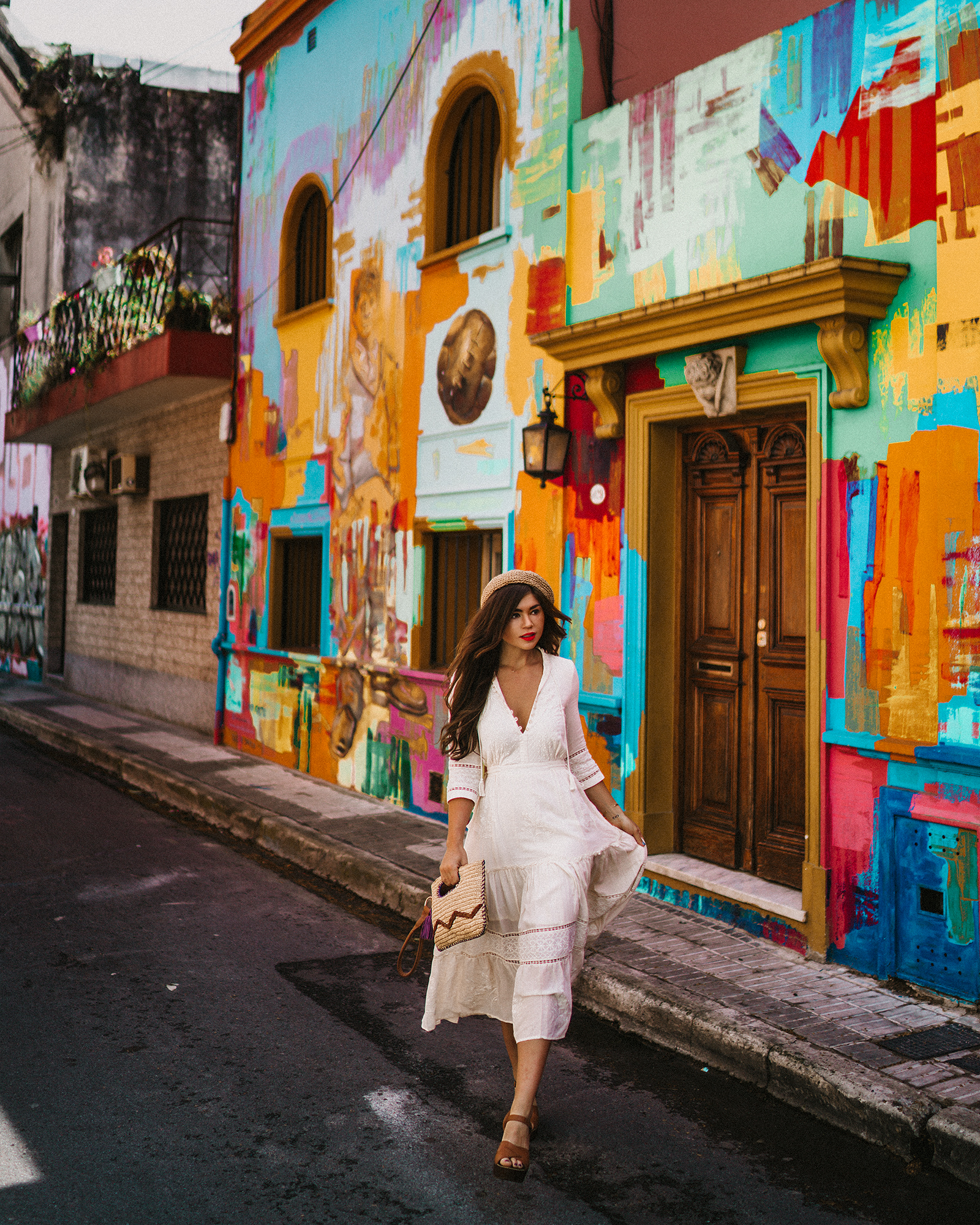 The day after Brandon passed his license tests, we jetted off to Buenos Aires for our first trip to South America! This trip came about incredibly last minute, as we had a trip to Peru scheduled for the fall that unfortunately fell apart at the very last minute. I was incredibly disappointed and was starting to get stir crazy with a month at home, so just a few days before we took off, we used up to miles to book a quick journey way down south - I will have lots more about that coming on the blog soon.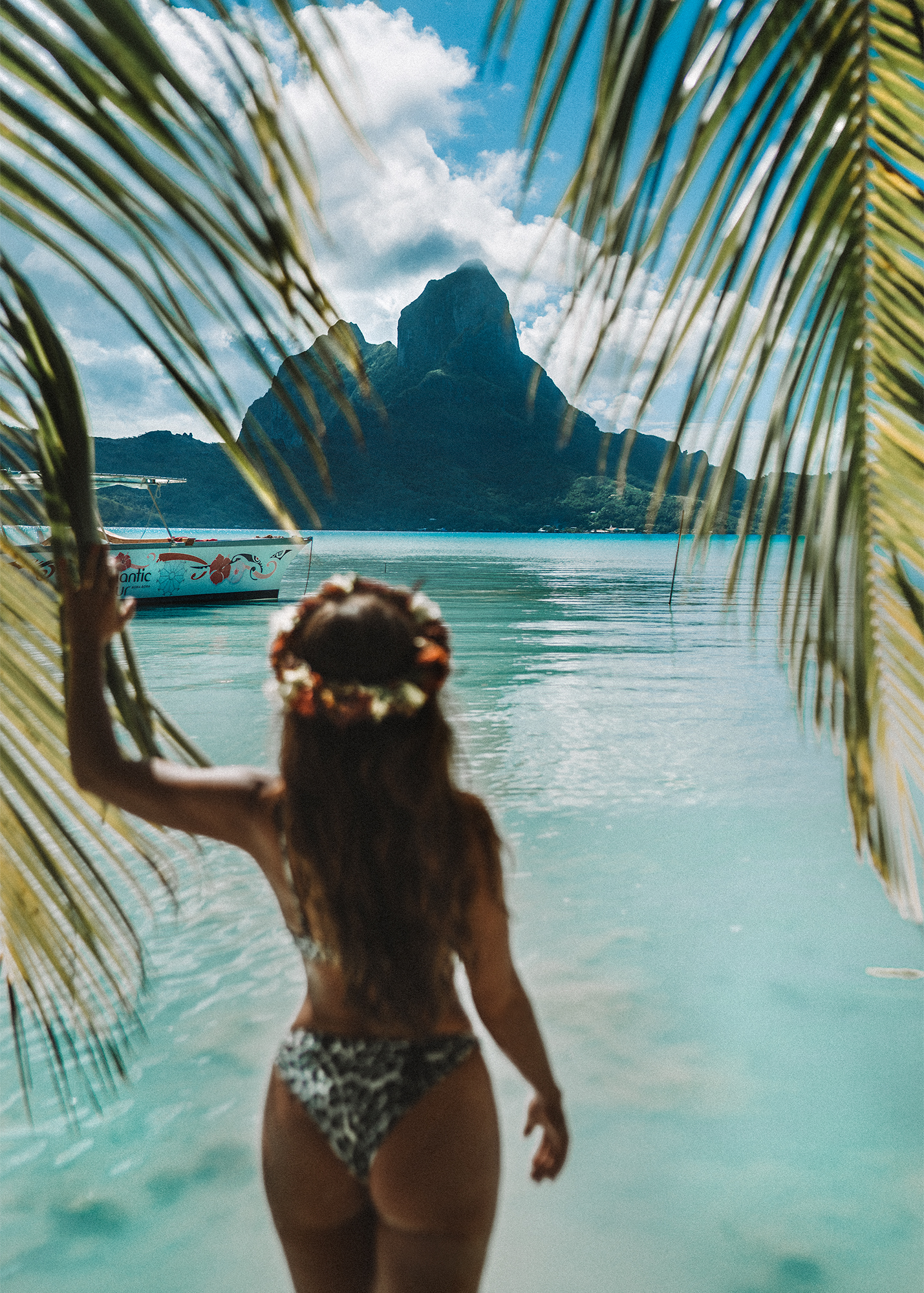 And then came one of our highlights of the year - 2 weeks island hopping in French Polynesia! This trip was an absolute, complete, incredible dream come true. We started in Bora Bora, then had a local experience in Moorea, then hopped to Tahaa for a superlux resort, and ended with a road trip around the island of Tahiti. I have so many photos and blogs and travel guides and vlogs to share from here that I am hoping to get up as soon as I can! As soon as October hit, our year became nonstop and it's been impossible to keep up. So much Polynesia information is going to be hitting Away Lands soon!
November - Dia De Los Muertos, Oman, and Dubai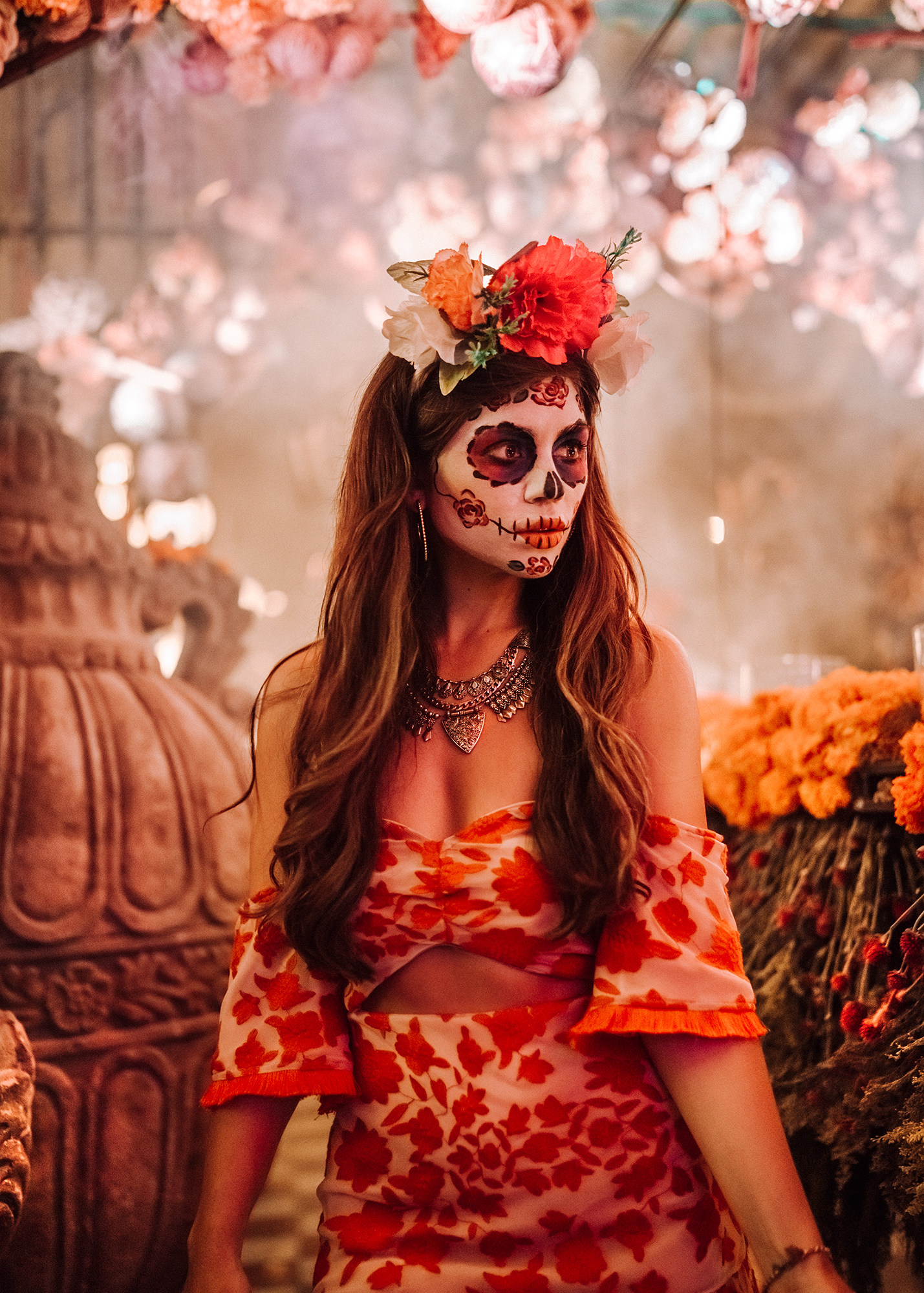 November may have been my favorite month of this entire year - we started off celebrating Dia De Los Muertos in Guadalajara, Mexico - such a wild experience and longtime dream of mine! Check out all of the details on my blog here. And don't miss our film!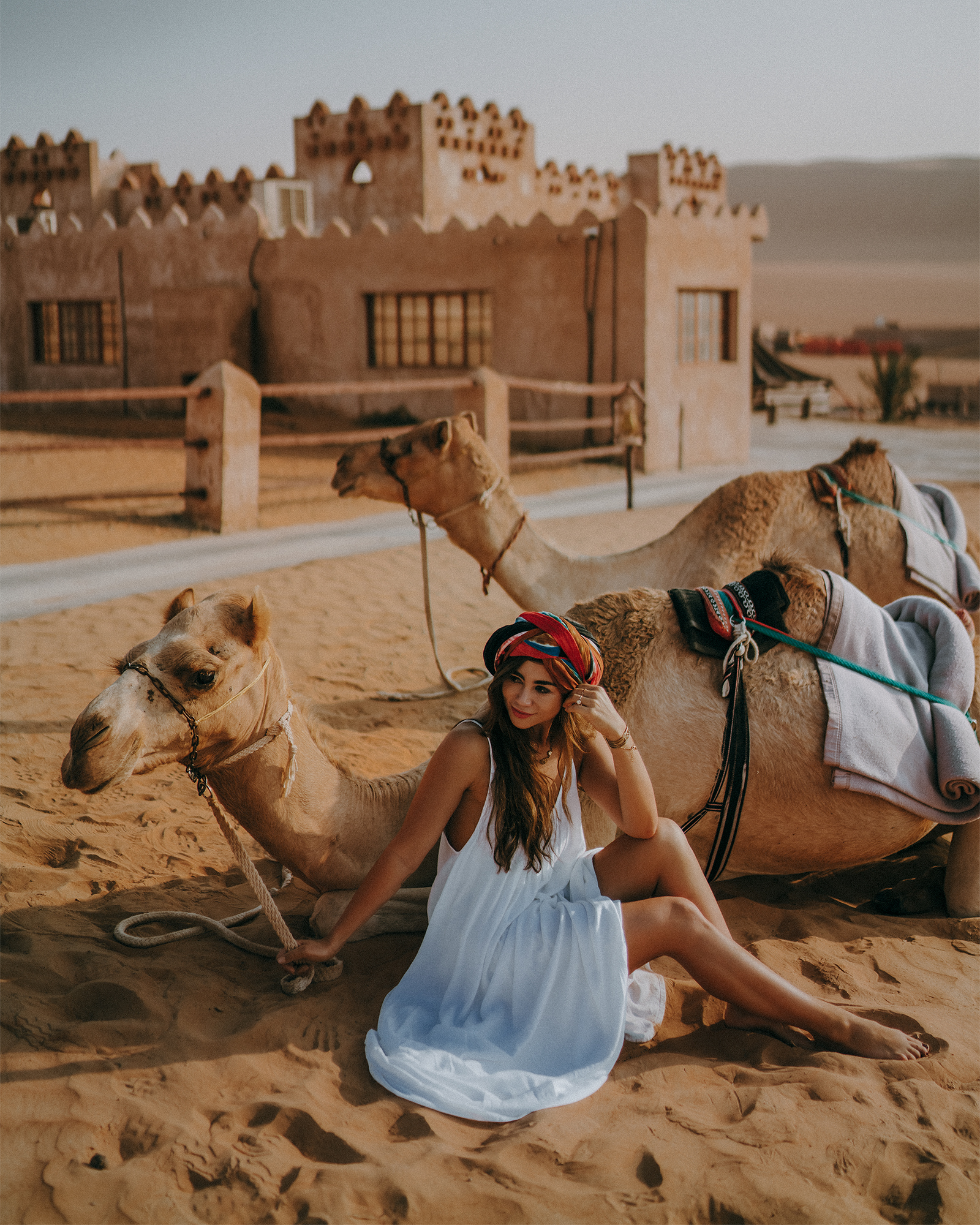 Followed by a trip across the globe to the incredible country of Oman. I had been dreaming of Oman for YEARS! I once saw just a few photos from here and it quickly became at the top of my travel list. We road-tripped around the country for a week with our friend Lisa and were all blown away at the variety of the landscapes, the beauty of the country, and the kind nature of everyone we met. In just a few hours of driving we went from ancient cities to tropical islands to endless sanddunes of the Wahiba desert to swimming holes in gorges and epic mountain tops. See just a taste of the images to come on my blog here.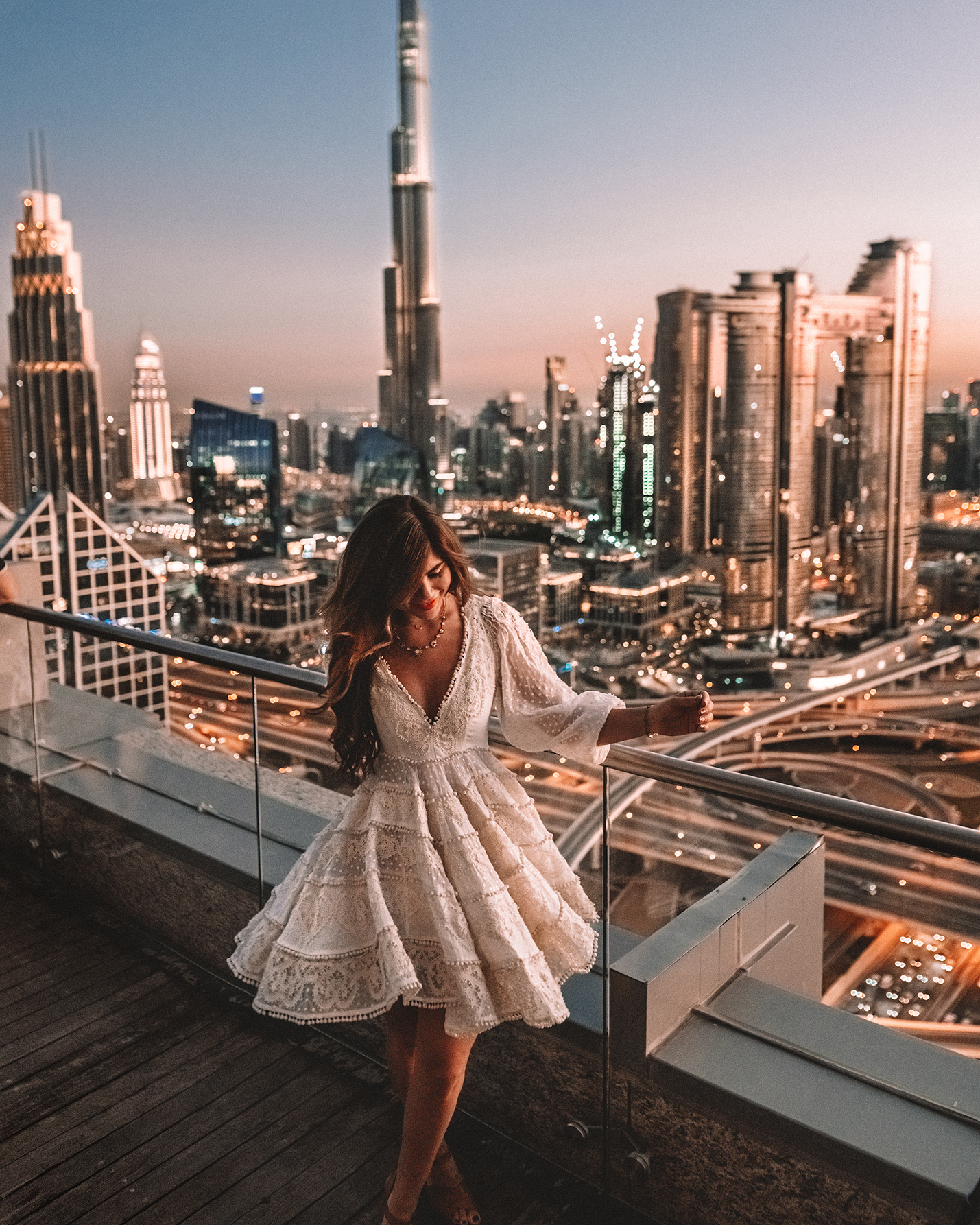 From Oman, we took a quick hop of a flight to Dubai to shoot the brand new Andaz Dubai The Palm hotel! The Andaz campaign that we started planning 2 years ago is finally (for now!) complete - as we have shot films for every Andaz in all of Europe and the Middle East. It's been an honor to travel from Amsterdam to Abu Dhabi, and London back to Dubai to tell the stories of these unique properties - something we will hopefully be able to continue doing in 2020!
December - Big Bear, Las Vegas, and Puerto Vallarta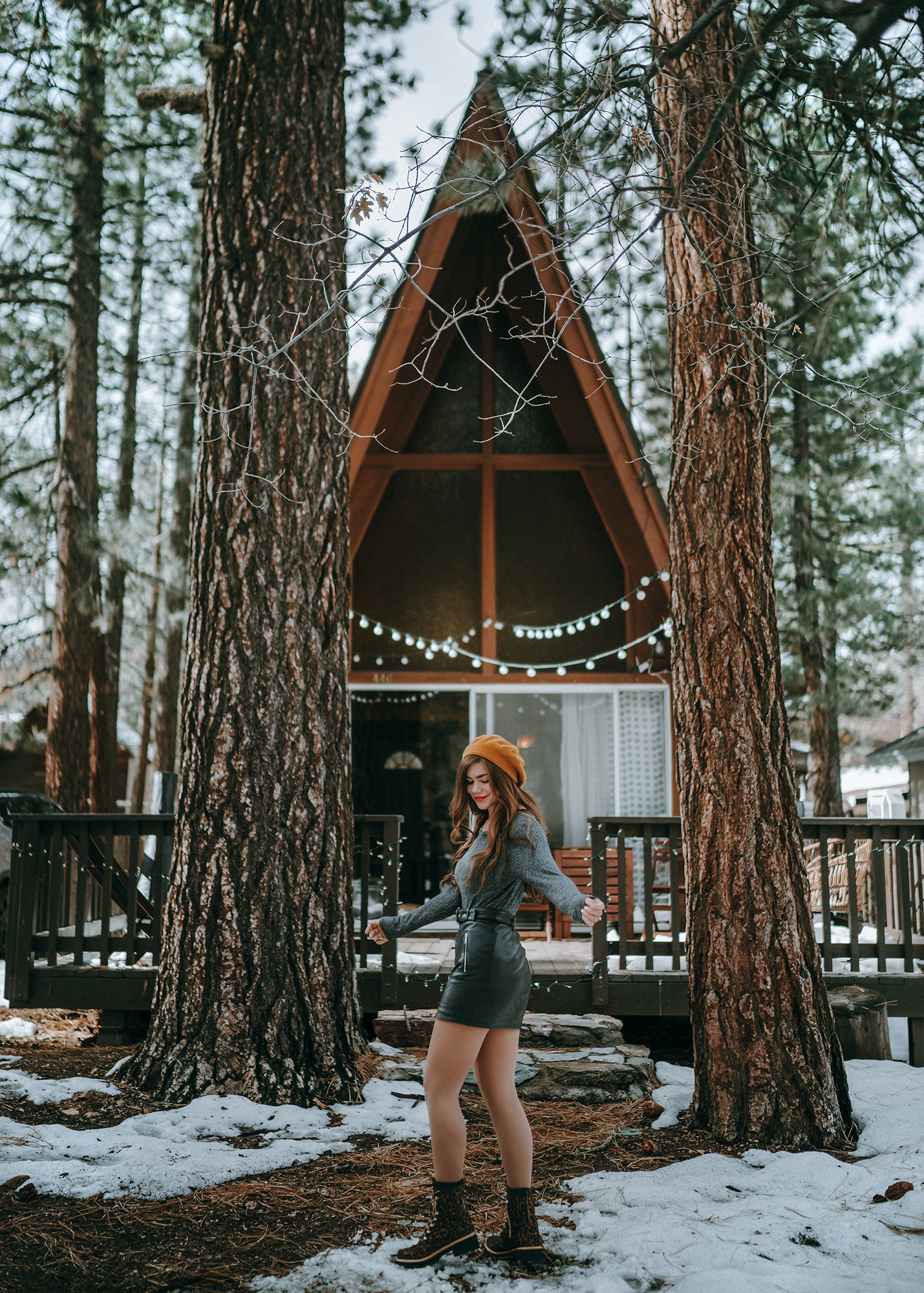 We kicked off the holiday season with a quick roadtrip up to Big Bear to see some mountain snow! This was actually the first time we had seen snow since early 2016, during our last winter living in New York. With all of the chasing summer we have been doing the past few years, I forget how much I LOVE snow! I'm very happy that our first trip of 2020 is to a real snowy destination for a change!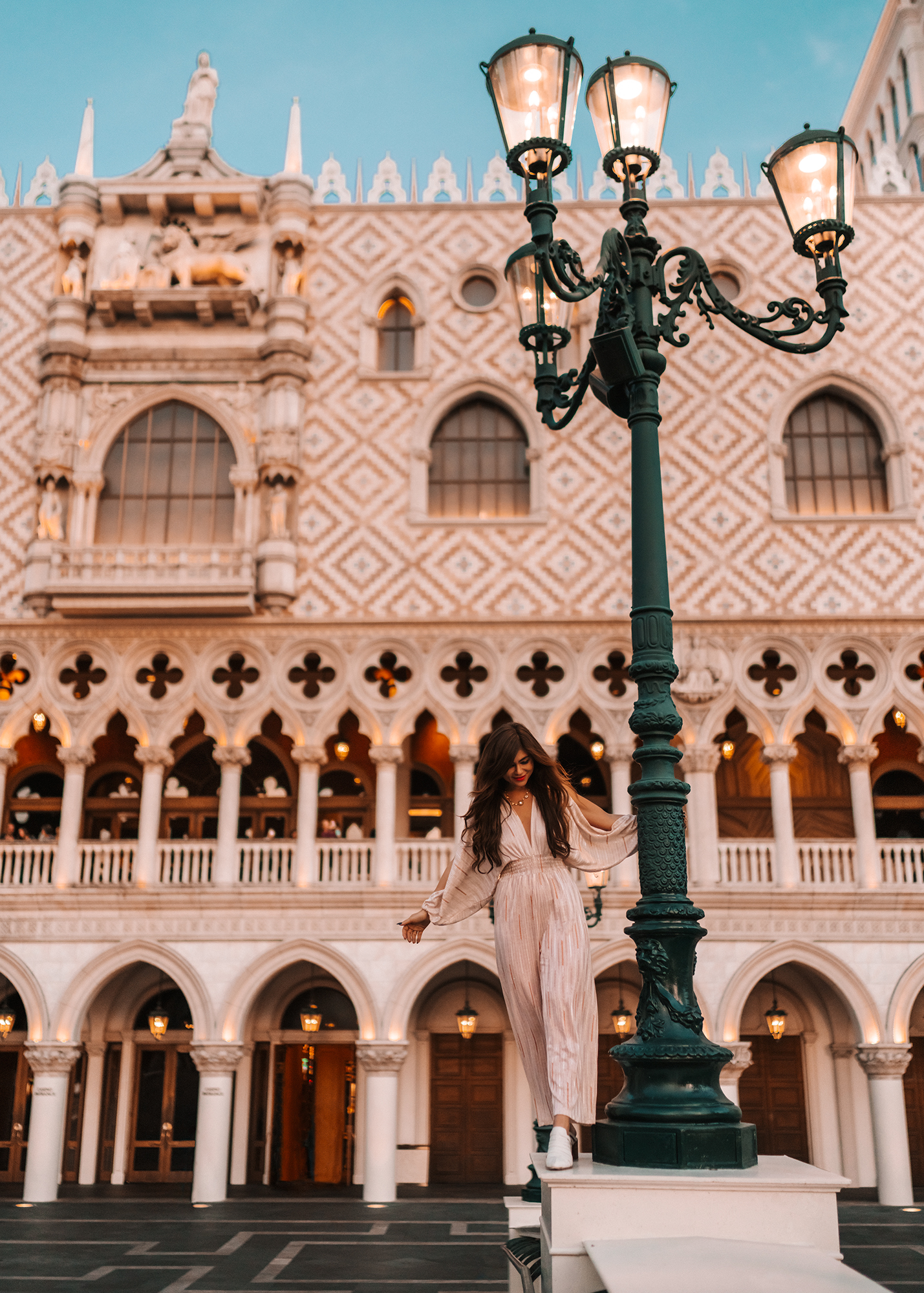 Then I took off with one of my best girls to VEGAS - my first time there! It's shocking that I have never been to Las Vegas, living in LA, but I moved to NYC at 20 and was living across the country for my entire twenties. Since Brandon and I have been back in California, we hadn't yet made the trip - and I didn't know how much I was missing out. I LOVED the experience and will definitely be back in Sin City soon.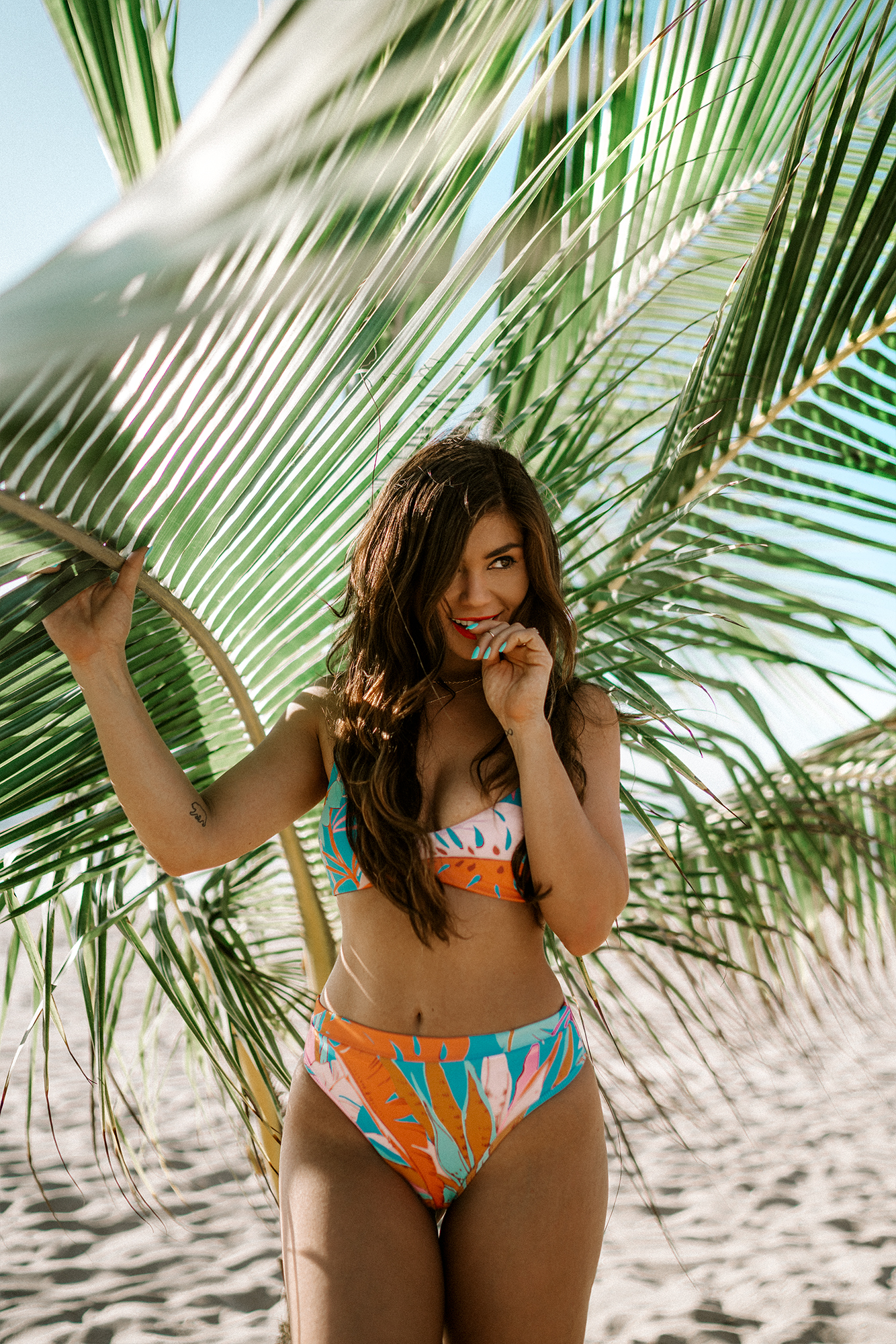 Anddddd our final trip of the year was nowhere else than back to Mexico for my 5th time! We flew out to Puerta Vallarta for our second project with Hard Rock Hotels. This shoot was even bigger than Cabo's, with a cast of four actors and even more dancing and even more tequila! It was such a fun way to end the year, and we came home just in time for Brandon's birthday and Christmas!
What's Next?
2020 brings our biggest project yet - our wedding! We will be finally, after almost 7 years together, getting married this coming September in Big Sur. And we have A LOT to do to get this all together which is going to be taking up a big part of our time over the next few months. I am so, so excited to finally be getting married and getting all of our favorite people from across the world in one place to celebrate with. And then we take off on the biggest trip of all - our honeymoon. It took us a while to come up with what exactly we should do for our honeymoon, as we have been so lucky to travel to so many incredible places already. Then Brandon came up with the perfect idea and I am so, so excited to start putting it all together - we will be taking off on a trip around the world and visiting all 6 continents in 6 weeks. How could be go for anything less?
For the rest of the year, we don't have many travel plans yet. In the spring, we surprised my mom with a trip to Spain to visit my brother, and my entire family will be heading out there with us. And then in June we will be returning to one of my absolute favorite islands of all time. Beyond that? It's all up in the air!
Out biggest focuses for the year are to expand on this blog and really put a lot of work and focus into creating more travel guides, sharing more personal stories, and expanding on AwayLands.com in a big way, and to put out a LOT more video - personal films, commercial work in new areas, and (finally!) Vlogs! There's a lot coming from us, so stay tuned!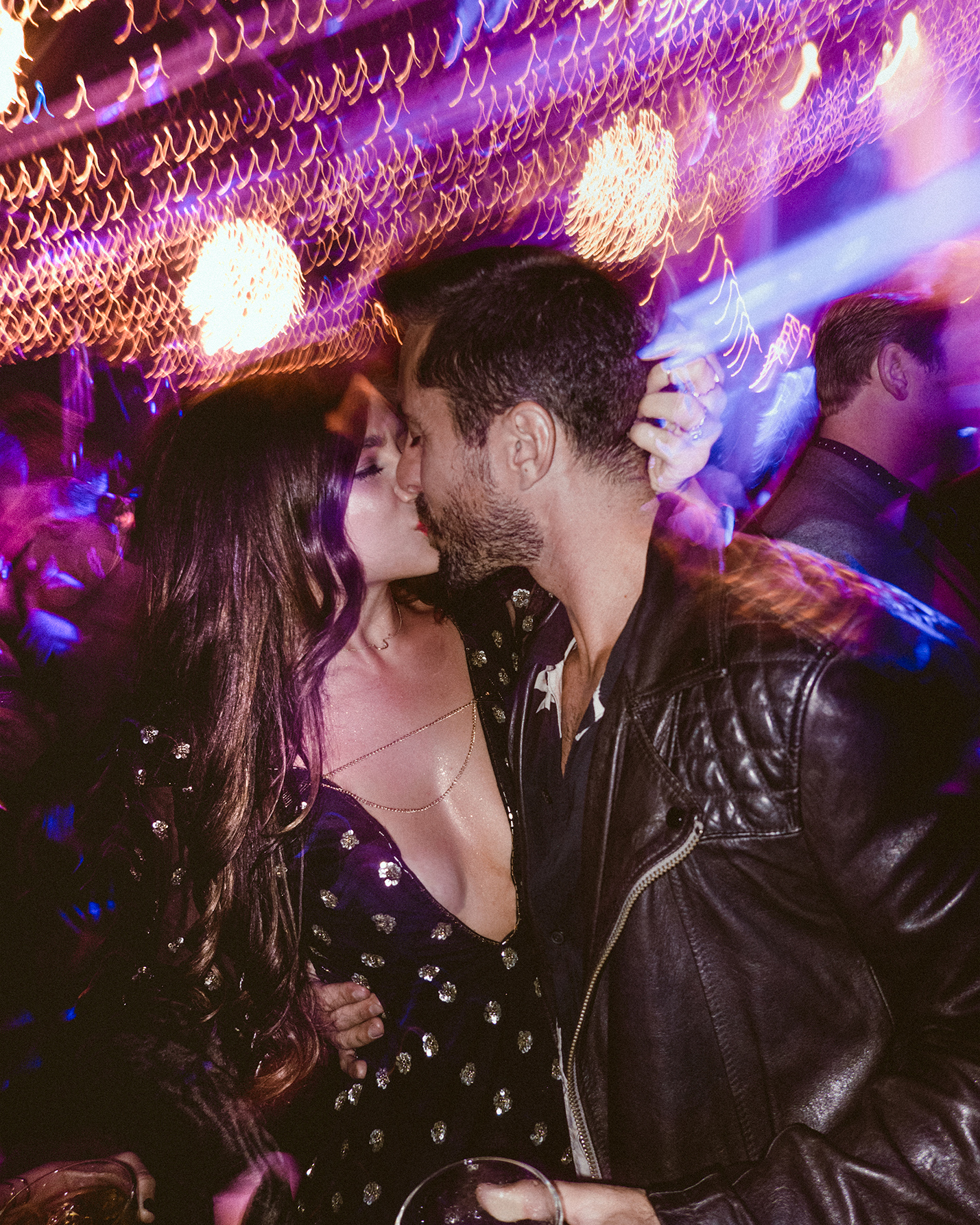 Hello 2020, I'm so happy to meet you!