July 17, 2019 Hotels And Resorts
Waking Up In The Marriott Stanton South Beach, Miami
One fun (reality: not actually fun at all) fact about living in Los Angeles is that there is not a single direct flight to anywhere in the Caribbean from LAX. The closest you can possibly get is Cancun, and for a brief minute American was running flights straight to Havana, but no longer. So every trip we have done to the Bahamas, Dominican, or Turks and Caicos, we have had to stop over in Miami. I have been in and out of Miami Airport so often that I'm pretty sure I know it better than LAX. But even after dozens of landings here in South Florida, I had never actually been to Miami! When Brandon and I came out for a few days in the spring, it was my first time ever leaving the airport here, and I was so excited to finally see the city!
And, as life tends to unfold, just a few weeks later the chance came up for me to come back and experience Miami again - and after a very gloomy LA winter, the heat and warm beaches were calling me back! This time, I came out solo. As Away Lands has grown and evolved, Brandon and I have started traveling separately more and more. We're still together most of the time, but every couple of months our schedules or needs will vary enough that just one of once will go out on a project or a trip. And in the beginning, this terrified me a bit, but now it's great to separate for a few days. We've been so intertwined with our business, travel, and life together that we definitely need to take small breaks regularly to step back and remember that we are still individual people. And since I am no someone that enjoys traveling solo, girls trips are the BEST for me!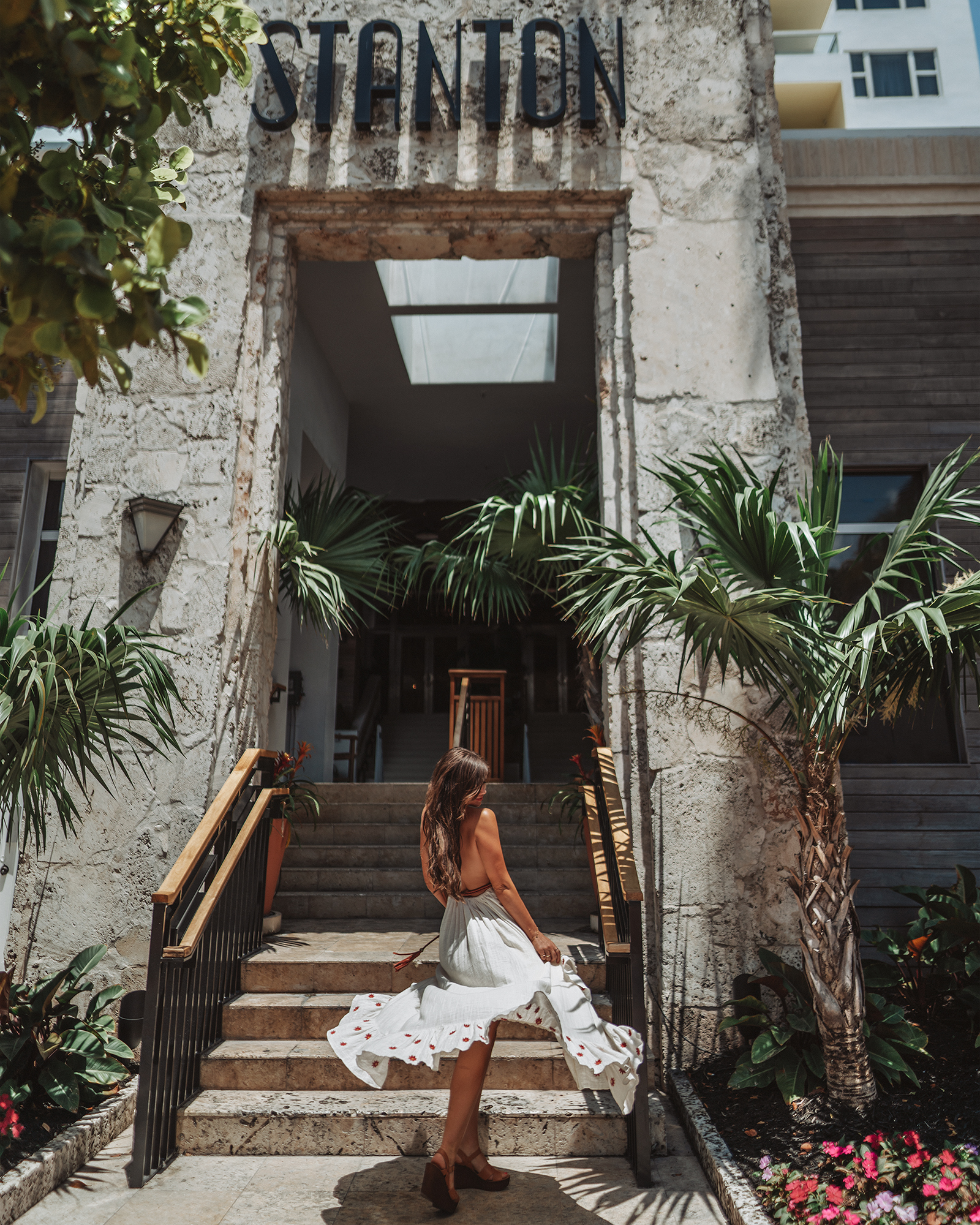 Coming out to Marriott Stanton South Beach for a quick girls trip was such a fun vacation weekend. The hotel is located right on the sandy beach of South Beach and the very tip of Miami and is well equipped with everything I want in a hotel:
A solid fitness center
Rooms with ocean views and balconies
A nice large desk for gear & working on my laptop
and (most importantly) a great restaurant featuring tacos!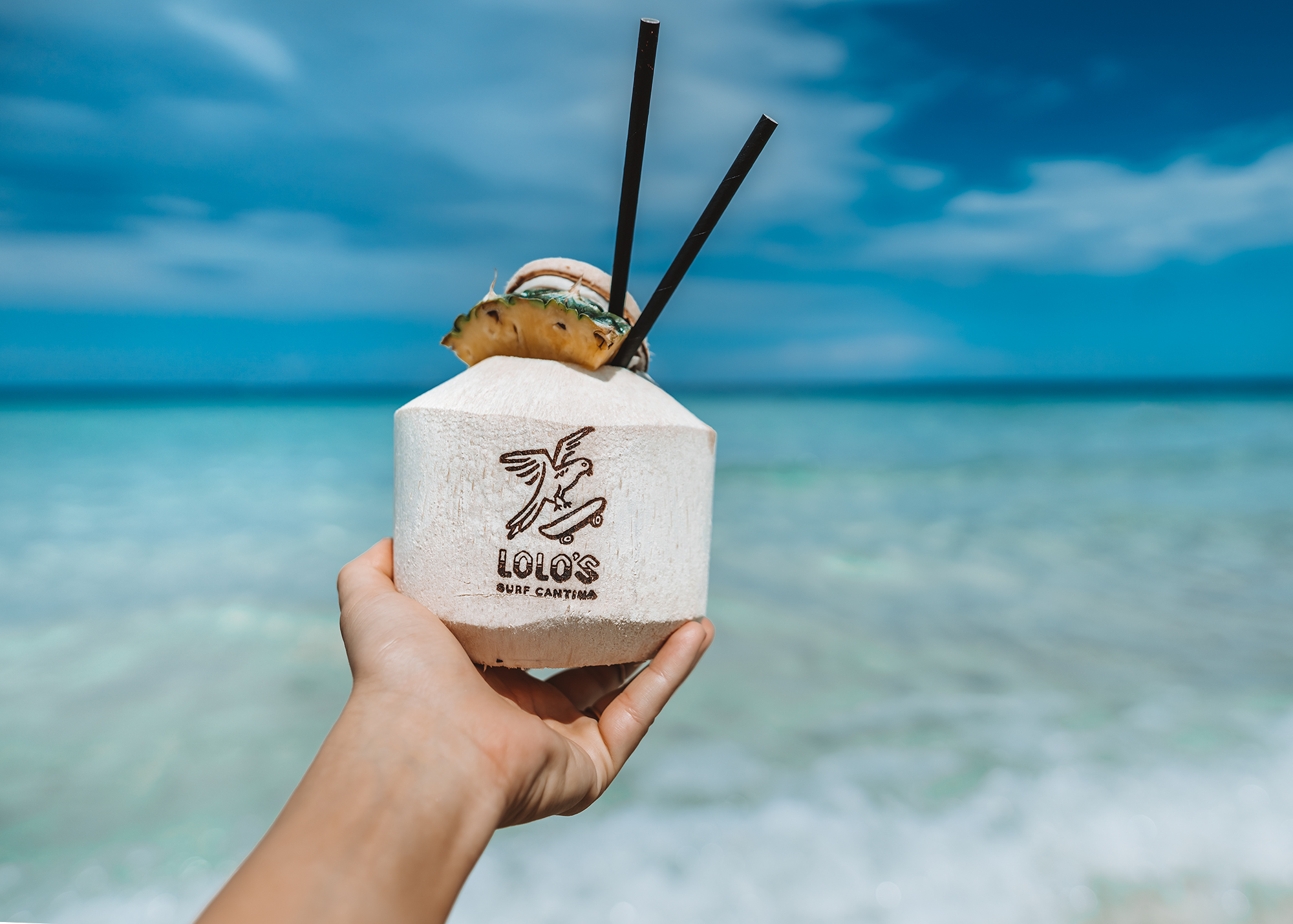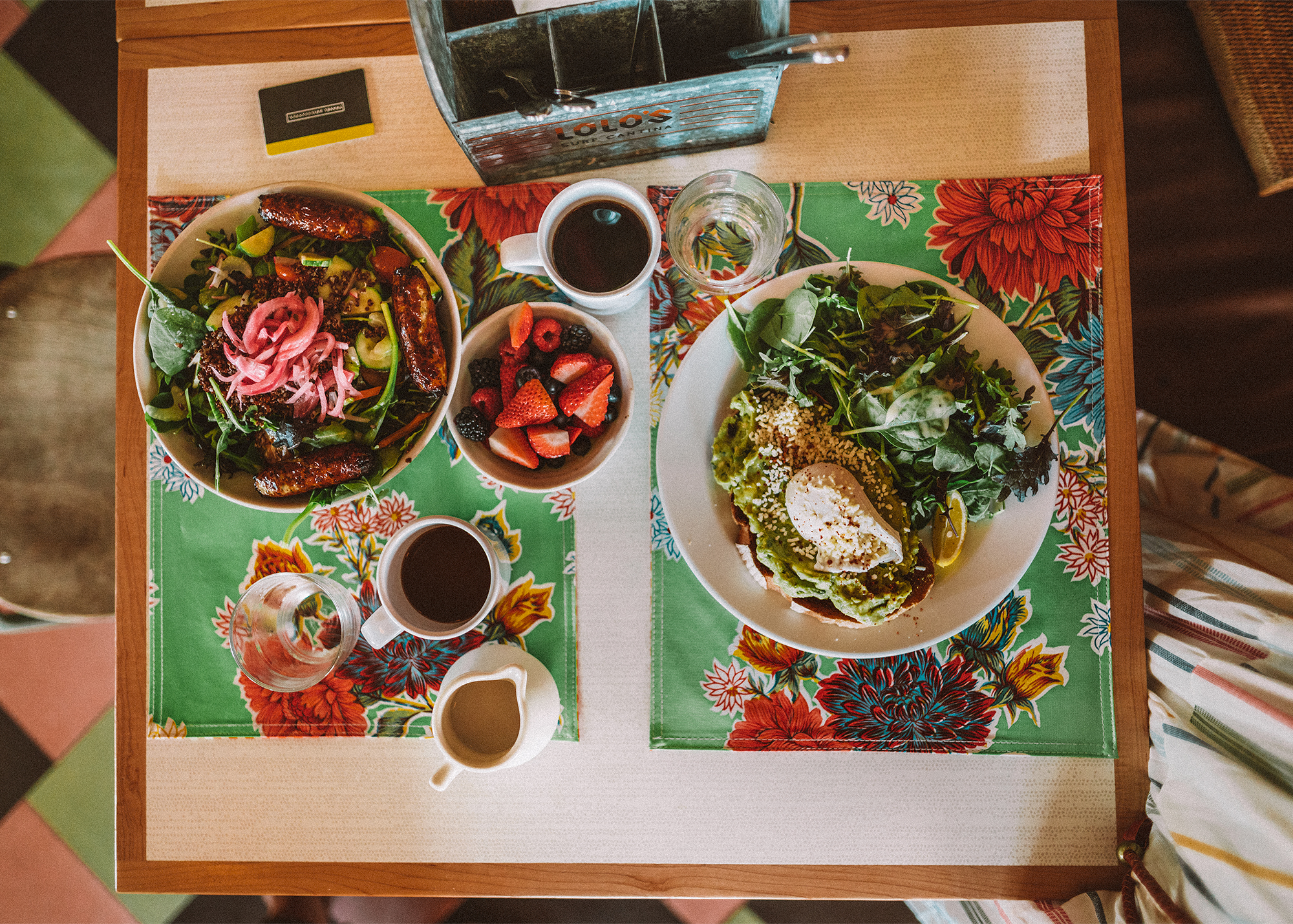 And on that last point, I REALLY could not complain! The on-site Lola's Surf Cantina was my kind of restaurant - we had chilaquiles and avocado toast for breakfast, and tacos and pitchers of margaritas for dinner. And coconuts (with or without rum) for beach afternoons. This is my paradise.
And speaking of that beach....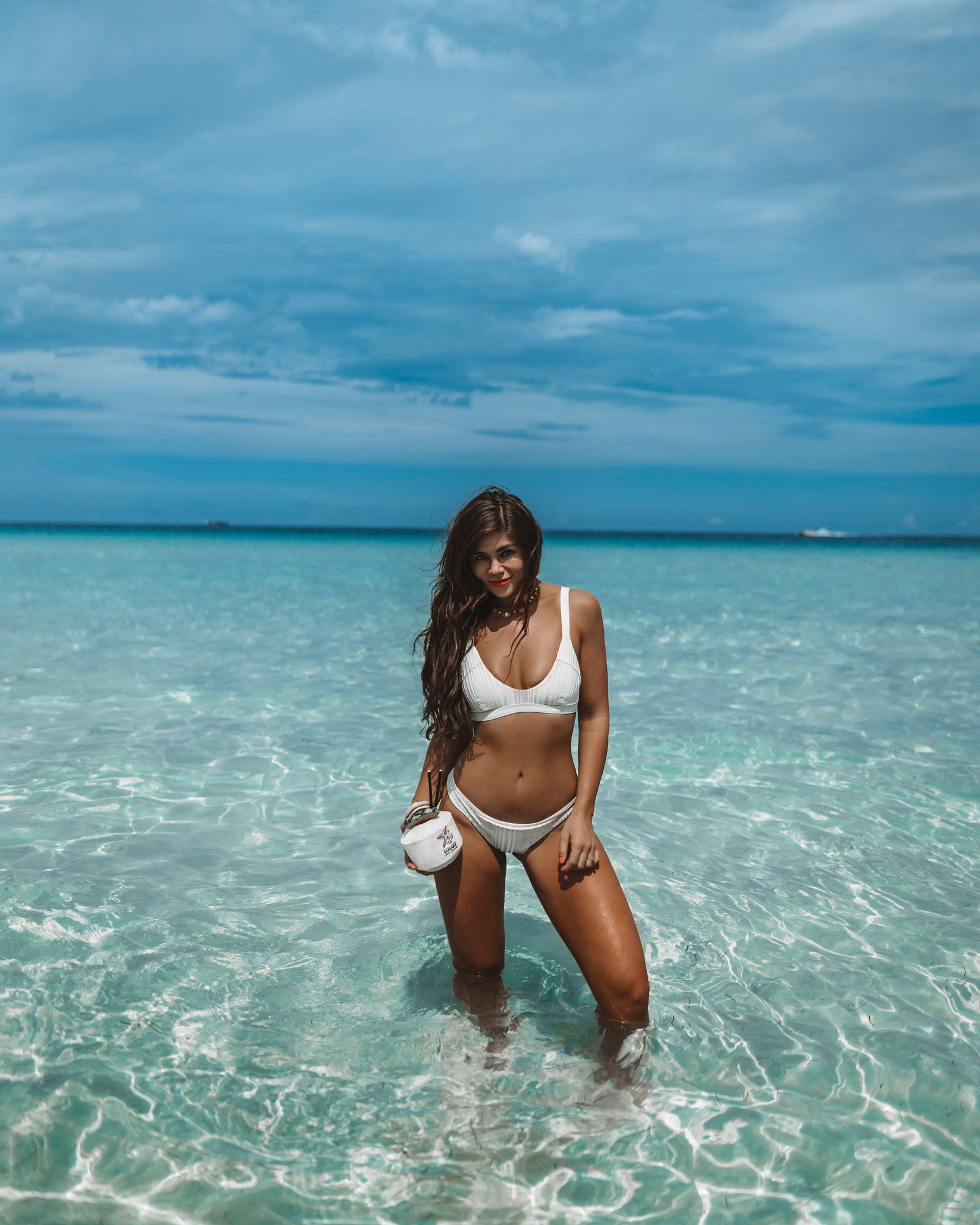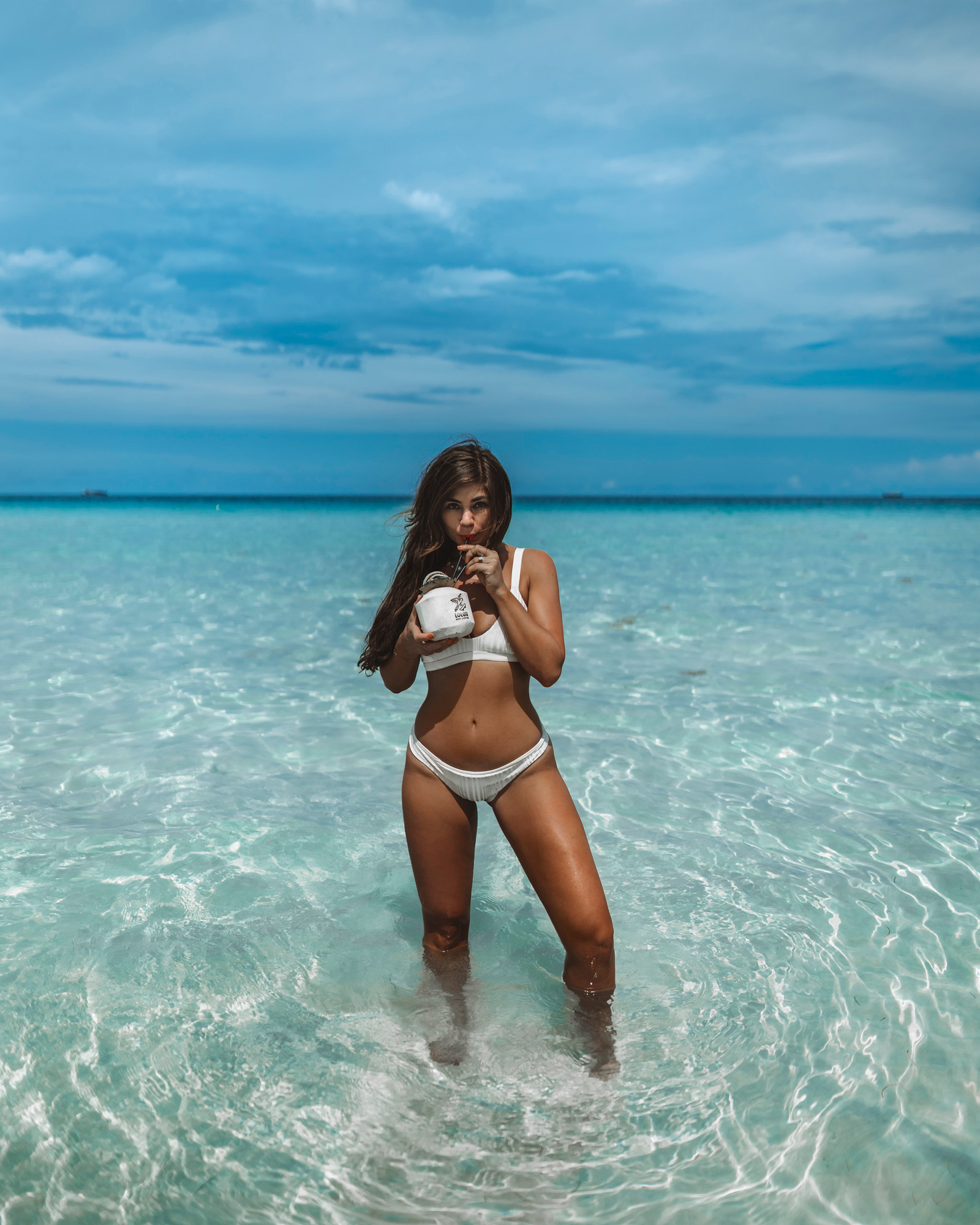 HOW DID NO ONE EVER INFORM ME THAT MIAMI'S BEACH WAS THIS NICE?
I had no idea that the water could be there clear, this blue, and this downright Caribbean. I've spent so much of the past few years searching for this warm aqua water, and I feel like I've been sleeping on this amazing destination for way too long! I just could not get over how perfectly turquoise the ocean right out in front of The Stanton was.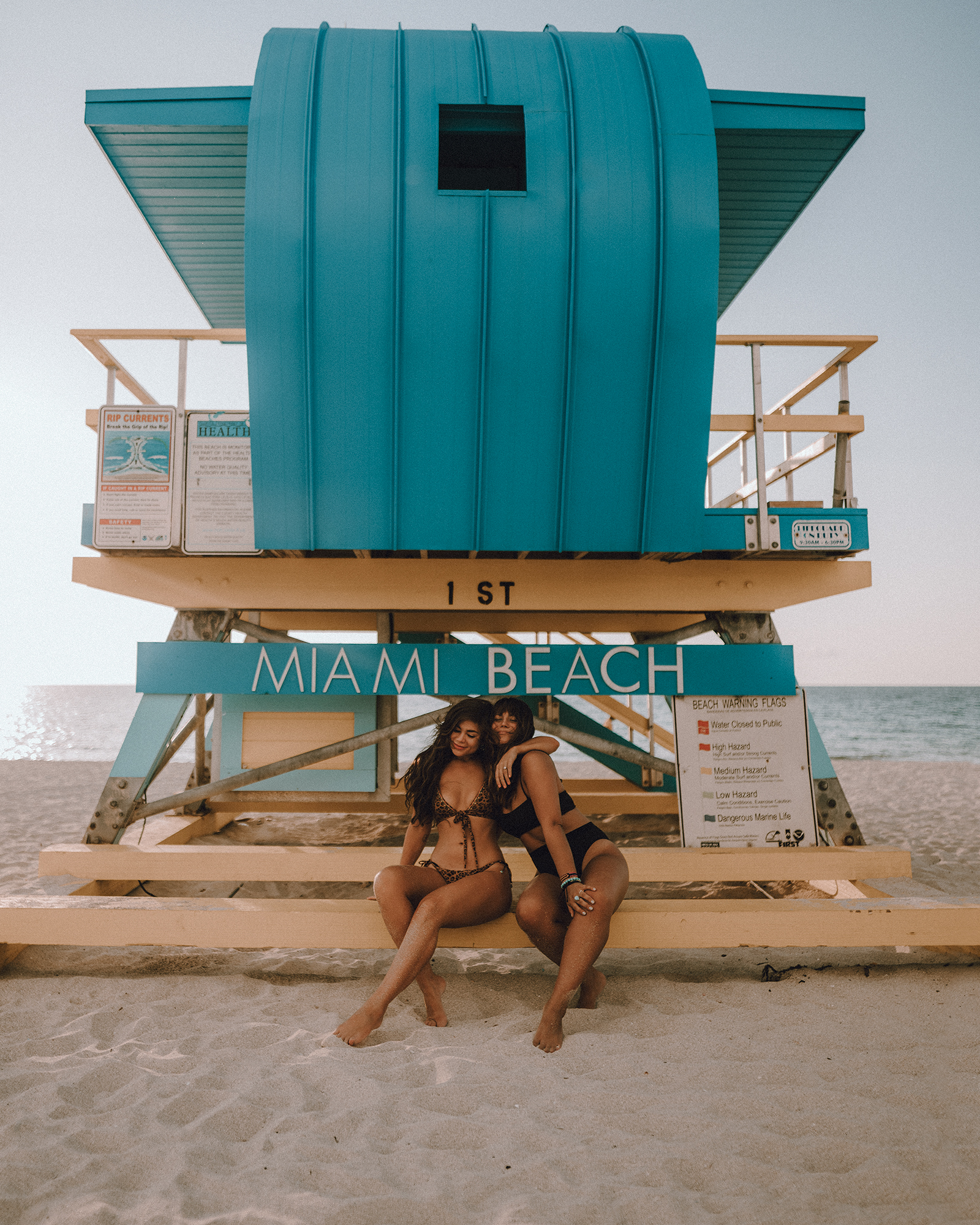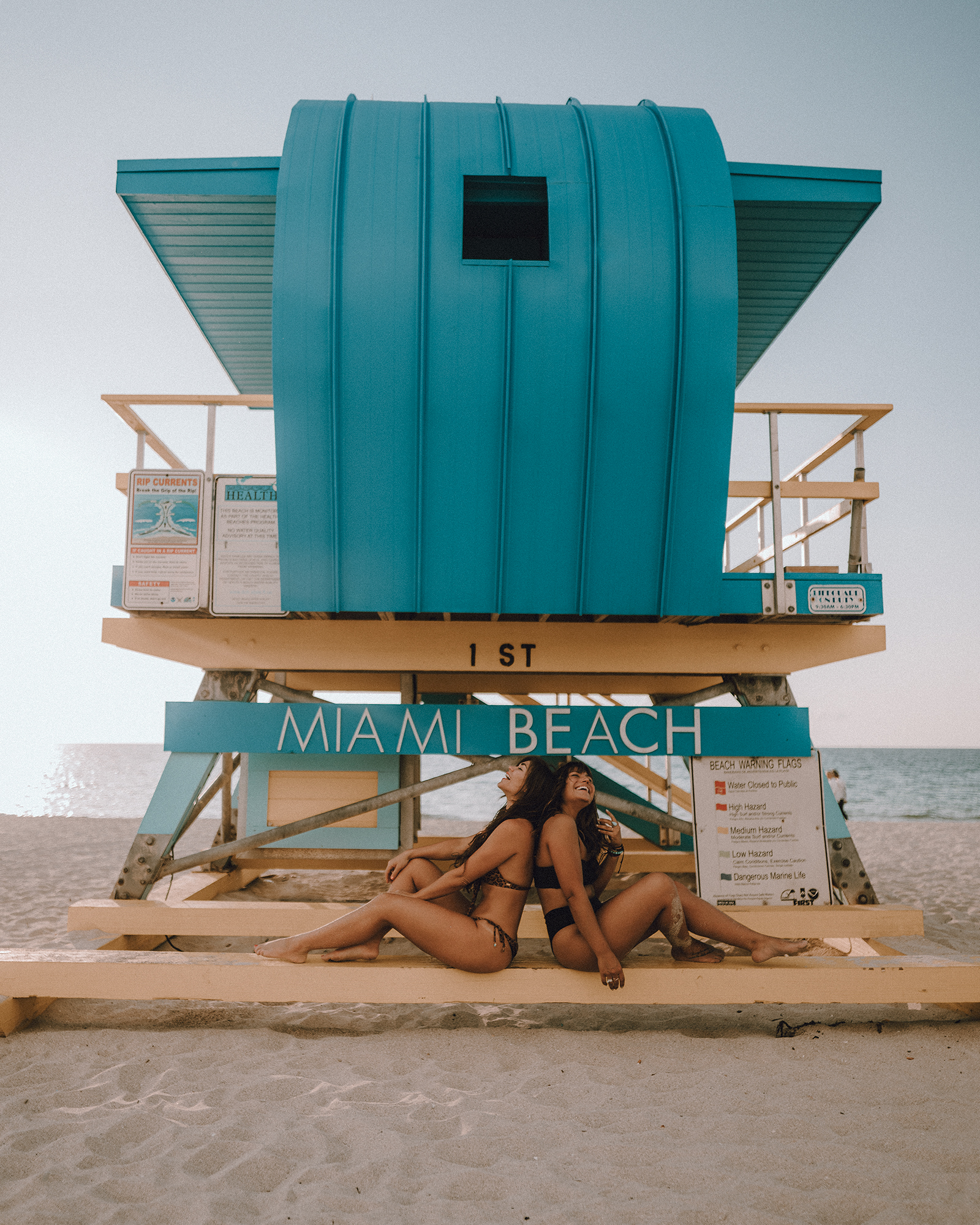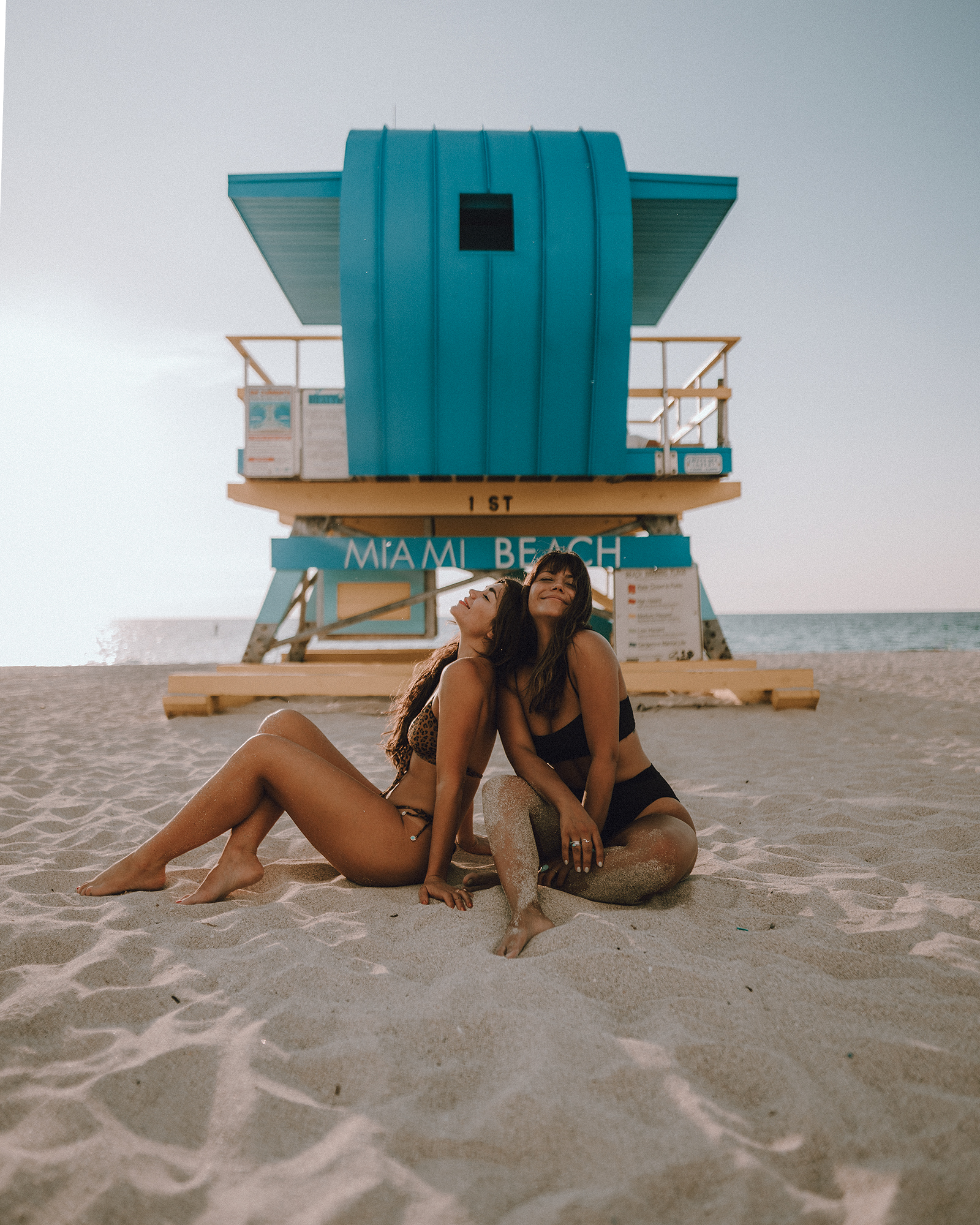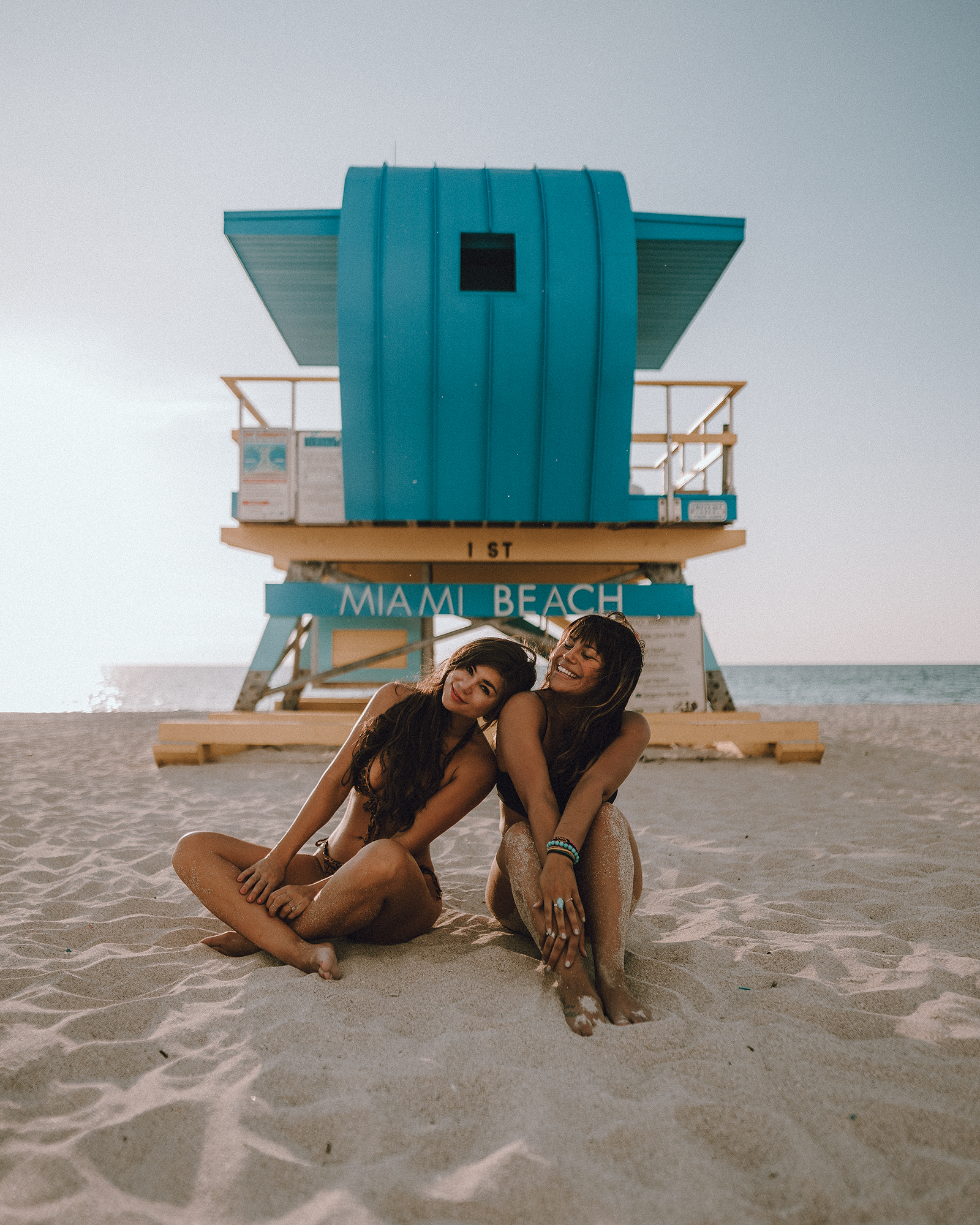 But my real favorite part of this Girls' Getaway was the chance to finally spend some time with my actual twin of a human Hannah Rheume. Hannah and I met on Instagram when I was very, very first starting out, before I had even left New York. We have been friends for years, we've travelled with so many of the same people and have so many mutual friends, but have constantly missed each other for years. And finally our stars aligned in Miami!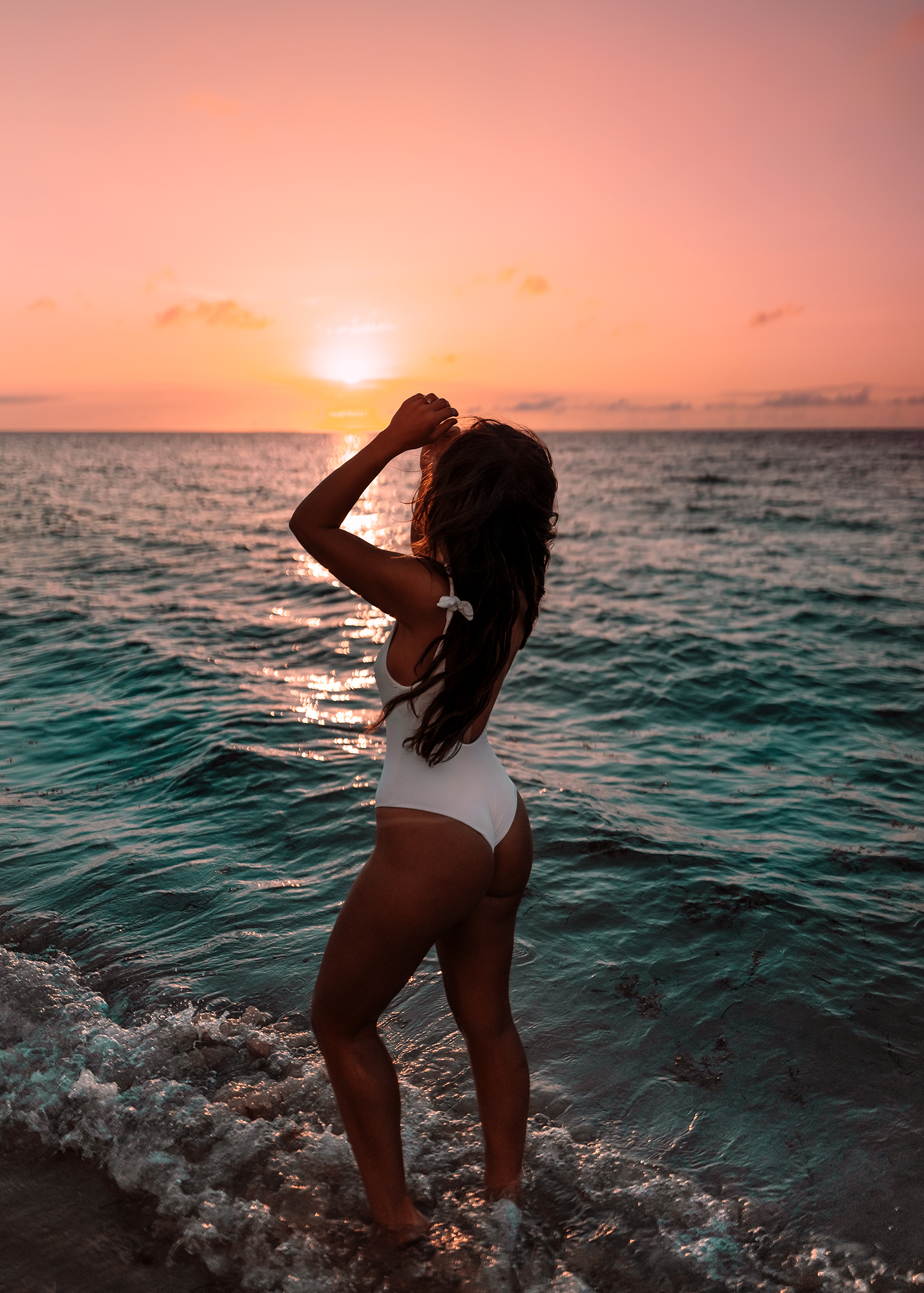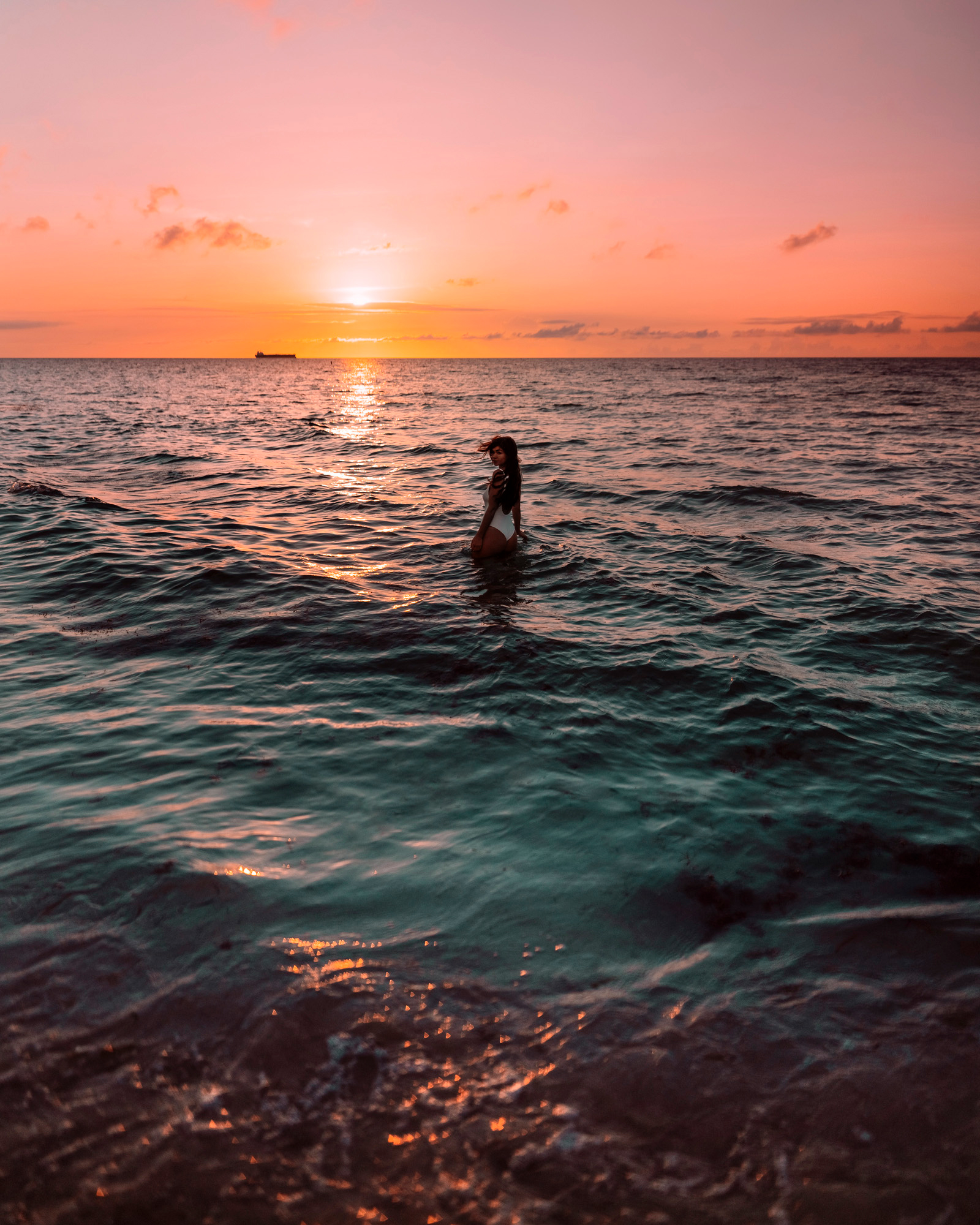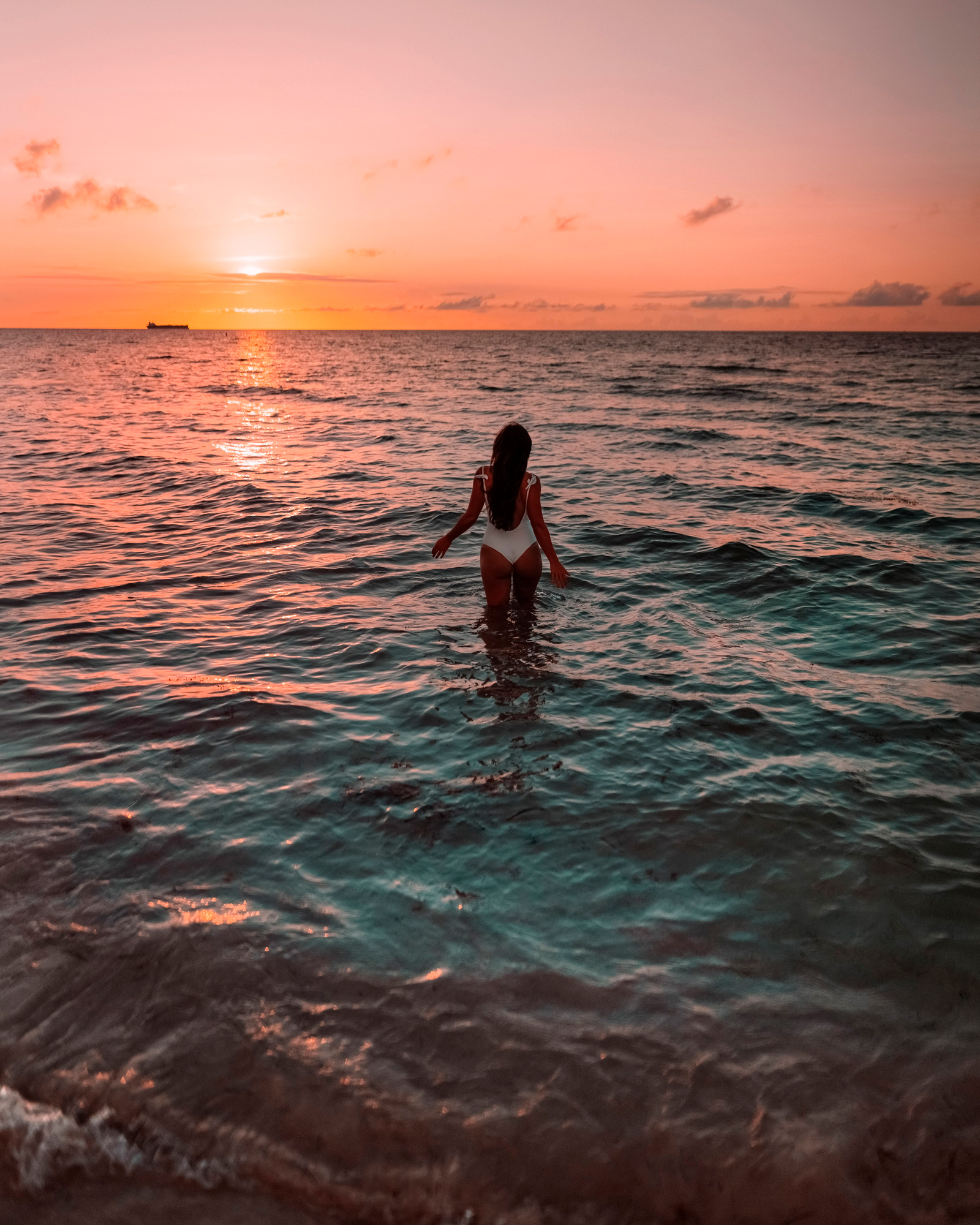 Starting off our days with sunrise swims.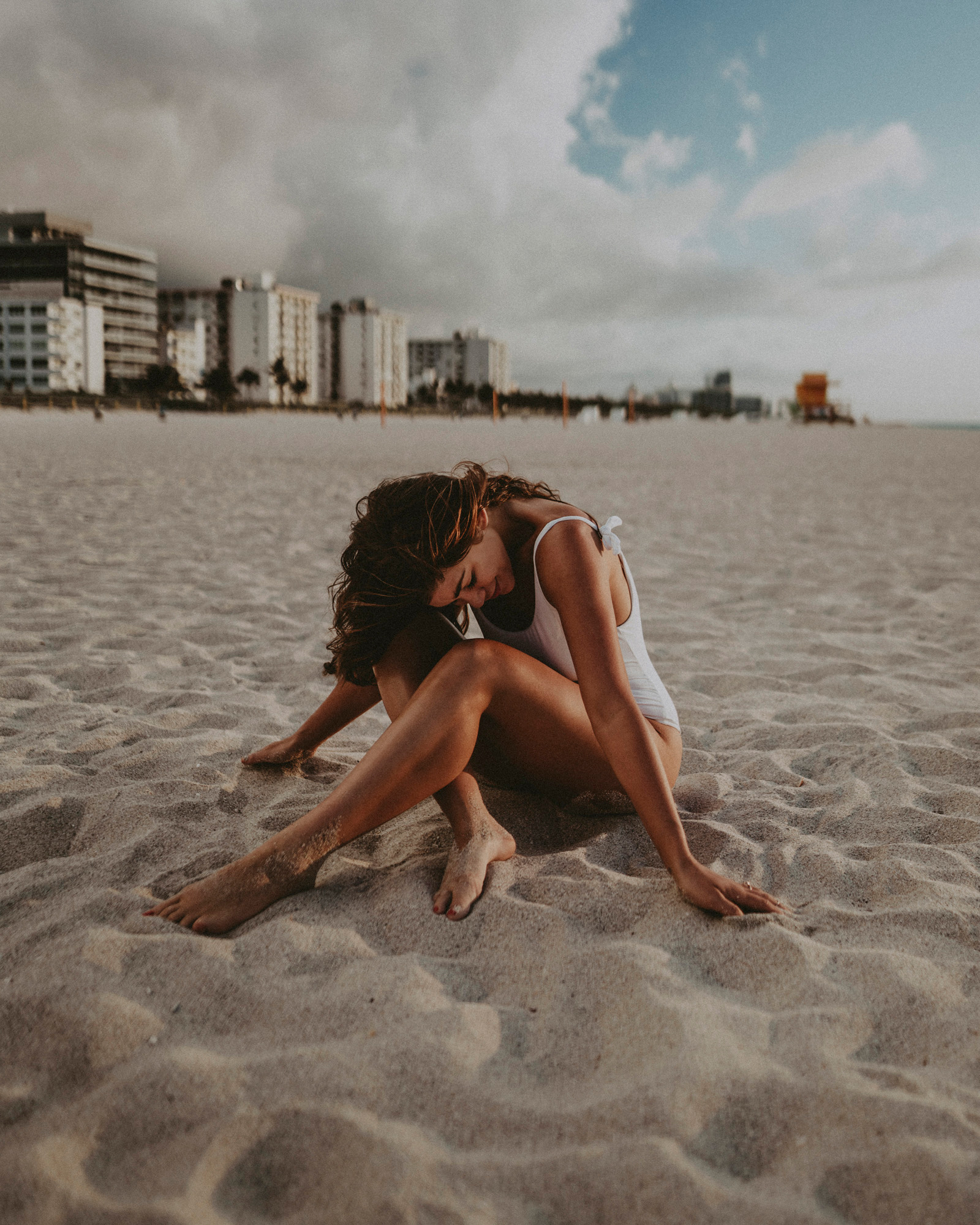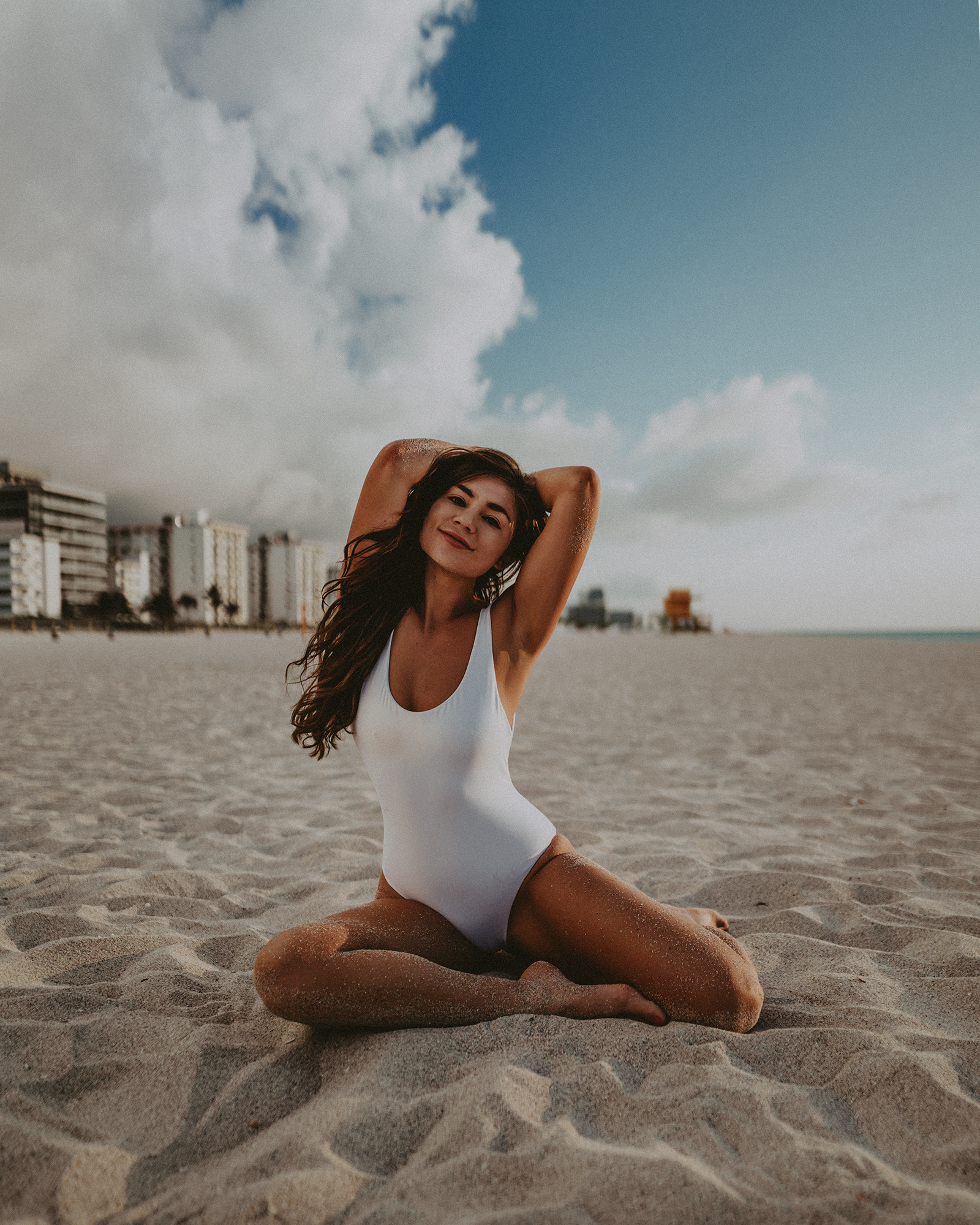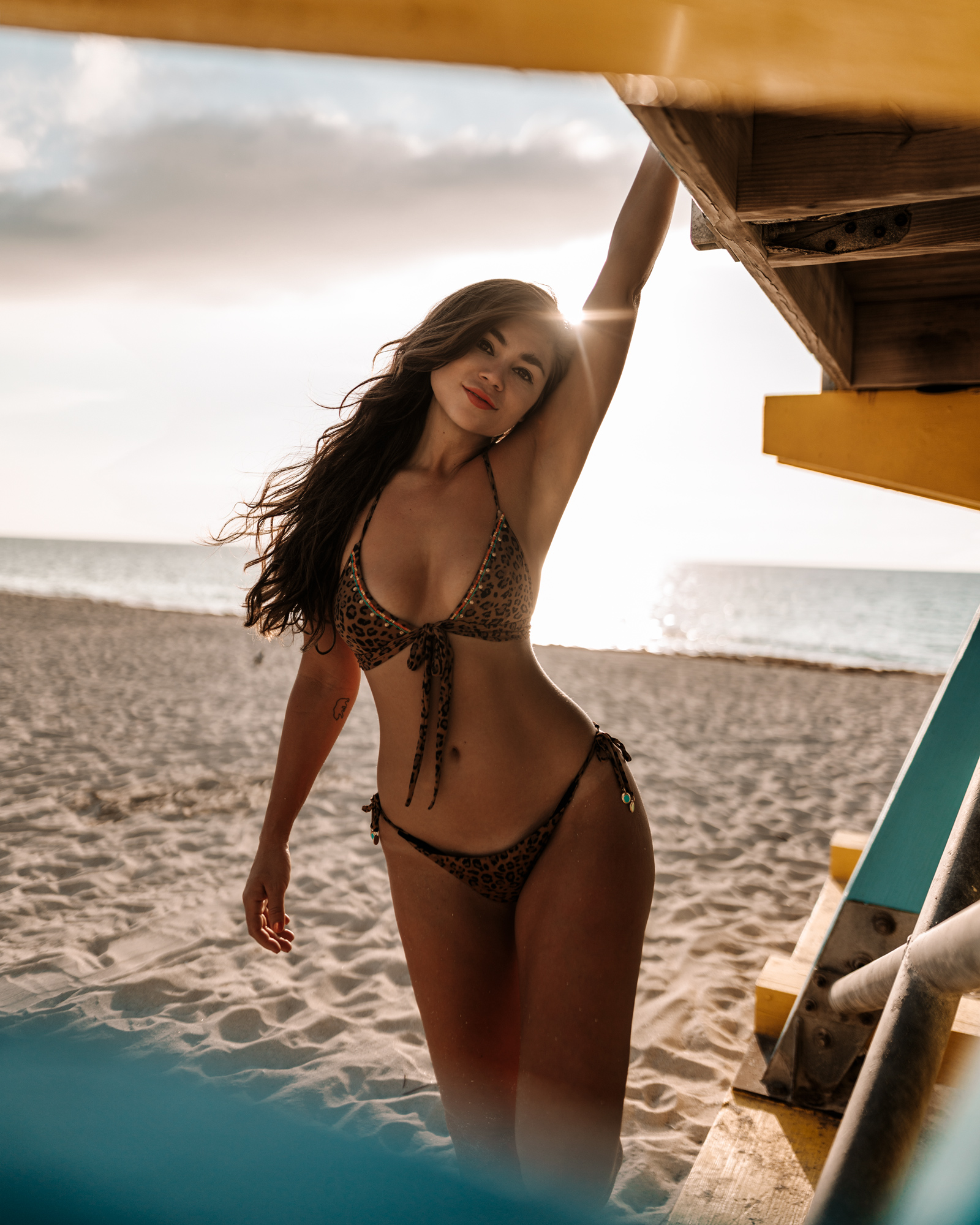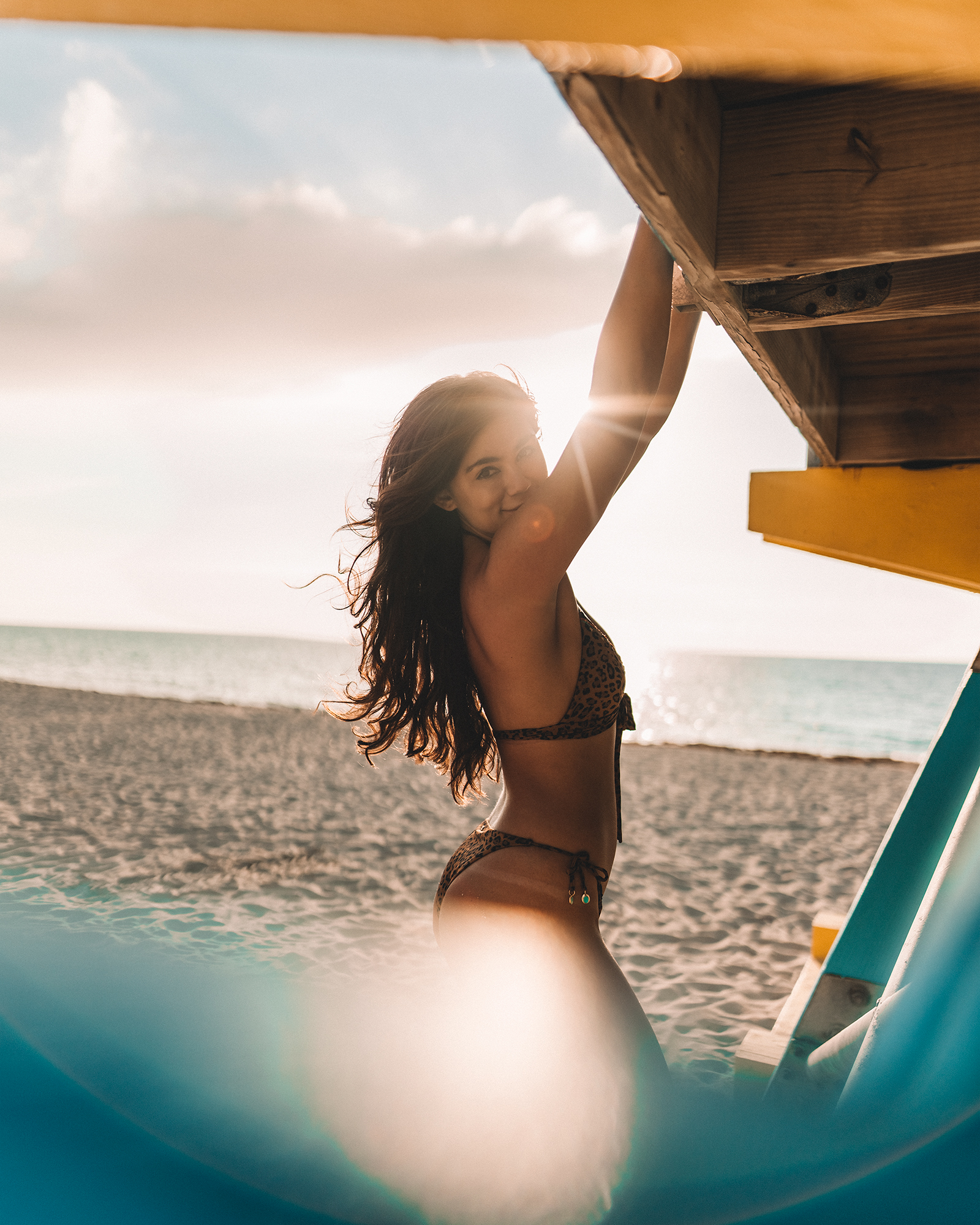 There is no better beach than an empty, 7AM beach.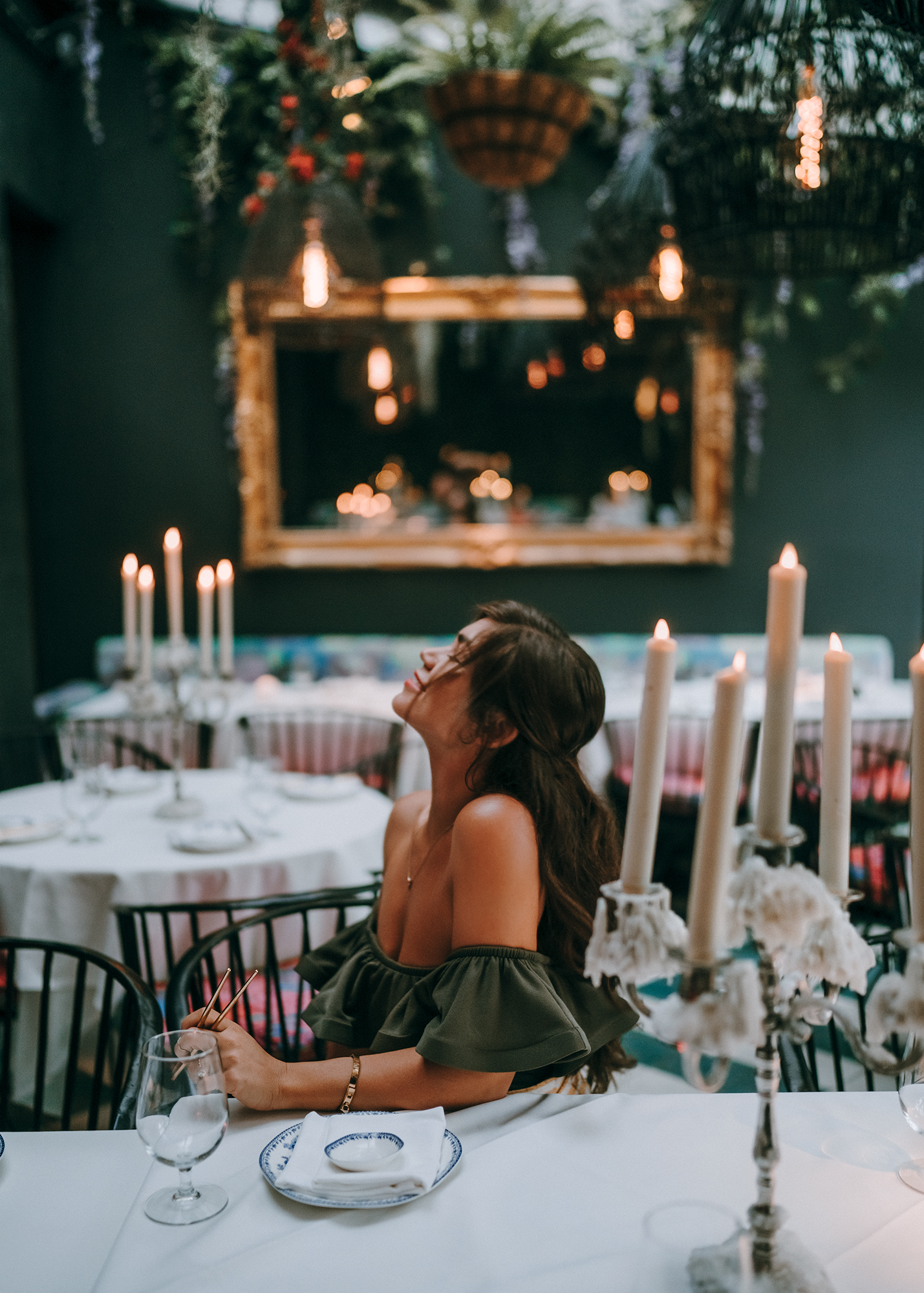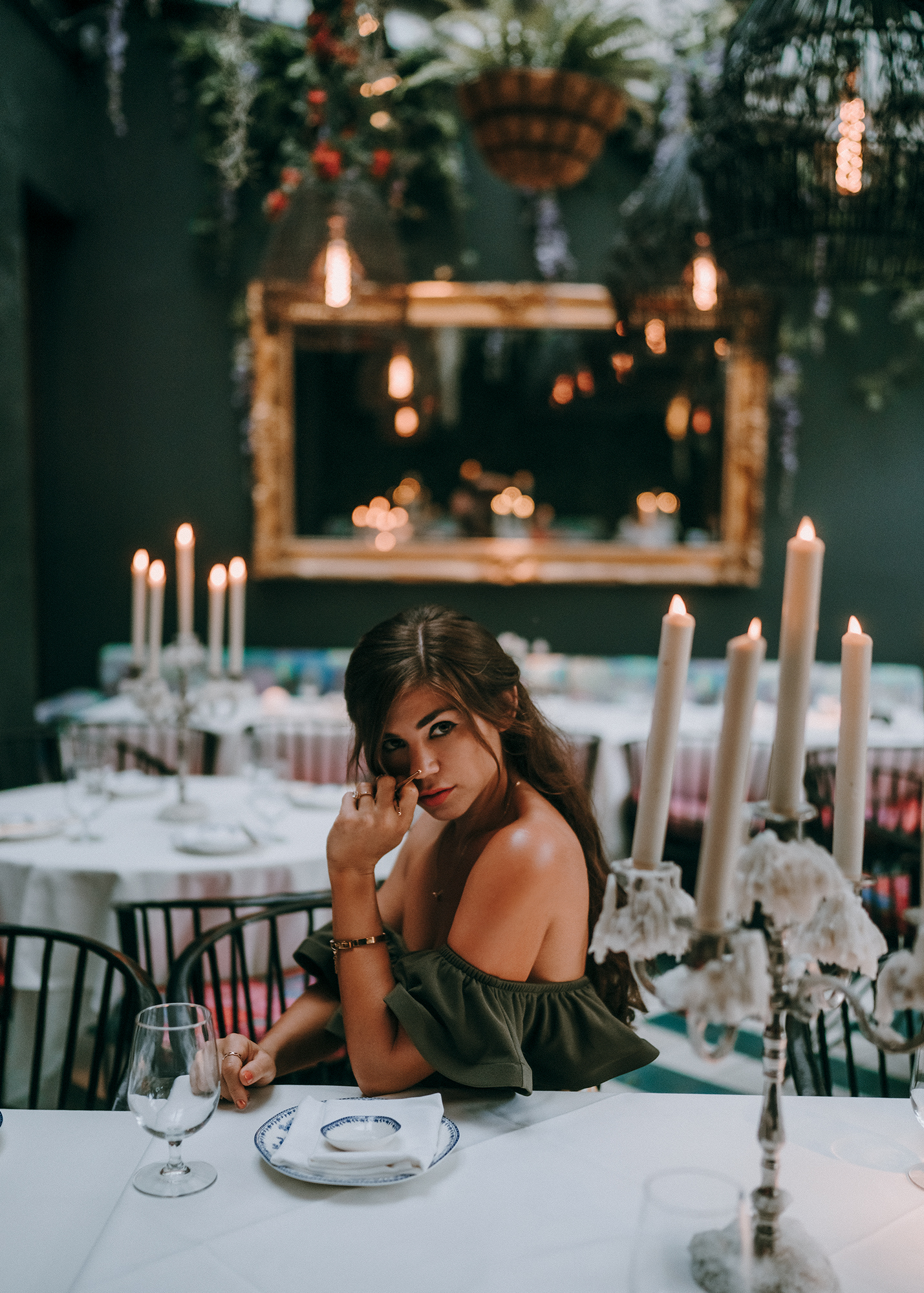 We stopped at the famous Mandrakes Miami for dinner one night, and I was just enamored with all the decor here. I feel like I would fit right into Miami - I am obsessed with the More is More aesthetic.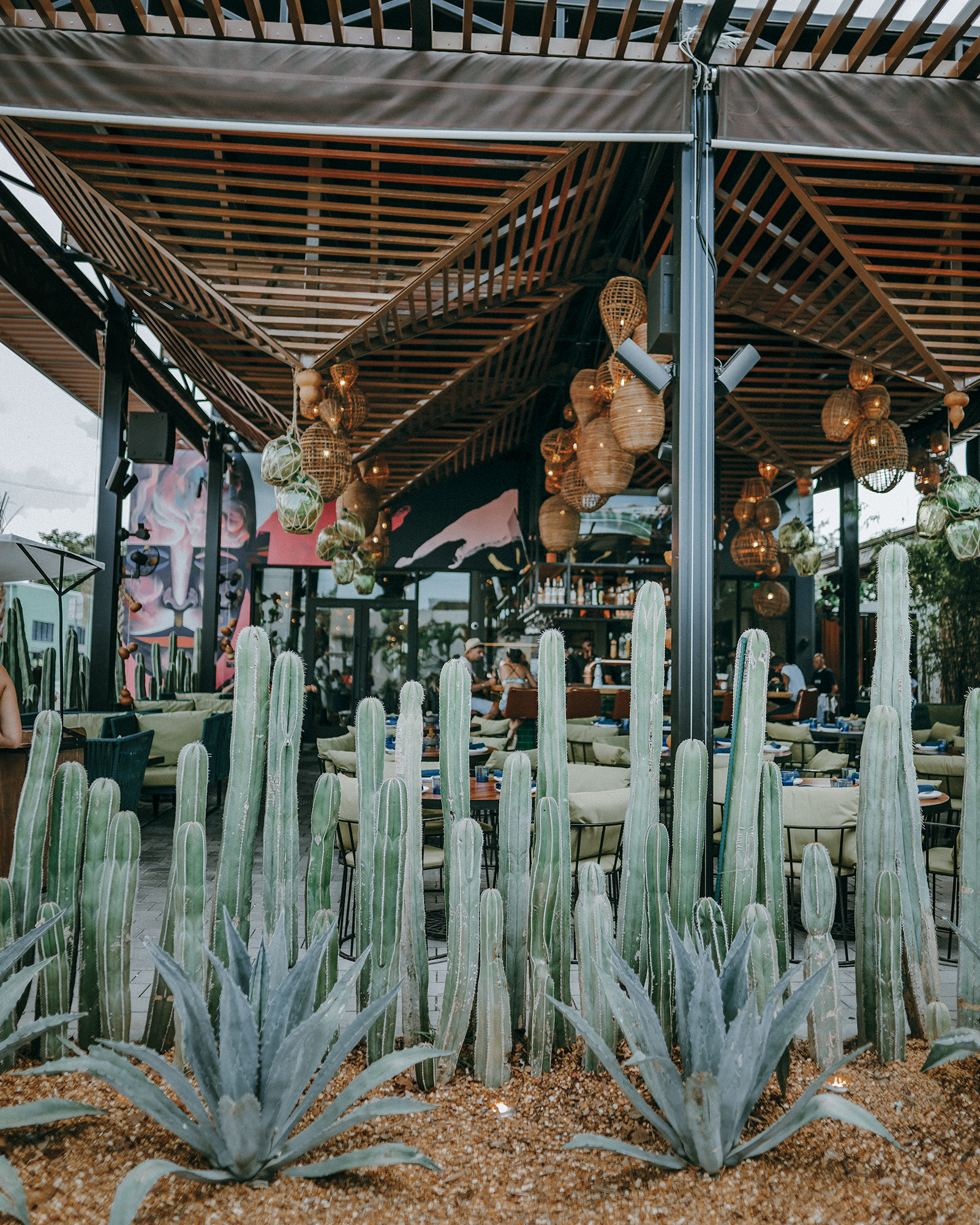 More Miami Vibes.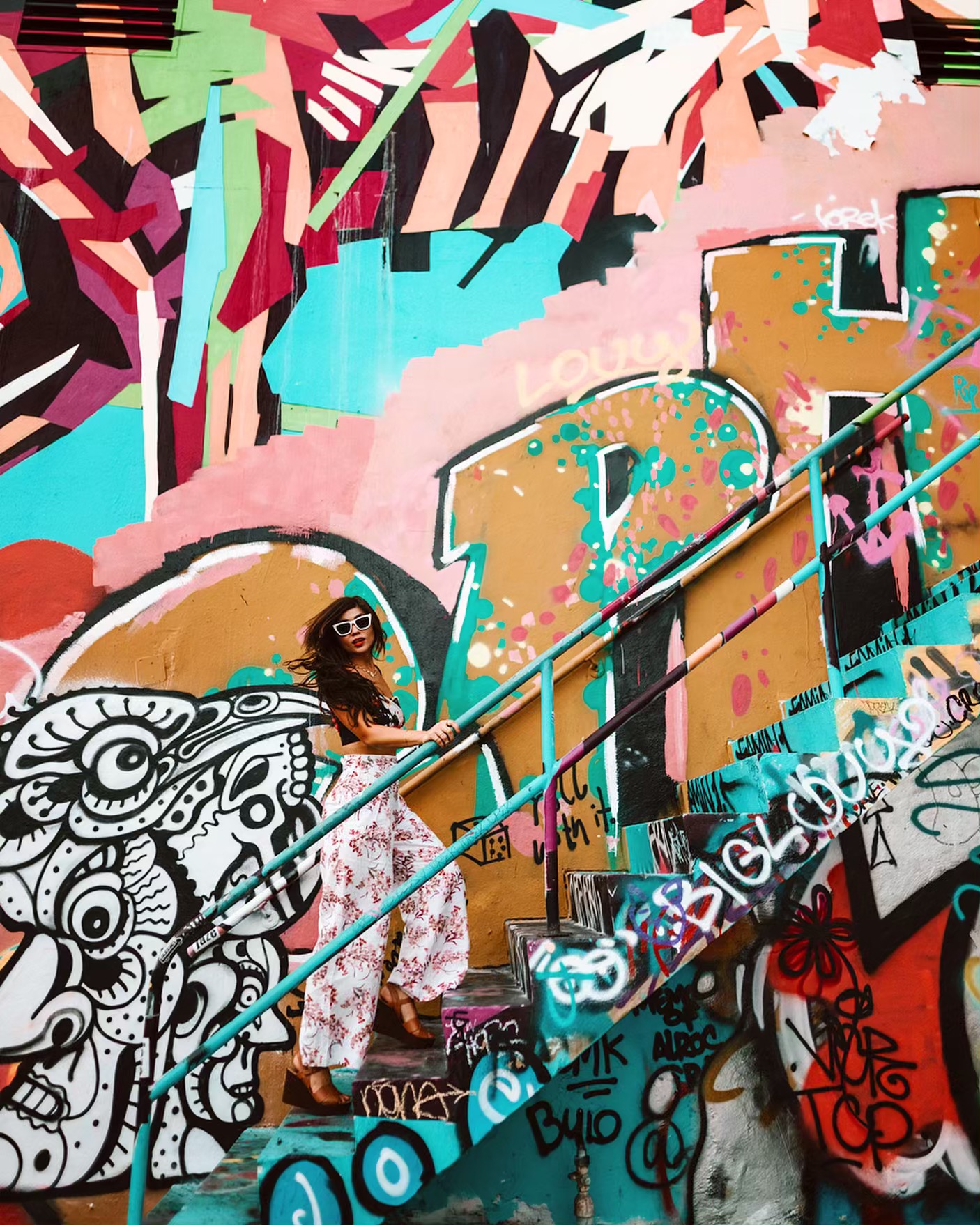 And of course, no trip to Miami would be complete without a long walk through the Wynwood Arts District and a stop at Wynwood Walls.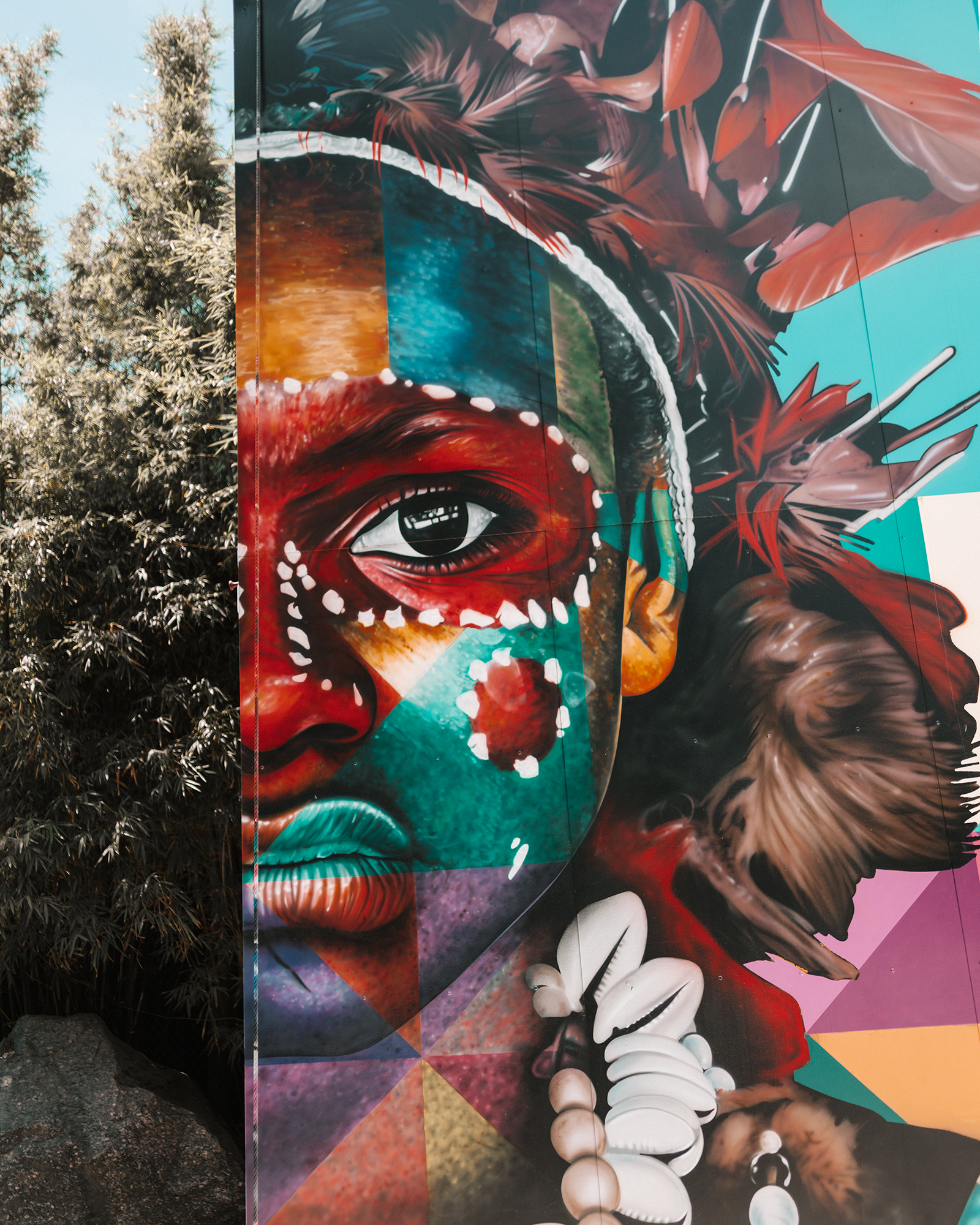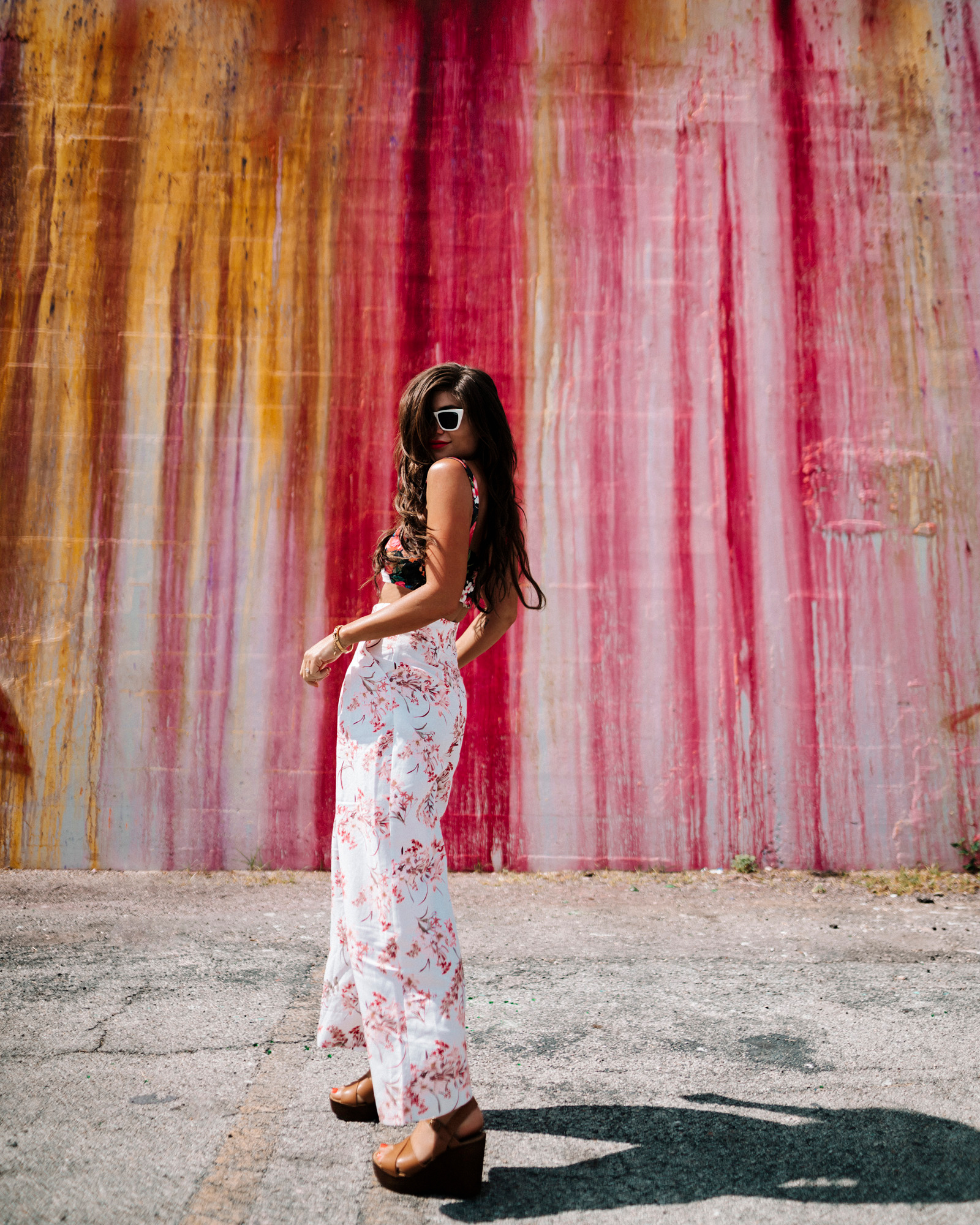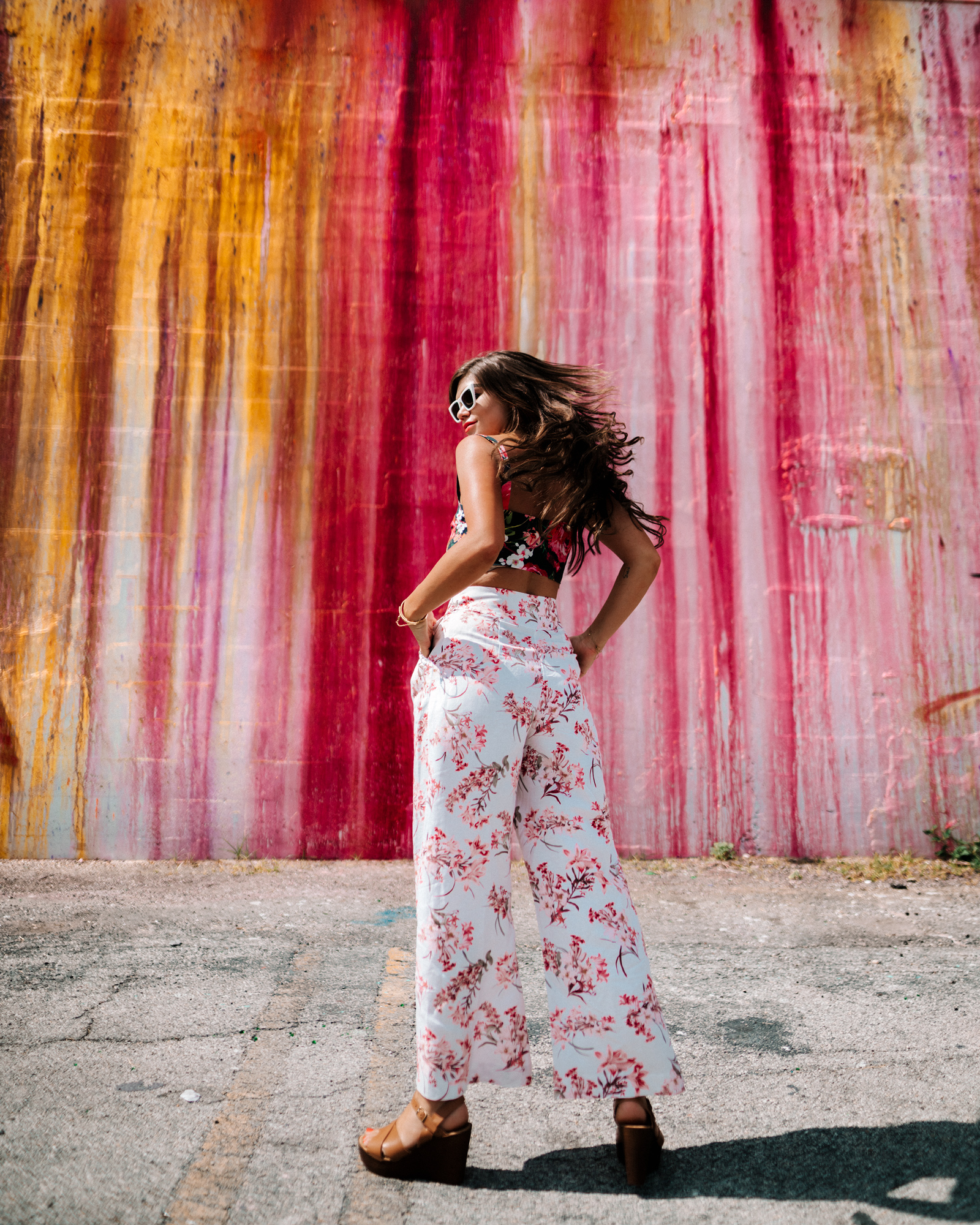 I had been seeing photos of this area for so long, but I didn't realize how expansive and intricate it was - so much of the art was just incredibly detailed, vibrant, and stunning - and every corner and bus stop in the the entire area is just covered in murals, movie and music tributes, political statements, or just giant splatters of colors.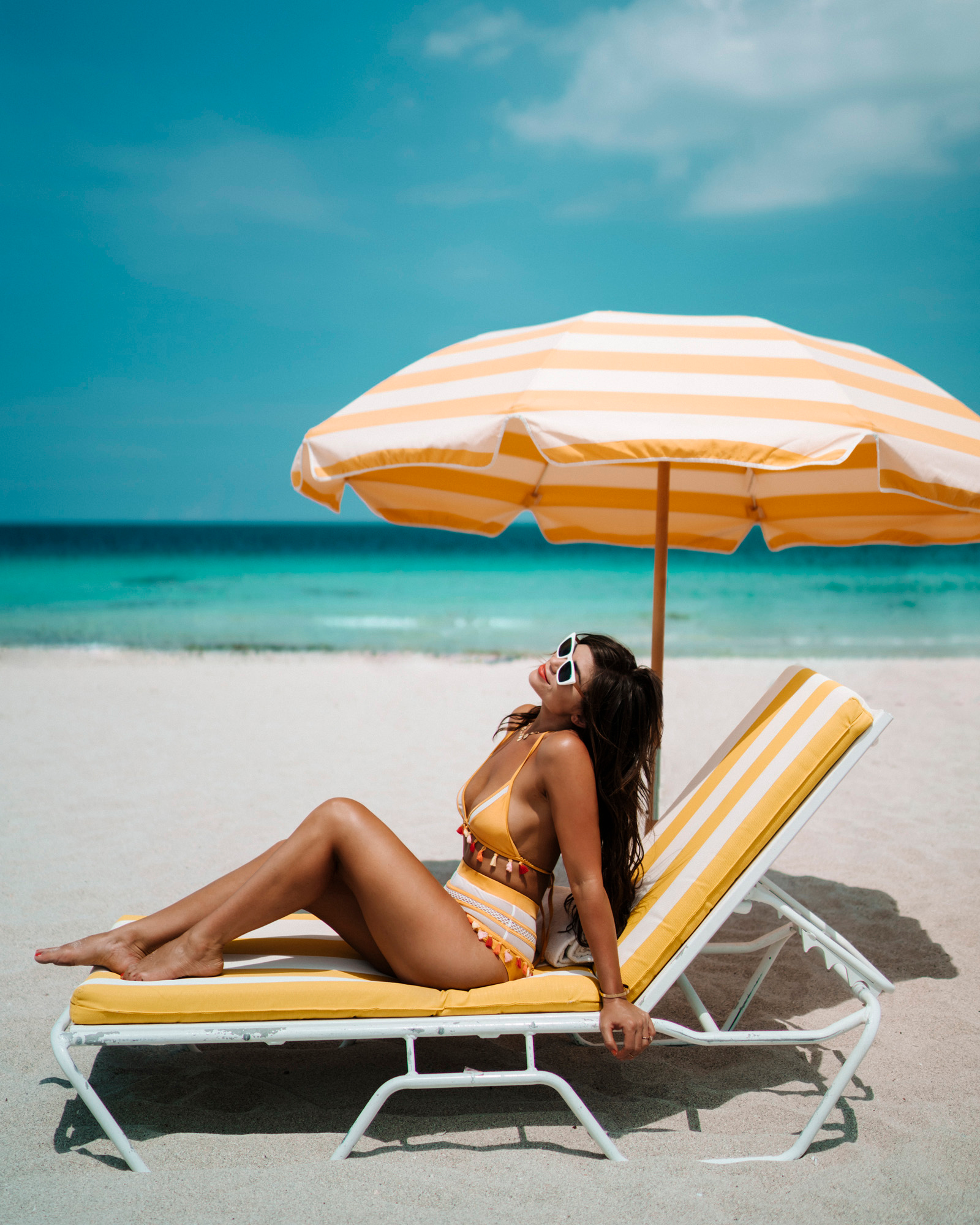 However, June is Miami is HOT - so after a few hours and a couple of popsicles, back to the beach we go!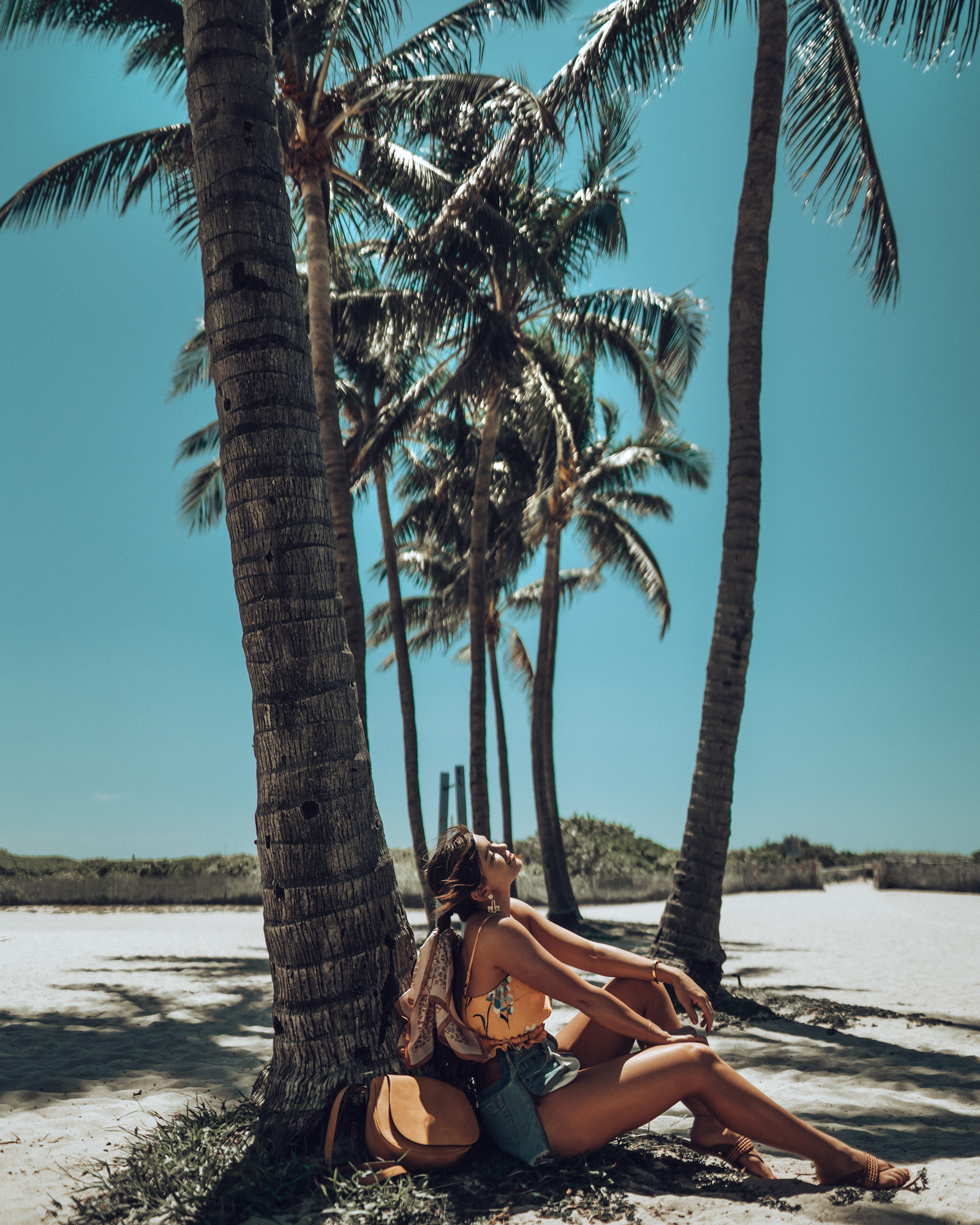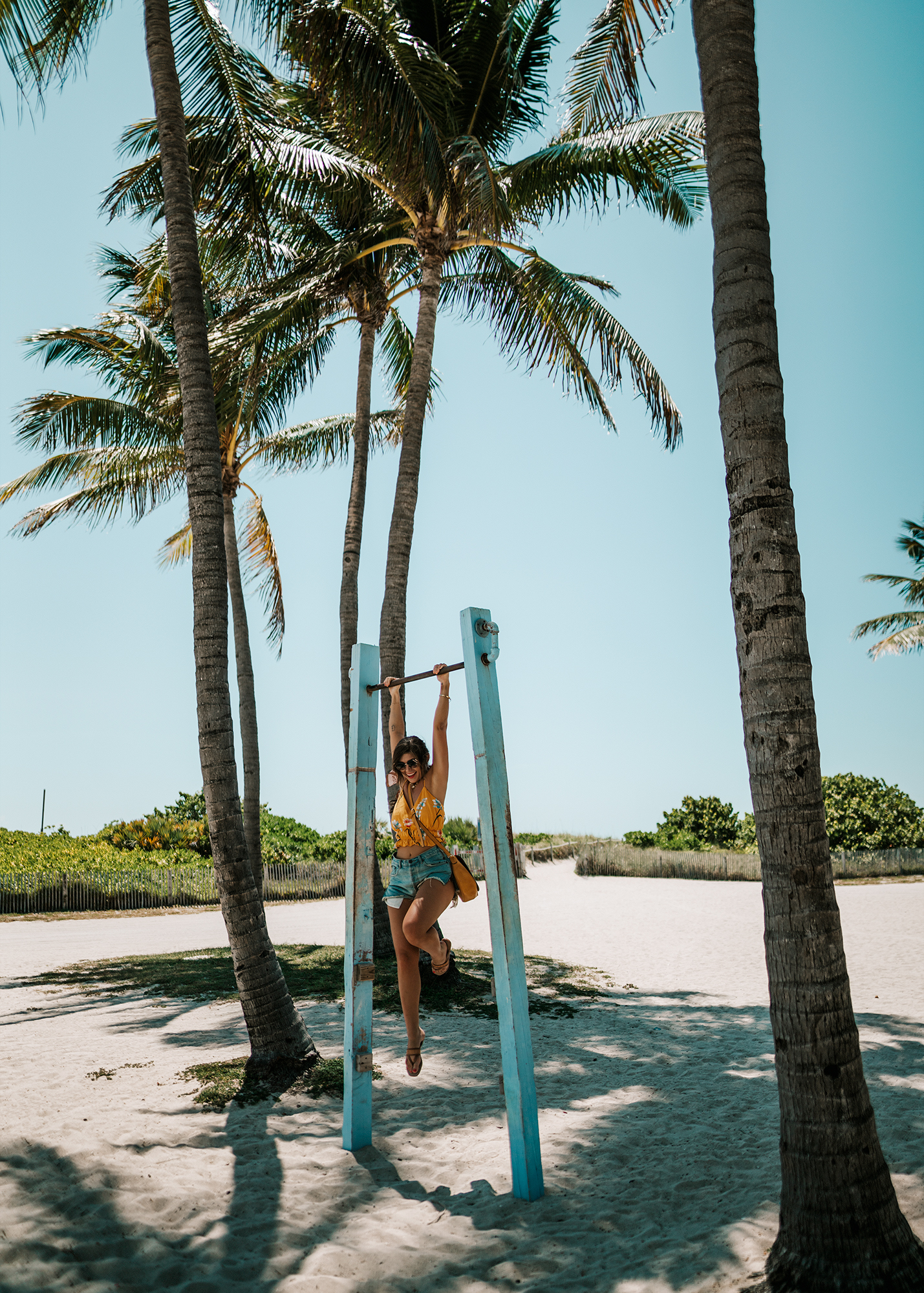 South Point Beach Exploring.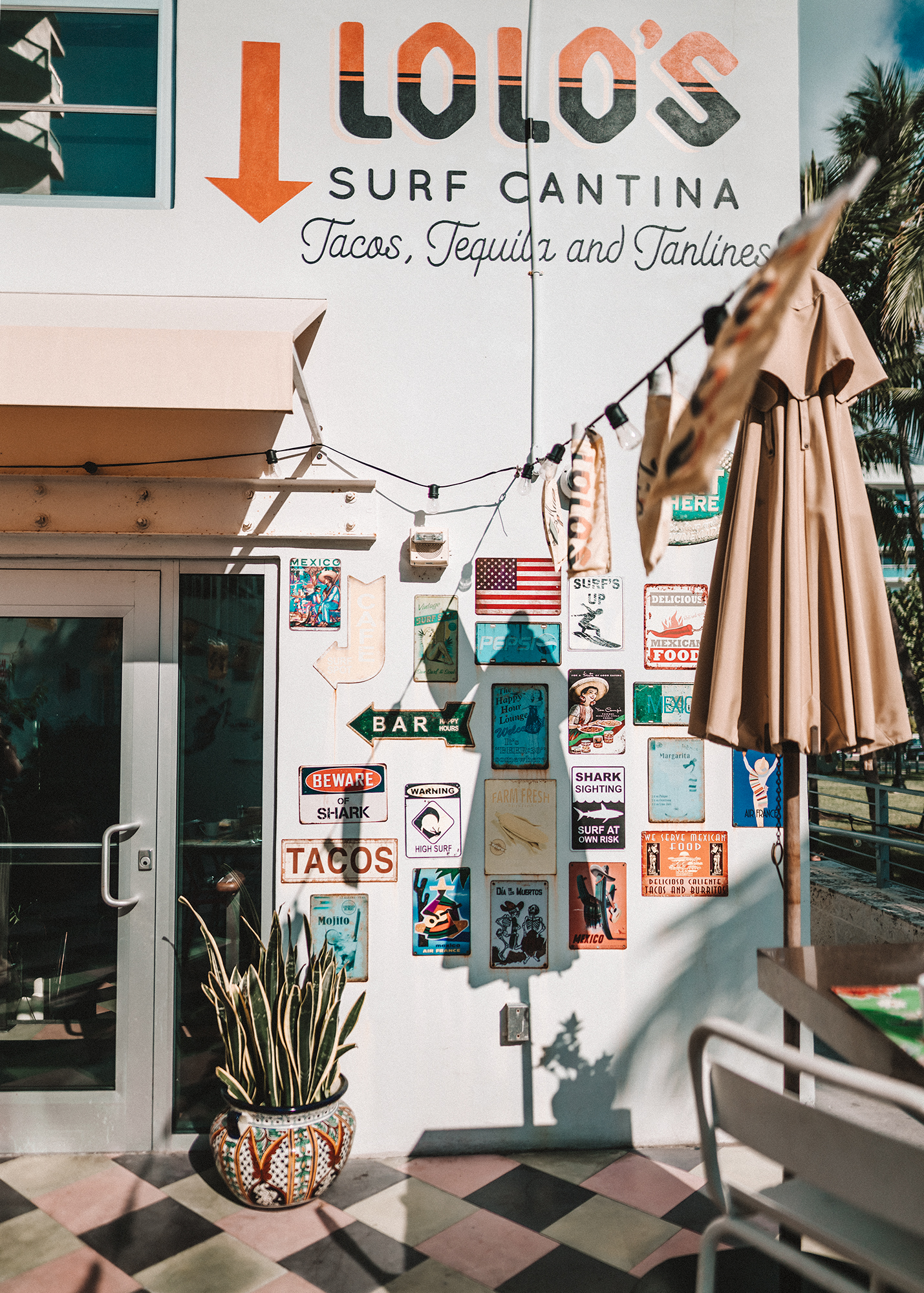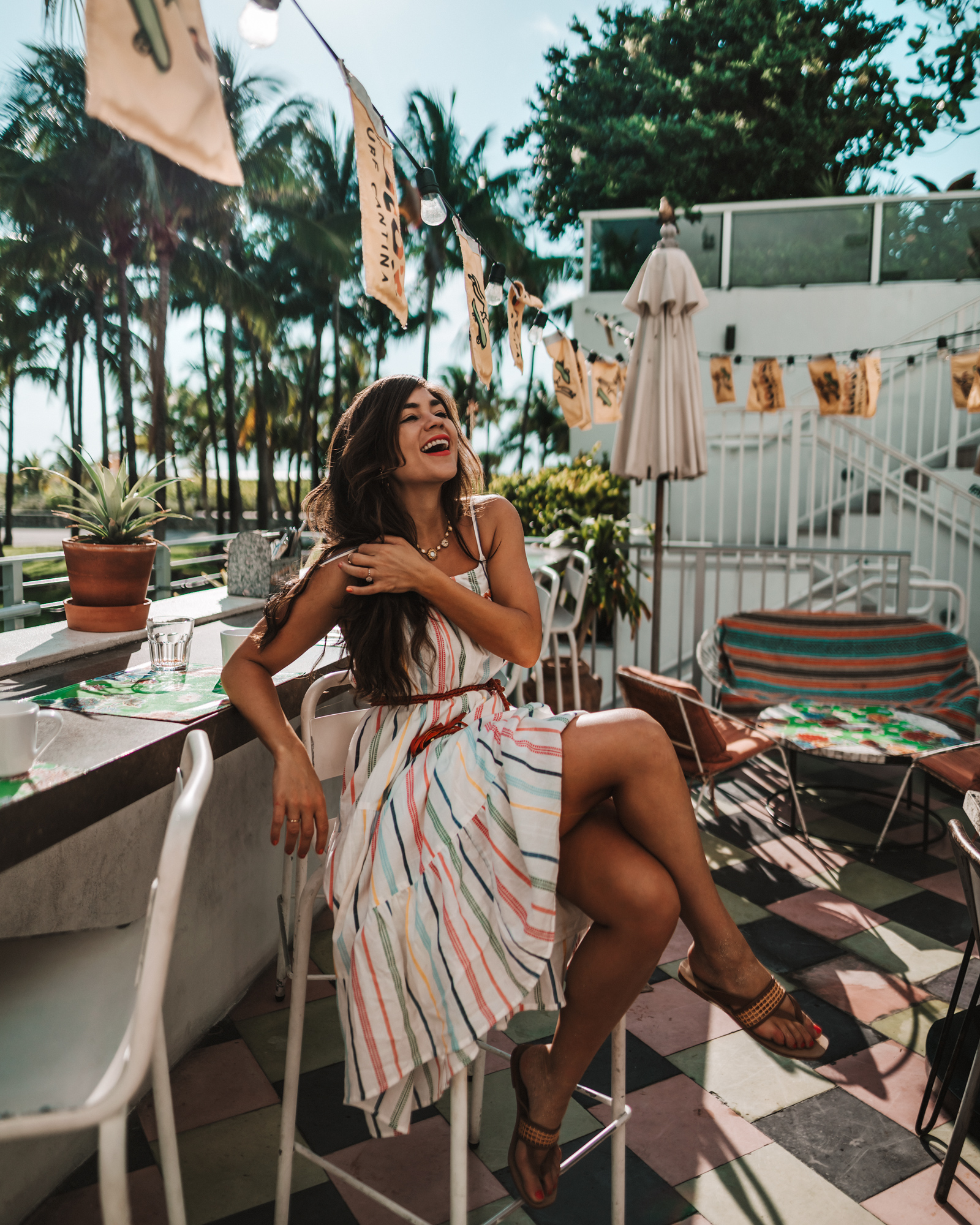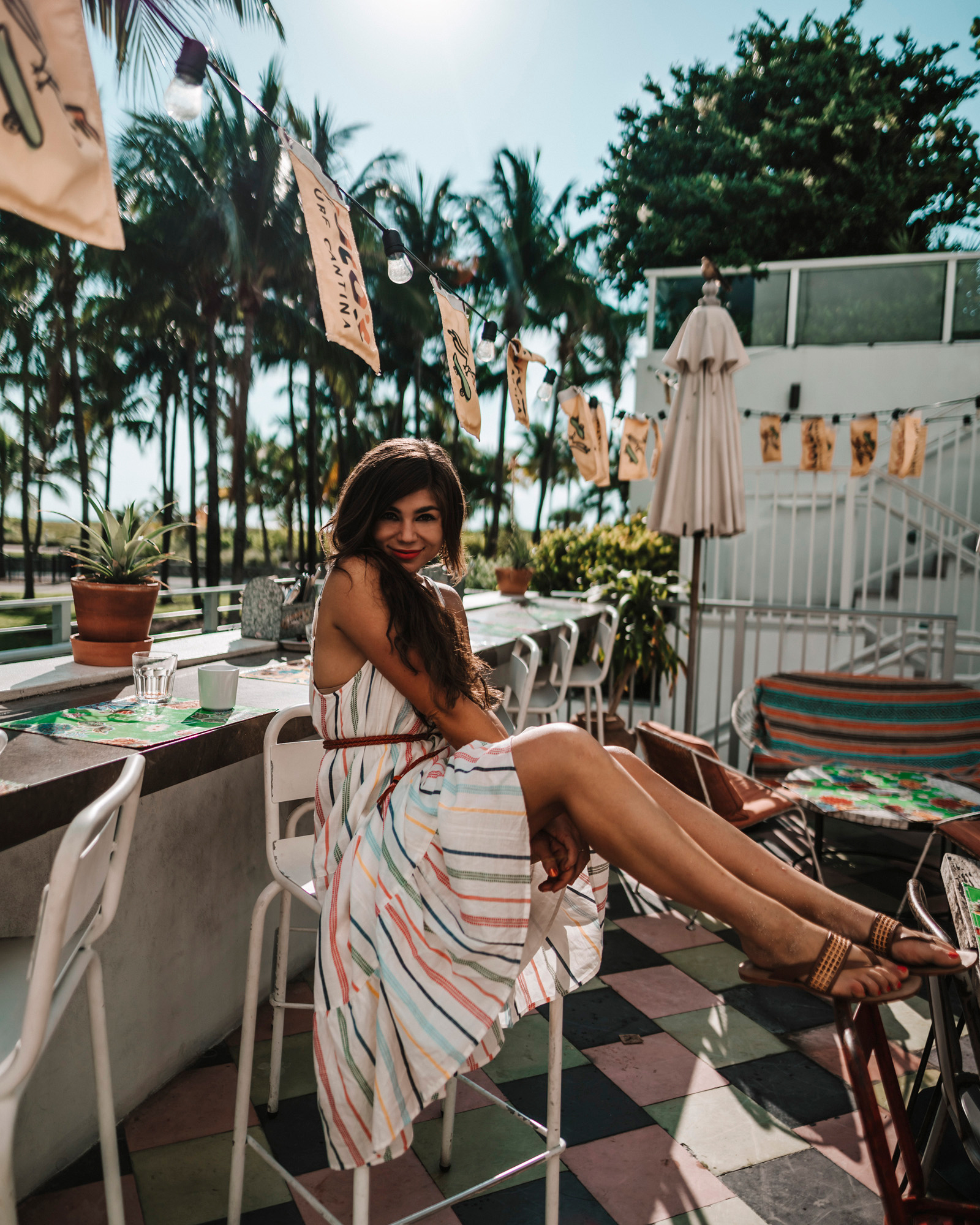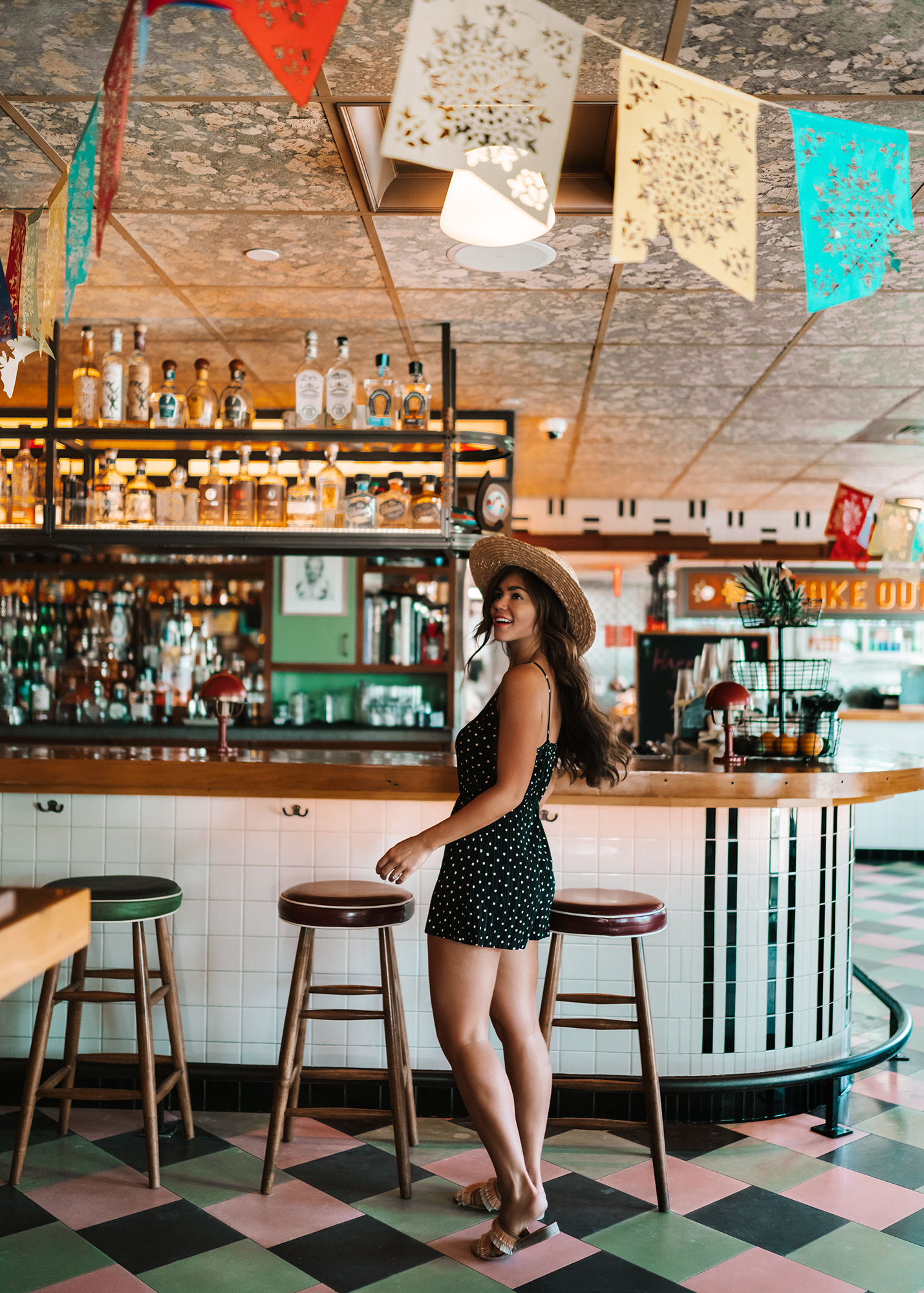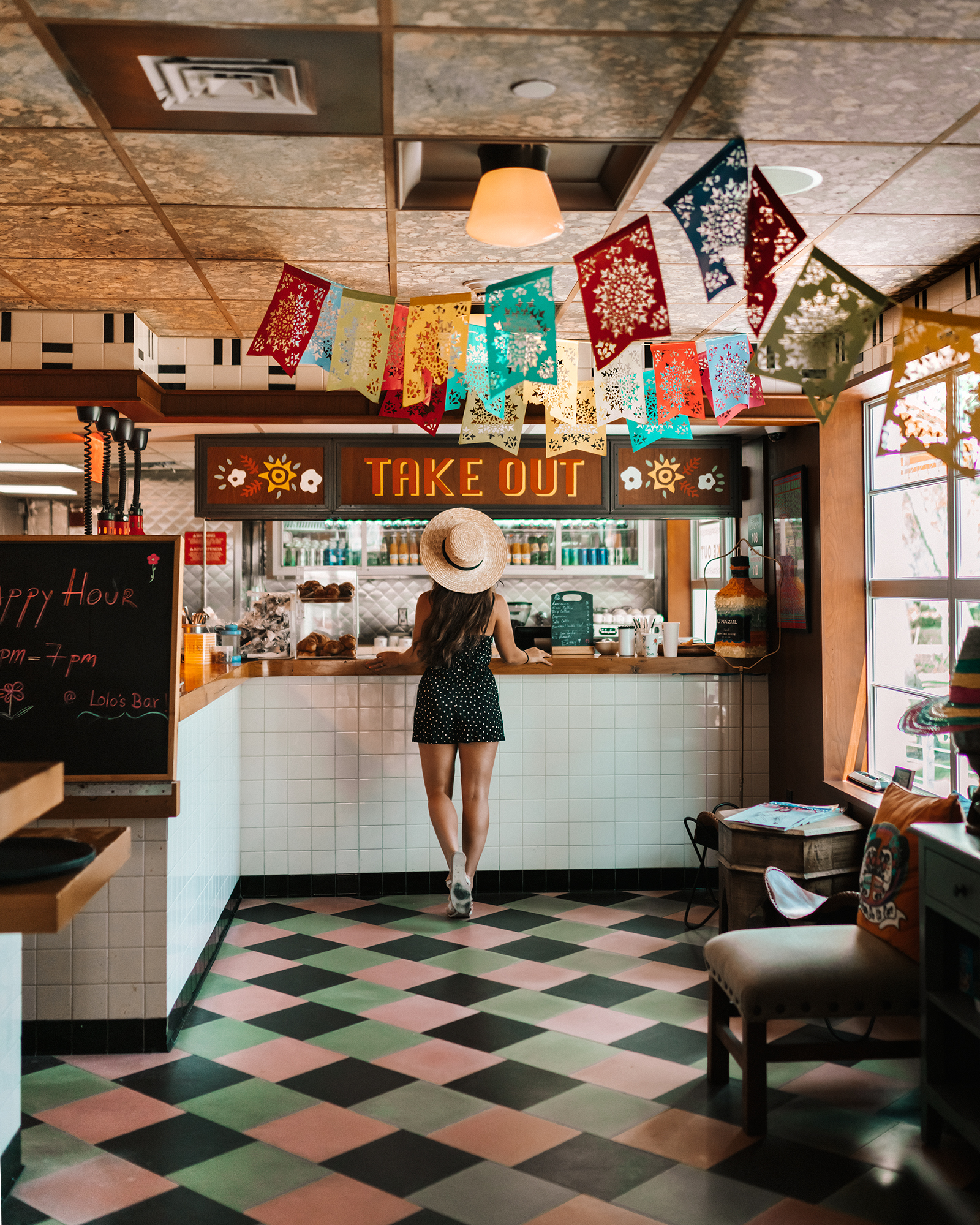 And of course, time for more tacos! I may have a problem....
Little Hotel details. These cocktails are from the hotel's Japanese restaurant, Azabu, and were some of the most interesting, gorgeous drinks I've had in a long time! Especially when paired with endless salmon sashimi: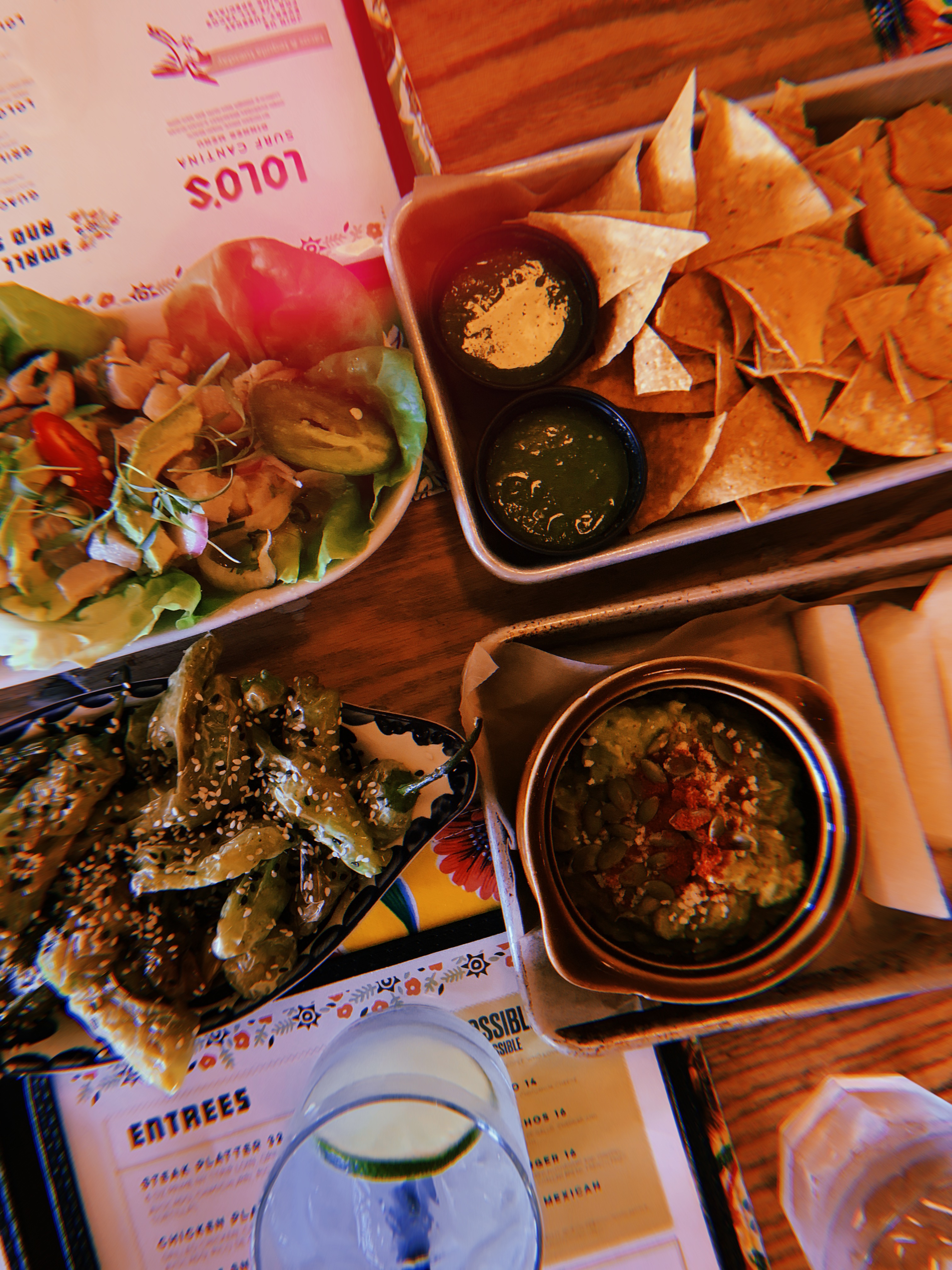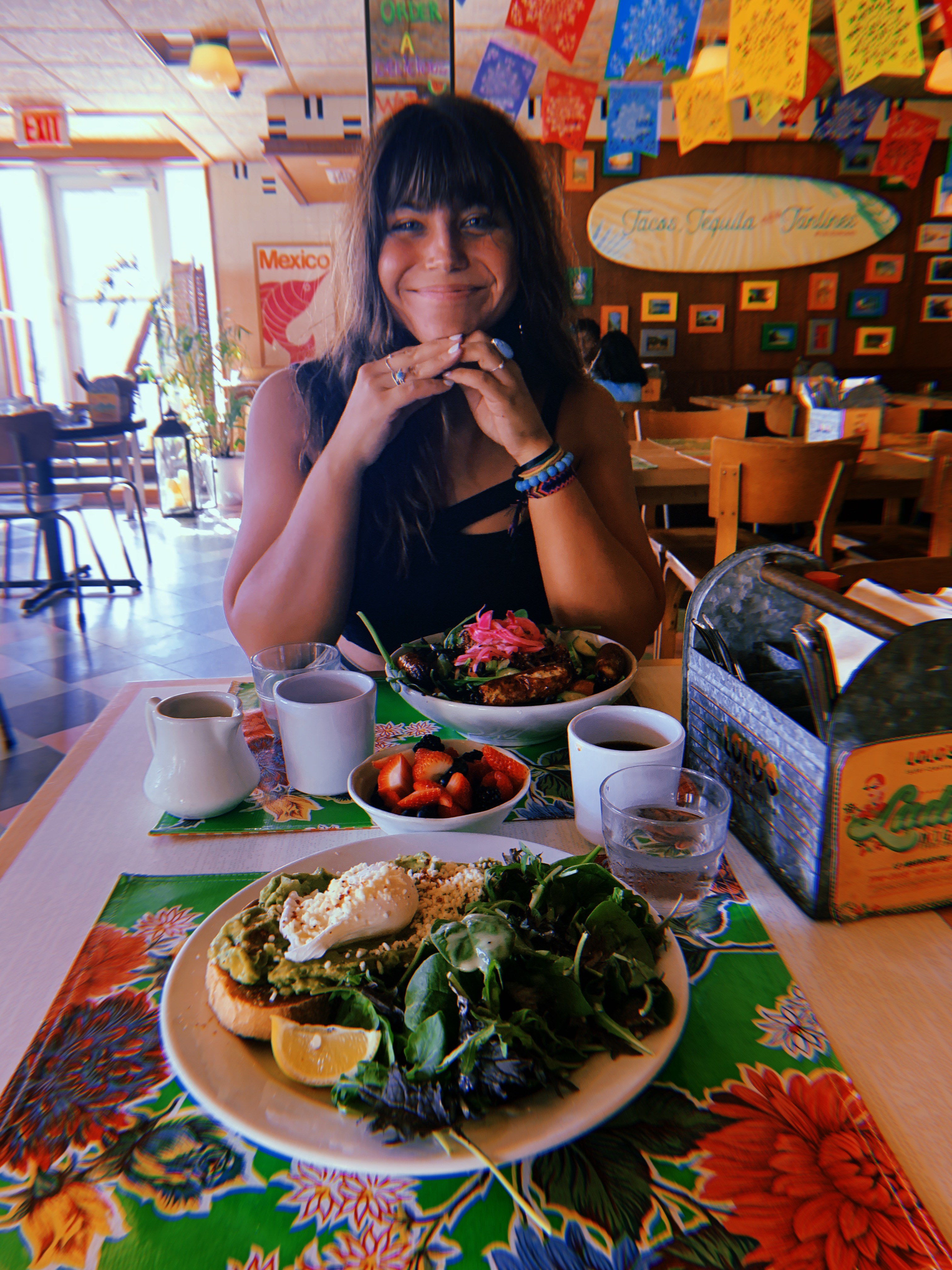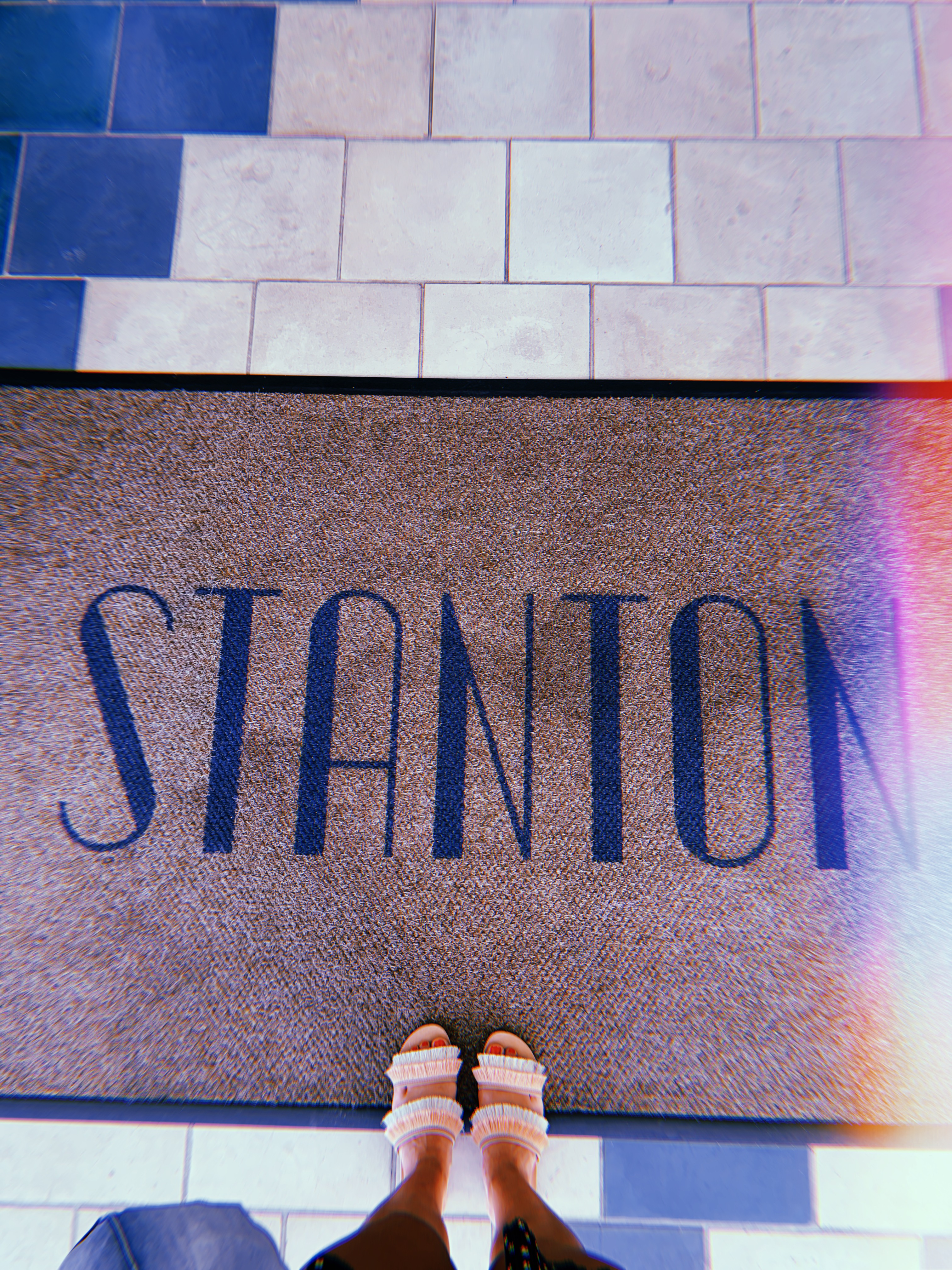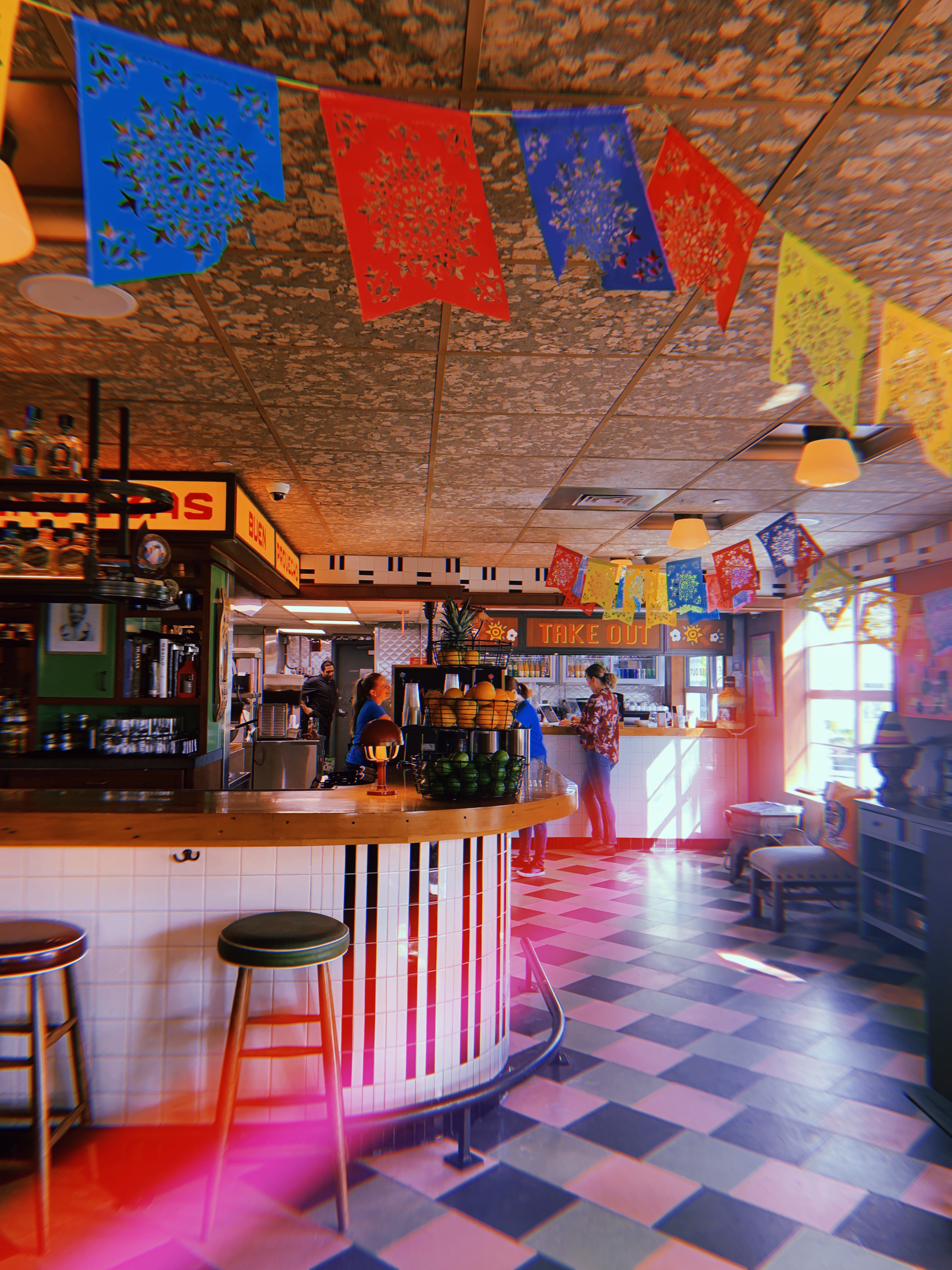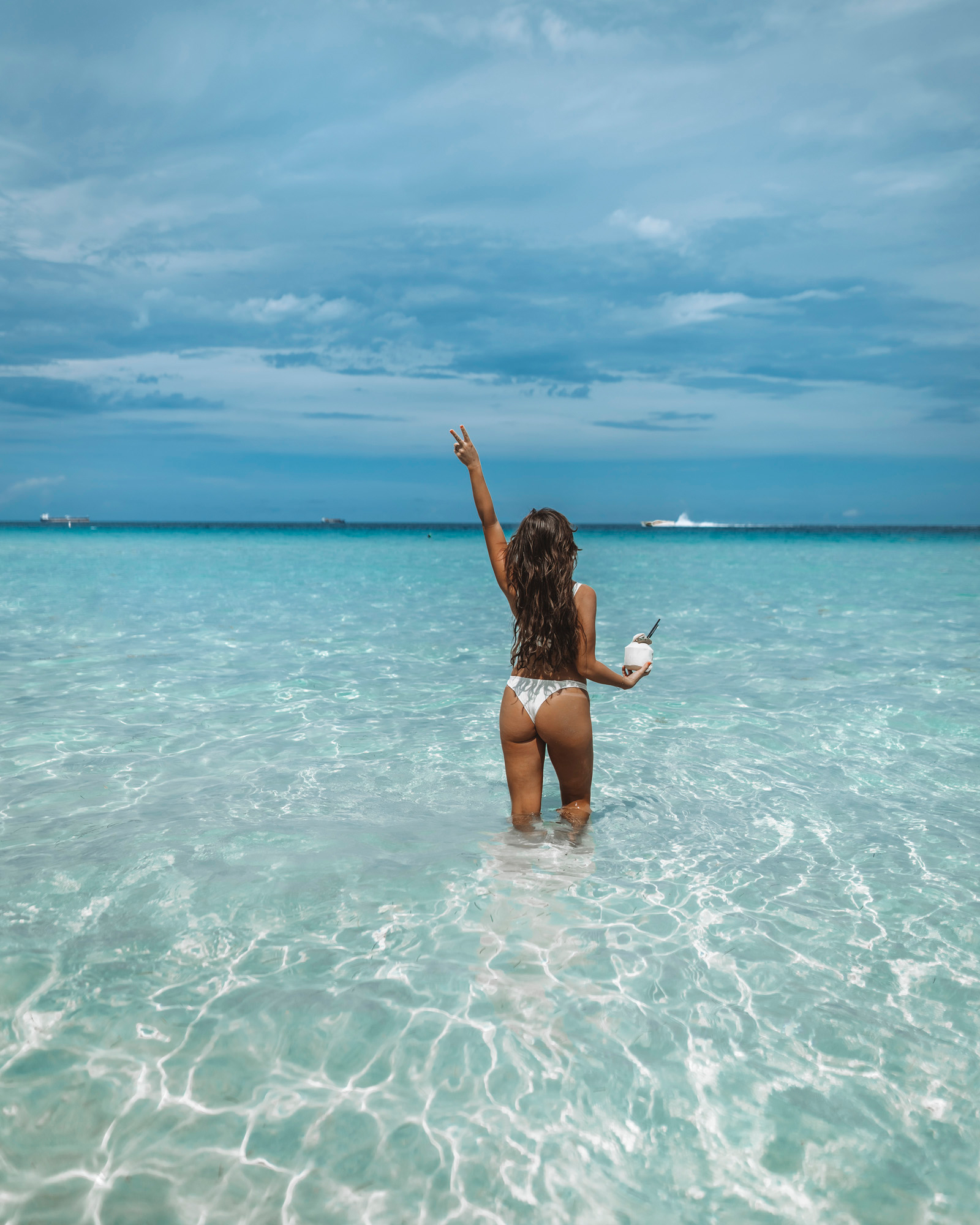 Until next time!
Shop My Miami Picks: