January 28, 2021
The 10 Best Unique Honeymoon Destinations
Honeymoon on a budget? Or looking for an original Honeymoon Idea? Here are some of the most unexpectedly romantic and unique places we have ever been - both near and far. And most are much cheaper than your standard honeymoon destinations!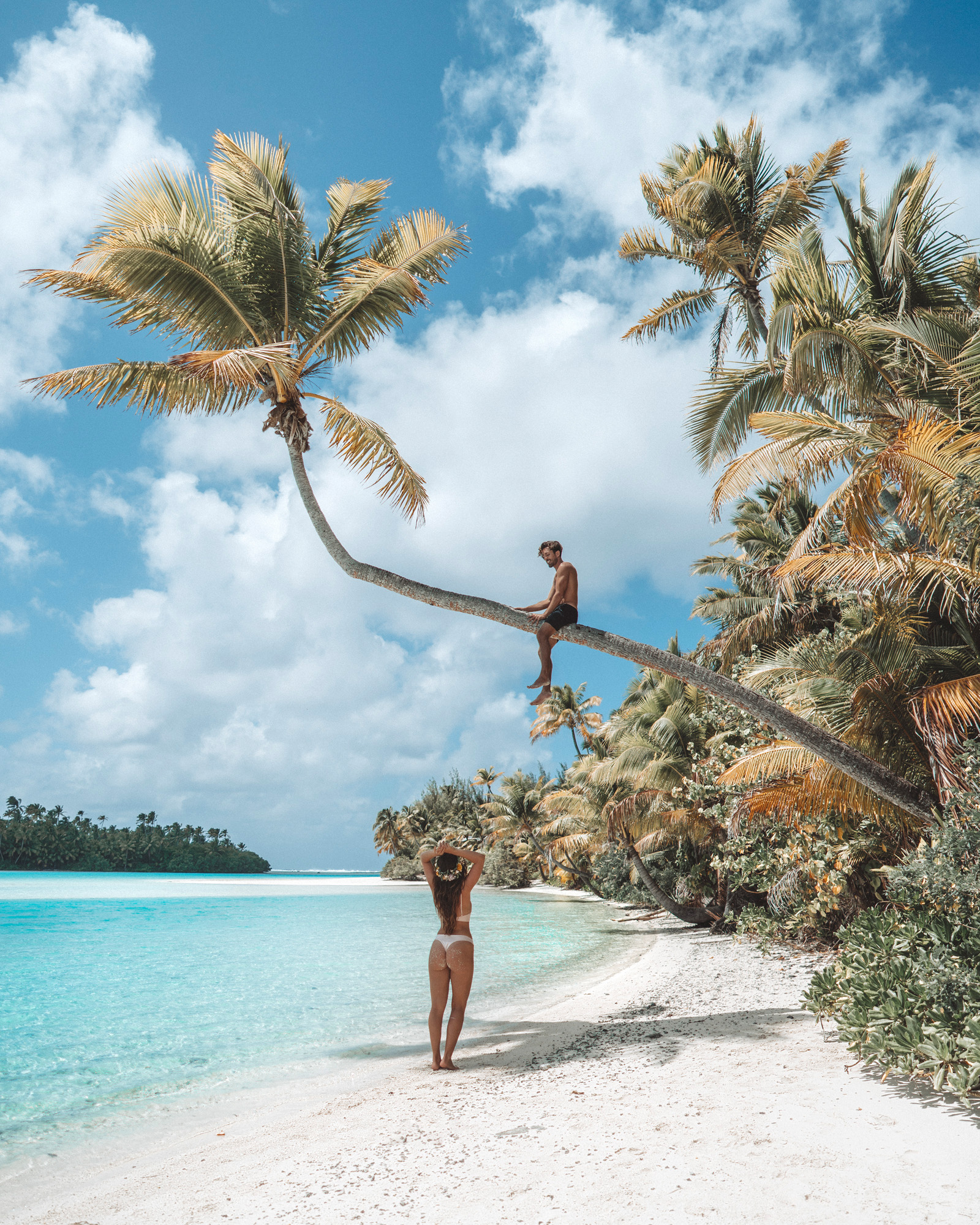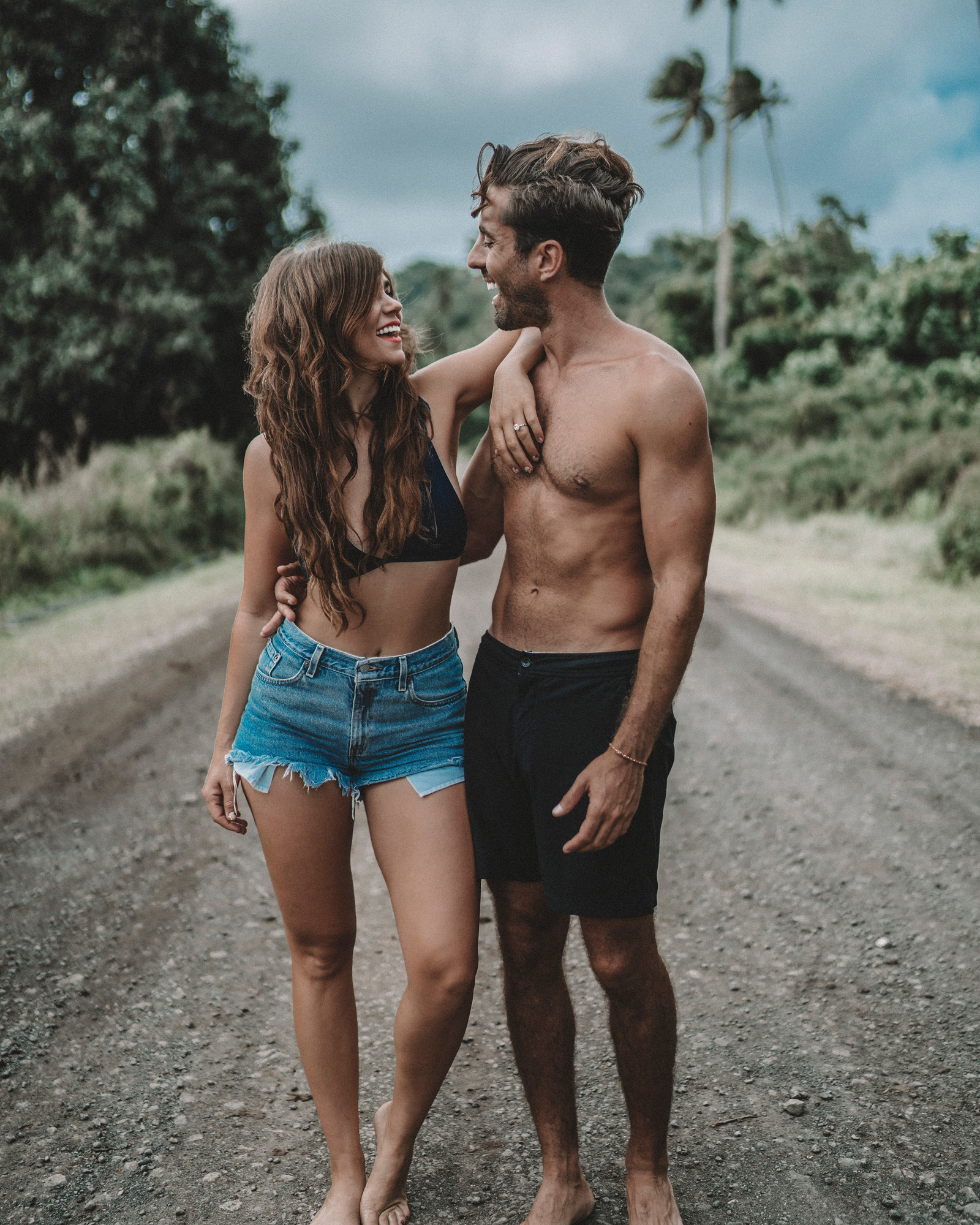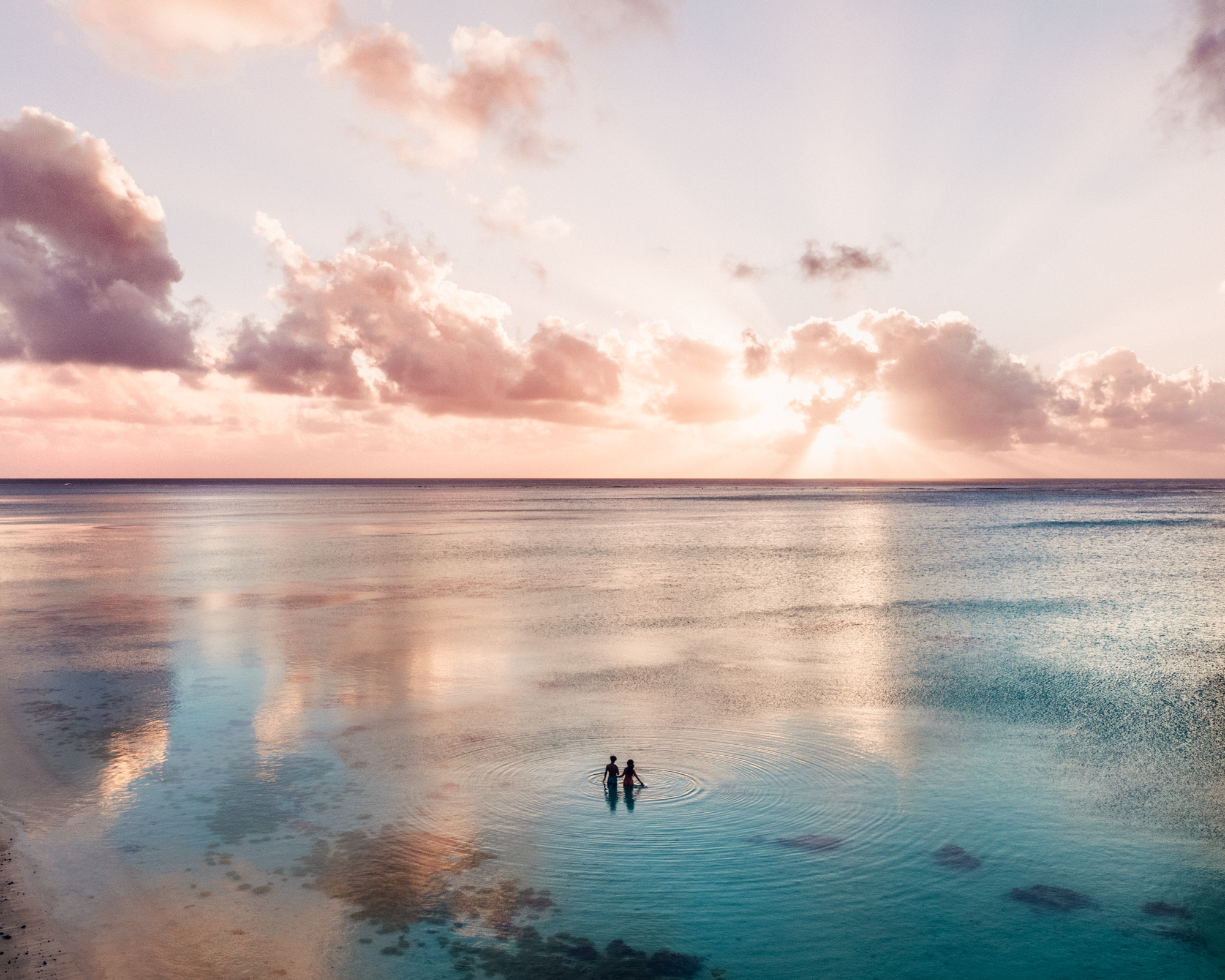 Are you looking for a classic tropical South Pacific honeymoon with a twist? Or (even better) on a budget? Ever since traveling to The Cook Islands in 2018, I have not stopped singing the praises of this tiny island chain! Located between Tahiti and Fiji, the islands are a beach and adventure-lovers dream - and the crown jewel, Aitutaki, features one of the bluest lagoons in the world. There are no international chains here, so every resort and restaurant are all local and independently owned, much less expensive than a place like Bora Bora, and since the Islands are on the New Zealand dollar, the exchange rate from USD makes them a are a great value for Americans. There is even a direct flight from Los Angeles to Rarotonga once a week, making travel here incredibly seamless.
Brandon and I were actually scheduled to return here on our honeymoon in September, but as Covid had it, all of our plans were halted. But we are dying to return to this paradise and I honestly cannot recommend the country more! As soon as the borders open to Americans, Brandon and I will be on the first flight back!
Read my Complete Rarotonga Travel Guide and my Complete Aitutaki Travel Guide for all the details and more paradise photos!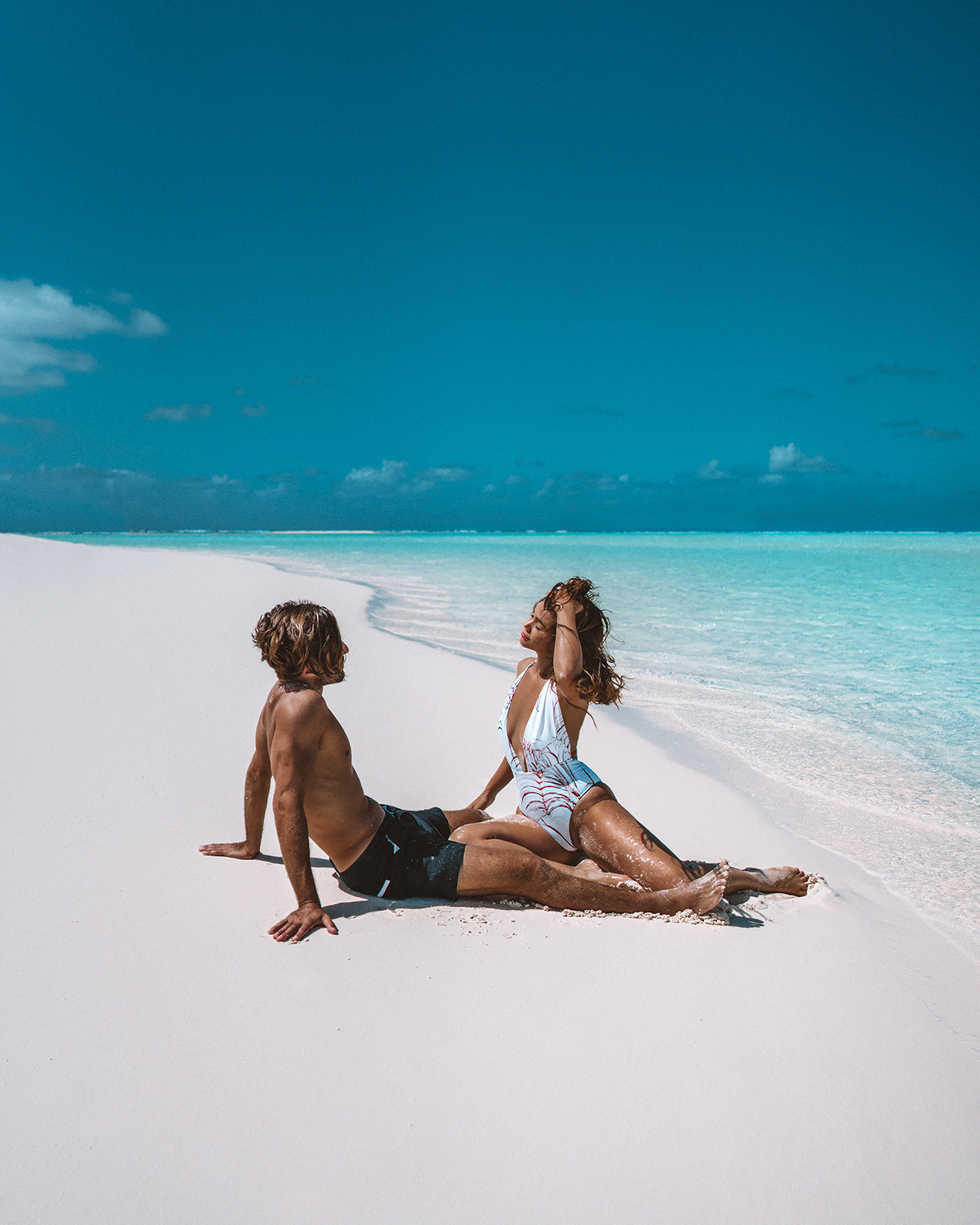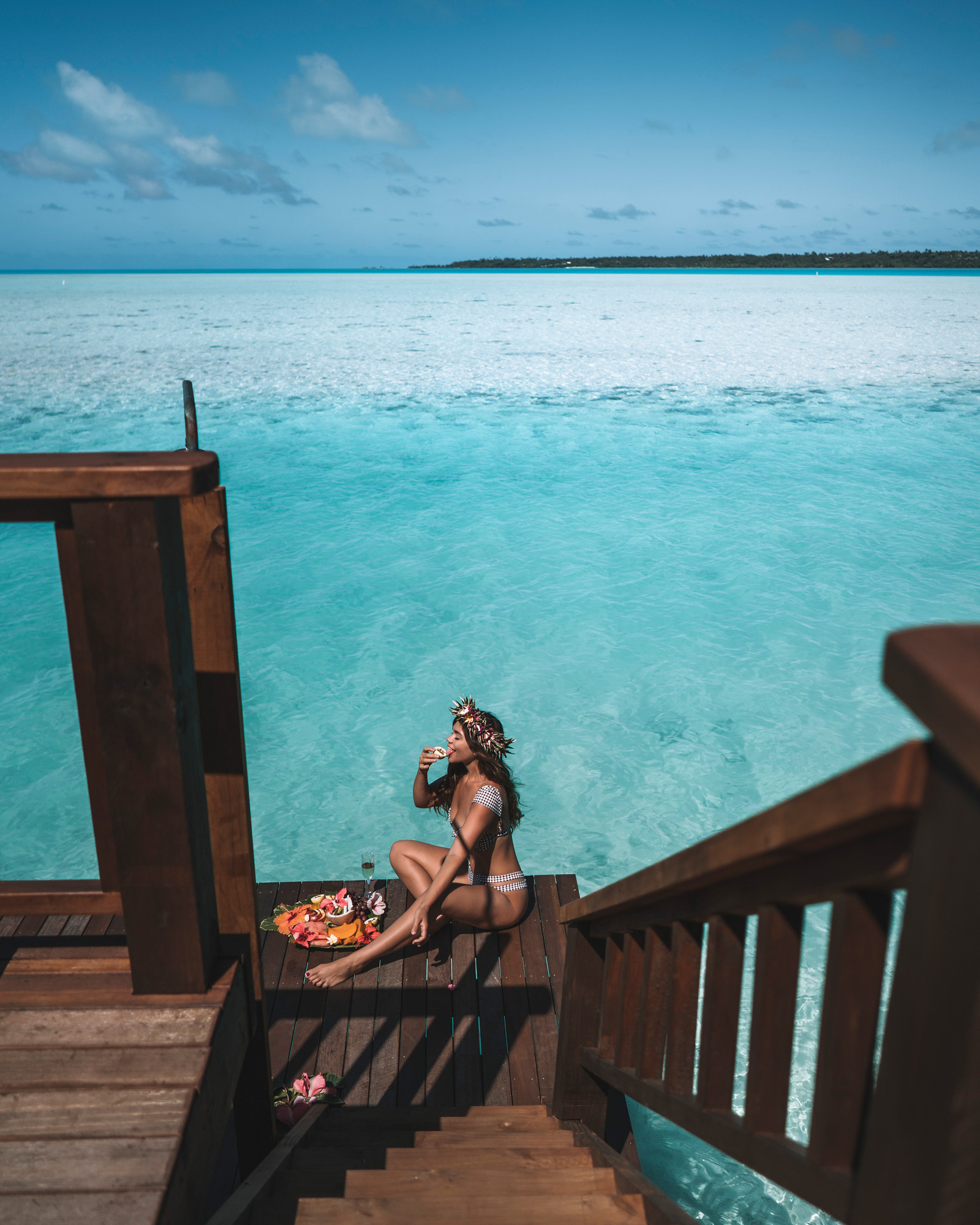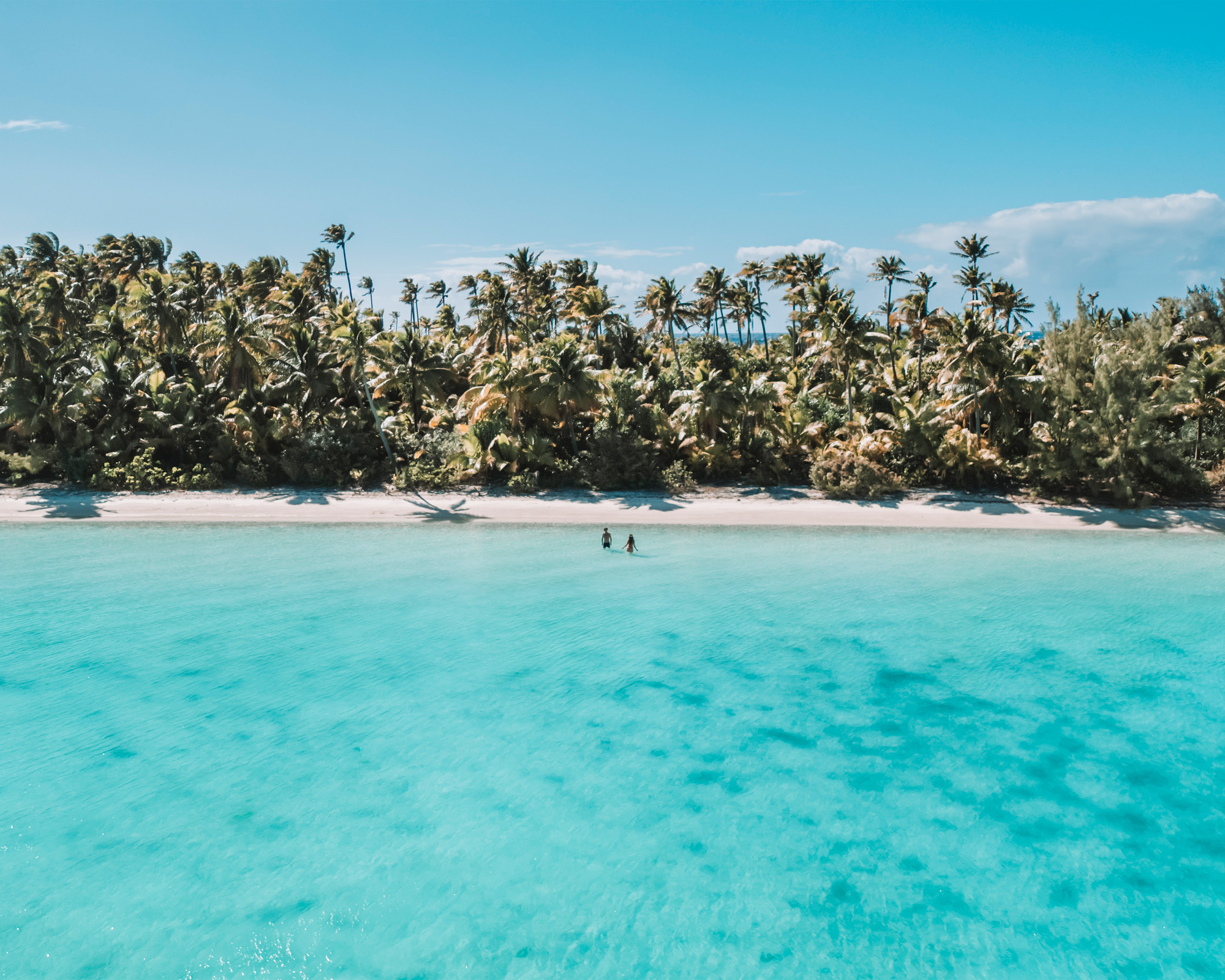 Where To Stay: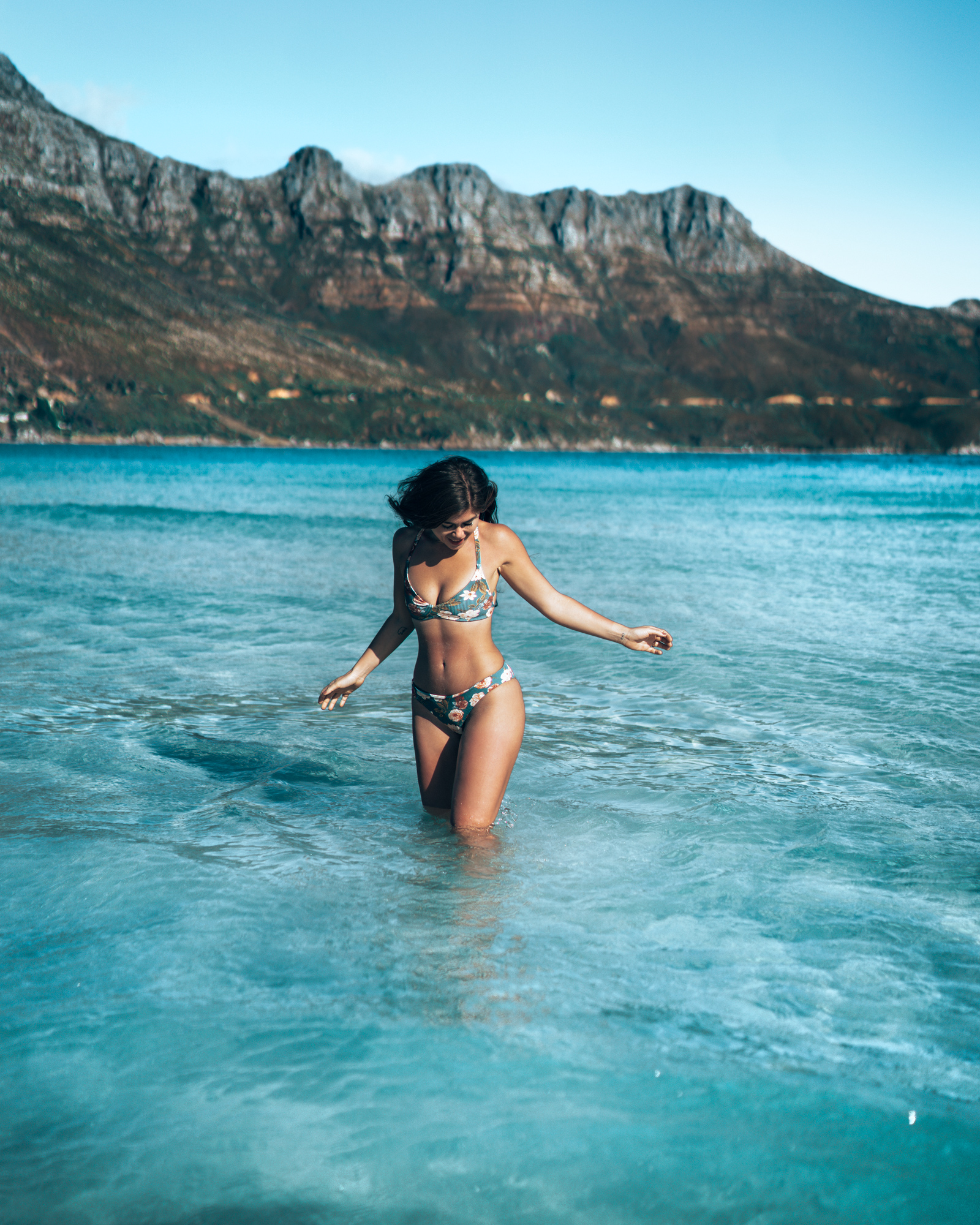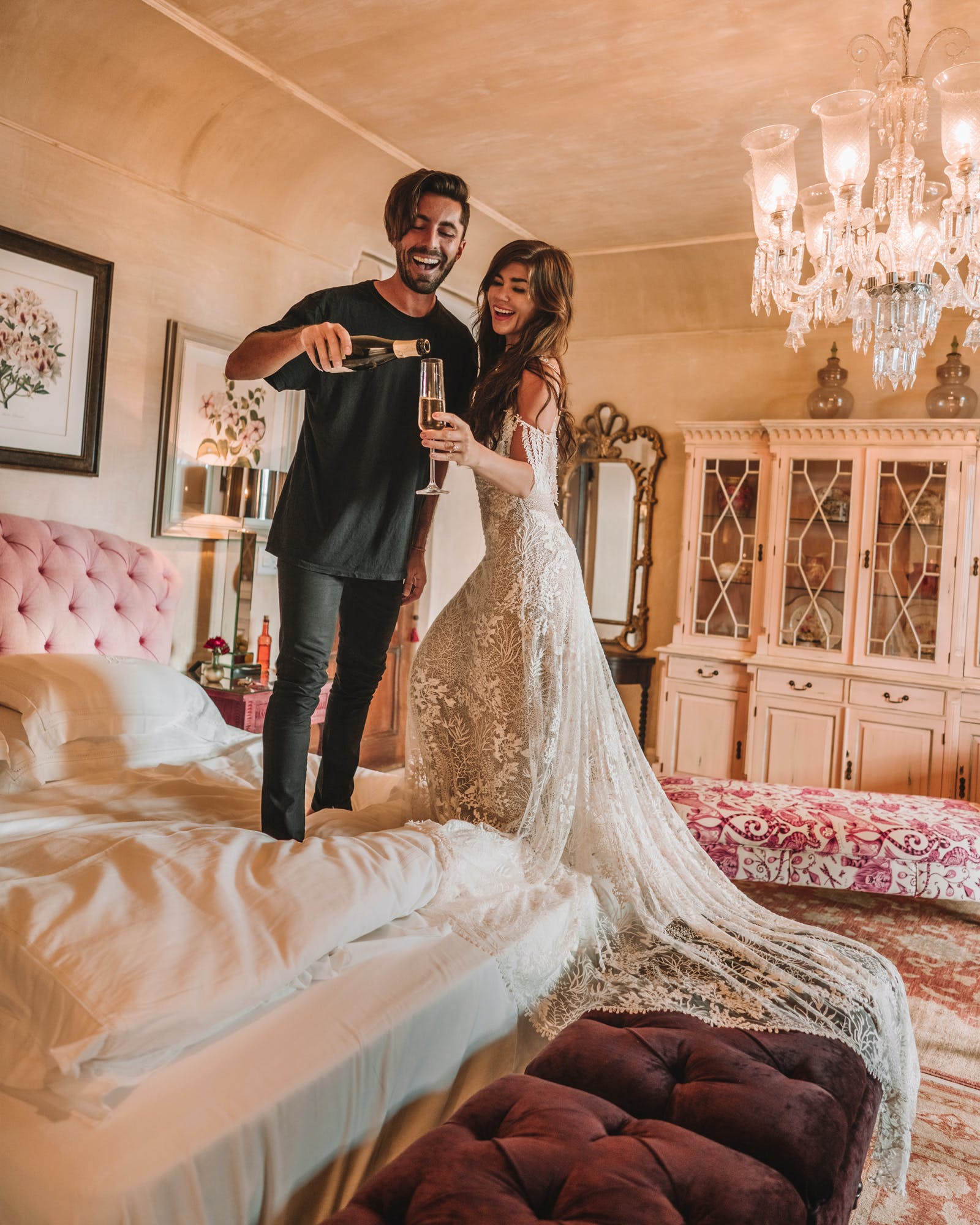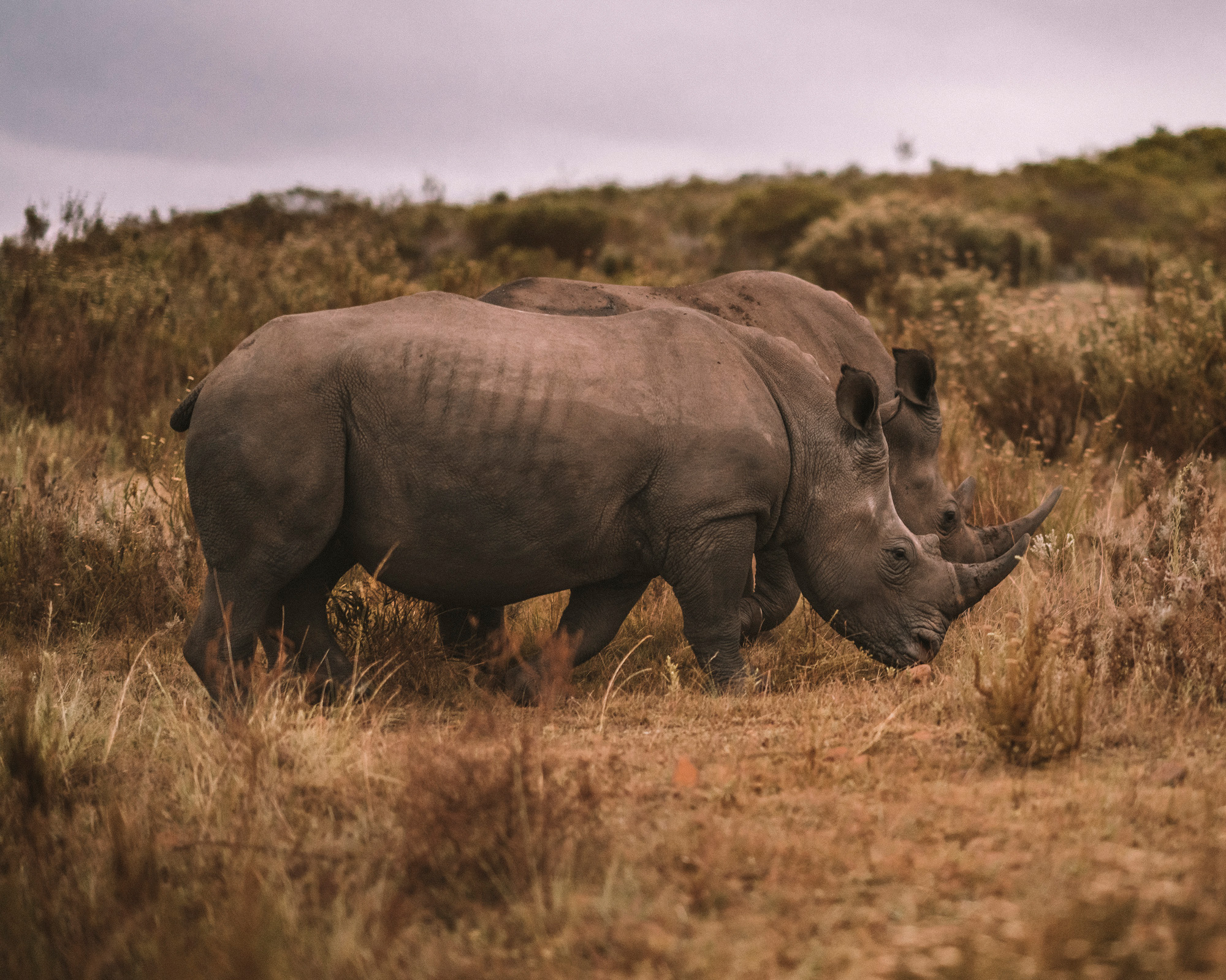 Cape Town is one of the most varied, beautiful areas I have ever been to - within a few hours drive you can:
- Explore a major city
- Swim in clear, aqua, tropical water
- Climb mountains on incredible hikes
- Explore majestic landscapes and some of the most dramatic roads I've ever seen
- Stay at some of the world's highest rated hotels
- Experience world-class wine tasting in towns that look just like European villages
- See wild penguins (!!) on a beautiful beach
- And go on a Big-5 Game Safari!

If you want to do everything without hoping on multiple flights, South Africa is hard to beat. Also, food and wine here, even in highly touristed areas, can be incredibly low priced for Americans and Europeans (we were honestly shocked at how affordable the restaurants were.) One of the other huge benefits of Cape Town is the reverse seasons - if you're looking to plan your honeymoon between January and March, this far south they have long summer days and warm sunny weather.
Start by reading my Cape Town Travel Tips here, checking out our time on Safari just outside of the city, and what it's like to stay in the highest-rated hotel in the world!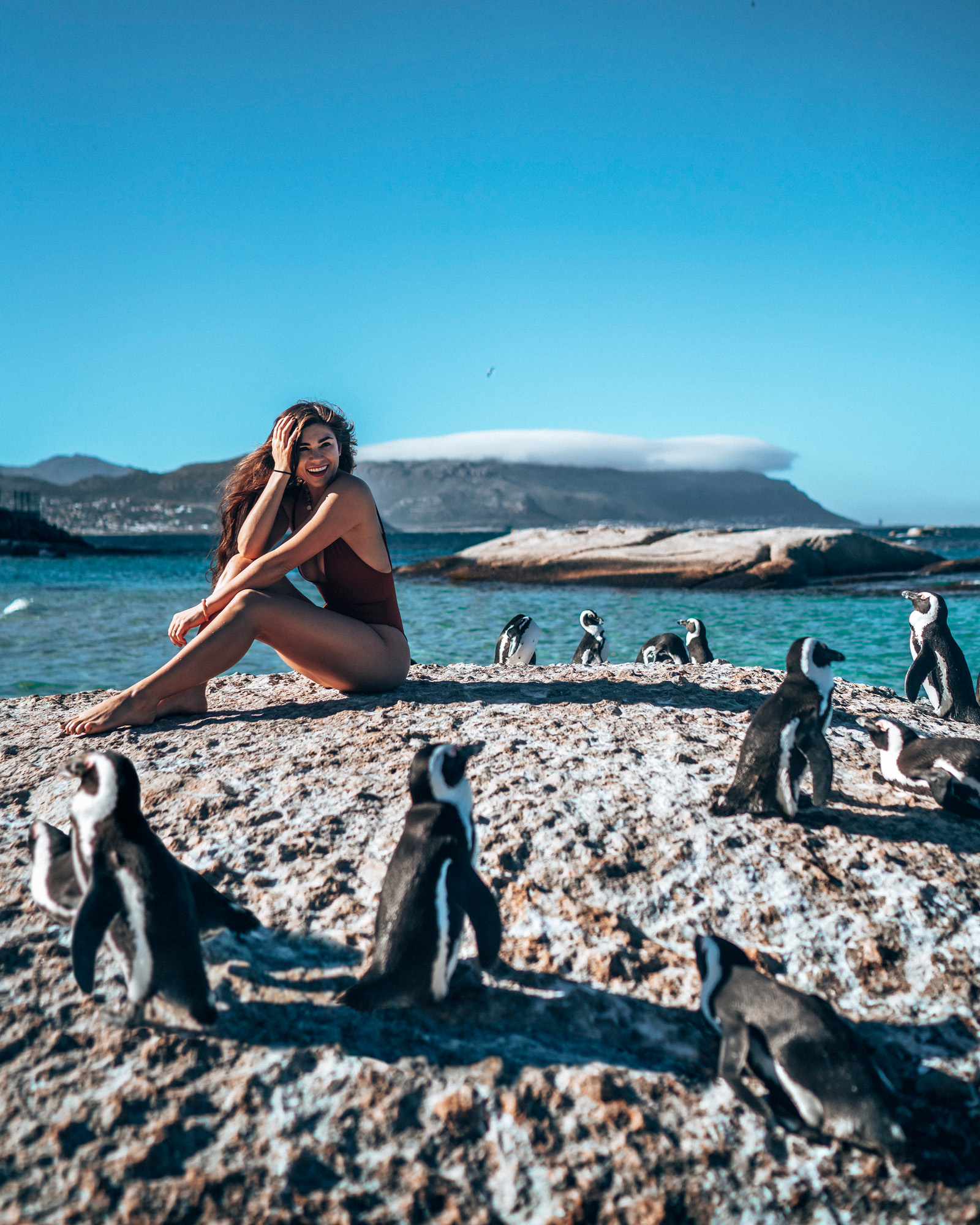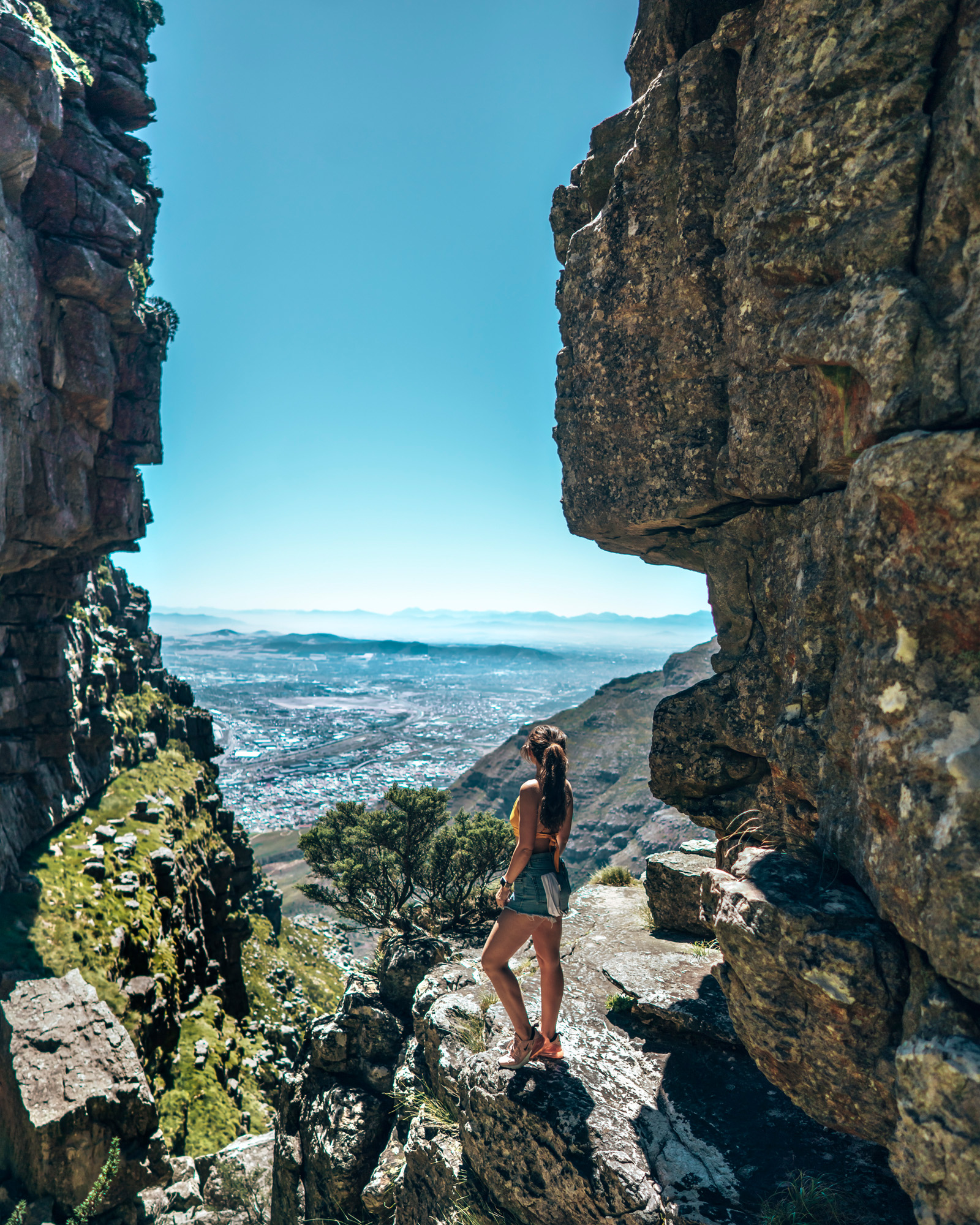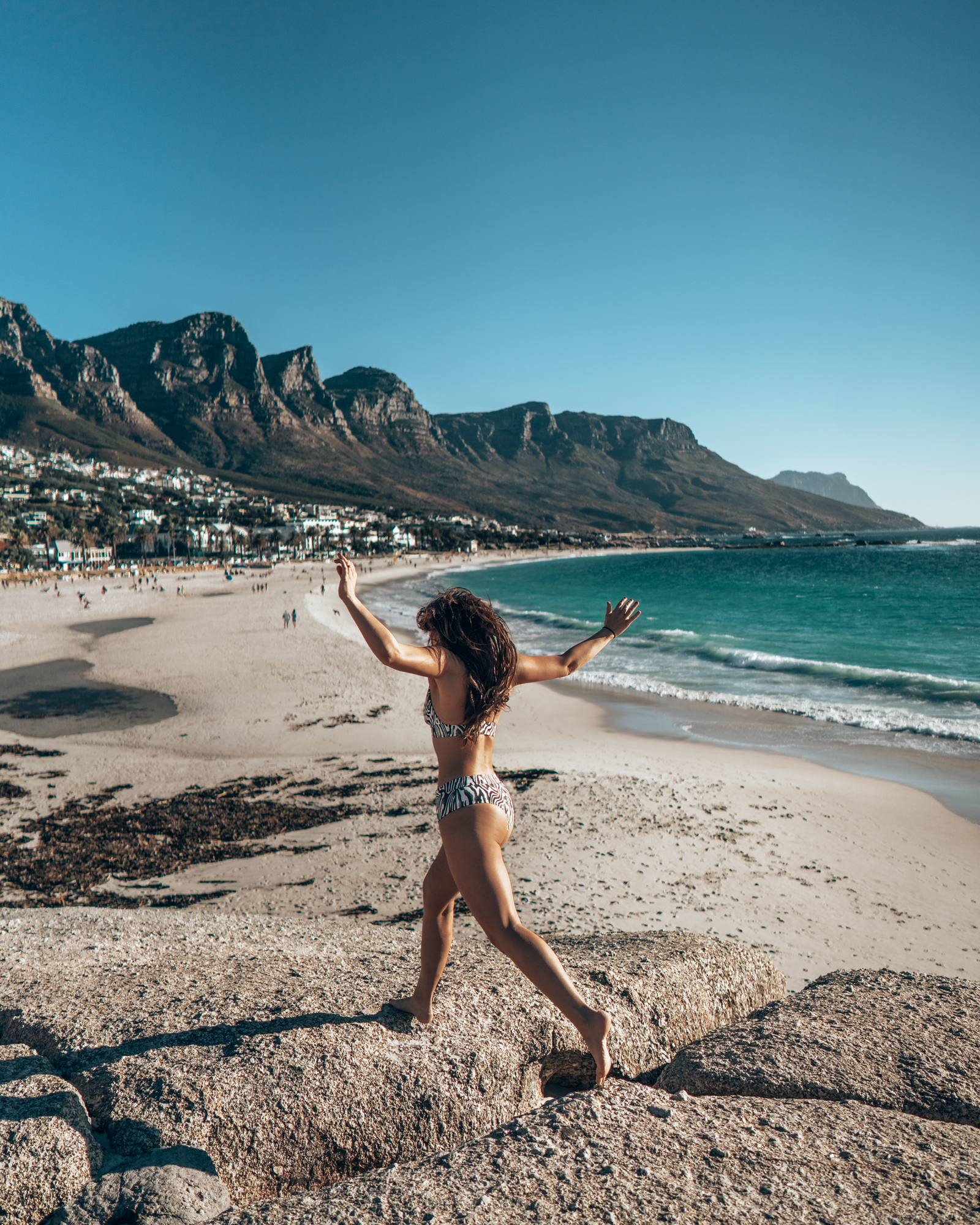 Where to Stay: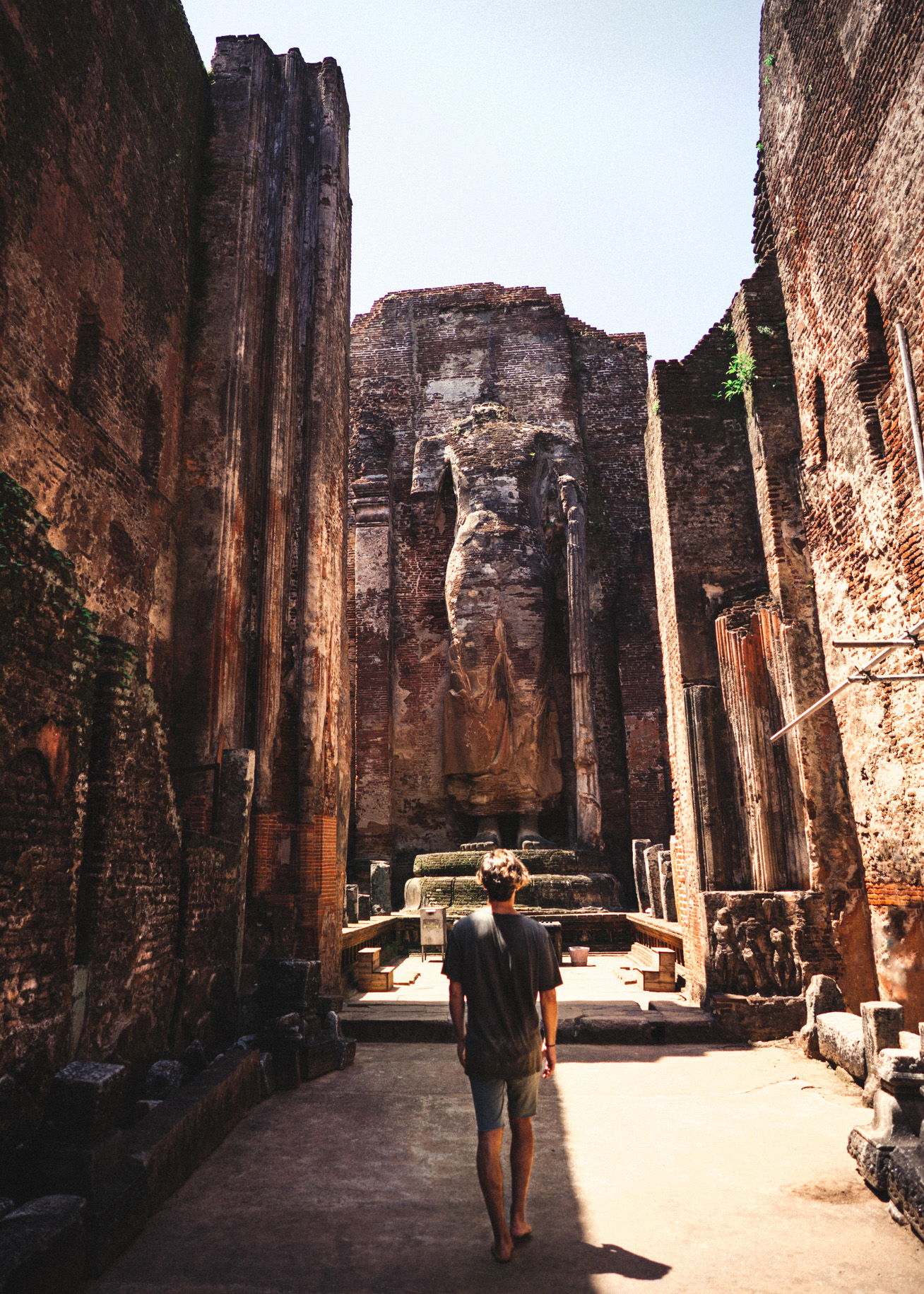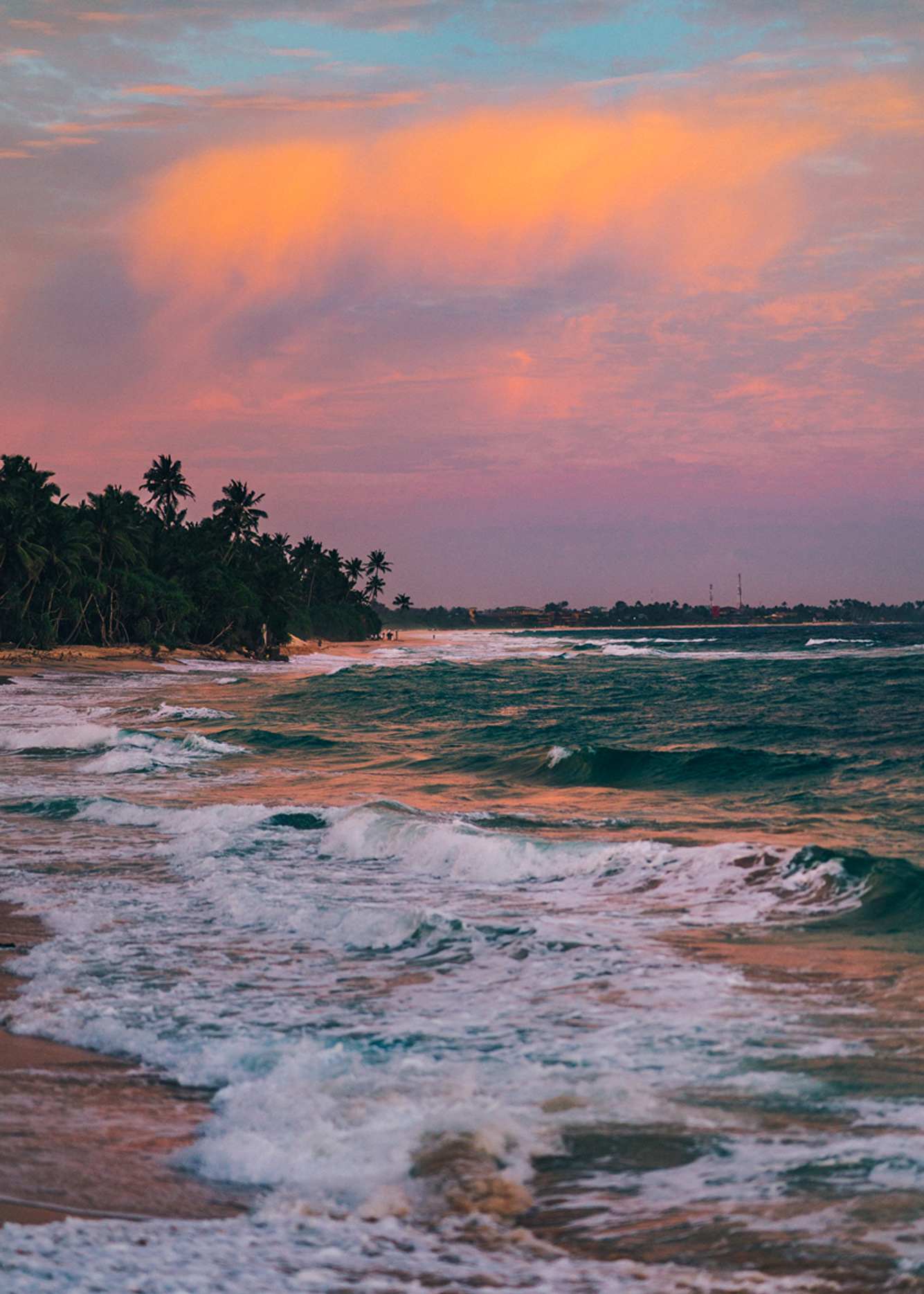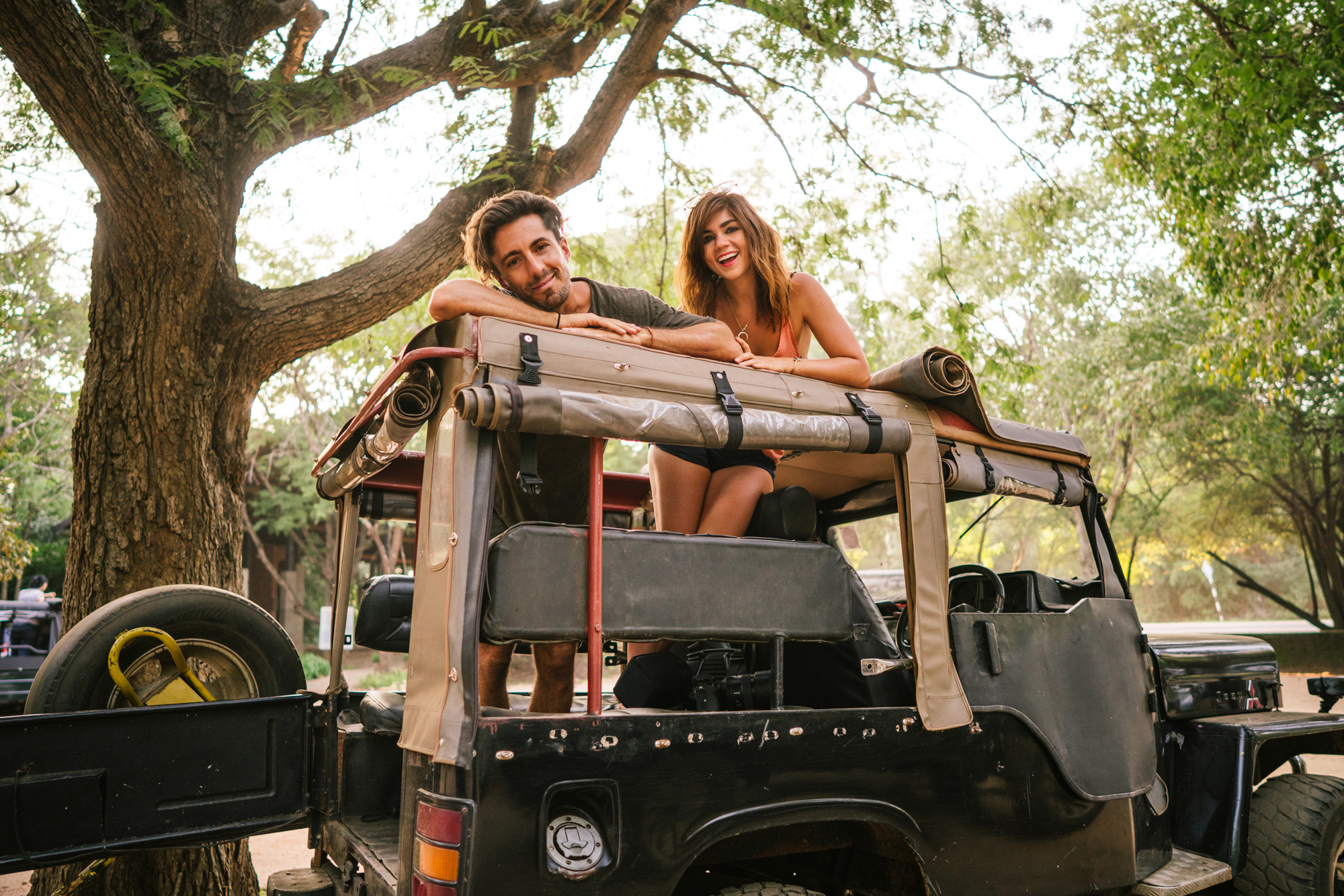 When Brandon and I were first started out Away Lands, we spent 2 months traveling across every corner of Sri Lanka on our first ever campaign, and the country and our friends there made a huge, lasting impression on us. The island nation is still one of our favorite places in the world, and has everything from tropical beaches, surfing, mountain climbing, history and culture, amazing food, and modern luxury hotels and a major city.
If you're particularly interested in the South Coast of Sri Lanka and the incredible beaches and surf culture along Galle, and Unawatuna, the best time to travel is January-March, when the waters are calmer and the beaches larger and sandier.
Read through my MASSIVE Travel Guide to Sri Lanka for details, experiences, and tips for each reason, from tip to tip.a
Also - if you're planning a trip to the Maldives, Sri Lanka is a great way to mix some more adventure and culture into your honeymoon, as it is the closest country to the islands, with direct flights.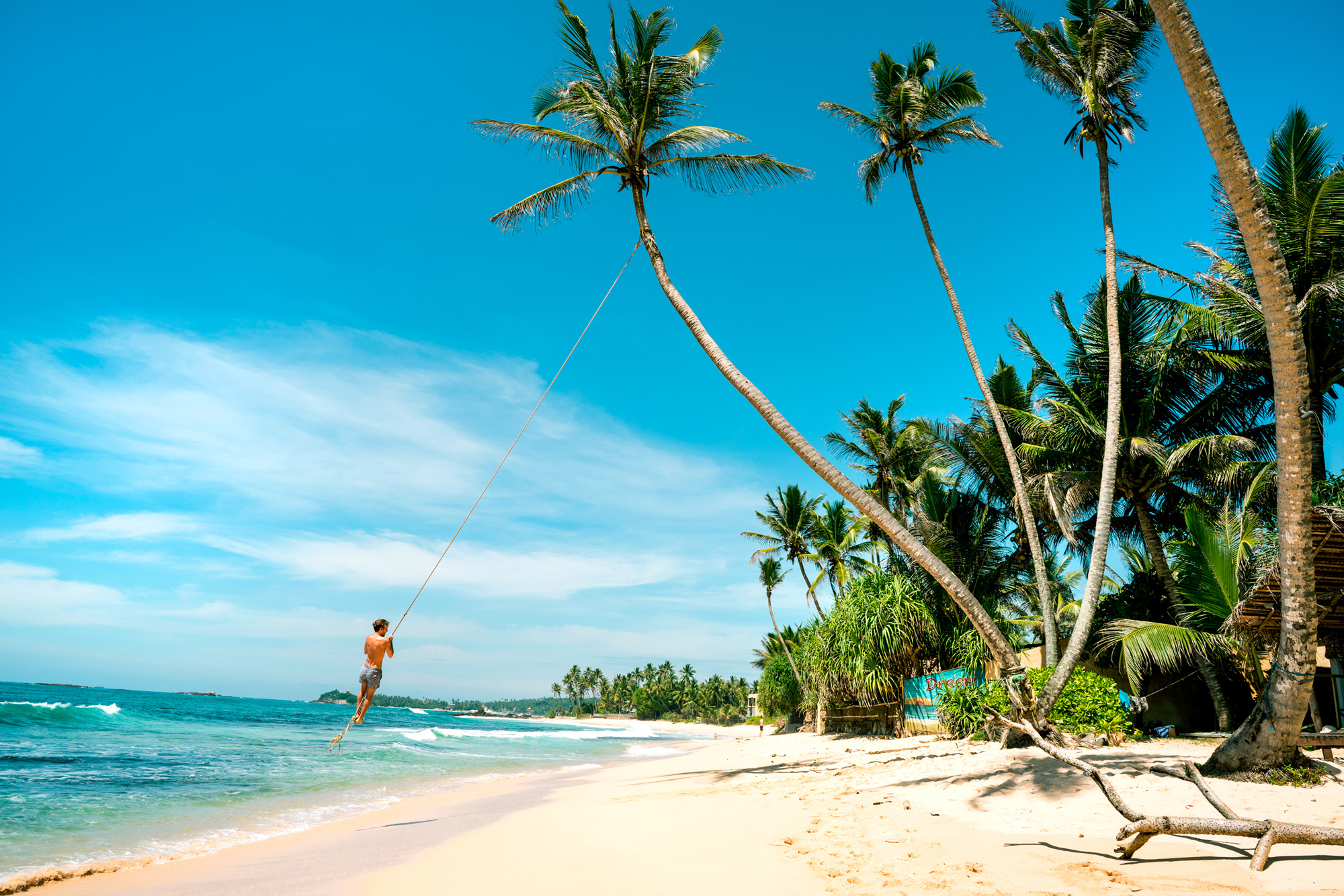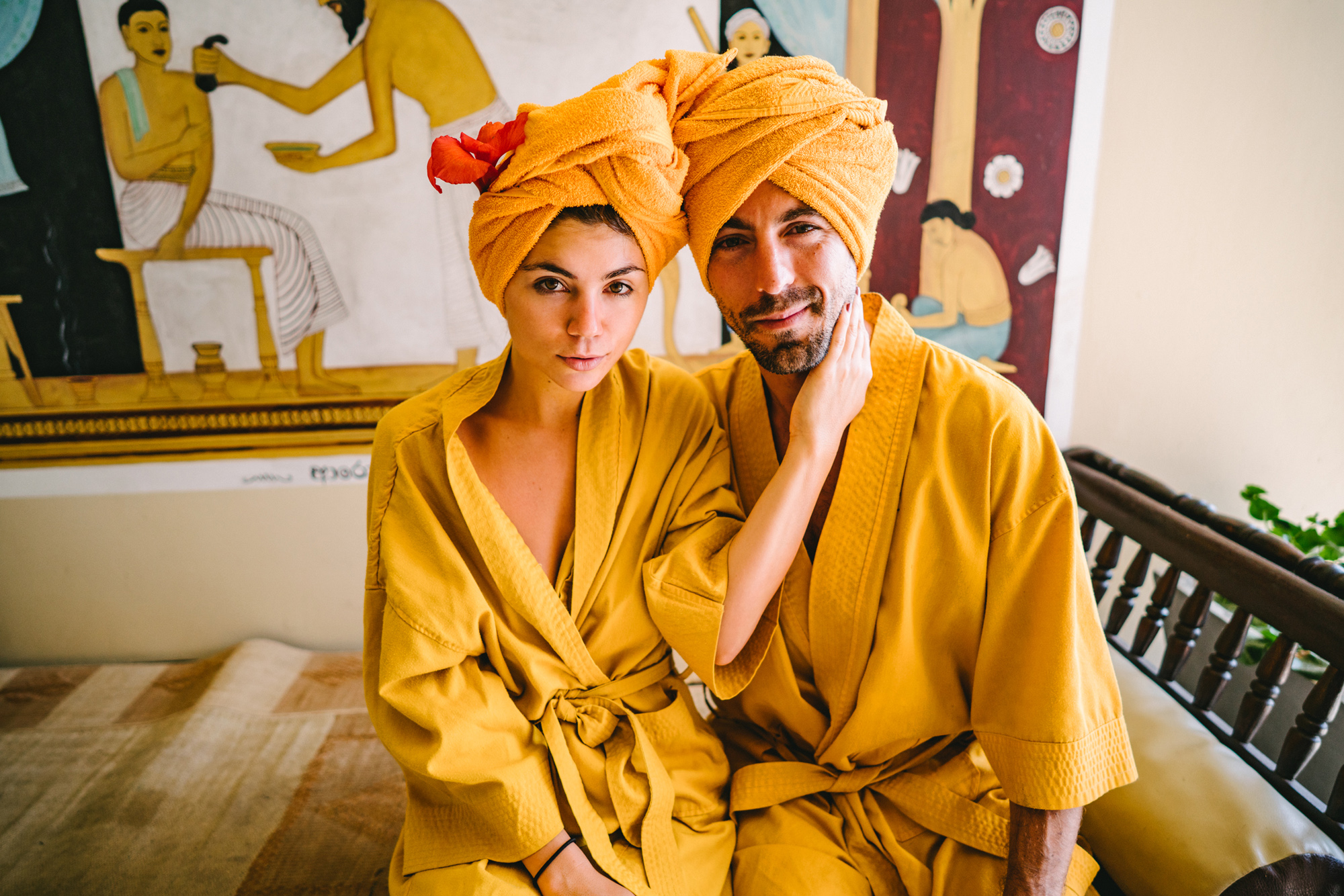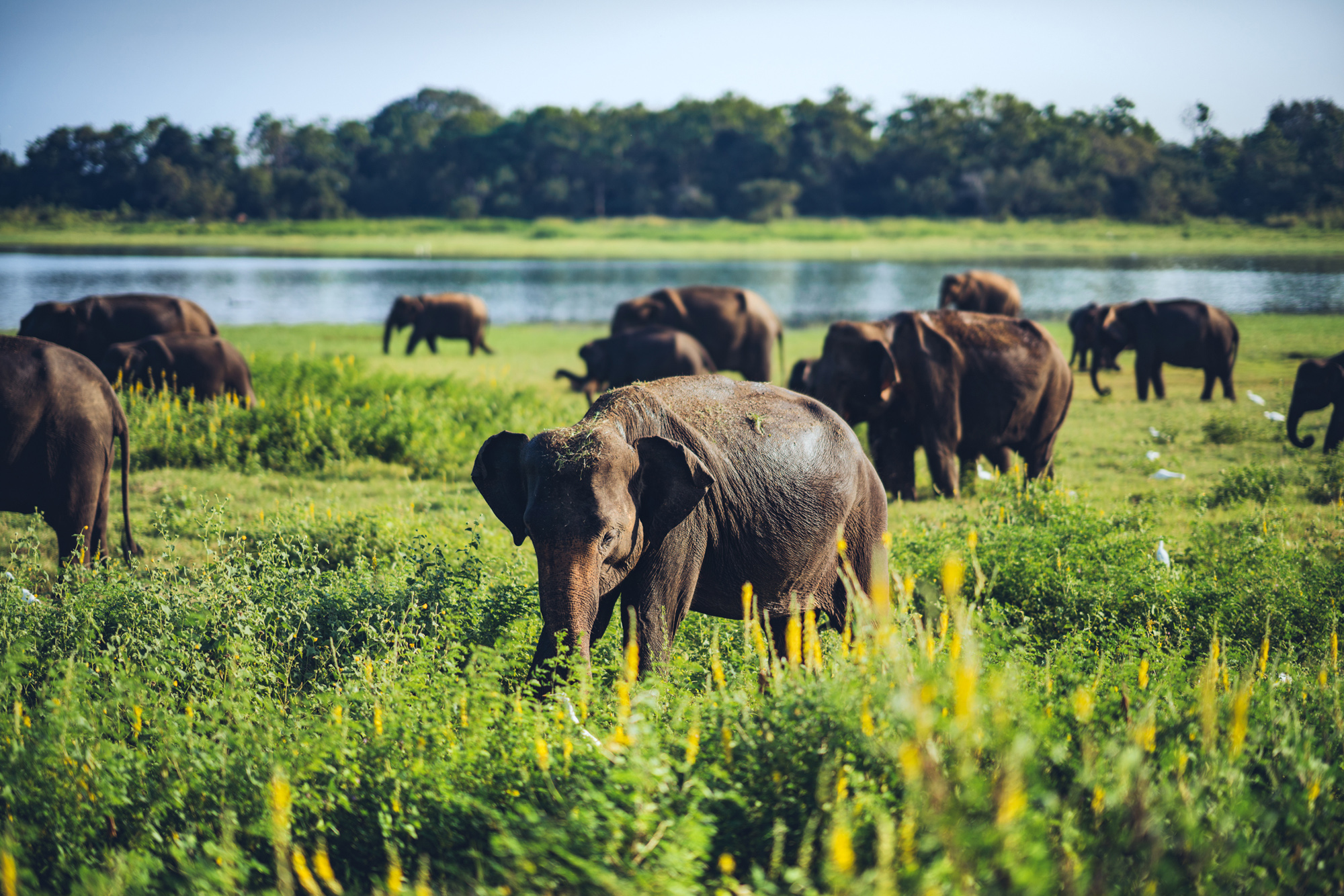 Where To Stay: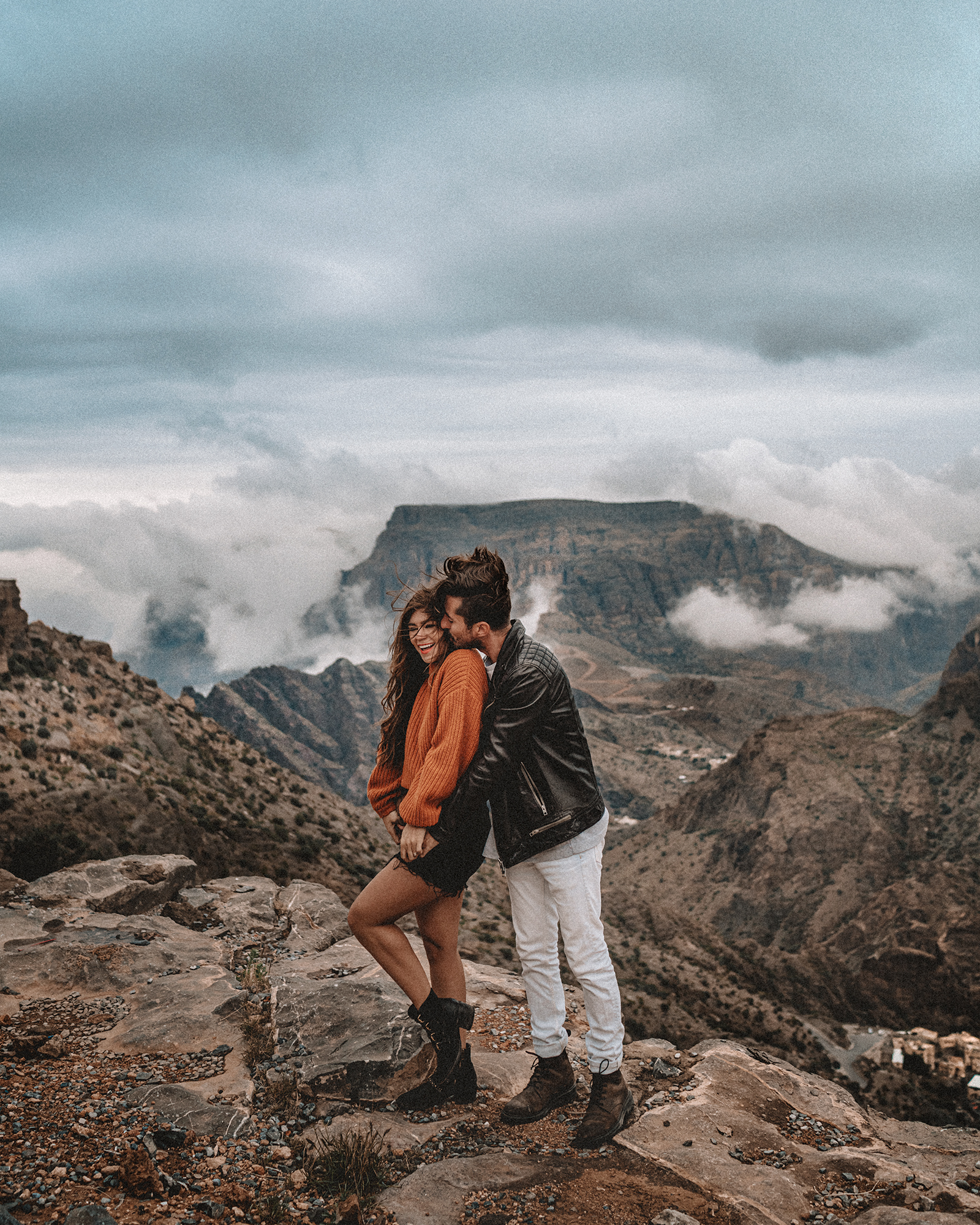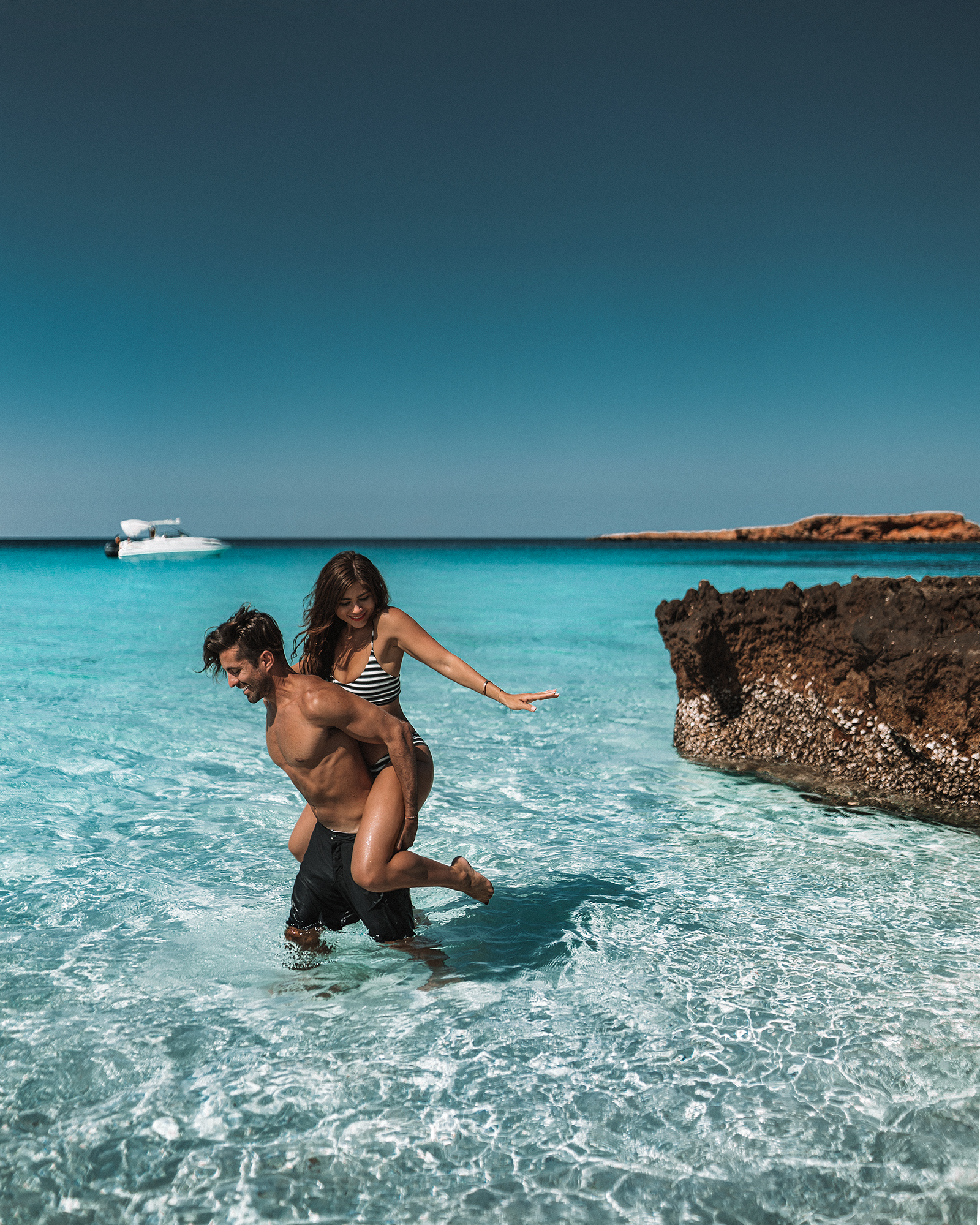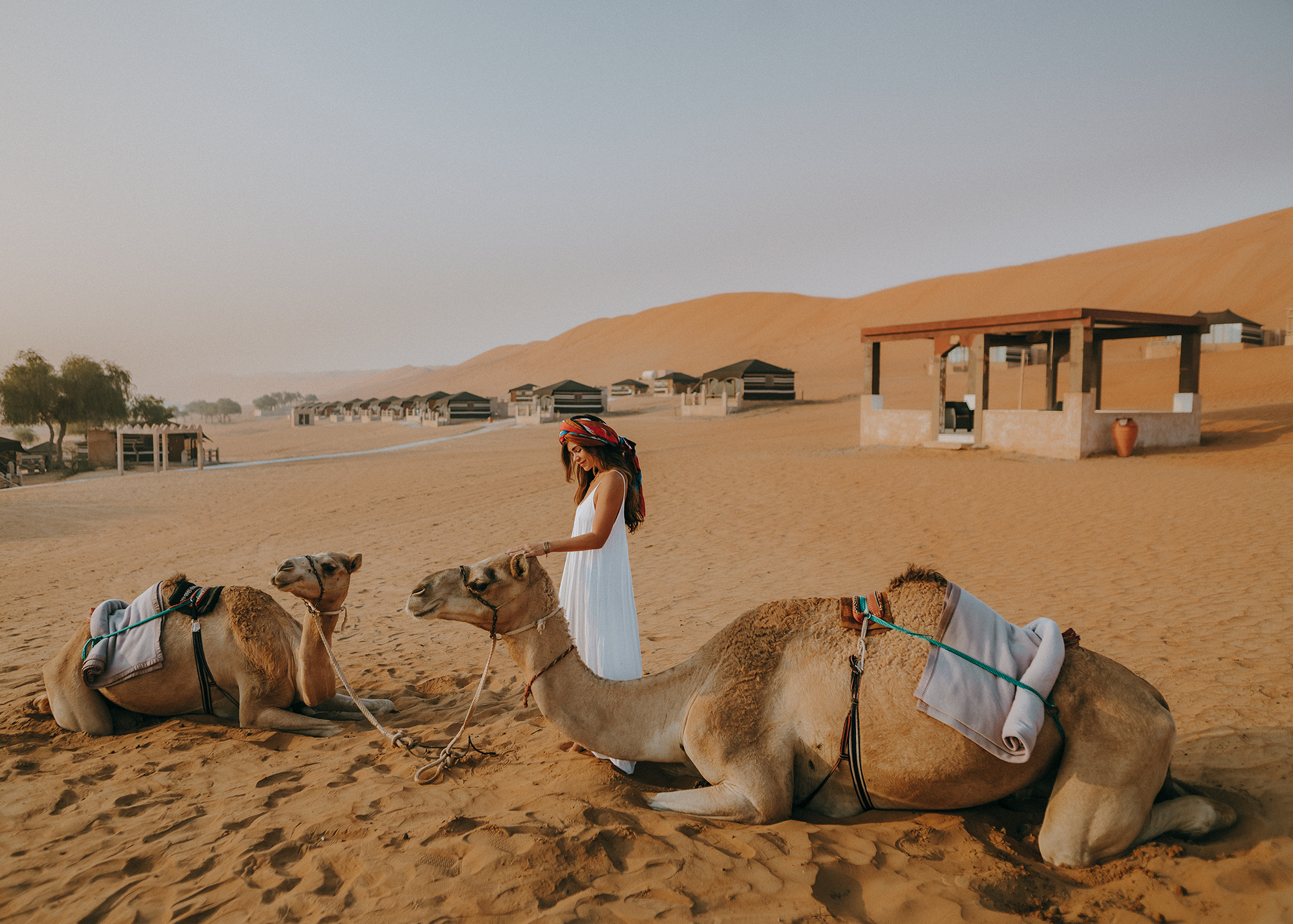 A road trip through the middle east isn't a very obvious honeymoon, but that's why you're here right? And let me tell you, traveling through Oman was one of the most romantic, incredible, beautiful and varied travels we have ever been on - and I have not shut up about how incredible the country is since our trip in fall of 2019. To start - it is overall very safe and easy to rent a car and drive yourself (read more about the logistics of driving in Oman here.)
Must Sees on an Oman trip are: The Daymaniyat Islands off the coast of Muscat, The Wadi Shab swimming hole, a night deep in the Wahiba Desert, and the many ancient forts, mosques, and villages all around the country. We spent 10 days here and I wish we would have had another week to be able to see even more.
Read our entire 7-Day Road Trip Itinerary here with details on every stop!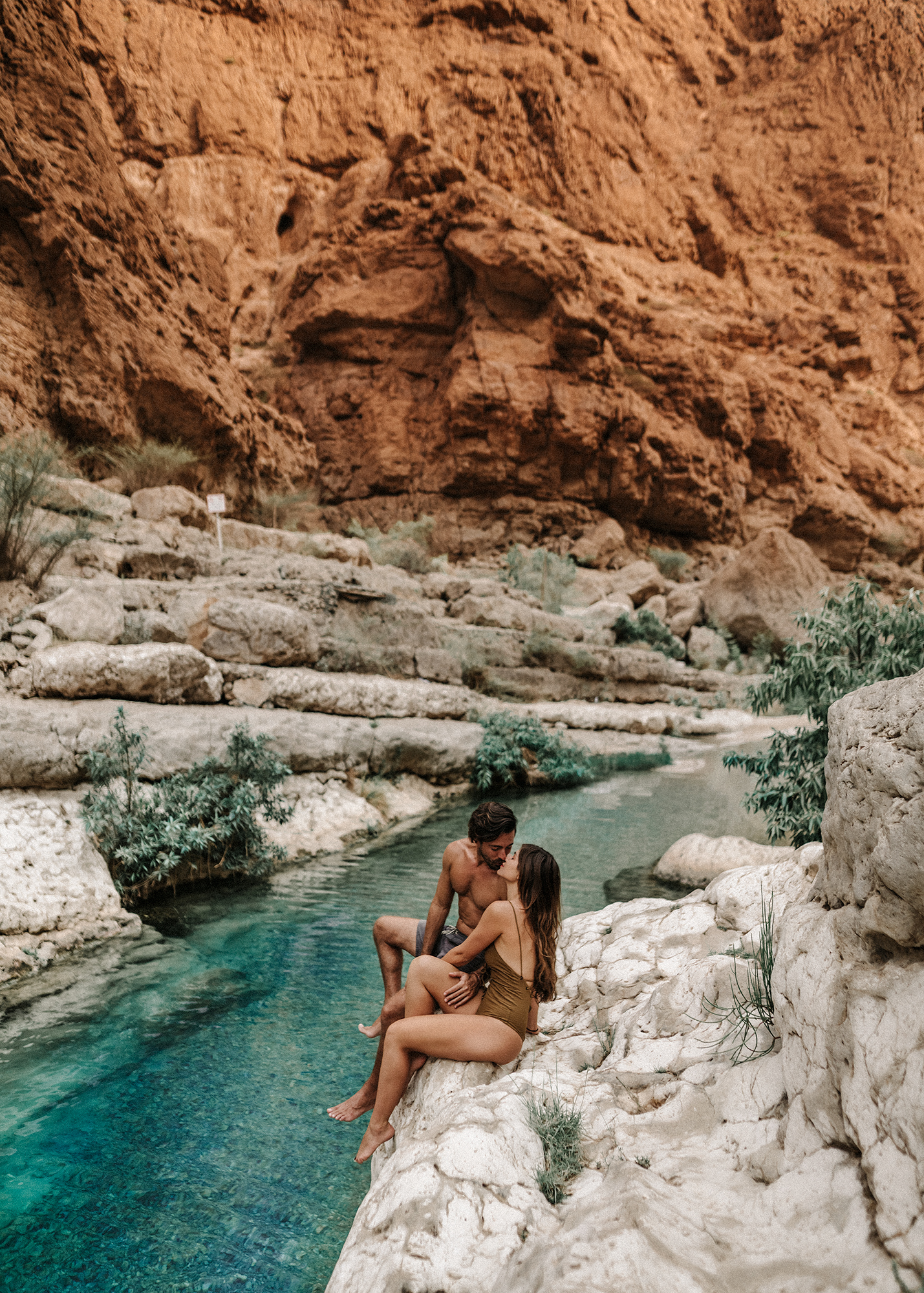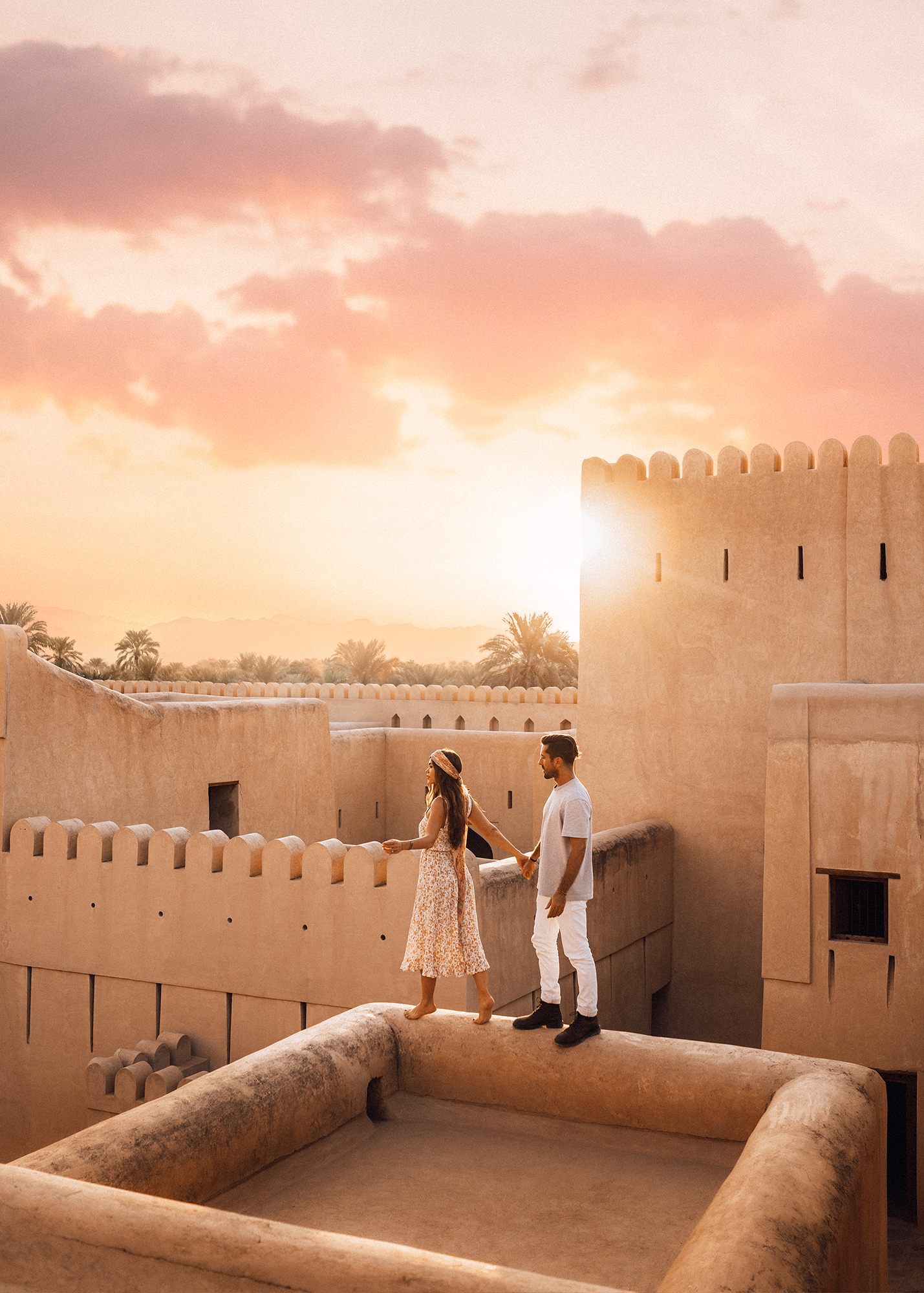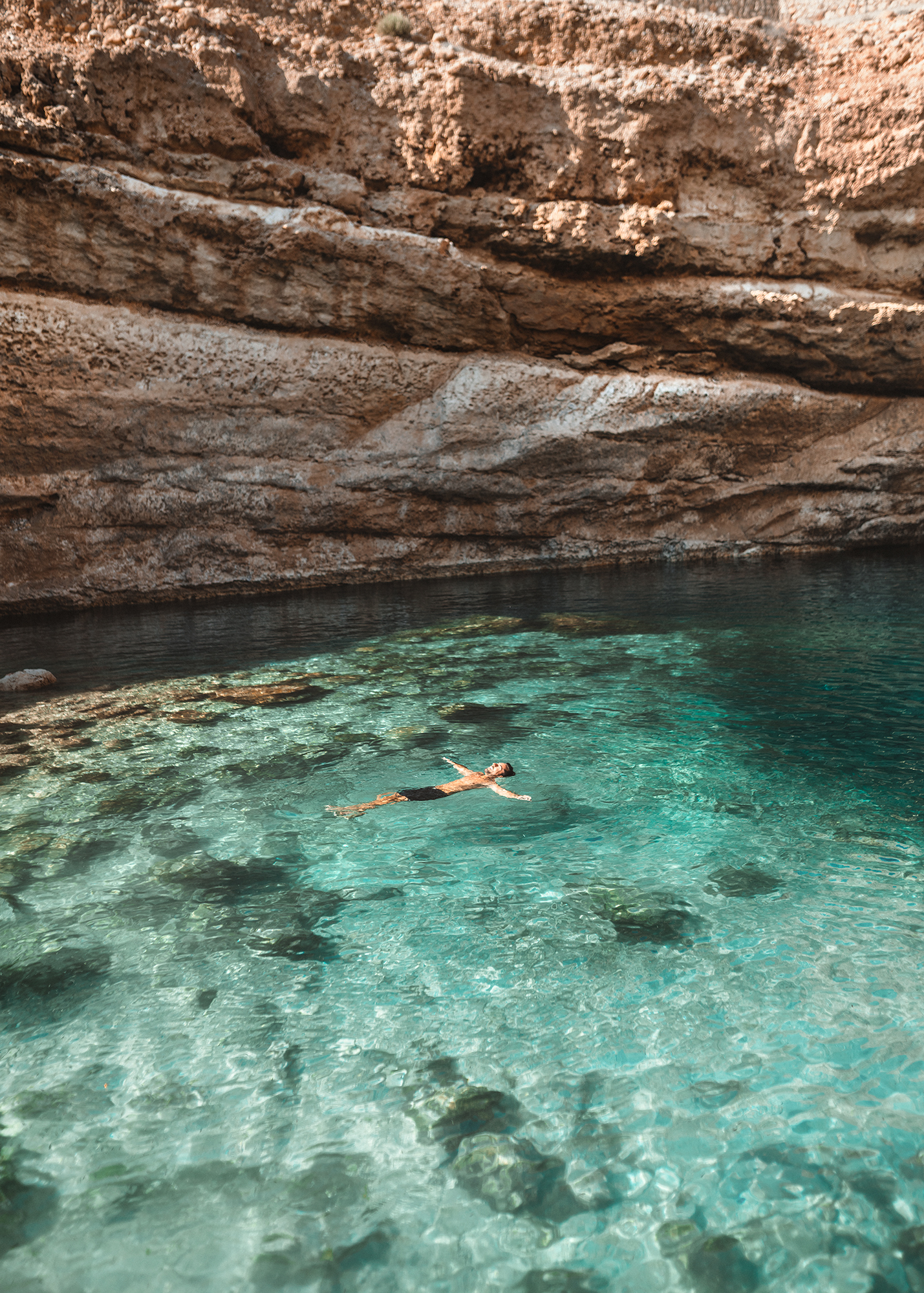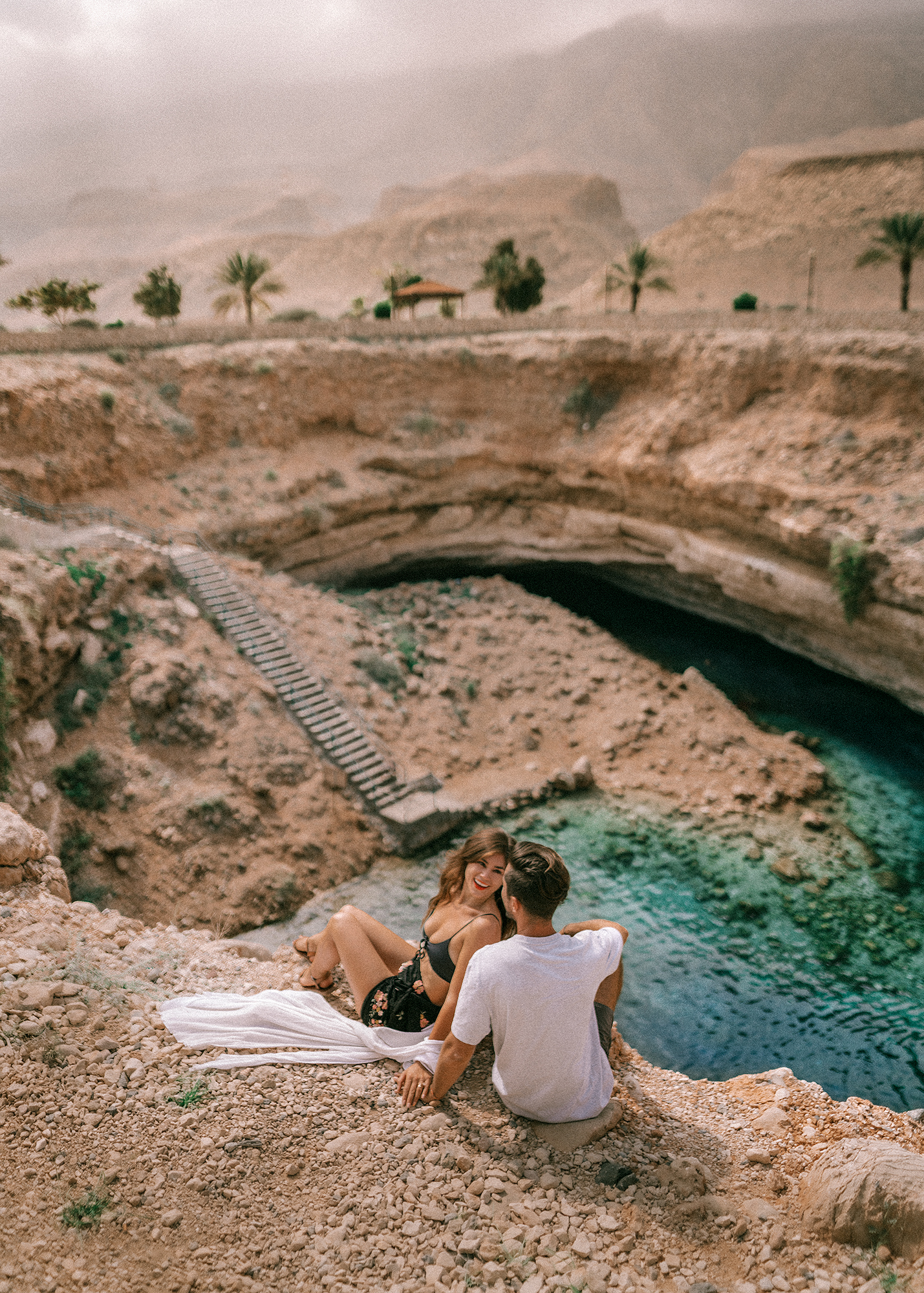 Where to Stay: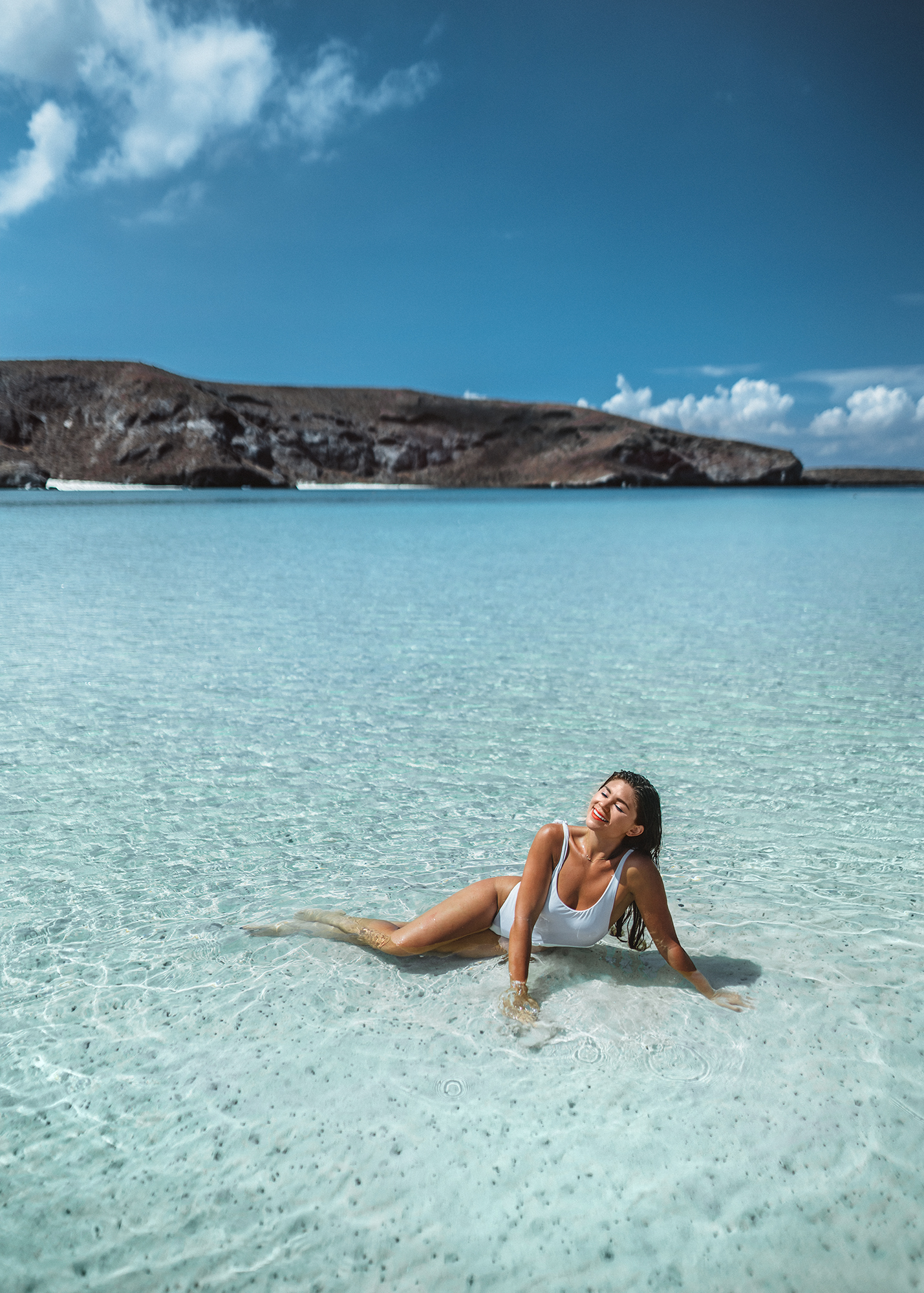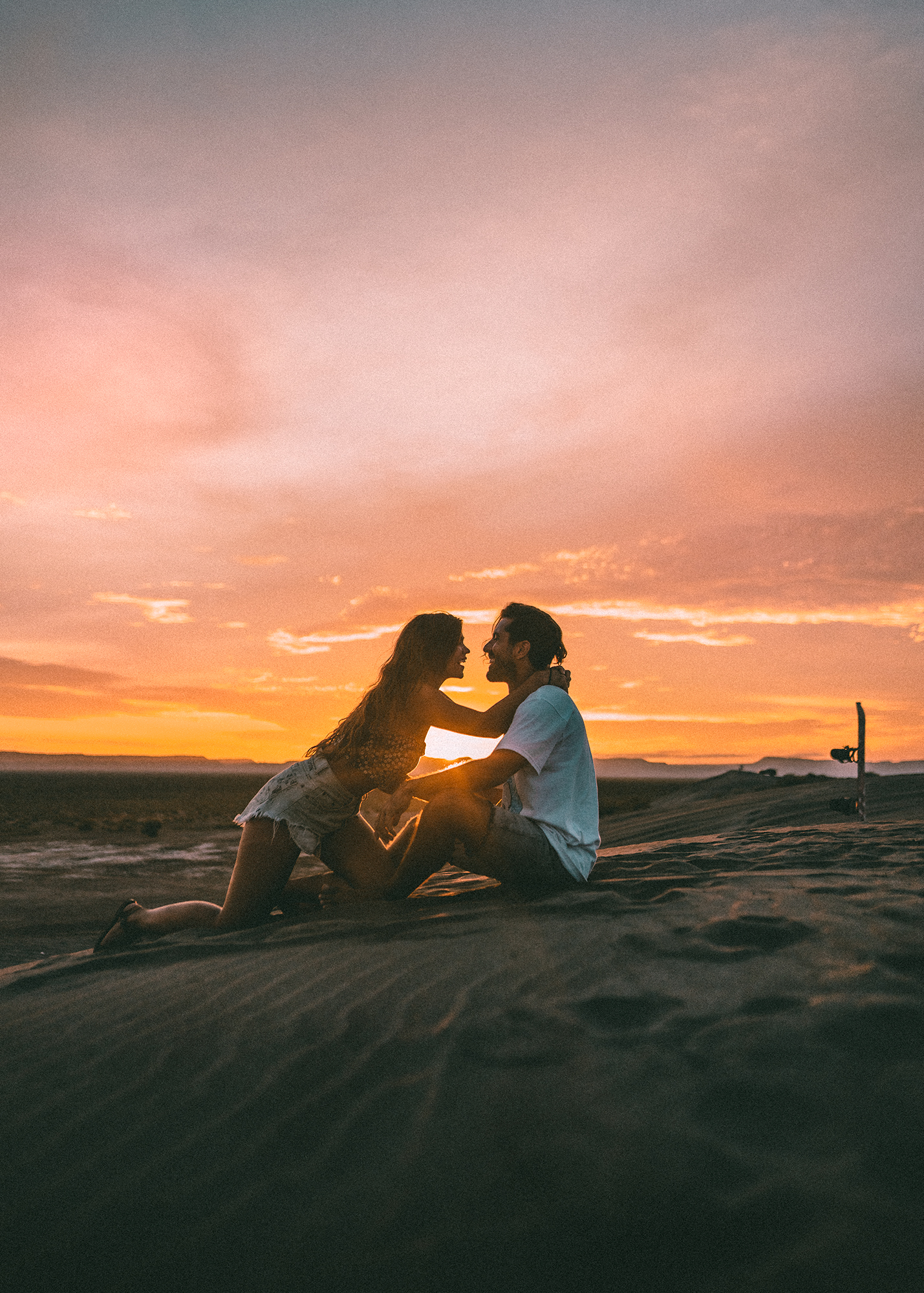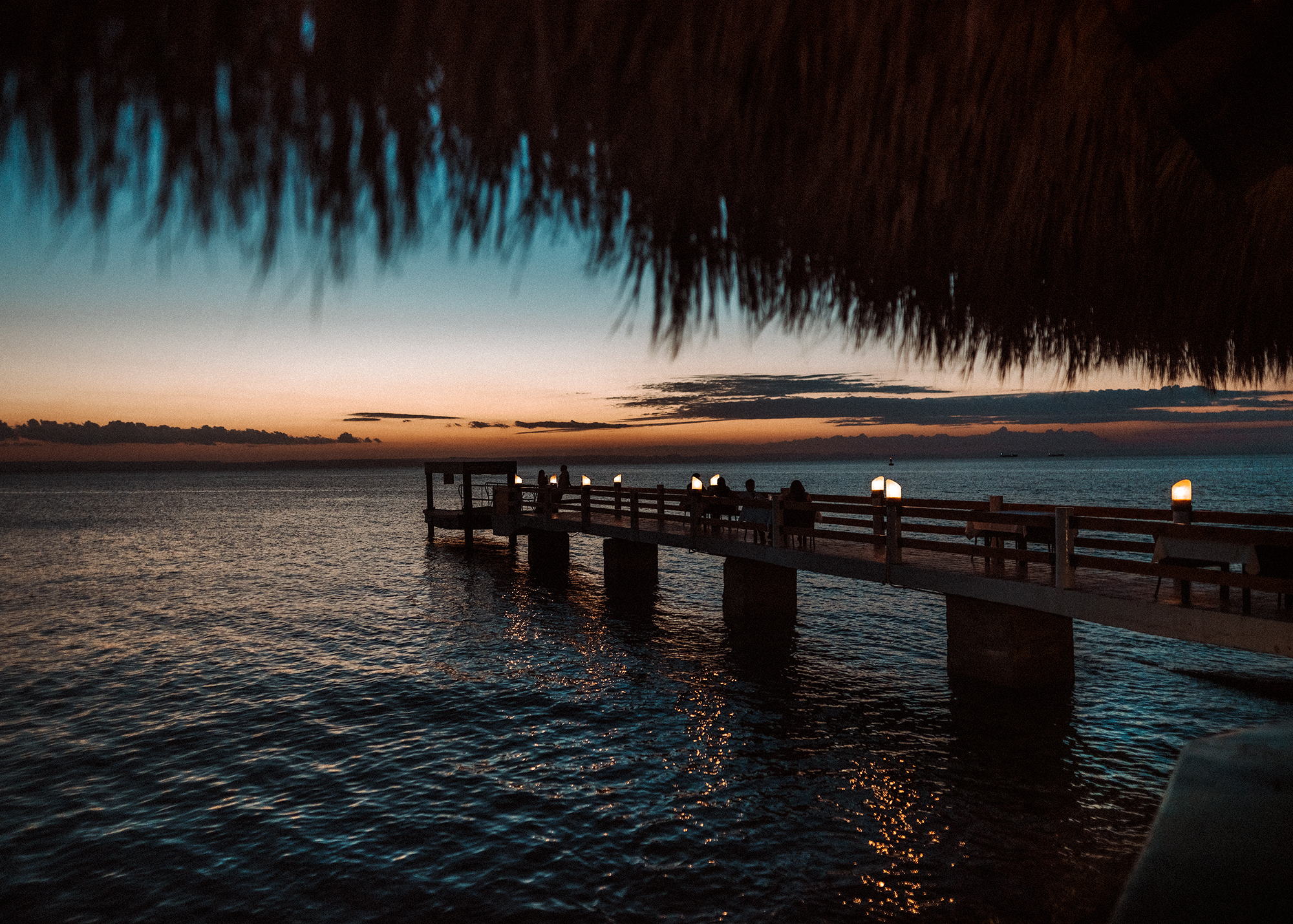 Just a 2-Hour Drive from the much more popular Cabo San Lucas (and a direct flight from a number of West Coast cities), La Paz, Mexico is the hipper, lesser-known sister to to Baja California's Cabo. A historic town with cool cafes, amazing food of both the high-end and street-taco variety, a walkable city center, and one of Mexico's most beautiful beaches - the incredible Balandra Bay - La Paz has a little of everything.
If you're looking for an amazing option on a serious budget, to not travel too far for a honeymoon, or are trying to squeeze in a gorgeous destination without traveling halfway across the world - La Paz is an amazing place to visit, and is where we actually spent the week that would have been our wedding in 2020!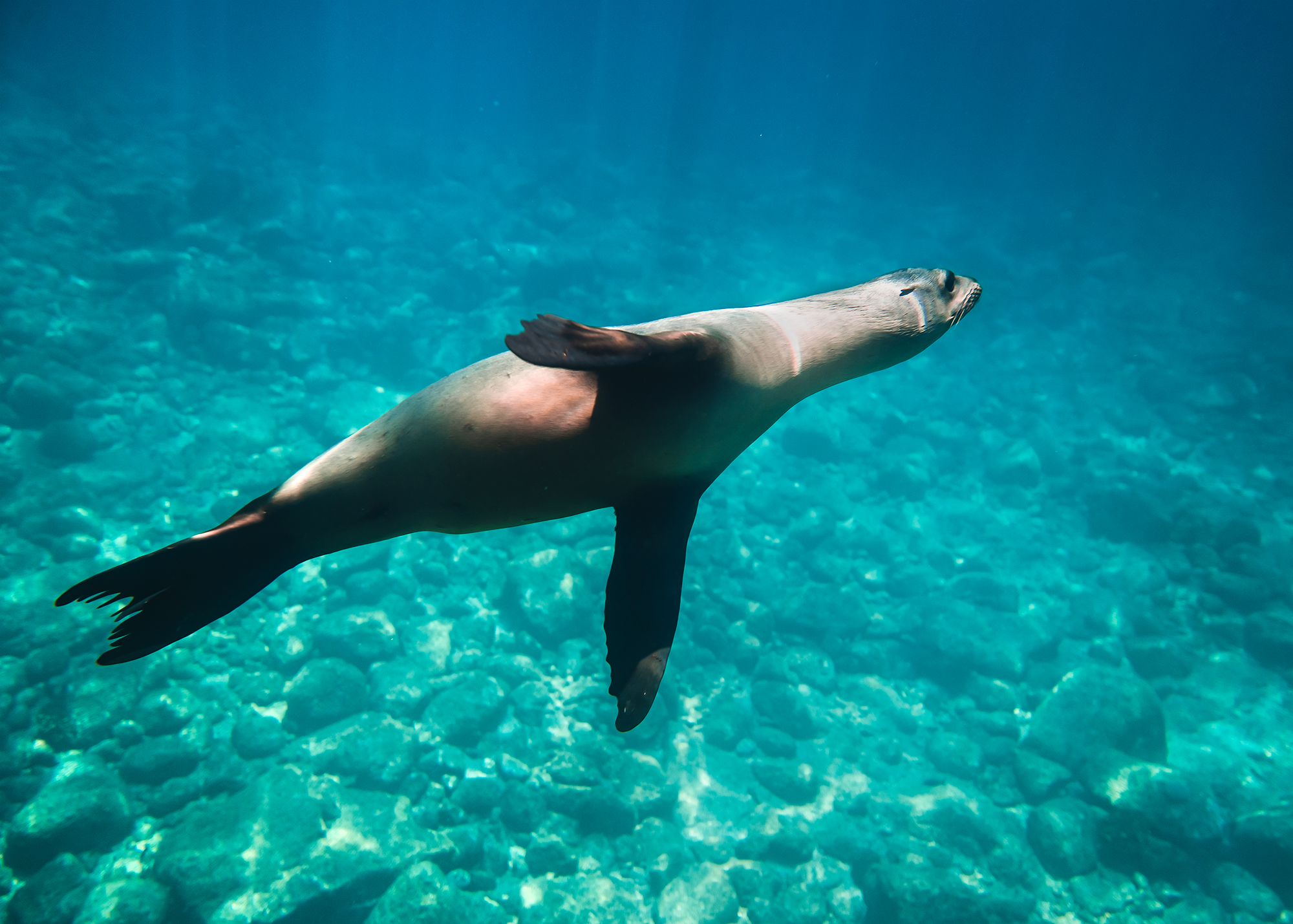 It is also one of the only places in the world where you can swim with Sea Lions!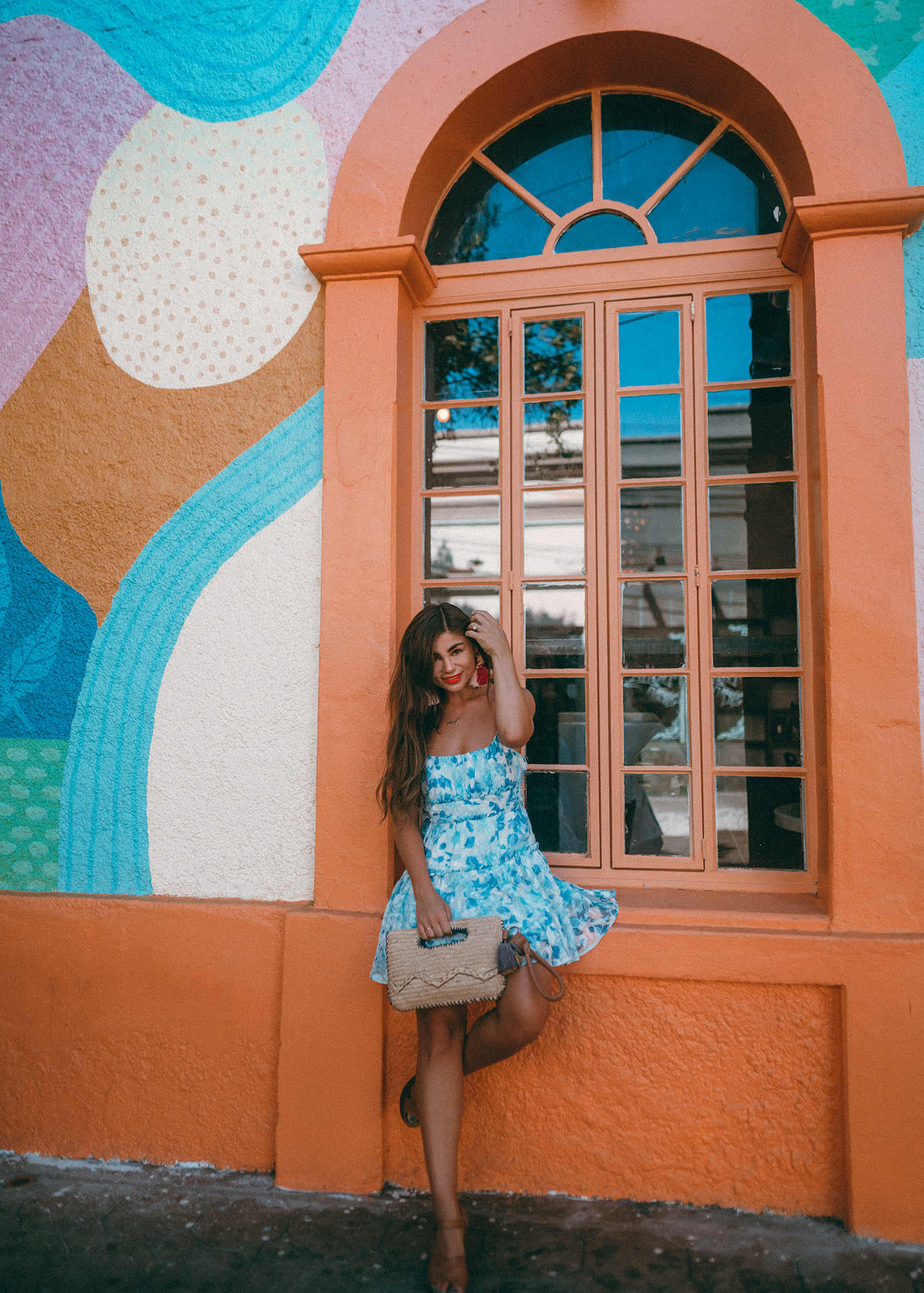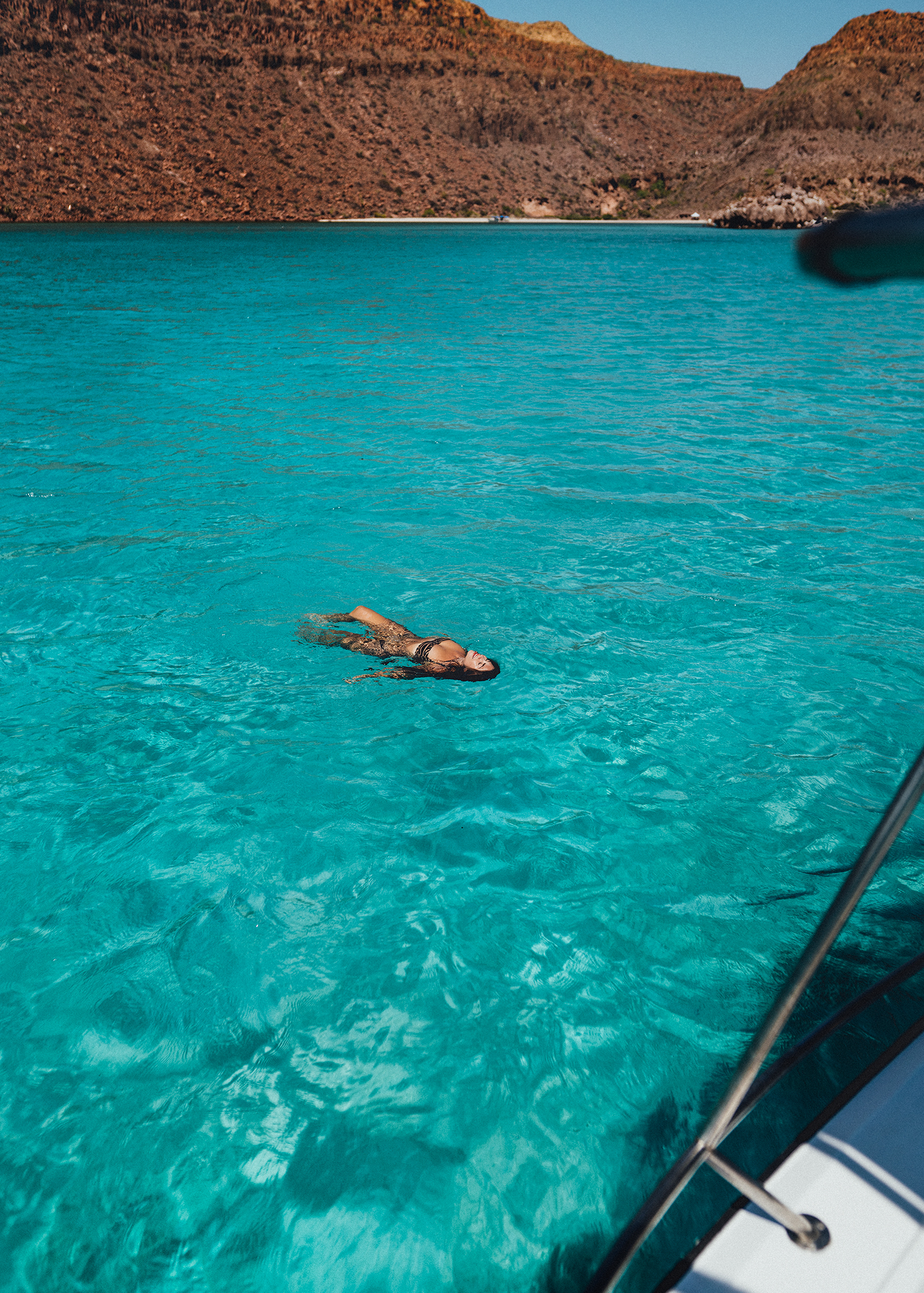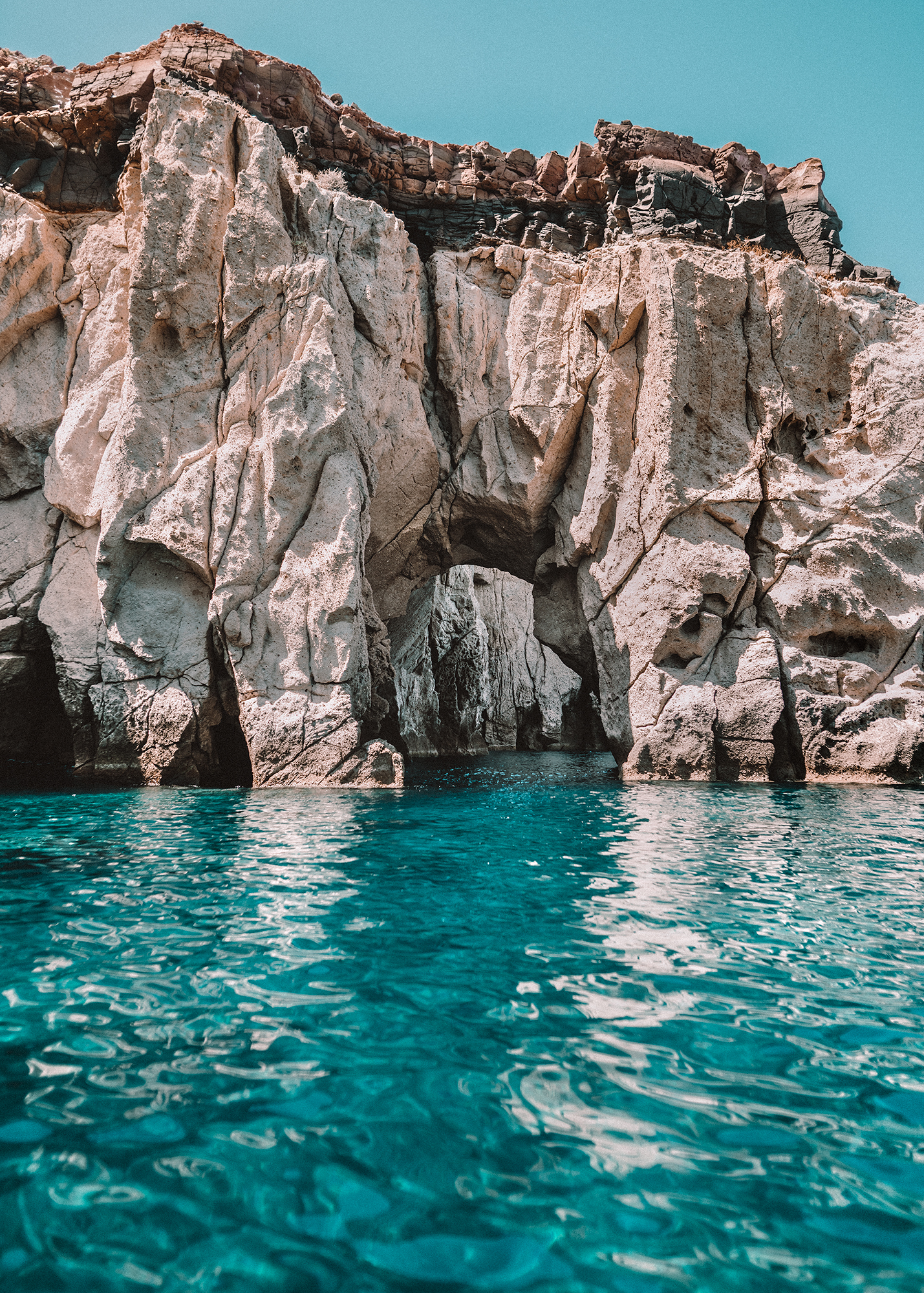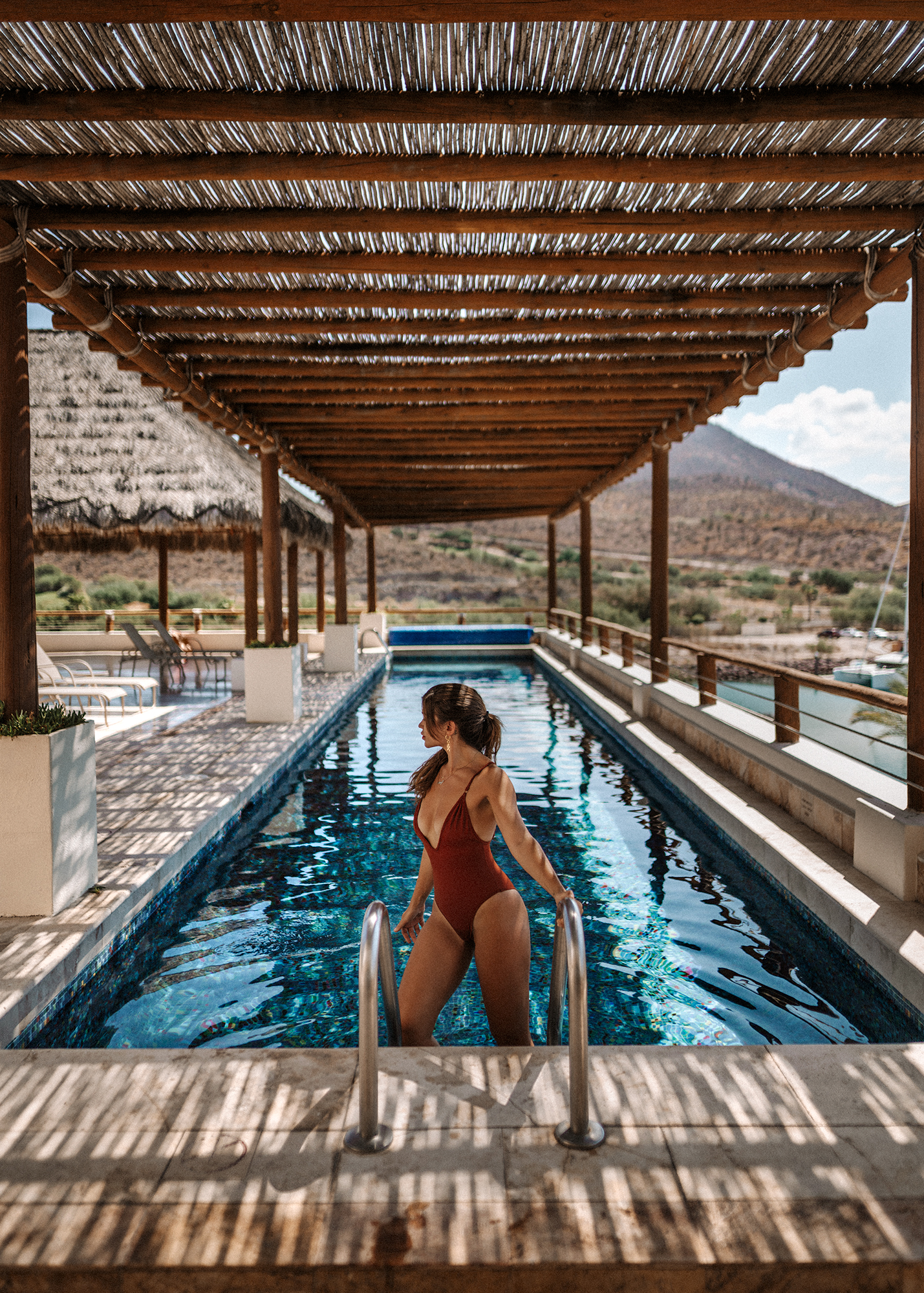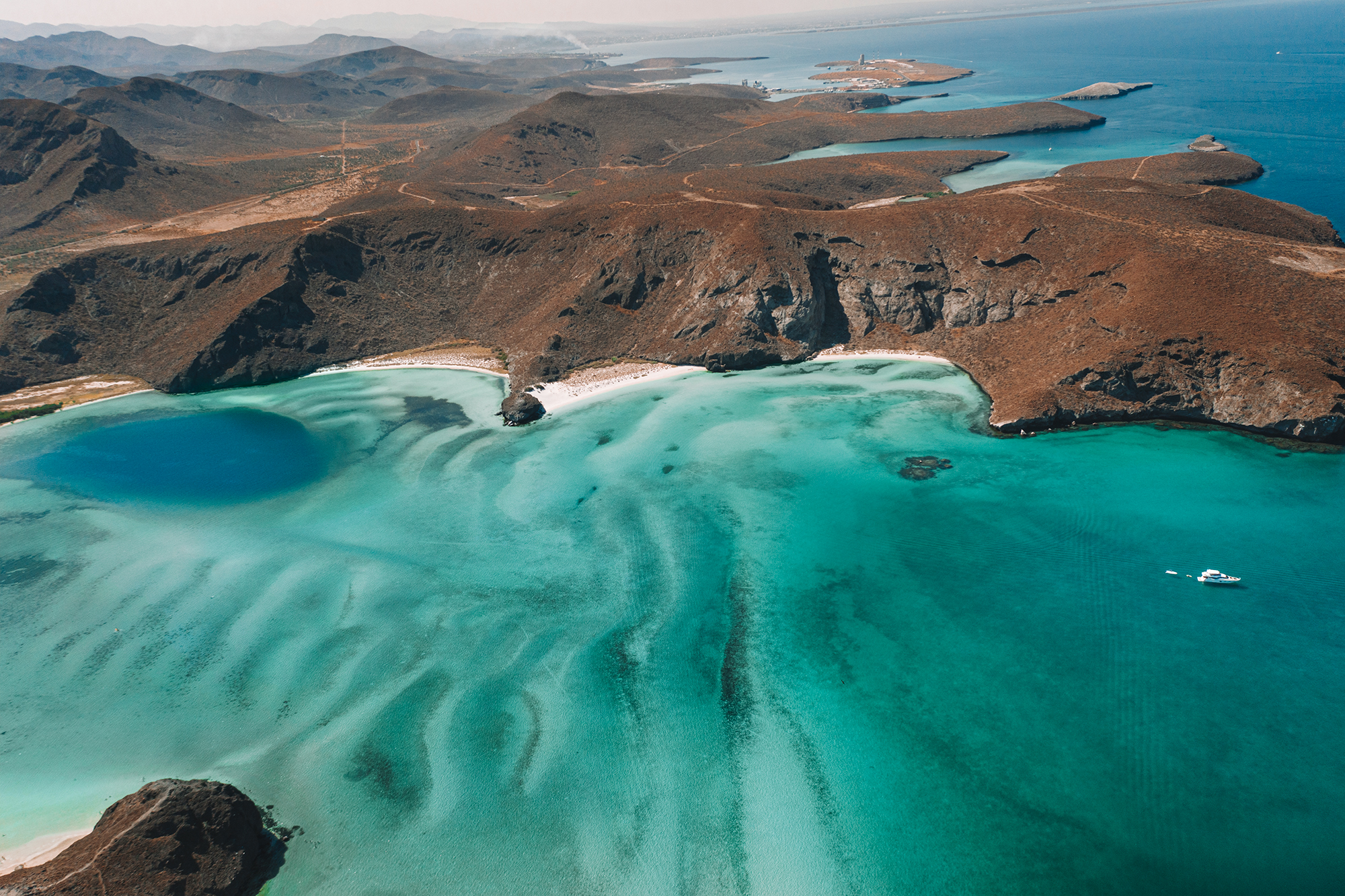 Where To Stay:
Hotel Catderal: This hotel is in the historical city center with an incredible, modern rooftop pool popped up amongst the colonial rooftops.
Costa Baja Resort & Spa: Just a few minutes drive out of the city center, Costa Baja is one of La Paz's first more luxury properties - with a great beachfront next to the marina, adjacent to a fun party of a day-club and multiple pools.
Casa Al Mar: A well-appointed hotel right on the main Malecon in the center of La Paz. We stayed here and loved how incredibly easy it is to walk everywhere, and the hotel's attached cafe had incredible breakfasts complete with California comforts like raw green juices and Acai Bowls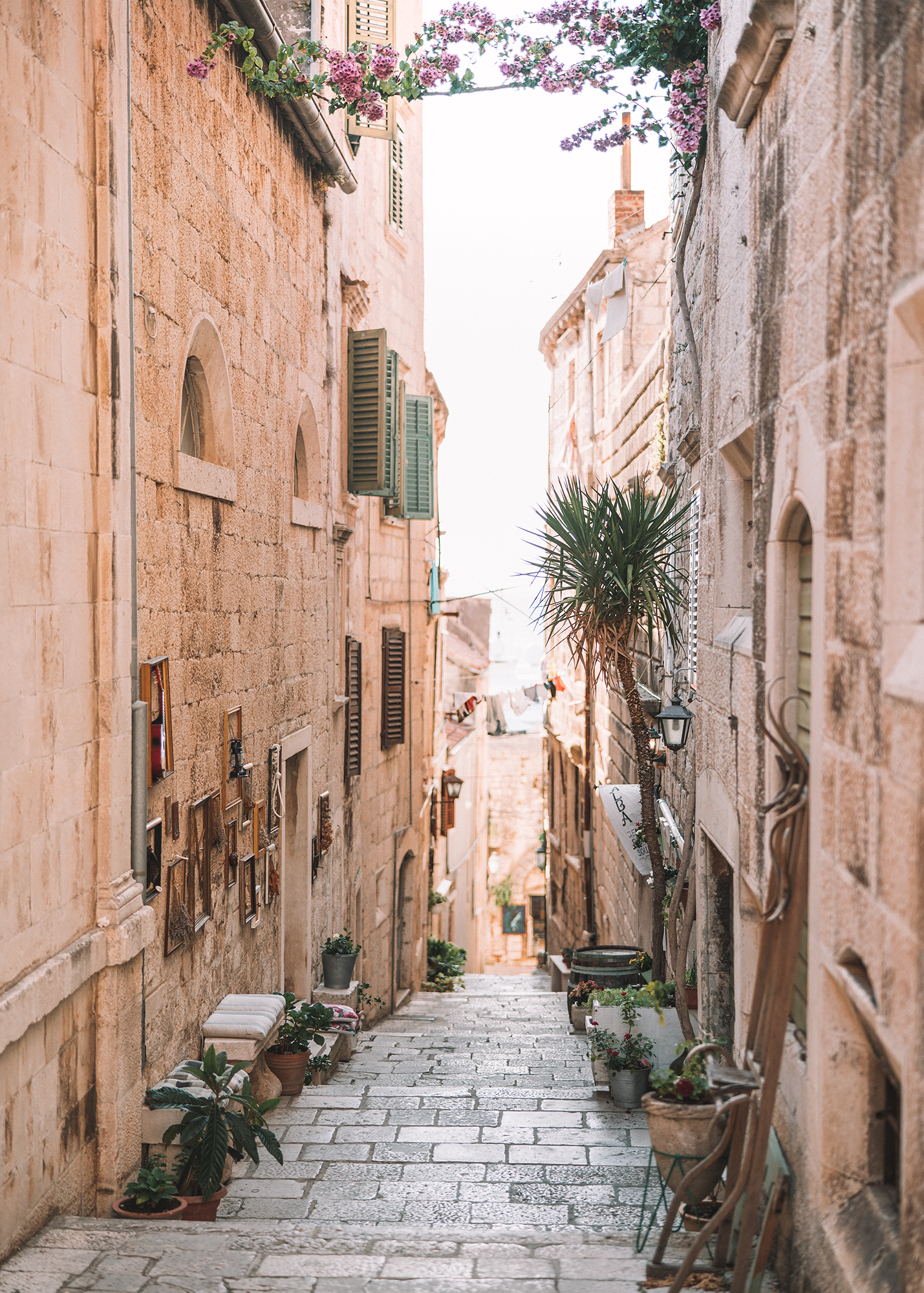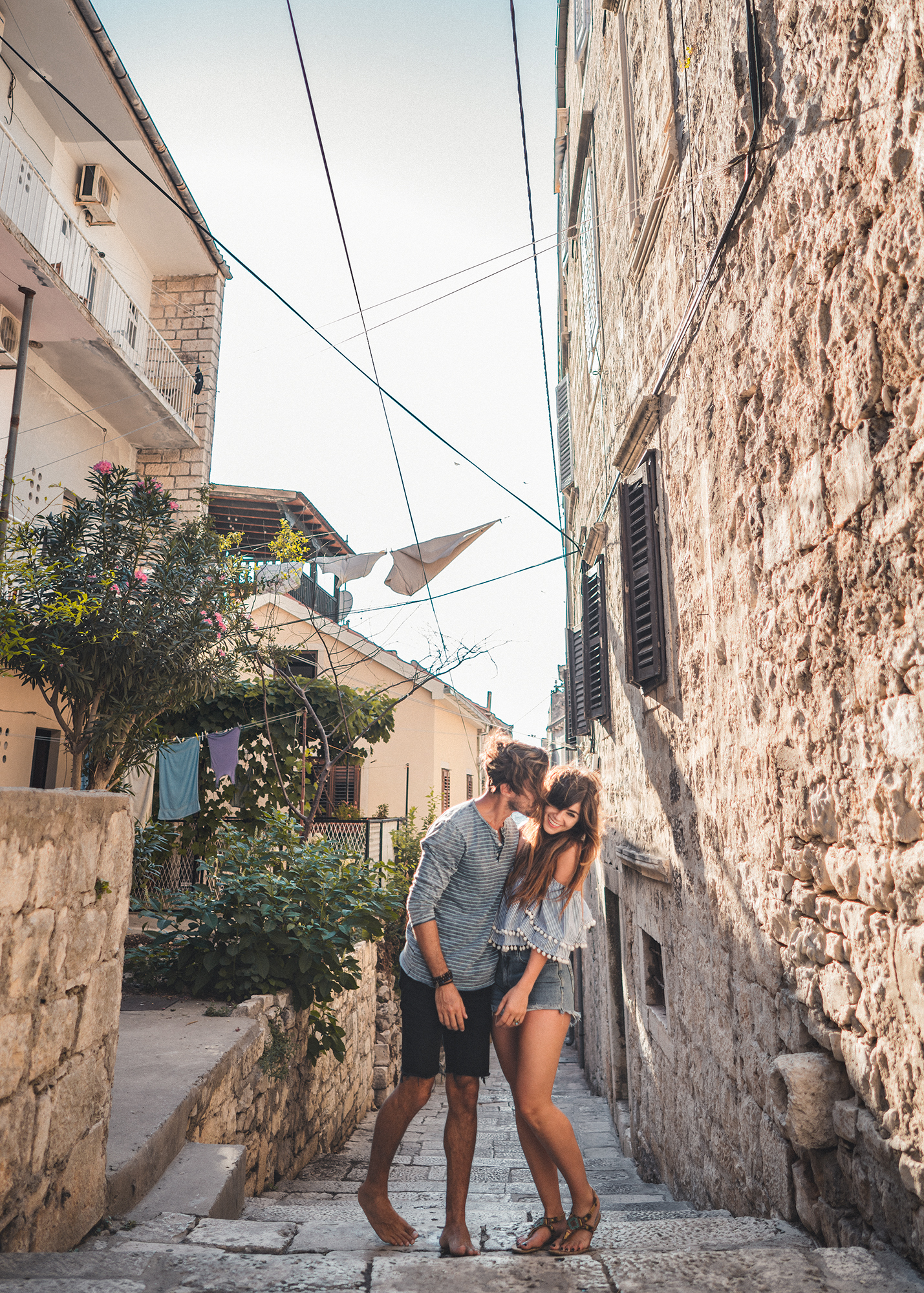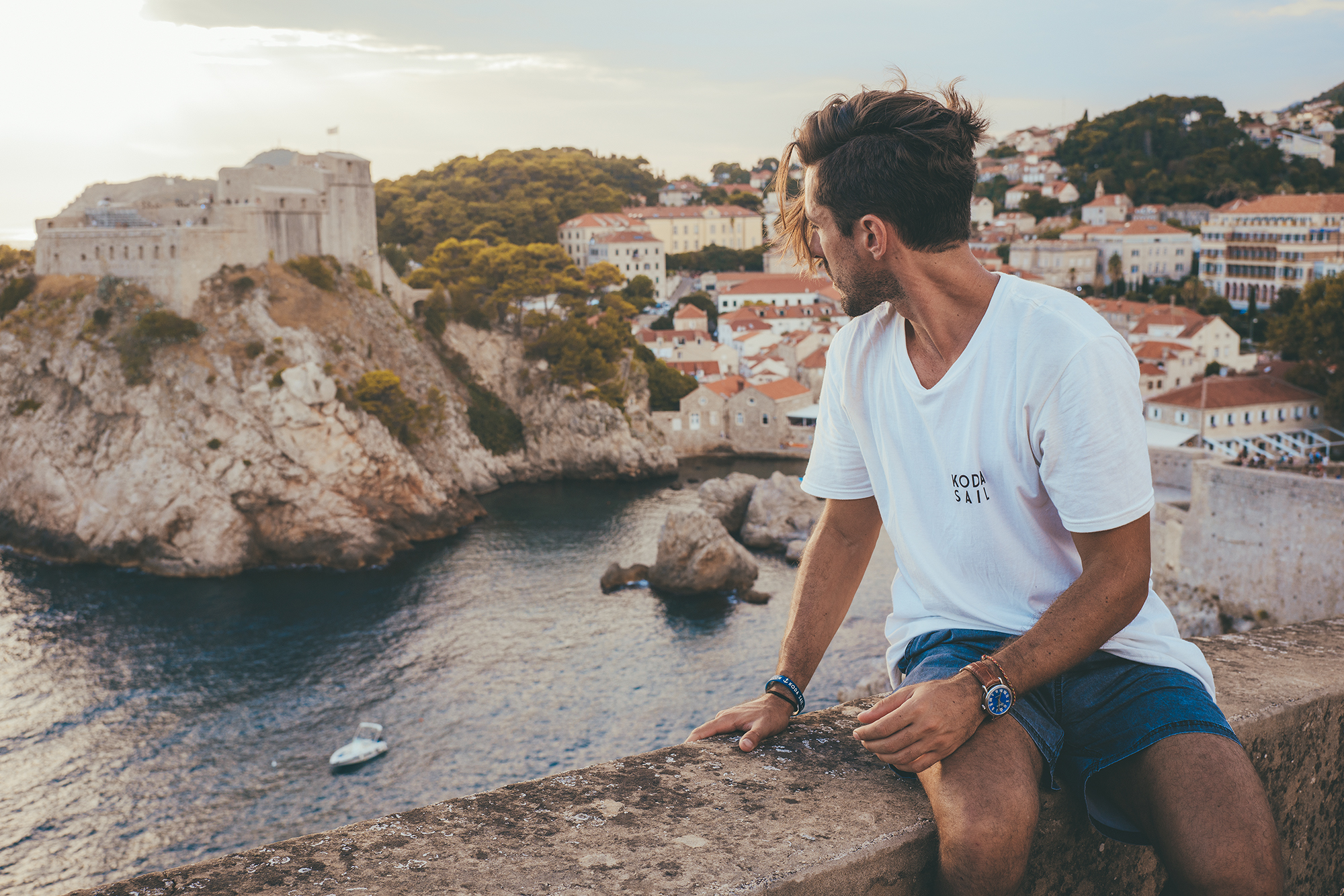 Looking for an alternative to Positano or the Greek Islands? Don't sleep on Croatia! The cities are beautiful and full of adventure, the waters are perfectly Mediterranean, the history is abundant, and the European coastal village feelings are endless! We spent a week cruising between the different islands with a small group, which felt much more fun and spring break-y than romantic, but was SO MUCH FUN. For a more romantic trip, I would travel between a few areas and stay on shore to have a more private experience.
Don't Miss:
Dubrovnik - The most famous city in the region is both stunning and incredibly historic. You'll most likely start and end here and/or Split!
Korcula - Known as "Croatia's Positano", Korcula was our favorite port, and is incredibly beautiful!
Hvar - Hvar Island is a bit of a party capital, if you're looking to go out and dance. It's also same some of the most amazing water we saw anywhere in Croatia!
Split - We spent a little more time here than the rest of the ports, and it is truly beautiful, with many ruins and historic buildings all around!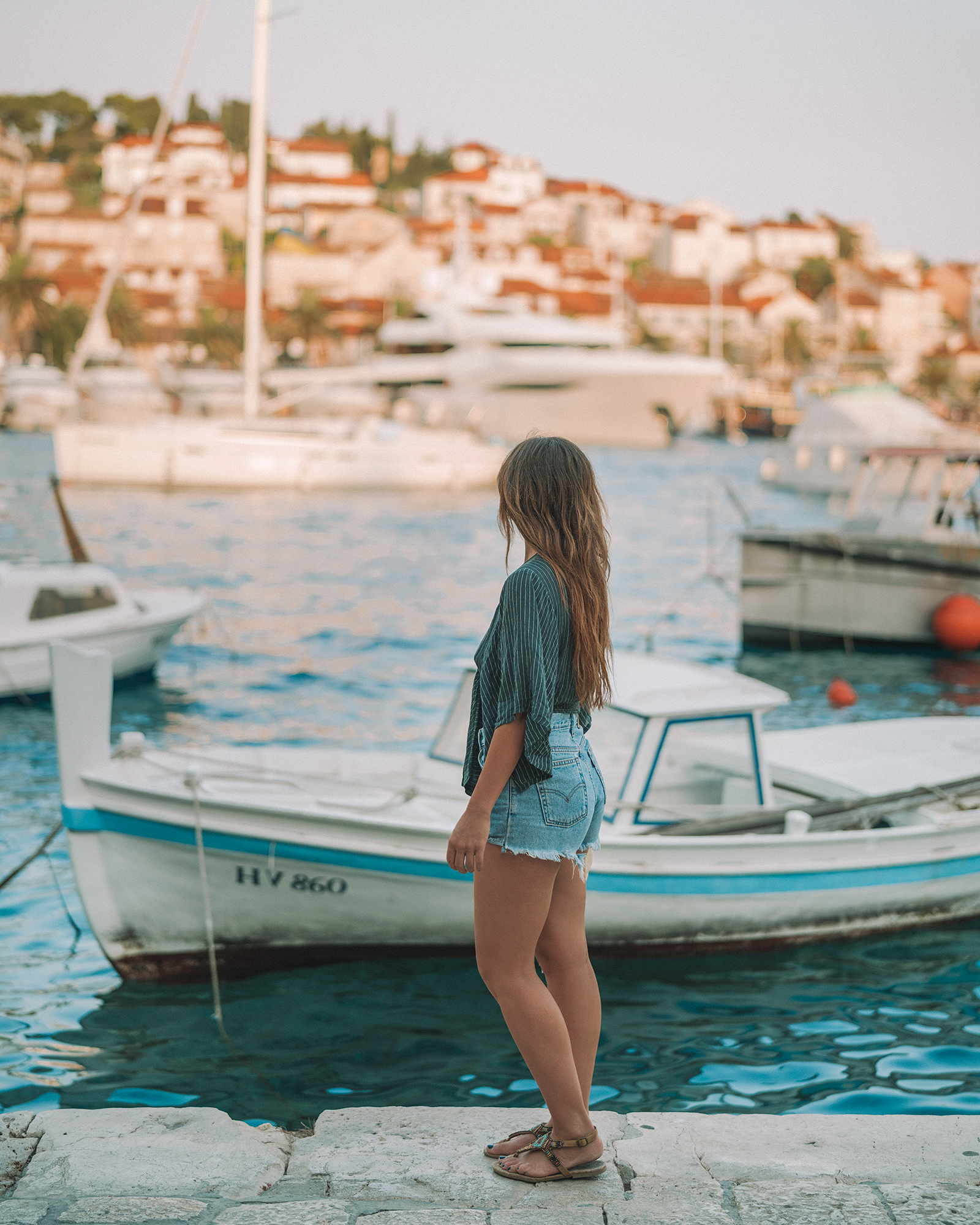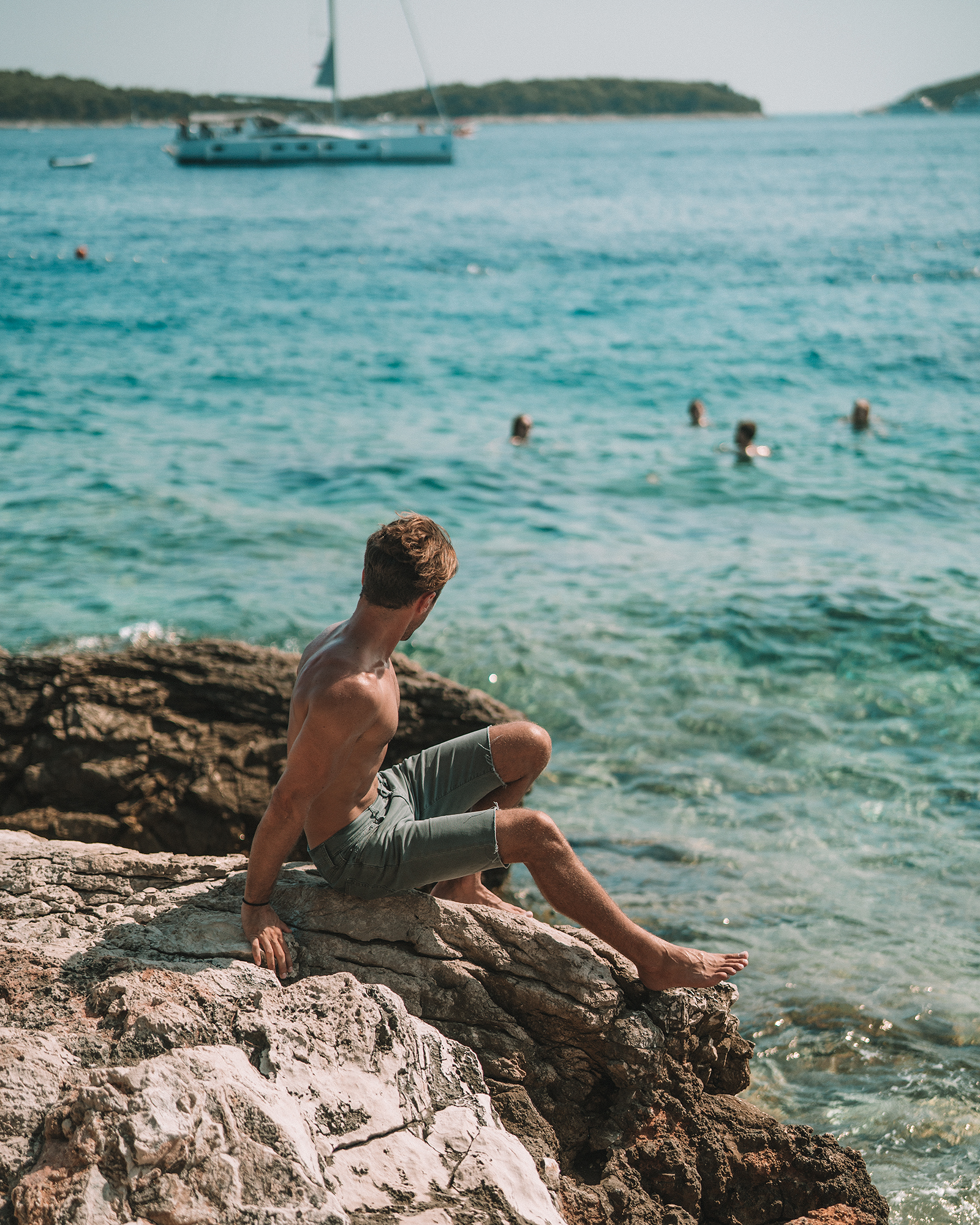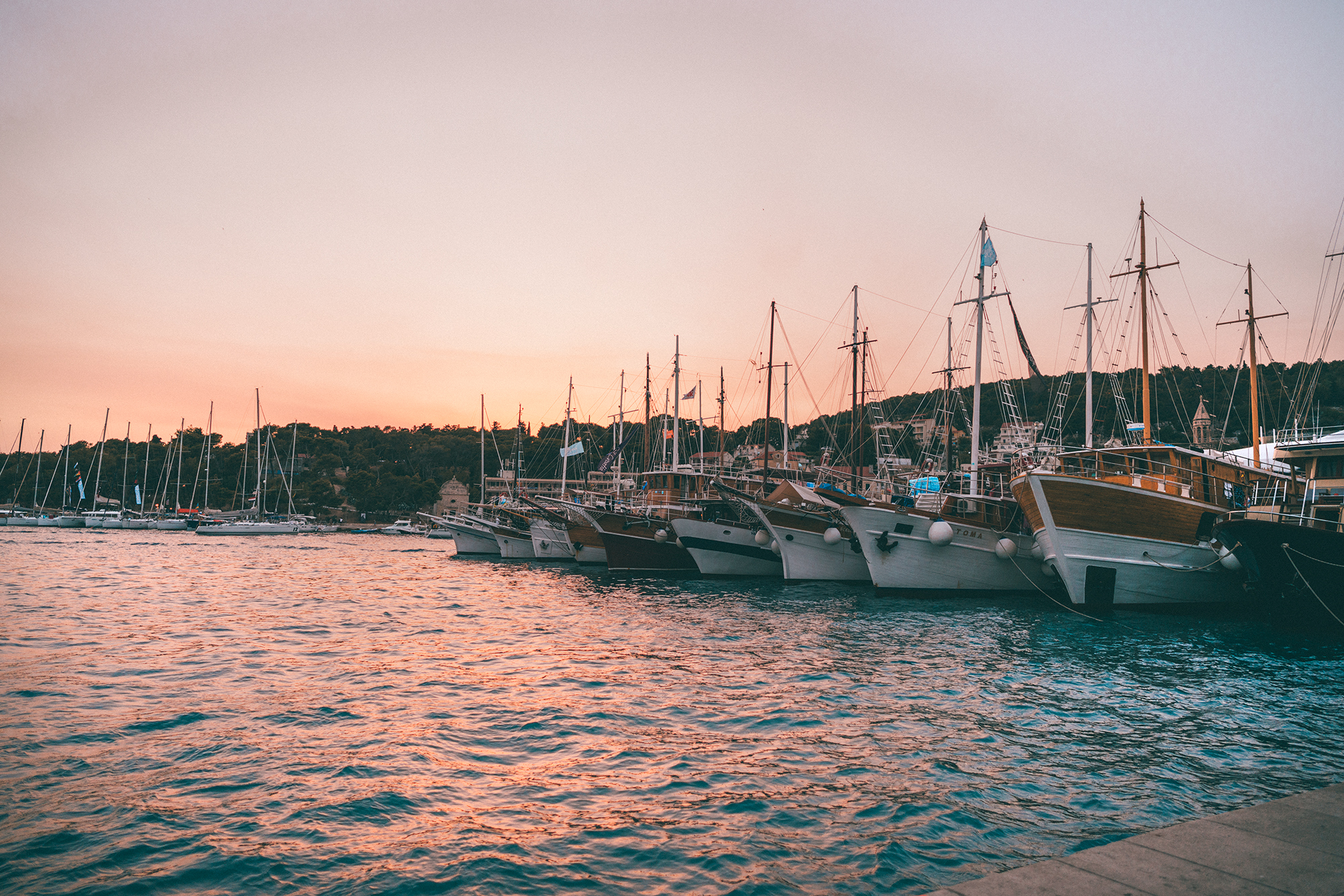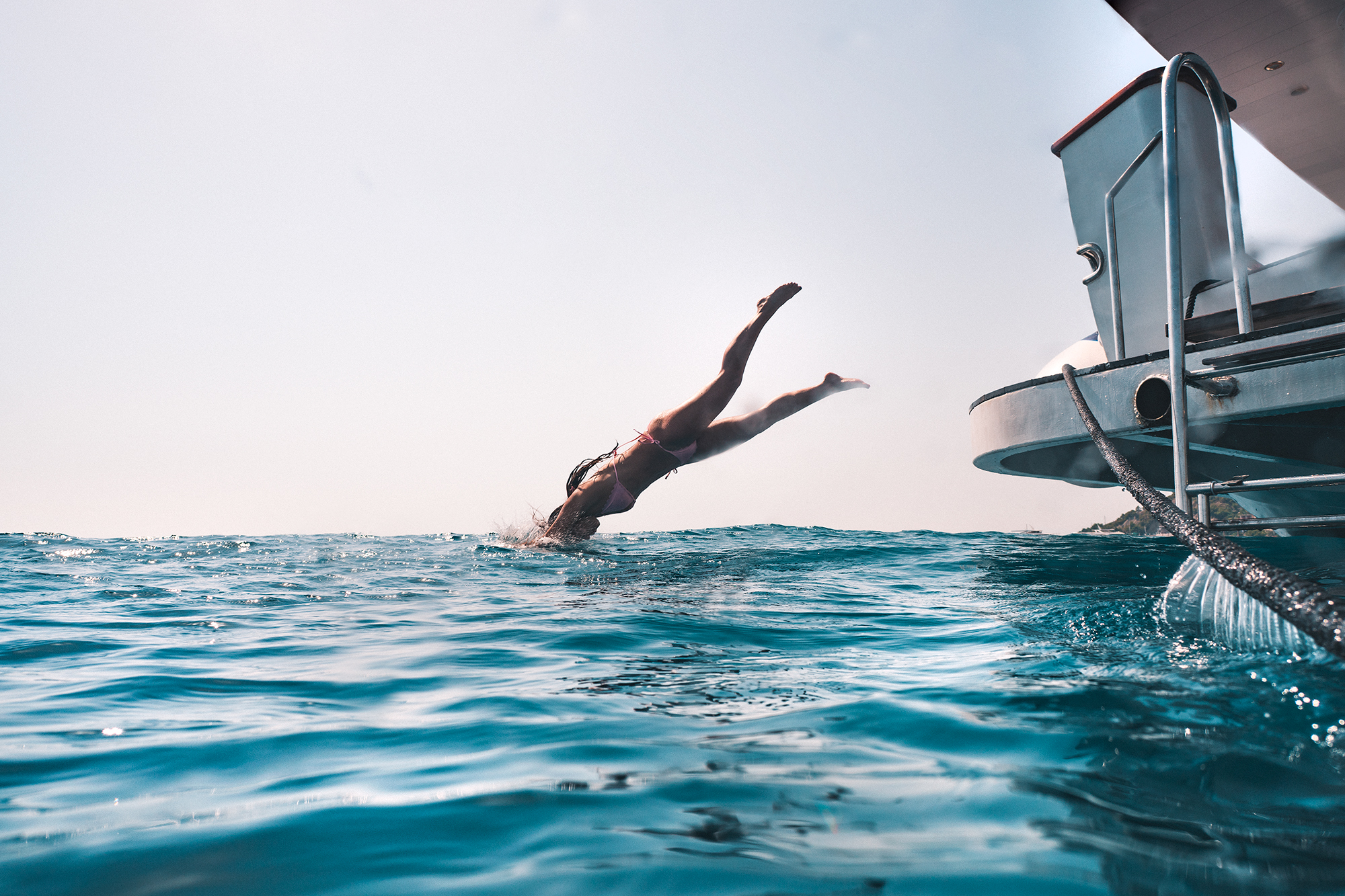 Where to Stay:
Hotel Excelsior: A brand new property in Dubrovnik, Excelsior is modern, luxurious, and perched in the hills with incredible city views.
Hotel Park Hvar: A lovely Hvar old-town hotel with amazing views of the city
Rixos Premium Dubrovnik: One of Dubrovnik's highest rated hotels, Rixos is sprawling and stunning - with multiple bars, restaurants, and an ocean-perched massive swimming pool.
Hotel Park Split: Originally built in 1921 and massively updated recently, the Hotel Park Split is a traditional first-class hotel in the center of Split, right next to the famous Bačvice beach.
Private Home BnBs: There are some incredible privately-owned apartments all over the port cities. Just look at how beautiful this one is!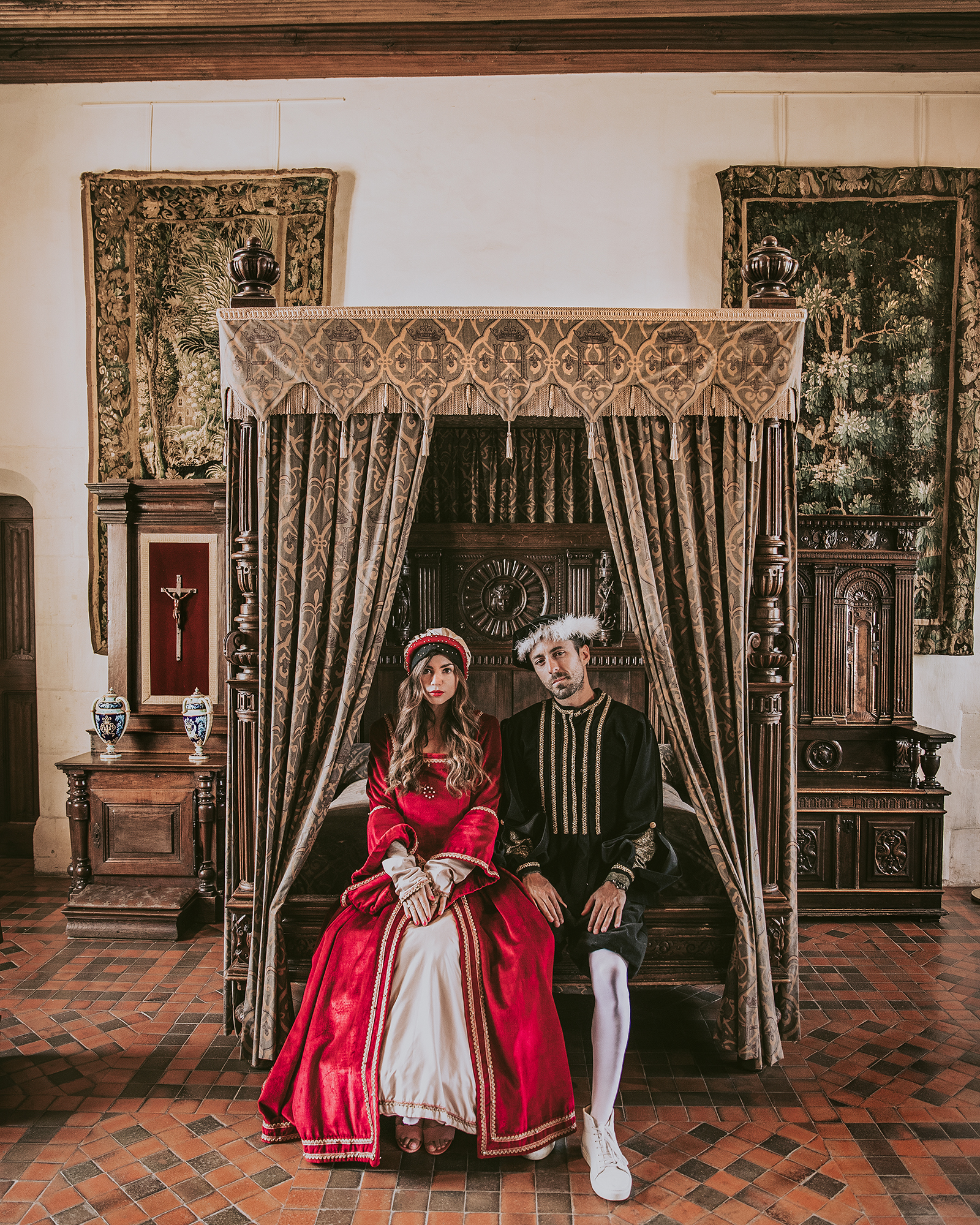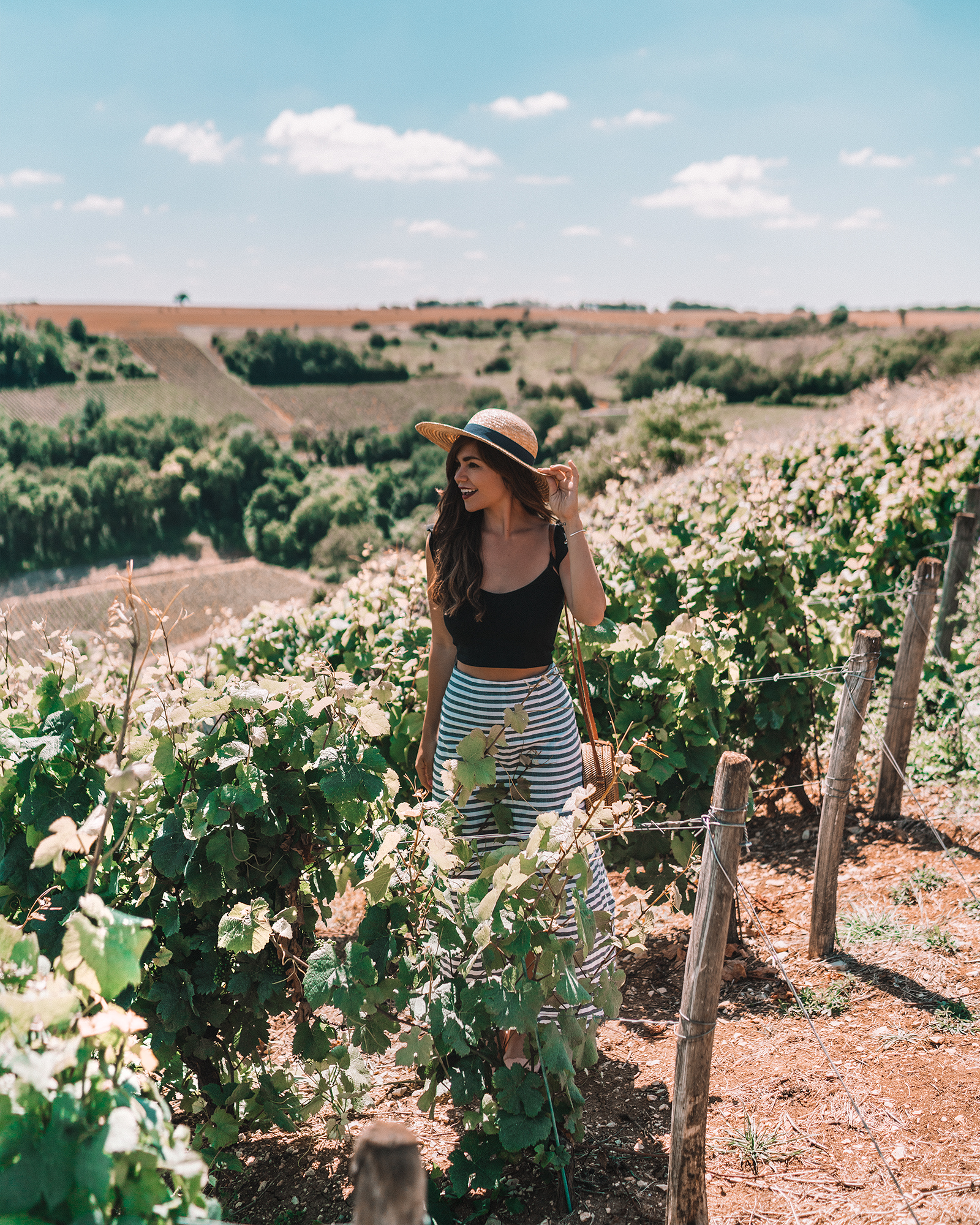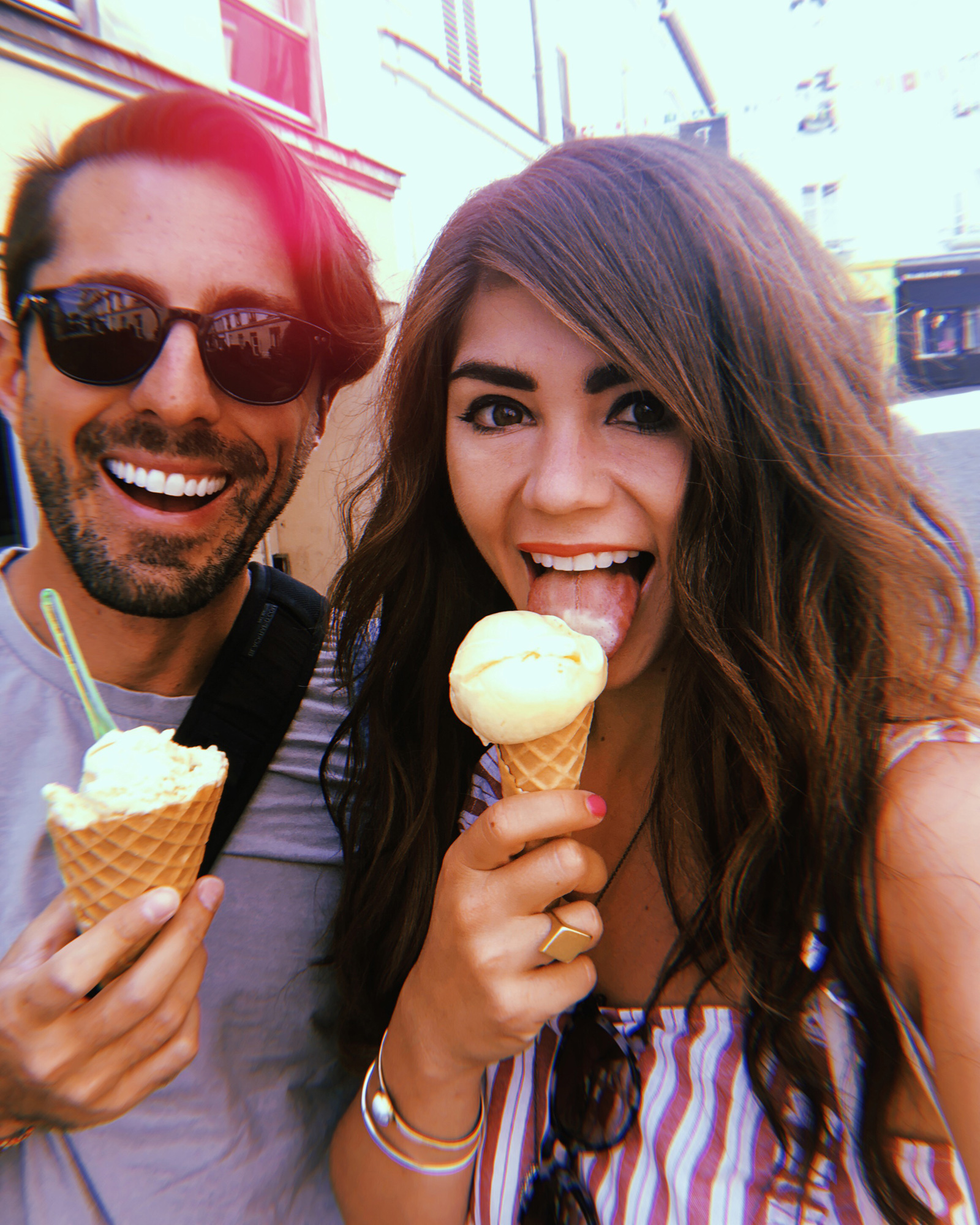 Instead of going to Paris (or better - in addition to going to Paris!), Central France's Loire Valley is a dream of beautiful fairytale villages, wine tasting, vineyards, incredible food, history, art, and a seemingly endless amounts of absolutely stunning castles! It's the perfect destination for the dreamiest, most romantic spring or summer road trip.
Fly into Nantes (a quick hop from Paris), rent a car, and make your way through the countryside for a week or two, ending in Paris. What's more romantic than wearing your prettiest dresses and drinking fine wine in renaissance castles and little stone french villages? I'm pretty sure the answer is nothing!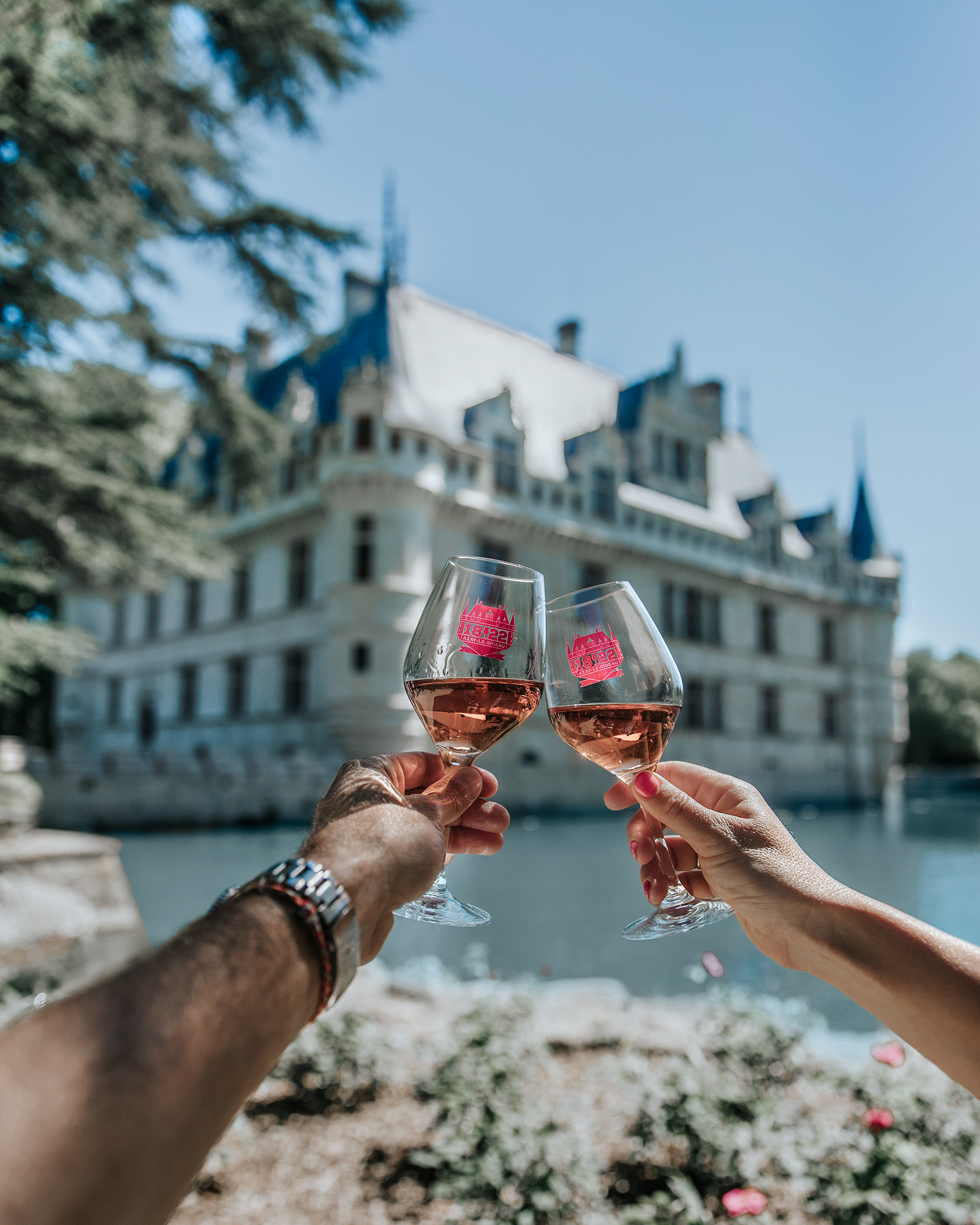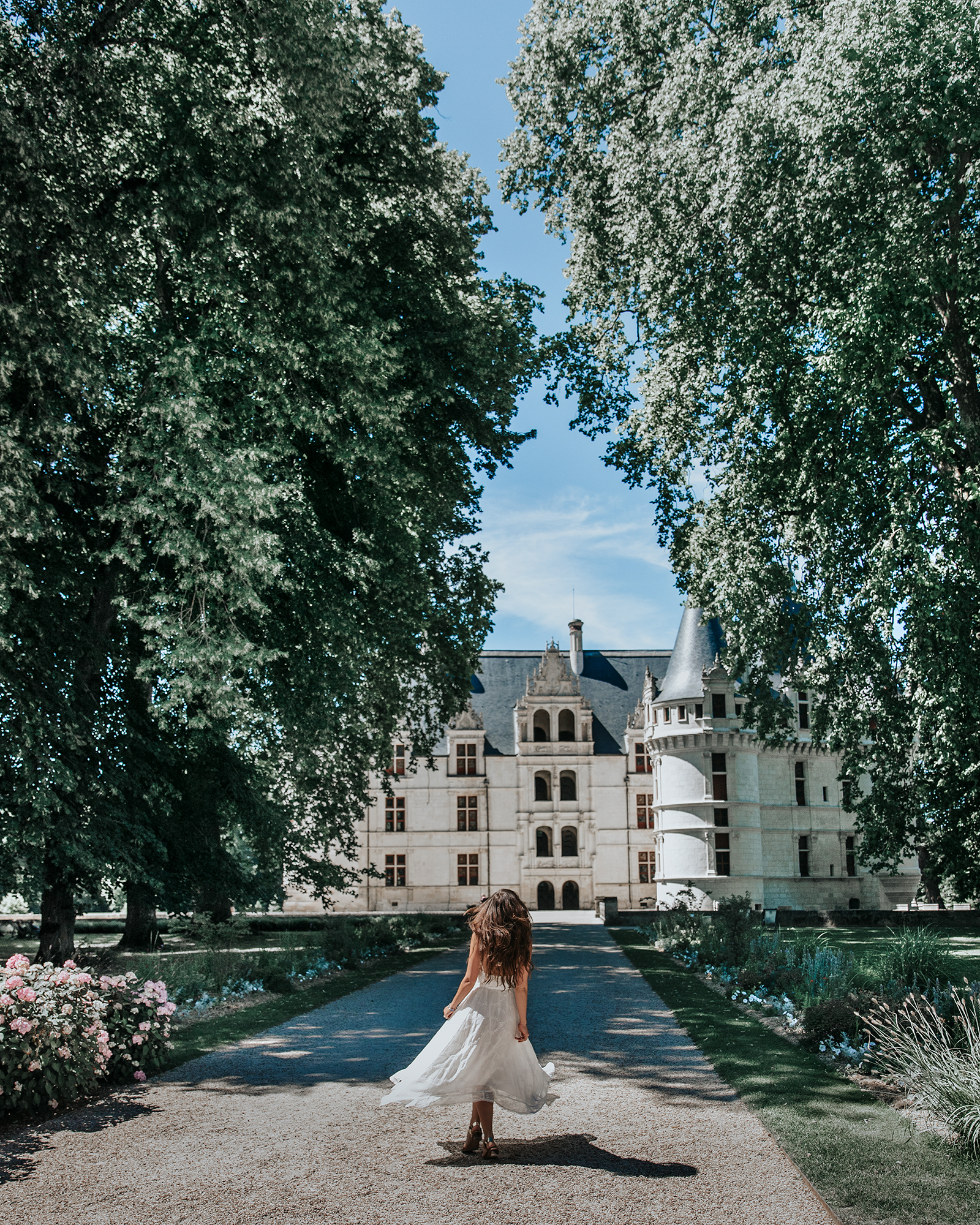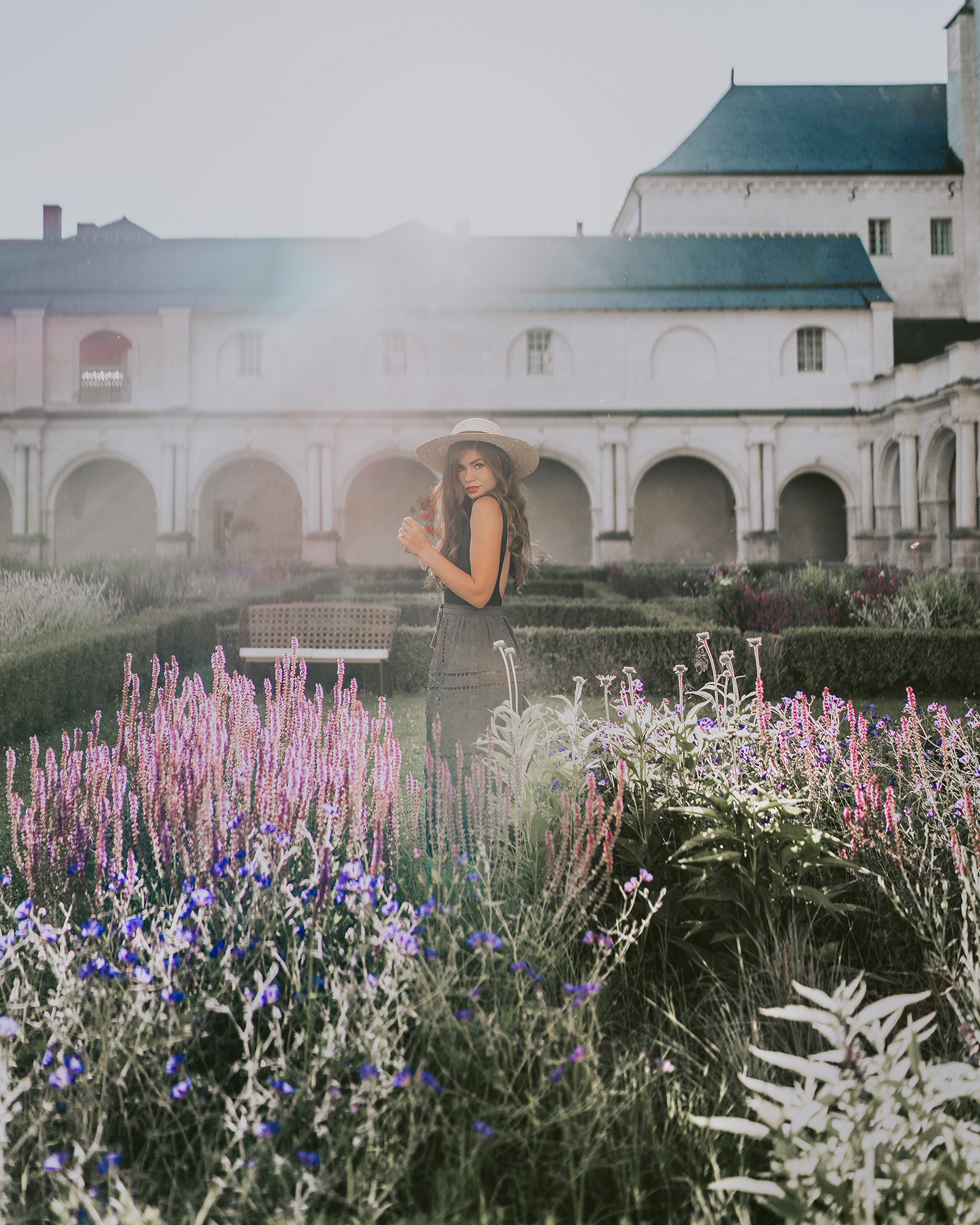 Where to Stay:
In short: real castles. There are so many amazing chateaus (The French word for castle) that you can stay in all over the region. A few highlights: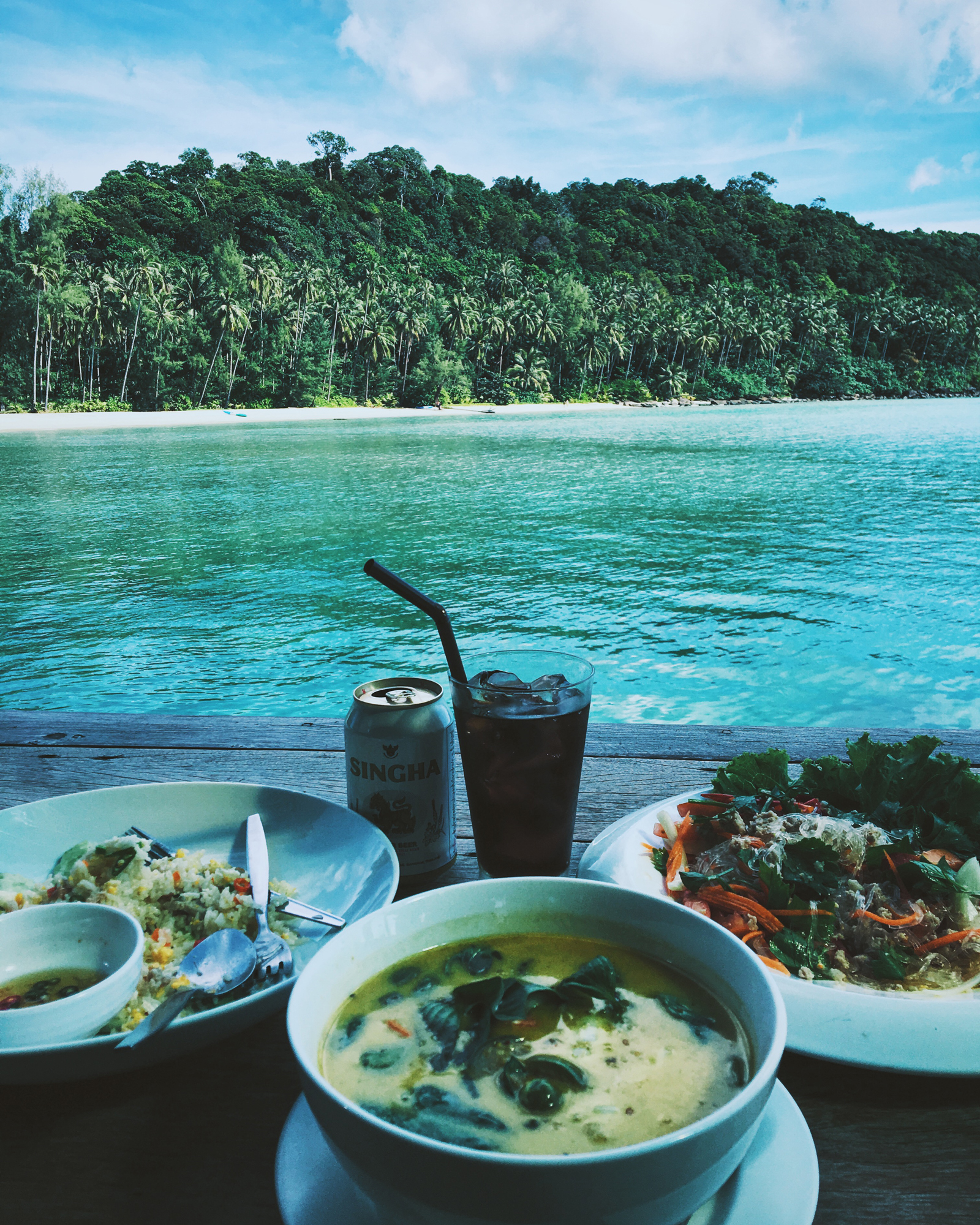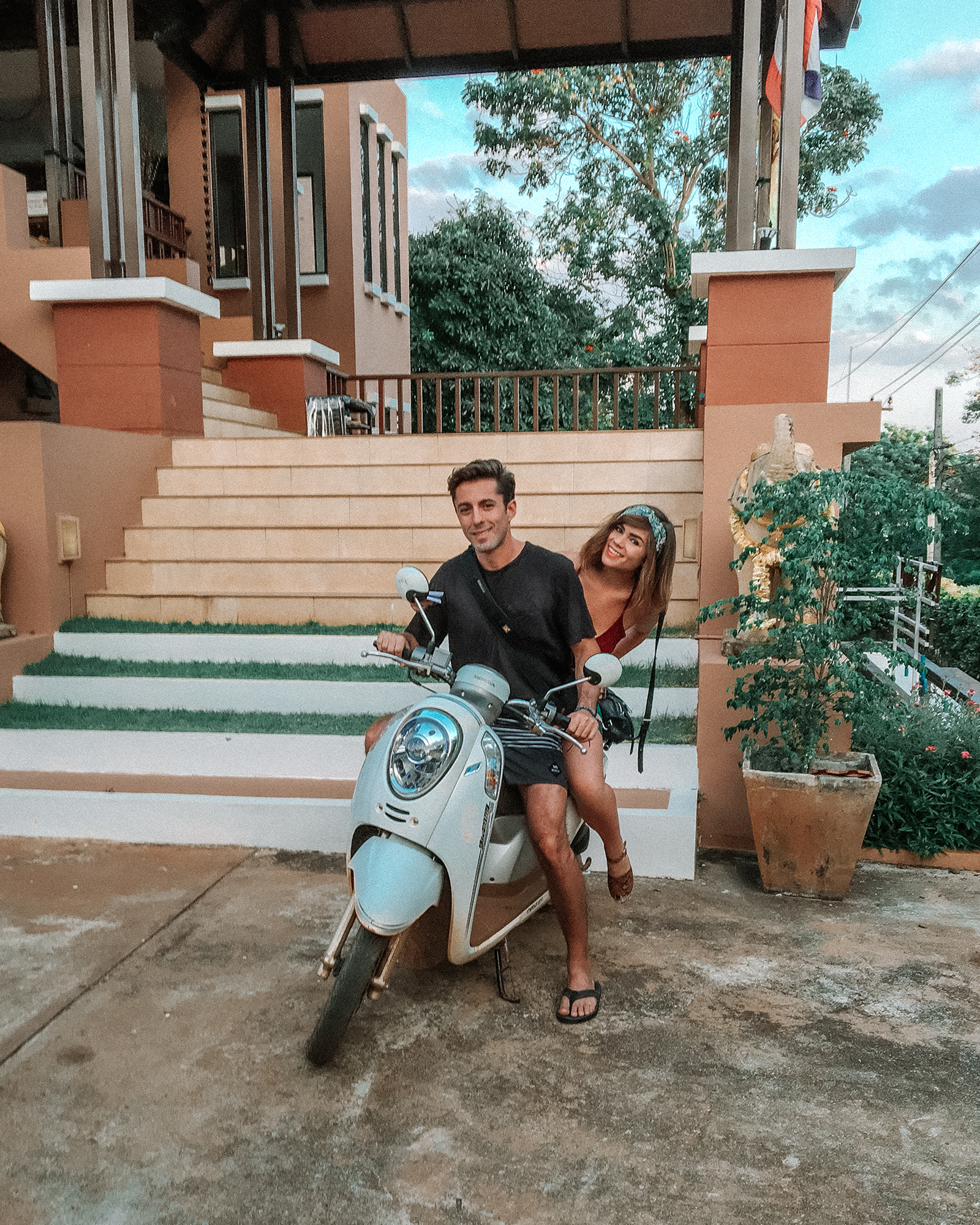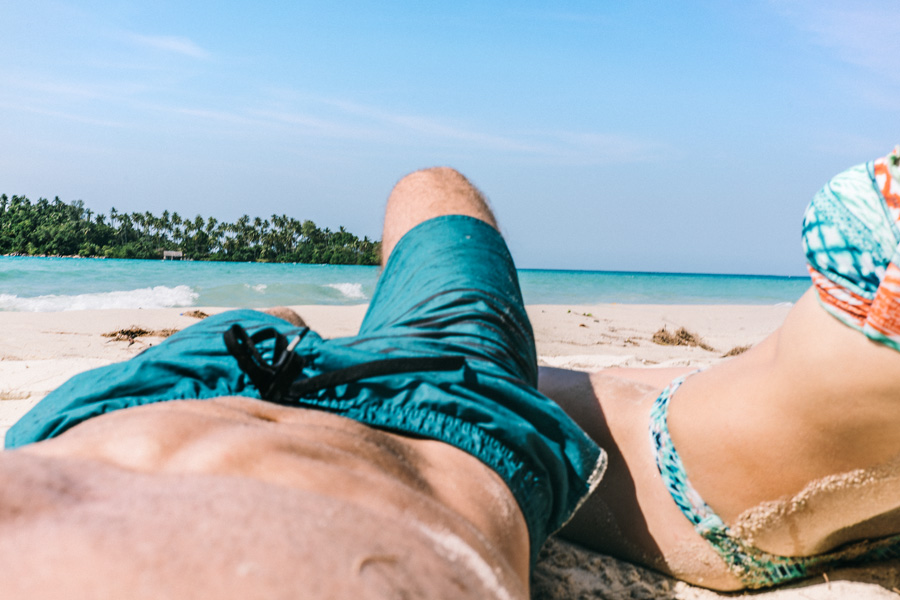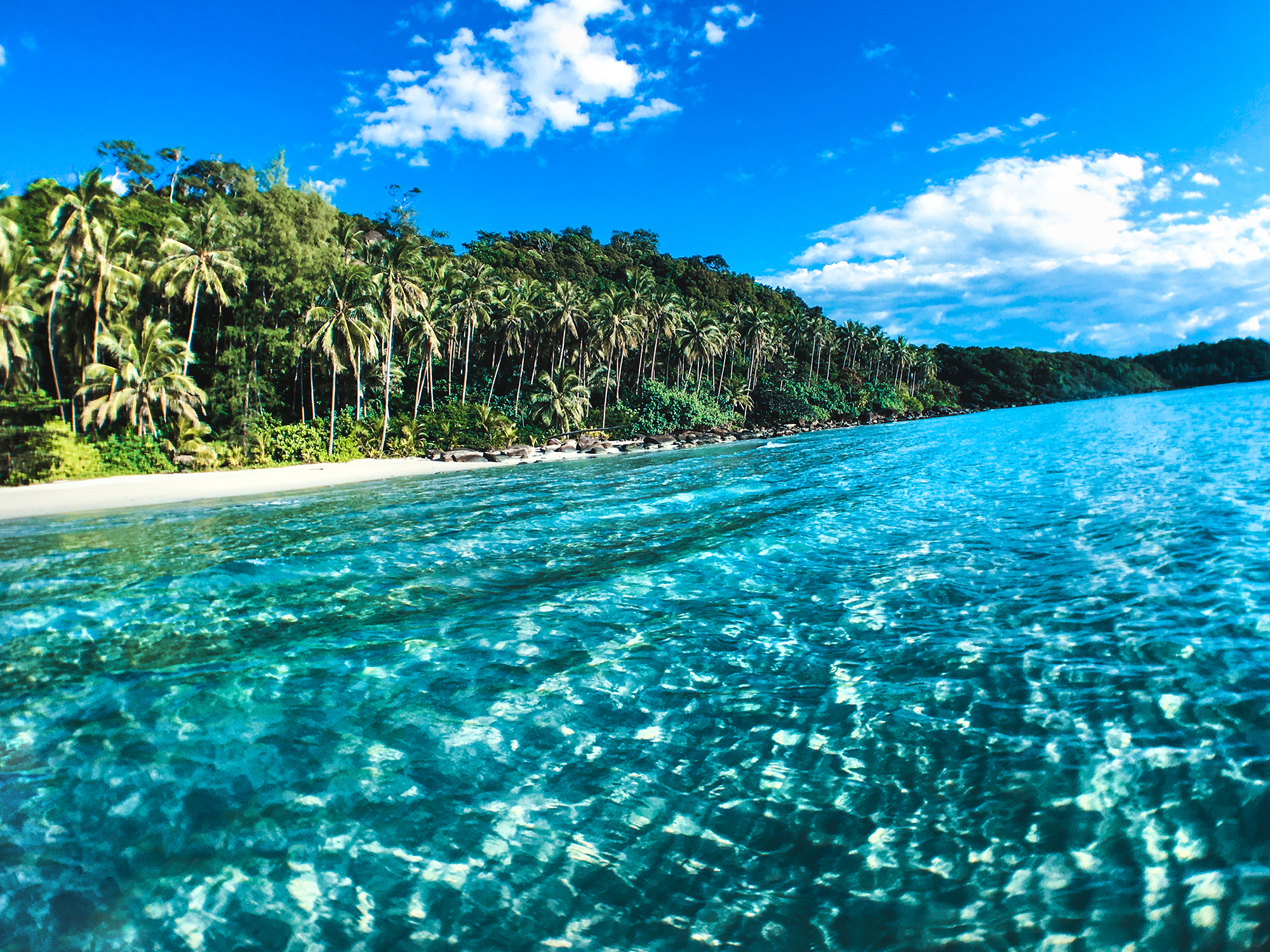 The sister islands of Ko Kood / Kut and Ko Mak are an incredibly special place to me, as this was the first place in Asia I ever visited (after a brief stop in Bangkok), and also was the true origin of our Away Lands journey. Back in 2015, Brandon and I scraped together every vacation day we could to spend his birthday, Christmas, and New Years in Thailand and Bali over 3 weeks - our first major trip together and where we filmed our first real portfolio piece for this wild idea we had.
Brandon had previously been to Thailand, and did a tour of the more well-known spots and we wanted to find something really unique. We stumbled onto this New York Times Article about these little islands we had never heard of, and somehow they just called to us. These islands are in the Gulf of Thailand near the border of Cambodia (to get here from Bangkok, you can take a 5-6 hour drive or a quick flight to the little town of Trat, then catch a ferry.) Even a number of years later are still mostly undeveloped. They feel authentic, with lots of funky little tiki bars, amazing street food, crystal clear waters, and a wide mix of travelers. We spent a week here riding motorbikes, kayaking out to other islands, and exploring. They are truly magical - and I am hoping we can return soon!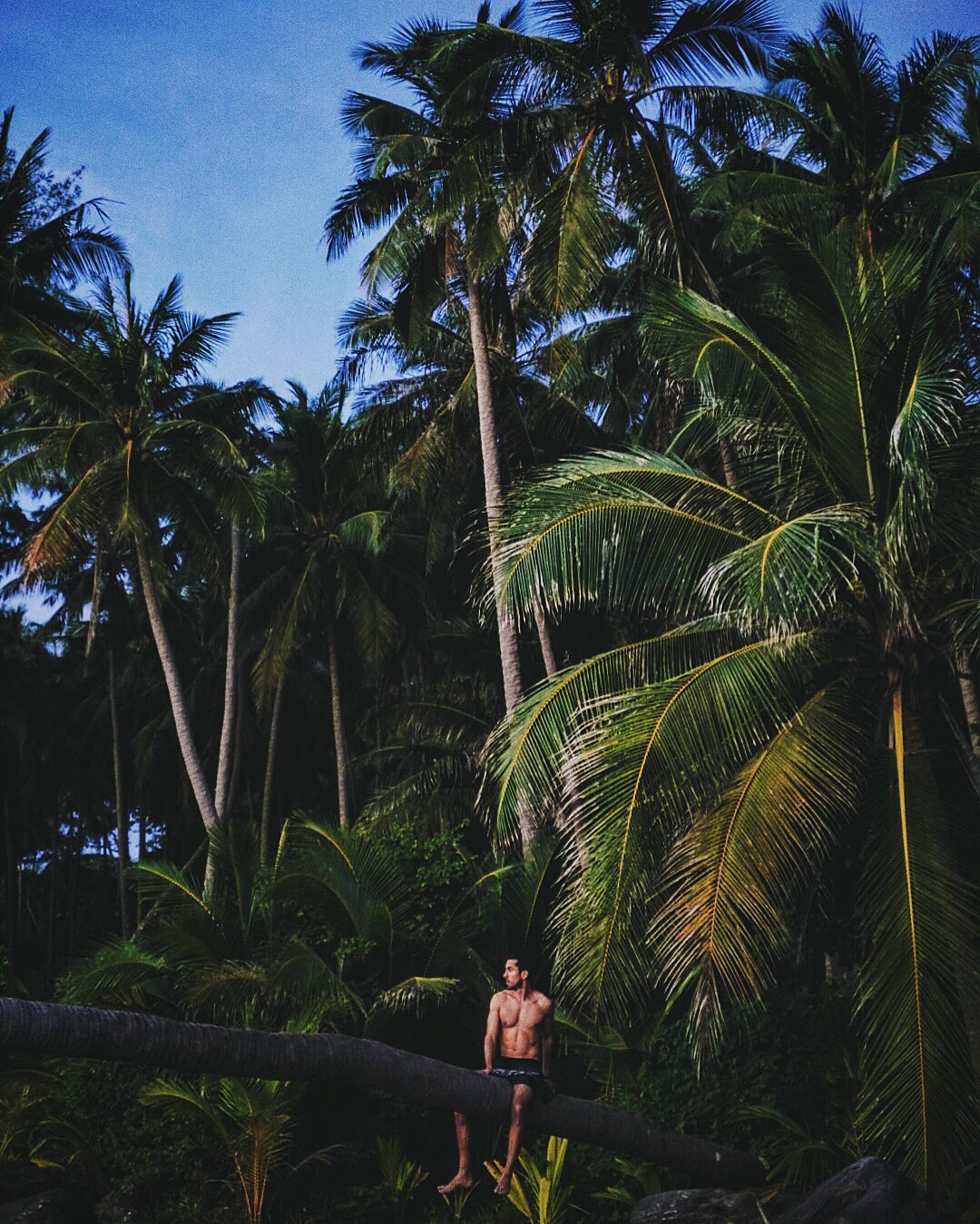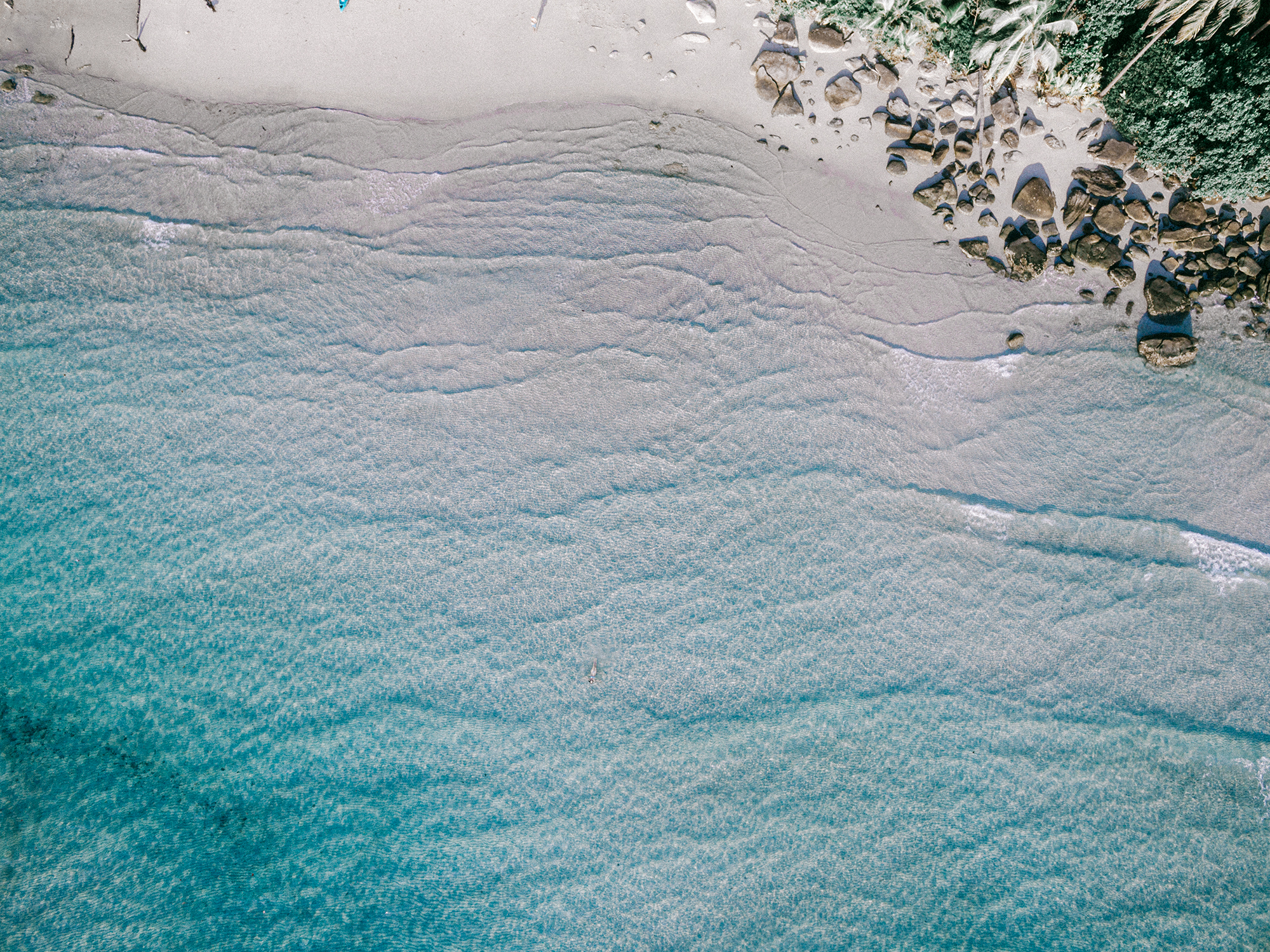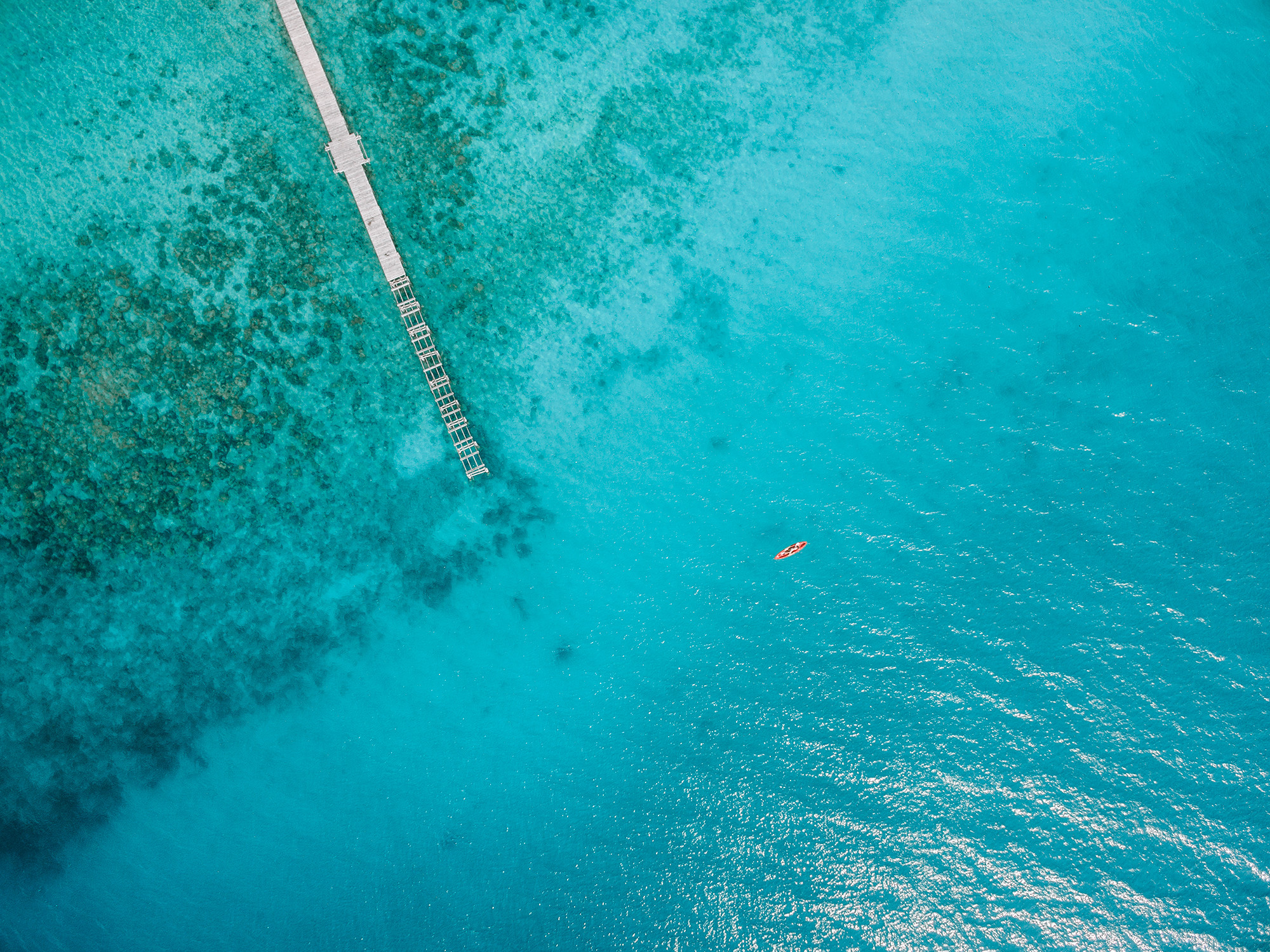 Where to Stay:
Captain Hook Resort, Ko Kood: We stayed here, and were so happy with our choice! This hotel is a little funky, a little bit of a mission to get to, and only accessible by speedboat but surrounded by beautiful beaches and water and we had so much fun here. I remember all of the food being excellent, and I particularly remember the bartender making incredible would-be-$20-in-LA craft cocktails every night.
Soneva Kiri, Ko Kood: Soneva is a serious outlier for this islands - it is an ultra-luxury property in an area that doesn't have any other in its stratosphere, but is absolutely incredible and one place I would love to stay at in the future. They even have treetop dining!
Mira Montra Resort Koh Mak: Take an easy one-hour ferry between the islands so you can see them both! Koh Mak has a little more of a small town feeling, while Ko Kood feels much more wild and remote. Mira Montra is a beautiful and affordable accommodation in Koh Mak!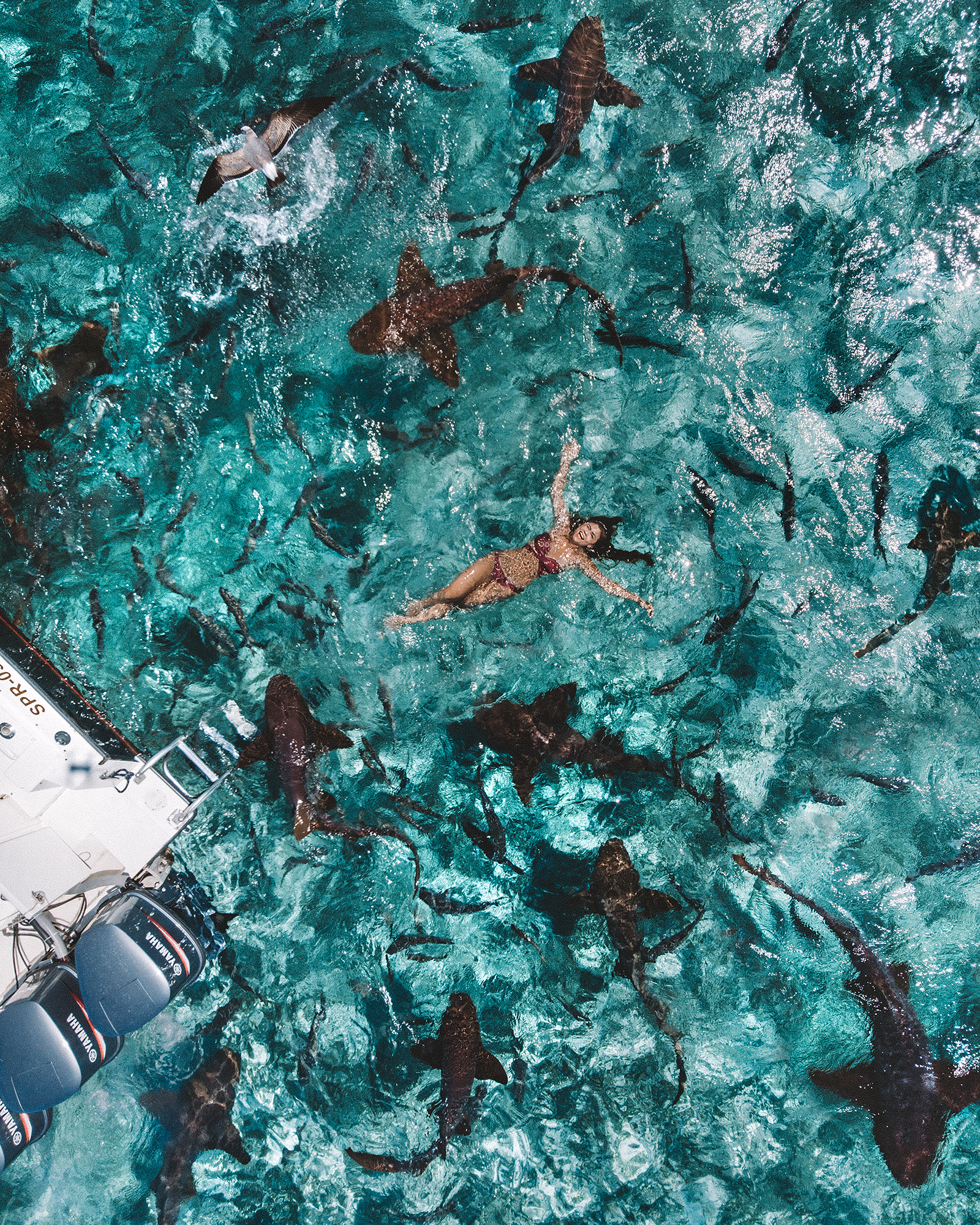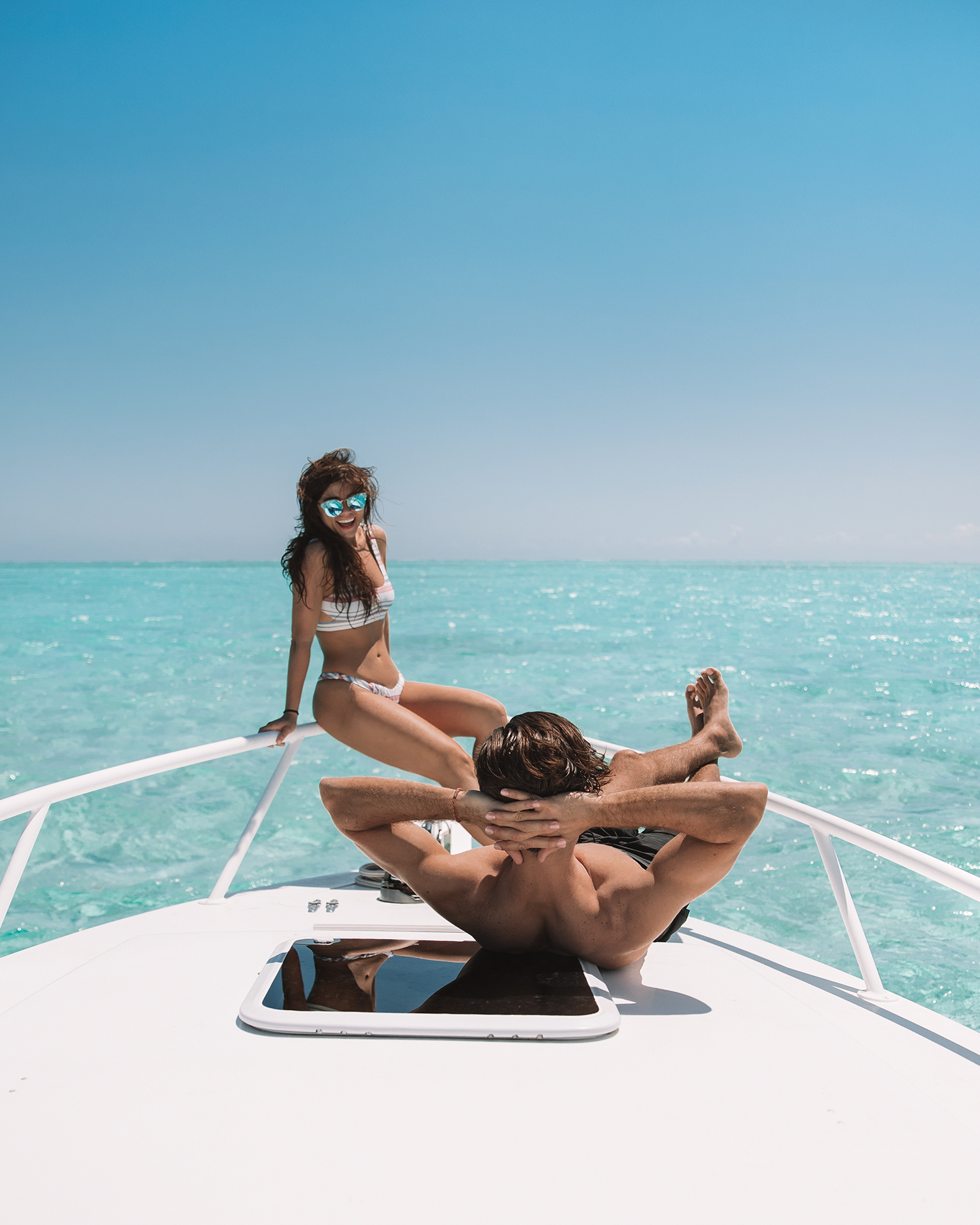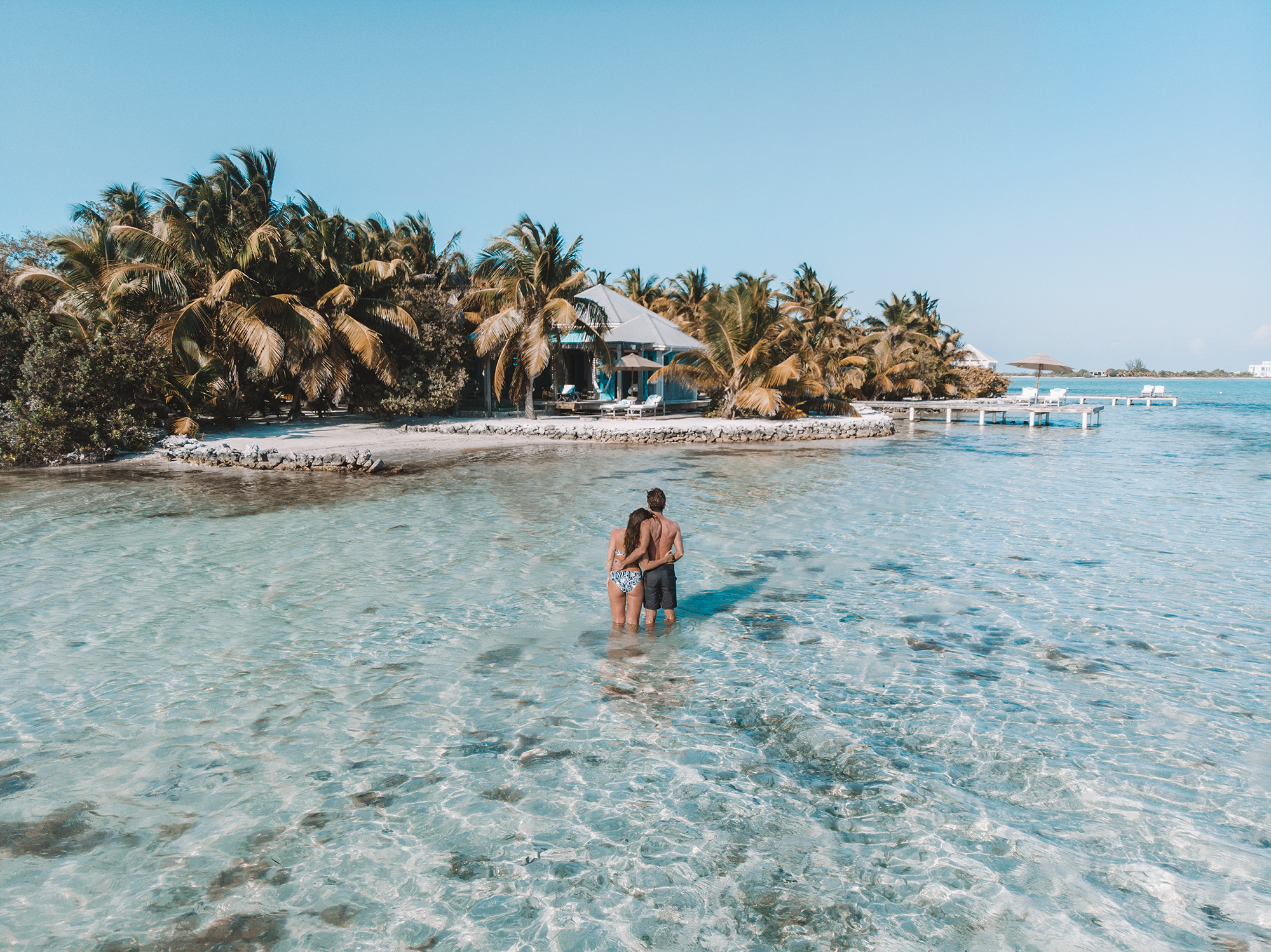 Just South of Mexico's Riviera Mayan Coast and Just West of the Caribbean, Belize still feels very under-appreciated and underrated! The waters are beautiful, the beaches are amazing, you can swim with sharks and rays, there are Mayan ruins to explore, and an extremely friendly local culture! Belize is also incredibly easy to do on a budget (or there are a few very high-end places if you're looking for that as well!)
From the Southern and Southeastern United States is also incredibly easy to get to - a flight from Texas is only a couple of hours!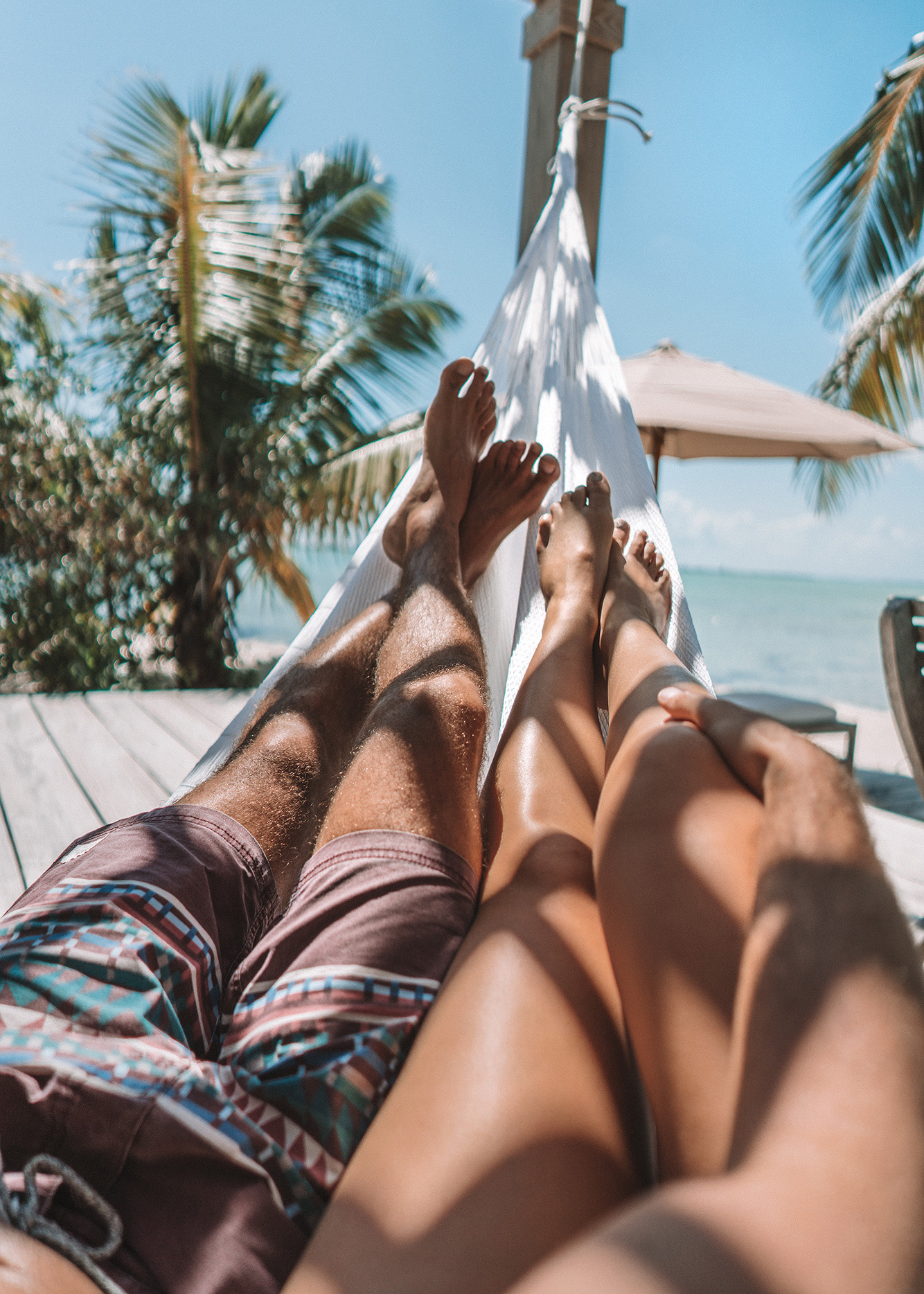 ---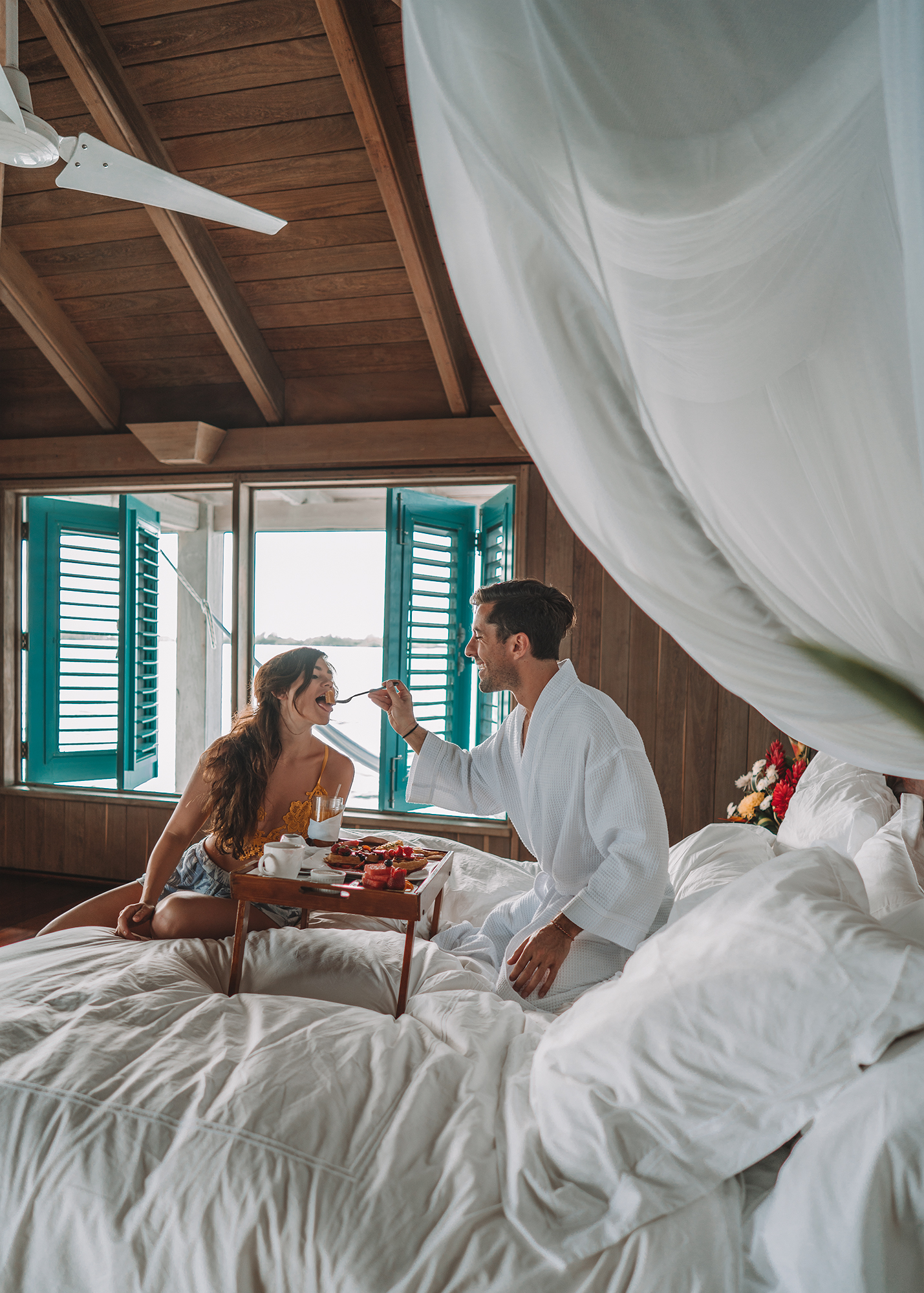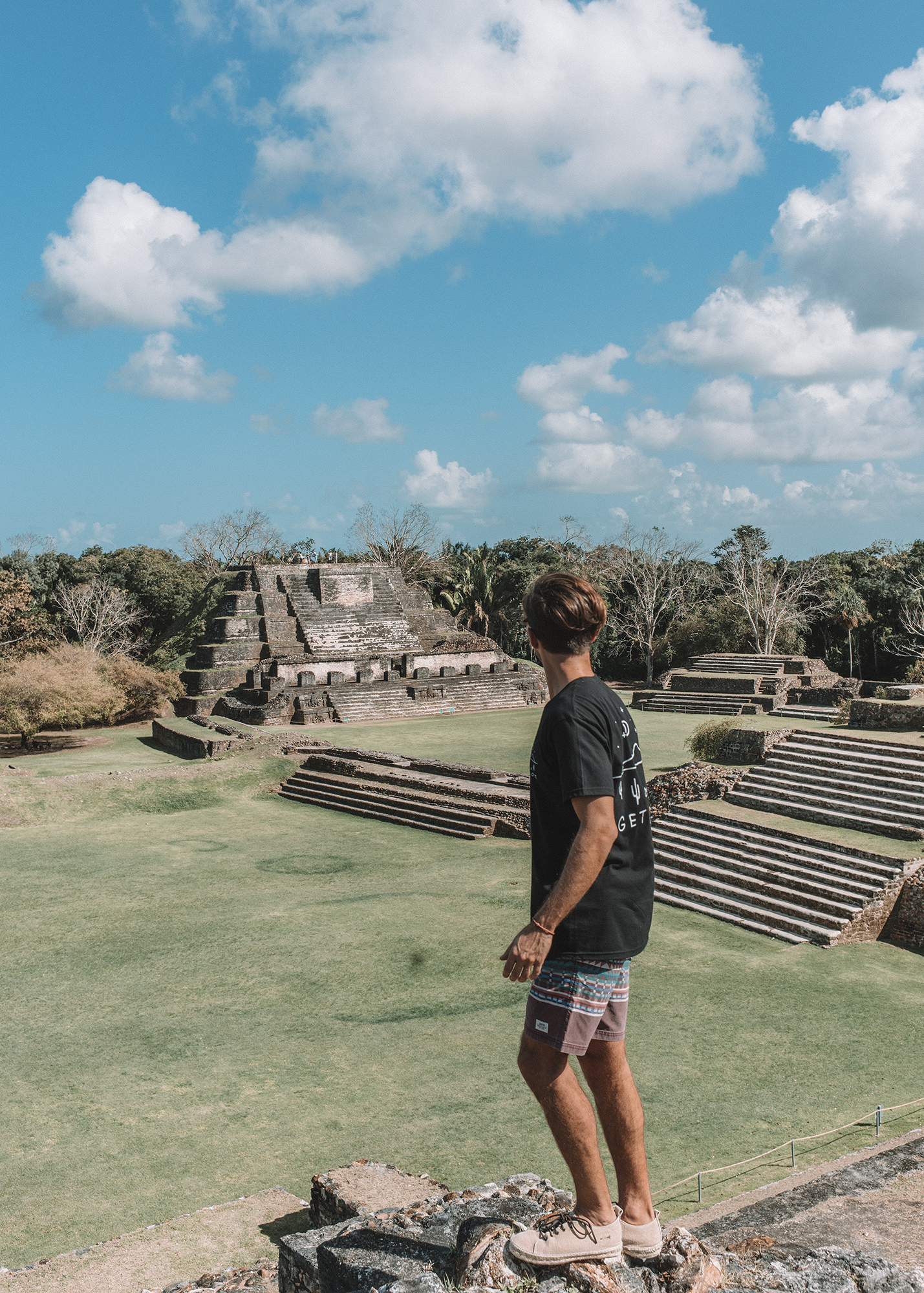 Where to Stay: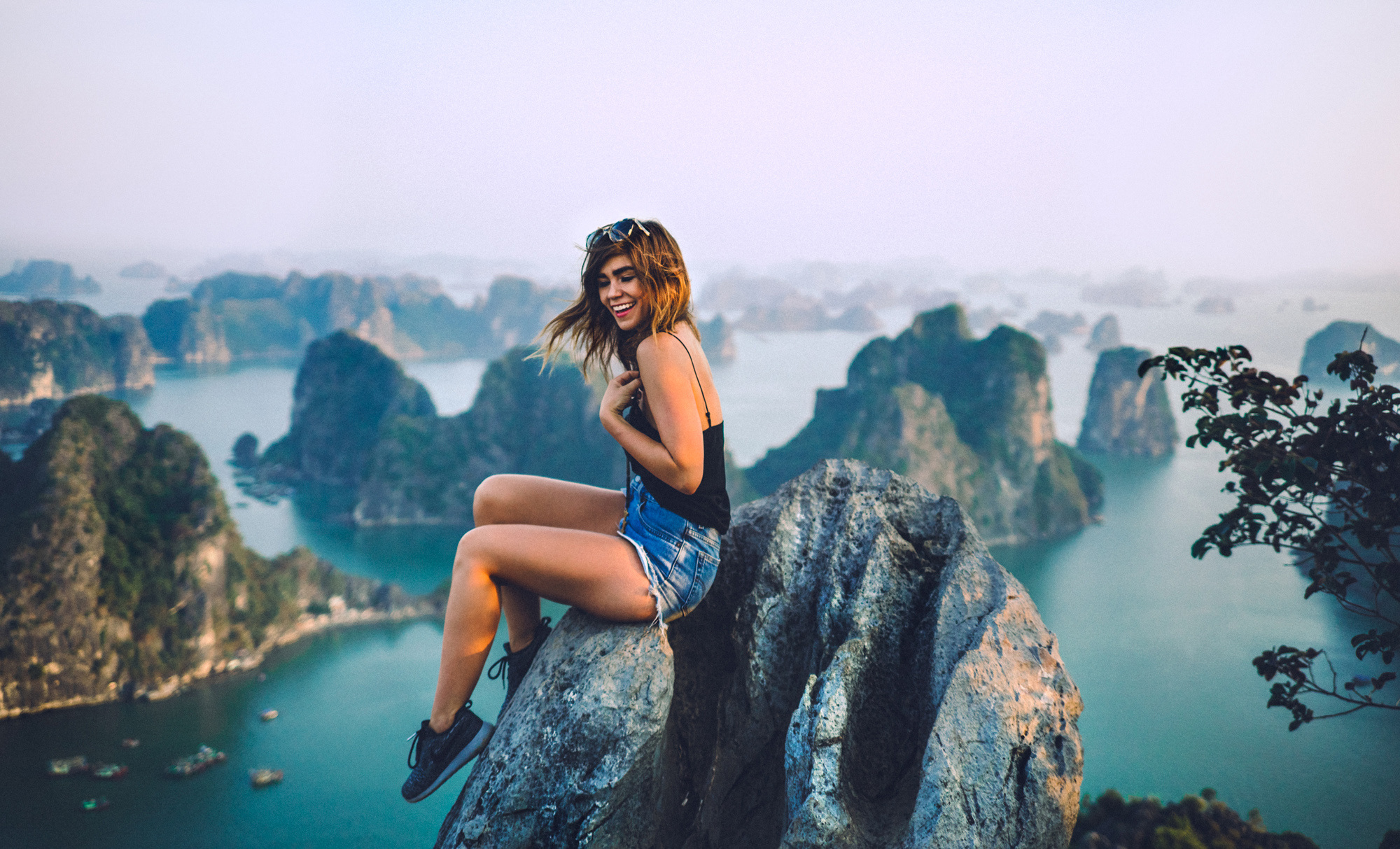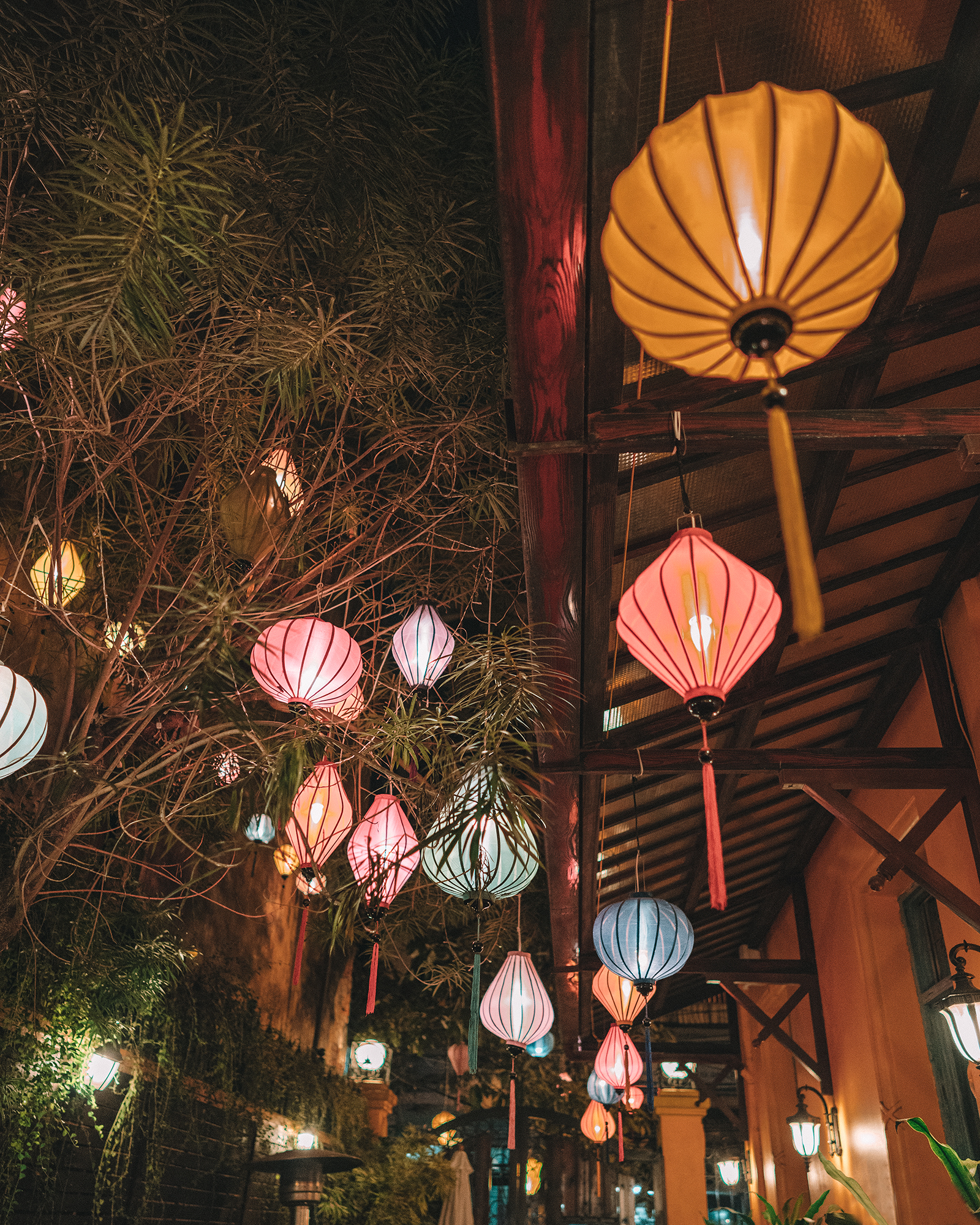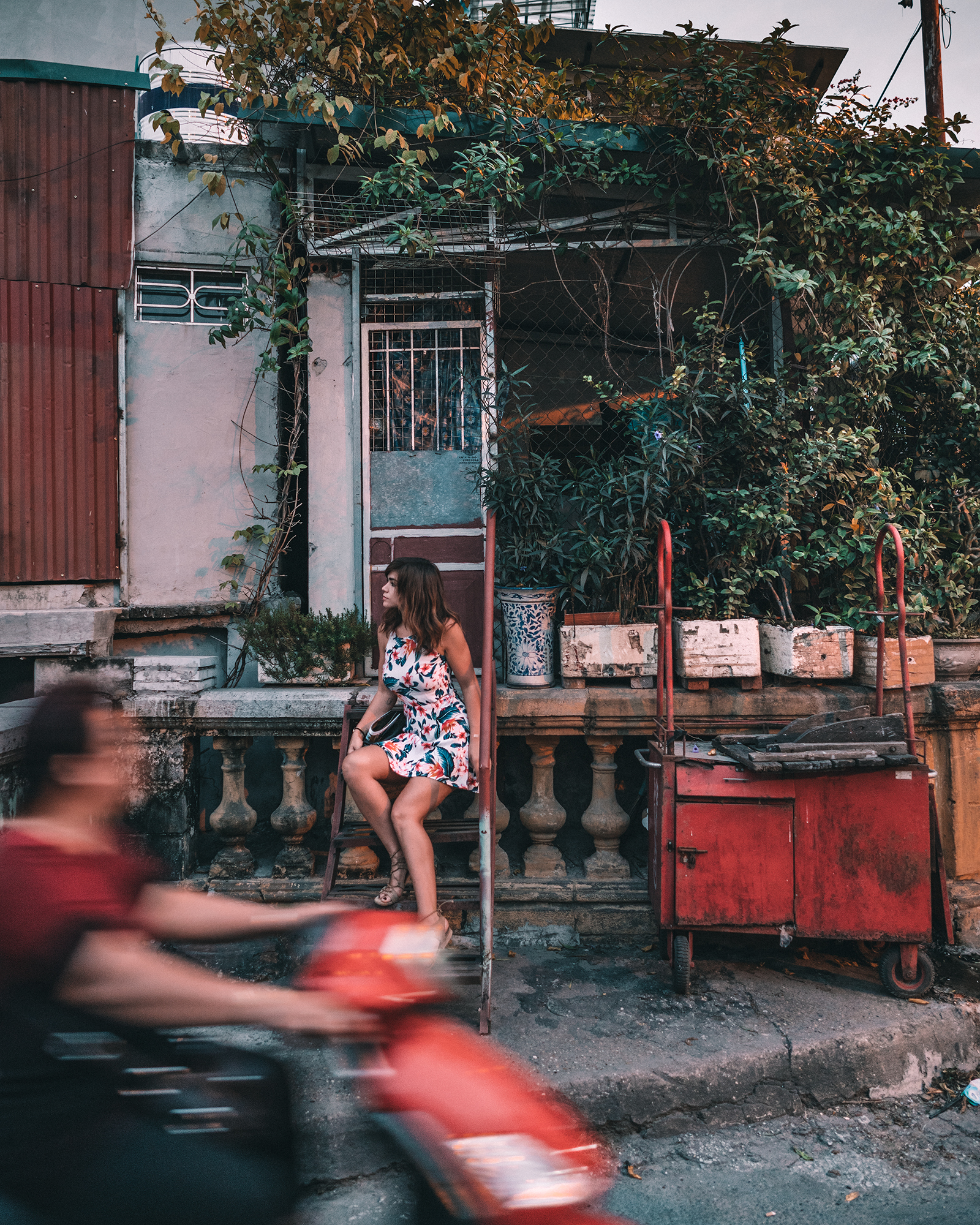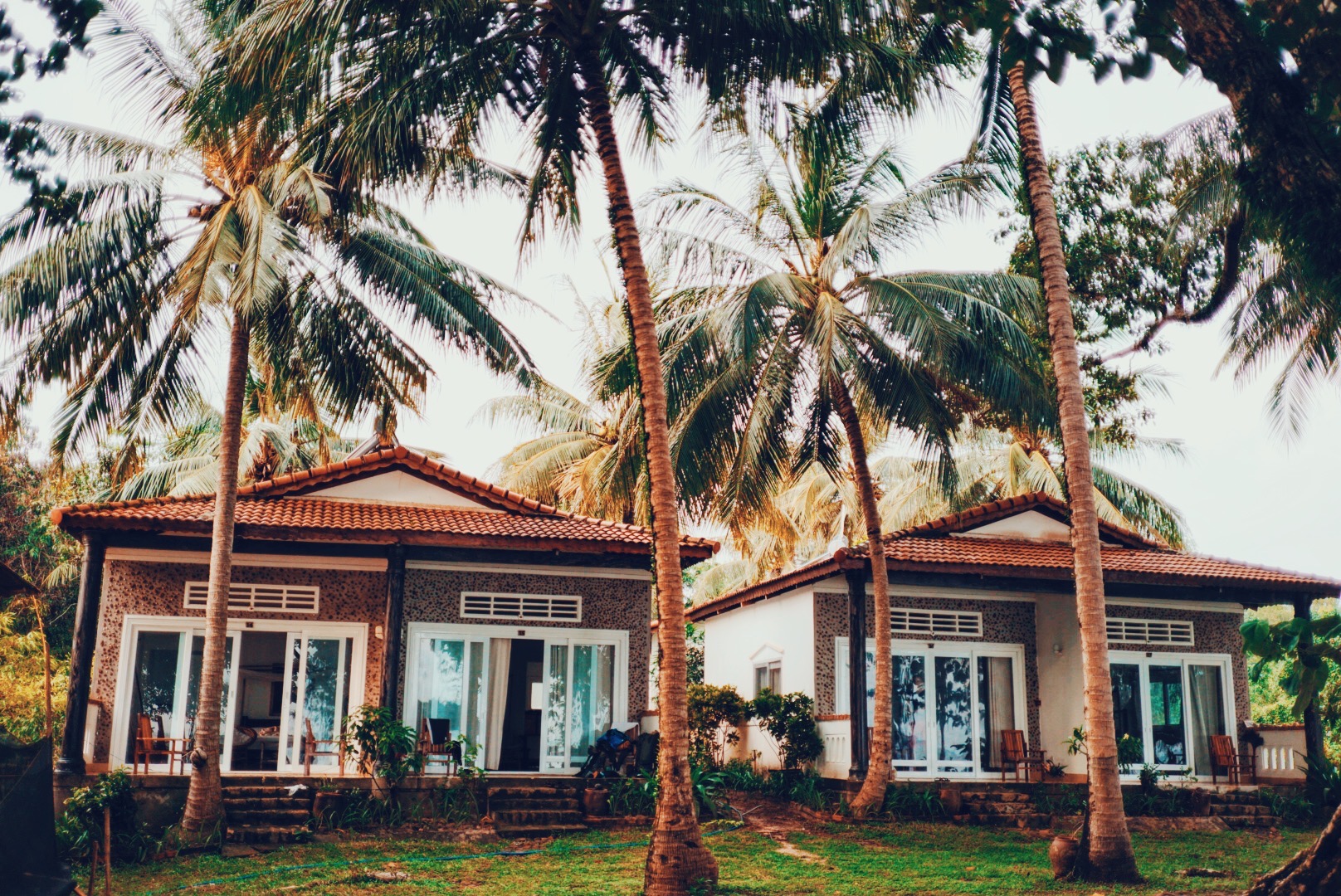 Vietnam is a varied wonderland - from tropical beaches in Phu Quoc, to the wild cities of Hanoi and Ho Chi Mihn City, to the stunning misty mountains of Sapa, to the majestic wonder of Ha Long Bay - there is so much to do and do and explore in this South East Asian country, and it is also an incredible place for adventurous travelers on a budget!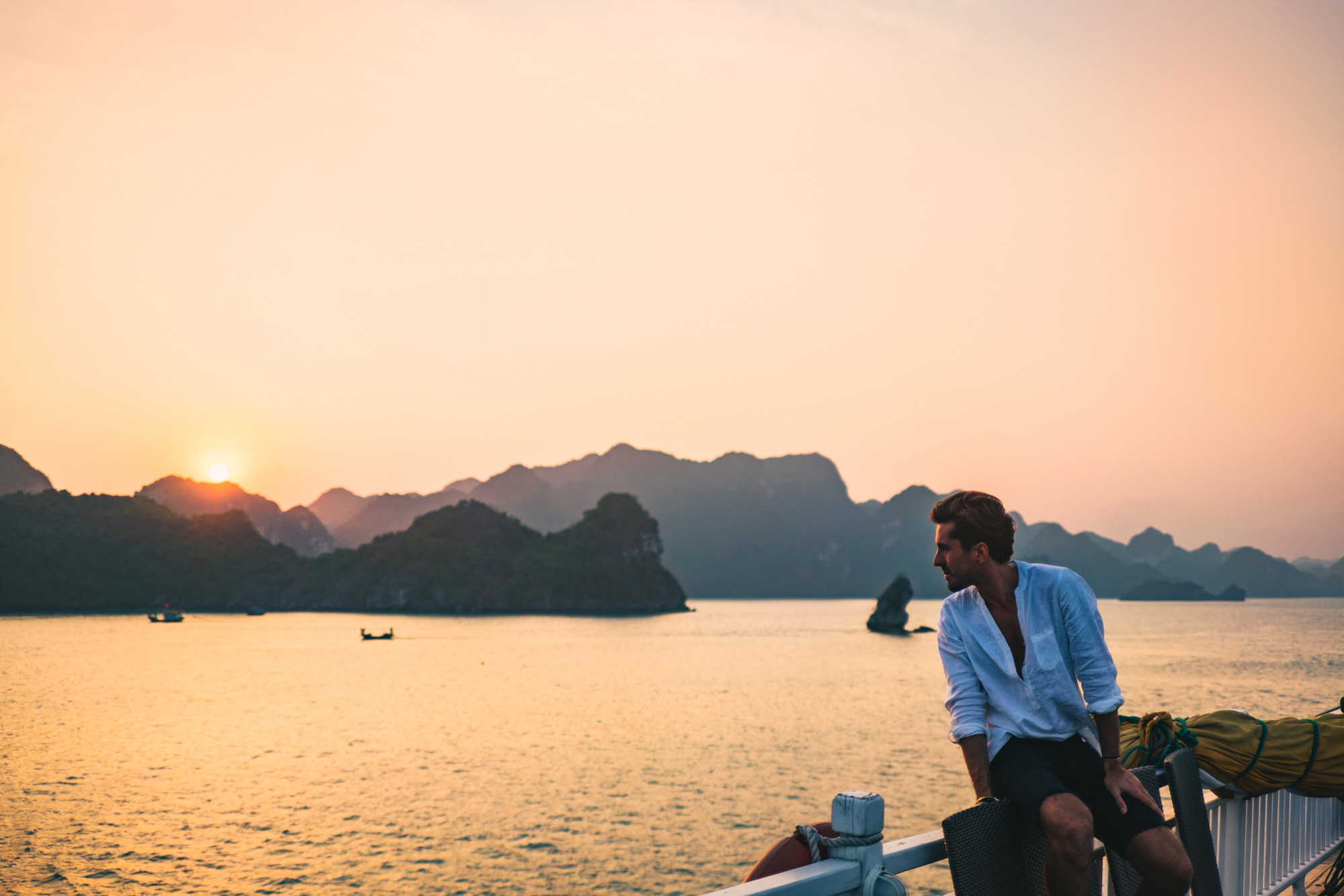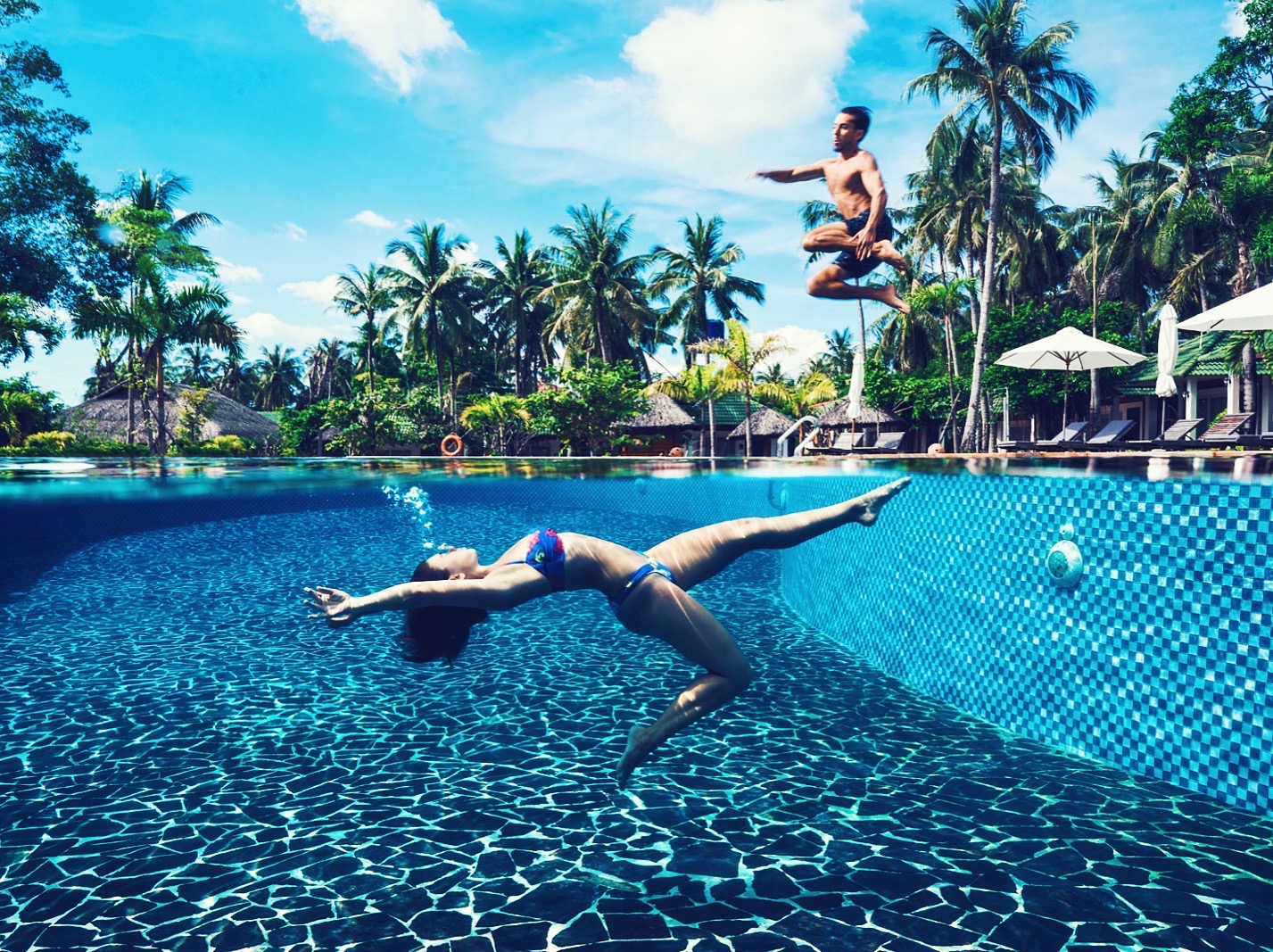 Where to Stay: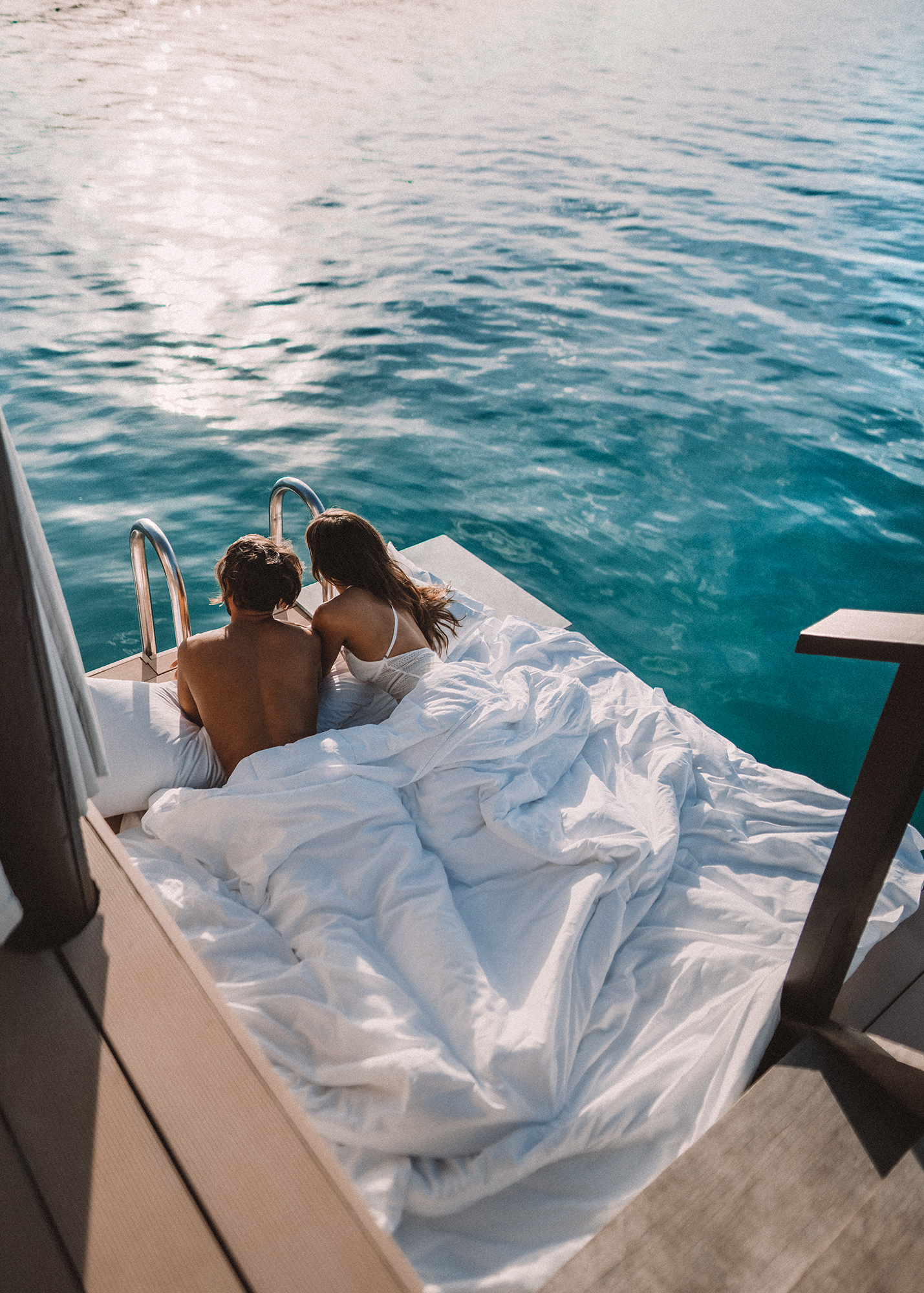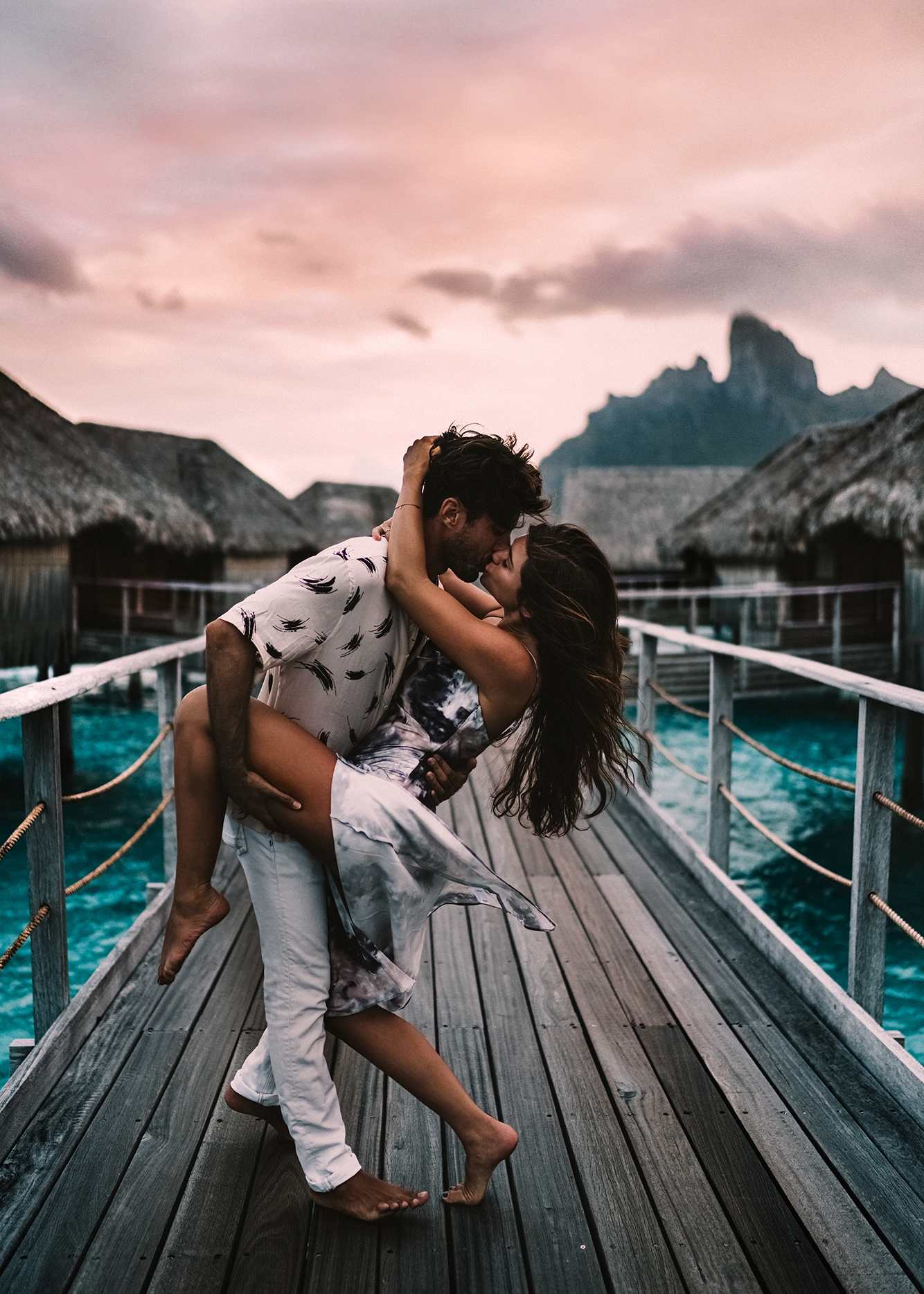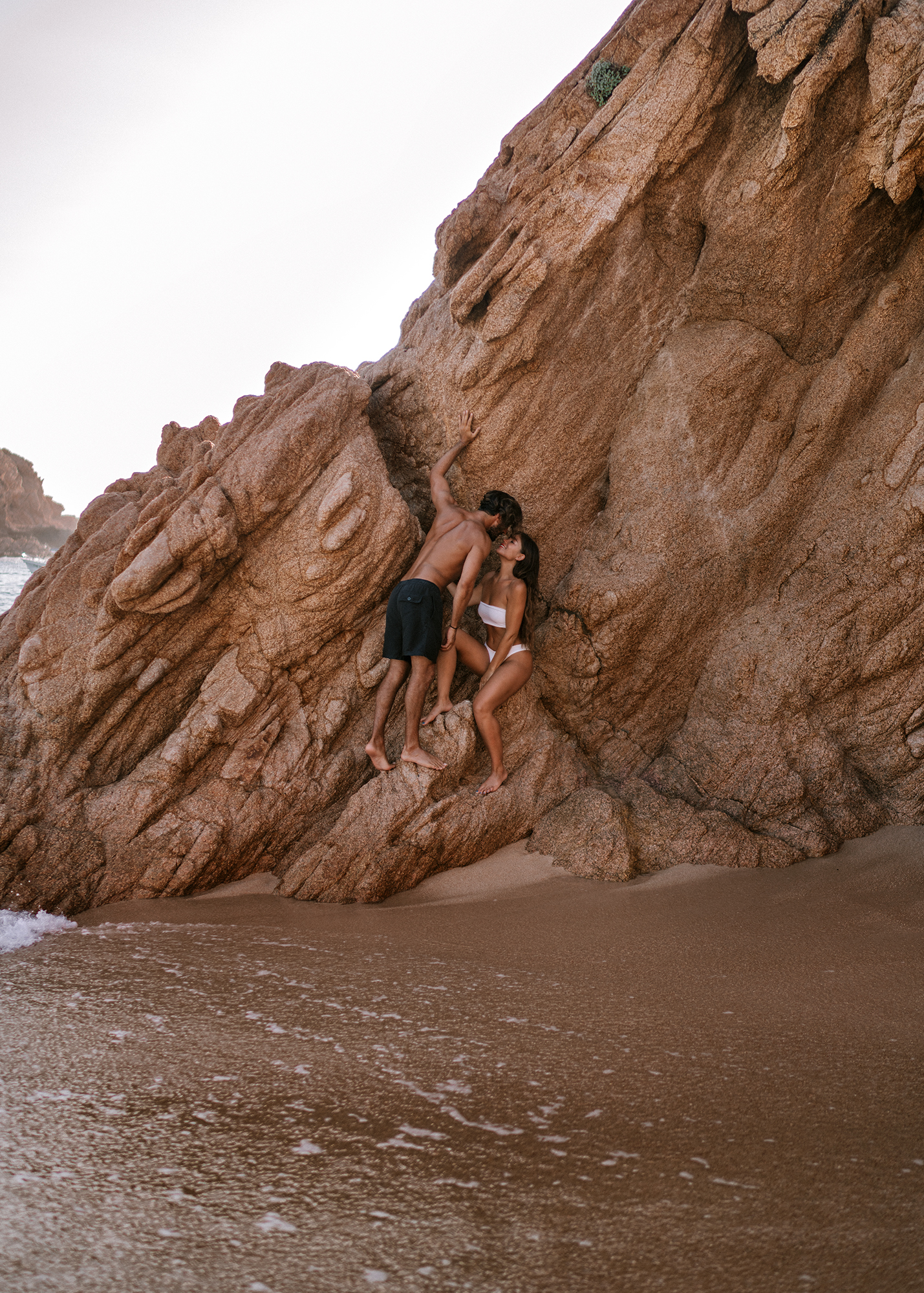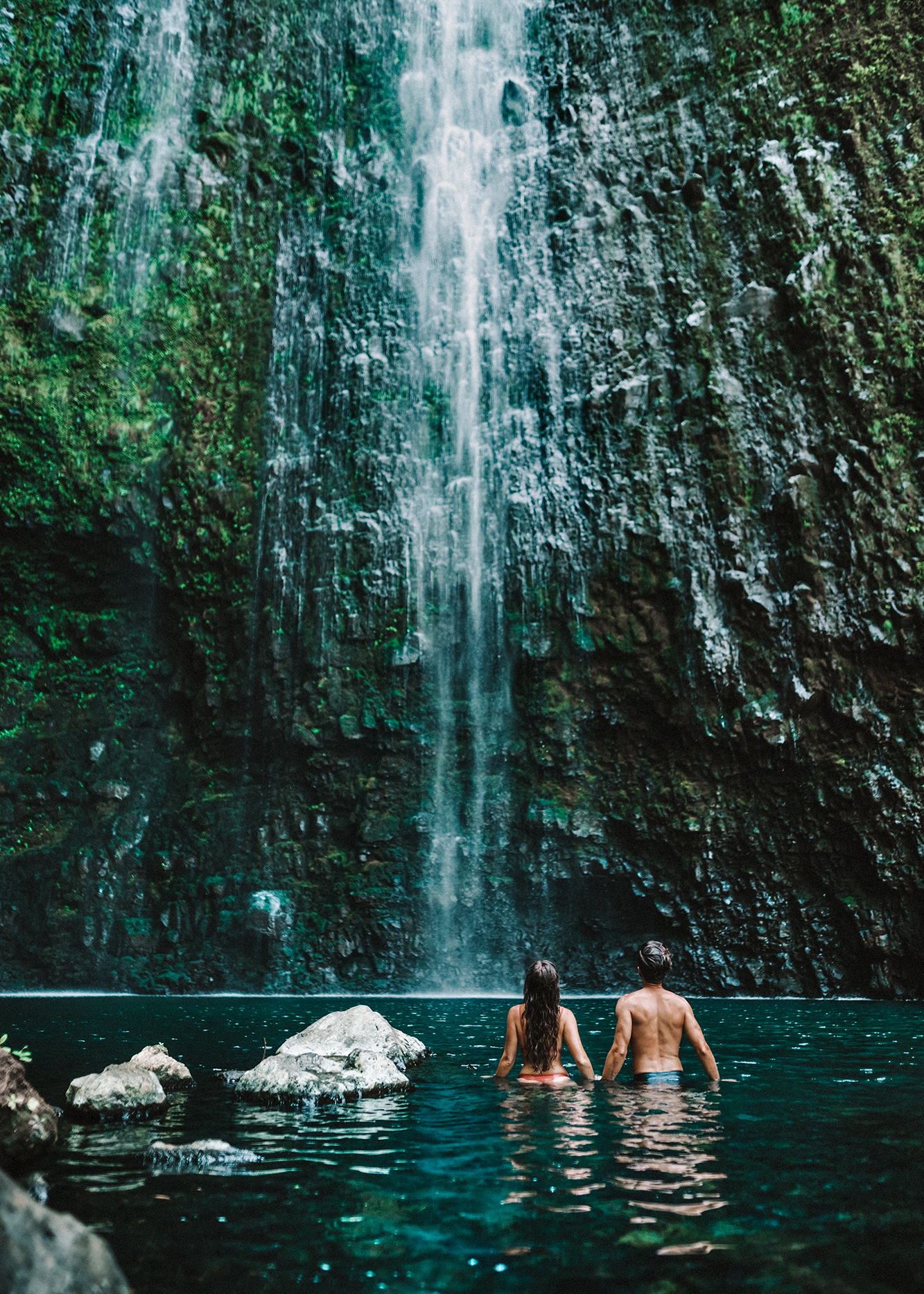 Wishing you all the best in marriage & adventure!
Get Packing: