October 8, 2018 Style
Style Diaries Cook Islands - Revolve in Paradise
Brandon and I both had always dreamed of the South Pacific - these magical, far off islands that didn't seem like a place real people actually got to visit. We both fell in love with Hawaii on our first trip to the islands together, and were dreaming of heading farther East and South and into the ocean. When we landed in Fiji in the spring, we couldn't believe how lush, remote, and pristine it was. But after seeing a few friends visit the Cook Islands in the past year, I felt like this place was calling me and we needed to go!
For my island style, I focused on lots of white (I have always love white for beaches, but since we just got engaged, I need to maximize my Bride Time!), candy-colored dresses, and not a single pair of shoes - and brought all my favorites from Revolve with me.
Stepping off the plane in Aitutaki in my favorite Jumpsuit - I am READY!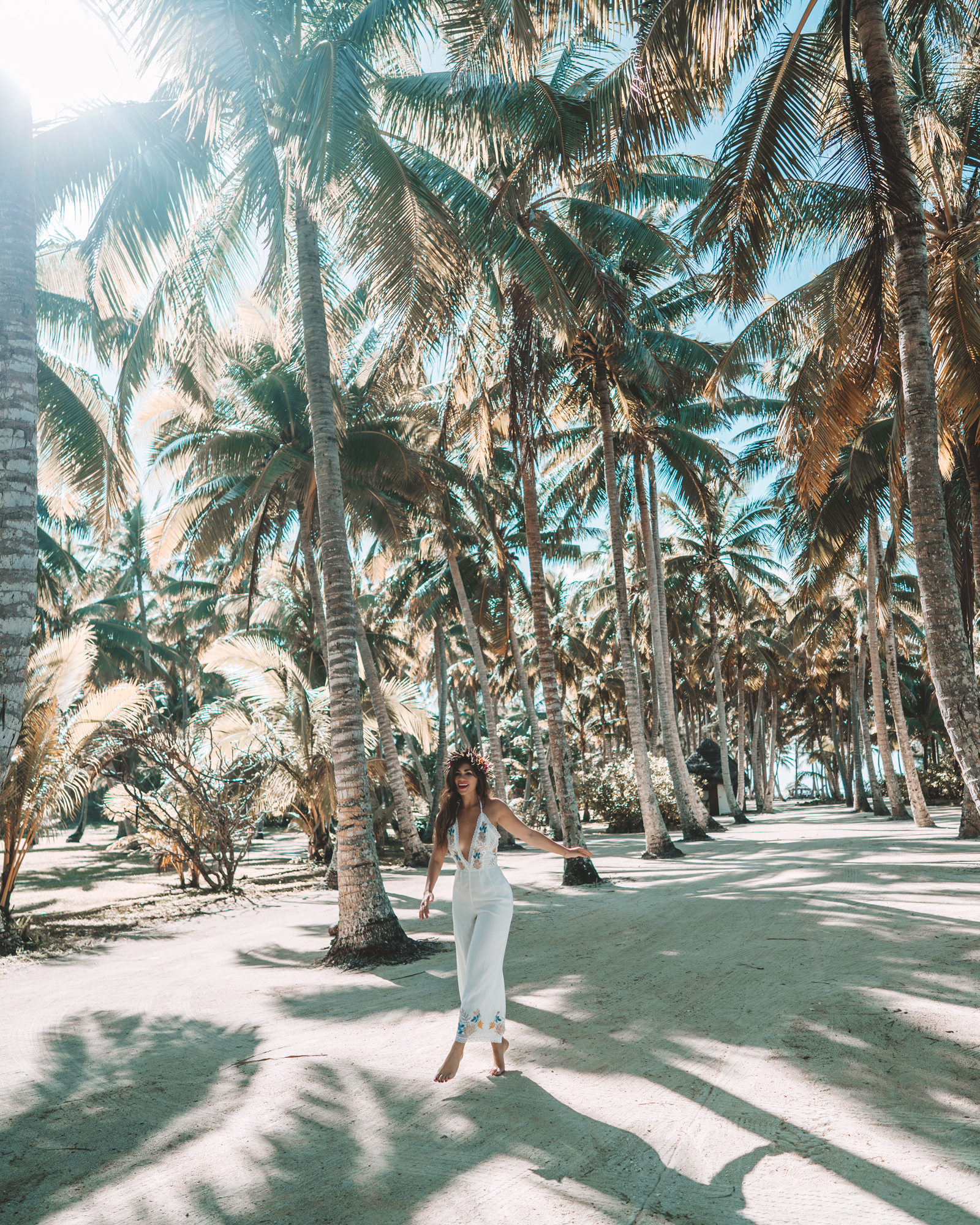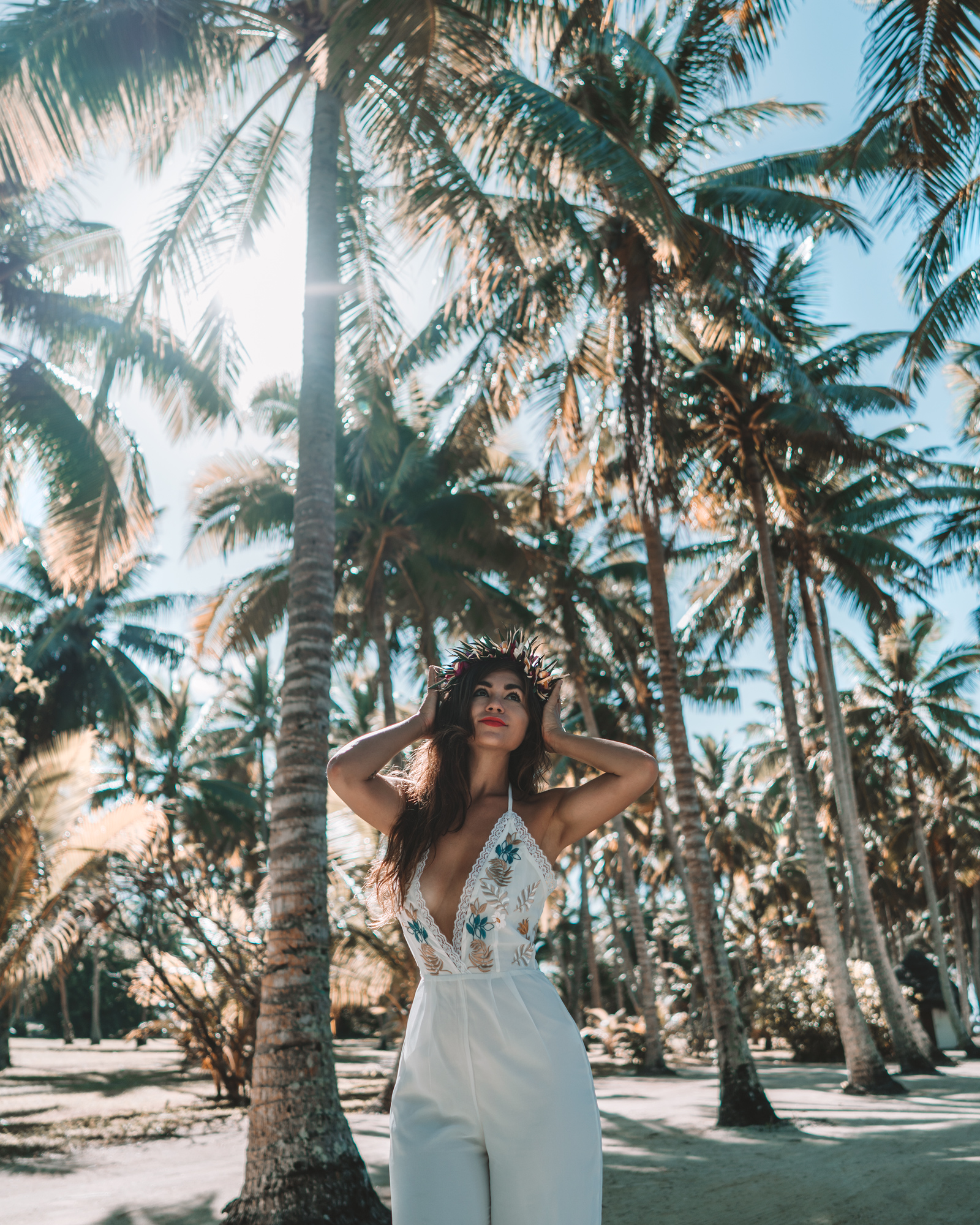 The palm grove and sand covered ground here at Aitutaki Lagoon reminded me so much of the Maldives! But I think the water here was even better. And the feel of the islands are just so much calmer and more real. I love the Maldives and hope we can go back over and over again, but Aitutaki is just so quaint and real (not to mention much more affordable.)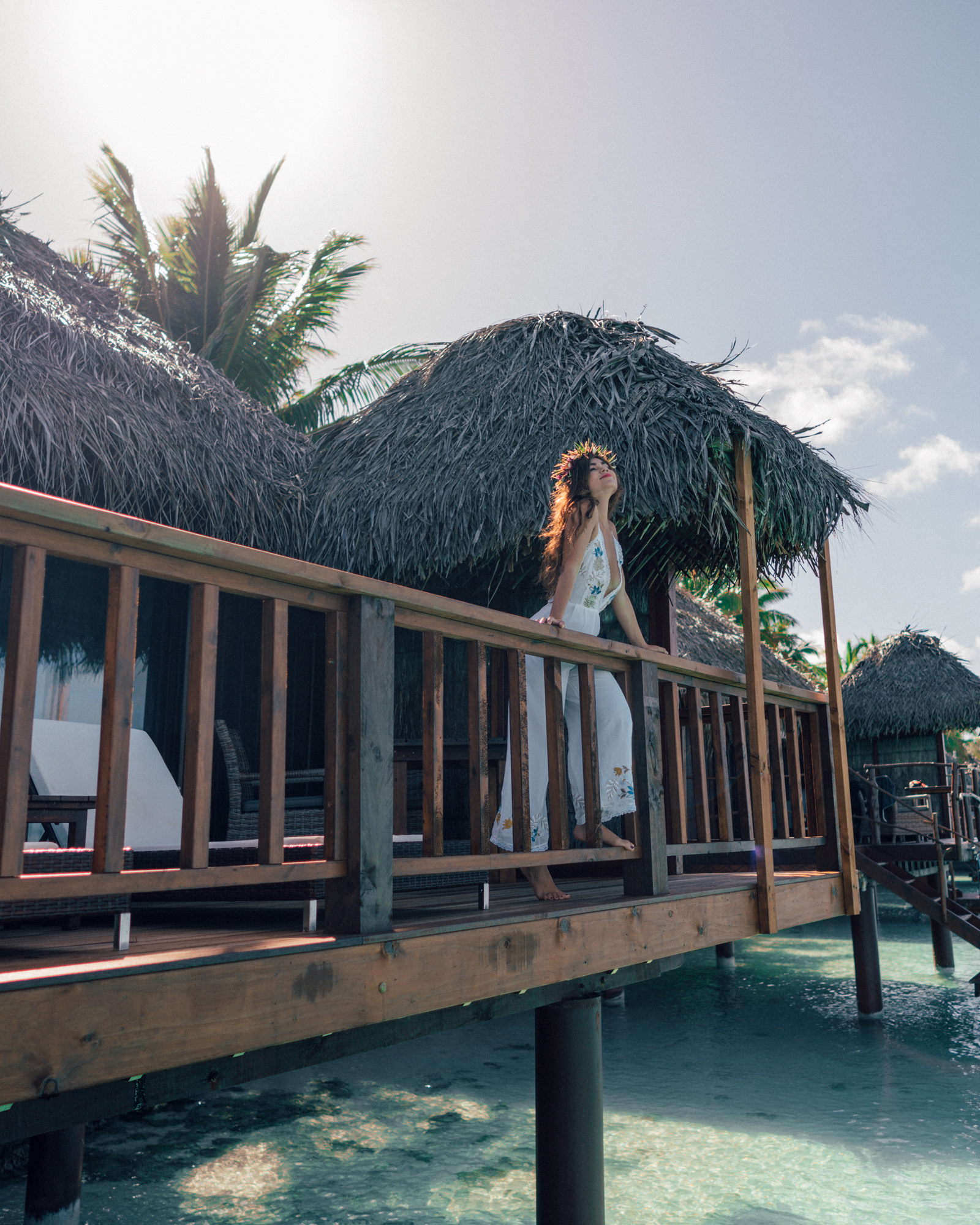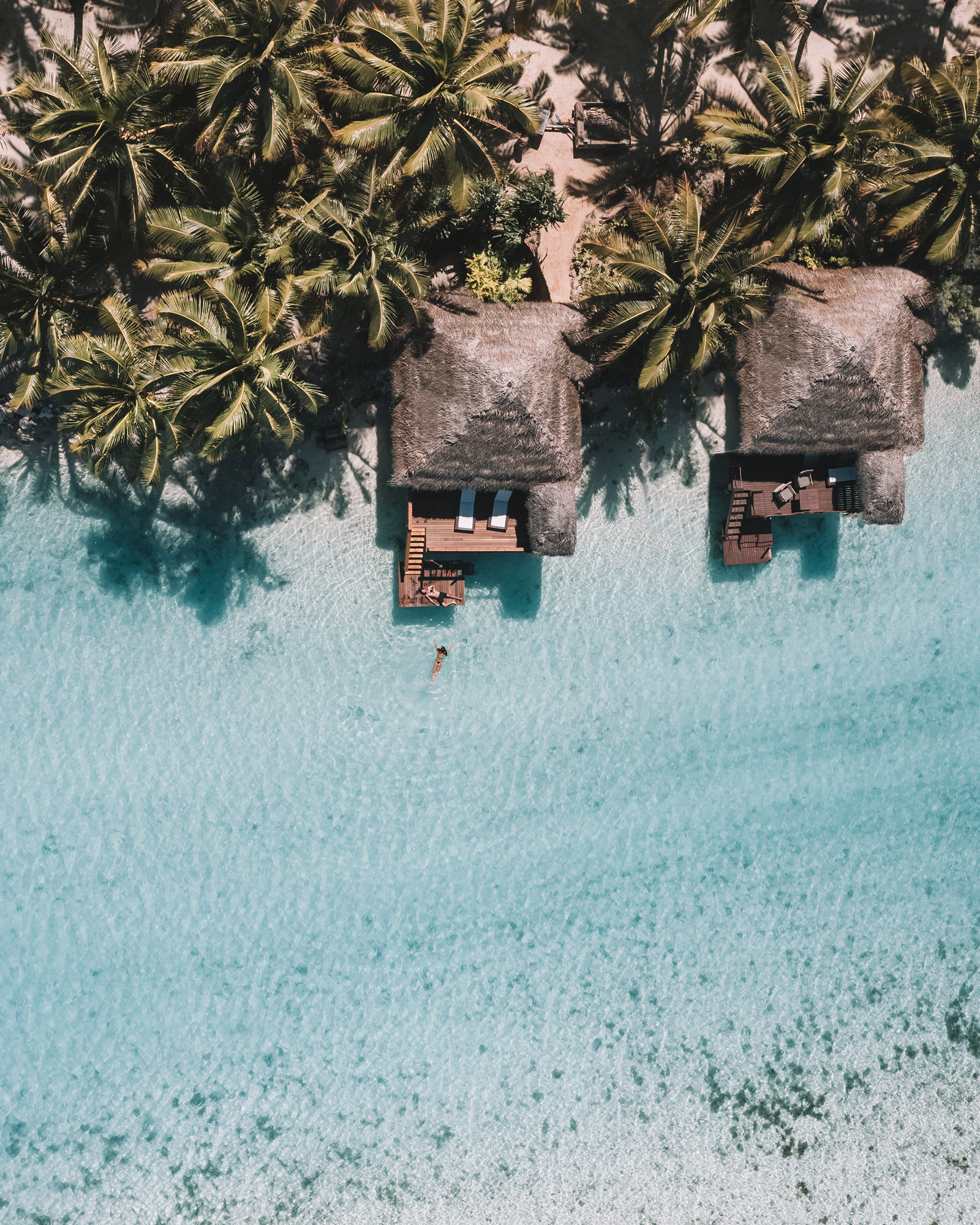 Our villa from above.
My favorite kind of room service!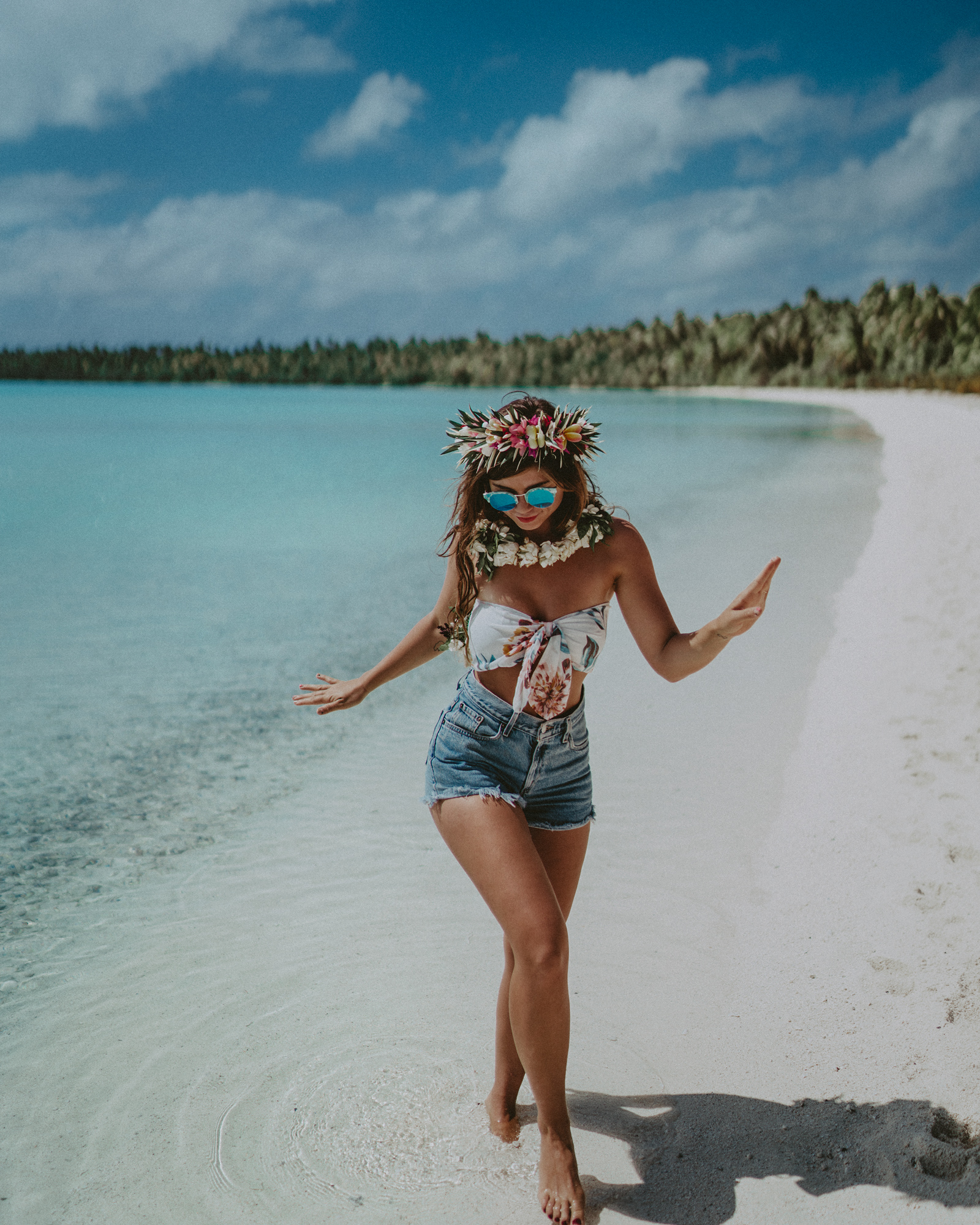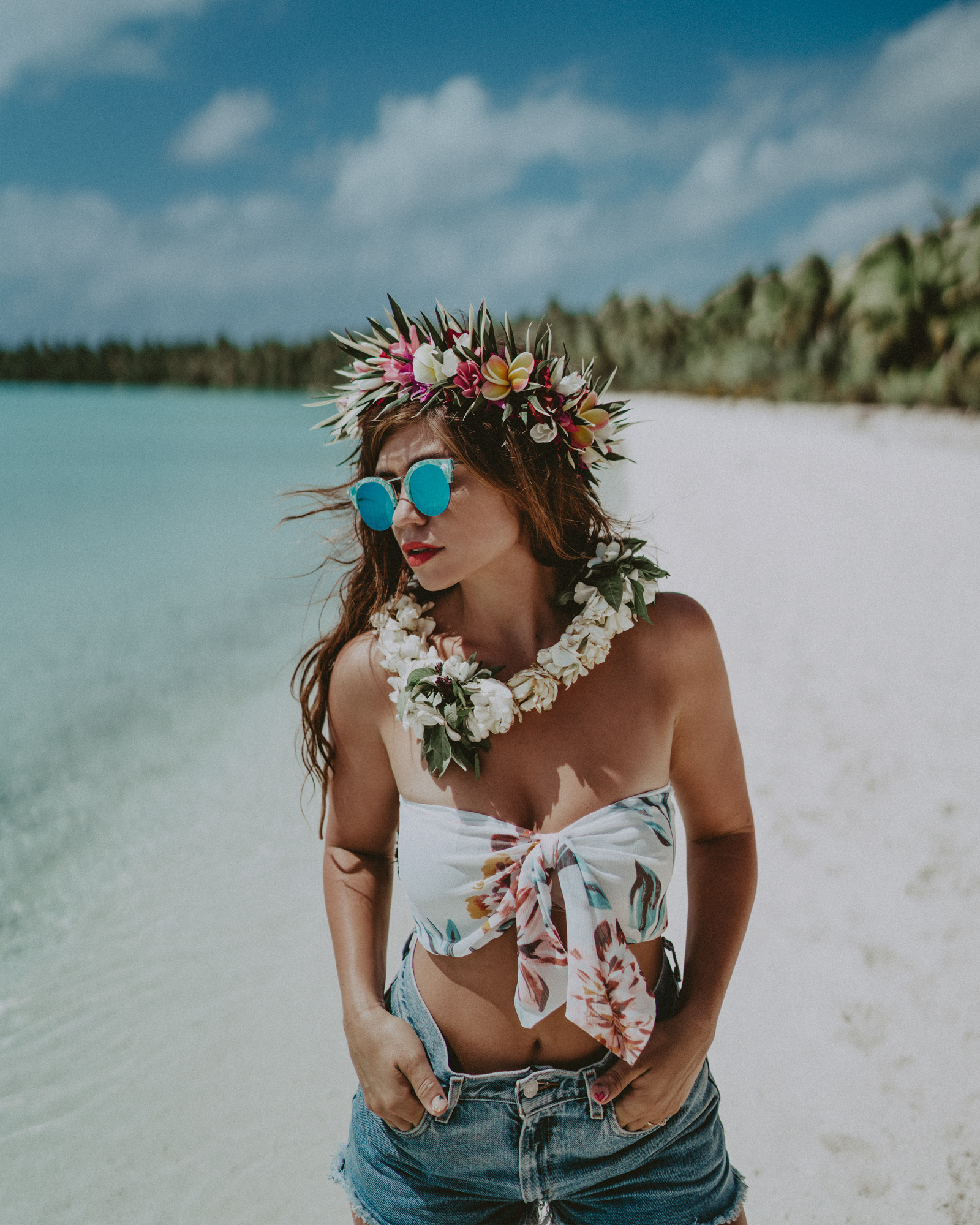 Running around the hidden beaches in Tularosa and local flowers 'eis.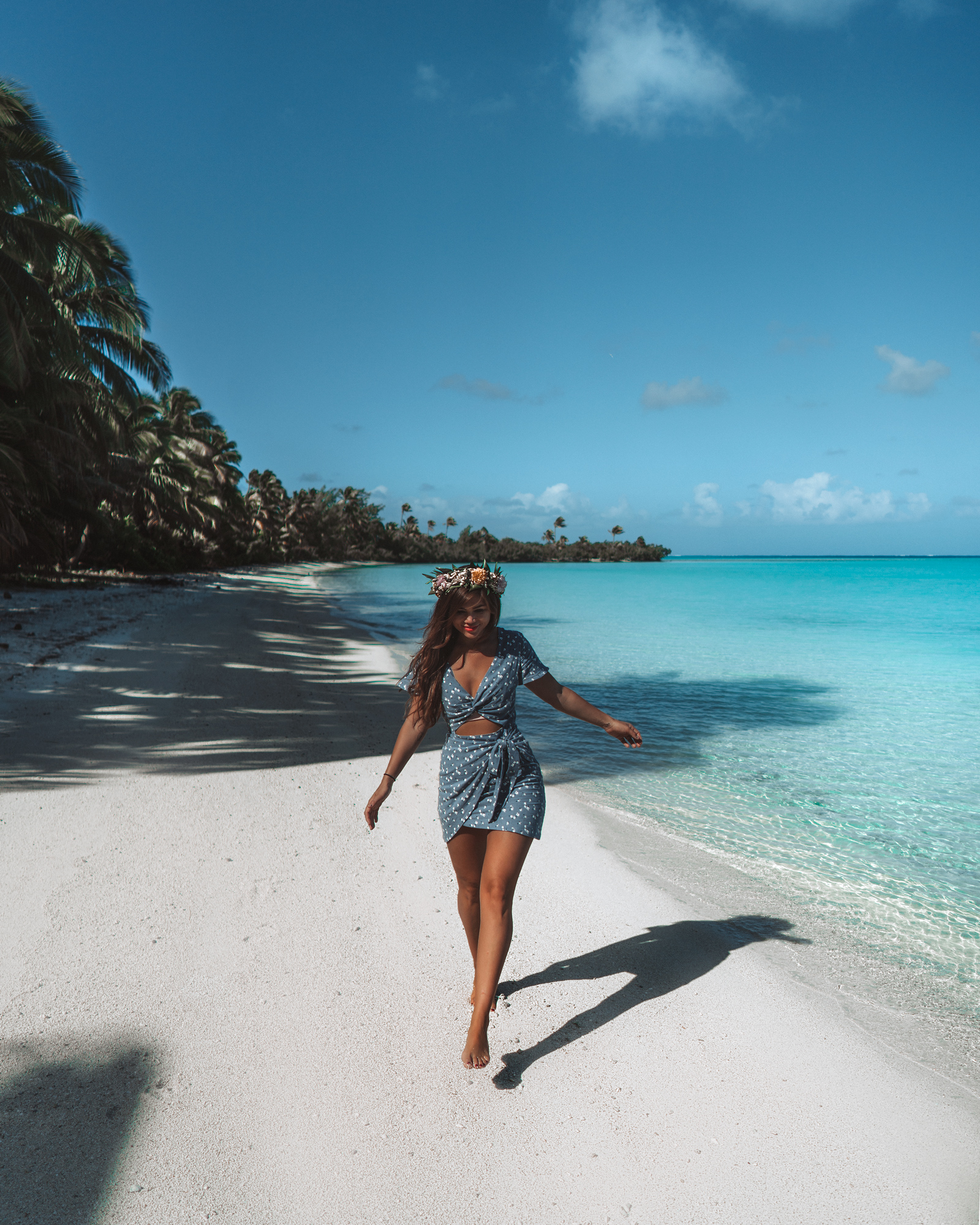 This Majorelle beauty is one of my favorite dresses of the season.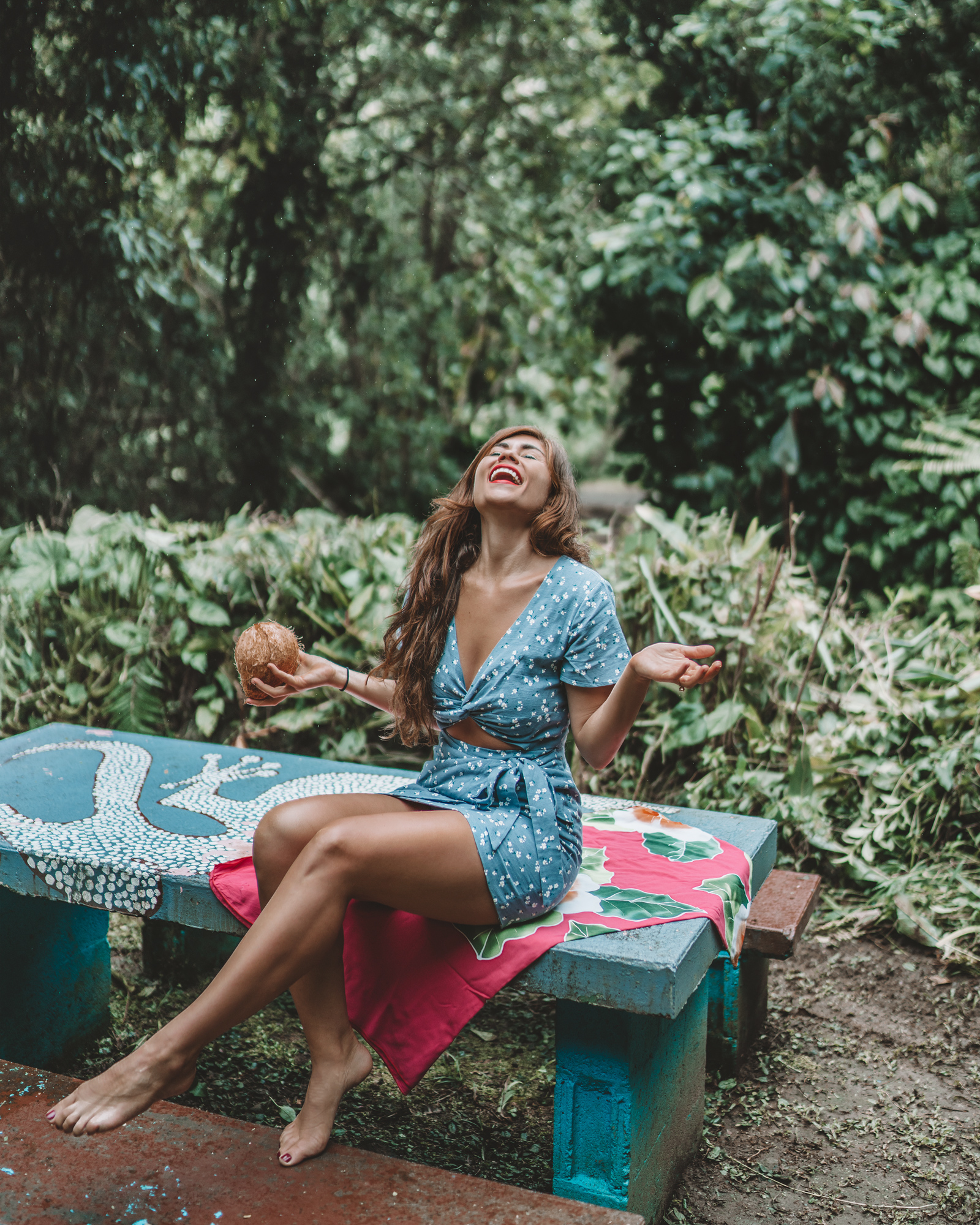 Caught in a rainstorm in Rarotonga.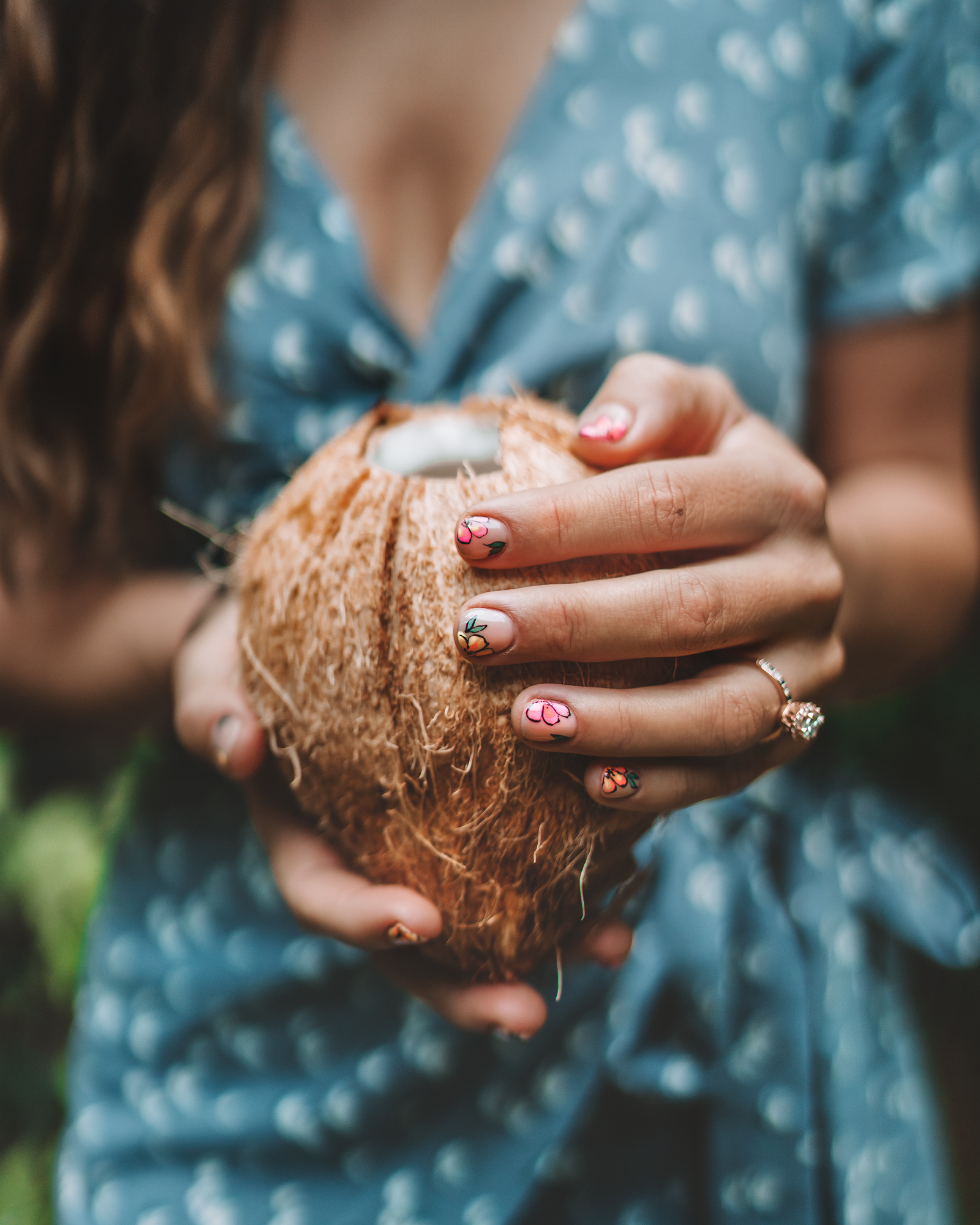 But we still found a stand selling coconuts - the coconuts here were the best we've ever had outside of Thailand!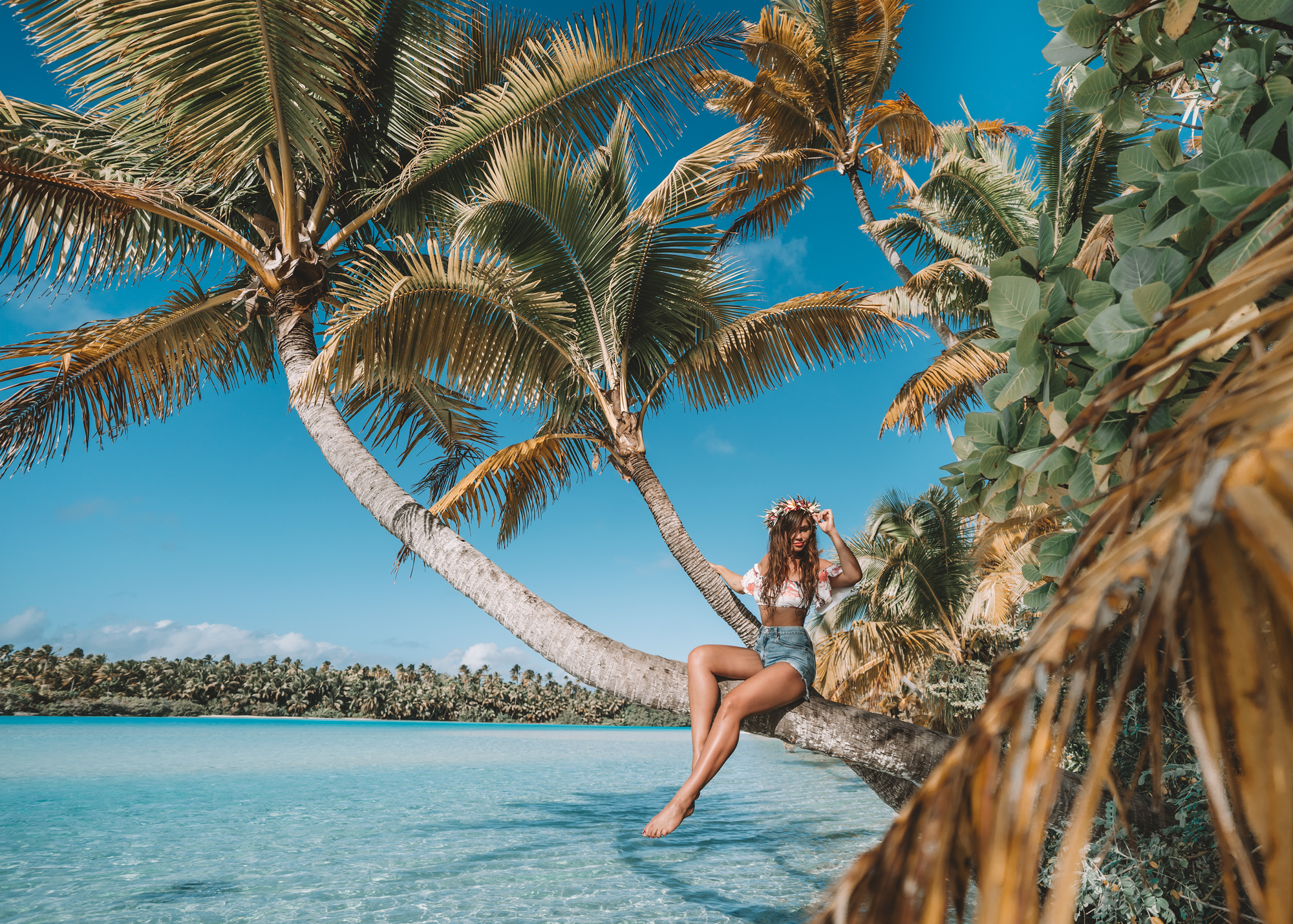 The famous One Foot Island looks like you just walked into a postcard - my exact quote when we landed on the beach was "it's so pretty it makes me want to cry!"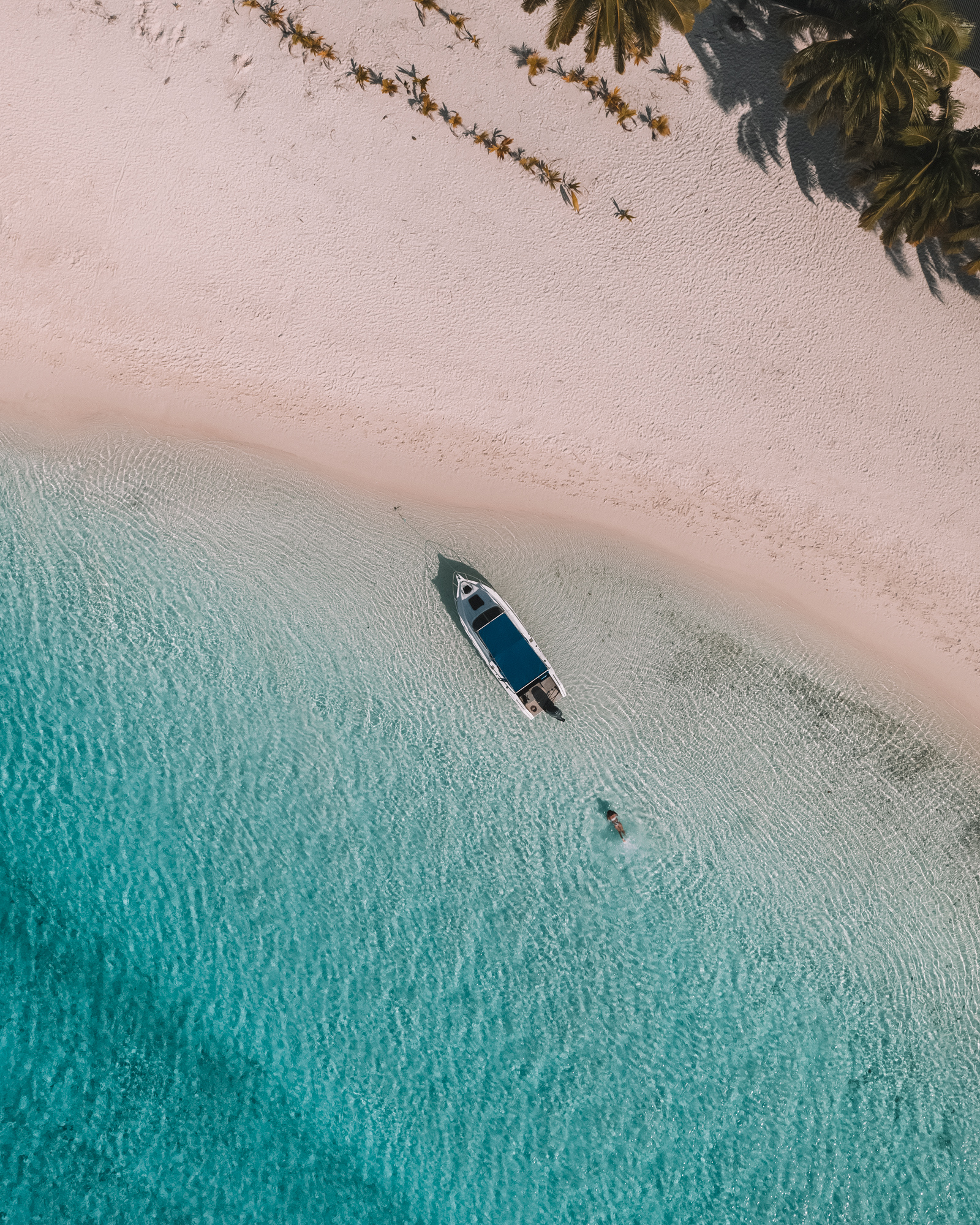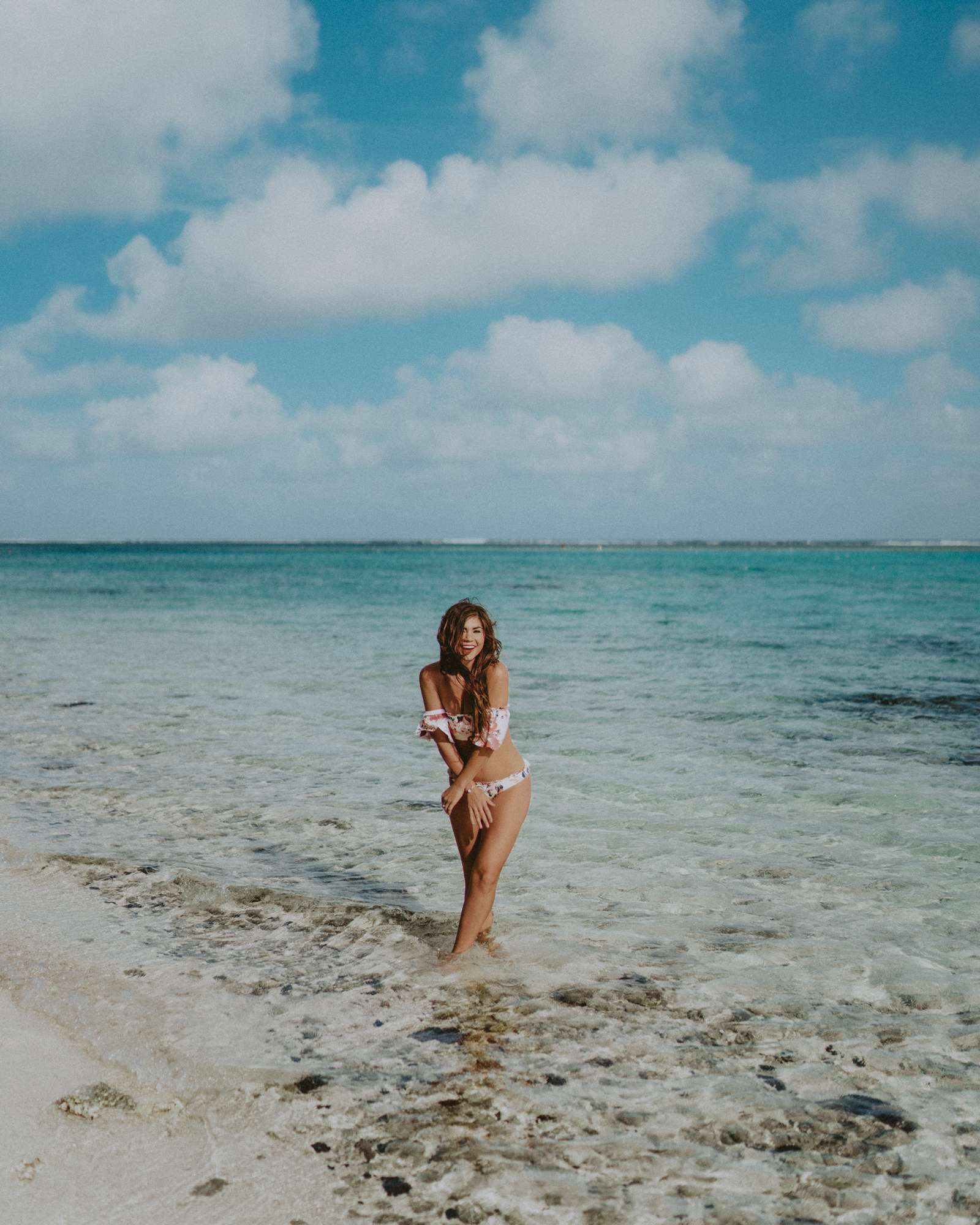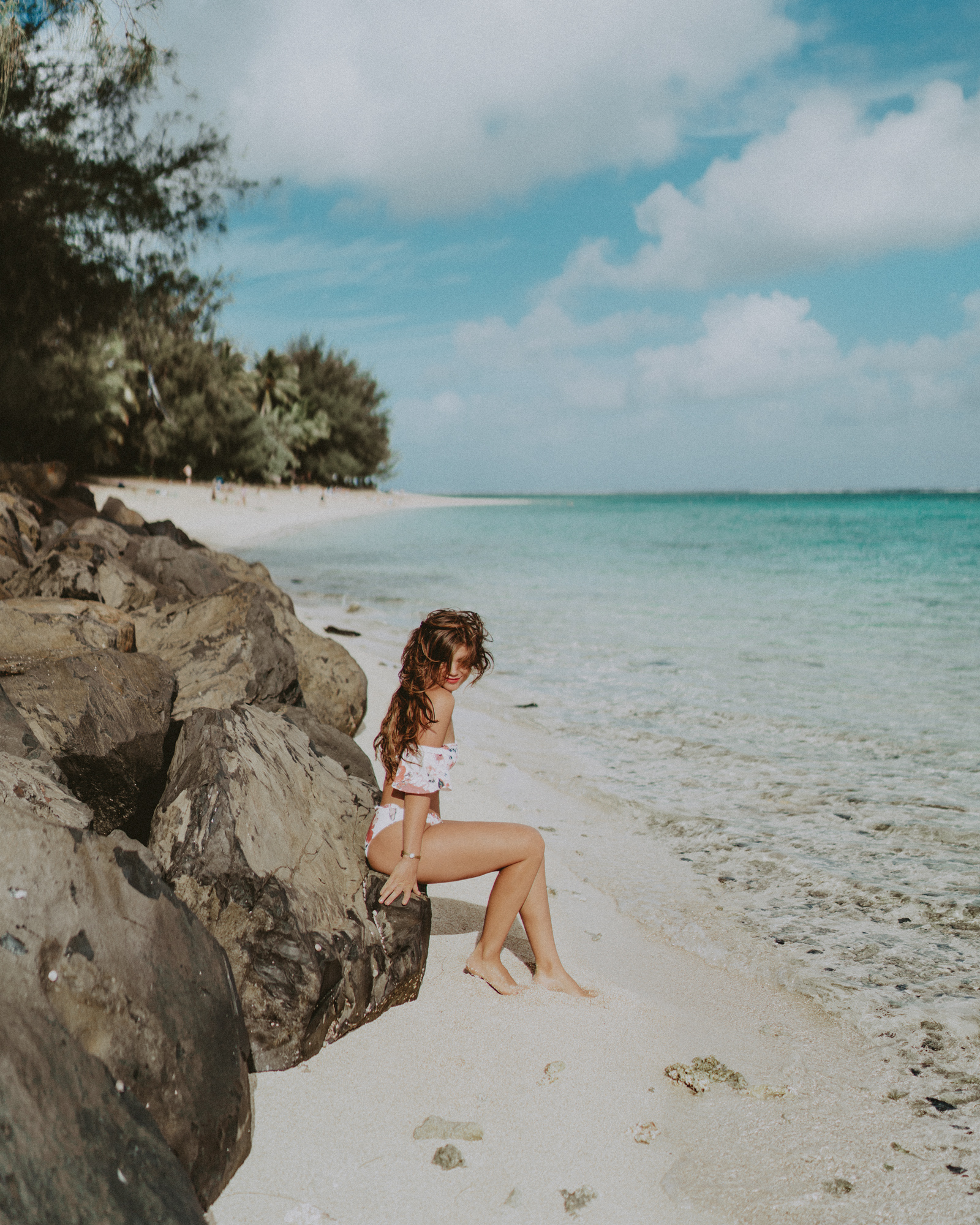 The beaches in Aitutaki and Rarotonga range from covered in these large black rocks, to pristine sandbars, to pure tropical paradise.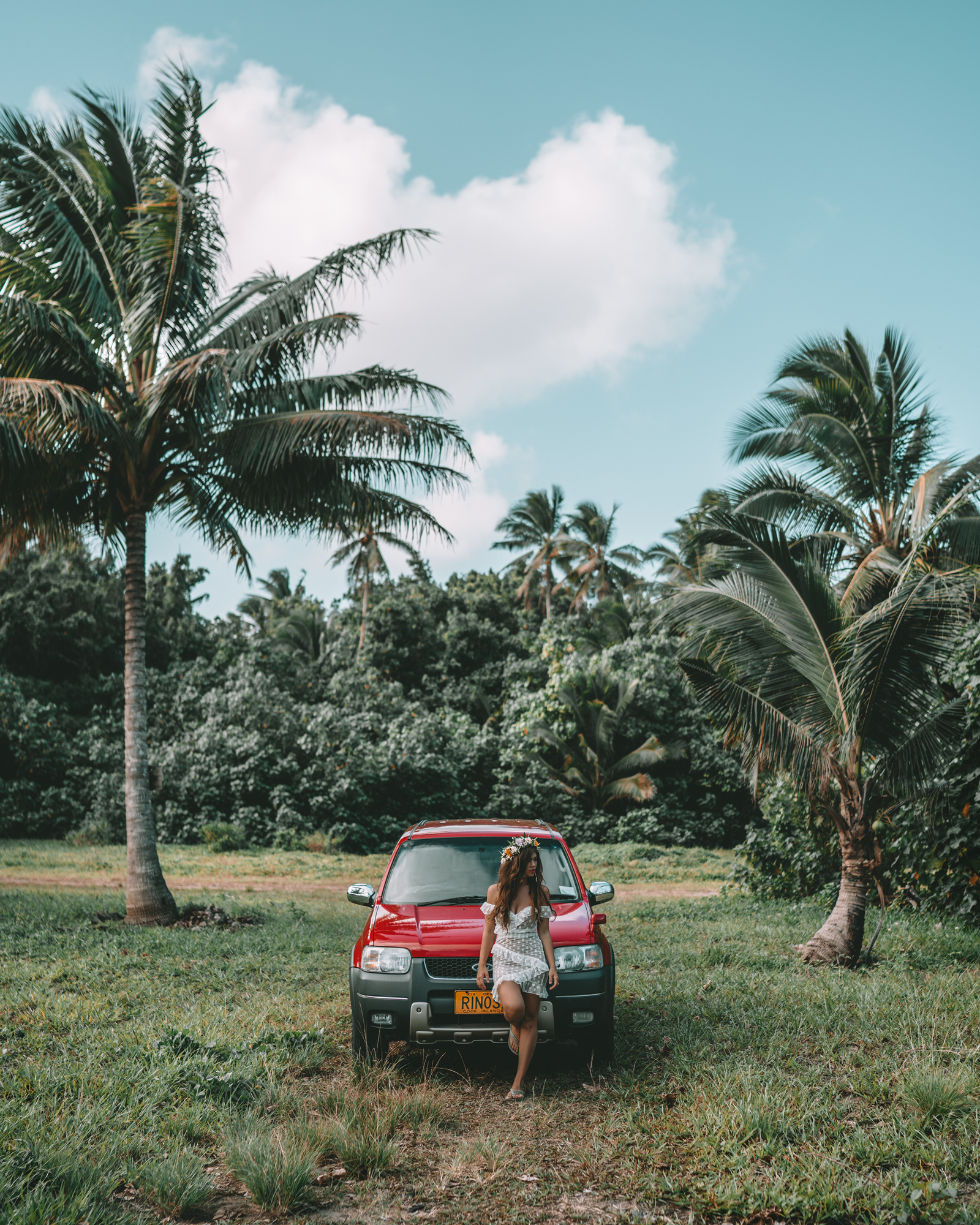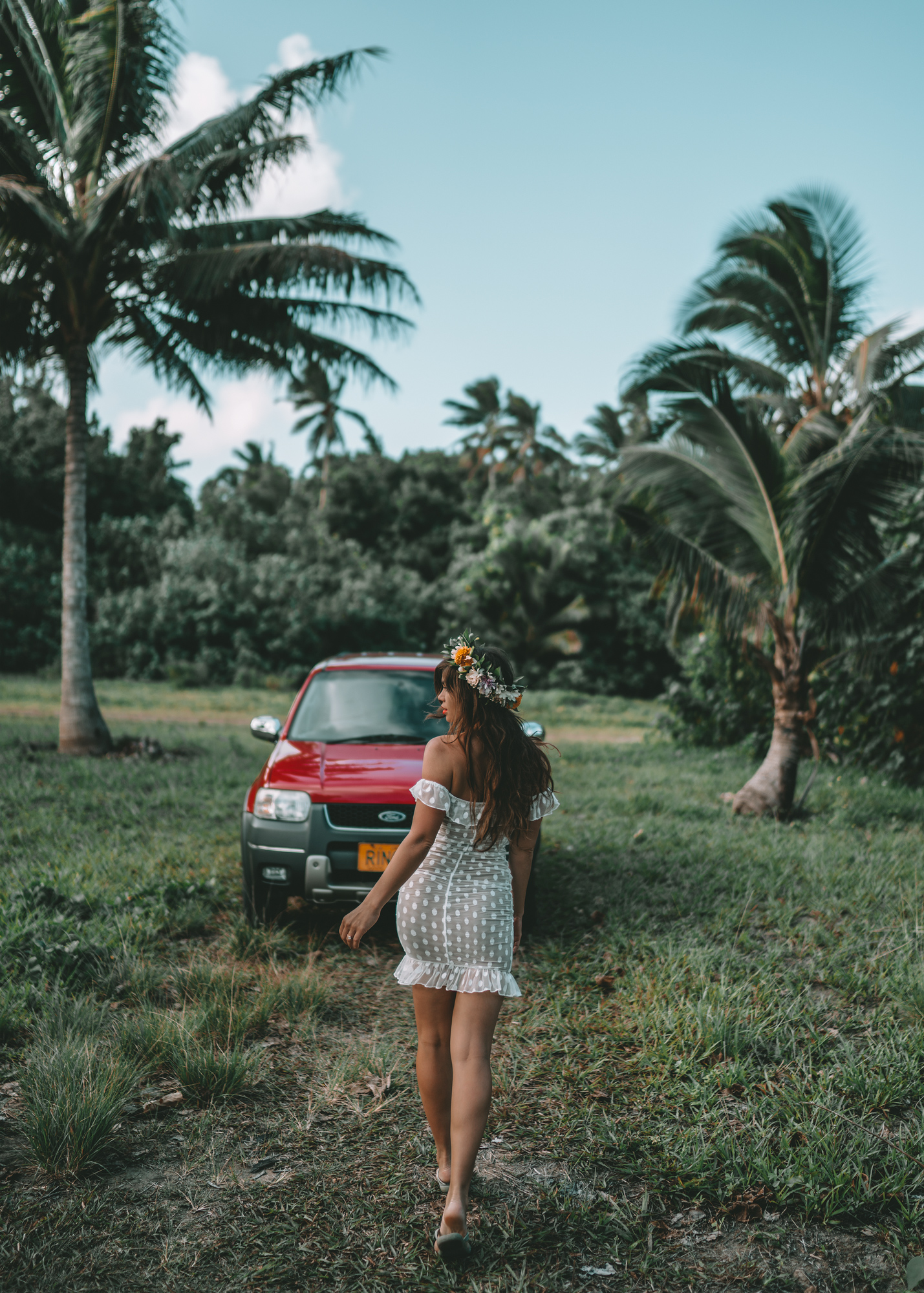 A Little White Dress to contrast with the jungle roads of Rarotonga.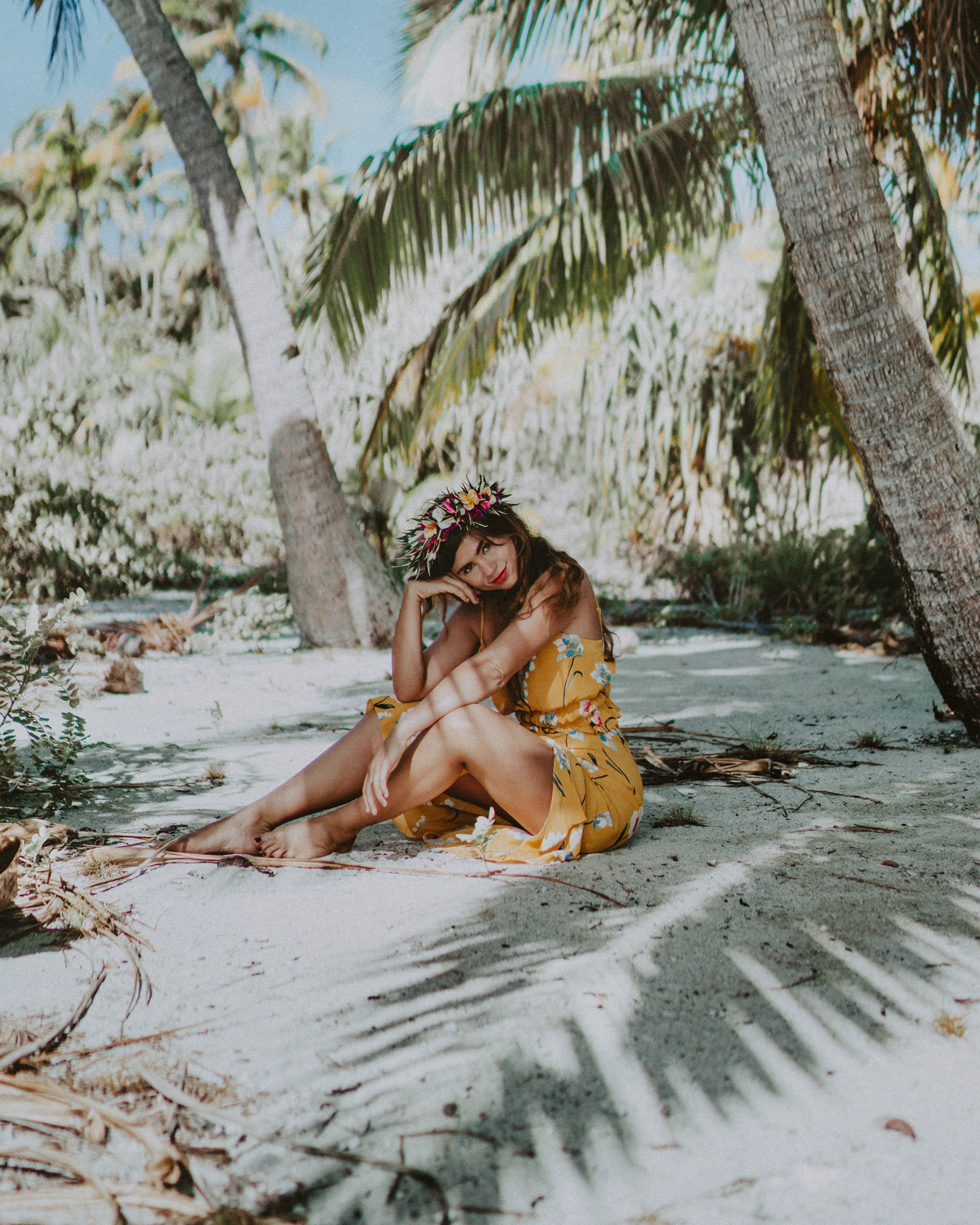 I'm a big fan of matching skirt and top sets - together or to mix and match. When I'm living out of a suitcase, I need a lot of combination options! This set just felt so perfect for these tropical beach days.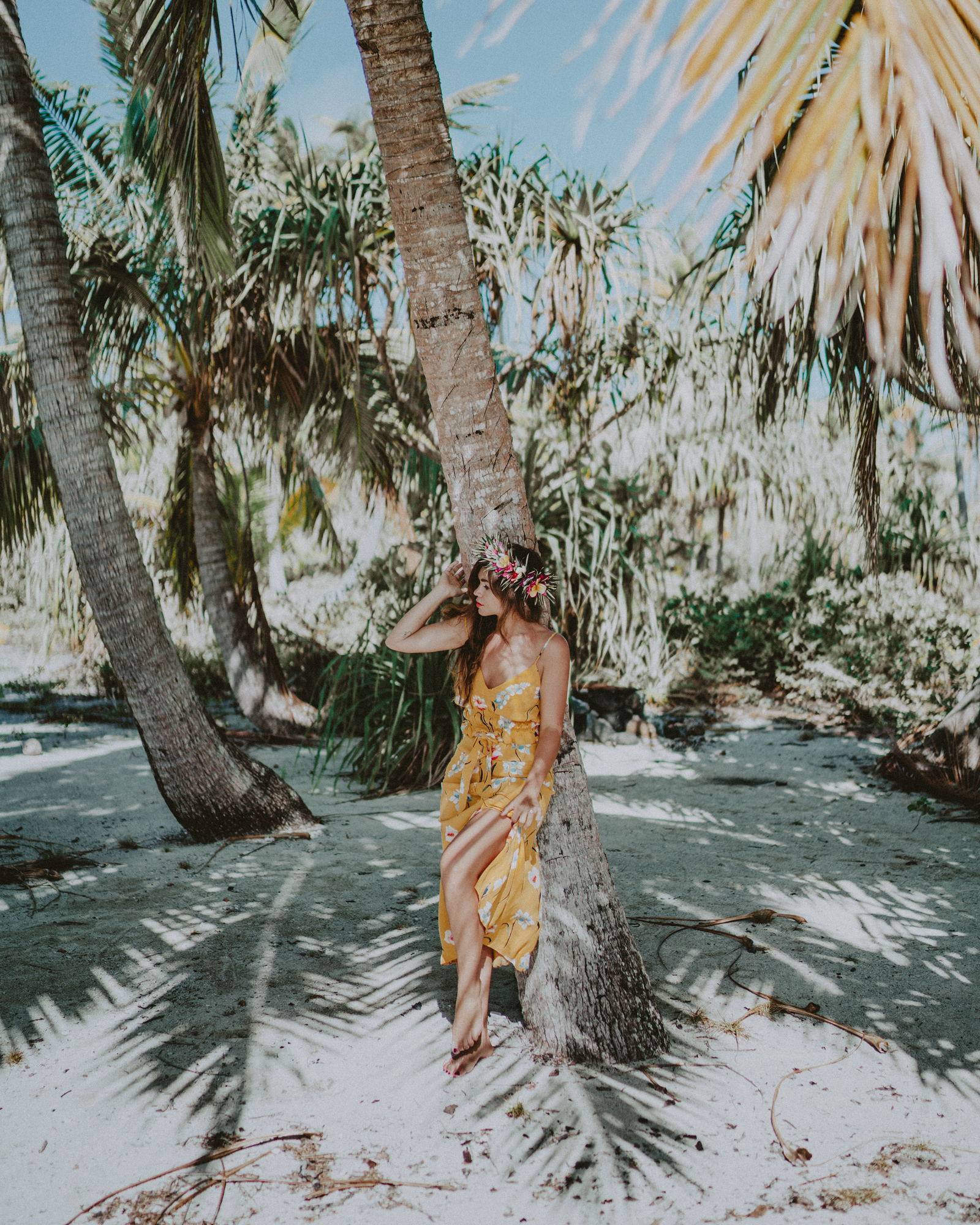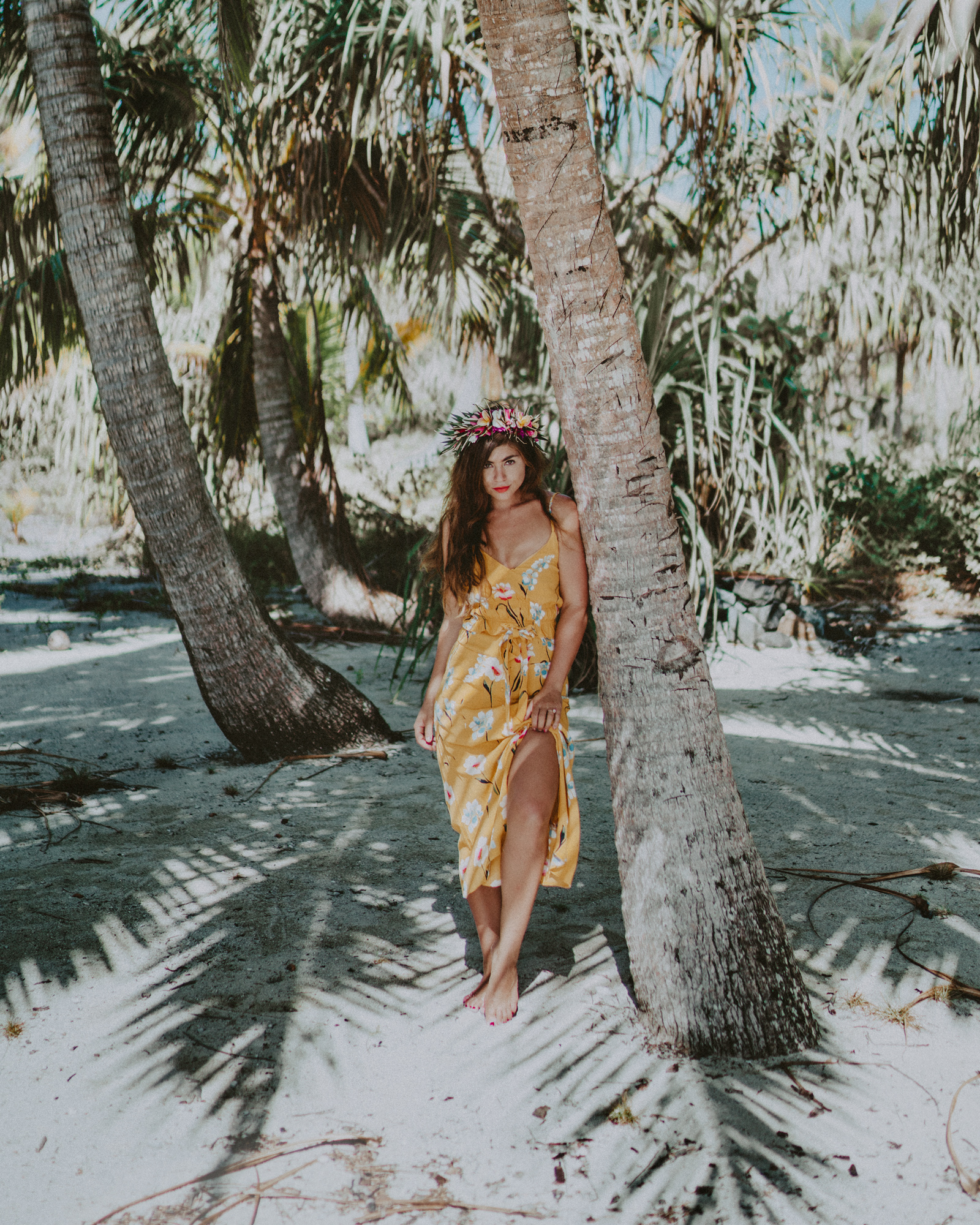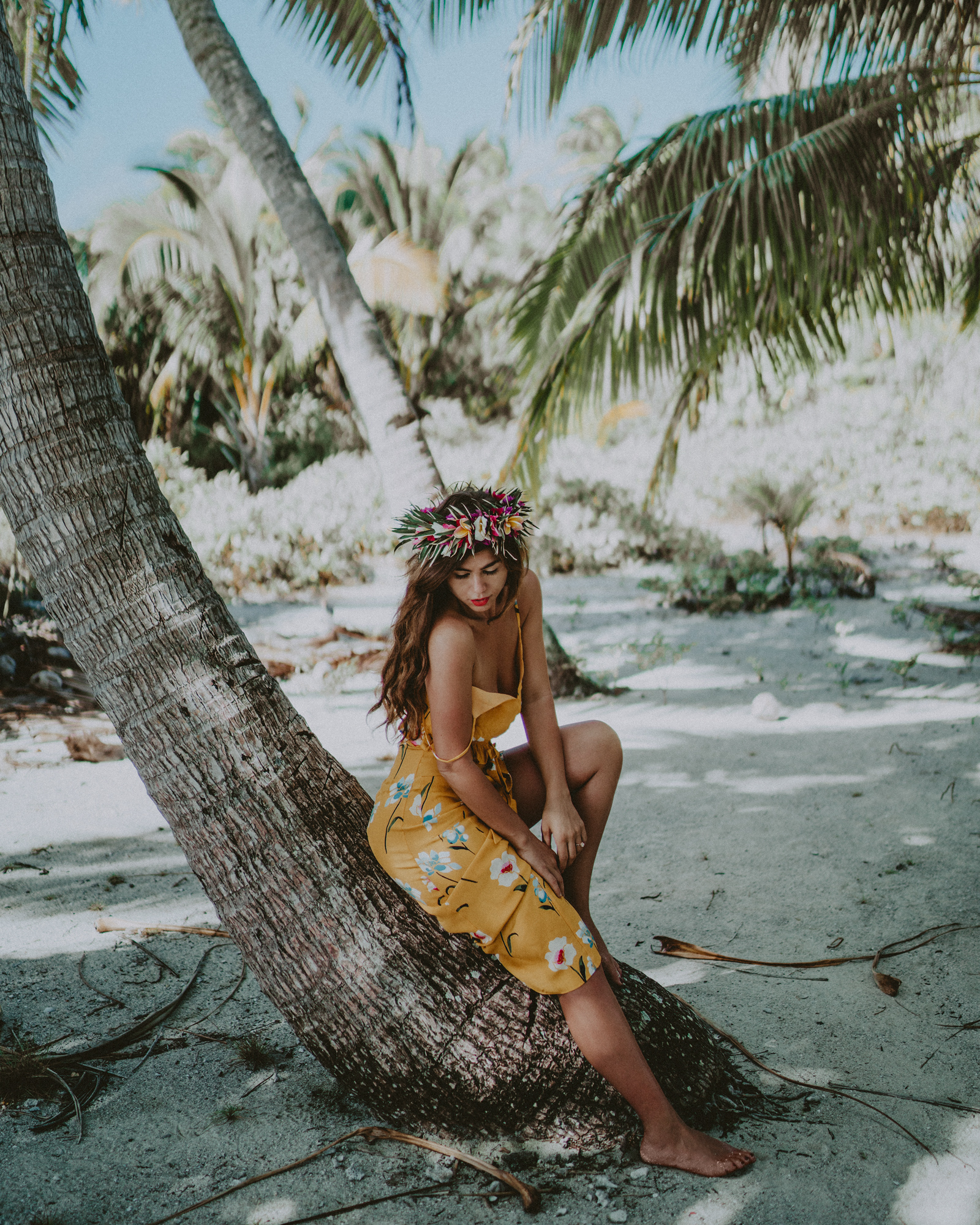 And of course, I never took of my 'ei flower crown the entire time we were in Aitutaki - it's an island tradition and they just made me feel so pretty. I don't think I pulled out a blow dryer or curling iron once in the Cook Islands, and just throwing one of these on top of my hair made me feel like I was still completely put together.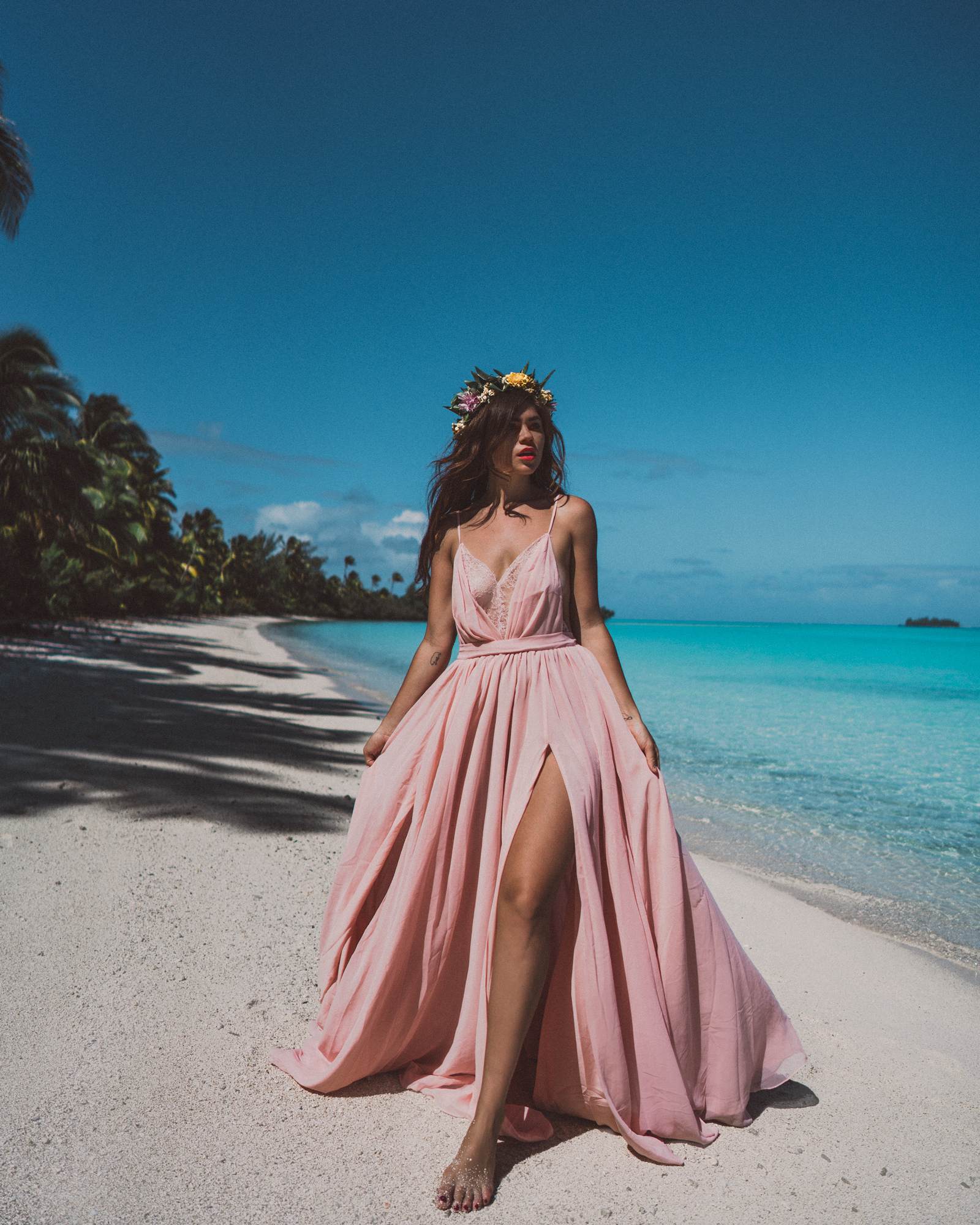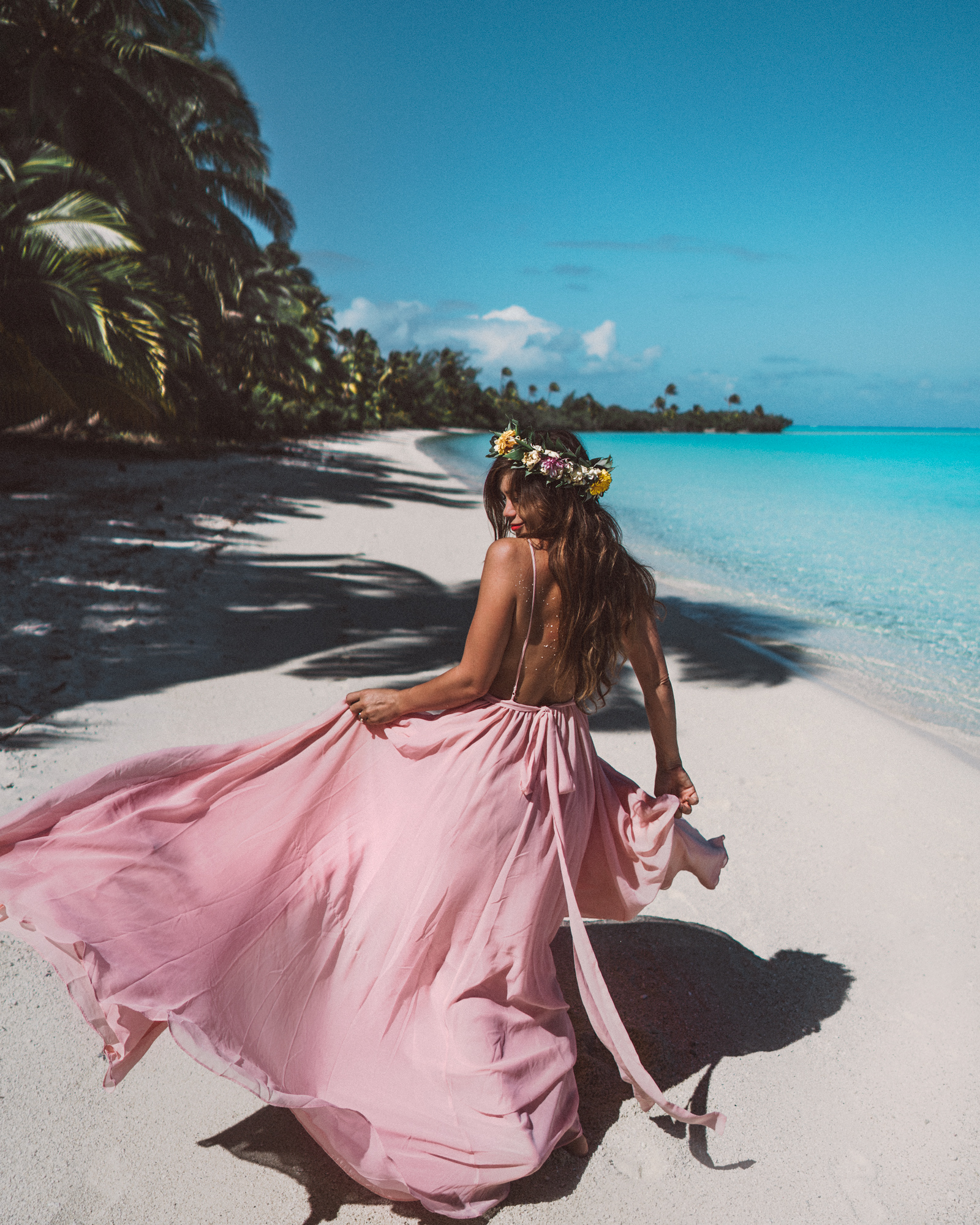 Now this dress was a pure fantasy - just look at how gorgeous! I just wanted to twirl and twirl on the beach here. I can't wait to wear this one over and over again, it's such a dream.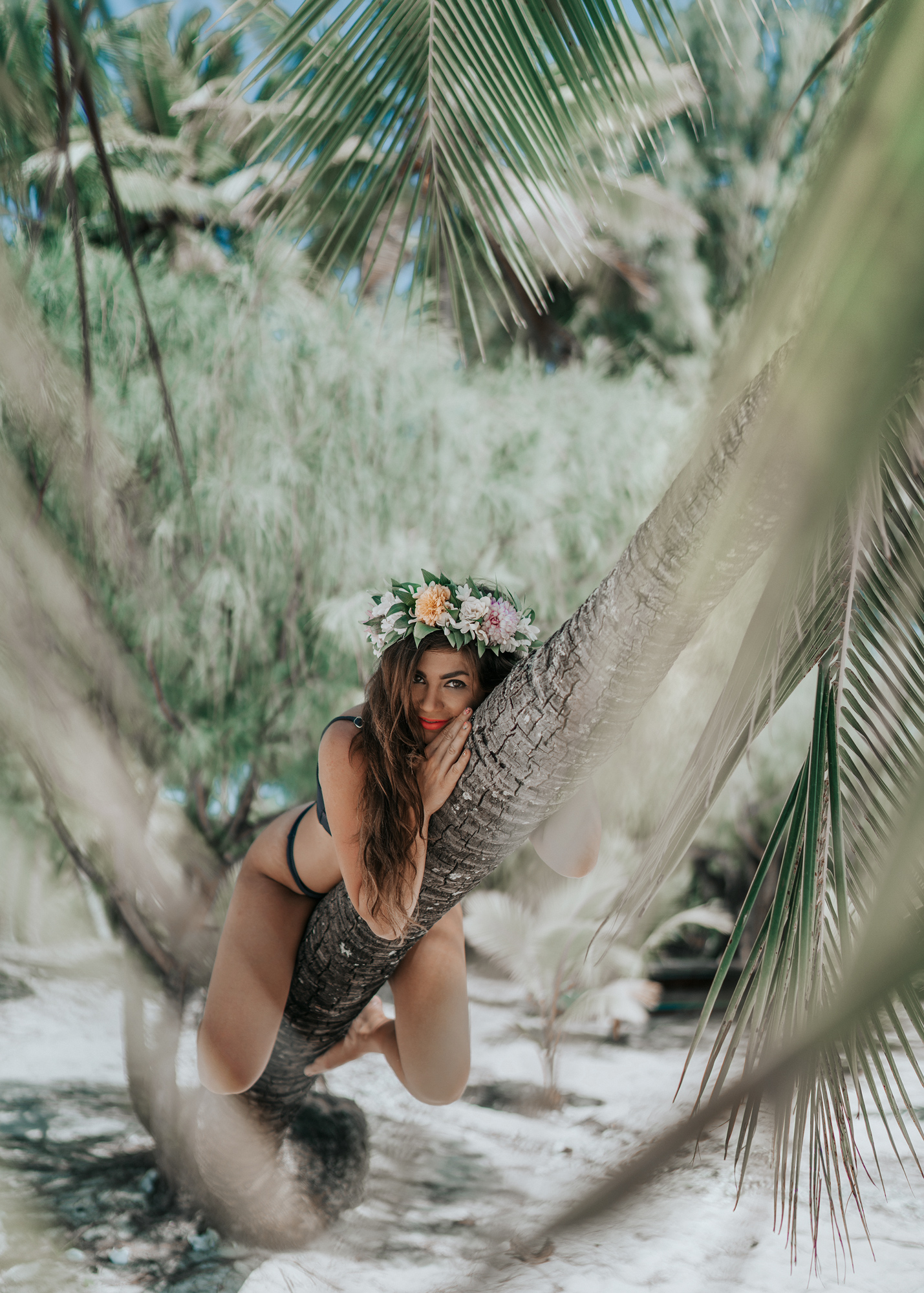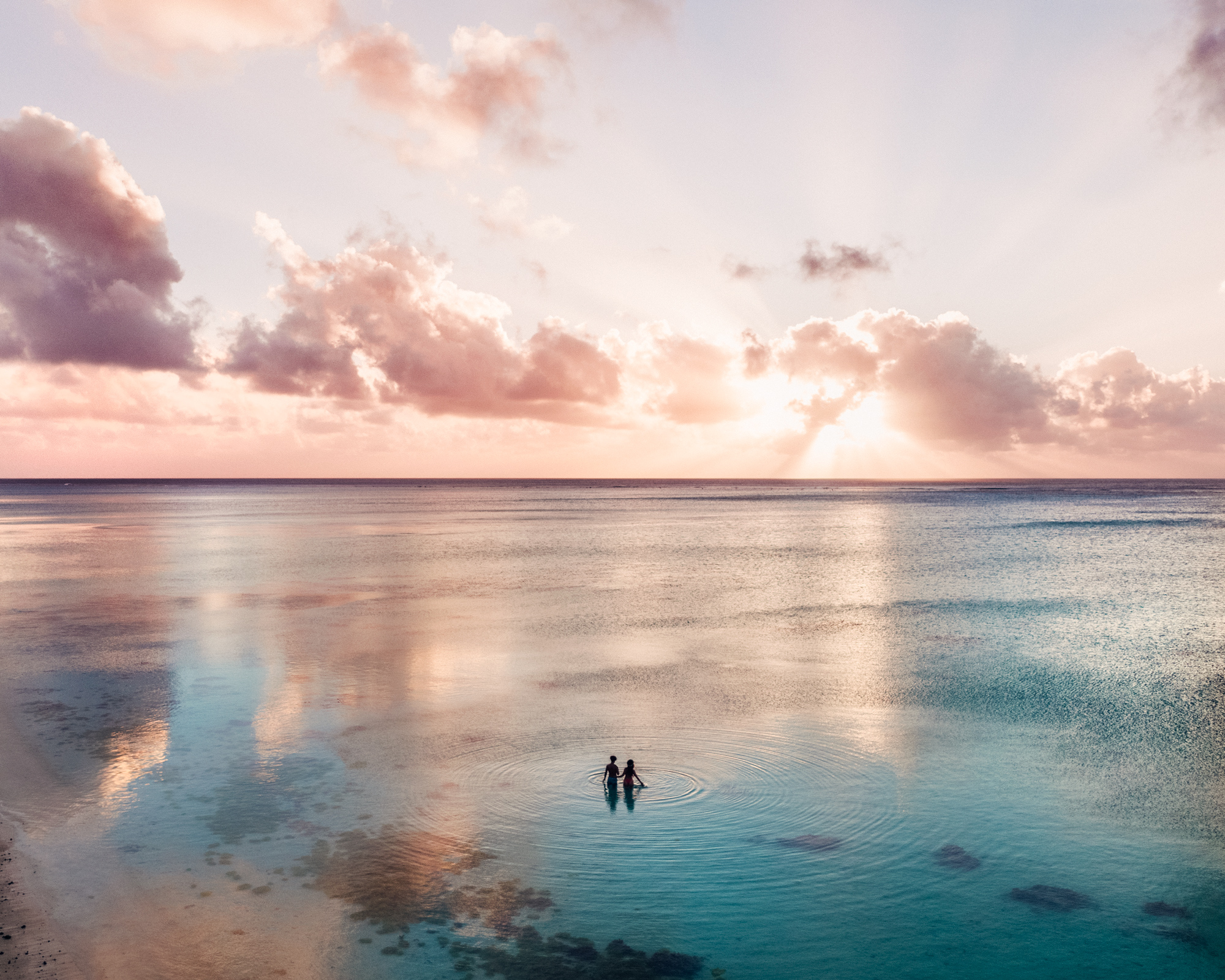 And besides these beauties, I don't think I just kept wearing bathing suits. What else is there is paradise?
Shop This Post: