April 12, 2017 Travel Adventures
A Glory Day Sailing In Koh Phi Phi, Thailand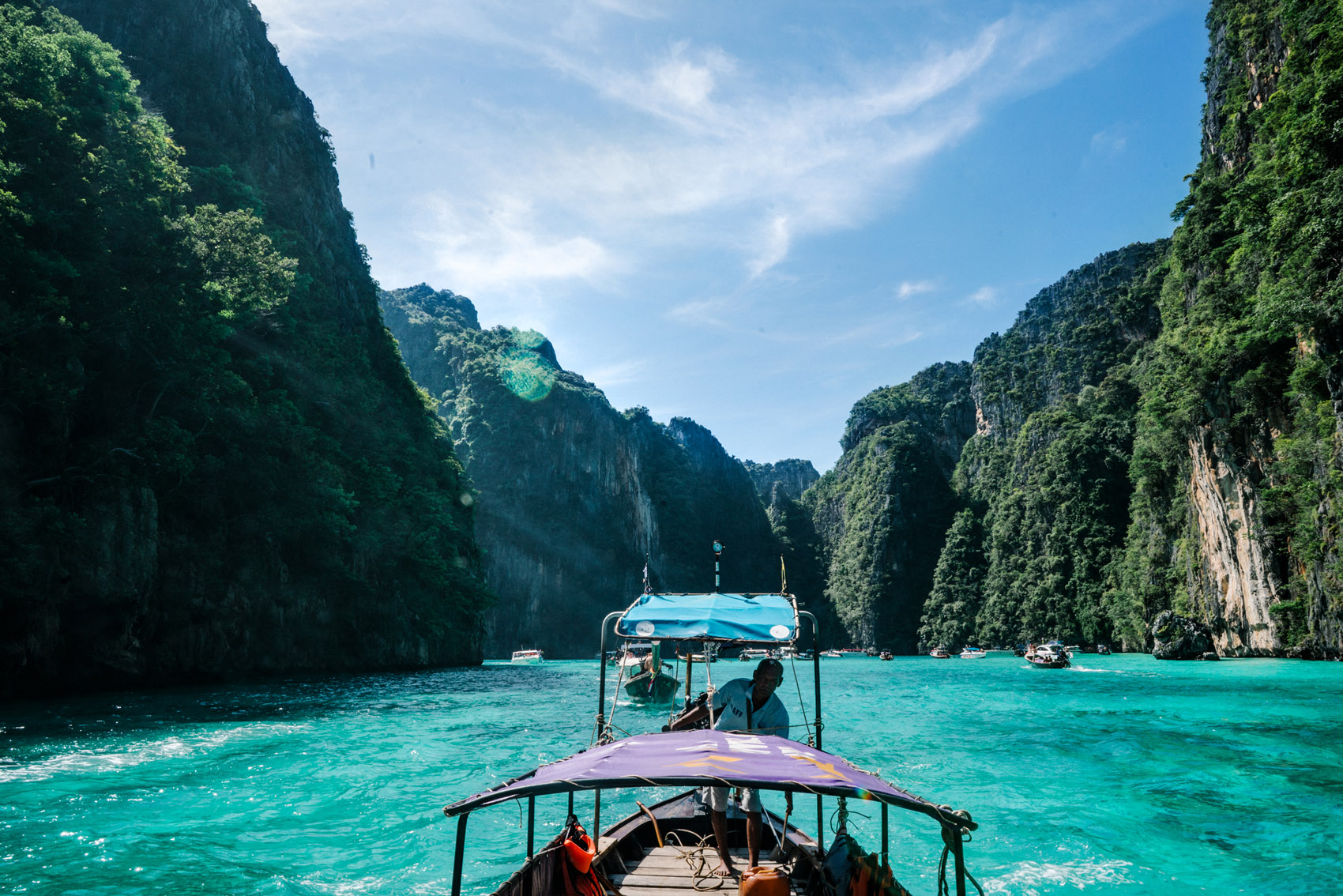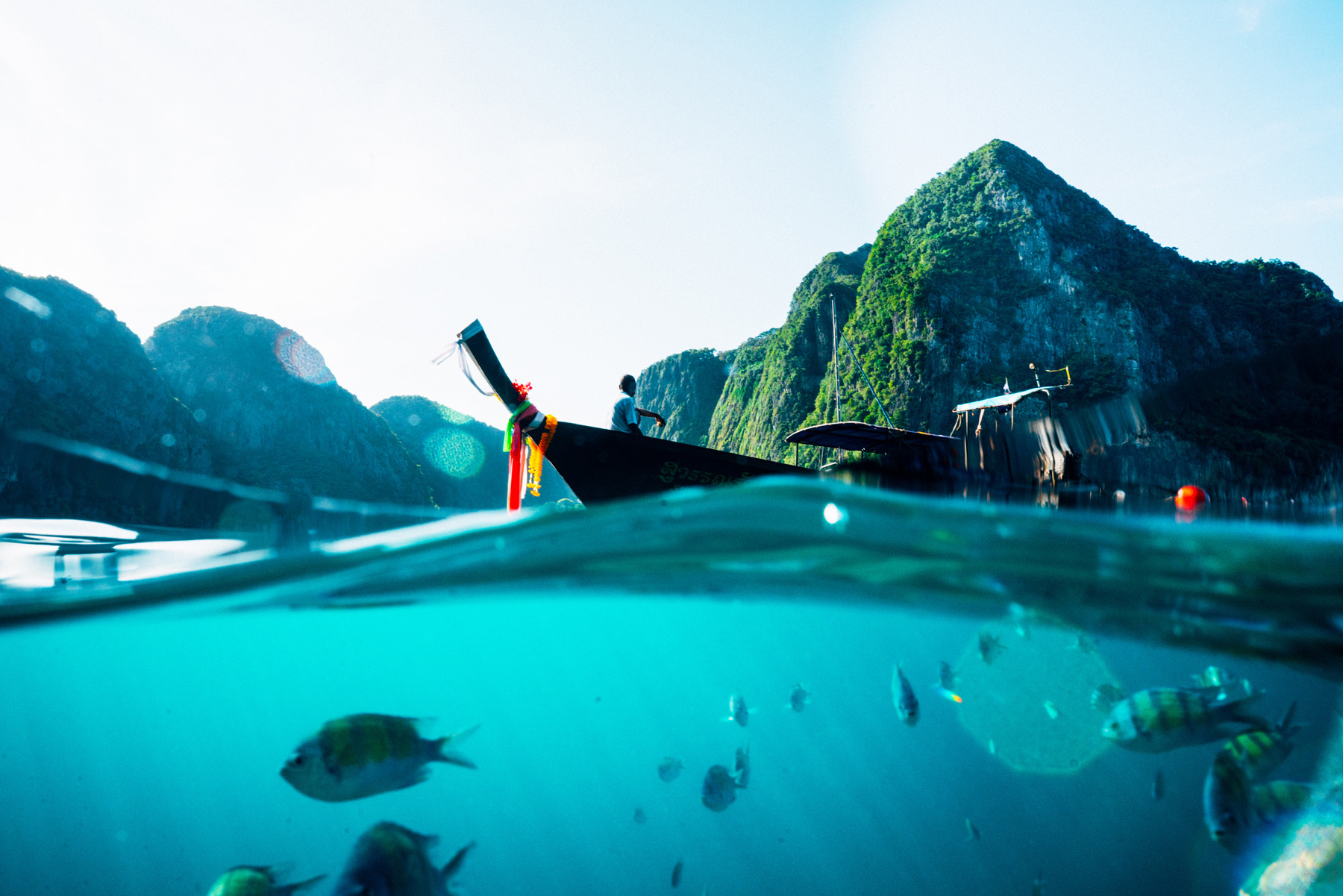 Thailand was not on our itinerary for our fall tour through South East Asia. We had been already been to the most remote Thai islands we could find last Christmas, and we just had so many places we wanted to see that we thought we would just fly right over it – from Cambodia right down to Malaysia. But as unscheduled travel tends to happen, we ended up with a free week after high-tailing it out of Indonesia as quick as we could (a story for another time.) After landing in the Kuala Lumpur airport with no plan to continue on before our flight to Sri Lanka the following week, we found a corner, some wifi, and looked for the cheapest direct flight anywhere – and found Phuket. In our previous trips to Thailand, we had always avoided Phuket – the island just seemed like it would be too crowded, too developed, and too bro-ed out, but for a $50 flight, we decided to give it a week.
And DAMN. Phuket was much more charming than I expected – we found a cute little hotel with a southwestern flair on Karon beach and spent a few days here, before heading out to Koh Phi Phi Don. I had huge mixed feelings about going here – the photos always looks so beautiful, but it was the one place that everyone seemed to go to in Thailand. But from the second our ferry took off, I was hooked at staring at the island formations in the distance. The further out we got, the clearer and clearer the water became. I knew I had to spend every moment we possibly could in that water. Our first day on the island, we went down to the dock to find a man with a boat, which was about the easiest transaction I've ever had in my life. $40 for a half-day tour, including snorkels.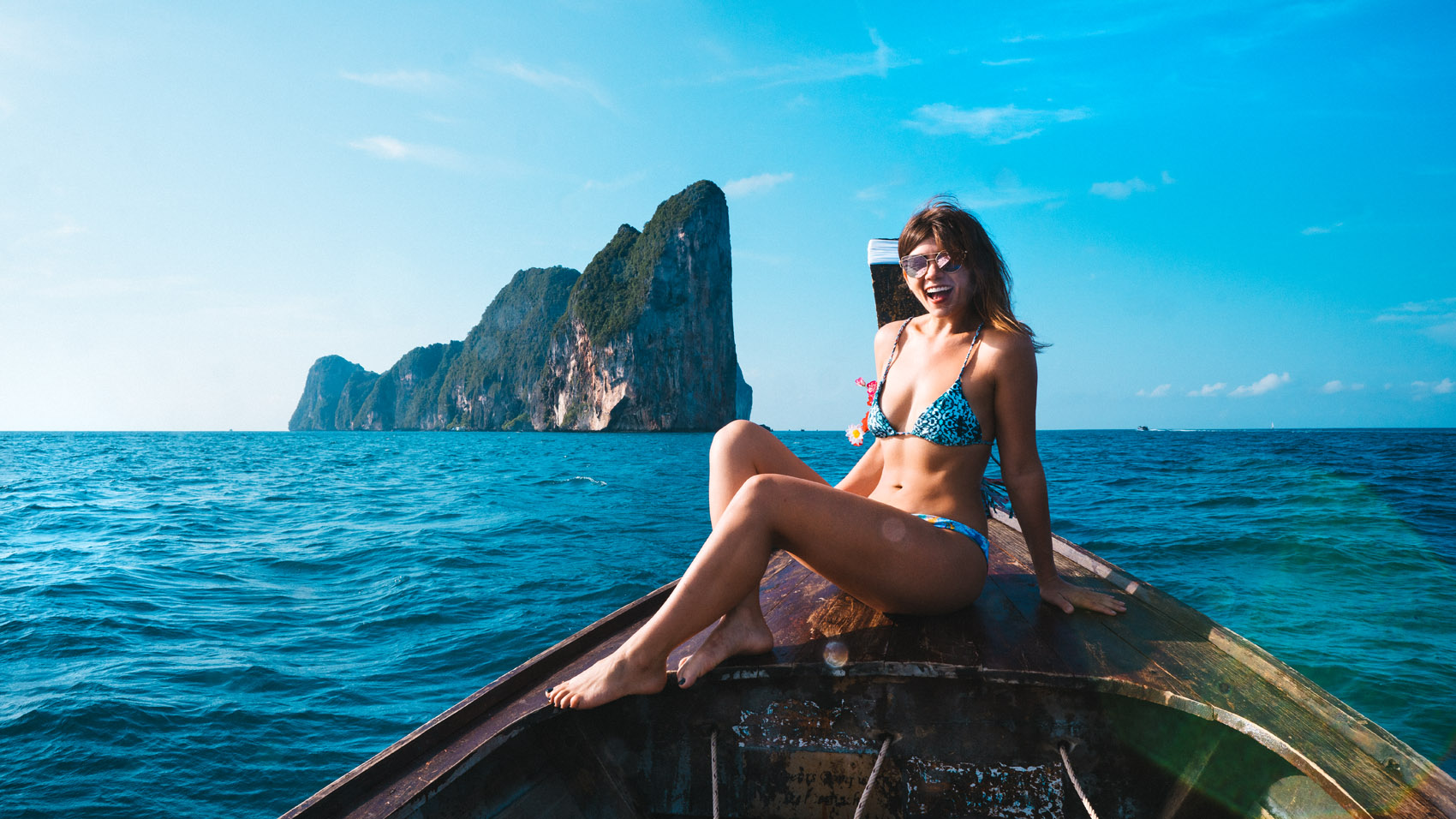 The most classic of all Thailand photos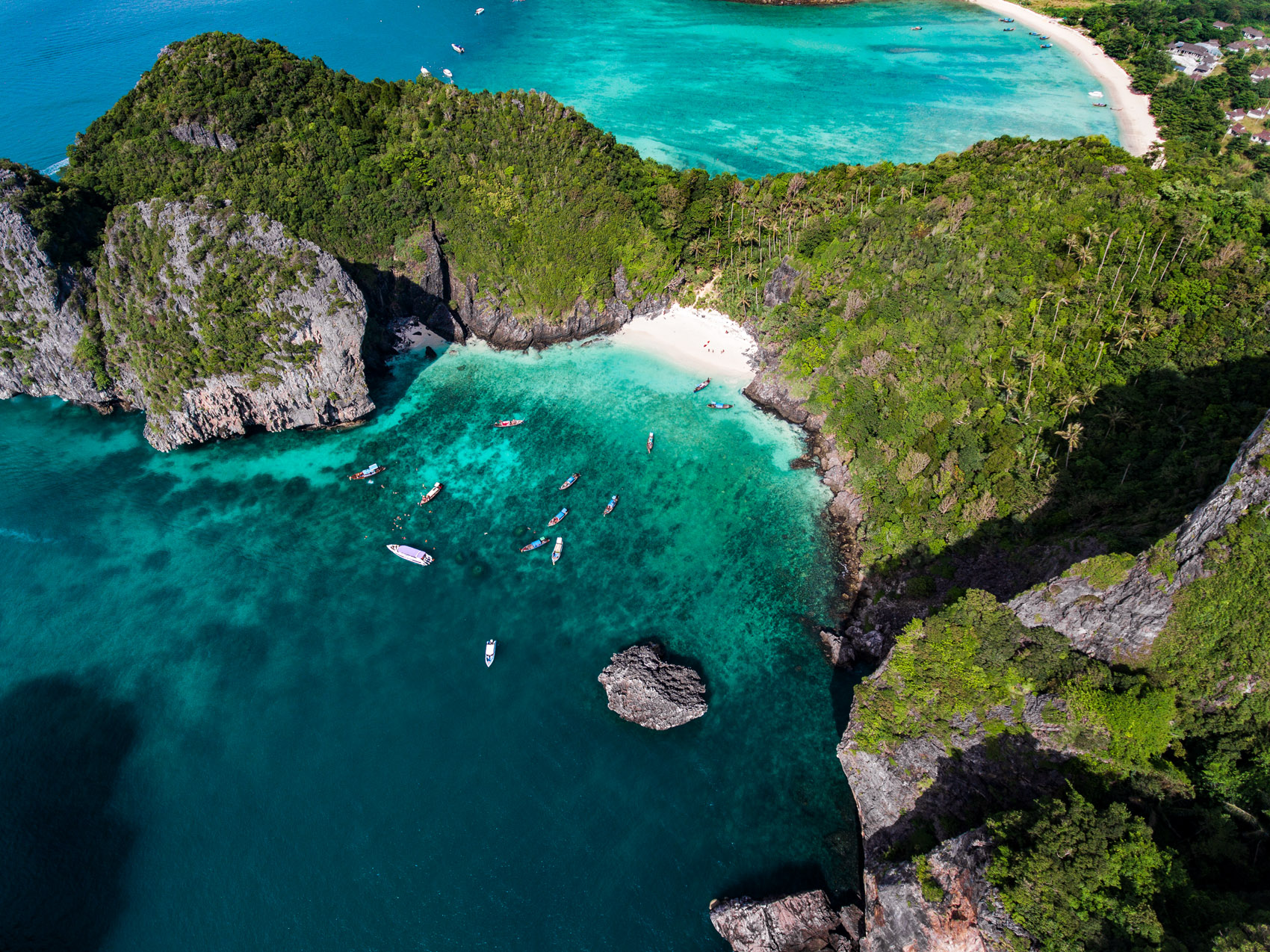 The beaches and bays here, despite being as popular and well-toured as they are, are still just breathtaking. Of anywhere I've been, this water is some of the brightest and clearest.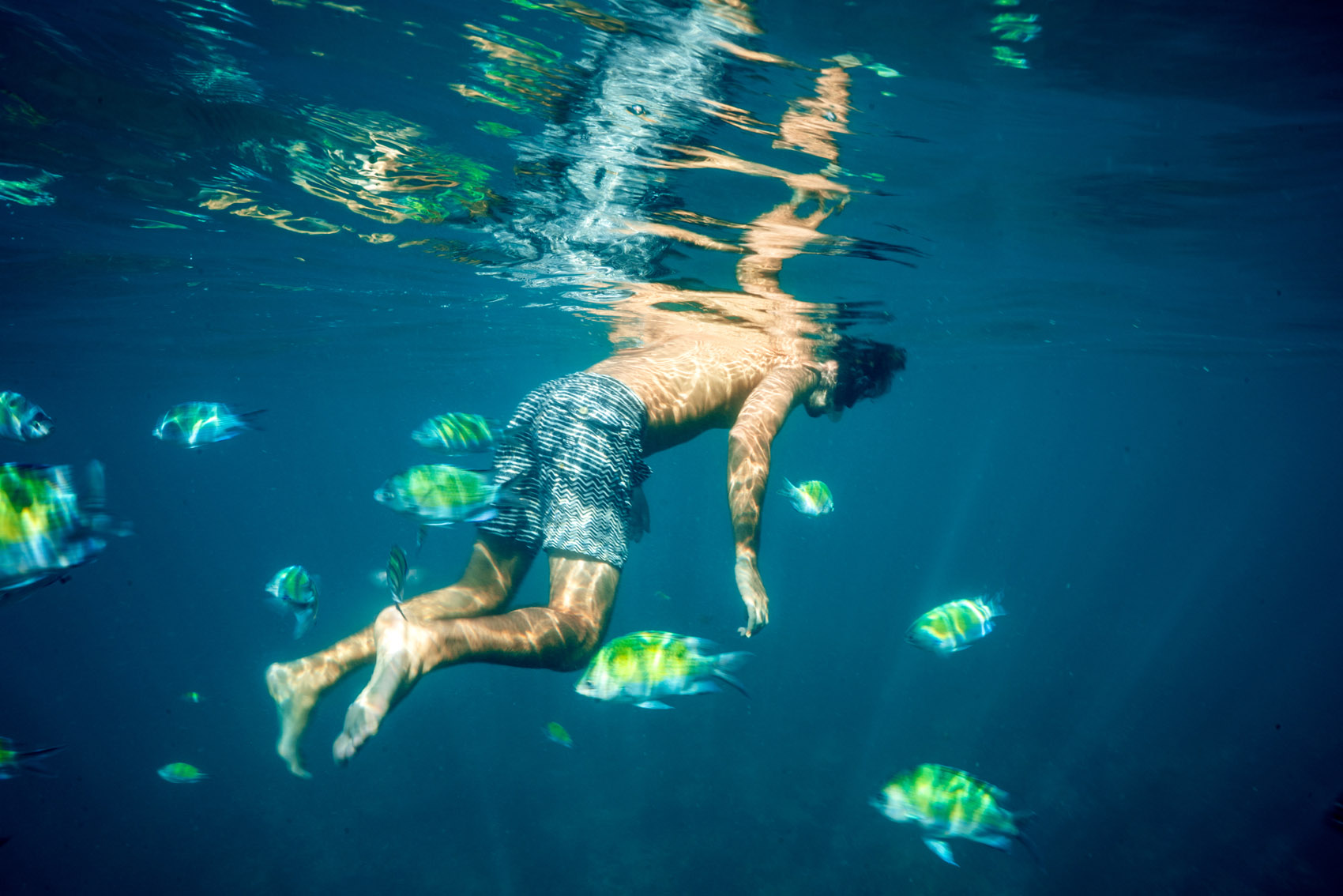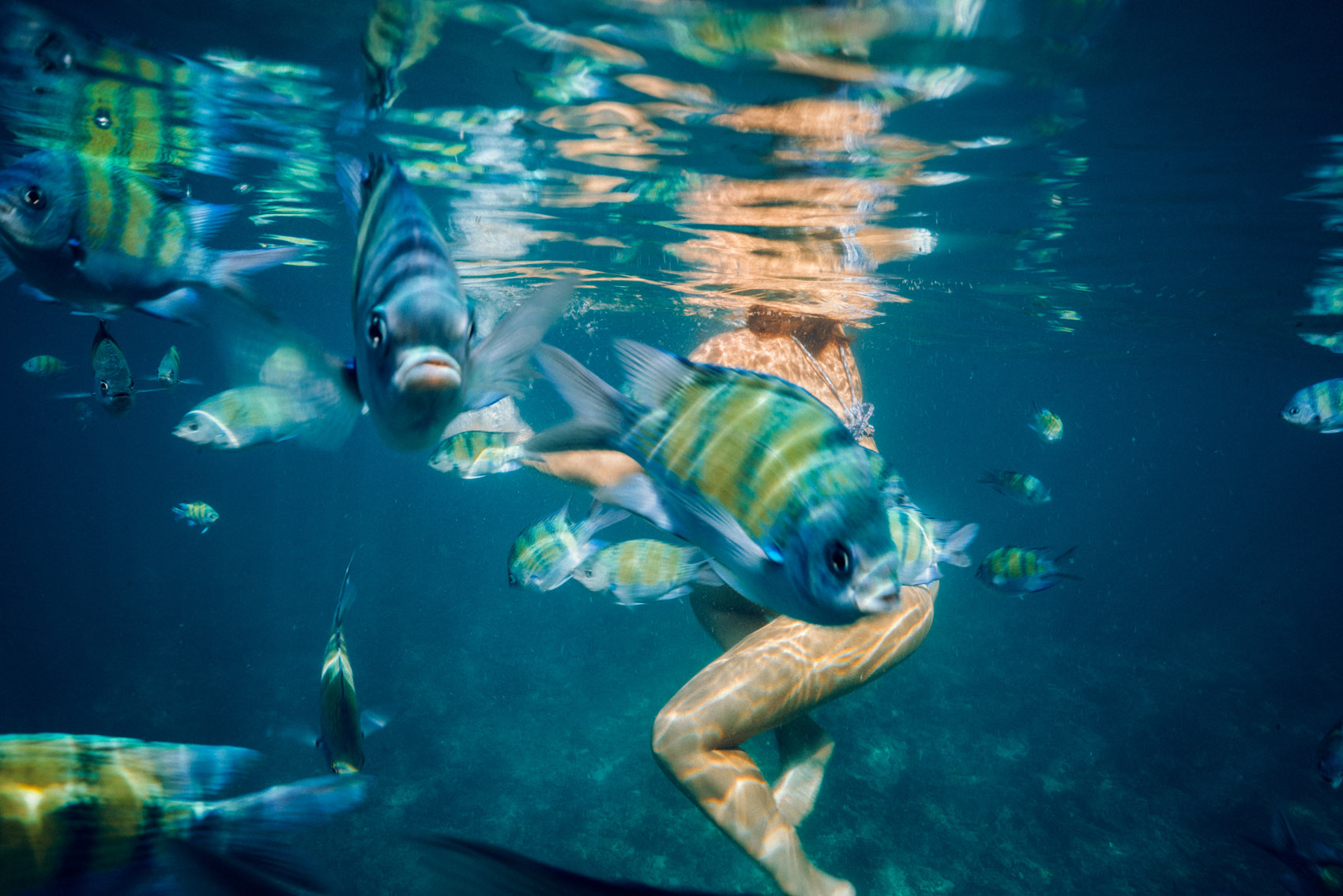 And the fish! In Maya Bay, there a million of these fish, and they come right up to you with no hesitation. We always bring bread when we snorkel to attract them, but it was not needed at all. We were swarmed!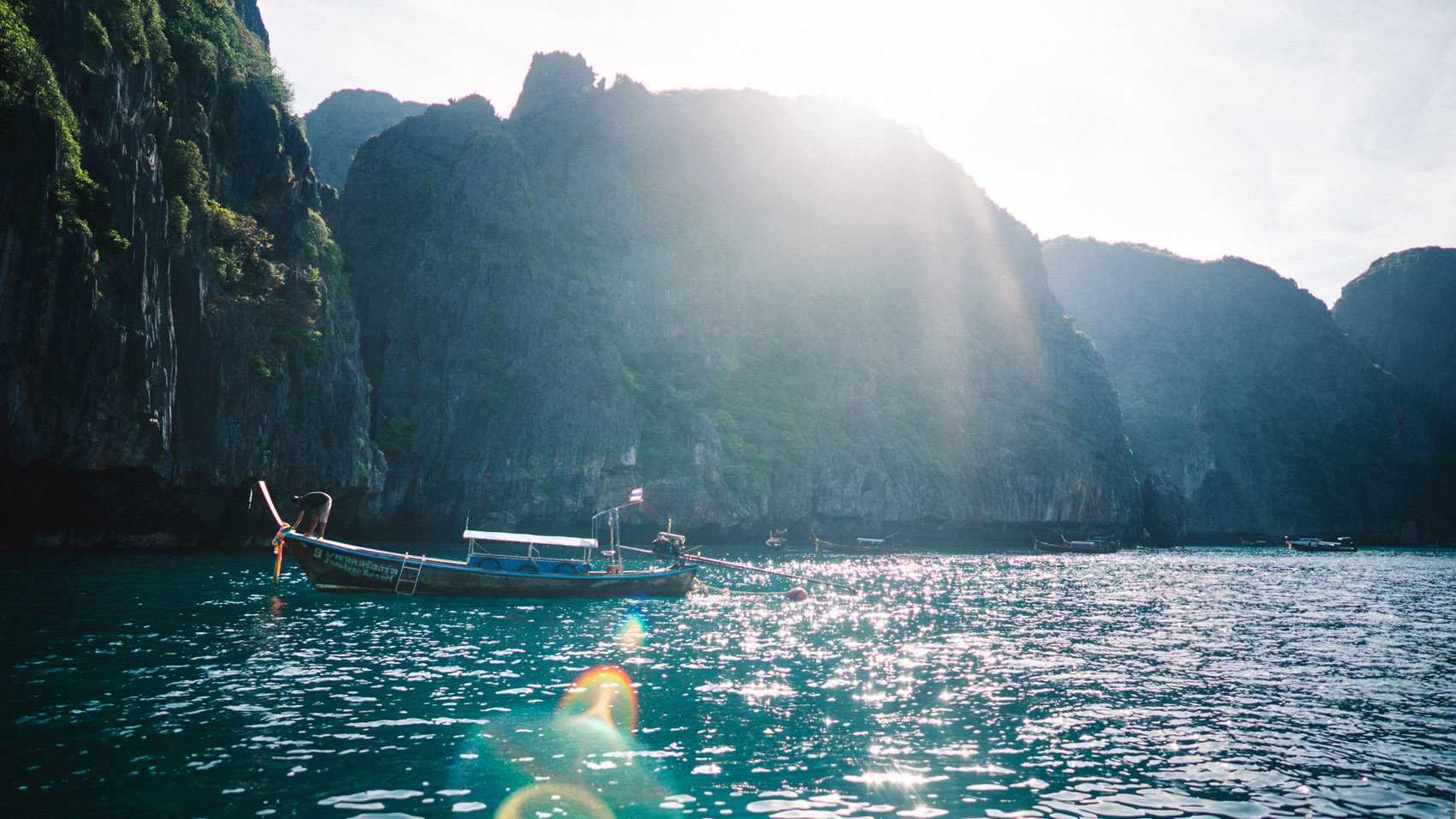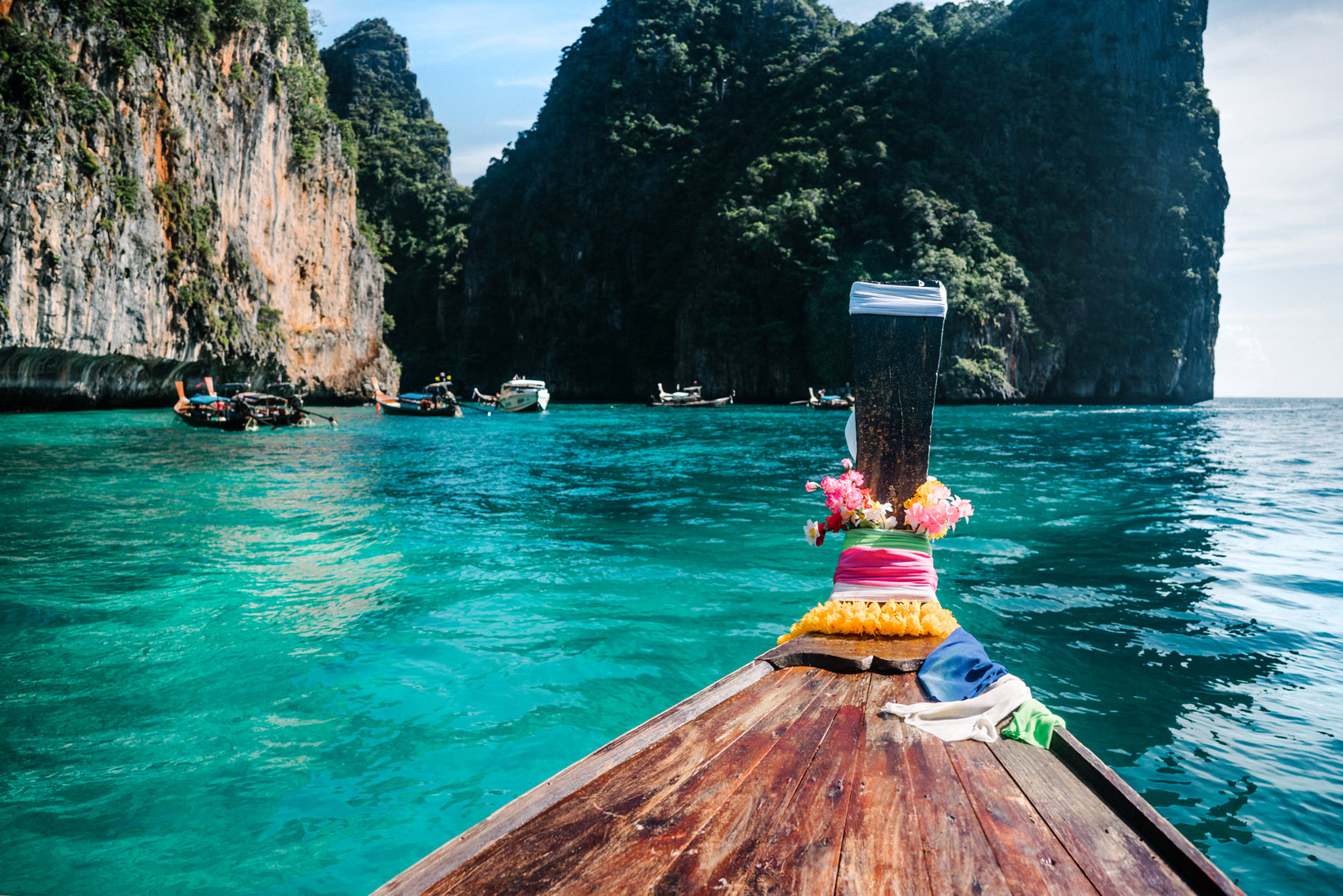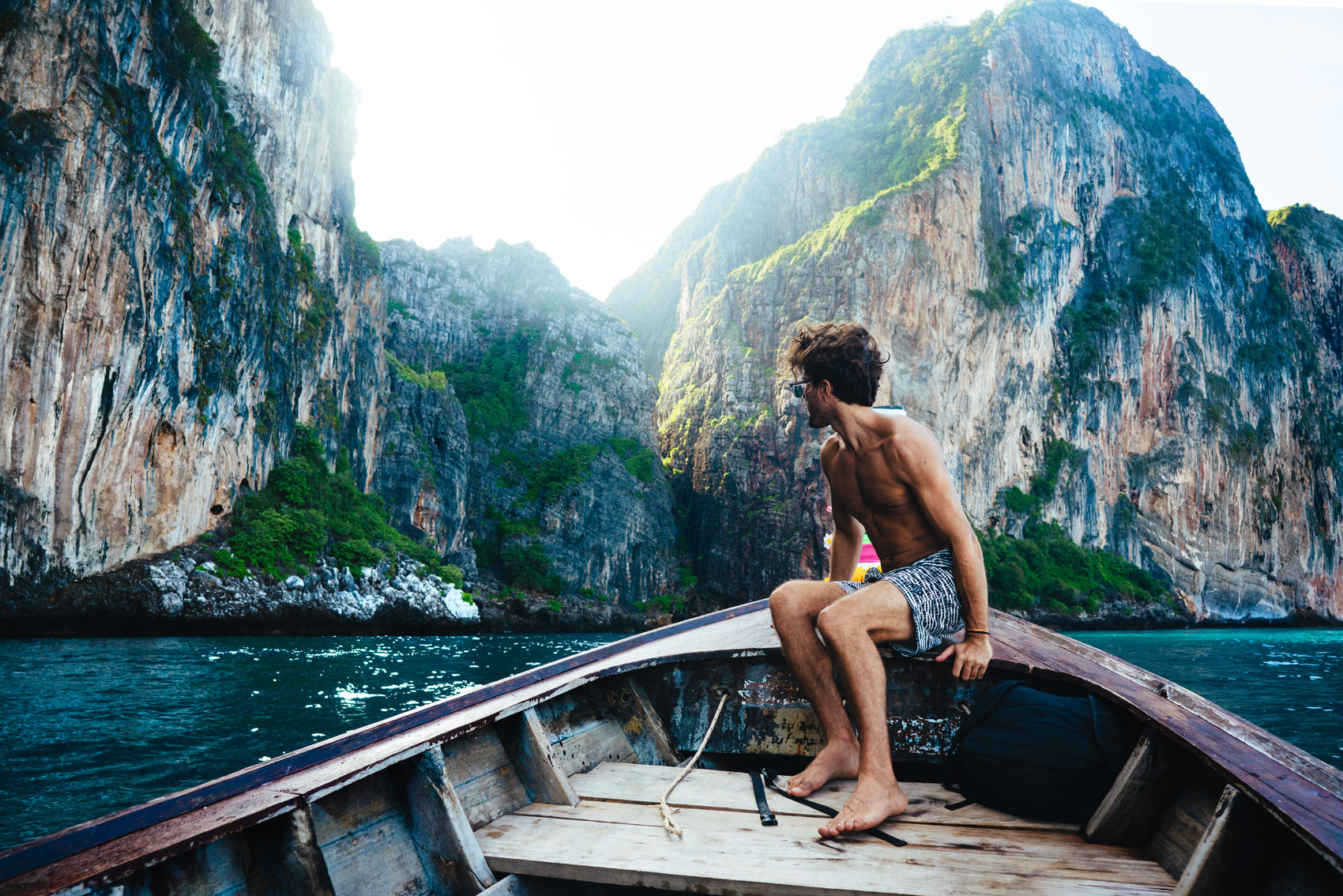 We sailed around the entire morning, jumping in and out of the boat and just utterly obsessed with the views here.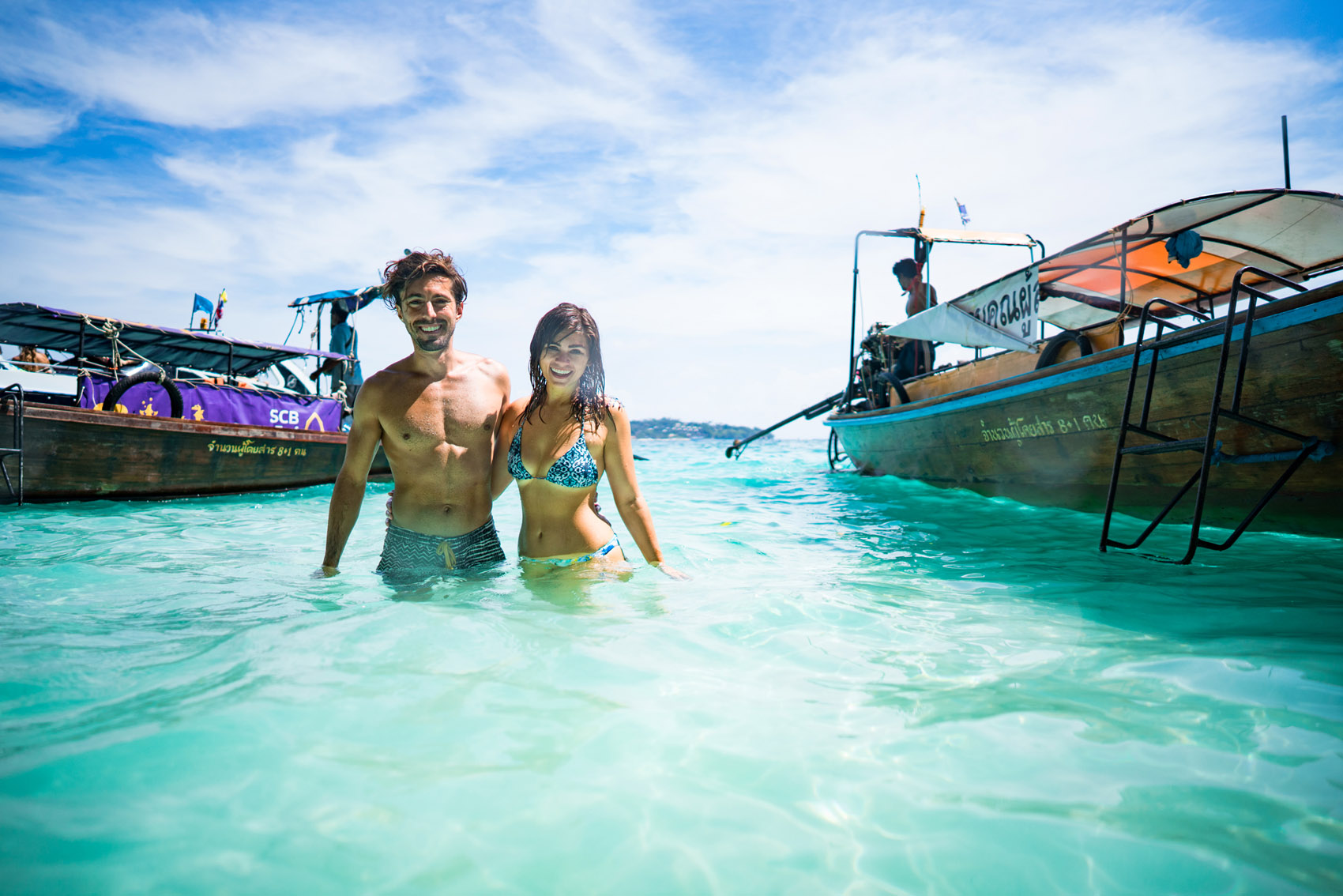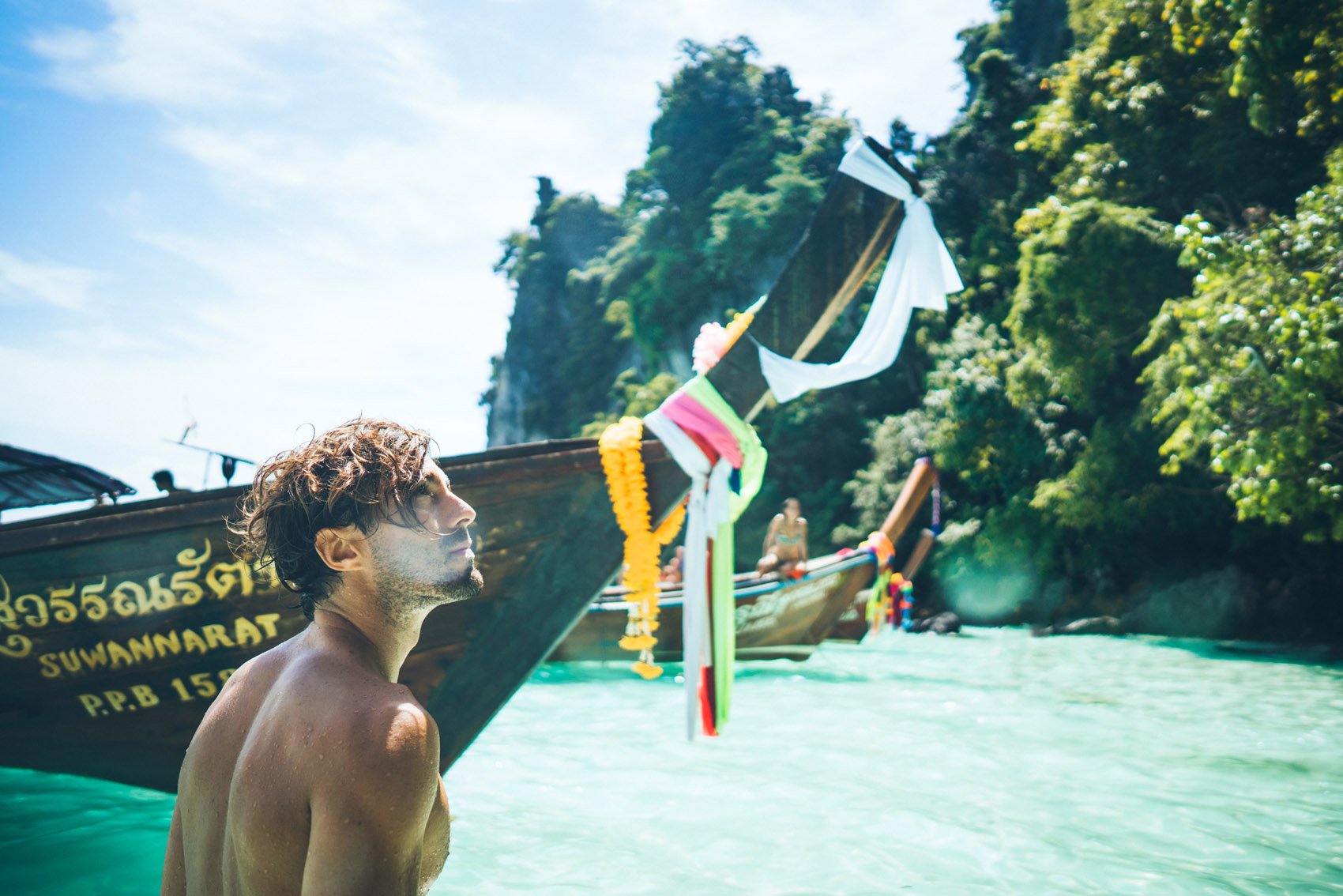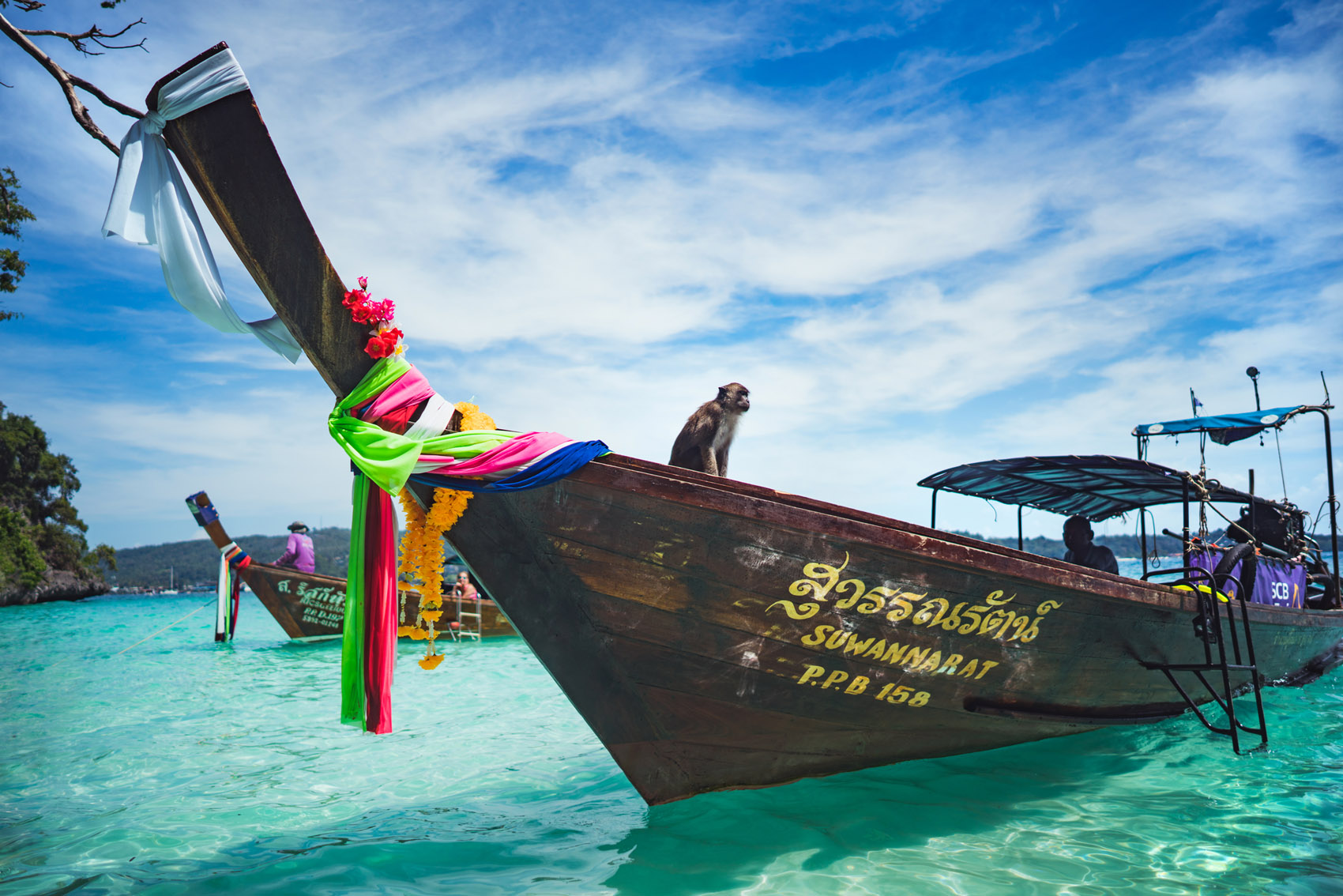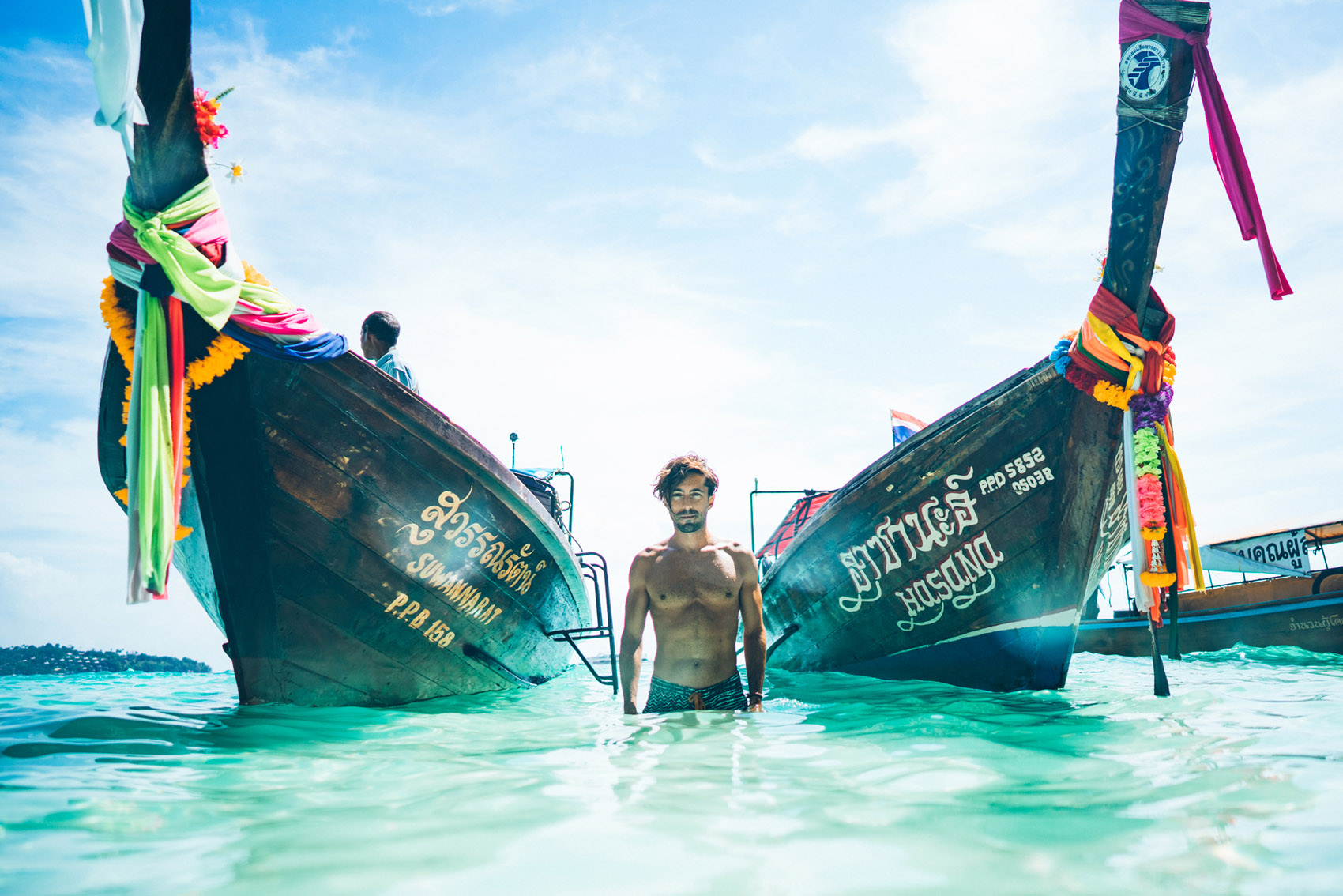 A little bay full of monkeys! When we pulled back up to shore on Phi Phi Don, the first thing I said to Brandon was "we have to do this again tomorrow"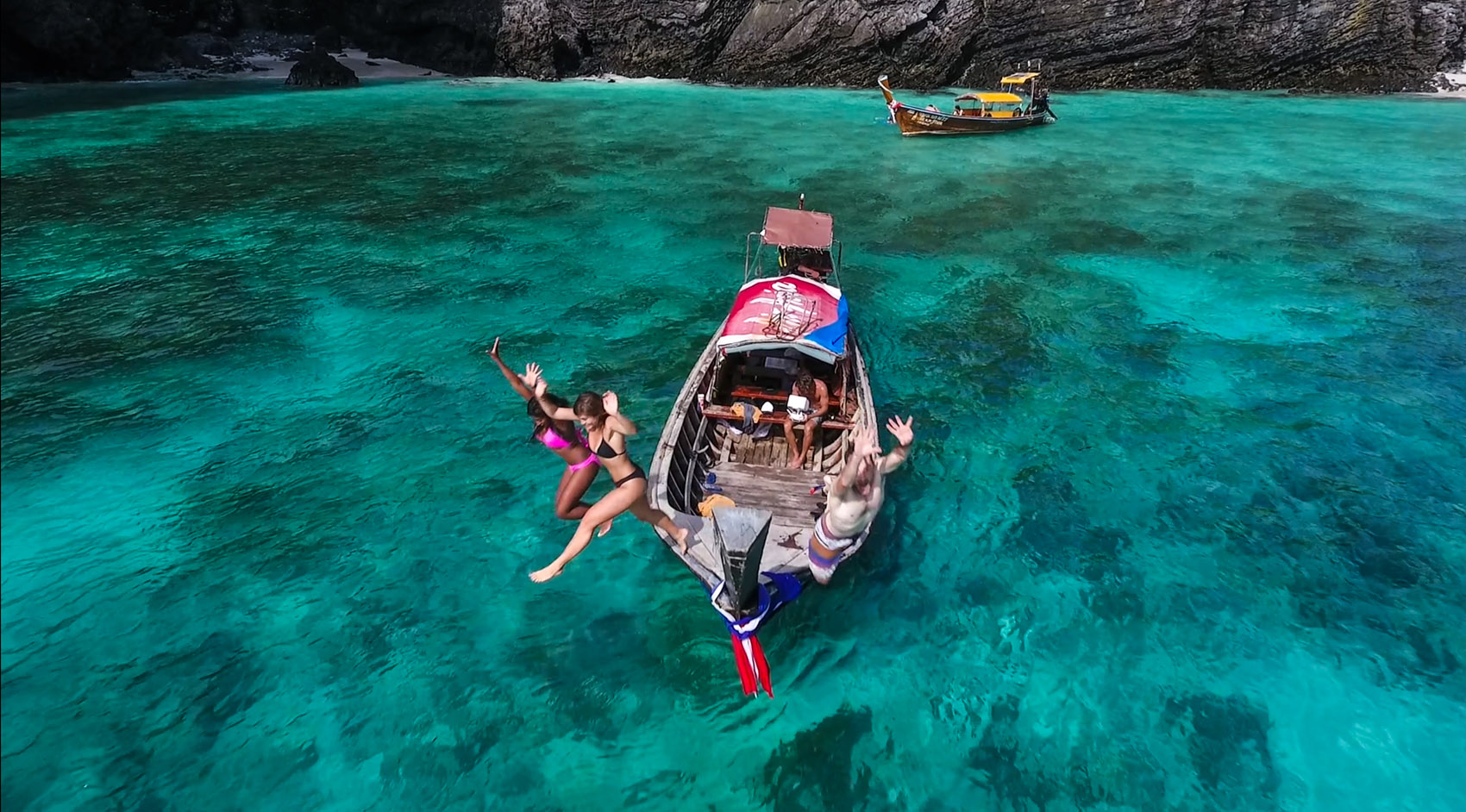 And then the most amazing coincidence of all coincidences in our life happened – our hometown friends sent us a message that they were in Thailand, just across the gulf in Railay beach. They found a boatman that would take them to us, and we had one of of the best days I can remember, just sailing around, drinking giant Chang beers, and jumping in and out of the water until the sun went down. Pure glory.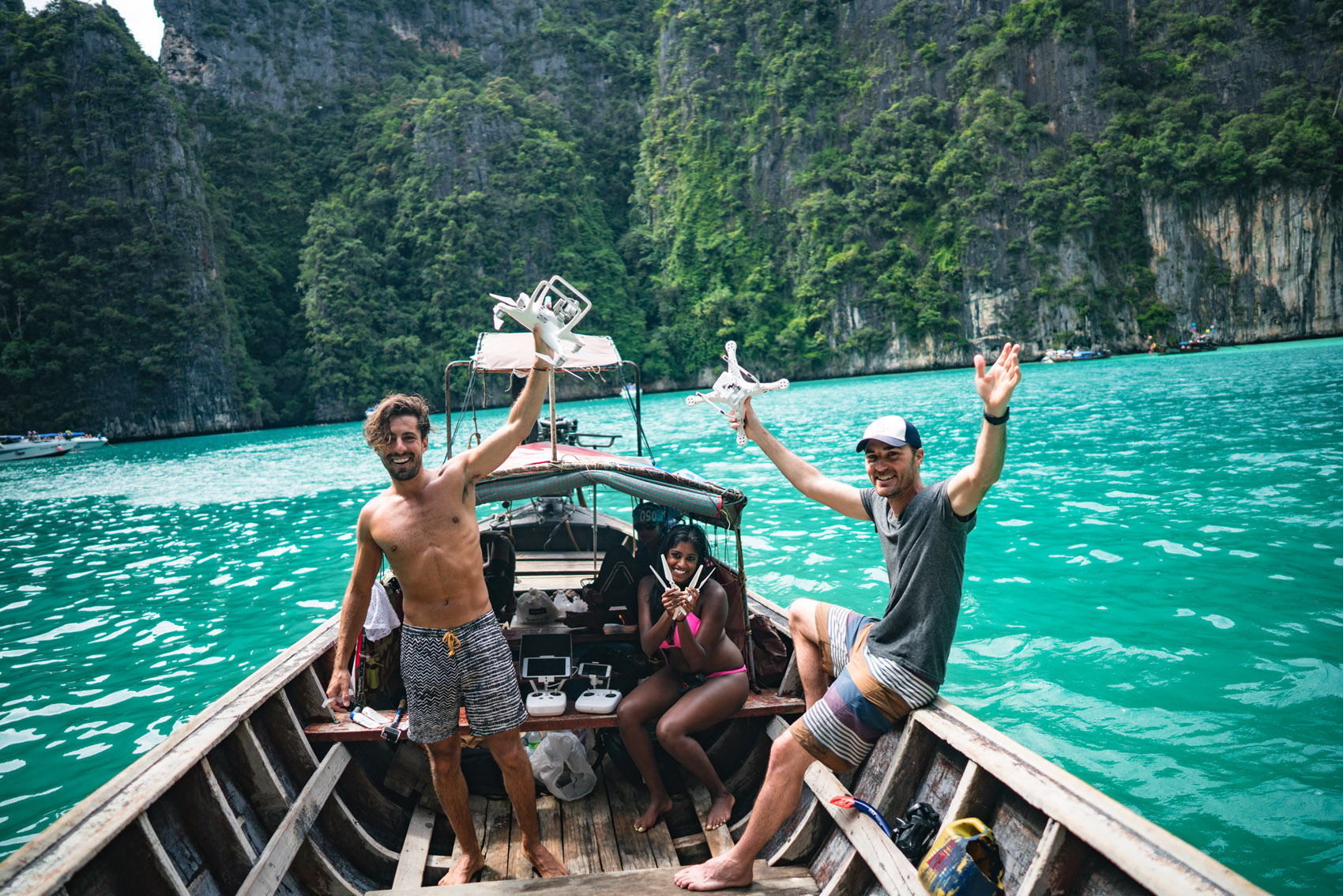 Our friend Pat is an airline pilot, so not only did we have our drone, we doubled down when he brought his as well. You can't take these kids anywhere.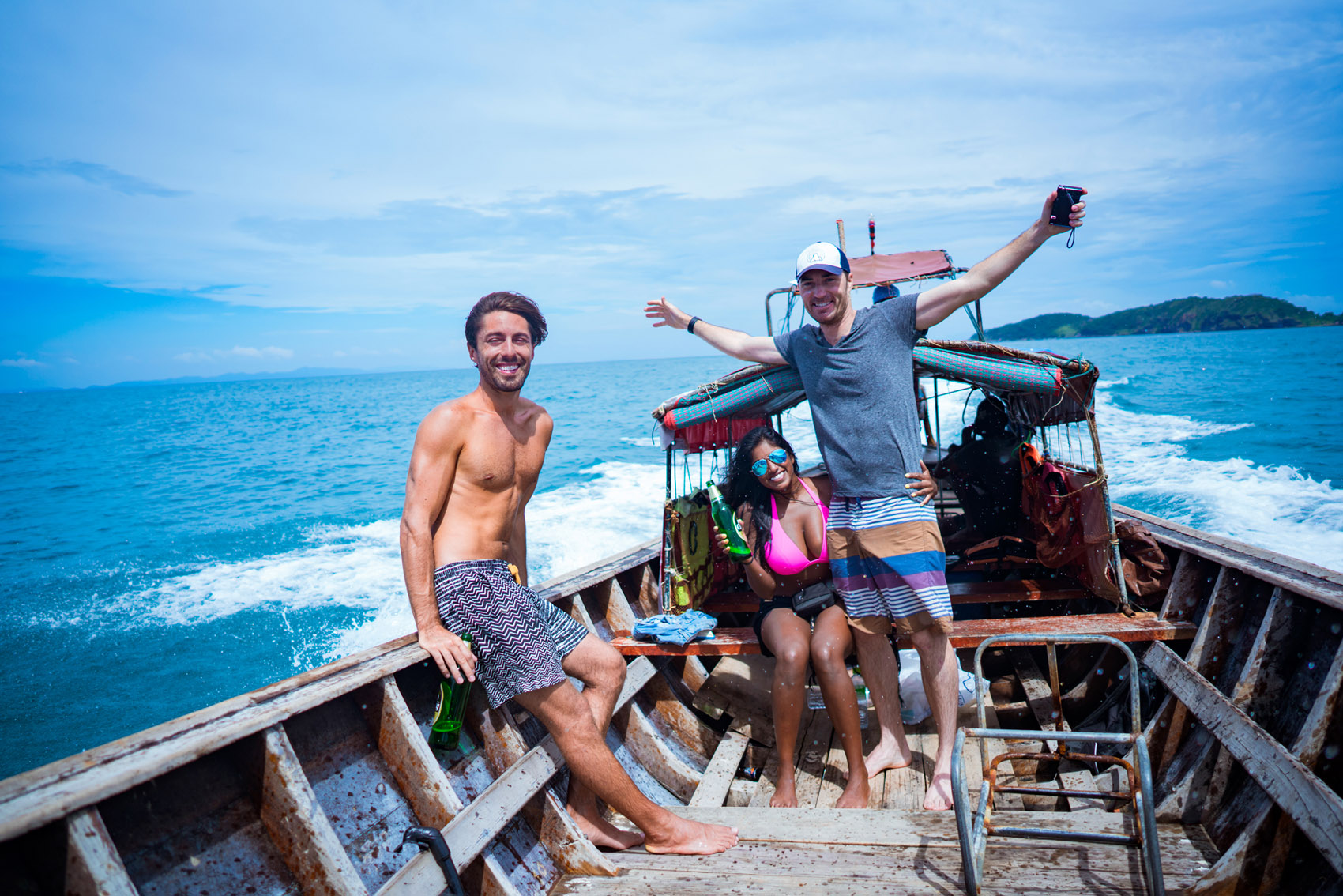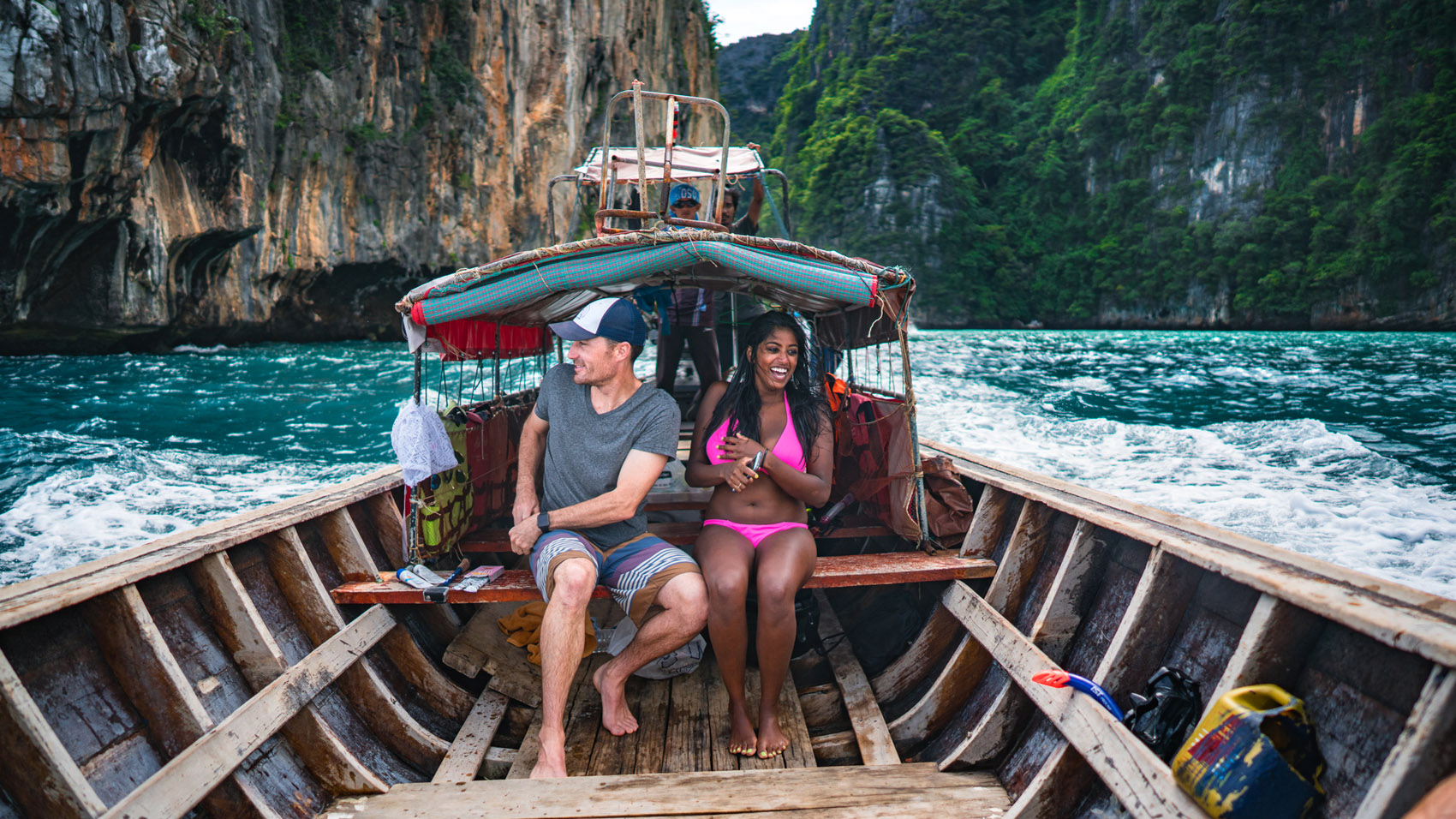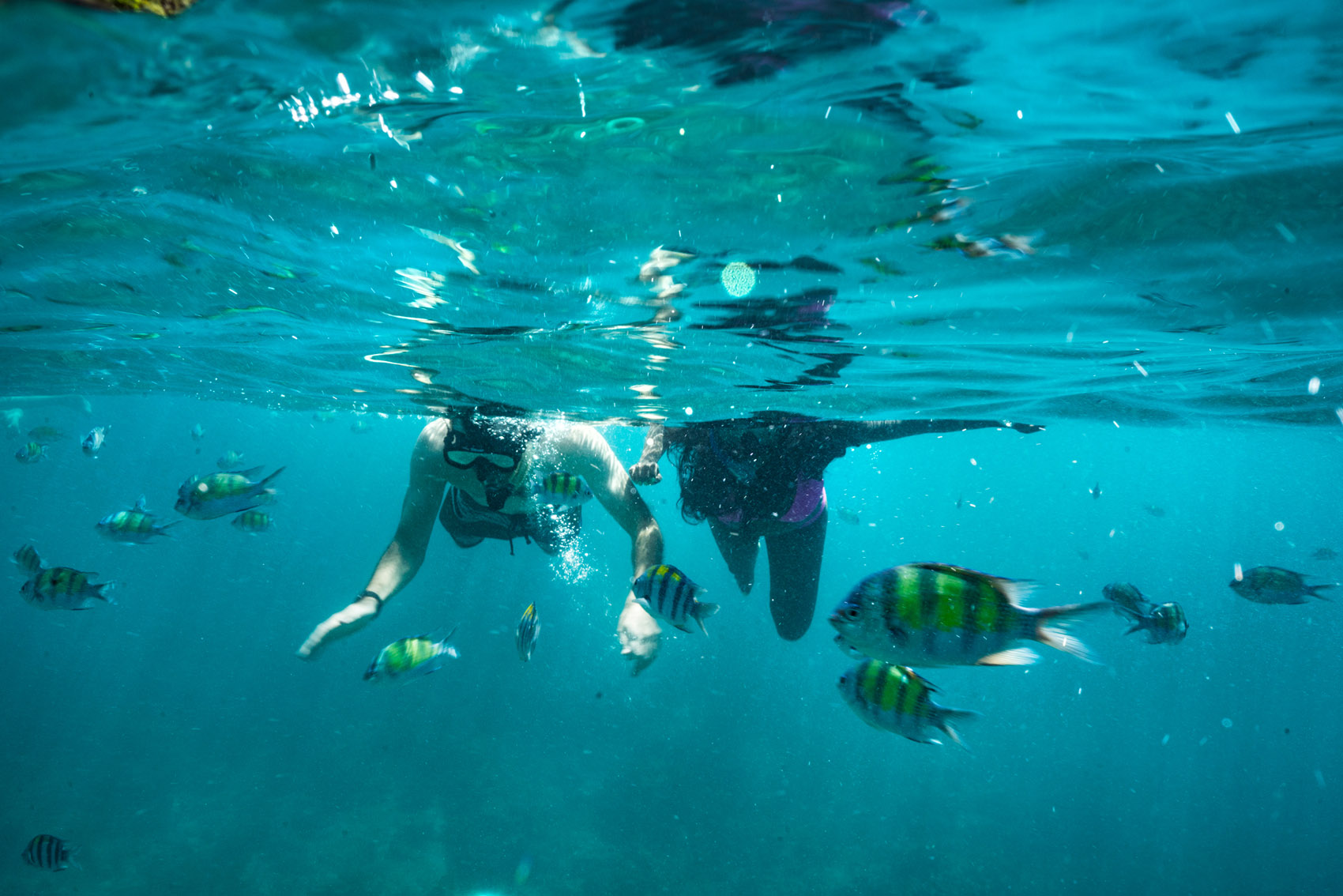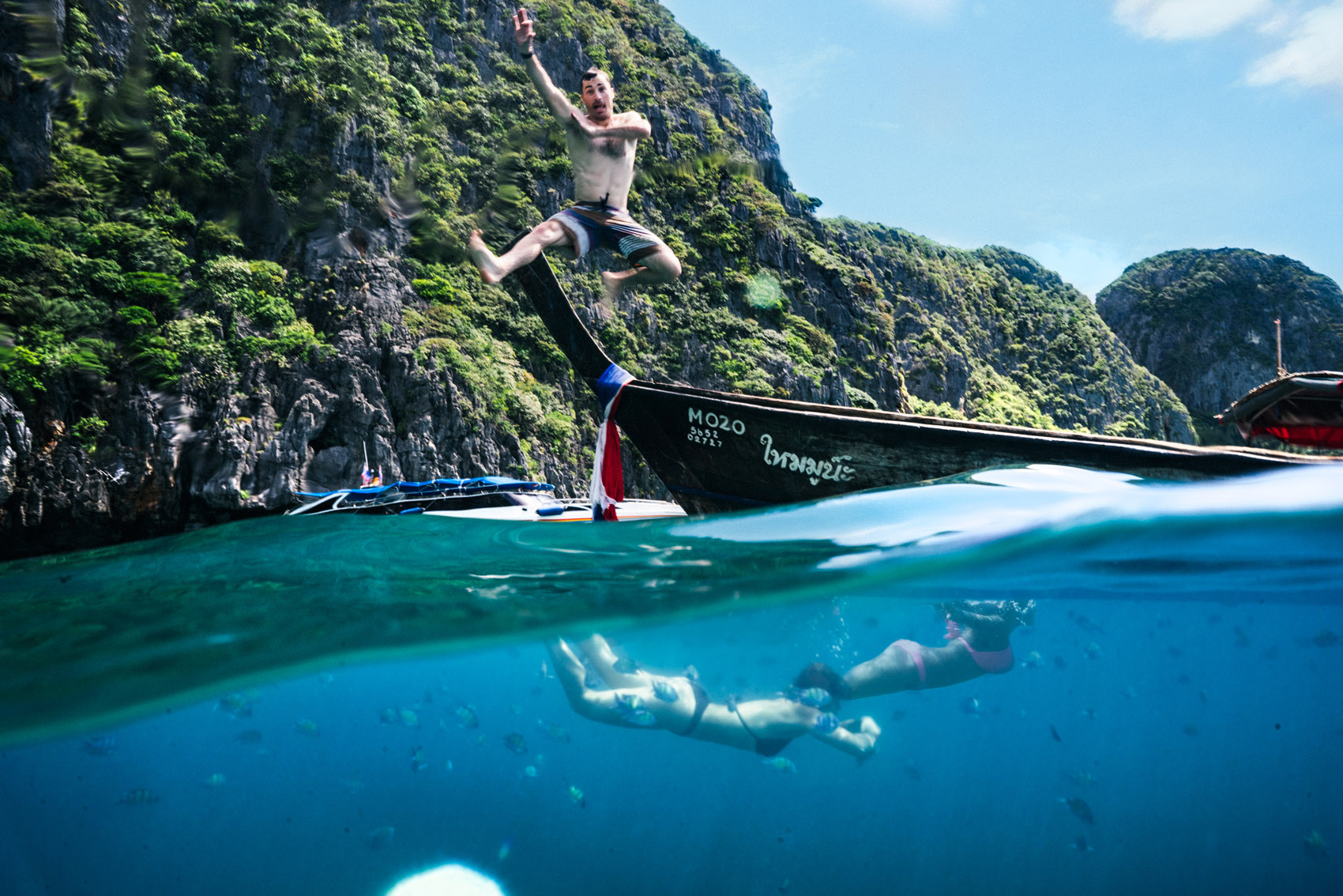 This shot only took 1 or 2 or 50 tries to get successfully.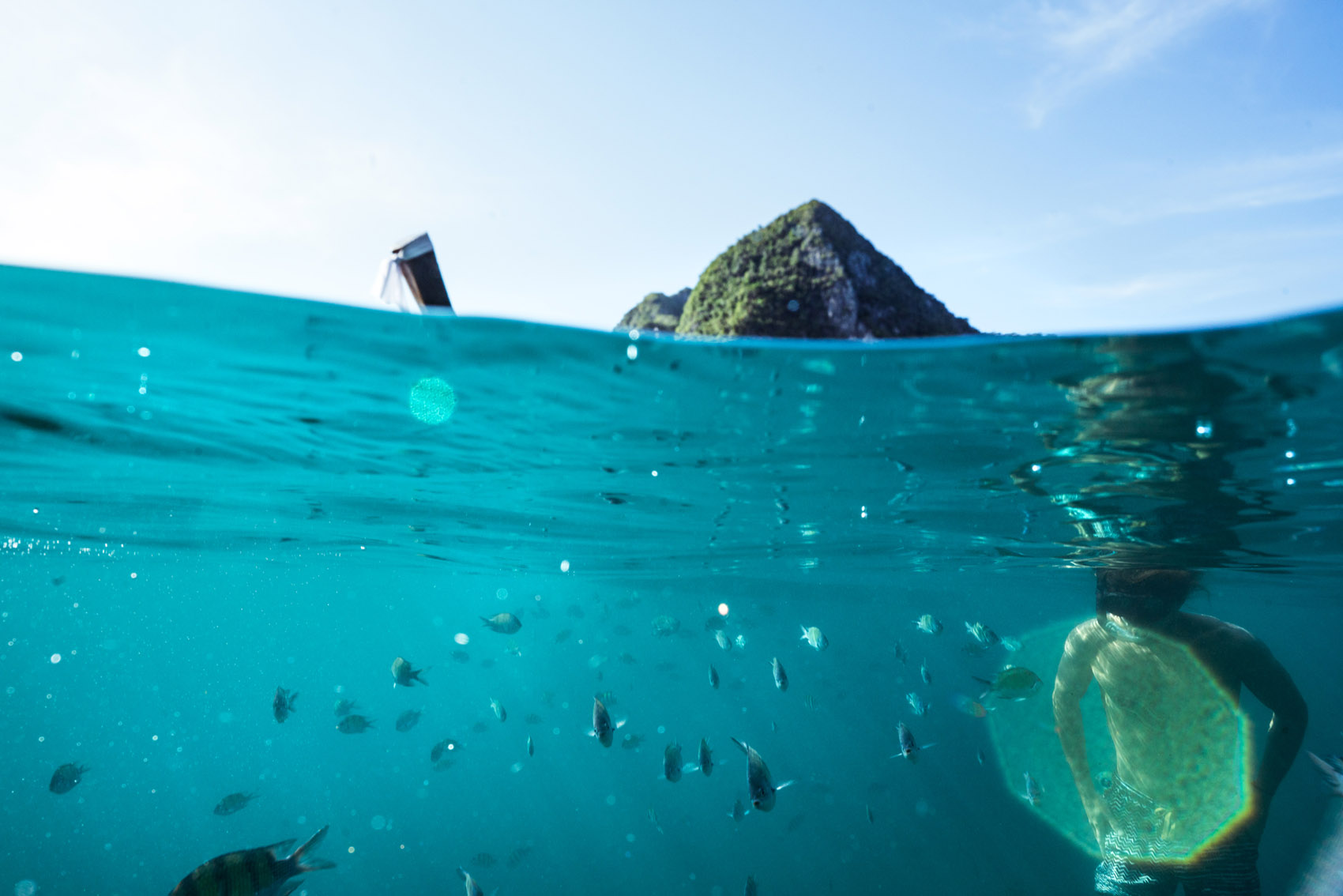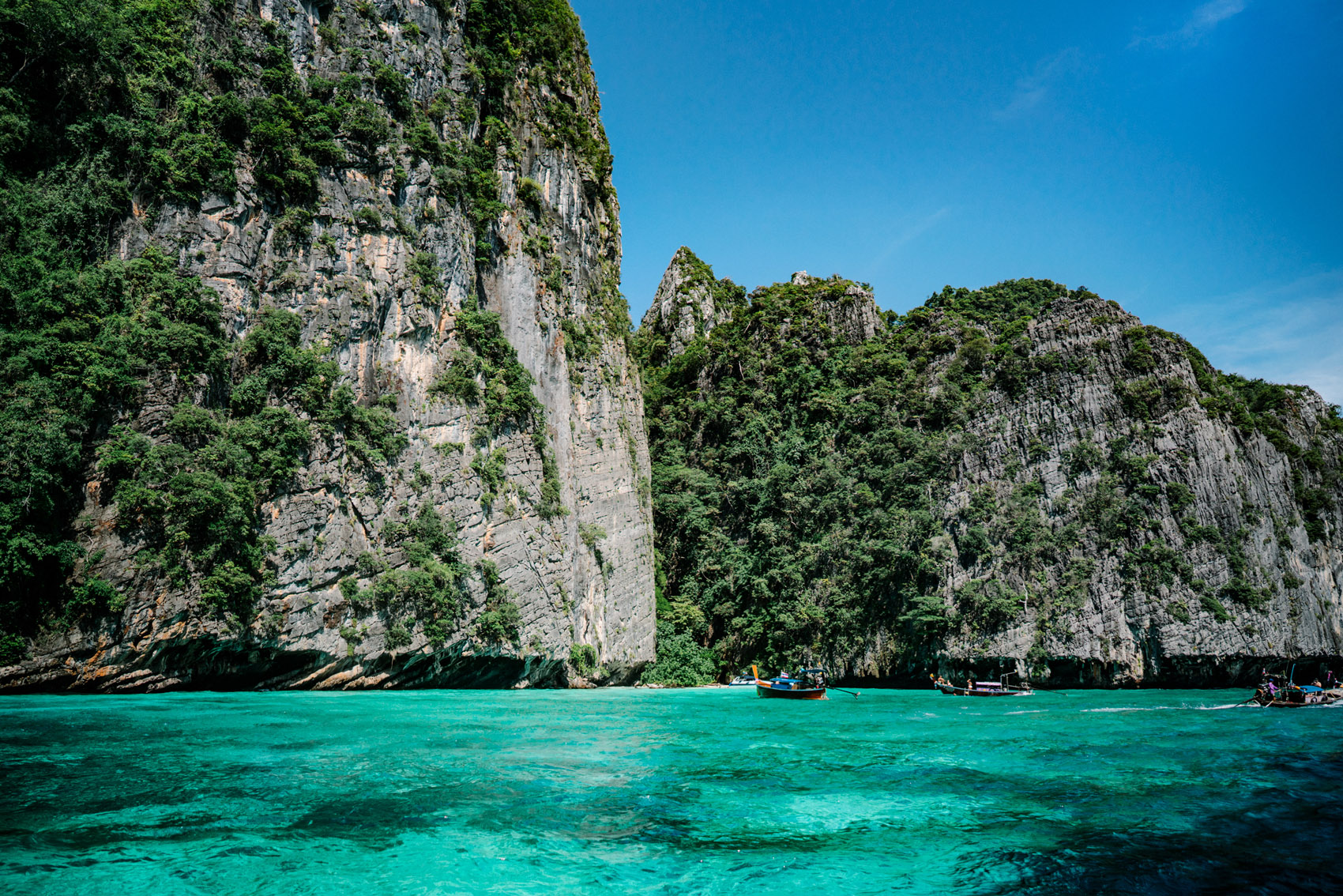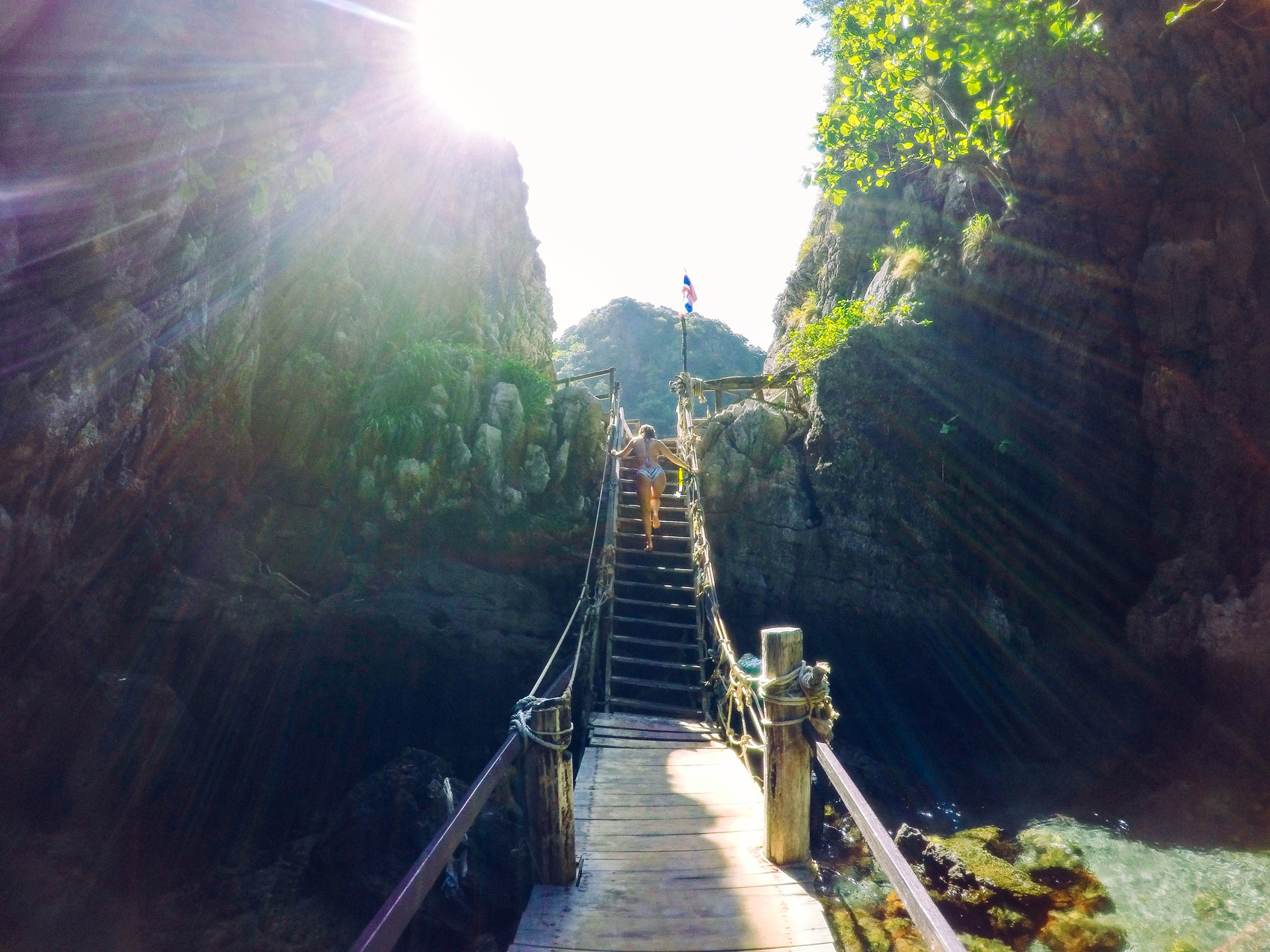 The secret pirate plank, up the rope ladder from the rocky bay.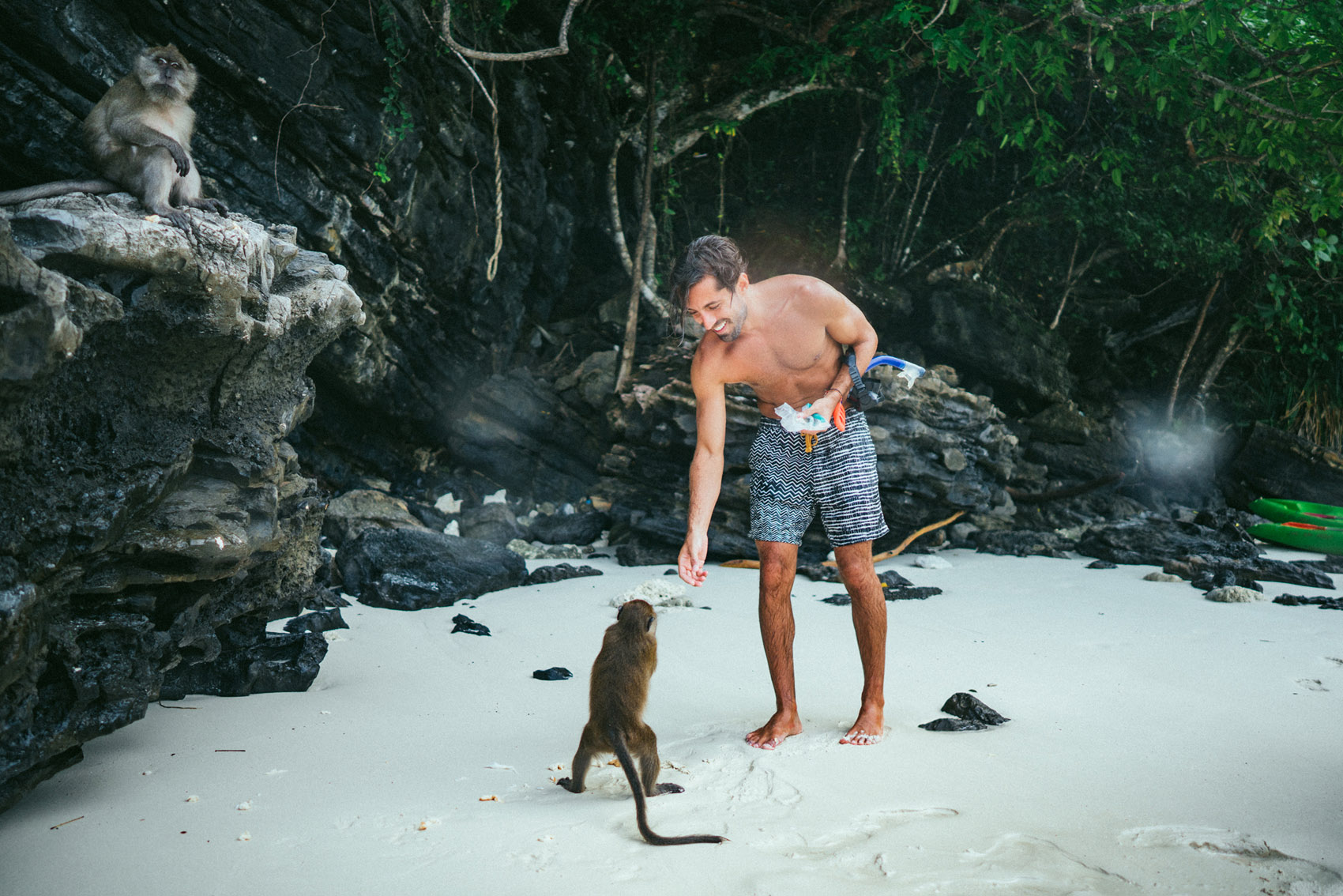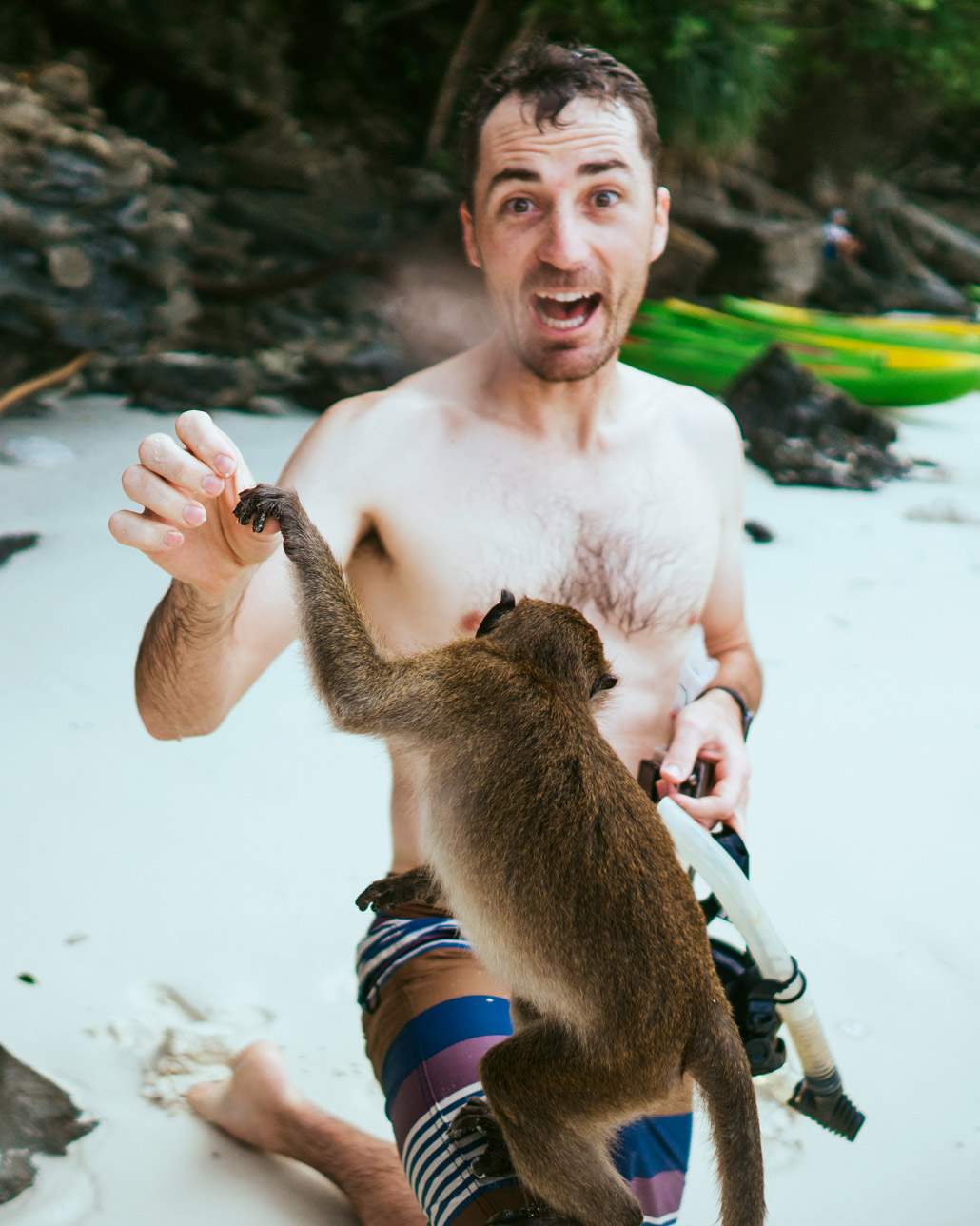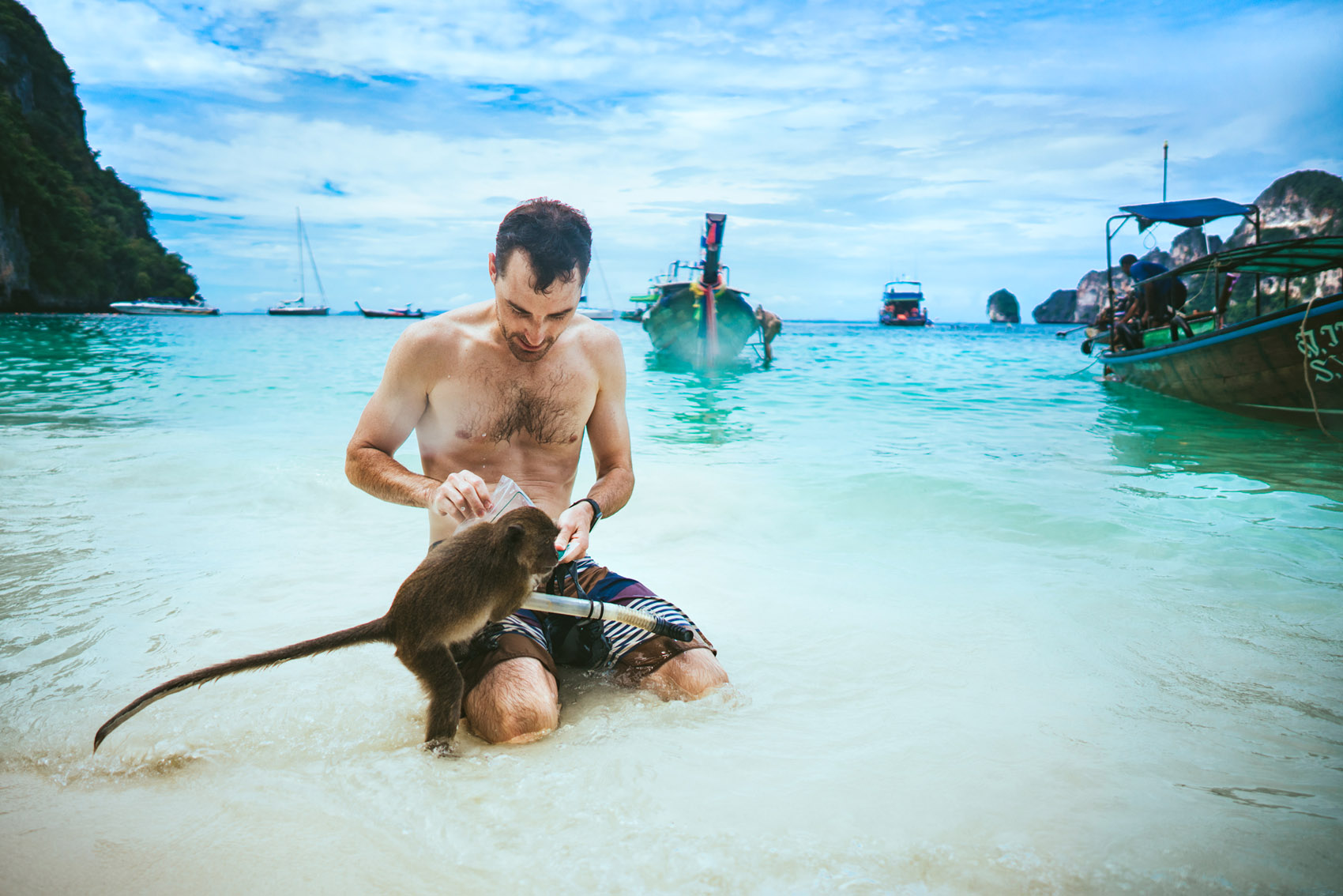 We ended with a stop on the famous monkey beach.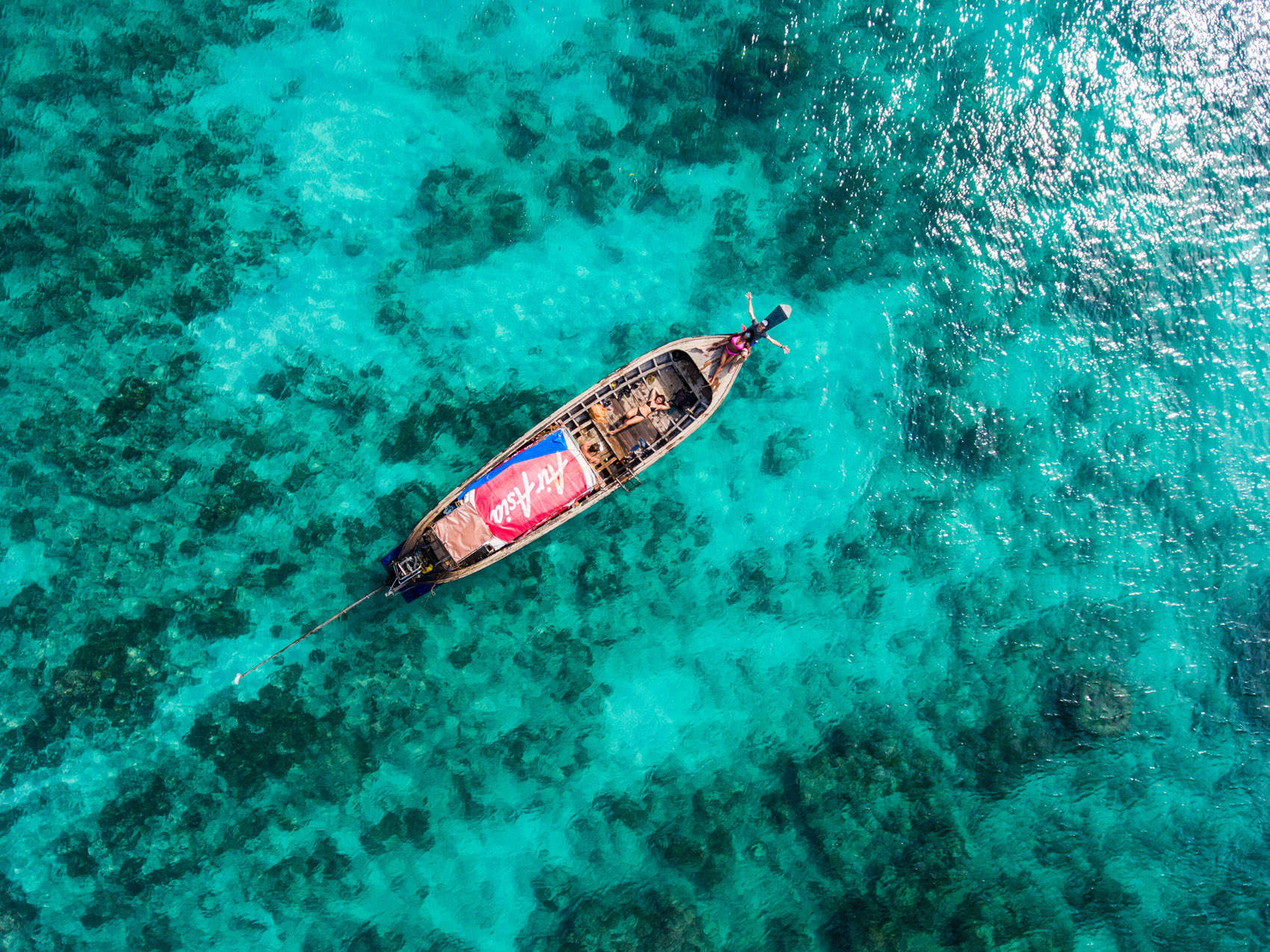 I continually love you, Thailand. Your waters make me feel alive.