February 29, 2020 Travel Guides
How To Spend a Weekend in TwentyNine Palms, Joshua Tree
While Palm Springs has a 60's, desert glamour and Rancho Mirage has sprawling golf resorts, Twentynine Palms, just past Joshua Tree, is the Coachella Valley's next emerging spot - with new boutiques and gorgeous accommodations popping up every month. Our Weekend Getaway Travel Guide to the California Desert's Newest, Coolest Town.
Where to Stay: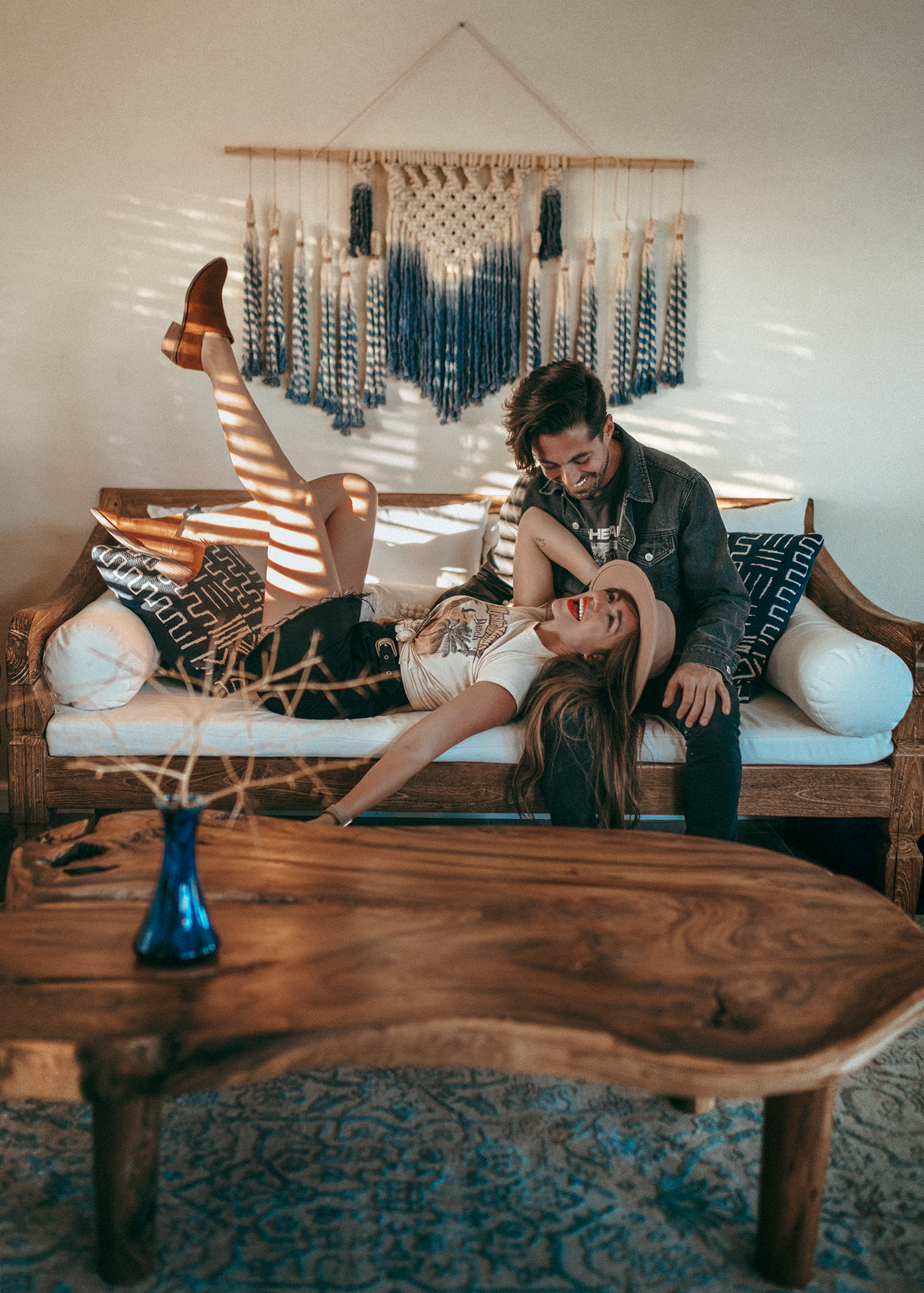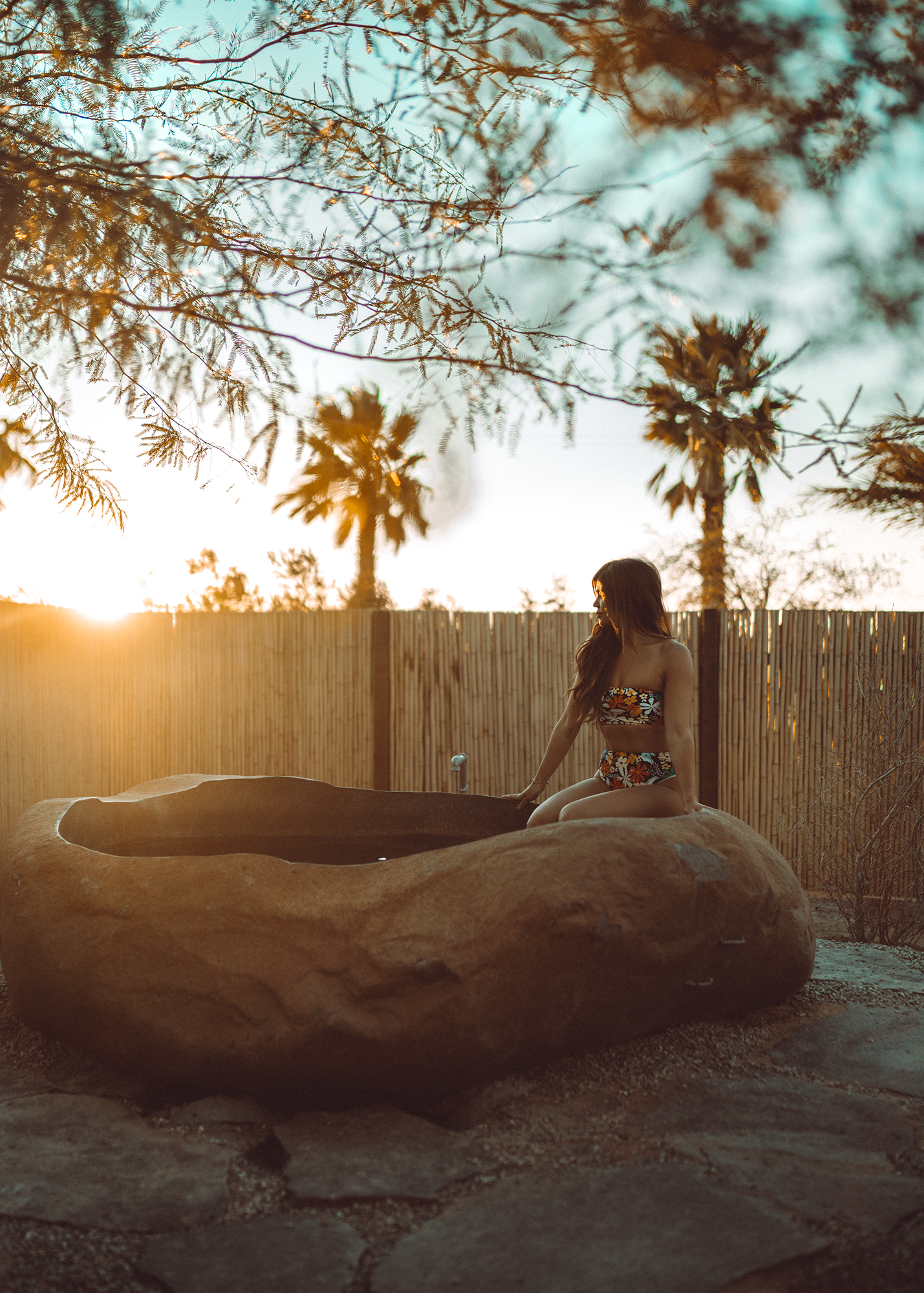 Most of the best places to stay in the desert are Airbnbs, in an area with an extreme independent streak, you can find everything from Yurts and eco-tents to gorgeously decorated luxury homes. While most of the Insta-famous homes are located in the main town Joshua Tree, new spots are opening up weekly into TwentyNine Palms and Wonder Valley - it's the perfect time to get in at lower prices and newer accommodations.
We stayed at the beautiful Private Hot Springs Ocotillo House out in Wonder Valley, a newly developing area we had previously never been to before. Our spot had 3 bedrooms, a full kitchen, a massive stone hot tub and lots of open space.
A few more spots to check out:
Casa Indian Cove - Desert Tropical Home - A bright and happy home available for 4 people
The Joshua Tree House of Whitmore - A SUPER cool, modern compound with concrete interiors in a wide open field.
The Roadhouse Ranch - The definition of Desert Vibes, this house would make a great spot for photos!
New to Airbnb? Sign up with my link to save $30 off your first stay!
On a budget?
TwentyNine Palms and Joshua Tree are an interesting place, where the hotels/motels in town are actually significantly cheaper than AirBnbs, especially if you are traveling as just a couple.
Americas Best Value Inn Twentynine Palms - This hotel is WILD! Seriously look through the photos to check out the themed suites - there's a jungle set, a cave interior, and one that has the bed inside a 1950's car. Plus every room has in-room hot tubs. Brandon and I have a deep love for America's Best Value Inns after staying in one at Newark Airport way back in 2014. From $60/night
Motel 6 Twentynine Palms - A simple, but well-rated Motel with a pool and a hot tub for $50/night. If you're looking for more adventure and care less about the aesthetics of your hotel, this is a great option to save on accommodation costs.
Where to Eat: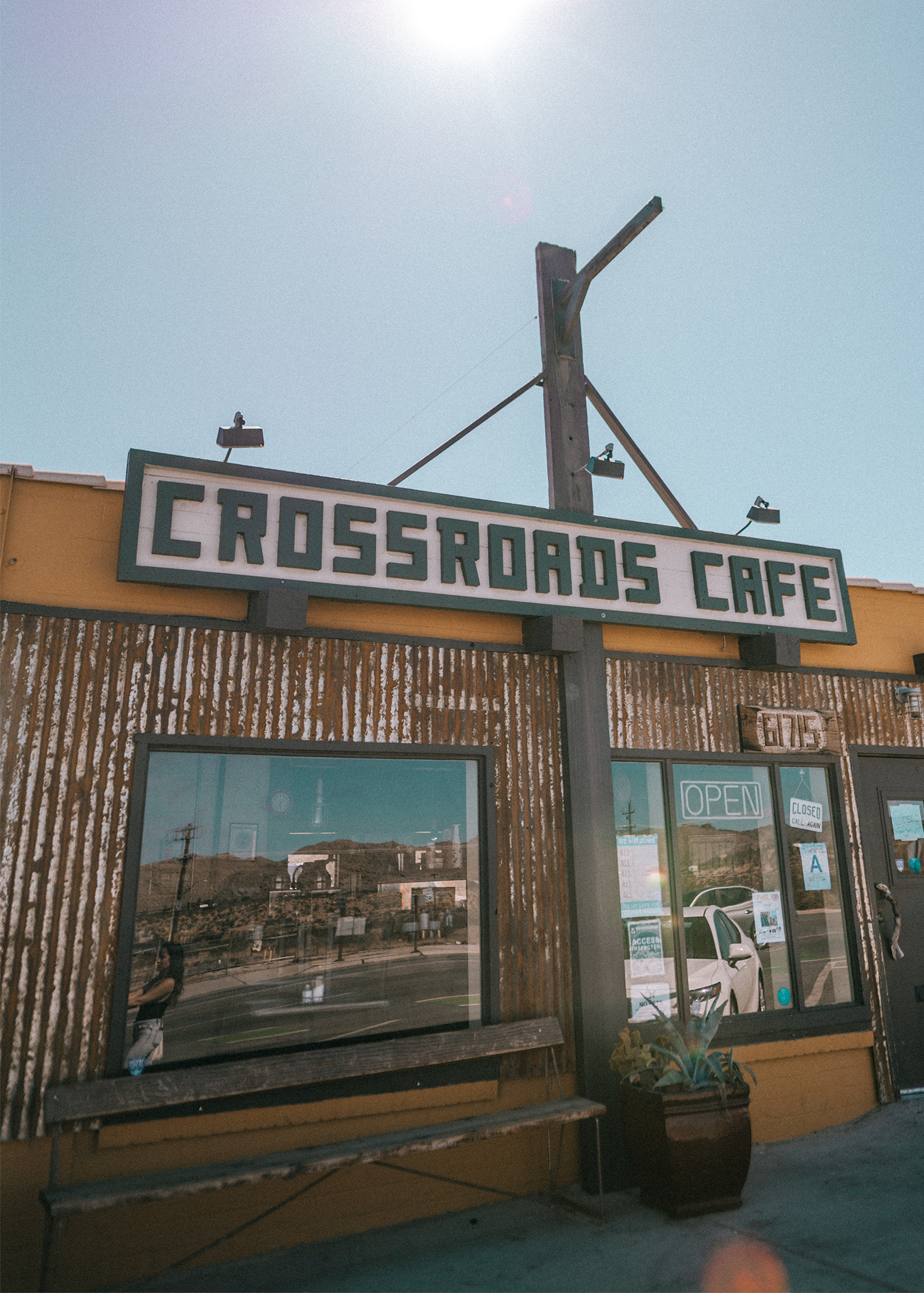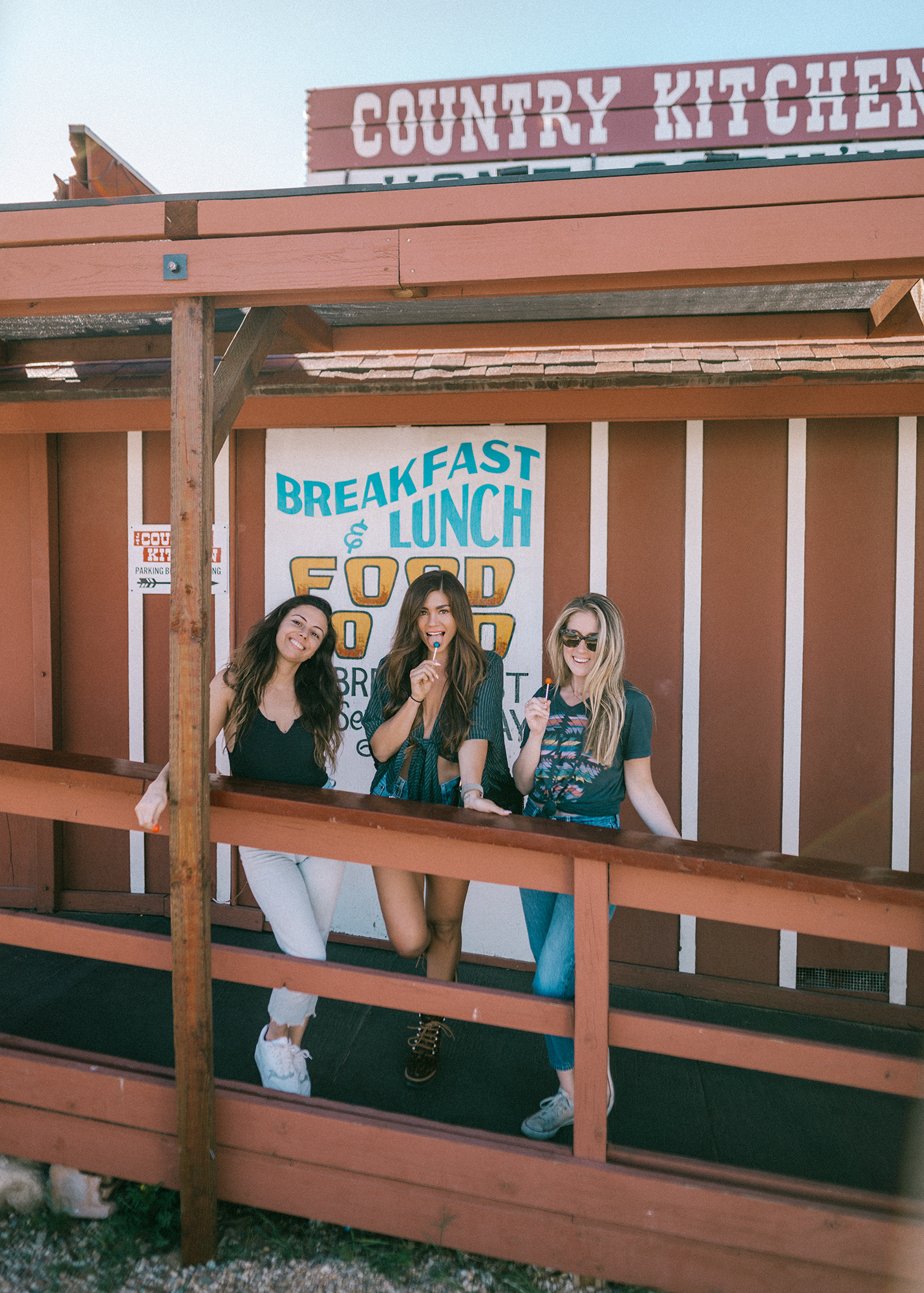 Pappy and Harriet's - While this is located a bit of a way's out in Pioneer Town, it is one of our all-time favorite spots in the area. Pappy and Harriet's is a legendary showspace and bar that gets surprisingly large acts for being way out in the desert (Paul McCartney played a surprise show here a few years ago!), and is always packed with people. It also has AMAZING food - and some of the best ribs anywhere. Seriously if you like ribs, get a rack of ribs here. They are divine.
Rocky's New York Style Pizzeria - An un-ironically old-school pizza parlour, Rocky's is fun to step in to - with a hand lettered menu, old pizzeria tables, and a little arcade on the side, and also offers really great pizza. We brought ours back to our house to share with a bottle of wine.
Natural Sisters Cafe - A Joshua Tree classic with lots of vegan and healthy options for breakfast and lunch.
Joshua Tree Coffee Company - Our AirBnB stocked coffee beans from here and they were GOOD, so we stopped by as we drove through town. Great coffee with a nice outdoor patio to hang out or work on a laptop on.
Joshua Tree Saloon - About 10 years ago, on my first trip down to Joshua Tree, we stopped in to the Saloon here for burgers after hiking around the park all day, and ended up getting up and singing because it was karaoke night. Great food and always an entertaining spot to try.
Where to Explore: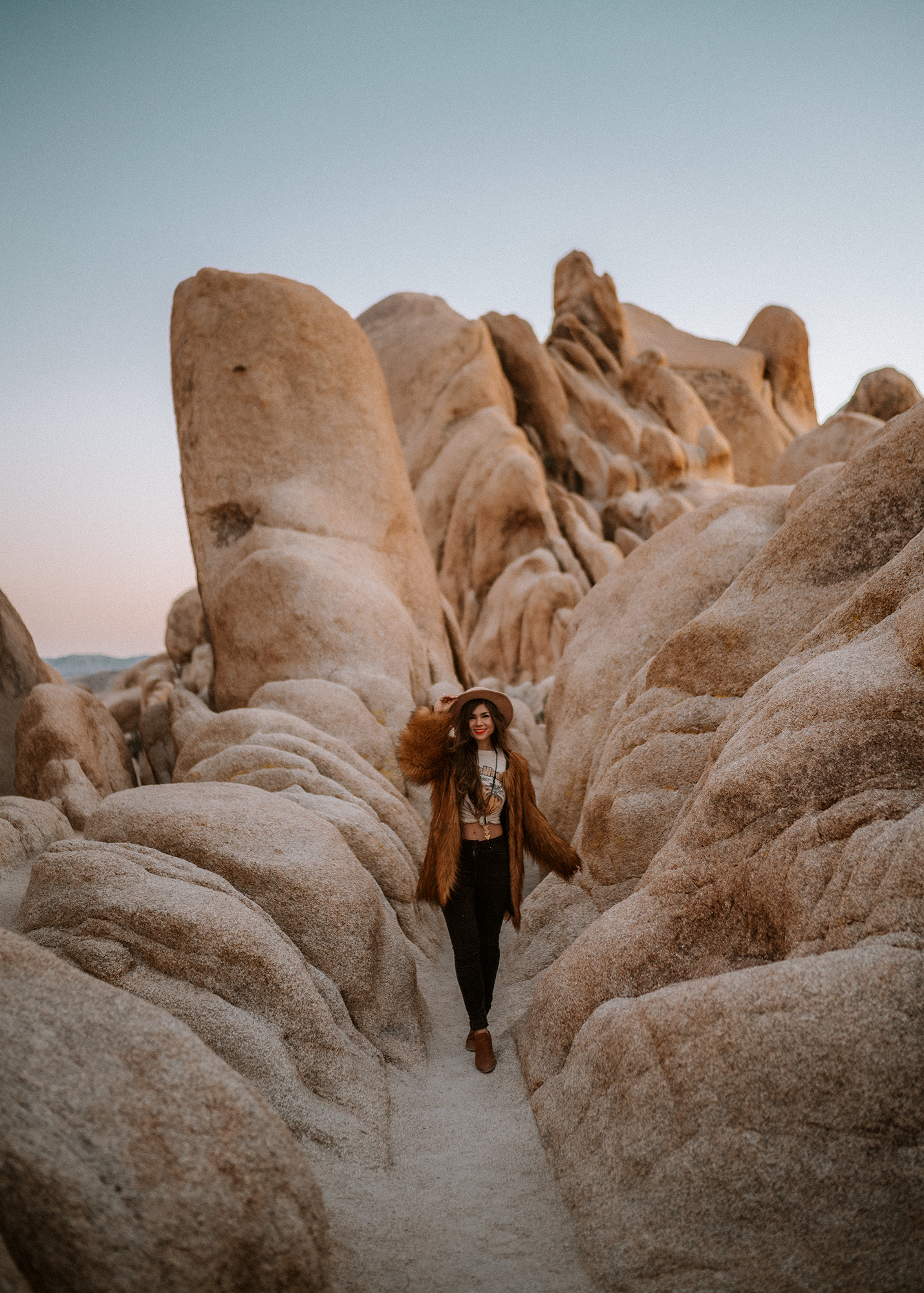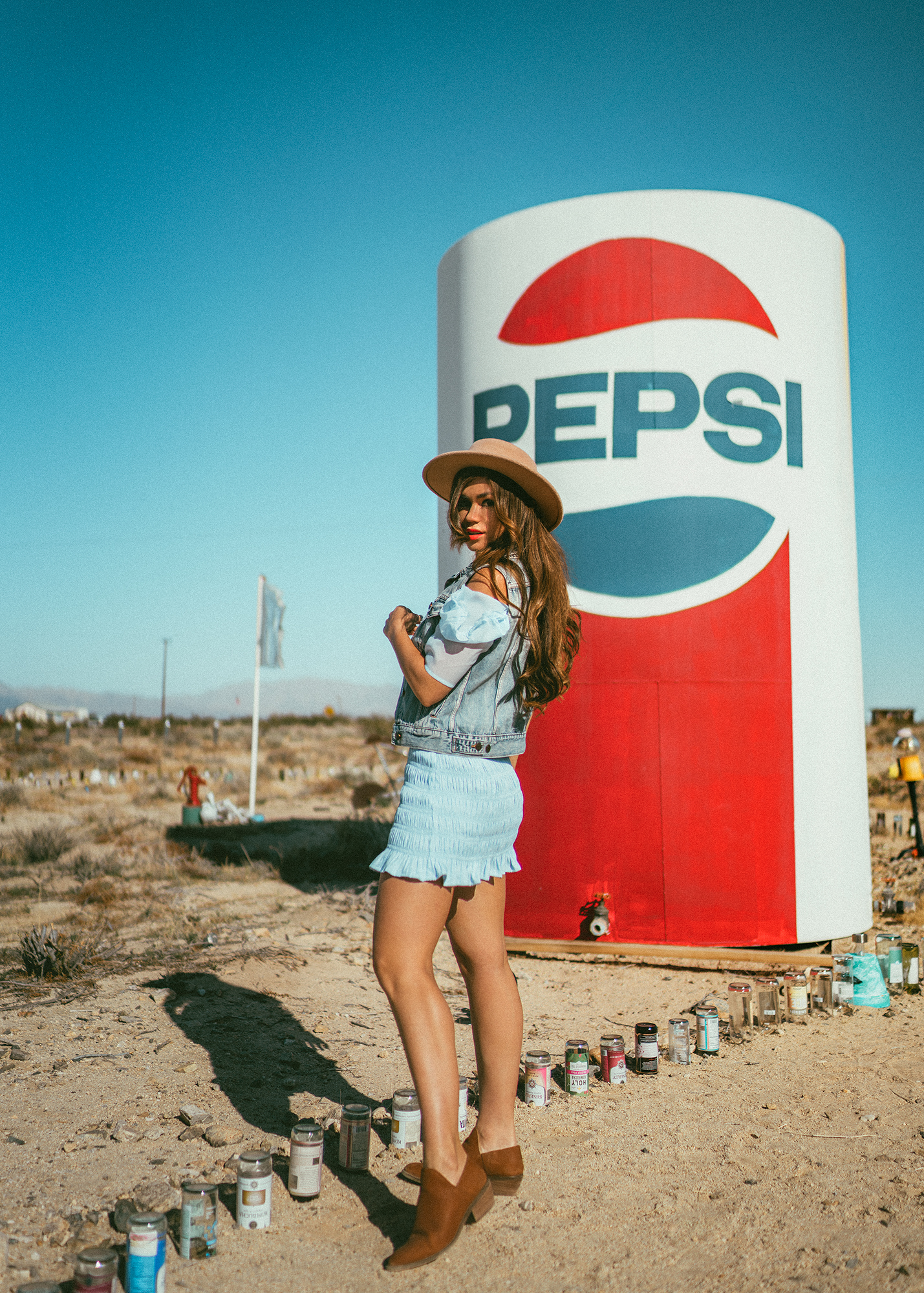 Joshua Tree Park - Luckily, you don't need to drive all the way around to Joshua Tree to enter Joshua Tree Park - there is a lesser-known entrance right from TwentyNine Palms that takes you into some of the coolest areas of the park quickly. If you need information or a park map, stop by the Oasis Visitor's Center. I always find just wandering around and taking photos in Joshua Tree to be a full day's activity all on it's own - we hardly ever look for actual hiking trails, and just pull the car over and climb around wherever feels interesting. It's never led us astray. The area near 29 palms has some incredible rock formations, and also a few proper hiking trails - check out the FortyNine Palms Oasis Trail for some cool desert greenery, and the area surrounding The Arch for amazing rocks to climb.
Other Things to Do:
Glass Outhouse Gallery - A field full of wild and eccentric art installations, surround an actual interior gallery. There is also a real glass outhouse with a working toilet. You can see out - but no one can see in.
Sky's The Limit Observatory and Nature Center - An observatory with giant telescopes where you can join in free "star parties" on most Saturday nights and look deeply into the night sky yourself.
Where to Shop:
Twentynine Palms and Joshua Tree are known for bohemian boutiques and vintage shops - here are the best ones to add to your weekend to do list. Note: If you are visiting on a weekday, there is a strong chance that many of these places won't be open on some days, the area plays by its own rules.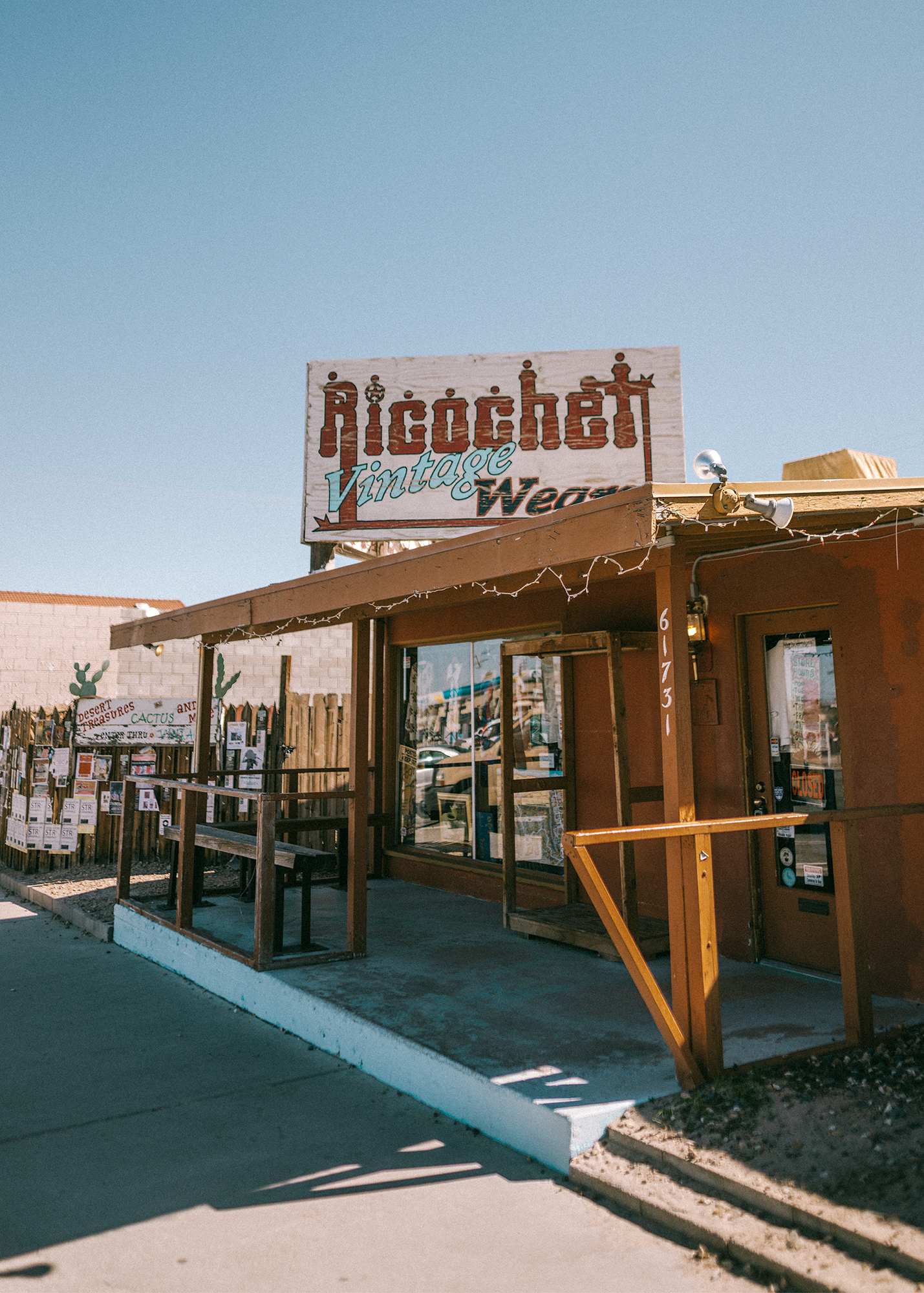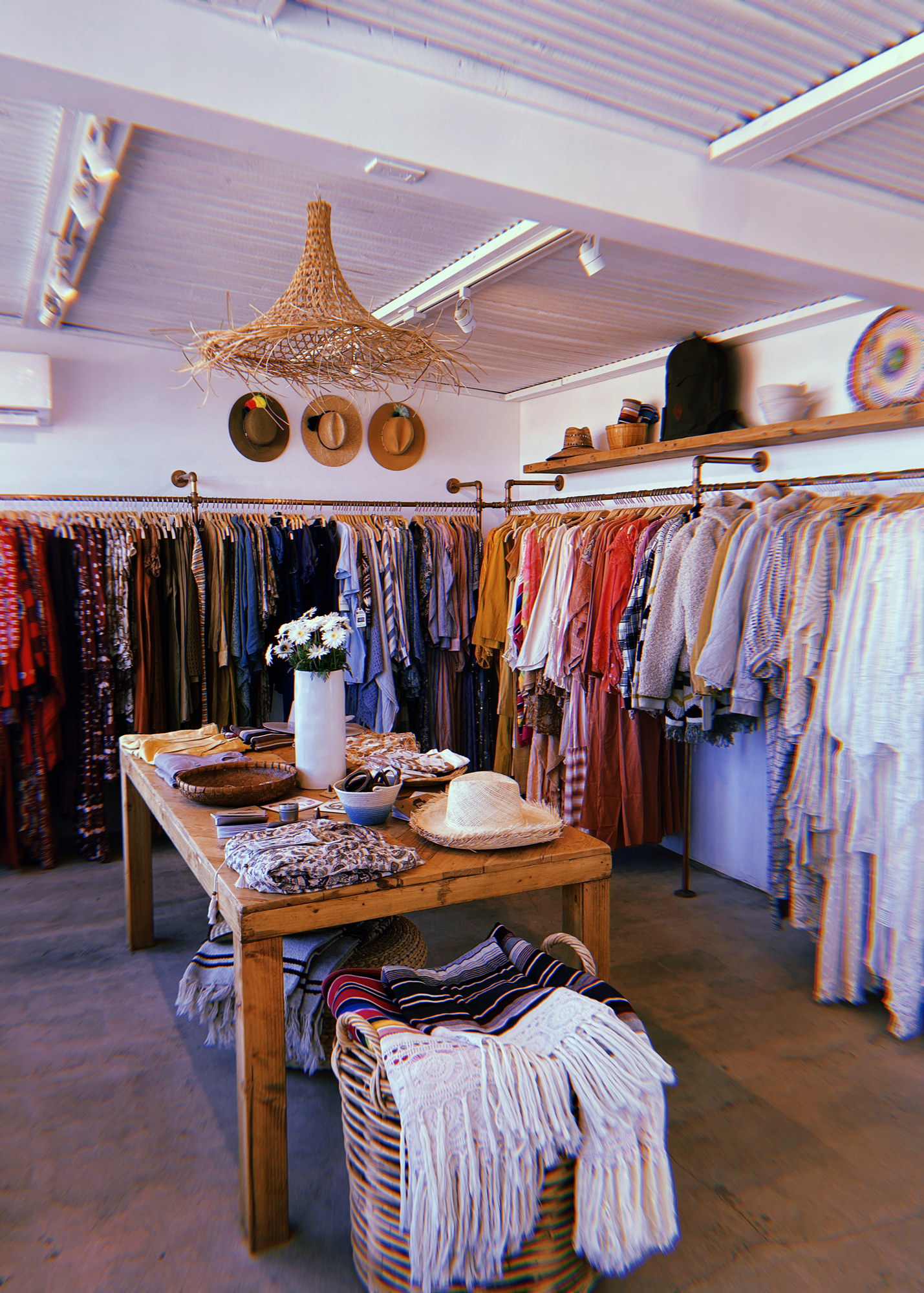 Habitat - A cute, bohemian homewears and gifts boutqiue right on the main stretch in Twentynine Palms.
Jen's Pirate Booty - The Joshua Tree outpost of this hip LA Boho brand also stocks Spell and the Gypsy, Lack of Color Hats, and local designer jewelry.
Totally Blown - A "a conceptual clothing company that distresses clothing using the shotgun"
Ricochet Vintage - Looking to dig through the closets of the long-time, 1970's-looking residents of the desert cities? This is the place to do it.
Wonder Valley Oil Shop - A BEAUTIFUL and super instagrammable shop in a vintage gas station, Wonder Valley makes high-end Olive Oil and Oil based cleansers and balms by a local husband and wife team.
BKB Ceramics - Well-designed home-wears and ceramic pieces made by a local craftsman, only open on weekends.
Get Inspired: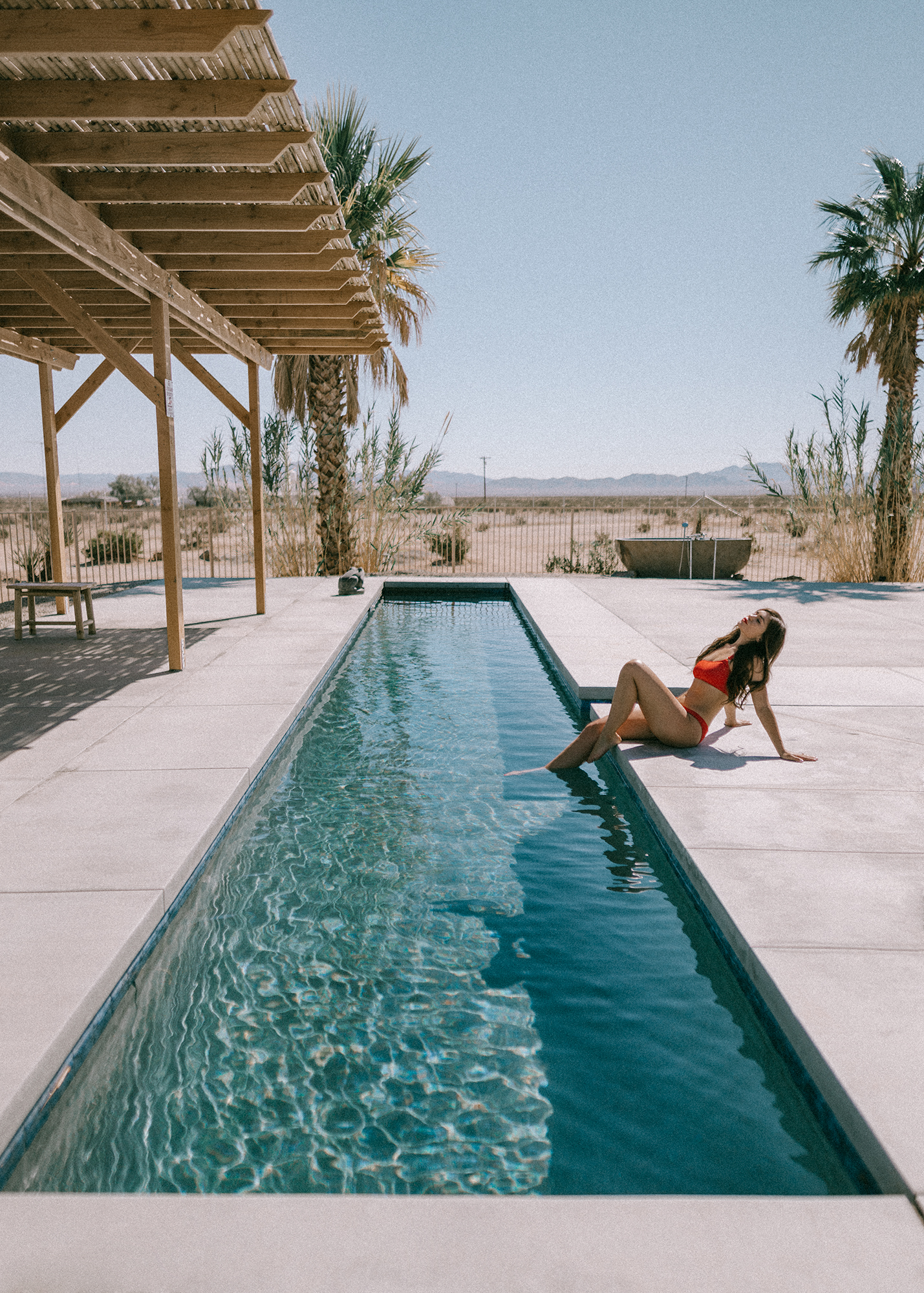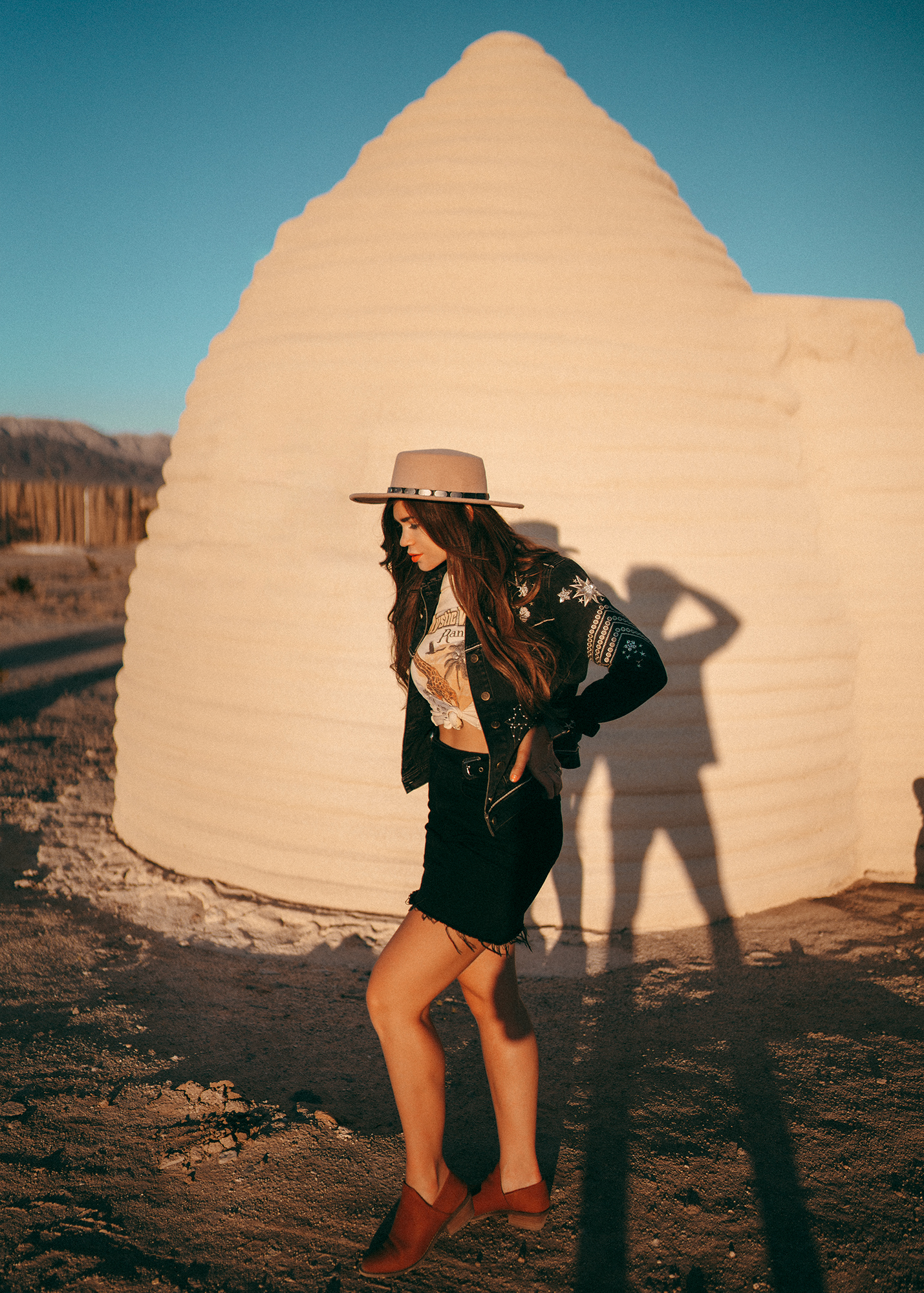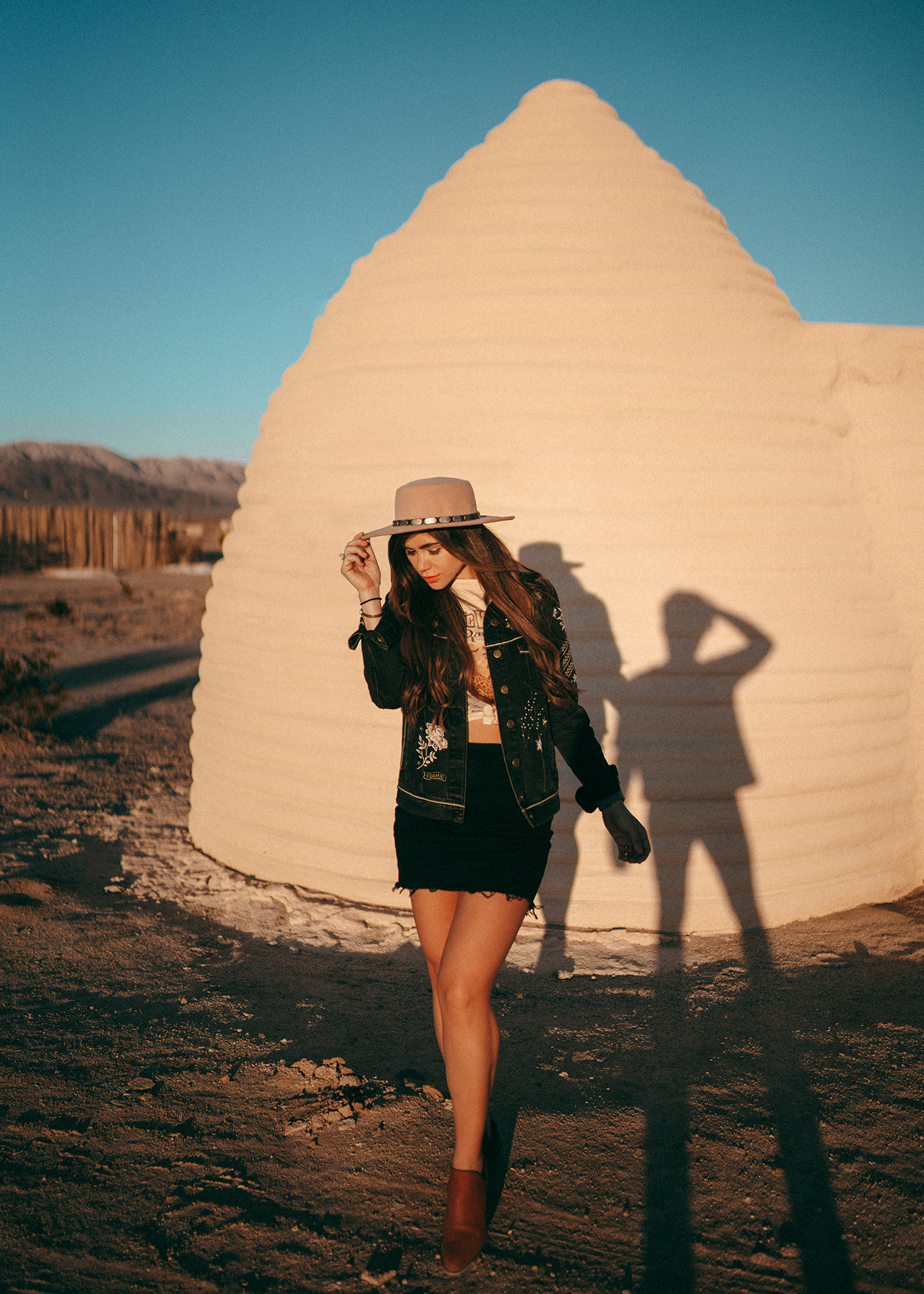 An natural earth made hut at Wonder Valley Hot Springs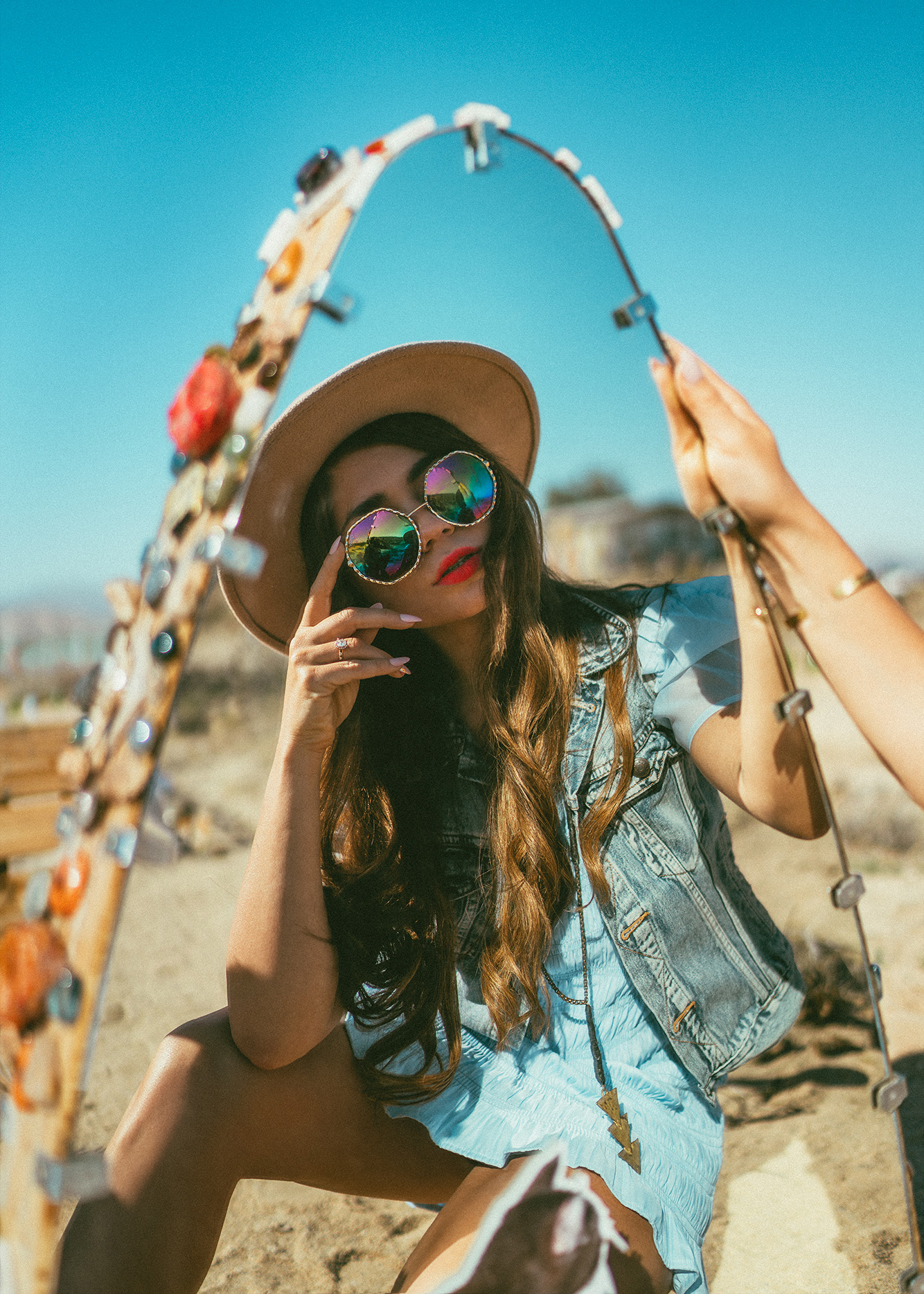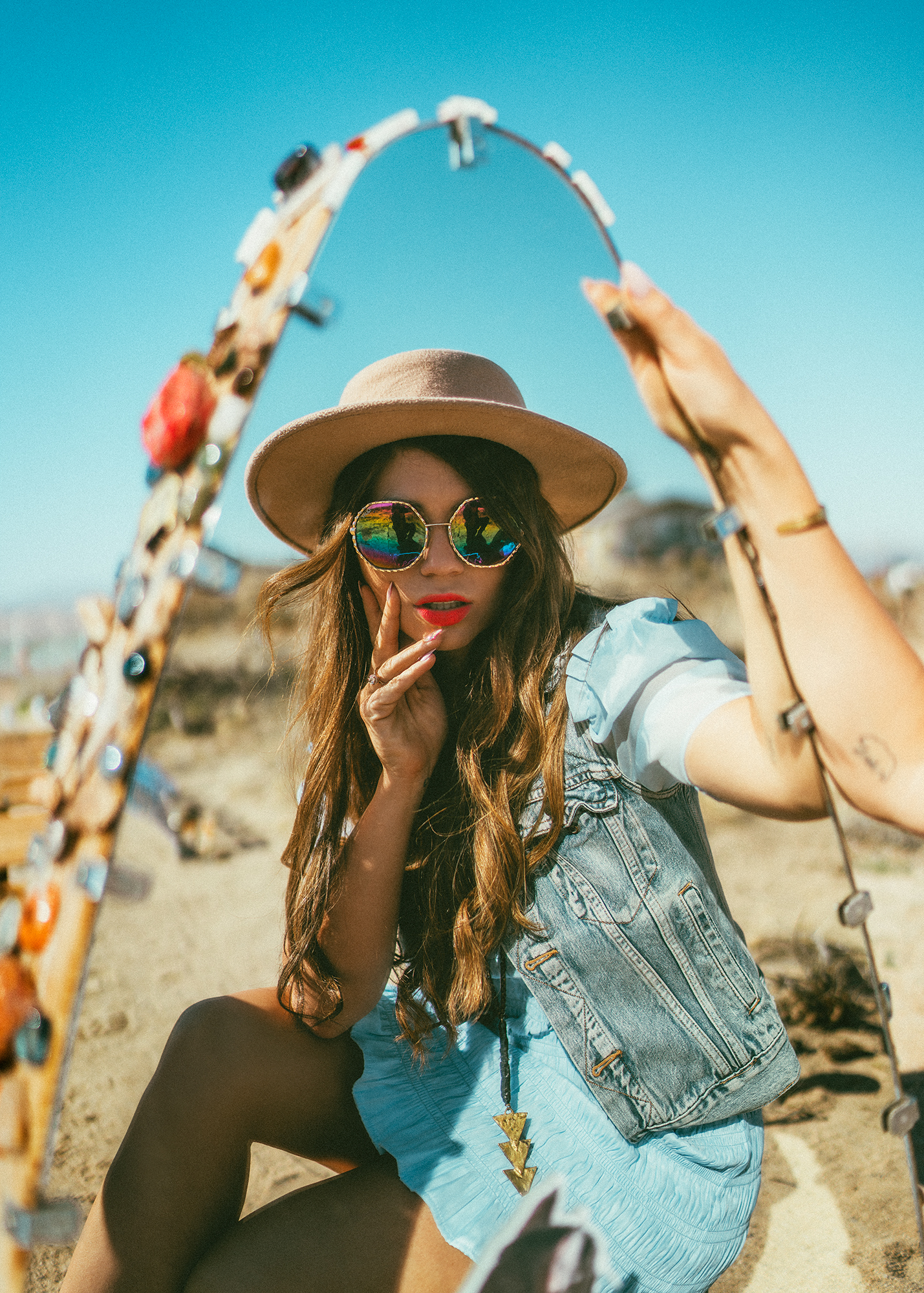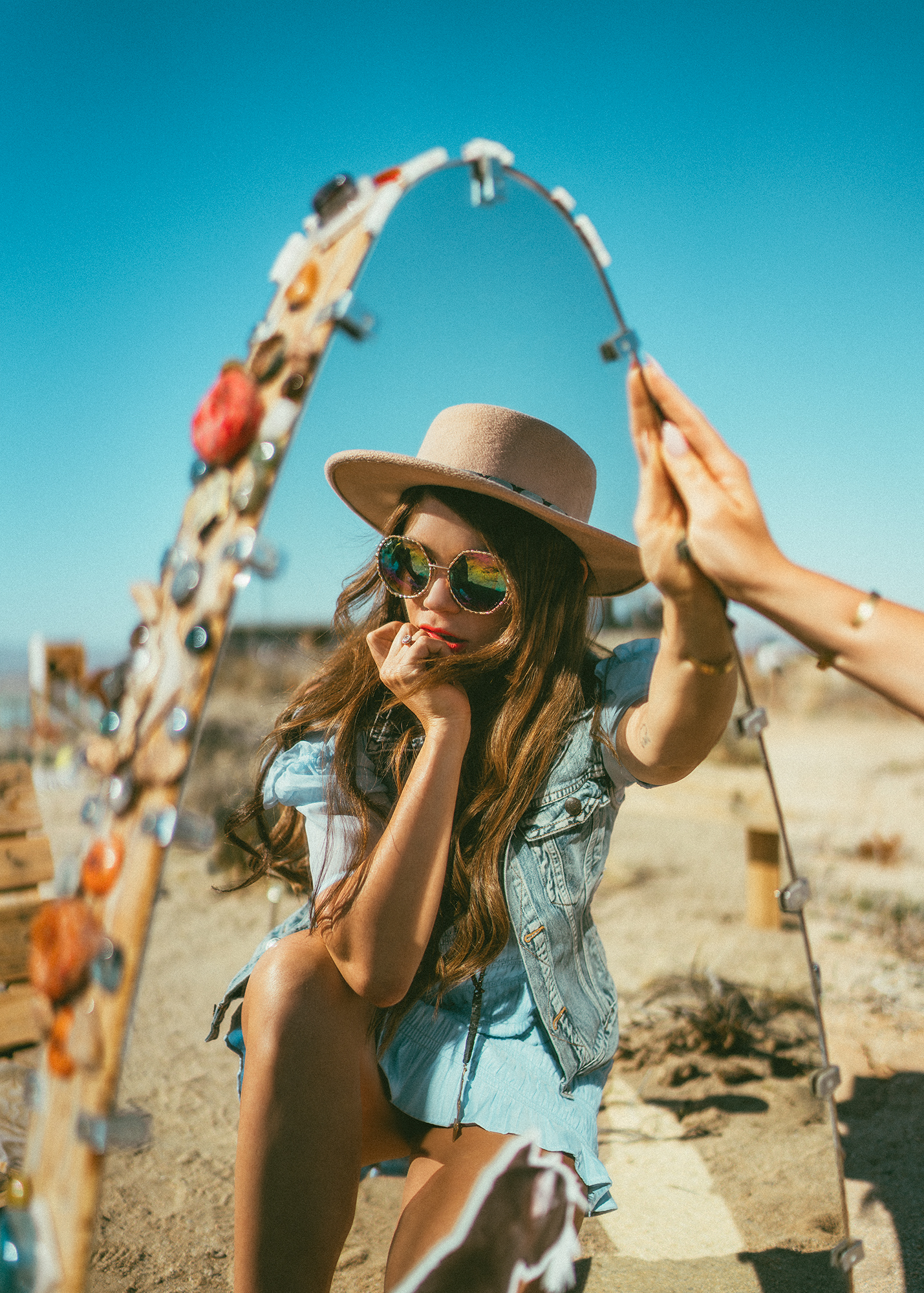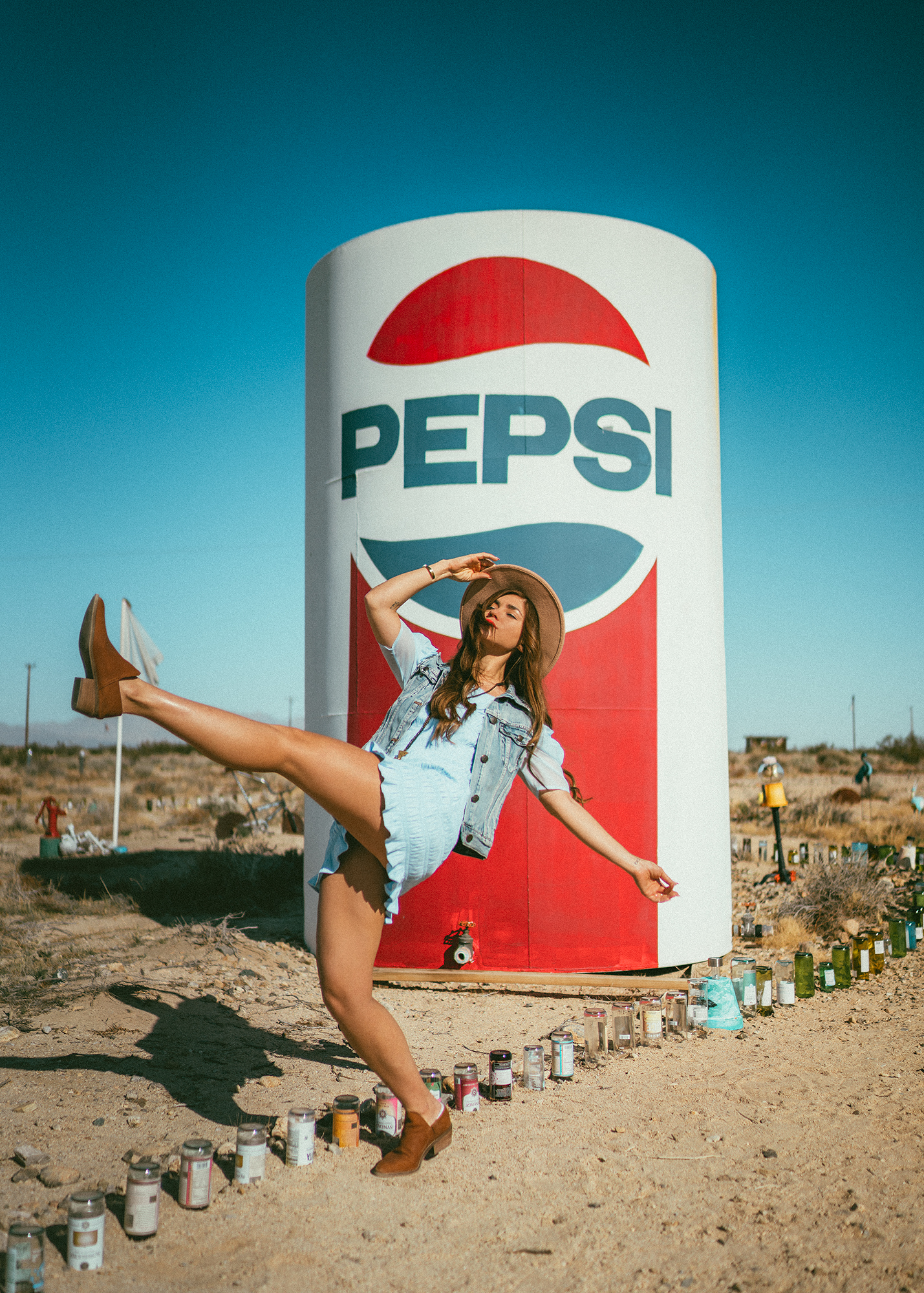 Glass Outhouse Gallery art installations.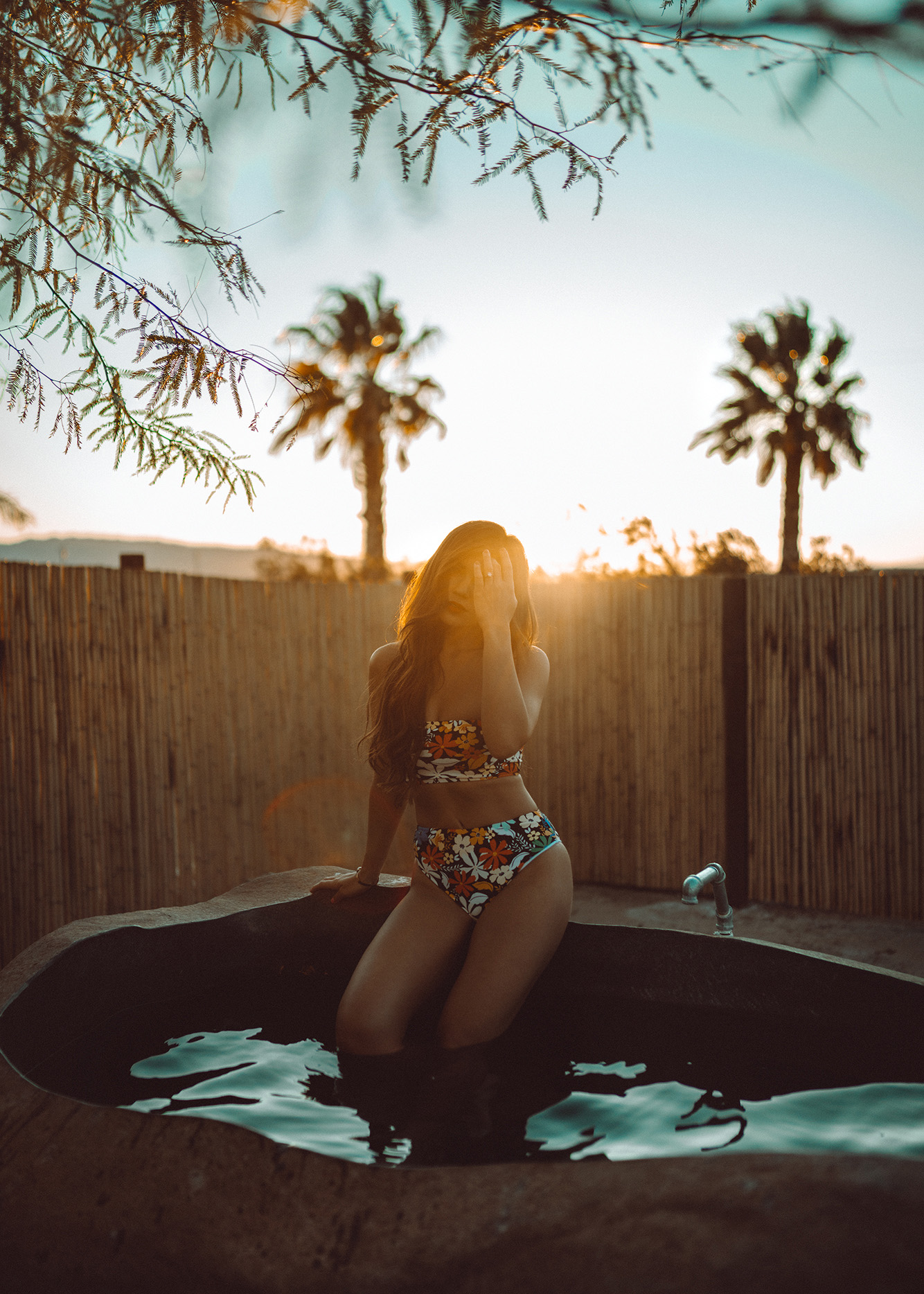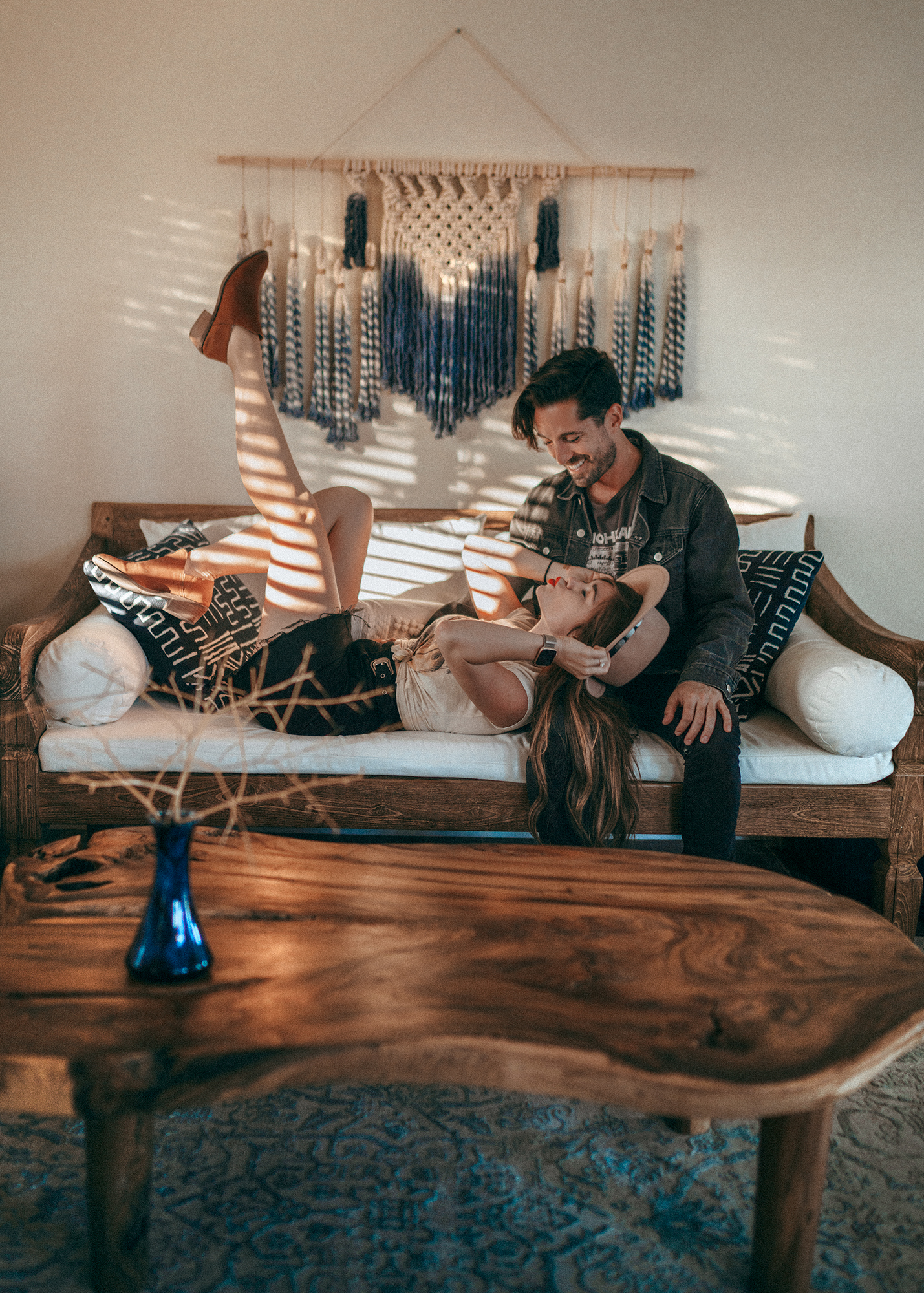 AirBnB Days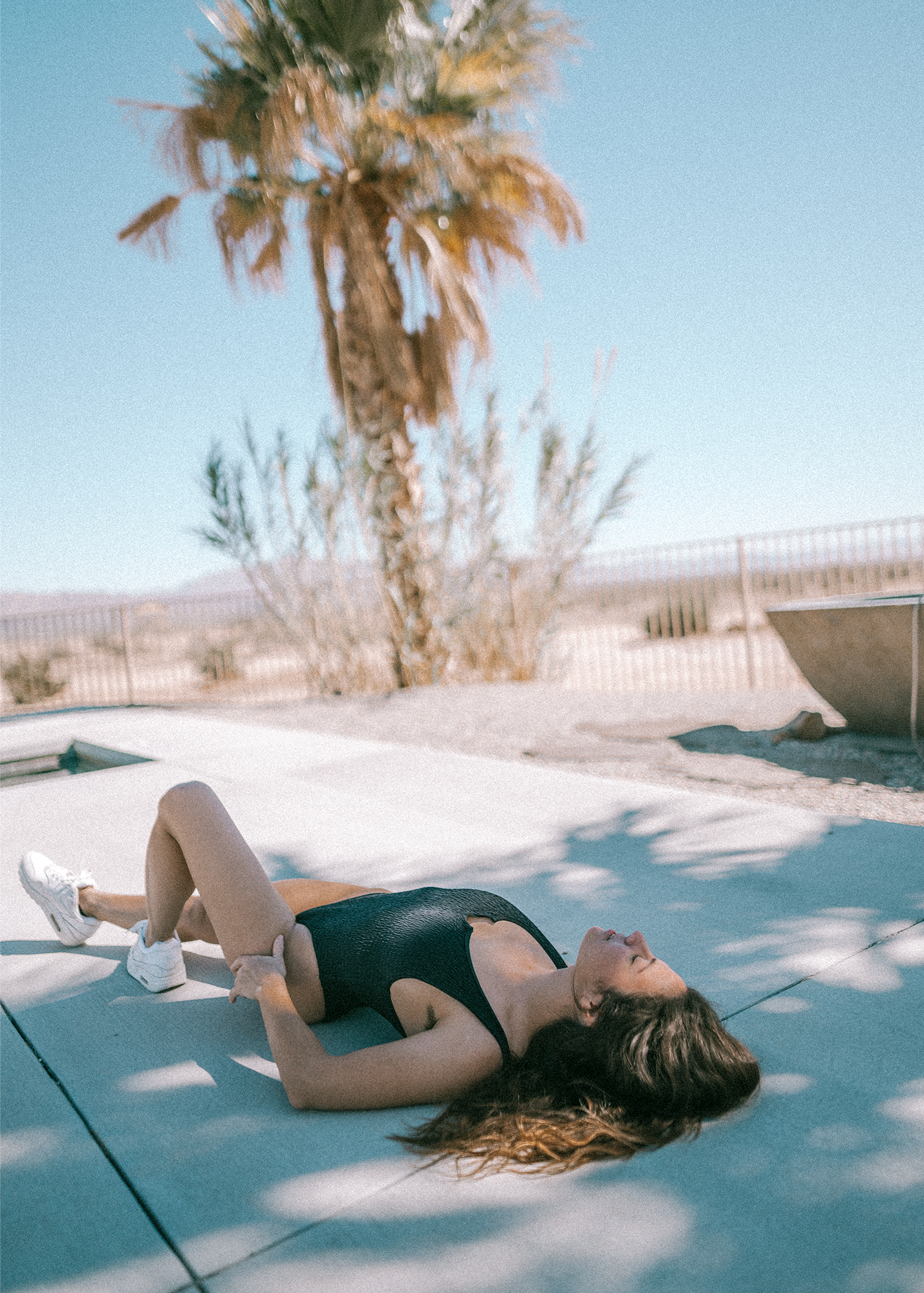 Lazy days and late sun at our Airbnb - I always love staying somewhere this pretty!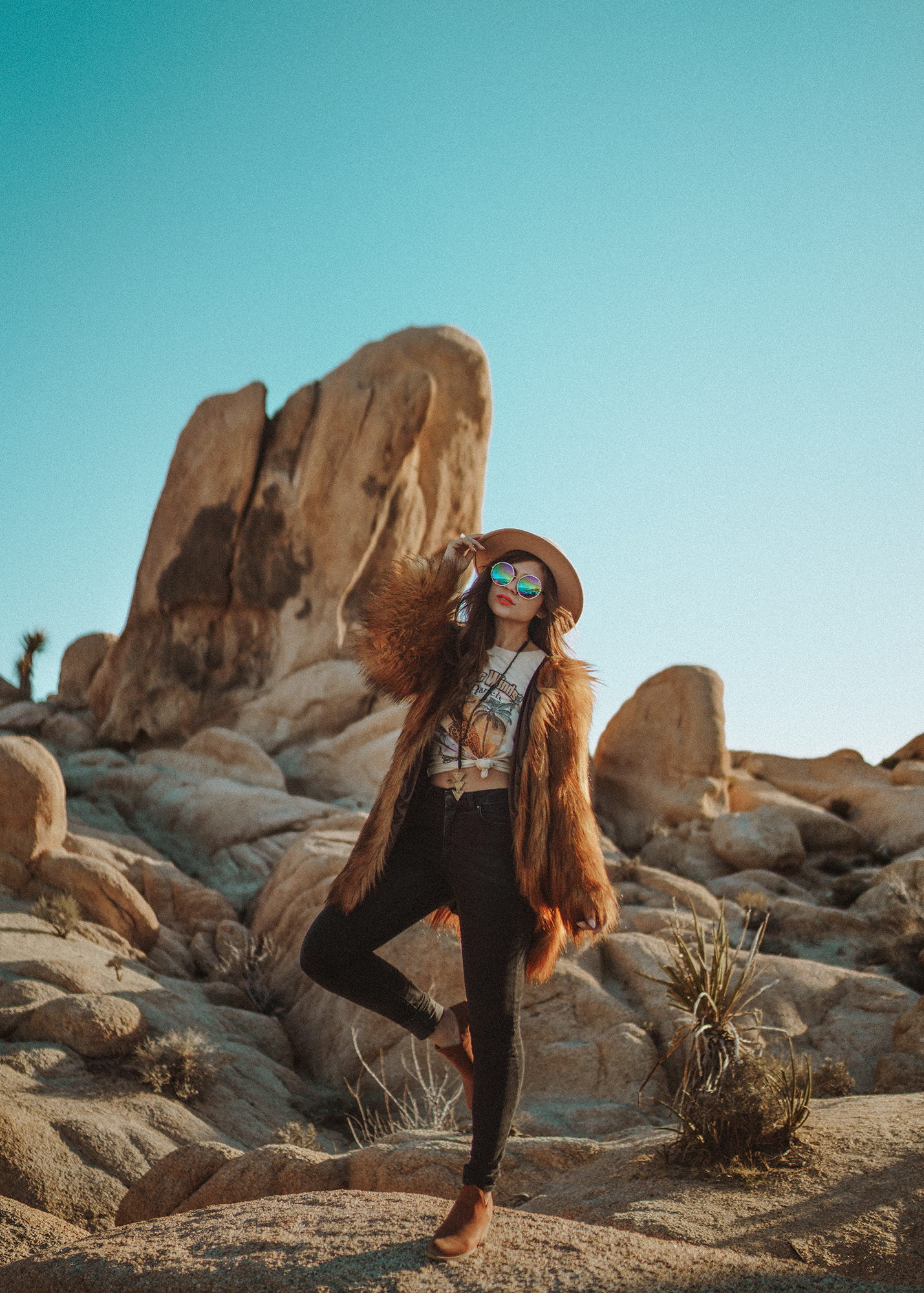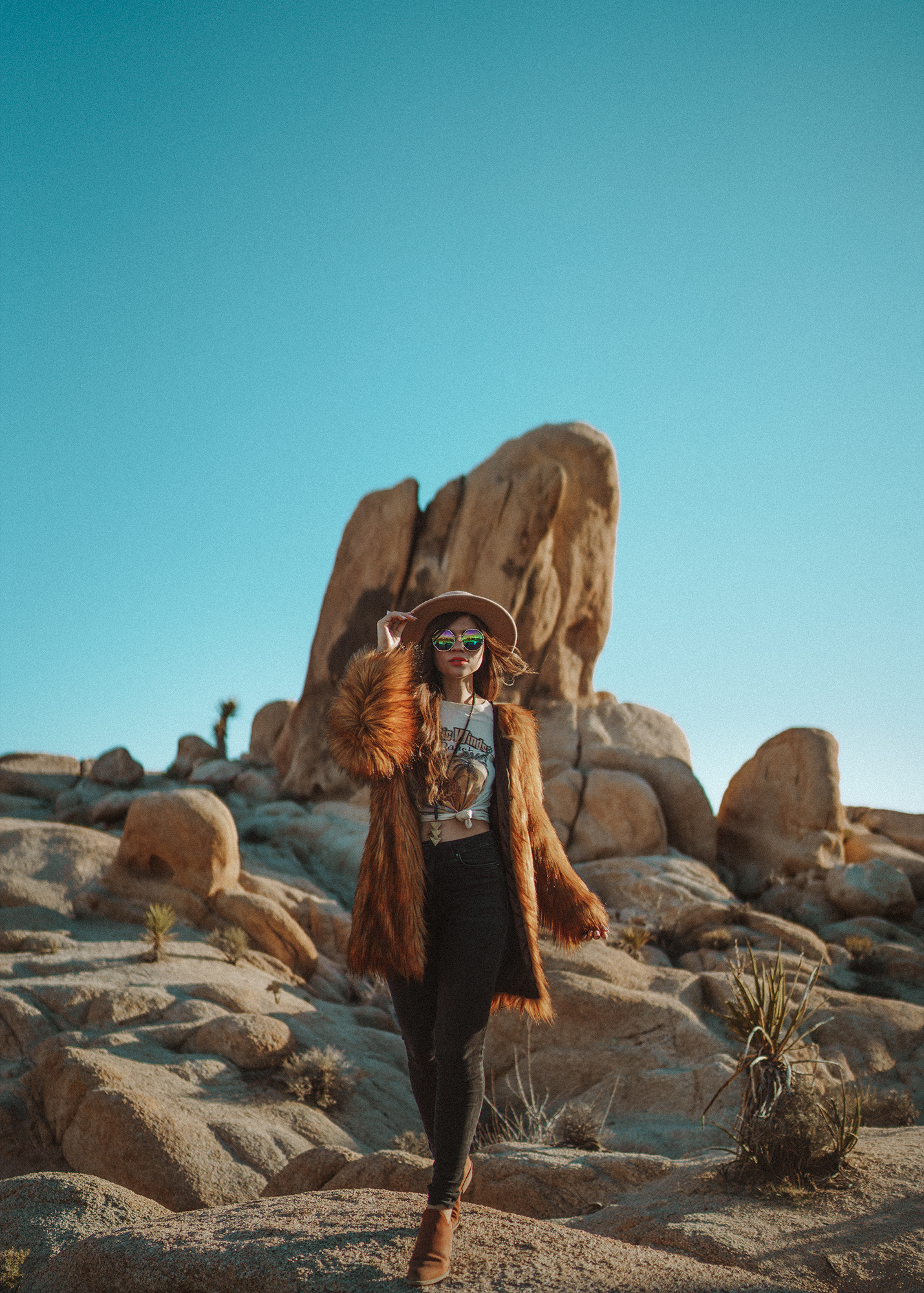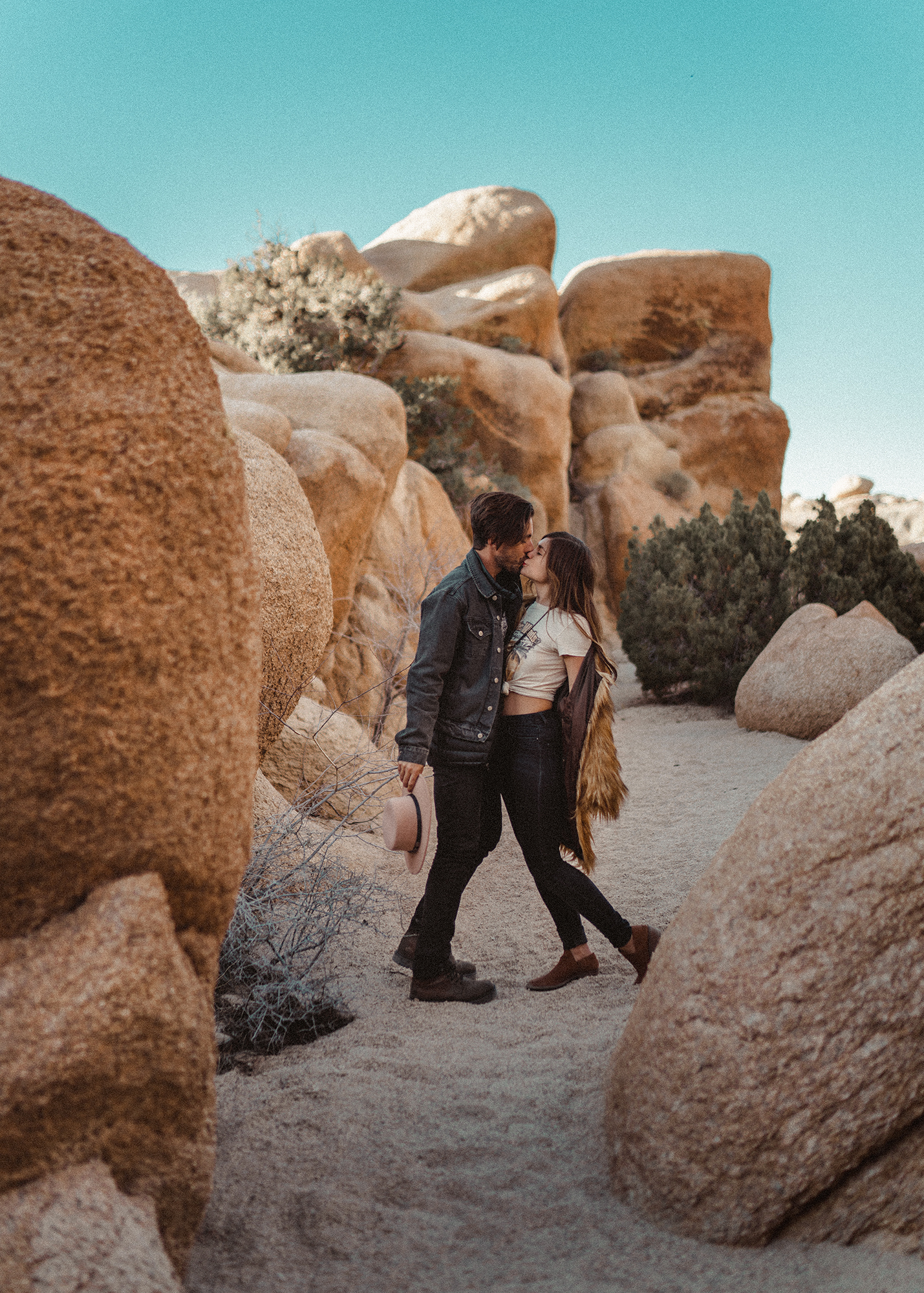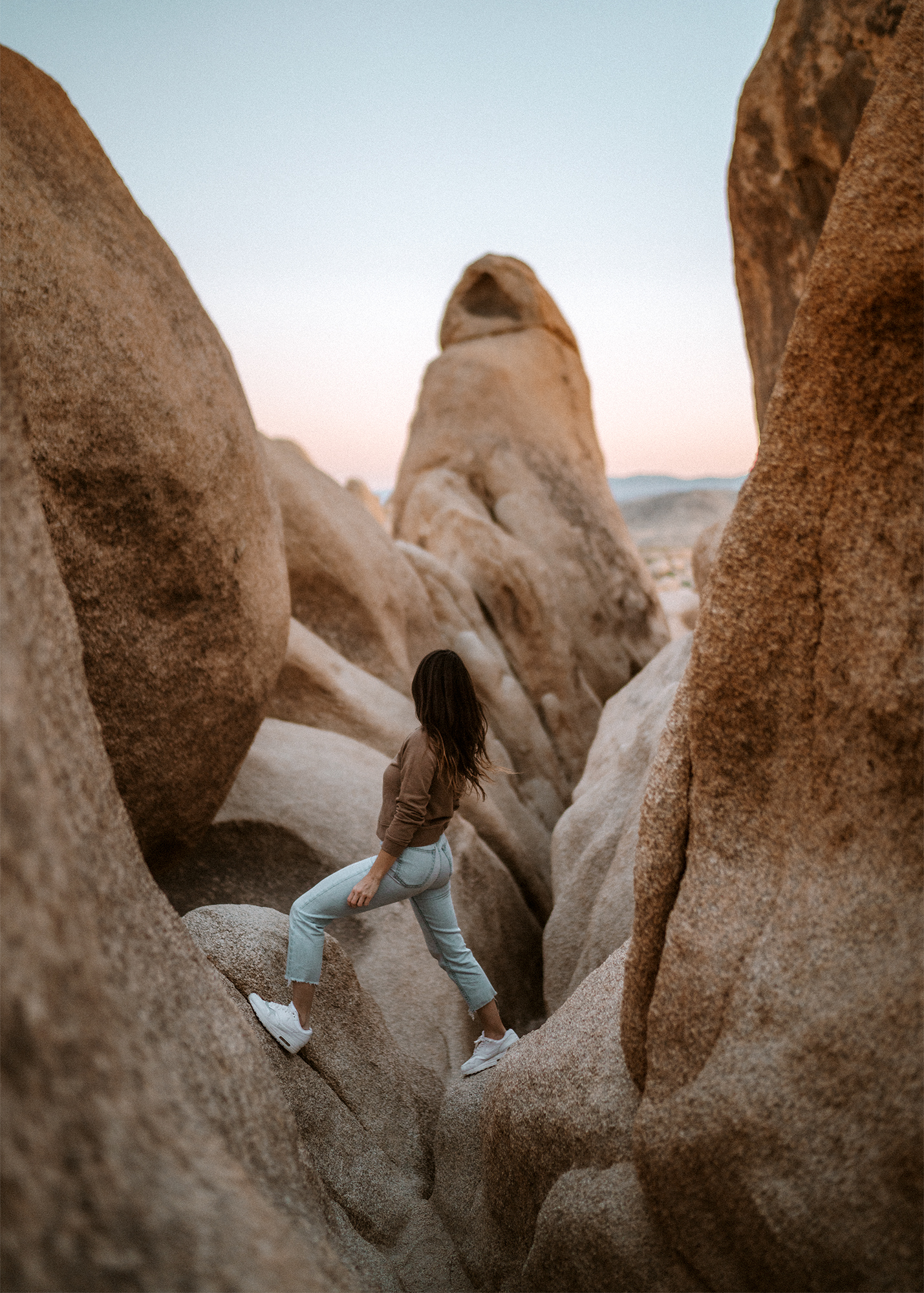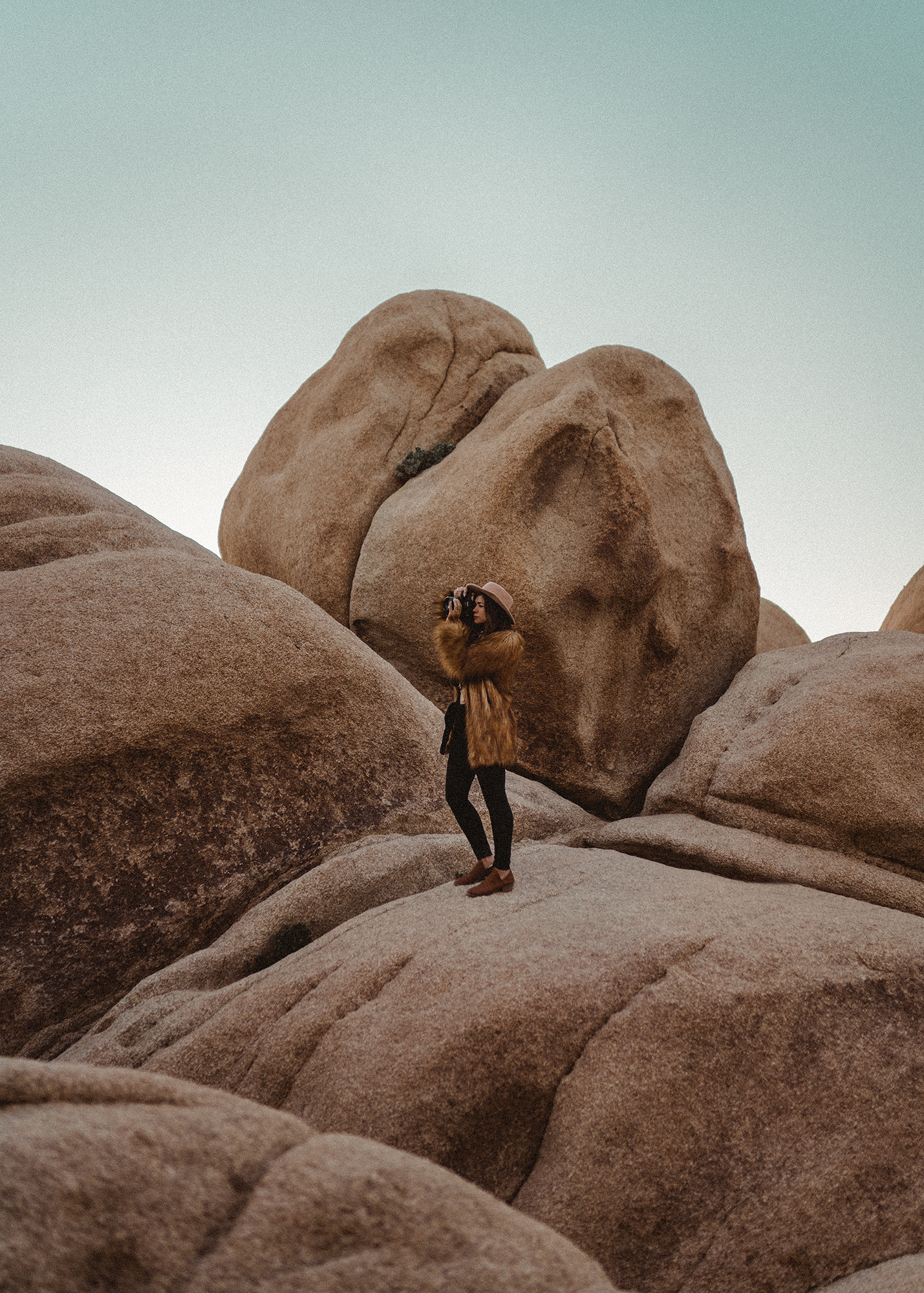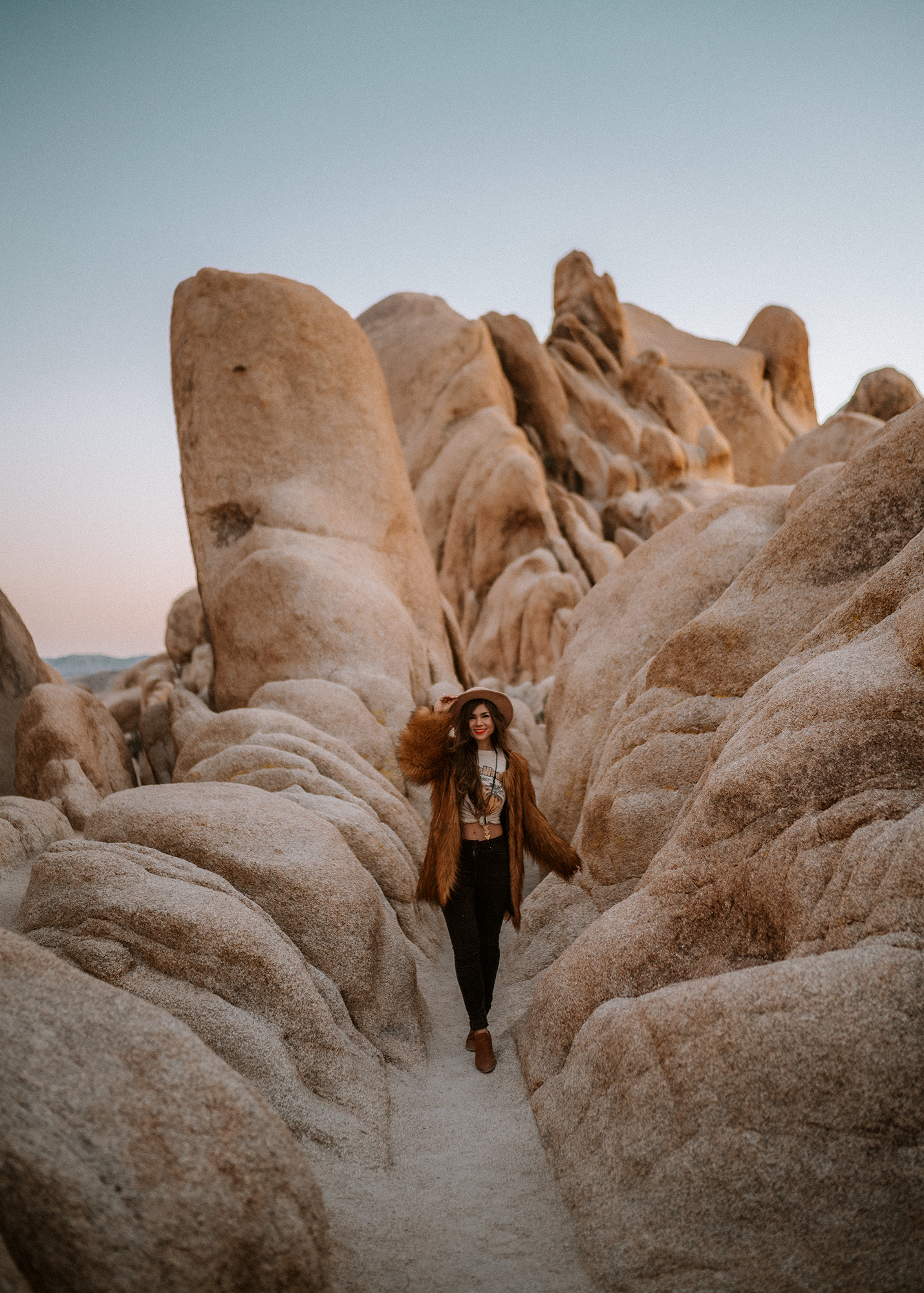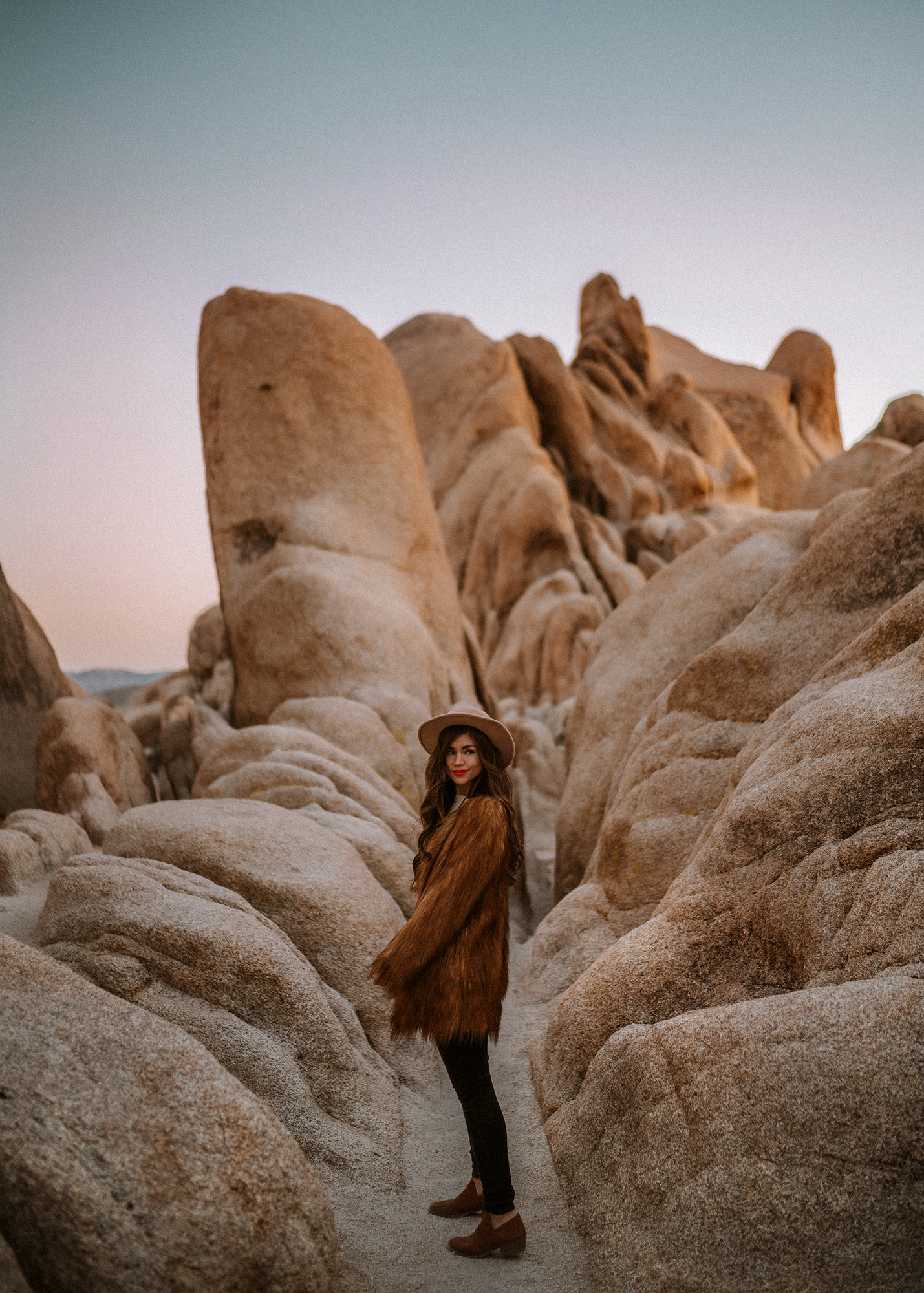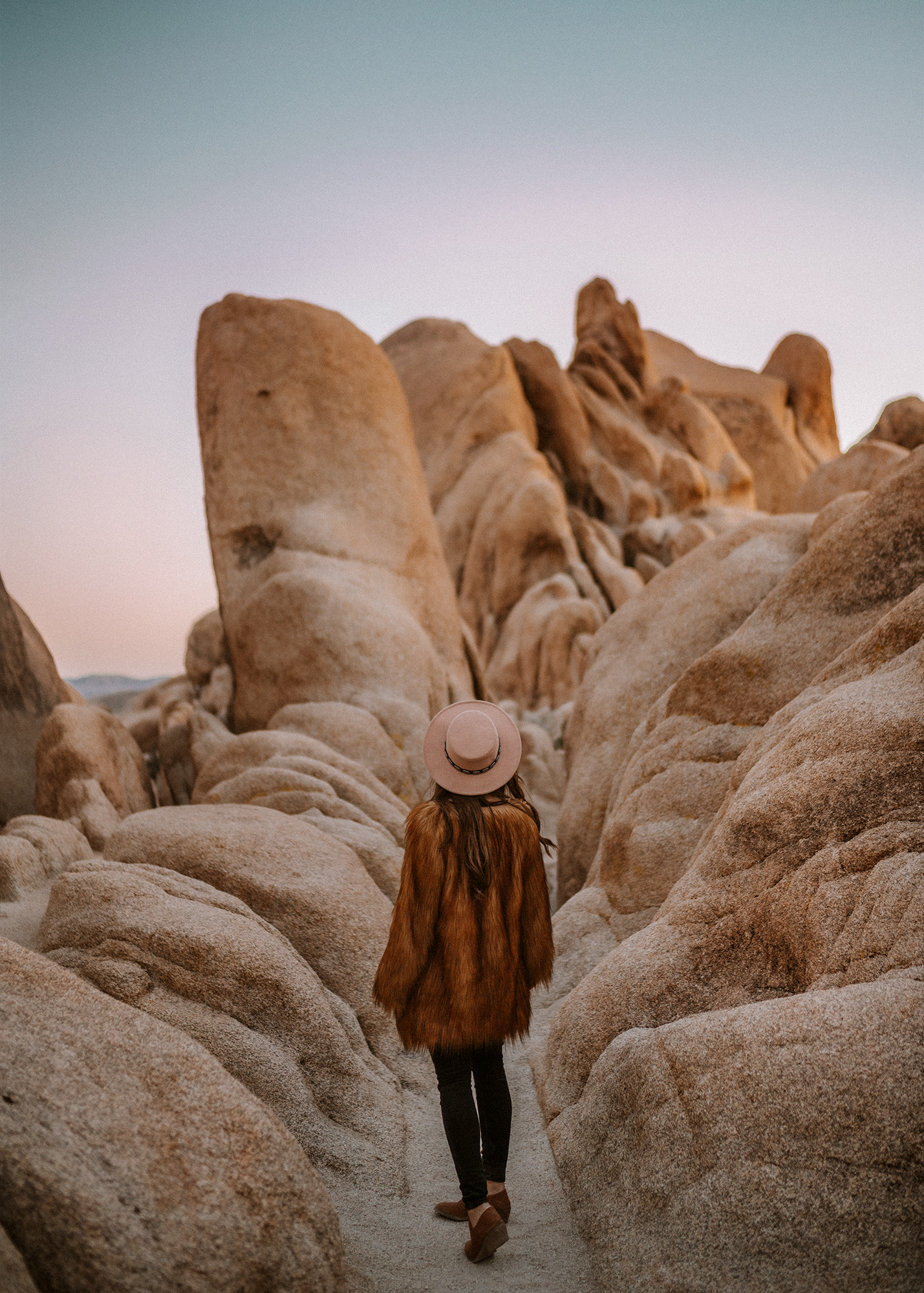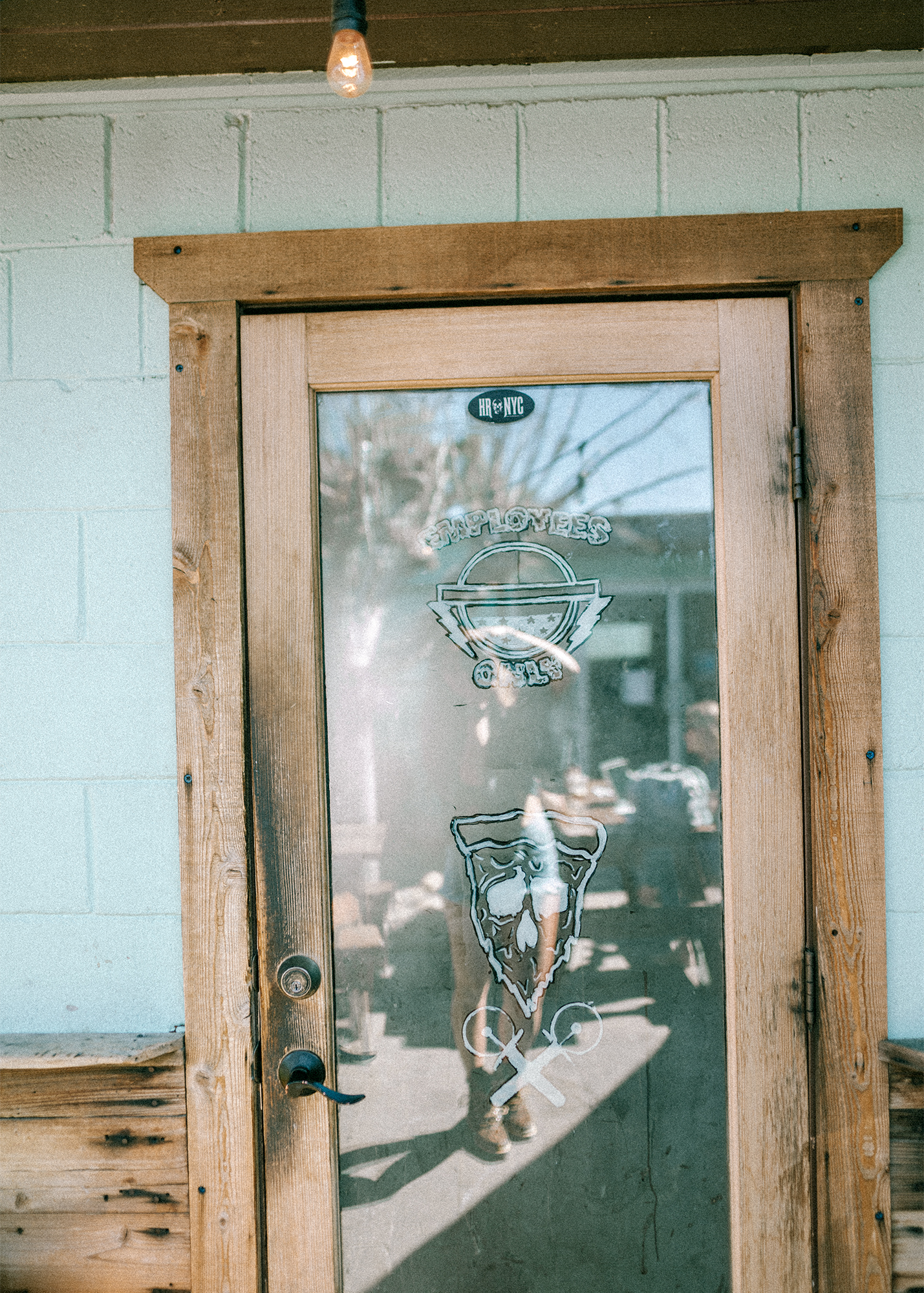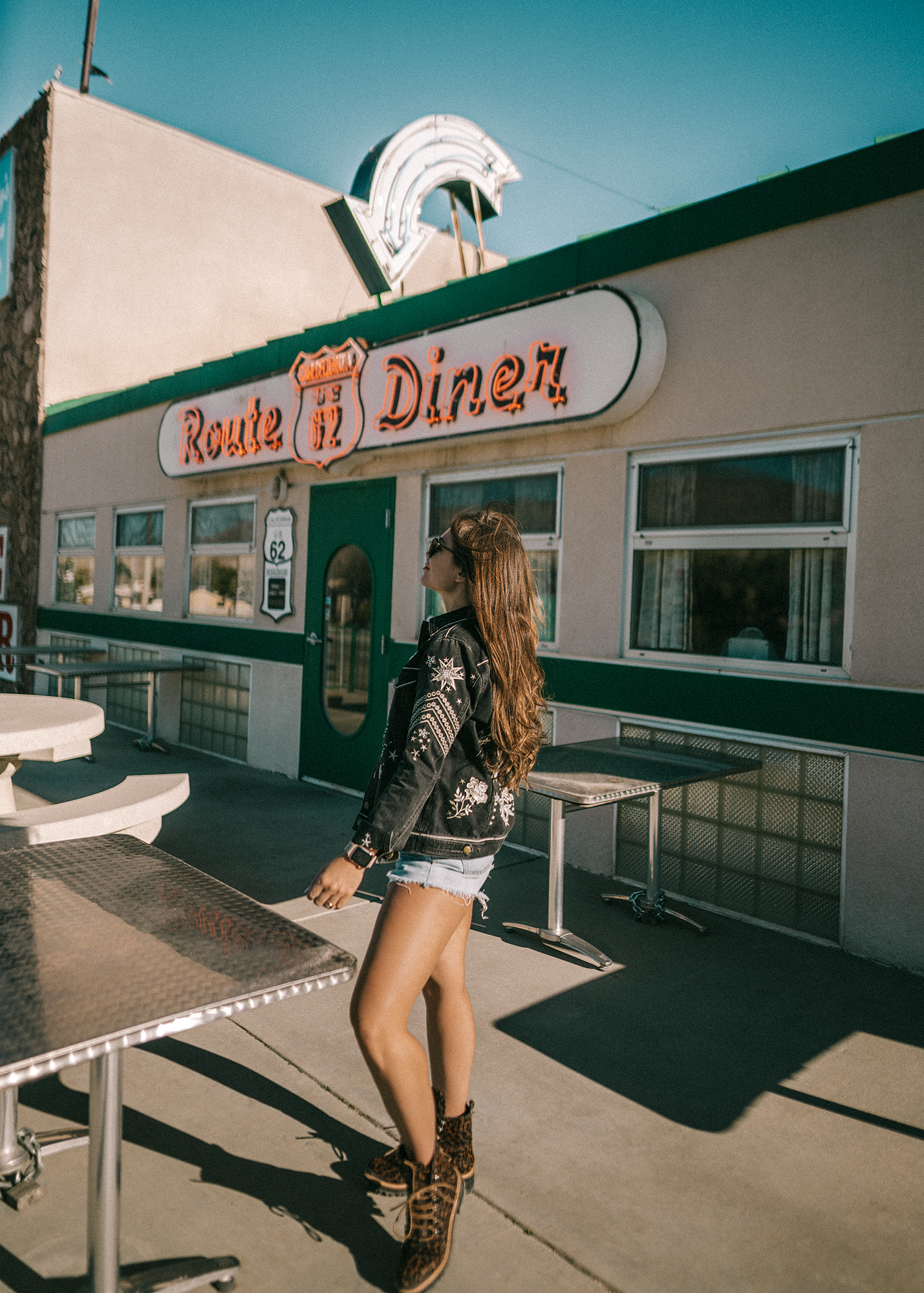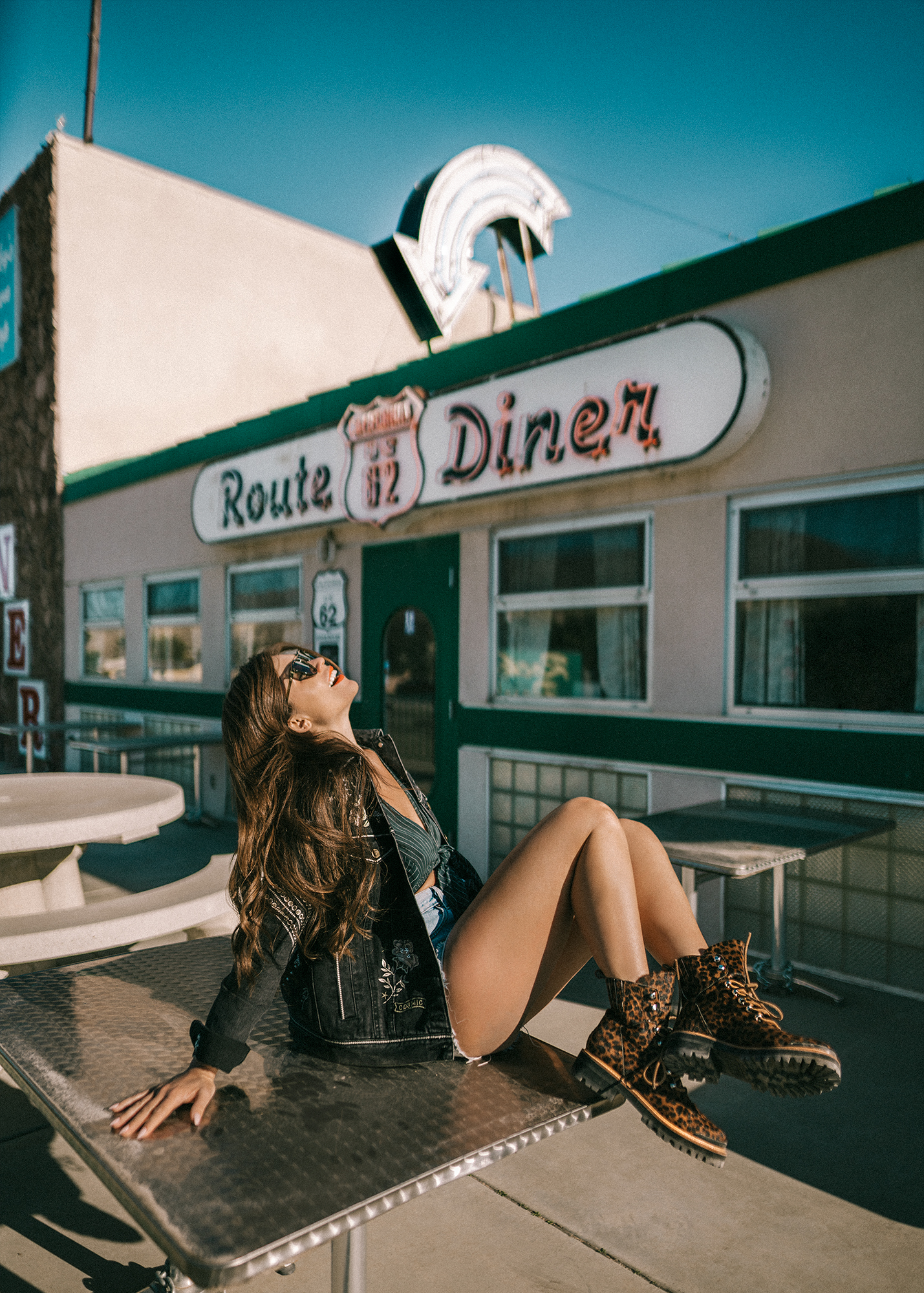 Like this post? Pin it for later!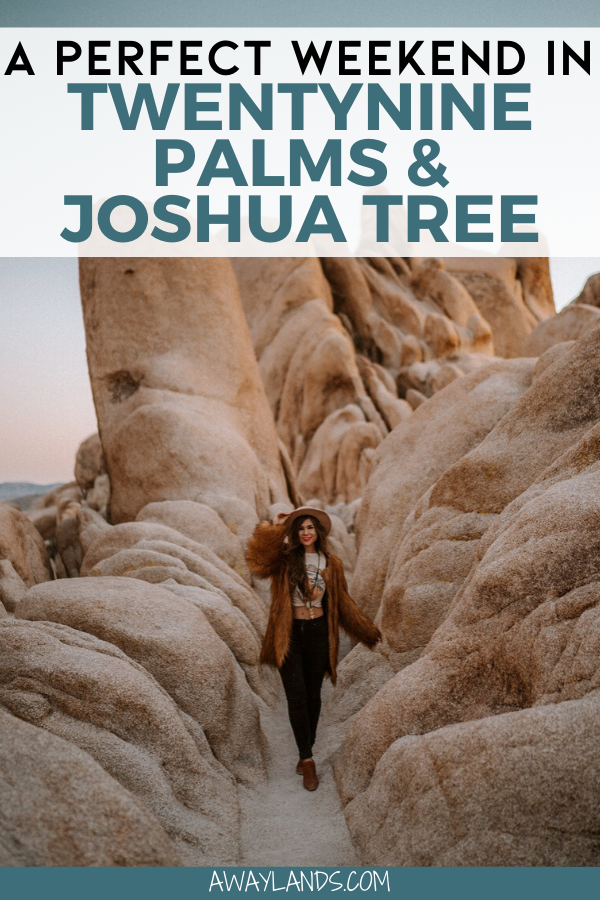 Shop Desert Style: