July 14, 2017 Travel Guides
The Ultimate South East Asia Travel Guide
Best New City - Singapore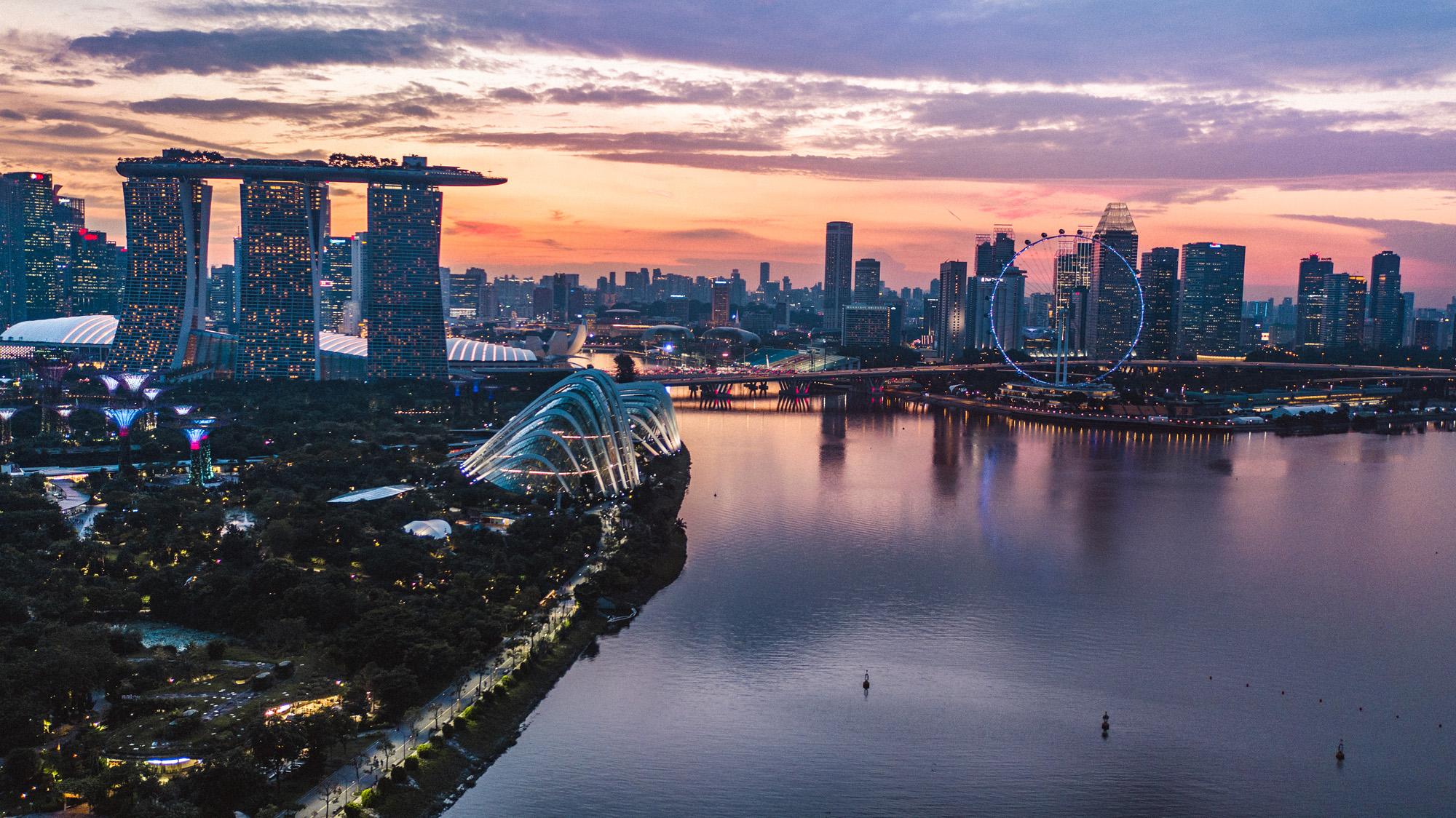 We have been through Singapore 3 time in the past year, and every time we come to this city, we find so much more to see and do - and never feel ready to leave. From the endless Gardens, to the fine dining, to the amazing $4 meals, the ease of getting around on the metro and the overall cleanliness of the city, Singapore is a perfect example of a new city done right. Check out this Planet Earth segment and see why this city is the clear winner.
Best Old City - Ho Chi Minh City, Vietnam
Old Saigon is steeped in history - it's busy and chaotic, both quickly changing and an example of an old world. Motorbikes, tuk tuks, cars, and buses fill the streets in a way that doesn't seem like they could possibly all fit on the little twisting roads that are everywhere - and they never seem to stop. From $15 a night hotels on Bui Vien and $2 meals to The Park Hyatt - Ho Chi Minh City is a wonder to experience.
Most Skipable City - Bangkok, Thailand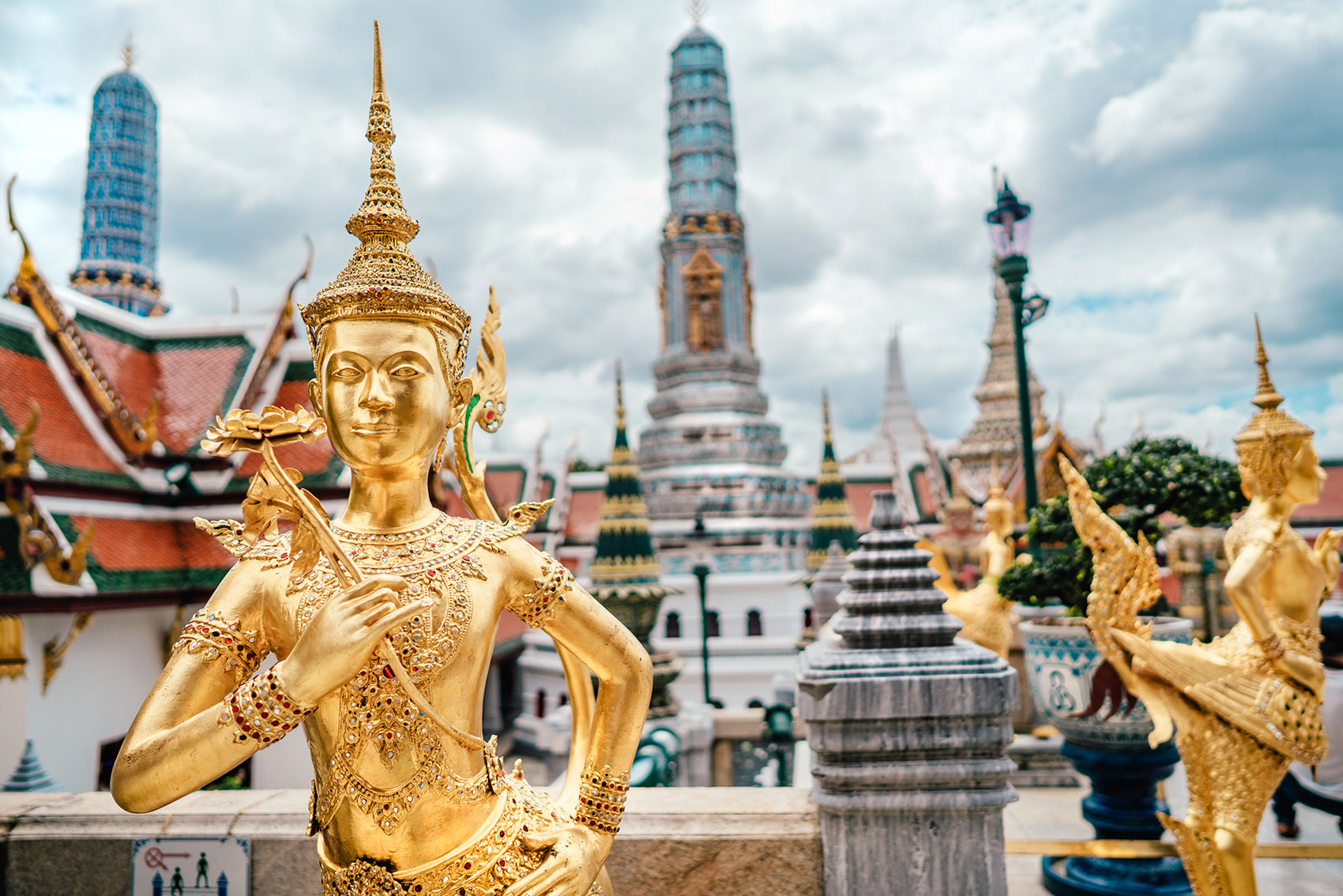 Now, Bangkok has been given a bit of a reprieve in my book - our most recent trip to the city showed us a new side to this Chaotic, smoggy, humid maze of a city. We had some incredible (and $$$$) meals here and saw a whole new side of the city through the river canals - but overall, Bangkok is a city that is easily skipped.
Best Newcomer - The South, Sri Lanka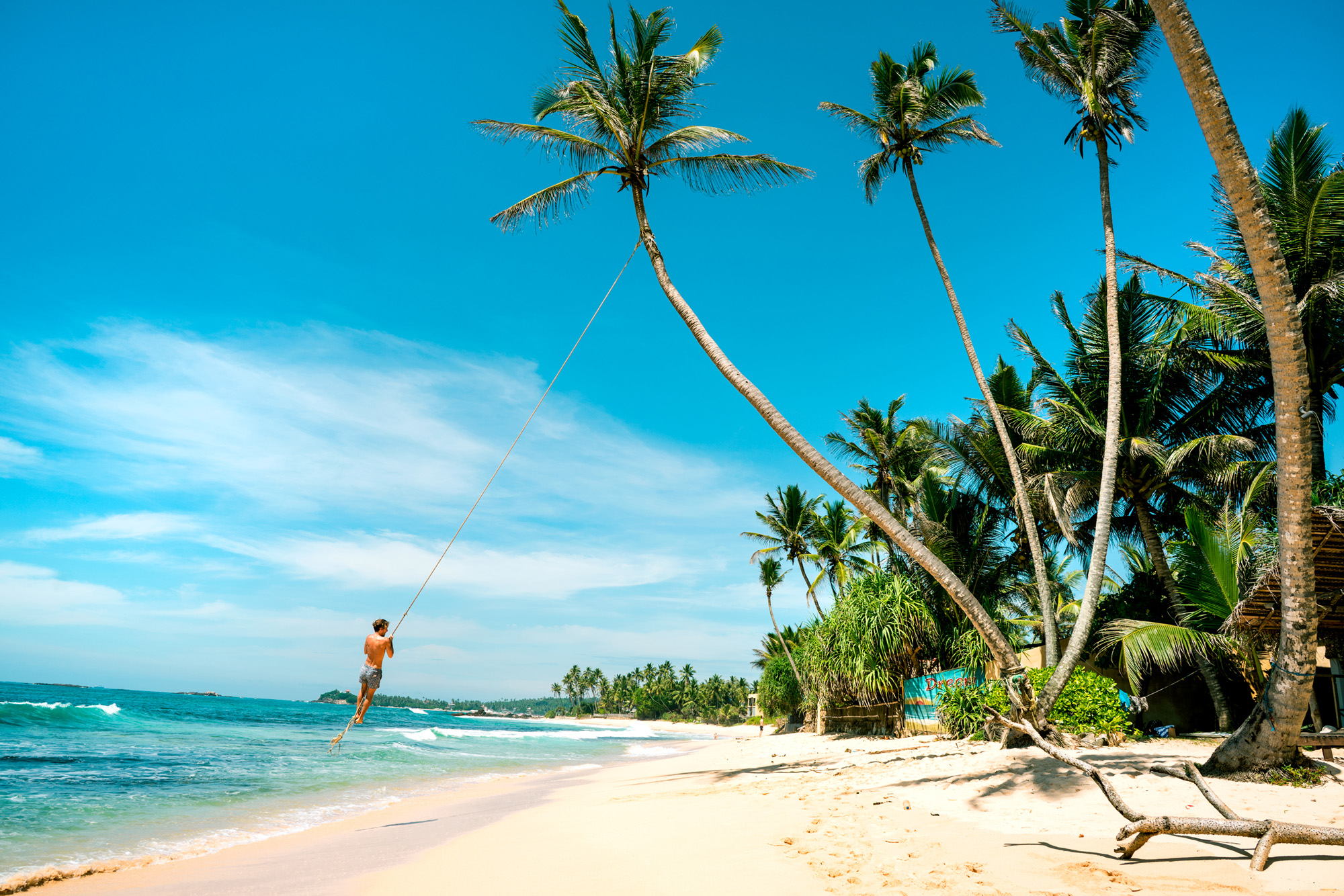 The new hottest travel destination - for a reason! Sri Lanka is an amazing country with ancient history, tropical beaches, and a rapidly growing international tourism business. The South Coast is like nowhere else in the world - the mix of Colonial Dutch architecture, incredible surf breaks, and rapidly expanding infrastructure create an unforgettable travel experience - plus one that you can pair with Mountain treks, ancient cultural experiences, and Elephant Safaris. See my extensive Sri Lanka travel guide here.
Best Place to See in a Weekend - Siem Reap, Cambodia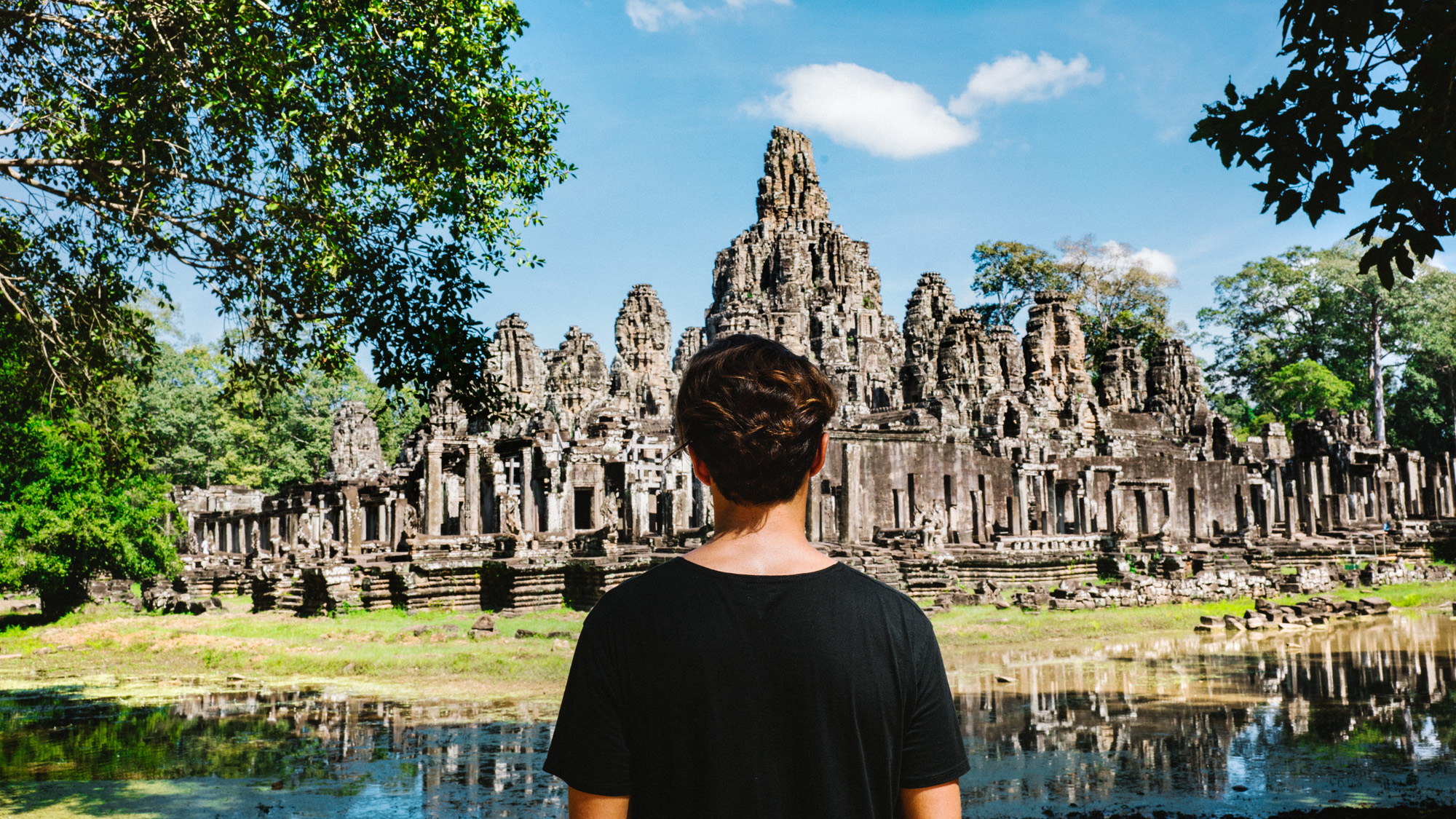 Now you can spend a lot longer in Siem Reap - especially with the huge influx of expats and yoga/wellness retreats. But if you only have 2-3 days to travel to a destination, Siem Reap is the clear winner. The airport is only a 15 minute drive to the main city, and the main attraction of Angkor Wat is a similar travel distance - a huge difference from the majority of airports. You can feel satisfied and leave with a well-rounded experience with a 3 day trip here - a winning combination in vacation planning.
Biggest Eye-Opener - Vietnam
Despite being a very well travelled country the past 15 years, and a regular part of the western South East Asian Itinerary (aka the banana pancake trail) - Vietnam doesn't hide what it is. More than most other places, you can see the true way of life of the locals everywhere you look - from the garbage littering the islands, to the people living in the streets. Visiting an area during off season especially stands out as an unforgettable experience in opening your eyes and addressing your privilege.
---
Most Amazing Hotels - Bali, Indonesia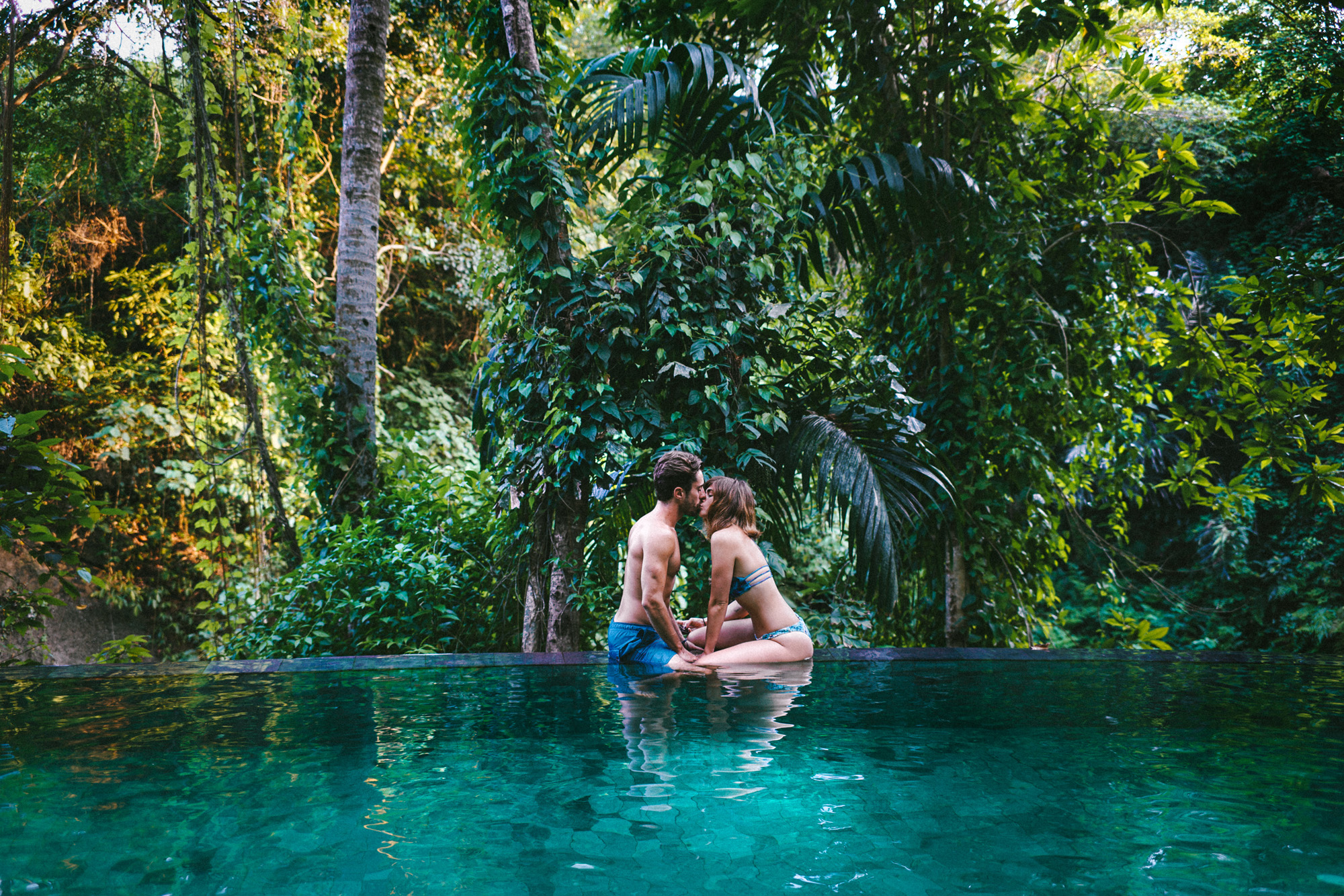 There's just no contest here - there are over 1500 hotels in Bali, and the majority of them are just beautiful. The sprawling 5-star beach resorts, deep forest infinity pools, and private pool villas are all icons of the island.
Best Beaches - Maldives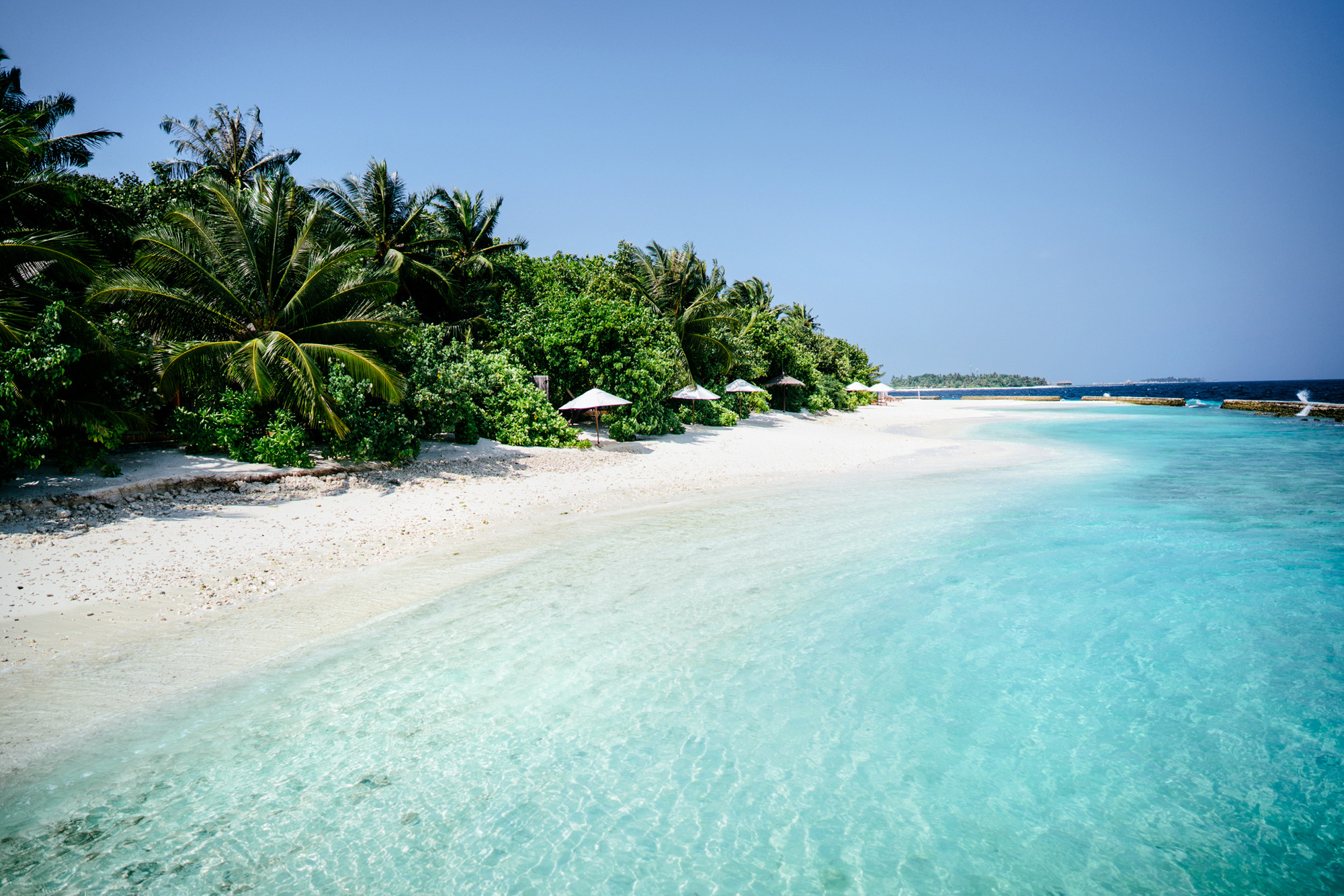 I know, it's not even fair to compare Maldives to literally anywhere else on earth. You already know that this is the best - and that these tiny islands have the prices to match.
Best Beaches Runner Up - Thailand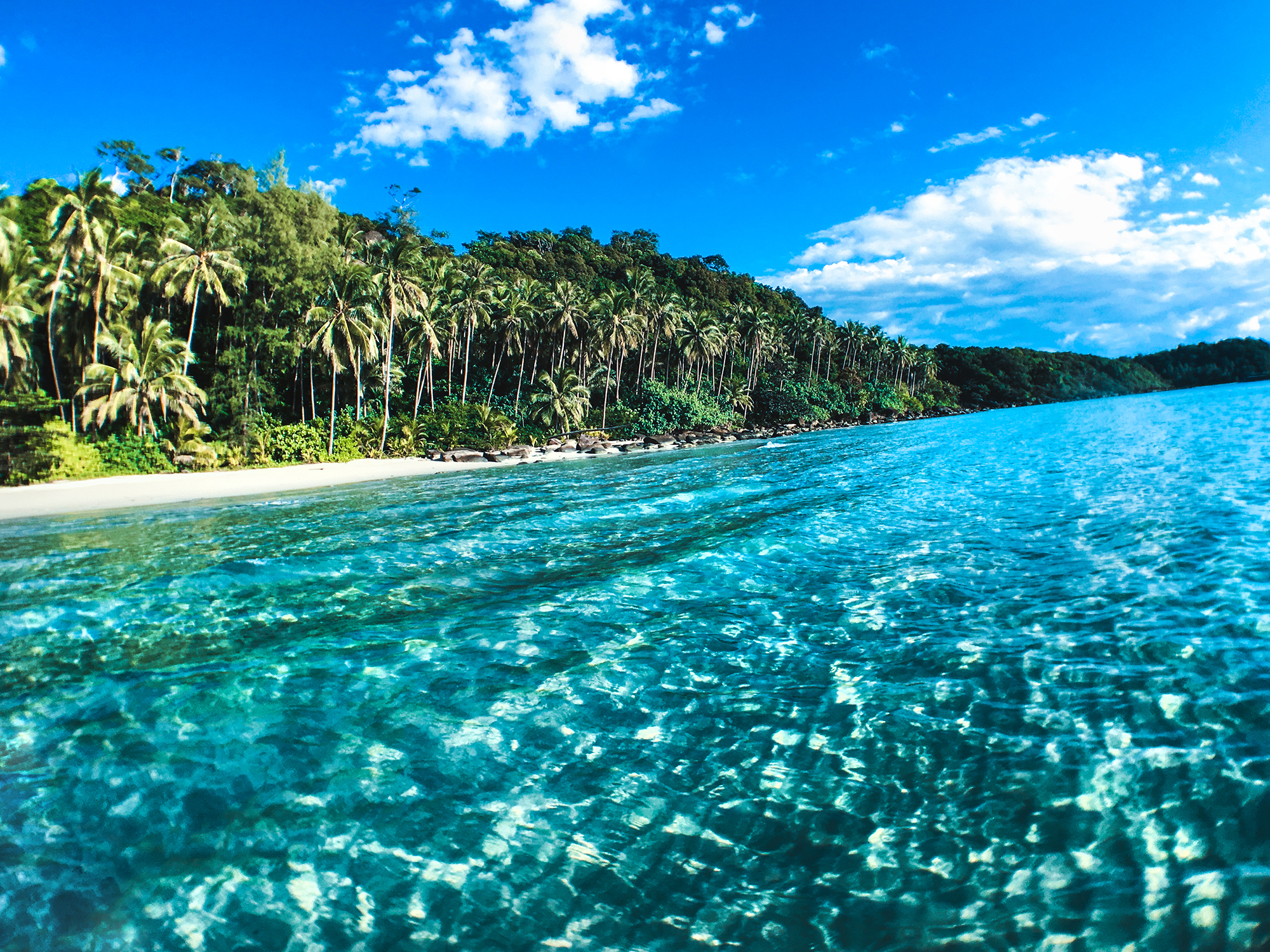 Runner Up does seem a bit insulting to Thailand, the islands and waters here are just stunning, from Koh Kood and Koh Mak on the Gulf of Thailand near Cambodia, to the Andaman Sea, there are dozens of islands to explore - and endless perfect beaches to find.
Best Historical Site - The Angkor Temples, Cambodia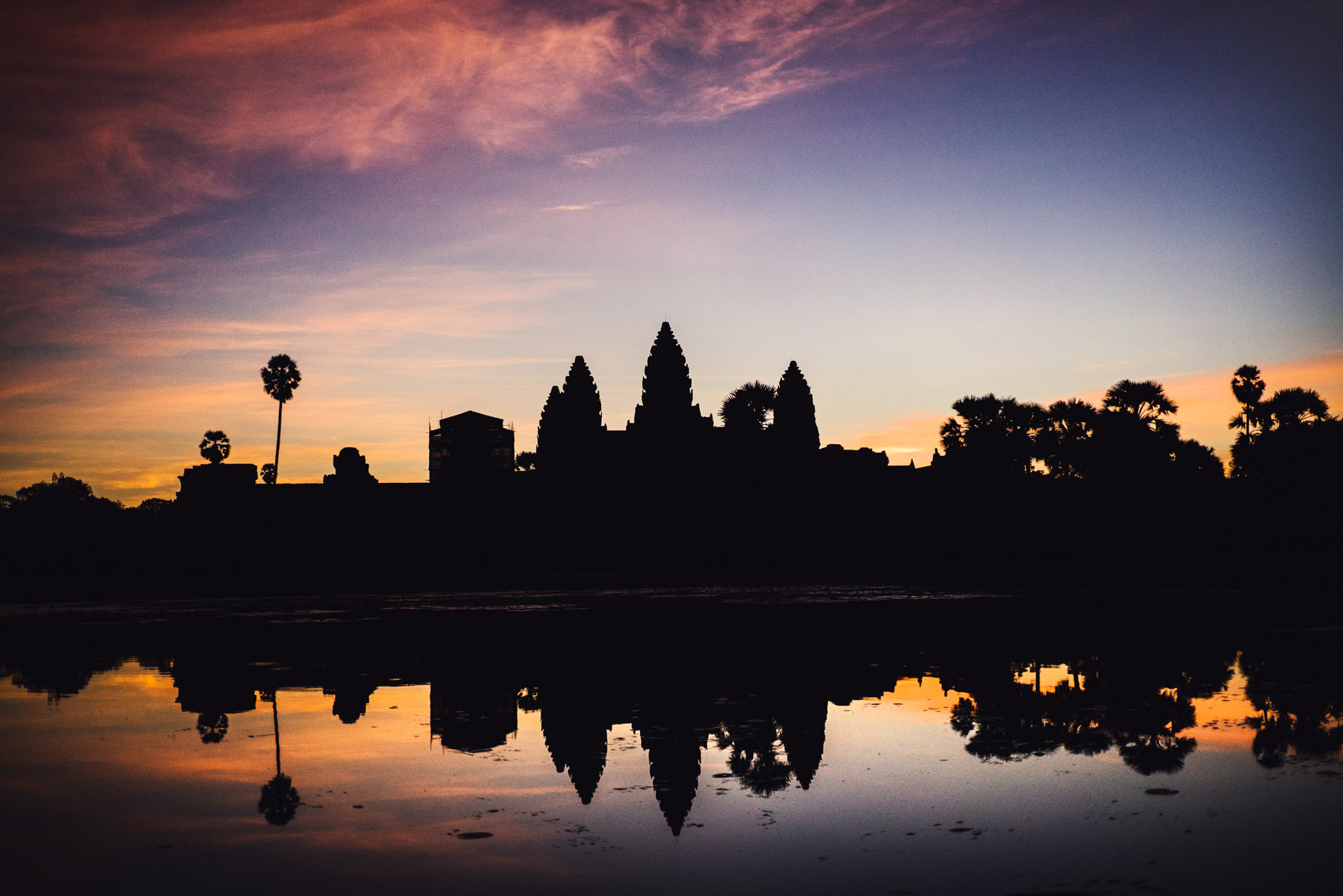 There are few places that that are this iconic and this famous that can still live up to the hype - but Angkor Wat is truly a spectacle to behold. The famous sunrise view above is stunning, but for a truly unique experience, show up to the temples at sunrise - but skip the main viewpoint and go off into the rest of the temples, and you will have the entire place to yourself. For a little while anyway.
Best Sunsets - Bali and Lombok, Indonesia
There is something about sunsets in Indonesia that are consistently just the best. We've all seen a million Instagrams of sunsets in Bali - and they truly are stunning. Being from a California beach town, all real sunsets are directly over the ocean, and on the west coast of these islands, that is exactly what you get. Nus
Top Bucket-List Destination - Philippines
Sorry, I only know as much about this one as you do! El Nido and Cebu are at the top of my wanderlist.
---
Most "Worth It" Tourist Spot - Maya Bay, Thailand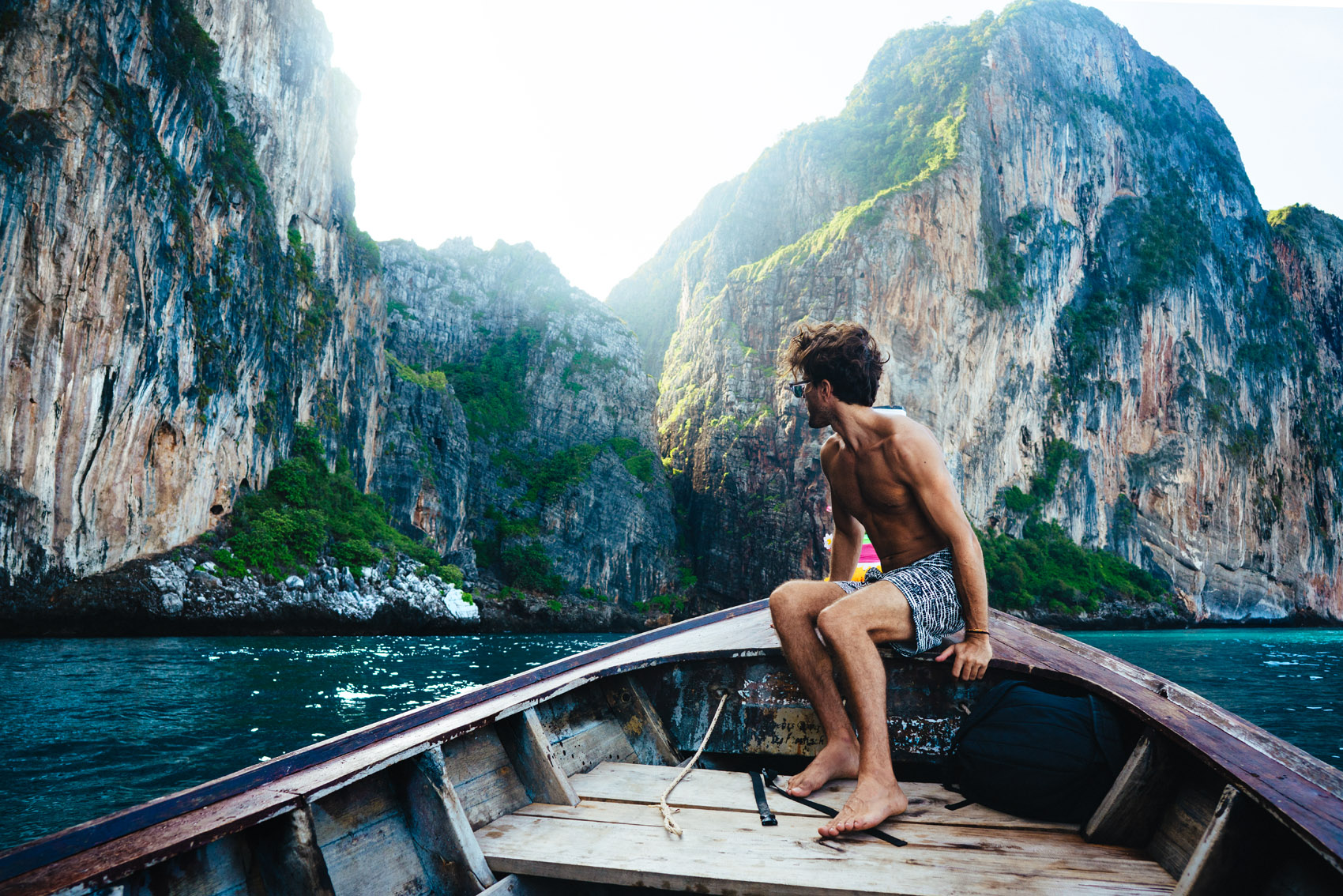 We avoided coming to Phuket our first two times in Thailand, and instead sought out the more remote Thai islands we could. But the Phi Phi Islands - the most classic Thailand image that everyone you've ever met who has been to Thailand has, are so incredibly worth a visit. Thai Long Boat out to the islands - and THE Beach, is no less breathtaking in person. But go as early as you possibly can to get the best effect - the morning light in the bay in unbeatable.
Craziest Wild Life - Sri Lanka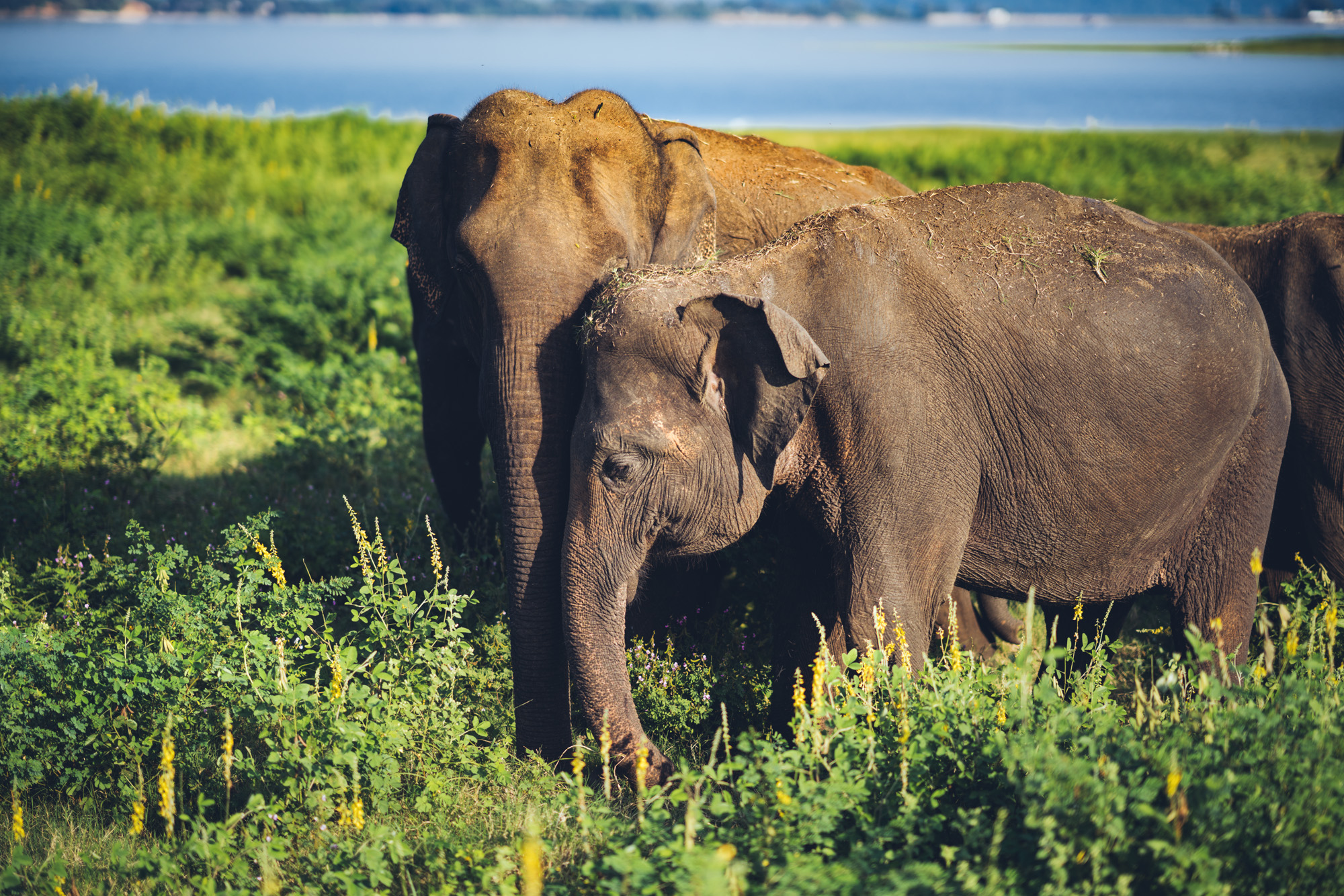 On a drive from Hill Country to the East Beaches, we were held up and ended up not arriving until long after dark. Around Dambulla our driver suddenly stopped in the road and we couldn't go any farther - there was a pack of wild elephants crossing the road and we had startled them. The male was stamping his front feet and staring down our van, so we slowly retreated and waited a half hour for them to pass. Now we had seen lots of elephants in wild animal parks, where they can run free, but running into them actually living unregulated out among the villages - an experience I never thought I would have.
On top of the elephants, the giant Monitor lizards that roam the island like left over dinosaurs and an encounter with leeches on a hike in the jungle - the wildlife here is unbeatable.
Best Place No One You Know Will Have Heard Of - Kota Kinabalu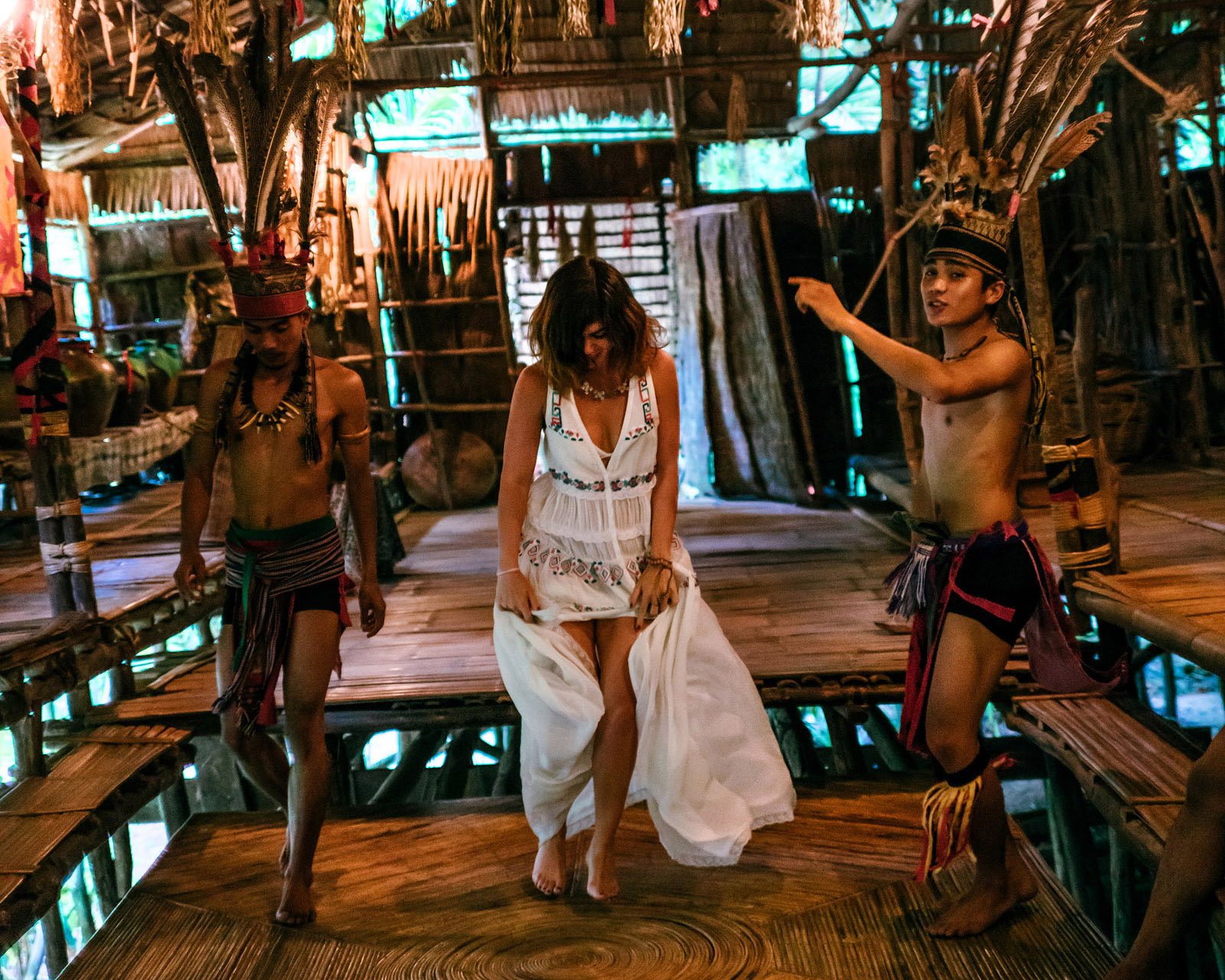 When the opportunity came up for us to come to Kota Kinabalu this year, it was the first time in a long time that neither Brandon nor I had NO idea where that was. Located on the island of Borneo (the other Malaysia), Kota Kinabalu is an amazing city - with history, amazing food, tropical islands a short boat ride away, crazy wildlife, and the volcano Mount Kinabablu just a 2 hour drive away. If you're looking for something different - this is the place to go.
---
Best Local Food - Vietnam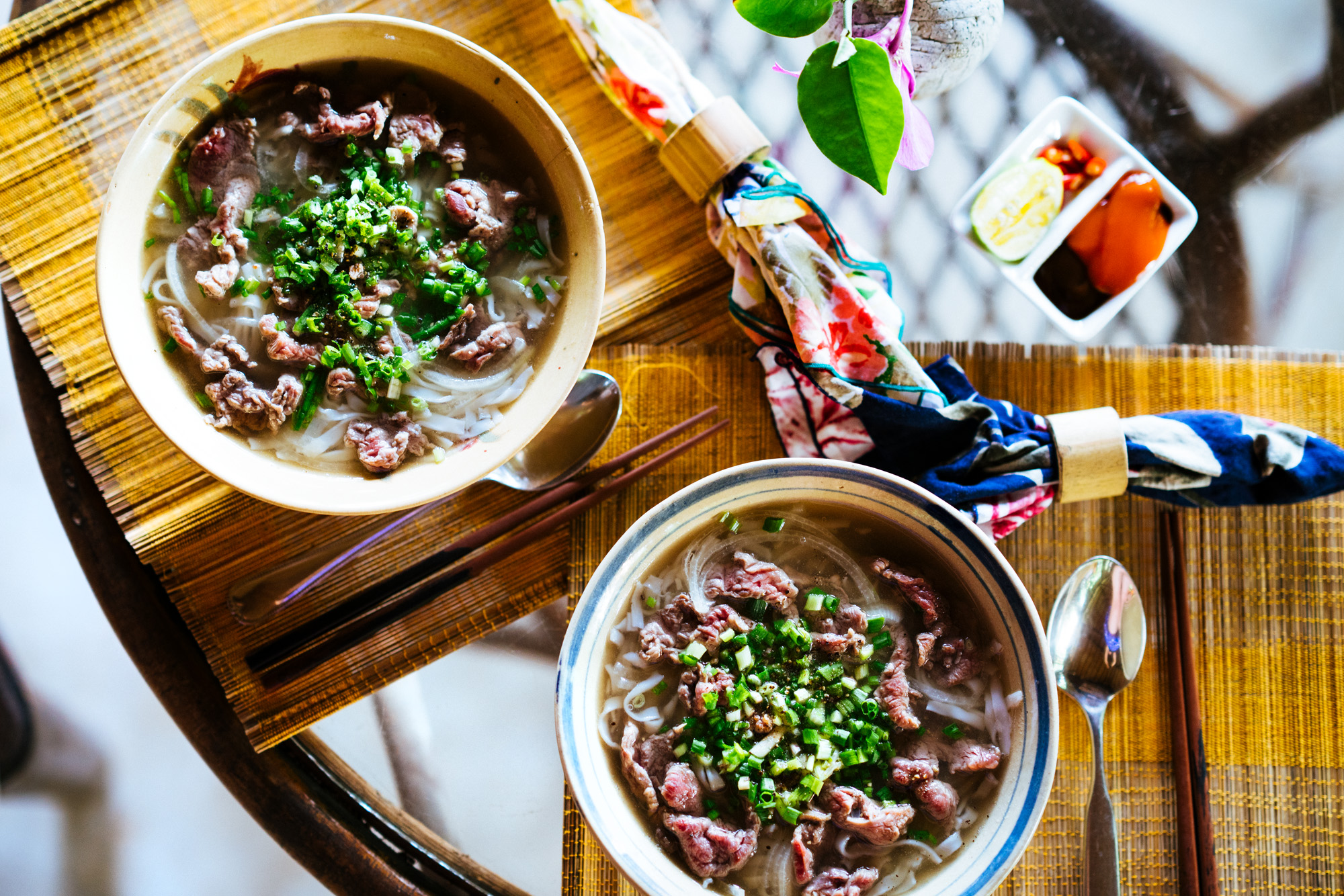 It's tempting to choose Thailand as the best, because Thai food is so damn good - but Vietnamese in Vietnam just gives a little something more, and could often be found for so incredibly cheap. In Saigon, Bun Cha 145, Royal Saigon, and Nha Hang Asian Kitchen are all amazing cheap eats, and up north in Hanoi, Home Restaurant and Ngon Villa are a completely different luxurious dining experience.
Best Western Food - Bali, Indonesia
Give credit to the Australians - the food in Bali is amazing, and only a portion of that is Indonesian and Balinese food. You can find everything in Bali - from cafes that looked like my neighborhood in Brooklyn, to 10 course tasting menus, to more Acai bowls than you could handle - nowhere does Western in the East like here. Cheapest Beer - Siem Reap, Cambodia
Angkor beers on draft are consistently 50 cents (US), even on the main drag on Pub Street, and all throughout the night! I have heard rumors of 25 cent beer in Vietnam, but I have not seen it for myself!
Spiciest Food - Thailand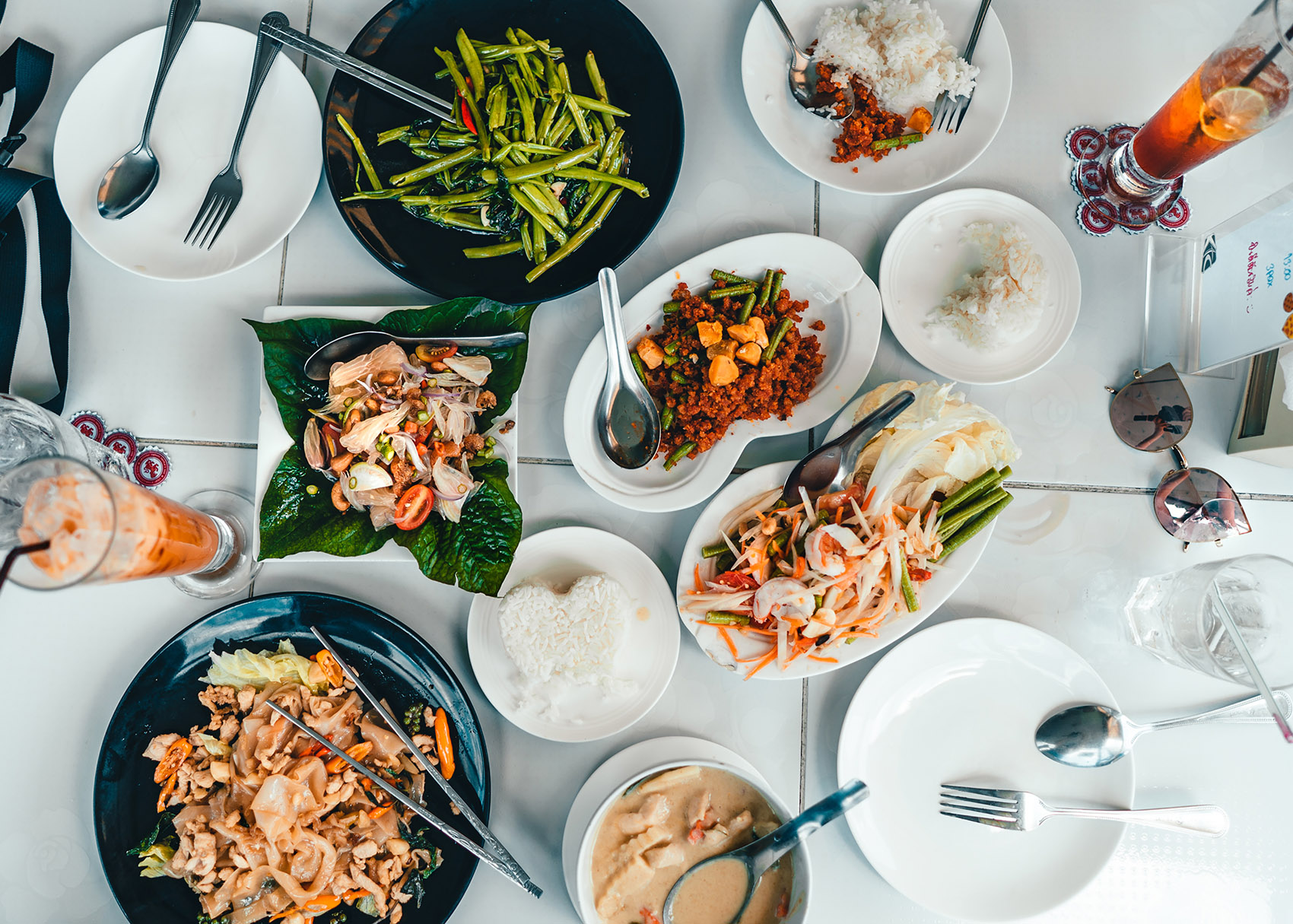 Thailand wants this one, no contest. Being raised on the hottest of Mexican food, Brandon and I live for a meal that makes us sweat, and love the looks we get when we order our curries "Thai Spicy." Nothing else comes close!
Best Street Food - Carrot Cake in Kota Kinabalu, Malaysia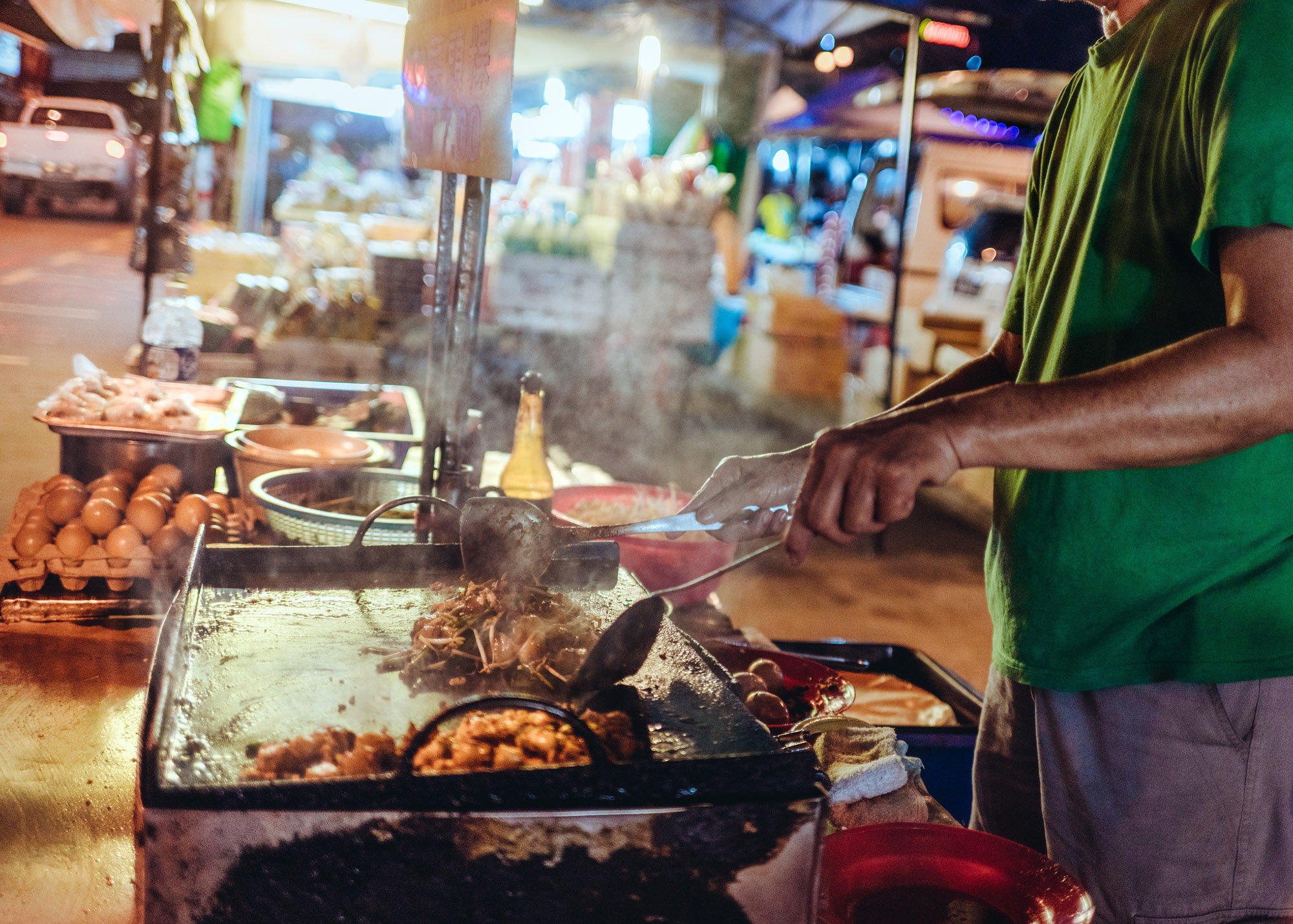 Neither made with carrots, or resembling any form of cake, carrot cake was one of the best and most surprising foods I've ever eaten. More of a stir fry with cubes of sticky rice, egg, greens and a soy sauce, cooked up right in front of you, and for a pice of $1.50... I'm dreaming of it right now. In Kota Kinablu, this amazing dish is located amongst other street vendors under the bridge, exactly here.
Best Burger - Grand Hyatt Kuala Lumpur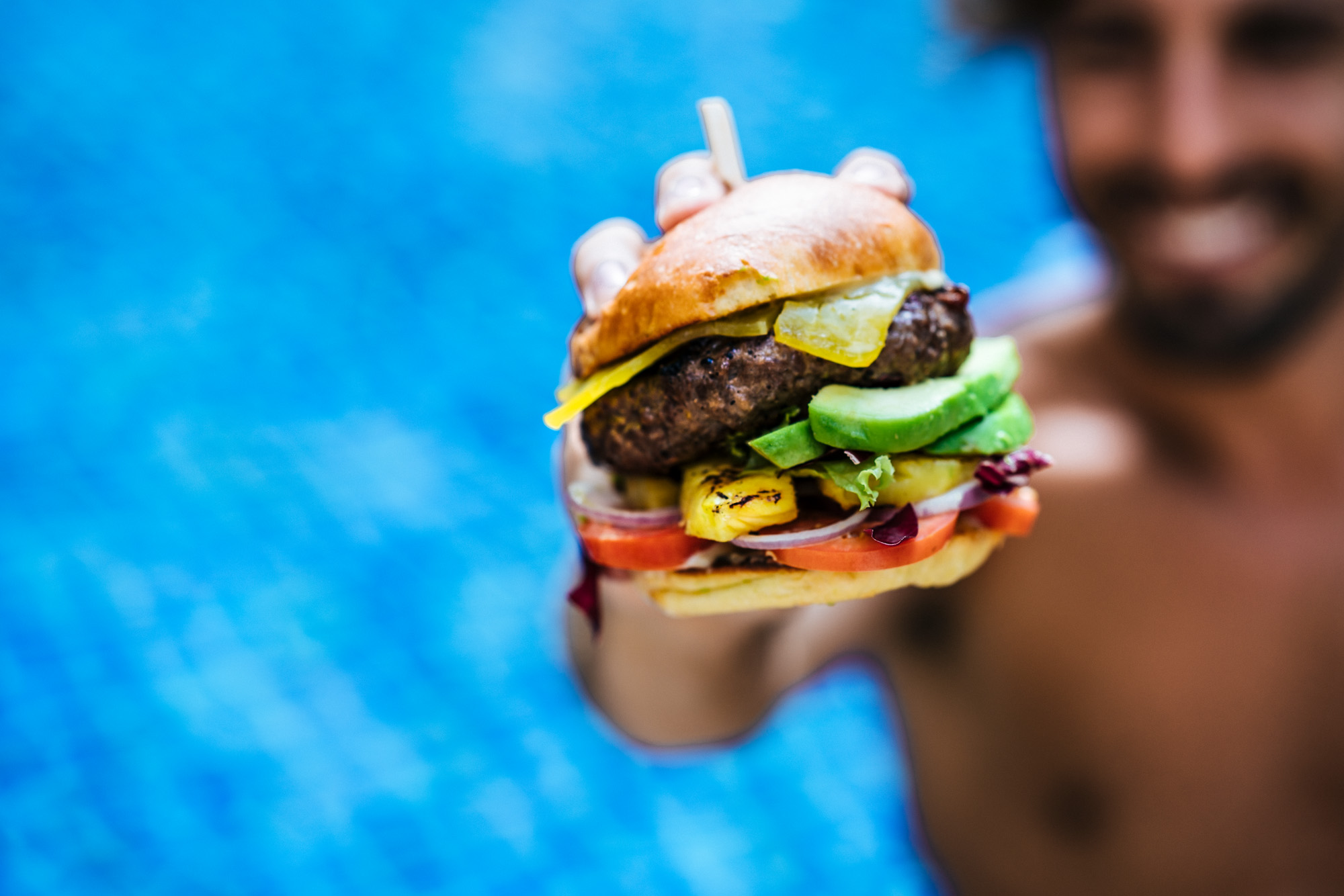 Brandon is obsessed with burgers. We get burgers everywhere we go, from $3 In-n-Out drive-thrus to $30 Wagu Beef and Foie Gras concoctions at steakhouses - we've probably eaten burgers in 20 different countries - and The Burger Bar at the Grand Hyatt Kuala Lumpur, Malaysia is probably the best one I have had in my life.
Cheapest Beer - Siem Reap, Cambodia
Angkor beers on draft are consistently 50 cents (US), even on the main drag on Pub Street, and all throughout the night! I have heard rumors of 25 cent beer in Vietnam, but I have not seen it for myself!
Best Coffee - Vietnam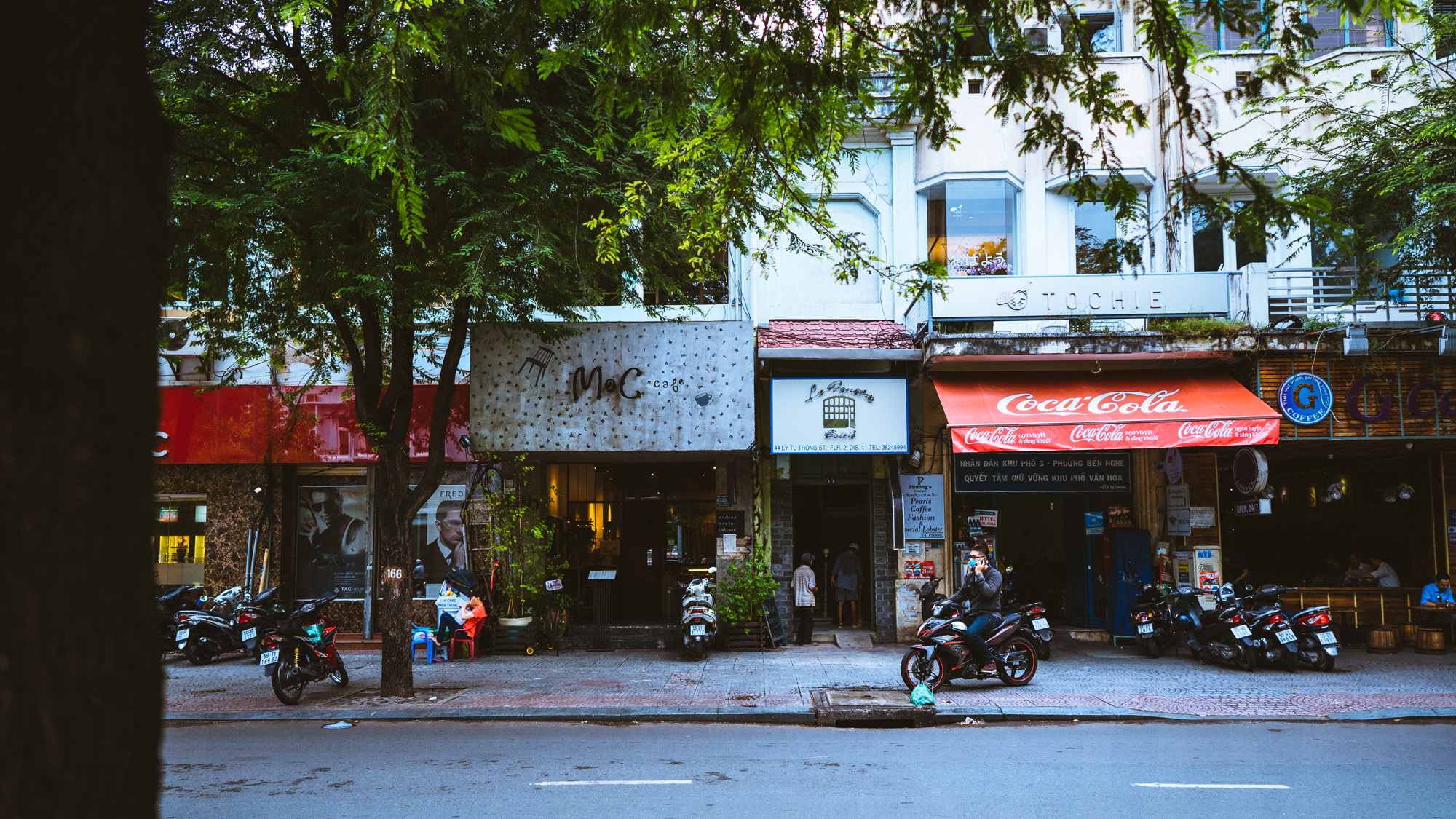 The Aussies get credit for a lot of the food in Bali, the French get credit for the coffee in Vietnam. Thanks to it's history as a French colony, the Vietnamese picked up a serious coffee habit - and on an Asian tour, can often be the only place you can find really good coffee. Try it the Vietnamese way - with sweetened condensed milk, or just strong and black. The best little cafe we found for amazing coffee (besides the little street stands that are everywhere) is Loft Cafe, in Ho Chi Minh City.
---
Best City Break Day Trip - Palau Ubin, Singapore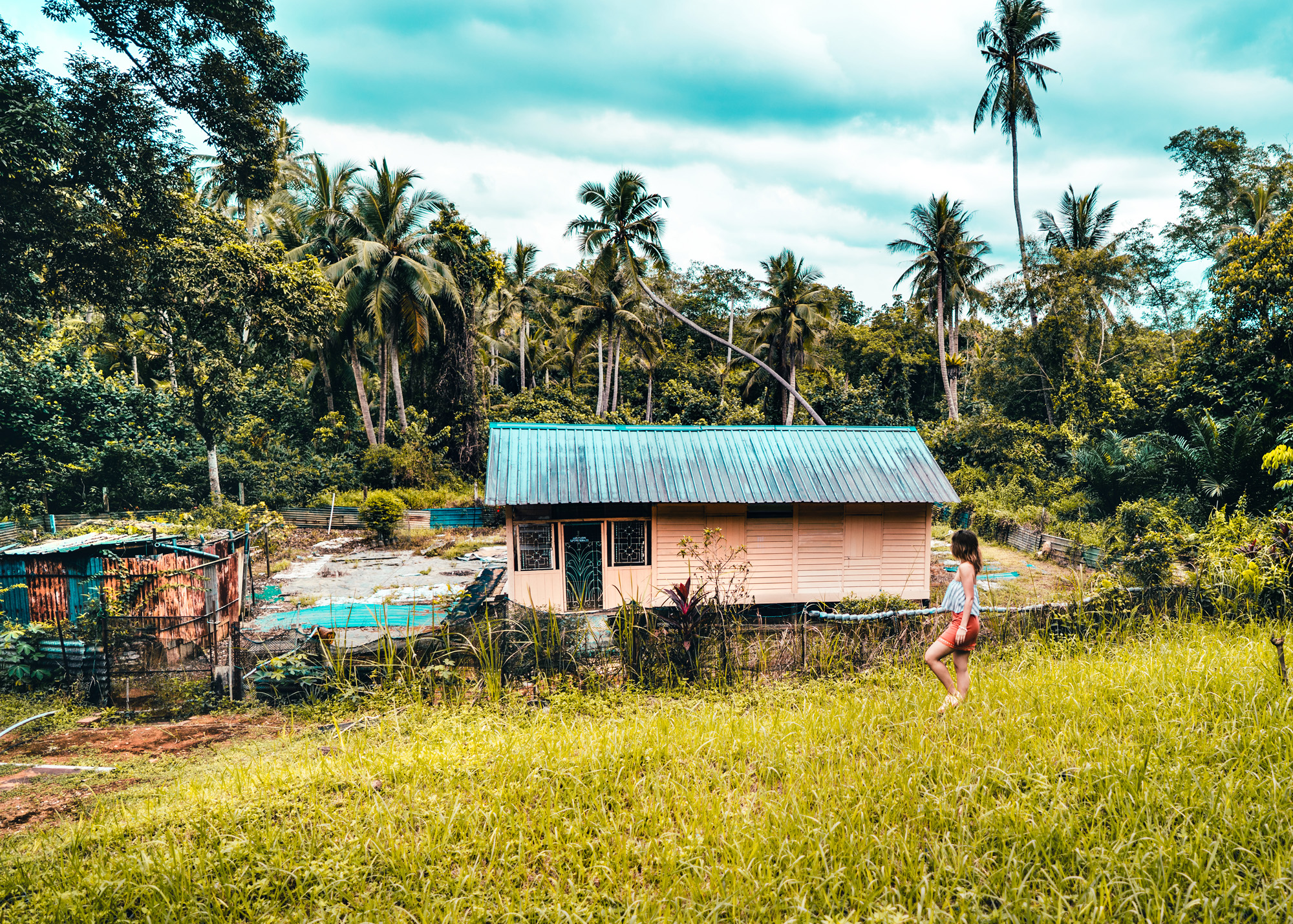 Palau Ubin is an amazing trip to take from Singapore - just a 10 minute ferry ride from the Eastern side of the island and you get off into a place that looks absolutely nothing like the city you just came from. Remnants of what Singapore looked like in the last century, there are jungles and marshes, tin shacks, and wild boar and bobcats still roaming the island. Rent a bike for $5 and see the whole island - just don't forget mosquito repellant!
Best Hike in the Middle of a City - Elephant Mountain, Taipei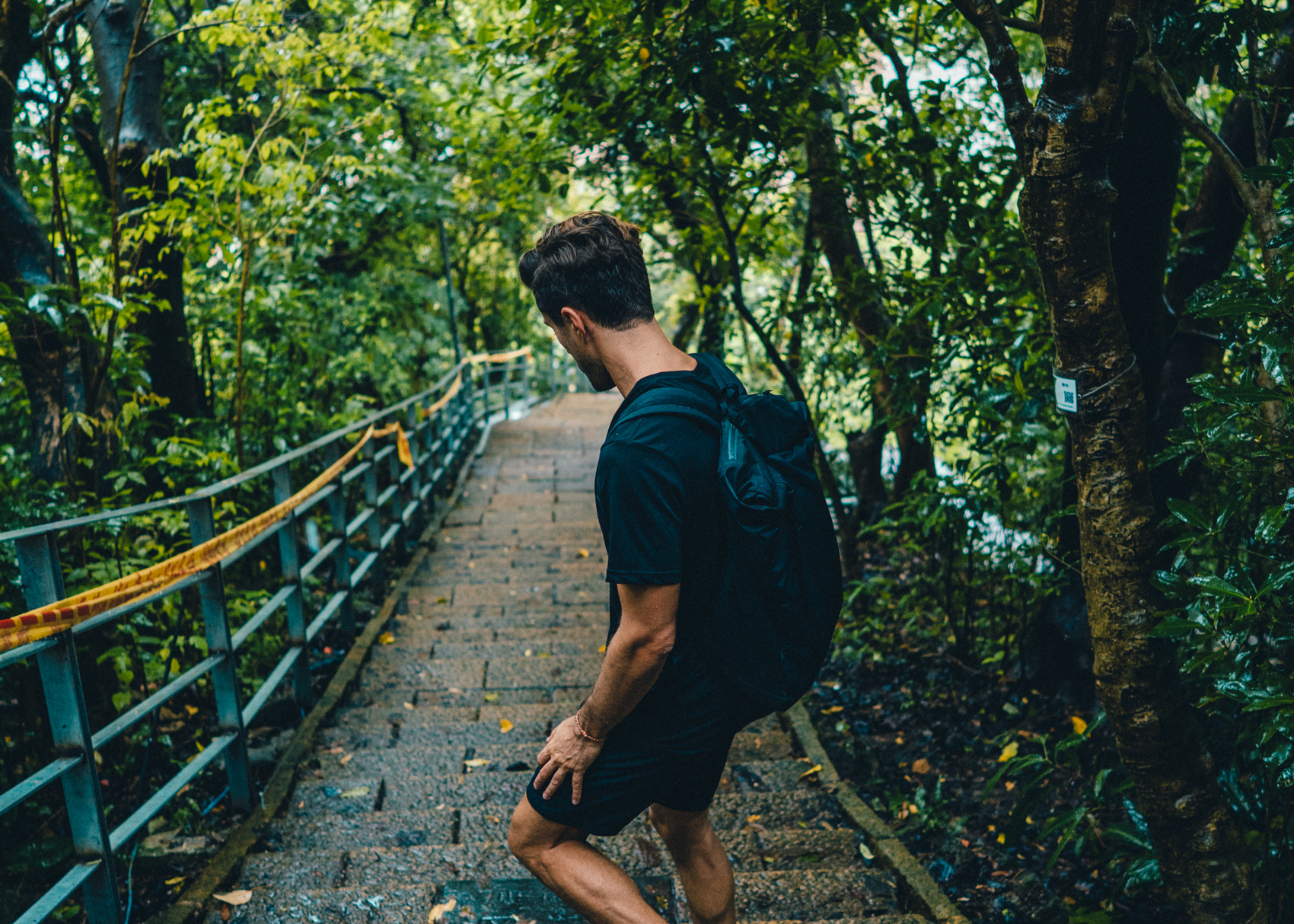 With the starting point of this hike being less than a 15 minute walk form Taipei 101, Elephant Mountain is truly in the middle of the city. I could not believe how lush and beautiful this was- it really feels like a far off mountain hike, and at the top you gain a beautiful view of the city. Elephant Mountain was my favorite experience in Taipei, and one of the coolest hikes I've done anywhere.

Best Transit System - Singapore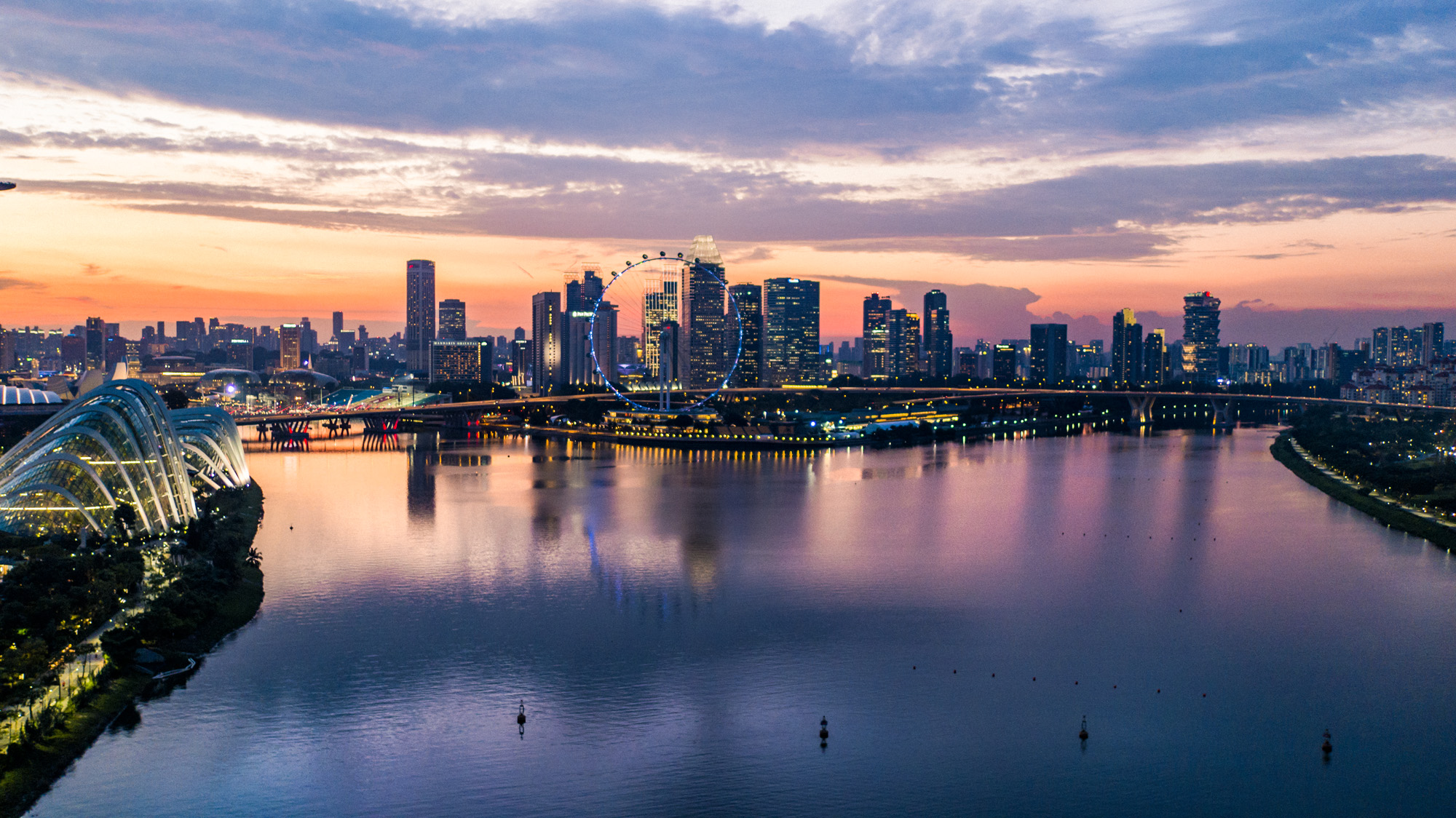 The subways here are efficient, easy to understand and safe. The buses are even cool double deckers - and everything is spotlessly clean. Kuala Lumpur, Taipei, and Bangkok also have great train systems, but none run quite as smooth as here. If Tokyo's was less confusing, it would be Singapores - a clear winner.
---
Most Likely Place to be Arrested - Indonesia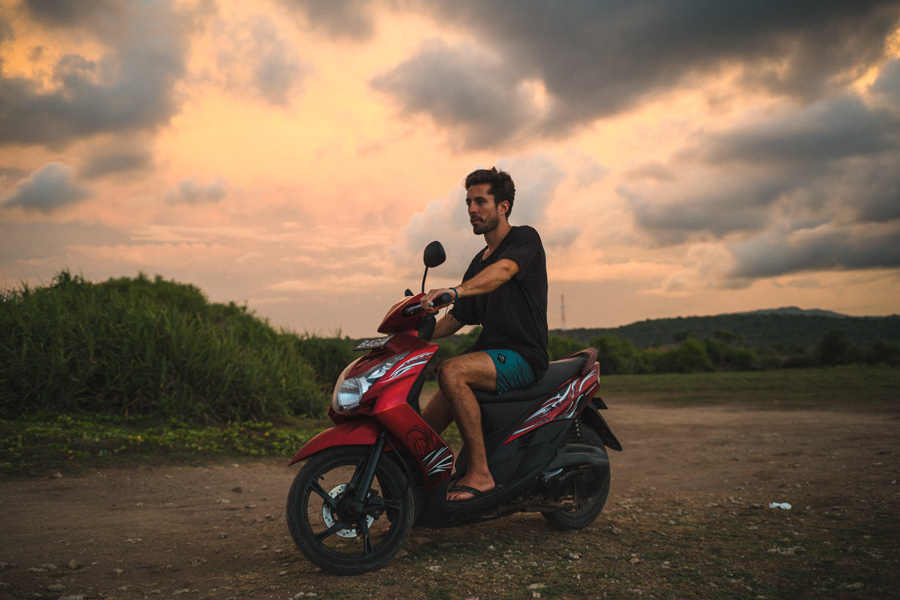 In all of our travels, we have only had two run ins with corruption and extortion - and they have both been in Indonesia. We've also met incredible locals and had amazing times there, but this is the one place to definitely be on guard.
Worst Travel Time - Sri Lanka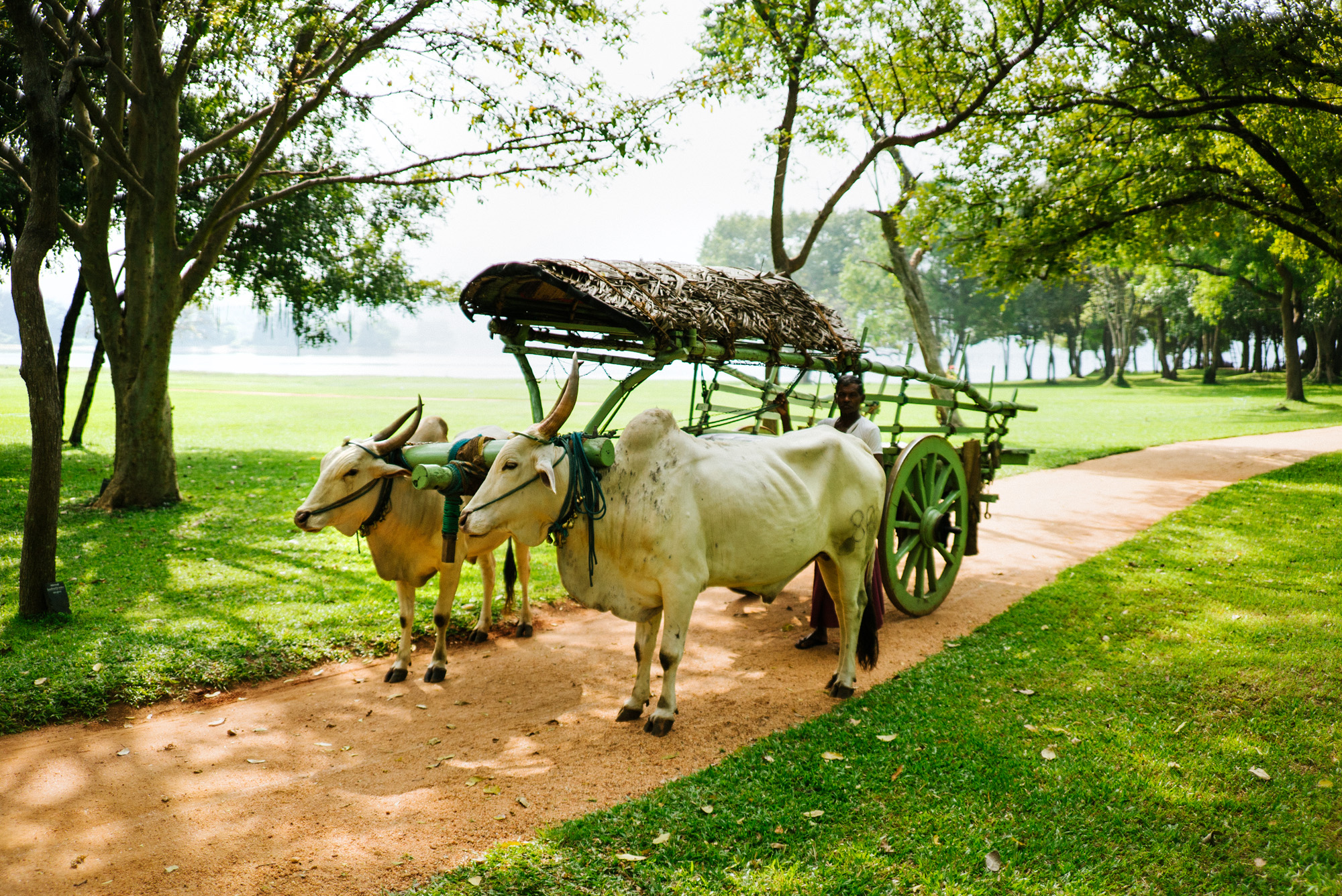 Now this image is a bit of an exaggeration, but sometimes driving on these roads can feel like you're in a buggy carriage. There are only two highways in Sri Lanka and the rest of the country is travelled by surface streets, village roads, and windy mountain passes.
Most Trash - Vietnam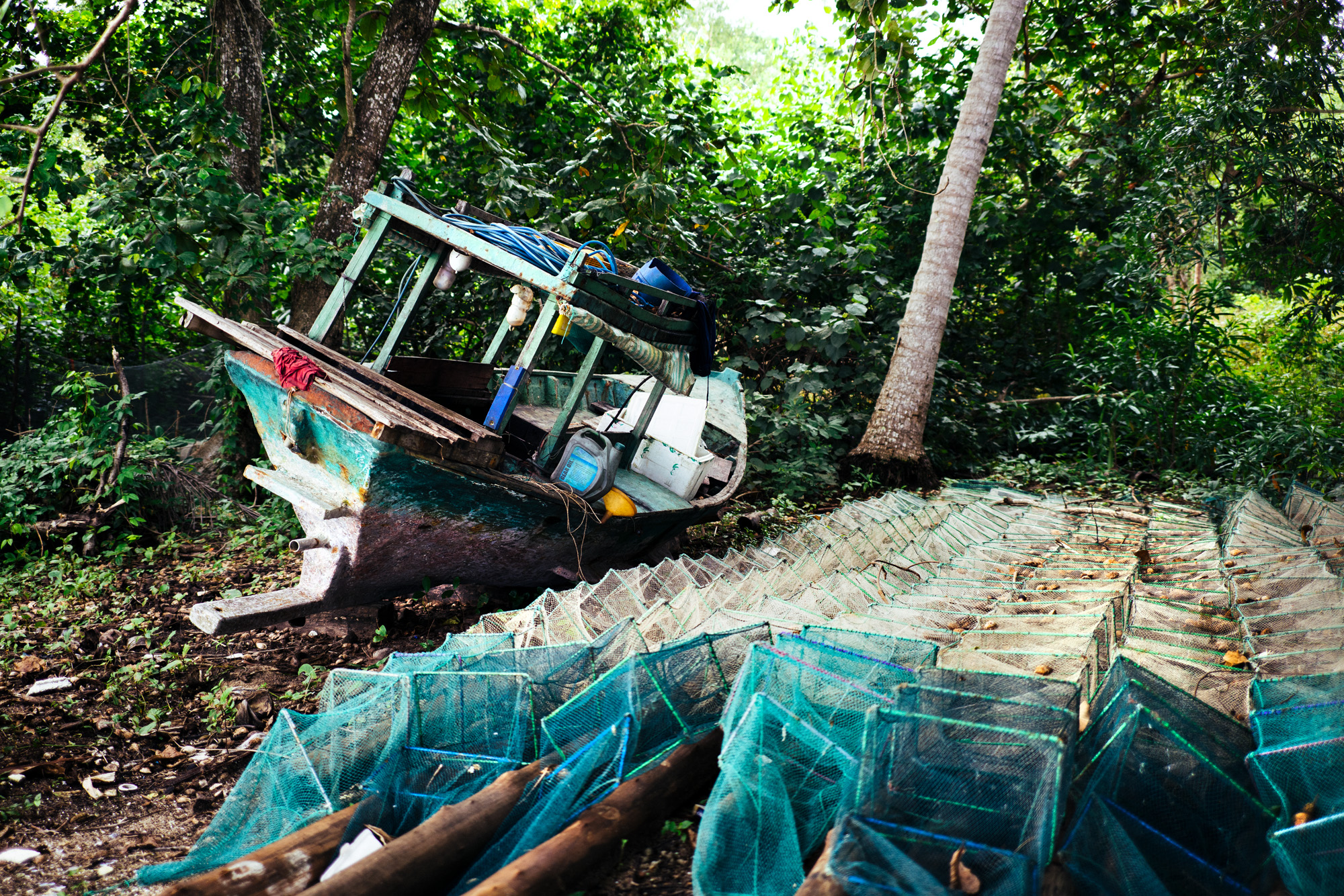 Unfortunately, Vietnam has a waste problem that shows in every area we visited - Phu Quoc island especially - as we were driving across the island you can just see the piles of trash smoldering on the side of the road at regular intervals. There is always hope though - We stayed at an incredible hotel on the island that was 100% sustainable and on a mission to clean up the entire island - they headed monthly beach clean ups and were helping to install better infrastructure throughout the island. There's always hope!
Anything else you're looking for? Let us know!
READY TO PLAN?
Use our search below for the best prices!