February 7, 2023 Travel Guides Hotels And Resorts
Blue Mountain Resort, Ontario Travel Guide: How To Have the Perfect Ski Weekend in Canada
The Westin Trillium House, at Blue Mountain Village just outside of Toronto in Ontario, Canada, is a dream resort for a ski-in/ski-out experience and gem of a hotel! Our guide to staying, the best winter activities and restaurants to eat at, and how to experience one of the best winter wonderlands Marriott Bonvoy has to offer!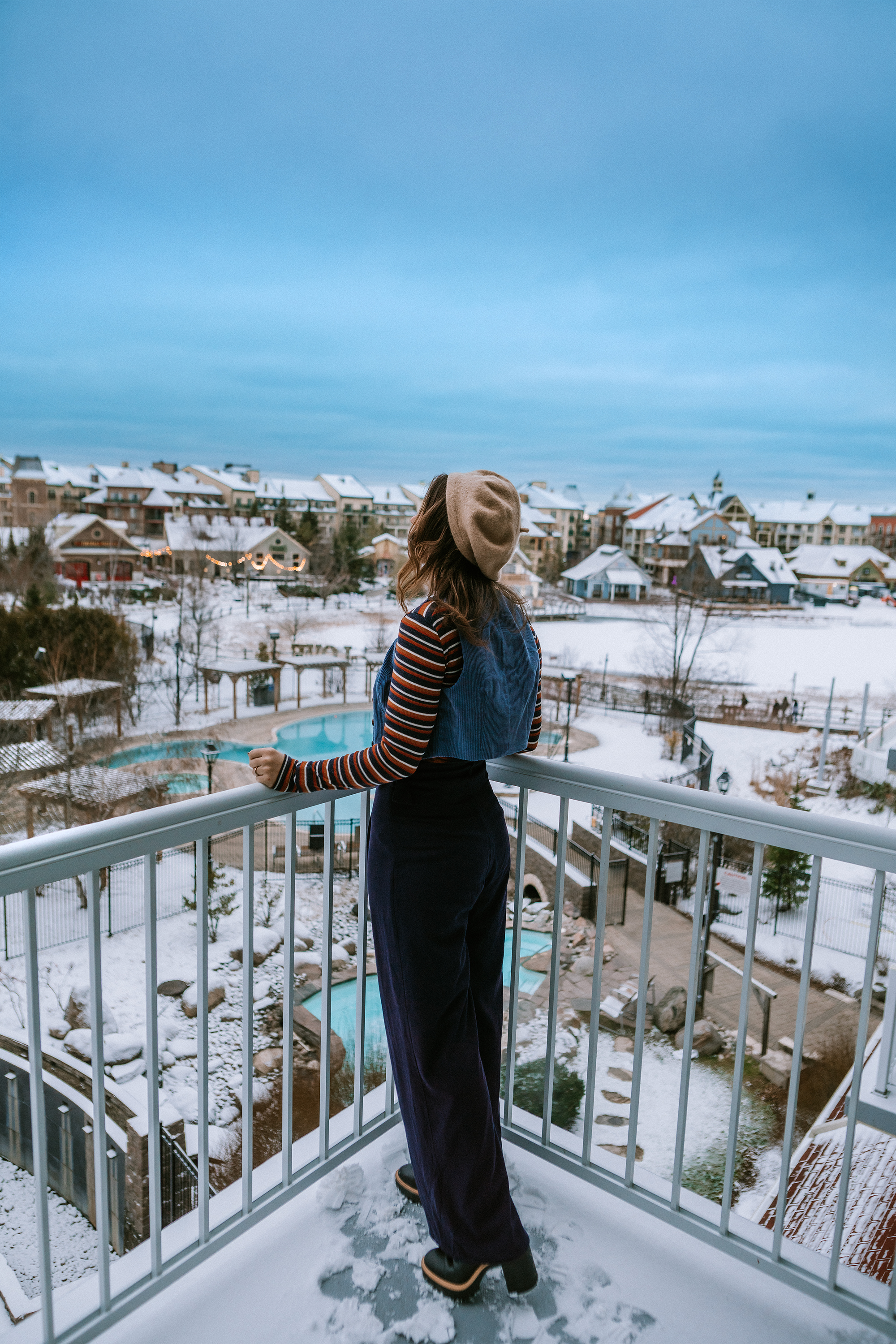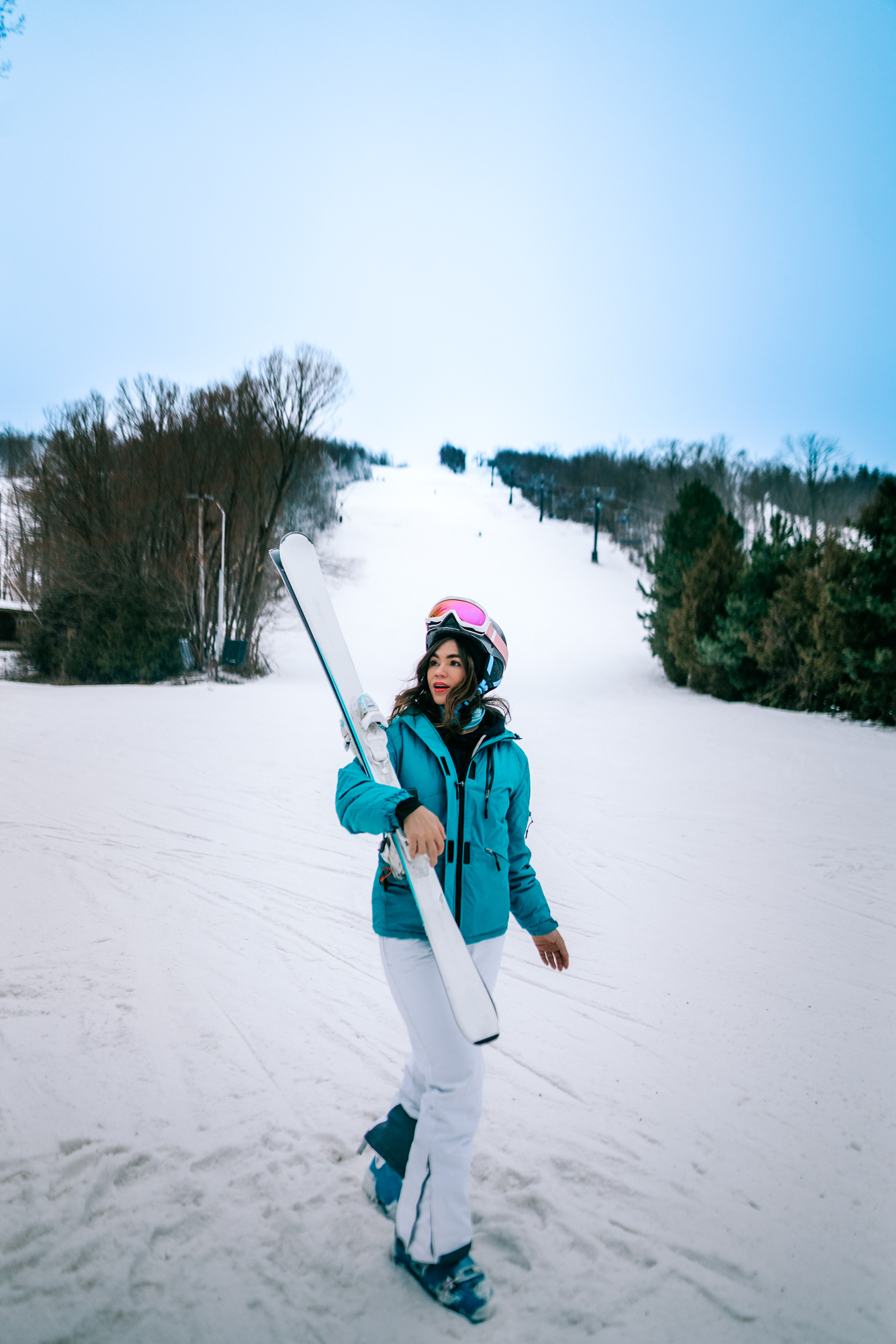 Getting There:
Blue Mountain Resort is about a 2 hour drive from Toronto, and the easiest way to arrive from outside of Ontario is to fly into Toronto International Airport and pick up a rental car at the airport. Whenever we are traveling in Canada, we always rent cars with Hertz - as they have consistently had the best availability, prices, and locations! Recently, we have been selecting Electric Vehicles (which Hertz has the largest fleet of!), as Canada has great charging infrastructure, and we are able to save on both gas and our personal emissions.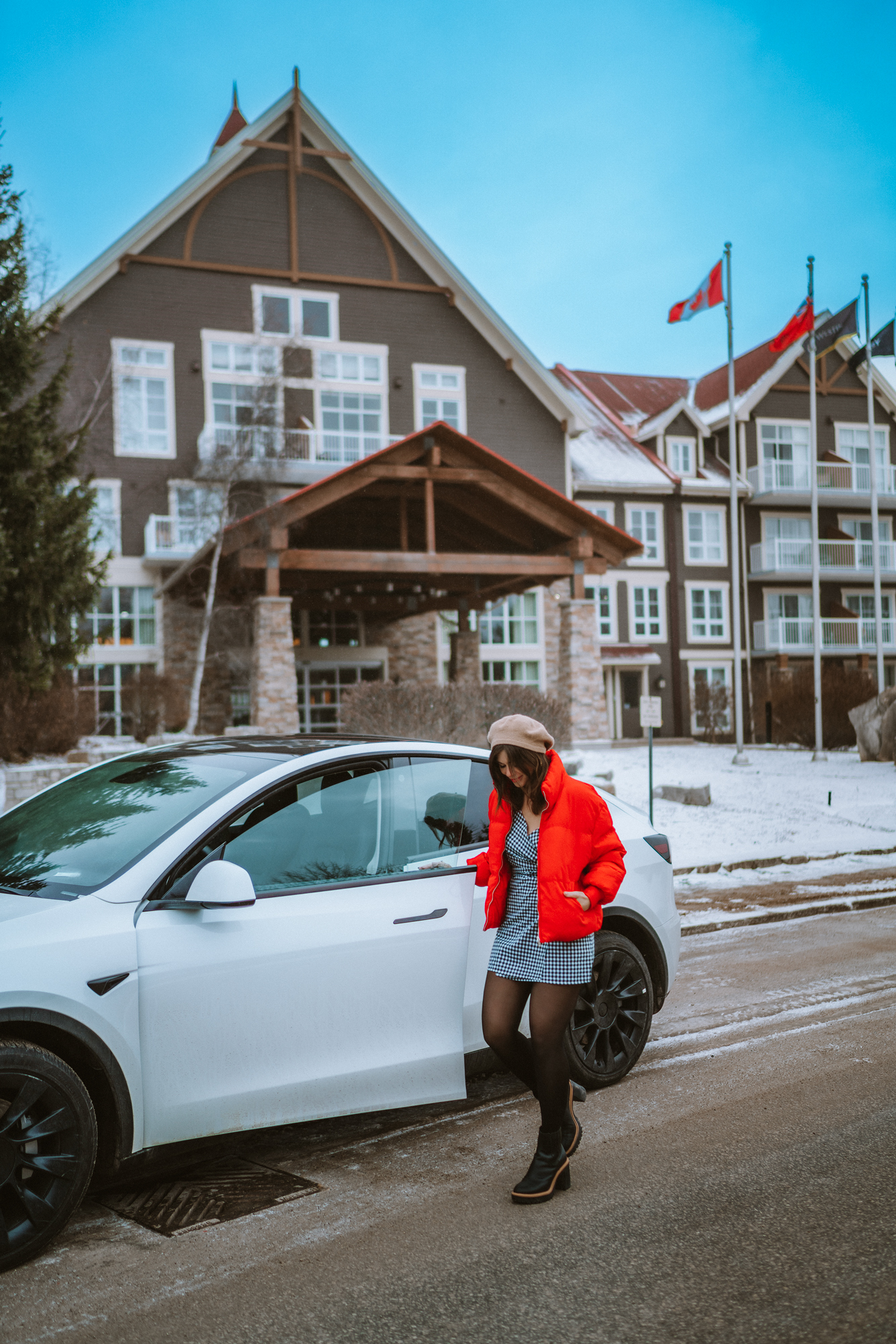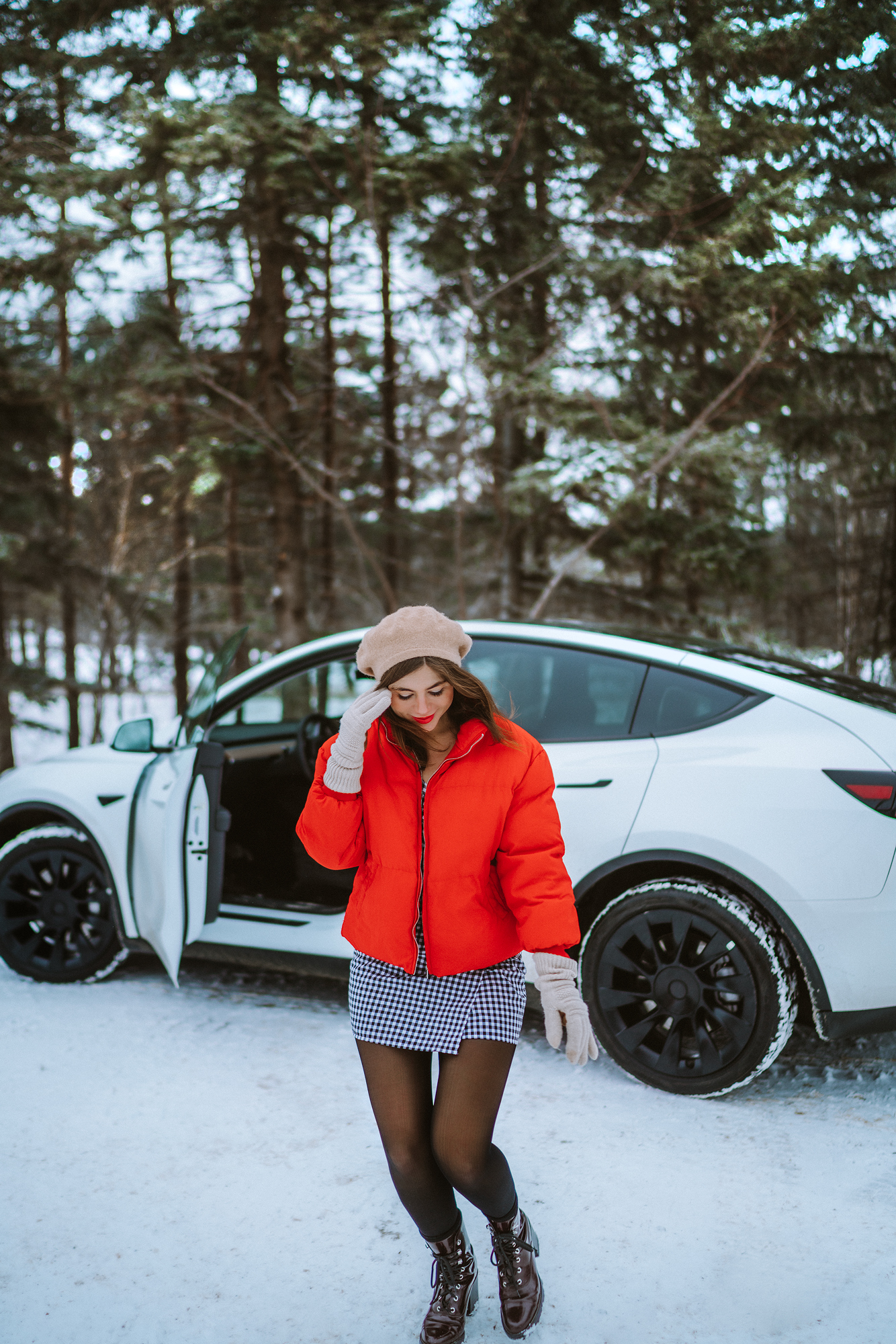 While we are not particularly experienced at driving in snow, we found that the roads between Toronto and Blue Mountain were very straight forward and well-maintained, making the drive a breeze, even with snow. On previous Canada road trips, we have heard that many routes are not recommended in the winter - but this one is safe to travel.
Search for the best rental car prices here!
Alternatively: If you don't want to drive yourself or are traveling with a large group, you can hire a 15-passenger van transfer to do all the hard work for you.
Where To Stay in Blue Mountain: The Westin Trillium House Hotel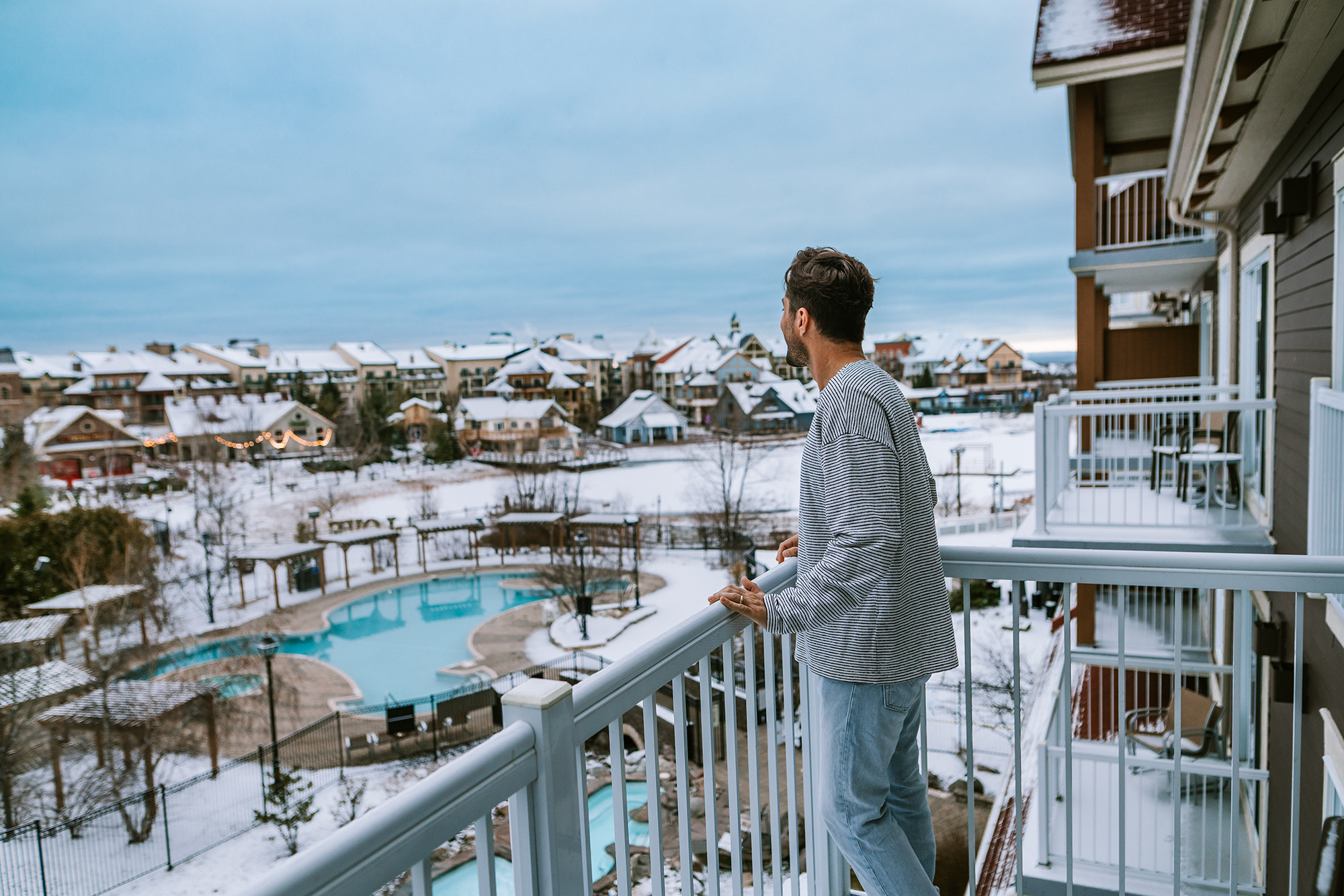 As a ski-in/ski-out or winter village destination, the Westin Trillium Blue Mountain cannot be beat. Right outside your door is both the slopes, and the entire Blue Mountain Village, where you can access everything fun at Blue Mountain without even needing to get your car out. Westin has long been one of my favorite Marriott brands, and I tend to describe the brand as a "sleeper hit" - Westin properties don't have the same prestige as the luxury brands like St. Regis (not to mention - much lower prices), but they are consistently luxurious, and I always have an amazing time at a Westin! Consistently, the brand offers great restaurants, fun amenities, friendly people, and usually a fun surprise or two.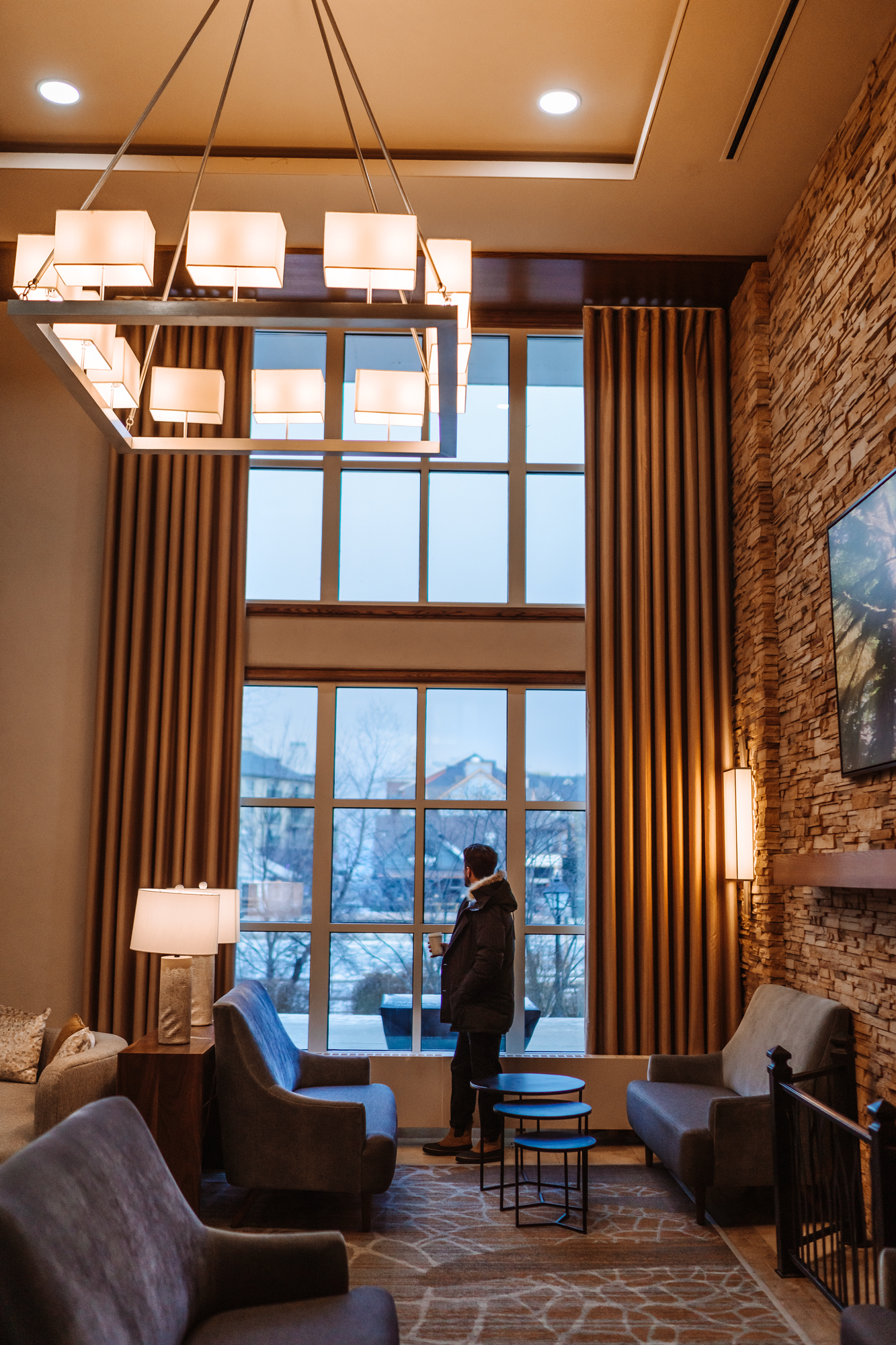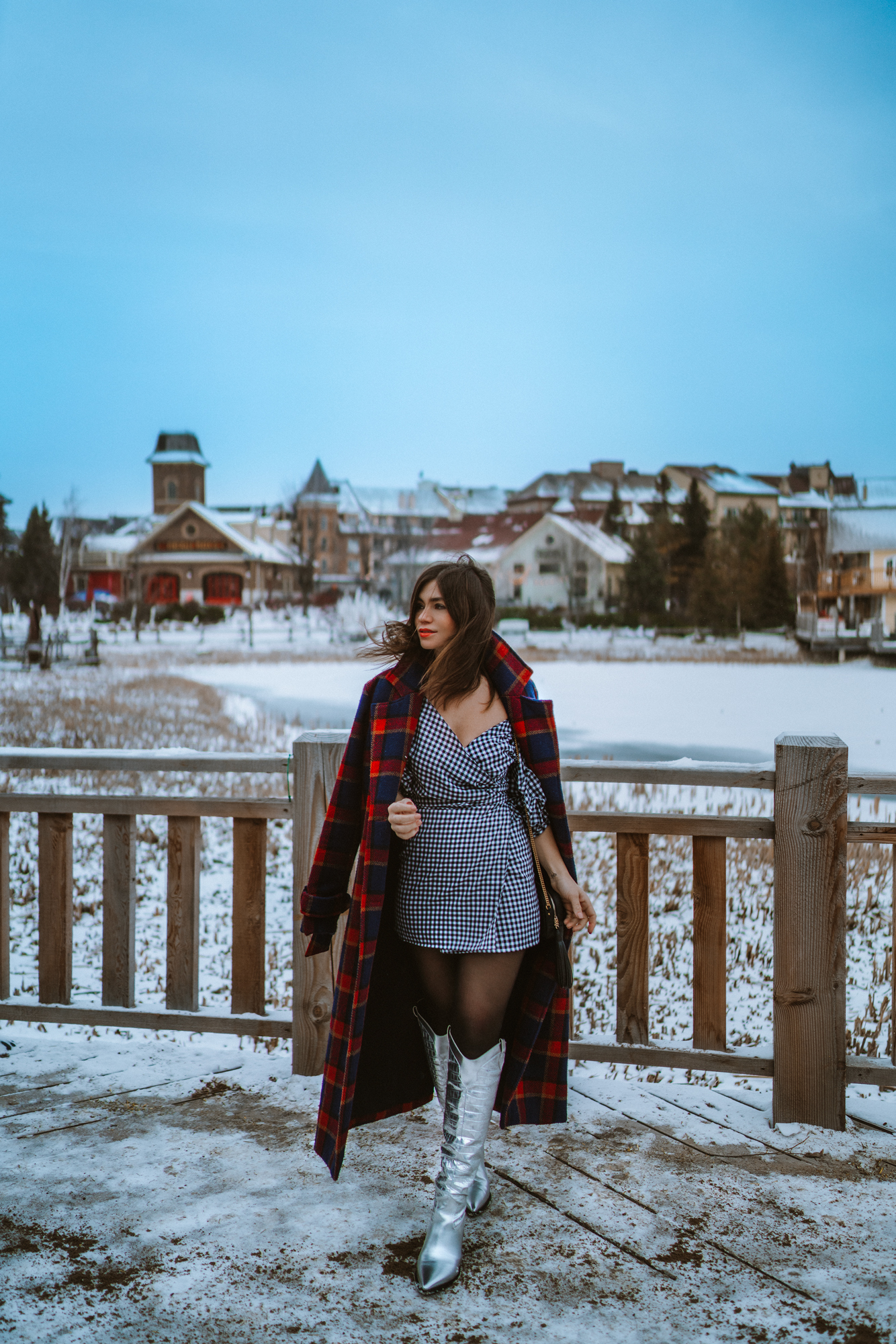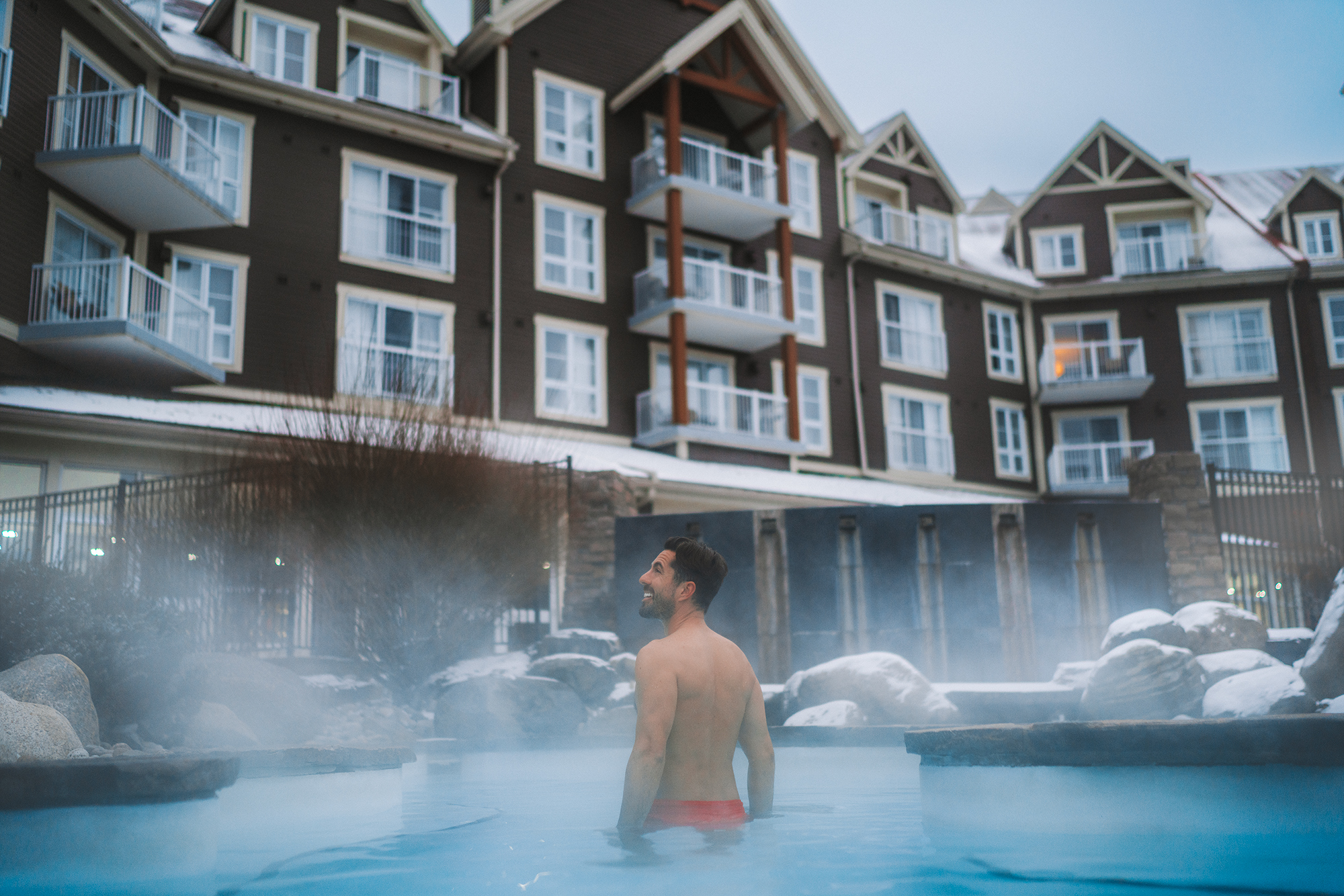 In Blue Mountain, we loved the giant outdoor hot tub, the balcony views, and how the hotel is so perfectly placed to walk to all of the activities, restaurants, and sites around the Village. We couldn't have asked for more, and would definitely stay again.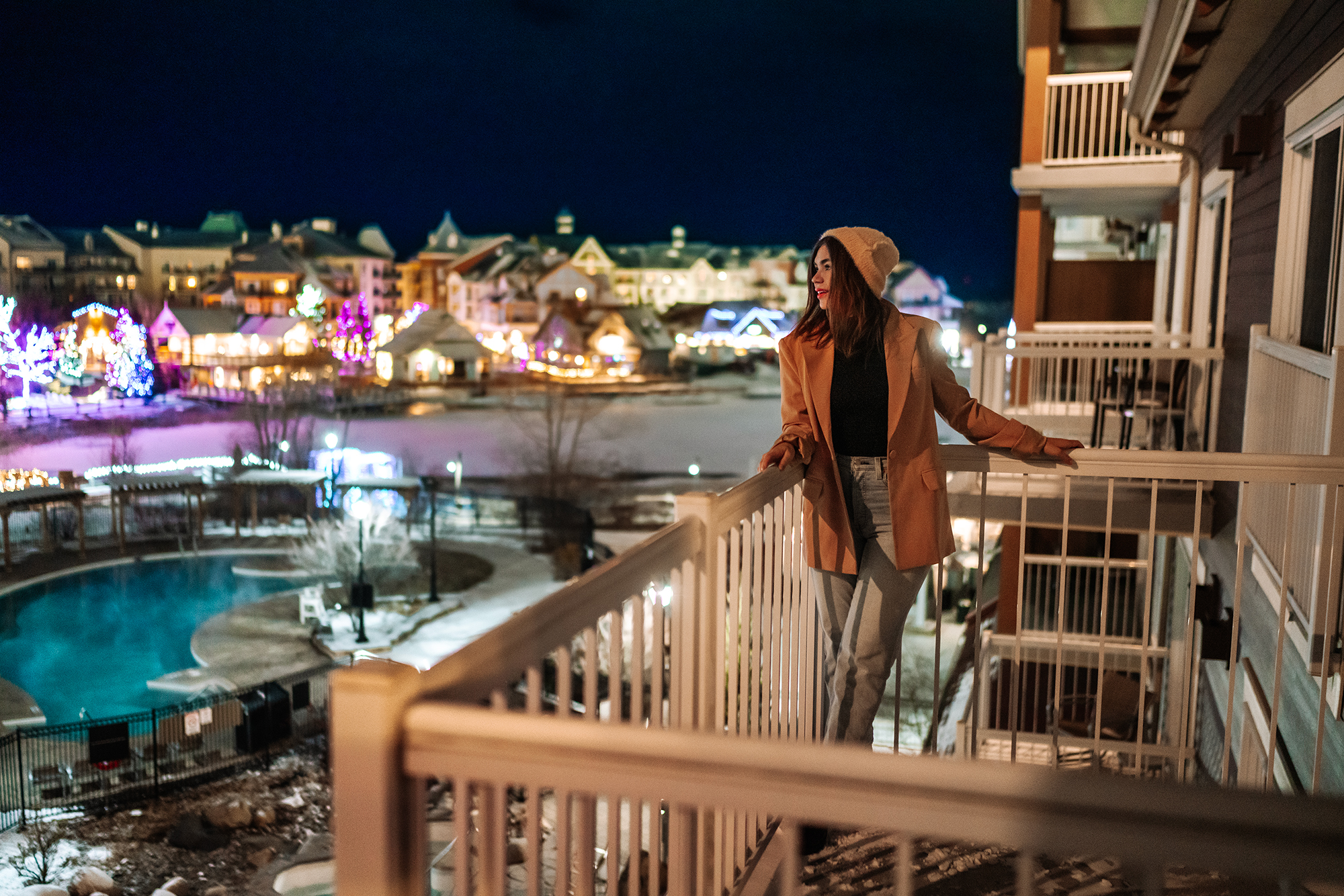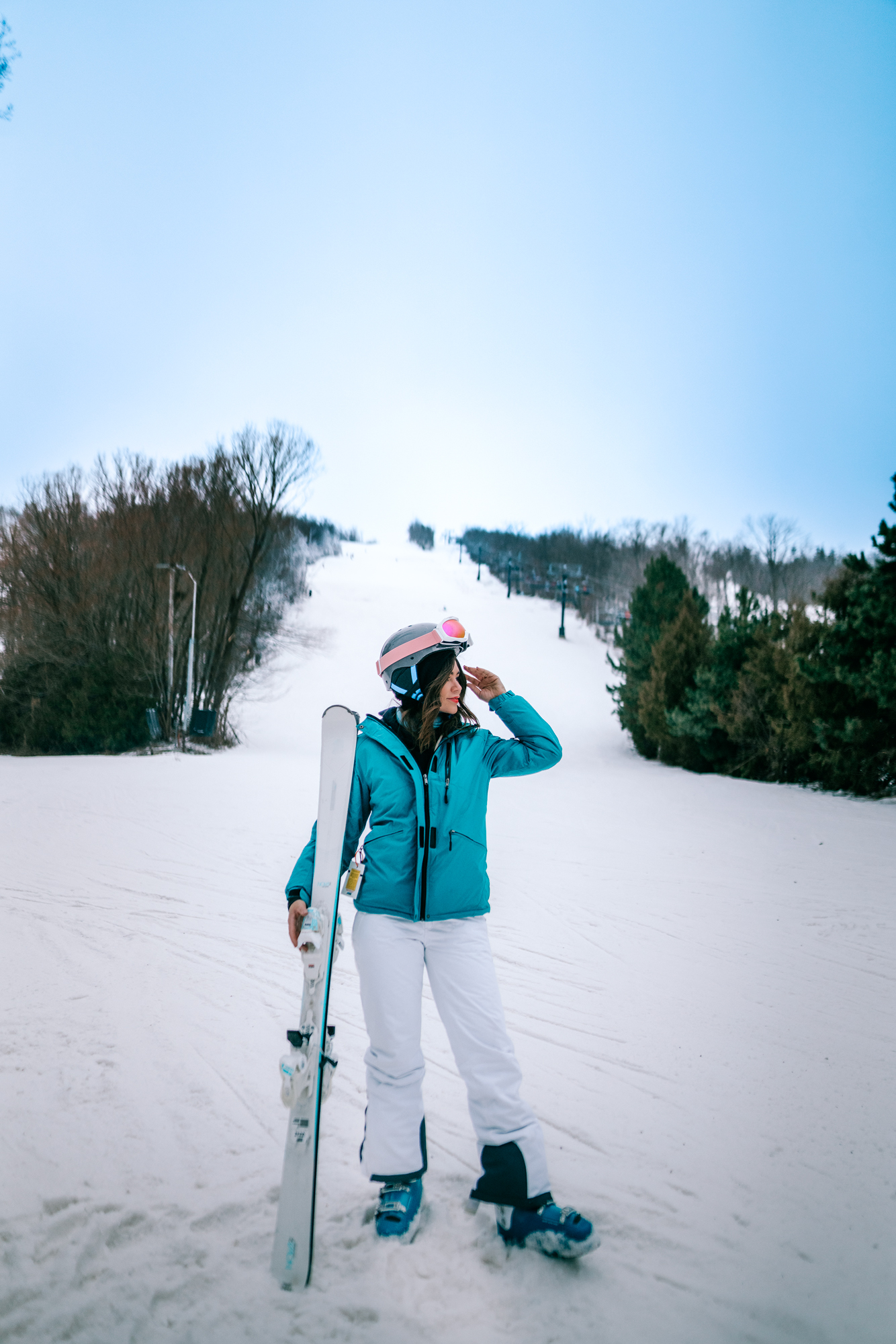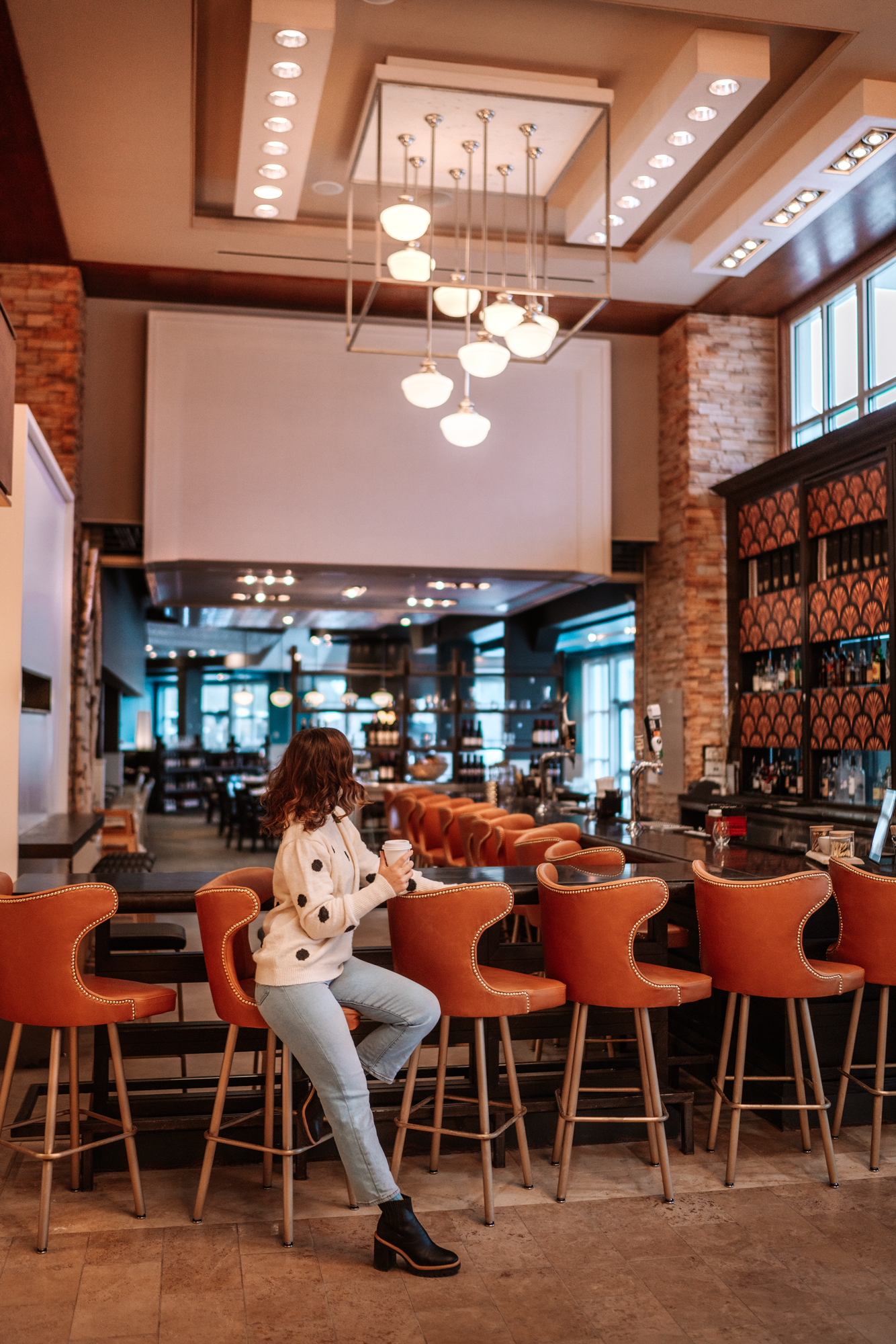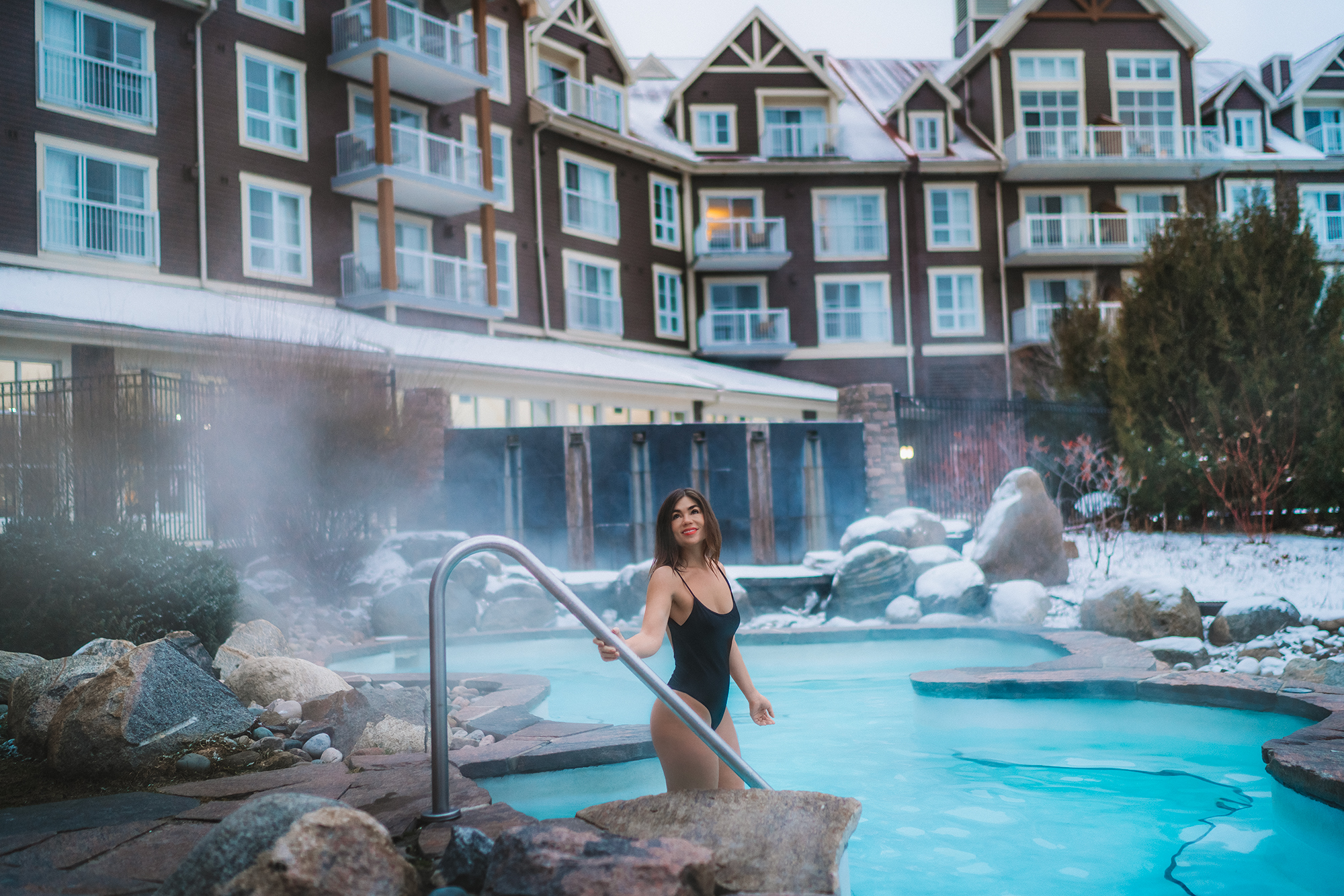 Day and Night scenes at The Westin Trillium House, Blue Mountain
What to Pack: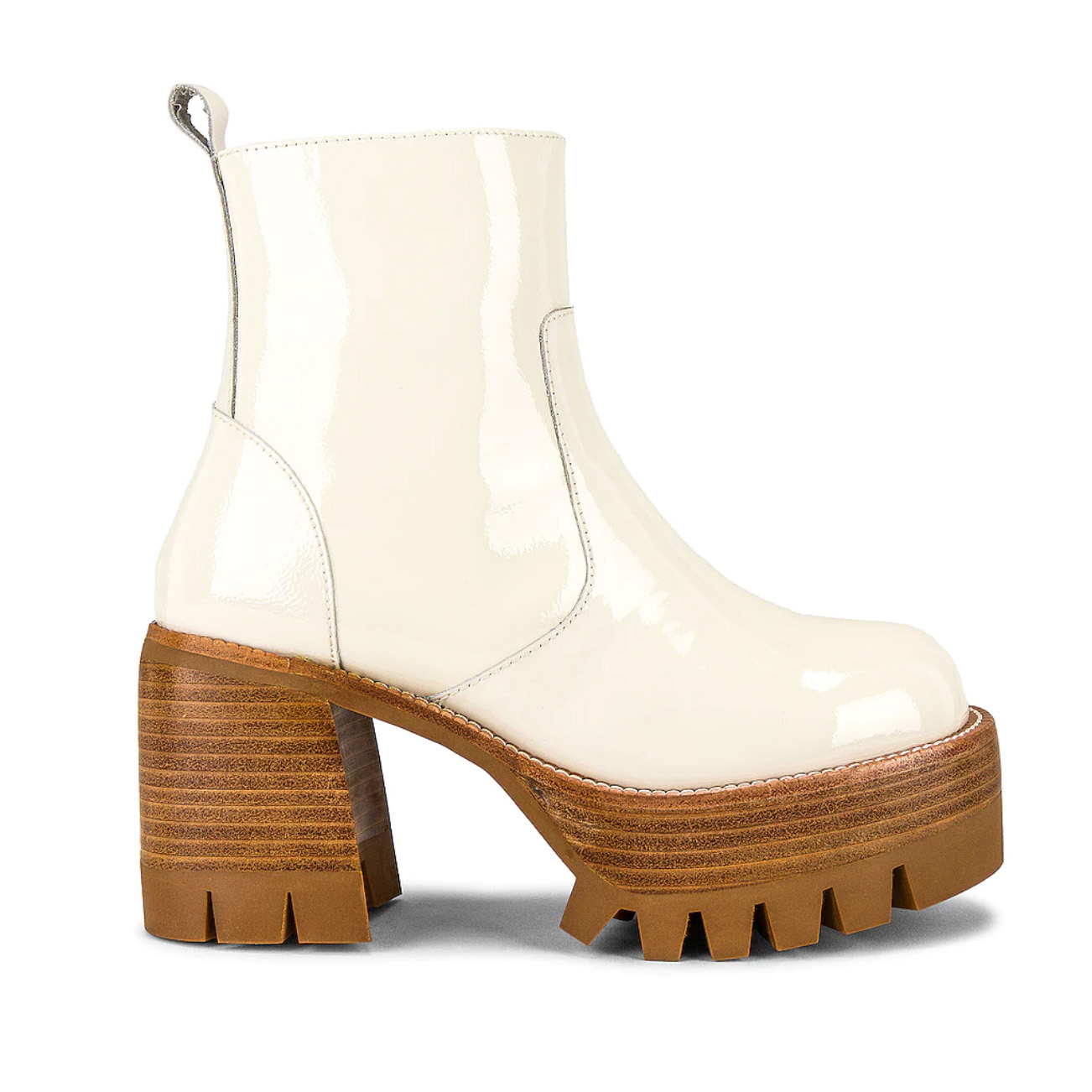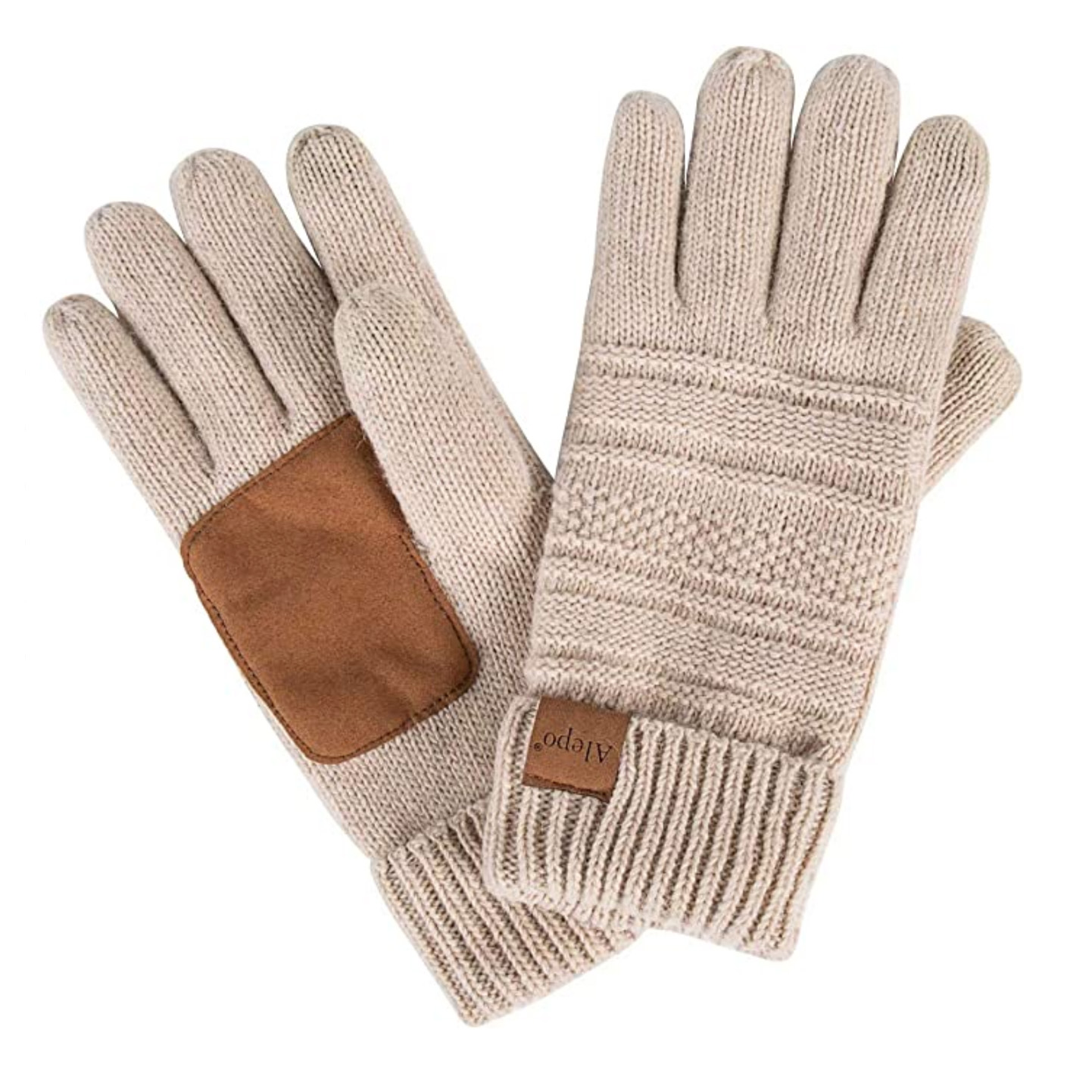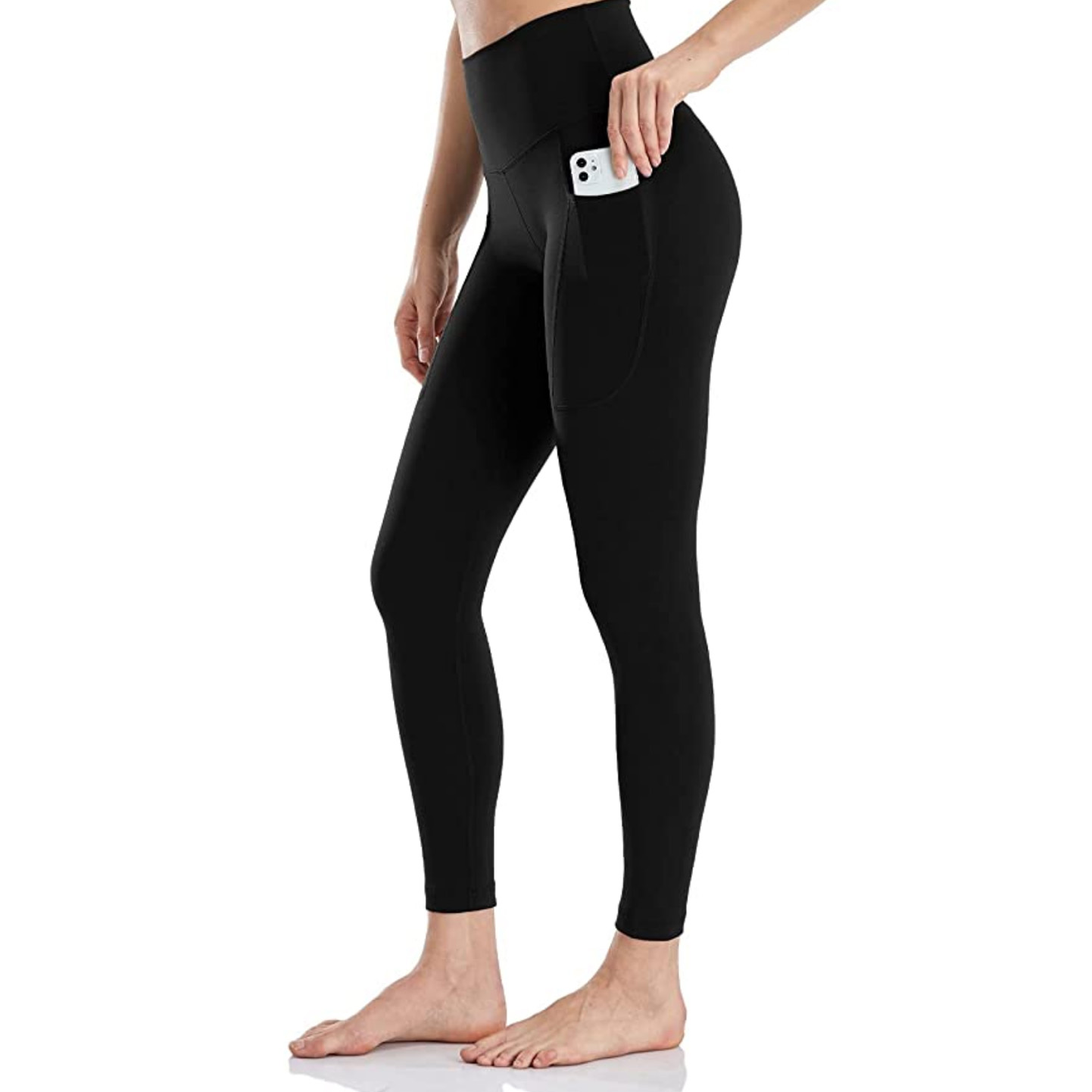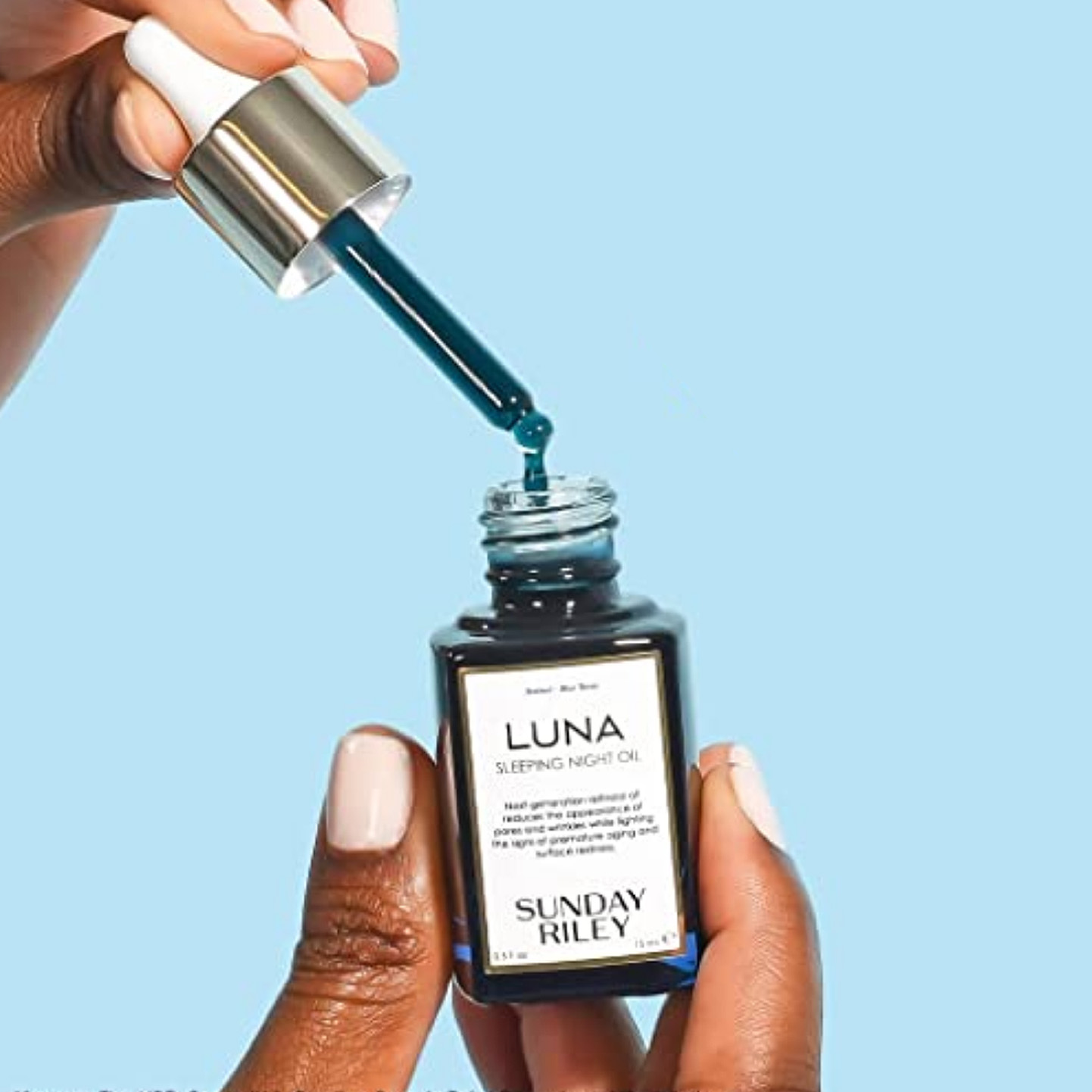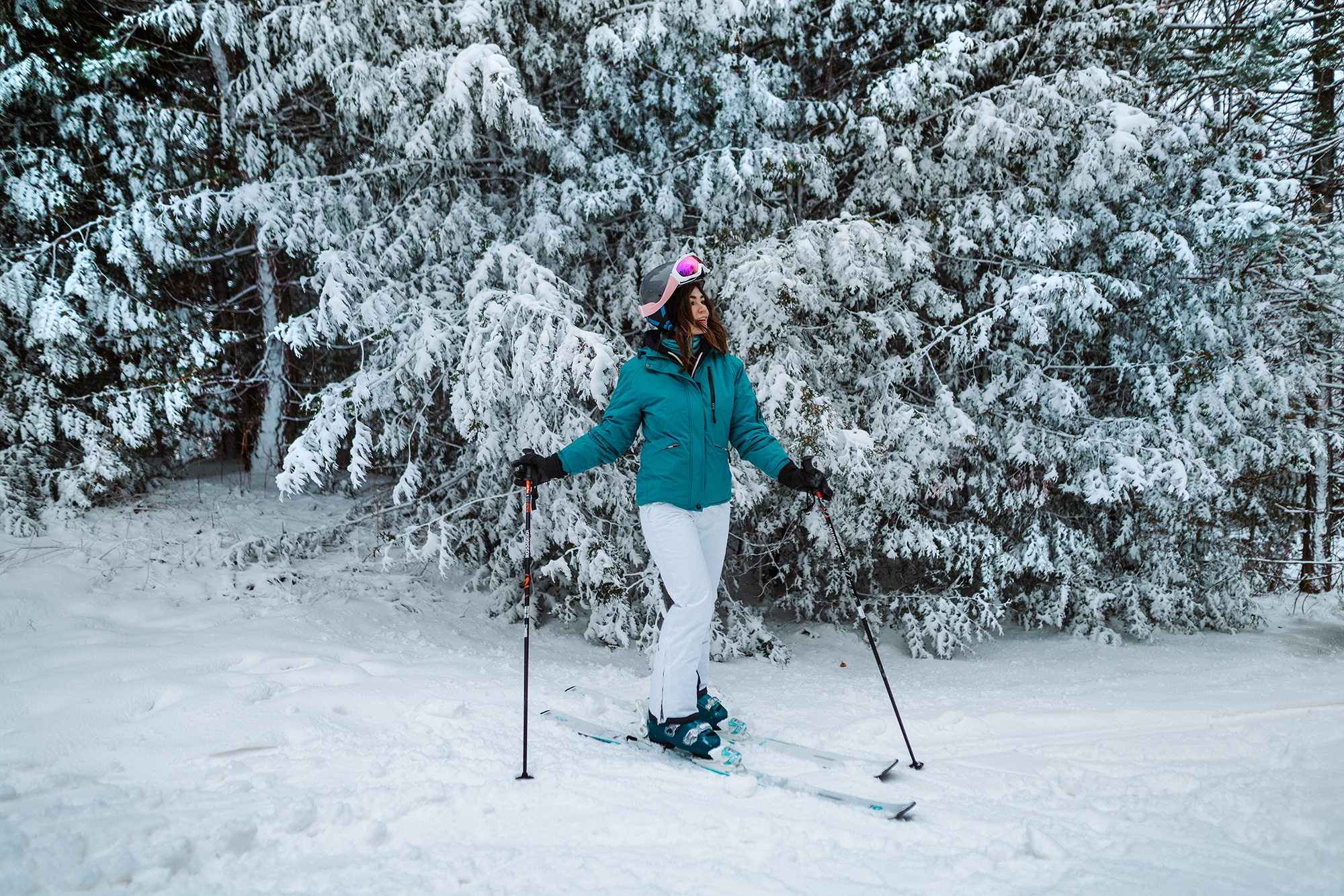 The Best Activities at Blue Mountain Resort:
Not sure what to do at Blue Mountain? One of the things that I really loved about this as a ski destination is that there are so many other activities to enjoy right on the mountain - and a lot of options of things to do at night (besides just eating dinner and crashing, like I usually do after a full day of skiing!) Usually ski mountains are pretty sparse on after-dark activities, but not here!
1. Skiing and Snowboarding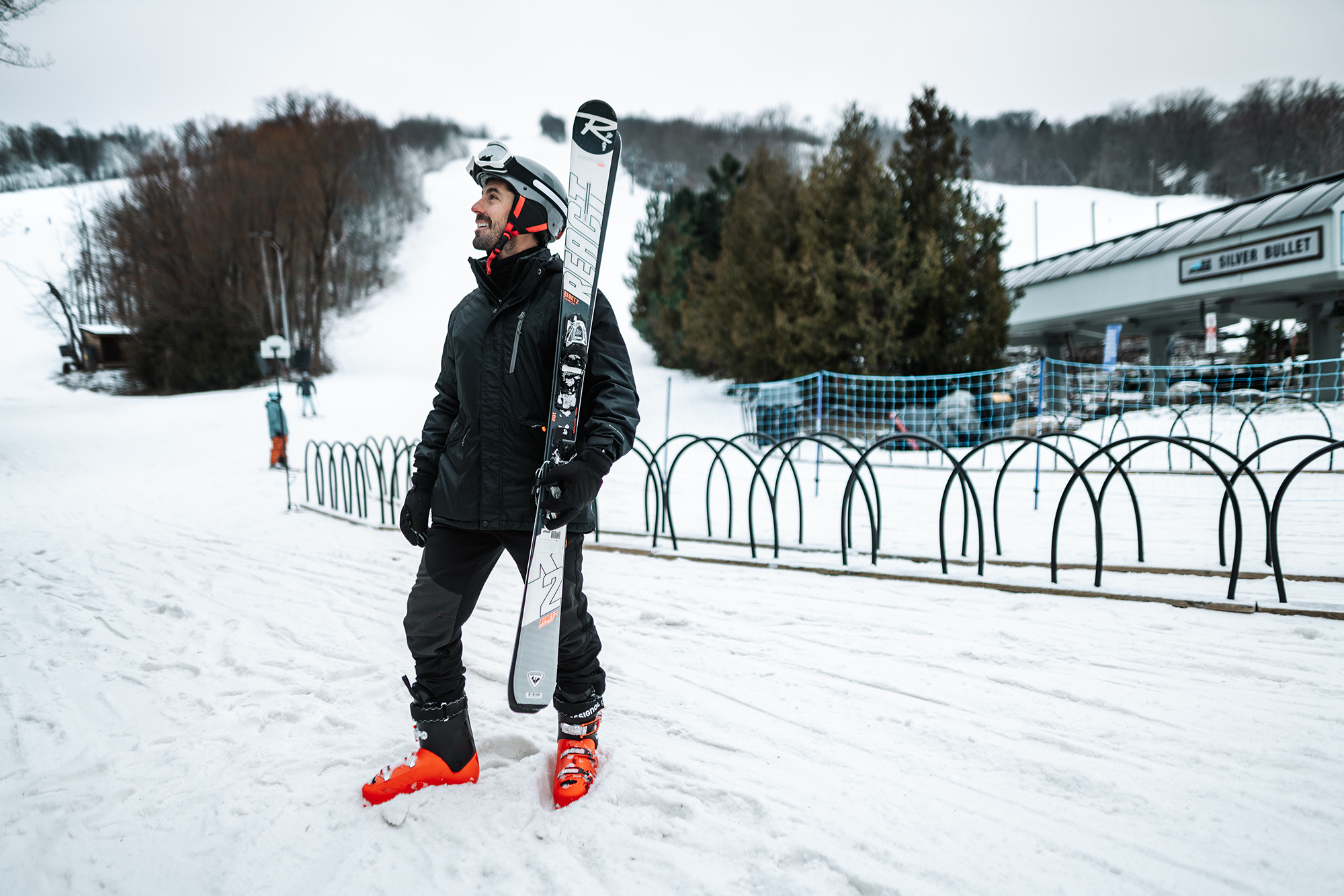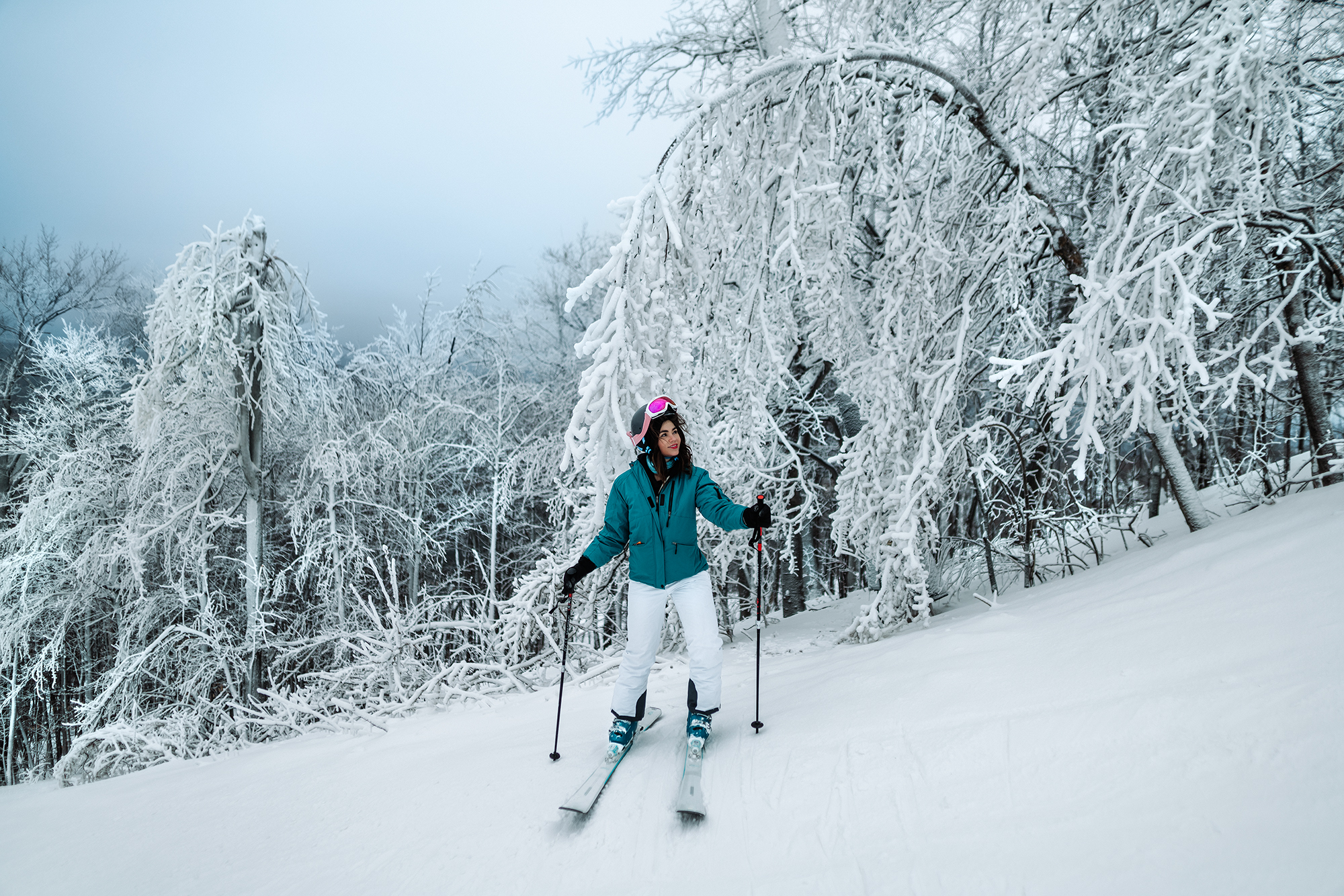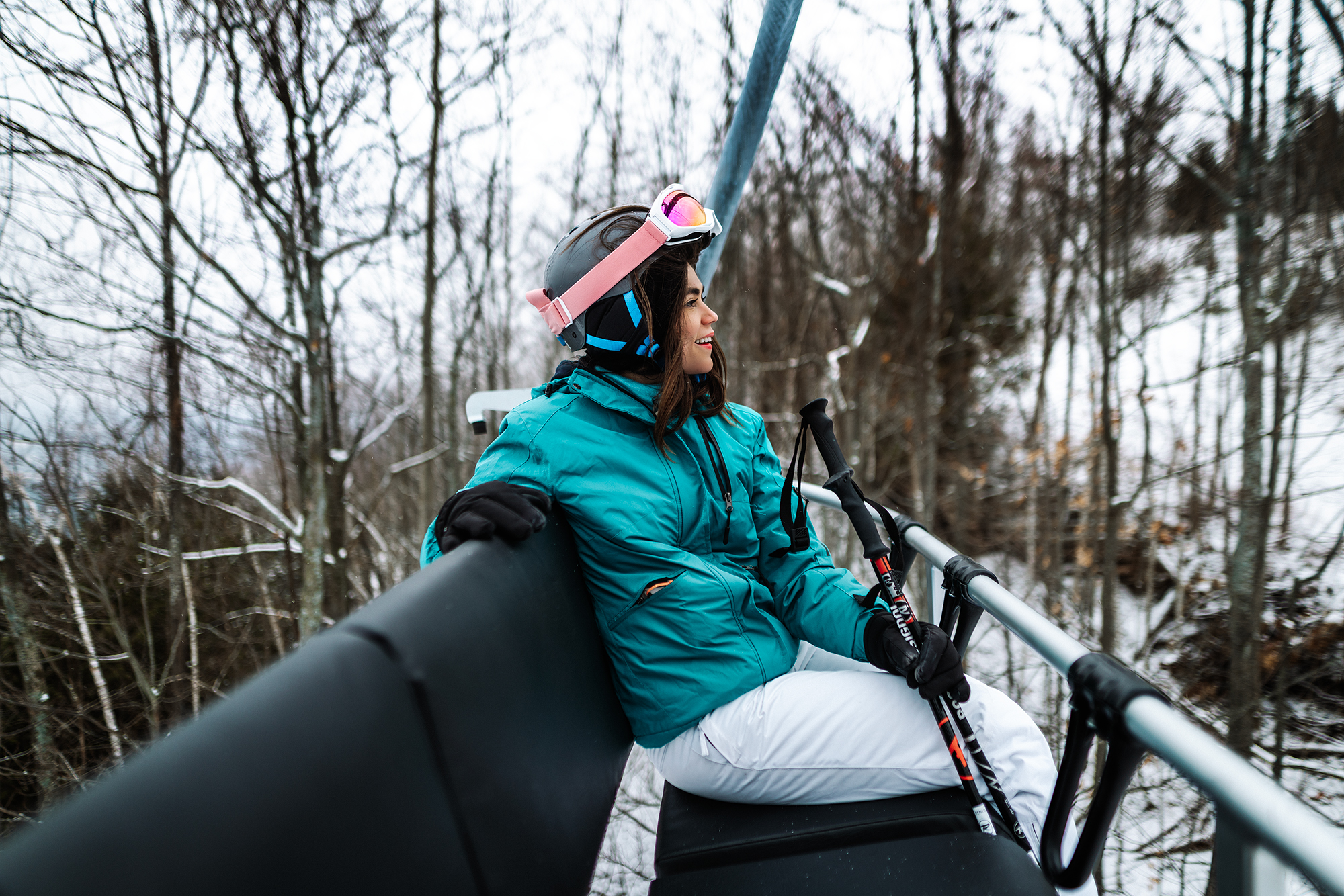 The main attraction! Skiing at Blue Mountain Resort is a breeze - there are numerous parking lots at both the bottom and top of the mountain, and the ski-in village has everything you need including the hotel, restaurants, bars, a spa, rentals, ski shops, a dispensary... there isn't anything you can't find here.
I am a medium to advanced skier (My parents first put me on skis at 5 years old, and I am a many year Ski School Alum), while Brandon is a beginner to medium skier (His first time skiing ever was in 2020!), and we both found the mountain fun, accessible and easy to navigate. During low snow times, the mountain has snowmakers going across most of the runs, still giving you a fantastic ski experience.
Check out the full trail map here! I particularly enjoyed the North Chair, and took myself down Rabbit's Run over and over.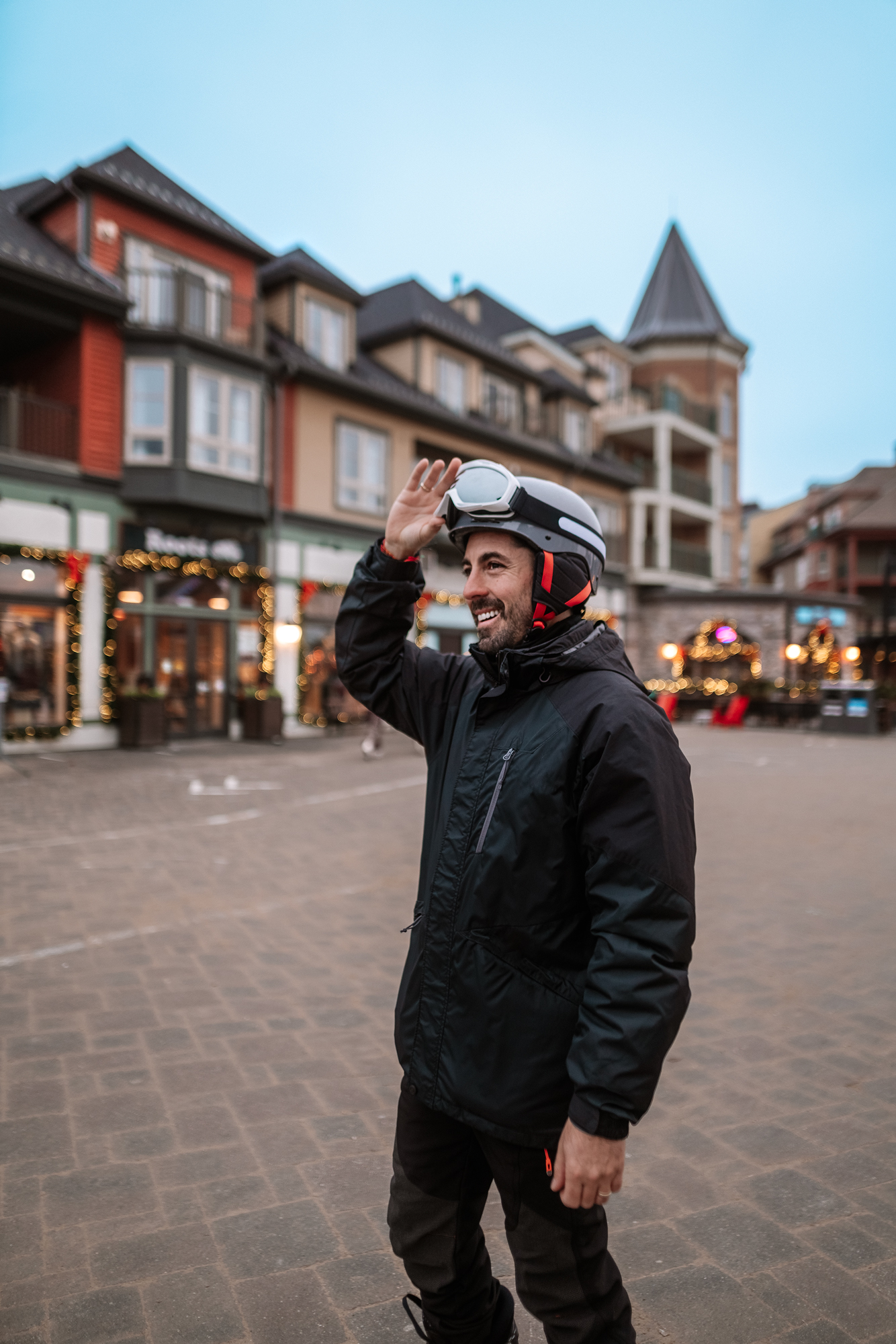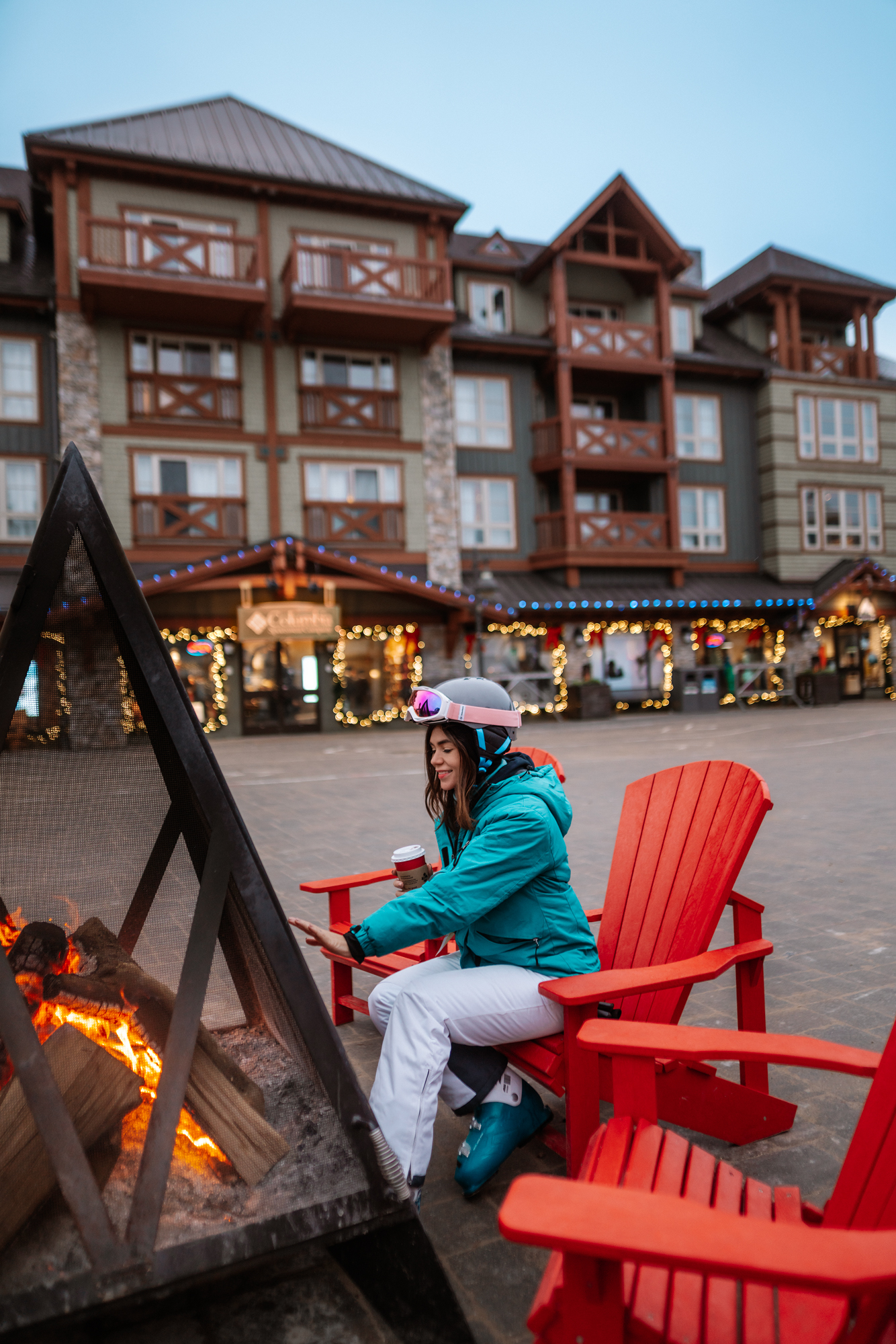 At the bottom of the mountain, stop in the village for a coffee, hot cocoa, or to warm up by one of the many fires before heading up the mountain for....
2. NIGHT Skiing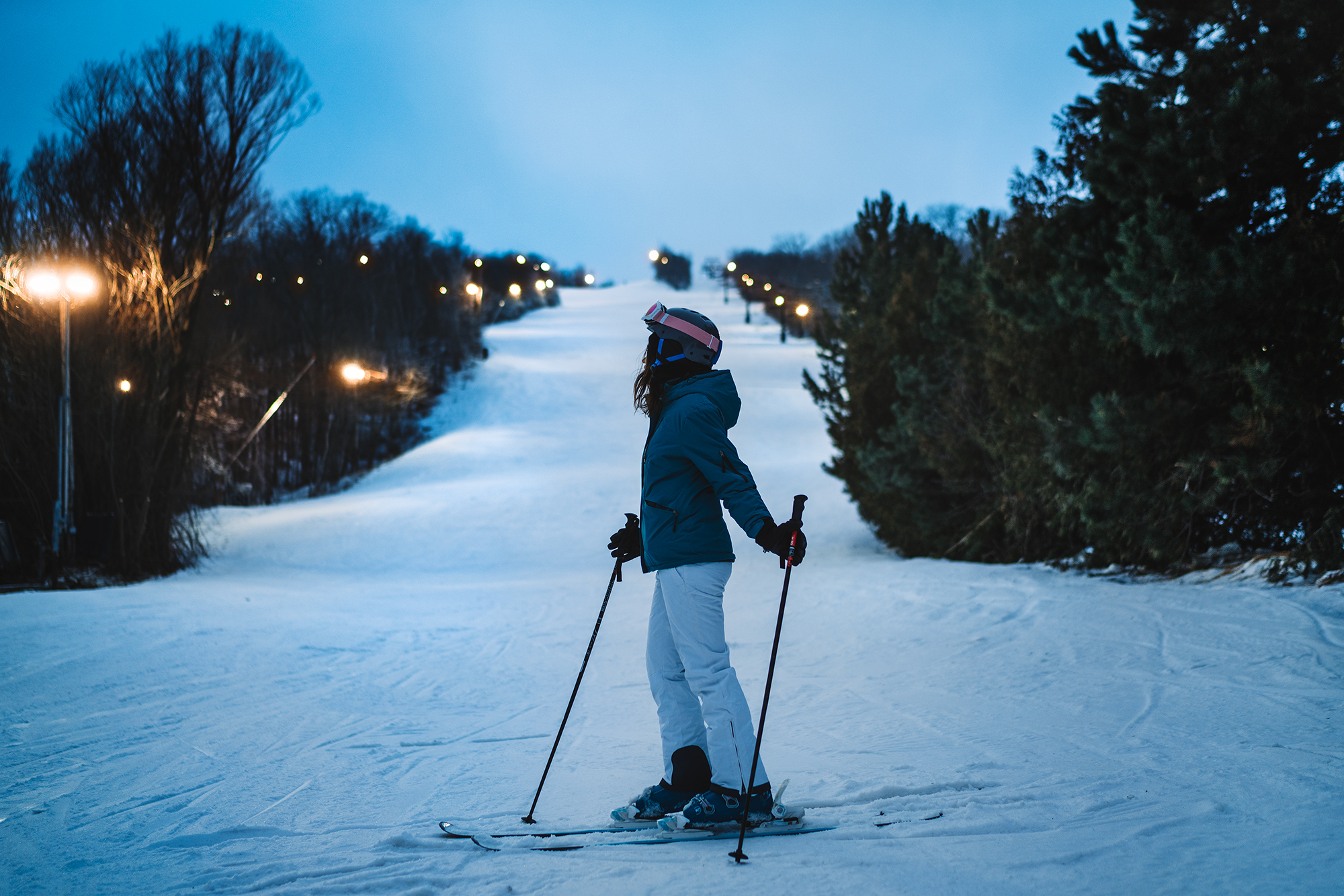 While night skiing is not unheard of, it is rare and Blue Mountain does it right - they illuminate the major runs and keep them open every night until 9PM! If you have the stamina (and an all-day lift ticket), you can just keep going for 12 hours straight. I had never had the chance to ski after dark before and it was such a cool experience!
3. Ride The Ridge Runner Mountain Coaster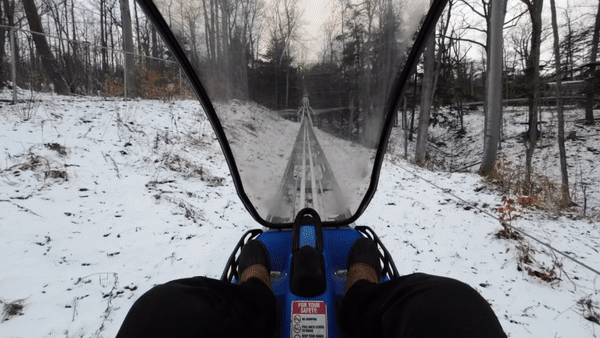 We had no idea what to expect when we got tickets for the Ridge Runner Mountain Coaster but we LOVED it! You strap in, and control your own car on the track, breaking if you need to, or you can hold the levers all the way down and go FAST as you go up and down and around the track. This was a super unique experience and as someone that used to love roller coasters but won't do them anymore, I would have done this over and over again!
4. Woodview Mountaintop Skating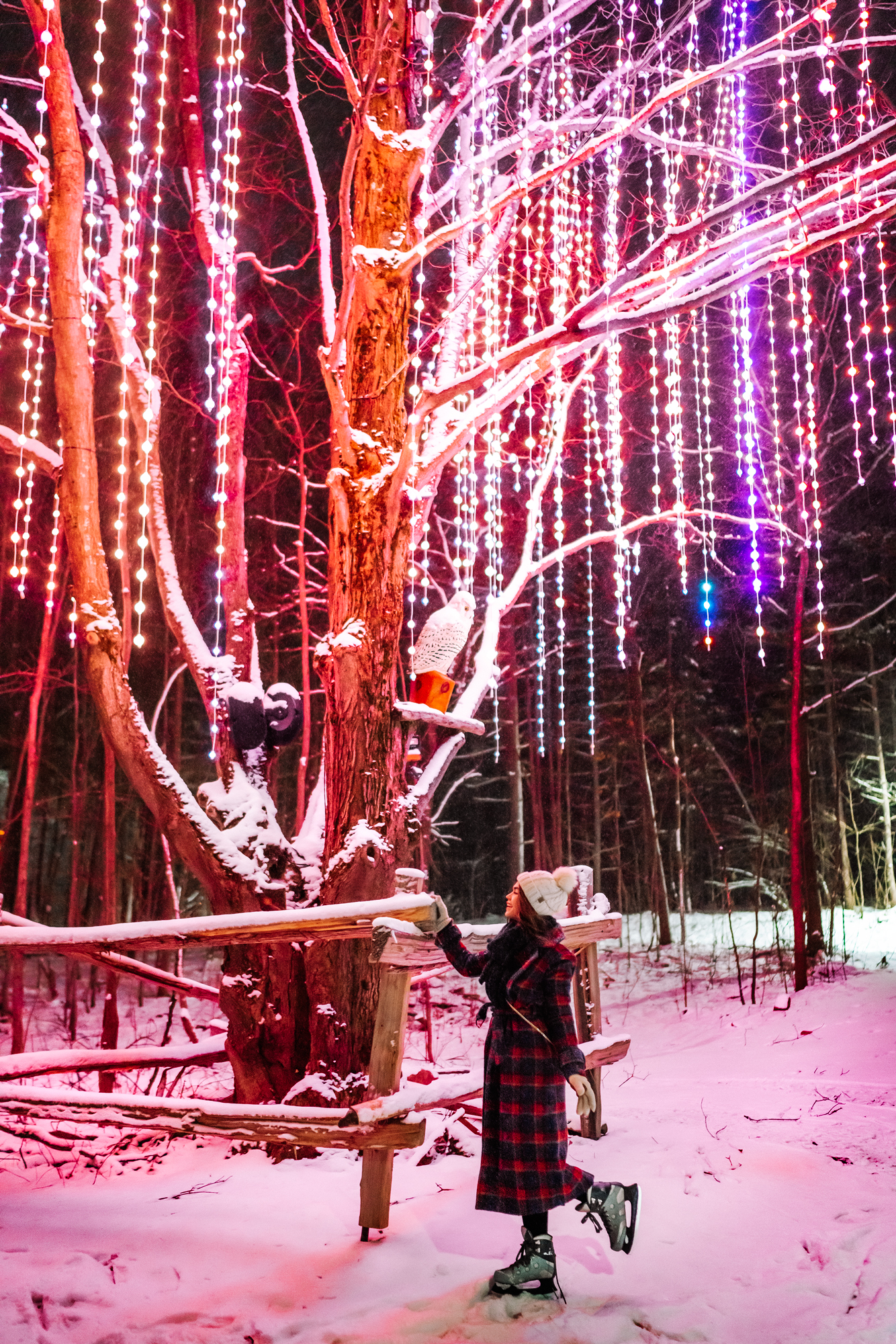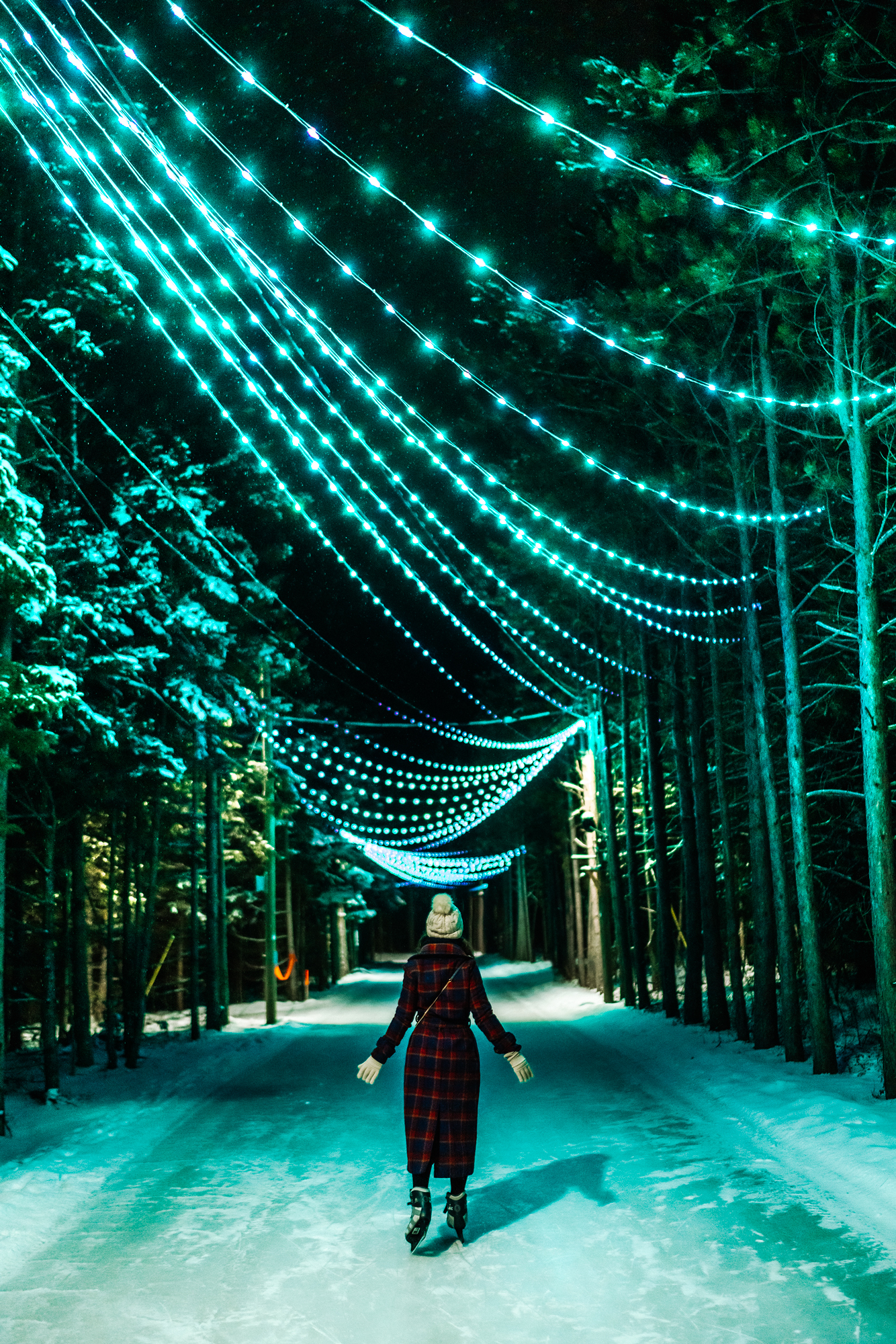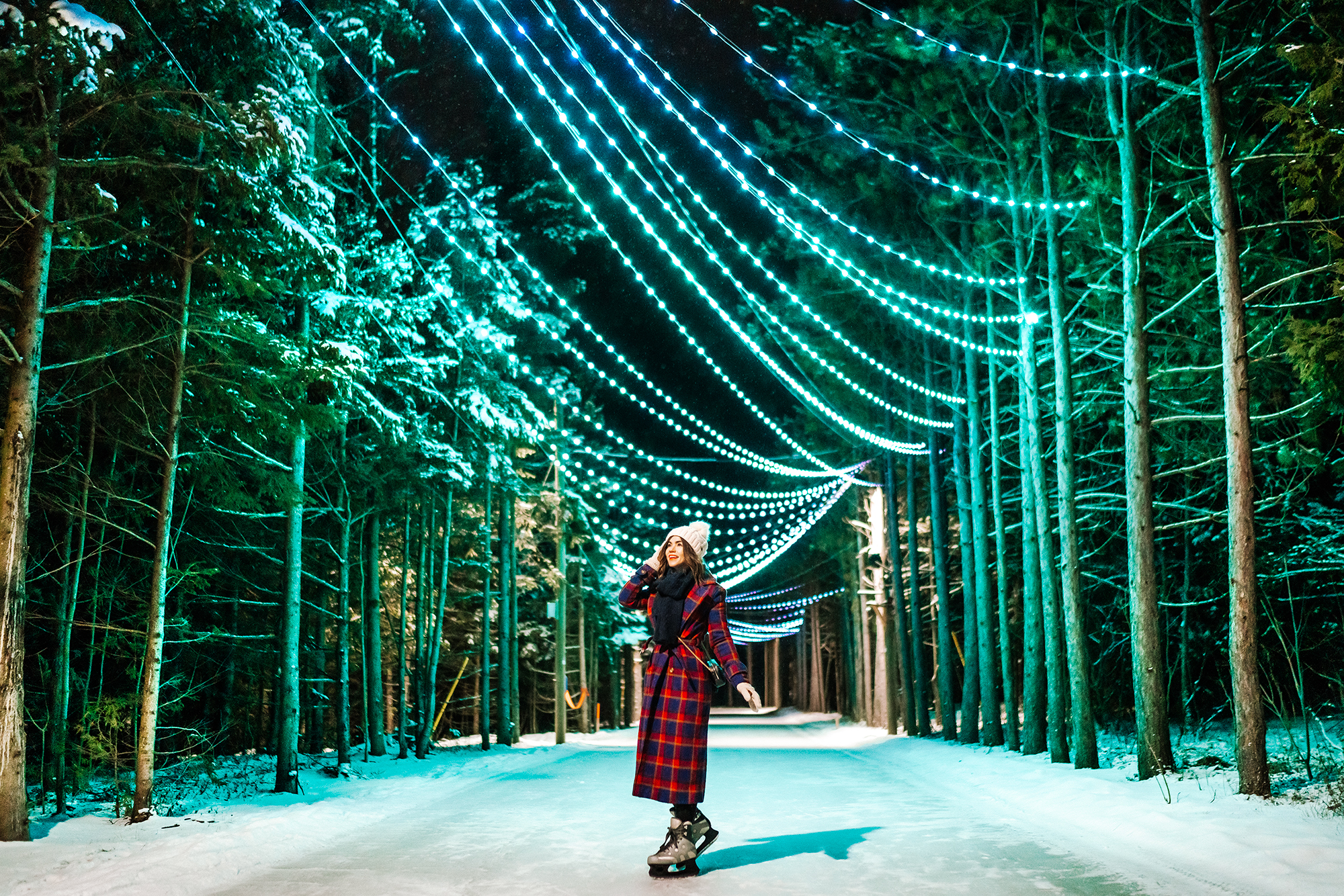 The Woodview Skating Loop is open during the day, but we were recommend to go at night and WOW was it a cool stop at night, with neon twinkling lights along the entire loop. Located right at the top of the slopes and immediately adjacent to a parking lot, this is a great activity to mix up your ski day or night and was truly unlike any time I had ever ice skated before!
Also - if you are a beginner skater, you can borrow a hand-held glider to hold on to and help guide you, as the skating loop doesn't have handrails. I had never skated in a non-rink before, and with my rudimentary skills managed fine, but I saw a few people with the gliders (they look a bit like a walker), and thought they were such a great idea!
5 Go For An Easy Hike N Tube Ride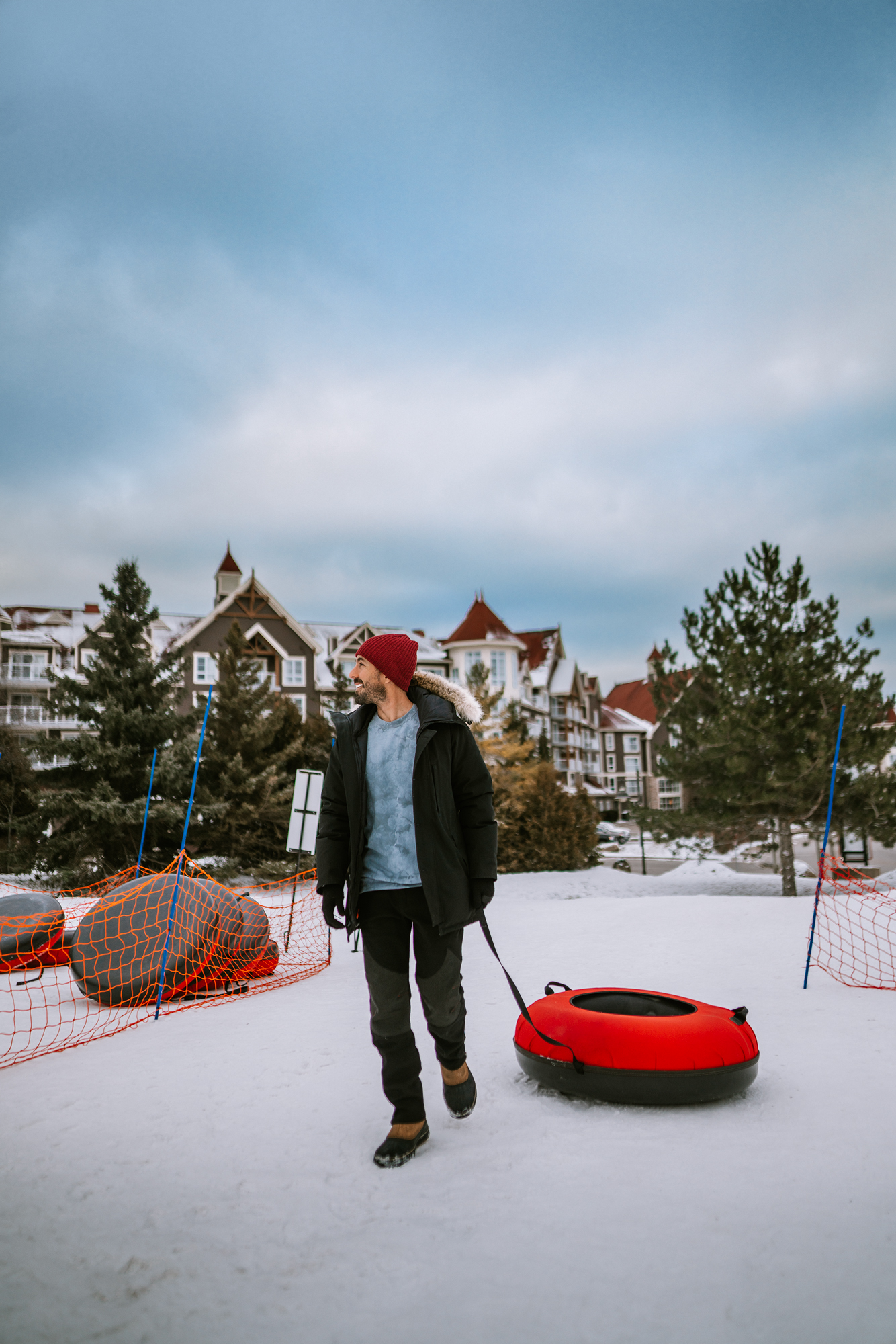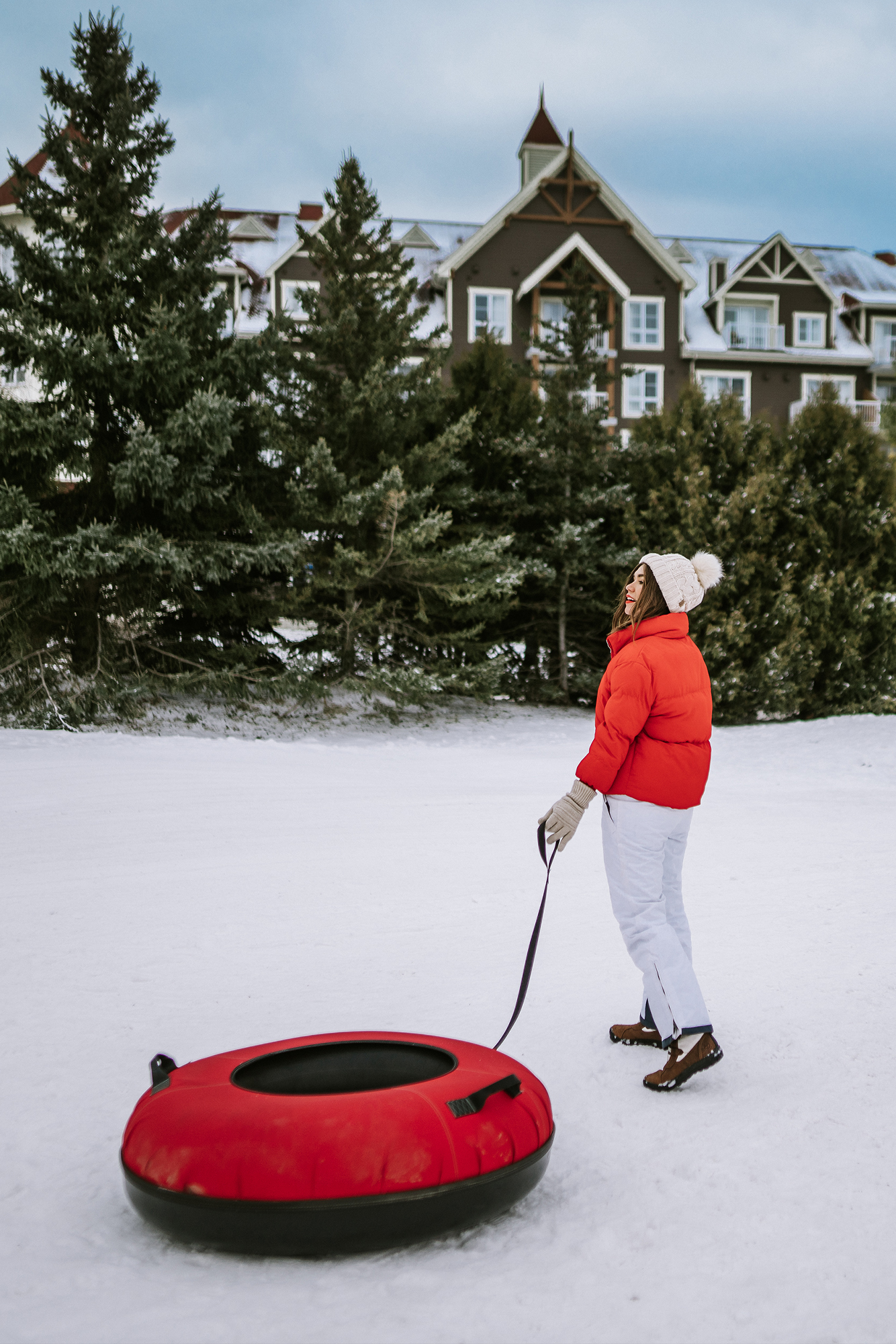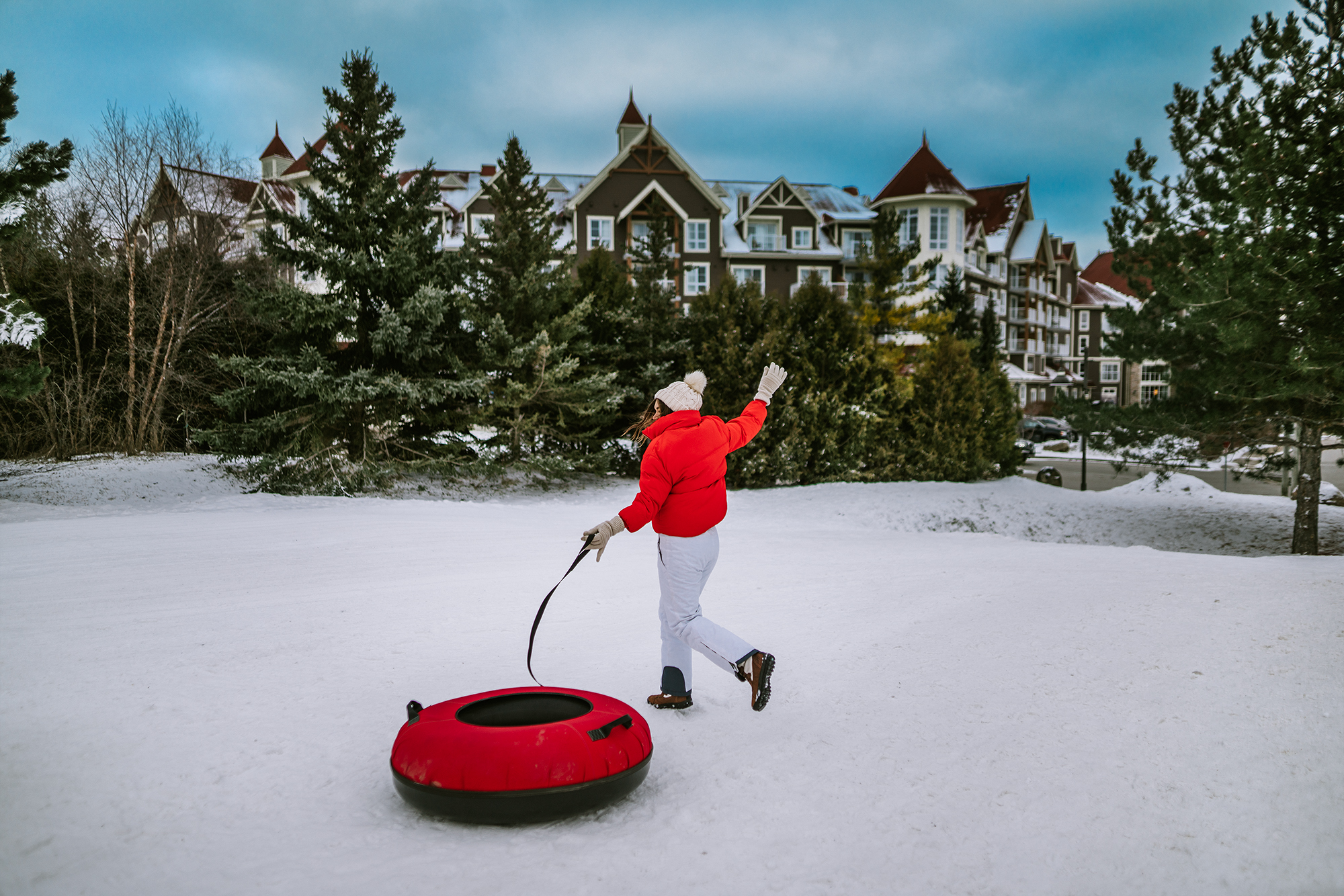 To be fair, the Hike N Tube Experience is mostly intended for children, but we had a lot of fun (and got a pretty solid work out), climbing up the small hill and then getting tossed down it in the tubes over and over again for an hour. This is not a very steep or difficult tubing experience and is a perfect activity for families, or for anyone that just wants to feel like a kid!
6. Explore The Winter Village - Day or Night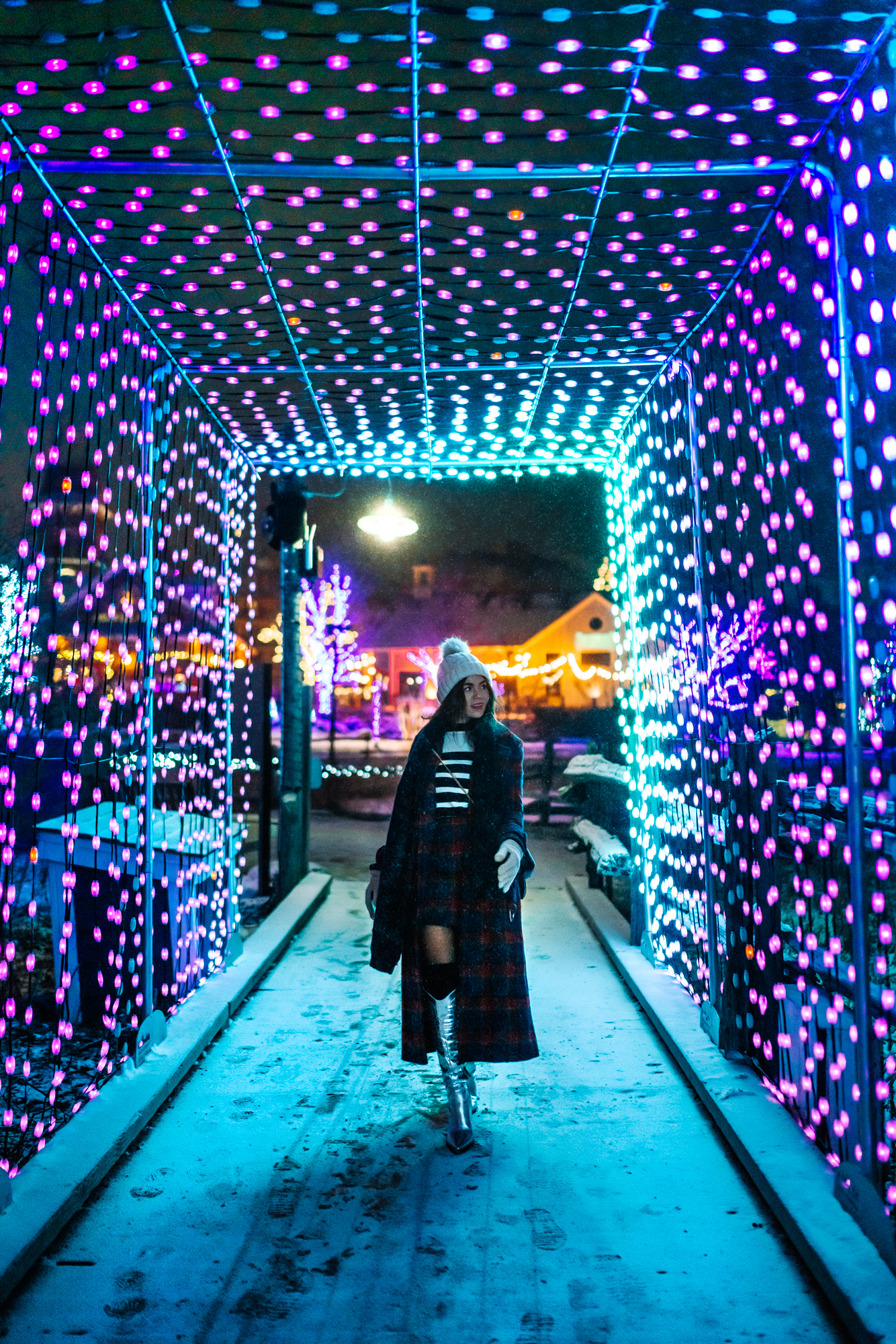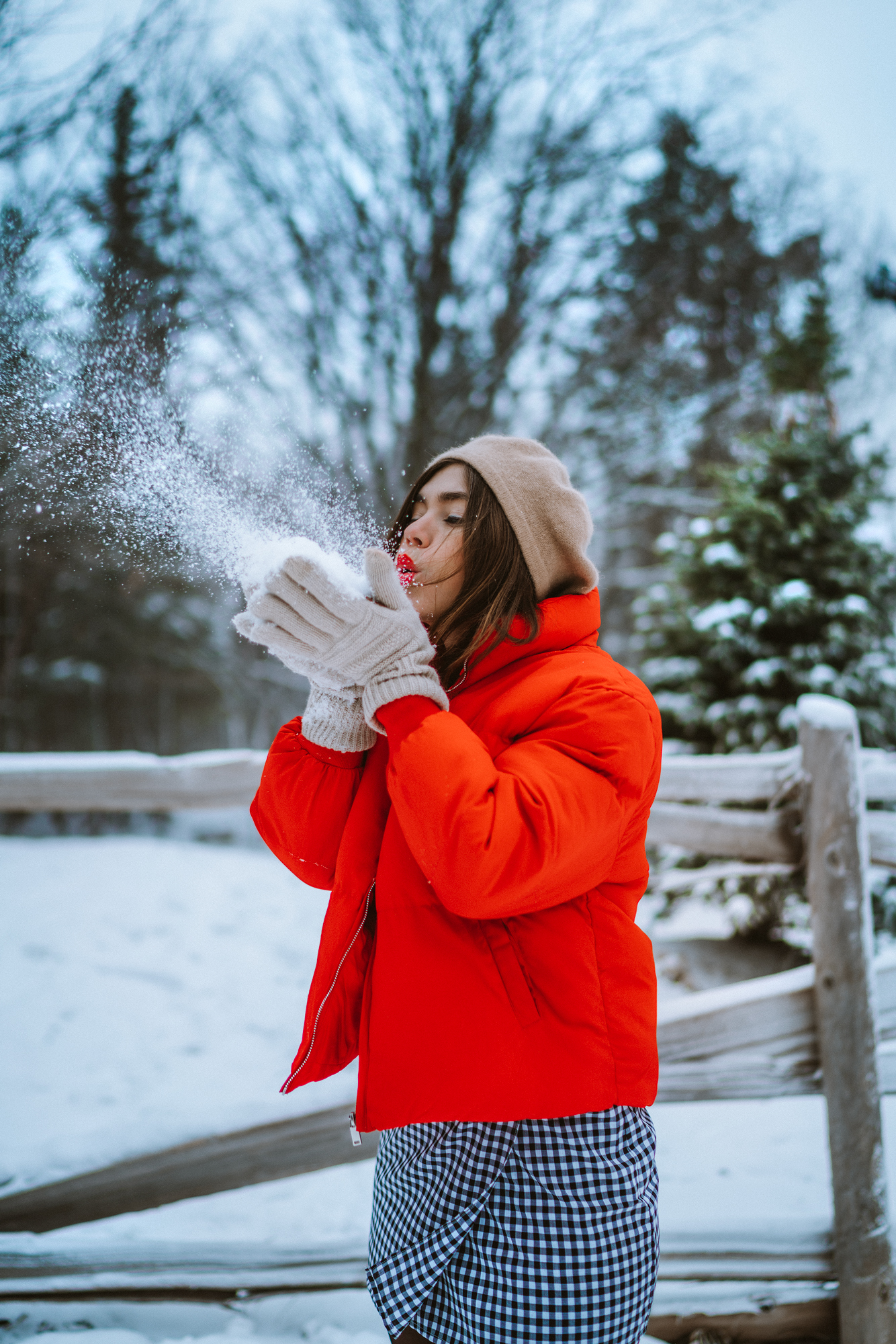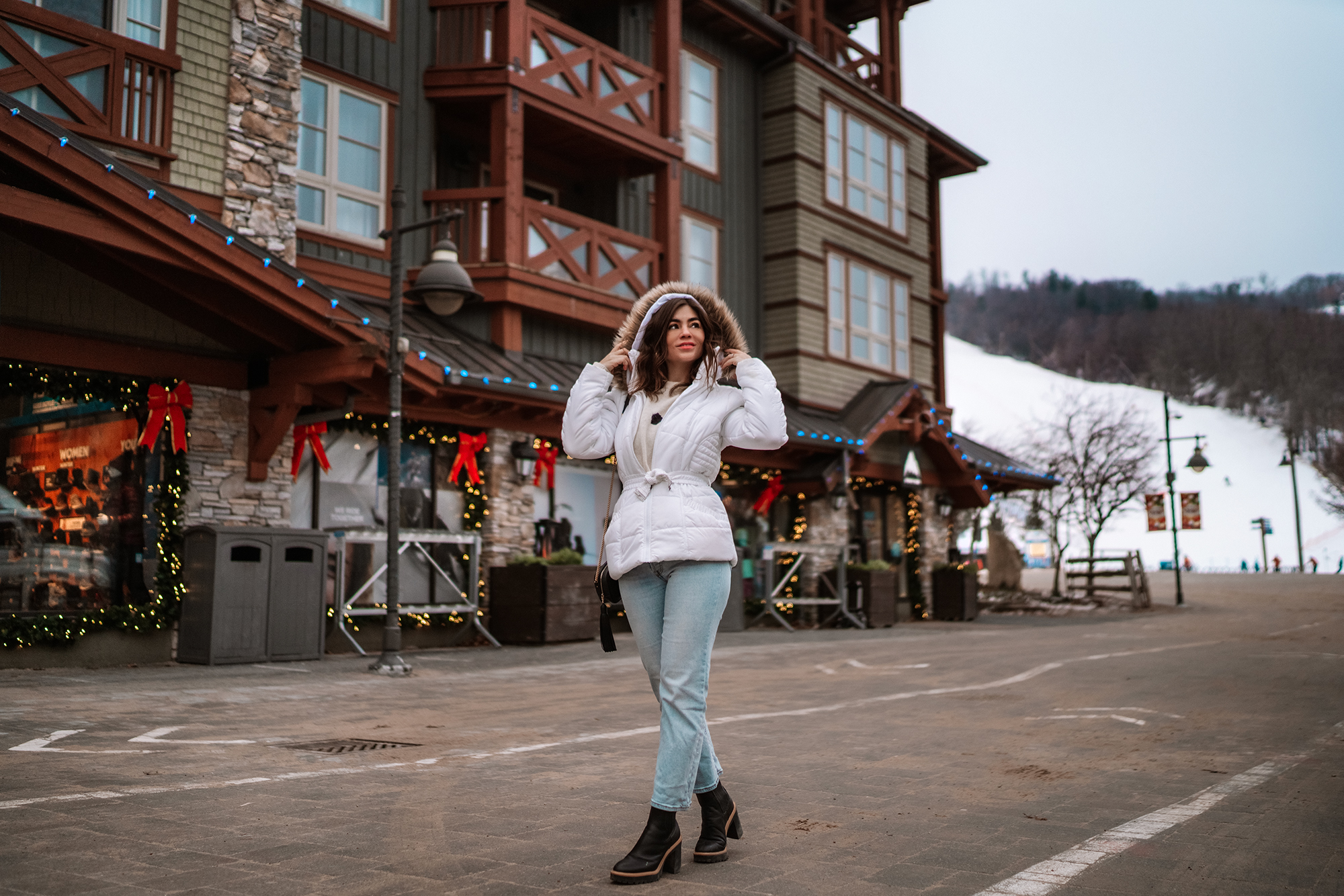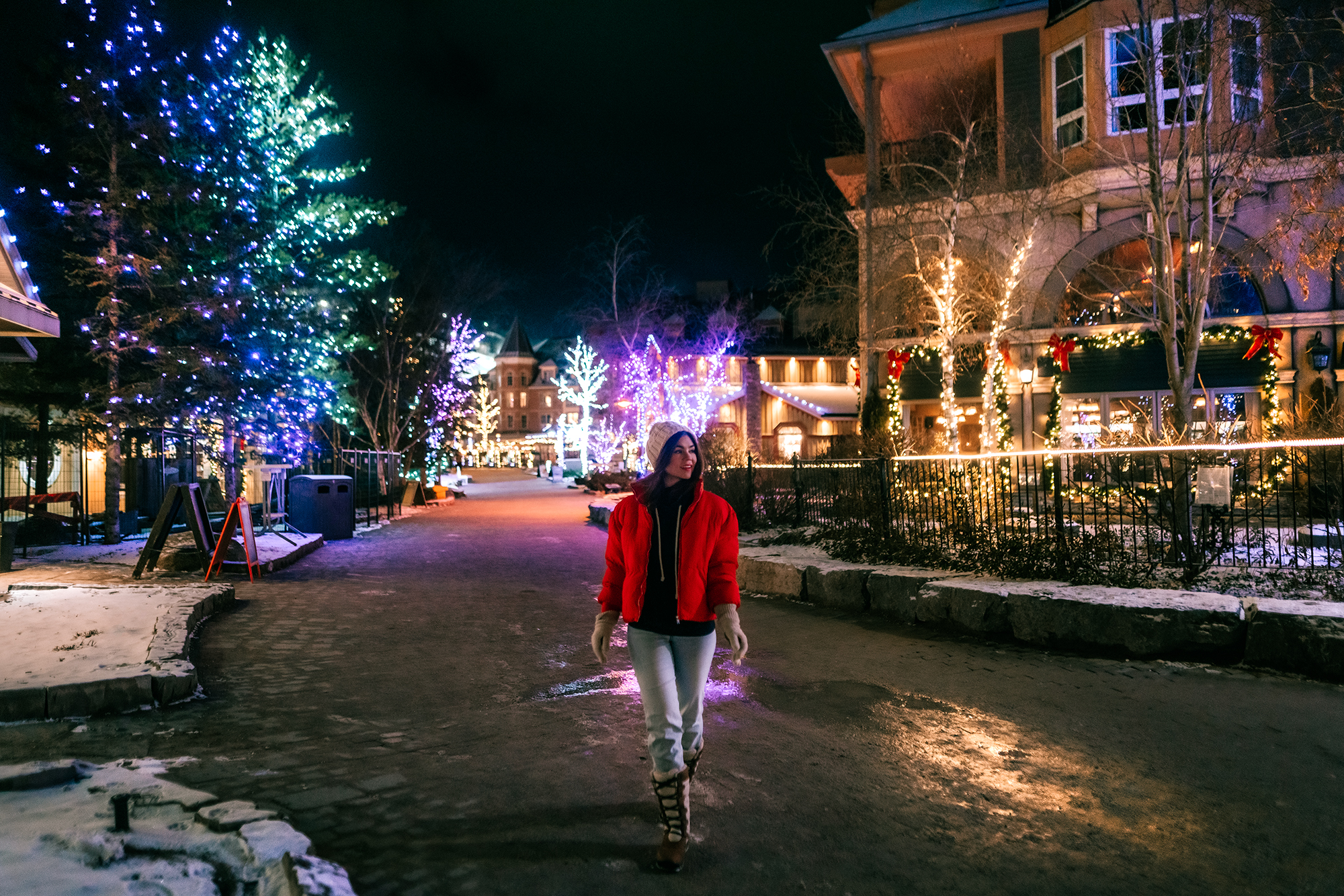 As I mentioned, the Blue Mountain Winter Village has everything, and is really an activity all in itself. Get a hot chocolate or coffee to walk around with, pop into a few shops, get a spa treatment, stop into the Irish pub for a drink, and after dark check out the neon and twinkling lights covering the entire village - there is an endless amount to do!
Click here to see the full Winter Village Map
Where to Eat in Blue Mountain:
There are a number of great restaurants here for breakfast, lunch, and dinner - but these were the ones that we LOVED!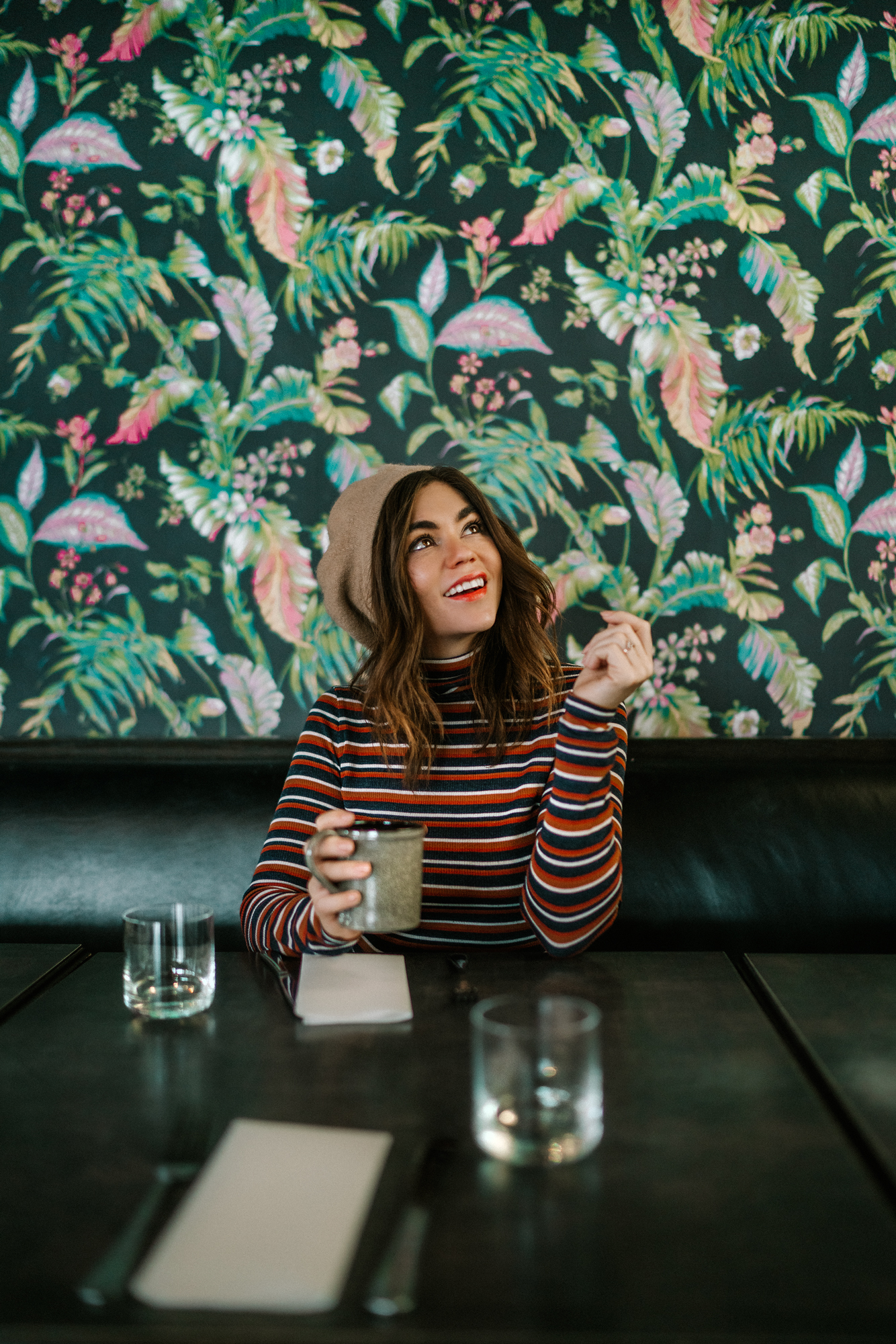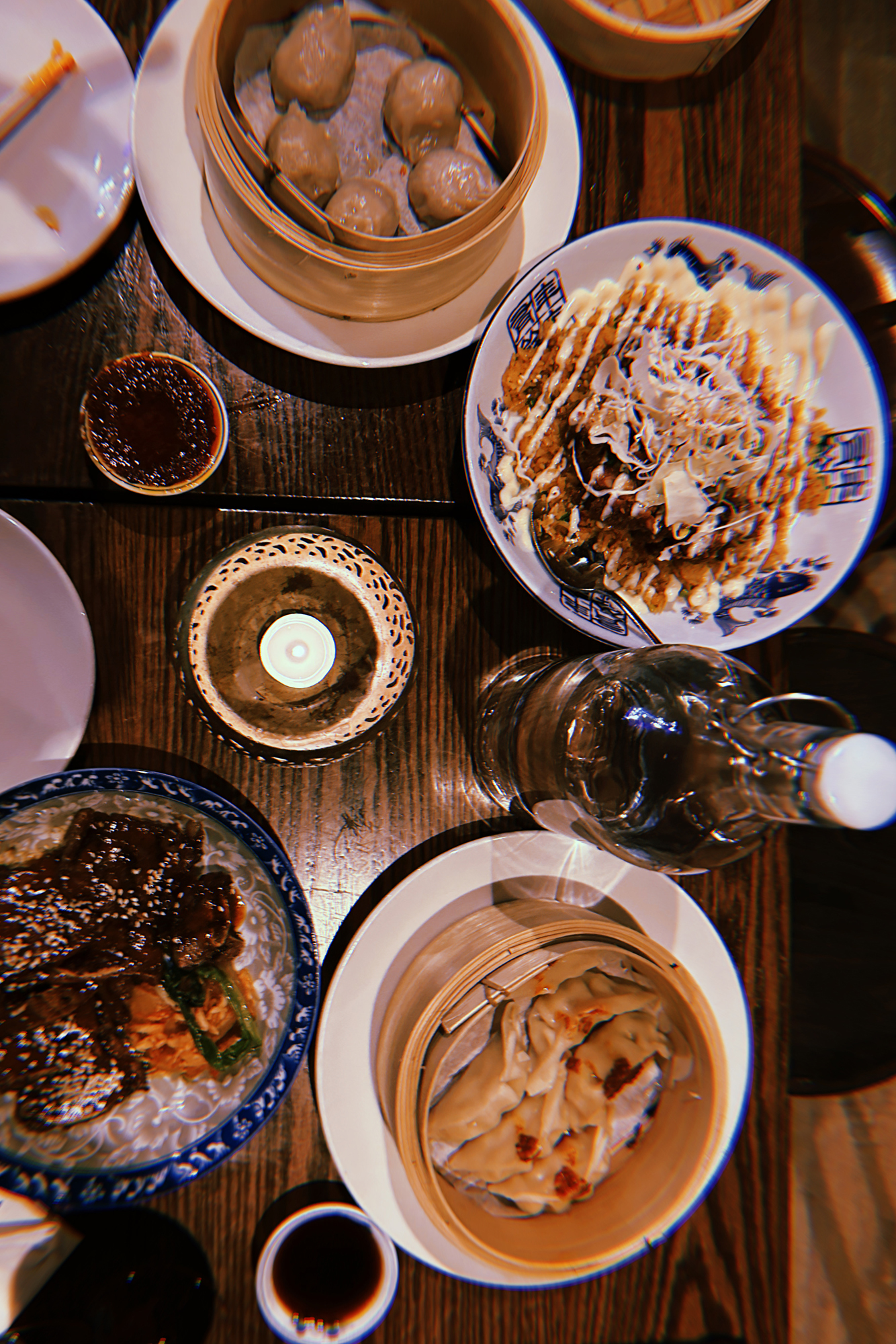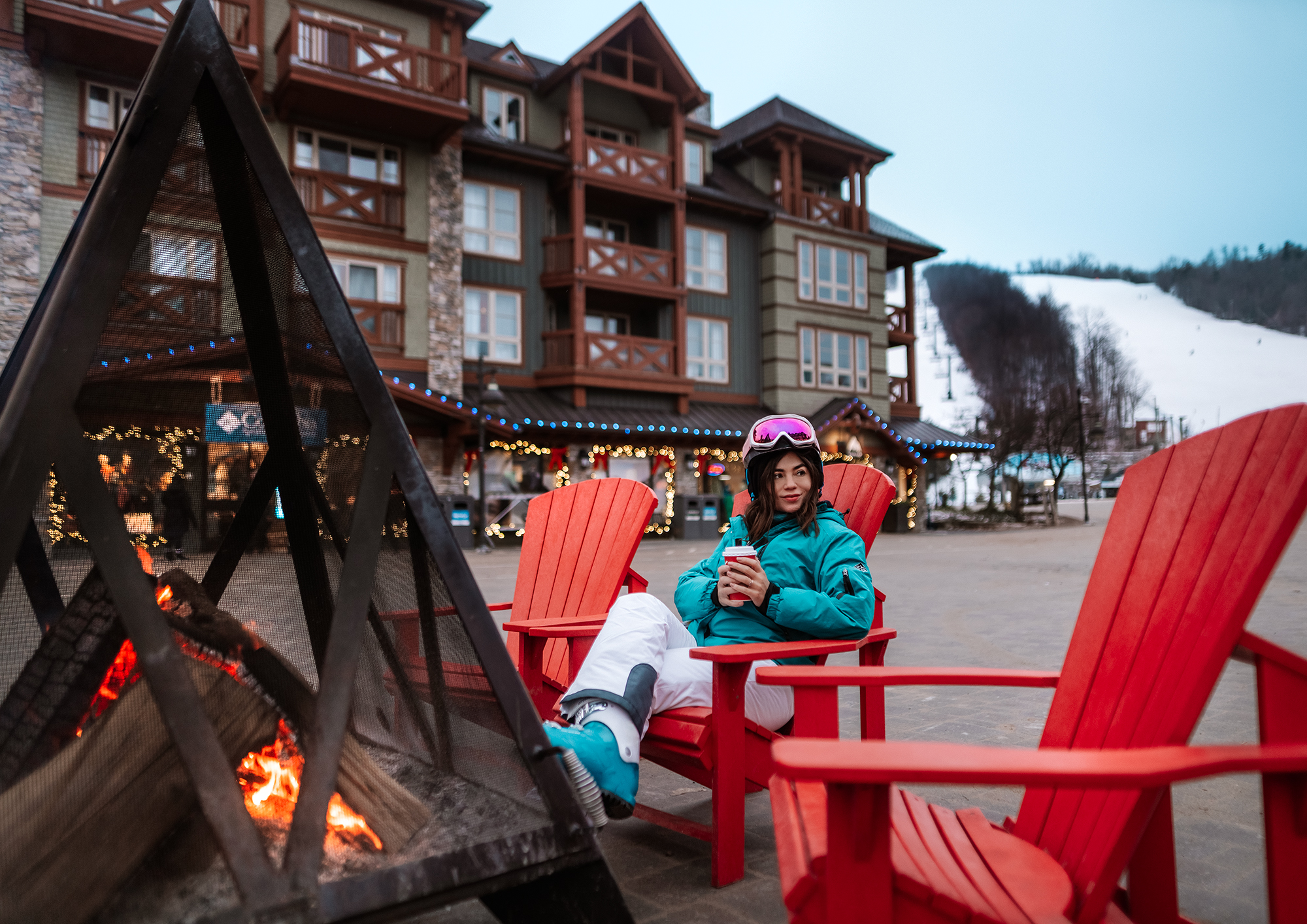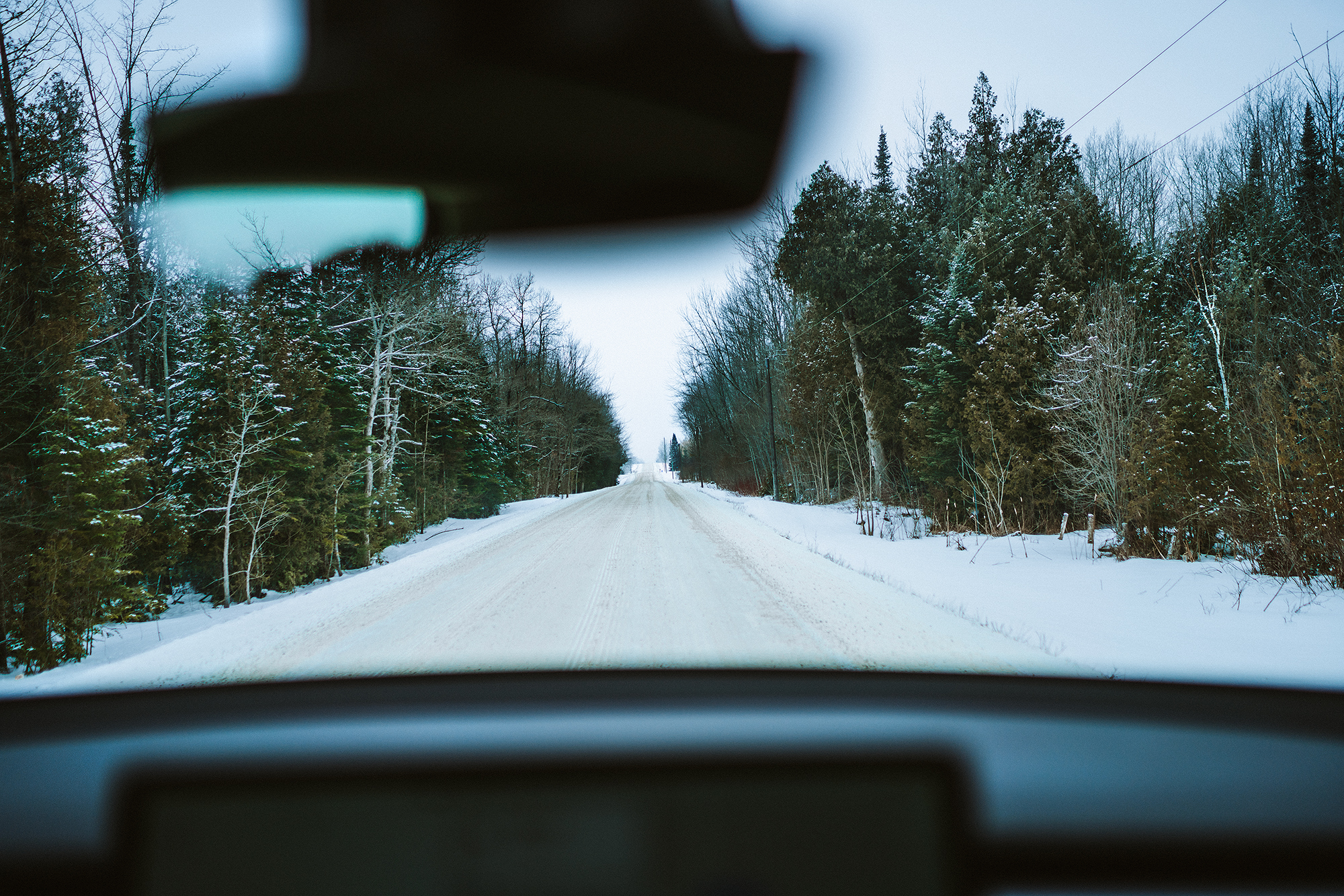 This post was made in partnership with Marriott, but as always, all opinions are my own.
Like this post? Pin it for later and share it with others!
Shop The Look: