December 7, 2019 Travel Tips Travel Guides
Top 20 Underrated Destinations for your 2020 Travel Bucket List
1. Oman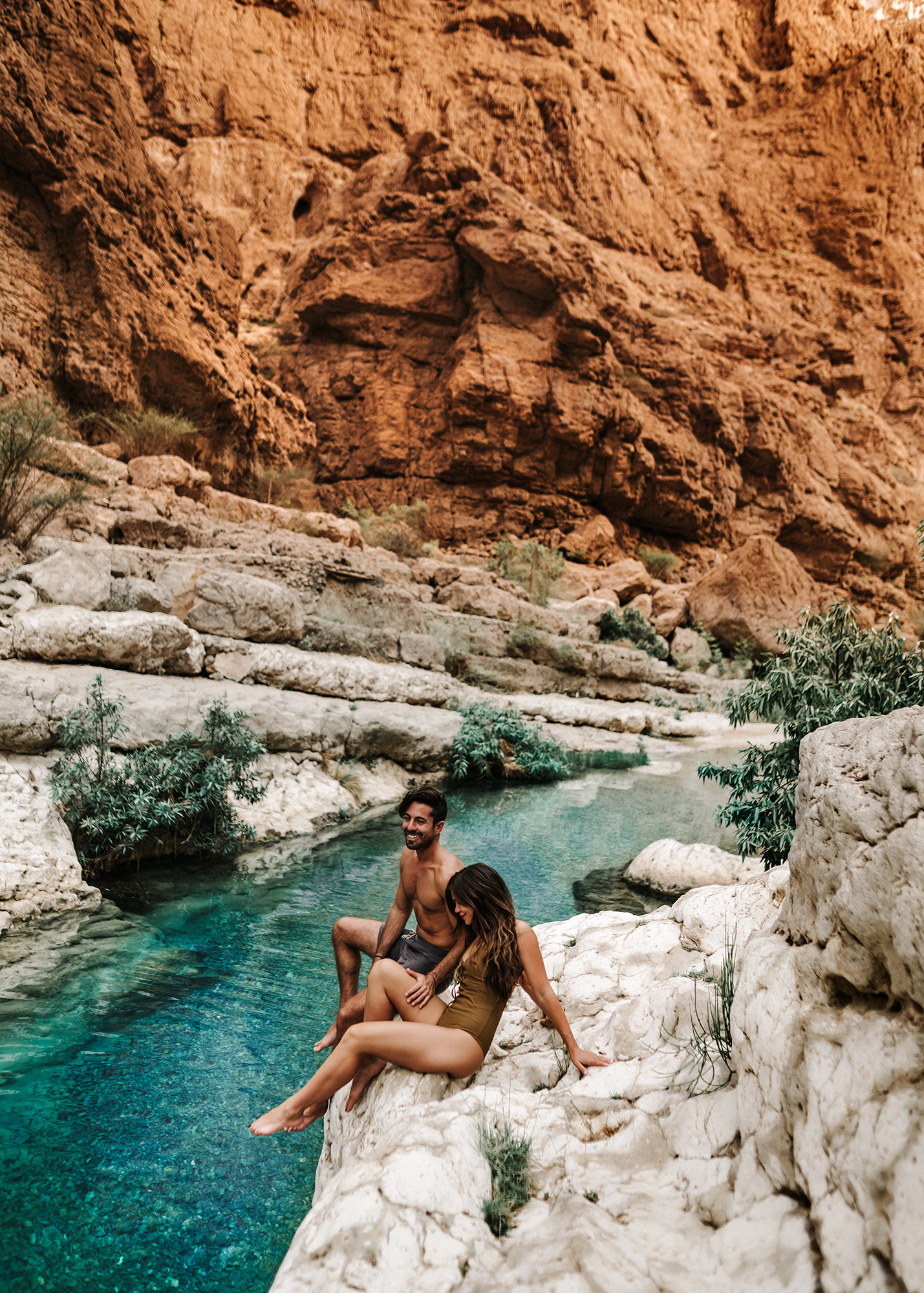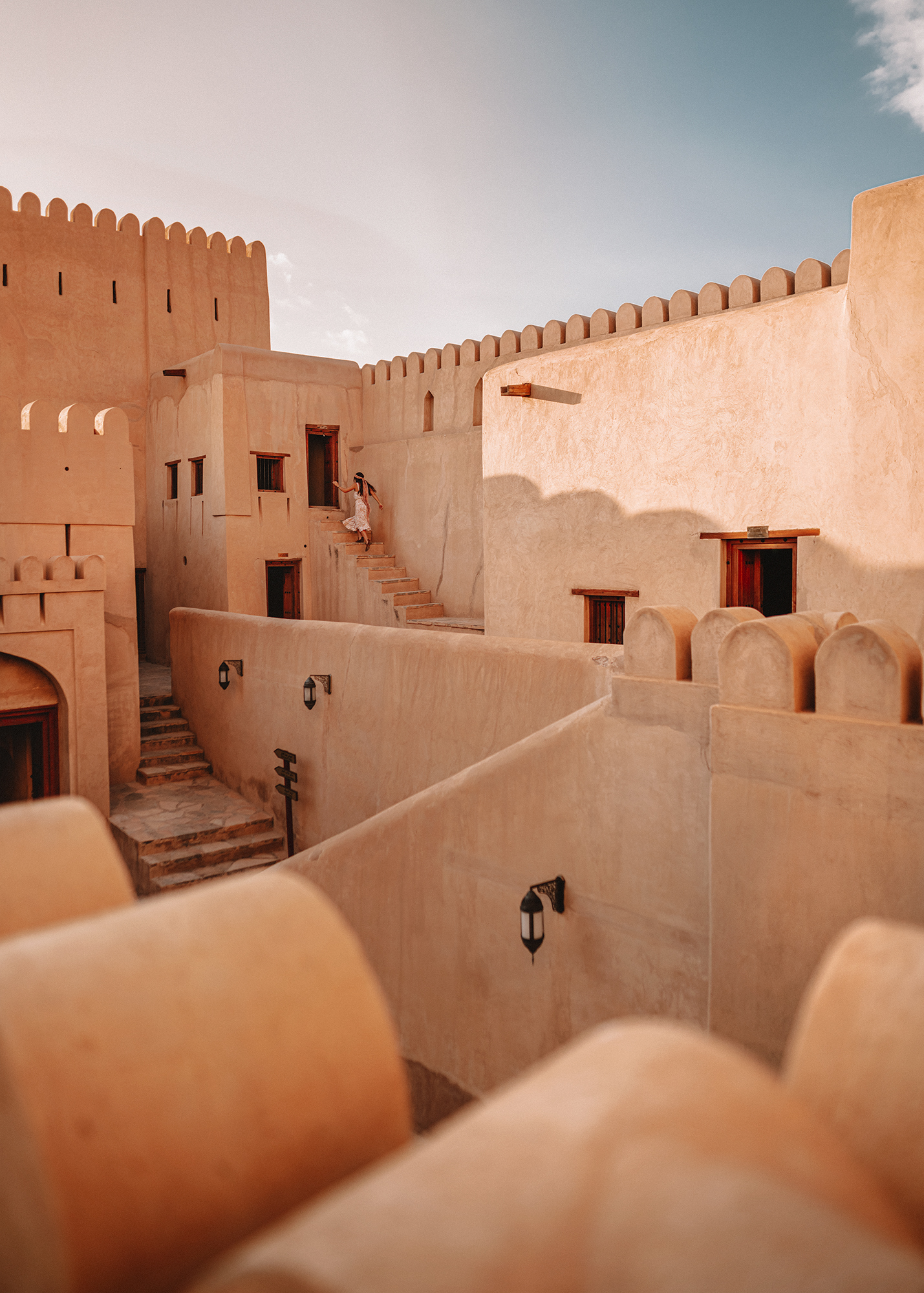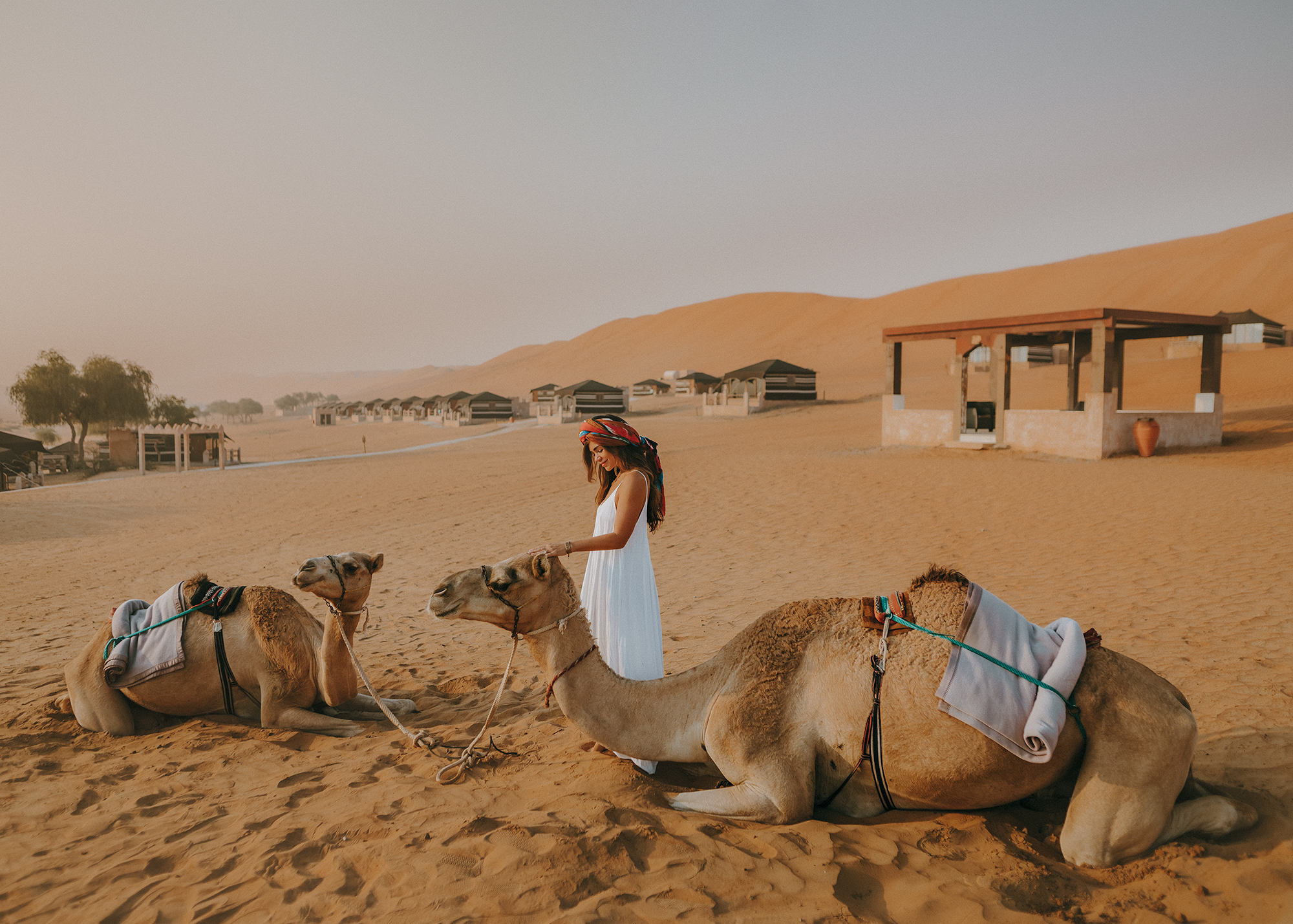 Tourism in Oman has been growing over the past few years, but it is still a place that most people know very little about, or can place on a map. From endless orange sand dunes to the whitest beaches with the clearest water, our road trip through Oman was one of the highlights of this year, and I still have so, so much more to share from it! The Middle Eastern country is incredibly safe to drive around, the people are particularly friendly (even in the markets, sellers were the least aggressive I have seen just about anywhere), and within a few hours drive the country has everything from tropical blue water to gorges, endless orange sand dunes, historic villages, and epic mountain peaks.
Don't miss my entire Oman Road Trip 7-10 Day Itinerary to see more about how incredible this country is. Also dive into the most beautiful beaches with Daymaniyat Island Guide, and everything you need to know for the famous Wadi Shab Oasis hike. Nervous about driving? I answer all your questions here: Is it safe to rent a car in Oman?
2. Sri Lanka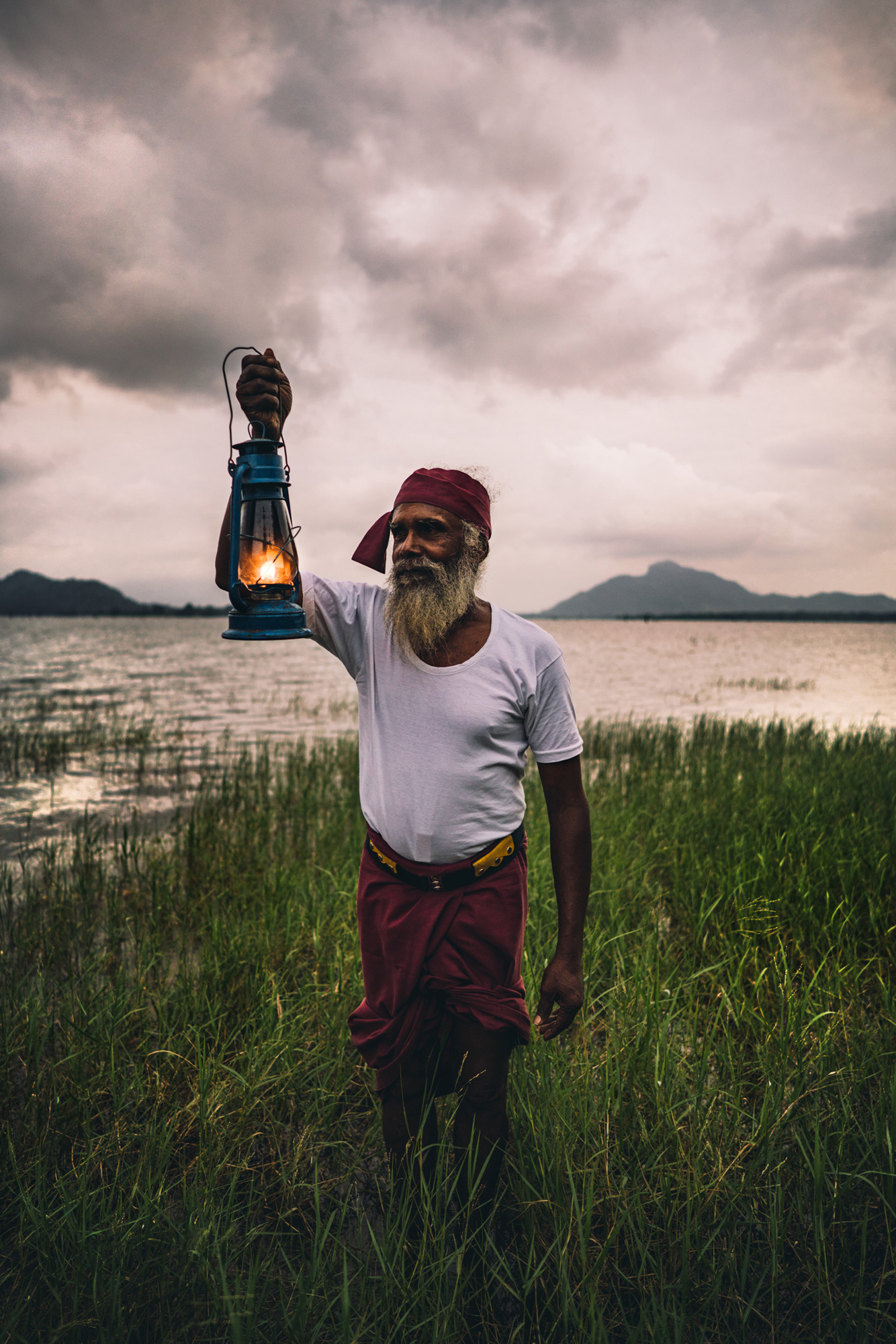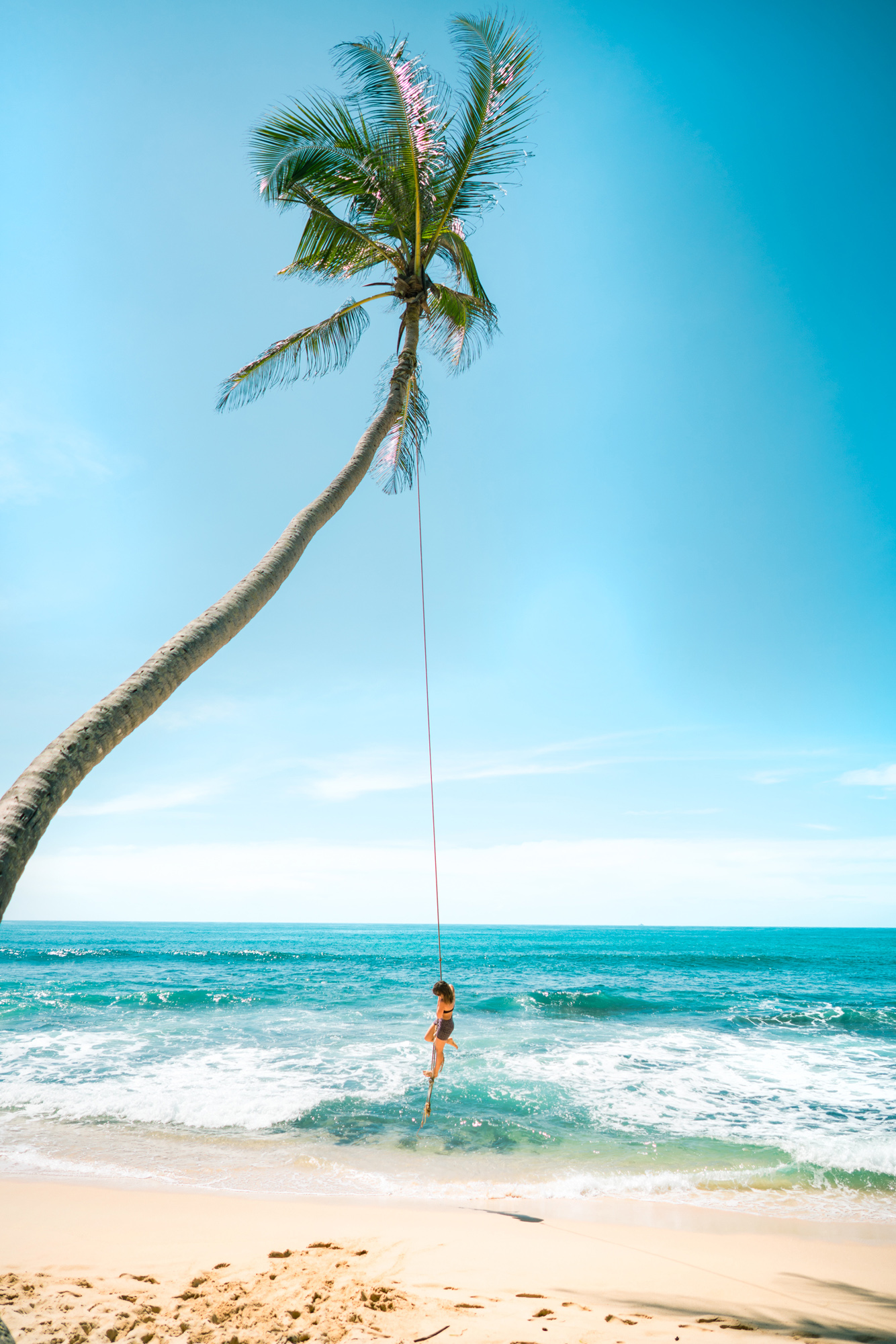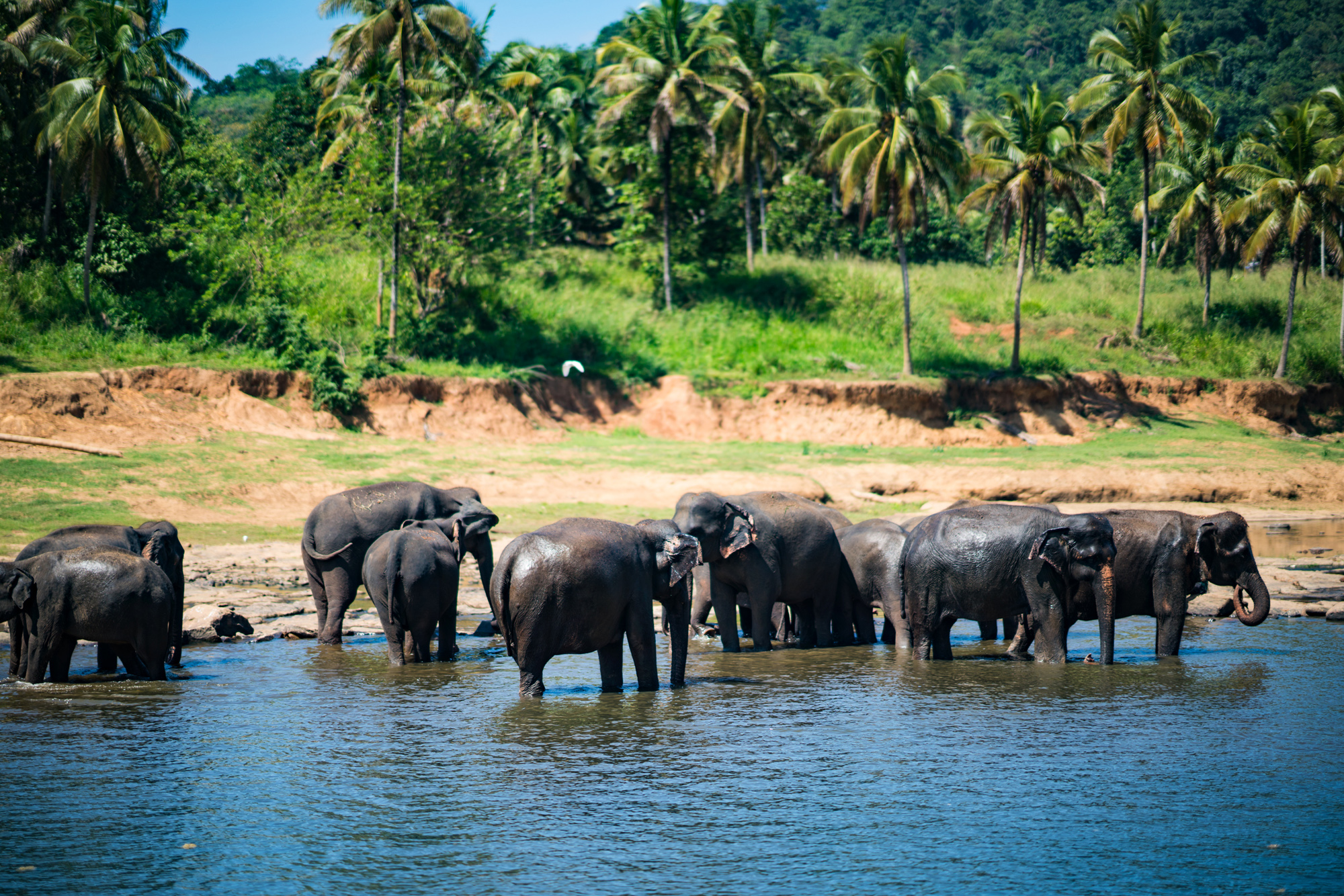 Sri Lanka is the one country that we have spent the most consecutive time in - in early 2017 we traveled around the country for almost 2 months shooting our very first campaign. The island nation has beautiful beaches in the south, a modern city in the capital Colombo, wild elephants, incredible historic sights, and a lush, beautiful interior. While tourism has grown significantly over the last few years, a horrible terrorist attack in the capital city took a huge toll on the industry - despite it being an isolated incident. If Sri Lanka fell off your radar over the last year, definitely give this magical land a second look. You can find more on my Ultimate Travel Guide - broken down down region by region.
3. Cook Islands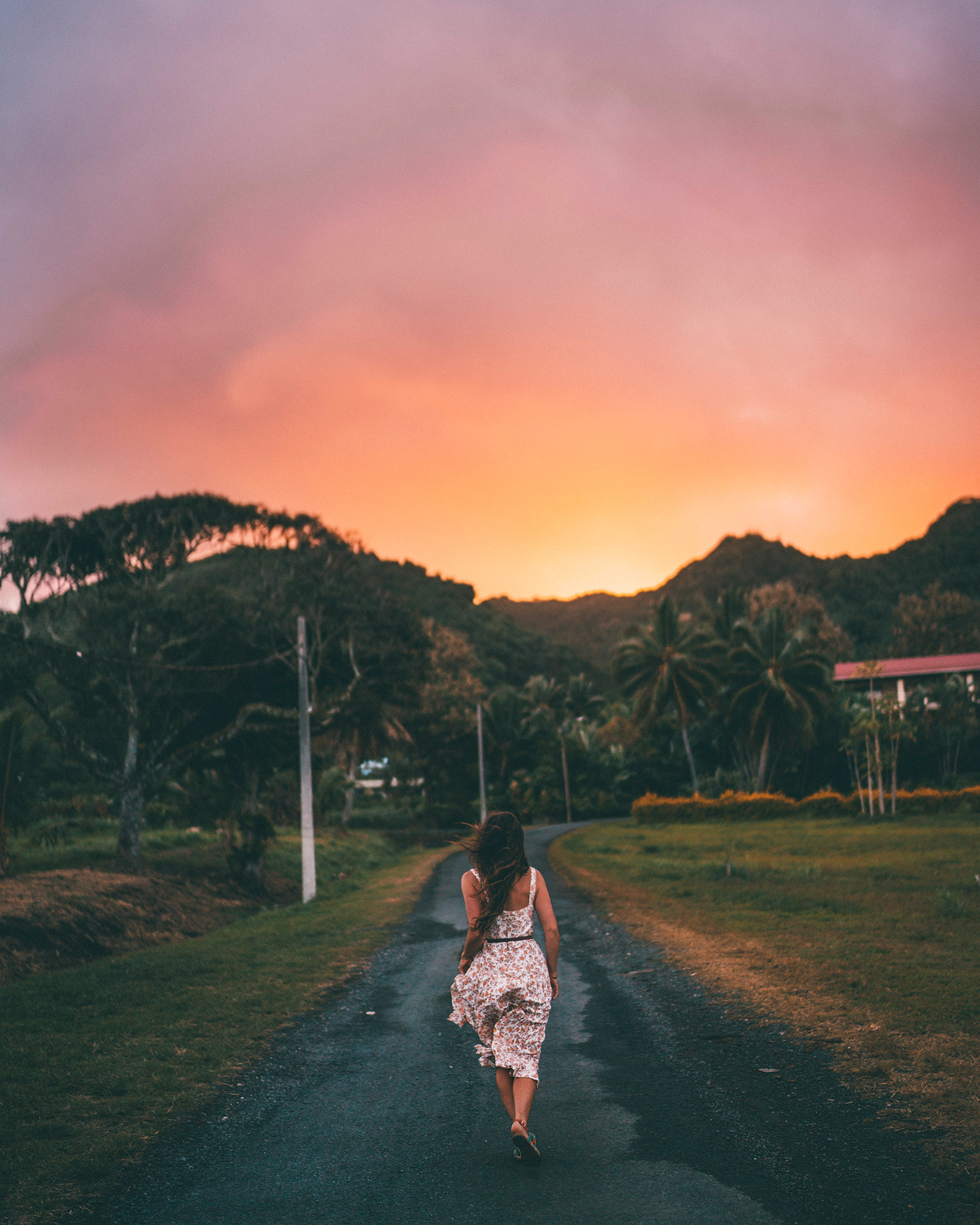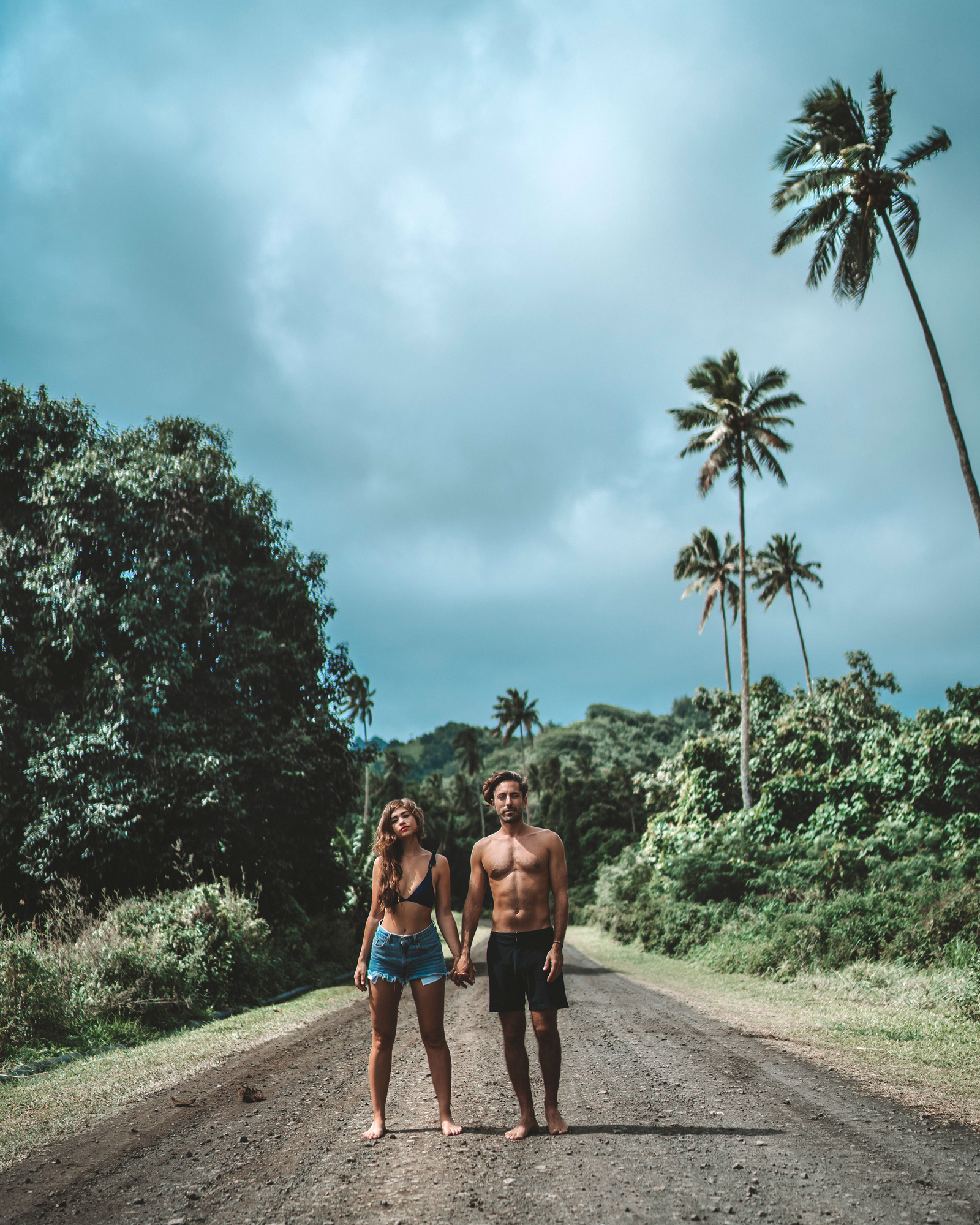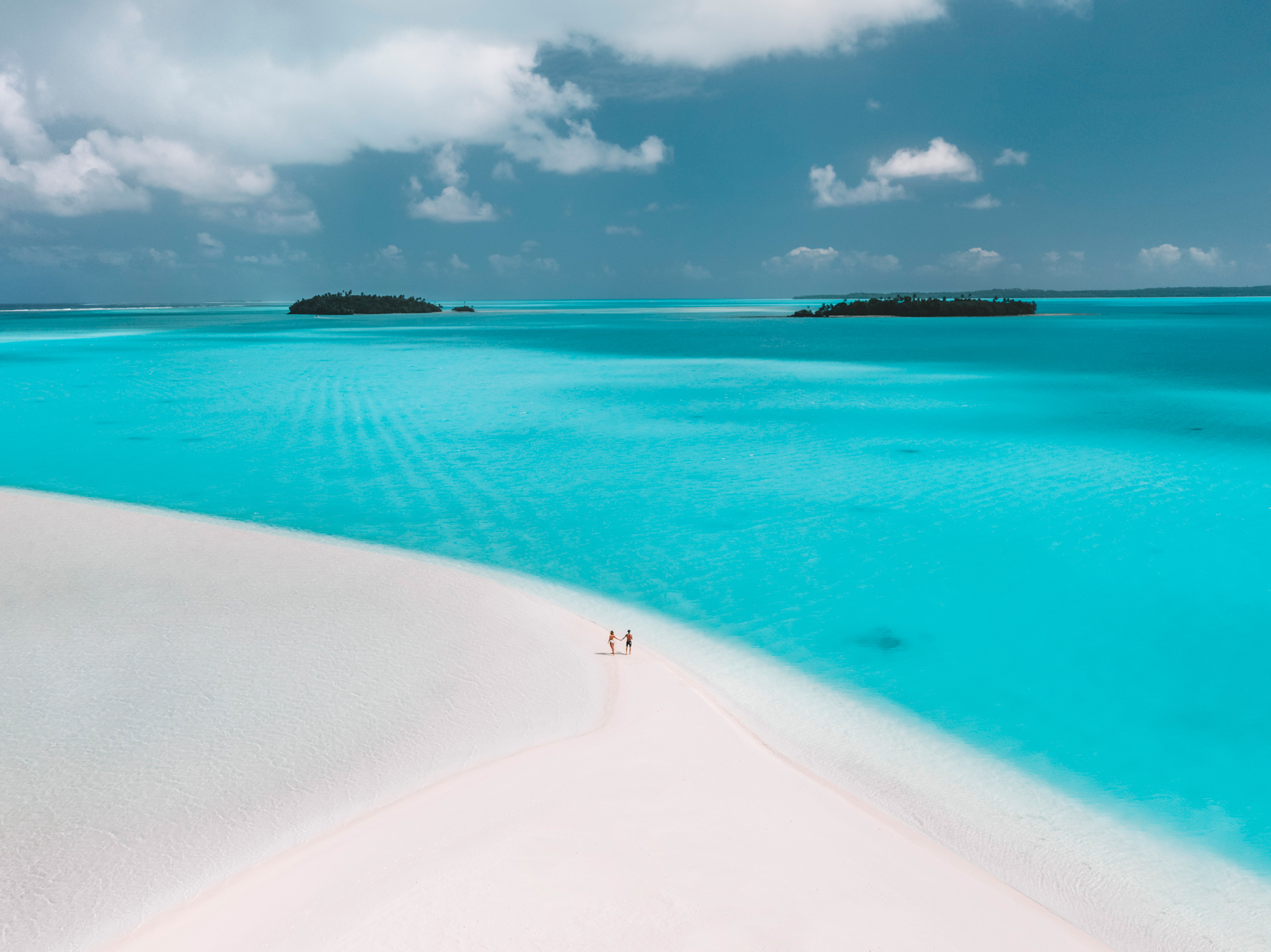 It's no secret that I love the South Pacific - from Hawaii to Tahiti to Fiji, we have taken a lot of time to explore as much of it as possible, and every island is it's own kind of incredible. But I have not stopped talking about The Cook Islands since our trip there last year! These islands have been making their name known over the past couple of couple of years, but is still a quiet, peaceful, paradise gem. The islands are so much less developed than Hawaii, so much more affordable than French Polynesia, have some of the most vibrant blue water that exists anywhere in the world, and is easily accessible with direct flights from LA! If you're looking for a tropical paradise for next year, this is IT! See my full Aitutaki Travel Guide and my Rarotonga Travel Guide to start planning.
4. Buenos Aires, Argentina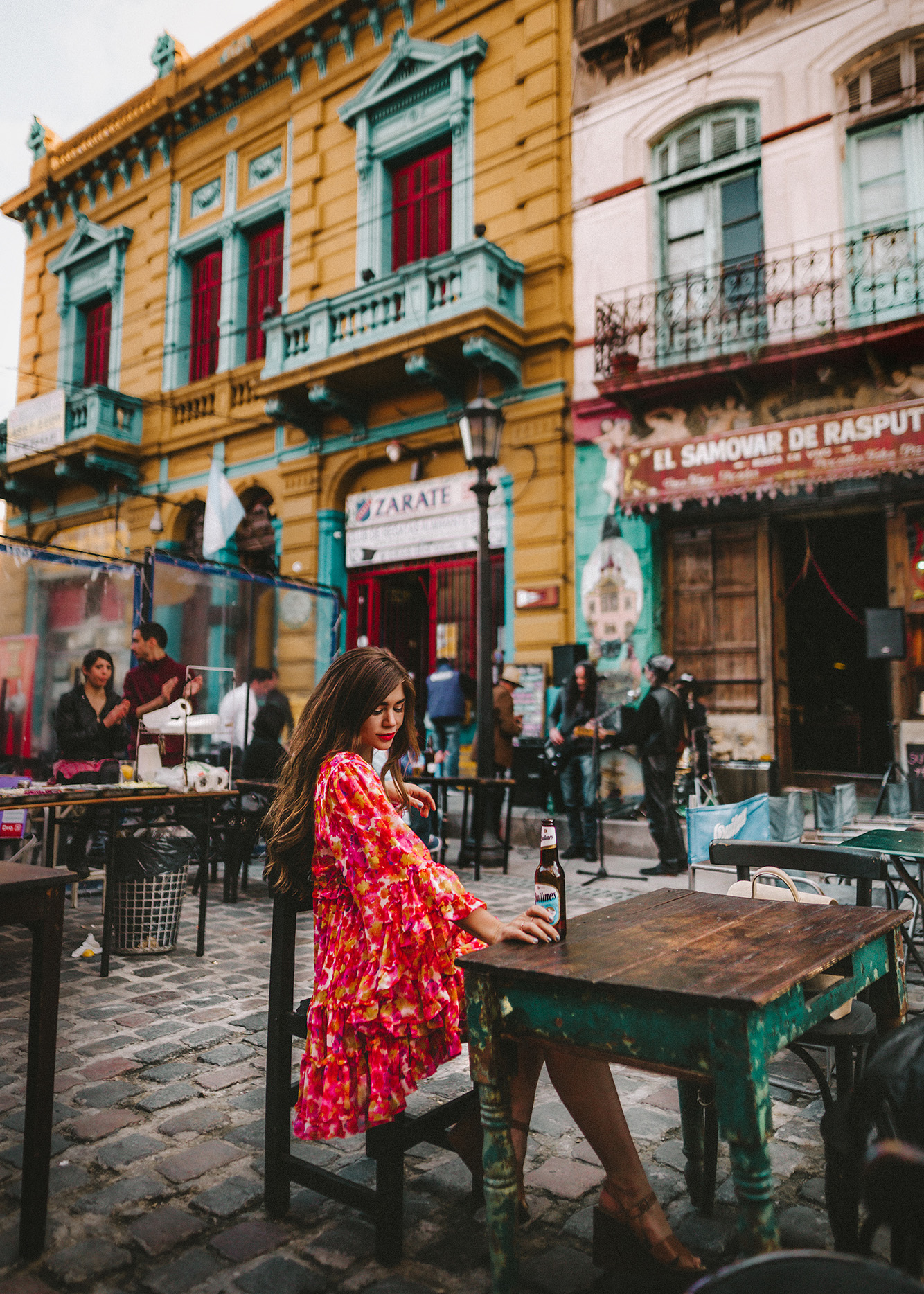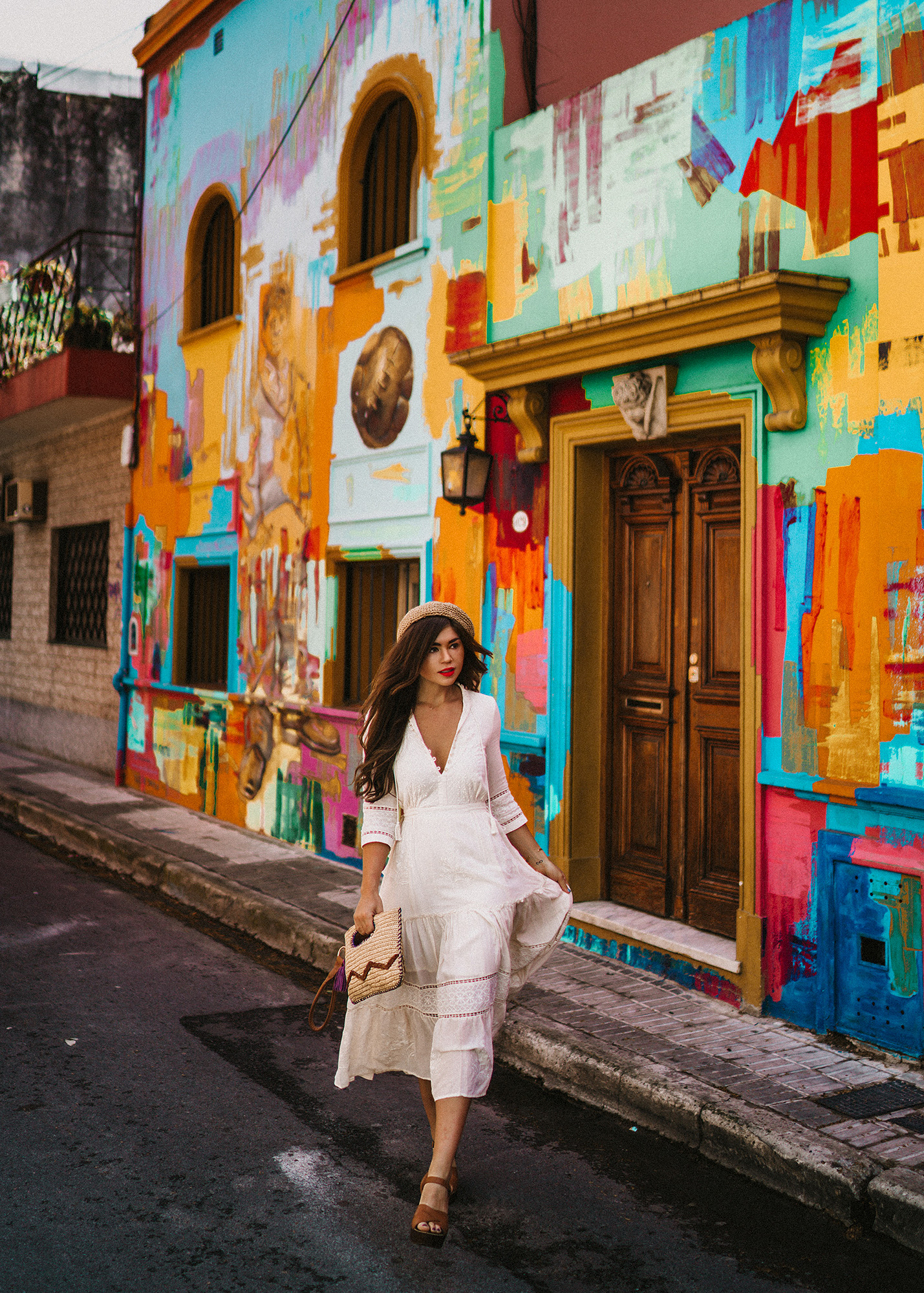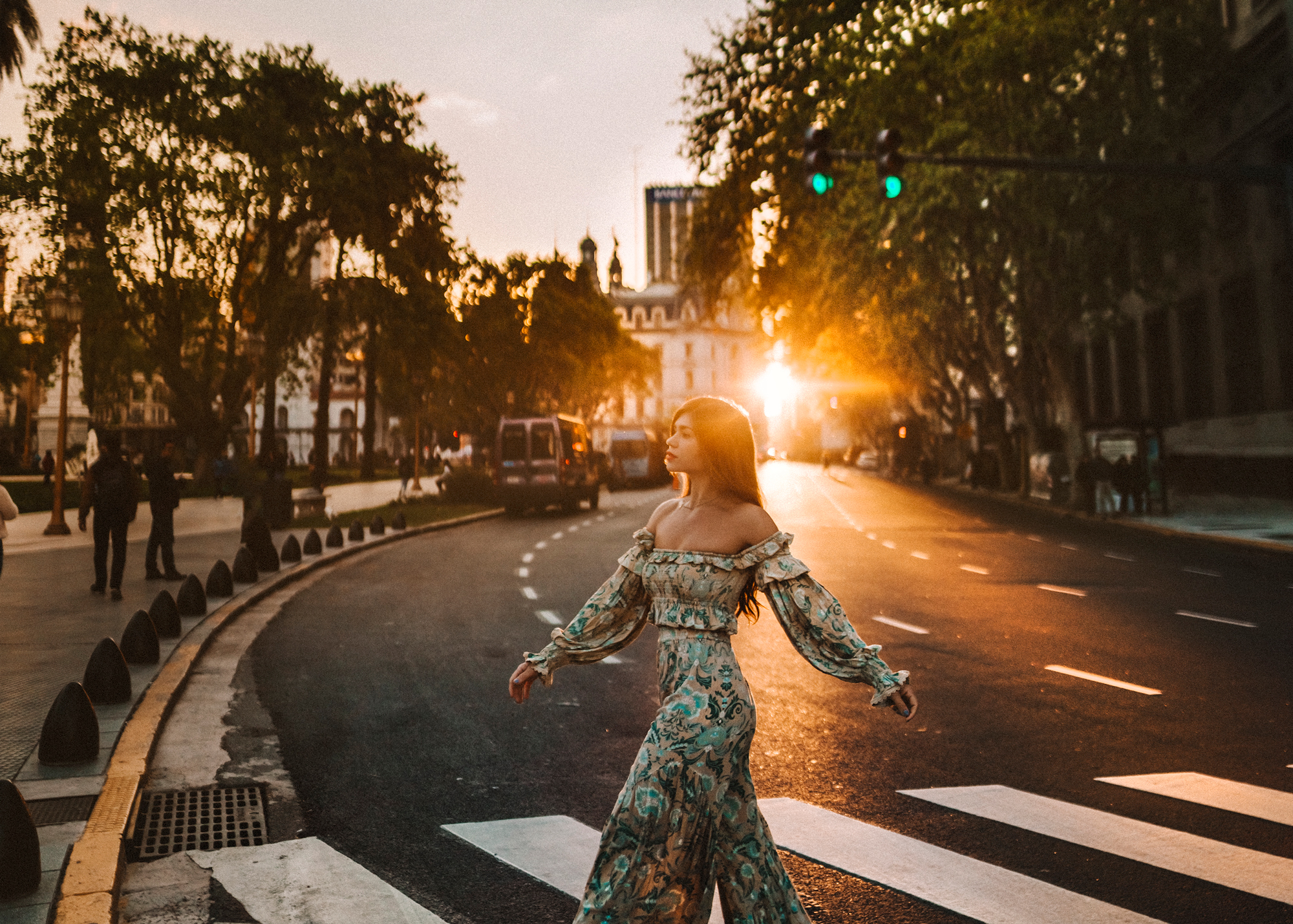 4 Reasons Buenos Aires should be your next trip:
1. Their economy had a steep decline over the last couple of years, so prices for everything are surprisingly cheap for Americans & Europeans. We found $3 Uber's across town, $6 bottles of wine at nicer restaurants, and dinner for 2 for $15-30. You can take advantage of the great prices while contributing to growth and supporting the local people.
2. Different parts of the city look just like Paris, Spain, New York and Italy. Staying in an AirBnB in Palermo Soho reminded me so much of living in Williamsburg, Brooklyn!
3. You can fly direct from LA, New York, and Miami, and a number of cities in Europe.
4. Cheap. Delicious. Wine. Need I say more?
For more, check out my Instagrammable Photo Guide, and my complete Live Like A Local Travel Guide! Also, how you can take an amazing day trip to Uruguay from the city.
5. Colonia del Sacramento, Uruguay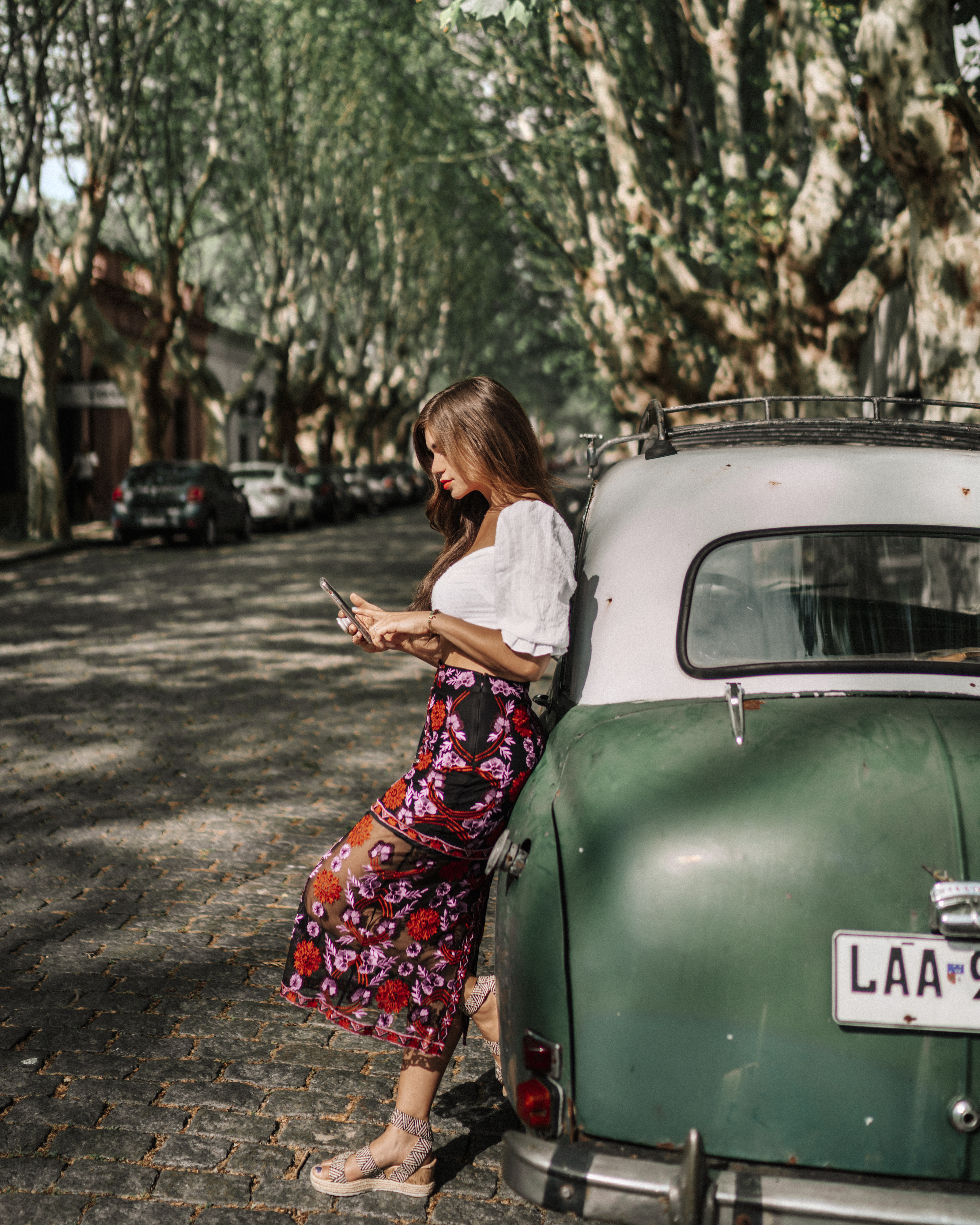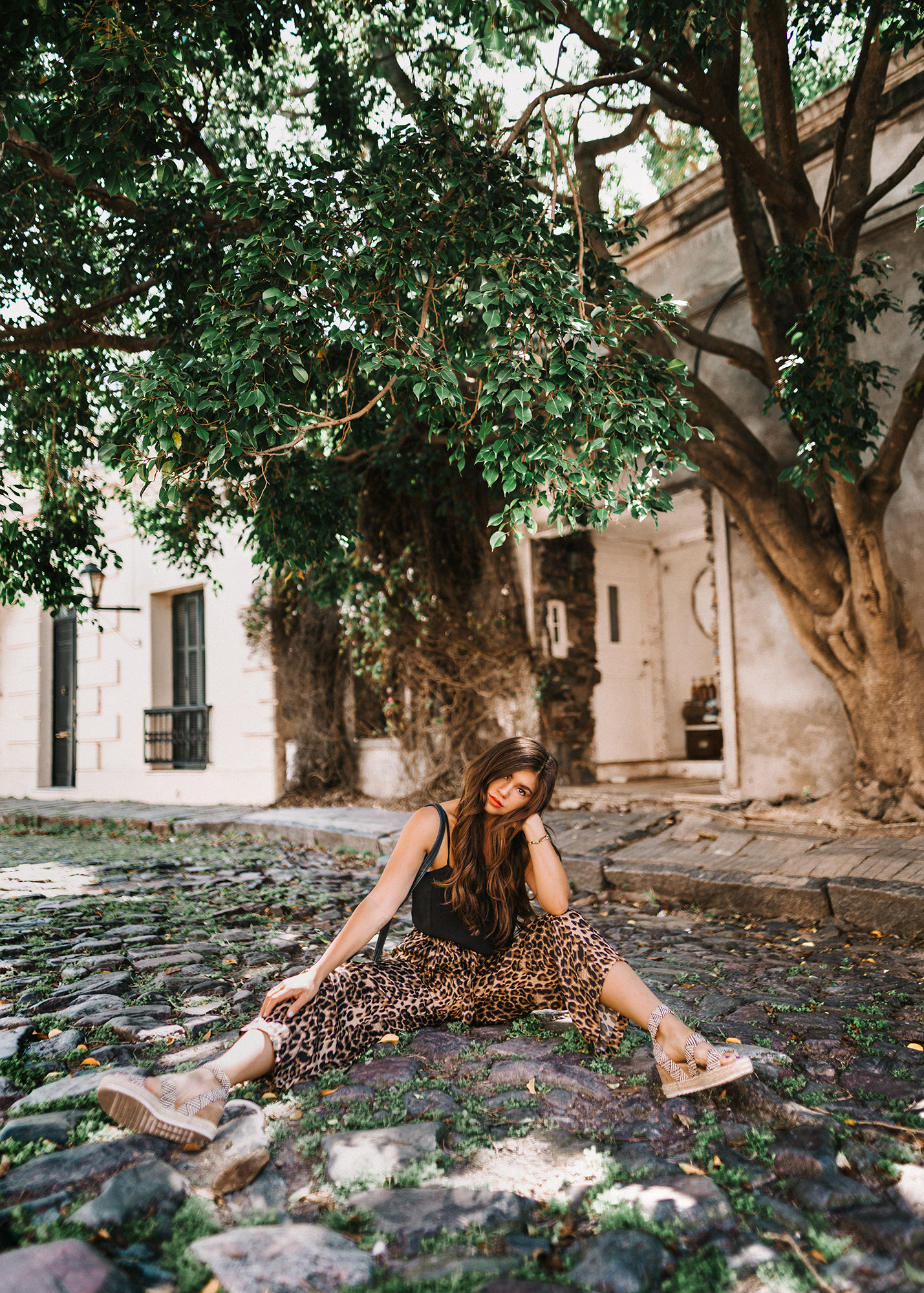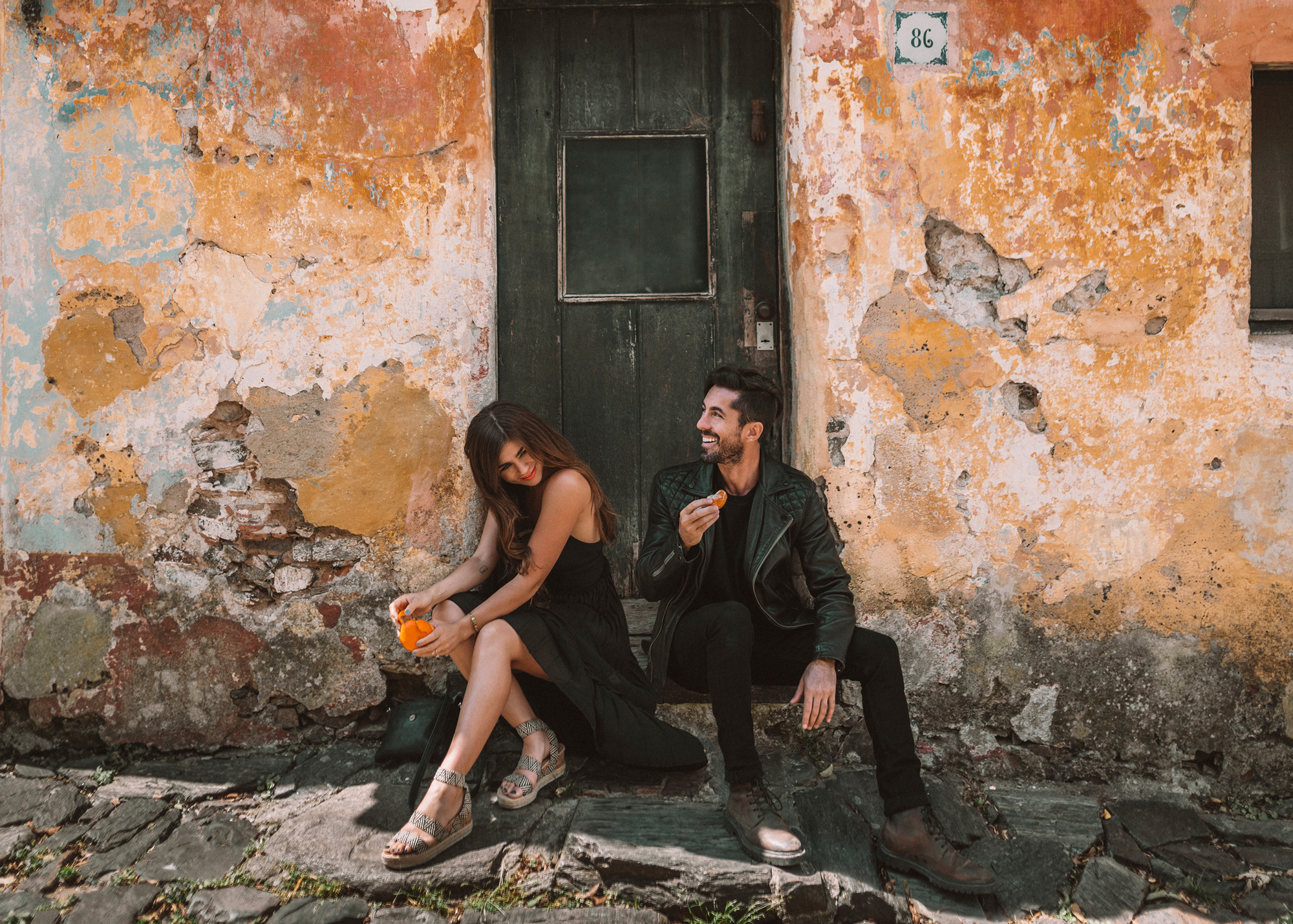 This historic city is a Unesco Heritage Site, and one of the most photogenic pueblos I have ever been to. We took the waterbus here from Buenos Aires for a day trip, but Colonia del Sacramento has a few posh hotels if you want to stay a while, and is a great starting place for traveling through Uruguay. Also, Uruguay was the first country in the world to fully legalize Marijuana, and there are a few cafes here, if you're interested. Read my complete travel guide here!
6. Kota Kinabalu, Malaysia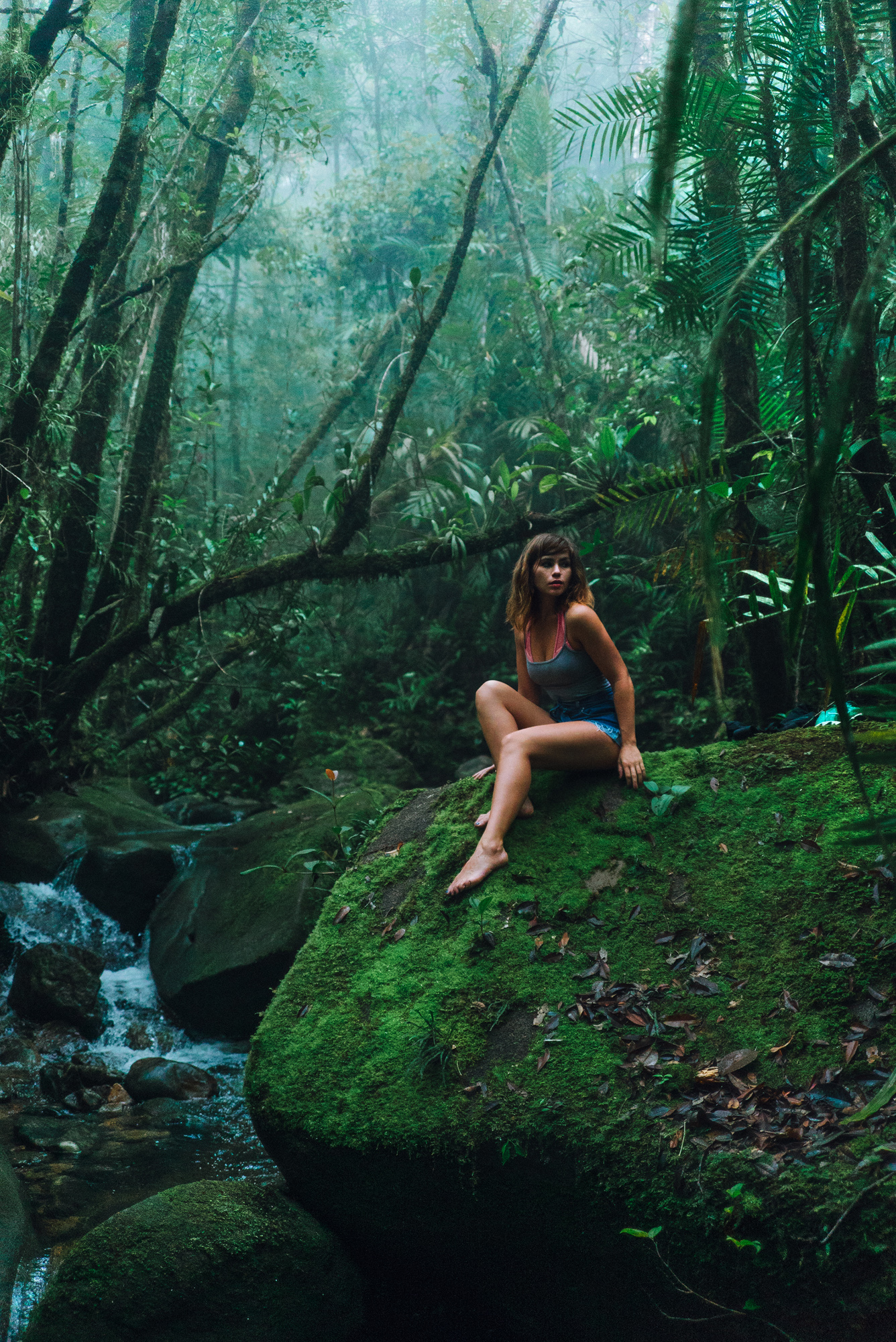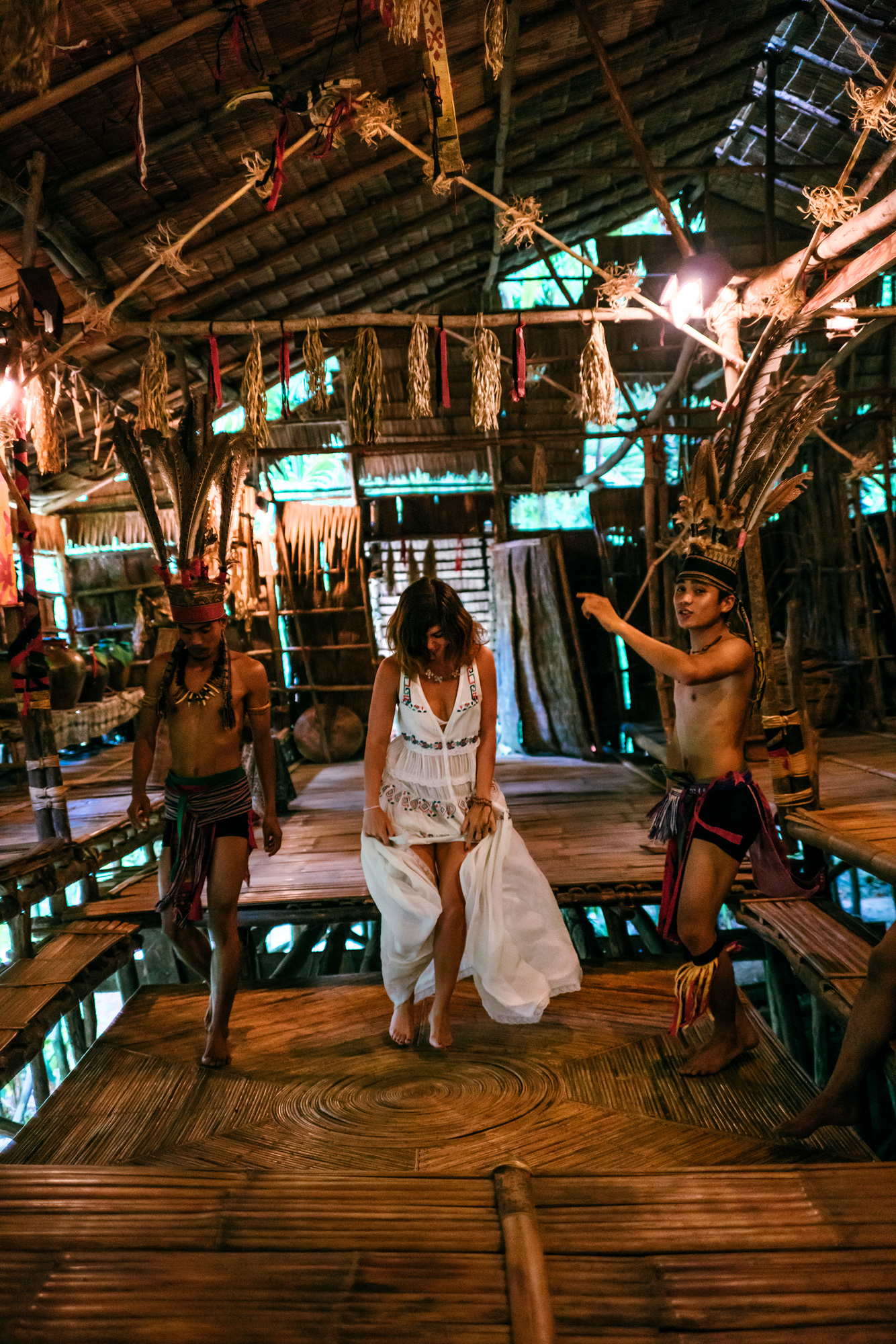 We visited Malaysian Borneo a couple of years ago and still talk about how much we loved it here! With tropical Islands just a short boat ride from the coast, Native Orangoutangs and Proboscis monkeys, a history of headhunting and cannibalistic tribes, and Fern-Gully-style rainforest-lined mountains, Sabah is a truly unique destination. The city of Kota Kinabalu is incredibly vibrant, and the majestic Mount Kinabalu (one of the top mountains to submit in Asia) is only a 2 hour drive the city. The drive up the mountain has roadside stands with our favorite ever street food in all of our travels - the BBQ Roasted Boar known as Sinalau Bakas. See more on my Complete Travel Guide!
7. Vienna, Austria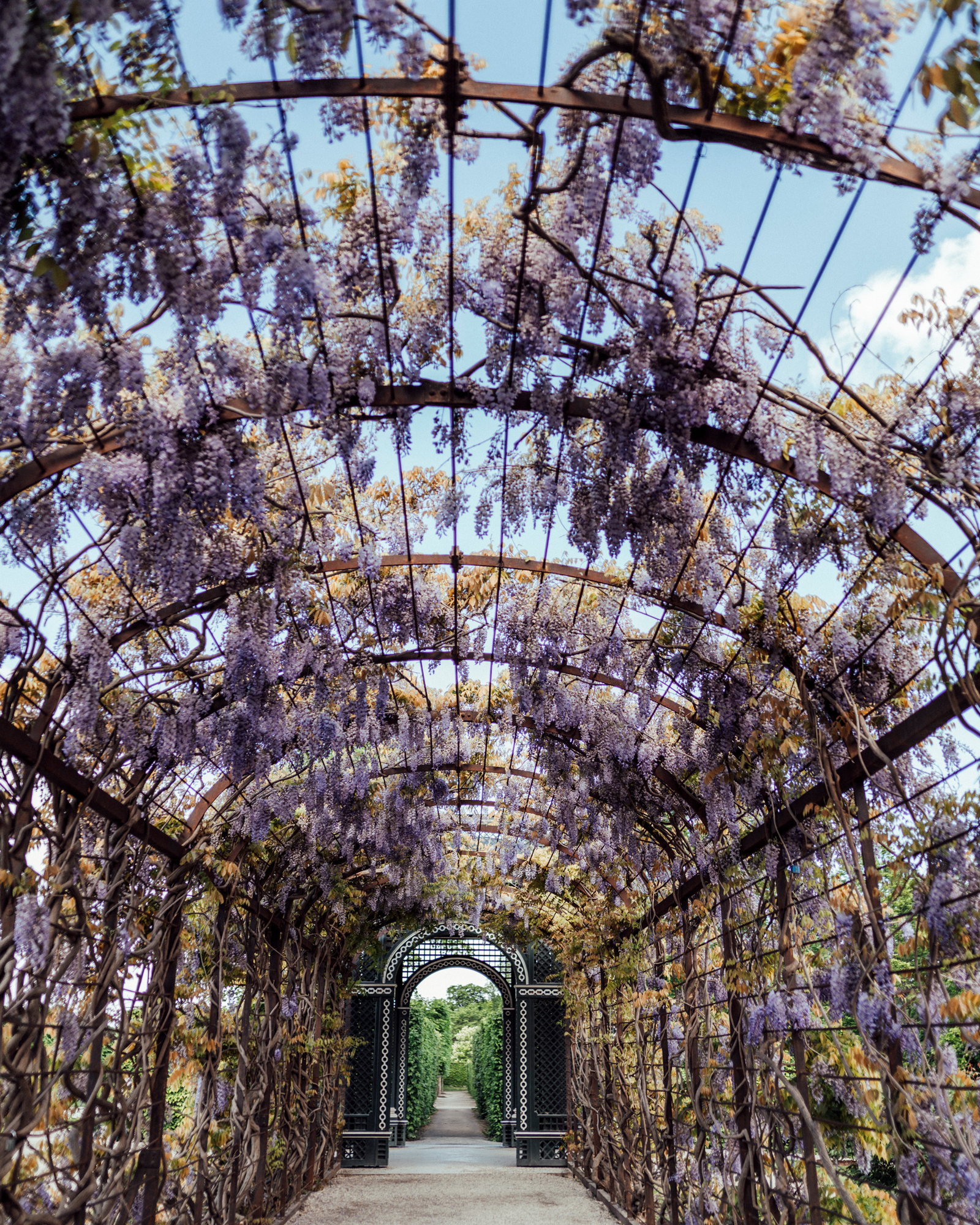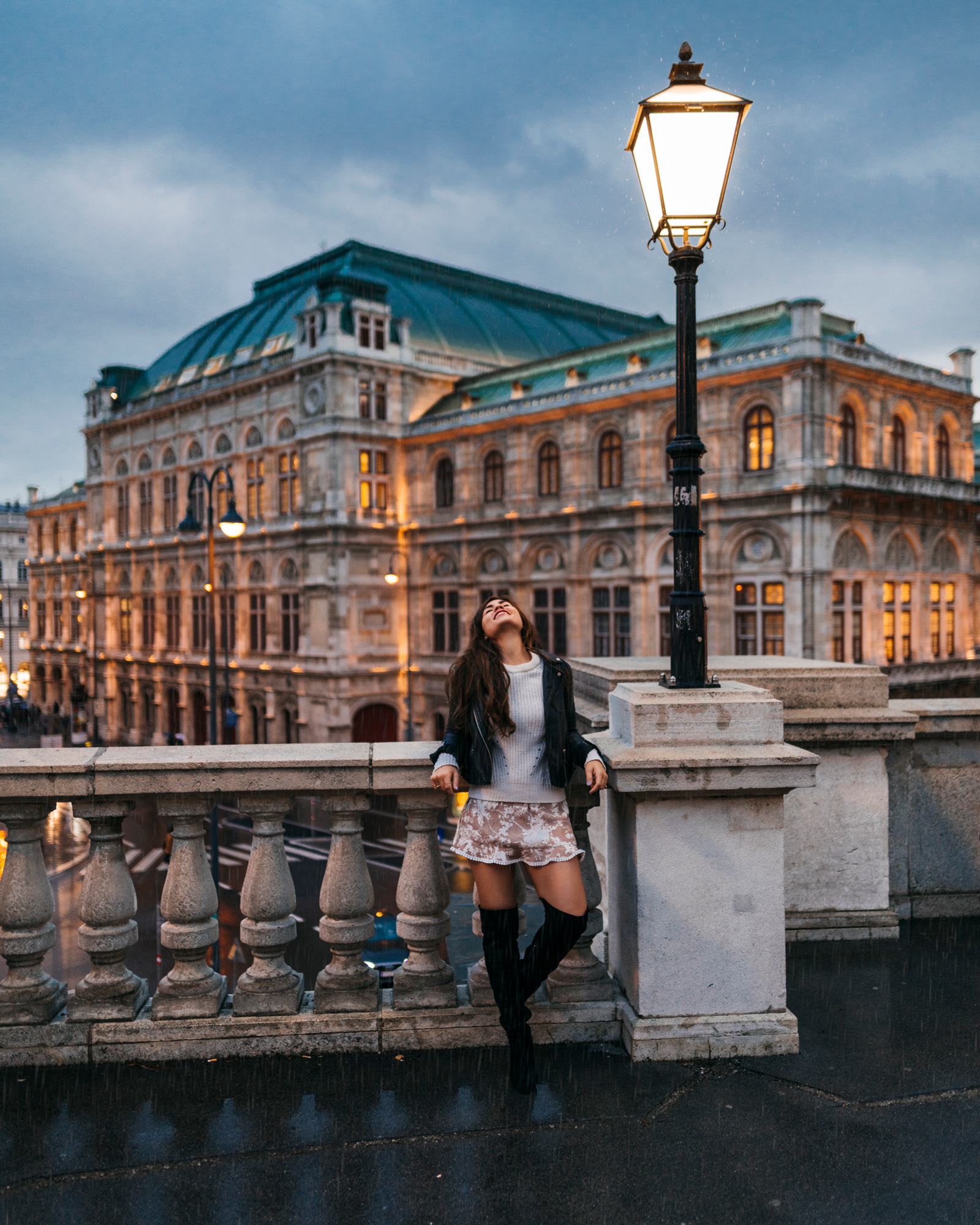 While Vienna is a known European city, it does not get the credit it deserves amongst the big hitters. The city feels like Paris, mixed with the beautiful small villages of Germany. It is a vibrant, fun city with tons of history, architecture and art. If you've done the main circuit of Paris, Rome, London, etc, add Vienna to your next European tour and you will be wondering why it took you so long to make it here! I've laid out all of the best spots to hit in my Instagram Guide, and one place to absolutely not miss is the Versaille-style Schonbrunn Palace.
8. Big Island, Hawaii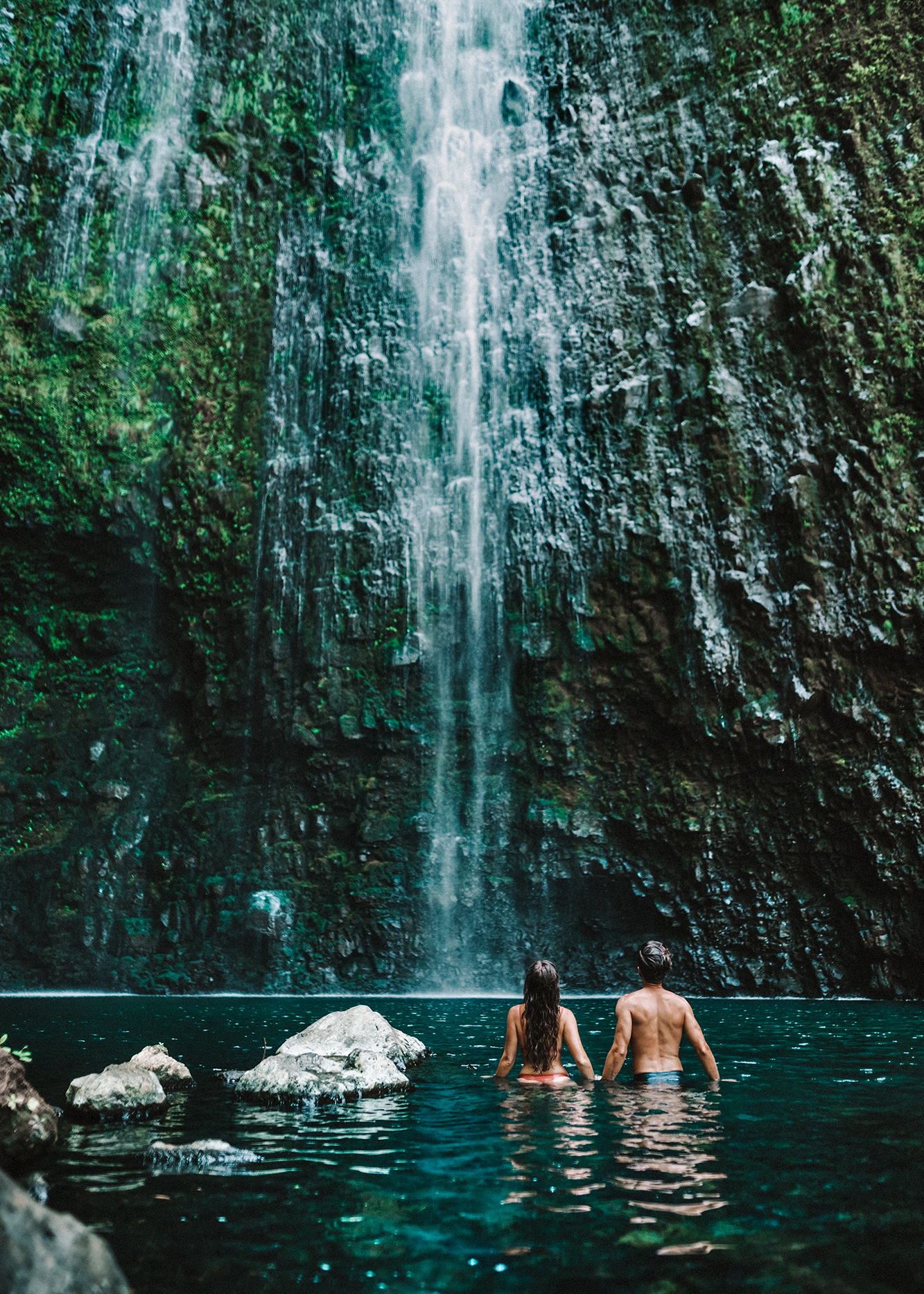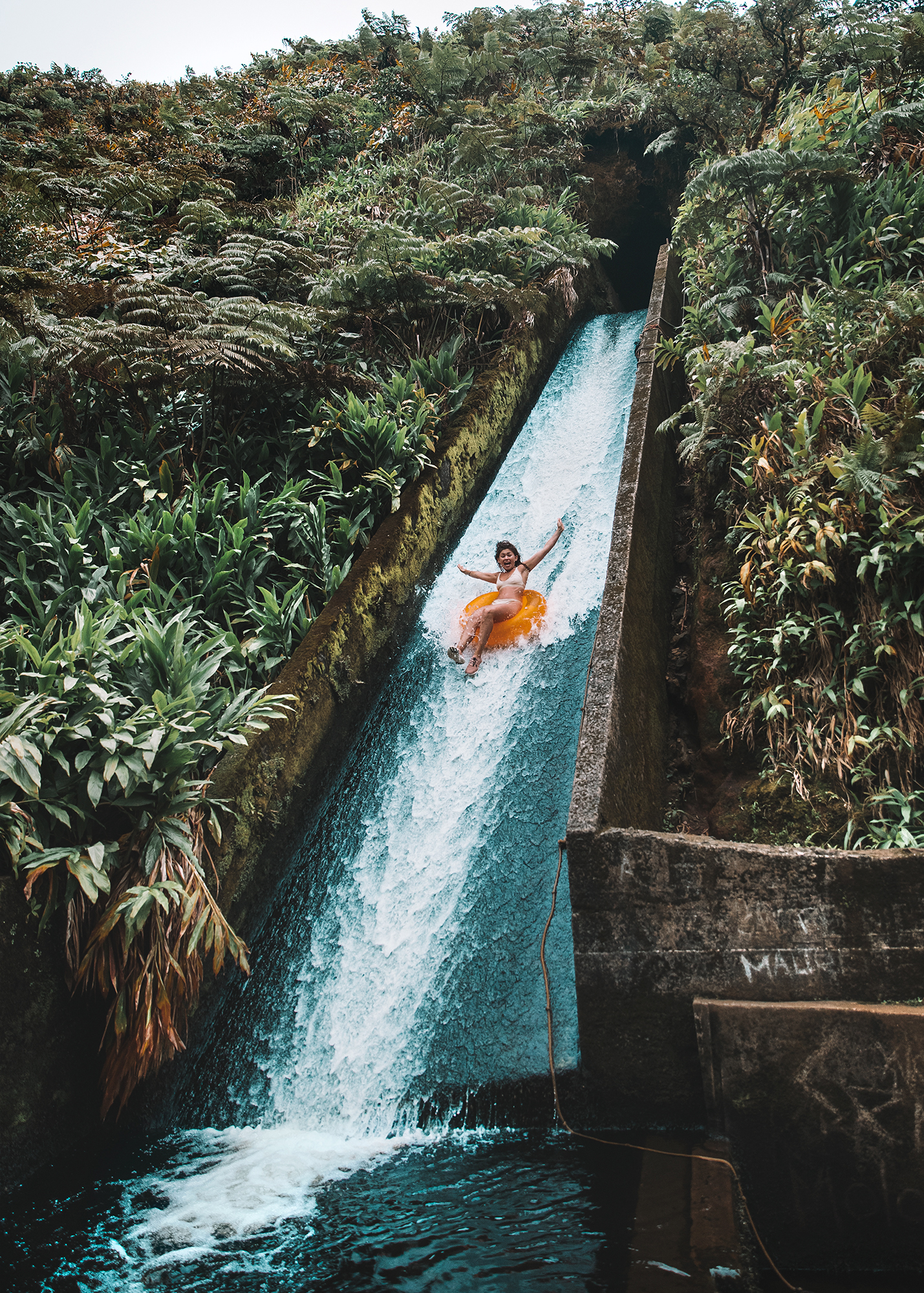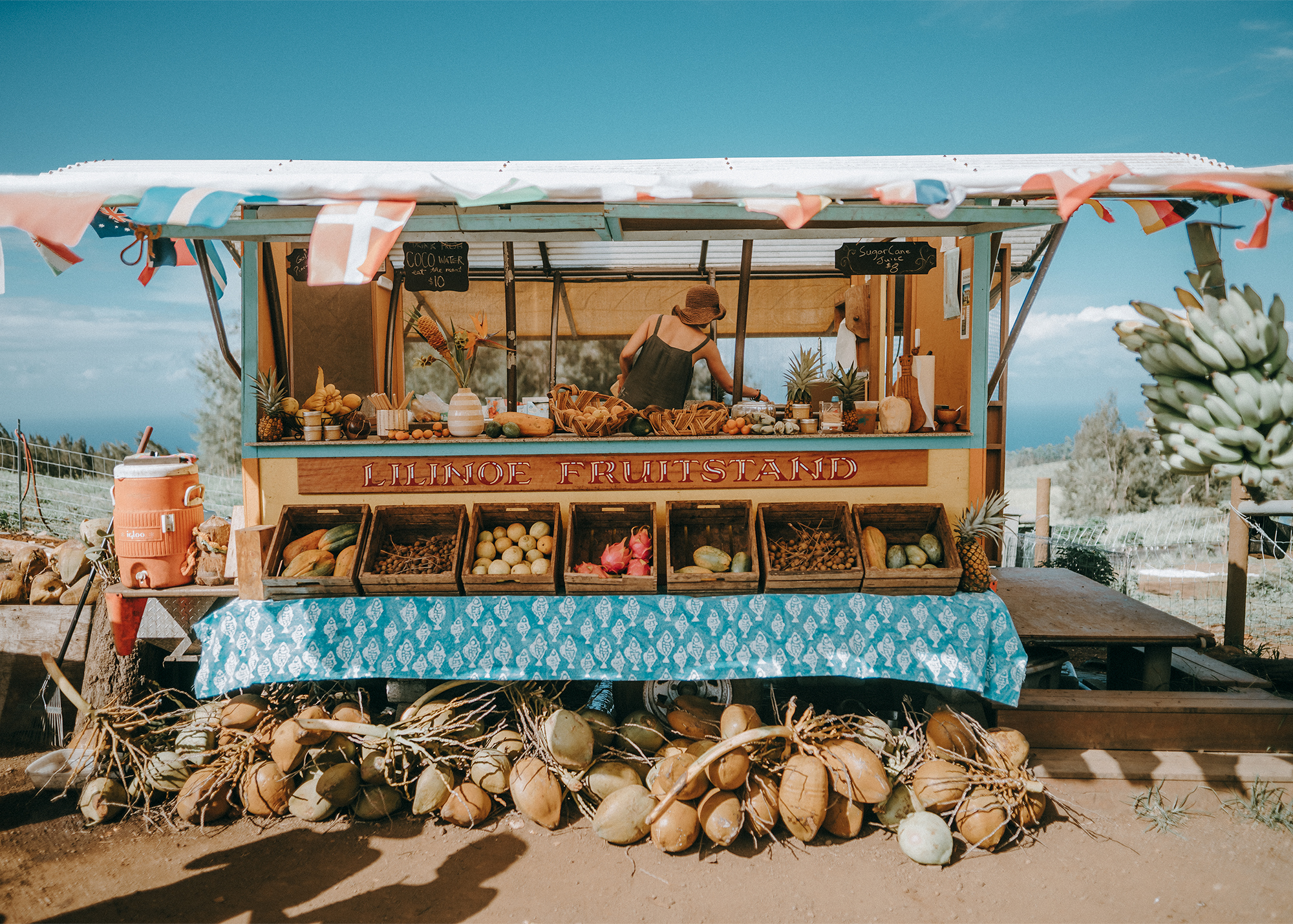 Of all of the major Hawaiian islands, The Big Island is the least visited. Overshadowed by the accessibility and fame of Oahu, the lux resorts of Maui, and the famous scenery of Kauai, the Isle of Hawaii is rarely ever an Island visited on a first or even second trip to Hawaii - but everyone is really missing out here! Between the endless lava fields, and airport beach some of the clearest aqua water in all of Hawaii, one of the only green sand beaches in the world, live volcanos, and incredibly epic hikes, the Big Island is an adventure all its own. It's also home to our favorite resort in all of Hawaii.
Not sure which island is right for you? Check out: Which Island in Hawaii should I go to? A trip planning guide.
9. Krakow and Southern Poland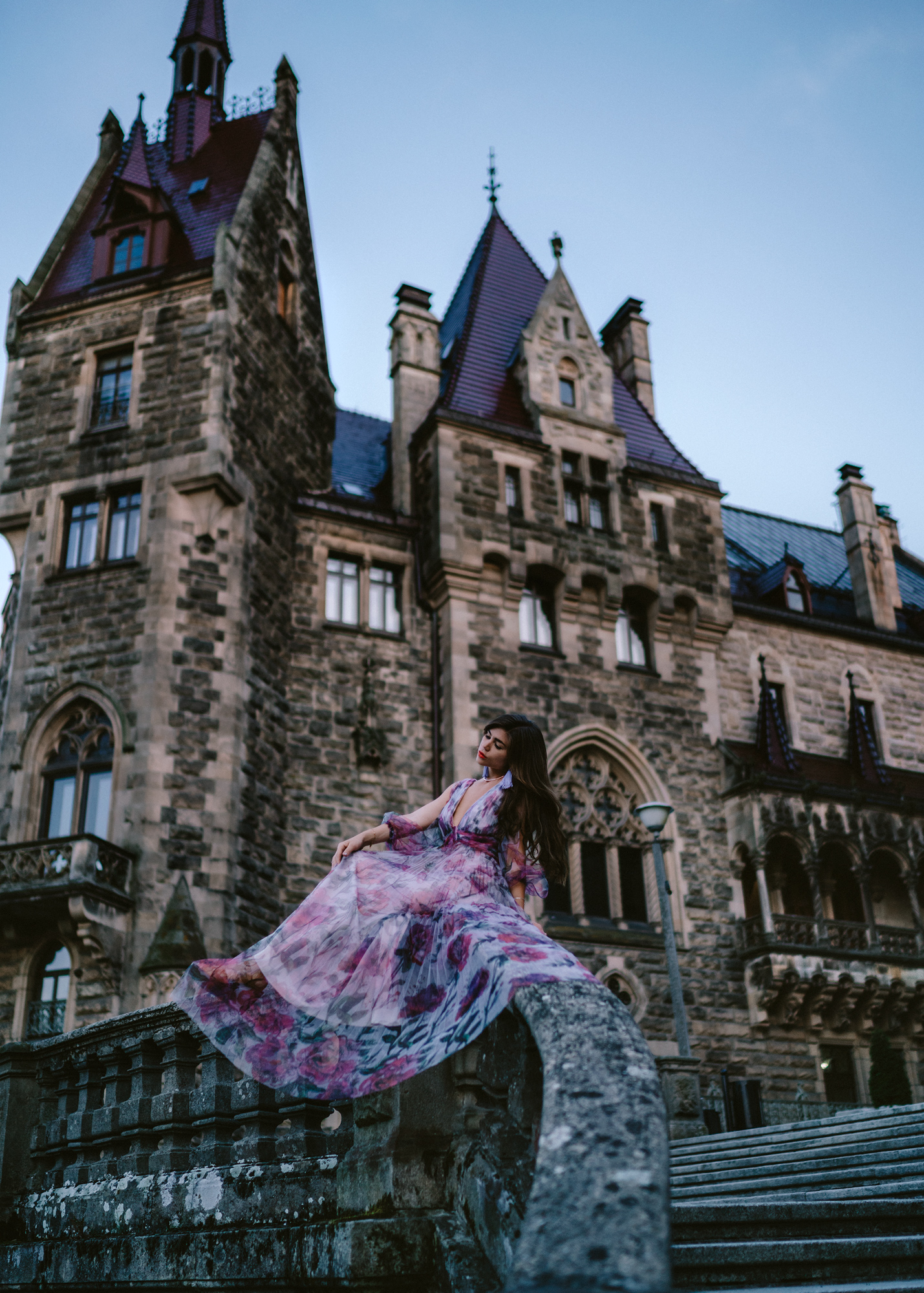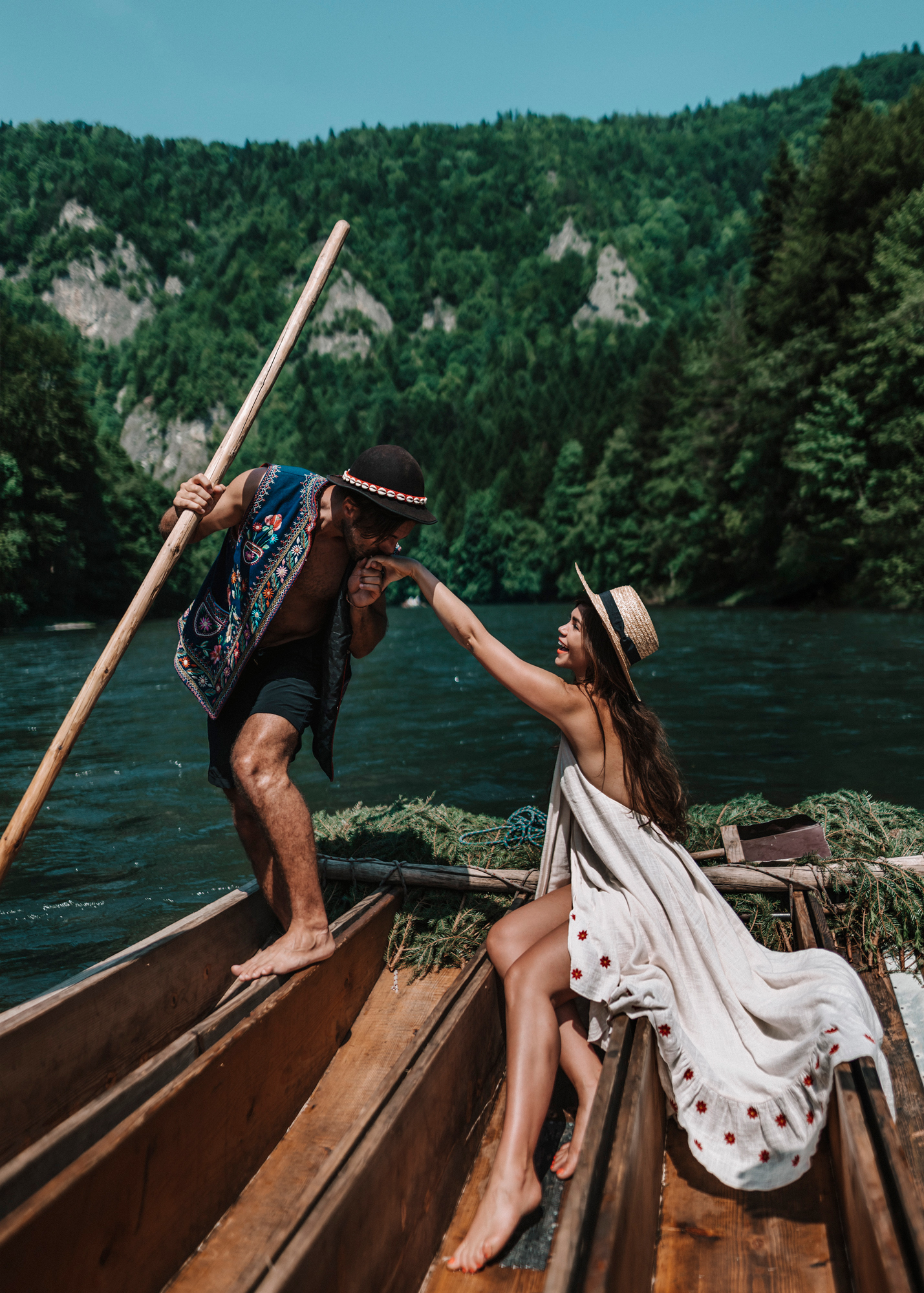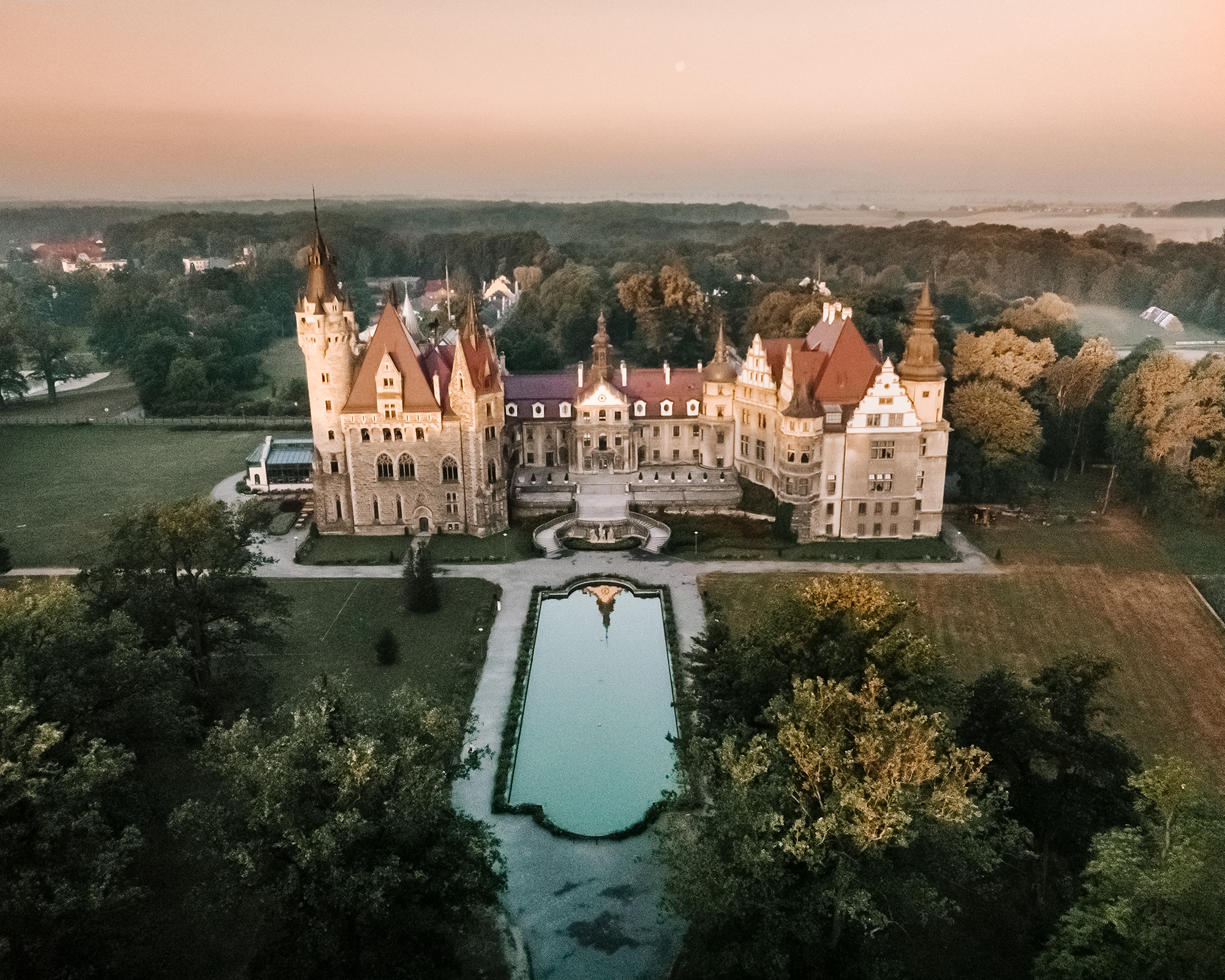 Going into our Poland trip this summer, I had no idea what to expect from the country, especially the small towns in Southern Poland, which I have never heard of. And I had no idea that they would all be full of CASTLES! Castles are about my favorite places to visit when we travel, and Poland did not disappoint. See my guide to all the best castles to plan your own fairytale.
10. Ventura, California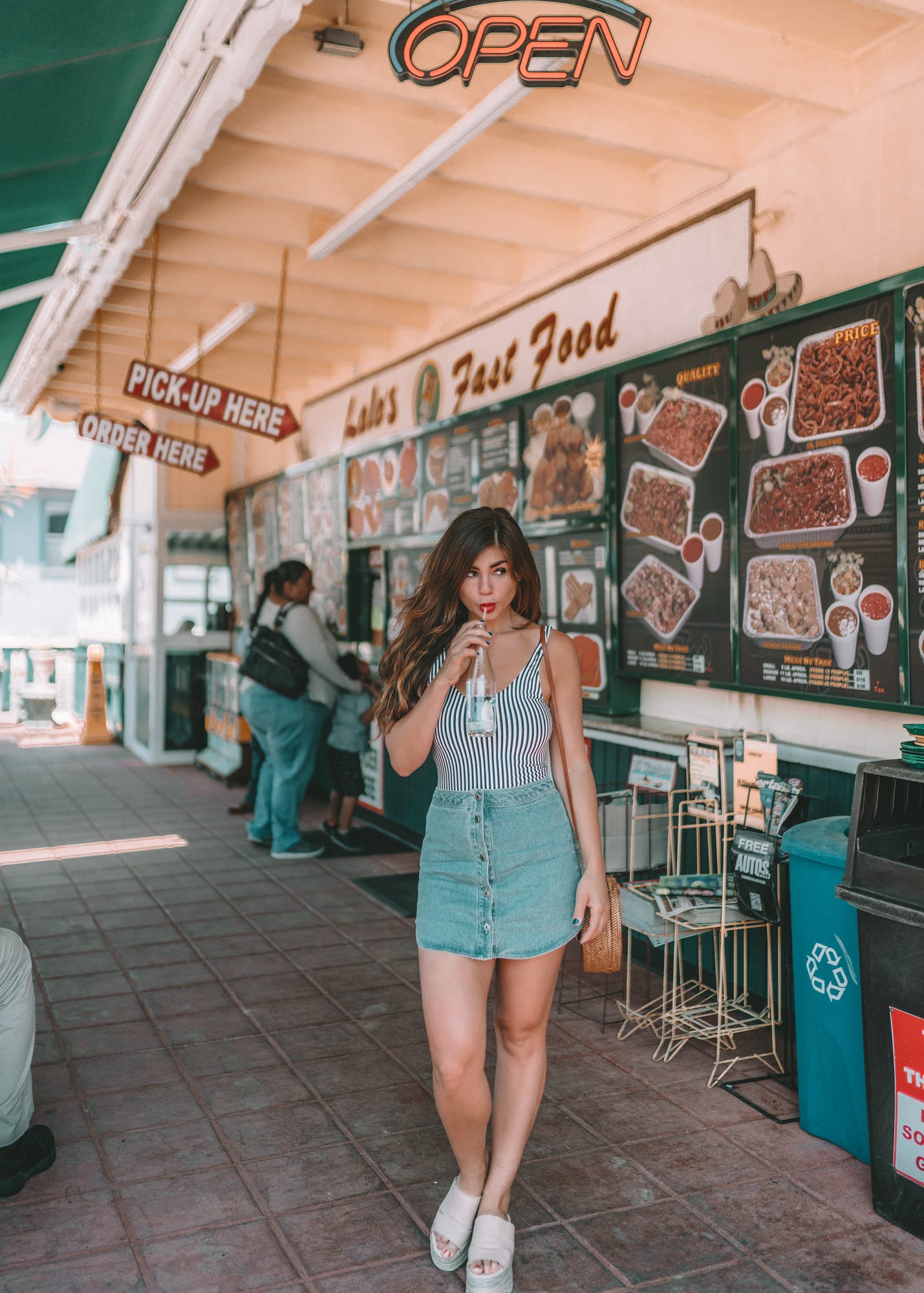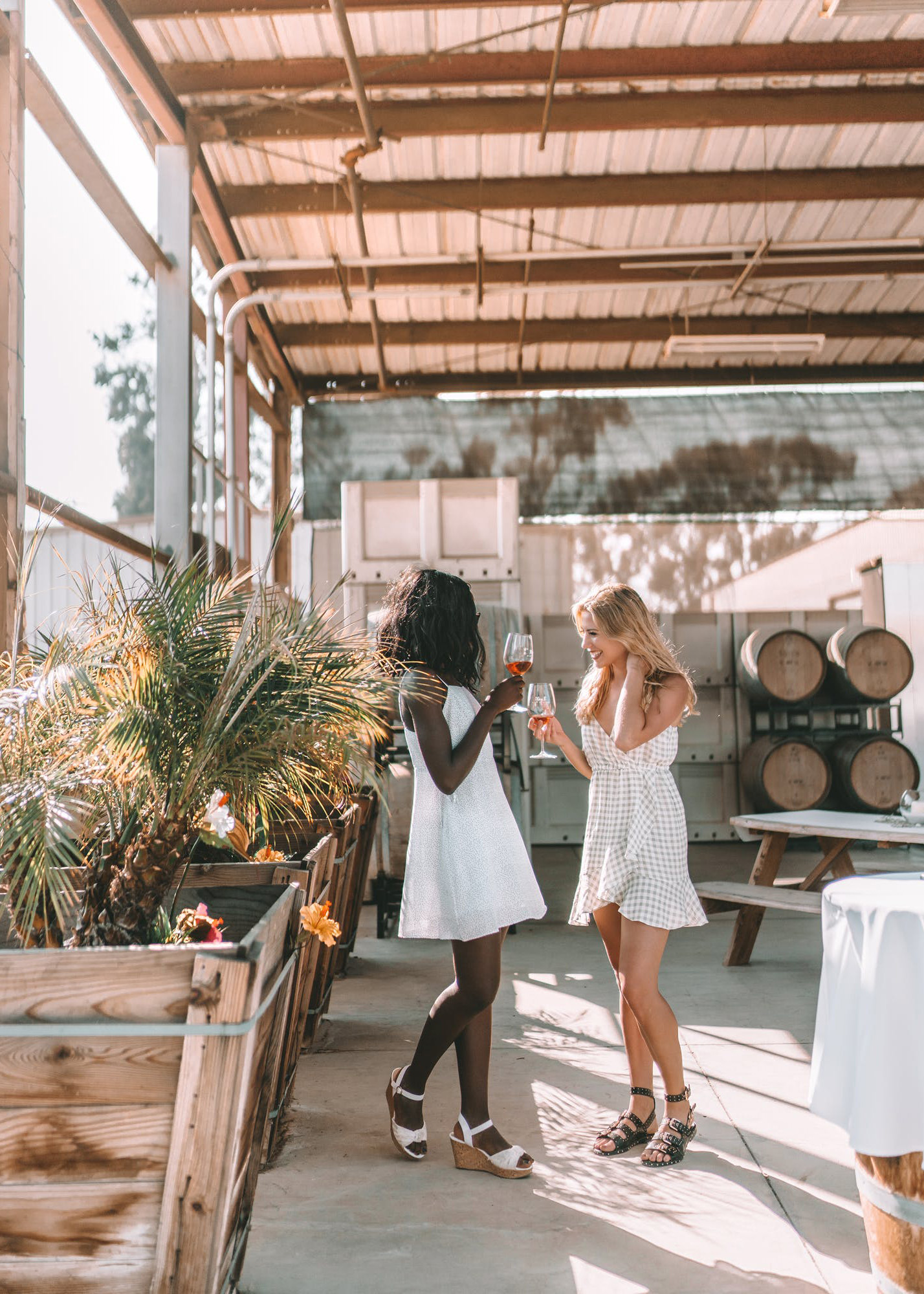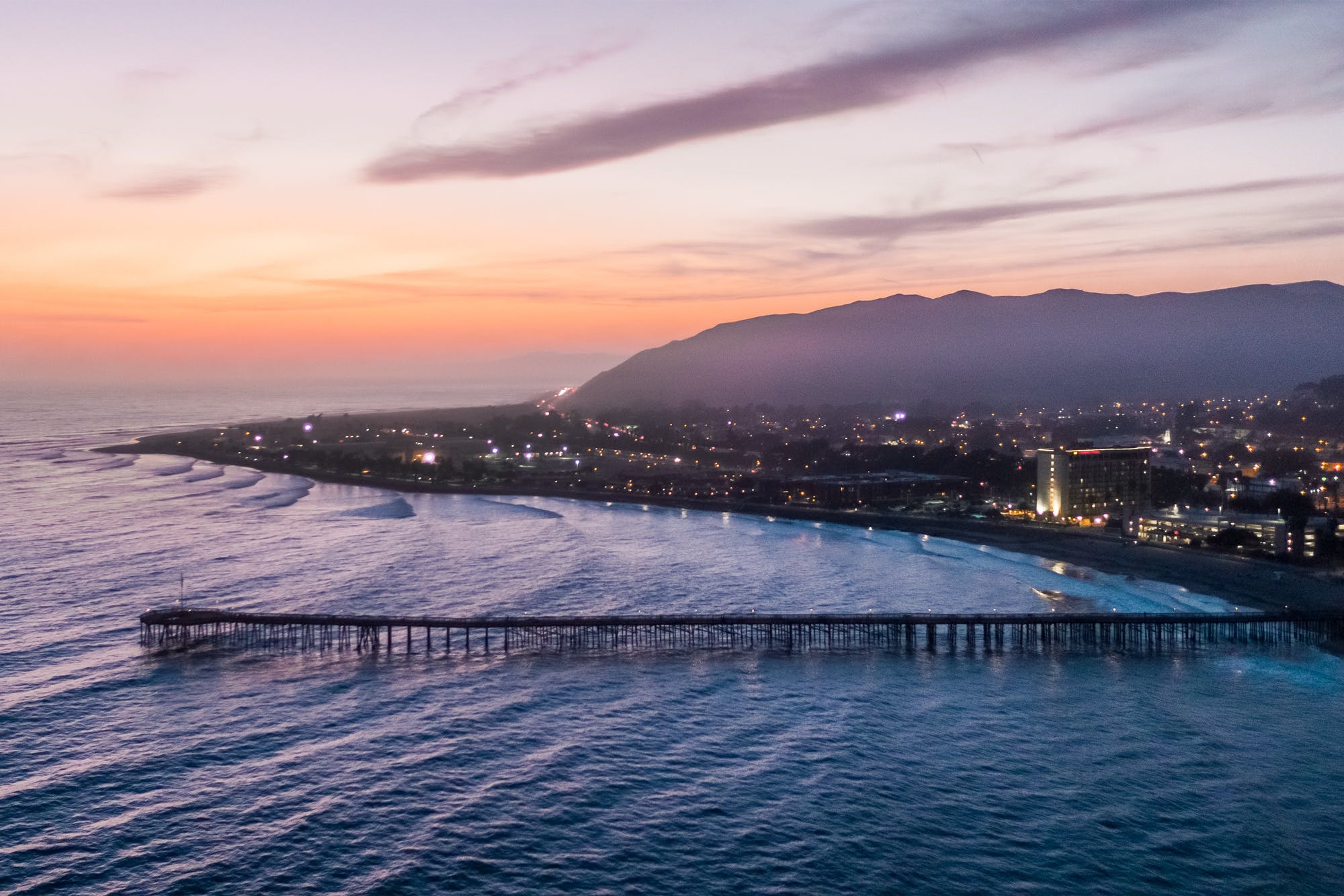 A little plug for my hometown here! If you're coming to LA or driving up the famous California One Highway, a stop in Ventura is well worth it. What was always a sleepy little beach town has grown tremendously over the best few years (with the amount of wealth creeping down from Santa Barbara and up from LA, it was bound to happen.) Check out our film to get inspired! Whether you're looking for famous surfing breaks, wine tasting or a beer crawl, or some of the world's best Mexican food, this local small-town experience has a bit of it all. Find all the best local spots with my travel guide!
11. Seville, Spain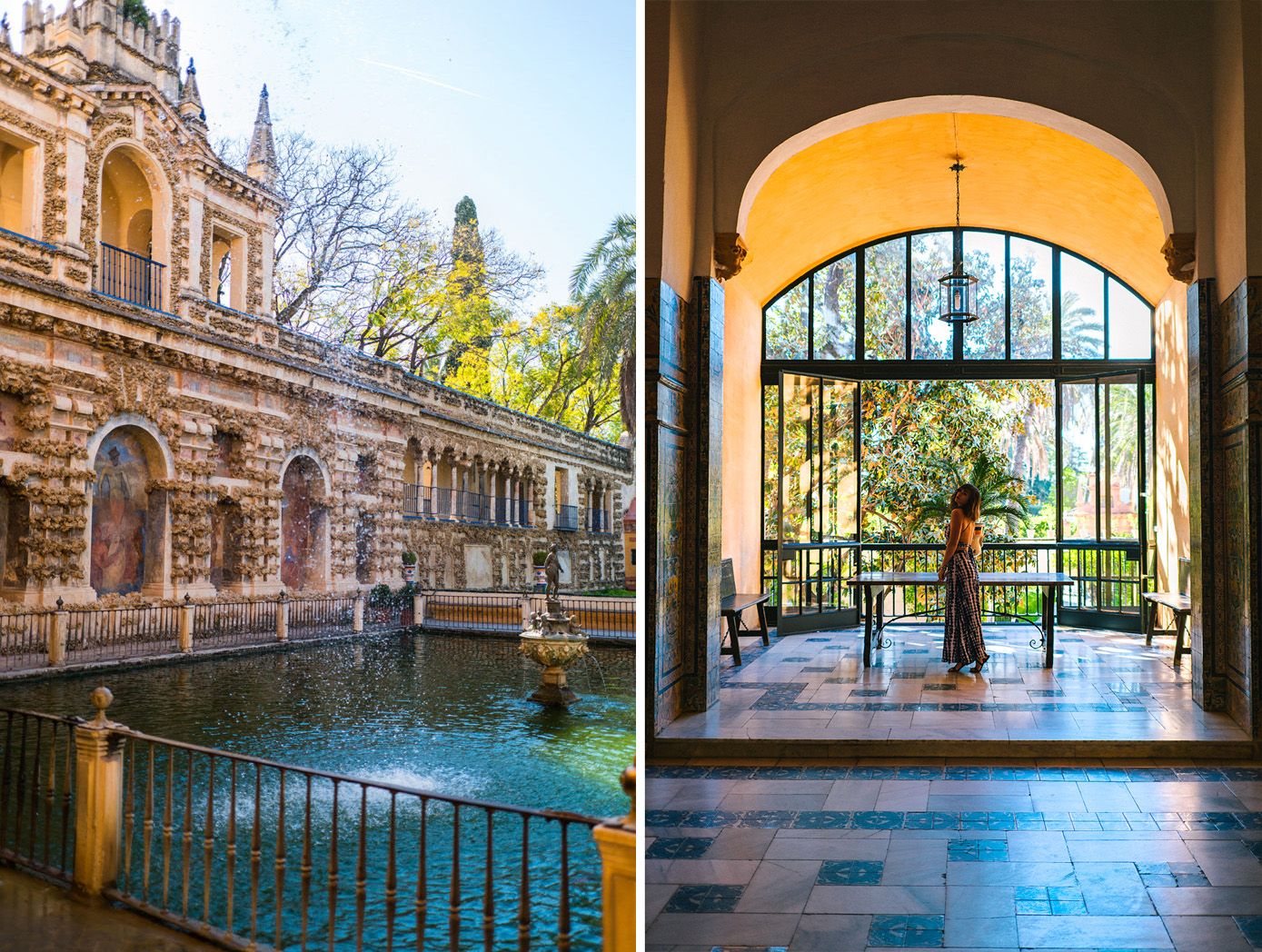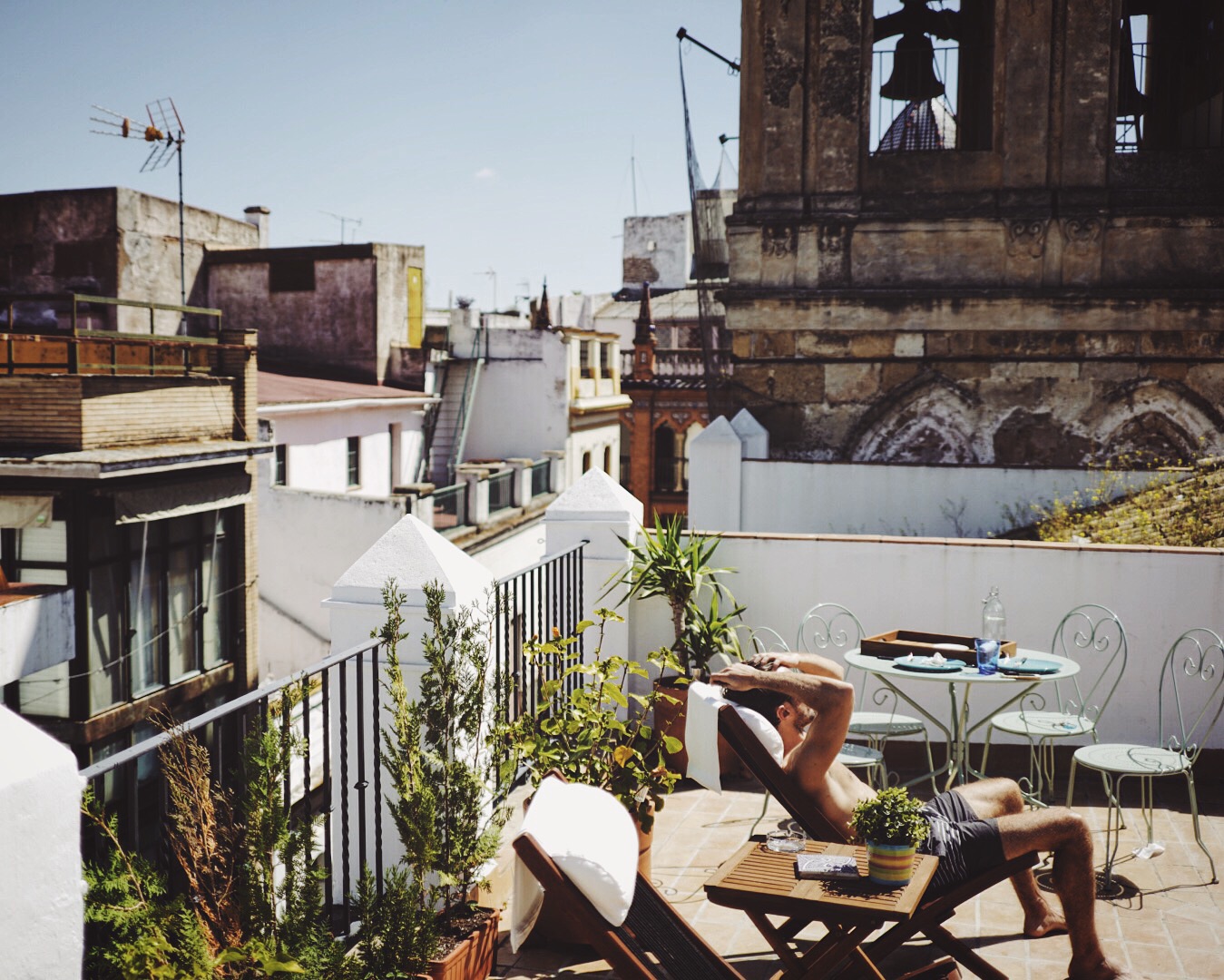 Not nearly as well known as Barcelona or Madrid, Seville is a great city to experience a more local side of Spain. We booked an AirBnB in the old city center here for a shockingly cheap price (bonus, Seville is not an expensive city!) and just explored our way around on foot. The city is warm and vibrant, wine and beer flow like water, and having a tapa at one restaurant and then moving a door or two down to grab the next course at the next one makes you feel like you fit right in from day one. The one thing not to miss is the incredible Alcazar of Sevilla! Save all of the best local spots and plan it all with my Sevilla Travel Guide!
12. Dominican Republic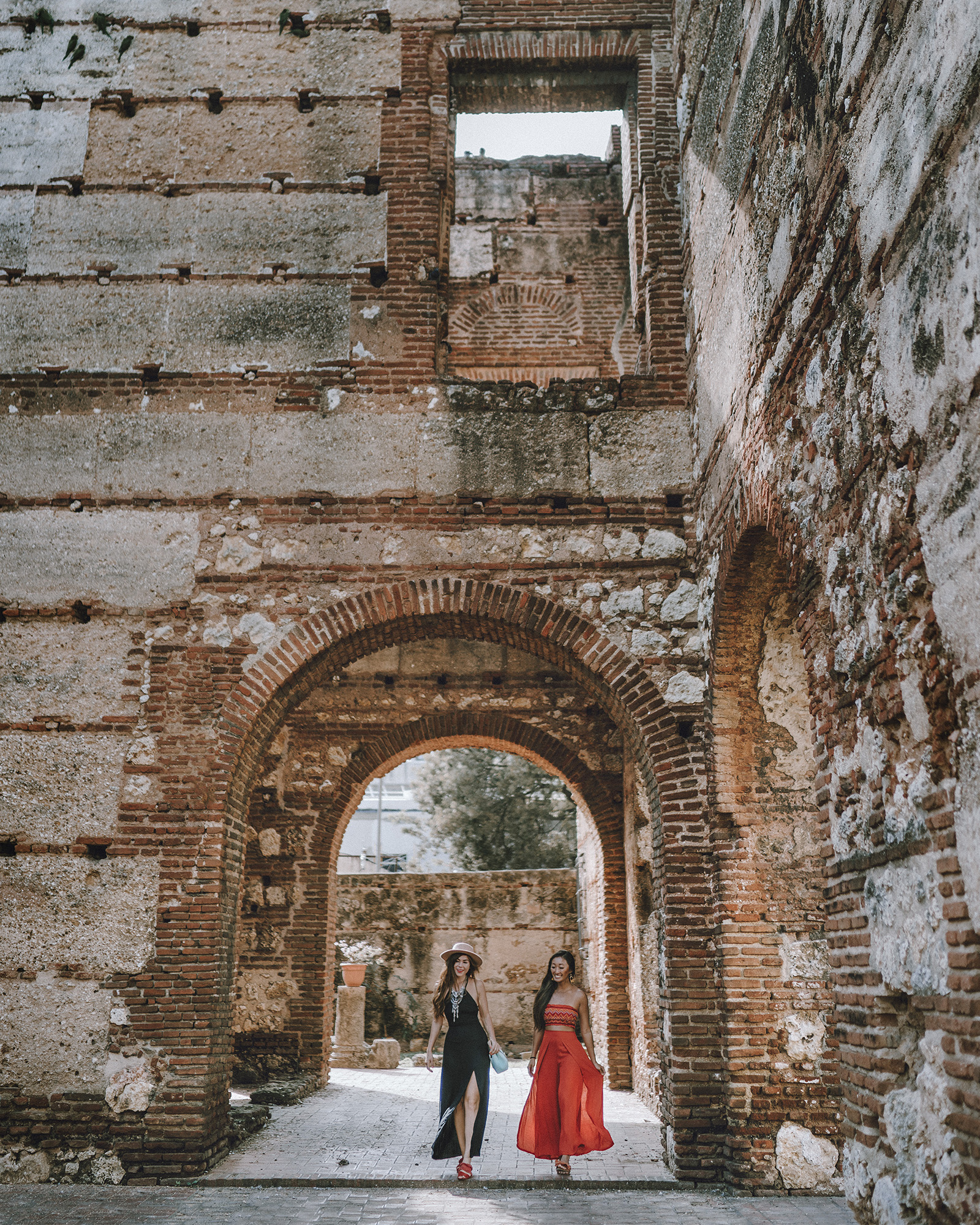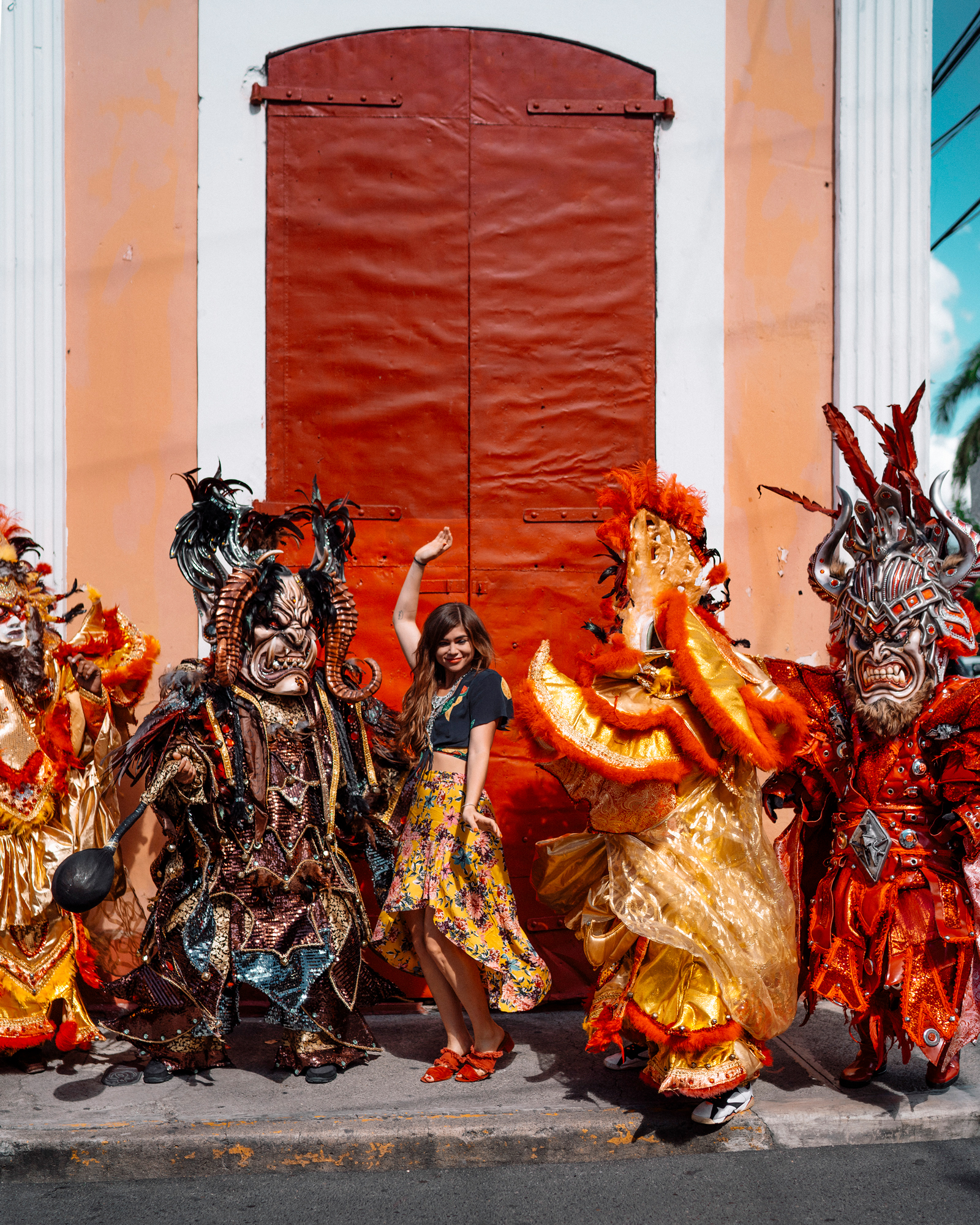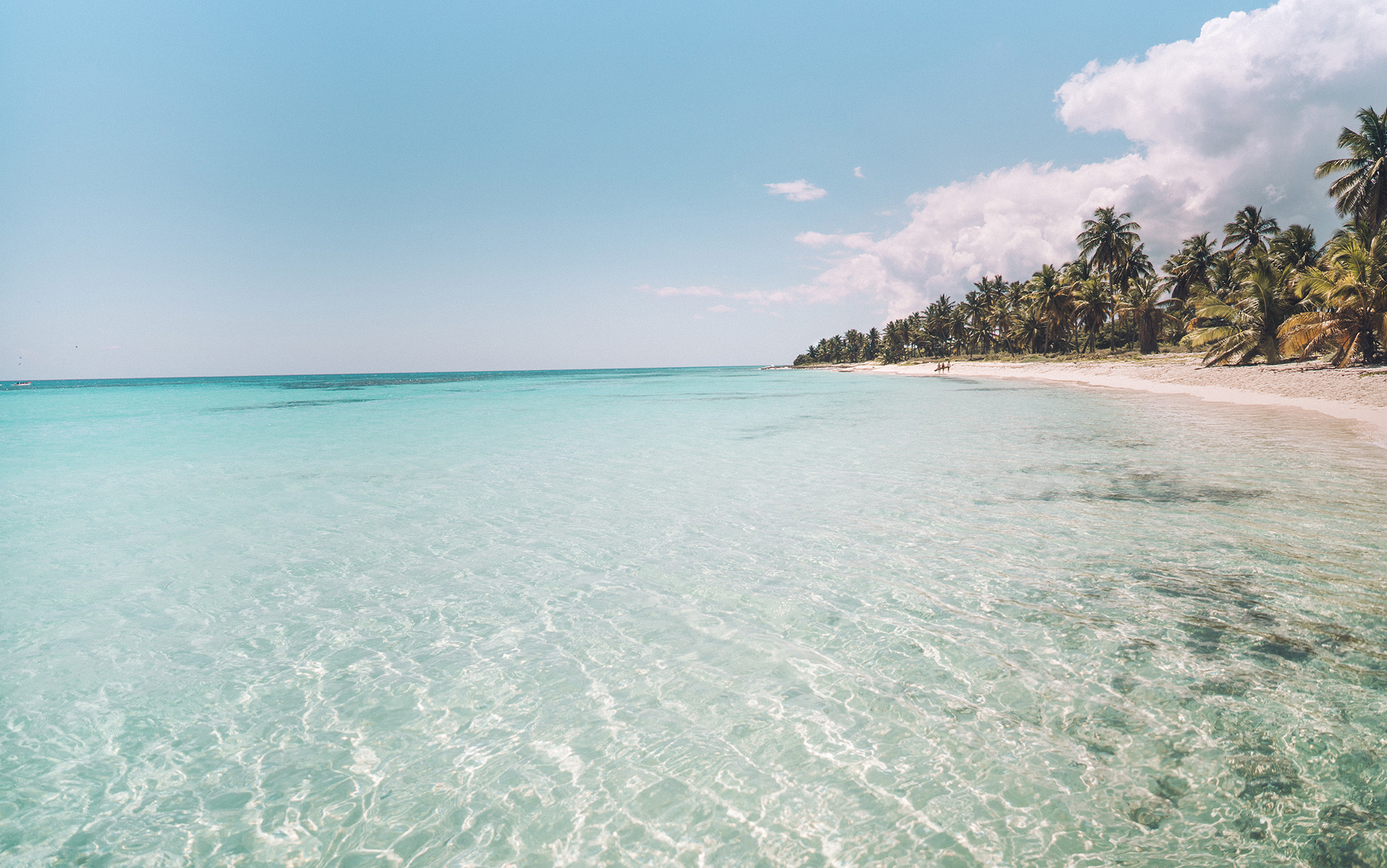 While the Dominican Republic has been the most toured island in the Caribbean for years now, a string of unrelated deaths caused a very sensationalized news story this year that rocked the Island's tourism industry. However, there is so much beauty and variety in the country, and without any incidents in quite some time, it's time to put the DR back on your radar! While the majority of tourists will just come to Punta Cana and not see much besides the resort, there are incredibly vibrant cities on the Island. My favorite by far is historic Santo Domingo, which was established in the 1500's and looks much more like Rome than the Caribbean. Read more about where to visit on my guide here!
13. Moorea, French Polynesia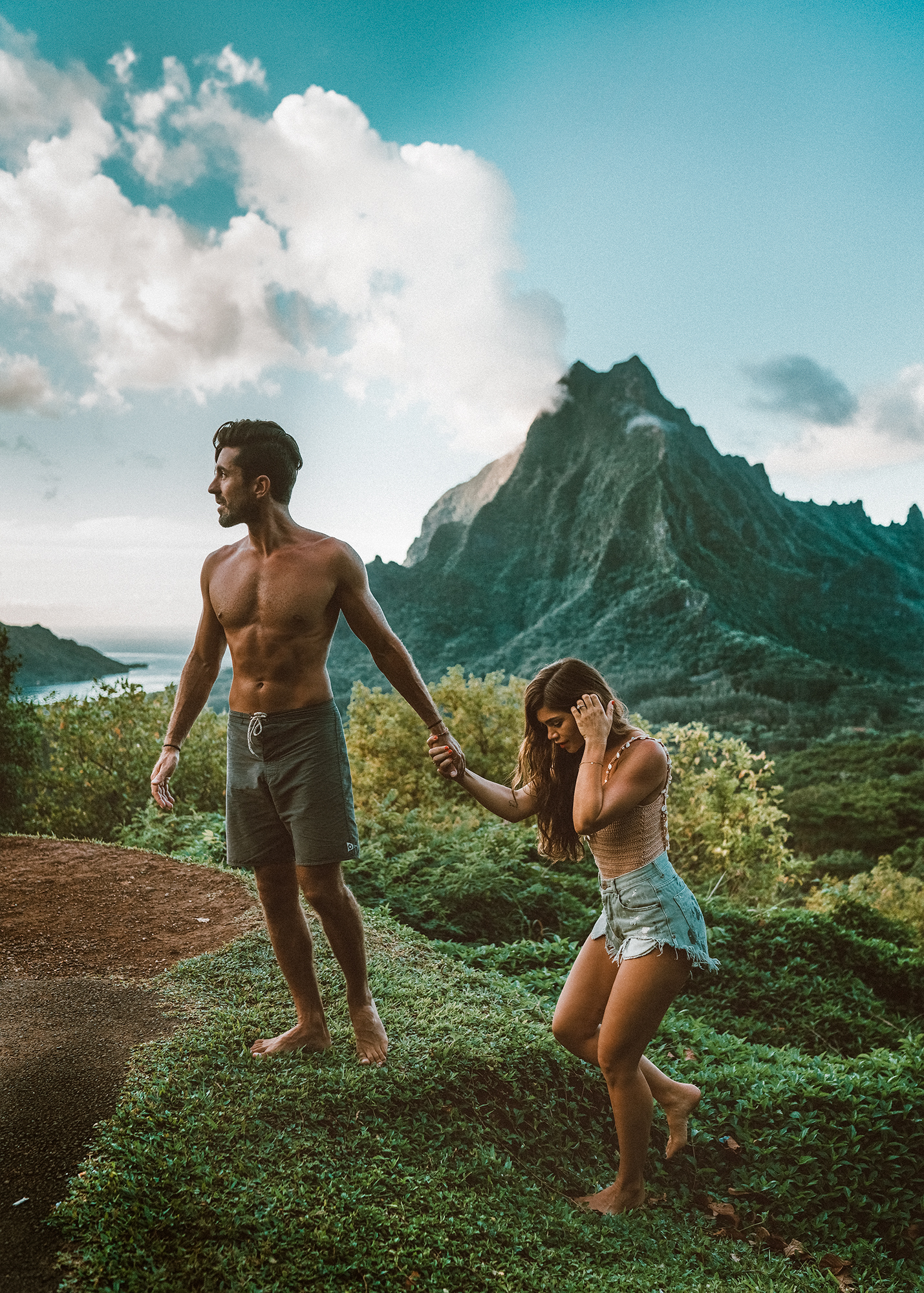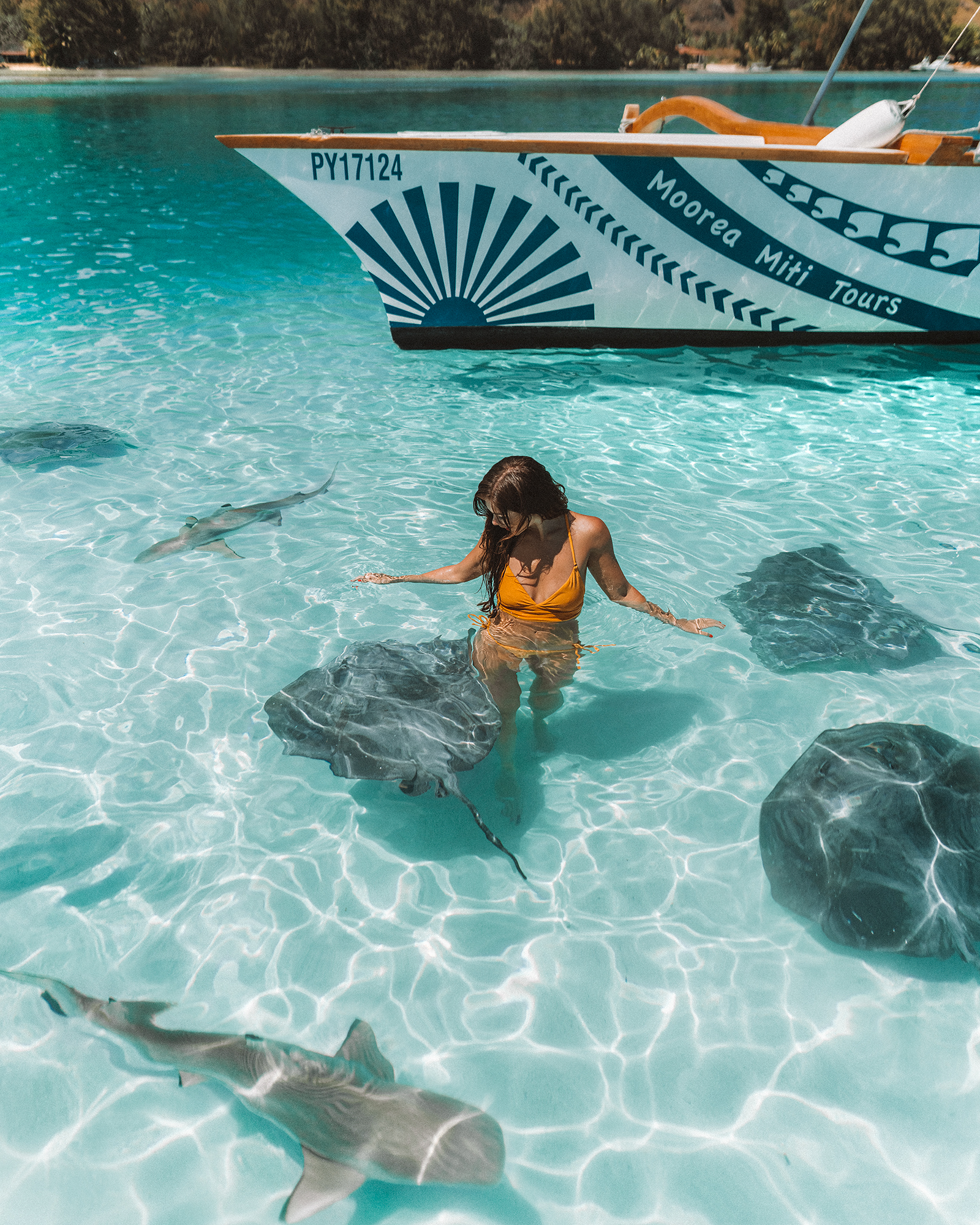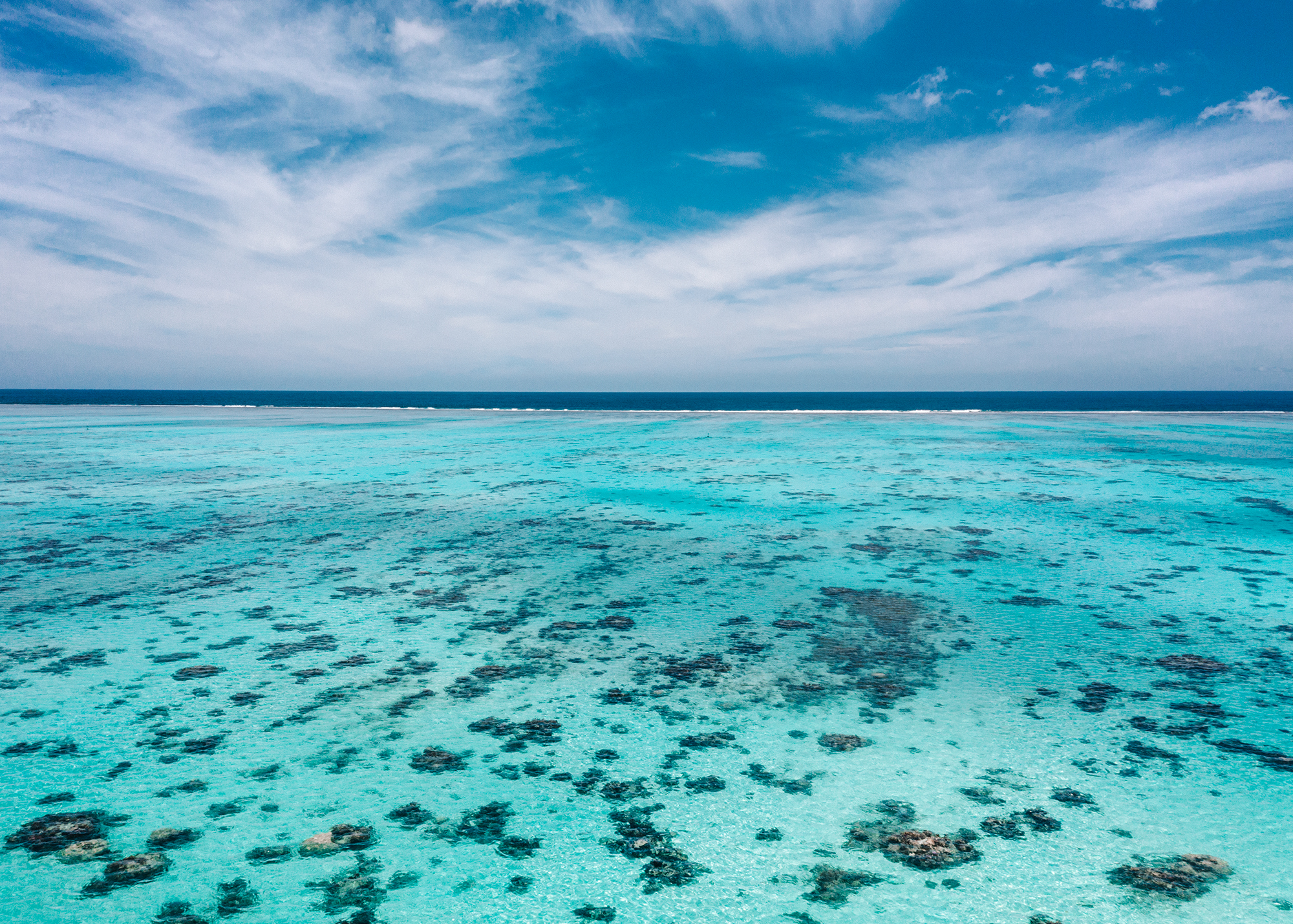 While Tahiti and Bora Bora have the fame and the glamour, the island of Moorea is truly a gem worth visiting, and can be visited very affordably - making a Tahitian vacation possible for everyone! The island is a short, $15 ferry ride away from the main island of Tahiti and has everything you could want from paradise - lush green mountaintops, epic hikes, crystal clear water, sting rays, sharks and rays and roadside fruit stands, and accommodations for $50-100 a night! Read my full budget travel guide to Moorea here!
14. Marfa, Texas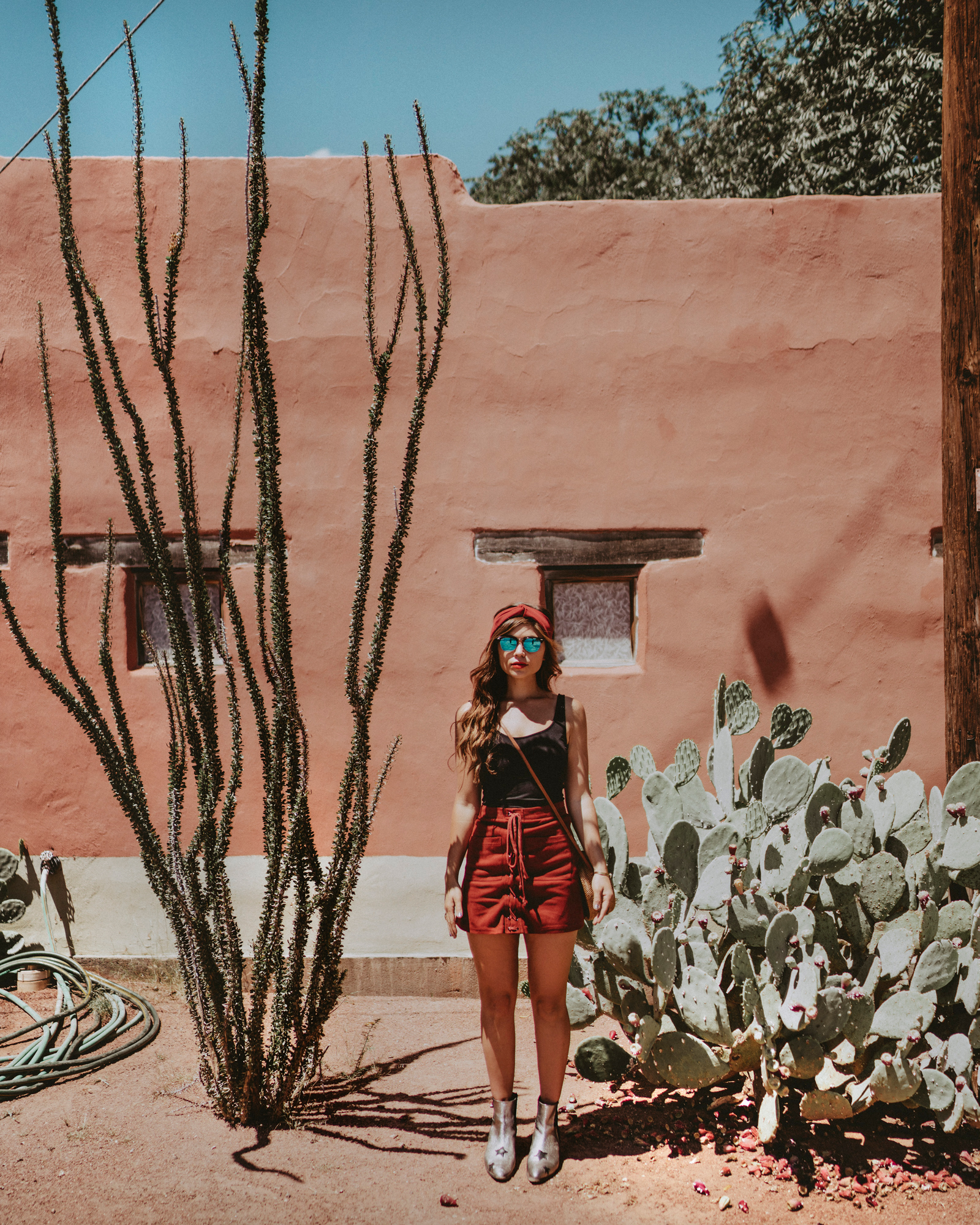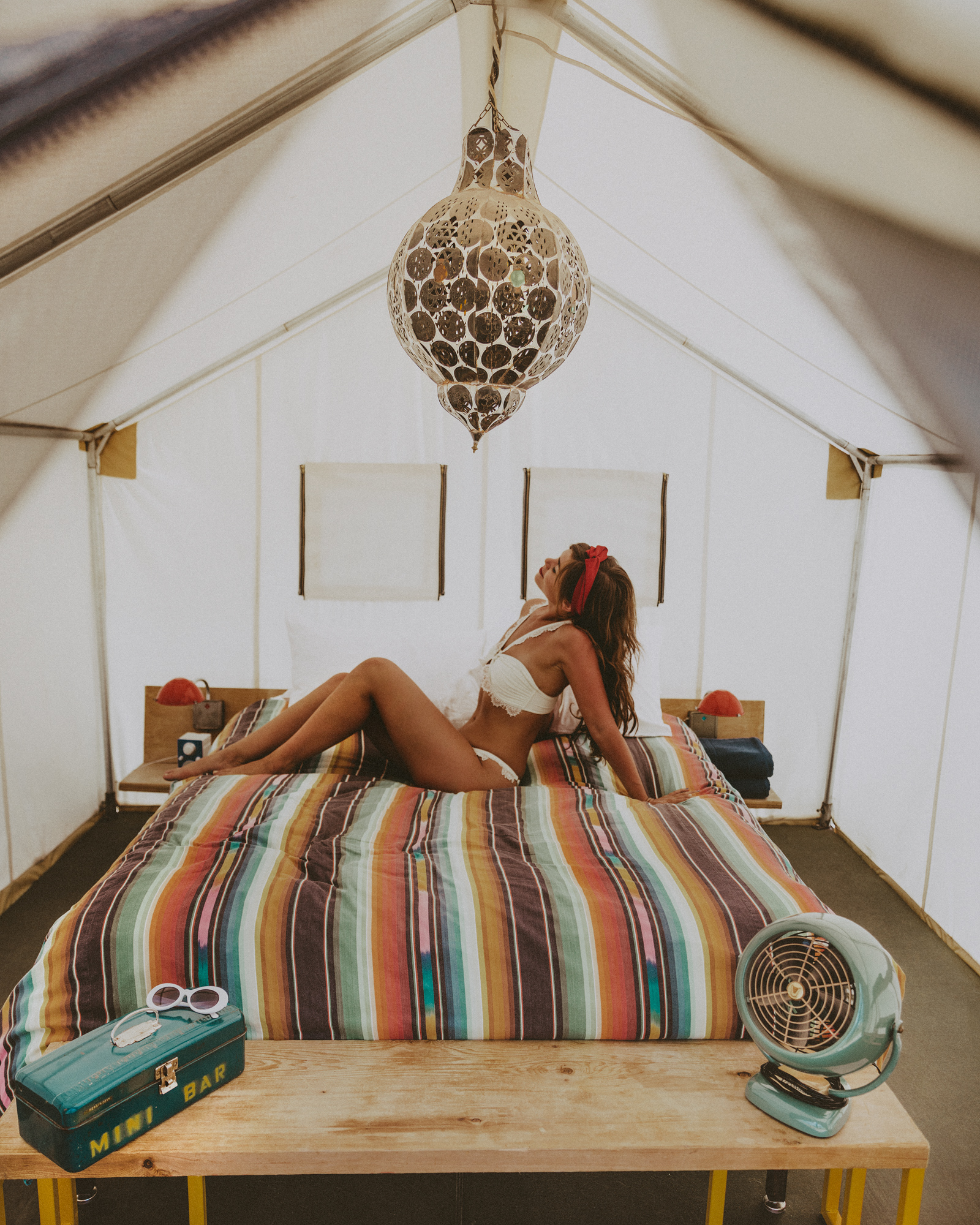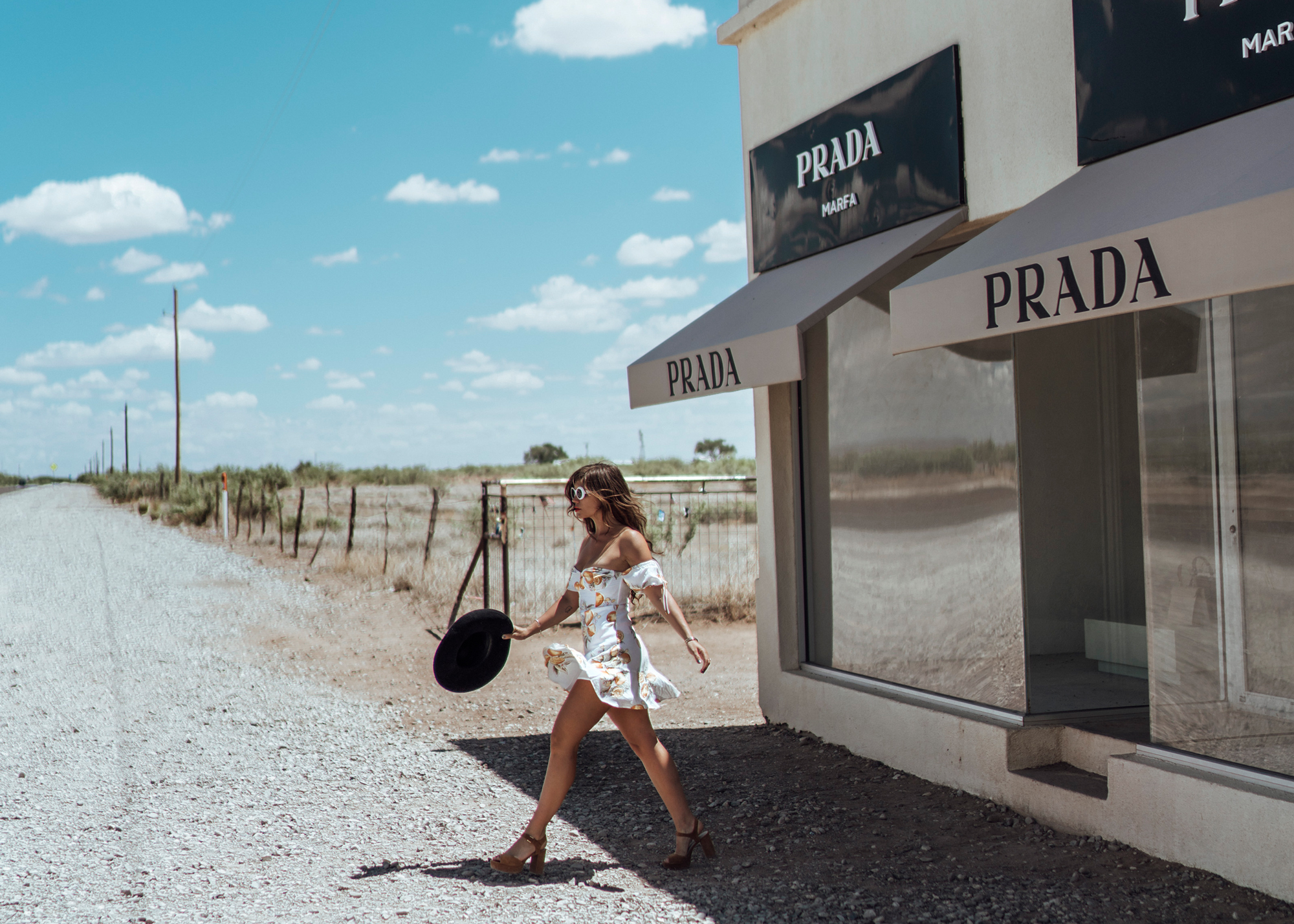 Marfa, Texas, is an unexpected art mecca and wonderfully strange and charming destination. From the famous Prada Marfa art installation, to the Insta-famous El Cosmico Airstream and Teepee park, to the world renounced art galleries, this West Texas middle of nowhere town is well worth a visit. Despite it's remote location, Marfa has five-star hotels and restaurants, specialty coffee shops, and curated fashion boutiques. Visit the nearby Observatory to see planets through world-class telescopes and grab some incredible Mexican food at the taco trucks! Plan it all with my guide here.
15. Cape Town, South Africa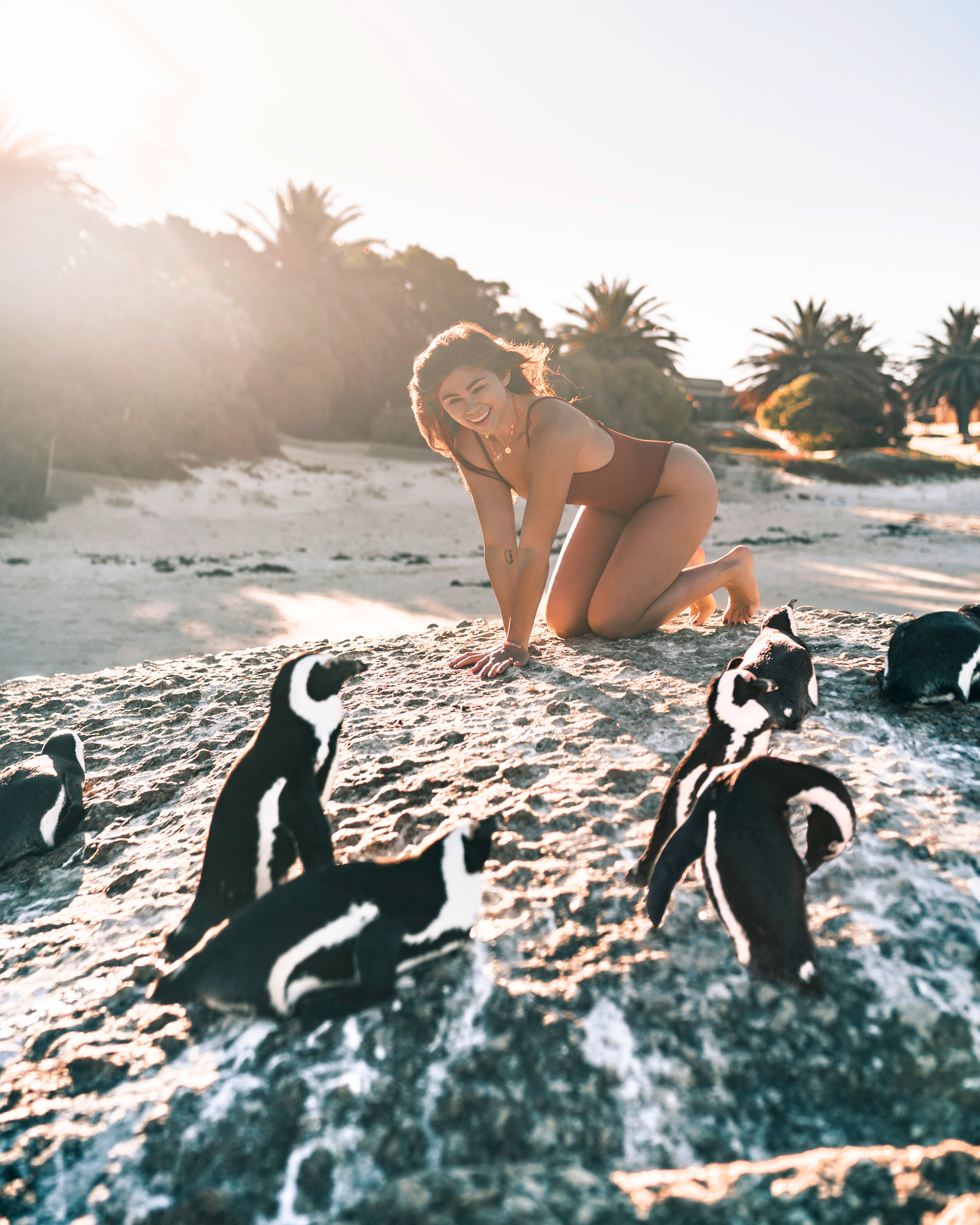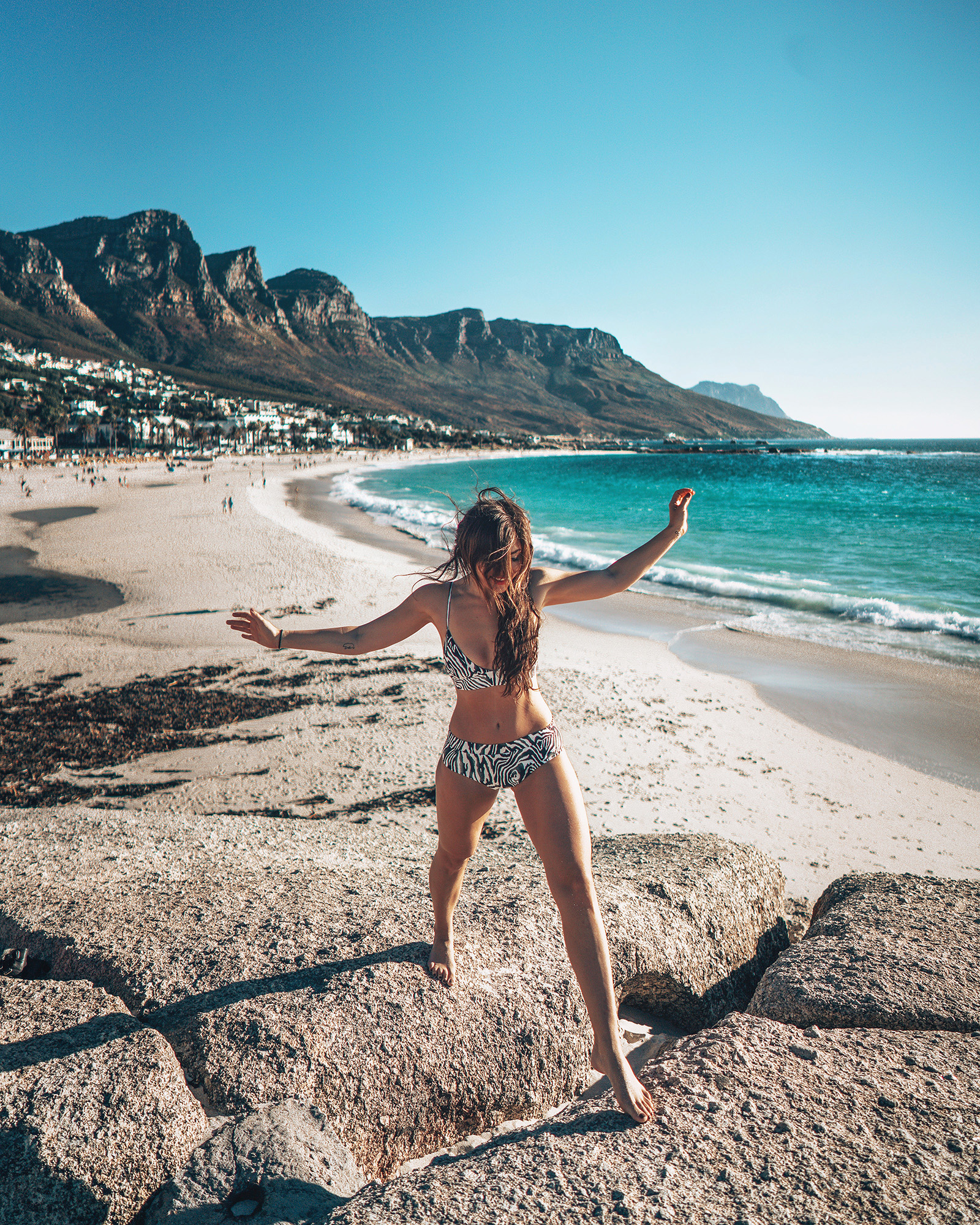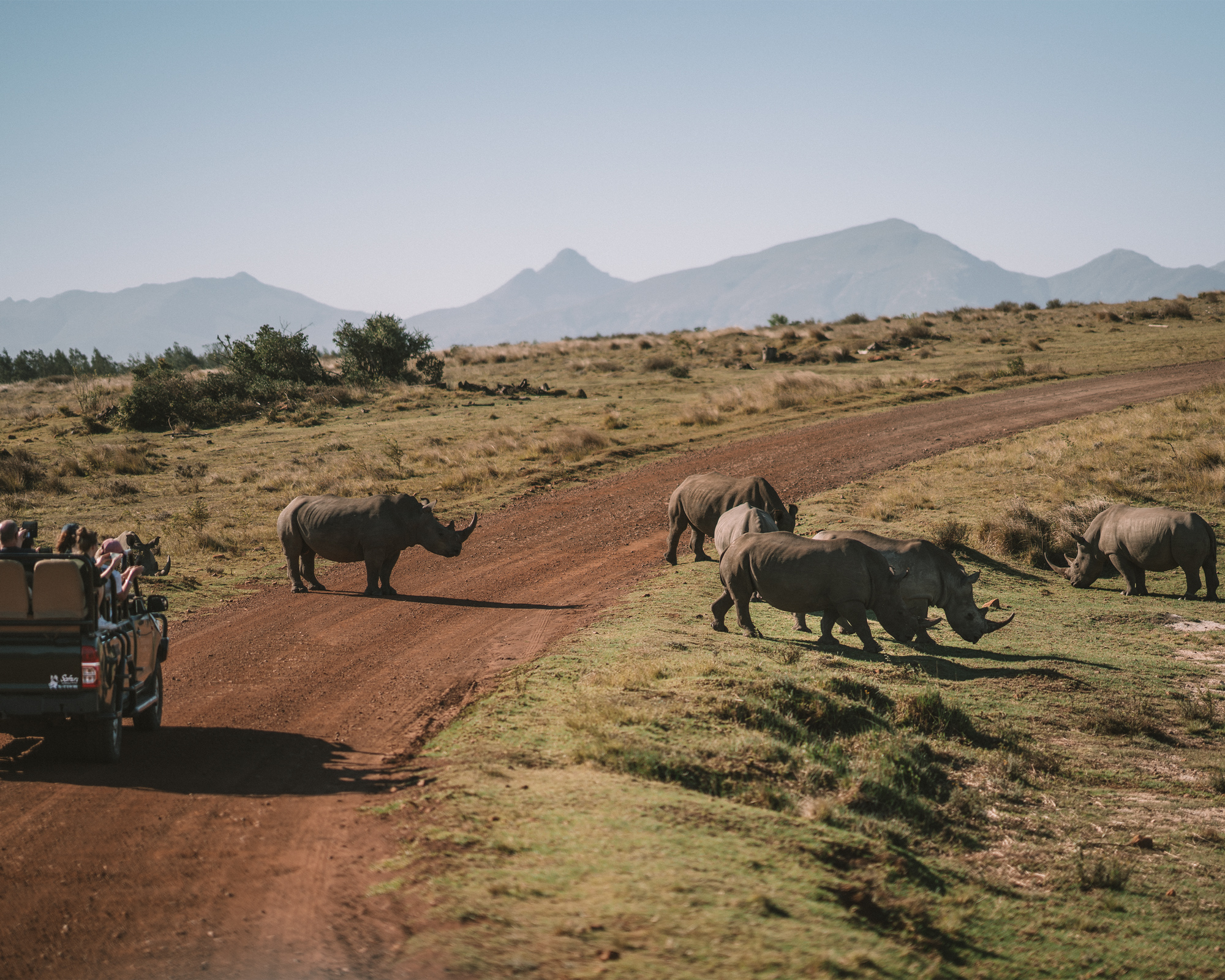 We LOVED Cape Town, and are already planning to make another trip back here to explore more. The city itself feels a bit like LA, but so much bolder. Everything is bigger - the beaches are stunning, Table Mountain is incredible, the roads are epic coastal drives, and there are even penguins on the beach right in the city! In just a couple of hours you can drive to the Winelands and see villages that look like they were plucked straight from Europe, shore towns that look more like Norway than Africa, and even go on safari at a Big-5 Game Reserve. As a huge bonus, food and wine here is very inexpensive for Americans and Europeans! See all of my Cape Town travel tips here.
16. Bermuda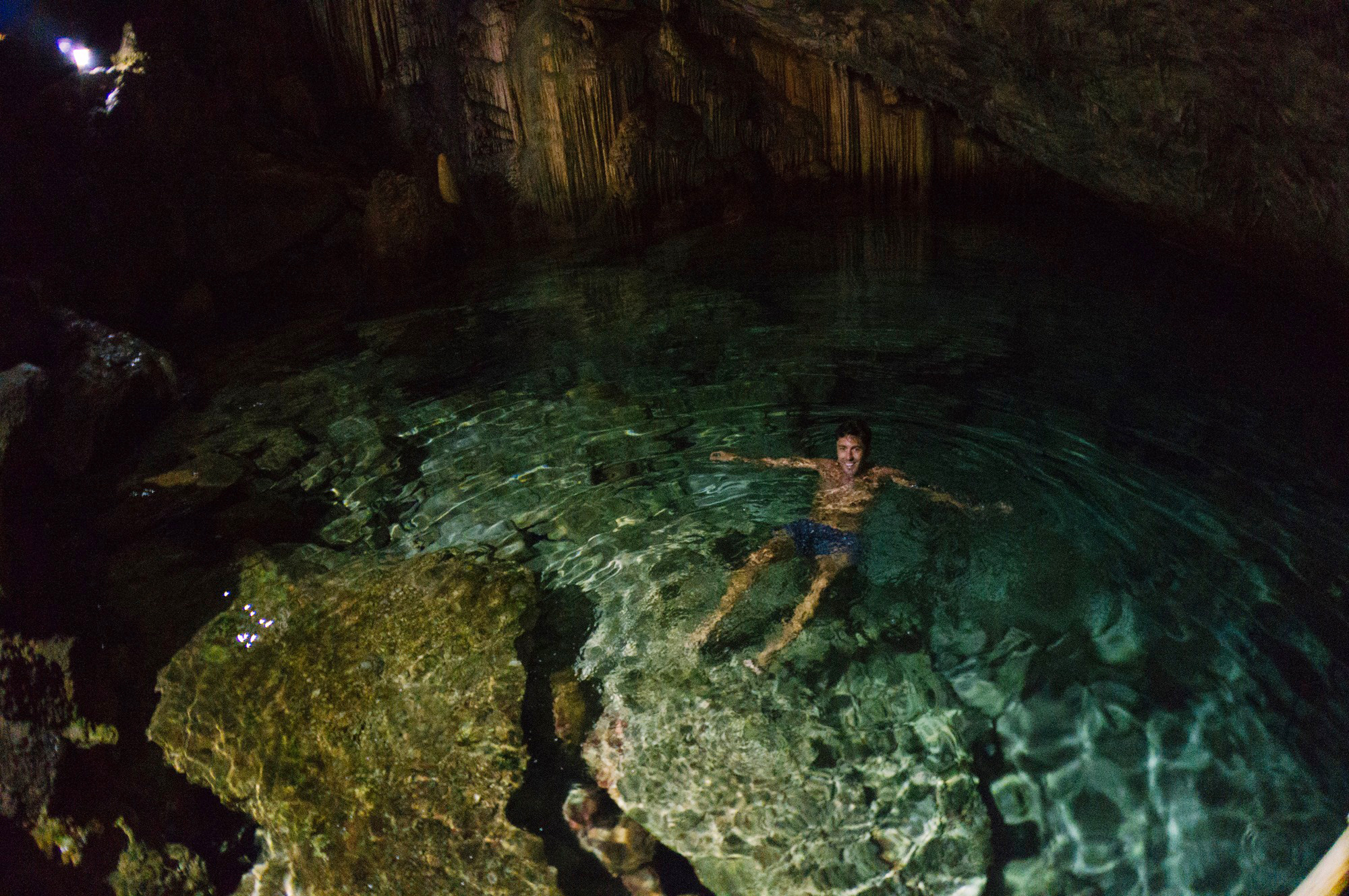 Did you notice that these photos are a little different? We haven't been to Bermuda since 2014, but recently the island has been calling me and I still think of how special a place it is! Often overlooked for other Caribbean islands, Bermuda is a bit in the middle of nowhere much farther North in the Atlantic ocean. However, if you're located on the East Coast, getting to Bermuda is incredibly easy - a flight from NYC takes less than 2 hours! We only took a quick weekend trip here for my birthday back when we both had office jobs. We left our hotel at 8AM on Monday morning, caught a flight back to NYC, and I was in my office by noon. Rent a motorbike, visit the pink sand beaches, blue hole, and endless grotto pools. Hopefully we will be back here very soon and I can update this with a full travel guide.
17. Guadalajara, Mexico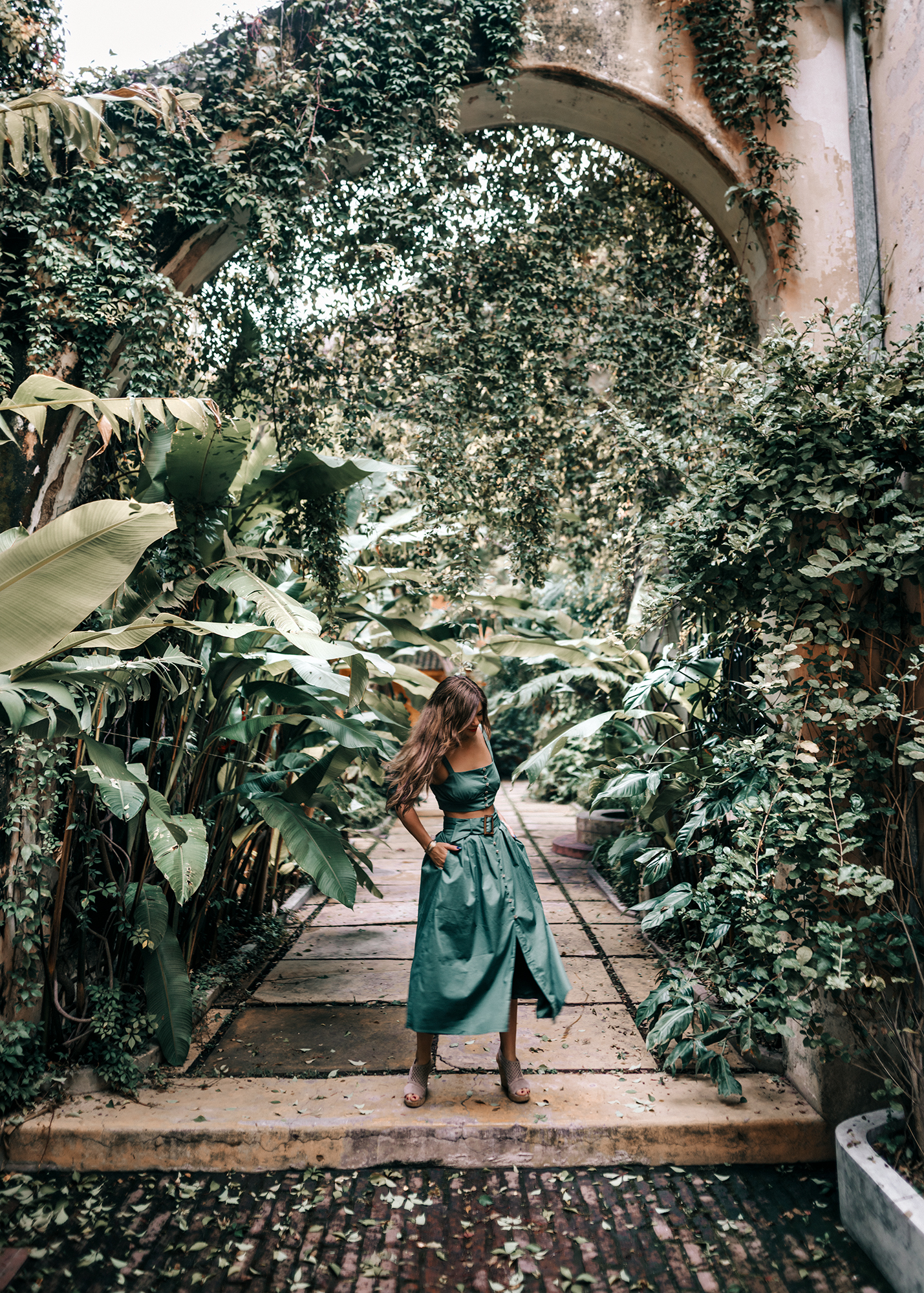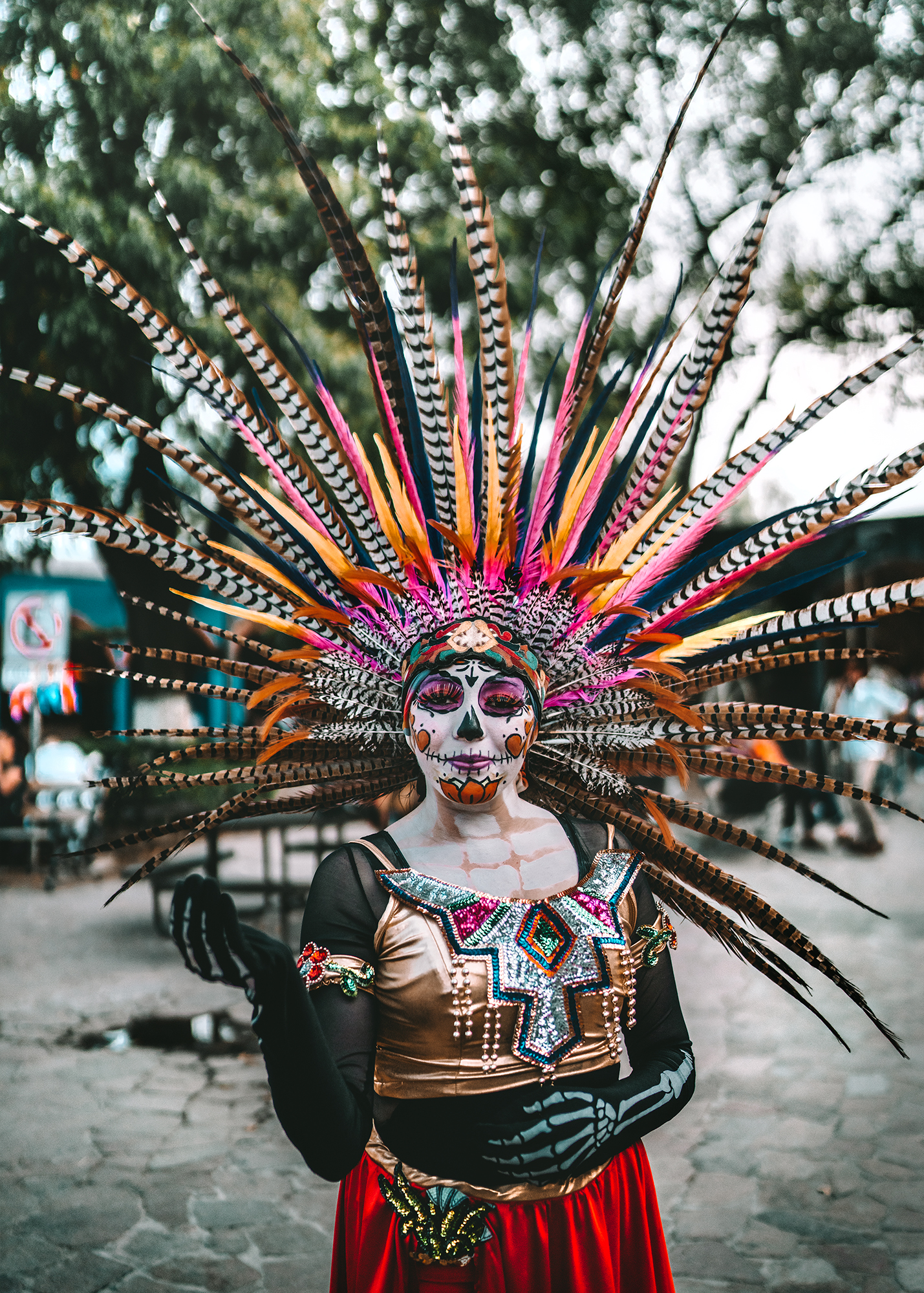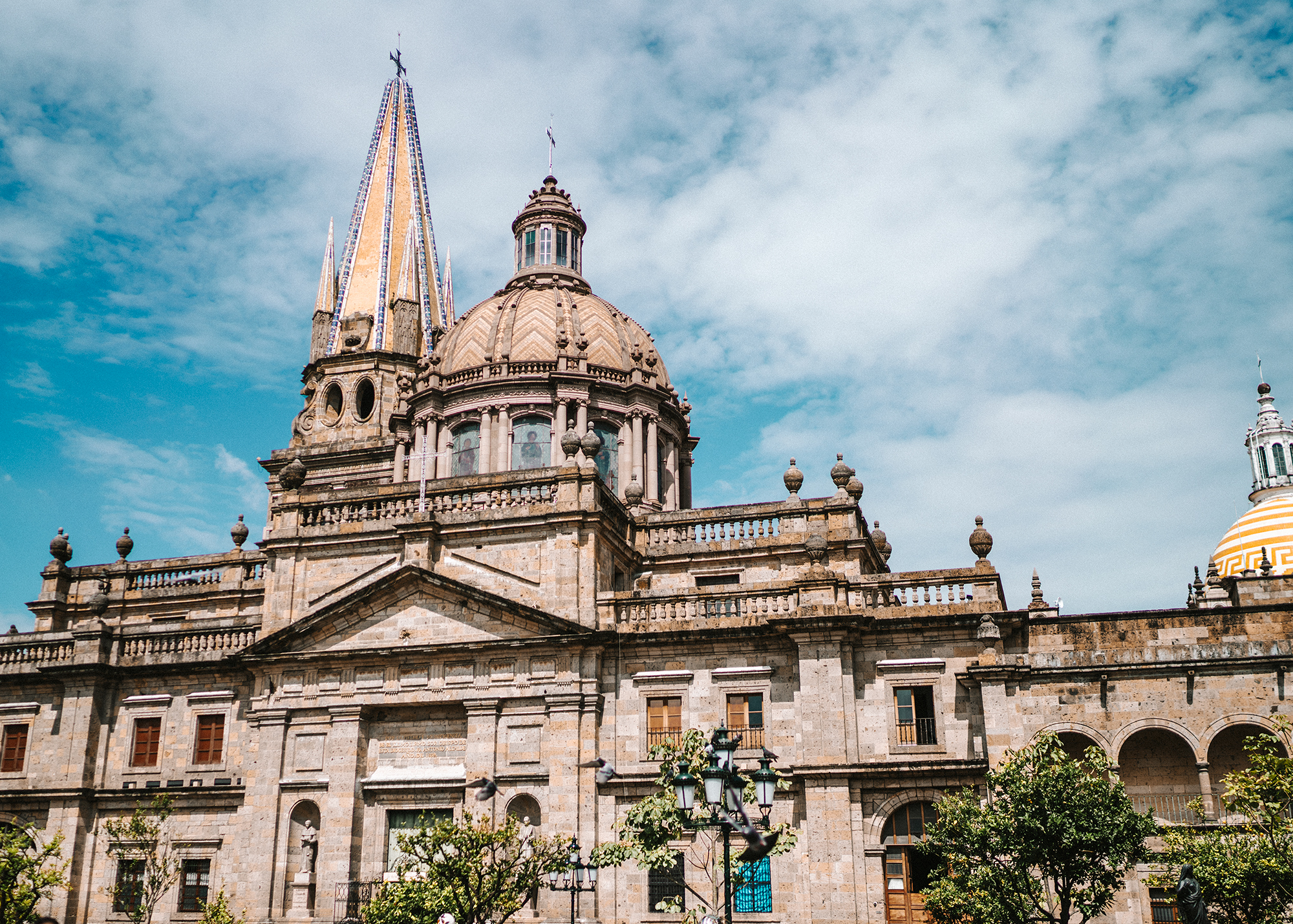 Mexico's second biggest city does not get the credit it deserves - it is historic, beautiful, vibrant, and is surrounded by nature and a number of destination towns. We visited during Dia De Los Muertos which was an INCREDIBLE cultural experience that I cannot recommend highly enough. While you're here, a trip out to Tequila, Mexico (yes the birth place of Tequila) is a must, as is visiting Lake Chapala and the expat town of Ajijic. Check my travel guide here! While you're here, don't miss the magical town of Tequila, and the Jose Cuervo Day Trip you can take to get there.
18. Panama City, Panama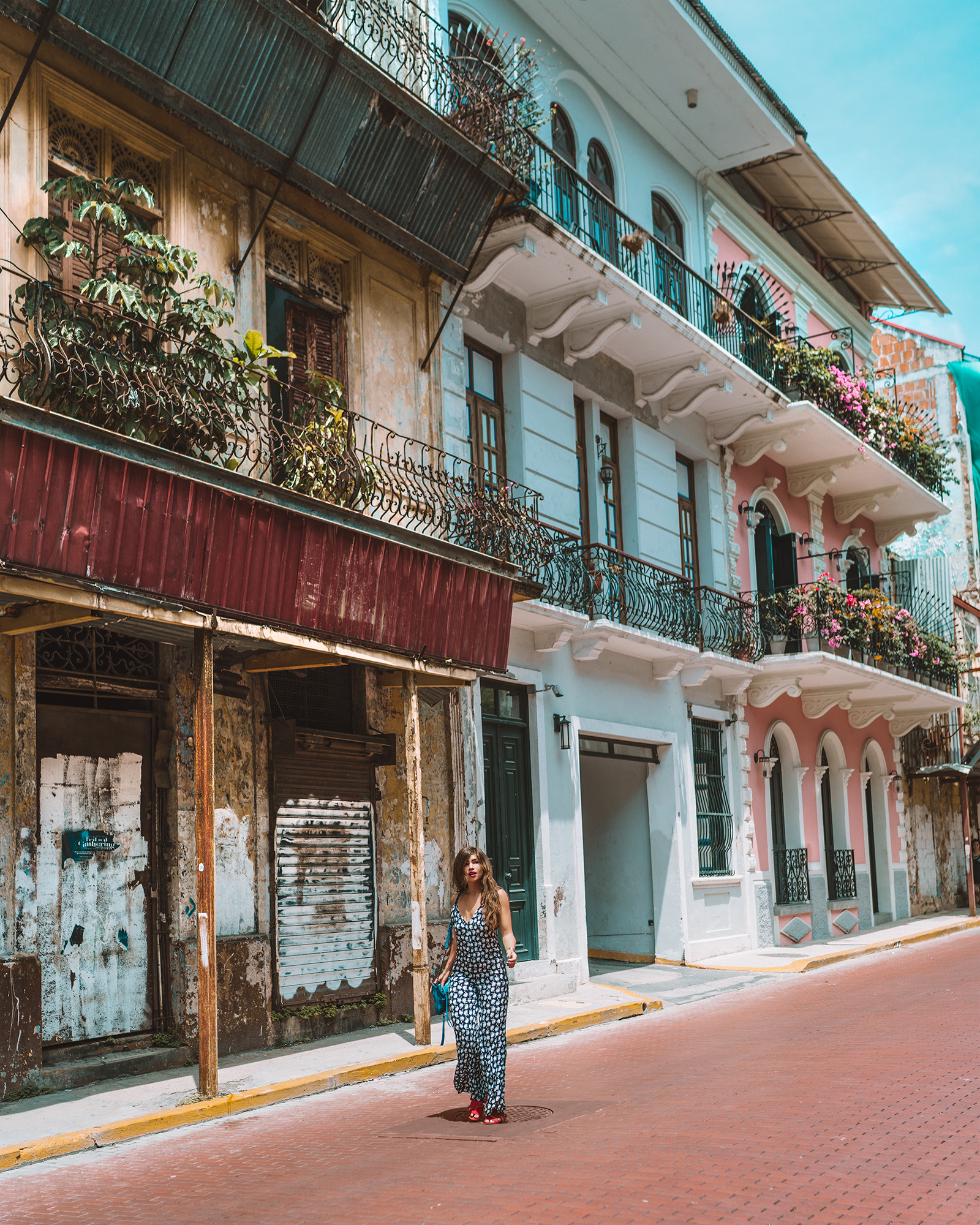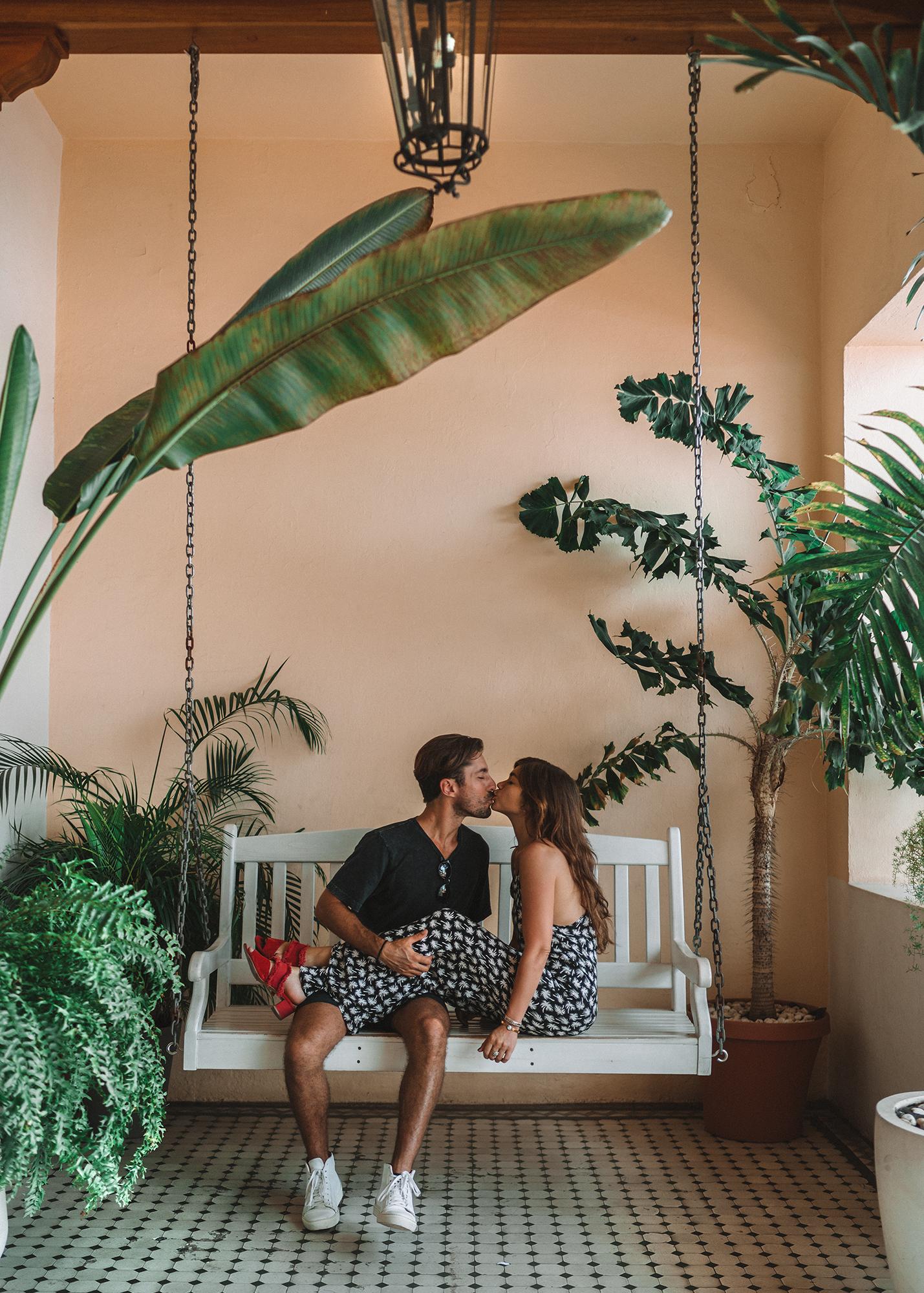 With Cuba being mostly inaccessible to Americans again, Panama City is a great substitute for Havana! The city has grown exponentially in the last decade and a is a great crossroads of Central and South America - you'll meet people from every country in the region. There are glistening towers, the Panama Canal, ultra high-end restaurants as well as great street food, and a freshly redone historic city center.
19. Hua Hin, Thailand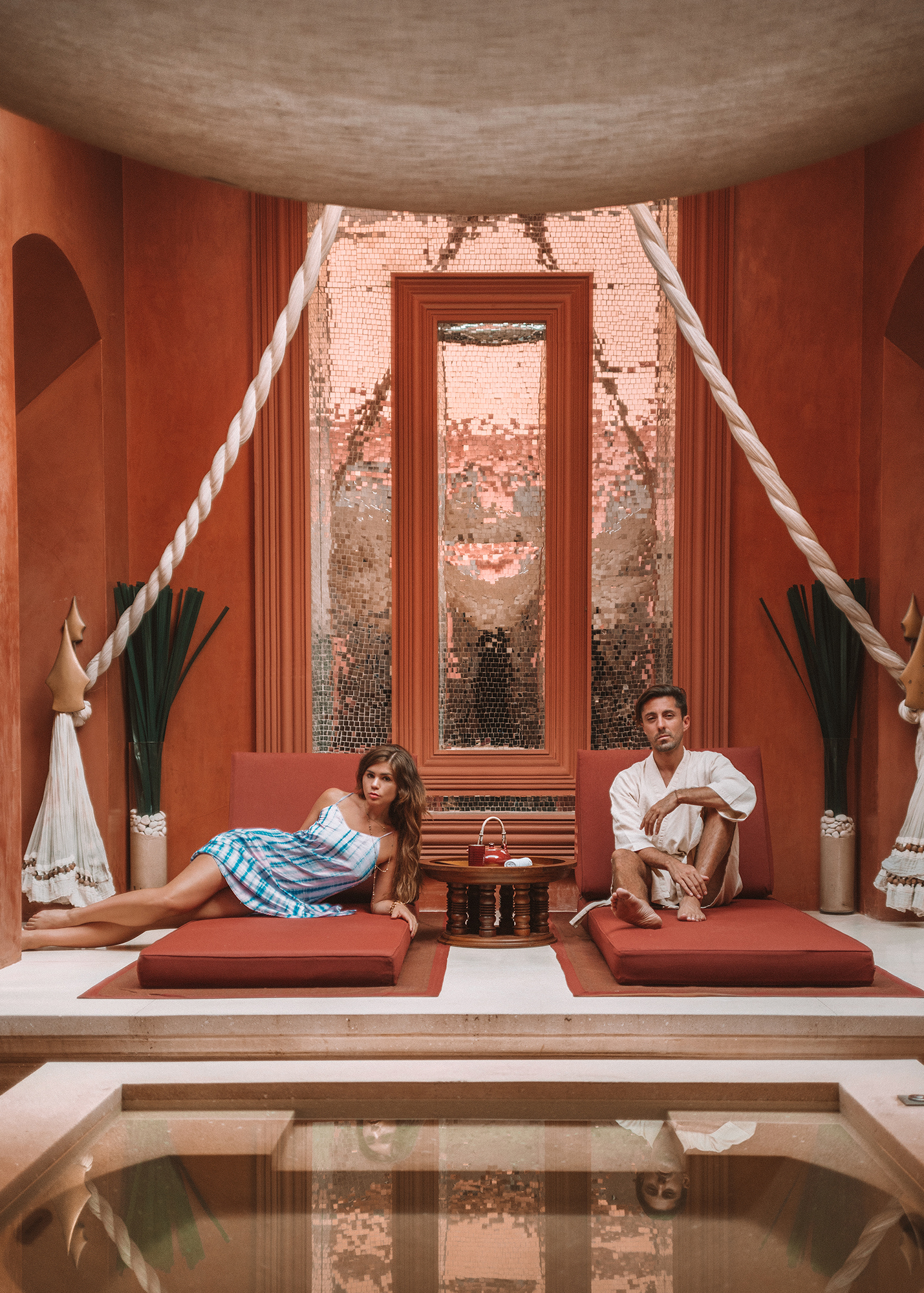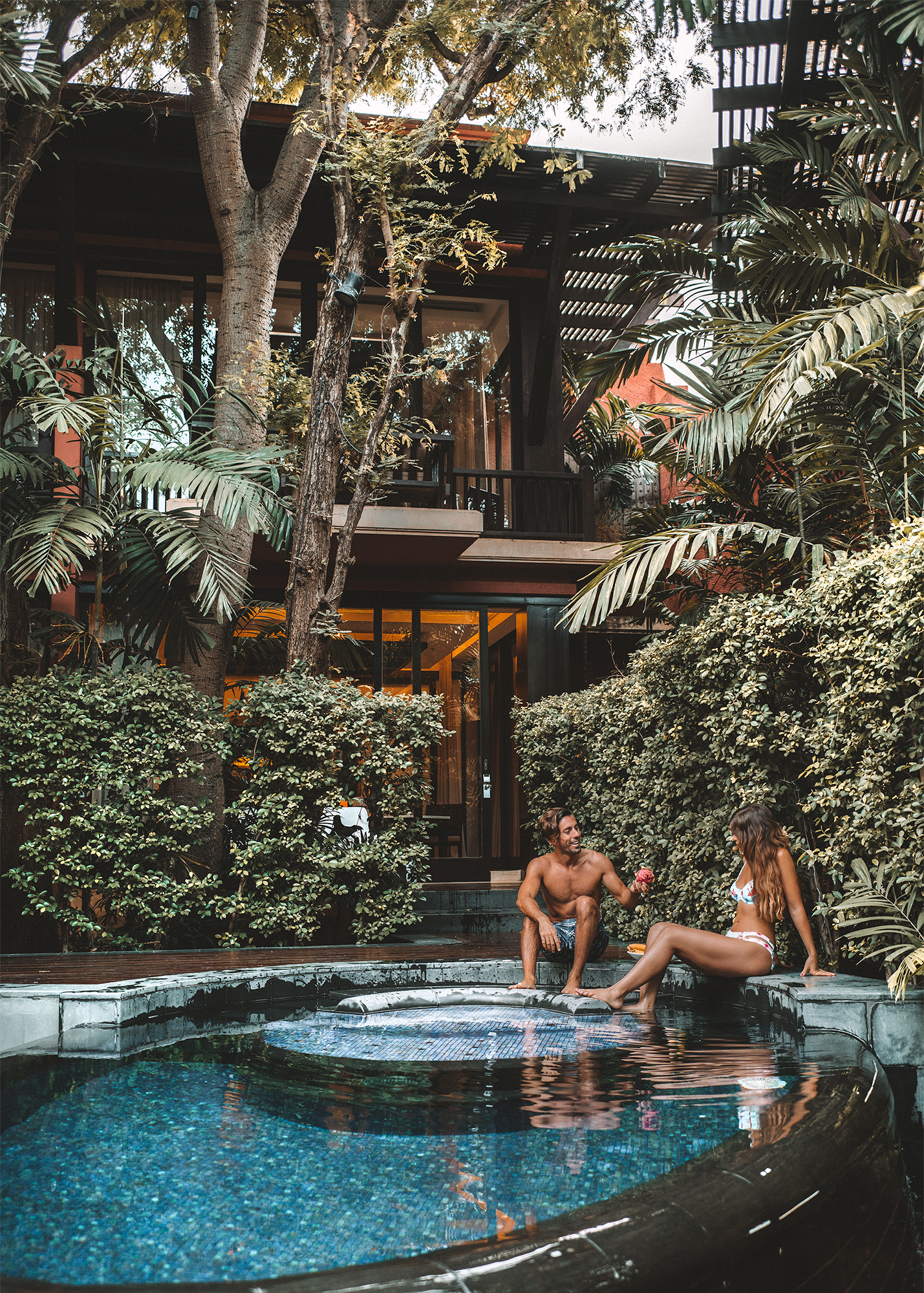 Hua Hin is just a 90 minute drive from Bangkok, but is a beach vacation destination of Thailand visited mostly by local Thais. If you've already done Phuket and Chiang Mai and are looking for something a bit less travelled, Hua Hin is a great stop. The area has hidden jungle temples, caves and hiking, Thai wineries with wine tasting, pineapple fields, beautiful beaches, elephant sanctuaries, night markets and The Barai, one of the coolest hotels we have ever, ever stayed in. At the Barai you can get an ultra-lux all-inclusive spa service for Thailand prices. See all the details on my post here! Just looking at this is making me crave a trip back to Thailand.
20. Taipei, Taiwan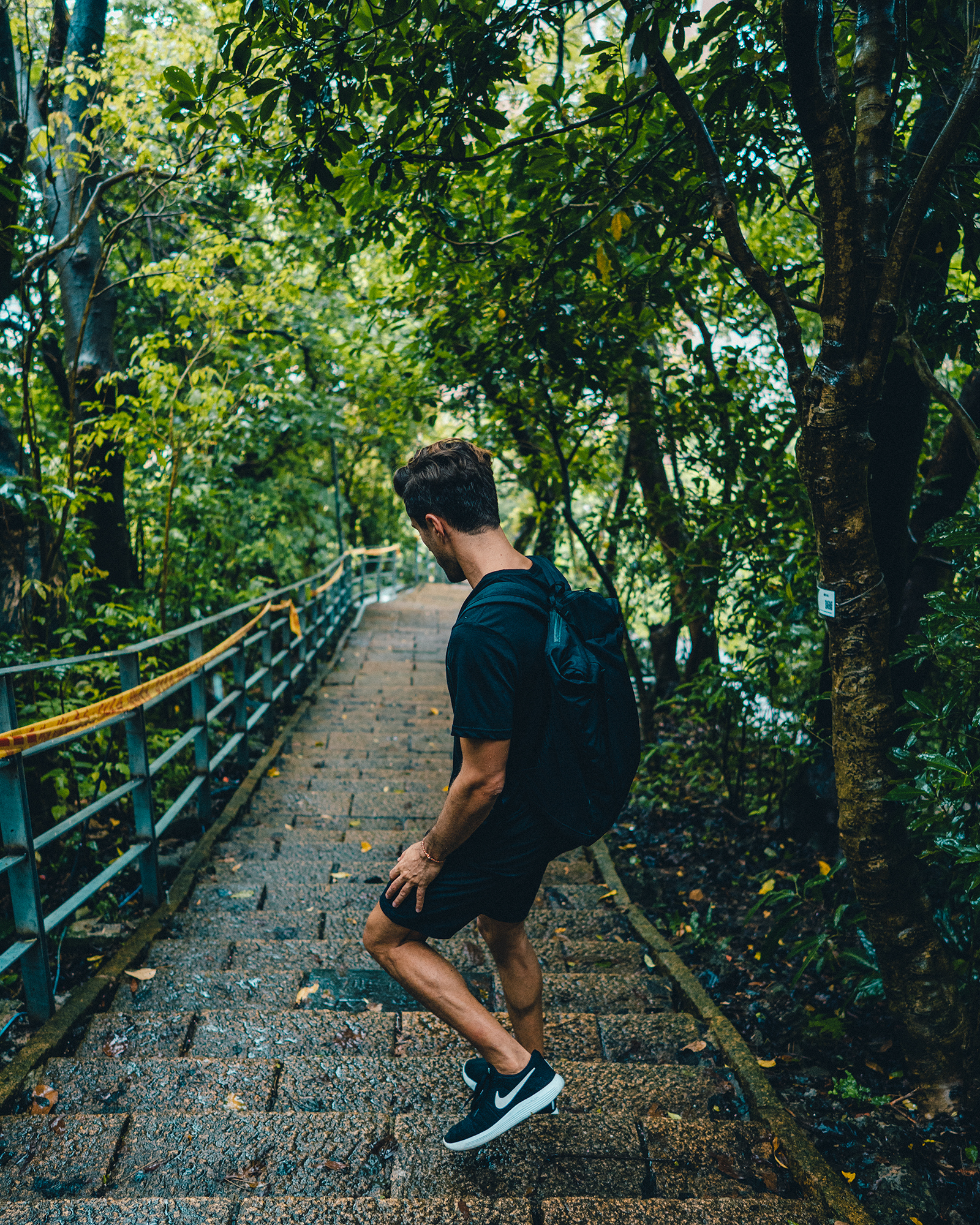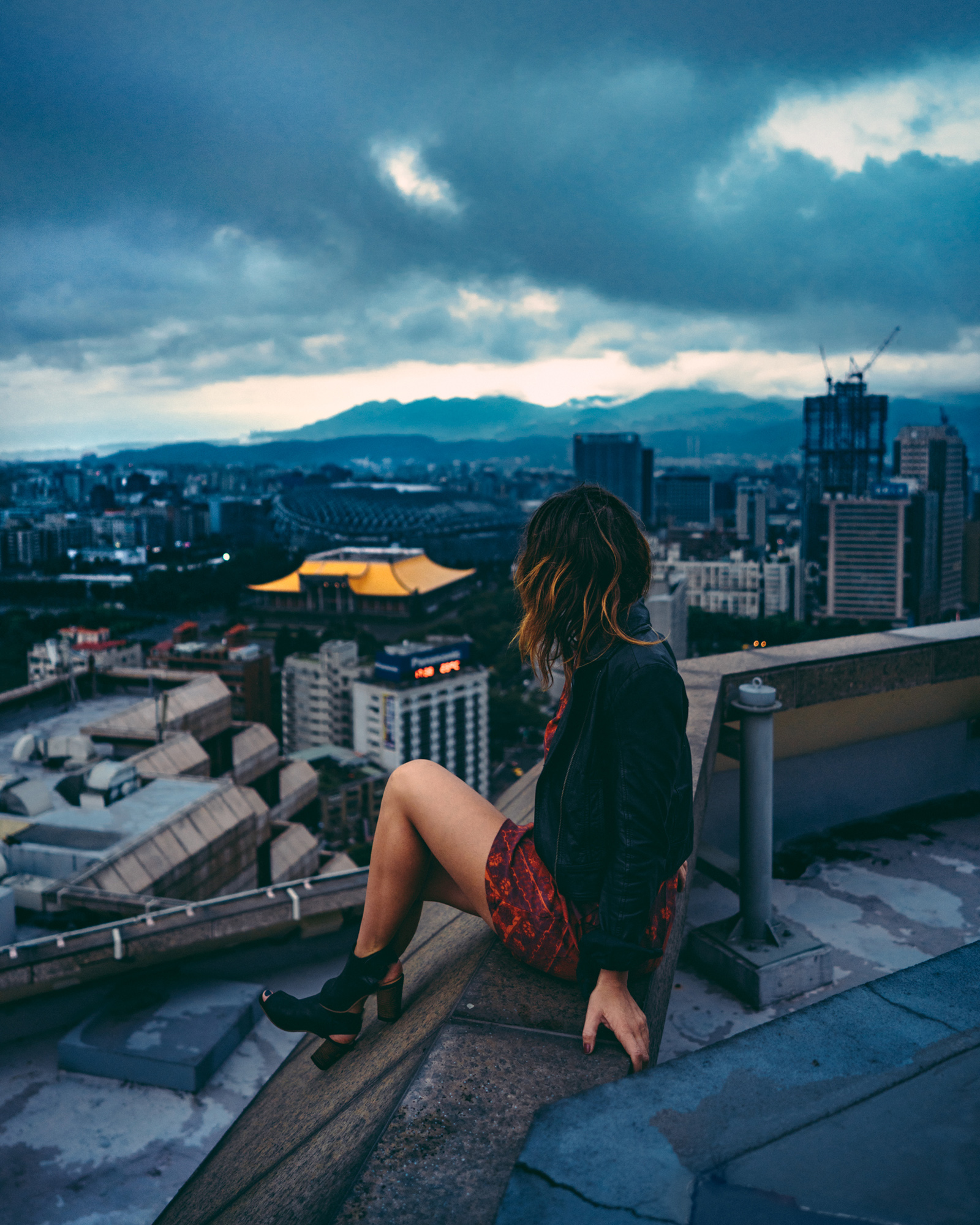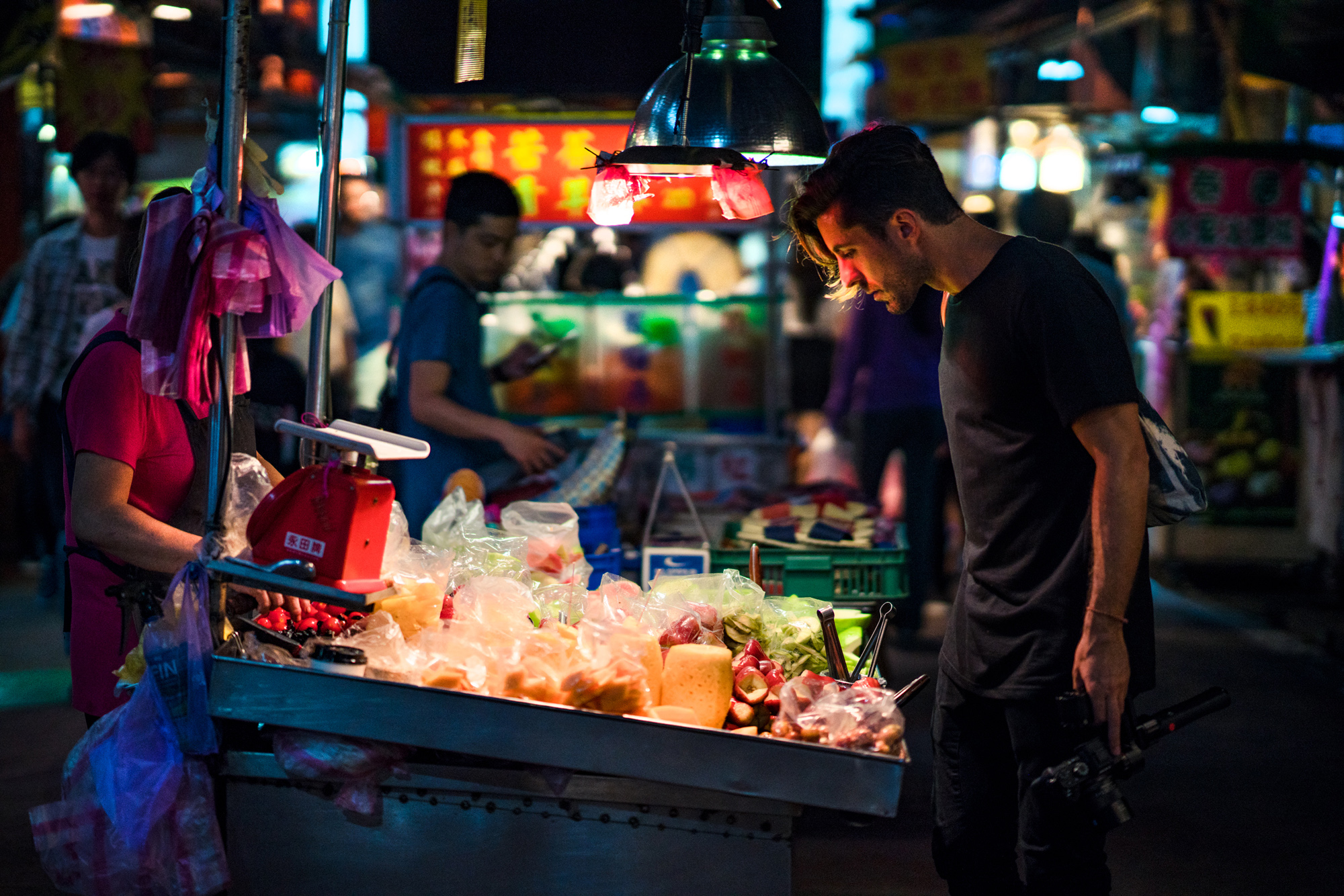 Often overshadowed by Tokyo, Seoul, and Hong Kong, Taipei is a great city well worthy of a visit. From the famous night market, to the views at the top of Taipei One, to the incredibly hikes right in the city center (don't miss Elephant Mountain!), it's an experience all it's own. We have not made it back to Taiwan to explore more of the other towns and countryside yet, but I hope we will soon! Watch our film and read more here.
Inspired to check out any new destinations? Let me know below!
Pin It For Later: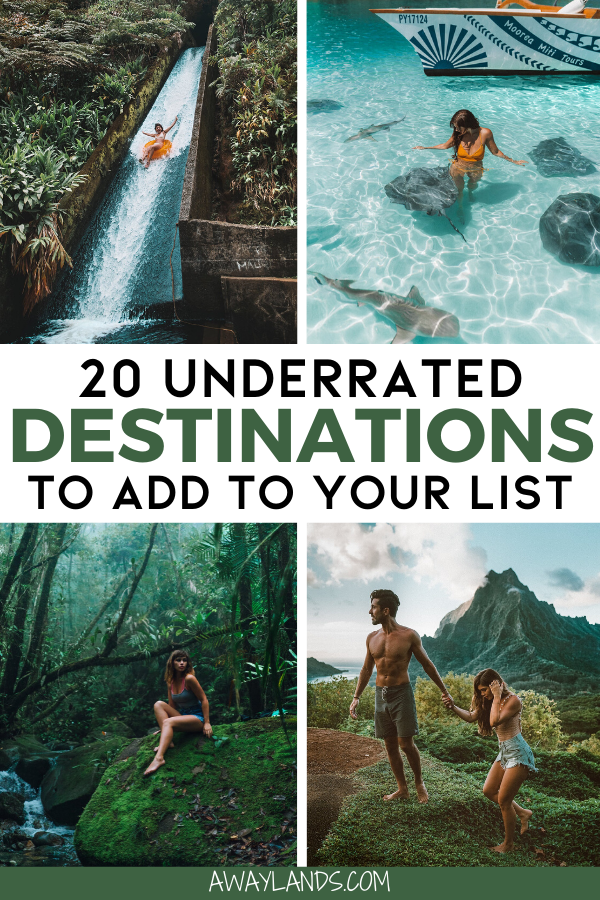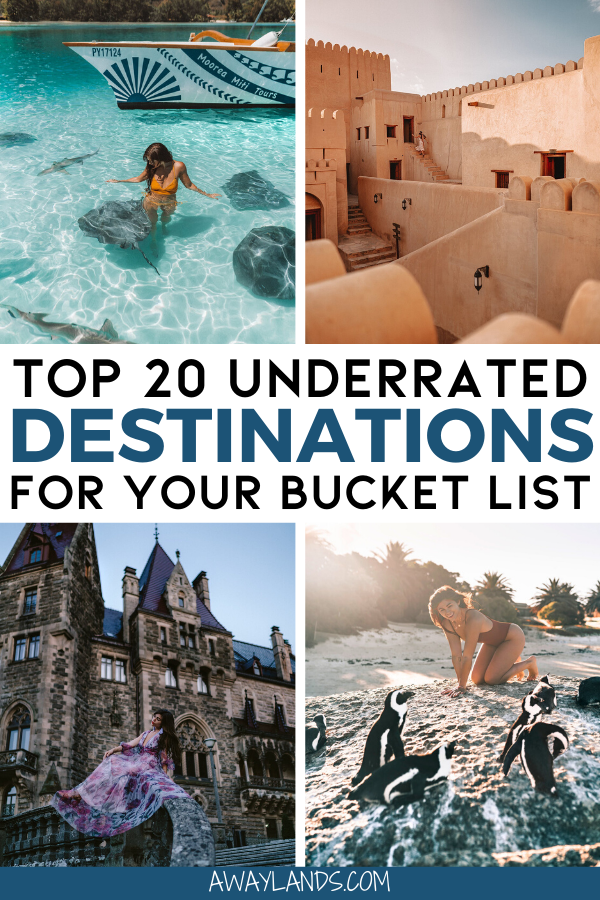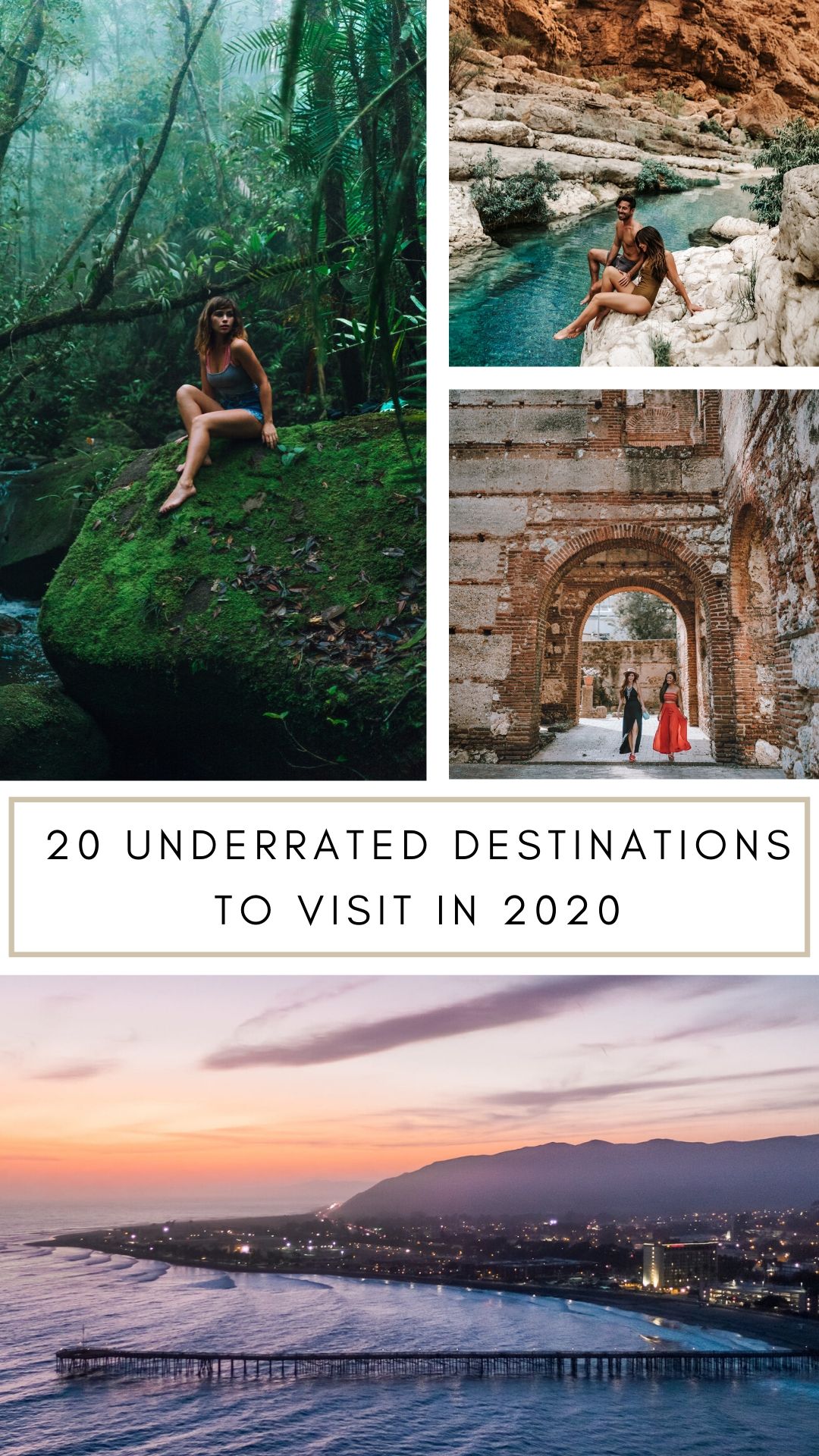 Shop Travel Essentials: