January 6, 2022 Travel Tips Travel Guides
Top 20 Underrated Destinations for your 2022 Travel Bucket List
Looking for somewhere unique and unexpected to travel to this year? After these wild last two years, nothing feels better or more exhilarating than getting on a plane or staying in a hotel when it's the first time you have in a while. Here are 20 underrated and amazing places that are open for tourism! Our guide to 20 lesser known and visited places for the adventurous traveler.
As travel requirements are changing so constantly, I did not include specifics for most locations in this post, as they will update and change somewhere before I even publish this post! But all locations are open for tourism with simple testing and/or vaccination requirements. (Any country that has mandatory quarantine requirements is not counted as "open".) Check the exact details for your destination at the US State Gov Travel Site here.
1. Loreto, Baja California, Mexico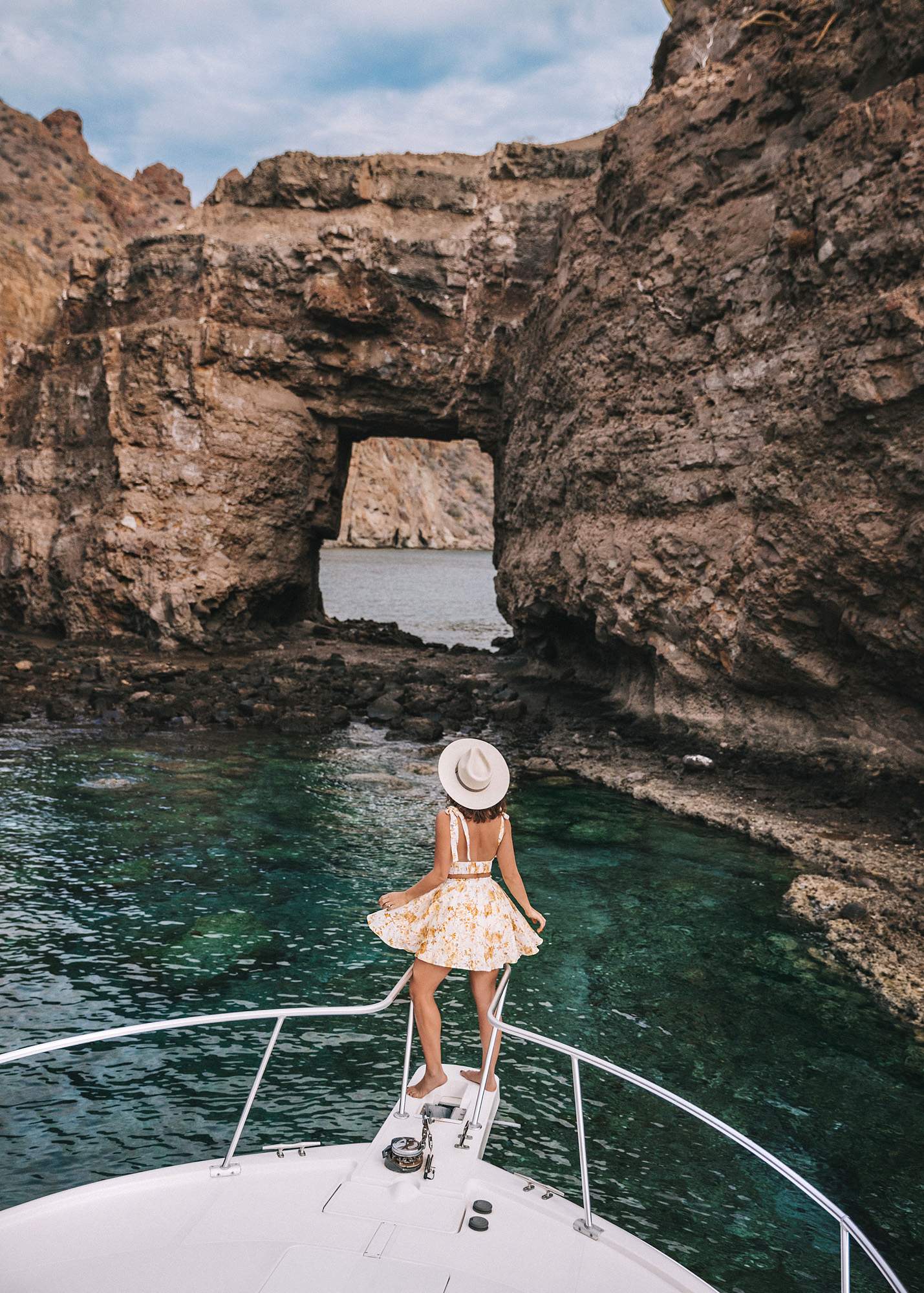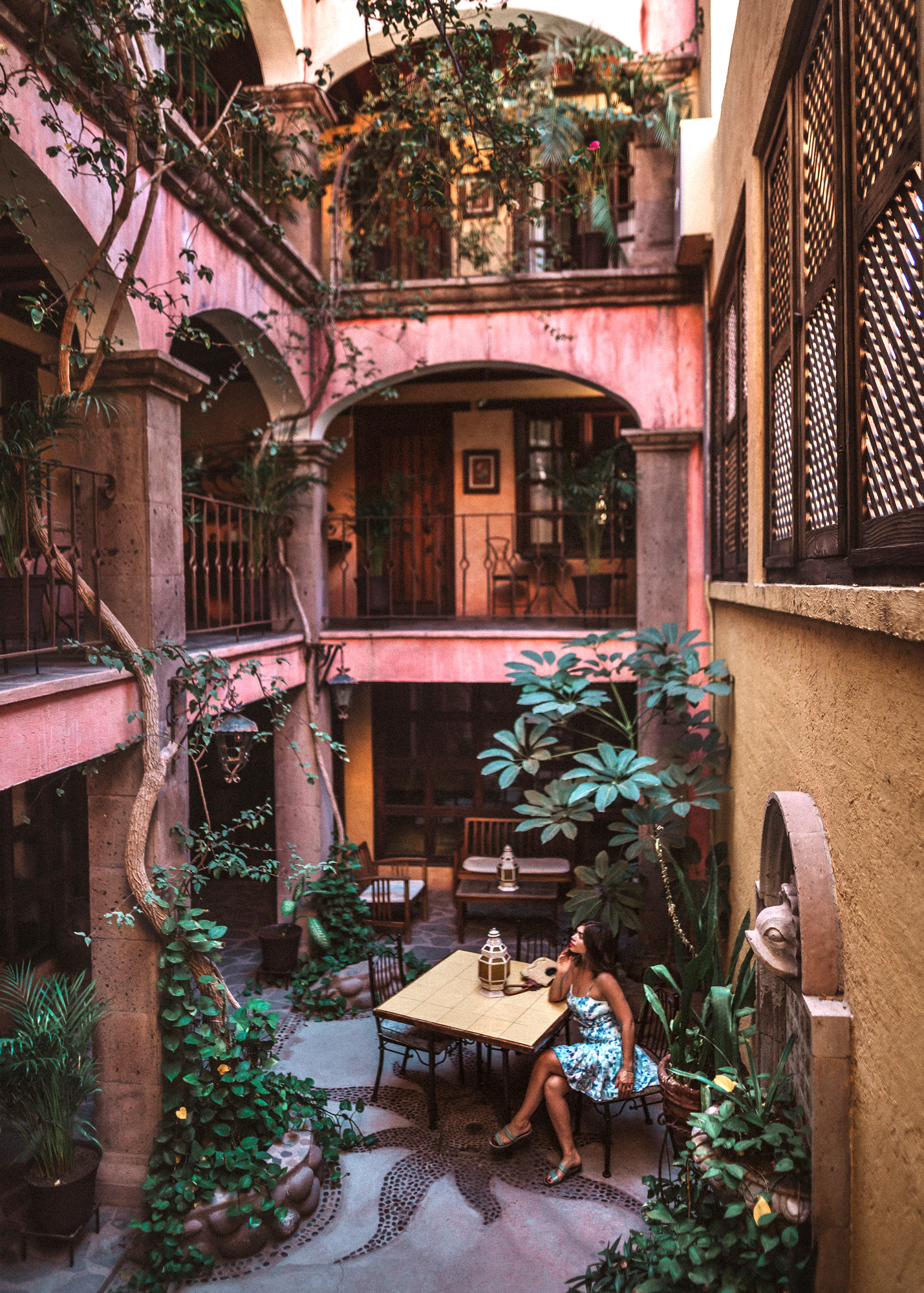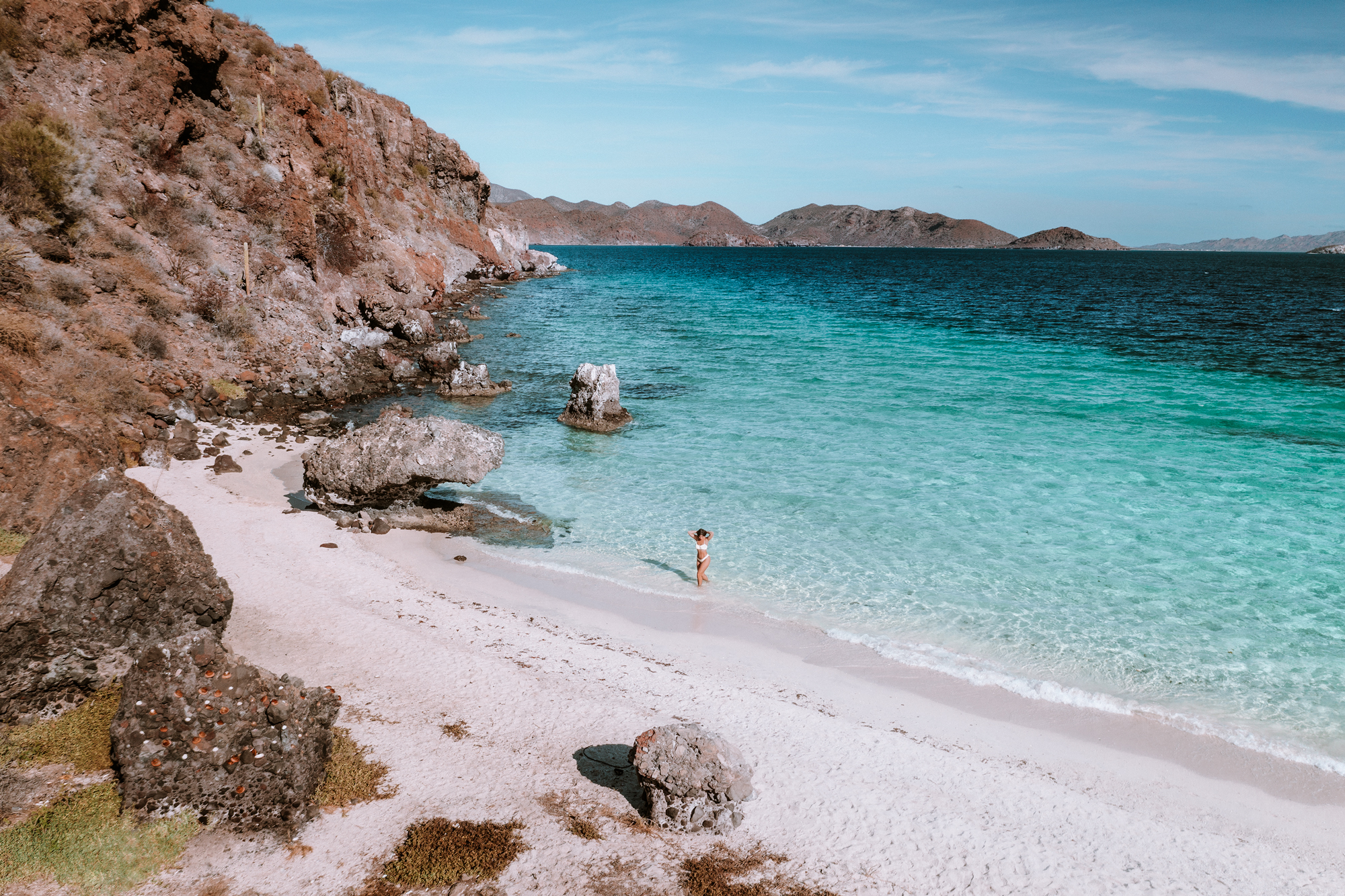 Do you want to take a trip to Cabo - but with less crowded, better beaches, less commercialization AND half the price or less? Then Loreto should be your next stop. Located on the Gulf of California side of Baja, Loreto is a few hours' drive north of Cabo - but there are direct flights here from LA, San Francisco, Phoenix, Dallas, and a few cities within Mexico. The flight from LA is only 90 minutes, and the water is the clearest and most Caribbean aqua-blue I have seen anywhere in Baja - as well as amazing food, a cute and historic town, and tons of hiking and nearby nature to explore. If you're most interested in swimming and beaches, the summer and spring and fall shoulder seasons are the best time to visit. If you're more interested in the history, hiking, nature, and land exploring, and whale watching - winter time is the best (temperatures in the winter are typically 60s-70s, but the water can be cold for swimming.)
For an example of how well-priced this beach town is - we stayed at probably the nicest hotel in Loreto (around $150-200 a night), and one afternoon we ordered a giant pizza and 2 glasses of wine to the hotel pool - and the total for all was less than $20. We're already planning a trip back! You can read my full travel guide with all of the details here.
See more of Loreto in my Instagram stories highlights here.
2. Oman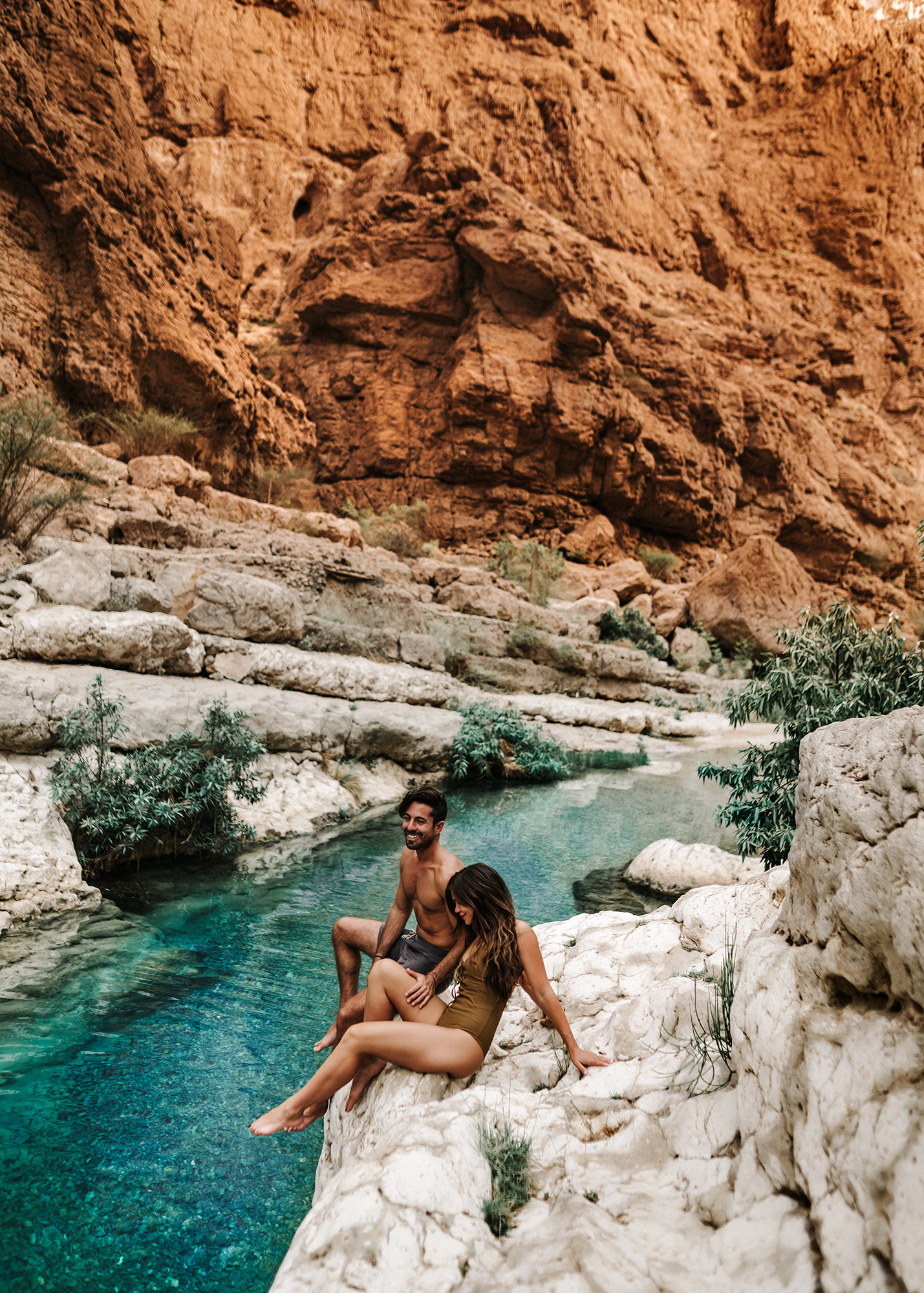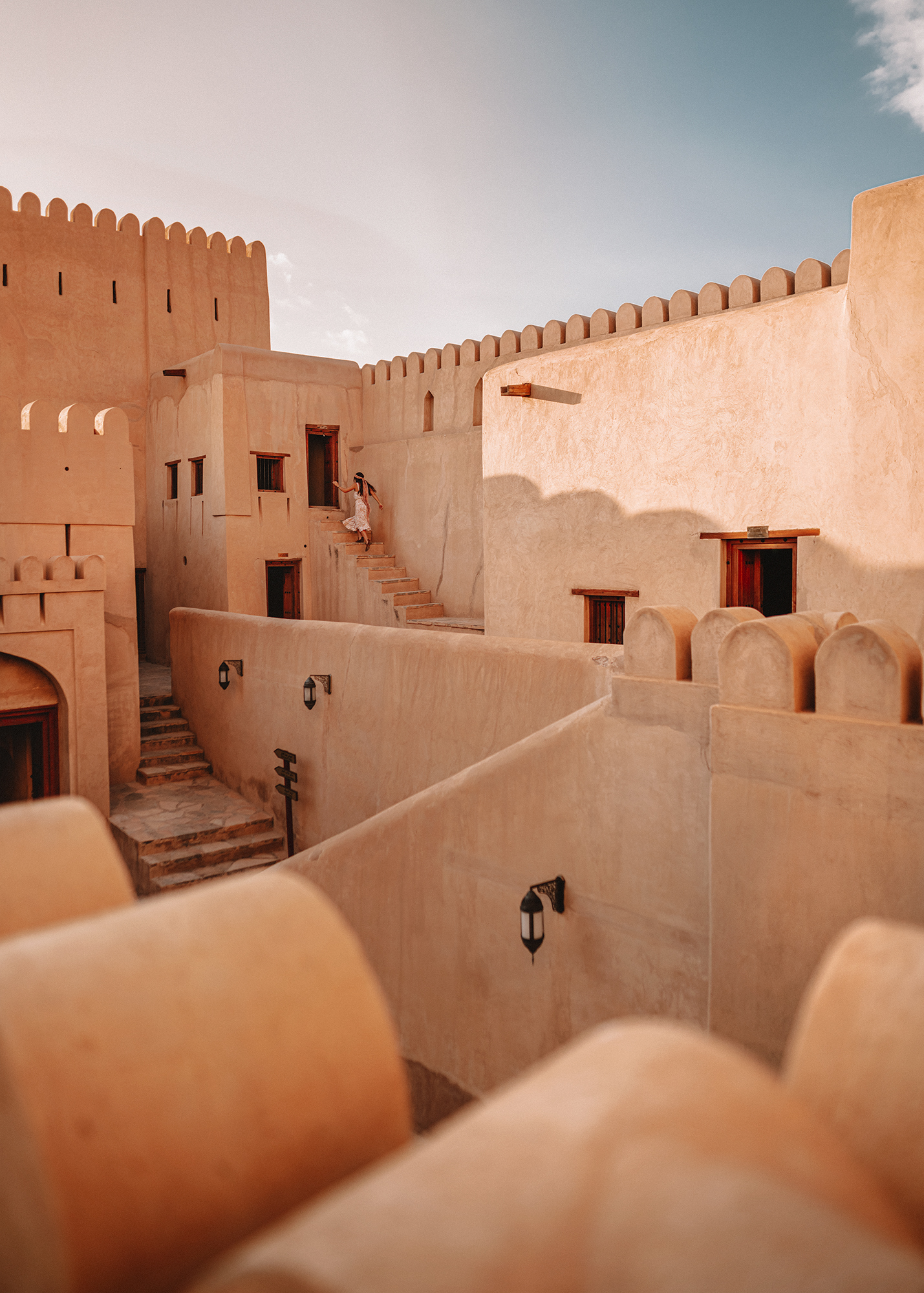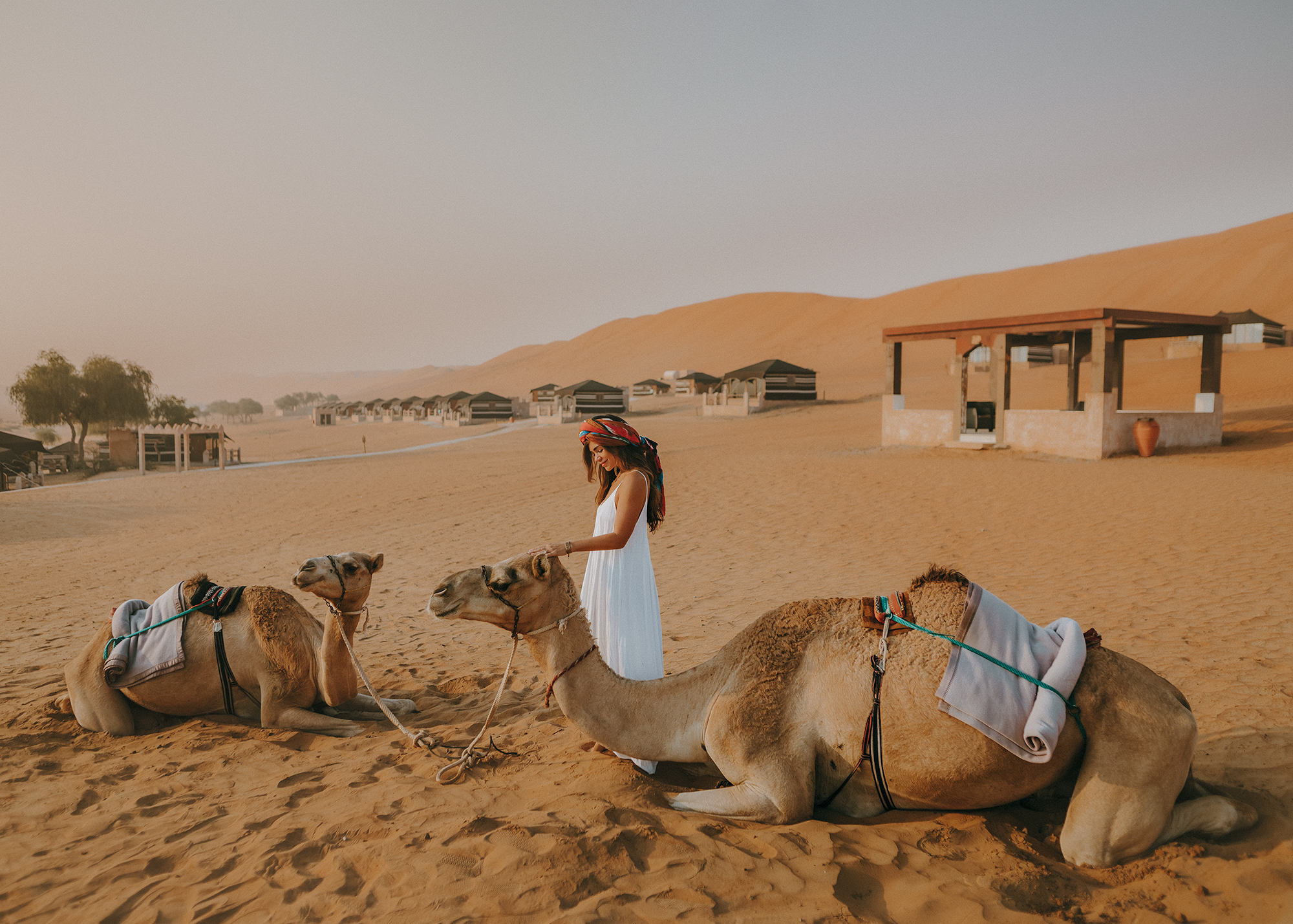 Tourism in Oman had been growing over the past few years, but it is still a place that most people know very little about, or can place on a map. From endless orange sand dunes to the whitest beaches with the clearest water, our road trip through Oman was one of the highlights of this year, and I still have so, so much more to share from it! The Middle Eastern country is incredibly safe to drive around, the people are particularly friendly (even in the markets, sellers were the least aggressive I have seen just about anywhere), and within a few hours drive the country has everything from tropical blue water to gorges, endless orange sand dunes, historic villages, and epic mountain peaks.
Don't miss my entire Oman Road Trip 7-10 Day Itinerary to see more about how incredible this country is. Also dive into the most beautiful beaches with Daymaniyat Island Guide, and everything you need to know for the famous Wadi Shab Oasis hike. Nervous about driving? I answer all your questions here: Is it safe to rent a car in Oman?
See more of our Oman road trip on my Instagram Stories Highlights Here.


3. Ireland's Wild Atlantic Way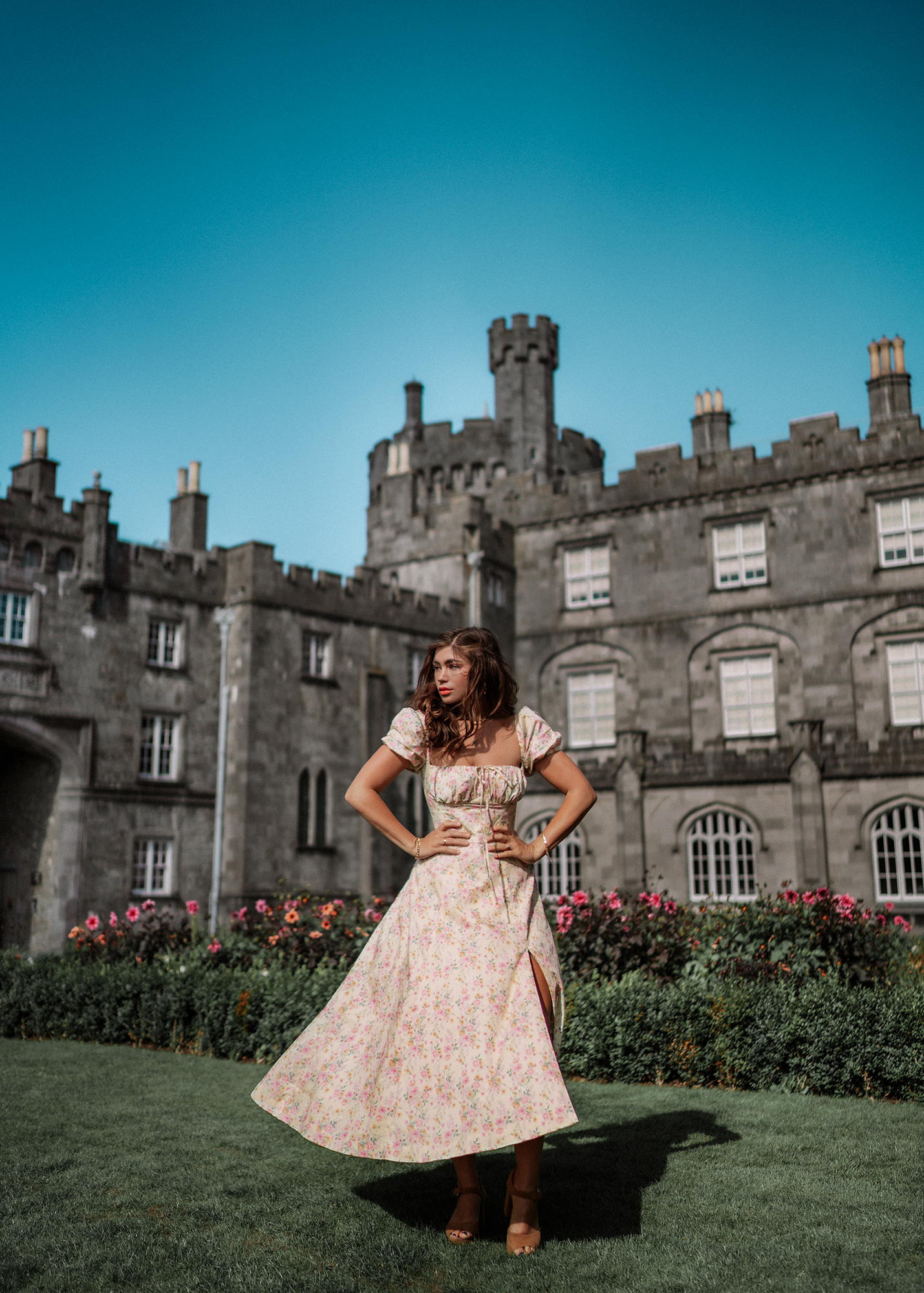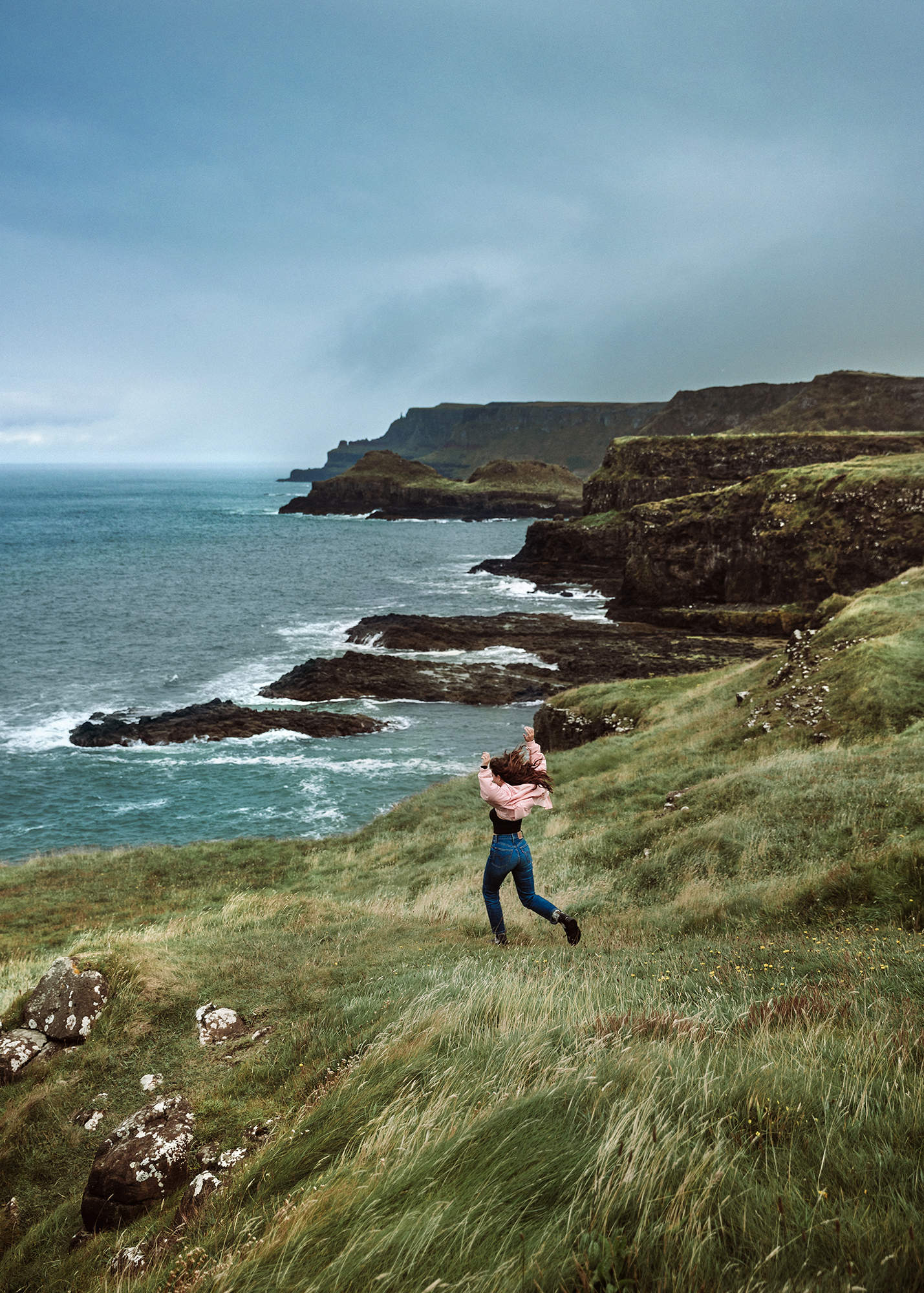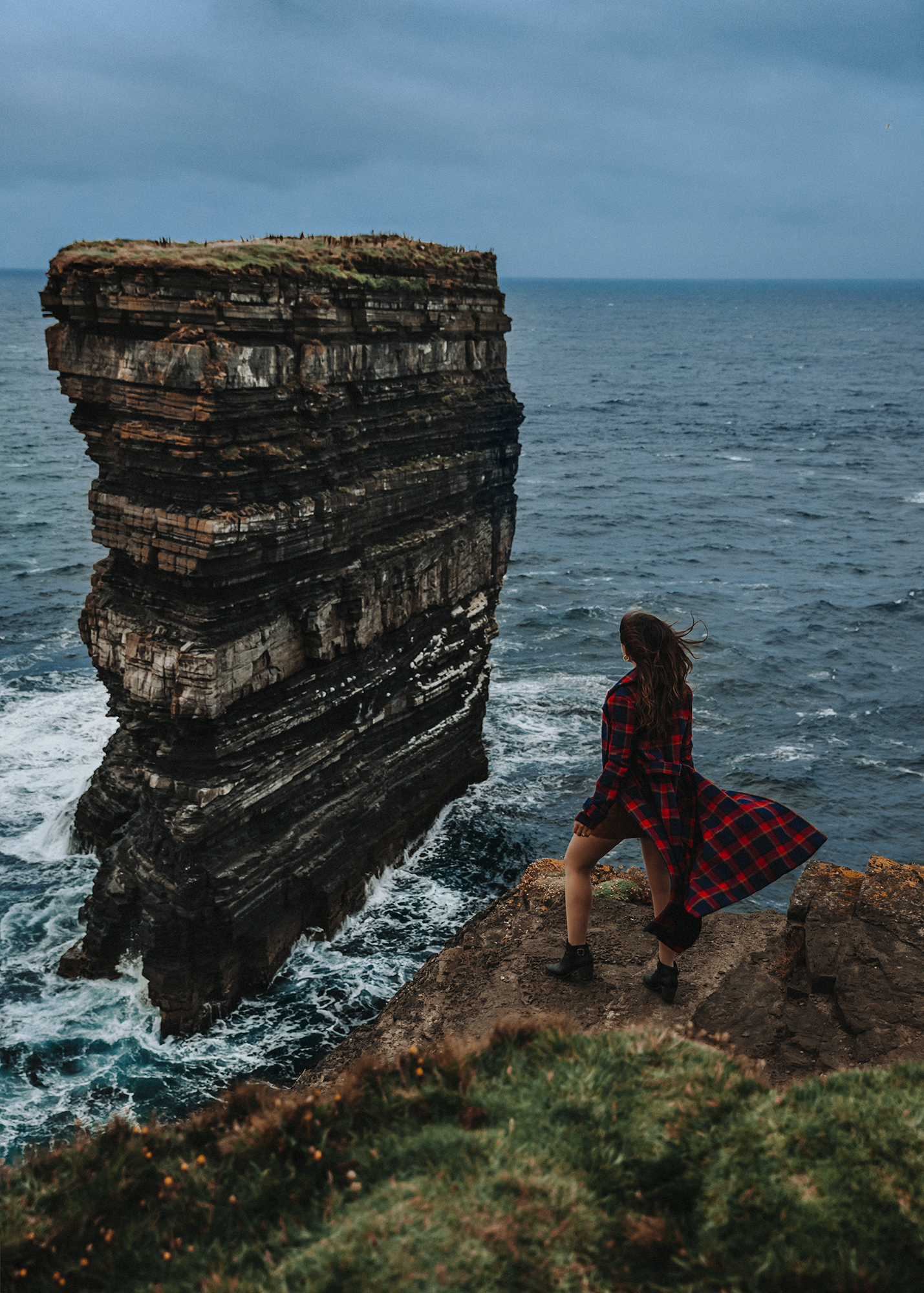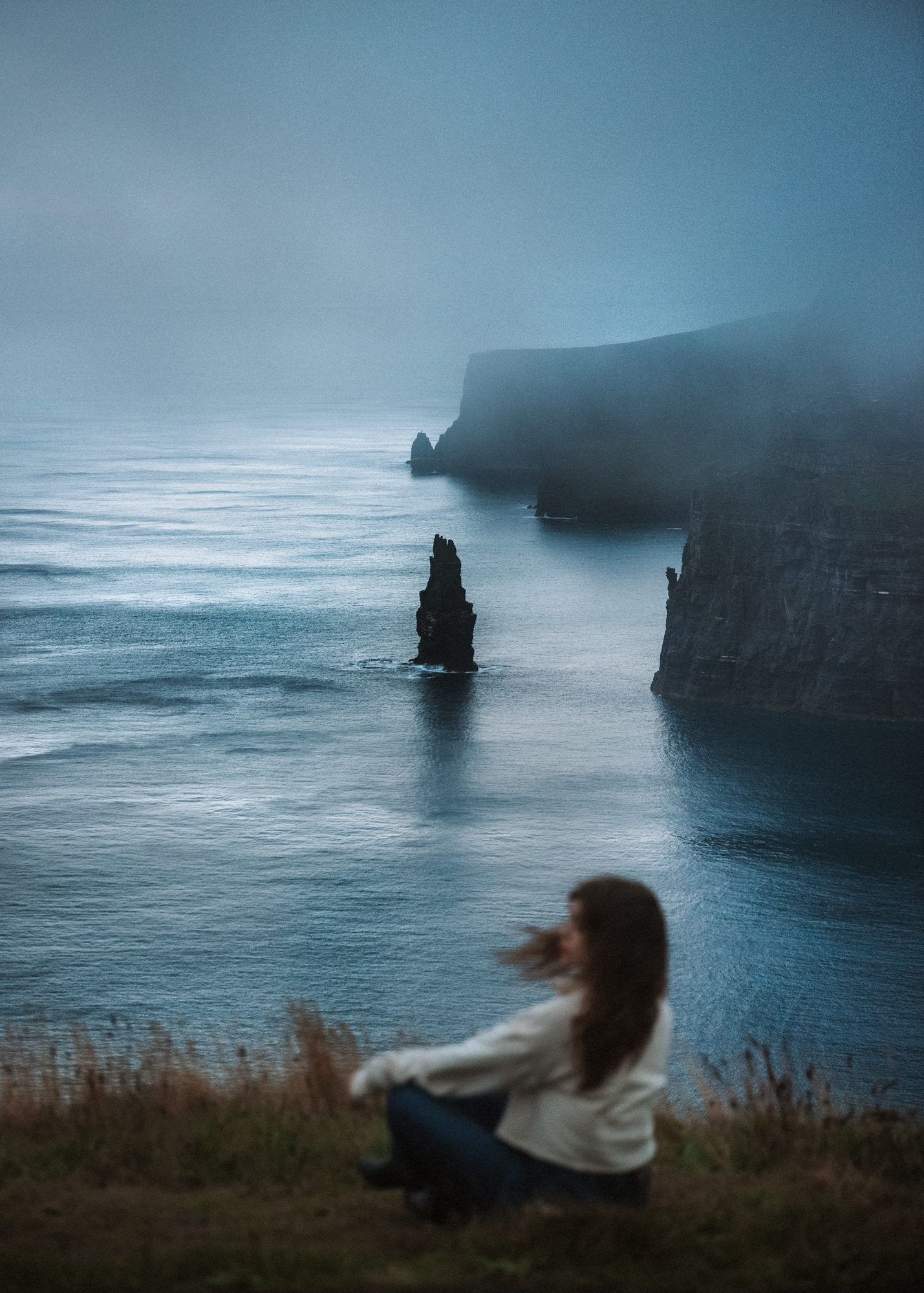 Our trip to Ireland this summer was the first new country we had been to since before the Pandemic - and exploring somewhere so new and so beautiful felt AMAZING! We booked a trip very last minute when they just opened their borders to Americans, and over a week drove through most of the Island. The road that cuts in and out of the West Coast of Ireland is known as the Wild Atlantic Way, and is a winding, windy, breathtaking path through some of the most beautiful cliffs and countryside we had ever seen. One benefit of traveling through the country at this time was that so many famous places were much quiet than usual - we came to the cliffs of Moher for sunset and had practically the entire place to ourselves.
The Irish people are known for being incredibly friendly and kind, and that reputation held up for everyone we we met traveling - people were leaning over tables to talk to us after noticing our American accents and wanting to hear about how travel was and what we thought of the country. There were still some restrictions in place in August and practically everyone we spoke with apologized profusely that the pub scene was not as lively as usual due to the limits, but we still had an absolutely incredible time. Ireland has an extremely high vaccination rate and is ready and welcoming for visitors!
See more of our Ireland Road Trip on our Instagram Stories Highlights here.
4. Sitka, Alaska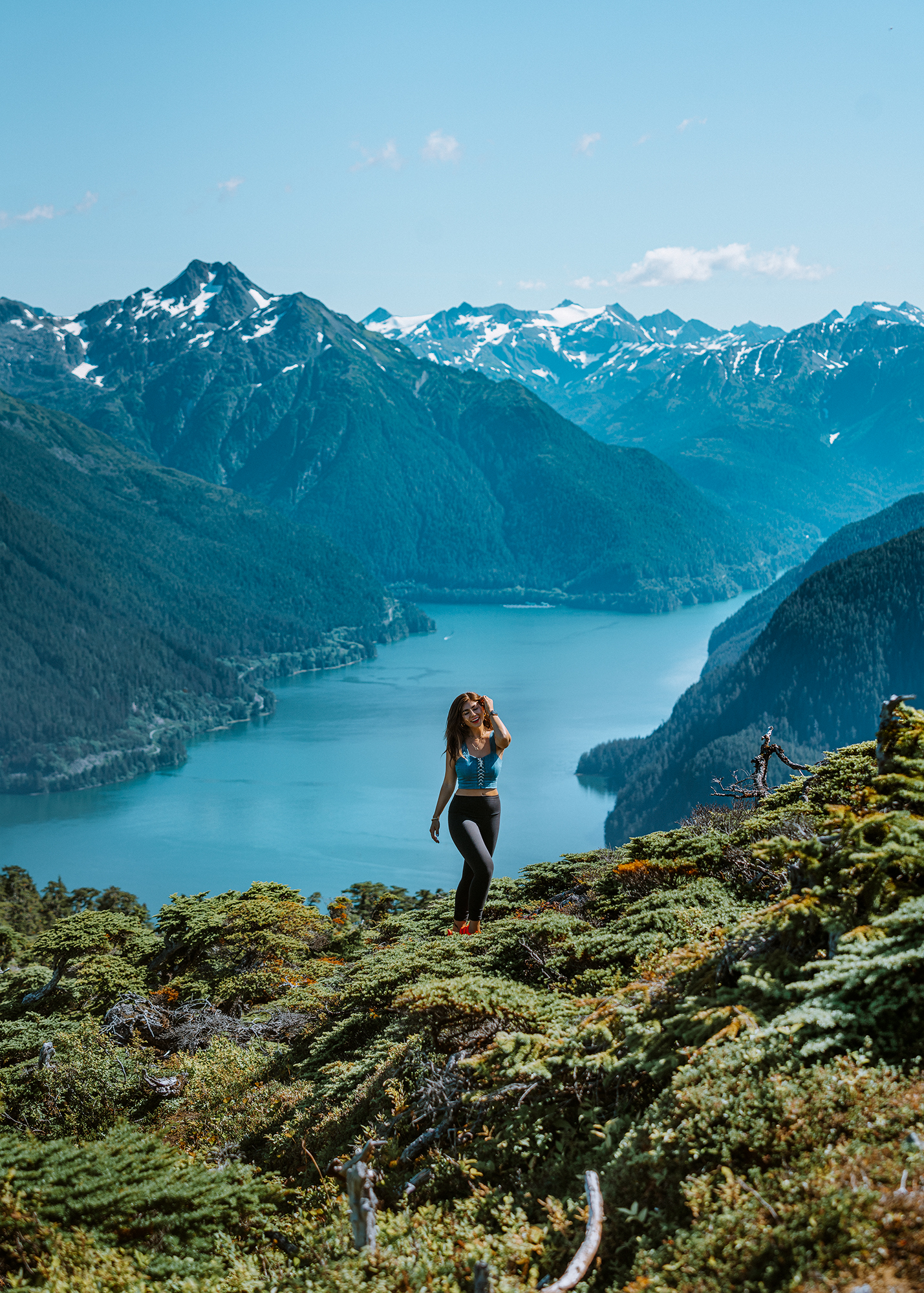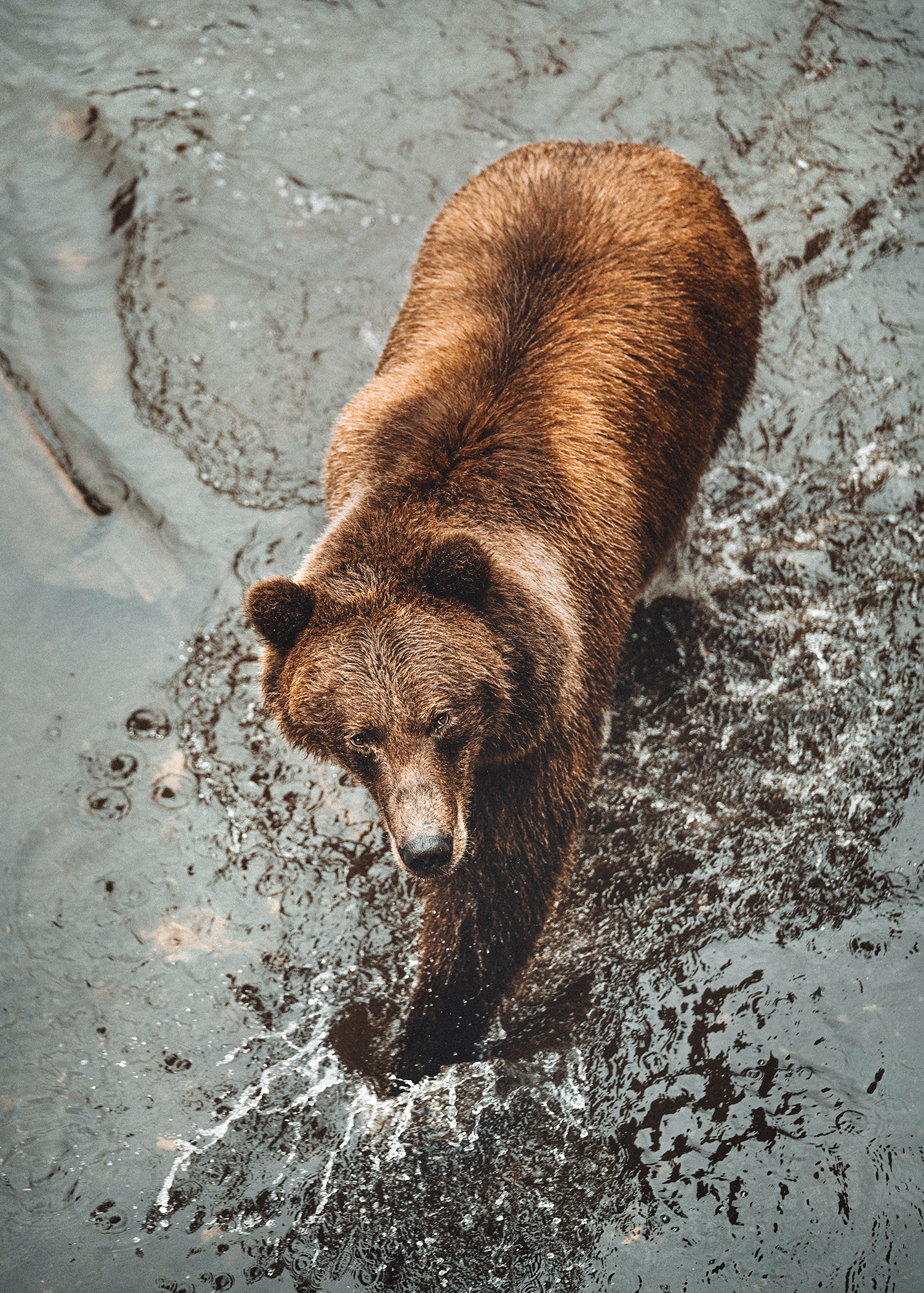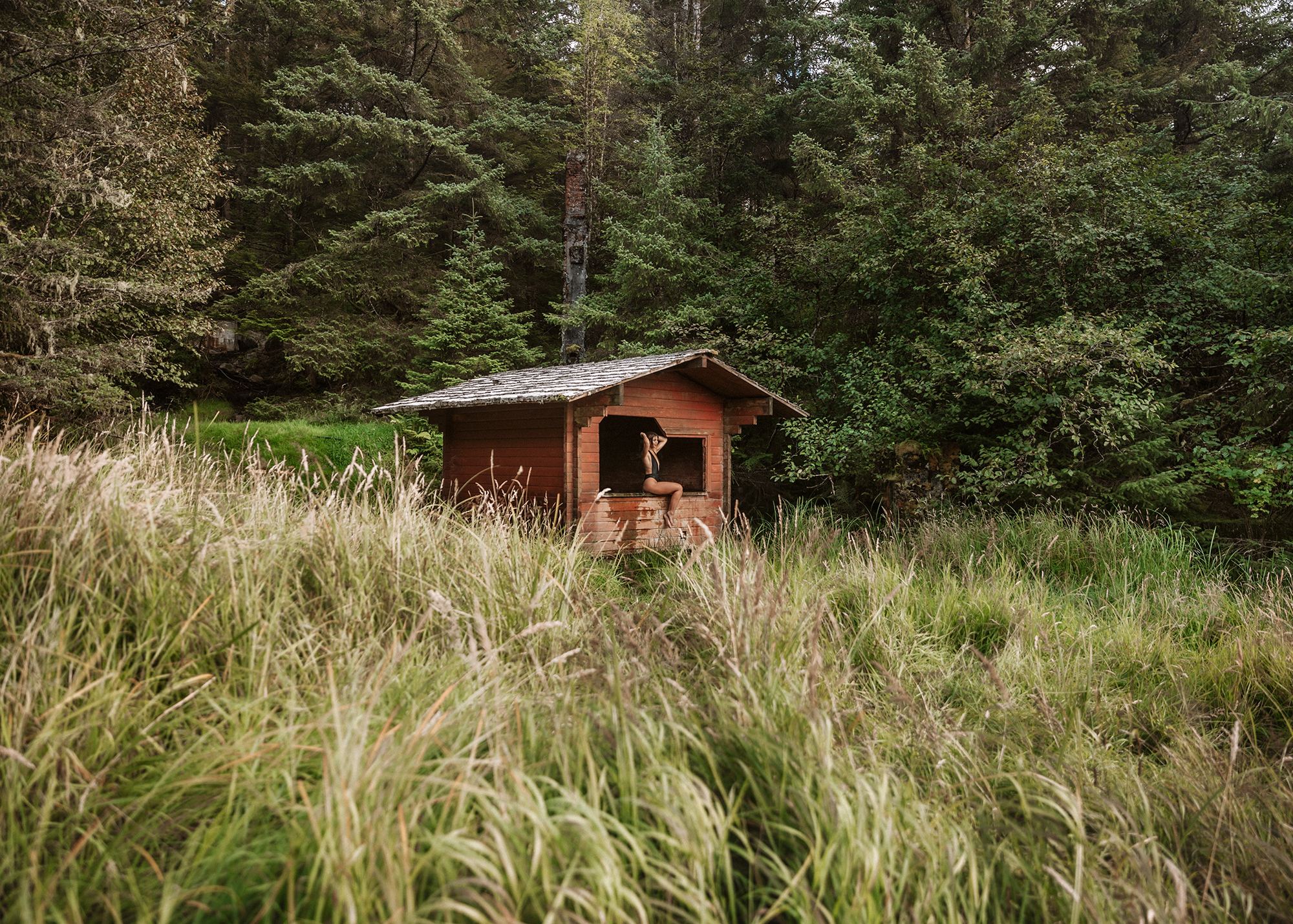 There is so much more to Alaska than snow and glaciers - and South East Alaska is a BEAUTIFUL place to visit. We came up here this summer and were just blown away with the natural beauty and kind people we met in the historic town of Sitka - which is an amazing place to visit in the summer. Dive in deeper with my full Sitka travel guide here.
Currently, Sitka is most well-known as a cruise ship port of call, but the town is well worth staying for a few days - there are incredible hikes, stunning scenery, amazing local seafood, cute boutiques and cafes to visit, deep-sea fishing, and tons of cool animal experiences (I was so excited for my bear photos from the Fortress of the Bear!) Want to read more? Click here for 15 fun things to do in Sitka.

See more from Sitka in my Instagram Story Highlights here.
5. La Paz, Baja California, Mexico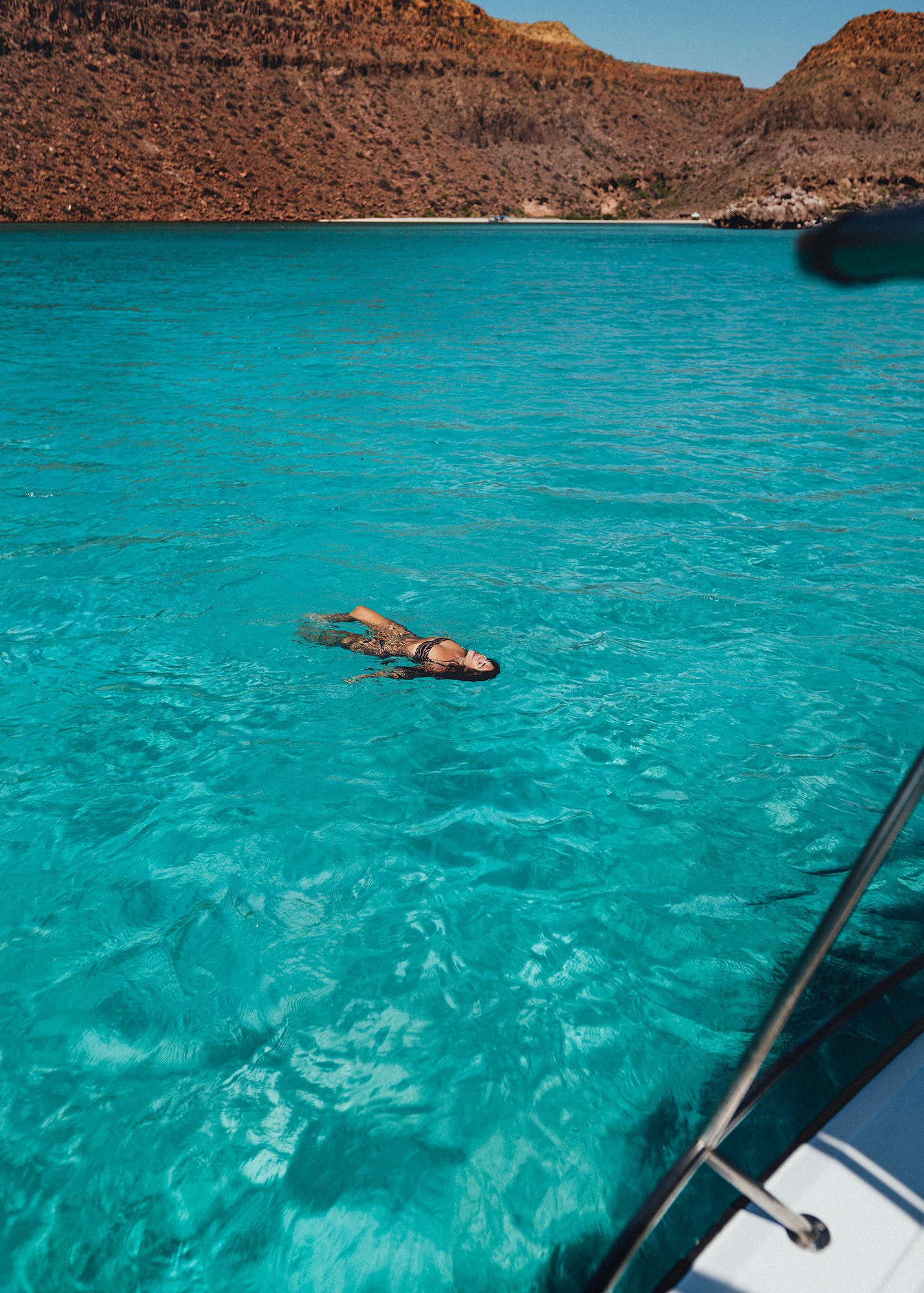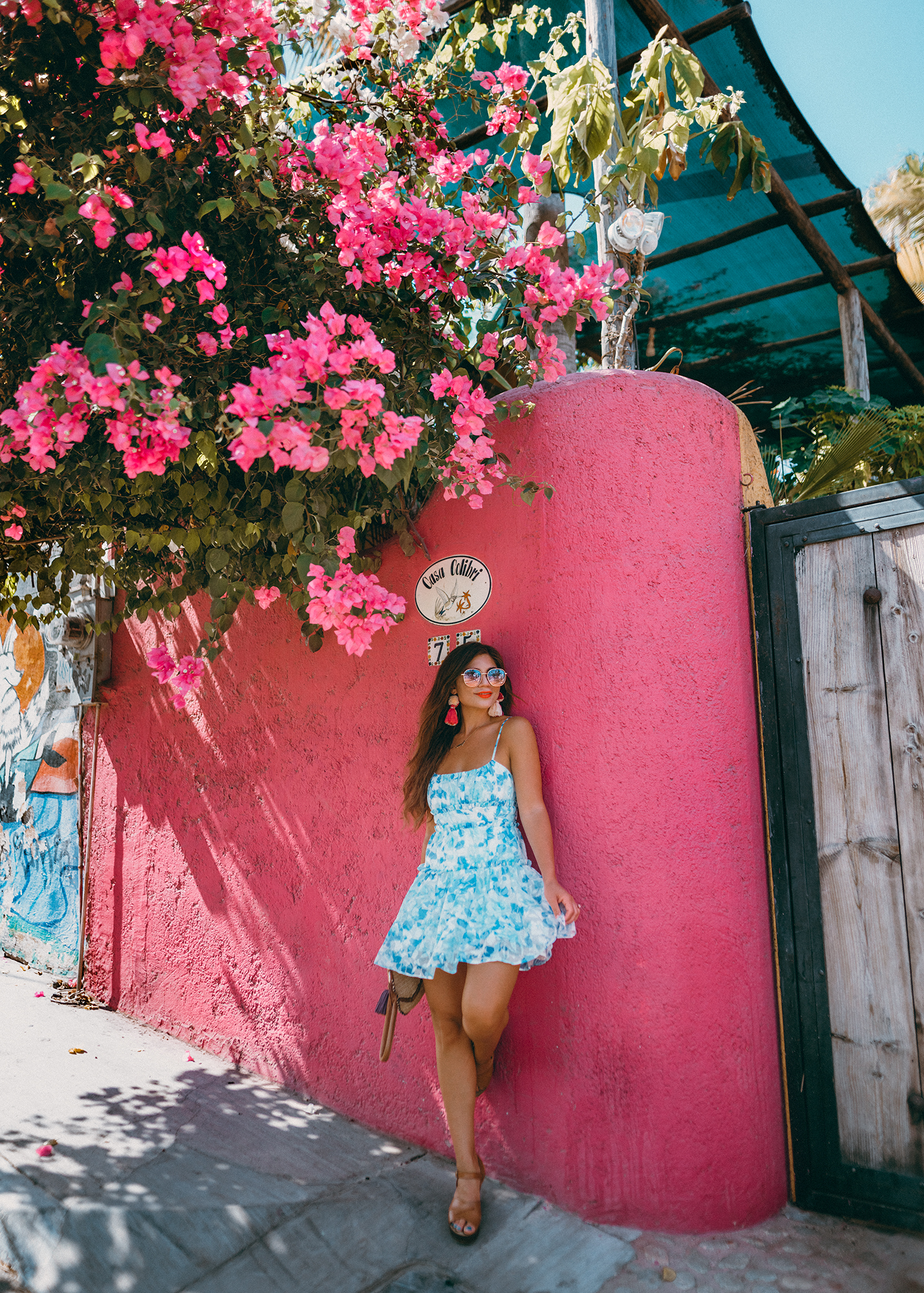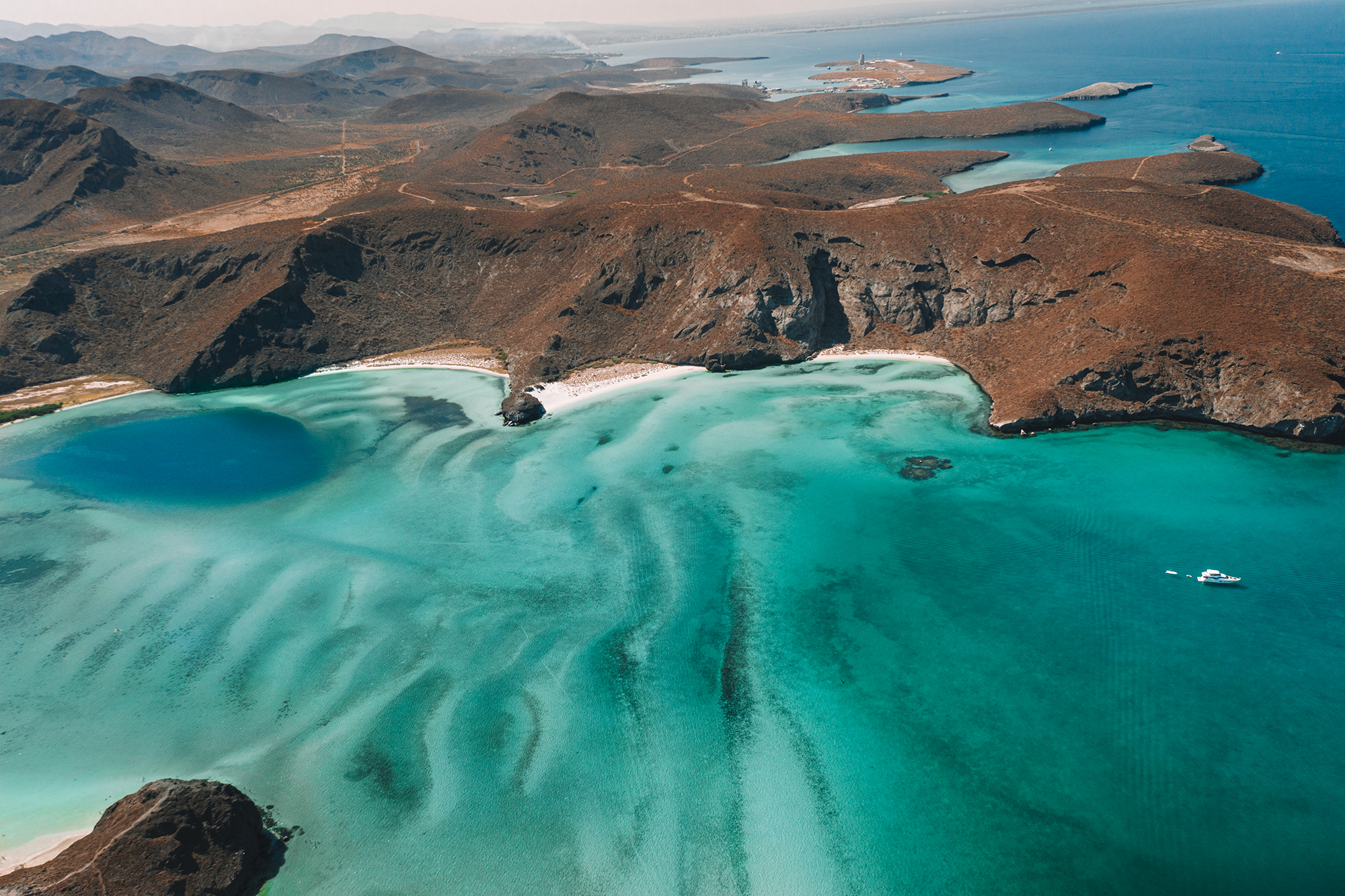 Just a 2-Hour Drive from the much more popular Cabo San Lucas (and a direct flight from a number of West Coast cities), La Paz, Mexico is the hipper, lesser-known sister to to Baja California's Cabo. A historic town with cool cafes, amazing food of both the high-end and street-taco variety, a walkable city center, and one of Mexico's most beautiful beaches - the incredible Balandra Bay - La Paz has a little of everything.
If you're looking for an amazing option on a serious budget, to not travel too far, or are trying to squeeze in a gorgeous destination without traveling halfway across the world - La Paz is an amazing place to visit, and is where we actually spent the week that would have been our wedding in 2020!
See more of La Paz on my Instagram Stories Highlights here.
6. Loire Valley, France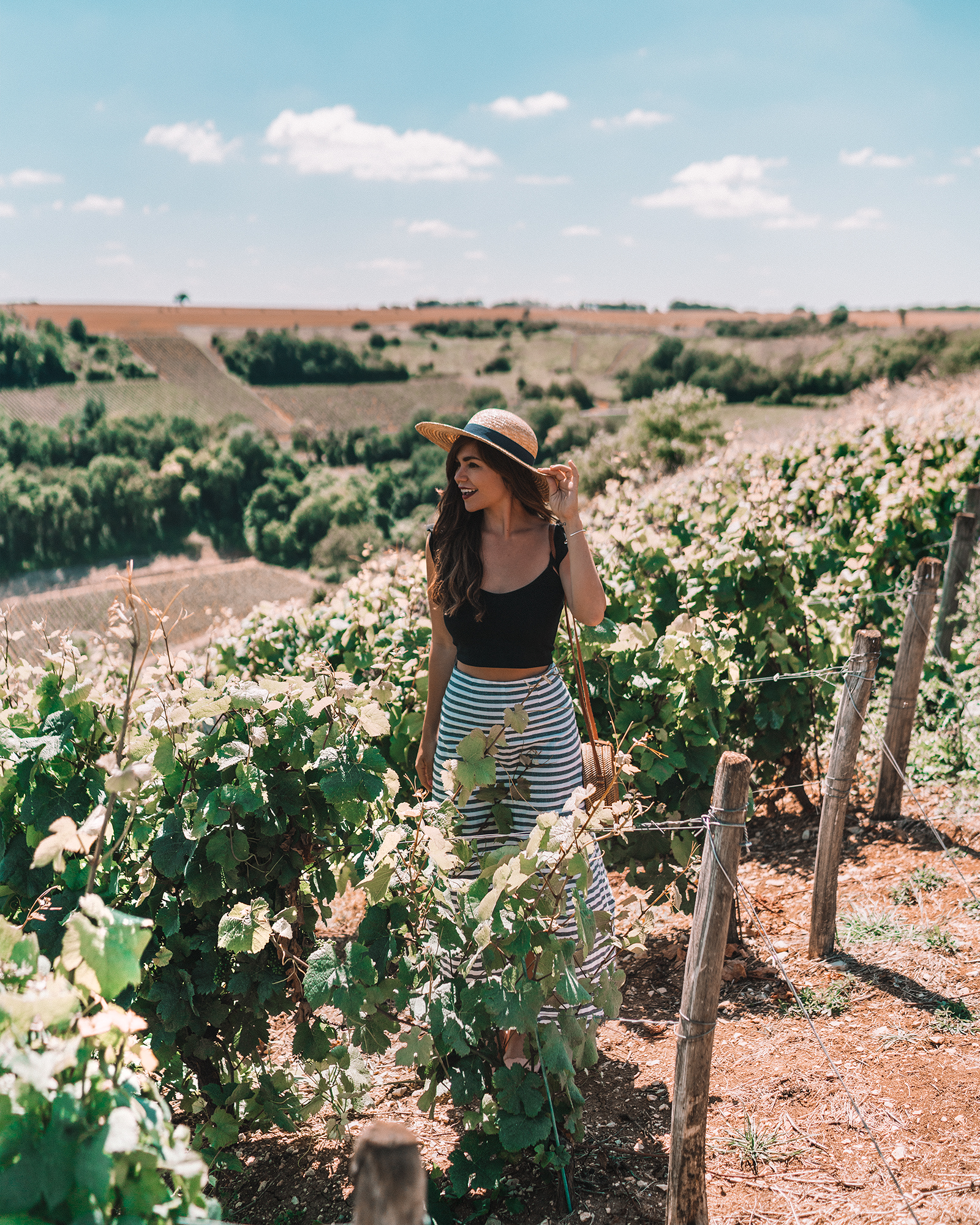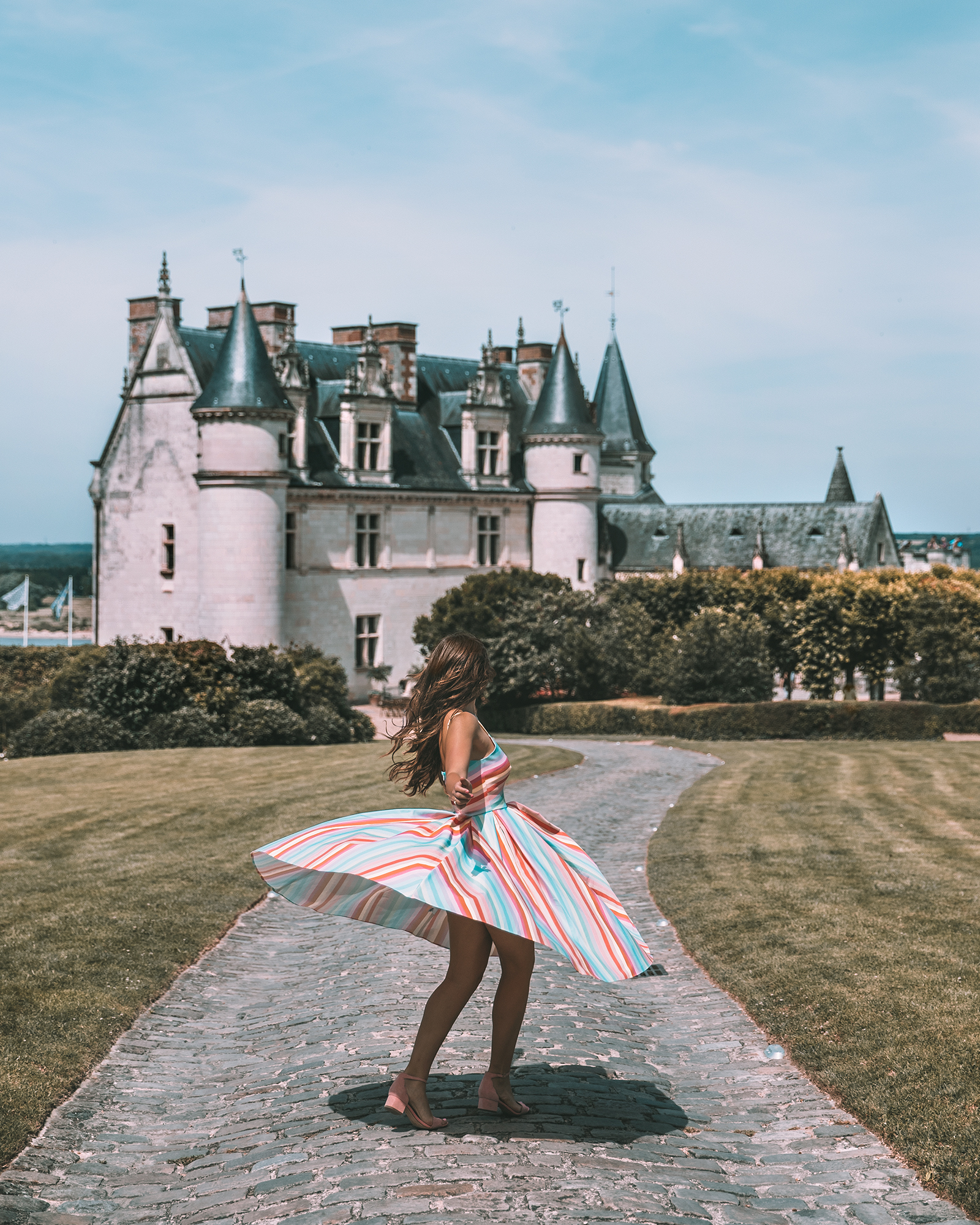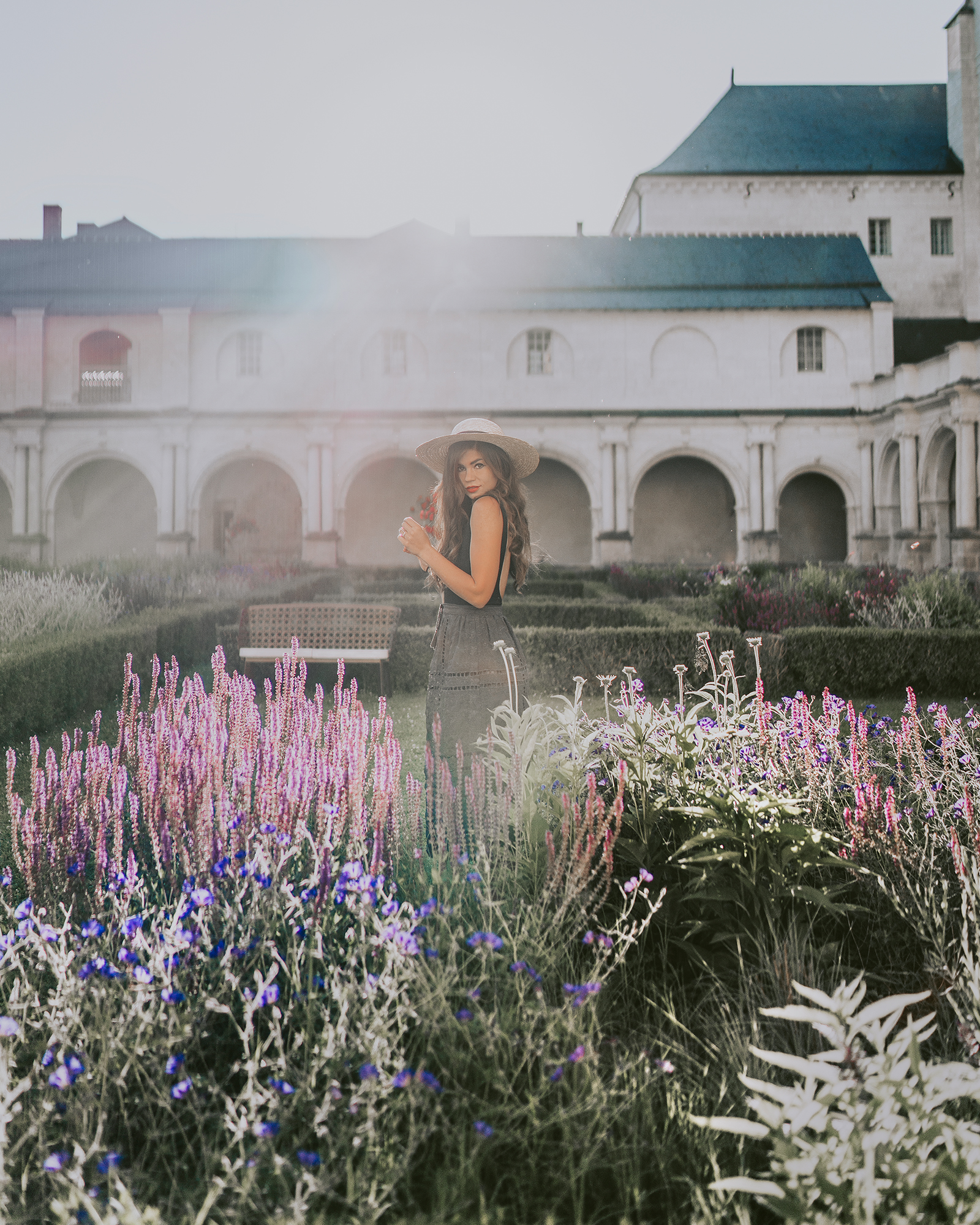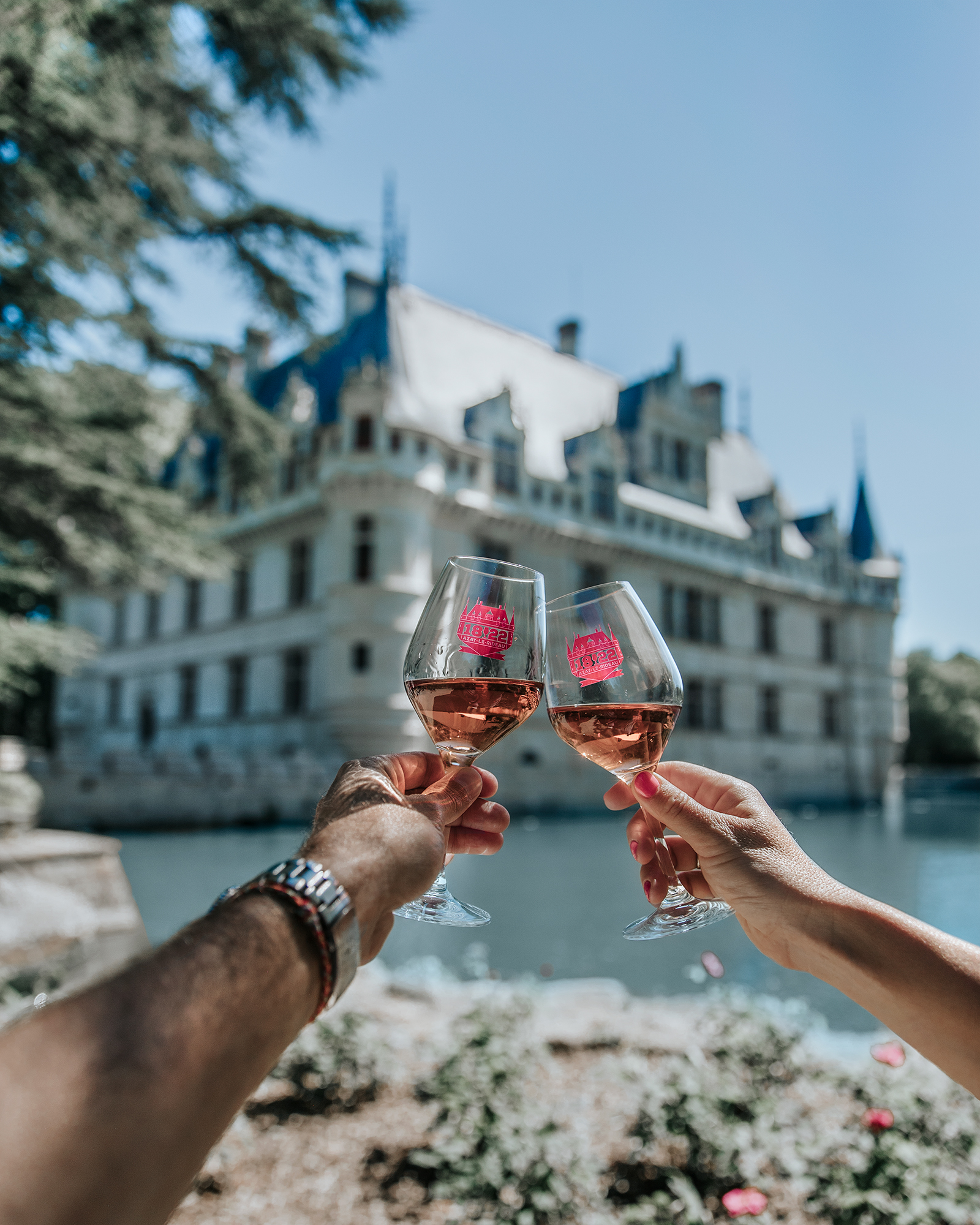 Instead of going to Paris (or better - in addition to going to Paris!), Central France's Loire Valley is a dream of beautiful fairytale villages, wine tasting, vineyards, incredible food, history, art, and a seemingly endless amounts of absolutely stunning castles! It's the perfect destination for the dreamiest, most romantic spring or summer road trip.
Fly into Nantes (a quick hop from Paris), rent a car, and make your way through the countryside for a week or two, ending in Paris. What's more romantic than wearing your prettiest dresses and drinking fine wine in renaissance castles and little stone french villages? And where do you stay? The most adorable little local inns and real CASTLES. There are so many amazing chateaus (The French word for castle) that you can stay in all over the region. While France doesn't have a reputation of being the kindest people, we found that everyone we met outside of Paris (and I say this as someone that LOVES Paris), was much friendlier and so welcoming and interested in speaking with us. It's been a few summers since our trip through France and we're still dreaming of it!
7. Vienna, Austria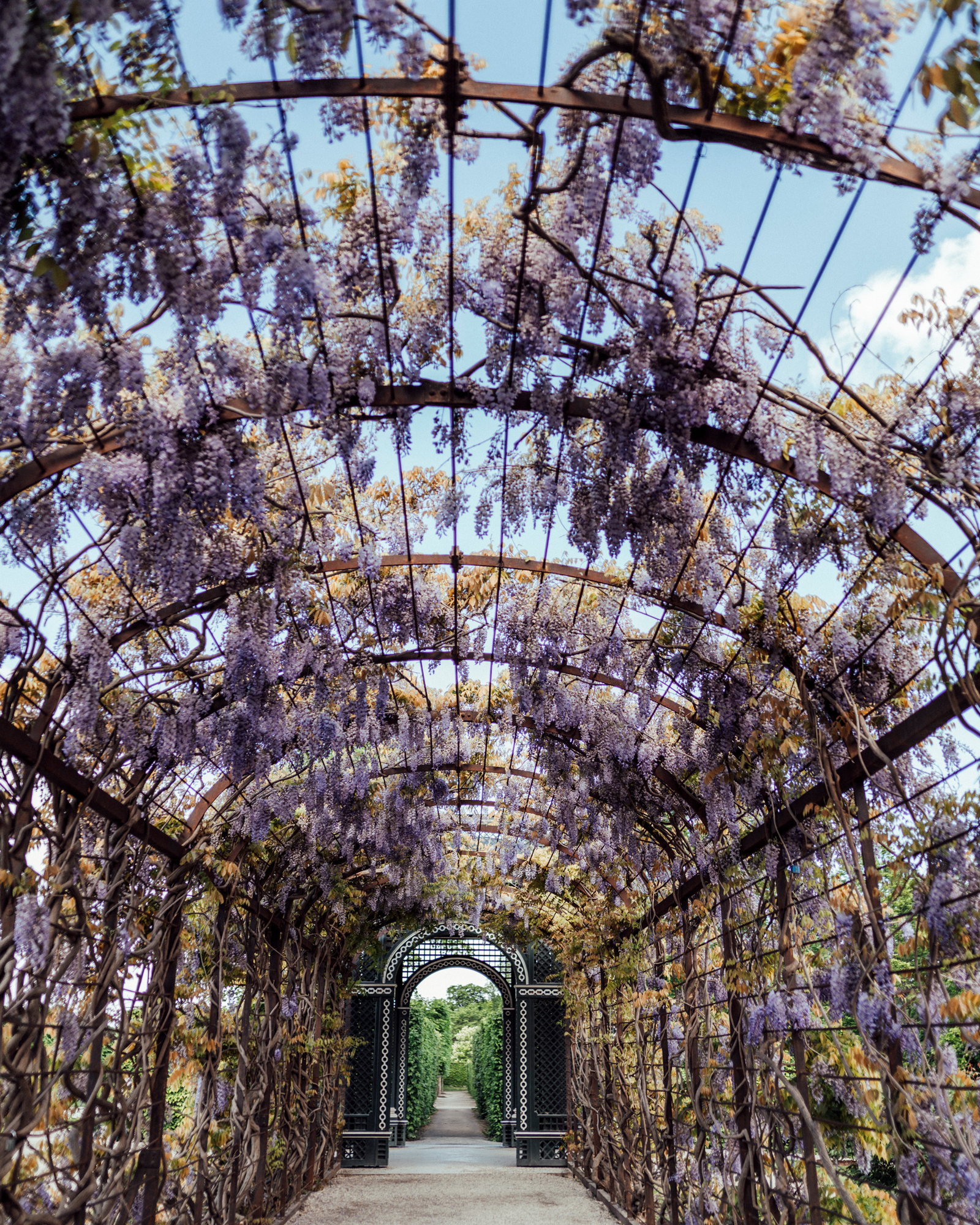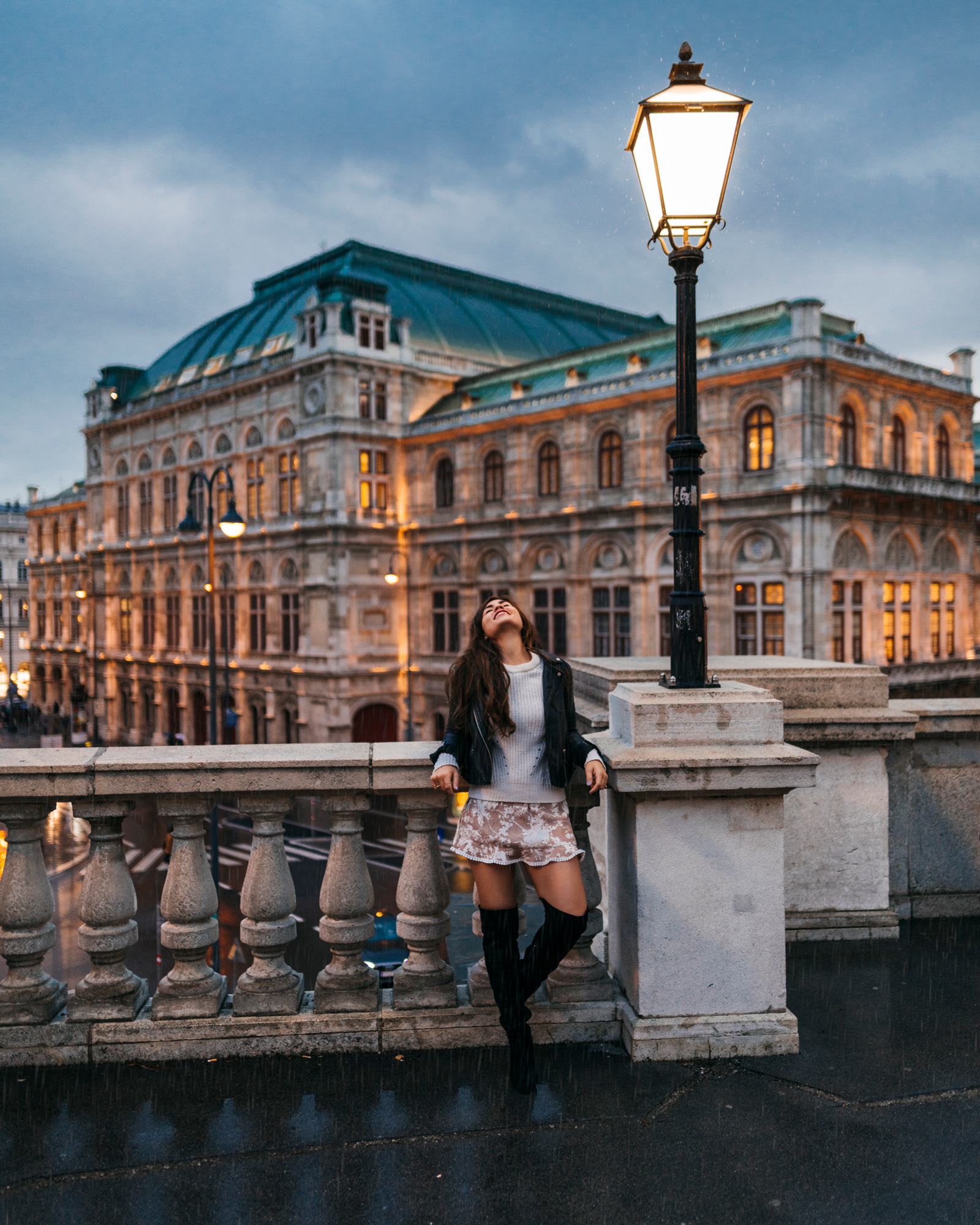 While Vienna is a known European city, it does not get the credit it deserves amongst the big hitters. The city feels like Paris, mixed with the beautiful small villages of Germany. It is a vibrant, fun city with tons of history, architecture and art. If you've done the main circuit of Paris, Rome, London, etc, add Vienna to your next European tour and you will be wondering why it took you so long to make it here! I've laid out all of the best spots to hit in my Instagram Guide, and one place to absolutely not miss is the Versaille-style Schonbrunn Palace.
See more of Vienna on my Instagram Stories Highlights here.
8. Big Island, Hawaii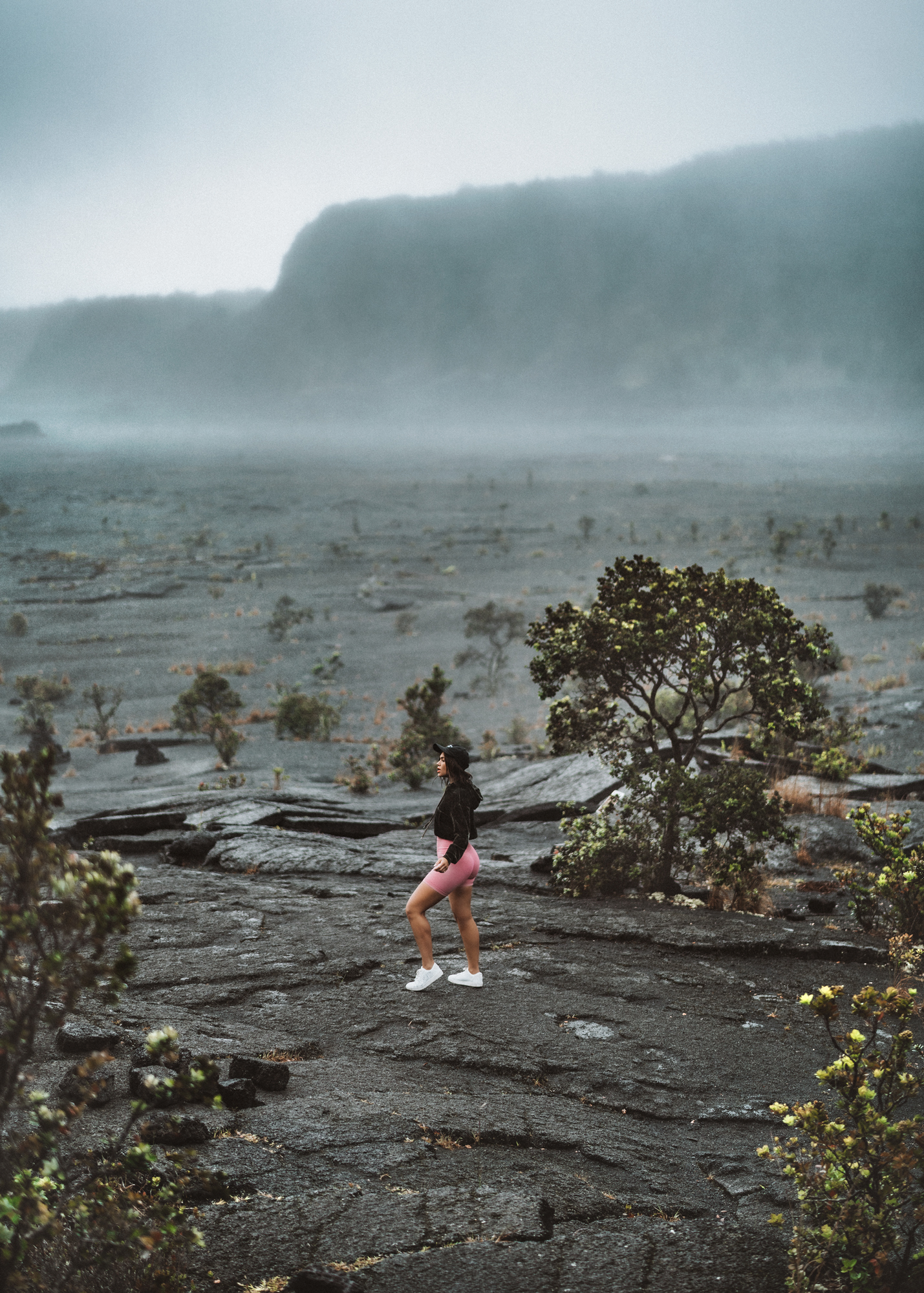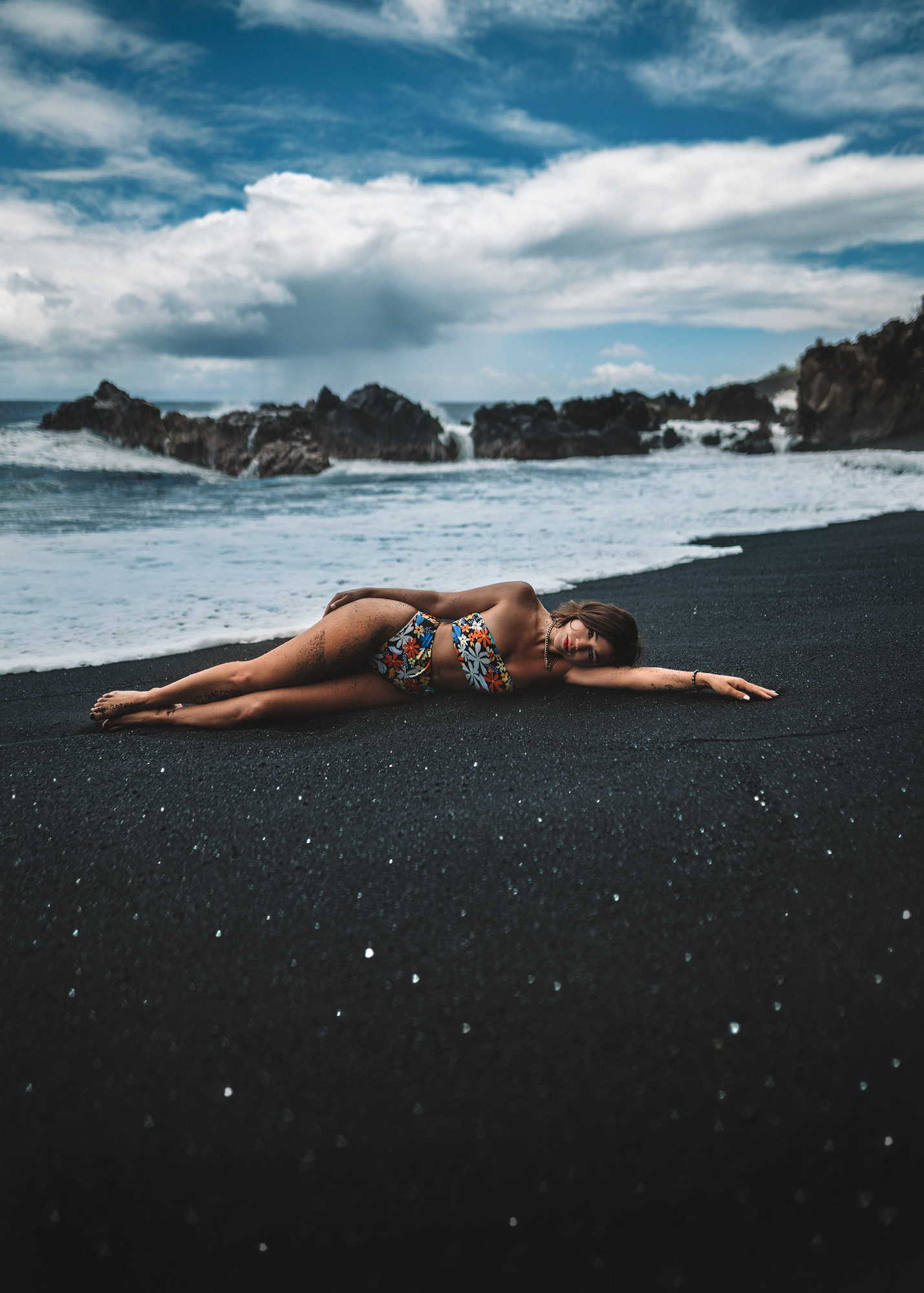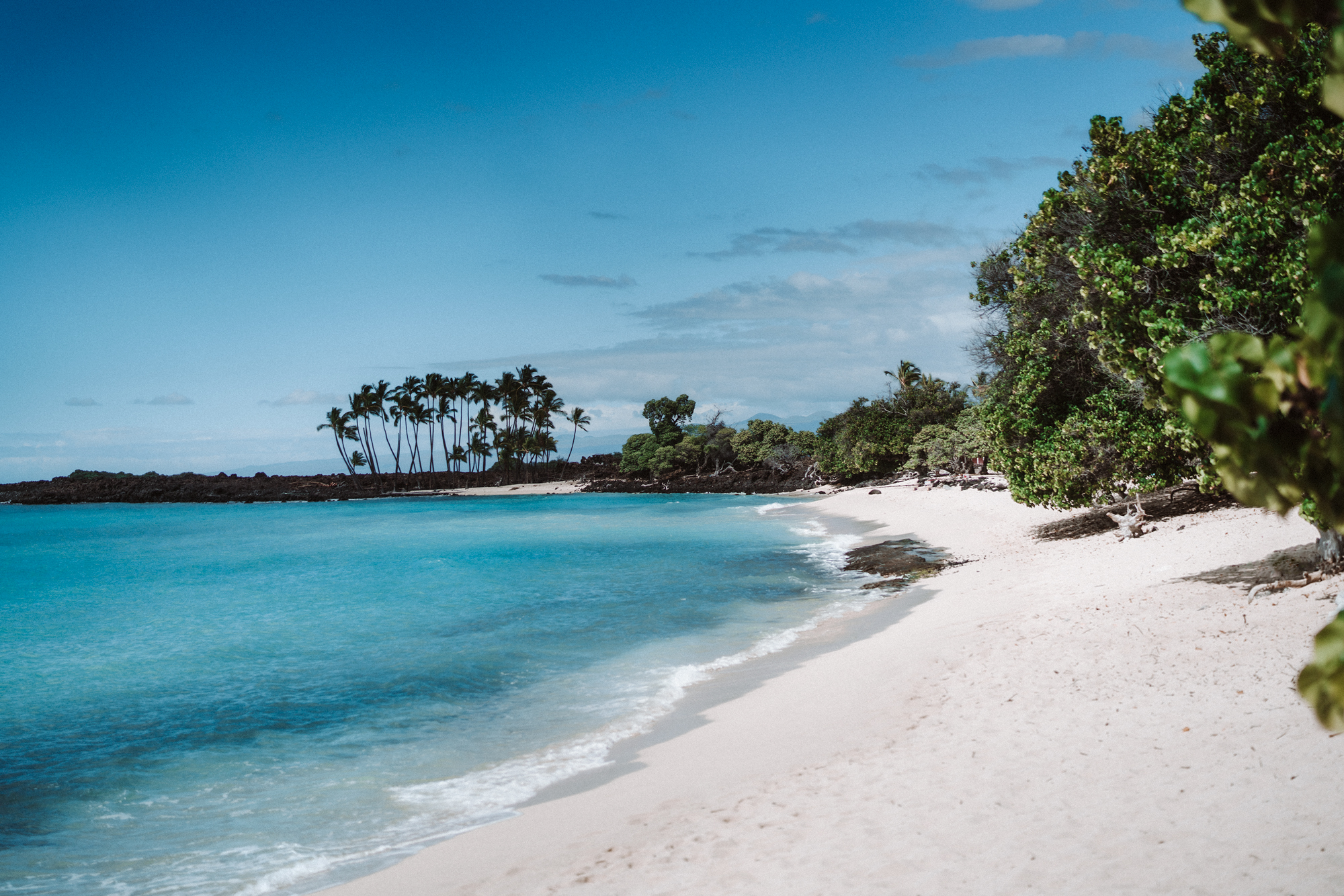 Of all of the major Hawaiian islands, The Big Island is the least visited. Overshadowed by the accessibility and fame of Oahu, the lux resorts of Maui, and the famous scenery of Kauai, the Isle of Hawaii is rarely ever an Island visited on a first or even second trip to Hawaii - but everyone is really missing out here! Between the endless lava fields, and airport beach some of the clearest aqua water in all of Hawaii, one of the only green sand beaches in the world, live volcanos, and incredibly epic hikes, the Big Island is an adventure all its own. It's also home to our favorite resort in all of Hawaii.
Not sure which island is right for you? Check out: Which Island in Hawaii should I go to? A trip planning guide.
9. Moab, Southern Utah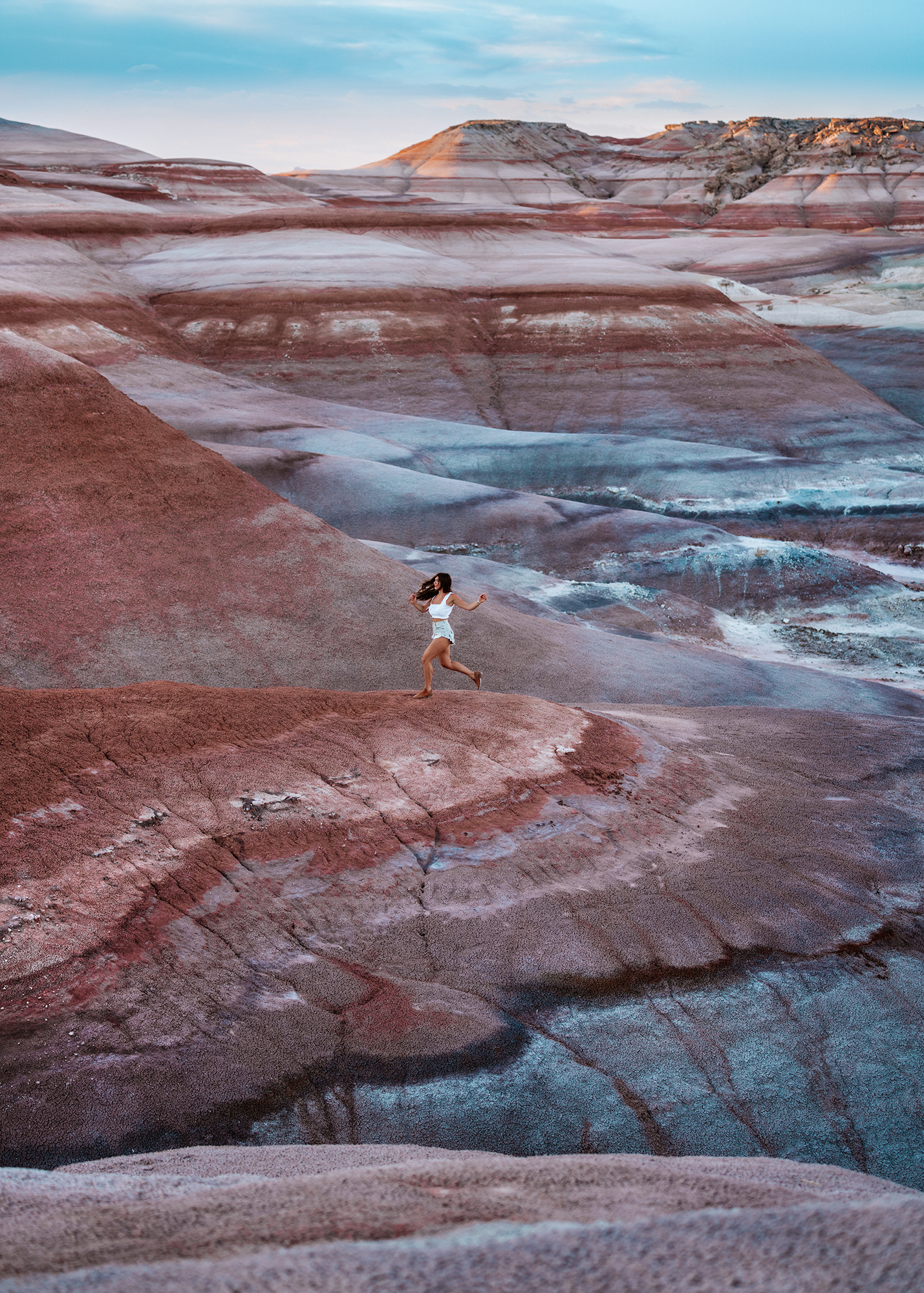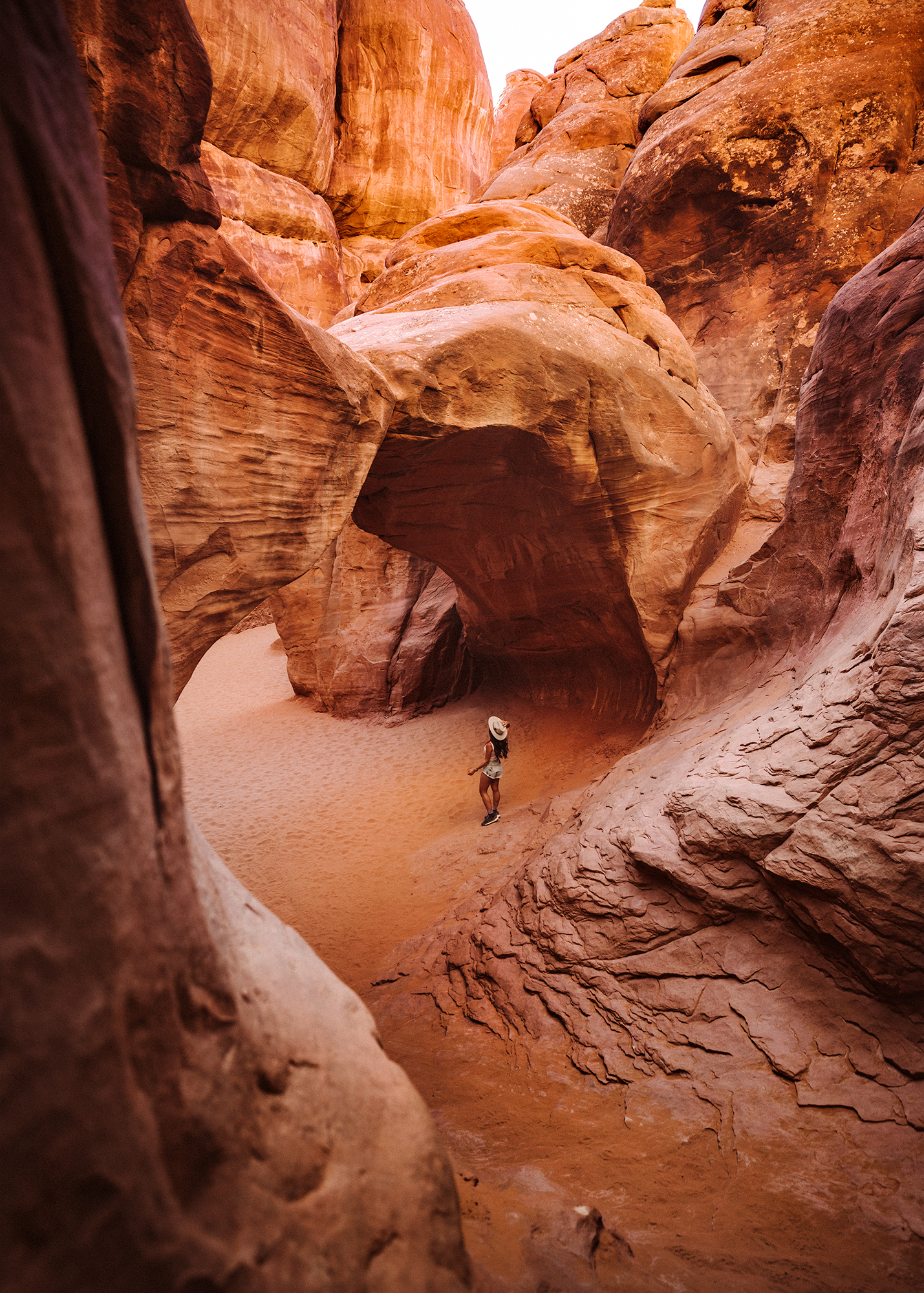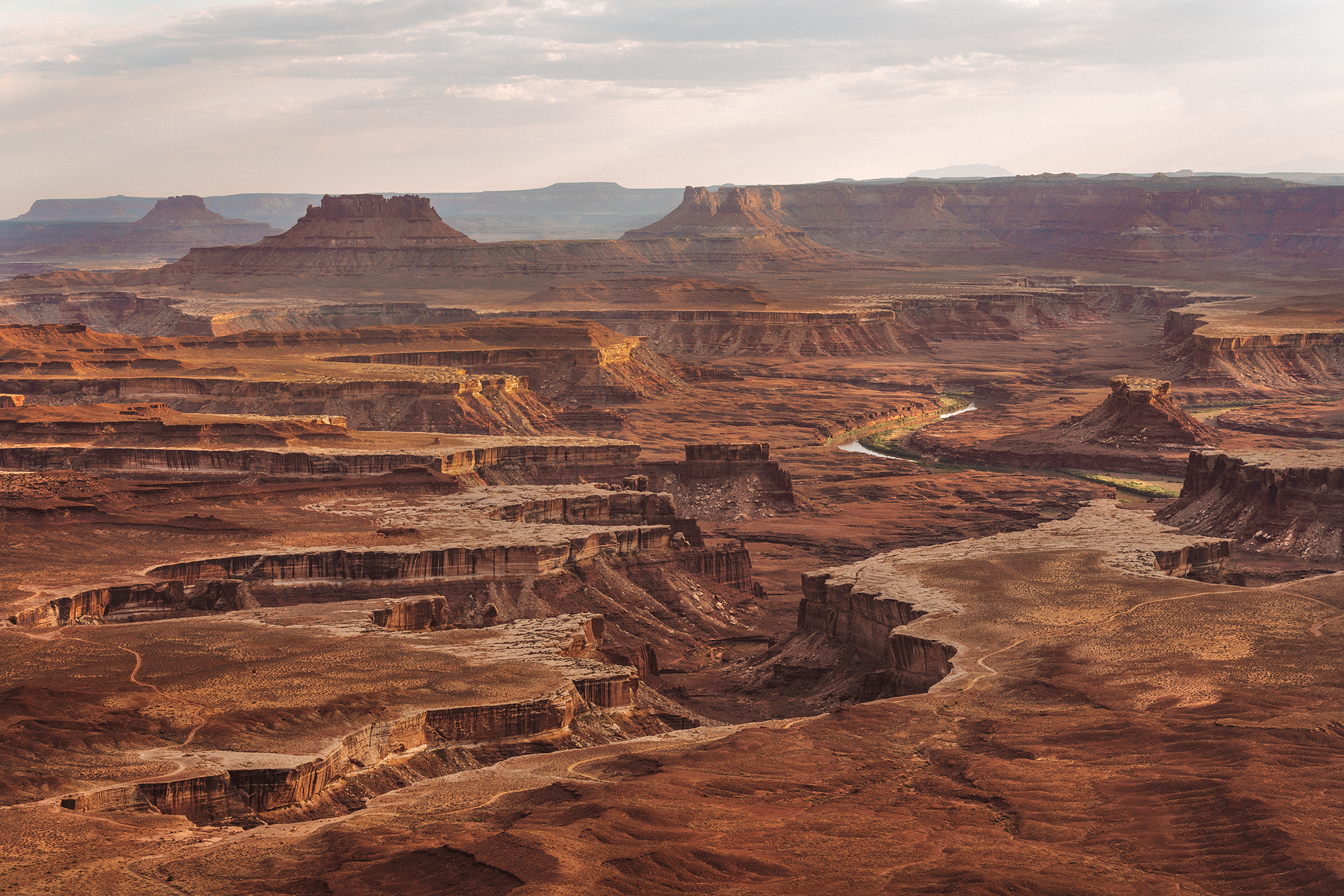 Since we have spent so much time traveling within the US over the past years, we have now seen the majority of the states and I say with confidence: Utah is the most varied, beautiful, and just spectacular state in this country. (I would say Hawaii and California are close runner-ups, but neither have quite the variety of places that look so unique and alien so close together.)
Arches National Park, and particularly Delicate Arch is incredibly famous - and with good reason - but we found nearby Canyonlands National Park to be practically deserted, and even more stunning. The town of Moab is full of great food and little shops and is a great place to stay for a few days, with easy driving access to multiple state and national parks. And honestly, even just the side of the road every few minutes is endlessly beautiful and full of rocks to climb and places to explore. If you haven't made it to Utah yet, this is your sign!
10. Ventura, California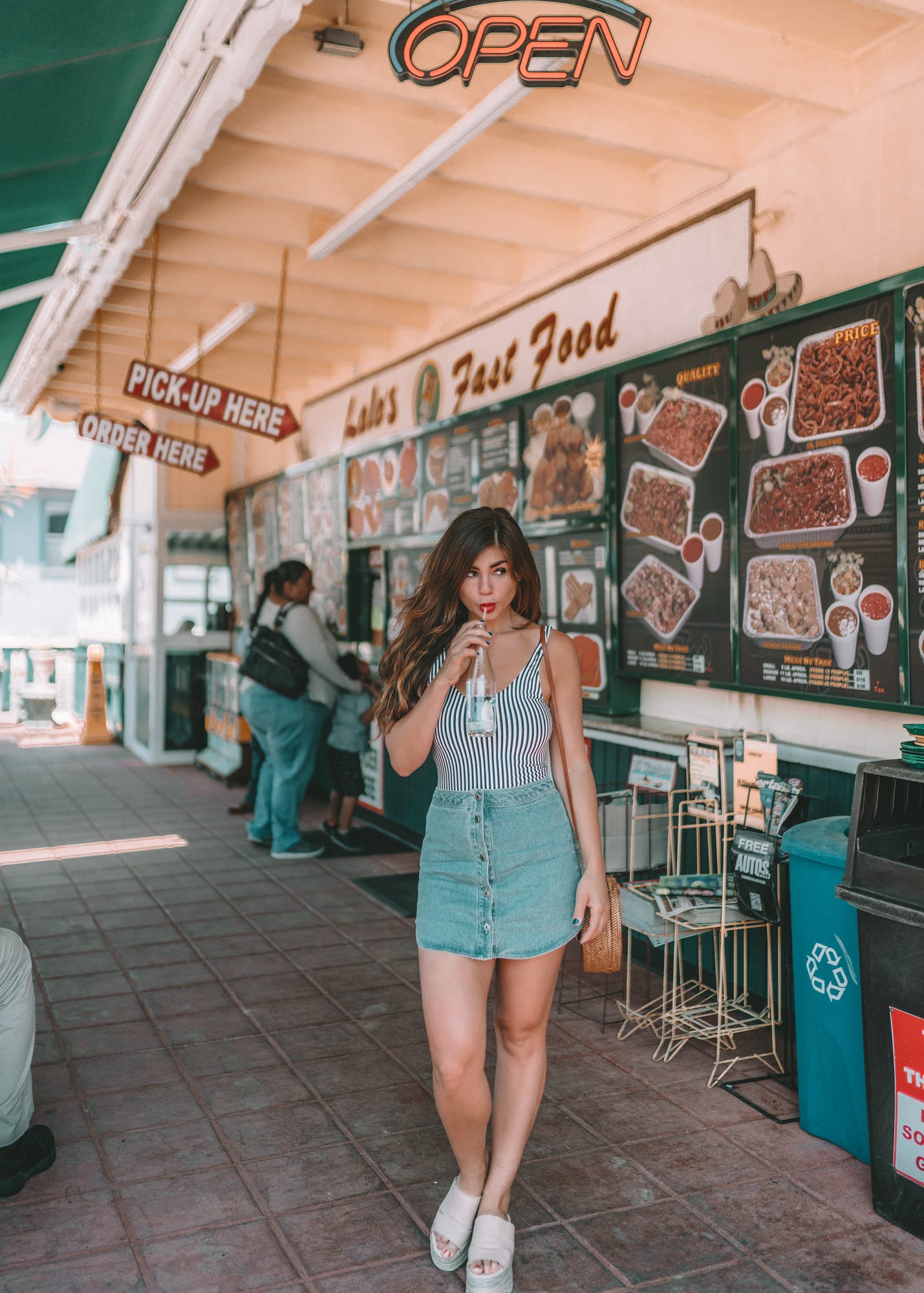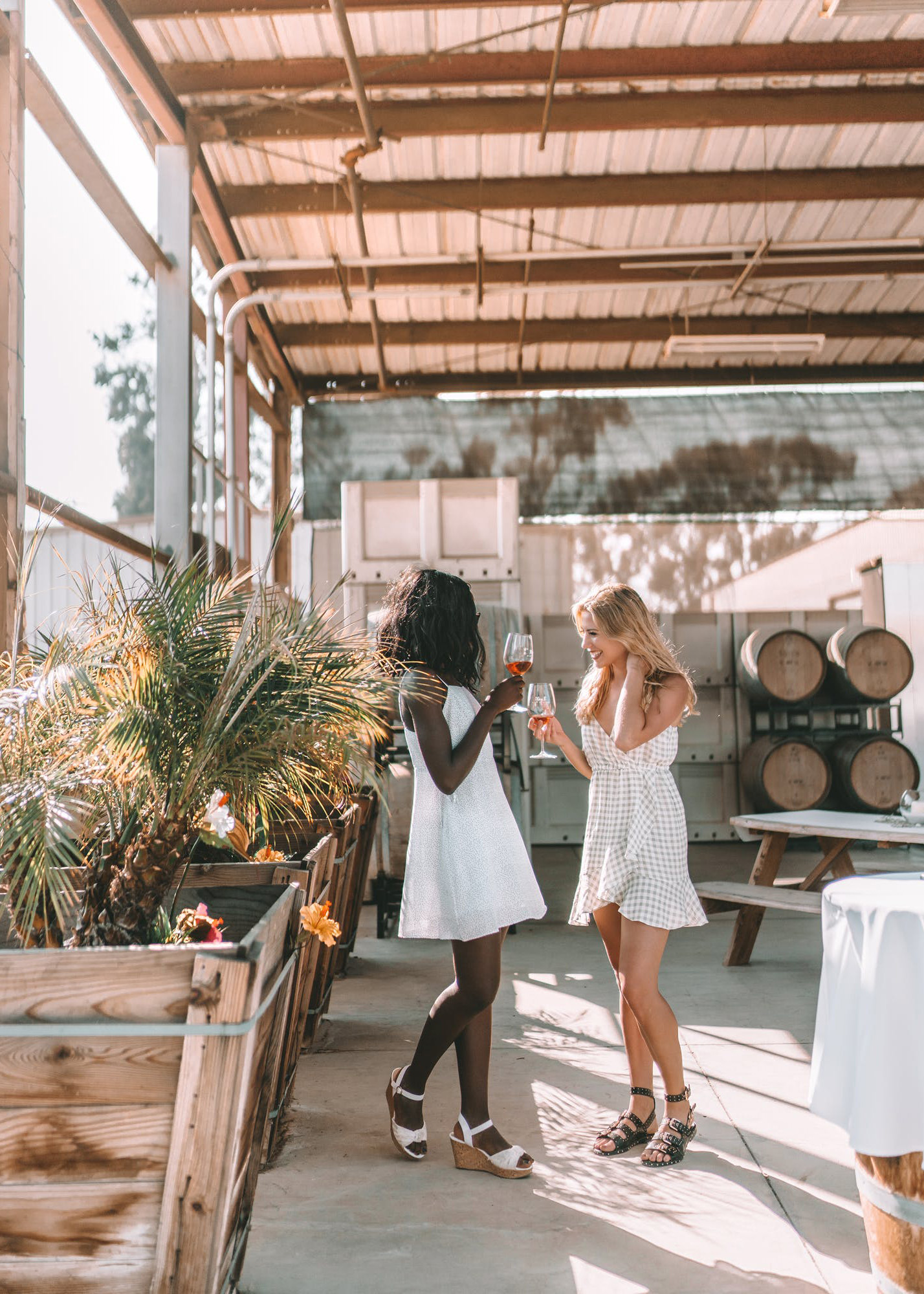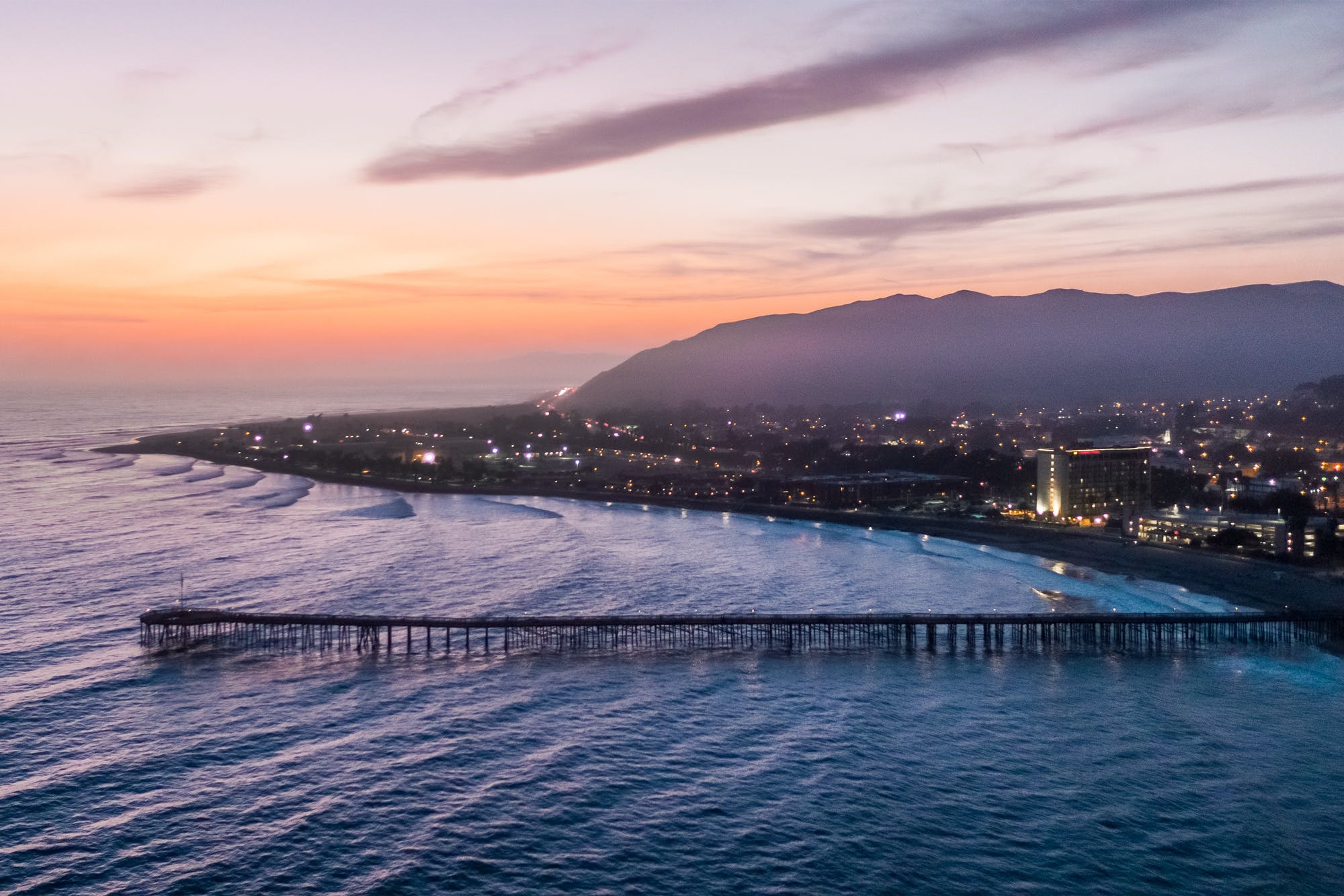 A little plug for my hometown here! If you're coming to LA or driving up the famous California One Highway, a stop in Ventura is well worth it. What was always a sleepy little beach town has grown tremendously over the best few years (with the amount of wealth creeping down from Santa Barbara and up from LA, it was bound to happen.) Check out our film to get inspired! Whether you're looking for famous surfing breaks, wine tasting or a beer crawl, or some of the world's best Mexican food, this local small-town experience has a bit of it all. Find all the best local spots with my travel guide!
11. Seville, Spain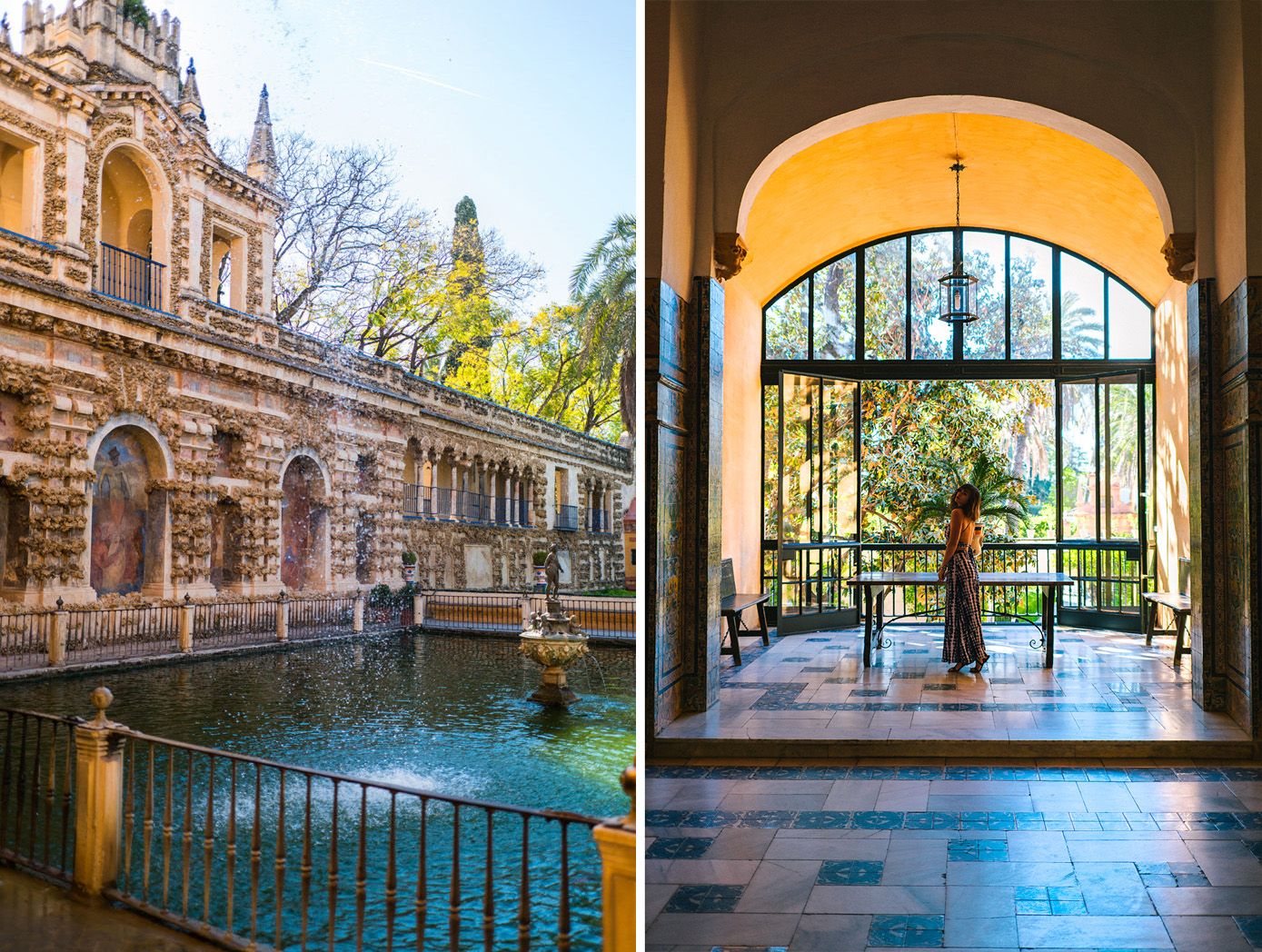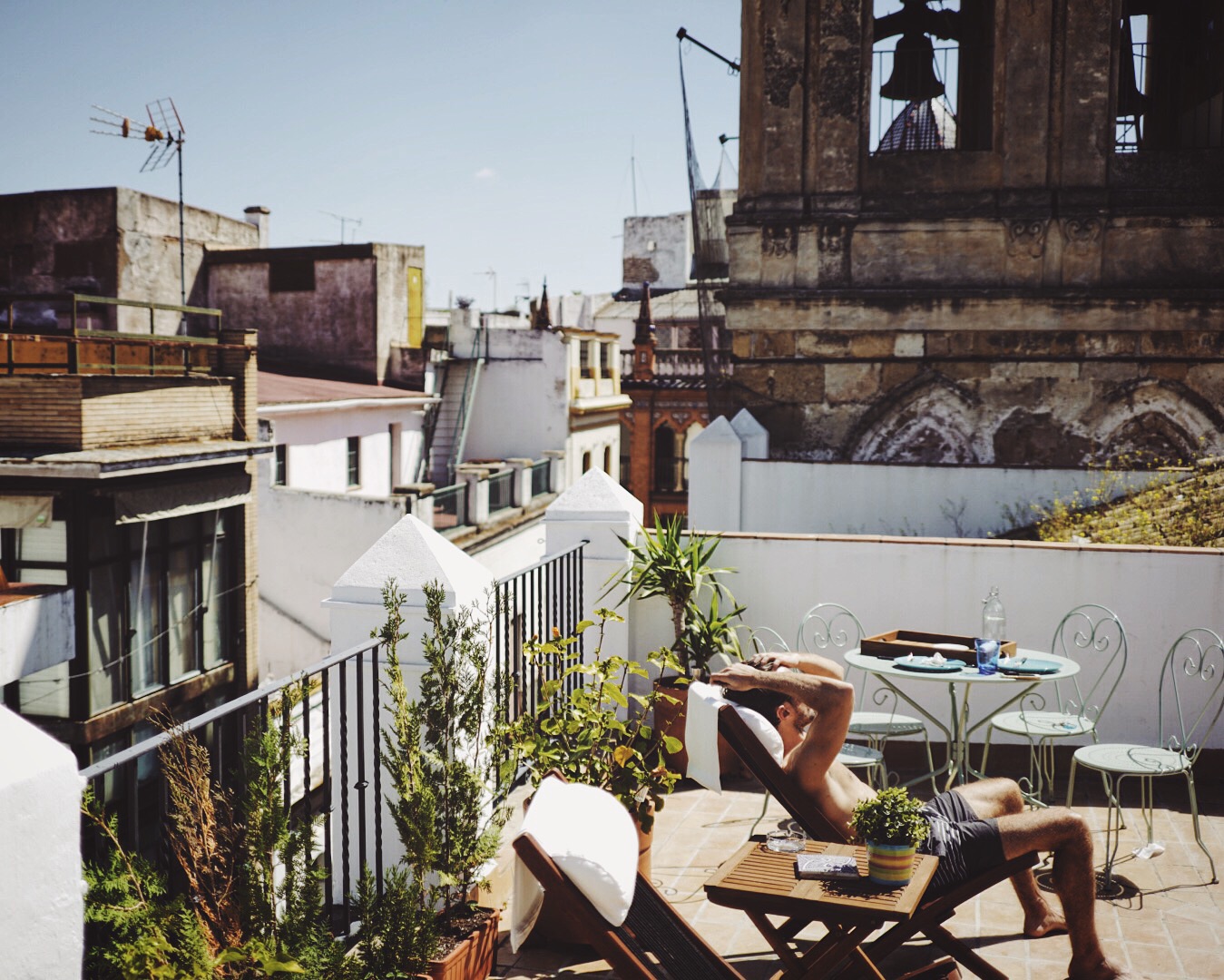 Not nearly as well known as Barcelona or Madrid, Seville is a great city to experience a more local side of Spain. We booked an AirBnB in the old city center here for a shockingly cheap price (bonus, Seville is not an expensive city!) and just explored our way around on foot. The city is warm and vibrant, wine and beer flow like water, and having a tapa at one restaurant and then moving a door or two down to grab the next course at the next one makes you feel like you fit right in from day one. The one thing not to miss is the incredible Alcazar of Sevilla! Save all of the best local spots and plan it all with my Sevilla Travel Guide!
12. Dominican Republic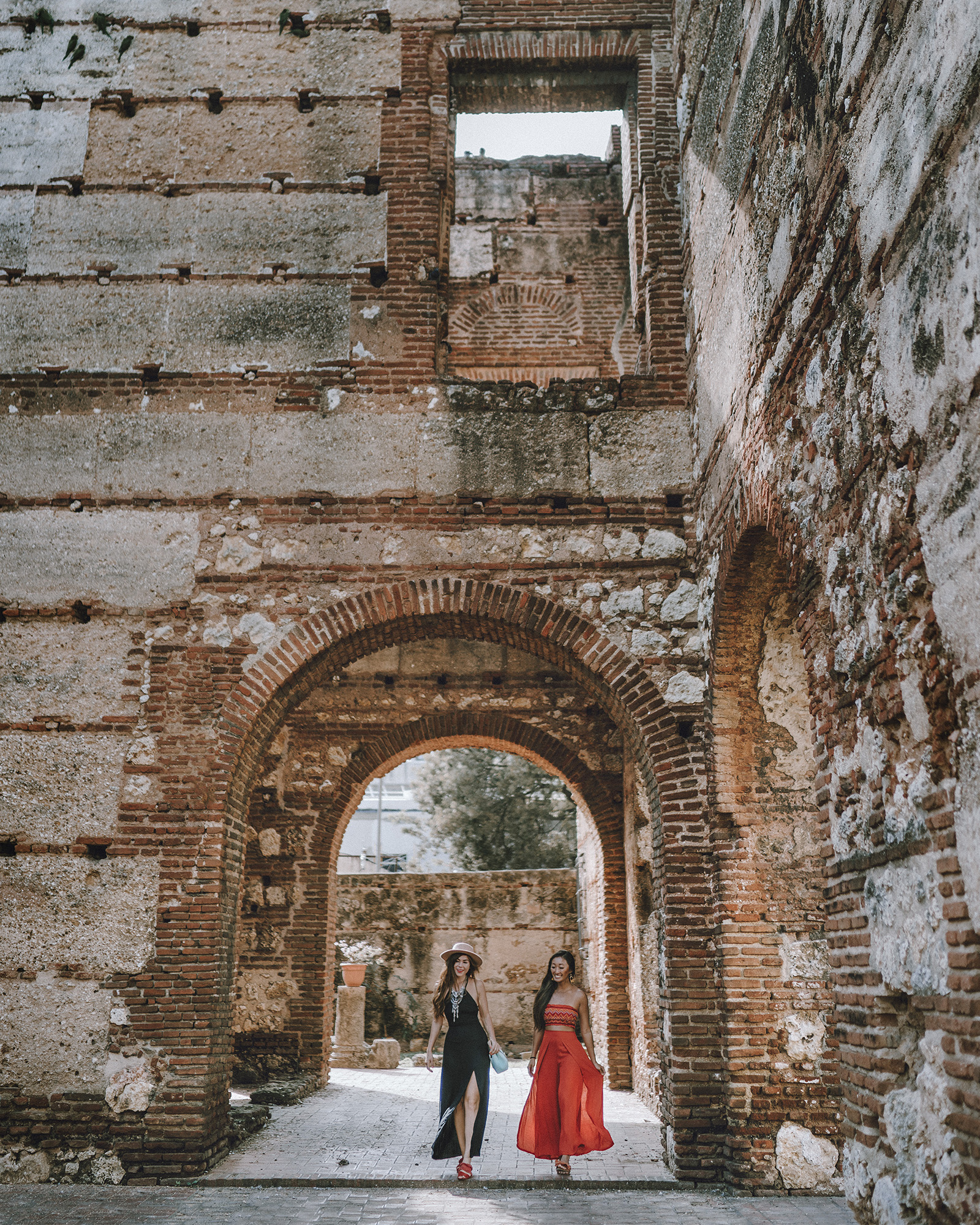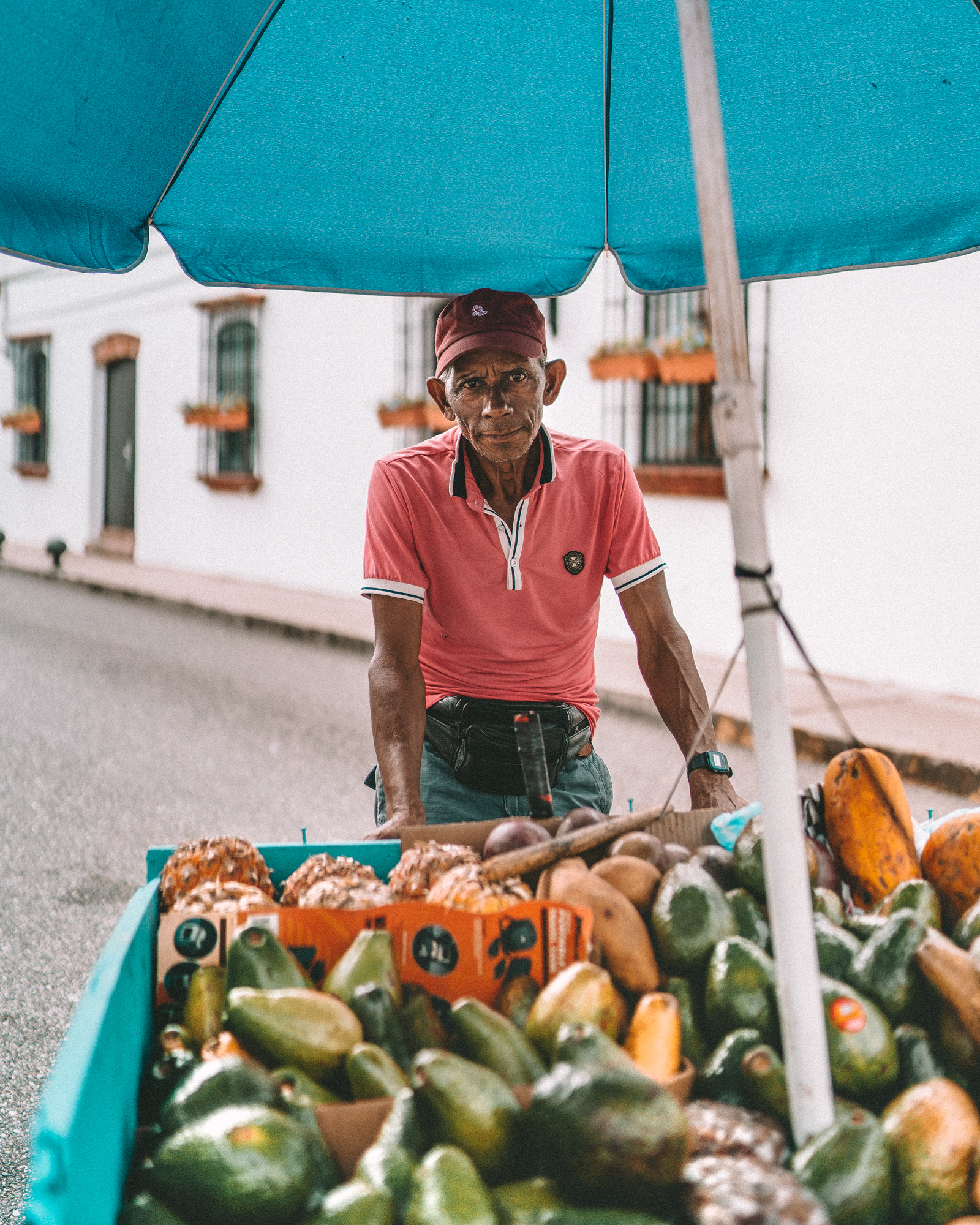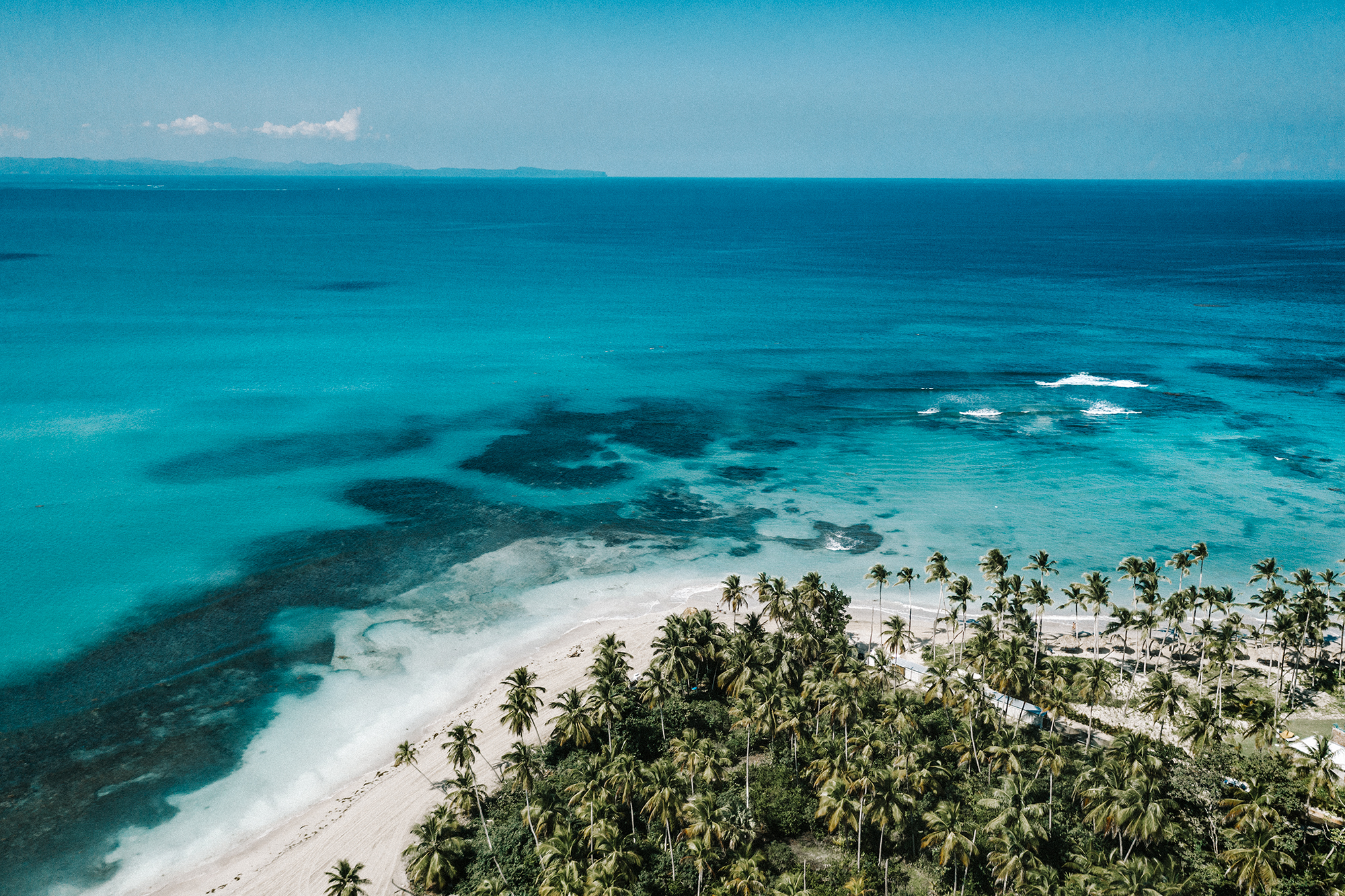 While the Dominican Republic has been the most toured island in the Caribbean for years now, the vast majority of tourists will just come to Punta Cana and not see much of the country besides the resort. Besides beaches, crystal-clear caribbean water, and fields of palm trees, there are incredibly vibrant cities on the Island. My favorite by far is historic Santo Domingo, which was established in the 1500's and looks much more like Rome than the Caribbean. Read more about where to visit on my guide here!
See more of the city life of Dominican Republic in my Instagram Stories highlights here.
13. Moorea, French Polynesia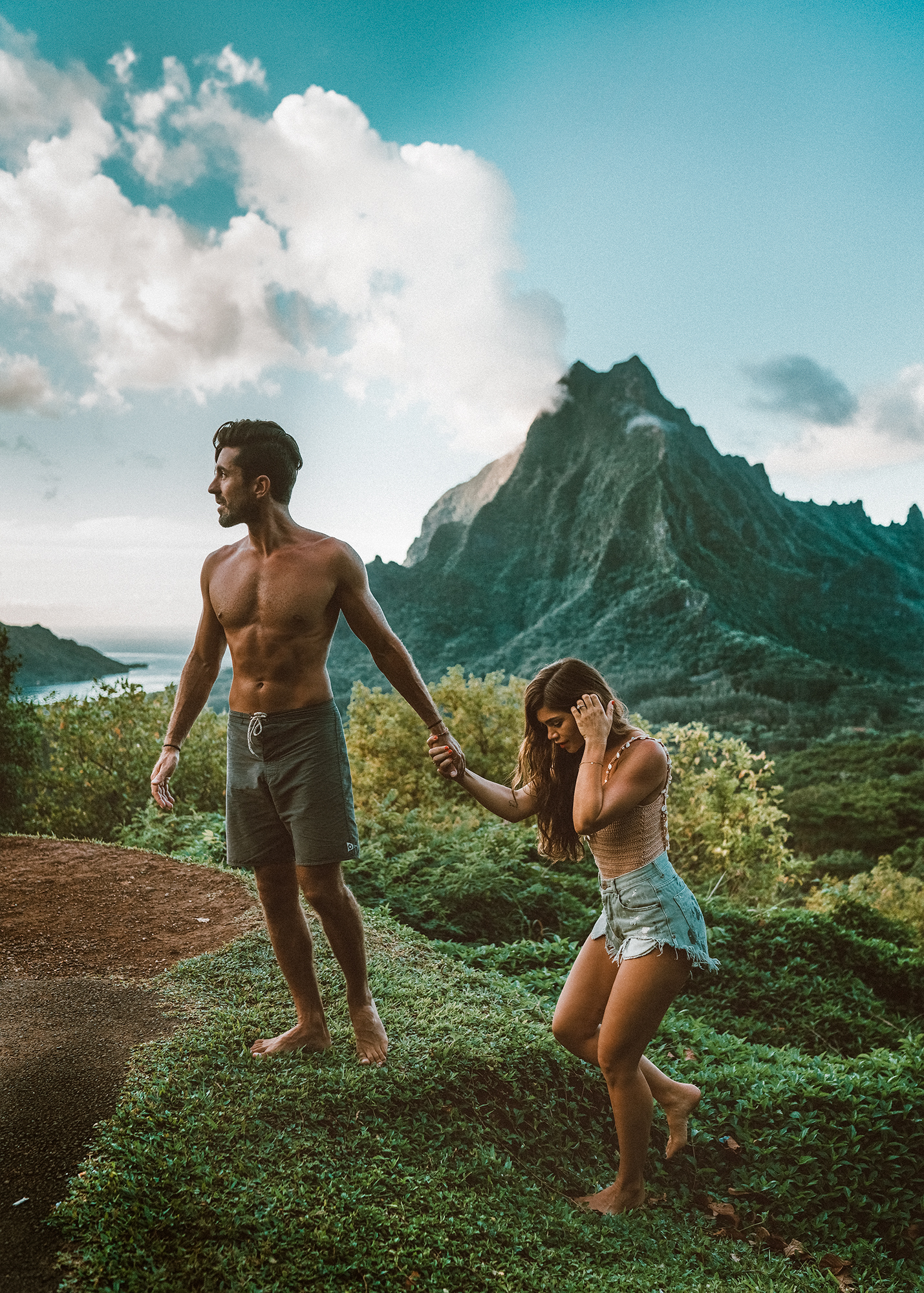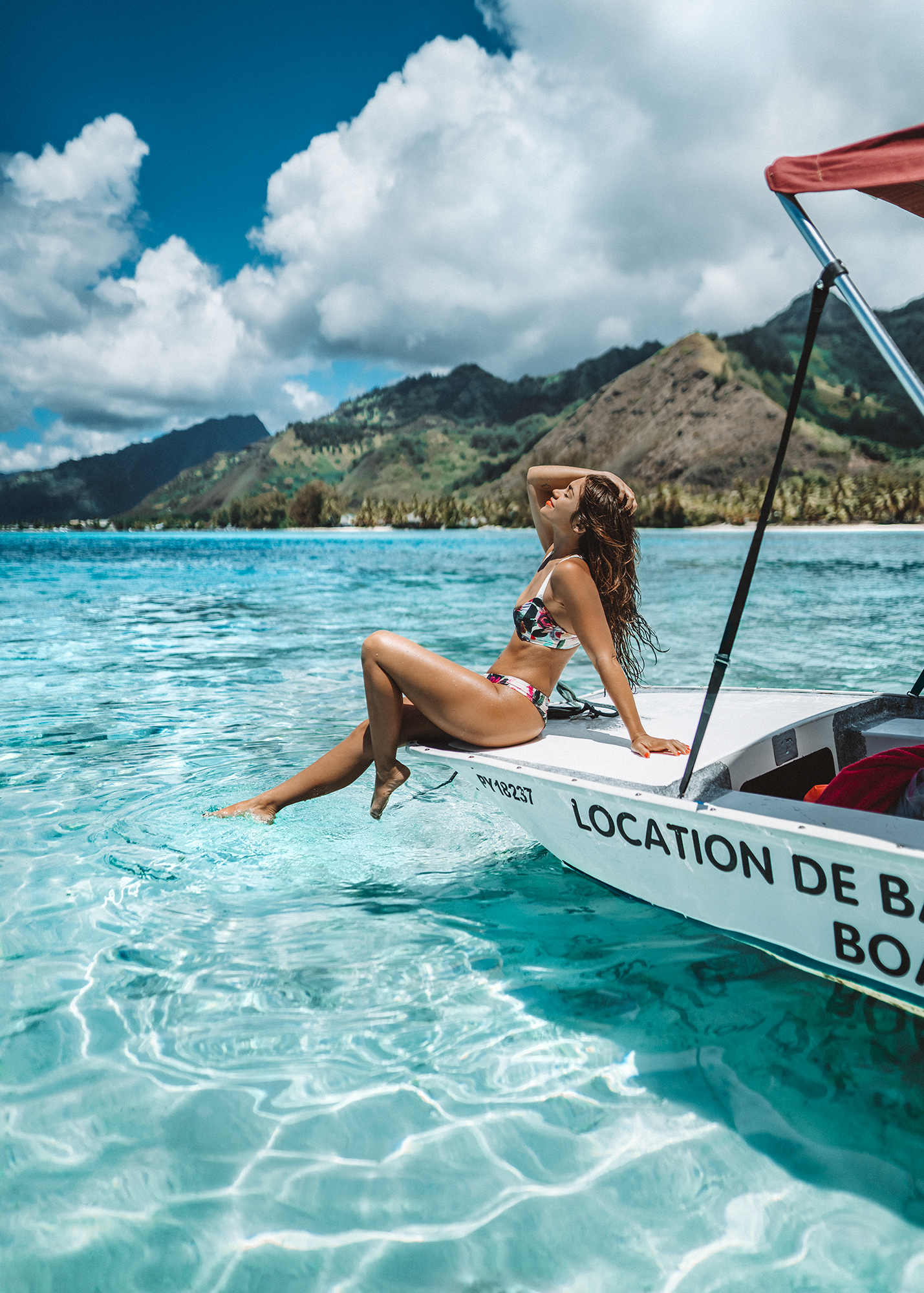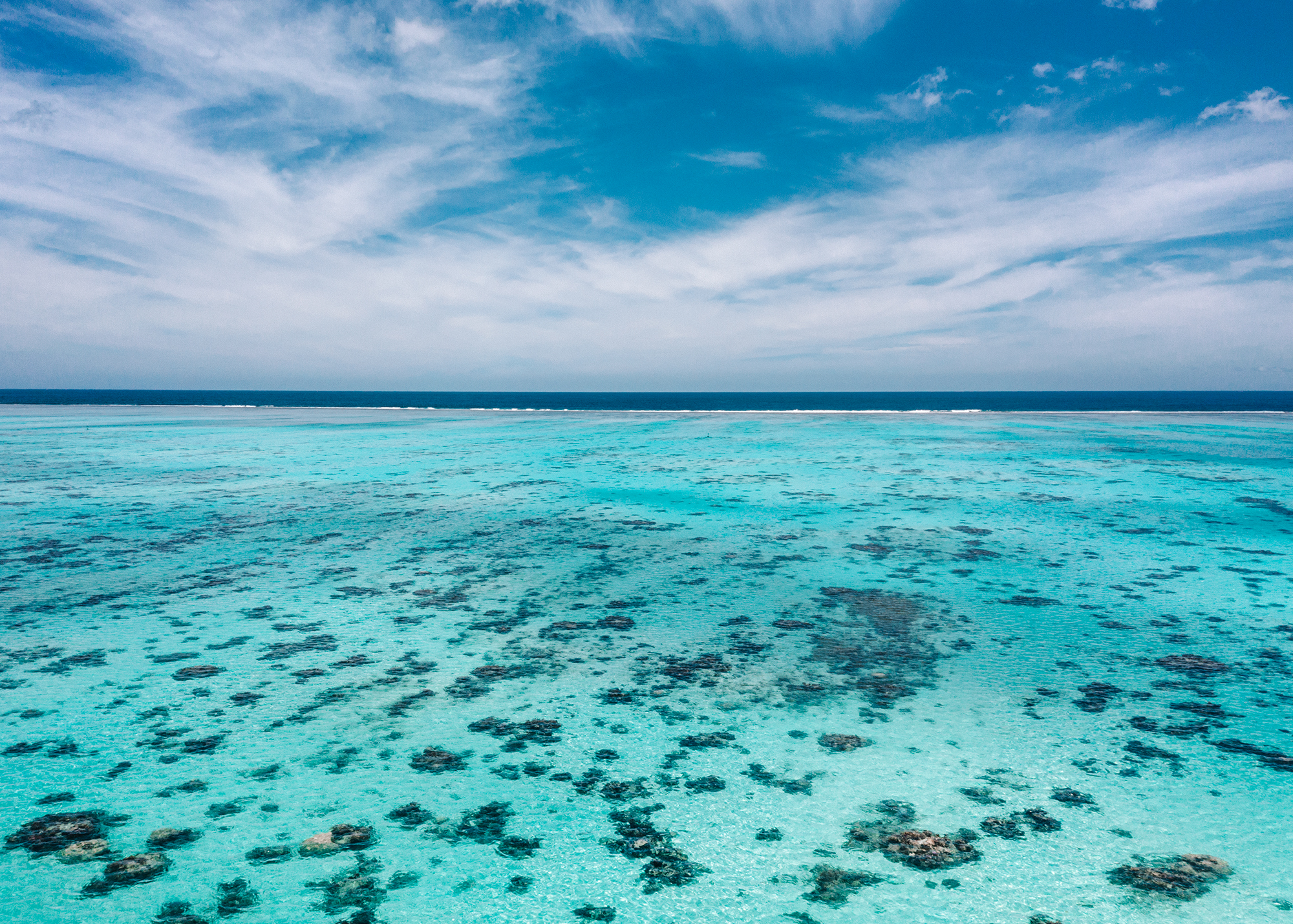 While Tahiti and Bora Bora have the fame and the glamour, the island of Moorea is truly a gem worth visiting, and can be visited very affordably - making a Tahitian vacation possible for everyone! The island is a short, $15 ferry ride away from the main island of Tahiti and has everything you could want from paradise - lush green mountaintops, epic hikes, crystal clear water, sting rays, sharks and rays and roadside fruit stands, and accommodations for $50-100 a night! Read my full budget travel guide to Moorea here!
French Polynesia reopened for tourism a while back and has great success with welcoming visitors back into the country! If you're looking to take an even bigger trip, take a flight to nearby Bora Bora for a truly luxurious experience. Combining a high-end resort in Bora Bora with adventuring on your in Moorea is an incredible way to have one of the best vacations of your life!
See more from both in my Instagram Stories Highlights here.
14. Marfa, Texas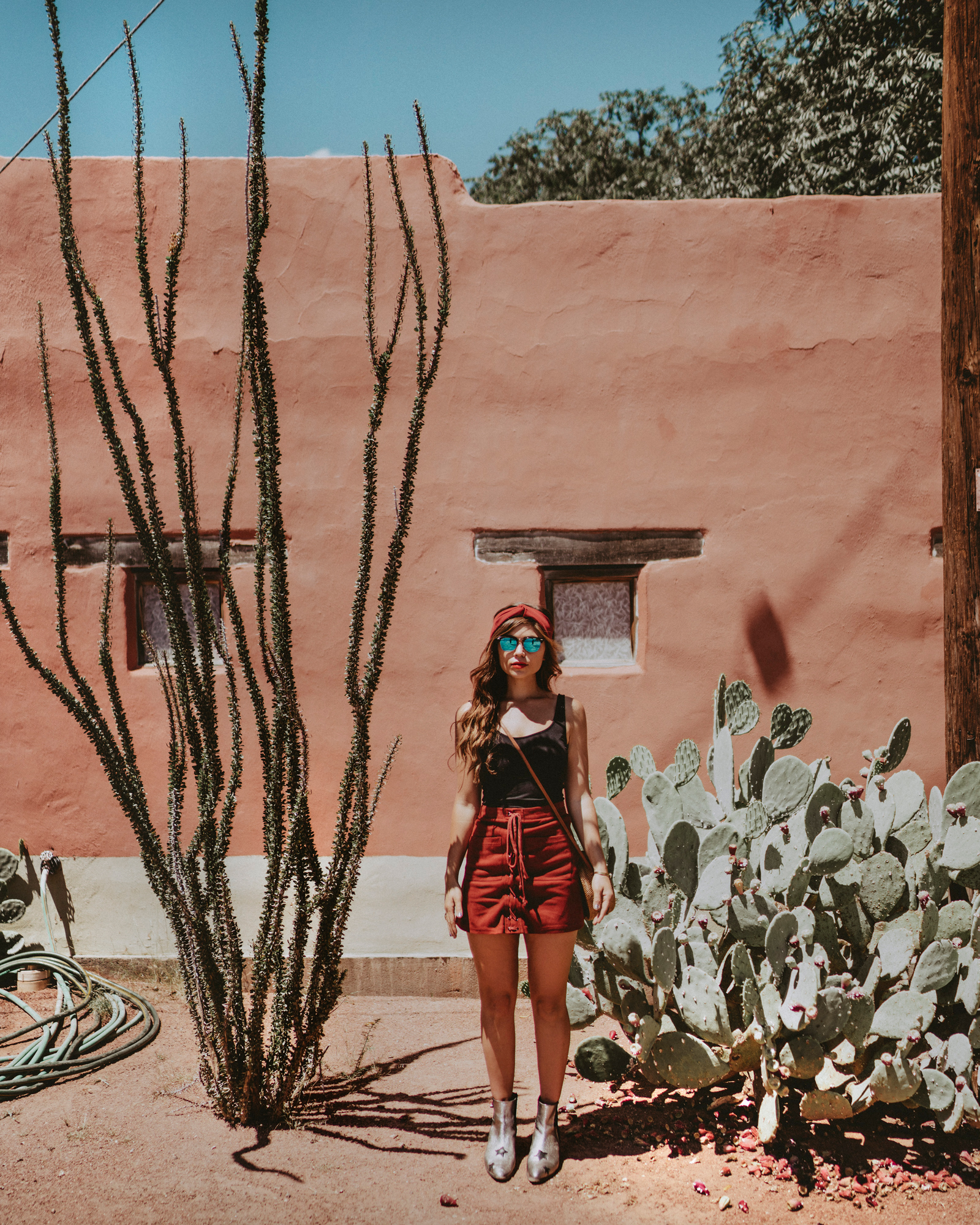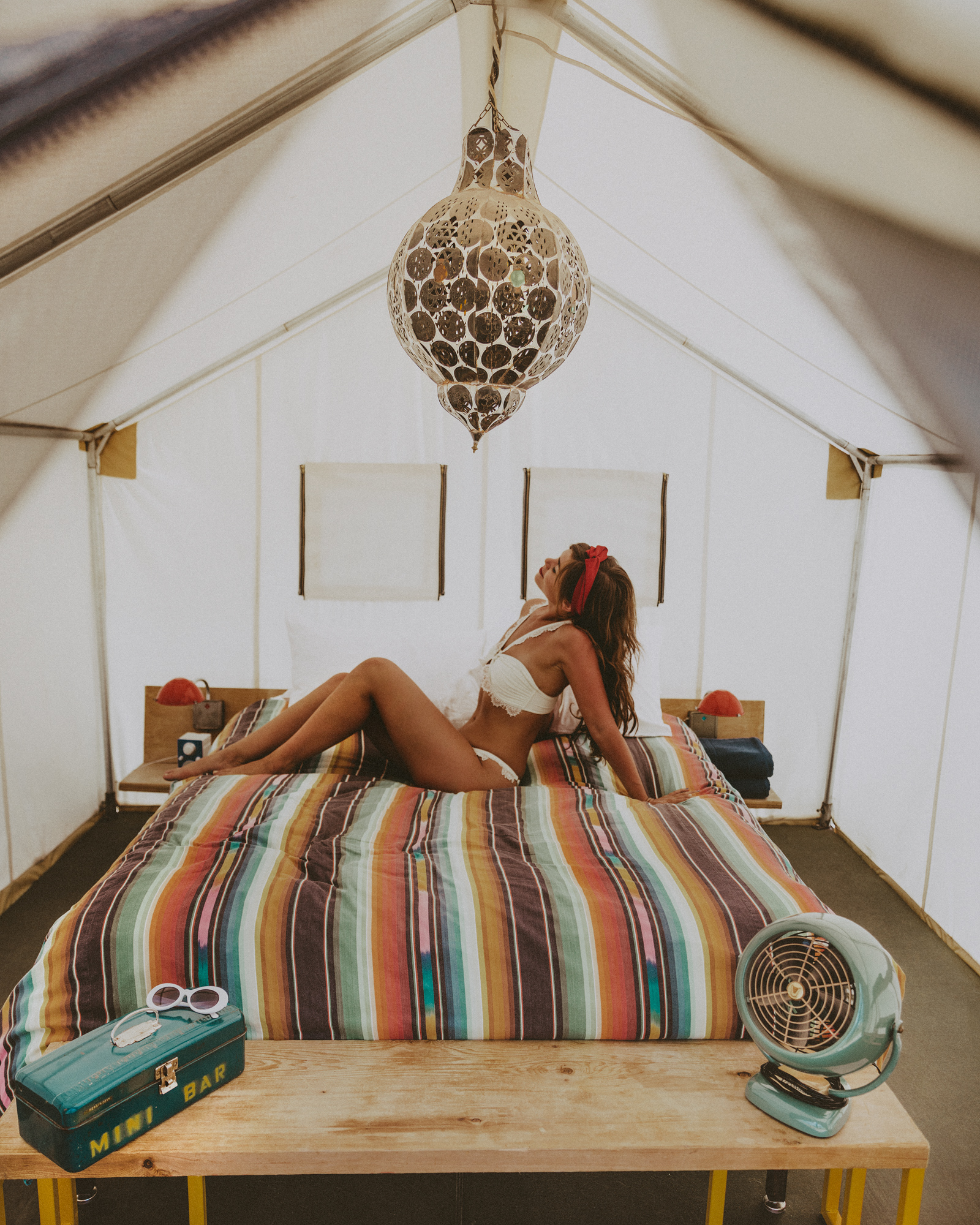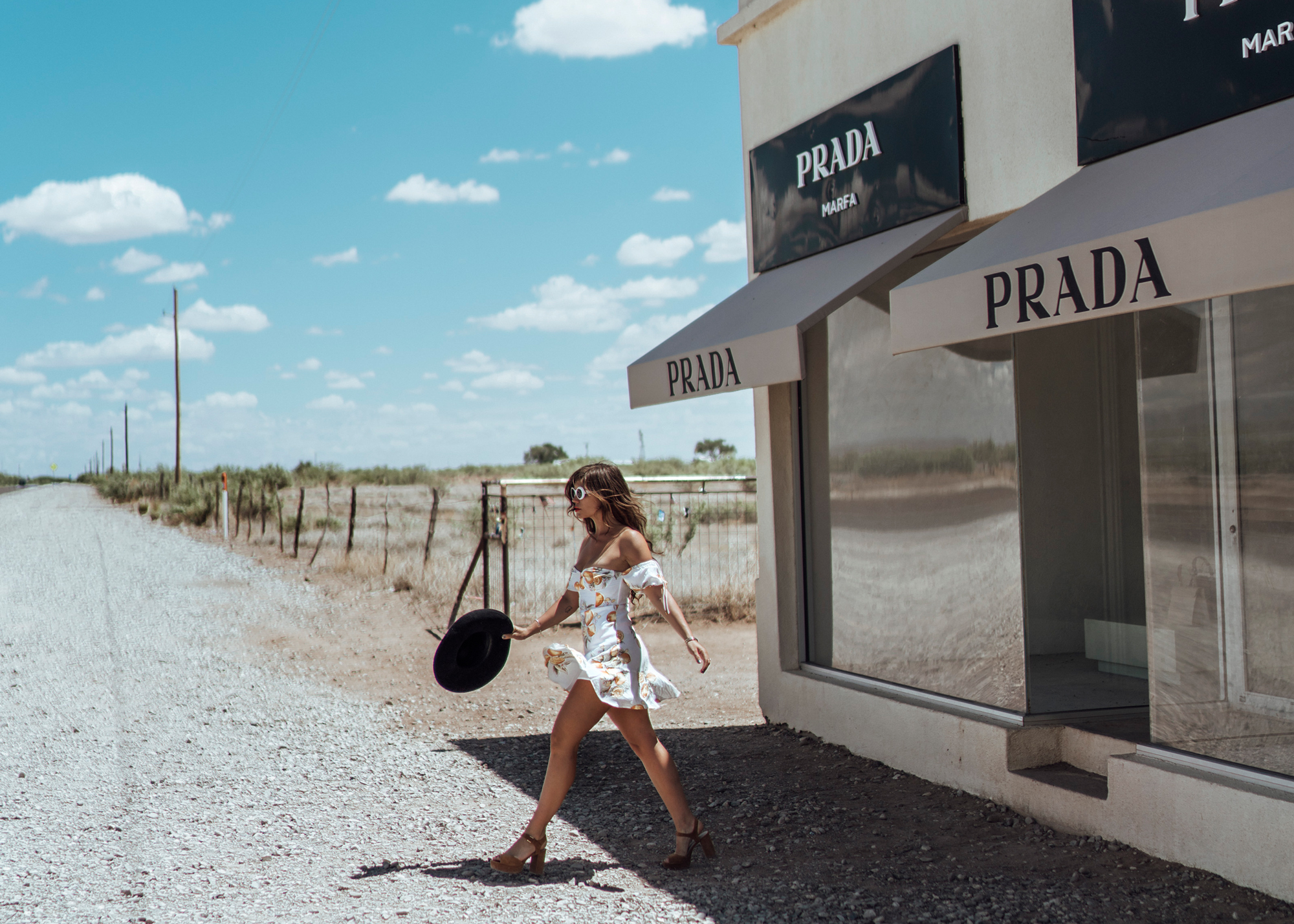 Marfa, Texas, is an unexpected art mecca and wonderfully strange and charming destination. From the famous Prada Marfa art installation, to the Insta-famous El Cosmico Airstream and Teepee park, to the world renounced art galleries, this West Texas middle of nowhere town is well worth a visit. Despite it's remote location, Marfa has five-star hotels and restaurants, specialty coffee shops, and curated fashion boutiques. Visit the nearby Observatory to see planets through world-class telescopes and grab some incredible Mexican food at the taco trucks! Plan it all with my guide here.
15. Wyoming, USA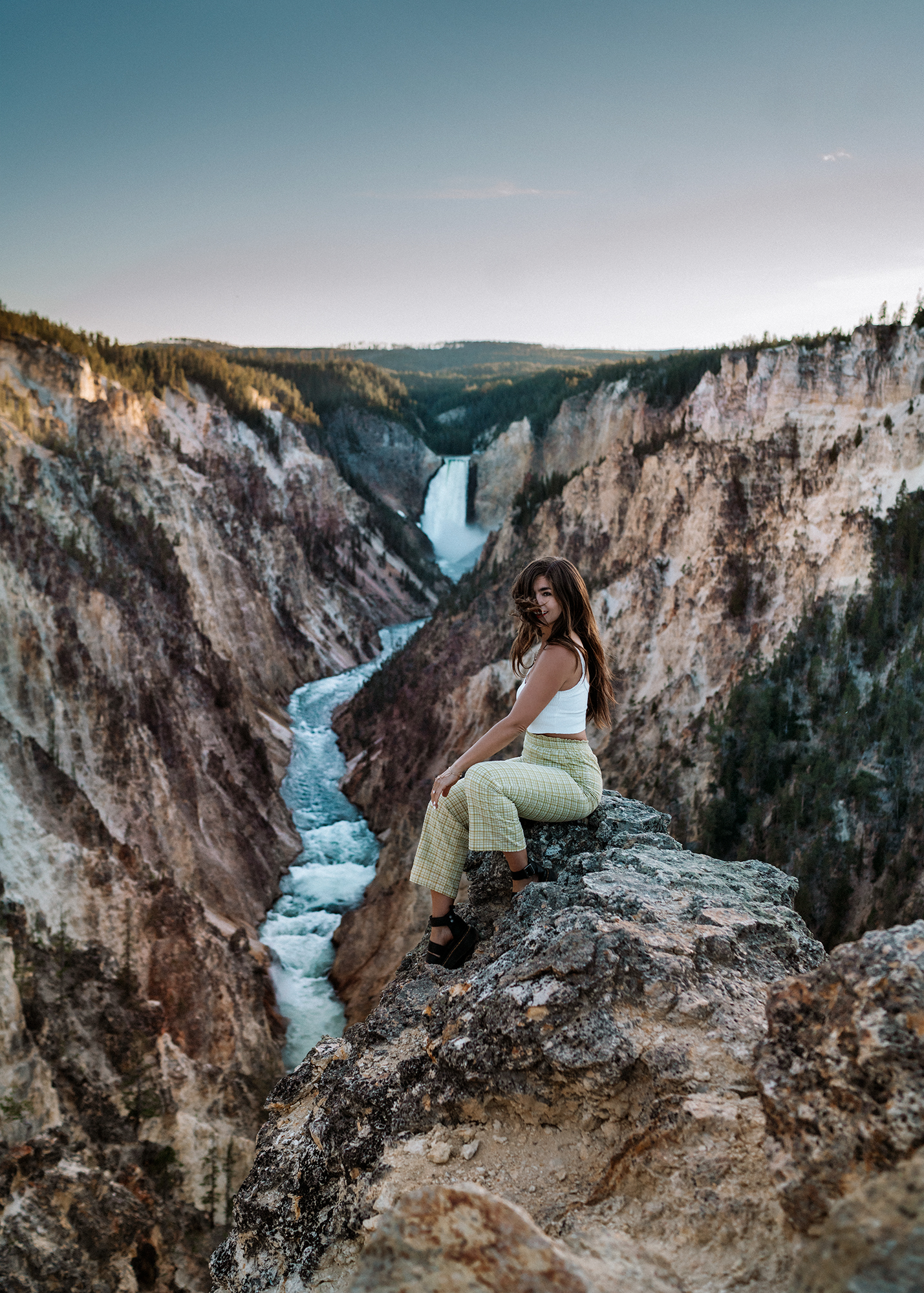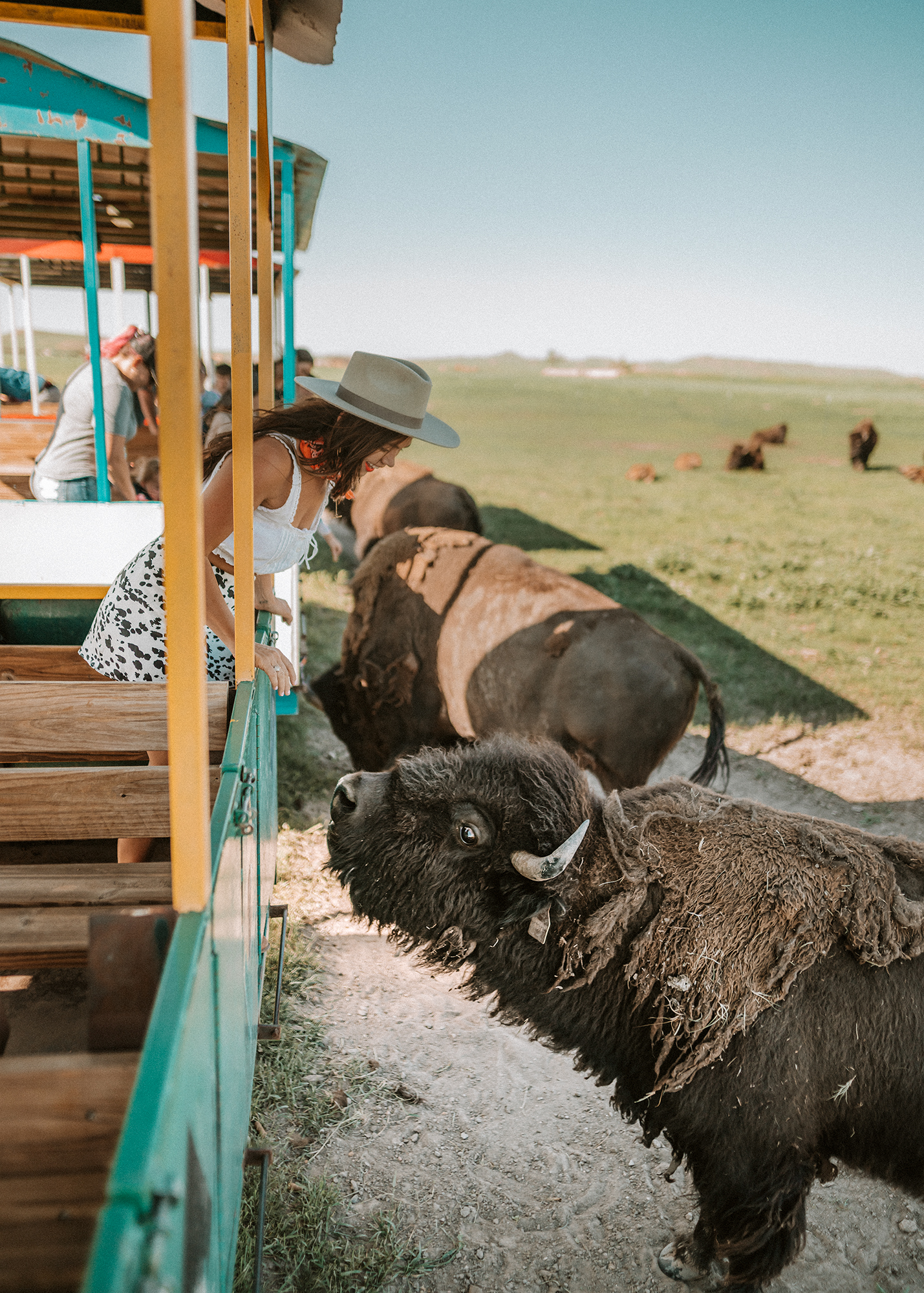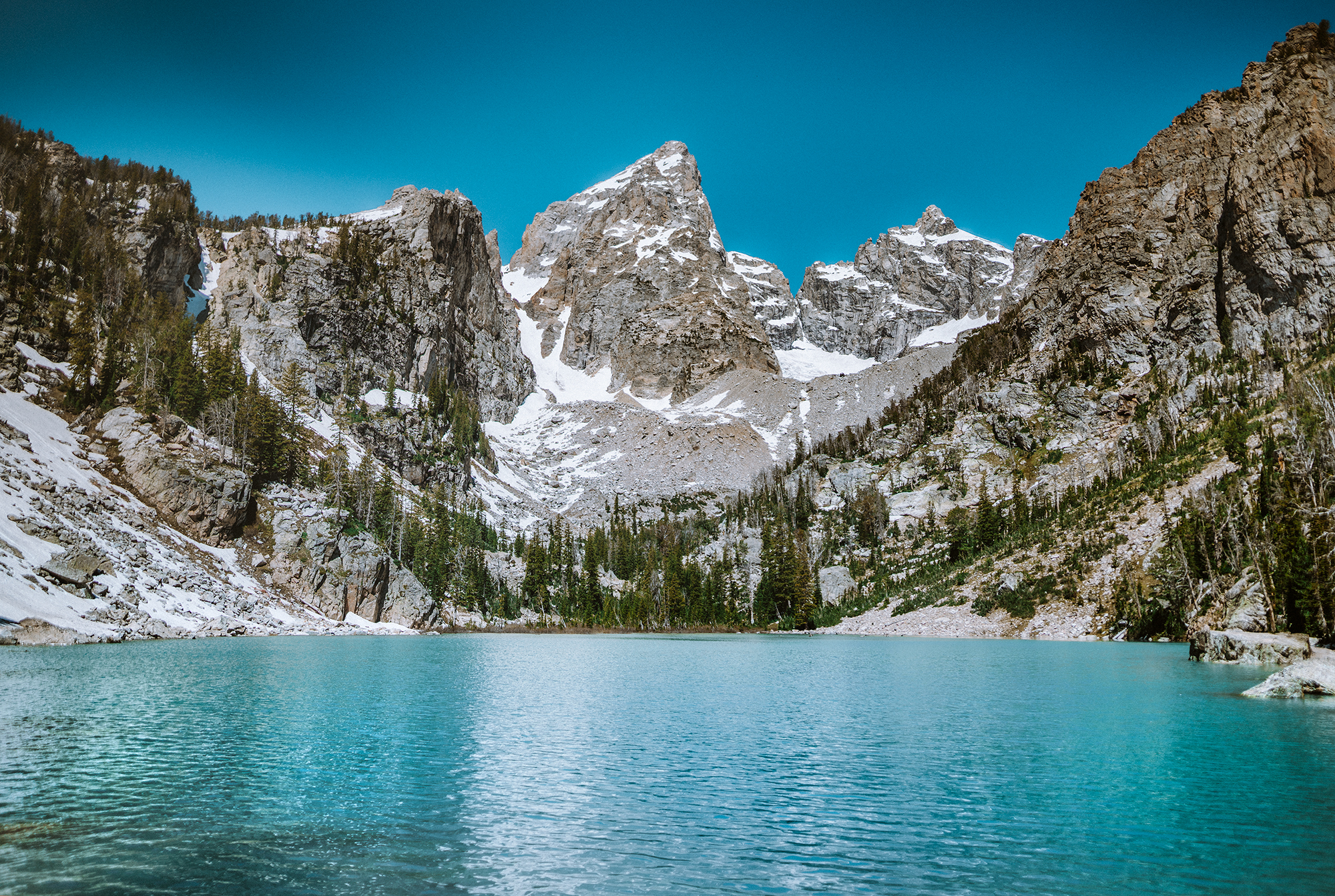 Honestly, I didn't expect too much from Wyoming and the state BLEW ME AWAY. We drove from corner to corner on our big road trip this summer and while some areas are full of plains, there was so much to see here. One of my favorite stops was actually Terry's Bison Ranch, just over the border from Colorado, where we road the Bison Train and were able to feed Bison from our hands (!!)
We shopped for western wear at the famous Lou Taubert Ranch Outfitters, explored the historic western town of Buffalo, and drove through fields of flowers with mountain backdrops all before hitting the main attractions - Yellowstone National Park, Jackon Hole, and Grand Teton National Park. All of which you could spend days in exploring, hiking, and enjoying. Wyoming really reminded me that we didn't need to travel far for both incredible photo opportunities and experiences.
See more from Wyoming in my Instagram Stories Highlights Here.
16. Fiji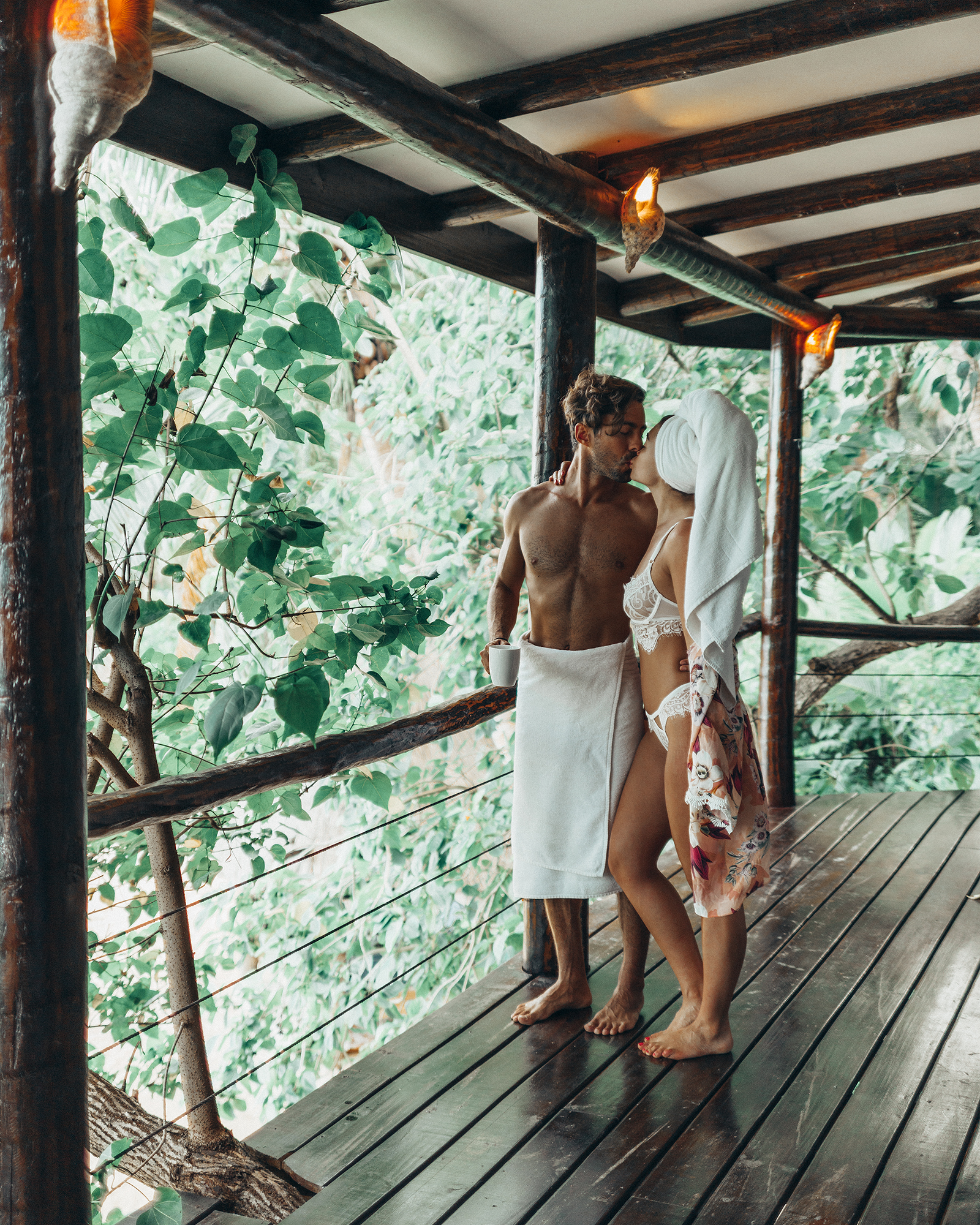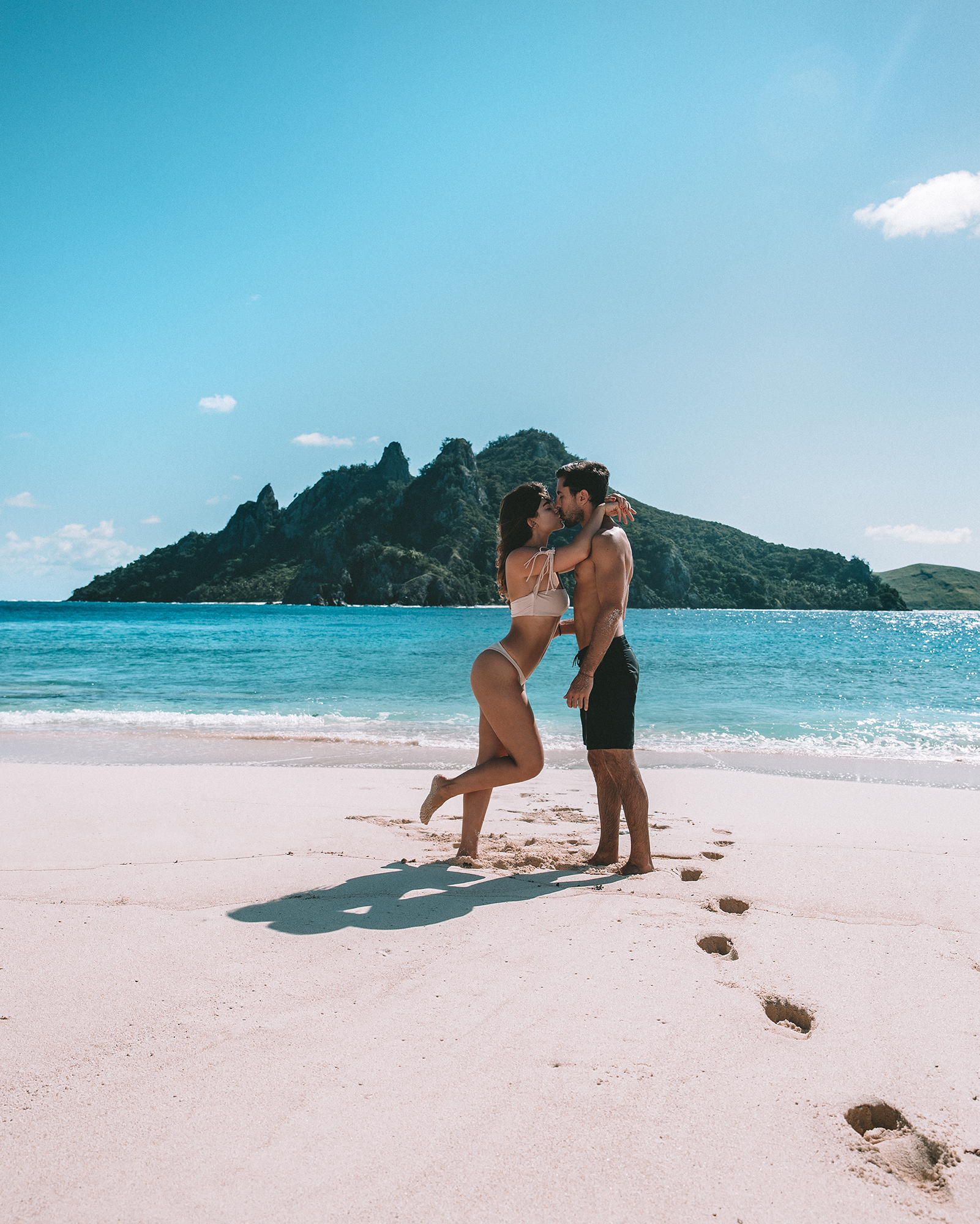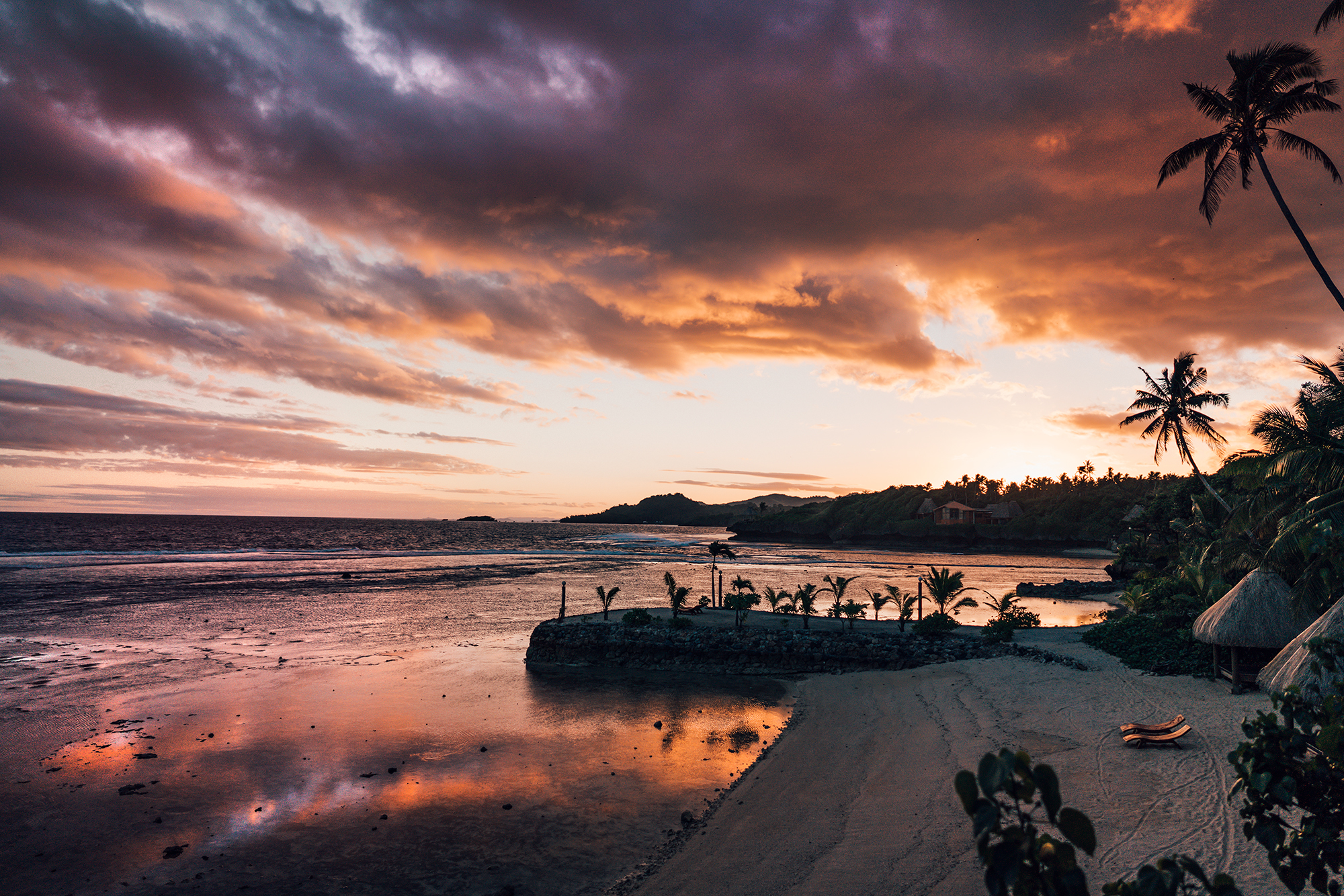 The islands of Fiji recently reopened for the first time since the Pandemic and are ready and welcoming of visitors! We spent an incredible 2 weeks in Fiji a couple of years ago - our first ever trip to the South Pacific! - and feel completely in love. Flights to Fiji are direct from LAX and can often be found at discounted deals.
Fiji's can be quite easy to visit, as the international airport drops you off right on the main island - with many of the most beautiful places to stay and see just a short drive or ferry ride away. One of our highlights of the trip here was visiting Castaway Island - the island where the movie was made and hopping a fight to Suvi to state at the amazing Savasi Island Resort - one of our favorite hotels anywhere in the world.
While many of Oceania's other islands still remain closed to travelers, Fiji is an amazing place to getaway and refresh your soul - in either a luxurious, high-end resort style, or in a budget-friendly, locals way.
17. Guadalajara, Mexico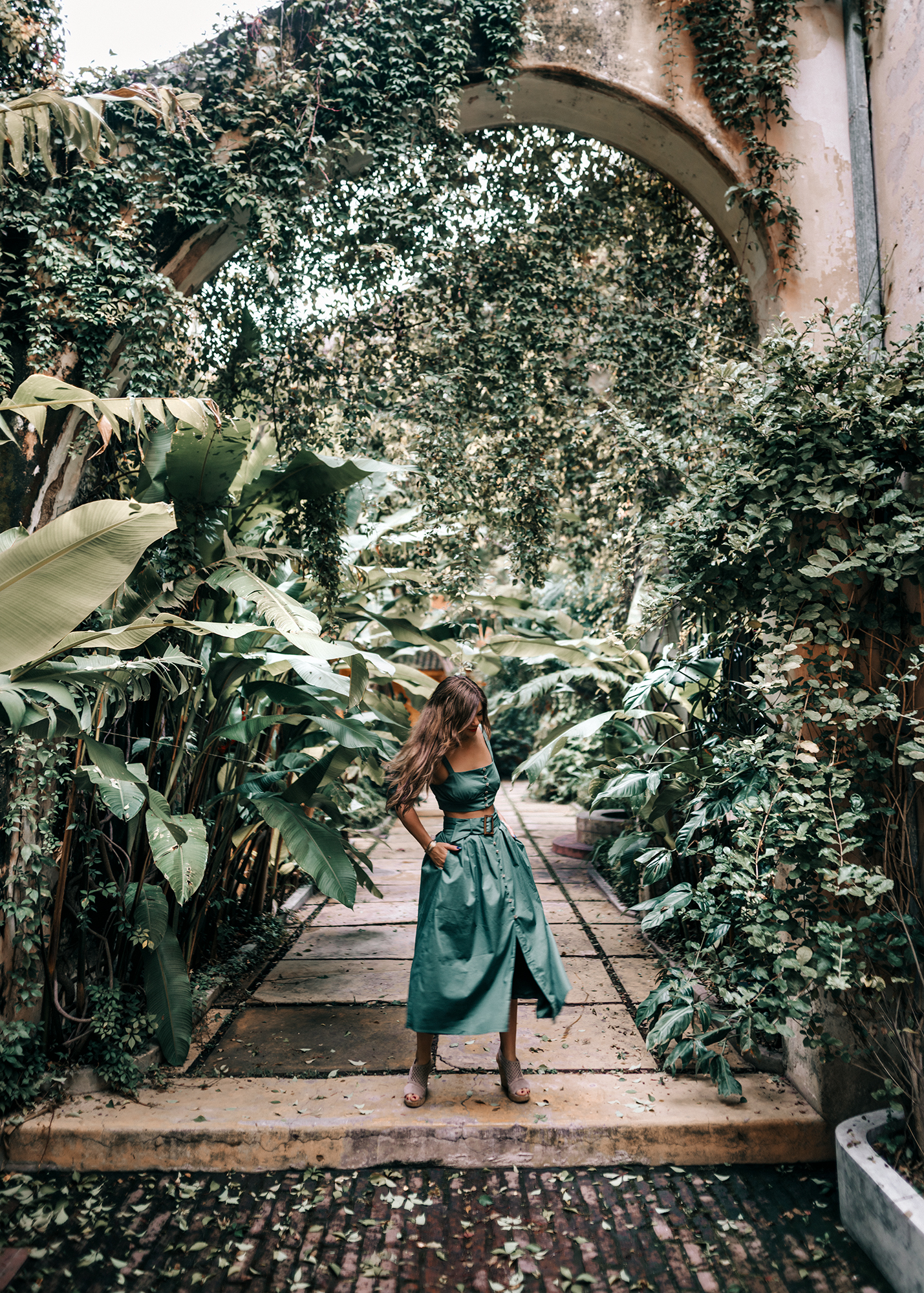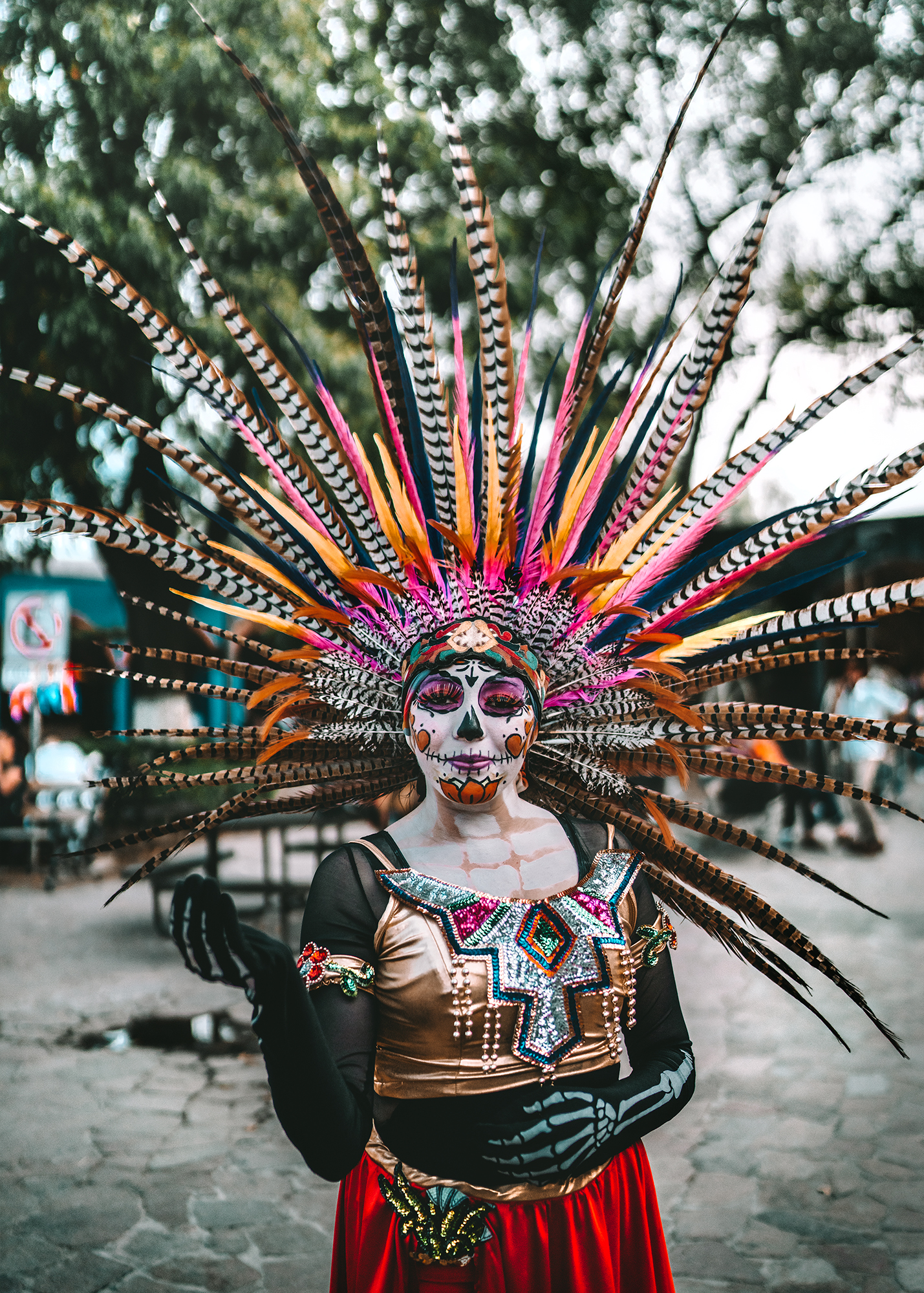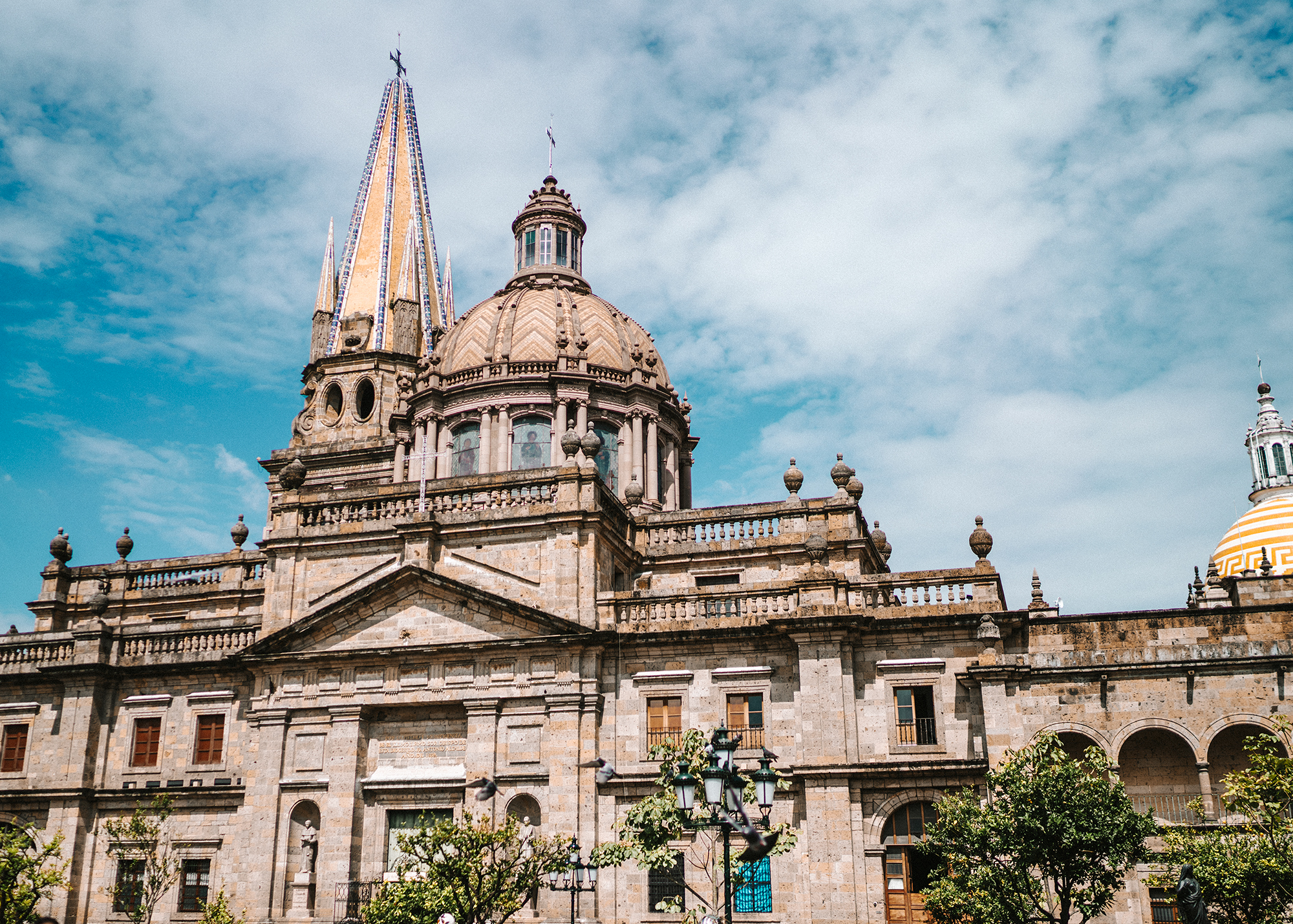 Mexico's second biggest city does not get the credit it deserves - it is historic, beautiful, vibrant, and is surrounded by nature and a number of destination towns. We visited during Dia De Los Muertos which was an INCREDIBLE cultural experience that I cannot recommend highly enough. While you're here, a trip out to Tequila, Mexico (yes the birth place of Tequila) is a must, as is visiting Lake Chapala and the expat town of Ajijic. Check my travel guide here! While you're here, don't miss the magical town of Tequila, and the Jose Cuervo Day Trip you can take to get there.
See more from Guadalajara in my Instagram Stories Highlights here.
18. Cozumel, Mexico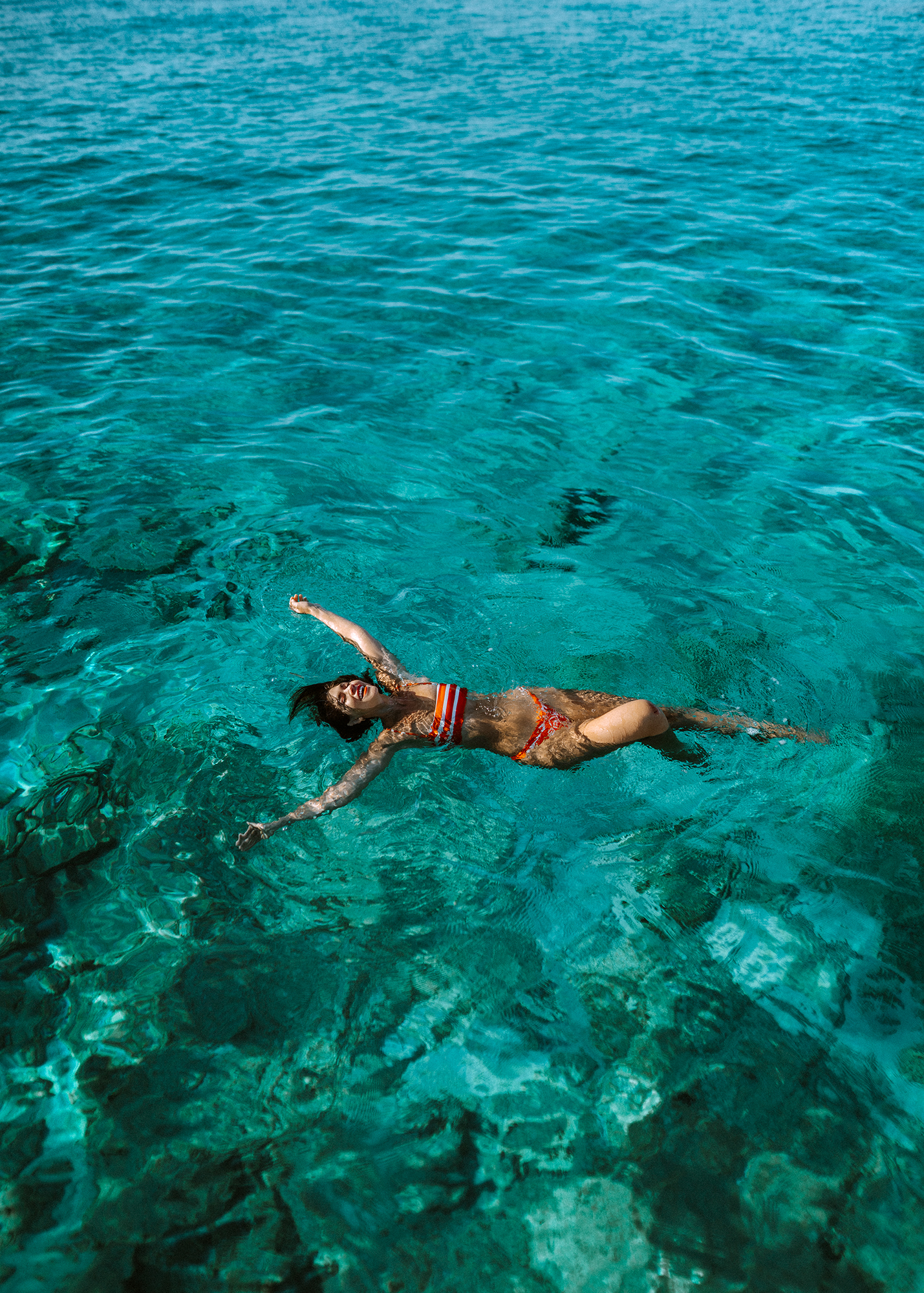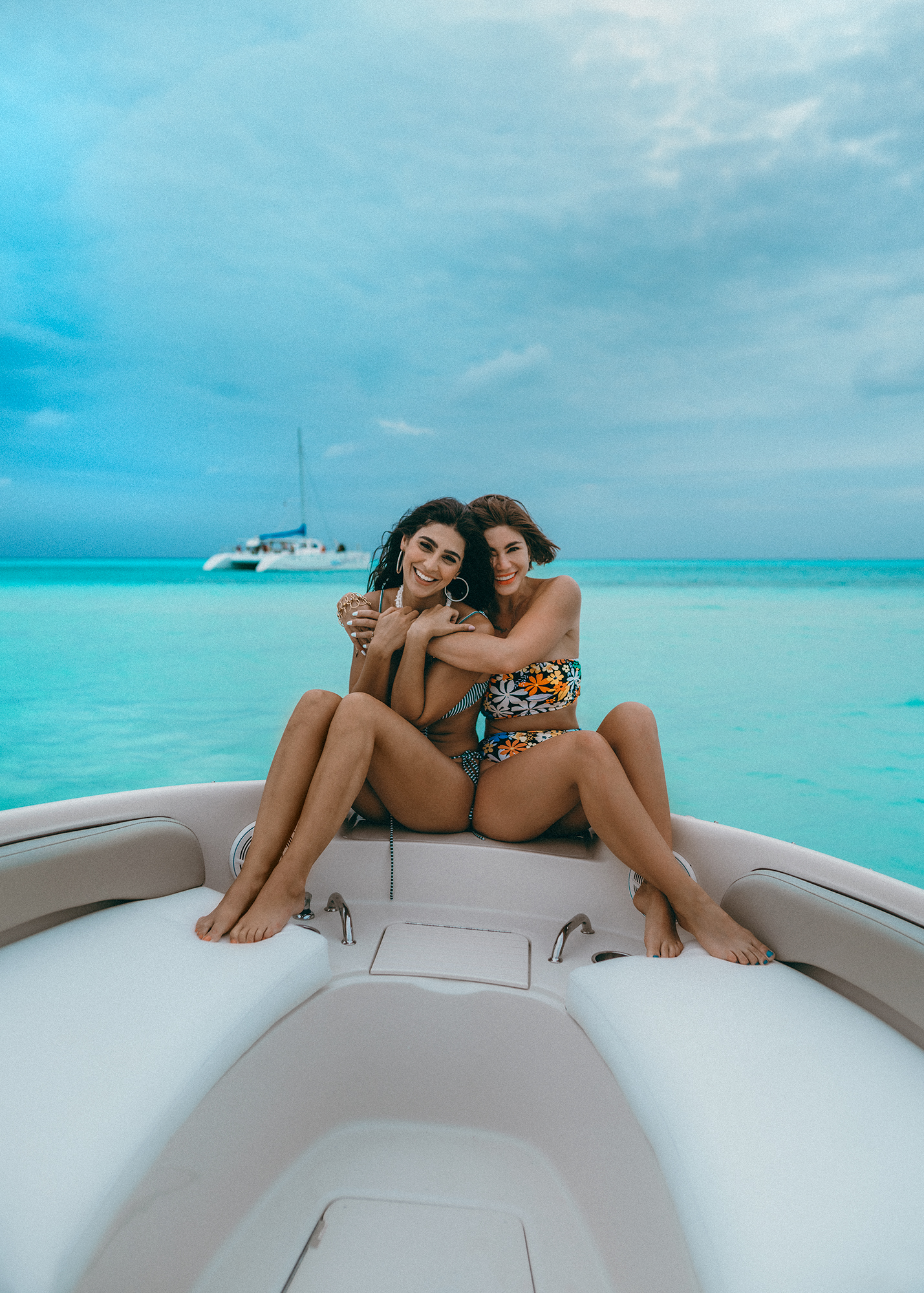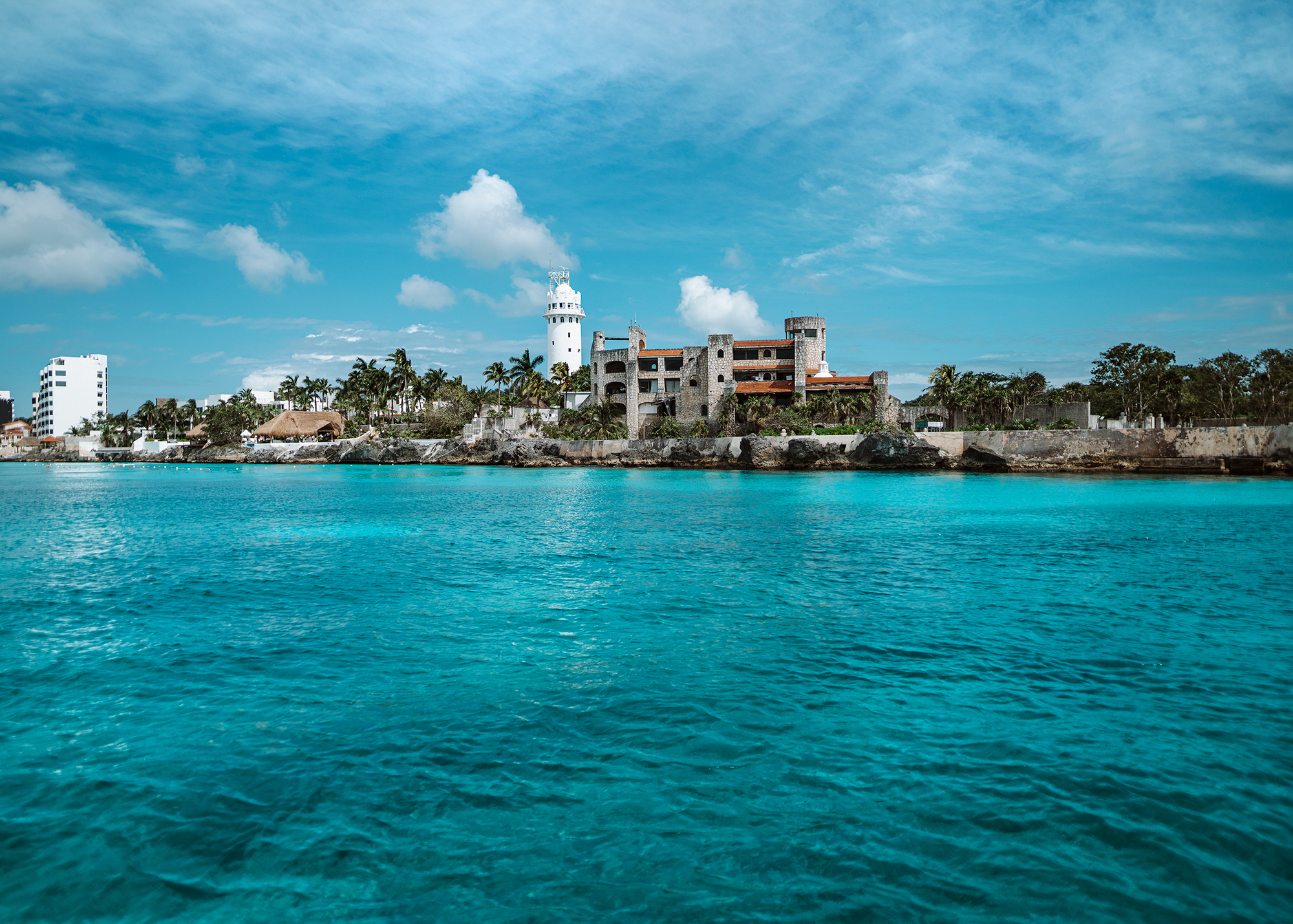 Unlike its loud partying neighbor Cancun, Cozumel is a place where people come to relax and unplug. The island is a relatively undeveloped island and still has miles and miles of untouched nature - however there is an international airport right on the island with direct flights from many US cities, making it an easy place to access. It's an amazing spot for snorkeling and diving and the main city San Miguel has a laid-back vibe with a mix of high-end restaurants and cute casual cafes.
Cozumel's biggest highlight is the water - the oceans here are some of the bluest I have seen anywhere in Mexico, and the water is warm, tropical, and full of sea-life. On our day out on a boat here, we saw a seafloor full of seastars, swam with dolphins, and were even visited by giant sting rays! I'm dying to come back here for SCUBA diving!
19. Belize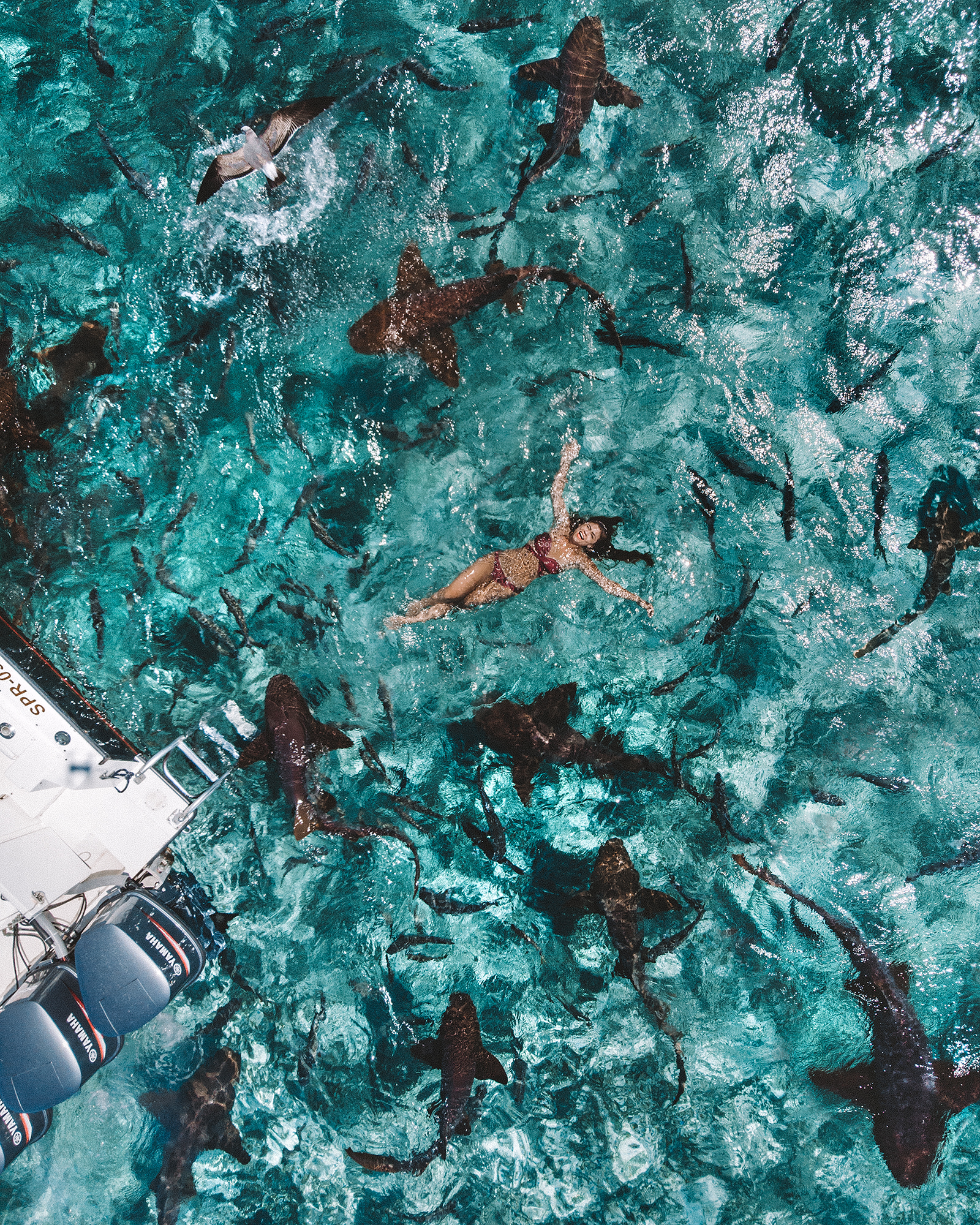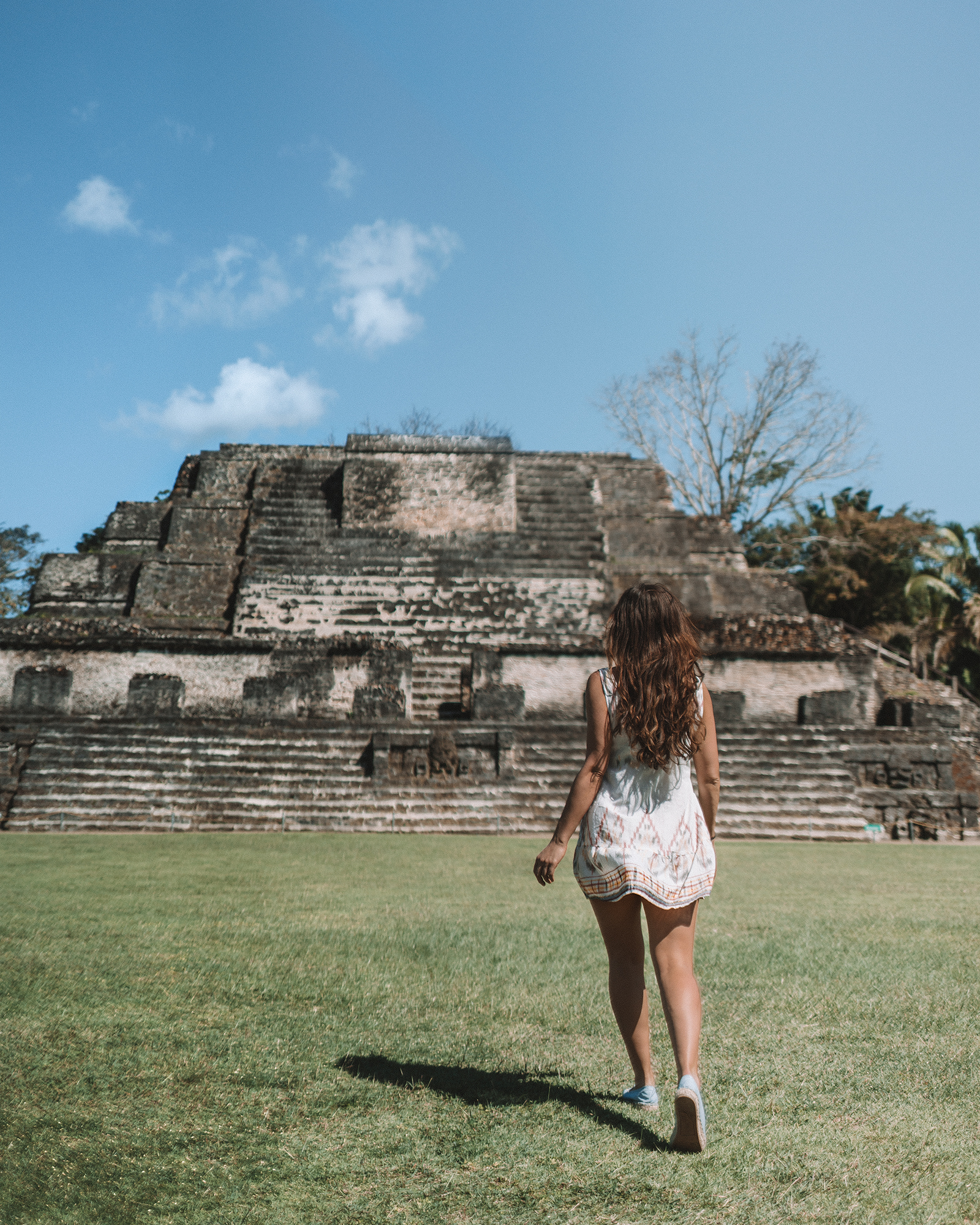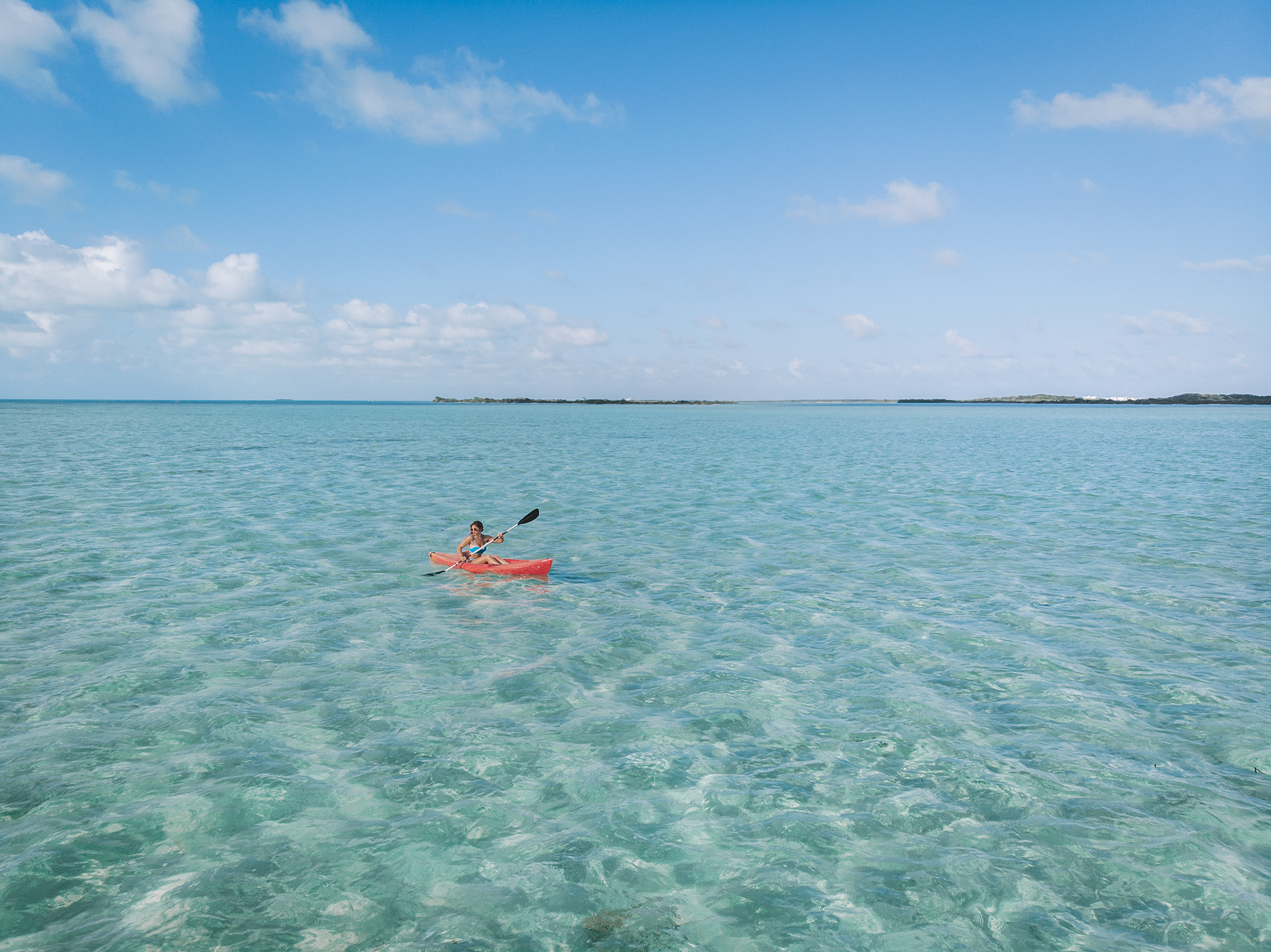 Just below Mexico's Quintana Roo, Belize is a tropical paradise with both a huge backpacking, budget travel scene as well as high-end luxuries, as well an incredible area of protected Mayan Ruins that feel completely undiscovered in comparison to the more well-known sites in Mexico. Belize is open for tourism and the locals are incredibly ready to welcome back travelers.
See more photos from our trip to Belize here!
20. The Great American Road Trip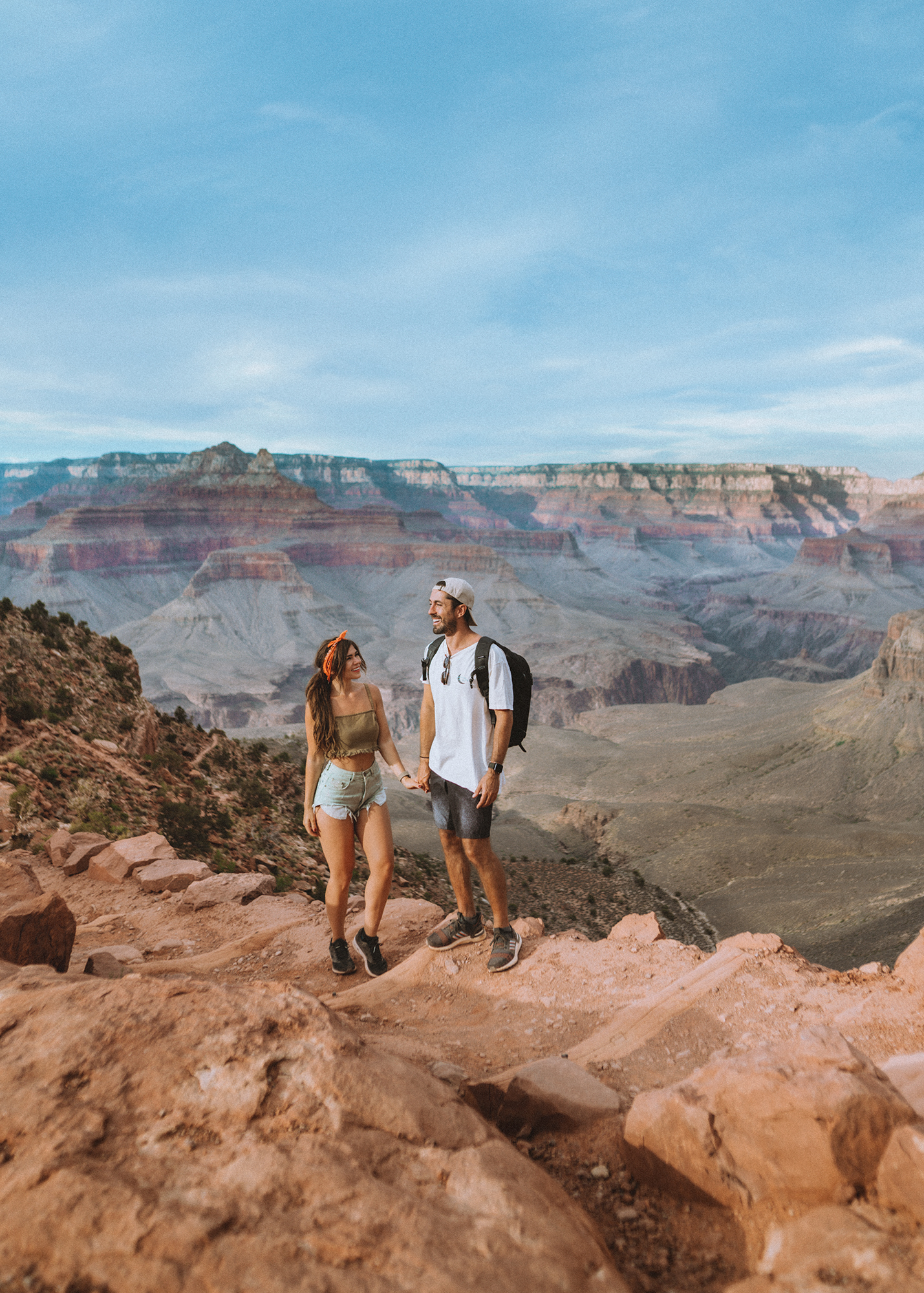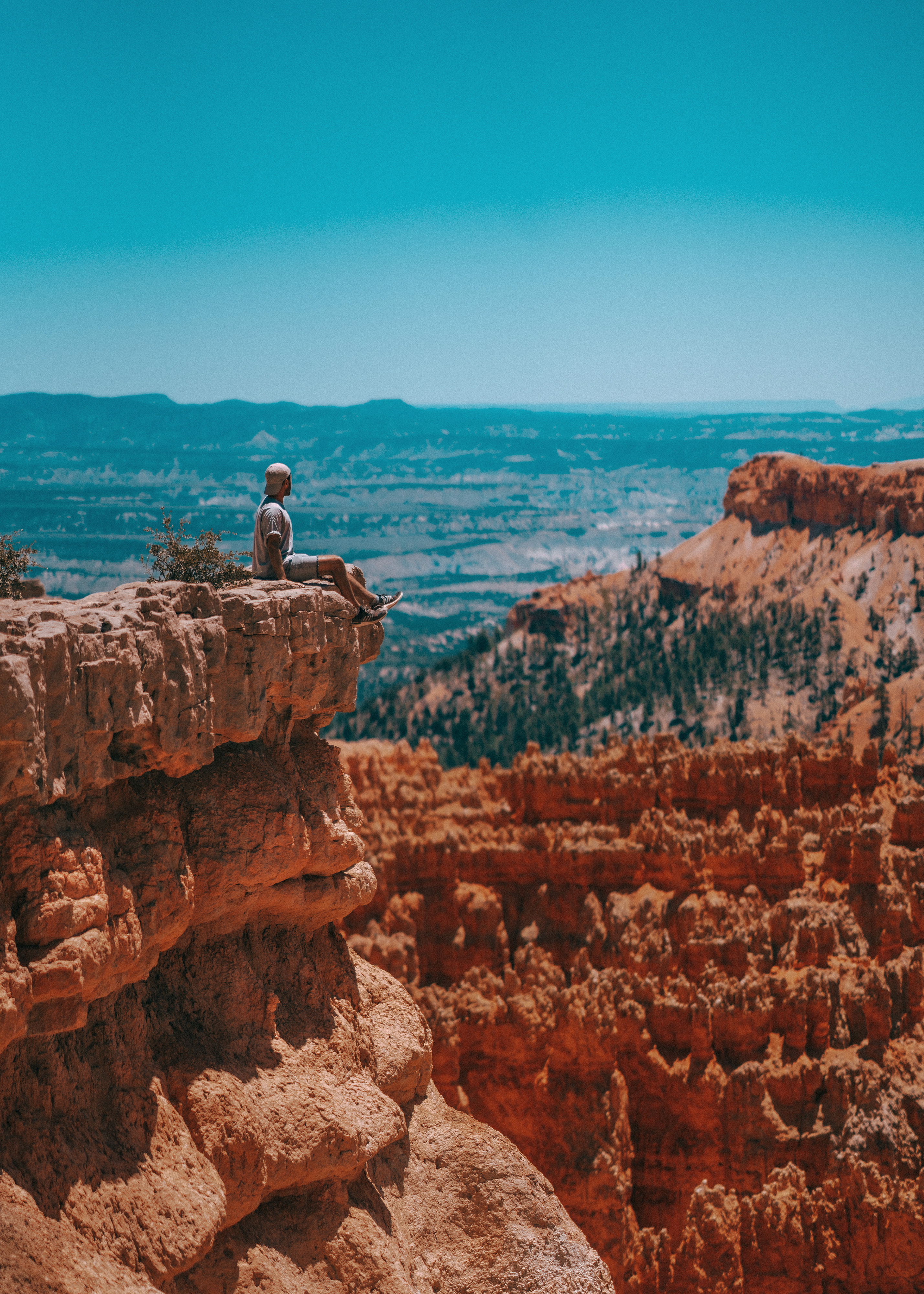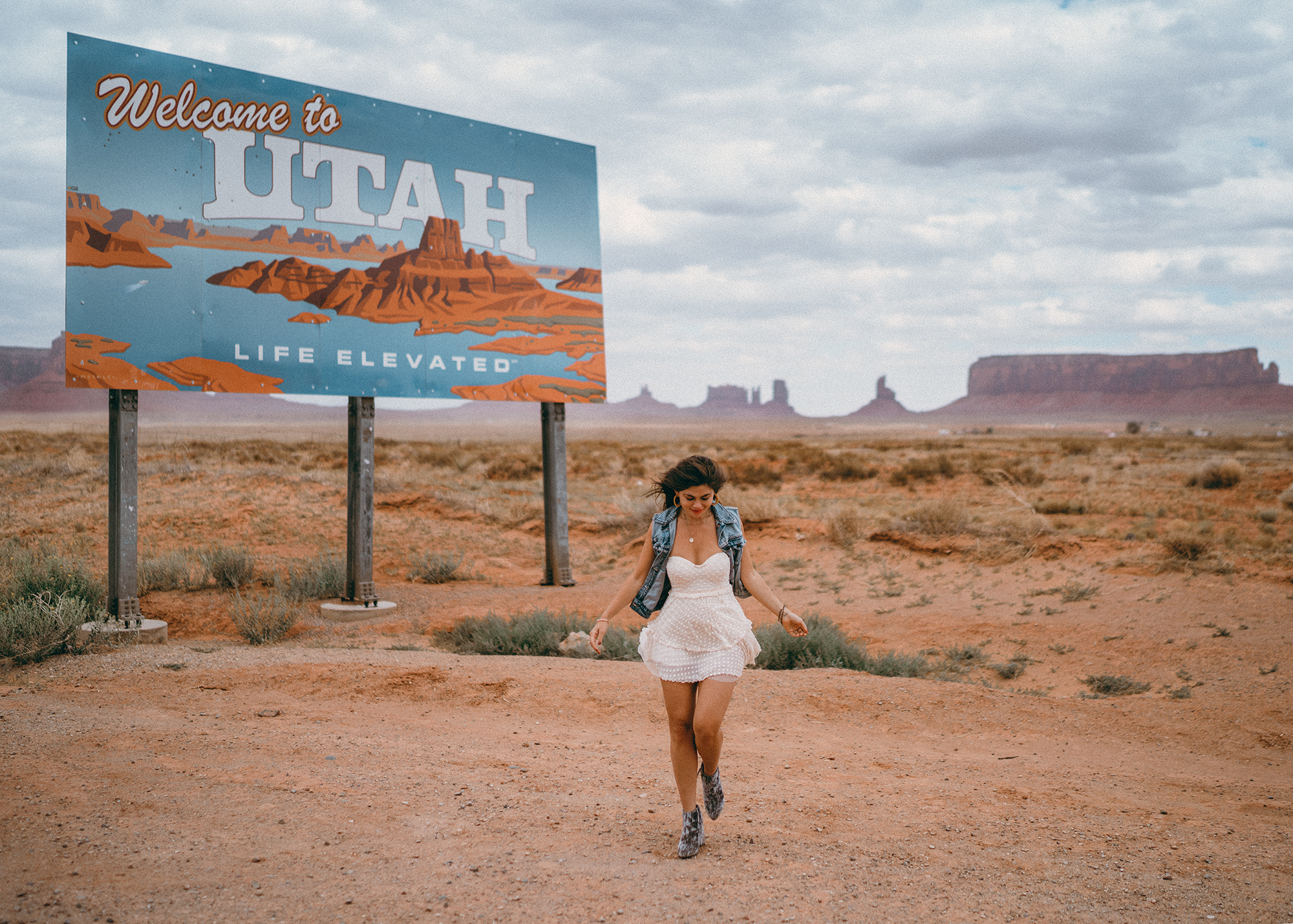 2020 saw road trips come back and trend with a vengeance - and the classic Americana road trip is an incredible way to return to travel. I have always loved road trips - we have taken them everywhere from South Africa to Oman to all over Europe. Road trips are freeing - you have compete control of where you go, when you get there, and where your luggage is at all times.
And for those that aren't currently interested in flying, a road trip is often the best and most distanced way to travel. And even in the best of times, traveling through the American Southwest is an experience that everyone should have - for so many of my foreign friends, it's the number one thing that they want to do when they come to the US. Check out my detailed itinerary for the Perfect 7 Day Southwest Roadtrip for all the information on what the best stops are and how to get there efficiently.
Which destinations interest you the most? Wishing you your best ever year of travel for 2022!
LIKE THIS POST? PIN IT FOR LATER AND SHARE IT WITH OTHERS!